Junior Administrative Assistant Resume Samples
Junior Administrative Assistant Resume Samples
4.5
(
91
votes) for
Junior Administrative Assistant Resume Samples
The Guide To Resume Tailoring
Guide the recruiter to the conclusion that you are the best candidate for the junior administrative assistant job. It's actually very simple. Tailor your resume by picking relevant responsibilities from the examples below and then add your accomplishments. This way, you can position yourself in the best way to get hired.
Craft your perfect resume by picking job responsibilities written by professional recruiters
Tailor your resume & cover letter with wording that best fits for each job you apply
Resume Builder
Create a Resume in Minutes with Professional Resume Templates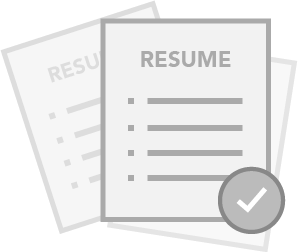 CHOOSE THE BEST TEMPLATE - Choose from 15 Leading Templates. No need to think about design details.
USE PRE-WRITTEN BULLET POINTS - Select from thousands of pre-written bullet points.
SAVE YOUR DOCUMENTS IN PDF FILES - Instantly download in PDF format or share a custom link.
5659 Sipes Stream
Philadelphia
PA
5659 Sipes Stream
Philadelphia
PA
Phone
p
+1 (555) 677 2501
Junior Administrative Assistant
Koepp and Sons
Junior Administrative Assistant
Directly supports Program Manager or Project Manager by maintaining personnel and other files; prepares correspondence, schedules and coordinates travel
Assists in development of reports, presentations, meeting materials
Performs other general administrative/project management duties as assigned
Track expenses and manage corporate credit cards
Prepare general correspondence and reports, including confidential documents, signing some correspondence in own name, and drafting responses to correspondence on own initiative
Co-ordinate the diaries and organise meetings, conference calls, lunch and dinner reservations, ensuring internal meeting room and refreshment bookings are made; highlight conflicting appointments and use initiative to resolve sudden changes to itineraries
Manages travel arrangements, submits travel and other business related expenses for reimbursement
Summer Junior Administrative Assistant
Hoppe-Waters
Summer Junior Administrative Assistant
Timely filing of electronic and hard-copy documents and maintaining organization and integrity of files, records, and confidential data
Handle incoming requests for information and data
Prepare and modify documents including correspondence, reports, drafts, memos and emails
Coordinate meetings and travel arrangements
Maintain office supply inventories
Process and track expenses
Network and communicate with other assistants within and outside the organization
Temporary Junior Administrative Assistant
Rutherford, Hintz and Parisian
present
Temporary Junior Administrative Assistant
present
Assistance to CEO (Maintain the itinerary, run basic correspondence arranging meetings etc.)
Meetings: scheduling, reservation and maintenance of conference area and meeting rooms, organizing logistics for meetings including catering etc
Welcoming and attending to guests
Ensuring smooth running of the areas
Typing, copying, binding
Handling telephone calls and fax
Co-ordinating conference calls, travel arrangements, special events for the department/team
Bachelor's Degree in Administrative Support
Bachelor's Degree in Administrative Support
Bowling Green State University
Bachelor's Degree in Administrative Support
Able to handle confidential information with a high level of professionalism and discretion
Strong attention to detail
Strong knowledge of Microsoft Office products
Proactive, flexible and a strong decision making ability
Great interpersonal skills and the ability to interact with staff at all levels
English, Full professional proficiency
Detail-oriented
Working knowledge of Concur
Strong phone skills
Greet all visitors in a courteous, professional manner
Create a Resume

in Minutes
3 Junior Administrative Assistant resume templates
Read our complete resume writing guides
---
Temporary Junior Administrative Assistant Resume Examples & Samples
Handling telephone calls and fax
Welcoming and attending to guests
Assistance to CEO (Maintain the itinerary, run basic correspondence arranging meetings etc.)
Business Travel Support
Typing, copying, binding
Meetings: scheduling, reservation and maintenance of conference area and meeting rooms, organizing logistics for meetings including catering etc
Co-ordinating conference calls, travel arrangements, special events for the department/team
Ensuring smooth running of the areas
Mailroom, Postal and Courier Services
Reception / Switchboard
Archives
Undergraduate student
Proficiency in Word / PowerPoint / Excel / Outlook / and other Microsoft applications
Fluent in both written and spoken Polish and English
Good numeracy skills, attention to detail
Self Starter with a "Can-do" attitude
Flexibility on working hours and understanding of the business demands
Work experience is not required but is an advantage
Junior Administrative Assistant Resume Examples & Samples
Copying and filing accounting and financial documents
Reception duties (answering the phone and door)
Sorting mail and coordinate incoming packages
Ordering and stocking supplies
Miscellaneous errands, orders, and research tasks
Junior Administrative Assistant Resume Examples & Samples
Manages travel arrangements, submits travel and other business related expenses for reimbursement
Prepares and proofs reports, memos, and letters
Manages complex calendar scheduling, reserves conference rooms, and set-up for meetings
Understands how to handle calls from high profile contacts in a poised and professional manner
Designs and prepares promotional materials for new business/marketing efforts-RFP's
Develops and maintains a contact database
Oversees the monthly mailing of new business outreach
Organizes projects for meetings and year-end analysis
Coordinates the organizing and packing of year-end files to storage
Performs other general administrative/project management duties as assigned
Maintains a positive work environment for employees as a team player
Photocopying, distribution, filing, ordering offices supplies, faxing/mailing correspondence or packages, or other services. Knowledge of various mailing and overnight companies helpful
Arranging catering needs for client meetings
Plan, schedule and organize work
Plan, schedule and coordinate internal events and outings
Conduct industry research including companies and executive
Liaison to Horizon Media VP, Corporate Communications on publicity specific to Scout
Responsible for submission of sports marketing awards
Research liaison with Horizon's Consumer Insights Group on special projects
Social media management (oversee Scout Twitter account)
Management of Scout website
Bachelors degree required
1 - 2 years of equivalent assistant experience
Extremely organized and detail oriented while working in a fast-paced environment
Able to handle confidential information with a high level of professionalism and discretion
Great interpersonal skills and the ability to interact with staff at all levels
Proactive, flexible and a strong decision making ability
Strong phone skills
RESUME IS REQUIRED WHEN APPLYING TO THIS JOB POSTING
Junior Administrative Assistant Resume Examples & Samples
Prepare general correspondence and reports, including confidential documents, signing some correspondence in own name, and drafting responses to correspondence on own initiative
Co-ordinate teams diaries, holiday planning and absence records
Proactively identify operational risks/ control deficiencies in the business
Junior Administrative Assistant Resume Examples & Samples
Prior corporate experience
Excellent interpersonal and organization skills
Recent college graduates with relevant work experience during school are welcome to apply
Junior Administrative Assistant Resume Examples & Samples
1+ year of related experience in an administrative/receptionist capacity
Strong knowledge of Microsoft Office products
Prior experience in a financial/investment environment
Junior Administrative Assistant Resume Examples & Samples
Provide administrative support to the different lines of business as needed. Duties will include, but not be limited to assisting with expense report reporting, and ordering office laptops and other digital equipment
Assisting with both the scheduling and upkeep of the senior leaderships professional calendars
Assist in domestic travel arrangements for senior leadership
Act as a key contributor to the scheduling and set up of office wide quarterly meetings
Front-desk back up as needed
Prior experience screening and distributing incoming calls
2+ years of professional experience working as an assistant in a corporate office environment
Strong communication and customer service skills
2 years of experience with Microsoft Office in an office environment
Experience scheduling, maintaining files, and ordering of office equipment/supplies
Junior Administrative Assistant Resume Examples & Samples
1+ year of related experience in an Administrative / Receptionist capacity
High School Diploma or GED
Microsoft Office/Suite proficient (Outlook, Excel, Word, PowerPoint, etc.)
Able to adapt to new systems, including Concur (expense system) and Axiom (travel system)
Prior experience in a Financial / Investment environment
Junior Administrative Assistant Resume Examples & Samples
High School Diploma or Associate's Degree
Working knowledge of Concur (expense system) and Axiom (travel system)
Microsoft Office/Suite proficient (Microsoft Word, Excel, PowerPoint, and Outlook)
Junior Administrative Assistant Resume Examples & Samples
Printing, scanning, e-mail, faxing documents
Meeting rooms booking
Taxi and transfer organization
Order passes for Deloitte guests and booking parking spaces
Preparation of trip requests and expense reports in SAP
Request for cash advances in SAP
Order business cards
Requests for vacations
Sick leave certificates
Arrange video and conference calls
Lunch/dinner bookings
Log a call (on behalf)
Completing timesheets (on behalf)
Junior Administrative Assistant Resume Examples & Samples
Handle incoming requests for information and data
Coordinate meetings and travel arrangements
2+ year office experience required
Must have intermediate skills in PowerPoint, Excel, Word and Outlook/calendaring and proficient overall computer skills, including internet/other research methods and sources
Candidate must have proven ability to multi-task and stay focused in an ever-changing environment, interact professionally and with tact with inside and outside contacts, and diplomatically handle the most delicate situations
Extremely detail oriented with high organizational skills required
Excellent written and oral communications skills required
Local candidates only
Junior Administrative Assistant Resume Examples & Samples
Provide administrative support to our Senior Administrative assistant that supports our top three executives (CEO, CFO, COO)
Help with answering phone calls and interacting with business leaders in a professional and effective manner
Coordinate senior-level internal/external meetings and conference calls
Maintain and update calendars and arrange meeting requests and related logistics
Organize domestic and international travel arrangements and process expense reports
Participate in general administrative duties (copying, filling, faxing, archiving)
Junior Administrative Assistant Resume Examples & Samples
Provide close administrative support to a TAX Consulting team
Hands-on
Teamwork focused
Experience in International firm
Able to work in a diversified cultural environment
Junior Administrative Assistant Resume Examples & Samples
Time allocation may vary based on specific assignment
Responds to routine information requests
Maintains department calendar. Schedules meetings/appointments
Assists in development of reports, presentations, meeting materials
Creates and formats documents such as correspondence, memos from rough drafts, making changes in grammar, punctuation or spelling as needed
Processes expense reports
Junior Administrative Assistant Resume Examples & Samples
Provide administrative support to all staff; provide travel coordination, report generation, briefing consolidation, meeting minutes and other support as needed to the Program Manager
Directly supports Program Manager or Project Manager by maintaining personnel and other files; prepares correspondence, schedules and coordinates travel
Assists in the preparation of presentation graphics and supports the development of contract deliverables and reports by developing and updating graphic presentations to improve the quality and enhance the usability of the documents
Responsible for integrating the graphics generated with automated tools and the deliverable documents
Junior Administrative Assistant Resume Examples & Samples
College Diploma and/or other professional related training and development to keep skills current, including office productivity software
Highly proficient PC skills, Window 95 (Word, PowerPoint, Excel)
A good knowledge of the Bank's structure, processes and procedures is an asset
Preferably New grad with good interpersonal and presentation skills (training will be provided)
Willing to learn
Junior Administrative Assistant Resume Examples & Samples
Provide administrative support to an international team, including Word, Power point and Excel documents editing and formatting and data processing
Travel arrangements (flight tickets, hotel reservation, taxi, meeting rooms, registration), set up meetings (in person and virtual), video call and conference calls
Updating information in various databases & preparing extracts of information
Liaison with the internal support functions and state institutions if the case
Follow up on risk issues and assist the teams through risk assessment process
Conducting conflict and independence checks for clients or vendors, liaise with Deloitte Conflict Checks teams and responsible partners worldwide
Conduct the client and engagement acceptance procedures according to Deloitte policies
Minimum 1 year management assistance / administrative experience; prior experience in serving virtual teams is highly welcomed; likewise, prior experience in Big4 or international law firms is a plus
Excellent PC skills (MS Office, databases, Internet, Lotus notes)
Excellent communication skills, both verbally and written in English; German or Dutch are a plus
Technical skills and ease to work with various systems, a fast learner
Research and analysis skills
Good organizational skills, detail oriented, with strong multi-tasking and prioritization skills, good project management
Excellent interpersonal and communication skills, social, easy going, eager to work as part of an international team
High reliability and discretion
Summer Junior Administrative Assistant Resume Examples & Samples
Timely filing of electronic and hard-copy documents and maintaining organization and integrity of files, records, and confidential data
Process and track expenses
Some College experience preferred
Must have basic skills in PowerPoint, Excel, Word and Outlook/calendaring and proficient overall computer skills, including internet/other research methods and sources
Confidentiality critical to role
Sense of urgency and "think on your feet" a must
Junior Administrative Assistant Resume Examples & Samples
Performing a broad range of administrative duties including scheduling and coordinating in-person and virtual team meetings and conference calls, managing calendars and appointments for the team, assisting in preparation of business travel arrangements and expense reports, paying invoices, coordinating catering orders, ordering computers and supplies, and maintaining contact lists
Assisting with presentation preparation
Coordinating with the IT and Facilities departments for issue resolution
Tracking and monitoring records retention and computer inventory for the department
Maintaining user accesses and document inventory for internal collaboration/file-sharing site
Assist in ensuring policy documents are maintained and updated as appropriate
Event Coordinating: to include large yearly training event, team building activities, and holiday parties
Retrieving audit support documents from various systems
Associate or Bachelor's degree desired
Previous experience supporting a Finance function or school coursework in finance is a plus
Strong interest in learning the Administrative function
Junior Administrative Assistant Resume Examples & Samples
A minimum of a high school diploma and 2-3 years of general administrative support experience
Strong proficiency in MS Office, to include Outlook, Word, Excel and Powerpoint
Must possess strong organizational skills, be able to multi-task in a fast-paced, complex environment with multiple competing priorities
Must be responsive and work with a sense of urgency
Must be able to communicate effectively and professionally, verbally and in writing, to employees and managers of all levels, to include senior and executive-level management
Junior Administrative Assistant Resume Examples & Samples
Follow up on outstanding audit paperwork in Audit Center/Action Requests in a timely manner after automatic escalations have been sent
Ensure audit paperwork submitted by auditors is complete based upon established requirements for type of audit
Ensure auditor and customer service are meeting deadlines and escalate on exceptions
Review reports and conduct pre-reviews for specific information that may be required according to procedures for payment and approval to move to technical review and enter defect codes as appropriate
Work closely with accounting to ensure auditor requirements are fulfilled prior to accounting paying auditors