Talent Acquisition Resume Samples
Talent Acquisition Resume Samples
4.5
(
69
votes) for
Talent Acquisition Resume Samples
The Guide To Resume Tailoring
Guide the recruiter to the conclusion that you are the best candidate for the talent acquisition job. It's actually very simple. Tailor your resume by picking relevant responsibilities from the examples below and then add your accomplishments. This way, you can position yourself in the best way to get hired.
Craft your perfect resume by picking job responsibilities written by professional recruiters
Tailor your resume & cover letter with wording that best fits for each job you apply
Resume Builder
Create a Resume in Minutes with Professional Resume Templates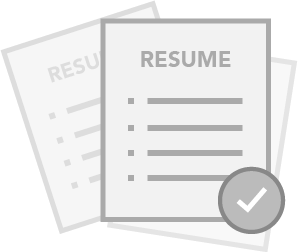 CHOOSE THE BEST TEMPLATE - Choose from 15 Leading Templates. No need to think about design details.
USE PRE-WRITTEN BULLET POINTS - Select from thousands of pre-written bullet points.
SAVE YOUR DOCUMENTS IN PDF FILES - Instantly download in PDF format or share a custom link.
1234 Thompson Inlet
Philadelphia
PA
1234 Thompson Inlet
Philadelphia
PA
Phone
p
+1 (555) 992 9402
Director of Talent Acquisition
Director of Talent Acquisition
Director of Talent Acquisition
Develop and/or improve upon competency models. Provide leaders with ongoing consultation and coaching on performance management tools and solutions
Service hiring managers by developing attractive job descriptions and develop sourcing strategies
Develops training programs for hiring managers designed to improve recruiting and staffing efficiencies and reduce turnover
Partner with HR and hiring managers to plan and execute focused networking, recruitment and hiring activities at various locations to meet staffing goals
Leverages data to improve team member and hiring manager staffing performance
Perform strategic consulting (analytics, research, consumer insights) to make decisions
Provide opportunities for recruiter development within the region
Head of Talent Acquisition
Head of Talent Acquisition
Head of Talent Acquisition
Support consistent management practices including performance management, coaching, career planning, development, and training for all team members
Create and execute a talent acquisition strategy aligned with Commvault's business objectives and culture in order to meet aggressive hiring goals
Manage the recruiting risk/controls for the team; provide coaching and leverage audit results to ensure compliance of all recruiting polices and processes
Develop and implement workforce plans, forecasting capabilities, and a talent pipeline strategy
Build, manage, and train a high performing team of in-house and external recruiters
Manage KONE Employer Brand strategy in partnership with Global Talent Management and Marketing & Communications
Develop talent analytics and leverage leading-edge technologies to execute visionary ideas
Talent Acquisition
Talent Acquisition
Talent Acquisition
Lead the development and evolution of the talent acquisition and diversity & inclusion operational infrastructure globally, creating a framework that drives streamlined and efficient processes and a culture of continuous improvement. This includes strategic and operational oversight of the end-to-end talent acquisition process and all tools and technology that allow the team to source, assess and ultimately hire the strongest, most diverse talent for today and tomorrow in support of the business strategy
Working with stakeholders in a number of global locations to deliver multi-geography talent and a sharing of talent across the organisation
Produce MIS for senior management
Help to promote "Internal First" culture by discussing internal talent options with hiring managers and being highly responsive to internal candidates
Work with Compensation & Benefits to ensure we remain competitive and determine remuneration through relevant benchmarking exercises
Provide coaching, guidance, and influence of both the Recruiting team and Field HR in aligning organizational goals
Execute approval and offer process and ensure continued engagement until start date
Bachelor's Degree in Human Resources
Bachelor's Degree in Human Resources
University of Southern California
Bachelor's Degree in Human Resources
Disciplined self-starter with can-do attitude; proactive, resourceful, collaborative team player; detail-oriented and strong follow-through skills
Ability to change gears on short notice and adapt to the new reality quickly and seamlessly
Ability to work effectively within a highly ambiguous, fast-paced environment
Excellent analytical skills with a keen attention to detail
Knowledge of legal compliance regulations as they relate to hiring; basic understanding of EEO, ADA, Title VII
Ability to develop and maintain strong relationships with all levels of management
Strong organizational and follow-up skills and the ability to function under pressure and meet deadlines
Strong knowledge of EEO, OFCCP and Affirmative Action Plans
Strong presentation skills with the ability to build momentum around projects and initiatives
Demand/workforce planning experience with strong attention to detail
Create a Resume

in Minutes
15 Talent Acquisition resume templates
Read our complete resume writing guides
---
Talent Acquisition Resume Examples & Samples
Identify/clarify hiring specifications and competencies, document and confirm principal requirements to ensure accurate and detailed job descriptions, and develop action plans to maximize candidate sourcing
Minimum 3 years corporate recruitment experience with proficiency using ATS systems, MS Office (Word, Excel, Outlook, PowerPoint) and/or SAP
Experience recruiting for corporate finance and legal talent preferred
Propose and implement ongoing improvements to NBC Universal's recruitment efforts
Senior Manager, Enterprise Talent Acquisition Resume Examples & Samples
Lead and manage professional functional recruitment practice; potentially inclusive of professional recruiters, recruitment Sourcers, and/or variable labor for developing and executing full life cycle recruitment plans; ensure the candidate, client, team, and recruiter experiences are met with exceptional service delivery
Senior HR leader and strategic partner with executives and senior leaders for developing critical talent acquisition strategies across key functional disciplines (i.e. Technology, Finance, HR, Legal, etc) aligned with The Walt Disney Company and Segment business objectives
Coach, develop, and inspire a team of recruitment professionals to attract high potential candidates and motivate the team to perform against set objectives
Conduct talent searches for senior leadership and/or executive level roles across the Walt Disney Company
While keeping business priorities in mind, maintain strong working relationships with clients, leader and peers within the organization
Key change manager for superb partnership and integration with the Walt Disney Company COE's for achieving organizational success
Facilitate effective passive and active talent pipelining strategies through creative and strategic sourcing practices, workforce diversity initiatives, interactive marketing plans, and networking opportunities
Identify and demonstrate key attraction, awareness, and candidate conversion opportunities by understanding the Walt Disney Company and/or Segment specific landscape, competitive demographics, and employment value proposition
The ideal candidate will possess at least 3-5 years leading advanced recruitment teams; preferably in progressive and best in class recruiting organization with high volume, large multi-national organization; hiring for Finance, Legal, HR or equivalent functions
7-10 years experience in an enterprise corporate recruiting and sourcing environment, with emphasis on general administration and hard to fill disciplines
Demonstrated ability to leverage internal and external partnerships
Extensive sourcing capabilities leveraging modern internet tools and professional networking media
Excellent presentation, facilitation, and influencing skills
Experience with Kenexa or an equivalent ATS, VMS, and Enterprise HRMS
Talent Acquisition Resume Examples & Samples
Responsible for all weekly and ad hoc reporting out of ATS (Taleo), metrics and dashboard presentations in support of Talent Acquisition Team. Includes a range of analysis activities: data extraction, normalization of data, accountability for data integrity and timeliness of delivery
Oversee administration of staffing compliance related, but not limited to, staffing processes & workflows, DOL requirements, etc
Manage the day to day relationship with our temporary/contract vendor to ensure the smooth identification and onboarding of contingent staff
Manage on-line recruitment and execution of all postings
Support Talent Acquisition Assistant with interview scheduling overflow
Manage candidate experience survey, report on results on a monthly basis
Set up vendors and process invoices in SAP
Support Sr. Director on Workday transformation and implementation
Assist in the preparation of PowerPoint presentations for senior leadership team
High proficiency for Excel
Ability to multi-task and prioritize projects
2 years of analytics/reporting experience preferably in the HR area
Senior Analyst Talent Acquisition Technology Resume Examples & Samples
Ongoing Support and Technical Consulting
Maintain functional expertise & process configurations for talent acquisition systems: (Oracle/Taleo ATS, Avature CRM)
Resolve complex escalated issues; monitor functionality and issues results and provide trend analysis and recommendations
Manage end-to-end testing for new initiatives, upgrades and releases
Establish and support collaborative relationships with key stakeholders including business and function partners, business managers, legal and HR
Develop support venues on an ongoing basis for identified super user groups as well as larger end user population. Determine resources needed (internal and external), understand the needs of the business and use the group to better leverage expertise and create a higher level of knowledge across the company
Support third party support vendor with peak hiring practices (requisition management process for Brands and Functions)
Determine future enhancement needs, upgrades and process improvements based on feedback from end-users and recurring issues
Establish system and process audit criteria and facilitate regular QA activities to ensure system and process integrity and legal compliance
Continually analyze current processes and systems; identify best practices through internal and external benchmarking and develop optimization recommendations on how to improve
Stay current on market trends, business challenges and priorities. Networking and knowledge sharing with other clients. Actively participate in regional user groups and special interest groups to leverage best practices
Support the execution and implementation of approved upgrades, releases, enhancements and compliance requirement needs
Participate in end user testing system upgrades and enhancements for other system(s) across Talent Technology Solutions
Training
Establish and lead global training delivered to internal admins and end-users
Collaborate with discipline process owners to develop and maintain relevant training, communication and change management material. Update e-learning material and ensure currency of training offerings
Create and maintain a system on-boarding training strategy for new users. Develop curriculum, collaborate with business partners, and implement
Reporting/Analysis
Build and produce appropriate enterprise-wide reports
Provide guidance and system expertise to Reporting & Analytics team to ensure all points of view are being captured in the development of reporting for the business
May train end-users as appropriate
Supports Talent Tech. projects across disciplines as needed and appropriate
Foster relationships with vendors that are being utilized to support our systems/tools
Acts as functional expert on all relative projects
Participate in quarterly business reviews and annual account review to ensure ROI
Knowledge, skills & abilities: Adaptability – maintaining effectiveness when experiencing major changes in work tasks, structures, processes and culture
Attention to Detail – setting high standards of performance for self in monitoring all facets of a task or project
Technical Acumen – high level understanding of technical skills to enable leading the management of technology vendors and IT projects (e.g., Applicant Tracking System)
Decision Making – ability to utilize information and identify key issues and relationships that are integral in achieving goals and commit to action to accomplish those set goals
Building Partnerships – identifies opportunities and takes action to work collaboratively and builds strategic partnerships with key stakeholders from various departments to help achieve business goals
Managing Competing Priorities – effectively manages one's time and resources to ensure multiple priorities are balanced and managed successfully
Verbal and Written Communication – clearly conveys information and ideas through verbal and written communication to individuals or groups in a manner that engages the audience and helps them understand and retain the message
Planning and Organizing – establishing courses of action for self and others to ensure that work is completed efficiently and in a timely manner
Technology – having achieved a satisfactory level of technical skill in select computer applications (MS Office: Excel, Word, PowerPoint) and web usage
Minimum educational level: Bachelor's Degree or equivalent combination of education and experience
Minimum experience: Minimum three years global, enterprise-wide system support
Experience supporting and consulting on talent acquisition technology solutions (e.g., Applicant Tracking System(s) or CRM), Oracle Taleo and Avature CRM preferred
OBIEE reporting experience, a plus
Project management skills with demonstrated ability to support large, complex projects and to establish and achieve aggressive project objectives
Experience successfully supporting cross brand or cross function business initiatives
Excellent collaboration skills
Excellent verbal, written and presentation skills with the demonstrated ability to communicate in business terms
Highly flexible, self-directed, and adapts well to a rapidly changing environment
Proven track record of managing budgets to target
Human Capital Management Talent Acquisition University Relations Campus Recruiter Associate Resume Examples & Samples
Strong communication and interpersonal skills; confident interacting with all stakeholder levels, including senior firm and university leadership
Self-motivated and passionate: proven track record of understanding campus recruiting and achieving results
Demonstrated ability to think creatively, strategically, and operationally with a commercial mindset
Ability to work with multiple audiences, while building strong personal networks across a complex, consensus-driven organization
Exceptional attention to detail – highly organized with excellent follow-through and delivery
Some travel required
Bachelor's degree is required and a strong interest in recruitment
Bachelor's or Masters degree in/or specified recruiting experience in Technology, Engineering or the Sciences
Minimum of 3 years of related experience
Talent Acquisition Project Mgr-casual Resume Examples & Samples
Acting as a hands-on strategic partner to recruiters and recruitment/diversity leadership in the development and execution of department strategic initiatives and projects that further talent acquisition and diversity goals
Developing end-to-end project plans with well-defined milestones
Tracking progress of Talent Acquisition and Diversity work and communicating updates to recruitment/diversity leadership
Contributing information and recommendations to strategic plans and reviews; preparing and completing action plans; resolving problems; identifying talent and recruitment trends; determining system improvements; supporting implementation of change
Continuous process improvement through understanding of measurement tools, scorecards, and analytics
Conducting best practice research for sourcing and attracting next generation talent, supporting workforce diversity initiatives, talent pipelining of critical hard-to-fill needs, recruitment/diversity tools, and process efficiencies
Updating job knowledge by participating in educational opportunities; reading professional publications; maintaining personal networks; participating in professional organizations
Bachelor's Degree or post graduate degree in Human Resources, Business or equivalent work experience
Strong communication skills (writing, editing, verbal, presentation) skills. Proficient in PowerPoint and Excel
Mindset that challenges the status quo to improve processes or products and enhance efficiency
Oriented to deliver results and meet deadlines. Strong analytical and interpersonal skills necessary to effectively interact at all levels of the HR population and Talent Acquisition/Diversity leadership team
Ability to function at a tactical level in a fast-paced, dynamic environment, handling multiple projects without sacrificing quality of work
Proven ability to work independently and in a team based environment
Demonstrated willingness to be flexible and adaptable to changing priorities
Gap Inc Talent Acquisition Resume Examples & Samples
In partnership with the HR generalist define and implement strategic talent acquisition initiatives for assigned functions
Ensure that the recruiting needs of the functional team are met while driving hiring manager and candidate satisfaction through monthly/quarterly reviews with the business
Strengthen the brand of the Talent Acquisition team by continuously delivering beyond expectations, and communicating successes and wins throughout the organization
Partner with functional area's HR generalists to support HR initiatives and vision
Build a recruiting culture, and the talent pipeline, by creating events that create candidate flow and increase business partner involvement in the recruiting process
Hiring Manager and candidate satisfaction
Recruiting results
Selection and candidate assessment
Diversity in the candidate pool
Utilization of preferred providers as we contract with external firms
Negotiate service level agreements with hiring managers and HR Business Leaders
Train and develop team members as needed
Others as identified/needed
Minimum of 8 years of recruiting for HQ-based roles preferably coupled with search firm and/or agency experience supporting Finance and Corporate Stratgey would be ideal!
Demonstrated ability to effectively and successfully manage client relationships all levels, and provide strong consultative partnership
Demonstrated ability to think out of the box and find innovative solutions to traditional problems by doing more than filling jobs
Successful track record in spearheading events that meet short and long term recruiting needs
Strong problem solving and continuous improvement focus coupled with excellent written and communication skills
Strong computer skills -- Word, Excel, Powerpoint a plus
Bachelor's degree preferred or equivalent business experience
Position based in San Francisco CA
Ability to travel as necessary
Intern Spring Undergaduates Talent Acquisition Resume Examples & Samples
Collaborating with social media professionals within FNG to further develop and maintain our employment branding messaging, materials and campaigns
Partnering with Recruiters to execute crowd sourcing and other social media strategies focused on engaging a variety of professional organizations, schools and functionally-specific groups to grow our candidate pools
Researching associations, groups and other professional and student organizations that help drive our Audience Strategy philosophy and recruiting initiatives
Attending department meetings and events to learn HR best practices and develop more creative messaging for job postings and outreach
Talent Screening & Coordination Assistant for HR Talent Acquisition Resume Examples & Samples
Generate Candidates from all sources available in ADP i.e. online databases, internal sources (like Employee Referrals, ADP website and corporate emails, ADP Talent Acquisition hotline), Candidate referrals, internet sites, chat rooms, social website, advertisements, job fairs, campus recruitment activities and other future channels
Conducts the initial screening of Candidates based upon the minimum qualifications stated for each profile; including English communication skills and tenure within ADP Philippines standards
Coordinate the schedule of each Candidate invited to the Reception desk for Security; as well as encode the details in ADP Talent systems such as SourcePoint and VirtualEdge
Schedule the Candidates per Recruiter in-charge to manage the expectation of both parties
Ensure that the Candidates are attended to whether via TA Hotline or person-to-person interaction on site
Expected to respond to Candidate queries pertaining to the application regardless of stage in the process through corporate email and TA Hotline
Submit necessary reports as requested end of day, weekly and others that may be requested from time to time
Represents the TA Team in internal and external recruitment activities or meetings as requested
Assistant, Talent Acquisition Resume Examples & Samples
Supporting two Recruiters with extremely heavy scheduling. Scheduling can range from 15 to 20 interviews per day
Greet and assist all guests
Ad hoc projects supporting Recruiters
Administering parking validations and logging details
Sorting department mail
1-2 years' experience working in a busy office with multi-line telephone coverage and 1+ year(s) of Human Resources and/or customer service experience
Strong organizational skills and highly attentive to detail
Professional demeanor with excellent verbal and written communication skills
Intermediate to advanced computer skills. Experience using Microsoft Office Suite
Must be able to work independently as well as in a team environment
A pleasant and professional phone manner and positive attitude
Must be adept at interacting with all levels of an organization, from administrative to senior executive staff
Ability to effectively multitask and prioritize
Talent Acquisition Digital Strategist Resume Examples & Samples
5-8+ years content strategy experience
Proven writing and editing skills
Experience defining digital content KPIs and measurement
SEO knowledge and optimization
Social media marketing savvy
Outstanding communication and interpersonal skills; ability to build relationships, influence, and work collaboratively across organizations
Proven ability to thrive in a fast-paced, dynamic environment while juggling priorities and tight deadlines
Understand stages of the recruitment process and ability to map appropriate content for storytelling that resonates with candidates globally in each stage
Experience in Talent Acquisition with a strong understanding on what it takes to attract and hire the best talent
A demonstrated passion for search, social and mobile solutions and knowledge of how to leverage each to achieve talent marketing goals
Progressive and creative thinker with a solid understanding of the available digital strategies as well as the future of the recruitment digital landscape
The ability to understand regional and functional needs of various business units and create unique digital marketing programs
Demonstrated experience building and executing digital/social media campaigns across Facebook, LinkedIn, Glassdoor, The Muse, Twitter, blogging platforms as well as international and emerging social technologies
Superior written and verbal communication, interpersonal, organizational, public speaking, and customer service skills
Talent Acquisition, Sourcing Lead Resume Examples & Samples
Conduct search, including but not limited to
Cold calling for targeted profiles in targeted companies
Searching and screening of candidates in the internal company databases
Searching Social Networks
Searching Resume Banks
Following up Internal and External Referrals
Attend initial profile briefings, get updated resumes and handle pre-screenings by phone in order to collect candidates information (background, interests)
Provide subject related matter consultancy and expertise to the business and Talent Acquisition team
Be involved in recruitment marketing, creating, maintaining and managing relationships with the talent pool ensuring potential candidates stay engaged with our company
Ensure local sourcing practices are compliant with global/regional initiatives and legal requirements, and meet business objectives in regards to internal career mobility, workforce redeployment and reduction, university hiring and diversity
Maintain breadth of knowledge about labor market, competitors' initiatives and sourcing trends
Facilitate cooperation across HP internal teams in order to ensure the sourcing process is effective
Bachelor degree or above
Experience with developing target company lists and cold call names generation (cold calling) a must, retainer based headhunting experience highly desirable
Excellent IT industry and product knowledge
Excellent customer service skills and with ability to communicate effectively in English with all internal and external stakeholders
Creative mindset, able to think outside the box and with excellent problem solving skills
Strong analytical skills, detail oriented and work diligently to achieve desired results
Ability to manage complex administrative processes concurrently
Work as a contributing team member, offering help and sharing information whenever needed
Able to deal with ambiguity/changing landscape
Willingness to work long hours when needed
Lead Sourcer VP Executive Talent Acquisition Resume Examples & Samples
Conduct confidential research and talent identification to identify Best-in-Class talent within the industry
Partner with ETA's Talent Acquisition Managers to generate ideas, leverage resources, and share information that facilitates an effective executive search process
Provide external benchmark candidate recommendations to establish and support a more rigorous process around internal VP+ searches
Collaborate with broader Talent organization on market / competitive intelligence initiatives
Manage and distribute relevant articles, analyst reports and other industry competitive intelligence to ETA extended ecosystem
The ideal candidate will be intelligent, hard-working and possess 1-5 years of experience in a research / analytics-heavy role
Experience in Management Consulting (i.e. retained executive search), Strategy Consulting, Market Research, or other Professional Services environments is highly preferred, but not necessary
Experience in HR or client-side Executive Talent Acquisition disciplines is a plus, but not required. Exposure to the Technology sector is a plus
Team player: strong collaboration skills and willingness to learn and be taught
Excellent communication and interpersonal skills, with the proven ability to build strong, mutually beneficial relationships
Excellent problem solving skills and sound judgment
Demonstrated success analysing large amounts of data and stripping out noise to get down to structured market insights
Must possess the ability to think strategically and orthogonally
High process (and continuous process improvement) orientation
Strong execution skills—tenacious, results-driven, takes initiative, and possesses a sense of urgency
Comfortable with ambiguity and working independently
Strong organizational and multi-tasking abilities
BS/BA degree with a strong academic track record; advanced degree(s) a plus
Proficiency in MS Office and CRM applications
Projects him/herself through actions, manners and posture to create and deliver a favorable impression of personal credibility and professionalism as illustrated by the ability to change/modify/influence the views of more senior colleagues
Demonstrates the ability to articulate views clearly and concisely both verbally and in written form under tight timelines and with limited information
Actively and effectively listens, illustrated by taking actions that avoid potential problems that may have been overlooked or not heard otherwise. Gives appropriate feedback to confirm understanding
Talent Acquisition Metrics Reporting & Analytics Advisor Resume Examples & Samples
Responsible for the development and analysis of various reports covering items such as Open requisitions and their status; Time to fill metrics; Cost per hire; Agency sourcing and spend; Agency performance; Social media reporting and activity; Budget tracking and management; TA headcount management; Recruiter: Sourcer: Requisition ratios; Return on Investment of Employment Branding activities etc
Accountable for the proactive monitoring of trends in TA data
Develops key relationships with the APJ TA Leadership Team so as to assist them to run their business through the use of metrics, reporting and "Big Data"
Planning and developing a TA analytics strategy
Evaluating the effectiveness of TA processes and programs
Performing analysis of TA metrics and desired outcomes
Recommending new and/or improved TA process design and cost-saving measures based on data analysis
Help audit TA processes
Developing, implementing and administering talent acquisition analytics
Reviewing and interpreting TA practices and processes in analyzing moderately complex situations or data to provide answers
Working with the TA COE to ensure standardization of processes and reporting
Consulting on key measurements and standard reports during our PeopleSoft and SP3 integration and upgrades
Analyzing TA data, communicate findings and/or recommendations to the Regional Senior Management Team
Uses professional concepts and company policies and procedures to solve moderately complex problems
Applies a comprehensive knowledge of analytics and BI
Consults with HR Operations, Talent Acquisition Shared Services (TASS), and Corporate Finance on use of TA data and metrics to support TA decisions, scorecards etc
It is expected that the incumbent will build relationships and become an integral member of the TA Leadership Team through regular contact meetings at least bi-weekly
It is expected that the incumbent will also support and partner with the Global Analytics and Metrics team by attending the global bi-weekly analytics meeting. Attendance at this meeting will promote APJ on the Global stage through best practice sharing coming out of APJ analytics
5-7 years experience in analytics and data, providing thoughtful data integration, analysis and recommendations
Relevant Degree in Business, Finance, Commerce, Business Analytics or similar a distinct advantage
Advanced Excel skills and expertise in scorecards/dashboards
Expertise in MS PowerPoint and the ability to use data to prepare Executive presentations
Familiarity with HR talent and information systems and data fields, ensuring data alignment
Understanding of Financial Systems and Metrics
Ability to conduct benchmarking analysis
Experience creating key performance indicators, executive summaries and business cases
Translating strategy to measurement
Experience in Finance, HRIM/S, and/or Compensation or TA highly beneficial
Strong statistics/advanced analytical background
Strong verbal and written communication skills (English)
Consulting experience advantageous
Ability to engage others internally and work closely with the TA organization and other HR functions
Innovation – an inquisitive mind with the ability to present innovative data and reporting solutions
Simplify – eliminate manual and inaccurate reporting practices and processes
Adaptable – an ability to manage competing and ever changing priorities
Ability to translate strategy into measurement
Experience in Finance, HRIM/IS, Compensation and/or TA highly beneficial
Strong statistical/advanced analytics background
Talent Acquisition Rel Mgr Resume Examples & Samples
Manages the internal client relationship (HM and HRBP)
Manages the relationship with external agencies
5-7 years' recruiting experience including 5 years' corporate experience managing a minimum of ~20 reqs at any one time
Proven success with multiple sourcing channels including direct and proactive social media sourcing experience
Strong experience in recruiting software and other IT professionals
Experience with campus recruitment would be a plus
Well-honed business acumen
Maturity, positive "can do" attitude and a sense of humor
Undergraduate degree
Consultant, Talent Acquisition Resume Examples & Samples
Builds and leverages relationships with diverse professional organizations and networks to attract and build talent pipelines and referral networks
Executes sourcing strategies to build candidate flow and talent pipeline requirements for critical career markets within Bell
Executes and supports on-line sourcing strategies and media plans designed to increase reach and attraction of the Bell employment brand into specialized talent communities
Acts as SME to help support development of pro-active recruiting/sourcing plans and talent acquisition programs for critical and emerging markets
Proactively identifies and cold calls the candidates to prequalify
Executes behavioural interviewing techniques to conduct interviews to hire top talent
Provide support and counsel to hiring managers throughout the interviewing process
Ensure that recruitment and selection activities are in compliance with government regulations and organizational policies and procedures
5+ years in Talent Acquisition, with strong recruiter profile, supporting professional and management level recruitment activity
Passion and skills specialized in sourcing, online job boards, networking, research and social media
Strong research, networking and professional mining skills, Excellent organizational skills, with proven ability to manage multiple job requisitions in a variety of professional roles
Ability to develop strong working relationships with all levels of individuals is essential
Bilingual French and English language is required if Montreal location
A natural hunter of talent
Experienced with IT recruiting would be considered a benefit
Skilled in Boolean or Google searches
Posses AIRS training certificate
Recruitment agency background (direct sourcing)
Excellent communication skills, written and verbal
Human Capital Management Talent Acquisition Investment Banking Division Experience Hire Recruiter Associate Resume Examples & Samples
Direct recruiting
Adding creativity around diversity recruiting
Advising the business on best in class recruiting strategies
Develop external contacts to stay abreast of new hiring practices, market intelligence and trends in the industry
Willingness to jump onto various team projects
Minimum of 3 years of lateral recruiting/search experience within investing banking or private equity
Minimum of 2 years of managing client relationships (either internal or external)
Demonstrated knowledge of the financial services industry
Research and mapping experience
Demonstrated client service orientation
Strong communication skills, both written and oral
Experience with client presentation development
Credibility to influence at the highest levels within the division and firm
Talent Acquisition Ops Analyst Resume Examples & Samples
Analyze and identify business requirements to improve overall end-to-end recruitment process; focus efforts on streamlining and automating routine recruiting practices while ensuring a world class hiring manager, recruiter, and candidate experience
Develop Standard Operating Procedures (SOP) in alignment with TWDC to be used in training and on-boarding new Talent Acquisition hires but also in support of existing team members
Project manage Employee Referral Portal & Processes ensuring positive experience for referrals and referees and analyze metrics to influence potential procedural changes
Project manage Job Description Library which includes being POC for system questions, concerns, and potential for future enhancements
Project manage content on intranet sites (ITK and Sharepoint) to ensure we are providing appropriate communication to HR and company stakeholders; partner with TA team to garner content; align internal TA content with TWDC Backlot and ESPN G:Drive
Project manage conferences & events where Talent Acquisition and/or Diversity & Inclusion will be in attendance (includes liaising with appropriate parties to understand which events, strategy at the event, as well as the booth and give away requirements)
Develop and champion new ideas and perform as Subject Matter Expert (SME) on all talent acquisition processes and systems (Kenexa)
Partner with Learning & Development and HR Operations to understand end to end hiring processes to influence a positive new hire experience
Function as a change agent to communicate and influence end users on system or process changes
Proactively consult with Management to ensure data integrity, mitigating risk in discrepancies resulting in negative downstream of analytics and compliance of OFCCP regulations. Ad Hoc reporting requests specific to compliance obligations
Ensure compliance with employment-related laws and regulations (OFCCP) and assist with requisite outreach obligations for Veterans and individuals with Disabilities
Project manage current and future mailboxes in support of compliance obligations (Accommodations for applicants and Hiring Chief) which includes partnering with Legal on appropriate communications and tracking for audit purposes
Assist to manage existing vendor relationships and develop others as appropriate for recruiting and compliance needs (DDI, KG, HRTMS, and Direct Employers)
Partner with HR Business Partners and Legal on support of candidates hired with visa needs and internal employees applying for Greencard
Project manage communication strategy, maintenance and measurement of existing tools (DDI, Montage, Chequed, Total Rewards Statement) and roll-out of new tools
Project manage communications and proactively manage partnership with Walt Disney Company COE's who directly impact operational efficiency or where we need to align with segment processes (CWM, Functional Recruiting, Process & Infrastructure, Global Mobility, and Metrics)
Drive and/or assist with special projects as needed
5+ years of work experience in a corporate setting with proven ability to project manage, identify process inconsistencies and create solutions for operational efficiencies
The ideal candidate will possess some experience in a corporate recruiting or agency environment, with emphasis on general administration
Some understanding of recruitment operations with focus on experience management and critical transactional components
Ability to develop strong working relationships with leaders and peers within the organization both within ESPN and across The Walt Disney Company
Understanding of OFCCP/EEO and other employment compliance regulations that impact and/or influence the day-to-day work of a Talent Acquisition organization
Bachelor's Degree or equivalent experience
Senior Mgr, Talent Acquisition Resume Examples & Samples
EComm
Monthly talent pipeline reviews with key internal stakeholders
Build relationship with key external talent. Understand their profiles and career interests
Develop key sourcing strategies to attract diverse, global talent
Conduct independent sourcing via social, networking, cold calls, etc
Help organization forecast work force planning needs quarterly through template adaptation and utilization
Know marketplace, what is trending, who key players are, key organizational structure to provide competitive insights
End to end candidate recruitment management
Meet and exceed monthly target hiring goals set forth
This is a San Francisco based role with expectation that you would work primarily from our headquarters**
An experienced talent acquisition professional with 7-10 years of experience
Experience recruiting for at least two of the following areas: Finance, eCommerce, IT, HR and Legal
Has demonstrated significant innovation at work, and is not tied solely to traditional acquisition practices
Proven sourcing capabilities
Demonstrated ability to use technologies and tools optimally and leverage them appropriately
Has worked in companies with great talent acquisition programs and been part of developing framework for greatness
Has experience leading projects
People management experience
Resourceful – able to get a lot done without a lot of resources by using ingenuity and tapping into the ecosystem
Collaborative: pitches in as part of the team
Global mindset: understands and has been successful in working with a global team and a global audience
Experience with OFCCP compliance is a plus
Human Capital Management Talent Acquisition Hcm Experienced Hire Recruiter Associate Resume Examples & Samples
Drive and execute all HCM recruiting mandates in the US
Managing candidate flow for hiring managers
Sourcing and developing a candidate pipeline
Acting as the liaison between managers and executive search firms
Managing candidate expectations and negotiating compensation packages for new hires
Developing external contacts to stay abreast of new hiring practices, market intelligence and trends in the industry
Providing recruiting activity management reports
Ensuring the firm maintains a flow of diverse candidates for all positions
One Main Financial Talent Acquisition Senior Manager Resume Examples & Samples
Develop detailed recruiting strategy to meet business' need for proactive talent acquisition
Partners with business managers and generalists to drive recruiting strategies for open positions at all levels
Ensures alignment of recruiting activities with business goals and objectives and is able to present to senior management
Proactively source for talent through multiple channels; social networking, employee referrals, internet, etc. Provide creative recommendations to the business on how to improve applicant flow and hire the best talent
Launch creative strategies to reach and recruit top talent
Adheres to all compliance and regulatory requirements
Partner with internal stakeholders to develop creative solutions to improve the onboarding experience for new hires
Creates community relationships/partnerships to promote the One Main Financial brand and business as employer of choice
Expand diversity outreach: Implements and supports diversity recruiting efforts and participates in diversity recruiting events and activities
Conducts phone screens and assessment interviews as necessary
Produce and analyze recruiting metrics in order to drive the strategy
Provide leadership and accountability while building out a recruiting team
8 + years recruiting experience in a mid- sized complex organization and/or search firm supporting a front office environment. Recruiting experience in a decentralized model a plus
High volume recruiting a plus
Experience in building out a staffing organization
Previous experience managing a recruiting team
Thought-leader and change agent who leads through collaboration and influence
Ability to communicate in a direct, concise manner; ability to interact with senior executives; strong influencing ability
Ability to strategize, operate and thrive in a fast-paced, action-oriented environment which can be ambiguous and where priorities may change quickly
Manage sensitive and confidential matters; resolves complex issues via influence
Proactively introduce candidates to managers in anticipation of future hiring needs-building pipeline of candidates
Track record of execution and outstanding client satisfaction
Use social media to build upon established network of function/business area
Has understanding of compensation structures
Strong project management skills and attention to detail
Bachelor's Degree or equivalent work experience. Bi-lingual skills a plus. Experience with Taleo or other applicant tracking systems required; knowledge of Peoplesoft or Ulti-Pro a plus
Human Capital Management Talent Acquisition Investment Management Campus Recruiting Associate Resume Examples & Samples
Partner with IMD hiring managers across 20 different businesses and 14 regional offices to develop and execute campus recruiting and marketing strategies to attract top quality candidates
Partner on the planning, design and implementation of the 10-week IMD Americas Summer Analyst Program, including creating a one week-long classroom training curriculum and on-going training for the Sophomore Program
Develop the on-campus branding of IMD to help attract candidates to the division
Execute core divisional campus recruiting processes such as interview superdays and on-boarding candidates
Attend campus events and division-specific events, interview and evaluate candidates, make hiring recommendations and manage the offer process
Design and produce both ad-hoc and recurring reports and suggest improvements to existing reports and processes
Partner and liaise with IMD Business Partners, Goldman Sachs University and IMD Experienced Hire Team on divisional HCM processes
Organizational skills, attention to detail and excellent follow-through
Demonstrated client service focus and ability to build relationships both internally and externally
Results-oriented - ability to handle multiple, time-sensitive projects while focusing on the quality of work delivered
Creative and innovative
Knowledge of/interest in the financial services industry
Talent Acquisition / Recruiting Coordinator Resume Examples & Samples
Supports Recruitment Team with the management of multiple job requisitions on recruiting needs in all levels, including managing all external and internal job postings and communication
Prepares and maintains various recruitment activity reports
Prepares offer letters and other new hire documentation such as non-competition agreements and any other documents relating to job offers
Assists with Relocation/Corporate Housing arrangements for non-local new hires, including Relocation agreements
Interviews temporary personnel when needed
Responsible for execution of summer internship program: filters, reviews and analyzes resumes, pre-screens and conducts phone interviews with candidates and communications with hiring managers to understand internship needs
Oversees and manages employee referral program, ensuring eligibility of participants
Verifies and processes recruitment related invoices
Administers skill tests and behavioral tests to candidates
Keep abreast of all business activities to ensure that accurate information about the company is expressed to the candidates
Confer with line & upper management to identify personnel needs, job specifications, job duties and responsibilities
Utilize online recruiting job boards to search/identify prospective candidates
Establish and maintain relationships with local and non-local colleges, universities, vocational schools, and attend job fairs
Conducts Reference checks
Oversees pre-screening process of new hires, i.e. reference, background, drug test results
Performs additional duties and projects as assigned
Talent Acquisition Sourcing Recruiter Supporting Fso Advisory Practice Location Resume Examples & Samples
Conduct pre-qualifying phone screens on candidates provided by researchers and targeted warm calls utilizing selling techniques to generate interest in Ernst & Young opportunities
Supplements sourcing activities of researchers by networking in the market and building a network of contacts in line with service line, sub service line, or competency
Accountable for specific sourcing channel responsibilities
Advanced user knowledge of technology and on-line sourcing and research tools
Talent Acquisition Contractor Resume Examples & Samples
Successfully source and screen qualified applicants for the staffing needs of the TAX Business Unit and all their locations
Implement sourcing tools to positively impact the firm's ability to attract high potential candidates
Consult with recruiting managers to advise and assist with recommended recruiting processes to ensure effectiveness of plan
Contractor will generate qualified candidates through cost-effective efforts
Will develop knowledge of the marketplace to ensure competitiveness in hiring
Accurately report and track candidate data as requested
Participate in special projects as needed
2+ years of recruiting/sourcing experience, public accounting sourcing or search firm experience preferred
Demonstrated success recruiting in a highly aggressive and competitive market
Strong proficiency with Microsoft Office package (primarily Excel and Word) and applicant tracking databases
Exceptional, outgoing interpersonal skills
Must have the ability to work in a fast paced environment and handle multiple tasks at one time
Knowledge of multiple recruiting sources with mastery in one or more
Proven understanding of Recruiting and sourcing concepts, AIRS, Boolean etc
Previous database/recruiting software experience preferred
Strong desire and passion for recruiting
Must be willing to conduct high volume of cold calling to attract qualified talent
To be successful in this position, you must be energetic, organized and have great communication skills. You will need to be able to juggle multiple priorities and be able to change direction mid-stream depending on need
Talent Acquisition Logistics Specialist Resume Examples & Samples
Talent Acquisition: Provide world class support to hiring managers and candidates for talent acquisition activities by leading a seamless integrated transition from applicant to employee. This will be done by
Developing and delivering work plan and schedule for candidate selection processes (including testing, assessment, debrief and salary offer) based on input from the hiring managers and candidates to ensure efficiency, consistency, and effectiveness of the talent acquisition process
Producing and delivering offer letters to candidates as directed by TAPs and in alignment with local legal contractual requirements and Company policy and procedures
Coordinating the development and distribution of recruitment marketing materials (on PeopleFluent) to be deployed through various recruitment channels to ensure a means to identify, source and attract talent to the Company
Following agreed communication protocols to communicate with candidates to ensure positive candidate experiences, proactive planning and provide feedback on enhancement opportunities into the processes
Manage all recruitment documentation and requisition files for the global talent acquisition process in compliance with Company policies
Ensuring all TA activities (documentation, communication, file management) are compliant with the legal and statutory requirements as well as local business requirements for different countries and within agreed SLAs
Ensuring updated templates and SOPs are maintained on share-point as well as creating documents and contract addendums in local language as required, ensuring updates adhere to policies and data standards
Implement the employment due diligence process (including evaluation of post-offer physical examination result relative to job requirements)
On-boarding support: You will support the managers to understand their roles and responsibilities with respect to on-boarding of new hires ensuring they have a great experience while joining The Company and have a reduced time to effectiveness. This will be done by
Initiating the on-boarding process with the hiring manager as soon as the offer has been accepted
Providing customized inputs to the hiring manager to ensure smooth induction of the new hire
Provide consulting service for People Managers in the design of the 90-day on-boarding plan
Regular check-in meetings/calls with hiring managers to ensure on-boarding program is implemented properly
Provide inputs for design and maintenance of content for the on-boarding Portal on myKO and provide inputs to adapt the content of the Manager Centre toolbox and support driving direct access
Connect with the SBP's of client group to introduce and update on-boarding framework and ensure the buy-in of the Business
Track new hires from the point of notification from Talent Acquisition Support - offer letter, through start date, upto the first 90 days in The System
Case management, monitoring and Escalations
Act as the first level escalation point from Tier 1. Service case requests and manage case queues in SalesForce, redirect cases, ensure SLAs are met and cases are assigned to the right team for the areas of accountability
Collaborate with GBS Talent and Learning Manager, GBS Team leads, Tier 2 associates and global teams in resolving process, case issues and handoffs
Analyse the cases and trends for further improvement areas
Co-ordinate with the appropriate stakeholders to obtain approvals in line with agreed protocols, escalating requests to the GBS Talent and Learning Manager incase they are out of process and/or require special handling and recommend appropriate resolution, including policy exceptions
Operational Excellence/ Process improvements
Identifies process improvements, system enhancements needed to support the successful design, development and implementation of HR plans, programs, processes, and tools in collaboration with One Team HR and IT
Ensures positive customer experience throughout areas of responsibility
Collaborates with the GBS Talent and Learning Manager in ensuring the TA metrics are reviewed and appropriate corrections/ modifications made in processes and service delivery
Partner with the Global Service delivery lead and Global Talent Acquisition lead to identify opportunities to enhance the efficiency and effectiveness of the TA process
Detail oriented and good at planning and organizing skills
Strong customer service attitude/orientation
Good at task/time management and exceptional follow up on outstanding items
Strong communication, oral, written, listening and interpersonal skills
Ability to work well with other team members, and assist in achieving team goals, foster trust,
Actively work to continuously improve self, and demonstrate commitment to the organization
Ease of use with case management and reporting tools
Must be highly proficient (verbal and written) in English and any other European language
At least 3 years in a Talent Acquisition role
Experience in a virtual shared services environment essential
Must be available to work shifts – the centre will be staffed from 7 am to 6pm daily, Monday to Friday
Experienced in HR function/team preferred
Experience interpreting data analytics to derive business insight and drive Customer value
Experienced with case management tools preferred
Experience in use lean management/six sigma would preferred
Talent Acquisition Analytics Intern Resume Examples & Samples
Day-to-day reporting and analytics: Generally unsupervised based on established guidelines. Authority to make minor changes or modifications without approval. Proactively identifies, researches, and provides considerations to analysts on any data issues/errors
Database Management: Update key databases based on established time schedule and using a high level of detail to ensure complete accuracy. Proactively use judgment to research and analyze potential errors and develop recommendations on effective data management processes
Partner Collaboration: Handle direct and indirect (through analysts) requests for ad-hoc data analysis and reporting. Consult and negotiate on best approach and timing in order to deliver accurately in a timely manner
Client Interaction: Communicate directly with clients as part of delivery of reporting results. Provide high level description of what data represents, follow up as needed with any questions or concerns providing understanding with minimal supervision
Presentation Development: Create key charts and graphs as well as limited documents based on specific direction from analysts. Proactively provide recommendations on specific presentations and key points of analysis
Ability to meet deadlines, handle multiple priorities and perform job responsibilities accurately and with minimal supervision
Demonstrated strong interpersonal skills and partnering ability
Demonstrated strong organization skills with attention to detail
Willingness to learn new software applications and quantitative skills
Demonstrated strong technical ability, computer proficiency, and experience with PC-based databases and spreadsheets (i.e. MS Excel and MS Access)
Proven problem solving and analytical skills with the ability to translate data for clients
Ability to interact effectively with all levels of management
Demonstrated sound business judgment skills
Experience using SharePoint, Access, SAP, Cognos and/or Business Objects
Experience using Kenexa or other talent acquisition application
Ability to develop and streamline processes
Currently pursuing or recently graduated (obtained within the past 6 months) with a degree in Finance, Accounting, Statistics, Mathematics, Human Resources, Business or related field
Head of Shared Services Talent Acquisition Resume Examples & Samples
Manage key stakeholder relationships across ShS and lead the delivery of MD/Director recruitment searches in EMEA
In partnership with regional owners, lead the EMEA ShS Talent Acquisition outsourced provider (RPO) aligned to ShS
Manage business projects within ShS including solution and input into Human Capital initiatives
Contribute to the TAD recruitment / sourcing strategy for ShS across EMEA
Lead recruitment activity as designated across ShS including Finance, Operations, IT, Risk, Legal, Compliance and HR Communications and Branding, Internal Audit and other functions as and when required
Head of Talent Acquisition Resume Examples & Samples
15+ years of work experience in progressively complex Talent Acquisition / Recruiting roles
Bachelor's Degree from an accredited university or college with a strong academic record
Proven track record of designing and building successful, repeatable, and measurable talent acquisition capabilities in fast-paced, high-growth organizations
Solid project management and problem solving skills
Strong business acumen and reputation for understanding business context
Talent Acquisition Researcher Resume Examples & Samples
Lead recruiter for all Central Staff positions (including but not limited to: Staffing, Finance, Executive Assistants, merchandise coordinators) as well as central analyst level roles as assigned
Perform company administrator responsibility for all licensed recruiter tools such as Avature and Linkedin
Bi-weekly update of the company Linked in page
Screening Taleo resumes for positions as assigned by the OVP of Executive Recruitment
4 year degree, BA/BS in Human Resource or related field preferred
Minimum 3-4 years work experience
Must be able to work with all levels of management
Director of Talent Acquisition Resume Examples & Samples
Deliver end-to-end winter & summer staffing needs, from entry level to experienced managers
Transform and continuously optimize all processes associated with seasonal staffing, e.g., demand planning, sourcing, assessment, seasonal worker housing, incentives, etc
Direct field delivery teams to achieve long-term objectives and day-to-day seasonal staffing goals by setting strategy and monitoring performance via metrics
Develop and manage seasonal staffing financial budgets
Lead intra- and inter-departmental projects, directing and influencing others to achieve desired project outcomes
Personally deliver and recruit for selected senior and/or specialized field/seasonal positions
Influence overall strategy and roadmap as an active member of Talent Acquisition Leadership Team
Acute self-awareness, comfort and confidence in own skin but with ego in check
Energy to continuously develop own leadership skills
Open, approachable, and transparent management style
Courage to fail and apply lessons learned to next opportunity
Passion for the outdoors and related-activities
Experience leading and delivering high-volume staffing results
Experience successfully leading and implementing enterprise-wide change
Bachelor's or advanced degree
10+ years of full life cycle Talent Acquisition experience and 8+ years demonstrated success managing a large, dispersed team, including performance management and development activities
Demonstrated experience building business relationships (C-level, vendors)
MBA or advanced degree in a related field
AIRS or other recruiting related credentials
Talent Acquisition Senior Specialist Resume Examples & Samples
Identify new channels for campus recruitment
Screen and filter campus candidates for graduate and internship hires
Manage and monitor the end-to-end campus recruitment process, from job posting to offer/onboarding
Manage campus recruitment events/career fairs and related logistics
Manage voluminous queries from candidates via phone, email or through social media
Responsible for updating of hiring matrix and status reports on a regular basis
Adhoc projects and assignments
A Diploma or Degree, preferably specializing in the HR field
At least 3 to 4 years of working experience in a mass recruitment or similar HR support role
Experience in Campus or Graduate recruitment is highly preferred
Successfully managed recruitment events/career fairs independently
Strong project management and organizational skills with good sense of urgency and attention to detail
Reliable and accountable for all campus recruitment matters and may be required to work extended hours (especially during peak recruitment periods)
Confident and persistence, especially during pressurized situations
Enjoy interacting with campus students and has a flair in public speaking
Demonstrate ability to manage voluminous transactions and tasks according to business priority
For internal staff application, please note that you must have been in your current role for at least 12 months
Talent Acquisition Project Manager Resume Examples & Samples
Data
Robust organizational skills with demonstrated attention to detail
Strong analysis skills with the ability to develop conceptual frameworks and provide recommendations on approach
Critical thinking with the ability to identify opportunities for improvement
Able to network, build and maintain relationships
Excellent business and communication skills (written and verbal)
Process and organization design, development and implementation experience
1 - 2 years project management experience, focusing on small- to mid-size projects
2 - 3 years process development and improvement experience, including cross-functional processes
1 - 2 years data analysis and reporting
Experience in corporate wide or business unit / segment change management implementations
Experience in working with Centers of Excellence and / or Communities of Practice
Experience in managing operational teams
Experience in influencing decisions without managerial authority
Experience in working with various level of management within a business unit and / or company
Talent Acquisition, Regionlal Leader Resume Examples & Samples
Work Force planning process and execution in partnership with the HRBP's
Develop key sourcing strategies to attract diverse, global talent for the AMA region
Interview internal high potential talent on an exploratory basis
Know marketplace, what is trending, who key players are, key organizational structure to provide completive insights
Oversee end to end candidate recruitment management
Manage outside vendor partners on TA delivery including agencies/RPO and BPO for administrative and reporting work
Utilize reports to manage internal team effectiveness and externally with line managers to show overall performance of TA and/or address any areas of concern
Other duties as needed based on changing company and or market conditions
Exec Talent Acquisition Professional Resume Examples & Samples
Partners with the executive and line of business leaders to collaboratively create and execute a streamlined and cohesive recruiting strategy; focuses on affiliate and Bancorp positions directly reporting to presidents, LOB executives, and above, andany other pivotal roles deemed appropriate
Establishes a strategic partnership with executive leadership and works collaboratively to develop a recruitment strategy plan that meets the needs of each line of business; ensures successful engagement for all pipeline activity, including regularstrategy meetings and involvement in all necessary technical meetings with the hiring team; assesses and recommends innovative and creative recruiting methods that meet the needs of the division and affiliate
Proactively builds executive talent pipelines by understanding all of the Bank#s lines of business and segment solutions to present talent
Networks with key incumbents to source top talent; initiates social media with communications to prospective candidates
Collaborates with Talent Management for internal solutions; develops, implements and administers the employment placement, transfer and promotion procedures
Establishes partnerships with regional Talent Acquisition managers and consultants to develop and execute ongoing sourcing strategies to identify and attract targeted critical skill talent
Identifies and obtains competitive business and market intelligence in order to focus sourcing resources; researches and implements new leading edge sourcing tools, methodologies, and sites that improve connections with the target audience to help inthe identification of hidden talent
Ability to work alone or parallel with retained research or search firms; manages the relationships and identifies needs with outside firms when needed
Manages daily activities within the company based CRM system
Manages the recruiting process to maximize Fifth Third#s ability to source, attract, hire, retain and promote exceptional talent both internally and externally
Ensures receipt of completed requisitions for all job postings and works closely with Sr. HR Business Partners and leadership to ensue pertinent information is input into all internal and external posting systems
Plays a strong professional sales role while recruiting, screening, testing, and interviewing applicants for executive level positions
Bachelor#s degree in HR or business related field required, minimum of ten years of relevant recruitment experience required
Previous search firm experience preferred
Demonstrates recruitment networking and creative sourcing skills
Ability to interact well with all organizational levels - especially at an executive level
Possesses an executive presence
Integrity # maintains confidentiality at all times
Exceptional verbal and written communications skills
Must possess PC technical aptitude
Senior Mgr / Head of Talent Acquisition UK Resume Examples & Samples
Responsible for the full life-cycle recruitment process creating the strategy for client engagement, strategy development, sourcing, screening, offer negotiation and securing acceptance for all roles in the UK (Senior Manager and below)
Decide on the most appropriate methodology including direct sourcing, branded advertising, agencies and exploring internal solutions
Proactively partner and lead relationship with Hiring Managers (at varying levels of seniority) to discuss and make recommendations on resourcing issues (temporary, permanent, fixed term) as well as looking at the most effective manner/way to source candidates (True Subject Matter Experts)
Acting as a trusted recruitment partner, taking ownership for the successful conclusion of projects, monitoring effectiveness of recruitment processes and suggests improvements as appropriate
Where appropriate assist Hiring Managers in external agency or internal resourcing briefings and creating role specifications
Providing energetic, strong and creative leadership to the Talent Acquisition team
Develop strong relationships with key business clients across Disney and ESPN including senior level leaders and senior HR Business Partners
Working with the HR Executive Director to ensure regular reporting/metrics are in place and submitted and that regular review and analysis is carried out and acted upon
Fully accountable for UK Recruitment Team and Recruitment Cost budgets, working closely with Finance Business Partner and HR Executive Director to ensure continuous management and review of budget
Actively partner with the International Talent Acquisition (TA) Community of Practice (COP) as required
Proven experience leading/managing a Recruitment/Talent Acquisition team preferably in house
Ample demonstrable recruitment experience showing progressive responsibility in Corporate and Professional Recruitment
Experience of direct sourcing for talent, including interviewing, negotiating and closing offers as well as the ability to support the team in development of these skills
Sound experience in other HR disciplines
Proven experience of influencing and persuading at all levels both internal clients and external suppliers
Demonstrated project leadership and management experience, including business case development and cross-functional collaboration
Ability to facilitate meetings and give presentations to senior management
Experience of multi-national, fast-paced, progressive commercial organisations
Experience of managing budget including budgeting and forecasting
Talent Acquisition Scout Resume Examples & Samples
Consult with and advise internal clients on talent acquisition and mobility strategies for select individual positions and initiative-based hiring (ex. expansion into a new market, 50 eCommerce adds to staff, etc.)
Lead/support VF efforts to acquire "purple squirrels"/"game-changing" talent across the enterprise with particular emphasis on roles related to VF growth drivers such as: Innovation / Product Design, Direct-to-Consumer (DTC – eCommerce/retail/"brick & mortar"), Lifestyle Brand Building, Global Expansion, and Supply Chain
Establish and mentor others on general candidate identification and candidate development methodology and best practices
Research, implement and maintain tools and resources that improve candidate identification, candidate relationship management and overall candidate experience
Promote diversity and inclusion at VF by developing/implementing strategies that aim to ensure diverse candidate pools for all positions
Maximize the return on VF's enterprise-wide investment in LinkedIn
Minimum 5 years of similar experience in a corporate or search firm environment (experience in both environments is preferred.)
Demonstrated expertise in various name generation/research/sourcing (candidate identification and candidate development) techniques, LinkedIn expertise specifically required
Demonstrated ability to build relationships with, partner with and effectively influence any and all stakeholders throughout the end-to-end talent acquisition process. Flexible and adaptable team player who thrives in a collaborative, often-changing environment
Excellent written & verbal communication, multi-tasking, organizational, presentation, follow-up and negotiating skills
Embodies the values of honesty, integrity, respect, creativity, collaboration, congeniality, innovation, and diversity
Significant experience driving change, particularly interested in experience related to building a team from scratch
Industry experience in: Apparel, Footwear, Consumer Packaged Goods (CPG), other Consumer Products/Services, Retail…products/services significantly driven by the quality of one's consumer brand
LinkedIn Certified Professional – Recruiter designation
HR certification (ex. PHR, SPHR, etc.)
Social recruiting expertise (ex. Facebook, Twitter, Glassdoor, etc.)
Talent Acquisition Sourcing Specialist Resume Examples & Samples
· Ideal candidate will have experience sourcing for skill sets within healthcare technology dealing with vendors and products such as Epic, McKesson, Cerner, Lawson, Kronos, HL7 interfaces, Meditech, Athena). Not required
· Executes Boolean searches and utilizes data management / business intelligence skills to extract candidate data from various sources such as LinkedIN, Monster, CareerBuilder, Dice
· Conduct candidate screenings/initial interviews
· Ability to work independently and be a self-starter
· Experience with LinkedIN Recruiter professional license searches, project folders, messaging
· Leveraging Social Media to tap into potential candidates (i.e. Facebook, Twitter, Instagram, Pinterest etc)
· Build competitor lists
· Staying constantly informed on all the latest Recruiting industry trends, new job boards, niche sites etc
· On the spot and outside the box Sourcing ideas during intake calls with Hiring Managers
· Job Board vendor relationships, job board research/test drives
· Creative sourcing, networking, candidate referrals, job market research etc
IT Talent Acquisition Generalist Resume Examples & Samples
Maintain and ensure compliance with local recruitment policies & processes
Track candidate process and minimize time to hire (Resume (CV) to offer) through driving the candidate pipeline. Understand and use Taleo (the candidate database) and ensure up to date data management of recruitment applications at all times
Screen candidates in Taleo ensuring their experience and skills meet requirements (understanding of/ability to learn technical roles will be required)
Provide recruiting status updates to Functional Recruiting team
Extend offers to candidates and work through the hiring process
Manage relationships with candidates and the hiring managers
Bachelors degree with 2 years relevant recruiting/HR experience, or
Minimum of 6 years relevant recruiting/HR experience
Relationship Management capability to work on a functional recruiting team with ease
Excellent Communication Skills, both written and verbal
Strong interpersonal skills with the ability to engage with various levels of the organization
Influencing and Negotiation skills: Ability to lead and coordinate efforts for the recruiting team(s) spanning business units with a dotted line reporting relationship to corporate talent acquisition
Analytical Skills: Ability to analyze and interpret data including recruiting metrics and application requirements
Taleo recruiting experience
Volume hiring experience
Previous work in campus recruiting
Previous experience recruiting for IT positions
PeopleSoft experience
HR / Talent Acquisition Resume Examples & Samples
Responsible for program creation and management of all aspects of university relations and recruitment
Develop innovative and effective strategies to recruit top talent from key universities, establish and maintain global processes, frameworks and infrastructure
Ensure deployment of HR practices and solutions
Build expertise in the Global Talent Acquisition functional area
Responsible for annual forecasting, tracking and management of program spend
Compile detailed program and candidate data for analysis and reporting purposes
Interface with Regional Talent Acquisition Leaders to ensure proper execution of university hiring programs
Build and maintain relationships with internal stakeholders, external career services staff, faculty, alumni, student organizations, professional associations and diversity
Bachelor's degree in Human Resources or related fields is required. A Masters of Business degree is preferred
Demonstrated experience in recruitment and university relations leadership with multi-regional or global scale
Track record of university relations & recruiting program design and execution
Knowledge and understanding of market trends and Best in Class practices specific to Talent Acquisition University Relations Programs
Experience in working in virtual global teams
Ability to deliver in a matrix organization
Ability to identify new ways for HR to support the business strategy
Ability to engage, inspire and influence people
Experience monitoring and tracking performance measures
Ability to manage teams and programs globally
Experience working cross-functionally with business leaders internally and externally
Talent Acquisition Senior Manager / Director Resume Examples & Samples
Establish talent acquisition strategy for all corporate functions and subsequently optimize service delivery required to meet strategic objectives. Deliver best-in-class candidate and hiring manager experience
Consult with and advise internal clients on talent acquisition and mobility strategies for individual positions and/or initiative-based hiring (ex. Expansion into new market, new store openings, 50+ e-commerce adds to staff, etc.)
Promote diversity and inclusion at VF by developing / implementing strategies that aim to ensure diverse candidate pools for all positions
Establish and maintain appropriate management routines regarding TA performance (KPIs, metrics, req status updates, etc.) and process adherence (data quality, ATS workflow, compliance, etc.)
Ensure all TA "products and service offerings" are compliant with applicable federal, state and local government obligations
Minimum 7 years of similar talent acquisition experience (a combination of corporate and search firm experience is preferred, must have at least 2 years in a corporate environment.)
Minimum 2 years of people leadership experience
Demonstrated ability to build relationships with, partner with and effectively influence any and all stakeholders throughout the end-to-end talent acquisition process
Flexible and adaptable team player who thrives in a collaborative, often-changing environment
Embodies the values of honesty, integrity, respect, creativity, collaboration, congeniality, innovation and diversity
Experience using Taleo & Workday
Talent Acquisition Internal Engagement & Communications Lead Resume Examples & Samples
Develop the communication and engagement strategy in support of the Talent Acquisition and M&A strategy, forecasting and planning for key TA goals and objectives
Create and manage communication, engagement and coordination with defined global stakeholders
Provide expert advice and coaching to stakeholders regarding Talent Acquisition, relating to communication activities
Drive content from various events and for strategic Talent Acquisition initiatives, editorial leadership, social media content creation for internal and external communications and channel effectiveness
Manage specific projects as determined in the annual TA operational plan and participate in functional and cross-functional initiatives
Identify new opportunities where TA communications can improve and add value to the business
University degree in Business Administration, HR, or Marketing
Clear, comprehensive understanding of Talent Acquisition
Experienced in social media marketing or brand building experience
Strong business acumen and commercial thinking
Flexible with a good sense of perspective and sense of focus
Ability to engage and communicate effectively and influence people
Strong ability to work with global teams on a virtual basis and drive influence in a matrix organization
Strong interpersonal, communication, and customer service skills
Around 10-12 years of experience within which 5-6 years in Human Resources
Strong working experience and education in Communications is a must
Director of Talent Acquisition & Recruiting Resume Examples & Samples
Bachelor's degree from four-year college or university or equivalent
7-10 years of progressive, relevant work experience; industry experience preferred
Leadership presence: demonstrated capability to interface and influence at all levels of the organization; proven ability to present information (written and verbal) and develop and maintain relationships with leaders, clients, external parties and internal colleagues
Ability to achieve success in a matrix environment; ability to manage multiple stakeholders
Demonstrated ability to communicate verbally and in writing within all levels of an organization, both internally and externally
Experience with an applicant tracking system preferred
Talent Acquisition Project Manager Resume Examples & Samples
Develop high level of knowledge of our HR Systems, Job Boards and other sourcing channels, to be able to solve day to day issues, reach out to vendors and provide support and basic training to internal users/ recruiters as needed
Research talent acquisition solutions, manage vendor relationships and service suppliers, understand proactively their services to have key resources in hand when needed based on our global talent acquisition strategy
Work closely with the HRIS team to request, review and define, the proper reports needed from the different systems that provide information for various divisions
Help define talent acquisition metrics, design formulas in Excel, and develop an easy format and process to distribute monthly global reporting metrics related to recruitment
Search leading practices in the market around talent acquisition to collect significant information for our current development initiatives (e.g. Sourcing channels, digital and mobile solutions, recruitment events, associate referral program, etc.)
Connect with our talent acquisition community, follow up on actions, reach out for information, analyze monthly, quarterly and annual metrics
Support the implementation of talent acquisition projects at PVH
Actively partner with our HR functional divisions, HR business partners and HR regional-country community in the execution of the different Talent Acquisition activities (including talent acquisition teams globally)
Tactical and administrative activities as needed including working with Legal to update the non-solicitation lists, follow up and update PVH agency agreements, monitor spend related to job distribution tools, online systems and tools, manage competitors lists, universities program success, organize meetings and events, report on recruiting expenses, file agency agreements, organize recruitment data and shared folder information, and create presentations and present findings to a group
Identify and create a directory of key relations in the market and actively build a network (Universities, external suppliers, industry contacts, association, etc.)
6-7 years of experience in Human Resources with at least 2 years in Talent Acquisition with full life cycle recruitment experience, and 2 years of project management experience
Systems savvy, Proficient in Microsoft Office and previous experience working with ATS (iCMS or Workday will be a Plus) – Intermediate skills in Excel
Able to implement projects and follow up the execution of others
Excellent oral/written communication and presentation (one-to-one//group) skills
Ability to multi-task, have superior judgment, professionalism, poise
Great initiative with the ability to be a collaborative and team player
Positive, professional attitude and presence, ability to exhibit exceptional customer service and interpersonal skills
Talent Acquisition Campus Recruiter Resume Examples & Samples
Managing college and university partnerships as well as their career center postings
Oversee recruiting for entry-level NY Corporate office positions including interviews, reference checks, interview itineraries, new hire administration, announcements and job postings
For higher level roles, support the Recruiter with search/source of resumes, conduct cursory interviews, reference checks, and coordination with the hiring manager
Partner with all areas of HR to assist in the on-boarding & orientation
Respond to any associate questions regarding benefits, PTO or compensation in a timely manner or direct to appropriate HR partners
Required: 3-5+ years of Corporate or Agency Recruiting experience
Preferred: Retail/fashion recruiting experience
HR Generalist & Talent Acquisition Head Resume Examples & Samples
Act as an internal consultant; demonstrate knowledge of leading edge thinking in HR
Good understanding of the business organization, strategies and key HR issues
Comprehensive knowledge of Citigroup's HR practices and policies
Knowledge of Federal, State and local regulations, as per applicable
Ability to handle multiple tasks simultaneously
Ability to work with a diverse employee population
Good working knowledge of other HR disciplines
Problem-solving skills
Strong Communication skills
Excellent verbal, written, listening and interpersonal skills with strong client service orientation
Ability to build and foster strong working relationships with managers, peers and business partners
Ability to organize and prioritize work to meet tight deadlines, research and respond to inquiries promptly and accurately
Proficiency with Windows Microsoft Office applications required
Ability to handle confidential and sensitive information
Bilingual: English and Spanish a must
Analytical thinker
High business ethics & standards
Hands-on, self-driven and passionate
Head of Talent Acquisition Resume Examples & Samples
Develop and implement workforce plans, forecasting capabilities, and a talent pipeline strategy
Ensure that the recruiting function is capable and well aligned with the vision and goals of the organization
Build a data-driven recruiting organization, including analytics that provide insight and decision support
Develop alternative labor strategies (e.g. outsourced, contingent workforce etc)
Develop optimal interview skills across the company to ensure we hire best and top talent
Develop and drive external pipeline for key essential roles
Involve in workforce planning process and execution in partnership with the regional Human Resources Business Partners
Monthly talent pipeline reviews with internal key stakeholders
Marketplace insights related to talent building, acquisition and competition
Develop key sourcing strategies to drive talent attraction and diversity inclusion for the AMA region
Provide guidance to team to conduct independent sourcing via social, networking, cold calls, etc
Be able to provide side by side comparison between external and internal talent for key roles
Knowledge of market talent, what is trending, who key players are, key organizational structure to provide competitive insights
Talent Acquisition Communications Intern Resume Examples & Samples
Share what the magic of working with Disney is really like by pulling back the curtain to showcase our culture, environment, work and opportunities via our social media, blogs and digital media channels
Collaborate with the team to help ensure we tell our employment story in the most innovative and creative ways
Support Communication Specialists and Sr. Communication Specialist as they plan and execute on the future vision of our work, through comprehensive communication plans, social media strategies and integration with Communication and Consumer partners across the globe
You have a Bachelor's degree in Communications, Journalism, Marketing or English with previous relevant Communications and Social Media experience
You possess the talent to write in varying tones, voices and styles in order to meet the appetite of our diverse audience
You can focus on the here and now while keeping a keen eye to the future and the organizational capability to manage it all
You are passionate and knowledgeable about social media channels such as Facebook, LinkedIn, Twitter, Google+, YouTube and Instagram with a strong desire to continue learning in order to stay on top of trends and emerging platforms
You thrive on building new relationships and carefully fostering existing ones
You have a passion and eye for photography and its best use for Social Media
You have a desire to learn what data can uncover and understand the impact it plays in Marketing
You have a creative spirit and strategic mind-set that pushes you to constantly grow and develop your skills
Talent Acquisition Relationship Manager Resume Examples & Samples
In partnership with the Hiring Manager (HM) and the HRBP, owns the early planning activities and the requisition creation relating to recruiting for an open role
Owns the recruitment process management as well as the "control" of the recruitment process
Manages the candidate pool
20 reqs at any one time
Excellent communication (verbal and written) and customer service skills
As required: a subject matter expertise i.e. campus recruitment experience AND/OR sales or technology recruitment experience
Maturity, positive "can do" attitude and a sense of humor
Experience with a global RPO model preferred
Talent Acquisition Project Manager Resume Examples & Samples
Support the implementation of talent acquisition strategy and projects at PVH
Partner with Talent Management team to execute and streamline best practices throughout the recruitment functions within all brands
Manage vendor relationships and service suppliers, understand their services to proactively have key resources in hand when needed based on our global talent acquisition strategy
Develop a process to improve/streamline the temp hiring process, in addition to various other talent acquisition programs and processes (i.e. associate referral program, internal hiring process, etc)
Support the implementation, training and maintenance of Workday implementation
Research talent acquisition solutions
Search leading practices in the market around talent acquisition to collect significant information for our current development initiatives (e.g. Sourcing channels, digital and mobile solutions, recruitment and networking events, associate referral program, etc.)
Connect with our talent acquisition community, follow up on actions, gather feedback and information, analyze monthly, quarterly and annual metrics
Tactical activities as needed including working with Legal to update the non-solicitation lists, update and file PVH agency agreements, monitor spend for online systems and tools, manage competitors lists, universities program success, organize meetings and events, organize recruitment data and shared folder information, and create presentations and present findings
Identify and create a directory of key relations in the market and actively build a network and relationships with them (Universities, external suppliers, industry contacts, associations, etc.)
5+ years of experience in Human Resources with at least 2 years in Talent Acquisition with full life cycle recruitment experience
Ability to project manage and partner in driving change initiatives
Proficient in Microsoft Office and previous experience working with ATS (iCMS or Workday - a plus)
Excellent oral/written communication and presentation (one-to-one/group) skills
Great initiative with desire and ability to be a collaborative and team player
Global Head of Investment Banking Experienced Talent Acquisition Resume Examples & Samples
Partner with business leaders and business partners to develop and deliver talent acquisition strategies, processes and measures aligned to IB relevant human capital goals
15+ years in-house recruiting and HR or search firm experience, preferably with full responsibility for multiple product areas
Strong client, people, and project management skills
Relevant knowledge of investment banking (investment banking sector coverage and products; equity and fixed income sales, trading & research)
Ability to flex between leader and individual contributor roles
Ability to analyze data and create insights on compensation and talent trends in the investment banking sector
Knowledge of and relationships with relevant vendors; fluency in search firm/agency terms and pricing; experience in vendor management
Excellent organization, communication, analytical, and executive presentation skills
Sense of urgency, attention to detail, and high quality standards
HR Mgr Talent Acquisition Resume Examples & Samples
Expertise with working collaboratively and influential partner relationships with the functional executive teams through consistent communication and feedback
Partner with functional teams to execute on the hiring needs for the company
Focus on developing and implementing recruiting plans and strategies, managing client relationships and providing recruiting metrics and information for business decision-making
Manage and align team of recruiters and strategic partners to meet business priorities and drive behaviors through goal setting and continuously measuring performance
Ensure compliance with systems and processes to allow for successful candidate onboarding, accurate reporting and the ability to manage up to line leaders, HR, etc
Assure staffing activities are conducted in compliance with corporate, local, state, and federal guidelines
Establish and utilize recruiting metrics to evaluate recruiting. Utilize recruiting metrics to continuously improve recruiting initiatives
Develops and maintains consultative relationships with the HR organization, collaborating with the HR Business Partners and Centers of Excellence (COE)
Demonstrated ability to create and execute successful recruiting strategies
Strong project management skills and proven ability to work with aggressive deadlines
Strong problem resolution and troubleshooting skills
Must be flexible & adaptable with a professional demeanor and strong business acumen
Excellent organizational skills and ability to multi-task and prioritize workload
Strong understanding of business drivers and be able to influence across the organization
Proven ability to build quick and productive work relationships at all levels
Proven success working in multi-location and disciplines at all levels
Experience leveraging creative sourcing options to drive candidate flow (social media, job boards, professional associations, colleges, any other creative solutions!)
Talent Acquisition Resume Examples & Samples
Evolve recruitment strategy for New Financial Advisors (NFA) and Wealth Planning Analysts (WPA)
Develop and execute year-round recruiting efforts
Successfully source candidates nation-wide using variety of methods and tools (e.g., LinkedIn recruiter)
Manage pipeline of candidates in UBS's top 25 markets
Build and foster relationships with key external partners and diversity organizations
Partner with Wealth Management Americas field leadership to participate in and coordinate candidate assessment and interviews
Work with field administration teams and HR operations to ensure onbaording processes are executed smoothly
Min. 3 years of experience in a corporate environment (ideally financial services, in-house recruiting, or agency recruiting)
Experience in coordinating large scale recruiting efforts
Understanding of different sourcing strategies and tools
Ability to communicate clearly to external candidates and field leadership
Ambitious & enthusiastic candidate demonstrating leadership skills and a strong initiative
CIB Talent Acquisition VP Resume Examples & Samples
1) General
Consult with management on hiring needs. Leverage internal resources when serving hiring manager clients including HR Business Partners and Compensation
Use a strategic variety of methods to generate a candidate pipeline: job boards, online research; cold calling; telephone networking; employee referrals; and agency referrals. Proactively ensure that candidate pipeline is diverse
Interview and evaluate candidates and make recommendations for selection
Represent Mizuho at various career events including those targeting a diverse audience and a student population
Consult with and train line management on Interviewing Skills and Legal Awareness
Collaborate with Head of Recruiting on Campus Program
2) Administrative
Responsible for Recruitment Administration
Responsible for vendor agreements including recruitment agency and job board fee agreements
3) Policy
Provide input as needed
4) Technical Skills Required
Excel skills for the preparation of reports
5) Management Responsibilities
Staff of 3: one Junior Recruiter; one Recruiting Administrator; one Campus Recruiting & Program Manager
Responsible for Staff Development including the mid-year and year-end appraisal process
10 years experience both on the agency side and the corporate side
Good communication, negotiation, relationship management and influencing skills
Talent Acquisition Marketing Intern Resume Examples & Samples
Bachelor's degree in Marketing, Communications or equivalent
Prior experience in marketing, promotions, or public relations
Proven computer proficiency with Word, Excel, and PowerPoint
Knowledge of Recruitment Marketing as a business area
Proven ability to partner effectively and work in a team environment
Demonstrated innovative thinking and problem solving skills
Proven ability to partner effectively and work in team environment
Knowledge of working on a MAC
Demonstrated written communication experience
Effective communication style that adapts to various audiences such as executives, Casting leadership, client areas, external agencies/ vendors and peers
Recruiter, Professional Talent Acquisition Resume Examples & Samples
Create job postings and marketing plan utilizing departmental input in combination with the current job description for maximum exposure. Continuously monitor general staffing progress against open requisitions to determine alternate recruitment avenues to support the business. Actively source resumes through internet and database mining, and implementation of targeted sourcing strategies. Use Boolean Logic, x-raying, cold calling, networking and referral promotion to generate robust candidate pools
Develop individualized staffing action plans for each open position, taking into consideration identifying and clarifying hiring specifications and competencies
Assist hiring managers in raising standards and the evaluation of candidates. Consult with and guide hiring managers in comprehensive recruitment and staffing issues, policies and process. Apply behavioral based interviewing and other techniques to identify the best qualified candidate pool
Utilize staffing systems and process to track, report and measure status of each open position. Continuously improve resources to beset utilize time, money and available resources to hire top-quality. Collect and analyze data on demographics and hiring activity for use in designing recruitment plans
Understand and actively participate in Environmental, Health & Safety responsibilities by following established UO policy, procedures, training and team member involvement activities
Technology power user of LinkedIn, Recruiter and ATS (BrassRing/Kenexa a plus)
Driven to a successful outcomes, adaptive in times of change, and innovative in face of roadblocks
Superior written and oral communication skills necessary for candidate interviewing and assessment, ac client correspondence, project documentation and status reporting
Knowledge of Affirmative Action, EEO guidelines on employee selection and employee relations issues relative to the recruitment process
Recruiting experience hiring for international roles preferred
Proficient with ATS System and MS Office (Word, Excel, Outlook, PowerPoint) and Internet Savvy
Demonstrated success in executing a full-cycle professional/ technical exempt-level recruiting function
Prior Track record of establishing effective talent acquisition strategies
Talent Acquisition Internship Resume Examples & Samples
Provide administrative support to Talent Acquisition EMEA, HR/Line Managers and candidates in the EMEA region
Build bench of qualified candidates for future hiring needs
Under general direction conduct phone screening and facilitate candidate testing
Follow up with candidates to provide interview feedback and discuss/schedule next steps if necessary
Maintain high-touch and proactive direct communication with candidates during the recruitment life cycle
Excellent Microsoft office skills (e.g. Excel, Word, PowerPoint)
Good oral presentation skills and written communication skills
Ability to own and manage projects
Talent Acquisition Creative Specialist Resume Examples & Samples
Full-cycle recruitment including: job briefing with hiring managers; tailoring job descriptions, posting to ATS, industry online resources & social media, researching and sourcing candidates, phone and/or in person screening, interview scheduling, reference checking, negotiating and extending of offer
Track recruiting activities, update candidate records and job postings within applicant tracking system (Taleo)
Build and maintain a pipeline of professionals in the industry through networking, research, sourcing, and internal employee recommendations
Support or own recruiting initiatives that may focus on: diversity, college recruiting, industry functions by category, company-branded materials
3+ years of experience in full life-cycle talent acquisition/recruiting preferably within either the entertainment, sports sponsorship or event marketing industries
Prior experience recruiting for creative positions such as Copywriters & Strategists as well as Digital Producers & Developers is required
Proven track record of quickly being able to build relationships and establish trust with hiring managers
Varied experience in developing strategies for sourcing, building pipelines and managing a high volume of candidates
Experience and comfort using Twitter and LinkedIn as a recruiting tool
A team player and willingness to pitch in when needed on various recruiting initiatives and projects
Self-motivation, strong time management and organization skills
Adaptable and comfortable navigating the changing priorities of our company
Professional with a positive attitude and excellent communication skills
Head of Talent Acquisition Resume Examples & Samples
A Bachelor degree in a Human Resources or related fields is required
A Masters of Business degree is preferred
Knowledge and understanding of market trends and Best in Class practices in TA
Substantial business acumen
Past experience in delivering in a matrix organization
Past experience in implementing new ways (technologies, marketing) to drive TA
Strong interpersonal, presentation and communication skills
Proficient in Microsoft Office
Manager, Diversity & Talent Acquisition Resume Examples & Samples
Primary point of contact for all university relations and recruitment activity related to U.S. Open internship, headquarters internship, P.J. Boatwright Jr. Internship program and entry-level recruitment
Establish relationships with campus career centers, student organizations, key faculty and coaches, inclusive of targeted universities and HBCUs; identify and attend local and national diversity recruiting and outreach events
Full life cycle recruitment and administration of internship program/process
Establish a pipeline/"keep-in-touch" program for high potential interns and candidates
Identify, evaluate and present new recruitment sources that will generate quality and diverse applicants (inclusive of ethnicity, gender, age and other dimensions of diversity)
Assist in educating managers on diversity trends, best practices, tools and issues to influence the organization in driving best practices throughout the organization
Partner with director of people and culture to develop, enhance and maintain relationships with current and new diversity organizations and partnerships; manage relationships with external diversity organizations and influencers
Influence USGA leaders and staff at all levels to participate in programs and events that expand our network in new arenas; point of contact and representative of the USGA for industry forums
Partner with director of people and culture to develop and facilitate diversity and inclusion measurement and analysis; track and report on diversity staffing metrics, initiatives and source effectiveness
Research and share analytics to inform recruitment and marketing initiatives
Research best practices for diversity and inclusion, identify and recommend strategies to enhance efforts and implement procedures for the USGA
Conduct analysis, assess results and identify areas of opportunity and change. Use this data to evaluate source effectiveness, progress and process improvements
Identify new opportunities for a more cohesive internship program
Assist managers through the process of identifying internship opportunities within the organization/departments
Cultivate internal programs supporting diversity and inclusion within the organization
Talent Acquisition, Senior Sourcer Resume Examples & Samples
Experience in recruiting or staffing, preferably in a research/sourcing function. Active involvement in various women's networks, groups and associations
Experience in using a variety of talent sourcing methodologies and techniques including; social networking channels & internet networking tools, such as LinkedIn and other Social Media channels
Experience in working independently to meet deadlines
Talent Acquisition Relationship Specialist Resume Examples & Samples
Bachelor's Degree in Human Resources, Business Administration, Communications or similar areas of study
Work experience in a Human Resources / Recruitment or Sales support function
Great interpersonal skills
Knowledge of OFCCP regulations related to job posting and candidate management
Working knowledge of Microsoft PowerPoint and Adobe Acrobat
Recruiter, Professional Talent Acquisition Resume Examples & Samples
Interview applicants
Review and code resumes and applications
Maintain tracking system
Review open requisitions
Check references of final candidates
Extend offers of employment and follow up with regret letter
Negotiate Salaries
Talent Acquisition Executive Recruiter Resume Examples & Samples
Ensure effective hiring solutions are delivered to meet the Service Line's needs and Vision 2020 aspirations
Build and maintain a pipeline of executive target individuals for EY; assessing partner potential; cultivate long term dialogue between individuals and the firm
Timely delivery of target candidates against specific executive hiring requirements
Manage cross border stakeholders in multiple Areas/geographies
Internal networking with the EY PPED community, Talent team and Service Lines to deepen relationships and leverage the referral base
Active external networking to maintain knowledge of the market and target candidates
Responsible for obtaining and cascading market intelligence relevant to the PPED hiring agenda
Ensure a best in class experience for all candidates within the scope of executive hire
Build, source and cultivate a pipeline of target individuals for PPED hires, directly reaching the best talent in the market for the firm
Screen and assess potential executive candidates, forming recommendations and judgements to aid hiring partners in their decisions
Support the firm's diversity goals by presenting varied long lists and challenging behaviours or assumptions which are not in line with EY's D&I goals
Ensure the firm's PPED governance protocols are followed
Ensure all candidates receive a best in class recruitment experience with EY
Represent the SL in Recruiter Network activities and within the Recruitment Services core team
Integrate EY's brand strategy into all recruitment and networking activity
Act as change agent, influencing executive hire stakeholders to use the central model for direct talent sourcing
Represent EY at appropriate business/recruitment networks
Manage and cultivate relationships 3rd party connections as appropriate for effective sourcing and market intelligence
Provide input to SL and Talent leaders on international hiring initiatives & programs to leverage global activities
Ensure all activities required to support the SL are delivered in a professional and effective manner
Experienced Talent Acquisition Executive within a global environment
Expertise in contemporary sourcing activities using a range of approaches and tools
Skilled in connecting with and assessing senior, international executives
Knowledge of international hiring principles including international labour laws/tax implications + other considerations for senior expat hires
Demonstrated relationship building and networking skills
Strong influencing and negotiation skills with senior stakeholders
A global mindset including the ability to work and thrive in a virtual team
A drive to deliver exceptional client service
Talent Acquisition Senior Specialist Resume Examples & Samples
Pull and distribute recruiting metrics for Global and domestic leaders, recruiters and HRBPs
Support the short and long term plans for Recruiting Operations' global operational systems, tools and processes across the organization which supports the overall People and Growth Strategies
Manage and ensure our ROI for external career sites both domestic and global
Establish and nurture collaborative relationships with key stakeholders including staffing leads and key business partners in HR, IT, Legal, and Corporate Communications to understand their business goals and ensure our global recruiting operations strategies align with the needs of the organization
Work with Corporate Communications to ensure we are properly represented on external facing media- -Partner with internal team members in HRS, Reporting and Analytics, IT and Talent Acquisition to ensure interdependencies are addressed
Partner with vendors to create and manage resource strategies and execute project plans
Talent Acquisition Logistics Specialist Resume Examples & Samples
Developing and delivering work plan and schedule for candidate selection processes,
Producing and delivering offer letters to candidates as directed by TAPs and in alignment with local legal contractual requirements and Company policy and procedures,
Coordinating the development and distribution of recruitment marketing materials (on PeopleFluent) to be deployed through various recruitment channels,
Manage all recruitment documentation and requisition files for the global talent acquisition process in compliance with Company policies,
Initiating the on-boarding process with the hiring manager as soon as the offer has been accepted,
Track new hires from the point of notification from Talent Acquisition Support - offer letter, through start date, up to the first 90 days in The System,
Act as the first level escalation point from Tier 1. Service case requests and manage case queues in SalesForce, redirect cases, ensure SLAs are met and cases are assigned to the right team for the areas of accountability,
Identifies process improvements, system enhancements needed to support the successful design, development and implementation of HR plans, programs, processes and tools,
Talent Acquisition Clerk Resume Examples & Samples
Provide excellent customer service via phone and email
High School Diploma required
Minimum 2 year administrative experience
Consultant, Talent Acquisition Resume Examples & Samples
Works with BU primes to develop and execute grad hiring and on-campus career events for Bell
Plans and coordinates on campus information sessions, career days, Grad recruitment events and other initiatives designed to elevate our Employment Brand while increasing the future talent bench for Bell
Arranges Classroom speaking and /or teaching opportunities for Bell Business executives to help with promotion of Bell Leadership programs
Provides end to end recruitment support for hiring requisitions targeting full-time management grad hires, and support to team members with requisitions open for either experience or grad level hires
Intern, Talent Acquisition, CoE Talent Resume Examples & Samples
Get full insights into the interview process including phone screens and face to face interviews
Support recruiters on candidate sourcing through conducting searches on relevant platforms e.g. Linkedin, JobsDB, etc
Prepare interview agendas for candidates, and support the interview coordination process in both HK and China
Liaise with various personnel from other departments to support communication flow
Maintain applicant tracking system and relevantreports
Strategic Projects
Provide on-ground support during different Talent Acquisition and company events, e.g. video shooting, annual dinner, company sports day and employer brand party, etc
Support recruiters on various Talent Acquisition projects, and manage assigned workstream
Contribute ideas and participate in marketing adidas Group's employer brand on social media, e.g. Facebook, Linkedin, WeChat etc
Conduct research and analysis on identified Talent Acquisition initiatives
Talent Acquisition Co-op Resume Examples & Samples
Assist Early Careers Manager with College Recruiting, Diversity Conferences, UTC Ambassador program, INROADS programming, metrics & reporting
Where applicable, create and develop standard work for key processes
Data analysis and presentation development
Assist with new hire orientation
Virtual Edge administrator
Participate in recruiting efforts, including resume screening, interview scheduling, coordinating in-person interviews, communicating with candidates
Research and develop new trainings to fill critical process gaps
Assist Talent Acquisition team with other tasks and key processes
Provide best- in-class customer service to customers
Manager of Talent Acquisition Resume Examples & Samples
Post positions/job descriptions on-line
Partner with Hiring Managers to determine critical job qualifications
Proactively source passive candidates via canvassing, social media, job fairs and referrals
Conduct phone and in-person interviews
Follow through with new hire paperwork and processing
Manage HR Assistants
BA/BS College Degree required
3-5 years of experience in Human Resources/Recruiting environment, preferably in the Retail/Fashion Industry
Experience using LinkedIn Recruiter, Twitter, and other social media for recruiting
Strong written ,verbal, interpersonal , and follow through skills
Ability to effectively interface with all levels of management
Understanding of retail/fashion industry job requirements
Working knowledge of HR Law and practices
Ability to network internally and externally to source candidates
Manager, Sales Talent Acquisition Resume Examples & Samples
Implements recruitment, staffing, and retention strategies that support business objectives, improve employee and business performance, and gain a return on investment for the business. Provides guidance and direction to all aspects of the recruitment process including: job requisition design, sourcing, screening, pre-employment checks, compliance, offers of employment, and on-boarding
Ensures hiring needs of the department/division/business unit are met with quality hires in a timely and cost effective manner
Establishes, monitors, and reports recruitment metrics that drive optimal staffing performance. Collaborates with Recruitment team and other departments to continually assess the effectiveness of recruiting tools and processes
Performs in-depth analysis of recruiting strategies, identifies trends in the field, and provides recommendations for improving recruiting processes, as well as employee satisfaction, performance, and retention
Develops and maintains relationships with businesses, government, and community service agencies, colleges, employment agencies, search firms, and other recruiters
Ensures the department's policies and procedures are compliant with Company's policies and legal guidelines
Coaches management on effective recruitment and interviewing practices and facilitates interview training
Human Resources Assistant, Talent Acquisition Resume Examples & Samples
Provide administrative support for the Talent Acquisition and Internship Recruiting team through all phases of the recruitment cycle
Support recruiting efforts through positing positions, fielding phone calls, scheduling interviews, escorting candidates, coordinating travel, notifying security and reserving conference rooms. May also perform initial resume and candidate screening
Provide support for daily Recruiting Operations functions. Functions supported include the job requisition process, background check process, and temporary / contingent worker process and other duties as assigned
Provide support for the Sirius XM Internship Program and Diversity Programs
Respond to internal and external recruiting related inquiries such as job description requests, application inquiries, and questions on recruitment processes
Post and track any positions as required under FCC EEO guidelines
Photocopy, fax, collate, prepare for mailing, and distribute documents and other attachments
The ideal candidate will be pursuing or have completed a BA/BS degree in related field or have equivalent combination of internship and/or work experience
1+ years of experience in an HR department or equivalent combination of internship experience and coursework preferred
Previous experience supporting Talent Acquisition/Recruitment and an Internship Program is a plus
Previous experience within a Radio and/or Media environment is a plus
Demonstrated ability to handle multiple projects simultaneously with strong focus on attention to detail
Well-developed organization and prioritization skills
Proactive and solution oriented
Strong verbal and written communication skills; keen customer service orientation
Interpersonal skills and ability to interact and work with staff at all levels
Ability to project a professional image over the phone and in person
Commitment to "internal client" and customer service principles
Comfortable working with talent, artists and high profile individuals
Excellent time management skills, with the ability to prioritize and multi-task, and work under shifting deadlines in a fast paced environment
Must have legal right to work in the U.S
Thorough knowledge of MS-Office Suite (Word, Excel, PowerPoint, Access)
Applicant tracking system experience preferred (iCIMS, ADP, Taleo, BrassRing etc.)
Recruiter, Retail Hiring, Talent Acquisition Resume Examples & Samples
Be a Talent Advisor – solving problems and influencing outcomes both with your clients and within talent acquisition
Create legendary candidate experiences – and be known and recognized for it
Be Innovative – in sourcing & assessment strategies for our organization
Be a Partner – join a team of talent specialists who are as passionate and engaged as you!
Talent Acquisition Data Science Analyst