Office Administrator Resume Samples
Office Administrator Resume Samples
4.5
(
91
votes) for
Office Administrator Resume Samples
The Guide To Resume Tailoring
Guide the recruiter to the conclusion that you are the best candidate for the office administrator job. It's actually very simple. Tailor your resume by picking relevant responsibilities from the examples below and then add your accomplishments. This way, you can position yourself in the best way to get hired.
Craft your perfect resume by picking job responsibilities written by professional recruiters
Tailor your resume & cover letter with wording that best fits for each job you apply
Resume Builder
Create a Resume in Minutes with Professional Resume Templates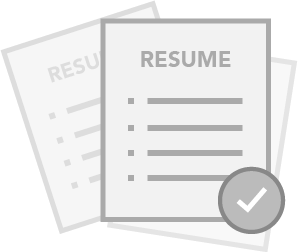 CHOOSE THE BEST TEMPLATE - Choose from 15 Leading Templates. No need to think about design details.
USE PRE-WRITTEN BULLET POINTS - Select from thousands of pre-written bullet points.
SAVE YOUR DOCUMENTS IN PDF FILES - Instantly download in PDF format or share a custom link.
856 Gottlieb Trace
Los Angeles
CA
856 Gottlieb Trace
Los Angeles
CA
Phone
p
+1 (555) 565 7282
Office Administrator
Streich-Beahan
Office Administrator
Assist Store Manager and Sales Associates in selling merchandise and providing customer service as requested
Liaising with providers for cleaning, building maintenance issues and other facility management queries along with vendor management
Manages office orders for the Case Management/Admission Management/Hospital Operators departments
Participates in establishing objectives and developing processes and procedures to ensure efficient and timely work flow
Create, Establish and Document all Processes within Workplace services
Provide a general administrative support to General Manager, facility managers and supervisors for various day to day issues as they arise
Manage facilities; serve as a liaison to building management and Facilities Management team for maintenance and repair concerns
Office Administrator
Bradtke, Daniel and Volkman
present
Office Administrator
present
Provide calendar management support; schedule meetings and arrange alternative representation in Managers absence and assist with Delegation of Authority
Manage schedule, co-ordinate assignments, direct telephone inquiries and provide key contact interfacing for Assistant General Manager
Liaison with Property Management and Parking Garage Management; manage and coordinate transponders and building access fobs for staff
Supervise office cleaner's work to keep the office safe, clean and orderly and oversee the office assistant's work in branch offices
Performs a variety of clerical work involving standardized forms, reports, data, and procedures using established instruction/routines
Coordinate and oversee office moves and assist the Regional Office Manager with space planning and car park management and reporting
Act as back-up to Store Manager or Assistant Store Manager to open and close store
Bachelor's Degree in Accuracy
Bachelor's Degree in Accuracy
Bachelor's Degree in Accuracy
Ability to prioritize tasks; ability to maintain records, gather and process information; ability to work unsupervised; ability to maintain confidentiality
Excellent organizational skills; detail oriented with the ability to multitask
Basic working knowledge of MS Office suite, plus basic computer skills, including, but not limited to Outlook, Web browsing and instant messaging
Professional self-starter, independent thinker, who is well organized, detail oriented and able to multi-task at a fast pace
Ability to remain calm, patient, and understanding while handling multiple tasks; ability to maintain attention to detail
Excellent command of written and spoken English; excellent communication skills; strong interpersonal skill including tact, diplomacy, and flexibility
Strong admin skills and attention to detail. Proficient with MS office suite of programmes, in particular excel PowerPoint, word and outlook
A strong and skillful communicator, who is comfortable using all available technology in order to collaborate with a team
Good working knowledge of basic accounting, human resources, general business, grammar, and spelling
Ability to read, write and understand English - Strong knowledge of English grammar and math
Create a Resume

in Minutes
15 Office Administrator resume templates
Read our complete resume writing guides
---
Office Administrator Resume Examples & Samples
High School diploma required; bachelor's degree preferred
Minimum 3 years' experience working in an administrative capacity, preferably at a media company
Minimum 3 years of demonstrated successful organizational skills and the ability to prioritize in an administrative role
Proficient in Microsoft applications (Outlook, Word, Excel and PowerPoint)
Familiarity with social media platforms
Ability to establish and maintain good working relationships with individuals within Universal and at the Station
High degree of professionalism and the ability to interface well with Senior Level management
Extreme attention to detail and organizational skills
Ability to multi-task and prioritize in a fast-paced environment
Strong sense of urgency
Impeccable communication skills and the contextual understanding necessary to assess a high volume of scheduling requests efficiently
Experience with and/or the ability to successfully work various requests from different departments
Solid leadership and team-building skills. Candidate must be strong team player and be willing to assist organization in various tasks
Office Administrator Resume Examples & Samples
Manages all office space related issues and works with building manager and WB Real Estate to get them properly addressed and resolved. Assists new hires with office set up (i.e. phone, email, computer etc.)
Answers phones, maintains calendars, schedules meetings and arranges all necessary visitor passes
Handles expense reports, arranges travel and manages vacation schedule for all team members including coordination of major meetings
Assists in preparation of presentations & analysis which includes proofreading, making revisions, copies and binders
Manages SAP requirements for group and is an authorized PCard holder for the division
Oversees office supplies and maintains networked hardware and software for the group
Office Administrator Resume Examples & Samples
BA degree with at least 1-2 years of work experience in an office setting
Must be an early riser with a positive attitude!
Corporate and professional demeanor
Great computer skills and keen to learn new systems and methods
Must have a "no job too big or small" mentality
Realizes that hard work WILL be rewarded!
Office Administrator Resume Examples & Samples
Greet and direct visitors
Order and maintain inventory of office supplies
Answer phones, coordinate meetings
Catering orders for meetings/parties
Maintain Edit Franchise/Sponsorship and story tracking databases (excel)
Obtain metrics from various departments via smartsheets for KPI reporting (Excel and smartsheets)
Maintain as well as investigate new vendors (car service, kitchen vending, cleaning company, copy machines)
Support management and staff on Ad Hoc basis
Book business travel
Manage calendars (conference room calendar)
Assist with setup of new hires (onboarding, key cards, business cards, supplies)
Update and maintain member directory
Sort and Distribute mail
Facility Services-coordinate and maintain facilities with vendors (cleaning co., HVAC service, Fire extinguisher service, EAP plans, Super)
Analyze and coordinate daily department activities to achieve established goals
Maintain department calendars
Prepare meeting agenda, schedule department meetings and distribute minutes
Assist Managers in scheduling conference calls and making travel arrangements
Assist Manager in preparing and maintaining meeting materials, business presentations and other department files
Perform data collection, analysis and reporting to Manager for decision making purposes
Draft letters, correspondence, memos, charts, documents, tables, graphs, and plans as requested
Assist expense management activities
Perform ad-hoc duties as assigned by Manager
Office Administrator Resume Examples & Samples
Daily signing in of the post from couriers and distribution
Preparing royal mail post and UPS for outward bound collection
Logging all parcels in the system
Booking and coordinating UK travel for the whole team
Stationery orders and distributions for the office and the printers
Helping with samples and logging in of new samples
Binding and photocopying
Charity ambassador (GBG office events/sample sales)
General office administration and support for the business
Verbal & written communication
Office Administrator Resume Examples & Samples
Conducting research on new investment managers and new investment strategies to add to PBFs investment platform
Creating and maintaining investment guidelines
Monitoring investment performance
Evaluating adherence to investment guidelines
Facilitating quarterly portfolio reviews with PBFs investment consultant and the Group Insurance Separate Account Committee
Communicating with portfolio managers, insurance producers and clients on investment-related topics
Facilitating regulatory reporting related to capital requirements for bank clients
Collaborating with the Product Management Team on PBFs separate account fillings
Bachelors degree in finance or other related business discipline is required
MBA or CFA desired
Minimum 5-7 years experience in investments, life insurance, or other related role is required
Strong understanding of life insurance and separate accounts is preferred
COLI/BOLI/TOLI business knowledge a plus
Stable value wrap knowledge a plus
Demonstrated ability to work cross-functionally to achieve goals
Willing and able to travel as needed
Office Administrator Resume Examples & Samples
Coordinate & support office administration tasks for the 40+ employee office, including supply orders, equipment maintenance, coordinating with outside vendors (such as IT, housekeeping, and building management)
Assist with office moves and space maintenance
Serves as primary contact with LA headquarters and Seattle for HR, finance, IT, and visitors
Coordinate and distribute deliveries (conference calls, mail, courier services, food, furniture, etc.)
Provide support for the NY buying team, including scheduling & assembling/printing of daily/weekly reports, assistance with the event approval process and coordination for Pick of the Day
Act as lead for floating merchandise assistant(s) and temps, including monitoring timecards and scheduling assignments
Provide new hire on-boarding, ensuring that all new hires are set up properly, receive orientation and complete the required paperwork
Administrative support of senior executive, including expense reimbursement, calendar and contact maintenance, and travel coordination,
Office Administrator Resume Examples & Samples
Ensure premises and office facilities are fit for purpose and represent the Brand requirements at all times
Provide administrative, secretarial and support activities for the HK based Management team as and when required (flights, hotels and transportation)
Act as a receptionist to answer the mainline phone, deal with queries, field calls and take messages
Manage distribution of national and international mail and packages – incoming and outgoing
Ensure the office, kitchen area and meeting rooms are kept neat and orderly
Ensure a clean and clear desk policy at all times within the office environment
Assist in ad-hoc projects and tasks for Finance, HR, Communications and IT
Escalate matters that require senior management concurrence in a timely matter to line management
Perform ad-hoc duties as assigned by line management
Office Administrator Resume Examples & Samples
Order office supplies from Staples
Order coffee supplies
Order envelopes
Maintain Postage
Fed Ex Liaison
President's monthly expense reports
Human Resources liaison–
Must have administrative assistant experience
Strong reporting skills are required
Must be well organized and possess strong communication skills
Office Administrator Resume Examples & Samples
Reception desk responsibilities - Professionally answer incoming customer calls and assist in resolving caller inquiries, arrange courier pick-ups, greet visitors, and assign appropriate badge and key fob as needed
Process all incoming and outgoing overnight packages, U.S. mail, and intercompany mail using a dual control system. The dual control system ensures our assets are protected and processed properly
Responsible for opening and closing the office in two reception areas
Responsible for administrative duties as assigned, such as, copy jobs, folding and stuffing envelopes, etc
Process and route internal business documents and offsite storage boxes
Ensure copy machines and fax machines are in working order; contact appropriate servicer as needed
Order and replenish office and break room supplies. Order business cards and stationary for all locations
Responsible for maintaining a clean and professional office environment (break rooms, conference rooms, supply rooms, mail rooms, and common areas)
One year or more of general office experience or other related work experience
Computer and general office equipment knowledge
Ability to work professionally with customers, vendors, and co-workers
Good organizational and communication skills
Detail-oriented and good follow-through skills
Ability to work with multiple priorities and deadlines
Typing of 35+ wpm
Ability to regularly shift boxes and/or mail bins weighing 10-20 pounds
Occasionally moves/lifts 35 pound boxes and or mail bins
General business classes
Two or more years of office experience
Office Administrator Resume Examples & Samples
Meeting, travel and event coordination, including acting as a general assistant when events/meetings are held (some meetings may be held after house hours)
Support Asia consulting team on formatting of proposals, reports, CVs, set-up tables, etc. including providing assistance with document production
Handle incoming phone calls and mail
General copying, filing, scanning, faxing
Collate and submit the expenses for review
Issue project invoices and follow up unpaid invoices
Provide support in the visa application process for existing and new employees
Assist in submitting the employee claim forms for medical insurance
Provide support in office leasing, cleaning and maintenance
Providing support on prospect management / project administration
Manage office supplies, furniture, newspapers and publications
Delivery and collection of documents (send letters and parcels by post or courier, submission of proposals and reports in person, pick up of tender documents etc.)
Basic IT maintenance and tasks (server backup tape, arranging maintenance services, database for office software, etc.)
Support the annual audit
Office Administrator Resume Examples & Samples
Eligibility updates (adds/drops/changes)
Distribute paper forms
Filing/sending applications, distribute membership cards, POs
Collect employee premiums, pay premiums, reconcile premiums, review vendor reports (utilization and claim activity)
Membership form distribution, assistance, collection
Filing evidence (eg. paper forms, contracts, etc.)
Systems updates (benefits deductions, salary advances, etc)
Perform controls of eligible population
Report legal changes
Validate employee/manager data
Checking work contracts
Overtime validation (if needed)
Testing (ensuring SOD)
At least 3 years experience in Admin, Finance, HR
Office Administrator Resume Examples & Samples
Coordinate meetings and travel schedules
Draft and complete reports, documents, contracts, and other related administrative paperwork
Potentially read and screen Associate email, phone messages and mail as requested (case by case)
Respond to inquiries as it is appropriate
Coordinate and assist with company functions (e.g. holiday events, training meetings, and regional events)
Conduct research and update/complete company reports and marketing brochure (e.g. market surveys, on-site reports and assistance, etc.)
Maintain office records and filing systems
Greet lobby visitors
Sorting of high volume of mail and packages
Cover phones while performing other duties away from front desk
Excellent computer skills including email, Excel, Word and PowerPoint
High degree of customer service skills, confidentiality and trustworthiness
Excellent customer service and follow-up skill
Exceptional organizational skills and detail oriented
Strong interpersonal skills with the ability to interact and relate effectively, productively, and positively with other associates
Dependable, punctual and reliable
Ability to multi-task and change focus quickly to accommodate service needs of associates and/or clients
Office Administrator Resume Examples & Samples
Serve as the primary real estate and facilities point of contact for Blackboard's Indianapolis office
Act as liaison to Blackboard HQ on all administrative policies and policy changes affecting employees
Perform basic receptionist duties which include answering phones and greeting visitors
Oversee and maintain all office space, equipment and basic supplies
Be responsible for operational oversight and supervision of mail and delivery services, facilities cleaning, maintenance and repair activities
Be responsible for coordinating office safety and security procedures
Serve as the de-facto events coordinator with responsibility for coordinating social engagements related to the Raleigh office
Supply all necessary furniture/access keys/cards needed for new employees
Maintain the office key inventory at all times
Maintain the Bb office offsite document storage inventory (as needed)
1-3 years' experience as an office administrator or similar role
Demonstrated ability to manage professional service providers
Basic Audio/Visual technology skills
Proficient in MSOffice product suite, including Outlook
Office Administrator Resume Examples & Samples
2+ years of Office experience; 1+ year of working experience within a Digital Agency
Working knowledge of with Quickbooks, all Google applications (especially Google Clendars), Excel, and Digital Project Management Software (i.e. FunctionPoint, Basecamp, etc,)
Exceptional bookkeeping skills
Humility, a sense of humor and the ability to work well with grace under pressure
The ability to both work autonomously and as part of a team
High energy, positive and self driven with the desire to constantly improve
Detail oriented, organized and able to handle multiple tasks in a fast- paced environment
Office Administrator Resume Examples & Samples
Reception duties including managing visitors and phone calls
Travel and Events including arranging and communicating company events and managing travel arrangements
Support to Sales including the management of a small group of some accounts via phone
Contributing to the team's continuous improvement initiatives and targets
Office Administrator Resume Examples & Samples
Prior experience in office management is required
Strong organizational skills, decision making, and effective priority management is needed
Proficient in MS Office and ability to grasp required computer applications is required
Horse industry experience is desirable
Office Administrator Resume Examples & Samples
Coordinates travel, hotel accommodations and other logistics for UTC visitors and external guests
Coordinates all candidate interviews, including scheduling, travel logistics and expense processing
Lead the Community Outreach efforts for the corporation
Support the United Way team to help coordinate the 2-week long campaign
Coordinate employee engagement activities that focus on team building and improving overall team health
Coordinate the annual company picnic, partner with EH&S to coordinate the flu shot clinic and blood drive
Assist the HR Generalist with filing of employee records and transitioning to an electronic system
Responsible for managing the Det-Tronics phone system and following up on voicemails in a timely manner
Responsible for screening visitors in advance in accordance with international trade compliance
Responsible managing and improving the incoming and outgoing mail process
Partner with HR Manager to improve and maintain the aesthetics of the office environment
Create and manage an efficient process for ensuring food is available for key internal meetings while tracking costs and invoicing
Serves as the sole contact with the vending company
Support the senior management team, as needed
Special projects that focus on continuous process improvement and employee engagement
Field Service Operations
Management
Other
Office Administrator Resume Examples & Samples
Bachelor's Degree in a business or health-related field
3 years of home care experience
Prior experience in a position that required administrative, operational and supervisor responsibilities
Ability to use computerized systems
Ability to work well under pressure.; Additional Requirements
Knowledge of all applicable Federal, State and local laws and regulatory requirements
Prior experience with Private Pay
JCAHO/CAHC experience
Bilingual, English and Spanish
Office Administrator Resume Examples & Samples
Ensures effective, timely, and cost-efficient coordination for completion of client/administrative tasks, including ensuring 24 hour availability of support as needed to address emergency needs. Encourages the expected use of technology and strengthens the secretarial services production process. Works with internal departments to develop, prepare and improve training resources
Participates with the appropriate departments to evaluate annual performance and behaviors, of support and secretarial staff and makes recommendations for additional training or other actions, as needed
Makes recommendations and works with HR and IT training specialists to identify and develop ongoing training as needed for support staff
Communicates effectively and efficiently with attorneys, paralegals, administrative staff and secretaries to ensure required support is available and acceptable. Recommends partner, associate and paralegal office assignments to the Office Managing Partner
Regularly reports to the Office Managing Partner on concerns affecting the efficient and effective operation of the office
Partners with the Office Managing Partner to identify and address concerns of the lawyers and/or staff, involving other departmental administrators as appropriate
Partners with the Office Managing Partner to identify appropriate agenda items for partners' meetings. Establishes the agenda, engages the presenters and coordinates the meetings
Assists with implementing the west coast's strategic plan. Assists the Office Managing Partner with communication and other support to their leadership roles
Oversees all aspects of office services, including purchasing, inventory control, reprographics, reception, telecommunications, mail, messenger and other facilities management functions
Promotes effective teamwork within staff. Promotes a cooperative work effort by identifying and solving problems
Works with appropriate departmental managers and directors to coordinate special events and firm functions in Washington DC
Monitors staff experiencing performance and behavior problems; works closely with the appropriate department director or manager, who in turn works with the appropriate HR Manager to address and problem-solve employee relations issues; participates in counseling staff with performance problems and in corrective disciplinary actions as determined by the Office Administrator and the appropriate department director
Works closely with the HR Department in proposing recruiting sources, interviews candidates after they have been tested and screened to assess cultural and behavioral compatibility
Interfaces with property manager for building services. Monitors leasing and any sublease arrangements and responds to subtenant requests; coordinates tenant improvement construction projects
Handles firm orientation and coordination of training programs for new staff
Works with the appropriate departmental managers and directors to coordinate supervision of the Washington DC staff and services, e.g. library, records, office services (internal and outsourced staff), conference services and visiting attorney services, finance, marketing, business development, paralegals, information technology and legal secretaries
Oversees assistance with diary and billing initiatives with the secretaries and Finance
Maintains proper financial controls, supervising and arranging payment as requested, setting up accounts with vendors, etc., all in coordination with Finance
Monitors equipment needs of staff and lawyers and makes recommendations to firm-wide administration
Keeps IT administration advised of any issues/problems in the office
Prepares annual budget recommendations for the DC office and manages office to budget in coordination with other administrative department heads
Works with the Legal Recruiting department to support summer associate program and the fall hiring process
Participates in the development of firm-wide initiatives with office administrators from the firm's other offices and shares best practices and activity reports with firm-wide administration
Partners with Office Managing Partner, Director of Legal Recruiting and Attorney Development Manager to facilitate orientation of newly hired partners and associates, coordinating office assignments, ensuring appropriate support and coordinating office and benefits orientation and the transfer of client files
Works with the Business Continuity Coordinator to develop, maintain and communicate the local office particulars of all business continuation plans for emergencies, disasters or pandemics. Plans and supervises emergency evacuation drills and CPR/AED training for staff
Works with firmwide operations managers to ensure that all operations infonet pages are up-to-date, particularly with respect to business continuity and emergency procedures
Works with firmwide office managers to monitor photocopier usage and reporting
Performs other work-related duties as assigned
Responsible for projects and other assignments from the DC Managing Partner
Plans and organizes functions and meetings
Bachelor's Degree or the equivalent in Business, Finance or a related discipline plus 5-10 years of directly related experience. At least 3-5 of those years should be in administrative management in a law office of more than 15 lawyers (preferably a branch office of a large law firm)
Must demonstrate the ability to manage and solve complex problems, establish priorities and organize work
Working knowledge of computer software programs, such as Word, Excel, Power Point in a web-based environment
Strong analytical and problem-solving skills, writing and presentation skills, and coaching and developmental skills
Ability to be flexible and able to manage conflicting deadlines and requests
High level of skill with interpersonal relationships and communications, both individually and in group settings
Ability to influence at all levels of the organization
Must be a self-starter who understands the details within a much larger content and able to apply them to different situations
Ability to work in a teamwork/collaborative style and environment
Must be creative and flexible in order to respond quickly and positively to shifting demands and opportunities; ability to work under tight deadlines and handle multiple, detailed tasks
Must be a team-oriented person who can share information, goals, opportunities, successes and failures with the appropriate parties
Ability to organize, plan and carry out multiple related activities
Must pay attention to details and have the ability to follow up and follow through
Ability to work effectively in a multi-office environment
Office Administrator Resume Examples & Samples
Serve as the primary real estate and facilities point of contact for Blackboard's Reston office
Perform basic receptionist duties which includes answering phones and greeting visitors
Responsible for operational oversight and supervision of mail and delivery services, facilities cleaning, maintenance and repair activities
Responsible for coordinating office safety and security procedures
Serve as the de-facto events coordinator with responsibility for coordinating social engagements related to the Reston office
Supply all necessary furniture/access keys/cards needed for new onboarding employees
Other administrative duties as assigned, to include working directly with CEO's office as needed
1-3 years' experience as an office manager or administrator
Basic AV technology skills
Familiarity with MSOffice and Outlook
Office Administrator Resume Examples & Samples
Manage corporate travel program including booking travel arrangements
Create, maintain, update office administration processes and procedures
Ensure neatness and orderliness of office kitchen, mailroom, training room, and conferences rooms
Organize and neaten office common areas including copier and lounge areas
Manage corporate office shipping program
Order, receive, and distribute supplies for employees and general stock
Order branded documents including business cards, letterhead, and envelopes
Manage relationships with office vendors for recycling, janitorial, vending, coffee, HVAC, and others
Create employee ID badges and train employees on alarm system
Respond to office management inbox inquiries/requests
Assist with reception coverage including answering phones, attendance management, and sorting mail and faxes during vacation period
Ad hoc projects as they arise
High School diploma required – Associate's or Bachelor's degree candidates welcome
3 - 5 years minimum office administration experience with ability to approach it with a positive and mature attitude
Proficiency in Word, Excel and Outlook
High level of comfort with learning new systems and subjects
Good listening skills with the ability to interact effectively with all levels of personnel and a variety of personalities
Strong organization skills with attention to detail
Office Administrator Resume Examples & Samples
Experience in small business management
Database Management experience
Flexible and calm demeanor
Office Administrator Resume Examples & Samples
Qualified Candidate needs to be able to multi-task in a fast paced working environment
Requires strong attention to detail, excellent communication, typing and computer skills, ability to work with other team members, but also independently as needed
Business Office experience and Microsoft Office knowledge is helpful
Office Administrator Resume Examples & Samples
Bachelor degree or above
At least 2-year EA/Admin and/or HR related working experience would be an advantage
At least 2-year basic financial payment processing practice, accounting certificate holder
Strong motivation and initiative to accomplish goals
Excellent communication capability of both written and oral English
Office Administrator Resume Examples & Samples
Serve as the primary real estate and facilities point of contact for Blackboard's San Francisco office
Oversee and maintain all office space, equipment and basic supplies, to include keeping all kitchens supplied
Serve as the de-facto events coordinator with responsibility for coordinating social engagements related to the San Francisco office
Ability to lift heavy objects for deliveries and inventory replenishment
Office Administrator Resume Examples & Samples
Coordination of travel and expenses for Executives & video talent/brand voices
Work with administrative staff and management teams in other Turner properties to help organize corporate events
Handle expenses and maintain thorough, accurate expense reports for Executives
Event coordination including managing "morale" activities and budget for the NYC location and meetings logistical coordination
Point of contact for any visiting parties; meeting space inquiries; and answering main office phone
Main point of contact for building security, including registering guests, building maintenance requests, including repairs, garbage pick up, and obtaining proper COI's for special building access
Maintains supplies inventory by checking office and food supplies stock to determine inventory level; anticipating needed supplies; placing and expediting orders for supplies; verifying receipt of supplies
Ensures operation of office and kitchen equipment by completing preventive maintenance requirements; calling for repairs; maintaining equipment inventories; evaluating new equipment and techniques
Assists with the cleanliness of the general office, including conference rooms and kitchen/break room
Office Administrator Resume Examples & Samples
Keeping diaries and arranging appointments
Organising travel and accommodation for staff
Devising and maintaining office systems
Booking rooms and conference facilities
Ordering and maintaining stationery and equipment
Sorting and distributing incoming post and organising and sending outgoing post
Photocopying and printing various documents, sometimes on behalf of other colleagues
Covering Reception duties on an ad-hok basis
You will have previous experience in a similar role
Be hard working and professional
Capable multi-tasker
Office Administrator Resume Examples & Samples
Prior administrative experience supporting executive management
Proficiency Microsoft Office Suite
Financial/analytical experience
Strong organizational and communication skills
Office Administrator Resume Examples & Samples
Excellent interpersonal skills. The ability to consistently deal cordially with a wide variety of personalities both on the phone and in person
Ability to work in a fast-paced, progressive environment
Manage and oversee the communications of the front desk operations. This entails assisting with the development and enhancement of organization-wide policies and procedures designed to achieve excellent customer service in all areas
Support the CEO as needed. Duties could include calendar management, contact management, communicating on his/her behalf, and other duties as needed
Support the CEO in his/her interactions with the Board of Directors. Including attending Board meetings, taking meeting minutes, and compiling and disseminating materials for monthly board meetings
Answer registration questions and perform basic HR duties, requiring an ability to learn the operations of our technical systems, including ADP and Camp Brain
Manage and oversee of the YMCA phone policies and procedures. This position is required to ensure proper procedures are in place to quickly and correctly address all customers inquires, i.e. Email and voicemail message are handled appropriately and addressed in a timely manner for all departments
Monitor and manage the front office's needs and miscellaneous program supplies. This includes designing a "control policy" in order to monitor camp's inventory
Prepare for organizational events. Prepare for open houses, specialty programs, and upcoming events. This preparation may include the gathering of supplies, name tags, specialized emails, appropriate voice mails, becoming creative with the answering of the phones, per each special event, and other tasks as necessary
Aid in the resolution of membership and customer complaints, concerns and suggestions
Coordinate and assist with the development of a comprehensive job training and recruitment plan. Executes the recruitment and pre-screening process for all volunteers and non-exempt staff positions. This includes screening candidates to ensure proper mandatory documents are processed prior to hiring
Acts as back-up to the Human Resource Director with completion of new hire paperwork
Must be able to work a flexible schedule including, but not limited to, nights for board meetings and other nighttime events; weekends for open houses and other weekend events; and some Sunday's during the summer
Must be able to work overtime when needed
Office Administrator Resume Examples & Samples
Provide direct administrative support to the CFO, his staff and Twentieth Century Fox TV employees
Interact with high level execs, including the Chairmen of the group
Heavy scheduling of meetings for executive and staff
Manage calendar appointments in Mac for Outlook, answering phones
Review payment authorizations from Business Affairs for accuracy and documentation
Review invoices/wires, etc., for the entire division
Assist with office relocations/setups and track division vacation schedules
Handle highly confidential information with discretion
Assist with T&E Expense Report processing
Office Administrator Resume Examples & Samples
Assists in the administration and coordination of a variety of research and/or administrative projects including planning, budgeting, organizing, research and delivery of services
Assists in the administration and coordination of a variety of research and/or administrative projects and provides quality control
Assists in developing and implementing project goals and strategies
Assists with short and long term planning and design of project direction and objectives
Participates in writing of reports or other documentation of project status and/or
Office Administrator Resume Examples & Samples
Provide exceptional customer service to internal employees, professionals and clients
Create manage and execute welcome packages for new professionals
Ability to follow through with new professional paperwork
Work with director of Human resources with on-boarding, credentialing requirements of new and existing professionals
Utilize and manage the electronic document signature system in place
Manage up coming contract end dates and work with the sales team to extend and amend existing contracts
Keep office supplies fully stocked and in order
Maintain and manage office calendars
Provide travel support to employees and professionals working with our corporate travel vendor
Office Administrator Resume Examples & Samples
Maintain office standards, policies and procedures, including but not limited to front desk operations, mailroom and distribution operations, workstation appearance and supplies/files, records retention/destruction
Help administer and procure office supplies and office maintenance and repairs to meet the needs of Wilshire within budgeted guidelines
Support multiple individuals and provide general support for the Pittsburgh office
Oversee the daily schedule of multiple individuals. Maintain calendars and schedule meetings taking into account different office/location time zones
Handle travel planning including airline reservations, hotel accommodations, car rental reservations and car service arrangements
Perform basic filing duties. Maintain filing system and coordinate with Consulting/Private Markets to support records management/retention
Process and track expense reports and reimbursements
Meet and greet visitors and clients, answer phones, coordinate conference rooms and coordinate catering
Minimum two years of corporate office administrator experience
Must have superior skills in Outlook, MS Word, Excel and PowerPoint
Experience booking travel and processing expense reports
Financial services industry experience
Office Administrator Resume Examples & Samples
Providing administrative support to the Service Director
Preparing reports and information for clients
Answering telephone calls and dealing accurately with client enquiries
Office Administrator Resume Examples & Samples
Responsible for the management of admin. related contractor service (such as meal service, shuttle bus, indoor greening, security, express delivery etc.), renewal of contract, payment check, and monitoring of routine operations to ensure that contractor service quality meets company requirement, and the price competitive
Responsible for administration service, including sundry items purchase, stationery, office equipment, keys management, access control system etc., taking related record, make sure the accuracy of the records against the actual situation
Responsible for the continuous improvement of office environment via 5S, CPS and other effective methods
Responsible for the passport & visa application for expatriates and local staff. Arrange hotel and transportation for visitors as requirement
Responsible for Cafeteria management and notice board updating
Responsible for employee uniform & PPE purchasing and distribution
Help to receiving and transferring telephone, receiving and sending letters and express
Waste material management co-work with operation team
Assistant on employee's activity to ensure that the company – sponsored activity will be well organized
Ensure admin related expenses are well controlled under approved budget
Support any other duties and tasks as assigned by superior
Office Administrator Resume Examples & Samples
May act as point of contact in case of an emergency or disaster, coordinating with Facilities staff
Perform clerical work such as filing, emailing mass communications, scheduling, and purchasing duties using electronic purchasing software system or procurement cards
Manages conference room bookings, loaner equipment (remote controls, adaptors, headphones, etc.) distribution
May manage parking lot function as necessary
Performs daily walk through of the building, conference rooms and general office area and confirm rooms are set up for use/occupancy according to checklist. Records issues and documents any problems into facilities tracking maintenance system. Contacts appropriate vendors for repair or maintenance
Receives and routes all deliveries at the front desk. Interacts with vendors, couriers and delivery personnel. Contacts appropriate employees to accept deliveries
Enters and tracks service requests in Service-now by entering action items, assigning action items, and tracking completion
May perform database data entry and maintenance tasks. Maintains accurate and timely problem tracking and resolution records
Manages card key and/or photo ID system for building and grant access to employees during events
Generate monthly reports to manager and executive management as needed
Uses company software procurement system to order necessary office supplies
1 - 2+ years' administrative experience required
Office Administrator Resume Examples & Samples
Work as showroom and returns contacts, keeping detailed calendars of sample deliveries and pick-ups
Manage all billing with our bookkeeper
Upkeep the BL website and office
Create an officewide calendar for collection movement
Organize and manage client mailings and gifting projects
Create look books and links for all client collections/samples
Manage aspects of sample trafficking with Junior Account Managers and Account Executives
Inventory, organizing and merchandising client stock and samples
Handle requests from clients for production and sales pulls with complete ease
Be on-hand and willing to play integral role in any/all agency events and Fashion Week responsibilities
Work hand-in-hand with agency owner and senior account team members to upkeep office
Oversee and hire interns
Public relations agency or in-house experience
Proficiency in MS Outlook, Word, Excel and Power Point
General knowledge of Fashion GPS
Excellent written and verbal communications
Ability to be productive, resourceful, work independently and take initiative
Open to growth and taking on a variety of administrative and account responsibilities
Familiarity with wide range of traditional and social media platforms
Office Administrator Resume Examples & Samples
Experience in a law firm, corporate legal department or comparable service industry
Knowledge of legal or other professional service organizations
Ability to identify and analyze complex issues and problems in human resources, financial management, facilities, technology and general operations
Familiarity with computer networks, personal computer applications and computerized support tools
Strong understanding of technology implementation and support needs
Graduation from a recognized college or university with major course work in business administration, management, finance, human resources, technology or marketing preferred
Office Administrator Resume Examples & Samples
General clerical and office administrative duties, including all required day to day office processes and procedures
GL coding and submission of Invoices through Concur
Assist employees with internal company purchases
Serves as the go-to for office inquiries
Coordination of couriers
Collect the mail; sort, open and deliver to appropriate personnel and post outgoing mail
Monitors office operations
Preparing documents to put out tenders for contractors
Calculating and comparing costs for required goods or services to achieve maximum value for money
2 years+ previous experience in Office Administration
Proficient with Microsoft Excel and Word
Positive and energetic attitude
Strong organizational, interpersonal and communication skills (written and verbal)
Strong multi-tasking and time management skills
Strong interest in running, cycling or general health and fitness
Office Administrator Resume Examples & Samples
Provide PA support to the MD, including diary management and travel arrangements
Answer calls into the business and deal with enquiries (liaising with both the public and VIP / celebrity clients)
Manage the booking process
Look after the day to day running of the office including managing supplier contracts, looking after tech / phones / IT
Purchasing office supplies including stationary, food etc
Basic accounts administration to support the Accountant
Put together complex quotes for clients
Assist with events organising
Office Administrator Resume Examples & Samples
Minimum five years experience in office management or related areas
Working knowledge of Workers' Compensation Act, Safety, City regulations, and other applicable state/federal statutes
Bachelor's degree and some experience handling employee issues, preferred
Office Administrator Resume Examples & Samples
Review/process invoices for payment, as appropriate
Coordinates with appropriate providers to ensure that all office equipment (computers, copiers, shredder, postage machine etc.) is in good working order, properly maintained and serviced
Order, organize and monitor inventory of all necessary office supplies
Order, organize, and monitor inventory, of food (coffee, creamer, water, soda etc.) and non- food items (cups, plates, plastic flatware, napkins, paper towels, detergent etc.) for the office cafe. Ensure refrigerator is re-stocked daily and cleaned on a regular schedule
Coordinate issuance of computer, iPhones, client /building identification for NY office hires and transfers. Also, coordinate offices moves, as necessary, within NY office
Provide clerical support on an as needed basis
Provide backup coverage for admin staff, if unavailable due to vacation, illness, personal day etc
Respond to visitor chime, greet visitors and notify appropriate individuals of guest arrival
Proven office management, administrative or assistant experience
Excellent time management skills and ability to multi-task and prioritise work
Strong organisational and planning skills
Office Administrator Resume Examples & Samples
Assist with client invoice creation, inquiries, materials reconciliation, tracking and problem resolution. Also participate in the documentation and improvement of client invoicing processes, with integration to existing corporate functions
Assist in the supporting the Engineering infrastructure functions, monitoring and reporting of operational performance
Compliance monitoring of all Engineering related activities (vehicle usage, fuel consumption, engineering productivity, cell phone usage, purchasing card usage, client billing processes, etc.)
Knowledge of Facilities Management and Computerized Maintenance Management Systems (CMMS) is a plus
Office Administrator Resume Examples & Samples
Provide support to both the office and Resourcing Coordinator
Assist with the coordination of the summer internship programme
Respond to enquiries and action them in a effective, timely manner
Monitor and action all resourcing emails
Run relevant reports on a regular basis
Office Administrator Resume Examples & Samples
Good command of the English language both written and verbal
Ability to work well with MS systems and bespoke in house systems
Comfortable working in a team environment and a supportive collaborative approach
Positive disposition, willing to learn and comfortable learning new skills
Office Administrator Resume Examples & Samples
Assist candidates with application process
Assist Staffing team as necessary with new hire orientations
Assist with administration portion of new-hire orientation
Organize staffing department records and tracking spreadsheets
Communication with candidates to include hiring process updates, answering general questions and follows up on concerns
Greet candidates who visit the hiring office
Maintain several HR spreadsheets related to workers compensation, LOA, stock, etc
All other duties and responsibilities, as assigned
The successful candidate will demonstrate the ability to drive results in an ambiguous environment, with a high level of accuracy and attention to detail
A minimum of two years' relevant HR or administrative experience
Intermediate level experience with Word and Excel, including but not limited to charts, pivots and filters
Ability to maintain strict confidentiality regarding compensation, benefits and employee issues
Strong sense of integrity
Demonstrated experience providing outstanding customer support
Ability to multitask and prioritize effectively in a fast-paced, quickly changing, and highly ambiguous environment
Office Administrator Resume Examples & Samples
Functions as administrative liaison with internal and external clients
Receives/opens/processes/prepares mail as appropriate (i.e. overnight delivery, certified deliver)
Scans and prepares documents for lenders for sending to clients
Assembles marketing materials for mailing to clients/prospects
Maintains TRIA log and excess property log
Receives and distributes faxes and other correspondence
Acts as liaison for office equipment and vendors, building issues/landlord
Inventories and orders office supplies
Effectively operates all department equipment and software applications
Additional responsibilities as reasonably assigned
High School diploma or GED required; Bachelor's degree preferred
1 years of relevant work experience within the functional discipline of position
Ability to work in a team environment as well as independently
Office Administrator Resume Examples & Samples
Applies organizational policies and procedures
Participates in establishing objectives and developing processes and procedures to ensure efficient and timely work flow
Performs periodic reporting on work progress, project completions and additional ad-hoc reporting as needed
Ensures effective coordination occurs within assigned work group and with other work groups
Accepts, screens and routes telephone calls, maintains record of inquiries, as required
Sorts, screens, reviews and distributes incoming and outgoing mail and prepares timely responses to a variety of routine written inquiries
Processes new employee documentation
Operates standard office equipment and uses required software applications
Basic working knowledge of MS Office suite, plus basic computer skills, including, but not limited to Outlook, Web browsing and instant messaging
Concepts, principles and practices of assigned functional area
Office management
Answering telephones and assisting visitors
Scheduling and coordinating meetings, events, and appointments
Organizational and time management skills sufficient to prioritize workload, handle multiple tasks, and meet deadlines
Interpreting and applying policies and procedures
Establishing operational objectives
Implementing processes and procedures for efficient and timely work flow
Preparing management reports
Promoting effective coordination between work groups
Provide courteous, timely service when addressing customer questions and concerns
Partner with other functional areas to accomplish objectives
Read, interpret, analyze and apply information from job-related publications
Incite enthusiasm and influence, motivate and persuade others to achieve desired outcomes
Work independently as well as collaboratively within a team environment
Establish and maintain effective working relationships at all levels of the organization
High school diploma or equivalent and (2) two years office or customer service experience
Office Administrator Resume Examples & Samples
Relevant experience in a similar position i.e. Reception and Office Administration
You will have had experience working in customer focused positions and have the ability to build rapport easily
Excellent time management skills and the ability to juggle priorities easily
Office Administrator Resume Examples & Samples
Being the perfect host, making sure all the details in our new office are organized, and that everyone is having a great time every day
Recording and managing office expenditure. Organizing the office layout, maintaining supplies of stationery
Suppliers and Partner liaison (phone calls, emails, correspondence, etc.)
Organizing and chairing meetings with staff – where necessary typing the agenda and taking minutes
Be the point of contact with Service support, Legal and Facilities with the global London HQ
Manage occasional administrative task e.g. Ticket Restaurant distribution, coordinate holiday process with HR team based in London, etc
Support in the organization and realization of video shootings (sample management, studio set up, prepare garments for shoots)
Support in the organization of events taking place in the office and/or showroom
Manage sample requests for both internal and external stakeholders
Assist with selected on-site changes (e.g. translations: raise translation requests)
Be part of cross functional projects (e.g. competitors' benchmark, price comparison, mystery shopping, etc.)
Fluent in French and business English. Any other language a plus
Excellent organizational, written and oral communication skills
Highly collaborative
Attention to detail, and high level of accuracy
Ability to work in a fast-paced environment, and adapt to rapid change
Computer skills including the spreadsheet and word-processing programs, and e-mail
Effective time management
Ready to be part of a great team and have fun!
Office Administrator Resume Examples & Samples
GL coding and submission of invoices through Concur
Prepare meeting agendas, take meeting minutes and preform follow-ups on meeting action items
Format and proof draft copies of company policies and programs
Send companywide communications
Assist in organizing company functions and employee wellness programs
Post-Secondary Education relating to Business Administration
Enthusiastic, up-beat personality
Ability to take direction and work with minimal supervision
Office Administrator Resume Examples & Samples
Two (2) or more years of management experience or 5 or more years of administrative experience required
Experience in a professional services firm preferredPrior project management experience preferred
Solid judgment and reasoning skills
Strong management and delegation skills to effectively lead and direct Administrative team
Excellent interpersonal skills with the ability to relate with diverse personalities in a tactful and mature manner
Ability to respond tactfully and professionally in high demand situations
Superior verbal and written communicate skills
Ability to successfully multi-task while working independently or within a group environment
LI-KB1
Office Administrator Resume Examples & Samples
Managing daily office operations – responsible for opening and closing the office and maintaining cleanliness and order
Demonstrating confidence, professionalism, responsiveness and exceptional customer service skills
Answering multi-line switchboard and directing calls for downtown and Deerfield office
Performing administrative tasks such as scheduling meetings, drafting communications, managing conference room schedules, handling internal catering needs, and supporting professionals with special projects as needed
Liaising with building and property management to ensure compliance with property policies and procedures with regard to building access and security, guests, deliveries, maintenance and repairs
Processing mail – maintaining organized and efficient shipping procedures and courier service between downtown and suburban offices
Maintaining detailed accounting of office and kitchen supplies; placing orders; reviewing billing in a timely manner
Minimum 2 years Receptionist/Administrative experience in client-facing environment
Proficient in Microsoft Office Suite (Word, PowerPoint, Excel and Outlook)
Excellent communications skills both oral and written
Attention to accuracy and detail. Strong organizational and multi-tasking skills
Basic understanding of office technology, systems and equipment
Occasional overtime and weekends may be required
High school diploma required; bachelor's degree preferred
Salary commensurate with experience
Office Administrator Resume Examples & Samples
This is a School-based position and is NOT a Virtual position. This position works out of the Grand Rapids, MI Office.**
High School Diploma or General Education Development (GED) Certificate
Great organizational and time management skills Working knowledge of digital phone systems (PBX or others) Professional experience using MS Excel, MSWord, and Outlook Experience using search engines (Internet) for research projects Experience using a student information system and/or other type of database Strong written and verbal communication skills Ability to pass required background check
Associates degree in business management or related field
Office Administrator Resume Examples & Samples
Under limited supervision, leverages experience and skills to perform a broad range of administrative functions in support of office locations
Performs work of greater complexity, requiring the use of some judgment and discretion
Functions performed may include any of the following
Supports A/P function by accurately coding and processing invoices
May deliver new employee orientation
May coordinate local policy and procedures with the appropriate corporate and/or divisional functions to ensure that full and complete procedures are in place covering assigned areas
Reviews administrative services to which they are assigned and recommends changes in process or procedure to management
Performs administrative duties in support of office staff including, coordinating and scheduling calendar appointments, meetings and travel, preparing a variety of correspondence under general guidance, receiving and directing incoming calls and welcoming visitors. Furnishing information or responding to routine correspondence where possible to save staffs' time
Organizes or maintains office or project files (electronic and hardcopy) and records in accordance with internal policy and practice
May track and coordinate the acquisition and distribution of materials, supplies and equipment
Maintains inventory of furniture and equipment
May coordinate with facilities on any building maintenance or issues
May track mileage and ensure maintenance of vehicle fleet
Prepares reports, gathering and summarizing information
Will serve as an assistant to the Office Leader
May support multiple managers on assigned projects
Experienced with Microsoft Outlook, Word, Excel, and PowerPoint
Requires 4 years related administrative experience
Office Administrator Resume Examples & Samples
Oversee the day to day administration of iQmetrix's Vancouver office ensuring an environment which optimizes the employee experience
Maintain the Vancouver main reception desk and phone system
Support the Manager, Corporate Relations and Executive Team as needed. This includes but is not limited to: all corporate credit card and cash expenses, domestic and international travel coordination and logistics, off-site meetings, registration for external conferences/events, etc
All client, executive and senior level coordination for meetings and workshops, including reservations, ordering food & supplies and assisting with booking rooms
Coordination of Vancouver Office recruiting and onboarding needs
Check in with new hires on a regular basis and facilitation of new-hire forums
Overall coordination of vendor management and purchasing for the office
General administrative duties including mail and courier management, corporate printing in a time sensitive manner, as well as coordinating employee photos
Be the point of contact with building management and cleaners, resolving employee concerns, and dealing with renovation and space needs
Identify, recommend and implement processes to more effectively manage the administrative function of the office
Coordination of Vancouver meetings, events, job fairs, and other staff functions
Identify, evaluate and resolve problems that may arise in administrative processes related to the Vancouver office
Coordinating conference bridges companywide
Coordinating catering, food and beverage for meetings, open houses and events
Credit card reconciliation of travel and office expenses
Coordination of Vancouver Corporate Travel Condo
Minimum 3 years' experience in an Administrative position in a medium to large office capacity
Good organizational skills with ability to manage multiple tasks
Experience in human resources is an asset
Experience in travel management is an asset
Certificate or diploma in office or business administration an asset
The ability to work in a fast- paced environment with prompt and accurate service and juggle multiple tasks at once
Good computer skills including knowledge of Word, Excel, and Outlook Calendar
Strong communication and inter-personnel skills
Capable of resolving issues with minimum direction
Ability to work independently or as a member of a team
Take initiative and work well with all members within the organization
Office Administrator Resume Examples & Samples
Ensure front desk is managed on the site
Coordinate repairs and responding to internal tickets logged when needed
Facilitating Headcount and reporting processes
Coordinate and oversee office moves and assist the Regional Office Manager with space planning and car park management and reporting
Coordinate repairs & maintenances and responding to internal tickets logged when needed. Supporting and delivering key team initiatives, playing a project coordinator
Working with Corporate resources, make sure Health, Safety and Security procedures are respected
Manage and oversee provisioning of office services, which include but not exclusive (office supplies, branded stationary, refreshment program etc)
Create, Establish and Document all Processes within Workplace services
Support the office services needs of all internal departments within Salesforce
Support employee recruitment and retention objectives by delivering exceptional service to our employee base
Diploma or equivalent knowledge in related field e.g. Facility Management/Business Administration
3-5+ years in Facility Management or related field
Related experience, including high-end corporate office environment preferred
Contract/Operations Management experience
Excellent communication and presentation skills
Ability to connect with dispersed internal/external teams
Experience with Space Management for multiple locations
Passionate about Customer Services and end-user experience
Self-starter and capable individual contributor
Office Administrator Resume Examples & Samples
Manage purchasing for the Regional Team
Manage and keep records of discretionary expenses. Manage cross charging when needed
Organize team meetings, Telepresence and conference calls
Management of email distribution lists/shared calendars, distribution lists, Support Central and Folders access
Support training team, maintain annual training Calendar, post training
Compiling regional communications
Support or perform specific projects for the Regional team
Diploma or certification in Secretarial Skills or equivalent knowledge and experience
Proven years of experience in similar position
Fluent in English and at least one other EU language
Good knowledge and practice of GE IT tools related to T&L, Finance, Sourcing, GenSuite
Office Administrator Resume Examples & Samples
Develop and implement new administrative systems
Manage staff meetings - ensure necessary conference call facilities are available and take minutes
Work, when required, with members of the sales team on promotional efforts with clients and agencies
Assist the marketing team in the planning and on site running of Quartz events
Liaise with the appropriate departments in Atlantic Media's New York and Washington DC offices (Sales, Marketing, HR, Finance etc.)
Correctly and sensitively handle confidential information
Demonstrate good work flow management and prioritization skills
Be able to work independently and as part of the wider team
Have good problem solving ability and attention to detail
Experience in a similar role is an advantage, but not essential
Force of Intellect - Atlantic Media seeks a discipline and rigor of thought as manifested, often, in exceptional academic performance and, later, success in a professional environment
Spirit of Generosity - Equally, Atlantic Media seeks what we term a spirit of generosity – a natural disposition towards service and selfless conduct
Office Administrator Resume Examples & Samples
Advanced English and Japanese language ability
Experience coordinating within a diverse work environment
Experience with Boeing procurement software and processes
Experience with MS Office Applications
Experience with multi-national work environments
Prefer vocational school training or equivalent work experience; proficiency in the operation of necessary office equipment and business software; and strong organizational, communication, and interpersonal skills. Has a full understanding of the job
Develops solutions to a variety of problems of moderate scope and complexity
Requires no instructions for routine work and general instructions for newlines of work or special assignments
Participates in determining details of assignments to a wide range of objectives. Plans, schedules and arranges own activities
Work is reviewed upon completion for adequacy in meeting objectives
Possesses a Diploma or equivalent, and has at least 4 to 6 years' related experience
Office Administrator Resume Examples & Samples
Provide sales and service for repairs and special orders
Coordinate shipping and receiving for store shipments. Check for invoice accuracy
Respond to phone calls and correspondence
Assist with inventory and stocking of showcases
Complete store projects as requested
Coordinate, distribute and prepare documentation from/for brand leadership. Maintain office records and files
Prepare and make bank deposits
Assist Store Manager and Sales Associates in selling merchandise and providing customer service as requested
Act as back-up to Store Manager or Assistant Store Manager to open and close store
Strong communication and interpersonal skills
Ability to respond to requests from repair vendors and headquarters
Ability to act independently in routine matters
Computer literate with understanding of retail point of sales and inventory systems
Ability to work outside business hours or on weekends as needed
Minimum six months to one year experience in a retail sales environment, general office job requiring applied organization skills and customer service interaction either face-to-face or by phone
Regularly required to stand, to reach with hands and arms, and to communicate with and comprehend others
Required to move among and between display cases and use hands to handle or feel merchandise
Occasionally required to sit, stoop, kneel or crouch
Occasionally lift and/or move up to 10 pounds
Requires visual acuity sufficient to discern differences in quality of gemstones with or without the aid of a jeweler's loupe
Office Administrator Resume Examples & Samples
Requires High School level plus some specialized training. 8+ years of experience
Knowledge of the ODNI facility management and technical support processes
Experience in maintaining and managing office calendars and schedules for office-wide resources
Experience maintaining simple websites and databases that include office-wide resource information
ISSA/Top Secret security clearance
Experience with or familiarity of diplomatic, law enforcement, intelligence, homeland security, and defense communities
Be familiar with the Executive Office of the President, Office of the Director National Intelligence, the Intelligence Community and other relevant communities
Office Administrator Resume Examples & Samples
Types and prepares reports, letters, tables, graphs, presentations, etc
Creates, sets up and maintains filing systems, screens and refers calls, arranges meetings and receives, refers and/or answers regular and electronic mail
Handles and/or coordinates regular administrative activities and/or special projects/tasks
Communicates and coordinates activities within the department and resolves routine problems
May monitor, order and maintain department supplies and process invoices
May research and gather information, compile and summarize data and compose letters and other correspondence
May participate in planning functions
Office Administrator Resume Examples & Samples
Provides administrative support related to overall office functionality and/or administrative support to management and staff, as applicable in respective country office location
Serves as the primary regional office contact for vendor services, which may include coffee service, food/drink vending machines, overnight courier, office supplies and recycling/documenting shredding services. Ensures most cost-effective method and offering alternative solutions as practical
Assists with logistics for department and customer meetings accordingly
Maintains up-to-date seating chart and floor plans. Monitors seating and space capacity and provides updates to Facilities and site head. Liaises with department management for new hire placement within the facility and ensures workstation readiness with IT contact
Provides communication to all employees regarding building issues as requested by the Facilities department and serves as the office lead for building evacuations and life/safety/security issues and procedures as applicable in respective country office location
Assists with local logistics of office moves, as applicable in respective country office location
Assists with the processing of invoices related to the facility. May assist with the preparation of the Facilities budget respective to the country office location
Office Administrator Resume Examples & Samples
Previous supervisory experience 1-2 years
Proficient in Microsoft Office Suite (Word, Excel, Outlook, Adobe Acrobat)
Prior real estate and customer service experience strongly preferred
Ability to multi-task, prioritize, and be flexible with changing business needs in a team environment and manage deadlines and time constraints. Excellent professional and leaderships skills
Conflict resolution management
Effective and creative problem solving skills
Mathematical and accounting skills
Superior organizational and presentation skills
Office Administrator Resume Examples & Samples
Supervise and Direct the work of a Technical Service Representative
Coordinate and complete all the documentation and paperwork associated with our trucking process and associated weights
Distribute invoices to the appropriate managers for approval
Complement our purchasing function (Administration & Tracking)
Ordering & inventory of office supplies
Tracking of some budgetary items
HR liaison with the line-employees
Entrusted to be the key contact with the Boston Corporate office on HR related matters
Scheduling of interviews for operations managers
On-boarding paperwork, benefits paperwork and orientation of new employees
Manage the employee uniform program
Gain a full understanding of our Time & Attendance approval system, acting as the subject matter expert in this area
Coordinate Employee Relations activities
Create and update Key Performance Indicators (KPIs) for Human Resources
Minimum of three years supervisory experience in Administrative or Office Services field
College degree or comparable work experience
Proficient in Microsoft Office including Outlook, Word and Excel
Strong attention to detail, accuracy and the ability to establish priorities
Exceptional communication, interpersonal skills and team building skills
Office Administrator Resume Examples & Samples
Coordinate and process domestic and international business travel arrangements, monitor designated business traveler logistics, generate expense reports and assist in reconciling corporate credit card changes to ensure timely and accurate reimbursement and verify payments to corporate credit cards
Manage executive calendar and reconcile competing priorities through Outlook and SharePoint calendars
Prioritize and schedule management time and availability for efficient use of time. Create, edit and maintain electronic and written communication
Track and maintain information relative to department and business operations. Communicate a wide variety of information to multiple audiences
Process incoming and outgoing communication and correspondence to ensure proper dissemination of information
Track and maintain designated conference room schedules for availability and efficient use of resources
Coordinate with the appropriate focal to support the acquisition and maintenance of resources
Order and maintain office supplies. Set up and host VTC (Video TeleConference)/WebEx meetings
Develop meeting agendas and track action items to closure. Occasionally contribute to executive presentations
Assist with the implementation of organization operating rhythm
Plan and implement logistics for BR&T internal and external events
Work under limited supervision
Office Administrator Resume Examples & Samples
Performs planning, coordination and organization of Boeing focal and field personnel based on an understanding of customer needs
Coordinates field operation assignment procedures, training and orientation to ensure on-site personnel meet customer needs
Provides guidance regarding local language, culture and customs to Boeing personnel. Maintains local Boeing base presence
Provides specialized on-the-job training to Customer regarding Boeing resources
Researches information to assist customers in resolving moderately-complex operation issues
Assists management in negotiating cost, coordinating and organizing special events. Works under general direction
Excellent English language skills (written and oral), ability to function as a team and manage multiple projects effectively
Ability to work in a cross functional, global teams with multiple stakeholders
Experience in dealing with suppliers and Government agencies will be preferred
Proficient with Microsoft Excel skills – should be comfortable dealing with data and numbers
Proficient in the use of Microsoft Office tools including Word, PowerPoint and Outlook
Positive and proactive attitude to work
High ethical and integrity standards
Ability to learn and apply new skills, such as Boeing specific processes and software tools
Methodical and thorough with a focus on details and timely completion of tasks
Office Administrator Resume Examples & Samples
Interact continuously with associates, customers, vendors and guests; serve as the first impression of our company to these individuals
Direct visitors and manage incoming telephone calls for the office and shared regional phone queue
Manage the visitor log and company lobby areas to comply with workplace health, safety, and environment policies and laws, while ensuring the space is branded properly and remains tidy at all times
Serve as frontline contact for associates and vendors regarding all local Global Workplace Solutions (GWS) issues (e.g. janitorial, coffee machines, handyman, etc.)
Maintain best in class customer service delivery at all times
Coordinate the shipping and receiving of boxes and letters to and from the office
Provide bookkeeping and accounting support for the local operation as necessary
Monitor and track the GWS ticketing queue and ensure resolution of any assigned tasks in a timely manner
Use company intranet and other computer-based systems; update the local office intranet page
Support the on-site Facilities Operations Associate Manager, partnering to complete tasks and projects related to the ongoing operation of the office
Partner with the Red Hat First Impressions program team lead to establish solid service delivery standards
Coordinate catering and other needs for on-site meetings and events
Serve as the point of communication for all maintenance and repair issues
Oversee inventory, supply stocking, and ordering for shared office supplies
Plan and execute all GWS initiatives for local office, including global or regional programs as mandated by law or guidelines (e.g. Safety Warden Program, Ergonomics, Snack and Drink Program, ISAAC, etc.)
Implement global or regional GWS programs and guidelines as requested
Support the local physical security system and continuously follow security guidelines
Solid verbal and written communication skills with associates, customers, and vendors
Ability to posses patience and understanding while multitasking
Ability to maintain a professional business approach
Solid collaboration skills with the motivation to develop and guide shared projects
Ability to work with little direct supervision
Positive attitude toward challenges
Ability to find and use already available resources to help problem solve and complete tasks
Ability to use office computer applications
Office Administrator Resume Examples & Samples
Creating, editing and maintaining electronic and written communication
Making domestic and international travel arrangements and generating expense reports
Managing calendars and/or conference rooms
Planning and implementing logistics for internal and external events and meetings
Organizing and running WebEx meetings
Office Administrator Resume Examples & Samples
At least 3-5 years of relevant experience and/or training, or equivalent combination of education and experience working in an Office Manager capacity
Task-focused individual with strong organizational skills
Proven ability to deliver & multitask in an ever changing environment
Proficient technical skills in Microsoft Word, Excel, and Powerpoint
Superior communication skills, both oral and written, in order to effectively communicate at all levels internally and externally
Committed to maintaining strict confidentiality regarding any sensitive information
Possesses exceptional interpersonal communication skills
Ability to work independently on assigned tasks as well as accept direction on given assignments
Office Administrator Resume Examples & Samples
Education: Bachelor Degree in Business Administration (Preferred)
Languages: Bilingual in English and Chinese (Preferred) Computer Skills: Proficient with Microsoft Offices Tool Suite
Experience: 3+ years of office management or executive administration
Office Administrator Resume Examples & Samples
Provides administrative/secretarial support (dictation, transcription, typing, proofreading/editing, filing telephones, faxing, copying, mail distribution, etc.) for the District Office
Processes check requests and forwards to Smith & Nephew Orthopedics in a timely manner for payment of office expenses
Develops rapport with O.R. staffs and material management
Secures P.O. numbers from customers and processes customer orders and restocks
Handles customer complaints
Prepares product bids to hospitals, resolves pricing issues, analyses freight, etc
Performs customer service function (i.e. surgery schedule, backorder dates, product availability, pricing, etc.)
Function as Account Services Representative if required
The Office Administrator has responsibility for promotion, consultation, services and follow-up of company products and business relationship within defined procedures
These are non-essential job duties and responsibilities as assigned by the supervisor
Minimum of three years secretarial, customer service, or administrative experience preferred
Experience with inventory tracking system preferred
Typing speed of 40 wpm
Good verbal communication skills with proficient use of tact, diplomacy, discretion, and judgment
Good written communication skills with proficient spelling and composition abilities
Must have PC application experience. Experience with word processing and spreadsheets preferred
Requires ability to meet deadlines, frequent assignment changes, periodic heavy workload and dynamic business
Office Administrator Resume Examples & Samples
Greets visitors, answers telephone, responds to questions or requests, and conveys messages as required. Coordinates travel arrangements, meetings, updates and maintains calendar appointments. Prepares required materials for conferences, meetings, calls, and various appointments. Assists with creation of reports, presentations, etc., including researching, compiling, analyzing and/or developing necessary information and materials. Ensures the efficient daily operation of the office and department functions, including maintenance of supplies and equipment. Organizes and maintains office filing system. Reads and analyzes incoming memos and determines the appropriate course of action. Receives and responds to routine correspondence. Provides administrative support to other staff as needed
One (1) year experience required in clerical support or related area
Software skills, including use of Microsoft Office software and web-based applications. General business skills such as typing; data entry and review; and use of phone, copier, and fax. Ability to follow detailed instructions to complete routine procedures and/or operate standard equipment. Customer service skills necessary to effectively and professionally respond to requests. Verbal and written communication skills necessary to explain complex and/or confidential information. Time management, organizational and multi-tasking skills necessary to work in a fast-paced environment, handling various tasks and changing priorities, while maintaining a high attention to detail and accuracy to achieve daily assignments and goals
Office Administrator Resume Examples & Samples
30% General administrative duties including assisting the Lake Odessa facility with various activities and meetings including conference room scheduling, records management, shipping and receiving duties including check-in and distribution of mail and packages, as well as assistance with shipments, as requested
25% Phones and Reception Area Switchboard. Assist in facility security management, monitoring front entrance, and enforcing security procedures
20% Event Planning for various employee recognition, safety, community participation activities and customer visit events throughout the year, to include meals and catering, room set-up, and required supplies and attire for visitors
20% Supply Inventory Management, including the ordering, receiving and overall management of office supplies, safety supplies, stakeholder uniforms, and other miscellaneous items. Managing and accurately allocating and reporting all appropriate Purchasing Card expenses within the required time frame
5% miscellaneous duties as assigned
1 year related work experience (clerical) or equivalent education
Proficient in Microsoft products (Outlook, Word, PowerPoint, Excel)Ability to deliver exceptional customer service
Positive Attitude and Problem Solving skills
Ability to effectively communicate with all levels within the organization
Strong desire to learn and develop new competencies
Self-initiative, demonstrated proactive behavior
Familiarity with basic office equipment
Strong event planning skills
SAP or other ERP experience
Associate Degree in Business Administration
1-2 years of prior Office Administrator experience
Office Administrator Resume Examples & Samples
Reception: attending to all visitors, and directing them to respective staff, and responding to all non-business inquiries by email or phone
Taking care of courier management/office supplies and provisions - communicating with vendors to coordinate
Arrange all travel materials and booking for employees as well as visitors coming from abroad
Facilitation of real estate management, and organization of emergency drills and inspections
Support business and CAO with regards to marketing and corporate branding - assistance in updating local internet homepage
Corporate card arrangement and control
Corporate seal and contract document filing
Experience within a financial institution in office administration
Understanding of how to operate both locally and internationally
Business level English, Native Japanese language skills
Ability to accept accountability, assume pro-active leadership, demonstrate initiative, and lead by example in teamwork, cross-unit cooperation, and information sharing
Office Administrator Resume Examples & Samples
Maintains up-to-date seating chart and floor plans. Monitors seating and space capacity and provides updates to Facilities and site head. Liaises with department management for new-hire placement within the facility and ensures workstation readiness with IT contact
Accurate and efficient keyboard skills are necessary
Requires highly effective verbal, written, interpersonal and team-oriented skills
Office Administrator Resume Examples & Samples
Excellent English language skills (written and oral), including strong grammar and composition skills
Proficient in the use of Microsoft Office 2013 (or 2010) tools, including Word, PowerPoint, Excel and Outlook
Ability to build strong relationships, and manage multiple projects effectively. Must be able to work cooperatively with other employees and managers to get things done
Strong organizational skills, time management skills, and ability to work cooperatively as a team member
Positive and proactive working attitude, and high ethical and integrity standards
Ability to work under limited supervision; methodical and thorough with a focus on detail and completion of tasks. Must be able to manage a list of actions and track them to completion
Office Administrator Resume Examples & Samples
Support the management of room allocations to meet the business need; including management of the building's multiple events diaries
Lead scheduling engagements with both internal users and external customers for Portal support
Planning, ordering and managing invoicing of catering from external suppliers for facility senior customer visits
Processing facility visitors (both internal Boeing and external customers)
Undertaking occasional reception duties; including control of access, small switchboard operation, dealing with post etc when required
Provide day to day diary management support; travel arrangements; expenses submissions for Senior Manager
Create, edit and maintain electronic and written communication as required
Prepare reports, presentations and flow charts as drafted by managers
Schedule training events and provide the necessary administrative support to venue booking, material preparation, candidate interactions etc
Providing the deputy EHS focal on behalf of the facility Operations and Security Manager
Have experience in delivery of high-quality Office Administration. (Ideally with an international company)
Self-starter – proactive with limited requirement for direction
Qualified to GCSE Level or equivalent
MS Word – good user skills
MS Outlook – excellent user skills
MS Excel – good user skills
MS Powerpoint – basic user skills
Preferably experienced in working in a fast moving office environment
A team player who is quick to learn and accept new challenges
Must be committed to continuous improvement in role
Office Administrator Resume Examples & Samples
Maintain and improve the current administrative operation system involved with the purchase, movement and inventory of local farmer stock peanuts and local seed inventories
Processing 1007's on a timely basis
Process checks and warehouse receipts
Process Accounts Payable
Maintain local inventories of seed and farmer stock peanuts
Ensure that all required documentation goes with trucks
Weigh farmer stock from producers and process all paperwork
Assist new employees with training and documentation
Communicate and coordinate with Management team, co-workers and multiple locations
3-5 years of relevant work experience, customer service work experience preferred
Basic business, math and accounting skills
Ability to plan, organize, and manage multiple tasks, assignments and projects simultaneously, without direct supervision
Project oriented, persistent in follow through and learns quickly about new ideas, while working well in a team environment
Office Administrator Resume Examples & Samples
LI-TR
Advanced PC skills – including word and excel
Ability to communicate with all levels – written and spoken
Service orientation
Sense of urgency
Motivated
Responsible
Office Administrator Resume Examples & Samples
25% General administrative duties including assisting assigned members of the CVAP Leadership Team, assisting with facility activities and meetings, supply inventory management, records management, shipping and receiving duties including check-in and distribution of mail and packages, as well as assistance with shipments, as requested
25% Meeting and Event Planning for events throughout the year
10% Responsible for ordering and charging all sales promotional items and office supplies. Managing and accurately allocating and reporting all appropriate Purchasing Card expenses within the required time frame
5% Attendance/Absence Management
10% miscellaneous duties as assigned
1 year related work experience (clerical) and/or post secondary education
3 years experience with Microsoft products (Word Processing, Databases, PowerPoint, Excel)
Strong organizational skills, attention to detail and follow-up
Office Administrator Resume Examples & Samples
10+ years' experience in an administrative support role
Previous experience with scheduling, meeting coordination
Space planning experience
Expense and vendor management
Excellent time management skills; able to multi-task and maintain commitment to deadlines
An ownership mentality ­– this individual must be an advocate for all customers in all aspects of her/his work
A history of teamwork and willingness to roll up one's sleeves to get the job done
Proactive; able to identify risks
Exceptional written, verbal and interpersonal communication skills
Creative, positive and helpful attitude
Office Administrator Resume Examples & Samples
Basic knowledge of MS Office
Ability to prioritize and take initiative
Organized, methodical and flexible
Ability to work individually or in a team
Maintain confidentiality and discretion at all times
People Skills – the ability to deal with people at all levels
Ability to multi-task and shift priorities as needed
Professional demeanour
Previous office experience in an office environment desirable
Office Administrator Resume Examples & Samples
Acts as department liaison; distributes appropriate information to, and continually communicates with, staff
Develops presentations when needed
Schedules and coordinates large meetings and events
May attend internal meetings, take notes, and follow up on action items
Keeps process documents up-to-date and maintains accurate filing systems
Inputs data into software applications, verifies accuracy, and produces requested reports
Assists department staff with administrative duties through the use of online applications
Coordinates new hires/contractors
Creates presentations according to company standards
Coordinates office moves and schedules meetings
Execute other projects and duties as assigned
Office Administrator Resume Examples & Samples
Previous office/ administration / reception experience
Strong organisational skills, ability to prioritise and multitask
Good knowledge of Microsoft Office (Outlook, Word, Excel)
Demonstrated ability to work independently and within a busy team environment
Experience in a team assistant and/or sales environment will be highly regarded
Office Administrator Resume Examples & Samples
High School diploma OR General Educational Development (GED) certificate AND
Four (4) years office managing experience OR
Web proficiency, including experience using search engines for research projects
Working knowledge of digital phone systems (PBX or other)
Professional experience using Microsoft Office (Outlook, Word, Excel)
Office Administrator Resume Examples & Samples
Current hands-on experience using Microsoft Office Products like Outlook, PowerPoint, Excel, and Word
This position requires an active (or ability to obtain) U.S. Security Clearance, for which the US Government requires US Citizenship. Must have a current Top Secrete/SCI
One (1) year experience or more planning and implementing logistics for internal and external events and meetings
One (1) year experience or more supporting calendars and meetings for a manager and staff
Office Administrator Resume Examples & Samples
Coordinates and processes domestic and international travel arrangements, monitors designated business traveler's logistics, generates expense reports and assists in reconciling corporate credit card charges to ensure timely and accurate reimbursement and verifies payments to corporate credit cards
Collects and compiles data to provide visibility of status for traveler's review and/or signature
Creates, edits and maintains electronic and written communications
Processes incoming and outgoing communication and correspondence to ensure proper distribution of information
Schedules management-level employee time and availability for efficient use of time
Tracks and maintains designated conference room schedules and availability and efficient use of resources
Coordinates with the appropriate focal(s) to support the acquisition and maintenance of resources
Orders and maintains office supplies and inventory
Plans and implements logistics to coordinate the logistics for internal and external events and meetings
Works under close supervision
Demonstrated excellent communication skills
Experience interacting with internal and external customers
Proven ability to prioritize daily work loads
Experience developing positive relationships with external customers
Proficient with MS Office
Experience scheduling and calendaring complex obligations between multiple managers and customers
Coordinate and plan program events, i.e. Program Milestone Reviews' (PMR's)
Office Administrator Resume Examples & Samples
Coordinate and process domestic and international business travel arrangements
Monitor designated business traveler's logistics
Generate expense reports, assist in reconciling corporate credit card charges to ensure timely and accurate reimbursement as well as verify payments to corporate credit cards
Collect and compile data to provide visibility of status for traveler's review and/or signature
Create, edit and maintain electronic and written communication
Track and maintain information relative to department and business operations
Verbally communicate a wide variety of information to multiple audiences
Prioritize and schedule management-level employee time and availability for efficient use of time
Coordinate with the appropriate focal(s) to support the acquisition and maintenance of resources
Plan and implement logistics for executive level internal and external events
Provide administrative support for defense contract management agency interfacing
Acts as Records and Information Management (RIM) Rep for executives
Create, update and maintain the Records Control Matrix (RCM) and complete all required annual RIM Rep training
Act as a point of contact for our local government customers
Working in Microsoft Word, PowerPoint, Outlook, and Excel
Working in Microsoft Access
Office Administrator Resume Examples & Samples
Providing high level administrative support including travel booking, accounts payable duties and personal administrative support to Senior Management
Providing high quality operational support and administrative project support to Assignment Managers
Supporting the preparation of bid and report documentation for delivery to Rail & Transit clients
Formatting and proof-reading documentation to ensure professional presentation and compliance with corporate style guidelines
Development of marketing materials and graphic elements for inclusion in documentation, for example: fact sheets, organisation charts and diagrams
Providing backfill support to the Business Support team and other Rail & Transit offices covering absences and peak workloads
Intermediate to advanced skills in all MS Applications (Word, Excel and PowerPoint) and Adobe Acrobat
Solid time management skills
High level of professionalism and presentation
An eagerness to learn, use initiative and develop skills; and
Ability to multi task with a can do attitude
Office Administrator Resume Examples & Samples
A current active Top Secret U. S. Security Clearance
Microsoft Office experience to include Word, Excel and PowerPoint
A current active Top Secret, Sensitive Compartmented Information (TS/SCI) with a Counterintelligence Polygraph (CI Poly) U.S. Security Clearance
A college degree
Office Administrator Resume Examples & Samples
Serve as the first point of contact at the office and interact continuously with customers, guests, and vendors
Act as the liaison for all maintenance and repair issues between the building, property mangement, and outside vendors
Assist with employees requests and serve as main contact for vendors regarding all local GWS facilities operations issues
Prepare the annual facilities operations budget for the local office
Manage day-to-day- office budgets, prepare necessary documentation for approval, ensure monthly invoicing is completed on time, and offer analysis as needed
Negotiate directly with local vendors and to provide services and supplies to the office and ensure they meet agreed SLAs and KPIs
Lead the workplace health, safety, and environment initiatives, implementing global and regional programs as mandated by law or policy
Guide small improvement projects and office projects (refurbishment and new builds)
Coordinate and resolve minor space changes, space planning for the office, and set up for new employees
Manage the office supplies and snacks and drinks in accordance with our department programs
Coordinate incoming messages and filing
Inspect facilities daily to ensure all equipment is running effectively
Use company intranet and other computer-based systems and help update the internal systems related to that office and of the department
Monitor and track the GWS ticketing queue (local and regional) and ensure resolution of any assigned tasks in a timely manner
Provide visitors with information regarding recommended local hotels and transportation if needed
Provide temporary badges and subsequent distribution for new hire badges
Support internal events like We Are Red Hat Week, year-end party, World Environment day, etc
Help coordinate catering and other requirements for on-site events/training and customer events
Assist with minor room setup in front-of-house area
Support regional manager, partnering to complete tasks and projects related to the ongoing operation of the office
Offer assistance on assignments that are semi-routine in nature, while recogniing the need for occassional deviation from standard tasks
Provide coverage and team support during local team member absence
4-5 years of experience in a similar role
Solid written and verbal English communication skills; professional business appearance
Attention to detail, extensive experience in most responsibilities listed in the job description, and advanced skills for developing systems and processes for smooth office operations
Highly motivated with the ability to work with little direct supervision
Teamwork skills and a positive attitude
Ability to use office applications and willingness to learn new tools and resources
Office Administrator Resume Examples & Samples
Tracks office supply inventory and supply orders
Support the Office Manager on the day-to-day operations in the Miami office
Planning and scheduling meetings and appointments
Assists office staff in maintaining files
Making travel and guest arrangements
Warmly receive office guests
Accept and ship out packages and mail
Help to keep office well-stocked
Manage office conference room calendars
Assist the Office Manager to maintain executives' schedules, appointments and travel arrangements
Monitor, screen, respond to and distribute incoming communications
Liaise with internal staff at all levels
Ability to work independently and effectively with others
Confident interacting daily with senior-level management
Organized with excellent time-management skills
Detail oriented, analytical and inquisitive
3-5 years' experience in a similar role
Office Administrator Resume Examples & Samples
Microsoft Word, Excel, Outlook, and PowerPoint
Prepare correspondences, tables, charts, reports and other materials as instructed
Ability to file alphabetically, numerically, chronologically, or by subject
Answer telephones and take messages and open and distribute mail
Photocopy materials
Maintain records and logs
Perform other general office activities
Clerical and office skills and basic computer skills
Scanning, filing, phone, faxing
Office Administrator Resume Examples & Samples
Manage schedule, co-ordinate assignments, direct telephone inquiries and provide key contact interfacing for Assistant General Manager
Analyze external/internal requests to the AGM determining required action and urgency, responding and/or resolving where appropriate
Provide general administrative duties: correspondence, scheduling meetings/appointments, taking/preparing meeting minutes, filing and mail distribution/review
Co-ordinates the preparation of reports/graphs/presentation