Events Coordinator Resume Samples
Events Coordinator Resume Samples
4.6
(
69
votes) for
Events Coordinator Resume Samples
The Guide To Resume Tailoring
Guide the recruiter to the conclusion that you are the best candidate for the events coordinator job. It's actually very simple. Tailor your resume by picking relevant responsibilities from the examples below and then add your accomplishments. This way, you can position yourself in the best way to get hired.
Craft your perfect resume by picking job responsibilities written by professional recruiters
Tailor your resume & cover letter with wording that best fits for each job you apply
Resume Builder
Create a Resume in Minutes with Professional Resume Templates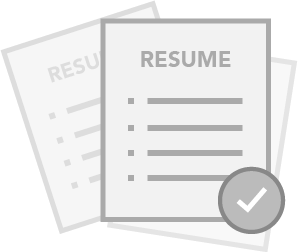 CHOOSE THE BEST TEMPLATE - Choose from 15 Leading Templates. No need to think about design details.
USE PRE-WRITTEN BULLET POINTS - Select from thousands of pre-written bullet points.
SAVE YOUR DOCUMENTS IN PDF FILES - Instantly download in PDF format or share a custom link.
5026 Rice Expressway
New York
NY
5026 Rice Expressway
New York
NY
Phone
p
+1 (555) 352 3081
Senior Events Coordinator
Senior Events Coordinator
Senior Events Coordinator
Negotiate the type and costs of services to be provided, in line with the budget provided
Assists Event Manager with contracting for all events
Work with, direct, and assist vendors at events
Manage collection of collateral, screen shots, and photos for post season ROI recaps
Strong working knowledge of computers including MS Office, email and Intranet
Keep inventory of all events materials and make sure they are kept up to standards
Assist with onsite set up, activation, and tear down for medium and large scale events and programming
Meetings & Events Coordinator
Meetings & Events Coordinator
Meetings & Events Coordinator
Develop post-event surveys and reports that include client feedback, cost summaries and improvement recommendations
Manage the customer portfolio & develop more business opportunities
Create, monitor and manage event timelines and budgets
Manage on-site meeting logistics, including managing registration check in and working with internal/external customers and supplier partners
Manages event attendee management, coordination of food & beverage, audio/visual, transportation, hotel(s) and on-site support for meetings and events
Actively manage business bookings, record denials, make referrals direct to other Accor properties or through 'Sandown'
Works closely with Marketing, AV, and Culinary teams on logistics, customer event requests to execute events successfully
Events Coordinator
Events Coordinator
Events Coordinator
Work with European sales and marketing managers to develop and manage the European events and trade show calendar
Work with event manager as back up on networking sales events
Assist in management of events social media feeds, including Facebook, Twitter and Instagram, working with marketing teams on messaging and posting calendars
Budget management - keep track of costs for events you are working on, gaining approval from the Senior Events Manager
Assist with the event management for the bowl
Working on pre and during event days to assist with ensuring events are setup and run smoothly alongside managing administration
Perform other duties as assigned by management
Bachelor's Degree in Complexity
Bachelor's Degree in Complexity
Washington State University
Bachelor's Degree in Complexity
A proactive approach with the ability to make good judgements and think/act quickly
Accurate attention to detail, strong grammar, spelling and proofreading skills essential and strong organizational skills
Creativity: able to come up with clever ideas about products, services or situations, or to develop creative ways to solve a problem. Natural flair for details
Strong working knowledge of Microsoft Office including Word, Excel, Outlook and PowerPoint
Strong working knowledge of customer service principles and practices. Customer relationship-development and client retention experience
Detail-oriented, thorough and able to juggle multiple simultaneous projects
Highly organized and possess excellent communication skills, including verbal, written and platform speaking
Ability to multitask, work in a fast paced environment and have a high-level attention to detail
Immaculate attention to detail with the ability to manage your individual workload
Attention to detail and ability to prioritize tasks
Create a Resume

in Minutes
15 Events Coordinator resume templates
Read our complete resume writing guides
---
Events Coordinator Resume Examples & Samples
Application (30mins): On your application we'll ask for information like your contact details, education and work experience. You'll also be required to upload a CV, so it's a good idea to have it ready
Online Assessments (60mins): We'll then ask you to complete three online assessments. You'll also receive an email with a link to the assessments so that you can complete them when it suits you best. Our assessments are carefully designed to measure the skills and capabilities necessary to be successful in our roles, but they'll also provide you with some insight into what our roles entail
Interview: If you're successful at assessment we'll invite you to attend a face-to-face interview. We want you to be free to choose an interview time that suits you, so we'll provide some options and ask you to select your preferred timeslot via an online booking system
Outcome: Following your interview, we'll be in touch within five working days to advise you of the outcome
Events Coordinator Resume Examples & Samples
Coordinate exhibitor and attendee details for career fairs
Manage vendor and supplier relationships
Compile career fair materials/supplies (printing, shipping, displays, etc.)
Exhibitor database maintenance
Exhibitor coordination
Create Career Fair floor plans and programs
Order sponsor banners and supplies when necessary
Act as primary contact for exhibitors
Answer phones from clients, vendors and internal staff
Travel as needed for on-site coordination of events
Additional tasks as assigned by National Events Manager
2 years related experience
Communicate and work in a respectful, supportive manner with all teammates
High level of proficiency, computer skills and expertise in the following technology: Microsoft Office (Word, Excel, PowerPoint and Outlook), InDesign, EventBrite, etc. within Windows operating systems
Ability for creative problem solving and critical thinking
Handle several conflicting priorities, must be flexible and willing to assist and fill in as needed
Must have ability to work flexible hours, including some evenings and weekends
Detail-oriented, thorough and able to juggle multiple simultaneous projects
Ability to effectively manage frequent changes in scope and schedules
In this position, there is coordination of large projects relating to administrative process for managing career fairs, seminars and other related events as directed by the National Events Manager
Senior Events Coordinator Resume Examples & Samples
Negotiate the type and costs of services to be provided, in line with the budget provided
Coordinating venue hire and ensure that it is appropriately set up
Book talent, including musicians, bands, models, catering etc
Coordinate staff to ensure the programme of events occurs on time (for example, speeches and the serving of food and refreshments)
Advise senior management on matters requiring their attention and implement their decisions
Follow up with clients to arrange payment and, after the event, to evaluate the service provided
Work with in-house Creative Services team to make sure all materials are delivered on time and brief in all creative materials required for an event eg invitations, cart artwork and other collateral
Coordinate with marketing team to ensure we have common goals and objectives in regards to in-store events across our retail, franchise and wholesale business
Secure sponsorships
Prepare presentations and events packs to ensure all third parties working along with the brand's guidelines
Hire staff to manage the event, including bouncers and security personnel
Keep inventory of all events materials and make sure they are kept up to standards
Events experience ideally gained in the luxury goods sector (minimum of 2 year's experience)
Impeccable presentation and communication skills, both verbally and written
Must have strong computer skills, including excel and power point
Strong experience working with third party partners to develop events and events strategies
Goal oriented, result driven individual
Commercially minded, quickly responding to business/market needs
Creative thinker, with the ability to think outside the box and an eye for detail
Strong team player who is able to work across multiple teams and under pressure
High work ethic, integrity and reliability with a "Hands on" attitude
Comfortable working additional hours to perform duties, including weekends and also travel when necessary
Second language
Events Coordinator Resume Examples & Samples
Develop a full content strategy
Own and manage all social media channels, including Twitter, G+ and YouTube
Manage and optimise weekly newsletter
Collaborate with third party event managers to optimise promotion of community-led events
Work with internal teams to provide event support for external events such as conferences and seminars
Associate, Events Coordinator Shanghai Resume Examples & Samples
Regular contact with investor relations and senior management of corporate institutions throughout pre-marketing, execution and feedback stages of corporate events
Fluency in Mandarin and English
The ability to multi-task and prioritise a heavy workload to meet deadlines
A strong work ethic and commitment to the success of the team
Superior skills in Excel, PowerPoint and Word
The drive to learn and build a career
Prior experience in travel/meeting arrangements and logistics preferred
Foundation Events Coordinator Resume Examples & Samples
Work collaboratively with functional departments to plan and execute events that promote the Vera Bradley Foundation brand and meet fundraising goals
Responsible for development and the coordination of the Vera Bradley Foundation for Breast Cancer Golf and Tennis Classic and Tickled Pink Girls' Night Out including but not limited to
Bachelor's Degree in Marketing, Hospitality, Non-Profit Mgmnt. or other related field
2+ years project coordination and/or event planning experience
Strong PC skills utilizing Microsoft Office software
Working knowledge of Events.org helpful but not required
Detail oriented with the ability to manage multiple tasks simultaneously
Excellent organization and follow through skills
Ability to build and maintain good rapport with internal and external customers and handle situations with confidence, tact and resourcefulness
Flexible, adaptable with the ability to work under pressure to meet deadlines in a fast paced office environment
Office environment. Utilizing an office desk – sitting, reading, listening, or speaking with the ability to move intermittently throughout the day
Ability to operate office equipment, including computers, copiers, fax machines, and phones
Ability to occasionally lift and/or move up to 10 pounds
Associate, Events Coordinator Resume Examples & Samples
Fluency in English with Cantonese and Mandarin language skills preferred
Good judgment and the ability to think and problem solve independently
The ability to communicate in a clear, concise and accurate manner and interact with people at various levels, both internally and externally
A high level of integrity and be an enthusiastic team player
LI
Events Coordinator Resume Examples & Samples
Work with market development & events department and product teams to implement strategies and events for growth products, as well as to assist with the Digital Faculty Consultant program
Monitor budgets for all assigned products
Maintain accurate and timely information within McGraw-Hill's internal systems, such as Salesforce.com and Master Product Database
Monitor flow of information among the products & markets team, management, sales, and other functional areas
Events Coordinator Resume Examples & Samples
Events Coordinator background
Marketing Background
Strong communication & interpersonal skills
Be able to use Microsoft word & Excel
Events Coordinator Resume Examples & Samples
Coordinate, as directed by the Manager, Events, planning and production details for large-scale events and trade shows
Coordinate, as directed by the Manager, Events, elements of Star Wars Celebrations. Celebration is the recurring, multi-faceted convention produced by Lucasfilm
Plan, produce, and execute all levels of events, including stage productions, recruiting parties, press events, and inner-company events and meetings
Play a key role in the Lucasfilm Star Wars character appearance program including maintenance, purchasing and storing costumes, as well as booking, paperwork and inventory
Manage office administration duties associated with events and the Events Team
Coordinate contract process with vendors. Track approval processes and other event documentation
Manage giveaway planning, production, storage, and inventory
Contribute to the creative process of events, including strategy and design
Attend events as needed and coordinate events onsite in cooperation with divisional teams
Events Coordinator, Espn Events Resume Examples & Samples
Will provide onsite operational support for various ESPN Events-owned basketball and football events
Assist on assigned projects relating to each ESPN Events owned and operated event
Provides key operational support to the ESPN Events Division including drop-ins and promos, sales support and inventory control, event credentialing, sales fulfillment and sponsorship recaps
Works with the Sr. Manager of Events to develop social media marketing strategies for each basketball event
Assist in the creation and management of marketing materials for ESPN Events
Assists events group in various administrative roles including but not limited to event gift and inventory management and accounting/budget management for specific assigned events
Responsible for current and historical event related information and research including but not limited to location, venue and date information
1 year of experience in a professional setting
Extensive understanding of college athletics
Experience in event coordination and planning
Excellent knowledge of PowerPoint, Excel, Word, Adobe; knowledge of Photoshop or Illustrator a plus
Events Coordinator Resume Examples & Samples
Review and synthesize all event information
Solve problems as they come up through production and execution event phases
Recognize issues and alert when appropriate
Assist in ideating and developing concepts for marketing of events with partners and board
Events Coordinator Resume Examples & Samples
High School Diploma. -required
Must have excellent computer skills in programs including Microsoft Word, Excel & Outlook. -required
One year of administrative experience. -required
Ability to read and comprehend complex correspondence. -required
Ability to effectively present detailed information both verbally and in written form to guests, employees and management. -required
Must be able to work a flexible schedule based on business need to include some nights, holidays and weekends. -required
Proficiency in Delphi. -preferred
Conference/Catering coordination experience. -preferred
Fine hotel experience. -preferred
Production & Events Coordinator Resume Examples & Samples
Create and maintain the Stage Use Schedule in coordination with the rehearsal & technical department
Coordinate select activities affecting the stage schedule and stage departments, serving as liaison between Production and other departments as needed
Create budgets for rehearsal halls
Act as liaison with War Memorial for scheduling, contracting, and making related payments for usage of Opera House, Zellerbach Rehearsal Hall, Veterans' Building, and grounds
Locate, schedule, contract, and administer auxiliary rehearsal hall rentals
Write, manage, and administer contracts for creative team members
Create and maintain budgets for designer-related expenses
Process fee payments, expense reimbursements, and union benefit payments for all designers, including consultation with Media and Payroll departments and United Scenic Artists representatives as necessary
With Artistic Department, coordinate designer travel, housing, per diem, ID badges, and other artist services
Generate and administer contracts for all production staff
Project manage/organize special events such as Opera in the Ballpark and Opera in the Park; collaborate with Development and other departments to organize other company events such as on-stage dinners, simulcasts, and Open House
In coordination with the Director of Production, manage co-production and rental contracts and administer related arrangements
Maintain co-production and production rental files, correspondence, and calendars/deadlines
Assist with production coordination & event management in Veteran's Building
Coordinate photographer for final dress rehearsals
Coordinate maintenance of production archive information
Supports Director of Production and takes care of administrative needs of the department as and when needed
Act as liaison with Development for scheduling of donor tours, and with Box Office for production department tickets
Proof read all programs, press releases, web pages, and marketing materials to ensure proper designer and production credits
Events Coordinator Resume Examples & Samples
Coordinate/direct staff for pre-event and/or post-event activities
Create and distribute event notes, credential sheets, deployment sheets, post event re-cap, etc. for staff/ supervisors/ management appropriately
Serve as the contact point for the Event Manager and Operations regarding event set-ups and promotional item giveaways
Assist in the implementation of AEG Encore with all Guest services staff
Act as a liaison between Management/ Supervisors/ Staff and effectively communicate any issues or concerns through the proper channels
Create nametags and coordinate with security to receive ID badges for staff
Maintain department equipment: Ticketing provider scanners, TMSS time clocks, 2-way radios and accessories, earplugs, signage and all other supplies required to operate the department
Order all supplies for Guest Services management and supervisors
Perform inventory of employee break room furniture and equipment
Handle all lost and found inquires
Assist Guest Services Management whenever needed. Complete special projects/tasks as assigned
IT Events Coordinator Resume Examples & Samples
Ensure the smooth delivery of all events in Horseferry House screening room and events space
Ensure resource is allocated to all campus events
Assist with technical specifications for future events
Ensure all event technology (both installed and portable) is up to date, managed and fit for purpose
Support campus and offsite events as required
Manage 3rd party contractors and hire companies
Drive improved efficiencies in event support across the campus
Utilise the AV Team for basic screening room and event space set ups
Improve the booking process for the screening room and event space; actively communicating this to key stakeholders
Manage the junior onsite technician
Ensure all freelancers on site are trained and fully briefed for all events
Events Coordinator Resume Examples & Samples
Participation in the planning, preparation and delivery of events
Project manage all elements of the events in a timely and professional manner
Liaison with internal & external service providers
Handle email/phone/face-to-face queries from inside and outside the company
Troubleshooting on the day of the events to ensure that all runs smoothly
Post-event evaluation
Any other duties as they arise and which are appropriate to this post under the direction of the Head of Events, and Marketing & Communications team
Reception & Events Coordinator Resume Examples & Samples
Meeting and greeting any visitors to the office
Marketing and social media, including updating website content and blogs
Coordinating large scale corporate events
Arranging venues and ensuring smooth running of events
Managing front of house and diary management
Answering telephones
Maintaining and ordering office supplies
Online advertising
Document formatting
Administrative duties including weekly reporting
Adhoc projects
Events Coordinator Resume Examples & Samples
Third level degree qualified
A positive, can-do attitude
Diligent approach to coordinating across channels
3+ years of experience in Events (preferably with a multinational)
Sales & Events Coordinator Resume Examples & Samples
Development, production and delivery of all event in the facility
Developing and growing the business through sales activities
Coordinating and monitoring event timelines to ensure that deadlines are met
Day to Day management of the property
Bright, ambitious, enthusiastic with a love of the outdoors
Ability to work to their own initiative
Excellent track record in Sales
Previous experience an advantage
Meetings & Events Coordinator Resume Examples & Samples
A minimum of four years' event planning experience
Knowledge of membership databases
Well versed of Microsoft Office applications
Strong organizational skills and the ability to handle multiple projects
Excellent customer service skills both internal and external
Ability to work with minimum supervision, and highly resourceful
Ability to maintain good interpersonal relationships and function well in a team environment based on collaboration on existing and new projects
A positive attitude and an earnest interest in providing good customer service to our members and partners
Events Coordinator Resume Examples & Samples
Bachelor's degree with three to five years of relevant experience in event management or development
Strong project management and organizational skills, and ability to manage multiple projects simultaneously
Excellent verbal and written communications skills and close attention to detail
Previous experience working with a CMS donor database
Successful candidate will be hard-working, deadline-driven and personable
Health, dental and life insurance
Sick leave
Holidays
Tuition assistance
Disability and retirement plans
Credit union
Library privileges
Participation in cultural and social events as well as access to athletic and recreational facilities
Events Coordinator With English & German Resume Examples & Samples
Minimum 2 years administration experience in an International environment, preferably in a training role
Demonstrates high level of systems administration experience, ideally working with an Learning
Management System (LMS)
Proficient with Microsoft Excel, Word, PowerPoint and Outlook
Fluency in English and German language verbal and written
Strong organization and time management skills and able to manage multiple tasks simultaneously – getting work done in an effective and efficient way to meet deadlines
Events Coordinator Resume Examples & Samples
Oversee all moving parts of event including programming and talent integrations
Drive correspondence and relationships with external vendors
Collaborate with legal and accounting to execute contracts (e.g., redlines, etc.) and manage payments
Use industry and branding insight to help choose and conceptualize event presence
Understand corporate group travel protocol to execute travel and accomodations
Own event budget/reporting and schedule/run of show
Collaborate with production studio team to track internal event collateral
Create and execute décor and promotional items that align with brand identity
Minimum 4 years of event coordinating experience
Effective individual contributor
Excellent communication and reporting skills
Ability to thrive in a rapidly-changing and fast-paced workplace
Comfortable with extreme multi-tasking
Ability to problem-solve and remain calm under pressure
California Events Coordinator Resume Examples & Samples
Ability to work with multiple projects and timelines
Strong project management organization
Microsoft office proficiency
Ability to maintain budgets
Must be able to work from home and travel to San Diego and travel to mandatory events,
Experience in Education or Publishing industry preferred
Marketing background and knowledge, social media knowledge, design skills, Public Relations skills a plus
Bloomberg Events Coordinator, Temporary Resume Examples & Samples
Work with event program team on delegate acquisition and engagement
Coordinate with Bloomberg Media Sales counterparts as required
Call prospective executive event attendees to promote sign-up for events
Maintain databases of contacts at client and prospect companies
Produce regular activity/contact reports
Reconcile attendee lists with the event web-site (point of registration)
Microsoft Office knowledge
Strong telephone manner and a professional demeanor
Multi-tasking skills and ability to remain effective and patient under pressure
Events Coordinator Resume Examples & Samples
Provide support in creating promotion materials and added-value proposals for assigned categories
Assist in executing merchandising programs designed to help advertising generate new and incremental revenue
Communicate closely with any relevant areas of the organization (ad sales, brand marketing, PR, creative services, circulation) in the development of creative materials and events
Develop power point presentations to strengthen internal organization and client communication
BA or BS
3-5 years of Events and Marketing experience
Strong written and visual skills a must
Live Events Coordinator Resume Examples & Samples
Liaison between departments and remotes
Gather information to be sent to the on-site AD
Ensure elements including but not limited to scoring ticker, animated lower thirds and bugs are executed properly on-air by the Master Control Operator
Make all necessary changes to logs following a live event
Make adjustments to logs for all tournament replays
Create contingencies and fill airtime with contingencies during weather delays or technical difficulties
Make promotion changes whenever necessary
Complete a Trouble Shoot Report following each event
Training of MCO Operators
Able to work calmly in stressful situations
Recording and Maintaining Archive, TQC processes, server, and disc recordings of all assigned tournaments
Occasionally responsible for dictating content in overnight world feed events with no given breaks from remote when programming support is not available
Preferred college degree in related field
Detailed Oriented
Previous working knowledge of Master Control Live Event switching, media ingest and live news workflow
Basic Microsoft knowledge
Ability to work flexible hours, nights, weekends & holidays
Roadshow & Events Coordinator Resume Examples & Samples
Degree or equivalent or an Events Management qualification
Prior experience of having worked on roadshows or in an events role preferably in a corporate environment
Strong organisational skills and admin experience
Proficient systems skills (experience in Word, Excel, PowerPoint and Outlook)
Experience in CRM programs notably Dealogic is beneficial
Internal Events Coordinator Resume Examples & Samples
Support Internal Events with a variety of projects ranging in scale from a 10 person meeting to a 800+ person party
Support and plan team or department offsites
Concept, organize and execute bi-weekly happy hours both onsite and offsite
Supports Citizenship, Partnerships & Community Internal Events Coordinator on community and neighborhood events
Supports Ground Control EMEA on relevant projects
Works closely with Kitchen Team on in-house catering needs
Find inspiration by creating mood boards, following blogs and publications, participating in creative brainstorms, and taking snapshots of details that inspire
Constantly sourcing new, on-brand venues and vendors
Looks for ways to surprise and delight in day-to-day functions
Develops strong relationships with coworkers across department and always knows what is happening in the office
Events Coordinator Resume Examples & Samples
Research and identify event opportunities
Coordinate, plan and oversee all event logistics, including event itinerary, invitation and guest lists, ticket sales, and event space layout and decor
Prepare and manage budgets, track finances, manage procurement processes, and produce financial reports for each event
Identify, cultivate, solicit, and steward relationships with event honorees, donors and sponsors
Collaborate with Marketing and Communications Department to design promotional materials and obtain press coverage and publicity for each event
Plan and manage auctions, raffles and other fundraising activities at events, including the solicitation and securing of donated items
Negotiate contracts for event space, food and beverage suppliers, entertainment, and other vendors
Solicit, select, assign duties, train and manage event volunteers
Provide periodic progress reports to ETM Management and Board of Directors
Coordinate gift processing, thank you letters, and post-event follow up communications
Conduct post-event assessment and evaluation, and propose new ideas to improve the event planning and implementation process
Minimum of 3 years' experience planning and executing special events, preferably within the nonprofit sector
Budget planning and expense management experience
Ability to independently manage all aspects of event preparations and logistics, including contingency planning
Creative problem-solving skills and the ability to remain calm under pressure
Strong communications, sales, and relationship-building skills
Excellent computer skills including Word, Excel, PowerPoint and CRM databases
Commitment to the mission of ETM
Junior Virtual Events Coordinator Resume Examples & Samples
Responsible for managing and executing an event portfolio of approximately 350 virtual events annually including ownership of event production, logistics, and reporting
Collaborate directly with Bloomberg internal teams such as digital, social, AV and facilities
Direct event delivery model to ensure flawless execution of events according to
Bloomberg standards of excellence
Integrate event activity with other sales/ marketing activities to drive consistent brand messaging / integrity across virtual event campaign structure
Must ensure compliance to budget, expenses, and reconciliations on a per event basis
Work with business units to create virtual event opportunities that drive the business forward
Some domestic travel will be required
Work with Global event team on development and delivery of virtual events for Bloomberg offices worldwide
Manage and maintain vendor systems for live and on-demand content
Design and document virtual event technical/operational workflow
Education and training, Create Bloomberg user documentation for all vendor applications
Implement training schedule for Bloomberg Event Team, Marketing /Program managers and application specialists
Application troubleshooting, resolution and reporting
Work on custom solutions for events that involve strong technical development, support and management
Conduct analysis on reports that provide additional insight to identify trends and recommend corrective action
Support global roll-out and adoption of a consistent lead management processes through the marketing and sales funnel resulting in program ROI metrics
Recommend and institute operational changes to increase efficiency and quality and/or decrease costs
Perform other related duties as assigned to ensure the success of the team and the entire organization
Events Coordinator Resume Examples & Samples
Scheduling of meetings with various Dow Jones conference stakeholders, as well as external Dow Jones partners
Support programming, marketing and operations teams, by completing the following tasks in association with each conference/event
Secure collateral associated with confirmed conference participants and editorial hosts including, but not limited to photos and bios
Post confirmed conference participants, along with links to bios on associated conference sites
Ensure that attendee records are properly recorded in event software management system
Register sponsor guests, press and Dow Jones / News Corp executives in event software management system
Follow up - pre-event - with attendees and editors who have not completed attendance details regarding onsite participation in networking and meal functions
Send staff advisory prior to each event
Additional responsibilities may include assistance with other meeting schedules, phones, event- related correspondence, travel planning, organizing work flow throughout the office, and onsite participation at conferences and events
Events Coordinator Resume Examples & Samples
Coordinate and support in executing in-store and off-site events, to include new store openings, special events, seasonal or product launch events, other customer or image/PR events, and corporate events
Work closely with regional event teams to ensure calendars, reports and guidelines are kept up to date and distributed correctly
Manage collateral briefs
Assist in some administration including the creation of information packs, event schedules where required
Collate and manage event data to be included in analysis presentations
Assisting teams on-site at events in various roles
Build key relationships through the company to facilitate information gathering/collation for events projects such as show lists
Seek out new events opportunities via research and industry knowledge
Events Coordinator Resume Examples & Samples
Participates in the planning, development and execution of event initiatives for respective industry, function and/or area accounts practice to support the go-to-market strategy
Supports all logistical matters related to a successful event including onsite assistance, rooming list management, banquets, speakers, gifts, giveaways, off-site coordination needs, mailing lists and communications, and tracking follow-up activities to measure results of the event, ensuring Salesplace information is up-to-date
Tracks contracts and monitors the procurement process
May work on smaller events or support large-scale programs
A bachelor's degree or equivalent experience
Approximately 1-3 years of experience
Ability to coordinate multiple tasks and work on more than one event at a time
Bloomberg Events Coordinator Resume Examples & Samples
Work with event program team on speakers follow-up
Coordinate with Bloomberg Media Sales counterparts as needed
Work with events team on aspects of the event
Work with event partners to ensure commitment fulfillment
At least 1 year of relevant experience
Strong telephone etiquette and a professional demeanor
Ability to be a team player as well as work well independently
Tenacious personality required
Preferably immediately available
Senior Account Executive, Events Coordinator Resume Examples & Samples
Manage volunteer program associated with event
Manage overall operational plan of event
Help manage operational timeline that includes detailed set-up and tear-down schedules
Implement comprehensive branding plan for event venue
Manage restaurant recruitment process
Manage onsite load in and load out of sponsors and partners
Work closely with event venue staff to ensure successful activation
Ensure operational fulfillment of corporate partner contracts
Implement marketing plan associated with event
Manage the transportation and schedules of guests
Work with title sponsor to ensure brand messaging is implemented through the event
Manage ticketing system
2+ years' experience working in events/golf industry
Strong desire to work in a team setting
Advanced knowledge of MS Word, Excel, PowerPoint, and Internet
Interest in sports, particularly golf, and event management as a long-term career
Ability and flexibility to travel and weekend/holiday work as needed approximately 25%
Touring & Events Coordinator Resume Examples & Samples
Work with Managers, Tour Managers, and various Sony Music departments (Marketing, Digital Media, Publicity, Video and Radio Promotion, Sales, and International Marketing) to plan and execute promotional opportunities for assigned artists under the supervision of the Director, Touring and Events
Work with the Touring department on preparation of accurate and comprehensive daily itineraries that include all elements of daily promotional and tour activities
Identify potential scheduling conflicts and issues between label and artist calendars
Book artist travel for promotional events, including flights, trains, cars, and hotels
Help touring staff execute domestic ticket solicitations
Attend concerts/shows when senior staff is not available to ensure label and marketing partner needs are satisfied in a professional manner. Cover shows in NY for LA-based Associate Director as needed and assist Director when necessary
Review artist promotional and tour accountings with senior Touring staff to calculate necessary backend payments
Process invoices and recharges to/from foreign affiliates for promotional and touring activities (transportation, backline/PA rental, security, staging, etc.) in a timely and efficient manner
Assist touring staff to plan and execute company meetings and events – this includes, building budgets, researching and booking venues, and engaging third party vendors
Assist Vice President with administrative tasks as needed
1-3 years of music industry experience, with some prior budget responsibility
Prior knowledge of the live touring environment would be helpful
Prior major label experience preferred
Strong computer skills including MS Office (Word, Excel & Outlook), strong spreadsheet skills and an intimate knowledge of the internet. Experience with PRS preferred
A proactive, organized, self-starter who has strong problem solving, social, and interpersonal skills
Exceptional communication and time management skills
The ability to prioritize and multi-task. Organizational skills a must
Must be able to work independently but be a team player and flexible
Must be able to adapt to all situations and handle stress
Must be able to create and maintain good relationships with artists, managers, attorneys, etc
Must be available to attend local shows, events and concerts when necessary
Aility to quickly learn proprietary company systems and other applications
Events Coordinator Resume Examples & Samples
Build and maintain relationships with current clientele and annual event organizers
Develop and sell new business by setting appointments with area business, civic leaders, and event planners, meeting or exceeding goal of 10 appointments per week
Obtain new big-business opportunities such as concerts and non-baseball sporting events
Renew event accounts
Prepare event sales proposals and invoices, and update reports
Facilitate events including coordinating staff and vendor needs, furniture set-up, and catering/ concessions needs
Foster and maintain vendor relationships through Preferred Vendor lists; ensure vendor satisfaction by meeting price points and upholding contract terms
Coordinate and contract event vendors as necessary
2+ years' experience in sales AND event planning
Computer skills, particularly in Excel
Excellent verbal and written communication skills, drive, determination, and very strong work ethic
Strong detail-orientation and sales ability; a team player who is willing and able to listen and learn
Ability and commitment to work long hours, including weekends, depending on business needs
Events Coordinator Resume Examples & Samples
Participate in the planning, development and execution of event initiatives for respective industry, function and/or area accounts to support the go-to-market strategy
Supports all logistical matters related to a successful event including onsite assistance, registration and rooming list management, banquets, speakers, gifts, etc
A bachelor's degree or equivalent experience
Approximately 1 – 3 years of experience
Events Coordinator Resume Examples & Samples
Oversee ticketing, RSVPs and guest lists for all events
Create sponsor recap decks after each event, working with marketing and PR teams to ensure timely and uniform summaries of the value received
Assist in management of events social media feeds, including Facebook, Twitter and Instagram, working with marketing teams on messaging and posting calendars
Monitor consumer-inquiry-focused events email box and provide timely and professional answers and feedback to consumers
Provide administrative and event related support. including mass communications, mailings, proofreading, and overall support
Minimum of 4-year undergraduate liberal arts, business or marketing degree or equivalent related experience
Experience in Events industry preferred
Ability to organize, multi-task and maintain professional customer service skills
Excellent analytical, written and oral communication skills
Strong technology skills. Word, Excel, PowerPoint are a must. Adobe Photoshop, InDesign, Illustrator experience is optimal
Must have exceptional time-management skills
Must be able to work any shift, early mornings, evenings, weekends, and holidays as necessary
Events Coordinator Resume Examples & Samples
Work in tandem with and in support of the Events, Business Development + Advertising Sales teams on client entertaining, added value and branding event development, execution, and implementation
Communicate with clients and vendors during all phases from negotiation to activation
Collaborate with Creative team on development of event collateral
Negotiate and maintain specified event production budgets
Generate and adhere to program timelines
Evaluate elements throughout projects to ensure objectives are met including creation of post-event recaps
Develop premium branded gifts for events - Proofread event materials, invitations, and collateral
Oversee event database management
Manage promotion closet and collateral list
Maintain event vendor files
Provide onsite support at events as required, including travel within US and sometimes overseas
Reinforce The Journal brand amongst our partners, sub-contractors, venues and the industry in general
Attend regularly scheduled sales, marketing and department meetings
Events Coordinator Resume Examples & Samples
Maintain accurate files for reference and audit purposes
Travel to various shows and events as required
Must work effectively with and for others to achieve company goals
Excellent communication, presentation and interpersonal skills
High initiative and self-motivation
Events Coordinator Resume Examples & Samples
Scheduling of meetings with various Barron's conference stakeholders
Secure collateral associated with confirmed conference participants including, but not limited to photos and bios
Register confirmed speakers in event software management system
Follow up - pre-event - with speakers who have not completed attendance details regarding onsite participation in networking and meal functions
Events Coordinator With Italian Resume Examples & Samples
Work with European sales and marketing managers to develop and manage the European events and trade show calendar
Coordinate various disciplines required to ensure goals and objectives are met, including exhibit design, exhibit floor planning, rentals, audio/ visual hardware, special events, catering, entertainment, event logistics, lead generation and event follow-up
Evaluate results including lessons learned, recommendations for improvement, cost/benefit analysis and Return on Objectives
Prepare and submit relevant documentation in accordance with specific country requirements
Maintain key business supplier relationships, develop timelines with key milestones, and monitor execution
Degree in Marketing/Event Management preferred
Medical marketing and/or event experience preferred
Ability to work without supervision and as a team player
Fluency in English and Italian at business level is essential for this role
Willingness and availability to travel on Company business
Events Coordinator Resume Examples & Samples
Assist with the successful execution of Blizzard Europe's event plans
Take ownership of specific areas as assigned and ensure their accurate, timely completion (e.g. logistics management, travel and lodging lists, stock ordering and control)
Work closely with the events team and other stakeholders to track completion of tasks and sub-projects
Assist with vendor contract execution and payment tracking
Assist as required with project execution, including travel to events
Assist with budget management and post-event reconciliation
Stock tracking, unpacking, packing, and storage of items
Other related duties, including assisting with Blizzard's internal events, as required
Events Coordinator Espn Events Resume Examples & Samples
Provide assistance in supporting the divisions efforts around the Bahama's Bowl
Support efforts related to the recruitment and tracking of teams for basketball events
Provides key operational support to the ESPN Events Division including sales support and inventory control, and, sales fulfillment
Self-starter, attention to detail
2-3 years of experience in a professional setting
Events Coordinator Resume Examples & Samples
Scheduling meetings with various Dow Jones events stakeholders and external Dow Jones partners,
Providing logistical support to the Dow Jones events team to ensure effective and successful planning and delivery of events,
Completing the following tasks in association with each event
Junior Events Coordinator Resume Examples & Samples
Manage all event documentation, from budgets, receipts, contracts, contact lists, guest lists, etc
Maintain tight control over every minute detail of an event and its execution
Assist in managing and overseeing third party vendors relations
Assist in the setup, management and breakdown of events
Internal Events Coordinator Resume Examples & Samples
Organizing internal events with a variety of projects ranging in scale from a 10 person meeting to a 1000+ person party
Concept, organize and execute happy hours both onsite and offsite
Supports Citizenship, Partnerships on community and neighborhood events
Supports Ground Control America's on relevant projects
Works closely with Food Team on in-house catering needs
Works closely with Facilities on security and space needs
Able to create trust and support of direct team members and cross functional team members
Ability to collaborate with team members while removing all distractions
Ability to deal with changes with a positive attitude. Excels during times of uncertainty
Shows up and maintains a positive attitude during change
Accepts that feedback is part of growing
Resists defensiveness; puts emotions aside, remains open and humble
Events Coordinator Resume Examples & Samples
Support the events team in the design, project management, and execution of events of various scopes and sizes
Create and manage milestone schedules and task lists for events
Conduct various research initiatives, including location, venue, vendor and activities research
Maintain various reference documents including vendor capabilities, contact lists, and venue specifications
Facilitate trade show registration for employees including communications to teams, group registration, and payment to show organizers
Perform on-site tasks at events, as assigned by event lead
Manage events team's asset inventories including photos, wardrobe, props, supplies, and furniture
Work closely with various teams to coordinate communications around events
HBC Digital Tech Events Coordinator Resume Examples & Samples
Support the Digital Recruiting team with planning and logistics of each (internal) Meetup, including outside vendor communication, procuring licenses, manage referral bonus program and Social Media Campaigns
Partner with the business to attend external Meetups and other networking events
Develop strategies for brand initiatives to build the HBC Digital brand in the IT community
Execute day-of Meetup events to include proper set up, vendor orders, and assist with external guests/attendees
Define and track data and ROI from each Meetup, including attendance, interviews and hiring statistics
Events Coordinator Resume Examples & Samples
1-3 years' event management experience or any other related work experience
Excellent organizational skills and processes
Attention to detail and ability to prioritize tasks
Creative with a knowledge of and a passion for the latest event trends
Ability to negotiate to a mutually successful outcome with vendors and partners
Driven by enthusiasm and the ability to take the initiative
Clear understanding of the Ubisoft business environment
Ability to work exceptionally well under pressure
Availability on occasional evenings and weekends to coordinate and oversee events and activities as they arise to ensure successful execution of all initiatives
Bilingualism an asset (French-English)
Knowledge of Microsoft Outlook, Word, Excel and PowerPoint
Events Coordinator Resume Examples & Samples
Prepare toolkits, QC, pack, distribute and/or ship event supplies and swag prior to each event
Collect supplies, manage return shiping, QC, and re-stock all event items following each event
Research, order, manage deliveries, and replace event supplies as needed
Create and maintain master inventory list of all event supplies
Maintain appropriate swag supplies for upcoming events, reordering when necessary
Assist in planning, setup, and execution of recurring inhouse events, including monthly happy hours, hack nights, speaker series, and meetups
Maintain/update company event calendar as new events are added
Send surveys collecting post event feedback, compile response data, and complete recap forms
Manage and maintain event image and video library
Event expense tracking
Events Coordinator Resume Examples & Samples
Coordinate execution of membership events from planning to execution to include set-up, securing venues, catering, and working with vendors to ensure a successful event. Together with manager and membership team, execute a portfolio of community-based events with accountability for achieving budget
Responsible for project management of many membership events simultaneously while keeping appropriate people informed and communicating changes timely to avoid not meeting deadlines
Work together with manager, sales and news departments to execute against business plans to include marketing campaigns that not only engage attendees but drive revenue growth
Together with manager, work with Eat + Drink Content Creator to ensure stories are engaging though the use of print, social media and digital efforts as well as in-person interaction during events
React positively to change and handle other essential tasks as assigned
Senior Events Coordinator Resume Examples & Samples
Manage onsite set up, activation, and tear down for small scale events and programming
Assist with onsite set up, activation, and tear down for medium and large scale events and programming
Coordinate promotional material and signage distribution
Marketing and Information Coordination
Manage collection of collateral, screen shots, and photos for post season ROI recaps
Assist with post season ROI recap creations
Events Coordinator Resume Examples & Samples
Provide administrative duties, event support and post event analysis reports and surveys as well as some accounting functions
Support senior managers and managers to accomplish tasks and goals
Understand daily assignments, prioritize workloads, communicate results
Process co-operative marketing requests submitted by Sales and make approval
Recommendations based on interpretation of the National Instrument 81-105 and 81-102 compliance guidelines
Processing Head office notifications for client events through compliance and dealer relations
Manage CE credit process including submitting applications and sending out certificates to attendees post events
Internal and external communications including timelines, invitations, etc
Assist with maintaining databases and reports
Work with broad Invesco events teams to standardize procedures
Events Coordinator Resume Examples & Samples
A Bachelor's degree in Business Administration or related field, AND two years of facility and/or services administration and coordination experience OR,
Six years of progressively responsible experience in facility and/or service administration and coordination, OR
Any equivalent combination of experience, training, and/or education
Events Coordinator Resume Examples & Samples
Simultaneously support multiple planners on events of varying sizes at any one time. Excellent project management/coordinating skills are essential
Responsibilities include, but are not limited to: working with planners on attendee management, print development, administrative / data entry, food & beverage planning, travel arrangements, planning of off-site events, shipping & packing event materials, on-site registration and post-program procedures. This is a fast-paced environment, hard work and dedication will be expected
Pack and ship all boxes for events, receive and unpack returned boxes and update inventory tracking
Manage and track multiple project deliverables and timelines
Must be able to work independently and proactively, think quickly, and problem-solve calmly
Appropriately work with all levels in the organizational structure
Highly dynamic, entrepreneurial, resourceful, detail-minded, organized, capable of working under pressure, and committed to delivering the best, all while maintaining a great sense of humor and team collaboration through the process
Candidate must be willing to move boxes, prepare event materials and shipping
Print Production & Events Coordinator Resume Examples & Samples
Liaise between creative and marketing teams and vendors
Establish print schedules and maintain on-time accountability
Ensure all resource and budget allocations meet the scope of work for each project
Route proofs for internal approvals
Proofread and release all mechanicals to ensure quality of work
Obtain competitive printing bids, award contracts to vendors and attend press checks when necessary
Monitor digital file guidelines and naming convention protocol
Serve as the point of contact for the Creative team with vendors; maintain good working relationships internally and externally
Maintain preferred vendor database
Identify new vendors when necessary
Manage logistics for events, including vendor negotiations and budget
Develop production timelines for events
Create Event contacts sheets
Research and assist with elements for concepts, invitations, venues and décor
Work with creative teams for development of collateral needed for events (signage, nametags, etc.)
Assist with site inspections
Responsible for registration system (if needed)
Create, maintain and update resource files (vendors, venues, travel)
Assist with hotel contract negotiation (when necessary)
Highly organized and disciplined, can pace work to meet agreed-upon deadlines
Result-oriented and customer-focused with a passion for the production processes
Ability to communicate well both verbally and in writing with clients, vendors and internal teams
Good analytical, problem-solving and troubleshooting skills
Consistent follow-through ability to traffic communication and ensure accuracy
Thorough understanding of the pre-press and printing processes
A creative point of view, a "can-do" attitude and a "what's next" mentality
Knowledge of the latest Adobe Creative Suite a plus, but not required
Able to work in a sometimes loud environment
2-3 years production background and event planning/execution experience
Events Coordinator Resume Examples & Samples
Conceptualises and participates in the planning, development and execution of event initiatives for respective industry, function and/or area accounts practice to support the go-to-market strategy
Supports all logistical matters related to a successful event including onsite assistance, rooming list management, banquets, speakers, gifts, giveaways, off-site coordination needs, mailing lists and communications, and tracking follow-up activities to measure results of the event
Collaboration within Brand, Marketing and Communication team with specifically PR, Digital and Marketing teams in order to fully leverage the event
Approximately 3 – 5 years of experience
Background in marketing a benefit
Events Coordinator, Las Vegas Bowl Resume Examples & Samples
Assist in managing annual events associated with the Las Vegas Bowl
Assist with the event management for the bowl
Act as a community liaison with hotels/city and county government officials
Assist in marketing and sale of tickets
Assist in grassroots and local marketing efforts
Other event assignments as managed by the ESPN Events' Charlotte office
Understanding of event operations
2 years of experience in a sport or event related capacity including a professional team, local organizing committee, Convention & Visitors Bureau, athletic department or other related business
Understanding of college football, basketball and the college bowl system
Strong knowledge of ticket sales and corporate sales
Events Coordinator Resume Examples & Samples
Ultimate multi-tasker – outstanding organizational skills, excellent time management and judgment, and the ability to manage complex tasks in a fast-paced environment; superior service ethic and grace under pressure
Detail-obsessed– ability to manage and navigate complex projects and tasks with an eye to even the smallest of details
Client partner – Polished and well-spoken liaison with clients, showing keen understanding of how to reach client goals within an editorial environment
Strongest researcher– uses journalistic research skills to identify subject matter leaders across a range of issues and sectors to ensure balanced conversations
Expert communicator – clearly communicates goals and strategies with internal and external stakeholders
Persuasive writer – strong presentation skills and exceptional copywriting and general writing skills
Brand ambassador – understands the goals of the AtlanticLIVE brand and serves as active contributor of new ideas and opportunities
Comfort with ambiguity – adaptability in a fast-moving and ever-changing environment
Team player – engages with all assignments large and small at the highest level and contributes to the success of colleagues' work and larger team initiatives
News junkie – a voracious consumer of current events and the newsmakers driving the stories
Over-achiever– outstanding record of achievement and initiative, entrepreneurial spirit, and profound sense of responsibility
Attentive colleague – true service ethic, spirit of generosity, and gracious sense of humor
Events Coordinator Resume Examples & Samples
1+ year prior experience in events, facilities/property management, hospitality or related field preferred
Ability to work independently with little supervision and effectively deal with stressful situations
Self-motivated; confident, energetic and flexible
NCT Materials & Events Coordinator Resume Examples & Samples
Provide administrative support and assist with the successful delivery of all NCT Materials processes as required within the product and contractual agreements for a specific subject area, maintaining good working practices to maximise accuracy, economy, efficiency and security
Responsible for the management, escalation and resolution of incidents related to collection of scripts from schools and delivery of scripts to the Hellaby Processing Centre. Responsible for the training and supervision of temporary staff working on these activities
Provide administrative support and assistance to with the delivery of all activities to specified deadlines and quality targets that cover
Experience of a customer-facing role and/or experience of a co-ordination or administrative role
Understanding of print, distribution delivery and event management activities
Awareness of Pearson's business and general educational issues
Knowledge of CRM, EMDB, IQS, Business Objects and Edexcel Gateway systems
Retail Events Coordinator Resume Examples & Samples
Bachelor Degree in Public Relations, Social Communication or related area
English (Advanced)
Previous experience in Events Organization: Planning, Execution, Measurement and results reporting
Attentive to detail, creative, able to shift quickly & be tactical
Excellent written, oral skills
Excellent computer skills, including Microsoft Office suite,
Understanding of and Photoshop and InDesign is an asset but not a requirement
Events Coordinator Resume Examples & Samples
Assist in the co-ordination of all the elements of event production: conference, exhibition, speakers, delegates, venue, app, printed materials etc
Support Senior Event Manager and/or Event Manager as part of the on-site team at all events as assigned
Be aware of budget for each event and source quotes as directed
Liaise with events, sales, marketing, registration and production teams as necessary, to ensure all elements work smoothly and efficiently together
Assist in the preparation of all published materials, including delegate binder, conference guide, exhibitor manual, speaker pack, signage etc
Ensure Health & Safety of staff, delegates, speakers, sponsors and exhibitors on site
A bachelor's degree
Strong spoken and written English skills. A second language would be advantageous
A minimum of 1 year events experience working in a dynamic environment
Time management skills and be comfortable working under tight deadlines
The ability to be customer facing & work well with clients
The ability to recommend solutions to problems & take action
The willingness to take ownership of projects and ad-hoq tasks
Effective communication with peers & senior stakeholders
The ability to manage multiple projects and prioritize workload
The ability to travel if needed and to fulfil flexible working hours during busy periods
An understanding of department needs and objectives
The ability to work in a fast paced environment
Senior Events Coordinator Resume Examples & Samples
Bachelor's Degree in Marketing, Event Management, Hospitality & Tourism Management, Communications, or related field - preferred
Experience in project coordination - required
Valid Driver's License, clean driving record, and vehicle - required
Adobe Creative Suite - preferred
Must be detail-oriented and extremely organized
Advanced ski/snowboarder
Comfortable standing for long periods of time and working outdoors in a mountain environment
Events Coordinator Resume Examples & Samples
Serves as first point of in-person customer contact regarding Connections space
Greets and provides directional assistance to all guest/facilitators as needed
Adjudicates reservation conflicts (e.g. two groups arrive for same space on the same day) and resolve to find alternate space as needed
If applicable for location, manage all aspects of catering: Ordering, vendor access, and clean-up
Partners with Support Specialists to answer location-specific questions beyond what is found in Connections Toolbox resources to assist with the timely processing of customer reservations
May serve as back-up to dedicated Support Specialists (as assigned by manager)
Performs set-up and clean-up for beverage service as needed
Maintains daily or weekly schedule boards for managed and premier locations
Provides consultative Meeting and Event Coordination services to customers for managed and premier locations
Works on follow up for 'Confirmed' requests 2-3 weeks prior to event dates for managed and premier locations
Answers location specific questions (e.g. catering, where to eat)
Manages details of reservation after confirmed and in Resource Scheduler such as logistics set-ups needing more details, catering, and location specific information for managed and premier locations
Maintains digital signage
Before or after hours event requests
Manages and responds to all emails in the location-specific sub folders in the Connections shared mailbox
LTA Events Coordinator Resume Examples & Samples
Excellent follow through and customer service skills with vendors, internal team members and members
Strong working knowledge of business principals and ability to support Companies Inside
Excellent organizational, decision making and analytical skills
Leadership skills/qualities
Project management skills – ability to manage people without having direct report authority (ie, vendors and event staff)
Ability to develop strong relationships with people inside and outside of the organization
Ability to maintain a flexible work schedule
1+ year experience as a Life Time department head or general manager
Promotional Events Coordinator Resume Examples & Samples
Associate's degree in graphic design, marketing, communications or related field, or 2-3 years related experience
Excellent computer skills, at a minimum proficient in Adobe InDesign, Photoshop and/or Illustrator as well as Microsoft Office
Ability to work within a team as well as independently
Self-motivated and driven
Ability to meet deadlines and/or targets
Adept at handling pressure and working under stress
Passion and experience in fitness or wellness-related field as essential
Events Coordinator Purina Pawsway Resume Examples & Samples
Facilitate and develop rental bookings and outreach
University or College degree in Event Management/Marketing, Communications or Business Management
2 years of experience coordinating/managing events
Familiarity with public relations outreach initiatives and supporting material (i.e. media kits, press releases, event listings etc.)
Demonstrated initiative and ability to work effectively in a fast paced multi-task environment
Able to work a flexible work schedule including evenings, weekends and statutory holidays
Ability to handle multiple projects/priorities
Dog and cat knowledge would be beneficial. Passion for pets
Events Coordinator Resume Examples & Samples
Ability to manage shifting priorities and handle numerous time-sensitive projects with multiple deadlines
Ability to work independently and be self-motivated
Excellent interpersonal, communication, time management, and customer service skills. Must be well organized and detailed oriented
Knowledge of Microsoft Office suite and other online documents, such as Google Docs
Ability to interact with a broad spectrum of customers
Trade Show / Events Coordinator Resume Examples & Samples
Work with marketing team to coordinate logistics and deliverables for trade shows and webinars
Logistics can include: booking booth, creation of registration badges, managing housing, packing and sending exhibition material from the warehouse and returning exhibition materials to the warehouse
Work with vendors, e.g. exhibit house, printers, etc., to ensure timely, cost-effective execution
Assist in creation of pre-show and post-show communications
Develop staffing and pre-conference training schedules
Travel to and support onsite execution and management of key events, including show set-up and take-down
Track expenses and assist in complete financial reconciliation
Ensure processing of show leads in CRM system and distribution to sales force
Strong interpersonal and collaboration skills with an ability to communicate at all levels of an organization both internally and externally
Adept at handling multiple complex projects simultaneously under pressure to meet tight deadlines
Must be proficient in Microsoft Office suite of products (including strong knowledge of Excel)
Willing to travel up to 20% domestically to organize events as needed, may include travel on some evenings and weekends
The employee must occasionally lift and/or move up to 45lbs
Onsite duties may require bending, walking, or standing for an extended period of time
Events Coordinator Resume Examples & Samples
Execute high quality events that represent the USA TODAY NETWORK brand. Manage invite lists, utilize event registration software, and create floor plans. Assist with sourcing venues, booking rentals, recommending and ordering catering, securing audio and visual needs, and coordinating development of collateral to execute an excellent event. Help with the creation of production schedules and facilitate pre-event and onsite communication. Represent and deliver service excellence that is in keeping with the company's brand
Negotiate agreements with vendors that ensure the lowest cost and highest quality of service. Assist in overseeing onsite logistics with subcontractors and vendors, and troubleshoot as necessary to ensure the successful execution of the event program. Help maintain rolodex of vendors and research event trends, emerging applicable software and possible sponsorship packages
Liaise daily with other internal groups including creative, marketing, corporate communications and on-site conference services department
Assist in conducting post-event debriefing sessions and providing follow up analysis, budget recaps and participant feedback. Develop reports, status updates and participate in on-going calls as required
20% travel. Other duties / projects as requested by supervisor
Events Coordinator Resume Examples & Samples
Planning, organising and working with clients to create memorable events and return customers
Handling the planning of event enquiries, planning of all details in conjunction with the event and liaising with 3rd party suppliers where required
Communicating effectively with the operational departments to ensure a seamless experience for the customer
Conducting site inspections and meet with clients to discuss their business requirements
Acting in a professional and informative manner ensuring product and competitor knowledge is current at all times
Conducting competitor analysis when required and maintain a good working knowledge of the market place, trends, opportunities, and our food and beverage offerings
Quoting on last minute enquiries and ad-hoc bookings where required
Ensuring that all details of a booking are accurately logged at all times
Marketing & Med-ed Events Coordinator Resume Examples & Samples
Coordinate scheduling, servicing, testing, packing, shipment and receipt of equipment for trade shows, labs and educational events
Maintain marketing sample inventory
Help with the building of new kits for Events
Learn to process sample and customer returns
Demonstrated effective organizational skills
Must be able to resolve problems with independent judgment
Medium work: Exerting up to 50 pounds of force occasionally, and/or up to 20 pounds of force constantly to move objects
Must be able to lift equipment cases
Must be able to use common office equipment (e.g. calculator, PC, fax machine, etc.)
Must be able to coordinate details for multiple events at one time
Must be able to observe and correct minute inconsistencies (e.g. in the printed word, product appearance, etc.)
Must be able to professionally interact with coworkers, customers and vendors
Group Events Coordinator Resume Examples & Samples
Utilize departmental communications. This includes following proper procedures for radio, paging, cellular phone and office phone use
Read, process, and file banquet event orders, resumes, and AV material on a daily basis
Assist Clients with faxes, copying, computer needs, internet access, and shipping needs
Complete Business Center billing correctly
Follow all Resort and Department guidelines
Act as liaison between the guest and the hotel in orchestrating a successful guest experience while displaying a professional attitude and welcoming personality
Assist all guests with any business center requests
Assist Director of Banquets with any administrative needs
Maintain hotel standards required regarding the business center, hotel or food & beverage
Take ownership of the floor ensuring that all guests have an exceptional experience
Utilizing the BEO's, check all meeting space in use that day to ensure the room is set per the guest's specifications. This inspection includes cleanliness and overall appearance
Ensure all rooms have the appropriate door signage and lobby has correct room postings. Take action where needed
Report any deficiencies to the Director of Banquets
Assist the guest with any challenges that may arise
Assist the guests with any requests they may have
Contact the appropriate hotel department and follow up to ensure the challenge is resolved
Communicate any changes to the appropriate hotel department, such as lunch requests, room set-ups, meeting times
Assist the Director of Banquets with BEO's, resumes, welcome packets, amenity forms and site visits
Assist guest with computer needs, nametags, table tents, conference dining table tags, and menu description cards
Ensure all copier, fax machines, and computers for the business center are in good working order
Prepare monthly PO for all business center and meeting toolbox needs
Reading, writing, and oral proficiency in the
Assist with any conference or social driven site-visit tastings (i.e. create menu's using company logo)
Assist with any graphic creative documents (i.e. Gala Menus, Custom Bar Menus, Group handouts, Drink Tickets, etc.) (Knowledge of Microsoft Publisher / Microsoft Power Point recommended)
Responsible for ensuring "welcome letters & post-con letters" are being sent
Audiovisual Manager & Events Coordinator Resume Examples & Samples
Coordinates all aspects of event logistics, including acting as the point of contact with the client for the life cycle of the event (reservation through execution), and oversees event details to the satisfaction of the client. This includes, but is not limited to initial tours of the space available; meeting with clients to determine event needs; drafting contracts; room setup; coordinating with other campus departments such as Parking Services, University Police, Catering; ensuring audiovisual support is provided; ensuring event is properly staffed and executed to the satisfaction of the client
Works with the Arlington administrative staff to ensure all event information is properly conveyed to the appropriate staff to ensure events have the necessary wage staffing and clients are properly invoiced in a timely manner
Provides clients with all the necessary university information required for their event, such as university-approved caterers and local businesses for non-university supplied needs, and assists clients with arrangements when necessary
Serves as the audiovisual manager for event space, and is responsible for oversight and operation of all audiovisual media support technologies and equipment. Works with clients and other event staff to determine the audiovisual equipment needs for events; and offers guidance and training regarding all aspects of audiovisual hardware configurations, conference audiovisual setups, and the proper electronics used to support specific events. Works with Administrative Officer to determine service schedule for event equipment; and makes timely recommendations on equipment needs, refreshes, and upgrades
Bachelor's degree, or equivalent experience in events/conference production or a related field
Must be able to work a flexible schedule including evenings and weekends; and
Knowledge of audiovisual and multimedia equipment and applications to assist with and support internal Mason activities and external client events at Mason's Arlington campus
Events management experience
Excellent customer services skills
Excellent verbal, written and interpersonal communication skills are a plus,
Ability to balance competing priorities, complex situations and tight deadlines
Outstanding interpersonal skills
Ability to work effectively and efficiently with a diverse audience, including current university faculty and staff, alumni, donors, students and the community
Audiovisual licenses and computer certifications are a benefit
Familiarity with higher education is a plus; and
Ability to develop and enhance relationships and/or partnerships
Events Coordinator Resume Examples & Samples
Schedules facilities and services for university and outside organizations' events; maintains weekly and monthly facility activities calendar; updates calendar as required
Recommends to supervisor approval or denial of facility rental for specific events by reviewing rental applications
Coordinates with renter's management to negotiate rental costs and determine requirements of renter in regard to technical, security and/or other requirements
Ensures adequate staffing for events and schedules set-up, technical, stage and other crews accordingly; supervises crews during events
Provides assistance and information to faculty, staff and outside organizations regarding facility use and capabilities; maintains contact with patrons or clients via telephone or written correspondence
Represents university in public relations/liaison capacity on matters relating to events and at departmental meetings
Attends events to facilitate operations and responds to emergencies or problems; ensures all aspects of events are implemented and controlled according to plans
Maintains direct contact with personnel from the various outside organizations and university departments associated with scheduled events
Coordinates conferences and/or requested services including reserving conference rooms, determining catering needs, preparing conference materials, tracking various expenditures and revenues, collecting fees and maintaining any necessary records
Coordinates, determines and/or arranges physical maintenance of facility as required; oversees daily security of facility; checks work of staff assigned in these areas
Maintains inventory of facility/department equipment
Compiles material for event program; maintains mailing lists for distribution of event calendar or other pertinent information
Experience with operation of audio/visual/printing equipment
Experience with graphic design software
Demonstrated proficiency with work order systems operation and management
Demonstrated proficiency with invoicing systems operation and management
Demonstrated proficiency with scheduling systems operation and management
Outstanding customer service for registration/check-in/volunteer management for larger campus events
Excellent planning and project management skills
Events Coordinator Resume Examples & Samples
Identify new contacts, develop sales leads, and respond to sales opportunities in order to maximise revenue
Understand fully the hotel amenities, packages and promotions
Produce accurate and timely reports that meet the needs of the Director of Events and senior management to include the reporting of appointments, calls made and business leads
High level of IT skills, including Excel, PowerPoint, and Word
Excellent organisational and administration skills
Relevant degree, in a sales or business discipline, from an academic institution
Sales & Events Coordinator Resume Examples & Samples
Ensure all enquiries are responded to and to take personal accountability for meeting the minimum standard response times, unless otherwise agreed at time of enquiry
Handling the planning of event enquiries, ensuring all details in conjunction with the event are administered correctly
Take a proactive sales approach and in line with strategy, adapt sales solutions to meet client needs and expectations
Ensure online meeting partner websites are regularly updated and managed including photos, descriptions, and promotions
Receive incoming calls & deal with appropriately
Accurately identify customer needs, draw up well presented and customised proposals in line with brand policies and standards of presentation
Provide a weekly briefing of event details to the Hotel Management and Operations team to ensure the execution of each event exceeds the clients' expectation
Liaising and co-ordinating 3rd party suppliers as required to suit the clients individual requirements
Make commercial decisions to maximize event income on a daily basis
Ensure all deadlines are met for all annual pricing requests. Involve the Director of Sales in all potential high volume requests to provide the best possible rates in the market place
Maintain current and past client records
To develop relationships with local clients, direct bookers and agency bookers to ensure a strong base of new and regular repeat business and to ensure confidence in the hotel and booking process
Review provisional bookings and options weekly to prevent the risk of lost revenue
Ensure necessary follow ups are carried out to identify future business potential
Conducting site inspections and property inspections including face to face client meetings to discuss their individual requirements
Be comfortable and familiar with the standard to completing 3rd party online enquiries via various channels
Acting in a professional and informative manner ensuring product and competitor information is up-to-date at all times
Conducting competitor analysis when required and maintain a good working knowledge of the marketplace, trends, opportunities and product offering
Pricing last-minute and ad-hoc business when required
Understand the minimum information required during the enquiry handling process, ensuring key information is gathered from the client in order to provide the properties with a solid overview of the event requirements in order for them to provide a detailed quotation
Ensure all bookings taken the previous day are reviewed for accuracy and quality. In addition to be fully prepared to discuss they key information captured at enquiry stage during daily team catch up's of business handled
Demonstrate sound quality updates in each enquiry during the booking process enabling the operations team and hotel management to understand the latest update
Be actively engaged and involved in, team/departmental conversion days working towards specific growth targets and driving sales/revenue conversion
Experience in the usage of systems such as Opera, Caterease and all Microsoft Office applications
Experience working in a similar role ideally in a four star hotel environment with a good working knowledge and understanding of hotel operations
Familiar with completing 3rd party online enquiries via various channels used such as CVENT, StarCite, Venue Directory
Excellent communicator, both written and verbal
Maintain a smart personal appearance at all times representing the hotel to potential clients
You will have a passion to provide great customer service, have an eye for detail, and have good communication skills to support the team prior, during and after events. You will be very organised and able to remain calm under pressure
Events Coordinator AA Resume Examples & Samples
Maintain a calendar and checklist of all Silicon Flatirons events
Edit materials for events; such as brochures, flyers, emails, programs, website, and agendas
Design, plan and implement all events including representing the Center in discussions, negotiations, and decisions in all matters related to events (i.e. venue contracts, catering contracts, support contracts, etc.)
Provide budget preparation and adherence on all events
Offer friendly customer service to all event attendees and quick problem solving skills
Hire and supervise any student employees and volunteers
DD-214 for veteran applicants
Projects & Events Coordinator Resume Examples & Samples
Liaise with field team to propose a key regional event and align with Marketing on Brand fit
Prepare in collaboration with Marketing key outdoor events (sponsorships or Meta Owned events, sampling outside the point of purchase)
Manage all different aspects of outdoors event execution (Planning ¡V Execution ¡V Evaluation)
Ensure all events are delivered in respect of processes and DMC
Provide accurate report on all events and special projects activations
University degree in marketing / business related field
Strong leadership potential as demonstrated by involvement in school/university
2+ years¡¦ of working experience preferably in sales/CM/event planning
Computer literacy (Microsoft environment)
Good project management skills that delivers projects on time and on budget
Events Coordinator Resume Examples & Samples
Must be a self-starter
Ability to multi-task in a very busy office environment
Good communication skills, both written and verbally
Fluent in both English and Spanish is an advantage
Flexible scheduling, this position will require some weekend and holiday hours
Events Coordinator Resume Examples & Samples
Assist with communications to events participants, supporters and suppliers
Assist in the promotion of FIS events, making use of internet and printed materials and banners
Record and report on the success of events activity
Coordinate the supply of events merchandise
Compile feedback from event participants and work with the marketing operations team to provide analysis and recommendations for upcoming campaigns
Assist in all pre- event preparation and on the day provide support as required
Demonstrate experience of coordination and logistics in a corporate environment, specifically within the technology and financial services industries
Strong evidence of well-honed organizational skills and ability to deliver to deadlines, have strong time management skills
Ability to juggle multiple projects at the same time
Ability to partner with fellow marketers and -executives inside and outside the Global Services organization and across FIS
BA/BS degree and some marketing experience
Ability to prioritize projects effectively, meet tight deadlines while reacting to changes with professionalism and flexibility
Excellent written and verbal communication as well as coordination capabilities
Strong ability to manage and run with multiple projects simultaneously
Multi-media proficiency
Strong proficiency in MS Office Applications, including Outlook, Excel and PowerPoint
Familiarity with Salesforce.com and Marketo would be an asset
Willingness to proactively take on tasks and to contribute beyond the scope of own role
Possess a high level of personal accountability
Presidential Events Coordinator Resume Examples & Samples
Provides support (administrative and creative) for the creation, management, execution, and follow-up of special events and programs that support University constituents
Assists with program planning by providing input on event themes, design, and site-selection
Supports staff in event marketing and communication
Executes events on-site
Maintains Microsoft Excel databases
Coordinates registration processes
Provides briefing documents to staff members
Maintains calendars
Monitors and orders office supplies and equipment
Trains and oversees student volunteers (when appropriate)
Events Coordinator Resume Examples & Samples
Assist in managing annual events associated with the bowl
Assist in identifying and securing local corporate sponsorships
Assist in developing a group sales program for the bowl
Other event assignments as managed by the ESPN Events office in Charlotte
Year of experience in a professional setting
Strong computer skills including knowledge and use of all Microsoft office programs
Experience in marketing and understanding of event operations
Good presentation skills
Understanding of college football, basketball and the college bowl system.Strong knowledge of ticket sales and corporate sales
Global PR & Events Coordinator Resume Examples & Samples
Minimum 2 years of event planning required
Minimum 2 years of PR experience
Highly organized multi-tasker with a great attention to detail in deadline-driven environment
Sharp problem solver with methodical follow-through
Proven track record for achieving results and driving projects
Articulate thinker with a sense of humor and an ability to take creative direction, react quickly, and interact productively
High energy go-getter
Proficient in Word, Excel, PowerPoint and other Microsoft Office applications
College graduate or equivalent experience
Events Coordinator Resume Examples & Samples
Minimum 2 years work experience in hotel operations in a luxury international brand hotel
Good understanding of selling techniques and banquet knowledge
Computer skills in MS Office, email, Fidelio/Delphi/RESERVE will be an asset
Events Coordinator Assistant Resume Examples & Samples
Serves as game manager for assigned Sun Devil Athletics (SDA) sporting events as well as assists with game management and operations for all other athletic events under direct supervision of the Associate Athletics Director for Operations and Facilities
Ensures adequate staffing for assigned events and schedules all crews (set-up, technical, stage, etc.) accordingly
Compiles and reports event cost summary within thirty days of event to supervisor
Assists in the supervision of event staff members, which may include hiring, disciplining, training and scheduling
Assists facility renters with coordinating parking, staffing, power and other rental needs
Assists with event operations including responding to problems, customer service concerns, and emergencies
Maintains records, creates reports, tracks event issues and resolutions
Assists with facilitation of vendor relationships
Conducts research projects
Evidence of a Bachelor's degree preferred AND one year of events coordination experience within college athletics
Experience with budget maintenance
Experience with supervising and training staff, and processing payroll
Experience with rental contracts and working with vendors
Experience making decisions in a changing environment and anticipating future needs
Events Coordinator Consultant Resume Examples & Samples
On-site registration: arrange for registration, training/event badge pick-up
Meeting room preparation: arrange for preparation of nameplates for invited speakers and high- level delegates
Configuration of training/meeting rooms (set up of tables/chairs, registration desks, event equipment etc.)
The printing of event agendas/programmes, and other key documentation as requested
Technology set up as necessary in meeting rooms for each session during the high-level events (i.e. PowerPoints are uploaded, microphones are working, etc.)
General logistic support to the facilitators as requested
Information provision to participants as necessary
Excellent communication and interpersonal skills, ability to create and nurture networks and partnerships
Excellent planning and organization skills
Strong knowledge of and experience in conference planning and management
Ability to work under extreme pressure
At least 4 years' experience in organizing meetings and conferences for a wide range of clients (corporate, UN, NGOs) is required
Excellent planning/organisation skills and a solution-oriented attitude
A strong sense of client orientation and a strong drive for results
Demonstrated ability to work well both independently and within a multicultural team
Sample of a proposed event report drafted by the candidate after the execution of an event
Candidate has at least 4 years' experience in organizing meetings and conferences for a wide range of clients (corporate, UN, NGOs); – 20 points
Candidate has proven experience in creation and nurturing of networks and partnerships in the organization of meetings and conferences – 20 points
Candidate has established track record in provision of logistical and administrative support to large meetings/conferences and high-level panels – 20 points
Interview inclusive of sample of previous workplan developed by the candidate in the run-up to and execution of an event; - 15 points
Sample of proposed event report drafted by the candidate after the execution of an event – 15 points
Rental & Events Coordinator Resume Examples & Samples
Negotiates rental contracts with both professional and inexperienced users from the community as well as ASU departments and organizations
Creates estimated event expenses for extremely complicated events in many different venues, this includes obtaining estimates from the Technical Directors, Event Coordinator, House Manager, vendors as well as other sources per event
Issues and executes over 100 rental and film contracts per year
Develops and recommends new or revised rate sheets, film, rental/scheduling goals and objectives
Anticipates the facility's logistical needs based on event specifics and communicates needs to appropriate staff members
Coordinates and leads client walk-thrus with appropriate staff. Posts and distributes walk-thru notes within two days
Oversees daily rental operations, including but not limited to taking new rental inquiries, tracking contracts, handling insurance requirements, and communicating status to current renters and staff
Makes proposals and recommendations, based on event history, for equipment and resources in the facility
Prepares periodic reports and records details of events for year to year comparison
Develops, compiles, and writes communications for distribution
Facilitates meetings, coordinates event logistics with appropriate staff members and tracks renter communication
Schedules and maintains department calendars and prepares calendars for distribution
Assists renters and facility users with ASU processes, and notifies staff of event needs. Checks estimates for accuracy and reviews final billings prior to mailings
Prepares and processes a variety of memos and requests
Ensures a Technical Director is assigned to each event
Compiles and ensures correct insurance documentation for events, department vendors and property users
Represents department on committees as assigned by supervisor
Monitors the activities of users, even service personnel, vendors and subordinates during events
Experience in communicating effectively across a diverse audience in different mediums
Experience in managing multiple projects and thrive in a fast paced environment
Experience in work that requires attention to detail and verification of facts
Demonstrated knowledge of contract administration
Experience in setting priorities and organize work of self and others
Experience in coordinating programs and events
Experience managing and overseeing the processing of contracts
In-market Events Coordinator Resume Examples & Samples
Must be able to stand for extended periods of time and assist with event set-up and tear down
May be responsible for activation recaps and other administrative tasks as needed
May be asked to lift up to 50 pounds
Signature Events Coordinator Resume Examples & Samples
Designs, implements, monitors, executes and evaluates all event activities including fundraising and logistic plans
Creates and collaborates with the Development Team to execute fundraising and marketing plans that secures event goals
Coordinates event day preparation and strategizes post-event activities, including incentive fulfillment and event evaluations
Oversees the execution of marketing and incentive plans for signature events (content for newsletter and participant mailings, fielding calls and inquiries from Media) or other special event fundraisers
Ensures the management of event websites, including participant and donor online accounts
Significant travel within the Association's four-county region to meet with prospects and donors, with mileage reimbursement provided
Assist with donor relations as assigned by the Director of Development
Minimum three (3) years of fundraising experience in a non-profit setting, preferably in a staff role
Minimum three (3) years of experience executing mass market fundraising events
Prior Walk coordination experience preferred
Demonstrated successful fund raising and event planning management experience
Demonstrated expertise recruiting and managing volunteers
Demonstrated skills in community organization, relationship building, talent identification and leadership development
Must be able to work through others to accomplish goals
Proficient in Microsoft and Google applications, with emphasis on Excel
Experience with various database software
Ability to identify and safeguard confidential information
Possess a valid and current state driver's license and automobile insurance
Sponsorship & Events Coordinator Resume Examples & Samples
Event planning and production assistance
Sponsorship fulfillment
Recap reporting for clients
Research in marketing/client category
Brainstorming
Assisting staff with on-site event execution
Creation of digital elements for campaigns
Creation of customized sales centric packages
Taekwondo Events Coordinator Resume Examples & Samples
Serve as main point of contact to State Associations
Verify eligibility and compliance of State Association and State Championships
Organize the logistics for events to include transportation and equipment needs
Perform Market Research and Demographic Analysis on all events and properly maintain a worksheet for historical purposes
Provide a high level of customer service to the following constituents: athletes, coaches, volunteers, and the Taekwondo community in general by answering all questions in a timely manner. A high standard of communication is essential
Organize and oversee the processing of applications while properly notifying each participant of their acceptance into the event
Organize and oversee onsite event registration at all events hosted by USA Taekwondo
Continually participate in discussions regarding how to improve various areas of the Events Department, such as the online database and event registration system. Market research, etc
Provide financial forms with the approval of the Director of Events to the Finance Department in a timely fashion prior to and/or after the event
Oversee the recruitment of volunteers and staff to properly run each event in a professional manner
Maintain the upkeep of all equipment and continually provide recommendations on improvements or equipment needs
Supervise Events Intern's day-to-day duties
Some travel will be required
Events Coordinator Resume Examples & Samples
Assist the Director and Management of the Events Department in all aspects of administration
Coordinate Key Projects and Initiatives
Maintain the schedule and calendar for the Director of Events
Arrange and schedule meetings
Maintain weekly reporting of all definite, tentative (inquiries), lost business, etc
Assist with overall operations of events along with the DOE and/or CSM upon request
Process all billing and posting from events booked
Create final invoices and distribute to clients
Respond to all guest issues and complaints
College Degree in Business, Hospitality, or Related field preferred
Comfortable interacting and engaging in conversation
Maintains a sense of organization and ability to prioritize in a busy environment
Ability to multitask, work in a fast paced environment and have a high-level attention to detail
Licensee Events Coordinator Resume Examples & Samples
Experience within the Events industry within and administration/coordination capacity
Ablity to learn new technology quickly and proficiency with Microsoft tools
Work well with deadlines and understand priorities
Direct Mail & Events Coordinator Resume Examples & Samples
Bachelor's degree, or a combination of relevant experience and education
A minimum of five years of experience working in higher education, fundraising, and/or marketing environments
Self-motivated and goal-oriented professional, with superior writing, speaking, and organizational skills, who thrives in a team-based environment
Marketing and/or graphic design and web design experience
Ability to manage multiple tasks with absolute deadlines required
Must have expert level proficiency in Microsoft Office and Mac applications
Proficiency with Advance, Raiser's Edge or similar fundraising databases
Proficiency with new and emerging social media platforms
Must possess excellent interpersonal skills, sound judgment, and experience handling confidential information
Must have strong initiative, creativity, and attention to detail
Exceptional ability to think strategically and analytically
High energy level, enthusiasm, flexibility, and sense of humor are essential
Ability to travel and to work occasionally on weekends and evenings
Demonstrate the ability to practice and adhere to organizational values
Knowledge of Caltech preferred
Experience in a fundraising unit, particularly within civic, cultural or academic institutions
Proficiency in online content management systems
Successful candidates will have an authentic curiosity about science and technology, a strong appreciation for the extraordinary intellectual accomplishments and challenges of Caltech students, alumni and faculty – or willingness and patience to learn the unique culture of Caltech. Candidates should have great enthusiasm and grace to serve as an ambassador for the Caltech Fund, and the Development and Institute Relations team
Radiation Oncology Events Coordinator Resume Examples & Samples
Manage participation at Radiation Oncology commercial events in EMEA
Support Philips presence at the ESTRO, PTCOG, EAU and other major conferences as defined by the Global Marketing Director
Lead and coordinate Philips presence at smaller events such as ESTRO and customer-initiated teaching courses
Manage communication, payments etc. to third party suppliers for equipment-hire, clinical speakers, and other outsourced activities in support of these events
Organize participation of Philips-organized events and teaching courses
Lead Philips presence at Philips-initiated events in EMEA such as users' meetings, consultants meetings, radiation oncology MR/CT, Invivo meetings etc
Lead the customer communication activities for these events
Manage third party suppliers for equipment-hire and other outsourced activities to ensure the success of these events
Support Radiation Oncology-related Field Marketing activities
Support dissemination of trade show collaterals from the BIU to the markets
Support creation of internal/distributor newsletters
Collaborate with BIU marketing communication to create trade show collaterals relevant for EMEA markets
Events Coordinator Resume Examples & Samples
Coordinates event logistics and provides administrative support to team and event management team, including tracking budgets, liaising with venues and suppliers, updating event critical time paths, raising purchase orders, and compiling and maintaining good housekeeping of all event related documents
Travel Management skills, liaison with travel suppliers to assist in the allocation of hotels, hotel accomodation and undertake administration and event management duties to support the team. May involve associated activity, visa documentation & documents for travel and accomodation for large scale events
Database management, pulling reports and providing data/reports as required. Monitoring registrations and event profile details for large events
To monitor activity of mail out systems, tracking and collating event responses, responding to email and telephone queries to ensure event registration is kept up to date
Maintaining relevant systems, databases and webpages as well as coordinating financial reconciliation and payment when required
Researches venues and maintains databases of event suppliers to ensure team are provided with up to date information
Plans schedules, event rotas, prepares briefing notes for crew and staff.Communicates logistics to guests to ensure all personnel are fully prepared for event activity
Assists event producers on-site at events, providing liaison with venue and third party suppliers e.g. Catering, security, registration process, name badging, ordering and setting up event materials etc. to ensure the smooth running of operational logistics at the event and to ensure good clear up/de-rig and evaluation
To co-ordinate and manage small scale events up to the value of £20K and the associated health & safety risk at small scale events, supported by Event Producers/Managers
Contributes to event team projects which may require research skills, creative thinking, creative solutions and provide new innovative ideas or materials which may be of use to the wider team
Proven experience in events and event planning
Evidence of providing first class assistance and support to a number of people at one time
Competent & confident in all main computer packages, previous experience of online database management tools/registration systems
First class customer service skills, friendly, tactful and considerate when dealing with a wide range of people internally and externally
Ability to organise small events
Previous supervision of temporary event staff
Ability to draft event proposals, event budgets, critical time paths and reports and record minutes of meetings
Excellent organisational skills, demonstrating ability to work on several projects at one time
Resourcefulness, creative thinking and problem solving
Understanding of audio visual equipment and technical knowledge
Good presentation skills advantage, ability to brief external and internal staff
This role requires excellent prioritisation skills when working to numerous members of the team at any one time
Sales & Events Coordinator Resume Examples & Samples
Partners with the DOSM, SMERF/Corporate Sales Manager to transition definite bookings between the Sales Department and Operations Teams
Assists Lodging Partner Sales Manager with administration of Lodging Partner Ticket orders, Concierge Program and Corporate Employee Benefits Program
Gathers and communicates all pertinent information from meeting and/or banquet clientele for Corporate, SMERF, and Tour Operator market segments
Pre-block all VIP, Groups, Special Requests in SMS, Delphi.FDC and other computer systems. Ensures block release dates are executed in a timely manner. Audit reservation market segment coding in SMS for appropriate segmentation
Audits Schedules in SMS, Google Calendar, Cruise Schedule and Group Schedules to ensure accuracy across platforms of communication
Review and update property information on the WIKI at CRES
Ensures local channel communication is carried out with LTVA Visitor Centers, Tahoe Chamber, NCOT - RTT and other tourism entities
Prepare, print and email marketing communications to clients, concierge database, internal Management and Associates, DOSM and General Manager
Assist DOSM with Weekly Marketing Calendar and Campaign Alert Updates, communicate to the appropriate departments accordingly
Review website for accuracy on excursions, lodging, dining, and staffing changes
Review external website information for Tour Operators, online booking sites to ensure updates are current
Social Media Hero for Property. Work with DOSM on setting up Facebook Posts
Experience in Social Media for Business Programming
Performs all job duties in a safe manner
Upholds all guest service standards
High school diploma or equivalent is required
3-5 years sales and service experience in a Hotel, Wedding Sales and/or Banquet Site
Professional demeanor, excellent verbal and written communication skills
High aptitude for learning new computer programs quickly
Proven attention to details and ability to multi-task is essential
Associates or Bachelor's Degree
Proficiency in computer applications such as Microsoft applications
B-nct Materials & Events Coordinator Resume Examples & Samples
Responsible for the design, editing and proofing of all NCT materials in compliance with DfE trade mark and Brand guidelines and within the agreed milestones, maintaining good working practices to maximise accuracy, economy, efficiency and security
Responsible for the sourcing of national venues, ensuring they meet all expected standards and requirements in order to train 4,600 Markers
Responsible for monitoring and ensuring successful delivery of replacement materials orders through the NCT materials website and providing MI as required within the product and contractual agreements
A degree related to English or mathematics (desirable)
Experience of working effectively and collaboratively as part of a team
Experience of providing high quality customer service
Good understanding of Microsoft Office package, intermediate MS Word and Excel
Ability to quickly learn company-specific software
Knowledge and experience of the NCT programme
National Events Coordinator, Ultimate Hoops Resume Examples & Samples
Assist National Manager of events 60%
Collect market research to identify opportunities gauge interest
Propose ideas to improve services and quality of events
Assist with planning and execution of events including but not limited to contracting, venue preparation, catering, entertainment, transportation, and lodging
Event registration management
Ensure compliance with Risk Management and General Council
Work with Marketing Coordinator to effectively market events
Provide day-to-day event support
Effectively solve problems that arise on the day of the event
Prepare sponsorship and event presentations
Maintain calendar for scheduling appointments, events, travel, and meetings
Track and reconcile spending to adhere to events budget
Manage relationships with vendors and clients
Respond to email inquiries regarding events and court rentals
Owning and executing smaller events as assigned
Never Retire Month 20%
Plan and execute Never Retire Month
Research event ideas
Create a month of events and volunteer opportunities that can be carried out throughout the country seamlessly
Work with vendors
Event logistics—contracting, negotiation, marketing, catering, venue, transportation, etc
Work with Marketing Coordinator to come up with a marketing strategy to promote Never Retire Month
Retail 20%
Work with National Manager of Events to oversee Ultimate Hoops retail store (bricks and mortar and e-commerce)
Research ways to effectively use retail to market the Ultimate Hoops brand
Place and manage retail orders
Create pop-up shop events
1-3 years of related event planning experience
Excellent written and oral communication skills
Strong Adobe Photoshop and video editing skills
Entry Level Events Coordinator Resume Examples & Samples
Assist the Global Events Manager to coordinate Alere's participation at tradeshows in collaboration with GBUs and Regions
Report and communicate to the Global Events Manager
Promote integrated campaigns around events
Assist in coordination of the yearly planning process
Protect the integrity and be a steward of the Global Brand
1) Organize trade show participation
Assist in managing project execution incl. from kick off call to debrief meeting
Coordinate booth design and construction with all stakeholders and vendors involved
Support logistics for other by-side meetings
Attend events when needed (average 6 to 8 events per year)
2) Support participants
Book hotel rooms and/or coordinate rooming list with housing services
Register participants to international congresses
3) Assist the Global Events Manager with managing the Global Events budget
Ensure project stays with allocated budget provided by Global Events Manager
Ensure proper billing, check invoices, enter purchase orders on invoices prior to payment
Obtain necessary approvals for payments
Some experience within event management, executive assistant function or marketing communications, with emphasis on healthcare
Track record of goal-orientation, successful execution of Events
Excellent organisational skills within a fast-paced and continuously changing environment
Strong project management skills, must be able to handle many tasks simultaneously and meet multiple deadlines
Exerience working with global audiences, capable of working effectively and interacting with a wide variety of individuals including senior executives and fellow employees
Experience in a mid-to-large size organization; international experience a plus
Highly reliable and able to learn from experience
Self-motivate, pro-active, energetic and enthusiastic personality. Must have a strong work ethic and the "right attitude" and be "flexible" to work in a remote environment
Ability to travel to up to 20% of the time domestically if required
Must be proficient using Microsoft Office (Word, Excel, PowerPoint)
Knowledge and experience using Survey Monkey, social media platform – LinkedIN, Facebook
Events Coordinator Resume Examples & Samples
Graduate of a 4-year Bachelor's Degree in Marketing, Advertising, Communications or related discipline
Preferably with previous related work experience in events management or proven experience in team and company events planning and implementation
Excellent communication skills, including business and creative writing, proof reading and editing skills, and public speaking
Excellent organization skills and ability to manage multiple simultaneous projects and work assignments
Ability to work with a variety of people across all levels; geographically and culturally diverse
Excellent interpersonal, relationship management and teaming skills both in person, email and phone, with high professionalism
Ability to accomplish projects with little supervision and with a sense of urgency around project critical paths and issues
Good financial analysis skills to track resources and costs
Good problem solving and analytical skills
Flexible and adaptable when dealing with change with an ability to overcome setbacks
Flexibility to accommodate project/event schedules, which may include off-hours meetings, conference call and travel as required
Fantastic customer service ethics and high expectations for quality
Open to MBPS staff with one year tenure in current position
Outstanding performance rating in his/her current Unit
Candidate must not have any form of disciplinary actions
Proficient using the Web to conduct research, event administration and procurement as well as with the latest versions of Microsoft Outlook, Word, Excel, PowerPoint
Events Coordinator Resume Examples & Samples
Knowledge of a minimum of 2 languages (English is fundamental)
Polite
Responsible and being able to do more things at the same time
Precise
Strong teamwork
Problem-solving attitude
Flexible in the working hours
Knowledge of Microsoft Office, in particular excel and outlook
Guest name recognition (be able to associate names at the different events)
Lateral service
Events Coordinator Resume Examples & Samples
1 - 3 years' prior experience in events, hospitality or related field preferred
Past experience with event management software preferred
Excellent communication, organization, prioritization and problem solving skills
Self-motivated; confident, and energetic
Proficiency in a range of information technology tools and platforms including Microsoft Word, EXCEL, and PowerPoint
Events Coordinator Resume Examples & Samples
Experience thinking critically, strategically, and creatively about the student/alumni/donor engagement process
Experience in understanding and communicating effectively across a diverse audience using different mediums
Demonstrated knowledge of project management principles, methods and techniques
Demonstrated knowledge of budgeting and accounting principles and practices
Experience in using spreadsheets and databases
Experience in using Microsoft Office (PowerPoint, Word, Excel, Outlook)
Experience in using Salesforce
Events Coordinator Senior Resume Examples & Samples
Collaborates and assists in efforts to coordinate and implement college events including, but not limited to, commencements, special lectures, annual fall welcome ceremony, homecoming and various staff/faculty receptions
Plans and organizes assigned events. Responsibilities include, but not limited to: menu planning, floral arranging, rental orders, site selection/reservation, caterer/menu selection, theme and decorations, entertainment, compiling information for event materials, RSVP lists, coordinating audio/visual needs, ensuring adequate staffing, parking, and coordination of event set-up/break down with catering/facilities/other vendors
Shares logistical responsibilities for all events planned by the events office. These responsibilities include, but are not limited to: rentals, floral, linens, catering, logistics and vendor negotiation
Ensures settlement of events by submitting invoices, writing appropriate thank you notes, ensuring rented and borrowed items are returned and event site has been appropriately cleaned
Represents events office in a liaison capacity on matters relating to events and at departmental meetings as assigned
Collaborates with supervisor and co-workers with the assessment of events and with developing plans, goals and strategies to enhance operations
Write/draft routine correspondence to faculty, staff and outside organizations regarding event planning. Utilize email, calendar programs and other strategies to communicate effectively
Demonstrated experience with developing and executing large special events
Ability to work with committees
Excellent written and verbal communications and diplomatic skills a must
Knowledge of budget planning
Experience using event software and MS Office applications (Word, Excel, Publisher)
Experience with time management skills, meeting deadlines under pressure, and managing multiple projects
Experience promoting/marketing events
Exceptional customer service and organization skills along with attention to detail
Advertising Events Coordinator Resume Examples & Samples
Supports brand-specific initiatives
Assist in writing event-driven programs of paid titles
Assist in promoting all Carine Roitfeld's initiatives, marketing, digital, and Harper's Bazaar global portfolios with our ad clients
Assist in managing talent logistics, transportation and hospitality and travel in conjunction with Carine Roitfeld events and international network
Assist in coordination of logistics for events including but not limited to client entertaining events, in store marketing, trade events, national sales meetings and large scale franchise events and conferences
Assist in brand marketing/advertising initiatives internationally; work in conjunction with US titles
Manage event RSVP lists, check-in process and transportation
Proactively handle any issues and troubleshooting any emerging problems on the event day
Work with the creative department to create all event materials
Work with business and cashier's office to obtain checks and certificates of insurance for events. Assist in sponsor activation management
Develop and maintain event budgets
Maintain and track event expenses for budgeting purposes
This position requires administrative work such as managing and maintaining calendar, phones and complete expense reports for SVP
Update the event calendar regularly
1-2 years of experience in marketing and events and administrative work
Ability to act as problem solver
This position works in a fast-paced environment, thus qualified candidates must be highly organized and able to juggle multiple responsibilities at the same time
Ability to work in a team environment Willing to travel and work weekends when necessary
Meetings & Events Coordinator Resume Examples & Samples
Coordinate all phases of event logistics including, but not limited to, food and beverage, meeting room lay-out, housing, transportation, AV equipment rental, event registration, on-site execution, etc
Prepare and complete accurate banquet event orders with meeting/event venue
Create, monitor and manage event timelines and budgets
Work collaboratively with internal teams to produce event collateral and materials
Events Coordinator Intern Resume Examples & Samples
Coordinate and support the set-up and production of the event on-site
Provide support in developing RFP proposals including research and sourcing
Assist in scheduling meetings, providing logistics support and planning to ensure smooth implementation of events within allocated budget and timeline
Liaise with internal stakeholders and external vendors
Answer inquiries in the event support mailbox
Responsible for event data quality – follow-up on inconsistencies, missing information etc
Responsible for organization and maintenance of all event files
Update Standard Operations Procedures (SOPs) as needed, make recommendations for process improvements
Engage in ad-hoc responsibilities and/or projects
Groups & Events Coordinator Resume Examples & Samples
Welcome guests in a polite and friendly manner
Manage Conference and Banquet set-ups
Manage guest queries in a timely and efficient manner
Ensure cleanliness of work areas
Comply with local licensing laws
Assist other departments wherever necessary and maintain good working relationships
Be environmentally aware
Knowledge of Food Hygiene Regulations
Groups & Events Coordinator Resume Examples & Samples
Receive groups and events and keep up to date the hotel even output
Draw up contracts for groups and events
Negotiate budgets with customers
Interact permanently with the Account Managers, Sales Coordinators, Reservations, Front Desk, Department Parties, Hilton Meetings and kitchen
Act directly with the guest or client during the stay of groups and events
Participate in special activities such as secretaries of cocktails, welcome tour groups, etc
Fluent English and a second language desirable
Previous sales groups and events, preferably in Hospitality
Ability to solve problems quickly and efficiently; - Sense of organization and planning
Good written and verbal communication in English and Portuguese
Events Coordinator Resume Examples & Samples
Adhere to the events and group yield policy in order to maximize revenue
Develop and maintain a customer database
Research local competition and local events
Participate in hotel promotional activities
Good organisational and administration skills
Confident telephone manner
Previous experience in a Conference and Events function
Events Coordinator Resume Examples & Samples
Minimum a year of work experience in hotel operations in a luxury international brand hotel
Good understanding of selling techniques and events knowledge
Good communication skill in both Korean and English
Wedding & Events Coordinator Resume Examples & Samples
To take telephone all enquiries in a professional manner and by company standards through system and commercial processes
Working with the M&E Sales Manager to negotiate the ideal rates for the Hotel in line with revenue management and overall hotel commercial strategy
To proactively organise Open evenings and fayre's to locally promote the hotel to prospective customers
To develop relationships with local sales team, to further drive revenues and conversion from local managed accounts
To communicate effectively with all other hotel departments to ensure the smooth running and success of all functions including production of detailed commercial booking event orders are delivered in a timely manner
To maintain exemplary Meet & Greet standards daily, at the convenience of the organiser and ensure regular contact throughout the event
To proactively maximise all revenue opportunities on each event, through up-selling additional services from the hotel and through third parties where commercial agreements exist
To have full competitive market knowledge of all hotels and venues proposal for events and feed information back to the M&E Sales Manager to ensure that the hotel stays competitive within its market
Ensuring that billing procedures are in place and adhered to; within company compliance
To co-ordinate any special events in conjunction with the Sales Manager
To assist the Sales Manager with his/her events ensuring all confirmed bookings are contracted with relevant terms and conditions issued to all clients, gain credit clearance and/or receive deposits and pre-payments as necessary in line with company/hotel policy
To assist the Meeting & Events Sales Manager by communicate regularly with Reservations concerning all bedroom bookings connected with his/her events business and communicate all/any changes immediately
Programs & Events Coordinator Resume Examples & Samples
Museum program, events, visitor services and/or volunteer management experience preferred
Strong planning and organizational skills, with attention to detail
Requires a person who can initiate projects, work independently, and be extremely reliable and effective at establishing and managing multiple priorities
Demonstrated success in following through and completing tasks independently
Ability to be flexible and receptive to taking on new and/or changing responsibilities
Proficient computer skills and demonstrated experience with office software and email applications. Ability to learn new tools, techniques, applications, systems and processes as needed
Library, Internet, and other research skills are necessary
Experience with Adobe Photoshop, digital photography and basic graphic design would be helpful
Knowledge of Stanford spaces, ELS, catering and other event planning skills is a plus
Events Coordinator Resume Examples & Samples
Team Member of the Hilton Go program with discounted staff rates all over the world and discounts on F&B items
Access to Hilton University training, offering more than 3000 learning programs
Worldwide career development opportunities
Sales & Events Coordinator Resume Examples & Samples
Be actively engaged and involved in, team/departmental conversion days working towards specific growth targets and driving sales/revenue conversion.As a Sales & Events Coordinator it is essential you can demonstrate the following skills and competencies
The Ideal Sales & Events Coordinator
Previous experience working in a similar role ideally in a four star hotel environment with a good working knowledge and understanding of hotel operations
Events Coordinator Resume Examples & Samples
Professionally represent the event team in all areas of hospitality
Act as departmental liaison with customers, in absence of Director/Manager
Contribute to the growth and performance of the department
Able to interact with a variety of planners/customers
Be a proactive self-starter with the ability to work independently. Need strong ability to set priorities, solve problems, and be resourceful under pressure
Comfortable in a fast paced environment and able to manage multiple projects and campaigns
Ability to respond to unanticipated situations and shift priorities while remaining poised and calm under pressure
Handle calls in a courteous, efficient manner using clear, understandable English. Assist in any way possible if further information is needed, responsible for taking detailed accurate messages and expediting delivery of that message to the appropriate manager
Assist event managers with various tasks when requested. This includes but not limited to: greeting clients, checking space, requesting history, creating event orders, initiating programs from client specification sheets, customizing menu proposals
Responsible for administrative tasks in the Events Department such as ordering supplies, completing PAFs, check requests, Purchase Orders, expense reports or other hotel documents needed to ensure complete and accurate payroll checks and reports. Working with standard forms such as resumes, PERs, BEOs, cutoff letters, amenities, welcome and thank you letters
Manage all aspects of GroupMax
Assist with Executive Office projects as needed
Accurately maintain file management and organization based on corporate procedures
Participates in internal and external meeting as determined by the Director of Events such as menu review, department, operational pre shifts
Events Coordinator, National Accounts Resume Examples & Samples
Work in conjunction with the client's National Event Coordinator
Coordinate security needs and coverage for scheduled events
Recommend coverage and protection of personnel, equipment, property and space and provide documentation of action plan to the client's National Events Coordinator
Determine ratio of officers to attendees, risk areas, access control and rove patrols
Coordinate with AUS district team, NAPM and Client's Regional Security Manager for scheduling, local support, and communication of details and scope
Administrative tracking of events, AIS, invoicing and scope of duties per event
Facilitate event coverage before, during and close down with liaison between AUS and Client's teams
Reviews, processes and approves security service requests on behalf of the Events team with final approval from the Client's Regional Security Manager
Writes reports for senior security personnel on the activities and performance of the guard vendor's personnel
Maintains and manages records relating to the guard vendor's personnel
Directs guard vendor's personnel engaged in incident and emergency response as needed
Must have a high level of interpersonal skills, professional judgment, problem solving skills and the ability to maintain confidentiality of sensitive information. Requires demonstrated poise, tact and diplomacy at all times
Ability to interact and communicate with individuals at all levels of the organization effectively and direct personnel in stressful situations
Strong computer skills necessary for the input of data, writing of security reports, or other computer-related knowledge required by the specific duties of the position
High attention to detail, with the ability to work productively in a fast-paced environment and to handle multiple priorities simultaneously
Ability to work independently while following stated procedures and instructions
Events Coordinator Resume Examples & Samples
Comply with all requirements of the Client contract and meet or exceed Key Performance
Indicators
Deliver an exceptional quality of service, as reflected by client feedback
Assist with operational reporting, budgeting, financial systems, purchasing as necessary
Ensure prompt and accurate management of purchase orders in finance systems
Events Coordinator Resume Examples & Samples
Design, develop and deliver the undergraduate Escape Studios open days and open house events in collaboration with the Events Coordinator for Pearson Business School to be held at the Midtown Campus
Support the Undergraduate conversion and student recruitment team with Taster Days, Industry events and Teacher and Advisor events where applicable
Support the Short Course sales team with conversion events, such as Taster Days, Open Evenings and Evening with events at Escape Studios West
Deliver B2B events such as Games Jams, Escape Labs, the Advisory Board and the Houdini launch event, in conjunction with the B2B team
Support with the execution of the VFX Festival for 2017
Deliver Clearing events as directed by the marketing, student recruitment and admissions teams
Work closely with the Alumni team to deliver alumni events
Diligently maintain the appropriate events pages on the website with the latest event details
Coordinate materials to be couriered for recruitment events to ensure resources arrive and are collected promptly
Timely and accurate management of Escape Studios events payments and invoices
Work in close collaboration with the Pearson Business School Events Coordinator to ensure the following events are delivered; Apprenticeship selection events, the student residential, the careers festival, student induction and enrolment and graduation
Ensure that all Escape Studios events are appropriately staffed and smoothly and efficiently delivered
Undertake all risk assessments for events and adhere to Pearson best practice in event management
Stay up to date on industry activities for VFX, Animation, Games and Motion Graphics and work closely with current students to understand our market
Undergraduate Program & Academic Events Coordinator Resume Examples & Samples
High school diploma or GED required; Associate's degree preferred
Strong oral and written communication, organization and planning, and interpersonal skills required
Higher education and student services experience preferred
Ability to maintain composure when dealing with difficult situations and/or individuals
Ability to meet deadlines, work under pressure and with frequent interruptions
Ability to pay close attention to detail, keep and maintain accurate and detailed reports and records
Ability to prioritize work and handle multiple tasks simultaneously
Public Events Coordinator Resume Examples & Samples
Strategize, create, and publish yearly calendar of VitalSmarts Public Events for the US, Canada, and Virtual/On-line
Negotiate venue, catering, and audio visual contracts including pricing, financial, legal terms and conditions
Make final decisions on all contracts including payment authorization
Monitor expenditures and maintain fiscal information; reconcile billing statements and make final approval of all payments
Create a detailed work plan which identifies and sequences activities needed to execute each event
Manage pre, real-time, and post event logistics with vendors and facilitators for all events fulfilling critical deadlines
Maintain vendor relationships and execute terms of contracts
Create and maintain registration processes for each event including website management
Assist attendees as needed with registration, payments and invoicing, and other registration requirements
Liaison within all VitalSmarts departments especially Sales Team to increase demand and ROI
Develop event budgets with large revenue margins contributing to company sales targets
Responsible for out-going and return shipments of event materials and product
Maintain confidential documents and attendee agreements
Execute post-training activities for attendees and VitalSmarts internal departments
1-2 years of meeting and event planning experience recommended
Contract negotiation and budgeting experience
Able to make key decisions with little supervision
Self-motivated including excellent time-management skills
Detail-oriented with strong ability to multi-task
Problem solver who can suggest improvements to processes to create ideal productivity; open to new ideas
Work cohesively with other team members and departments
Professional oral and written communication skills with high-caliber client support
Confident working with technology/able to describe how to use technology. Experience with Adobe Connect or equitable software platform a plus
High level of proficiency in Microsoft Office applications. Understanding of Cvent, Lanyon or other event management system highly desirable
Pub Events Coordinator Resume Examples & Samples
Oversee, coordinate and execute all of 10 Barrel's large-scale pub events in pub markets - currently including; Bend, Portland, Boise, Denver and San Diego
Large scale events will require a start-to-finish execution. You'll be responsible for brainstorming, planning, and managing pub events including; booking talent, renting event equipment, scheduling and hiring event staff, outsourcing security, securing permits and licenses according to city and state laws, working with the legal team to ensure events follow all legal protocols, and being the main point of contact at the event, on-site in each location
Travel will be required to meet with stakeholders leading up to events, as well as travel to execute each large-scale pub event
Act as a liaison between the Bend office and the pub teams in each pub location to ensure all communication is always up-to-date
Assist the Director of Pub Operations with various reports for The High End
Manage all Yelp, Trip Advisor, Goole+ and Facebook Reviews and accounts to ensure information is always current and report reviews to appropriate GMs
Coordinate with marketing team and pub GMs on all beer releases, beer dinners and small-scale pub events
Support the Events Manager with additional events including but not limited to; national culture tour and sponsorships, and 10 Barrel brand events (Hella Big Air, Anniversary Party, etc.)
Work with local charity partners to coordinate charity events in all pub locations
Assist Digital Media Manager with updating pub Facebook pages with photos, videos, and menu updates
Assist Brand Events Manager to manage team of 10 Barrel Brand Ambassadors to staff and assist at events, and working to track hours and ambassador labor budget, train team, and maintain brand guidelines within the ambassador team
Align 10 Barrel with events and promotional opportunities in line with current branding and to drive awareness and sales objectives
Conduct post-event evaluation to determine best practices and effectiveness of spend/ROI, and maintain ongoing event tracking to measure success for continuous improvement through events and brand activations. Full event recaps submitted, reviewed, and discussed with Events Manager and Director of Pub Operations
Execute and track expenses within a set annual pub events budget, and annual performance target guidelines
Manage complex and overlapping brand events calendar, effectively dividing resources to deliver successful results on multiple fronts concurrently
College degree in marketing or a related field preferred
Experience in beer or other adult beverage industry preferred
Experience in events planning & execution preferred
Experience working with local, state, and national regulatory agencies in execution of large-scale events
Candidate must be comfortable speaking to large groups and interacting comfortably with various audiences
Ability to convey brand messages in an exciting and interactive manner, outgoing, organized, professional, with strong attention to detail, flexible and able to adapt well to challenging and ever-changing situations, high energy level and a "get it done" attitude
This job requires an average of 2 weeks travel per month (March-November) to assigned US cities. Must have a valid driver's license
Team leadership abilities – able to effectively delegate and utilize teams to execute all complex moving parts of each unique event
Exceptional problem-solving ability
Proficient with MS Office Suite (Word, Excel, PPT)
Experience working with a budget and P&L
Events Coordinator Resume Examples & Samples
Experience with sports events or entertainment facility
Experience recruiting, supervising, training, and evaluating staff, and processing their payroll
Experience resolving face-to-face customer conflicts and issues
Experience managing emergency or incident response situations
Experience in using Microsoft Office programs, including calendar maintenance
Experience in work that required decision-making in a changing environment and anticipating future needs
Experience in managing stressful situations
Resume/CV
Promotions & Events Coordinator Resume Examples & Samples
Plans, implements and executes all assigned casino promotions and player development events
Develops promotion and event proposals within defined budgetary and strategic parameters
Upon approval, creates rules and regulations for promotions and events for submission to the Mississippi Gaming Commission
Develops implementation timelines and task lists and coordinates all aspects of promotions and events with Advertising, IT, Player Services, Food & Beverage, etc
Configures and tests promotional set-up, and creates prizes in ACSC and other supporting computer programs
Works promotions and events (nights and weekends as necessary)
Reconciles event manifests, vendor invoices and assists with analysis of promotions and events
Responsible for interdepartmental communication of designated promotions and events
Researches competitive promotion and event programming, and presents information to Management
Resolves guest complaints and disputes, exercising discretion and judgment
Exhibits a friendly, helpful and courteous manner when dealing with customers and fellow cast members
Any and all duties as assigned by the Promotions & Events Manager or other members of management
Must be 21 years of age or older. Must be able to work a flexible schedule
Bachelor's degree preferred. Casino and guest services experience preferred. High school diploma or general education degree (GED) and 6 months related experience in specail events required or an equivalent combination there of
Ability to read and interpret documents such as governmental regulations, safety rules, operating and maintenance instructions, and procedure manuals. Ability to write routine reports and correspondence, including business letter writing. Ability to speak effectively before groups of customers or fellow cast members
Ability to calculate figures and amounts such as discounts, interest, commissions, proportions, percentages, area, circumference, and volume. Ability to apply concepts such as fractions, percentages, ratios, and proportions to practical situations
To perform this job successfully, an individual should have experience with Microsoft Office (Word, Excel, PowerPoint). Knowledge of player tracking software preferred
Must be able to obtain a Gaming Permit
Strong organizational, written and verbal communication skills a must
While performing the duties of this job, the cast member is regularly required to sit, talk or hear. The cast member is frequently required to use hands to finger, handle, or feel; reach with hands and arms, and taste or smell. Specific vision abilities required by this job include close vision, distance vision, color vision and ability to adjust focus. The noise level in the work environment is usually moderate
Global Events Coordinator Resume Examples & Samples
Responsible for all aspects of execution for any briefing, meeting or event taking place in the SMART Center (assembling key stakeholders, creation and oversight of project plan, driving all work streams, identifying any risks, highlight challenges or issues that arise, accountability to communicate key components to all stakeholders, facilitating planning meetings, publishing notes and driving follow up actions)
As the face of the SMART Center, serve as the main point of contact for Sales teams, Customers, Prospects and Partners for any "day-of" needs
Coordinate logistics for customers such as ground transportation, lodging, and dinners
Coordinate catering & considering customer dietary/ cultural needs for all briefings, events and receptions
Maintain and occasionally create relationships with Vendors/Stakeholders to continually enhance the customer experience
Plan & execute on Non-Briefing Events (Partner Events, Cabinet & Board Meetings, Internal Quarterly Business Reviews, Internal meetings, etc.)
Manage the scheduling, usage & IT needs
Manage and maintain the digital content displayed throughout the SMART Center
Monitor and troubleshoot any IT/AV requirements within the SMART Center
Field and resolve all "day-of" agenda & logistics requests from Sales teams and customers
Report out on all Smart Center activity and associated ROI on a monthly, quarterly and yearly basis
Handle all general administrative duties at the concierge desk of the SMART Center
Other miscellaneous duties as it pertains to the SMART Center
Any other projects specified by manager
Successful completion of Bachelor's degree – Marketing, Communications, Hospitality
Experience in client service, hospitality, meeting/events or a related field
Professional demeanor & appearance
Exceptional people skills
Capacity to be flexible & adaptable
Exceptional oral & written communication skills
Aptitude to multi-task in a fast pace environment
Expert organizational skills
Appreciates the importance of diplomacy
Conflict resolution skills
Self-motivator and eager to learn more and take on more
Expert time management skills
Ability to maintain & grow relationships with others
Works well in a team setting
Knowledge of Microsoft Office Product Suite (Outlook, Word, PowerPoint, Excel), Salesforce and Cvent (registration management tool)
Experience with AV technology & troubleshooting
A sophisticated, professional and positive attitude is a must!
Events Coordinator Resume Examples & Samples
Serve as main point of contact for assigned conferences; organize and coordinate all aspects of conference planning
Coordinate marketing campaigns, web pages, databases, track leader and moderator assignments, and all conference publications and e-mail blasts
Create agenda matrix for communication with conference facility including food and beverage, audiovisual, Internet, security, and electrical requirements
Coordinate all social and recreational activities involved with the conference
Work with other members of the conference team on overall conference planning including registration, exhibit coordinators, staffing coordinator, and papers assistant
Assist with site selection and contract negotiation for events including overall space needs and sleeping room blocks
Maintain overall budget for the event
Assume ownership of an aspect of the annual Esri User Conference
Events Coordinator Resume Examples & Samples
Coordinate seating for customers
Up-sell with latest departmental incentives
Ensure guests are billed accurately
Follow cash handling procedures
Strive to achieve departmental targets as part of the team
Comply with hotel security, fire regulations and all health and safety legislation
Committed to delivering high levels of customer service
Ability to work on your own or in teams
Food and Beverage and/or industry experience
Experience with cash handling
Administrative & Events Coordinator Resume Examples & Samples
Welcomes guests and customers, either in person or on the phone, in a friendly, prompt and professional manner, either in person or on the phone; answers questions or directs inquiries as needed
Ensures JL Tower visitors are signed in and badged according to procedures
Schedules conference bridge lines and board room as requested
Coordinates the receipt and review of contracts, proof of insurance and other required documentation for vendors, suppliers and venues for all events
Develops organizational tools for each event, including timelines, contact lists, deliverables, schedules, etc
Drafts promotional materials in accordance with Chugach branding guidelines for all events including flyers, calendar invites, signage, and other visual marketing materials
Reviews event invoices for accuracy and submits for payment in accordance with Chugach policies and procedures
Leads the Employee Event Committee, including scheduling meetings, preparing meeting agendas, recording discussions, and providing follow-up notes
Conducts post event surveys and evaluations and compiles reports with the collected data
Manages accurate and up-to-date records and files for all events
Maintains office supply inventory by checking stock to determine inventory level; anticipates needed supplies or responds to special requests for supplies; places orders for office supplies in accordance with established standard supply list; verifies receipt of supplies
Provides administrative support to HR, including job postings and recruitment, preparing new employee onboarding information, and assisting with the development of educational tools and trainings
Receives and sorts incoming mail; prepares it for distribution
Maintains company phone list and publishes in accordance with designated schedule; maintains and updates other assigned databases and lists as directed
Administers online travel booking service, including approving new user accounts, updating accounting and department information, developing and generating reports as needed
Takes pride in the appearance of the front desk and reception areas, ensuring the desk is clean and orderly and plants are watered and well maintained
Events Coordinator Resume Examples & Samples
Plan and schedule meetings
Coordinate event logistics – conference space/rooms, audio/visual equipment, etc
Work with cross-functional teams to build event programs
Confirm all meeting details prior to the meetings
Internal Events Coordinator Resume Examples & Samples
2+ years successful event management experience planning customer centric events, preferably in a B2B, high-tech, fast-paced environment
Experience in managing budgets, financial planning, tracking, analysis and reporting
Proven effectiveness in contract negotiations
Excellent problem-solving skills with ability to creatively negotiate demands
Ability to assess and prioritize workload in a strict deadline oriented environment
Thrive on teamwork and overcoming obstacles
Experience with on-line registration systems and reporting
Ability to work a flexible schedule and travel when required
Wedding & Events Coordinator Resume Examples & Samples
Sets up event in system and inputs client's information to database
Obtain Menu and Set up details from client at least one month prior to the event
Secure rentals and other special needs prior to the event
Formulate Banquet Event Orders and Event Bills
Distribute Banquet Event Orders to Management Team two weeks prior to an event
Conduct weekly BEO review meetings with Management Team
Develop floorplans and necessary set up schedules for all events and tournaments
Maintain communication with client about payments, counts and menu changes
Regularly communicate with Director of Sales and Marketing about monthly sales goals and progress
Track booking rate
Formulate Profit & Loss Statements
Oversee set up, staffing and execution the day of the event. Being present in the room to address needs to client and to ensure event is executed as planned
Follow up with client for post-event review
Monitor Wedding Wire & The Knot regularly for inquiries and reviews
Attend local networking events and Bridal Shows
Work alongside Management team to creatively upsell and distinguish Columbus Country Club from competitors
Assist with In-house events for membership and offer assistance with idea formulations, P&L Analysis, promotion, set up and execution
Other responsibilities as assigned
Events Coordinator Resume Examples & Samples
Educated to degree level standard within the Events industry or similar; or HND level standard within Events, Catering or Hospitality industry
Experience within the events industry or similar
Excellent administration and communication skills
IT literate and competent in Microsoft Office
Have the ability to demonstrate people management skills, having the confidence to deal with a number of different suppliers and clients
Overall, you will be a forward thinking team player, with confidence in decision making and be able to work under pressure and meet challenging deadlines
Immaculate attention to detail with the ability to manage your individual workload
Group & Events Coordinator Resume Examples & Samples
Securing and booking requested services
Constant update of entertainment opportunities within the area, in order to differentiate each event and satisfy high Guests' expectation
Handling client queries and troubleshooting on the day of the event to ensure that all runs smoothly, and making sure that all the events within the hotel meet the hotel's level of quality standards
Compliance with health and safety regulations
Collaboration: be willing to maintain and create a strong team to optimize the cooperation
Drive results: set clear goals and expectations and maximise resource allocation to achieve those
Adaptability: demonstrate a forward thinking ability, whilst anticipating the implications and consequences of new information. Efficiently prioritise and handle multiple demands and tasks
Events Coordinator Resume Examples & Samples
Insert Rooming List in the system, update payment instructions and enter important information relevant to the group
Develop events Work Orders in the system with all relevant information
Conduct instructional groups with all relevant information to the group (number of able, category, price, form of payment, contact the company, special notes, etc.)
Perform monthly report groups and update closing information groups
Ensure that all client requests are answered efficiently and with agility
Graduate or MBA in Management, Hospitality and Marketing
Ability to analyze and manage multiple tasks
Good computer skills including Excel, PowerPoint and Word
Events Coordinator Resume Examples & Samples
Evidence of a Master's degree in a related field
Experience with tutorial program coordination at the college level
Demonstrated knowledge of effective learning strategies, assessment tools, motivational techniques and study skill development
Experience working with academically at-risk student athletes at the high school and/or college level
Experience in relating effectively to students, coaches, staff members and faculty from diverse ethnic, cultural and socio-economic backgrounds
Demonstrated knowledge of NCAA rules pertaining to academics
Experience in using organization skills
Experience with a team-based approach to student support
Events Coordinator Resume Examples & Samples
Assists in the logistical planning and coordination of daily campus visits for prospective students, large-scale prospective student events, and large staff events/meetings
Responsible for entering all event data into online registration site; must pay close attention to detail
Regularly review event RSVPs and anticipate needs for additional space/resources
Prepare budget or projected expenses as requested
Maintains event records and prepares event summaries for leadership
Some weekend and evening hours when required
Events Coordinator Resume Examples & Samples
Manages event logistics, and execution for office social events using budget and strategy defined by Office Lead
Owns planning, logistics, and execution for local Company Events using company-defined HR budget
Works with Office Lead to organize calendar of events
Leads event production for office-wide Tech Events such as Hackathons, All Hands, SEAFair, in partnership with event host(s)
Hires and manages event production vendors as needed using budget for individual events (ex: holiday party, summer party)
Collects feedback from attendees, hosts event debriefs, and compiles data on events to inform future planning efforts
Partners with Office Lead, Facilities Team to influence and inform on event space needs for office growth
Leads office Social Committee, leveraging other FTE who wish to participate in planning efforts by assigning tasks and ensuring completion
Maintain events wikis (restaurants, venues, offsite activities) and researches new additions to these categories nearby the office
Manages Seattle-branded Swag ordering, stocking, and distribution using budget defined by Office Lead
Assists in event coordination and swag ordering for teams in Seattle as-needed
3+ years of experience in event planning for small & large organizations
Time management, attention to detail, and ability to multi-task across concurrent priority projects is essential
Ability to take direction and input to develop effective event strategies that are engaging, innovative and will achieve the office goals
Knowledgeable about regional venues, activities, and events resources
Ability to build cross-functional relationships between departments
Experience working and collaborating effectively with cross-functional teams
Knowledgeable in using Microsoft Office Programs, Adobe Photoshop, Keynote, Outlook, Event, and Registration Tools
Events Coordinator Resume Examples & Samples
Experience with event management software platforms
Membership in a meeting planner association
Event management experience including logistics planning, budget development, or working with clients and the public
Experience composing publicity copy, such as newsletters, eBlasts, announcements, or website copy
Demonstrated experience composing publicity across various social media platforms
Wedding & Events Coordinator Resume Examples & Samples
To present excellent standards of courtesy, efficiency and appearance to clients and colleagues
Experience and passion for delivering excellent client focus and service
At least 2 years' experience within Events Management and Wedding Coordination
Organised, detail orientated, able to multi-task and meet deadlines in a pressurized environment
A vibrant person with a positive outlook, full of initiative and proactivity, someone who embraces change and loves building relationships
A real team player who sees no boundaries, strives to understand pressures and priorities of other teams and makes working together fun
Eager to learn and willing to go above and beyond, working extra hours when required
Technically confident, a quick learner and with strong computer skills e.g. Microsoft packages, SalesForce, Canvas
An excellent communicator both written and verbal, a good listener and clearly credible with clients and faculty
Able to negotiate and influence at all levels e.g. to agree responsibilities within a team
Glowing testimonials from previous companies
Experience of working with Food & Beverage teams
To have experience of and provide training and development for colleagues as requested
SalesForce or FinancialForce experience, or with other CRMs
Commercially aware understanding contracts, pricing, cost implications of decisions etc
Events Coordinator, Humanities Administration Resume Examples & Samples
Provide full event planning and implementation support as assigned with minimal supervision
Work with faculty, staff, vendors, etc. to ensure all aspects of the event are implemented and executed according to plan
Schedule facilities and services for events as needed including catering, venue reservations, staffing, etc
Maintain calendars and communication to ensure all aspects of events are scheduled sufficiently in advance and all participants are aware of tasks and timelines
Maintain contact with personnel from the various outside organizations and university departments associated with scheduled events
Display initiative and creative problem-solving to ensure events are handled professionally and efficiently
Attend events to facilitate operations and respond to emergencies or problems if necessary
Update website with event information
Cross-train with External and Alumni Relations staff to provide back up for critical tasks
Proficient with Microsoft Office software such as Outlook, Word, Excel, etc
Available to work during events that may occur during evening and/or weekend hours
Experience with and interest in working with diverse groups of constituents
Experience managing and coordinating large events
Knowledge of and experience with UA policies and procedures, especially in regard to event management
Knowledge and experience with UA purchasing policies
Internship Events Coordinator Resume Examples & Samples
Manage travel bookings with our travel agent
Model coordination prior and during a show
As an Events intern, you will closely work with the Event Specialists and will support the team in organizing events
You will be knowledgeable in all facets of business events and provides excellent customer service to both Nike employees and our key accounts
You will provide operational support to the Event Specialists prior to the event, during the execution of the event and post-event, such as
Responsible for attendee registrations via our online registration tool
Provide information to our suppliers such as a rooming list for a hotel and a transportation overview for bus companies
Provide information to the event attendees such as sending a travel memo and maintaining an event app
Be point of contact for events in Nike's in-house event space, responsibility to include coordination of AV support, set up, banqueting and managing security
Overlook logistics like transportation, accommodation and food & beverages during an event
Maintain the event budget, including all financial administration
Proactively search for new event venues, restaurants and other locations to keep our data base up to date with the latest and greatest
3rd or 4th year student within Hospitality & Events or any other related field
Fluency in English, with excellent verbal and written communication skills,
MS Office skills (Word, Excel, PowerPoint)
Excellent attention to detail and accuracy
Hands on mentality (service orientated)
Confident personality and very proactive, you're also resourceful and innovative
Ability to structure your thoughts and work independently as well as in teams
Ability to work with deadlines / Stress situations
Intern should be also well-organized, communicative and eager to contribute to team success,
Passion for Nike brand
Trade Show & Events Coordinator Resume Examples & Samples
Event planning, design and production while managing all project delivery elements within time limits
Collaborate with event manager to creatively formulate new ideas for all events to ensure each event is meaningful, personal and supports the overall goals of the organization
Serve as a liaison between internal and outside vendors; and internal supporting staff
Assist in coordination of vendors for events, including sponsors, transportation companies, hotels, venues, DMC's, etc
Calculate budgets and assist in tracking financial spending for individual events, while suggesting cost-saving opportunities
Process, track and manage event deposits and payments
Select menus or catering companies for events, as requested
Assist in finalizing BEOs, including event logistics, layout, flow and audio/visual requirements
Research and source speakers, as requested
Conduct reporting on upcoming events, budgeting reports, new event requests and post-show follow-up analysis
Initiate, coordinate and collaborate on communication and media planning and strategy
Research, order and ship event supplies, marketing collateral, giveaways and promotional items
Set-up, test and manage communications, attendees, site/registration updates, website, travel, reporting, speakers database, and key tasks for events through meetings management platform
Facilitate clear communication and capture highlights and action items from key planning meetings
Prepare presentations, as necessary
Work closely with event manager and creative team to identify and create event templates, and collateral, including banners, signage, flyers, brochures, drop cards, invitations, templates, etc
Manage signage and event supplies inventory, including signage/graphics, tablecloths, booths, collateral, etc
Perform other related duties as assigned by manager
Excellent written, verbal, organizational and project management skills
Demonstrated creative skills
Must have the knowledge, skills and temperament to work in a fast-paced, deadline-driven environment and manage multiple tasks and projects
Self-starter who takes initiative and follows through on tasks
Exceptional interpersonal skills
Comprehensive understanding of Microsoft® Office Applications
Event management experience a plus
Must be able to travel
Bachelor's degree in Marketing, Advertising, Public Relations or similar field preferred
Minimum of 2-3 years of experience in planning events, meetings and/or tradeshows
Live Events Coordinator Resume Examples & Samples
1-3 years of experience in live event production (either from an agency, venue, production company, or tour/concert promoter)
Deep familiarity with MS Office suite products (Word, Excel, Powerpoint, etc.)
Deep familiarity with Photoshop
Experience with marketing and promotions
Some production oversight experience (staging, sound & lights, pipe & drape)
Eagerness to work hard, learn, and be part of a growing and fast-moving live events team with upward mobility for successful employees
Travel will be required; nights and weekends
Events Coordinator Resume Examples & Samples
Assisting with the creation and production of the new LA Times Food Bowl and associated administrative duties
Recruiting restaurants and food businesses to take part in Food Bowl events
Maintaining the event registration CMS and monitoring the registration process
Responding to customer queries and troubleshooting
Booking travel and accommodation requirements for event participants
Booking venues
Drafting invitations and maintaining databases
Drawing up run-sheets
Must be available to work fulltime for the full fourth months as a contractor
This position pays $15 an hour
Minimum one year events coordination or administrative experience
A background and/or training in events coordination and an understanding of the tasks and skills required for planning, creating and running events
Good at multi-tasking and being able to work effectively with short deadlines
Excellent communications and relationship-building skills
Project-management skills and a pro-active approach to problem-solving abilities
Being able to work both independently and as part of a small team
An understanding of basic marketing principles
Strong computer literacy with proficiency in MS and database management
An understanding of the food and hospitality industries
Experience with on-line content management systems
Understanding of travel and accommodation booking procedures
Budget and financial administrative experience
Events Coordinator Resume Examples & Samples
Coordinates all aspects of events, trade shows and seminars (pre-planning, on-site execution, and post event wrap up, research and recommendations for future sites, and conference promotions, etc.) Develops all written and verbal communications for planned events
Ensures fulfillment of contractual obligations with venues and assists in the development and tracking of event budgets and ensure timely payments of invoices and related event expenditures
Negotiates contracts, terms and agreements with vendors, hotels and suppliers. Manages relationships; pre-show, on-site and post-show with vendors and contractors
Coordinates the implementation of the cosmetology school program
Ensures that all shows meet requirements (licensing, zoning, etc) of the state the event is being held in
Maintains thorough, accurate records of all event activity
Associates degree in Communications or equivalent experience. Bachelors degree in Marketing preferred
3-4 years experience in event planning
Experience in hotel negotiations, and meeting planning preferred
Strong knowledge of Microsoft Office (Word, Excel, PowerPoint) required
Events Coordinator Coordinator Resume Examples & Samples
Provides administrative support to the Engagement/Events team as designated by the Director of Engagement
Supports planning and logistics for select ARRD events. Serves as first point of contact for guest inquiries via phone, email or in person. Responds to all queries and resolves guest issues in a timely manner. Appropriately refers inquiries to other staff members when unable to resolve on his/her own
As the logistics lead on select ARRD events, develops timelines and cost estimates; coordinates production of invitations and other electronic or printed materials; manages event logistics and program; requests proposals and estimates from and works with vendors; tracks event attendance; serves as the first point of contact for participants; and provides post event reporting, analysis and debriefs
Manages online events registration, creating and maintaining websites using approved University event software. Manages and creates marketing emails related to events using a variety of tools. Develops invitation pools utilizing the Advance database and other data sources from across the school. Tracks event attendance for all assigned events and manages reporting of attendance in Advance database post-event
Takes RSVPs for assigned events, manages tracking and reporting
Works with colleagues in communications group to prepare communications and event collateral materials for assigned events
Assists with event briefings and provides other event attendee research as needed
Coordinates logistics and manages vendor relationships for assigned events
Serves as the on-site lead for assigned events and recruits additional staff to volunteer as appropriate and as defined by key stakeholders and the Director of Engagement
As a member of the Alumni Relations and Development Office team, takes on critical project work as needed. This might include working on project planning efforts, committee meetings or events, or preparing presentations or other documents
Performs other responsibilities upon request, as needed, with or without accommodation
The above covers the most significant responsibilities of this position. It does not, however, exclude other duties, the inclusion of which would be in conformity with the level of the position
2 years of related experience. Experience using Microsoft Office Suite and databases
Events Coordinator, Time-limited Resume Examples & Samples
Works independently on events within the Alumni Affairs and Development Office reporting to the Associate Director of Events
Coordinate all assigned event mailings including save-the-date, invitation and confirmation mailings
Design and produce reports and production materials (name tags, seating tags, place cards, tent cards etc.). Includes proofing of event materials for all department events
Manage Perfect Table seating databases
Researches costs and works with event officers to put together a draft budget for approval from the groups they work with
Negotiate and work with vendors in a professional and informed manner, to address all logistical needs of an event, including locating appropriate space for numerous events
Create the staffing plan and dinner timeline for events. Identify and recruit employees to staff events
Ability to handle confidential information at all times
Sponsoring & Events Coordinator Resume Examples & Samples
You are the contact person for everything relating to ING brand presence at all types of events, and for managing structural sponsorship deals (long-term relationships with third parties, managing actions throughout the year)
You will fulfil an expert role. You will negotiate the best possible sponsorship deals. You will make recommendations. You will formalise your work in contracts and reports
You will continually seek to create impact in terms of brand image and generating sales leads. You will demonstrate this through costed monitoring and analyses of your management and business lines
You will apply the same dedication to small projects of a limited scale with a highly targeted impact, as well as to larger, more complex projects
You will work closely with your internal colleagues (Marketeers, Digital Channels, Communication, Business lines, etc.) and with several external suppliers (field agency, stand constructors, event organisers, logistics specialists, etc.), following the ethical rules and procedures involved in the role
You will be the guarantor for the ING brand image through your projects, communications and events
Events Coordinator Resume Examples & Samples
Identifies venues, hotels, event agencies and other vendors
Negotiates and manages required vendors ensuring effective event settings
Coordinates all site vendor activities to include shipping, audiovisual, custodial, booth set up/breakdown, etc
Manages timelines and project plans for all deliverables for specified region(s)
Develops proposals and plans for product positioning and product demonstration at congresses, trade shows and sales meetings
Maintains master event calendar for specified region(s)
Distributes outbound communications for attendee participation regionally
Defines, monitors and maintains budget while ensuring cost savings measures for specified region(s)
Manages "behind the scene" activity and troubleshoots unforeseen problems as needed
Promotes a positive and consistent corporate image at meetings that accurately reflect corporate priorities
Develops and distributes meeting materials
Min. 3 years' experience in organizing events such as congresses, trade shows, conferences, sales meeting, etc. is required
Experience in organizing events internationally
Previous exposure to commercial organization
Proficient with MS Office with an emphasis on PowerPoint
Fluency in English
Medical industry experience is a plus
Ability to simultaneously handle multiple priorities
Demonstrates a high level of accuracy, even under pressure
Effective interpersonal skills
Events Coordinator, Auckland Resume Examples & Samples
Briefing our Digital and Design teams and coordinating the production of online and print collateral from initial concept to go-live
Client communications via social media campaigns
Coordinate client and business development functions, corporate hospitality programmes including the EY New Zealand Entrepreneur Of The Year
1-3 years marketing experience, preferably in a professional service, banking, finance or B2B marketing environment
Digital Marketing experience and use of CRM/event management systems is highly desirable
Strong event execution skills
Events Coordinator Resume Examples & Samples
High School Diploma/GED and 5 to 7 years of experience or an equivalent combination of education and experience is required
The strong candidate will have a track record of service and will demonstrate flexibility and a strong work ethic
Demonstrated ability to organize tasks & priorities, working under minimum supervision
Must demonstrate a team-orientation and ability to work in a highly collaborative environment
Must be able to work occasional evening or weekend hours
Knowledge of University database (Atlas), iModules and Law directory is a plus
Knowledge of Microsoft Excel, PowerPoint, and Word is expected
Global ELT Events Coordinator Resume Examples & Samples
Excellent eye for detail
Creative & Imaginative
Belief in, and fundamental understanding of, social engagement and permeable business
Influencing, relationship- and consensus-building within a matrix structure
Managing and working with internal and external suppliers and agencies
Excellent Project management and execution, able to prioritise competing demands, simplify complex challenges and propose solutions
Events Coordinator Resume Examples & Samples
Be a motivated team player; both within events and also alongside all your colleagues
Have high levels of attention to detail and pride in the production of your work and communication
Have passion for event administration and customer service
Be a clear, open and honest communicator
Have a sense of humour and find the fun in work
Entertainment Events Coordinator Resume Examples & Samples
Previous experience in a supervisory role
Experience within the Entertainment industry
Clean UK driving license
Previous Merlin experience is desirable
Meetings & Events Coordinator Resume Examples & Samples
Lead the planning and facilitation of company events including various customer, supplier and associate meetings. Tasks include but not limited to sourcing venues, managing budgets, hotel reservations, food, AV, ground transportation, meeting room set up, and onsite logistics
Lead and support Marketing department in event-planning for larger format/annual key meetings and incentive travel
Manage registration process including rooming requests, customer and supplier billing
Process invoices and manage expense reporting in Concur
Prepare, print and send materials for meetings
Manage on-site meeting logistics, including managing registration check in and working with internal/external customers and supplier partners
Tradeshows- fill out and submit paperwork for Buying Group Tradeshows
Manage fulfillment of show materials including samples, prizes
Resolve and handle any meeting concerns from internal customers
Develop post-event surveys and reports that include client feedback, cost summaries and improvement recommendations
Flexibility to work after hours and on weekends as necessary
Up to 25% travel for facilitation of events
Understands and demonstrates Essendant's Core Values
Extremely customer focused; providing high level of customer service to internal and external customers
Knowledge of hotel capabilities and points of negotiation
Excellent organizational skills with a high attention to detail and able to meet tight timelines
Expertise in creating and managing budgets
Excellent user of applicable computer systems, such as Microsoft Office and function specific software
Exercises independent decision making and action in area of accountability
Broad professional knowledge, project management and analytical skills
Proven ability to manage vendors and suppliers and all internal and external expense budgets
High level written/verbal communication skills, presentation skills, interpersonal skills; an ability to effectively persuade or influence others, and reconcile differences of opinion
Able to work at a high level independently and within groups
BA/BS in Hospitality, Marketing, Meeting Planning or related experience required
Minimum 3-5 years' experience with meeting and event management, both pre-event planning/coordination and on-site management
Events Coordinator Resume Examples & Samples
Support the Senior Events Manager and Events Manager to deliver a full calendar of internal and external events
Creation and management of event project plans for each event
Working on pre and during event days to assist with ensuring events are setup and run smoothly alongside managing administration
Budget management - keep track of costs for events you are working on, gaining approval from the Senior Events Manager
Communicate with external stakeholders for events including key agencies and venues to ensure that communications, catering, H&S, AV etc. are effectively managed and in place where appropriate
Coordinate content on our intranet relating to events
Maintain databases for the events such as attendee lists, dinner lists, presenter lists, speaker lists, table plans etc
Support with promotional items projects including sourcing suppliers, putting together presentations and budgets and ultimately dispatching these as required
Demonstrable events experience
Excellent administration and organisational skills and enjoy multi-tasking with a 'hands-on' and flexible attitude
Able to work on own initiative, whilst also being a team player
Strong working knowledge of Microsoft Office including Word, Excel, Outlook and PowerPoint
Full UK Driving License
Ability to travel within the UK with overnight stays as required
Sales & Events Coordinator Resume Examples & Samples
Experience with Marriott & Hilton Systems preferred (CI/TY, FSPMS, MARSHA and OnQ)
Experience in the Front Office and Sales & Catering preferred
Excellent time management skills with the ability to work well under pressure
Events Coordinator Resume Examples & Samples
Assist event planners with various tasks contributing to the overall organization of events and tradeshows
Bachelor's degree and 2 years of corporate event and/or tradeshow experience
Experience with online event management tools
Proficient with Microsoft Office to include: Excel, Word, PowerPoint, Outlook
Must be willing and able to travel up to 10% and work weekends/evenings as necessary
Experience in website development and/or maintenance
Solid knowledge of all MS Office Products, including Excel, MS Word and PPT. Cvent knowledge is strongly desired
Flexibility and ability to multi-task
Events Coordinator Resume Examples & Samples
Attends weekly sales departmental meeting and other scheduled meetings to support business operations, such as group pick up meeting, weekly operations meeting, and weekly sales meeting
Keep work area clean and organized
Assists with special projects assigned by management
Performs other duties and responsibilities as assigned or required by management
Maintain a good working relationship with other departments, employees, and guests
Ability to handle multiple customer and operational demands with a high degree of professionalism, operating often with time sensitive deadlines
Ability to use time management skills to complete tasks timely meeting required deadlines
Interpersonal skills to provide overall guest satisfaction for internal/external guests
Ability to work under pressure and deal with stressful situations during busy periods
Skilled with the use of multi-line telephones and with voice mail
Proficiency in the use and operation of computer systems: Word, Excel, PowerPoint, and other systems (i.e., Access, Outlook, and other relevant programs)
Office machine experience: fax, photo copiers with sorting and stapling ability
Knowledge of alphabetical filing systems
Excellent communication skills to include the ability to read write and speak the English language to fully comprehend guest requests, memos, proposals, general correspondence and similar written materials
Workplace Advice Events Coordinator Resume Examples & Samples
Coordinating seminars, and financial advisers' site visits and appointments to employers with superannuation fund members
Coordinating mid-year and other client events
Ensuring that all collateral provided is despatched on time, and that it is accurate, and appropriate
Setting, monitoring and reporting on workplace activity
Supporting Workplace Financial Advisers in the required logistics processes from end to end including invoicing
Groups & Events Coordinator Resume Examples & Samples
Excellent verbal and written communication skills essential
Proven ability to work independently with attention to detail
High degree of computer literacy: Delphi is an asset, Microsoft office etc
Post-secondary education in business/hospitality, or equivalent preferred
Creativity and initiative are a must!
Global Sales Development & Events Coordinator Resume Examples & Samples
Support sales development by facilitating development of key business processes and resources
Implement corporate sales initiatives aligned with corporate objectives
Coordinate the development of new CRM functionality, reports, and training materials to support and communicate changing business processes and new sales initiatives
Identify training needs related to Salesforce.com and other sales business systems and conduct training for end users
Develop, maintain, and enforce data quality policies in conjunction with data stewards across the organization
Analyze business operations to determine opportunities to improve processes
Resolve questions and issues for sales by coordinating with the appropriate resources
Previous experience designing and delivering training classes strongly desired
Prior sales and/or marketing experience, preferably supporting a global enterprise sales organization through process and application improvements
Previous experience designing and implementing a formal sales methodology and supporting sales-related activities
Strong analysis and problem-solving skills to identify impacts, risks, and potential solutions
Experience with Microsoft Excel, PowerPoint, and Word
Knowledge of GIS and experience with Esri software
Events Coordinator Resume Examples & Samples
Position has working relationships with, but not limited: Worldwide Event Team, Corporate Marketing, Accounting, Legal, Finance, Engineering, IT, as well as external service providers
Manage software based event systems that include: RedDot (web posting), Virtual tote bag (online collateral resource), Jiffle (meeting management software), GoToWebinar (web hosting)
Event in box program manager
Domestic and international shipping; coordinating with 3rd party broker
Maintain event team purchase order, payment submissions with basic SAP system data entries, and assist in the facilitation of contracts
Support team with offsite tradeshow and events;potential for domestic and international travel
Experience working in a fast-paced environment and track record of successful execution of multiple projects with competing priorities
Exceptional program, project, and time management skills – highly organized, detail focused, results-driven, accountable with the ability to handle stress and last-minute, urgent requests
Proactive and creative thinker; problem solving and ability to "think and lead on your feet"
Consultative approach to questions, concerns and issues
Strong budgeting, negotiation and vendor management skills
Proven experience leading by example (exhibiting integrity, enthusiasm, and commitment to results) and fostering collaboration
BS/BA in Marketing, Communications, or related field
2+ years of high tech global marketing and events management and operations
Exceptional interpersonal skills; experience developing strong working relationships with internal partners, third party vendors, and customers
Ability to interface seamlessly with a global, multicultural team (excellent collaboration skills, culturally sensitive, can adjusts communication style to various audiences)
Ability to travel to event location specific to each program assigned
Americas Events Coordinator Resume Examples & Samples
To succeed at this job, you must have:experience managing small and large scale production trade show events
It would be preferred if you haveexperience negotiating with events management subcontractors, events suppliers and internal stakeholders
You must be fluent in English and Spanish, and have excellent written and verbal communication in both languages. You must also have excellent organization, cost tracking, record-keeping and project management skills
We would like someone to join our team who is an excellent verbal and written communicator, able to function well in a fast-paced environment and work collaboratively under tight deadlines, organized, self-motivated and able to drive self-growth and learning
You must havea Bachelor's Degree in Business or Marketing
We are looking for someone with at least 3 years of marketing experience in a professional role
Apply now before this career opportunity is filled. We look forward to reading your CV!
Events Coordinator Resume Examples & Samples
Manage a pre-determined number of key accounts/key prospects and other active accounts to ensure maximum production to meet set target
Actively complete minimum 2-3 sales calls weekly
Keep active relationship with overseas partner with minimum 2 conference calls per week
Attending various trade shows and assigned sales trip with accurate follow up report
Maintain valid call objectives and relevant action plans for each key account/key prospect and ensure all follow up is done in timely manner
Ensure that all accounts are properly updated in the system
Maintain up-to-date activity and rate information for each account
Ensure all activities and production are inserted in Opera and ASA as per Accor standards
Preparing special FIT offers and sending new offers with accurate follow up in order to communicate with clients in efficient manner
Action any group and event enquiry and ensure accurate hand over for follow up to Inspired Meeting team
Ensuring there are enough sales kits available for any visit
Communicating client requirements in a timely and accurate manner to all internal departments as required, ensuring delivery of superior guest service
Ensure accurate follow up and communication both internally to reservations and accounting departments, and confirmation to client
Rates sheets must be accurate at all times
Communicate any obstacles to completing action plans to Sales Manager or ADOS
To arrange and manage familiarization / educational trips in line with business needs
Respond within 24 hours to any Group, checking space/rates in system and communicating to respective Manager for further follow up
Follow-up with Sales Manager to obtain/confirm all event-related information in a timely manner
Must be flexible to accommodate irregular and/or extended hours
Conduct any site inspections as required
Wedding & Events Coordinator Resume Examples & Samples
Receive weddings and events and keep up to date the hotel event output
Draw up contracts for weddings and events
Update details such as payment instructions and other important information relevant to the wedding or event
Develop Events Work Orders in the system with all relevant information
Interact permanently with the relevant key personnel such as Account Managers, Sales Coordinators, Reservations, Front Desk, Department Parties, Hilton Meetings and kitchen
Act directly with the guest or client during the stay of wedding and events
Participate in special activities such as menu tastings, welcome cocktails, etc
Ensure that all client requests are answered efficiently
Good written and verbal communication in English
Proactive approach to meet deadlines and objectives
Meetings & Events Coordinator Resume Examples & Samples
Receive and respond to incoming telephone calls to the Meetings & Events
Prepare accurate written correspondence including letters, contracts, reports, banquet