Acquisition Coordinator Resume Samples
Acquisition Coordinator Resume Samples
4.9
(
97
votes) for
Acquisition Coordinator Resume Samples
The Guide To Resume Tailoring
Guide the recruiter to the conclusion that you are the best candidate for the acquisition coordinator job. It's actually very simple. Tailor your resume by picking relevant responsibilities from the examples below and then add your accomplishments. This way, you can position yourself in the best way to get hired.
Craft your perfect resume by picking job responsibilities written by professional recruiters
Tailor your resume & cover letter with wording that best fits for each job you apply
Resume Builder
Create a Resume in Minutes with Professional Resume Templates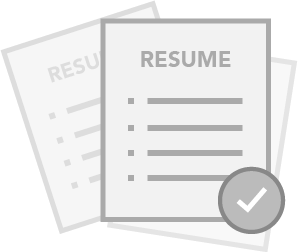 CHOOSE THE BEST TEMPLATE - Choose from 15 Leading Templates. No need to think about design details.
USE PRE-WRITTEN BULLET POINTS - Select from thousands of pre-written bullet points.
SAVE YOUR DOCUMENTS IN PDF FILES - Instantly download in PDF format or share a custom link.
Phone
p
+1 (555) 859 2715
Data Acquisition Coordinator
Rempel-Ferry
Data Acquisition Coordinator
Manages data acquisition activities
Maintain working relationship with about 15 data vendors to process annual payments for license renewals
Manages data collection process
Determine invoice amounts and coordinate payment processing to our data suppliers. Monitor and track financial expenditures and assist in the formation and preparation of the annual operating budgets. Interact with our data suppliers to resolve questions regarding billing and data usage
Establish operational relationships with key personnel responsible for supplying data processing results to ensure timely flow of usage reports to our data suppliers
Monitors and manages Salesforce.com case activity
Provide exceptional customer service
Land Acquisition Coordinator
Smith-Gutkowski
Land Acquisition Coordinator
Provide administrative support to department managers
Assist in distributing internal Feasibility Memos
Interact well with co-workers
Perform all other duties as assigned
Create Land Contract Summary for corporate accounting
Understand and follow posted and distributed work rules and procedures
Provide project specific market data
Talent Acquisition Coordinator, NA Operations
Walsh Inc
present
Talent Acquisition Coordinator, NA Operations
present
Works closely with Recruiters to accomplish staffing goals/objectives and hiring managers' and candidates' expectations
Use of multiple databases and/or tracking systems to provide information, metrics & reports (Taleo Applicant Tracking System (ATS), Background Screening, Travel)
Provide high touch customer service to candidates, hiring managers and administrative staff
Maintains workflow efficiency, smooth workflow operation, and high quality standards
Prioritizes work assignments and completes them on time
Arrange all candidate domestic and international travel, accommodations, etc
Keep recruiter informed of interview schedule request status, including email confirmation of receipt of schedule request and weekly interview request updates
Bachelor's Degree in Technical Aptitude
Bachelor's Degree in Technical Aptitude
University of South Florida
Bachelor's Degree in Technical Aptitude
Good typing proficiency
Demonstrated ability to pay attention to detail
Highly organized with ability to maintain focus and follow-up
Demonstrated ability to follow through on commitments
Strong organization skills
Ability to complete projects accurately and timely
Excellent skills in customer service
Strong written and verbal communication skills
Above average knowledge of the Internet and database technologies
Demonstrated ability to analyze data and identify discrepancies
Create a Resume

in Minutes
15 Acquisition Coordinator resume templates
Read our complete resume writing guides
---
Customer Delighting & Acquisition Coordinator Resume Examples & Samples
Research, propose, develop contents and services for the Brand's Elite Customers
Research, propose, develop and support the implementation of clients communication strategy
Research, propose, develop and implement lifestyle marketing activities and events
Coordinate affiliated agencies and external stakeholders in the deployment of services and business processes
Supervise budgeting, planning and monitoring processes for the various program elements
Develop and implement a global multi-faceted online and offline customer acquisition, tactical and programs
Use knowledge and past experiences to help manage all programs at a detailed level and introduce tasks and processes to staff that achieve best results
At least 4 years of experience in Customer Project Management
University degree with specialization in economics, management
Analytical skills
Organizational skills
Time and process management skills
Excellent interpersonal relations
Stress resilience
Luxury Sensitivity
Fluent English, other languages a plus
Media Production & Acquisition Coordinator Resume Examples & Samples
Researches and acquires multimedia assets (art, photo, video, sound, animation, etc.) for assignments during product build and maintains flow of assets within schedule and budget requirements. Manages vendors who provide these services for their assigned projects
Maintains accurate specification records, metadata, and schedules, as well as monitors project asset research/acquisition for appropriateness, accuracy, timeliness, quality, and efficiency. Maintains and provides accurate asset reporting and permission compliance documentation, and provides accurate and complete credit information
Communicates project requirements, guidelines, status, and solutions to suppliers, service vendors and/or team members in a timely manner. Escalate issues and provides solutions. Researches vendors to provide needed services. Works closely with Image Designer to ensure prototype asset strategy/vision is understood and able to be implemented during product build
Works on multiple projects simultaneously while meeting strict deadlines in a team-orientated environment
Foresees potential obstacles and takes the initiative to develop and propose solutions
Associates or Bachelor's Degree, or equivalent work experience
Previous experience with multimedia research and acquisition
Strong problem solving, organizational, and scheduling skills
Comfortable working in a team environment
Proficiency in Microsoft Office products including Word and Excel
Self-motivated and detail-oriented
Assists in additional roles, as needed
Interest in art, film, audio or photography
Experience with database system
Senior Acquisition Coordinator Resume Examples & Samples
Liaising with finance and ensuring timely payments as per contract obligations
Accurate data entry of contract details for content management and budget tracking purposes
Coordination of screener review meetings and collation of feedback from various offices
Working with operations team on programme material requests or delivery
Handle inter-department queries on acquired properties
Supporting the administrative and operational work of the regional acquisitions/original productions teams
Fluent in spoken & written English
Good Microsoft applications skills
Attention to detail, efficient, organized and enthusiastic
Good interpersonal & communication skills
Television or animation experience will be an advantage
Data Acquisition Coordinator Resume Examples & Samples
Direct hands on experience utilizing both telephone and email to procure data or other information
Experience with database software such as MS Access and/or FoxPro preferred
Requires a high degree of technical aptitude
Strong organization skills
Ability to complete projects accurately and timely
GIS Data Acquisition Coordinator Resume Examples & Samples
HS diploma or GED required; some college preferred
Up to two years of related experience
Experinece with GIS related software (i.e. ArcGIS)
Must be able to independently manage many different tasks which may be assigned by different individuals and develop solutions as challenges arise
Talent Acquisition Coordinator Sourcing Operations Resume Examples & Samples
Drive the external talent pipeline by maintaining relationships and engaging with potential talent through LinkedIn Recruiter and other strategic sourcing initiatives
Support Director of Recruiting Operations with on-going maintenance of process and best practices documents
Excellent written and verbal communication skills; ability to engage candidate by phone and email
Gravitas to interface with managers and candidates at all levels
Current with social technologies, sourcing methodologies and tools
Creative thinking to continuously come up with innovative ways of identifying, connecting and engaging with candidates
Ability to prioritize the workload and deliver under tight deadline
Talent Acquisition Coordinator / Recruiter Resume Examples & Samples
2-3+ years' Talent Acquisition Coordinator experience or HR certification/certificate
1-2+ years experience in corporate HR Recruiting role, preferred
1+ years' experience utilizing applicant tracking software (Taleo preferred), or very strong experience with systems and ability to learn quickly
Polished and professional demeanor and communication style to provide superior candidate experience and customer service with a focus on tact, diplomacy and sensitivity
Proficient in MS Word, Exel, Outlook and PowerPoint
Must have strong time management and organizational skills, and ability to work both collaboratively and independently
Excellent interpersonal skills with ability to communicate effectively both verbal and written with a variety of audiences
Adhere to highest degree of professionalism and strict confidentiality
Experience using Taleo Applicant Tracking System
Campus Second Language Acquisition Coordinator Resume Examples & Samples
Ensure that KIPP DFW campuses meet state and federal requirements for identifying, serving, assessing, and re-classifying ELL students and documenting that we have done so. Effectively execute, process, and complete all necessary paperwork related to this role
Establish an LPAC
Help schools build the capacity of their instructional staff to provide excellent education to their ELL students, with attention to linguistic, cognitive and affective needs
Participate in the school, campus, and regional teams and procedures for clear communication
Meet regularly with the Regional SLA Coordinator and other SLA Specialists to receive training, report on progress & status of various tasks, and prioritize tasks for the coming week, two weeks, two months
Meet with school leaders (Principals and Assistant Principals) at least bi-weekly to review the SLA calendar, review ELL data, address challenges
Participate in any ongoing support/training for KIPP DFW Instructional Coaches
Participate in a quarterly SLA walkthrough at each school on your assigned campus, with Regional SLA Coordinator, and at least one school leader or AP from each school
Serve as a member of the leadership team for your assigned schools
Commitment to KIPP DFW's children and our mission, beliefs, and values
Bachelor's degree, required
Must have current Texas certification for a grade level and content and current ESL or Bilingual certification in Texas, by October 2016
School-based leadership experience, preferred
Fluency in Spanish strongly preferred
Experience with LPAC (committee) that meets regularly and makes decisions/recommendations on services provided to ELL students, preferred
Experience in a strong college-preparatory charter school network, preferred
Willingness to hold this role for at least 3 years, preferred
Must have 3 or more years of successful experience teaching significant numbers of ELL/LEP students in grades PreK - 8, with a history of demonstrated significant scholar growth and achievement results
Zest, grit, self-control, hope, love, social intelligence, gratitude, honestly, and a sense of humor 
Excellent written, verbal communication, and presentation and organization skills with keen attention to detail
Serve as a model of professionalism for all KIPP DFW employees
Strategic thinker with strong analytical and multi-tasking skills
Capability to personally build, develop and retain strong relationships with teachers, leaders, SST members, and community stakeholders
The ability to motivate, excite, and educate stakeholders
Must stay well-informed of current educational thoughts, trends, and best practices
Ability to self-direct and prioritize among competing goals, exhibit flexibility, and work towards organizational effectiveness and efficiency
Willing to engage in continuous learning to address and solve complex problems and develop creative solutions
Experience managing accreditation outcomes and an understanding of pedagogy
Energetic, self-starter attitude, comfortable working in an environment characterized by its fast pace and entrepreneurial spirit
Proficiency in Microsoft Office applications (Word, Excel, Outlook, and PowerPoint)
Proficiency using computers, printers, copy machines, and fax machines
Must have reliable transportation to travel between campuses
Long periods of standing and sitting and have the ability to lift items up to 25lbs. is required
Requires normal/corrected vision and hearing
Position will require travel
Periodic participation in activities to support the KIPP Team and Family is required
Position will have periods of extended work week hours, which is required to support both the ongoing development of the region and the delivery of high quality education for all students
Talent Acquisition Coordinator, NY, NY Resume Examples & Samples
High volume complex scheduling with all levels of stake holders across the United States
Delivering a positive candidate experience by working closely with the recruitment team to ensure all interviews are confirmed
Sending HR and/or recruiting-related correspondence, such as applications and confirmation emails
Documenting, tracking, and maintaining applicant records and status of engagements in the applicant tracking system
Conducting research and providing support for target recruitment activities
Providing responsive and proactive customer service via telephone and e-mail
Posting jobs in our applicant tracking system and /or posting sites
Helping with on-boarding by inputting background information and sending out new hire packets to candidates
Performing various administrative duties that support the recruiting function, such as faxing and copying
Bachelor's Degree in Human Resources and /or Psychology or related field
1+ years of experience in a corporate team environment
1+ years of experience with standard office software, such as the MS suite and Outlook to include complex scheduling
Experience within the staffing, Human Resources or recruiting industry a plus
Applicant Tracking System (Taleo) experience is preferred
Self-starter personality and the ability to strive for excellence in their work
Talent Acquisition Coordinator, R&D Resume Examples & Samples
Serve as dedicated Staffing Coordinator for selected group of hiring managers and Recruiters
Support the Staffing function with recruiting process that includes: scheduling interviews, preparing offer letters, facilitating job postings, managing pre-hire onboarding, and applicant tracking system administration
Responsible for entry, maintenance, and integrity of data in PeopleSoft and our applicant tracking system
Communicate professionally and effectively with all parties involved in the recruitment process
Maintain a high level of confidentiality at all times
Perform various administrative duties that support the recruitment function as business needs require
Assist in ongoing process improvement initiatives for Staffing
Review applicant slates as directed by recruiting team
Minimum of 3 years of work experience is required
Previous experience working in an applicant tracking system is strongly preferred
Expert level knowledge of Microsoft Outlook is required
Bachelor's degree is required
Proficiency with Word, Powerpoint, and Excel is required
Ability to work in an extremely fast-paced and action-oriented environment
Talent Acquisition Coordinator / Resourcer Resume Examples & Samples
Provide recruitment-related operative support, scheduling candidate interviews, travel, background checks, offer letters, processing of invoices, creating of purchase orders, processing of candidate expense reports, etc. as appropriate
Ensure an excellent candidate experience through prompt communication with candidates and application of candidate's care practices. Assist with the writing and timely posting of online recruitment advertising
Provide direct recruitment support to Europe, Middle East and Africa (EMEA) as required including candidates' sourcing and pre-selection. The geographic scope might be even extended in case of successful performance
Identify potential candidates through the use of creative sourcing techniques, addressing user groups, professional and social networking, candidate referrals, networking, web sourcing and the internal ATS (applicant tracking system)
Maintain data in the candidate management system
Cooperate with recruiters and global team to develop targeted job promotion initiatives
Maintain local materials and platforms to provide high quality information to meet customer needs
Prepare (monthly) reports and produce specific TA metrics for the region in scope in accordance with defined templates and standards
Keep up to date with current trends in the industry and proactively research and generate new sourcing ideas
Min. 1-2 years in a HR talent acquisition, general HR or HR operations role or HR marketing with digital exposure
Exposure providing customer services to internal clients at multiple levels of an international organisation
Demonstrated expertise in Microsoft Office Suite and Outlook Calendaring
Competent at candidate sourcing utilizing the according tools
Current with social technologies and tools
Highly organized through handling multiple day to day tasks, demonstrated time management expertise and ability to balance multiple priorities
Character/ personality traits: Self-starter, customer focused, confident, drives for results, interpersonal savvy, persistent, responsive, accountable, works effectively in both individual and team-based settings and projects
Fluency in English both written and spoken is essential
Additional languages such a German, Italian, Spanish or French are a distinct advantage
Project and/or event coordination experience
Takes initiatives and pro-actively suggest new ideas, creative thinking to continuously identify new ways of connecting and engaging with candidates
HR / Talent Acquisition Coordinator Resume Examples & Samples
1+ year of previous experience in a Human Resources setting
Previous on-boarding and I-9 experience a must
Working knowledge of HRIS
Excellent communication skills (written and verbal)
Russian Speaking Talent Acquisition Coordinator Intern Resume Examples & Samples
Develop a strong working relationship with the GE Talent Recruitment and HR community through timely and accurate
Ongoing university or college studies
Fluency in English AND Russian
Availability to work at least in 32 hours per week (flexible)
Excellent written and verbal communications
Ability to resolve challenges
Successful applicant will be legally eligible to enter into an employment relationship under the laws of Hungary
Self-starter
Communicative
SSCHU
Land Acquisition Coordinator Resume Examples & Samples
Organize land contracts, create and maintain land files (feasibility through closing)
Put together analysis sheet for each site
Maintain critical date report and ensure all deadlines are met
From land purchase through community completion, ensure all required paperwork is completed and passed on to the necessary parties
Supply required documents to corporate for FIN 46 review
Maintain MAT and Weekly Funding Request reports
Create Land Contract Summary for corporate accounting
Update earnest money on deposit schedule
Communicate pertinent information to division accounting
Handle title and escrow responsibilities
Associate's degree (A. A.) or equivalent from two-year college or technical school; or two to three years related experience and/or training; or equivalent combination of education and experience
Strong organizational skills including follow-through and problem solving skills in addition to strong analytical skills
Good customer service and interpersonal skills including the ability to interact effectively with a wide variety of people
Strong communication skills, oral and written
Acquisition Coordinator Resume Examples & Samples
To conduct all company business in a professional manner
Source relevant documentation from client tools
To meet both internal and client SLA's & KPI's in relation to the preparation and submission of ISL and AHOP documentation
Organising site access, co-ordination of all parties involved in multi-skilled site visits
Audit internal and sub-contract documentation for compliance with quality requirements
Maintain financial records in relation to outlays incurred by the acquisition team
Assist in the production of pre-consultation advice and planning documentation under the supervision of the Senior Planner
Compile progress reports and charts as required by the management team
Administration experience
Talent Acquisition Coordinator / Sourcer Resume Examples & Samples
Coordinates and executes the recruitment and selection process including all aspects of: creating requisitions in ATS, external postings, telephone interviews, tracking and reporting, reference checks and generating offer letters and new hire packages
Supporting recruiters by researching, prospecting and attracting talent through telephone, database mining, direct email, LinkedIn and referrals
Pitching candidates on ADT and the role, gaining interest and engagement in the opportunity and passing off leads and resumes to Recruiters
Supporting recruiters by screening direct applicants and agency referrals prior to presenting to Recruiter/Hiring Manager
Proving sourcing and coordination support for internal job events and external career fairs
Minimum 1-3 years of HR administration and coordination experience
Minimum 1 year of candidate sourcing, screening experience required
Must demonstrate attention to detail and excellent organization skills
Taleo experience strongly preferred
Must demonstrate initiative and the ability to work autonomously
Exhibits critical thought process and sound judgment when making decisions
Must be social media savvy and experienced in direct sourcing techniques
Contract Talent Acquisition Coordinator Resume Examples & Samples
Must be proficient in Microsoft Office including Word and Excel
1 year or more customer service or administrative experience
1 year or more of professional work experience
Strong communication skills and attention to detail
Demonstrated ability to solve problems quickly
Bachelors Degree in Human Resources or related field
Previous experience working in Recruiting and/or Human Resources
Experience supporting a recruiting department/agency
Talent Acquisition Coordinator Co-op Resume Examples & Samples
Exposure and insight to full cycle recruiting including campus programs
Experience with HR systems and applications
General understanding of other HR functions
Relationship building
Time Management
Project Management and Coordination
Data Acquisition Coordinator Resume Examples & Samples
Manages data acquisition activities
Manages data collection process
Monitors and manages Salesforce.com case activity
Completes miscellaneous activities
Excellent skills in customer service
Excellent knowledge of SQL data bases, data requirements, and high-level view of application architecture
Above average skills in Microsoft Office Software ((Excel (2010), Outlook (2007), Word (2010) and Windows( 7))
Above average knowledge of the Internet and database technologies
Demonstrated ability to analyze data and identify discrepancies
Demonstrated ability to effectively communicate ideas verbally and in writing
Demonstrated ability to positively communicate with AutoPoint internal and external customers
Demonstrated ability to follow through on commitments
Demonstrated ability to work effectively in a fast-paced organization
Demonstrated ability to multi-task, prioritize, coordinate projects, and meet simultaneous deadlines
Demonstrated ability to pay attention to detail
Demonstrated ability to effectively work as a team player and demonstrate respect for colleagues at all times
Demonstrated ability to effectively learn and apply new skills
Demonstrated ability to learn new processes by following written documentation
Demonstrated ability to identify and elevate potential issues / problems
Demonstrated ability to complete standalone projects/tasks with limited supervision
Demonstrated ability to successfully move into problem solving mode whenever challenges or concerns arise
Demonstrated ability to participate in brainstorming / idea generation
Degree or equivalent experience: Bachelors / 4-year college degree or three plus years of relevant work experience in technical support or data delivery. BA in Management Information Systems (MIS), Computer Science or Computer Information Systems (CIS) preferred
Asset Acquisition Coordinator Resume Examples & Samples
Collaborate with requestor and Supply Chain to determine asset specifications and obtain a quote
Determine appropriate accounting information for the purchase
Prepare work order in appropriate system for capital items
Prepare purchase requisition in appropriate system
Receive delivered items in appropriate system
Track inventory of hardware and software, as required
Work with responsible business unit, Supply Chain and vendor to renew software maintenance contracts
Prepare documentation and correspondence to update Accounting department with purchase and disposal data, as required
Maintain current vendor list, catalogues, specification sheets and price lists
Collaborate with Supply Chain (Strategic Sourcing) to distribute annual PC hardware bid and evaluate responses
Maintain vendor websites with Spire specifications, including purchasing preferences and instructions, and delivery and payment instructions
Oversee the proper decommissioning of assets ensuring data is deleted prior to donation or disposal of equipment as required
Keep abreast of current computer industry developments and technology and their impact on user activities and computer configurations
Resolve or assist with problem resolution through vendor relationships
Assist with annual capital and operating budget preparation
Provide ongoing reporting of funding levels for funding projects as required
Prepare monthly allocation report to Accounting for prepaid maintenance expenditures
Prepare month end accrual reports to Accounting
Ability to lead by example in support of the Company's essential characteristics and values: strong ethics and integrity, dedication to a safe work environment, commitment to a diverse workforce that recognizes and respects every individual's unique skills and perspectives
Ability to work under pressure and meet tight deadlines
Ability to adapt in a fast-moving and changing culture
Strong interpersonal skills with the proven ability to build and establish rapport with a diverse array of people
Ability to work independently and manage time effectively in order to meet individual goals and deadlines
Ability to work as part of a team and display a positive attitude for this dynamic environment
A Bachelor's degree in Information Technology, Computer Science and/or equivalent experience in Information Systems
Five (5) years of experience in IT asset acquisition
Strong analytical capabilities, demonstrated knowledge and understanding of user administration technologies
Solid understanding of business organization and processes
Must have strong communication, analytical, and problem solving skills
Working knowledge of personal computer hardware and software and wide area networking
Experience (4 years) with IT procurement
Talent Acquisition Coordinator / Analyst Resume Examples & Samples
Two or more years of experience in administrative and/or Talent Acquisition or Human Resources activities
Extensive/Advanced Excel skills
Superior written and verbal skills focused on top notch customer service
Strong time and task management skills
Initiative to work independently with minimal supervision
Bachelor's degree in Human Resources
Advanced MS PowerPoint skills
Ability to handle multiple projects and deadlines simultaneously
Prior experience with Taleo or similar applicant tracking system
Talent Acquisition Coordinator West Lafayette VP for Human Resources Resume Examples & Samples
BS degree required in human resources, management, business or related field. Combination of experience and education will be accepted
Previous experience providing high level of customer service or administrative support in a professional environment required
Experience with Applicant Tracking Systems
Familiarity with employment laws and regulations
Experience working in a fast-paced, results-driven environment
Must possess the ability to handle multiple searches and deliver a high level of service to internal and external customers
Effectiveness in multi-tasking, time management and attention to detail
Ability to work both independently and in a team environment
G Companies Talent Acquisition Coordinator Resume Examples & Samples
Support a team of three recruiters with scheduling and coordinating interviews, with a focus on creating a positive candidate experience. This will include direct contact and coordination with professionals at all levels internally
Manage candidate information and maintain up to date progress on requisitions in Applicant Tracking System (Jobvite)
Manage all external job postings on LinkedIn and at universities, industry specific job boards, etc
Work with internal team on ensuring effective corporate onboarding for employees
Coordinate campus recruiting efforts and events
Weekly update of candidate tracking spreadsheet and monthly reporting on talent acquisition metrics
Learn about the various G100 Companies businesses and develop recruiting skills in order to progress into a role recruiting for junior talent
Content Acquisition Coordinator Resume Examples & Samples
Assess and evaluate the value of movie content to our digital service
Proactively support the Movie Content Acquisition Managers, including the Director of Content Acquisition (Film), with ad-hoc data and analysis needs
Research and develop a team plan for international film festivals and trade markets
Update and maintain movie programming schedules and key release calendars
Prepare weekly reporting and status updates for team meetings
Liaise with Finance and Finance Analytics to ensure accurate reporting of content
Manage content publishing updates in internal publishing tool
Prepare supporting metrics for internal approval documents
Regularly update budget inputs for financial planning
Relevant work experience in a coordinator or support role
Highly motivated, organized individual who is able to work effectively with minimal supervision
Proficient user of Microsoft Office tools, with intermediate to advance skill level in Excel
Proven ability to meet tight deadlines, multi-task, and prioritize workload
Excellent written and verbal communication skills, both with internal teams and external
Has a passion and enthusiasm for Film
Experience of working in Film/TV sector
Experience in contract management/rights processing
Talent Acquisition Coordinator, Sydney Resume Examples & Samples
Entry level role to support our Talent Acquisition Manager ANZ
6 months contract with opportunity for full time employment
You will be building a pool of candidates via mainly LinkedIn Recruiter tool, keeping our ATS up to date, coming up with new strategies on how to approach our desired audience, working with universities, scheduling and attending interviews, streamlining the interview process and making sure we provide positive candidate experience
Recent Bachelor's degree with excellent background
Interest in and real passion for recruitment/HR
Vigilant organisational skills with meticulous attention to detail
Familiarity with LinkedIn and other recruitment tools
Ideally proficient in Excel/Google Sheets
Ability to take initiative and innovative thinking
Desire to exceed expectations
Excellent written and verbal communication skills in English
Eligibility to legally work in Australia
Content Acquisition Coordinator Resume Examples & Samples
Obtain the required legal rights for user-generated content sourced by our video editors
Liaise with rights holders across individuals and organizations in an effort to obtain permissions over email, social media platforms, and the phone
Escalate footage requests to other members of the content acquisition team—serving as a sort of "air traffic controller" for our video projects
Coordinate special footage requests, for example, asking uploaders for additional content, obtaining background information, etc
Maintain and update video database with detailed records of all content acquisitions, relationship updates, contracts, and licensing terms
1-3 years of experience in digital media, footage licensing preferred
Customer service and client relations experience preferred
Output driven and task focused, able to meet daily delivery goals, self-disciplined, transparent with status updates
A team player, flexible, patient, go-with-the-flow, resilient, "fill the void" attitude
Exceptional verbal and written communication skills (persuasive and professional over email)
Digital native and social media savvy
Proactive, self-starter, ability to prioritize
A passion for animals!
Video Acquisition Coordinator Resume Examples & Samples
Overall responsibility to assure all technical and broadcast quality of inbound and outbound feeds
Coordinate all remote events outside & inside of TWCN facility, including live signal/multi camera remotes, unilateral live-shot coordination
Coordinate satellite and fiber and satellite feeds in and out of TWCN to support live and taped programming
Booking feeds and all technical resources as necessary to execute live or taped feed properly
Must support the correct tuning of analog and digital satellite transponders, and have complete knowledge high definition and standard definition television standards, both format and aspect ratio conversion techniques Understanding TV resolutions, modulation, standards, encoding, symbol rates and other technical parameters of satellite feeds
Managing inbound / outbound remote processes, including quality control of all live and taped signals. This requires trafficking fiber and satellite resources, i.e., IRD's, encoders, format conversion gear, adjustment of video and audio levels using waveform and vector scopes, spectrum analyzers, audio level monitoring, routing of signal paths, utilizing video/audio routers, equipment timing, L-Band routers, and the ability to troubleshoot issues in a timely and professional manor. Use and control of Azzurocam, LTN, VYVX, The Switch, Compusat
Tune all satellite feeds, use of video/audio and L-Band routers, route feeds to appropriate remotes, monitor all feeds assuring quality is maintained throughout broadcast, take corrective actions as necessary. Know how to peak satellite antennas
Use computers, to tune feeds, manage IFB & PL assignments, use of Excel, Word, Dalet, and other proprietary software tools
Communicate in professional manor and work very closely with Technical Production Manager, editorial staff and other cross platform groups and control room staff as necessary. Manage communications paths with remote sites, including assigning and establishing IFB & PL lines for each remote
Coordinate and work other cross company entities, NBC News, MSNBC, CNBC, NBC NewsChannel, other cable and affiliate cross programming and simulcast initiatives
Train new personnel in job functions of satellite operations/VAC coordinator, as assigned
Bachelor's Degree in Broadcasting, Communications, technical degree or equivalent work experience
2 years news satellite operations experience, teleport operations, cable or national experience
Multi-task oriented, well organized, manages time effectively and able to effectively manage operational resources in an ever-changing environment
Knowledge of Electronic News/Field Gathering experience desired, teleport, satellite truck operations, to include ingest operations desired
Knowledge of IP technology and the integration with HD-SDI formats and equipment
Interacts effectively "horizontally" through TWC as needed, ability to work closely and collaboratively with multiple departments and management
Knowledge of digital satellite equipment, waveform and vector scopes, spectrum analyzers
Knowledge of HDTV, SDI, ASI formats and conversion technology. Knowledge of aspect ratios and conversion gear
Knowledgeable in the use of Crystal and Vista-link
Thorough knowledge of SNG processes
Ability to relate with sensitivity to the unique needs and problems of a 24 x 7 operation with critical deadlines
Team player, able to deal with diverse cultural & customer base on numerous types of different problems
Strong troubleshooting skills. Must be able to respond quickly on technical issues in light of operational requirement and act on them accordingly
Data Acquisition Coordinator Resume Examples & Samples
Monitor data receipts and internal processing results to ensure the timely delivery, processing, reporting, and quality of licensed data
Maintain working relationship with about 15 data vendors to process annual payments for license renewals
Establish operational relationships with key personnel responsible for supplying data processing results to ensure timely flow of usage reports to our data suppliers
Determine invoice amounts and coordinate payment processing to our data suppliers. Monitor and track financial expenditures and assist in the formation and preparation of the annual operating budgets. Interact with our data suppliers to resolve questions regarding billing and data usage
Maintain multiple internal Microsoft Access™ databases, utilizing provided source input. This position does not require programming ability, but the successful candidate should be versed on user I/O functions such as updating database content and running/distributing prepared reports on a scheduled basis
Interact with designated Legal Counsel to follow-up on the status of pending contract revisions, and communicate status reports as directed
Maintain departmental files, ensuring that appropriate documentation is properly maintained and secured at all times
Microsoft Excel is used very extensively and the successful candidate must be proficient in the use of this software
Communication and interpersonal skills
Software Skills: Microsoft Windows 2010 Outlook 2010, Word 2010, Excel 2003, Access 2010
Good typing proficiency
Spectrum Talent Acquisition Coordinator Resume Examples & Samples
Provide recruiting coordinator support for Sales & Marketing recruiting partners
Work within predefined recruitment and staffing processes while monitoring those processes to identify and recommend areas for improvement to ensure best practices at all times
Provide exceptional candidate experience throughout the process
Provide a high level of customer service to the Talent Acquisition team, Management, and HR partners
Assist with recruiting event coordination
Coordinate logistics and communicate interview details for candidate and hiring managers, making certain they have all of the information necessary (detailed directions, dress code, interview logistics, etc.) when applicable
Enter and maintain data in recruiting database/Application Tracking System (BrassRing)
Maintain data integrity and quality control of areas of responsibility in ATS
Record and process recruiting expenses (P-Card, Purchase Orders, etc.) and any other financial information for the partners
Administer Employee Referral Bonus Program for Sales & Marketing Recruiting Partners
May provide ad hoc administrative or project support
Compile data for recruiting reports
Basic understanding of Recruiting and HR concepts, policies and procedures, and administrative procedures
Superior interpersonal communication skills and attention to detail: including written communications
Ability to provide the highest level of customer service to internal and external customers
Ability to maintain a professional demeanor in stressful situations
Recruiting and Business processes oriented with a focus on assisting and improving team performance and efficiencies
Must be able to effectively interact with individuals at all organizational levels
Maintain a high level of professionalism and confidentiality
Ability to work in a fast paced, quickly changing environment
A creative and solution type of attitude when presented with items that have never been done or may not know the answer – adapt and overcome
Flexibility and the ability to multitask & have the ability and attitude to "shift gears" at a moment's notice
Works well in stressful situations and has demonstrated the ability to relate to difficult customer interaction. & works well under pressure and independently in a small team setting
Strong skill in MS Office (Outlook, Word, & Excel) and the ability to learn additional programs as needed
Bachelor's degree or equivalent experience is preferred
2+ years of recruiting coordinator, HR or related experience
Previous work with applicant tracking systems (BrassRing is a plus)
Must have excellent organizational, time management and customer service skills
Temp Talent Acquisition Coordinator Resume Examples & Samples
Managing Applicant Tracking System (opening and closing requisitions, moving candidates along the pipeline, etc)
Posting jobs on external job boards
Greeting candidates for on-site interviews and guaranteeing the interview process works seamlessly
Setting up video interviews between offices
Onsite support for directing questions in the office
Preparing and sending offer packages to candidates
Sending background checks and assist with all pre-hire compliance
Lead Executive Talent Acquisition Coordinator Resume Examples & Samples
Coordinate comprehensive candidate logistics, including travel, scheduling, and expense reports for executive candidates
Coordinate and schedule complex interview loops (phone, in-person, video conference) and act as point person on day of candidate interviews
Partner with Talent Acquisition, local HR and leaders/hiring managers to ensure consistent communication and statuses of positions and/or candidates
Initiate background checks, drug screens and gather all necessary new hire information
Provide high touch communication with NuVasive candidates throughout interview and new hire process
Follow defined Talent Acquisition life cycle within the applicant tracking system, including accurate tracking/maintenance of candidate and requisition records
Generates correspondence with applicants as needed
Participates in implementing/maintaining operational processes to ensure compliance with company policies and legal requirements
Assist recruiting team with light sourcing and screening activities
2+ years' experience
Experience working in a complex business environment with high volume scheduling
Clear thinking/problem solving; able to quickly grasp new ideas
Excellent communication skills: experience working across multiple levels, functions and regions; able to clearly communicate
Solid systems skills, expertise in applicant tracking system(s)
Adaptable/flexible: being open to change (positive or negative) in response to new information, different or unexpected circumstances, and/or to work in ambiguous situations
Integrity: accepting and adhering to high moral, ethical, and personal values in decisions, communications and actions
Experience working in Avature
Land Acquisition Coordinator Resume Examples & Samples
Provide administrative support to department managers
Maintain Land Acquisition files
Monitor due-diligence budgets, and expedite invoices payments
Assist in distributing internal Feasibility Memos
Schedule and monitor feasibility meetings
Prepare collateral material (aerial photos, maps, exhibits, cover, etc.)
Monitor market consultant's schedules and reports
Coordinate with escrow and title companies through new acquisitions
Temp-talent Acquisition Coordinator Resume Examples & Samples
Create candidate interview schedules
Prepare for onsite interviews by booking appropriate conference rooms and ordering any necessary food
Communicate any interview changes to the candidate, recruiter and interview team
Welcome candidates onsite and collect appropriate paperwork
Escort candidates to interviews when needed and/or ensure the interview team can do it
Draft offer letters and send to candidates in a timely manner with supporting paperwork, including relocation
Continually update HR statuses of candidates and new hires in the applicant tracking system
Assist other TA team members as needed
Source Acquisition Coordinator Resume Examples & Samples
Receive, track, log and send source data to our vendors as received
Communicate with counties nationwide to resolve issues in a timely manner
Coordinate and communicate with offshore vendor to confirm receivables
Verify received goods with invoices
Obtain quotes and set up service with counties to expand Zillow's real estate data reach
Audience Acquisition Coordinator Resume Examples & Samples
Manage day to day communication with strategic partners
Ensure that all digital advertising campaigns are executed in an accurate and timely manner
Suggest and make campaign optimizations and revisions
Work with sales and product to deliver superior campaign performance
Create accurate and attractive reports that can provide upper management with strategic insights
Talent Acquisition Coordinator, NA Operations Resume Examples & Samples
Keep recruiter informed of interview schedule request status, including email confirmation of receipt of schedule request and weekly interview request updates
Use of multiple databases and/or tracking systems to provide information, metrics & reports (Taleo Applicant Tracking System (ATS), Background Screening, Travel)
Arrange all candidate domestic and international travel, accommodations, etc
Process background and drug screen requests and update recruiters on status of requests
Processes special forms for approval (Relocation, Sign on Bonus, and other employment forms)
Update Taleo ATS with candidate status and interview data
Provide high touch customer service to candidates, hiring managers and administrative staff
Ensure a positive candidate/manager experience
Coordinate special events and activities (Interviewing events, open house & job fairs)
Ability to work with and safeguard confidential information
Works closely with Recruiters to accomplish staffing goals/objectives and hiring managers' and candidates' expectations
Prioritizes work assignments and completes them on time
Negotiates to adjust deadlines as needed
Talent Acquisition Coordinator Dach Resume Examples & Samples
Suppport recruiters in managing end to end recruitment lifecycles
Maintaining strong relationships with internal clients acting as a trusted support resource across all divisions within the segment
Ensure interviews are set up in a timely fashion
Assist recruiters in the day to day managment of recruitment processes
Ensure interviews with internal clients are set up and all expenses related to interviews are handled in a timely fashion
Drive improvements in the recruitment process
Support in the drafting of contracts
Act as one of the main point of contacts to new hires, assist in onboarding process
Fluency in English and German
A team-focused attitude, with strong networking skills
Talent Acquisition Coordinator Schduler Resume Examples & Samples
Manages, coordinates and schedules candidate interviews. Will make revisions as needed
Communicates with Recruiters, candidates and interview teams of all finalized schedules
Responsible for assembling all job fair materials, folders, brochures and giveaways. Will monitor inventory levels and will notify the COE when supplies need to be replenished
Confirms job fair attendance and follows up with registered candidates via phone, email or text
Assists with recruitment projects as designated
Expert Knowledge of Microsoft Office Suite
High proficiency with calendar management via Outlook
Ability to multi-task while paying full attention to detail
High level of professionalism, always representing Presence Health in the best manner
SuccessFactors applicant tracking experience preferred
Contract Talent Acquisition Coordinator Resume Examples & Samples
Coordinate and communicate interview details to candidate, making certain s/he has all of the information necessary (detailed directions, dress code, interview logistics, etc
Track and process paperwork connected with new hires
Assist the team in managing internal and external job postings and conduct regular searches where assigned
Enter and maintain integrity of data in HR recruitment database and system, and produce ad-hoc recruiting reports as necessary
Manage the pre-employment process by running background checks and acting as liaison between candidates and recruiters
Support the employee referral process
Screen and route resumes and respond to emails and phone inquiries directed to the function
Prepare offer letters for internal and external candidates
Proctor applicant assessments
Support the process to place temporary jobs in accordance with departmental requests and provides related notices and reports as required
Diploma or above
Minimum 5 years of administrative or support roles, preferably in the recruiting field
Good command of English, both verbal and written
Is skilled in a range of processes, procedures and systems to carry out assigned tasks or has developed deep skills in a single area
Uses knowledge of how the team integrates with others to accomplish the team objectives
Provides solutions to problems in situations that are atypical or infrequently occurring based on practice and existing precedents or procedures
Impacts the quality, timeliness and effectiveness of the team; uses discretion to modify work practices and processes to achieve results or improve efficiency
Explains technical information within the team
Advanced MS Word, intermediate MS Excel and MS PowerPoint skills
Intermediate customer service and interpersonal skills, demonstrating the ability to work effectively with internal departments and staff at all levels and other contacts
Advanced attention to detail and proofreading skills
Intermediate ability to conceptualize and design presentations, reports and communication
Ability to maintain a high level of confidentiality
Ability to interpret and adapt policies and guidelines to changing situations
Ability to be flexible and adaptive to change
Ability to work well within a team environment and participate in department projects
Ability to demonstrate a positive and professional image
Ability to balance detail with departmental goals/objectives
Able to work in a fast paced environment
Temp Talent Acquisition Coordinator Resume Examples & Samples
80% Administrative Assistance
1-4 years of relevant work experience
Experience in human resources and/or recruiting a strong plus
ATS exposure and experience preferred
Able to work in a fast-paced, dynamic environment with demonstrated ability to multi-task, organize workload and follow through with tasks to completion
Strong ability to effectively communicate with all individuals throughout company
Self-motivated, high energy, strong work ethic, superior organization and detail orientation
Customer service and team first attitude
Planning, organization, and prioritization skills a must
Proficient computer skills; Word, Excel, PowerPoint and Outlook