Digital Marketing Manager Resume Samples
Digital Marketing Manager Resume Samples
5.0
(
48
votes) for
Digital Marketing Manager Resume Samples
The Guide To Resume Tailoring
Guide the recruiter to the conclusion that you are the best candidate for the digital marketing manager job. It's actually very simple. Tailor your resume by picking relevant responsibilities from the examples below and then add your accomplishments. This way, you can position yourself in the best way to get hired.
Craft your perfect resume by picking job responsibilities written by professional recruiters
Pick from the thousands of curated job responsibilities used by the leading companies
Tailor your resume by selecting wording that best fits for each job you apply
Resume Builder
Create a Resume in Minutes with Professional Resume Templates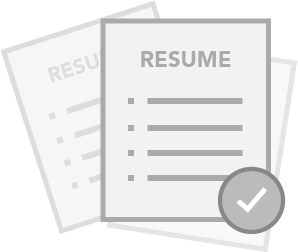 CHOOSE THE BEST TEMPLATE - Choose from 15 Leading Templates. No need to think about design details.
USE PRE-WRITTEN BULLET POINTS - Select from thousands of pre-written bullet points.
SAVE YOUR DOCUMENTS IN PDF FILES - Instantly download in PDF format or share a custom link.
29265 Pattie Ridge
San Francisco
CA
29265 Pattie Ridge
San Francisco
CA
Phone
p
+1 (555) 261 0247
Cluster Digital Marketing Manager
Cluster Digital Marketing Manager
Cluster Digital Marketing Manager
Ensure all marketing content produced directly or by the marketing or public relations team (imagery, messaging, language and compliance) is up to date, brand compliant and promoting our Best Price Guarantee on distribution channels to drive direct channel revenue on Hotel Content Manager (HCM) and consistent across all channels and partner websites (e.g. Expedia)
Manage various e-tools. For example: eCRM (Customer Relationship Management), websites' CMSs (Content Management System), Social Media Management Platform etc
Strengthen customer relationships through Social and Earned Media, monitoring both hotel, outlet and competitors' presence on social media for performance enhancement
Daily performance management of all distribution channels and partnerships – Business Travel Agents, CRO, GDS, OTA Web & Social Media
Assists in the annual marketing strategy and budget process, consulting to ensure channel optimisation for direct revenue, resource allocation, risk identification and new business opportunities
The Digital Marketing Manager performs his/her duties within the framework defined by the chain and hotel norms and by internal regulations as specified by the Cluster Digital Marketing Director
Presents a summary of his/her findings / successes / activities to the Director Of Sales & Marketing on a weekly basis (Weekly Sales Report) prior to and after the week is completed
Digital Marketing Manager
Digital Marketing Manager
Digital Marketing Manager
Develop digital marketing strategy and lead execution for assigned artist brands and projects; develop both short-term and long-term digital campaigns, content plans, and fan communication based on best practices and analytics to drive revenue; manage and develop key relationships with label staff, external partners/vendors, artists, and artist managers
Develop and lead a comprehensive marketing strategy, from 'top-of-the-funnel' awareness through conversion. You will work closely within paid search, display, rich media and video, mobile, social, search engine optimization (SEO), conversion rate optimization (CRO) and affiliate marketing space and will ensure integration of digital marketing with offline marketing strategy and tactics
Lead the development of News UK's affiliate marketing program, taking a pro-active approach to building strategic business partnerships with 3rd parties and developing innovative affiliate propositions. Undertake real-time reviews of the impact of affiliate marketing campaigns on sales performance, and adjust incentive structures accordingly to deliver the maximum ROI for News UK
Design and implement objective driven, analytically supported email marketing programs/campaigns which leverages a wide range of best practices, strategies, tactics that are best suited for the target market and the business. Develop plans within these programs/campaigns to ensure RSM is growing in its relevancy, effectiveness, and audience. Strategically build email marketing plans that support the objectives for user growth and the objectives of our marketing organization as well as the growth objectives of our business. Ensures that the role of email marketing communications is aligned with building on the awareness gained fosters an engaged audience while helping to build the pipeline of qualified leads for our sales process
Collaborate with marketing operations, business development, and the broader IMC organization to ensure the activities managed though the email marketing team, and the data generated from them, are effectively integrated with our CRM system and other data management systems. Serve as an advocate for digital marketing when working with the other teams who collect and manage data to influence the proper use/management of customer behavior data which would benefit the efforts of the digital marketing team
Develop and execute the strategy surrounding our e-mail marketing, including development of e-mail nurture campaigns targeting existing accounts and prospective accounts that result in increased demand generation and revenue growth, along with e-mail nurture campaigns with B2C customers. Perform day-to-day email marketing activities including email campaign set-up, customer list segmentation, landing page creation, scheduling, multivariate testing, URL tagging and deployment of one-time, recurring, triggered and dynamic content-driven nurture marketing campaigns
Email Deployment Execution: Create and manage the email calendar, coordinating with online and offline promotional offers. Source products and offers to support the calendar. Indirectly manage copywriters and designers to create emails. Responsible for working with our Email Service Provider (ESP) to deploy emails. Build, test and deploy email using our ESP
Assistant Digital Marketing Manager
Assistant Digital Marketing Manager
Assistant Digital Marketing Manager
Develop and manage digital marketing campaigns that combine search, social, and display
Create and manage quarterly digital promotional plans and budgets
Develop and execute digital acquisition campaigns
Hands on collaborate role working with our business unit to provide digital marketing support to achieve marketing goals
Develop and execute annual E-Marketing plan including
Take ownership and manage the hotel's approvedonline reputation management platforms by responding to all guest's comments
Developing and managing digital marketing campaigns
Bachelor's Degree in Marketing
Bachelor's Degree in Marketing
Bachelor's Degree in Marketing
Proven organizational ability with strong attention to detail; able to see the big picture while paying attention to details
Utilize excellent organizational skills to manage multiple projects, under quick deadlines and be able to respond quickly and accurately to change
Impeccable eye for detail, strong organization skills, and ability to meet tight deadlines
Highly credible and highly regarded with ability to inspire confidence in other colleagues, peers and leaders
Strong local market knowledge and ability to provide digital partner recommendations for UK, France and Germany
Highly motivated with a strong work ethic; able to operate independently and with minimal supervision
Understanding of key industry metrics (CTR, CPC, CVR, etc.) and variables (Quality Score) and the ability to recognize how they might impact the business
Excellent computer skills, particularly Excel, PowerPoint and the ability to work with data efficiently and effectively; strong analytics skills
Strong knowledge of social media, picks up new thinking, tools and tech quickly
Capable of being highly flexible and able to deal with change
Create a Resume

in Minutes
Read our complete resume writing guides
---
Digital Marketing Manager Resume Examples & Samples
Owner of the various digital processes, utilized during the planning & execution of digital marketing campaigns. Including
4 year college degree, preferably in Marketing, Advertising, Communications or related-field
Minimum 5 years of digital marketing experience or related agency experience preferred
Creativity and innovation focus with an eye on constant, measured improvement
Strong interpersonal and presentation skills
Ability to build collaborative relationships
Digital Marketing Manager Resume Examples & Samples
Participate in business development for Diamond Theory, Roc Nation's independent digital marketing services arm, including creation of branding decks, proposals, meeting with potential clients, resource and project forecasting & securing resources for subcontracted work
Develop digital marketing recommendations & execute social media / content marketing and social media advertising campaigns for Diamond Theory & Roc Nation clients
Analyze metrics and campaigns and make suggestions for optimization of campaign elements
Manage social media content calendar across multiple platforms (Twitter, Facebook, YouTube, Pinterest, Instagram, Tumblr to name a few)
Create client reports
Main point of contact for client relations and day-to-day account management to ensure objectives are met
Project manage client development projects such as new app and/or website development
Research new platforms and brand partners and assist in forging new relationships in social and tech space
Superior ability to listen and identify client needs and communicate clearly and efficiently to client and internal team
Superior attention to detail
Proven experience in content marketing, web/mobile/app design & development and social media
Ability to identify new tech trends and user behaviors early
3-5 years experience in related fields of digital, content and brand marketing, sales, and/or business development
Prior agency / account management experience in lifestyle & liquor or hospitality categories preferred
Willingness to travel as needed
Flexible personality with ability to adapt to fluid priorities
Ability to work independently to see projects through from conception to execution
Digital Marketing Manager Resume Examples & Samples
Self-starter, proactive
Exceptional attention to detail and follow through skills
Must have previous experience in launching 360 marketing campaigns
Exceptional communication - deep cross-functional collaboration is required
Excellent writing and presentation skill
Experience with YouTube metrics
At least 4-5 years experience in online marketing and content marketing
Strong technical understanding of digital performance marketing i.e. Paid, Owned and Earned media
Strong experience in digital marketing metrics including Sprinklr, RivalIQ, Simply Measured, Facebook Insights, Twitter Insights
Creative and analytical experience with Tumblr, Twitter, Facebook, Vine, StumbleUpon, Instagram, Snapchat and other social sites
Digital Marketing Manager Resume Examples & Samples
Day-to-day management of paid search (PPC) and external marketing campaigns for magazines, books, and related products
Grow and optimize our paid search and external marketing campaigns through ongoing testing of keywords, ad copy, landing page recommendations, bidstrategies, ad extensions, geo-targeting, etc
Knowledge of search engine and social media marketing specifications and guidelines
Interact with marketing team to understand allowable CPO and CPA goals
Responsible for the generation of weekly, monthly, quarterly, annual and ad hoc reports, with the ability to recognize performance trends and troubleshoot data anomalies
Work with our production department to implement tracking codes on web pages and/or URLs
Remain curious and current with new advances in search engine marketing, the competitive landscape, and keyword research
3-5 years of hands-on experience managing paid search campaigns on Google, Bing, and Yahoo
Experience with setting up and running marketing campaigns on Twitter, Facebook, and other social media sites
Strong analytical skills including the ability to identify trends, risks and opportunities in conversion metrics and make recommendations to ensure goals are met
The capacity to work with minimal instruction, but also be comfortable working with a number of cross-functional departmental groups and stakeholders
Curiosity to keep learning and expanding skill set in an ever-changing media landscape
Excellent oral and written communication skills
Experience with Acquisio or other 3rd party platforms for SEM campaign management
Advanced skills in Excel
Google Adwords certification is a plus
Digital Marketing Manager Resume Examples & Samples
Manage budget/forecast and program planning; oversee technology initiatives, both large & small projects
Partner with Toys"R"Us and Babies"R"Us Brand team to create 360 marketing plans
Ideate new programs
Manage external relationships with vendor partners; launch new initiatives
Optimize existing programs and campaigns; create and present proposals and recommendations
Bachelors Degree in Marketing or related field
5-7 years relevant Marketing experience
Strong project management, organizational, and communication skills
Ability to manage multiple projects and tight deadlines
Ability to investigate, analyze, and solve problems thoroughly
Flexible and responsive to dynamic situations and changing priorities
Appropriate sense of urgency; works well under pressure
Understanding of RTB and exchange-based media buying
Excellent communications skills
Experience with digital ad serving technology
Digital advertising experience including exposure to campaign success metric/optimizations
Digital Marketing Manager Resume Examples & Samples
Help develop and execute web marketing requests and initiatives (emails, homepages, copy, image assets, mobile comps, 9W Loves loyalty program assets)
Work with Digital Art Director to execute layouts for assets (manage shoot timelines, collect samples, select and provide feedback on asset creation, etc.)
Manage copywriting process (coordinate with copywriter, write copy as needed)
Traffic creative projects through Art Department, Marketing, E-commerce teams
Analyze digital metrics for web projects and emails, assess performance
Oversee competitive research, gather learnings for team, report back
Manage digital assets for Brand Marketing initiatives (global ad campaign, Fashion Target's Breast Cancer, St Jude, etc.)
Nine West seeks a digital guru that is innovative, analytical, ambitious, energetic, organized and team-oriented
This person should be constantly connected to the latest and greatest in tech news, competitive initiatives across the fashion portfolio and possess the ability to make both big picture and small framed activations come to life that will drive ultimately drive traffic and sales, both for our online and retail business
Maintain and create new relationships with account executives to create strong, impactful online media campaigns, tech enhancements and developments, etc
Work with video production team to coordinate shoots, manage post-production process
Quick learner, deep understanding of brand voice and business goals
Experience creating and managing content for digital mediums, particularly online video and advertorial content
Ability to think outside the box while keep innovation, relevancy and revenue top of mind
Show initiative and be proactive in identifying opportunities for brand exposure
Work well as part of a team, with the ability to move between team member and team leader when necessary
Serve as a mentor and model for junior team members
BA or BS in Marketing, Communications or related field
4-6 years of digital marketing strategy, digital media planning and content management experience, preferably with fashion brands and/or e-commerce site from an in-house environment or an ad agency
Experience with analytics, pulling / summarizing reports and forecasting results prior to campaign launches
Understands SEM and SEO best practices
Organization skills
Computer proficiency including Excel
Strong verbal and written communication skills and interpersonal skills
Digital Marketing Manager Resume Examples & Samples
Accelerate growth of CNBC's email newsletter programs, including acquisition and retention efforts, testing and planning and working with Editorial to devise new product ideas
Devise and execute multichannel customer acquisition and retention strategies for CNBC PRO, CNBC's premium paid digital subscription product
Develop strategic marketing plans to build awareness and audience across CNBC Digital's various editorial initiatives and consumer products; analyze and optimize campaign performance
Oversee creative development for and execution of campaigns including on-air and digital marketing, social media, influencer programs, and promotions such as contests and sweepstakes; copywriting often required
Collaborate with social media editorial team to grow audiences on established social media platforms; provide recommendations on emerging opportunities
Liaise with Strategic Content and Ad Sales Marketing to create dynamic social media campaigns and promotions tied to commercial objectives
Contribute to requirements gathering for new product launches and enhancements
Minimum 5 years related work experience
Proven track record building marketing campaigns, particularly email marketing, with clear KPIs and measurement plans
Proven track record growing subscription products through acquisition and retention best practices
Ability to synthesize large amounts of data into cohesive summaries
Clear and effective written and verbal communication skills
Excellent organizational and time management skills and the ability to multi-task
Strong interest in News
Familiarity with web analytics tools and concepts
Passion for results oriented, data-driven marketing
Willingness to roll up your sleeves and get things done in a lean environment
Comprehensive knowledge of established social media platforms
Thirst for staying current in the digital space
Ability to get things done in a matrixed environment
Digital Marketing Manager Resume Examples & Samples
Develop an overall digital marketing strategy in conjunction with the communication team. This will include brand and category objectives for online, mobile, digital media, social, eCRM, SEM, and gaming
Create, manage, and implement integrated digital marketing campaigns, being flexible enough to act as a team leader or a team member depending on the campaign
Create and drive a social marketing strategy for the focus categories, managing agency-supplied social moderators to ensure a consistent and engaging voice from the brand on key social platforms like Facebook, Twitter, etc
Manage and inspire external agencies in the development of key digital initiatives and tools
Develop and manage an analytics program for all digital marketing programs and social platforms. Regularly share findings and adjust campaigns based on key metrics
Work closely with Public Relations, Sports Marketing, Retail Marketing and Merchandising teams to gather assets throughout the year for digital communication executions
Manage relationship with global counterparts, keeping them regularly informed on all category projects
Remain abreast of current digital marketing tools and techniques
Regularly present digital concepts to integrated communication teams
Manage and reconcile project budgets and maintain updated project status reports
Work with adidas offices in Egypt, Morocco and Levant assisting them with the proper implementation of global marketing communications strategy and tools
Track the implementation of global marketing communication tools within Egypt, Morocco and Levant
Compile competitor activity in the market place
Strong communication skills: written, oral and presentation. Written communication in particular is of up most importance for this role
Analytics: ability to analyse data to improve strategic decision making and implementation
Creative: ability to shape the implementation of marketing plans
Deep-routed understanding of and ever changing digital landscape
Experience in project management – including critical path management to deliver projects on time and within budget
Experience with digital production process and technical nature of developing digital marketing initiatives
Demonstrated understanding experience delivering solutions or services via new and emerging web technologies
An ability to articulate which elements of digital marketing are suitable for different campaigns and how they deliver results
Detail-oriented and highly organized
Fluency in English (spoken and written)
University Degree in Marketing, Communications, Design, Business or a related field
Min. 2/3 years Digital marketing experience
Google Certification Program (AdWords Professional) – SEM (preferred)
IBM Enterprise Marketing Management Certification – IBM Coremetrics (preferred)
Google Analytics IQ Certification – Google Web analytics certification (optional)
Digital Marketing Manager Resume Examples & Samples
Oversee and update the Digital Marketing Calendar as the executive producer of projects
Create specific digital launch plans for all new products including: teasing, theme, partners & contests
Work with Marketing & PR Manager to develop & manage the annual digital budget
Work with digital agencies to lead the voice and storytelling on all campaigns or programs
Prepare & present monthly status reports on digital efforts outlining successes & challenges
Prepare & submit bi-weekly social media reports using analytics programs
Mentor and oversee Marketing & PR Coordinator as a digital producer & content contributor
Write, edit and proof all digital copy to ensure quality
Manage & Update Google
University degree or related education in marketing or communications
3+ years' experience in web marketing, copywriting, and/or product management
1 year experience in cosmetics and/or consumer packaged goods industry
Highly engaged on multiple social media platforms
Genuine interest / early adopter of digital technology & innovation
Knowledge of social media for business and influence marketing tactics
Excellent copywriting and marketing communication skills
Strong understanding of digital marketing & video production techniques
Good Photography, editing and Photoshop skills
Entrepreneurial and customer focused attitude
Witty personality with great sense of humour
Exceptional ability to communicate clearly both verbally and in writing
Project management skills and meticulous with detail
Analytical skills - ability to draw conclusions from data and reports
Ability to work well across the organization and with 3rd parties
Digital Marketing Manager Resume Examples & Samples
Manage and execute digital and social strategy
Plan, implement and administrate digital initiatives for digital media, mobile, gaming and social networking sites
Brief and manage digital PR and communications agencies
Manage and action all content for social networking sites
Develop strong partnerships with strategic business units, retail, product, sales, etc
Monitor trends, across digital channels
Online Reputation Management
Measure progress on KPI's
Monitor agencies
Provide realistic plans and forecasts on digital activations
Monitor and report on digital market trends and competitors and propose/initiate/take actions
3 years digital and social marketing experience and track record
Industry experience: ideally in apparel/fashion/shoes
Leadership: 3 years' experience preferable
Exposure: marketing and proven digital experience delivering solutions in digital media, creative, social networking, mobile, gaming and viral programs
Data analysis, Trend forecasting, Strategy development, Business planning, Decision mapping, Story lining
Skills in Communication, Negotiation, Presentation, Relationship management
University or appropriate degree in Marketing/Digital Marketing or Related
5 years of overall work experience in Marketing/Digital Marketing or Related
Digital Marketing Manager Resume Examples & Samples
Work closely with the Corporate and Education Marketing Manager(s) to effectively grow the EDU Group business by developing and executing marketing campaigns that support department-wide goals
Effectively leverage and optimize internal digital marketing resources and groups, including modeling registered user and subscriber databases, NYTimes.com, and relationships established with other business units (e.g., NYTSyn, Advertising, New Services) to grow EDU Group business and support external sales team(s) goals nationwide
Forecast for and work within an established budget to identify and execute various external marketing campaigns, including events, digital and print advertising, email lists, partnerships and social media, to acquire qualified leads and promote EDU Group access to target markets
Collaborate with various cross-functional departments including product, technology, consumer marketing, customer insights, creative services and marketing operations to successfully execute all details of marketing campaigns on time and in budget
Collaborate with external sales team(s) to understand goals and challenges in the sales process; work to optimize marketing processes to support sales cycle and optimize conversion
Suggest and implement strategies for retention and grow engagement on NYTimes.com with current Group Sub, Site License, Digital & Group Pass clients
Track and report on campaign performance and analyze sales, conversion, and retention to understand effectiveness and ROI; provide recommended courses of action
Coordinate with internal and external resources and stakeholders across all business units: Marketing, Events, Procurement, Product, Marketing Operations, Research, Finance, IT; attend all relevant meetings
Calvin Klein Digital Marketing Manager Resume Examples & Samples
Develop strong relationships with internal partners & wholesale accounts
Oversee shoot production for all internally produced e-commerce photography
Assist with management of the digital marketing budget
Define and analyze user metrics in partnership with accounts
Lead data interpretation, recommend site enhancements, and identify business opportunities accordingly
4-5 years marketing experience, focused in the digital arena
Superior relationship building skills with internal and external teams
Enthusiastic about the digital world
Passionate about the fashion industry
Patience and foresight to help develop process efficiencies for the future
Digital Marketing Manager Resume Examples & Samples
Manage & execute marketing & brand content and inventory across all digital platforms
Complete a monthly analysis of best practices and identified improvement opportunities
Use available & future metrics to refine digital strategy on a quarterly basis and report to senior management
Attend weekly marketing, news, web, social & sales meetings
Work with members of the web production, marketing & sales teams to design and develop new brand based experiences
Maximize social media opportunities for daily marketing, special events and station initiatives
Assist with the development of live events on social platforms in conjunction with WUSA 9 digital & social teams
Ability to perform multiple tasks in a fast paced environment
Creating and implementing strategies for audience growth on digital & social media platforms
Ability to evaluate optimal strategies for posting times and content
The graphic design skills needed to create artwork and copy for web and social media posts
Tracking success of social campaigns utilizing available analytics platforms
Television producing experience
Web publishing & production
Digital Marketing Manager Resume Examples & Samples
Working with third party platforms & online e-commerce sales channels in China
Online advertising in China
Wireframes & UX
Project Managing web design (leading a technical team)
Analytics
Language skills: Mandarin to native level and excellent English
Affiliate marketing
Digital Marketing Manager Resume Examples & Samples
Have an entrepreneurial spirit and have an interest in fashion and marketing
Understand site analytics and paid and organic search, along with SEO
Organized and goal orientated
Editorial writing a plus
Digital Marketing Manager Resume Examples & Samples
Develop e-marketing plans for the US market that meet growth and profitability goals
Manage affiliates relationships and online display campaigns to generate incremental demand, optimize contribution, and acquire new buyers. Advise on US paid search strategy
Create innovative paid and contra partnerships with third party partners to drive customer acquisition
Identify enhancements to US website that will increase ranking within organic search, and optimisations to increase conversion for the affiliate, display and partnerships activity
Provide objective analysis of online marketing activity including, customer retention, customer acquisition, and segment performance
Develop, implement and report on robust e-marketing testing plans and new partnerships that deliver against new customer and brand awareness targets
Work closely with UK counter-part to align US and UK online marketing efforts
4+ years of experience working within the ecommerce or marketing teams of a fast paced direct business or fashion retailer and is commercially aware of the overall business
Experience of planning and executing online campaigns
Direct experience of building an affiliate marketing channel, preferably within apparel
Sales and budget management
Working knowledge in the optimal use of web analytics tools (Coremetrics / Omniture / Google Analytics / Tagman)
Sound understanding of online acquisition marketing tools (SEO, PPC, Social, Affiliate, Display, comparisons etc.)
Must be able to champion online marketing; presenting and influencing at a higher level
Motivate and manage a team, understanding of Boden values and intuitive understanding of the brand
Digital Marketing Manager Resume Examples & Samples
Develop and optimize Rackspace HK and China websites (structure, content, SEO etc)
Responsible for all digital marketing activities (including and not limited to SEO, SEM, Display, social media, email marketing) to generate new business leads for Rackspace Asia sales teams
Interact with Rackspace international marketing teams and agencies to leverage knowledge, content, tools and relationships and generate optimal online lead generation for Asia business
Drive new customer acquisition for Rackspace
Drive online engagement for online sales teams via online chat and site submissions
Social media development of strategy and execution
Support our Enterprise and Installed Base marketing teams to provide insight for marketing campaigns
Assist in launch of new products to SMB, start-up and developer communities
Digital Marketing Manager Resume Examples & Samples
Develop integrated, multi-channel marketing plans and campaigns for artists designed to drive membership sales, ticket sales, email sign-ups and fan engagement
Project manage production of campaigns across email, search, affiliate network, display/banners, social media and promotions/contests
Work closely with Producers to maintain content marketing calendar for each artist
Build and deploy email campaigns including copy writing, formatting, HTML editing, template innovation, segmentation, A/B testing, optimization
Coordinate paid search campaigns for active programs, while monitoring and optimizing live campaigns
Content marketing development, including copy writing for social media channels, email marketing and promotional materials plus contest conceptualization leveraging video, photos and other artist content
Create innovative contests and promotions utilizing applicable social media marketing tools and our internal contest module to effectively build and market promotions delivering maximum reach and entries
Lead in research and development of a new affiliate marketing program
Manage production and launch of creative assets for all artists with local design team
Responsible for reporting, campaign measurement and developing success metrics by channel and artist. Utilize Google Analytics, Omniture and in-house reporting tools
Provide clients with comprehensive reporting post-campaign and make recommendations for future initiatives based on data-driven successes
Build and maintain relationships with artist representatives to develop a consultative role to pitch ideas for new promotions, marketing activities and secure approvals
Coordinate cross-marketing efforts with other divisions in Live Nation and Ticketmaster by developing and maintaining strong working relationships with internal divisions (touring, social, email, tour marketing, etc.)
Remain educated on the latest best practices and technology in digital channel marketing and facilitate implementation of new practices as needed
Bachelor's Degree and 3-5 years relevant digital marketing experience with hands-on experience managing email and social media marketing campaigns. Artist marketing experience a plus but not required
Highly proficient in email marketing and expertise in working with email service providers (experience with What Counts/Publicaster a plus but not required)
Experience working in either Google Analytics or Omniture
Experience with the analysis of digital marketing KPI's across both owned and paid media channels
Basic knowledge of HTML for use in production of email campaigns
Proficiency with MS Office programs including Excel, Powerpoint, and Word
Demonstrated strength in planning, organizing and project management skills with strong attention to detail
Creative and innovative thinker who thrives on bringing cutting-edge marketing ideas to existing environment
Excellent written and verbal communication skills, for both internal and external communications
Ability to work collaboratively in a team setting and independently
Resourceful and strong problem-solving skills
Digital Marketing Manager Resume Examples & Samples
Support development of large-scale partnerships with key trade partners that leverage Education's content, customer and application assets to go far beyond transactional sales
Design marketing plans, develop promotional strategy, and execute marketing tactics across product lines that address the needs of Nursing and Health Professions faculty and students
Establish and maintain marketing management, reporting and KPIs, including monthly visits to major customers (all major customers to be visited quarterly)
Support development and implementation of approach/business models for addressing secondary markets, especially print rental
Increase capture user data from indirect channels and actively transition customers of indirect channels to direct relationships where possible
Sustained experience in different aspects of channel marketing: customer segmentation; pricing and promotions merchandising; strategic marketing, digital marketing, content marketing
Able to translate product or brand strategies into large-scale marketing strategies across channel marketing segments to optimize channel marketing revenues
Experimental and testing capability – able to design, run, report and action on multiple marketing experiments concurrently
Strong budget and forecasting skills: measurement and tracking capabilities; campaign modelling and analytics; data management capabilities
KPI development and achievement – ability to identify, track and achieve against the right set of KPIs at a customer and organizational level
Creative, innovative and positive thinker and communicator: able to resolve complex competing priorities and organizational structure with customers and internally
Strong customer engagement capabilities and understanding of consumer marketing environment and customers at all levels
Commercial outlook, with understanding of how to pull different marketing and sales levers in B2B and B2B2C environments
Strong empathy with Sales, Product and Content Management functions, and proven evidence of working collaboratively to ensure the success of these functions
Change management experience: evidence of ability to play a part in teams making a step- change in performance
Operate in a cross-functional role with editorial, production, finance, operations, warehouse management, fulfillment
B.S./B.A. in marketing or related field
Digital Marketing Manager Resume Examples & Samples
Help define the digital marketing roadmap aligned to the overall goals for the marketing organization
Own and manage digital properties including the corporate website and eComm store, social media channels, online relationships and partner ecosystem
Responsible for running digital activities including content management, email marketing, and social media channels
Generating sales via the eComm store and running digital programs to get quality leads for the Sales teams for adoptions of the Digital and Print products
Constantly innovate to improve traffic/on-line ordering, improved hit rate and reduced bounce rate
Responsible for digital content and collaterals (campaigns (videos, white papers, case studies) to be used as assets for lead generation
Work with online partners to create a system to leverage online stakeholders to increase mindshare and capture leads
Collaborate with the digital marketing teams across the globe for best practice sharing and leverage assets
Develop highly collaborative relationships across marketing, Sales and Marketing ops, sales, production other functions in the organization
Bachelors/Master's Degree, university degree or equivalent
Minimum 6 years of experience in marketing, business development and/or marketing communications roles
Travel is need based
6-7 years of overall marketing experience and 4-5 years of this on relevant digital marketing execution – SEM/SEO/SMO; analytics and actionable insights; and campaigns for lead generation and closures
Client servicing experience
Sound oral and written business communication skills
Ability to handle and prioritize multiple tasks
Ability to develop and apply creative, workable solutions to project-related matters
Digital Marketing Manager Resume Examples & Samples
Degree in Marketing, e-Commerce or related disciplines
With 3 - 6 years of relevant experience in banking field with proven track records in digital marketing is preferred
Knowledge in digital marketing (SEM, mobile / social platforms / WeChat / Facebook,etc.) platforms and tools
Proactive, matured individuals with strong analytical and planning skills
Strong communication skills, creativity, strategic thinking and attention to details
Detail-oriented and able to work under pressure to meet tight schedule and achieve business targets
Digital marketing experience in credit cards will be preferred
Digital Marketing Manager Resume Examples & Samples
Work closely with product & brand business leaders (as well as global social media team) to understand overall objectives and translate these into actionable digital engagement strategies & plans
Lead cross-country online marketing planning alignment and consolidation of plans ensuring strength and alignment of messaging and plans at all touchpoints of consumer journey
Identify regional opportunities, develop plans and manage the implementation
Develop and strengthen the relationship with digital agencies, Google and potential regional partners
Work with carriers and retailers on joint digital marketing opportunities
Manage, grow and exploit Motorola's CRM database and referral
Manage, grow and exploit Motorola's CRM database and referral programme
Ensure web content is up to date for each country locale
Manage budgets and invoicing process
Support growth of ecommerce business on Motorola.com and 3rd parties
Lead evangelism for digital marketing across the organisation
CRM and digital marketing experience at agency or major consumer brand with strong media activity. Regional experience is essential
Significant understanding of the digital marketing ecosystem - from planning to implementation through optimisation and measurement
Excellent communication and negotiation skills to deal with global partnersProven ability to work with cross-functional teams
Global sensibilities with proven ability to work with virtual teams
Strong B2C integrated marketing acumen to drive the brand and commercial results. RoI driven
Innovative and creative, ability to engage others regarding new ideas and projects
MBA or further specialisation is a plus
Prior experience working in multinational companies, within a matrix reporting structure
Digital Marketing Manager Resume Examples & Samples
In this role you will
Develop, project manage and execute integrated digital marketing campaigns, from campaign conception through to creative development and fulfillment
Ensure display marketing campaigns are designed to achieve measurable results
Ensure brand consistency, customer-centricity and integrity across all communications
Work with external and internal partners (e.g., designers, copywriters, marketing automation team, etc.) to ensure flawless campaign execution
Analyze media and creative data to look for trends and patterns in performance in order to make campaign recommendations and deliver business insights
Work closely with Demand Generation and Product teams to keep them informed and ensure they are aligned on campaign efforts
A minimum of 5 years related work experience in building digital marketing programs or campaigns
A successful track record of creating and implementing digital marketing campaigns that delivers measurable results
Strong knowledge of and experience with digital marketing/web tools (Doubleclick, Google Analytics, SiteCatelyst, etc)
Ability to analyze campaign performance data for optimizations and recommendations
Understanding of A/B Testing, Funnel Analysis, Segmentation Analysis
Extremely organized and highly motivated
Flexibility to work in a rapidly changing environment
Website/eCommerce experience
Experience building and managing campaigns inside Doubleclick (or other third-party ad server)
Digital Marketing Manager Resume Examples & Samples
Driving strategy, growth and execution of SEM, PLA (10+ markets) and CSE (10+ markets) campaigns with the support of agency staff while delivering a high return on spend
Developing strong relationships with digital marketing teams across Microsoft to manage and coordinate KW strategy and messaging for acquisition focused marketing
Designing and executing tests, collecting and analyzing data, identifying trends and sharing insights in order to achieve maximum ROI in paid search campaigns
Utilize first and third party data in Data Management Platform to find, qualify and convert hard to reach audiences interested in particular product categories
Bringing leadership with new growth ideas and drive its implementation to grow the business including but not limited to testing new products, audience targeting, market and partner expansion
Keeping up-to-date on digital marketing trends and developments, including attending conference and industry events
Understanding and analyzing digital marketing KPIs, developing scorecards, newsletters and reporting on results and key initiatives to senior management and other stakeholders
As a leader for this key area of the business, you will be measured by Microsoft Store's traffic and revenue referred by digital marketing channels you manage
High energy, result orientated marketing expertise with an incredibly strong bias for action
3-5 years of SEM and PLA experience managing campaigns across Google, Yahoo, and Bing as well as managing various CSEs globally
In-depth experience with website analytics tools (e.g., Google Analytics, Omniture)
Experience with bid management tools (e.g., Marin, Kenshoo, Adobe) and search monitoring tools (Adgooroo)
A willingness and ability to work with a large number of people all around Microsoft, including our international subsidiaries and lead meetings with a high level of tact and organization
Strong understanding of ROI-oriented marketing and internet advertising model
Superior verbal, written and presentation skills
A contagiously positive can-do attitude
Strong analytical, problem solving, multi-tasking and project management skills
An entrepreneurial spirit that is passionate about growing the business within a fast paced environment, while changing the way customers perceive our brand and our products
Ability to travel 10-15% of the time
A character that exemplifies Microsoft's values including honesty, openness, personal excellence, constructive self-criticism, continual self-improvement and mutual respect
Digital Marketing Manager, Analytics Resume Examples & Samples
Develop, maintain and troubleshoot integrated systems for collecting, managing and reporting on web analytics, digital advertising and online sales metrics using reporting technologies including online analytic tools (e.g., Omniture) and traditional reporting/analysis platforms (e.g., Microstrategy, SQL, Excel)
Analyze disparate data points – advertising, sales, web and mobile traffic – to develop holistic understanding of user trends, behaviors and impacts
Direct changes to web analytics code to enable tracking of online properties. Ensure relevant traffic and key performance metrics are captured in order to provide actionable insights. Document all data standards and processes as appropriate
Develop and implement A/B and multivariate testing strategies to improve the online user experience, optimize web and mobile site creative, and increase sales revenue
Partner with the Consumer Insights team to structure user research programs and interpret the resulting information
Create, manage and distribute reports and KPI dashboards to effectively communicate data, insights and recommendations including the use of statistics, graphical representation and written analysis
Conduct and execute marketing campaign analyses (e.g.,, search and traffic impact; user segmentation studies) and present conclusions to executive leadership and key stakeholders across organizational levels
Analyze and interpret consumer behavior trends to inform business optimizations
Maintain expertise on customer data tools (i.e., Google Analytics and other reporting tools linked to web user behavior) and industry trends
Stay current on web and mobile site usability best practices
Bachelor's degree from a four-year college or university or quivalent work experience
Minimum 5 years relevant analytics experience
Expert knowledge of Omniture, including best practices for implementing and managing site tags, report generation and interpretation
Highly knowledgeable about ecommerce metrics
Experience analyzing multiple data sources to develop marketing conclusions and recommendations
Experience working with a range of website analytics reporting programs and tools
Strong presence to present persuasive recommendations to senior leadership as well as key external stakeholders, including ability to communicate complex ideas and recommendations to senior leadership that highlights a clear decision framework based on analysis and experience
Passionate about the internet, mobile and emerging technologies, staying current as digital technology evolves
Strong focus on providing our website visitors with excellent online experiences
Savvy in finding ways to apply technological solutions to accomplish various business needs
Knowledge of HTML is preferred
Strong sense of project ownership and dedication to delivering outstanding results
Ability to manage a high volume of details with excellent accuracy
Comfort level with complexity and problem solving, including data management issues
Excellent written and oral communication skills with the ability to convey complex information to all levels of the organization
Self–directed with the ability to work in a fast paced, deadline driven environment
Digital Marketing Manager Glamour Resume Examples & Samples
Manage the efficacy of creative concepts proposed to fit various client's Key Performance Indicators (KPIs) and build case studies highlighting Glamour's success reaching them
Track Glamour's "Win rate" - Proposals bought as a percent of all proposals fielded - and the attributes that lend to a "win"
Work with the Integrated Marketing team to bring larger, cross platform ideas to life for our total brand customers. This can include
Digital Marketing Manager Resume Examples & Samples
Develops and executes digital marketing strategy across all digital media channels from concept to launch
Leads and manages all aspect of digital marketing including SEO/SEM, Affiliate, Display Re-Targeting and Acquisition, Marketplaces including Amazon and other future channels, Shopping Comparison Engines, Social Advertising and Email Marketing
Manages digital marketing team; sets and maintains clear specific, measurable, actionable, reasonable and time related goals for functional group and individual team members
Partners with cross functional leaders to optimize digital marketing effectiveness and support cross channel sales, including Merchandising/Buying, Planning, Brand Marketing, Creative, and other functions
Develops new digital marketing programs to better acquire and retain customers
Develops digital marketing roadmap including optimization of existing channels and development of new channels and ensures that plans are executed in conjunction with associated tactics
Builds and maintains digital marketing budget aligned with overall business objectives and reports on actual, budgeted and forecasted projections in both spend, demand and return on ad spend on regular weekly, monthly, quarterly and annual basis
Provides analytics on effectiveness of all digital marketing channels, including but not limited to qualitative and quantitative channel performance holistically and down to the campaign/publisher level, channel impacts to acquisition costs and customer lifetime value and associated benchmarks to measure competitive advantages
Leads implementation and maintenance of new analytic systems in collaboration with cross functional partners including sophisticated attribution modeling in order to gain better insights into effectiveness of digital marketing
Leads effort for landing page optimization and other forms of a/b and multivariate tests associated with digital marketing focused on improving click through and conversion rates
Evaluates all associated digital marketing partners, vendors and publishers for effectiveness and contribution to business and digital marketing efforts
Digital Marketing Manager Resume Examples & Samples
A minimum of 3-4 years' consumer brand/product marketing experience, in a multinational company
Experience in managing people, even junior profiles
Demonstrable experience of structured digital marketing strategies, SEO and Technical Website Optimisation, Online Advertising analysis and evolution, Social Media management, Emailing campaign and analysis of results and KPI with specific Analytics tools
A proactive and motivated approach, with great organisational skills
Experience in managing and maintaining professional relationships with external and internal partners, from briefing and negotiation, to constructive feedback
Strong interpersonal skills; able to communicate confidently, professionally and proactively with a broad spectrum of people
Excellent written and verbal communication skills, and an eye for detail
A keen interest in the videogames and entertainment market
Digital Marketing Manager Resume Examples & Samples
Function as the Museum's web administrator
Manage the operation of the Museum's web site (Expression Engine) and micro-sites (WordPress)
Coordinate content creation with Creative Services, other departments, outside programmers and developers
Update content pages and train and supervise other staff
Conduct on-going web maintenance
Rotate on-call responsibility for handling web site server issues
Track and report on web stats and Manage Google Analytics and Google AdWords
Drive traffic to the web site through use of SEO/SEM techniques, including oversight of outside resources
Manage the digital marketing planning and execution for exhibitions, programs, membership, development and the shop. This includes primary responsibility for the Museum's eNews program
Generate plans for the strategic use of social media (Facebook, Twitter, Instagram, blog, etc). Responsible for monitoring social media activity in conjunction with others in the department – including weekends and holidays
Formulate and implement digital exhibition and program guerilla marketing and outreach, such as e-flyers, web site postings, links to related online content, etc. Work with other department members to coordinate efforts
Work within established budgets and deadlines and develop the same for future projects
Supervise Outreach Coordinator, Digital Interns, departmental volunteers, and temporary staff as needed
Represent the department at meetings inside and outside the Museum; share digital learnings with staff at various levels across the institution
Act as a museum-wide resource on digital communications
Serve on institutional level committees as requested
Additional projects and responsibilities as determined by the Director of Marketing. 
Creative and strategic thinker; able to innovate and pursue novel ideas using available and/or limited resources
Outstanding written and verbal communication skills
Minimum 3 years professional marketing communications experience, preferably with a museum or cultural institution
Experience with website management required
Experience in social media and digital marketing required, including hands-on experience in strategy and practice in major social media platforms, particularly Facebook, Twitter, Tumblr, YouTube, and Instagram. Familiarity with Vine, Snapchat, Pinterest a plus
Basic HTML skills required; strong experience and comfort in Web CMS, required. WordPress and Expression Engine preferred
Familiarity with email marketing tools required; MailChimp experience a plus
Excellent general computer skills, including MS Office Suite. Adobe Creative Suite knowledge preferred
Ability to establish and maintain effective working relationships with colleagues, volunteers and the general public
Self-starter able to manage multiple projects and tight deadlines independently in high pressure environment
Ability to work with numerical and statistical reports
Excellent judgment and decision-making abilities
Prior supervisory experience a plus
Minimum BA/BS degree; graduate degree preferably in Marketing or Arts Administration or equivalent work experience
Art or art history background and/or previous work experience in an art museum or gallery preferred
Familiarity with Jewish culture preferred
Digital Marketing Manager Resume Examples & Samples
Position can also serve as individual contributor with manager responsibilities, serving technical or functional expert for assigned areas while overseeing cross-functional project team(s)
Minimum of six years proven and progressive marketing experience, including a minimum of three years proven financial services or industry-specific segment or management consulting experience or equivalen
Strong planning, analytical, communications, decision-making, lateral thinking, influencing, interpersonal and project management skills
Demonstrated understanding of customer segmentation and management techniques. Confirmed knowledge of the business, products and services supported as well as the external environment affecting them
Digital Marketing Manager, Des Moines, Iowa Resume Examples & Samples
Measure and report performance of all digital marketing campaigns, and assess against goals to identify trends optimizing spend and performance based on those insights
Set and achieve acquisition goals for digital media channels through accurate forecasting and media optimization
Measure campaign effectiveness by tracking and monitoring key performance indicators including impressions, time on site and driving forces behind the engagement
Prior experience working with a digital marketing company or agency or online marketing or publishing organization desired, but not required
Possess an entrepreneurial, digitally savvy, experimental approach to problem solving with strong analytical and critical thinking skills
Digital Marketing Manager Resume Examples & Samples
Drive digital subscription growth, engagement and loyalty through the development and implementation of web promotions, email and social media campaigns, lead generation, and digital marketing campaigns that inform and engage with subscribers
Develop a variety of testing models to optimize sales performance from digital channels implementing sales plans to achieve budgeted goals
Identify new growth opportunities and best practices based on emerging digital trends, competitive business intelligence and consumer insight
Work cross-functionally with internal departments including marketing, newsroom and advertising to identify opportunities, execute brand initiatives and maximize customer engagement and loyalty
College degree in marketing or related field with five or more year's prior sales and/or marketing experience
Demonstrated experience leading and managing SEO/SEM, marketing database, email, social media and/or display advertising campaigns
Prior experience in identifying target audiences and devising digital campaigns that engage, inform and motivate
Solid knowledge of website analytics tools preferred
Ability to clearly articulate and present initiatives to creative and technical teams
Digital Marketing Manager Resume Examples & Samples
Lead paid search and display campaign initiatives including initial planning and business case development, tactical execution, monitoring/reporting, analysis and optimizations
Build excellent relationships with the digital agency, and partner to monitor the overall performance of paid search and display activities to report key performance to senior executives
Work with search engine optimization (SEO) agency to build and execute SEO roadmap to improve organic search positioning, traffic and conversions through site improvements, content strategy and external linking
Identify and drive enhancements to digital marketing campaigns that maximize conversion rates and growth of the digital channel including managing an aggressive testing roadmap
Work with multiple lines of business partners to integrate search and display into program strategy and overarching/multi-media campaigns. Develop and implement digital campaign tactics to engage customers and increase conversions to meet LOB goals
Work with external and internal creative resources to develop best-in-class digital experiences for campaigns and supporting landing page experiences
Manage paid search budgets and forecasts
Keep abreast of competitive environment and developments/trends in the digital landscape to evangelize search and display subject matter expertise across bank
BS/BA or equivalent, preferably in Marketing, Advertising, Communications or related-field (MBA a plus)
5+ years experience successfully managing digital marketing campaigns for a business or agency
Hands-on, progressive experience managing Paid Search (SEM) campaign strategy, ad copy development, and campaign execution. Display advertising background a plus
Progressive understanding of search engine optimization (SEO) principles, strategies and implementation
Comprehensive understanding of keyword research and optimization techniques
Experience with digital analytics tools and ad servers (Google Analytics, Adobe Analytics / Omniture, AdWords, Brightedge, etc.)
Digital Marketing Manager Resume Examples & Samples
Prior experience developing, implementing, tracking and optimizing digital media plans
Ability to read data in multiple formats and pull together insights that drive strategy
Proven track record of setting and meeting qualitative goals
Ability to identify needs in reporting, create reports and illustrate data to answer key questions that drive optimization
Strong understanding or aptitude for learning the technical side of digital media including ad serving, DSP optimization, targeting, audience data usage or multi-touch attribution
5+ years digital marketing or media experience in a goal-oriented organization
Experience setting and achieving qualitative goals for both brand and direct response objectives
Experience with measurement tools including ad servers, multi-touch attribution, brand health and web analytics
Digital Marketing Manager Resume Examples & Samples
Own the strategy and execution across digital channels in EMEA, including Facebook for Business website, Facebook Pages, and Email
Leverage datasets to identify opportunities to improve performance, reach, and return on investment of digital marketing activities
Report digital marketing results regularly and provide recommendation to leadership and key stakeholders
Collaborate with Creative, Content, Marketing, and Sales teams across the world to share and reapply digital strategies
Own all aspects of trafficking, optimization, and troubleshooting with a sustained focus on efficiency and scalability
Digital Marketing Manager Resume Examples & Samples
Manage Facebook's business marketing website, Facebook for Business: http://www.facebook.com/business
Define short-term and long-term web strategy, product roadmap, product specifications and functional requirements
Work with key stakeholders from Facebook's brands (Facebook, Instagram, Atlas, and more) to drive business goals across audiences (SMB's, Enterprise, Partners & Agencies)
Leverage data and web analytics to drive insights, identify opportunities and measure success
Collaborate with design, content, product, product marketing and engineering teams to design, launch and manage Facebook Inc web properties
Manage external vendors to support Facebook Inc's web presence
Digital Marketing Manager Resume Examples & Samples
Help develop a strategy and roadmap to deliver commercially impactful and client engaging websites
Execute a plan to continually improve our websites to a 'best in class' position. Exceeding the needs of our clients and potential clients by introducing new online initiatives
Provide online support to the Marketing team for advertising campaigns, product launches and sponsorships
Help develop and oversee the technical improvement of URL strategy
Drive improvement of user experience and commercial conversion for all landing pages, demo and live account application forms based on MVT insights
Lead the development and delivery of a social media strategy that makes the most of the online material we're producing and improves client dialogue and the profile of the brand
Work with the Global Acquisition Manager to define the performance media strategy, set realistic KPIs and deliver positive return on investment (£5 million budget)
Manage the weekly performance of digital agencies, ensuring activity is completed on time and to budget
Report performance to a senior internal audience
Liaise with regional offices to ensure activity is tailored for local markets and best practice is shared globally
Work with the Business Intelligence team to help drive attribution and customer lifetime value tracking models
Co-ordinate with the other Digital team members to drive balanced and complementary campaigns
Work closely with our in-house designers and developers to create industry leading web projects on time
Minimum 4 years digital marketing experience
Solid knowledge of PPC , SEO, Display, email and social media marketing techniques
Experience of running MVT and site optimisation techniques
Experience of managing digital agency relationships
Strong understanding of statistical reporting and web analytics
Competent knowledge of Content Management Systems (CMS), User Experience and Information Architecture
Experience of structured digital project management
Educated to a degree standard
Experience or knowledge of CFD trading and spread betting
Experience of working in a FCA regulated industry
Interest in financial products, markets or economics
Digital Marketing Manager, Display Resume Examples & Samples
Develop marketing plans/objectives and establish strategic goals to support sales for all business lines
Translate client's goals and objectives into actionable & measurable display marketing programs in traditional display channels, direct buys, programmatic buys and paid social
Develop and maintain the display marketing budget
Stay up-to-date and maintain a high level of expertise in digital display marketing and how display interacts will all of the digital channels
5 – 7 years of Digital Marketing experience
Solid agency experience is a plus
Bachelor's degree
The ideal candidate will have a BS/BA (or equivalent) in marketing, communications, journalism, or related discipline
Must have 3-5 years of experience developing and presenting custom digital solutions within a digital marketing, PR, and/or advertising agency environment
Experience managing budgets and vendors
Outstanding oral and written communication skills with an excellent ability to deliver engaging and compelling presentations
Demonstrated critical thinking and problem solving abilities
Excellent time management and organization skills
Proven track record in successfully collaborating with diverse teams, and keeping multiple projects on schedule under tight deadlines
Strong track record in marketing automation, campaign management, demand generation, direct marketing and database marketing
Digital Marketing Manager Resume Examples & Samples
Managing the direct recruitment and conversion activity in the Dublin office
Devise and implement communication strategies, digital and other, for B2B & B2C customers
Create and manage content for the digital platforms in order to grow audience and engagement, and ultimately increase revenue
Manage and monitor PPC and other digital marketing campaigns
Conduct some in-market trips, representing the company at events & speaking with potential customers
Digital Marketing Manager Resume Examples & Samples
Working with the Marketing Director on Digital Marketing Strategy and best ways to implement this across the UK business
Working with and mentoring one direct report
Planning the SEO strategy and delivery along with the PPC plan
Helping to create a new website for new portfolio's, making sure they are enticing and as user friendly as possible
Taking the lead on social media for the company and relevant portfolio
All round Marketing Management with a focus on Digital Marketing
Website design with back and front end website optimization
Degree educated, with CIM certification preferable, but not essential
Skilled in using the internet for online marketing and all tools related to this. (email / Social Media etc)
Able to manage stakeholders, both internal and external
Create open level of communication for all business levels
Digital Marketing Manager, Affiliates Resume Examples & Samples
Translate client's goals and objectives into actionable & measurable affiliates marketing programs in traditional affiliates channels, direct buys, programmatic buys and paid social
Develop appropriate product/services messaging that are in sync with corporate brand messaging
Collaborate with internal and external teams to create online marketing strategies and plans
Develop and maintain the affiliates marketing budget
Ensure brand integrity and corporate image is maintained for each brand
Evaluate market research and conduct competitive strategic analysis
Create and present strategy briefs and statements of work
Participate in client meetings and various industry related events
Plan and execute executive management presentations
Stay up-to-date and maintain a high level of expertise in digital affiliates marketing and how affiliates interacts will all of the digital channels
Develop written documentation such as proposals, presentations and client case studies as needed
Digital Marketing Manager Resume Examples & Samples
Oversee program development from the planning stages to completion
This role is equally heavy in analytical and creative thinking in. The role includes both preparing strategic and insightful business plans and then also, the production and project management of creatively-compelling content for those business plans
Lead cross-discipline team members in the creation and implementation of marketing programs
Have a deep understanding of the consumer and how they're using new and emerging digital platforms/technology
Oversee measurement, optimize programs in real time, and conduct thorough program recaps
Represent Digital Marketing in cross-company seminars and work sessions
Provide leadership on digital strategy and marketing among internal and external partners
Continually share best practices and educate the marketing organization
Collaborate with other business units
Manage program budgets
Provide frequent and thorough updates and program statuses to department leadership
Five to seven years of marketing experience, preferably in the digital and/or social industry
Excellent project management skills; experience working in a very fast paced, deadline-oriented environment while maintaining acute attention to detail
Strong interest in and passion for Digital Marketing, new technologies, and Social Media
Creative thinker and problem solver
Must be able to collaborate with and influence peers to overcome obstacles
Superior communication and presentation skills
Strong financial and analytic skills with specific experience managing budgets
Strong organizational and multi-tasking skills with attention to detail
Strong business planning skills
Demonstrated ability to share creative and present new ideas
Working knowledge of Adobe Creative Suite including Keynote, Photoshop, Illustrator, InDesign
Familiarity with Facebook insights and other social platforms
A practical ability to read and speak Spanish
Bachelor's degree in Marketing, Business, or equivalent
Digital Marketing Manager Resume Examples & Samples
Develop digital marketing strategy and lead execution for assigned artist brands and projects; develop both short-term and long-term digital campaigns, content plans, and fan communication based on best practices and analytics to drive revenue; manage and develop key relationships with label staff, external partners/vendors, artists, and artist managers
Determine and communicate digital marketing strategy to support artist branding, product marketing, special campaigns, and overall revenue objectives
Set strategy across digital properties including artist websites, social media, email marketing, and advertising
Author and maintain strategic planning documents
Execute top priority digital campaigns
Maintain expertise around all relevant and emerging digital marketing platforms and channels
Commission or create ad hoc reports needed for strategic planning or partner communication
Expand and deepen external partner relationships (blogs, media sites, web portals)
Educate artist roster and internal team on latest trends, tools, and best practices
Work with digital business group to create, produce, and post, and schedule compelling content that supports goals set for each brand. Content includes video, audio, photo, and text-based communication
Work with artists, management, marketing and digital business group to keep artist social media active and engaging platforms for promotional purposes
Build vendor portfolio, negotiate rates and fees, and activate vendors appropriately to meet goals
Manage legal and regulatory compliance, including COPPA, online privacy, and data security
Digital Marketing Manager Resume Examples & Samples
Manage the agency (Fathom) that conducts over 100 PPC campaigns for Connections Education offerings
Write, review and edit PPC ad copy and landing page content to support all PPC campaigns
Develop and implement a strategic landing page test plan and continually optimize all landing page experiences and micro-sites supporting online advertising
Follow best practices for SEM and other online advertising efforts to maintain successful key performance indicators
Coordinate all online advertising efforts with other online marketing initiatives to achieve an integrated, optimized approach for student acquisition
Create and implement a cost effective online advertising plan specifically for social media advertising, including Facebook ads, to acquire new students for Connections Education programs/schools
Assist with researching, negotiating and buying targeted online advertising opportunities (other than social media ads) which may require working with an agency and assist with the development of the advertising content for each placement to promote each Connections Academy virtual public school and create/expand brand awareness
Responsible for the integration of all lead data generated through online advertising efforts (including but not limited to the LiveBall system) with the Salesforce database, ensuring appropriate data testing and quality control required to assure proper tracking and measurement of key performance indicators, including ROI
Identify, evaluate and determine cost effective third party email list opportunities to promote Connections Academy online public schools, including dedicated emails and email advertorials. Work closely with the Senior Manager of Email Marketing to develop successful, strategic email content in a timely manner
Assist with online advertising budget planning, optimization, invoicing and reconciliation as needed, to ensure all online advertising efforts are completed within the allocated budget as cost-effectively as possible
Create and manage campaign development schedules and meet all online advertising deadlines; and
5-8 years of online advertising experience, including paid search advertising (PPC) experience
At least two (2) years of direct response and/or email marketing experience
Proven interpersonal and excellent communication skills; Ability to manage expectation of others appropriately
Writing and proofreading experience
Possess a positive work ethic, showing enthusiasm, a sense of urgency to meet deadlines and to be a team player
Proven organizational ability with strong attention to detail; able to see the big picture while paying attention to details
Professional and self-motivated
Understanding of Internet technologies
Database marketing/CRM experience
HTML knowledge
Digital Marketing Manager Resume Examples & Samples
Devising strategies to drive online traffic to the company website
Utilising a range of techniques including paid search, SEO and PPC
Managing online brand and product campaigns to raise brand awareness
Improving the usability, design, content and conversion of the company website
Responsibility for planning and budgetary control of all digital marketing
Review new technologies and keep the company at the forefront of developments in digital marketing.?
Bachelor degree in Marketing
Qualified member of the CIM or equivalent
Citifinancial Digital Marketing Manager , ON Resume Examples & Samples
3+ years of experience in search engine marketing
2+ years of experience with SEO practices and tools
3+ years of experience with website analytics analysis and reporting
Digital Marketing Manager Resume Examples & Samples
An interest in theatre and the Disney brand
Proven experience working in Digital Marketing and Social Media areas, preferably in the UK or comparable market
Strong technical knowledge of online marketing tools
Experience in developing and implementing cohesive Social Media campaigns
Marketing degree, or equivalent, preferred
Outstanding relationship building and stakeholder management skills and experience essential - the ability to operate successfully in a complex, matrix environment
Digital Marketing Manager Resume Examples & Samples
Drive the evolution of Visa's digital strategy under the direction of the Senior Director, Digital Marketing
Manage relationship with key digital partners and evaluate new partnership opportunities
Accelerate internal growth, utilization and understanding of digital and social by developing customized digital education curriculums to fit local needs
Develop our digital and social leadership position by collaborating with partners on their global platforms
Determine what the opportunities, priorities and key initiatives are by country to fully leverage our digital partnerships
Develop a regional and country-level plan based on needs, the Partnership Benefits/Engagement Framework
Forecast and track market spending to ensure regional commitments are being achieved
Analyze measurement and research results
Evaluate partnership success; participate in the report card process
Communicate resources needed and where support would be most beneficial
Bacherlo's degree with 8+ years of relevant work experience
4-6 years of relevant work experience in digital marketing
Agency management
Background in creative, technology, and project management
Strong general marketing knowledge with concentration on digital/social media marketing
Exceptional written and verbal communication skills
Strong ability to communicate analytics process and conclusions to senior leadership
Excellent communication skills both verbal and written in English and Spanish, Portuguese a plus
Passion, leadership, self-motivation, driving towards results and a strong work ethic
Experience in financial services industry and multinational organizations a plus
Digital Marketing Manager Resume Examples & Samples
4-6 years of marketing experience with experience creating and executing digital marketing strategies
3 years of online marketing experience in B2C
Experience with online data analysis and web development
Demonstrated success in all marketing channels and technologies
Strong knowledge of Google Analytics, Ad words and Webmaster tools
Strong SEO/SEM strategy and implementation
1-2 years of Amazon, Facebook advertising experience
Experience managing external agencies and contractor relationships
Project and Budget Management experience
Rapid Digital Marketing Manager Resume Examples & Samples
Experience planning, executing, and ultimately managing ongoing digital campaigns across a variety of digital channels including Display, SEM, Affiliates, and on-site offers
A sound analytic thinker and able to work with numbers effectively
Hands on digital experience within the last 3 years is preferred
Should be familiar with all aspects of digital marketing including: different payment models (CPM/CPA) and programmatic buying approaches, how targeting is used across digital, tracking performance, and fraud/governance issues
Experience with emerging channels including mobile, social/content/native marketing, and video ads. Agency/Consultancy or Client side (Preferred)
Proven strong communication skills
The ideal candidate will have experience in card or financial services marketing and have experience working within a matrixed organization
Digital Marketing Manager Resume Examples & Samples
Manage marketing calendars; produce creative briefs, media plans and forecasts
Coordinate marketing launch and execution with Advertising and Campaign Manager and other areas such as, product and channel, sales and service, communications, operations, legal, creative and vendors (i.e. agencies, printers, ad networks, etc.)
Measure, track, and analyze the results of marketing initiatives to hit target ROMI
As a brand steward, ensure all customer facing materials and activities are compliant and within TCF brand standards which includes managing the legal review process
Research relevant trends and data to support the overall advertising and campaign management goals
Support Senior Advertising Manager and leadership with new initiatives and strategies as appropriate
5+ years of experience in marketing and advertising
Excellent problem solving skills with attention to detail and quality
Digital Marketing Manager Resume Examples & Samples
3+ years of digital marketing experience
Strong expertise with Facebook, Twitter, and other performance advertising platforms
Analytic and quantitative skills
Creative instinct
Sports and/or Pop Culture knowledge
Experience in mobile gaming or app marketing
Experience in user or client acquisition marketing and metrics
Digital Marketing Manager Resume Examples & Samples
To develop and implement digital strategies to enhance brand preference and consumer engagement
To create and execute Cross Border, Core Product and Emerging Product marketing campaigns in Hong Kong & Macau, to achieve agreed marketing and country business objectives
Digital / social media marketing knowledge and experience
Brand marketing and product marketing related experience
Details orientated
Team player / good interpersonal skills
Confidence and ability to coordinate internally and externally
Responsible, proactive and collaborative attitude
Digital Marketing Manager Resume Examples & Samples
Bachelor's Degree with 8 years of relevant work experience
Proven working experience in digital marketing
Exceptional written and verbal communication skills. Strong ability to communicate analytics process and conclusions to senior leadership
Digital Marketing Manager Resume Examples & Samples
Manage Representative email marketing execution from start to finish by developing creative briefs, working with creative to ensure email best practices, manage consumer email calendar, test and QA all emails, approve counts for segmentation and report on results
Manage the day-to-day operations ensuring that email changes are communicated correctly to all internal and external stakeholders
Maintain email project workflow process to ensure on time email launches
Report on all KPI's on a weekly, monthly and quarterly bases
Aid in the development of trigger-based email campaigns
Manage email marketing tool for Representatives to send to their Customers, ensuring revised tool is delivered on time, updating creative on an as-needed basis and reporting on metrics
Report daily on Email Performance to ensure Plans and Forecast are met
Evaluate and update all email templates and content for best practices on a regular bases
Implement and analyze testing plan to increase metrics and make recommendations including all multivariate testing plans (Cadence, Engagement, DOW, TOD) to ensure statistical significant and implement results
Work on the upgrade/enhanced database, resulting in proper field information for segmentation
Manage Invoice and budget processing
Work on Representative Digital Media and Retargeting with the Acquisition Team
Work with the Sr. Social Media Manager to lead the development of social media content and strategy for the US Social Media Center by assisting with ideas and managing the content calendar
Work with the PM during the work flow process ensuring projects are on-time
Create and upload all content to the site every two weeks
QA and Test all content
Report statistics on a daily, weekly, monthly basis
Share best practices with other Global markets on the tool
Bachelor's Degree in Marketing or other related field
4-6 years' work experience in email marketing and/or Digital Marketing
Excellent verbal and written communication, organization, and presentation skills
Ability to act independently, takes full responsibility for quality and timeliness of work
Experience creating and launching email campaigns using a leading ESP
Comfortable with Excel, HTML, Responsive HTML
Understanding of email marketing principles and best practices
Proven, demonstrated ability to analyze data
Ability to work individually on a project or in a team environment
Digital Marketing Manager Resume Examples & Samples
Own and drive global search strategy, including organic and paid search, programmatic display advertising and remarketing across multiple countries, languages and platforms
In conjunction with global agency partner, manage the day-to-day paid search activities, including the campaign planning, budget, implementation, and performance optimization
Align with regional marketing teams to provide best practices and recommendations on paid/organic search optimizations
Ensure all regional websites remain up to date with the latest SEO techniques
Manage and grow our global keyword portfolio, including keyword research and overall keyword optimization strategy
Develop search marketing roadmaps and tactics that drive site traffic and conversions
Develop regularly-scheduled search performance reports, and deliver actionable insights across all geos
Launch and manage paid campaigns in Twitter and LinkedIn, aligned with regional strategies; providing detailed reporting and optimization recommendations
In collaboration with our regional teams and agencies, design, test and optimize landing pages and digital ad creative to help increase site visitors, create deeper engagement, and improve online conversions
Define and develop success metrics aligned to campaign goals
Use independent judgment and initiative in time-sensitive situations to meet deadlines
Stay abreast of industry trends and developments in search and digital marketing technologies
BA/BS in Marketing or equivalent
8+ years progressive experience in a B2B digital marketing role
Demonstrable experience leading and managing SEM/PPC, remarketing and/or programmatic display advertising
Solid knowledge of SEO and SEM/PPC tools and best practices across multiple search engines (Google, Bing, Baidu,etc.)
Experience in striking the right balance between paid and organic search strategies
Thorough understanding of search marketing KPIs, and multi-country best practices
Ability to conceive and execute highly targeted display, remarketing, video and social campaigns
Deep understanding of using data and insights to drive future business decisions; ability to distill and tailor complex information for various audiences
Intermediate Excel skills and ability to present clear, concise reports
Ability to prioritize, multi-task and thrive in a fast-paced, high-growth environment where excellent organizational skills and project management expertise are required
Positive attitude, persuasive and tactful, a true team player and self-starting contributor, proven by successful references from prior colleagues​
Digital Marketing Manager Resume Examples & Samples
Partner with lead agency to develop and implement plans
Own the Digital Marketing plan. Working with internal and external partners, develop the strategy and create the annual plan for Digital Marketing focusing on acquisition through the online channel. Includes reporting/analytics, forecasting, budget/invoicing, agency management
Develop ongoing Display Campaigns with internal partners to further promote online acquisition. Investigate options to fully track and convert through omni-channel attribution
Leverage client insights/analytics to understand customer needs, preferences, and trends for core client segments. Use these insights to initiate next generation projects/technology for Digital Marketing
Participate in cross-functional teams to further the online capabilities of KeyBank. Bring Digital Marketing POV to ensure projects meet needs
Development monthly Business Unit Review Report (BUR) for Senior Leadership tracking Digital Marketing metrics including key.com, campaigns, mobile, etc
Partner to effectively implement marketing/sales strategies and tactics ensuring a unified and consistent client treatments
Coordinate product, channel and marketing teams to ensure consistent and effective delivery of preferred client experience
Advanced knowledge of Paid Search, SEO, & Paid Display
Basic knowledge of reporting/analytics to discover insights from data
Demonstrated horizontal collaboration across multiple stakeholders to maintain strong relationships with segment, marketing, and support partners including coordinating multiple resources to support strategy/program development
Digital Marketing Manager Resume Examples & Samples
Help to define the digital marketing roadmap aligned to the overall goals of the marketing business
Own and manage digital properties, including our website and eComm store, social media channels online relationships and partner ecosystem
Coordinate and implement online marketing demand generation efforts
Lead generation for the sales teams for adoptions of the Digital and Print products
Liaise globally with marketing teams for best practice sharing and leveraging assets
Digital Marketing Manager Resume Examples & Samples
2+ years of experience in Digital Marketing and Sales campaigns
Experience in executing a Content Marketing strategy
Experience in Digital Campaign strategy, planning, overview and co-ordination of digital marketing campaigns
Experience managing Digital agency vendors
Strong familiarity with Digital channels (social, mobile, video, etc.)
Confident user of Google Analytics
Experience with Online Advertising and Media Buying (Facebook/Twitter, AdWords)
Direct experience with Content Marketing and Social Media management
Knowledge of Website structure and best practices
Experience of data analytics platforms
Experience with Google Shopping / PLAs
Digital Marketing Manager Resume Examples & Samples
Visibility and Image
To provide optimum visibility of the online brand in its sector
To control and share the strengths of the brand and corporate values
To develop the image of Brand Connection through social networks
To identify the tools to enhance the brand image (Blogs, PR ...)
Performance
Follow and optimize existing acquisition tools (SEO, Adwords, emailing...)
Establish new customer conquest levers Media, retargeting...)
Increase traffic, registrations and sales on the site
Create a loyal customer base
Active participation in increasing the turnover of web activity
Monitoring, reporting and optimization
Establish performance monitoring tools (Google Analytics, Google Webmaster tools ...)
Follow the evolution of the site KPI (CTR, CPC, CPA ...)
Optimize levers and traffic sources to maximize the ROI of marketing actions
Knowledge of web acquisition tools (SEO, Adwords, Emailing, Media ...)
Proficient in Microsoft Office: Word, Excel and Powerpoint
Knowledge of web tools (Google Analytics ...)
Basic working knowledge of Photoshop and Illustrator
An open source CMS experience would be a plus (Prestashop)
Knowledge of HTML / CSS would be an advantage (just to avoid repetition after the previous point)
Digital Marketing Manager Resume Examples & Samples
Plan, execute and implement digital campaigns and leverage of global tools and networks in the local market
Execute the Digital elements of Brand campaigns incorporating website, social, paid media
Play a hands-on role in the overall Performance Marketing strategy to drive traffic to our eCom business including Paid Search (SEM), Organic Search (SEO) and growing our Affiliate networks
Overall accountability for traffic and session targets for online store
Manage content plan for adidas platforms, social networks and mobile platforms, specifically taking into account our core consumers 14-25 y.o
Manage local digital agencies
Drive the overall CRM strategy and process in conjunction with Retail and eCom functions and ensure all appropriate stakeholders are engaged as required
Provide post campaign reporting across all platforms to all key stakeholders
Management of a small Digital Marketing team consisting of a Digital Marketing Executive and a Content Marketing Coordinator
Specific marketing experience in digital strategy and execution either in-house or within a digital agency
Has an understanding of all marketing disciplines and how to integrate a digital plan into a holistic marketing strategy
University degree in business studies/marketing/communications
Proven experience in performance marketing specific to online retail, specifically SEO & SEM
Strong understanding of social media channels relevant to youth consumers
Proven track record in digital strategy, planning and implementation
Willingness to be hands on and a team player
Passion for youth marketing, fashion and sports
Very strong in building and maintaining relationships
IT skills: Outlook and Excel: Intermediate; Word and PowerPoint: advanced; Photoshop or InDesign experience would be advantageous
Converse Digital Marketing Manager Resume Examples & Samples
5+ years experience in digital marketing and communications for a global brand or media/agency network (youth culture, fashion, retail or lifestyle editorial preferred)
Proven record of creating engaging content across multiple digital platforms
Able to plan, execute and optimize digital strategies
Understanding of paid social and content marketing
An aptitude for writing and quality creative output
Excellent verbal and written communication skills with a demonstrated ability to successfully package and present ideas and recommendations
Ability to manage creative and marketing talent and build productive relationships
Good sense of humor, strong passion for pop culture and willingness to hop into the 24/7 digital fray
Digital Marketing Manager Resume Examples & Samples
Develop, optimize and execute strategic digital marketing campaigns and lead generation efforts
Facilitate the transition from current e-marketing platform to Pardot
Administer Pardot, including developing and implementing lead nurture programs
Manage ongoing campaigns in Salesforce, and assist in building lists and segmentations for new campaigns
Create and oversee practices for transferring new Leads to appropriate individuals on the sales side (bankers and financial professionals) when they have been sufficiently scored, and help ensure action on those Leads
Measure and analyze performance of marketing campaigns, web activity, traffic, content views/downloads, customer activity and leads
Communicate the results of all digital campaign efforts to stakeholders
Use insights from customer behavior to define and optimize campaigns
Leverage content in compelling ways to engage and convert prospects across multiple digital channels
Work with data hygiene resources to maximize CRM data quality and campaign deliverability
Ensure that all digital marketing practices are compliant with existing and evolving CAN-SPAM and international regulations
Bachelor degree or equivalent in the field of Marketing, Information Systems, or similar
5+ years of digital marketing experience with the above responsibilities, with a significant amount of that time in a B2B setting
2+ years of hands-on experience working with Salesforce, at least one year of experience working with Pardot for B2B digital marketing, and experience with social monitoring, web analytics tools (Google Analytics, Omniture), ad serving tools and Google AdWords
Experience in report building is a plus
Experience creating measureable workflows and reporting results
Strong Excel skills preferred
Financial and/or professional services experience a plus
High energy and the ability to manage multiple projects and initiatives with a variety of stakeholders
A strong team player who is comfortable and motivated working in a collaborative environment
Exceptional attention to detail and ability to prioritize projects and meet deadlines
Digital Marketing Manager Resume Examples & Samples
Manage the day-to-day operations and updates of the Commercial Banking website
Project manage strategic site builds and implementations
Represent business requirements to technology partners on strategic initiatives
Ensure commercial banking products and industries are properly represented and promoted within the site UX; ensure website is on brand, easy-to-use and updated on a regular basis
Ensure site meets all applicable regulatory requirements
Work with content team to facilitate quarterly site reviews and updates
Oversee the site's QA process; ensure site is accessible (ADA), responsive and renders on top browsers
Partner with content and strategy teams to develop and implement tagging structure
Partner with metrics team to identify and track site KPIs
Deliver excellent client service to marketing team and internal/external partners
Support other campaigns, programs and projects as assigned
Identify new web strategies, mobile/apps and other digital programs to strengthen our marketing activities and the brand
Manage relationships with agencies and vendors in compliance with the Commercial Banking Third Party Oversight program (TPO)
Bachelor's degree with at least seven years of digital marketing experience
Strong understanding of website strategy and UX across all digital channels
Demonstrated experience implementing marketing/digital automation systems
Strong background in metrics and analytics, including CRM systems and digital analytics tools such as Google Analytics, Omniture SiteCatalyst and/or Adobe Data Workbench
Knowledgeable about financial services; specific knowledge about commercial banking, treasury services, investment banking and private banking a plus
Experience managing multiple, competing digital programs and priorities through successful delivery
Experience in content management/thought leadership publishing and promotion
1-3 years of management experience
Excellent oral and written communication skills; proven track-record of successfully briefing team members at all levels of an organization
Thorough understanding of ways to manage, thrive and deliver in a matrixed organization
Advanced understanding of web analytics, UX and SEO/SEM with additional technical capabilities in HTML and CSS
Digital Marketing Manager Resume Examples & Samples
Work with outside agencies on MCommerce and FCommerce
Manage development of mobile marketing programs, including: development of mobile e-commerce opportunities (e.g. mobile storefront); development of mobile advertising opportunities (e.g. mobile coupons, geotargeting); development of mobile applications; and management of tactical execution of strategies including sourcing of appropriate vendor relationships and directing vendor resources on execution. Monitor industry / category trends and communicate to senior Marketing team to aid in making competitive judgment/investment decisions to guide overall Interactive Marketing investments and strategy
Oversee online marketing budget
Responsible for measurement, analysis, and reporting for digital marketing programs within area of management responsibility. Manage day-to-day analysis and reporting. Due to the highly innovative and test-focused nature of this role, a key responsibility will be to develop ways to measure and analyze performance from digital channels that may not follow typical online marketing click-based attribution methodologies
Develop and test new digital media channels, such as (for example): in-text advertising, gadgets, widgets, RSS feeds, and podcasts
Develop strong working relationships and partnerships with internal departments and stakeholders
Work with PR team on DWOM initiatives
Create engaging video content for all Nautica sites
Self-starter, highly organized, and able to work well with individuals at all levels
Strong analytic and quantitative skills
Polished presentation and interpersonal skills
Ability to deliver results quickly
Expertise in on-line marketing
Strong business acumen and the ability to synthesize and analyze data to identify trends and marketing opportunities
Familiarity with web analytics
Knowledge of digital media, on-line advertising, mobile marketing or other analytical digital marketing
Knowledge of video development
Digital Marketing Manager Resume Examples & Samples
Yearly pan euro, multi-countries digital marketing plan creation
Responsible for online store revenue growth
SEO/SEM implementation in association with WW team
Digital marketing calendar creation (incl. social network)
Monthly newsletter creation and localization
Digital campaign implementation (paid) through third party agency
Maintain consistency across countries
Digital marketing budget management
Weekly reporting on digital metrics (fans, PTAT, followers, retweet, campaign ROI, web traffic, conversion rate...)
Pan euro digital marketing / ecommerce experience
Pan euro community mgmt
Worked with top brands in Fitness, lifestyle markets and/or social networks/ecom brands
BA/BS in Science, Marketing, Business Administration, or equivalent
Direct sales and online marketing experience
Digital Marketing Manager Resume Examples & Samples
An inspiring creative vision for our brands
An in-depth knowledge of our consumers & their journey
And cutting-edge programs & content
0-3 years' experience in digital marketing, web/social media/community management agency or equivalent relevant experience
Active participant in digital and social media channels
Strong knowledge of all relevant marketing channels to our business (Social Media, TV, Print, Search Engine, Display, etc.)
Capacity to build and implement a community strategy
Knowledge of digital KPI's
Ability to drive creative process with agencies
Background as passionate and digital gamer is a must
Background in Entertainment and Video Games industry a real plus
Fluent English and native Russian
Digital Marketing Manager Resume Examples & Samples
Work closely with the Marketing Director to plan and execute direct customer acquisition campaigns, attracting new subscribers to a brand new B2C SVOD service
Plan and execute social media marketing campaigns to prospect and existing subscribers
Develop and execute end-to-end CRM and CSR strategies that deliver on agreed KPIs across customer acquisition, retention and winback
Provide digital analysis to ensure clear, accurate and useful information is communicated across the team, informing programming, editorial and social media planning
Maintain a content calendar ensuring all key titles and product features are promoted across all channels
Ensure brand guidelines and tone of voice are strictly enforced across all channels
Author regular product and content updates for the customer care syllabus
Day to day management of the marketing budget raising POs, tracking expenditure etc
Demonstrate direct experience and strong track-record in customer acquisition
Proven expertise in CRM and CSR activity within a digital business
Highly experienced in using Salesforce services including Marketing Cloud, Social Studio and Service Cloud
A thorough understanding of content management systems and data management platforms
Ability to deliver clear and actionable insights
Acute attention to detail and quality
Next-gen TV industry experience an advantage
Knowledge of NBCU TV content
Digital Marketing Manager Resume Examples & Samples
TV background or digital management experience a plus
Five years management experience, preferable in a TV sales environment
Management experience selling digital services, solutions, marketing/integrative initiatives, and related product lines
Strong digital services background with substantial experience in SEM and SEO
Working knowledge of new media, digital interactive initiatives, social media, and content
Digital Marketing Manager, Indy Resume Examples & Samples
Develop and implement web promotions, email, social media campaigns, and lead generation programs
Effectively execute digital sales plans to grow subscriptions across multiple channels at multiple sites
Develop various testing models to optimize sales and marketing performance from digital marketing channels
Oversee landing page testing and design
Increase engagement with subscriber offerings to increase loyalty and market penetration
Manage local digital retention and engagement efforts
Digital Marketing Manager Resume Examples & Samples
Ensure consistent, integrated campaigns and communications across all consumer touch points. Reinforce American Apparels vision and brand initiatives with key Wholesale partners and Regions
Develop integrated marketing campaigns to support key brand initiatives
Collaborate with cross-functional partners to ensure a consistent consumer experience across all touch points
Collaborate closely with Digital Sales Manager and web team to develop web marketing plan, to include site merchandising, SEO and promotions to drive sales and increase conversion rate
Americas NSX Digital Marketing Manager Resume Examples & Samples
Responsible for planning and managing execution, logistics, invitations, registration, content, creative, promotion, and reporting for multiple online programs throughout the year
Use data driven insights as well as A/B testing to optimize digital content and offers to maximize ROI Liaise with sales, field and digital marketing teams to provide visibility and ensure successful execution
Pay close attention to detail in content and logistics
Work closely with digital media agencies, social media, operations, and sales development teams to ensure proper program promotion and follow up
Track and analyze online program performance for ROI reporting
Initiate efforts to research and execute new digital program marketing opportunities, including marketing partnerships, social media and creative use of website inventory to attract and engage program attendees
BS/BA degree; MBA a plus
4 years of digital marketing experience (B2B experience preferred), preferably with a focus on high tech; agency experience a plus
Demonstrated experience with closed-loop methodology and the hands-on utilization of webinar platform (ON24 or equivalent), CRM (Salesforce.com) and marketing automation platform (Eloqua or equivalent) is a must
Strong online program management background
Interest in keeping educated on network virtualization and NSX use cases
Ability to quickly understand and articulate content value proposition and key messages and ensure these are communicated consistently throughout online program content
Ability to work well as part of an extended team both internally and externally, including liaising with external vendors and internal sales and marketing teams
Ability to multi-task and solid project management and time management skills
Excellent internal and external communications skills
Excellent analytic skills
Ability to work under strict deadlines
Strong cross-functional and team collaboration skills
Highly organized; able to juggle multiple projects at once
Ability to travel 10%-20%
Digital Marketing Manager Resume Examples & Samples
Management of Content for retail business, making sure it is in line with retail strategy
Plan and deliver evolving functionality for all retail websites
Working Head of Digital marketing on the development of opportunities and projects across the business
Line management of the team digital marketing exec
Management of the digital creative artwork including recommendations on visual identity and key messages and content
3 - 5 years experience within Investment management and within digital marketing
Proven ability to manage relevant content online
Internal Stakeholder management skill
Digital Marketing Manager Resume Examples & Samples
Build and maintain email and automation programs that can be used by ClubCorp and the Clubs, including landing pages, forms and campaigns
Experience with a commercial grade email marketing system, including email development, deliverability and compliance, prior experience working with Eloqua is preferred
Exposure to social media marketing
Digital Marketing Manager Resume Examples & Samples
Create emails, graphics, landing pages and forms in our marketing automation system using existing templates and/or identifying the need for additional templates
Update website using our Content Management System
Analyze results, share learnings, and recommend changes for continuous improvement
Manage content for multiple campaigns deploying in a short time frame adhering to tight deadlines
Create reports to analyze campaign performance and inform best practices for future campaigns
Actively participate in strategy and planning for future campaigns, applying knowledge gained from past campaigns
Use backend tools to update content on the marketing intranet and company website,ensuring information is current
Provide technical support for internal teams using marketing automation, website CMS and webinar functionality
BA in marketing or 2+ years digital marketing experience
Proven HTML and CSS skills
Demonstrated experience with PhotoShop
Demonstrated experience with a marketing automation, CRM, CMS and/or webinar platform
Demonstrated knowledge of Adobe suite, Google suite, and Microsoft Office suite, including Excel formulas and functions
Experience with Illustrator
Experience with website analytics
Prior use of project or task management platforms such as Smartsheet, Basecamp or JIRA
Self-motivated and highly driven to seek continuous improvement
Clear and proactive communicator
Data driven and logical decision maker
Digital Marketing Manager Resume Examples & Samples
Responsible for the digital strategies for Client Marketing, Promotional Platform and Sponsorship assets, leading the development and implementation of all digital communication
Responsible for the plans development and launch of Visa Check Out in Brazil
Lead agency and partners to achieve Visa business goals and marketing objectives for Client Marketing, Promotional Platform and Sponsorship initiatives
Support development of all guidelines/training tools delivered in support of communications platform
Develop a clear understanding of the digital competitive scenario surrounding Visa clients and lead the development of reports to senior management, with a consistent approach of metrics for all campaigns and initiatives
Lead "digital at the core" approach and bring it to life with all work developed by agencies and partners
Stay current on creative trends and platforms, acting as a digital evangelist, leading curation of thought-leadership, inspiration and best practices
Must have experience managing and executing digital/social media programs
Experience creating and launching multi-platform content (web, mobile, video)
Advanced understanding of interdependencies between Paid, Owned and Earned channels
Interest/passion for communications, possess an understanding of current practices and trends
Ability to collaborate successfully in a highly matrixed organization
Demonstrated leadership competencies
Strategic thinking and thought leadership
Strong written and oral communication, including large-group presentations
Digital Marketing Manager Resume Examples & Samples
Communicating Glamour.com/Self.com offerings, including standard and custom and native units, social opportunities, data segmentation, and other ad tech inclusions
Campaign ideation and brainstorming new opportunities for advertisers to take advantage of our editorial connection to our large base of North American users
Supports Sales Directors, coordinating with our art and merchandising departments on the design and content for pre- and post- sales materials related to proposal
Work with the Digital Sales Planners and Campaign Analyst team to track current campaigns and build media plans for new ones
Understand the digital ecosystem and how different service providers work to help advertisers. See Luma Landscape Slide: http://www.lumapartners.com/lumascapes/display-ad-tech-lumascape/
Digital Marketing Manager Resume Examples & Samples
Define and activate the overall digital marketing and social media strategy for Europe
Drive growth in all traffic vehicles (paid and unpaid) to ensure traffic volumes meet
Proficiency/deep understanding of direct-to-consumer digital media strategies and tactics,
Digital Marketing Manager Resume Examples & Samples
Support the Digital Marketing Director to build brand awareness across all online channels
Produce creative digital content
Support development of the eCommerce platform
Develop the Digital roadmap and resource plans for individual brand websites for regional markets
Social media campaign strategy
Work closely with your Digital colleagues at Group level to ensure alignment with business objectives and brand guidelines
Managing relationships with key stakeholders in the regional team, including Sales, Marketing, Supply Chain and Finance
Closely monitor online marketing trends
Regional Digital Marketing experience
Retail or other B2C Marketing exposure
SEO, PPC and Social Media background
Tech savvy
Passionate about Digital Marketing
Digital Marketing Manager Resume Examples & Samples
Project management of brand Digital communications plans implementation across all functions, ensuring fluid cross-function communication, roles and responsibilities
Creation of key performance metrics dashboard across all Digital touch points that allows for both past-performance benchmarking and future performance prediction
Maintain expert knowledge of the US Digital landscape, be a thought leader for the brands, and elevate US best practices internally and to the DMI
Manage project timelines and process, ensuring all key deadlines are met, including
Google Analytics experience a plus
Digital Marketing Manager Resume Examples & Samples
B.S. in Business/Marketing, Communications or related major or equivalent business experience
Proven record of experience in digital marketing (min 5 years)
Experience in data analytics-driven marketing and communications, B2B social media programs and paid advertising campaigns
Strong analytical skills and data-driven thinking with the latest trends and best practices in online marketing and measurement
Demonstrate strong understanding of SEO onsite and offsite best practices and remain current on SEO industry trends
Strong understanding of technical web concepts and experience in managing websites; experience with Content Management Systems
Experience collaborating with IT organizations, agencies and internal marketing and communications organizations
Demonstrated ability to both develop strategies and be hands on in the execution and activation
Excellent teamwork and collaboration skills with strong cross-functional leadership skills and ability to collaborate inspire and get buy-in across a global organization
Very strong business acumen and understanding of Ericsson's business strategy, services portfolio and competitive environment
Fluent in English, spoken and written
Digital Marketing Manager Resume Examples & Samples
Strong experience in website management / analytics required
General marketing knowledge including traditional, social and innovative marketing channels
Strong interpersonal skills, including verbal and written communication
Must be able to effectively communicate with all levels of field and senior management
Skill set to present ideas and information in a way that creates a climate in which others are informed and want to participate in driving organizational changes and priorities
Demonstrates good judgment and business/leadership maturity
Ability to think critically and creatively in order to bring forward a strategic point of view.? Ability to multi-task in a fast paced, dynamic environment
Exhibits attention to detail and demonstrated consistent follow-through
Exhibits project management and prioritization skills with a clear focus on results
Broad marketing background and a background of success throughout career
Exhibit creativity in conceptualizing value propositions, product configurations and marketing programs
2-5 years experience in fashion marketing or related field
Digital & Marketing Manager Resume Examples & Samples
Identifies and proactively develops new business opportunities (lead generation)
Attends sales calls and presentations and helps drive sales
Provides input to VP of Sales in setting digital sales targets and ensures campaign executions meet contractual deadlines
Assists VP of Sales in ensuring digital price structure and network selling practices are in alignment with company goals and branch strategic plans
Establishes and recommends fixed networks or virtual network options that deliver revenue growth for the branch
Generates creative ideas with Account Executives, their Marketing team, and Creative departments to enhance advertiser proposals and campaigns
Manage directly with marketing and creative resources to design collateral material aimed at maximizing revenue and meeting emerging needs
Maintains creative standards to protect quality of ads on display
Runs ongoing digital training in the market
Reports to VP of Sales on digital occupancy and rate attainment levels on an ongoing basis
Monitors and responds to working failure or service related issues to the digital units Communicates related issues to branch management in timely manner. May work with Digital Media Coordinator on these issues
Understands and uses all company resources for marketing and research including Kantar, Prime Lingo, Telmar, and Optimizer
Hires, disciplines, discharges, supervises, trains, assigns, and schedules employees within their department. ("Department" is to be defined by the local market president and may/may not include responsibility for Digital Coordinator and Creative Department.)
Promotes the desired image of Clear Channel Outdoor in the general market, trade associations, trade press and advertising community, as well as in Social Media
Is responsible to understand and maintain corporate standards for both PC and Macintosh
Limited travel (less than 5% of business days) for periodic corporate meetings and industry events
Driving cars, trucks, vans and other vehicles associated with the job
In-depth knowledge of social and online media
Proficient with Excel, Word, Outlook, Adobe Creative Suite, InDesign and Power Point
General Web programming knowledge (RSS/XML)
Ability to drive new business development
Ability to think strategically and creatively, with a demonstrated ability to devise ideas and effective campaigns for clients
Ability to assist in creation of high impact proposals and sales collateral
Ability to provide and develop training programs to team
Ability to motivate teams to produce sales results in line with stated goals and objectives
Skilled at verbal and written communication
Skilled at presentations with groups of all sizes and levels of management
Knowledge of Salesforce.com strongly preferred
Must have strong organizational and time management skills
Must have ability to learn and use company and customer system(s)
Ability to think things through and develop processes that contribute to enhanced organizational efficiency
Agency planning/buying experience; and/or 3-5 years of broadcast/internet sales
Digital Marketing Manager Resume Examples & Samples
Implement digital strategy across web and mobile platforms
Manage the development of websites and mobile platforms with a focus on attracting and converting high quality leads
Manage web projects and work closely with offshore teams and vendors
Manage and maintain all content across company websites
Identify client and competitor trends through data analysis
Develop and manage social media strategy
4+ years of experience in online business
Proven experience in online business marketing in B2B and B2B environments
Experience in researching, designing and developing web and mobile platforms together with agencies
Experience managing mobile projects
Experience using CMS products and Web Analytics tools
HTML, CSS, Javascript and design skills
Digital Marketing Manager Resume Examples & Samples
Work with artists, management and label colleagues to devise and implement innovative, attainable and successful web and mobile campaigns as well as acting as a central co-ordination point for projects from their initial conception through to release date
Set clear project performance goals that focus on measurable and quantitative results
Create and implement strategies to drive community, content development, CRM, and social media
Manage multiple projects from beginning to end and meet deadlines
Collaborate across digital to develop and produce one of a kind direct to consumer, social and commerce initiatives
Interpret consumer research and translate into effective marketing programs
Analyze radio, sales, and consumer response data to make informed marketing decisions
Foster relationships with partners (blogs and brands). Keep in constant communication. Make them fully aware of priorities and releases
Work with partners to find and secure unique promotional opportunities for artists
Search out and evaluate emerging partner/app opportunities
Manage select online promotions, contests, and contest fulfillment
Coordinate the creation of digital marketing materials (artist websites, banners, video clips, social skins, memes)
Participate in team brainstorms for the label's full roster of artists
Work in conjunction with publicity to secure online press features and events with marketing to increase visibility/awareness for artists and releases
Must have at least 2 years digital marketing experience
Must have at least 2 years experience in a music environment
Must be knowledgeable in the social media & digital marketing space
Excellent oral and written communication skill
Exsiting artist and music relationships preferred
Digital Marketing Manager Resume Examples & Samples
Define and develop a set of business goals and marketing objectives for Windows website to align with organizational objectives and the rhythm of the business
Lead site design development, relationships and operations with production and creative agencies
Identify business needs and marketing objectives, and translate them into a desired set of features and functionality
Identify and facilitate opportunities to test and target content across the sites
Work collaboratively with the marketing, product, and subsidiary teams to keep the site current, fresh, and aligned with marketing calendars
Partner with global and subsidiary marketing managers to ensure strategic alignment and on-time delivery of digital assets
5+ years managing large-scale web sites, including feature definition, editorial, design, and implementation
Deep understanding of digital marketing and digital production. Proven experience delivering effective digital campaigns
Stellar project management experience
Understanding of website testing and targeting
Solid experience working with and managing creative agencies
Proven ability to operate successfully in a highly matrixed organization across multiple groups and business owners. Must have the ability to work under constant deadline pressure and manage multiple projects across multiple lines of business
Excellent oral and written presentation skills
Digital Marketing Manager Resume Examples & Samples
Acting as a consultative partner – leading intake sessions, building trust and probing to understand the overall business challenge and areas of opportunity
Leading agency/ vendors & internal team in the development of targeted web, SEO/SEM, marketing database, email, social media and programmatic and display advertising campaigns
Work in partnership with TA Analytics to report performance of all digital marketing campaigns, and assess against goals (ROI and KPIs)
Ensuring plans reach diverse populations of candidates or emerging markets of opportunity
Managing overall digital strategies that enable an engaging, seamless and integrated candidate experience to enhance the overall candidate conversion
Building internal and external relationships and supporting a collaborative, team environment
Ensuring brand coordination and leverage opportunities in markets
5+ years Marketing or Digital Media experience
Demonstrable experience leading and managing SEO/SEM, marketing database, email, social media, ecommerce and/or display advertising campaigns
Highly creative with experience in identifying target audiences and devising programmatic and digital campaigns that engage, inform and motivate
Experience in optimizing landing pages and user funnels
Solid knowledge of website analytics tools (e.g., Google Analytics, Adobe Site Catalyst)
Experience in setting up and optimizing Google Adwords campaigns & the intersection with SEO & Social
Demonstrated strong consultative and interpersonal skills
Ability to analyze and draw marketing implications from research and other data sources
Ability to implement multi-faceted projects while ensuring superb execution, timely delivery, and client area satisfaction
Demonstrated ability to ascertain the priorities of a particular audience and craft a consultative solution while driving efficiencies and effectiveness
Proven ability to partner effectively and work in team environment
Demonstrated innovative thinking and problem solving skills, as well as continuous improvement process skills
Knowledge of recruitment marketing or recruitment advertising industry practices
Brand knowledge of The Walt Disney Company and its affiliates
Moderate to advanced working knowledge of: SAP- HR Administration, ATS systems, Adobe Creative Suite (Photo Shop & Illustrator)
Digital Marketing Manager Resume Examples & Samples
Utilizing a range of techniques including paid search, SEO and PPC
Overseeing the social media strategy for the company (where appropriate)
Responsibility for planning and budgetary control of all digital marketing aspects
Assistant Digital Marketing Manager Resume Examples & Samples
Implement and execute the digital marketing strategies
Explore new business opportunities with other partners
Initiate new campaign ideas through all digital channels like website, eDM, social media to drive traffic to the website
Monitor campaign and site performance to maximize results
Manage and coordinate with cross functional departments
Event & Digital Marketing Manager Resume Examples & Samples
Min. Bachelor Degree
Min. 2 years working experience in related field
Good in analytical and driven
Able to speak and write in English
Passionate in Beauty particularly Make-Up
Watson Iot-digital Marketing Manager Resume Examples & Samples
Thorough understanding of digital demand generation
Ability to understand what drives web traffic and how it relates to a buyers' journey
Deep understanding of core digital marketing disciplines: SEO, A/B Testing, Digital Analytics, email nurture, social property management, web experience
Craft campaigns which accommodate different web access technologies (esp mobile)
Operate successfully in the region, understanding relevant cultural/language differences
Digital Marketing Manager Resume Examples & Samples
Assist with creation of innovative and effective promotional strategies that encourage shoppers to convert to buyers
Ability to partner with internal and external groups to execute campaigns and produce results in all areas of responsibility
5 to 7 years of progressive demonstrable experience managing a CRM program
Experience managing digital budgets and understanding of financial norms
Digital Marketing Manager Resume Examples & Samples
Ownership of customer acquisition efforts across a range of digital channels
Direct execution & optimization of targeting, creative, media and budget allocation to maximize results
Campaign management and reporting, including in-depth analytics of LTV, CPA and ROI
Identification of emerging user acquisition opportunities and trends
Partner with internal brand team on creative & communication development
Work closely with cross-functional teams to gain key insights on performance and new opportunities
Help develop a comprehensive growth plan for Rocksbox in your area of responsibility
Digital Marketing Manager Resume Examples & Samples
Manage day-to-day marketing website operations, including e-commerce
Manage web content development and delivery to agreed timelines
Liaise with the editorial team to refine and implement the agreed paywall strategy
Coordinate taxonomy, navigation and keyword mapping to improve discovery of content
Actively optimise EIU.com for higher natural search rankings and traffic
Drive strategy around testing to deliver optimised conversion rates
Coordinate lead generation programmes with the product and demand marketing teams
Achieve revenue and growth performance targets for the e-commerce store
Partner with product marketing to ensure consistent brand management
Define functionality requirements and agree scope of work for development
Partner with the digital development team to deliver the product road map and strategic plan for web properties and user experiences
Coordinate activities with the PR and social media teams
A degree level or equivalent
Solid experience of digital marketing and e-commerce in a B2B subscriptions environment
Demonstrable experience managing digital marketing programs using SEO, social media and PR
Experience managing and optimising lead generation and e-commerce processes
Previous experience leading website usability and design best practices
Experience in optimizing landing pages, user journeys and funnels
Experience of working in an international environment
Digital Marketing Manager Resume Examples & Samples
Managing paid marketing accounts with various third-party digital media and social media platforms such as Facebook, Twitter, Google AdWords, and endemic automotive websites/video platforms
Implementing campaigns on third party platforms, establishing target market segments and aligning marketing initiatives vis-à-vis keywords, interest profiles, user behavior, demographic segmentation, etc
Managing a monthly budget for paid marketing spending and ensuring ROI targets are met
Participate in the strategic development of new marketing channels
Tracking the flow of users through the subscription acquisition funnel to paid subscriber, monitoring churn rates and assisting with retention and upsell opportunities
BA or BS or equivalent, degree in Marketing (or similar) preferred
Proven experience in managing digital marketing campaigns focused on customer acquisition
Minimum 3 years of experience in digital Advertising or Marketing, preferably in a similar planning role at a digital agency
Automotive or motorsports industry experience preferred
Deep understanding of digital marketing tactics, platforms, and landscape
Proven ability to work under pressure and meet deadlines, handling multiple tasks simultaneously
Strong oral and written communications and interpersonal skills
Must be detailed oriented, with a mindset of continuous optimization and improvement
Aptitude for analyzing and synthesizing data to monitor success of marketing campaigns and make tactical decisions on deployment of budget to optimize results
Digital Marketing Manager Resume Examples & Samples
Develop and implement online B2C sales strategies and plans to drive digital traffic and sales and manage within cost budget in the UK and Ireland
Be informed by hard data, modifying plans and strategies in response to sales performance data analysis. Be the main source of knowledge on what drives traffic that sells
Lead the development of News UK's affiliate marketing program, taking a pro-active approach to building strategic business partnerships with 3rd parties and developing innovative affiliate propositions. Undertake real-time reviews of the impact of affiliate marketing campaigns on sales performance, and adjust incentive structures accordingly to deliver the maximum ROI for News UK
Take ownership of News UK's Discovery strategy (Display, PPC and Social) from a sales perspective. Develop plans to optimise the discovery strategy
Effectively manage the media agency and other third party agencies/relationships to drive optimal performance and cost effectiveness. Ensure strategies & plans are defined, targets are in place & activity is regularly reviewed
Develop business cases for all significant activity, taking input from Finance and the Sales Planning and Execution Manager where required, and take ownership of activity P&Ls
Deliver a world class customer experience for subscription prospects, educating, informing and converting them to the right subscription products at the optimum price. Continually improve the core metrics of consideration and conversion including all checkout and funnel metrics
Work in collaboration with the Acquisition team to optimise online customer journeys across web, tablet and mobile platforms to drive acquisition and increase rates of conversion from casual to committed products, to ultimately deliver the maximum life time value customers to News UK
Develop efficient multi-variant testing plans in order to maximise conversion across all campaigns and propositions, overseeing technical and creative development of multi-variant activities by the Technology and Marketing Communications teams
Integrate customer segmentation into the online experience, targeting offers and creative differently depending on customer attributes
Take a pro-active "test and learn" approach to multi-variant testing, modifying plans and strategies in response to sales performance data analysis
Provide constant feedback to the Sales, Marketing, Technology, Customer Experience teams on performance of propositions and campaigns, using Insight and analysis to constantly optimise activities
Build a network of knowledge in best practice for digital conversion optimisation across News UK, News Corp and global leaders in sales funnel management
Improve performance of the function / department through the analysis of existing business processes, identifying innovative alternatives and recommendations for more effective or efficient 'ways of working' / product / service
Drive the efficient delivery of organisational change projects in support of News UK's strategic agenda within a culture of empowerment through personal leadership
Experience of online sales
Demonstrable target driven approach to sales and ability to work under pressure
Experience of managing/ optimising online customer journeys
Thorough understanding of tools and techniques used in online communications, SEO and affiliate marketing
Thorough understanding of News UK Marketing strategy and how Sales & Circulation can support this strategy
Deep understanding of shoppers and the newspaper industry
Comparative understanding of all online marketing channels
Expertise in performance monitoring / tracking and budget management
Digital Marketing Manager Resume Examples & Samples
Management of a team of 3 and multiple agencies to drive retention and acquisition
Translation of the brand strategy into a tangible digital marketing strategy ensuring synchronisation with PR and offline marketing efforts
Complete ownership of the digital marketing strategy across UK and international markets
Complete ownership of the digital marketing budget including forecasting, post campaign ROI analysis and P+L monitoring
Management and optimisation of all digital channels including SEM, Affiliates, Social, Display, Online PR, partnerships and CRM
Customer profiling to develop a profound understanding of our customer behaviour to develop a targeted and relevant customer communication strategy
Working closely with the conversion optimisation team to ensure landing pages are effectively optimised to ensure traffic conversion
Reporting and analysis of digital marketing activities focussing on core KPI's per channel including but not limited to visits, conversion rate, revenue, AOV
Development of competitor insight from the utilisation of tools
Optimisation of digital marketing activities based on insight gained from reporting and analytics
Test and learn approach to new digital marketing initiatives
Championing digital across the business to drive forward digitalisation of the brand
Ensuring abreast of digital innovations across the industry to pin point relevant initiatives for the brand
Working closely with retail ops team to deliver a seamless consumer brand experience
Working closely with design teams to develop clear understanding of fashion trends and product focus
Working closely with merchandising and content teams to build a customer communication and trading plan
Working closely with group eCommerce function to ensure streamlined and efficient approach to group marketing
Management of direct reports and agencies
Analytics tools e.g. Omniture, Hitwise, Comscore
Resilience
Tenaciousness
Persuasiveness
Influence
Ability to work in fast paced environment
Experience using Microsoft Office
Highly numerate with strong analytical skills
Problem resolution
Passion for digital and fashion
Determination to succeed in a high pressure environment
Digital Marketing Manager Resume Examples & Samples
To own, manage and grow the ECRM programme to establish long term relationships with Paul Smith customers
Manage key internal relationships with IT and external agencies on customer data migration and marketing systems integration projects
Manage all digital and search campaigns to drive brand awareness and customer acquisition
Drive and initiate online projects and site enhancements working closely with E-Commerce to improve online customer journey and conversion rates
To oversee and drive the SEO, PPC, Affiliates, Online Display and Social Media campaigns
Responsible for getting qualified traffic to the site in order to increase the online revenue
Work closely with the agency to test, refine and optimise paid search campaigns
Monitor and evaluate visitor activity and conversions driven via Search, analysing the success of SEO via KPI's
Drive overall sales and profitability
Educated to 2.1 B.A. Degree level in Marketing, PR, fashion or business related qualification
High level of computer literacy in Microsoft Office packages and CMS software
Previous Digital Marketing managerial experience and managing a team in a fast paced environment
Previous SEO, CRM, PPC and e-mail marketing experience
Able to create, plan and execute brand and online projects
Able to analyse and interpret financial data and information and data
Assistant Digital Marketing Manager Resume Examples & Samples
Previous experience on digital marketing or social marketing is required, familiar with main social platforms both locally and internationally
Quick learning ability
Driving for innovation, daring to test and learn, strong ability to accumulate learnings and transfer success model
Good communication skill and cross team working capability
Previous social planning experience or copy development capability will be a plus
Digital Marketing Manager Resume Examples & Samples
Serve as the in-house digital marketing expert and drive revenue generation for our college partners
Craft, set, and guide the marketing strategy and manage all aspects of the digital marketing plans for a portfolio of 100+ official collegiate athletics web sites
Guide the design team to align creative assets with all marketing efforts
Utilize multivariate & A/B testing to improve conversion rates of key revenue streams
Collaborate cross-functionally with all departments
Work with the product team to implement solutions that satisfy marketing goals & objectives
Serve as a consultative leader for our network of college athletics partners to establish brand consistency and spread the use of best practices
Use Google Analytics for campaign optimization, analysis, reporting and make recommendations to partners and executives
Bachelor's degree in a related field, or equivalent work experience. An MBA is a plus, but not required
A passion for sports
Proficiency with Google Analytics
Ability to analyze and use data to inform marketing decisions
Expert level knowledge of at least one of these: SEO, SEM, Email Marketing, Acquisition Marketing, Mobile/Local Marketing
Experience building out and executing robust digital marketing campaigns
Demonstrated experience in activating campaigns across paid, owned and earned channels
Experience managing subscription products
Working knowledge of all primary social platforms
Comfort in presenting ideas to larger groups
Strong time management skills and the ability to prioritize
Entrepreneurial spirit and an innovative mindset
Digital Marketing Manager Resume Examples & Samples
Deliver first class digital marketing plans for allocated products/brands, leveraging insights and consumer data
Work with UK media and creative agency teams to implement campaigns
Demonstrate a keen understanding of the target audience and the media landscape
Negotiate and recommend opportunities for partnerships that reach across multiple channels, to ensure standout presence and reach
Develop relationships with key influencers and vloggers, and leverage these to maximise opportunities to showcase products and improve overall visibility
Allocate and track budgets
Illustrate ROI for all campaign elements
Digital Marketing Manager Resume Examples & Samples
3+ years of experience in digital marketing in challenging for-profit and/or nonprofit settings
Experience in Google Analytics, Google Adwords, Facebook AdManager, Twitter Ads, and other third party paid ad channel management programs
Experience in Mailchimp, email creation, basic HTML, and Photoshop
Experience in eCRM system such as Kindful, Salesforce, or Convio Luminate Online
Experience in SEM, SEO, banner advertising, and re-marketing
Proven ability to develop and deploy online marketing strategies across digital channels and social networks
Competence with social media in a professional setting to increase awareness and grow business, ideally with documented examples of social marketing content produced and corresponding results
Proficiency with email marketing tools
Knowledge of website advertising techniques and tools
Knowledge of wide-range of digital marketing concepts, strategies, and best practices and ability to determine which are relevant or not for business context
Solid experience with marketing campaign operations, including database and list management
Proficiency with CRM tools
Understanding of mobile marketing best practices, including text-to-give, mobile strategy development
Digital Marketing Manager Resume Examples & Samples
Create and execute the overall digital strategy, to increase customer acquisition, retention, engagement and brand awareness
Maximise the performance of the new website by increasing website traffic, lead generation and lead conversion rates through SEO, AB/multi variant testing, content and analytics
Take full ownership for the performance of the UK, South Africa and Australia websites
Through google analytics, monitor and report regularly on website performance, making and implementing recommendations for driving improvements
Work with the Marketing team and external agencies to maximise the new Enterprise Marketing Solution (EMS), automating marketing activities and improving customer journeys online
Define and implement a clear social media strategy for the business as part of the overall digital strategy
Guide and support the team with maximising both proactive and reactive social media activity
Work with the International Marketing team in coordinating a global social strategy
Input into and deliver on the digital element of the annual marketing plan and campaign plans to drive forward agreed company objectives
Support the production of online creative work; including, recommendations on online visual identity, key messages and content including video, photography and design to communicate brand messages effectively
Ensure all digital communications are optimised to achieve engagement, and maximise sales and profit as, informed by analysis of online customer behaviour
Create clear and concise briefs and liaise effectively with agencies, as required
Support the International Marketing Manager and wider team as required
Excellent written English
Organisational skills
Project management
Ability to problem solve
High level of interpersonal skills
Strong and proactive team player
Ability to work to tight deadlines
Ability to multi-task
Advanced computer literacy
Google analytics skills
Experience of SEO management
Social media management
CMS and e-marketing
Digital Marketing Manager Resume Examples & Samples
Heavy emphasis and strategic day-to-day management of Volcom email and SMS marketing, including planning, coordinating creative, advanced segmenting, list hygiene, A/B testing, abandonment, optimization, and reporting. He/she will be expected to leverage current market insights and best practice to optimize and grow overall program
Manage personalization and testing on Volcom.com. Identify key opportunities, customer segments, coordinate creative, and execute A/B tests on Volcom.com to improve overall UX, conversion rate, and revenue
Day-to-day management of digital marketing calendar in close collaboration with e-Business, digital marketing, brand marketing, and Go To Market teams
Collaborate with the Merchandising and Buying team to plan and execute seasonal and promotional digital marketing campaigns
Day-to-day engagement with agency partner to implement SEO and content strategy insights to increase organic traffic and conversion
Perform routine updates to website storefront including copy, meta data, promotions, etc
Partner with Retail team to help define and execute Omni-Channel tactics including parallel promotions in-store and online, sweepstakes, and website optimization
Actively participate in strategic and tactical planning to drive growth
5 - 7 years digital marketing experience working in an eCommerce or retail environment (email marketing)
Experience with Magento Enterprise and Wordpress
Proficient in Excel, Word, and PowerPoint applications
Self-starter with ability to thrive in a fast paced, entrepreneurial environment that requires multi-tasking and implementation of high priority initiatives against deadlines
Excellent communication skills and ability to work effectively within and between multiple teams and stakeholders
Direct experience managing an enterprise email marketing program and hands-on skillset with ESP and SMS provider
Experience and knowledge of SEO and content marketing best practice
Strong analytical skills with Google Analytics and Tag Management experience
IT Digital Marketing Manager Resume Examples & Samples
7+ years of experience of professional IT experience, with a majority in project management and support roles associated with digital marketing (brand and employee facing)
Bachelor's Degree in Computer Engineering
Deep understanding of CRM and digital marketing concepts related to Search Engine Optimization, lead scoring, social media and e-commerce
Hands-on or management experience with the Salesforce and Marketo (as well as other) CRM platforms
Demonstrated experience with working in an international environment as a single-point-of-contact between in-house brand teams, agencies and technology support partners
Working understanding of hosting and network environments (cloud or on premise) associated with hosting various brand digital assets (brand sites, CRM platform hosting such as Salesforce, etc.)
Digital Marketing Manager Resume Examples & Samples
It is essential you have proven experience of B2B digital marketing, using digital channels (including: SEO, CRM, PPC, email and social media) for lead generation and brand engagement
Prior experience ideally within the education technology or publishing industries would be desirable
Proficient project management skills, ability to manage and execute marketing activity on time and on budget
Experienced to a high level with Excel, Google Analytics, Google Adword and basic HTML and Photoshop skills
The role would be an ideal fit for a digital marketing executive looking to take the next step up
Channel Digital Marketing Manager, Payments Resume Examples & Samples
Relevant experience in Digital Marketing with a proven track record in the implementation of complex digital campaigns to achieve effective communications and business objectives; ideally you will be Google certified (or equivalent)
Excellent collaboration as well as strong communication (verbal and written along with the leadership and interpersonal skills to effectively influence outcomes at all levels of the business
Proven strength in efficient execution (even when faced with complex networks of stakeholders) - ability to plan, document, communicate, or deliver a pragmatic program of work that ladders up to broader business and marketing plans
Experience in working with digital agencies to brief and develop online creative to meet campaign and business objectives
Ability to analyse data, draw insights and think laterally and creatively to identify opportunities to deliver channel growth and business objectives
Digital Marketing Manager Resume Examples & Samples
Drive digital subscription growth, engagement and loyalty through the development and implementation of web promotions, email and social media campaigns, lead generation and digital marketing campaigns that inform and engage with subscribers
Measure and report performance of all digital marketing campaigns, assess against goals to identify trends, and optimize spend and performance based on those insights
Develop a variety of testing models to optimize sales performance from digital channels, implementing sales plans to achieve budgeted goals
Work cross-functionally with internal departments, including marketing, news and advertising to identify opportunities, execute brand initiatives and maximize customer engagement and loyalty
Digital Marketing Manager Resume Examples & Samples
Lead deployment efforts for Emails + Mobile Messaging for U.S. Concert Tours & Artist Service Campaigns
Work closely with National Tour Marketers and Artist Management Teams on all aspects of campaign builds, trafficking, approvals, recaps & decks showcasing capabilities
Manage National level campaign set up, QA, tracking, execution, testing, delivery and analysis of all emails
Build segmented email lists based on demographics and customer purchase behaviors
Create and work with HTML based e-mail templates using in-house and 3rd-party software applications
Optimize performance through A/B testing and creative copy; test all aspects of email marketing including day and time sent, from address, subject line, call-to-action placement and contact frequencies
Employ a consistent best-practice approach and provide expertise for creating email templates, testing methodologies and deliverability across all devices and email clients
Pull daily, weekly, monthly, and quarterly reports measuring the performance of email + mobile programs., Enforce best practice data collection and direct marketing policies including management of marketing permissions, rules for customer contact frequency and CAN-SPAM, COPPA compliance
Monitor & Research trends, best practices and new opportunities in digital marketing relevant to the department to grow and optimize Digital Marketing efforts
Bachelor's Degree in Business, Marketing, or related field
3+ years working in marketing email / mobile campaigns at a national level
Detail-oriented and able to coordinate multiple work streams for on-time project delivery
Analytic and technical mind, with a creative eye
Proficiency in MS Office, particularly Excel and Powerpoint
Experience using Salesforce Marketing Cloud
Experience with Tableau a plus
Knowledge of digital, particularly mobile, email, marketing and segmentation practices
Knowledge / Passion for Concert & Music Industry
Working knowledge of HTML programming and HTML/Web editors/ Dreamweaver
Knowledge of Graphic Design programs
Digital Marketing Manager Resume Examples & Samples
Build go-to-market plans to drive awareness and adoption of Facebook's business solutions
Launch and optimize campaigns across multiple online channels (Facebook Ads, Display, Web, Onsite, and Email) to drive short-term and long-term results
Drive best practice of the Facebook platform and be seen as a Facebook product expert
Digital Marketing Manager Resume Examples & Samples
5-8 years of marketing experience, with hands on experience in digital marketing campaigns and direct marketing programs
Proven multi-channel marketing expertise – with a heavy emphasis on online and direct to consumer marketing
Solid experience on CRM (points/loyalty programs, membership programs) highly preferred
Proven experience developing value propositions for consumers – whether through product, marketing campaign or loyalty program development
Experience in effective consumer communication including creative strategy and messaging
Strong leadership, creativity & innovation, and priority-setting
Negotiation and partner management skills
Experience interfacing effectively with multiple levels of management, ranging from senior corporate executives to line managers
Experience creating concrete, actionable marketing plans for new programs based on consumer research and hypotheses, without historical results
Strong, cross-functional leadership skills, including experience managing complex projects and integrating new initiatives across an organization
Excellent written and oral communication skills and negotiation skills in English and mandarin – particularly within large organizations
Self-motivated, results-driven with excellent attention to detail
Leadership and team management experience
Must be a strong team player
Digital Marketing Manager Resume Examples & Samples
Bachelor's degree required, preferably in marketing/communications
Solid knowledge of website analytics tools (e.g., Google Analytics, WebTrends)
Extremely strong analytical skills and data-driven thinking
Strong copy writing skills
Ability to work in a fast-paced environment
Ability to work with close attention to detail
Plan and execute all web, SEO/SEM, marketing database, email, social media and display advertising campaigns
Design, build and maintain our social media presence
Measure and report performance of all digital marketing campaigns, and assess against goals (ROI and KPIs)
Identify trends and insights, and optimize spend and performance based on the insights
Brainstorm new and creative growth strategies
Plan, execute and measure experiments and conversion tests
Collaborate with internal teams to create landing pages and optimize user experience
Utilize strong analytic ability to evaluate end-to-end prospective student experience across multiple channels and touch points
Collaborate with agencies and other vendor partners
Evaluate emerging technologies. Provide thought leadership and perspective for adoption where appropriate
Performs other duties and responsibilities as assigned
Digital Marketing Manager Resume Examples & Samples
Determines staffing needs, makes hiring and firing decisions, handles salary administration and ensures resources are available to accomplish priorities
Participates in developing the business unit strategic plan and sets goals and priorities based on the direction set for the unit. Monitor strategic plan goals to ensure objectives are being met
Develops the business unit budget and manage its expenses
Promotes the enhanced use of digital channels to meet business/marketing communications objectives
Evaluates business unit marketing and communication goals and develops online strategies to achieve those goals
Consult with internal partners on the digital portion of the corporate advertising program. Support advertising tactics with implementation of campaign landing pages and lead generation tactics
Using metrics, evaluate the effectiveness of online tools in achieving the growth and servicing goals of the business unit. Uses a data-driven approach to guide decision making, campaign optimization and site improvements
Works with business and IT partners to guide priorities, project scope, information architecture needs and/ content development/deployment requirements
Identifies, negotiates and manages strategic relationships with site development/design consultants, content providers, vendors, research analysts, creative sources and technological partners to maximize effectiveness and value
Provides creative oversight of site designs. Manages projects associated with enterprise-wide web site functionality and enhancements
5 years marketing communications experience is required
Digital Marketing Manager Resume Examples & Samples
Management of the re-brand of the company corporate website and intranet
Creating and rolling out numerous digital marketing campaigns
Online communications including email marketing and social media management
Content management
Delivery of the digital marketing strategy
Digital Marketing Manager Opportunity Resume Examples & Samples
Drive the evolution of digital marketing for Burberry in the US and build on the brand's growing reputation for digital innovation
Work in close collaboration with local marketing counterparts, Global head office and vendors to define and execute regional digital marketing strategy
Protect the Burberry brand and maintain total brand consistency throughout all digital platforms
Leverage Global marketing activities to maximize regional impact, and create regional opportunities that can be exploited globally
Ensure that Burberry remains at the cutting edge of social media developments and continues to attract a new generation of luxury consumers
Identify regional brand marketing opportunities in the form of media and brand partners, cultural events and emerging digital channels (e.g. mobile, in-store digital experiences)
Develop integrated digital marketing strategy to build brand awareness, engagement, purchase intent, repeat purchase and brand advocacy
Drive online advertising and branding campaigns and maintain budget
Direct search engine marketing and optimization: manage terms, spend and budget, as well as evaluate new opportunities
Develop online CRM strategy and partner with Marketing Manager, consultants and vendors to advance multi-channel marketing strategy and customer segmentation programmes
Increase e-mail address acquisition and compliance through collaboration with CRM, Stores and third parties
Partner with and support Ecommerce team's selling initiatives and goals
Analyze and report trends, habits and behavior of site visitors and online customers to identify opportunities and improve conversion
Identify innovative ways to enhance consumer interactions with the brand and product online
Perform and publish post-event analysis of online marketing campaigns
Study and communicate digital, industry and competitive intelligence and insights
5-7 years of online retail marketing/communications experience within internet and emerging media
Professional, energetic, creative individual
Solid interpersonal skills
Capable of juggling multiple projects simultaneously and working to challenging deadlines
Proficient in PowerPoint and Excel
Analytical expertise
Knowledge of Omniture or Core Metrics, NetAcumen and/or other reporting systems
Digital Marketing Manager Resume Examples & Samples
BA/BS degree in economics, statistics, computer science, or other quantitative field. Advanced degree in related field preferred
8+ years of direct digital marketing experience (Facebook expertise preferred)
SQL or similar data skills required
HTML, CSS and JavaScript preferred for web-tracking implementation
Fast Learner – Can achieve power-user status on multiple tools quickly
Experience planning, delivering, and executing media, measurement, and creative strategy
Ability to share/present complex results of analysis in a clear and compelling manner that inspires action
Digital Marketing Manager Resume Examples & Samples
4+ years working in a Digital practice or Interactive agency
3+ working with Digital Marketing products and implementing behavioural analytics
Global delivery experience – onsite, near-shore, offshore
Strong client facing presence
Degree in computer science, engineering or a related field
Demonstrated ability to manage and supervise a team of technology advisors through all phases of the technology life cycle, including requirements definition, architecture, design, development, implementation, conversion and testing
Implementation experience with Performance Testing and/or Test Automation
Candidate must be hands-on leading business workshops, process discussions, change management, technical scrums, technical design, project management
Experience managing staff on multiple projects and providing direction to team members
A passion for coaching and mentoring
Experience in developing deep client relationships
Experience in developing deep, collaborative relationships with colleagues in multiple practice areas, in a professional services environment
Exceptional written and verbal communication and presentation (including workshop) skills
Ability to work collaboratively in a team environment (and know when to lead and when to follow)
A high level of motivation, strong work ethic and self-starting attitude
Ability to think outside of the box, and thrive on new challenges
Enthusiasm and ambition, to be instrumental to the further success of a growing practice area
A willingness to travel on short notice to meet client needs; travel is estimated up to 80% during peak periods
Converse Digital Marketing Manager Resume Examples & Samples
Partner cross-functionally to develop engaging digital communication to convert and retain qualified customers through email marketing including all promotional, trigger-based, and targeted segment campaigns for Converse
Manage the overall strategy and oversee the end-to-end email development and deployment process, including the creative briefing process in partnership with Converse Merchandising and Experience teams. Manage the segmentation, development, testing, and deployment of email programs
Work closely with marketing colleagues to integrate the email program into a single cohesive marketing and digital game plan calendar
Be fact-based, using data and analysis to test, refine and scale campaigns. And understand our customer data, defining actionable segments and creating targeted lifetime value/customer life-cycle engagement campaigns and programs
Develop annual email KPIs that will contribute to meeting aggressive growth targets and pro-actively monitor them. Partner with the Analytics team to ensure KPIs are tracked properly
Develop the email testing strategy for Converse, allowing for constant testing and measuring to drive iterative improvements to the email program
Work with the broader DTC and Brand organization to identify cross-category, channel, brand, and other customer engagement/marketing opportunities
Evangelize email organizationally – and drive for continuous enhancement of the email program including targeting, personalization, and program extensions
Be the Converse email expert, keeping up-to-date with email best practices, strategies, and industry standards
Monitor competitor email and loyalty programs, testing and adopting best practices to continuously improve program performance and value
Interact with and update various stakeholders on retention performance and improvement strategies
751354
Bachelors Degree in Marketing, Economics or related field (MBA a plus)
5+ years of marketing retention experience, with 3+ years direct experience in email marketing for a large brand or omni-channel retailer, either in an eCommerce environment or for an email service provider
Demonstrated success leading email marketing for large consumer bases (i.e. 1 million+) that have resulted in measurable lifts in customer retention and lifetime value
Ability to translate merchandising and brand efforts into meaningful email campaigns that produce results
Excellent communication, collaboration, and planning skills; demonstrated success in communicating ideas to various stakeholders
Strong understanding of customer lifecycle marketing, segmentation, testing, and optimization strategies
Experience with ESPs: (ExactTarget/Salesforce, Responsys or similar environments) and trigger email providers
Expertise with email fundamentals: CAN-SPAM Compliance, deliverability, KPIs, etc
Prioritizes workload, managing multiple and often competing tasks, and meets deadlines for various and fluctuating marketing deliverables
Ability to identify the metrics to drive success, measure KPIs, socialize understanding and drive initiatives to completion. Experience with Omniture or similar tool preferred
Outstanding team player and positive attitude, with a strong sense of ownership and accountability
Loyalty program management a plus
Digital Marketing Manager Resume Examples & Samples
Develop the digital marketing vision, build innovative digital infrastructures and create digital content strategy to align to and accelerate the buyers' journey
Design digital campaigns that drive measurable demand and customer experience improvement for key product and solution areas in Japan
Drive and coordinate integration of digital campaign strategy across all channels in alignment to the global digital strategy
Driving strategic customer decision making processes and provide market insights to the senior leadership team that are actionable across the sales environments
Support the Japan marketing teams with innovative digital approaches
Stay abreast of emerging digital technologies, media opportunities, approaches and strategies
Work with marketing operations to define business requirements for evaluation, acquisition, implementation and integration of digital campaign systems
Help to devise approaches that increase efficiency and productivity across sales teams by enhancing processes and data quality submitted to these teams in SFDC
Act as the catalyst for digital transformation, promoting cross functional focus on customer experience
Define a primary set of digital key performance indicators and develop and manage a dashboard reflecting progress towards these
Engage with roadmaps of digital transformation with engaged agency to understand how current processes are working
Collaborate with and advise other functions to define the nature of, and desired outcomes from, digital experience for primary audience categories
Measurement of this role will include increasing pipeline/MQLs, brand awareness and customer engagement
Fluent in Japanese, business level of English
5+ years' experience in digital marketing and /or campaign execution with a proven ability to lead digital campaign programs in Japan
Previous experience in a leadership capacity understanding digital technologies and techniques and their practical application in B2B marketing and campaigns
Proven ability to design and execute digital campaigns and marketing plans with experience in identifying digital marketing opportunities for customer acquisition and retention, increasing MQL flow & pipeline growth, predictive models using Big Data analysis, reduction in cost/MQL, consolidation of platforms and reduction in overall costs
Demonstrable success in working across a traditional marketing organization yet bringing emerging ideas and tactics to the table
Demonstrated knowledge of key digital channels including web, social, email, search and communities and how the channels can work together to optimize and accelerate buyer journeys. In depth experience with marketing automation platforms (Eloqua), CRM (Salesforce), social software and platforms, web integration, content management systems and web analytic tools
Direct experience in core web marketing, SEO, SEM, social content strategies and execution, digital demand, Omni channel campaign execution and digital metrics
Full understanding of best practice of nurture flows, email marketing, social media and web marketing and integration of platforms
Demonstrated success at leading and inspiring teams in a matrixed global organisation
The individual must understand corporate revenue and demand goals and be able to design a vision for helping the company meet these goals via intelligent, modern, consistent and relevant digital campaign activities
Have a deep knowledge of all key digital channels and how they work together to guide and accelerate prospects and buyers on their journeys
70526BR
Digital Marketing Manager Resume Examples & Samples
Work with the sales team to optimize Amazon content and develop processes for effective launches supporting both traditional CBU and RBU products
Work Sales leadership to develop effective support strategies for Amazon AMS and AMG marketing tools
Provide guidelines and open communication with Amazon Sales team for implementation of best practices and key content where applicable
Provide critical development and support for content development and strategy for Amazon retail marketing activity
Identify new marketing opportunities and ways to repurpose existing content at Amazon to optimize a consumer experience and sales volume
Measure and track effectiveness of process changes with the goal of either gaining sales volume or reducing costs
Functioning as subject matter expert for the Marketing team, staying current on industry trends and technologies, and providing senior guidance internally and externally
Analyzing and optimizing search marketing campaign performance
Providing paid search daily, weekly and monthly reporting along with financial budget/performance tracking
Collaborate with the company's channel and brand management teams to deliver on companywide business objectives and create best practices
Experience working with Ecommerce Channel partners
Experience in Ecommerce channel sales across both B2B and Consumer products a plus
5+ years' of direct experience creating and managing direct response paid search programs at an agency (or client side for a large organization)
Experience analyzing large datasets to gain insights and drive business decisions
Experience managing program financials to internal revenue targets and defined budgets
E-comm Digital Marketing Manager Resume Examples & Samples
Manage a team, which includes an Email Manager and Loyalty Analysis, that is responsible for retention and related programs
Develop, manage and implement effective retention programs for Columbia's suite of brands. Assure the retention and CRM initiatives align with the overall digital marketing strategy for Columbia by working closely with the Ecommerce Marketing Director
Partner and report team and program results to the Ecommerce Marketing Director
Responsible for growing repeat sales, focused on digital but with an omnichannel view, by supervising email, consumer retentionprojects and loyalty programs. This includes being both hands on but also managing a staff
Lead the strategic vision and plan for the retention of our customers through Digital Marketing across Columbia's brands
Responsible for the PnL of the retention programs, including budgeting and forecasting
Prepare customer analysis and report results across email and loyalty programs, campaigns and segments and make actionable recommendations for improvement
Responsible for ongoing analysis and quarterly reports of key performance indicators
Develop strong collaborative relationships with colleagues in branding, creative, copy-writing, web design, development/IT and analytics
Supervise on-boarding and day-to-day relationships with multiple third party vendors, including contract negotiation and budgeting processes
Support Retail group with dedicated event and store promotions as applicable to the retention or email programs
Position supervises a team of digital marketing retention professionals
Excellent communication skills to effectively integrate with key stakeholders across the company and various business units
Ability to think strategically and creatively, while at the same time developing practical and specific tactics that produces results
Strong background in agency or vendor management
Current knowledge of loyalty marketing best practices and industry best practices
Exceptional attention to detail and ability to effectively multi-task in a fast-paced environment
Experience with email programs, ESPs and tools as they are applied to an Omni-channel company
Able to effectively interact with cross functional teams
A knowledge & passion for commerce/shopping trends and delivering a best-in-class user experience to our consumers. This position will serve as the voice of the consumer across various groups
Ability to manage multiple, competing priorities, duties and/or projects
Bachelor's Degree in Marketing, Business or Finance required. Combination of relevant experience and education may substitute in lieu of degree
8 years developing and executing retention marketing programs, specifically within loyalty, email and related programs for a multi-channel retail environment, apparel industry experience required
4-7 years management experience of marketing teams
Proven track-record, individually and by managing teams, of developing and growing profitable online marketing programs working within KPI's such as, LTV and repeat order metrics
Experience with data analysis, web analytics and tools required
Must be familiar with Microsoft Office applications, ecommerce solutions and analytics tools. Specific experience with MS Excel, Google Analytics, and Omniture is desired
Basic HTML skills a plus
Digital Marketing Manager Resume Examples & Samples
Work with the sales team to optimize the eCommerce Channel partner's content and develop processes for effective launches supporting both traditional CBU and RBU products
Work Sales leadership to develop effective support strategies for the eCommerce Channel partners marketing tools
Provide guidelines and open communication with the eCommerce Channel partner's Sales team for implementation of best practices and key content where applicable
Provide critical development and support for content development and strategy for the Channel partner's retail marketing activity
Identify new marketing opportunities and ways to repurpose existing content at the Channel partners to optimize a consumer experience and sales volume
Digital Marketing Manager Resume Examples & Samples
Lead the development of nurture-based digital marketing efforts that support the entire buyer's journey
Build and deliver content to support inbound marketing efforts that are aligned with buyer personas, leveraging both internal and external resources (including contract writers, agencies and graphic designers)
Deliver content across multiple properties and platforms, including new and emerging content forms (social media, video, articles, etc.)
Expand our social media footprint within our target audiences, and cultivate social relationships through engaging content
You're a modern marketer. You're convinced that great marketing starts with a clear understanding of your target audience. With that information in hand, you know how to find audiences, the best channels to use to connect with them, what to say once you've made contact, and how to say it
You're boldly creative. You're unafraid to experiment, test out fresh ideas, and navigate uncharted territory. You're happy being the one in the creative brainstorm with the most outrageous idea, and you have the wits, courage, and conviction to convince others that it's worth trying
You believe in the power of storytelling. You're passionate in the belief that creating amazing, highly relevant content is the best way to influence and engage prospects and customers. You recognize that sustained, meaningful dialog is achieved through understanding and creating value for them
You're an audience advocate. You aim to know your audiences inside out because you care deeply about them and their experiences. You relentlessly aim to personalize communications with them to ensure they resonate. Your goal is to be so interesting and relevant that they simply can't ignore you
Savvy with latest trends in digital content best practices across mobile and web platforms
Expertise in driving engagement across B2B social channels: Facebook, Twitter, LinkedIn, and YouTube
Understanding of how to build and optimize content for organic search
Demonstrated analytical thinking: identify, track and measure KPI's for strategy/campaign performance
Strong relationship building and collaboration skills; ability to influence others and drive decisions
Passion for understanding audiences; ability to translate these insights into highly engaging content
Project management skills to develop and manage project schedules and drive to deadline
Willingness to engage in both strategic and tactical work as business needs dictate
Excellent written and verbal communication skills. Writing samples required
Ability to work effectively in global virtual teams, and dispersed teams
Demonstrated initiative and self-driven attitude; thrives in a dynamic, fast-paced environment
3-5 years of experience working in a fast-paced marketing environment, in an agency, B2B or professional services organization
Familiarity with architecture & building design a plus
Digital Marketing Manager Resume Examples & Samples
7-10 years of experience
Advanced knowledge of digital trends
KPI development and management
Customer needs analysis, usability testing and design
Advanced segmentation and online targeting
Deep understanding of mobile and web technologies
Advanced degree in Marketing
Global collaboration experience
Digital Marketing Manager Resume Examples & Samples
Driving the creation, implementation and continuous improvement of onboarding, engagement and retention email programs
Scaling successful programs and operationalize them
Managing the WordPress marketing website including SEO, testing and optimization of landing pages
Proactively initiating technology/analytics improvements to maximize the impact of our email and digital marketing efforts
Managing the development and design of email templates including copy, visuals, and layouts to maximize performance (iterate/optimize working with copywriter and designer as necessary)
Managing development and design of marketing website pages and landing pages including copy, visuals, and layouts to maximize conversion (iterate/optimize working with copywriter and designer as necessary)
Monitoring and optimizing the effectiveness of campaigns and proactively implementing/testing, including being aware of new/emerging email strategies and digital tools we should consider
Owning the reporting/communication of email and website metrics and progress against goals
3+ years experience in email marketing (preferably to consumers)
Thorough understanding of direct marketing principles
Experience using/editing HTML and a thorough understanding of HTML limitations
Must be comfortable with Excel/Google Sheets and capable of manipulating and analyzing data to measure/inform business decisions and communicate results
Bachelor's Degree in related field
Digital Marketing Manager Resume Examples & Samples
BS/BA degree required
2-3 years experience in direct response marketing and/or e-marketing or
Proven PPC and digital media strategy, optimization techniques, and bid management
Strong knowledge and expertise in the digital space, including social media platforms (i.e. Facebook, Twitter, YouTube, Instagram, etc.)
Strong working knowledge of mobile marketing and affiliate marketing
Proficient using Dreamweaver & other Adobe products, Adobe DPS a plus
Proven analytical abilities, strong communication skills, and strategic thinking both individually and in a teamwork atmosphere
Proficient in Microsoft Office products
Must be able to multi-task with attention to detail in a fast paced environment
Digital Marketing Manager Resume Examples & Samples
B.A./B.S. degree in marketing/business/statistics, master in statistics or related areas preferred
At least 10 years of experience in a fast-paced B2B environment, preferably in the IT industry. 5 years experience in the technology industry required and must have a good understanding of the Cloud market
Must have previous experience in PPC, display, and SEO, as well as lead generation, and online content development
Experience in the following areas is required: SEM (search engine marketing), PPC (pay-per-click) campaign management, social media, Google Adwords, marketing systems including marketing automation platform or email marketing system
Innovative thinker, problem solver with attention to detail and collaborative communication style
Ability to work in a fast-paced, demanding environment, with multiple and changing priorities while maintaining strong attention to detail
Exceptional interpersonal skills
Strong interpersonal and team player skills with an ability to communicate at all levels, both internally and externally
Experience with CRM platforms such as Salesforce.com is preferred
Experience with digital agencies or digital marketing consultancies strongly preferred
Digital Marketing Manager Resume Examples & Samples
Collaborate with Product Managers, Marketing Managers, and Creative to develop (copy, format, and design direction) for email, online, and promotions for all renewable products/services
Work with Creative and Manufacturing on execution of all campaigns to ensure timeliness and accuracy
Identify targeted customer lists for campaigns and work with Database Marketing on list selections and QA list for accuracy
Draft marketing plans including in-depth analysis of campaign results, overall sales for the product/service with channel breakdown, and recommendations for upcoming campaigns with schedules including: Optimal channel, format, design, offers, message (inner and outer/subject line), and audience for all renewable products/services
Manage Customer Care Website by monitoring usage, posting documents, alerts, and making sure the website has up-to-date information and is user-friendly
Constantly monitor revenue, opportunities, Order Processing and Customer Service backlogs and follow up with appropriate staff to ensure orders are entered on a timely basis and are accurately tracked
Work with Database Marketing to develop new reports and improve existing ones for all renewable products/services. Continuously monitor all results and make recommendations based off both results and industry best practices regarding direction for marketing
Track promotional budgets and spending; reconcile monthly invoices
Set up new tracking codes
Digital Marketing Manager Resume Examples & Samples
Serve as an email marketing advocate within the global business, ensuring that email communications are consistently integrated with the marketing mix, user journey and business objectives
Assume responsibility for the day-to-day management and execution of the email platform, supporting business units and execution of local email strategies
Ensure appropriate testing methodologies are utilised for all marketing automation activities to ensure continued optimisation
Work with the Digital Delivery and Marketing teams to translate digital strategies into high-impact and timely email communications supporting client and prospects through retention and remarketing efforts
Help to initiate new email programmes for the Group, working with nominated agencies and partners
Identify and utilise relevant insight and online behaviour to make informed targeting and campaign decisions, and explore new initiatives and developments which can be brand enhancing
Form part of a team who represent the marketing automation activities across the business and ensure the wider business is bought into the benefits of the platform
Produce and analyse relevant reporting for the business on all marketing automation activity
Build web forms that ensure we are capturing relevant data at all times
Innovate across all marketing automation activity, finding innovative solutions to the business problems
Work closely with relevant support agency to ensure platform development is on-going and beneficial to strategic vision
When relevant, support basic email marketing adoption across the business teams
Ensure IP reputation management is consistently considered throughout activity
Educate relevant business teams where appropriate, on the opportunities that marketing automation can give for effective client and prospect communications
Keep up to date with all current email marketing best practices such as subject lines and layout, rules, strategies and tools
Using relevant databases, data analysis, segmentation and targeting ensure that our data is consistently clean and optimised for use
Input into lead scoring models, building technical implementation of lead scoring systems for the business
Work with marketing team to ensure all relevant marketing activity has an eye on the lead scoring implications of the activity
4+ years Marketing Automation experience
Digital Marketing/Email Marketing Qualifications preferred
Strong organisation and project management skills
Excellent interpersonal, facilitation, and written and oral communications skills
Capable of being highly flexible and able to deal with change
Self-starter, capable of taking decisions and formulating proposals
Solid understanding of usability within the web and email channels
Possess high level of literacy in technology; Microsoft suite, design packages and previous experience in Email Service
Investment management industry experience preferred
Advanced knowledge of HTML and CSS, specific to email creation
Strong knowledge in working with databases, data analysis, segmentation and targeting
Experience of project, budget and resource management
Experience with Tier 1 enterprise email marketing platforms (Exact Target, Silverpop, Marketo, Eloqua. etc
Experience integrating email across CRM platform (Salesforce.com, Microsoft Dynamics. etc)
Familiar with web analytics reporting systems such as SiteCatalyst and Google Analytics
Digital Marketing Manager Resume Examples & Samples
Experienced in acquisition marketing and analytics in e-commerce businesses
Strong understanding of primary digital marketing tools - SEO, SEM, SMM, Google Analytics. (navigate to improve traffic, funnel conversion and CRO)
Ability to research and analyse complex data in order to monitor, measure and optimise campaigns
Can determine innovative marketing strategies and campaigns to attract and retain customers
Communication and presentation skills/relationship with external partners and stakeholders?
Display autonomy and conscientiousness in a fast-paced and ambiguous environment?
Digital Marketing Manager Resume Examples & Samples
Responsible for driving new business development and generating new revenue
Monitor and assess successes to create case studies of CDM impact and leverage
Leverage various tools, products and outlets to drive digital sales leads including
Digital Marketing Manager Resume Examples & Samples
Managing the experience of your existing and new Customers
Understand the customer needs and buyer journeys by working closely with marketing colleagues who know their markets
Create an overview of the stages of the customer journey, along with the component touchpoints where a customer can interact or engage with the company at each stage of the journey
Create and deliver a plan that outlines the pages and journeys needed to expand the role Flightglobal.com makes to driving increased conversions
Oversee PPC campaigns and manage budget working together with the internal search specialist to make sure campaigns are optimised and driving engagement and ROI
Manage the overall Social Media plan and work with the Marketing Executive to drive growth in conversions and engagement from our core target markets through social media channels
Understand key commercial priorities, devise and deliver plans for how digital channels will support these
Digital Marketing Manager Resume Examples & Samples
Minimum of 3 years' experience creating digital content for web, mobile, social, video and audio
Ability to process information, create solutions and execute ideas in a fast paced entertainment environment
Strong multitasking skills
Team player who can wear many hats and always be part of the solution
Passion for learning and staying current on trends in social and digital media
Undergraduate degree required; preferably in journalism, and or digital marketing discipline
Confidence to communicate in groups and across departments
Have experience in leading change and innovation within an established successful business environment
Driven by creative intuition but able to gut check and course-correct with data, as well as report results and optimize using data
Digital Marketing Manager Resume Examples & Samples
Working with the Research department to create rich agency briefs
Supporting the Lead Marketing & Communications Manager with team and agency off-sites to generate and evolve innovative campaign ideas
Project managing campaigns from conception to final delivery
Collaborating with internal Sales, Communications, Editorial and Product departments to ensure buy-in from key stakeholders in the UK and globally
Liaising with International Marketing division based in US to support campaigns
Leading team and agency post-campaign debriefs and evaluations
Monitoring and ensuring all campaigns are delivered on budget and meet agreed business KPIs
Owning, planning and scheduling house advertising allocation over the season, including campaign priority and weighting
Building case for uplift of house advertising around major campaigns
Working with Advertising Operations department to deliver house ads across ESPN sites
Managing day-to-day relationship with ESPN's retained media agency
Briefing media agencies on all key campaigns for digital platforms
Evaluating performance of media campaigns
Ensuring media agencies are operating on budget and achieving agreed KPIs
Championing the marketing team and strategy to other divisions within the business
Significant digital marketing experience in the sports, entertainment or media industries
Experience of project / campaign planning and management
Experience of working with agencies
Understanding of digital adverting
Digital Marketing Manager Theatrical Resume Examples & Samples
Create and implement digital advertising campaigns to meet revenue and new customer targets
Identify the market influencers (Youtubers), develop ideas and concept to engage them with the brand
Develop creative ways to tell Disney story and mission to media in order to increase the brand awareness
Manage strategy and content over social media channels, increasing social engagement and developing a strong community management
Assure a marketing operational follow up of all the theatrical digital marketing projects
Collaborate with the account team and other media planners to create an effective digital media plan
Deep knowledge of main planning, competitive analysis and finance tools (eg. AdBox/Media box, Audiweb View, Planner Audiweb, ComScore)
Use real-time analytics with an understanding of industry recognized tools and techniques
Play a brand consulting/advising role with regard to the online environment: opportunities, threats, new initiatives
Develops objectives, strategies, plans and presentations
8/10 years of prior work experience in Digital Marketing which includes: digital media planning (strategy, implementation, tracking and insights and hands-on experience in running online advertising campaigns on various platforms), digital marketing activities management (strategy, implementation, tracking and insights; multiplatform and with or without influencers); social media management (strategy, implementation, tracking and insights)
Knowledge of the main analytics tools for the monitoring and measuring of the web presence of the brand
Ability to develop content strategy
Detail Oriented and proficient at managing projects
Highly proficient in MS Office
Digital Marketing Manager Resume Examples & Samples
Develop local digital communication and commerce strategy and action plans
Drive B.com commerce and identify expansion opportunities such as partnership with 3rd parties and activating social platform as a commerce channel
Identify innovative digital solutions to drive innovation and commerce
Partner with Media Planning & Buying team to optimise performance media
Liaise with local retail and merchandising team to implement O2O solutions
Fully integrate fashion and beauty communication from a digital perspective
Set KPIs for each activities, monitor and measure performance
Stay close to the business to deliver communication activities driven by customer/consumer insights, market strategies and retail objectives
Strong background in digital industry in terms of marketing communications and commerce
Professional, energetic, creative
Excellent communication talent – verbal and written
Solid interpersonal skills to work with multiple stakeholders
Strongly business-focused and cross-functionally connective
Logical, accountable, transparent, and convincing
Curious and keep abreast of new technologies and digital trends
Capable of juggling multiple projects simultaneously
Strong organizational and follow-through skills
Ability to prioritize and manage time effectively
Detail-oriented and strong hands-on mind-set
Maturity to work well under pressure
Excellent English skills (TOEIC 900 or more)
7 - 10 years of digital marketing and commerce. Experience in social marketing is a must
PM experience is a must
Processional experience in retail industry is a plus
Digital Marketing Manager Theatrical Resume Examples & Samples
Excellent proficiency in English: ability to manage meetings, calls and conversations
Excellent understanding of the digital environment and its peculiarities/tools/strategies
Excellent understanding of online media planning and social management
Proficient in using standard online media research and planning tools
Strong interpersonal, verbal and written skills
Ability to provide a basis for measurement of the digital activities
Creative attitude able to drive innovation
Entertainment passionate
Leadership
Relationship and Negotiation skills
Digital Marketing Manager Resume Examples & Samples
Oversees WB digital media buying for all divisions (Social, SEA, Display, Video, Mobile)
Manages WBs digital buying agencies
Develops & oversees digital marketing KPIs & benchmarks in conjunction with business intelligence
Is in charge of consecutive tracking implementation in conjunction with programmatic marketing
Manages key media vendors & publishers
Works with product managers to develop best in class digital media planning
Supervises all overarching digital campaign operations (ad server management, landing page creation, creative delivery)
Works with the creative department to ensure state of the art digital creatives
Works with Director to ensure the overall digital buying & creative strategy is meet
Well advanced computer skills, preferable experienced with PC, MAC & mobile operating systems
Very good MS Office knowledge, specifically Excel
Ability to swiftly gain competence with a range of custom management systems and tools (Content Management, Business Intelligence, Data Dashboards, SAP)
Experienced with web analytic tools, Ad Words, FB Business Manager, YouTube Insights
Has basic understanding of technical web implementation (Pixel Code, HTML)
2+ years related digital marketing work experience required
Digital Marketing Manager Resume Examples & Samples
Strong understanding of current online marketing concepts, strategies and best practice
Experience in e-commerce – Wordpress, Woo commerce, SEO, PPC, email marketing and social media
Experience in cross referencing, and using all available platforms to create momentum around the brand
Excellent communication skills and attention to detail
Reliable and quick with strong organisation skills
Digital Marketing Manager Resume Examples & Samples
Develop, implement and execute the Digital Marketing strategy, by working with Stakeholders to determine Digital needs
Deliver all Digital Marketing activity including SEO, PPC, website management, microsite development, email marketing, all social media channels, video content, online advertising and internal Digital branding
Manage, prepare and review content for online/mobile appropriateness, ensuring regular, timely and accurate updates
Conduct regular content analysis and web audits to ensure accuracy and appropriateness for intended audience
Measure, analyse and report usage on all platforms in order to monitor improvements
Manage and mentor a Digital Executive and providing information and training for online champions and staff across the Firm
Identify opportunities for new online solutions through continuous market research
Develop an expert understanding of our online Brand guidelines and ensure standard maintained across online channels
Work with our Global online team to ensure alignment with Global campaigns and initiatives
Lead the internal drive to encourage Firm-wide participation in social media engagement
Digital Marketing Manager Resume Examples & Samples
Design and implement objective driven, analytically supported email marketing programs/campaigns which leverages a wide range of best practices, strategies, tactics that are best suited for the target market and the business. Develop plans within these programs/campaigns to ensure RSM is growing in its relevancy, effectiveness, and audience. Strategically build email marketing plans that support the objectives for user growth and the objectives of our marketing organization as well as the growth objectives of our business. Ensures that the role of email marketing communications is aligned with building on the awareness gained fosters an engaged audience while helping to build the pipeline of qualified leads for our sales process
Manage the email marketing team, and the email technology platform, through the daily task of executing email marketing campaigns. Ensure the team is focused on delivering high quality, objective driven, and analytically supported email marketing campaigns. Works with the email marketing team members to grow in their personal and professional experiences centered on client service, digital marketing, and marketing advisory. Works with the marketing leaders throughout the organization to gather feedback on the performance of the email marketing team and seeks to optimize the productivity, effectiveness, and efficiency of the team. Develop a reporting structure to measure the overall performance of our team members, marketing campaigns, and overall email marketing efforts
Provide consultative advice to the marketing organization on best practice email marketing strategies aimed at meeting objectives and building a healthy database of subscribers. Proactively recommend email strategies that aid in developing holistic digital marketing plans that lead to engaged web site users and a regular use of the available analytics to drive optimization of our activities. Collaborate with the other leaders of the digital marketing team to serve our internal stakeholders through marketing consulting, marketing measurement, and optimization opportunities
Collaborate with marketing operations, business development, and the broader IMC organization to ensure the activities managed though the email marketing team, and the data generated from them, are effectively integrated with our CRM system and other data management systems. Serve as an advocate for digital marketing when working with the other teams who collect and manage data to influence the proper use/management of customer behavior data which would benefit the efforts of the digital marketing team
Minimum of 6 years' experience in digital marketing, email marketing, or marketing management required
Experience in email marketing, marketing automation required
Strong analytical skills, deep understanding of digital metrics, preferred
Strong track record of stakeholder/client service, preferred
Professional services marketing, preferred
Ability to work in a highly collaborative environment, required
Skilled communicator with ability to share verbally/written, preferred
Experience in marketing automation tools/technologies, required
Experience in HTML email templates, preferred
Proven leader of email marketing, marketing automation, and web based lead generation required
Track record of successfully leading cross functional teams with the ability to articulate vision, goals, sense of urgency, and purpose preferred
Organized and efficient manager of people who is able to define priorities and added-value activities preferred
Mature decision maker comfortable with making difficult decisions and developing plans to follow through on those decisions, preferred
This role can be located in any RSM office
Digital Marketing Manager Resume Examples & Samples
5+ years in digital/social/integrated marketing & communications
Extensive agency experience, preferably big agency
Strong understanding of the technology landscape (hardware, software and services) and knowledge of key technology trends such as the internet of things and cloud computing
A strong understanding of the role/uses of digital tactics within larger, integrated communications strategies
Have strong attention to detail, be a team player and a strong commitment to ensuring client satisfaction
Have experience managing a staff including scheduling and administrative duties
Be willing to proactively generate new business opportunities and respond to agency-generated new business requests
Be able to demonstrate strong writing skills pertaining to digital marketing content
Previous experience providing clients & prospects with counsel in the technology sector (ideally both b2b and b2c), while providing in-depth expertise on specific client industries would be a plus
Digital Marketing Manager Resume Examples & Samples
Develop and execute the strategic vision for digital marketing for retail partners including advertisements, promotions, banners, homepage takeovers, brand landing pages, emails, social posts, and search words
Work directly with retail partners to improve the end customer shopping experience
Assess effectiveness of campaigns through calculating ROI, and change/optimize accordingly to maximize sales and brand exposure
Work closely with sales leaders to ensure an aligned digital strategy
Manage 3rd party digital content agreements to maximize contract allowances
Maintain strong product knowledge across all products in consumer segments
Bachelor's Degree in business, marketing, or related field from an accredited four year college or university
Must possess a minimum of 3 years of experience in digital marketing, retail marketing, marketing or related field
Demonstrates effective presentation skills including confidence and proficiency in presentations to retail partners and executives
Demonstrated strong and effective verbal, written, and interpersonal communication skills
Must be detail-oriented and have the ability to work proactively and effectively with minimal supervision
Ability to prioritize and multi-task in a flexible, fast paced and changing environment
Must be team-oriented, possess a positive attitude and work well with others
Demonstrate mathematical aptitude and proficiency to monitor sales, measure success of promotions, calculate ROI, and manage budgets
Demonstrated proficiency using PC and Macintosh platforms
Demonstrated proficiency using Microsoft Office programs including PowerPoint and Excel
Must demonstrate a high level of professionalism
Experience in retail digital marketing or digital marketing
Experience with site design, search engine optimization
Financial/budget aptitude
Digital Marketing Manager Resume Examples & Samples
Manage all brand initiatives, including style guide, branded template library, and all brand sunset and transition projects. Act as a brand ambassador and work to promote the Valassis Digital style guidelines across the company
Manage all conference/trade show events, speaking engagements and sponsorship opportunities, including booth/collateral planning and development. Maintain a calendar of conferences and tradeshows and work with Sales leads to organize Sales rep attendance
Work with the Content Marketing Manager to help create and execute social media strategy for Valassis Digital
Develop promotional emails, lead gen materials and sell sheets to support Valassis Digital Sales teams and partner with Core on all relevant client email communications
Manage the Valassis Digital presence at the Valassis Annual Sales Conference, including booth/collateral development, staffing schedules, Executive presentation development, and on-site management
Work with leadership team to create both client-facing and internal presentations
Collaborate with the Print Website team to update and create digital content on Valassis.com
Develop and manage all promotional activities, giveaways and programs
Digital Marketing Manager Resume Examples & Samples
Technology-savvy and passion for digital and social
Good understanding of website, search, user-experience design, and social platforms
A positive learning and working attitude
Attention to details and good project management
Ability to learn fast and adapt well in unfamiliar situations
Strong interpersonal skills and friendly personality
Proficient command of English and Vietnamese
Digital Marketing Manager Resume Examples & Samples
Potential to manage one or more direct reports
Oversee the development of digital marketing budgets and projected ROI for several business units and verticals
Manage marketing mix and investment based on projected ROI
Evaluate digital marketing performance against KPIs; quickly pinpoint root causes and help train others to do the same; guide execution of solutions
Develop optimization ideas based on data; give direction to media managers on how to best execute and track optimizations
Champion best practices and conversion rate testing in creative, media, site optimization, marketing automation/ email, and more
Prepare and review weekly, monthly and quarterly reports for upper management
Identify risks in business performance, independently develop solutions, communicate detailed action plans to senior stakeholders
Manage the launch of new university programs. Work with agency and internal teams to develop creative, media, audience targeting and bidding strategies
Lead cross-functional projects within marketing; work with external agency and internal teams (internal media, creative, brand, web operations, data science, etc.)
Manage people and processes related to marketing billing and spend reconciliation
Ad-hoc analysis
Background or coursework in Statistics, Economics or Business
The ability to multi-task, stay organized and evaluate priorities on an ongoing basis
The ability to communicate difficult/sensitive information in a tactful manner
The ability to manage others and give constructive feedback
The ability to work seamlessly with cross-functional teams in an organization
2U is an equal opportunity employer that does not discriminate against applicants or employees and ensures equal employment opportunity for all persons regardless of their race, creed, color, religion, sex, sexual orientation, pregnancy, national origin, age, marital status, disability, citizenship, military or veterans' status, or any other classifications protected by applicable federal, state or local laws. 2U's equal opportunity policy applies to all terms and conditions of employment, including but not limited to recruiting, hiring, training, promotion, job benefits, pay and dismissal
Digital Marketing Manager Resume Examples & Samples
Under the direction of the associate director, executes social media marketing campaigns for areas across the college, including admissions, graduate programs, summer programs, focused areas of study, and the Boston Conservatory, with an eye toward increasing targeted engagement of new and existing audiences
Prepares detailed analytics reports for the college's external-facing digital properties and marketing and communications campaigns, using Google Analytics, CrazyEgg, SproutSocial, and other tools
Employs results of analytics to optimize user experiences and make suggestions for how to better engage with and ultimately retain
Researches and implements a social listening tool for Berklee that meets the various needs of areas across the college, including external affairs, student affairs, public safety, and others
Working closely with other members of the marketing team, perform audience research and analysis via surveys and focus groups to optimize marketing and communications campaigns
Under the direction of the associate director, develop Berklee's social media presence on emerging platforms including Snapchat, Periscope, and Facebook Live
Contributes to the development and maintenance of marketing strategies to meet the college's marketing and communications objectives
Supports brand awareness by focusing on accurately delivering the college's messages to specific audiences, including prospective and current students, alumni, parents, donors, event attendees, faculty, and staff in compelling ways
Promotes brand loyalty by ensuring users associate a positive experience with the brand, receiving information across broad channels in places where it is meaningful to them
Participates in the team-wide implementation planning process
Manages assigned marketing projects from inception to completion
Serves on Assessment Committee and works with Institutional Assessment to ensure consistency and accuracy of online information about about the college on third party websites including college guidebooks, Wikipedia, and college message boards
Assists the associate director and director in achieving area and college goals
Hires, trains, and supervises student employees
Proficient writing, editing, and proofreading skills. Copywriting experience preferred
Excellent organizational skills and attention to detail
Project management skills, including assessment and problem-solving skills
Excellent verbal and written communication skills and the ability to interact and communicate effectively with faculty, administrative staff, prospective/current students, and parents
Exercises good judgment in all decisions
Effective prioritization of multiple projects
Ability to work under high-stress situations and meet deadlines
Positive attitude within the office and with staff interaction throughout the college
Demonstrated capacity to develop & maintain effective working relationships with individuals & organizations reflecting a broad range of identities, perspectives & experiences
A minimum of five years of experience in a marketing or communications
Bachelor's degree in communication or related field. Master's preferred
Demonstrated experience with web analytics tools and digital advertising practices and platforms
Demonstrated Google Analytics and reporting experience
Demonstrated social media advertising experience on platforms such as Facebook, Twitter, LinkedIn, and YouTube
Familiarity with Snapchat, Periscope, Tumblr, Instagram, and other social media
Experience with web-application systems preferred
* Application Instructions Specific to this Position ***
Digital Marketing Manager Resume Examples & Samples
Create, develop and manage content for website and other online properties as requested
Copyedit and proof all web content
Working with other employees and departments, develop and maintain a master content calendar for all web properties
Through interaction and general awareness, proactively develop content ideas to support new sales initiatives, points of view, and/or training modules
Coordinate blog posts through interaction with blog author, editing posts as needed, and obtaining approval from senior leaders
Monitor online reputation
Utilize web marketing best practices and leverages current technologies to augment/enhance the website's visual appeal, functionality and user experience
Maintain a consistent look and feel among, or within, web properties and ensures compliance with brand standards
Keep current with emerging web technologies through blogs, articles, conferences, webinars, etc
Track and report, on a consistent and periodic basis, all site metrics
Utilize Google Analytics to identify underperforming pages/content as well as to discover opportunities to create new content
Using experience and knowledge, make technical recommendations to supervisor regarding site changes/improvements
Incorporate SEO best practices into all web content and considers SEO strategy when building new pages, portals and/or microsites
Work closely with other team members to assist in identifying keywords/keyword terms when developing new content
Manage the online budget
Oversee the firm's paid search strategy and manage the PPC consulting relationship
Provide periodic reports to senior management on PPC performance, opportunities, and budget
Liaise with website developers and programmers regarding code rolls, patches, functional upgrades, and other technical enhancements
Ensure CRM code and cookies are properly integrated into the site architecture and tests new interfaces as directed by the CRM team
Conduct weekly meetings comprised of marketing, development vendor and IT team
Analyze issues and opportunities, develop specifications, submit for RFP, and coordinate implementation of code patches to address technical issues and website enhancements
Prioritize web changes/upgrades requested by marketing, sales, or other teams and manages expectations as well as vendor integration and completion
Investigate and research new web tools and services and, where applicable, integrates into the site in an orderly fashion
Oversee a variety of external designers, coders, developers and writers as required to complete projects
B.A. degree or equivalent experience in areas such as Marketing, Business, or Computer Science
3 -5 years working with internal customers and managing website content and functionality
Exceptional organizational and communication skills
Intermediate experience with HTML
Proficiency in Adobe Photoshop and other graphic design software
Ability to manage simultaneous projects and to manage timelines and deadlines
Experience working with cross-functional teams to build consensus and project plans
Significant web copywriting experience
Extensive knowledge of PPC and SEO theory and best practices
Experience with CMS systems and manipulating content within
Ability to translate business requirements into technical requirement, and vice versa
Experience collaborating with IT departments and/or developers, programmers and designers
Digital Marketing Manager Resume Examples & Samples
Conceptualize, develop and execute organic and paid social media campaigns
Manage the day-to-day activities and performance of marketing campaigns; including internal and external email, search, and social campaigns
Serve as the primary point of contact and manage the relationship and performance of the digital marketing agency overseeing paid search and display advertising
Optimize a portion of the media buys to approved spending levels and provide targeted spend and lead levels
Provide insight and analysis to determine the ROI from various online marketing campaigns, including affiliate, paid search, display and organic/content marketing campaigns
Work with product development teams to manage new product development
Design, develop and launch digital campaigns for new products
Manage effective, branded marketing communications via the University website, student portal and social media campaigns
Promotes University's core values
Supports and demonstrates a student-centered philosophy
Participates in development and implementation of University's strategic plan
Upholds University's professional, ethics and integrity standards
Fosters a success-oriented, results-driven environment within the University
Assists in leading a high-performance marketing team; provides mentoring and development on digital marketing methodologies and promotes a culture of continuous improvement
Keeps abreast of digital marketing developments through attendance at professional meetings and seminars, literature
Bachelor's degree in marketing, business or related field required. MBA preferred
6-9 years of progressively responsible positions in marketing, preferably with a strong digital emphasis
Strong working knowledge of Google Analytics and other similar reporting, analysis and research tools (Google keyword planner / Insights for Search, Webmaster Tools, Spyfu/SEMRush, Moz, etc)
Effective communications both verbal and written
Previous experience managing paid social (FB business manager, Power Editor, Twitter Cards, etc)
Expertise in marketing automation platforms (e.g. Marketo, Hubspot, etc) a plus
Expertise in planning and writing content in support of SEO strategy
Knowledge of paid search platforms and methodologies including Adwords, Yahoo Gemini and Bing. Adwords certification a plus
Working knowledge of social media management and monitoring tools
Highly developed, demonstrated teamwork skills
Ability to coordinate the efforts of a team of diverse creative employees
Demonstrated success conceptualizing, developing and executing large-scale digital marketing campaigns. Commitment to continuous learning
Expertise in digital marketing strategies including SEO, SEM and social media with a demonstrated track record of success
Experience working in a flexible, matrixed work environment
Experience leveraging internal and external PR and communication teams and contractors to generate high-value content in support of stakeholder communications and SEO
Strong organizational, prioritization and project management skills
Previous experience in lead generation is a plus
Schedule requires some evenings and weekends when necessary (event support), some travel required
Valid driver's license for State of residence and at least minimum liability insurance required by State
Digital Marketing Manager Resume Examples & Samples
Develop and execute the organic enterprise and local search strategy and ensure consistency and adherence across the organization
Develop and execute the local search strategy supporting our agent network
Outline a content lead link building strategy for both enterprise and local opportunities
Define, monitor and scale testing plans to optimize organic search performance
Monitor and report on overall Allstate digital health as is relates to organic performance
Make high value topic recommendations to content and social teams and ensure proper search optimization techniques are being adhered to
Stay current with industry trends / best practices and modify the strategy accordingly
Work with different Allstate departments to provide search guidance and direction on ongoing digital initiatives
8+ years of digital marketing experience, preferably working with a large brand
Minimum 3 years of organic search experience (including local search)
Project management in a web environment to ensure deadlines and budgets are met
Experience managing 3rd party vendors
Experience leading a team
Familiarity with leading digital marketing tools and platforms
Strong technical aptitude in order to communicate with development teams
Proven ability to identify and create process to ensure integration across the business
Superior analytic skills
Proven ability to anticipate and respond to digital landscape changes
Digital optimization for a multi-location brand a plus
Experience working with SMBs a plus
Digital Marketing Manager Resume Examples & Samples
Execute PPC and Display advertising campaigns
Analyze and report performance of campaigns against goals (CPA and KPIs)
Identify new trends and capabilities with the goal of optimizing performance
Collaborate with Product, Product Marketing and Media Planning teams to execute successful Digital Marketing campaigns and deliver against business goals
Partner with internal teams to create landing pages and optimize the customer journey using A/B and multi-variant testing
Manage the placement of tracking pixels and/or marketing tags on web pages
Prepare marketing reports by collecting data from a variety of sources including website analytics platforms, agency partners and other marketing measurement platforms
Work with Agencies and other vendor partners
Evaluate end-to-end customer experiences across multiple channels and customer touch points to identify optimal customer paths
Manage creative assets through brand, legal, compliance and risk processes
8-10 years of Communications experience, with 3-5 years of hands-on, Digital Marketing experience
BA/BS degree or equivalent working experience
Fluent in English & Spanish with experience in Multicultural marketing campaigns preferred
Proven working experience in digital marketing with a focus on Paid Search
Familiar with Display advertising tools & platforms including (DMP's, DSP's, DoubleClick)
Understanding of advertising on devices and platforms including, Desktop, Tablet and Mobile
Solid knowledge of website analytics tools including Google Analytics & Adobe Marketing Cloud
Ability to build relationships and collaborate effectively in a matrix organizational structure
Experience managing marketing budgets and forecasting/reporting results
Able to manage multiple projects and multiple project types simultaneously
Highly Proficient with Microsoft Office products (PowerPoint, Word, Excel)
Digital Marketing Manager Resume Examples & Samples
Keep FDAF's, dealers, field and Ford Regional Personnel focused Digital Suite of Services (DSS) strategic goals, overall value and ongoing performance
Work with field account and media to align local creative and messaging with FDAF digital media buy/strategy. Communicate to FDAF, dealers and Ford regional personnel on an ongoing basis
Proactively lead communication and educate FDAF's on current and emerging digital marketing opportunities (media/creative/social/mobile/etc.) as well as best practices and initiatives of other dealer groups around the country
Educate and engage account personnel in digital activities and offload execution elements as appropriate (separate document details)
Continue to build FDAF support for digital efforts as a greater percentage of their overall integrated total communications efforts and work with field and Dearborn teams towards flawless execution
Lead cross functional support team including operations, creative, media, analytics and account to track towards business objectives and create the most effective marketing solutions for assigned dealer groups
Maintain and support all company standards as specified within the Quality Management System
Supports/facilitates the mandatory adherence to ISO9001 requirements, processes and procedures
Bachelor's degree or equivalent experience preferred
Have physical and mental requirements to meet the above listed job responsibilities
Digital Marketing Manager Resume Examples & Samples
Assisting with the execution of digital marketing projects and building our global offering
Onboading client relationships for SEO, SEM, Social and Emerging Media
Managing production resources to ensure on-time completion and quality deliverables
Assisting our sales team with the preparation of proposals to win new business
Researching industry trends and tools, and updating and developing internal processes to reflect best practices
Assisting with development and execution of client digital strategy
Overseeing implementation of digital assets, including trafficking of ads and keywords in Paid Search
Conducting recurring client status calls and updates and managing next steps with stakeholder teams
Overseeing monitoring of client campaign performance and presenting reports and analysis to clients
Carrying out English SEO, SEM, Social and Emerging Media creative and campaign management work, as needed
Tracking the success of our internal business group and preparing reports
Assisting with the development of case studies and presentations that illustrate the value of our business group
At least 4 years of digital marketing experience, working for a client's internal digital marketing team or in an agency setting
BA in marketing, communications, business or related discipline
Client-facing experience in project management, business development and/or presentations
Familiarity with best practices and the latest developments in Paid Search, SEO, Social Media, Mobile and Display advertising
Experience managing paid campaigns in Google AdWords, Yahoo, Bing, Facebook and other digital advertising channels
Familiarity with standard performance metrics in digital marketing (impressions, clicks, click-through-rate, conversions, etc.) and reporting formats in various digital channels
Eagerness to work in a small (but mighty!) office that collaborates daily with colleagues and clients in multiple locations around the world
Comfort with assigning and explaining complex project tasks to offsite team members and clients
Detail-oriented, deadline-driven, organized; comfortable with variable workloads and adapting to new business challenges; customer-service-focused; eager to learn
Interest in international business and proficiency with another language are a bonus!
Digital Marketing Manager Resume Examples & Samples
Effectively execute sales plans to grow subscriptions across multiple digital channels at specific properties. Increase engagement with subscriber offerings to increase loyalty and market penetration. Collaborate on and monitor integrated campaigns using a variety of digital resources and tools including SEM, social media, email marketing and other internal and external available resources
Collaborate with Consumer Marketing product development team to drive sales, retention and engagement efforts
Monitor digital retention and engagement programs, with the goal of extending the average life cycle of a customer and improving customer loyalty
Special projects as assigned by the Group Home Delivery Director and or Regional Sales Manager
Provide excellent customer service to internal and external customers. Be professional, courteous and timely in every interaction, conveying to all external customers our appreciation for their business
Digital Marketing Manager Resume Examples & Samples
At least 3 years digital marketing experience
International/worldwide experience
B2B digital marking expertise and/or agency experience
Digital Marketing Manager Resume Examples & Samples
Monitor all daily/weekly/monthly output of search team members
Serve as team expert for search engine optimization, Google AdWords Pay-Per-Click and Reputation Management programs as well as account management, analytics and troubleshooting
Be the main point of contact for escalated client campaigns. This includes addressing client concerns in a timely manner
Stay abreast and use market research, web analytics and search engine technology data to work with team members to evaluate, adjust, and redirect search team efforts and campaigns as necessary
Direct and manage resources in the delivery of all client programs and services and work closely with the team to ensure that all client deliverables are met and client expectations are exceeded. This includes ensuring internal processes are followed by all team members by actively monitoring campaigns and enhancing as needed
Analyze, recommend and implement upon approval improvements to programs to meet client online search marketing objectives
Responsible for making sure that program milestones are achieved within set timeframes
Ensure the Search team follows established procedures for products sold
Provide C-level management with weekly department status reporting and additional reporting as needed
Hire and train new team members as needed. This includes informing new team members of rules and requirements of their job and ensuring they are taught how to perform job functions according to company standards
Maintain Google Partners relationship with Google
Work with corporate marketing team on project initiatives as needed
Digital Marketing Manager Resume Examples & Samples
Plan and execute digital marketing campaigns for Hong Kong and Taiwan
Plan, execute and advocate social marketing
Execute innovations in digital marketing
5+ years of relevant work experience in digital marketing
BA/BS degree required. Master or MBA a plus
Speak, read and write English and Chinese Mandarin fluently
Provide performance report against goals (ROI and KPIs)
Define customer experience strategy and provide report across multiple channels and customer touch points
Critical thinking, holistic approach and good project management
Interpersonal communication, Creativity, influencing and negotiation skills
Proven ability to build consensus and work effectively within a cross-function team
Digital Marketing Manager Resume Examples & Samples
Devise strategies to drive online traffic to the company website
Improve the usability, design, content and conversion of the company website
Track digital conversion rates and make improvements to the website
Develop and manage digital marketing campaigns
Manage SEO strategy and optimization to drive inbound traffic
Oversee the implementation strategic back linking, directory placement, and search engine optimization (SEO) strategies
Analyze keyword trends and ROI of keywords
Manage relationships with 3rd party web management vendors
Work with internal teams and outside agencies/vendors to define project scope, timelines, and deliverables
Provide detailed weekly reports on web traffic, SEO performance and site behaviors
Work closely with demand generation team to optimize and implement inbound lead acquisition strategy
5+ years of hands-on experience developing, managing, measuring and optimizing, digital marketing campaigns
5+ years of experience managing and optimizing a corporate website
2+ years of hands-on experience in online lead generation digital marketing experience
Exceptional skills in marketing platforms including, but not limited to: Google AdWords, Bing Ads, Google Analytics, WordPress or other CMS applications
Must possess a working knowledge of the latest digital software to create online advertising and understand applications like XHTML, PHP, ASP, CSS, JavaScript, Adobe and more
Marketing Automation experience, Marketo preferred
Strong understanding of current online marketing concepts, strategy and best practices
Creative design skills preferred
Must possess WordPress and other related web development skills
Experience in ecommerce, SEO, PPC, Email marketing
Knowledge of the latest SEO best-practices strategies and ability to develop related recommendations and see those through implementation
An analytical mind and interest in using data to optimize and scale marketing strategies and tactics
Effective problem-solving skills, specifically the ability to quickly assess situations, evaluate options, and make decisions
Ability to successfully organize, prioritize and manage multiple projects in a deadline-driven environment
Ability to work independently while at the same time seeking out appropriate resources when necessary
Digital Marketing Manager Resume Examples & Samples
Create and execute audience acquisition campaigns in collaboration with brand stakeholders
Produce, execute & analyze content for digital channels including social media platforms, blog & campaigns
Manage editorial calendar for content across all digital channels including mobile
Find digital opportunities for database growth through unique, brand-driven content
Collaborate with designers, merchants, eCommerce team, external influencers and industry experts to produce relevant content that meets the needs of key stakeholders and the Gordmans audience
Concept & execute mobile programs to drive database growth & response rate
Work with analytics team to evaluate performance of tests & set goals for consistent database growth
Work closely with marketing strategy manager on overall strategy, messaging and other tactics
Execute and manage digital advertising on all social platforms
Collaborate with eCommerce marketing manager on SEO, SEM and display strategies and execution
Monitor campaigns & their effectiveness, providing recommendations for optimization
Develop long-tail strategies and recommendations for future enhancements
Stay current on digital and content marketing best practices
Leverage strong analytical ability to evaluate end-to-end customer experience across multiple channels and customer touch-points
Other duties as assigned by supervisor
Must be at work on a regular and predictable basis or as scheduled
Digital Marketing Manager Resume Examples & Samples
Lead and develop all 360 campaigns through multiple channels
Focus on leads generation, with paid-search, SEM experiences
Deploy email marketing campaigns through ET/Salesforce
Create landing pages with Sitecore
Main channels includes email, social media, paid search, direct mail, print and events
Cluster Digital Marketing Manager Resume Examples & Samples
Monitors service levels, supports initiatives and achieves department goals established for all Marriott Brands by all channels
Prepares for anticipated changes due to trends in theory and practices in one's professional discipline
Examines trends in volume; adjusts department staffing and schedules as necessary to meet service level requirements
Manages the communication of trends via prepared reports to the appropriate personnel, as well as corporate headquarters and other service centers
Each associate is expected to carry out all reasonable requests by management which the associate is capable of performing
Digital Marketing Manager Resume Examples & Samples
Consistently offer professional, friendly and engaging service
Develop and execute annual E-Marketing plan including
The Digital Marketing Manager should have 3 - 5 years of experience and have solid knowledge on Distribution
Strategic thinker and decision maker
Passionate about the digital world, driven and fast learner
Able to develop great quality content in English and Arabic when in charge of Middle East properties
Experienced with Google Analytics or other web analytics tools and metrics
Excellent communication skills, both written and verbal required
Highly responsible & reliable
Digital Marketing Manager Resume Examples & Samples
Plan and oversee the hotels advertising and promotion activities, including print, electronic, and direct mail
Work with the Public Relations department and artists to oversee copywriting, design, layout, and the production of promotional materials
Follow the annual budget and administer that budget in a fiscally responsible manner
Balance operational, administrative and Colleague needs
Follow all safety policies
Digital Marketing Manager Resume Examples & Samples
Develop and execute annual E-Marketing plan including:Online distribution management,Database Acquisition and e-mail campaigns,Search engines' optimization / marketing activities,Social media Strategy,Online advertising,Mobile marketing and tracking, analysis and control
Manage and execute an e-Commerce strategy to include all online marketing efforts of the property including traffic and revenue generation programs via SEO, SEM, affiliate relationships, email, and other online mechanisms. These programs will cover both acquiring new customers and encouraging repeat visits by existing customers
Gather and analyze intelligence on markets' threats and opportunities
Manage various e-tools. For example: eCRM (Customer Relationship Management), websites' CMSs (Content Management System), Social Media Management Platform ...etc
Manage strategic alliances with online travel agencies
Minimum 3 years of experience at any marketing function, preferably in the digital marketing field
Digital Marketing Manager Resume Examples & Samples
Search engines' optimization / marketing activities
Tracking, analysis and control
Manage various e-tools. For example: eCRM (Customer Relationship Management),
Websites' CMSs (Content Management System), Social Media Management Platform ...etc
The Digital Marketing colleague should have 3 - 5 years of experience at any marketing function, preferably in the digital marketing field
Digital Marketing Manager Resume Examples & Samples
Consistently offer professional, friendly and engaging service, and ensure the service standards are followed
Plan and oversee the hotel's digital marketing initiatives and activities, including social media and website management in English and Arabic
Execute digital marketing plans and campaigns in conjunction with the Sales department and Regional office to ensure profit growth
Research, analyze and monitor competitor, financial, technological, and demographic factors so that market opportunities may be capitalized on
Recommend strategies for the hotel that will result in the greatest market share, traffic and conversions
Work with the rest of the marketing, communications and public relations teams in the hotel and regional and corporate offices to coordinate campaigns and messaging
Coordinate with outside agencies and partners to execute campaigns
Prepare regular reports to showcase digital marketing campaign results
Be a brand ambassador and ensure reputation management with timely and accurate responses to online reviews
Follow departmental policies and procedures, and safety policies
Previous leadership experience within digital marketing required
Experience in managing websites, email marketing, PPC, SEO, paid search, web metrics and engaging social media
Computer literate in Microsoft Window applications and other relevant computer applications such as Responsys and Photoshop required
Excellent communication skills, both written and verbal required in English and Arabic
Passion for social media and learning new digital marketing strategy and concepts
Highly responsible and reliable
Digital Marketing Manager Cluster Resume Examples & Samples
Must have an understanding of web analytics, ability and affinity toward data interpretation
Develop and communicate digital and E-commerce performance to hotel leadership
Oral and Written Communication- must communicate effectively with all levels of the organization
Experience working with a web site Content Management System
Email content support: Experience creating and developing content and campaign management
Experience working with web analytics tools such as Google Analytics or Omniture, etc
Digital Marketing Manager Resume Examples & Samples
Responsible for campaigns and programs designed to engage and convert prospects, customers and advisors
Oversee and direct campaigns and programs to ensure deliverables are high quality, aligned with strategy, on time, and on budget
Define campaign and program objectives, write creative briefs required to create all marketing deliverables, and drive creative execution through the process
Effectively partner with other departments within the Customer Office, as well as with business partners within Prudential divisions, to execute campaigns and programs
Continuously optimize campaigns and programs though testing and segmentation
Collaborate with reporting and analytic teams to track, report and measure campaigns and programs
Education:Bachelors degree required
Business Experience: 4 or more years of experience in digitally enabled businesses and/or the marketing of financial service products. Awareness of marketing automation and CRM tools required
Collaboration and Business Skills: Must be a self-starter, highly organized, and able to effectively work independently, as well as part of a team. Extremely detail oriented with teamwork skills and the ability to work across functional teams and all levels of the organization. Possesses a collaborative mindset that inspires those around them (peers and those more senior) to be creative and try new things
Communication Skills: Excellent written and oral communication skills, especially while in presence of executive leadership; expert in MS Office Suite (e.g., Word, PowerPoint, Excel)
Digital Marketing Manager Outdoor Resume Examples & Samples
Lead the overall digital strategy within the business unit, including which tools, activities and execution will deliver the best return
Monitor that the strategy and initiatives are flawlessly executed
Coordinate agencies on the creation and development of digital campaigns and initiatives
Work with cross-functional departments to ensure flawless execution and seamless connection plans
EComm, IT, Media, PR, Customer Service, CRM, Retail, etc
Research and coordinate external resources and partners to service the global strategy
Process and suggest priorities in order to get the best return from the allocated budget
Involve digital analytics to monitor success of digital campaigns and shape future strategies
Coordinate and distribute documentation of project information with internal and external groups
Utilize internal resources (digital analytics and research) to deliver consumer insights which inform the business unit global strategy
Good interpersonal/communication skills and level of strategic thinking
Experience in marketing digital campaign development and execution
Deep understanding of an ever-changing marketing landscape and experience in project management
Ability to collaborate and manage platforms and tools used by multiple functions as well as ability to manage and / or collaborate with internal and external cross-functional groups: product marketing, communications, social, digital
Working knowledge of
Office software,
Development languages (including but not limited to: HTML, DHTML, Flash, Javascript, XML, asp, java, CSS),
Analytics systems,
Standard CMS platforms
Digital channels (social, owned and emerging technologies)
Understanding of and passion for the sports and fashion/entertainment industry
Good presentation and organizational skills
Degree in Marketing, Communications, Retail, Digital or a related field. Master Degree / MBA a plus
4+ years' industry and / or relevant work experience
Fluent written and spoken English language skills
Digital Marketing Manager Resume Examples & Samples
Digital Marketing experience: CRM, Ecommerce, SEO, SEM, Email, Google Analytics
Monitors relevant data (Google Analytics, Facebook Insights, LinkedIn, etc.) to provide feedback & suggesting areas and strategies for improvement
Proven ability to influence the customer and achieve results through organized business planning and stakeholder / team collaboration
Understand and influence content development and customer messaging in support of brand building, marketing and traffic driving purposes
Assistant Digital Marketing Manager Resume Examples & Samples
Tracking conversion rates and making improvements to the website
Developing and managing digital marketing campaigns
Overseeing the social media strategy for the company
Managing the redesign of the company website
Evaluating customer research, market conditions and competitor data
Review new technologies and keep the company at the forefront of developments in digital marketing
Experience in Financial Services is preferred
Experience managing PPC, SEO and Affiliate programmes
Strong understanding of current online marketing concepts, strategy and best practice
Digital Marketing Manager Resume Examples & Samples
Partner with Marketing, Sales, and Product Management teams to plan and execute digital marketing activities aimed at increasing sales leads, sales transactions, and lead relevancy
Manage tradeshow event lead generation and lead response / engagement processes
Develop and execute the strategy surrounding our e-mail marketing, including development of e-mail nurture campaigns targeting existing accounts and prospective accounts that result in increased demand generation and revenue growth, along with e-mail nurture campaigns with B2C customers. Perform day-to-day email marketing activities including email campaign set-up, customer list segmentation, landing page creation, scheduling, multivariate testing, URL tagging and deployment of one-time, recurring, triggered and dynamic content-driven nurture marketing campaigns
Provide digital customer service support across social media channels
Provide strategic digital marketing and technology guidance for cross-functional teams to help meet or exceed revenue goals
Track and analyze direct and interactive marketing campaigns and use statistical analysis of best results to inform creation of new campaigns, reporting on metrics and trends on a monthly & quarterly basis
Work cross-functionally with teams to develop a content asset library for use within a content marketing strategy designed to generate B2B customer demand, drive qualified leads to the sales organization, and support new customer acquisition
Advise product management teams on digital strategies, changing market dynamics and new opportunities
Initiate and implement copy and digital asset creation for new course launches, e-catalog updates, new products/services and tradeshows
Bachelor's degree in Marketing, Business, Communications or equivalent
3-5 years of progressive digital marketing for both B2B and B2C, preferably within the education or financial services industry
Three years of experience in a marketing specialist or communications position with frequent customer interaction and cross-functional responsibility
Proven track record of delivering digitally driven nurture marketing campaigns from strategy through execution and leveraging data to drive strategic direction and optimize marketing programs
Strong digital copywriting, design, and content marketing skills
Ability to prioritize, multi-task, focus, lead, influence and delegate
Proven ability to analyze data and translate customer insights into successful marketing programs
Possess a high degree of creativity to find new, compelling ways to reach and communicate to customers
Solid understanding of SEO strategy & tactics, including some experience with Google Analytics
Working knowledge of Content Management Systems
Working knowledge of HTML/CSS related to landing page and email design
Adept with Microsoft Office Suite and Adobe Creative Suite
Previous experience creating digital marketing strategies that integrate email, social & mobile messages
Solid understanding of outbound & inbound marketing principles
Ability to persuade, negotiate, and work cross-functionally
Ability to rapidly prioritize and react to changing market and organizational dynamics
Understanding of user-design, graphic design and interface principles of responsive and mobile design
Experience with Marketing Automation software (SalesFusion, Hubspot, NetResults or Eloqua) and CMS Systems (Salesforce or MS Dynamics)
Digital Marketing Manager Resume Examples & Samples
Driving digital marketing programme to maximise the brand awareness both locally and regionally
Provide training and guidance to retail partners to optimise their digital channels
Manage and support on social media content and creation for retail promotion of brand's product in the region
Monitor and analyse online audience behavior, data, marketing information and provide insight to the business
Digital Marketing Manager Resume Examples & Samples
Assists in managing digital agency (creative and media)
Manages digital related asset creation – including videos, images, CGI models, etc
Responsible for assisting in the development of LG.com product pages for mobile devices
Manage over creation of discover sites on LG.com - for example, new product introductions, promotions, contests, etc
Manage over LG.com category pages related to the Mobile division. Make revisions and enhancements as necessary to provide customers with best in class online experience
Work as needed with vendors that provide additional functionality to LG.com – such as where to buy, reviews, site satisfaction, etc
Manages online Advertising and Search Engine Optimization (SEO) and Search Engine Marketing (SEM) activities
Assist in creation of digital media ad units for use in display advertising – from static, to animated, rich-media, and high-impact placements (such as homepage takeovers, YouTube masthead, etc.)
Tracks KPIs ensuring website and campaign metrics/optimization
Supports Social Media, Influencer, and eCRM efforts. Responsible for leading program development of LG Electronics eCRM efforts in support of LGE or MU business
Develops Best in Class e-loyalty communications program to foster brand advocacy. Assists in preparation of LG Electronics email newsletter program
Work with internal and external carrier and retailers teams to support them in their digital needs – for new product introductions, promotion support, etc
Work together with digital teams of other business units (HA, HE, etc.) as needed to assist and manage cross BU digital initiatives
Department budget reconciliation and invoicing
LI-YS1
Digital Marketing Manager Resume Examples & Samples
You have a minimum 7 years Digital Marketing and/or Online Experience
You have tertiary qualifications in Business, Marketing or Media
You have in-depth experience in planning and delivery into web and app digital channel delivery
You have a good understanding of Paid, Owned and Earned Digital channels, programmatic media, social, mobile, customer insights and 1:1 marketing communications
You have detailed knowledge of digital media SEM, SEO, Display, Mobile, Social, Remarketing, DMPs and application through trading desk platforms and marketing technology
You have strong understanding of customer communications and delivery of targeted and timely multi-channel communication
You have strategic thinking to anticipate consumer needs and make sense of analytics
You have proven capability to build and lead highly capable digital talent
You have proven experience in driving commercial outcomes through leading digital strategies and implementation
Digital Marketing Manager Resume Examples & Samples
Responsible for developing and executing marketing strategies in marketing email and other channels (targeted social, sales-to-Healthcare Professional digital communication, landing pages, downloadable materials, webinars, and digital web properties, etc.) that accelerate business and marketing objectives and drive awareness and enrollments
Help to define integrated digital marketing programs that promote new and existing development in science and stem cell research as it relates to CBR core products, help to build perception of category leadership and/or influence customer action toward revenue
Establish success metrics/goals and measure/analyze performance of digital programs, develop messaging, execute launch deliverables, manage process & timeline
Design and analyze A/B and longitudinal tests and strong understanding of email deliverability best practices generally and specifically for Healthcare Providers
Create clear, customer-oriented messaging based on value propositions
Translate customer behavior into campaigns that influence further engagement, funnel movement, enrollments and advocacy
Work with sales and SciMed teams to develop and promote helpful content (white papers, training, blogs, etc.) that drives engagement
Define/execute campaigns based on customer behaviors found in analytical insights
Convert complex science material into content understandable by consumer while maintaining integrity of information and remaining in compliance with healthcare marketing practices
Maintain relationship with Return Path, staying on top of email deliverability best practices and communicating to the rest of organization
Bachelor's degree (B.A.) from four year college or university and 5+ years related experience preferably in the B2C or B2B life science or health related industry
Hands on experience with Marketo or other ESP/ MA tools required
Hands on experience with Salesforce and HTML
Digital Marketing Manager Resume Examples & Samples
Manage paid search campaigns to a revenue target, expense budget, ROAS and margin goal
Perform in-depth quantitative analyses of paid search marketing campaigns, provide conclusions
Recommend and execute strategic and tactical improvements to SEM campaigns
Perform daily bid management & optimization utilizing Marin platform/software
Setting initial bids, knowing when to bid up, bid down, pause and un-pause
Create and distribute paid search KPI reports on daily, weekly & monthly basis
Identify areas of opportunity within the account to grow the program and then take action
Partner with various ad networks and publishers like Google, Yahoo, Facebook etc. and manage the relationship
Set up campaigns, ad groups, keywords within the proper account structure
Performing account syncs between Search and Search Engines when changes are made
Technical liaison between Kenshoo and search engine partners
Ensure performance tracking URLs are set up properly with the correct codes
Assist in developing and executing on a complete testing plan that includes ad copy, landing page optimization and various targeting options to increase conversions
Recruit for and manage the Barnes & Noble Affiliate Partner Program; including resolving escalations, creating relevant affiliate communication, negotiating new deals
Develop and execute season Display Advertising and online retargeting campaigns
Develop plans, analyses, presentations and recommendations for new programs
Act as a key liaison for digital marketing and partner cross-functional groups like Technology, Promotional Planning, Legal, Creative, ensuring strong lines of communication among key stakeholders
Minimum of 3 years of hands-on paid search experience including managing large paid search marketing campaigns, including campaign development, bid management, and performance reporting preferred
Analytical, data driven personality. Results oriented
Knows and abides by search engines policies, including ad copy and trademarks
Strong ability to identify what's working, what's not working, and why. Then fix it
Experience using Google AdWords, Bing/Yahoo paid search management tools and interfaces preferred
Comprehensive understanding of the SEM space, and possesses general digital marketing knowledge and industry trends
Demonstrated ability to analyze and interpret large sets of complex data, then take appropriate action
Demonstrated use of advanced Excel techniques, including pivot tables, filters, formulas and v-look ups
Understands various attribution models as they relate to different marketing channels and can optimize campaigns based on that knowledge
Hands-on experience using a bid management software platform like Kenshoo or Marin preferred
Hands-on experience using web analytics reporting tools like Omniture preferred
Strong written, verbal, and interpersonal skills within a large corporation setting
Familiar with XML, Data Feeds, and how to FTP
Familiar with Affiliate policies, trademark bidding/trademark rule
Self-motivated, but takes directions well
Exhibits enthusiasm, creativity and commitment
A passion for books and creating a fantastic online customer experience
Agency experience is a huge plus, especially if worked on large complex accounts
Multi-channel retail experience preferred
Google AdWords Certification preferred
Experience creating and managing: Facebook and Search Re-Targeting campaigns
Knows the working relationship between Affiliates, SEO, CSEs, Social, Local and SEM
Digital Marketing Manager Resume Examples & Samples
Experience using and customizing various content management systems (CMS) and web publishing solutions (Stellent, Sitecore, Typepad, Movabletype, Wordpress, or Drupal a plus.)
Experience with industry standard web analytic packages (Google Analytics, Omniture, Webtrends, or Coremetrics) and related concepts (conversions, visits, visitors, visitor profiles, etc.). Ability to translate analytical insight into business opportunities and strategic tactics
Competent and comfortable working in common markup languages (HTML1-5 & XHTML1,2) and CSS1-3. Understands emerging trends and techniques, and can weigh benefits of one technology/approach against others
Deep understanding of organic search positioning and strategies (SEO) and paid search engine advertising (Adwords, PPC)
Familiarity with IA, UI/UX design, and content strategy, (including common web production practices, e.g. UAT, wireframing, usability testing, A/B testing, etc.)
Experience in email campaigns, list management, and industry email delivery tools/concepts (e.g. Vertical Response, Constant Contact, Mailchimp, or similar.)
Understand core principles behind domain name registration & management, DNS configuration, web hosting, and technical architecture
Experience with graphic design software (Adobe Creative Suite). Proficient in scanning, editing, manipulating, retouching digital graphics and working with production files
A willingness, ability, and desire to learn new web technologies required
Excellent written and verbal communication skills required
Ability to exercise sound judgment with regard to prioritizing not only personal workload, but impact to the department, organization and/ or company a must
Digital Marketing Manager Resume Examples & Samples
Plan and execute web, SEO/SEM, and digital media strategies
Independently analyze hotel performance via web analytics tool to determine areas of opportunity -- implement best practices to increase website traffic and maximize content consumption
Monitor and review traffic using Google Analytics to make recommendations on content and how to direct people to the site
Update and manage the website using an established content management system
Provide analysis and timely reporting on website usage, performance, and marketing campaign effectiveness. Reporting to include synthesis and summarization of findings including recommendations and action items
Benchmark digital activities against those of our peers in the industry; improve digital marketing strategy and tactics to "get ahead of the curve"
Daily management of hotel website, brand website, and mobile presence as well as (transient and group) paid media listings
Produce value-added content as needed by working closely with internal stakeholders, customers and partners
Manage lead nurturing programs by working closely with Marketing, Sales, Revenue and Operations teams
Maintain digital media best practices, trends and tools
Develop & manage relationships with outside designers, developers and vendors directly involved in web-based and interactive strategies
Develop and execute customer acquisition and retention strategies
Analyze and evaluate marketing results to ensure objectives are met
Quality assurance testing of landing pages and other website development projects
Create, promote, and organize web events
Bachelor's degree, preferably in communications, advertising, marketing, journalism or related field
Relevant experience in digital marketing including website, content and campaign development
Excellent interpersonal and written communications skills
Highly motivated with exceptional organizational skills, including the ability to effectively and competently handle multiple projects simultaneously and the flexibility and ability to quickly adapt to changes in work objectives, promotions, and available technologies
A passion for technology and digital media, including knowledge of evolving best practices, web trends, and SEO/PPC
Working knowledge of Google Analytics or comparable web analytics tools
Working knowledge of audience segmentation and data management skills including list building
Ability to work autonomously in a decision-making capacity on behalf of the digital team and hotel stakeholders
Proficiency in Microsoft Office, Web Analytics platform required
Digital Marketing Manager Resume Examples & Samples
2+ years of digital marketing experience
Bachelor's degree in Business, Marketing, Communications or related field
At least one (1) year of direct management experience in a retail digital marketing environment
Ability to mentor and support Area Managers
Proven and substantive track record in formulating/driving marketing communications through digital engines
Experience delivering effective and innovative digital campaigns
Excellent interpersonal and writing skills
30% U.S. travel required
Successful digital marketing experience which resulted in tangible business results
Experience skewed toward retail sales and consumer brands
Familiarity with the latest internet development technologies and best practices
Knowledge of digital marketing and social media strategies, relative to the retail automotive environment
Digital Marketing Manager Resume Examples & Samples
Analyze and report on online user behavior and trending
Form hypotheses and build tests to improve overall all website performance
Plan, support and manage website content plan and user interactions
Execute, manage, and optimize online media campaigns and programs both independently and in support of Campaign Specialists
Handle daily campaign maintenance, including internal questions regarding tracking and status of various campaigns
Manage the delivery of creative assets, insertion orders, campaign artifacts, and all relevant campaign documentation in preparation for campaign launch
Run the campaign QA process to ensure accurate campaign implementation, pacing, and performance
Analyze, optimize and communicate performance for owned digital marketing programs
Participate in regular knowledge share sessions to share and learn new strategies for optimizing and enhancing campaign performance
3-5 years of corporate marketing experience
Four-year college degree
Relevant professional, campaign management, or digital operations
Understanding of traditional and interactive media planning elements
Strong analytical thinking and mathematical skills
Able to work autonomously and align matrixed organizations
Excellent communication and writing skills
Ability to organize and manage detail work
Working knowledge of Salesforce.com, Marketo and other web analysis tools (Google Analytics, AdWords, Omniture, etc.)
Experience managing digital marketing agencies
Proficiency in Microsoft Office solutions
USMSJA
Digital Marketing Manager Resume Examples & Samples
Drive the implementation of future web strategy and migration
Drive implementation of new CMS for branded websites (e.g. brand.pentair.com)
Manage & implement overall strategy for SEO for pentairprotect.com as defined by Global Digital Strategy Manager
Optimize online engagements on global website (pentairprotect.com), expand to include non-English translations and report monthly usage statistics and also provide content to support additional website developments as needed
Collaborate with Platform Marketing and MarCom managers to optimize online engagement of the branded websites
Optimize online engagement of websites and report monthly web statistics (.com and microsites)
Manage global business unit website and report monthly usage statistics
Manage global platform representation on Pentair.com
Lead enhancement of GBU engagement with IDW and other similar industry, trade group and channel partner sites to support distribution channel, produce custom export requests
Collaborate with / educate campaign specialists to develop SEO / SEM activities and related reporting & distribute to defined business leaders
Collaborate with digital campaign specialist to execute digital campaigns
Standardize processes to manage leads as they are related to 3 brand websites (lead generation, lead nurturing, reporting)
Continue to develop detailed user documentation for business processes and related applications, conduct new-user training and provide support. Also engage with IT business analysts as required for process optimization and new platform selection and migration
Manage and track monthly expenses and forecasts correlating to the Marketing Communications/Web budget
Support marketing leaders with additional duties as required and serve as marketing ambassador
May be required to perform additional duties as assigned
Bachelor's Degree in Communications, Marketing or Journalism or equivalent experience required
7+ years of marketing experience with 3-5+ year's experience in interactive marketing working in a matrix B2B organization or B2B agency
Knowledge and experience in sales and marketing (funnel) processes,
Demonstrated Project Management skills
Managing cross departmental teams (product management, sales, customer care, etc)
Knowledge in multiple platforms (apple, PL, Mobile, etc)
Knowledge in marketing automation platforms (ClickDimensions, etc)
Knowledge and experience working with CMS (Sitecore, SAP MDM, etc.)
Knowledge in content management tools to produce on-line deliverables
Basic knowledge of JavaScript programming, CSC, HTML, responsive design
Current knowledge of web / digital trends and opportunities appropriate for B2B organizations
Strong skills in data analysis and reporting
Knowledge in lead generation tactics and integration with customer relationship management (CRM) tool
Proficient skill in word processing and spreadsheet software, preferably Microsoft products; Adobe Acrobat, Photoshop and MS Project experience will be beneficial
Skill to recognize strategic implications of problems and issues
Skill to influence and shape the decisions of others
Skill to focus on important information without getting bogged down in unnecessary detail
Strong written and verbal communications skills with the ability to get the point across clearly and concisely and present technical information in easily understood terms
Strong Project Management skills to
Digital Marketing Manager Resume Examples & Samples
Bachelor's degree or equivalent experience
At least five to eight (5-8) years professional experience required
Advanced knowledge of social media platforms, i. e. Twitter, Facebook
Web Publishing - CMS experience
Proficient in Word, Excel and PowerPoint
Ability to form and maintain interpersonal relationships in a working environment
Ability to work to a deadline or under stress
Digital Marketing Manager Resume Examples & Samples
3-5 years of online marketing and E-commerce experience
Solid understanding of consumer brand marketing principles with the ability to translate brand strategies into effective digital and multi-channel marketing programs
Expertise in Brand and Direct Response online media planning and trafficking including experience with paid/natural search, display, rich media, and portal relationships
Familiarity with Online Analytics platforms, preferably Google Analytics
Demonstrated working knowledge of website design and development, user interface principles, and online marketing best practices
Strong interpersonal and communication skills *LI-HD#DES
Experience with fashion and/or lifestyle brands
Digital Marketing Manager Resume Examples & Samples
Work with small team to execute and manage email campaigns, serving as a subject matter expert on email marketing best practices and strategy
Work with key stakeholders to help develop strategy and campaigns as necessary, including utilization of best practices, explaining A / B test design rationale and implement feedback
Familiarity with Marketing automation tools and building campaign journeys
Knowledge of email rules and regulations including CAN - SPAM, CASL, EU Privacy Directive, and blacklisting
Assist with other traffic driving, acquisition or engagement / retention projects such as social, SEM and landing page creation
A strong business process and operations skills
Bachelors degree or relevant experience
3+ years digital marketing experience including email, social, SEM, and mobile marketing
3+ years experience with email marketing platforms such as Salesforce Marketing Cloud, Silverpop, Adobe Campaign, Epsilon
Responsive email design and development experience
HTML and CSS and experience
Basic proficiency with MS Word, Excel (creating tables, formulas, and Vlookups) and PowerPoint
2+ years Salesforce Marketing Cloud / ExactTarget platform experience
2+ years in Google analytics / Adobe Analytics and/or other web analytics experience
IBM Campaign experience - data management experience
Digital Marketing Manager Resume Examples & Samples
Assist in developing acquisition plans and campaigns that encompass competitive assessment, testing strategy, creative positioning, integration into partner digital channels, and leverage emerging channels (Display, PPC, Video, Social, etc.) to deliver against account goals
Partner closely with key Marketing stakeholders (Marketing Operations, Partnership, Research, etc.) to present marketing plans, provide updates on top initiatives and key performance indicators
Co-lead digital media initiatives (Display, PPC, Affiliates, etc.) efforts
Implement and measure campaigns to maximize channel performance
Leverage web analytics tools (Adobe Site Catalyst and Test and Target) to understand fall-out points throughout the conversion funnel and develop initiatives to increase yield
1-3 years digital marketing experience required, with a proven track record of leading acquisition initiatives
Bachelor's Degree or 3+ years Equivalent Experience Required
Experience with leading Digital paid media including PPC, Display, Affiliates and Social
Ability to multi-task and work well with vendors, partners, other bank colleagues (Legal, Mktg Ops, Technology, Sourcing, etc.)
Strong Oral and Written communication skills – able to provide clear direction and feedback to achieve business objectives
Assistant Digital Marketing Manager Resume Examples & Samples
Hands on collaborate role working with our business unit to provide digital marketing support to achieve marketing goals
Social Media content planning and online community management
Manage digital marketing agencies to assure high-quality content deliverables on social media platforms and digital space
Develop and execute digital acquisition campaigns
Able to provide clear creative brief and monitor agency delivery
Digital Analytics - Reporting and insights
Digital Marketing Manager Resume Examples & Samples
BS/BA degree preferably in Business, Economics, Marketing, Mathematics, Statistics, Finance, or Computer Science
4+ years of Digital Marketing experience with a minimum of 2+ years hands-on experience managing multi-million dollar Paid Search campaigns across Google, Bing, Yahoo Gemini
Experience with running Display and Native Ads, Paid Social campaigns (Facebook, Instagram)
Must have strong quantitative experience, be highly analytical, curious, detail oriented and a strong communicator
Experience with third-party bidding tools (Kenshoo, Marin), and analytics tools (Google Analytics)
Able to prioritize tasks in a fast-paced environment along with the ability to accept interruptions as part of the routine
Digital Marketing Manager Resume Examples & Samples
Lead the creation of marketing strategy and communication assets (artwork, videos etc) to promote the game
Coordinate creative briefs and realisation for assigned projects
Manage the asset creation calendar
Assist Marketing Director with overall communication strategy for the studio
Be the point of contact for marketing and digital sales teams within Ubisoft
Lead consumer knowledge research, consolidate and analyse user data on the game, and provide reports to make recommendations to the production teams
Research market trends & opportunities and lead competition analysis relevant to locally-developed content
Assist the Studio Marketing Director in any other ad hoc responsibilities
Great communication and presentation skills
Able to persuade and influence stakeholders across multiple functional groups
Proven ability to plan and articulate market & customer requirements
Strong analytic skills and experience with metrics driven decision making
A passionate, performance-driven individual with a strong business acumen
Ability to work as part of a team and establish relationships with other teams in the group
Ability to adapt and to manage change
Results-oriented and customer focused
Avid video gamer
University degree in Interactive Media, Marketing, or Product Development / Management or MBA
Experience in an international company or international role is a plus
Substantial working experience in product management/brand management or communications within games, interactive media, or entertainment industries
Digital Marketing Manager Resume Examples & Samples
Plan and execute all digital marketing tactics including website, SEO/SEM, email, social media and display advertising campaigns
Plan, execute, and measure experiments and conversion tests
Collaborate with internal and external partners (digital and email agencies) to effectively measure campaigns and optimize user experience
Passion for our customers for whom we serve to build customer-centric, value-driven solutions
Highly creative with experience in identifying target audiences and creating multi-channel digital campaigns that engage, convert and retain customers
Confident, self-starter and leader who can multi-task
Critical thinker with an ambitious, solutions oriented approach
Fluency in Microsoft office (Outlook, PowerPoint and Excel)
Minimum of 5 years digital marketing experience
At least 1 to 2 years of experience within healthcare marketing
Digital Marketing Manager Resume Examples & Samples
Manage KPIs that will drive both acquisition and retention growth for our Franchise businesses, year on year
Plan & oversee the local implementation of digital strategies driving business objectives for our franchise portfolios in a collaborative manner ensuring both EMEA and territory requirements are met
Integrate & align opportunities across the business (e.g. Studio, Channel, DM+, Retail) that deepen audience engagement with TWDC and ultimately meet (and exceed) required business objectives, KPIs and ROI – leveraging digital partnership & monetization opportunities wherever possible
Drive a consumer first approach and manage the creation/sourcing for relevant digital marketing content (editorial, photos, digital videos...)
Develop performance reports that get distributed to regional and local stakeholders on all cross-company projects and initiatives
Apply the learnings and insights from past projects and initiatives into new/ongoing activities – constantly optimizing, testing and learning
Contribute to the management of agency relationships and process from brief to implementation/execution, as needed
Manages and implements the marketing of digitall products across digital platforms (including website, games, apps and Virtual worlds) and support overall Disney Interactive revenues objectives on the attributed franchises
Raise the profile of digital expertise and help educate other LOBs in this area, as necessary
Strong experience in digital marketing departments (client and/or agency)
Digitally-savvy and interested in all aspects of digital (products, platforms, search, technology, etc.)
Adaptable and flexible (with working hours, travel, getting things done) – a problem solver
Strong experience across some/most aspects of digital marketing but has aptitude to develop additional skills (including search, social, search, content, media buying, partnerships, building acquisition and retention campaigns)
Collaborative approach to building digital solutions
Prioritisation skills to ensure projects are kept on track
Resourceful and pro-active in approach to questions - looks for solutions and information in creative ways
Editorial skills
Digital Marketing Manager Employer Branding Resume Examples & Samples
Developing and implementing all our online activities and giving expert advice to our internal client groups
Managing, implementing and tracking e-Marketing campaigns and tools (Google Adwords campaigns, employer branding videos, Search Engine Optimisation, Geotargeting, Google Analytics reports, blog posts etc.)
Being responsible for careers.roche.ch regarding the content and further development, this in close cooperation with our digital advertising agencies, IT and Communications colleagues, and the Global Roche Employer Branding team
Developing and executing a local Social Media Strategy (e.g. on LinkedIn, Facebook, Twitter, kununu)
Online media channel management as well as handling digital advertising & media agencies and other vendors for our digital marketing activities
Digital Marketing Manager Resume Examples & Samples
Develop digital plans and programs that increase traffic, engage and influence customers, vet and nuture leads/targets, growing share and revenue for targeted market segments
Work closely with subject matter experts such as global marketing directors, marketing managers and product managers to understand target customers, market trends, products, competitive differentiators and business model. Apply that knowledge to selecting and crafting digital programs that deliver results in those markets
Work closely with content and planning team, crafting the digital campaigns and plans for critical market segments
Develop, implement and manage critical digital program tactics and project execution; balance and prioritize competing deadlines
Measure and analyze program success against defined KPIs and growth targets at a regular rhythm, providing presentations and update to stakeholders across the organization
Provide thought leadership and training on digital tools to the organization. Translate digital marketing programs, their tactics and results in a way is succint and easy to understand
Maintain and manage day to day relationships with agencies, technology vendors, graphic designers and freelancers
Assist with vetting marketing technology tools for business. Launch and maintain new tools and technology as needed
Minimum 3-5 years digital marketing and communications experience required
Skilled in content and video development for digital; able to repurpose longer form/traditional content for digital channels
Experience with marketing automation and CRM systems, Salesforce.com/Hubspot preferred
Experience managing large data set with a strong ability to identify what's working, what's not working, and why. Then fix it
Strong inter-personal, influence and presentation skills
Ability to work independently in a highly matrixed environment
Self-starter with a pro-active approach
Team Player and collaborator across functions and regions
Strong project management skills & ability to handle multiple projects simultaneously
Experienced in B2B and B2C marketing
Experience in technical, mechanical or chemical industry
Experience working at a global company, interfacing with stakeholders globally
Inbound and Google Analytics and Google AdWords certifications
Digital Marketing Manager Resume Examples & Samples
Leads the development and implementation of digital communication strategies to reach ADM's colleagues, customers and communities
Oversees ADM.com as well as intranet, social media and digital marketing
Serves as leader in the development of the digital aspects of ADM's "Feeding your Food Business" integrated marketing campaign
In the near-term, oversees the work of partner agencies as they migrate ADM.com to a new content management system
In the medium-term, prepares and executes an audience-focused strategy to expand ADM's social media presence
In the longer-term, plays a key role in the development of a comprehensive, global strategy for ADM's online presence
Exceptionally organized
Comfortable balancing urgent needs with ongoing priorities
Positive and constructive approach to collaboration
Articulate speaker and writer
Experience using web content management tools
Proficient in Adobe Photoshop, Google Analytics
Minimum of five years of experience in directly relevant communications or marketing roles (not I.T.)
Digital Marketing Manager Resume Examples & Samples
Develop a long term acquisition vision and strategy for the AWS website
Perform continuous testing (e.g. A/B, Multivariate, etc.) to improve website experience for customers
Experience working with industry tools and analytics packages, including web analytics, targeting, testing, CRM, and marketing automation platforms
Website optimization experience
Ability to conceptualize, scope and execute projects to strict deadlines
Experience constructing messaging and managing demand generation programs
Digital Marketing Manager Resume Examples & Samples
Plan, coordinate and execute digital marketing initiatives for Amazon Publishing across owned channels: email, social, on site, and on device
Work closely with Kindle Content teams and physical book teams to merchandise and market books and seasonal campaigns
Write strong copy, including irresistible calls-to-action for targeted audiences
Analyze performance of content and email, always seeking ways to improve
Drive site improvements to completion by coordinating with project managers, web developers, designers, marketers, and merchandisers
2+ years of relevant work experience in online marketing and/or site merchandising
Knowledge of HTML, XML, and Excel. Comfortable with a varied set of software and editing tools
Experience in the publishing industry
Excellent account management and presentation skills
Proven track record writing customer-facing content that is on-brand, relevant, and tailored to the internet shopper
Ability to think both strategically and tactically. Comfortable doing both kinds of work
Digital Marketing Manager Resume Examples & Samples
Significant experience in building content online
MS Office
Image editing and web design skills
Experience writing customer-facing content that is on-brand, relevant, and tailored to the internet shopper
Ability to conceptualise and execute projects, with strong bias for action and ability to prioritise and meet deadlines
Aptitude for organization
Experience with both bricks-and-mortar and online retailing
Understanding and use of web metrics and how to gauge success
Enthusiasm for experimentation
XML/HTML skills: no need to hand-code, but you can troubleshoot in both
Digital Marketing Manager Resume Examples & Samples
Create strategies to drive online traffic to websites
Owns all websites and microsites for the division across all brands
Plan and execute all web, SEO/SEM, marketing databases, and all email, social media, and display advertising campaigns
Collaborate with sales, product marketing, and category management to ensure our brand and product presence with our channel partner sites meets their best-in-class expectation
Partner with individual business managers to discuss and develop agreed upon short-term and long-term digital strategies
Conduct continuous on-line media listening
Evaluate emerging technologies and provide thought-leadership and perspective for adoption, where appropriate
Digital Marketing Manager Resume Examples & Samples
Bachelor's Degree in Business or related discipline; or equivalent combination of education and experience
5+ years of previous experience in digital marketing and marketing analytics
5+ years within a retail environment
Extensive experience in digital marketing tools including Email Service Providers, Search Engine Marketing Platforms such as Kenshoo or Marin, and Web Analytics such as Adobe Analytics and Google Analytics
Strong computer skills with working knowledge of Microsoft Office programs, particularly Excel
AdWords certified
Excellent interpersonal skills and the ability to build effective internal and external relationships, and influence change
Strong business, data analysis and interpretation skills
Extraordinary collaboration skills
Self-starter and able to solve complex problems
Ability to use independent judgment and to manage and impart confidential information
Excellent communication skills (written and oral)
Ability to gather data, compile information and prepare reports
Apparel and Home experience
Experience managing digital marketing in a highly-matrixed, multi-channel retailer
Bilingual English and Spanish
Previous experience with attribution modeling tools
North Amercia Wholesale Digital Marketing Manager Resume Examples & Samples
Create specific digital plans/strategies for select retail accounts that compliment overall channel marketing strategy
Develop and promote timely Smartwool (SWL) creative and content for retailer portals
Use social media monitoring tools to report on metrics while continually finding ways to improve engagement/conversion through testing and new initiatives
Continual analysis/reporting of results to hone efforts based on which actions yield the greatest awareness, engagement, and ROI
Be the expert on current and upcoming social and digital channels and use the knowledge to help accounts increase SWL sell through
Partner with SWL Community Brand Manager and eCommerce Manager against GTM calendar, coordinating campaigns and product-focused messaging
Partner with SWL Community Brand Manager to leverage the SWL community into conversion through our retail/partner eCommerce sites
Partner with retailers proactively on SEM, SEO, and metadata strategies as they relate to SWL
Support SWL online policies in concert with other team members. Manage, update, and suggest enhancements to dealer locator on Smartwool.com
Partner with all stakeholders to coordinate yearly GTM digital retail activation calendar for specific / key vendors
Bachelor Degree in relevant field preferred (Communications, Marketing, Journalism, Design)
5+ years' experience leading digital marketing and social initiatives to create consumer engagement and demand
Expert level skill and strategic ability around the digital and social media landscape
Previous Outdoor Industry digital marketing experience and/or retail account experience
Demonstrated understanding of the seasonal go-to-market (GTM) process for a major soft goods / hard goods manufacturer
Proficient in MS Office (Outlook, Excel, Word, PowerPoint)
Previous CMS and basic HTML experience
Proficiency in digital photography/video editing, Photoshop, and Adobe CS a plus
Excellent communication skills; verbal and written
Detail-oriented and organized
Understanding of endemic/network digital media and email marketing tactics
Knowledge of legal protocol around social contests and ability to partner with company legal team on such details
Deadline and budget-oriented
Ability and willingness to travel 20% of the time
Digital Marketing Manager Resume Examples & Samples
Act as the lead expert, manager, and facilitator for strategies, as well as the support resource for technical implementation of eCommerce initiatives for four hotels
Identify and drive opportunities for eCommerce revenue generation for the property through facilitation of brand and individual partnership initiatives i.e. strategic linking with key partners
Develop and implement an eCommerce evaluation process to identify opportunities and measure eCommerce management effectiveness
Manage Facebook, Twitter and all targeted social media channels through social media monitoring platforms
Work with Directors of Sales and Marketing and Revenue Managers to review analytics to measure success/failure of campaigns
Monitor accurate presence and positioning of brand web site, third party eCommerce sites, competitors' websites and social medial channels
Develop, implement and act as a liaison with Hyatt eCommerce team, Britemoon, Revinate to increase revenues and market share
Oversee the planning and execution of daily operations and communicate corporate promotions and campaigns for the hotel
Initiate relevant market research to continuously benchmark our performance against key competitors as well as understand customer needs (internal and external) as a basis for future business strategies and initiatives
Interact closely with Regional Director of Field Marketing to plan marketing, public relations, community outreach, and social media strategy calendar for the hotel, catering department, restaurant, and bar for all properties
Execute targeted B2B and B2C marketing campaigns to productively compete with each hotel's competitive set using all available resources and emerging technologies, while relying on consistency and relevancy
Improve relationships with media in Chicago and targeted national/international feeder markets
Develop niche and guerilla marketing opportunities, including directory listing, and local/national/international partnerships
Act as internal consultant to promote knowledge, provide insight and act as a resource on related new media trends
The position responsibilities outlined above are in no way to be construed as all encompassing. Other duties, responsibilities, and qualifications may be required and/or assigned as necessary
Self-starter and a team leader
Effective management skills with a proven ability to meet deadlines
Creative, organized and strong business sense
Superb proficiency in spoken and written English
Effective communications & presentation skills
Data modeling skills
Web analytics experience
Proven quantitative analytical skills
CRM experience preferred
Degree in Marketing / PR / Communications, Hospitality Management or related disciplines
3-5 years years minimum experience with digital media planning (SEO, PPC, display, mobile and social platforms) relevant to local market
Web-related project management experience preferred
Digital Marketing Manager Resume Examples & Samples
Design, implement and measure multi-touch Eloqua campaigns throughout the lead to customer journey, including acquiring, nurturing, up-selling, cross-welling, retaining and cultivating advocates
Manage and maintain cross-vertical campaign calendar to support online webinars, emos, white papers, announcements, new product feature launches, events, etc
Build, schedule and deploy emails, landing pages, and forms as a well as advise vertical teams on creative and messaging based on objectives, audience and channel
Manage Analytics (ie. analytics platforms) configuration, dashboards and reporting per best practices
Develop and maintain standardized reporting and metrics across all web marketing functions, including but not limited to: web traffic and performance, web site quality gap analysis such as broken link and page load time reports
Track conversion points and interpret data to increase effectiveness
Coordinate tags and tracking parameter implementations
Assist with email and website behavior and customer experience analysis through insights from analytics
Provide post-test analysis of A/B tests (from hypothesis creation to influencing creatives to identifying success metrics)
Synthesize information from email and web analytics, usability testing, changing business goals, and emerging web content practices to continually optimize content effectiveness and discoverability
Ensure visuals and content are on-brand and align with web style guidelines
Create and maintain web pages in a manner that drives search engine optimization (SEO) efforts
Ensure all content is supported by internal stakeholders according to a defined maintenance plan
Coordinate with marketing and other channel partners to support campaigns, promotions, and cyclical events
Assist with QA/testing of emails and webpages
5+ years managing marketing, including email program management, campaign management or operations international corporate B2B websites
At least 2 years of hands on experience with marketing automation platforms, Eloqua preferred
Significant experience with Analytics (certification required)
Keen understanding of / or experience with B2G or B2B marketing best practices including content marketing, email marketing and marketing automation
Solid strategic skills and tactical expertise; proven experience envisioning and implementing marketing automation programs from the ground up with flawless execution
Experience in advanced web analytics methodologies such as experimentation and testing, competitive analysis, surveys and market research
Using strong analytical skills to provide insights as well as recommendations for changes and convince key decision makers of business benefits of the proposed solutions
Ability to analyze customer behavior using available data to influence ideas for high value website changes. ? Competent in HTML and basic CSS, Javascript and JQuery, proficient with CMS/web publishing tools, experience with Microsoft.NET (Teamsite preferred)
Competent in HTML and basic CSS, Javascript and JQuery, proficient with CMS/web publishing tools, experience with Microsoft.NET (Teamsite preferred)
Proficient with Microsoft Excel, Word, and PowerPoint
Understanding of web design/development concepts and processes
Experience in website information architecture and page layout planning
Experience with creating and managing production schedules, wireframes, and requirements documentation
1-3 years experience with Adobe Acrobat and Photoshop
Digital Marketing Manager Resume Examples & Samples
Excellent communication skills, especially writing
Ability to organize and articulate abstract ideas into working planning documents
Maturity, good judgment, creativity, and initiative
Ability to set priorities, and to schedule and follow through on multiple tasks to meet strict deadlines
For Usability: SurveyMonkey, Morae, Drupal, Qualtrics
For Social Media: Wordpress, Facebook, Twitter, LinkedIn, Hootsuite, Instagram, Pinterest
For Analytics: Google Analytics
Digital Marketing Manager Resume Examples & Samples
Take the lead in the development and execution of Fender's consumer-facing digital media strategy in the EMEA region
Work with the global marketing team based in the US to understand the Fender global digital vision, and the EMEA Marketing Managers to establish how it can be translated into a strategy that works for the EMEA market
Be the voice of digital marketing for the EMEA region in the Fender global organisation, ensuring that EMEA market needs are clearly communicated to the planning & asset teams
Work closely with the Digital Operations Manager to ensure that the digital media strategy complements the plans driving Fender's owned digital platforms and e-commerce activity
Lead a team of 2 (Digital Marketing Coordinator & Social Media Coordinator), ensure that they are motivated and engaged, and work with them to build a competent, commercially aware digital marketing team
Work closely with the other key marketing functions (PR, Dealer & Event support) to ensure that the digital strategy supports – and is supported by – the wider Fender marketing plan
Support and drive the penetration of Fender Digital products in the EMEA region
Manage the relationship with digital marketing agency(ies) to ensure that Fender is offered the best possible service and good value for money
Proven experience within a digital marketing environment
Degree educated (or equivalent)
Advanced knowledge of online marketing, including corporate social media techniques and strategies
Good understanding of the digital media landscape and audience trends across the EMEA region
Excellent presentation and communication skills (written & verbal)
Good organisation and ability to manage competing priorities
Strong IT skills including knowledge of Microsoft Outlook, Microsoft Word and Microsoft Excel
Good leadership skills and team management experience
Finger on the pulse of news, current affairs and social trends
An innovator, with a passion for learning
Flexible and proactive approach
Deadline-driven & results focused
Ability to develop and maintain effective, positive working relationships internally and externally
Self motivated with a can-do attitude and positive outlook
Knowledge of other Microsoft Software Programs and Adobe Photo Shop or similar design/graphic software
An understanding of the EMEA Music Industry
An understanding of the EMEA Musical Instrument Industry
Knowledge of Fender brands
Digital Marketing Manager Resume Examples & Samples
Collaborate and manage outside vendor agencies to manage various business platforms to ensure customer support and service is fulfilled
Develop quarterly promotional materials in conjunction with brand and sales leadership
Update internal resource website (Solta Space) to ensure compliance with all approved materials (i.e., patient brochures, binders, banners, training decks)
Manage internal and customer facing data websites reflect current and approved materials only (add/remove content for field and HCPs
Maintaining and growing Solta's online presence and sales opportunities through eMarketing Platforms
Developing strategic plans to drive nurturing and sales growth thru eMarketing and Lead Generation Platforms
Ideal candidate is goal and detail-oriented, great at multi-tasking, a fast learner and able to work well under pressure
Bachelor's degree in marketing, business, communications
1-3 years of Marketing experience preferred
Experience in CRM Systems, Website Management
Coding, HTML development and HTML management
Working with lead generation systems, eMarketing Platforms
O Email Marketing: Have used one or more of the major email platforms (Eloqua, Marketo, Pardot, Silverpop, ExactTarget)
Digital Marketing Manager Resume Examples & Samples
A minimum education level of: Bachelor of Arts/Sciences Degree (4-year)
Computer savvy with knowledge of MS Office, Google AdWords, Rubicon, CMS
Experience working with strategic email, mobile and digital marketing programs
Knowledge of data analysis and budgeting
Ability to multi-task and manage time efficiently
Strong organizational skills with the ability to work in a fast paced environment
Exceptional written, verbal and listing communication skills with a can do attitude
Knowledge of programmatic media and real time bidding
Must be detail orientated with a high standard for quality/
Excellent interpersonal skills with the ability to build and cultivate relationships
Knowledge of ROI (Return on Investment)
Passion for the music industry
Digital Marketing Manager Resume Examples & Samples
Be responsible for optimizing the customer's journey, to improve conversion across all digital channels
Drive acquisition through SEM, affiliates, customer engagement and social media
Analyse data across a portfolio of websites, as well as the performance of the websites
Create SEO optimized content across all digital channels to maximize brand awareness
Be responsible for developing the app and manage the customer feedback projects
Support across the full digital marketing mix including - Google Analytics, CRM/loyalty, Social media, email, affiliates, partnerships, community management, PPC, SEO, display, retargeting and mobile marketing
Cluster Digital Marketing Manager Resume Examples & Samples
To ensure hotels with in the AccorHotels Thailand Digital Marketing Cluster meet with specified brand standards in respect to their digital presentation via Websites, Social Media and EDM communications
To develop digital strategies specific to each hotel participating in the digital cluster and action with hotel teams to ensure targets and results are driven
To work hands on in respect to driving SEO hotel websites to maximise visitation and conversion. To implement strategy via organic social media to maximise social reach
To develop with hotel teams a paid CPC strategy to drive further opportunity via paid marketing for hotels and implement / monitor and make adjustments to maximise opportunity and minimise cost
To responsible for the Digital marketing strategy of 6 – 10 hotels
Digital Marketing Manager Resume Examples & Samples
Develop, often in collaboration with agency partners, digital plans and programs that increase traffic, engage and influence customers, vet and nuture leads/targets, growing share and revenue for targeted market segments
Work closely with subject-matter experts such as global marketing directors, marketing managers and product managers to understand target customers, market trends, products, competitive differentiators, growth opportunities and impediments to growth. Utilizing that knowledge, create and manage digital programs that drive growth
Maintain and manage day to day relationships with agencies, technology vendors, graphic designers and freelancers; including billing and budgeting of programs
Minimum 4-6 years digital marketing and communications experience required
Experience managing large data set with strong ability to identify what's working, what's not and why. Then fix it
Cluster Digital Marketing Manager Resume Examples & Samples
Develop and execute annual E-Marketing plans including
Database Acquisition and e-mail campaigns
Online advertising
Preserve brand standards and price consistency across all online distribution channels
Manage various e-tools. For example: eCRM (Customer Relationship Management), websites' CMSs (Content Management System), Social Media Management Platform etc
Build a destination-focused web strategy ensuring efficiency across both hotels in Ajman and Fujairah
Stimulate support and development of the online strategy within the hotels
A minimum of 4 years of experience in the Digital Marketing field
Professional written and verbal communication and interpersonal skills
Passionate about the digital world, self starter and fast learner
Knowledge of search engine optimization/marketing practices also an asset
Fluent in English, with Arabic being an asset
Digital Marketing Manager Resume Examples & Samples
You own the Amazon Video experience on one of our most important device - the FireTV and FireTV Stick
Work across country lines with UK and DE digital store marketing teams
Develop and execute online marketing concepts to promote new content available to buy and rent
Craft and execute promotional events in cooperation with movie studios and TV networks
Provide creative input to our design team or recommend the best movies and TV shows to customers as part of our editorial selection
Connect ideas with data - analyze the success of your campaigns, learn what makes us go from good to great and ensure ongoing improvement
Bachelor's degree, preferably business or information systems
First experience in Online Marketing
Analytical skills and computer literacy, with the ability to learn new systems quickly
Self-starter, ability to take initiative and work independently
Superior verbal and written communication skills in German and English
Interested in Video on Demand and the entertainment industry
Creative mindset, willing to engage and bring in new ideas
Good knowledge of MS Exce, not afraid of numbers
Basic knowledge of Adobe Photoshop, XML and content management systems are a plus
Digital Marketing Manager Resume Examples & Samples
Plan and implement strategies of digital marketing and social media (paid & organic), mobile marketing and owned online channels
Liaise with global digital team to further develop and plan digital strategies for local market
Manage digital agencies to support programs, campaigns and community management
Identify and negotiate partnerships for co-branded campaigns
Manage digital budget and able to prioritize projects to meet team objectives
Digital Marketing Manager Resume Examples & Samples
Plan and implement with the Global Digital Team all SEO/SEM and display advertising campaigns working closely with EMEA Programs and Social Media to optimize spend
Be a key contributor to paid media plans supporting programs and regional business campaigns i.e. launches and Data center openings
Own the digital metrics for the Region ensuring strong focus on activities that drive growth, optimize for conversions and use analytics to build improvements. Provide insight and actions from analytics that help improve program outcomes
Ensure the reported performance of all digital marketing campaigns, and how they contribute against goals for programs and Field marketing initiatives
Be a key contributor to the extended social media team contributing on digital dependencies, optimization and cross promotion of digital platforms
Collaborate and partner with Field Marketing teams to support efficient creation of landing pages, and content publishing to meet program delivery, guide and optimize digital experience around these programs
Build a digital marketing plan that ensures Regional digital needs can be effectively implemented including a consistent domain review process with Field Marketing teams to maximize localization opportunities and align digital to each countries plan
Be an advocate and champion for constant improvement using knowledge, external best practice and analytics to evaluate end-to-end customer experience across digital channels and customer touch points
Collaborate with agencies and other vendor partners as required
Participate in developing Equinix's digital roadmap through the Global Digital Team, both representing the region and educating colleagues on the roadmap, developing technologies and the application of best practice
Digital Marketing Manager Resume Examples & Samples
Own business reporting and analyze daily, weekly, and monthly metrics to determine what's working and what we can improve
Create and analyze valuable A/B tests and other experiments to improve the performance of your channels
Keep stakeholder groups informed of current activities and educate them on your channels and initiatives
Manage channel activities including initiatives to increase customer acquisition, maximize revenue, and improve marketing ROI through efficient investment
Use data to make the best decisions for your customer
Are a self-starter and can juggle multiple priorities and make things happen in a fast-paced, dynamic and often ambiguous environment
Like getting your hands dirty in day-to-day tasks
Enjoy solving problems innovatively and are good at crafting solutions
Communicate clearly and effectively with cross-functional groups and senior management
Expertise in online consumer marketing and across multiple channels (SEO/SEM, Acquisition, Affiliates, etc.)
MBA or Masters in business, economics, marketing or a similar field
Digital Marketing Manager Resume Examples & Samples
Liaise with regional marketing leadership and the director, Demand Centre, to scope demand program requirements (e.g. origination, nurturing), budget, resource needs and delivery timeframes
Bring state-of-the-art campaign development and execution thinking to the demand creation process
Localise and optimise corporate campaigns for demand creation
Work closely with the internal Marketing team and external agencies to develop and optimise inbound campaigns and tactics
Work to standardized demand creation approaches and best practices
Collaborate with and support regional/field marketing teams in their efforts to generate new leads and move existing pipeline
Work within the marketing automation platform (MAP), Marketo and with the sales force automation (SFA) SalesForce.com platform
Work with other marketing teams to extend the reach of marketing automation impact (e.g. pipeline acceleration, lead nurturing, customer retention)
Manage tasks through digital, translations and other agencies
Manage budget to accomplish goals
Drive continuous performance Marketing improvement through EMEA marketing
Develop and work to campaign Marketing plans and campaign calendars
Educate and enable field marketers to adopt and execute EMEA and Global Campaigns
Measure results and optimise campaigns and their associated activities from analysis of results
Ensure the success of the demand generation program in region by recommending the right mix of tactics (activities) and assets (content) for campaigns as measured by pipeline revenue goals
Analyse and present campaign results to the EMEA Marketing and Sales teams and recommend strategies to optimise results
Deliver an effective return on budget spent on the Marketing
Digital Marketing Manager Resume Examples & Samples
Manage and optimize multiple paid and organic online channels to drive day-to-day and long-term performance (Facebook, Display, SEM, Email etc.)
Manage audience segmentation and plan, build and execute global regionalized cross-channel digital marketing campaigns
Design and implement test and learn campaign plans (A/B and multivariate) to understand drivers of response and value
Work with regional teams to land localized digital campaigns and other regional digital support initiatives
Partner cross-functionally with both internal and external teams and stakeholders for a multitude of projects
BA/BS degree in business, marketing, economics, or communications
5+ years of digital marketing experience with track record of increased responsibility
Experience in digital marketing channels including Display, Facebook, SEM, Email
Experience with end to end management (planning, building, optimizing, reporting) of cross-channel digital campaigns
Digital Marketing Manager Resume Examples & Samples
Responsible for Digital Marketing & E-Commerce strategy and execution to create brand awareness, engagement and sales opportunity
Initiate strategy, action plan and implementation via digital marketing to achieve sales target (in both net sales and retail sales), maximize traffic and database growth from brand and retailer site
Involve in demand planning and forecasting saleable, sample and collaterals for online and e-commerce usage
Manage La Mer online activities and Paid/Owned/Earned media including Website, EDM, Social media platforms, Mobile application and Digital advertising to drive consumer engagement and achieve business goals
Plan and oversee agency to execute monthly site content refreshes (to reflect the marketing calendar), site maintenance and site enhancement, as well as work closely to develop the site's look and feel to ensure consistency with brand's monthly focus and reflect the marketing strategy
Work in conjunction with the brand, regional & corporate online teams to launch new online projects and develop the online marketing strategy, including SEO/SEM, email marketing and online advertising to maximize brand awareness as well as conveying a consistent brand image that attracts customers by encouraging sales across all platforms
Develop local relevant editorial content and digital assets to serve digital communications
Plan and control online marketing budget and spends by channel mix to maximize ROI as well as ensure operational budgeting process
Identify and drive consumer inspired development of the Digital Marketing categories in relation to new products (where applicable), marketing initiatives and communications and also develop ideas/solutions for recommendations to Marketing Manager
Prepare analytical data relevant to Digital Marketing category as required by Marketing Manager, Brand General Manager and the Regional/Global team
Work closely with corporate online manager/team to drive corporate online strategy
Bachelor or Master degree in Marketing major with online media study would be an advantage
3-5 years of experiences in Digital Marketing, Online and other related fields
Detail oriented, strategic-minded and think creatively
Amicable, dynamic, team-spirit and pleasant personality
Good understanding of the digital landscape, including SEM/ SEO, social and email marketing
Ability to work autonomously and initiate new projects for the brand
Past experiences with online analytical tools and good social network are preferable
Ability to perform multi tasks, meet deadlines, and strong time management skills
Ability to handle difficult and tense situations with diplomacy and tact
Good command of written and spoken English
Computer literate
Digital Marketing Manager Resume Examples & Samples
Design email campaigns to customers and prospects
Track and analyze direct and interactive marketing campaigns and use statistical analysis of best results to inform creation of new campaigns
Coordinate the development, production and distribution of promotional and collateral materials to support marketing and sales programs
Inform and engage existing customers using various social media platforms including blogs and nurture marketing email campaigns
Assist in executing improvements to existing website in order to drive ecommerce revenue
Conduct industry research and competitor analysis
Establish and ensure consistent image through product lines, promotional materials, websites, and events
Assist other departments on various tasks as needed
A minimum of a bachelor's degree in marketing, communications or related field
3-5 years of related professional experience in digital marketing
Competency with Adobe creative production software, including Photoshop, Illustrator, InDesign, and other creative development tools strongly preferred
Experience with web design and HTML coding
Experience with video editing
Demonstrated ability to develop and implement social media strategies
Ability to think strategically and make strong judgments about marketing effectiveness
Excellent spoken and written communication skills
Experience with Microsoft Office and other productivity tools
Ability to communicate with all levels of the business
Ability to adapt quickly to change and deliver results in ambiguous environments
Ability to thrive in a fast paced environment and handle multiple tasks simultaneously
Digital Marketing Manager Resume Examples & Samples
Identify business unit marketing and/or communication campaign needs based upon business objectives
Develop digital marketing/communication campaign theme and message
Manage all aspects of the development and execution of each marketing and/or communication campaign project from conceptualization through execution and implementation
Develop and manage marketing campaign budgets
May manage marketing project teams, ensuring marketing and communication programs adhere to schedule and meet business objectives
Bachelor's degree or in lieu of a degree 4 years of work experience
Minimum of 5 years of experience in managing marketing campaigns in a client or agency environment
Excellent PC skills with proficiency in Excel and PowerPoint
Familiarity with Paid Search Marketing, Display Advertising, Social Media, website measurement, and developing interactive content experiences
Sound creative judgment with advertising/direct marketing production knowledge
Experience with executing marketing programs geared towards business owners and affluent individuals
Digital Marketing Manager Resume Examples & Samples
Conduct media planning research with selected agencies within Philips using appropriate tools and methodologies
Develop and maintain an on-going understanding of the Philips Home Monitoring business, it's strategy, customer segments served, their needs, the product portfolio, and the evolving landscape by working with the product management, sales and marketing team
Develop cross channel media plans working with a wide group of stakeholders in line with business objectives, and execute accordingly, providing analysis & insight on performance
Detailed day to day management of channel activity, continually testing & optimizing our spend & mix to hit objectives
Bring new & innovative opportunities to our marketing approach through identification of new channel, tracking and media opportunities
Manage the overall channel marketing budget in line with business objectives and plans
Lead the digital marketing data & reporting strategy including attribution within our transformation program
Share & present performance to senior leaders in the Business Unit and Globally, showing best practices, and opportunities that other can potentially benefit from
Monitor competitor and industry trends in order to predict and measure the impact to online lead generation campaigns
Digital Marketing Manager Resume Examples & Samples
Own long-term platform-specific strategies; leading on implementation with support of team
Monitor digital landscape for opportunities to optimise Burberry's existing presence on digital platforms and assess the opportunities available to launch on new and emerging platforms
Champion digital platforms internally and maintain strong internal stakeholder communication channels across marketing, creative and commercial and the wider business
Bachelor degree educated or above
Passion to innovate and consistently deliver best-in-class digital marketing experiences
Luxury fashion and retail experience is preferred, but not essential
Digital Marketing Manager Resume Examples & Samples
Collaborate with marketing and program teams to identify and execute an integrated mix of email, digital and lead-nurturing campaigns
Define best practices, standards and processes to drive successful demand generation
Track and report on demand generation performance metrics, using data to continually optimize campaign performance
Create emails, landing pages, forms and reports within Pardot and Salesforce
Continuously optimize email marketing activities through A/B testing and analytics
Plan and maintain email and campaign calendars
Manage list pull and import activities to ensure targeted contact lists
Work with Sales Operations to define lead flow processes and optimize workflows in Pardot and Salesforce
Serve as email marketing SME to help teams develop and troubleshoot campaigns and email projects
Digital Marketing Manager Rrp Resume Examples & Samples
Developing and managing an editorial calendar to cross-promote content across channels
Testing, learning, iterating, and adapting content to help maintain fresh compelling stories, tools, data, and videos
Brainstorming and creating growth strategies
Being accountable for all content marketing initiatives to drive traffic, engagement, leads, that deliver sales and customer retention
Collaborating across functions and silos to deliver an effective content marketing strategy and editorial plan to meet the business objectives at the lowest possible cost
Managing all creative resources across multiple agencies including designers, writers, and other agency personnel
Developing editorial governance so content is consistent with our brand voice, style and tone
Ensuring channel management of digital content hubs including social media
Integrating content programs with brand campaigns to drive brand to demand
Digital Marketing Manager Resume Examples & Samples
Provides World Class Marketing Client Service Management by creating synergies with internal teams and Academic Partners which empower us to exceed our objectives
Helps to provide oversight on the planning, implementation, development and or servicing of new marketing ideas for Academic Partners & internal teams
Manages communications projects for various components of the marketing life cycle or services
Helps to develop, execute and/or provide service management of marketing objectives
Hires, coaches and develops high-performing teams
Superior attention to detail, excellent organizational & project management skills
Direct Team Management Responsibilities
Minimum of 5 years' experience in marketing, account management or a related field and directing account managers who are responsible for
Digital Marketing Manager Resume Examples & Samples
Creating a vision and clearly articulating strategic direction to large, geographically dispersed teams in order to deliver initiatives to completion
Providing direction to operational teams, including design, IT, and testing
Taking accountability for meeting sales targets through the execution of strategic initiatives that enhance the ecommerce site
Levering sales metrics, funnel analysis, and user feedback to identify opportunities to enhance customer satisfaction with ecommerce site to best-in-class levels
Designing, developing, and delivering on initiatives to drive conversion rates to best-in-class level
Creating presentations to report sales, conversion rate, and satisfaction scores on weekly, monthly, quarterly, and yearly periods to management team
Bachelor's Degree in Marketing, Sales, Ecommerce, or a related field. MBA preferred
6+ years experience in ecommerce site production with a very firm grasp of website fundamentals
6+ years experience in ecommerce funnel management, with deep understanding of funnel metrics
6+ years of advanced experience with Sitecatalyst
6+ years of advanced experience with Microsoft Excel
Experience with current website optimization techniques, including A/B testing
Demonstrated ability to discover insights and opportunities from sales funnel metrics
Ability to work in a high-paced, high-profile, results-focused technology environment
Digital Marketing Manager Resume Examples & Samples
Work in a proactive manner to provide marketing delivery thought leadership and guidance, determining the best solutions to fulfill the needs of marketing segment teams, while ensuring projects are delivered on time, on budget, with a high standard of excellence
Follow best practices for lead generating activities including large, complex integrated digital marketing campaigns, marketing automation and email campaigns, CMS and website landing pages, webinars, trade shows, lead nurturing, lead scoring, lead process and teleprospecting
Work in concert with cross-functional teams, using data and analytics to clearly articulate performance, value, and areas of improvement to continually improve and advance marketing initiatives by providing actionable insight and recommendations
Execute digital marketing campaigns utilizing multiple marketing technology platforms including marketing automation, CMS, CRM and analytics. Have knowledge of coding HTML for emails and be able to demonstrate industry best practices in execution of integrated digital marketing, lead nurture automation, landing page creation, email and general digital design
Utilize excellent organizational skills to manage multiple projects, under quick deadlines and be able to respond quickly and accurately to change
Experience with web CMS tools i.e. Adobe Experience Manager, etc
Experience with Oracle/Eloqua Marketing Cloud
Experience with Adobe Suite, Dreamweaver, Photoshop and Illustrator
Experience with HTML/ CSS/ JavaScript
Experience with ON24
Experience with CRM tools i.e. Siebel, Salesforce, etc
Experience with analytics tools i.e. DOMO, Adobe SiteCatalyst, Google Analytics, etc
Presentation, web conference production, and meeting facilitation expertise
Strong attention to detail and project management acumen
Excellent interpersonal skills, team player, and the ability to influence through conversation
Demonstrated ability to creatively solve problems, create and improve processes
Strong ability to learn technology and keep up with ever changing advances and capabilities
Digital Marketing Manager Resume Examples & Samples
Develop, update and execute local digital strategy
Lead all digital content and asset development including copy ensuring the creative is best-in-class and designed for the online space and set KPI
Create social accounts and content calendars, developing specific social campaigns and influencer partnerships to build awareness, engagement and sales
Digital Marketing Manager Resume Examples & Samples
Enable and guide stakeholders wishing to activate across the franchise digital ecosystem
Work closely with the Brand Manager in London, manage day-to-day digital campaign approvals through The Blair Partnership and Pottermore as necessary, ensuring that relevant WB Burbank-based stakeholders are kept up to date and cross-franchise opportunities are optimised
Oversee the management of the Social Media agency relationship and content calendars, ensuring that social channels are executing against agreed strategy and meeting KPI targets
Manage and develop the Social Media Associate HPGFD
Digital Marketing Manager Resume Examples & Samples
Develop and execute inbound marketing, demand generation, lead management and automated digital marketing programs to drive lead conversion and ultimately new business acquisition
Manage the performance and effectiveness of all marketing programs and lead/demand generation campaigns including lead scoring and lead nurturing programs
Maintain a marketing automation infrastructure and functional competency, implementing best practices, including guidelines for emails, landing pages, campaigns etc
Be the "sales opportunity catalyst"– forecast, measure, analyze and report on the impact of demand generation and creation activities on sales pipeline, revenue and sales cycle length
Oversee database management – segmentation, list acquisition/import, data cleansing, event capture, lead management etc
Implement testing methodologies (e.g. A/B and multivariate testing) on all elements of the digital marketing mix to improve conversion rates (content, email templates, landing pages, offers, etc.) to optimize campaign results
Bachelor's degree in Marketing, Business or Communications required
3-5 years' hands-on B2C experience in inbound and demand generation marketing (lead generation and nurturing, marketing campaign execution and measurement)
3 years hands-on, demonstrable experience and proficiency with digital marketing platforms (Atlas or the like) and CRM systems (Salesforce.com), resulting in successful demand generation programs
Ability to manage multiple priorities in fast-paced environment; work collaboratively with cross-functional teams; and ensure high quality deliverables (attention to detail)
Experience managing and negotiating with outside agencies and third-party vendors
Strong analytical skills, with keen approach to problem-solving
Solid leadership and independent sound judgment
Always innovating – never satisfied with the status quo
Technology-savvy, with keen interest in emerging technologies and 'all things digital', including marketing automation, lead management strategies (lead scoring, lead nurturing, etc.), CRM systems and sales processes
Experience with Tableau preferred
Excellent customer service skills required
Must be able to successfully pass a pre-employment background screen
Digital Marketing Manager, Omni Channel Resume Examples & Samples
More than 5 years of digital marketing experience with expertise in process
Understanding of customer buying process journeys and familiarity with all digital channels
Ability to synthesize results from various sources of information to provide recommendations
Bachelor degree in Marketing, or related Business degree
Ability to lead cross functionally - in a highly matrixed and entrepreneurial environment
Exceptional communication and organizational skills
Proven ability to build consensus and work effectively
Digital Marketing Manager, Omni-channel Resume Examples & Samples
Knowledge of cross channel orchestration and marketing automation
Experience with personalization and real time marketing programs
Ability to use data as a tool for gaining journey and customer insights and to establish and measure progress against goals
Myopic focus on providing the best possible digital customer experience
Ability to manage multiple projects in a fast-paced, deadline-driven environment
Digital Marketing Manager Resume Examples & Samples
Strong understanding of (and experience with) the digital marketing ecosystem, specifically expertise with DSP, DMP, display media, onsite campaign management and optimization and testing tools (i.e. Optimize, RocketFuel/X+1, Oracle Maxymizer)
Strong quantitative and analytical skills, with expertise in online targeting In depth knowledge of integrated marketing and digital disciplines
Conversant with current trends, tools, vendors, and solutions in marketing technology
A high-energy disposition combined with the ability to successfully manage multiple initiatives simultaneously
Ability to operate successfully in a remote office and effectively leverage team members in other geographies
Strong quantitative and analytical skills, with expertise in online targeting
Ability to navigate ambiguous environments and rapidly changing business needs
Ability to build partnerships across the organization to drive for results
Vendor management and oversight experienceSearch Jobs US
Digital Marketing Manager Resume Examples & Samples
Lead the content integration strategy across all CRM platforms (Website, email, social)
Develop an integrated content calendar that delivers against CRM objectives
Works collaboratively with Brand teams to ensure that brand content is integrated across the platform/plan and aligns strongly to brand strategic objectives and IMC plans
Leads the execution of the KH data strategy
Works with media team and CIS to ensure that media plans are effectively leveraging data to drive media ROI
Understands brand innovation/LE plans to ensure that we are effectively tagging and capturing the right data across CRM to drive media and targeting effectiveness
Works collaboratively with brand teams to help derive actionable insights from data
Develops strategic digital plans for brands aimed at driving brand campaign amplification across the
CRM platform
Works collaboratively with brand marketing teams to understand strategic business objectives and then translates those into actionable amplification plans leveraging CRM
Leads the strategy and execution of the Kraft Heinz award winning email program
Responsible for the programs' strategic direction ensuring that the program continues to grow and deliver industry leading results as well as meets the CRM program's management business objectives (MBO)
Works with agency partners to execute program on time and on budget
Program innovation – operational efficiencies and optimization to drive stronger ROI
Works collaboratively with content curation team to ensure content delivers against program objectives
Lead the strategy of the Kraft what's cooking reward platform
Budget and invoice management
Responsible for monthly budget reporting and managing the entire budget process from end to end
Digital Marketing Manager Resume Examples & Samples
Serve as hub for cross-functional teams focused on executing digital programs and strategic digital initiatives
Develop long-term strategic goals for digital properties
Consult with multiple departments on user experience and latest trends and opportunities in digital marketing
Ability to lead and mentor the development capabilities of web production team members as well as manage their performance
Execute web, social, SEO, search marketing, campaign marketing, and other digital strategies
Schedule, manage, and deliver all digital deliverables
Manage and produce all digital projects with a focus on user experience and inbound lead generation including; new sites, ongoing web updates, and maintenance of existing digital content
Manage digital projects from concept through execution (i.e. web pages, customer communication, lead generation, recruiting, product launches, digital advertising, event promotions, and annual user conference.)
Coordinate multi-departmental teams of writers, designers and web developers
Manage programs across the entire marketing technology stack, including Adobe AEM, Demandbase, Salesforce.com, and Marketo
3-5 years of experience managing digital projects
Solid project management skills and attention to detail
Excellent communication, writing, and editing skills
Must be a self-starter, highly motivated, able to "turn on a dime", think through problems to come up with innovative solutions and deliver against very tight deadlines
Working knowledge of graphic design, web interface design, and multimedia
Ability to work against tight deadlines in a fast-paced environment keeping a keen eye on detail and accuracy
Work on multiple initiatives and projects simultaneously
Skilled in HTML, DHTML, and CSS
BA or BS in Marketing or equivalent working experience
Digital Marketing Manager Resume Examples & Samples
Identify and support key pilot opportunities that drive digital marketing engagement, brand awareness and conversion
Develop & maintain digital technology road maps in collaboration with Sales Marketing, Product Managers, Information Technology, HR and various other stakeholders
Manage and mentor digital marketing specialist/analyst to support digital marketing initiatives and business priorities
Oversee Digital Marketing USC budget
Develop set of KPI's and benchmarks to measure digital program effectiveness. Understand and report on key performance metrics
Drive excellence in execution by aligning key stakeholders and ensuring project deliverables are executed on time and on budget
Develop new programs/content to grow business and engage customers
Optimize and grow existing digital channels and identify, evaluate and recommend new ones
Ensure successful operationalization of asset management tools for digital
Strong knowledge of web technologies, specifically CMS platforms, databases, asset management tools and Google Analytics
Sound experience in Web/Mobile Usability, User Experience, SEO/SEA and QA testing
Demonstrated budget management and technical acumen with an understanding of technology solutions and potential tradeoffs
Strong problem resolution and decision making skills and be able to resolve elevated issues, be creative and resourceful and display sound judgment and demonstrate accountability
Self-motivated; able to work both independently to complete tasks and respond to department requests, as well as collaborating with others to utilize resources and knowledge of others in identifying quality solutions
Ability to work in a time-sensitive and high volume environment
Ability to drive work both independently toward the successful attainment of department goals and project completion dates, and as part of a team to leverage input and knowledge base of others within the company in providing well rounded and thoughtful information and solutions
Ability to work with functional groups and different level of employees throughout the LEDVANCE organization to effectively and professionally achieve business results
Strong written and oral communication skills, including the ability to present ideas and suggestions clearly and effectively
Strong organizational skills; ability to accomplish multiple tasks within the agreed upon timeframes through effective prioritization of tasks for both self and team to meet business requirements and deadlines
Strong track record of building and maintaining solid relationships with both internal and external customers and vendors
Excellent computer skills, particularly Excel, PowerPoint, MS Project, and the ability to work with data efficiently and effectively; strong analytics skills
"Early adopter" of digital trends, and a passion for digital operations
Experience with digital retail and trade channels
4-6 years of experience in a digital marketing manager capacity
Demonstrated ability to lead digital marketing and technology projects
Job category: Salary
Job location: Wilmington, MA
Job schedule: Full-time
Digital Marketing Manager Resume Examples & Samples
Develop, execute and manage online marketing campaigns including display/PPC, paid search, re-targeting, affiliate programs, loyalty programs, referral programs, SEM & SEO, Google Analytics,
Develop and track KPI's, conversion rates and ROI
Perform competitive analysis, market research and track industry trends and best practices
Work closely with the channel and regional to develop social/digital programs to increase demands in the retail and Etail channels
High attention to details
Ability to analyze complex data and summarize the insights into a compelling action plan
Ubereats, Digital Marketing Manager Resume Examples & Samples
3 years of experience in digital marketing with demonstrable success
Hands-on experience of digital channels such as Display, Social, Search, Mobile, Affiliates and SEO
Strong analytical and troubleshooting skills with a passion for testing and optimising
Deep experience working to performance marketing metrics such as CPA, CPC, CPM and LTV
Experience in/around a start-up or mobile culture a plus - i.e. you can adapt to quick changes within both the company and mobile industry
Digital Marketing Manager Resume Examples & Samples
Own digital campaigns from end to end: manage targeting and segmentation, messaging, content and design, planning and execution as well as reporting on individual campaign results and bigger picture trends
Ensure campaigns are executed to the highest standard, on time and on budget
Maintain brand and channel standards with stellar attention to detail
Manage a continuous testing plan to deliver consistent channel growth and performance improvements against key metrics across a range of campaigns
Work closely to develop and maintain productive relationships across internal teams to ensure store launches and strategic initiatives are optimally supported
Partner with technical and business teams to drive automation
3+ years of relevant work experience in consumer marketing (online), site merchandising, or advertising
Demonstrated experience using marketing metrics to drive business decisions
5+ years of relevant work experience in consumer marketing (online), site merchandising, or advertising
Background in strategic planning and execution of digital marketing campaigns
HTML experience
Excellent presentation, organization and project management skills
High comfort level with online marketing measurement practices and attribution methods
Digital Marketing Manager Resume Examples & Samples
Understand the online shopping mission and navigation by retailer platform to design right-fit activations and media placements for the channel
Collaborate and manage
Customer account team on latest rates/impact for various media properties and events
E-commerce support agencies on creative roll-out, search & content implementation and perfect store online audit
Build and own
Media calendar across customers & brands in sync with sales plans & brand priorities
Commercials and returns for E-commerce – raising timely media purchase orders, submitting performance reports and handling customer payouts
Monitor and regular tracking of
E-com customer traffic generated by Brand digital campaigns
Plans for campaign performance, negotiating compensation against any drops or delays in execution
Engage in Digital assets development with e-Commerce customers (like brand stores, contest zones, new launch zones, web-stores)
Digital Marketing Manager Resume Examples & Samples
2+ years of automotive digital marketing experience
90% U.S. travel required
Experience with automotive website optimization
Experience with lead handling process and performance
Digital Marketing Manager Resume Examples & Samples
Own planning, design and execution of customer journey map to ensure engagement at all stages of customer lifecycle
Manage customer marketing campaigns end-to-end, including planning, targeting, segmentation, testing, reporting and optimization
Create reporting dashboards and reports analyzing campaign performance in order to recommend actionable recommendations and deliver continuous improvement to email campaign program
Contribute to key retention (reduce churn) objectives
Grow opt-in email and mobile customer database by leveraging best practices and leveraging key marketing campaigns developed across the organization
Utilize strong analytical skills to evaluate all stages of the customer experiences across multiple channels and customer touchpoints
Stay current with best practices, strategies and industry standards related to email & mobile/SMS marketing
Collaborate with internal teams across the organization to create landing pages and optimize customer experience that increases email opt-in and conversion rates
Primary role is to ensure best practices in the development of marketing programs including the writing and sharing of strong creative briefs that result in creative communications that are on strategy, on brand, and on deadline
Accountability for all aspects of the Virgin Mobile USA brand
Works daily with internal cross-functional teams as well as external partners (agencies, consultants, vendors)
Minimum five years of digital marketing experience including strategy, implementation, analytics and reporting
Proficience with Excel and HTML
Two years supervisory or management experience
Knowledge of best practices for email creatives and templates, customer segmentation and dynamic content
Strong knowledge of Excel and HTML and the ability to learn and use technical systems and in-house tools
Strong project management skills, independent thinker and self-starter, and experience working with and coordinating cross-functional teams delivering results and meeting tight deadlines
Familiarity with well-known ESP
Experience in mobile/SMS marketing campaign execution
Experience in online retails and e-commerce a plus
Experience with customer loyalty programs
Experience with A/B and multivariate testing
Digital Marketing Manager Resume Examples & Samples
Bachelor's degree in Marketing, Business, or Psychology, or equivalent digital marketing experience
5 years of experience in digital marketing with preferred minimum experience of 3 years specifically in B2C
Experience with marketing automation tools and processes
Previous experience in user journey design and implementation
Understanding of Data Marketing Platforms (DMP)
LI-ND1
Digital Marketing Manager Resume Examples & Samples
Create analytics requirements for all digital media, work closely with analytics team to create turnkey custom dashboards to share out with team
Combine internal and external sources of data to measure attribution
Work with agency partners to manage and optimize online local listings
Work with outside partners to manage annual enewsletter advertising schedule, podcasts and radio, including creative and results
Work closely with Director, Online Marketing and media planning agency partner on digital media strategies and plans
Act as project manager for integrated digital campaigns, driving and adhering to deadlines, keeping teams on task
Create and lead search marketing strategy
BS in Communications/Marketing
5+ years of digital marketing experience, including analytics, managing web properties, search marketing, digital media, working with agency partners
Analytical thinker. Ability to identify key data points and translate into actionable results and optimization recommendations
Ability to develop and manage project schedules and deadlines, work with multiple team members across and outside the organization to simplify processes and communications and get the job done
Able to juggle multiple projects, prioritize, consistent/flawless follow through, flexible and able to shift gears and move fast
Expertise with search marketing and SEO strategies. Proficient in Google AdWords , GDN, web content management systems and web analytics platforms. Experience with Sitecore and Adobe Analytics a plus
Provide extraordinary service to our clients – business units, partners
Digital Marketing Manager Resume Examples & Samples
Experience in online marketing with a successful track record of online campaign management. This includes email, search engine marketing, online display or video advertising or search engine optimization
Possess a deep level of understanding related to applicable market trends, issues and opportunities
An expansive understanding of interactive marketing and technology. Basic familiarity with web programming, design, and corresponding principles, including content management tools, usability, information architecture, and design concepts
Possess an understanding of CRM systems and their integration with marketing automation and other digital marketing technologies
Proficiency with PC's; knowledge and experience with Microsoft Office Suite, specifically Word, advanced Excel, and PowerPoint. Knowledge of Email and CRM systems, PPC tools, SEO tools and basic knowledge of HTML are a plus
Excellent written and verbal communication and presentation skills. Must be comfortable communicating with all levels of management
Experience with web analytics, both creation of reports and usage of data as a catalyst for continual improvement
Self-starter with the ability to identify internal client or customer needs and opportunities and address them with little direction
Strong project and process management skills including attention to detail and time management capabilities along with ability to manage multiple projects simultaneously and achieve goals. The ability to multitask, taking on a variety of roles and responsibilities
Knowledge in social media concepts, platforms, and applications
Knowledge of mobile marketing concepts, platforms and applications
Digital Marketing Manager Resume Examples & Samples
Manage digital marketing strategy, budget and execution to drive results
Manage relationships with agencies for services such as digital marketing, web development, content/design, and local listings
Collaborate with internal teams to initiate/guide projects across multiple channels – paid search, email, SEO, affiliates, data feeds, local listings, display, video, mobile etc
Strategize and manage the paid search budget to deliver maximum ROAS
Develop online content and promotions in line with marketing strategy
Analyze the effectiveness of digital programs/initiatives to provide strategic insights/recommendations
Understand customer behavior online and suggest strategies to improve engagement
Ensure SEO best practices are followed with local listings and website content
Apply and maintain quality standards and subject matter expertise for copy and media
Understand and optimize online impact on off-line sales as part of a truly integrated retail strategy
Run pilots of promising ideas and manage one-off campaigns and test-and-learns
BA or BS degree in marketing, digital media, or a related field required; MBA preferred
4+ years digital marketing experience required
4+ years experience in content management, UX (design and testing), and/or web project management preferred
Strong experience/knowledge of Google Analytics, Omniture and related tools required
Strong experience/knowledge of paid search, retargeting and SEO required
Ability to manage agencies, budgets, and reporting
Strong design aesthetic and attention to detail
Experience with mobile platforms a major plus
Self-motivation and strong organizational skills; able to manage multiple projects simultaneously
Ability to thrive in a fast-paced, deadline-driven, team environment
Proactive work ethic; can establish priorities and schedules to meet department goals
Proven history of initiative, creativity and self-direction
Digital Marketing Manager Resume Examples & Samples
Owns, drives the development of and accountable for implementation of an integrated global digital experience for key strategic section of Xerox.com as well as, key regional requirements
Understands and is subject matter expert on personas for the businesses and collaborates on content marketing to ensure relevant content is presented on the site resulting in lead generation for the businesses to increase bottom line revenue
Work across Digital Marketing to ensure and accelerate implementation of marketing programs while advocating for the lines of businesses
Lead reviews of site performance with businesses and ensure integration of insights into digital marketing strategies to advance agility in marketing
Collaborate with senior management on future site direction strategies to increase visits and conversions on Xerox.com
Lead by example with peers to model exemplary digital marketing practices and behaviors for the function
Digital Marketing Manager Resume Examples & Samples
Reporting to Marketing Communication Director and manage all Digital Marketing activities across the APAC region to help achieve the brand financial goals
Reinforce brand image and increase brand awareness by presenting the brands in a coherent and efficient way to the consumers ·
Close collaboration with Marketing Communication Director in developing and implementing Digital Marketing strategies, plans and managing Digital Marketing projects
Develop specific consumer marketing tools and guidelines with APAC and Global Marketing teams
Manage and lead a number of defined Digital projects to ensure that APAC strategies are execute and adapted to each local market needs
Manage and coordinate Digital Media relationship and marketing execution with chosen partners
Guide Digital Marketing budgets development to achieve highest possible ROI ·
Work closely with E-Commerce team at country level to ensure seamless integration between marketing and E-Commerce platforms to fuel online sales and ensure best in class brand experience for our consumers
Ensure the brand to receive the maximum value with all events and cross-promotions of which we are a part, working closely with events and partners to drive the brand awareness
Group Assistant Digital Marketing Manager Resume Examples & Samples
Online distribution management
Database acquisition and communication
Mobile marketing
Demonstrable experience leading and managing SEO/SEM, marketing database, email, social media and/or display advertising campaigns
Solid knowledge of website analytics tools (e.g., Google Analytics,)
Working knowledge of ad serving tools
Experience in setting up and optimizing Google AdWords campaigns
Working knowledge of HTML
Digital Marketing Manager Resume Examples & Samples
The Digitial Marketing Manager is a core team member of the 5 disease area teams. Frequency and attendance of the disease area teams will vary depending on lifecycle stage of the brands
Closely cooperates with disease area teams and fully understands vision, strategy and key messages of the portfolio
Aligns and translates the needs of disease area teams into the digital environment
Understands the digital marketing environment and has deep insights into the habit and usages of digital channels of our stakeholders based on comprehensive market research
Understands the different elements of multi channel marketing and able to reflect a well balanced usage of those channels
Able to identify the most effective and appropriate "vehicles" to reach and transport the pre specified messages for selected target groups defined by Product Manager and DAT
Identify appropriate and effective channels for multichannel marketing, propose to disease area teams and reflect its integration into the ABP (especially tactics and investment levels)
Together with the brand manager and the digital communication manager responsible for developing and managing multichannel campaigns
In close cooperation with the Digital Communication Manager assure execution, monitoring and evaluation of multichannel campaign and supplies feedack to product manager / disease area teams
Assure uninterrupted and pro-active flow of key information that is of high relevance to the brand
Assure close collaboration with region or GPS by actively participating at best practice exchange meetings with multichannel approached performed in Czech republic
Identifies the most effective multi channel platforms to position the established brand portfolio
Accountable for managing the promotional budget as assigned to by disease area leader / (senior) brand manager within the ABP process
Pro actively shares experiences and knowledge from multi channel initatives across the pharma industry
In the case of Market Research/Patient Support Program, the employee works in line with all internal rules and all applicable regulations
Digital Marketing Manager Resume Examples & Samples
Demonstrate ability to plan and implement digital marketing campaigns and continuously improve its performance through PDCA cycle (creating campaigns, managing and optimizing execution, analyzing traffic data and solving problems, and implicate learnings to next campaign)
Provide strategic inputs, generating bold and innovative ideas for growth to marketing manager
Primarily three areas of responsibility: User Acquisition and Engagement & Monetization. User Acquisition includes ads, promotions and offers, partnerships and influencers, and generating new customer segments. Engagement & Monetization involves onboarding, retention, and reactivation
Establish, implement and measure the effectiveness of paid advertising initiatives to drive adoption for the Amazon mobile shopping application
Work with Marketing Manager to optimize and manage the annual budget for new customer acquisition, engagement, and monetization
Team up with business development managers to conceive, develop, and execute marketing campaigns that maximize marketing ROI for both developers and the Appstore
Oversee and continue to improve tracking, attribution, and overall data access to analyze key metrics including cost to acquire, quality of the traffic by source, and ROI
Collaborate closely with other technical and business teams within Amazon as well as external vendors to manage simultaneous time sensitive projects
Coordinate with other cross Amazon marketing professionals to leverage relationships, establish best practices for marketing and advertising, and collaborate on a unified Amazon vision in the apps space
Minimum 3 years of relevant work experience in app demand response marketing, mobile marketing, and/or product marketing
Proven track record of delivering app acquisition growth and optimization across key metrics
Superior Japanese and English verbal and written communications skills and excellent attention to detail
Comfort rolling up sleeves to perform quantitative analysis and reach sound conclusions. High level of aptitude with Excel (pivot tables) required
Strong time management skills. Ability to thrive in a fast paced environment, and to manage multiple, competing priorities simultaneously
Composed, poised and professional demeanor
Tenacity and sense of urgency; the ability to make things happen quickly with large, less nimble partners and/or teams
Experience in mobile eCommerce, mobile marketing or product management for mobile applications