Assistant Office Resume Samples
Assistant Office Resume Samples
4.5
(
102
votes) for
Assistant Office Resume Samples
The Guide To Resume Tailoring
Guide the recruiter to the conclusion that you are the best candidate for the assistant office job. It's actually very simple. Tailor your resume by picking relevant responsibilities from the examples below and then add your accomplishments. This way, you can position yourself in the best way to get hired.
Craft your perfect resume by picking job responsibilities written by professional recruiters
Tailor your resume & cover letter with wording that best fits for each job you apply
Resume Builder
Create a Resume in Minutes with Professional Resume Templates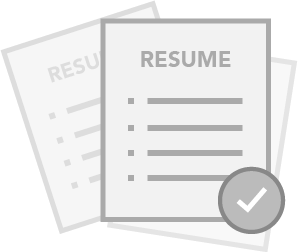 CHOOSE THE BEST TEMPLATE - Choose from 15 Leading Templates. No need to think about design details.
USE PRE-WRITTEN BULLET POINTS - Select from thousands of pre-written bullet points.
SAVE YOUR DOCUMENTS IN PDF FILES - Instantly download in PDF format or share a custom link.
6478 Cassandre Gardens
Detroit
MI
6478 Cassandre Gardens
Detroit
MI
Phone
p
+1 (555) 165 7064
Assistant, Office / Program
Kiehn-Sanford
Assistant, Office / Program
Company Tools and Supplies – Assist the Construction Supervisors in monitoring and tracking all company tools, equipment and supplies and report and record for upper management at deadlines. All maintenance of equipment is processed through the PA so that they can track and record calibration, expirations and damaged equipment dates and shipments to and from Corporate Facility
Material Receipt Reporting – Reporting weekly full receipt of all material for each project to Market Manager or Construction Manager so they can invoice the customer as material is received
Attendance at and preparation for meetings. Responsibilities include updating agendas, transcribing meeting minutes, and distribution of materials prior to the meeting
Performs administrative activities associated with projects and the running of the call center such as assistance with travel arrangements, scheduling of conference calls and meetings, AV equipment, coordination of FedEx, UPS, and other mail services
Provides detailed administrative, scheduling, and calendar management support to the reporting manager
Performs administrative activities associates with projects and the running of the call center such as assistance with travel arrangements, scheduling of conference calls and meetings, AV equipment, coordination of FedEx, UPS, and other mail services
Mail/Fed-Ex – PA has all responsibility for the receipt and distribution of out-going and incoming mail and federal express packages that come through the front door. Construction Department is responsible for all freight or truck deliveries through the back warehouse
Executive Assistant, Office of the CEO
Walker-Russel
Executive Assistant, Office of the CEO
Provide executive-level administrative support, including working with highly confidential information
Acts as back up for CEO Executive Assistant and CFO Executive Assistant (vacation coverage, etc.)
Maintains workflow under pressure and in a fast-paced, high-profile work environment
Works collaboratively in a team environment with a spirit of cooperation and as a relationship builder
Provides support for ordering product for CEO/President's events and maintains inventory for said product
Can maintain a positive and professional attitude while managing a changing work environment with agility and enthusiasm
Assist with meeting logistics for events such as internal company meetings, board meetings, "thinking days," and university partner meetings
Executive Assistant, Office of the President
Cummings Group
present
Executive Assistant, Office of the President
present
Organize and maintain electronic and hard copy files for the Office of the President, updating and streamlining on an ongoing basis
Research and prepare briefing documents, presentations and reports for meetings and speaking engagements for the President and Chief of Staff
Reconcile office staff purchasing cards, including that of the president
Support Manager of Planning and Communication in the creation of presentations for the President
Provide direct support to the President in achieving institutional goals and maintain strictest confidentiality
Proactively bring to the attention of the President information that is relevant to his role and responsibility
Oversee day-to-day operation of the President's Office, including the daily work of an Administrative Intern
Bachelor's Degree in Confidentiality
Bachelor's Degree in Confidentiality
Bachelor's Degree in Confidentiality
Performs a variety of general administrative tasks, such as preparing reports and correspondence, answering phones, filing, and sorting and distributing mail, in support of the day-to-day operations of an office, group or customer
Compiles various contract, program, and financial data using various database programs, and prepares monthly status reports based on the results
Collects and inputs timesheet information into automated accounting system and processes labor corrections
Processes purchasing requisitions, invoices for consultants and subcontractors, and travel and expense reports
Serves as point of contact for the office or group on issues related to accounting, human resources, purchasing, and other departments, as well as outside contacts such as customers, vendors, and subcontractors
Possess an active SECRET clearance
Willing to work a 12-hour shift per day
Occasionally lift 25 pounds
Working conditions at assignment location could be remote and uncomfortable, with long hours, exposure to weather, dust, and hazardous, harsh conditions
Create a Resume

in Minutes
15 Assistant Office resume templates
Read our complete resume writing guides
---
Executive Assistant / Office Assistant Resume Examples & Samples
Provide personal assistance to the firm's principals, including travel coordination, calendar management and personal errands
Answer and field incoming telephone calls
Assist with office administration including ordering and stocking supplies, organizing and maintaining office workspaces and attending to clients during on-site meetings
College degree, with 1+ years related work experience in New York City required
Comfort with multi-line phones
Strong knowledge of Microsoft Office, Outlook and Excel
Working knowledge of Adobe Creative Suite
Executive Assistant, Office of the President Resume Examples & Samples
1) Administrative Support
Oversee and execute administrative functions of the Office of the President, serving as the Office's primary contact and first responder to general inquiries
Manage the President and Chief of Staff's daily calendar of appointments, meetings, and travel itineraries, ensuring seamless coordination between the two
Oversee budget and expense accounts for the Office
Bachelor's degree; Master's degree preferred
Minimum of five (5) years of experience in an educational or non-profit organization, ideally managing complex projects and/or producing high profile events
Proficiency in Microsoft Office, including Word, Excel, Power Point, and Outlook
Excellent writing and communication skills, including ability to proofread, draft documents and prepare presentations
Demonstrated ability to work with confidential information and diverse populations
Strong interpersonal skills and sensitivity to the many needs of a fast-paced educational and performing arts community
Demonstrated ability to work independently and exercise excellent judgment under stressful circumstances
Demonstrated ability to manage multiple tasks simultaneously and to plan and oversee complete projects independently
Knowledge of or background in performing arts, with concentrated knowledge in dance, drama or music
Ability to work effectively as a member of a team
Experience managing a budget
Ability to take notes in meetings
Assistant Office Accountant Resume Examples & Samples
Review employee timesheets and expenses
Accounts receivable
Credit card reconciliation
Cash receipt deposits
Experience with STAR, Great Plains, and Go File Room systems preferred
Strong written and verbal communication skill
Multitasker with ability to work on multiple projects for multiple people
Ability to meet deadlines efficiently and work in a fast-paced environment
Work well in a team environment, have a good attitude and be respectful of others
Ability to take ownership of work; not sensitive to criticism
Maintain an environment that promotes communication and efficiency
Perform duties and responsibilities with a positive, "can do" demeanor
Accounts payable, accounts receivable and billing experience preferred
Executive Assistant Office of the Cio Council Resume Examples & Samples
Provides administrative support to a senior-level executive
Maintain frequently changing calendars, and coordinate complex meetings with CIO Council members using Outlook
Prepare and review agendas and materials and correspondence for meetings
Assist with creation/modification of presentations, spreadsheets, and other various documents
Coordinate occasional travel arrangements - both international and domestic
Prepare, reconcile, and track expense reports through CTE system
Order supplies and process invoices through P2P system
Coordinate follow-ups with individuals who present to the CIO Council
Prior administrative support experience at a senior manager level required
Ability to work 8:00am-5:00pm and be flexible for occasional overtime as needed
College degree preferred but not required
Assistant Office Production Coordinator Resume Examples & Samples
Manage office phones
Oversee front desk receptionist
Meet and greet new staff
Keep production office organized and stocked
Oversee HVAC issues and office maintenance
Oversees office moves
Manage parking sign up and payment
Reconcile and update email distribution lists and contact sheets
Provide overall support to production management
Minimum 1 year professional working experience in a production environment
Proficiency in Microsoft Office and the Internet
Production Experience and / or administrative experience within TV production or show environment desired
Ability to follow direction and work independently when necessary
Office Coordinator / Executive Assistant Resume Examples & Samples
Assist over 30 employees, as well as all visiting employees and Target Guests
Order, organize and take inventory of all office supplies
Ensure all office equipment is maintained in proper working order, initiating and overseeing any necessary repairs
Manage and coordinate all shipping to and from the Minneapolis Office
Coordinate conference room calendars
Order and set-up all food and beverages for meetings
Responsible for all communications with Piedmont Reality Management (property management company) pertaining to issues or problems with the office
Coordinate with HR on new employee hires to insure they have all equipment and supplies needed
Schedule travel for managers
Reconcile all expense reporting for managers
All administrative tasks and responsibilities as assigned
Assist the General Manager and Team Lead in presentation projects
Assist in Milestone Meeting preparation
Unpack all sample shipments and distribute to correct person
Brand Stretch Project Coordinator
High School diploma required; four year B.S. or B.A. degree preferred
Must have 3 to 5 years experience in the office management or related field
Must have excellent communicative/interpersonal skills
Understanding of business operations and facilities maintenance
Must have the ability to multi-task and work under pressure
Office Coordinator / Executive Assistant Resume Examples & Samples
5+ years of experiencesupporting at the executive level; Experience in an IT Department a plus
Excellentcalendar management skills, including the coordination of complex executivemeetings
Experienceassisting management with the creation of PowerPoint presentations
Experiencescheduling travel arrangements for management
Professionaldemeanor while under pressure, flexible, proactive, resourceful and efficient
Strong verbaland written communication skills,
Good judgment andattention to detail are essential
Office Happiness Assistant Resume Examples & Samples
Thorough knowledge of administrative practices and procedures
Excellent verbal and written communication skills and interpersonal skills
Proven ability to independently manage many changing tasks simultaneously
Team player within and outside the organization and ability to build effective working relationships
Desire to keep abreast of company operations and priorities
Proficient computer skills and in-depth knowledge of relevant software such as Microsoft Office Suite. Outlook experience a plus
Assistant to Management Office Resume Examples & Samples
Support with use of Ericsson administrative tools & other general tools
Support with travel arrangements
Support management
Drive improvement and implementation of administrative routines
Network and communicate with other assistants within and outside the organization
Diploma or Degree Holder with minimum 3 years of relevant experience in providing support to senior executives
Must have MNC experience and immediate available would be a big advantage
Fluent in written and spoken in English, Cantonese and Putonghua
Proficiency in MS office, Chinese Word Processing, Excel, Powerpoint
Efficient, well organized, self-motivated with strong sense of responsibility
Good at multi-tasking and detailed oriented
Excellent in Planning and organizing
Great Interpersonal Skills and presentation Skills
Team Working Skills - good team player
Business Understanding
Change & Improvement Management Skills
Executive Assistant Bucharest Office Resume Examples & Samples
Checks and validates that the entries in the local accounting system are in line with the applicable reporting requirements. Participates in month-end and year end closing operations in accordance with the statutory reporting requirements and regional/global policies and also participates in maanaging accruals and prepayments
Re-conciliates between the local statutory accounting system and the reporting system
Collaborates with the client representative for the customization of the statutory ERP
Review the annual statutory financial statements and the half yearly accounting reports
Participates in reviewing the monthly, quarterly and annual tax returns for VAT and corporate tax as applicable
Participates with the Senior Consultants in identifying the possible accounting and tax compliance issues and communicate these to the manager and/or partner
Office Coordinator / Assistant Resume Examples & Samples
Must be a news and information consumer, and up-to-date on local and national issues
Bachelor's degree preferred, ideally with a minimum of 5 years executive assistant experience
Strong MS Office skills including Outlook, Word, Excel and Power Point
Critical thinker comfortable with making recommendations and the ability to solve problems
Excellent organization and time management skills
Office Team Assistant Resume Examples & Samples
Previous experience as an office team assistant supporting board room executives
Excellent knowledge of Microsoft package including Outlook, Word, Excel and PowerPoint
Demonstrates ability to handle confidential information with tact and sensitivity
Strong organisational skills
Proven ability to prioritise work, meet deadlines and respond flexibly to rapidly changing priorities
Attention to detail, the ability to work speedily and accurately under pressure
Excellent communication skills with the ability to communicate information effectively to a wide audience both within and outside the organisation with diplomacy and confidence
Special Assistant to the Office of the CEO Resume Examples & Samples
Collaborates closely with the CEO on high priority projects and works directly with executives on strategic projects, implementation of action plans, measuring success and providing CEO with updates
Provides strategic advice and insights to CEO to improve the processes and deliverables to the company
Establishes and maintains broad and deep network at all levels across the company
Drives and leads/supports high priority projects that are initiated by the CEO
Manages and facilitates key meetings, including setting agendas, ensure accountability for action items and that members follow through on commitments and transcribes and distributes minutes of meetings
Prepares presentation; edits and finalizes presentations and related materials and reviews and provides feedback on all materials requested by the CEO
Design, streamline and maintain system databases that provide executive summaries or detailed reports and ad hoc analysis
Conduct research, collect and analyze data to prepare customized analysis on projects
Organizes management meetings, town hall meetings and other CEO events
Assist in preparation and materials for Board of Directors meetings
Drafts, edits, and/or advises on key communications, including company communications
Treats sensitive information with the utmost discretion and confidentiality
Outstanding leadership skills with maturity and professional judgment
Outstanding oral and written communication skills, and proven ability to effectively communicate with C-level executives
Outstanding organizational skills and highly trust-worthy
Ability to manage and execute multiple priorities in a fast passed environment
Outstanding network-building, team-building and consensus-building skills
Strong negotiation and persuasion skills, including the ability to influence with formal authority
Ability to operate independently with minimal supervision
Strong quantitative and analytical skills
Ability to move between strategy and execution
Proficient in Access Database and Excel
LI-PC
Prime Finance Middle Office Stock Borrow Loan Assistant VP Resume Examples & Samples
Single point of contact for up to 20 clients on a daily basis, running daily exposure reports and providing cash, non-cash (equities and bonds) or tri-party collateral cover
Monitor settlements closely so able to project collateral requirements and substitute collateral as requested
Monitor and review borrow returns requests to clients
Update client profile, stock and cash payment instructions maintenance whenever is necessary
Monitor settlement exception flow to ensure updates are provided to traders
Regular communication with clients and trading desk, with focus on client service, covering all general SBL issues
Review cash/portfolio/collateral reconciliations and resolve discrepancies as appropriate, including pricing
Enhance our client experience by identifying process improvements to increase the automation of daily processes
Perform daily post reconciliation via Porum/Equilend, to preventing exposure and billing differences
Understanding of lifecycle of trade processing for Equity and Fixed Income products including trade capture, PnL, settlement and reconciliations for the stock borrow/loan product area
Work experience in the financial services industry is a benefit
Degree qualification or equivalent, with Financial Services focus
Valuing diversity: demonstrates an appreciation of a diverse workforce; appreciates differences in style or perspective and uses differences to add value to decisions or actions and organizational success
Office Event Assistant Resume Examples & Samples
Assist with conference room scheduling and hospitality/banquet arrangements, to include set-up and take-down for events
Monitor and maintain the cleanliness and appearance of various common office areas. Ensure adequate levels of supplies
Process incoming and outgoing mail and deliveries, ensuring accuracy
Operate personal vehicle to drive to various locations to obtain supplies, groceries, client deliveries, etc
Assist in various administrative duties, report processing and projects as needed
Requires less than 3 years of related job experience. Hospitality/banquet experience a plus
Ability to organize work, effectively manage a variety of projects in a fast paced environment
Ability to work accurately while meeting deadlines
Requires a valid driver's license
Ability to lift up to 25 pounds
Executive Assistant Office Resume Examples & Samples
Greet / welcome guests to the Brooklyn office (RLI employees from other locations or third parties) in a friendly, professional manner
Maintain general organization, professional appearance, and tidiness of common office area, i.e: storage areas, meeting rooms, etc. Order and stock supplies, snacks and coffee, etc
Coordination and planning for meetings, conference calls and special events, meeting space, communications and catering
Provide primary support for VP's and Sr Managers in the Brooklyn office including
1-3 years' experience and / or training: or high school diploma or general education degree (GED); or equivalent combination of education and experience. Bachelor degree in related field preferred
Travel scheduling experience is a must
Extremely strong organizational, project and time management skills: detail-orientated
Advanced level skills with PowerPoint, Excel, MS Word, Outlook
Strong sense of urgency and efficiency in completing work
Ability to take self-initiative and be proactive
Ability to multi-task and prioritize workload
Ability to recognize and appropriately handle highly sensitive and confidential material and information
Excellent verbal and communication skills
In Store Branch Assistant Nmls-bailey Road Office Resume Examples & Samples
Associate's degree, or equivalent work experience
One to two years of experience in operations and customer service, or commensurate training
Ability to sell bank products, process transactions, and solve customer service issues
Thorough knowledge of all retail products and services, applicable bank and branch policies, procedures and support systems
Well-developed selling, cross-selling and referral skills
Strong mathematical, problem-solving and negotiation skills
Executive Assistant, Office of the CEO Resume Examples & Samples
Manages incoming calls and prioritizes messages, emails and other correspondence. Greets visitors with appointments, and provides information and assistance. Places outgoing calls on behalf of the executive to request information or to contact appropriate persons for the executive. Handles all calls and visitors with a high degree of professionalism. Directs/delegates handling of correspondence to appropriate staff
Provides sophisticated calendar management. Position requires significant scheduling between internal executive staff and external high-level heads of government and industry and the ability to deal with these groups appropriately and in a timely manner. Position must prioritize inquiries and requests while troubleshooting conflicts and making judgments with little guidance
Scheduling appointments include conference calls, video conferences and in person meetings for the executive, often with multiple internal parties as well as outside groups and officials, and assures that appropriate materials are available for meetings, and arranges all meeting logistics as applicable (building security clearances, video conferencing, food and beverages if necessary)
Makes complex arrangements for travel to include conferences, off-site meetings, and other events and addresses any last minute changes or cancellations. Tracks expenses and prepares expense reports
Prepares correspondence and other written materials from verbal direction, softcopy, or from knowledge of company policy or procedures. Files correspondence and other records or forwards documents for storage
Maintains an access database and several excel spreadsheets. Compiles and distributes reports and other documents which may require some analysis. May assist with the preparation and editing of PowerPoint presentations
Provides other related administrative support of a highly sensitive and confidential nature
Works with other administrative staff to ensure coverage for all executives in the executive suite as needed. Must maintain confidentiality and handle sensitive information with a high level of discretion
High school diploma or equivalent. Additional education or training preferred
Ten years of related experience as a secretary, administrative assistant, executive assistant, or similar responsibilities
Significant experience utilizing Microsoft Office applications such as Word Excel, Access, and PowerPoint
Significant experience utilizing travel and expense systems such as Concur
Experience providing administrative or secretarial support to a senior executive is preferred
Executive Admin Assistant & Office Administrator Resume Examples & Samples
Good basic education and secretarial college desired
Bachelor's degree recommended but not required
Investment Banking experience solidly preferred
Excellent secretarial and administrative skills
Accurate and quick typing skills with keen ability to proof-read work
Familiarity with core Credit Suisse systems and processes
Assistant, Office / Program Resume Examples & Samples
Responsibilities include, but aren't limited to: managing government data calls, tracking security and facility training requirements, and updating and maintaining Standard Operating Procedures
Assists System Engineers with various property management activities including capturing and maintaining equipment inventory
Supports special projects as required
Office / Program Assistant Resume Examples & Samples
Must have working knowledge of the Microsoft Office suite of applications
Familiarity with Electronic Health Records highly desired
Familiarity with Agile Software Development Lifecycle (SDLC) Methodology desired
Ability to support a remote/distributed team
Knowledge of the VistA electronic health record or Resource Patient Management System (RPMS) preferred
Candidate must be able to achieve approval for a clearance of Public Trust Level 5
Lead Assistant, Office / Program Resume Examples & Samples
Performs a variety of general administrative tasks, such as preparing reports and correspondence, coordinating travel and meeting arrangements, answering phones, filing, and sorting and distributing mail, in support of the day-to-day operations of an office, group or customer
Serves as point of contact for the office or group on issues related to accounting, human resources, purchasing, and other departments, as well as external contacts such as customers, vendors, and subcontractors
Provides work leadership to less experienced clerical and administrative personnel, and may have limited supervisory responsibilities
Assistant, Office / Program Resume Examples & Samples
Developing training support processes to increase the efficiency of the training support team
Proposing means for streamlining existing processes
Advising management of unavoidable delays in processing documents
Scheduling meetings, generating agendas at the direction of the meeting manager, and recording meeting minutes
Assistant VP-am Fixed Income Middle Office Resume Examples & Samples
Strong understanding of Fixed Income, Equities, Exchange Traded Derivatives / OTC Derivatives (Interest Rate, Credit, Equity, Currency and Commodity)
Comprehensive understanding of operational risk
Ideal candidate should have previous experience working in Global Fixed Income, Equities and Derivatives market
Liaising with portfolio Managers, internal trading desks, global fund accounting hubs and brokerage community in resolving trade related issues
Daily Variation ETD Margin reconciliation between JPM and various clearing brokers
Office / Program Assistant Resume Examples & Samples
Excellent organizational, and customer service skills required
Resolves administrative problems by coordinating preparation of reports, analyzing data, and identifying solutions
Ability to multi-task, be flexible, and work in a changing environment. Must be able to handle multiple demands from many people and complete high quality work
Excellent interpersonal skills, writing, and verbal communication skills
Demonstrated ability to successfully coordinate projects and ability to work as a member of a team
Strong Microsoft Office proficiency in Excel, PowerPoint required
Type 50 net words per minute required
Selected candidates will be required to submit examples of business writing
Assistant Controller With German Head Office Controlling AE Resume Examples & Samples
2 years of experience in finance area
Languages: English language – fluent
Languages: German language – advantage (German entities in scope)
Take responsibility for assigned activities
Development Assistant / Office Assistant Resume Examples & Samples
1+ year of Development experience
Working knowledge of Blackbaud and/or Raiser's Edge
Solid analytical and research skills
Familiarity with "Smart Search"
Assistant Director, Dean s Office Resume Examples & Samples
Manages (through influence) internal relationships and serves as senior liaison on behalf of the Dean's Office partnership for projects and high-profile events (e.g. Brave Leader Series, graduation) in partnership with Admissions, Advancement, Alumni Relations and Corporate Partnerships
Successful completion of a full 4-year course of study in an accredited college or university leading to a bachelor's or higher degree; OR appropriate combination of education and experience
5-7 years' experience in a professional/executive setting
3-5 years' experience in partnering with C-suite executives
Assistant to the VP-office of Advancement Resume Examples & Samples
Outstanding oral and written communications skills
Ability to use careful judgment and discretion with respect to strategic, confidential material
Ability to prioritize tasks and meet deadlines for a wide variety of assignments
Assistant, Office / Program Resume Examples & Samples
Coordinates communication and program administration activities with the CMS program Manager and staff as appropriate to manage work and coordinate special activities
Performs administrative activities associates with projects and the running of the call center such as assistance with travel arrangements, scheduling of conference calls and meetings, AV equipment, coordination of FedEx, UPS, and other mail services
Attendance at and preparation for meetings. Responsibilities include updating agendas, transcribing meeting minutes, and distribution of materials prior to the meeting
Coordinates/facilitates arrangements for meetings or events (on and off site)
Supports day-to-day department activities
Excellent written and verbal communication skills are required
Orders office supplies and enters and receive purchase requisitions
Collaborates with various staff and departments in preparing special projects
Develops and maintains an understanding of contract deliverables and customer requirements as applicable
Provides detailed administrative, scheduling, and calendar management support to the reporting manager
Strong problem solving and planning/organization skills required
Must be able to multi-task, be flexible and detailed oriented
Regular and predictable attendance is required
Minimum of three years of administrative experience in an office environment is required
Excellent organizational and customer service skills required
Attention to detail and the ability to maintain accuracy required
Ability to multi-task, be flexible, and work in a changing environment. Must be able to handle multiple demands from many from many people and complete high quality work
Excellent interpersonal skills, writing and verbal communication skills
Must be able to handle confidential information and materials in an appropriate manner
Strong problem solving skills required
Adheres to ethical business standards and practices
Complies with program security requirements BCC experience strongly preferred
Selected candidates will be required to submit examples to business writing
Assistant Controller Head Office Controlling AE Resume Examples & Samples
Solid knowledge of Finance and Accounting
Advanced Excel
Willingness to learn new things
Take initiative, ability to work independently
Temporary Office & Program Assistant Resume Examples & Samples
Assist with coordination of all aspects of nutrition classes including establishing location where classes can be taught, scheduling classes with parents and Cooking Matters educator, calling parents weekly in regard to the classes, etc
Assist with promotion of nutrition classes within INEP participating schools, this includes promotions at parent nights, back-to-school nights, nutrition nights, PTA meetings, school posters, flyers and other initiatives
Assist with tracking and submitting documents for classes, attendees, and other important information monthly
Frequent travel within the greater Denver area to various schools, partners, and other meetings as needed
Assist with weekly preparation of lesson supplies and materials and other tasks as assigned
Delivery of materials and supplies to schools and teachers involved in department programs
Excellent written and verbal communication skills, including good grammar
Experience in working with a team of professionals
Ability to drive in your own vehicle on behalf of the program
Ability to lift up to 40 lbs. of supplies/materials
Must be able to work occasional evenings, before school starts and after school ends, staying within allotted hours per week
A current Resume/CV
The names, addresses, daytime telephone numbers and e-mail addresses for three professional references, either attached to your resume/CV or uploaded as a separate document
Assistant Director of Far East Marketing Macau Branch Office Resume Examples & Samples
Determine and evaluate customers' casino activity to provide corresponding incentives and has authorization to approve limited amount of allowance, which include rooms, food, beverage, events tickets, promo chips, free play, airfare or discounts
Maintain and develop property's customer base to support increasing the customer development efforts
Manage customers' reservations by using VIPR/INTER RIDE, OPERA and PATRON management systems
If authorized, grant limited amount of marker authorization limits to qualifying customers
Minimum exposure to critical business decisions regarding customer credit lines, allowances, and comps
Assist in managing customers to profitable levels
Work in conjunction with Casino Marketing, Marketing Executives and property personnel to assist and facilitate in-house casino customers
May attend quarterly Receivable Meetings to provide updates to the Corporate Finance group
Maintain highly confidential casino customer information by enforcing the privacy of all guests and limits requests for information about such guests in accordance with company policies
Comply with local laws, Title 31 and attend all mandatory compliance and training sessions
Perform all other job related duties as requested
At least 2 years of leadership experience in the casino marketing industry
Able to effectively communicate in the following languages: Far East Marketing (Mandarin and/or Cantonese etc.); Japan Marketing (Japanese); Latin America Marketing (Spanish and/or Portuguese etc.); Korea Marketing (Korean); India Marketing (Gujarati, Gujarati, Urdu and/or Hindi etc.); as well as Europe/Middle East Marketing (French, Italian, Arabic, Farsi, German, and/or Turkish etc.)
Executive Assistant, Office of the President Resume Examples & Samples
Serve as the lead contact between the President's office and constituents within and outside of the college community
Provide direct administrative support to the president including
Schedule and manage all college and college-related commitments of the President in a thoughtful manner, providing time for adequate preparation including written materials
Support Manager of Planning and Communication in the creation of presentations for the President
Secure appropriate materials for President's review in advance of scheduled meetings
Evaluate incoming communications, seeking in advance whatever supplemental information may be needed for a response, and providing related materials as needed
Support all aspects of presidential travel
Supervise and evaluate work-study students, which includes assigning duties, overseeing task completion and time management and providing an end of the year evaluation
Organize and maintain electronic and hard copy files for the Office of the President, updating and streamlining on an ongoing basis
Maintain office expense database and pay invoices
Reconcile office staff purchasing cards, including that of the president
Organize and manage meetings for the President and Chief of Staff with students, faculty and staff as needed
Make decisions regarding office procedures, priorities, and protocol as appropriate
Proactively bring to the attention of the President information that is relevant to his role and responsibility
Provide direct support to the President in achieving institutional goals and maintain strictest confidentiality
Work collaboratively with the Chief of Staff and Manager of Planning & Communication to ensure accurate, pro-active information sharing and transparency throughout the Office of the President
As an ambassador/representative of the Office of the President and the college as a whole, receive visitors, and screen and route telephone calls/emails to internal and external constituents
Provide support to AVP for Artist and Music Industry Relations
Superb written, aural, and interpersonal skills
Outstanding organizational skills
Keen attention to detail is essential
Ability to prioritize and manage multiple responsibilities effectively, while meeting all time-sensitive deadlines
Ability to handle sensitive, confidential information in a professional, discrete, and diplomatic manner
Ability to effectively interact with all levels throughout the college
Demonstrated editing and proofreading skills
Strong computer skills, including fluency with Macs and apple products, database management, Microsoft office suite, Adobe Pro, Keynote, and Prezi
Demonstrated capacity to develop & maintain effective working relationships with individuals & organizations reflecting a broad range of identities, perspectives & experiences
Minimum of 7 - 10 years experience supporting executive level individuals in a professional office environment
Proven experience working efficiently and effectively in a fast-paced setting
Assistant, Office / Program Resume Examples & Samples
P Card Tracking and Recording – Responsible for tracking and job costing all P Card expenditures from Market Manager log book
Company Checkbook Monitor – Responsible for tracking and monitoring all approved check requests for the Verizon and AT&T program
Office Management – Responsible for all office supply orders, vendor orders and contractor orders that are relative to management and maintenance of the office building
Vehicle Management – Responsible for sending out or forwarding any notifications from GD fleet management and help track vehicle maintenance and inspection deadlines. PA to keep track of DL expiration dates and assignment of al company vehicles
Environmental Health and Safety Monitor and Lead – Experienced with the company EHS policies and procedures and the lead in making sure the office is in compliance and informed on a regular basis. Update and monitor (post) Emergency Preparedness Plan (EPP) and conduct annual evacuation drills for office personnel
Company Tools and Supplies – Assist the Construction Supervisors in monitoring and tracking all company tools, equipment and supplies and report and record for upper management at deadlines. All maintenance of equipment is processed through the PA so that they can track and record calibration, expirations and damaged equipment dates and shipments to and from Corporate Facility
Security – Responsible to administer and hand out security badges for company personal. Enforce strict adherence for all visitors that come to the office per our sign in policies for all non-company personnel. PA is also responsible to keep a lockbox available for all keys and distribution list of keys for all vehicles, doors, desks, etc. that require to be locked up. Only the Market Manager and PA should have keys to this lock box or access to this lock box
Mail/Fed-Ex – PA has all responsibility for the receipt and distribution of out-going and incoming mail and federal express packages that come through the front door. Construction Department is responsible for all freight or truck deliveries through the back warehouse
Training – PA is responsible for tracking all required training for office personnel and will report to Market Manager when all have complied and submitted transcripts of completions
Close-out Tracking and Reporting - Tracking and reporting to Market Manager weekly on closeout submittals to 3rd party auditors and Verizon. Updating Excel tracking report during weekly construction staff meeting and reporting updates to Market Manager or Construction Manager regularly
Material Receipt Reporting – Reporting weekly full receipt of all material for each project to Market Manager or Construction Manager so they can invoice the customer as material is received
Verizon Access Key Log – Track and log all access key holders and licenses. Work with Verizon Operations Manager to make sure that we adhere and keep their keys managed and distributed to only approved personnel per customer requirements and policies
One Vision Lead Admin – PA will be key and will work directly with Chris Fitzpatrick and Market Manager on the implementation and upkeep of the One Vision program
Miscellaneous – PA will work directly with Market Manager on any projects, programs or high level demand duties required to get the customer requests completed and on time. GD Ariba – Highly experienced and proficient in General Dynamic's Ariba system program and management of this program in order to achieve these job responsibilities listed below
Process PR Requests (quotes, BOM's, Change Orders, CM & BP Fees)
Verify funding and all pertinent info on quotes and verify all data is correct
Pdf Aggregated PO's, send to Construction Supervisor and Construction Manager/Market Manager
Request and maintain qualification for vendors and vendor numbers are current and in compliance
Temporary Office & Program Assistant Resume Examples & Samples
Assist with coordination of all aspects of Department of Bioengineering official functions including Open House events, end of year events, and new student orientation events
Assist with promotion and preparation of special events
Triage student questions and concerns, serve as first point of contact in Bioscience 2
Assist with room and Department Chair scheduling
Receive and make deliveries, including mail distribution and routing of documents
Maintain and troubleshoot the copier, maintain office supply inventory, general office supply purchasing
Assist as necessary with other administrative tasks and as growth in position evolves
Preference will be given to candidates who have prior experience working with students or in an academic setting. Current students are encouraged to apply
Must be able to work occasional evenings when there is a special event
Must be able to work 20 – 35 hours per week, staying within allotted hours per week
Regional Office Coordinator / Assistant Resume Examples & Samples
Manage calendar and coordinate meetings with facility directors, administrators, and corporate personnel, including arranging travel
Meeting planning and organization at a high and professional level
Coordinate and arrange conference calls for multiple parties
Prepare DeNovo information as needed such as (but not limited to) proposals, bids, state walk-through of facility
Coordinate new facility open houses
Prepare Monthly Facility Report Calendar and follow through with facilities
Overall Office Management
Reconcile and track expense reports
Assist with creating presentations as requested
Act as facility and customer liaison for ROD
Drive regional tasks and follow-ups
Additional expectations
Medical Assistant for Internal Medicine & Rheumatology Office Resume Examples & Samples
Assists in the assessment of patient needs and health plan by taking vital signs, history, medication listing, assessing visual acuity and determining chief complaint. Assesses patients' physical and mental status
Completes all necessary documentation in the patient's medical record in accordance with practice's charting policy
Ability to use EMR, other relevant computer hardware and software, telephone, copier, fax machine and other standard medical office equipment
Office Svcs Assistant Assoc Resume Examples & Samples
High school diploma or equivalent; some college coursework desired, and up to 2 years' experience performing similar work in an office setting
Able to independently move and transport items weighing 50 lbs. regularly and items weighing more than that as needed
Basic knowledge of email, internet usage and Microsoft Office Suite; spreadsheet experience helpful
Proven communication and interpersonal skills, and a pleasant demeanor
Able to function independently and work in a diverse team environment, and follow-up with several groups of people
Convey a team spirit, flexibility, and a strong desire to provide excellent customer service
Office Svcs Assistant Inter Resume Examples & Samples
Convey a team spirt and be team-oriented, willingness to readily assist customers, team-members and others
Proven communication and interpersonal skills and a pleasant demeanor
Confirmed successful experience working as operations support in a central-service team environment
Familiarity with Microsoft Office Suite; and spreadsheet experience helpful
Medical Assistant for Internal Medicine Office Resume Examples & Samples
Administers prescribed oral medications and gives intramuscular and subcutaneous and intradermal injections. Performs venipunctures, CLIA-Waived and non-CLIA Waived lab testing
Maintains a clean, orderly and safe environment for patients and visitors. This includes cleaning, sterilizing, and storing instruments in accordance with practice policies. Stocks rooms in preparation for the daily work schedule. Takes inventory of medical and exam room supplies
Assists in checking out patients and assists them with referral processing and scheduling process
Knowledge of medical office procedures and process
Knowledge of the purposes, organization, and policies of the local community's health systems sufficient to interact with other health care providers
Ability to use medical equipment, supplies and instruments
Assistant, Office / Program Resume Examples & Samples
Coordinates communication and program administration activities with the CMS Program Manager and staff as appropriate to manage work and coordinate special activities
Performs administrative activities associated with projects and the running of the call center such as assistance with travel arrangements, scheduling of conference calls and meetings, AV equipment, coordination of FedEx, UPS, and other mail services
Coordinates/facilitates arrangements for meetings or events (on and off-site)
Orders office supplies and enters and receives purchase requisitions
Strong problem solving and planning /organization skills required
Must be able to multi-task, be flexible and detail oriented
High school graduate or equivalent is required. Bachelor's degree is preferred
Office & Sales Assistant Resume Examples & Samples
Ability to quickly learn the organization's structure, business processes and systems
Ability to work effectively and professionally with executives, staff at all levels, and clients
Excellent time management, planning and organization skills
Exhibits high work standard and has the ability to handle confidential information sensitively and in a highly professional manner
Dependable and reliable with excellent attendance
Must be a good team player able to work and communicate well with supervisor, co-workers and cross-functional peers
Excellent interpersonal skills; professional, courteous, and friendly
An individual with an inquiring mind and ability/willingness to question when unsure
Executive Assistant, Office of the President Resume Examples & Samples
Ability to interface well with all departments within the Rice community and to represent the Office of the President in a highly professional manner
Ability to handle interpersonal communications with tact, courtesy and discretion and be discreet about confidential reports and information
Must have excellent computer skills: MS Office suite, PowerPoint, Excel, calendar scheduling software and web based research skills
Excellent organizational skills, with attention to detail and accuracy
Proven ability to take initiative in problem solving and anticipating needs to ensure the office operates smoothly and professionally
Must be able to multitask and prioritize effectively with minimal direction in a fast-paced, high-pressure environment
Ability to support events, ensuring that caterers and vendors have completed their responsibilities
Ability to combine receptionist duties with substantive work for individual administrators
Office Coordinator & Acoe Assistant Resume Examples & Samples
Manage independently the reception of the European Headquarter including
Reception of visitors, safety procedure, information and advice to external visitors including support of travel booking (taxi, train, etc.)
Manage the main telephone station by guiding callers and providing them with appropriate information
Manage the internal and external mail including UPS shipments and other courier
Manage the local events and visits including catering, canteen stock and ordering
Manage office material and other stocks
Accounting for diverse suppliers and overall accounting related procedures
Company cars: Manage pool car reservations. Liaise with lease providers for car delivery/return, manage invoices and fines. Coordinate tires change, car maintenance and repair, and cleaning
Create the right network in the company at all levels in the organization and be seen as the first point of contact for internal colleagues on general administrative questions and be capable to guide them in the right direction
Manage the Executives' appointments, schedules and general administrative support: Morges office management and interaction with the Facility management company
Make travel arrangements to make best use of the executives' time
May have access to the executive's email/calendar accounts to schedule their appointments and answer or redirect routine enquiries from internal or external sources. Handle confidential information and maintain the security of the executive's records and files
Maintain the executives' accounting records; monitor, review, and approve standard expenditures (e.g. purchase orders, invoices) to ensure that the activities of the office are conducted within established budgets
Perform other administrative tasks using independent judgment and discretion. Plan, organize, and schedule own workload so that these activities are completed accurately and on time. These activities may include preparing documents and presentation materials; screening and responding to incoming correspondence, inquiries, and phone calls; drafting letters and official information releases; arranging and attending meetings and events; taking and distributing minutes; coordinating projects; processing travel expenses; scheduling interviews
Act as a backup for other ACOE team members when required
Business Administration diploma, or equivalent
3 to 5 years' experience in a Multi-national office environment
Exposure to the manufacturing and power management industry is a plus
Excellent secretarial & administrative skills
Fluent English and French. Any other European language is a plus
Excellent command of Microsoft applications: Word, Outlook, PowerPoint, Excel, etc
Good organizational skills; extremely detail-oriented and possess the ability to follow through on projects until completion
Ability to work effectively both independently and within a team
Excellent interpersonal skills & effective communicator - both in terms of written and verbal communication
Reliable and trustworthy, with ethical approach
High degree of confidentiality, reliability, discretion, quality and professionalism
Flexible and proactive in approach in order to perform a variety of important, sometimes urgent, confidential, and complex tasks with constantly changing priorities
Multi-tasker who is resourceful and can prioritize work with a strong initiative
Demonstrated ability to take initiative, anticipate needs and exercise independent/sound judgment
Assistant Dean for the Office of Undergraduate Students Resume Examples & Samples
Masters degree required
At least three years of relevant work and management experience
Demonstrated knowledge of higher education in a Catholic setting, and student development theory, advising and faculty development
Strong interpersonal skills; ability to work with a variety of constituents; excellent oral and written communication skills; ability to juggle successfully many tasks with excellent organization and attention to detail
Assistant to the Dean ASC, Ceie Dean s Office Resume Examples & Samples
Comprehensive and detailed knowledge of the university infrastructure, policies, and procedures
Thorough mastery of English grammar, punctuation, and spelling
Expertise in using office software packages, technology, and systems
Ability to troubleshoot most office administration problems and respond to all inquiries and requests related to work area
Ability to understand problems from a broader perspective and anticipate the impact of office administration problems and solutions on other areas
Ability to analyze operational and procedural problems and develop, recommend, and evaluate proposed solutions
Ability to perform business math, analyze budgetary data, and make accurate projections requiring some inference
Ability to effectively write and present own reports
Ability to effectively handle interpersonal interactions at all levels and handle highly sensitive interpersonal situations
Working knowledge of university administrative processes including but not limited to requisitions, travel, and catering
Working knowledge of university academic processes involving students and faculty
Working knowledge of faculty recruitment
Working knowledge of MicroSoft Office Software including but not limited to Outlook, Word, Excel, and Powerpoint
Working knowledge of PeopleSoft
35% - Receptionist, Procedures, and Assistance Duties
15% - Written Materials, Reports, and Distribution/Mailing Duties
10% - Creates and maintains College record keeping, filing systems, and records processing primarily involving a variety of subject matters such as university and/or college forms, and correspondence, budgets, purchase and work orders, student files, faculty files, etc
10% - Budget, Supply, and Materials Duties
10%- Other appropriate duties as assigned by Administrators and/or Supervisors
Assistant Office Management Resume Examples & Samples
Make people in the office happy
Ensure that the office runs smoothly on a daily basis by supporting all office functions in a fast-paced environment
Ensure that our beloved kitchen is on top at any time (preparation of weekly shopping list)
Support in office-wide meetings, office relocations, office renovations and special projects
Ongoing research for all facility-related issues; developing vendor relationships
Integrate new employees with necessary equipment, computer software and peripherals
Control and manage building and office access as well as safety systems
Ensure that janitorial services are meeting the highest standards
Executive Assistant, Office of Advancement Resume Examples & Samples
Performs administrative support functions for executives including calendar management, setting and coordinating meetings and appointments, travel arrangements, and expense report completion for Assistant VC and Executive Director of Business and Finance. Coordinates actions, questions, and decisions between executives and others. Reviews travel requests and expense reports submitted to Assistant Vice Chancellor
Pulls and prepares reports and spreadsheets from Advance as requested and enters contact reports into Advance
Prepares bios and research on donors as needed
May perform backup role in maintaining Boulder Advancement and Intranet websites
Backup representative for two web committees
Provides direction to development assistants across campus with expenses, processing, communication of procedure changes, etc. Plans and leads monthly Admin team meeting and trainings
Assist AVC with creating proposals; creates budgets and timelines for proposals
Assists with maintaining office equipment and information technology; serves as department phone liaison, orders and maintains office supplies and equipment
Provides back up support to the Office of the Vice Chancellor for Advancement
Serves as primary contact for general Advancement inquiries
Assists with new employee on-boarding
Prepares incoming and outgoing correspondence
Other duties and special projects as assigned
Special Assistant, Office of the VP Resume Examples & Samples
Responsible for ensuring the smooth operations of all aspects of the VP Office; serve as point-person for planning, organizing, monitoring and communicating VP Office activities
Handle problems and non-routine situations; keep up-to-date on university and departmental policies and procedures
Maintain an international calendar for Vice President; regularly prioritizing and arranging meetings, appointments, visits, and events outside of normal business hours for domestic and international visitors; arrange all aspects of travel including visas, reservations and itineraries; anticipate and prepare background materials and agendas as needed
Maintain substantial interaction with the college deans as well as higher level community contacts including the Board of Regents, legislators, state officials, foreign ministries, and other VIPs
Manage email and written communications for the Vice President. This may include composing, proofreading and editing correspondence, reports, presentations and other documents either from rough draft or on own initiative
Conduct annual review process for the Office of Global Initiatives
Research, summarize and analyze information and compile statistics and data for reports
Provide essential strategic and analytical support for special projects
Work with OGI Project Director and project managers to ensure projects are on track and being completed
Work in a team environment, providing logistical support to committees and project groups and building collaborative working relationships with other units
Perform a variety of administrative activities, including maintaining CRM and project management databases
Maintain electronic files and printed documents for ease of retrieval
Bachelor's degree in Business or field pertinent to work unit AND three years of directly related administrative experience; OR, six years of directly related administrative experience; OR, any equivalent combination of experience, training and/or education
Competence using computer applications including Microsoft Word, Excel, PowerPoint and Outlook
Competence in using technology-based communication applications for texting and online meetings
Demonstrated ability to multi-task, organize and prioritize tasks
Ability and willingness to learn new technology
A team player with the ability to take direction as well as work well independently
Prior administrative support experience at the University of Arizona
Medical Assistant Hlth Office Resume Examples & Samples
Assists the ARNP in performing clinical duties such as Drug screenings, phlebotomy, TB skin test, immunizations & N-95 fit testing plus any other duty requested by the ARNP
Handles incoming calls, takes messages, schedules appointments, and register patients in PEDS system according to department guidelines
Completes and collects financial and payroll deduction forms. Maintains accurate records for the hospital cashier
Oversees the completion of official Employee Injury Reports. Secures initial medical evaluation in the EHO or ER as needed
Monitors inventory of office supplies and medications to order and re-stock office as needed
Retrieves, opens, and dates mail, responding to requests for records by email, fax, or letter
Enters data into STIX/Agility and runs selected reports for leaders
Performs messenger services including transportation of laboratory specimens, pick up of clinical supplies & pharmacy items in an effective & efficient manner
Responsible for registration process of employees and volunteers
Coordinate and oversees all employee communications with ARNP(s) including pertinent messages and documents that need to be completed. Prioritize communications according to clinical risk
Complies with applicable governmental regulations such as HIPAA (Health Information Portability and Accountability Act of 1996)
Greets staff in person or on the telephone displaying excellent customer skills and responds to questions and/or problems, keeping open lines of communication
Scans all documents in the appropriate folder in the Care Cloud system
Assists the Leave of Absence/WC Coord by obtaining employee information for leaves, providing forms, and filing
Bilingual English/Spanish preferred
Able to relate cooperatively and constructively with clients, families and co-workers
Proficient in use of computers & printers
Ability to learn appropriate software applications including MS Word, Excel and data management
Ability to communicate effectively in English both verbally in writing
Executive Assistant & Office Coordinator Resume Examples & Samples
Administrative Support to Management Forum for key deliverables (e.g. HR, Finance)
On-site IT champion and general office support
Primary point of contact for facilities management
Back-up support to functional support roles (excess capacity support - events, conferences)
Office Automation Assistant Resume Examples & Samples
464282800
Required to travel to community activities
Interagency Transition Assistance Program (ICTAP)
Management & Program Assistant Office Automation Resume Examples & Samples
Travel 1-5 nights per month may be required
The experience may have been gained in the public sector, private sector or Volunteer Service. One year of experience refers to full-timework; part-time work is considered on a prorated basis
To ensure full credit for your work experience, please indicate dates of employment by month/year, and indicate number of hours worked per week, on your resume
To verify your application is complete, log into your USAJOBS account, select the Application Status link and then select the more information link for this position. The Details page will display the status of your application, the documentation received
Data Quality Assistant Office Automation Resume Examples & Samples
464239300
Knowledge of Data Quality Improvement
Ability to Use a Variety of Automated Systems
Skill in Performing Administrative Functions
To begin, click to create a USAJOBS account or log in to your existing account. Follow the prompts to select your USAJOBS resume and/or other supporting documents and complete the occupational questionnaire
Assoc Assistant, Office / Prog Resume Examples & Samples
Compiles various contract, program, and financial data for use in the preparation of monthly status reports
Collects and inputs timesheet data into automated accounting system and processes labor corrections
Serves as a point of contact for office or group on issues related to accounting, human resources, purchasing, and other departments, as well as external contacts such as customers, vendors, and subcontractors
Management Accounts Assistant Head Office Diss Resume Examples & Samples
Supporting the preparation of monthly management accounts and closure of financial ledgers
Reconciling nominal ledger accounts on a monthly basis
Preparing calculations of and posting accruals and prepayments, including rents, rates, utilities, company credit cards and rebates
Preparing and posting monthly bad and doubtful debt
At our Site Office & Program Assistant Resume Examples & Samples
Assist the General Manager (GM) and Project Manager (PM) and coordinate the communication with the customer. Ensure alignment with administrative requirements of Boeing and other customers
Organize & take part of internal and external meetings as required regarding the progress of the program, e.g. team meetings, program reviews, workshops
Create, collect and harmonize program and market data and assure communication between the Seattle Office and the appropriate stakeholders in Germany, Switzerland, France & US
Tracking and coordination of assigned actions
Provide assistance to the GM, of the quality and communication control process including the implementation of systems and processes (Liebherr and Boeing)
Create, collect and follow up on logistic needs and/or tools
Follow up on the budget to track achievement versus the expected and alert the GM in case of foreseen deviation
Independently work delegated administrative tasks
Management and organization of the Liebherr-Aerospace participation in local Aerospace Events such as PNAA conference (Pacific Northwest Aerospace Alliance), Aeromart Seattle & Boeing Aerospace Summit and FACC (French American Chamber of Commerce) events
Support and coordination of networking with local aerospace organization and institutions Aerospace Future Alliance of Washington (AFA), lobbying with Governor's office and legislative in Olympia, WA) and Washington State Department of Commerce, Aerospace Directorate
Coordinate Liebherr-Aerospace participation to global and local Boeing events on executive level. (Summits/Conferences/Workshops)
Provide assistance to the GM for Business Development Activities & Product Development by monitoring follow up actions, keeping GM abreast of due dates, and pursing contacts with potential customers/departments
Coordinate and organize global Liebherr workshops e.g. for Final Assembly Line (FAL) and Liaison activities
Executive Assistant / Office Administrator Resume Examples & Samples
Strong Microsoft Outlook skills
Proficient in Word, Excel, and PowerPoint
Demonstrated ability to manage multiple tasks
Excellent written and oral communication and organizational skills
Professional and friendly phone demeanor
Strong judgment skills
Team-focused attitude
Prior experience supporting or working within a financial operating or investment management team
Office Coordinator / Executive Assistant Resume Examples & Samples
Experience communicating with C-level executives and their staff, including highly confidential information
Strong analytical and organizational skills
Strong prioritization skills
Private Equity, financial services or law background
Executive Assistant & Office Administrator Resume Examples & Samples
Maintain the calendar including scheduling meeting with invited parties, entering the meeting on the calendar, creating reminders of the meeting and preparing necessary materials in advance
Assist with arrangements for travel which may include flight, rental car, hotel accommodation, dinner reservations, itinerary and meeting schedule
Compile receipts and reconcile credit card statements (to include currency conversion) as well as prepare and complete expense reports
Monitor the e-mail accounts including review incoming and sent e-mails, responding to various e-mails on others behalf when appropriate, , keeping contacts current through Microsoft Outlook with updated information, categorizations, and additions or deletions as they may occur
Assist in planning events within and outside of the office. Manage all aspects including invitations, catering, entertainment, hotel accommodations, and transportation
Act as a direct link between the executive and their direct reports and other employees as needed
Answer multi-line telephone system in a timely, courteous and professional manner
Greet, assist and direct all visitors in a courteous and professional manner
Review invoices as appropriate from various vendors, scan and send to the Accounts Payable department for timely processing
Coordinate and send mail pouch to Headquarters as needed
Receive, sort and distribute all incoming and outgoing mail and deliveries
Order and maintain all supplies for the site including, office and kitchen
Ensure the overall cleanliness and efficiency of the office is maintained
Manage fruit ordering, delivery and set up during times when the company provides fresh fruit for employees
Ensure office/cubes are clean and properly equipped prior to new hire starts as well as following an employee separation, including the set up and removal of name plates
Strong communication skills—both verbal and written
Exceptional organizational skills and keen attention to detail
Proficient with Microsoft Office products including Outlook, Word, PowerPoint, and Excel
Experience with WebEx or equivalent video conference system
Sense of urgency in the support of customer and visitor needs
2-5 years of experience working in an office environment supporting a senior level executive
Assistant VP Far East Marketing Branch Office Resume Examples & Samples
Determine and evaluate customers' casino activity to provide corresponding incentives and use authorization to approve intermediate amounts of allowance (room, food, beverage, events tickets, promo chips, free play, airfare or discounts)
Drive incremental business and maintain customer base to support increasing the property's customer development efforts
If authorized, grant intermediate amount of marker authorization limits to qualifying customers
Evolve a player development skillset by engaging new and inactive customers
Assist in critical business decisions regarding customer credit lines, allowances, and comps while managing customers to profitable levels
Work in conjunction with Casino Marketing, Marketing Executives and on-property personnel to assist and facilitate qualified in-house casino customers
Attend special event functions when appropriate to promote marketing efforts and greet customers
Resolve customer disputes and complaints to the satisfaction of the customer and the company
Comply with Title 31 and attend all necessary training sessions
Perform other job related duties as requested
At least 7 years of management experience in the casino marketing industry
Ability to communicate effectively in the language from assigned region
Program Assistant Office Automation Resume Examples & Samples
Experience formatting documents and reports
Experience creating, retrieving, updating and storing electronic data
Experience maintaining alphabetical, numerical and chronological office files and records; and
Experience monitoring project status and funding use
Knowledge of Management Principles
Skill in Use of Automated Systems
Skill in Written Communication
Skill in Customer Service
It is your responsibility to verify that information entered, uploaded, or faxed (i.e., resume) is complete, accurate, and submitted by the closing date. Uploaded documents may take up to one hour to clear the virus scan. Faxed documents must be completely transmitted by 11:59p.m. Eastern Standard Time on the closing date of the announcement
Executive Assistant to the Regional Office Resume Examples & Samples
At KIPP, we believe that an excellent staff member does the following
Believes that all of us can and will learn and creates a positive learning environment with high expectations for all students and staff throughout the school
Thrives as part of a team-oriented, mission-driven culture
Exudes joy and a love of learning every single day
Demonstrates a growth mindset and a desire to continually improve through feedback, coaching, and professional development
Constantly assesses progress, communicates results clearly, and uses data to inform decisions and set ambitious goals
Has a strong work ethic and commits to doing whatever it takes for students to excel, including committing to an extended work day and remaining available to colleagues, students, and families outside of school hours
Alignment with KIPPMA mission, values, culture, and team
Minimum of 2 years of successful administrative and office management support
Tenaciously organized and detail-oriented
Relentless, meticulous follow through
Anticipates challenges and strives to "prevent" rather than "repair" whenever possible
Strong communication skills (writing, editing, proofreading, and speaking)
Ability to communicate with broad spectrum of internal and external stakeholders including staff, students and their parents, board members, volunteers, donors, and government officials
Strong, self-starting work ethic
Maturity and confidence in engaging with high-level leaders
Flexibility and ability to manage multiple priorities in a dynamic, fast-paced work environment
Diplomacy, confidentiality, and discretion
Command of Gmail, Google Docs, Google Calendar, Microsoft Office (PP, Word, Excel), databases
Approachability, excellent interpersonal skills, and ability to find creative solutions that works well for multiple teams across the organization
Excellent project management skills; solutions-oriented problem solver
Deep critical thinking skills and intellectual curiosity
Ability to gather and synthesize feedback from multiple stakeholders
Comfort with ambiguity and asking clarifying questions of high-level leaders
Analytical skills (budget and quantitative experience a plus)
Understanding of nonprofit, education, and/or school settings a plus
Team Assistant for CEO Office Resume Examples & Samples
Perform administrative duties for executive management and their assistants. Responsibilities may include supporting screening calls, managing calendars, travel arrangements, processing expenses, meeting and event planning, and client relations
Secondary responsibility is to perform administrative duties for MD in the Strategy and Executive Office. Responsibilities may include managing calendars, travel arrangements, processing expenses, meeting and others
Prepare and edit correspondence, communications, reports, and presentations
Coordinate with other executives and their assistants,
Discretion and confidentiality****
BA required
Bi-lingual in English and Japanese (Strong writing skills in English)
Motivated, diligent learner that is able to work in a fast paced environment
Excellent interpersonal skills and the ability to work well with all levels of internal management and staff
Ability to prioritize multiple responsibilities
Proficient in Word, Excel and PowerPoint
Assistant, Office / Program Resume Examples & Samples
Citizen of the United States
Specialized Experience is work in the field of Human Resources management, which demonstrates that the applicant has acquired, and is able to apply, a combination of specific knowledge, skills and abilities appropriate for US Army position
High school diploma or equivalency and a minimum of two years human resource experience in the past 5 years
Possess an active SECRET clearance
If the applicant has served in the military they must have received an honorable discharge as verified by a form DD-214 (U.S. Military). Personnel who have been discharged with a characterization of "General under other than honorable", "Bad Conduct", or "Dishonorable" are disqualified from this position
2.2. Physical Requirements and Working Environment.The contractor should be able to and be willing to work under the following conditions
Willing to work a 12-hour shift per day
Occasionally lift 25 pounds
Working conditions at assignment location could be remote and uncomfortable, with long hours, exposure to weather, dust, and hazardous, harsh conditions
Able to don all required personal protective gear and physically execute assigned duties
Medical Assistant Southwest Office Resume Examples & Samples
Meets all standards regarding information management, HIPAA, HITECH, confidentiality and patient rights
During the physician/provider patient interaction' documents only information cited by the physician, refraining from obtaining any information from the patient without direct supervision of the physician
Remains in compliance with the Record of Care and Provision of Care Standards Providers statement
Executive Assistant / Office Administrator Resume Examples & Samples
Provide direct administrative support to VP, Canada
Five + years working as an executive assistant
Highly detail-oriented
Professional communication skills, both written and verbal
High degree of flexibility and ability to trouble shoot and prioritize demanding assignments
Ability to work in a fast paced start-up environment supporting multiple stakeholders
Experience with streamlining administrative processes
Ability to interact effectively at all levels
Ability to handle confidential and other sensitive information with discretion
Proficient in all Microsoft Office applications and practical knowledge of Internet navigation and research
Reliable time and attendance record
Assistant Director, Front Office Resume Examples & Samples
Oversee the VIP process to include, but not limited to, reviewing VIP reservations, administering amenity orders, managing resumes for incoming guests and groups, updating inventory in the system, monitoring special requests and overseeing rate changes on in-house guests
Bachelor's Degree or equivalent
Hilton brand experience/knowledge of OnQ software
HOTsos/LMS experience
1000+ room property experience
Student Assistant for CEO Office of Seago Line Resume Examples & Samples
On- and off-boarding (ensure a smooth process when new colleagues join or others leave)
Conferences and travel planning (book flights, hotels and restaurants)
Calendar management (coordinate and book meetings with various internal and external stakeholders)
Internal events such as Christmas party and summer party
Various written communication with colleagues in other countries
Order business cards, stationary, gifts etc
Miscellaneous ad hoc tasks
Office Administrator / Escrow Assistant Resume Examples & Samples
Answer all incoming phone calls, directing incoming phone calls to the appropriate departments
Provide first line basic level product technical support utilizing resources provided
Resolve customer issues
Prepare requested reports by management
Process invoices; file and mail
Keep reception area, lobby area, and kitchen area clean and organized
Coordinating office events or client visits
General computer literacy skills are important and should have expertise in researching information, accessing the Internet and email
Ability to effectively manage multiple incoming calls
Strong team workmanship
Ability to problem solve independently and with others
Valid state driver's license
Current auto insurance based on state minimal insurance overage standards and reliable automotive transportation
Works well on a team and collaborates with others but also be able to work independently
Ability to interact with employees, vendors, and candidates in a professional and courteous manner
Capable of multi-tasking and meeting tight deadlines
Strong working knowledge of Windows/Mac operating system-experience
Requires proficiency in Microsoft Office applications
Ability to type at a net rate of 35 wpm using a computer keyboard
Ability to drive when required from various offices or locations
Office Management Assistant Resume Examples & Samples
High school diploma with at least three years' relevant experience; or equivalent combination of experience/education
Experience working/supporting management, staff, and other administrative personnel
Experience handling and protecting sensitive/private information
Experience with MS Office (Word, Excel, PowerPoint, Outlook, etc.)
Ability to obtain and maintain a US DOE Q security clearance
Working knowledge of Sandia's business practices, business software (timesheets, procurement, expense reports, SharePoint, etc.), and administrative policies and procedures
Experience reviewing incoming email for managers, and proactively respond or flag for manager attention
Experience coordinating meetings, visits, travel, clearance transfers, and other logistics with external agencies
Experience coordinating meetings, travel, and other logistics with other Sandia organizations
Experience with training new OMAs on Sandia's systems and processes
Willingness to travel occasionally (0-2 times per year)
Active DOE Q security clearance
Office Management Assistant Resume Examples & Samples
High school diploma plus three or more years of directly related administrative or clerical experience; or equivalent combination of education and experience
Experience with Microsoft Office Suite (Word, Excel, PowerPoint, etc.)
Ability to obtain and maintain a U.S. DOE Q security clearance
Active DOE Q security clearance
Good interpersonal and communications skills
Ability to team effectively with managers, staff, other office management assistants, and senior management assistants
Demonstrated ability to manage and prioritize multiple tasks and work independently
Ability to ensure that the office functions efficiently
Office Management Assistant Resume Examples & Samples
High school diploma with at least three years' relevant experience; or equivalent combination of education and experience
Experience supporting department staff and managers
Experience handling and working with confidential information
Experience with standard computer software suite for word processing, spreadsheets, and presentation materials (MS Office)
Ability to obtain and maintain a U.S. DOE Q security clearance
Abiliity to obtain and maintain a U.S. DOE SCI clearance
Have working knowledge of or ability to quickly learn Sandia's business practices, business software (timecards, procurement, expense reports, SharePoint, etc.), and administrative policies and procedures
Experience coordinating meetings, travel, clearance transfers, and other logistics with external agencies
Active DOE Q and SCI clearances
Office Administrator / Escrow Assistant Resume Examples & Samples
Accurately opening escrows, ordering payoffs and insurance and packaging loans
Professionally gathering client and financial information, handling funds, entering data, and responding to information requests
Utilize familiarity of real estate laws to interprets monetary agreements, order title reports, conduct escrow signings, assist with closings, and complete handling of funds
Experience utilizing Streamline
Office Automation Assistant Resume Examples & Samples
5% TDY MAY BE REQUIRED
Skill in office related computer programs
Knowledge of general clerical office procedures and processes
Ability to organize workload and establish priorities
Ability to communicate orally and in writing
Office Automation Assistant Resume Examples & Samples
Business Travel (TDY) is 10%
Knowledge of Administrative Duties
Knowledge of Office Automation
Highly Qualified. Candidates in this category possess good skills and experience above the minimum requirements for the announced position
Assistant Director, Front Office Resume Examples & Samples
Extensive knowledge of Front Office operations, brand and luxury standards required
Continually models and drives a culture of making personal connections to delight guests
Foster a culture where colleagues focus on their role of doing whatever it takes to exceed guest expectations while performing multiple functions
Develop an engaged, enthusiastic and guest driven team through recruitment, personal and professional development and recognition, enabling all colleagues to deliver the most exciting service in our industry
Recruits, interviews, and selects new colleagues
Monitoring and updating yearly CES departmental plans and changing as needed
Stay current on industry/competitive trends, analyze data and create strategies for improvement to maximize room revenue to achieve targeted RevPar and GOP results
Assists in the preparation of the annual Rooms Division budget, capital plan and strategic projects
Manage the Front Office departmental forecast and productivity
Actively seek feedback and follows up on guest comments, to improve GSI results
Develop close and effective working relationships with all supporting departments, particularly with Housekeeping, Engineering, and Sales
Key member of the Emergency Response Team, including Fire Safety, First Aid and general crisis management
Previous and strong experience in a Front Office leadership role is essential
Proven leadership skills which supports and environment of employee growth and development, interdepartmental teamwork and exceptional customer service
Superior interpersonal and communication skills, both written and verbal
Highly organized, results-oriented with the ability to be flexible and work well under pressure in a fast-paced, changing environment
Minimum 3 years leadership experience in Rooms, including a solid working knowledge of Front Office operating systems
Computer literacy required: Windows XP, MS Office, Property Manager, and Royal Service an asset
Office Automation Assistant Resume Examples & Samples
Knowledge of regulations and procedures
Skill in automated software and systems
Ability to communicate orally
Department Assistant, Office of the Dean Resume Examples & Samples
Serve as an office receptionist by handling calls and routing information as needed, greeting and assisting students, staff, and visitors in a timely, helpful, and professional manner
Anticipate and meet the needs of Deans' Office members by maintaining a well organized and professional office, processing and distributing correspondence, filing, copying, arranging meetings, ordering supplies, maintain office equipment, process requisitions, expense reports, repair orders, and prepare check requests, and other routine duties as assigned
Reconcile office charges to statements for the Humanities Honors Program
Initiate and maintain communication with the Administrative Assistant and other office personnel to clarify and schedule upcoming work requirements
Assist with preparing for special projects and college events
Assist the Administrative Assistant in coordinating the work of part-time student employees
Assist the Administrative Assistant with the day-to-day responsibilities of the office as directed
Provide support for special events and programs, including the New Faculty Orientation, New Adjunct Orientation, New Faculty Seminar, along with other events throughout the year
Provide logistical support by coordinating special projects like scholarship reports and the calendar of events
Perform other responsibilities as requested
Ability to accept assignments and receive feedback from numerous members of the campus community and PLNU administration while coordinating requests from multiple sources
Significant clerical/administrative abilities and experience
Ability to work independently and complete tasks in a timely manner
Strong organizational skills and the ability to use independent judgment in prioritizing tasks while experiencing frequent interruptions
Ability to exercise important interpersonal skills in establishing and maintaining effective working relations with students, faculty and staff
Ability to take direction and work effectively as a team member
Proficiency with all programs in Microsoft Office is required and web development skills are highly desirable
Understanding of and commitment to the spiritual mission of the university
Strong organizational skills and the ability to use independent judgment in prioritizing tasks and meeting deadlines
Accuracy and attention to detail, ability to maintain confidentiality and work as a team player
Ability to make effective decisions and resolve problems amicably
Assistant, Office Resume Examples & Samples
Answers telephone calls; opens and distributes mail; performs word processing tasks; prepares documents; maintains files; orders supplies; reviews and/or verifies payroll; performs photocopying as required
Prepares and enters purchase orders into PeopleSoft Financials; processes and tracks vendor invoices to ensure payment; tracks paid invoices for budget reconciliation and planning
Reviews departmental budget and compares actual expenses to plan; identifies and reports variances
Serves as purchasing card coordinator; reconciles corporate credit card statements; enters into PeopleSoft Financials or forwards to Accounts Payable department
Prepares and/or reviews expense reports; enters into PeopleSoft Financials
Processes a variety of confidential and sensitive information (e.g., financial plans)
Sets up and maintains calendar for Manager; helps prioritize events; tracks appointments; prepares materials required for presentations and meetings
Coordinates and/or sets-up events and meetings; sends invitations and reminders; arranges for refreshments and audio-visual equipment; prepares agenda, documents, and PowerPoint presentations; performs room setup
Creates and maintains spreadsheets, databases, and presentations; performs queries; compiles data and prepares reports as requested
Provides customer service, internally and externally; represents the department: answers questions, provides information, resolves issues, provides follow-up
Makes travel arrangements; tracks itineraries and travel documentation
Performs other support duties specific to functional department
2-4 years support or administrative experience
MS Office Suite – intermediate proficiency
PeopleSoft Financial and Human Resources – basic proficiency
Ability to communicate with all levels of a diverse organization
Cgm-team Assistant / Office Coordinator Resume Examples & Samples
Diary management of the Business Leader
Extensive travel arrangements for the team and logistic support for Business visitors
Processing invoices and expenses
Planning and coordination of entertainment and events for both internal and external staff
Assistant Office Administrator Resume Examples & Samples
Answering a main multi-line phone system and directing calls in a courteous, professional and friendly manner
Greeting all visitors politely and diligently and announcing them to the appropriate designate, as well as maintaining and updating visitor Health & Safety debrief
Receiving and distributing incoming electronic faxes and sorting US mail; creating mailing labels/postage
Sorting, filing and archival storage
Managing janitorial and maintenance service and contacts
Preparation and reserving of conference rooms; Assistance in the planning of preparation of meetings, conferences held at the office to ensure all audio visual, documentation, arrangements and meals/refreshments are coordinated
Plan and coordinate catering, meeting rooms, training material and staff social functions and events
Assisting in various corporate and/or other special projects/events, from time to time, as required and assigned by Office Administrator and Manager
Keeping copy room & kitchen clean, inventoried and organized
Process, format, and revise technical documents, business development/marketing materials, and various correspondence using MS Office 2013 applications (Word, Excel, PowerPoint)
Provide assistance to staff by coordinating travel plans, rental vehicles for project assignments
Set priorities for production of client deliverables in concert with technical staff
Provide assistance with the distribution of client invoices
Handle incoming and outgoing deliveries
All other duties as assigned or directed
Proficient (advanced) in MS Office 2013 applications (Word, Excel, PowerPoint)
Excellent communication skills, written and verbal
Ability to work in a fast paced, high volume, and deadline oriented environment. Must have ability to multi-task and manage multiple priorities
Self-starter and ability to work with limited or no supervision
Must be flexible, able to work in a team environment, and quickly resolve conflict. Ability to work with all levels of management, staff, and vendors
Local candidates only
Additional Information
Executive Assistant / Office Administrator Resume Examples & Samples
Great customer service orientation
Comfortable working in a flat corporate environment with little hierarchy
2-4 years or relevant work experience in the travel industry
Executive Assistant, Office of the CEO Resume Examples & Samples
Manage the complexity of the CEO's calendar, including prioritizing/determining who will meet with the CEO when and for how long, flagging deadlines, and requesting supporting information as needed. S/he will work with other members of the CEO's office to ensure that meeting objectives are realistic, that preparation is appropriate, and that the CEO is well-prepared
Professionally communicate, and maintain the company's positive image through all forms of internal and external interaction – in writing, on the phone, and in person
Coordinate domestic and international travel plans with elaborate agendas end-to-end, including the management of all logistics and itineraries
Take part in complex projects requiring input from multiple sources, and ensuring the timely completion of work at a very high standard of quality
Assist with meeting logistics for events such as internal company meetings, board meetings, "thinking days," and university partner meetings
Handle general administrative duties for the CEO's office, including being responsible for developing powerpoint and managing the timely expense report reconciliation within Workday for CEO, Executive Director and other members of the senior leadership team, as needed
Coordinate details and arrangements of CEO's personal life, when necessary
Be available/"on call" to help resolve unexpected issues or delays that may arise during travel or events
Strong work ethic with a "can do" positive attitude
Solid organizational skills with a laser-focused eye for detail
Impeccable written and oral communication skills
Poised demeanor when dealing with other executives, academic leaders and board members
Flexible and able to multitask, switch priorities as needed within a collaborative environment
A desire to remain and grow in this role over a number of years
Executive Assistant, Office of the CEO Resume Examples & Samples
Provide executive-level administrative support, including working with highly confidential information
Book travel arrangements (domestic and international), including personal travel
Handle complex calendars on an ongoing basis and prioritize commitments to maximize time and productivity
Compose and prepare correspondence in German; sort and organize incoming emails in real-time
Proficiency in German and English
Executive Assistant, Office of the CEO Resume Examples & Samples
Provides comprehensive support services to the CEO/President and CEO Executive Assistant that ensures a professional, responsive and effective experience with the organization as a whole
Provides sophisticated calendar management. Prioritizes inquiries and requests while troubleshooting conflicts with little guidance; makes judgments and recommendations to ensure smooth day-to-day engagements
Administers correspondence, manages incoming calls, and prioritizes phone messages, emails and mail
Handles all calls and visitors with grace, sophistication and professionalism
Acts as back up for CEO Executive Assistant and CFO Executive Assistant (vacation coverage, etc.)
Assist Corporate Secretary with relation to Board Meetings; i.e. venue selection, meal planning, etc.; adhere to compliance with applicable rules and regulations set in bylaws regarding board and board committee matters, including advance distribution of materials before meetings in electronic/paper format; assist board members with travel arrangements, lodging and ground transportation as needed and prepares logistics memos of said travel if necessary; maintains discretion and confidentiality in relationships with all board members; prepare agendas for Board and Committee meetings; maintain documents and files
Manage resources such as the staff directory, Board list, invitation lists/logistics for CEO/President events, etc
Provides support for ordering product for CEO/President's events and maintains inventory for said product
Processes HQ American Express meeting card for submission
Other administrative duties and projects as assigned by CEO/President's office
Bachelors degree required
Proven attention to detail
Ability to excel and maintain flexibility in fast-paced environments with evolving priorities
Strong interpersonal and superior communication skills
Integrity and ability to maintain confidentiality critical
Excellent proficiency in Microsoft Suite of programs, Internet research and social media platforms
Bachelor or Advanced degree preferred
Prior experience as an Executive Assistant at a global organization reporting to a CEO or Executive Committee member for 3 (+) years
The ability to work well in a fast-paced environment and to prioritize multiple initiatives
Ability to apply exceptional independent judgment and decision-making skills
Prior experience managing a small staff and delegating duties while providing oversight
Strong ability to project manage complex social engagements for CEO VIP guests, including budgeting, communications and on-site management
Office Automation Assistant Resume Examples & Samples
Knowledge of format, rules, procedures and operations applicable to clerical assignments to prepare/review routine correspondence/reports, screen telephone calls and visitors, maintain files/records, review and process mail, and perform clerical procedures to arrange a variety of material from different sources and other administrative work of organization
Ability to locate, assemble, and compose information for routine reports, inquiries, and nontechnical correspondence
Ability to communicate effectively, both orally and in writing, using tact and courtesy
Executive Assistant, Office of the Provost Resume Examples & Samples
Acknowledge, prioritize and respond to schedule requests and manage calendar for a high-demand university executive
Arrange travel, reserve accommodations, and schedule off-campus appointments for the Provost
Prepare background briefings for the Provost's meetings, conduct secondary research necessary for the preparation of professional presentations, and compile data and research into cohesive information for presentation and communication purposes
Act as conduit of information, data, and feedback between the Provost and his staff members
Manage, schedule, publicize, and evaluate various events hosted by the Provost
Plan, coordinate, and serve as secretary pro tempore for the Board of Visitors Academic Programs committee meetings; and assemble materials in advance for the Board of Visitors' meetings
Ensure the security, accuracy, and currency of office files and information; and
Work collaboratively with the Provost's Office team to ensure correspondence, programs, activities, announcements, and events are thoroughly and successfully prepared, managed, and executed
Experience working in a high-volume, fast-paced office prioritizing and managing multiple tasks accurately
Extensive experience with executive calendar management
Demonstrated skills in proofreading, document development, presentation preparation, and written and oral communications
Demonstrated ability to manage projects with extensive attention to detail and expectation of quality
Proven ability to work independently with little guidance/supervision
Experience communicating and interacting with constituents at diverse levels of an organization; and
Experience in a higher education setting