Sales Account Manager / Sales Manager Resume Samples
Sales Account Manager / Sales Manager Resume Samples
4.5
(
92
votes) for
Sales Account Manager / Sales Manager Resume Samples
The Guide To Resume Tailoring
Guide the recruiter to the conclusion that you are the best candidate for the sales account manager / sales manager job. It's actually very simple. Tailor your resume by picking relevant responsibilities from the examples below and then add your accomplishments. This way, you can position yourself in the best way to get hired.
Craft your perfect resume by picking job responsibilities written by professional recruiters
Tailor your resume & cover letter with wording that best fits for each job you apply
Resume Builder
Create a Resume in Minutes with Professional Resume Templates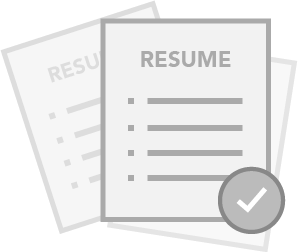 CHOOSE THE BEST TEMPLATE - Choose from 15 Leading Templates. No need to think about design details.
USE PRE-WRITTEN BULLET POINTS - Select from thousands of pre-written bullet points.
SAVE YOUR DOCUMENTS IN PDF FILES - Instantly download in PDF format or share a custom link.
15327 Reed Forge
New York
NY
15327 Reed Forge
New York
NY
Phone
p
+1 (555) 577 5720
Account Manager / OE Sales
Littel, Keeling and Kunze
Account Manager / OE Sales
Prepare and present customer proposals to decision-makers and other approval committees
Regularly visit customers and develop positive relationships with key contacts at account site(s)
Develop customer-specific programs to prevent excess and obsolete inventory
Assist OEM with Cost Structure initiatives (i.e. warranty initiatives)
Coordinate and drive the development of new products and services to expand customer base, increase market share and obtain competitive industry position
Assist in tech suites, trade shows, and other product and capabilities presentations
Champion marketing initiatives with OEM customer
Manager Account Management, Field Sales
Batz-Crona
Manager Account Management, Field Sales
Quickly test new ideas, using our Innovation practices, combining data and insight to learn and innovate rapidly
Team Leadership of 12+ team members and over 1000 Value Added Resellers. Performance manage and coach to achieve goals. Lead with our Values to Deliver Awesome!
Conduct talent review sessions and drive a productive, year-round performance management culture, being clear on performance expectations, initiative prioritization, goals, and results
Help define the Account Manager model while leading the Account Manager Team, including setting goals, tracking performance, and striving to constantly improve outcomes
Assist in developing strategic account approach and presentations that help resellers understand value of incorporating and growing their partnership with Intuit, demonstrated through increased sales of Intuit offerings and services particularly Subs and SaaS based solutions
Drive the annual planning and quarterly forecast process in conjunction with Finance and Marketing for the VAR Channel
Support the development and execution of multi-year sales strategy in partnership with leadership team, including contributing to creation of short- and long-term strategic objectives
Sales Manager Non Key Account Ag
Orn Inc
present
Sales Manager Non Key Account Ag
present
Work with agency and prepare monthly and yearly forecasts for all agencies and submit same to VP of Sales
Make customer calls with manufacturers agents
Develop a customer prospect list for all agencies
Annually review each agencies performance with the agency principal
Review agency selling plans
Will be managing independent sales representatives
Generate sales program ideas and submit to the VP of Sales
Bachelor's Degree in Business
Bachelor's Degree in Business
University of Illinois at Chicago
Bachelor's Degree in Business
A successful lighting technology background is highly desirable
Ability to work with a global team consisting of engineering as well as commercial staff members
Ability to work effectively as an independent unit without day to day supervision
The ability to analyze and manage customer specifications and tenders is essential
The ability to communicate directly with technical and administrative staff at all levels within the regional Hella Group
Excellent presentation skills
Strong communication skills
A successful business background in the AG/CE and Mining is essential with the focus on customer driven solutions
Experienced in managing people and/or sales representatives
Efficient in Microsoft Excel, Word and PowerPoint
Create a Resume

in Minutes
15 Sales Account Manager / Sales Manager resume templates
Read our complete resume writing guides
---
Manager, Brand Sales Account Development Resume Examples & Samples
A minimum of four (4) years of experience in presentation development and delivery
A minimum of four (4) years of Supervisory experience
A minimum of seven (7) years of professional experience
A minimum of two (2) years of Hotel Operations Management experience
Working knowledge of Company's property systems (OnQ, OnQ FM, OnQ RM) and hotel sales systems
Account Manager LRU Sales Resume Examples & Samples
Drive ATR and BGA revenue growth in North American region selling preowned equipment using an existing customer base
This is an inside sales position which is more the backend support to the CBMs, Tech Sales and Direct Sales. High quote volume
Present important opportunities to leadership and identify how to close the deals
Required to negotiate favorable terms for Honeywell when selling used equipment within pre-approved limits
Work closely with the customer on delivery dates meeting OTTR and OTD metrics
Account Manager, Advanced Sales Resume Examples & Samples
BS in Business, Finance, Economics, Accounting. MBA is a plus!
Minimum 2-3 year's experience in Automotive Sales or Sales Support role
Solid knowledge and experience using Excel formulas
Working knowledge of OEM quotation formats
Account Manager Dairy Sales Resume Examples & Samples
Bachelor degree in food science, dairy products science or other life science related curriculum or extensive dairy manufacturing industry experience
Extensive knowledge of the Dairy Manufacturing Industry, ingredients, processes and finished goods including such products as cheese, cultured dairy products and Grade A dairy products
Technical sales and/or product sales related to selling functional food ingredients experience
Demonstrated ability to coordinate a high level of customer activity under a variety of conditions and constraints
Knowledge of
Key Account Manager Utility Sales Resume Examples & Samples
Sales Targets: Manages / achieves both overall & business unit specific sales targets, account coverage, & customer satisfaction targets for the account; takes accountability for the monthly, quarterly, & annual results on the overall account or the specifically assigned product lines (per the direction of the Sales Manager); etc
Portfolio Management: Promotes frame agreements with customers to simplify the business process; represents / promotes products, systems, & services across all divisions, business units, & factories represented by the Account Manager; and demonstrate ability to combine discrete products & services into a comprehensive solution
Account Management: Leads the development & implementation of the overall account plan for assigned accounts or products lines, executive relationship strategy, and coverage plans (identifying & prioritizing sales opportunities); this also includes implementing recovery plans in the case of off-target performance
Administration: Enters & maintains relevant sales data into appropriate databases & systems, including pipeline management, expenses, reports, and ad-hoc requests for marketing input
Ability to manage multiple projects while remaining organized & strategic to carry out the sales account plans
Successful candidate must have an understanding of customer and company's organizational structure, as well as strong business acumen / sense to determine when escalation is required
Anticipates roadblocks, and alerts internal & external stakeholders appropriately
Bachelor's degree with 5 years of experience in Engineering, Project Management, Sales, and/or Marketing; OR
Master's degree with 3 years of experience in Engineering, Project Management, Sales, and/or Marketing; OR
Associates' degree with 7 years of experience in Engineering, Project Management, Sales, and/or Marketing; OR
High School Diploma (or GED) with 9 years of experience in Engineering, Project Management, Sales, and/or Marketing
Willingness to travel extensively
Excellent communication skills (written & verbal)
Exceptional analytical skills, relationship management qualities, and leadership abilities
Account Manager Toxicology Sales Resume Examples & Samples
Responsible for direct sales of the company's products into a specified geographic area and effectively manage all stages of sales cycle
Apply working knowledge of Professional, Consultative, and Strategic Selling skills to develop incremental business in existing accounts, and conduct cold calls to develop new accounts
Develops a business plan for each major account; monitors and reports progress regularly and advises Sales Manager of results
Work effectively with distribution channels that support the business in addition to direct sales
Establish customer pricing within defined ranges, providing price quotations and assist in preparing Bid documents, processes specifications, progress, and other reports
Maintain positive relationships with business unit personnel for service and/or technical support, marketing and client/customer purchasing agents
Assist in the forecasting and the projection of sales from new and existing customers for both reagents and instruments
Attend various trade shows and assist in booth staffing
Work extensively with SFDC (Salesforce.com) CRM to manage customer account base and Qualify sales leads, answer inquiries and maintain accurate records of activities using approved CRM software (Salesforce)
Provide feedback and interact on a frequent basis with Sales Managers, Field Service, Customer service, Marketing, and finance
Bachelor degree or related experience in sales
Minimum 3 year successful role in field sales, preferable in diagnostic or criminal justice markets
Demonstrated ability to effectively negotiate resources and work with cross-functional teams
Ability to plan and execute activities with minimal direct supervision
Must provide detailed and timely reporting
Excellent organizational and multi-tasking skills
SalesForce.com experiences a plus
Detail-orientation, analytical approach, strong prioritization skills
Must have highest degree of professionalism and ethics
Must be proficient with MS office programs
Must be willing to travel up to 50%-70% of the time
Ability to travel without limitation
Excellent verbal and written communication skills for group presentations, customer sales presentations, and intercompany written and verbal communications
Account Manager / OE Sales Resume Examples & Samples
Act as the primary liaison for customer information and coordination of a global strategy to support customer global brands
Regularly visit customers and develop positive relationships with key contacts at account site(s)
Network within customer organization to create awareness of total Service Solutions' capabilities and resources. Anticipate customer needs, conduct research, and offer creative solutions
Prepare and present customer proposals to decision-makers and other approval committees
Work closely with Bosch Engineering Teams and Global affiliate operations to turn customer requirements into solutions in Bosch's key product areas
Assist OEM with Cost Structure initiatives (i.e. warranty initiatives)
Coordinate and drive the development of new products and services to expand customer base, increase market share and obtain competitive industry position
Confer with Operations personnel to achieve operational excellence, as it relates to delivery of products and services
Assist in tech suites, trade shows, and other product and capabilities presentations
Promote Bosch awareness within the Automotive industry in an effort to foster positive relationships with suppliers and industry affiliates
Champion marketing initiatives with OEM customer
Revenue/Margin responsibility for specific account group or business unit within assigned OEM business team
Develop customer-specific programs to prevent excess and obsolete inventory
High School Diploma required. Bachelor's degree in Business, Marketing, Engineering or Automotive Technology preferred
Minimum of 3 years relevant automotive work/account management experience required
Mechanical and Electronic background required
Excellent skills in persuasion and negotiation
Knowledge of the OEM Automotive vehicle industries
Proven understanding of strategic selling techniques involved in the pre-sale, proposal, negotiation and deal closure stages of the sales cycle
Understanding of cost analysis and accurate sales forecasting
Good initiative and ability to work independently
Demonstrated experience and success working in a fast paced, matrixed environment satisfying multiple customers both internal and external
Proven track record of meeting commitments with the highest standards of ethics and integrity
An excellent team player
Effective communicator with the ability to tailor approach to audience
Excellent verbal skills – logical and organized
Written, listening, and presentation skills
Excellent project management/organizational skills
Ability to multi-task to effectively handle numerous projects, initiatives and issues
Ability to prioritize work focus based on varied criteria, deadlines, OE needs, situational urgencies and departmental objectives
Proficient in Microsoft applications: PowerPoint, Excel, Word, and Access
Must be eligible to work in the US without VISA sponsorship
Relocation assistance is available
Eligible for VA/VN assignment
Sales / Marketing Key Account Manager Resume Examples & Samples
To proactively manage and develop relationships with your allocated portfolio of customers
To actively identify and pursue new sales opportunities within allocated portfolio (prospects and current customers)
To develop and implement strategies and tactics to increase revenue flows from the allocated portfolio
To maintain the integrity of data internal sales reporting system through regular maintenance and training
To meet and preferably, exceed annual revenue and sales targets
To participate in business implementation and setting up of Standard Operating Procedures (SOP)
To ensure that the personal knowledge of all relevant K + N products and/services is up to date at all times
Bachelor's Degree in Sales / Marketing
5 - 7 years' working experience in Air / Seafreight, with proven Key Account Management experience in Chemicals vertical
Regional Account Manager, Latam Sales Resume Examples & Samples
Responsible for identifying, developing and potentially closing business development opportunities for Manhattan's software products and services
Grow the market software and services revenues profitably and position Manhattan Associates as market leader for supply chain solutions
Drive new business and expanded business with existing customers
Develops customer account strategies and tactical penetration plans
Sells against annual revenue targets for software licenses and services
Establish collaborative relationships with internal constituents to execute and manage contracts, resolve customer issues and coordinate successful sales activities
Support customers or GeoPartners from a strategic account management standpoint
Lead the team to be a good strong cohesive team that works very well locally, within Manhattan in LATAM, and globally
Promote, market, speak, and highlight Manhattan's success in the market and globally through experience in market
Manage a tight business with quality forecasting, collections, and operational performance
Bachelor's degree or equivalent work experience required
Must be fluent in Spanish and English at a business level
Minimum 10 years applicable experience including 3-5 years of supply chain software sales experience
Minimum of 3 years of experience as a Consultant or Project Manager driving successful implementations of Supply Chain software solutions
Experience and success in selling high value, long lead time enterprise solutions software
Experience and success selling implementation consulting services
Ability to communicate and identify effectively with CXO-level executives
Outstanding customer-focused Account Management skills
Excellent analytical, negotiation and organizational skills
Preferably based in Chile or Brazil markets
Must be willing to travel 75% or more, as needed
Account Manager Datacenter Sales Resume Examples & Samples
Strong previous experience in a technical sales role
Strong team-playing and collaborative problem solving
An excellent understanding of Dell EMC's Enterprise proposition
Proven thorough knowledge of Dell EMC products and services
Excellent consultative selling skills
Excellent analytical and decision making skills
Excellent communication skills in Norwegian and English, verbal and in writing
Key Account Solution Sales Manager Resume Examples & Samples
To succeed at this job, you must have:strong consultative and solution selling skills, a good technical acumen, storytelling abilities, organizational skills and strong business acumen
It would be preferred if you havean MBA, strong understanding of connected vehicle and/or cybersecurity technology and experience with international automotive or mobility industries
We would like someone to join our team who is able to work in a fast-paced environment, meet deadlines, and is a strong communicator and negotiator with stakeholders at all levels. This person should be driven, organized, efficient, analytical, conscientious, autonomous and reliable
You must havea Bachelor's Degree in a related field
We are looking for someone with at least 10 years of professional experience in or working with the connected car, mobility, or security information industry in the United States
Existing relationshipswith OEM and Tier 1 companies is a big plus
You must be able to travelat least 50% domestically with some international travel. Some of this travel with be in local territory
Apply now before this career opportunity is filled. We look forward to reading your resume!
Sales Manager Non Key Account Ag Resume Examples & Samples
Deliver sales to fulfill the regional SOE business budget
Establish and maintain a comprehensive electronic database of information pertaining to distributors, products, applications and customer in the region. (Salesforce)
Establish, maintain and continually develop relationships with key stakeholders within the Hella – SOE customer segment, end users and Original Equipment Manufacturers in the region
Establish, maintain and continually develop relationships with regional Hella Group offices to support their activities in promoting the sales of Hella SOE products
Engage in ongoing self-education to keep abreast of economic and technology trends in order to maximize opportunities and minimize risks
Deliver the agreed regional revenue and profitability budget
Support and train Hella sales representatives and customers in the region
Demo SOE products
Maintain an awareness of market to maximize opportunities and minimize risks
Keep abreast of market and technology trends through membership of professional organizations, face-to-face contact with key stakeholders
Will be managing independent sales representatives
Work with agency and prepare monthly and yearly forecasts for all agencies and submit same to VP of Sales
Achieve fiscal sales targets
Review agency selling plans
Annually review each agencies performance with the agency principal
Generate sales program ideas and submit to the VP of Sales
Hiring and training of manufacturers agents
Hold sales meetings with agencies and customers
Must be familiar with product benefits and features
Contact all agencies on a regular basis
Build agency enthusiasm for Hella
Approve the addition of all new accounts
Prepare yearly forecasts for all agencies and submit same to VP of Sales
Submit competitive catalogs, price lists and sales information to the VP of Sales
Minimum five years' sales experience in the SOE field
Undergraduate degree a plus
Experienced in managing people and/or sales representatives
Ability to work effectively as an independent unit without day to day supervision
Ability to work with a global team consisting of engineering as well as commercial staff members
The ability to communicate directly with technical and administrative staff at all levels within the regional Hella Group
A successful business background in the AG/CE and Mining is essential with the focus on customer driven solutions
A successful lighting technology background is highly desirable
Have product knowledge with vehicle lighting, preferred in the SOE sector
The ability to analyze and manage customer specifications and tenders is essential
Efficient in Microsoft Excel, Word and PowerPoint
SAP and Lotus Notes experience
Customer Relationship Management tool (Salesforce)
Regional Account Manager, GSI Sales Resume Examples & Samples
Be responsible for the Company's regional efforts to drive revenue through our strategic relationships with the global system integrators (GSI). Target accounts include Verizon, Accenture, CapGemini, CSC, Fujitsu, IBM Global Services, LogicaCMG, Tata, Wipro, Deloitte, KPMG, HP, PwC and others
Work directly with Sr. Director of GSI Sales to assist in developing and coordinating a sales and marketing campaign to foster and establish strategic relationships with GSI's
Drive the evaluation of the Company's products with the GSI's to the point where our solutions are specified on their 'approved vendor lists&#8217
Own all sales into and out from this class of customer and potential channel partner
Develop GSI's into an effective decision influencer among their customers for Centrify's solution
Work closely with the field enterprise sales teams to close business where the GSI has influenced the sale or is making a sale
Work with Marketing to develop collateral and relevant sales materials appropriate for this channel
8+ years of recent successful experience working with the target list of GSI's
A minimum of 15 years of enterprise level sales experience
Prior experience working in partnership with a field sales organization
Prior experience in the Identify and Access Management, Software-as-a-Service or Security Software field preferred
Strong understanding of "sales process" and working with SFDC
Strong awareness and previous experience working with GSI partners
Very collaborative, knowing how to work effectively with other members of the sales team and in a matrix-oriented sales environment
Anticipated travel 50-60%
Strong presentation and written communications skills
A technical background is required, understanding of "Service offerings"
Prior international sales and marketing experience
Sales Regional Account Manager Veneto Resume Examples & Samples
Defining Sales Plans for the clients assigned. Responsible for the effective coverage of the panel, objective fulfilment, KPI's
Proactively developing and managing business relationships at a local level to deliver incremental opportunities for Kellogg's
Monitoring the market and competitors evolution in the territory. Recommends actions for measurement; customer satisfaction included
Collaborating with other departments (such as Purchase, Category, Marketing, Logistic, Financial) in order to promote a long term partnership for the growth of the business and the categories promoted with the Clients
Educational background: University Degree, preferably in Economics or equivalent
Customer Knowledge and focus. High communication and presentation skills. Impact and influence
Technical Skills. Strong of the products, knowledge and use of sales tools
Good knowledge of Categories, Brand strategies, Consumer and Shopper behaviour
State Account Manager, Independent Sales, VIC Resume Examples & Samples
Achieve agreed targets for nominated VIC State based accounts and sub groups Manage State relationships and direct customer metrics with National Wholesaler ILG
Set objectives and develop Joint Business Plans for State based on aligning strategic objectives to include current promotional activity, past history, brand and product mix and merchandising opportunities
Conduct audit checks to assess competitor activity, stock check, merchandising check and floor position aligned to the 5 Star Premise program
Customer forecasting and A&D management utilising Promax and OBI platforms
Regularly monitor and report results
Analyse customer data using tools such as Aztec, OBI, BI and QDR reporting
Increasing brand penetration taking a full category approach to growth
Identify new business opportunities, aligned to the Independent channel strategy
Respond promptly to customer enquiries and effectively manage customer complaints
Work closely with a team of State Account Managers and National Account Managers adding value to the wider Field Sales team
Ensure all admin is maintained and completed to the standard and timelines required e.g. sales at work, business reports, presentations etc
Spend a minimum of one day per month in trade
Actively contribute to the Victoria leadership team
Sales Ops Account Manager Resume Examples & Samples
3) Monitor product order backlog, and billings on a daily basis. Identify problem areas, and drive appropriate functional groups to correct
4) Partner with logistics teams to determine and execute optimal supply chain for all product shipments, incorporating both cost and customer service metrics
5) Review monthly reports and perform analysis on actual activity compared to the Sales Forecast outlook and company financial forecast plans. Assess and communicate opportunities and/or gaps in volume/revenue targets by maintaining a set of business metrics
1) Demonstrates proficiency in Microsoft Office products (Excel, Word and PowerPoint)
2) Knowledge of ERP system preferred
3) Excellent verbal and written communication skills
4) Demonstrate strong analytical and problem solving skills
5) Experience managing cross functional teams or work groups
6) Ability to manage multiple projects while delivering on established timelines
7) 4 year degree or equivalent business experience preferred
Sales Agency Account Manager Resume Examples & Samples
5+ years of sales or account management experience
Requires a working knowledge of all facets of P&C insurance operations
Experience using consultative selling techniques
A comfort level of interpreting statistical data from company reports is necessary
Position will be based in Dallas, TX and will cover North & East TX territory
Ability to handle up to 20% overnight travel based on territory needs
Key Account Manager, Diagnostic Sales Resume Examples & Samples
Establish effective territory strategies which further Adaptive's goals in select targeted key accounts by developing account-specific business plans which prioritize and leverage internal resources
Identify, develop and maintain high-value relationships with KOLs, oncologist's, hospitals and core labs
Effectively build a short/medium/long term sales pipeline and manage the necessary levels of sales leads, prospects and opportunities
Build a comprehensive knowledge of customers and prospects including the overall market, customer needs, personnel and responsibilities, budgeting, knowing their funding processes and the competition
Demonstrate knowledge of, access to, and the ability to influence all key stakeholders in targeted accounts. (Oncologists, BMT, Hematology Pathologist, Executive Leadership, Lab personnel, etc.)
Attend identified relevant national/reginal/local education meetings and conferences, maximizing opportunities at these events to deepen and expand the credibility of Adaptive
Deliver compelling sales presentations: close initial business, follow-up and identify repeat business while building a network of referrals
Facilitate negotiation of sales opportunities within company-established parameters, including associated purchase orders and/or quotations
Participate in/facilitate educational programs, training and customer support efforts working with Adaptive's internal partners. (Clinical Services, Managed Markets, Marketing, Medical Affairs, etc.)
Coordinate and communicate sales activities and strategies to management while defining resource requirements
Develop and maintain all account/contact details within Customer Relationship Management database (SFDC)
Utilize sales tracking tools to effectively monitor and direct customer purchase activities
Satisfy all product and technology training requirements as established by management
Comply with all Federal and State laws, regulations and policies that govern the conduct of Adaptive's activities
Business travel, by air, train or car is required for regular internal and external business meetings
Account Manager for Inside Sales Resume Examples & Samples
Successfully manage and grow an assigned list of customers within a designated territory
Maintains a profitable book of business by working proactively with other functional areas of MSH - Credit/Collections, Master Data, Customer Care, and Onmark Member Services teams
Handle incoming customer requests and ensure that issues are resolved both promptly and thoroughly
Develop a knowledge base of the marketplace, environment, physician practice dynamics and concerns
Participation in training and educational key learning initiatives
2 years sales and/or account management experience in the healthcare setting, preferably within the pharmaceutical/biotech or healthcare distribution space. Consultative selling experience to the specialty physician market highly preferred
Experience with pharmaceutical products (preferably oncology) and buy-and-bill model
Competency 1: Customer Knowledge
Competency 2: Account Expansion
Competency 3 Financial & Business Acumen
Capable of preparing and delivering professional sales presentations to divergent audiences
Ability to identify all decision makers and gain a commitment
Demonstrated ability to communicate and develop relationships at all organizational levels
Ability to navigate a matrix organizational structure
Microsoft Office programs, especially Excel
Motivation to excel and achieve sales results
Team player with strong interpersonal and resource management skills
National Account Regional Sales Manager Western Region Resume Examples & Samples
Manage, plan and coordinate sales and marketing program efforts for National Accounts within an established regional area in order to meet established quota goals and related revenue objectives
Efficiently and effectively implement plans/programs to maximize efforts penetrate new accounts
Train, drive and support channel sales efforts for assigned large accounts
Ensure sales plans/programs work effectively to continuously grow market share and drive revenue growth in support of overall business objectives
Develop and manage relationships with prospective customers
Act as point of contact with National Accounts, focusing on the benefits provided by our products, services and business solutions
Act as point of contact and coordinate TABS counterparts to effectively meet the demands of the prospective customer
Create and analyze monthly forecasting and sales reports for all direct National Account
Ability to manage many different sales activities simultaneously. Identify areas of concern and advise management of corrective actions as required
Ensure sales plans and programs work effectively to continuously grow market share and drive revenue growth in support of overall business objectives
5 years major or national account sales experience in the copier or print management field including developing new accounts and growing existing accounts using a variety of direct sales emphasis and in-direct marketing channels
Managed print services acumen preferred
Must possess exceptional presentation and demonstration skills as well as excellent oral/written communication skills
Ability to travel regularly in a multi-state territory
Demonstrated leadership, critical thinking, facilitation, negotiation, consulting, problem solving and analytical skills
Experience with building and developing strong customer relationships
Mx.sales.field Sales.key Account Senior Manager Resume Examples & Samples
Experience in a key account management role
Excellent organisational and prioritisation skills
Excellent knowledge of managing data, analysing and interpreting for decision making, reporting and presentations
Strong Microsoft and database knowledge
Be comfortable working in a dynamic environment and able to effectively prioritise to meet deadlines
Excellent communication and the ability to negotiate and influence
Strong relationship management ability
Passion for and ideally knowledge of the beauty or luxury industry
Be comfortable working in a fast-paced, dynamic environment
You will be results driven with a challenger mindset and entrepreneurial spirit
Deep understanding of retailer dynamics (e.g., account dynamics and competitors' actions) and local market nuances (i.e., localization needs) to identify where to play, how to win, white space opportunities and competitive threats
Account Manager, MSP Sales Resume Examples & Samples
5-8 years Named Account Management/Territory Sales experience
Background in selling security and network/Internet Protocol network-related applications
Position requires day to day and overnight travel
Inside Sales Key Account Manager Resume Examples & Samples
Prior quotations/cost experience. Experience with preparing large/complex proposals
Knowledge of principles and processes for providing customer service including meeting quality standards for services and evaluation of customer satisfaction
Experience with outside sales support
Preparation of required export documentation
Customer service experience in manufacturing/industrial field. Experience in industrial lighting field a plus
Must have strong organizational skills and be detail-oriented
Advance oral, written and verbal communication skills and grammar. Ability to communication with all levels of personnel
Prior experience with CRM/Salesforce and Oracle is a plus
Bilingual a plus (English/Spanish)
Must be able to self-direct work, prioritize and complete tasks within deadlines
Ability to multi-task and handle heavy workload in fast pace environment
Ability to analyze and evaluate data along with solid judgment and decision making skills
Essential Duties
Prepare proposals for large project opportunities including pricing, terms and conditions, data sheets, lighting layouts and other information required in an accurate and highly professional manner to best position company to win the order
Take inside sales ownership of end customer, distributor, EPC and other buying influence relationships associated with large project opportunities providing excellent and highly responsive customer service
Follow the processing and shipping of project orders, following up with customers to ensure a high level of customer satisfaction, including the completion of customer satisfaction surveys
Support the outside sales force with the completion of applications/paperwork required to secure a position on key customer Approved Vendor Lists (AVL's)
Support the outside sales force with all aspects of managing large project opportunities within the Salesforce pipeline
Stay abreast of the entire product line as well as competitor product offerings and industry trends in order to serve as the inside sales technical expert. Accurately complete competitor crossover recommendations and assist with key customer problem solving. Consult with the engineering team as necessary or appropriate to ensure technical accuracy
Make outgoing telephone calls as needed to arrange appointments for field sales team with key customers
Schedule
Sales, Regional Account Manager Resume Examples & Samples
Meet or exceed region sales budget
Make sales calls in West Region to all customer types; including third-party service organizations, GPOs, IDNs, and individual hospitals. (40-50%)
Support Sales Director assistance by promoting component sales to customer base
Sell entire line of Dunlee and AllParts products
Develop, manage and continuously update Region Business Plan in order to maximize competitive advantage. (40-50%)
Demonstrate and promote Dunlee Brand and AllParts products at regional and national trade shows
Assist management with special projects and responsibilities
Manage region expense budget
Maintain compliance with TEDS, 6S, and safety requirements
Manager Account Management, Field Sales Resume Examples & Samples
Meet/Exceed assigned revenue targets
Team Leadership of 12+ team members and over 1000 Value Added Resellers. Performance manage and coach to achieve goals. Lead with our Values to Deliver Awesome!
Help team develop relationships at the senior level within large opportunity reseller firms, and prospect for new high growth opportunity VARs
Help define the Account Manager model while leading the Account Manager Team, including setting goals, tracking performance, and striving to constantly improve outcomes
Participate in the design of the organization structure, processes, and rewards to align to business goals and strategy and to create sustainable competitive success
Assist in developing strategic account approach and presentations that help resellers understand value of incorporating and growing their partnership with Intuit, demonstrated through increased sales of Intuit offerings and services particularly Subs and SaaS based solutions
Drive the annual planning and quarterly forecast process in conjunction with Finance and Marketing for the VAR Channel
Work with marketing to devise promotional plans and tests to drive to the channel's assigned numbers
Construct operating mechanisms that drive transparency of performance and risks and opportunities to key partners and leadership
Support the development and execution of multi-year sales strategy in partnership with leadership team, including contributing to creation of short- and long-term strategic objectives
Conduct talent review sessions and drive a productive, year-round performance management culture, being clear on performance expectations, initiative prioritization, goals, and results
Collaborate across Intuit to share and learn best practices to continue to drive growth and to implement process improvement
Quickly test new ideas, using our Innovation practices, combining data and insight to learn and innovate rapidly
Bachelor's Degree in business, marketing, accounting or a related discipline. MBA preferred
10+ years of outside consultative sales experience in a technology environment selling complex solutions and/or SaaS offerings to businesses via Value Added Resellers/VARs. At least 5 years of experience must be in a leadership role managing a field sales team calling on medium to large accounts in their industry
Experience with Salesforce as a CRM, forecasting, and pipeline management tool
Leadership experience, including demonstrated ability to set goals, gain shared vision, negotiate resolutions, meet commitments and garner respect from other team members
Ability to work internally to gain commitments, collaborate for channel needs and present to senior level executives. Ability to work across a matrix organization a must
Proven track record of experience meeting or exceeding quota in a highly consultative sales environment
Sales analytics skills in monitoring and managing a pipeline and team effectiveness
Strong interpersonal skills with the ability to work internally, across all business functions
Displayable change management success
Industry experience desired, but not mandatory
Account Manager / Technical Sales Resume Examples & Samples
Identify decision makers for product and design within key accounts; qualify parts and effectively compare competition – requires engineering understanding and strong people skills
Coordinate between marketing, planning, engineering, and other departments to effectively meet customer expectations and requirements
Work with internal and customer engineering teams to secure design-in of company products
Negotiate price, delivery, contract terms and conditions, etc
Act as key contact or liaison between key accounts and internal departments
Help solve account related problems within the organization
Country Targeted Account Manager & Microgrid Sales Resume Examples & Samples
Drive a large and organized collaborative commercial sales effort to bring the best of all of the business units of Schneider Electric to targeted Key Accounts and Microgrid Alliances, using multiple national and global business unit offers, strategic account teams, geographic selling partners, channels, and manufacture's representation to secure orders and long term business relationships
Develop specific opportunities for all Schneider Electric offers mentioned above as well as being able to recognize and develop microgrid opportunities applicable to the new energy landscape
Maintain executive customer relationships at assigned key accounts
Represent Schneider Electric in local, regional, and national tradeshows, working groups, seminars and regional organizations
Use advanced CRM skills to track active projects, for monthly reporting, documenting of business development activity, and obstacles to success
Serve as the regional subject matter expert in one or more of the above mentioned solutions in support of North American Targeted Account team and Microgrid Competency Center
Bachelor's Degree in Business, Electrical Engineering, Power Engineering or equivalent
Self-motivated, results-oriented individual with a high degree of energy and competitiveness balanced with impeccable integrity and a personable demeanor
Experience in the Electric Utility Market and with Smart Grid solutions - Control Center, Distribution Automation and behind the meter solutions
Focus on customer satisfaction
Proven track record in all aspects of sales: territory planning, client prospecting, proposal generation, engagement management, sales closing
Ability to collaborate across multiple business units within a large multi-national organization (Schneider Electric is a Matrix Organization)
Very strong ability to develop a vision within the context of the customers' business requirements
Very strong verbal and written communication skills, including presentations and public speaking
Very strong collaborative, negotiation and problem solving skills