Front Office Supervisor Resume Samples
Front Office Supervisor Resume Samples
4.9
(
89
votes) for
Front Office Supervisor Resume Samples
The Guide To Resume Tailoring
Guide the recruiter to the conclusion that you are the best candidate for the front office supervisor job. It's actually very simple. Tailor your resume by picking relevant responsibilities from the examples below and then add your accomplishments. This way, you can position yourself in the best way to get hired.
Craft your perfect resume by picking job responsibilities written by professional recruiters
Tailor your resume & cover letter with wording that best fits for each job you apply
Resume Builder
Create a Resume in Minutes with Professional Resume Templates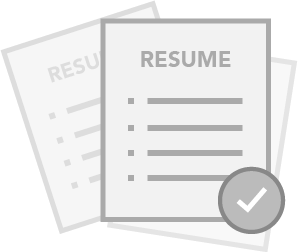 CHOOSE THE BEST TEMPLATE - Choose from 15 Leading Templates. No need to think about design details.
USE PRE-WRITTEN BULLET POINTS - Select from thousands of pre-written bullet points.
SAVE YOUR DOCUMENTS IN PDF FILES - Instantly download in PDF format or share a custom link.
120 Jennie Mountain
New York
NY
120 Jennie Mountain
New York
NY
Phone
p
+1 (555) 981 1330
Front Office Supervisor
McCullough, Harris and Moen
Front Office Supervisor
Assist the Royal Service Manager with tasks such as recruitment, scheduling, payroll, performance reviews, performance management and month end commentary
Review work procedures and operational problems to determine ways to improve service, performance, or safety
Meeting with the Front Office Manager & Assistant Front Office Manager to review daily activities
Carries out annual performance appraisals for his/her employees, sets targets and provides support for career development
Work closely with Housekeeping, Facilities and Player Development on a daily basis to manage room inventory
Performs all duties related to checking in and checking out of guests
Other duties as assigned by Assistant Front Office Manager and/or Front Office Manager
Overnight Front Office Supervisor
Abernathy Inc
Overnight Front Office Supervisor
Perform tasks and projects as delegated by the Assistant Manager, Front Office Manager or Rooms Division Manager
Communicate closely with the assistant managers and Front Office manager to ensure follow-up on any challenges, concerns, or staff performance
Make change, cash checks, exchange foreign currency, and post charges to guest accounts
On time and at work when scheduled and in proper uniform
Work closely with the Concierge staff to coordinate the efficient handling of guest luggage and follow up on guest requests
Perform special projects and other responsibilities as assigned. Participate in task forces and committees as requested
Other duties and tasks as requested by management
Franchised Front Office Supervisor
Mohr Inc
present
Franchised Front Office Supervisor
present
Operates the PBX equipment, including, assisting outgoing calls, scheduling and setting wake-up calls and paging guests
Bank out cashiers at the end of each shift according to proper cash handling procedures
Act empowered and empowered all associates to provide an outstanding service by taking care of our guests
Assist all departments in servicing the guests during high volume periods
To carry out or ensure that regular On-the-Job training is taking place to agreed standards
Responsible for the efficient and professional running of the front office, including relationships with other departments
To ensure that incoming and outgoing telephone calls are handled promptly and courteously
Bachelor's Degree in Integrity
Bachelor's Degree in Integrity
Bachelor's Degree in Integrity
Ability to deal professionally, courteously and tactfully with the public and coworkers
Basic mathematical skills and considerable skill in the use and operation of a calculator to prepare complex mathematical calculations without error
Knowledge of front office policies and procedures, reservations, accounts receivable
Excellent communication skills and a professional presentation
Highly responsible & reliable
Proficient in the use of Microsoft Office and Front Office System
Thorough knowledge of computer systems: i.e. MS Excel, Word, PowerPoint, and electronic scheduling and e-mail systems. Copy, fax and scanning
Strong interpersonal and problem solving abilities
Availability to work a 7 day, 24 hour rotating roster
Ability to work well under pressure in a fast paced environment
Create a Resume

in Minutes
15 Front Office Supervisor resume templates
Read our complete resume writing guides
---
Front Office Supervisor Resume Examples & Samples
Hire train, develop, coach, and discipline employees. Ensure team knows how to effectively handle guest issues
Responsible for payroll. Must create and cost out weekly schedules for all front office staff and be within budget
Monitor room inventory and work with sales and reservations to maximize revenue
Maintain and provide an example of the RockResorts Brand Standards for Front Desk including periods of check-in, check-out, and phone calls
Ensure strict adherence to key control, proper company cash handling procedures, and walk-in procedures for all front desk agents
Respond in writing to Medallia customer service reviews
Accept and log all incoming packages, ship and log all outgoing packages, accept and schedule the delivery of guest amenities and ensure guests receive all mail, luggage and packages in a timely manner
Responsible for cleanliness of guest reception and surrounding public areas
Occasionally fulfill concierge duties including dinner, transportation and activity reservations
Provide useful information to guests about local services and activities
Comply with all resort policies, deliver a consistently high standard of customer service within the department and maintain a high level of professional appearance, demeanor and ethics at all times
Front Office Supervisor Resume Examples & Samples
Attend & Participate in shift briefings to ensure hotel activities and operational requirements are known
Diploma or Vocational Certificate in Hotel Administration, Hotel Management or equivalent
1 years experience in front office / guest services or related discipline including supervisory experience, or an equivalent combination of education and experience
Front Office Supervisor Resume Examples & Samples
Supervise all Front Desk operations including arrival experience
Ensure all Guest Service Agents are completing their duties to IHG standards and following operating procedures
Maintain excellent knowledge of VIP, group and individual guests
Oversee the achievement of team up selling targets
Conduct daily team briefings
Communicate any outstanding guest requests or issues to management that may require additional monitoring or follow-up
Ensure staff are properly trained including service expectations, hotel facilities and services, local directions, property management and reservations systems, safety and emergency procedures, etc
Assists in scheduling staff according to labor standards and forecasts occupancy; assigns daily work tasks to employees
Ensures adherence to procedures for hotel accounting, credit control, handling of financial transactions, securities of monies, guest security and emergency procedures as established
Promote hotel services, facilities and outlets; provide guests with information such as local attractions and directions to increase guest satisfaction
Promote teamwork and quality service through daily communication and coordination with other departments
Friendly and hospitality focused
1-2 years Front Desk experience including some supervisory experience
Ability to handle pressure and varied work loads
Candidates must be highly organized, adaptable, excellent time
Computer aptitude with a fluency in reading, writing and speaking English
Availability to work a 7 day, 24 hour rotating roster
Front Office Supervisor Hours Resume Examples & Samples
Previous experience of a front desk system (preferred)
Strong Communication skills (verbal, listening, writing)
Flexible – shift pattern
Must be Customer Focused
Ensure the switchboard is answered within 3 rings and all messages or faxes are passed to the guest within five minutes of receiving
Operate switchboard and deal with messages and enquiries as required
Take individual reservations using the Marsha Reservations System and be able to deal with advance reservations, taking bookings and special requirements, where necessary
Receive guests on arrival following the ten yard rule; ensure all guest information is entered into the Front Office System
Prepare cash for banking on a daily basis, complete shift payin and balancing of shift, assisting colleagues as necessary
Ensure that a proper handover takes place and that all relevant information is passed over from shift to shift
Ensuring that a high level of customer care is maintained at all times, especially when under pressure. Record and deal with guest complaints, comments and inform the manager on duty
Maintain the guests privacy code of conduct at all times
Maximise profits through in house selling
Scout and enroll guests into the Marriott Rewards programme and ensure achievement of monthly targets. (After we have become a Marriott)
Provide accurate and detailed handover for the next shift
Attend monthly meeting with the Head Receptionist
Supervision of all reception staff in the absence of the Head Receptionist or the Front Office Manager. Ensuring you comply with company standards
To liaise with the Housekeeper and Guest Relations with reference to the allocation of rooms on a daily basis
To ensure that all floats are maintained to the appropriate levels
To review the front desk shift check sheets to ensure they are always in relation to the operating of the front desk and change when necessary
Liaise with the Head Receptionist regarding the content of the S.O.P manual so that it is in line with procedures used within Front Office, and constantly be aware of any amendments that need to be made to the manual
To liaise with Head Receptionist and produce a reception rota on a 4 weekly basis in line with business
Ensure that the correct procedures are being adhered to with regards to change orders and that change levels are kept in accordance with the business
Ensure that all staff are aware daily of the V.I.P's and Specials
To comply with both the Shift Leaders and Receptionists check sheets to ensure that all tasks are carried out on a daily basis
To be aware of the hotels 'book out' procedure and to deal with book outs when necessary
Observe and follow procedures for Health and Safety, Fire, Accidents, Crime and Evacuation
Undertake any other duties as assigned by the Front Office Manager
To comply with all Green Globe initiatives as outlined by your line manager
Front Office Supervisor Resume Examples & Samples
Should have good knowledge of OPERA system
Previous experience in a leadership or supervisory role an asset
Strong interpersonal and problem solving abilities
Front Office Supervisor Resume Examples & Samples
Assists for all VIP's treatments and ensures that they feel comfortable and welcome on arrival to the hotel
Is responsible for the security control of all hotel keys whilst on duty
Is responsible for attending to, resolving or acting upon any alarms or security breaches that may occur whilst on duty
Oversees that the Receptionist shift procedures/duties are completed on time and are procedurally correct
Ensures that computer reports are done as scheduled
Ensures that on-going pertinent/relevant logbook communication to other shifts is maintained
Assists all area in the Front Office Department as required i.e. Operator, Reservations, Reception, Concierge, Business Center, Bell Desk
Checks and ensures that all rooms/suites assigned for VIPs are in order and the respective amenities are placed in the room/suites before arrival
Supervises that all FO staff is correctly uniformed According to Hotel Standard
Supervises that end of shift balances for outlets are completed on time and are in balance
Ensures that he/she is constantly aware of and `up-to-date' with all happenings and operations within the hotel. It is vital that she/he has an obvious presence throughout the hotel, and be visible and moving through public areas and departments continually whilst on duty
Ensures clear and constant communication lines are kept with all staff and hotel departments
Provides change to other departments and the correct balancing of the main safe float
Acquires through training provided a comprehensive knowledge of the hotel's Property Management System (CLS), Telephone System, internet System and in-house presentation System
Adheres to the hotel staff rules and regulations as detailed in the hotel's staff handbook
Oversees the daily movement of guest activities and be able to resolve any guest complaints and to establish an amicable Relationship with guests, clients of the Hotel
Through close supervision, recommends improvement in operation, especially in the aspects of developing better service standards, increasing revenue and reducing costs. Conducts regular operational meetings to review, monitor, adjust and upgrade the performance of the Front Office as a whole, explaining new directions and policies and procedures at the same time."
Front Office Supervisor Resume Examples & Samples
Ensure proper staffing and scheduling of all Front Office colleagues in accordance to productivity guidelines
Passion for guest service
Fluency in English
Front Office Supervisor Resume Examples & Samples
Be an expert and demonstrate knowledge of: all hotel features/services, hours of operations, room types, room rates, special packages and promotions, daily house count and expected arrivals/departures, room availability status, scheduled in-house group activities to anticipate and respond to guest inquiries promptly and accurately
Maintain confidentiality of guest information and follow proper protocol to secure and protect pertinent hotel data
Assist management to recruit, hire, train and successfully support and manage the talent of all new and existing team members
High school diploma or general education degree (GED or two to three years related experience and/or training; or equivalent combination of education and experience)
Previous hospitality experience in a Four Diamond quality organization preferred
Previous experience with Windows, Office, and property management systems highly desirable
Must be able to understand, speak, read, and write in the basic English language
Front Office Supervisor Resume Examples & Samples
Reporting to the Director of Front Desk, responsibilities and essential job functions include but are not limited to the following
Consistently offers professional, engaging and friendly service
Supporting company and hotel policies and procedures including the promoting and participation in SHARE, Employee Opinion Survey, Health and Safety, and Guest Service initiatives
Participating in scheduling and supervision and Training of Assistant Reception Managers, Front Desk and Royal Service staff including career development and performance reviews
Ensure service standards are met and exceeded i.e. rooming the guest, anticipation of guest needs, upselling, cross-selling, scheduling, etc
Responsible for ensuring that all guest issues/complaints receive prompt action and follow up
Taking charge of Groups and Conventions from a Front Office perspective from pre-convention to post-convention stage, including pre-convention meeting attendance and internal post-convention follow-up
Participating and assisting with the Room inventory, Yield and Revenue Management including settling daily and weekly sell strategies, rates and price points. Attend weekly revenue management meetings
Liaise with key departments (Housekeeping, Guest Services, Reservations and Sales and Conference Services) to ensure smooth sense of arrival and departure
Liaise with VIP parties, Special Attention guests, ensuring that accommodation is in order, inspecting where necessary, greet, escort and contact when possible upon arrival
Thorough knowledge of function bookings and their affect on lobby and public areas
Attendance at weekly 10-day Forecast meetings and Food and Beverage meetings
Thorough knowledge of emergency procedures (Emergency Preparedness Manual) and general crisis situation procedures
Monthly and quarterly projects as assigned
Actively seek feedback and follow up on Guest comments
Develop and implement new Front Office initiatives, systems and standards
Knowledge of Micros Fidelio Opera, Microsoft XP and Office Applications
Minimum of two years as a senior manager within the Front Office, Assistant Front Office Manager or Front Office Manager at a small to mid-sized hotel
Ability to work overnight shifts with flexible weekly schedule
Must be able to work well under pressure in a fast-paced and constantly changing environment
Must possess excellent interpersonal and motivational skills
Must be a strong team player with proven leadership, development and delegating skills
Highest Guest Service skills, talent and knowledge with the vision and ability to lead employees to excellence
Diploma in Hotel Management an asset
Front Office Supervisor Resume Examples & Samples
Ensure Team Members have a current knowledge of all room categories, room rates, packages, promotions, local area and other general product knowledge necessary to perform their duties
Demonstrate positive leadership characteristics, which inspire Team Members to exceed standards
Desire to progress within the Hospitality industry
Previous experience in the hotel industry
Front Office Supervisor Resume Examples & Samples
Ability to effectively deal with internal and external customers, some of whom will require high levels of patience, tact and diplomacy to defuse anger, collect accurate information to resolve conflicts
Basic mathematical skills and considerable skill in the use and operation of a calculator to prepare complex mathematical calculations without error
Ability to listen effectively and comprehend the English language to understand and obtain instructions and information
Front Office Supervisor Resume Examples & Samples
Maximize sales revenues through up-selling and marketing program
Maintain the professional appearance of the Front Desk with a focus on hospitality and Guest service
Excellent supervisory, inter-personal, and communication skills
Front Office Supervisor Resume Examples & Samples
Previous Front Office Experience (Essential)
At least 2 years in a similar position is preferred
Good knowledge of OPERA/Fidelio and MARSHA
Strong interpersonal and hospitality skills
Good knowledge of local area is desirable
Highly organised and efficient
Front Office Supervisor Resume Examples & Samples
Lead and direct the team to ensure the smooth operation of Front Desk functions
Participates in training of all Front Desk associates
Checks guests in and out of the hotel; Performs daily Front Desk Agent duties
Monitors the registration against in-house guests; Maintains smooth operation of the front desk
Ensure all duties are completed in a timely and organized manner.; communicates information to the associated departments
Resolves guest and associate complaints and issues
Communicates clearly with Duty Manager of daily regime at the Front Desk
Maintain professional business confidentiality as required
Ensures duties on task list are completed
Front Office Supervisor Resume Examples & Samples
Day to day supervision and the smooth operation of the Front Office
Must provide efficient and courteous service to each guest
Operate according to the policies, procedures, quality standards and services established by the management team
Willing to work all shifts and weekends, if needed
Willing to learn new tasks & duties as needed
Able to deal calmly and professionally with the public and employees in any and all crisis situations
Ensure the department provides outstanding service and teamwork
Handle all special requests quickly & appropriately
A dedication to making every guest feel welcome in our surroundings
Monitors performance through positive feedback, corrective actions as necessary
To work closely with other departments to ensure the smooth management of operations through preparation and follow-up
To assist in training employees ensuring that they have the necessary skills to perform their duties effectively
Effectively communicate an implement new policies/procedures for the Front Office
Stay current with industry/competitive trends and making recommendations for improvement
Responsible to respond to Emergency situations, as necessary
Ensuring a safe working environment for all staff members
Maintain all Front Office Standards & Coach employees on meeting our Standards
Ensure the current days revenue balances are reconciled, the payments to the guest ledger are processed, and the accounts receivables are balanced
Prepare daily management reports as required
Complete the update process on the front office system perestablished system guidlines
Complete system back-ups as required
Balance and verify the summary of daily transactions in the hotel and ensure that the hotel's computer systems are readied for the next day's business
Balance and Audit all front office postings and settlements
Verify that all departments have posted all of their revenue
Reconcile the food and beverage point of sale system, for each outlet, to the PMS system; record and adjust entries
Reconcile all miscellaineous revenue sources to the PMS system
Ensure guest and colleague safety and security
Excellent communication (written & verbal) and interpersonal skills
A strong team player, able to work within deadlines and motivate a team
A good problem solver, who is confident, energetic, flexible and proactive
Computer literate with knowledge in Microsoft Office, including Microsoft Outlook, Excel, Word and GEAC
Results oriented, positive, service driven with a sense of urgency and ability to prioritize
A self-starter who adapts to change with ease and is able to handle many tasks simultaneously
A creative individual who has a proactive eye for detail and cleanliness
Hospitality Degree or Diploma an asset
Knowledge of safety regulations including WHMIS, First Aid
Minimum 2 years experience in a full service hotel
Must hold a valid driver's license with a clean abstract
Able to develop, motivate and lead colleagues
Overnight Front Office Supervisor Resume Examples & Samples
Be an expert and demonstrate knowledge in all aspects of overnight property management and front office/PBX computer systems (to include but not limited to any maintenance requirements, report generation, performance of daily backups and simple programming)
Conduct pre-shift meeting at shift change-overs to effectively communicate relevant information to team members
Audit all revenue and statistical transactions prior to distribution of daily reports to ensure complete and accurate reporting of information to operational managers
Ensure overnight team properly completes required checklist items at the end of each shift to process accurate and timely recording of all accounting/financial transactions
Ensure that sufficient staffing is present to meet the nightly business demands
Minimum of one year supervisory experience in a high volume setting preferred
Previous experience with Windows, Office, POS and property management systems highly desirable Must be able to understand, speak, read, and write in the basic English language
Demonstrate ability to compute basic arithmetic
Front Office Supervisor Resume Examples & Samples
Supervising the daily operation in line with brand standards
Training and developing team members to deliver exceptional standards of customer service
Experience in the Front Office operation, or related hospitality department preferred
Front Office Supervisor Resume Examples & Samples
Ensure the highest standard of service & guest care is delivered in the department
Know the services offered by the hotel and encourage the guests to use them during their stay at the hotel
Know the local environment of the hotel: city, culture, activities, shopping malls, and general information
Listen to the guest at all times, strive to answer all requests from the guests as quickly as possible
Establish good working relationships with the guests and visitors
Front Office Supervisor Resume Examples & Samples
Ensure that all Front Office Colleagues are familiar and updated with hotel's product and services
Establishes a rapport with guests and maintains good customer relationship
Works in full cooperation with other departments to make sure the guest is of the utmost priority
To ensure the safe running of the hotel, reviews the arrival report and VIPs to ensure all special requirements are met or exceeded
Suggesting and attending regular training on updated topics and respective skill set as required by the team
Communicate and liaise effectively with other leaders in the department and hotel
Achieves and creates an environment that allows colleagues to achieve job fulfillment and clear growth path for career development with Fairmont Hotels & Resorts
Execute all tasks related to financial activities adhering to the laid down policy and procedures and ensuring accuracy in maintaining the records
Maximize our brand by promoting our up sell programs
Responsible for maintaining personal cash float used to assist guest with transactions and currency exchange
Minimum 1 year previous front desk supervisory experience, preferably in a large volume property
Excellent knowledge of Micros-Opera Property Manager, word and excel
Career minded with strong personal initiative with a desire to achieve results above expectations
Highly organized, results-orientated with the ability to be flexible and work well under pressure in a fast paced, changing environment
Strong leadership skills, able to lead colleagues to achieve the departments vision and goals
Able to complete many diverse tasks concurrently
Graduate of Hotel Management or Hospitality program a definite asset
Front Office Supervisor Resume Examples & Samples
Ensure Outstanding customer care at all times
Maintains a friendly, cheerful and courteous demeanour at all times
Courteously and accurately answers inquiries from potential guests and accepts hotel reservations
Responds to telephone and in-person inquiries regarding reservations, hotel information and guest concerns
Uses suggestive selling techniques to sell room nights, increase occupancy and revenue
Supervise daily shift process ensuring all team members adhere to standard operating procedures
Train, direct the work of, resolve issues/problems and coach and counsel the front desk team members to ensure a quality operation
Resolve customer issues, complaints, problems in a quick, efficient manner to maintain a high level of customer satisfaction and quality service
Adhere to company credit limit / floor limit policies
Allocate rooms to expected arrivals after checking the guests preferences and special requests
Build strong relationships and liaise with all other department's especially housekeeping, reservations etc
Operates the EPBX equipment, including, assisting incoming & outgoing calls, setting wake-up calls, enabling DND (Do Not Disturb) and paging for in-house guests
Cross Check all billing instructions are correctly updated
Controls cash transactions at the front desk and maintains complete responsibility for personal bank as specified by hotel bank agreement policy
Supervise the operations of the front desk to ensure an optimal level of service and hospitality is provided to the guests
Ensure Front office log book and hotel log book is always updated and actioned upon
Ensures safety by following guest check in and security procedures and reporting suspicious activity to security, manager, or MOD
Participate in hotel committees and task force assignments
Assist all departments in servicing the guests during high volume periods
Takes responsibility in the absence of the Duty Manager / Front office manager
As a supervisor you will be a role model, sharing your expertise and continually inspiring the front office team
Computer Knowledge and experience in MS office programs
Minimum 2 to 3 years work experience as Front Office Associate / Front office cashier in a hotel
Front Office Supervisor Resume Examples & Samples
Ensure that all Front Office colleagues are familiar and updated with hotel's product and services
Establishes a rapport with guests and maintains good customer relationshipWorks in full cooperation with other departments to make sure the guest is of the utmost priority
To ensure the safe running of the hotelReviews the arrival report and VIP's to ensure all special requirements are met or exceededSuggesting and attending regular training on updated topics and respective skill set as required by the team
Achieves and creates an environment that allows colleagues to achieve job fulfillment and clear growth path for career development with Fairmont Hotels and Resorts
Adhere to Fairmont Scottsdale Princess Grooming Guidelines. Click here to view: http://www.scottsdaleprincess.com/Meet/Grooming-Guidelines
Excellent team leading skills and team management skills
Fluent and confident in English, additional National and International language is an asset
Excellent written and verbal communication, interpersonal and leadership qualities
Strong guest service orientation and training skills background preferred
Maintains professional and pleasant body language at all times
Degree or diploma (preferred in Hospitality and/or Tourism Management)
Senior Front Office Supervisor Resume Examples & Samples
Support Team Members in handling Guest requests and enquires to ensure a positive outcome
Assist with the implementation and achievement of departmental targets and objectives, work schedules, budgets and policies and procedures
Assist other departments, as necessary, and maintain good working relationships with hotel Team Members
Previous experience in a hotel environment
Admin Front Office Supervisor Resume Examples & Samples
Act as frontline contact for all Hotel queries, internal and external
Assist Operations Manager in receiving and sending all client material pre- and post-conference; ensure storage is tidy and controlled
Prepare all month- and year-end accruals as well as follow up on all outstanding purchase orders
Ensure purchasing and invoicing system is up-to-date by preparing purchase orders for signature, placing all supply orders to vendors/contractors, and consolidating month end purchase ledger IAW unified system of accounts
Ability to work under pressure
Excellent leadership skills
Excellent interpersonal and communication skills
Front Office Supervisor Resume Examples & Samples
Greet and welcome all guests approaching the Front Desk in accordance with Highgate Hotel standards
Maintain proper operation of the PBX console and ensure that all hotel standards are met (if applicable)
Ensure logging and delivery of packages, mail and messages to guests and meeting rooms
Review Front Office log and Trace File daily
Be aware of all rates, packages and special promotions as listed in the Red Book
Handle check-ins and checkouts in a friendly, efficient and courteous manner. Use proper two-way radio etiquette at all times when communicating with other employees
Be able to perform and complete all tasks and duties on the shift checklist in a timely and efficient manner
Maintain a clean work area
Assist guests with safe deposit boxes
Maintain a warm and friendly demeanor at all times. Supervise all team members in their respective roles at the Front Office
Attend all hotel required meetings and trainings
Maintain high standards of personal appearance and grooming, which includes wearing the proper uniform and nametag
Must be able to understand and apply complex information, data, etc. from various sources to meet appropriate objectives
Must be able to cross-train in other hotel related areas
Front Office Supervisor Resume Examples & Samples
Handles all the problems and complaints that may arise in the best professional manner using their hotel knowledge, SOPs, LSOPs and good common judgment to obtain the best possible guest satisfaction
Champions change, ensures brand and regional business initiatives are implemented and communicates follow-up actions to team as necessary
Creates the atmosphere in the controlled areas that meets or exceeds guest expectations
Develops systems to enable associates to understand guest satisfaction results
Observes service behaviors of associates and provides feedback to individuals and to the FOM and EAM Rooms; continually strives to improve service performance
Ensures that a customer recognition program is in effect throughout controlled areas
Sets goals and expectations for direct reports using the performance review process and holds staff accountable for successful performance; coaches team by providing specific feedback to improve performance. Conducts annual performance appraisal with direct reports according to Standard Operational Procedures
Celebrates successes and publicly recognizes the contribution of team members; ensures recognition is taking place across all controlled areas
Performs other duties as assigned to meet business needs
Checks all controlled areas first thing for neatness, brochures are in the racks
Makes it his/her personal goal to avoid the room rebates
Take hand-over from shifts and Manager
Read Hand-over book
Read daily function list
Familiarize yourself with current status and forecast for at least one week ahead
Familiarize yourself with names of incoming guests especially VIP guests
Familiarize yourself with construction in corridors and guest rooms
Familiarize yourself with the out of order rooms
Pass information on to shift
Delegate tasks for the shift
One to one with Manager
Check registration cards
Check message drawer at the beginning and the end of your shift
Check constantly for skips, sleeps, pick ups and action
Prepare group arrivals
Check assigned rooms constantly and delete if necessary
Check the daily Supervisor reports
Check Marriott Rewards report
Proceed with cashier audit
Take over rooms control duties where necessary
Front Office Supervisor Resume Examples & Samples
Ensure the Front Office operation is in accordance with hotel standards
Ensure service levels and standards are in accordance with the hotel operating criteria at all times
Review the daily arrivals and liaise with Housekeeping to ensure all rooms and villas are ready for the guests expected arrival time
Delegate daily tasks to subordinates and ensure that all tasks are done in a timely manner
Circulate important information related to daily operations and guest's information to appropriate departments
Assist with the check-in and check-out of guests as required
Assist with the coordination and monitoring of guest requests with appropriate departments
Assist with training of front office employees and in accordance with hotel guidelines
Ensure that the front desk area is kept tidy, well maintained and serviceable at all times
Ensure that office supplies are well maintained and adequate for daily operations
Act as sales person and also motivate the team to maximize room revenue (upselling) and promote outlets and other hotel facilities and services
Maintain logbooks recording of the daily operations of the Front desk and ensure that all tasks are properly done in a timely manner
Supervise the performance of Front Office employees and prepare performance reviews in conjunction with the Assistant Front Office Manager as required
Provide reports as required by the Assistant Front Office Manager
In addition, other duties as may be required as directed by your Manager
Minimum of 4 years hotel experience, preferably in a luxury environment
At least 1 year's relevant supervisory experience
Good knowledge of front office and reservations systems (PMS and POS)
Ability to communicate effectively with guests and other employees
A high level of written and spoken English comprehension
Assistant Front Office Supervisor Beach Retreat Resume Examples & Samples
Maintain adequate scheduling to ensure necessary coverage ensuring minimal guest wait times, timely response and follow-up to all guest requests and concerns
Work with the hotel teams to streamline the flow of communication and operational processes related to all departments within the Resort with a focus on efficiency and guest convenience
Assists in developing, implementing and monitoring all training, hiring and performance evaluation initiatives within the Front Office to ensure continued growth and development of team members
Assist to complete the team in terms of recruitment, selection, development, performance management, development and succession planning in conjunction with Resort HR team and group guidelines
Identify and plan for contingencies as required
To adhere to and maintain all policies relating to LEGOLAND Florida Resort. These controls include primary responsibility for the safeguarding of cash and Hotel revenues
To exceed targets within company set-out formal audits including Health & Safety, HR, Finance, Control and Operations
Ensure the team is engaged and motivated using group tools and programs such as recognition programs with annual engagement surveys
Ensure all aspects of the hotel are consistent with the corporate brand image
Effectively manage all queries, ensuring confidentiality where appropriate
Promote the company image via professional and supportive Hotel Team services
Ensure that the Hotel team adheres to the correct brand for marketing displays throughout the Hotel
Review and respond to guest related feedback as well as resolve and/or address to proactively avoid reoccurrence, and provide analysis of guest complaints and follow-up actions
Responsible for relevant department budgets, preparing forecasts monthly and compiling and submitting annually, working closely with direct reports to bring budgets within frame
Ownership, understanding, and awareness of costs and gross profit results at the hotel, with responsibility for actual position versus budget and YOY results
Monitor, analyze and inform the teams of changes in the cost of goods to ensure we are offering guests high quality products, while contributing to a profitable Resort
Assist the departments in the achievement of Company standards for guest satisfaction while ensuring maximum profitability is achieved through tight specifications, and working with the hotel teams
Ensure that all commodities are ordered, received, checked and stored correctly in accordance with Company Standards for all departments
Ensure the security of the Hotel is compliant to the Merlin Operating Manual
Development
To attend Company training programs to develop capabilities to help the organization in managing the hotel's housekeeping operations
Develop programs/initiatives focused on streamlining the flow of communication and integration of processes within the Hotel and the Resort
Develop and lead a professional, efficient, and effective team with a focus on quality of service and the delivery and development of the guest experience. Act as a role model in leading this through The Merlin Way
In conjunction with the Director of Human Resources, ensures a succession management program is in place able to meet the current and future organizational objectives
Manage all training needs and carries out appropriate training
Function as stakeholder in terms of climate survey results within the department at the Hotel and implements an action plan to improve YOY
Ensure adherence to policies and procedures, effectively managing and documenting employee relations
Health & Safety
Managers/supervisors are responsible for all aspects of Health, Safety & Security within their team, in line with the Group Policy (HS001). In particular, they must ensure that risk assessments have been carried out, that safe working procedures are in place for all work activities and that all employees in their teams are aware of the Group Health, Safety and Security Policy and their obligations under it. They must ensure that safe working practices are monitored and that risk assessments and procedures are reviewed regularly. Where incidents do occur, they must ensure that they are investigated appropriately and that where necessary, corrective action is taken to ensure that such incidents are not repeated
Employees are responsible for the safety of themselves, their colleagues and guests (where appropriate), in line with the Group Policy (HS001) and the law. In particular, they must ensure that they follow safe working procedures for all work activities that they undertake and they must not use any tools or equipment for which they have not been trained. Where incidents do occur, they must ensure that they are reported to their line manager and must cooperate with any investigation as appropriate
Strong and empowered management competency level, commitment, drive, energy and positive approach to new and fresh challenges
Requires at least 1 year of Hotel front office operations with a recognized qualification or previous significant operational experience in order to lead the team to manage the day to day operational complexities within the department
Leading multi-discipline management teams
Night Front Office Supervisor Resume Examples & Samples
Serve as a point of contact for regular and important Guests
Represent the Night Manger and other senior managers in their absence, taking full responsibility of the hotel
Compile adequate handover to Early staff / Duty Manager
Attend appropriate training courses, when required, and assist with the Night Team's training and development efforts
Demonstrate current knowledge of hotel products, services, pricing and policies, as well as knowledge of the local area
Conduct Health and Safety Checks and Night Walks
Previous supervisory experience in Front Office within the hotel, leisure or retail sector
Excellent leadership and management skills
Front Office Supervisor Resume Examples & Samples
Responsible for front desk operations including Front Desk Agents, Night Auditor, VIP Coordinators and Bell staff in the performance of their duties
Serves as a leader for employees while fostering teamwork, high Team Member morale, motivation and open communication
Coaches and develops Team Members using a consistent, approachable demeanor while clearly articulating expectations
Ensures all Front Desk Team Members receive proper training with emphasis on detail, in order to provide service levels consistent with Ameristar's standards
Helps to maintain and enhance a safe, secure and comfortable environment for our guests and Team Members
Supervises the day-to-day activities of the Front Desk and telecommunication via customer contact and supervision of Team Members, ensuring 100% guest satisfaction
Oversees customer check-in/check-out
Enters information via Kronos for payroll processing
Conducts all cash handling in accordance with cash handling policy and monitors variances on a daily basis
Monitors telephone communication via call monitoring system
Authorized to verify pre-approved room comping levels and authorized to change incorrect information
Processes discrepancy reports, rate variations and credit reports
Coordinates the ordering and reconciliation of package coupons
Works with Housekeeping and Casino Marketing to ensure timely guest check-in and maximum occupancy
Coordinated VIP arrivals and ensures all arrangements have been confirmed prior to arrival
Ensures all eligible card holders are pre-registered, and room checked prior to arrival
Monitors volume to ensure fast, friendly and efficient service
Ensures that guest problems/complaints are managed in an effective, courteous manner
Ensures that all Front Desk staff behavior and appearance are in compliance with established policy
Maintains knowledge of hotel, community and special events in order to accurately provide guests with needed information
Performs duties of Front Desk Agents and other Front Desk and Services Team Members as needed
Strong computer skills with proficiency in Microsoft Word, Officer, EXCEL, and LMS preferred
Ability to maintain a high level of energy
Demonstrate strong leadership and organizational skills
Ability to communicate written and verbal information effectively
Ability to provide excellent customer service skills
Must be able to work a flexible schedule including nights, weekends, holidays, and fluctuating days off
Two (2) years' experience in hospitality industry in a supervisory capacity required
Knowledge of casino/hotel industry preferred
Ability to obtain and maintain a Colorado Support Gaming License
Front Office Supervisor Resume Examples & Samples
Lead and manage all aspects of the Front Desk and ensure all service standards are followed
Support and Supervise Front Desk activities and tasks completion
Coordinating with Room Blocker in handling Groups & Departure
Coordinating with Rooms Administrator in controlling inventory
Maximize rooms revenue through participating in Up Sell program
Follow department policies, procedures and brand standards
Other duties as assigned by Assistant Front Office Manager and/or Front Office Manager
University/College degree in a related discipline is an asset
Front Office Supervisor Resume Examples & Samples
To ensure the safe running of the hotel
Reviews the arrival report and VIP's to ensure all special requirements are met or exceeded
Maximize our brand by promoting our up sell program
Front Office Supervisor Resume Examples & Samples
Responsible for front desk operations
Authorized to verity pre-approved room comping levels and authorized to change incorrect information
Performs duties of Guest Service Agents and other Front Desk and Services Team Members as needed
Must be able to work within a smoke filled environment
Must be able to lift/move up to 100 pounds and possess the mobility and dexterity required to meet the demands incumbent to this position
High school diploma or equivalent required. College degree preferred
2 years' experience in hospitality industry in a supervisory capacity required
Front Office Supervisor Resume Examples & Samples
Orients employees to the department and hotel and provides on-the-job training on job responsibilities
Prioritizes and assigns work
Provides feedback to the employee and department manager on the employee's performance of job responsibilities
Front Office Supervisor Resume Examples & Samples
Create and execute innovative front office strategies that will drive the hotel to exceed guest satisfaction and revenues
Monitor security of public areas of the hotel
Establish par levels for supplies and equipment
Entry Level / Front Office Supervisor Resume Examples & Samples
Perform assigned administrative duties such as daily reports, credit card reversals, bank deposits, accounts receivables, travel agent research, lost and found, rooming lists, office supply inventory, safety committee, etc
Verify and collect guest payments and identification, ensuring all procedures are followed to protect sensitive guest information including identity and credit card information. Process all financial transactions with strict adherence to defined procedures
Provide guests with clear directions and recommendations for local points of interest including restaurants, shopping, local attractions, etc. Ensure guests are aware of available hotel services
Where applicable, operate the hotel courtesy shuttle/van ensuring safety of individuals and the company vehicle through careful adherence to company policies, procedures and all applicable laws. Utilize prompt and proper reporting procedures for any damage or incidents
Remain flexible and willing to work in other areas of the hotel as needed to ensure the hotel delivers a consistent Here For You experience for every guest
Excellent listening skills with the ability to accurately sense and respond to unspoken wants and needs of individuals
Strong independent judgment and decision-making skills are required to identify, select, and apply the most appropriate of available guidelines and procedures, interpret precedents, and adopt standard methods or practices to meet variations in facts and/or conditions
Must possess solid organizational skills with the ability to simultaneously prioritize multiple priorities and/or projects in a fast-paced environment
Relief Front Office Supervisor Resume Examples & Samples
Oversee the operation of the hotel overnight, ensuring that we provide our guests with outstanding, warm, and caring service
Fosters a caring work environment with happy, engaged colleagues, ensuring grooming and uniform standards are maintained within the Front Office
Follows all LQA standards for the Front Office including check in and check out standards
Encourages guest satisfaction as rated in JD Power
As Night Auditor, ensure proper paperwork is completed in a timely manner to the standard of the accounting department
Degree in hospitality or related field is an asset
Have excellent communication skills, both verbal and written
Demonstrate leadership ability
Be computer literate
Be able to demonstrate great interaction skills
Front Office Supervisor F / T Varied Resume Examples & Samples
Demonstrate the ability to effectively interact, coordinate and communicate through daily pre-shift meetings with all team members of high guest impact areas (i.e. reservations, guest services, housekeeping, etc.) to ensure a smooth arrival through departure experience for all guests
Ensure front desk agents properly complete required checklist items at the end of each shift
Maintain and successfully execute departmental and hotel policies (to include but not limited to relocation procedures, safe deposit box procedures, auditing accuracy of cards with proper signatures, key control procedures, accurate billing, cashiering, safety, lost/found policy, etc.)
Instills a calm, organized approach when interacting in stressful situations
Bachelor Degree in Business, Marketing and/or Hospitality Management (preferred)
Ability to effectively communicate and provide directions in a clear, concise and professional manner in both verbal and written form
Executive Assistant / Front Office Supervisor Resume Examples & Samples
Performs various secretarial duties for the department manager such as filing, answering phones and taking messages, arranging conference calls, scheduling meetings, handling information requests, making travel arrangements and other similar tasks
Performs clerical duties including typing, copying, and taking minutes at meetings
Orients visitors to the department and/or facility
Distributes daily mail and maintains filing system to include databases
Answers telephone and assists the general public with information about the department and/or facility
Prepares summaries and reports
Completes special projects and related duties as assigned by the department manager
Develops and maintains current office procedures
Trains, coordinates and/or supervises other office or clerical staff
Front Office Supervisor Resume Examples & Samples
Assist in selecting, training, supervising, scheduling, developing, disciplining, and counseling associates in the Front Desk of the Hotel
Assist in managing front office and establishment of policies and procedures
Knowledge of front office policies and procedures, reservations, accounts receivable
Understanding of front office accounting, forecasting, and reporting
Ability to defuse a potential problem situation confidently
Front Office Supervisor Resume Examples & Samples
Provide effective, fast service in a friendly manner
Check-in / out hotel guests
Ensure the highest level of guest satisfaction
Ensure room change slips are filled out accurately
Deal effectively with any guest comments and or / complaints
Assist with the sell strategy on sold out nights/ Manage and balance daily room inventory
Assist with daily VIP's and group arrivals
Monitor, process and track daily "no shows&#8217
Conduct Royal Reviews to ensure standards are met
Send out package report and action any special amenities associated with packages
Ensure daily departures and arrivals are reviewed VIP's and groups
Ensure site rooms are on OOO status and communicate by email to the #RYH D-list
Assist with emergency procedures
Other responsibilities connected with Front Desk may be required
Observe, predict and respond to Front Desk operation and Hotel activity
Daily checklist is completed according to department standards
Proven leadership, development and delegating skills
Highest Guests Service skills, talent and knowledge with the vision and ability to lead employees to excellence
Post-Secondary School Education with Diploma in Hotel Management an asset
Second or third language an asset
Ability to handle day-to-day operations of a Front Desk with excellent business
Front Office Supervisor Resume Examples & Samples
Performs Front Office, Reception and Information operations, applying the organizational structure defined by the Front Office Manager
Promotes the Marjan's brand philosophy through his or her exemplary attitude, behavior, uniform, and excellent communication skills
Forms the link and interfaces between the hotel's different departments and various points of reception. Is mobile
Takes care of guests from their arrival through to their departure. Contributes to guest satisfaction at all times by providing high quality services throughout their stay
Promotes the hotel's offer. Helps meet the department's quantitative targets through his/her sales efforts
Ensure that all Front Office Standards ,Operating Policies and Procedures are adhered
Coordinate the Arrival, Stay and Departure experience to ensure a seamless experience
Liaise with all key departments to gather the correct information
Review arrivals for the next ten days on a daily basis
Coordinate with the Front Office and Housekeeping to ensure preferences are consistently met
Front Office Supervisor Resume Examples & Samples
Be an ambassador by living and promoting the FRHI's Vision, Mission and Values
Responsible for the mentorship, motivation, training and development of the 16 + Royal Service Agents
Able to analyze guest feedback relating from a variety of sources such as Trust You, LQA, SCORE, CES and Social Media to identify trends and implement operational changes to satisfy the guest feedback
Act as a Guest Recovery specialist/mentor and ensure all issues are appropriately recorded through SCORE and effectively communicated to Department Heads for appropriate follow up
Responsible for coordinating effective and creative scheduling using call capture statistics via Symposium (CCM)
Empower colleagues to appease guest service challenges and ensure all issues are tracked and followed up to ensure excellent service recovery and to aid guest loyalty
Required to schedule, lead and facilitate regular monthly team communication meetings
Stay current on industry/competitive trends and make recommendations for improvements
Required to create and implement innovative policies and procedures and inspire the colleagues to drive these forward
Assist the Royal Service Manager with tasks such as recruitment, scheduling, payroll, performance reviews, performance management and month end commentary
Ensure a safe environment for our guests and colleagues by adhering and enforcing the hotel's Health and Safety policies
Promote understanding of the hotel's Emergency Procedures working closely with Security and Engineering on Fire Panel response times
Must have 1 year experience in a leadership capacity and be able to demonstrate effective results
Minimum 2 year previous front desk experience, preferably in a large volume property
Excellent knowledge of Micros-Opera PROPERTY Manager, Symposium (CCM), Royal Service Manager, Open Table and Microsoft Office applications are a definite asset
Highly organized, innovative and results-orientated with the ability to be flexible and work well under pressure in a fast paced, changing environment
Must be flexible with the ability to sustain a high level of productivity, professionalism and efficiency at all times
Excellent written and verbal skills with a high attention to detail required
Solutions-orientated, strong interpersonal skills and problem solving techniques
Able to promote a cohesive team environment with the team and other colleagues in the hotel
Front Office Supervisor Resume Examples & Samples
Maintain AAA Four Diamond guest service requirements and standards
Ensure AAA Four Diamond "observations" (inspection program) are consistently conducted on Team Members within reporting departments
Able to perform all job descriptions that report to this position
Proficient in utilizing the Unifocus scheduling system
Fills all reasonable guest requests and follows up to resolve guest complaints
Work closely with Housekeeping, Facilities and Player Development on a daily basis to manage room inventory
Ensure safe and proper use of all computer equipment
Associate's degree preferable with emphasis in management, business, finance OR an equivalent combination of education and experience
Preferable one (1) to three (3) years supervisory experience in a guest service based environment (years of experience vary by position)
Equivalent combination of education and experience from the combined listed above
Training and problem solving skills
Knowledge and experience in management/supervision
Front Office Supervisor Resume Examples & Samples
Reading and writing abilities are utilized often
Basic math skills are used frequently
Problem solving, reasoning, motivating, initiative and training abilities are often used
Required to work nights, weekends, and/or holidays
Communication skills are utilized a significant amount of time when interacting with guests and employees
Must be able to speak, read and write English. Other languages a plus
Clinic Front Office Supervisor Resume Examples & Samples
Staff Supervision and Development
Supervises the daily operations of assigned support functions (including appointment scheduling, registration, check-in/check-out, collections, referrals, surgery scheduling, and other administrative duties) to ensure that all activities are conducted in a timely and cost-effective manner and in accordance with professional standards, budget constraints, internal policies/standards/procedures and/or applicable legal/regulatory requirements
Participates in work groups/committees charged with improving patient access processes, procedures and outcomes
Prepares reports and provides other data related to operational performance
Serves as liaison with various internal departments/staff/providers in coordinating and troubleshooting various business-related issues
Five (5) years of progressively responsible work experience within a healthcare or like environment that would demonstrate attainment of requisite job knowledge/abilities
Bachelor's Degree in office management or closely related field preferred
Front Office Supervisor Resume Examples & Samples
Meeting with the Front Office Manager & Assistant Front Office Manager to review daily activities
Review Logbook, Group Resumes, 10-Day Reports, and Daily Occupancy Levels in order to prioritize tasks
Ensure shift checklists are completed by the Front Desk & Bell staff, and then properly file them
Ensure that Radisson Hotel Front office standards are adhered to by training and supporting front office staff
Provide personal attention to the needs of the guests and the front office staff
Provide hotel guests with excellent service at check-in, check-out, and throughout their stay
Correct and prevent guest issues through appropriate use of the Yes I Can! and 100% Guest Satisfaction Guarantee procedures
Front Office Supervisor Resume Examples & Samples
1 year hotel Front Desk experience
1 year of Supervisory experience
VOICE Certified
Associate Degree or higher
Front Office Supervisor Resume Examples & Samples
Minimum 3 years experience in medical reception
2 years supervisory experience
Typing 40-50 wpm and computer skills
Excellent customer service and communication skills and training; ability to effectively interact with public and co-workers
Working knowledge of medical insurance HMO/ PPO/ EPO/ Indemnity/ Worker's Comp
Good written and verbal skills; ability to recognize issues, set priorities, and take direction to accomplish established objectives
Associate's degree a plus
Working knowledge of computerized registration (preferably IDX), and billing and collection procedures
Front Office Supervisor Resume Examples & Samples
Knowledge of basic front desk procedures
High school diploma or equivalent experience/training
Ability to accomplish necessary tasks on a computer
Ability to effectively communicate in the English language
Basic understanding of group billing concepts as well as arrival/departure flow to include preparation/room blocking
Direct supervision of Front Desk clerks on his/her shift
Overall Front Desk operations in the absence of the Assistant or Front Desk Manager
Performing all duties Front Desk clerks are responsible for
Keeping the lines of communication open with both Front Desk Managers and the staff members who report to you
Adhere to the policies of the Resort as set forth in the Employee Handbook and report any observed violations to Human Resources
Maintain the highest level of employee/guest relations
Maintain a good working relationship with all Departments
Reordering supplies for Sundries shop as well as selling and posting these items
Instructing guest on local entertainment / dining as necessary
Maintenance of Front Desk equipment and supplies
Enthusiastically collecting guest feedback/comment cards
Front Office Supervisor Resume Examples & Samples
Guest Service: Accountable for guest satisfaction by ensuring service standards are met and guests' needs and concerns are responded to in a timely manner with a focus on service recovery when applicable. Works side by side with staff to train and model appropriate guest service standards. Responsible for holding staff members accountable for anticipating needs and exceeding guest expectations. Achieves business revenue goals by implementing and delivering creative service programs designed to increase guest satisfaction
Financial Results and Cost Control: Supports management of expenses to maximize hotel profitability. Supports cost saving measures and efficient strategies in order to meet/exceed budget for expenses. Follows B. F. Saul Company Hospitality Group procurement guidelines and applies good business judgment. Manages and maintains company assets to stay within budget guidelines and prolong the life of company resources. Uses expertise to advise and implement changes to front desk operations as needed, while maximizing revenue and occupancy
People Management and Training: Assists in evaluating staff performance and takes appropriate corrective action as needed to hold team members accountable. Motivates staff by setting goals, providing ongoing feedback, and rewarding/recognizing team members. Analyzes quality issues, identifies training needs and ensures implementation to improve results. Utilizes available resources and adheres to B. F. Saul Company Hospitality Group training policies. Promotes collaboration and positive, professional work environment
Self/Workload Management: Attends all daily, weekly and/or monthly department/hotel meetings to ensure proper communication/planning occurs. Supports all front desk initatives. Must have high attention to detail, good communication skills and leadership ability. Must have excellent organization skills, a high degree of creativity to facilitate efficient problem solving. Must be able to manage multiple priorities and work in an environment with frequent interruptions and tight deadlines Adheres to all B. F. Saul Company Hospitality Group Standard Operating Procedures
Safety/Risk Management: Conduct routine inspections of front desk operations to maintain standards per B. F. Saul Company Hospitality Group, local, state and federal regulations. Ensures a clean and safe work environment, and follows all B. F. Saul Company Hospitality Group procedures for guest/team member incidents
Front Office Supervisor Resume Examples & Samples
Guest Service: Anticipates and responds to guests in a friendly and positive manner. Responsible for providing the highest level of service. Process check-ins and check-outs, verify billing, create reservations, and process special requests. Assists guests by having knowledge of hotel property, local attractions, and hours of operation of hotel outlets and services. Works as a team player in meeting guests needs, and actively contributes to the efforts of other departments when necessary. Understands and follows B. F. Saul Company Hospitality Group guest service recovery program
Financial Results and Cost Control: Follows proper selling techniques and ensures strategies are utilized to maximize room revenues. Monitors room availability, follows restrictions, and all booking policies and procedures. Drives sales and maximizes revenue by up-selling rooms and amenities. B. F. Saul Company Hospitality Group procedures when handling cash and processing financial transactions. Responsible for proper use of all equipment and adheres to cost controls to reduce expenses and waste
Self/Workload Management: Produces required volume of work by planning, organizing and prioritizing work duties. Adheres to B. F. Saul Company Hospitality Group general work rules and department procedures. Attends all required department and hotel meetings
Safety/Risk Management: Maintains a clean and safe work area in compliance with B. F. Saul Company Hospitality Group, brand, local, state and federal regulations. Follows all B. F. Saul Company Hospitality Group procedures for guest/team member incidents. Knowledgeable of hotel emergency procedures
Front Office Supervisor Resume Examples & Samples
Read and visually verify information in a variety of formats (e.g., small print)
Move at a speed required to respond to work situations (e.g., run, walk, jog)
Stand, sit, or walk for an extended period of time or for an entire work shift
Move, lift, carry, push, pull, and place objects weighing less than or equal to 50 pounds without assistance and objects weighing in excess of 75 pounds with assistance
Move over sloping, uneven, or slippery surfaces
Move up and down stairs and/or service ramps
Reach overhead and below the knees, including bending, twisting, pulling, and stooping
Front Office Supervisor Resume Examples & Samples
To be thoroughly acquainted with all check-in policies and procedures
To be experienced with various guest scenarios
To be familiar with all technical equipment related to the Front Desk
To be familiar with all hotel facilities and offerings
To understand the influence and importance of all departments on the Front Desk
Responsible for the training of new associates
Must be familiar with shift checklist and be able to run the desk in absence of the Assistant Manager
Understand and be able to perform rooms control duties
Familiar with all reservation special packages
Understand all radio codes and emergency procedures
Must be able to work a flexible schedule, including AM, PM, weekends and holidays
Must have at least 2 years experience in the hospitality industry
Previous supervisory experience and a college degree preferred, but not required
Must be able to stand for prolonged periods of time
Bilingual Strongly Preferred
The candidate must be able to stand for 8 hours, and have the ability to work flexible shifts and hours including weekends and holidays
Front Office Supervisor Resume Examples & Samples
Broad knowledge of Epitome, Synergy and Vingcard systems
Must have the ability to lead, motivate and develop others
Attain a high propensity for customer service
Ability to stand for prolonged periods of time
May require working overnight shift
Computer Skills (Synergy, Nucleus, Epitome, Vision, GoConcierge, Microsoft Office)
MUST HAVE PREVIOUS HOTEL FRONT OFFICE EXPERIENCE
Must be available to work all shifts including nights and weekends
Front Office Supervisor Resume Examples & Samples
Ability to work in varying weather conditions
Ability to lift a moderate amount of weight often (up to approximately 50 lbs.)
Knowledge of basic computer skills
Experience and thorough understanding of hotel Front Office operations
Front Office Supervisor Resume Examples & Samples
To assist Management in increasing the Hotel's profitability
To supervise staff within the section
To assist guest and ensure their stays at the hotel are comfortable and an experience to remember
Having a positive attitude towards work, be self disciplined and self motivated, set a good working example for all subordinates
Responsible for the daily organization of section
Contribute to overall operational efficiency by performing relevant duties as assigned
Monitor guest service personnel constantly, ensuring that at all times maximum guest satisfaction is being achieved though guest recognition and prompt cordial attention
Provide guests with the most accurate and up to date information at all times
Front Office Supervisor Resume Examples & Samples
Supervise Receptionists, assisting them with issues that may arise and ensuring that all tasks are completed up to FHR standards
Ensure staff have their breaks, according to the number of hours worked
Ensure that there is adequate staff coverage in the Lobby and at the Reception at all times
Ensure that the entire Front Office and the surrounding areas and including Lobby, Concierge and Reception is continuously clean and tidy
Cover all shifts if required
Cover Rooms Coordinator shifts if required
Liaise with other Departments in regards to special Guest requirements (i.e. Guest Services, Florist, Housekeeping, In Room Dining)
Be present at the Reception desk whenever possible
Deal promptly and effectively with any complaints
Meet and greet VIP Guests
Co-ordinate arrivals and departures, monitoring waiting times, always keeping Guests informed and ensuring that they are as comfortable as possible
Conduct a handover at the end of each shift with relieving staff, informing them of any special requirements or problems
Liaise with Housekeeping as to which rooms do not need to be turned down if occupancy allows
Liaise with Concierge to ensure swift baggage dispatch and collection
Follow up on late cancellations and no shows and charge when appropriate
Inform the receptionist/cashiers of new memo's during the handover
Check the next day's arrivals correspondence, confirming car-, restaurant- and theatre-bookings. Ensure that all Guest needs are dealt with satisfactory
Coordinate with Rooms Coordinator on all room allocations, ensuring effective communication of these with Receptionists
Deal with room moves, and ensure seamless communication of these with the relevant departments
Check potential room revenue for any discrepancies and do necessary corrections
Balance the screen (room types) for next day
Maintain amicable and co-operative working relations with all other departments
To be responsible for identifying any training needs of Reception staff and communicating these to the Front Office Training Manager
Ensure enough supplies of all stationary items are in storage
Attend any courses Management may deem beneficial
The Front Office Supervisor may be required to carry out other duties, directed by the Assistant Front Office Manager
Front Office Supervisor Resume Examples & Samples
Acts as liaison between physicians, administration, and business departments
Implements and complies with Company Reimbursement Policies and Procedures to maximize efficiency
Reviews all attorney requests and records to ensure proper authorization has been obtained and all documentation is present
Oversees insurance verification process, in addition to patient financial counseling to ensure patients are apprised of financial obligations
Ensures that authorizations are obtained in a timely manner
Reviews posting of charges from encounter forms and hospital charges within 24 hours. Reviews daily encounter forms for completeness and accuracy, following up with appropriate person(s) to obtain complete information
Maintains knowledge of current health care and billing trends and practices
Supervises the daily activities of front office staff
Overnight Front Office Supervisor Resume Examples & Samples
Supervise the Front Office staff. Ensure new associates are equipped with the necessary knowledge and skills to achieve job expectations. Clearly communicate to associates the standards of performance and their role in contributing to individual and team success
Supervise and process guest check-ins and room assignments following the hotel's rate structures, discounts and sell/upsell strategies. Accommodate special requests when possible
Supervise and process check-in/check-out and collect payments in compliance with cash handling, credit card processing and accounting policies and procedures
Answer inquiries about hotel services, in-house events, directions, local attractions, etc. Assist guests with check cashing, safety boxes, additional guest room keys, transportation, etc
If necessary, walk guests in a professional and courteous manner and in compliance with policies, procedures and brand stands
Supervise and process pre-register, block reservations and, as appropriate, same day and future reservations. Cancel room reservations according to policies and procedures
On time and at work when scheduled and in proper uniform
Attend department meetings as scheduled
Consistent professional and positive attitude and actions when communicating with guests and associates
Comply with policies and procedures. Practice safe work habits and comply with sanitary, safety, security and emergency procedures. Write shift reports including reports on any incidents of theft, accidents or injuries when assigned. Check with manager / supervisor before leaving work area for any reason
Perform special projects and other responsibilities as assigned. Participate in task forces and committees as requested
Other duties and tasks as requested by management
Will act as Manager on Duty for some shifts
Bachelors Degree; hospitality major preferred
Previous Front Office/ Front Desk experience
Must have experience performing night audit/audit tasks
Must be able to stand for up to 8 hours per shift
Excellent communication skills necessary, both with guests and overnight staff
Must be able to work all overnight shifts
Franchised Front Office Supervisor Resume Examples & Samples
Completes established check-in procedures for arriving guests and facilitates guest departure in order to close the guest account and make the room available for the next guest
Regularly calculates and/or posts monies, receipts, guest accounts and other forms of credit using accurate, proper cash handling methods and established procedures in order to present the customer with timely and precise hotel charges upon check-out and maintain accurate hotel records
Courteously and accurately answers inquiries from potential guests and accepts hotel reservations. Uses suggestive selling techniques to sell room nights, increase occupancy and revenue
Maintains good customer relations by keeping abreast of all in-house and area functions in order to answer questions and concerns with timely and knowledgeable responses in person and on telephone
Operates the PBX equipment, including, assisting outgoing calls, scheduling and setting wake-up calls and paging guests
Maintains a friendly, cheerful and courteous demeanor at all times
Performs other duties as assigned, requested or deemed necessary by management
Processes all guest mail, messages and faxes by receiving, sorting, notifying and distributing to mailboxes and to guests in order to ensure the information is received by the guests in the most timely and accurate method possible
Contributes and maintains established information and communication sources such as department and front desk log books in order to enhance department communications and operations
Is well groomed and in uniform with name tag at all times
Maintains and controls the keys at the front desk, including weekly key count
Takes responsibility in the absence of the FOM
No travel required
Requires understanding of all hotel front office procedures
Requires high school graduate level mathematical aptitude and knowledge of standard cash handling procedures and computerized cash register systems
Must have past experience in dealing directly with the public and acquired general knowledge of basic customer service skills
Requires knowledge of company/hotel policies and procedures and the ability to determine course of action based on these guidelines
Requires supervision/management skills
Ability to communicate information and hotel services to management and guests. Second language may be required
Excellent vision necessary for reading written communication, analyzing reports and seeing monochrome computer screen
Excellent speech communication skills required for continual interaction with guests. Frequent use of phone
Excellent literacy necessary to analyze report data, prepare reports and initiate correspondence
Must have hand and finger dexterity to operate computer, calculator and telephone keyboards, for cash handling and paperwork processing
Continuous standing 90% of time - communicating with guests
No driving required
Front Office Supervisor Resume Examples & Samples
The ability to display, at all times, a friendly, courteous and professional manner in all dealings with guests, patrons and other employees
The ability to welcome and register hotel guests with an emphasis on fulfilling requests, following special handling instructions and adhering to established credit policies and procedures
The ability to quote and be familiar with room and rate availability for current and future dates
The ability to select and block rooms for arriving guests; pre-register individuals or groups as required; assist in escorting VIPs and return guests to their rooms as requested
The ability to work closely with the Concierge and Guest Services staff to coordinate the efficient handling of guest luggage and follow up on guest requests
The ability to utilize the computer system in running daily reports and in blocking special requests
The ability to handle safety deposit box requests; including distributing, giving access to and closing procedures
Knowledge of Opera System, Word, Excel, Windows 2007
Minimum of one-year previous Front Office supervisory experience
Must be able to work well under pressure in a fast paced and constantly changing environment
Must be strong team player with proven leadership, development and delegating skills
Highest guest service skills, talent and knowledge with the vision and ability to lead employees to excellence
Previous International experience essential
Assistant Front Office Supervisor Resume Examples & Samples
Maintain adequate scheduling to ensure necessary coverage in order to maintain minimal guest wait times, timely responses and follow-up to all guest requests or concerns
Leading multi-discipline teams members
Strong guest service, interpersonal and supervisory skills are required
Exhibits patience, flexibility, and the ability to work effectively in a fast paced environment
Front Office Supervisor Resume Examples & Samples
Ensuring the highest levels of guest services are met and exceeded through policies and procedures i.e. rooming the guest, anticipation of guest needs, up selling, and the application of all Corporate Standards
Consistent development, monitoring and follow up of Guest Service Procedures
Active participation in the implementation and follow up on action plans related to EOS feedback including Work Satisfaction, Recognition and Direct Supervision
Taking charge of Groups and Conventions from a Front Office perspective from Pre-Convention to Post-Convention stage
Assisting in the administration and management of the Front Office, Telephones and Guest Services
Liaising with housekeeping, maintenance, and Food and Beverage departments on a regular basis to ensure clear and concise communications
Ensuring that the Health and Safety of our internal and external guests is top of mind in adherence to the Fairmont Zimbali Resort's policies and programs and OSHA regulations
Liaison with VIP parties, Distinguished Visitors and Special Attention guests and functions
Ensuring procedures are followed when dealing with all safety and security issues are concerned
Participation of First Aid coverage and handling of all emergency related situations
Work with a variety of different shifts including night shift coverage
Ability to perform over and above the above required responsibilities in line with providing excellent leadership skills
Excellent communication (written/verbal) in the English language. Additional language and advantage
Interpersonal skills and the ability to develop talent
Ability to motivate, guide and coach a diverse colleague group
Strong organizational, administrative and time management skill with the ability to be flexible with hours, days off, assignment and additional duties
An operational knowledge and proficiency in Front Office Systems-Micros-Opera and Microsoft Office suite (Word, Excel, PowerPoint)
Excels in a fast paced and challenging team-oriented environment
Solid knowledge of Front Office Procedures
Front Office Supervisor Resume Examples & Samples
Perform manager on duty activities
Available to rotate schedules to cover AM, PM and night
Be prepared to perform all front desk functions, including AYS, Business Centre and Guest Relations
Lead by example: Provide a gracious and aggressive hospitality towards all customers
Become familiar and adhere to all policies, procedures and standards
Process all payment types such as room charges, cash, checks, debit, or credit. Set up accurate accounts for each guest upon check-in (i.e., sharewiths, separate room/tax/incidentals, comp)
Contact appropriate individual or department (e.g., Bellperson, Housekeeping) as necessary to resolve guest call, request, or problem
Coordinate with Housekeeping to track readiness of rooms for check-in
Review shift logs/daily memo books and document pertinent information in logbooks
Count bank at the beginning and end of shift
Balance and drop receipts according to Accounting specifications
Assist management in training, motivating, and coaching employees; serve as a role model and first point of contact of the Guarantee of Fair Treatment/Open Door Policy process
Report accidents, injuries, and unsafe work conditions to manager; complete safety training and certifications
Front Office Supervisor Resume Examples & Samples
Excellent customer service and communication skills and training; ability to effectively interact with patients and team
Experience in Urgent Care, Primary Care, and Specialties
Open to working schedule within the hours of Monday - Friday from 8:00am to 7:00pm and weekends (Saturday & Sunday) from 9:00am to 5:00pm
Front Office Supervisor Resume Examples & Samples
2 years previous business office experience in an outpatient healthcare clinic
Experience successfully managing insurance eligibility verification and patient co-payment processes
Knowledge of business and data applications (including Excel and Access) and business analysis methods
Experience with business planning, financial analysis, and medical/physician billing & coding
Front Office Supervisor Hours Resume Examples & Samples
Operational experience in a front desk role within a 4 / 5 star property
Previous coordination experience
Good administration skills
Ability to prioritise work load
Ability to demonstrate sucess
Good personal presentation
Receive guests on arrival following 1st Ten, ensure all guest information is entered into the Front Office System
Post all transactions on a regular basis, to ensure that all bills are kept up to date and ledger Paymaster Bills during the shift
Prepare cash for banking on a daily basis, complete shift paying and balancing of shift, assisting colleagues as necessary
Undertake any other duties as assigned by the Front Office Manager/Head Receptionist
Maximise profits through in-house selling. Assist in achieving 100% occupancy
Scout and enrol guests into the Marriott Rewards programme and ensure achievement of monthly targets
Assist the senior front office supervisor in compiling rotas and reports in the absence of the Front Office Manager
Attend monthly meeting with the Front Office Manager/team building/group training
Observe and follow procedures for Health & Safety, Fire, Accidents, Crime and Evacuation
Liaise with Housekeeping, Concierge and AYS on a regular basis to ensure maximum communication takes place
Front Office Supervisor Resume Examples & Samples
Two years of college preferred
Two years experience in Front Office, PBX, Bell/Guest Services or Reservations preferred
One year supervisory experience preferred
Advanced computer skills required Advanced knowledge of Front Office computer systems preferred
Available to work a variable schedule. Valid Texas Driver's license
Ensure that exceptional guest service is delivered by all Front Office associates
Monitor and assist in the completion of all morning and evening Front Office tasks
Resolve guest opportunities expediently and in a professional manner
Monitor fluctuations in occupancy, guest arrival/departure flow and daily transportation requests
Direct the efforts of all Front Office employees, delegating work in a fair and equitable manner
Assist in the training, development and motivation of all Front Office employees
Perform additional duties as requested by the Front Office Manager or Evening Manager, including acting as Front Office representative at necessary meetings
Manage and coordinate the delivery/tracking of all guest messages or packages
Actively participate in the cleanliness of the lobby, porte cochere and hallways
Monitor radio communications between Security, Engineering, and MOD in emergency and non-emergency situations, assisting as necessary
Frequently use or troubleshoot at an advanced level the following software
HotSOS Service Optimization Software
Opera Property Management Software
Cisco PBX Software
SAMS Lost and Found Software
Stratton Warren Purchasing/Procurement System
E-Rooms File Management Software
Microsoft Office Software Suite
SALTO Hotel Access Management Software
MICROS Point Of Sale Software
Ability to effectively communicate with guests, Benchmark leadership and employees in a professional manner, as appropriate
Ability to utilize professional discretion and maintain confidentiality
Display sound judgment in escalating challenges and unusual situations to Leadership
Monitor and provide assistance if needed to the Communication Center Agents in creating and/or preparing badging needs
Monitor Communication Center call volume and provide additional coverage when required
Serves as the Front of House Manager on Duty in the absence of a Manager. Assists other departments as required
Performing regular equipment audits and submitting HotSOS tickets for maintenance as needed
Perform other job functions as necessary to ensure the property and company goals and guest expectations are exceeded
Overnight Front Office Supervisor Resume Examples & Samples
2 years as a Receptionist
Hotel computer systems knowledge
College degree
Fluent English (written, spoken and reading
Strong commitment to service
Strong Supervisory skills
Display, at all times, a friendly, courteous and professional manner in all dealings with guests, patrons and other employees
Welcome and register hotel guests with an emphasis on fulfilling requests, following special handling instructions and adhering to established credit policies and procedures
Handle a multitude of keys
Quote and be familiar with room and rate availability for current and future dates
Accept reservations, changes and cancellations in the absence of reservations staff
Select and block rooms for arriving guests
Pre-register individuals or groups as required
Assist in escorting VIPs and return guests to their rooms as requested
Work closely with the Concierge staff to coordinate the efficient handling of guest luggage and follow up on guest requests
Handle guest problems or complaints
Utilize the computer system in running daily reports and in blocking special requests
Keep all support departments informed of necessary information or requests
Handle safety deposit box requests; including distributing, giving access to and closing procedures
Complete key packets and vouchers, and to modify registration cards
Check guests out of the hotel in accordance with procedures
Make change, cash checks, exchange foreign currency, and post charges to guest accounts
Maintain a balanced bank assigned to you from the hotel
Reconcile all transactions at the close of the shift and to cash out
Recite hours of operation of all hotel facilities and special service codes
Help other departments at crunch periods (telephone, reservations, concierge and housekeeping)
Handle hotel emergency procedures and situations with maturity and professionalism
Train new employees in all aspects of the Front Desk
Communicate closely with the assistant managers and Front Office manager to ensure follow-up on any challenges, concerns, or staff performance
Ensure adherence to all credit procedures in the Front Desk
Handle and follow up on all RNA situations
Perform tasks and projects as delegated by the Assistant Manager, Front Office Manager or Rooms Division Manager
Senior Front Office Supervisor Resume Examples & Samples
Varies by size and complexity of property
Extensive knowledge of front desk operational procedures
Working knowledge of Switchboard operations and Concierge/Guest Services operational procedures
Working knowledge of reservations procedures and related systems
Financial management skills e.g., ability to understand P&L statements, manage operating budgets, forecasting and scheduling
Knowledge of overall hotel operations as they affect department
Ability to effectively manage labor productivity
Ability to use standard software applications and hotel systems
Knowledge of purchasing, inventory controls, supplies and equipment
Front Office Supervisor Resume Examples & Samples
Daily completion of Supervisor's checklist as determined by management
Daily review of memo book and e-mails
Supervising of Front Desk staff
Assist in scheduling of Front Desk staff
Relieve Front Desk staff for breaks and lunches
Monitor all inventory for Front Desk supplies
Log and pass on all important information and complaints etc
Make sure all Front Desk employees are knowledgeable of policies and procedures, and that they read memos and e-mail daily
Check off work and make sure all employees balance at the end of their shift
Assist Rooms Controller in daily room assignments as needed
Prior Supervisory or Management experience strongly preferred
One to two years Front Desk experience required or demonstrated proficiency with that job function, preferably in an upscale, high-volume position
Cash-handling experience required
Must have flexiblity to work holidays and weekends
Experience with Opera is preferred
Ability to work overnight as requested by management
Front Office Supervisor Resume Examples & Samples
Oversee the daily operation of the Front Office, including Front Desk Agents, Rooms Control, PBX Operators, Bellstaff and Gate Attendants.The Front Office Supervisor will be required to assist guests with check-in and out as well as giving support and assisting the Front Desk staff with any questions or guest situations
Greet and welcome owners/guests upon arrival. Register guests into the computer, verifying reservation, address, and credit information. Accept payment for guest accounts at check in and check out. Promote the Hilton Grand Vacation services and provide recognition and benefits to all present members
Responsible for training and direction of new department Team Members. Ensure all Front Office quality standards are complied with and that all policies and procedures are consistently applied. Provide ongoing training and support to Front Desk Agents, Bellstaff, Gate Attendants, PBX Operators and Rooms Controllers
Maintain a house bank and make a deposit and accurate report of receipts daily
Supervise the front desk agents, ensuring the correct sequences of events for proper registration and check out of guests
Assign specific tasks to subordinates relative to credit, missing addresses, registration cards, posting charges, and overall cleanliness and organization of the front desk. Post miscellaneous charges as requested
Maintain a daily log of all guests' opportunities with corrective action steps. Follow up on any unresolved situations in a timely manner and pass on appropriate information to other Manager/Supervisors for handling
Follow-up on credit opportunities during each shift
Regular attendance in conformance with the standards, which may be established and revised by HGVC from time to time, is essential to the successful performance of this position
Ability to read, analyze and interpret complex documents. Ability to create and interpret business communications and reports. Minimally intermediate computer skills. At minimum basic mathematical skills
Highly skilled in solving practical problems, using good judgment to deal with a variety of variables in guest and business situations. Excellent interpersonal and service skills. Ability to resolve conflict, think on their feet, influence and mentor others
High school/GED
Prior related experience
Associate's Degree/College
Voice Certified
3+ Years of related experience
Prior management/supervisory experience
Front Office Supervisor Resume Examples & Samples
Maintenance of guest information
Maintenance of information about local events
Assisting with serious complaints
Matters pertaining to Front Desk operations
Within the authority as assigned for Hotel Band 7 role
Front Office Supervisor Resume Examples & Samples
Ensure your shift team have updated knowledge of hotel products, services, pricing and special promotional offers, as well as daily VIP and special events
Keep your team informed of all events or VIP Guests in the hotel that day
Maximize revenues as a key driver through up-selling and marketing programs
Manage Guest requests, emails, telephonic enquiries, complaints promptly and completely
Front Office Supervisor Resume Examples & Samples
Manage and direct all staff activities including, coordinating schedules and breaks, providing training and guidance
Assist Site Manager in the completion of front office staff performance evaluations (90 day and annual)
Promotes the practice within the team and motivates the staff
Ensures accurate and thorough documentation and completion of all necessary paperwork is entered into the system
Keeps patients, RN's and/or manager informed with regard to patient flow. Addresses workflow issues in a timely, professional manner
Follows all compliance plan standards
Follows all team policies and related procedures
Responsive to patient questions; knows where and how to obtain information/answers. Provides thorough and accurate information to all customers
Follows protocols while answering incoming calls; provides thorough and accurate information to all callers
Maintains composure and behaves professionally in difficult patient situations and knows when to involve manager
Reports needs for supplies medical and non-medical; responsible for ordering supplies
Prepare and submit all reports required by site management
Review schedules ensuring every effort is made to utilize all open time slots
Will travel to our nearby centers to receive training and/or help with coverage
Participate in various projects and/or meetings, and complete other tasks as assigned by management
Front Office Supervisor Resume Examples & Samples
Supervise receptionists, assisting them with issues that may arise and ensuring that all tasks are completed up to FHR standards
Meet and greet VIP guests
Co-ordinate arrivals and departures, monitoring waiting times, always keeping guests informed and ensuring that they are as comfortable as possible
Must possess outstanding guest services skills, professional presentation and sophisticated communication skills
Proficient in the English and Mandarin (verbal & written)
Must be physically fit
Front Office Supervisor Resume Examples & Samples
Lead and Supervise the Front Desk team while ensuring all service standards are followed
Handle guest issues and react quickly, logging and notifying proper departments
Assist in managing the Royal Service team with high call volume, wake up calls, etc
Balance guest and colleague needs
Follow department policies, procedures, and service standards
Work towards departmental goals in LQA, CES, JDP, etc
Assist Reception Agents with completion of the daily tasklist
Check in / Check out guests as needed while following all service standards
Front Office Supervisor Resume Examples & Samples
Complete daily tasks in the Front Office operations while delivering outstanding guest service and financial profitability. Ensure Front office log book and hotel log book are always updated and tasks are addressed in timely manner
Recruit, screen, hire, train, and directly supervise all assigned subordinate staff. Plan, schedule, coordinate, and oversee activities of front office staff on a daily basis. Ensure the Front Office team follows all GOLD standards of customer service and standard operating procedures, including USC's credit limit policies. Identify training needs, resolve issues/problems, coach the front office team to ensure a quality operation. Evaluate employee performance and provide guidance and feedback. Counsel, discipline, and/or terminate employees as required
Respond to telephone and in-person inquiries regarding reservations, hotel information, and guest concerns. Use suggestive selling techniques to sell room nights, increase occupancy and revenue. Allocate rooms to expected arrivals after checking the guests' preferences and special requests. Ensure safety by following guest check in and security procedures and reporting suspicious activity to security or manager on duty
Resolve customer issues, complaints, and problems in a quick, efficient manner to maintain a high level of customer satisfaction and quality service
Control cash transactions at the front desk and maintain complete responsibility for personal bank as specified by hotel bank agreement policy. Cross check all billing instructions and ensure they are entered and updated correctly
Operate the PBX equipment, including, assisting with incoming and outgoing calls, setting wake-up calls, etc
Build strong relationships and liaise with all other departments (e.g., housekeeping, reservations, restaurants, etc.)
Perks: discounts to USC sporting events, USC Bookstores, wireless plans, travel, accommodations, and local entertainment
Front Office Supervisor Resume Examples & Samples
Reporting directly to the Assistant Front Office Manager the GSA Front Office Supervisor is directly responsible for the day to day operations of the Front Desk whilst on duty
The Front Office Supervisor is responsible and accountable for all operations in relation to the Front Desk whilst on duty
To be concerned with staff discipline and staff performance to develop skills
To ensure that all guests are provided with concise information concerning the services and facilities provided by the hotel
Overnight Front Office Supervisor Resume Examples & Samples
Leading the overnight Guest Services team in ensuring a delightful, seamless arrival and departure experience
Communicating all guest compliments, comments, observations and complaints to relevant departments and ensuring prompt and proper follow up
Leading and training all Front of House colleagues in achieving continuous, seamless service
Front Office Supervisor Resume Examples & Samples
Performs all duties related to checking in and checking out of guests
Conduct pre-shift meetings with all Front Office staff daily
Supervises the front desk agents to ensure that their performance is up to Sonesta Service Standards
Delegates tasks to clerks as needed
Checks front desk work for consistency and accuracy and handles any problems that may arise
Oversees the completion of all Front Office checklists
Verifies all house accounts and investigates all room discrepancies
Communicate all pertinent information to manager/supervisor for following shift
Other duties and responsibilities may be assigned. The employee is expected to work in other areas of the hotel when needed to assist operations to perform job duties not necessarily contained in this job description
Direct Deposit
Franchised Front Office Supervisor Resume Examples & Samples
Responsible for the efficient and professional running of the front office, including relationships with other departments
Ensure smooth check in and check out of all guests, through properly handling guest accounts
Be prepared to perform all front office functions, including front desk, AYS, Concierge, and Bell desk
Lead by example: Provide a gracious and aggressive hospitality towards all customers. Be highly familiar and adhere to all policies, procedures and standards
Assist all associates with questions and challenges, which might occur
During peak hours, be at the front desk to endure efficient and smooth service is proved to all customers
Create a productive and positive atmosphere at the desk; have a good relationship with all associates and other departments
Act empowered and empowered all associates to provide an outstanding service by taking care of our guests
Be a problem seeker and solver
Ensure that that work area is always clean, neat and organized
Ensure that all supplies are well maintained
Bank out cashiers at the end of each shift according to proper cash handling procedures
Be prepared to work night audit shift if needed
Be aware of house count number and the rates to be quoted for the day
Review discrepant rooms regularly
Review VM room regularly
Ensure that all Elite, VIP and repeat guests are identified, recognized, pre-blocked and special attention is brought to their reservations
Determine weekly schedule, adjust according to business demands
Review credit report and take appropriate action to resolve all problems
Complete work or special projects as assigned and make sure to meet due dates
Work together with staff on the same level, train and retrain on aggressive hospitality skills, technical skills and communication skills
Help hire, train, and develop staff
Franchised Front Office Supervisor Resume Examples & Samples
To ensure that guests are greeted, checked in and allocated rooms promptly and courteously
To ensure that check-in procedures are strictly adhered to and that the correct address and charge out details are obtained from each guest
To be readily available at all times to deal with problems or complaints
To ensure maximum room occupancy within agreed overbooking policy
To ensure that all charges are correctly entered on the guest's bill and that this is up to date at all times
To ensure effective and speedy check-out procedures
To ensure that luggage is delivered to and collected from rooms speedily
To ensure that inquiries, messages, the bookings are dealt with courteously and efficiently
To ensure that all Front of House staff are correctly dressed at all times
To ensure that all Front of House areas are clean and orderly at all times
To ensure that newspapers and parcels are delivered to rooms without delay
To ensure maximum security of all items left in safety deposit boxes
To hold regular performance appraisals with all staff, identifying areas for development and training needs and ensuring that this training is affected
To carry out or ensure that regular On-the-Job training is taking place to agreed standards
To attend Management Meetings as required
To ensure that staff under your control are trained in Civil Defense measures
Takes responsibility of supervising the F&B outlets in the absence of the F&B Supervisor
Analyze and interpret established policies
Understand government regulations covering business operation
See differences in widths and lengths of lines such as those on graphs
Deal with the general public, customers, associates, union and government officials with tact and courtesy
Change activity frequently and cope with interruptions
Accept full responsibility for managing an activity
Complete all assigned tasks, reports, projects etc. in a professional manner and on an on-time basis
Must have developed language skills to the point to be able to
Read newspapers, periodicals, journals, and manuals
Write business letters, summaries and reports using prescribed format and conforming to all rules of punctuation, grammar, diction and style
Participate in discussions and debates
Speak extemporaneously on a variety of subjects
Front Office Supervisor Resume Examples & Samples
A true desire to exceed our guests expectations to create everlasting experiences
Ability to stand for entire shift and walk long distances
Ability to lift, push, pull and carry moderate amount of weight
Minimum of one year previous Front Office experience
Must be proficient in general computer knowledge, including a working knowledge of Opera & Reserve
Candidates should be extremely detail oriented and organized
Candidates should possess proven leadership skills
The responsibilities include assisting in overseeing any area in the Rooms Division
Duties may also include training, staff development and scheduling
Flexible Schedule including weekends, Holidays and Overnight Shifts
Front Office Supervisor Resume Examples & Samples
To assist in the training and development of associates in order to increase their productivity, through department meetings and other levels of awareness
To offer feedback to the Front Office Manager that would assist in conducting performance evaluations of associates in order to enhance their performance and to develop improvement plans for those associates who don't meet standards
To schedule front desk associates taking into account forecasting and labor budget
To assign work tasks to the Front Desk Team and follow up on their fulfillment in order to meet unit goals
To assist in processing all payroll and administrative paperwork in a timely manner
To supervise proper cleanliness standards are maintained in the front of the house areas. (i.e. front desk, back office, storage closets, dry cleaning closet and public restrooms)
To assist in promoting and developing a successful cross-training program within the Front Office Staff to ensure labor savings and increased productivity
Reply to positive Market Metrix responses
Insure brand standards for service, communication, grooming and training are met for RockResorts
Communicate throughout the department to foster teamwork
To assist FOM in developing and implement training to address specific areas of improvement within areas of responsibity to ensure results meet or exceed targets
Act as the supervisor on duty in order to effectively resolve guest issues and complaints in the absence of the Front Office Manager
To maintain accurate and adequate inventories of front office supplies
Front Office Supervisor Resume Examples & Samples
2-year degree from an accredited university in Hotel and Restaurant Management, Hospitality, Business Administration is preferred
2-3 years supervisory experience in front office operations or related professional area
Previous Hotel Opening experience is an asset
Previous experience from another world class or luxury hotel is preferred