Digital Strategy Resume Samples
Digital Strategy Resume Samples
4.5
(
59
votes) for
Digital Strategy Resume Samples
The Guide To Resume Tailoring
Guide the recruiter to the conclusion that you are the best candidate for the digital strategy job. It's actually very simple. Tailor your resume by picking relevant responsibilities from the examples below and then add your accomplishments. This way, you can position yourself in the best way to get hired.
Craft your perfect resume by picking job responsibilities written by professional recruiters
Tailor your resume & cover letter with wording that best fits for each job you apply
Resume Builder
Create a Resume in Minutes with Professional Resume Templates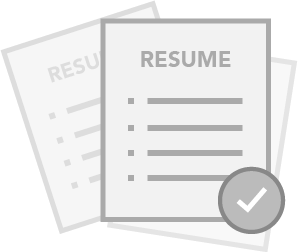 CHOOSE THE BEST TEMPLATE - Choose from 15 Leading Templates. No need to think about design details.
USE PRE-WRITTEN BULLET POINTS - Select from thousands of pre-written bullet points.
SAVE YOUR DOCUMENTS IN PDF FILES - Instantly download in PDF format or share a custom link.
6504 Leuschke Spring
Los Angeles
CA
6504 Leuschke Spring
Los Angeles
CA
Phone
p
+1 (555) 849 0323
Digital Strategy Analyst
Windler LLC
Digital Strategy Analyst
Conduct research and analysis to identify latest trends in technology and assess implications to Liberty Mutual
Participate in initiatives to increase the customer adoption of the online and mobile channel
Participate in research and implementation of project management tools and methodology
Possess interests in digital technology, attention to details, natural curiosity, and positive attitude
Demonstrated successful academic record
Develop the business cases for digital opportunities
Work in multi-disciplinary teams to shape and implement digital strategies
Senior Digital Strategy Consultant
Ruecker-Hoeger
Senior Digital Strategy Consultant
Test planning and optimization: Put marketing programs on clear paths to improvement by creating effective experimentation plans and learning agendas
Leverage IBM Design Thinking and Agile in developing and delivering projects
Develop and implement digital strategies spanning Commerce, Marketing, Mobile, Customer Service etc., based on data and insights
The role will be responsible for setting key targets aligned to the business operating plan
The role will develop our emerging Digital Strategy team in the West
Thought leadership and innovation: Help clients and internal teams understand emerging digital marketing trends, apply best practices and pursue innovations in digital marketing
Performance analysis: Define campaign performance metrics and measurement plans. Manipulate, analyze and visualize data to reveal trends in marketing program performance and customer behavior, and identify key opportunities based on analysis
Director of Digital Strategy
Klocko LLC
present
Director of Digital Strategy
present
Own, enhance and create the strategy and execution for all current and proposed external company web properties/sites, with oversight of web development/refresh, optimization and content
Set cross-channel digital marketing strategies, including website, search engine marketing, email, social media, and blogs, working with demand generation teammates
Develop SEO/SEM strategy and accompanying content strategy
Manage one in-house SEO specialist and relationships with third party web development and digital agencies
Organize online presence, including local listings
Understand online audience engagement patterns and develop plan for customized, personalized content delivery
Oversee website maintenance, hosting relationship and security
Bachelor's Degree in Project Management Focusing
Bachelor's Degree in Project Management Focusing
Loyola Marymount University
Bachelor's Degree in Project Management Focusing
Strong ability to define & plan the digital vision, strategy and roll out process across multiple industry sectors
Characteristics of a forward thinker and self-motivator that thrives on new challenges and adapts quickly to learning new knowledge
Strong analytical and problem-solving skills
Ability to work collaboratively in a team environment
Excellent oral and written communication skills
Knowledge of UX and UI design
Strong background in enabling technologies driving customer transformation
Experience in transforming big data into actionable insight that is embedded at the core of all business and customer functions
A strong work ethic
Experience in the design and implementation of Omni Channel strategies
Create a Resume

in Minutes
15 Digital Strategy resume templates
Read our complete resume writing guides
---
Director of Digital Strategy & Audience Development Resume Examples & Samples
Minimum 8 years professional experience working within a news environment
Minimum five years experience serving in an editorial roleExhibited experience working with digital metrics and executing a content strategy
Proficiency in and a deep understanding of multiple social and digital platforms
10 or more years professional experience working within a news environment
6 or more years experience serving in an editorial role
Two or more years management experience
Gwim Digital Strategy & Design Team Lead Resume Examples & Samples
Act as a UCD UX Evangelist for the GWM Digital Strategy & Design team
Work collaboratively with the line of business to help define the scope for the advisor-facing toolset
Manage a team in collaborating with and reviewing the GWM Business Technology Strategy & Support Team's business requirements working with Business Analysis & Tech team
Facilitates discovery meetings (including kickoff, and definition of business and project objectives)
Conducts stakeholder interviews, brainstorming sessions, and features and functionality workshops
Manage individuals as they draft high-level information flows and navigation systems; must be well versed in producing this documentation to critique and guide it as well
Create innovative conceptual designs based on the latest web technologies
Present conceptual designs to broad team and Executives in order to obtain buy-in
Help direct user research and translate findings into tangible designs, including: heuristic reviews, usability testing, competitive product analysis, web metrics data, field research, quantitative surveys, user interviews and persona development
Collaborate closely with the technology development team
Facilitate development of product prototypes for usability testing and proof-of-concept purposes
5 plus years overall Interaction Design & Design Team Management experience
Degree in Web Design or related field preferred
Demonstrated Team Management and experience working with all levels of Senior Management
1 plus year of Financial Services industry experience, knowledge of industry trends, competitive advantages, and brokerage product offerings
Proven knowledge of web development process
Posting Date: 07/22/2014
Digital Strategy & Analytics, Senior Manager Resume Examples & Samples
At the minimum must have a Bachelor's degree
Must have exposure preferably in an Agency setting to assess and analyze client digital marketing objectives to produce/recommend appropriate solutions
Must have 7+ years of experience working with various stakeholders to craft, execute, and analyze digital marketing campaigns using one of the following web analytic tools: Google Analytics, Adobe Analytics (Omniture), Webtrends, Coremetrics, Net Insights, Doubleclick, etc
Must have 7+ years of proficiency manipulating/analyzing digital data and generating insights using one of the following Web Analytic tools: Google Analytics, Adobe Analytics (Omniture), Webtrends, Coremetrics, Net Insights, Doubleclick, etc
Solid experience analyzing digital marketing campaigns to optimize marketing ROI Recruiter: Sunil Sud
Head of Client Experience & Digital Strategy Resume Examples & Samples
Support Head of Client Experience and Digital and defining and developing a roadmap for GCB's digital strategy
Develop strategies to step up critical digital capabilities across GCB's businesses and functions
Define and execute a portfolio of strategic business technology initiatives and track progress of connected efforts with any relevant stakeholders
Partner with the head / key members of the Global Consumer Technology Council and GCIC to prioritize Technology Demand by conforming to strategic business priorities and by following a consistent Capital Expenditure (CAPEX) optimization process
Supports the Head of Client Experience and Digital and the Head of Global Strategy across various needs, ranging from competitive analysis to executive updates to the Head of Global Consumer with regards to Business Technology strategy
Develops and maintains key internal/external benchmarks to allow the leadership group of Global Consumer to assess traction across focus areas (e.g. digital engagement, use of critical digital capability competences)
Translates complex issues into clear steps, strategies and recommendations. Creates and delivers top executive presentations
Mentors, coaches and develops staff working under her/his responsibility as well as other people involved across the different functions. Responsible for performance management, compensation decisions, and staff career development
15+ years experience in in strategy development and execution, focus in financial consumer businesses (retail banking, cards and mortgages) and deep functional expertise in digital
5+ years of experience with a major consulting firm, including senior engagement management roles with client assignments of significant scope in consumer retail banking
Key to the role is to have in-depth understanding of competitive global business digital dynamics, a key recognized leader in terms of understanding state-of-the-art developments in the industry (with the ability to derive insight and approaches to surpass competitors)
Deep understanding of all aspects of digital strategy, investment handling and prioritization of tech-related initiatives (both across strategic, executive and execution levels)
Fundamental understanding of the drivers of value and the financial statements in a retail bank
Superior analytical skills, proven experience in developing effective, result oriented strategies and solutions suitable to the transformation of financial consumer businesses
Strong interrelation skills and negotiating abilities, ability to work effectively with senior and middle level managers and with large interdisciplinary teams
Strong verbal and written communications skills; ability to structure and deliver clearly articulate presentations
MBA or Master in a related area preferred, Bachelor's degree in related business technology area required
Digital Strategy Manager Wsb Tv Resume Examples & Samples
Coordinating with other station departments (including News, Advertising, Marketing, Sales, etc.) in the execution of digital initiatives
Communicate and evangelize the adoption of best practices throughout the station
Managing systems and processes to keep all digital platforms competitive
Providing guidance and updates related to Key Performance Indicators including audience growth and engagement, video, mobile and social
Help facilitate reinvention of jobs to support multi-screen strategies
Represent the needs of the station when participating in group-wide initiatives
Collaborate with corporate and other partners
Kiehl s Director, Crm & Digital Strategy Resume Examples & Samples
9) Responsible for managing strategy and execution of all CRM components of POS in-store systems and digital marketing plans. Partner with relevant IT, Operations, and CRM team to develop process and optimization plans
10) Manage loyalty program and create new loyalty driving initiatives
11) Own and manage all digital innovation in retail stores (tablet, skin diagnostic device, snap tags and anything new)
12) Create and manage budget for all of the above
VP / Director of Digital Strategy Resume Examples & Samples
15+ years of Corporate-level experience in Digital / IT management and Digital Communication / Marketing; 3+ years of Direct Line Management experience or the equivalent combination of education, training and experience
Degree in Business, Communication, Computer science or related field
Previous experience with a Digital Advertising Agency experience
Knowledge of developing and executing digital and social media strategies, and in managing multiple digital properties, including defining and communicating analytics
Knowledge of Pharmaceutical industry and Health Care environment
Experience in creating and managing large budgets
Kiehl s Director, Crm & Digital Strategy Resume Examples & Samples
Work with our partners and sales team to lead/participate in collection, documentation and analysis of customer's business requirements specific to Desktop Virtualization and End User Computing experience
Lead/participate in developing the designs for Desktop Virtualization and End User Computing solutions to meet customers' needs. This includes the design and development of optimized desktop images for a virtual environment
Estimate timeframes, quality and quantity required to successfully implement projects; develop project plans incorporating all project variables
Project-manage the deployment of the virtual desktops to the pilot end-users and provide hands-on troubleshooting and guidance to resolve any barriers to a production rollout
Contribute to Services team efforts regarding the definition or refinement of current/future Services solutions and offering such as tools, methodologies and team skill-sets required
Troubleshoot issues during the pilot deployment of the VMware virtual desktops and escalate to VMware Customer Support as necessary
BS in Computer Science, Information Systems or other related technical degree
Minimum of 5 years of experience working with Server and Client operating systems (Server 2008, 2008R2, 2012, Windows 7, Windows 8) configuration and deployment
Minimum of 5 years of experience with Active Directory design, administration, troubleshooting and support; Group Policy expertise is required
3 to 5 years of experience working with desktop virtualization products such as VMware View, and connection protocols (PCoIP, RDP, Blast)
3 to 5 years of experience with vSphere – vCenter and vCloud Director
Experience with Linux and command line access
Effective communicator experienced with working directly with field sales reps and prospective customers
Strong team player with a great attitude
Experience with, and understanding of, relational database systems such as Oracle, MySQL, or PostgreSQL (preferably able to write simple SQL commands)
Experience with AV/Malware
Experience with Desktop Security & Desktop Monitoring
Director of Publicity & Digital Strategy Resume Examples & Samples
Working under the guidance of the Vice President for Media and Communications and with input from the Media and Communications department, contribute to the creation of an overall communications strategy and, within that, a fully integrated digital communications component
Develop and execute overall media relations strategies and activities to support MSM's overall brand and mission
Conduct ongoing, targeted outreach to press, effectively pitching performance reviews and feature stories reflecting the full life of MSM
With input from Faculty and relevant staff, craft compelling messages and story pitches for dissemination to press
Submit performance listings to relevant media in a timely fashion, ensuring that MSM performances are represented in all appropriate NYC digital, print, and electronic media
Build and maintain strong relationships at all levels of the media (print, electronic, and digital) in order to improve quantity and quality of media coverage and to increase MSM's profile and awareness – locally and internationally
Draft and disseminate press releases communicating all levels of MSM activity, under the mantle of a strategic and integrated communications strategy
Contribute to MSM website redesign strategy based on findings and recommendations of three-month website audit, occurring in spring 2015
Collaborate with the VP for Media and Communications to create a measurable social media outreach strategy that helps MSM achieve the "Increase Visibility" component of the institution's formal Strategic Plan
Collaborate with Admissions and other MSM departments (Distance Learning, Center for Music Entrepreneurship, Student Life, and the Precollege program) to create and produce an ongoing and dynamic web and social media presence, designed to attract prospective students, audiences, and funders
Oversee and execute (with Graphic Design and Social Media Associate) daily content updates to MSM's website and social media platforms
On an ongoing basis, assess analytic findings from website and social media platforms
Maximize the effect of press outreach, website content, and social media content to fulfill communications strategy relating to upcoming MSM centenary celebration
Contribute, as needed, to the writing of MSM communications products, such as regular newsletters, annual performance calendar, Gala program, etc
Be prepared to take on other related duties, within Content Management, PR, and Administrative responsibilities, as needed
Senior Field Marketing Manager for Humanities & Social Sciences Digital Strategy Resume Examples & Samples
Using data analysis to identify opportunities to gain business from existing customers, new customers, and alternate sales channels within Pearson
Help customers implement technology products in the most efficacious manner as well as train the salesforce on these strategies
Develop an in depth knowledge of how each product works. This position requires a deep dive into the functionality of digital products and a deep understanding of how to use them to produce optimal results
Message and inform the salesforce around digital strategies within the division
Collaborate on a nearly daily basis with Product Marketing counterparts and discipline Field Marketers
Develop sales tools and demo strategies for salesforce
Coordinate and lead customer events around key technology product
Work closely with the Learning Technology Specialists to train on product details, enhancements, and implementation
Inform product development and promotional strategies by conveying customer feedback
The preferred location for this position is Hoboken, NJ
At least 2 years of relevant marketing experience in higher education, with emphasis on developing and/or promoting digital solutions
Aptitude for learning new technologies quickly
Strong presentation skills and experience leading results driven technology presentations
Excellent written and verbal skills, with ability to communicate effectively for diverse audiences
Passion for the learner at the center of all work
Critical thinker and problem solver who is motivated to seek data to inform his or her work
Outstanding team player able to earn cross-functional/cross-geographic team confidence through thought leadership and influencing skills
Proficient in Microsoft Office (Excel, Word, PowerPoint)
Digital Strategy Supervisor Resume Examples & Samples
Strong passion for media, interactive marketing and a deep knowledge of the evolution of media consumption and its impact on advertising
Knowledge in digital campaign implementation from start to finish (RFP process, Digital Activation, Post Campaign Analysis, etc.,)
Background and/or a willingness to learn about emerging digital practices (e.g. programmatic buying, native advertising, the ins and outs of DSP buying and DMP analytics., etc.,)
Proven ability to generate creative and progressive ideas; strategic thinking and solid analytical skills
Ability to build strong relationships with client counterparts, internal cross-functional teams and foster conversation with consumers
An entrepreneurial, make-it-happen spirit
Great management and organizational skills
A desire to learn and have in experience in all media channel, how they are planned and where/how online & mobile channels fit into an overall connections strategy
Ability to develop a planning brief for a client and/or internal teams clearly outlining objectives, key planning parameters, and a measurement strategy
Advisory Digital Strategy & Solutions Resume Examples & Samples
Client side advisory experience or programme experience within large recognised organisations
Excellent proposal writing and presentation delivery skills
Ability to manage client relationships
Ability to manage engagements and med-large teams
Ability to travel as needed (20%)
Strong ability to define & plan the digital vision, strategy and roll out process across multiple industry sectors
First-hand experience in strategic, product development and/or business transformation in a digital context
Experience in the field digital marketing and campaign optimisation
Technical expertise in operating, integrating and optimizing digital technologies (e.g. IBM (Unica & SPSS), Salesforce.com, Aprimo, SAS, Neolane) into legacy IT systems
Experience of working effectively with digital and creative agencies
Strong ability to lead digital transformation programmes, leveraging best practices in digital strategy, process and technology to re-engineer challenged business models
Expansive knowledge and insight in the end-to-end digital landscape (marketing, sales, service and associated technologies) and the ability to identify market relevant consumer trends
Experience in transforming big data into actionable insight that is embedded at the core of all business and customer functions
Ability to facilitate tendering, vendor selection and contract negotiation on behalf of clients
Strong academic record including a relevant third level degree in Business Information Systems, Electronic Commerce or a related area
Experience of business change projects and programmes
Characteristics of a forward thinker and self motivator that thrives on new challenges and adapts quickly to learning new knowledge
An understanding of and experience in the Software Development Lifecycle
Director of Digital Strategy Resume Examples & Samples
6+ years of overall Digital Marketing experience; 4+ years of direct experience with SEO, SEM and metrics-driven Display Advertising; 2+ years of Digital Agency experience working with Fortune 500 companies
Google AdWords or Google Analytics IQ Certified or ability to obtain as condition of employment
Experience with marketing technology and automation platforms
Expert understanding of Web Metrics, Digital Media testing methodology and optimization strategies
Strong data analysis skills and a passion to drive program performance; fluency with performance metrics and ROI analysis
Experience with Social Analytics including Facebook Insights and other analytics platforms
Experience with Social Advertising (Facebook Ads, Twitter Ads, LinkedIn Ads)
Expert knowledge of Web Analytics
Experience in Email Marketing
Experience in A/B testing
Great interpersonal skills
Excellent communication skills (written and verbal)
Degree in Business, Communications, Marketing, or related field
Experience in eCommerce industries and technologies
Gdm-sbs-global Digital Strategy Resume Examples & Samples
Analytic Project Execution: Consistently deliver on multiple and complex projects aligned to business priorities independently
Business Knowledge: Develop a thorough understanding of the digital banking and payments landscape – the players, their offerings, competitive advantages, evolution over time, etc
Teamwork: Effectively contribute and add value to cross functional initiatives; train and coach others in the organization; seek to learn from other areas within the site to improve analytic approaches for the team
Communication: Communicate and present effectively to partners and senior leadership
Organizational Development: Contribute to organizational initiatives in wide ranging areas including competency development, training, organizational building activities, etc
Break down complex business problems into a series of steps involving secondary/ primary research and quantitative analysis, and lead the team to execute on those steps
Always stay up-to-date with the latest market developments and develop Points of View on the same
Communicate with digital teams across regions for benchmarking Citi's offerings & providing outside-in perspectives
Conduct stakeholder interviews & design market surveys for primary research, as and when needed
MBA from a Tier 1 Institute
At least 10 years industry experience, with majority of experience in Strategy/ Management Consulting
Should have been in an engagement manager or similar position in consulting
Strong problem solving skills & comfort with quantitative case studies and guesstimates
Strong analytical aptitude and logical reasoning ability
Strong process/ project management skill
Experience in leading teams directly or as a Project Manager/ Engagement Manager
Experience in one or more financial services businesses (cards, retail bank, mortgage etc.) OR experience in a digital domain (e-commerce, or other digital services)
Customer & Digital Strategy Manager Resume Examples & Samples
Deliver best-in-class customer experience through a "customer first" approach in both B2C and B2B environments
Deliver on new account, account engagement, and sales targets and identify new opportunities to drive growth through technology and digital properties/platforms
Drive research agenda to better understand our customers and develop future opportunities
Work closely with Analytics team to identify trends/opportunities and customer targeting segments to drive card usage and incremental sales
Streamline and optimize website and e/m acquisition and servicing sites
Drive mobile agenda and align capabilities to Chevron's mobile initiatives
Work with client to gain support for initiatives and improve the level of credit marketing integration within the Chevron corporate office
Partner with client, outside vendors and internal cross-functional teams to ensure strategic projects are delivered as committed
Assist in Annual Marketing Planning Process to identify new accounts/sales growth drivers
Shared responsibility for achieving key portfolio performance metrics incl. sales/ANR, acquisitions, net income & ROI
Manage relevant marketing budget line items, ensuring efficient spend, investment for long-term opportunities and tight controllership
Work with Analytics team to develop financial projections and analysis for new product scoping, when possible, to improve efficiency and ensure quality controls
Ensure compliance with all internal & external regulations
Serve as a flexible team resource to drive highest priority opportunities as they arise
Bachelor's degree OR in lieu of degree; high school diploma/GED and 9+ years of Marketing experience in a corporate environment
5+ years progressive growth in marketing
3+ years of experience within an NPI, digital marketing or client-marketing role
Strong PC proficiency (MS Office Suite) or comparable software applications
Minimum of 5 years progressive growth in marketing-driven, multi-product credit card or financial service companies
Hands-on experience developing and delivering financial services product enhancements and digital properties, and demonstrated success on meeting goals
Expertise in driving acquisition and retention through online channels
Excellent project management, analytical, communication and presentation skills within all levels of the organization
Strong cross-functional leadership skills
Strong client management experience and ability to influence external stakeholders
Demonstrated ability to handle multiple tasks simultaneously and meet tight deadlines
Ability to thrive in a highly complex and fast-paced environment
Credit card industry experience
Oil and Gas marketing experience
Strong financial background
A relevant degree in business or marketing
Senior Digital Strategy Manager Resume Examples & Samples
60 %: Digital Strategy and Campaign Management
10 %: Risk Management and Control
10%: Change and Innovation
6-8 years experience in digital strategy consulting and planning
Strong knowledge of technical infrastructures
Superior influence skills and understanding of how to navigate a matrix organization
Active influencer of future innovations and ability to make things happen through positive influence
Proven experience driving leads, sales and use of metrics to achieve the strategies
Excellent thought leadership skills with an ability to question assumptions
Highly organized, self-motivated, and able to prioritize on the fly
Proven interpersonal and relationship management skills
Strong presentation skills and technical skills in using excel and powerpoint
Business Analyst CPB Digital Strategy Resume Examples & Samples
Help prioritise tasks, and resources to ensure delivery
Evolve business processes and to allow Citi Private Bank In View platform to become the main banker & client tool
Challenge assumptions of the team to ensure optimal results are achieved
Partner with other parts of Citi to share innovation learnings
Work with other members of COO team to develop and execute on strategic initiatives including internal and external presentations
Present proposals to innovation lead, project delivery team, and Senior Management as appropriate
Gather competitive insights on digital strategies and tools in the market
An open, inquisitive and innovative mind set is critical
Individual must have very strong organizational skills, be confident in dealing with Senior Management, and be able to work alone or as part of a team
Strong communication skills and flexible attitude towards day-to-day tasks are also critical
Strong knowledge of financial services / private banking
Understanding of client expectations
Clear, impeccable communication skills
Minimum degree level education
Digital Strategy & Analytics Lead Resume Examples & Samples
Lead Global organizational and strategic efforts focused on emerging and established digital channels while providing oversight and guidance for their appropriate use and quality
Provide guidance and recommendations on how these new technologies may impact business and marketing for all key customer stakeholder groups (i.e., patient, caregiver, healthcare provider, etc.)
Stay on the cutting edge of all emerging media and technology trends and navigates the appropriate use and strategic planning for emerging technology, such as social media, mobile, evolutionary Web development, etc
Collaborate and negotiates with senior cross-functional partners to establish plans/processes for implementing emerging technology
Lead and participate in the Emerging Media Council, developing recommendations for use of digital and emerging media within the organization
Educating Brand, Regulatory, Legal, Corporate Communications and others on Digital and Emerging Media
Provide strategic oversight to ensure that the most appropriate and impactful combination of channels is employed by our business units in the realization of brand strategy
Lead a centre of excellence staff, supporting assigned locations and Business Units; ultimately responsible for all strategic initiatives related to emerging digital technologies and the quality execution of those digital tactics
Ability to identify and articulate the risk/benefit ratio of emerging channels and develop actionable guidelines for their usage. Ensure quality control and monitoring of all Digital Media to ensure compliance with regulatory requirements
Regularly demonstrate an innovative, collaborative and forward thinking approach, as well as the ability to understand and operationalize strategic intent
College degree required, graduate level preferred
Substantial marketing, digital marketing and/or related interactive agency experience
Strong pharmaceutical and/or consumer focused marketing experience or pharmaceutical digital agency experience
Demonstrated deep subject matter expertise in personal and non-personal media channels
Successful team leadership experience
Integrated Digital Strategy Manager Resume Examples & Samples
5-10 years of experience with Digital Oncology Marketing Experience for Strategy and Digital Project Management
Regulated industry experience
Strong understanding of/experience with digital marketing and strategy
Strong digital analytics experience
Digital advertising expertise
Campaign management experience
Pharmaceutical and Agency experience
Digital Strategy Program Senior Lead Resume Examples & Samples
Providing thought leadership and strategic framing in the development, maintenance and socialization of a coherent, cross-Citi mobile strategy
Providing timely and effective strategic advice to the business, ensuring Citi understands and exploits the opportunities and threats presented by mobile technologies
Assisting Citi in acquiring and exploiting critical mobile capabilities across the business
Providing quality assurance, training and support to the mobile research team, ensuring high quality, timely and insightful analysis
Representing and promoting Citi's mobile strategy internally and externally
2+ years' experience providing senior strategic consulting (ideally with a leading management consultancy)
Robust global understanding of mobile trends and implications across banking, digital companies, MNOs and product manufacturers
Global mobile experience, having worked / consulted internationally, including both developed and emerging markets insights
Strong network and profile in mobile arena
Experience managing project teams with members from around the world
Brand Marketing & Digital Strategy VP Resume Examples & Samples
Serve as strategic marketing consultant to internal business units to solve communication needs
Execute multi-channel marketing communications including branding, advertising, sponsorships, event collateral and digital content
Manage a number of projects both small and large simultaneously. Responsible for the successful project management and execution of all tasks related to these projects
Work closely with other parts of Corporate Communications to deliver a cohesive message
Work with external agencies
Bachelor's degree and minimum of 10-15 years of relevant agency or corporate experience
Experience working with creative teams and an understanding of the creative process
Highly organized, attention to detail and excellent follow-through required
Proven leadership skills in developing and executing multi-channel marketing communication campaigns from start to finish
Knowledge in digital marketing, and website design preferred
Excellent interpersonal and communication skills, both written and verbal
Demonstrated client service focus and ability to build relationships both internally and externally
Experience managing other team members as necessary
WM Ops Digital Strategy Resume Examples & Samples
Define and execute change agenda by partnering with senior stakeholders (eg: Business, Technology and Operations) to understand and prioritize initiatives
Perform diagnostics/analysis to identify platforms/procedures that require enhancement/streamlining and identify ways to make them more effective
Coordinate engagement of Operations, Technology and Business partner resources and subject matter experts across multiple projects & geographic regions
Lead and direct project activities, meetings, understand dependencies, and manage timelines
Manage issues and decisions to timely resolution. Communicate with senior management teams to escalate/resolve project conflicts & needs
Manage a cohesive plan across all work streams, ensuring a coordinated approach when utilizing client service individuals for input, testing, etc
10 - 15 years of experience in program/ project management, process engineering or strategy within a financial services or operations environment
Knowledge of Wealth Management products and services
Leadership skills: The candidate must have experience leading multiple projects and teams
Problem solving skills: The candidate must have the ability to identify complex risks early and develop actionable mitigation plans
Analytical skills: The candidate must be highly analytical with experience in using objective data to drive strategic recommendations
Communications skills: The candidate must be able to concisely explain complex issues. The candidate must also possess strong written and oral executive-level communications skills
Client management and teamwork skills: The candidate must have demonstrated ability in being flexible and working with stakeholders and colleagues at all experience levels. Experience of engaging and influencing senior leaders within the organization is essential
Project management skills: The candidate must have the ability to create practical and comprehensive implementation plans and partner with all levels of management and stakeholders to gain consensus. Experience of managing multiple projects or engagements and their associated budgets is essential
Must possess college degree; MBA is desirable but not a pre-requisite
Experience in the wealth management is desirable
Head of Digital Strategy Resume Examples & Samples
Working with the Marketing Director, devise and implement the UK & Eire digital marketing strategy encompassing all elements with key focus on media, social, CRM, DMP, website and search
Form part of the Marketing Leadership team along with Marketing Director, Senior Marketing Manager and Head of Trade Marketing
Working with the Marketing Director to formulate ongoing digital media partnerships to deliver cutting edge innovation and exposure above and beyond standard campaigns
Managing direct report, ensuring exciting digital content is created
Work with creative agencies and in-house Publicity team to deliver outstanding website content, copy, social media integration and digital campaign strategy
Establish relationships with key online media and build active brand ambassador networks
Work closely with customers to maximise all opportunities, provide points of difference and traffic driving initiatives to deliver box office sales
Oversee and coordinate the strategic management of key digital agencies as required
Create an innovative academy programme to ensure the marketing team are continually up-skilled in this ever evolving landscape
A digital evangelist with an in-depth knowledge of the evolving digital landscape
Up to date with the latest platforms, marketing opportunities and future trends
Passionate about film
Good technical understanding and knowledge principles of digital media, social, CRM, DMP, website and search
Solid proven experience marketing content, from launch to amplification
Excellent relationships with key online opinion formers and brand evangelists
Able to demonstrate innovation and imagination in approach to digital campaigns
Understands consumer dynamics and motivations, identifies and analyses trends, and utilises market research to develop and influence strategy
ROI conscious with experience of managing budgets effectively
Expert in social networking, viral and buzz marketing
Committed and flexible team player
Assertive networker who builds relationships with both internal and external contacts
Solution orientated, commercially focused and deadline driven
Global Decision Management Strategic Business Solution Global Experience Team & Global Digital Strategy Resume Examples & Samples
Develop quantitative points of view through market sizing, scenario analysis, business model development, etc
Break down complex business problems into a series of steps involving secondary/primary research and quantitative analysis and execute one or more of those steps independently
Always stay up-to-date with the latest market developments and develop points of view on the same
Communicate with digital teams across regions for benchmarking Citi's offerings and providing outside-in perspectives
Conduct stakeholder interviews and design market surveys for primary research when needed
Analytic Project Execution
Consistently deliver on multiple and complex projects aligned to business priorities independently
Business knowledge
Develop a thorough understanding of the digital banking and payments landscape – the players, their offerings, competitive advantages, evolution over time, etc
Effectively contribute and add value to cross functional initiatives
Train and coach others in the organization
Seek to learn from other areas within the site to improve analytic approaches for the team
Communication
Communicate and present effectively to partners and senior leadership
Organizational development
Contribute to organizational initiatives in wide ranging areas including competency development, training, organizational building activities, etc
4-8 years industry experience in Financial Services/Analytics/Management Consulting/Strategy
Established competency in business analysis including business model development, market sizing, financial statements analysis, etc
Strong problem solving skills and comfort with quantitative case studies and guesstimates
Director, UX & Digital Strategy Resume Examples & Samples
Lead prioritization of opportunities and issues to ensure teams are focused on those areas with greatest impact/value to the business
Work closely with technology service-provider partners that support the overall capability (Key Lime, User Zoom, Motivate Design, etc.)
Drive roadmap and adjust project budgets, timelines and deliverables when project scope is changed in order to re-set project expectations and outcomes to clients and management
Serve as a consultant and subject matter expert to the organization regarding how UX and Digital related services can be leveraged more holistically to solve Company challenges
Act to drive optimization and innovation in digital solutions. Utilize knowledge in technology, business and user experience expertise to enable optimized approach to delivery and management
Leverage deep understanding of user behavior and supporting analytics to make recommendations for technology solutions, roadmap and innovation for clients
Identify technologies that drive business efficiencies as well as tie to online marketing, social, mobile, location and emerging technologies
Manage strategic direction and execution of complex technologies, with a deep understanding of industry trends and direction
Manage overall budget responsibility for services provided, as well as key agency and vendor relationships and technology capability guidelines and best practices for the business
Manage teams of contractors, including assessing and assigning project workloads, ensuring overall projects are on track, and proactively identifying course corrections when needed
Leveraging a user-centric approach, use the latest technology/methodologies and needs/benefit analysis to identify most appealing solutions, including cost/benefit and ROI
Demonstrated understanding in the areas of user-centered design and system development, knowledge management, content systems, business process management, web and mobile technology, communication and supplemental delivery and distribution systems, and analytics
Proficiency in conceptualizing and translating business requirements into specific system functionality that map to business goals
Ability to lead and develop people
Effective verbal and written communication skills for the purpose of providing information to senior leaders, peers, stakeholders, clients, vendors and staff
Analytical understanding of digital space and digital marketing concepts, agile product management methodologies
Head of Digital Strategy, Alignment & Support Resume Examples & Samples
Shape the digital vision and overall enterprise digital strategy for TIAA-CREF
Identify opportunities, develop overarching business plans and define metrics to track key strategic targets and milestones
Develop the digital roadmap encompassing initiatives sequencing and tracking and including socializing and gathering input from peers / key stakeholders across the enterprise
Research, analyze, and communicate industry and competitive Digital trends with an end toward positioning the right digital opportunities for TIAA-CREF
Day-to-Day development and ownership of the enterprise Digital Strategy, including content, navigation, email and messaging, with overall responsibility for development of productivity, product competitiveness and user satisfaction goals
Develop and maintain Digital Business Plan (current year and long range)
Develop and maintain enterprise digital experience roadmap for our Retail, Participant, Institutional and Direct Distribution experiences, aligned with roadmaps from the Individual, Institutional and Asset Management lines of business
Manage and operationalize the Digital strategy for the company ensuring alignment and integration with the strategies and goals of the Institutional and Individual Financial Services and Asset Management businesses. Engage and influence senior level stakeholders across these businesses to ensure clarity and commitment
Guide the transition / evolution of the Digital business across the maturity curve from start-up to established, including establishment of a business cadence spanning the Individual, Institutional and Individual lines of business
Initiate and oversee integrated cadence among Digital partners in Institutional, Individual and Asset Management businesses
Monitor and report on Digital usage metrics (Digitization, CTG, Completion Rates, Abandonment, etc.) for distribution and self-service applications and provide insights into continuous improvement opportunities for the same
Provide insight and input toward how to best meet participant / customer needs and expectations leveraging TIAA Digital capabilities. Ability to drive continuous improvement focused on refining / evolving the Digital strategy and enhancing the overall customer experience
Maintain and support industry benchmarking / outreach program (i.e., Dalbar ranking)
Experience in "millennial" space
Expert knowledge of investment and retirement industry as well as TIAA-CREF investment philosophy
Building and leading a "start-up" business and accelerating its maturation
Experience leading, interfacing and influencing across multiple functions/businesses in a matrixed environment
Working knowledge of financial products/services and the features/benefits of specific TIAA-CREF products and services
Ability to adapt to and initiate change
Graduate degree (e.g. Master's in Business or Finance or Juris Doctorate) preferred
Manager, Lic, Apps & Digital Strategy Resume Examples & Samples
Manage licensees for assigned categories, which includes contract negotiation, resolving issues, reviewing/approving of submissions and promotion/advertising initiatives
Participate and contribute to the strategic planning process
Develop strategies and business plans by retailer, brand and property
Analyze and understands market trends, consumer and retailer and industry needs
Identify growth opportunities by category, franchise and distribution and select, pitch and execute new deals to fill gaps
Help define and integrate licensees within wider brand and marketing plans
Fiscal responsibility for assigned categories to include annual budget planning and quarterly revenue forecasting
Recommends initiatives, providing cost/benefit analysis and an estimate of return on investment
Works with Licensees, Retail and Creative Teams to develop product that meets retailer needs by distribution channel while maintaining quality and character integrity standards
Collaborate with product development team to build licensee line plans; ensuring appropriate SKU count, price points and that rights are maximized
Support internal initiatives generated by Marketing and Sales Teams
Engage partners and builds solid relationships with other DCP franchise teams and business units to share and exchange best practices
Review and advise on all incoming app requests for Franchise Licensing
Attend and participate in appropriate launch and strategy meetings
Gather information and advise on business model and deal structure to greenlight apps
Manage day-to-day go-to market execution of apps. Duties include
Passion for and experience working in technology and/or digital space
Knowledge and understanding of app development and digital content
Forms good working partnerships
Conceptual
Great presentation skills
Team Player comfortable working in a political environment
Multi-task oriented and able to function in a fast-paced environment
Ability to manage projects with minimal direction
Ability to set quality standards and hold product to them
Strong leadership skills
Comprehensive knowledge of licensees' production and creative capabilities/limitations
Excellent understanding of brand and property positioning, retail business development function, retail distribution and the retail environment
Analyst, Digital Strategy Resume Examples & Samples
Analyze the competitor landscape, industry best practices, market size and trends, industry drivers, and consumer needs/trends
Analyze Conde Nast's digital presence, audience, user engagement, and site traffic and apply the findings toward defining business strategies
Distill insights and create presentations to communicate findings to various stakeholders across departments
Scope, plan and execute against strategic projects
Contribute to business plan development for investment opportunities
Keep up-to-date on emerging trends in the digital space as well as new consumer products/platforms, competitors, and data sources/tools
Bring new ideas to the table that spur Condé Nast's innovation and further its digital leadership position
Minimum of two years of relevant work experience
Strong analytical, financial modeling, research and problem-solving skills
Proven expertise in preparing presentations and business plans
Mastery of Excel and PowerPoint or Keynote skills required
Ability to think strategically and work with deep datasets
A self-starter who acts with urgency in all tasks they tackle
Energy and enthusiasm to delivering high-quality work and driving the Condé Nast business forward
Prior experience in investment banking or management consulting preferred
New Grad-digital Strategy Analyst Resume Examples & Samples
Support projects and cross functional efforts which advance adoption of Visa Digital Solutions products and services
Interface with Product team: Interface closely with Digital Solutions Product team to ensure client requirements and feedback are incorporated into the product roadmap
Market Analysis: Perform market research, segmentation and analysis that leads to insights and drives decision-making. Distribute analysis across Digital Solutions and to key clients in concise written and verbal form
Pricing: Understand and model financial impacts of potential pricing frameworks to address future services, use-cases and geographies. Support development of pricing across Visa regions and clients around the world
Key Client Meetings: Provide subject matter expertise and support the development of materials for key client meetings
Marketing: Coordinate development of marketing collateral and develop plans to participate at key industry events with Marketing and Product teams
Client Materials: Develop client presentation materials, webinars and white papers that clearly explain the Visa Token Service, the Visa Digital Solutions product roadmap and Visa's overall digital strategy
Contracting: Interface with the Visa legal organization to support development of standard contracting templates for each region
Industry and Competitive Insights: Develop analysis, insights and materials to assist clients and Visa management to better understand mobile payment trends, digital commerce trends and competitor activities
2015 or 2016 graduate with a Bachelor's Degree
Interest in payments and digital commerce a must
Proven leadership capabilities as demonstrated in professional, academic, or volunteer environment
Ability to thrive in a cross functional and fast paced environment
Technical aptitude and interest: Ability to work with complex products or capabilities, the ideal candidate will have an existing basic understanding of mobile and digital payment technologies
Travel: While not typical, ability and interest to travel may be required. Visa has clients and partners in nearly every country in the world
CCB Risk-collections Digital Strategy Resume Examples & Samples
Manage key aspects of building a new collections channel, including eligibility, targeting, offer design, messaging
Ability to work with cross-functional teams such as User Experience Design team, IT teams, Operations etc. to drive the optimal experience
Strong experience with test & learn approach to optimize the online experience offers and interaction with the phone
Experienced MS Excel or SAS user to perform analysis of channel performance and optimization across different channels
3 plus years of financial services experience; credit card knowledge desired, but not required
Data mining skills, specifically: Excel, Microsoft Office, and database software applications. SAS knowledge is desirable, but not required
Experience in customer contact strategies preferred
Digital Strategy Senior Associate Experience Center Hallandale Resume Examples & Samples
Providing guidance throughout activities as an account team partner and subject matter specialist, owning the strategic direction of accounts and application of process
Establishing SOWs are followed explicitly, timelines and commitments are met for each client, all client work is conducted under a broader business or strategic context, understand the business context of the engagement
Quantitative and research acumen
Business models and strategic marketing
Strategy process, frameworks, models and strategic marketing and solutions
Head of Digital Strategy Resume Examples & Samples
Lead the development of TVC's digital and social media capabilities
Provide digital and social media expertise to internal teams and clients, recommending best practices and contributing directly to the execution of client campaigns and programmes
Act as the digital lead in integrated programmes, assessing the process and reporting on top level successes and making recommendations based on market knowledge
Build strong relationships with digital and social platforms that generate strategic value for TVC and its clients
Identify emerging trends within the digital space and look at how these can be translated to TVC
Support and where necessary lead in new business opportunities which require a digital response
A deep understanding of the digital and social communications eco-system
A compelling point of view on how digital technology and social media are changing communications and marketing
A demonstrable track record of success helping clients leverage digital technology and social media to achieve their communications and business goals
In-depth knowledge of both the creative and media sides of digital marketing
The ability to take ownership of and responsibility for the delivery of a project
Digital Strategy Resume Examples & Samples
Overall experience of 14+ years - Ideally 5+ years of relevant experience gained within strategic alternate channels / digital consulting positions within large Corporates or Consulting organization for BFSI sector
Should possess experience in Digital Strategy transformation
Executive presence: Ability to engage the client at various levels (including the C-Level) of their organization, strong presentation and facilitation skills, ability to structure and facilitate workshops, ability to identify opportunities for digital transformation programs
Should possess strong Industry Domain knowledge in Banking, Financial Services & Insurance
SEO Analyst, Digital Strategy & Initiatives Resume Examples & Samples
Provide SEO support for SEO Managers
Perform basic SEO activities: keyword research, ranking analysis, competitive market research & content recommendations that support site initiatives
Provide basic SEO recommendations for new digital products and templates
QA recommended SEO implementations & fixes
Run ongoing analytics reports and provide analysis to make data-driven recommendations
Perform technical site audits & link analysis
Maintain SEO tasks and schedule
Be responsible for documenting SEO projects, results and changes
Work closely with the editorial, developer & product teams whom support each of the brands
Minimum 2 years SEO experience, preferably for a major media/publishing organization, and a majority of that experience directly in SEO
Deep Passion for News is a MUST
Adherence to the highest standards of SEO
Familiarity with web analytics tools, omniture in particular, and concepts
Clear and effective written and verbal communication skills and ability to interact with all levels of end users and technical resources
Excellent organizational and time management skills and the ability to multi-task
Global Digital Strategy, Senior VP Resume Examples & Samples
Maintain a coherent digital strategy across Citi
Provide timely and effective strategic advice across the businesses
Assist Citi in acquiring and exploiting critical digital capabilities
Create and integrate a digital research capability
Providing thought leadership and strategic framing in the development, maintenance and socialization of a coherent, cross-Citi digital strategy
Providing timely and effective strategic advice to the business, ensuring Citi understands and exploits the opportunities and threats presented by digital technologies
Assisting Citi in acquiring and exploiting critical digital capabilities across the business
Identifying major mobile/digital trends, assessing implications and completing SWOT analysis of evolving ecosystems, critical control points and key players
Engaging stakeholders to define and agree on strategic value propositions and key enabling capabilities
Providing quality assurance, training and support to the digital research team, ensuring high quality, timely and insightful analysis
Representing and promoting Citi's digital strategy internally and externally
The individual will have significant expertise in digital banking and payments, strategic consulting experience and outstanding communication and engagements skills. The ideal candidate will have
5-10 years' experience in mobile banking, payments and technology (ideally gained across a combination of consulting, industry and entrepreneurial experience)
Senior leadership potential
Digital Strategy Transformation Resume Examples & Samples
Overall experience of 14+ years - Ideally 5+ years of relevant experience gained within strategic alternate channels / digital consulting positions within large Corporates or Consulting organization for Cross sector
Should possess strong Industry Domain
Should have breadth of knowledge across and depth in one or two of the enabling technologies like Analytics and BI, Big Data, Cloud, Mobility, Social, Automation, Enterprise Portals, Enterprise Content Management, SOA and Integration. Good appreciation of emerging technologies e.g. Cognitive and IoT
Should have familiarity/experience with design thinking, agile concepts, DevOps, Continuous Integration
Strong stakeholder management and communication skills
Excellent team building, leadership and interpersonal skills
Program delivery experience
At least 8-10 years of relevant experience"
Head of Digital Strategy Resume Examples & Samples
Experience presenting work materials and collaborating with senior lever leadership
Powerful communicator with the ability to convey thoughts effectively and succinctly. Proficiency in Microsoft PowerPoint is critical for this role
Ability to synthesize analytical results and tailor executive briefings
Support cross- bank initiatives, including liaising with different stakeholders, preparing presentation materials, and coordinating content updates
Strong team player who places the best interests of the organization above personal objectives
MBA from top 20 Business school with Post-MBA Strategy experience (McKinsey, Bain, BCG, Strategy& Deloitte…) is a plus
Related professional background in the digital space. Preferably financial services experience
Digital Strategy Resume Examples & Samples
Passionate about delivering great customer experiences
Excellent presentation delivery skills
Structured approach to problem solving
Ability to manage engagements and teams
Knowledge and insight in the end-to-end digital landscape (marketing, sales, service and associated technologies) and the ability to identify market relevant consumer trends
Have an intense focus on the customer experience through research (VoC), design, development and execution of small to large scale customer journey initiatives
Understanding of the linkage between business objectives and customer experience and working seamlessly to integrate the two together
Management consulting experience in customer strategy and customer transformation related to improving customer strategy, customer profitability, and customer retention and cross sell programs beneficial but not essential
Experience in the design and implementation of Omni Channel strategies
Strong background in enabling technologies driving customer transformation
Ability to identify new opportunities and advocate new initiatives for process & customer experience improvement in order to achieve brand loyalty, cost reductions, revenue growth, margin improvement or gains in customer or employee satisfaction for our Clients
Knowledge of UX and UI design
Experience in innovating new journeys for changing business needs and feeding into larger strategic programmes
Deep understanding of the metrics used to measure customer experience (NPS etc.), how they are used within leading organisations, and how to leverage them to drive change programmes
Strong academic record including a relevant third level degree
Experience working in a digital company, agency, fintech or consultancy
Characteristics of a forward thinker and self-motivator that thrives on new challenges and adapts quickly to learning new knowledge
Marketing Mgr Digital Strategy Resume Examples & Samples
Plan & execute digital strategies in multiple mediums like search, display and web based marketing
Own all aspects of both organic and paid SEM: management, implementation, and analysis of program, including keyword research, campaign strategy, creative, bid management & on-going optimization
Use best in class e-commerce practices to optimize website to drive prospects from awareness through to conversion to paying customers
Build, maintain, and analyze performance reports
Manage multiple outside agencies, as well as work with internal and external teams to help define digital marketing goals, lead volumes by product and segment and ROI analysis
Provide in-depth reporting & data analysis to problem solve; identify opportunities and communicate key performance trends to the organization
Implement A/B testing with strategic variants to increase conversion rates
Optimize online marketing campaigns and landing pages
Work with Product Marketing and Demand Generation teams to define the scope, technical and business requirements, budget, benefit analysis, and cost justification for digital projects
Lead execution of digital initiatives to ensure they're timely and achieve goals within budget
7+ years of related digital marketing experience and a passion for analytics
5+ years of experience executing SEM campaigns
Expert knowledge of Google Adwords, PPC, display/ retargeting and search marketing
Experience with Eloqua or other automated marketing solutions a benefit
Experience developing websites/digital platforms from Information Architecture to CMS implementation
Superior verbal, written skills and attention to detail
Motivated self-starter that drives strategy and results
Digital Strategy & Experience Resume Examples & Samples
Manage the development of the digital user experience through concept, strategy, design and implementation for the Cards' Benefits websites' to increase customer engagement through benefit awareness and usage
Manage the User experience and content strategy for Benefits' sites' internal sponsors, including Card Products, Customer Benefits and Cards Marketing teams
Lead the design of insight-driven digital strategies from opportunity identification through development of customer centric journeys
Partner with program management, agencies, vendors, and internal IT teams to scope, design, develop, and deploy new web site experiences
Transform web site visitor objectives, business objectives, and technology capabilities into digital experience requirements
Lead development/enhancement of Offer Optimization to ensure site visitors are presented with the right offer at the right time to increase engagement and spend
Coordinate with internal sponsors including, Card Products, Customer Benefits, Card Products, Marketing, Loyalty and Early Engagement Teams on alignment of messaging, marketing response forecasting and capacity planning
Coordinate with Benefit Owners and Platform providers to ensure that sites presents accurate customer information and superior site performance
Ensure site development and enhancements comply with Expense, Legal, Control and Compliance requirements including ADA compliance
5+ years' experience in Direct Marketing, Digital Marketing or Product Management role leading strategy, implementation and management of web sites, portals or related tools
Strong digital expertise both from a strategy and execution standpoint
Ability to understand and translate complex business challenges into smart digital solutions
Proven experience leveraging an integrated collection of technologies and methodologies to design captivating web site experiences across multiple interaction channels
Use of online performance metrics to identify opportunities for enhanced digital experience
Pragmatic problem-solver. Solutions and process improvements oriented
Exceptional verbal and written communications skills
Digital Strategy Manager Life Sciences Resume Examples & Samples
Client Management:Manage day to day interactions with executive clients and sponsors
Business Development:Develop and maintain contact with top decision makers at key clients; organize and lead pursuit teams; participate and lead aspects of the proposal development process; contribute to the development of proposal pricing strategies
Customer Value & Strategy – Development of customer driven, value enhancing strategies to drive increased business effectiveness, improved technology utilization, and enhanced positioning to address marketplace forces
Customer Transformation Roadmapping -Build out of enterprise customer solution strategy, technology architecture, platform alternatives, and roadmaps to support and enable business and technology vision and goals. Construction of detailed customer transformation plan to clearly articulate initiatives required to effectively and consciously transform an enterprise to the target future state
Business Case Operational Analysis –Execution of comprehensive financial analysis detailing the costs, benefits, and estimated payback period/return of current and planned business and technology customer solutions initiatives, program, and projects
Platform Evaluation & Selection –Execution of proven methodologies to objectively identify, evaluate, and select technology platforms and tools that most effectively enable planned customer transformation. Evaluation and analysis of the effectiveness of existing solutions, platforms, and tools against selected business and technology KPIs and strategic goals
Process & Technology Improvement –Performing of detailed assessments on the effectiveness of 'customer impacting' processes and recommendations to align to corporate goals, market trends. Development, alignment, and deployment of future state operating model and processes to match organizational strategic goals and vision
Demonstrated prior experience in managing teams of 10+ resources through design, development, and/or operations of complex technology environments (programs, applications, systems and/or infrastructure)
Strong understanding of CRM process and best practices
Experience managing at least three large-scale full-life cycle implementations of CRM or customer-related solutions, including ownership of the program/project, management of the overall team and ownership and management of program/project financials
Experience defining systems strategy, developing systems requirements, designing and prototyping, testing, training, defining support procedures, and implementing practical business solutions under multiple deadlines
Ability to travel to client sites 80-100% of the time
A Bachelor's degree
Director of New Media & Digital Strategy Resume Examples & Samples
Bachelor's degree in sports marketing, radio/television production, sports broadcasting, internet broadcasting, or related field
Minimum of one (2) years of experience working in a field related to digital media services in intercollegiate athletics
Experience with photo/video editing software
Experience working with a variety of media formats and multimedia files
Demonstrate working knowledge and experience with digital video editing software (i.e., Final Cut Pro, Adobe After Effects, Photoshop, Indesign, Dreamweaver, Live Type, Soundtrack, iDVD, etc.)
Working knowledge and experience with digital camcorders (white balance, focus, aperture, gain, aspect rations, fram rate, audio levels, etc.)
Valid driver's license
Candidate must demonstrate interest, ability and/or experience promoting cultural competency and/or diversity
Master's degree in a related field
Two (2) years of experience with intercollegiate athletics working with digital media at the Division I level
Knowledge of the logistics of a live broadcast production
Knowledge of graphic design and/or video editing
Knowledge of basic web design
Tricaster or Live Production experience
Assoc Director of Marketing & Digital Strategy Resume Examples & Samples
Works as a key member of the UEI communication and engagement team, and provides support for overall UEI communications as needed
In coordination with UEI and UChicago Impact leadership and communications team, develops and implements marketing and communications strategies, with a focus on projects demanding consumer research as well as digital and social media expertise
Experience editing written reports/manuscripts in accordance with the Chicago Manual of Style required
Experience in crafting editorial content for external audiences required
Experience in managing and growing an organization's social media presence required
Experience using consumer research and digital analytics to inform marketing strategies and tactical plans required
Digital Strategy Servicing Lead Resume Examples & Samples
Senior Executive Stakeholder Management
MBA preferred; Minimum Bachelor's Degree
Proven people manager with the ability to grow and develop a team
Strategic and analytical thinker who can analyze data to make appropriate process/business decisions/recommendations and shape business strategy
Prior Chief of Staff support, consulting experience, or equivalent experience preferred
Ability to understand and navigate the digital landscape and technology
Proven negotiating skills, demonstrated collaborative and consensus building strengths
Demonstrated team player and leader who can effectively handle multiple priorities simultaneously
Strong communication (verbal/written) skills, with an ability to manage internal and external relationships up to senior levels of management
Experience leading cross functional teams and maintaining accountability for major business initiatives
Excellent data visualization and creative PowerPoint skills
Excellent PC skills: Word, Excel, Access
Self-starter that learns and adapts quickly to frequently changing priorities
Associate Director, Medical Digital Strategy Resume Examples & Samples
Lead global medical digital projects through all phases including budgeting, conception, development, deployment and training across the medical On-cology BU
Responsible for planning enhancements to new and existing digital
Responsible for new congress digital platform for Oncology and establishing improved virtual capabilities within medical
Develops communication plan and facilitates awareness of GMA-provided digital services and systems to internal medical customers and other stake-holders
Responsible for all process and documentation needs for assigned projects, providing business representation and business sign off (IGM, PIONS etc) as needed
Support development of GMA digital strategy and provide consultancy ser-vices to GMA on digital strategy for disease or line function
Serve as internal expert on GMA-provided technology platforms and services, to provide support and serve as primary digital point of contact for CPO and Global associates
Benchmarks and assesses internally and externally medical digital solutions in Oncology/Medical Affairs in order to contribute to the development of the global medical e-strategy
Global Vegetable Digital Strategy Manager Resume Examples & Samples
Critical Thinking and Alignment to Global Strategic Initiatives
Bachelor's degree in Marketing, Journalism, Communications or related discipline
10+ years of relevant work experience with 5+ years in digital marketing
Proficient presentation, writing and editing skills
Experience using customer insights to create compelling messages for different target demographics and personas
Deep understanding of how data and analytics shape strategy
Strong relationship and networking skills to inspire, motivate and drive collaboration with marketing managers and other cross-functional employees
Experience working with SalesForce and Adobe platforms and reporting or similar CRM
Organized, reliable self-starter with strong creative thinking, analytical, problem-solving, decision-making and interpersonal skills
Consumer Digital Strategy Resume Examples & Samples
Drive activities of Regional Digital Leadership Team
Triage content updates and maintenance to support running the business
Meet bi-weekly with peer Consumer Digital Strategy Regional Leads and the Operational Readiness team to share status information and discuss/share best practices
Resource Management: Manages in very complex organization(s) the efforts of direct and indirect reports, and collaborates with, provides guidance to and influences employees, clients and matrix partners
Results & Accountability: Ensures that effective controls are developed and maintained to ensure the integrity of the organization. Takes corrective action, as appropriate. Ensures that performance is aligned with mission, goals and outcomes and is completed within established timeframes. Monitors and evaluates complex plans; focuses on results and measuring attainment of outcomes. Has budget accountability
Health plan management knowledge preferred
Deep knowledge of your Region and/or health industry; assist to understand project impacts and the need to build out support and structures where there are gaps
Aptitude to know what issues to drive in your Region, and with whom
Digital Strategy Analyst / Senior Analyst Resume Examples & Samples
Collaborate with key business unit stakeholders to understand their objectives and ensure alignment with overall digital roadmap and goals
Conduct continuous competitive benchmarking and digital industry research to identify emerging technologies, trends, and opportunities for innovation and optimization
Proactively identify and balance customer and organizational needs, driving towards appropriate technology solutions
Leverage website performance data insights to drive strategy evolution
Represent Digital Strategy function as required in cross-departmental meetings and taskforces
Undergraduate degree in relevant field and at least 2-5 years relevant web/digital/interactive marketing work experience, preferably in an e-Commerce environment; MBA preferred
Strong business acumen coupled with a solid understanding of web technologies and functionality, prior experience driving the development of digital features/functionality is a plus
Ability to identify KPIs and conduct analysis to measure success of business objectives
Strong project management skills with a demonstrated ability to effectively manage multiple projects with competing priorities, deadlines, and business values
Creative problem-solving skills essential
Strong negotiation and influence skills with an ability to create consensus and achieve results
Strong written/oral communication skills with the ability to develop and deliver clear, concise presentations
An ability to influence others to achieve results
Must be able to maintain a high performance level and deliver strong results while still managing to have fun
Proficient with Microsoft Office software (e.g. Excel, Word, PowerPoint, etc.)
Product Specialist Digital Strategy Resume Examples & Samples
Bachelor's degree in a business related or financial field and/ or equivalent work experience in business system technology management
Strong analytical background with at least 5-7 years in financial services industry
Excellent organizational and analytical skills with strong technical abilities
Strong understanding of structured products (ABS, MBS, CDO/CLO), loans, and bonds
Business technology experience at financial services or consulting firm that supports institutional banking clients
Experience partnering with engineers and user experience design professionals on transformational projects with a goal to "wow" clients
Leader, Candidate Experience Digital Strategy Resume Examples & Samples
Understand and support the Company's short, medium and long term candidate experience digital strategy to achieve the enterprise Talent Acquisition strategy
Ensure the Company's candidate experience digital programs are linked to the Company's Talent Acquisition strategy globally and locally
Support candidate experience leadership by managing program governance, utilizing their project management skills to provide leadership to plan and manage projects
Leverage VoC surveys insights and to enable timely & continuous improvement of candidate experience Digital strategy and priorities across the Company
Monitor the Company's Digital candidate experience to ensure compliance with applicable laws and contracts; routinely collaborate with the Director, Candidate Experience to share feedback
Utilize digital expertise and external market insights in areas of design and development of candidate experience programs and represent the voice of the candidate in every talent acquisition strategy discussion
Recommend, investigative, product develop, and pilot approaches to test potential digital solutions in order evaluate market viability for products or services
Focus on building effective relationships and trusted partnerships with Talent Acquisition organization, Enterprise Communication & IT to maximize value
Manage expenses and provide input into budget/resource allocation needs; and the management of costs
Conduct routine internal analysis and external benchmarking to enhance the effectiveness of candidate experience programs
Monitor Key Performance Indicators and scorecards of relevant data to understand program performance and effectiveness
Continuously review and refine the candidate experience processes / roadmaps with the candidate experience leader to promote effective programs
Partnering with business stakeholders, identify and implement new talent technology solutions in support of a best in class candidate experience
Develops enterprise-wide strategies in partnership with stakeholders to attract employees in an integrated manner, driving regional/global business results
A minimum of 8 years of professional hands-on experience is required
Experience in the HR or Talent Acquisition technology fields is preferred
Facilitation and project management experience (e.g., project plans, status reports, communication plans, risk management plans, milestones, deliverable charts) is required
Ability to operate as a global leader with understanding and appreciation for regional differences is required
Experience managing, planning and implementing projects and strategic change initiatives is required
The ability to influence, negotiate and consult while remaining an enthusiastic team player with a strong drive to create a positive and inclusive work environment is required
Ability to connect with others and collaborate closely to deliver consistent employee and customer-focused approach in region is required
Expertise leveraging internal and external analytics to diagnose situations and build business cases for global solutions is required
Ability to identify, design and lead studies that inform talent decisions
Experience balancing voice of the customer with enterprise-wide business strategies
Interest in maintaining connections to external field of expertise is required
Strong presentation skills are required.Human Resources
Head of Global Digital Strategy & Experience Resume Examples & Samples
Collaborate with Sales and Technology to develop the strategy through which the sales effort is complemented by digital capabilities to drive cost effective advisor acquisition and service
Determine the features and functionality of each digital platform as appropriate to engage, educate, persuade and service LM investors and clients
Manage Site Content: Collaborate with Head of Thought Leadership and US/International Marketing Heads to ensure the content is appropriately customized to site visitor needs; particularly that the content is timely, relevant and impactful. Support the promotion and syndication of Legg Mason's thought leadership content to reach our constituencies and encourage further engagement
Measure and Continually Enhance Site Performance –
10+ years as the business lead in the development of differentiated and compelling digital platforms in the financial services (banking, asset management, insurance, brokerage) industry
Demonstrated success in the end-to-end development of digital platforms - from conception to business requirements, through development to launch and measurement
Ownership for the ongoing content management and functional enhancements of existing sites
Successful in the leadership of high profile, high risk, cross-functional development efforts
Ability to lead, collaborate and influence at a senior level
Previous people management experience strongly desired
Familiarity with Salesforce.com and email marketing platforms is a plus
Series 7 & 24 licenses, or willing to obtain within a short period after hire
Six Sigma experience is a plus
Bachelors degree required; MBA a plus
Specialist, Digital Strategy Resume Examples & Samples
Apply analytics to Carrier's channel web portal to understand current usage and identify improvements to support the portal's future development roadmap
Expand usage of website analytics within the department to proactively share trends and findings internally and with appropriate customer channels
Assist marketing team in broadening the usage of analytics surrounding websites
Coordinate API setup with customers and internal IT
Develop standard API setup process from request to implementation
Provide support to product information strategy
Contribute to team or department by supporting key projects
Time Management - Ability to utilize the available time to organize and complete work within given deadlines
Attention to Detail – ability to complete data requests accurately and thoroughly
Communication, Oral - Ability to communicate effectively with others using the spoken word
Communication, Written - Ability to communicate in writing clearly and concisely
Initiative - Ability to make decisions or take actions to solve a problem or reach a goal
Problem Solving - Ability to find a solution for or to deal proactively with work-related problems
Research Skills - Ability to design and conduct a systematic, objective, and critical investigation
Self-Motivated - Ability to be internally inspired to perform a task to the best of one's ability using his or her own drive or initiative
Cross functional work experience and evidence of a thorough working knowledge of the following: Excel & Google Analytics
Global Digital Strategy Assistant Director Resume Examples & Samples
University degree or equivalent experience required; Advanced degree preferred
7 - 10 years prior work experience; 4+ in business setting involved in some aspect of technology and/or professional services 3+ years driving cross-functional programs in matrixed organizations
Ability to establish trust-based relationships with collaborating teams
Excellent project management and interpersonal communication skills
Results-driven, with strong attention to detail
Able to work independently and manage multiple priorities simultaneously
Global Digital Strategy Manager Resume Examples & Samples
10 – 12 years prior work experience; 7+ in business setting involved in some aspect of technology and/or professional services
5+ years driving cross-functional programs in matrix organizations
Entrepreneurial' mindset with an ability to navigate through areas of ambiguity, identify and take ownership of issues, and drive them to resolution
Outstanding problem-solving and communications skills (written and verbal)
Ability to establish trust-based relationships with EY leaders and collaborating teams
Proven experience and ability to manage multiple competing priorities in a fast-paced team environment while producing a high quality work product
Experience of multi-channel digital environments and understanding of emerging digital platforms
An understanding of the consulting process and experience consulting with internal stakeholders
Excellent project management, team building and interpersonal communication skills
Strong influencing and stakeholder management skills
Digital Strategy Team Lead Resume Examples & Samples
Define & lead Ubisoft Digital workplace strategy : vision, maturity model, frameworks and projects roadmap
Monitor the quality and consistency of the internal user experience and perform regular Intranets audits
Serve as a lead User Experience Architect including: research, persona development, competitive analysis, current-state assessment, customer journey mapping, site map and wireframe development
Support digital project managers to perform user research, wireframes and prototypes
Participate in and/or lead brainstorming sessions, workshops, and presentations with users, stakeholders
Collect & analyze usages, satisfaction and continually strive to improve digital performance accordingly
Define Key performance indicators & perform an adoption follow up
Manage all reporting deliverables across our digital products
Identify emerging, latest trends in digital methodologies and practices
Educate internally on research, digital strategy, user experience and content strategy best practices
Partnering with cross-disciplinary strategic teams — of Content strategist, community managers, SEO specialist, project manager — to constantly improve digital workplace
Ensure constant communication within the digital workplace taskforce
Grow into a role of mentorship and management
5 to 7 years of experience in the digital space, in an agency environment, or in-house for a start-up, established brand or otherwise (preferred candidates have held a previous title of strategist, UX strategist, business strategist, digital strategist, UX researcher, digital project manager or similar)
Curiosity about and a deep interest in how digital technology and systems are powering the way users interact & collaborate with each other's
Deep knowledge of user experience best practices, analytics, and/or Content Strategy
Quality driven by asking the right questions, thinking critically about users problems, and relentlessly pursuing quality in everything he/she does
Must be able to juggle multiple projects simultaneously in a fast-paced environment, while meeting deadlines with frequent interruptions and redefined priorities
Strong written and oral communications skills with the ability to present and work with senior leaders
Ability to gather information; extract relevant data and apply knowledge to develop and create communications
Strong follow up, organization and prioritization skills with excellent attention to detail
Relentlessly inquisitive and curious. Perpetual learner
Must be a team player and be able to interact with staff at all levels of the company
Exudes enthusiasm, passion and fun
Analyst, Digital Strategy & Analytics Resume Examples & Samples
Support the development of key processes to design and manage the CTC digital performance reporting leveraging all available internal and external data sources (marketing tracking systems, Point-of-Sale systems, etc.) and engaging with key stakeholders (digital, ecommerce and IT technology teams) across CTC
Work closely with Corporate Strategy & Development on internal and external strategic digital asset reviews and with digital, ecommerce and IT technology teams on web analytics and fulfillment projects
Work with key stakeholders and external advisors to conduct market, industry, data and analysis including the sharing of benchmark data and best practices
Advise the organization on the development of key performance indicators, and the optimal design of cascading performance reporting formats and channels, as well as on building the Omni-channel view of the customer
Share expertise in project management, modelling, digital analytics and insights identification to support strategy, launch of follow-on initiatives
Provide support for special projects, presentation development and communication of findings to influence executive and cross-functional teams
2-4 years working within in a large consumer facing retail environment and / or start-up eCommerce environment
University degree/College diploma or equivalent combination of education and experience (Engineering, Science and Data Analytics designation are considered assets)
Minimum bachelor's degree in any analytical discipline such as Engineering, Mathematics, Statistics or Operational Research
Understanding of "big data" environments (SQL Server, MySQL, Netezza, BigQuery, etc.), business intelligence tools (Tableau, Qlikview, etc.) and digital marketing tracking solutions (Adobe Analytics, Google Analytics)
Strong business acumen, including modelling, strategic business case development and analytics
Previous experience in Analytical or Research roles with an emphasis on analytics and performance management, preferably digital
Proven project management, relationship management and executive communication/presentation skills
Digital Strategy Account Director Resume Examples & Samples
Partner with the Brand Strategy and Creative teams to understand and align goals and develop effective content activation
Creative thinker who can ideate and execute innovative strategies to support brand initiatives with a focus on editorial storytelling, influencers and consumer engagement
Create and implement strategy for both long-term client relationships and new business prospects
Ongoing management and consistent optimization of social campaigns to meet agreed upon objectives
Manage resources involved in delivering innovative solutions to clients – includes client needs assessment, identification of required resources, management of client expectations, and 3rd party vendor relationships
Lead digital influencer programs and relationships
Compile regularly scheduled and ad hoc social media reports that meet client needs
Stay at the leading edge of the development and release of new Emerging Technologies within the Digital Marketing and general online space
Engage in brand-related online conversations including updating and managing Social Media presence on all other relevant sites
Post content and be highly responsive to comments and feedback on existing external channels and existing SWG owned web properties
Work with multiple Reporting & Analytics tools to monitor engagement in Social Media outlets, analyze, and make recommendations for action
Build and manage metrics reporting and analysis
Knowledge of current Social Media trends and techniques, best-practices and technical components
Ability to analyze complex issues and to develop relevant and actionable plans, programs and recommendations
Successful development and management of social media strategies and implementation for client brands
Leadership, planning, management, organizational and supervisory skills
Outstanding ability to build strong lasting partnerships and foster teamwork
In-depth understanding of the social media landscape and emerging platforms
Strong business writing, storytelling, communication, presentation skills
Outstanding ability to think strategically and to identify and resolve problems
Data Scientist, Digital Strategy Resume Examples & Samples
Must have programming skills in SQL database development
Must have experience with commonly used statistical packages (SAS, R, Stata, etc.)
Understanding of analytical techniques including segmentation, cluster analysis, and regression
Experience in model development in the lending industry including pre-qualification, propensity scoring and creditworthiness a plus
Demonstrate the value potential of data through the application of core Data Science skills
Mgr / Dir, Digital Strategy Resume Examples & Samples
Develop and drive overall digital strategies for the label and artists
Liaison between label and key streaming and digital retail partners including but not limited to Spotify, Apple Music, Amazon, Google/YouTube, VEVO, Slacker, Napster, Tidal, and more
Pitch accounts for featured placement and secure promotional opportunities and campaigns
Maintain a full understanding of all accounts brands, promotional opportunities, consumer bases, and work closely with them to develop strategies that drive revenue and maximizes artist exposure
Monitor account activities; be aware of marketplace and partnerships with other artists, labels, and products
Create strategy to drive data acquisition and engagement
Develop and establish best practices for D2C strategy for the label
Work with vendors on website development, store and splash builds, research, design and beyond
Develop and oversee social media strategies; including posting strategies, analytics, influencer networks, fan building, advertising, creative and more
Develop and oversee digital publicity initiatives
Work with Marketing Manager to conduct and perform detailed research and analysis on our artists, releases, sales, streams, and revenue to evaluate how to run campaigns for maximum exposure
Work in conjunction with Marketing Manager on the creation of digital advertising campaigns
Keep entire team up to date all the most important updates and changes in the digital space from partners to tools and technology and beyond
Senior Digital Strategy Consultant Resume Examples & Samples
Strategic consultation: Be seen as a trusted strategic advisor to internal teams and clients alike by providing marketing insights, building business cases, and drawing upon the full scope of Epsilon marketing services, strategic and analytic consulting expertise, data and technology to solve clients' core business challenges
Contact strategies and program planning: Develop multichannel marketing contact strategies, lifecycle marketing plans, and detailed tactical plans guiding campaign execution, including messaging frameworks, contact cadence, segmentation and targeting, behavioral triggers and other executional guidance
Digital marketing strategy and tactical guidance: Work with clients to develop, measure and optimize the performance of customer marketing programs across email, mobile apps, websites, social media, and other digital marketing channels
Test planning and optimization: Put marketing programs on clear paths to improvement by creating effective experimentation plans and learning agendas
Business development: Support account growth and new business development
Client interface: A large part of this role will involve presenting and selling ideas to our client in partnership with the account management team. High-quality presentation and idea articulation skills are a must
5+ years of experience in a digital and/or customer relationship marketing strategy role, preferably with a digital marketing agency, email service provider, mobile marketing agency, or online services space
Knowledge of customer segmentation and modeling approaches a plus
Excellent verbal and written communication skills, including the ability to produce high-quality decks and present with confidence to senior marketing leaders
Ability to manage multiple high-priority projects in a fast-paced setting
Digital Strategy Analyst Resume Examples & Samples
Conduct research and analysis to identify latest trends in technology and assess implications to Liberty Mutual
Participate in initiatives to increase the customer adoption of the online and mobile channel
Participate in research and implementation of project management tools and methodology
Support Product Managers in development of new digital capability, launch, and success measurement
Build business and professional skills that will prepare your for future leadership positions
Strong research and analytical skills to gather information, analyze facts, and draw conclusions
Strong collaboration and communication (verbal and writing) skills
Possess interests in digital technology, attention to details, natural curiosity, and positive attitude
Fair knowledge of Microsoft Excel and Word required. Good amount of experience with PowerPoint preferred but not required
Bachelor's degree in Business, Computer Science, or related field
Demonstrated successful academic record
2-3 year working experience preferred
Customer Experience & Digital Strategy Solution Principal Resume Examples & Samples
10+ years of professional experience including managerial roles
5+ years of professional experience in Digital Marketing at an established agency, management consulting firm and/or hands-on industry experience
2+ years of experience managing delivery of strategy and/or business transformation projects across multiple clients
Preferred experience with multiple vendors such as Sitecore, AWS, Tableau, Adobe
Advanced degree (MBA, MA, etc.) highly preferred
Digital Strategy Principal Consultant Resume Examples & Samples
Guiding business stakeholders through workshops and envisioning sessions to solve complex define problems
Possess a solid understanding of a broad range of strategy areas and disciplines and technologies and be prepared to engage in deep content discussions with senior stakeholders at leading organizations
Ability to establish immediate credibility and leverage hands-on experience when it comes to designing and implementing highly effective digital and operational strategy, interfacing closely with both business and IT stakeholders
5+ years of professional experience in a digital or management consulting firm and/or hands-on industry experience
Strong core consulting skills, including: meeting and workshop development and management, deck writing, storyboarding, inductive/ deductive reasoning, client interviewing, issue analysis, data analysis and process design
Digital Strategy Business Designer Resume Examples & Samples
Combining design thinking and traditional corporate strategies to help clients create avenues for market growth
Working closely with Service Designers, UX Designers and Data Scientists to design new product and services
Acting as a stakeholder proxy for the delivery team to ensure the integrity of the product vision is delivered
Uncover and describe the problem the product will solve
Quickly understand the industry domain, client business model and end user priorities in order to provide fact based input and recommendations that will drive our customers success and product rollout
Capture business objectives and success criteria
Elicit requirements
Define, manage and prioritize a value based product backlog
Manage traceability of the strategic vision throughout design, development and release
Work closely with project management to deliver the sought after effect
Ability to fact find, probe customers, analyze, synthesize and communicate complex ideas in simple language
Analytical mindset; Ability to focus on details as well as the big picture
Experience with requirement definition and management (B2B and B2C)
Passion for the business and human elements of technology
Exposure to agile software development methodology
Background in design-thinking
Native written and spoken English
Cooperative and solution focused mindset
Sales and/or consulting experience
Digital (preferably mobile) experience
Ability to help define how "digital strategies" can support business goals
Technical experience a big plus
Digital advocate – speak or produce great digital related content (eg. blog, conference speaker, etc)
Direct experience of presenting to C-level executives
Ability to present (confidently) in front of large groups
Have experience of successfully securing and managing million dollar + account budgets
Consulting experience (Business, Management or IT)
Engineering degree
Business degree or MBA
Experience with mobile technology projects
Proficiency in analytics
Experience within retail, manufacturing, finance, automotive, healthcare, travel & hospitality industries
Fluent in English, bothspoken and in writing. Additional language is a plus
Ability to travel up 25% of the time
Any familiarity with using tools like Salesforce, JIRA and Confluence a plus
Digital Strategy & Technology Manager Resume Examples & Samples
Campaign Digital lead:The person will assist the Campaign Content leads and Connections manager to develop breakthrough digital platforms, content and ideas that closely link to the brand plans, connections plan, and liquid ideas framework. This role will also lead the implementation of these platforms and tactics in the Canadian marketplace with best-in-class creative execution. Full participation in Marketing Factory Gate process to ensure integration of digital thinking in marketing process, and submission of all ideas to MAP for internal approval according to required timelines
Always On Digital lead:Assist in the development of consumer centric digital marketing experiences, communications & engagement year round. Accountable for identifying and strategically assessing the opportunities for Owned media investment such as portfolio-hosted websites, as well as assets for Paid display and video channels (excluding social), and search marketing. Work with Knowledge & Insights on translating and dashboarding diverse data sets to identify performance KPI's and insights. Build relationship with global Connections planning to ensure full integration with global digital measurement dashboards
Digital Innovation & Technology:Identifies and leads strategic partnerships with key existing and mature external media and technology partners, based on consumer trends, global capability/relationships, and innovation opportunities to ensure first-mover competitive advantage. Linked in to Global and North American marketing technology centres to identify areas where Canada can scale or leverage the investments and relationships of other Coca-Cola markets
A Digital Marketing Subject-Matter expert: 5-6 years of marketing experience in a senior agency or client-side digital advertising role, with experience in digital content including online display and video, mobile, gaming, and search
Experience working within an Integrated Marketing Communication (IMC) process and system is preferred
Demonstrated experience in the development of best-in-class digital media and implementing digital technology solutions
Demonstrated ability to effectively build relationships cross-functionally and at different organizational levels, both internally and externally
Strong strategic leadership and change management capabilities
Analytical expertise – ability to draw insights and actions from data
Strong collaborative skill set with a solutions-based mind set
Director of Digital Strategy & Services Resume Examples & Samples
Web technologies (HTML, CSS, Javascript)
Modern web application development
UX and UI, including knowledge of the WCAG 2.0 AA web accessibility standard
Open source content management (e.g., Drupal)
Rich media content (e.g., video, audio, live stream)
Data analytics, segmentation, intelligence, and visualization (e.g., Tableau)
Strategic use of social media to drive business results; social media analytics, listening, crisis management
Proven experience in managing the strategic, content, and creative development process from brief or spec through execution to success measurement
Exceptional leadership, customer relationship, consensus building and problem solving skills, and ability to establish effective working relationships in a diverse environment
Demonstrated ability to manage multiple, concurrent projects
Must work well under pressure with multiple projects in a highly collaborative environment
Proven track record leading cross-functional and cross-departmental teams to achieve significant goals
Excellent leadership, team building, organizational and communication (written and verbal), and relationship building skills; the ability to lead through influence
Demonstrated ability to lead, motivate, and develop staff
Open, can-do, positive, collaborative, results oriented attitude a must
Familiarity with digital fundraising trends and techniques is strongly desired
Digital Strategy Analyst Resume Examples & Samples
Identifying where our clients can utilize digital techniques for greatest strategic impact and defining the priority capabilities required to succeed
Develop the business cases for digital opportunities
Work in multi-disciplinary teams to shape and implement digital strategies
Active participant in digital disruptions and global innovations observatories
Director of Digital Strategy Resume Examples & Samples
12+ years of B2B digital marketing experience, optimally within services industry
Demonstrated strategic and executional leadership; ability to drive change and build new capabilities
Strong digital strategy acumen including design thinking, technical architecture and user experience
Demonstrated results in launching digital marketing strategies ideally for enterprise, b-to-b company, or managing strategy and execution at digital marketing agency preferably on behalf of b-to-b clients
Demonstrated experience with SEO/SEM
Solid knowledge of web analytics tools
Deep familiarity with marketing automation tools (Hubspot preferred) and CRM system (SalesForce preferred)
Familiarity and proven experience with web design (or managing web design) and HTML
Experience working with Drupal CMS a plus
Excellent communicator with proven ability to clearly convey complex ideas and data in written, presentation and spoken formats to a variety of audiences
Highly motivated individual who thrives in a fast-paced environment and is readily adaptable to changing market and organizational requirements
Strategic and analytical thinker capable of tactical execution
BA/BS degree in Marketing, Business or related field
Strong proficiency in Microsoft Office Suite (Word, PowerPoint, Excel); Knowledge of Adobe Creative Suite a plus
Ability to travel approximately once per month
Digital Strategy / Sales Resume Examples & Samples
Customer experience strategy and design
E-Commerce strategy and/or platforms
Business analytics strategy and design
Digital transformation and organization design
Agile design and development
Possesses a strong executive presence with the ability to establish credibility in the first client meeting
Sells consulting engagements to CXO level clients. Develops relationships with client executives at the CXO level
Establishes project vision and objectives with the client with a confident point of view. Leads the proposal team through the development of project scope and approach to solution the client's issue
Own IBM responses to Requests for Information (RFI), responses to Requests for Proposal (RFP), IBM contracts, and IBM Statements of Work
Guide creation of business value justification/business case documents
Guide teams in the creation of customer journey maps with digital customer engagement strategy
Make use of big data and analytics to generate relevant insights
Plan and execute interactive and outcome-driven workshops to capture & document client requirements and develop solution ideas
Performs quality review of major project deliverables. Leads work sessions and deliverable presentations with client CXO members. Identifies and secures new and follow on work
People Management: Mentors junior consultants, engagement managers and other more junior delivery consultants on the proposal and/or delivery teams as appropriate
Competency: Recognized as an expert in their competency and/or specific offerings
IX Community: Participates in and/or is responsible for the creation, harvesting, protection and reuse of IBM's intellectual capital. Participates actively in and in some cases leads knowledge sharing activities like communities of practice, forums, conferences and/or other knowledge exchanges
Teamplayer, client-facing, results-oriented, strong communicator, can-do attitude and comfortable working in a highly flexible, agile and collaborative environment
Ability to accommodate extensive travel (60% - 70% or more)
At least 10 years experience developing digital customer engagement strategy and designing and delivering digital solutions
At least 5 years experience in selling digital capabilities/strategies
At least 5 years experience in leadership across complex internal/external engagements, including functional, international or cross-organizational teams
At least 5 years experience creating business plans/business cases,
Director of Digital Strategy Resume Examples & Samples
Serves as thought leader in aligning digital strategy with customer experience expectations, along with corporate objectives and goals
Works with key senior management members to create, iterate, and maintain dynamic scenarios and assess their impact on long range plans, strategies and corporate financial models
Leads executive workshops and serves as a subject matter expert regarding how experiences can be enhanced utilizing digital technology
Conducts industry research, gathers and analyzes insights to evaluate potential partners within financial services technology
Tireless watchdog for industry trends and changes in customer preferences
Partners with key members of online & mobile, product, technology, operations, and support services team to execute against the long term digital strategy
Works across partners to determine organizational impacts of an enhanced digital strategy
Knowledge of digital technologies (big data, AI, blockchain, mobility)
Excellent leadership and relationship building skills
Customer-centric, customer focused thought leader
Demonstration of ability to work effectively in a fast-paced, highly matrixed environment
Ability to translate complex business concepts into a simple narrative linked to customer experience expectations
Organized, controlled, engaged, polished meeting management
EDUCATION/EXPERIENCE
Digital Strategy & Analytics Resume Examples & Samples
Must have 5+ years of experience to assess/analyze client digital marketing objectives to produce/recommend appropriate analytical solutions
Deep experience in conceptualizing, designing, and delivering digital marketing programs with emphasis on optimizing ROI
Agency experience is a MUST
Omni-channel experience is a preferred (digital/crm)
Technical Analyst Digital Strategy Resume Examples & Samples
Understanding the needs of the Global Finance business area and effectively identify and engage the proper IT resources to provide a successful solution
Facilitate discussions/workshops with business partners to understand current and future state business processes/requirements
Document and verify business process flows and business requirements
Verify solution's alignment with requirements and Merck IT architecture
Keep abreast of new technologies, methodologies, industry practices and standards
Critical-thinking and analytical skills
Experience with change and communications management
Motivated team player with excellent interpersonal skills
Experience working independently and collaboratively within a geographically diverse environment
Ability to self-learn and develop business knowledge quickly
Specialist, Digital Strategy & Social Media Resume Examples & Samples
Execution of social strategy of designated shows across all social platforms (e.g. Facebook, Twitter, Instagram, Snapchat, Pinterest, and more)
Maintain a deep level of understanding on all assigned shows in order to effectively foster brand awareness and show affinity
Create show-specific launch and episodic campaigns to generate awareness for new and current programming
Maintain social media profiles including updates, moderation, and reporting during both work and primetime viewing hours
Manage editorial calendars -- through strategizing content, creating digital assets using Photoshop and Adobe Premiere Pro, composing copy, and publishing via tools and natively on the platforms
Actively examine, interpret and report on fan driven conversations to guide the rest of the ABC Entertainment Group on actionable matters
Coordinate with internal and external clients and vendors for digital marketing related projects
Collaborate with show talent and production to create digital content and activations
Work closely with traditional marketing counterparts, including on-air and print teams, to create content for digital use
Communicate with fans and oversee all social engagement activities
Ideate innovative ways to promote ABC shows, brainstorming with production partners, strategy, on-air, synergy and publicity
Plan, implement and analyze paid media campaigns across social and digital platforms, working closely with the network's media agency
Track best-practices, innovative tactics, and competitive analysis and update the team on an ongoing basis
Minimum 2 years' experience of overall working experience in social and digital marketing (preferably entertainment focused)
Minimum of 1 year experience writing copy and creative marketing content
Proficient in Adobe Photoshop, Final Cut or Premiere, Microsoft Office
Advanced understanding of digital media and social media landscape
Head of E-commerce & Digital Strategy Resume Examples & Samples
Change agent for the organization's digital migration, illustrates concepts and prototypes, summarizes marketplace and competitive trends and strategies
Create roadmaps for digital products and processes, designing products to create distinction and competitive advantage
Evaluates and monitors new and emerging digital technology platforms and concepts
Design and execute programs that will increase Discover's share of use on-line and at digital point-of-sale, including e-wallets and emerging payments
Bachelor's degree or equivalent combination of education and experience; Master's degree preferred
Proven track record of managing and motivating teams
Experience with online and mobile data tools (Adobe, Aster, Hadoop, Spark, etc…)
Global Vegetable Digital Strategy Manager Resume Examples & Samples
Bachelor's degree required; degree disciplines in Marketing, Journalism, Communications or related desired
5+ years experience in digital marketing
Experience with platforms and reporting within SalesForce, Adobe, or similar CRM
Consumer Digital Strategy Regional Implementation Lead Resume Examples & Samples
Manage fulfillment and value realization of region's Consumer Digital Strategy Portfolio initiatives and position Regional Executives to make informed decisions
Liaison between Consumer Digital Strategy Program and Regional Stakeholders and Subject Matter Experts; facilitate task completion and resolution of impediments, especially in the areas of execution and operational readiness
Work with Digital Experience Leads to identify and coordinate who needs to be involved in digital initiatives, e.g., members of the Co-Creation Community
Responsible for selecting, developing, and deploying staff in the most effective manner to meet assigned objectives. Responsible for performance management, compensation decisions, rewarding and recognizing employees, and providing on-going, regular performance feedback
Strategic Partnership & Planning: Formulates complex, effective strategies consistent with the business and competitive strategy of the organization and/or functional area. Examines policy issues and strategic planning with a long-term as well as short term perspective. Determines objectives and sets priorities; anticipates potential threats or opportunities and vets them within the organization and with the client as appropriate
Change Management & Innovation: Proactively engages client leaders and matrix partners to actualize change initiatives. Develops and/or encourages new ideas/approaches. Establishes procedures and practices which promote the adoption of appropriate solutions and sustainability of desired results in complex environments. Uses efficient and cost-effective approaches to integrate technology into the wo