Brand Strategy Resume Samples
Brand Strategy Resume Samples
4.6
(
63
votes) for
Brand Strategy Resume Samples
The Guide To Resume Tailoring
Guide the recruiter to the conclusion that you are the best candidate for the brand strategy job. It's actually very simple. Tailor your resume by picking relevant responsibilities from the examples below and then add your accomplishments. This way, you can position yourself in the best way to get hired.
Craft your perfect resume by picking job responsibilities written by professional recruiters
Tailor your resume & cover letter with wording that best fits for each job you apply
Resume Builder
Create a Resume in Minutes with Professional Resume Templates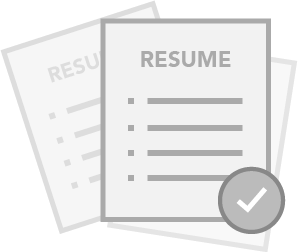 CHOOSE THE BEST TEMPLATE - Choose from 15 Leading Templates. No need to think about design details.
USE PRE-WRITTEN BULLET POINTS - Select from thousands of pre-written bullet points.
SAVE YOUR DOCUMENTS IN PDF FILES - Instantly download in PDF format or share a custom link.
571 Conner Glen
Detroit
MI
571 Conner Glen
Detroit
MI
Phone
p
+1 (555) 718 7813
Manager, Brand Strategy
Schultz, Huels and Heidenreich
Manager, Brand Strategy
Create, manage and update portfolio of brand marketing assets
Manage MarC​om graphic​ designer for quality control, brand management, and general project scope​
Assist in the development and enforcement of brand guidelines including messages, tone, visuals, and iconography
Provide recommendations and feedback on campaign performance
Develop, manage and track brand campaign elements
Create strong corporate and commercial story in presentation form, ​utilizing ​d​ata and creative insights
Handles initial inquiries and creates detailed proposals (including scope) for Brand Strategy requests
VP, International Brand Strategy
Raynor Group
VP, International Brand Strategy
Own budget forecasting and goal-setting for international markets and global account plans for key clients
Responsible for meeting and exceeding quarterly international sales targets & global client sales targets
Develop C-level and SVP-level relationships with global clients with a focus on driving global investment, insight and innovation
An entrepreneurial spirit and innovative mindset to leverage all the amazing possibilities at BuzzFeed
A team player that will enjoy working with other highly talented sales execs who are on a mission to build this business
Coach and lead by working collaboratively with local Brand Strategists to drive revenue growth for global clients
Coach and partner with international sales leads to drive strategy and operational executions
Director Brand Strategy
Hyatt LLC
present
Director Brand Strategy
present
Create, execute and syndicate the marketing strategy for MGM Resorts owned brands
Manage media agency relationships and their work on in-market campaigns
Provide leadership to all internal brand strategy team members to optimize engagement, performance and job satisfaction
Work varied shifts, including weekends and holidays
Partner with Creative Services leaders to develop campaign and marketing plans
Perform other job related duties as requested
Manage and oversee the creation of all Owned Brand strategy and marketing (including campaigns for individual verticals)
Bachelor's Degree in Marketing
Bachelor's Degree in Marketing
Bachelor's Degree in Marketing
Create, execute and syndicate the marketing strategy for MGM Resorts owned brands
Collaborate with senior leaders on the brand strategy across owned brands
Manage and oversee the creation of all Owned Brand strategy and marketing (including campaigns for individual verticals)
Lead the brand strategy for the M life Rewards and HR/HR Recruitment including all related campaign deliverables. Manage creative partners in delivering campaign materials
Drive and support the governance of enterprise-wide marketing priorities. This may include governance of on-property owned assets, website assets (carousel), email content priorities, and various corporate initiatives
Manage and provides day-to-day oversight of agency partners. Actively manages scope of work and leads stewardship of agency deliverables
Manage and provides day-to-day oversight of SOW for internal agency partner to prioritize work and proactively manage demand. Responsible for effectively managing creative demands of all partners to ensure that internal agency partner workload is properly allocated
Responsible for managing the production budget for assigned brands
Stay current on key marketing trends, best practices and destination or economic research (LVCVA data, ANA information and relevant industry trends)
Partner with Creative Services leaders to develop campaign and marketing plans
Create a Resume

in Minutes
15 Brand Strategy resume templates
Read our complete resume writing guides
---
Manager, Marketing & Brand Strategy Resume Examples & Samples
Work with Sr Director Marketing Strategy to build go-to-market strategies for new original show launches and major network initiatives by combining quantitative and qualitative research, competitive landscape analysis, trend reporting, and show/character immersion
Develop comprehensive communication plans for Sprout initiatives which include strategy presentations, creative briefs to be used across all of Sprout
Evaluate and provide strategic insights and analyses for the television/industry competition and marketing and media environment
Collaborate with various internal and external business units to ensure strategy is executed in the right tone and manner
Manage marketing and brand initiatives to drive viewership, grow equity and drive value within children's television landscape and within NBCUniversal portfolio
Support overall brand strategy and visual design across all marketing platforms. Including oversight of corporate identity, branded materials, print and video library, and premiums
Manage cross-platform marketing schedules and oversee delivery of video assets based on network key priorities
Align with top rated agency partners in creative and media development to produce 360? integrated national campaigns
Ability to manage aspects of the budget and legal process as related to marketing programs and brand projects
Manage daily workflow of Marketing Coordinator and oversee growth and performance
Detail oriented and superior organizational skills
Ability to work in fact paced environment
VP, Brand Strategy & Media Resume Examples & Samples
Advertising, Brand Management and e-Media
Investment and Product Communications
Creative Services, including project management, design and production
Distribution Solutions, focused on strategic online business solutions
Corporate, Retail and Institutional Event Planning
Work with the central advertising agency team to deliver advertising campaigns for BlackRock's US-based businesses on time and to media schedules
Develop, update and manage over-arching integrated Campaign timeline
Manage partner Agency workflow and police against the Scope of Work, identifying out-of-scope briefs or activities and keeping the process honest to help avoid cost overruns
Liaise with Senior members in the leadership team to present ideas and manage approvals
Partner with BlackRock's U.S. Wealth Advisory/retail marketing and market research/insights teams to ensure creative solutions deliver on campaign and business objectives and media plans are effective, targeted and support the creative idea
Work with our in-house creative and marketing compliance teams to develop marketing collateral, presentations and other content for a variety of external and internal constituencies (e.g. Aladdin business, Human Resources, Internal Audit, etc.)
Oversee online asset delivery on sites with agencies
Develop and maintain holistic campaign summaries for internal stakeholder management
Ensure campaign messaging and creative are compliant in every respect in partnership with marketing compliance team
Work with Team Head to coordinate and provide updates on the campaign performance reports and insights to key stakeholders and ensure campaigns are effectively optimized
Tracking and reporting on competitor developments
Ad-hoc team projects, including senior management reports as required
Advertising/Marketing or Media experience
Demonstrated interest in financial services and/or investment management
Demonstrable success dealing with ambiguity, managing through change, working in a fast-paced environment, handling multiple projects simultaneously, and getting work done through others. Comfortable in consensus driven culture
Resolving and/or escalating issues in a timely fashion
Ability to work well on cross-functional teams as well as independently
Strong organizational, planning and time management skills; ability to manage multiple deadlines
Experience of managing complex campaigns across a broad range of media
Strong familiarity with Microsoft Office applications (i.e. Excel, Word, PowerPoint, etc.)
Ability to work under pressure in a fast-paced environment
Intellectual curiosity, leadership capabilities and strong work ethic
An eagle-eyed attention to detail
Pride in thorough, accurate and timely work
Analytical, dynamic and motivated self-starter
Ability to communicate clearly and articulately in writing and in person
Creative flair
Ambitious, committed and loyal
Manager, Marketing & Brand Strategy Resume Examples & Samples
Manage overall brand strategy for marketing plans and launches in an integrated manner across marketing channels
Work closely with Merchants, Store Operations, Digital, Creative, Visual, Procurement, PR, Campaign, Project Management and Safety Assurance teams to develop and manage effective marketing programs
Partner with external vendors and studios to support and fund marketing activities
Oversee marketing initiatives through multiple marketing channels including in-store, digital, website, direct mail and media channels
Manage expenses of all activities within budget constraints
Directly supervise and develop one assistant manager
Bachelors degree in Marketing or related field, MBA preferred
5-7 years experience in marketing
Experience in brand marketing or retail marketing
Experience working with other internal teams and/or vendors
Proven experience managing full project lifecycle through to implementation, including managing cross-functional teams, project timelines, and task deadlines
Proficient using Microsoft Office applications including Excel, PowerPoint, and Word
Highly developed organizational skills and relationship management skills
Proficient communication skills, including written, verbal and grammatical proofing. Must be able to adapt communication styles and channels as appropriate for the audience
Ability to work successfully in a high-paced, dynamic and high-pressure environment
The successful candidate will work extremely well with others, always act with a sense of urgency, provide creative solutions, and be able to manage multiple priorities at once
Global Brand Strategy Resume Examples & Samples
Minimum 4 years experience in a brand consultancy or in the brand planning or strategy department of an advertising agency or corporate firm
Experience with creative development and/or research projects
Self-starter with an enthusiastic and keen desire to learn brand strategy at a deeper level; resourceful; creative problem solver; detail-oriented; highly organized with strong time management skills
Enjoys taking a collaborative approach - building and maintaining relationships are critical success factors for this role
Demonstrated experience managing multiple projects at once; experience supporting multiple people at once, or managing up to a more senior manager required
This job description is not meant to be an all-inclusive statement of every duty and responsibility of the jobholder. Certain features of this job are described in the above headings, but are not necessarily limited to the above written statements. They may be subject to review.**
Gcg-brand Strategy & Insights Manager Resume Examples & Samples
Prepare and maintain APAC brand dashboard
Highlight strategic implications and challenges at regional level
Highlight countries at risk of reaching brand goals and follow up with those countries
Audit and align all APAC country samples and survey methods to Nat Rep (national representation) based on country defined target market segments
Lead countries to apply brand insights and follow up on insights implementation progress
Align APAC brand survey questionnaires and KPI definitions (UBA and Preference)
Apply consistent brand insights templates to country and regional reporting
Build up and maintain knowledge base on key competitor challenges by country
Build up and maintain SOV by country
Apply statistical methods to insights delivery – attributes that drive up brand preference and how Citi is performing against those attributes versus competition
Apply eye scan to review key country ad campaigns across APAC, set up norm bank, and develop best practices
Integrate NPS TD insights to brand insights
Integrate online customer behavior, e.g., Google brand analytics to brand insights
Set up and execute consumer research studies – usability, new value proposition development, etc. for countries
Work with market and survey research vendors, write Request for Proposals (RFPs), and control the quality of data provided by vendors
Minimum 5-10 years of experience in consumer insights or market research – conversant in quantitative and qualitative survey techniques
Strong understanding of consumer banking products a plus
Familiar with social media analytics a plus
Passionate in consumer banking products, interest in keeping up with competitor products and latest market developments
Knowledge of the following: SPSS or other data analytic tools
Operate eye scan devices and reporting software
Excel macro preferred
Strong leadership and interpersonal skills
Good communication skills with different levels in the organization
Good team player
Cross Brand Strategy MBA Intern, Studio Resume Examples & Samples
Works collaboratively with cross-functional teams on developing strategies and the consumer experience across in-home windows for both physical and digital products
Researches industry trends, direct-to-consumer initiatives, and content strategies in competitive fields
Identifies problems and provides thoughtful solutions to improve processes and communication
Helps create presentations and other key documents that present clear messages and positive results
Collaborates with Cross Brand Strategy team to ensure projects are moving ahead and delivering on time
Other tasks as assigned
Ability to work in a highly matrixed organization
Ability to drive results
Experience analyzing data and presenting fresh ideas
Assertive, self-motivated, innovative, and passionate
Minimum 2 years of marketing or product management experience required
Minimum 2 years of experience using Microsoft Office suite (Outlook, Word, Power Point, Excel)
Available full-time for a period of 12 weeks during the summer
Able to secure housing and transportation (Positions are located in Burbank, CA)
Digital, Consulting, Engineering, or Finance background
Experience in the Entertainment industry
Experience in diversity marketing, focused on Hispanic initiatives
Contract Marketing Specialist Brand Strategy Resume Examples & Samples
Help execute against the 2015 Paid Media Plan
Participate in knowledge-sharing with cross functional teams to ensure excellence in execution
Contribute to the development of both internal and consumer-facing marketing programs and campaigns to promote TWCM across paid, social and owned media channels
Support development of metrics and report on KPIs to measure campaign effectiveness
Work closely with creative and production teams on developing campaigns, including development of Creative Briefs
Monitor competitive and industry trends to uncover new opportunities/risks to maintain TWCM's market leadership position
Bachelor or Masters degree in Marketing or Business
2-3 years of marketing experience with brand management background preferred
Exposure to working with cross-functional teams - ability to influence, overcome resistance/obstacles, solve problems by being proactive
Solid understanding of brand marketing & media planning
Excellent communication skills - both oral and verbal
Comfortable with and interested in digital technology and media - ability to understand digital technological features and clearly communicate consumer benefits
Adobe Brand Strategy Resume Examples & Samples
Develop brand strategy, brand architecture, guidelines, evangelism activities with internal groups and external agency partners
Develop world-class naming strategy for products/offerings in collaboration with product, design and legal teams
Provide insight on development of value propositions, positioning and messaging
Leverage audience insights and drive primary market research to shape brand strategy, visual execution and voice
Persuade stakeholders via storytelling and presentation skills that bring concepts to life
Partner with research team on brand related studies (naming, perception, brand tracking, etc.)
Implement new brand tools, frameworks and guidelines
Monitor and share innovative brand and marketing campaigns/industry trends with a close eye on competitive products in the marketplace
Complete a summer project designed to showcase audience insights, critical thinking, and creativity, while providing an opportunity to work across marketing/product teams and present to Adobe executives
Brand Strategy Coordinator Resume Examples & Samples
Collaborate with Brand Strategy team on projects
Organize and assist the leadership team and strategy team in events and preparation for key milestones and meetings
Organize, communicate senior leadership team tasks to ensure on time completion and decision making
Support the strategy team with ad hoc requests such as emerging technologies, platforms, trends across our competitive landscape and markets
Assist in the creation of presentations
Support the Strategy team on administrative tasks as needed
Strong analysis skills
Excellent follow-up and attention to detail
Ability to multi-task and work under pressure
High level of initiative and willingness to take on projects
Good attitude and a team player
Ability to work with senior management
Ability to navigate complex organizations
Brand Strategy & Content Management Resume Examples & Samples
Supporting the Global Head of Marketing Communications with writing, content, and research needs – focusing on fact-based writing and analyses of business strategy
Analyzing emerging trends across the asset management industry, and persuasively writing about relevant business insights
Designing messaging around key initiatives, offerings, and platforms -- including vision and identity for business lines, products, and partnerships
Contributing to the content development and implementation of critical strategic initiatives for the firm, including product creation and rollout strategy, partnerships with key distributors and high-profile marketing campaigns for key products and offerings
Collaborating with other departments – including Corporate Strategy, Sales, National Accounts, and Retail Technology – to coordinate on strategic programs and design messaging around them
Developing high-profile presentations to internal stakeholders and external partners around new initiatives, partnerships, products, and strategy
Developing and writing materials and collateral for key products and projects
BA/BS required (MBA preferred), with a record of outstanding academic achievement
Experience and knowledge of asset management and/or financial services required
Excellent verbal and written communication skills and the ability to understand and translate complex issues
Demonstrates intellectual curiosity, leadership capabilities, and strong work ethic
A strong orientation towards detail and an ability to recognize and solve problems
Ability to anticipate the needs of the business head and the business, and establish credibility with senior managers and their teams
Flexibility to operate in a fast-paced environment and adapt to changing priorities and situations
High energy and a desire to be part of a world-class business
Hard-working, "roll-up-your-sleeves" approach
Professional and personal integrity and excellent judgment
Strong familiarity with computer applications (i.e. Excel, Word, PowerPoint, etc.)
Associate Manager, Brand Strategy Resume Examples & Samples
Collaborate with Strategy Manager to drive and implement a rigorous and comprehensive global strategy development and planning process that drives long-term growth for the brand
Work closely with consumer insights and business teams to perform detailed assessment of strategic areas including consumer needs, assets, business performance in key markets and competitive realities, among others, to identify unique market opportunities and threats
Gather and analyze relevant fact base related to consumers, business, competitors and trends that will feed into the strategy development process
Be up-to-date on our brand's competitive set and the efforts our competitors are taking to attract consumers
Recommend opportunities and recommendations based on learnings
Effectively prioritize tasks and projects to deliver quality opportunities and recommendations
Analysis: Strong strategic and analytical skill. Able to use business judgment and persuasive skills
Project Management: Strong meeting management, troubleshooting and negotiation skills. An extremely well organized and self-directed individual who is "politically savvy" and a team player. Flexible, able to handle multiple requests at one time
Cultural & Business Savvy: Capacity to work effectively with a wide range of people, build relationships, be diplomatic, and exhibit sensitivity to and understanding of the dynamics of a complex organization
The Mc Donald s Division Brand Strategy & Insights Senior Manager Resume Examples & Samples
At least 7+ years of marketing experience. Foodservice and customer experiences are preferred but not a constraint. Should be a proven team player
At least 7+ years of Strategy Development and Knowledge & Insights and Commercial Experience Required
Support the development of the strategic growth corridors of the division for the US market
Lead consumer, market, industry and guest insights to inform the Brand and Category growth strategy in the identified corridors
Collaborate with McDonald's Business & Insights for primary research, best practice sharing and business analysis to help drive the growth agenda. Play a key role in the strategic discussions with the Customer Strategy and Insight call points in McDonald's Oakbrook headquarters
Assemble and lead a cross-functional team against jointly agreed upon opportunities to develop commercialization plan, including outlining critical path and resources required
Develop and lead cutting edge techniques to develop consumer and guest insights relevant to the McDonald's division business
Support the strategic direction for innovation development overall, based on consumer insights helping identify new and underdeveloped brand and product opportunities,
Assess attractive consumer opportunities (global or local) that are currently untapped by our brands, company or customer (e.g. new beverage sub-categories, new packaging opportunities, new merchandise categories, new channels of distribution to sell licensed merchandise)
Import and export ideas to and from TCCC and TMD Global K&I and New Business Development teams to help drive and improve business
Provide voice of consumer to ensure that business objectives, strategies and goals align with current and future needs of McDonald's and our joint consumer
Conduct regular business reviews with creative agencies, suppliers, manufacturers, retailers, rights-holder and / or licensees in order to monitor the third party's progress against business plans, financial goals and products or concept development
Write short and / or long term brand business plans identifying business objectives, strategies, key initiatives and performance measurements by using insights collected from situation assessment, marketplace information in order to support division portfolio and brand growth targets
Brand Strategy Supervisor Resume Examples & Samples
Ability to problem solve, develop creative media solutions, understand & interpret media research/math analytics, motivate Planners and Assistants, collaborate with brand teammates
Oversee development of media strategies consistent with brand marketing objectives
Plan, direct, supervise, and coordinate work activities of subordinates and handle all personnel requirements for immediate staff including training and development
Develop a positive and close working relationships with client/creative agencies
Ensure the accuracy of work/projects prior to issuing
Strong overall knowledge of the client's business objectives as well as competitive category
Keep up to date with client industry news and social trends
Implement work-related goals as established by Brand Manager
Effectively manage the workload of subordinates and the expectations of Brand Group Manager or Managing Director
Direct andoversee requests & communication to HMI Groups (OOH, Interactive, BGD's) and to external media vendors
Keep Brand Group Manager abreast of overall workflow, status, due dates
Ensure a clear understanding of each brand's target audience/ prospect in marketing, media planning and media buying terms
Recommend targeted, innovative media vehicles consistent with marketing and media objectives & strategies
Prepare and make presentations to clients regarding media recommendations, ensuring buy-in
Manage client and internal expectations relevant to assignment deliverables
Establish work-related goals and delegate assignments to team
Establish atmosphere of trust among direct reports
Encourage proactive initiative and team collaboration
Understand internal tools used in media planning, marketing research
Be fiscally responsible (client budgeting, internal cost controls)
Understand the key drivers of client and Agency success
Seek to ensure a clear understanding of each Brand's target audience/ prospect in both marketing/ media planning and media buying terms
Seek opportunities to advance the client relationship and build Agency business
Participate in establishing department policy and ensures adherence to policies
Provide recommendations for new business proposals
Summer Internship Brand Strategy Resume Examples & Samples
Pulling and updating reports
Evaluating research
Developing points of view
Understanding applications towards client goals
Researching competitive analysis and industry news
Participating in client meetings, as appropriate
Working with media buying groups
Copywriter / Manager, Brand Strategy Resume Examples & Samples
Conceive, develop and write materials that effectively communicate clients' objectives in creative and compelling ways
Brainstorm innovative ideas that capture audiences' imaginations and push the creative envelope while still delivering clear messaging and driving action
Generate brand strategies, marketing plans and other materials that effectively position Viacom and its brands
Oversee interns by working with them to conceive ideas, review copy and ensure a project stays on schedule
Partner with clients to understand their objectives and deliver on briefs
Present strategies and creative work
Undergraduate degree required. English or Advertising major preferred
5 yrs experience in copywriting, marketing, strategic branding, editorial writing, speechwriting or copy editing skills necessary
Agency experience or experience in an in-­‐house creative group a plus, but not mandatory
Excellent writing, organizational and communication skills
Ability to be innovative and creative
Ability to collaborate with design, digital, video, production and project management staff
Detail-­oriented
Ability to adhere to deadlines is a must
Ability to proofread work
Senior Manager, Brand Strategy & Research Resume Examples & Samples
Create strong corporate and commercial story through combination of internal, general market, and third party (e.g. comScore, Nielsen, eMarketer, SNL Kagan, Forrester, OpenSlate) data analysis and creative insights
Research and write strategic thought leadership reports for general Maker business, genre-based vertical networks, as well as "state of the industry" trend reports specific to entertainment/digital/short-form content space
Leverage internal data, market research & insights to create superlatives and other compelling data "nuggets" for use throughout commercial packages, new business proposals, industry presentations, etc
Oversee planning, management, and analysis of custom qualitative and quantitative surveys with third-party research agencies, including survey writing
Drive development and execution of "The Maker Study," an annual thought leadership report analyzing quantitative US survey data to communicate greater understanding around new media consumption behaviors & attitudes
Monitor, mine, and interpret key industry research and trends for internal use and circulation
Liaise with the corporate brand management team at The Walt Disney Company on next steps for the Maker brand driven by quantitative and qualitative research reports
Create, manage and update portfolio of brand marketing assets, including: general business decks, thought leadership presentations, brand/talent photography, sizzles, one-sheets, style guides, capabilities packages, deck templates, logos, and other collateral
Independently write well-structured and persuasive end products in deck form as well as communicate ideas creatively and effectively
Manage brand standards and messaging across marketing assets for general business, genre-based verticals, and other brand expressions
Work collaboratively with talent management teams to coordinate photo shoots with Maker talent and executives
Advise on general brand marketing initiatives that touch the Maker corporate brand, both internally and externally
Manage Marcom designer for quality control, brand management, and general project
3-8 years of previous experience working in Brand Strategy, Marketing & Research, and/or New Business Development
Entertainment/Digital Media industry knowledge/experience preferred
Individual must possess strong communication/writing skills, attention to detail, and is a creative thinker with a strong eye for visual details
Must be highly motivated with flexibility to work on multiple, cross-functional projects across teams
High Proficiency with Microsoft Excel, PowerPoint, Keynote, Adobe Acrobat, and Word required. Knowledge of Adobe Creative Suite a plus. Experience in analyzing and interpreting survey results, existing data reports and utilizing external vendors as data sources, e.g., comScore, Nielsen, eMarketer, etc. needed
Must be an effective individual contributor and independent thinker; strong business sense for communicating a growing business model
Ability to manage projects from start to finish with little to no supervision
Ability to thrive in rapidly changing, fast-paced environment with strict deadlines
Ability to work collaboratively within a matrixed team environment
Brand Strategy & Programs Executive Resume Examples & Samples
Develop effective relationships with the internal team, internal agency and external agencies
Become familiar in all processes and structure
Excel in all the basics and admin tasks the team might have including; filing, organising meetings, taking notes
Be an expert in powerpoint and excel
Be a confident organizer and communicator
Be proactive and tenacious
Have an understanding and passion for Brands and creative
Be confident to bring fresh ideas to the table
Have an eye for detail
Be able to juggle multiple tasks in a high-pressure environment
Demonstrate a strong eye for detail
Be a strong team player, comfortable working collaboratively, virtually and independently
Be flexible and able to deal with rapidly changing situations
Be comfortable working to tight deadlines
Ambitious to learn on the job
Proactive
Internships or previous employment, university roles that supports the essential functions in this job
Assistant Manager, Marketing & Brand Strategy Resume Examples & Samples
Implement overall strategy for marketing plans and launches in an integrated manner across marketing channels
Develop relationships and work closely with key vendors and merchant teams on upcoming initiatives
Partner with Merchants, Store Operations, Digital, Creative, Visual, Procurement, Campaign, Project Management and Safety Assurance teams to develop and manage effective marketing programs
Support marketing initiatives through multiple marketing channels including in-store, digital, website, direct mail and media channels
Responsible for analyzing performance and sales to develop future programs
Handle all project communication to internal teams
Bachelors Degree in marketing or a related field
Minimum of 1-3 years of Marketing experience, preferably within a retail environment
Comfortable with ambiguity, agile, business-savvy and resourceful
Be a team player with excellent relationship, communication skills, the ability to multi-task, strong analytic, and time management skills
Must also be proficient in MS Excel, Word and PowerPoint
Exceptional communication/negotiation skills
Demonstrated ability to resolve issues and problems
Passionate, self-starter with great attention to detail
Assistant, Brand Strategy Resume Examples & Samples
Schedule meetings, make travel arrangement and perform various administrative tasks. Organize the department and ensure processes are fluid and well-tracked
Coordinate and distribute materials pertaining to FX Productions functions
Help update sales reports, distribution calendars, and brand presentations for FX original programming
Assist with analysis of series metrics, quarterly progress, eCommerce reporting and more
Distribute materials from other FX departments to FXP business partners in International Distribution, Home Entertainment, Digital, and Licensing
Coordinate review of licensed merchandise product submissions
Four year college degree in business, marketing, finance, film, broadcast, journalism, or communications strongly preferred
MBA a plus. Must have interest in the business and strategy of a studio, as well as its creative endeavors
Prior internship or other relevant work experience required. At least 1-2 years previous experience at a digital or marketing agency, studio, network or OTT content aggregator is strongly preferred
Strong skills utilizing Outlook, Word, Excel and PowerPoint required
Must be highly organized, detail-oriented, a self-starter, and able to multitask and prioritize effectively under limited supervision
Technical Program Manager, Brand Strategy Resume Examples & Samples
Define pragmatic architectures and solutions for high-value advertisers to build and execute effective advertising campaigns on the Twitter platform
Provide accurate work estimates and make resource requests and allocations based on project requirements and budgeted scope
Manage implementation projects, including client expectations and project risks. Track issues and develop mitigation and contingency plans
Produce and maintain core project artifacts including schedules, status reports and technical documentation
Participate in new business opportunities; develop technical implementation proposals and scopes of work, presenting at all levels of a client's organization
Develop a scalable technology strategy and architecture recommendations for partner engagements
Serve as the primary technical contact for third-party vendors, identifying and documenting integration points
Define and document best practices, and contribute to company knowledge sharing efforts
Experience working cross-functionally against deadlines, delivering innovative technology for major brands and/or agencies
Expertise in managing complex projects, leading teams and managing client interactions for large multinational brands
Demonstrable leadership abilities in changing, ambiguous and challenging situations
Passion for web and emerging technology and software development, current with industry trends and their application
Excellent understanding of best practices across technologies (client/server-side, QA, deployment, project management etc.)
Strong grasp of architectural principles necessary for designing scalable, extensible and maintainable systems
Experience working with Twitter's Streaming and REST APIs
Masters degree in computer science, engineering or a related technical discipline
Experience with agile software development methodologies and productivity tools
Hands-on development experience with highly-available, scalable software and services
Knowledge about Twitter platform functionality and ad products
Manager, Brand Strategy Resume Examples & Samples
Drive strategy, writing, design direction and overall development of corporate B2B brand and marketing collateral (decks, presentations, sizzles, key art, ads, promo materials, etc.) – on a global level
Create, manage and update portfolio of brand marketing assets
Oversee management of corporate website, including updates to content, messaging, and overall quality control
Work cross-functionally with sales, programming, marketing, events and design teams to establish narrative, creative, and messaging across a wide range of integrated marketing campaigns that touch the Maker brand – on a global level
Manage MarC​om graphic​ designer for quality control, brand management, and general project scope​
Create strong corporate and commercial story in presentation form, ​utilizing ​d​ata and creative insights
​​Monitor, mine, and interpret key industry research and trends for internal use and circulation
VP, Brand Strategy & Campaign Planning, Mtv Resume Examples & Samples
Lead and oversee strategic planning for all series launch for MTV channel
Create and communicate the Creative Brief to creative teams
Manage project timelines in association with production management, including delivery of scripts, rough-cuts and final cuts on time and to the appropriate partiesfor approvals
Review and provide creative feedback to creative team of their work relative to strategic goals, concepts and execution
Collaborate with show producers & creators to assure strategic buy-in on promotional direction for series launch campaigns
Direct management of team to include two project/campaign managers and 1 director of strategy
Work with VP Creative Director and VP Creative Ops to assign production workload
Conduct performance reviews and help set goals for creative staff
Work with and receive input from Editorial Director to help push creative/script boundaries
Exceptional written and oral communication skills; with direct past experience in writing and brief creative teams on the Strategic Creative Brief
Undergraduate degree; or equivalent management experience required
Proven leader with demonstrated experience in building strategic creative plans
Brand Strategy MBA Intern, Studios Resume Examples & Samples
Work collaboratively with cross-functional teams on develoAping strategies and the consumer experience across in-home windows for both physical and digital products
Support release planning projects around street dates, including partnering with brand leads and contract administration teams for each title
Research industry trends, direct-to-consumer initiatives, and content strategies in competitive fields
Identify problems and provide thoughtful solutions to improve processes and communication
Help create presentations and other key documents that present clear messages and positive results
Collaborate with Cross Brand Strategy team to ensure projects are moving ahead and delivering on time
Experience analyzing data and streamlining outcomes for presentation to department and higher level executives
Desire to contribute to multiple projects simultaneously, and to be flexible and re-prioritize based on immerging department needs
Minimum 2 years experience using Microsoft Office suite (Outlook, Word, Power Point, Excel) required
Knowledge of next gen technology products, 4k, VR, etc
Experience targeting millennial consumers in the digital space
BA/BS from a 4-year university required
Director Brand Strategy Resume Examples & Samples
Help drive global media advertising strategy development for Cloud across all markets and work with our media agency to develop robust media plans for these countries
Partner with Global marketing and Marcom leads to compile key information to populate client input documents and brief agency teams for global media briefs and addendums
Build strong relationships with the C+E, Dynamics and Office Product Marketing Teams to understand business objectives, products and overall marketing plans
Encourage and implement test-and-learn scenarios and innovation in plans that deliver on campaign goals
Work with Research to establish media campaign success metrics/measurement and learning plans and work with agencies to evaluate campaigns accordingly; revise strategies, optimize plans and other executions as necessary
Publish Global Media Briefs to all markets and present Global strategies and ensure that media plans drive business and build brand affinity
Manage media agency relationships and their work on in-market campaigns
Ensure that plan submissions are delivered on time, are strategically and tactically sound and adhere to global guidance
7-8 years of media experience within a media agency or client-side
B2B experience working across all media channels including broadcast TV, online video, digital, social, SEM, OOH and Print
Experience in US media is required; global media experience a plus - must have strong digital experience
Experience using data-driven media tactics including advanced targeting, programmatic buying and knowledge of addressable TV
Strong analytical capabilities including media optimization, analytics and measurement experience
Excellent organizational, written and verbal communication and presentation skills
Exceptional communication and networking skills, including demonstration of success driving cross group coordination and collaboration across diverse teams
Must have the ability to work under constant deadline pressure and manage multiple projects across multiple time zones
BA/BS in communications, marketing or related discipline required
Director, Brand Strategy Resume Examples & Samples
Minimum 8 years business experience, with majority in marketing, brand consulting or brand management – preferably within a global organization
Track record of success in developing and implementing brand marketing strategy ideally for global brands with multiple audiences
Strong working relationships with and management of external agency partners
Demonstrated ability to collaborate successfully in a highly matrixed organization
Proven ability to partner, communicate and manage/navigate through multiple disciplines and organizational groups
Experience building Executive Level communications and delivering presentations
Proficiency in Proficiency in PowerPoint, Word and Excel is required
Graduate degree required
Coordinator, Brand Strategy Resume Examples & Samples
Publish content to the Together Site and The Curve Report sites
Publish content (stories, photos, videos, blogs, etc.) to the Together social media platforms
Assist with concept ideation, organization and execution for both internal and external clients
Explore and recommend new ways to engage users and grow reach on all platforms
Keep apprised of all relevant client, industry and technology developments
Develop, and execute social editorial calendars
Monitor social channels daily evaluating success of editorial calendar, sourcing new content and necessary responses
Manage digital communications including client newsletters, and any additional campaign e-mails
Identify and interpret social media trends for brand benefit
Coordinate department-wide lunch and learns on digital trends
Assist with ongoing property outreach including scheduling monthly and one off meetings, requests for materials, and tracking of website and social updates
Bachelor's degree in marketing, communications or similar field
Minimum 1-2 years digital marketing/social media experience
Strong conceptual and strategic skills
Familiarity with the creative community, especially writing and great conceptual thinking
Present award-worthy book/reel/site, showcasing ability to execute amazing creative in addition to ability to write across different medias (print/broadcast/digital)
Solid knowledge of all things digital across variety of mediums/medias
Good contacts with outside vendors
Proactive thinker
Can handle several projects at once
Ability to take creative direction and implement changes
Willingness to travel and work overtime, and on weekends with short notice
Must be willing to work in New York, NY
Must be 18 years or older
Marketing Specialist, Brand Strategy Resume Examples & Samples
Execute flawlessly against the 2016 paid media, owned media and social media brand marketing plan
Think strategically to identify categories of brand content that can be developed to grow our business, achieve client-centric goals and retain existing clients
Grow and optimize website (intranet and external TWCM Site) and Social Media traffic/engagement
Identify the most effective B2B paid media channels to impact brand awareness, consideration and sales close, including online, mobile, direct mail, print and out-of-home
Stay abreast of competitive trends and messages as well as break-through and innovative direct marketing practices (i.e. Webinars, videos, etc.) and social media executions
Work with creative, product marketing and other internal teams for concept development in ongoing and seasonal campaigns. Serve as key contributor to the brand strategy team to learn about all new products, enhancements and other client initiatives to better inform future content marketing opportunities
Develop and maintain a functional social media calendar for marketing content creation and implementation
Contribute to social media best practices and trends as well as provide insights to achieve brand and business objectives
Continually evaluate social media and digital landscape for innovative/new platforms being launched to determine viability for brand and how to implement into digital/overall marketing strategy
Provide feedback, observations and insight from our audiences to help improve our online assets (external TWCM Site and intranet)
Gather data, perform analysis, and make recommendations based on those results
Ensure all content is on-brand, consistent in terms of style, quality and tone of voice, and optimized for search and user experience for all channels including online, social media and email
Bachelor or Master's degree in Marketing or Business
3-5 years of marketing experience with brand management and social media marketing background preferred
Exposure to working with cross-functional teams – ability to influence, overcome resistance/obstacles, solve problems by being proactive
Strong time management and project management skills
Solid understanding of brand marketing, social media marketing & media planning
Analytical thinker with ability to synthesize complex data and make it simple
Excellent communication skills – both oral and verbal
Ability to prioritize multiple projects and work in a fast paced environment with tight deadlines
Comfortable with and interested in digital technology and media – ability to understand digital technological features and clearly communicate consumer benefits
Director, TNT & TBS Brand Strategy Resume Examples & Samples
What do people think of our brands at the moment?
What brand perceptions do we want them to have?
How are our show launches and social content affecting those perceptions?
How do we measure this perception in such a way that we can isolate the drivers?
What's the right multiplatform brand approach given rapidly changing consumption habits?
Regional Brand Strategy Planner Resume Examples & Samples
Providing the creative team with a clearly defined creative brief that contains concise information on the business issue to address, key objectives, target audience, relevant product strengths, messaging strategy to elicit desired actions
Gaining a comprehensive context for advertising strategies by analyzing a wide range of information in great detail including demographics, socio-economics, cultural, competitive, market share, funnel measures, advertising effectiveness, performance
Works with Analytics to dive into data and find the hidden gems that reveal true consumer insights
Identifies cultural and other key trends to develop insights into the category, brand, and consumer
Develop and share regional brand tracking efforts with internal teams and clients
Competitive audits and analyses: Staying on top of trends and key competitors
Play a key role in the development and presentation of regional communication plans specific to creative targets, strategies, messaging
Leading regional communication effectiveness tracking efforts
Liaising with clients to identify specific business goals and develop ideas. Advise on possible approaches or adaptation of approach to the target market
Supports/facilitates the mandatory adherence to ISO9001 requirements, processes and procedures
Requirements: 7+ years experience in brand planning
Bachelor's Degree Knowledge and understanding of both brand and retail, and what makes effective communication
Must be curious, enjoy problem solving and be proficient at using various research and data to develop insights that tell a story and inform the strategy
Solid ability to think both analytically and conceptually
Must work well independently as well as with a cross functional team
Familiarity with mTab and Polk a plus
Strong presentation skills required
Travel is required
Assistant Manager, Brand Strategy Resume Examples & Samples
Sits in high level marketing meetings and tracks progress, action items, and discussion
Follows up appropriately
Traffics materials delivery deadlines and ensures campaign elements and executions remain on track
Responsible for global marketing filmmaker presentations, from concept design to proofing, using software such as Adobe Photoshop, Illustrator, InDesign, PowerPoint, Keynote, Acrobat, etc
Technical and artistic expertise to convert marketing execution ideas to visual form and place in graphic environments conducive to selling on sight
Ability to translate abstract concepts to elegant visual representations
Regularly conducts competitive forensic marketing analysis, detailing granular worldwide marketing efforts and offers interpretations of high-level strategy from these executions
Tracks global internal marketing campaigns' development and helps manage internal digital systems, ensuring campaign data is current and updated regularly by responsible divisions
Supervises the department's intern
Builds and maintains departmental graphics library
Adapts keyart for presentation use, or develops original looks consistent with film positioning when necessary
Stays current on latest technologies and design trends
Some overtime required; willing to arrive early and stay late when necessary
Excellence in graphic design and visual communication and a strong command of marketing concepts
3-5 years graphic/presentation design experience
Studio marketing or relevant experience at marketing agency
Basic professional video editing skills; ability to trim and combine clips
Software: Expertise on Mac OS. Expert level knowledge of PowerPoint, Keynote, and Adobe Photoshop, Illustrator, Bridge and Acrobat. After Effects or other animation software as well as web design experience a plus
Excellent oral and written communication skills; a relentless proofreader
Multitasking and prioritization to meet deadlines
SVP, Director Brand Strategy Resume Examples & Samples
Strategic lead for key agency accounts and interaction with C-Suite clients, becoming a trusted partner
Partner for the Executive Creative Director & inspiration for the Creative Department
Anchor and springboard for integrating other strategic capabilities: Account Management, Media & Strategy & Analysis
Key player for New Business; Act as agency thought leader at industry events
Oversee career development and growth of individuals in planning group
Director, Brand Strategy & Management Resume Examples & Samples
Candidates should have 10-12 years in brand and business-building roles (i.e. analytics, development, marketing etc.) including a minimum of 5 years senior-level experience driving marketing or brand strategy and execution either on the corporate or agency side
Consumer branding, naming and architecture experience is essential. Technology branding experience is preferred
Master's degree or equivalent experience is required
Keys to success include
Demonstrated strength managing teams
A passion for details, decision-making and action-over-opinion
Fluency in corporate objectives, marketing objectives, and business and technology strategies
Ability to shape and harness qualitative and quantitative research to drive good decision-making
Ability to simply explain and apply complex concepts and research outputs
Strategic understanding of the relationship between brands, names and architecture as it relates to a wide range of marketing communications, e.g., advertising, public relations, internal communications and visual identity
Strong interpersonal, negotiation, impact and influence, and conflict-management skills
A track record of success working in a consultative or advisory capacity at all levels of top-tier organizations
A track record of success in the consumer branding/marketing strategy arena
A track-record of building sustained relationships with senior leaders in an environment where you had to consistently message new or unpopular thinking
Ability to teach and mentor more junior colleagues, helping them learn new skills and methodologies
Strong interpersonal, negotiation, and conflict-management skills
Director, Employee Brand Strategy & Advocacy Resume Examples & Samples
Develop employee engagement programs and strategies to promote the companys brand story internally
Build partnerships and relationships across the company to help drive the employee engagement agenda
Create the strategy for and manage internal marketing campaigns to tell our brand story, collaborating with design and content teams to identify appropriate resources and distribution channels to execute on assigned communications projects
Track effectiveness of programs leveraging data to continuously evolve the strategy and improve outcomes
Propose innovative approaches and solutions to engage employees and bring excitement and new experiences aligned with company culture and brand
Help unlock and inspire employee advocates to tell our purpose story
Bachelors degree in journalism, communications, public relations, marketing, or a discipline
Minimum 7 years of corporate strategic internal communications, employee engagement experience within a company or a communications/PR agency, or brand strategic planning
Experience leading and directing projects, staff and vendors
Clear, concise and confident written and oral communications skills
Demonstrated ability to build strong relationships across complex organizations and at all levels
Experience developing and executing strategic plans
Established success in creating and applying unconventional solutions
Ability to successfully supervise multiple projects under tight deadlines
Knowledge of enterprise collaboration and networking tools such as Sharepoint, Jive, Connections, etc
Knowledge of financial services industry a plus
VP, Brand Strategy Resume Examples & Samples
Work closely with the East SVP to develop a strategy to achieve growth goals for your team and book of business
Manage and further develop an existing sales team that is already strong, and recruit, train, and develop additional team members
Make regular, high level sales calls to have a presence in the marketplace and actively engage in the team's success
Take leadership on influencing products, solutions and communication within the vertical that you manage
Achieve or exceed goals on a regular basis
Manage BuzzFeed's Canadian sales team; work internally to ensure that we have the right products in market; create a strong presence for BF in Canada
VP, Brand Strategy & Consumer Marketing Resume Examples & Samples
Works with programming team to understand series and development pipeline, as well as provide constructive feedback to make pipeline stronger
Sits with scheduling regularly to understand strategy and to coordinate initiatives
Works seamlessly with research to understand audience, top shows and means of viewing as well as other important data in order to craft insights for various internal teams
Works seamlessly with VP, Brand Strategy, to coordinate one sheet & brief process – managing workflow and timeline to distribute to external teams and partners as well as inputs around different areas Brand Strategy should consider
Works with digital, affiliate, press, ad sales and international to ensure each has strong knowledge of brand, audience & priorities in addition to understanding what they might help contribute in support of these priorities
Works with SVP & VP, Brand Strategy to influence and guide brand language related work; from language to positioning and filters
Works as an extension of research to understand any and all current viewer trends and reports findings to marketing team at large as well as all external departments
Condenses information from media agency and social team on campaign performance to help refine brand and campaign strategy and creative daily
Regularly meets with vendors to understand value proposition each brings and chases new and emerging platforms within the space to understand how they might help the brand
Keeps tabs on competitive within the market to report on effective tactics, new trends and unusual business models
Global Brand Strategy Resume Examples & Samples
Monitor and coordinate the implementation of regional Nissan Brand Strategy plans
Coordinate data integration and diagnosis analysis for Nissan's Brand Power Model
Support the development of brand tools
Brand Power Model diagnosis development for the markets in the Americas and AMIE
Coordinate data collection and analysis with regional teams and external supplier
Facilitate the development of the regional strategy in conjunction with the regional teams and regional brand engineers
Monitor and analyze regional brand performance versus regional strategy and midterm objectives, proposing counter measures where appropriate
A strategic thinker whom posses the ability to work across regions, with a variety of key stakeholders in order to deliver against company level targets and beyond
Strong influencing and communication skills – written and verbal – to a diverse audience and the ability to facilitate discussions to reach consensus
Highly motivated, independent thinker with a proven ability to work effectively as part of a cross-cultural, cross-functional team
A proven ability to develop strong working relationships remotely, with minimal face-to-face interactions
University degree or equivalent in business management, marketing/brand strategy or other related
Demonstrable experience in Midterm strategy development, preferably within a brand, communication or product environment is essential
International experience in Marketing or Communication would be advantageous
Advertising, PR or brand strategy agency experience would be beneficial
SVP Brand Strategy, Central Resume Examples & Samples
Developing a strategy to achieve growth goals for your team and portfolio of business
Develop best practices and discipline within the team, so that BuzzFeed is considered a top partner with its clients
Work closely with our client services, creative services and video teams to ensure that BuzzFeed is meeting our clients' needs in a timely high quality manner
Collaborate with our US editorial team to introduce sponsorship opportunities around new editorial launches
Collaborate with US colleagues to lead local teams, apply best practices and localize our product and offering
Extensive experience of digital sales, including direct management experience
Understanding of content and how to use data and insight to drive revenue
Knowledge of social media ad offerings from Facebook, Twitter, Snapchat, Instagram
Ability to attract, retain and develop salespeople at all levels
Results orientated and proven performance
Proven ability to scale and manage large partnerships
An entrepreneurial spirit and innovative mindset to leverage all the amazing possibilities at BuzzFeed
Excellent experience at dealing with C-Suite contacts in both agencies and clients within the Central region (Chicago, Detroit, Minneapolis, Ohio)
Ability to think on your feet and ideate on the spot as opportunities develop fast
A team player that will enjoy working with other highly talented sales execs who are on a mission to build this business
Preferred experience operating in a cross functional global organization
Director, Media Brand Strategy Resume Examples & Samples
Provides direction and oversight to the brand media and engagement team that sets the B2C strategy for Autotrader and Kelly Blue Book media planning and buying across TV, digital, radio, out-of-home, and media-based sponsorships
Provides direction and oversight to the brand media and engagement team that sets the B2B strategy for Autotrader and Kelly Blue Book media planning across digital, radio, out-of-home, print, etc
Owns and manages media agency relationship to include management of scope, contract, etc
Leads team responsible for B2B and B2C social media strategy, partnership with PR, editorial and product. This team's responsibilities include community management for Autotrader and Kelly Blue Book as well as creative development for social assets as related to ongoing social strategy
Partners with traffic acquisition team on all media campaigns for holistic planning across brands
Partners and provides input and recommendations for overall media mix modeling and Communications Plans across Autotrader and Kelley Blue Book (B2C + B2B)
Brand Strategy & Innovation Director Resume Examples & Samples
BRAND GROWTH STRATEGY
Marketing concepts: knowledge of and ability to apply basic marketing concepts (e.g. brand positioning, brand architecture, SWOT analysis, competitive assessment, marketing objectives / strategies, consumer segmentation) used in the development of marketing plans
Brand marketing development: ability to lead the development, communication and stewardship of brand positioning, architectures and policies / guidelines
Brand marketing strategy: knowledge of information used to define brand strategic corridors and develop appropriate business solutions
Creative brief development: knowledge of the creative brief development process
Creative concept evaluation: ability to evaluate creative concepts and executions based on creativity, strategic alignment and consumer impact
Marketing operating strategies: knowledge of and ability to apply basic marketing operational strategies (e.g. media planning, pricing strategies, trade/consumer promotions) used in the execution of marketing plans
Marketing research application: ability to leverage research results into actionable marketing and business building initiatives
Consumer knowledge: knowledge of in-store consumer purchasing behavior
Passionate to make things happen
Ability to work through ambiguity and convey perpetual resilience
Strong presentation skills and ability to wire and present to senior leadership
Creative thinker and problem solver with a passion for innovation and building something new
Strong self-motivator, capable of setting an agenda, soliciting alignment and actualizing goals
Excellent multi-tasking, project management and prioritization skills
Demonstrated ability to lead cross-functional teams and effectively influence an extended organization
Brand Strategy & Marketing Coordinator Resume Examples & Samples
Provide administrative support to SVP and VP including managing their schedules, making travel arrangements, anticipating needs, completing and tracking expense reports, coordinating and scheduling meetings, typing presentations, setting up video conferences and helping resolve issues with technical set up and equipment. Proactively manage administrative duties
Provide accounts payable assistance to team members. Manage invoice processing and budget reconciliation. Investigate/resolve discrepancies with invoices, expense authorizations and forecasts
Collect materials from different divisions and external partners, share assets, create folders and prepare deliveries, upload brand elements and marketing project on sharing platforms
Provide assistance to the whole department, including the Buenos Aires based, on a project basis which includes, but is not limited to, assisting with creative production support, executional aspects of brand marketing campaigns, etc
Brand Strategy & Marketing Coordinator Resume Examples & Samples
At least 1 year experience in a marketing type role preferable
Must be able to prioritize tasks appropriately and handle multiple projects simultaneously
Strong inter-personal skills as well as strong written and oral communication skills to effectively work with other people and/or departments
Proficient in Microsoft Office Suite and Apple applications. Must be technically savvy to work with video conferencing, webinars, conference calls, Quicktime/Real Player and office communicator
Global Brand Strategy & Marketing Resume Examples & Samples
Develop, articulate and implement clear and comprehensive marketing messages to the overall marketplace and the internal organization, leverage analytics and use a data-driven approach to identify trends in the media industry; implement performance metrics to evaluate marketing initiatives
Communicate with, inspire, and support domestic and international teams
BA/BS degree required; MBA a plus
At least 8 years of brand marketing experience, including experience on digital platforms and entertainment marketing. Experience with heritage brands and revitalizing them for new generations
Performance history of driving results in a high-energy, rapidly-changing, collaborative environment
Proven willingness to take chances and be at the forefront of marketing strategy, whether by type of media or style
Keen understanding of consumer trends, especially as they relate to diverse genres, modes of consumption and viewer demographics
Expertise using data and analytics to support marketing strategies
Head of Marketing & Brand Strategy Resume Examples & Samples
Minimum 15 years of television series marketing or content distribution/syndication marketing
Minimum of 3 years of experience in scripted marketing content
Marketing experience within the kids content space
Strong interpersonal skills with ability to work collaboratively with clients, coworkers, and other divisions within the organization
Proven strong leadership skills, with the ability to manage a large department, and successful track record of a forward-thinking vision
Demonstrated ability to thrive in a fast-paced team environment in order to create an environment that nurtures creativity and break-through strategies
Ability to challenge/influence top executives; flexibility to take ideas/insights
Strong Executive Presence
Self-driven, confident, resourceful, flexible, adaptable and resilient
Ability to multitask, deliver on multiple projects, meet tight deadlines, and be decisive under pressure
In depth knowledge of current marketplace developments for both TV and film
Strong knowledge of vendors and external partners
Director of Media, Brand Strategy Resume Examples & Samples
Develop media objectives, strategies and overall plan direction to drive brand awareness and consideration for XFINITY via all media channels including, but not limited, to display, broadcast, publishing, out of home, social, mobile
Develop approach to build joint business partnerships with key media partners that drive efficiencies, create innovation, and enables organization to be future ready
Develop plans based on consumer insights, audience segments, business and brand objectives to deliver cross platform media strategies throughout the consumer journey
Drive total market approach to media that incorporate key audience segments
Ensure strategies that align with latest consumer and media trends and emerging technology
Understand and deliver against key success metrics throughout communications development
Provide reporting and share results during and after campaign execution
Steward multi-million dollar media budgets across all media types
Manage media agency to develop media strategies and plans that align with business objectives; track campaign analysis, optimization and reporting
Partner with Brand teams to ensure coordination of media with creative efforts, content and experiential marketing, and partnerships to maximize impact
Partner closely with Activation and Stewardship teams to ensure flawless execution of all media campaigns
Experience managing large scale brand budgets
Education Level-Bachelor's Degree or Equivalent
Communications / Public Relations
Years Experience Generally requires 10+ years of related experience
Experience with media measurement technologies including marketing mix modeling and media attribution solutions preferred
Advertising agency, broadcast or cable media planning experience preferred
Excellent analytical, quantitative, organizational and prioritization skills
Collaborative and empowering approach to team and project leadership
Self-driven, confident and analytical
Must be a problem solver, innovative, proactive and a strong team player
Proficiency in Microsoft Excel, Word, PowerPoint, etc
Authoritative, leadership presence and presentation skills
Ability to prioritize and organize issues/projects
Manager, Creative Brand Strategy Resume Examples & Samples
Take brand ownership and provide the overarching vision, mission, goals and strategies for the brand
Collaborate cross-functionally (Customer Experience, Digital, Product Development, etc.) to ensure ongoing alignment and to deliver effective brand strategies
Manage the brand identity and expression across all channels; ensure the voice of the brand is aligned to strategic plan, and design campaigns and promotions that stimulate existing customers and attract new ones
Own and deliver strategic analysis of specific marketing opportunities
Analyze, on a continuous basis, brand positioning in the market and crystallise targeted consumer insights
Translate brand strategies into brand plans, brand positioning and go-to-market strategies
Continuously innovate to gain market share and establish our leadership as a global fashion retailer
Develop new, 360º creative approaches
Measure and report performance of all marketing campaigns, and assess against goals (ROE and KPIs)
Monitor market trends, research consumer markets and competitors' activities to identify opportunities and key issues
Brainstorm new and innovative growth strategies
Manage team and performance, and ensure content strategy is integrated within brand strategy
Bachelor's degree in Advertising, Media studies, Commerce/Marketing, or a related discipline
Minimum 8+ years experience in multi-channel environment, content creation, and brand strategy
Experience in fashion an asset
Experience managing a team
Excellent writing, and an outstanding command of the English and French language
Autonomous
Exceptional creative vision
World-class creative approach
Passionate about popular culture
Very strong organization and prioritization skills
Up to date with latest trends and marketing best practices related to the fashion industry
Proven ability to lead and coach others
Director Global Brand Strategy Resume Examples & Samples
Grow Brand Value
Responsible for developing and managing a consistent approach to developing Brand strategy amongst several brands, globally. Including, but not limited to: brand positioning, personality and measurement KPI's. This includes managing one Global Brand Architecture and multiple Brand Frameworks
Develop and execute strategies for bank wide, brand strategy adoption and engagement. This entails working in close collaboration with the Country Marketing Heads and Public & Corporate affairs to ensure consistent messaging and approach
Support the Business
Have a strong knowledge of our Business drivers in each of the countries we operate in, and how marketing can drive business results. This will be used to inform brand strategy, marketing planning prioritization and standardized campaign strategy processes
Understand the changing Digital landscape and customer experience, what it means for our consumers, and what that means for our brands moving forward. This knowledge will be used to inform future brand growth strategy, and help us implement best in class marketing practices
Understanding our Customer to inform Brand and Marketing strategies
Develop standardized practices that enable our marketers globally, to turn data, consumer insights and past program learnings into compelling customer centric campaign strategies
Manage a Team that are subject matter experts on how to develop compelling campaign strategies and drive results that align with brand strategy. This will entail working closely with Global Brand & Customer Insights. This includes developing and managing Global Campaign Briefing templates, Global advertising guardrails and measurement dashboards to be rolled out globally amongst all marketers in the Countries we operate in
Manage a high performing team, that focuses on collaboration and operates as a Centre of Excellence for our Country marketing Teams
Demonstrate superior leadership skills including: growing the capabilities of your team, making informed decisions and forming relationships with key stakeholders throughout the organization
Work closely with the Director, Brand Marketing enablement to ensure best in class creative practices that align with our brand strategy
Work Closely with the Director, Media Planning & operations to ensure strategies are in line with our multi-channel media mix and Global media strategy
Global Integration
Manage a Team that sets the annual Global Marketing Objectives and the Annual Planning Process. This includes working closely with the CMO office and the Country Marketing Heads. Responsible writing the Global Marketing plan, including identifying opportunities for how Center can support the Country plans. This also includes identifying opportunities for Global Campaign platform development
Set and lead marketing strategy for Global partnership opportunities. Support the International Bank in their partnership opportunity assessments and activations, leveraging results from the Canada Partnerships Marketing team
Extremely collaborative professional
Results oriented leader
Strategic thinker with experience in Global brand building
Experience in strategic influencing and multi matrixed organizations
Experience in how to effectively manage multiple internal and external stakeholders, in multiple geographies
Enjoys a fast paced environment
Strong communicator – effective listener and emotional intelligence
Ability to problem solve complex challenges with multiple stakeholders
Language Skills: Bi-lingual an asset
Analyst, Brand Strategy Resume Examples & Samples
2-3 years excelling in a field such as consulting, business strategy, brand strategy, brand management or planning. MBA or equivalent welcomed, but not necessary
Outstanding communications, writing and interpersonal skills in English and native Mandarin Chinese
Strong analytical skills with experience in quantitative and qualitative research and analysis; intermediate to advanced knowledge in research tools, including SPSS and Excel preferred
Excellent business intuition & structural thinking, ability to connect the dots and understand client implications
Ability to thrive in team situations, actively contributing thinking that enhances and/or challenges key assumptions, and understanding how to successfully leverage junior and senior team members
A passion for learning, problem solving, creative expression and improving the way companies relate to customers
A willingness to push your thinking, attack issues from multiple angles and stretch yourself to provide outstanding brand ideas to clients
A self starter who takes initiative and doesn't wait to be told what to do
A team player who pitches in even if it is not necessarily on your assigned project
A multi-tasker who is able to juggle multiple engagements and switch gears between different industries quickly
Openness to travel, seeing things in new ways, and exploring new ideas
Demonstrate high quality/accuracy standards
Demonstrate ability to set priorities and manage time independently
Senior Manager, Brand Strategy & Innovation Resume Examples & Samples
Quick and thoughtful packaging of strategic recommendations into smart, concise marketing collateral and proposals
Attend Client and Agency meetings to learn about new initiatives and to present recommendations
5-7 years building cross-platform digital marketing programs
Strategic, creative thinker with the ability to turn idea into holistic content programs
Strong attention to detail, organized and good management skills
Ability to work well with different stakeholders across organization
Proficient in Keynote
Global Director of Brand Strategy Resume Examples & Samples
A minimum of 10 years experience in a pure brand consulting agency (or any equivalent)
Experience in B2B clients
Specialization in Brand Migration
Manager of a team (cross-country)
Ability to work within cross-culture dynamics
Brand Strategy Resume Examples & Samples
Conduct research and analysis to identify latest trends in general market and multicultural marketing across all industries
Support 2016 strategic testing plans ranging from agency coordination, creative development, competitive research, internal sharing, and ad-hoc projects
Assist in exploration of key segment targets for strategic testing in 2017
Participate in implementation of project management tools and methodology
Strong communication skills (verbal and written)
Effective and engaging collaborator
Interested in strategic brand marketing/brand strategy
Possess attention to detail, natural curiosity, and positive attitude
Minimum 3.5 cumulative GPA. Additional requirements might apply
Senior Program Manager, Brand Strategy Resume Examples & Samples
Participate in the development and execution of the Enterprise Sponsorship Strategy working with the Enterprise Sponsorship Management team and SBU partners
Participate in the development and execution of the Enterprise Brand Strategy, working with SBU partners
Participate in the development of exploratory opportunities to advance the enterprise brand and serve as day to contact on key strategic projects
Effectively manage agency and vendor relationships
Work closely with the Insights team on the development of KPI's that measure impact of Brand and Sponsorship efforts
Lead strategic development process for sponsorship activation; ensure that proposed activations drive towards portfolio level objectives, as well as program KPIs
Plan, organize and coordinate assigned programs to ensure accomplishment of financial/budgetary goals
Conduct department-wide program planning with wide range of internal and external partners and agencies to ensure appropriate design and delivery of programs
Partner with all levels of marketing management, as well external partners
Frequently work cross-functionally and with external stakeholders
Bachelor's degree (with a concentration in Marketing, Business Administration or Communications preferred) or equivalent experience required
5-7 years of relevant and progressively more responsible experience within a marketing driven organization
Experience working with and/or managing outside agencies
Ability to work in a fast-paced environment and work on multiple priorities. Strong knowledge of relevant technologies
Solid strategic, analytical, organizational, communication and presentation skills
Highly collaborative with the ability to effectively interact with all levels of the organization
Global Brand Strategy, Senior Director Resume Examples & Samples
Owns the seasonal strategy creation process for the Brand
Drives the effective strategic planning process and provides tools and thought-leadership to improve marketing across the organization
Set brand priorities and drive horizontal strategies where appropriate
Oversees the shaping and development of business unit strategies
Ensures that BUs and horizontal functions plan for and execute effectively against their business strategies and operating targets
Assumes responsibility for the portfolio of initiatives and activities within the brand organization by driving focus and ensuring priority topics are followed up on
Strategic, 'Big Picture' and conceptual thinker
Is 'Consumer Obsessed' - identifies emerging niches concepts and strategic opportunities for the company
Lives, Shows, Coaches - establishes a collaborative culture for enduring partnerships
Team Leadership: view of individuals, delegation approach, results management
Commercially astute and profit-driven
Strong attention to detail, results focused
Ability to steer multiple stakeholders within the organization
Strong negotiating and influencing skills
Strong interpersonal and communications skills
The ability to work independently and be flexible to changing priorities in a fast-paced environment
Strong passion for and knowledge of organizational processes / capabilities and organizational development
International and multicultural work experience a plus
Proven analytical problem solving skills and prior experience with advanced data analysis
Experience with a matrix organization where influence must replace control
Strong MS Office skills (Word, Excel, PowerPoint)
Senior Brand Strategy & Marketing Technologist Resume Examples & Samples
Develop annual plan to raise awareness for the JLL Income Property Trust product offering through effective communications, thought leadership, events and brand experiences
Leverage technology to create unique outreach platforms and trackable email communications for partner firms, financial advisors and potential investors
Film and interview portfolio management, senior leadership, and internal research teams regularly to create informational video series and podcasts
Design and execute brand experiences at sponsored trade shows and conferences, including periodic participation at marketing conferences, real estate research forums, and executive education programs to stay up to date on industry trends
Generate compelling media content and steward thought leadership initiatives for the product's in-person, online, Salesforce, and social media distribution channels
Source and manage design agencies, technology vendors, and marketing associate interns as needed to accomplish marketing objectives and elevate brand equity
Refine and proliferate the product's key messages by designing compelling, consistent, and compliant marketing literature and trade show collateral
Develop and streamline brand events such as on-site and virtual property tours, networking hours and thought leadership forums for JLL Income Property Trust and similar LaSalle products
Master's Degree in marketing or design such as an MBA or integrated MFA
7 – 10 years of experience in a brand marketing or design related role, preferably for a research or financial institution
Advanced proficiency in the Adobe Creative Suite (Illustrator, Photoshop, Premiere, After Effects)
Photography and videography skills a plus
Advanced proficiency in the Microsoft Office Suite (PowerPoint, Excel, Word)
Intermediate proficiency in email marketing tools such as Salesforce's Pardot, as well as ability to learn similar products
Ability to navigate through a corporate structure and operate in a highly ambiguous environment
Detailed-oriented, with excellent written and verbal presentation skills
Journalism or design interviewing skills preferred
Interest and working knowledge in real estate and financial services a plus
Senior Manager of Brand Strategy Resume Examples & Samples
10+ years of relevant industry experience – hands-on DMP experience a plus
History of telling cohesive stories using big data
Strong presentation skills and executive presence
Knowledge in all aspects of digital advertising, data-driven marketing and measurement analytics
Demonstrated ability to self-motivate, work in teams and be flexible within a fast-paced and changing environment
BA/BS degree required, advanced degree preferred
Director, Global Brand Strategy Resume Examples & Samples
A minimum of seven (7) years of experience developing strategic plans that identify consumer and commercial priorities and trends
A minimum of two (2) years of leadership experience at the Manager and/or Senior Manager level with the ability to build, inspire and focus a team on delivery
Ability to lead multiple priorities and projects; simultaneously with a proven track record delivering tangible business results
Mastery of written and oral presentation skills
Ability to travel as required (25%)
MA/MS Master's Degree from a top tier institution
Associate Manager, Brand Strategy Resume Examples & Samples
Create and own decks that will be presented to external partners for potential promotions
Identify key opportunities in pop-culture for out-of-the-box integrated marketing campaigns
Create and manage production timelines for all partnerships
Coordinate communication for multiple large-scale, complex activations with brands and agencies
Measure and report on key success metrics
Director of Marketing & Brand Strategy Resume Examples & Samples
Demonstrated understanding of brand architecture, brand identity and brand positioning as it informs creative work in a complex,multi-layered organization
Demonstrated ability to manage the full spectrum of marketing communication channels, including experience with print publications, advertising, direct mail, e-mail, web-based communications, video and social media
Demonstrated talent for high caliber creative conception and writing
Bachelor's degree in marketing,communications or related field
Five to seven years progressively responsible experience in leadership positions
Excellent analytical skills and ability to exercise sound judgement
Demonstrated ability to plan, organize and manage both independent and team work projects: determine priorities,set deadlines and complete projects accordingly
Ability to function effectively in a fast-paced, deadline-driven environment that deals with high-pressure situations
Excellent interpersonal skills and experience working with senior executive-level personnel
Demonstrated creativity, flexibility and innovative thinking
Experience in or familiarity with higher education a plus
Familiarity with usability and Web accessibility standards (Section 508)
Proven success participating in cross-functional teams and strategic planning
VP, Brand Strategy & Campaign Planning Resume Examples & Samples
Lead and oversee strategic planning for all series launch for the MTV, VH1 & Logo channels
Define and communicate strategic positioning for series and events throughout organization
Initiate projects, in relation to programming calendar and marketing needs
Pitch out positioning/creative strategies to key constituents including EVP Marketing, GM, Series EPs and external creators
Collaborate with VP Creative to assure creative brief is clear, strategic and actionable for creative teams
Utilize & leverage Audience Research group to strengthen strategic brief and creative work: target audience insights, qualitatively test campaign concepts and quantitative testing
Communicate clearly and in a timely manner with all internal and external team members including VP Creative Director, VP Creative Ops, Editorial, Consumer Marketing and On Air Design
Responsible for guiding the development of the team, which includes all levels
Work with VP Creative Director and VP Creative Ops to assign production workload Conduct performance reviews and help set goals for creative staff
10+ years holding Marketing/Advertising positions, namely Account Directors & above at Top Advertising Agencies, Account Planners or Brand Strategists within Media companies
Strong and diverse client experience, Youth Centric and TV network clients a plus
Successfully managed a team of 2 or more
Strong mentoring skills and desire to teach creative team
Deep connection to local advertising/media community and people resources
Strategic power-house with extensive track record of delivering world class creative
Writes all Creative Briefs and can work closely with creative teams
Can effectively lead, both direct staff and indirect support staff in conjunction with projects
Strong presentation abilities as a means to build consensus around strategic objectives and project plans; can pitch
Can work closely with research to define knowledge gaps and desired insights to assure feedback is actionable and strengthens creative executions
Manager, Global Brand Strategy Resume Examples & Samples
BA/BS Bachelor's Degree from top tier institution
A minimum of three (3) years of experience in strategy (management consulting and/or corporate)
Brand management experience
Hospitality experience
Digital Brand Strategy & Innovation Manager Becel Resume Examples & Samples
Central role for the cluster that owns the digital strategy for the Heart Health brand, leads the implementation and steers the digital agenda
Builds a network of excellence to share digital knowledge across the cluster and bring quality of our digital plans to the next level
Expert on digital marketing and capabilities for other brand teams in the cluster
Leadership: confident transformation & teaching agent - challenging status quo, identifying new opportunities & developing others. Influencing up, down, and across organizations with high level of EQ to influence and manage diverse groups of people. Lead by example to move the organization forward where in many instances knowledge levels on the subject are behind
Passion for growth: achievement and impact driven
Building collaborative relationships: being inclusive, effectively operating and cooperating within a complex matrix organisation, confident operating with multifunctional stakeholders
Accountability: holding self and others accountable for excellent delivery
Bias for action: taking initiative with a solution-oriented mentality
Core aspects underpinning all skills: consumer empathy, creativity, analytical thinking, rigour, sharp and inspiring communication skills, complex project management skills, business planning, leading teams
A business thinker, who has deep understanding of the 3 C's (Consumer, Customer, Competition), trends, practices, information and insights impacting the business, enabling sound decisions to be made. Can focus the team and organization on the right issues to deliver targeted business results
Minimum of 6 years relevant digital marketing experience (ideally FMCG - Foods)
Proven track record in digital brand strategy, content development and brand equity management
Brand Strategy & Creative Coordinator Resume Examples & Samples
Provide overall, day-to-day customer service and support to ensure the effective execution of project objectives in marketing and campaigns. Including, but not limited to, ensuring materials are creatively designed within brand guidelines, client reviewed/approved, proofreading, copy editing, shipping materials, press checks and collaborating with legal/compliance for final approvals, assisting with tradeshows, and conventions or other events
Support inventory management for company store(s). Review daily/weekly inventory levels and follow processes/protocols to order new materials and/or replenish existing materials. Work in collaboration with internal department(s) and/or SBI(s) lead(s)
Provide support to team leads through all phases of program development, including but not limited to, research, preparing estimates for budgeting, project tracking duties, approval process, and working with necessary vendors to meet the client's goals and objectives
Maintain and/or update creative libraries – upload, tagging materials for HIPAA purposes, version control of final files – along with data entry and reporting for quarterly dashboard summaries
Create presentations that include creative concepts to prepare for pitching ideas and live brainstorming sessions
1-3 years of Marketing experience required, preferably including branding, creative or copywriting experience
Basic understanding of Excel, Power Point, Word, Adobe suite, Outlook, Box and internet search capabilities
Have a basic understanding of printing and production processes, as well as familiar with vocabulary related to media files and design
Ability to pitch ideas and have problem solving capabilities to address client issues
Ability and willingness to work independently and as a member of a team; self-manage priorities, work, and time appropriately
Have strong written, verbal and presentation capabilities while working with all levels of an organization comfortably and confidently
Have strong knowledge of healthcare industry, marketing strategy, and customer service skills
College degree or Master's degree with emphasis in either marketing or communication
Senior Associate Brand Strategy Resume Examples & Samples
Develop deep understanding of market / industry dynamics within an assigned region / brand group, leveraging both quantitative and qualitative inputs
3+ years of post-MBA experience including management consulting, in-house strategic/business development, private equity, and/or investment banking
Demonstrated leadership and excellent interpersonal and written/verbal skills
Strong analytical, quantitative, and strategic thinking skills
Self-starter / able to get things done without formal team
MBA or equivalent advanced degree
Consumer Packaged Goods/Retail industry experience
Top-tier management consulting firm experience
Director, Brand Strategy Marketing Resume Examples & Samples
Own brand strategy for customer acquisition including brand objectives, messaging, positioning, competitive response, marketing plans, etc
Author inspiring creative briefs. Be the primary stakeholder for all creative reviews, approvals and creative deliverables, striking an informed balance between consistency and flexibility
Ensure flawless development of brand marketing tactics and activations, with a focus on traditional advertising/promotion vehicles, specifically expertise in TV
Lead cross-functional projects for key initiatives, and work closely with Research, Direct, Products, Integrated Marketing, Channel/Local Marketing to ensure execution in market
Establish acquisition campaign objectives and budget, build discipline around tracking progress, soliciting feedback, and iterating to improve in market performance
Drive Strategy Decisions by facilitating the regular strategy development/planning process together with leadership as well as various marketing/acquisition teams to determine the strategic objectives, targets and initiatives
Coach & mentor direct reports, to develop skills across marketing disciplines
Bachelor degree is required; graduate level degree strongly desired
Minimum of 10 years in CPG, consumer technology and/or consumer brand marketing. Combination of agency & client experience is preferred
Proven experience owning and/or planning for mass media with expertise in TV media. Versed in above the line tactics including radio, sponsorships, social, etc
Demonstration of creativity and collaboration to further the brand vision with proven track record of innovation in a highly competitive landscape
Excellent teamwork and interpersonal skills with ability to influence and build strong working relationships at all levels
Confident, driven, self-starter with ability to work autonomously. Able to thrive in an ambiguous environment helping bring structure and delivering results
Outstanding writing, presentation and communication skills
Strong analytical skills including the ability to distill, synthesize, and draw conclusions on large amounts of data
Demonstrated ability to manage multiple simultaneous projects requiring frequent communication with superior ROI—from business case development through deployment
Aptitude for being organized with flexibility and for delivering results in a fast-paced environment
Analytical Rigor: Proven capability managing and interpreting quantitative analysis including primary and secondary research as well as marketing and business performance ; management of brand health and equity metrics
Turning Data To Insights: Demonstrated experience using hard data and metrics to measure performance and make adjustments accordingly
Stakeholder management: strong facilitation skills, ability to work up, down and across the organization is a collaborative, inclusive and productive manner
VP, Brand Strategy & Innovation Resume Examples & Samples
ShopStyle: Massive commerce platform influencing over $1 billion in annual revenue to our retail partners
Collective: Over 16,000 influencers across channels and unique passion points
PopSugar Studios: World class video operation generating more video views than any other women's lifestyle brand
PopSugar Must Have: Reaching 40,000 brand loyalists with first-look products monthly
PopSugar Motion: Industry-leading tech platform driving innovation across publishing, analytics, and commerce
Lead, mentor and inspire the Brand Strategy & Innovation team to ensure expectations of internal and external Clients are being exceeded
Ownership and development of POPSUGAR's go-to-market approach including messaging and marketing materials
Spearhead the development of innovative ideas and marketing programs leveraging POPSUGAR's full suite of assets
Partner with Sales Management to develop winning strategies and partnership programs for top accounts
Collaborate with internal teams, particularly Editorial, Insights and PS Studios to develop new marketing solutions
Partner with Marketing / Trade Marketing on the development of B2B messaging, campaigns and activations
Develop relationships with top Agency and Client partners
Provide market feedback to internal teams for the purpose of evolving existing solutions and developing new solutions
Conduct ongoing training with the Sales organization to ensure the team is properly messaging the POPSUGAR value proposition
Provide strategic input across the broader organization to ensure all teams are benefitting from market knowledge and relentlessly focused on innovation
10+ years marketing experience within digital media industry
Experience in leading strategic discussions with C-level marketing executives
Ability to inspire creativity throughout the organization
Proven track record leading and managing teams
Understanding of how to apply marketing strategy to create and activate ideas across social, experiential, and all forms of content with heavy emphasis on video
Heavy user of social platforms and insatiable curiosity for learning about emerging platforms
Experienced in distribution across owned, earned and paid media channels
Excellent written and verbal communication skills as well as design aesthetic, to effectively articulate information internally and externally
Avid reader and viewer of POPSUGAR content
Director, Brand Strategy & Naming Resume Examples & Samples
Lead naming for products, services, apps, and feature across the C+E portfolio
Run the Naming Council which is a C+E system for consistently developing the right names in partnership with Product Marketing, CMG Brand, CELA and Engineering partners
Lead the development of a brand narrative and strategy for one of our high priority businesses
Serve as a brand champion for marketing and engineering teams, investing in education as well as evangelism to build a brand driven mind-set
Excellent communication skills and the proven ability to influence at multiple levels of the organization
Fluency in turning product strategy and business objectives into clear brand and naming strategy
Proven ability to think strategically and creatively, while maintaining great attention to detail
Strategic mindset including interpreting data to inform strategy and execution
Natural leader with the ability to help, educate, and influence with high levels of ambiguity and tight deadlines
Ability to build strong collaborative relationships with a diverse range of partners
Technical Program Manager, Brand Strategy Resume Examples & Samples
Define solutions and pragmatic architecture for high-value advertisers to build and execute innovative and technically creative campaigns on the Twitter platform
Participate in new business opportunities in conjunction with Strategists and Sales teams; develop technical implementation proposals and scopes of work, presenting at all levels of a client's organisation
Lead technical production of custom programs with focus on all engineering aspects of development, from start to finish, including working with third-party developers and internal engineering teams, as well as managing client expectations and project risks to ensure delivery in scope and on time
Provide accurate work estimates, track and resolve technical issues and make resource requests and allocations based on project requirements and budgeted scope
Produce, maintain and share technical documentation, from internal production and product guides to best practice sharing to client-facing content matrices
Develop and build scalable creative technology solutions, both with internal product teams and in partnership with external developers
Liaise with key members of the consumer and revenue product and engineering teams to ensure Brand Strategy has the necessary tools to build programs
Build strong cross-functional relationships in a global team to identify market needs and respond with localised solutions for regional teams and advertisers
Serve as the primary technical contact for third-party vendors, identifying partnership opportunities and integration points for specific projects
Experience with software development and methodologies
Experience in working with APIs and a strong understanding of their implementation
8+ years professional experience
Experience delivering innovative technology for major brands, agencies, or media partners
Expertise in managing complex projects, leading teams and managing client interaction for large multinational brands
Ability to work cross-functionally, across multiple timezones and on tight deadlines
Ability to spot opportunities in product roadmap and digital technology trends that can translate into creative advertiser applications
Ability to identify and secure key partnership that help scale custom advertising programs
English fluency required; additional languages a plus
Brand Strategy MBA Intern, Studio Resume Examples & Samples
Assertive, self-motivated, innovative, and passionate about digital distribution
Strong marketing/finance/solutions orientation
High level strategic thinking
Digital, Consulting, Engineering (project or operations management), or Finance background
Previous experience in brand strategy
Enrolled in an MBA program at a college/university taking at least one class in the semester prior to participation in the internship program, or recently graduated within six months at time of application
Senior Director, Brand Strategy Resume Examples & Samples
Build, maintain and expand client relationships through proactive outreach, strategic advice, activations, press and marketing
Train and organize brand strategy team with clear client list, target revenue goals, and monthly KPIs
Oversee client brand strategy work, content creation, and delivery of presentations, ideation workshops, activations for clients and trend treks to ensure quality and efficient work in accordance to client contracts
Oversee & support team on company-wide cross selling initiatives and pitches that have a clear Cassandra outcome
Support sales at external conferences with creation & delivery of capabilities and content including client case studies
Delivers select client presentations to live audiences
Proactively communicates with the Cassandra Insights and Research teams throughout the development of each new report to keep team and interested subscribers up-to-date on the latest research, data and insights and client's industry verticals
Collaborate with Marketing on driving overarching marketing strategy for Cassandra brand
Direct, manage and mentor two talented team members
5 to 8 years in marketing & strategy
Brand strategy (agency or client) experience
Client services experience
Strong analytical skills, creating strategic stories through lens of client goals
Strong public speaking skills, and the proven ability to eloquently communicate complex information in a digestible and engaging manner
Proven managerial or supervisory experience
Experience and interest working in youth culture, generational trends, societal shifts, and evolving media
FP&A Manager, Brand Strategy Resume Examples & Samples
3-5+ years experience and ability to analyze financial statements, forecasts, month end close, budgets, variance analysis, etc
Intermediate to Advanced skills in Excel (v-lookups, pivots, functions) and PowerPoint
Ability to navigate through complex issues, interpret and transform financial data into recommendations to senior leadership
Experience using an ERP software preferably SAP Business Warehouse
Understanding of GAAP principles
Prior experience influencing and presenting to senior leadership
SQL and Access is a plus
Understanding of pharmaceutical industry, McKesson's products and program offerings and distribution process is a plus
Ability to work collaboratively with groups from various depts and across multiple locations
Ability to manage multiple competing priorities to deliver results in a timely manner
Ability to set objectives and goals and organize work appropriately to meet goals
Director Brand Strategy Resume Examples & Samples
Create, execute and syndicate the marketing strategy for MGM Resorts owned brands
Collaborate with senior leaders on the brand strategy across owned brands
Manage and oversee the creation of all Owned Brand strategy and marketing (including campaigns for individual verticals)
Lead the brand strategy for the M life Rewards and HR/HR Recruitment including all related campaign deliverables. Manage creative partners in delivering campaign materials
Drive and support the governance of enterprise-wide marketing priorities. This may include governance of on-property owned assets, website assets (carousel), email content priorities, and various corporate initiatives
Manage and provides day-to-day oversight of agency partners. Actively manages scope of work and leads stewardship of agency deliverables
Manage and provides day-to-day oversight of SOW for internal agency partner to prioritize work and proactively manage demand. Responsible for effectively managing creative demands of all partners to ensure that internal agency partner workload is properly allocated
Responsible for managing the production budget for assigned brands
Stay current on key marketing trends, best practices and destination or economic research (LVCVA data, ANA information and relevant industry trends)
Partner with Creative Services leaders to develop campaign and marketing plans
Provide leadership to all internal brand strategy team members to optimize engagement, performance and job satisfaction
Collaborate and communicate with Senior Corporate business partners and leaders on key strategic projects and initiatives to achieve consensus and optimize execution
Manage Human Resources responsibilities for the specifically assigned areas; create and maintain a work environment that promotes client service, teamwork, performance feedback, individual recognition, mutual respect, and employee satisfaction ensuring quality hiring, training, and succession planning processes that encompass the company's diversity commitment
Bachelor's degree in Marketing, Advertising, Communications or relevant field
At least 5 years of experience in Marketing, Advertising, Events, Media, or other relevant area
At least 3 years of experience in a related field: agency, marketing/advertising within the hospitality/gaming industry, experience managing a staff
Strong project management skills, including the ability to multi-task large-scale marketing initiatives
Exceptional written and oral communication skills, including the ability to write a marketing plan that communicates high-level strategy and actionable tactics
Professional appearance, demeanor and a high degree of interpersonal skills
Able to lead and mentor a team
Work varied shifts, including weekends and holidays
Director Brand Strategy Resume Examples & Samples
Write and articulate brand books, setting all brand standards including other elements of the brand with the support of the Vice President of Brand Strategy and internal agency
Build annual marketing brand plans, based on input from Vice Presidents and guidance from the Portfolio Strategy team
Develop key presentations for the Vice President Brand Strategy to support senior leadership discussions on Brand Strategy
Develop consistent brand campaign and cross-channel strategy and socialize to property and corporate partners
Work with the Vice President and Guest Experience Director to customize corporate guest service standards
Review guest experience (GEM) reports with the Vice President; formalize insights and action plans, and follow-up on progress made
Surface and report opportunities to improve the holistic guest journey, and recommend on strategies to surprise and delight guests at each point in the guest journey
Develop strategy for CapEx projects that require strategy, brand development and asset creation, working with the Vice President Brand Strategy
Conduct property walkthroughs, engaging with guests and conducting guest intercepts
Manage M life Manager to ensure integration of M life into on-property experience and surface any opportunities for continuous improvement to the Vice President Brand Strategy and Loyalty teams
Develop ideas to enhance experience from industry & competitor best practices and share findings with Vice President of Brand Strategy and property partners
Engage with Corporate Training to ensure brand standards are infused into employee trainings
Manage Human Resources responsibilities for the specifically assigned areas; creates and maintains a work environment that promotes client service, teamwork, performance feedback, individual recognition, mutual respect, and employee satisfaction ensuring quality hiring, training, and succession planning processes that encompass the company's diversity commitment
Bachelor's degree in Marketing or a similar field or equivalent education and experience
At least 7 years Marketing experience, which included at least 3 years of supervisory/management experience
Creative Designer, Brand Strategy Resume Examples & Samples
Support UK Brand Strategy team across a range of design & creative needs – from building pitch materials, bringing to life big ideas, mapping out the stages of an idea using Twitter UX – to creating visually compelling presentation narratives and best-in-class case studies
Participate in internal brainstorming sessions to concept branded solutions that showcase elegant uses of the Twitter platform and meet brand objectives
Design cohesive sets of slides, templates, and visuals for presentations; support Brand Strategists and Brand Planner in shipping beautifully designed, elegant presentations
Forge relationships in the creative agency community by participating in best practice workshops and creating tools that help them understand how to best integrate Twitter into campaigns
Connect with Creative Specialists in Twitter offices around the world to share & learn from other regions
Bachelor's degree in Graphic Design or related field with advanced design skills, or have equivalent experience. Video / Animation training and skills a bonus
2+ years experience in an advertising agency with digital focus, or related experience
Strong working knowledge of Photoshop, Illustrator, and Keynote; After Effects, Premiere, Cinema 4D desirable
A digital work portfolio that showcases an excellence in visual design & creative strategy
Desire to stay current on new digital advertising technologies and Twitter related ecosystem partners and their capabilities
Ability to handle and prioritise multiple projects and to adjust to inevitable changes in timelines, deadlines, and project goals
Strong communication skills, and the ability to work well both independently and in a cross-functional team environment
Manager, Brand Strategy Resume Examples & Samples
Work with cross-functional stakeholders to build strategic project briefs in line with brand strategy and facilitate regular team meetings
Outstanding resource and budget management skills
Experience in a client service role or in a marketing communications function
Strong leadership skills with the ability to lead, manage and train others
Experience managing the creative design and production processes for the development and delivery of print or multimedia communications
VP, Brand Strategy Resume Examples & Samples
Strategic planning and the ability to get beyond tactics and commercials to develop compelling and cohesive strategies that result in long-term partnership and platform development with brands
Deep Knowledge of brands and agencies and the ability to integrate into planning and campaign development with clients, media and creative agencies. A real understanding of the process, roles and realities of selling in big ideas and shifting spend is critical
Passion for ideas and pitching. This person will love ideating, innovating and selling ideas. World class pitch development skills are at the core of this job combined with the ability to learn fast and scale from the single pitch to developing systemic ways to win at scale
Ability to understand today's media landscape while watching for upcoming trends. A proven track record and experience driving innovation and being a change agent in their prior roles
Master collaborator to partner across teams and represent client interests back to programming, content, digital, business development teams and C Suite executives
Ability and experience closing programs tied to revenue and results. Accountability, urgency and finesse to impact the business quickly are important
Intern, Brand Strategy Resume Examples & Samples
Complete analyses on current branding of define products/services by BCBS Plans and competitors
Develop summaries on co-branding partners submitted by Plans
Gain understanding and experience in branding practices and the business decisions
Major in Marketing, with good communication skills and proficiency in Word, PowerPoint and Excel
VP, International Brand Strategy Resume Examples & Samples
Lead a team of people across the world tasked with enabling the largest brand marketers and their agencies to connect and engage effectively with the people who matter to them most
Earn a place as a trusted advisor to our most senior clients by partnering with them to understand their global business objectives and help define where and how BuzzFeed can play a role in achieving them
Develop C-level and SVP-level relationships with global clients with a focus on driving global investment, insight and innovation
Lead the negotiation and activation of complex global contracts & campaigns to successful completion
Lead the development and execution of global client strategy that solves critical business needs for both BuzzFeed and global clients and employs groundbreaking and innovative methods
Lead the sharing of best practices globally throughout BuzzFeed's sales organization and be the single source of knowledge for questions related to key global clients
Coach and lead by working collaboratively with local Brand Strategists to drive revenue growth for global clients
Establish internal business relationships with key decision-makers at BuzzFeed to drive operational strategies leading to increased global revenue (pricing, research, product, creative, GTM, distribution, etc)
Responsible for meeting and exceeding quarterly international sales targets & global client sales targets
Proactively identify and resolve any challenges or issues between BuzzFeed and global clients
Deliver the highest level of customer service for global clients
Coach and partner with international sales leads to drive strategy and operational executions
Own budget forecasting and goal-setting for international markets and global account plans for key clients
Create, present and participate in international sales presentations and international QBR's with executive management
Perform market research to estimate revenue potential from prospective international markets
Partner with international editorial staff to scale adoption of BuzzFeed in prospective market
Senior Manager, Brand Strategy & Analysis Resume Examples & Samples
Supports the Sr. Director Branding & Creative in the development