Digital Marketing Analyst Resume Samples
Digital Marketing Analyst Resume Samples
4.8
(
63
votes) for
Digital Marketing Analyst Resume Samples
The Guide To Resume Tailoring
Guide the recruiter to the conclusion that you are the best candidate for the digital marketing analyst job. It's actually very simple. Tailor your resume by picking relevant responsibilities from the examples below and then add your accomplishments. This way, you can position yourself in the best way to get hired.
Craft your perfect resume by picking job responsibilities written by professional recruiters
Tailor your resume & cover letter with wording that best fits for each job you apply
Resume Builder
Create a Resume in Minutes with Professional Resume Templates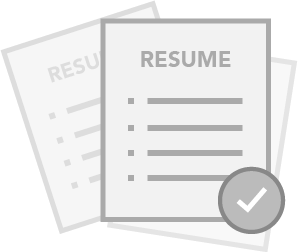 CHOOSE THE BEST TEMPLATE - Choose from 15 Leading Templates. No need to think about design details.
USE PRE-WRITTEN BULLET POINTS - Select from thousands of pre-written bullet points.
SAVE YOUR DOCUMENTS IN PDF FILES - Instantly download in PDF format or share a custom link.
654 Jerrell Forks
Houston
TX
654 Jerrell Forks
Houston
TX
Phone
p
+1 (555) 920 9577
Senior Digital Marketing Analyst
Senior Digital Marketing Analyst
Senior Digital Marketing Analyst
Work closely with the Analytics and Data Warehouse teams to gather data sets and develop new tools to make work more efficient
Work closely with the Business Analyst team to gather data and Data Warehouse to develop new tools to make work more efficient
Present analytical findings to upper management and operations team to measure initiatives, provide business insights, and improve results
Work with the development team to ensure SEO best practices are properly implemented on newly developed webpages
Collaborate with internal stakeholders to provide ad hoc reports and present insights into visitor behavior and ultimately drive improvement
Contribute to strategies regarding product development, website functionality, conversion levers and all other areas critical to the success of account management
Responsible for benchmarking and reporting for all current programs and working to help establish goals and strategies for future paid search or other online marketing growth
Digital Marketing Analyst With Danish
Digital Marketing Analyst With Danish
Digital Marketing Analyst With Danish
Reporting, web analysis, bench marking and content improvement initiatives,
Marketing background and client management is a plus
Recommend optimization of PPC campaigns based on keyword performance
Monitor and evaluate search results and search performance across the major search channels
Collaborative work with other SEO & SEA team members across the project as well as managing your own market,
Take ownership of existing paid search programs and expand keyword coverage, develop compelling ad copy, and optimize Google AdWords
Monitor and administer web analytics dashboards, reports and key reporting tools, and point out key areas of importance in accordance client goals
Digital Marketing Analyst
Digital Marketing Analyst
Digital Marketing Analyst
Support the wider digital marketing team on scoping and executing pieces of analysis and reporting including activities such as
Supporting the development of marketing planning including segment and audience targeting, development of a/b tests
Support the SEO program - managing tools, documenting and communicating best practices and implementing improvements to increase rankings
Align with the Paid Media Team in sharing data to optimizing websites and portaying a unified digital marketing strategy on client phone calls
Support cross-channel marketing efforts from audience targeting, through test set-up and tracking and measurement and reporting
Discovering, researching and testing emerging digital display channels and affiliate opportunities
Assisting with the execution of digital marketing projects and building our global offering
Bachelor's Degree in Marketing
Bachelor's Degree in Marketing
Bachelor's Degree in Marketing
Team player, self-motivated, superior attention to detail, good sense of humor, with ability to easily transition between tactical and strategic projects
Excellent verbal and written communication skills and attention to detail
Strong communicator and a confident presenter and comfortable putting together reporting and presentations
Strong proficiency with MS Word and PowerPoint for producing reports and presentations
Excellent written, verbal and interpersonal communication skills; active listening skills and the ability to connect with others
Advanced Excel knowledge including pivot tables, VBA, macros and lookups. Proven experience in data manipulation
Handle multiple projects with the ability to learn and apply new concepts and tools quickly
Identifies new business opportunity, revenue and profit stream by analyzing online customer behavior and trend. Makes actionable recommendations to management
Strong knowledge of analytical methodologies for optimizing and evaluating marketing campaigns
Strong interpersonal skills with the ability to work independently and within a team environment
Create a Resume

in Minutes
15 Digital Marketing Analyst resume templates
Read our complete resume writing guides
---
Senior Digital Marketing Analyst , NY Resume Examples & Samples
Bachelor's degree (or equivalent work experience and/or specialized training)
5-7 years of experience with SAS, SQL, or other analytics tools and languages to assemble and manipulate data
5-7 years experience executing data analysis and reporting for landing pages, digital campaigns, conversion funnel, and search traffic
Experience with Search Engine Marketing (SEM), Pay Per Click(PPC), Search Engine Optimization (SEO)
5+ years of experience in conducting analyses that result in data-driven recommendations and opportunities that solve business problems ideally in management consulting or interactive marketing disciplines/agencies
Past experience in Digital Marketing campaign test design, reporting and optimization
Superior written, oral communication and presentation skills with experience communicating effectively with all levels of management and partners -- presenting recommendations in a clear and concise way to "tell a story" with data
Experience forecasting budgets and volume to support marketing initiatives utilizing historical trends and expected future outcomes
Experience leading analysis and insights of others (both directly and indirectly)
Degree in mathematics, statistics, econometrics, or related field
Strong passion for digital media and emerging technologies with a solid understanding of trends within web analytics, search, mobile and social media
Ability to work effectively in cross-functional teams and influence business partners
Experience using reporting tools for Ad Serving or Bid Management tools, such as DoubleClick, Adobe Ad Lens or X+1
Digital Marketing Analyst, SEM & SEO Resume Examples & Samples
Take a leadership role in the planning, development and execution of Search Engine Marketing programs- including PPC, PLAs, & SEO- to meet site traffic and revenue requirements for all A&F brands globally
Conduct measurement and analysis on the effectiveness and efficiency of digital marketing programs
Work proactively with multiple external agencies to develop and implement recommendations for new and existing programs
Work with Online Merchandising, Operations, and Creative teams to ensure SEM/SEO initiatives are aligned with current product, promotions, and overall business strategy
Work with cross-functional teams to identify areas of opportunity for front-end and back-end site improvements for SEO benefit (including keyword optimization, content creation, and localization)
Partner with internal and external teams to optimize the quality of product feeds for all third party vendors
Develop a robust test and learn plan to improve advertising creative, keywords and overall efficiency across all search engine tactics
Analyze competitive marketplace and follow digital marketing trends
Bachelors degree required, preferably in Marketing, Business, or related field
Google Certification (Fundamentals), Advanced Search a plus
Working knowledge of natural search best practices with a proven track record of making successful on-page and off-page SEO optimizations
Analytically driven, including experience with Google Suite (Analytics, Webmaster Tools, Places for Business), and Adobe SiteCatalyst
Familiar with content marketing and social media and their impact on SEO
Highly motivated with ability to thrive in a fluid and demanding environment
Digital Marketing Analyst Resume Examples & Samples
Analytic process, from inception to execution to presentation
Some statistical analytic experience, including controlled experimental design and simple modeling
Modern web and digital analytics including reporting with SiteCatalyst, tagging processes including marketing/campaign coding, digital marketing, and site performance metrics
Online marketing from branded display to direct response channels
Some experience with DMPs and modern online data desirable
Experience with attribution approaches desirable
Online experiences across social, mobile, and other current advanced marketing and usage trends
Some of the tech behind web pages and digital capabilities including cookies, html, javascript
Databases including some SQL experience
Understanding of measuring and analyzing online marketing campaigns including: natural and paid search, email, affiliate, display and social
Understanding of website optimisation tools for A/B and multivariate testing, e.g. Google Website Optimizer, Visual Website Optimizer, Optimizely, Maxymiser, etc helpful
Some analytic systems including SAS, R, SPSS, etc. a plus
Must have 5+ years of experience working on digital analytics either on site-side or on digital marketing measurement
Can be client side or agency, but preferably for consumer experiences more so than B2B
Must be able to work and build long term relationships across cross-functional teams involving technical, design, marketing, and business leaders
Must be able to clearly communicate using office tools Excel, Powerpoint, and Word
Must be able to work independently and be able to think conceptually, understanding the big picture but drilling into the details
Should be comfortable presenting work to senior leaders
Digital Marketing Analyst Resume Examples & Samples
Demonstrated interest in financial services
All majors with outstanding academic achievement
Ability to work well on cross-functional teams as well as independently
Excellent written, verbal and interpersonal communication skills; active listening skills and the ability to connect with others
Digital Marketing Analyst Resume Examples & Samples
Lead the design, setup and execution A/B /multivariate tests and other experiments across our digital marketing activities
Develop and maintain a Test Library / Playbook for tracking, prioritizing, and institutionalizing tests
Lead brainstorming and idea creation on what to test and how to optimize our digital marketing
Create standard, recurring reports to communicate the results of tests
Assist with the setup of a testing program, including process definition, tool selection etc
Digital Marketing Analyst Resume Examples & Samples
Business Analysis of Digital First and other retail marketing initiatives
Rapid prototyping vehicle and consumer features / applications
Proof of Concept development and experimentation
Develop next generation software platforms for in-vehicle and consumer experience applications
Master's degree in Computer Science or Computer Engineering
Mobile web/in-vehicle application development
Certified Business Analyst Professional (CBAP)
Project / program management team lead experience
Experience in writing use cases and test cases, executing test cases
Experience with in-vehicle and B2C systems
Digital Marketing Analyst Resume Examples & Samples
Responsible for the flawless digital execution and delivery of customer marketing campaigns in support of 4+ CMO marketing plans through different marketing channels
Deliver targeted marketing campaigns through the 20+ "Account Online" customer servicing site which includes, but is not limited to managing the creative development and delivery of banners and other marketing tools and collaborating with Marketing Strategy and Channel Optimization to prioritize and optimize offer management
Drive and support any digital creative and process development (landing pages, micro site, etc) necessary in support of customer campaigns; providing best practices and subject matter expertise
Manage projects and campaign against project plans tasks, deliverables, and due dates. Monitor and report performance of these programs
Ensure that all campaigns and processes are built with the proper controls, adheres to corporate/ business practices and policies to ensure that all potential operational and reputational risks identified and minimized
Troubleshoot issues (campaign, reporting or marketing capabilities infrastructure related)
Maintain detailed records of campaign collateral, performance etc. for analysis and audit purposes
Support the evaluation and development of new marketing tools functionality/enhancements in the support of the Marketing Tools work stream that is part of the broader Digital Program roadmap. This could include, but is not limited to: concept development, financial sizing, writing requirements & documentation from initiation, testing, to implementation of project
Serve as a liaison between technical teams and business teams. As such, communication with strong technical and business acumen is strongly desired
Bachelors degree in Marketing or related field
At least 3-5 years of experience. Digital marketing experience a must; the following desired: marketing or database/direct response marketing in a financial service environment or equivalent experience, online/email marketing and project management/development
Strong understanding digital marketing channels & campaign execution experience is desired
Skills
Must be detail-oriented with excellent organization & time management skills
Strong execution/project management skills, focusing on details
Solid written (incl presentation)/verbal communication skills as well as strong communication
Strong analytical and problem management skills
Must be flexible and able to handle changes in priorities
Must also be flexible in a virtual work environment, where management/team members/clients may not be in the same physical location
Must have ability to work well within a team-oriented and matrix-environment
Digital Marketing Analyst Resume Examples & Samples
Support cross-channel marketing efforts from audience targeting, through test set-up and tracking and measurement and reporting
Develop quantitative analysis, ad hoc reports, and models to support marketing decision-making
Look for opportunities to automate process and build scalable infrastructure to support marketing organization
Digital Marketing Analyst Resume Examples & Samples
Associate's Degree/College Diploma
At least 6 months experience in data analysis and reporting
Basic knowledge in knowledge of advanced analytics
At least 6 months experience in dashboards
Basic knowledge in digital marketing/engagment practices
Digital Marketing Analyst Resume Examples & Samples
Problem-solving skills to find and leverage data sources
Significant curiosity around uncovering insights through data analysis
The ability to turn data into consumable, executive ready insights
Attention to detail to pull and prepare reports & ongoing dashboards
Solid communications skills to present insights
Analyze and report on content and conversations for Under Armour's high-profile communities, Brand social handles, sport campaigns, and mobile apps
Measure content performance across all digital channels including Record, Facebook, Twitter, Instagram, Snapchat, Periscope, YouTube, plus other potential channels (e.g., Pinterest, Tumblr) using social media software and channel insights
Liaise with key stakeholders to ensure KPIs, objectives and reporting deliverables are aligned with business objectives and target audience needs
Surface and analyze social/digital listening insights and trends to optimize content recommendations and plan for risk + track and analyze competitor performance
Assist in mining for content from user-generated and third-party sources when needed
Work with team members to contribute to documentation of best practices and hone policies, guidelines and reporting to create efficiencies and become more effective across social media marketing and community management
Bachelor's Degree or equivalent experience, Economics major preferred
3+ years of experience with digital/social media communications
2+ years of experience with social marketing analytics and reporting
2+ years experience with social media listening (familiarity with Sprinklr a plus) and publishing tools, Google Analytics and Omniture
Expertise in Microsoft Office (particularly Excel and PowerPoint)
Excellent written/oral communication, presentation skills
Ability to work a schedule that includes night, weekend and live sporting event hours
Ability to work independently while keeping management informed of progress
Ability to multitask, prioritize work, stay calm under pressure and meet tight deadlines with a flawless results focus
Positive attitude, flexible, adjusts to change and thrives under pressure
Digital Marketing Analyst Resume Examples & Samples
Produce insights from digital data, providing recommendations on which action can be taken
Understand and interpret requirements from colleagues within the business and provide added value
Interact closely with the team and others within the department and the wider company
Gain a strong understanding of existing online programs and competitor strategies
Transform high-level requests into focussed and specific analysis to support and improve internal processes
Deliver innovative and engaging insight to the wider business to ensure both understanding and action
Proactively identify opportunities for ensuring that the optimum insight can be delivered through enhancing/ streamlining service across the team
Provide clear and concise results that offer an opportunity to lead to improved performance
Digital Marketing Analyst Resume Examples & Samples
Marketing Campaign Management: leverage demand generation best practices to help design and run the marketing campaigns that are powered by, Eloqua, the marketing automation platform
2+ years of digital marketing experience; building and managing inbound and outbound integrated email-centric marketing programs
Experience in driving lead generation efforts within digital channels/mediums
An understanding of, or willingness to learn, modern marketing models including lead scoring, pipeline design, and automated campaign frameworks
Proficiency in marketing automation (Eloqua and Salesforce a plus)
The ability to lead through influence and affect results in matrixed organizations
Junior Digital Marketing Analyst Resume Examples & Samples
Minimum 2 years of hands-on data analysis experience
Previuos experience in fashion, luxury and menswear company would be a plus
Advanced knowledge of digital data analysis and data mining
Strong understanding of tools and data capture methodology (eg: Adobe, Google Analytics)
Analytical and problem-solving skills, including the ability to independently disaggregate issues, identify root causes and recommend solutions
Easily able to communicate technical and analytical content in an understandable way
Quality-oriented and highly committed, and able to work proactively in a team group
Experience in Ecommerce and Media desiderable
Strategic and creative thinking ability
Passionate about technology and innovation
Ability to learn fast in a dynamic environment
Digital Marketing Analyst Resume Examples & Samples
Take vast amounts of data in raw formats and translate into a digestible understanding for product owners and business managers to use for actionable strategies
Work with website analytical tools such as Google Analytics and others as necessary
Ensure the accuracy of data and reports to ensure the highest quality of standards
Work with development team to scope out and implement new reports and tools
Support the wider digital marketing team on scoping and executing pieces of analysis and reporting including activities such as
Digital Marketing Analyst Resume Examples & Samples
Campaign analysis including working with team on multivariate testing and reporting with a focus on PPC, SEO, affiliate, display and social channels as well as understanding the effect of pricing, supply and demand
Providing insight into our website performance (Pageviews, conversions, bounce rates, etc) including customer shopping behaviour on site and pathing information to make recommendations for improvement
Providing analysis around (but not limited to) customer behaviour and lifecycle, product performance and conversions, promotion impact, industry & competitor trends
Digital Marketing Analyst Resume Examples & Samples
Conduct recurring web reporting to monitor and drive KPIs
Proactively develop site performance reports and analysis such as segmentation analysis ; highlight observations and business context to deliver actionable recommendations to business leads, not just data
Perform short-term and ad hoc analyses
Translate business requirements into a Solution Design Document used for implementation support, guidance, and documentation
Participate in the design, set up, and evaluation of A/B and multivariate testing
Provide insights to support senior management with decision making
Complete and maintain distribution of web analytics reports including contextualization
Develop and maintain relationship with partner organizations
Bachelor's degree in business, finance, economics, statistics, or related field
Experience in retail industry strongly preferred
Experience with tag management systems, Tealium implementation a plus
Familiarity with SAS, QL, and/or Tableau a plus
Advanced financial and statistical modeling skills a plus
Expert proficiency in web analytics tools including Omniture and Google Analytics
Strong business acumen and ability to present to senior management
Strong quality assurance skills
Must be detailed oriented with logical problem solving skills
Outstanding organizational skills and dedication to quality and integrity
Digital Marketing Analyst Resume Examples & Samples
Marketing Campaign Management: leverage demand generation best practices to help design and run the marketing campaigns that are powered by Eloqua, the marketing automation platform
Proficiency in marketing automation
Eloqua experience strongly preferred
Digital Marketing Analyst Resume Examples & Samples
Identify actionable insights, provide recommendations and influence the direction of the Global Business Marketing
Analyze marketing or product data to identify opportunities to drive growth
Design and deploy dashboards (FB Internal and Tableau) that helps manage Facebook's growing marketing activities
Clearly communicate insights to management and cross-functional stakeholders for better decision making
Digital Marketing Analyst Resume Examples & Samples
Analyze web and digital marketing campaigns
Track and report on KPIs to maximize marketing investment
Present data in a cohesive set of digital dashboards for decision-making
Develop segmentation and personalization strategies based on behavioral data and digital body language to build strong online relationships
Develop best practices in areas where additional analytics insight is required
Communicate recommendations to key business stakeholders
Implement tracking requirements for web, content, social, and mobile
Digital Marketing Analyst Resume Examples & Samples
Identify actionable insights, provide recommendations and influence the direction of our Business Marketing strategy in EMEA
Analyse marketing or product data to identify opportunities to drive growth
Clearly communicate insights to senior management and cross-functional stakeholders for better decision making
Digital Marketing Analyst Resume Examples & Samples
Aggregate and analyze weekly reports and data from agencies across all digital media channels (Display, SEM, SEO, Paid Social, Affiliate and CSE)
Leverage analytics tools and data to measure, analyze and improve key KPI's across Tory Burch's digital properties and drive optimizations
Support Digital Media team in analyzing performance of respective channels and translating analytical insights into action plans
Develop reporting dashboards for Digital Media and Marketing team
QA tagging across all campaigns to ensure proper reporting in Google Analytics
Monitor campaign performance in 'real-time' and make recommendations as needed
Identify trends and/or issues within data sets and make recommendations to enhance reporting and analysis
Translate analytics into clear, concise presentations and data visualizations
Build a body of knowledge on program performance with the objective of informing future decisions and investment
Help implement the tools and requirements necessary to properly and efficiently measure and report on the business
Maintain trackable URL and web analytics tagging standard in partnership with Digital Commerce Analytics Manager
Report results and analysis to the larger team and business unit
1+ years analytics and/or marketing experience; Media or retail industry experience preferred
Basic understanding of web analytics methodologies and reporting (Google Analytics)
Strong interest in data analysis and interpretation
Ability to build reports and summarize data in meaningful way for the goals of the business
Excellent organizational and time-management skills; ability to multi-task and prioritize responsibilities in line with business objectives, react to shifting priorities while adhering to deadlines. Attention to detail is essential
Team player who is results-oriented and has the ability to build relationships to achieve team goals
Digital Marketing Analyst Resume Examples & Samples
Provide advanced statistical methods to support the marketing analytics team in the design, analysis, implementation and evaluation of multi-touch attribution, media mix models, multivariate testing, and dynamic web optimization
Develop and improve methods for measuring the reach and audience of multi-channel advertising
Support web analytics with customer segmentation, and click pathing analysis
Partner closely with our Paid media and web teams to optimize customer experiences and optimize toward key indicators
Connect findings and recommendations to business initiatives and collaborate with key stakeholders at various management levels
Be an active contributor to a new forum designed to bring marketing insights to the business and start to build a predictive view based on analysis across marketing, sales and usage data
Digital Marketing Analyst Resume Examples & Samples
Have an in-depth knowledge of all segments of both the E-Commerce Analytics and Digital
Marketing platform platform in order to actionable takeaways to business users
Ensure data consistency by researching anomalies between platforms and attribution models
Participate in brainstorming and strategy of digital campaigns
Provide thought leadership in all areas of digital analytics and campaign optimization
Identify business problems that can be solved using advanced analytical techniques
Provide recommendations and insights on marketing channel opportunities
Leverage Excel to provide ad-hoc analysis and feedback
Bridge the gap between Financial Planning, Marketing and Business Intelligence
Stay updated of industry trends around web and mobile digital analytics and provide subject matter expertise
Summarize large datasets into insightful, actionable recommendations
Analyze marketing campaign attribution models on both online & offline customer behavior
Digital Marketing Analyst Resume Examples & Samples
Develops & supervises execution of data flow strategy
Responsible for KPI development & on going measurement of WBs digital campaign success
Responsible for all reporting in media, programmatic & social
Creates exec. summaries & best practices based on reportings
Creates a data visualization strategy
Supervises all digital Tracking
Owns all CRM tracking & data segmentation
Develops data clusters for programmatic audience marketing & responsible for data segmentation
Develops targeting build
Manages reporting budget
Well advanced computer skills, preferable experienced with PC, MAC & mobile operating systems
Very good MS Office knowledge
Outstanding Excel knowledge
Ability to swiftly gain competence with a range of custom management systems and tools (Business Intelligence, Data Dashboards, SAP)
Experienced with web & general analytics tools
Experienced with programmatic marketing tools (DMPs, DSPs, also preferably BlueKai and DBM)
Experienced in DMP data segmentation
Experienced with Ad Words, FB Business Manager, YouTube Insights, Doubleclick, Sizmek Backends
Has good understanding of technical web implementation (Pixel Code, HTML)
First work experience preferred within a media agency or company with strong programmatic marketing focus
Digital Marketing Analyst Resume Examples & Samples
Managing media buy budgets and documentation across multiple programs
Adjusting monthly plans on a day-to-day basis to make sure spend and lead targets are pacing to goal
Tracking and analyzing media buys, vendor relationships and creative campaigns
Making recommendations for optimizations
Supporting the development of marketing planning including segment and audience targeting, development of a/b tests
Operating effectively in a fast-paced test & learn environment
Effectively communicating relevant project information vertically and horizontally to superiors and peers within marketing and across other capabilities
Maintaining lead gen reporting and communicate results throughout the organization and communicating them throughout the organization
Preparing informative and well-organized presentations showcasing data, insights and recommendations
Engages weekly with sales operations and admissions teams to identify risks and opportunities for student conversion
Maintaining lead generation and marketing best practices
Understanding of CRM marketing; previous use of Salesforce or other CRM tool preferred
The ability to multi-task and evaluate priorities on an ongoing basis
The ability to communicate difficult/sensitive information in a tactful manner
Well developed sense of discretion regarding access to sensitive information
Enthusiasm and the ability to thrive in an environment of constant change
Senior Digital Marketing Analyst Resume Examples & Samples
Synchronized "Story Telling" using data translation to drive actionable insights across the digital organization
Supporting the Digital Analytics manager to develop Executive Level reports used for optimization, trend analysis & planning
Delivering Data Visualization analysis to influence and drive action across online marketing programs using fact based, holistic and forward looking perspectives
Collaborating with the Online Marketing teams to identify emerging issues and assist in development and implementation of measurable strategies
Assist in the development & implementation of digital tests including geo-targeted, competitive intelligence, partners, inventory sources, etc…
Develop and Implement digital audience stragies
Leveraging a Data Management Platform (DMP), Multi-Touch Attribution Platform, Web & Audience Analytics tools to provide reporting and optimization recommendations
3+ years of experience in measuring the success of online advertising, paid search and/or other digital programs preferred
Ability to synthesize and visualize information leading to well informed decisions
Background in statistics and statistical modeling techniques a plus, but not required
Passion to research and stay up-do-date on what's new, innovative and useful in the digital space
Expertise with Tableau data visualization or equivalent
Knowledge of Data Management Platforms (DMP), attribution platforms, Google media platforms, website analytics or other online analytics tools a must
Strong oral, written and presentation skills in order to work with internal and external business partners
The ability to multi-task and exhibit effective time management and organization skills
Business analysis experience in large companies with multiple functions/divisions helpful
Digital Marketing Analyst Resume Examples & Samples
Collaborate with web campaign lead to capture stakeholders' business needs and translate them into actionable KPIs to help them understand their channels and campaigns in order to achieve their goals
Analyze content and help leverage findings to help the digital team create more targeted content for each platform
Be a global advocate and help communicate and market standardized global templates across business units
Collaborate with different divisions and business units with Adobe tagging and make sure that they are following our guidelines
Compile data and create monthly insightful channels and campaigns scorecards to assist stakeholders make informed business decisions
Present findings to different stakeholders around company
Assist in cultivating a fact-based-data-driven decision making culture and implement the best-in-class end-to-end digital analytical process to gain operational efficiency
3 to 5 years equivalent work experience in a business environment
Expert level experience in Adobe Analytics (Omniture)
Experience with social platforms analytics (Facebook Insights, Twitter Analytics..)
Experience with Social listening platforms ( Radian 6)
Experience with Social Publishing Platforms
Experience with Data Visualization Platform
Excellent project management skills to build and execute project plans with clearly defined deliverables, timelines, and ownerships; provide prompt and timely update with progress, issues, and risk mitigations
Strong interpersonal skills that has the ability to openly contribute ideas within a highly collaborative and cross-functional team
Are multi-lingual
Have an understanding of Financial Services distribution models (wholesalers, agents, advisors, clients)
Digital Marketing Analyst Resume Examples & Samples
Relevant exposure and understanding of the test preparation market will be a major plus
Sound oral and written business communication skills
Good organizational and planning skills
Ability to handle and prioritize multiple tasks
Ability to develop and apply creative, workable solutions to project-related matters
Lead Digital Marketing Analyst Resume Examples & Samples
Ad hoc analytical support
Specialized analysis in support of business unit including cost-benefit analysis, financial analysis, feasibility studies, and success measurement
Conduct internal and external research and document findings
Create presentations to facilitate communication among management
Collaborate with Analytics Office, Office of CFO, and business unit to design data infrastructure
5+ years professional analytical experience
Strong communication skills (oral, written, and graphic)
Business fluency in accounting/finance, economics, and marketing
Specific experience with digital marketing, test construction and measurement, and marketing campaign and program management
Exposure to Adobe Analytics/SiteCatalyst and other Adobe Marketing Cloud products
Experience coordinating and working with Agile development teams
Proficiency with Python, R, and Tableau
Master's degree, especially in such areas as Marketing, Business Administration or Industrial Engineering
Digital Marketing Analyst Resume Examples & Samples
Assists in the annual marketing strategy and budget process, consulting to ensure channel optimisation for direct revenue, resource allocation, risk identification and new business opportunities
Daily performance management of all distribution channels and partnerships – Business Travel Agents, CRO, GDS, OTA Web & Social Media
Ensure all marketing content produced directly or by the marketing or public relations team (imagery, messaging, language and compliance) is up to date, brand compliant and promoting our Best Price Guarantee on distribution channels to drive direct channel revenue on Hotel Content Manager (HCM) and consistent across all channels and partner websites (e.g. Expedia)
Leverage all programmes, platforms and initiatives from IHG Corporate for deployment on property through distribution channels
Strengthen customer relationships through Social and Earned Media, monitoring both hotel, outlet and competitors' presence on social media for performance enhancement
Champion Guest connect (pre and post)
Submit hotel IHG Rewards offers in a timely manner
Communicate IHG Rewards multi-brand/regional/cluster campaigns & EDM
Protects and promotes brand image and reputation on line and uses the brand proposition to differentiate, to promote awareness and improve relationships which will drive business
Is the custodian of the customer experience across the distribution channels ensuring the hotel and outlet value propositions and communication of them are consistent and effective throughout each channel, for all customer types
1) Total overall Channel contribution
2) Driving incremental Web business (CRO and WEB)
3) On-line marketing initiatives, ROI & engagement
4) Hotel Content Manager (score)
5) Localized KPO Example - for promotions and non rooms revenue marketing (MICE, Spa, Restaurants, etc)
Degree in Marketing, Communications, Business Administration or an equivalent combination of education and work-related experience
18 months experience in Marketing, Distribution Marketing, Digital Marketing, Brand, Public Relations, Marketing Communications or Revenue
Advertising Agency, Public Relations, Travel industry system connectivity, Online Travel Agents, Central Reservation Office background or combination of any above are highly desired related industries
Demonstrated expertise of online marketing as well as offline
Creative, innovative, and aware of new technology trends in the travel industry
Engaged in social media platforms (e.g. Facebook)
Proficiency in Excel, Word, PowerPoint, Photoshop skills will be a plus
Strong communication skills in English. Local language and source market language a plus
Team Player and excellent interpersonal skills
Fundamental skills to project manage
Senior Digital Marketing Analyst Resume Examples & Samples
Execute on adhoc requests & long term work streams effectively utilizing customer data set, web data set, digital marketing data set & articulate actionable questions/hypotheses and derive the "why" of an analysis
Code, retrieve and assemble data from multiple databases using appropriate query tools
Become an expert in client's digital data ecosystem (Hadoop, Teradata, Omniture, Attribution platform, vendor data, etc.)
Format data into reporting templates and QC work for data accuracy
Develop analytical requirements and design, analyze findings, report and discuss results and recommendations
Recognize and discuss trends to use in future reporting and analytical needs
Digital Marketing Analyst Resume Examples & Samples
SEO campaign management will include daily tasks of keyword research, technical onsite SEO, competitive analysis, website audits, and report preparation for our clients
SEO web development will include daily tasks of keyword research, optimizing metadata and website copy, implementing 301 redirects, generating XML sitemaps, and consulting on site navigation and user experience site architecture
Be a thought leader in developing innovative and cutting edge SEO and digital marketing strategies and problem solving techniques to maximize client website performance and create operational efficiencies within the team
Be a savvy, hands-on, results focused digital marketing leader with an ability to identify key data points to improve client website performance
Audit client websites and provide actionable strategic and up-sell recommendations, to ensure maximum search engine visibility and traffic conversion
Track and report on website performance metrics utilizing Google Analytics, Google Search Console, SEM Rush, Moz Analytics and additional SEO reporting and measurement platforms
Research search engine algorithms and techniques to stay current on SEO trends and best practices, and apply knowledge to all client deliverables
Partner with the copywriting team, development team, account management team, project management team and other internal partners, to ensure holistic development and implementation of digital marketing projects
Interact directly with clients through both written and spoken communication, displaying knowledgeable confidence and skilled expertise
Manage own workload and ensure that deadlines are met and all work is strategically sound and fully implemented
Support the vision and development of the Digital Marketing department and contribute to the ongoing development of internal best practices and SEO strategies
Align with the Paid Media Team in sharing data to optimizing websites and portaying a unified digital marketing strategy on client phone calls
3+ years of experience in a digital agency or digital marketing department for a brand or local business
1+ years of Paid Media experience
Demonstrated ability to manage a portfolio of accounts and prioritize initiatives
Hands-on tactical experience growing organic traffic and demonstrating ROI
Proven strength in analyzing data to generate insight, action steps, and execute accordingly
Excellent project management skills with an ability to deliver on project timeline and deliver against customer expectations
Experience in supporting multiple successful online marketing campaigns and operating within defined budgets and allocations
Experience working with web analytic systems, specifically Google Analytics
Experience using Microsoft Office Suite, with a strong working knowledge of Excel and ability to manipulate and pivot data into customer facing reports and actionable insights
Experience with direct client contact
Fluent in Spanish a plus, but not required
Digital Marketing Analyst Resume Examples & Samples
Digital Strategy: use of tools and research to aid development of digital strategy against specific objectives, the development of strategic briefs, and creation of presentations
Relationship Marketing: preparation of databases, research, segmentation, and reporting
User Experience: website and content audits, development of information architecture, and wireframes and user flows
Analytics: web analytics tagging, measurement planning and reporting templates, optimization, and final recommendations
Community Marketing: developing a cohesive community strategy and engagement
BA in Marketing or Business Services required
Up to 3 years work experience in digital marketing with an international agency or client side. We'd also consider a recent graduate who had previous professional experience relevant to this role
Global Digital Marketing Analyst Resume Examples & Samples
Bachelor's degree in Business, Marketing, Economics, or related field; Advanced degree, a plus
5-7 years of experience in a business or marketing analytics in a for-profit (preferably global B2B) organization
Proven success in improving marketing performance in a global environment through best practice deployment
Outstanding international collaborative and customer service mindset
Forward-thinking attitude with dedication to continuous improvement
Experience developing and maintaining project plans including schedules, project requirements, and delivery
Senior Digital Marketing Analyst Resume Examples & Samples
Responsible for day-to-day execution and optimization of core acquisition channels including a particular focus on Affiliate Marketing, Paid Social, & Programmatic
Create a recruiting and retention plan to ensure growth of current affiliates, and work with agency partners increase affiliate distribution
Build strong partnership with Affiliate Network (ex: Linkshare/Commission Junction) and Barnes & Noble Affiliate publishers to drive opportunities for optimization
Develop new testing strategies and ideas to scale performance channels including identification of new audience segments and ways to optimize creative and offer
Monitor performance metrics for the Affiliate program and analyze relevant trends
Manage agency relationship to run user acquisition campaigns across multiple social advertising platforms, including Facebook, Twitter, Pinterest, etc
Analyze data to improve acquisition strategy, optimize campaign performance for ROI and volume, and create bidding/targeting methodologies for programmatic & paid social channels
Meticulously track spend, revenue, productivity measures/KPIs on a weekly basis and adjust investment as necessary
Work with manager and key business partners to create and implement seasonal strategies relevant within the channels of focus (ex: Affiliates, Paid Social, Programmatic)
Monitor competitive and affiliate industry trends to ensure Barnes & Noble program is competitive
3 to 4 years of experience in online advertising, with specific focus on Affiliate, Paid Social & Display marketing
Strong understanding of digital marketing - Web, Mobile, SEO, SEM, Affiliates, Social
Experience with Affiliate Networks (ex. Commission Junction), SEM Management tool (Ex. Marin, Kenshoo), Web Analytics tool (Ex. Omniture, Google Analytics)
Familiarity with programmatic display space
Experience advertising on social ad networks (Facebook, Twitter, Pinterest, Instagram, etc.)
Excellent analytical, data management and reporting skills
Strong communication skills (written and oral)
Exceptional organizational skills and ability to multi-task
Flexible and thrives in a fast pace environment
BA required, preferably in Marketing a MBA is a plus
Strong understanding of digital marketing - Affiliates, Social, Programmatic, Search, etc
Impeccable skills in the following areas: written communication, presentation, project management, relationship management and quantitative analysis
Structured thinking and communication of plans and performance
Fast learner and a team player
Digital Marketing Analyst Resume Examples & Samples
Work with the digital marketing team to develop, implement, and optimize global marketing strategies (focusing on SEO, paid search, display advertising, & AWS Marketplace) to effectively meet Tenable's goals, increase conversion, and drive revenue
Manage day-to-day paid search marketing activities (adwords, display ads, banner ads, etc), which includes planning, implementation, strategy, and budget for corporate and global digital marketing efforts
Develop and facilitate growth of paid search accounts through regular keyword research and development, ad copy creation, and landing page selection
Analyze performance weekly, monthly and quarterly to measure effectiveness, lessons learned, and how future spend can be improved
Daily use of reporting, analytics, and trend tools, including but not limited to Google Analytics and HotJar
Develop and implement process to regularly test, and improve digital marketing spend
Manage day-to-day activities that aggregate, analyze, and evaluate global digital marketing initiatives to provide an overview on the current state of the website, ecommerce store, and corporate efforts
Develop reports and dashboards that effectively present global digital marketing, demand generation, website and ecommerce metrics, accompanied by analysis of the included data and recommendations for optimization activities
Leverage data analysis to review performance (strong or weak) and recognize areas for optimization
Design and execute A/B and multivariate testing programs to optimize website, content, and demand generation performance
Maintain and refine documentation on measurement methodology and reporting processes to ensure continuity and consistency of the global digital marketing analytics program
Create, Implement, Review, Optimize, Iterate, and flexibility to change will be a common process to achieve goals
Collaborate with members of the global marketing organization to establish a comprehensive understanding of business, campaign, or demand generation program goals
Work across the marketing organization to craft targeted strategies that leverage insights learned from analysis of key digital marketing metrics
Collaborate with the Digital Marketing Manager to establish a cohesive marketing strategy
Strive to be the expert and utilize resources to keep informed of new strategies and cutting edge tactics
4+ years of web and digital marketing experience
Live, breathe, and love data, with the ability to derive insights from data, and provide compelling recommendations to key stakeholders and executives
Deep knowledge and previous use of tools such as Google Analytics, Omniture Site Catalyst, Eloqua, and SalesForce
Successful track record of providing strategic web and digital recommendations that move the business forward
Experience with content, display networks and exchanges are a plus
Google Analytics/Adwords Certification is a plus
Ability to tell a story with data
Must be able to manage multiple priorities in a fast paced and dynamic work environment
Ability to build rapport with cross-functional teams
Digital Marketing Analyst Timberland Resume Examples & Samples
Advanced knowledge of Google Analytics and Doubleclick suite
3 years' experience within an analytical role
Experience working within eCommerce
Experience within retail sector beneficial
Ability to take key insights from complex data sets to tell a simple, meaningful stories
Attribution and/or mix media modelling experience
Digital Marketing Analyst Resume Examples & Samples
Track daily, weekly and monthly business performance against goals and provide trend analysis against prior periods
Develop and deliver standardized performance reports for marketing campaigns and activities including email, search, display, affiliate, partner, site promotions, social, etc
Work directly with Marketing, Sales, and Product leadership teams to help guide overall growth strategies
Develop and deliver dashboards and detailed monthly and quarterly results summaries to management team
Work with key stakeholders to develop forecasts for key marketing indicators and success events
Analyze web-site behavior to support user experience optimization efforts
Marketing data consolidation and validation
Configure website analytics platform and support implementation of tagging and other tracking parameters to measure performance
Drive improvements in testing capability and measurement of tests
Provide ad hoc and "deep" analysis, synthesize recommendations, and present results
Help stakeholders improve their operations and answer business questions using data from key applications such as Abobe Analytics, Tableau, Marketo and SalesForce.com
3 to 5 years' experience in online marketing analytics
Bachelor's degree, MBA or MStat a plus
3 years' experience with Adobe Analytics (Site Catalyst, Discover, Test & Target), including configuring website analytics platform, providing analysis and interpretation of website statistics, and customer report/dashboard design. Adobe certification a major plus
Experience with tag management solutions, such as Adobe Dynamic Tag Management or Google Tag Manager
Experience with other clickstream tools (Google Analytics, Crazy Egg, Hadoop) is a plus
Tableau or equivalent BI tool experience a plus
Demonstrated analytical ability with digital measurement, particularly with complex and abstract business problems. Strong quantitative analysis skills with an aptitude for mining large data sets
Passion for analytics and driving to results and intellectual curiosity. Desire to help drive immediate improvement in business results based on the results of analysis
Experience helping stakeholders improve their operations and answer business questions using data
A data-driven inclination for web testing design and interpretation, including development of Multivariate and A/B testing, conversion rate optimization, and personalization strategy. Experience with Adobe Target and Optimizely to stage tests, interpret results, and recommend action
Familiar with best practices across all facets of the online experience. Understanding of HTML and web technologies and concepts, including experience with high transaction websites and database marketing
Strong knowledge base in all facets of web analytics (data capture, measurement, reporting and translation into business and/or behavioral insights)
Strong Microsoft Excel, Access, and/or SQL skills, including pulling data out of a SQL server and manipulate as needed to run complex and insightful analysis; experience with statistical analytics tools (Python, R, SAS) is a plus
Natural ability to effectively communicate results/implications both verbally and in writing to technical and non-technical audiences
Exceptional project and organizational/time management skills
Ability to quickly identify and solve problems in a fast paced, changing environment
Highly effective working in teams and meeting tight deadlines; able to articulate abstract business problems and help teams to conceptualize underlying issues and recommended solutions
Detail oriented, able to multi-task, troubleshoot, and problem solve
Senior Digital Marketing Analyst Resume Examples & Samples
Experience in building inbound organic search traffic, implementing a link building strategy and improving SERP rankings
Recommend and execute changes to website architecture, content, linking and other factors to improve SEO positions for target keywords
Manage and optimize paid search campaigns across multiple advertising engines including Google, Yahoo, Bing
Grow and optimize our campaigns through testing (A/B and Multivariate) with ad copy, landing pages, bidding strategies, negative keywords, etc
Maintain up-to-date knowledge of best practices, strategies and latest developments in paid and organic search and contribute to the knowledge base of other marketing team
Develop near and long-term SEO/SEM strategies, roadmaps and execute day-to-day tactics that increase revenue, conversion and profit
Ability to identify and recommend solutions to technical hurdles including page elements, CMS and server related issues
Fundamental understanding of HTML, experience with CSS, JavaScript a plus
Work with the development team to ensure SEO best practices are properly implemented on newly developed webpages
Familiar with SEO elements such as .htaccess, robots.txt, metadata, site speed optimization, and related skills
The ability to deploy an effective local and long-tail search strategy
Provide SEO analysis and recommendations in coordination with elements and structure of websites and web pages
4-8 years experience in Digital Marketing (SEO/SEM)
Experience working with both B2B and B2C products
Requires hands-on knowledge of best practices in SEO/SEM and a proven track record of delivering qualified traffic from both an acquisition and conversion standpoint
Advanced skills working with Google Adwords, Google Analytics, SEOClarity, Compete, SEOMoz, Brightedge, Google Webmaster Tools and an A/B testing platform such as Optimizely
Digital Marketing Analyst Resume Examples & Samples
Produce web metric reporting on strategic digital and traditional marketing campaigns
Implement, mine and interpret data; monitor and analyze key metrics; provide insights about performance data
Manage digital content optimization
Develop and implement new web analytics reporting methodologies
Work with external SEO/SEM vendors; lead SEO efforts internally, guide on best practices and trends
Digital Marketing Analyst Resume Examples & Samples
Monitor the creative design and copywriting process among several agencies and internal teams making sure milestones are met and advertising is approved and ready for flight in a timely manner
Track all iterations of creative and copy ensuring that required changes are made before final production
Ensure key marketing, legal and compliance stakeholder signoff on creative design and copy
Work with internal teams to assign online and call tracking parameters. Ensure all tracking parameters are active and recording results correctly prior to market flighting
Synthesize agency campaign reports and analysis for search and online display identifying learnings based on various placement types, messages and creative executions
Support the media planning team in ad hoc analysis and report assignments
Consolidate and integrate reports across similar campaigns
Bring analytical rigor and precision to all reporting deliverables
Bachelor's degree from an accredited four-year college or university. Preferred focus in Arts or Science with an emphasis in business, marketing, computer science or information technology
Basic knowledge of the digital space and the tools used to measure digital advertising including DoubleClick for Advertisers, Omniture, Google Analytics, and Google AdWords
Fluency in using Microsoft Excel for data manipulation, analysis, charting, and automation
Strong attention to detail and able to prioritize tasks, multitask and manage time effectively
Problem solving skills - Ability to identify holes in data and provide reporting solutions
Prior digital marketing experience especially in paid search, display, and paid social or related fields preferred
Prior experience working within or partnering closely with Humana's Digital CoE
Digital Marketing Analyst Resume Examples & Samples
Work with Marketing Managers and external Vendors to optimize current marketing campaigns to improve performance based on associated metrics
Identify actionable insights, suggest recommendations and influence the direction of the business by effectively communicating findings to cross-functional groups
Familiarity with Multi-Touch Attribution and Marketing Mix Models
Senior Digital Marketing Analyst Resume Examples & Samples
Support digital interface between integrated marketing, internal and in-house teams, outside agency partners, Verizon business units, etc.      
Support completion of projects to a specific schedule and within an agreed budget (when applicable)
Support 360 degree integrated marcom campaign development and execution     
Responsible for reporting-out weekly status updates to ensure alignment
Collaborate across multiple internal teams to satisfy dependencies and individual objectives
Two or more years of advertising/marketing communications, agency experience
Digital Marketing Analyst Resume Examples & Samples
Execute strategy with detailed project management and reporting to put Sensors at the forefront of the TE digital journey and engage customers/prospects for business growth
Work closely with PM, Engineering, Marketing and other relevant stakeholders to understand business needs related to product content
Work closely with Marketing colleagues to develop SEO and SEM strategy linked to key growth priorities
Collaborate with colleagues to insure Marketing tactics fully leverage digital for full integration and measurement against goals
Work with relevant stakeholders to execute a strategy related to customer data collection, analytics, mining and enhancement
Drive x-functional collaboration across region and teams to improve efficiency around the GTM process
Implement and Distribute KPI´s around customer engagement, data integrity, lead generation and content optimization
Lead and/or influence team of individuals with key digital skills to develop high-functioning, collaborative environment
Support social media efforts including scheduling, copy, and targeting
2-3+ years' experience and/or education background in digital including web, SEO/SEM, analytics and process development
Strong communication skills such as the ability to present to and train colleagues on site changes
Project management skills including managing multiple, complex projects simultaneously
Experience with Adobe platforms such as Photoshop and Illustrator
Familiarity with Salesforce.com, Eloqua and Hybris a plus
Familiarity with video creation / editing a plus
Some technical practical knowledge and interest a plus
Digital Marketing Analyst Resume Examples & Samples
A minimum education level of: Bachelor of Arts/Sciences Degree (4-year)
Deep knowledge of digital and web analytics tools (Google Analytics/Omniture/Coremetrics), approaches, and best practices, particularly within the context of measuring the ROI on integrated, multi-channel, content marketing programs
Experience of experimentation, mutli-variate and A/B testing, and audience segmentation
Understanding of the digital, omni-channel landscape with proven experience and success creating and executing digital marketing campaigns with marketing automation tools and developing automated workflows to personalize the consumer journey and provide a better customer experience
Experience supporting a multi-channel customer marketing platform and the use of the social media management platform Sprinklr with proven ability to develop automated and adhoc reporting and analysis from within the platform to deliver business insights
Excellent creative skills with expertise in HTML and CSS
Senior Digital Marketing Analyst Resume Examples & Samples
Work with various stakeholders, to understand business drivers, goals, and actionable outcomes using analytics
Gather data and perform sophisticated analytical exercises
Drive business decision-making based on analytical findings
Employ data mining, segmentation, and other analytical techniques to capture important trends, and create relevant measurement dashboards
Design and develop automated reporting solutions to enable stakeholders to manage the business and make effective decisions
Construct sophisticated A/B/n tests to optimize programs
Identify, build, and maintain customer/prospect targeting and segmentation
Participate in strategic and tactical planning discussions
5+ years of relevant work experience in data science, business analytics, finance, business intelligence (BI), or comparable analyst position handling large, complex data sets
Bachelor's Degree in quantitative field such as statistics, mathematics, business, or similar field
Expert skills in Microsoft Excel, SQL, and OBIEE/Tableau to access and transform data into insights
Knowledge of statistical controls and processes
Experience in architecting and designing data warehouses
Experience using ETL to extract data from multiple data sources
Analytical and quantitative skills and an ability to use hard data and metrics to back up assumptions and develop business cases
Advanced degree in quantitative field such as statistics, mathematics, business, or similar field
Experience using AWS database products (Redshift, DynamoDB, RDS)
Experience in B2B, high-tech products/services
Tableau Delta Certified
Preferred skills in any of the following: VBA, Python
Excellent business analytic acumen and highly polished communication skills
Experience translating research requests and/or business requirements into concise and useful reports and insights for presentations to executives
Digital Marketing Analyst Resume Examples & Samples
Supports a corporate-sponsored program where dealers purchase digital products and services designed to generate consumer traffic and sell vehicles
The Digital Marketing Analyst will assist the Digital team in managing the 200+ products and service solutions and assist in vetting and on-boarding new providers, strategies and solutions
The Analyst will assist in creating and publishing communications to the key program stakeholders Dealers, Sales, Brand Teams, and Field Teams
The Analyst will assist in the coordination of projects directly related to the evolution of the dealer websites and their associated products that are designed to generate leads and increase conversion to sales
This position requires an experienced manager who is highly familiar with dealer, sales, and brand operations, and has strong communication skills and analytical abilities to evaluate measureable data and assist in increasing program efficiencies
This position works cross-functionally (internally and externally) to formulate project scope and objectives and effectively coordinate activities across the team, ensuring all required resources, costs, milestones and deadlines are identified and managed day-to-day to deliver project goals
Manage projects to successful launch providing ongoing updates to key stakeholders (initiate, plan, execute, control, and close)
Participate in all project activities including technology requirements gathering, identifying legal and business constraints, roll-out strategy, collaborating on the content and presentation of key deliverables, and sharing and documentation of best practices
Work with Digital and associated providers to estimate costs, timing, and rough forecasting of Return On Investment for any new project initiative
Interface with internal and external system providers to pull required data and create reports for each project or establish reporting requirements for new providers and partners
Provide as-needed support for special projects and events including Digital Dealer Summits, National Trade Events (i.e. NADA)
BA/BS degree or equivalent practical experience
Familiarity with automotive dealer operations and processes
Three years of experience in advertising sales, marketing, consulting, or media
Advanced experience with Excel, PowerPoint
Understanding of retail sales processes and analysis
Digital Marketing experience managing digital projects including websites, microsites, digital advertising, social media, lead management
Background in Automotive and/or dealership digital marketing management
Google AdWords or Analytics experience or certification
PMP training or certification
Master's Degree
SQL programming language experience or certification
Experience as a Project Manager
Experience with MS Project or other similar project management software
Digital Marketing Analyst Resume Examples & Samples
Responsible for the strategy, optimization, analysis, and execution of all Affiliate, partnership, digital display and retargeting campaigns
Discovering, researching and testing emerging digital display channels and affiliate opportunities
Lead strategy for the use of DMPs, DSPs, ad networks, and retargeting through third party vendors and manage day-to-day operations and relationships
Successfully achieve key traffic and performance metrics through development and implementation of segmentation, targeting and creative optimization strategies
Prospect new publisher and media buying opportunities
Report on affiliate and digital display performance
Engage regularly with external agencies and vendors, as well as key internal functional areas such as ecommerce, creative, and marketing
3+ years experience in digital marketing, ideally in consumer products, fashion, or retail. Direct to consumer ecommerce experience is highly preferred
Hands on experience planning and managing campaigns in Affiliate Marketing, Display/Remarketing, and partnerships
Deep knowledge of Excel and, hands-on familiarity with analytics tools (e.g., Adobe Analytics, Google Analytics , Coremetrics) and various digital media dashboards
Fully conversant with developing and optimizing affiliate and display campaigns, and tracking both budgets and marketing ROI
Strong communication skills, the ability to work independently and collaboratively
College degree in marketing, economics, business administration or a related field
Digital Marketing Analyst Resume Examples & Samples
Support the evolution of Visa's digital strategy
Work with key digital partners and evaluate new partnership opportunities and collaborate with them on their global platforms
Develop digital marketing plans based on client needs
Develop online analytics and business intelligence strategy through alignment of performance metrics, analytics structure and reporting process with overall business objectives
Evaluate client initiatives access; participate in the report card process
Communicate resources needed and where support would be most beneficial
Bachelor' s degree with 2+ years of relevant work experience
Strong ability to communicate analytics process and conclusions to senior leadership
Passion, self-motivation, driving towards results and a strong work ethic
Digital Marketing Analyst Resume Examples & Samples
Bachelor's Degree in Marketing or relevant field of study
2+ years of digital analytics related work experience, focused on digital marketing execution or measurement
Experience with web analytics, which include Google and Adobe
Experience with third party digital marketing tools/platforms which include but are not limited to Adwords, ESPs, Double Click, Spredfast, and Google Search Console
Experience with DMPs and third party ad serving environments
Experience with the display, social and video landscape which include but are not limited to networks, portals, direct buys, and DSPs
Experience optimizing paid media bidding which include, but are not limited to display, video, social, paid search, and comparison shopping engines
Experience analyzing visitor lifecycle across multiple channels and optimizing sequential messaging, and frequency of advertising
Experience implementing, testing and troubleshooting landing page and remarketing tags
Experience creating, testing, troubleshooting and reporting on URLs for digital marketing channels
Knowledge of attribution system, Adometry and a thorough understanding of how digital marketing channels interact with each other
Thorough understanding of channel-specific measurement to provide insights for optimization of the following channels: SEO, paid search, display, email, SMS, social and affiliate marketing
Working knowledge of all digital marketing platforms
Ability to effectively prioritize workload in a fast paced, frequently changing environment while remaining detailed and organized
Strong interpersonal, written, verbal communication and presentation skills, with the ability to interface effectively with individuals at various levels
Self-motivated and able to work independently and within a team setting
Understanding of statistical information, specifically, in a Marketing context
Advanced proficiency in Microsoft Excel, including building reports with slicers and macros, Access, and PowerPoint; VBA experience preferred
Digital Marketing Analyst Resume Examples & Samples
Build value, audience and competitive advantage for the company by increasing traffic and lead count
Analyze and report on key performance metrics of demand generation programs
1-2 years of hands-on experience in developing and optimizing digital marketing programs. B2B experience not necessary but definitely a plus
Highly analytical, yet creative, detail oriented, organized and a good team player
Strong critical thinking ability and communication skills
Knowledge of Web development (HTML, CSS, JavaScript) and Web design tools a plus
Experience with Marketo, Salesforce and other marketing technologies a plus
Ability to thrive in a dynamic and fast-paced work environment, with an eagerness to consistently exceed objectives and improve processes
Education: BA/BS
Senior Digital Marketing Analyst Resume Examples & Samples
Execute on Adhoc requests and long term work streams effectively utilizing staples customer data set, web data set and digital marketing data set and articulate actionable questions/hypotheses and derive the "why" of an analysis
Conduct Lifetime Value analysis across all vehicles and making budget allocation recommendations for the business based on analysis
Become an expert in the digital data ecosystem (Hadoop, Teradata, Omniture, Attribution platform, vendor data
Bachelor degree or equivalent work experience
The candidate MUST be able to both do the SQL to pull data and then analyze it for the digital marketing team
Four or more years of experience in writing codes from scratch in SAS / SQL for mining insights targeted at solving business issues
Expert at using MS Excel
At least two years of experience in conducting highly quantitative analytics
At least two years of experience in utilizing of statistical concepts for digital marketing and/ or experimental design (A/B test design, measurement)
Experience with at least one project in performing cookie level analysis targeted at supporting digital initiatives
Experience in working with and merging data from multiple data sources
Enjoys working in a highly quantitative role within fast paced environment, with changing priorities and operate under tight deadlines
Strong interpersonal and presentation skills as well as demonstrated skills in fact based analysis, including the ability to persuasively present insights and recommendations to senior management
Master's in a quantitative field (Master's in Statistics or Computer Science
Experience with tools like Hadoop/Hive, R, Python, MicroStrategy / Tableau
Retail / Ecomm experience preferred
Previous experience with digital analytics on an agency side is an added advantage
Digital Marketing Analyst Resume Examples & Samples
Help develop the email testing agenda
Monitor email channel uptime and performance
Execute tests for email and other digital channels; collect and analyze data, identify trends and insights in order to achieve maximum ROI
Track, report, and analyze website analytics data as well as other offline data to evaluate website and marketing channel performance
Create custom analytics tagging for web (desktop and mobile) and work with internal teams and vendors to ensure they are implemented correctly
Help audit our communities' presence across all digital media and execute updates
2-4 years of experience
Management of one or more online marketing channels (PPC, SEO, Display, Email, Affiliates) or deep understanding of these marketing channels
Advanced skills with website analytics tools (Google Analytics, Google Tag Manager, Adobe SiteCatalyst, etc.)
Strong familiarity with optimization and targeting tools, such as Adobe Target, Optimizely, Visual Website Optimizer, and others
Experience with SEO analytics tools (e.g. Linkdex, Searchmetrics, Conductor, MOZ, Brightedge, Screaming Frog) a plus
Experience with bid management tools (e.g., Click Equations, Marin, Kenshoo, Search Ignite) a plus
Solid understanding of performance marketing, conversion, and online customer acquisition
Experience with A/B and multivariate testing
Experience with statistical analysis platforms (e.g. SPSS, R, SAS) a plus
Deep digital marketing analytics skills
Advanced skills with website analytics tools (e.g, Google Analytics, NetInsight, Omniture, WebTrends)
Advanced skills with Microsoft Office, including Excel (pivot tables a must), Word, PowerPoint
Ability to define A/B/n and multivariate test scenarios and success metrics
Solid understanding of key statistical concepts
Excellent written, interpersonal, communication skills
Digital Marketing Analyst Resume Examples & Samples
Lead efforts within APAC to identify opportunities to optimise returns from digital marketing activities improve online customer experience and drive online conversion
Bring together quantitative and qualitative data and existing reports to provide a comprehensive overview & commentary of digital performance and opportunities each month to be included in our regular financial reports
Carry out detailed analysis and monitoring of Digital advertising (PPC and others) investment & returns in the region, including keyword analysis, identifying opportunities to drive revenue growth and expand the customer base
Analyse SEO performance across APAC and identify opportunities to drive traffic and revenue
Periodic campaign analysis for digital channels covering e.g. emails, banners & pop-ups, video content
In-depth analysis of on-site customer journeys and conversion data, marrying quantitative and qualitative data from different sources to give insight into key drop-out points and provide recommendations which drive measurable improvement in online customer experience and conversion rates
Provide external benchmarking for eCommerce performance and results across major markets in APAC
Support development of project plans and investment plans for digital activities with robust cost/benefit analysis
Works closely with Regional Marketing & Finance insight teams and Global Digital Team to act as the regional expert and contact point on all areas of digital analytics
Digital Marketing Analyst Resume Examples & Samples
3+ years of experience working as a digital analyst. Experience to include data analysis, interpretation, research design and implementation and report writing. Must be experienced in translating business needs into research strategies and translating research findings back into actionable recommendations. Must have the ability to successfully manage and deliver multiple projects in a deadline-driven environment
Experience with Google Analytics, Tableau or other similar web tools
Experience with Excel
Basic SQL skills and experience working with relational databases
Ability to integrate data from a wide variety of databases and platforms
Ability to express analytical concepts effectively, both verbally and in writing
Experience with applying data analytics, statistics, and forecasting to business problems
Senior Digital Marketing Analyst Resume Examples & Samples
Provide global and regional digital marketing teams with reporting, analysis, insights, and recommendations for maximizing the company's opportunities in marketing via metasearch partners, affiliate networks, and other direct media partners
Develop data mining and analytical research to uncover business trends, evaluate operating efficiency and effectiveness, assign causality, track results, highlight concerns, and summarize data for upper management and operations teams
Develop techniques to measure the business, predict incremental revenue and return on investment of proposed changes and new initiatives for the global and regional marketing teams
Deliver data and analysis to satisfy ad hoc requests of business scenarios by performing complex data extracts, data joins, and analysis using various tools and data sources such as SQL and SAS, reservations database, financial systems, data warehouse, and internal resources
Present analytical findings to upper management and operations team to measure initiatives, provide business insights, and improve results
Apply analytical techniques to one or more disciplines
Perform statistical analyses and create accurate charts, tables, and graphs in correct format and within established time frames as required
Select and use appropriate software to effectively analyze data
Compile and analyze information
Effectively communicate findings and recommendations to appropriate staff
Experience using SAS, SQL, and/or other data query tools a plus
Excellent communication skills, both oral and written, and proficiency with MS Word and PowerPoint for the purpose of translating technical and statistical information into actionable business insights for clients, vendors, senior management and staff
Knowledge and demonstrated use of statistical software (preferably SAS) and application of multivariate methods (e.g. regression, factor analysis, discriminant analysis, cluster analysis, conjoint analysis)
Experience in conducting quantitative marketing analyses including some or all of the following: market segmentation, product positioning, perceptual mapping, product pricing, concept testing and market sizing
Demonstrated knowledge of statistical techniques for promotion design, post promotion analysis and response modeling (e.g. design of experiments, ANOVA, and logit regression)
Demonstrated familiarity with financial concepts: ROI, NPV, pro forma modeling
Demonstrated proficiency in developing queries in order to transform data from relational and flat-file database structures
Demonstrated programming experience with statistical and database software (SAS and SQL preferred)
Demonstrated project management experience in organizing, planning and executing large-scale projects from conception through implementation
Digital Marketing Analyst Resume Examples & Samples
Work closely with Marketing Team members to establish campaign objectives and success criteria
Capture all costs associated with each marketing initiative and campaign
Extract all relevant data from our internal CRM and Marketing Automation tools
Prepares various marketing reports as needed
Identify efficiencies and cost-saving opportunities for future campaigns
Report findings and next steps to the rest of the Marketing Group on a bi-weekly basis
Digital Marketing Analyst Resume Examples & Samples
Bachelor's degree required in Business, Computer Sciences or related quantitative field (Masters degree is a plus)
3-5 years of relevant work experience in digital media analytics at an agency, publisher/technology firm or relevant marketing organization
Understanding of business objectives and ability to translate them into specific strategies
Rich understanding of Digital Marketing & Media fundamentals: content, search, media, social
Experience with major DMP and DSP platforms is a must
Technical expertise in the following areas
Data Analytics: SPSS, SAS, R, SQL, Excel
Database Skills: SQL, Hadoop, SPSS, SAS (preferred)
Data Visualization Tools: Tableau
Website Analytics: Google Analytics, Omniture, Webtrends
Social Listening: Crimson Hexagon, Astute, Meltwarter, Symos, Sprinklr, Synthesio
Understanding of website development and tagging (preferred)
Digital Marketing Analyst Resume Examples & Samples
3+ Years previous experience working in an e-commerce or agency environment
Previous experience working in an analysis role in digital, marketing or data science
Advanced Excel knowledge including pivot tables, VBA, macros and lookups. Proven experience in data manipulation
Well-developed maths, analytical and problem solving skills
Experience of online analytics tools such as Google analytics, Adobe Analytics, Core Metrics, Hitwise
Understating of data layers in web analytics (training can be provided)
Experience working with website tag management desirable (training can be provided)
Experience of CRO through AB testing and MVT desirable but not necessary
Understanding of digital marketing, website behaviour and consumer shopping habits
Understanding implementation campaign tracking
Digital Marketing Analyst Resume Examples & Samples
Effectively utilize Google Analytics and other data sources to create insights across Franklin Templeton's global websites
Incorporating effective judgment and decision making skills to shape and manage the scope of marketing initiatives, balance multiple priorities, and maintain a high-level of attention to detail in a fast paced environment
Recommending website changes based on insights drawn from site analysis & competitive market analysis that will improve overall results in terms of usage in regards to channel traffic & the customer experience
Support the SEO program - managing tools, documenting and communicating best practices and implementing improvements to increase rankings
Conducting competitive assessments to identify emerging strategies and recommending improvements for web, mobile and social media integration efforts relative to other mutual fund companies
Web / mobile campaign performance tracking - analyze and create reporting dashboards for site visits / visitors, traffic flows and event completion results on a bi-weekly/monthly basis across our global web and mobile sites
Acting as a project coordinator for small to mid-sized projects - developing timelines, understanding dependencies, mitigating risks and collaborating with multiple teams / resources to complete deliverables
Staying abreast of new marketing developments through contacts with professional organizations, publications and vendors
Bachelor's Degree in Marketing, Business, IT or related fields
2-5 years' experience in online marketing strategies and support
Microsoft Office skills (Advanced – Excel, Word, PowerPoint; Intermediate – Access, Visio, Project)
Ability to communicate effectively both orally and in writing and to establish and maintain cooperative working relationships with persons contacted in the course of performing assigned duties
Must have strong verbal communication skills, including the ability to speak effectively before senior management or other internal groups
Client management experience (internal and external) preferred, including proven ability to handle multiple deliverables with tight deadlines
Proven track record of establishing and growing strong relationships with clients, understanding their objectives and recommending best digital marketing strategies
Strong understanding of Internet and website management technologies
Strong understanding of Content Management systems and application these systems to solve business publishing and marketing communication needs (Interwoven TeamSite highly desired)
Ability to manage multiple priorities and multi-task, switching priorities as needed within a collaborative environment
Strong facilitation, brainstorming and collaboration skills with strong web capabilities orientation and exceptional people skills
Be able to effectively use Google 360 toolset including tag manager, data studio, and optimize
Basic languages experience needed in HTML, JavaScript, Regular Expressions
Understanding and experience with interface design, site architecture design, and usability requirements
Demonstrated ability to work effectively across organizational boundaries with the ability to prioritize and execute
Experience using web-analytics tools to make content programming decisions
Experience with internal/external teams and/or partner relationships and resources
Demonstrable ability to take ownership and accountability; expresses a passion and desire to innovate and push boundaries
Digital Marketing Analyst Resume Examples & Samples
30% Analytics – Develop/analyze benchmarks and KPIs to measure ROI efficiency and identify new opportunities
20% Maintenance – Maintain day-to-day financials and operations of marketing campaign channels
20% Optimization – Plan, set, and execute multivariate testing to drive increases in consumer LTV
20% Collaboration – Work closely across departments to build effective digital campaigns, landing pages, and tests
10% Product Development – Develop business plans and budgets for new performance marketing products
Digital Marketing Analyst Resume Examples & Samples
Identify opportunities for improvement with SEM, SEO, website layout and functionality, lead generation opportunities, etc
Consult with clients on best practices relating to their digital marketing strategy as well as the best usage of the platform
A bachelor's degree in a related field is preferred but 2-3 years of relevant work experience is an acceptable substitute
Two years of experience in Account Management or relevant experience
Employee must show excellent competency with computer applications and programs
Must be able to handle difficult clients with confidence and able to achieve desired results independently
Self-directed, driven, and enthusiastic
Strong troubleshooting skills
Digital Marketing Analyst Resume Examples & Samples
Provide data driven business intelligence through tracking and analysis of website performance and results of online marketing initiatives
Analyze ROI, website traffic, visitor behavior, product performance and conversions using Google Analytics to identify growth and optimization opportunities
Execute web analytics, data processing and competitive analyses using various tools
Audit website and provide technical recommendations for maximizing online visibility
Identify opportunities for performance improvement, partnering with marketing & sales to support business cases
Manage delivery of monthly performance reporting to quantify the impact of marketing & business adjustments
Produce weekly reports tracking trends and performance
Track users behavior over time to identify new areas of opportunity
Continuously examine and validate accuracy of the underlying data set
Provide education & training to business stakeholders to aid in more effective data interpretation
Intern, Digital Marketing Analyst Resume Examples & Samples
Assist in all aspects of strategy and analytics including but not limited to new opportunity identification, modeling/sensitivity analysis to support strategic options, market sizing, competitive intelligence, and KPI development
Conduct hands-on modeling/advanced analytics retrieving, compiling, and analyzing large volumes of data from disparate databases into distilled, actionable information needed by senior leadership to answer critical questions
Support cross-functional initiatives to drive actions as a result of business insights (the expectation is that you can not only analyze data but also effectively communicate the underlying story and help see your recommendations through to execution)
Determine viability of new business opportunities through rigorous quantitative analysis (new products, partnerships, joint ventures, etc.)
Develop recommendations and clearly communicate results of analysis to senior management
Collaborate with internal/external customers to develop initiatives that drive growth
Perform internal, ad hoc analysis of key strategic initiatives across multiple departments (e.g. marketing deals, partnerships, etc.)
Assist with company-wide reporting to senior executives and Corporate headquarters both on an ad hoc and regular basis (including quarterly business reviews, Board meetings, and annual budgeting/strategic planning process)
Master's Degree in business or engineering or similar quantitative field preferred
Strong problem solving and issue resolution skills
Comfort with large data sets and modeling
Highly skilled in Excel; familiarity with SQL, Access, or other big data software experience with statistical models in a professional setting a plus
Strong PowerPoint skills, given the variety of audiences needed to influence
Desire to help create a fun and productive culture, leveraging Ticketmaster's focus on sports and music
Extraordinary team player and ability to thrive in a fast-paced, high growth, entrepreneurial environment where quality, innovation, speed of decision making and execution are critical to organizational success
Digital Marketing Analyst Resume Examples & Samples
Support strategy development of online tests for paid host acquisition with Acquisition Manager
Assist in onboarding agency partners and in executing media plans via Facebook, and other paid media social vehicles
Manage budget towards predetermined goals and targets
End-to-end ownership of program planning, execution and optimization for host acquisition efforts (particularly rental by owners) across social channels. including tracking, execution and reporting
Manage/QA campaign trafficking and internal tracking to accurately capture media performance
Build out reporting, opportunity sizing, and marketplace liquidity insights
Foster cross-functional collaboration by working effectively with the local and regional HCO teams, Finance, Performance Marketing, Product, Design, Data Science and Corporate Communications
Stay abreast of new media industry trends and emerging digital channels, identify and manage innovation opportunities and bring fresh, creative thinking to ensure company is leveraging growth tactics in the most surprising and provocative ways
4-6 years experience in tactical online and performance marketing
Deep working knowledge in social, digital, and programmatic media, (specifically Facebook and other social channels)
Analytical and data savvy marketer
Strong knowledge of Excel, Facebook PowerEditor, DoubleClick Manager, Google AdWord, Google Analytics are a must, knowledge of SQL preferred. (product / engineering background is a huge plus)
Startup experience is a big plus
Strong project management skills including the ability to manage multiple projects simultaneously
Strong communicator and a confident presenter and comfortable putting together reporting and presentations
Ability to work within tight deadlines, adjust to changes in priorities, and balance short term needs with long term strategic initiatives
Must be able to work across functions with a track record of building excellent relationships with a broad range of peers and executives
Proficiency in any of the following a plus: Mandarin Chinese, Japanese, Korean, French, or German
Digital Marketing Analyst Resume Examples & Samples
Develop digital marketing strategy and programs, aligned with business unit objectives, working together with global and territory teams. Exploit wide range of digital approaches and tactics to drive web sales and leads
Identify relevant platforms/partners for digital programs and perform analysis and reporting to track, and optimize metrics; present metrics to marketing team
In partnership with Marketing Services, support regional Search Engine Optimization (SEO) and Paid Search Engine advertising for DAS
Develop and execute webinar plan
Attain mastery of marketing campaign functions within Salesforce.com
Co-ordinate digital creative executions according to Marketing Plans in collaboration with Marcom and/or third party vendors
Ensure digital marketing activities are aligned with business objectives, messaging and corporate brand standards as well as follow internet best practices
Ensure all digital marketing activities are accomplished with the goal that each will be examples of internal/external marketing best practice – differentiated, clear calls to action, intuitive and easily accessible, clear benefits, and demonstrable ROI
Coordinate with Global Digital leader for planning and reporting of digital programs
Bachelor's degree in business or marketing
Minimum of 3 years of digital Marketing experience, preferably with a public company comparable to PerkinElmer (technical products and services)
Experience in lead and sales generation through digital and e-commerce Marketing
Multiple Languages - Able to communicate in English verbally and in writing, highly preferable a second language such as German, Italian, French or Spanish
Demonstrated business savvy to effectively communicate and work with cross functional team in support of setting and achieving business goals and objectives
Project and vendor management
Comfort with stretch goals and a track record of achieving them
Strong team player, able to work across boundaries
Business understanding / awareness Work under pressure and balance multiple priorities
Ability to identify needs and implement programs to meet needs, flexing plans and budget as needed
Adaptive and diplomatic- must be able to apply flexibility when needed while ensuring that project objectives are completed along planned timelines
Ability to multitask, prioritize, and deliver consistently excellent performance in an ever-changing environment
Ability to work effectively and influence others, at all levels,in a matrixed environment to effectively move projects forward
Solid experience in analysing and optimizing lead generation. Good understanding in web related technologies
Analytical acumen to view and interpret results
General knowledge of scientific market a plus (life science and analytical solutions)
Unquestioned integrity and dedication to the best principles of ethical business
Digital Marketing Analyst Resume Examples & Samples
Experience in working within a marketing/ business intelligence environment
High level of experience working with analytical software (such as Google Analytics, SiteCatalyst, Coremetrics, etc)
Proficient with Excel analysis and reporting
Experience working with Google Adwords and other paid search platforms
Strong proficiency with MS Word and PowerPoint for producing reports and presentations
Experience in measuring and analyzing online marketing campaigns including: natural and paid search, email, affiliate, display and social
Experience in working with website optimization tools for A/B testing such as Google Website Optimizer, Visual Website Optimizer, Optimizely, Maxymiser, etc
Experience working on Content Management Systems, such as Wordpress or Drupal
Experience working with Marketing Automation and CRM tools
Meticulous attention to detail, with an overall passion for continuous improvement
Innovative and creative, with excellent communication, presentation and interpersonal skills
Quick learner and passion to grow in a fast-paced environment
Team worker – ready to work with internal stakeholders at all levels of seniority
0-2 years
Digital Marketing Analyst Resume Examples & Samples
Analyzes data, identifies trends, conducts research, and prepares regular and special reports as it pertains to PHSS digital channels, including training course online site, mobile app, store site, email, social and ecommerce platform
Conducts cost benefit impact analysis and other complex analysis pertaining to paid search, organic search, referral and other online channel programs
Develops standardized metrics and custom reports for online channels. Analyzes reports for the purpose of interpreting market conditions and potentials for increasing PHSS product sales
Responsible for performance analysis of A/B variant testing
Education: Bachelor's degree in Statistics, Economics, Finance or Business Administration
Experience: Minimum requirement of 3 to 5 years of successful related experience. Related experience includes analytical and operational roles in ecommerce, Corporate Finance, Marketing or Sales
Must be an Expert in Adobe Analytics as well as Google Analytics. Knowledge in Adobe Experience Manager
Expert in Excel (v lookups and pivot tables/charts a must). Knowledge of relational databases
Ability to build and maintain financial/economic models that perform cost benefit analysis
Ability to organize data and create reports from various sources
Ability to capture and document business and reporting requirements from multiple sources
Ability to co-ordinate and manage simultaneous data analysis requests of varying size and scope
Proficient in Word, and PowerPoint
Work requires professional written and verbal communication and interpersonal skills
Excellent group presentation skills
Essential Functions/Physical Requirements: Depending on work assignment, may require ordinary ambulatory skills sufficient to visit other locations; or the ability to stand, walk and manipulate (lift, carry, move) light to medium weights of up to 20 pounds. Requires good hand-eye coordination, arm, hand and finger dexterity, including ability to grasp, and visual acuity to use a keyboard, operate equipment and read technical information. Overall mobility is essential. May include sitting for long periods of time, driving a vehicle and working under challenging conditions
Work Conditions: Work is performed indoors with some potential for exposure to safety and health hazards related to emergency services relief work. May travel and participate in meetings and conferences throughout chapter jurisdiction, state and Red Cross system. Because the Red Cross is a disaster response organization, staff may be asked to be on 24-hour call during period of major disaster
Digital Marketing Analyst Resume Examples & Samples
Responsible for measuring and analyzing cross-platform and cross-channel digital experiences, from websites to social media, video, mobile, e-marketing and offline
Develop dashboards and reports that provide insight and visualization into campaign performance relative to KPIs, projections and historical campaign performance
Perform analyses and provide recommendations to Corporate and Division Marketing teams to make smart decisions based on data, not assumptions, and drive measurable results
Manage efforts to automate existing reporting processes via business intelligence platform and provide quality assurance testing of data
Document data capture requirements to ensure data quality, proper analytics implementation and reporting accuracy
Provide consulting and training to Divisions for analyzing results from campaigns, product initiatives, launches and other digital efforts or any other technical reporting needs
Use dynamic tag management platform to manage tagging for distributing data and tracking web events
Use segmentation tools to better understand, quantify and optimize customer behavior
Stay current on digital media measurement tools, best practices and research with an emphasis on measurement issues such as attribution, data collection, targeting and privacy especially for mobile and emerging technologies
Bachelor's degree from a four-year college or university (with a business focus such as digital advertising, statistics, economics, marketing or communications preferred)
Aptitude for numerical data with strong quantitative analysis skills
Digital Marketing Analyst Resume Examples & Samples
Work with Digital Marketing Manager to design, develop, and manage PPC campaigns; including account structure, keyword research, bid strategies and management, ad copy writing and other core PPC capabilities
Assist in alignment of all marketing channels ¿ ensure budget allocations are optimized and managed for effectiveness
Become a product expert in our industry, understand the hot issues and new developments, and create an associated keyword expansion roadmap, working with cross functional teams to develop relevant ads and landing page content
Manage the day-to-day search marketing activities across multiple search engines (Google, Yahoo, Bing, etc.) including the campaign planning, implementation, budget management, performance review, and optimization of paid search campaigns
Perform keyword research (discovery and expansion), review and editing of creative copy (titles and descriptions), review and analysis of website performance metrics, and optimization of campaigns
Drive continued innovation and best practice implementation, regularly sharing knowledge with the marketing team and top executives
Stay current with new advances in online marketing, competitive landscape, and keyword research
Ability to manage advertising budgets in excess of $5M per year
Knowledge of third party bid management tools (Search Force / Inside Vault preferred)
Google AdWords, Bing Ads familiarity and experience
Strong collaborative ability ¿ must be comfortable working with cross departmental teams
Ability to work self-directed, under pressure, meet deadlines, manage multiple projects simultaneously, and review and analyze data
Strong proficiency with Microsoft Excel (i.e. formulas, if statements, pivot tables, formatting)
Bachelor's degree or applicable experience required, MBA desired
1 to 3 years experience in Digital Marketing Preferred
Experience working with analytical software (i.e. Google Analytics, Coremetrics)
Experience using offline PPC management tools (i.e. Google AdWords Editor, Bing Ads Editor)
Digital Marketing Analyst Resume Examples & Samples
Consults with divisional marketers on digital marketing performance and communicates with confidence, clarity and credibility. Collaborates / partners with a divisions' marketing organization and the Digital Marketing Operations team within Corporate Marketing
Combines and interprets multiple analyses of external and internal data to form a clear understanding of digital & traditional marketing channel trends, emerging priorities, issues, and opportunities
Using critical-thinking skills, conducts analysis of digital programs, and provides specific recommendations and actions to aiming at driving business results and growth opportunities, balancing them against their impact on customer value and market dynamics
Understands the Customer Journey and uses that knowledge to actively contribute to the development of marketing plans for assigned market/product area, including collection, verification, and analysis of data. Develops metrics and Key Performance Indicators for steps along the customer journey and makes recommendations for business marketing and/or operational improvements
Gains understanding of company technology & tools and works to leverage in order to enhance operational speed and efficiency
Combined experience in online marketing analytics, including website performance (i.e. WebTrends, Google Analytics, etc.), ecommerce, email marketing, social, and/or online advertising
Master's degree in Business Administration (MBA) from an accredited university
Minimum of five (5) years of experience in digital marketing
Experience with implementation of digital marketing tagging/tracking practices across multiple channels & platforms (such as web, email, CRM, etc.)
Experience managing multiple projects concurrently
Experience with business reporting and analytical tools, including Microsoft Access and SQL
Experience with Microsoft Excel and other statistical tools
Experience with data visualization tools, such as Microsoft Power BI
Familiarity with Eloqua and SalesForce.com
Healthcare or Dental industry experience
Digital Marketing Analyst Resume Examples & Samples
Work closely with the business to ensure new and current web solutions are developed and designed to meet the company's strategy and goals
Utilize ecommerce best practices for online sales to new and existing customers
Help implement search engine optimization, including content development, and paid search campaigns that properly reflect and position each brand
Collaborate with brand marketing teams and CRM analysts to implement and utilize marketing automation tools, including lead nurturing, drip campaigns, web forms, A/B testing and email marketing campaigns
Create cohesive digital content experiences
Make minor adjustments to solutions (non-technical)
Monitor and report on website use and marketing campaign effectiveness. Focusing the business on key marketing metrics and working with other business areas to deliver against them
Coordinate and create test and training documentation
Bachelor's Degree in Communications, Marketing, Technology or a related field
Experience working with websites across multiple CMS platforms, ecommerce exposure and CSS or HTML experience a plus
Strong writing skills with keen attention to detail
Exposure to paid search campaigns and search engine optimization
Experience with CRM and marketing automation platforms
Exhibits the ability to switch from the creative side of marketing to analytical side; able to demonstrate why their ideas are analytically sound
Able to multitask and stay organized in a high-paced environment
Displays a strong technical understanding and can pick up new tools quickly
Ability to work well and communicate effectively with colleagues at all levels of an organization
Digital Marketing Analyst Resume Examples & Samples
Support direct marketing campaigns across a range of mediums, including but not limited to online advertising, email, direct mail, and website promotions
Increase onsite web conversion by implementing effective web promotions and experiences for visitors to the website by source (paid search, direct traffic, mail, email, etc.)
Execute website merchandising plan including home page and category landing pages, as well as web-only offers
Select and output customer lists for outbound marketing campaigns
Report and monitor campaign KPIs across multiple audience segments
Bachelors degree in Computer Science, Web Design, Marketing, Management, or a related field preferred
At least one (1) years experience in direct, product, or brand marketing, ecommerce, or related experience
Strong interpersonal skills and the ability to work with individuals across all organizational levels, including superior written and presentational communication skills
Ability to multi-task in a fast-paced, dynamic, highly matrixed environment
Experience with Google analytics, including general data collection, reporting, and analysis
Ability to quickly adapt to marketing performance and customer trends
A can-do attitude with a willingness to be a strong member of a broader team
Digital Marketing Analyst Resume Examples & Samples
Works directly with brand partners, internal departments, and agency to plan and execute initiatives
Collaborates with brand team and Enterprise Digital Marketing (EDM) partners on CRM brand strategies and database build
Supports development of digital marketing strategies for SR brand including execution, measurement, and sustainability
Implementation Lead on Digital Platform projects for brand within the SR portfolio
Supports development of digital marketing strategies for brand including planning / strategy, execution, measurement, and sustainability
Acts as implementation lead on Digital Platform projects for brand
Partners with cross-functional team members to execute marketing projects such as web and mobile enhancements, consumer promotions, or marketing communication
Ensures integration of digital marketing content alignment with brand plans and goals
Develops and uses project timelines and calendars
Executes daily tasks to manage the Digital Platform national and/or local promotion
Examines Brand metrics (e.g., sales, guest-counts, CI data), identifies trends, and provides recommendations to Marketing Leaders (e.g., Brand Managers)
Monitors core competitor menus, promotions, offerings, and/or advertising/communications
Collaborates with brand teams and Enterprise Digital Marketing (EDM) partners on CRM brand strategies and database build
Collaborates with Enterprise search team and agency partners to optimize search strategy and tactics for brand
Strong understanding of search marketing strategy and analysis
Solid understanding of analytics, SEO, digital media, and platforms and monitoring tools
Proficient use of computers and various programs and information systems (MS Word, MS PowerPoint, etc.)
Minimum of one year of Marketing experience or relevant internships
Organization and time management skills with the ability to organize, plan, and follow-up with tasks
Ability to communicate (verbal and written) with clarity in the business environment to a variety of partners including senior leadership
Ability to exercise appropriate judgment by using information and knowledge to make timely, effective decisions
Ability to work independently and with minimal supervision
Experience in and/or heavy interest in restaurant industry
Senior Digital Marketing Analyst Resume Examples & Samples
Partner with CS and Sales teams to gain deep understanding of YBN customer's business needs and how YBN digital marketing products provide value
Develop PPC, SEO, Facebook Ads and Display strategies that are tailored to each unique relationship in a book of business
Prioritize and manage large, complex projects including on-boarding and network optimization
Own network wide KPIs including price per lead, spend accuracy and organic rankings
Partner with junior analyst responsible for day to day account support (ie: case work)
Keep abreast of latest digital marketing products, services, information and trends. Including, but not limited to: PPC, SEO, Facebook Ads and display
2-5 years of paid digital advertising (PPC, Facebook Ads, Display, etc.) and/or local SEO experience
Digital Marketing Analyst Resume Examples & Samples
Analyzes data, identifies trends, conducts research, and prepares regular and special reports as it pertains to Biomed digital channels, including website, mobile app,, email, social and paid media
Develops standardized metrics and custom reports for online channels. Analyzes reports for the purpose of interpreting market conditions and potentials for increasing digital appointment
Expert in Adobe Analytics as well as Google Analytics. Knowledge in Adobe Experience Manager
Digital Marketing Analyst Resume Examples & Samples
Identify growth opportunities, by analyzing website traffic, visitor behavior, product performance and conversions using Google Analytics, Adwords, Marketo and SalesForce
Identify opportunities for performance improvement, recommend and conduct A/B tests using Google Content Experiments and similar tools
You have at least 3 years of relevant digital analytics experience
You possess excellent conversion analytics skills and a natural mind for statistics
You've got lots of experience with multivariate testing (landing pages, user onboarding, creative, etc)
You're an expert with Microsoft Excel and have advanced Google Analytics skills
You're able to think critically and extract actionable insights from large data sets
You're a great communicator, comfortable explaining complex technical analysis to non-technical people
You're a team player who understands the importance of teamwork, collaboration, and open communication across a truly global organization
Google Adwords, Google Analytics, Marketo or SalesForce Certifications are a plus
Associate Digital Marketing Analyst Resume Examples & Samples
Creates, analyzes, and refines reports that measure business impact of digital marketing with advertising, business, and IT partners, for tactical and strategic use
Works with manager(s) to conceive and test new digital projects to meet business objectives
Communicates with internal and external customers for relevant input to develop and implement successful projects
Analyzes and understands customer needs based on various information and web based sources
Uses information received to make recommendations to support and influence business goals and objectives
Performs other job-related duties as assigned or apparent
Bachelor's Degree (required)
Minimum of 3 years of experience in digital marketing
Working knowledge of web languages, content management, web development and web analytics
Working knowledge of digital marketing (eCommerce, search engine, email, mobile and/or social)
Strong active analytical curiosity and creativity, as well as a flexible critical thinker and problem solver
Able to work diligently and independently, but according to direction and within pre-set guidelines
Junior Digital Marketing Analyst With Dutch Resume Examples & Samples
Determine the best keywords and user intent, review and analyze client sites for areas that need to improved
Reporting, web analysis, bench marking and content improvement initiatives,
Analyzing the client's competitors and maximizing search exposure,
Improving a company's Organic Search results as: non-paid traffic, CTR, ranks, user engagement,
Collaborative work with other SEO team members across the project as well as managing your own market,
Strong oral and written communication skills in English and Dutch
1 Year of business experience
Marketing background and client management is a plus
Excellent communication skills & ability to deal with multiple stakeholders
Ability to analyze the data, to find correlations and dependencies and draw correct conclusions
Understanding of search engine principles, best-practices and algorithms
In-depth experience with website analytics and SEO tools (e.g, Google Analytics, Adobe Analytics, Google Search Console, Google AdWords Keyword Tool, Screaming Frog) would be a strong asset
Good understanding of Web Traffic analysis, content analysis and benchmarking as a nice to have
Digital Marketing Analyst Resume Examples & Samples
Bachelor's degree with 2+ years of progressive digital marketing experience
Demonstrated proficiency in the use of analytics to improve performance of a company's website or digital campaigns
Demonstrated involvement in projects supporting the performance of a company's website and/or digital campaign is preferred
Experience with Google Analytics is a plus, but not required
Digital Marketing Analyst Resume Examples & Samples
Analyzes and distills customer behavior data into salient insights and communicates findings to analytics product manager
Ability create and communicate reports through various data visualization techniques
Ability to pull reports from various data sources and transform into standardized reporting framework
Familiar with web analytics benchmarking best practices
Provide internal and external support for all standardized reports, troubleshooting any issues
Lead the research of any customer related data issues, communicating findings accordingly
Provides cross-functional analysis of customers to investigate trends and develop correlations across customer profiles and segments
Work to support the design processes and implement solutions with key resources for all automated reporting initiatives
Collaborate with team to implement and analyze A/B, multi-variate tests
Advise on data collection best practices to insure existing tagging structure is meeting business needs
Understands and demonstrates Essendant Core Values
2+ years of experience bringing online user behavior insights to organizations by delivering clear recommendations
2+ years using data visualization tools such as Tableau or similar program
2+ years of experience analyzing very large datasets (experience with R, SPSS or other statistical packages is a plus)
Prior experience with analytics tool sets. Strong knowledge of SQL a plus
Ability to work with the business and technical teams to define business needs and implement solutions that meet business objectives
Customer centric attitude a must
Strong interpersonal, verbal, presentation and written communication skills; understands systems process analysis and design
Experience in an e-Commerce environment
Experience with e-Commerce software including
Senior Digital Marketing Analyst Resume Examples & Samples
Responsible for benchmarking and reporting for all current programs and working to help establish goals and strategies for future paid search or other online marketing growth
Contribute to strategies regarding product development, website functionality, conversion levers and all other areas critical to the success of account management
Perform daily campaign maintenance and account updates
Work closely with the Analytics and Data Warehouse teams to gather data sets and develop new tools to make work more efficient
Communicate with account managers from search engines and direct marketing vendors to gain insight, learn of new product offers and overcome problems within the industry
Prepare reports that analyze historical marketing data to identify trends on individual accounts
3-6 years of digital marketing channel experience
Knowledge of digital marketing channels, best practices and technologies
Experience in managing PPC programs within Bid Management tools
Experience in site analytics tools such as Adobe/Omniture, Google Analytics, etc
Experience with visualization and analytics tools like Power BI, Adobe Analytics, PowerPivot
Digital Marketing Analyst Resume Examples & Samples
Serve as an analytics subject matter expert, establishing best practices, updating relevant stakeholders on new trends and technologies, providing training to other departments, representing needs in new product development, and resolving analytic installation and reporting errors
Ensure all website and media tracking is implemented and functioning correctly for in-house analytics and media vendors.Routinely QA work to high quality standards and ensure integrity of the information. Troubleshoot any data issues related to tracking and reporting. Be accountable for identifying issues and aiding in resolution
Create automated reports based on KPIs for distribution to a variety of audiences, including both working teams, business partners and leaders. Allow for timely decision making and comparable data analysis over time
Perform data mining and in-depth analysis as requested including campaign ROI, and cross-channel messaging performance
Continually seek to grow analytics skill set and apply learnings toward organizational needs
Develop communication (presentations, visual diagrams, process maps, etc.) documenting current state as well as frame up issues and options for consideration. Ensure insights are actionable, support assessment of ROI and prioritization of resources for critical opportunities
Work cooperatively with Digital Analytics team to design innovative solutions under general prioritization and guidance of Manager, Digital Analytics
Establish and maintain strong working relationships with peers and stakeholders at different levels of the organization and across teams
Bachelor's degree in marketing, mathematics, computer science, finance, psychology or related field
3+ years of hands-on experience in analytics. Deep expertise in digital marketing analytics best practices, techniques and tools
Google Analytics Certified
Experience enabling multi-platform measurement strategies
Familiarity with Email Marketing Platforms (Eloqua, Constant Contact), social media analytics,
Excellent customer-facing skills, including ability for organized and timely updates, empathy, and ability to communicate with stakeholders on complex issues via phone or email
Demonstrated success using data to influence change
Ability to prioritize work effort with competing deadlines and importance
Demonstrated success managing multiple tasks and overlapping projects
5+ years of hands-on experience in analytics
Tag management strategy development
Experience with BigQuery, Business Objects, SAS, or Tableau
Google AdWords integration
Google Search Console integration
SEO, SEM best practices
Digital Marketing Analyst Resume Examples & Samples
Statistics or data analytics background with marketing organization
Experience with Tableau & Google Analytics- the manager would like someone who has had specific experience within Tableau. Need to know how to interface with data sources from small to large (Hadoop) as well as how to optimize and visualize that data
Must have the ability to present to clients and talk about what the analytics- what do the trends and numbers MEAN and how can it help the business and profitability of the company?!
Working knowledge of Google Analytics required
Working knowledge of Tableau a plus
Working knowledge of Social Media Analysis Tools (Falcon, Brandwatch, Hootsuite) a plus
SQL knowledge or experience with database administration a plus
Digital Marketing Analyst Resume Examples & Samples
Assisting with the execution of digital marketing projects and building our global offering
Assigning and editing project work for SEO, SEM, Social and Emerging Media
Reviewing project deliverables and ensuring quality standards and on-time completion
Assisting our sales team with the preparation of proposals to win new business
Researching industry trends and tools, and updating and developing internal processes to reflect best practices
Completing client and competitor analysis of SEM, SEO and Social campaigns and assisting with development of client digital strategy
Implementing client digital assets, including trafficking of ads and keywords in Paid Search
Monitoring Paid Search campaign spend and managing client bids and budgets
Monitoring client campaign performance and preparing reports
Carrying out English SEO, SEM, Social and Emerging Media creative and campaign management work, as needed
Tracking the success of our internal business group and preparing reports
Assisting with the development of case studies and presentations that illustrate the value of our business group
At least 1-2 years of digital marketing experience, working for a client's internal digital marketing team or in an agency setting
Bachelor's degree in marketing, communications, business or related discipline
Familiarity with best practices and the latest developments in Paid Search, SEO, Social Media, Mobile and Display advertising
Experience managing paid campaigns in Google AdWords, Yahoo, Bing, Facebook and other digital advertising channels
Familiarity with standard performance metrics in digital marketing (impressions, clicks, click-through-rate, conversions, etc.) and reporting formats in various digital channels
Eagerness to work in a small (but mighty!) office that collaborates daily with colleagues and clients in multiple locations around the world
Comfort with assigning and explaining complex project tasks to offsite team members
Detail-oriented, deadline-driven, organized; comfortable with variable workloads and adapting to new business challenges; customer-service-focused; eager to learn
Interest in international business and proficiency with another language are a bonus!
Digital Marketing Analyst Resume Examples & Samples
Participate in the design, development and testing of all systems
Manage technical aspects of Company.com, including performing site administrator functions and Sitecore administrator functions
Work collaboratively with Web Content Specialist, Sr
Work on all Sitecore implementations and enhancements that utilize the CMS interface and require no IT assistance. If IT assistance is required, then manage the project through to completion
Work with 3rd parties and digital agencies on any digital related projects (i.e. Sitecore upgrade, website restructure)
Assist with Foresee analysis; deriving trends and actionable insights from data Leverage Google Analytics and/or other site analytics to monitor performance, guide future strategies, understand customers' behavior on the web. Formulate recommendations for action based on this information
Run usability testing and leverage those results to meet customer needs
Support e-mail marketing campaigns and database management
Connect digital communications efforts while working with customer information to
Assist with formulating governance for digital properties. Develop appropriate guidelines and procedures
Support the company's digital strategy by ensuring Company's external digital presence appropriately represents the KCP&L brand
Strive to foster cohesive digital campaigns across all platforms (social/web/media)
Contribute in the counsel of business partners on effective digital communications
Support Company's public-facing web presence and other microsites as assigned
Manage and maintain existing and new domain names with Network Solutions
Understands and considers standard concepts, best practices and procedures related to application development
Working knowledge of multiple programming languages and/or system environments
Expertise in multiple major application systems/business functions
Understands and considers business goals, corporate IT standards, department strategy, service level agreements, EVA's and budgetary implications
Communicates effectively with all levels of employees, both technical and non-technical
Establishes and maintains cooperative relationships with other departments
Leads large project teams effectively, promoting and supporting team work
Monitors emerging trends and evolving technologies, evaluating and understanding the implications for inclusion in departmental strategy
Takes the initiative to search for and identify alternative and/or innovative solutions to technical problems
Uses planning skills to manage and complete projects on time and on budget
Exercises sound judgment when making decisions
Quickly adapts to the demands inherent in managing multiple projects simultaneously
Education/Experience
Bachelors Degree in Computer Science, Information Technology or other related field and 6 years of applications programming experience OR
9 years of applications programming experience
Digital Marketing Analyst Resume Examples & Samples
Review franchisee property pages on ChoiceHotels.com, secondary domains and other online assets to assess content and keyword relevance, optimization of digital media, optimization of marketing opportunities and reputation management status. Conduct regular consultations with franchisees to present findings
Analyze property analytics, digital marketing trends and competitive environment to provide franchisees with strategic recommendations and assist with their implementation
Conduct research and outreach for backlink opportunities to improve visibility and performance of franchisee websites
Review on and off-page content and identify opportunities for enhancements to improve page rank and performance. Collaborate with franchisees and internal teams to implement recommendations
Assess social media and online reputation management opportunities (including review of Facebook, TripAdvisor, Yelp, etc.) and provide recommendations on implementation
Monitor franchisee online branding and rate compliance i.e. utilization of assets, adherence to contract rate terms, etc
Support Digital initiatives by providing information to franchisees regarding local search, paid search and CHERP program, photos, and other tactics that support optimization of ChoiceHotels.com and promote revenue to the hotel
Bachelor's Degree in eCommerce, Marketing, Advertising, and Communications, Hospitality or related field
Minimum 1 year of part-time or full-time work experience, preferably with a customer service focus and in a digital environment in advertising, public relations, online marketing, or brand-based social marketing
Understanding and knowledge of standard web concepts, practices and procedures required
Hands-on experience with SEO, content marketing, social media and web analytics tools such as Omniture or Google Analytics preferred
Proficiency in Microsoft Office suite specifically Word, Excel and PowerPoint
Team player who is proactive and works collaboratively
Excellent verbal and written communication skills and attention to detail
Demonstrated ability to work under pressure, manage multiple projects and interact with people at all levels
Must be able to uphold Choice values and performance principles of collaboration, performance excellence, sense of urgency, innovation, inclusion & diversity, integrity & trust, customer focus, accountability and respect
Digital Marketing Analyst With Danish Resume Examples & Samples
Ongoing support of page optimization initiatives (On-Page SEO): audits and recommendations,
Take ownership of existing paid search programs and expand keyword coverage, develop compelling ad copy, and optimize Google AdWords
Recommend optimization of PPC campaigns based on keyword performance
Monitor and administer web analytics dashboards, reports and key reporting tools, and point out key areas of importance in accordance client goals
Monitor and evaluate search results and search performance across the major search channels
Proactively identify fact-based trends and opportunities within the marketing campaigns
Collaborative work with other SEO & SEA team members across the project as well as managing your own market,
Close cooperation with client stakeholders to influence their business outcomes and positive satisfaction
Keep up with the latest industry trends and campaign features
Strong oral and written communication skills in English and Danish
1 year of business experience
Ability to drive multiple projects in a fast paced & changeable environment
Ability to work in a fast passed multinational environment
Problem solver and decision maker, analytical mind and presentation skills [studying traffic, analytics and reporting]
Proficient in Microsoft Excel, Word, and PowerPoint
Up-to-date with the latest Google trends and interest in Web Marketing
Experience with website analytics and SEO tools (e.g, Google Analytics, Adobe Analytics, Google Search Console, Google AdWords Keyword Tool, Screaming Frog) would be a strong asset
Ability to perform keyword research, content analysis and Keyword optimization
Experience working as a SEM analyst for an agency or business
Proficient knowledge of SEM tactics, keyword research and analytics
Good knowledge of digital marketing tools: Google AdWords, Google Analytics,
Experience running and testing remarketing campaigns
Basic understanding on natural link building and improving online presence
Digital Marketing Analyst Resume Examples & Samples
Country lead on activation plans for multiple markets. Liaise with local marketing for digital campaign activation, source relevant inventory using established processes, monitor delivery & optimise and then post campaign report. Executing on any local market specifics as requested
Develop tools and systems to provide insights to RB local country marketing and media teams
Be the day-today contact for key tech partners, vendors & publishers
Manage and be accountable for brand budgets by managing reporting and billing
Keep abreast of industry trends that may impact RB business
Very strong personal & stakeholder time management skills; with the ability to identify & prioritise workshop styles based on stakeholders to get to a functional specification the quickest
Well organised and is able to prioritise tasks
Digital Marketing Analyst Resume Examples & Samples
Develop dashboards, analytical examples, training, & documentation to further enhance CBG self-serve digital analytics
Collaborate with CBG divisions to create reports that enable transparency of digital marketing, advertising performance and continuous improvement
Develop and deliver statistical and mathematical models to support insights within the organization that lead to fact-based decision making
Provide thought leadership and act as a SME on analytics, tools, data QA, visualization techniques, and analytical methodologies
Collaborate & enable self-serve standardized and ad hoc reporting analysis as needed
Ensure data quality & integrity standards are being met
Conduct in depth analysis across a variety of advertising/merchandising projects, and present recommendations to team members and senior management as needed
Manage data collection requirements and implementation for various data sources
Facilitate use of tag management tool as well as QA and troubleshooting tasks
Work to align global CBG analytics in terms of KPI standardization, website tagging, global reporting, & dashboard replication
Backend administration of BI tool inclusive of data QA, metrics definition, ETL, SQL, & other admin tasks
Minimum of five (5) years of combined experience in Digital Analytics and/or Data Analytics
Bachelor's degree or higher in quantitative discipline or related field from an accredited institution
Experience working with large data volumes. Familiarity with ETL, relational databases, and SQL
Experience with business intelligence tools and programming languages (Domo, Power BI, SAS, SPSS, R, and Python)
Experience using various Web Analytics platforms (Adobe Analytics, Webtrends, Google Analytics)
Ability to work in a large, highly matrixed organization
Strong organization skills and ability to juggle multiple requests
Independent and self-motivated
Digital Marketing Analyst Resume Examples & Samples
PPC campaign management
Bid and budget management
Ad testing
Performance reporting
Data analysis
Lead tracking
Landing page testing and optimization
Demonstrated ability to think analytically and provide sales and marketing results
Strong communication ability (written and oral)
PPC knowledge and experience (AdWords and other paid digital platforms)
A/B and multivariate testing
AdWords certification
Digital Marketing Analyst Resume Examples & Samples
Support the Manager of Digital Marketing in developing strategies for social media channels, including blogs, Facebook, LinkedIn, and youTube
Design and implement multi-channel online campaigns with measured metrics of success
Generate and circulate periodic reports of key metrics and insights across multiple web properties
Develop new engagement strategies and campaigns to engage our target audience on all social media platforms, and our internal content portal, Bridgenet
Track SEO best practices and support the implementation of those practices
Manage cost-effective strategically targeted social media campaign promotion
Help create interest-driven value-added content using visual collateral and strategic messaging for posts
Attend company involved events on occasion to get quotes, photos, event details, and engaging with various departments
1-3 years of data analysis experience, preferably related to marketing, web development, or user experience
Familiar with basic statistical principles
Familiar with some basic web development principles
Highly proficient in Excel and PowerPoint, with experience in data visualization
Excellent communication skills, the ability to communicate what numbers mean in words
Self-starter, proactive, willing to research and learn independently, excellent time management skills
Professional writing skills and content creation experience a plus
Must be a team player willing to be flexible – we are a close-knit, fun-loving department and work to help each other succeed
Digital Marketing Analyst Resume Examples & Samples
Managing and supporting reporting efforts specific to digital marketing across multiple channels (search engine optimization, websites, landing pages, display, mobile, social and/or email)
Apply digital analytics techniques to accurately report on all digital marketing campaigns, content, social and search
Preform competitive analysis to identify opportunities in digital marketing channels
Perform bi-weekly, monthly and annual SEO, content and social media audits
Develop custom marketing dashboard concepts via Excel
Work with social listening tools to analyze mentions and sentiment analysis and identify opportunities to enhance online presence
Analyzing the effect of different online and offline channels on each other and developing and implementing innovative strategies for improvement and growth
Understand key performance indicators (KPIs) to measure campaign and resource performance and identify efforts for improving engagement, acquisition, and/or retention
Partner with internal and external resources to build and deliver weekly, monthly and annual reports
Support efforts to build an automated marketing dashboard and continuously improve the dashboard based on business needs
Participate in discussions with team members on business programs and initiatives
Work with external vendor partners, specifically in the area of digital analytics
Participate in discussions with team members to understand the goals of business partners and provide insights and analysis on strategies to address those goals (via digital, social and mobile, and content marketing)
Become familiar with functions performed by other marketing disciplines
Assist in developing digital research and intelligence programs to drive insights for marketing
Bachelor's degree --preferably relevant to Business Administration/ Marketing
Work experience 4+ years in marketing related field
Passion for the outdoors/outdoor industry
Online certification course in online marketing
High level of experience working with digital analytical software (such as Google Analytics, SiteCatalyst, Coremetrics, etc)
Experience in analyzing online marketing campaigns including: natural and paid search, email, affiliate, display and social
Must be team oriented with the ability to work on high collaboration and performance teams
Digital Marketing Analyst Resume Examples & Samples
Maintain fully merchandised web properties in accordance with the applicable strategic direction through consistent processing of enterprise system data (inventory) and maintenance of product images, marketing copy, categorization, presentations, up-sells, cross-sells and promotions
Coordinate with business unit Marketing teams to create new template designs and creative elements
Coordinate with IT, 3rd party service and/or content providers to ensure effective and efficient delivery of content as applicable
Represent three brands in driving fixes and enhancements through sprint processes with Corp IT
Identify and define components, i.e. text, graphics, interactive tools, that are necessary to deliver, manage, and implement merchandising strategy
Conducts quarterly audits of all web properties to ensure accurate reflection of product information and content and proper functionality of pages
Perform periodic usability analysis and become the user advocate
Develop and manage marketing automation campaigns
Solicit and manage onsite customer product reviews
Continually improve searchability for web sites
Provide analysis of eCommerce sales and other performance metrics for all 3 businesses on B2C and B2B sites
Ensure content conforms to brand style guides, design standards, web best practices, and SEO objectives while also speaking in the appropriate customer voice
Manage all web content and data including timely addition, modification, and correction of product information and other site content via content management tools
Integrate fresh and relevant content, repurpose and retire existing content, company and product messaging, and other materials in a timely manner to drive conversion and revenue
Ensure all marketing efforts have appropriate online content (descriptions, images, copy, metadata, etc.) and tagging for performance measurement
Develop and manage web properties content production schedules and editorial calendar, monitor the progress of content areas, uphold editorial standards, project requirements, and deadlines
Develop content guidelines and facilitate seamless integration with editorial and graphics
Manage and maintain non-product specific content including customer service information, shipping tables, privacy policies, contact information, etc
Provide thought leadership on web content best practices
Build and maintain effective working relationships with various cross-functional partners to ensure a strong pipeline for content resources and approvals
Experience in the IBM Websphere environment and deploying those capabilities to drive conversion in a B2C and B2B site
Experience with JIRA or a ticket tracking system to coordinate fixes through an IT organization
Experience with automated marketing campaigns and a working knowledge of CRM systems strongly preferred
Strong digital merchandising and marketing experience. Basic understanding of Google AdWords and SEO
Basic knowledge of HTML, CSS, MS SharePoint and image processing applications (Photoshop, Illustrator, etc.) is a plus
Experience in previous positions will include verifiable ability to successfully self-direct and execute job functions with minimal supervision within parameters of responsibilities, and efficiently and effectively execute complex and detailed assignments and management responsibilities
Experience will also include demonstrated and documented experience in past website development or improvement projects with quantifiable results
Digital Marketing Analyst Resume Examples & Samples
1+ years analytics and/or marketing experience working on a digital focused Team
Understanding of web analytics methodologies, terminology, and metrics
Strong ability to read and understand e-commerce and digital marketing data
Ability to build and automate reports that summarize data in a meaningful way
Team player who is results oriented
Digital Marketing Analyst Resume Examples & Samples
1) Plays a leadership role with sales teams, customer service, product development and other internal parties to develop integrated and multi-media marketing strategies targeted to prospects, producers, and employers to drive profitable membership growth in accordance to the annual business plan
2) Builds complex quantitative models showing how elements of the annual marketing plan lead to achievement of business goals
3) Develops specialized project plans and steps to execute marketing strategies including establishing performance metrics, preparing creative briefs, estimating costs, time schedules, resource allocation, production schedules
4) Identifies prospect, member, producer, or employer insights that result in new and creative marketing and communication strategies and tactics with unique messaging, positioning, and media to maximize new sales
5) Drives successful implementation including approving all technical and artistic phases of marketing collateral and materials; tracking budgets and project deliverables / milestones; managing vendor and internal unit activities and preparing reports and communications on project status to stakeholders
6) Analyzes and synthesizes results from large marketing initiatives, campaigns, and programs in developing compelling and unique value propositions and messages; shares findings with management, team members and stakeholders; and recommends actions based on findings
7) May provide direction, feedback and coaching to lower level marketing employees
Strong analytical skills with the ability to understand data and develop insights and recommendations
Digital campaign marketing experience
5 plus years of paid search experience
Google Adwords experience
Google Analytics experience
Ability to lead strategy definition and implementation of key cross-channel, client-facing initiatives, informed by Industry Trends and Customer Needs
Excellent communication and interpersonal skills, including ability to deliver cross-functional presentations with strategic vision, including risk/reward options and product costs for multiple lines of business
Strategic thinker and problem solver with hands-on, 'roll up your sleeves' can-do attitude
Customer-first mindset and customer empathy
Innate curiosity and learning disposition coupled with the ability to embrace change
HealthCare, Financial Services, Tech or Retail experience
Experience working on digital marketing within large legacy enterprises is a plus
Competency in excel with various skills at data manipulation
5+ Years Digital Marketing Experience
Bachelor's Degree; MBA a plus
Digital Marketing Analyst Resume Examples & Samples
Analyze ROI, website traffic, visitor behavior, product performance and conversions using Google Analytics, Adwords, Marketo and SalesForce data to identify growth and optimization opportunities
You have at least 3 years of digital analytics experience
Excellent conversion analytics skills (you LOVE data); experience A/B testing landing pages, user onboarding and creatives
You are advanced with Microsoft Excel and Google Analytics
You are a great communicator with the gift to have colleagues with no technical background easily understand the key points of your complex analysis –and actually enjoy the conversation
You find it easy to work effectively in a cross-functional team environment
You are a team player who understands the importance of teamwork, collaboration, and open communication across a global organization
Digital Marketing Analyst Resume Examples & Samples
Experience working within a user experience or user research setting
Must be a self-starter who is self-directed
Ability to jump from one project to another even if the first one is not completed
Experience with analytics packages like Google Analytics or SiteCatalyst/Adobe Analytics
Digital Marketing Analyst Resume Examples & Samples
Develop, enhance and update Unica flowcharts and underlying data access logic to support CRM team campaign implementations Support implementation, deployment, support and enhancement of Cognos and related data sources, and reports to support CRM, Digital Analytics, and Social Analytics reporting and data needs
Identify system problems, communicate details and collaborate with IT to design solutions on a pro-active, self-directed basis
Ensure compliance with Data Management laws
2+ years prior hands-on experience with email and/or database marketing including database design, querying and reporting; experience working with SQL and SQL Server required; proficiency in the Microsoft Office Suite of products required; experience working with advanced reporting and Business Intelligence tools such as Business Objects, Cognos, Crystal Reports, R or SAS preferred; or equivalent combination of education and experience
Experience with Unica or other campaign management system preferred
Experience with Microsoft Excel (advanced) - must be able to develop and understand advanced Microsoft Excel spreadsheets
Experience with SQL and Relational Databases (expert) - must have thorough understanding of database structure
Experience creating complicated reports including sub-reports, parameter based reports, graphical reports, formula based, well-formatted reports; analysis reports, etc
Working knowledge of databases including writing SQL queries required
Ability to work independently in a deadline oriented environment
Experience in troubleshooting and resolving problems
Ability to evaluate quantitative data sets and determine "big picture" implications required
Working knowledge of marketing, media and marketing customer data required
Ability to handle multiple projects required
Desire to work in a fast paced environment required
Proficiency communicating research results in written, visual and verbal form required
Digital Marketing Analyst Resume Examples & Samples
Monitors and manages website analytics, creates dashboards, and provides monthly, quarterly and yearly reporting on determined KPI's
Being a master in Excel, merge and report on data obtained from various systems across multiple business units
Work directly with senior management and partner agencies to evaluate and recommend strategies and initiatives for paid search, video advertising, and retargeting campaigns
Manage and optimize display campaigns through agencies and other partner organizations
Set up and manage tracking on digital marketing initiatives to evaluate performance
Establish KPI's for measuring digital impact of marketing strategies, and make recommendations to improve results
Identify target audiences for each of the universities key areas and make data-based recommendations for new marketing initiatives
Collaborate with senior management and team members to identify search engine optimization (SEO) strategies, and monitor implementation
Stay informed of digital marketing best practices and become a thought-leader in Search Engine Marketing strategy
Collaborate with marketing teams to identify client needs in the digital space, and help to provide strategies and recommendations to satisfy those needs
Bachelor's degree in marketing/business, related field, or demonstrated marketing capability
Strong background in both Google Analytics and/or Adobe Analytics
Experience in buying, optimizing, and managing media buys on major channels such as Facebook or Google
2-4 years of digital marketing/analytics experience
2-4 years in development and management of corporate websites, including strategies to maximize user experience and lead conversion
Strong interpersonal and presentation skills; excellent verbal and written communications skills; analytical thinking ability
Demonstrated ability to effectively lead and collaborate with cross-functional teams within a fast-paced, action-oriented environment to achieve common goals
Value and recognize how the creative, marketing, and technical processes impact the development of Web marketing, communications, and services
Must be a highly process- and detail-oriented individual with an acute ability to organize information and successfully prioritize a diverse set of projects while meeting tight deadlines
Possess excellent written and verbal communication skills, able to present and explain technical and business information in a way that gains understanding, persuades others, and establishes rapport
Proven ability to gather, synthesize, and translate Web analytics data, user research (statistics, focus groups, user services, feedback, etc.), and client needs (objectives, requests, content, etc.) into implementation decisions that meet the organization's goals and improve website effectiveness
Ability to use Adobe Analytics and Google Analytics solutions to generate analytics reports and dashboards
Must possess a strong understanding of Web usability and information architecture principles and practice
Senior Digital Marketing Analyst Resume Examples & Samples
You will lead paid search campaigns (brand and non-brand) for our flagship product (Personal Loans), as well as Auto Refinance, Small Business products, and our Retail Investor products
You will support paid social, paid content marketing, and display efforts for Personal Loans and Auto Refinance products
You will monitor and report on daily, weekly, and monthly trends and important metrics
You will provide strategic recommendations and maintain the testing calendar
You will run ad copy and the landing page testing process
You will collaborate with internal teams (i.e. legal, product, operations, finance) to drive all new channel initiatives
You will define timelines and coordinate processes to launch new campaigns and projects from ideation to launch
Senior Digital Marketing Analyst Resume Examples & Samples
Drive conversations with BU marketing and product marketing leaders to build dashboards of actionable KPIs around the growth drivers of the Business Unit. Create, maintain, and curate dashboards and standardized reports to provide ongoing data and insight for internal stakeholders
Create and maintain key performance indicators and ecommerce models for web sections, web assets, internal campaigns, and purchase funnels to determine effectiveness
Collaborate with internal stakeholders to provide ad hoc reports and present insights into visitor behavior and ultimately drive improvement
Perform analytics administration including account, dashboard, and segmentation maintenance
Create tracking codes to measure internal and external marketing campaigns
Work with the Digital Experience team and marketing stakeholders to ensure the highest quality and integrity of digital analytics data
Senior Digital Marketing Analyst Resume Examples & Samples
Reporting on key metrics, analyzing and interpreting trends and providing actionable insights based on available analytics data
Collect, manage and analyze results from current lead generation efforts with corporate and regional offices
Managing the A/B and multivariate testing plan, executing tests, and reporting results
Performing ad-hoc analytics and custom reporting
Audit and recommend improvements to HUB web analytics configurations, including goals, events and campaign tracking
Assist in implementation of tags, Javascript code on HUB web sites, troubleshoot and QA implementations
Delivering regular reporting and analysis documentation to internal stakeholders and presenting findings
Managing analytics vendors
Digital Marketing Analyst Resume Examples & Samples
Act as lead analyst for multiple campaigns, measuring ad effectiveness and campaign results
Produce weekly/monthly reporting and analysis for the assigned lines of business
Identify optimization opportunities and establish business cases that effect change
Assist in developing reporting of Digital Activity on the TIAA.org Website
Analyze and present optimization opportunities from our Digital Media Budget
Identify user experience issues on the site, as they relate to digital traffic personas
Develop Ad Hoc Reporting and Analysis
Extract data from our Hadoop data warehouse for use in creating automated reporting
Experience with Adobe Analytics (aka Omniture or Site Catalyst) or Google Analytics
Experience with digital activity analyses, including financial and product portfolio; experience in identifying relevant data and collecting such data from public and private sources
Proficiency with Microsoft Excel and Powerpoint required
Knowledge of financial services a plus
Experience with Tableau, Hadoop and SQL a plus
Digital Marketing Analyst Resume Examples & Samples
Optimize campaign budgets and bids to reach profit, margin and CPA targets
Analyze performance metrics, and use insights you gain to drive growth in profit
Pull and analyze weekly, monthly, and ad-hoc reports
Research and build out keyword lists
Write ad copy for search and display ads
Set up and track ad copy and landing page testing
Monitor campaign performance in Google, Bing and Yahoo
Manage all paid social campaigns
Manage affiliate campaigns
Build strong relationships with third parties
2-4 years of SEM/PPC/paid search campaign management experience
1-3 years of paid social and display experience
BA/BS in related field of study
Intermediate to advanced knowledge of Excel
Familiarity with Google Analytics or other web analytics platform
Experience using a bid management platform (QuanticMind, Marin, Kenshoo, etc.), a plus
2-4 years: SEM/PPC/Paid Search experience
Digital Marketing Analyst Resume Examples & Samples
Manage day-to-day operations of key digital channels
Improve performance through continual testing of imagery, ad copy, landing pages, bidding strategies, etc
Apply analytical insights to identify and test new opportunities
Conduct ad hoc investigations into advanced performance metrics
Prepare, analyze and succinctly communicate performance statistics for completed projects to the team and key stakeholders across the business
Bachelor's degree with focus in Statistics, Business, Marketing or related field
1-2+ years experience managing and optimizing performance focused digital media
Strong analytical skills with the ability to gather and translate complicated data into actionable insights
Innovative thinker who consistently introduces new ideas & has the desire/ability to implement them
Results-oriented individual who can take initiative and ownership of projects from start to finish
Strong listener with excellent written and verbal communication skills
Advanced proficiency in MS Excel
Digital Marketing Analyst Resume Examples & Samples
Reporting to the Manager, Analytics Center of Excellence, this position is responsible for program development, optimization, and testing activities across multiple consumer business units
Conducts digital and consumer analytics that will lead to innovative and high quality, effective experiences. Understands how to formulate data-driven strategies, discover opportunities, define tagging requirements, and assess consumer journey designs
Works with cross-functional teams as an analytics expert to assess qualitative and quantitative methods and define Key Performance Metrics (KPIs), data sources, data integration, channels, and consumer targets
Drives analysis of marketing campaigns, channels, and initiatives to identify tactics for optimizing marketing efficiency and marketing effectiveness
Functions as the business owner of multiple digital and analytics tools, serving as a consultant to brand management teams, external agencies, and technology staff, with respect to improving the efficiency and functionality of the analytics implementation across the entire consumer lifecycle
Stays up to date on the latest tools and industry trends for all facets of digital and consumer experience marketing and provide strategic recommendations
Senior Digital Marketing Analyst Resume Examples & Samples
Develops, evolves, and then communicates various digital strategy, including but not limited to web, social, and/or mobile strategy. Defines engaging, retail-oriented solutions, best practices, and opportunities to meet business objectives and the broader customer experience
Works closely with customers, stakeholders, and technology partners to understand business goals, multi-channel marketing strategies, brand strategies, content strategies, product strategies, and technology solutions in order to create best-fit digital marketing programs and solutions, serving as a trusted advisor to internal customers
Keeps management informed of project activity, interdependencies, challenges and opportunities and educates stakeholders by socializing new, interdependent, or evolving digital capabilities and opportunities
Manages and distills research, analytics, competitive activities, and emerging trends to support digital strategy. Makes tactical decisions, and socializes opportunities with stakeholders. Monitors competitive landscape as well as other related verticals such as retail or financial, creating insights for future development; sets, meets, and re-evaluates key performance indicators for all projects and BAU digital capabilities
Ensures consistent messaging within digital channel by working with content providers, content strategists, and cross-channel marketing and business partners to ensure consistency throughout customer experience
Digital Marketing Analyst Resume Examples & Samples
2+ years in functional or technical roles with implementation expertise in digital marketing
Bachelor's or Master's (preferred) degree in business administration, digital marketing, computer science (preferred) or related technical field
Working knowledge of the online marketing and web analytics products by Adobe Systems with implementation expertise in Adobe Audience Manager
Familiarity with Tableau or related data visualization tools
Excellent written and verbal communication skills in English are mandatory (German is a plus)
Digital Marketing Analyst Resume Examples & Samples
Manage aspects of PPC campaign setup and optimization, including: keyword/campaign selection and modification, targeting analysis, account setup (anywhere from 1-500 accounts) and network performance analysis
Find, research and handle performance and account setup issues across client accounts to ensure strong SEO performance
Development, documentation, communication, and sometimes training of SEO Operations processes within the Sales and CS departments and/or outside vendors
Understand and strive to improve WBN's nuanced product set that is leveraged to create/maintain uniform PPC/SEO campaigns for our clients at scale
Partner with senior analyst to deliver both account and relationship level performance insights
Keep abreast of latest PPC and SEO products, services, information and trends
Digital Marketing Analyst Resume Examples & Samples
Coordinate digital promotion strategies and programs across paid, owned and earned media
Partner closely with content, metrics and marketing team members to determine campaign goals and set target KPIs
Translate digital strategy into tactics and coordinate execution across channels
Partner with digital and technology teams to coordinate execution across all channels
Partner with corporate community managers to coordinate social media programs
Partner with analytics team to track progress against goals; analyze metrics and make strategic recommendations for further program optimization
Ensure proper regulatory controls are in place for all digital programs
Assist with competitor research and other projects as needed
Bachelor's degree in a related field required
2+ years experience in marketing or a related field
2+ years in a digital marketing role, preferably working in the B2B space for large companies with multiple brands and/or lines of business
Proven experience using metrics to drive program strategy and optimization
Experience working on social media marketing programs, including social selling and paid advertising
Social media community management experience a plus, but not required
Ability to work independently with external agencies to execute strategic projects and paid media campaigns
Experience working on paid digital advertising programs, including familiarity with Google AdWords and native advertising campaigns
Experience managing projects in a deadline-driven environment
Ability to collaborate across marketing, technology and data teams
Excellent attention to detail and strong project management skills
Highly proficient in Microsoft Office
Digital Marketing Analyst, / Generalist Resume Examples & Samples
5-7 years of digital marketing experience with 1-2 years of experience in media planning including a thorough understanding of digital marketing concepts, terminology and practical application of current and emerging technologies
Experienced leadership of cross-functional teams
Ability to work without close supervision, keeping focused on short and long-term objectives
Strong organizational skills, very detail oriented
Excellent interpersonal and customer communication skills
Digital Marketing Analyst, / Email Marketing Resume Examples & Samples
Create and manage successful email marketing campaigns
Email marketing platform expertise, maintenance and knowledge sharing
Subscriber list growth, maintenance & optimization
Identify, run and report email A/B testing
Create and deliver meaningful analytics and reporting to monitor and show progress to internal customers
Maintain knowledge of industry best practices and new technologies
A Bachelor's degree in marketing, business, or related discipline
5-7 years of email marketing experience including a thorough understanding of digital marketing concepts, terminology and practical application of current and emerging technologies
Experience with ExactTarget, or other enterprise-level platforms
Strong project management skills, including defining, organizing, planning, and executing projects from vision through implementation
Knowledge in extensive range of online marketing technologies, platforms, and partners
Proven ability to create and execute successful digital marketing strategies and campaigns
Strong writing and verbal communication skills
Strong understanding of digital marketing strategies and tactics
Ability to work effectively in a collaborative team environment
Detail oriented, highly organized and a keen eye for consistency
Versatile and adaptable to the dynamic nature of digital marketing
Senior Digital Marketing Analyst Resume Examples & Samples
Responsible for supporting the development of a marketing plans to differentiate our strategies based on consumer, message and channel
Perform analyses such as industry and competitive reviews, consumer needs assessments, gap analyses, unique selling proposition development, market sizing, and value/profit pool work
Contribute to strategies regarding product development, website functionality, conversion levers and all other area critical to the success of account management
Work closely with testing team in assisting with testing of new designs
Act as mentor to Marketing Analysts
Suggests and develops improvements to marketing strategies and procedures
Performs other work related duties as needed
Experience involving either managing search marketing campaigns; affiliate marketing campaigns, retargeting marketing campaigns, and/or online media buys campaigns is preferred
Willing to be creative and assertive in offering ideas and adding to the overall success of the company
Ability to apply highly analytical skills to read between the lines and interpret data in a way that leads to actionable strategies
Ability to work independently and as a team player to find ways to uncover opportunities
Ability to present their data and findings in a way that is appropriate for more senior level management
Ability to multi-task and to work in a fast-paced work environment are required
Ability to be flexible with changing priorities
Digital Marketing Analyst Resume Examples & Samples
In support of Performance Analysis, build performance reporting and dashboards that provide in-depth analysis for
BS/BA degree in mathematics/statistics, computer science, economics, or a quantitative field is required with three years of relevant experience and strong knowledge in at least one of the following fields: statistics, data mining, machine learning, operations research, econometrics, natural language processing, and/or information retrieval
3 Years experience with retail or other direct to consumer industry
Proficiency in analysis packages and programming languages
Proficient at Google Analytics, preferably GA360
Experience working with large data sets, writing queries, structuring reports
Outstanding written/verbal communication skills with experience distilling and presenting complex quantitative analysis
Understanding of web best practices and web conversion metrics is mandatory
Ability to work in a fast paced, highly collaborative environment
Comfortable working expediently against quick turnaround times
Comfortable writing executive presentations of data findings/recommendations
Applicants must be currently authorized to work in the United States without the need for visa sponsorship now or in the future
Digital Marketing Analyst Resume Examples & Samples
Serve as an analytics subject matter expert, establishing best practices, updating relevant stakeholders on new trends and technologies, providing training to other departments, representing needs in new product development
Ensure all website and media tracking is implemented and functioning correctly for in-house analytics and media vendors. Automate processes when able.Routinely QA work to high quality standards and ensure integrity of the information
Present findings and recommendations to working teams, business partners and leaders
Perform in-depth analysis as requested including campaign ROI, and cross-channel messaging performance
Proactively identify opportunities for impactful analysis to help grow the business
Adobe Analytics expertise
Familiarity with Email Marketing Platforms (Eloqua, Constant Contact), social media analytics
Digital Marketing Analyst Resume Examples & Samples
A Bachelor's degree, ideally in engineering, math, statistics, finance or other quantitative focused area of study
3-5 years of marketing experience, ideally in digital marketing
1-3 years of proven marketing analytics
Retail and/or e-commerce experience is a strong plus
Experience in understanding, representing, and communicating data-driven analysis to various departments and senior management
Digital Marketing Analyst Lead Resume Examples & Samples
Take on a leadership role in the design, development and maintenance of how our organization approaches paid media analytics
Work closely with key stakeholders in product, BI and engineering to define data and technology requirements
Ensure the enforcement of legal and privacy standards for managing data
Contribute to the management of vendor/agency relationships and deliverables
Define and implement customer segmentation and profiling strategies
Translate business challenges into testable hypotheses, own/manage execution, tracking and results in ways that change the way we do business
Manage, mine and analyze a broad array of quantitative and qualitative data assets
Lead the application of insights to influence marketing strategies that drive measurable growth in customer acquisition and ongoing retention/satisfaction
Play a key role in managing campaign performance and ROI analysis
Provide thought leadership and product management of reporting dashboards that track customer behavior and campaign performance against target benchmarks over time
Identify and respond to key trends and opportunities
Drive continuous improvements to our lifecycle marketing efforts through analysis, measurement, reporting and iterative testing and optimization planning
Compile analyses for reports and conduct presentations to a broad audience, including marketing leadership, to shape strategic and operational decisions
5 years of relevant experience (At least 3 as a data analyst, marketing analyst or related field)
2 years of experience working in the media/advertising space
Significant SQL experience
Experience with BI visualization tools such as Tableau or MicroStrategy
Ability to collaborate and communicate effectively with a diverse group of partners including marketing, technical teams, and agencies/vendors
Demonstrable track record of thought leadership and self-direction
A passion for and the belief in the power of making data-driven decisions
Passionate about gaming and video game culture
Experience working at a media or analytics agency
Direct experience in analysis projects related to lifecycle marketing for digital channels including the development of micro-targeting segmentation strategies, cohort analysis and tracking, churn prevention, channel attribution tracking, constructing A/B and multivariate tests, and reporting dashboard design and development
Excellent spreadsheet modeling and presentation-making skills and the ability to influence effectively by presenting data in a compelling way using both written and verbal skills
Demonstrated analytical and quantitative skills—skilled at analyzing and deriving meaningful insights out of complex data and translating that into actionable strategies
Demonstrated thought leadership and relationship management with internal cross-functional stakeholders of varying levels and external vendors/agencies
A proven track-record of cross-functional collaboration and a willingness to both teach others and learn new techniques
Self-directed, highly organized and have strong project management capabilities
Digital Marketing Analyst Resume Examples & Samples
Work with the Director, Content Marketing to develop, implement, and manage the JDA Content Marketing Strategy plan and process
Measure and analyze content performance, using Google Analytics, Sitecore, Salesforce.com and third-party tools, to understand user behavior and implement recommendations for content engagement/improvement
Collaborate with teams across the company to make recommendations and improve content and content consumption based on analytics, testing, and performance
Manage jda.com assets and promotions, to include banners and recommended assets, by collaborating with content and partner teams to keep content fresh and updated
Manage the JDA SEO plan and process, and provide executive updates on a regular basis
Serve as expert on researching and recommending content technology, such as blog improvements, SEO updates, podcasts, videos, etc
Track content performance and provide in-depth, monthly reports
Post, update, and maintain website content using Sitecore
Minimum 8+ years marketing and/or web experience
Minimum 5+ years web metrics, analytics, SEO, and conversion tracking experience (Google Analytics, Sitecore, Salesforce.com)
A solid understanding of current industry standards and techniques for digital content creation and management required; knowledge of best practices for SEO and online lead development strategies required
Excellent project coordination, prioritization and time management skills necessary; this position involves many deadline-driven projects
Demonstrated PC skills – MS Excel, MS Word, MS PowerPoint
Team player, self-motivated, superior attention to detail, good sense of humor, with ability to easily transition between tactical and strategic projects
Digital Marketing Analyst Resume Examples & Samples
Primarily responsible for day to day management of SEM/Display and other lead generation programs such as affiliate marketing or partnerships
Advises/consults with Director of Digital and Social Media on marketing strategy, campaign design, execution, measurement, testing, optimization, and reporting
Studies demographic data and consumer profiles to identify desired target audiences for online advertising
Evaluates editorial content and audience composition of a wide range of media vehicles to determine which would most effectively reach target audience
Hands on experience planning and managing campaigns in SEM, Display, Affiliate Marketing, and partnerships
2 years' experience of relevant online marketing experience with a strong understanding of how the digital advertising ecosystem works together
Strong understanding of digital marketing best practices from search ad copy and keyword strategies to campaign management and A/B testing
Bachelor's Degree or in-lieu of degree equivalent education, training and work-related experience
Must possess effective verbal and written communication skills
Excellent interpersonal skills with the ability to establish working relationships with individuals at varying levels within the organization
Demonstrate strong business knowledge
Demonstrates strong problem solving skills with ability to identify and execute solutions
Demonstrates effective leadership and diplomacy skills across the internal NGIC spectrum as well as partners, vendors and customers
Proficient in Microsoft Office (Word, Excel, Outlook, PowerPoint)
Ability to build and provide executive-level presentations
Must have the ability to travel occasionally for company meetings or vendor engagements
Experience with online advertising platforms including AdWords, Bing Ads, as well bid management platforms such as Kenshoo, Marin Software, DCM
Google Adwords or other certifications bonus
Demonstrates strong ability to learn and master proprietary systems such as Agent Cubed, Interactive Intelligence, NPS etc
Bachelor's degree in preferably Marketing or Advertising
Experience working for or with advertising agencies desired
About National General Holdings
Digital Marketing Analyst Resume Examples & Samples
Microsoft Excel. Excel. Excel
Digital Ad Agency experience a big plus
Thorough understanding of the data platforms, business intelligence software and Google Ad Stack; including DoubleClick, DFA, Dart Search
Superior analytical skills with strong attention to detail and sense of urgency
Results driven mentality with self-motivated attitude
An investigative, curious mindset
Marketing professional with a passion for all things digital
Must have in depth understanding of Google Analytics
Be a proactive data leader with a sense of urgency and performance-driven mentality
Define and implement measurement strategies that align with marketing and business objectives
Produce meaningful weekly marketing dashboards and delivering monthly, cross-channel performance reports with actionable insight and output scenarios
Performing ROI analysis to evaluate efficiency and effectiveness of different marketing campaigns
Develop custom marketing dashboard concepts for reporting via Excel
Report on key performance metrics, analyze, interpret trends that drive actionable insights
Develop historical performance benchmark across all online channels / KPIs and measure performance growth YOY, MOM, WOW
Analyze consumer behavior, conversion data and customer journeys, funnel analysis and multi-channel attribution
Develop and perform ad-hoc analysis and conversion optimization insights
Be a true digital marketing practitioner; constantly identifying new opportunities to drive brand/partner demand
3rd Party Bid Management experience and tag management platforms a must
Digital Advertising agency experience a plus
Expertise in Google Analytics and Google Tag Manager
Excellent Excel skills and ability to manipulate data quickly to derive actionable insights
Best in breed analytical skills to identify trends and opportunities
Phss Senior Digital Marketing Analyst Resume Examples & Samples
Collects data, analyzes data, interprets data, identifies trends, conducts research, and prepares regular and special reports as it pertains to PHSS digital channels, including training course online site, mobile app, store site, email, social and ecommerce platform
Ensures that marketing campaign, funnels and customer behavior flows are tracked accurately for reporting and analysis purposes
Identifies new business opportunity, revenue and profit stream by analyzing online customer behavior and trend. Makes actionable recommendations to management
Experience: Minimum requirement of 5 to 7 years of successful related experience. Related experience includes analytical and operational roles in ecommerce, Corporate Finance, Marketing or Sales
Digital Marketing Analyst Resume Examples & Samples
Responsible for managing the overall strategy and execution of new customer acquisition to drive profitable growth through multiple channels
Lead traffic and demand strategies utilizing acquisition techniques such as paid, display and retargeting
Manage/maintain daily PPC spend and campaigns for Eaton Hydraulics websites to ensure campaigns meet performance metrics and drive high value conversions
Research, define and implement optimal SEO strategy for Eaton Hydraulics websites; develop a user-focused approach to creating search friendly pages that build page rank and traffic
Design, build and maintain our email marketing and marketing automation capability; create, oversee and measure a calendar of campaigns
Optimize website user experience via testing design elements, call-to-action and landing pages associated with acquisition campaigns
Utilize strong analytical ability to evaluate end-to-end customer experience across multiple channels and customer touch points; lead development of dynamic dashboard to report and inform strategies
Measure and report on key performance indicators and effectively present to leadership with recommendations
Maintain close liaison with digital marketers across Eaton to support digital transformation efforts and requirements
Keep current with digital best practices, search technologies and trends in the digital marketing industry; expected to be a thought leader and obtain voice of customer
Digital Marketing Analyst Resume Examples & Samples
Bachelor's degree or equivalent work experience
Minimum 2 years of working experience of digital marketing
Minimum 2 years of working experience of search engine marketing (PPC, SEO)
Minimum 2 years of working experience of email marketing
Experience working with Google Analytics, preferred
Experience working with Microsoft Dynamics CRM, preferred
Experience working with Marketing Automation Systems, preferred
Senior Digital Marketing Analyst Resume Examples & Samples
Partner with CS and Sales teams to gain deep understanding of YBN customer's business needs and how YBN digital marketing products provide value
A desire to provide outstanding support to client facing sales and service teams
Strong Excel skills: formula creation, pivot tables, graphing/charts
Ability to learn process quickly
Ability to drive consistently high-quality work under tight timeframes
Bachelor's degree preferred
2-5 years of PPC advertising required. SEO, social and display experience a plus
Digital Marketing Analyst Resume Examples & Samples
Understand and strive to improve WBN's nuanced product set that is leveraged to create/maintain uniform PPC/SEO campaigns for our clients at scale
Exceptionally organized self-starter who can work independently, execute quickly and move to the next task
Strong project management and prioritization skills
Tireless attention to detail
Strong interpersonal written and verbal communication skills
Certified Google Advertising Professional (basic and advanced) is a strong plus
1-3 years of paid search marketing (PPC, Display, etc.) or SEO experience
Global Digital Marketing Analyst Resume Examples & Samples
Maintain a clear audit trail of transactions – from sourcing to finance administration
Work as part of an agile sprint team in developing tools and systems to advance our in house digital capabilities and processes
Ensure that RB digital media activation plans briefed are delivered on time and in full
Grow relationships with RB brand managers and media managers to become the most trusted resource for Digital Media Marketplace information
Understanding on digital marketing and advertising
Experience in display, programmatic and online video would be desirable
Quick learner of new systems- Willingness to learn how to navigate and operate ad tech platforms
Good excel skills and comfortable with numbers / interpreting data
Digital Marketing Analyst Resume Examples & Samples
A minimum of five (5) years of digital marketing and/or e-commerce experience supporting a service, retail or consumer packaged goods business
Bachelor's degree in marketing, general business management or related field required (MBA or related graduate work preferred but not required)
Experience across a combination of data analytics, online/interactive marketing, statistical modeling and marketing performance measurements that has led to tangible improvements in performance
Experience with databases and web tracking tools such as Google Analytics/Adwords, Facebook Insights/Business Manager, to monitor data and report on activities/insights
Experience with setting up and monitoring SEM campaigns (Amazon Sponsored Products and/or Google)
Set up and monitor Paid Social ad campaigns (ex: Facebook/Instagram)
Strong knowledge of analytical methodologies for optimizing and evaluating marketing campaigns
Team player with ability to present new ideas and thoughtfully challenge the norms
Handle multiple projects with the ability to learn and apply new concepts and tools quickly
Strong ability to meet deadlines in fast-paced environment
Agency and vendor management experienceStay Connected
Senior Digital & Marketing Analyst Resume Examples & Samples
Lead responsibility for utilising tools and techniques to optimise advertising response on digital channels for high profile, large corporates across Europe
Take ownership of process quality, work diligently to ensure work performed by agents meets the highest levels of accuracy
Communicating effectively through chat, email and occasionally voice with account managers, advertisers, creative agencies and publishers to address issues in a timely manner
Understanding client requirements and accurate implementing them with stringent quality parameters
Handling queries/troubleshooting on assigned cases within the Service Level Agreement Assisting clients in image hosting and promoting dynamic campaigns
Substantial experience within digital marketing gained either in-house or in agency
Client handling experience for advertising products like Google AdWords (Search, Display, Mobile), Google Analytics (PPC ROI tracking) with knowledge of various online, advertising models and revenue models will be a significant added advantage
Knowledge of CSS, HTML, Actionscript/Javascript preferred
Familiarity with Adobe Photoshop Online Marketing Support Agent - CS, Online/Digital, Marketing, Language skills - Adobe Flash is a plus
Ability to mentor more junior staff
Fluency in English and at least one of French, German, Italian, Turkish, Spanish and Russia
Previous experience in a role which requires extensive telephone interaction
Problem Solving and Analytical Aptitude
Above average MS Excel skills
Digital Marketing Analyst Resume Examples & Samples
Bachelor's degree in Marketing, Communications, Advertising
2-5 years of experience at a marketing agency or corporate marketing, proficiency in social media analytics and terminology. Experience managing social media communities, social analytics & strategy. Experience working with research companies and technology vendor management
2+ years experience using social media analytics and management systems. Experience with Sysomos preferred. Other acceptable systems (Hootsuite, Hubspot, Sprout Social, Percolate, Sprinklr)
Strong proficiency in Microsoft Word, Excel, Power Point, Google Analytics, Facebook Analytics and security standards of various social media channels
Requires the use of analytical logic and reasoning to identify the strengths and weaknesses of alternative solutions, conclusions or approaches to problems. Must be able to identify problems and review related information to develop and evaluate options and implement solutions and bring to supervisors attention
Must be willing to spend time researching and learning new technologies as required by future business direction. Ability to work in team
Excellent communication, discretion, administrative and interpersonal skills required to work with various levels of Company employees. Strong written, communications and presentation building skills
Must have good organizational skills, attention to detail and ability to prioritize and work in a multi-task environment
Responsible for meeting all production/quality standards as defined by the department for this job
Digital Marketing Analyst Resume Examples & Samples
Provide business intelligence and analytics via reporting and analysis of digital campaigns across multiple channels
Develop strategies and recommendations to optimize client marketing efforts across on and offline channels
Help design custom client dashboards, create client presentations and build data marts
Senior Digital Marketing Analyst Resume Examples & Samples
Provide analysis related to customer retention, acquisition and loyalty program
Provide ROI analyses for initiatives and activities
Provide ad hoc strategic and tactical marketing analyses
Provide ad hoc reporting and data for decision making
Provide business case analysis to support new initiatives and activities
Support activities of various channels including Affiliates, Paid Search, Display, etc
Provide analysis related to marketing spend and promotional activities
Create models to predict customer behavior and performance of marketing initiatives
Create and measure specific performance metrics
3+ years solid, relevant work experience
Working knowledge of SQL
Strong understanding of marketing and financial concepts
Strong understanding of foundational statistical concepts and methods
Strong command of Microsoft Excel
An undergraduate degree in Economics, Finance, Information Systems, Mathematics, Statistics, Marketing or related field with an analytical/quantitative focus from a top educational institution
Junior Digital Marketing Analyst Resume Examples & Samples
Perform SEO web development and ongoing campaign management tasks such as keyword research, website audits, competitor analysis, report preparation, optimizing metadata, 301 redirects, and backlink auditing
Fulfill additional tasks including optimizing local search directories, project managing content marketing strategies, and fulfilling social media deliverables
Prepare, analyze, and deliver web analytics reports
Partner with the copywriting team, development team, account management team, digital production team and other internal partners, to ensure holistic development and implementation of digital marketing projects
Interact with other stakeholders in the company in both written and verbal communication, displaying knowledgeable confidence and skilled expertise
BA/BS degree or above
1-2 years of experience in a digital agency or digital marketing department for a brand or local business, but not required. New graduates will also be considered
Working knowledge of making changes to websites and how they are built
Familiarity of the Google Analytics platform
Ability to work successfully in a team setting or independently
Digital Marketing Analyst Resume Examples & Samples
5 or more years of proven working experience with an emphasis in digital marketing
Bachelor's degree in Business Management or Marketing or equivalent business experience
Experience with digital marketing efforts from conception through post-implementation analysis
Demonstrable experience leading SEO/SEM, marketing database, email, social media and/or display advertising campaigns
Demonstrated competency with development and delivery of comprehensive marketing reports and analytics for management consideration
Master's degree in Business or Marketing related discipline
Demonstrated knowledge with (or willingness to learn) marketing automation platforms (Eloqua strongly preferred)
Demonstrated knowledge of (or willingness to learn) website analytics tools (Google Analytics preferred)
Strong analytical skills and data-driven thinking – Tableau experience a plus
Digital Marketing Analyst Resume Examples & Samples
Four year college degree in marketing or related field
Up to 2 years of digital marketing experience
Demonstrated experience in B2C and B2B digital marketing activities including search engine marketing (SEO and PPC), permissions-based e-mail marketing, social media, banner advertising, wire framing, content syndication and affiliate marketing. Direct experience in financial or insurance marketing is desirable
Skilled in basic digital management, including HTML, JavaScript, and CSS
Direct experience with Google Analytics is desirable
Experienced using Dreamweaver, Adobe Professional with the ability to become proficient in proprietary content management tools
Demonstrated written and oral communication skills to effectively consult across functional business units to present new concepts and deliver outcomes
Demonstrated time management skills and ability to effectively manage multiple projects with disparate timelines
Ability to interact with all levels of internal and external resources, vendors, and clients
Proven interpersonal skills to allow for collaborative work effort and accomplishment of organizational priorities in a team environment
Competencies include
Digital Marketing Analyst Resume Examples & Samples
The Analyst helps drive marketing channel decisions using data analysis
The Analyst must work towards becoming a data and subject expert in various marketing channels the analyst will support
The Analyst is expected to continually improve his/her knowledge of tools, data, the business, and best practices
Knowledge of SQL, Omniture, Microsoft Excel, and statistical analysis methods
SPSS, SAS, R, HTML and SQL skills are a plus