Digital Marketing Resume Samples
Digital Marketing Resume Samples
4.5
(
57
votes) for
Digital Marketing Resume Samples
The Guide To Resume Tailoring
Guide the recruiter to the conclusion that you are the best candidate for the digital marketing job. It's actually very simple. Tailor your resume by picking relevant responsibilities from the examples below and then add your accomplishments. This way, you can position yourself in the best way to get hired.
Craft your perfect resume by picking job responsibilities written by professional recruiters
Tailor your resume & cover letter with wording that best fits for each job you apply
Resume Builder
Create a Resume in Minutes with Professional Resume Templates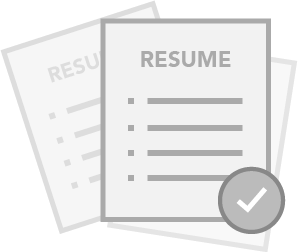 CHOOSE THE BEST TEMPLATE - Choose from 15 Leading Templates. No need to think about design details.
USE PRE-WRITTEN BULLET POINTS - Select from thousands of pre-written bullet points.
SAVE YOUR DOCUMENTS IN PDF FILES - Instantly download in PDF format or share a custom link.
290 Yoshiko Stream
Detroit
MI
290 Yoshiko Stream
Detroit
MI
Phone
p
+1 (555) 740 7085
Director of Digital Marketing
Director of Digital Marketing
Director of Digital Marketing
Managing, motivating and mentoring an in-house digital team, leveraging the team's strengths through engaging and effective team management
Leads all digital marketing programming efforts, ensuring that all programming is on goal and high-performing
Provide customer analysis; segmenting customers, establishing the reporting infrastructure, tracking performance, and presenting the results to the team
Refining current digital performance metrics and tracking and communicating ongoing performance, benchmarking our digital Investments and campaigns
Overseeing initiatives such as site marketing, search engine marketing, affiliate programs, online media and email marketing
Partner with the marketing team to optimize marketing automation and lead nurturing processes through email, content, and social channels
Manage all digital marketing, e-commerce projects from inception to on-going delivery including hands-on execution
Digital Marketing Executive
Digital Marketing Executive
Digital Marketing Executive
Analysing campaign results and reporting performance back to stakeholders
Implementing, tracking and reporting web advertising campaigns including PPC, Facebook, Twitter, LinkedIn Ads etc
Marketing Automation certification will be an additional value
Analysing and reporting on website and digital marketing activity using Google analytics and other reporting tools
Working knowledge of HTML, CSS and JavaScript is a big plus
Using a range of marketing technology, produce website campaign landing pages and marketing emails to support regional marketing campaigns
Driving digital development (Mobile optimisation)
Digital Marketing Assistant
Digital Marketing Assistant
Digital Marketing Assistant
Data: Work with CRM Manager, Digital Marketing Manager and Head of Digital to manage audiences, grow and maximise effective communication with them
Evaluate performance metrics and make recommendations for the continuous improvement of campaigns
Develop cross platform digital communication strategy (website, digital media, social network, etc.) as well as execute the plan
To assist developing compelling B2B e-marketing campaigns in line with the brand strategy and overall marketing plans
Assist the team with developing different 'customer journeys' and understand the key touch-points along the way
Evaluate email marketing campaigns and develop a record of what does and doesn't work
Support and execute the tracking of online KPIs, analyze results and propose improvements
Bachelor's Degree in Marketing
Bachelor's Degree in Marketing
Bachelor's Degree in Marketing
Ability to thrive in fast paced environment, reconcile priorities, adapt quickly to change, while meeting deadlines
Good organization and prioritization skills and ability to manage several projects simultaneously
Strong analytical/critical thinking and problem solving abilities with extreme attention to detail
Ability to produce high volumes of quality work under tight deadlines
Knowledgeable in popular CMS (Drupal, WordPress), design and digital marketing
Strong functional use of Microsoft Office Excel, Word, PowerPoint, and knowledge of Access or SQL
Highly organized with critical attention to details
Attention to details when making decisions
Ability to work independently and/or within a collaborative team structure
Ability to serve as an agile Product Owner serving as a Digital Subject Matter Expert and leading developers and QA team members
Create a Resume

in Minutes
15 Digital Marketing resume templates
Read our complete resume writing guides
---
Digital Marketing Analytics VP Resume Examples & Samples
15+ years' experience in a quantitative marketing arena
7+ years' experience leading analytics teams
5+ years in financial services, preferably retail banking
Significant business development experience
Experience in programmatic media buying and paid search optimization
Significant experience creating solutions within digital media analytics and advanced attribution and measurement (ex. Display and Search)
Experience creating insights from cookie/visitor level digital data (Ex. DFA, DSP, Web Analytics raw data feeds)
Proven experience creating advanced analytics solutions leveraging research, statistics, and modeling
Proven thought leader in digital measurement and targeting
Agency or consulting experience recommended
Knowledge of financial services regulatory environment relative to marketing activities
Familiarity with credit bureau and other 3rd party data used in financial services
Graduate degree in Advanced Analytics, Statistics, Math, Engineering, MBA or related
Digital Marketing Assistant Resume Examples & Samples
Proficient in Microsoft Office applications
Strong written and verbal communication skills with an impeccable eye for detail
Ability to work quickly and effectively in a fast-paced environment
Ability to organize and prioritize multiple projects and deadlines with minimal oversight
Ability to follow direction and processes
Proofreading and QA experience preferred
Knowledge of basic HTML or email coding best practices a plus
Knowledge of Photoshop a plus
Digital Marketing & Integrations Associate Resume Examples & Samples
Help oversee development of digital marketing initiatives for show launches and campaigns
Develop online promotions, social and mobile application product launches, custom content and other marketing programs to drive viewership and maximize our relationship with viewers across all digital touch points
Aid the VP of Digital Integrations with identifying and developing digital integration opportunities across on-air and digital programming, working with internal and external stakeholders including NBC Sales, Programming, Digital and Marketing as well as external Production Studios and Integration Sponsors and Partners
Identify, track and collaborate with third-party app developers, social and digital partners to build best-in-class integration opportunities for marketing and revenue purposes
Work with NBC Brand Marketing, Digital, Sales and Publicity Departments to leverage social media, press, sponsor and strategic partners to drive additional promotional opportunities
Partner with Digital Content, Custom Content and Video Syndication Teams to position NBC video content across multiple video distribution outlets
Create Digital Marketing schedules and communication plans
Oversee budgets and coordinate projects with Agencies and 3rd party Vendors
Drive analysis and insights into performance across all platforms including video, social and mobile
Collaborate with Strategy, Media, On-Air & Off-Air Marketing teams on overall Strategy and communicate this strategy and positioning to internal Digital Teams, Social Teams and Sales to ensure consistent brand positioning and marketing messaging
Work with multiple departments including NBC.com, Distribution, Publicity, Research, Legal, Sales and other NBCU companies
Minimum of 2 years' experience in online, digital or social media marketing
Software proficiency in MS PowerPoint, Excel, Word, Adobe Creative & Development Suites
Marketing experience in entertainment/media preferred
Experience with digital advertising, application development, mobile & social media marketing
Effective in communicating (both written & verbal) with technical development team members, as well as non-technical resources
Multi-task oriented, strong organizational process & time management skill
Thorough understanding of common web & interface conventions
Digital Marketing Campaign Specialist Resume Examples & Samples
Partner with customer segment managers to understand digital marketing campaign objectives and requirements
Recommend, develop and implement tactics to engage customers and increase conversions
Support the planning and execution of digital marketing campaigns, working closely with internal and external agencies to meet stated business objectives
Work closely with agencies and the digital strategy team to develop and implement targeted 3rd party ads, landing pages, display ads, and paid search tactics
Identify and implement digital media best practices that drive outstanding customer experiences
Work with the Chase brand team to ensure new creative meets brand standards
Day-to-day management of vendor relationships, budgets and timelines
4 year college degree, preferably in Marketing, Advertising, Communications or related-field
2 - 4 years of digital marketing or related agency experience
Analytical, problem solving and planning skills are a must
Senior Director of Digital Marketing Resume Examples & Samples
Increase market share and category leadership for Zondervan Books and Bibles, including Young Adult titles
Research and develop, monitor and report on marketing trends and opportunities for digital product
Develop innovative and effective marketing programs for digital product
Aggregate and establish enterprise-wide best practices for digital Bible development and marketing
Direct and oversee digital marketing tactics for all new Book and Bible projects and a selection backlist products each fiscal year
Lead the integration of Zondervan CRM system in Bible Marketing to mine data for educated consumer profiling as a growth initiative
Develop ongoing research of trends in online marketing social media. Share research to inform strategic product and marketing decisions
Responsible for Facebook, Twitter and blog postings (and other social media posting opportunities), as well as liaise with PR firm regarding postings
Participate in strategic development of digital products and digital marketing. Utilize digital channel partners
Collaborate and work closely with Zonderkidz Marketing Team, Trade Digital Marketing Director, CCARR Digital Marketing Director, Bible Digital Marketing Director, Internet Marketing Team, Director of Mobile Content Operations, Director of Digital Sales and Assistant Manager of Digital Production to develop and implement marketing plans
Share in the insight, direction and execution of product development for digital product and physical product as it relates to the digital integration
Manage ongoing updates and maintenance various Zonderkidz websites
Discover and execute social media outlets and tactics for product development by CrowdSourcing
Project-manage, with MSI, app execution and development
Lead online development for Bible customizable programs
Collaborate on go-to-market strategies for digital Bibles
Monetize and proliferate content
Manage budgets associated with digital M&P
Work Experience
At least 8 years in product marketing
Must be intimately familiar with digital product marketing strategies
Persuasive and Energetic
Effective copy writer
Administrative Assistant, Digital Marketing Resume Examples & Samples
At least one year of digital marketing experience
College (BA) degree required
Must be passionate about digital marketing and music
Basic HTML, Photoshop, and be adept in Microsoft Word, Excel, PowerPoint, and Outlook
Familiarity with data analysis and standard web metric tools (ComScore, Hitwise, Google Analytics, Next Big Sound)
Strong interpersonal skills with the ability to work with all types of personalities
Strong problem solving skills, resourcefulness, self-confidence
Must be highly organized
VP, International Digital Marketing Resume Examples & Samples
Manage Int'l Digital marketing team (currently 5 employees)
Responsible for overseeing the international digital marketing of all US-signed frontline artists, inclusive of social media, online advertising, CRM and strategy
Oversee international digital marketing services
Work with/negotiate with outside vendors
Represents Sony Music International at Sony Corporation digital meetings and events
Work closely and directly with both labels and artists to create international specific tools and plans
Creation of Digital Marketing Materials and Strategies to Support International digital sales initiatives
Provides reporting, analytics and metrics on social media and marketing campaigns
Operates and oversees the Sony Music corporate Social Media profiles, and the flow of content
Lead digital education/training of Sony Music digital managers in affiliates worldwide
Foster best practices and idea generation between affiliates and US labels
Expert Relationship building skills internal, externally and globally
Ability to travel internationally, if necessary
Must thrive in high volume, high energy work place and environment
Director, Online / Digital Marketing Resume Examples & Samples
Develop marketing campaigns for Rodale products across multiple online/digital platforms that deliver profitable orders/subscribers
Develop branded campaigns in alignment with Rodale's brand guidelines and leveraging Rodale's brand and author assets
Work collaboratively across company departments to achieve broad reaching goals
Develop and work within budgeted targets
Have the ability to analyze campaign and customer metrics to measure outcomes
Strategize new sources of business and develop plans against them
Working with the email acquisition and partnership team on promotion plans and new customer on-boarding campaigns
Monitor and implement initiatives to improve online book pay-up
Experience with newsletters a plus
Director of Digital Marketing Resume Examples & Samples
Develop strategic vision, roadmaps and marketing plans to continue to grow Chase's share through digital channels
Build a modern team of digital channel experts and marketing technologists
Drive a learning agenda across channels, including search, display, owned properties, email, and partner websites
Stay current in and prioritize emerging areas (mobile, social media, etc.)
Present to and collaborate with general managers of the Auto businesses about digital plans and trends
Manage a digital marketing budget and vendor relationships
Represent Auto in the broader JPMC digital community
SVP, Digital Marketing Resume Examples & Samples
Provide strategic direction to and oversee the digital marketing strategy/planning functions
Oversee the strategy development of global digital and social media marketing strategies across all film brands/titles and release windows (theatrical and in-home)
In partnership with the film brand lead, direct and define a digital strategy for a film campaign complimenting the overall campaign strategy, target audience, and milestones by actively participating in marketing meetings, brainstorms and planning sessions
Identify digital partners and platform to optimize marketing efforts such as content debut to generate the largest and most effective user on our content
Bring new digital and technology opportunities to the marketing campaign to enhance our marketing efforts
Understand and translate social sentiment into marketing strategies and recommendations to optimize the film campaign
Is an active partner in brainstorming strategy shifts based on dynamic online and social reactions to content, messaging and imagery
Present opportunities to extend digital partnerships into full blown promotions (e.g. linking with technology, software, hardware, telecom, .com partners)
Lend expertise in the overall marketing and creative process to be impactful and effective on digital, social or mobile mediums
Represent business unit in corporate governance policies, including development CRM models and adoption of new anti-piracy technology
Partner with media department to identify effective digital advertising and search vehicles
Partner with research group to continue to refine methodologies for measuring impact of all paid media and digital marketing efforts. Establish metrics for analyzing marketing effectiveness
Partner with Publicity teams to coordinate messaging and maximize exposure through paid media and content
15+ years film marketing and digital experience; 7+ years management experience
Proven relationships with external digital companies/agencies
6+ years overseeing digital campaigns for major studio movie releases grossing over $100 M. in global box office
6+ years managing a staff of executive and junior level employees
Expertise leveraging and managing different social media networks for film releases (e.g., FaceBook, Twitter, WEIBO, Instagram, Snapchat)
Extensive experience creating and executing digital media campaigns on live action, animation, tent-pole, documentary and localized films
Experience interfacing with high level executives and filmmakers
Candidate MUST be collaborative
Candidate MUST be able to navigate successfully in a MATRIX organization
Candidate MUST be willing to take calculated risks
Candidate MUST be courageous and willing to speak up and share opinions
Candidate MUST demonstrate the ability to be proactive and resourceful
Candidate MUST be able to lead a diverse team
Candidate MUST be of a global mindset
Digital Marketing Assistant Resume Examples & Samples
Create and manage campaign calendars for all areas of digital marketing, including tie-ins with other marketing disciplines
Access web reporting systems to monitor traffic to web sites and features
Manage department budgeting and accounting, including invoicing
General departmental administration: agency relations, screening schedules, contract issuance and updates
Manage internal production resources dedicated to FocusFeatures.com
Answer phones when necessary
Be self reliant and able to implement and manage tasks independently
Strong time management skills with a sharp attention to detail
Strong written and communication skills at all levels
Excellent computer skills. Working knowledge of Microsoft-based software: Outlook, Word, Excel, Powerpoint and PhotoShop
Minimum 1year experience as an administrative assistant
Cib Digital Marketing Resume Examples & Samples
Partner with segment marketers to identify their campaign requirements and guide them towards solutions that best meet objectives
Devise campaigns that meet the client's brief and budget – in partnership with the internal digital creative team (and agency colleagues where applicable)
Manage the process from creative development through campaign completion, including program tactic selection, messaging, metrics and execution
Present the campaign ideas and budget to the senior leaders, the business, etc in partnership with the segment marketers
Challenge the status quo and drive execution through ideation and new technologies
Liaise with, and act as the link between, the segment marketers and the internal digital creative team (and agency colleagues where applicable) by maintaining regular contact, ensuring that communication flows effectively, and deliverables are met as agreed upon
Recommend media campaign calendar across digital channels
Negotiate campaign details with segment marketers and the internal digital creative team
Present creative work to segment marketers for approval / modification. Be firm in limiting rounds of edits to agreed upon standards
Collaborate with segment marketers to identify key program metrics. Track performance relative to targets and continually optimize to achieve program objectives
Provide regular status reports and updates for segment marketers as agreed upon
Monitor the effectiveness of campaigns; Work with segment marketers and digital creative team to tweak as needed
Digital Marketing Assistant Resume Examples & Samples
Coordination of weekly ecards & newsletters
Posting social media updates via Live Nation Facebook, Twitter & Instagram accounts
Compile advertising campaign stats
Plan and administer a variety of sweepstakes and contests
Assist with various marketing projects as needed
Experience using social media in a business setting
Experience in Photoshop
Proficient in Microsoft Excel, Word & PowerPoint
Digital Marketing International Theatrical Resume Examples & Samples
Provide digital vision, leadership and management to Fox International as a whole. Oversee the strategic direction and tactical programs developed for Digital Marketing across the film slate. Act as the digital strategist for all Fox departments
Primary owner of the business relationships with key global digital outlets: MSN, Google, Facebook and others as identified. Ensure organization is abreast of latest marketing trends and technologies as they relate to film marketing
Ensure that we are effectively engaging our audience through social marketing (Facebook, Twitter, YouTube, Daily Motion, Instagram, SnapChat, Weibo, Vine, etc. Provide thought-leadership on ways consumers utilize online and mobile communication to help build dialog with various movie-going audiences
Influence the type of content used to fuel dialog and help develop engagement schedules to increase engagement and interest with Fox movies
Evangelize technology, all things digital (blogging/microblogging, podcasting, video sharing and streaming, widgets and gadgets, word-of-mouth campaign management, mobile marketing, social networking, etc.)
Social listening – working with the digital publicist to ensure that we are following the digital conversation around our movies and those of competitors
Oversee the development of training programs on digital communications for the marketing teams
Stay abreast of digital trends and technologies beyond the digital marketing space and provide Management with insight and recommendations relevant to the industry
Establish processes and procedures to ensure best practices and quality of deliverables. Manage tools to ensure territory implementation of key assets, e.g. microsite builder/SAM, etc
Work with promotional team to sync up our digital plans with promotional partner digital plans
Communication central and domestic digital marketing plans and strategy to the field via email and conference calls
Liaise with the HE group to ensure resources and plans are optimized across windows
Co-ordinate with legal and finance groups as necessary on vendor contracts/payments, copyright (e.g. domain registration), etc
Cultural sensitivity to how digital is consumed by populations outside of the U.S
Manager, International Digital Marketing Resume Examples & Samples
Manages time-sensitive websites, special features, online games, Facebook apps, mobile apps, social media, search, advertising production materials and assets. Responsible for ensuring production deadlines are met and all creative components are technically functioning and of the highest possible quality
Responsible for ensuring that all worldwide sites and games are built to international technical specifications and that international kick offs are held. Manages worldwide timelines and QA process
Assures international specific requests are being addressed and international creative is being reviewed
Attends international territory calls and manages all required follow up
Manages international specific projects. Responsible for ensuring deadlines and technical specifications are met
Assures the production process runs smoothly and vendors produce quality work on schedule and within budget
Works with film production units to gather assets for websites (photos, sketches, audio, video, text, etc.)
Manages external design vendors' website and ad banner production
Reads scripts and performs research for both visual and content; brainstorms ideas for site and advertising components
Meets with internal and external teams to formalize ideas and create site plan; obtains necessary approvals to move forward into production
Researches current and emerging online technologies and software/hardware options for department
Reads extensively and researches trends in advertising and marketing (movie genres, demographics)
Researches outside vendors for site and ad banner design and production
Oversees creative advertising campaigns and provides creative direction with media outlets and large partners (Yahoo, YouTube, etc.)
Develops advertising content and functionality based on external sites marketing and demographics
Manages special projects as assigned
Administrator, Digital Marketing Resume Examples & Samples
Assists with asset management including the utilization of FTP sites, Google Docs, and cloud-based file sharing programs such as Dropbox and Box.com
Supports Production Manager in managing 3rd party vendors, legal and financial documentation, and overseeing the QA process for official websites, contests/sweepstakes and online ad campaigns
Assists the Production Manager in updating production schedules and project budgets
Transcribes trailers, featurettes and TV spots for social post content
Drafts SOWs and coordinates PORs with accounting for both the Production Manager and the Social Media Manager
Coordinates vendors (third party) by ensuring all appropriate documentation and deliverables are completed on time, and escalates potential issues to the team
Actively participates in team brainstorming sessions to identify unique ways of promoting upcoming films. Reads scripts to develop marketing ideas and identify quotes for use of social media graphics
Specialist, Digital Marketing Resume Examples & Samples
Provide input into the creation of the overall Market plan related to the implementation of the Global Brand Activation strategy for eComm/eTail and Digital Brand/BU Marketing
Ensure the global toolboxes deliver against the Market's eComm/eTail and Digital marketing needs
Support manager as needed to brief Global Concepts-to-Consumer on any additional Market eComm/eTail and Digital marketing needs, obtain approval and create and execute the initiatives in line with brand guidelines
Ensure the Global/Market Brand Calendar is followed throughout the Market and that any eComm/eTail and Digital Marketing work complements this
Execute the "Always On" strategy and process for SNS activities
Analyze and Report on Digital trands and what's next in Digital Marketing
Help drive profitable eComm/eTail growth, supporting the effective implementation of acquisition (paid and organic search), retention (through CRM and customer service) and data analytics
Report on performance of all eComm/eTail marketing initiatives
Leading and managing a diverse team
Digital Marketing Assistant, Emeia Resume Examples & Samples
Support the digital marketing and media team in planning and executing Regional digital strategies across each channel and platform, including Performance Media, Email, Social Media
Partner with media agency on elements including; planning, production and delivery of Performance Media briefs, campaign management and reporting
Brief the Creative Media Department on creative requirements and facilitate delivery, liaising with Corporate and Regional teams
Collaborate and build key relationships with wider functions across the Marketing & Comms teams, in order to deliver against above mentioned strategies
Administrative support, production of ad-hoc campaign reports and maintenance of monthly digital calendars
Compile specific reports and insights utilising data from analytics tools and prepare weekly/monthly digital reports
Maintain and organise departmental information including project files and databases
Seek out new digital opportunities through research and industry knowledge
Spring Intern Digital Marketing Resume Examples & Samples
Rising junior or senior pursuing undergraduate degree
Proficiency with Word, Excel, PowerPoint
Demonstrated interest in Digital Media, specifically marketing
Ability to work at least 20 hours/week
Proficiency with all forms of social media
Spring Intern Digital Marketing Resume Examples & Samples
Assist brand managers in composing and updating campaign strategy decks, recaps and presentations
Assist brand managers in digital research
Participate in series brainstorms aimed at content creation, multi-platform campaigns, and individual tactics
Assist brand managers in providing weekly insights into current campaigns
Daily monitoring of series related articles, third party recaps, and general buzz
Digital Marketing Executive Resume Examples & Samples
Ensuring that digital activity supports the overall sales and marketing strategy
Driving digital development (Mobile optimisation)
Delivering email marketing campaigns and managing digital agency
Ensure website is constantly updated
Ensure all email communications are compliant for different investor types
Collation and measurement of data to ensure marketing effectiveness
Supporting PPC activity
Delivering of web conferencing events
Excel and data management
Marketing automation software
Digital project management/ agency management
Head of Digital Marketing Resume Examples & Samples
Ensure strong brand alignment and consistency across all digital channels, and with any offline channels like PR
Oversee social media integration, with focus on earned marketing, content management, and sales enablement
Collaborate digital marketing with parent company, BNP Paribas, as needed
Collaborate on the development and optimization of .com content and sales paths
Manage a team of marketing professionals including recruitment, goal setting, performance management, coaching and development, and issue resolution
Strong collaboration and partnership both within and outside Marketing organization
15 or more years of functional/professional experience
Digital marketing expertise across SEO, SEM, display, affiliates, preferably with a digital-only B2C company
Branding experience with leading consumer brands in an advertising and/or marketing communications role
Extensive background developing both marketing strategies and implementation plans
Experience in financial services or other regulated industry
Successful track record leading mid-size teams, with both direct and indirect reports
World-class communicator, both in development of marketing materials and personal interactions
Track record of delivering results and proactive leadership in matrixed organizations
Exceptional relationship skills and collaborative approach in working with lines of business
Proven ad agency and vendor relationship management experience, including contract negotiation
Hands-on experience with financials and budgeting
Subject matter expertise in all areas of digital consumer marketing: brand strategy and implementation, advertising, media, marketing communications, search, partnerships, loyalty programs
Ability to distill complex consumer information into transparent communications, plans and strategies, especially to non-marketing professionals
Skillful at managing through change; comfortable with ambiguity
Strong analytical skills and respect for marketing metrics
Proven ability to juggle a large volume of work across multiple constituents
Strong project management ability and detail-orientation
Excellent presentation and written communication skills
Empathetic and diplomatic
Highest standards of ethics and personal integrity
Graduate Intern Spring Digital Marketing Resume Examples & Samples
Be the in-house social media expert on emerging digital platforms, analytics and best practices
Develop content plan and manage the social and editorial calendars
Pulling and analyzing market research data
Collaborate with editorial and social teams on content gathering, sharing and on-air integration
Writing research reports and making actionable recommendations to company executives
Provide support for event marketing activations
Coordinate contests/sweepstakes/grassroots initiatives
Digital Marketing Executive Resume Examples & Samples
Educated to a degree level or above
Proven track record of creating and delivering successful online marketing campaigns (with client or agency experience)
Experience of writing for the web incorporating the principles of usability, accessibility, marketing and search
Strong campaign and project delivery skills, gained in a marketing communications environment
Experience working in a matrix organisation
Enthusiasm, flexibility & humour - an ability to work collaboratively in a small, fast-paced team
Experience of quality control, proof reading and excellent attention to detail
A strong focus and understanding of the online customer experience
Highly experienced in using Teamsite
Experience of using a web analytics package such as WebTrends or Google Analytics
Experience creating customer journeys, wireframes and creating effective Information Architecture
Experience of working on professional corporate websites, specific financial services experience
Awareness of Financial Services Industry regulatory requirements and an understanding of their importance
Digital Marketing Account Manager Resume Examples & Samples
Responsible for owning the client relationship for Sabre Hospitality Solutions' customers with E-marketing programs and managing E-marketing program for a portfolio of hotel clients
Consults with hotels to grow online business by understanding their business, target markets, and needs and objectives and then provides creative and thoughtful marketing solutions through use of e-marketing services and tools
Confidently provides guidance on all aspects of e-marketing program from inception of website redesigns to CRM (i.e. email marketing and creating ongoing relationships with guests) best practices to robust social and online media campaigns
Knowledgeable and confident with all elements of digital marketing including SEO, PPC, Email, CRM, Social Media, Online Media, Mobile, Google Analytics, and Website Effectiveness
Manages all website development aspects by working directly with developers and designers to execute on solutions within project budget/timeline
Project based approach with a continuous focus on quality, detail, organization and an exceptional ability to find solutions involving website developments
Keen ability to analyze and interpret analytics and reports; provide client monthly program summaries and recommendations to continue to evolve E-marketing program. Lead formal program review calls and/or meetings
Delivers e-marketing program reports and analytics and interprets results of marketing programs ensuring value of program is effectively conveyed to client
Understands all SHS marketing services and industry benchmarks to allow for proactive recommendations and management of marketing programs on an ongoing basis
Coordinates access to client with specific Subject Matter Experts as needed (Website Creative, Website Strategy, Technology, SEO, PPC, Media, CRS/RM, etc.)
Facilitates requests to Internet Marketing Teams (Website Creative, SEO, PPC, Media, etc.) with required level of detail for effective and timely fulfillment utilizing ticketing systems
Accountable for keeping client maintenance projects in budget and on time when facilitating directly
Develop and present E-business plan and manage annual planning process as applicable for portfolio of clients
Maintain and update e-marketing plans and budgets for a portfolio of clients
Know e-marketing tools including Email/CRM tools and Content Management Tools in enough depth to demo the tools, understand features and benefits and be able to provide direction to internal team on executing projects for clients accordingly
Administer routine account management tasks essential to Sabre Hospitality's operations including monthly billing, updating client contact records, maintaining records of the account's Internet Marketing services and products, and assisting with or managing contract negotiations and renewals
Present and explain Internet Marketing Service Agreements and Statements of Work for Website projects or marketing campaigns
Serve as the client's first point-of-contact for troubleshooting IMS tools or Websites
Digital Marketing Assistant Resume Examples & Samples
Digital Media: Support overall management and development of all digital media (includes all aspects of digital marketing from online communication, email marketing, social media to mobile)
Work closely with the internal and global marketing teams to provide updates / reports of the digital marketing campaigns, promotions and performance
Monitor competitor activity and review new developments, technologies and trends in digital media
Production/Creative Agency Management/Creative Content: Support overall development of all Coty Prestige's digital creative production
Liaising with Sales and e-Retailers: Support the management of all retailer brand shops
Brief in and manage creative updates on a monthly basis, seeking approval from internal marketing teams
Email Marketing: Support the management of the yearly fragrance email programme
Previous digital marketing experience is not essential, however the ability to understand the 'marketing language' would be an advantage
Experience of dealing with clients/customers
Sound knowledge of MS Office (Excel, Word and PowerPoint)
Financial awareness
Excellent time management, organization and prioritising skills
Ability to work effectively to deadlines
Ability to build strong working relationships
High levels of accuracy and attention to detail
Intern, Digital Marketing Resume Examples & Samples
Marketing or Communications degree
You must be a recent college graduate (within the year) to qualify
Strong PowerPoint Skills
Knowledge of ComScore, Nielsen, @plan, DART, ATLAS, Adserving, WebTrends, Omniture, Google Analytics, SEO & SEM
Works well independently or as part of a team
Mgr Digital Marketing, Dmi Resume Examples & Samples
Responsible for educating in-country digital teams on digital brand guidelines for Clarisonic
Bachelor's Degree or higher required
5-7 years of digital marketing experience with focus on consumer products. Experience working with international teams preferred
Regional Digital Marketing Account Executive Resume Examples & Samples
Work with DMM and RetailFirst field account and media to execute non traditional campaigns on a timely basis. Communicate to FDAF, key dealers and Ford regional personnel as needed/instructed on an ongoing basis
Support FDAF education on current and emerging digital marketing opportunities (media/creative/social/mobile/etc.) as well as best practices and initiatives of other dealer groups around the country
Support DMM in the education and engagement of RetailFirst account personnel in digital activities and offload execution elements as appropriate
Work with DMM in leading cross functional support team including operations, creative, media, analytics and account to track towards business objectives and create the most effective marketing solutions for assigned dealer groups
Email & Digital Optimization VP Consumer Banking Digital Marketing Resume Examples & Samples
Email Marketing Strategy & Implementation
Digital Initiative Optimization Planning (across all digital channels)
Digital Initiative Implementation
Lead the development of holistic digital initiative Learning Agenda development for all campaigns and email initiatives
Define digital initiative measurement plans that outline the digital KPIs that feed into overall measurement and analytics for integrated initiatives (i.e. digital creative site/ad engagement, digital media metrics, etc.)
Lead the team in defining the cross-channel tagging strategy for each initiative, and ensure it is delivered successfully for each campaign
Develop and manage the digital multi-channel metrics dashboard report to understand ongoing creative & media optimization opportunities for campaigns
Partner with Analytics to ensure digital metrics are effectively measured in all business analysis
Partner with Research to ensure digital learnings are effectively measured in marketing research and brand trackers
Represent digital marketing in the Attribution model development in conjunction with Analytics
Be the expert in digital optimization and lead digital optimization capability building within the Consumer Bank
Partner with Strategic Sourcing to ensure agency/vendor alignment to ongoing needs, and manage agency/vendor relationships as defined
7-10 years of digital marketing or related experience
Proven experience in creating and managing an email marketing program for a large organization (within the company or their agency)
Proven experience in leading measurement planning and optimization for email and digital marketing initiatives
Strong people leader that can guide an organization through change
High energy with the ability to manage multiple initiatives simultaneously and to perform under pressure within tight deadlines
Problem solving and innovation focus with an eye on constant, measured improvements
Proven ability to take initiative, influence others, and deliver consistent results
Associate Email Marketing Consumer Banking Digital Marketing Resume Examples & Samples
3-5 years of email implementation experience in a large-scale, complex email environment (multi-brand or multi-product in a multi-stakeholder business environment)
Innovative focused with an eye on constant, measured improvements
Ability to build collaborative relationships
Ccb-digital Marketing Risk Analyst Resume Examples & Samples
Conduct risk assessments of concepts related to Digital Marketing and content distribution
Conduct risk assessments of new platform, capabilities and concepts related to Digital Marketing
Provide risk requirements around Digital Marketing campaigns and platforms
Monitor emerging technology for developing risks
Partner with Control Function on RCSA review and action plan closure
Risk Oversight for all aspects of Digital Marketing across Lines of Business (Cross Channel Strategy, Risk Avoidance Practices)
Develop risk reporting around active campaigns
Subject Matter Expertise in Digital Marketing Governance and Oversight
Experience in a risk, control or audit function
5-7yrs financial industry background
Ability to work effectively with both business and technically oriented individuals
Digital Marketing Specialist Sem & Se Resume Examples & Samples
3 years of digital marketing experience
Paid search and/or SEO experience
Experience identifying consumer needs and wants through various channels
Solid understanding of the marketing environment and the relationships between channels to optimize experiences for every customer
Exceptional reporting, analytical and influential abilities
Bachelor's degree in a marketing, quantitative, business or consumer research discipline preferred
Dir Digital Marketing Resume Examples & Samples
Assess current initiatives and provide recommendations for existing and emerging digital marketing channels and tactics to help marketers evaluate digital marketing opportunities, specifically identifying the unique community development and engagement methods targeting government and healthcare leaders
Develop measurement/ROI targets to rollout across digital teams in order to determine campaign success; integrate ROI targets with overall business goals
Evaluate and be responsible for P&L tied to digital goals
Collaborate with cross-functional teams to define key consumer insights and opportunities, and maintain a consistent brand voice and message across all digital channels, while identifying the unique methods and vernacular that are successful in
College Degree (preferably in Marketing or Business) or equivalent in work experience. MBA preferred
Minimum of 10 years in-depth, digital marketing experience
5+ years business-to-business and/or business-to-consumer consultation and strategy development
3+ years of experience leading a marketing function and managing direct reports
Knowledge of SEO/SEM implementation and optimization fundamentals
In-depth knowledge of the various paid marketing channels and technologies, including paid search, remarketing, social network advertising (LinkedIn, Twitter, Facebook, etc.) and content marketing
Expert-level skills in marketing automation and smart list optimization to build and optimize the right nurturing tracks
Superior communication skills, both internal and client-facing
Strong relationship management, organizational and project management skills
Ability to work effectively with a variety of internal teams and business groups, including marketing, sales, business development, strategy, finance and technology
Ability to identify opportunities for growth and incremental opportunities with marketing and business partners
A take-charge and decisive persona capable of leading large scale initiatives
Excellent people and project management skills
Professionalism and strong interpersonal skills; a team player
Digital Marketing Executive Resume Examples & Samples
Supporting the promotion of local products and websites/platforms by planning and implementing digital marketing campaigns and ensure on-line profile, success and competitiveness
Ensuring that the local e-commerce site is kept up-to-date with key information and devise strategies to drive online traffic and revenue
Overseeing the social media strategy for the company
Ensuring that Elsevier products are accurately presented and promoted on 3rd party e-commerce sites, and manage all 3rd party vendors accordingly
Managing the EDM and e-marketing database to ensure continued growth
Reviewing and reporting on all digital campaign activities and make recommendations to improve the effectiveness and quality of all e-marketing campaigns & initiatives
A degree in Marketing, Communication, Business or a related discipline
2 - 3 years' experience in a digital marketing related role
Comprehensive understanding and solid experience in content marketing, landing page/conversion optimisation, SEM, SEO, PPC and SMM
A proven track record of delivering successful online campaigns and programs
Knowledge and experience of web content management using CMS & HTML knowledge would also be beneficial
Manager, Urban Digital Marketing Resume Examples & Samples
Construct community/fan-building initiatives. Examples of online involvement include: fan recruitment, media sampling/posting, online voting, viral "send to a friend" initiatives, banner campaigns, consumer surveys, contests, etc
Work with Atlantic Publicity to coordinate with hundreds of niche genre and lifestyle websites to maximize exposure for Atlantic's artists and music specific to each target market. Examples include music and video placement, artist features, artist pages on sites, news and tour info, album reviews, giveaways, banner ad and viral player placement, etc
Familiarity with file sharing applications, rippers, encoders, etc
Assistant, Urban Digital Marketing Resume Examples & Samples
Update and maintain artists' websites with up-to-date news/content
Write, build and distribute artist and label newsletters (Text and HTML), in order to create and maintain a strong, consistent relationship with fans and reinforce artist loyalty
Coordinate prizes, flyaways, and oversee administration of contests and promotions
Collaborate with other Atlantic Records departments for digital projects
Research and report on new media marketing activity online for all artists
Prepare bi-weekly online marketing summaries
Provides day-to-day admin support for VP and Director Digital Marketing
Deep knowledge of contemporary music scene and lifestyle, with particular focus upon urban music and lifestyle (as appropriate)
Understanding of interactive technologies and communication tools including email, social media platforms, and viral marketing techniques
Organizational abilities
Creative minded
Reporting skills
BS in Marketing, Communications, or similar
Digital Marketing Resume Examples & Samples
Digital marketing campaign management & analytics
Lead Management & Sales liaison
Marketing qualified leads performance analysis
Campaign targeting, audience data analysis and research
Reporting Creation and Management
Presentations and Management reporting
Project Support to Field Marketing Managers
Digital Marketing Assistant Roc Nation Resume Examples & Samples
Compilation of weekly company and artist reports, research, printing, copying, filing, troubleshoot IT/tech issues, email and contact database management
Coordinate team travel arrangements for special events
Organize and submit expenses for departments in timely manner
Handle meeting scheduling for Digital Marketing VP and department as needed
Conduct competitive artist research as needed for international markets and digital platforms
Compile and draft monthly partner marketing updates
Ensure payment of vendor invoices
Write and mock-up marketing / sales one-sheets and pitch documents
Manage organization of assets, ensuring consistent, tagging
Organize, calendarize and prioritize in-coming and pending action items for Digital department
Track ongoing digital marketing campaigns and results in promotions database
Create marketing pitch decks
Participate in weekly digital department and staff meetings by contributing marketing ideas and assist in keeping team abreast of upcoming deadlines
Maintain account information for profiles and owned domains
Maintain and track budgets
Gip Undergraduate Intern Digital Marketing Resume Examples & Samples
Supporting a variety of business stakeholders who have a presence and produce content on the corporate intranet. This will foster teambuilding and collaboration
Creating or editing web content with various tools. This will foster learning and development
Uploading and integrating related multimedia content
Ensuring web content adheres to information architecture, UX and brand visual identity guidelines
Providing quality assurance, troubleshooting support as necessary
Participate in weekly manager and monthly team meetings. This will foster mentoring
Private Bank Digital Marketing Resume Examples & Samples
Manage the end-to-end delivery of eCRM marketing campaigns (70%)
Previously set up automated & personalized email marketing programs
Outstanding attention to detail, whilst being able to perform tasks quickly and efficiently
Highly organized; process-driven but yet agile and reactive
Numerate and ability to analyze problems
Good understanding of HTML
Photoshop / Design experience
Able to work in deadline-driven situations; results focused
Experience in briefing and managing creative resources (in-house or external)
Strong inter-personal skills; ability to work well in a team
Experience with one or more European languages useful but not required
University/College degree (or equivalent) required
Intern Digital Marketing Resume Examples & Samples
Create film teaser websites using Flash, graphic design and coding skills
Contribute to brain-storming strategies
Assists department with other projects and duties as assigned
Interactive Digital Marketing Specialist Resume Examples & Samples
Knowledge of asset management products and services, usually acquired through experience, is required to consult with partners
Solid project management and organizational skills needed to manage a variety of ongoing projects
Experience managing social communities, specifically: identifying audience targeting and follower strategies; identifying, implementing and optimizing new targeting tools; developing content strategy and best practices; effectively tailoring and deploying messaging across multiple social platforms
Expertise in online marketing, digital and social media channels, including tablets and interactive media. Helpful if expertise in documenting business requirements
Strong communication, creativity and writing skills for preparing and editing digital content and effectively translate content in visual and interactive formats. Computer skills necessary (ex: PowerPoint, Word, Excel) to create materials
Leadership and effective interpersonal skills are necessary to communicate vision and persuade partners to participate and align around plans, as well as to brief partners and vendors
3-5+ years of communication promotion or related experience. Must not be licensed
Digital Marketing Assistant German Market Resume Examples & Samples
Be fully accountable for copy on the German website and across all Performance marketing channels, to ensure it is relevant and compelling to the customer, and in line with brand standards
Support day to day management of Performance marketing operations (PPC, SEO, Email, etc)
Work closely with German marketing team to ensure alignment in marketing strategies / operations
Work closely with EC Trading and Content team to ensure delivery of impactful campaigns
Develop concise copy in German for the German website and emails
Ensure translations into German are in line with brand standards and are compelling
Support measurement of German performance marketing channels and make suggestions on improvement
Propose relevant content partners / partnerships to grow brand awareness in German markets
Support acquisition of customer contacts in German market
Head of Digital Marketing, Business Resume Examples & Samples
Leveraging research to fully understand the evolving business client and competitive landscape to address in a targeted and relevant manner
Working with the CMOs and Line of Business to understand acquisition, cross-sell, and relationship activation challenges, and responding with appropriate digital marketing strategy
Directing, developing and executing digital advertising campaigns for Chase, including
Known for being a great partner, strong leader, manager and influencer
Demonstrated ability to attract, motivate and engage a talented and diverse team
Executive presence and experience working with senior executives and present new ideas, campaigns and results to multiple stakeholders
Creative and strategic thinking and problem-solving
Ability to work across teams to execute
Ability to manage and juggle multiple projects and priorities
Business Partner who is willing to give and take feedback
Strong knowledge of business client segments
Marketing planning across a diverse, national, and in some cases global client base
Ability to direct creative development and provide specific feedback
Expertise in sub channel marketing, including search, owned property, display and emerging channels
Expertise in the digital customer experience and marketing technology
Experience showing return on marketing investment and forecasting
Experience managing to set of marketing KPIs and reporting out to the business on a regular basis, including consulting on strategies to improve
Strong industry contacts and experience managing vendors and partners
Knowledge and experience partnering with and managing agencies and budgets
Bachelor's Degree, Master's preferred
15+ years of marketing experience, with deep expertise in digital marketing
Digital Marketing Analytics & Optimization Resume Examples & Samples
Bachelor's degree in mathematics, statistics, econometrics, or related field (or equivalent work experience)
5-7 years optimizing marketing spend and tactics through the use of media mix modeling (from vendors like MarketShare, Ninah, and Marketing Evolution) and multi-channel attribution (using tools like VisualIQ, Adometry, ClearSaleing, Google Analytics)
5-7 years of experience analyzing digital marketing performance with best-in-class web analytic tools (Google Analytics, Adobe/Omniture Insight/Visual Sciences, Webtrends, CoreMetrics, etc.)
5-7 years of experience with SAS, SQL or other database tools and languages to assemble and manipulate data
5-7 years experience executing data analysis and reporting for landing pages, digital campaigns, conversion funnel, mobile sites, and search traffic, including experience with Search Engine Marketing (SEM), Pay Per Click(PPC), and Search Engine Optimization (SEO)
5-7 years of experience in conducting analyses that result in data-driven recommendations and opportunities that solve business problems ideally in management consulting or interactive marketing disciplines/agencies
2-4 years experience with forecasting budgets, volume, and opportunities for marketing initiatives
2-4 years experience social reporting, analytics and listening tools (Sprinklr, SimplyMeasured, Adobe, Marin, unmetric, Socialbakers, Radian6)
Experience presenting recommendations in a clear and concise way to "tell a story" with data
Ability to lead and influence others in a matrix organization structure
Intern Digital Marketing Adidas Originals & Style Resume Examples & Samples
Assist with asset preparation and updates of adidas websites, eComm and other online environments
At least 2 years completed at University in the field of Marketing or Media Management. Focuses in fashion, digital media, PR are desirable
Advanced computer skills (MS and Web)
Basic knowledge of Photoshop
Basic knowledge of CRM databases
Good writing skills are required
Organized, hard-working, fun
Digital Marketing Senior Analyst Resume Examples & Samples
Within the Digital Analytics domain, the position will focus on digital content performance across all relevant regions and channels. Utilizing available data sources (Google Analytics, iProspect, DART, etc) you will generate insights that will help allocate Digital budgets to achieve maximum return
Within the Business Drivers Attribution, the position will focus on utilizing statistical/econometric techniques to generate insights on the impact of marketing onto Burberry's business
Weekly dashboarding to enable course-correction and actioning
Identify campaigns that have the highest return on investment within Digital Marketing
Identify Digital channels that have the highest ROI to provide funds reallocation opportunities
Provide learnings on Digital customer preferences for Digital customer loyalty
Help create a persona for customer targeting (acquisition) as well as upgrade (retention)
Provide ongoing simulations and what-if scenarios for media planning and spend allocation
Advance learning agenda by suggesting, supporting, and analyzing test-and-learns
Digital Marketing Assistant Resume Examples & Samples
Participate in weekly online/marketing meeting and report on the week's digital
Oversee the digital media archive. Create and monitor systems for organization-wide
Strong research, organizational, writing, and communication skills
Experience in social media and SEO
Experience in video and sound recording, editing, including podcasting
Experience with still photography a plus
Interest in digital marketing and social media trends
Basic understanding of HTML, Google Analytics and Wordpress
Interest in and/or experience with photography, cultural institutions, and other creative
Digital Marketing Assistant Resume Examples & Samples
Create briefs for digital ad creation and customer newsletter
Support with the management of the eCRM strategy and management of customer segmentation
Support with day to day agency management covering SEM, affiliates and display marketing
Help maintain and update the central European digital marketing calendar
Support in the creation and execution of social media campaigns
Support in the day to day optimisation of all digital marketing channels
Find suitable partnerships and content partners to grow brand awareness across Europe
Liaise with EC content and merchandising teams to deliver strong joined up online marketing campaigns
Draft clear and concise copy for marketing purposes. Support with onsite optimisation plan and software in order to improve conversion rate
Manage segmentation and flow of all customer data from all channels including, in store, online, marketing promotions
Work with wider European digital team to align communication and consistency
Providing Support on all aspects of reporting and data collection
Digital Marketing Resume Examples & Samples
Project manager for digital marketing, internet, intranet, social media, analytics
Liaise with business partners in the region who seek to launch a new internet presence
Act as web expert / consultant for business partners in the region
Actively promote our corporate e-service solutions
Create and maintain sites with CQ5 and other tools in Japanese and English
Closely collaborate with local and group wide publishing units
Gather and document requirements to continuously enhance the systems
Liaise with the core team in Zürich to keep abreast of ongoing enhancements
Create web analytics
Expert for non-western characters
3 to 8 years of work experience in a similar position preferably in the financial services industry
Proficiency in Japanese as this role supports the Japanese market
Sound expertise and affinity for e-channel solutions
Strong interest in trends and developments including social media
Good technical understanding of online media applications and tools
Usage of Content Management Systems
Affinity for front-end design and accessibility aspects
Can do attitude and mentality
Good collaboration skills in multi-cultural environment
Digital Marketing Production Specialist Resume Examples & Samples
Producing eNewsletters, email appeals and fundraising pages and forms, landing pages, surveys, etc., using Convio eCRM tool
Producing Web content pages and campaign microsites using WordPress CMS
Designing layouts and images for email and the Web, and ensuring designs and layouts are consistent with the organization's overall brand and design
Producing and editing images and graphics for use in email and on the Web
Participate in and contribute to the development of the department's overall creative and strategic direction for online fundraising and cultivation campaigns
Head of Digital Marketing Resume Examples & Samples
Digital Marketing – Partner with Line of Business teams and Marketing to better leverage Digital Marketing as a key strategy for enhancing relationships with Humana members (loyalty) and driving more business (acquisition). This work can include tactics like Display Advertising, SEO/SEM, Web Site Content, E-Mail Marketing, Retargeting, PR, Social Media (FB, Twitter) Blogs, Mobile Media
Collaborative Leadership. The Head of Digital Marketing is expected to play collaboratively on an organizational basis. Build and shape a highly-effective, world-class Marketing organization by hiring, training, motivating and setting leadership direction for all direct reports. Continue to nurture a collaborative and member-oriented digital marketing team, cross-functionally, within and across the Reliance business units. Review and enhance, where necessary, all Marketing processes, measurements, information systems, etc., that enable the overall Marketing function to operate efficiently and effectively
Brand stewardship. This leader will partner closely with our traditional marketing team to provide digital tactics that support Humana's overall brand. The company is making major traditional and digital media investments to move to a "branded house" strategy, one centered around wellness and putting the customer first with value based care
Define key metrics for Online Marketing activity and regularly convey Marketing effectiveness (ROI) to PFC leadership and other involved PFC functions and departments. Social Media and Search will be particularly important to the overall Marketing mix
Candidate must hold a Bachelor's degree in Marketing or a related business field; MBA preferred
Minimum of five years of digital application experience
Preferable customer experience focus
Minimum of five years of experience leading and developing associates
Must have demonstrated success of leading digital marketing strategy and execution from concept to launch
Have an entrepreneurial mindset, bias for action and a passion for delivering great customer experiences
Agile methodologies including with enterprise-level application development projects
Experience driving research and deep customer immersion to garner insights (Focus groups, surveys, Follow-me-home immersion, etc...)
Possess well-developed business judgment which permits the creation of meaningful insight from potentially disparate findings. The ability to think creatively about solutions is a key success factor in the role
Demonstrate a passion for ownership through a track record of successfully achieving results in an ambiguous work environment. Tenacity and resourcefulness are essential
Have strong project management skills, including a proven ability to think end-to-end, establish priorities, manage long-term projects, and manage multiple projects simultaneously. A track-record of achieving results is critical
Have superior communications (written/verbal) and presentation skills. The ability to structure a concise, clear presentation of findings, and effectively present this to any level in the organization is a must
Strong understanding of digital marketing technologies and trends
Established track record leading digital marketing teams
Leader with history of success working across organizational boundaries
Project management experience as it applies to marketing deliverables
Technical Lead, Digital Marketing, IT Resume Examples & Samples
Lead the design, development and deployment of new applications, system software, and/or enhancements to existing business applications
Ensure that development projects meet business requirements and goals, fulfill end-user requirements, and identify and resolve systems issues
Ensure that any new software integration into company systems meets functional requirements, system compliance, security restrictions, and interface specifications
Provide related project documents to ensure that project objectives are met; that product designs are well documented and communicated
Work closely with BSA/functional and business leads and QA teams in converting functional specifications into detailed design and assist when needed with the creation and execution of test plans
Work with key architects and managers to establish and enforce best practices for delivery of high quality software
Engage in hands-on, in-depth analysis, review, design, development and debugging of the software
Analyze existing programs or formulate logic for new systems, devise logic procedures, prepare flowcharting, perform coding and test/debug programs
Work closely with the support organization for maintaining, supporting, and upgrading existing systems and applications
7+ years of hands on experience in a technical programming environment
Experience in designing solutions. Ability to document design solutions in effective and presentable manner is must
Good experience in TeamSite, OpenDeploy and DataDeploy is must
Strong experience in SitePublisher, Livesite Display Services, Livesite Content services and rules framework is must
Good experience in scripting languages like PERL, Shell is desired
Good understanding of ORM frameworks is must. Specific understanding of hibernate is a plus
Good understanding and experience of Spring MVC/Struts framework is must
Strong JAVA programming skills is must
Good experience on design pattern, UML, OOAD and OOPS is must
Good understanding of web services is desired
Good understanding and experience in Performance Tuning is desirable
Should be able to work on Linux and Solaris servers
Should be aware of maven, ant and other build script configurations
Should be a self-motivated person, a good team player. Should be able to work independently when needed
Should be able to technically guide and provide solutions to other team members
Should be flexible to work in a global setup with multiple stakeholders spread across various locations
Experience with automated software and system management and development tools
Experience designing and developing complex multi-tiered applications
Experience working on cross-browser platforms
Exposure to project methodology or work structures; understand project lifecycle
Knowledge of UI frameworks is a plus
Knowledge of System Development Life Cycle Methodologies, Quality Assurance and Testing, Requirements Gathering, and Systems Analysis and Design
Strong analytical and problem solving skills with innovative thinking
Knowledge of website design best practices is highly desirable
Excellent problem- solving skills
Technical expert and SME in related field
Strong track record of developing web applications, from inception to delivery
Highly self-motivated, goal oriented and self-directed
Good understanding of databases, networking, security, privacy and compliance
Digital Marketing Resume Examples & Samples
Bachelors degree in Marketing, Public Relations, or Business or equivalent practical experience
Two to three years experience coordinating marketing projects in a digital environment
Website design experience
Content Management software experience
Word processing/Spreadsheets (Word/Lotus/Excel)
Adobe Creative suite
HTML and CSS
Health Care experience
Sitecore software
SharePoint Designer
Director of Digital Marketing for Brand Resume Examples & Samples
The Director, Digital Marketing oversees the digital marketing strategy for the Brand, Advertising and PR
Increase awareness of brand and products to targeted audiences (external and internal)
Increase acquisition funnel—convert digital prospects into leads
Responsibility for planning and budgetary control of all digital marketing
Partner to develop and grow the social media strategy
Evaluating customer research, market conditions and competitor data
5+ years of experience in digital marketing
7+ years of professional experience
5 years of experience in Financial Services marketing
Solid knowledge of website analytics tools (e.g., Google Analytics, Net Insight, Omniture, Web Trends)
Working knowledge of ad serving tools (e.g., DART, Atlas)
Demonstrable experience in setting up and optimizing Google Ad words campaigns
Demonstrable experience in curating and creating content for financial services syndication partners Experience creating a digital marketing strategy and budget plan
Strong presenter, experience presenting ideas to department heads
Collaborator, proven experience bringing multiple stake holders together to move project to an end result
Well versed in SEM/SEO, Multivariate testing, CRM and analytical reporting
Technical aptitude – ability to partner with Digital Delivery Partners, Customer Insights and IT
Strong understanding of current online marketing concepts, strategy and best practice
Demonstrable experience leading and managing SEO/SEM, marketing database, email, social media, affiliate programs, and/or display advertising campaigns
Demonstrable experience with managing digital agencies
Experience in optimizing landing pages, microsites and user funnels
Digital Marketing Assistant Resume Examples & Samples
Use social media to monitor, respond, and engage within corporate branding standards
Use digital marketing channels (including, but not limited to, e-mail, SMS, etc.) to communicate sales and promotions to customers
Interacts with customer directly to promote brand and settle disputes gracefully
Brand advocate and supporter of the NEX community, responsible for externally engaging in conversation with our customers
Skilled at understanding, selecting and utilizing the right digital marketing tools
Monitors and engages social media channels. Enforces strict standards in regards to timelines, respect and helpfulness to our customer
Communicates company success stories as it relates to digital media
Monitors the NEX e-mail list for hygiene/quality control, ensuring that adds, changes, and deletes are being processed accurately; implements corrective action as needed
Works closely with the Marketing Communications Coordinator, E-Commerce to organize and plan content and offers for digital communication with customers
Works closely with the Marketing Communications Coordinator, E-Commerce to communicate procedures/policies for digital communications sent to customers on behalf of stores; coordinates the creation, approval, and sending of digital communications
Tracks, analyzes and reports on performance metrics for digital marketing campaigns
This is a job/grade progression position. Incumbent may progress non-competitively to JBN 5397, Digital Marketing Specialist NF-4 position (#5397) as determined by management but not before completion of one year at the NF-3 level
Digital Marketing Team Lead Resume Examples & Samples
Focus, motivate and inspire the team in a goal and results orientated way by driving optimum individual and team performance in order to deliver against agreed KPIs and targets
Act as a point of referral for complex and escalated Digital queries
Conduct one to one's with team members to assess performance against objectives
Carry out weekly evaluations to ensure consistency and adherence to all regulatory requirements and best practice in customer engagement
Provide leadership, support and development to members of the team and build on the strengths of the team members that drive optimum performance
Oversee and manage the day-to-day operation and workflow of the team
Create a learning environment to ensure the transfer of knowledge and insight
Ensure that all client SLA targets are met, including aspects of: Meeting Client SLA's, Performance Management, People Management, Transition Management
Director of Digital Marketing Resume Examples & Samples
Customer centric. Passion for the Sporting Traditions Lifestyle a plus
6+ years of digital marketing experience as a channel/program manager, 3+ years managing direct reports
Previous hands on experience in one or more digital marketing functions. Has "grown up" in the digital space for a good portion of their career
Management experience of a small or mid-size team
Ability to grow professionally as the business grows
Strong network of external peers and experts in Digital Marketing
Never ending curiosity and love of learning. A passion for new technology and digital marketing
Experience in a multi-channel retail environment a plus
Director of Digital Marketing Resume Examples & Samples
The Director, Digital Marketing oversees the digital marketing strategy for the Institutional Business
Develop digital marketing strategy, KPI's, execution, calendar, and status reporting
Devising strategies for acquisition (drive online traffic to various digital properties: owned, paid, earned)
Utilize strong analytical ability to evaluate end-to-end customer experience across multiple channels and customer touch points
Review new technologies and keep the company at the forefront of developments in digital marketing
Experience creating a digital marketing strategy and budget plan
Experience managing a digital ad budget
Operationalization of market research and customer analytics
Results oriented ability to execute and deliver on plans
Proven innovator, especially using digital channels
Specialist, Digital Marketing Resume Examples & Samples
Grow and maintain artists' social network audiences
Grow and maintain artists' fan databases
Identify and execute marketing opportunities with new technologies and partners
Design and execute contesting for exposure and audience growth and capture, using digital tools and partnerships
Assist in the creation of content strategies, editorial calendars and publishing schedules
Identify and research high impact content types to drive maximum reach and engagement for artist sites
Collaborate with management and digital marketing managers and Product managers to coordinate band-originated site content
Maintain band "voice" in all outgoing communications
Develop and execute plans to highlight and stimulate user-generated content
Manage ongoing quality assurance of artists' online presences
Research, gather, plan and post compelling content that supports the voice, tone and style of our artists
5 - 2 years digital content management experience including social media messaging and email marketing
Experience with photo and video editing tools
Bachelor's degree required; journalism/writing experience strongly preferred
Must have a solid understanding and passion for digital innovation and an ability to apply it to music marketing
Must have a solid understanding of and demonstrated passion for music
Superb writing, editing and communication skills
Excellent attention to detail and a high level of organizational ability
Energetic, efficient and able to work independently under pressure
Must be able to think and act quickly; thrive in a collaborative, deadline-driven environment; and set and meet deadlines
This role requires a high degree of creativity, energy, innovation and flexibility
The ability to build and maintain relationships with a wide range of stakeholders is essential
Administrative Assistant, Digital Marketing Resume Examples & Samples
20% 1. Keeping Schedules: Schedules meeting with internal and external parties, and keeps the schedule of the head of the department up to date with daily changes
30% 2. Phone and written communication: Answers phones and follows up with the correct people on phone and/or email
20% 3. Office Management: Ordering supplies and other regular needs of the team. This includes any team meeting that needs to be schedule and performing duties like taking regular meeting notes
20% 4. Other Office Processes: Including processing invoices, filling out travel authorizations and other necessary Sony business processes
10% 4. Other Project Work: Executing project work for various movie campaigns on an as-needed basis
Studio / Creative / Media Agency experience a plus
Self-starter with high level of initiative
Must have an open communication style which takes into account managing expectations with multiple stakeholders
Strategic critical thinker who also has a high attention to detail
Work collaboratively in a team environment
Digital Marketing Summer Intern Resume Examples & Samples
Conduct competitive research as needed and provide reports/summaries to team
Create copy content for consumer facing marketing communication
Gather and help analyze digital/social marketing data·
Contribute to messaging for product descriptions, paid media and other brand collateral, while helping to maintain copy guidelines
Stay up-to-date on industry trends by monitoring applicable news sources ranging from Women's Wear Daily to Mashable ·
Support the marketing team as needed in the day-to-day execution of campaigns/programs
Produce a final deliverable for a project to be determined that helps contribute to achieving a business objective
Current student at 4-year college/university (junior standing orabove preferred)
Marketing, communications or English majors preferred
Must have exceptional writing skills (writing sample requestedfrom all candidates)
Available 4 days per week
Beauty/fashion experience a plus
Strong organizational skills with ability to multi-task in afast-paced environment
Experienced researcher who can find answers and track downinformation
Ability to work independently and follow through
Creative and proactive problem solver
Excel andPowerPoint skills
Specialist, Digital Marketing Resume Examples & Samples
Assist Digital Marketing Managers and Directors with creating campaign calendars and schedules across all appropriate social channels
Create and assist with social commerce campaigns in support of in-window WBHEG titles in market
Research Home Entertainment Film culture and fan communities to assist with social strategy and developing the social voice on various platforms
Obtain or develop creative assets for social media campaigns
Manage the process of creating new social accounts/pages and merging existing unclaimed pages for WB titles specific to campaigns
Maintain relationships with all key contacts at social platforms for collaboration and knowledge of best practices
Monitor and report on KPIs of social engagement and coordinate with the Analytics team for identifying trends, making recommendations for sales strategy and creating reports
Create and maintain reports and presentations for internal and external partners
Shared administrative support for department
Associate Director HCP Digital Marketing Resume Examples & Samples
30-40%
College degree is required
5-7 or more years of pharmaceutical (or broader Healthcare) commercial experience is required
2-4 or more years of HCP marketing experience is preferred
2 or more years of field Sales experience is preferred
MBA or master's level degree is preferred
2-4yrs Digital marketing experience is strongly preferred
Experience developing or implementing HCP focused programs
Neuroscience therapeutic area experience/knowledge is preferred
Demonstrated success in collaborating across an organization to implement programs and/or tactics supporting brand objectives
Basic knowledge/experience regarding brand positioning, branding, message development and campaign development is expected
Digital Marketing Trainee Resume Examples & Samples
Strong attention to detail; ability to quickly grasp new concepts
Proven interest in the international field
Must be able to work 40 hours per week
Digital Marketing Executive Resume Examples & Samples
To deliver planned and ad hoc web based campaigns & projects as established by the business during the year
To deliver online solutions on third party websites, as indicated by the digital marketing strategy
To be proactive in the ongoing maintenance of the European websites, by spotting opportunities, updating content as and when required and making recommendations on content and features
To support the on-going maintenance of the European Bond Vigilantes blog (powered by Wordpress)
To provide advice and guidance on usability and online best practice
To analyse the performance of digital campaigns, working closely with the agency
To keep the web editorial calendar planning log up-to-date (together with the rest of the Digital team)
To support on the implementation and delivery of briefs, working together with the Content Management Team, ensuring adherence to usability, accessibility and web best practice guidelines
To maintain publishing procedures, ensuring all processes are followed and any new pages/sites are fully checked at each stage of the process
To ensure that any International Digital activity is in line with brand guidelines and fits with the overall Digital web strategy
Young Graduate Digital Marketing Resume Examples & Samples
You are responsible for the online content management strategy of all brands
You are responsible for the e-merchandising of our e-commerce & e-retail brand boutiques
You manage the social media strategy
You build and execute the CRM strategy
You support & execute the Search Engine Strategy (SEA & SEO)
You analyse and report on the online performance of ours brands and their competitors
You analyse and report on consumers' needs, shifting market trends and innovations
You work in close collaboration with the marketing, PR & sales teams, the logistics and finance team
You train marketing teams in your fields of digital expertise
You manage the relationship with our advertising agencies, both nationally & internationally
Head of Digital Marketing, Citi Private Bank Resume Examples & Samples
Citiprivatebank.com
Develop and manage the rebuild of the public website in conjunction with external vendors, stakeholder businesses, and the compliance, legal and technology teams, all within agreed upon budget and timeframes
Ensure that the experience is client centric, engaging, differentiated and also consistent with other CPB digital platforms
Own and be responsible for the site once built, specifically
To both clients and internal events (eg touchscreens for presentations, incorporating videos etc)
Ensure that all speakers are trained and comfortable in delivering content using the new technology
Working under direction of Global Marketing Head and with senior business leadership, technology and L and C teams
Own the public website
Own the digital delivery of Global Marketing Programs end to end
Extensive experience in digital delivery and digital client engagement programs
Experience working for a private bank or dealing with high end clients
A proven track record and understanding of all disciplines in the marketing mix
Complete understanding of financial products and services
Proven ability to understand and interpret relevant compliance and brand guidelines
Additional qualification/s in marketing, communications, finance, investments will be considered favourably
Exceptional candidates who do not meet these criteria may be considered for the role provided they have the necessary skills and experience
Digital Marketing Resume Examples & Samples
Ability to work independently and deliver results with and without supervision
Ability to learn new tasks quickly
Highly creative
Good problem solving skills and ability to work in a fast paced environment to deliver results within deadlines
Ability to produce desired results on all the parameters of project delivery: quality, cost and time
Motivated to work on routine as well as creative tasks
Self driven with good negotiation skills
Ability to work as a team member
Must have zeal to take up challenges
Must be comfortable using social media platforms such as facebook, twitter and LinkedIn
Head of Global Digital Marketing Channels Resume Examples & Samples
Develop digital marketing channel and channel mix strategies and direct agencies/vendors in alignment with those strategies
Identify and document best practices for how digital channels should be leveraged
Evaluate and select agency resources and tool providers
Negotiate global relationships with agencies, publishing partners and tool providers
Lead global evangelism and digital marketing channel adoption
Identify digital marketing trends/innovations and bring ideas forward to the Global Consumer Marketing Digital Rapid Innovation teams or Regional digital marketing teams for testing/proof of concept
Serve as a resource globally and lead a team of digital marketing channel technical experts who serve as subject matter experts
Administrator, Digital Marketing Resume Examples & Samples
Assists with asset management, including tracking asset availability and providing assets to vendors and territories per supervisor's direction
Supports creative team on bespoke asset requests for international team and territories. Provides film specific photo pulls when necessary
Works with vendors to coordinate the creation and specifications of international advertising units. Reviews draft with Director and Manager(s) for final approval. Uploads advertising units to system for territory use
Works with copy writers to coordinate the creation of international written materials. Reviews final quiz questions with Director and Manager(s) for final approval. Uploads written materials to system for territory use
Administers international ticketing widgets for all theatrical releases, including polling markets for use and working with the vendor to provide assets
Updates Worldwide Release Date pages and ensures websites are updated with the correct links in a timely manner
Assists in maintaining budgets, including budget reconciliation and liaising with worldwide teams to ensure budgets are maintained
Processes all SOWs for invoicing
Supports Managers' in managing vendors and localization teams to finalize copy decks. Provides updated copy decks to the territories and tracks feedback, and submits completed decks to vendors
Assists Managers' to poll markets for interest in programs
Works with vendors to track QA progress on specific projects independently or directed. Ensures international technical specifications are up to date and shares with vendors at the kick off of each project
Assists Managers' in maintaining production calendars and tracks timing for development of campaigns, including websites, features, games and ad units
Updates reports and documents, including title specific reporting and weekly status documents that are shared with territories. Creates campaign overview and presentation decks. Creates Wrap Reports for post-campaign analysis
Updates internal documentation on programs done in local markets
Reviews and provides feedback on creative and proposals from international territories in conjunction with the VP, Directors and Managers of the Digital Marketing team
Tracks URL registration requests and request URLs as needed
SVP, Digital Marketing Group Manager Resume Examples & Samples
Facilitate, promote, support the adoption of test-and-learn culture
Operate as the subject matter expert on web analytics, reporting and web optimization initiatives
Evaluate performance for digital testing initiatives (leveraging and make strategic recommendations on future tests (i.e. opportunities to build on tests…)
Partner with the internal Site Catalyst tool owners to create holistic dashboards that organize and present data that supports key stakeholder goals and objectives for all marketing campaigns across Citi Cards N.A. sites
Support ad hoc reporting as needed, and when necessary perform complex analytic studies that combine multiple tools and data sources and types to extract insights from various campaigns and A/B and multivariate tests
Maintains a close working relationship across various functional areas – Marketing & Internet, Scoring, Credit Policy and Decision Management – in ensuring timely response to business needs and requests
Evaluate gaps in measurement capabilities
Promote collaboration and manage digital vendors and their respective Citi managers
Support and guide test ideation for Test&Target onsite tests
Ensure accurate documentation of requirements, project plans, and testing artifacts
Partner with the Global Adobe Analytics team to ensure coverage and consistency across Citi Cards and vendor managed sites
Using strong analytical skills and a deep understanding of web analytics tools provide insights as well as recommendations to enhance use of digital tags and tracking implementation on the Cards' sites
Partner with Enterprise Marketing Solutions team to ensure any Cards IT development is done in concert with the larger analytic requirements
Provide recommendations to management regarding infrastructure, operating guidelines and procedures, audit and business reporting, and timely issue resolution
Understand the business process and technology solutions, translate business needs into IT requests and actively engage with IT as the solution gets developed
Engage with IT and outside vendor in coordination of the testing strategy, including end-to-end user testing of new solutions
Lead process re-engineering efforts to utilize the new tracking and testing capabilities
Manage multiple teams of Database staff including budget, planning, and compensation and performance matters
Exercise control over resources, policy formulation and planning
Enforce appropriate actions in terms of adhering to corporate and legal security guidelines as it relates to both information and data transfer
10+ in a digital analytics positions or online test analysis experience –including expertise in web analytics tools and reporting (must have experience with Adobe)
10+ years strategic business analysis; aptitude in displaying and communicating technical/analytical information to non-technical constituents
5+ years experience with overall project responsibility for large-scale projects
5+ years leadership experience with coaching and leading a team
Strong understanding of tagging processes including marketing/campaign coding, digital marketing, and site performance metrics (Adobe SiteCatalyst - preferred)
Understanding of data challenges: digital data differences, QA, database match, record identifiers/keys, import/export big datasets, file formats, usage rights and compliance
Understanding of databases including some SQL experience
Understanding of measuring and analyzing online marketing campaigns including natural and paid search, email, affiliate, display and social
Exposure to A/B and Multivariate testing methodologies; as well as experience with website optimization tools for testing, e.g. Adobe Test& Target, Google Website Optimizer, Visual Website Optimizer, Optimizely, Maxymiser, etc
Experience with SAS and UNIX preferred
Experience managing technology vendors and partners
Experience analyzing marketing efforts, supporting financial forecasts and familiarity with credit card
Ability to form partnerships with various stakeholders (product managers, CRM, Development etc.)
Previous role in managing digital marketing campaigns
In depth knowledge of integrated marketing and digital disciplines (including audience identification and analysis, targeting, experience design, digital production, and online analytics)
Conversant with current trends, tools, vendors, and solutions in digital marketing. Site optimization projects exposure is a plus
Understanding of anonymous web media and data tracking technologies
Strong experience with end to end Adobe Analytics and Adobe Test&Target implementation
Experience with tag management tools such as Ensighten or Tealium
Experience creating and maintaining operational data quality monitoring processes
Excellent communication skills, detail-oriented, and possess the ability to interact with all levels of end users and technical resources
Highly motivated/self-starter with a sense of ownership, willingness to learn, high degree of curiosity and desire to succeed
Excellent prioritization skills and the ability to work well under pressure
Manager, International Digital Marketing Resume Examples & Samples
Primary point person who collaborates with international product managers to develop and execute full online marketing plans for a diverse roster of artists
Work with affiliate marketing teams to create online advertising and social media outreach campaigns in support of international artist promotional trips
Lead and coordinate digital advertising campaigns for artists and projects
Coordinate content premieres to ensure maximum exposure worldwide
Provide audio and video assets and player codes to countries for local premieres
Eliminate the duplication of marketing efforts around the world by centralizing and sharing tools among the markets
Attend and participate in meetings, brainstorm sessions and conference calls with local country marketing teams
Work closely with domestic digital marketing counterparts to maximize US online marketing plans internationally
Interface with artists, artist managers, third party partners, and vendors
Co-manage the Sony Music corporate social media accounts, including the Facebook, Twitter, Google+ and Pinterest accounts
Distribute project-related online tools and assets to each international market
Maintain relationships with key international promotional partners including music portals, video and music websites, and any other partners appropriate to market and sell music online
Assure that all local country-marketing teams and their partners get the assets and attention they need to execute effective promotions
Manage all aspects of international contesting, including the collection of terms and conditions from participating territories
Collaborate with production to create international splash pages, social network enhancements, players, banner assets and other tools that drive site traffic, and build artist loyalty internationally
Work with sales teams at the label and country level to maximize retail promotional opportunities/support retail initiatives
Manage artist website/social networks updates for international artists. Coordinate information flow from country marketing teams to managers/artists/estates
Collect, analyze, research and distribute analytics reports to the team using systems such as Next Big Sound, Google Analytics, and Omniture
Use analytics information to identify campaign targets for international online campaigns
Modify artist newsletter templates to be global-friendly and distribute templates to territories for local mailers
Create and implement campaigns to increase artist databases; Maintain and nurture existing newsletter lists to ensure they are messaged consistently and efficiently
Manage interns when applicable
3-5 years experience in music industry. Digital and/or International experience highly preferred
Thorough understanding of the international music marketplace
Must be able to accept changes readily, both in job responsibilities, as well as in the work environment, and have the ability to be flexible in adapting to re-prioritized tasks
Must be experienced and skilled performing in a liaison role between artists/artist management teams, our foreign affiliates and domestic label teams using tact, persuasion, timing and facilitating direct communication when appropriate while retaining trust of all parties
A team player that is not afraid to roll up his/her sleeves to help out the team
Understanding of the social media space
Must be highly organized and capable of developing and keeping to a project timeline
Bachelors degree preferred
Digital Marketing Executive Resume Examples & Samples
Ideally have a digital marketing or business related qualification
1-2 years of experience in a similar role
Use social media such as Twitter, Linkedin, Facebook, Google+ Professionally*
Experience with Google analytics and other online marketing tools and techniques
Ability to produce engaging copy
You need to have the ability to demonstrate digital marketing experience - websites, social media, email, search marketing, analytics and reporting
Fluency in a second European language (advantageous)
Strong team work
You will need to have strong administrative and organisational skills and the ability to work on your own initiative where necessary
Administrative Assistant, Digital Marketing Resume Examples & Samples
Schedule meetings
Note taking at meetings
Shipping
Expenses
Develop presentations and other key marketing written materials. Must be skilled in developing and designing Power Point presentations
Manage invoice coding and tracking in the yearly budget and serve as department contact for incoming/outgoing invoicing. Submit invoices to accounting
Senior Manager Technology & Analysis Digital Marketing Resume Examples & Samples
Under the direction of the Director, play a key role in the development and management of online and mobile technology projects for the Bank's Digital Marketing initiatives by
Liaising with technical staff to ensure proper prioritization of projects from a systems resourcing perspective
Developing and refining requirements for those projects where a significant technical aspect is a major part of the project
Designing a project plan to address these requirements within budgetary and timing constraints
Assisting in the preparation of a business case to obtain needed funding, if required
Consulting with internal systems development personnel on all aspects of the project, including feasibility, complexity, timing, issue resolution
Managing the project through to timely completion by working with external developers and/or internal development as well as operations departments to ensure the required content is developed, tested and implemented consistent with the Bank's Internet and operating standards
Being the primary contact within marketing for establishing domain guidelines and marketing URLs
Regularly evaluating public Internet systems to ensure they are up-to-date, secure, reflect current standards on the Internet and meet business requirements, and proactively recommend remedial action where necessary
Working with outside vendors and external partners to provide project direction for outsourced projects and resolving escalated issues
Seeking, identifying, researching and analyzing industry best practices and emerging trends, competitive activity, leading edge opportunities, past campaigns, other marketing initiatives, to identify digital marketing execution strategies and tactics
Investigating and responding to inquiries and suggestions from customers, the Office of the President, and other internal partners
Being the primary liaison within Marketing for matters relating to online security and working with the Scotiabank's Security and Certificate teams to ensure sites have valid certificates in place, have been scanned and vulnerabilities addressed in a timely manner
Manage the support and enhancement of the Scotiabank.com content management system by
Acting as the lead liaison with the Bank's Information Technology & Solutions (IT&S) organization on all infrastructures, environments, related to digital marketing
Leading discussion with senior technical staff to develop standards for the digital business by balancing new technologies, risks and customer expectations and needs
Influencing internal stakeholders on the rationale/benefits behind the standardization of digital technology platforms and, when necessary, ensuring compliance with these standards
Investigating/responding/resolving problems with connectivity, functionality or efficacy of the content management system
Writing requirements for new enhancements to the content management system as may be needed from time to time
Liaising with IT&S to have enhancements developed, tested and promoted into the production environment
Maintaining a superior knowledge of content management methodologies, theories and technologies
Leading the continuing evolution of the standards to ensure that they meet customer and Bank requirements, are competitive and take advantage of new opportunities in the market
Seek out, develop and own profitable relationships with external technology experts/providers
Manage the reporting and website analytics activities of the Digital Marketing group by
Providing direction to the team in maintaining the web reporting system, including proactive management of major changes to the site structure
Ensuring the monthly statistics and dashboard reports are downloaded and processed in a timely fashion
Ensuring ad hoc reports for stakeholders regarding the traffic on the web sites are delivered in a timely manner
Working with the Digital Media group and external media buying agencies to measure campaign success based on predefined KPIs
Meeting regularly with other analytics groups within the Bank to ensure that common standards are adhered to
Maintaining a superior knowledge of web site reporting methodologies, limitations, and technologies
Manage the test and targeting activities of the Digital Marketing group by
Managing the relationship with the service provider to ensure tests are developed in timely manner and according to established online standards
Providing reporting and analysis on tests as well as proving recommendations on future tests
Working with other Test and Target groups within the bank to ensure alignment on tests and identify cross-sell opportunities
Presenting proposals to business lines with recommendations on rollout; influencing key stakeholders and business partners in the acceptance of test proposals
Lead, motivate and manage a high performance team of digital marketing specialists by
Contributing to development of a high performing team and work environment
Developing and coaching of a high performing team and work environment
Initiating appropriate training sessions and courses to develop strong skills within the team
On-going staff coaching meetings
Managing the team's HR details including contract renewals, performance reviews, discussions
Reporting and providing updates on milestones and progress on initiatives
Monitoring effective benchmarks for measuring the impact of Digital Marketing programs, and analyze, review, and report on effectiveness
Recruiting high potential management candidates as required
Developing staff by sharing knowledge/experience and providing opportunities for staff to share responsibility for achieving business objectives/goals
Staying informed on industry trends with regard to talent development, availability and retention with regard to direct and digital marketing resources
Assist the Director in the formulation of objectives for the Banks public Internet services by
Researching and reporting on Internet services offered by competitors and other Canada/U.S. leaders in the development of Internet services
Monitoring trends in web site design principles and evaluating the Banks sites vis a vis these standards
Researching and evaluating market opportunities as well as problem areas
Maintaining knowledge as to the objectives of major competitors for the delivery of electronic financial services
Supporting other strategic Internet developments when required
Director of Digital Marketing Resume Examples & Samples
Devise and implement the eCommerce Acquisition and Retention strategy and channel planning for adidas US
Responsible for the phasing and management of a multi-million dollar eCom Channels budget
Responsible for top and bottom line growth of our Acquisition and Retention programs to achieve sales, ROI and total contribution goals
Leadership and management: recruit, build, manage and motivate a team of experts responsible for managing our day-to-day operations to meet KPIs and customer acquisition goals. The Channels managed by this team are responsible for +/- 70% of the 30 day last click revenue on adidas.com/us
Manage our external digital agencies to meet agreed targets
Work cross-functionally with Buying, Planning, UX & Site Optimizations, Site Operations, Visual Merchandising, Analytics teams and Brand Marketing (Marketing Activations, Brand Media teams, the Portland based BUs and Newsroom) to create synergies and explore and exploit opportunities
Drive testing, reporting, optimisation and analysis on Channel performance to identify key levers and opportunities for improvements
Monitor Acquisition and Retention trends, best practices, technologies and techniques to evolve and develop the management of these Channels
KPIs: traffic, revenue and cost of sale targets
Ambitious and results and profit oriented
Curious and passionate about eCommerce and Digital Marketing and the interaction of the different channels. You live and breathe it. Comfortable with the rapid evolution of (marketing) technology and are excited to continue to develop and enhance your knowledge, skills and experience. Experience with attribution modelling is a plus
Enjoy building, refining and scaling key processes
Fast and independent learner and worker, a self-starter that enjoys taking initiative
Ability to handle complexity and remain mature, responsible and calm under pressure
Logical thinker, able to synthesise knowledge, data and experience to develop and communicate solid conclusions and recommendations
Strong time management, organizational, planning and prioritisation skills
Diligence, accuracy, attention to detail and a strong work ethic
Data driven, with experience in relevant web analytics platforms (e.g. Google Analytics & Adobe Analytics); you possess strong quantitative and qualitative analytical skills
Ideally have had experience working internationally and in settings requiring cross-cultural sensitivity
Bachelor or Master degree required, with 8+ years hands-on channel experience
Experience leading, managing and motivating others, both directly and indirectly. Proven experience recruiting, building and developing winning teams
Experience in planning and managing large budgets across channels while achieving high volume growth targets
Excellent English language skills
Digital Marketing Executive Resume Examples & Samples
B.A./B.S. or equivalent
3-5 years web marketing experience, preferably gained in the events industry
Excellent campaign tracking, reporting and analytical skills at campaign and customer level
Quality control of marketing outputsIT
Expertise in social media platforms, e.g. Facebook, Twitter, LinkedIn
Microsoft Office proficiency; familiarity with Salesforce.com and Eloqua
Website management and analytics
Database management
Senior Associate, Digital Marketing Resume Examples & Samples
Content Management—with the recent launch of Chase.com/For Business, this candidate will manage the content strategy and calendar for the News & Stories featured here for the small business audience. Responsibilities include
5-7 years in Marketing or a related field
Passion for the small business client
Experience managing a content strategy, preferably working for leading companies at national/global scale in multi-line-of business organization
Experience with digital responsibilities within a consumer/small business experience a plus
Demonstrated cross-functional project management skills
Superb communication skills
Experience with and knowledge of display advertising
Proven ability to develop and maintain strong relationships with colleagues, internal/external clients and vendors
Desire to work on a fast-paced team that is focused on driving change
Senior Manager, Head of Digital Marketing Resume Examples & Samples
Planning– Establishes strong collaboration with a broad range of Business partners (including Customer Value Management, Proposition and Asset Leads, etc.) as well as with a range of local and global Marketing partners, to devise and establish a comprehensive digital infrastructure to attract, retain and grow value of HSBC's customer base. Areas of focus include
Control– Leads direct reports and external partners (advertising agencies) ensuring all online marketing efforts are consistent with HSBC's digital/brand guidelines and values. Ensures compliance with local control processes, laws and regulations
Collaboration– Partners with local marketing functions (Customer Strategy & Insights, Planning Effectiveness & Governance, Business Risk & Control Management, Segment and Assets Marketing) as well as with Group Marketing to ensure channel and capability developments are fully aligned with local, NA and global priorities
Leadership– Provides thought leadership, guidance and coaching to direct reports (marketing managers and coordinators) to drive increased employee engagement and effectively manage talent and career development
Minimum ten years of proven digital marketing experience, online channel and capability development experience strongly preferred
Developed managerial capabilities as demonstrated by project leadership skills; breadth of strategic thinking; business acumen and successful staff management. Minimum five years people management experience or equivalent
Innovative thinking, strong planning, analytical and decision-making skills. Proven experience managing complex capability developments
Ability to effectively influence and communicate across various business lines and units at senior levels within the organization. Skilled at establishing effective partnerships, influence/gain buy-in, and build trust with internal business partners
Demonstrated ability to lead and respond positively to change, demonstrate flexibly when addressing shifting or competing priorities
Bachelor's degree in marketing or business related field or equivalent experience. Masters degree in Business strongly preferred
Digital Marketing Assistant Resume Examples & Samples
Brand advocate and supporter of the NEX community, responsible for engaging in conversation with our customers through digital marketing channels in order to provide Premier Customer Service and to promote the NEXCOM enterprise. Enforces strict standards in regards to timelines, respect, and helpfulness to our customer
Monitors the NEX email program for hygiene/quality control, implements corrective action and industry best practices as needed
Works cross-code/departments to advocate and promote enterprise/store initiatives through digital marketing communication. Coordinates the creation, approval, and sending of these materials
Digital Marketing Executive Resume Examples & Samples
With input from portfolio teams, planning and delivering coordinated social media campaigns including Facebook, LinkedIn, Vine, Twitter, Pinterest, and Tumblr
Deliver multi-step email marketing campaigns; preferably through Marketo, executing A/B and multivariate testing on emails and landing pages to continually maximize performance/ROI
Monitoring web analytics and social marketing management apps to optimize the experience of our digital channels
E-commerce management including merchandising, on-site and off-site, SEO optimization etc
Web copy writing, editing, optimisation and proof reading
Ability to implement web advertising campaigns including PPC, Facebook, Twitter, LinkedIn Ads etc
With input from portfolio team, create events content plan and schedule
Strong demonstrable experience in a Digital marketing Role
Demonstrable hands-on experience of managing social media channels
Strong marketing message development and validation skill set
Working knowledge of Marketo, marketing automation platform or similar technology
Working knowledge of Magento or other Web CMS system
Excellent written and verbal communication skills, including the ability to write copy
Digital Marketing Month Industrial Placement Resume Examples & Samples
Content creation; liaising with key stakeholders to provide content to be used in email marketing, on the brand site and on social media platforms
Running Customer Relationship Management (CRM) campaigns; interpreting, testing and improving results to ensure campaigns run as best practice
Search Engine Marketing; managing and reporting on Paid and Organic search performance
Managing social media presence; sharing and interpreting results
The Body Shop® is also offering a role for a Social Media internship; support the running of their Social Media profiles and campaigns for the UK market
Director, Int, Digital Marketing Resume Examples & Samples
Act as the main point of contact within the Walt Disney Studios' theatrical marketing department for all International digital coordination on social media, content distribution and overall strategy
Work with the domestic digital and overall marketing teams in order to present and coordinate the studio's marketing plans and digital strategies to dozens of markets and territories across the world
Work, drive and collaborate with local markets on their digital plans locally as to ensure that we are developing world-class marketing campaigns around the globe
Serve as the studio's in-house expert on emerging International platforms, technologies and digital strategies throughout the world
Work with the domestic digital and overall marketing teams in order to negotiate and execute global partnerships
Oversee creation and localization of digital creative assets
Oversee the crafting and delivery of digital content calendars
Provide the teams both domestically and internationally with overviews of how our films' content and digital executions are performing on a global scale
Work closely with the studio's asset security team to ensure that our content is released in the most secure ways possible
Digital Marketing Capabilities Innovator Resume Examples & Samples
Translating Citi's vision for personalized cross-device experiences into functionality, infrastructure, and design requirements
Supporting a test-and-learn agenda aligned to Citi's digital marketing vision
Participating in vendor evaluations for ad servers, decision engines, DMP partners, content management systems, and other marketing technologies
Serve as marketing technology and digital capabilities expert for Citi's owned web properties
Liaise with product marketing, decision management, marketing information management, and technology teams to define requirements for new marketing capabilities
Think through end-to-end process impacts of marketing and technology changes to ensure seamless delivery of all new capabilities
Educate Onsite Marketing peers on how to leverage site-side changes to improve creative, targeting, and merchandising strategies
Define and champion development roadmap among marketing colleagues and business leaders
Participate in vendor evaluations and provide a point of view on how to further develop an intelligent marketing ecosystem
Track industry trends and bring new ideas to the table, especially for mobile
Contribute to Citi's broader digital culture transformation as a steward of digital excellence
5+ years of experience in digital marketing with a focus on marketing technology and digital capabilities
5 years of experience supporting cross-functional projects across the end-to-end project lifecycle
Strong knowledge of interplay between data, technology, and marketing best practices
Demonstrated knowledge of responsive design, ad servers, predictive modeling, DMPs, DSPs, and best practices for backend web architecture
Impeccable collaboration skills and ability to influence cross-functional partners without direct authority
Experience using marketing data and analytics
Extremely rigorous attention to detail
Practical problem solving and strategic thinking
Familiarity with Agile methodology a plus
Director of Digital Marketing Resume Examples & Samples
Bachelor's degree from an accredited university in the field of communications, digital media, marketing, or journalism preferred or equivalent work experience
Video concepting, scripting, producing and editing
Supervise on/off-site video shoots; drafting of all required contracts, scripts and other logistical deliverables as needed; follow up on editing , approval, promotion, archival process
Proficiency in Adobe Creative Suite (Premiere, Photoshop, Illustrator), After Effects, Apple Final Cut, webinar editing via Camtasia; Microsoft 365 Suite, Hootsuite, Facebook, Twitter, YouTube, Instagram, Pinterest, Slideshare, LinkedIn
Train others how to collect, create, and effectively use multimedia content in marketing efforts
Outstanding deadline management, ability to multi task in a fast-paced, evolving environment
Ability to travel 10-15% as business needs dictate
Manager, Rock / Pop Digital Marketing Resume Examples & Samples
Work with artists, managers, marketing and key label executives in order to develop compelling and powerful online marketing strategies for artists on Atlantic and the label's associated labels
Construct community/fan-building initiatives. Examples of online involvement include: fan recruitment through artist socials and email lists, best practices and meta data optimization for content uploaded to social media sites, and creative campaigns and contesting to incentivize fan engagement
Assist in brainstorming and implementing exciting new online content (exclusive audio and video content, contests), optimized for each distribution network/channel
Provide ideas for websites, contests, mini-sites and media promotions to maximize artist visibility online, with measured KPIs to validate success of each campaign
Build and manage new and ongoing relationships with online partners and affiliates, including social platforms and new and existing startups
Brainstorm, budget, and execute effective online advertising campaigns for artists, creating a strong presence in the desired target market and community
Work closely with artists and artist management to ensure requests and expectations are handled intelligently and carried out effectively
Assist in the creation of artist editorial and content calendars
Broad knowledge of contemporary music scene and lifestyle
Full awareness of where these music and lifestyle communities live online
Working knowledge of popular graphic design applications including Photoshop/ImageReady/Final Cut/iMovie and other similar tools
Working knowledge of HTML
Knowledge of standard office programs including Microsoft Word and Excel
Experience writing and editing music copy
Mgr, Vending Digital Marketing Resume Examples & Samples
Identify the consumer / customer / bottler improvement & optimization opportune of card base loyalty program
Develop plans and coordinate with stakeholders including marketing, finance and bottlers to realize the changes of card base loyalty program
Coordinate with marketing and develop strategy for new promotion programs to run on new loyalty platform
Develop plans and coordinate with stakeholders including marketing and bottlers to establish digital communication plan on new loyalty platform
Associate, Digital Marketing ADF Resume Examples & Samples
Work with Manager to develop and implement digital strategies for all product launches, special events and overall branding opportunities. Focus on social media opportunities, and strategize content needs to execute and maximize consumer engagement
Work with Manager to develop storytelling vehicles to captivate new consumers for new product launches, engage existing consumers for evergreen product support, and increase awareness and sales opportunities in international markets
Assist in developing content capture recommendations (style and usage proposals, calendarization of content usage, and production detail recommendations) and content shoots
Work with Manager to create global content usage guidelines, and deliver digital toolkits - tasks include development of creative work requests for Global Creative team, managing delivery timeline, aligning contents and strategy with Global PR team, and receiving approval from licensors' teams
Maintain regular communications with international markets (regional teams in UK, LATAM, EMEA, and APAC) to understand local business opportunities and needs, and address those needs when assisting in the development of strategies with Manager
Manage DKNY Fragrances Facebook page - daily tasks include monitoring fan conversations, working with social media agency to manage content, work with global markets to approve local content proposals, managing licensor approvals of all content, maintaining social media calendar, and strategizing global content development with Manager
Work with social media agency to measure and analyze social media content / post performance, cascade metrics, and adjust strategies to maximize KPI achievements
Work with Director of Media to manage Facebook advertising opportunities for global markets, facilitating communications between media agency and social media agency, and local markets
Stay up to date on new social media tools, best practices and how other organizations and companies are using them. Help to develop recommendations for new social media tool implementation, facilitate licensor relationships
Manage team invoicing, distribution of digital assets / toolkits, recap development of global programs, and insight reporting
Digital Marketing Optimization Specialist Resume Examples & Samples
3-5 years of digital marketing and demand generation experience
Strong understanding of the web production process - Working experience with CMS (Content Management Systems)
Deep understanding of core digital marketing disciplines: SEO, A/B Testing, Digital Analytics
Director of Digital Marketing Resume Examples & Samples
Lead testing and development efforts as needed for new applications releases
Serve as point person for new product development
Bachelors degree required; Computer Science, Business or Marketing preferred
Proficient in Javascript, HTML5, CSS creation, C++, and usage of a CMS, as well as Microsoft Office programs including Word, PowerPoint and Excel
Digital Marketing Executive Resume Examples & Samples
Work closely with the in-house PPC & Auction manager for WDW & DCL and the DLP PPC team to deliver timely execution of relevant paid search & social campaigns. Monitor performance and competitor landscape to help optimize campaigns
For WDW & DCL, together with the Marketing Manager help develop & implement the social editorial calendars in line with the overall strategy and campaigns. This includes creative development and execution, coordinating amplification support where advised. Also work together with the DLP central team to enhance the Social Media marketing for DLP
Day to day account management of the WDW Affiliate programme and support the DLP team with the day to day management of the DLP programme. This includes ensuring effective campaign delivery, campaign analysis, incentives, relationship building and reporting
Across Web, Affiliate, Social & PPC identify, deliver the portfolio branding opportunities when applicable
Work closely with other Disney Brands to extend DDI content and messaging and reach e.g. Disney Online, Disney Inspired, Disney Junior, Disney Life etc
As required work on ad-hoc digital projects
Work closely with wider marketing and brand teams e.g. promotions & PR to ensure campaign effectiveness across these channels
Ensure the WDW, DCL & DLP plans enhance each other within each market, and ensure relevant learnings / efficiencies are shared
Ensure flawless execution of campaigns and synchronized / timely campaign communication across all on line marketing disciplines
Work with relevant (internal & external) agencies to deliver campaigns and activations ensuring set up relevant reporting and insights & on-going programmes
Work closely with Marketing Manager and Web Analytics Manager to prepare regular reporting on all digital activities and campaigns
Partnering closely with the on line marketing disciplines in DLP and when needed discipline experts in WDW and DCL to deliver campaigns
Finance administration of all relevant digital marketing budgets across WDW & DCL
Support managing the Intern for key digital projects
Experience in a marketing executive equivalent role
Degree majoring in marketing or a relating discipline or Industry recognised certification advantageous
Understanding of media management across digital channels (Social, Affiliate, PPC, Content etc)
Demonstrated strategic and tactical skills related to implementation of marketing and sales on line plans and recommending resources necessary for success
Ability to demonstrate effective digital marketing results from previous experience
Exceptional organizational, project management and communication skills to balance marketing programs across three brands for optimal execution and success
Familiar with online analytic suites such as Google Analytics, Omniture, Facebook insights etc
Experience of managing sizable budgets
Digital commerce related experience preferred
Ability to maintain a positive environment within the team
Highly motivated and positive 'Can Do' attitude
Flexible on working hours and travel
Strong commercial skills
Proven People Management skills
Highly effective communication skills
Highly analytical and results orientated
French language skills desirable
Computer literate (Word, Excel, e-mail and PowerPoint)
Proven interpersonal skills with internal and external partners
Exceptional partnering skills as success in role requires effective relationships in Paris
Manager, International Digital Marketing Resume Examples & Samples
Lead and coordinate streaming marketing, digital advertising, social media & CRM campaigns for artists and projects
Monitor analytics on streaming platforms, understand the consumption patterns and craft tailor made campaigns to maximize music consumption
Coordinate content premieres to ensure maximum exposure worldwide. Provide audio/video assets and oversee the implementation
Attend and actively participate in meetings, brainstorm sessions and conference calls with local country marketing teams
Co-manage the Sony Music corporate social media accounts, including the Facebook, Twitter, Google+, Pinterest and Snapchat accounts. Stay on top of trends and the daily digital changes
Create and maintain relationships with key international promotional partners including music portals, video and music websites, and any other partners appropriate to market and sell music online
Develop a reputation as a go-to positive person who is constantly resourceful with a great attitude
Collaborate with internal of external production teams to create web tools, social network enhancements, video players, banner assets and other tools that drive traffic, build fan engagement and artist loyalty internationally
Collect and comprehend data. Distribute analytics reports to the team using systems such as Next Big Sound, Google Analytics and other internal analytics properties
Use social media tools and other analytics platforms to identify campaign targets for international online campaigns (influencers and other online partners)
Create and implement campaigns focused on data collection; Maintain and nurture existing newsletter lists to ensure they are messaged consistently and efficiently
Comprehensive knowledge of the music streaming landscape
Social Media Obsessed: Demonstrated knowledge of and professional experience with social platforms such as Facebook, Twitter, Google+, YouTube, Instagram and Pinterest
Extremely detail-oriented and organized
Creative, self-starter with exceptional follow-up skills
Telekinesis and telepathy a plus but not required
Intern Digital Marketing Resume Examples & Samples
Support in Influencer Program: Daily monitoring of potential influencers, support in influencer activation concepts and logistics
Do market research on the target group, monitor blogs, other websites, etc
At least 2 years completed at University in the field of Business Administration, Management, Marketing or Media Management. Focuses in fashion, digital media, PR are desirable
Have had work experience within either agency (digital focus) or corporate (fashion or lifestyle sector; department: digital, pr, marketing, online media)
Digital Marketing Trafficker Resume Examples & Samples
Hand-code marketing on-site assets, e.g. HTML ads, interstitials, modal windows
Assist in implementing ad campaigns on websites, mobile apps and tablet apps, using Google DFP and proprietary in-house ad server
Monitor daily delivery of campaigns throughout their lifecycle, following up with clients as needed
Troubleshoot and assist in adjusting targeting parameters
Build, troubleshoot and generate reports for campaigns trafficked to internal ad server (AdX) and Google DFP
Collaborate on strategy and lead implementation of Marketing digital assets to support campaign performance, A/B testing, tracking and analytics
Share responsibility for Q.A. of campaign setup
Share responsibility of all media plan requirements being correctly implemented, including relevant universal targeting and blacklist requirements
Follow best practices to track, measure and analyze early post-launch campaign activities, and resolve delivery and performance problems related to setup and technical issues
Assist Campaign Management team with campaign optimizations as needed to ensure on-time and complete delivery of online advertising campaigns
1 year traffic experience with commercial ad server platform (preferably Google DFP)
Proficient in HTML and CSS; experience with jQuery/JavaScript a plus
Experience with campaign implementation: rich media, standard display, text links, redirects
Understanding of inventory/delivery process, third-party ad tags and rich media concepts
Demonstrated knowledge of creative A/B testing, media formats and internet technologies
Agency, DSP, ad network, or relevant publisher experience
Strong problem-solving skills
Must be detail-oriented, analytical, organized and produce high-quality work
Understanding of digital advertising concepts and terms
Ability to work collaboratively as part of a cross-functional team, and ability to participate in both technical and non-technical discussions
Excellent client service approach — ability to meet tight/ad hoc deadlines and multi-task effectively, supporting and delivering on multiple requests
Willingness to learn new skills and be able to work in a team environment
Excellent written and verbal communication skills a must
Administrator, Digital Marketing Resume Examples & Samples
Provides day-to-day marketing support for both the Production Manager and Social Manager
Responsible for asset management and delivery for both the Production Manager and Social Manager, including the utilization of FTP sites, Google Docs, and cloud-based file sharing programs such as Evernote, Dropbox and Box.com
Supports the Production Manager in managing 3rd party vendors, legal and financial documentation, and overseeing the QA process for official websites, contests/sweepstakes and online ad campaigns
Supports the Social Manager in managing 3rd party vendors, social posting calendars, social graphic production, and social media support across various platforms (Facebook, Twitter, Instagram, Pinterest, G+, Tumblr, Snapchat) including light copywriting, reporting and responding to fans
Oversees asset management for both Production Manager and Social Manager, including FTP file transfers and the management of cloud-based file sharing applications such as Dropbox and Box.com
Manages trailer and featurette video view reporting, updating numbers in status doc on a weekly basis and sending reports by-request
Helps Social Manager moderate user comments on all social pages
Assists the Production Manager in managing and updating production schedules and project budgets
Maintains accurate tracking for web sites, features, and social initiatives
Assists team in compiling performance and wrap reports
Updates Film Status docs with updated production schedules and launch dates, QA reports, talent footprints in social, new initiatives launched, and responses/reactions
Assists video asset manager in QC-ing video files
Drafts SOWs and coordinates PORs with accounting for both the Production Manager and the Social Manager
Helps manage and coordinate vendors (third party) making sure all appropriate documentation is completed in a timely manner, deliverables are met on time, alerts team with any potential issues
Reads scripts and performs research for unique ways to promote upcoming films
Actively participates in brainstorming sessions to find unique ways to promote upcoming films
Performs light Photoshop work
Digital Marketing Campaign Specialist Resume Examples & Samples
Execute webinars and or eDM / Lookbooks creation of email promotions and landing pages, and pre and post- event follow up
Managing banner ads and/or third party tags in Eloqua / existing campaigns
Test and execute email efforts (third party, company eNewsletters, and internal)
Track and report performance analytics as requested
Work with internal program managers to resolve any difficulties with materials, execution, or scheduling
Work closely with internal SEO agency and Traffic Coordinator
Collaborate with other team members, corporate marketing, and theater marketing in the creation of campaign assets including design, copy and content assets to use for demand generation
4-year degree in related field and at least 1 year relevant experience in marketing , digital marketing a plus
Experience with Eloqua (marketing automation/email provider) and Salesforce a plus
Understanding of html, MS Excel (experience with pivot tables and v-lookups a plus) and or any third party ad tracking tags, experience with CMS / ad serving platforms
"Can-do" attitude and proven ability to work in a team environment
Passion for technology, creativity to think outside the box, problem-solver and self-starter
Digital Marketing Practice Manager Resume Examples & Samples
Managing expectations and delivery against priorities of various stakeholders within countries, across Europe and WW
Regular interlocks with line of business leaders on results, hiring, resource deployment
Drive innovation and best practice sharing within the Digital Marketing Practice
Ensure team members are active participants in the Practice Community
Work with other leaders across other Centers for best practices, governance and sharing for the optimization of process and timing
Have regular individual interactions and team meetings with the entire Digital Marketing Practice Community
The manager should also work with the leaders of others practices at the Center to adopt / design / integrate processes to help plan and develop better campaigns
Will implement country / region defined strategy and plan across the 5 critical disciplines and a diverse set of teams and assets, including geographic and worldwide marketing teams
Digital Marketing Analytics & Optimization Resume Examples & Samples
7-10 years of experience analyzing digital marketing performance with best-in-class web analytic tools (Google Analytics, Adobe/Omniture Insight/Visual Sciences, Webtrends, CoreMetrics, etc.)
7-10 years experience executing data analysis and reporting for landing pages, digital campaigns, conversion funnel, mobile sites, and search traffic, including experience with Search Engine Marketing (SEM), Pay Per Click(PPC), and Search Engine Optimization (SEO)
7-10 years of experience in conducting analyses that result in data-driven recommendations and opportunities that solve business problems ideally in management consulting or interactive marketing disciplines/agencies
1-2 years experience social reporting, analytics and listening tools (Sprinklr, SimplyMeasured, Adobe, Marin, unmetric, Socialbakers, Radian6)
Digital Marketing Assistant Resume Examples & Samples
Basic Knowledge of HTML
Understanding of various Social Media Platforms (Facebook, Twitter, Instagram)
Knowledge of both Mac and Windows Platform
Digital Marketing Resume Examples & Samples
Create steady flow of unique articles and blog posts to drive leads, subscribers, awareness, and/or other important metrics (examples include ebooks, white papers, writing infographics, guides, templates, etc.)
Drive content creation and inbound marketing efforts through the development, plan and execution of a content calendar
Own the Social Media channels by publishing original content, culling content from our partners, and identify and curate the best, relevant sources of outside content for syndication
Collaborate with the sales team, to own and create the sales tool kit, sales decks, 1-sheets, presentations, etc
Analyze content performance data across all channels. Test and learn and continuously improve
Build, update, share and proactively utilize a Content Library
Participate in local sports and recreation industry events
Keep a pulse on our competitors, customers and community
Intern, Digital Marketing Resume Examples & Samples
Assist with day to day management of projects for the Digital, Paid Media and Social Media team
Prioritize and execute projects based on the strategic priorities of the Timberland Brand, including the needs of North America Wholesale and DTC
Be a team advocate and SME on various forms of paid and social media
Demonstrate understanding and become versed in the Timberland product lines
Upon request, support efforts with other departments
Digital Marketing Executive Opportunity Resume Examples & Samples
Monthly online advertising specs brief and follow up
Daily online advertising go live monitoring and ad-hoc support
Competitor alert/report
Tmall ecommerce site marketing support including daily follow up on bought media, free media resources negotiation and monitoring
At least 1 year digital marketing and social media experience
Digital Marketing Process Intern Resume Examples & Samples
Working with respective teams to understand current frustrations, important inputs to execute effectively and an understanding of the digital process
Develop a level 0 and 1 process map to effectively obtain approval to implement process
Develop a process at the end of 10 weeks which can be rolled out to the organization
Pursuing a Bachelor's Degree is required
Digital Marketing Resume Examples & Samples
Perform Digital Planning & Execution
Apply Knowledge of Digital Content & Design
Implement Digital Marketing Measurements & Reporting
Use Search Engine Marketing & Web Optimisation Techniques
Perform Social Media Planning & Execution
E Commerce
Digital Marketing Campaign Associate Resume Examples & Samples
Oversee day-to-day campaign and promotional activities that support the goals of Avon Digital
Drive weekly alignment meeting with cross-functional partners including site business owners, marketing, sales, field, email, social media and communications team
Maintain cross-functional marketing calendar to assure stories are resonated through all channels and that the promotional cadence is compelling and effective
Oversee content creation process from creative brief turnover to launch, ensuring approvals are made at each step in the process and enforcing deadlines
Develop timelines for ad hoc site content requests
Digital Marketing Executive Resume Examples & Samples
You will co-develop and execute digital marketing campaigns to support national marketing strategies and goals, and drive lead generation
Drive Discovery Education's use of social media to support lead generation campaigns and brand awareness
Work with your marketing colleagues, partner schools and organisations to successfully implement national marketing activities and events
You will implement and maintain promotional support web pages in line with Discovery Education's brand and technical specifications
Create and update internal partnership team marketing tools and materials as you support lead generation activity
You will support the development and creation of email marketing campaigns in collaboration with the Digital Marketing Manager to support the national marketing of Discovery Education products and services
Support the implementation and maintenance of web pages utilising HTML and the Discovery Education CMS to drive national digital and event based campaigns, including registration and content/media pages
Coordinate and support delivery of a calendar of national events in collaboration with the Product & Communications Manager & Digital Marketing Manager. You will create and deliver digital campaigns to drive attendance, ensuring partners and prospects are part of a flawless experience that promotes the Discovery Education brand in the best possible way
Your use of social media and networking channels – namely Facebook, Twitter, LinkedIn, etc. will effectively raise specific campaign awareness, drive leads and promote the Discovery Education brand in the market
Supporting the acquisition of new revenue, you will ensure all relevant aspects of the Partnership Team's Toolkit are relevant, up-to-date and adhere to brand guidelines. Working closely with the key stakeholders across the Marketing, Product and Partnership teams you will develop valuable new tools as required
Maximising your use of graphical elements for digital marketing content, including emails, digital advertising and web pages
Demonstrate your resourcefulness when making decisions and managing assigned projects, and indpendently develop and implement solutions to problems
Represent Discovery Education in a professional manner when in contact with partners, internal clients and external companies
The role will require some occasional travel to Partner schools or events, which may involve you working outside normal office hours
Digital Marketing Executive Resume Examples & Samples
A strong background within email marketing with comprehensive understanding of industry best practices
Extensive experience with Oracle Responsys platform for both email marketing and database management – you will be required to build & optimise the weekly mailers
Strong and proven written skills, Adobe design suite competent (intermediate level minimum) and solid working knowledge of GA
An entrepreneurial mindset where the day to day elements of your role are a foundation from which you go on to dream big and deliver, often contributing outside of your specialty
Past operational experience of working in a digital communications department
Creative thinker who is resilient and able to adapt to fast pace environment
Strong communicator with excellent interpersonal skills with the ability to develop and build relationships with internal and external clients
An analytical mind with quantitative skills which you are able to use to inform the communications strategy as well as your own decision making and planning
Digital Marketing Executive Resume Examples & Samples
Looking for people who are creative, strategic, and driven to implement and complete projects
Must be possess at least two years of marketing experience, particularly within the digital field and B2C marketing
Able to communicate in Japanese and business level English
Experience with E-Commerce sites and platforms
Some technical programming experience is a plus, but not required
Background working for or with MLM companies
Digital Marketing Student Assistant Resume Examples & Samples
Collect, adapt, write and coordinate texts for new web site and new PIM tool (Product Information Management tool)
Collect pictures and product information for the PIM tool, coordinate the material and deliver to counterparts within other internal departments and external suppliers in cooperation with Marketing Manager
Manage cooperation with translation agency and/or in-house trade marketers (in the 4 countries) to provide texts in the 4 Nordic languages
Proofreading and continuous checking of language and lay-out
Digital Marketing Executive Resume Examples & Samples
Working with the Marketing Manager and HO Digital Team, plan out all digital activity relating to the marketing plan for the centre. This will include both multi-channel and digital only activity
Ensure the centre websites and social media channels adhere to the Digital Style Guide and engagement guidelines and are updated in accordance with the seasonal marketing and trading calendars
Ensure the respective website is up to date with brand offers, centre news, and all campaign specific content in accordance with both the monthly content plan and any ad hoc content deliverables
Brief all digital activity to the HO Digital Team in line with the current briefing process. This includes overarching campaign briefs and creative briefs for all assets required for website, email, social media and digital advertising channels
Support the centre Marketing Manager on the implementation of the annual marketing plan, including PR and blogger initiative and social media response handling in accordance with communications and social media guidelines
Offline responsibilities include assisting the Marketing Manager in coordinating centre events and promotions in line with regional objectives, ensuring a balanced calendar of activities in accordance with footfall and sales phasing of the centre
Collate and process marketing financial administration to assist the Marketing Manager in monitoring and reporting on centre marketing budgets to ensure that expenditure meets targets and relevant parties are kept informed of performance
You are responsible for fully complying with the company's policies and procedures
At all times you should act in the company's best interests and in the best interests of those entities which we represent
Duty Management of centre at weekends and late nights (on a rota basis)
Inspiring Leadership
Commercial Judgment
Educated to Degree standard or equivalent
Minimum 3 years of relevant work experience in a digital marketing discipline with a strong focus on brand marketing
Detailed, hands-on understanding and proficiency with website Content Management Systems, search and email marketing, web traffic reporting, Facebook and other social media networks highly desirable
Knowledge of retail marketing and an interest in the fashion industry
Proven track history in executing digital marketing projects
Trainee, Digital Marketing Resume Examples & Samples
Ability to complete projects timely and accurately
Self-starter, ability to work in fast-paced environment
Knowledge of the digital space
Intermediate computer skills, including Excel, Word, Powerpoint and Microsoft Outlook
Associate, Digital Marketing, Origins Resume Examples & Samples
Support the Manager Digital Production to deliver a range of projects on time
Weekly delivery of digital assets including website graphics, emails, and banners
Weekly delivery of website refreshes including homepage updates and general merchandising and content management
Quarterly delivery of enhanced website modules for launches and campaigns
Release completed projects
Upon approval of completed projects release assets to global markets using a variety of delivery platforms
Ongoing collaboration with Global Regions
Assist Regional leads in EMEA and APAC to understand and document local assets needs
Weekly maintenance of website
Integrate new assets into website Drupal-based content management system
Schedule multiple upcoming refreshes at a time and route for approval
Archive completed projects
Upon completion of projects organize, label and archive assets
Digital Asset management
Maintain an organized system for asset storage and access for both internal and external stakeholders
Knowledge of web production, digital advertising, social media & email marketing
Experience with Drupal content management systems a plus
Highly proficient with Adobe Photoshop
Expertise in area of social media
Strong communication skills and superior project management skills
Builds collaborative relationships
Beauty/Fashion experience a plus
Must be Detail oriented, flexible and proactive
Digital Marketing Executive Resume Examples & Samples
Minimum of 18 months digital marketing experience and a demonstrable passion for digital marketing, technology and education
Experienced to an intermediate level with Excel, Google Analytics, Google Adwords, (prior experience of Marketo - marketing automation software and CMS platform Magento, would be desirable) and basic HTML and Photoshop skills
Prior experience of the education technology or publishing industries would also be desirable
Ability to multi-task and prioritise multiple work streams effectively
Analysis of channel performance and ability to provide insight and ideas for optimisation based on data analysis
Identify and critique content based on set requirements and guidelines to ensure content meets quality standards
Digital Marketing Executive Resume Examples & Samples
To ensure the brand message and tone of voice are communicated in a consistent way
Plan and maintain the French weekly content schedule of email marketing and social media
Work closely with the CRM & Marketing executive to implement French automated lifecycle and triggered email campaigns
Translate all French emails and test them using DotMailer
Monitor PPC and SEO campaigns and liaise with the external agency
Work closely with the translations agency to ensure copy is translated correctly on the French website
Work closely with internal and external Digital Designers to develop creative and graphics for all French digital marketing activities
Coordinate local digital advertising creative and campaigns
Monitor the French website performance, analytics and tracking of all digital campaigns
Educated to 2.1 B.A. Degree level in Marketing, PR, fashion or business related qualification
High level of computer literacy in Microsoft Office packages
Previous demonstrated digital marketing experience including content management, email marketing and search marketing
Able to interpret, write and use the correct 'tone of voice' for online channels
Experience in scheduling and creating content for emails
Ability to design aesthetically appealing web content that complements the individual Paul Smith brand
Competent experience in using web analytics tool for reporting
Digital Marketing Assistant Resume Examples & Samples
Daily social media platform maintenance – Sina Weibo, WeChat, and Youku content and skin upload and buzz monitoring
Social media weekly report and ad-hoc prompt support
Burberry.com digital commerce weekly GA report
Weekly follow up on digital media image selection report, Burberry.com and media partners eDM deployment, Baidu mobile brand zone update, and raising purchase orders
Seasonal show live streaming – media free resource negotiation, monitoring, reporting
Store information update on B.com, Baidu Map, and Dianping
Strong attention to details, and to provide meticulous work result
Strong responsibility and teamwork sprit
Digital Marketing Executive Resume Examples & Samples
Proven digital marketing experience
Knowledge of digital marketing strategies
Excellent communication, numerical and analytics skills
Analytical, with an eye for detail
A 'can-do' attitude and the ability to work both independently and as part of a team
If you have a genuine passion for all forms of marketing, are target driven and have an interest in the youth market, this role can offer excellent rewards, job satisfaction and progression in a fantastic part of London!
Head of Digital Marketing Resume Examples & Samples
Deliver audience growth targets across The Sun digital platforms, blending natural traffic growth and paid audience growth activity where required
Manage and communicate the audience growth performance across The Sun digital teams and within the wider Customer Group set up
Lead the creation of compelling digital audience propositions to support the Editorial teams, working with agency and internal teams to shape the development of the digital proposition
Through owned, paid & ASO (app-store optimisation) activity deliver audience growth for The Sun's app product suite, including Sun Mobile, Sun Classic & Sun Goals app's
Interpretation of available analytics and insight into customer activities
Build a CRM programme to support repeat visit/dwell amongst The Sun digital audience
The Customer Group representative on The Sun Product Leadership group, help shape, influence and deliver the brand's product roadmap
Manage multiple external agency relationships, driving up value of work provided
Manage the audience growth budget within the agreed financial perimeters
Own the partner relationship with all off-platform media (Twitter, F/book, S/chat, etc.)
Create and manage all digital asset creation and delivery
Deep digital knowledge of on and off platform customer behaviours, channel specialisms including mobile and video
Extremely strong communication skills with an ability to communicate across levels and across different departments. Ability to build strong relationships that help embed customer led thinking in all design decisions
A passion and an understanding of how digital marketing can be exploited to drive differentiation and competitive advantage
Sound commercial understanding of how advertising and third party revenue streams can monetise digital audiences
Proven track record of delivering audience results for media organisations
Digital Marketing Assistant Resume Examples & Samples
Develop cross platform digital communication strategy (website, digital media, social network, etc.) as well as execute the plan
Track and monitor feedback from customers to order to strengthen digital communication of UNIQLO in Thailand
Work with agency to maintain and update information on UNIQLO website with good appealing manner
Incorporate communication with all stakeholders including marketing colleague, agencies as well as other departments i.e. stores operation team to ensure that UNIQLO products are well communicated at all touch point
Track and monitoring competitor activity in order to find our area of improvement
Age 26-32 years old, Thai nationality
Bachelor's Degree or higher in Marketing or related field
Having 3-5 years experiences in digital marketing or other marketing field while experience in advertising agency or media agency will be a plus
Strong passion in marketing with high flexibility and good EQ
English communication skill is a must while Japanese language will be a plus
Digital Marketing Executive Resume Examples & Samples
Support Digital Media Planning for campaigns across Disney, Pixar, Marvel and Star Wars brands for Southeast Asia
Create digital media briefs to external paid media partners
Coordinate Digital Marketing assets across internal teams and external partners
Analyze digital marketing campaign performance and make insights-led optimizations
Manage and distribute regular Digital Campaign Reporting for all internal and external stakeholders
Support live monitoring of social buzz and sentiment, during campaign periods
Support social content management process
Support in ideation of digital campaigns and offline-to-online integration
Follow Digital Marketing and Social Media trends and recommend innovative partners and Marketing initiatives
Create regular digital reports, compile key digital marketing metrics, generate useful campaign insights and develop clear and engaging reporting slides
Any other ad-hoc project as and when assigned
Bachelor's degree or equivalent, preferably in Marketing or Business Administration
2 - 4 years of experience in Digital Marketing/Paid Social Marketing/Digital Agency/Media Company within Southeast Asia
Track record in running regional performance and brand-building digital campaigns from concept to a successful launch for Fortune 500 brands on social media and paid digital media platforms, including integration with above-the-line media
Demonstrated ability in getting digital campaigns live, providing strategic insights leading to successful performance optimizations and elevating brand impact
Familiar with digital campaign management and reporting tools such as Sprinklr, Digimind, YouTube Analytics, Twitter Ads and Facebook Adverts Manager/Power Editor
Excellent track record in organization skills and attention to detail
Strong understanding of paid social and paid digital media landscape in Southeast Asia, with the ability to positively influence digital reach, engagement, and user acquisition
Attention to detail, analytical prowess, creative flair, along with the ability to grasp and translate campaign data insights into brand wins are crucial
High proficiency in Microsoft Office, including Excel, and Power Point. Excellent control of Microsoft Excel is a must. Adobe Photoshop skills is a strong plus
Strong knowledge of current local demands/trends in digital media consumption, marketing opportunities on mobile, social and online
Excellent verbal and written communication skills with experience in communicating effectively with media, business partners and top management. Copywriting experience is a plus
A positive attitude and willingness to drive campaigns in a dynamic, fast-moving environment
Experience in social content creation, and social community management is a strong plus
Digital Marketing Manger Resume Examples & Samples
Developing and delivering strategic campaigns to new and existing contacts incorporating industry best practice
Ensuring marketing automation campaign strategies align with the business customer engagement goals
Developing measurable campaign objectives with scalable, repeatable, campaigns and reporting
Managing web copy and content across BioMed Central and SpringerOpen websites
Implementing analytics goals, strategy and best practice across the Open Research marketing team
Director of Digital Marketing Resume Examples & Samples
Responsible for evolving the mortgage and auto lending into digital first digital businesses, from both an acquisitions and retention perspective
Develop strategic vision, roadmaps and marketing plans to continue to grow Chase's market share through digital channels
Present to and collaborate with general managers of the Mortgage and Auto businesses about digital plans and trends
Represent Mortgage nad Auto in the broader JPMC digital community
Intern, Digital Marketing Resume Examples & Samples
Build and deploy Facebook advertisements
Assist in maintaining and analyzing digital marketing metrics
Work with digital marketing team to update and maintain corporate and club websites
Assist in building and deploying email marketing campaigns and marketing automation landing pages
Assist in maintaining Google Adwords campaigns, SEO and other search activities
Ability to effectively manage multiple projects/tasks of varying complexities, meet deadlines and work well under pressure
Fast learner with the ability to work with a large variety of clients
Positive "can do" attitude in a fast paced environment
Strong analytical skills and the ability to meet tight deadlines is essential for a fast-paced environment
SVP, Global Digital Marketing Performance Resume Examples & Samples
Partner with Head of Global Digital Marketing to lead thinking and provide recommendations to grow and optimize digital marketing channels
Provide campaign related insights to influence channel mix and digital partner strategies relative to business objectives and KPI's by region, market, and line of business (LOB)
Build and own channel forecasting to support critical P&L management and ROI decision-making
Measure ongoing performance of KPIs against forecast
Develop structured reporting in partnership with global and regional decision management / analytics teams to measure campaign performance and profitability
Keep pulse of the business by helping define KPIs, watching their daily performance, and analyzing trends
Play a key role in knowledge building and dissemination for digital marketing channels globally
Collaborate cross-functionally with key business stakeholders to ensure digital marketing strategies and supporting KPI's are integrated across regions and LOB's
Has 10-15 years' experience in digital marketing, performance/budget management and forecasting for a large scale brand and/or marketing agency in a team
Work experience in Financial Services not required, but a plus
A deep and intimate understanding of digital marketing and analytics
Strong analytical skills with the ability to look at the broader perspective as it relates to business strategy
Passion for digital marketing backed up by a verified and consistent track record of growth
SVP, Global Digital Marketing Channels Resume Examples & Samples
Develop campaign strategies in each digital marketing channel that align with business and product objectives for each region and line of business (LOB)
Influence marketing leadership globally to enable digital acceleration and growth tied to business objectives
Expert knowledge level for digital paid media channels including SEM, SEO, display and partner/affiliate marketing (including lead generation), web analytics and ad-technology
Manage key global digital partnerships for media and ad-tech to drive global efficiency, growth and innovation
Extremely strong written, verbal communication and interpersonal skills
Meticulous attention to detail, with an overall passion for continual improvement
Gets hands dirty – enjoys rolling up sleeves and figuring things out in the face of ambiguity
Manager, Global Digital Marketing, La Mer Resume Examples & Samples
5 years of experience working in digital marketing, digital media and/or e-commerce environments with a focus on digital campaign development and social media
Prestige/luxury brand experience preferred
Digital and social savvy with a passion for digital innovation
Demonstrated ability to execute social/digital campaigns
Exceptional project management and analytical skills with experience in social and digital analytics
Knowledge of digital media including display, search, social and mobile marketing advertising
Understanding of the e-commerce business landscape
Experience with social media and online communities; experience launching and driving social media campaigns
Ability to analyze data, summarizing stories and insights for media, websites and social engagement strategies
Strong communication skills with the ability to build and maintain good rapport with internal and international teams as well as external vendors and handle situations with confidence, tact, and resourcefulness
Self-starter and highly motivated; capable of working independently, yet collaboratively, within an entrepreneurial environment
Highly organized and able to multi-task, while maintaining clear and proactive flow of communication and ownership of tasks
Ability to "dive in", manage details and a "get it done" mentality
Senior Executive Digital Marketing, Studios Resume Examples & Samples
Work in close quarters with the agency on generating monthly/ weekly content banks across all digital properties managed by the Studios team
Work on executing the social media campaigns & corporate communication campaigns undertaken by the team
Keep an eye on trends in the digital space and constantly work with the team to ensure that we are ahead of the curve
Weekly & monthly reporting of campaigns
Execute all Agreements/ Invoicing the department needs to do
Provide creative solutions for every project/movie campaign across various marketing verticals which include In Theatre Branding, TV (Promos), Events and Digital
Uphold standard and quality of work as per Walt Disney's expectations by making every campaign stand out by introducing innovations and creating a benchmark within the industry
2-5 years of work experience
Graduate or Post graduate
Digital Marketing Team Leader Resume Examples & Samples
Create digital acquisition marketing plan that generates new checking relationships and mortgage loans
Develop campaign strategies in owned/onsite channels that align with business and product objectives
Accountability for achieving campaign and business goals – identify for root cause of any variances on a monthly basis and succinctly communicate recommendations to optimize
Expert knowledge level for digital paid media channels including SEM, display and partner/affiliate marketing including lead gen
Has 10-15 years' experience in digital marketing for a large scale brand and/or marketing agency in a team / people management capacity
Work experience in Financial Services not required, but is a plus
Experience in working within large-scale, highly matrixed corporate environment
High proficiency with PowerPoint and Excel and broad knowledge of campaign management systems (CMS, ad-serving (Atlas, Doubleclick), reporting/analytics and testing (Adobe)
Proven ability to grow, develop and retain a high performing team
Digital Marketing Resume Examples & Samples
Expert in ad targeting models, time series analysis, unsupervised and supervised learning algorithms, recommendation systems and interest graphs
Demonstrated experience with Big Data tools Hadoop & Spark
Demonstrated proficiency in advanced analysis languages such as R, Python, SAS
Experience analyzing digital marketing performance with tools like Google Analytics, Adobe Data Workbench, Abode Site Catalyst, etc
Experience with traditional database/system languages (e.g. SAS, SQL, etc.) to collaborate with other data analysts/systems
Experience executing data analysis and reporting for landing pages, digital campaigns, conversion funnel, mobile sites, and search traffic, including experience with Search Engine Marketing (SEM), Pay Per Click(PPC), and Search Engine Optimization (SEO)
Experience in conducting analyses that result in data-driven recommendations and opportunities that solve business problems ideally in management consulting or interactive marketing disciplines/agencies
Experience designing marketing campaign tests
Experience with forecasting budgets, volume, and opportunities for marketing initiatives
Expert skills in Microsoft Word, Excel, and PowerPoint
Digital Marketing Executive Resume Examples & Samples
Supporting the Digital PR Manager across creative and outreach campaigns, participating in creative sessions to help concept and execute campaigns
Promotion of assets across a range of platforms
Earn and build links through the placement and promotion of content
Leveraging and growing your understanding of SEO to ensure all campaigns drive success for Lyst
Prospecting relevant websites and blogs on a large scale, leveraging tools if appropriate to find where and who we should be working with
Digital Marketing Resume Examples & Samples
Combine and analyze data to create insights that continuously improve the business outcomes the firm is trying to achieve
Implement an A/B testing strategy to increase lead engagement with email campaigns
Partner with marketing team members and company leadership to measure KPI's, funnel metrics, and promote data-driven decisions that leads to increased customer reach, engagement and action
Work closely with Financial Advisors across Morgan Stanley to ensure adoption and help deploy an email marketing strategy that is integrated and easy to use for Financial Advisors
Develop trigger and behavior-based business rules for emails and work with the content team to develop a process that merges insights with approved email content at scale
Conduct regular content reviews with stakeholders and identify optimization opportunities based on performance
Oversee market segmentation, collaborating with key stakeholders and provide recommendations
Evaluate new tools and technology that will improve outcomes in email, lead flow, and analytics
Minimum 3-5 years of experience in email marketing with demonstrated success building a leading email marketing framework/team
Knowledge and prior use of email management platforms required; Salesforce Marketing Cloud a plus
Demonstrated understanding of CAN-SPAM requirements, HTML and email best practices
Manager, PR & Digital Marketing Resume Examples & Samples
Initiative: Ability to independently identify and capitalize on business opportunities, an agile self-starter, results-orientated, and able to deal with ambiguity
Project management: able to work and deliver quality outcomes against set timelines
Communication: Strong oral and written communication skills
Creativity: Ability to identify/concept creative ideas that drive results
Detail: An impeccable eye for detail
Consumer Insight: Ability to be the "voice of the consumer"
Brand: An understanding of Gap/Old Navy/Gap Outlet (including aesthetic and taste level)
Relationship building: Proven experience and ability to work cross-functionally, especially with Creative organizations. Able to develop and maintain different kinds of relationships
Cultural: An ability to interact with people in different cultures in a way that promotes understanding, and is respectful and effective
Language: Fluent English writing and speaking level. Chinese (mandarin) language and/or knowledge of Chinese culture and consumer behavior would be highly advantageous
Passion: For Retail & Fashion
Minimum Education Level
Experience Required
5+ years of brand marketing or PR experience, preferably in consumer goods, retail, fashion, apparel, or cosmetics
Influence communication skills
SVP, Global Onsite Digital Marketing Resume Examples & Samples
Lead onsite marketing strategies that align with business and product objectives for each region and line of business (LOB), including oversight of and best practices for onsite acquisition testing, creative development and tagging in partnership with Citi's Global Decision Management / Analytics team
Lead global agile war rooms (3-6 month initiatives) with regional teams to drive digital acceleration
Lead global digital marketing community (monthly community calls and collaboration sites) and governance functions (global digital talent and education / digital IQ plans, operating models, etc.)
Influence marketing leadership globally to enable digital acceleration and growth tied to business goals
Partner with analytics and finance to manage campaign forecasting and performance reporting with your team, cross-functional partners and the agency
Accountability for achieving campaign and business goals – identify root cause of any variances on a monthly basis and succinctly communicate recommendations to optimize
Work with business stakeholders to develop campaigns from creative brief to production to execution
Expert knowledge level for onsite marketing strategies, web analytics and ad-technology
Experience in scaling advanced analytics (attribution) and audience targeting and optimization (DMP)
High proficiency with PowerPoint and Excel and broad knowledge of campaign management systems: CMS, tagging (Ensighten), reporting/analytics and testing (Adobe)
Able to interpret and communicate problems as opportunities and make recommendations accordingly'
Senior Associate, Digital Marketing Resume Examples & Samples
Build, optimize, and scale search marketing campaigns for a diverse range of initiatives (e.g., revenue generation, user sign-ups, and regional brand campaigns) across local and global search networks
Manage media agency & daily execution of paid search campaigns
Conceptualize and implement optimization strategies to meet and exceed volume and ROI targets
Develop business plans and forecasts
Work with brand messaging calendar to leverage messages in the various social and paid channels
A/B test landing pages, messaging and multiple user experiences
Write creative briefs, and report on effectiveness to drive improved engagement
4 year's experience in digital marketing, preferably at a retail company or agency working with retail accounts
Outstanding analytical and reporting skills
Strong understanding of Google Adwords and FBX platforms
Ability to manage agencies and direct great restuls in a fast paced environment
Ability to work with creative teams and develop compelling creative briefs
Head of Digital Marketing Resume Examples & Samples
Identify best practice marketing technologies, platforms, tools and systems to support the overall digital marketing strategy and effectively implement to enhance the prospect and customer experience
Drive the performance, evolution and strategic and commercial success of the ecommerce programme and corporate websites, delivering to stretching revenue and demand generation targets
Nurture a customer centric culture and lead a team of digital marketing specialists to support the delivery and effectiveness of our plan and KPI's via marketing automation and an insight led approach
Champion commercial digital strategy development and a culture of "digital first" across the UK organisation
Drive a social media, communications and content marketing programme that generates trials, sales opportunities and engaging content
Extensive B2B marketing experience, ideally in a subscription publishing or other B2B online retail environment
Experience in working with cross-functional teams and web developers in developing and launching new sites and estores that make a game-changing commercial impact ,and managing complex digital programmes
Command of the latest marketing automation tools and practices, with experience of building customer journey-led strategy
Familiarity with user-experience best practice and using web analytics to drive innovation
Experience of managing off- and on-shore teams
Significant experience of working with, influencing and presenting to senior stakeholders in a corporate environment
Experience of securing resources for local projects whilst collaborating on global initiatives
Excellent written and verbal communication, with an eye for detail
Digital Marketing Executive Resume Examples & Samples
Tracking response to evaluate the effectiveness of communications and offering advice and guidance on optimisation
Have a degree or equivalent
Have demonstrable experience in an Email Marketing role, experience using HTML and deploying emails through an Email Service Provider or Marketing Automation system
Experience/knowledge of Marketing Automation Systems and lead nurturing principles will be an advantage
Experience optimising marketing campaigns
In short, we are looking for an individual who is smart, comfortable with technology, works hard and is enjoyable to work with
On top of that, you'll be part of a global marketing community, working in a division of a successful, socially-responsible FTSE 100 organization
Senior Director of Digital Marketing Resume Examples & Samples
10+ years previous experience in digital marketing
Demonstrated ability in managing a team of high performing marketers
Strong understanding of ecommerce and digital marketing techniques
Prior experience leading international digital campaigns for a global company
Excellent Account Mgmt skills; Leadership, negotiations, team building, etc…
Experience in Cosmetics and/or consumer packaged goods industry
Excellent ability to communicate clearly verbally, in writing, and via presentations
Manage expenses per the company T&E Policy
Required to pass E-Verify
Director of Digital Marketing Resume Examples & Samples
Oversee E-commerce channel and build up speical channel for distribution
ŸPlan, execute and track digital campaigns/digital marketing initiatives to build brand love, and to drive traffic, customer engagement as well as sales offline and online
ŸDefine, track, interpret and deliver success metrics with regular report/scorecard
ŸManage digital marketing budget
Regional Director of Digital Marketing, China Resume Examples & Samples
Develop and implement a digital marketing plan and calendar well linked/integrated with business objectives
Plan, execute and track digital campaigns/digital marketing initiatives to build brand love, and to drive traffic, customer engagement as well as sales offline and online
Define, track, interpret and deliver success metrics with regular report/scorecard
Manage digital marketing budget
Head of Digital Marketing Development India Resume Examples & Samples
Recruit and manage a team of about 5-10 people within Digital Marketing, Analytics and Web. This team should be a Center-of-Excellence supporting other members of the global B2B Marketing & Communications community in Ericsson. You will be responsible for performance reviews, competence building, salary settings, etc
Ensure that the local team understands the long-term goals and overall strategies of the Digital Marketing Development team and the whole M&C function within Ericsson
For the Digital Marketing group: manage accounts & platforms for paid B2B marketing activities, using channels like Google Adwords Search Ads, Google DoubleClick Programmatic Display Ads, Facebook Ads Manager, Twitter Ads and LinkedIn Ads. This group should support and coordinate all other global Ericsson M&C campaigns on these systems. This includes managing a SEM keyword database (ensuring that different Ericsson units are not competing for the same keywords and target audiences at any given time) and managing a large number of website scripts in Google Tag Manager, e.g. for re-targeting ads. (Requirements and overall direction will be decided by the Performance Marketing Lead based in Sweden.)
For the Analytics group: manage systems like Google Analytics. Support set-up of reports and dashboards for the global M&C activities within this area. Manage the group´s production of executive reports with highlighted key findings from different report areas. Implement dashboard tools like Tableau. (Requirements and overall direction will be defined by the Analytics Lead, based in Sweden)
For the Web Development group: manage the Episerver Content Management System for Ericsson.com and the CMS for the Ericsson Extranet. Manage continuous development of new capabilities/functionalities for the website. Manage A/B-testing of different landing pages and core conversion flows. Cooperate with the core global web editor team which is also based in Bangalore, but reporting to a different manager. (Requirements and overall direction will be defined by the Web Development Lead, based in Sweden)
Act as project manager for certain other development projects, e.g. for implementation of new IT-tools within the digital marketing area
Develop strong relationships between the DMD unit in India and the DMD unit in Sweden. (A handful of trips to the Ericsson Head Office in Stockholm, Sweden each year will be required.)
Drive competence development in the team. Promote new tools and ways-of-working
University degree in Marketing, Business, IT or equivalent
Minimum of 5 years of working experience
Experience of working in a global team
Experience from digital marketing, analytics and web management
Experience as team leader
Interest and knowledge of digital marketing and digital customer journeys
Strong people skills and ability to inspire and get buy-in across an organization
High ambitions to meet stakeholder expectations
Experience from working in a dynamic and fast changing environment
LI-JR2
Digital Marketing & AD & Promo Leader, Asean Resume Examples & Samples
Implementing high level digital standards
Leading development and execution of digital marketing strategy, identifying digital channels to reach various customer segments, generating and nurturing leads
5+ years' experience in social media/web, marketing and communications-related field
Experience in interacting with and coordinating with multiple functions (eg. IT, Legal)
Excellent knowledge of integrated communications strategy and the Marketing Mix (Print, Digital, Events)
Proven ability to motivate and work effectively with diverse, cross-functional global teams, multiple levels (including executive level) and outside vendors
Ability to influence, make recommendations and drive change at all levels of the company
Inclusive leadership style
Good marketing skills and fundamentals
In-depth knowledge of product offerings and commercial processes
Digital Marketing Executive Resume Examples & Samples
Help to devise digital plans and digital media plans as well as manage media and digital agencies
Work on content plans to drive traffic to the websites
Plan and execute web content across brands
Social media community management
Work on digital display campaigns
Analyse campaign activity
Digital Marketing & E-commerce Manager Resume Examples & Samples
University degree and 7+ years' experience in Marketing and/or eBusiness
Broad knowledge of the world online
Fluent in French and/or English. German is a plus
E-commerce & Digital Marketing Executive Resume Examples & Samples
Establishing e-commerce platform through strong collaboration across the organization
Management of the day-to-day operations, marketing and merchandising of ecommerce platform
Developing new digital marketing initiatives to increase consumer traffic and sales through the platform
Developing and implementing digital marketing strategy to grow e-commerce platform
Create content for e-commerce platform through strong collaboration across the organization and through management of third party agencies
Develop, propose and implement e-commerce promotional offers and customer loyalty programs
Innovate and optimize e-commerce platform
Measure ecommerce data analytics
College/University degree in a relevant subject- business or marketing
MBA- an advantage
4+ years of experience in Digital Marketing & E-Commerce
Proven knowledge on digital marketing tools
Strong knowledge of all office software (Excel, PowerPoint, Word)
Principal, Digital Marketing Resume Examples & Samples
Develop and execute digital content strategies that drive engagement and traffic organically and via social media
Directly edit, generate and post content on an as-needed basis, leveraging our existing content management system (Adobe) and social media platforms
Lead third party agencies in developing content and content types for using in organic and social media efforts; measure/track deliverables, impact, CTA and ROI for content initiatives
Directly publishes new content, or enhances existing content, on a regular basis as part of ongoing content governance
Track the effectiveness and impact of SEO and social media content initiatives via consistent measurement scheme
Act as the digital content key point-of-contact for internal teams as needed
Comfortable playing a leadership role in communicating and driving alignment horizontally and vertically across the organization regarding content strategy initiatives
Coordinate with Legal - and on an as needed basis Marketing, Pricing, Operations, IT, etc. - in developing and launching digital content initiatives
Ability to successfully drive multiple projects simultaneously within a fast paced dynamic environment
Strong content development and editing, and storytelling, skills with significant experience developing and executing digital content initiatives across search and social media via desktop and mobile
Experience leverage measurement tools such as Google Analytics, Core Metrics, Radian 6, Hubspot, etc. to measure and drive improvement on digital KPls
Ability to drive results in fluid, sometimes ambiguous environments
Proven ability to effectively lead and collaborate with internal and external teams
Demonstrated ability to effectively manage multiple agency and vendor resources
Proven ability developing digital content that engages visitors, and builds customer relationships
Organizational savviness: ability to drive results within a matrixed, corporate organization, building and leveraging relationships both internally and externally
5-7 years of digital marketing experience required
Undergraduate degree; MBA or creative content responsibility at a digital agency a plus
A well developed social media "presence" is a requirement; published articles in digital or physical marketing/related magazines or newsletters a plus
Experienced managing content, SEO and paid media campaigns/initiatives
Energy industry experience a plus
Knowledge of digital interface technologies (e.g., html 5, etc.); proficiency in web platforms a plus
Knowledge of mobile interface technologies
Proficiency with Word, Excel, PowerPoint, net based "documents", email, IM, Skype, GotoMeeting, Joinme, etc
Director of Digital Marketing Resume Examples & Samples
Translate business & marketing objectives into regional digital strategies with clear objectives, KPIs and ensuring everything can be measured, tracked, and will optimise ROI of all campaigns and actions implemented
Support & liaise with territories in the roll out of digital marketing strategy, particularly leading social media strategy and best in class approach
Lead agency and third parties relationships to deliver strategies and new initiatives that keep TWDC leaders in innovation and ground breaking campaigns
Ensure connectivity across digital content & destinations
Work with legal and corporate brand management teams to define guidelines and best practice for EMEA
Stay up to date with technical development across all platforms - proactively research new tools, best practices & monitor competitor activity, ensuring TWDC exceeds benchmarks and stays marketing leading in all areas
Identify opportunities for Disney growth within social media
Provide day-to-day support and guidance for regional TWDC business unit marketing managers and local market digital leads
Manage key platform relationships (e.g. YouTube & Facebook, Instagram, Pinterest, Snapchat, etc)
Work with US teams, in putting EMEA requirements and identifying transferrable projects & opportunities
Educate and support key stakeholders and senior management in their understanding of digital and social
Support territories by sharing information on the social landscape, platform developments
Identify regional needs such as tools to aid add digital marketing efforts & effectiveness or areas where economies of scale can be found
Share insights & learning across the business
Work with incumbent media agency to create business plans that challenge status quo and always deliver (and exceed) business objectives
Work with team members to create and operationalise digital marketing plans & social media calendars that can be used across all EMEA territories
10+ years' work & team management experience in (the ever changing world of) digital, social, and search
Media planning and buying experience and ability to devise plans
Management of small to medium size teams
Ability to read your audience, adapt quickly, manage stakeholder needs across a complex matrix organisation
Confident with technology – talking about it and making it easy to understand to a non-tech audience
Exceptional leadership, communication and interpersonal skills
Assertive while being diplomatic and tactful
Resourceful and pro-active – resolve conflict & looks for solutions and information in creative ways
Motivational, inspirational, team player
Adaptable and flexible (with working hours, travel, getting things done) – a problem solver
Interested in trends, new initiatives, and keeping up with the Jones&#8217
IT Lead, Marketing Ba-digital Marketing Resume Examples & Samples
A minimum of a Bachelor's degree is required; A Bachelor's or higher in the field of computer science or business administration is preferred
A minimum of Four (4) years of related experience is required
Domain knowledge of the Marketing Function and experience developing/configuring IT solutions for key processes within Digital Marketing is required
Experience with Agile methodologies, including user story creation, backlog prioritization, coordination with scrum teams and UAT is required
The ability to quickly learn business and complex processes is required
The ability to understand and work across multiple business domains in support of projects is required
Strong communication and critical thinking skills and the ability to partner with development teams are required
Experience with digital asset management and syndication of assets to digital channels is preferred
Knowledge of industry and business process trends related to Global Marketing product line is preferred
Experience working with cross-regional/global IT and Cross-Functional Teams is also preferred
Must have excellent communication skills (written and oral) and skilled in building strong cross-functional partnerships
Experience with leading multi-company teams and/or global efforts is preferred
Demonstrated ability for a rapid understanding of business processes and their technology implications is required
Proven experience with best practices in: Digital Marketing (Web, Digital Asset Management), eDetailing, Demand Forecasting, Brand Management, Product Pricing, Channel Management, Marketing Innovation and Marketing Insights/Analytics is preferred
Up to 20% travel (domestic and international) may be required.Info Technology
Head of Digital Marketing Resume Examples & Samples
APAC web site management
Mobile and app strategy
Social Media; content syndication, blogging, community
Relationship and database marketing
Analytics and campaign measurement
Work with the Marketing Department to create a comprehensive, creative digital communications strategy and develop the annual digital marketing and promotion plan
Lead and manage the implementation of the digital communications strategy in support of the integrated communications and marketing plan
Oversee and develop the use of portals and other Web technologies to strengthen information sharing, community building, and engagement externally
This leader will have create and implement the mobile and relationship management strategy
Seek out appropriate promotion partners for digital marketing to grow revenue
Partner with Advertising and Media Department to evaluate emerging technologies and make creative recommendations
Drive the agenda for the web development team and provide direction that enhances the cohesiveness of the team and the value of the web site, portals, and related technologies to a company and its stakeholders
Learn the latest means for digital and electronic communications and social media, and ensure that investments in this area provide significant return to overall communications and marketing goals for the firm
10+ years of experience in digital marketing or communications, project management, and internet technologies. Extensive knowledge and hands-on experience with a wide array of digital media communications methods
This individual must be a builder, someone who can drive organizational change and be a thought leader in digital marketing
An understanding of the financial services industry, preferably asset management is a plus
Record of accomplishment in transaction-based Web marketing and e-commerce
Deep knowledge in relationship marketing and how it integrates into all touchpoints (digital, sales)
Experience with customer relationship marketing and Web marketing programs
Effective at navigating complex, matrix environments with proven examples of success through partnering and collaboration
Excellent written and oral communication skills with a proven ability to lead cross organizationally
Bachelor's degree required; advanced degree strongly preferred
Experience with Dreamweaver, Adobe Acrobat, Photoshop, and multi-media project development
Superior Digital Marketer: A proven marketer with an exemplary and fundamental grasp of digital marketing including web 2.0 technologies (social networking and Mobile marketing/experiences), how they are being used effectively, and how they are evolving. The ability to take this understanding and apply it meaningfully across the organization and innovate to impact revenue and customer experience. Stays abreast of emerging marketing strategies and technologies and determines the right time and manner to explore possible application
Strong Strategic and Analytic Orientation: The successful candidate possesses a demonstrated ability to build a strategic road map across multiple channels and customer segments by taking into consideration industry/market dynamics, customer needs and competitive pressures. Using data and insights, he/she will bring discipline and rigor to marketing activities and programs. This executive is a credible and effective business partner able to work across the organization and develop strategies that measurably contribute to business goals
Excellent Cross Functional Team Building Skills: The successful candidate is collaborative yet has an inherent ability to lead and enrol others in a compelling vision; inspires them to achieve beyond expectations. He/she promotes a culture of collaboration and teamwork across organizational boundaries; willing to break down functional silos to optimize business results and encourage the overall growth of the BlackRock franchise. A team first mind-set; prefers to work with others; and is able to motivate and collaborate across a variety of functions. This individual is known as a charismatic leader, who is comfortable managing through ambiguity in a very fast-moving environment. Resourceful and a self-starter, this executive understands how to make things happen through people, while also having a hands-on approach. He/she is a team player who readily shares credit and takes pride in shared success
Leadership and Personal Characteristics
Strong executive presence. Principled and tenacious. A strategic thinker and pragmatic problem-solver who acts with a strong sense of urgency, accountability and decisiveness
Impeccable integrity; embodies and practices world-class ethical standards in every respect
Flexible and open operating style that gains the trust and respect of individuals at all levels
Demonstrates a flexible approach, stamina and resilience to setbacks; able to set vision and maintain course within constantly changing environment
Demonstrates personal and professional maturity by putting the goals, needs and the organization's best interests above his/her own when appropriate
VP, Global Digital Marketing Resume Examples & Samples
Have a history of successfully creating & implementing CRM strategies with strong business results
Demonstrate experience in overseeing the direction, development, and implementation of CRM software solutions. Salesforce.com and Adobe a plus
Have a strong knowledge of data management, including capture, warehousing, segmentation, mining, storing, cleansing, and security
Have strong knowledge of applicable data privacy practices and laws
Possess the ability to communicate ideas in both technical and user-friendly language
Be highly self-motivated and directed, with keen attention to detail
Have strong listening and interpersonal skills. The ability to influence and persuade are essential
Have global experience, as much of the execution takes place at the market level
Demonstrate creative thinking and problem solving skills
Demonstrate Entrepreneurial/Intrapreneurial skills
Have a strong customer-service orientation
Be able to prioritize and execute tasks in a high-pressure environment
Have experience and enjoy working in a team-oriented, collaborative environment
Business Leader, Global Digital Marketing Resume Examples & Samples
Overseeing digital marketing platforms to ensure best alignment of MasterCard resources against marketing to drive incremental profitable GDV and revenue
Ensuring marketing resources and investments dedicated to efforts that are both relevant locally and in alignment with regional and global priorities and strategies
Responsible for auditing local digital marketing efforts frequently to ensure compliance to strategy, best practices, standards, policies
Responsible for site operations, coordination and all activities involved with site maintenance and updating content
Lead and manage the annual planning process for digital agency scope of work
Digital Marketing SEO & Paid Search Analyst Resume Examples & Samples
Design, execute, measure all SEO and paid Search campaigns
Manage key SEO and Paid Search key vendor partnerships
Provide marketing campaign analytics for campaign and understand campaign performance through dashboards
Analyze the performance of marketing programs to recommend changes to drive optimal performance to meet CPA or deposit goals
Manage SEO tool and keyword search and phrases to drive SERP and improve overall organic search results
Develop and maintain a collaborative relationship with the teams, to ensure the overall marketing team to understand the timelines and execution
Create and manage KPI's for the campaign and platforms to assure we are meeting growth and efficiency targets
Design test and Learn strategy for future investments
3+ years of managing SEO and or Paid Search operations
Understanding of DMP and how to optimize bids and the bidding process
Experience with creating and executing KPI for Digital marketing channels
Experience managing vendors and performance
Proficient use of SPSS, R, SQL, Tableau, Excel (Macros, Pivot table, VBA), Access, Powerpoint
Strong Statistic background
Strong analytic and modeling skill
Strong problem-solving and project management skills
Ability to balance strategic focus with tactical implementation/execution
Ability to effectively manage complex and/or multiple projects to completion on time and on budget
Ability to quickly adapt to changes in the environment and prioritize accordingly
Strong sense of urgency and attention to detail
Director of Digital Marketing Resume Examples & Samples
Develop and execute the annual global digital marketing plan, budget, spend, org design and functional KPIs across multiple regions
Optimize and implement best practices across all digital marketing programs, including: SEM, SEO, display, mobile, video, and social, with a focus on driving new customer acquisition, engagement, and inside sales conversions
Own the entire metrics stack for all global digital efforts including lead generation, conversion rates, pipeline generation, and influence on bookings
Assess content effectiveness, and drive alignment between marketing campaign narratives and the website user experience and KPIs
Develop compelling go-to market plans to support and extend brand campaigns/initiatives across global sales regions
Proactively identify opportunities for innovation and incremental business growth potential. Develop business cases, gain endorsement and execute
10+ years' digital marketing and online sales experience, preferably with a B2B technology background, preferably on a global scale
Strong track record in performance analytics and making data driven decisions to continually optimize and drive the customer acquisition funnel
Exceptional communication/interpersonal skills to clearly articulate ideas, frame problems and offer solutions. Strong leadership track record with ability to work effectively with executive leadership team
Experience with building, mentoring and coaching a team
VP, Global E-commerce & Digital Marketing Resume Examples & Samples