Product Manager Consumer Resume Samples
Product Manager Consumer Resume Samples
The Guide To Resume Tailoring
Guide the recruiter to the conclusion that you are the best candidate for the product manager consumer job. It's actually very simple. Tailor your resume by picking relevant responsibilities from the examples below and then add your accomplishments. This way, you can position yourself in the best way to get hired. Read the complete guides below for more details.
Craft your perfect resume by picking job responsibilities written by professional recruiters

Pick from the thousands of curated job responsibilities used by the leading companies

Tailor your resume by selecting wording that best fits for each job you apply
Read our complete resume writing guides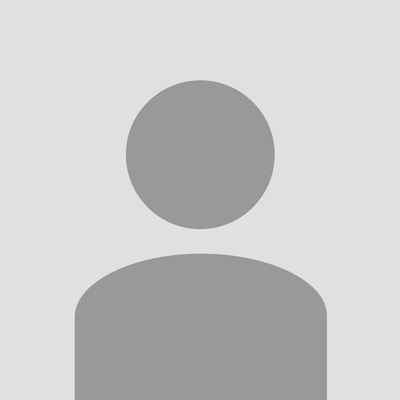 617 Elouise Summit
San Francisco
CA
617 Elouise Summit
San Francisco
CA
Senior Product Manager, Consumer Marketing
Senior Product Manager, Consumer Marketing
10/2016 – present
Senior Product Manager, Consumer Marketing
10/2016 – present
Manage Consumer Marketing budget ensuring plans are executed within budget
Championing the adherence to and improvement of Product Management Processes
Develop tactical plans and lead team to execute on time and with excellence
Assist in developing Creative Campaign and messaging
Contributing to ongoing Product Roadmap Development
Manage brand product forecasting
Anticipate and identify problems and develop solutions using creativity and innovation
Senior Product Manager, Consumer Product
Senior Product Manager, Consumer Product
10/2011 – 04/2016
Senior Product Manager, Consumer Product
10/2011 – 04/2016
Manage the full lifecycle of your products and features. Create technical specifications, drive development, test results and iterate
Provide clear communication and coordination across business, sales, operations, finance, and development teams
Work collaboratively with other teams to help define and influence Groupon's long term product roadmap
Know your data, measure KPIs and make data-driven decisions
Demonstrated record of success in conceiving, defining and launching high impact features
Own a holistic vision and strategy of Groupon's card-linked offers product
Be creative. Have ideas and opinions. Don't be afraid to try, fail and try again
Product Manager Consumer Lending Products
Product Manager Consumer Lending Products
04/2005 – 04/2011
Product Manager Consumer Lending Products
04/2005 – 04/2011
Identify and implement universe expansion initiatives to non- banking relationship consumers, addressing elements of the project, product P&L, product guides, competitive and market intelligence, end-to-end and operational readiness, uniform key analytics and metrics to support product management
Partner with Risk, Finance, Marketing, Operations, Decision Management, Sales functions and across other Consumer Businesses on critical execution related efforts. Share best practices, key learnings across the team
Partner with Risk to periodically monitor and review credit criteria and to continuously improve performance as well as Risk/Revenue dynamics
Present product initiatives to Business Change Committee (senior management) to gain approval for concept and launch
Develop key portfolio analysis to help the Business Manager understand portfolio trends and to develop growth strategies. Prepare and present findings to leadership and collaborate to translate findings into business decisions
Partner with internal communications, marketing, digital and operation teams, and list processing partners to support new and existing customer communications. Provide creative / copy support, segmentation and list processing team support and actively manage timelines and dependencies
Develop and manage tracking of competitor and economic trends
Bachelor's Degree in Computer Science
Bachelor's Degree in Computer Science
5-8 years managing digital products, with experience of customer acquisition and retention
Have a clear understanding of the customer acquisition, retention and overall CRM
Demonstrated success in creating and improving innovative digital products
Experience working closely and collaboratively with various stakeholders including consumer marketing, engineering, design, editorial and advertising teams
Strong technical background and deep familiarity with agile development
Strong organizational skills, self-motivator and highly responsible
Excellent written and verbal communication skills and comfortable in Powerpoint culture. Able to easily create presentations with clear storylines and presents well
Self-motivated and Pro-active with a strong work ethic and an appreciation for a team-oriented, highly collaborative culture
Assertive, Emotionally Intelligent, Confident with high level of integrity and professionalism
Strong problem solving skills, Leadership skills, and Team orientation
Create a Resume

in Minutes
Senior Product Manager, Consumer Marketing Resume Examples & Samples
Collaborate with the Consumer Marketing team to implement strategies to increase customer acquisition and retention across all customer journeys including registration and subscription while developing innovative products and features to drive this customer value
Maintain existing Consumer Marketing technology products which facilitate customer authorization and authentication of digital products
Provide clear and thoughtful solutions to complex business and consumer challenges while being focused on deepening the understanding of our customers
Liaise with 3rd party partners managing product development and launches
5-8 years managing digital products, with experience of customer acquisition and retention
Experience working closely and collaboratively with various stakeholders including consumer marketing, engineering, design, editorial and advertising teams
Project Senior Product Manager Consumer Data Management Resume Examples & Samples
Contribute to and lead parts of the ideation, development, usage and growth of the Consumer Data Platform
Help build a consistent Data Management process across the organization
Define and analyze success metrics for the consumer data platform
Performs with a wide degree of latitude on creative solutions
Seasoned engineer, technical product manager, product manager or data analysts with experience in big data, database management, and Enterprise software products
A minimum of 3 years of experience in the enterprise technology domain, such as Cloud technologies, open source, and analytics
A minimum of 6 years of work experience in a consumer oriented media company or software development company in a product management role
Comfortable working with Big Data technologies (Hadoop, Hive, Pig, RedShift, Cassandra)
Experience building and designing products that utilize both real time as well as batch data streams at scale
Demonstrated data driven decision making capabilities. Strong analytical skills using Omniture, Localytics, Google Analytics or related products with applicable experience in using analytics to influence product decisions
Understanding of the technical architecture of complex data products
Bachelor degree or a minimum of 8 equivalent technical experience required
Product Manager Consumer Card Products Resume Examples & Samples
Bachelors degree is a must
Must have 3+ years of experience in a strategic partnership role within financial services
Role is near Orlando, FL and some relocation assistance is available
Product Manager, Consumer Cards Resume Examples & Samples
Experience in managing a P&L or as a Product Manager, or similar role
Strong customer focus, exceptional internal and external stakeholder management skills
Understanding of Credit Card customer lifecycle
Demonstrated experience in developing and executing strategy
Confident analytical skills
Exceptional communication and influencing skills, written and verbal
Product Manager, Consumer E-commerce Resume Examples & Samples
The ideal candidate thrives in a small-team setting and effectively integrates marketing strategy, product management, business development, analytics, and digital marketing technologies into a strategy that contributes to overall business growth
Work with engineering and usability teams to define the best customer experience
Partner closely with engineering and solve problems the end goal being to provide best in class features to Intel Security customers
BA/BS degree or equivalent, (MBA preferred) with at least 5 years of product management experience, preferably in ecommerce and/or delivering subscription services on a consumer platform
Experience with Adobe Experience Manager, Omniture, SiteCatalyst and Microstrategy a plus
Strong analytical and quantitative skills with a bias towards data-based decision making
Innovative thinker capable of operating both in a hands-on/execution capacity (detail-oriented, conscientious) as well as a strategic capacity (asks "why")
Focused creativity with the objective of problem solving
Excellent interpersonal and negotiation skills; ability to work successfully with teams across the organization, including Engineering, Program Management and Senior Leadership
Product Manager, Consumer Platform Resume Examples & Samples
Own roadmap for the HomeSuite consumer experience
Work with potential tenants and partners to identify key areas of customer need and opportunities by segment, and then develop effective, efficient solutions that most benefit the business
Work cross functionally across Marketing, Sales, and Supply groups to optimize the overall business funnel
Partner with engineering and design to develop specifications, manage technical trade offs, and drive delivery
Able to meet urgent day-to-day business needs and make rapid progress on important long term business objectives
The consumer experience is critical to our business and an industry game changer. You need to make this awesome!
Product Manager, Consumer Loyalty Resume Examples & Samples
5 years of experience in successful new product and solution development experience in the Marketing Services or Database Marketing industry
Experience in services/solutions development preferred
Financial acumen with proven track record of developing business cases that support revenue and profit objectives and expectations
Demonstrated ability to manage a process for new product development
Demonstrated experience in developing pricing for new products
Excellent written communication skills and strong platform/presentation skills in both one-on-one and in group settings
Technically literate with strong desktop PC skills and working knowledge of today's enterprise systems, databases, Point-of-Service environments
Senior Product Manager, Consumer Financing Resume Examples & Samples
Product management and development, including analyzing customer behavior, analyzing competitors' offerings and the industry landscape to enhance our product offering and customer experience
Project management, including creating business justifications and functional requirements for product and site features
Business management, including creating business strategy and managing program metrics
3 to 5 years of relevant work experience in in product/program management
Bachelor's degree or certificate of completion of studies is required
Business development and client management skills
Marketing and merchandising experience
Superior verbal and written communication skills
Senior Product Manager Consumer IoT Resume Examples & Samples
Leverage appropriate innovation frameworks to identify potential insights and areas of opportunity
Partner with User Experience to create compelling experience strategies
Collaborate with the product technology team to build, partner, or acquire the necessary solutions
Design and implement a comprehensive product marketing strategy, collaborate with branding and go-to-market teams to deliver vision
Senior Product Manager Consumer Marketing Sarilumab Resume Examples & Samples
Bachelor's degree and minimum of 2-5 years biotech/healthcare industry experience in consumer marketing, sales, patient services, project management or related roles
Competitive launch experience desired
Knowledge of the Legal and Regulatory landscape pertaining to pharmaceutical marketing; including Medical/Legal/Regulatory Review Committee process
High level of proficiency in Microsoft Office Suite (Word, Excel, PowerPoint)
Ability to professionally and effectively represent Sanofi/Genzyme and the RA team
Product Manager Consumer Lending Products Resume Examples & Samples
Project Management: Support the development efforts involved with building the new digital channel to increase originations of Lending volumes across lending products. Coordinate efforts across various functional areas and work with the digital and tech teams to deliver a truly remarkable customer experience. Responsible for project planning, product delivery and coordinating actions across functions on a day-to-day basis to ensure a timely delivery of the end solution
Identify and implement universe expansion initiatives to non- banking relationship consumers, addressing elements of the project, product P&L, product guides, competitive and market intelligence, end-to-end and operational readiness, uniform key analytics and metrics to support product management
Partner with Risk, Finance, Marketing, Operations, Decision Management, Sales functions and across other Consumer Businesses on critical execution related efforts. Share best practices, key learnings across the team
Partner with Risk to periodically monitor and review credit criteria and to continuously improve performance as well as Risk/Revenue dynamics
Present product initiatives to Business Change Committee (senior management) to gain approval for concept and launch
Develop key portfolio analysis to help the Business Manager understand portfolio trends and to develop growth strategies. Prepare and present findings to leadership and collaborate to translate findings into business decisions
Partner with internal communications, marketing, digital and operation teams, and list processing partners to support new and existing customer communications. Provide creative / copy support, segmentation and list processing team support and actively manage timelines and dependencies
Develop and manage tracking of competitor and economic trends
Manage audit resolutions and process improvements requiring technology support and drive operational excellence (regulatory compliance, operational risk management, etc)
Identify key customer needs and usage and attitudes as basis for refining programs and messaging. Ensure the Bank's programs are differentiated and well positioned against national competitors
Partner with branch sales teams and processing team, and provide timely program volume forecasts for capacity planning
Project Management Skills: Ability to manage complex projects end to end - from concept/buy-in stage to post project implementation / follow through; management experience in a Digital environment a plus
Quality / Attention to Detail: maintains high standards of product, service and process quality. Supports the business with attention to detail and data integrity. Possesses good follow-up skills and manages projects to agreed-upon timelines
Financial Skills: Understanding of key revenue and expense drivers. Ability to grasp and synthesize financial metrics around the product concepts as it relates to pricing, risk, sales trends and competitive information; Strong understanding of Consumer Risk and its impact on the Consumer Lending P&L
Analytics: Ability to conduct the necessary analysis to provide support for addressing the business problem and providing the basis for program strategy / execution. Uses data and facts to support decision making for senior managers
Creativity: Innovating thinker and demonstrated ability to develop a range of alternative solutions ; proven ability to close unforeseen gaps in business results
Teamwork: Strong team player – ability to forge productive working relationships with Finance, Decision Management, Risk Management, Marketing, Technology, Operations, Legal and Compliance
Communication: strong ability to communicate effectively in face-to-face situations as well as in written communications
Digital: Experience working with online lending platforms / new technologies desirable
Senior Product Manager, Consumer Payments Resume Examples & Samples
Experience building and analyzing cost/benefit scenarios and business cases as well as communicating results throughout the organization
MBA or other advanced degree
5+ years of relevant work in product management
Experience developing products, particularly in mobile and payments space
Ability to translate user research findings into new product ideas
Ability to thrive in an ambiguous and constantly changing environment
Great motivation to drive the business forward. Proactive attitude and willingness to roll up sleeves and dive deep to achieve goals
Associate Product Manager Consumer Products Resume Examples & Samples
Develop the business case and financial justification for new products and feature enhancements and present to executive management
Lead multi-function teams that execute projects from the development phase through to the product launch and beyond. Teams may include representatives of engineering, sourcing, manufacturing, testing, service, sales, marketing, quality and international
Financial management including measuring and analyzing product profitability, growth and cash flow
Collaborate with external vendors, when applicable, to ensure that sourced products are manufactured to specifications
Develop category knowledge through extensive market research
Routinely interact with senior management to convey project status
Develop technical materials including user instructions, technical support manuals, and technical support training materials
Collaborate with creative services department to provide and approve product information for all product-related marketing materials
Continuously perform competitor surveillance product intelligence and communicate findings to the team members and other relevant internal departments
3-5 years experience in developing and launching new products
Mechanical aptitude preferable
Experience working with Asian manufacturers or suppliers a plus
MBA preferred, Bachelor's Degree required
Experience in leading cross-functional teams
Ability to multi-task and manage multiple projects and deadlines simultaneously
Willingness to travel 15-25% of the time, including international travel
Proficient in MS Office (Word, Excel, PowerPoint, Project)
Knowledge of a foreign language a plus
Senior Product Manager, Consumer Product Resume Examples & Samples
Own a holistic vision and strategy of Groupon's local product
Manage the full lifecycle of your products and features. Create technical specifications, drive development, test results and iterate
Know your data, measure KPIs and make data-driven decisions
Provide clear communication and coordination across business, sales, operations, finance, and development teams
Be creative. Have ideas and opinions. Don't be afraid to try, fail and try again
Experience with lean startup methodology - design experiments by building MVPs to find product-market fit
Work collaboratively with other teams to help define and influence Groupon's long term product roadmap
Senior Product Manager, Consumer Product Resume Examples & Samples
Own a holistic vision and strategy of Groupon's card-linked offers product
3+ years of Product Management or related experience
Highly technical and quantitative, with a degree in computer science, mathematics or statistics
Demonstrated record of success in conceiving, defining and launching high impact features
Deep analytical, problem solving, communication and project management skills
Experience launching and growing an ecommerce or consumer-facing product a plus
Comfortable being hands-on in a fast-paced, entrepreneurial startup environment
Proficiency in SQL a must; hands-on experience with Tableau or other data visualization tools a plus
Senior Future Product Manager Consumer Printing Resume Examples & Samples
Develop product pricing and positioning strategies translating those into actionable product / solution requirements
Work as core team member on cross-functional program teams to deliver within time-to-market and budget constraints
Evaluate region generated promotional plans to ensure they are consistent with product line strategy and that the value prop is effectively conveyed
Provide mentoring and guidance to lower level employees
Demonstrated ability to communicate and present across multiple functions, multiple regions, and multiple levels of management
Demonstrated ability to mentor & guide lower level employees
Product Manager Consumer Mobile Apps Resume Examples & Samples
Collaborate closely with the technology, panel recruiting, analytics and product teams to manage requirements, timelines and prioritization across a number of new and ongoing initiatives focused primarily on the mobile space
Create and maintain a product roadmap for each initiative
Work with technology teams and partners to make regular enhancements to products based on corporate priorities
Maintain a backlog of product feature requests and prioritization
Act as an internal champion for our panelists, balancing their needs with comScore's measurement and business requirements
Senior Product Manager, Consumer Banking Resume Examples & Samples
Drive banking and payments innovation, grounded in customer needs
Keep abreast of state of the art in mobile application technology, Fintech, and mobile & web user experiences
Be a product owner and champion – own the experience – from developing the core capability to bringing it alive through a simple, beautiful & effective customer interface
Create and define product roadmaps driven by business strategy and emerging technology trends
Develop detailed business requirements and user stories that can be used to create product specifications and architecture
Lead teams to think, fail and iterate fast with research and learning, rapid prototyping, and market tests
Use data and product instrumentation to continually and objectively measure and improve customer satisfaction
7+ years of professional experience with 3+ years of experience building and launching consumer products on web and mobile platforms
Agile product owner experience – managing an agile team, writing detailed business requirements, maintaining product backlog
Experience creating both web and mobile product experiences
Experience taking a product from concept to launch
Experience in consumer financial services and payments (exposure to EFT networks, understanding of card transaction flows and/or money movement) preferred
Unusually strong commercial judgement and maturity. Strengths in problem solving and issue resolution
Excellent organization and people skills, and ability to set priorities, problem solve, and multi-task in a dynamic, rapidly changing environment
Bachelor's degree in a technical field is required. A Master's degree in a technical field or an MBA is preferred
Highly entrepreneurial
Agile; thrives in a fast-paced, continually shifting environment
Think big and have convictions
Innately customer focused
Detail oriented with relentlessly high standards
Hands on. You roll up your sleeves and get things done
A sense of humor (and humility)
Product Manager Consumer Resume Examples & Samples
Drive business analysis and experimentation, capturing insights that inform the long-term strategy and roadmap for your product
Engage closely with the engineering team to help determine the best technical implementation methods, as well as a reasonable execution schedule
Own the business case, definition, development, and ongoing improvement of products or features that advance our value proposition
Define detailed development requirements and help guide those teams to meet the needs of the solution and the market
Gain a deep understanding of customer experience, identify and fill product gaps and generate new ideas that grow market share, and drive growth
Drive product development from small features to entirely new products
Work hands-on with designers and engineers to implement and build new features that meet our standards of simplicity and quality in navigation
Be comfortable with getting hands dirty in day-to-day tasks to get things done
Senior Product Manager, Consumer Mobile Resume Examples & Samples
Design, develop, test, track, optimize new and existing consumer and member facing mobile native app (iOS and Android) experiences. Experiences are designed to maximize key business goals, including but not limited to provider relationships/satisfaction, member satisfaction, cost of healthcare, operational cost efficiencies, membership growth. Review and approve requirements for projects related to these products. Manage scope creep for projects affecting the product. Advises Business and stakeholders on options, risks and costs
Assess and understand external market trends, customer needs and product capability to identify new enhancement opportunities. Lead market and competitor analysis for the product
Lead the business case development, ROI analysis, feasibility, planning to provide new product recommendations to senior management. Initiate and lead development of all business cases, ROI analysis and feasibilities for the product
Define measurable metrics to track success of product enhancements and changes. Communicate insights to senior management and stakeholders. Synthesize results for the entire product. Identify and implement strategic improvements in analytics
Serve as relationship lead with internal and external stakeholders to continuously understand and stay on top of user experience, marketplace and business needs
Work closely with engineers in our IT organization on development of experiences. Effectively influences delivery partners to support the product
Owns the product end to end as it relates to the customer experience
Owns communication to key stakeholders and senior management. Identifies key stakeholders and shares knowledge on business needs and potential impacts
Engages external 3rd party solutions vendor(s) as needed and partnering with IT to engage vendors on back end solutions that support front end business solutions. Obtains high-level cost and time estimates. Creates SOW and obtains approval from Procurement / Legal
10 - 12 years of mobile product development and management experience with a demonstrated track record of delivering product market fit. Experience working on mobile products within large legacy enterprises is a plus
Healthcare industry experience not a requirement
Understanding of and experience working with mobile technology in the context of enterprise architecture and infrastructure and how to use it to provide competitive advantage for product development, brand management, and/or superior client experience
Strategic thinker and problem solver with hands-on, 'roll up your sleeves' can do attitude
Data-driven user center design approach to product development and mangement, with demonstrated ability to own products that balance and anticipate various users' needs
Excellent communication and interpersonal skills, including ability to deliver executive level presentations that communicate strategy and vision of the product for multiple lines of business across the organization
Supervisory Responsibilities: - Has full management responsibility for the hiring, performance and salary reviews, promotions and disciplinary matters for direct reporting employees. - Develops individual goals and objectives linked to the department business plan. - Monitors on-going employee performance and communicates feedback on goal achievement and job responsibilities. - Provides developmental, training, coaching and mentoring opportunities for direct reports
Master's Degree a plus but not required
Senior Product Manager, Consumer Marketing Resume Examples & Samples
Assist in developing Consumer marketing strategies for product launch
Understand Consumer insights deeply and turn Consumer insights into actionable strategies, plans and messaging
Develop and execute integrated marketing plans and tactics including paid media, promotions and patient education
Manage multiple agencies seamlessly ensuring integration while inspiring agency teams to deliver outstanding Creative
Lead cross-functional teams on key Marketing programs to drive executional excellence
Manage, Track and Analyze KPIs and recommend optimizations
Serve as product expert and stays up to date on market and competitive activity
Assist in building the Freestyle Brand
Reports directly to Consumer Marketing Manager
Collaborate with Market Research to capture Consumer Insights
Assist in developing Creative Campaign and messaging
Develop tactical plans and lead team to execute on time and with excellence
Anticipate and identify problems and develop solutions using creativity and innovation
Manage brand product forecasting
Manage Consumer Marketing budget ensuring plans are executed within budget
Candidate must be an energetic, self-starter with a positive attitude and passion for helping the Consumer in a Healthcare environment. Has a bias for action and proven track record of executing with excellence in a fast paced environment
Excellent written and verbal communication skills and comfortable in Powerpoint culture. Able to easily create presentations with clear storylines and presents well
Assertive, Emotionally Intelligent, Confident with high level of integrity and professionalism
Strong problem solving skills, Leadership skills, and Team orientation
Agility to manage through ambiguity and changing conditions
Knowledge of applicable regulatory standards and requirements for medical devices or Rx products preferred. Ability to work through barriers and Regulatory constraints is a must
Proven ability to identify/define business questions and issues and develop strategic, analytical and financial frameworks to conduct analysis
Product Manager, Consumer Experience Resume Examples & Samples
3+ years as a Product Manager of video-forward, ad-supported, consumer-facing sites and/or apps
Exemplary written and verbal communication skills
Proven experience leveraging data and user-feedback to drive business decisions
Demonstrated success in leading the delivery of product features through solid product development and project management using Agile methodologies
Bachelors Degree, computer science preferred
Experience working for a television network (linear or OTT) or on video-based products
Comfort with Confluence or other enterprise wiki
Comfort with Jira or other ticket-tracking system
Senior Product Manager, Consumer Marketing Resume Examples & Samples
Contributing to ongoing Product Roadmap Development
Managing Products through their entire Product Life Cycle
Being a strong customer advocate and an internal product champion
Championing the adherence to and improvement of Product Management Processes
Identification and Analysis of industry trends, competitive analysis, development of product and product line strategy, managing product research and prototyping
Developing business cases and defining products through requirements selection, documentation and clarification with discussion and active debate
Executing product development by providing ongoing prioritization and trade-off decisions and for launching products, including the development, delivery and running pilot and beta programs
Establishing deep relationships with key customers to stay connected with their needs and deriving key insights for customer groups within target markets
Minimum 4 years of relevant Product Management experience in software or digital products
Demonstrated expertise and success using Agile methodology/ software development
Demonstrated experience managing multiple simultaneous products, with strong success stories
Superior leadership skills, with the ability to keep teams motivated and positive throughout crises
Experience working with external agencies and service providers
Experience with digital marketing channels
Experience with Google Analytics, Adobe or equivalent analytics solutions
Self-starter with excellent requirements triage skills
Principal Product Manager, Consumer Payments Resume Examples & Samples
Ability to autonomously handle the 'hands-on' day-to-day management of tasks, resolve problems and issues, and implement action plans to meet objectives
Experience building and analyzing cost/benefit scenarios and business cases as well as communicating results internally and externally
B.A. or B.S. in Business, Finance, Economics or other quantitative discipline
7+ years of relevant work in product management (with at least 2 years of mobile app experience)
Experience negotiating contracts with external providers
Demonstrated experience of thinking creatively, taking the initiative and constructively advocating on behalf of clients internally