Automotive Service Manager Resume Samples
Automotive Service Manager Resume Samples
4.7
(
62
votes) for
Automotive Service Manager Resume Samples
The Guide To Resume Tailoring
Guide the recruiter to the conclusion that you are the best candidate for the automotive service manager job. It's actually very simple. Tailor your resume by picking relevant responsibilities from the examples below and then add your accomplishments. This way, you can position yourself in the best way to get hired.
Craft your perfect resume by picking job responsibilities written by professional recruiters
Tailor your resume & cover letter with wording that best fits for each job you apply
Resume Builder
Create a Resume in Minutes with Professional Resume Templates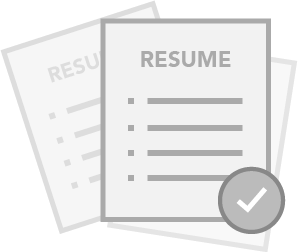 CHOOSE THE BEST TEMPLATE - Choose from 15 Leading Templates. No need to think about design details.
USE PRE-WRITTEN BULLET POINTS - Select from thousands of pre-written bullet points.
SAVE YOUR DOCUMENTS IN PDF FILES - Instantly download in PDF format or share a custom link.
69514 Wilbert Manors
San Francisco
CA
69514 Wilbert Manors
San Francisco
CA
Phone
p
+1 (555) 250 7015
Automotive Service Manager
Lakin, Hansen and Erdman
Automotive Service Manager
Analyzing the business to determine shortfalls and developing action plans to improve performance
Hires, trains, motivates, counsels, and monitors the performance of all service department staff
Assist with training sales personnel
Review P.M.A.'s with technicians to verify that the recommended work is accurate
Run store in the manager's absence
Setting a clear vision and goals for the Service Department to achieve targeted performance
Engaging and motivating the team to achieve key goals, performance expectations and AutoNation best practice processes
Monro Automotive Service Manager
Schimmel and Sons
Monro Automotive Service Manager
Assist manager in the daily operations of the store
Assist Manager in the daily operations of the store
Assist in making schedules for employees
Interview and assist in hiring and termination of auto technicians and general service technicians
Assist in completing time cards
Distribute work to technicians in a fair manner to ensure the shop is running efficiently
Strong work ethic
Coggin Automotive Service Manager
Schaden-Zemlak
present
Coggin Automotive Service Manager
present
Other duties to be determined by management
Motivate, train, develop and reward employees
Attend manager meetings and conduct service dept. meetings
Work with shop foreman to ensure customers vehicles are serviced properly and in a timely manner
Oversee the service department, technicians, service advisors, service call center, valet, detailers and service lane
Forecast goals and objectives for the department and strive to meet them
Handle & resolving customer complaints
Bachelor's Degree in Attention
Bachelor's Degree in Attention
Bachelor's Degree in Attention
Create a Resume

in Minutes
4 Automotive Service Manager resume templates
Read our complete resume writing guides
---
District Automotive Service Manager Resume Examples & Samples
Engages associates through training, building relationships, and expectation setting/follow-up to deliver and beat company expectations by holding associates accountable to their results and recognizing and celebrating their successes
Plans, communicates/trains, delegates and follows-up on key responsibilities to the Auto Center management team to ensure smooth flow of day to day operations as well as special events within the district. Communicates clearly, concisely and accurately in order to ensure effective operations at the Auto Center and district level
Monitors and manages district-wide management staffing levels. Ensures management-level partner development and talent acquisition in order to achieve and maintain district operational requirements. Ensures the right person is in the right position
Utilizes integrity, honesty and empowerment supporting the Sears Automotive team promise of "We do What's Right Every Time"
District Automotive Service Manager Resume Examples & Samples
Ensures all operations are executed properly and process followed in accordance with direction including: initial contact with all members/customers, vehicle inspections, vehicle analysis execution, providing/explaining solution options, delivering services, staying in compliance with process and policy and customer/member follow up and experience to provide profitable sales and outstanding member experiences
Drives the implementation of company programs by motivating and supporting the store management team within the district to develop and implement action plans that meet operational and organizational objectives
Reviews Auto Center key business indicators within the district to identify concerns and opportunities for improvement in order to provide coaching to the store management team to take action and achieve operational goals
Regularly visits the Auto Centers in the district, ensuring that they are operating to Sears Automotive standards; training staff, demonstrating best practices, following safety guidelines and continuously improving. Aids in development and constant follow up on Auto Centers & teams that are not meeting expectations. Conducts follow-up visits where necessary to ensure corrections/improvements have been made to areas cited in previous visits
Performs supervisory functions, including but not limited to, making employment decisions regarding hiring, promoting, demoting and terminating, conducting performance appraisals and coaching and developing associates
Coggin Automotive Service Manager Resume Examples & Samples
Oversee the service department, technicians, service advisors, service call center, valet, detailers and service lane
Work with shop foreman to ensure customers vehicles are serviced properly and in a timely manner
Prepare and administer an annual operating budget for the service dept
Continue to maintain Asbury's value, quality, and integrity
Experience with ADP or other automotive software
Must be able to manage in a fast paced work environment
Monro Automotive Service Manager Resume Examples & Samples
Run store in the manager's absence
Assist in making schedules for employees
Oversee the unloading of trucks and be responsible for verifying the delivery
Assist in completing time cards
Distribute work to technicians in a fair manner to ensure the shop is running efficiently
Assist with training sales personnel
Interview and assist in hiring and termination of auto technicians and general service technicians
Review P.M.A.'s with technicians to verify that the recommended work is accurate
5+ yrs sales/service management experience preferably in automotive service
Background check
Automotive Service Manager Resume Examples & Samples
Assist manager in the daily operations of the store
Customer interaction, both in selling and customer service
Share in the responsibility for the store's success. Accountable for store results in the manager's absence
Carry out supervisory responsibilities in accordance with the organization's policies and applicable laws
Monro Automotive Service Manager Resume Examples & Samples
5+ yrs Sales/Service Management Experience preferably in Automotive Service
Minimum of 2 years of experience with Vehicle Repairs
Strong Customer Service orientation and a High Level of Professional Integrity
Automotive Service Manager Resume Examples & Samples
Motivate, train, develop, and reward employees
Forecast sales, gross profits, and expenses
Observe, encourage, and inspire advisors to secure customer loyalty
Attend manager meetings and conduct weekly service dept. meetings
Maintain an at or above national average CSI score and follow up with all guest issues or concerns to ensure customer satisfaction
Train all advisors, technicians and valets on dealership procedures
Manage technician productivity, work with shop foreman to ensure customers vehicles are serviced properly and in a timely manner
Interact with outside vendors and other dealership management
Develop and execute effective customer relations policies
Continue to maintain Berkshire Hathaway Automotive's value, quality, and integrity
At least 3-5 years of Automotive Service Management experience
Experience as a technician or good technical aptitude
Broad knowledge of new vehicle technologies and mechanical operations
Must be able to manage a team, motivate and develop
Ability to be analytical, problem solve and multi-task
Self-motivated enthusiastic presence in a team environment
Automotive Service Manager Resume Examples & Samples
Teammate Retention
Customer Satisfaction & Retention
Serving Customers' Automotive Service Needs
Creating Results for Teammates, Customers, and the Company
Automotive Service Manager Resume Examples & Samples
Managing the business in accordance with AutoNation and manufacturer requirements and processes
Driving the business through a high-level of involvement in the day-to-day operations
Customer Care Director
Other Corporate or Region support role
Automotive Service Manager Resume Examples & Samples
3+ yrs Sales/Service Management Experience in Auto Service
Able to explain and sell Auto Services, Products and Needed Repairs to customers in a friendly, understandable manner
Strong Customer Service skills and a High Level of Professional Integrity
Automotive Service Manager Resume Examples & Samples
Excellent customer relations and communication skills
Thorough understanding of the independent automotive repair market
Strong focus on quality and customer satisfaction
Current technical skills
Ability to work independently and effectively manage a team of certified technicians