Product Management Resume Samples
Product Management Resume Samples
The Guide To Resume Tailoring
Guide the recruiter to the conclusion that you are the best candidate for the product management job. It's actually very simple. Tailor your resume by picking relevant responsibilities from the examples below and then add your accomplishments. This way, you can position yourself in the best way to get hired.
Craft your perfect resume by picking job responsibilities written by professional recruiters

Pick from the thousands of curated job responsibilities used by the leading companies

Tailor your resume by selecting wording that best fits for each job you apply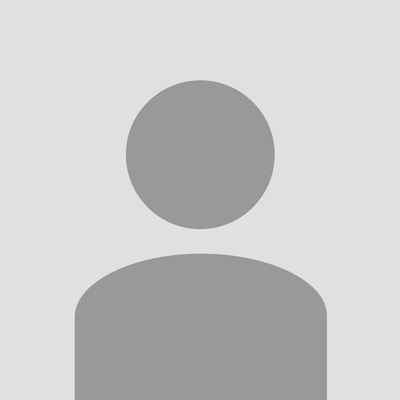 486 Aliza Cliffs
Detroit
MI
486 Aliza Cliffs
Detroit
MI
Phone
p
+1 (555) 672 1236
Senior Director, Product Management
Senior Director, Product Management
Senior Director, Product Management
Create a high performing product management team that delivers product management decisions that are accretive to the bottom line
Ensure that quality and performance standards are established and measured with improvement goals developed
Create impactful presentations to develop the category and sell in the product line. Lead and manage the preparation and execution of sales tools
Manage a team of product managers to ensure smooth execution of agile development processes, including training junior staff in how to write user stories, etc
Strategy for offerings across multiple market segments in Network and Email Security, with direct management responsibility for multiple product managers
Direct the selection, training, development and performance of assigned staff to retain a motivated, professional work force for the organization
Providing tactical support to other internal initiatives such as sales training, collateral development, and product performance
Director of Product Management
Director of Product Management
Director of Product Management
This Director will lead and work with product management colleagues working side-by-side to manage the Wage Payments product roadmap delivery
Perform strategic analysis and provide recommendations to improve processes and/or work products for the department
Create a working environment that motivates team members to consistently improve performance while delivering positive results
Assisting Product Marketing Managers to execute 'go to market' plans including packaging, pricing, collateral events and lead-generation programs
Work hands-on with product managers, developers, QA, designers, marketing and operations teams to successfully design, build, and deploy product features
Provide the vision and management fornew product development, and enhancements to existing products, across Eventfuland CBS Local Digital Media properties
Monitors competitive activity; develops and provides detailed competitive research and analysis; makes recommendations on pricing strategies
Product Management
Product Management
Product Management
Measure and analyze existing products and business models for opportunities to innovate and improve, providing additional benefits to developers and customers
Workforce Planning: Builds acquisition and development strategies targeted to ensuring workforce readiness, and market opportunity responsiveness
A proven track record in product management or as an infrastructure to product management in the trade and working capital space ideally
Disciplined approach and expertise with project management, change management, and financial/resource management
Develop and implement company-wide go-to-market and product launch plans, working with all departments to execute
Develop, report, and continually improve business performance metrics
Work in small, agile teams, designing & developing new features for FICO's cloud-based Decision Management Platform
Bachelor's Degree in Business
Bachelor's Degree in Business
Bachelor's Degree in Business
Strong Capital Markets knowledge
Product Management or Fund Administration background highly desirable
Strong leadership skills with the ability to drive disparate, virtual teams towards common goals
Strong knowledge in experience with building product demos, storylines & scripts
A basic knowledge of the regulatory environment and corporate finance
Strong interpersonal skills and ability to form meaningful working partnerships and demonstrate leadership
Excellent communication and presentation skills, with the ability to think creatively and identify solutions
Excellent problem-solving, organizational and analytical skills, with the ability to evolve product strategy based on research, data and industry trends
Able to handle conflict, difficult situations, and urgent issues in a professional manner
Very good knowledge of the data business landscape
Create a Resume

in Minutes
Read our complete resume writing guides
Product Management Resume Examples & Samples
Product Management of Blackrock's Closed-End Fund complex
Partner closely with all functional groups including board relations, sales, marketing, portfolio management, fund administration, operations and legal
Coordinate new product launches including product development, due diligence, syndication, creation of marketing and training materials, sales training, conference calls, roadshows, and pricing
Coordinate closed-end product infrastructure (ie distribution setting, leverage structuring, etc)
Coordinate closed-end product implementation (ie fund mergers, fund morphs, etc.)
Provide client service and secondary marketing support for BlackRock's existing product line to multiple sources including financial advisors, individual and institutional investors, closed-end fund research analysts
Work collaboratively with functional areas to provide Board of Director updates and business reporting
Act as a liaison between portfolio management and the sales force and articulate portfolio positioning, performance, and competitive analysis
Attend industry events and participate on panels and other speaking engagements
Keep abreast of industry trends to identify product gaps and ensure Blackrock's product line is well positioned for growth
Responsible for the management and development of junior member of the team
Ability to communicate effectively with senior management
10 years of related financial services experience preferred
Bachelor's degree required, MBA a plus
Strong Capital Markets knowledge
Product Management or Fund Administration background highly desirable
Successful candidate must possess excellent presentation skills
Strong PowerPoint skills are critical
Ability to manage and prioritize multiple projects simultaneously
Superior writing and editorial skills
Strong interpersonal skills and ability to form meaningful working partnerships and demonstrate leadership
Series 7 & 63 required
Product Management Technology Internship Resume Examples & Samples
Conduct market and competitive research and leverage existing data sources to answer key business questions with short turnaround time
Drive documentation of key processes, organizational know-how and project milestones in our internal Atlassian Confluence wiki
Update and optimize existing product pitch presentations created in Microsoft PowerPoint
Evangelize and communicate product capabilities to internal and external customers at all levels
Assist with product integration for new customers
Monitor and report key performance indicators and other metrics for products owned
Understanding of SDLC/Waterfall &/or Agile development
Strong communication skills including writing and verbal presentation abilities
Basic grasp of the various web and mobile technologies in the market today and ability to understand and apply software platform engineering principles
Intermediate to advanced skills in HTML and CSS
Positive Attitude, great work ethic and ability to work in a self-directed manner
Willing to learn new applications and get up to speed quickly on projects
Strong analytical skills and great with numbers
Proven ability to communicate technology to non-technical clients
Previous work experience working for an online or gaming start-up company/environment
Passion for Technology & Disney!
Currently pursuing or recently graduated (obtained within the past 6 months) with a Bachelor's degree
GCG Head of Product Management Resume Examples & Samples
Responsible for developing and maintaining Product Programs for GCB Wealth management in Singapore covering Investments, Brokerage, Investment Financing and Liabilities
Lead team of Product heads and Product managers in delivering core value proposition to Citibanking, Citigold and Citigold Private Client segments of customers and achieving the Retail Bank financial plan
Continuously work with key stakeholders to enhance processes to ensure sales efficiency for this line of business
Ensure the necessary infrastructure/processes/systems to support the Wealth management business
At least 10 – 15 years experience in the Wealth Management industry with experience in retail banking environment
Experience in product management for Investments, Brokerage, Liabilities, Investment Financing
Experience in working with 3rd party product providers and branch sales channels
Excellent product knowledge of a wide range of Wealth management products
Ability to work well in a matrix environment and with key stakeholders, i.e. Regional Team, S&D, Compliance and Legal
Strong leadership – ability to take charge & lead all functions to deliver a common objective
Able to thrive in a fast-paced environment and ability to deal with ambiguity
Senior Director Product Management Resume Examples & Samples
Partner with business product and marketing leadership to create market focused product road maps
Develop a deep understanding of customer personas and needs - (instructor, administrator, parent and student - through research and close collaboration with the business unit(s). Development of forward-looking, comprehensive customer requirements
Translate customer requirements into well-defined functional requirements by leveraging team skills in usability, design, content and e-commerce. Enable the technical team's success in building products
Will work with business unit leaders across all MHE business units
7-10 years' experience in a technology-based company
Track record of bringing new digital (software, online, internet) products to market. Ecommerce experience preferred
Bachelor's degree; MBA a plus
Outstanding oral and written communication skills required
Strong organizational, planning and prioritization skills required
Director of Product Management Resume Examples & Samples
Coordinate multi-year product plans for PreK-5 mathematics and science solutions through all stages of the product family's life cycle, including solution design, implementation, iterations, and maintenance
Develop and present business cases that drive product value, including timelines, financials, and product requirements, in order to obtain funding approvals
Lead a small team of direct reports and a broader cross-functional team to conceptualize and create winning solutions that align tightly with market requirements; facilitate this work by translating research-based market needs into compelling product visions, testing concepts and experiences with customers, and making smart modifications and trade-offs
Bachelor's degree in education, instructional technology or related subjects; Master's degree preferred
Demonstrated understanding of elementary classroom realities, recent shifts in curriculum standards and assessment, as well as anticipated market developments
Successful program management and digital product development experience
Excellent written and oral communication skills, including public speaking and presentations
Confident, objective, inquisitive, motivated self-starter
Proven ability to inspire, influence and negotiate
VP, Equity Product Management Team Resume Examples & Samples
Manage day-to-day activities of Active Equity pillar, supporting pillar head and streamlining team workstreams
Partner across multi-asset pillar teams and USWA leadership to identify and prioritize USWA-wide product and distribution goals. Process involves year-end budgeting for USWA and execution on, and refinement of, Active Equity pillar goals
Understand and leverage industry dynamics, drivers of growth and new considerations to inform and drive commercial growth initiatives and identify top opportunity segmentation efforts
Partner with marketing, product specialist, training and sales teams to support product priorities, ensuring comprehensive content delivery to support Active Equity product distribution goals
Contribute to the positioning of Active Equity priority products in USWA by articulating each fund's distinct investment attributes and competitive advantages and ensure consistent positioning with sales
Collect and synthesize sales and client feedback to assess product positioning, as well as to inform potential new product offerings in close coordination with Active Equity product development
Help define and position the Active Equity platform's competitive advantage in the retail mutual fund landscape
Ensure consistent Active Equity content deployment and positioning throughout BlackRock web properties (e.g. blackrock.com) and monitor key third-party (e.g. lipper.com, Morningstar.com) and competitor websites in the industry for Active Equity/competitor content
Conduct ongoing competitive analysis, product priority review and ongoing monitoring of Active Equity sales results to inform evolution of product focus and distribution effectiveness against stated goal. Ensure appropriate competitive knowledge with targeted internal consumption
Progress toward a CFA designation or an MBA, a plus
7+ years of financial services experience. Preferably with a focus on equity strategy, sales and/or product management
Relevant business strategy, consulting, or investment banking experience a plus
Familiarity with US retail advisor industry and trends
Strong investment and product knowledge; specific equity knowledge strongly preferred
Working experience and academic familiarity with portfolio construction theory, practice and trends preferred
Working knowledge of investment databases, including Morningstar, FactSet and Bloomberg
Understanding of (or demonstrated ability to quickly develop) performance attribution, market factors and driver of returns across equity funds and asset classes, in order to create clear linkage and sales leverage
Exceptional writing and editorial skills
Exceptional presentation and presentation development skills
Product Management Resume Examples & Samples
Disciplined approach and expertise with project management, change management, and financial/resource management
Strong influence management skills working successfully across multiple organizational boundaries
Able to build and manage senior level relationships within a heavily regulated, business critical, enterprise control function
Ensure ongoing communication of item governance to all stakeholders
Controls Product Management Resume Examples & Samples
Establishing governance across multiple IB departments and potentially across other divisions in the Bank
Planning ongoing roadmap for key systems and processes
Monitoring, tracking and reporting progress to the stakeholders
Ensuring effective communication within the team and to wider stakeholders
Ensuring enhancement benefits are realized
Ensuring risks are identified and effectively managed
Ensuring risks are identified and effectively managed Requirements
Senior Director, Product Management Resume Examples & Samples
Using consumer insights, you will lead a team of talented product managers to identify opportunities to delight our customers with technology solutions that deliver measurable value to the company. You will have experience with different customer research techniques, so that you can know which insights are most appropriate to take from which consumer study
You will help lead the way we bring digital and physical retail together, by identifying solutions that focus on the customer's relationships with brands and not channels. This will involve helping to change the way we think about technology in physical retail and being a thought leader in omni-channel retailing
As part of a technology delivery organization, you will help drive continuous improvement by removing blockers for delivery team, helping identify improved development processes, and ensuring quality, timely project results
As a key leader, you will be able to tell the omni-channel story to key stakeholders across multiple functions and brands throughout Gap Inc
As a manager and leader of people, you will coach, develop and acquire talented product managers to improve the organization and to continually improve our thinking and results. You will inspire your team, but also have tough conversations when necessary. You'll help teach and coach them in how to think about the best targets for their efforts, so that they can work independently and creatively in achieving their goals
You keep an eye out for constant improvement, and seek to know the financial impact and customer experience of the products produced by your team, using analysis to measure the results of feature deployments to quantify the business benefit/impact, and identify further business opportunities
7 to 10 years experience in product management
Experience with the Agile development process
At least three years of management experience
Sound business judgment and are capable of making/coaching reliable business decisions during project execution
Demonstrated ability to ensure the adoption of profit maximizing best practices
Director of Product Management Resume Examples & Samples
Serve as a thought leader and spokesperson for his/her programs by participating in industry organizations and market outreach efforts
5+ years of experience leading product development projects related to instructional solutions; expertise in both digital and print delivery (preferably a background in Math)
Bachelor's degree in education, marketing, or business field(s)
Knowledgeable regarding educational methodologies, instructional design, technology development, and production processes
Director of Product Management Resume Examples & Samples
Must be 18 years of age or older
Must successfully complete pre-employment screening process
Must successfully complete any required training or orientation courses
3+ years of people management and leadership experience
10+ years Product Management experience. and demonstrated success in a consumer-facing digital products or services
Bachelor's degree in technology or related field
Solid understanding of customer needs, business goals and competitive pressures and the ability to convert those into product requirements and priorities
Experience with advertising products and services across multiple channels and mediums is a plus
Proven experience in managing a product from ideation through development all the way to customers hands
Demonstrated strong partnering and negotiation skills with external companies
Strong understanding of analytics
Proven track record of managing complex products/projects in a cross-functional environment through launch
Experience with Agile Software Development (preferable SCRUM)
Self-managed proactive work style
Experience managing people and resources
Ability to communicate effectively, with poise and maturity in person, in writing or over the phone
Collaborate with cross-functional teams to design and launch innovative products and features
Ability to work well with the tech teams
Own product and project roadmaps and drive deliverables to successful completion
Working understanding of API development and API management
Experience product managing faceless services, packages and platforms
Understanding of various data formats like JSON, XML etc
Proven ability to distill business and product requirements into actionable items for the engineers
Experience working in a multi-location environment
Proven ability to empower and lead a team of Product Managers, delegate responsibility and ensure accountability for product deliverables
Work closely with external partners to align roadmaps
Drive continuous innovation and refinement of our applications and bring metrics driven culture to the organization
Collaborate with other groups with the organization by providing transparency and sharing product vision
Make sure product backlogs are well managed
Be willing to make hard choices during a planning meeting
Balance the interests of competing stakeholders
Serve as product evangelist and primary brand liaison, working to improve their understanding of platform features, functionality and implementation details
Significant experience managing, mentoring product managers to the highest standards of personal performance
Hands-on experience working in an Agile/Scrum environment, thourough understanding of roles and responsibilities in Agile
Hands-on experience with Rally is a plus
Experience working in a Continuous Integration or Continuous Delivery environment is a plus
Experience with mission-critical, high volume OLTP systems is a plus
Experience in mobile application development is a plus
Understanding of with Content Delivery Networks
Working understanding of web technologies like HTML, CSS etc
O&t-product Management Resume Examples & Samples
Strong technical understanding of infrastructure platforms and products
Ability to effectively communicate to internal clients through all available mediums (verbal, listening, writing, and presenting)
Strong Financial/Technology/Business Financial knowledge
Proficiency in Word, PowerPoint, Excel, and Outlook
O&t-product Management Resume Examples & Samples
Product performance dashboard - utilize Service-Now as tool for evaluating end-to-end performance of products against key metrics and contractual SLOs (e.g., availability, MTTR, request fulfillment speed); Service-Now offers the ability to provide our customers dashboard for displaying the performance of the products and services they are consuming; assist with the implementation and development of the tool both in the Branch Infrastructure and Branch End User space
Product catalog - CTI Branch product catalog, integrating billing, request and performance perspectives; work with the Branch Product Team to integrate IT Path with the approved products; ensure concise workflows and reduce time to market; develop Product support workflows specific to standard products
Assist with the development of Branch Roadmap and act as Project Champion for critical Branch Must Win efforts
New Product Inceptions – review/develop business case for new products
Operational Review – develop relevant operational metrics to review with Branch consumers; improve mean time to repair and drive costs down by process improvements
Branch Assessment – work with the Branch team on the End User/Branch Infrastructure Assessment
Asia Interface – act as a key Asia interface both in the development of the budget and review of all region specific operational metrics; act as a liaison for the Product Team
Experience working in a large organization supporting many customers
Experience in process design and developing requirements for automation
Good communications and influencing skills
Ability to work with seniors and peers to reach agreement on shared goals
Good analysis and presentation skills
Strong technical understanding of Infrastructure platforms and products
Director of Product Management Resume Examples & Samples
Apply entrepreneurial thinking and hustle to treat your product portfolio as if it was a standalone business
Demonstrate a passion for conceiving, designing, building, and bringing to market innovative product features across desktop and mobile channels
Contribute to organization-wide best practices to create a world class product team
Drive client and user adoption of products
Three or more years in a fast paced technology company successfully launching products in the areas of ecommerce, mobile or consumer technology
Fluent with agile software development methodologies
Some hands on experience with programming or SQL
Management experience is highly desired
SVP, Product Management Resume Examples & Samples
Overall 10 to 15 years of experience in the multiplatform landscape to include
5+ years of proven executive leadership
5+ years experience in ecommerce or digital channels
7+ years as an executive team member leading a line of business
7+ years leading a Product team
An MBA or equivalent practical experience
An MS in computer science, information systems, or equivalent experience
Demonstrated ability to set strategy and adjust course as needed
Interpersonal skills that peers would describe as "charismatic"
International experience and cross cultural listening skills
Proven public speaking ability, both on stage and with press and analysts
Delivered at least two large scale projects across business divisions
Insight into the way that digital transformation is affecting our industry
Broad social network both within the enterprise and with external visionaries
Proven ability to attract and hire top talent
Director of Product Management Resume Examples & Samples
Responsible for overall management of ADP mobile applications. Identifies and helps develop product strategy and requirements and evaluates their potential and practicality by analyzing market and customer needs through direct client interaction, market research and interfacing with sale, service and IT. Where appropriate, manages strategic partnerships with software/service providers and manages existing relationships with alliances as they relate directly within respective domains
Determines high-impact metrics, feature/functionality and technology requirements - as well as ongoing management, maintenance, design and strategic direction within the specific domain of ADP mobile applications
Acts as Primary Product Owner and interface with development. Responsible for product roadmap definition and prioritization. Acts as User Champion when coordinating product development with Business Stakeholders and aligns all development activity with business goals and priorities
Responsible for SCRUM team partnership, including feature/requirement definition, use cases, delivery management and ongoing quality management. Manages the product backlog (grooming, prioritization and refinement). Works day to day with the product SCRUM teams to clarify requirements and accept final user stories. Balances business needs with technical requirements, and recommends alternative technical approaches to meet design requirements when needed
Serves as a subject matter/technical expert to the sales and service organizations on all matters related to the functionality of mobile applications. Supports all product launch and market-facing support activities. Serves as the key client facing contact for the product as well as subject matter/technical expert to the external client, marketing, sales and service organizations on all matters related to the product(s). Works with marketing, sales and service on the development of product positioning, demo design, training courses, sales collateral, etc. to ensure that business objectives are achieved
Must manage a complex matrix organization including IT, Service and Sales
5+ years of experience in software and enterprise solutions in a market-facing product role. Experience working with Agile methodology is a plus
Ability to communicate effectively with cross matrix teams to accomplish project goals
Must be capable of managing multiple stakeholders on the best course of action for the product
Excellent oral and written communication and presentation skills required
Product Management Resume Examples & Samples
Working closely with the team to design, develop and launch new features and products
Contributing to feature development and ideation
Wireframing or prototyping features and user flows
Analyzing data to understand user needs and behaviors
Eager to learn
Able to communicate ideas effectively
The candidate
Internship Product Management Resume Examples & Samples
Making sure all marketing collateral for our Protection & Personalization range is up-to-date and kept maintained (e.g. website, images, ppt, PCM, POGs)
Establish clear & concise communication mechanisms with all Belkin sales regions across Europe
Help with operational management FAS forms, CP labels
Maintaining pricing in HSOE, keep price lists up-to-date
Create cheat sheet and maintain product data
Product Management Resume Examples & Samples
Develop the business case for new products and features and propose them to senior management
Responsible to driving the cloud management platform initiative with external partners including partnering discussions, building common drivers and consensus. Drives customer and analyst relationships; provides guidance to industry, community, press
Leads strategy and leadership alignment, both internal and external, for specific areas within the broader pan-HP hybrid cloud management platform strategy
Contributes to the overall pan-HP strategic definition of hybrid cloud management platform. Acts as a key advisor to executive management in influencing the strategic direction of the Cloud and Automation business
Work with respective Marketing and Corporate Marketing teams to establish messaging, build launch plans, analyst communications and GTM plans
Support strategic customer opportunities
10+ years related industry experience, including 3+ years' experience in Open Source related Products and Projects
Acted as a Planning, Finance, Strategy or Operations executive in a global company responsible for planning / business development and operational efficiency
BS of Engineering in Computer Science. MBA and/or Management consulting experience preferred
Strategic Planning & Implementation: Orchestrates the development of strategic plans that reflects the Organization's business strategy to advance market share/penetration and achieve profitable growth
Leadership: Able to lead effectively in a complex and political environment, and deliver results; Able to influence without direct authority; Able to balance between competing priorities and be flexible and creative; Able to communicate effectively across multiple levels in HP and the industry. Able to set and manage the business investments and resource allocations essential to the success of the strategy
IT Operation Management (ITOM) Industry Acumen: Develops and exercises a profound understanding of business dynamics within area of control, as a basis for informed business decision making. Understands the portfolio aspect of HP s products/services and how the businesses work together
Workforce Planning: Builds acquisition and development strategies targeted to ensuring workforce readiness, and market opportunity responsiveness
Execution Management: Collaborates effectively with HP Business units and value chain partners to ensure operational responsiveness to challenges, and alignment with business imperatives
C-Level Partnering: Contributes to enduring executive relationships that establishes HP s consultative professionalism and promotes its total solution capabilities at the highest levels of an organization
Business and Financial Acumen: Exhibits authoritative business and financial acumen o develop meaningful business recommendations
HP Product Management Resume Examples & Samples
The role of the HP Atalla Product Management/Product Marketing Specialist is a 60/40 combination position that will help HP Atalla develop, manage, track and execute programs across these two collaborative Atalla product functions
Customer and market outreach
Product strategic planning and roadmap development
Product lifecycle management
Operational programs to enable product launch, delivery and ongoing improvements
Website marketing management
Collateral Asset development and management
Program/Event Marketing management
Product marketing presentation development
Bachelor's Degree in computer science, engineering or related field + MBA, with marketing concentration preferred (completed prior to start date)
Passion for product management and marketing
Experience with security, software development, and cloud infrastructures
Knowledge and/or experience delivering SaaS-based services is a plus
Strong technical background is a plus
Strong leadership capabilities, interpersonal skills and technical acumen
Proven business and customer focus to deliver revenue-driven solutions
Exceptional communicator, with proven ability to collaborate cross multiple teams, influencing and presenting effectively to groups of all sizes
Consumer Product Management Resume Examples & Samples
Perform competitive analysis (e.g., pricing, promotions, Go to Market (GTM) activities) to support Product Service Solution (PSS) life cycle strategies/tactics
Knowledge of general marketing function
Knowledge of product marketing fundamentals
Americas Custody Product Management Resume Examples & Samples
Act as senior product partner to Client Service, Relationship Managers, and Middle Office for priority clients
Attend internal and client meetings regularly to discuss timely issues/events relevant to the custody product, market change, etc
Understand client strategy and drivers for satisfaction with custody and ensure internal organizational alignment
Monitor client satisfaction through internal tools and client scorecards
Participate in daily product change calls as approver of new client change requests
Determine applicability of change request to broader client population
Assist in gathering/understanding client change requirements when needed
Work with Product Management and Product Development to solution client change requests
Prioritize and track top client book of change; factoring in the strategic product change agenda
Create and deliver change roadmap to clients, including
15 years in an Operations, Client Service or Product Management role in financial services
Thorough understanding of DTC and Fed Wire settlement and Global Custody products
Experience with client presentations
Excellent communication, influencing & negotiating skills
Change agent with the ability to execute swiftly and effectively
Understanding of financial metrics and drivers
Comfortable with independent contributor, team & matrix environments
Senior Director Product Management Resume Examples & Samples
15+ years of progressive leadership responsibility with mobile, social or collaboration product teams
Demonstrated strength in communicating a roadmap that is easy to follow, maintainable across products, integrated, forward looking and actionable
Track record of success in building a multi-product portfolio with complex technological components
Track record of successfully building competitive products that serve multiple industries
Mobile experience with P&L responsibility, managing tradeoffs, driving organizational alignment and maximizing business value
Proven ability to manage the "Go To Market" aspects of Product management
Comfortable speaker at Trade shows and other customer-facing events
Experience with Agile Product Management
Experience with data visualization, routinely reporting market conditions and product metrics
Admin Asst, Product Management Resume Examples & Samples
Executes a wide variety of semi-complex administrative tasks, e.g., travel and expense reporting; meeting arrangements; food and voucher arrangements; security arrangements for visitors; research and data gathering; report preparation and distribution; scheduling and schedule monitoring; budget preparation and tracking
Prepares routine memos, correspondence, letters, business updates, meeting notes; may prepare semi-routine reports
Coordinates regular and special meetings and conferences, including preparing notes of meeting highlights and "to-do's"
May purchase or arrange for the purchase of supplies and equipment
Handles incoming telephone calls; arranges and may participate in conference calls
Implements semi-complex tasks specific to the unit / work group served
Typically receives general instructions on semi-routine tasks and detailed instructions on semi-complex tasks May lead assigned parts or all of semi-complex
Other tasks at discretion of management such as organize drop box, weekly PPS
Has a basic knowledge of several administrative and support processes and procedures carried out in the assigned unit / work group
Candidates must have good computer background (Outlook, Word, Excel, etc...) and solid communication skills
Minimum of 4-years of related work experience in generally comparable administrative functions
Bachelor's degree or equivalent work experience
Product Management Resume Examples & Samples
The identification of help opportunities
The definition of use cases
The development of experience design in conjunction with the XD team
The creation of the technical prototype with engineering
The development of the success metrics and measurement model
Product Management Mba Internship, Di Summer Resume Examples & Samples
Conduct data-driven analysis on the performance of a free-to-play mobile game and develop actionable insights to optimize the game and inform the product roadmap
Provide valuable input into business cases and effectively assess the business impact of product decisions
Collaborate effectively with other disciplines to define and implement features that increase player engagement and monetization
Conduct insightful competitive and industry trend analyses to support the product management team
Excellent analytical skills and data-based decision-making abilities
Expertise using Excel
Passionate and knowledgeable about the mobile games industry
Brand & Product Management Administrator Resume Examples & Samples
Minimum two years' experience in related field, or equivalent experience
Work experience within the entertainment industry would be considered a strong plus
Must possess strong quantitative and analytical skills combined with solid business and financial acumen
Strong relationship building skills and a highly professional "client service orientation"
Must be able to interact with all levels of management
Must be an excellent team player who possesses solid interpersonal and organizational skills
Excellent communicator in both oral and written settings
High energy level; strong work ethic
Self-driven, independent thinker
Results-oriented, decisive
Exhibit a willingness to be adaptable and flexible, and demonstrate a desire to operate in a dynamic environment
Must possess a Bachelor's degree or equivalent work experience
Director of Product Management Resume Examples & Samples
Product Strategy - Define overarching mobile experience strategy across mobile native apps (iOS and Android), identifying and balancing business desires and client behaviors to maintain our position as the market leader in mobile Beauty shopping. Broaden focus of our current app from e-commerce to engagement and loyalty
Leadership - Collaborate with key executive stakeholders, balancing competing interests and needs across the organization to arrive at a clear vision, communicating effectively and aligning various partners along the way
Management - Manage team of senior product managers, overseeing planning and execution of strategic initiatives across the mobile app shopping experience, ensuring successful delivery of business value
Process Development - Develop processes, templates and tools to delivery effectively and consistently across projects, and across platforms. Define metrics for success and measure progress
Required: Strong managerial skills, with a track record of hiring and developing strong individual contributor product managers (>1-3 years management experience)
Required: Deep experience in the mobile shopping space, with understanding of the technical and client experience differences between site, mobile web, tablet and apps (>2-4 years mobile app experience, and >2-4 years e-commerce experience)
Required: Strong leadership, strategic thinking and practical organizational planning skills
Innate, gut understanding of the Sephora client, and an ability to identify and articulate opportunities
Nimble and flexible with regards to changing priorities & business needs, and in managing diverse teams & people. Proven multi-tasking skills, ability to meet critical deadlines
Architecture & Product Management Summer Internship Resume Examples & Samples
Strong background in computer science: data structures, object oriented design, patterns
Programming using Java, Python or C++
Familiarity with databases and SQL programming
Working experience with AWS is a plus
Engineer Enterprise Product Management Resume Examples & Samples
Demonstrates foundational understanding of standards, concepts and principles of engineering to solve the practical needs of the business
Applies understanding of engineering discipline and practice to resolve a variety of common issues within a particular platform or technology
Collaborate with engineers & product owners to design & execute on functional & performance testing of all development changes within each release to ensure a high quality product & experience for our end users
Ensure quality steps & processes are integrated into the requirements, design, build, & deploy stages of software delivery. Lead the team in a continued focus on quality of results
Automate testing wherever possible
Help define, promote, and ensure adherence to quality assurance processes such as test plan reviews ,defect management, risk/complexity analysis, and regression test maintenance
Define test plans, test specifications, test suites, test cases as well as design tools for unit, functional and performance/load testing in a programmatic manner
Drive comprehensive test strategy and test plans reviews
This position may be required to perform other related duties as assigned
B.S. in Computer Science, Mathematics, or Engineering Degree preferred
Minimum of 5 years professional software application development and testing experience
Experience programming a high-level OO language: i.e. C#, Java
Hands-on experience developing test harnesses for test automation and also manual testing
Strong experience with functional UI Automation practices, processes and tools
Experience with Open source test tools/frameworks: i.e. JUnit, NUnit, TestNG, Selenium
Experience with .Net 4.0, C#, SQL server, HTML, CSS, Java, JavaScript, JSON, jQuery, AJAX, SOA, SEO, HTML5, MVC3, Web APIs and secure coding/testing
Experience using DynaTrace, SPLUNK, SQL Query Analyzer, JIRA
Software development processes: Waterfall, Agile, Lean, TDD
Svp Product Management Complex Products Resume Examples & Samples
Build effective business partnerships and relationships with senior leaders across the firm
Work with key stakeholders across LPL to affect change
Lead, develop and manage a team of product managers
Manage and developing talent within the product management group
Participate in industry organization working groups
Lead the quarterly business review process for complex product categories
This position is based in LPL's headquarters located in San Diego, CA. This position reports to EVP, Investment & Planning Solutions
The position requires keen strategic thinking and analytical skills, outstanding project management experience, excellent time management skills, team and leadership skills with a pragmatic results orientation. Must be able to balance a collaborative approach with driving their own independent efforts all while effectively working with professionals across all levels of a dynamic, entrepreneurial, and fast-paced organization
Specifically, candidates should have and be able to demonstrate
Strong senior executive presence and ability to navigate a large organization
Strong communication and presentation skills – both oral and written
A good balance between strategic thinking skills, insights mindset and process
Strong understanding of and experience in driving change in an organization
Action orientation and desire to roll-up sleeves, get hands dirty and dig into the depths of the business if necessary
Ability to manage multiple projects at once in a fast-paced, entrepreneurial environment
Strong team work, leadership and interpersonal skills
Product Management Resume Examples & Samples
Undergraduate degree in Accounting or Finance or equivalent work history
Previous experience in FP&A or Controllers functions would be beneficial
High level of personal integrity and a team player
Demonstrated analytical and problem solving skills; detail oriented
Ability to multitask in a fast paced environment
Knowledge of key financial systems and processes including Microsoft Excel, Word and Powerpoint
10+ years in financial services industry required
Visa Digital Solutions Director Visa Token Service Product Management Resume Examples & Samples
Develop and refine the product strategy for Visa Token Service to address complex issues around business rules and configurability as more token requestors, wallet providers and client programs onboard onto the service across Visa operating countries
Identify how Visa Token Service can be used or extended to meet internal Visa business objectives, such as from Commercial, Prepaid, DPS, and Processing stakeholder groups
Develop guidelines, policies, practices, and procedures to facilitate the usage of cloud-based payment and other VTS solutions by clients and partners, including creating clear and concise internal product and external documentation and materials
Collaborate with product management leads for the underlying tokenization and digital payment products to ensure strategic alignment
Ensure product features are aligned with the strategic priorities for Visa Digital Solutions globally. Advocate product features for prioritization, balancing scope and time-to-market tradeoffs to deliver the optimal business impact
Maintain a strong ongoing relationship and dialogue with business development and implementation teams to ensure that changes to the product roadmap are clearly communicated in a timely manner
Ensure the development and launch of product releases meet key milestones in the product roadmap, from developing prototypes with technology teams to global product launches of Visa services
The position will necessitate heads down efforts in the design, development and implementation of product improvements, as well as primary ownership of a change management process in order to properly vet and prioritize new features and capabilities resulting from such improvements
Act as the lead product owner and advocate for Visa Token Service across stakeholder organizations, including Product Management, Client Services Support, Sales, Global Systems, Marketing, Risk, and Legal
A Bachelor's Degree in Engineering or Computer Science, with 10+ years of progressively responsible experience in product management and / or product development. A MBA would be desirable
A very strong understanding of payments transaction processing landscape in both card present and card not present environments, including operating regulations and dispute policies
Familiarity with Visa payWave, Visa contactless payments, Visa Cloud-based Payments or equivalent products including the underlying specifications and standards
Understanding of mobile payments and architecture, including, NFC, TSMs, OTA, secure elements, contactless payments, online/remote payments, QR Codes, cloud based payments and chip cards (contact and contactless)
An ability to adjust messaging according to the audience, from going deep into the technical design and implementation of a solution with development and technology teams to clearly and effectively articulating product strategy and proposition to Visa management, clients and partners
An ability to translate product complexities into practical business solutions appropriate for Visa's clients and partners
Being able to be analytical and fact-based when necessary to defend product roadmap decisions, and given the changing nature of and uncertainty inherent in the mobile payments space, being a flexible and creative thinker able to craft solutions to business opportunities
Very strong collaboration and team facilitation skills. Able to lead requirements reviews and other cross-functional team meetings
Excellent time management and organization skills. Able to deal effectively with ambiguity and work with a vast array of information in a rapidly changing environment
Self-starter who is comfortable working independently with an orientation and the discipline to focus on the details
Experience working with APIs in various technology environments is a plus
Senior Director, Product Management Resume Examples & Samples
Drive roadmap and prioritization process and represent roadmap to internal stakeholders
Lead team in developing tactics that will be effective in executing the strategy
Ensure that detailed requirements for all products are captured and clearly communicated to design and technology resources. Engage partner organizations to understand trade-offs and lead prioritization efforts
Be a recognized company subject matter expert on gaming, social and the intersection of gaming and daily fantasy
Work closely with partners to define smart integrations that drive value for ESPN and for prospective partners
Passionate sports fan
Lead teams of diverse people with varying skill sets and different cultural perspectives
Possess a deep understanding of varying monetization models
High School diploma or equivalent work experience
Product Management Resume Examples & Samples
Help define and execute strategy for USD Clearing business
Develop and enhance product offerings from capabilities through client experience to address client/market needs and ensure competitiveness
Initiate and drive sales campaigns and revenue initiatives
Provide sales training
Issue management, and pricing recommendations
Manage and maintain product governance framework (PAP)
Preparation of marketing materials and execution of brand marketing plan
Understands and proactively manages risk and compliance in respective area of responsibility
Support client pitches and proposal management
The ideal candidate will have 5-8 years of transaction banking experience in the Payments business, preferably existing knowledge of high value clearing
P&L experience would be a plus
Self-motivated, detail oriented and has the drive to succeed. Dedication to the timely delivery of assigned tasks
Strong product development background and proven track-record of launching new products along with robust project management skills
Excellent communication skills and ability to influence others
Ability to navigate complex global organization, and work with/lead cross-functional teams
Excellent Microsoft office skills (PowerPoint, Excel, Word)
Undergraduate degree required (Science, Business, Economics or Finance preferred), MBA preferred
Business focused and ability to think strategically
Leadership Skills
Director of Product Management Resume Examples & Samples
Contribute to complex network tokenization and cloud-based payments product features and initiatives by engaging with Visa's internal product owners, regional product owners, risk, compliance, information security and external clients
Develop detailed business requirements documentation for assigned network tokenization and cloud-based payments product features, including use cases and other written business requirements documentation artifacts
Review detailed business requirements for core tokenization and cloud-based payments product features with digital and core VisaNet network processing development teams to ensure high quality functional and technical. specifications/solution designs
Act as the product owner and advocate for assigned product features with across stakeholder organizations, including Product Management, Client Services Support, Sales, Global Systems, Marketing, Risk, and Legal
Work directly with architects and developers through the software development lifecycle from design and definition through implementation and post-release
Outstanding analytical and problem solving skills. Ability to critically compile and evaluate the information gathered from multiple sources, to identify and reconcile cross-system impacts and dependencies, to decompose high-level information into details, and to derive general understanding form low-level details
Very strong product team leadership and collaboration skills, with an ability to frame complex challenges for stakeholders, drive decision making and act on the results
Strong written and verbal communication skills, for both business and technical audiences
Self-starter who is comfortable working independently with an orientation and the discipline to focus on the details and be proactive in managing cross-functional stakeholder expectations
Successful demonstration of product delivery in either or both Agile (e.g., scrum) and waterfall software development methodologies
Strong bias for action and ability to proactively recognize and resolve issues
BA/BS in Computer Science, business, or a related field
Senior Director Product Management Resume Examples & Samples
Craft the strategy and vision for fantasy products. Communicate this strategy to all stakeholders at all levels of ESPN – from executive sponsors to ESPN employees charged with execution of the strategy
Recruit and retain team members charged with execution of strategy and tactics
Deliver regular executive communication on current products and associated metrics and future products and milestone achievement
Ensure that a cogent suite of revenue producing experiences are included in the fantasy products
Drive best practices in driving, tracking and optimizing user conversion on products including but not limited to on-boarding flow, virality, email capture and the like
Be an effective leader of the team. Clearly define roles and responsibilities. Provide clear career path and timely feedback on performance and areas for improvement
Must have demonstrated ability to craft a vision, communicate same and lead a team to execution of the vision through a tightly crafted set of tactics and executions
Minimum 10 years experience with increasing responsibility for digital products and revenue delivery
Minimum of 5 years of personnel management experience preferred
Strong communication skills including the ability to communicate to groups via presentation and via written word
Ability to work closely with people who may have differing goals and motivations and to craft a shared vision and outcome
Demonstrate a product vision and a sense of best practices for user interface and user experience as it related to consumer facing gaming products
Possess experience in social gaming products and or real money gaming products
Digital Wallet Solutions Product Management Resume Examples & Samples
Conceptualize and develop the value proposition for the Android based Citi wallet products
Define product strategy and roadmap at a global level to create exceptional customer experience and encourage repeat usage
Manage relationship with regional emerging payments teams to align on strategy and product features
Coordinate roadmap and dependencies with partners like MasterCard, Visa etc. and across the Emerging Payments global teams
Define global standards for the product features (eg KYC, AML, identification & verification, T's&C's) and support both the global & regional approvals as well as governance to the features
Act as an owner and subject matter expert for anything product related and evangelize the product throughout the organization
10+ years' experience as a member of or leading teams developing and deploying global solutions into local markets
Entrepreneurial mindset, innovation and creativity
Proactive, self-starter with the ability to multi-task and work independently at all levels in the organization
College degree required, Masters preferred         
Director of Product Management Resume Examples & Samples
Implement and enforce program management rules with respect to the use of an Institutional Consulting contract
Develop, maintain and review the pricing matrix for services delivered under a UBS contract
Strategically drive marketing and communication efforts with Consultants, Field Leadership and Senior Management through consistent and clear correspondence, the creation of marketing collateral including pitch books, internet content, RFP responses and other promotional communications
In conjunction with program administration manage the response by UBS Institutional Consultants to RFP and RFI requests and develop a strong process for managing the new business pipeline from prospect to client
Continuously perform analysis on existing clients to identify best practices, opportunities for growth and risks of attrition
In conjunction with Field Management and the Head of Institutional Consulting, engage prospective recruits on the potential benefits of UBS Institutional Consulting and moving their practice to UBS
Develop and maintain the application process for new Institutional Consulting, Senior Institutional Consulting and Institutional Analysts. In addition review, periodically, the current status of those with Institutional Consulting titles and whether the criteria required for the title is still being met
Develop strategic initiatives that increase the depth and breadth of participation in the Institutional Consulting business
Promote and manage the development of new business through opportunities identified by UBS Financial Advisors and partnering those Financial Advisors with an Institutional Consultant
Coordinate monthly Institutional Consulting Advisory Council conference calls – identifying topics to be discussed and ensuring follow up on takeaways from the council
Coordinate monthly all Institutional Consultants call – identifying key areas of update and promote best practices through peer sharing
In conjunction with UBS manager research manage the process for evaluating the use new investment managers and maintain lists of managers approved for recommendation within the Institutional Consulting program
In conjunction with the Head of Institutional Consulting continuously assess revenue growth and expense management, increasing overall contribution margins and financial performance of the business
Controls Product Management Resume Examples & Samples
Cancel and Correct Surveillance Tool: Expertise in understanding Cancel and Corrects across a broad spectrum of equity and fixed income level products from the perspective of identifying potential unauthorized trades. Experience in designing scenarios or managing a similar products for purposes of a unauthorized trading detection or designing similar unauthorized trading control tools relative to Cancel and Correct transactions
Establishing and maintaining governance across multiple IB departments and potentially across other divisions in the bank
Planning ongoing roadmap for key systems and processes, with a focus on the Supervisory Control flow
Managing enhancement delivery across multiple departments in the IB and possibly across multiple divisions of the bank
Working closely with IT to plan and implement any system improvements required
Monitoring, tracking and reporting progress to stakeholders
Driving prioritization of Book of Work items while managing both IT and Non-IT budgets
Senior Director, Product Management Resume Examples & Samples
Work with cross functional teams - including Sales, marketing, account management, operations and finance to train, create collateral, position and bring the product to market
Monitor product adoption, proactively identifying opportunities and making actionable recommendations to drive product uptake and effectiveness
5-10 years of product management experience, with at least 3-5 years in the ad technology and programmatic industry
Solid background and understanding of industry trends and the overall online advertising market ecosystem (e.g., agency, agency trading desks, DSPs, ad networks, exchanges, content developers/publishers, SSPs, audience/data providers)
Strong understanding and experience with integrating third party systems, including SSPs, DSPs, DMP's, Ad Servers…etc
Demonstrated team leadership abilities in a fast-paced environment
Technical and analytical knowledge/skills
HBO Coordinator, Product Management Resume Examples & Samples
Collaborate with Product Manager on product development including packaging, menus and extra content when necessary
Coordinate the release of titles on digital distribution platforms by gathering and delivering assets and scheduling extra content availability
Partner with Warner Home Video and internal teams to ensure physical titles are set up correctly and all teams have the latest information regarding product details, pricing, street dates, etc via direct communication and on-going maintenance of internal documents and resources
Develop and continually update sales tools for use by HBO and WHV sales teams, ensuring sales has information and tools necessary to sell-in product. Develop title announce and trade materials and schedules
Update and manage distribution of HBO release schedules, price lists, at-a-glance documents and other internal databases
Open POs, track spending against the individual title P/L and manage monthly accruals with internal teams. Proactively discuss potential shortfalls or savings with manager
Monitor competitive trends and activities within the industry from both product and retail perspectives, pointing out key findings to team
Assist team in execution of publicity, retail and marketing activities
Act as product category expert for assigned titles
Build and maintain excellent relationships with key cross-divisional personnel, external partners, and vendors
Senior Director Product Management Resume Examples & Samples
Define and drive the Horizon Platform product strategy and roadmap across multiple offerings
Lead a team of Senior Managers in multiple areas towards execution on the vision and strategy in delivering best-in-class product
Partner closely with Engineering Leadership and Architects in defining a long-term product architecture that scales into the future
Partner closely with Sales Leadership and Business Operations in helping align and execute on customer acquisition and growth
Work closely with Product Marketing on positioning and messaging and GTM plans
Demonstrate passion, integrity and presence – to be able to inspire the entire team to build one of the most critical businesses for VMWare
BA/BS required, in Computer Science or related technical degree. MS/MBA preferred
Prior product leadership experience at this level – leading teams of senior product managers at successful companies
Prior experience in running cloud/SaaS products in leadership roles required
Prior track record of success – in building a business, taking new products to market from the beginning in areas core to the company's business
Ability to work and represent the team as a leader externally with customers, analysts and the press
A minimum of 7+ years of professional experience in product management capacity
Strong analytical and strategic thinking skills, and the ability to translate those skills into a proven track record in delivering successful, award winning enterprise products
Excellent interpersonal, written and verbal communication skills. Public speaking experience and comfort
Ability to travel up to 25% of the time worldwide
Director of Product Management Resume Examples & Samples
Manage team of senior product managers, overseeing planning and execution of strategic initiatives across the shopping experience, ensuring successful delivery of business value
Define overarching shopping experiences with a clear point of views, identifying and prioritizing business desires and other opportunities to maintain our position as the market leader in online Beauty
Collaborate with key executive stakeholders, balancing competing interests and needs across the organization to arrive at a clear vision, communicating effectively and aligning various partners along the way
Develop processes, templates and tools to delivery effectively and consistently across projects. Define metrics for success and measure progress
Strong managerial skills, with a track record of hiring and developing strong individual contributor product managers
Strong leadership, strategic thinking and practical organizational planning skills
1-3 years experience managing team of senior product managers
5+ years experience in e-commerce product management with a successful history of launching highly effective products (or equivalent consulting experience)
7+ years of consumer-focused online experience
Product Management Resume Examples & Samples
Oversight and ownership of the end to end process including Acquisition, Sales, Credit, Back-End operation of Ready Credit product
Update product documentation including product approval and programs
Perform portfolio analysis and understand customer profiles
Perform acquisition and portfolio campaign to increase new account and sales activation
Disseminate product knowledge and provide training to related internal party
Ability to multitask and demonstrate agility when faced with objectives of business and cross-department networks
Manage business and profitability drivers to deliver business targets
Communicates effectively - communicate clearly and concisely with impact and credibility
Product Management Resume Examples & Samples
Act as primary interface with Client and manage
Experience
Problem Solving/Analytical Skills
Communication Skills
Office Equipment/Machines
Physical Demand
Accountability
Director of Product Management, Autopilot Resume Examples & Samples
Lead the development of new products, features and enhancements across various Condé Nast brands focusing on reader acquisition, growth and engagement
Improve our customer and readers' experiences and interactions with Condé Nast's products through the use of metrics and research
Driving product prioritization and product management methodology for the business working with internal and external stakeholders including Editorial and Advertising
Support standards and practices for design and development teams
Regularly use consumer feedback, metrics, market research, and competitive analysis to help create premium web products and features that delights readers and advertisers alike
Mentoring and development of product and design team to enhance the development of digital products
Be the voice of the customer when working with stakeholders and teams
Demonstrated success in creating and improving innovative online products
Experience working closely and collaboratively with design, engineering, operations, editorial and advertising teams
Product Management Jewellery Internship Resume Examples & Samples
Managing the photo and prototype archive
Preparing presentations in Power Point for product training
Elaborating line sheets and product tables
Elaborating product sheets
Inserting cost data
Giving support with quality control
Business Intelligence Product Management Resume Examples & Samples
Minimum of 3 years of professional experience
Minimum of 1 year of professional software development experience in programming language such as Java, C#, or Python
Bachelor's Degree in Engineering, Computer Science or Operations Management
Business Intelligence experience including data analytics, reporting and dashboard development
Proficient in Microsoft Office Suite (Excel, Word, PowerPoint)
A proactive self-starter, able to manage own time, priorities and independently identify and complete tasks
A leader who works effectively in a team setting and is passionate about providing innovative solutions for complex business needs
Strong communication and interpersonal skills both written and oral
Strong delivery focus with a proven track record of achieving results and demonstrating proficiency in managing multiple competing tasks on a daily basis
Ability to work quickly and under tight delivery deadlines with a strong attention to details
Experience in driving standardization of processes
Exceptional complex problem-solving skills
Ability to socialize ideas and influence outcomes across stakeholders with competing demands
Previous experience in Operations, Financial Services industry and / or other Technical discipline
Basic knowledge of computer programming and data analytics concepts
Lean Six Sigma and / or Total Quality Management experience
Experience working with web development standards including Javascript, HTML, CSS and Angular.js
Director of Product Management, Aol.com Resume Examples & Samples
Understand and analyze usage of our desktop sites, mobile applications, and mobile web in regards to user engagement, retention and monetization
Support the Vice President of Product in project meetings, creative workshops, design reviews, product kick-offs, weekly product status, and project wrap-ups
Detail and document use cases, product requirements, user stories, wireframes, and project wrap-ups for B2C mobile products
Market and Competitive research and analysis
Cib-americas Custody Product Management Resume Examples & Samples
Partner with Sales to bring new Custody business to the firm, both from existing clients and prospect names
Act as primary point of contact and product partner to Sales, Relationship Managers, Client Service, and Middle Office for Custody clients
Provide custody subject matter expertise with respect to the custody products
Present at client meetings and pitches to discuss timely issues & events relevant to the custody product, market changes, etc. as well as the value proposition of our product offering
Work with Core Product Management and Product Development to help solution client change requests
Understand the business and operating models for each of the respective product components and how our clients utilize these services
Understand client/ deal pipeline in detail and how it ties our Product Plan
Understand and articulate the P&L drivers for the business
5+ years in an Operations, Client Service, Relationship Management or Product Management role in financial services
Experience with client presentations & sales pitches
Excellent interpersonal, communication, influencing & negotiating skills
Strong organization skills
Ability to act as a change agent with the ability to execute swiftly and effectively
Ability to understand and present technical subjects to non-technical audiences
Product Management Resume Examples & Samples
Support the Product Management North America group by handling ongoing tasks assigned by select product teams
Maintain intranet pages and databases to ensure all information is accurate and up-to-date
Enter and reconcile data while running quality controls to identify data entry errors
Monitor drift reporting and escalate issues to appropriate teams
Compile monthly and quarterly publications with performance data, benchmark data and other analytics
Manage mutual fund coverage list and update when necessary
Director of Product Management Resume Examples & Samples
5-8 years of product management experience, with at least 3-7 years in the online advertising industry (or other high scale internet products) space
Mix of Technology and Ad-tech Domain understanding at a broad level. Should be exposed to large scale, low latency consumer internet products
Exceptional client communication and interaction skills, including the ability to communicate with client technical and business teams to gather and validate requirements
Experience with hiring top notch people, mentoring teams and ensuring a high level of performance; helping individuals grow in their careers, having constant dialogue about their aspirations and sharing prompt, clear and actionable feedback about performance
Core Product Management Skills
Strong organizational skills and attention to detail with proven experience managing multiple projects to successful completion
Product Management Resume Examples & Samples
7+ yrs. related experience including cash management & payments
Experience of Cyber Risk is an advantage
Risk Oriented Individual
Experience in executing against tight deadlines and managing issue escalation
Proficient with PowerPoint, Word and Excel
Ability to work closely and build trust with partners internally and externally
Ability to drive change within the organization
Excellent team working and leadership skills
Ability to operate in a complex matrix environment
Ability to think strategically and develop creative solutions
Strong understanding of risk management and intuitive ability to assess risk
Graduate Degree, with distinguished academic achievement, high level of personal integrity, interest in banking as evidenced by related work experience, proven dedication to excellence, leadership qualities and a flexible, creative, innovative personality
Exceptional organization and process management ability
Outstanding people leadership skills. Able to motivate/influence
Ability to lead cultural and behavioral change in a rapidly changing industry
Ability to work across multiple facets of the Global TTS Organization
Ability to exercise initiative, problem identification, problem solving and independent decision making
Private Bank-structured Product & Derivatives Product Management Resume Examples & Samples
A background in Law or on an Investment Banking Structuring team required
Technical understanding of the derivatives market
Ability to use Excel Spreadsheets to analyse data and prepare Microsoft
Director of Product Management Resume Examples & Samples
Manage the product development team
Provide the vision and management fornew product development, and enhancements to existing products, across Eventfuland CBS Local Digital Media properties
Support the product road-map to meetbusiness objectives & goals
Develop cross-platform products,including web, mobile web, mobile apps and email
Deliver advances in the product bymaintaining a deep understanding of competitive offerings, how they impactconsumer choices and preferences, and how they should influence the futureproduct direction
Drive product initiative from conceptto delivery, including product definition, design, development, release,migration and end-of-life
Create business cases andjustification; gain buy-in from peers and management
Gather, update and augment productrequirements as necessary
Integrate testing, usability studies,research, market analysis and feedback into product requirements
Coordinate with other departments whenimplementing initiatives (Business Development, Sales, Engineering/Technology,Marketing, Customer Support, Analytics and Quality Assurance)
Collaborate closely with engineers andUX designers to evaluate and iterate on ideas and designs
Monitor and track key metrics andplans; execute iterative tests pre- and post-launch to optimize the impact, userexperience and business goals of specific features or areas of the product;provide frequent reporting on product performance
Maintain a thorough understanding ofproduct and development status; escalate issues as needed; provide frequentinitiative status reports detailing completed tasks and upcoming tasks
Work closely with commerce team tointegrate and optimize performance based opportunities such as ticketing acrossmobile, web and email properties
Assist with the management of vendorand partner relationships, including following up on issues, managing timelinesfor vendor deliverables, and coordinating any required development work orproduct development that may arise
ABA or BS in a technical field from four-year college or university, orequivalent practical experience
8-10years relevant work experience in a fast-paced, dynamic environment
Productmanagement responsibility in a forward-thinking B2C organization with a focus oncustomer acquisition, engagement and retention
Experiencedeveloping a personalized web experience to drive higher conversion andcustomer engagement
Skillin product management concepts, practices, and procedures (site maps, product flow,mockups, user feedback loops, etc.)
Abilityto utilize standard software, including documentation tools, spreadsheets, presentationand image editing software/tools
Experiencein developing wireframes and/or product and feature mocks and flows
Experienceworking with user experience and design teams
Abilityto create and communicate status reports, metrics reports, requirements documentationand other relevant product / initiative documentation
Excellent problem-solving, organizational and analytical skills,with the ability to evolve product strategy based on research, data andindustry trends
Abilityto interpret a variety of instructions furnished in written, oral, diagram, orschedule form
Abilityto manage work in a fast-paced environment on simultaneous products andinitiatives, and to quickly adapt to changes in priority, project plans andschedules when necessary
Strongcommunication skills with ability to interface with peers and all levels ofmanagement
Mustbe detail oriented; strong verbal, written and presentation communicationskills are critical
Experienceusing social media and alternative marketing methods to acquire, retain andcommunicate with existing, lapsed and new customers
AnMBA
10+years relevant work experience and/or training
Experiencein developing ecommerce solutions and working with ecommerce systems
Experiencewith building products that focus on user acquisition and direct email
Excellentwriting skills with a proven track record of writing customer-facing contentthat is on-brand, relevant and tailored to the internet user
Experiencein an agile product development environment
Provenability to lead and influence both projects and teams
Extensiveuse of Google Docs, Microsoft Word or Pages; Google Sheets, Microsoft Excel orNumbers; Adobe Photoshop, SnagIt, or similar image editing software; Google Slides,Microsoft PowerPoint or Keynote
Experiencewith wireframe applications, such as Axure, Mockflow, Microsoft Visio or Omnigraffle
Useof Agile development applications, such as Trello, Jira, Pivotal Tracker,Basecamp, or similar
Experiencewith web analytics tools such as Google Analytics, Adobe Analytics, orSiteCatalyst
Ademonstrated ability to translate data into actionable recommendations
Experiencein conducting A/B or Multivariate testing, utilizing tools such as Optimizely, GoogleAnalytics, VWO, Unbounce, Kiss Metrics or Crazy Egg
Previousexperience working at a media company, and/or in the entertainment industry. +
Product Management Resume Examples & Samples
Understand product vision and support delivery of the product as needed
Represent the priorities of the product team within a cross-functional, highly dynamic and multi-disciplinary team. Work closely with delivery team to move programs forward
Support product owner(s) to identify project requirements and resolve issues. Help translate product vision into detailed business requirements and work with user experience, design, development and QA to ensure they are implemented correctly. Own product responsibilities for component parts of a larger solution
Monitor customer satisfaction and data related to portfolio products. Gather and analyze qualitative and quantitative data and begin to synthesize inputs to make recommendations
Collaborate with internal partners across various departments and levels. Represent the interests and messages of the Product team across the organization. Develop and nurture relationships with key internal stakeholders in support of the programs you support
Experience working in some capacity with cross-disciplinary teams on consumer-facing products or projects, preferably in an ecommerce context. Interest in Product Management as a career path
Creative thinker, solution-oriented outlook. Demonstrated quantitative and qualitative thinking
High level of intellectual curiosity and comfort with ambiguity. Pragmatic thinker
Exposure to Agile development methodologies
Director of Product Management Resume Examples & Samples
Define, develop and execute the vision, roadmap, and requirements for PubMatic's Ad Serving Products
Validate product direction by interacting with customers and internal stakeholders in addition to analyzing both market and product trends
Evangelize PubMatic product offerings within the company, as well as to prospects and the installed base, and drive rapid adoption
Director of Business & Product Management Resume Examples & Samples
Create and implement business strategies and product management practices that deliver long-term competitive advantage for Lionhead
Lead the creation of monetization and retention strategies which support long term player engagement and maximize life time customer value, collaborating closely with performance marketing, community, BI and product development functions
Lead day-to-day product management in a live gaming environment, including managing targeted campaigns and promotions
Drive the requirements and usage of a in-game CRM system
Lead the insights that inform the business. Drive upgrades to analytics, business intelligence and customer insights to enhance and optimize player engagement and operations. Embrace BI from exec level KPIs to deep dive in-game data science
Develop detailed business plans, processes, performance and evaluation mechanisms and provide actionable insights to drive product development decisions
Build the business cases for new features, products, initiatives and evolve the business models in use today
Partner with key external stakeholders to align with goals of the wider gaming organization within Microsoft and become a source of free-to-play product expertise within Microsoft Studios
Build and lead a high performing team across product management, analytics and BI
Drive profitable consumer behavior and consequently own the business performance of the live games service
Work with the Lionhead leadership team in the transformation of the studio to a provider of Entertainment as a Service through Fable Legends and beyond
Develop a culture of that embraces data and consumer insight throughout the development and creative process
Have Lionhead become recognized as center of excellence in the wider organisation
Extensive prior experience developing and leading service based gaming models – particularly large scale free to play – set within a wider understanding of the interactive entertainment business
Launched and operated AAA free-to-play games on console / PC/ or large scale mobile with sustained successful results
Managed teams across business intelligence, product management, and analytics
Strong influencing and relationship-building skills, demonstrating strong collaboration and integration with marketing, design and product development functions
Able to operate in a creative, as well as a corporate environment
Enthusiasm for games and the people who make them
A degree level qualification, preferable with a business focus
Experience of working within an international/global organization an advantage
Senior Director, Product Management Resume Examples & Samples
Act as product owner for the fixed income product line, leading product advocacy efforts to drive market share gains. Conduct research and analysis to understand the marketplace, competitors, and advisor/client needs and develop effective strategies to highlight and capitalize on competitive advantages. Represent strategies to the sales organization, clients, and the fund boards through the development of written materials and delivery of messages through multiple media
Business owner on large scale projects/initiatives and has overall accountability for responsibility for product line performance and daily operations in managing the product line. Set performance expectations for products and assess performance results versus expectations, benchmarks, and peers. Partner with Client Portfolio Managers and the Investment Team in representing strategies to prospects and clients, bringing product expertise and investment acumen. Evaluate and recommend product changes
Oversee the compliance and regulatory environment including the management of account agreements, disclosures, supervision logs, policies and procedure updates
Provide effective leadership to direct reports incorporating performance management practices through individual performance plans, periodic reviews and feedback sessions, coaching and development
10+ years financial services experience, preferably in product management or product development for fixed income products
3+ years people leadership experience
Ability to influence and collaborate with or lead across the organization and at all levels to drive results
Deployment Product Management Resume Examples & Samples
Secure an efficient Product Life Cycle Mgmt in the supply, sourcing and services view
Refine and manage non-technical requirements to execution level and ensure capability build in Supply, Service Delivery and Sourcing
Develop Supply Roadmap
Follow-up Supply Chain Performance
Support over all Supply Chain Strategy
Background in relevant Supply category (e.g. HW Supply, SW Supply, Service Delivery
Relevant Ericsson Models
Academic degree, MSc or equivalent
EMC Product Management Resume Examples & Samples
Experience with software /hardware development, and related processes
Doing Primary research
Familiar with backup solutions, topologies and related software a plus
Knowledge of how backup fits within the IT infrastructure would be a plus
Manages multiple products or a product line with little direct supervision. Shapes and/or champions new direction for the product. Prepares and presents the business case supporting a particular product and/or product line
Evaluates and drives product management processes (e.g., pricing strategy, product positioning and long term strategic business plans). Ensures the right blend of trade-offs to maximize the product impact in the marketplace
Researches market need and creates the business case and strategy for assigned product. Analyzes financial impact of program changes. Develops cost and cash flow model for products. Tracks, forecasts, and reports product sales revenue and profitability
Leverages product/market knowledge to assist cross-functional groups including Product Marketing and field personnel with training content. Supports senior staff with research, development, and presentation of new product concepts to gain timely management approval and handling of issues for product feature/function set
Drives solutions across development teams (primarily Engineering Development and Marketing) through Product requirements, product contract, and positioning. Collaborates with Product Marketing and Program Management to develop and implement a company-wide go-to-market plan for a product, working with all departments to execute
Possesses creativity
Possesses strong product/technology/industry knowledge
Director of Product Management Resume Examples & Samples
Work across product and infrastructure teams to establish data driven requirements, manage their implementation and integration across the entire product portfolio
Drive infrastructure initiatives to improve the AOL Mail ecosystem as well as to manage cost and performance
Project manage efforts across Technology and Design to deliver high quality products
Partner with the other members of the Mail team (infrastructure, identity, security, spam ops, advertising) to ensure a world-class end-to-end experience
Oversee product analytics, testing, and optimization efforts
Research and identify ways to test, confirm and grow new products in the market
BA/BS degree with 5+ years related experience, ideally in email or consumer based communications products
Good understanding of technology usually underpinning email products
Strong mix of creativity, product instincts, technical acumen, with a good mind for monetization
Maniacal focus on the user experience
Significant business relationship building skills and comfort working in a matrixed environment
Practical self-starter; motivated to learn and improve
Ability and willingness to roll up the sleeves and get things done
Director of Product Management Resume Examples & Samples
Product Evangelist for Dow Jones Newswires professional web and mobile applications
Develop the product strategy for various target markets with a focus on financial services
Gain a deep understanding of customer experience, identify and fill product gaps and generate new ideas that grow market share, improve customer experience and drive growth
Understand Newswire's strategic and competitive position, and work to define and deliver product enhancements which maintain, shape, and improve that position
Communicate effectively throughout the organization on status, issues, and results
Manage backlog to ensure requests are captured, prioritized based on business impact and effectively communicated
Partner with stakeholders through the product lifecycle including Technology, News, Finance, Data, Design, Sales, Marketing and Customer Service
Evaluate go to market plans to ensure that they are consistent with product strategy and roadmap
Represent the company by visiting Newswires clients and partners to solicit feedback
7-10 years product management experience, preferably with database and/or financial products
Past success in leading, defining and launching products supported by analysis and metrics
Ability to gather user feedback and translate that into a winning product vision
Experience building web applications for the B2B market, preferably Financial Services
Demonstrated leadership with cross-functional teams, and the ability to gain cooperation from others
Effective organizational skills are critical
Strong sense of urgency and comfort in a fast-paced, matrixed environment
University degree in a relevant field with strong academic credentials
Highly visible and strategic role
Comfortable presenting to clients and internally within Dow Jones
Experience working with a large, global direct sales organization
Desire and ability to travel to meet with clients and partners, some international
TTS NA Account Services Product Management Resume Examples & Samples
Support towards management of the Flexcube project, one of the most important projects for TTS globally and in NAM
Support the regional initiatives for all Account Services related issues for the region
Support the Account Services Transformation initiative in North America. Help support an integrated product strategy for process streamlining in the region to achieve reduced cycle times for account opening and maintenance
Help perform core product management functions/ activities like competitive analysis, regional requirements, budgeting, rollout planning and co-ordination with legal and compliance
Work collaboratively with internal product areas and external resources to drive adoption of re-engineered and standardized toolsets and processes; Focus on implementation of effective risk/issue management processes and drive resolution - Ensure that the US & Canada country checklists and the monthly certification process for all account opening and product documentation take place in a timely manner
Support the product manager on paper-free initiative and deployment of eStatement solutions for the region. Work on standardizing statements with CSM partners
In partnership with TTS NA Pricing, develop and implement a pricing strategy to discourage paper statements / invoices / reconciliations
Between 2 to 4 years of experience in a large, dynamic and cross functional financial organization preferably working in the On-boarding and Account Services for Corporate Banking (Treasury and Trade Solutions) clients
Excellent written and verbal communication skills (high level of tactfulness and organizational partnership skills); Strong team player
Strong analytical skills and attention to detail combined with an ability to deliver analysis in a concise and logical manner. Ability to identify product gaps and structure solutions
Project Management skills; Strong understanding of Technology development process; highly proficiency in MS Office tools
Leadership and execution skills. Ability to multi-task and work under pressure and tight deadlines in a matrix organization
Ability to work with broad group of stakeholders across countries, regional & global teams
Travel Required: up to 10%
MBA / BA / BS Degree with a strong technology background
Senior Director, Product Management Resume Examples & Samples
Experience delivering information solution to engineering intensive industries such as chemicals, oil & gas, aerospace, industrial machinery, design and construction, and pharma
Additional degrees or certifications in product management is preferred
Experience with products that drive value from both content and functionality (BOTH required)
Director of Product Management Resume Examples & Samples
Provide the vision and management for new product development, and enhancements to existing products, across Eventful and CBS Local Digital Media properties
Support the product road-map to meet business objectives & goals
Drive product initiative from concept to delivery, including product definition, design, development, release, migration and end-of-life
Create business cases and justification; gain buy-in from peers and management
Maintain a thorough understanding of product and development status; escalate issues as needed; provide frequent initiative status reports detailing completed tasks and upcoming tasks
Work closely with commerce team to integrate and optimize performance based opportunities such as ticketing across mobile, web and email properties
A BA or BS in a technical field from four-year college or university, or equivalent practical experience
8-10 years relevant work experience in a fast-paced, dynamic environment
Skill in product management concepts, practices, and procedures (site maps, product flow, mockups, user feedback loops, etc.)
Ability to utilize standard software, including documentation tools, spreadsheets, presentation and image editing software/tools
Experience in developing wireframes and/or product and feature mocks and flows
Experience working with user experience and design teams
Ability to interpret a variety of instructions furnished in written, oral, diagram, or schedule form
Ability to manage work in a fast-paced environment on simultaneous products and initiatives, and to quickly adapt to changes in priority, project plans and schedules when necessary
Strong communication skills with ability to interface with peers and all levels of management
Experience using social media and alternative marketing methods to acquire, retain and communicate with existing, lapsed and new customers
An MBA
10+ years relevant work experience and/or training
Experience in developing ecommerce solutions and working with ecommerce systems
Experience with building products that focus on user acquisition and direct email
Excellent writing skills with a proven track record of writing customer-facing content that is on-brand, relevant and tailored to the internet user
Proven ability to lead and influence both projects and teams
Experience with wireframe applications, such as Axure, Mockflow, Microsoft Visio or Omnigraffle
Use of Agile development applications, such as Trello, Jira, Pivotal Tracker, Basecamp, or similar
Experience with web analytics tools such as Google Analytics, Adobe Analytics, or SiteCatalyst
A demonstrated ability to translate data into actionable recommendations
Experience in conducting A/B or Multivariate testing, utilizing tools such as Optimizely, Google Analytics, VWO, Unbounce, Kiss Metrics or Crazy Egg
Previous experience working at a media company, and/or in the entertainment industry
Director of Product Management Resume Examples & Samples
An advanced degree in Business or Marketing desired
10+ years of progressively more experience in product management, product marketing, marketing or business development required
Experience in establishing and documenting a business case
Experience in consumer related marketing strategies and tactics
Demonstrated business product strategy expertise with a successful record of bringing new products to market
Excellent analytical, financial, and broad business skills
Highly creative and abstract thinker
Highly developed leadership skills
Advanced evaluation skills, originality and ingenuity
Strong persuasive and influence ability
Relationship management skills
Ability to work effectively on a cross-functional team
Defined Contribution Product Management Coordinator Resume Examples & Samples
Project management of DC fund implementations
Partner with Account Managers to ensure a consistent client experience
Develop strong internal relationships with the Business Operations teams to ensure maximum leverage of firm-wide resources
Develop strong external relationships with consumers of BlackRock fund information, i.e., primarily Morningstar and record keepers
Partner with Legal on ERISA Regulatory compliance
Subject matter expertise of BlackRock product that is applicable to the DC market
Partner with members of DC Product Management on special project assignments that have cross-functional scope and impact
Stay abreast of DC industry trends and regulatory requirements
Together with other members of the team, provide high quality timely responses to inquiries
Participate in continuing education in finance, investments, and DC issues, to provide consistently improved client support
2–5 years of investment related experience required
Excellent business writing skills
Intellectual curiosity and passion for Finance and Defined Contribution
Ability to multi-task with multiple projects and initiative
Progress toward CFA Charter or graduate degree preferable
Effective team player, able to work with and influence people of all levels
Global Fixed Income Product Management Team Resume Examples & Samples
Knowledge Requirements - Develop an understanding of the fixed income markets and develop product specialization: Government Bonds, Credit, Emerging Market Debt, Securitized Products, Commodities, Currency, and Alternative Investments
Client Reporting - Take responsibility for the quality and the timely delivery of client portfolio review materials and reports. Communicate investment strategy and portfolio positioning on a regular basis to internal and external clients
Marketing - Assist in the writing of market and performance commentary for fixed income products, as well as the updating of the full range of marketing materials maintained by the team, including product presentations, strategy summaries, and performance and portfolio updates
Sales Support - Act as liaison between distribution channels and portfolio managers; assist in responding to queries from sales, and provide internal product and market training opportunities
Desk Support - Assist portfolio managers in execution of desk tasks, analysis work, and individual projects and initiatives
Business Development – Participate in the construction of marketing materials, new business pitches, and bespoke client studies. Assist in the preparation of responses to RFPs (Request for Proposals)
Project Management – Work on various team-related strategic projects (e.g., product development, campaign initiatives, IT systems)
Native level fluency in Japanese and strong communication skills in English
Enthusiasm for fixed income markets
Excellent detail orientation skills
Proficiency in Microsoft Office applications such as PowerPoint, Excel, and Word
Team player with the ability to multi-task and meet multiple deadlines
Prior fixed income experience
CFA designation
AVP, Advisory Product Management Resume Examples & Samples
Product management of and product strategy for Mutual Funds and ETFs within Brokerage and Advisory. This function will be co-owned by a senior product manager
Product Management of LPL's open architecture advisory platforms (SAM/SWM): standard pricing, investment policies, investment content and client experience. This function will be co-owned by a senior product manager
Acting as a primary contact for a portion of the mutual fund and ETF product providers
Acting as a change management champion to help drive education and awareness of platform evolution with business and channel leaders
Prioritize new investment ideas and targeted promotional activities by leveraging support with Business Intelligence team
Product strategy, pricing, and policies for Mutual Funds and ETFs
Lead cross functional efforts that drive change in LPL's SAM/SWM offerings
Provide thought leadership on product substitutes / compliments and how LPL's cross platform pricing decisions impact advisor behavior
Track industry and competitor developments in terms of product, pricing, policy and platform experience within the mutual fund and ETF product categories for both brokerage and rep driven advisory platforms
Partner with team members on growth opportunities to help transition advisors to a fee-based practice
Drive the profitability and advisor experience of the LPL advisory platforms by working cross functionally to deliver enhancements with a consistent with a view on experience, pricing and investment policy competitiveness and an understanding of how changes impact advisor behavioral incentives
Provide expertise in the offerings and consult with Marketing and Communication team members on product attractiveness as it relates to promotional / sales activities or in defense of a product line
Bachelor's degree with a minimum of 5 years of related experience in the financial services industry. Advanced degrees a strong plus
Knowledgeable on mutual funds and ETF product trends and regulation
Deep understanding of financial advisors' needs and challenges
AVP, Advisory Product Management Resume Examples & Samples
Advisory platforms specifically related to Manager Select Portfolios (MSP) and Personal Wealth Portfolios (PWP) platforms
Partnering with LPL Research to provide world-class investment content choice to advisors and their clients
Acting as the primary contact with the platform's strategists/managers and prioritize new investment ideas and targeted promotional activities by leveraging support with Business Intelligence team
Knowledgeable on the advisory landscape, specifically centrally managed platforms including familiarity with competition, platform/ product trends and regulation
AVP, Advisory Product Management Resume Examples & Samples
The product launch of LPL's new advisor intermediated 'robo' solution from a product management perspective
The Optimum Market Portfolios (OMP) advisory platform
Pricing, policies, investment content and client experience of the platforms
Lead cross functional efforts that drive change in offerings on LPL's advisory platforms, specifically robo and OMP
Track industry and competitor developments in terms of product, pricing, policy and platform experience within the robo and streamlined advisory solutions space
Consult with Platform Development team on the build of the advisor intermediated 'robo' solution and features of future development efforts
Knowledgeable on the advisory landscape and robo landscapes including familiarity with competition, platform/ product trends and regulation
Director of Product Management Resume Examples & Samples
Conceptualize/develop/project manages key digital products as determined in conjunction with the editorial team. These products may be consumer-facing mobile or web products or back-end tools used by an editorial team. Product conceptualization will occur by exploring and benchmarking competitive products and meeting with editorial teams to explore and present existing solutions and/or to establish new functional requirements as needed in conjunction with the technology team
Support engineering team (in-house and outsourced) during product development process by clarifying functional spec and making tradeoff decisions between functionality and resources/timeframes as needed
Analyze competition and available technologies in the marketplace to ensure our products are highly differentiated and competitive
Develop proposals for digital components with enough detail for support teams to build functional specifications
Create and maintain detailed development schedules for the creation of digital products and coordinate with internal teams and external agencies to ensure overall schedules are met
Optimize advertising opportunities across multiple platforms
Ensures projects are managed to established budgets and timelines
May manage one or more product managers, depending on experience
5 years product management experience with a software or Internet company; 7-10 years total business experience
Strong attention to detail with the ability to meet goals and objectives Embrace change. Flexible & positive attitude
Ability to be creative and multi-task in a very dynamic, fast-paced environment
A strong track record of successfully releasing mobile/desktop products to market, and supporting them throughout their lifecycle
Director Voice Product Management Resume Examples & Samples
Internalizes and represents the Voice of the customer throughout the product lifecycle. Coordinates across other functional areas to secure buy-in to deliver on the defined end-to-end customer experience
Drafts and manages requirements, and other supporting business documentation (such as use cases, possibly M&Ps [methods and procedures], executive summaries, etc.)
Leads concepts defining an end-to-end customer experience and expected full lifecycle costs
Contributes to the product vision across team, and the organization. Serves as product owner
Have strong working knowledge of telephone numbering processes and services
Regular, consistent and punctual attendance. Must be able to work nights and weekends, variable schedule(s) as necessary
Will have excellent presentation and public speaking skills, and be comfortable with interacting and working with roles from engineers to executives
Self-starter with the ability to manage a large volume of diverse and complex tasks
Generally requires ten years related experience
Fixed Income Product Management Resume Examples & Samples
Develop Product Knowledge - gain understanding of Fixed Income & Currency markets and develop a specialization in Money Market products
Sales Support - Act as liaison between distribution channels and portfolio managers; assist in responding to queries from sales, provide internal training opportunities
Ability to manage a team –Managing the teams workload as well as providing guidance and support to junior colleagues
Business Development - Participate in the construction of marketing materials, new business pitches, and bespoke client studies. Assist in preparation of Request for Proposals
Project Management - Work on various team and industry-related strategic projects (e.g., product development, campaign initiatives, IT systems, regulatory reporting)
Previous experience with Money Market products highly desirable
Highly skilled analytically
Enthusiasm for fixed income; prior Fixed Income experience a plus
Excellent PowerPoint, Excel (VBA is a plus) and Word proficiency
CFA is a plus
Director, Mobile Product Management Resume Examples & Samples
Gather and analyze feedback from sales, marketing, development, industry management and the market including Win/Loss analysis
Conduct user research to determine the most important ways that Blackboard can solve learner problems with mobile solutions
Work with Product Management for other Blackboard products and Industry Management to ensure a cohesive corporate product strategy and growing solutions benefits for customers with multiple Bb technologies
Lead our internal process to define the mobile product strategy, roadmap and priorities
Document the product line direction in a product roadmap. Manage external communication of "futures" both publicly and under NDA
Oversee the development of the product business case, prioritized product backlogs and use cases for product features
Monitor the status of development projects supporting new features
Serve as subject matter expert for Sales Enablement and Market Readiness activities
Become an expert on other products in the marketplace
Be a go-to person and strategic leader within the company
Represent the company and speak at key industry conferences
Travel up to 20% of the time
Experience as a Product Manager for a software product, ideally mobile applications (B2B experience and Education technology experience preferred)
Experience with agile development processes
Passion for education and technology solutions for learners and educators
"Roll-up-your-sleeves" entrepreneurial, startup attitude
Natural ability to relate to customers and prospects
Ability to work collaboratively with different stakeholders to achieve consensus and move projects forward rapidly
Comcast Product Management Resume Examples & Samples
Working on creative, innovative, and thought-provoking projects within various business units at Comcast during your internship experience
An inside look into the day-to-day operations of an organization at the cutting edge of media and technology
Continuously develop relationships with fellow interns through social activities, community building, and networking
Manage assigned strategic and operational initiatives and customer experience activities
Represent the business unit when interacting with cross-functional teams (finance, marketing, care, engineering, IS)
Support business case development, reporting and service delivery and launch of new features/functionality and/or product offers
Currently enrolled and pursuing a Bachelor's degree from a United States-based college or university with the Grad year of 2017 or 2018 (Sophomores, & Juniors)
Majors: Business Administration, Finance, and Project Management
Self-starter / self-directed
Analytical, quantitative mindset
Demonstrated ability to work cross-functionally
Team player, ability to effectively prioritize and multi-task
Good financial and business acumen
Comcast Product Management & Development Analyst Resume Examples & Samples
Working on creative, innovative, and thought-provoking projects within various business units at Comcast during your cooperative experience
Mentoring from fellow colleagues through the Empowering Future Leaders Program (EFLP) to help you navigate your experience, provide coaching, and expand your professional network
Major: Economics, MIS, Business Management, Finance, Statistics, etc
Minimum 3.2 GPA
Excellent communication and interpersonal skills (both written and verbal)
Strong MS Office skills (Word, PowerPoint, Outlook, SharePoint, Excel)
Must be a creative problem solver, with an orientation towards problem solving via quantitative analysis
Good organizational skills & detail-oriented
Authorized to work in the United States of America
Imd-gsam-fundamental Equity Product Management Resume Examples & Samples
Serve as a product management generalist across the Fundamental Equity platform
Learn and communicate the Fundamental Equity Team's investment philosophy, process, product positioning and current market trends to internal and external clients
Prepare monthly and quarterly reports for clients and internal reporting across distribution channels
Update and maintain internal databases and portfolio repository platforms
Work with product management teams to create materials used in new business pitches and client reviews
Develop knowledge of industry trends, competitive landscape and investment team's capabilities to facilitate improved client experience
Assist with the completion of Requests for Proposals and ad hoc projects. Maintain and create language to accurately reflect the investment strategy and process to prospects
MBA/ Masters in Finance/ CA with Equity Markets experience preferred
Advanced understanding of Microsoft Office products, tools and utilities for business use
Strong communication, interpersonal and analytical skills
Must be detail oriented, motivated, and hardworking
Ability to handle multiple projects, deadlines, personalities, and broad based coverage
Ability to work in a fast-paced, team-oriented environment
SVP, Product Management Resume Examples & Samples
Make Green Arrow Acquisition an undeniable success for Double Cash and other products: Green Arrow just launched and we need to rapidly test and learn our way into a successful approach across Acquisition channels
Define and drive new Digital strategy in Green Arrow – determine potential size of market and competitive best practices in this space; work with Risk on plan to expand approval rates as we move into new "swim lanes" within aggregators
Develop clear and easily updated monitoring system in Acquisitions – as things move quickly in these first months, determine and develop best means to monitor and report to senior management
Develop and test new programs within Direct Mail – to further drive acquisitions; e.g. new credit improvement programs, etc
Create end to end experience for Green Arrow cardmembers – focused on reducing delinquencies and attrition – and develop means to track
Implement short term "wins" to reduce delinquencies – work across Early
Engagement, Customer Service and Digital to ideally automate ways to help customers pay (e.g. change due date, set up payment account, create alert to pay)
Identify, workplan and drive long-term "must dos" – Including Auto-Pay programs (with and without incentive, automating), digital activation and automating, Collections
Create comprehensive Monitoring system – including developing new metrics on late payment, delinquencies, etc
Strong drive and initiative – able to push forward in face of multiple groups, priorities and obstacles – extremely practical bent to workplanning and getting things done
Strong analytical skills – very comfortable in credit card P&L's and in developing and using dashboards; familiarity with Risk metrics a plus
Strategy –experience in developing product and portfolio strategies including competitive and consumer research, market analysis and sizing, and in-depth knowledge of the credit card space – all useful for helping define Citi's future in this space
Product launch and product builds – experience with the end to end of a launch, preferably in the financial services or cards space. Deeply familiar with the multitude of workstreams involved and comfortable in scoping and project planning those workstreams (from minor to major builds)
Risk – very helpful to have a solid grounding in Risk – metrics, approaches and strategies
Director of Online Product Management Resume Examples & Samples
Strategy –
Perform and/or guide evaluation of existing 3rd party technology solutions to measure build vs. buy decisions
Manage ongoing strategy of CMS with vendors and stakeholders
Participate and influence the ISG charter with regards to CMS, content-strategies, and production related services
Project Management –
Manage project resources, requirements, milestones, budgets, issues and risk
Champion new products and projects through the green light process, which includes the scope definition and creation of deliverables such as presentations, CBA's, budgets, schedules, and resource plans
Collaborate with engineering, hosting, digital marketing, business analysts, and product owners to communicate status of products and delivery of major milestones
Serve as the functional POC between the users and the agencies and/or internal IT groups to resolve project-related issues
Understand, communicate, and manage user expectations for ISG CMS and analytics initiatives
Product Management –
Coordinate with the various lines of business stakeholders, the vendor and the hosting team to prioritize and manage the enterprise-wide Web Content Management implementation
Lead a team in continuous definition of CMS components and other products against department vision/mission through the SDLC including design, development, QA, and delivery
Mentor staff in defining and creating requirements for various solutions; including CMS, web/mobile apps, databases, SDKs, APIs, etc
In coordination with PMO, define the agile process (SDLC) and workflow while promoting and proposing new techniques for improving agility
Coordinate with PMO, InfoSec, Legal and Procurement as needed with regards to new technology solutions
Perform market analysis with similar or competing products to ensure our solutions are competitive and cost-effective against 3rd parties
Provide consultation and training to various internal users and stakeholders around the use of our tools and platforms
Act as our internal Jira and Confluence administrator
A mix of engineering and business mindset that's able to engage with multiple creative stakeholder and provide practical technology solutions to complex business challenges
Strong product management skills and expertise in documentation, communication and strategy. Including creation of PRD's, PowerPoint decks, and specifications
Strong organizational, problem solving, and analytical skills
Experience in best practice web design and SEO
Ability to present complex technical information to non-technical business users
Strong interpersonal skills; comfortable dealing with a wide span of people from executive management to developers and vendors
Ability to handle multiple tasks in a fast paced, dynamic environment
Adaptability and flexibility to smoothly handle frequent changes in priorities and deadlines
Extensive ability to work with and coordinate between functional and technical teams
Works independently with minimal supervision
Able to work extended hours when needed to meet project deadline
Ability to take ownership of issues and risks to resolution
Ability to accurately estimate work effort and budget time accordingly
Ability to manage work across multiple initiatives and meet aggressive timelines
Ability to escalate issues when necessary
Ability to develop collaborative relationships with business users and team members
Director of Product Management Resume Examples & Samples
Lead and mentor our Product Management team
Collaborate with business stakeholders to define and articulate our product strategy
Work with multiple cross-functional teams on the execution of our product strategy and defining the detailed product roadmap
Work hands-on with product managers, developers, QA, designers, marketing and operations teams to successfully design, build, and deploy product features
Analyze, manage, iterate and track the continued success of features in production
Demonstrated ability to define product strategy and create detailed roadmaps
Experience leading teams of Product Managers
Clear understanding of UX design principles
Passion for rapid prototyping and usability research
Excellent interpersonal skills; ability to successfully lead teams across the organization, including Engineering, design, operations and business sponsors
Passion for and solid experience in e-commerce and creating delightful customer experiences
Excellent operational sense to combine product and process improvements
Strong ability to develop explicit prioritization frameworks that help to facilitate objective discussions and negotiations
Strong blend of business acumen, technical knowledge, and strategic perspective
Driven, high energy level, and strong commitment to driving results
Proven ability to make decisions, positively influence and thrive in an fast paced, entrepreneurial environment
Director of Product Management, New Products Resume Examples & Samples
MBA or equivalent business experience required; ideal candidates will have direct experience with the higher education courseware market
8+ years product strategy and/or product management experience
Experience working with a highly experimental portfolio (e.g. launch, fail and then apply lessons learned to relentlessly try again)
Recognized as an outstanding leader capable of collaborating with senior leadership on high-growth initiatives
Ability to hit the ground running – a confident, entrepreneurial self-starter who can work with little management guidance or direction
Ability to deal with ambiguity, find creative resolutions and drive for results
Strong decision-making, negotiation, and relationship management skills – ability to balance and reconcile conflicting interests
Cib-americas Custody Product Management Resume Examples & Samples
Overall accountability for the Global Custody P&L and Strategy for a client segment(s) in the region
Own the development and execution of the new business plan for the region, including partnering with sales on client prioritization and engagement, deal pricing, and product solutioning
Review and approve all new deals as part of the deal approval process and deal life-cycle including pricing, non-standard legals, and customized solutions
Act as the primary product counterpart to our top clients in the region ensuring that product roadmaps, industry and regulatory changes and initiatives are regularly and appropriately communicated
Develop thought leadership and present at client meetings and pitches on timely issues & events relevant to the custody product, market changes, etc. as well as the value proposition of our product offering
Act as the client advocate on all change related requests and client issues, working with key partners in Product Development, Operations and Service as appropriate
Help drive and communicate the development of the Global Custody product roadmap
Be the primary point of contact and product partner to Sales, Relationship Managers, Client Service, and Middle Office for Custody clients
Product Management Technical Specialist AVP Resume Examples & Samples
Ability to share information, transfer knowledge and expertise to team members Analytical skills Proficient communication skills Fluent in English (written/verbal) Ability to work in virtual teams and in matrixed organizations Demonstrated ability to work with a variety of people and achieve results
Ability to proactively initiate, develop and maintain effective working relationships with colleagues and stakeholders
Open minded
Keeps pace with technical innovation within Core Trading Technology Ability to gather insight in to Client's business strategy and how products create competitive advantage
Exposure to Business case development and overall business analysis to identify how value is created, and analysis of market sizing/potential
Possible Operational Delivery and/or Client Management experiences
Possible proven and demonstrated specialist/expert experience
Director of Product Management Resume Examples & Samples
Hold complete ownership of all our digital products including the eCommerce platform, all backend tools and mobile apps
Define the overarching experience for our products to ensure consistency
Hire, lead and mentor a team of product managers overseeing each of our digital products
Define vision of each product based on corporate objectives
Define key product metrics per product to optimize for customer experience and business impact
Prioritize and manage product roadmaps and ensure alignment with the rest of the organization
Oversee the implementation of projects and ensure they respect timelines, budgets and objectives
Work with agile development teams to deliver groundbreaking products
Attend iteration demos and sign off on releases
Establish methods, processes and tools to support the product management team
Partner with the Performance Marketing team to align user targeting to on-site experience with the goal of optimizing the customer journey
Continuously monitor the impact of all initiatives against stated objectives
Constantly challenge industry standards and push the boundaries of standard practices
Serve as a product evangelist, thought leader, and subject matter expert internally and externally
Stay abreast of the latest trends in eCommerce, retail and fashion
Strong ability to communicate and align with the executive team and corporate roadmap
Proven ability to make decisions, positively influence other team members, and thrive in an entrepreneurial environment
Strong ability to present, synthesize and influence change
Manager of Product Management Resume Examples & Samples
Oversees the daily work activities and operations of the Product Management team offering feedback, coaching and development of effective team dynamics
Accountable for the successful delivery of services of all functions within the Product Management scope of responsibility
Owns the execution, planning and success of projects within their functional area and support for projects in other areas that are reliant on their team's services
Possesses the knowledge of relevant technologies, processes and delivery methodologies needed to provide guidance to their team to resolve day-to-day issues, projects and other activities
Manages the day-to-day service delivery of the Product Management team
Assists with the acquisition and retention of talent, performance management, and other associate interactions
Responsible for one or more major domains and will serve as the liaison between the business community and the IT organization to provide product and user experience solutions to meet the business needs
Possesses and may share subject-matter expertise or in-depth technical knowledge, uses expertise to further development of company objectives and principles and to achieve goals in creative and effective ways
Assists in Vendor selection and management, including contract agreements
Planning, developing and executing test plans
Maintains issue logs, tracks/follows up on problems
Self directing in their day-to-day work providing the needed direction to their team
Excellent knowledge of product management best practices, functional design and application delivery methodology
Strength in presentation, communication and influencing skills required for both technical and non-technical audiences
Able to recognize the need for and handle conflict resolution with their area and intercede as needed
Ability to synthesize robust and cost-effective technical solutions against business requirements providing buy versus build decision making opportunities
Improves upon existing approaches by seeking opportunities to creatively transform current practices into fresh alternative solutions
Acts as a primary resource in understanding how IT systems carry out business functions
Continually seeks opportunities to increase customer satisfaction and deepen client relationship
Senior Director, Product Management Resume Examples & Samples
10+ years digital advertising industry experience, preferably in functions including product management and/or engineering
Deep understanding of digital ads marketplaces, with specific depth in Search and related performance models
Experience working across diverse business, marketing, engineering, and sales organizations to build relationships, consensus and to move efforts forward
Strong strategic skills evidenced by business solutions delivered in prior roles
Deep analytical skills, both quantitative and qualitative, and a track record of applying these to inform effective and successful business decisions
Demonstrated track record of achieving business results
BA/BS degree required, advanced degree (MBA or technical) strongly preferred
Product Management Resume Examples & Samples
Client experience: Witness firsthand what challenges large corporate face managing their treasury New product introduction and innovation commercialization skills development
Client experience: Witness firsthand what challenges large corporate face managing their treasury processes and become the reliable advisor to suggest and create solutions
Leadership: Enhance leadership skills by having the opportunity to work in a cross functional team that spans across multiple products
Regional Exposure: Enhance exposure and interaction with regional teams and product partners
Profit and Loss Management: Learn the skills of managing a successful P&L at the client level and across a book of clients
5+ years of work experience. Experience in Trade & Product management preferred but not mandatory
Strategic thinking skills, Product Management, Analytical and Problem Solving Skills, ability to work in a team with a lead or follow flexibility
Senior Director Product Management Resume Examples & Samples
Team Leadership - Manage a team of approximately 6-10 Product Managers with varying degrees of responsibility and seniority. Ability to guide and mentor team members, communicate effectively, motivate and create a sense of enthusiasm
Product Vision and Evolution - Help define the feature-set, priorities, and capability roadmap for the Media Services family of products
Collaboration - This position requires maturity, good judgement, and the ability to work across many disciplines and teams to share knowledge and expertise, build consensus, and to ensure convergence of many disparate development workstreams into a unified and consistent customer experience
Execution Focused - While this position is a leadership position, there is an expectation of execution and continuous delivery of innovation and improvement to the services. A hands-on, engaged, "in-the-details" style of leadership is a must. Detailed knowledge of the product, architecture, capabilities and roadmap are required
Market Knowledge - Deep and broad familiarity with the technologies, tools, systems, and processes used in the media ecosystem. Existing relationships across the industry with customers, prospects and partners
Excellent Communication - ability to communicate up, down, and across the organization, both within VDMS and with customers and partners. Ability to represent VDMS externally and communicate the vision, capabilities, and differentiators of our portfolio
Flexibility - Ability to juggle multiple, often competing priorities from different sources. Ability to travel - sometimes extensively. Ability to adapt to changing environment and requirements yet keep focused and provide positive leadership under pressure
Extensive experience in media workflow and tools used by leading web publishers, studios, broadcast networks/affiliates, MVPD's, and other media companies
Experience building Enterprise-grade, B2B and B2B2C applications and media tools
Exposure to, knowledge of, and/or hands on experience using a variety of in market OVP, CMS and media creation, curation, and distribution services. Experience with foundational technologies and services such as CDN, Cloud Services, Saas/Paas platforms and development techniques
Experience with Agile and Product Lifecycle methodologies
10+ years of increasing responsibility in relevant positions
Prior use of, or familiarity with, VDMS services as a customer or partner would be highly desirable
Product Management Passive Resume Examples & Samples
Product construction and implementation
Support of the overall platform including construction and implementation of all ETF related processes such as international registrations or securities lending
Coordination of all product aspects with all involved parties internally as well as externally
Dealing with RFPs (Request For Proposal) and client pitches
Conduct Market analysis, spread analysis and based on this create recommendations for new products
Provide support at presentations, marketing events and seminars as required
Collaborate with the wider Passive Asset Management team to contribute to the success of the overall team
Equity Product Management Liaison Resume Examples & Samples
B.S. or B.A. in Business or Finance required
Minimum 1 year financial experience on a trading floor
Series 7 & 63 required within 3 months of employment, CFA designation in progress a plus
Adept in Microsoft Outlook and Microsoft Office Suite including the ability to enter, edit and report data in personnel software/database and the ability to create and maintain simple spreadsheets
Knowledge of principles and processes for providing customer and personal services. This includes customer needs assessment, meeting quality standards for services, and evaluation of customer satisfaction
CPE Product Management Resume Examples & Samples
Define product requirements for the CPE device
Work with the Project Manager and OEMs to drive the development and certification cycle
5+ years working with DOCSIS networks
10 + years working in a Product Management role
BA/BS degree in a business or technical field
Director, FX Product Management Resume Examples & Samples
Develop product pricing and positioning strategies
And drive product launches including working with public relations team, executives, and other product management team members
Proven working experience in product management
MS/BS degree in Business or equivalent preferred
Senior Director, Product Management Resume Examples & Samples
Directs, establishes, maintains, and plans the overall policies andgoals for a product management department
Applies expertise in state-of-the-art product technologies and isrelied on by top management to serve as a proxy for the market
Defines, develops, and implements standard operational frameworks forproducts
Coordinates with sales and marketing to assess client and industryneeds and identifies possible solutions to meet those needs
Accountable for profit and loss or budgetary management of assignedproducts
Oversees development of assigned new products and services and ensurescustomer's needs are met. Provides product support and documentationand develops of product materials
Demonstrates excellent project management skills, with a proven trackrecord of successful delivery of projects on time, in line with budget
Consistent exercise of independent judgment and discretion in mattersof significance
Regular, consistent and punctual attendance. Must be able to worknights and weekends, variable schedule(s) as necessary
Director of Product Management Resume Examples & Samples
Define the strategy and manage the roadmap of our digital advisory services, specific to foundational items, including portfolio management, money movement, supervision, service, etc
Collaborate with advisors, service teams, technology, and other teams to drive successful execution
Lead discussions and decisions around development options (e.g. buy -vs- build -vs- partner)
Work with developers in an agile SDLC (e.g. write user stories, participate in daily standups, etc.)
As necessary, build a new product management team supporting this execution
10+ years of Product Management experience in Financial Services, driving strategic initiatives and critical functional enhancements
A strong background in Brokerage/RIA Operations (middle office, back office), with solid understanding of portfolio management, money movement, supervision, service, etc
Excellent written and oral communication skills, including experience presenting to executive leadership
Experience with agile SDLC is a huge plus
Product Management Resume Examples & Samples
Work closely with the senior management to devise and implement products and solutions roadmap for the custody and fund services business
Constantly assess the gap between market landscape and existing product capability to maintain competitive advantage in the industry
Collaborate with different departments to roll out new product and enhancement projects
New business and Involve in business strategy planning with regional offices
Product training and Sales support to front offices
Director, Data Product Management Resume Examples & Samples
Develop customer focused product strategies to achieve and exceed net add goals, market share growth, and revenue objectives. Recommend ways to expand sales and product profitability
Manage product roadmap to ensure market leadership and continued improvement to the product value proposition. These may include: Speed improvements, new device launches, internet security, etc
Maximize residential HSD customer penetration and drive incremental market share growth
Participates in product modification, cost reduction, margin analysis, advertising and promotion, forecasting, product positioning and pricing strategies
Create strategies, goals, business plans, and policies; execute through proper use of staff and resources
Develop business and product requirements documentation; assist in development of operational process
Collaborate with region, division, and corporate personnel to implement Company plans and strategies
Offer product expertise and consumer advocacy to ensure a best-in-class data offerings
Research and recommend technologies and business models to enhance service relevance and performance
Facilitate annual budget, strategy and resource planning to achieve department and business objectives
Monitor financial activity to assure compliance, evaluate monthly forecasts and performance analysis
Maximize return on investment for Company initiatives while achieving strategic goals
Oversee the design, development, and execution of analytics and statistical projects
Deliver regular reports and analysis, build measurement system to determine success of programs
Review performance reports regularly to refine requirements to maximize product effectiveness
Oversee cross functional team and projects to ensure goals are met in a timely and organized fashion
Coordinate efforts with regions and divisions to ensure a consistent support plan for end user community
Maintain communication, responsiveness, and availability to all appropriate stakeholders
Mentor department and cross functional team personnel as required
Must be able to work nights and weekends, variable schedule and travel as necessary
Bachelors Degree or Equivalent.MBA or Masters Degree preferred
10+ years related experience in wireless, high-speed data or telecommunications fields
Command of key product planning, marketing, finance, and business operations concepts
Strong ability to demonstrate leadership both internally and externally
Self starter motivated by goals of project and challenges of rapid roll-out
Superb follow-through, problem-solving and communications skills
Ability to think strategically while driving tactical execution
Professional with mature business judgment and strong collaborative style
Excellent creativity, innovation, management and organizational skills
Fluency in Microsoft Office, including Word, Excel, PowerPoint and Access
Product Management Jewelry Resume Examples & Samples
Draft texts and material in English used to create PPT presentations to launch the new collections
Draft reports for controlling the collection development timing
Assist with quality control and filling in the product information sheet
Manage the photo archive and the project archive
Prepare products and documents for shipping sample lines and prototypes
Assist the Collection & Production Jewelry Director in managing special projects, developing collections and analysing data
Degree in economy/management or equivalent training
1-3 years of experience in the Jewelry sector
Good levels of spoken and written English
Good MS Office package skills, in particular Microsoft Excel and Power Point
Good teamwork skills and availability
Flexibility and adaptability
Willingness to be transferred daily throughout Italy
Director, Market Risk Product Management Resume Examples & Samples
70% IAAP Coordination Between Market Risk and Front Office
Capture and track all requests for new product approvals (IAP, IAAP, NMPM)
Coordinate due diligence work across multiple groups within Market Risk (VaR Production, Capital, CCR, VPC, Reporting, Oversight, etc)
Maintain schedule of "internal meetings" within Market Risk to review status of requests, prioritize work, and agree on any remediation activities needed
Coordinate bi-weekly meetings with Front Office to share status, reprioritize requests, and work through any outstanding issues
Assist with tracking any outstanding approval conditions or triggers
Provide statistics and KPIs for a quarterly review with Front Office and Senior Management
20% Approved Product List (APL) Maintenance and Governance
Ensure the APL is updated in a timely manner and accurately reflects the list of approved products
Assume responsibility for the operating procedures, transparency of any production issues, and documentation of the APL
Perform periodic reviews of discontinued and legacy products
10% Subject Matter Expert for Products
Provide products related training as part of the Market Risk Skills Development Program (MRSDP)
Assist Risk Oversight with ensuring the types of limits in place are appropriate for approved products
Understand how the Bank's systems capture and process products and their associated risks
Graduate degree in Finance, Business or quantitative discipline accompanied by a relevant professional designation (e.g. FRM, CA, MBA, CFA)
7+ years of relevant experience in risk, finance, capital and /or stress testing
In-depth knowledge of the risk characteristics of the banking business, including credit, market, operational and liquidity risk concepts
Demonstrates ability to effectively lead cross-functional projects or operations with proven track record of driving results despite competing priorities and short time frames
Able to build effective relationships and impact and influence key stakeholders
Displays expert coordination capability and handles conflict resolution professionally
Exhibits consistent flexibility, resilience and resourcefulness
Detail oriented with ability to work in a dynamic environment and undertake, execute and deliver on time multiple concurrent projects against tight deadlines
Proven leadership and managerial skills
Well-developed relationship management skills
Excellent written and verbal communication skills to senior audiences
Capacity to cope with a high degree of ambiguity and change
Ability to work both independently and as part of cross-functional teams
Capacity to blend quantitative/theoretical thinking to resolve most technical and conceptually ambiguous issues/situations with sound business judgment
Director of Product Management Resume Examples & Samples
Support the development of a firm-wide software asset monetization strategy, with particular focus on
Applies in-depth knowledge of enterprise software, EY's business, resources and capabilities to determine and drive processes and practices best suited to an asset-based business model
Uses quantitative (fact-based) and qualitative reasoning to develop alternatives and recommendations for key decisions
Develops recommendations for the firm's strategy/direction, within scope of CAO's remit, to assist in problem solving as issues arise
Takes a leadership role of building / inculcating a product management mindset inside of EY
Indirectly supervises and guides development teams to successfully execute software asset development projects; sets goals and assigns responsibility to team and non-team members; monitors progress against set goals
Works independently and requires limited supervision
Product management leadership inside a technology oriented enterprise
Proven track record of excellent project management skills demonstrated for challenging client, complex interrelated or technically oriented projects
Excellent consultative, listening, communications and analytical skills
Critical thinker with excellent judgment and strong initiative
Experience in exercising leadership, influence and collaboration in a matrix-managed environment, and across multiple and diverse groups
15+ years of enterprise software product management experience, at least 10 years a leadership role
Experience supporting and driving rapid growth in a technology-driven business
Market savvy and the proven ability to balance development with time to market to deliver impactful, high quality software on schedule
An innovative thinker, who embraces & inspires others to drive what could be, not what has been
Ability to communicate effectively in writing, with models and graphical representations to clearly articulate proposed scenarios and plans
Passion for execution and continuous improvement
Deep curiosity around technology and innovation
Rock solid understanding of best practices and software
Product Management Data Analyst Resume Examples & Samples
Collaborate with the Product Marketing team to apply customer analytics across all marketing initiatives to drive growth
Define, establish, socialize and execute the marketing analytics roadmap, including the organizational model, infrastructure/capabilities and processes needed and action plan for the immediate and longer-term
Ability to work with multiple 3rd party data sources, including vendors
Conduct competitive marketplace research and provide recommendations on how leadership team should address the data
Leverage predictive analytics to bring proactive insights to existing marketing strategies
Serve as the subject matter expert for identifying relevant marketing technologies and digital analytics capabilities necessary for building a best-in-class marketing analytics program
Liaise with cross-functional teams to identify marketing reporting and analytics requirements that address key business and marketing needs on both strategic/planning and tactical fronts
Develop new reports or enhance existing based on business needs, new capabilities and improvement opportunities
Report on a monthly basis channel-level performance metrics
Use customer intelligence to support key initiatives (pilot programs, seasonal campaigns, etc.) from planning through implementation
Champion elevated understanding of customer behavior, demographics and specific areas of opportunities across the company
2-5 years practical marketing-related work experience
Excellent verbal and written communication skills with the ability to effectively consult senior leadership and influence without authority
Experience with marketing analytics tools
Strong business acumen and ability to tie analytics to business strategy
Excellent analytical skills with a track record in defining customer strategies through the use of data and analytics
Experience in analyzing data in order to measure the effectiveness of marketing programs
Proficient developing and communicating recommendations and insights in a non-technical manner, leveraging data to tell a story
History of making an impact, developing and executing on strategies and delivering superior results in both the short and long term
Director of Identity & Access Management Product Management Resume Examples & Samples
Define a vision, long-term product strategy and roadmap for the Identity platform
Deep knowledge of various IAM technologies and how they are applied to support the services
Identify and document business cases, requirements and planning for new innovative Identity capabilities
Partner with development and access management teams to link technical capabilities to strategic vision and business needs
Collaborate with stakeholders to formulate and document product requirements
Design features and functionality in line with business requirements
Work with program managers to delivery against plan and targets
Become the go-to person for Identity by creating user awareness and evangelizing
Manage products through their life cycle—introduction, growth, maturity and end result
Analyze KPI's and use them to drive decision-making about the future of the product
Agile delivery experience is a major plus
Minimum of 8 years of in Identity and Access Management
Information Security Certifications e.g. CISSP, CISM a plus
Product Management Resume Examples & Samples
The ideal candidate will have 5-8 years of transaction banking experience in the Payments business or Treasury Management
Liquidity Management and P&L experience would be a plus
Excellent communication skills, and ability to influence others
Ability to navigate complex global organization and work with/lead cross-functional teams
Executive Product Management Resume Examples & Samples
Drive P&L of a business segment with large product or portfolio of products/solutions with revenue influence / target in the range of $100-500M USD per year
You'll function as General Manager to form and lead an emerging product incubation team for the start-up a new business product line. Your team will define the business plan, create the product roadmap, identify and develop eco-system partnerships, test product concepts with customers, develop product bundles and define the commercial offering
Hire & manage team of product managers who are business and technical experts
Be responsible for P&L (with targets for revenue, cost & contribution margin) and vision & strategy for the business segment. You will make sound investment decisions based on market opportunities, market trend, risks, competitive landscape and strategic partnerships
Collaborate with GE's Head of Product and Engineering teams to ensure consistent execution of product plans that result in product delivery on time, on budget
Collaborate with the Sales and Marketing teams to ensure go-to-market strategies, plans and activities are aligned with the company's business drivers
A minimum of 15 years of experience in the software industry (or airport operations for that role)
A minimum of 7 years of experience in technical & customer facing roles with proven track record
A Minimum of 5 years of strong people management in hiring, mentoring and enabling product management team to achieve goals
Director of Product Management Resume Examples & Samples
Drive and communicate clearly and broadly the vision for The Kids and Family's digital portfolio, working with senior stakeholders and functional department leads
Build (in the cultural sense) and run a highly collaborative, focused, and productive agile team with emphasis on outcome
Assess opportunities, needs and fire drills to prioritize those efforts most likely to please/engage users and grow the business
Build and continually socialize a product roadmap—considering both expansion and contraction of the portfolio—to align efforts and resourcing with potential revenue and audience acquisition/retention
Advocate for resource (staffing) needs to maximize the potential of the portfolio
Keep a pervasive focus on bringing the FUN and WOW to all of our digital experiences
Encourage metrics-based optimizations to the entire portfolio—striking the right balance between fixing bugs while enhancing and launching new features
With your team, research and present competitive and best-practice analyses
Working with our internal research department, develop an accurate and useful picture of our audience
Develop highly functional relationships with the other Kids & Family departments (e.g. Marketing) and other Viacom centralized teams (QA, Platform, etc.) to leverage our scale and our distributed expertise
Be a leader in Kids & Family, setting the quality bar high and encouraging collaboration and other behaviors which result in the best and most innovative experiences for our users
Propose and drive enhancements to all of the above including process improvements
5+ years as a digital product manager or equivalent
7+ years professional experience in the consumer-facing digital space
Experience managing product development efforts to align with key goals, digital marketing initiatives, and ad sales efforts
Substantial understanding of internet and app trends and experience authoring requirements that deliver responsive design, video, social media, mobile/tablet, CSS, content management, user tracking, etc
Strong, demonstrable user experience focus
A substantial portfolio of launched apps and websites that focus on video
Must have a passion for creativity and a desire to innovate
An ability to work in a fast-paced environment and adapt to the demands of all levels and types of product duties
Experience with video-heavy sites and apps a plus
Experience in an Agile/Scrum environment a plus
Product Management Sustaining Engineer Resume Examples & Samples
Minimum of a Bachelor's degree in Mechanical, Manufacturing, Materials or Biomedical Engineering with a minimum of 6 years of relevant experience or a Master's degree in Engineering with 5 years of relevant engineering experience is required
Medical device industry experience is required
Knowledge of how to execute GMPs, ISO 13485 Design Control, and manufacturing process IQ, OQ, PQ qualifications as related to medical devices is required
Knowledge of Six Sigma Process Excellence is preferred, Black Belt certification is preferred
Knowledge in manufacturing processes such as polymer processing (molding, compounding, extrusion, fusing), metal processing (machining, laser cutting, polishing, welding), assembly, equipment & tool design is required
Knowledge of Design for Manufacturability in plastics, metals and small scale assembly processes is preferred
Knowledge of financial accounting and analysis methods to assess product standard costs, project values, cost improvements and capital purchases is preferred
Leadership experience in managing technical relationships with external suppliers and OEMs is required
Strong communication, team building, and cross-functional coordination skills are required
Director, Identity Product Management Resume Examples & Samples
Define and deliver a product roadmap that supports your internal and external business partners
Serve as an internal catalyst for mobilizing cross-functional teams to adopt new ideas and strategies around identity
Work in collaboration with product, program and technology leaders to guide the three-year strategic plan for Identity Platform pinpointing new platform requirements, features, tools and policies
Partner with our payments experts to define the long term capabilities needed to stay on pace with innovation in the mobile, payments and identity industry ecosystems
Manage a talented team of technical product managers through the entire software development lifecycle using a variety of methodologies including scrum/agile processes
Ensure your team delivers high quality requirements/User stories that capture an impactful scope of work that can be delivered on time, and with quality
Senior Director, Product Management Resume Examples & Samples
7-10 years of experience in strategic marketing and product management
5+ years of people management and business leadership
Strong track record of proactively driving programs forward with a focus on financial results
Demonstrated ability to drive growth through product innovation
Ability to build, manage, and inspire teams across a matrixed environment; effective at influencing others and building relationships; collaborative approach
Comfortable with ambiguity and able to quickly to adjust to changes in the market as needed
Excellent leadership and communication skills
Bachelor's degree in an applicable discipline with strong analytical skills and a general knowledge base of biological sciences. An MBA is strongly preferred
Application & Product Management Resume Examples & Samples
Meet or exceed orders ,and sales targets
Work with the front-line sales staff to develop and grow technical networks within the industry to source potential leads and identify market opportunities
To build and maintain good relationships with key customers, potential customers, and key opinion leaders in the life science community in Korea
To keep regularly updated records of the customer base and sales opportunities in the company's Customer Relationship Management system – currently Salesforce.com
To prepare regular weekly reports for the territory covered, as per the published schedule
Strengthen pre-sales activities by contributing specialized advice on Applied biology reagents, by, providing technical qualification on product capability and customizing presentations to appeal to the customer base
Actively seek opportunities to promote Thermo Fisher expertise in the field of Applied biology through the delivery of educational forums, technical seminars and representation at industry sponsored events
Continue to develop technical knowledge in the field of Applied Biology and promote internal and external awareness of product advancements
Keep-up-to date with the activities of front-line sales staff in relation to Applied biology and when appropriate supply specific information on product components to ensure accurate quotation is delivered to the customer
Collaborate with the Service team at installation to offer technical expertise on calibration and other specialized guidance
Provide post-sales support by conducting product specific training at customer sites and when possible remotely and assist with application creation and optimization
Initiate promotional activities, including advertising and pricing strategies to expand market penetration
Seek to positively influence the purchasing decision by developing strong relationships with key customers based on mutual respect and confidence in the products and Service ThermoFisher provides
Provide customer technical support on Applied Biology To ensure compliance with all company, policies, processes and codes of conduct
A minimum of two years experience working in the field of Sales/application/Product management
MS or PhD degree preferably in the area of molecular biology, biochemistry or cell biology
A minimum of three years laboratory experience with experience processing large sample numbers
Experience working with instrumentation in a trouble shooting capacity
Familiarity with protein expression, molecular biology, cell biology and various screening techniques
Application & Product Management Resume Examples & Samples
Achieve global revenue targets: Meet all financial objectives specified for this business
Drive demand generation: Coordinate or develop advertising and other marketing campaigns to generate interest and support sale of protein-based solutions. Generates technical literature, presentations, and online seminars for sales, customers and customer support
Mid and long term planning & implementation: Analyze market trends, unmet needs, scientific literature and key opinion leader viewpoints to anticipate market demand for new commercial solutions and understand geographic differences. Create and coordinate internal and external partnership activities to develop new solution-based offerings. Serves as the primary liaison between R&D and the market, which includes sales & applications teams, to provide up to date application, operation and trend information for a product or technology
Train sales staff: Develop & refine value propositions, positioning statements, and other key sales support tools to commercialize these solutions. Routine communication to sales including competitive analysis, win/loss review, market trends, customer needs, and other relevant information
Customer facing activities: Travel worldwide and participates in conferences, scientific seminars and training programs and visits customers in their laboratories throughout the world. Serves as 'voice of the customer' in cross function product development teams
Requires knowledge and skills normally acquired through the successful completion of a Master's Degree (M.S) in a scientific discipline, or equivalent; Ph.D and/or M.B.A is desirable
BS, MS or PhD degree preferably in the area of molecular biology, biochemistry or cell biology
Requires 5-8 years relevant technical marketing experience
International experience, valid passport and willingness to travel extensively
Product Management Workstation Analyst Resume Examples & Samples
Attends applicable sessions to learn the basics of the insurance product and PMW responsibilities, processes and expectations
Learns how each component of work fits together
Develops comfort and familiarity to complete tasks with support
Develops familiarity and utilizes available data sources/tools and measurement processes to provide data to internal customers
Contributes to project work plans to coordinate basic requirements of projects across various disciplines (Actuarial/Modeling/Technical), including formal documentation and communication to interested parties
Understands the overall project plan for states/regions as well as various product initiatives available to be implemented, and contributes to a recommended project plan to be shared with the appropriate regional owner and/or manager in order to gain consensus on the final work plan
Learns the state regulatory environment and specific regulations in order to make decisions about the implementation of pricing and underwriting changes (including, but not limited to, rate/rule changes and minor initiatives)
Participates in maintaining current Allstate rating plans
Partners with Pricing/Analytics to gather requirements in order to design and build new measurement scenarios of basic complexity
Performs detailed testing and documentation through various database queries and applications for quality assurance
Performs basic ad-hoc data requests/extractions for business partners
0-1 years of experience; Bachelor Degree preferred
Basic/Intermediate proficiency in Microsoft Office suite
Basic technology skills
Basic decision making skills
Basic time and project management skills
Basic problem solving skills
Basic/Intermediate communication skills (written/verbal)
Product Management Resume Examples & Samples
Managing of credit card portfolio, including end to end accountability from product features development to product P&L
Developing and launching of new initiatives, formulating 360 marketing plan for achieving the business objectives
Heading a team and providing supervision and guidance, in formulating and implementing all programs including card acquisition and usage campaigns
Building and maintaining the business relationship with card associations and strategic partners
Conducting liaison with internal departments and external partners to ensure timely and effective coordination for the roll out of initiatives
Product Management Resume Examples & Samples
In this role, you will be part of the FICO Marketing Solutions Product Management team specifically responsible for FICO's marketing products
Evolve existing products and build new products with heavy focus and emphasis on customer and marketing analytics, including real-time customer and product personalization and optimization
Work with product development / software engineering counterparts to define product release requirements
Work with sales and marketing to define the go-to-market strategy, helping them understand the product positioning, key benefits, and target customers
Serve as the internal and external evangelist for the product offering
Work directly with customers and client partners to understand future product enhancement needs and, when necessary, to educate customers on technical product benefits
Support the sales effort, particularly for large deals or partnerships with significant distribution leverage
Drive cross-functional activities across engineering, quality assurance, product management, marketing, business development, legal, field support, customer support and other functions as required for product success
Develop and implement company-wide go-to-market and product launch plans, working with all departments to execute
A Bachelor's degree or equivalent, preferably in computer science or information systems
Five or more years of experience in enterprise software product management
In-depth knowledge regarding the marketing function, leading marketing technologies across data, analytics and marketing execution incuding experience with marketing and customer analytics, including propensity modeling/predictive modeling and optimization analytics
Aplication of analytics to digital and interactive marketing, including real-time systems and architectures
Application of analytics to digital and interactive marketing, including real-time systems and architectures
Strong understanding of customer data and how it needs to be used in the context of analytics
Proven background and practical experience in developing, managing and delivering software projects, including the ability to create Marketing Requirements Documents (MRDs) and Product Requirements Documents (PRDs), perform competitive analysis, feature/function prioritization and assessment
Experience with Agile development processes and mobile technologies a strong plus
Product Management Resume Examples & Samples
Undergraduate degree in a related discipline required (e.g. computer science, engineering design, marketing), MBA preferred
3-5 years of software development, product marketing or product management experience
Must have experience articulating value propositions and working with product marketing teams to deliver impactful messaging
Experience delivering Software as a Service (SaaS) preferred
Has strong attention to detail and thrives in a dynamic environment
Demonstrated experience planning and working against a plan is a plus
Understanding credit risk and retail banking are advantages
Director of Blockchain New Product Management Resume Examples & Samples
Bachelor degree in Business, Computer Science or other relevant field
Graduate degree and financial services operations experience strongly preferred
Experience with, and passion for Blockchain required including deep knowledge of Bitcoin, Ethereum, permissioned and permissionless ledgers
Experience in product management, business planning, technology, or software development
Demonstrate strong verbal and written communication skills
Entrepreneurial drive, must be a self-starter
Strong product development process experience
Interest, understanding, and passion for new technology
Understanding of how to work with competitive analysis and market sizing, including primary and secondary research
Must be a team player with ability to work across multiple business groups and partners
Director of Product Management Resume Examples & Samples
Deep experience in researching and understanding client and market requirements to develop short and long term product roadmaps and plans
Knowledge of product design principles and processes, as well as agile software development methodologies
Strong communications skills, including the ability to engage with clients and prospects to understand their business and operations requirements
Understanding of the investment management industry, business practices and operations. Middle-to-back office experience with either a technology vendor or with an asset manager is preferred
Ability to effectively build and manage teams, and develop skills and talent within teams
Experience with commercial policies, pricing, and enterprise software sales processes and marketing best practices
Strong time management and prioritization skills, as well as attention to details
Self motivated – 'Find a way to get it done' attitude
Develop and manage PORTIA's long term plans to evolve products and solutions to meet the needs of our clients and strategic objectives over time; own the consolidated product roadmap that serves as PORTIA's comprehensive plan for product evolution
Enable sales by developing holistic marketing plans that support sales in segments and markets and execute on both global and regional plans, as well as overseeing commercial policy and sales enablement activities
Responsible for execution of the product roadmap through PORTIA's Software Development Lifecycle (SDLC), working in conjunction with Development teams
Manage and direct Product Owner and Product Management teams to drive the creation of, and execution against, the product roadmap
Director, E-commerce Product Management Resume Examples & Samples
Responsible for overall user experience, marketing strategy and conversion for USH websites, digital channels and online stores
Lead engagement and conversion programs across all web business channels, including, B2C, B2B and International
Lead the effort to enhance the online customer experience to drive engagement with content and features that reinforces brand persuasion and product scope and ultimately drives increases in conversion and attendance
Lead product (tickets, hotels, packages, ancillary) marketing and merchandising strategy for the online channel based on strategic priorities
Be a thought leader and guide development of user-friendly design, including responsive design and other industry best practices in usability and research
Craft and help execute A/B testing plans for the website and ticket store
Develop standard reporting and analysis dashboards that effectively communicates to senior leadership the results and business impact of online initiatives
Analyze product performance and customer feedback and respond quickly to diagnose and correct any problems
Intense focus on using data to drive decision-making process on future development and testing
7 - 10 years of experience in ecommerce and/or Product Management for web properties preferably for B2C, B2B and International channels with an emphasis on name brand travel or retail sectors
Interactive product development experience that has materially contributed to growing online revenue within the context of a consumer oriented ecommerce business
Experience with complete product development lifecycle process, including agile methodologies
Contributed to building brand equity, establishing a positive customer experience, and building brand loyalty through website experience execution
Experience leading the evolution of an online product development lifecycle over multiple releases
Possess exceptional understanding of the best practices for online user experience and interface strategies, site usability and user interface design
Must be conversant in the latest technical standards and best practices in interactive product design and development
Present a successful track record partnering with his/her organization's information technology organization in the development and launch of websites and user features/functionality
Experience with developing and managing a marketing plan and department budget
Excellent written and verbal communication skills with experience in developing compelling presentations and presenting to senior management
Equally effective and influential communicator in formal and informal settings with senior executives, peers, and potential business partners
Ability to manage multiple projects at once with a sense of urgency required to work in a deadline driven environment
Diligent, flexible, resourceful, independent worker with a strong work ethic
Strong communicator capable of delivering concise messages to various audiences
Positive attitude, team player with professional demeanor
Intellectual curiosity and strong willingness to learn
An extraordinary team player that thrives in a fast-paced, high-growth, entrepreneurial environment where quality and speed of decision making and execution are critical
Director of Product Management Resume Examples & Samples
Drive product strategy and roadmap, drive to timely decisions at Executive and staff level, and communicate to the company, its customers and partners
Forecast business impact from product plans and measuring and communicating success or failure of initiatives after launch
Demonstrated ability to craft product strategies based on the needs of the customer. Ability to use market research and data to make disciplined product and strategy decisions
Proven ability to work with a larger cross-functional team to define the team's business strategy, product strategy, operational plan and detailed roadmap
Very results-driven / has a strong bias for action
Excellent written and verbal communication skills, including the desire and ability to present to internal and external audiences
Passionate about the product. Passionate about solving customer pain points and making BV's clients successful
Leans into challenging situations
Embraces and seeks innovation
Director of Product Management Resume Examples & Samples
Execute strategic initiatives to:Optimize operating income dollars, successfully drive organic growth (identify, prepare, execute, and track plans to grow business), and Manage product roadmap and develop business cases for new product initiatives in alignment with the 3D Growth process
Developing a product portfolio strategy and leading the short and long-range planning process, in collaboration with the WP leadership team
Designing and implementing product development and commercialization plans to ensure successful execution of the platform strategy
Establishing a Product Development Roadmap for initial and future residential and commercial product lines
Lead Market Research & Competitive Intelligence functions, integrating outputs into strategic recommendations that guide product and commercial decision-making & strategies
Bring the Voice of Customers into the organization to shape portfolio & individual product development strategies and plans
Setting operational goals and metrics for new product development commercialization to align with overall business strategy and direction
Managing product management team including recruiting, hiring, designing organizational structure, setting objectives, and ensuring high performance of all members of staff in achieving platform objectives
Drive cross-platform development initiatives with other Pentair platforms
Working with Sales and Marketing to establish pricing and channel strategy for products
Work with Marketing to develop and execute product/sales support materials and conduct periodic sales training sessions
Own "cradle to grave" product lifecycle management for all WP products
Interact across the business, its various levels and functional groups to ensure successful project coordination
BA/BS in Marketing or Business required and MBA preferred
10+ years traditional multi-functional marketing, brand segment marketing management experience
Demonstrated ability to drive new product development from ideation to commercialization
Team-oriented, able to work within a fast-paced matrix organization
Extraordinary presentation, writing, reporting, and communication skills
Data-driven and structured mindset.Strong information technology and computer skills
Technical ability to work closely with engineering.Strong general business and strategic skills
Excellent quantitative, inter- and cross-functional communication skills
Financial skills to assess and to drive profitability
Business sense and emotional commitment to defend the best interests of the products and brands involved
Demonstrated project management expertise within a cross-functional team
Demonstrated creativity and flexibility
Market research experience
Leading with vision
Championing change
Analysis and problem-solving
Communication with others
Business knowledge and understanding
Director of Product Management for Email Marketing Products Resume Examples & Samples
7+ years of experience in the technology industry, including 3+ years in product or business leadership role
Experience driving growth based on strategic plan, with a focus on moving key metrics
Proven ability to plan and deliver successful products, as well as motivate teams
Understanding of the small business or consumer target customer with tremendous customer empathy
Strong communication, leadership, and people management skills
Director of Product Management Resume Examples & Samples
Understand traveler information needs and how they want to access the information
Work with Managing Editor to establish and execute daily editorial strategy across all sites
Coordinating ongoing site management and product development, identifying feature enhancements, coordinating various sources of site content, and overseeing the nature of various online communities
Director of Product Management Resume Examples & Samples
Gather business requirements
Knowledgeable in technology, preferably Salesforce products and platform
Bachelor's degree in business, science, engineering or related field
Ability to work creatively and flexibly, both independently and as part of a team
Attention to fine details and work processes
Excellent organizational, and written and oral communications skills
5+ years of experience with software product management products
In depth knowledge of Salesforce products and platform
5+ years of software marketing/product management experience
Master's in Engineering or Business desirable
Director, IT Product Management Resume Examples & Samples
Minimum of 12 years of professional experience with product, architecture, career and client leadership
B.A., B.Sc. or equivalent
7+ years managing, mentoring, motivating and growing a mature and goal-driven team; must have strong history of developing people, both technically and individually
Deep experience in enterprise products/applications with an emphasis on Oracle ERP, Coupa, Concur, Hyperion, Force.com and GRC Systems
Technical expertise and evidence of mastery in implementing Financial and GRC solutions for scaling operations
Familiar and comfortable with agile/scrum development methodologies
Communicate with business as well as technical audiences. Able to write clear and concise documentation, excellent written and spoken communication skills
Knows what it takes to gain the competitive advantage. Has the ability to see the forest through the trees in a dynamic environment. Can develop relevant, sustainable solutions. Aligns the right resources to the task at hand; foresees and plans around obstacles
Impressive presentation skills and experience communicating and convincing audiences from analysts to C-suite
MBA, MSc or equivalent
Experience in professional services roles/engagements
Agile/scrum certifications
SaaS business model/operations
A physical or creative channel for balancing an immersive, professional environment
Experience with the Force.com highly beneficial
Travel requirements: less than 10%
AVP of Analytics Product Management Resume Examples & Samples
Experience building and defending investment cases and delivering against P&L metrics
Success managing solutions through the product life cycle (ideation to adoption and maintenance) in an Agile development environment
Entrepreneurial approach to market analysis and product strategy development aligned with trends, competitive activity, and technology evolution
Expert in translating customer business needs into novel product value propositions
Ability to quickly and independently immerse and demonstrate innovative, big picture thinking
Ability to influence, direct, and collaborate with senior leadership, Product Management, Development, Marketing, Sales, and Operations teams
Solid quantitative skills and experience in business intelligence, analytics, and/or decision support requirements definition and deployment of business requirements to reporting systems
Track record of maintaining relationships with customers and external solution vendors to identify new customer value propositions, emerging competitive activity, and 3rd party alignment opportunities
Building & Managing Organizational Talent – Attract, select and develop the highest caliber of talent available. Consistently places the right people in the right positions and assures they are successful in their roles
Advanced presentation skills and proficiency with MS Excel, PowerPoint
5+ years of concentration in technical product management, analysis technologies, and/or advanced analytics highly preferred
Experience in healthcare information technology, particularly with healthcare finance and administration processes desirable
Director of Product Management Resume Examples & Samples
Identifying the initial product capabilities
Technology requirements in order to determine costs
Product launch requirements and operational support requirements
Developing and maintaining the roadmap for both product offerings based on market direction and customer feedback
Ensuring the standard Product Management practices are applied to the development and ongoing management of the Big Data Products
Interaction and management of cross-functional teams
Presentation of the product strategy key stakeholders
Execution of the product portfolio strategy, goals, roadmap and plan
Managing investments in support of the business strategy
Oversee the end-to-end product delivery process (in partnership with Tech Product team)
Manage Portfolio Governance Process
Provide SME support for Solution Engineering and Client Implementations as needed
Manage product level health assessments and reporting
Manage current revenue, pipeline and grow customer base
Proven experience serving in a Product Portfolio Management role
Experience managing a Product from Concept to Commercial launch
Experience working with Agile software engineering teams
Demonstrated ability to work with and coordinate activities across multiple organizations
Track record of managing and reporting on the growth of Products in a portfolio
Experience managing budgets and forecasting revenue
Experience generating monthly reports on delivery progress and budget compliance (and providing notification on issues that will impact delivery schedule)
Experience leading situations with high complexity and visibility
Proven ability to think strategically and to translate strategic directives into tactical initiatives
Ability to understand the underlying business model and question / challenge others to think through the problems, improvement opportunities, solutions, and plans
Demonstrated success leading matrixed, cross-functional teams
Capable of gaining support for initiatives through influence and use of business rationale
Proven ability to influence course of action when others are directly accountable for outcome
Well-honed communication and relationship management skills
Ability to communicate complex ideas clearly and concisely to executives
Excellent time management, organizational, and prioritization skills and ability to balance multiple priorities
Experience with Cloud based applications and Big Data platforms desired
Relevant bachelor's degree or equivalent experiences
Digital Program & Product Management Resume Examples & Samples
Overall engagement with stakeholder to build up NTB/NTC digital onboarding process
Build up life-cycle communication activities and enhance marketing communication efficiency to customer s via different channels
Identify customer experience improvements across the channels and engage with the Customer experience team to maintain competitor and benchmarking analysis
Work closely with digital product team and stakeholders to drive digital sales by strategic planning, campaign and communication. Deliver digital opportunity sizing, analytics & insights
Strong strategic, analytical and program / marketing management skills
Good working knowledge of digital marketing
Sharp marketing sense & analytic mind
Highly proficient in Microsoft Excel, Word, PPT
Strong Stakeholder Management Skills (e.g. communication, influence & negotiation)
Strong negotiation & interpersonal skills
Detailed-orientated, creative, dedicated, self-motivated
Able to work under multiple tasks and deliver result on time
Senior Director, Product Management Resume Examples & Samples
Synthesize diverse sets of data to educate the team and drive product decisions
Engage with customers to understand their needs, articulate our goals and evaluate the impact of our product
Ship successful products
Above all else, doing the little things that get the team to their goals
10+ years of experience in a Product Management role where you have created and shipped multiple products that have scaled
Demonstrated experience in building world class teams
Demonstrated experience in launching world class products
Director of Product Management Resume Examples & Samples
Prepare strategic and tactical plans, presents them to Executive Leadership, and execute
Analyze market trends in respect to current and future value proposition of products and solutions (or its parts) that are subject of his responsibility. (This involves analysis of overall situation, taking into account commercial and non-commercial aspects)
Understand respective competitive product and solution offerings
Develop and update components of product management - Roadmaps, Functional Requirements Specifications, and Functional Specifications.Plus, coordinates activities necessary for - e.g. work of Business Analysts and Solution Architects
Gather feedback from Presales, Product Marketing, SI (on regular basis - primary source) and Sales (semi regular basis - secondary source) departments and roadmaps and priorities for R&D
Create and keep up-to-date, in-detailed product evolution strategy (defined in roadmap). If necessary, together with Presales, Product Marketing and SI departments, re-define product strategy and presents it to Executive Leadership
Gather all various ideas related to products and solutions in areas of business as well as technical functions and utilize them in correlation with market situation, requirements and general product strategy
Create presentation materials (documents, products demo versions etc.) for product presentation to clients or any other relevant parties
At least 6 years of practice in product management/product development Management or consulting
Minimum 3 years of experience in development management or consulting in BSS/OSS software vendor or telecommunication provider
Minimum 3 years of experience in related product management, product development management, consulting, system integration, system deployment and customization or presales
Minimum 6 years of experience in IT sector
Participation on international projects or international employment - both related to presales/consultation/product management in area of telecommunications (OSS/BSS)
Experience with product definition, development cycle and related processes
Managerial experience
Practical understanding of Telco Industry Environment - (both IT and network sides) - with focus on the business domain and application of the each product or its part, that is related to area of his responsibility, and the business problems it solves
In-depth understanding of functions of R&D, SI and general understanding of functions of Presales and Product Marketing departments. Capability to cooperate with these commercial functions
Capability to define joint strategy as well as apply day by day steps together with R&D and SI departments in order to deliver projects that was contractually agreed and increase sales ofproducts and solutions by providing better/richer functionality or higher reliability/performance/convenience or similar
Practical experience with underlying technology (RDBMS, J2EE, C#, IMDB, Unix, MSWinServ) enabling smooth information exchange with technical specialists as well as enabling decision making in respect to technological issues
Capability to transfer technology related information to department directors or technical specialists to select and explain key points
Deep understanding of functional capabilities of relevant competitive products (or its parts), competitors' general market positioning. General understanding of underlying architectures of major competitive products
Practical in-depth understanding of application of NGOSS principles + capability to apply them in designing and development of new releases of existing products and/or completely new products and solutions
In-depth practical understanding of telecommunication standards and its implications to area of responsibility (business processes evolution trends, technology trends)
Ability to formulate both mid-term development strategy as well as execute individual tactical steps necessary for dealing with day by day issues
Capability to proactively coordinate work with various teams separated by function (Presales, Product Marketing, R&D, SI)
Ability to support Executive Leadership in areas of planning and forecasting revenues for the Product Line
Capability to manage delivery
Director of Product Management Resume Examples & Samples
Manage the Sales Planning and Execution suite of products (JTD, JAMS, JCPM,CCM/OR & JAC)
Analyze the marketplace, gather inputs from clients and assess competitors to determine the right new products or future direction ofexisting products
Be an enabler to envision and conceptualize new products and clearly discuss and communicate product vision, value and benefits of each product line
Partner with Software Engineering to identify product scope and evaluate build/buy/partner development alternatives leveraging software platforms optimized for Cloud deployments and assess ROI economics
Develop a strong product management team by hiring people with the right skills and developing them within a well-defined career progression model
Develop and implement roadmap priorities, balancing between the needs of overall product and specific demands from key customers
Support product sales by meeting with both prospective and existing clients, as well as via internal and external marketing campaigns
Bachelor's degree in business or a technology discipline
7+ years of Software Product Management experience, 3+ years of successfully leading product management teams
Experience with development of Enterprise B2B SaaS solutions is required; experience in launching new web-based solutions is highly desired
Strong leadership: excellent team management, coaching and mentoring skills; superior planning, process and influencing skills
Good presentation and communication skills (both verbal and written) including experience and level of comfort presenting concepts to senior executives
Demonstrated ability to be an effective change management leader for their direct reports
Demonstrated success in product definition, including target customer, core value proposition, core features and business model
A diversity of experience having worked at companies of different sizes and different industries
Experience with solutions targeted for sales and/or marketing organizations as well as an understanding of sales and marketing business processes and analytics is preferred
Director, App Product Management Resume Examples & Samples
Create a seamless and efficient roadmap for customers to engage with the UnCarrier through our T-Mobile app driving towards self-service
Establish the approach to manage a multiple T-Mobile branded app strategy
Manage the end-to-end product lifecycle of complex products from conception to product/market fit and growth
Effectively design project plans based on priorities, set clear/measurable objectives and deploy team resources appropriately to achieve business goals
Develop and measure product KPIs, derive key insights, and devise and execute experiments and multivariate tests to find product solutions
Collaborate with Engineering, Design and Program Management teams throughout completion of milestones and partner with brand marketing and central research/analytics teams throughout the product's lifecycle
Build a strong team culture creating a positive environment based on teamwork and professional development
Plan and control budget expenditures (cash and retainers)
Proven track record of releasing highly recognized and industry acknowledged apps into market
10+ years of experience managing highly effective digital teams
Mobile application product management experience
Demonstrated ability to develop new processes and approaches
Experience managing projects with strong visual and interaction design solutions
A solid relationship builder and cross-functional collaborator; works effectively up, down and across the organization
Analytical problem solver; applies multiple technical solutions to application operational problems
Deep knowledge of digital/ecommerce and develops winning strategies in this space
Results focused
Customer Solutions Product Management Resume Examples & Samples
Work with Values Streams and Engineering to drive global product requirements life cycle
Provide Product Management support during the development process helping to make tradeoffs involving features, schedule, cost, pricing, and lifecycle management
Drive global agreement on product trade-off decisions based on market driven requirements competitive intelligence, market environment, and available technology
Work with regional business teams to identify market opportunities through product requirements and business case
Review and approve feature traceability matrix for feature implementation
Work with third party partners to define and develop key system elements
Coordinate global system forecast and monitor and analyze product financials
Define and coordinate system beta testing and system evaluation plans
Maintain the Global New Product Release Document
Work with Engineering and the Business Regions to set up product models and price pages
Review and approve Global Content Development documentation (user/service manuals)
Develop compelling training modules for the Sales Teams and Channel Partners
Participate in the New Product Introduction process for successful market penetration
Work with Supply Chain for marketing activities
Attend Value Stream meeting to ensure proper system solution
Bachelors degree in Engineering, Computer Science or, Computer Engineering; MBA is a plus
5+years in product management or product planning
Engineering background and/or technically savvy relative to 2-way radio systems
Works independently and can manage to deadlines
Ability to influence team members external to their department
Ability to interface and communicate effectively with multi-discipline, cross-functional teams
5 - 10
Bachelors degree in Engineering Computer Science or Computer Engineering. 5+years in product management or product planning Engineering background and/or technically savvy relative to 2-way radio systemsWant to create a job search agent? Send this job to a friend
Director of Product Management Resume Examples & Samples
Bachelor's Degree or above, preferably in engineering, with an MBA or relevant work experience
15+ years experience with a combination of Product Management, product development, product marketing roles in a software solutions oriented business. Experience in a B2B SaaS company will be an advantage
Ability to implement concepts, ideas and plans while functioning in a flexible, constantly changing environment is absolutely necessary
Must be a strong collaborator, adept at building and leveraging relationships
Strong technical and product acumen that effectively balances strategic imperatives with tactical daily needs. Able to drive and make timely and effective decisions
Outstanding communication skills, including the ability to translate complex technical products and features into intuitive concepts and graphics
Proven track record in a high-growth, entrepreneurial, and execution-oriented culture
10+
Bachelor's Degree or above preferably in engineering with an MBA or relevant work experience 15+ years experience with a combination of Product Management product development product marketing roles in a software solutions oriented business. Experience in a B2B SaaS company will be an advantage.Want to create a job search agent? Send this job to a friend
Product Management Entry Level Resume Examples & Samples
Bring ideas to life
Turn science fiction into science fact, ensuring we continue to enrich our customers' lives with products that will shape the future of global communications
Work with the most advanced technology determined to make the next major breakthrough
Work with our sales teams to put our latest products into the hands of the people that matter - our customers
Product Management & Development Manager Resume Examples & Samples
New product development from ideation to execution of ground-up concepts or 3rd party solutions
Development of comprehensive business plan and case for new products
Able to analyze 3rd party technology solutions and provide clear feedback on the potential benefit to the program
Negotiate complex 3rd party product contracts
Partner with and support an array of cross-functional teams responsible for the development of new products (e.g. Legal, Technical, Finance, MarComm, etc.)
Ideal candidate should have a background in the Ad Tech industry. Preferably Mobile and on the publishing product side (SSP)
Ideal candidate will have product management/development experience in ground-up development and/or 3rd party product partnerships of mobile products
Understanding of mobile consumer ad technologies at the demand side (DSP)
Innovative thinker with experience in a rapidly transforming environment
Self-driven and ability to demonstrate leadership among a high performing team of marketing or product specialists
Ability to expose entrepreneurial spirit within a corporate environment
Excellent written and oral communication skills and outstanding problem solving skills
Superior judgment and the ability to recognize and escalate situations, or manage escalated situations
Superior negotiating skills to guide the outcome that maximizes value between key stake holders
Product Management Resume Examples & Samples
Ability to write comprehensive, specific market requirements, user stories and related acceptance criteria - including design and layout recommendations - for current and future products
Ability to work with multiple stakeholders to provide appropriate levels of business case evaluations
3+ years of software product management experience - ideally in an agile development environment
Specific knowledge of telematics, consumer electronics, wireless devices and website and mobile app design/user experience is highly desirable
Will be entrepreneurial and will successfully challenge existing paradigms. Will have a vision and will think expansively and outside the box to consistently generate and evaluate highly innovative ideas and solutions
Will be willing to take risks, will anticipate the consequences of decisions and will generate plans to address them. Will be willing to go against the grain, will have courage to take calculated risks and will have the ability to present his/her point of view in a positive and effective manner
Will take customer perspective and will proactively work to address the customer's current problem and future requirements. Will anticipate and successfully fulfill customer expectations
Will have the ability to effectively leverage diverse resources. Will work hard to foster positive relationships and will develop win-win solutions when conflicts arise. Will build relationship by making self highly approachable, will seek input from others and will actively listen to concerns and alternate points of view, will make others feel valued and supported
Director, Global ATS Product Management Resume Examples & Samples
Leading and engage cross-functional teams to optimize product roadmap decisions
Oversee project management of the portfolio to ensure delivery of the Fuse strategic vision
Ensure product roadmap aligns with the global strategic business plan and financial budget
Create well-articulated strategic plans backed up with metric driven business cases
Lead product management team in attaining successful project completion
Support AGCO-level roadmap prioritization throughout the product planning effort
Assess gaps in product roadmap and identify and implement solutions to fill those gaps
Ensure successful delivery of product roadmap plan for Fuse Technologies products
Facilitate regularly scheduled project reviews with the project sponsor and project stakeholders
Review and approve business cases to ensure accuracy and alignment with financial goals
Establish and provide leadership for best practice exchange forums
Analyze project plans and schedules for discrepancies, delays, and risks
Promote a culture of excellence in strategic portfolio management for ATS and AGCO
Be a change agent in driving efficiencies in the product management process
Prepare project status documentation for each OPC and present summary during meetings
Motivate and guide project team members on learning and applying new product introduction processes and tools
8+ years of technical support, engineering, or marketing experience
5+ years of experience leading global, cross-functional projects and initiatives in project and program management roles
Prior experience in the agricultural industry or working with ag equipment and technology
Project Management Professional (PMP) certification
Six Sigma Green or Black belt certified
Marketing Product Management Executive Resume Examples & Samples
You will be able to provide project management support (eg Bowker Logistics, account management for direct supply & Ebiquity, company relationship management for market surveys support)
You will handle business reporting, including Product mix, Contribution Margin and Strategic projects monitoring
Also, you will be responsible for handling the Customer Colour Management Program, as well as the maintenance & development with external suppliers
You will develop and implement UK Safety awareness & sales campaigns
Finally, you will ensure a market presence with internal sales, meetings and external customer visits
In addition to having a Business Management degree or equivalent, you have experience from working in a product management environment
You have strong experience in Project Management
Also, you have strong communicative and analytical skills
You are competent in mathematics and statistics, and have a good knowledge of MS Office, particularly Excel
Finally, you are autonymous, driven and a focused communicator
Director of Product Management Resume Examples & Samples
Responsible for devising best practices, sizing, scoping and identifying competitive differentiation
Define and articulate compelling use cases that reflect market needs
Design best practices and sizing guidelines for solutions and communicate to the various technical teams in the organization
Interact with enterprise customers, strategic partners and end user architects to extend product capabilities to new solution areas
Act as the face of your product and go-to-person both internally and externally
Director, Technology & Product Management Resume Examples & Samples
Consumer product experience and forward thinking technology applications development
Relevant engineering subject matter expertise and ability to manage complex initiatives focused on breakthrough results
Audio and wireless technology experience benificial
Passion and drive to work in the abstract with respect to developing new IoT product level solutions
Confidence and humility to build credibility as the goto resource for customer's development organization
Strong balanced experience with ME, EE, and Software product development disciplines and interdependencies
External networking & communication skills to identify, coordinate, and leverage resources required to develop innovative product and service solutions
Director of Product Management, Apps Resume Examples & Samples
The ideal candidate is a passionate product leader, who is both detail oriented and customer oriented with experience building great consumer products at large scale
10+ years experience delivering highly successful and innovative consumer internet products
5+ years leading and managing high performance product teams
Deep and unrelenting customer focus, and an ability to effective utilize research and testing within a customer-centric approach to product
Excellent organization skills to ensure that our large team is focused and operating efficiently
Ability to motivate and focus cross functional teams to reach challenging goals
Experience managing within a cross-functional organization
Minimum of a Bachelor's degree (preferably in computer science or engineering); MBA preferred
This role will be working onsite with our San Diego team in our Carlsbad office. Moderate travel to Bay Area offices in San Francisco and San Mateo will be required
Director of Product Management Resume Examples & Samples
Define, develop and communicate the product roadmap for INRIX Incidents family of products for automotive, enterprise and public sector customers
Lead well-orchestrated market requirements process that define the near and long term product and business strategy. Create and drive customer and partner feedback loops where product plans are generated by real customer demand
Work closely with customers and industry partners to identify opportunities where INRIX 'Incidents' offerings can create and capture value across verticals
Work closely with sales, marketing, and engineering to build compelling product strategies and roadmaps that delight customers and deliver revenue growth
Work closely with the design team to research, prototype, validate, and build compelling experience which turns difficult geospatial data into easy reports and insights
"Be the Product" by owning all aspects of product management for analytics products including business case development, product ownership, backlog management, requirements documentation, specifications, release and sprint planning, and product documentation
Own and drive go to market strategies including competitive analysis, pricing and packaging strategy, sales enablement, go to market, product demonstration tools, and customer feedback
Co-lead proposal responses with your sales counterparts by creating solutions, managing response teams, partnering with suppliers, gaining approvals, and presenting results
Support sales and pre-sales activities by providing sales tools, demos, competitive analysis and pricing models
Identify, analyze and disseminate technology and industry trends that impact the market opportunities for INRIX services
Represent INRIX externally at industry events globally
At least 5 to 7 years of product management in an Agile software development process. Equal experience in delivering SaaS Analytics software is a plus
At least 3-5 years of product marketing experience including pricing, competitive analyses, and sales enablement in an Enterprise Software environment
A curious mindset, with the ability to think strategically and execute successfully proven by a track record of creating product strategies or visions, winning support from executives, and bringing products to market. Experience leading a successful v1 product from concept to launch is a major plus
Qualitative and quantitative skills to support decision-making including business cases, make vs. buy analysis, product performance, and profitability analyses
Demonstrated success collaborating and driving outcomes across cross-functional teams including engaging with engineering to deliver product improvements, effectively leading executive level collaboration, and developing various internal and external partners
Keen insight around user experience, user behaviors, and the visualization and presentation of complex large data sets
Proven ability to wrestle with strategic conflicts, establish priorities, and manage tradeoffs
A Bachelor's degree is required and a MBA is preferred
Senior Director, Product Management Resume Examples & Samples
Proven leadership of product management and program management teams for an enterprise SaaS platform; led teams > 10 people
Successful track record in collaborating across organizational functions and driving cross-functional initiatives
Data/Analytics experience
Excellent product evangelism and communication skills
High integrity person who can build productive, long-lasting relationships at all levels
BS/BA degree required, MBA expected
5 years' program and people management experience; 10 years' product management experience required
Yaas Product Management Expert Resume Examples & Samples
Closely align with the corporate Teams channeled through the Business Model Innovation (BMI) team
Translate the requirements between product development and corporate functions to efficiently implement the changed needed for the new microservice business model
Take ownership and drive proactively those topics, which need a transformation in SAP to make the YaaS business idea a success
Drive, influence and expand the idea of a microservice based product offering within SAP and SAP Hybris
Influence decisions and people to setup and improve lived processes within SAP and SAP Hybris
Identify, manage and mitigate risks and issues which arise during the daily work
Actively spend time to promote the microservice concept, continuous deployment methods and in general the cloud transformation behind these topics
Identify areas where we face an information gap and work on providing transparency either by creating materials or coordination the creation of documents filling this void
M.Sc in Computer Science, SW Engineering, or comparable
Technical experience within SAP / either Product management related, operations related or development related
General understanding about Software Product Development processes
Results oriented leader that possesses a strong ability to influence and is comfortable working in a fast-paced and multi-tasking environment
Quick learning capabilities to understand and take into account new technologies
Ability to communicate and collaborate effectively across multiple levels of management
Excellent command of the English language, both written and spoken
Fluent German language skills
Basic understanding of security and compliance regulations for cloud based applications is a bonus
Certification as Project or Program Manager (Prince2, MSP, PMP) or project management experience is a bonus
Prior experience with enterprise level Programs or large scale, complex projects
4+ years of experience with complex program/project structures
Demonstrated experience with success at being recognized as a strong leader in multi-national context
5+ Years SAP experience is a bonus
Product Management Resume Examples & Samples
Lead and execute a strategy for a managed Endpoint Security Services portfolio with multiple supporting technologies
Working in conjunction with engineering and research teams to prioritize development based on data-based decision making and leverage a deep understanding of our users, vulnerabilities, threats and protection technologies, and our portal and back office infrastructure to drive integration of knowledge into our platforms
Conduct primary and secondary research regarding your service areas with prospects and clients, particularly as it relates to user efficiency and satisfaction
Conduct competitive analysis so that, through you, the company remains informed about the competitive landscape (use this information to inform your product plans and establish meaningful market differentiators)
Create organizational alignment around portal goals, initiatives, and priorities, particularly as the SecureWorks portfolio evolves and changes and review and prioritize enhancement requests for each development cycle
Perform User Acceptance Testing to confirm that the product meets the defined requirements and support each release through documentation, training and communications to internal stakeholders
Manage relationships and maintain an environment of transparency, accountability, and success with internal and external stakeholders and partners
Senior Director Product Management Resume Examples & Samples
Lead a team of product managers to take product concepts from idea through validation, shipping, measurement, and iteration
Prioritize and manage our end-to-end product portfolio for LX, including supplier tools, APIs, responsive web shopping paths, and mobile apps
Work closely with leaders from our business teams, UX design, engineering, global retail, analytics, and marketing (and more) to deliver outstanding products to our customers
Present to senior executives and represent our product strategy with key partners
Build market and competitive awareness among the team. Ensure direct contact with suppliers and customers to encourage customer empathy
Set and reinforce product goals. Actively monitor key business metrics and adjust product and development team priorities as appropriate to deliver on financial and customer adoption goals
7+ years technology product management and/or technology program management
3+ years direct people management, including hiring and demonstrated success in mentoring and developing team members
Experience in Agile software engineering environments
Experience building product forecast models including customer adoption and financial forecasts
Experience with mass-market (10 million+ monthly uniques) e-commerce sites or apps
Experience leading large product teams (5+ product managers)
Deep experience with web and mobile analytics tools, and ability to directly pull data (e.g., Omniture, Google Analytics, SQL)
2+ years product leadership of native mobile apps
Experience managing consumer products in international markets
Computer science degree or equivalent
Product Management Solidworks Internship Fall Resume Examples & Samples
3DEXPERIENCE, the Compass logo and the 3DS logo, CATIA, SOLIDWORKS, ENOVIA, DELMIA, SIMULIA, GEOVIA, EXALEAD, 3D VIA, BIOVIA, NETVIBES and 3DEXCITE are registered trademarks of Dassault Systèmes or its subsidiaries in the US and/or other countries
Conduct market researches, such as customer interviews, reseller interviews and surveys
Identify product issues and enhancement requests
Create technical marketing and sales materials, such as samples files and demo videos
Work with the development team on product designs, quality improvements and release planning
Cumulative GPA 3.3 or higher
Geometric dimensioning and tolerancing (GD&T) knowledge
At least one additional language other than English, such as (but not limited to), French, Spanish, Portuguese, German, Dutch, Italian, Russian, Korean, Japanese, Mandarin, Vietnamese, etc
Advance knowledge and experience with Excel, Word, and PowerPoint functions, and SQL
Director of Product Management Resume Examples & Samples
Create, manage, and document the entire product line life cycle from strategic planning to tactical activities
Implement a common product management framework such as Pragmatic Marketing
Consolidate and implement a master roadmap management process across all product lines for the business area
Coordinate roadmap activities across other dependent Trimble divisions
Drive resource and roadmap prioritization review process
Develop and implement the go-to-market plan, working with all departments to align and execute
Analyze potential commercial partner relationships
Determine pricing and licensing across the product portfolio
Direct and manage a global staff of 2-5 direct reports and ~ 20 product managers
Member of the business unit leadership team reporting to the business unit manager
Product Management Resume Examples & Samples
Under limited supervision, create product mgmt business cases &/or programs & procedures that incorporate external/internal customer input w/ business requirements
Review Product Mgmt portfolios & programs to ensure that a given product plan is producing desired results for the targeted market segment & regional operation, identifying key problem areas for remediation
Supports product leadership & Regional &/or Functional leaders for the delivery of key financial performance of a KP product in the marketplace, ensuring that results meet or exceed those outlined in the Product Mgmt/Development Business case
Identify key actions necessary to remediate key problems/issues & make recommendations to mgmt on steps necessary to improve Product portfolio or program performance
Makes recommendations on key actions necessary to meet or exceed business requirements to incorporate into product development plans
Supports measurements against defined performance metrics
Supports assessment of performance enhancement opportunities, line extension opportunities, & retirement recommendations
Participates in, & may lead, cross-functional teams of personnel on routine & entry-level scope activities that support Product Mgmt goals, activities, processes & programs
Minimum two (2) years of related experience
Minimum three (3) years in health care industry experience
Minimum two (2) years of health insurance, health plan administration, health care, benefit administration, or benefit policy experience a plus
Minimum two (2) years of experience of key customers and/or healthcare industry product/market needs analysis with a focus in a specified market segment
Fully understand and experience navigating IT processes, org charts and accountabilities
National Product Management & Provider Contracting Resume Examples & Samples
Accomplishing this work requires a depth of background within health plan management, and key areas of focus include
Leading a team of product and provider network professionals, including executive, director and line level team members. As a leader, the position requires the ability to provide both strategic and tactical leadership, and have the ability to recognize the right level of engagement, depending upon the situation. This leader will need to be able to develop direct reports, coach and mentor, and also facilitate succession planning. The leader needs to have the ability to foster a culture of quality and excellence, trust and camaraderie, credibility and integrity
Playing a critical leadership role in achieving the product vision within the product innovation and management structure. This position will be accountable for driving product management across the organization
Working with internal and external customers, sales line of business leaders, senior management, and other staff, to assess product performance and identify opportunities to improve product performance to assure we are achieving membership growth, financial and operational goals
Developing and implementing dashboards representing key operational and financial performance data and market intelligence. Will work with regional counterparts to implement consistent dashboards across all regions
Leading business reviews to implement a consistent product management discipline across regions
Interacting extensively with partner areas including Product Marketing, Market Segment Sales and Account Management, Pricing and Underwriting, KPIC, Service and Administration, Information Technology, and Legal/Regulatory/Government relations. Act as a strategic thought partner to meet our customers' expectations and forecast product trends in the industry
Leading and gaining alignment in an evolving regulatory landscape and provide advocacy internally and to external entities including State, Federal regulators, and advocacy and business partners
Providing integrated planning and coordinated delivery for product capabilities and strategic initiatives using program management disciplines that are instituted and aligned with the Kaiser corporate program management office guidelines and principles
Developing, implementing and maintaining relationships with vendor solutions partners to achieve product & network management objectives
Coordinating the enterprise approach to meeting network adequacy and provider directory regulatory requirements in support of Medicare 5 Star status, marketing to Commercial Groups, Public and Private Health Care Exchange filings, and internal operational requirements
Identifying and implementing software tools, policies and procedures, standards and governance structures for management of key business initiatives such as provider data administration and contract delegation oversight
Promoting the continuum strategy through alignment with Medical Group and Health Plan leadership on model of care development and contracting to facilitate the care delivery strategy
National Contracting strategy development and implementation in support of $1 billion dollar annual book of business. Develops a comprehensive approach to National Contracting to meet Program and Regional financial, care delivery and performance requirements. Works with Medical Group leaders to develop a model of care, with CFOs to establish financial performance targets and with operations leaders to establish administrative standards
Leads a Provider Contracting Community of Practice comprised of Regional Contracting leads, Actuarial and Legal Services and representing $8 billion dollars in services per year. This includes conducting training, disseminating information about key topics / initiatives, identifying areas of common interest across Regions and directing initiatives related to provider contracting, facilitating communication and information sharing across Regions, providing a forum for alignment with functions impacting or impacted by provider contracting such as Legal, Claims and Actuarial Services
Representing product strategy in the collaborative development and implementation of market segment strategies
Minimum fifteen (15) years of experience with health care/insurance product development and management or sales/market segment leader experience
Minimum five (5) five years of experience with health plan product management at the Sr. Management level or above
Minimum five (5) years of experience in a direct selling role either as a market segment leader or account representative is strongly preferred
Master's in business administration or a related degree preferred
Product Management Resume Examples & Samples
The candidate will have solid technical abilities; a BS in the field of engineering
The candidate will have significant business experience and understanding. Candidate understand financial models and can build them as needed
Understanding of program management principles
The candidate will be proficient with the statistical analysis of large datasets
The candidate will be proficient with the statistical analysis of large data sets
The candidate will be familiar with, and passionate about, the web services and cloud computing approaches to developing Internet technology
Understanding of x86 servers and firmware architecture
Masters in Business Administration is preferred
The candidate has experience working with demanding customers and exhibits customer obsession
Experience with project management tools
Analytic Product Management Resume Examples & Samples
Connect directly with the business and identify opportunities to drive business value via analytics
Translate business requirements into analytic solutions that can be built via the Analytic Development Team
Drive consistency in the delivery of data science projects/solution, and ensure that projects drive through to production and value
Identify needs for improvement in delivery, evaluates project execution and results for overall improvement, skill, tool needs
Provide strategic thought leadership and analytic consulting to businesses and senior leadership; drive analytic culture development
Attract, lead, mentor and manage data science teams, leading by example through acting as an individual contributor as needed
Bachelor's degree in Computer Science, Engineering, Applied Mathematics or related field
Minimum 7 years of advanced analytics modeling/development experience
Minimum 3 experience leading a data science team
Master's degree in Computer Science, Engineering, Applied Mathematics or related field is preferred
Experience translating analytic solutions into standard products
Innovative problem solver that has experience utilizing technology, data and analytics to build products
Experience in analytics consulting: 5 years
Experience with modeling software (R, Python, SPSS, SAS)
Experience bringing prototypes to production on Hadoop and/or NoSQL platforms
Experience with visualization software (Tableau, Spotfire, Qlikview, d3.js)
Strong business acumen, with ability to draw clear connections between data modeling activities and business challenges/opportunities
Experience working with remote and global teams
Strong customer focus and process discipline
Excellent collaboration and negotiation skills
Highly team oriented
Demonstrated success in cross business leadership roles
Proven program management skill set
Travel up to 25% - potential for more during the initial phase of the role
Director of Product Management Resume Examples & Samples
Continuously refine vision for Personalization. Develop personalized experiences that deepens our relationship with our customers
Write market, functional and system requirements documents and ensure clear communication and coordination of requirements to business and development teams
Create and maintain sequencing of projects, prioritization and tradeoffs balancing short-term and longer-term strategic goals
Demonstrated experience as a strong leader who can prioritize, communicate clearly and influence across cross-functional teams
Product Management Resume Examples & Samples
Understanding vendor needs and multiple systems, defining clear project plans and executing to high expectations in a rapidly changing environment
Anticipate bottlenecks, provide escalation management, balance trade-offs between business needs and technical constraints
Identify issues through data and anecdotal input from vendors and stakeholders
Isolate issues, test solutions and prioritize competing program opportunities
Manage cross-functional project teams, planning, organizing, and executing complex projects across multiple organizations and stakeholders to enable the launch of new products and processes
Remaining flexible to changing priorities, open to new ideas and have the customer success firmly as the focus
Create, maintain and disseminate project information to stakeholders and senior management
Design and track meaningful metrics to measure vendor experience and program success
B.S. Degree in business, supply chain or related field
Strong product management and facilitation background
Demonstrated ability to lead/mentor others
5+ Years of project / program management is required
5+ Years leading projects with global impact
Demonstrated experience developing and deploying operational processes and improvements
Strong structured thinking and problem solving ability
Aptitude for technology, able to learn new tools quickly
Graduate degree in related field or MBA
Six Sigma Black belt, PMP or similar certification
Additional 4+ years of Supply Chain experience is preferred
Additional 4+ years of Retail, Consulting, or E-Commerce experience is preferred
Senior Director Product Management Resume Examples & Samples
Define, build and execute on the rhythm for driving Oracle's global IaaS business with engineering and executive leadership teams
Define and drive IaaS global business reviews that always maintain ensure the right conversations about the state of the business across the board
Drive product, strategy, field, customer, partners, branding and positioning related decisions that stem from global business execution
Own and lead IaaS compete positioning and market research for Oracle IaaS
Lead revenue planning, tracking and target definition for Oracle's IaaS platform in partnership with finance and the field organizations
Lead COGs planning, tracking and target definition for Oracle cloud infrastructure in partnership with finance
Drive usage, growth, churn, UX analytics across global usage of Oracle's IaaS platform
Drive analytics and business planning for Oracle's global infrastructure expansion plans
10+ years of engineering and business planning experience
Deep understanding of the global cloud businesses and cloud trends
Broad financial planning, target setting and tracking experience
Outbound Product Management Resume Examples & Samples
Being the public face of Oracle's IaaS products with customers and partners
Engender deep trust with engineers, executives and other decision makers
Communicate the Oracle cloud story and present Oracle IaaS solutions in a compelling way that is customized for the challenges each customer is facing
Discover and define the most efficient and effective models for customer engagement and evangelism
Build our content and collateral to reflect our cloud investments, strategy and roadmap
Deep engagement with our engineering organization, to learn about our products and provide feedback from customers
Experience communicating about technology with IT leaders and software developers. Ability to dive deep on technology or keep it simple depending on the audience
Broad business and technical knowledge about current cloud products, including how and why they are adopted
Detailed understanding of IaaS technology and how it is used
Comfort performing self-directed work in a chaotic and rapidly changing work environment
Experience interfacing directly with product engineering teams
Learning from users. Our success depends on honestly representing our solutions and making them relevant to our customers. We'll need an evangelist who can develop insight into their priorities, and forcefully advocate for them within our organization
Exceptional business judgment. Our customers have complex problems, we have many solutions to offer, and we are in a ferociously complex market. Doing this job will require making constant, split-second decisions about what opportunities we pursue and how we approach them
Passion for connecting users with technology
Director of Product Management Resume Examples & Samples
MSCS, MBA, or equivalent education
Minimum of 15 years of experience in the enterprise security business
Deep experience in product management or product strategy in multiple product areas
Strong written and verbal communication skills for communicating with customers, partners, and field
Hands on experience with securing databases or applications
Experience with cloud deployments
Experience in evaluating, recommending and integrating acquired companies
Familiarity with various security regulations
Senior Director Product Management Resume Examples & Samples
Define our infrastructure messaging and engagement model with Oracle field (sales, marketing, support, etc.)
Partner with Oracle's field leadership on targets, quotas, service mix, attach strategies, service integration tactic and offers
Define, build and execute on our field readiness program that readies the Oracle field personnel to take the infrastructure
10+ years of experience in a public cloud or online service / platform environment
Strong knowledge of cloud developer community and open source technologies
Experience leading high impact and high visibility scalable programs for large, matrixed organizations
Proven ability to build and grow teams and lead with our without authority
Senior Director Product Management Resume Examples & Samples
Define, build and execute on our field readiness program that readies the Oracle field personnel to take the infrastructure cloud platform to our customers
Define, build and deliver intelligence around product details, strategy, industry specific usage scenarios, competitive intelligence to Oracle's field
Be the primary engineering executive liaison for the field for planning; customer engagements and messaging
Partner with field organizations on field training, certification and evaluation
Lead the mechanics for field feedback and inputs into product improvement, strategy and evolution
Be the primary engineering liaison for infrastructure RFP's/RFI's
Product Management Prf Resume Examples & Samples
Manage Guide Bulletins through process-driven production schedules, including editing and drafting initial materials, analyzing and incorporating changes and facilitating the effective resolution of issues
Daily interaction with multiple levels of staff and management throughout the company to draft Guide Bulletins and update Guide chapters through an established review process
Proof and edit Guide Bulletins and chapter changes to ensure consistency with current Guide style and format and accurate publication
Provide additional support to the Policy Communications team as needed
2-5 related experience
Bachelor's degree (or equivalent work experience)
Excellent written and oral communication skills and a keen attention to detail
Excellent writing and editing should be demonstrated through a work portfolio of past professional communications
The candidate must be a team player and possess the ability and willingness to diplomatically challenge business staff at all levels
The candidate must be an energetic self-starter who is highly organized and able to prioritize tasks
The candidate must also be able to identify and escalate risks as needed
Strong working knowledge and experience in Microsoft Word and Excel and Adobe Acrobat
Knowledge of the secondary mortgage industry and a strong understanding of Freddie Mac and/or Fannie Mae are highly desirable
Advanced experience with Adobe Acrobat
Senior Director, Product Management Resume Examples & Samples
Responsible for the overall vision, capabilities and roadmap of the JJHWS product system and associated platforms
Lead team of digital product experts to shape business and product requirements for maximum effectiveness, efficiency and value
Own product business plans and roadmaps both in-year, three-year and long-range plans
Drive product development for new initiatives; enhance, maintain and sunset as appropriate existing capabilities
Make tough strategic and practical decision around tradeoffs to optimize speed to market, with disciplined adherence to the overall product vision and roadmap
Ensure alignment within JJHWS and among the various sectors and operating companies through consistent communication of business objective, roles/responsibilities and intended outcomes
Drive strategic business clarity and results through the entire product management process. Ensure
Product strategy aligns with JJHWS business strategy and overarching company strategy
Products, services and capabilities solve appropriate problems/deliver benefits to end users and customers
Logical and disciplined business case value and path to commercialization
Cohesion among product platforms, systems and individual elements
Logical user progression and engagement through the product system that drives maximum benefit for the end user and profitability for the business
Customer and end user feedback is solicited, analyzed and in combination with product usage data and analytics, used to refine/enhance existing offerings and create new solutions as appropriate
Strategic leader for all partner opportunities in support of advancing JJHWS business, as well as the overarching Johnson & Johnson Health Technology strategy
Work with IT, Health Tech and commercial partners to identify, vet and engage appropriate partners who can advance technical, business, product and/or data capabilities needed to support business objectives
Represent product strategy and provide expertise or counsel to existing and potential customers, partners and at industry forums
Serve as primary evangelist for JJHWS product strategy and capabilities across the organization, helping to ensure maximum adoption of centralized health and wellness solutions, thereby improving overall health outcomes, improving overall user experience and reducing operational and technical costs at an enterprise level
Ensure superior user experience, competitive and marketplace differentiation through all product, service and content creation and delivery
Understand and stay current on market, competitive and technical/product solution landscapes
Ensure adherence to concept and usability testing, as well as tight coordination with analytics and behavioral science to drive effective product creation and enhancement
Anticipate operational aspects of product delivery, including customer service and end user support, and ensure their coordination and implementation
A minimum of 14 years of related experience is required
Proficient product manager with comprehensive experience spanning the entire product lifecycle at both strategic and tactical levels
Significant experience shaping business strategy for digital products and/or services in a health care environment
Demonstrated ability to define, prioritize and deliver best-in-class digital products and/or services
Previous management experience within health care, retail/E-Commerce essential
Experience working directly with and in support of internal and external customer needs a must
Business planning, forecasting, modeling and capacity planning experience necessary
Experience with setting and driving performance metrics and KPIs
Ability to interpret and understand relationships of product analytics and how to use these data to assist in shaping future roadmaps and strategies
Strategic thinker entirely capable of delving into tactical details to ensure excellence
Ability to develop and maintain business plans and work with finance and product analytics partners to deliver financial models and commercialization strategies, as well as associated funding and budgeting
Demonstrated ability and experience working hand-in-hand with behavior science, advanced analytics and various IT and data organizations to deliver necessary solutions
Extensive experience partnering with key stakeholders to understand their key business needs, and delivering products, services and solutions that address those needs
Deep experience with IT, operations and other key partner organizations and demonstrated success in establishing and maintaining productive relationships that deliver real business results
Demonstrated excellence at ensuring all operational aspects of product delivery, including customer service and end user support, are thoughtful and coordinated
Commercial acumen a must
Ability to present detailed product strategy, inter-relationship of products and their systems clearly and simply
Significant understanding of and experience with agile development processes
Understanding of and experience with bringing digital products to market in a regulated environment, specifically managing custom customer requirements
Leadership capabilities and negotiation skills, as well as the ability to effectively assimilate and communicate complex information from multiple sources. Ability to recognize and lead the resolution of project issues and roadblocks is an essential requirement for this position
Experience understanding customer needs, identifying trends and feeding those needs into product development to ensure highly flexible and configurable solutions that enable speed to market and control costs
Ability to partner and engage with a cross-section of people at multiple levels of the organization required. Outstanding relationship and communication skills, excellent written, verbal, and presentation skills, with the ability to convey complex technical ideas to diverse audiences
This position requires up to 15% travelProduct Management
Director of Product Management Resume Examples & Samples
3-5 year experience in building successful software products
Experience working with systems at scale
Impeccable customer focus and professionalism
Director of Product Management Resume Examples & Samples
Responsible for China Hosting & Cloud Platform Services product portfolio
Defines new China cloud services and solutions around Security and other infrastructure services
Collaborates closely with customers and partners to develop business case, value proposition, market requirements, and service definition deliverables
Develops and drives the strategy, roadmap, and positioning of the services platform offering
Creating and owning customer experience dashboards to ensure the product meets customer expectations and is being improved over time
Drive quantitative and qualitative customer intelligence and research in order to better understand customer profile, needs and behavior; develop and rapidly test key hypotheses
Product Management & Marketing Internship Resume Examples & Samples
Work in a team environment to create and support Driveline product and marketing strategies
Assist in summarizing, communicating and documenting basic financial and market information
Assist with tactical functions such as updating product sales sheets, customer presentation, and market trends
Update, maintain and utilize internal and external resources to complete projects
Participate in meetings with Driveline team members as well as others in the Division
Assist with administration as required
Director of Product Management Resume Examples & Samples
Lead the development of new products, features and enhancements across various digital platforms focusing on reader acquisition, growth, and engagement
Improve our readers' experiences and interactions with New Yorker products
Drive product prioritization and product management methodology for the business by working with internal and external stakeholders including Editorial, Advertising, and Consumer Marketing
Regularly use consumer feedback, metrics, market research, and competitive analysis to help create premium web products and features that delight readers and advertisers alike
Closely follow emerging technologies and industry trends particularly in mobile, video, social, and user engagement
Mentor the members on the product and design team
Be the voice of the New Yorker reader when working with stakeholders and teams
6-8 years managing digital products, preferably for a major media company
Demonstrated success in creating and improving innovative digital products
Experience working closely and collaboratively with design, engineering, operations, editorial, and advertising teams
Strong organizational skills, self-motivation, and sense of responsibility
The ideal candidate will be passionate about creating and enhancing amazing digital experiences for readers and advertisers alike
Product Management / Technical Marketing Resume Examples & Samples
Contribute significantly to the entire life cycle of product delivery, including: product owner duties developing and clarifying user epics, user stories and features for development. Storyboarding new features for platform modules and application expansion
Assist in driving the product development processes while working closely with SW/HW Project Manager, Engineering/Scrum Master(s) and HW/SW developers to ensure optimal product feature set requirements are well documented, socialized and clarified
Capacity to create and deliver technical or business decision maker presentations for internal/external customers when necessary
Assist development of material input for technical documentation and marketing communication groups for product User Guides, Brochures, Installation Guides, Release Notes and White papers
Develop training material for technical support and sales (transfer of information before product (revision) launches)
Minimum 5 years proven experience in product management working with user experience teams and business analysis for an enterprise SaaS platform
Minimum 5 years in either product management or hardware/software engineering with related experience
Experience with delivery of an enterprise product line using Agile-Scrum development methodologies. Drive and passion for industry-leading, best in class UX and UI
Experience with focus groups and user research, using best practices in application UI refinement
Capable of hands on problem-solving, with ability to generate ideas and solutions to achieve target goals
Experience in the SaaS market, portal systems and cloud applications, management software monitoring systems, data analytics tools
Experience working for a start-up company or environment developing and launching a new SaaS product
Bachelor's degree in marketing, engineering or technology is required. Masters degree in business, engineering or technology a plus
Self directed, creative, driven, organized, and able to manage multiple projects simultaneously with appropriate sense of urgency
Director, Data Product Management Resume Examples & Samples
Help to frame current data / analytic capabilities and describe our future strategic vision
Develop data technology roadmap based on end user requirements, product needs, and technology strategic objectives
Manage critical technology initiatives based on strategy / roadmap objectives (such AWS migration, real-time / machine learning automation capabilities, etc)
Work with specific business units/peer product management to evangelize data technology opportunities and cultivate a backlog of projects
Manage overall data portfolio of initiatives including prioritization processes
Deep understanding of data and analytic systems including big data technologies, data warehousing, business intelligence tools, etc
At least 10 years of experience in various roles in data such as business analysis, development, or product management
Knowledgeable about current trends in the industry, experience in AWS common data patterns a plus
Experience with advance analytic / machine learning product solutions (how to harness data in product solutions)
Knowledgeable in various data pipeline technologies
Solid data analytic skills such as SQL, Python, etc
Experience developing a strategic roadmap, such as gathering requirements through stakeholder interviews, developing a strategy and then communicating a strategy at all levels in the company
Experience in project managing complex infrastructure or application solutions
Willingness to jump in where needed!
Experience in fintech a plus!
Manager, Digital Servicing Product Management Resume Examples & Samples
Evaluate current usage and applications of 2-way email and secure message, mapping the customer journeys and identifying opportunities for improvement and enhancement
Define the product roadmap and backlog based on competitive insights, customer and business needs, and the evolving landscape of vendor-based and internal messaging technologies
Partner with Lines of Business, markets and other product teams to implement and deliver new solutions that drive key business metrics, including operational efficiency and digital engagement, and ensure key business metrics are tracked and evaluated, to identify insights, and communicate progress to leadership
Manage existing or new vendor relationships, including managing the business relationship and partnering with Technologies on key SDLC processes
Previous experience with email servicing or email servicing tools required
Previous experience with vendor management and stakeholder management required
Experience using Oracle Right Now a strong plus
Experience with digital servicing products is plus
Exceptional ability to think strategically and analytically
Superior skills at understanding, leveraging and interpreting complex data in order to identify trends and opportunities, establish business cases and make recommendations to leadership
Experience working in Agile and driving results in a test-and-learn environment
Passionate customer advocate with distinguished ability to identify and meet customer needs through product design and development
Strong interest and comfort with technology and experience with technology platforms
Strong project management skills with a focus on flawless execution and pragmatic solutions
Proven ability to build collaborative, trusting cross-functional relationships
High degree of comfort, agility and resilience in a fast-paced dynamic, changing environment
Strong communications and influencing skills
Experience with communications and messaging products a strong plus
Director of Product Management Resume Examples & Samples
Continuously identify and build strong rapports with channel partners and customers
Responsible for P&L of the entire business unit and its respective product lines to targeted levels
Provide leadership to motivate a creative and effective business unit team, while providing guidance and direction on critical business issues
Develop annual business plans that include partner strategies, pricing, competitive analysis, financial economic models, value proposition, positioning, budgets, sales forecasts, etc…
Manage and direct ongoing market research through direct customer contact and surveys, trade shows and journals, sales evaluations, monitoring competitors and industry trends, and vendor contact. Ensure this knowledge is being shared to enable our sales and regional product teams to exude subject matter expertise
Develop compelling solution stories to clearly position the business unit as a market leader
Deliver compelling value proposition, ecstatic user experience and driving subject matter expertise (SME) for all solutions developed
Support Company's Affirmative Action initiatives, providing equal opportunity to employees and candidates
Maintain a safe and clean working environment
Perform all other duties as assigned or required
Director, Masterpass Product Management Resume Examples & Samples
Management of the Masterpass Digital Wallet Solutions, focusing on strategic non-Financial Institution partners
Responsible for internal product development and external commercial development surrounding the products, particularly related to eCommerce payments, web browser and mobile application-based technologies. Determine new needs and innovations that MasterCard may want to investigate
Conduct opportunity assessments on new ideas and concepts. This will involve finding new ways to leverage MasterPass Digital Wallet Solutions and the MasterCard network
Work with regional leads to educate and influence customers – Develop and (as required) and deliver an external education program to educate and influence the value chain about Masterpass Digital Wallet Solutions
Develop and implement strategies to scale the number of MasterPass partners, wallets, consumers, and transactions across global MasterPass markets
Director of Product Management Resume Examples & Samples
10+ years of Product Management experience in, ideally, financial services industry
5+ years in team leadership roles and managing multiple parallel projects
Proven experience in gathering and transforming business/customer needs into an actionable product roadmap, and product roadmaps into product requirements
Understanding of financial services markets, products and regulatory environment, operational work flows, as well as development methodology for a complex multi-business environment are pluses
Strong interpersonal and leadership skills of collaboration, approachability, respect, drive for excellence and the ability to motivate and influence are expected
Top notch written and verbal communication skills, including presenting to executive leadership
Experience using agile methodologies and design thinking concepts to deliver products and solutions is a huge plus
Director of Product Management Resume Examples & Samples
Lead and direct team to manage assigned global product portfolios. Increase sales and profitability through identification of visionary new product concepts for anticipated needs in our industry niches
Responsible for P&L of entire business unit and its respective product lines to targeted levels
Responsible for the creation, prioritization and execution of global product roadmap. Communicate with Belkin regional and channel PM teams to ensure needs of our global customers are accounted for in product launches; including messaging and management of the respective Belkin business unit and its product lines, defining the specific product mix, product families, and ongoing evaluation of products to be added, enhanced, refined, developed or eliminated
Develop annual category business plans that include product strategies, positioning, pricing, and competitive analysis, financial economic models, value propositions, budgets, sales forecasts, etc
Manage and direct ongoing market research through direct customer contact and surveys, trade shows and journals, sales evaluations, monitoring competitors and industry trends, and vendor contact. Ensure this knowledge is being shared to enable our sales and PM teams to exude subject matter expertise
Develop strong category and product messaging to clearly position the business unit as a market leader by delivering on a compelling value proposition, ecstatic user experience and driving subject matter expertise (SME)
Guide, direct and continuously improve the development of support resources, sales collateral, product content and training materials for internal PM, sales teams and customers
Strong understanding of Belkin and respective business unit income statements to properly make good business decisions
Ensure necessary channels of communication and cross-collaboration (Sales, PM, IDG, R&D, customers, vendors, regional offices, etc.) take place with pertinent parties so launches and projects are completed with great efficiencies
Ensure that business cases, product value propositions are developed for NPI, as well as for any other opportunities that may arise (partner and market opportunities)
Drive a culture of data driven decision making/improvement. Test, measure and report results
Ensure all marketing communication vehicles including, but not limited to, launch kits, videos, pricing, training, PR, merchandising tools, catalogs, sell-in presentations, etc. are in place to enable Belkin to meet its targeted revenue and profit goals
Director must push the envelope and disrupt status quo in productive ways
Coordinate costing with Purchasing Department and pricing with Sales management. Ensure all product managers periodically review pricing of assigned product line to ensure competitiveness
Continuously analyze global inventory levels of product lines and ensure that regional and channel PMS recommend and implement methods to speed up, slow down or blow out product stock levels
Build up our intellectual property (IP) through creative and disruptive product development and R&D to further create competitive barriers
Leverage and enhance the product offering by identifying potential creative partnerships to further differentiate Belkin from the competition. Additionally, identify potential M&A prospects that may enable Belkin to leapfrog the industry and increase our product portfolio
Successful track record of growing market share in multiple product segments through diverse channels
Experience working in a multinational firm with international responsibilities
Well-developed strategic and tactical business acumen, with clear understanding of key business drivers
Demonstrated ability to hire, motivate, mentor and develop teams
Exceptional communication skills and ability to build relationships internally and externally
Experience with the development, marketing and management of technology-oriented consumer goods
The ability to influence and be a thought-partner with other members throughout the organization as well as with senior executive management
Strong financial acumen with exceptional analytical skills with proven ability to manage and drive P&L at or in excess of targets
An ambitious, entrepreneurial drive - self-starter who is resourceful, and highly creative
An evangelical champion of ideas
A practical, "hands-on" approach, with the ability to work in a fast paced and often changing environment
Accomplished developer of people, mentoring and nurturing their growth in high performance teams
Outstanding record of academic performance and an advanced degree or an MBA is strongly preferred
Senior Director, Product Management Resume Examples & Samples
Engage with customers, partners, and internal stakeholders to understand the primary use-cases for driving the adoption and vision of all things "activities" in salesforce
This person will own Tasks, Calendar, Activities functionality for Salesforce. These are the core objects and building blocks for any CRM
Manage, mentor and coach a team of Product Managers
Drive overall product direction on how activities are managed in salesforce
Prioritize and articulate the key use cases for new sharing model
Develop and prioritize persona-based user stories to drive the correct system architecture
Create, maintain and socialize the short- and long-term roadmap for the Activities including, tasks and calendar
Help solve the complicated problem like Activity lake and big data
Senior Director, Product Management Resume Examples & Samples
Analyzes seasonal product plans to identify opportunities for complexity reduction, resource allocation improvement and business enhancements
Develop product briefing strategies for execution by design and development. Create and communicate a vision for the category. Research the marketplace. Analyze product, consumer and competitive trends in the market
Possess an in-depth understanding of the product, delivery and pricing needs of consumers, key markets, channels, competition and market industry trends. Work with trend agencies and creative leads to stay abreast and react to current and future trend related information
Collaborate with distribution leadership to ensure merchandising plans are meeting the needs in the market and position the brand to remain ahead of market trends. Lead the line planning, pricing and product creation process, including color/SKU strategy, sizing strategy, flow plan and gross margin targets
Work with design, development and sourcing to achieve the right price-to-value relationship. Champion the product innovation strategies each season and ensure an innovative approach to the business. Represent the category segment with cross functional leaders in Supply Chain, Brand Management, GIC and Distribution
Work with the marketing, licensing and apparel partners to develop a comprehensive go-to-market strategy that incorporates product collections and powerful in-store and OOH product representation. Partner with regional teams to achieve revenue growth (sell in and sell though)
Plan the appropriate style/SKU level to optimize productivity. Understand the category profit and loss statements. Lead cross-functional teams through the decision making processes encountered in product creation and demand creation. Set clear, precise direction for the merchandising teams, effectively managing and resolving merchandising issues
Work with development and commercialization partners to ensure all deadlines are met and products are commercialized on time. Manage, coach and guide product management professionals. Communicate and support team and individual goals and performance metrics
Create impactful presentations to develop the category and sell in the product line. Lead and manage the preparation and execution of sales tools
Serve as the category segment spokesperson at all design reviews, product meetings, and training sessions. Be seen by the greater Timberland organization as the expert in a specific product category
Director, Mobile Product Management Resume Examples & Samples
Develop and execute the mobile strategy and forecast KPIs
Develop new mobile opportunities
Lead the mobile product releases in collaboration with marketing, sales and engineering counterparts
Set the operational direction and priorities for the mobile extended team (PM, Engineering, UI) on a day to day basis
Ability to manage objectives, assess competitor landscape, influence stakeholders, and present & position value of Norton Mobile Products
Proactively identify new areas for collaboration with partners, structure proposals and upsell partners on these new areas for collaboration
BA/BS degree or equivalent practical experience with minimum 15 years of overall experience
At least 5+ years of management experience related to mobile product management context. ("Management experience" defined as managing a team of three or more)
IOS and Android agile development experience, working with Scrum teams
Strong negotiator with a track record of establishing impactful partnerships, proven ability to navigate matrix structures and understand deployment complexity
Driven to deliver results for the team, eager to lend a hand wherever needed, comfortable with shifting priorities needed to bring team closer to the finish line
Critical, creative and strategic thinking capability
Understanding new concept generation process and experience/familiarity with consumer research methodologies
Review and write epics and stories used in the development process
Ability to understand all relevant issues and groom backlogs
Director, Channel Product Management Resume Examples & Samples
Collaborate with key stakeholders from OEM's, systems integrators, technology partners, ISVs, distributors, and value-added resellers to define Dyn's product strategy across these channels
Drive feature prioritization and user stories within the Agile development process
Conduct market research, surveys, and customer/ partner / prospect visits to understand and specify business requirements for target market segments
Analyze competitive and complementary offerings to identify differentiators and common integration points
Work with development, sales, implementation, and customer service to convert market requirements into products that meet standards of current/prospective clients as well as specific market segments
Lead team in development of product positioning, value proposition and the creation of collateral that accurately reflects the features & benefits of the product line
Develop and influence go-to-market strategy
Bachelor's degree in Marketing, Business, Engineering or Computer Science or related field
Minimum of 15 years of experience in Product Management role
Experience in Agile development process
Prior experience with SaaS, PaaS or IaaS products preferred
Experience with 3rd party integrations and partner sales preferred
Exceptional knowledge of marketing, sales, & development processes
Strong project management, problem-solving, & analytical thinking skills
Senior Director, Product Management Resume Examples & Samples
10+ years of product management (5+ with MBA), 5+ years of team leadership required
Previous back-end eCommerce experience (order management, omni-channel retail, supply chain, customer service, and/or payments and fraud) required
Experience with Manhattan OMS or Demandware platform is a plus
Global experience is a plus
Customer obsession and demonstrated success in launching innovative digital experiences and capabilities
Superior analytical and problem-solving skills
Implementation orientation; demonstrated ability to translate strategic differentiators into products and features that launch
Manager, EMV Product Management Resume Examples & Samples
Define and maintain the product strategy and roadmap for chip related capabilities
Define EMV roadmap, input into Chip product strategy and overall network strategy team
Understand customer satisfaction and needs for EMV, prioritize and deliver improvement to drive customer satisfaction
Partner with the Industry Engagement & Regulation and the Product Deployment teams to understand EMV product needs, provide input into industry forums, address product issues/experience gaps and provide support to teams leading product rollout
Gain alignment with key stakeholders (e.g., Network Policy, Risk, Compliance, GCO, World Service, Finance, Brand) and ensure their prioritization and delivery of changes needed for EMV
Ensuring EMV product is aligned with relevant regulation as well as the business needs of key internal and external partners
Define customer user stories and customer experience requirements for EMV related enhancements
Partner with Capabilities and Platform teams to ensure the product build and delivery meets the desired customer experience
Produce technical requirements for the update of relevant materials such as user guides, technical manuals, network policy manuals, etc
Define and analyse product performance (e.g., dashboards, trigger reporting)
Interact with and represent American Express on external industry bodies / working groups
Effectively manage Chip vendors and other third party stakeholders
Employ structured project management principles in creating and managing project tasks, resources and budgets
Undergraduate degree and/ or five or more years of experience in EMV and the Payments Industry
Deep technical and commercial knowledge of EMV in the Payments/Acquiring industry including Terminal / Certification environment
Ability to provide structure and lead cross-functional team collaboration to drive results in a fast paced, multi partner environment with constant change
Strong ability to solve problems, grasp technical concepts and apply them to business issues and vice versa
Proven product and project management skills – ability to drive results through others and track record of creating substantive products and features
Strong conceptual and analytical skills
Product Management Resume Examples & Samples
Optimize the Product Management team's effectiveness
Ensure that products are launched on time
Help the team achieve the goal of meeting market needs
Serve as a key resource for the team and stakeholders
Cybersecurity Product Management Operational Workflow Resume Examples & Samples
Work with cybersecurity operations analysts to develop the case management / workflow system
Act as a core liaison / relationship manager to senior leadership to ensure that the efficiency needs of the analysts are met
Deliver value to the operations team in an agile manner working with the engineering team to prioritize the product backlog
Understand the Cyber book of work to ensure that the workflow system is delivering value linked to other programs which are ongoing
Act as a core liaison / relationship manager to vendors along with the appropriate tracking
Develop performance metrics and monitor impact of improvements
Be a culture carrier for 'Cyber Security Product Managements' across Cyber and ensuring tie back to the core businesses of JPMorgan
Contribute to the establishment of continuous improvement discipline across Cyber
Minimum of 7+ years of experience working in Business, technology and data driven arenas
Expertise in workflow, efficiency, process improvement and automation
Knowledge of PEGA workflow
Director of Product Management Resume Examples & Samples
Drive platform adoption and usage through positioning, content, and customer engagement
Work closely with Product Management, Engineering, and Marketing to continuously improve customer engagement and simplify the customer journey
Partner with sales and marketing to influence go-to-market, packaging, and positioning
Partner with sales and marketing to deliver high quality product collateral for prospects and all channels to market (direct, indirect, online)
Partner with public relations and analyst relations to create thought leadership
Collaborate intensively with other Oracle product teams and partners to deliver cohesive solutions
Can succinctly articulate a compelling vision for infrastructure-as-a-service
Has a strong understanding of infrastructure-as-a-service technologies and customer needs (including enterprises and newer SaaS companies)
Has enough technical knowledge of distributed systems and cloud infrastructure services to effectively engage with engineering teams
Possesses strong business acumen in the context of Internet-based services to effectively engage with business leaders, analysts, press, and Oracle leadership
Demonstrates strong writing skills. Demonstrated ability to explain technical material to both technical and business audiences. Experience writing and editing websites, landing pages, blogs, white papers, data sheets, and case studies
Has a demonstrable ability to analyze and act against existing and rapidly changing markets
Can advocate, articulate, and balance the needs of both technical and business stakeholders
Has a demonstrated ability to attract, motivate, and retain a high-caliber team of experienced product managers
Previous experience (product management) with large scale distributed systems, preferably cloud infrastructure services
10+ years of experience in product management for enterprise infrastructure software, IaaS, PaaS, and/or SaaS
5+ years of experience in the storage, virtualization, or management software market
2-5 years managing product management teams
Previous experience with managing multiple projects at the same time
Previously played an active role in a successful agile environment
Bachelor's Degree required; Masters or MBA preferred with a strong relevant experience in the cloud infrastructure service market
Senior Director, Product Management Resume Examples & Samples
5+ years of relevant work experience in a cloud infrastructure and product development leadership role
Demonstrated ability in product marketing and/or product management role, must have managed a number of products from initial concept through development, launch, and end-of-life
Candidate should have good awareness of the market dynamics and products in highly competitive cloud infrastructure, server and storage market
Preferably hardware engineering background or experience
Candidate has experience in some or all areas of software design, hardware design, computer networking, operating systems, system design and manufacturing supporting server and storage products
OCP (Open Compute) experience preferred
Manager of Product Management Resume Examples & Samples
Help define the Global Brand Support Vision, Strategy and Infrastructure for Amazon Marketplace
Partner with the Seller and Vendor Support teams to define and execute a superior Brand Owner Support Experience
Effectively prioritize and manage a portfolio of projects and initiatives, considering trade-offs and optimizing for customer and seller experience
Develop and communicate our product roadmap to stakeholders
Experience in a customer servicing environment (B2B preferred)
Senior Director, Product Management Resume Examples & Samples
Develops goals, budget and strategic business plans. Recommends ways to expand sales and profitability
Manages the product planning and scheduling process according to sales volume, inventory requirements and materials availability
Develops and manages product offerings to customers as well as working with other groups within the company to develop and support cross-functional strategy and product rollouts
Assists in developing product roadmaps and identifies new product offerings
Identifies and gathers potential product ideas, technologies, and business opportunities that can be integrated into the current product line and recommends exploration of future products and opportunities
Manager, IT Product Management Resume Examples & Samples
Assist in product management for implementation of a privileged access management solution
Execute tactical initiatives to assist in driving the implementation of product strategy
Define and communicate business value to customer and internal stakeholders
Execute tactical initiatives to drive implementation of assigned scope of Fidelity's Privileged Access Management (PAM) product strategy
Implement new product initiatives for PAM, and assist with product readiness and deployment
Assist with the research of business and client analysis to support development of business cases
Work with internal stakeholders on fit, functionality and enablement for PAM
Work within the product management team to engage in product strategy, planning, roadmap, requirements management, customer communications, release planning, supplier management, product backlog, and product reporting
Coordinate project execution to achieve business goals
Handle production problems and guide less experienced staff
Provide subject matter expertise to target markets
Assist in performing analysis in support of product penetration/segmentation strategy and program development
Gather information to contribute to the decisions regarding the positioning of the product versus the competition and market leaders
Monitor KPIs for assigned product monitoring metrics and communicate/escalate issues as required
Demonstrated Expertise ("DE") in requirements gathering and specification design of credentials management application functionality, including design of two-factor authentication features and approved access functionality
DE in systems analysis and maintenance of credentials identity management applications, including logical identity creation and writing specifications to maintain logical identity along the product lifecycle
DE writing SQL queries to design approved access functionality within a Oracle-based graphical user interface
DE deploying security controls using CyberArk, Liebermann, or Hitachi in a privileged access management environment
Senior Director, Product Management Resume Examples & Samples
Define, build and execute on the rhythm for driving Oracle's global Data Integration and Data Governance business with engineering and executive leadership teams
Define and drive Data Integration global business reviews that always maintain ensure the right conversations about the state of the business across the board
Own and lead compete positioning and market research for Oracle Data Integration Cloud, ETL and Governance tools
Lead revenue planning, tracking and target definition for Oracle's Data Integration Suite platform in partnership with finance and the field organizations
Lead COGs planning, tracking and target definition for Oracle cloud PaaS in partnership with finance
Drive usage, growth, churn, UX analytics across global usage of Oracle's Data Integration platforms
Define campaigns and accelerators based on usage analytics for growth uptake as needed
Drive analytics and business planning for Oracle's global expansion plans with Cloud
Strong technical acumen; creativity; interpersonal skills; emotional intelligence
10 years of engineering and business planning experience
Deep understanding of the ETL, Replication, Governance markets and use cases
Deep understanding of big data, data analytics and business intelligence use cases for data management
Penchant for market and business research that drives actions and decisions
Ability drive and derive insights from data and lead broad, cross-group conversations in a matrixed organization
Senior Director, Product Management Resume Examples & Samples
Market Analysis, Competitive Analysis
Customer Targeting across OEMs and Distribution
Marketing Representation in the Cross-Functional Product Core Teams
Ongoing Product Feature and Business Prioritizations, Business Case Analysis
Product Life Cycle Management, incl. Product Positioning, Samples Management, Product Launch, Product Transitions & EOL
Key Inputs into Volume and Mix Forecasting as well as Pricing Trends
Sales Enablement and Product Training
Customer RFQ/RFI Responses
10+ years of experience in a combination of Product Management, Product Marketing, Product Development or Customer Technical Support roles in the technology industry
5+ years of people management experience; proven track record of recruiting and developing high-performance teams
BA or BS in technical discipline preferred. MBA is desirable
Experience in SSDs, HDDs or memory is highly desirable
Understanding of consumer market, PC, mobile or server and storage architectures and applicable technologies
Proven ability to lead cross-functional teams and influence the larger organization
Strong analytical skils
Outstanding written and oral communication skills, including demonstrated proficiency with MS Excel, Word and PowerPoint
AVP, Advisory Product Management Resume Examples & Samples
Product management of Mutual Fund and ETP offerings within Brokerage and Advisory. It includes but is not limited to running the evaluation process to determine if funds are eligible for various platforms (both new and existing); this function will be supported by other team members
Partner with Research and Product Risk on any issues with Mutual Funds and ETPs
Handle advisor escalations on Mutual Fund and ETP product escalations
Acting as a primary contact for the mutual fund and ETF product providers
Acting as a change management champion to help drive education and awareness of changes to the MF and ETP product offerings
Consult with advisory platform owners on product strategy of Mutual Funds and ETPs in advisory platforms
Partner with team members on new development ideas: product, platform, marketing/sales, risk mitigation, etc
Manage the Mutual Fund and ETP product line-ups
Lead project to enhance/evolve LPL approach to Mutual Fund / ETP diligence with regards to funds' eligibility to be purchased within the various platforms
Lead efforts on product risk issues and advisor escalations
Track regulatory changes and industry / competitor developments in terms of product, pricing, policy and platform experience within the mutual fund and ETF product categories
Provide expertise in the offerings and consult with Marketing and Communication team members on product attractiveness and change management
Consult on the profitability and advisor experience of the LPL's platforms
Bachelor's degree, CFA or MBA a strong plus
Minimum of 7 years of related experience in the financial services industry
Deep understanding of mutual funds and ETF product trends and regulations
Intimate understanding of financial advisors' needs and challenges
Product management experience associated with evaluating dynamic decisions, and contributing towards recommendations that enhance the product offering
Ability to lead change and interact effectively with business partners
Superior interpersonal and communication skills (both verbal and written)
Product Management / S&D Analyst Resume Examples & Samples
A minimum of a Bachelor's Degree is required, an advanced degree is preferred
A minimum of five (5) years of experience is required
A minimum of three (3) years of Medical Device experience is preferred
A participant of the Leaders for Global Operations (LGO) program is preferred
Experience in New Product Integrations is preferred
End-to-end supply chain experience is preferred
Experience in product life-cycle management is preferred
Knowledge of supply chain strategy is preferred
Willing and able to travel up to 25% Domestic or Internationally is requiredOperations (IT)
Director of Product Management Resume Examples & Samples
Drive the success of our Communities product. Leverage market analysis, competitive understanding, and customer research to define the roadmap for Communities and bring the best of consumer web social and collaboration technology to the enterprise
Build out the next generation user interface for the Communities product with an emphasis on creating templates for common use cases
Translate product strategy into detailed requirements and prototypes, and then work with world class designers, developers, and quality engineers to implement these features. Bring a detailed eye for user experience and design to ensure features drive high adoption and customer enthusiasm
Facilitate communication throughout the development process between a variety of internal as well as customer facing teams, ensuring that products satisfy customers' needs and are highly adopted
Serve as a product evangelist with Marketing, Sales, and the go-to- market organization to help them understand the vision, roadmap and best practices
Interact with customers to get product feedback and identify additional market opportunities
Master's degree in Computer Science, Product Design, Business Administration, Engineering or related field
5+ years of experience in Product Management or related field. Demonstrated experience in the agile software development process
Experience in designing and building rich consumer and/or enterprise communities. Experience building products with a rich and extensible user interface
Proven track record of executing on cross-team projects. Strong communication skills
Experience presenting to executive leadership and handling sensitive customer escalations
Working knowledge of the Salesforce products, APIs and administrative controls
Masters in Business Administration (MBA)
Director, Channel Product Management Resume Examples & Samples
Align and drive Americas strategy across sales channels and make sure all channels have common goals and objectives
Provide final sign off on Channel Financial Models that do not meet approved global thresholds
Lead the team to ensure constant communication between global and regional teams to ensure timely feedback
Develop and execute selling and marketing activities to deliver on product pricing, product positioning, product placement, and product sell through across multiple sales channels
Engage and empower the sales function to deliver best-in-class field execution, helping them to understand and deliver our vision and strategy to our retail and commercial customers
Develop in-depth knowledge and command of all elements of our business –design, sell-in, in-store merchandising, online merchandising, distribution, consumer marketing, etc. to create long-term barriers-to-entry against competitors in a highly-competitive marketplace
Create and ensure alignment across the organization for the Channel Promotion calendar
Manage channel conflicts in collaboration with sales and product management to ensure pricing and product alignment between retail and commercial partners
Key stakeholder of the Belkin P&L and Balance sheet. Will be required to meet and exceed budget numbers and inventory metrics, and drive profitable growth in the business
Act as a gatekeeper for Belkin product introductions through Line Reviews, E2 Development Gate Meetings, Launch Strategy and Sales Planning meetings
Assist sales team in sell-in and sell-through of and lead end of life/exit planning for Belkin product in channel
Ensure consistency in online and in-store messaging, promotions, transitions, merchandising, and activities to drive mind share and sell through
Learn and remain proficient on the Belkin product lines
Lead and manage a team of Channel Managers and their subordinate teams. Provide coaching and motivate to ensure a highly engaged and effective team
Conduct self in professional and courteous manner
Uphold Company's affirmative action plan and make good faith efforts to achieve affirmative action goals and time tables
Maintain a safe and clean work environment
Four-year college degree in Business Administration, Marketing, or similar field
A minimum of 5 – 7 years of similar or related work experience within computer or consumer goods industry
Demonstrated ability to nurture and develop leaders from within the team and experience in succession planning
Proven ability to increase market share and exceed revenue targets while maintaining expected profitability
An energetic individual who has demonstrated an ability to motivate and lead cross-functional teams to achieve expected results
Demonstrable experience in developing 12-month and greater promotional strategy across a wide variety of retail partners and consumers
Decision-making experience that demonstrates appropriate balance between thoughtful process and urgency
Senior Manager of Product Management Technical Resume Examples & Samples
7+ years product management experience in the software industry
4+ years leading and building teams
Passion for technology and Search
Superior written and verbal communications skills
Exceptional attention to detail, organizational, and project management skills
Experience working on agile development teams
Knowledge of professional software engineering practices & best practices for the full software development life cycle, including coding standards, code reviews, source control management, build processes, testing, and operations
Director of Product Management Resume Examples & Samples
Conduct and manage market research and competitive analyses
Work with Sales, Engineering, and AR to help prioritize market needs and product roadmap
15+ years of experience in building and delivering enterprise data security software products and developing solutions for customer problems
Demonstrated success, experience, and domain expertise in encryption, key management and security software & solutions
Able to thrive in a highly dynamic, flexible work environment and switch rapidly from strategy to execution
Experience in cloud services and enterprise software a plus
BA/BS required. MS/MBA is a plus
Senior Director, Regional Product Management Resume Examples & Samples
Able to think on a global scale, but act nimbly and with limited resources
Inspiring leader, sparking excitement in others with strong personality, energetic and self-actuated
Identify ideas and options beyond the first, easiest or most obvious
Challenge the current state – exceed what's expected
Good management skills, able to recruit, inspire, and develop matrix teams within all departments
High quality pedigree (education, career choices)
Has managed product as a 'business owner&#8217
Will have managed teams >20
Has been with a company during hyper growth: has taken a company (or product line) from 0-50M in revenue
Product Management Resume Examples & Samples
Bachelor of Science major in Engineering (Electrical, Mechanical) or equivalent
Proficiency in the Microsoft Office suite of software
Proven creativity skills a plus
Strong organizational skills
Ability to successfully communicate across all levels and functions within the organization and facility
Director of Product Management Resume Examples & Samples
Responsible and accountable for the strategy, roadmap, and development for passenger-facing, crew-facing, and maintenance-facing applications for Gogo's newest inflight entertainment product
Translates strategy into actionable projects, operations, and activities
Leads cross-functional teams to execute on product development (UX Design, Visual Design, IT, Engineering, Operations, Customer Care, Quality, Marketing, Finance, and Legal). Manages driving a product through its entire development cycle, from concept to launch to lifecycle management, with a strong focus on details but never losing sight of the big picture
Directly manages product strategy for the defined portfolio by completing detailed market analysis and business cases
Partners with all internal departments to align & prioritize the long-term roadmap and short-term quarterly roadmaps
Acts as the "voice of the market" and provide a business perspective on value during day-to-day development by synthesizing information from internal stakeholders and experts and outside perspectives as well as own internal knowledge and experience
Works closely with select internal and external customers to gather requirements and assists Sales with customer presentations (as the "product expert") for product portfolio during major events
Works with internal teams to position, promote, and price product offering
Leads product management organization to execute market ready, valued features on-time and within budget
Builds and maintains relationship with vendors and builds strong partnerships, as required
12+ years of UX-focused product management experience, with extensive experience developing commercial user experiences in the mobile, web, or inflight entertainment domains
Experienced with design-centered approaches to discovery and development for new products and features
Experienced in designing, implementing, and iterating on consumer digital entertainment experiences including video on demand, live video, music, infotainment, or inflight entertainment
Demonstrated success in executing and directing new product development activities in multiple areas
Ideal candidate also has the technical and operations acumen to understand the implications of back-end services and operations on the user experience and vice versa
Undergraduate degree in design, computer science, or marketing, MBA or MIS desired
Demonstrated success as a product owner in SCRUM software development, including effective management of a product roadmap to agile product backlog
Proven skills to collaborate with cross functional teams, and able to influence other to support decisions
Ability to be self-directed to solve business issues in defined product area
Ability to make decisions about and prioritize own work
Entrepreneurial with a strong inclination towards action, preferably with experience at a startup
Passionate advocate for our customers and the user experience
Director of Product Management Resume Examples & Samples
Market Analysis
A passion for philanthropy
Extensive product management background as both a practitioner and leader
Strong capabilities and experience in developing product and solution business strategies
Expertise in agile software development methodologies
Excellent understanding of software development architectures and technologies – SaaS / cloud experience a plus
History of deep direct involvement with both clients and business partners
Undergraduate degree in business or engineering – MBA a plus
Experience in the non-profit industry a plus, in particular with Cause & Cure organizations
Director of Product Management Resume Examples & Samples
Drive the success of our Salesforce Search product
Leverage market analysis, competitive understanding, and customer research to define the roadmap for Search experience and bring the best of consumer web social and collaboration technology to the enterprise
Bring a detailed eye for user experience and design to ensure features drive high adoption and customer enthusiasm
Passion for envisioning and delivering great user experiences; Great user experience instincts
4+ years of experience in Product Management
Experience researching and analyzing user needs
Proven ability to influence cross-functional teams without formal authority. Strong communication skills
Product Management Senior Engineer Resume Examples & Samples
Plan, conduct & direct engineering assignments to completion
May co-ordinate, direct activities of other technical support staff & be responsible for their assignments
A minimum of 4 years of related work experience in a regulated industry is required
Experience in medical device industry is preferred
Knowledge of Design for Six Sigma and Process Six Sigma is required
Assembly equipment Design Experience is required
Experience with Geometric Dimensioning & Tolerancing (GD&T) is required
Experience with component process development is preferred
A Green/Black Belt Certification is preferred
Ultrasonic Device Development, Lean Manufacturing Principals/Certification, is preferred
The ability to create designs for production and fabrication is preferred
This position is based in Cincinnati, OH and may require up to 20% travel domestically and internationally
Product Management Consultact Resume Examples & Samples
Define and manage requirements for future Online Commercial capabilities supporting Dell's online strategy, including business solution concepts, user stories and other documents
Define a long-term product roadmap while identifying key opportunities and strategic partnerships
Work with internal stakeholders, external customers and users to validate business and customer interests are represented, and that product engineering is aligned on those needs
Ensure regular and transparent updates to team and Executive management
Define & Forecast financial impact of Dell's online product decisions
Understand and represent the Dell's Strategic direction in leading online product decisions
· Requirements
Undergraduate degree in Computer Science or Engineering preferred or previous experience in eCommerce product management plus 8+ years of relevant experience
Self-directed and ability to drive projects to successful outcomes within fast-paced e-business environment
Strong and demonstrable external client facing skills specifically in the areas of communication, issue and escalation management
Advanced functional knowledge of B2B purchasing, ecommerce, and commercial customer needs
· Familiarity with agile/SCRUM development methodologies and software development lifecycle principles
· Experience in projects of global scale
· Experience in an agile development environment
· Prior ecommerce experience
· Preferably in B2C space
· Highly data driven individual with working knowledge of web analytics tools (omniture or Google Analytics)
· Prior globalization/internationalization experience
Product Management Policy & Access Resume Examples & Samples
Communicate new customer requirements and document use-cases for the solution to other product groups and engineering teams
With our Technical Marketing Engineers, work closely with lighthouse customers to understand customer needs and ensure deployments are successful
Promote Policy and Access business and security benefits to customers, partners and the field
An excellent communicator with strong presentation skills
Someone with a strong grasp of security concepts and the ability to learn
Strong big data and analytical skills
Director of Product Management Resume Examples & Samples
Driving the business towards market leadership for pharmacy related clinical solutions
Closely partnering with our pharmacy customer base and commercial teams to successfully realize the adoption and use of our clinical and adherence solutions
Full business ownership including P&L and all aspects of product lifecycle management
Identifying customer and market needs and opportunities, prioritizing areas of focus and establishing and executing the strategic plans for pharmacy related clinical solutions
Establishing product strategies, roadmaps and managing the portfolio process to define, develop and commercialize solutions to meet customer needs
Working with cross-functional teams within an agile environment to oversee the ongoing development, optimization and timely commercialization of our software solutions
Collaborating with customers and key Electronic Health Record (EHR) providers to achieve integration and workflow optimization between the pharmacy management and EHR systems
Prioritizing and managing integration with 3rd party pharmacy technology solutions (e.g., patient adherence, Medication Therapy Management, Med Sync, immunization and vaccinations, etc.)
Strong understanding of outpatient and retail pharmacy workflow
5+ years of combined experience in pharmacy, product management or marketing roles
3+ years managerial experience with capacity to manage 1-3 reports in the future
Experience implementing, managing or delivering pharmacy related clinical services
Understanding of CMS Star ratings and experience with solutions to improve patient adherence
Experience working with and indirectly leading cross functional teams
Excellent presentation creation and delivery skills
The ability to develop rapport and strong credibility with internal and external customers
Experience evaluating industry trends and recommending new business opportunities
Strategic and analytical thinking, strong problem solving skills, sound judgment and a willingness to resolve issues and problems in a timely manner
EMR integration experience with pharmacy management or similar systems is preferred
Senior Director, Product Management Resume Examples & Samples
Develop overall product strategy that is aligned with business strategy
Gather and synthesize client and competitive information to devise new products and enhance existing products
Articulate a product roadmap that is compelling to clients and fully understood by the technology organization and the rest of Visible World
Coordinate prioritization of product development activities and allocation of product-related resources
Implement clear and predictable product management processes according to the agile development process (clear product ownership, incremental agile user stories, etc.)
Manage a team of product managers to ensure smooth execution of agile development processes, including training junior staff in how to write user stories, etc
Oversee analytic activities required to improve optimization capabilities of products
Ability to occasionally travel (10-15%) across various VW locations and in general, have prior experience managing remote teams
Bachelors Degree or Equivalent required, MS or MA degree, or MBA preferred
Generally requires 12+ years related experience in a product management position that covers web-based applications with strong data components/algorithms
Deep experience with agile development, which can be used to refine current internal practices and train staff
Expertise in UI design
Experience managing a product portfolio and product roadmap
Recent experience developing solutions for online advertising marketplaces (network, exchanges, DSP's, SSP's) strongly preferred
Familiarity with the TV advertising industry and best practices in marketing science, desired but not mandatory
Knowledge of MVPD technology infrastructure desired but not required
Strong team player with the ability to interact effectively with a group of smart, non-¬linear thinkers
Passion for developing products and wanting to make clients successful
Ability to successfully negotiate priorities and features with internal stakeholders
Ability to translate difficult to articulate requirements into compelling prototypes
Understanding of 'what it takes to build and maintain complex software products'
Ability to foster continuous innovation
Work ethic highlighted by willingness to 'roll up the sleeves' to get into the detail to get the job done
High integrity
Director of Product Management Remote Resume Examples & Samples
Work with your team to drive the strategy for your services portfolio so that it aligns with corporate business goals and delivers truly excellent experiences for our client
Work with your team to translate these strategic directives into tactical action plans that can be executed successfully within SecureWorks
Develop a deep understanding of Dell SecureWorks' client and prospect base, the market opportunity, the competition, and the overarching business environment to inform and justify your actions
Work with your team to create and communicate coherent short and long term visions and roadmaps for products, services, and capabilities
Create organizational alignment around product goals, initiatives, and priorities
Work with your team to identify business opportunities for new service offerings and to create business models for these plans so that they are approved and move forward within the company
Create and advocate business-cases justifying bundles of new features and functionality for a services
Work with your team to review and prioritize enhancement requests to ensure that Engineering always has an actionable list of activities that are aligned with business needs
Conduct primary and secondary research regarding your service areas with prospects and customers
Manage relationships with major stakeholders, internal business partners, and third-party vendors
Create and maintain an environment of transparency, accountability, and success with internal and external stakeholders and partners. Evangelize your portfolio internally and externally
Work with Marketing to launch new product line updates, including delivering sales training
Director of Product Management Resume Examples & Samples
Participate in the early stages of the development of new solutions, focusing on implementation considerations with the goal of maintaining the integrity of product objectives through delivery
Develop the critical path and budget for the delivery of new solutions, and partner with members of the Implementation team to ensure that technology and business features and sprints are planned, appropriately sequenced and achieved
Partner with business units and corporate functions to structure comprehensive project teams, identify resources, and work to understand customer and business needs and ensure those are translated into functionality delivery
Ensure implementation projects meet their goals and financial targets, providing routine status reporting broadly and facilitating efficient decision making throughout to maintain velocity
Engage with business partners as a coach and evangelist on NextGen's frameworks and tools founded in agile and design thinking concepts
Director of Product Management Resume Examples & Samples
Consulting experience preferred
Mortgage experience required
Mortgage Originations background required
Pragmatic Marketing background preferred
AVP, Advisory Product Management Resume Examples & Samples
Lead tactical cross functional efforts that drive change in offerings on LPL's SMA and UMA Offerings
Track industry and competitor developments in terms of product, pricing, policy and platform experience
Manage the ongoing strategy for the development and enhancements to the SMA and UMA Offerings
Provide expertise in the offerings and consult with Marketing members on product attractiveness as it relates to promotional / sales activities or in defense of a product line
Bachelor's degree with a minimum of 3 years of related experience in the financial services industry. Advanced degree a strong plus
Knowledgeable on the advisory landscape, specifically SMAs and UMAs including familiarity with competition (broker-dealers, TAMPs, etc.), platform/ product trends and regulation
Ability to lead change and interact effectively with business partners leveraging strong interpersonal skills
Excellent communicator, both verbal and written
Must possess highly-tactical skills and strong degree of experience with Microsoft applications (.ppt, .xls)
Director of Product Management Resume Examples & Samples
Market Analysis and Strategic Planning
5 years of experience as a Product Director or Master's Degree in a related field
3 years of experience as a Product Director or a Product Manager in the healthcare industry
Ability to identify needs and market requirements by conducting market research that is supported by internal and external constituents
Aptitude in working well with teams, communicating ideas, and thinking creatively
Experience in project management, developing business requirements, and managing completion of projects by 3rd party resources
Exposure to mobile / digital product development, either with a consulting organization, independent software organization, or large company
Must have been involved in at least one product launch - from start to finish; and have a working knowledge of mobile and web solution architectures and platforms
Experience with and knowledge of contact center, EMR, mobile and web technology - specifically smart phone capabilities, text messaging, contact center, mobile web and app development approaches and platforms
Travel required: 25%
Experience with Acute care settings, Medical Necessity, Clinical Workflows, EHR/EMR software / systems
Product Management Resume Examples & Samples
Contribute to the overall product roadmap, and manage prioritization and tradeoffs against developer experience, customer experience, and time to market
Manage a team of Product Managers and TPMs to develop the roadmap and deliver key features into the Alexa Skills Kit
MBA or Master's Degree
Experience with platforms and development tools
Ability to think strategically and execute methodically
Strong sense of brand and editorial voice; the ability to harmonize message across multiple channels and marketing vehicles
Superior verbal and written communications skills with high attention to detail including precise and effective customer communications
Product Management Finance Resume Examples & Samples
Prepare monthly forecast summaries; review and document deltas to plan, prior year, prior forecast and financial commit
Perform ad-hoc billings/bookings and margin analysis to identify trends, gaps and problems
Proactively communicate potential risks & opportunities, through variance, bridges & decision support analysis
Analysis of product costs in support of pricing activities
Support and validate cost manufacturing improvement initiatives
Capital project proposals and analysis
Supporting and validating financial projections for PAC/LeanPD and S&OP
Support Product P&L creation process
Participate in process improvement initiatives
Support preparation of strategic plans, budget, Quarterly forecasts, QGR, MBR and other ad-hoc projects, requests and presentations
Proactively apply TEOA-F principles in order to continuously improve financial and other associated processes
Product Management Resume Examples & Samples
Lead and develop 10 year business strategies for allocated assets in cooperation with cross-functional units, other Product Managers and Marketing Managers
Develop strategy to include evaluation of strategic alternatives and scenario planning for product development, value proposition definition for assets/brand, product mix, lifecycle management, gross to net pricing evaluation, with the focus on securing market growth opportunities
Define and achieve long-range goals for product, i.e. turnover, share, expenditure, working capital and profit; Optimize working capital and product availability based on budgets
Lead business development on potential licensing and product acquisitions
Lead scenario planning, evaluate alternatives and recommend opportunities for product development, product mix, lifecycle management, distribution, and potential licensing and/or product acquisition
Lead asset teams (product development, regulatory, and product strategy) for product
Direct market intelligence/research to inform product decisions
Define product features / technical aspects of product that best meeting market demand
B.A./B.S. in Business or Agriculture related discipline
10 years in a field sales/sales management/marketing management role in Ag chemical or related industry
Thorough understanding of crop production practices and product development processes
Senior Director Data Product Management Resume Examples & Samples
Own the product roadmap for WRS Data Products: develop and manage over-arching plans that integrate all aspects of each data product, including data platforms, data management, decision analytics, privacy, go-to-market plans etc
Work closely with other WRS teams to ensure that plans for data products align with the roadmap for broader WRS Products of which data and analytics is a component
Synthesize ideas and suggestions from stakeholders and users to determine what to build based on business priorities, strategy and vision
10+ years' total experience including 6+ years in a large IT or other organization with responsibility and demonstrated success for developing Data and Analytics products or services, and 2+ years' experience in the Advertising Technology industry
Excellent communication skills and can confidently communicate to all levels of the business from operational to executive
Desire to make a difference, engage customers, shape a strategy and build the right solution
Self-starter requires minimal supervision
Manager, IT Product Management Resume Examples & Samples
Participate in the entire product line lifecycle of blockchain based products from strategic planning to tactical activities
Specify market requirements for current and future products in the cryptocurrency industry by conducting market research
Develop product proposals with clear functionality, customer value, time to market, and development requirements
Analyze potential partner relationships for products
Analyze consumer trends and customer feedback to add new product ideas to the pipeline
Participate in planning, design, development, testing, deployment, releases, and programs/projects
Partner with the research organization to drive the Research and Development agenda forward
Develop and report on product measurement and metrics
Work closely with designers, project managers, and developers on an integrated product team
Serve as the internal and external evangelist for product offerings
Engage with the user community to define project and articulate business information to the group
Demonstrated Expertise ("DE") designing the organizational structures and tools for Innovation Management to identify and design new financial products and services and continuous process improvements using Design Thinking and Distributed Brainstorming methodologies and crowdsourcing tools (Spigit); and evaluating opportunities through primary and secondary research and analysis, hackathons, and Lean Startup methodologies
DE analyzing and developing technology solutions that utilize distributed databases, blockchains, crypotgraphic proofs, and consensus algorithms -- including Bitcoin and Ethereum cryptocurrencies -- within an asset management or digital payments environment
DE evaluating emerging technologies and vendor solutions to support designing system architectures, developing proof of concepts, and project management according to Agile methodologies
DE in business/systems analysis and project management including developing product proposals and strategic plans based on market requirements under regulatory compliance for financial products and using Agile and Kanban methodologies to collaborate with cross-functional, globally distributed teams to deliver software solutions
Position requires travel approximately 25% of the time
Director of Product Management Resume Examples & Samples
Gain a deep understanding of customer experience, identify and fill product gaps and generate new ideas that grow market share, improve customer retention and drive growth
Drive a pipeline of innovative new offers through the stage-gate process to successful launch and beyond, on a global basis
Work closely with engineering teams to deliver with quick time-to-market focus and resource optimization
Global Portfolio Solutions Product Management Resume Examples & Samples
2-5 years of professional experience
Interest in the financial services industry and desire to build knowledge of portfolio management and the markets
Excellent communication skills (including writing, verbal, and presentation)
Strong project management skills including ability to organize and track multiple projects in parallel, deliver on tight timelines, and a hands-on approach to resolving issues
Highly organized, with attention to detail and excellent follow-through required
Ability to work well in a fast-paced team environment and demonstrate a high level of self-motivation
Proficiency in PowerPoint, Excel, and Word
Director of Product Management Resume Examples & Samples
Understand evolving advertiser needs and challenges
Keep abreast of industry trends and the competitive landscape in the ad tech market
Assess new product opportunities
Define product roadmap, requirements, privacy framework and Go To Market strategy
Partner with Visa Technology to build and enhance the product platform
Identify data analytics and modeling requirements, partner with Visa Analytics and Technology to develop robust and scalable methodologies
Identify needs for 3rd party data to complement and enhance Visa Advertising Solutions; pursue partnerships and licensing agreements to source required data
Build and maintain relationships with key partners in the digital advertising ecosystem
Plan and execute product pilot programs, synthesize learnings
Manage joint product development and rollout with partners
Provide thought leadership and lead extended cross-functional team – including engineering, analytics, sales, marketing, operations, finance and legal – to deliver on product objectives
Product Management fundamentals – experience defining, developing and scaling best-in-class technology products
Ad Tech / Mar Tech expertise, ideally managing data products for a major publisher, DSP, DMP, data provider or platform provider
Familiarity with big data analytics and modeling concepts and techniques
Experience developing joint solutions and/or completing data integrations with external partners
Strong blend of business and technical acumen; excellent presentation and communication skills with the ability to adjust for executive, technical and non-technical audiences
Hands on experience with agile software development practices; strong technical background and a proven ability to work with a team of developers
Generalist mindset with broad knowledge across a range of business functions
A self-starter who has high energy and a positive attitude
Good judgement, comfortable making decisions with limited data
Creativity and resourcefulness to overcome unexpected roadblocks
Ability to lead, influence and inspire a team of colleagues that don't report to you
7 to 10 years of experience, including 5 years of experience in product management
Knowledge of transaction data a plus
B.A./B.S. degree
Senior Manager, Mobile Product Management Resume Examples & Samples
Oversee product management for the Fanatics Apps & SDK on iOS and Android
Developing requirements for iOS/Android Applications and Frameworks
Define product road map for our native App and SDK
Partner with Engineering Management to lead a team of 10 Mobile Engineers to execute road map
Run Sprint Planning and Standup meetings
Managing cross functional requirements
Scoping features and enhancements with the development team
Evangelizing your team's work
Develop analytic strategy to improve our mobile products and customer experience
Facilitate annual planning and budget for our App and SDK program
7+ years of product management
3+ years of combined iOS and Android experience
Experience with Mobile Web
Detail-oriented, with excellent analytical, technical and problem solving skills
Ability to thrive in a fast paced and dynamic environment
Masters degree (Information Systems or Computer Science) with 10+ years of relevant work experience
Product Management Workstation Analyst Resume Examples & Samples
Learns how each component of work fits together and applies this knowledge to projects
Contributes to project work plans to coordinate requirements of projects across various disciplines (Actuarial/Modeling/Technical), including formal documentation and communication to interested parties
Understands the overall project plan for states/regions as well as various product initiatives available to be implemented, and develops a recommended project plan and timeline for assigned region
Understands the state regulatory environment and specific regulations in order to make decisions about the implementation of pricing and underwriting changes (including, but not limited to, rate/rule changes and minor initiatives) for assigned region
Maintains current Allstate rating plans
Partners with Pricing/Analytics to gather requirements in order to design and build new measurement scenarios of basic to moderate complexity for assigned region
Contributes to make daily decisions on the best application of data fields/sources to meet accuracy standards, and to identify and resolve basic data issues with support of mentor/manager
Performs basic to moderately complex ad-hoc data requests/extractions for business partners
0-2 years of experience; Bachelor Degree preferred
Basic/Intermediate decision making skills
Basic/Intermediate time and project management skills
Basic/Intermediate problem solving skills
Intermediate communication skills (written/verbal)
Director of Product Management, Services Resume Examples & Samples
Analyzes service market for both KaVo Kerr and other manufacturers' equipment, in order to develops and implements service product strategies for the dental equipment market
Responsible for driving growth to meet revenue and margin targets for all service categories
Partners with internal and external service providers to ensure that service product features are operationalized and delivered consistently and at a superior quality to customers
Partners with sales and marketing teams to commercialize the services product portfolio
Defines the competitive landscape and develops training information to clearly articulate the category value proposition
Create processes to benchmark customer value, competitive marketing activities, and competitive service product comparisons
Develops plans for internal investment in New Services Development and innovation, and identifies new market opportunities
Responsible for managing and improving the services product development tollgate process
Works with Operations to define baseline service level agreements and integrate into current and future offerings
Responsible for talent management to ensure the continued development for direct reports. Partners closely with the human resources organization in developing organizational capabilities through succession planning, organizational assessment, identification of key skill gaps, talent acquisition and talent development strategies that link with business goals
Employs strategic best practices such as Voice of the Customer, customer segmentation, strategic price management, and product lifecycle management
Performs duties in accordance with established quality standards
Product Management Resume Examples & Samples
Work in small, agile teams, designing & developing new features for FICO's cloud-based Decision Management Platform
Break out our technology into knowledge bytes such as demos and hands-on labs, to be consumed by users, drive adoption, and educate our user community
Collaborate with product managers, presales engineers/consultants and users to identify and document requirements and needs; work with team to respond
Lead efforts to improve the availability, performance, and usability of existing subsystems, support developers' needs
Lead, inspire, and train our users
MS or BS in Computer Science – or relevant technical field – highly desirable
Academic and/or commercial experience designing/implementing business solutions using Java-based, server-side technologies; including JEE, JMS, Spring, and XML
Solid experience with Java tools for memory and runtime performance profiling and debugging
Good understanding of Java runtime and memory performance optimization techniques
Good understanding of multi-threading; ability to diagnose and eliminate race conditions, deadlocks and minimize contention
Solid knowledge of and proficiency applying object-oriented design techniques and software design patterns
Experience with both REST and SOAP-based web services
Cloud-based application development experience highly desirable
Understanding of software development lifecycle processes and Agile development methodologies
Ability to multitask, prioritize, show initiative and respond quickly in a fast-paced collaborative environment
Excellent communication and interpersonal skills; team player comfortable working with geographically distributed teams
Comfortable and experienced presenting and training diverse audience; developing demos, experienced using social media
Transaction Banking Product Management Summer Internship Resume Examples & Samples
Currently Enrolled in an accredited degree program, will be a senior next August
Cumulative GPA is 3.0 or above
Highly motivated and results oriented with a desire to exceed expectations
Demonstrates intellectual curiosity and courage in their leadership style
Crisp communication skills with the ability to express facts and ideas clearly both verbally and in writing, interacting professionally, transparently and effectively with people at all levels
Strong critical thinking and analytical skills with the ability to develop solutions to complex challenges
Ability to multi-task as required
Ability to work independently on special projects
Director, Native Product Management Resume Examples & Samples
Defines mobile/native capabilities concepts from MVP to market leading through a card member centric design focused and innovation approach
Collaborates with the Digital UX team to define the user experience and design for new or changed features and capabilities and proactively identify potential improvements to the customer experience/customer journey on an ongoing basis
Influences the UX design to ensure that a mobile first, omni-channel, and card member first experience is created and executed
Participates in all standard Agile processes and ceremonies (e.g. demos, retrospectives, etc.); responsible for leading design sprints and ensuring the UX team produces deliverable that meet the roadmap/project objectives
Provides input into the delivery teams related to the technology implementation strategy and operational support model for capabilities
Works closely with marketing, IT, design, program management, legal, compliance, and other internal teams to execute the roadmap
Collaborates biweekly/weekly with the other Digital Team Leaders to identify intersection points in both strategy and delivery activities
Identifies partners and business opportunities that will enhance the capabilities offerings or create net-new capabilities
Collaborates with the Business Strategy and Innovation Teams and transforms ideas into actionable concepts, projects, etc. considering financial implications, marketing needs and business objectives
Partners with the Client Partnerships and Marketing Technologist team(s) to iterate on existing capabilities to grow sales, engagement and retention; this may also include scoping of net new capabilities necessary as part of the sales engagement process
8+ years of product/capabilities management or relevant experience
Demonstrable experience working in retail, financial services, payments, e/m-commerce, online, native and mobile platforms
Demonstrable experience working with 3rd party vendors and oversight of 3rd party vendor integration products
Experience with agile development techniques and continuous integration philosophies and practices
Familiarity with the business services and offerings associated with ADS is a plus
Excellent written and oral communication skills, strong interpersonal skills, and outstanding analytical and research skills
Ability to influence stakeholders with diverse points of view including people at all levels across a broad variety of job function
Ability to effectively communicate with peers, leaders, subordinates, and outside constituents in a clear and concise manner
Proven track record of delivery and new capabilities and/or product feature creation
Ability to prioritize projects and efforts according to business need, industry trends, regulatory obligations and brand interest
Demonstrated ability to manage tight delivery timelines and calmness under pressure
Product Management Engineer Resume Examples & Samples
Junior college or above
Product skills
Market skills
Business administration knowledge
Manufacturing process knowledge
Financial controlling and accounting
Working knowledge of MS Office、CAD、MS Project
Good communication skill in English listening, reading, writing and speaking
Calculation tools
Construction tools
Senior Director, Product Management Resume Examples & Samples
Responsible and accountable for the development of the strategic blue-print, integration, and client-centric execution of planning and proposal platforms
Strong interactions and collaboration with Online Advice team to ensure consistency of client and advisor strategy & capabilities delivered through online and advisor assisted experiences
Oversee strategic integration, monitoring and evaluation of planning platforms and services for performance, consistency with design and profitability; ensure solutions are put in place to address issues identified and drive efficiencies. Including definition and/or refinement of metrics for measuring adoption,
Strong partnership with key stakeholders and partners across the organization
Demonstrate knowledge of industry challenges/opportunities and competitive positioning. Providing insight to advice & planning teams as well as to key stakeholders around new approaches, technologies and processes
Recommend key business and platform strategies to management; support a culture of compliance, ensuring that adherence to government and self-regulatory requirements/policies takes place
Ensure business testing team consistently and efficiently identifies defects and manages corrections to deliver quality solutions to stakeholders
CFP preferred
Ability to collaborate with multiple stakeholders to solve for efficiencies and workflow gaps
Complexity balancing competing priorities, budgets, and multiple stakeholders
Experienced in financial planning standards and concepts
Strong experience in financial planning and related software tools and industry awareness is a must
Keen familiarity with key vendor solutions
Developing financial planning platform vision, and working with stakeholders, product, distribution, IT and operations leads to develop and implement enhancements in line with overall business strategy
Role requires responsibility to support and drive partner organizations to achieve required business results
Senior Director Product Management Resume Examples & Samples
Lead the software product management team responsible for product roadmap development for the Hospitality industry segments and ensure the product vision is aligned with the solution strategy of our Hospitality business and overall NCR strategy
Ensure the team develops and prioritizes software product features based on Solution Management inputs on market and customer needs for complete go-to-market solutions comprising software, hardware and services
Lead prototyping, customer use case development, and product specifications development, and work with Enterprise and System Architects to facilitate key technology and architecture decisions
Work closely with, and provide inputs to, Solution Management on overall enterprise and solution portfolio, GTM, pricing strategies, sales enablement, investment levels and end-of-life
15+ years' experience working in and with technology teams with increasing responsibility in software product management
Experience working with software within the Hospitality Industry
Understanding of Multi-tenant cloud-based high transaction volume systems
Senior Director Product Management Resume Examples & Samples
Lead a team of software product managers responsible for product roadmap development for the Financial Services industry and ensure the product vision is aligned with the solution strategy of Financial Services industry and overall NCR strategy
Ensure the team develops and prioritizes software product features based on Solution Management inputs on market and customer needs across for complete go to market solutions comprising software, hardware and services. Will also ensure releases focus on those features/stories with maximum value and alignment to software product strategy
Strong Project Lifecycle Management leadership and rigor
Experience with software within the Financial Services Industry
Product Management & Development Manager Resume Examples & Samples
Six or more years of interaction design experience for consumer internet products (web, mobile)
Experience in user-centered design methods, including user research and synthesis, exploration, storytelling, detailed design, user testing and prototyping
Visual design expertise demonstrated through mock-ups and style guides
A positive attitude, open mind, and a desire to collaborate and learn
Director of Product Management Resume Examples & Samples
Lead a team of product managers for Clinical Solutions business unit to ensure product strategy aligns with organizational objectives. Oversee business unit product roadmap to ensure projects meet expectations and are delivered on-time, within budget
Collaborate with Executive Sponsor (Business Owner) and Press Ganey Thought Leaders to shape business unit strategy. Lead monthly, cross-functional business unit strategy meeting
Ensure engagement, competency and continued professional development of product managers
Superior project management, time management and organizational skills and the ability to quickly adapt to multiple priorities
Proficiency with Microsoft Office (Word, Excel, Outlook, PowerPoint, etc.) and Web Conferencing
The ideal candidate will be located in Chicago or South Bend, IN
6+ years of product management experience, preferably within healthcare
Experience soliciting user and industry feedback: interviewing customers and non-customers, leading focus groups for product design/development
Director of Product Management Resume Examples & Samples
Lead a team of product managers for the Patient Experience Solutions business unit to ensure product strategy aligns with organizational objectives. Oversee business unit product roadmap to ensure projects meet expectations and are delivered on-time, within budget
Collaborate with Press Ganey Thought Leaders to shape business unit strategy. Lead monthly, cross-functional business unit strategy meeting
Proficiency with Microsoft Office (Word, Excel, Outlook, PowerPoint, etc.)
The ideal candidate will be located in Chicago
10+ years of product management experience, preferably within healthcare
Product Management, Digital Experience Resume Examples & Samples
Champion the strategic vision of the KP Consumer Digital and Mobile experience, and shepherd the realization of that strategic vision
Be a key evangelist and thought leader for the power and capabilities of the Experience Management platform
Pro-actively socialize the product vision with a wide variety of stakeholders
Collaborate with a cross-functional team of designers, business analysts, developers, testers and others to develop and execute against Product Roadmaps and Release Plans
Provide consistent transparency and socialization around planning and execution of the Digital Product Capability Roadmaps
Understand the broad ecosystem of online and offline touch points, synching the consumer experience across channels (web, mobile, IVR, phone, in person, etc.) and supporting multi-channel experiences as we move toward an omni-channel approach
Experience with content / experience management systems, preferably with Adobe Experience Manager or its predecessor CQ5
Experience working with User Experience or Digital Marketing teams
Minimum five (5) years of relevant experience
Product Management, Digital Platforms Resume Examples & Samples
Demonstrate strategic thinking by using appropriate information to diagnose consumer and business problems, identify high-value solutions and collaborate with impacted groups to drive decisions
Excellent oral, written and interpersonal communication with both business and technical audiences
Be a key evangelist and thought leader for the power and capabilities of the digital experience platform
Manage a team of product managers to help evolve their skill set and work towards a common vision
Collaborate with the product teams and other key stakeholders across the organization to proactively identify areas of opportunity as well as prioritize incoming requests
Synthesize consumer needs, organizational needs, market data, competitor and customer trends, metrics, and various consumer feedback loops to develop appropriate and actionable capability vision
Planning, execution and transparency throughout the product lifecycle
Develop business cases, product plans, and secure funding as needed
Serve as digital product subject matter expert for areas of unmet/underserved consumer needs
Identify and track key performance indicators (e.g., financial metrics, adoption, usage and customer satisfaction) for each digital product and utilizing each product's metrics to make informed decisions to show paths to success and continuous improvement
Leverage deep knowledge of online design principles, work trends, competition, and technical limitations in order to design products and relationships between suites of related products appropriately
Experience with multi-solution digital marketing/experience platforms, preferably with the Adobe Marketing Cloud products (Experience Manager, Target, Analytics, Audience Manager, Campaign) or their predecessors (Omniture Test & Target and SiteCatalyst, CQ5, Demdex, Neolane)
Experience working on Consumer Digital Products
Healthcare or Financial Services industry experience
Experience with Mobile applications
Minimum ten (10) years of relevant experience
Senior Director Product Management Resume Examples & Samples
Accelerate DWin opportunities in the Automotive space
Definition and launch new products including marketing collaterals and customer product communications
Strong knowledge of microcontroller (32bit MCU) and processor architectures and semiconductor manufacturing processes and technologies
Impact Strategic product / solution / demonstrator for Automotive Initiatives
BSEE or equivalent
10+ years working in the Automotive space
Strong ability to use appropriate influence and persuasion skills
Knowledge of associated areas such as Sensor Fusion, Security, RF Connectivity, Autonomous Driving, EV etc
Product or Technical experience/knowledge in Product Marketing function
Ability to focus on details and strong organizational skills
Experience leading in a globally dispersed environment with team members located in multiple locations and an ability to work in a matrixed environment
Very effective communication skills in written, verbal and presentation format
Director of Product Management, Hyperscale Resume Examples & Samples
Lead Lenovo Hyperscale Product Management organization for non-China regions
Build effective Hyperscale business model, credibility, and delivery business planning to customer with clear business target, portfolio planning, and MRD
Specify market requirements for current and future offerings by conducting market research with extended sales and marketing teams and Customers
Develop clear product and solution definitions using thorough analysis of market dynamics and trends, proactive customer needs and usage, competitive landscape and tendencies
Develop portfolio and product business cases, drive successful portfolio and product P&L's
Build strong relationships with global customers, vendors, and Lenovo Sales in order to fully represent the needs of all internal and external customers
Work with R&D team to evaluate new Hyperscale technology and/or solution opportunities
Work effectively with x-functional peers in Engineering, Architecture, Operations, Services, Supply Chain, Quality, and Sales Geographies to effectively plan and deliver all products and solutions
At least 10 years of enterprise product management experience in the Enterprise products,
5 years minimum people management with experience managing direct reports across multiple geographic regions (distributed teams)
Bachelor's Degree in marketing, engineering, business
Deep enterprise product management experience required
Hyperscale experience
MBA or graduate degree
Leadership & Management Skills
Entrepreneurship. Be positive, passionate, and proactive. Prioritize company first, and perform as promise
Drive change and innovation. Break away from relying on old business models and old processes
Strategic Thinking. Identify potential risks and opportunities, and perform long term planning, set goals and determine priorities
Strong impact and collaboration cross functions
Effective leading team. Integrating teams and driving/motivating/influencing them towards the common goal of delivering world-class product delivery
Strong execution
Effective decision making
Business Knowledge
Strong sense and skills of marketing and customer engagement
Enterprise product development experience preferred
Needs to effectively and proactively communicate across different Lenovo functional teams, customers, and partners
Open, honest, direct communication works best
Director of Product Management Resume Examples & Samples
A substantial enough experience with product management to feel confident going into unknown technical or functional territory and rapidly make substantial contributions
An extreme comfort with juggling many topics and issues of many shapes and sizes all at once
An extreme comfort with working with unclear, fuzzy, or insufficient requirements and defining them clearly across multiple stakeholders
A strong enough will to get done what needs to be done but a soft enough style to gain buy-in from diverse groups
Enough technical background to have meaningful conversations about low-level technical issues with development managers, architects, and staff
Experience with cloud applications
Director of Product Management Resume Examples & Samples
Directs overall management of tissue or paperboard product offerings, identifying and approving core and non-core sku's for customers in key market segments. Leads and directs division-wide product development and product improvements efforts
Establishes the positioning and market value characteristics for tissue or paperboard products sold
Determines product quality specification targets for each product and target market segment. Promotes compliance with product quality expectations across the CPD or PPD production facilities
Provides fact-based proposals for making product segment additions, deletions and revisions
Drives mix enhancement through product improvements or new product development
Oversees efforts to drive out division cost and complexity through establishing disciplines of sku and product rationalization
Evaluates opportunities to increase utilization of under-utilized production assets
Directs the execution of new and existing product upgrade initiatives
Oversees the execution of best in class marketing support services to the sales team, customers and division management
Oversees the monitoring and reporting of customer product complaints
Creates high visibility opportunities for Clearwater Paper via involvement with suppliers, and customers, and participates in industry associations
Drives and supports innovative product marketing opportunities that enhance the company's competitive distinctiveness
Directs and facilitates the contributions of one or more Marketing and Product Manager. Aligns activities of department with division business goals and objectives
Provides guidance to the mill technical and Converting Solutions team
Collaborates with the sales team on new product initiative opportunities
Participates as the product marketing specialist on key customer calls and meetings
Provides the sales team with compelling product information, tools and customer product intelligence related to product differentiation and performance
Bachelor's Degree in Engineering, Marketing or related business degree required
Master's Degree in Business preferred
Minimum 10 years of paperboard industry or packaging experience required
Minimum 5 years in a supervisory role
Minimum 5 years of experience in product development
Proven leadership, management, and team-building skills are essential
Strong understanding of quality systems and continuous manufacturing required
Intermediate proficiency in Microsoft Word, Excel, and PowerPoint
Product Management Engineer Resume Examples & Samples
Member of Drives Product Engineering department, reporting directly to the Low Power Drives and Automation Product Engineering Manager
Take the whole ownership of responsible products, including product technical support, quality solving, product data maintenance, product certification and product documentation
Lead problem resolution with coordination of technicians, reliability engineer and other resource within team, support the technical analysis process, and propose corrective actions and support implementation
Take the ownership of quality management, utilize systematic tools and process to manage pro-duction quality, supplier quality and supplier quality
Take responsibility of product functional test both for ABB in-house and EMS
Organize and maintain product data, including BOM/PDR, drawings, test specification, lead and follow up ECN release and implementation process
Take responsibility of product cost, coordinate with SCM and other function to cut cost from localization and available material source development
Lead component qualification process and support verification test
Lead and organize product certification and factory inspection, including UL, CSA, TUV, CQC
Coach and guide laboratory technician to perform technical analysis, specific test and docu-mentation, collaborate with product engineering reliability engineer to collect findings and feed-back to product quality management
Collaborate and coordinate with R&D, TPM, SCM and Sales to achieve product responsible tar-gets
Minimum 5 years
Product Management Resume Examples & Samples
Develop product roadmap and get buy in from key stakeholders at all levels of the organization including Sales, Marketing, Engineering, Operations and Executive Management
Maintain prioritized product backlog with input from Customers, Partners, Sales and Support
Write clear use cases/requirements that articulate desired product functionality
Work collaboratively with Engineering, Customer and User Experience to develop simple, intuitive and easy to use product features
Minimum of 5 Product Management experience in the industry with at least 2 years in a role leading a major product
Product Management Analytics Business Unit Resume Examples & Samples
Win back the American Analytics market for SAP in terms of sales and mindshare
Define and evangelize SAP's overall Analytics strategy
Work closely together with the development teams globally
Support Analytics sales activities and implementation projects in the Americas
Foster and leverage the global Analytics Product Management network
Manage a team of around 20 senior Product Experts
5+ years in development of Analytics solutions
8+ years' experience in Customer-facing roles in the Analytics space
8+ years' experience in international organizations and projects
Strategic thinking and leadership abilities
Excellent knowledge of the Analytics market (products, vendors, etc.)
Director of Product Management Resume Examples & Samples
Evangelize the product vision
Be accountable for product development prioritization, driving strategic direction, simplification and integration of product portfolio, providing input into operating plans and develop three-year product roadmap
Develop, prioritize, and manage product pipeline
Be accountable for pricing strategy, leading ongoing market research and competitive analysis to aid in strategic decision making and development of key messaging/positioning in collaboration with marketing team
Ensure population health business objectives are achieved by leading new/innovative product ideation or development of enhancements for key accounts
Lead product ideation and conceptualization efforts, for new products and product enhancements, working in close partnership with other business areas by leveraging in-depth knowledge and understanding of market trends, customer needs/expectations, and internal capabilities
Oversee business case development, partnering with Product Engineering to identify and detail technical requirements
Manage a team of product owners
Close alignment to business plans and needs, delivered at speed of business
Simple, easy-to-use, transparent experience for all users/suppliers
Scalable and cost effective as enterprise grows
Streamlined, common processes, systems and roles wherever possible
Top talent development with deep functional expertise
Efficient/effective support of all regulatory and compliance requirements
Minimum 5 years' product development and/or management experience in health information technology or commercial software industry. Minimum of 1 year executive management experience
Demonstrated understanding of technology and how it can be applied to solve business problems/provide technical solutions
Product marketing experience including the development of product and pricing strategy, and market research and competitive analysis
Proven ability to set a vision and collaborate with extended team members to deliver on that vision. Thorough knowledge of agile software development
Outstanding communication/influencing, organization, and time management skills
A demonstrated ability to excel in a dynamic and growing environment
Excellent leadership abilities and management skills
A proven track record of strategic-planning, innovation, transformation, and change leadership
Experience within software population management space is preferred
Senior Director, Product Management Resume Examples & Samples
Manage overall financial, client and customer service performance goals
Demonstrate expertise and definition of value delivery in oncology treatment options, delivery systems, and provider networks
Conceptualize, design, implement, and test solutions that impact medical cost spend, targeting providers, consumers, benefit administrators, and/or payers
Responsible for defining go to market plan including product definition, channel, pricing and promotion
Define business requirements including product, pricing, and operational requirements and go to market strategies, leading product and other teams to execute the strategies and tactics
Analyze market size, segments, prospects and buyers both for the present and projecting into the future
Demonstrate ROI, including direct and indirect costs and product line profitability
Develop and articulate unique and differentiated product positioning product features defined and specified based on customer feedback, industry trends and research based definition
Develop and track performance metrics for all product lines and for all levels of product management
Create product extensions for oncology, ensuring strong value creation for customers
Lead and motivate a team of product professionals that execute the identified product strategies
Lead teams in a matrix organization, creating effective partnerships with others supporting the business including but not limited to clinical operations, data analytics, reporting and marketing
10 years in product development and management or clinical operations in health care
Critical thinking skills and proven ability to deliver results
Successful track record of product launches with P&L responsibility
Experience working in and leading teams in a matrix organization
Working knowledge in building medical management programs and case management
In-depth knowledge of one or more key markets (payer, providers, employer, government)
Effective formal presentation and facilitations skills for internal and external executive audiences
Director of Product Management Resume Examples & Samples
Minimum of 7 years of experience in User Experience Design or User Interface Design Management
Demonstrated ability to drive designs that achieve business results
Experiences managing a portfolio of user applications
Ability to lead with influence in a matrix organization
Ability to foster collaborative relationships across domains
Passion and experience working with engineering, product, development, and marketing teams
Extensive experience in interface design, research, and product development
Knowledge of current UX Design strategies and trends across web and mobile platforms
Deep understanding of mobile technologies, CSS3, HTML5, and responsive web design
Establishment and measurement of customer facing metrics such as competitive analysis, customer satisfaction, usability efficiency, and ease of use
Comfort with technical domains and willingness to be very hands-on in the development of product solutions
Proven ability to juggle multiple projects simultaneously and meet aggressive deadlines
Director of Product Management Resume Examples & Samples
Developing the vision for the Embedded Analytics based on market analysis, customer feedback, sales channels, and technology innovations
Presenting the strategy and roadmap to senior management and obtain buy-in
Working and influencing various development teams and stakeholders to ensure the product is developed and delivered as planned
Collaborate and influence customer success teams to ensure successful customer deployments and strong references
You have high level of energy and initiative. You can lead virtual teams, partner across organizational boundaries and influence development direction
You are able to influence senior executives on innovative ideas
You work independently and solve problems and are willing to do what it takes to get things done
You can engage customers, partners, and sales teams
Minimum of eight years of product management experience, preferably at SaaS companies
Strong knowledge and understanding of Cloud, Mobile, multi-tenancy, and SaaS technologies/offerings
Excellent organizational and communication skills. Proven ability to work with senior and executive management
Broad SCM processes experience & knowledge
Experience with Business Intelligence/Analytics software and solutions
Experience with Embedded Analytics is a big plus
Excellent cross-organizational agility and ability to drive goals across a large number of teams
Ability to work in a highly dynamic, constantly changing environment
BS degree relevant to functional area. MBA or advanced degree preferred
Proven experience in delivering cloud solutions
A track record of successfully delivering products to the market
Experience leading a team of product managers is preferred
Experience engaging with customers in all phases of the product cycle from pre-sales to reference building
Product Management Resume Examples & Samples
The candidate will have solid technical abilities; a BS in the field of engineering, understanding of and experience working with x86 servers hardware and firmware architecture
The candidate has minimum five years of experience working as product manager. Working with demanding customers.Candidate exhibits customer obsession
Requires an MBA degree and business experience and understanding including working with financial models. Candidate can build them as needed
Candidate has understanding of program management principles
Director, Lending Product Management Resume Examples & Samples
Analyze and define current customer and business needs, and identify the right mix of product features to meet those needs
Manage and oversee product launches and product refreshes; analyze cash advance product
Continue to develop and execute the positioning and value proposition of the MF products in relation to the rest of the existing financing products in the marketplace
Own and coordinate customer research and NPS efforts, as well as develop scripting scenarios for the Sales call center
Develop and manage integrated plans to roll out new product features, as well as timelines with major milestones for partner buy-off
Leverage data to launch second generation Merchant Financing products, enhancing our current market offering and better addressing our customers' needs
Work with VP to hire and build out entirely new Merchant Financing team focused on core product management
5-7 years Director/Senior Manager level experience, preferably with lending expertise
Strong product management understanding
Experienced people leader and change agent who can inspire the team and influence senior leadership
Customer centric focus; the ability to view issues from a customer lens
Strategic thinker with strong problem solving, analytical and decision making skills, and the ability to translate information and analysis into actionable customer insights and recommendations
Exceptional interpersonal, collaboration and relationship building skills, and a track record of building momentum with partners, especially within the sales and account development organizations
Ability to interpret key business information in order to design and deliver of actionable strategy
Excellent oral and written communications skills and proven ability to communicate effectively to audiences at all levels
Product Management Assistant Resume Examples & Samples
Generating product related collateral, such as data sheets, product specifications documents, and other product related content
Support the product launch process, coordinate various tasks among stakeholders and execute related deliverables
Support product promotional plans and campaigns
Create designs, concepts, and sample layouts based on knowledge of layout principles and esthetic design concepts
Work closely with the sales teams to support on-going sales activities, such as case studies, presentations and various sales materials
Work closely with the corporate marketing teams to coordinate content and collateral updates on the company's website
Act as administrative lead for the product management team, ensuring high-quality deliverables in a timely fashion
Bachelor's Degree in business or related field
Proficiency in Adobe suite (Photoshop, Illustrator, InDesign)
Graphic design experience (both print and digital)
Proficiency in Microsoft Office suite (Word, Excel, and Powerpoint)
Experience with a web content management system, such as Word Press
Superior communication skills (written & oral) balanced with great listening skills
Basic HTML and CSS coding knowledge
Experience giving presentations
Video and photo editing knowledge
Ability to work occasional overtime as required
Senior Manager Checking Product Management Resume Examples & Samples
Product strategy and execution: Developing the roadmap for feature enhancements and product terms and conditions, grounded in a robust understanding of customer insights and competitor offerings
Partnering with operations, technology, fraud, legal, and other key stakeholders by project managing the implementation of product enhancements and changes
Identifying and executing growth opportunities, such as new checking products and/or the expansion of the current offering to new customer segments
Building business cases/working with Finance to perform financial analysis of product concepts
Overall, creating a compelling value proposition for the product
Define the overall checking customer experience and evaluate for ongoing enhancements
Monitor and respond to product-related drivers of customer complaints
Minimum of 8 years of relevant consumer financial services experience; preferably two years+ experience with deposit products
Strong strategic thought leadership required to manage the development and growth of deposit products
Strong analytical skills and the financial acumen necessary to engage in discussions regarding the financial performance of the business
People leadership skills to manage direct team and cross-functional business partners and team
Superior written/verbal communication skills are essential, as this position will have exposure to various management levels across the organization
Strong interpersonal skills with the ability to build and manage internal and external business relationships
Product Management Dracar Resume Examples & Samples
Developing International product strategy for their area of responsibility by understanding customers, marketing, competitor and internal situations globally
Working with local Product Managers to understand the market needs by using formalised market research methods such as ODI
Seek new market opportunities by leveraging the company's distinctive competence
Define and size market segments
Creating and communicate the role vision, strategy, business justification, positioning and value proposition to management teams, and local product organisations
Developing the IP Stage (approval to invest) business cases that support new features and new product projects for their value proposition
Manage implementation of all products strategies in the portfolio
Working with management teams and local Product Managers to prioritise the R&D needs to support the strategy
Prioritising resources within the scope of area of responsibility
Determine buy/build/partner recommendations to executive management
Developing the cross-role ownership product strategy to leverage combined assets and opportunities
Making global product lifecycle decisions for products they are responsible for
Accountable for the P&L for the products in their portfolio
Measuring the performance of their team against key internal metrics
Communicating the value proposition with sales and marketing associates
Responsible for optimizing the profitability of all products in the portfolio, monitoring and adjusting pricing, changing costs of sales, deployment, training and support to optimize product performance
Analyze product profitability and sales success
Position the product for all markets and all buyer types
Document the typical buying process
Approve final marketing and go-to-market launch plans
Experience within product management is an advantage
Knowledge of the automotive industry such as in Parts, Vehicles, Marketing etc
A thorough appreciation and understanding of changing trends in the relevant industry
Experience in implementation or consulting
Experience of new product development in a software or a marketing services organisation, using an Agile methodology
Director of Product Management Resume Examples & Samples
Shape the overall product vision and roadmap to take Grab from a start-up to a regional powerhouse
Collaborate with engineering and design to define an ambitious strategy, develop and maintain a prioritized product backlog, and execute on delivering meaningful experiences for users
Define and communicate product requirements and specifications by thinking creatively and rigorously about how to solve problems that have never been solved before at this scale
Ensure collaboration and communication across the company and serve as a primary point of contact for internal stakeholders across nearly all functions in the company - marketing, sales, operations, data science, engineering, content, customer service, payments and IT
Collect data, user feedback, and market research, and use that to inform product development
Lead day-to-day product tempo - planning, roadmap coordination, dependency management, and delivery success
Enable us to maintain our rapid product delivery tempo - but enable us to delivery improved quality without losing velocity
Champion transparency, internal communication, and end to end quality
Support the adoption of Agile practices and delivery across Grab
Develop a Voice of the Customer process to incorporate Operational, Market, and User feedback into our product delivery processes
5+ years of experience in a technology company shipping product from end to end
Experience in leading a company through the Agile transformation process
Demonstrated success in delivering compelling products in a fast-growing, dynamic, rapidly changing environment
Bonus Points: Programming experience, avid GrabTaxi user, Consumer tech experience
Product Management Coordinator Resume Examples & Samples
Meeting preparation including calendars, agendas, meeting notices, conference rooms
Managing distribution lists including additions, deletions, permissions
Coordination with presenters to ensure they are prepared for the meetings (presentations available and loaded into library, tool(s) properly loaded with required data/information, etc.)
Manage sites and libraries including maintaining the reference library
Drafting meeting minutes and action items and tracking action items to closure
Metrics data collection, processing, and reporting
Defining/supporting process improvements to drive systemic improvements across the extended product line team
Engineering or technical degree preferred, with ability to understand and follow general technical context during meetings
Proficient in MS Office products with an emphasis on Excel skills for data management (Pivot tables, calculations, macros, charting, etc.)
Familiarity with WebEx and Teleconference tools, with the ability to learn telepresence setup
Ability to learn or familiar with client web based tools and engineering programs
High energy level and willingness to learn and support process improvement initiatives
Good listening, note taking and compositional skills
Good organizational skills – ability to keep track of details and multiple tasks