Customer Service Agent Resume Samples
Customer Service Agent Resume Samples
4.5
(
79
votes) for
Customer Service Agent Resume Samples
The Guide To Resume Tailoring
Guide the recruiter to the conclusion that you are the best candidate for the customer service agent job. It's actually very simple. Tailor your resume by picking relevant responsibilities from the examples below and then add your accomplishments. This way, you can position yourself in the best way to get hired.
Craft your perfect resume by picking job responsibilities written by professional recruiters
Tailor your resume & cover letter with wording that best fits for each job you apply
Resume Builder
Create a Resume in Minutes with Professional Resume Templates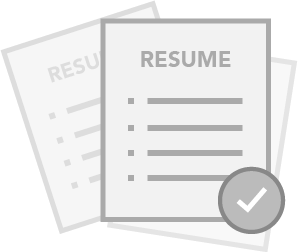 CHOOSE THE BEST TEMPLATE - Choose from 15 Leading Templates. No need to think about design details.
USE PRE-WRITTEN BULLET POINTS - Select from thousands of pre-written bullet points.
SAVE YOUR DOCUMENTS IN PDF FILES - Instantly download in PDF format or share a custom link.
413 Mandy Junction
Phoenix
AZ
413 Mandy Junction
Phoenix
AZ
Phone
p
+1 (555) 800 2980
Customer Service Agent
Mayer, Koelpin and Muller
Customer Service Agent
Providing an outstanding level of service, and developing productive and trusting relationships with our customers
May be assigned to perform duties in varying capacities, at the direction of management to ensure complete customer satisfaction
Establish business relationships with clients by providing prompt and accurate service
Perform boarding and gate duties, such as checking flight tickets, assisting and directing passengers, making announcements, checking aircraft, and confirming cabin security
Southwest Airlines will accept your job bid for the MSP Ramp Agent position only if you currently reside within a 50 mile radius of MSP or can provide established residency in the state of Minnesota.
Ensure all Pearson VUE generic policies held on SharePoint are adhered to at all times. In addition to this be aware and adhere to specific Customer Service Centre guidelines
Continuing improvement to customer service administration and work methods
Lead Customer Service Agent
Bosco LLC
Lead Customer Service Agent
Deliver high level support to the department Manager and Assistant Supervisors on policy, process and team management
Manage work time to achieve departmental service level goals
Assists customers within the queue to minimize any wait time and provide the most efficient service possible
Actively seek to improve our Quality Management System with the goal of improving current practices
Provides all customers with undivided attention while assisting them
Assist in Agent Quality Monitoring
Conduct new associate training and provide ongoing training
Senior Customer Service Agent
Monahan-Yundt
present
Senior Customer Service Agent
present
Address root causes and seek continuous improvements – constantly look for ways to improve work processes
Manage the agents' performance through weekly performance discussions with key supervisors
Work with other departments including dispatch, billing, credit, parts and field management to respond to customer inquiries and ensure resolution
Work closely with schedulers, shippers, product managers and quality control
Provides general administrative support to the Regional Manager and Sales positions
Set the agents' 2017 key performance indicators and provide clear direction to them
Work independently and assist the team in realizing goals and standards – share knowledge and best practices
Bachelor's Degree in Data Entry Accuracy
Bachelor's Degree in Data Entry Accuracy
Bachelor's Degree in Data Entry Accuracy
Excellent interpersonal skills, with the ability to deal effectively and professionally with difficult customers
Strong attention to detail with good organizational skills
Ability to work with all levels of staff and the capability to be a strong team member
Good background knowledge of computers and basic IT functions
Social skills and the ability to communicate with customers are also highly desirable in this role
Strong computer and telecommunication skills including a very good knowledge of Microsoft
Dynamic person with a good sense of organization, excellent time management skills, attention to detail
Ability to quickly build and maintain strong customer relationships over phone and email
Ability to manage multiple projects while maintaining strict attention to detail
Good Communicator: Demonstrates good two-way communication skills
Create a Resume

in Minutes
15 Customer Service Agent resume templates
Read our complete resume writing guides
---
Customer Service Agent Resume Examples & Samples
At least 2 years of Customer Service experience in a Call Center environment
2 years of Medical Office experience
Experience using MS Office product including Word and Excel $
Customer Service Agent Resume Examples & Samples
Research and resolve customer service questions, inquiries, requests and problems in an accurate, timely and empathetic manner during telephone conversations
Continually portray and project a positive and professional image of TCF
Consistently achieve the established standards of the position
High school graduate or equivalent, working toward 2 or 4-year college degree preferred
12+ months prior customer service experience preferred
Demonstrated communication and organizational skills
Customer Service Agent Contact Center Plymouth Resume Examples & Samples
Stay informed about changes in policy, procedures and services in order to provide accurate information to customers
Promote interest in TCF products and services
No Collections, Only Customer Service (Checking & Savings Accounts)
Call Center Customer Service Agent Resume Examples & Samples
Answering phones in a call center environment while entering data into a computer at the same time
Providing excellent customer service and accurate information on all aspects of properties, activities, and amenities to guests
Must be willing to work weekends and holidays as needed - required
Customer Service Agent Resume Examples & Samples
Ensure high quality of service by understanding and clarifying the customer's need
Provides effective communication with consumers by composing accurate, prompt and effective replies to consumer contacts
Demonstrates a strong knowledge of company services and all products including product composition and package directions during customer interactions
Establish business relationships with clients by providing prompt and accurate service
Understand TMS systems and accurately enter all information into systems, ensuring data integrity
Identify and provide timely resolution for all customer issues, concerns, and/or questions
Identify and escalate priority issues, including medical questions and Adverse Event (AE) reports as needed to appropriate resource
Assess each reported AE for serious or non-serious classification as per FDA regulations. Escalate serious reports appropriately
Project a professional company image through all phone interactions
Display a positive attitude and customer focus
Adhere to schedule including lunch and breaks
Maintain all training materials related to client, keeping current with updates provided by the training department
Powerful customer service focus
Ability to present in a polished and articulate manner and exhibit professional behavior
High degree of data entry accuracy and attention to detail
Computer and keyboard proficient, with proficiency in Microsoft Office including Word, Excel and Outlook
Ability to identify and acknowledge customer needs and offer insight
Ability to build strong relationships
Ability to learn, retain and effectively communicate medical information and provide technical details to customers
Demonstrated ability to provide unscripted responses on appropriate subject matter
Exercise good judgment skills
Ability to perform in high-pressure and fast-paced environment and handle multiple tasks simultaneously
Customer Service Agent Resume Examples & Samples
You will be our mouthpiece to our consumers that have a problem in the usage of AfterPay
By answering their phone calls, emails and inquiries via other communication channels you will resolve their problems and increase their satisfaction with our service offering
In addition you will help the consumer to better understand our products and the various possibilities to use them
For shaping our existing product portfolio and develop new products you will share your feedback regarding overall customer satisfaction, tools and processes based on the interactions with the consumers with the colleagues and play a substantial part in the further development of AfterPay
You are driven by the passion to make our customers happy and convinced by our products but also in particular in our service. This means that you should be able to communicate in a pleasant way, cater for the consumer's need and build trust and connection
Experience in a customer support division is a necessary criterion for us and we would appreciate if you already have working experience in a financial service company
You have no problems in working with various systems and software applications and you are willing to become acquainted with new systems, services and products in a self-initiated way
A strong written communication utilizing proper grammar and punctuation and pleasant verbal communication skills are implicit presuppositions
Most of your communication will be in German, but as we are an international company and lots of your colleagues are also international you are able also to communicate in English
Customer Service Agent Resume Examples & Samples
Answers incoming calls in a high volume call center environment; communicates directly and builds strong business relationships with customers, as well as internal and external service providers
Provides timely and accurate customer service support such as processing service requests and account updates, resolving or escalating complaints, and providing information regarding banking products, policies, online services, and customer accounts
Meets individual and department performance objectives, standards and goals
Actively identifies appropriate opportunities to market additional bank products and effectively cross sells or refers customers to the appropriate sales staff
Engages in projects and other activities during low call volume, such as processing or responding to requests submitted by customers online
Proficiency with Microsoft Office (Excel, Word, Outlook, SharePoint) and ability to navigate financial software applications (Mozart, Bancline)
Ability to work flexible hours; demonstrated good attendance and punctuality
Excellent organizational and data entry skills, ability to maintain accuracy and met deadlines in a fast paced environment
Demonstrated ability to maintain composure and convey a positive attitude while interacting with customers and internal team members
1 year of call center experience or 1 year branch banking experience required
None
Customer Service Agent Resume Examples & Samples
Enter reservations into reservations system and sell open seats (print boarding passes, run maniftests and do guest roll call)
Assist guests and their luggage to boarding areas and/or vehicles
Maintain clean and presentable airport facilities
Perform accurate and thorough data entry
Reconcile vouchers, credit card transactions, and the cash drawer
BWI Customer Service Agent Resume Examples & Samples
Participates in an aggressive business development program to market insurance products and services as well as providing quality service to existing policy holders
Functions as an insurance agent with primary responsibilities for identifying customer needs, providing products and services that meet those needs. Is responsible for new and renewal business and general customer requests involving insurance policies
Assures the maintenance of life, health, and disability insurance files, including processing health insurance claims
May assist manager with performance and work plan development to guide less experienced agents toward goals as well as coaching and motivation
Acts as a leader in activities benefiting the community, thereby raising the prominence of the agency in its market area
Advises less experienced agents of regulatory changes as well as corporate polices through training and communication to ensure full compliance
Initiates sales calls and assists sales representatives
May act in a lead or supervisory role, training less-experienced agents
Performs clerical duties; including but not limited to, using Microsoft office software, producing error free work, filing, envelope stuffing, photocopying, operating FAX machine, printing projects, data entry projects and general bookkeeping
Prepares, in conjunction with supervisor, an annual performance and development work plan with quarterly goals to support professional and personal growth
Bachelor's degree in business with emphasis in marketing preferred
Licensed in Property/Casualty or Life/Health insurance
Has obtained, or is in the process of obtaining, insurance designation such as CISR, CPSR and ACSR
CIC designation
Minimum of ten years or more of insurance sales experience
Knowledge of insurance products/services, organization, technical, functional, industry/regulatory
Excellent knowledge of company guidelines and prequalification of customer accounts
Demonstrated ability to grow book of business
Strong communication skills including written & verbal skills, listening & responding, information sharing, influencing and presentation
Strong organizational and negotiating skills
Strong personal computer, customer service, sales and problem solving skills required
Strong sales skills
Ability to work well in teams
Supervisory skills
Call Center / Customer Service Agent Resume Examples & Samples
Able to work a flexible schedule, and has excellent verbal communication skills - required
Perform work with a high degree of accuracy- required
LMS software experience - preferred
Enthusiastic attitude of the travel industry is a plus
Cards Inbound Customer Service Agent Resume Examples & Samples
Ensure Customer service excellence by
Delivering service with requisite Courtesy and Accuracy
Nil Defects (100% adherence to product & process)
Adherence to Service and Sales Compliance
Cross Selling/upselling on set products (Assets & liabilities products)
Ensuring Process Efficiency by achieving set targets of Call Quality
Liabilities Inbound Customer Service Agent Resume Examples & Samples
Displaying complete onus to the customers Query/problems
Ensuring Nil Customer complaints
Escalating/Highlighting customer Problem Incidences
Excellent Written & Oral Communication
Passions towards Service
Good Comprehension Skills
Customer Service Agent Resume Examples & Samples
Serve as first point of contact for customers regarding routine service issues, assist in troubleshooting issues, and enter routine service requests into appropriate systems for resolution by appropriate service partners. Ensure that all pertinent information is gathered and accurately entered to ensure prompt resolution. Receives guidance from Coaches, on a frequent basis, to process these requests
Interact directly with customers, predominately via a high-volume, in-bound or out-bound phone queue, to provide accurate and immediate solutions to routine transaction and service requests. Utilize appropriate internal computer applications, and enter all information in the appropriate system for tracking and archival purposes
Strong written and spoken communication skills
Customer Service Agent Resume Examples & Samples
Deliver the highest level of customer service to internal and external customers at all times
Use SharePoint to understand and follow policies, procedures and work instructions
Ensure all Pearson VUE generic policies held on SharePoint are adhered to at all times. In addition to this be aware and adhere to specific Customer Service Centre guidelines
All employees are also responsible for supporting and implementing the company's policies and procedures around the Health and Safety, Security, Quality and Business Continuity arrangements that apply in their role/work function. Full details of these policies and procedures are available on SharePoint
Customer Service Agent Resume Examples & Samples
Responsible for outbound calls to consumers to provide resource education
Proficiency in Microsoft Office including Word, Excel and Outlook
Strong computer skills, including ability to access and navigate multiple applications
Customer Service Agent Resume Examples & Samples
Coordinate the loading of guests and luggage into proper vehicles
Book transportation on a space available basis
Ensure on time departures
Coordinate logistics, manifesting, zoning and Drivers schedules with other CME employees
Provide a level of service which exceeds guest's expectations
Maintain reservation integrity
Reconcile cash drawer, vouchers and credit card transactions
Coordinate driver activity and help drivers maintain a positive attitude
Assist with resolution of lost luggage issues
Maintain integrity of radio transmissions and procedures
Maintain counter facilities
Maintain good rapport with all airport personnel
All other tasks as requested
Customer Service Agent Resume Examples & Samples
Taking Incoming customer calls, airport personnel and travel agents
Answer general questions regarding the program and assisting with award bookings
Reading incoming correspondence and classifying cases to ensure distribution to the appropriate department
Processing enrollments and account updates
Processing promotion registrations
Processing request via email as required
Motivated and willing to work in a team environment
Must have excellent customer service and listening skills
Must be able to identify customer request, be self-efficient and have the ability to resolve problems with limited supervision
Must be able to read, write and communicate in English and Spanish
Basic PC skills (outlook, word, Ecxcel)
Basic Geography skills
Must be very detail oriented
Requires hand/eye coordination
Cards Inbound Customer Service Agent Resume Examples & Samples
Nil Defects (100% adherence to product and process)
Escalating/highlighting customer problem incidences
Adherence to service and sales compliance
Cross Selling/upselling on set products (assets and liabilities products)
Ensuring Process efficiency by achieving set targets of call quality
Education: Graduate from a recognized University
Passions towards service
Enthusiastic and self-motivated
Dutch Customer Service Agent Resume Examples & Samples
Calling customers to discuss and resolve all booking/availability issues
Taking ownership of customer complaints from initial contact through to final resolution, ensuring that all concerns have been addressed
Building strong relationships with external partners and suppliers in order to fully meet the needs of our customers
Customer Service Agent Resume Examples & Samples
Receives, prioritizes and responds to in-bound customer inquiries via phone, email and fax, regarding
High school diploma or GED required, 2-4 year degree preferred
A minimum of two years total work experience is desired – preferably in a customer service environment but not required
Basic Microsoft office functionality required to be successful in this position
Completion of internal Brand Ambassador Program required within first 12 months of employment
Contact Center Customer Service Agent Resume Examples & Samples
Effective use of computer skills
Exhibit excellent customer service skills
Must be able to work rotating shifts between 7am to 12am, including weekends
Customer Service Agent Resume Examples & Samples
Educated to degree level in a relevant discipline (eg Business, Communications etc)
A solution based approach with the ability to employ questioning techniques to identify needs, respond to enquiries and ensure a positive customer experience
Excellent organisational skills and the ability to prioritise tasks in a fast paced environment
IT Proficiency
1 year of experience in a Customer Service/ Support role
Experience in providing support and guidance relating to web based technologies/ products
A passion for golf or a good understanding of the game and industry
Customer Service Agent Resume Examples & Samples
Assist in the resolution of advertiser issues including campaign performance, product bugs, invoicing and credit as well as drive productivity and best practices
Support Client Partners, Agency Partners and Customer Solutions Managers by working together to provide excellent service for their accounts
Develop research and insights that will help our client further develop and evolve their advertising platform and guidelines
Educate customers on our client's advertising processes, tools and products
Manage customer page education, questions, compliance and product related issues
Ability to identify trends and solve problems facing multiple customers
Providing vital product insights and feedback from our customers to our client's Product Engineering teams
Awareness of the different client internal support teams, communication channels and policies
Awareness of client (ad) products, tools and platform
Fluency in German and English is essential
Professional customer service skills: solutions mind-set, helping nature, passion for the customer and customer experience
Ability to empathize with customer situation and meet targets
Highly motivated self-starter with the ability to act independently and thrive in a constantly changing environment
Ability to manage multiple projects while maintaining strict attention to detail
Self-learner interested in both the how and the why
Ability to prioritize effectively according to changing circumstances
Ability to collaborate and work effectively on a team
Good communication skills at all levels in an organization
Client focused and solutions oriented
Customer Service Agent Resume Examples & Samples
Experience communicating with customers and customer service-related activities
Ability to learn new tasks and assignments quickly
Demonstrated adaptability to new situations and work assignments
Experience resolving problems in a fast-paced environment with the ability to successfully coordinate and handle multiple tasks/activities simultaneously
Excellent organizational skills
Ability to perform basic mathematical calculations in order to support a spreadsheet environment (Microsoft Excel)
Demonstrated ability to make decisions based upon numerous variables
Some college course work
Hands-on SAP experience
Customer Service Agent Resume Examples & Samples
Taking Incoming customer calls from airport personnel and travel agents
Issuing Tickets and quality assurance of already issued tickets
Upgrade issuance
Setting up tickets for airport pick up
Answering any written correspondence via letter or email
Processing any complaint cases
Processing any Other Airline Flight Verifications
Processing of crediting cases
Customer Service Agent, Entry Resume Examples & Samples
Perform guest check-in services and inside sales (cash handling and processing of credit cards)
Perform excellent customer service
Assist guests and their luggage to boarding areas and/or vehicles (must be able to lift 50 pounds)
Have working knowledge of the service areas of the company
Perform accurate and thorough data entry (be familiar with CME applications - Outlook, Hudson, Peoplesoft, SageQuest)
Knowledgeable of two-way radio procedures and be able to perform dispatch functions
Swedish Customer Service Agent Resume Examples & Samples
Researching data, and data maintenance
Complete fluency in Swedish
Strong Microsoft office skills
Customer Service Agent Resume Examples & Samples
High School Diploma / GED or equivalent
Ability to learn new tasks and assignments and an exhibited willingness to maintain flexibility and support change
Strong attention to detail with good organizational skills
Demonstrated ability to communicate clearly
Hands-on experience with SAP
Inbound Customer Service Agent Resume Examples & Samples
Experience: 0-3 years
Excellent written and oral communication
Team player with a positive attitude
Customer Service Agent Resume Examples & Samples
Assist customers with the status of their order both over the phone, chat, and our support system
Assist customers with any problem or issue they may have (damages, incorrect item, late shipment, canceling orders, etc.)
Input tracking into orders
Communicate with the customer eloquently over the phone and via email
Cross train in other Customer Service functions
Must have the ability to let your smile shine through the phone
Great grammar skills
Proficient in using Microsoft programs
Amazing phone etiquette
Ability to speak clearly and professionally
Great computer skills (ability to navigate through multiple windows and tabs, fast typing skills, etc.)
Problem solver- ability to think outside the box
Happy to assist others
Upbeat personality
Sports knowledge is a plus, but not a requirement
Multi-tasking skills
Previous customer service experience a major plus!
Customer Service Agent Resume Examples & Samples
Solving customer queries and issues in a pleasant and timely manner
Spotting inquiry trends
Administration and data collection
Inter - departmental case reporting
Identifying and solving potential problems before they even become an issue
Customer Service Agent Resume Examples & Samples
Helping corporate clients with their queries
Complete fluency in Dutch
Previous customer services experience is an advantage
Customer Service Agent / Analyst Resume Examples & Samples
Ability to monitor, track and report change for process improvement
Ability to assess and validate trending activity against business norms
Ability to develop business cases to validate or change CS policies
Ability to model process changes for team wide implementation
Ability to demonstrate sound business judgment and organizational ability
Effective interpersonal, verbal, and written communication skills
Minimum 2 years of customer service experience, at least 1 year of which were spent supporting customers of digital and online products and services
Experience with Call Center or other operational reporting metrics and KPIs
Experience with Excel or Sheets to build models, routine and ad hoc reports
Experience supporting Internet technologies and devices, such as video streaming
Demonstrated successful experience in sales or customer retention
Experience with aligning to shift-based work, ensuring adherence to schedule rules and requirements
High school graduate or equivalent required; college degree preferred
Ability to be flexible in shift assignments and work areas, including some early mornings, evenings, week-ends or holidays
Must be authorized to work in the US for any employer
Customer Service Agent Resume Examples & Samples
The ASU Customer Contact Phone agent will have responsibility for efficiently and accurately action targeted telephone campaigns. Please see a detailed description of the role below
To work on the automated dialer telephone system to collect overdue payments from the client base and assertively negotiate with the bank's clients who are in arrears in line with current ASU strategy and policies
Each agent is responsible for maximizing the amount of money that is collected against overdue balances
To maintain a professional and compliant relationship with all clients while maintaining the focus to exceed set targets
To validate if payments have been made on payment due dates as set by the previous agent, negotiating strong promises to pay with clients and to determine the next step in the ASU strategy
The phone team will also be responsible for direct debit management and other "portfolio maintenance" campaigns as required by the business intuitively identifying cross selling opportunities as they arise
To feed into the regular team meetings with regards to observations on strategies / effectiveness and suggestions for future campaigns
To refer accounts onto other teams within the Arrears Support Unit in line with credit policy and the ASU strategy
The objectives and outcomes expected of the customer contact team / agents will be driven by the campaigns identified by the telephony/ resource manager and the targets set will reflect these expected outcomes
To support other teams within the ASU as required
Up to 3 years' experience within a similar environment
Relevant third level qualification or professional equivalent
Minimum APA Loans qualified desirable and committed to further continuous development
Results focused, used to driving performance to meet tough targets
Professional telephone negotiation technique
Excellent time management, interpersonal, organisational, oral and written communication abilities
Strong team and organizational focus with flexibility in relation to working hours when required
Positive and passionate approach to role and enthusiasm to contribute to team success
Commitment to Contact Centre opportunity for a minimum of 12 months essential to allow my client to build the high performing team required to meet our customer's needs
Customer Service Agent Resume Examples & Samples
High School diploma, GED or equivalent
Knowledge of the Internet and e-mail systems
One year of Call Center experience or related experience
Customer Service Agent Resume Examples & Samples
Processes transactions for Reverse Logistics Programs (RGA)
Understands self-service tools, effective at handling basic customer inquiries
Supports Top Shop Program (Credit Card Transactions)
Processes Claims within defined time frames
Special Project Support – Periodic involvement as required by Supervisor / Team Leader. Focus areas include process improvement, cost reduction, and service improvement initiatives
Customer Service Agent Resume Examples & Samples
Respond daily to 80+ calls in an inbound call center
Field calls from customers to connect them with service specialists who will solve their problems
1+ years of previous work experience
Ability to accurately type a minimum of 25 words per minute
Must be able to attend the 4-week training period, Monday through Friday from 8AM to 4PM
Following training, must be available to work a schedule of 30 hours per week aligned with a shift listed above
Bachelor's degree completed or in process
Lead Customer Service Agent Resume Examples & Samples
Handle department new hire training & continuous coaching for all functional areas
Create and maintain training documents and procedures
Manage large scale or complex business rollouts
Assist in Agent Quality Monitoring
Maintain Customer Master Data in Kay & Microtek platforms (ITSM, JDE & Pointman)
Manage new distributor and brand account set up process
Lead department initiatives and projects
Analyze forecast data & assist in Agent scheduling
Assist in daily/monthly reporting (stats, dashboards, business review data)
Handle Customer Service training for new Territory Representatives
Partner effectively with various internal departments (i.e. Supply Chain, Sales, Finance, IT and Marketing) to achieve project goals or supply requested reporting
Deliver high level support to the department Manager and Assistant Supervisors on policy, process and team management
Recommend improvement to streamline department procedures and processes
Assist with communication to the department pertaining to any updates or changes within the business
3+ years of experience in Customer Service
Intermediate to advanced proficiency in Microsoft Office Suite software (Excel, Word, Outlook, PowerPoint)
Knowledge of BCMS & TASKE reporting systems
Adaptable to multi-business system environment
Previous analytical experience with aptitude for research, analysis, and problem solving skills
Demonstrated initiative with ability to work both independently and with a team
Ability to maintain a positive attitude and adapt to a continuously changing environment
Basic proficiency in ITSM (Clientele) & JDE
Excellent organizational and time management skills, with ability to manage multiple priorities and meet deadlines in multi-division, fast paced environment
Senior Customer Service Agent Resume Examples & Samples
Adheres to company and department policies and procedures
Responds to 100 – 120 requests daily from customers and field associates from multiple divisions
Process fax and email orders between calls
Takes Institutional overflow calls as needed
Accurately and efficiently enters customer and field and sales associate's orders using CCS/SAP and IDV01 Mainframe
Responds to customer, and field, and sales associated Credit related inquiries
Enters product returns and order traces
Researches and responds to customer and field complaints
Effectively upsells customers on additional product solutions generating sales
Undergraduate degree completed or in process
6+ months in National Customer Service successfully completing Customer Service Agent I functions or equivalent IDV01 mainframe and SAP experience
6+ months of IDV01 mainframe experience
Experience with Microsoft Office Suite software (Excel, Word, Access, and Outlook)
Customer Service Agent Resume Examples & Samples
Placing orders accurately, completely and within agreed deadlines into SAP and by pro-actively following up on missing information and exceptions
Effectively communicating with internal and external stakeholders and customers by providing a professional service
Displays the ability to professionally manage customers and their expectations with the intent to build mutually beneficial and effective relationships
Delivering first time resolutions to customer queries and problems
Designated as the single point of contact to provide high level customer service in the local language
Works collaboratively with team members to meet individual and team targets
Fluent in FRENCH and ENGLISH. Strong communication skills in both written and oral
Customer focus and process oriented mindset
Good analytical and high complex problem solving skills
Engagement, self-starter, pro-active attitude
Ability to work independently and take decisions
Openness, inter cultural competence
Stress resistance/resilience
Readiness to learn and develop
Respond to customers in timely manner
SAP knowledge is an additional advantage
Customer Service Agent Resume Examples & Samples
Frontline Customer Service for the company (Predominantly email based plus some phone work). Servicing booking requests, inquiries, administration etc
Communication to Customer Service Manager in relation to all customer service & support issues
Use initiative to ensure product information from bookings and assistance requests is up to date and forwarded to product team if needed
Liaise with Market Sales Co-ordinators and Market Sales Managers where necessary
Accurate delivery of booking information into various in-house software solutions
Time management of effective customer service delivery
Maintenance of existing Customer Service tools (databases, manuals, in-house forms)
Continuing improvement to customer service administration and work methods
Effective "handover" to following Customer Service staff members – clear, concise and detailed information
Special project / product work when required
Point of contact (on a rotating basis) for retail travel distributors, customers, agents & suppliers in relation to all Viator product and the online booking process
Logging and collating all system and product errors
Control (on a rotating basis) of the online booking / cancellation / amendment procedures
Native speaker of Brazilian Portuguese; Excellent communication skills (both written and oral) in English. Oral and written fluency in one of the following European languages: Italian, German, French or Spanish is also essential
Experience in travel either in product development, operations or reservations
Good background knowledge of computers and basic IT functions
Global geographical knowledge
Good administrative skills
Ability to focus on issues at hand and manage a range of issues at one time
Ability to work unsupervised
Ability to work effectively on own
Proactive attitude
Time management skills and the ability to work under pressure/meet deadlines
Technical Customer Service Agent Resume Examples & Samples
Communicating with internal and external customers by phone and email
Providing help and advice to customers using our organization's products and services
Process orders, quotes, forms, applications and requests
Organize workflow / workload to meet customer time frames, prioritize workload accordingly to ensure
Electro-Technical background (either educational or professional)
Italian native or business fluent
English conversational
SAP/CRM knowledge
Windows, MS Office skills
Customer Service Agent Resume Examples & Samples
Ability to multi-task and work in a fast paced environment
Education: High School diploma or equivalent required
Experience: Minimum of 1 year of experience in Reservations. Proven telephone marketing technique and ability to sell; friendly, courteous and respectful telephone manner
Customer Service Agent Resume Examples & Samples
Handle customer inquiries, complaints and solve them with prompt, accurate, courteous replies and excellent customer service
Demonstrate the ability to provide information conveyed in a reassuring manner
Manage a high-volume workload within a deadline-driven environment
Co-ordinate with internal and external parties to resolve the enquiries and assure that members receive the highest satisfaction
Learn about the organization's products or services and keep up to date with changes
Customer Service Agent Resume Examples & Samples
Log, track and report on calls received to the Service-desk
Meet department and individual KPIs
Prioritise and solve problems identified
Support and feed back to customers through problem resolution in a professional, prompt and polite manner
Maintain task list to a manageable level
Enhance on-line Knowledgebase by identifying common problems, and developing and adding solutions to the Knowledgebase
Information sharing and assistance to other Customer Service Reps, and to continuously improve customer service
Adherence to all corporate and customer quality requirements
Ensure quality of information to all logged tickets
Work in a shift rotation
Escalate calls where necessary
Additional activities that may arise from time to time
Communicate any process improvements or ideas with management
Work in a team orientated environment
Senior Customer Service Agent Resume Examples & Samples
Maintain customer relations in the OEM department
Process phone, email and fax orders working with customers placing blanket orders
Work closely with schedulers, shippers, product managers and quality control
Research RMA (return materials authorization) for returns and have credits issued
Bill monthly and weekly handling charges if applicable with account assignments
Work with accounting and the market coordinator verifying pricing and customers that are on credit hold
Process information related to Order Entry accurately and quickly
Respond rapidly to incoming calls while maintaining a service oriented and helpful demeanor to our customers and our associates
Handle inbound calls consisting of order taking, recording and relaying customer messages for specialty divisions or order types
Provide follow-up action for customer inquiries and issues
Serve as a back-up for EDI processing when needed
A minimum of 3 years of customer service experience
Ability to follow and carry out single or multi-step instructions
Problem-solving capabilities to deal with situations involving occasional variables in standardized processes
Experience with Microsoft Office Suite software, particularly Word, Outlook, Excel and Access
Excellent time management skills with ability to manage multiple priorities and meet deadlines
Superior organizational skills and strong attention to detail
Must have demonstrated initiative and ability to work independently, as well as in a team environment
Customer service focused with the ability to partner with internal/external contacts
Customer Service Agent Resume Examples & Samples
Have good Microsoft office and keyboard skills
Have good communication skills for listening to and understanding customers' requirements and giving explanations
Be able to work fast and accurately in what is often a busy environment
Have a good memory for the many different processes and procedures
Be patient, helpful and the ability to remain calm under pressure
Be polite and display a good standard of customer care
Answering calls from Customers, Sales Engineers, District Administrators, Marketers and other internal personnel
Handle numerous requests at a time, set priorities follow through on multiple situations to maximize customer service
Resolve problems related to the order processing cycle
Fluent English Language (spoken and written)
MS Office knowledge
Professional written and spoken communication
Flexible personality, prepared for changes
Ability to build relationships
Process orientated work
To feel empathy
Work in a team environment
Customer Service Agent Resume Examples & Samples
Resolve customer queries, orders, credits, returns and complaints promptly and efficiently in SAP and JD Edwards
Handling standing orders and updating follow up files
Handle consignment stocks – new/revised agreements, counting lists and adjustments
Direct requests and unresolved issues to the designated resource as appropriate
Handle new customer registration and/or updates
Supporting marketing campaigns
Ensure your personal level of knowledge regarding new products, processes and systems are up-to-date and adequate for your primary tasks
Earn the enthusiasm and respect of the customers through continuous improvement, driven by your passion, integrity, teamwork and innovation
High school level qualification or equivalent – desired
Swedish and English mandatory and preferable also Finnish speaking
Customer Service Agent With Sales Resume Examples & Samples
Work as part of a team to achieve set targets in an inbound and outbound environment
Be responsible for the achievement of individual targets
Follow up on sale leads with the expectation of converting
Sell appropriate product successfully to customers using client scripting on inbound and outbound phone calls
Maintaining customer records within the client system
Be responsible for individual role within the team ensuring performance is achieved
Work closely with Team Leader to establish sales strategies on a regular basis
Ensure standard of work is in line with MBSO's Quality framework
Deliver on the Ethos of MBSO - 'The Voice of the Customer'
Previous experience in telesales / sales environment essential
Previous experience in financial services sector or regulated environment advantageous
Excellent knowledge of MS-Office Professional suite of products, including Excel, Word and Outlook
Insurance Qualification Accredited Product Advisors (APA) or in the process of attaining this standard is desirable
Proven track record in sales or retention environment
Possess effective influencing and negotiation skills
Have the capability to build rapport over the phone
Confident- ability to handle rejection on phone calls and effectively handle objections
Drive- needs to be performance driven
Customer focused- ability to identify the best solution for the customer
An energetic self-starter
Interested and proficient in new technologies
Ability to multi-task and work under pressure in a fast paced target driven environment
Possess a high degree of self-motivation
Team player who is hard working and able to work on own initiative
Flexible in relation to shift work including ability to work evenings and Saturdays
Customer Service Agent Resume Examples & Samples
Process orders from phones, e-mail, fax and other ordering channels
Answer inquiries related to order status, products, proof of deliveries, etc
Work with planning team on stock availability
Coordinate with logistics on local delivery and export shipment arrangements
Build relationships with customers and sales team
Learn and understand the ordering policies, procedures and special requirements of customers
Work with customers, sales, marketing, manufacturing, transportation, purchasing and / or finance to resolve problems related to the customer's account of the order processing cycle
Provide suggestions for process improvements to develop the relationship between Ecolab and customers
Provide thorough follow through on all orders processed and all inquiries related to the customer's accounts
Other adhoc duties assigned by supervisor
Senior Customer Service Agent Resume Examples & Samples
Responsible for all invoices dispute
Sorting, dispatch and sampling daily invoices
Filing signed D/O
Invoices Adjustment – eg : cancellation , update PO# , amend invoice description
Debit and Credit Adjustment upon requests
Creation of Return order
Virtual adjustment upon requests
Create manual invoice for some specified customers
Generate certified true copy of invoice upon customers / Sales requests
Respond internal and external customer request
Resolve system issue such as system error
Conduct investigation on invoice dispute issues
Manually release fixed month invoices, if request by District Admin
Update prices on ACCPAC system upon Sales requests
Submit invoices via customers' portal / Share service center
Prepare and generate monthly invoice list, DIFOT, IDR tracking and shipped not bill reports
Contact point for system enhancement
Contact point for internal and external Audit
Senior Customer Service Agent Resume Examples & Samples
Strong Verbal and Written skills
Ability to exercise independent judgment and basic reasoning skills
Independently responsive and resourceful
A minimum of 2 years of administrative or secretarial experience
Strong PC skills including demonstrated proficiency in Word, Excel and Outlook
Strong organizational skills and multi task abilities
Billing: 1 year
Customer Service Agent Dutch Resume Examples & Samples
A member of the Ecolab Order Support Back Office Team is a vital partner in delivering satisfaction to Ecolab customers in a sustainable and profitable manner. The role delivers value to our customers and therefore our company by
Accurately enter all chemical and standard equipment orders with transactional efficiency as per the defined process, meeting daily shipping cut-off times (Ecolab) and service level agreements
Manage order exceptions
Build & maintain mutually beneficial, friendly but professional relationship with local customer service Front Office teams
Follow up on missing order information or other general inquiries and requests with the local Front Office team
Adjust delivery dates accordingly, when necessary
Escalate technical issues
Customer Service Agent Resume Examples & Samples
Handles customer and courier inquiries via ticket, phone and email, including personal shopping orders
Assists in the training and instruction of new employees in the proper performance of their job and familiarize them with all company policies
Responsible for responding to customer inquiries via multiple methods by analyzing issues and offering appropriate solutions to ensure timely and accurate processing of imports and exports
Serves as a critical communication link between customer, other external parties, and the various functional and geographic areas within our company including operations, technical operations, accounting, credit, collection, information systems, and sales
This includes gathering and preparing data for other departments. Special projects assigned as needed. Determines appropriate hazard restrictions for items supplied by merchant partners or purchased by consumers
Associate's or higher preferred
One (1) year of call center experience
Strong computer (Windows/PC, Excel, Word, etc) and keyboarding skills
Ability to maintain productivity and quality goals and keep up in a fast paced environment
Must be customer-focused with strong attention to detail and excellent communication skills
Customer Service Agent Resume Examples & Samples
Transportation knowledge is preferred
Must be able to work evenings and weekends since we are open 24/7
Ability to provide customers with a wide variety of options and solutions
Must be able to work on multiple computer systems
Customer Service Agent Resume Examples & Samples
5 years customer service or business related experience required
Must be able to work in a highly fast paced office environment
Able to assume ownership of tasks
Experience with Microsoft Office Suite software (Excel, Word, and Outlook)
Customer Service Agent, Backoffice Resume Examples & Samples
Processing of customer queries, as well as escalations from first level support
Creation and update of knowledge management platforms and documentation for our external partners
Collaboration in ongoing process optimization
Fluency in French or Italian
Customer Service Agent Resume Examples & Samples
Ability to understand technical terms, processes, and applications
Ability to learn and then thoroughly understand the intricacies of the product line
Experience resolving basic user related technical problems with directions given over the telephone
Ability to work both independently and as part of a team is a must
Customer Service Agent Resume Examples & Samples
Must be self-motivated and detail oriented, with a positive/cooperative attitude and be able to function effectively as a team member
Ability to perform in a fast paced environment while maintaining a professional and effective approach to high-stress situations
Ability to obtain jet bridge certification
Must be able to work varied hours, including nights, weekends and holidays
STL Customer Service Agent Resume Examples & Samples
At least 2 years of customer service experience or the equivalent training/experience
Must enjoy working with the public
Demonstrates excellent interpersonal and verbal communication skills
Possesses basic computer skills with the ability to easily grasp the functionality and concepts of company software
Willingness to perform repetitive tasks and demonstrates the ability to lift up to 70 lbs
Ability to push/pull/move up to 200 lbs. (e.g., move passenger in wheelchair down/up jetway)
Must be able to operate the jetbridge which is an enclosed, movable connector which extends from an airport terminal gate to an airplane, one would operate the jetbridge as they would a car
Senior Customer Service Agent Resume Examples & Samples
Respond to inbound customer calls concerning sales or service inquiries
Obtain information from the customer and enter data in real time into the appropriate database to facilitate effective service and appropriate follow-up
Determine type of service request, geography, warranty and equipment information based on customer request
Track and code customer inquiries and complaints and follow-up as necessary
Work with other departments including dispatch, billing, credit, parts and field management to respond to customer inquiries and ensure resolution
Make outbound calls as needed to obtain information and provide responses to customer inquiries
3+ years' experience in a customer service in a fast-paced environment
No immigration sponsorship offered for this role
Ability to multi-task and prioritize with organizational and time management skills
Previous senior level or lead customer service experience in a call center, service business and/or restaurant
Strong computer skills in a Windows based environment, with the ability to learn unique and proprietary software
Customer Service Agent Resume Examples & Samples
This position provides a world class customer service experience to the B2B Customer, in accordance with all Kohler Co. brand protocols, while maintaining a positive and problem-solving approach
Receives, prioritizes and responds to in-bound customer inquiries via phone, email and fax
Responsible for order management, within defined procedures and policies, which includes: order entry, change requests, cancellations, claims research, claims management, and returns
Proactively looks to resolve Customers concerns or requests for assistance, identifying root cause and prevention
Responsible for researching and clearing any pricing and/or quote related issues, within defined policies and procedures, and within defined time frames
Responsible for bringing value to the team environment, working with others to complete tasks, projects, and workload on time
Maintains basic KOHLER product knowledge required to support order entry/management and basic distributor questions
Supports credit card transactions when necessary
Hospitality Customer Service Agent Resume Examples & Samples
Take ownership for all guest issues and follow through to resolution
Ability to perform work with a high degree of accuracy
A positive and professional attitude is essential
Must have excellent verbal and written communication skills
Customer Service Agent Resume Examples & Samples
Ability to problem solve in a fast paced environment
Strong critical thinking skills/resourcefulness
Ability to handle multiple tasks while ensuring a high level of focus on detail and accuracy
Intermediate working knowledge of computer systems (Outlook, Excel, Word) is essential
Encounters a variety of people and personalities when interacting with customers and sales representatives and must maintain a positive, professional image at all times
Ability to quickly build and maintain strong customer relationships over phone and email
Post-Secondary Education Required
Minimum two years working experience in a customer service environment
Bilingualism (French and English) an asset
Experience in the medical field is an asset
Internal applicants with an equivalent combination of education, experience and performance over time at Stryker will be considered
Customer Service Agent Resume Examples & Samples
Ensure consistent an high customer experience
Ensure daily operations from a commercial perspective ei. When a turbine stop
Handle daily customer requests over email, phone or in customer meetings
Ensure that Vestas are delivering according to contracts with customers
Drive customer enquiries towards to the internal support organization
Act as escalation point for complex customer queries or complaints
Customer Service Agent, Alcon, Denmark Resume Examples & Samples
Organizing the sales material used in the field by the Surgical Account Managers. Like presentations and
Credit Pharma wholesalers for expired goods (Destruction handling)
Manual invoicing of customers for rental units (machines)
Report complaints to Regulatory department within 24h of receipt
Record details of customer interactions, comments and complaints
Fluent in Norwegian and English written and oral is required. Knowledge of Danish is a great advantage
High volume order processing systems experience in a call centre
Customer Service Agent Resume Examples & Samples
Administer the customer Master Data as basis for the Order Fulfillment (for drop-shipments in coordination with Germany and Switzerland)
Receive and check incoming orders for completeness, correct prices and delivery requirements. Coordinate with Customer and/or Sales dept
Process customer's orders in SAP
Based on customers' requirements issue order confirmations and delivery advice. Issue invoices based on delivery and destination country needs
Obtain the required destination clearance documents in coordination with the 3PL and/or Germany and Switzerland as well as the needed external partners (i.e. chamber of commerce)
Coordinate the delivery in regards to the goods movement such as clearing documents
Coordinating new requirements and developments for SAP SD with the IT department followed by process tests in SAP enabling smooth go-live of new developments (usually done with 2 - 3 business releases per year)
Spanish Customer Service Agent Resume Examples & Samples
Dealing with customer enquiries on a daily basis - via phone and email
Ensure that daily chartered Customer Service levels are met and that quality remains first class
Resolution of issues in a timely manner and taking issues right through to conclusion
Escalation of issues when necessary to the Team Leader or the Customer Service Manager
Ad-hoc projects within the Operations Team
Dealing with specific daily tasks
Customer Service Agent Resume Examples & Samples
Experience in call center or equivalent customer service setting as typically acquired in 0-2 or more years, preferably in a service delivery environment strongly desired
Experience in Human Resources, Payroll, Accounts Payable, Supply Chain, and/or Revenue Cycle preferred
Experience with Microsoft Office - Word, Excel, PowerPoint desired
Knowledge of processes within one or more of the following functions desired (required for first round of hiring): Human Resources, Payroll, Accounts Payable, Supply Chain, Revenue Cycle Customer Billing
Knowledge of customer relationship management (CRM) tools and related analytics desired
Knowledge of shared services enabling technologies (e.g. Lawson, Hyland OCR, Kronos) desired
Knowledge of Sutter Health policies, practices and procedures a plus
Familiarity with performance metrics and ability to meet identified targets a plus
Strong customer service skills and professional demeanor
Fluency in both English and a minimum of one other language is desired for this role to allow Sutter Health to better serve the community and patient population
Ability to learn new functional processes
Ability to process requests quickly, accurately, and consistently with general supervision
Ability to learn and use various Contact Center enabling technologies
Ability to asses problems and resolve or escalate to appropriate team to resolve
Ability to recognize the appropriate style, level of detail, and message for the audience
Strong interpersonal skills with the ability to work with and collaborate across Sutter Shared Services as needed
Strong organization and multitasking skills
Strong time management skills and ability to manage individual assignments
Requires the ability to work with and maintain confidential information
Lead Customer Service Agent Resume Examples & Samples
Maintain a positive, professional manner with Ecolab customers
Process information related to Order Entry and Messaging systems quickly and accurately
Process information related to your specific assignment quickly and accurately
Maintain accurate and thorough customer maintenance information
Provide prompt follow-up actions to customer inquiries and issues
Manage work time to achieve departmental service level goals
Understand guidelines for requesting time off, including holidays
1+ years in North America Customer Service successfully completing CSA I functions or equivalent level order entry/order processing experience using IDV01 mainframe system
1+ years in North America Customer Service successfully completing Grade 5 functions or equivalent level order entry/order processing experience using IDV01 mainframe system
Excellent attendance & punctuality record
Proficiency in Microsoft Office (Outlook, Word, Excel), and computer skills
Ability to be enthusiastic, professional, and courteous
Ability to work independently in a multi-division, fast-paced environment
Knowledge of Ecolab's policies and procedures
Attention to details, excellent organizational and time management skills
Lead Customer Service Agent Resume Examples & Samples
First point of contact for assistance with challenging situations
Monitor the performance of team members to insure daily and monthly objectives are achieved
Actively seek to improve our Quality Management System with the goal of improving current practices
Minimum of two years in North America Customer Service
Successful completion of 6 months Lead Customer Service Agent functions and/or relevant customer service, order management, and/or leadership experience
Technical Customer Service Agent Resume Examples & Samples
Assist customers by answering their questions about using the software and diagnosing, solving, documenting and escalating issues as required
Troubleshoot, diagnose, solve, document and escalate computer equipment issues as required
Ensure customer satisfaction by following up to ensure that the solutions are understood and they effectively solve the problem
Document issues and solutions in customer files
Test, debug and monitor new programs
Perform certain operations on the IT environment
Technical Customer Service Agent Resume Examples & Samples
Review, research/investigate, define and communicate workarounds, prioritize, analyze, recreate, and resolve or escalate tickets
Documents customer issues and resolution information
Effectively uses established escalation procedures as necessary
Actively participates in creation of content for the knowledge base
May assist in writing customer facing technical documents such as newsletters, notices, etc
May participate in new product launch activities
Interacts with third party vendors and suppliers in a professional and courteous manner that fosters a long-term partnership
May provide customer and support feedback to product development related to product features and supportability
Adhere to Incident, Problem, Change and Service Management based on ITIL best practices
May be required to work on weekends or on-call as needed
Customer Service Agent With Dutch Resume Examples & Samples
Receive and process claim notifications from our client
Maintain a high degree of customer service for all support queries, take ownership of user problems and be proactive when dealing with user issues
Ensure that correct resolutions are found and involve appropriate areas in resolving problems when needed
Actively participates in preventive maintenance, by documenting common problems and scripts for customer support in the Service Desk knowledge base
Demonstrate understanding of the customer's business needs and achieve and maintain high customer satisfaction ratings
Develop and improve your product knowledge, business- and professional skills
Fluent in Dutch and English
Great communication and interpersonal skills
Enthusiastic, positive attitude with a strong willingness to learn
Good understanding of Microsoft Office (MS Word, MS Excel, MS Outlook)
Finnish Speaking Customer Service Agent Resume Examples & Samples
Handle inbound and outbound enquiries
Process requests, monitor lab progress and record results
Manage orders, general administration and invoices
Complete and record customer care telephone calls to format agreed for specific third party service providers
Maintain customer prices, discounts and terms
Update customer database
Provide support to sales representatives and technicians in the field
Generate additional sales
You have a relevant education and 2 – 3 years of experience from a similar position
You are service minded, a team player and you possess excellent interpersonal skills
As part of a team you are a self-motivated, well-organised individual
You are good at handling a busy schedule
You are able to adapt in a technical work driven environment
You are confident with MS Office and databases
Previous experience of SAP would be a distinct advantage
Fluency in Finnish and a good knowledge of Danish and English
Customer Service Agent Resume Examples & Samples
Make answering customer calls the first priority. Remain logged into the customer service hunt group to accept calls at all times during normal business hours and in line with hours of work. Utilise 'not ready status' whenever away from workstation or during agreed DND time
For internal customers handle the requests of the territory managers and regional sales managers primarily as they have been assigned or as required during periods of cover; such as quotations, loan/demo requests, invoicing, capital orders
For external customers handle their requests for orders, loans, returns, disputes and general enquiries (1) at time of receipt and (2) as accurately as possible (without transferring the call unless absolutely necessary)
Process all sales orders taken by telephone immediately, advising of any back order or credit held issues, ensuring the agreed delivery date and time is met and all orders taken before 3pm are despatched same day in line with terms and conditions (T&Cs)
Process all loan bookings taken by telephone immediately, advise customers of any bookings that cannot be fulfilled and log this as a missed opportunity to aid with future loan kit investment
Actively pursue opportunities to offer customers: (1) Alternative or additional products in a range for a sales order, (2) alternative or additional kits for a surgical procedure during a loan booking, (3) promotions and (4) information related to new product launches and events
Meet company KPI targets for call handling, order invoice accuracy, loan invoice accuracy, disputes, customer returns and sample returns
Communicate: (1) Any service related complaints to the Customer Service Manager so that the relevant action is taken to address the complaint and to minimise any adverse effect on the customer and company; and (2) Any market or product intelligence to the Marketing Manager to inform decisions in relation to current and future market and product strategies
Business System SAP experience preferable
GCSE Standard including English or relevant NVQ level 2
Proven in customer service or after sales service
Communication, Teamwork, Attention to detail
Customer Service Agent Resume Examples & Samples
High level of professionalism and customer service skills
Responsible for resolving customer queries via email and telephone
Maintain high confidentiality at all times
Customer Service Agent Resume Examples & Samples
Minimum 2 years customer service/call center experience
Exceptional listener with excellent written and oral communication skills
Able to navigate multiple computer systems and show proficiency with Microsoft Word, Excel, and use of the web
Deadline driven with strong drive and initiative
Sound judgment, self-motivated & critical thinking abilities
Ability to keep sensitive information confidential
Proficiency with club WYNDHAM PLUS and WorldMark the Club program including experience with Mainframe and Payment Gateway systems preferred
Customer retention/product sales experience preferred
Customer Service Agent Information Technology Consultant Resume Examples & Samples
Bachelor's degree in a related field or minimum three years¿ work experience in a related field
Minimum three years' customer service experience, preferably in a higher education technical support setting
Ability to work individually and within a team-oriented, collaborative environment to set and achieve objectives
Ability to develop and maintain strong relationships with other teams within the AT organization and extended campus environment
Exceptional interpersonal skills, with a focus on rapport building, listening, and questioning skills
Knowledge of copyright laws and industry standards
Knowledge of training theory and practices demonstrated by an ability to develop and deliver technical training and user documentation
Customer Service Agent Resume Examples & Samples
*If you are not selected for this job posting, you will not be eligible to reapply for this position in Denver for 12 months from the date you applied.***
*Southwest Airlines will accept your job bid for the Denver Customer Service Agent position only if you are currently a resident of Colorado or can provide established residency in the state of Colorado. ***
1 Forgery of certificates, false marking of aircraft, and other aircraft registration violations
2 Interference with air navigation
3 Improper transportation of a hazardous material
4 Aircraft piracy
5 Interference with flightcrew members or flight attendants
6 Commission of certain crimes aboard aircraft in flight
7 Carrying a weapon or explosive aboard an aircraft
8 Conveying false information and threats
9 Aircraft piracy outside the special aircraft jurisdiction of the United States
10 Lighting violations involving transporting controlled substances
11 Unlawful entry into an aircraft or airport area that serves air carriers or foreign air carriers contrary to
Customer Service Agent Resume Examples & Samples
*PART-TIME***
*If you are not selected for this job posting, you will not be eligible to reapply for this position in New York for 12 months from the day you applied***
**INTERVIEWING LOCAL EXTERNAL CANDIDATES ONLY**** NEW YORK RESIDENTS ONLY
Customer Service Agent Resume Examples & Samples
Answering inbound calls in a call center environment and entering data into our reservations system
Effectively resolve guest issues in a timely manner
Book and enter Vacation Essentials for guests wishing to add to existing lodging reservations
Must have experience troubleshooting and resolving guest/customer issues
LMS or Tour Partner software experience - preferred
Able to work on the phone for long periods of time
Able to work a flexible schedule and must be willing to work weekends and holidays as needed
Customer Service Agent & Sales Specialist Resume Examples & Samples
Receives transactions from users regarding customer service or technical support related needs based upon the scope of support provided by contract to Sykes' clients
Maintains pertinent paperwork and records through data entry
Communicates with team manager, team members and other teams regarding problems, solutions and trends
Responsible for meeting established individual and team performance targets, which include customer service, productivity and quality standards
Working knowledge of supported operating systems, software, and hardware preferred. Understanding of troubleshooting processes, technology and tools preferred
To perform this job successfully, an individual must be able to perform each essential duty satisfactorily. The requirements listed below are representative of the knowledge, skill, and/or ability required. Reasonable accommodations may be made to enable individuals with disabilities to perform the essential functions
Strong evaluation and analysis skills
Strictly adheres and demands strict adherence to the company's policies
Successful completion of LEAP Behavioral Assessment
Customer Service Agent Resume Examples & Samples
Ensure the highest possible quality of customer service for our hungry customers
Process order and manage relationship with hundreds of restaurants across Hong Kong
Ensure that processes are followed and bring in new ideas for improvement
Handle customers and vendors' requests
Multiple various projects to improve content of the website and quality of services
Constantly work towards improving customer experience
Igaming Customer Service Agent Resume Examples & Samples
Manage Zen Desk queues to answer all customer issues in a timely manner determined by customer segment
Write canned responses and program into Zen Desk
Monitor Facebook page for customer issues
Track, record and resolve customer complaints that come in from land based casino and Facebook
Measure customer satisfaction levels related to support experience
Use email, social, chat function and telephone customers, as needed, to resolve issues
Partner with iGaming and property marketing teams and iGaming host to research and resolve customer complaints
Log consistent product issues and escalate to help identify potential game related issues
High school diploma or GED required; one year of customer service experience; or equivalent combination of education and experience
1-­2 years of experience in customer service and experience working with online customer support
Must be proficient in Microsoft applications (Excel, Word, and Outlook)
Must have an outgoing, energetic and enthusiastic attitude
Excellent written and oral communication and interpersonal skills
Passion for assisting customers
Passion for games
Zen Desk or other customer service software experience is a plus
Mobile games, casino or hospitality experience is a plus
Customer Service Agent Resume Examples & Samples
Taking inbound calls and resolving queries on a range of our specialist banking investment products
Providing an outstanding level of service, and developing productive and trusting relationships with our customers
Maintaining and developing your knowledge and awareness of the products and services we offer
Making sure that any customer generated requests for non-advised transactions on investment products are dealt with in a timely manner
Carrying out system and process administration to make sure that all customer records are up to date
A commitment to focusing on your customer first and foremost
The enthusiasm to learn and develop your expertise in this area
Great communication skills, including the ability to adapt to different kinds of customer
Excellent planning and organisational skills, and computer literacy
A self-motivated approach, and the ability to work productively as part of a team
Hvac Customer Service Agent Resume Examples & Samples
Upon completion, reconciles all service requests daily
Develops and maintains viable long-term relationships with customers and subcontractors
Prepares yearly, monthly and weekly execution plans for PSA scheduled service visits
Participates in business review meetings by preparing and discussing critical account information pertinent to current profitability status (i.e. outstanding claims, PSA variance, Accounts Receivable issues) and customer satisfaction issues. Researches and follows up on questions identified during monthly business review
Ensures that all customer account information required to support call management activities and scheduling of tasks are kept up to date in NxGen
Participate in Team Safety Meetings and safety related activities
Associate's degree preferred, high school diploma or equivalent required, plus a minimum of five years of service industry experience managing service operations and / or service scheduling
Must demonstrate the ability to perform work independently and demonstrate solid organizational and attention to detail skills
Must have the ability to simultaneously handle a large and diverse number of projects, tasks and issues with tact, cooperation, and persistence
Able to prioritize work activities based upon financial impact to desired business goals
Experience and/or basic project accounting or costing principals is desired. Able to influence diverse teams to accomplish tasks/goals
Customer Service Agent Resume Examples & Samples
Perform computer and paperwork tasks
Perform boarding and gate duties, such as checking flight tickets, assisting and directing passengers, making announcements, checking aircraft, and confirming cabin security
May be assigned to perform duties in varying capacities, at the direction of management to ensure complete customer satisfaction
Embody the Alaska Spirit and conduct oneself with Professionalism, Integrity, Resourcefulness, and Caring
Possess excellent communication skills (both verbal and written)
Type at least 25 WPM required
Ability to consistently lift 50 pounds required
Flexible to work varied shifts, weekends, holidays required
Able to participate in paid training required
Able to accept a starting pay of $14.47 per hour required
Able to adapt to performing work according to set procedures
Able to anticipate needs of others in a fast paced environment
Customer Service Agent Resume Examples & Samples
Must be willing to accept Full Time hours
Able to lift up to 50 lb. on a consistent basis
Able to accept a starting pay of $12.47 per hour required
Customer Service Agent Resume Examples & Samples
Excellent questioning and listening skills
Strong technical expertise and awareness of the latest mobile handsets and technical issues
Be solution focused using your technical knowledge to identify mobile handset problems
Experience with the latest smartphones and an interest in fixing own issues
The ability to convert technical jargon into a language people can understand
Be a brand ambassador, standing for and championing all Geek Squad values and qualities
A willingness to learn and keep your technology knowledge up-to-date
Customer Service Agent Resume Examples & Samples
Provide customer assistance through phone and in person contact
Assist customers with document shipment and pick up
Assists with operational procedures including sorting, shipment processing, bagging, sending shipment status information
High School Diploma or Equivalent (GED)
Excellent Customer Service Skills
Strong computer skill
Exceptional ability to multi-task
Logistics industry experience
Customer Service Agent Resume Examples & Samples
Customer service experience, ideally in a multi-channel contact centre environment dealing with high amounts of contacts
Experience of using Microsoft Word, Excel and the Internet and good general keyboard skills
A passion for sports and gaming products and applicable expertise
Excellent interpersonal skills, with the ability to deal effectively and professionally with difficult customers
Shows initiative, suggesting ways to improve the Betfair customer experience
A proven team player with a 'can do' attitude
Flexible approach to working in a dynamic and often hectic environment
High level of customer service orientation, with a proven ability to see problems through to their resolution
Customer Service Agent Resume Examples & Samples
Identifying and verifying new and existing customers at various stages of the application process using a variety of verification and investigative tools and methodologies
Performing initial investigations and taking immediate corrective action to mitigate losses to the business by suspending suspected and closing confirmed fraudulent accounts
Actively striving to increase both the number and value of 'Application Fraud' cases prevented, detected and investigated while minimising the impacting the customer journey of genuine applicants
Respond promptly and effectively to incoming customer enquiries and document submissions through various channels including: email, phone, live chat and Social Media
Proactively engage with customers on the website through outbound calling and/or live chat when required
Build & develop both external and internal customer relationships
Feedback recurring customer issues to Team Leader/Shift Leader and relevant internal departments
Contribute to the on-going development and improvement of the Betfair customer experience
Support implementation of new products, process and policies
Contribute towards successful achievement of customer service KPI's as well as your own individual productivity
Achieve a high level of first time resolution for all genuine customers
Respond and action requests from the Management team
The above list of job duties is not exclusive or exhaustive and the post holder will be required to undertake such tasks as may reasonably be expected within the scope and expectations of the post
Customer Service Agent Resume Examples & Samples
Respond promptly and effectively to incoming customer enquiries through various channels including: live chat, phone, email and Social Media
Build & develop customer relationships
Contribute towards successful achievement of customer service KPI's as well as your own individual productivity, and agent satisfaction targets
Achieve a high level of first time resolution for all customer contacts
Fluent Spanish & English - both written and oral
High level of customer service skills
Excellent typing skills & experience of using Microsoft Word, Excel, internet and mobile applications
An interest in Sports, iGaming and/or betting would be advantageous but is not essential
Customer Service Agent, Import Resume Examples & Samples
Ensure customer satisfaction and loyalty through excellent communication and the most efficient process execution
Seek feedback on performance in order to learn from past experiences working together as a team to ensure all members reach their full potential
Take initiative and continuously look for ways to improve and / or change existing ways and processes in line with changing market conditions and customer needs
Are fun to work with and bring energy, creativity and a strong can-do attitude to the team
Understand business and customer service, having a minimum of 3 years of experience in a Customer Service and/or Sales Support role, preferably in the transport/shipping industry
Have knowledge of documentation such as Bill of Ladings and other customs documents
Are fluent in English and Dutch, both in word and in writing
Keep focus, even when confronted with multiple tasks, conflicting interests and an ever-changing environment
Have a clear business acumen and sense of urgency
Are detail & result oriented
Are target driven, and know how to balance customer-, company-, team- & personal goals
Customer Service Agent Resume Examples & Samples
Provide product and service information to customers
Follow up customer inquiries when necessary
Identify, research, analyze and resolve customer complaints
Customer Service Agent Export Resume Examples & Samples
Take responsibility and end-to-end ownership of customer shipments and issues
Engage in constructive problem resolution and provide solutions
Address root cause and seek continuous improvement - constantly look for ways to improve inefficient and erroneous processes
Be able to work independently and assist the team in realizing its goals and standards – be a team player, share knowledge and best practice
Export Customer Service Agent Essential Resume Examples & Samples
Be fully responsible for customer satisfaction, own, manage all customer facing activities
As part of Commercial Intelligence - build strong relationships with customers, gain an understanding for their business, service needs, drivers and desires and leverage this to engage in discussions about new business opportunities and competitor/market intelligence
Ensure smooth execution of the whole shipment lifecycle, by working closely with customers and internal support groups to achieve customer satisfaction goals through pro-active resolution handling and Issue resolution ownership
Understand and be familiar with local KPIs and act in line with set targets. Drive continuous improvements opportunities
Work actively with other departments and Maersk offices in other regions
Monitor agreed service levels
Customer Service Agent Resume Examples & Samples
Process 60-100 inbound calls per day
Manage limited QA outbound calls, depending upon volume
Must possess solid problem solving & interpersonal skills
Handle all calls in a prompt and courteous manner
Maintain working knowledge of products, accounts, Ecolab representatives, tools and dispensing systems
Complete a call on screen accurately while speaking with the customer
Process orders, literature requests, and applies information to our customers
Develop technical and mechanical proficiency to assist customers and field staff with dispenser system issues
Proficient in Windows and Customer Service software
Prior experience utilizing a multi-line telephone system
No immigration sponsorship available for this position
Bachelors degree completed or in process
Knowledge of Clientele, or similar software
Ability to interact professionally with others and work independently in a fast-paced environment
Solid problem solving and interpersonal skills
Fluent in both English and Spanish
Seasonal Customer Service Agent Resume Examples & Samples
Key Release e-mail messages
Greeting walk-in customers and clients and releasing keys at the front desk
Rental Phone Calls, issues, payments
Owner block email messages
Non-rental phone screening
Preparing rental outgoing envelope packets
Customer Service Agent Immediate Openings Resume Examples & Samples
2+ years of proven exceptional customer service experience
Open availability and a flexible schedule
Strong proficiency working with Microsoft Office, Internet Research and Typing 25 wpm
Professional and clear communications skills in a fast paced environment
The ability to listen effectively and type information into customer software
The ability to sit for long periods of time and be flexible for defined scheduled breaks
Proven success in problem solving and the ability to calm a customer's concerns
Customer Service Agent Resume Examples & Samples
2+ years of proven, exceptional customer service experience
Strong proficiency working with Microsoft Office, Internet Research and Typing 25
Professional and clear communication skills in a fast paced environment
Outbound Customer Service Agent Resume Examples & Samples
Assists Sales team to meet or exceed established sales goals
Makes 250+ outbound calls per week to introduce corporate purchase programs to existing and potential clients to increase sales and profits
Works with Fun Express customers to assess customer product needs and expand the purchase of merchandise
Assists Sales Manager, National Account Reps and other Sales Reps as needed to maximize revenue
Provides key reporting on monthly basis to include but not limited to; Revenue Forecasts, Account Reviews and Activity Reports
Assists customers in the resolution of problems, educates them on programs and products, and ensures customer satisfaction
Conducts follow-up after trade shows for all customer and new prospect needs, including, but not limited to, sample mailings, follow-up letters and phone calls to close sales from programs, products and relationships that were presented and/or generated at each trade show
Ensures that individual orders are correctly filled to the customer's satisfaction by making product recommendations based on customer's needs or restraints and following through to order execution
Becomes familiar with Fun Express product at a level which one can make product suggestions and replacements i.e. upsell
Maintains regular and predictable attendance
Abides by all policies and procedures of Fun Express and Oriental Trading Company
Must be able to attend face to face meetings on short or little advance notice
Work in the Fun Express Department office environment requires in-person collaboration among colleagues and contractors
Ability to communicate effectively both verbally and in written form
Ability to operate a PC and various software programs with knowledge of windows applications including but not limited to Word and Excel
Ability to handle customers in a professional and courteous manner
Ability to travel on very rare occasion
Ability to perform job in a safe manner
Requires 6-12 months outbound telephone experience
Prefer a minimum of 12 months sales experience
Intermediate level knowledge of Microsoft Office
Finnish Speaking Customer Service Agent Resume Examples & Samples
You work well alone and also as a team member
You are able to handle tasks individually
Fluency in Finnish and a good knowledge of English
Customer Service Agent Resume Examples & Samples
Takes appropriate actions by researching and resolving problems or complaints regarding inaccurate and/or improper deliveries, damages and claims
Supplies all required information and documents in regard to delivery, customs regulation and formalities, transportation/shipping and invoicing
Process Quotes based on sales or customer input
Process orders
Preferably 1 to 2 years previous experience in general office, accounting, shipping or transportation
Customer focused – supporting our customers with the company values in mind
Fluent in English and a strong preference for (near) native German.&#8217
Customer Service Agent Resume Examples & Samples
Build a strong and lasting relationship with customers and provide qualitative customer service
Act and communicate proactively and keep customers informed of any issues or changes to the booking
Address root cause and seek continuous improvement & constantly look for ways to improve inefficient and erroneous processes
Handle effectively all day-to-day communication with our customers, sales and other departments
Ensure immediate and correct handling of all customer questions and complaints, showing pride and passion in meeting customer requirements
Work actively with our Global Service Centre (GSC) to ensure we can maintain high quality service levels towards customers and internal stakeholders
Take responsibility for the execution of the shipment process and keep the customer informed of any changes to the confirmed plan
Attend client's enquiries about the company products and services
Coordinate with sales and other stakeholders regarding the specific client needs, forecasting and agreed terms
Customer Service Agent, GM, Oshawa, Feb Resume Examples & Samples
Coordinate with internal and external departments to resolve customer inquiries
Answer all incoming customer phone calls within quality standards
Determine customer needs through active listening and effective questioning
Inbound Customer Service Agent Resume Examples & Samples
Handle inbound calls for credit cards/banking and render accurate customer service to Citibank customers
Ensure customer service excellence
Displaying complete onus to the customers query/problems
Delivering service with requisite courtesy and accuracy
Ensuring Nil customer complaints
Ensuring excellent SLS scores
Escalating/highlighting customer problem Incidences
Enthusiastic and self motivated
Good comprehension skills
Customer Service Agent Resume Examples & Samples
Previous experience in the contact centre industry would be preferable
PC based skills to operate Windows package including Microsoft Word/ Excel/Outlook
Demonstrate excellence in customer service and sales by achieving specified performance standards
Have a positive attitude to delivering excellence in customer service in a contact centre environment
Adhere to set work schedules to ensure correct staffing levels at the Contact Centre are maintained
Have a mature attitude coupled with high degree of work ethic
Have an enthusiastic and confident telephone manner with a 'smile in the voice&#8217
Be self-motivated and able to apply initiative to solve problems
Be effective in a team-based environment and supportive of team objectives
Communicate information effectively in a friendly and supportive manner
Show the ability and willingness to undertake intensive training in complex products
Customer Service Agent Resume Examples & Samples
Pay: $11.00/hr + Comprehensive benefits package
Hours: Full-time position reporting to DFW Airport (no security clearance required)
Prepare all rental documents accurately and completely
Verify car information and VIN number for security and car control
Provide additional service to customers by offering our refueling option
Maintain the appearance of the Exit Booth and surrounding areas to present a neat and orderly image
Ensure that "Booth" is stocked with appropriate supplies to meet the needs of our customers
Provide all customers with undivided attention while assisting them at the exit booth
Make eye contact and greet all customers; thank customer at the conclusion of all transactions
Assist customers with directions, maps, local area information, and appropriate service information; effectively and efficiently resolve all customer service issues as necessary
Perform other customer service related duties, in addition to those listed, to ensure our service levels meets the needs of the customer
High School Diploma or G.E.D required
Minimum of 1 year experience handling customer service functions required
Must live within the Dallas/Fort Worth and surrounding area
Must have a valid driver's license with no more than 1 moving violation and/or at-fault accidents on driving record within the past 3 years
Must have no drug or alcohol related convictions on driving record within the past 5 years (DUI/DWI)
Customer Service Agent Resume Examples & Samples
1. Handle incoming calls from Ritz-Carlton Regional Hotels or Ritz-Carlton 800# and Platinum Elite Overflow using good listening and communication skills to secure information necessary to complete a reservation
2. Applies all trained sales techniques to convert calls into reservations, complying with sales strategies identified in training
3. Know and understand all City hotel's selling strategies for maximizing hotel occupancy and revenue
4. Handle incoming Ritz-Carlton Regional Hotels calls with a seamless transfer for the guest using words like "our" and "we"
5. Have specific knowledge of all represented hotels and knowledge of the difference between brands
6. Promotes effective cross selling strategy of Marriott hotel products whenever the primary hotel or product line is unable to accommodate a reservation request
7. Maintain and display a pleasant, helpful, courteous attitude while providing excellent service to all customers and associates in the center. To respond sensitively to the needs and feelings of others, regardless of status or position; to accept interpersonal differences and to maintain rapport
8. Demonstrates operational knowledge of the MARSHA/MERLIN computer system and Callmaster telephone console
9. To effectively recognize and resolve issues, taking action to overcome challenges to get work done efficiently, with a high degree of quality. To make sound and logical decisions, using good judgment and common sense
10. To understand the Reservation Center as a business and the requirements of the operation; maintaining the service levels and quality levels that The Ritz-Carlton Brand has defined, including QTI guidelines and 5 Diamond guidelines
11. Be familiar and utilize the ""INF" mini hotel/Hotel DH Screen, IDIR, and Group Fact Screens for answering guest or hotel questions
12. Know how to handle and book group reservations; Know when to and not to book a housing protected group booking; be familiar and utilize the group fact screen
13. Process force sell reservations for designated properties, based on force sell guidelines
14. Provide The Ritz-Carlton Managers with feedback on guest concerns/issues regarding cluster area properties
15. Abides by
Proven oral and written communication skills
Ability to work a flexible schedule between the hours of 0600 – 2330 M-F; 0700-2330 S-S
Meeting average handling time or exceeding budgeted goals for the assigned department and shift for the last three periods
Meeting RTA or exceeding budgeted goals for the ReservationCenter for the last three periods
Conversion percentage that meets or exceeds budgeted goals for the assigned department and shift
No active counseling within the last 12 months for non-servicing, inappropriate guest interaction or unprofessional demeanor
No more than 2 notifications or 5 occurrences on file
Must be willing to commit to no less than six months in this position; no transfers permitted during this time
Distribution Customer Service Agent Resume Examples & Samples
2 - 3 years warehouse experience
Proven understanding of logistics industry
Proficient in MS Excel, Word, and Outlook
Strong professional communication skills
Desire to learn and grow process, business, and relationships - both internal and external
Ability to listen, comprehend, and execute the task at hand to obtain positive results
Customer Service Agent Resume Examples & Samples
Work rotating shifts including weekends, holidays and days off
Bilingual in French & English for positions in Quebec
Public contact experience preferred
Work overtime on short notice in emergencies or when operationally necessary
Must fulfill Transport Canada criminal background checks to qualify for unescorted access privileges to airport security identification display areas (SIDA)
Must be able to secure appropriate airport authority restricted area pass
Must possess the legal right to work in Canada
Customer Service Agent Resume Examples & Samples
Able to work on more than one file at any given time
Have a excellent analytical sense and problem resolution
Work easily in an ambiguous environment
Know Windows quite well
Have a minimum of 3 years in customer service
Manage several conflictual priorities
Learn quickly in an ever changing environment
Pass security verification required by our client
Your tasks consist of answering to radio instal