Collections Specialist Resume Samples
Collections Specialist Resume Samples
4.5
(
88
votes) for
Collections Specialist Resume Samples
The Guide To Resume Tailoring
Guide the recruiter to the conclusion that you are the best candidate for the collections specialist job. It's actually very simple. Tailor your resume by picking relevant responsibilities from the examples below and then add your accomplishments. This way, you can position yourself in the best way to get hired.
Craft your perfect resume by picking job responsibilities written by professional recruiters
Tailor your resume & cover letter with wording that best fits for each job you apply
Resume Builder
Create a Resume in Minutes with Professional Resume Templates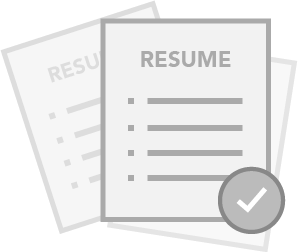 CHOOSE THE BEST TEMPLATE - Choose from 15 Leading Templates. No need to think about design details.
USE PRE-WRITTEN BULLET POINTS - Select from thousands of pre-written bullet points.
SAVE YOUR DOCUMENTS IN PDF FILES - Instantly download in PDF format or share a custom link.
3832 Sigmund Isle
Boston
MA
3832 Sigmund Isle
Boston
MA
Phone
p
+1 (555) 772 7508
Collections Specialist
Nolan, Brown and Krajcik
Collections Specialist
Organizing, Planning and Prioritizing Work-Developing specific goals and plans to prioritize organize and accomplish work
Provides information to VISTA management and seeks approvals to initiate adjustments of erroneous data in the system to collect balance due
Review credit applications, run credit bureau reports, contact customer references and work with management to establish customer credit limits
Provide information to VISTA management and seeks approvals to initiate adjustments of erroneous data in the system to collect balance due
Communicate with department management regarding trends, partner concerns and client requests; and makes recommendations for improved efficiencies
Performs account reconciliations, daily credit holds, monthly statements, recommendations for credit limit adjustments and bad debt write offs
Provide training assistance for new Collection hires
Collections Specialist With English
Willms-Robel
Collections Specialist With English
Performing other AR activities agreed with S&N in the scope such as: refunds, direct debits, recharges, IC reconciliation, netting etc
Dispute management and drive to resolution
Making sure tasks are performed in compliance with accountancy, tax, local, legal rules etc
Notify management on collection problems, prepare and submit concession and write off requests for review and approvals
Regularly communicate and coordinate with Account Managers to proactively resolve past due issues
Make outbound contacts with end customer contacts to ensure timely payment of invoices
Assure tasks are performed in compliance with accountancy, tax, local, legal rules and customer accounting standards
Senior Collections Specialist
Ankunding-D'Amore
present
Senior Collections Specialist
present
Assist the cash applications department with resolving payment application discrepancies ensuring adjustments are completed in a timely fashion
Creates weekly work-plan to include customer calls, e-mails and correspondence based on account status
May assist the supervisor in hiring, training, scheduling, assigning and directing partner work load
Understands implications of work and makes recommendations for solutions
Performs other duties as assigned
Make daily contacts with the students via phone and email in the process of collections to ensure timely payments
Manage assigned student account base with responsibility for collection of past due accounts
Bachelor's Degree in Finance
Bachelor's Degree in Finance
Bachelor's Degree in Finance
Basic skills - able to perform basic mathematical calculations, balance and reconcile figures, punctuate properly, spell correctly and transcribe accurately
Strong analytical sense with excellent attention to detail is necessary
Ability to analyze and interpret data in a systematic meaningful manner. Proven analytical and problem solving skills with a strong attention to detail
Knowledgeable in applicable computer software systems to include word processing, databases and spreadsheets
Ability to apply common sense understanding to carry out detailed written or oral instructions
Strong ability to work independently
Ability to focus on details, ensure appropriate follow-up occurs
Strong attention to detail, goal oriented
Ability to perform mathematic skills such as addition, subtraction, multiplication and division to complete basic calculations
Excellent telephone technique and the ability to work with numbers
Create a Resume

in Minutes
15 Collections Specialist resume templates
Read our complete resume writing guides
---
Merchant Collections Specialist Resume Examples & Samples
Skills and Qualifications Summary
Post-secondary Diploma or Degree in Business Administration or related discipline preferred
Two to three years of commercial accounts receivable collection experience required
Banking / Credit Card processing industry experience an asset
Knowledge of relevant statutes such as the Fair Debt Collections Act, skip-tracing techniques, bankruptcy and re-structuring impacts, etc
Excellent PC and keyboarding skills, MS Office products, intermediate Word & Excel proficiency, along with a general and solid aptitude for technology
Excellent analytical, communication, and negotiation skills
Proven self-starter, results / detail oriented, and team player
Merchant Collections Specialist Resume Examples & Samples
Two to three years of commercial collection or Banking / Credit Card processing industry experience is required
Post-secondary Diploma or Degree preferred
General knowledge of Ontario Collections statutes, as well skip-tracing techniques, bankruptcy & restructuring procedures,.. are considered assets
Bilingualism (French / English) also considered an asset
Collections Specialist Resume Examples & Samples
When new advertising client enters program, contact client to facilitate payment process. Make follow-up calls and document as notes in system as needed
Run bad debt report weekly and update cancel log (potential problems page)
Minimize disputes and issuance of credits
Collect debt through daily calls and contact to current/new clients
If portfolio includes foreign airports, responsible to review bank statements to confirm new payments have been deposited. Submit coding timely to ensure reflected properly
Submit write-offs for bad debt, push cancels through in timely manner
Place defaulted clients with 3rd party collections
Participation in weekly collector meetings and weekly project meetings – updates on clients and aging status
Provide customer service to clients who have questions regarding their account
Update sales as required on payment status as it relates to their clients and commissions pipeline
Ability to work independently and effectively in fast paced environment within a multi-functional team
Must have ability to manage multiple projects and meet deadlines
Must have ability to learn and use company and customer system(s)
Computer experience including Word, and email. Excel skills are a must
Collections Specialist Resume Examples & Samples
Work with customers to prevent liquidation while minimizing company interest losses
Document activity
Accurate typing, spelling and grammar skills
Familiar in applicable computer software systems to include word processing, databases and spreadsheets
Good analytical and problem solving skills, including attention to detail
Collections Specialist Resume Examples & Samples
2+ years of experience in Customer Service, Collections or a closely related field required
Knowledge of Billing and Collections procedures and Business-related Mathematical skills
Working knowledge and understanding of Financial Contracts
Bachelor's Degree in Business, Accounting, Finance, or Completion of Legal Assistant or Paralegal program
Accounts Receivable knowledge / experience
Collections Specialist Resume Examples & Samples
The primary responsibility is the collection of a specific account portfolio which generates and guarantees cash flow for the Corporation in a timely manner
The account base consists of low, medium and high credit risk type accounts
In addition, the account base consists primarily of higher sales volume accounts with the possibility of specific accounts that require distinct handling and/or maintenance
Timely communication of significant issues to management is critical. At the end of each month detailed reporting is generated. This accounts for all variances in their A/R; they are expected to have detailed explanations
Communicates internally with Credit Management, Sales Departments, Customer Service,Warehouse, and Corporate IT
Communicates externally with Accounts Payable departments, Vendor Relations departments, Buyers, Carriers, Distribution centers, Traffic departments, Logistics departments, EDI departments, and IT Departments
Minimum of one year credit experience equal to Senior Collector position. This position is for the more experienced senior collector who can handle the more challenging aspects of the job
Minimum requirement of High School along with relevant experience incredit and collections
Excellent communication, planning, organizing, teamwork, and innovation skills required
Senior Collections Specialist Resume Examples & Samples
Answers or makes calls to customers who have requested escalation to a leader within 24 hours, balancing the need to minimize customer churn, minimize revenue at risk, and maximize collections
Asks questions and listens to assess the customer's situation and determine appropriate methodology to follow in order to meet system and company goals in retaining customers and collection of past due balances
Analyzes customer account status and history and performs necessary calculations to determine appropriate actions and payment plans
Negotiates with customers to agree upon reasonable arrangements for payment, extends disconnect dates when required and processes payments by telephone (credit card, checks, etc.)
Screens, identifies and participates in investigations of telephone fraud and responds to inquiries of rate, services and possible fraud. Transfers appropriate cases to a specialist
Resolves collections-related customer issues to maintain customer loyalty and minimize product churn
Explains bills and Cox policies and procedures concerning prices, billing and service
Serves as a SME to help Collections Specialists by providing targeted, one-on-one subject matter expertise to improve performance
Provides informal input to leadership and Training on performance issues and customer experience process improvements
Perform quality monitors for Collections Specialists, providing documentation and feedback to department Supervisors
Collects data related to criteria for variable pay and produces standard reports for Supervisors
Analyzes inbound and outbound call patterns to produce standard workforce management reports for leadership to use for forecasting
Attends job-related training that may include initial training; refresher training; product, service, and customer experience updates; and cross training
Reads new or updated reference material or announcements pertaining to outages, promotions, programming changes, specials, policies, and other Company business. These may be provided by memo or electronic bulletin board, e.g., e-mail or the KIQ. Adapts customer communication to reflect any changes
5+ years of experience preferred in related field with a minimum of 6 months of Call Center Collections experience, demonstrating outstanding quality and production performance
Requires strong knowledge of Windows-based PCs, Microsoft Office (Word, Excel and Outlook) in a work setting
Specialized skill training/certification may be required (e.g., FDPCA)
Advanced knowledge of ICOMS functionality
Ability to work various shifts between the department operating hours of Monday –Saturday 8am – 9pm
Collections Specialist Resume Examples & Samples
Review and analyze the customer accounts in order to meet Accounts Receivable, DSO and Collection Goals
Researches and analyzes available internal and external reports for assigned customer portfolio to determine the release of incoming orders with Company credit risk policy / procedures to minimize risk exposure
Interfaces with Customer Care, Pricing, Traffic, Sales Departments to resolve customer issues timely regarding invoices, terms, pricing and shipping errors
Initiates customer charge-back letters
Conducts collection calls / email to ensure timely payments, reduction of past due, resolution of claims / discrepancies and reduce bad-debt write-offs
Prepares month end reports, as well as customer specific projects
Participates in month Accounts Receivable over-view meetings
Collections Specialist Resume Examples & Samples
Contact customers to secure payment of assigned past due accounts
Send weekly updates to Accounts Receivable Manager and make recommendations for collection agency placement
Monitor past due accounts and track accounts receivable aging
Handle customer inquiries on assigned accounts and forward other issues to appropriate departments as need for handling
Handling incoming calls
Perform other duties and tasks as assigned
Minimum of 5-7 years general accounting experience
Bachelor's degree in Accounting or equivalent experience
Strong communication and interaction skills are essential
A self-starter, highly motivated, with the ability to multitask problems, and manage time wisely
Prefer experience with Microsoft Dynamics GP (Great Plains) and Salesforce
Computer proficiency specifically with MS Office products, including Microsoft Word, Excel and Outlook
Collections Specialist With English Resume Examples & Samples
Unapplied and unidentified payments handling
Dispute management and drive to resolution
Block order release management
Collecting cash in accordance with collection policy
Delivery of PEC activities in line with the internal deadlines
Performing other AR activities agreed with S&N in the scope such as: refunds, direct debits, recharges, IC reconciliation, netting etc
Assure tasks are performed in compliance with accountancy, tax, local, legal rules and customer accounting standards
Resolve all appearing issues and queries
Possess accountancy systems related knowledge (SAP, IDMS)
Levy Collections Specialist Resume Examples & Samples
Bachelor's degree or diploma in finance / accounting / legal admin. is desired
Min. 2 years experience in finance (accounts payable), merchant collections, relationship management, or equivalent
Attention to detail and strong organizational skills are required
Highly proficient in Microsoft Excel, Word, and PowerPoint
Ability to handle multiple tasks and prioritize work accordingly
Work independently to meet tight deadlines
Adhere to strict standard operating procedures and control agenda
Ability to recognize issues that may require escalation and special handling
Collections Specialist Resume Examples & Samples
Skill in speaking with a pleasant voice, retaining composure, and building rapport with customers
Excellent verbal communications skills including listening, probing and negotiating with customers to create a sense of obligation to resolve their delinquent account. This should include the ability to deal with difficult customer scenarios in a manner that creates a positive customer experience
Ability to understand and navigate company systems within multiple screens in a fast paced environment while seated for extended periods of time
Ability to work independently while making sound business decisions with a well-developed sense of urgency and follow through from call handle time to after call follow up
Must be able to work under time constraints with fluctuating work volumes and scheduling requirements to meet the needs of the business, while also meeting/exceeding customer expectations
Comfortable working in a high pressure and fast paced environment
Ability to meet department attendance guidelines to include a minimum of 40 hours weekly with shifts that include various days and hours
Strong working knowledge of external systems, PC based internet and software applications (Internet, Microsoft Office – Outlook, Word and Excel)
Strong written (email) communication utilizing proper grammar and punctuation
Time management and adherence to schedules
High level of verbal reasoning skill
High level of problem solving skill
Proven negotiations skills
Expert skip tracing skills preferred
Call Center/Customer Support experience with direct customer contact
Financial services with direct customer contact
Account collections (inbound/outbound)
Sales experience (commission based, quota based, up-selling, cross-selling)
Collections Specialist Resume Examples & Samples
Responsible for ensuring PayPal is in compliance with the Fair Debt Collection Practice Act and the Fair Credit Reporting Act as outlined
Respond to customer inquiries via telephone communication and email transmission in an efficient and effective manner
Research and resolve inquiries verbally, in writing, and on-line
Assist with the creation and maintaining of a comprehensive Collection program including constantly enhancing processes and controls
Processing queue items in a timely manner including Kana, Fraud Queues, Correction Tools and SR queues
Maintain professional interaction with PayPal personnel and customers at all times
Assist management staff with implementation of procedures
Maintain and promote a positive attitude while meeting production and quality goals
Display initiative to take on additional responsibilities geared towards professional growth and development
Home Lending Collections Specialist Tigard Resume Examples & Samples
5+ years' experience in delinquent loan collection activities, with an emphasis in Mortgage lending
Knowledge of the bank's Mortgage Servicing, Construction, Home Lending department policies, procedures, and functions
Knowledge of credit collection laws, CFPB regulations, investor requirements, and the servicing of government guaranteed or purchased loans
Knowledge of collection, foreclosure, repossession, probate and bankruptcy processes and regulatory compliance
Ability to define problems, collect data, and draw valid conclusions. Ability to interpret an extensive variety of technical instructions in mathematical or diagram form and deal with several abstract and concrete variables
Possesses strong computer skills related to creating spreadsheets and word processing documents. Working knowledge of Loan Accounting Systems and Black Knight MSP Servicing Platform
Possesses excellent written, verbal, negotiation, problem solving, time management, analytical and organizational skills
Requires specialized experience, reading, writing and basic arithmetic skills, knowledge of administrative or department procedures, practices and policies
Ability to use office software (i.e., word processing, spreadsheets, etc.) and equipment
Completion of high school, vocational training, or equivalent
Collections Specialist With English & French Resume Examples & Samples
Make outbound contacts with end customer contacts to ensure timely payment of invoices
High level of English and French
Minimum of 2 years collection management experience in international markets
Enthusiastic & positive minded
Collections Specialist With English Resume Examples & Samples
Maintain master data appropriately ensuring accuracy, consistency and reliability in SAP and in other IT systems
Ensure that processes are successfully followed and they enforce the business rules. Detects exceptions to the rules and reports them
Perform the required duties for the supply chain data creation and maintenance (material data)
Execute the processes for product introduction in SAP (Material master) to support evaluation samples, customer samples and large scale productions according to the rules and guidelines
Execute the processes for raw material introduction in SAP (externally procured materials,manufactured raw materials and sub-compositions introduction) according to the rules and provided guidelines
Execute material processes for data maintenance in SAP, including product data cleansing (e.g. status change, change of valuation classes and procurement type changes) and line extensions of existing material data in Manufacturing Plants / Sales Organizations
Ensure processes and standards compliance for the area of responsibility
Support to commercial stakeholders in material verification, in detecting issues and trouble-shooting mass maintenance
Execute process maintenance for standard packs, including linking packs to materials for sales, IG purchasing and change of default standard packs for materials
Coordination with CoreDB material data segment owners (e.g. Formula Administration, Purchasing, Finance, and QC)
Coordination with the key global functions in the material management area (Regulatory and Industrialization)
Operations mindset
Proactive support to colleagues in other data maintenance organizations
Active participation to process improvement
Advanced/Proficiency English
Collections Specialist Resume Examples & Samples
Collection efforts for a Non Factored AR portfolio – Domestic and International accounts
Support collection efforts of Factors as needed through direct customer contact
Collaborate with Credit Dept and CIT/Wells Fargo ("Factors") for resolution of past due accounts on credit hold including resolution of notices from Factor on customer disputed items
Properly address and communicate collection issues with business divisions & internal departments
Research payments and reconcile accounts as needed
Prepare and/or provide reports and documents as required
Refer bad debts to collection agency
Assist Chargeback Team when necessary
Respond to varied customer request for assistance
Communicate important issues to Collections Manager
Establish, enhance and communicate Departmental Documents, Manuals, Policies, and Procedures
3+ years experience in high-volume manufacturing / wholesale industry in Collection or AR Dept with an aptitude for complex reconciliations
Strong ability to problem solve, prioritize, & multi-task
Thorough follow-up on pending issues
Excellent project and time management skills including the ability to manage varied work assignments
Work skills that display dependability and accuracy
Excellence and professionalism under pressure/deadlines
Familiarity with Cash Application and some basic GL knowledge is preferred
Familiarity with LC presentation a plus
Works well independently as well as with a team
Excel required
SAP preferred
A/R Collections Specialist Resume Examples & Samples
75% Collects outstanding invoice payments on assigned accounts in accordance with acceptable commercial collections practices. Monitors financial exposure on "At Risk Accounts" and takes appropriate action to minimize risk. Prepares weekly status reports on delinquent accounts and ensures that discrepancies are resolved in a timely manner
15% Coordinates all special handling requests, including provision of scripts
10% Collaborates with personnel at assigned stations to perform other essential functions with the goal of maintaining positive relationships with both internal and external clients
Collections Specialist Resume Examples & Samples
Identifying and pulling original artwork from the vaults and independently rehousing the artwork. This involves reading and interpreting the x-sheets to determine the placement and order of each animation drawing, reading story board Photostats and reconstructing storyline order, identifying fragile mediums (i.e. pastels) and placing in appropriate new storage (i.e. pastel trays, interleafing glassine etc.). Requires knowledge of art mediums and understanding the mediums in relation to archival materials for safe and appropriate long term storage. Working with all elements of artwork in our collection, including art slated for the ARL's Digitization project, as well as priority artwork as agreed upon by management
Through the above method, identifying when artwork is not in its correct location and determining the correct production, element, order and proper method of storing. Locating the correct scene/sequence and integrating the artwork into the correct location and archival housing
Identifying damaged and/or inappropriately housed/high risk artwork and bringing it to the attention of supervisor when necessary for repair assessment and potential conservation remediation
Identify and implement appropriate storage options based on specific art medium and procure materials as needed
With other collections specialists, proactively manage existing space for physical asset storage and research new methodologies as needed
Will be actively involved in the ongoing Rehousing Project; this may include preparing artwork for the Rehousing Project and ordering necessary archival materials; reading and interpreting x-sheets, assisting other Collections team members in the proper procedure for rehousing
Will support the estimating and ordering of necessary supplies for the Rehousing project, and other Collections projects as needed, which includes insuring an adequate supply is on hand (off-site and on-site) for the slated projects
Removing staples, paperclips and similar materials from the artwork according to ARL approved methods
Participate as a Team Lead for the Archiving Project; includes reading and interpreting x-sheets, overseeing an archiving team (made up of non-Collection Team, ARL staff members) physically archiving the artwork and instructing them on proper procedure and answering questions
Assisting on any other Collections related projects as deemed needed based on the business unit's priorities
Minimum 3-5 years of hands-on experience handling artwork and/or artifacts
Ability to identify different art mediums, (i.e., charcoal, pastel, graphite, acrylic, etc.)
Must be able to identify when artwork is damaged and determine the type(s) of damage (i.e., flaking paint, mold, etc.) in order to establish the need for conservation
Experience handling small sculptures and some experience cavity packing is preferable
Demonstrated ability to problem solve for storage solutions
Experience with a variety of storage solutions for collections, especially works on paper
Knowledge of current archival materials for storage of artwork, including interleafing materials
Ability to identify appropriate vendors to provide art handling and conservation supplies and work with vendors to order specialty supplies
Experience working with databases (i.e., FileMaker Pro) and spreadsheet software (i.e., Excel)
Ability to embrace change and adapt to new processes and procedures as needed
Excellent communication and interpersonal skills and strong attention to details
Ability to work independently to prioritize multiple tasks and to meet deadlines in a fast-paced environment
Appreciation of, and interest in, animation, art history and/or photography
Knowledge of Disney Animated Films – character names, artists and animation elements, is preferable
Requires the physical ability to lift, push, pull or physically maneuver a minimum of 35 lbs of materials and/or supplies
Bachelors degree in Library Science, Museum Studies, Art History, Fine Arts or related field
Collections Specialist Resume Examples & Samples
Listens intently to customers to assist with billing and/or service concerns and collections
Provides exceptional customer service and provides solutions with a courteous attitude and a pleasant demeanor
Meets daily, weekly and monthly goals and objectives
Maintains customer records by updating account information. Accepts payments and applies them accurately
Prioritizes calls and time throughout the day to ensure efficiencies and effectiveness
Handles incoming facsimiles/emails and processes as needed
Contributes to the overall success of the team and assist with additional duties/assignments when necessary
Uses applicable tools and applications to provide optimum results
Participates in training sessions as required
Seeks out mentoring and coaching opportunities when needed and adapts to change
Adheres to and upholds all departmental and company policies and procedures
Previous collections experience desired but not required
Strong written and verbal communication skills
Ability to manage several tasks simultaneously
Self-directed and independent but works as a team player
Strong work ethic and integrity, high energy and positive attitude
Dependable and goal oriented
Be able to identify problems, offer solutions and deliver message in a positive way
Pursuit of continuous improvement enhancements and increase personal knowledge and skills that will assist in job performance
High School Diploma, GED equivalent
Credits & Collections Specialist Resume Examples & Samples
Responsible for collection of late payments from Key Accounts
Follow up on the credit limits for the Key Accounts to avoid delays in invoicing or order canceling
Prepare all bank collection instructions, e.g. paper settlement, protest, protest cancellation etc
Experience in credit collection or finance area is a plus
Outlook : Basic
Word : Advanced
Excel/Access: Advanced
English: Basic
Collections Specialist BNL Resume Examples & Samples
She/he will be in charge to collect arrears cases through effective problem solving and collection techniques
She/he will be solely responsible for keeping the delinquency within targets on assigned portfolio, through
3 years collections experience (or very good understanding of the collection process and objectives)
Excellent proven interpersonal and teamwork skills
Excellent organisational skills, attention to detail and ability to handle multiple tasks simultaneously
Perfect knowledge of Dutch and fluent in English and French
Very good knowledge of Ms Office (Excel, Word and Oracle)
Self motivator with a positive attitude and stress resistance
Target focused personality
Capable of resourceful problem solving, while remaining customer-focused
Strong organisational and analytical skills with the ability to prioritise work according to business needs
Drive, energy and total commitment to make things happen in a fast moving environment
Knowledge of Oracle is a plus
Junior Collections Specialist Resume Examples & Samples
Conducting collection call to clients
First-level resolution of client requests and disputes
Recording collection activity into database
Collections Specialist Resume Examples & Samples
Contact customers with past due balances
Ensure timely payments are received and applied properly
Enter statement information in booking reports for the team to process payments
Review booking report close requests and close if appropriate
Request missing statements and escalate as needed
Responds to inquiries and resolves problems regarding collection matters
Merchant Collections Specialist Resume Examples & Samples
Post-secondary Diploma or Degree in Business Administration, or related discipline
Banking / C.C. / Pmt. Processing Industry experience a definite asset
Fluency in both English and French (oral and written) a definite asset
Demonstrated commercial accounts receivable collection experience an asset also
General knowledge of relevant statutes such as the provincial Collection regulations, the Fair Business Practices Act, PIPEDA (Personal Information Protection and Electronic Documents Act), bankruptcy / restructuring procedures, etc
Proven self-starter, results oriented, and team player
Collections Specialist With English & Norwegian Resume Examples & Samples
Ensure an effective and reliable Billing process by following-up current Billing procedures on a daily basis to deliver Billing documents on time
Daily validation & clearance of meter reading errors, contract errors, Partner Portal errors which are causing unbilled items
CFM activity
Manual meter reading entry on behalf of customers/Partners
Identifying system issues and logging Solution Manager tickets to resolve
Ensure business targets on billing completeness, quality and timeliness are achieved
Driving connectivity to ensure billing quality
Where problems cannot be personally resolved use judgment to forward issue's as appropriate and manage their timely resolution
Following-up Billing KPI results and supporting any corrective actions
Escalate, to the next level, any unresolved billing issue's in a timely manner
To ensure strict adherence to IC & Sarbox requirements
Min of 3 years' experience of Pan-European OTC Environment
SAP experience. SAP/BW would be a plus
Order to Cash flow and VAT understanding experience
Fluent in English and any Nordic Language – Swedish, Norwegian, Finnish or Danish both written and verbal
Collections Specialist Resume Examples & Samples
Collect outstanding balances from Triumvirate clients
Build relationships with client companies to collect outstanding balances
Monitor Accounts Receivable to identify past due accounts and prepare analyses
Research discrepancies and eliminate obstacles to collecting past due balances
Review customer credit applications to determine credit worthiness
Prepare monthly A/R reports and present results Research, analyze, and evaluate the credit worthiness of all new and existing customers
Collect and manage an accounts receivable portfolio as assigned by management
Interaction with numerous departments to effect resolution of credit and collection issues
Assist in the reporting of credit and collection metrics to senior management
3+ years of prior credit & collections experience
Must have a financial transaction backgound
Detail oriented with strong analytical and problem solving skills
Experience with accounting systems and A/R software
Strong computer skills (Microsoft Office - Excel)
Experience working for Staples in Credit and Collections a plus!
Claims & Collections Specialist Resume Examples & Samples
Making outbound collections calls to customers
Handling incoming customer calls and arranging payment for overdue amounts
Ensuring customers receive the highest quality service in response to their enquiries
Maintaining service standards for all areas of responsibility while ensuring quality is maintained
Handling negotiation and resolution of calls except unresolved complaints, which require escalation
Constantly seeking solutions and making mature decisions about the future of an account
1 year+ experience working within accounts receivable or credit control
SAP experience would be a plus but not imperative
Proven negotiation and influencing skills
Proactive outlook to work processes
Excellent Phone Manner & interpersonal skills
Collections Specialist Resume Examples & Samples
To bill clients and collect payments for Ad Sales in Latin America. (30%)
Manage accounts receivables by reviewing daily cash reports, identifying cash and applying it in PeopleSoft System. (30%)
Resolve billing discrepancies with Ad Sales team and external clients. (30%)
Prepare monthly high-risk accounts comments for all clients and improve aging reports for all assigned accounts. (10%)
Collections Specialist Licensed Stores Resume Examples & Samples
Responds to customer inquiries on accounts regarding billing discrepancies or payment disputes
Performs account maintenance activities - resolves short pays, chargebacks and credit memos
Commercial collections experience (2 years)
Ability to use MS Office applications at intermediate level: Excel,Word, Outlook
Ability to use online accounting software – Oracle or equivalent
Spanish Collections Specialist Resume Examples & Samples
Collection calls and/or correspondence in a fast paced goal oriented collections team
Reduce overdue on assigned accounts
Address AR issues and escalate where appropriate
Reconcile & resolve customer disputes/discrepancies
Statement reconciliations
Provide excellent customer service to both external & internal customers
Update collection notes & dispute log
Graduate or 2 years High Volume Collections experience in a SSC
Goal oriented and capable of problem solving
Excellent communication, organizational & interpersonal skills
Fluency in English & Spanish
Collections Specialist Resume Examples & Samples
Accounting or Finance Background
Knowledge of basic math principles
Excel 2007
Dynamics A/X a plus
Collections Specialist Resume Examples & Samples
Collection calls for portfolio of accounts
Make calls with respect to credit card declines (obtain new card information)
Prepare AR aging reports to send to Sales Reps
Prepare hold reports for Client Services
Document communications with customers in our billing systems
Collections Specialist With High Resume Examples & Samples
Responsible for the analysis, reconciliation, and collection of a large portfolio of Customer Accounts with the objective of reducing and minimizing past due balances
Regularly communicate and coordinate with Account Managers to proactively resolve past due issues
Notify management on collection problems, prepare and submit concession and write off requests for review and approvals
High/Native level of English
Time management and organizational skills
Collections Specialist Resume Examples & Samples
Communicate via phone to collect payments on past due bills, informing clients of overdue accounts and amount currently owed
Create a list of people who have not made payments and organize according to severity of delinquency
Utilize computer systems to record new commitment to repay debt, send statements, purge records if debt has been satisfied or the client is deceased
Verifying all customer information is correct, including phone numbers and addresses
Follow processes to understand the customer's individual situation to determine if debt can be collected and/or set up repayment plans
Follow federal and state laws dealing with debt collection
Associate's Degree in Accounting, or equivalent experience
Demonstrated experience analyzing Accounts Receivable accounts
Ability to work a shift such as 11:30am – 8:00pm Monday – Thursday
Experience with Scriptmed, Argus, and CCP
Bachelor's Degree in Finance, Accounting or a related field
Prior accounting or related finance experience
Collections Specialist Resume Examples & Samples
Research and verification of concert / radio festival dates on artists' social media as well as industry related websites
Research (internal) as related to actual amounts owed in context of artist agreements
Consolidation and organization of these dates as well as the organization of payment info, amounts, etc
Tactful collection with artist management / financial management - this requires multiple follow-ups via phone and/or email and activity / outcome tracking
Issuance of invoices and tracking of payments with Accounting
Should have a minimum of one year's experience in collections for a professional services organization such as an advertising agency
Demeanor should be pleasant and professional, but ultimately outcome-oriented and capable of commanding respect
Excellent written and verbal (specifically over the phone) communication skills - must properly represent the company / brand
Must be a fast learner as they will need to quickly grasp important aspects of the business, such as from which artists we receive participation as well as the percentages / amounts
Must be an efficient manager of time in context of amounts dedicated to the various collections activities
Must be highly organized and proficient with basic productivity tools such as Excel, Word and Outlook
Must be fluent in English and Spanish
Senior Collections Specialist Resume Examples & Samples
Monitors a portfolio of accounts to assess receivables condition and prioritize work
Leads and organizes customer, team or cross-functional meetings designed to solve problems, improve processes or deliver training
Negotiates individually or as part of a team resolutions to problems with favorable outcomes for Starbucks and the customer
Works with complex customer portfolios such as: accounts engaged in EDI transactions, international multi- currency accounts or outsourced 1st party collections
Processes bankruptcy notifications and correspondence in accordance with departmental guidelines
May assist with credit evaluation activities including gathering financial information from customers, DNBi credit reporting and performing basic credit review and recommendation to credit analyst or management
May assist the supervisor in hiring, training, scheduling, assigning and directing partner work load
Credit and collection experience, (2-4 years)
Applicable experience in office environment, (5 years)
Collections Specialist Resume Examples & Samples
Maintains regular and consistent attendance and punctuality
Performs account analysis to identify trends, problems and root causes of ongoing issues and outlines solution plans to improve the situation for both Starbucks and the customer
Creates weekly work-plan to include customer calls, e-mails and correspondence based on account status; executes said plan, and is able to document progress towards said plan via account notes and status updates to supervisor
Works cross-functionally to gather information and expertise to address issues identified with customer accounts
Performs account reconciliations, daily credit holds, monthly statements, recommendations for credit limit adjustments and bad debt write offs
Performs account maintenance activities
Resolves short pays, chargebacks and credit memos
May support team with research, data gathering and adhoc projects
Effective customer service and negotiation skills
Ability to use MS Office applications at intermediate level: Excel, Word, Outlook
Flexible to change
Accounting or similar degree preferred
CPG or Foodservice experience preferred
Collections Specialist Resume Examples & Samples
Process and apply payments via checks or credit cards
Process credit card reversals, refunds and declines
Interact with members/patients via phone with questions regarding their balance
Follow up on accounts, identify and resolve billing issues
Schedule payment plans with member
Collections Experience
A/R Background
Collections Specialist Resume Examples & Samples
Work with customers to remedy their financial hardship by leveraging default resources from the onset of the need for assistance
Contact customers to answer inquiries, review options, set expectations, provide solutions and provide status updates to through the entire process as the customers dedicated, single point of contact
Review and process both short and long term hardship requests
Partner with multiple internal departments (loss mitigation, foreclosure, repossession, bankruptcy, collections, etc.) in order to effectively communicate all default statuses to the borrower
Accurately document hardship process details in the appropriate bank systems
Excellent level of attention to detail and highly organized
2+ years of call center experience
Strong relationship building skills/Customer centric
Ability to work under stringent deadlines stressing urgency to achieve monthly goals within expected quality parameters
Ability to work in a fast-paced team environment with minimal guidance
General knowledge of the Foreclosure, Repossession, Loss Mitigation and Recovery process
Specialized knowledge of Forbearance, Repossession, Loss Mitigation and Recovery remedies
2+ years experience as a coach or team leader in a collection call center environment
Collections Specialist Resume Examples & Samples
Collection responsibilities according to specific deadlines
Account reconciliations on a weekly basis
Check for non-payments, delayed payments other irregularities by monitoring customer accounts
Research and resolve payment discrepancies
Maintenance of the accounts receivable customer files and records
Communication with customers
Monthly statement processing
Collections Specialist Resume Examples & Samples
Communicate with sponsors on a regular basis on past due accounts by making phone calls, sending emails, or sending letters
Provide invoice copies to sponsors and sales executives as needed
Assist offshore collections specialists on shared properties and advise them on how to handle accounts
Provide aging reports to properties as needed
Work with A/R Liaisons and properties to resolve billing issues, disputes, and fulfillment issues
Assist credit manager with statements, dunning letters, final demand letters, and promissory notes
Support finance with achieving A/R Metrics goals on a month by month basis
Bachelor's Degree (or equivalent work background)
Minimum 3 years in a corporate environment, with some of that experience in support of executive level leaders
2+ years in a collections role is preferred
Exceptional communication skills with the ability to prioritize activities
Excellent organizational and time management skills, with strong attention to details
Excellent PC skills including Excel , MS Word and Outlook
Experience with an HRIS system such as SAP would be strongly preferred
Excellent collaboration and relationship-building capabilities
Has the highest level of personal and professional integrity and ethics
Understanding of and passion for college sports would be preferred
Collections Specialist With English & German Resume Examples & Samples
Sends follow-up letters and accepts payment on certain accounts
Re-bills companies or individuals when appropriate
Develops and maintains relationships with external credit agencies
Collections Specialist With English & Italian Resume Examples & Samples
Input information through data screens to accurately reflect account activity & resolve account discrepancies and balances
Obtains required information from credit organizations, banks and loan associations for new customer applications and/or delinquent accounts
Receives/places calls or send letters to customers to resolve billing or invoice issues on delinquent accounts
Excellent interpersonal and customer care skills. Must be able to build positive, productive relationships with customers, value chain partners and team members
A/R Administrator/collections Specialist Resume Examples & Samples
Pull prepay and credit hold reports
Determine who is accurately on prepay or credit hold and analyze if credit status should be changed
Collect on all prepay accounts using a telephone, email, fax, dunning letter system and use sales rep assistance
Understanding the payment patterns of major accounts
Communicate with all Sr. A/R Collection Specialists
Assist Sr. A/R Collections Specialists as needed in identifying, resolving customer billing problems and reduce delinquency accounts
Help send out and track collection letters
Maintain daily reports for collection activity
High school graduate / Some college is preferred
One year of A/R or related experience
One year of data entry experience
Excellent data entry skills with high accuracy level
Ability to work productively under deadlines
Collections Specialist Resume Examples & Samples
Bachelors degree in Finance or Accounting
3+ years of Collections, Accounts Receivable or Customer Service experience
Oracle, 12R
Excellent written, interpersonal and communication skills
Collections Specialist Resume Examples & Samples
Collections, Accounts Receivable or Customer Service experience
Native in Korean, both oral and written
Understands Korean market
Finpac Collections Specialist Resume Examples & Samples
Communicates with lessees that are in a 1-60 day delinquent status on UBELF, FPC and UBVF accounts via telephone, mail, email, text or personal contact
Responsible for making resolution arrangements when accepting less than total due
Responsible to meet or exceed individual delinquency goals on all assigned Portfolios
Ensures individual call volume meets company standards for their prospective areas and calls are made in a professional manner
Responsible for the assessment and collection of miscellaneous fees and late charges to include call fees, addendum fees, pro rata payments, and documentation fees where applicable
Maintains complete and accurate documentation in Artiva to include thorough notation of all communications with the customer or authorized parties
Understands the proper usage of extensions, rewrites, addendums, and forbearances. To include equipment repairs
Prepares status worksheets, buyouts and t-values
Understands and utilizes Artiva and use of the auto dialer
Understands and utilizes Artiva status coding
Prepares requests for Fair Market Values
Prepares Repossession Packets and Third Party Sale requests and refers them to the Asset Management department
Utilizes web based skip tracing tools to include Accurint and ID-Info
Refers accounts to outside field agents to initiate contact with delinquent customers
Works with Assurant and customer's insurance companies regarding claims and coverage
Utilizes the broker base and in house broker representatives, relationship managers and vendor contacts to resolve first payment default delinquencies
Prepares demand letters
Prepare files for Attorney Demand Letters/Litigation packets when necessary
Prepares Settlement packets to include FMV's and Credit Bureau Requests
Maintain a positive business relationship with all UBELF, FPC AND UBVF contacts and business associates
Notifies supervisor of any significant situations which may cause harm or loss to the company
Provides highest level of customer service to all lessees, vendors, brokers and staff
Performs all other duties as assigned by management
Collections Specialist Resume Examples & Samples
Minimum of one year's proven telephone customer service experience or equivalent
Minimum of a high school diploma or equivalent
Proven communications, negotiations, organizational, analytical and decision-making skills
Knowledge of regulations affecting collections activities
Collections Specialist Resume Examples & Samples
Develop successful relationships with customer contacts and sales
Effectively communicates with necessary parties on the status of customer issues impacting the company and customer relationship, credit worthiness and outstanding receivables
Strong problem analysis and problem solving skills
Ability to work and thrive in a fast paced environment
Results oriented and uses good judgment
Demonstrates initiative and a self starter
Excellent interpersonal skills, effective in a team environment and customer focused
Strong understanding of Credit and Collections and Customer Service principles and practices
Knowledge of finance principles, financial reporting and financial analysis
3-5 years of related experience preferred
Senior Collections Specialist Resume Examples & Samples
Performs account reconciliations, daily credit holds, monthly statement & dunning letter processing,
Recommendations for credit limit adjustments and bad debt write offs
Five to seven years of accounting or retail store experience working in a large, multi-national retail company; or a Bachelor's Degree in a business related program and three to five years' experience overseeing the work of others
Three years of experience working in a customer service role in an office or retail environment, with at least 2 years B2B collections experience
Experience using an ERP or Point of Sale (POS) system (e.g. SAP, Oracle, Siebel or a POS system) preferred
Intermediate to advanced proficiency using Microsoft Excel
Familiarity with basic principles of accounting preferred
Experience using an ERP or Point of Sale (POS) system (e.g. SAP, Oracle or POS system) preferred
Highly collaborative including working in cross-functional teams
Excellent organizational skills, ability to prioritize multiple assignments, adapting to changing priorities and situations, and follow-through on the completion of assignments in a fast-paced and high volume environment
Provide guidance and be a resource for less experienced team members
Collections Specialist Resume Examples & Samples
2 years of experience in credit and collections
Associate's Degree or post high school education/training
Ability to use Microsoft applications
Collections Specialist Resume Examples & Samples
High School Diploma, GED or equivalent experience
Proficiency with Windows based applications
An understanding of Collections fundamentals
A commitment to dealing with clients and team mates with the utmost integrity and transparency
Thick skin and an unflappable nature—the ability to deal with a variety of personalities and scenarios
The ability to empathize with clients who may be going through a hard time and the dedication to guide them through their situations
An open and friendly way of communicating that can put clients and colleagues at ease
A strong interest in continued learning and career advancement opportunities
A/R Collections Specialist Resume Examples & Samples
65%Partners with the Local Media Group stations in pursuing collection of accounts receivable.Makes regular calls on all delinquent accounts in accordance with acceptable commercial collections practices ensuring no accounts are missed. Prepares weekly status reports
10%Coordinates all special handling requests, including provision of scripts
15% Maintains notes on all collection calls in Wide Orbit so the history is captured for all accounts regarding collection efforts
10%Collaborates with personnel at assigned stations to perform other essential functions with the goal of maintaining positive relationships with both internal and external clients
Collections Specialist Resume Examples & Samples
2+ years of Phone Customer Service and/or Call Center experience
Prior working experience with an EMR / CRM System
1+ year of Collections experience
Associate's and/or Bachelor's Degree in a related field
Finpac Collections Specialist Resume Examples & Samples
Communicates with lessees that are 61-90 days past due via telephone, mail, or personal contact
Responsible to meet and exceed goals. (specifically 61-90 day accounts.)
Ensures individual call volume meets company standards and calls are made in a professional manner
Ensures assessment and collection of late charges and miscellaneous fees
Maintains complete and accurate collection notes on collection screens so that others will be able to understand conversations, promises and payment plans arranged with Lessees
Understands and utilizes Artiva status coding appropriately
Performs extensions, rewrites and forbearance agreements as needed within their authority level or with approval of management
Prepares repossession authorization packets as needed
German Collections Specialist K Resume Examples & Samples
Preference is for a German speaker
Credit & Collections experience is not an absolute must, but would certainly be helpful
Experience in a Shared Service Centre environment also helpful
Candidate must be a team player and a very good communicator
Understanding of Systems (Oracle, SAP, JDE, SUN and or Pivotal) is a distinct advantage, or at least a good aptitude for systems. Knowledge of Excel also a requirement
Collections Specialist Resume Examples & Samples
Liaising with the Credit Risk team to provide relevant information relating to the order release process and to ensure credit limits are not exceeded
Weekly processing of various reports including accounts receivable aging and dispute reports. These are to be distributed to relevant teams within Cargill
Fluent in English and in one other European language
Collections Specialist Resume Examples & Samples
1+ year of Credit & Collections experience
Working knowledge of Goggle Docs
Working knowledge of Salesforce.com experience
Previous experience with Navision experience
Collections Specialist Resume Examples & Samples
Manage assigned student account base with responsibility for collection of past due accounts
Research and address all payments on student accounts and send letters and personalized correspondences, as required
Negotiate acceptable payment arrangements with students to resolve outstanding debt
Identify and escalate issues
Negotiate settlements, where appropriate, to resolve long outstanding debt
Work with external collection agencies, where appropriate, in the collection of student debt
Adhere to Collections Policies and Procedures (e.g., FERPA, FDCPA, and Call Flow Model)
Bachelor's degree or equivalent work and life experience required
1-3 years of credit and collections experience required
Strong commitment to education and excellent communication skills to handle the collection phones and emails accurately
Strong problem solving and time management skills
Ability to effectively multi-task
Collections Specialist Resume Examples & Samples
Communicates with early to late stage (pre-charge off) customers whose accounts are delinquent to negotiate payments to cure delinquency
Minimum of one years proven collections experience or equivalent
Well-developed communications, negotiations, organizational, analytical and decision-making skills
Working knowledge of regulations affecting collections activities
Collections Specialist Resume Examples & Samples
Minimum 3+ years of experience in collections/default management. Equivalent relevant professional experience in the mortgage lending or legal industry will be considered. Previous experience in collections, loss mitigation and/or foreclosure highly preferred
Complete required payments accurately and timely for condo arrears, delinquent taxes and property insurance. Manage other expense payments to protect the bank's security interest
Prepare and review various month-end reports and exception reports to ensure they are completed in accordance with established procedures and timelines
Identify & implement process improvement opportunities to increase the efficiency of the Default Management function
Actively manage the expenditure process so that all appropriate fees can be recovered through the foreclosure process
Work closely with all borrowers to negotiate solutions for bringing home mortgage accounts up-to-date
Participate in managing the legal process for foreclosure files, interacting with attorneys and third parties with the Manager, Collections
Produce management reports and other reporting as required
Stay current with relevant regulatory requirements and industry leading practices and default management trends. Apply the knowledge, where applicable, while carrying out collection practices or other relevant responsibilities
Acts as liaison with other departments such as Customer Service and coordinate work flow as needed
Inspire trust by being open, honest and direct in communication, meeting commitments and behaving ethically in all dealings
Create an environment where team members accept responsibility and hold themselves accountable for actions and results
Make decisions guided by common sense and sound business judgment
The incumbent is responsible for approximately 15 indirect reporting relationships across the Customer Service and Quality Assurance functions
In the absence of the Manager, Collections this individual will lead the collection activities of the department
This position requires a thorough understanding of Optimum Mortgage C-34 and C-36 policies and procedures as they relate to collections and default management
The working environment is deadline-driven and requires the ability to work in both a team structure as well as independently
Collections Specialist Resume Examples & Samples
Capable of building customer loyalty through listening, relationship building, and professional and persuasive communication skills
Perform other duties assigned to you
Self-motivated
Collections Specialist Resume Examples & Samples
Ability to prioritize and multi task a large work volume with a high level of efficiency and attention to detail
Ability to work independently but as part of a team
Knowledge of insurances and their billing requirements
Medical collections
Insurance experience
Government employment
Accounts Receivable Representative
MUST PASS BACKGROUND CHECK-
Collections Specialist Resume Examples & Samples
Excellent phone presence
Working knowledge of EMR / CRM System
Microsoft Office/Suite proficient
1+ year of previous Collections experience
Associate's and Bachelor's Degree in a related field
Collections Specialist Resume Examples & Samples
Conduct research
Critical thinking and ability to exercise independent judgment
Minimum of two year of customer interaction or customer support experience strongly preferred, either by phone or face to face
Collections Specialist Resume Examples & Samples
Know and can perform all essential duties and responsibilities of the Collections Specialist I role with high level of expertise
Substantial understanding of the job and applies knowledge and skills to complete a wide range of tasks
Completes specialized tasks that requires critical thinking and independent decision making
Strong letter writing skills
Write and/or modify appeal letters
Performs payor and root cause analysis
Communicates payment or denial patterns that impact revenue to management in a timely manner
Intermediate negotiation skills
Understands contract language and patient billing cycle
Participates in team activities that promotes DaVita culture and core values
Able to work overtime with little or no notice as needed
Attends staff meetings, phone conferences and training as needed
Knows, understands and follows DaVita teammate policies and procedures
Minimum of 2-6 years related medical collections experience preferred
Intermediate computer skills and proficiency in MS Word, Excel, Outlook and an electronic accounts receivable system
Collections Specialist Resume Examples & Samples
Collect cash to a level of meeting or exceeding the Cash Forecast for the portfolio published at the beginning of each month - individual progress is available on the Daily Thermometer updated on the accounting drive
Keeping up to direction and goals and working towards bringing in cash to assist in meeting corporate expectations and plans
Develop relationships with clients that are open, trustworthy and specific - building good relationships with a client is the key to successful collection efforts. The Collector also needs to develop internal relationships that will assist in the collection effort or resolving issues as they arise
Reconcile client accounts and identifying variances in the client record and troubleshooting the various situations
Research and resolve existing or missing remittance/payment information using both internal and external software/systems
Prepare write off requests, maintenance as needed
Monthly On Account and Deduction investigation
Complete weekly Dashboard report
Maintain up-to-date records on the client's account in MC2, P/S or SAP (what appropriate)– notes entered in client record regarding every phone or e-mail contact and the expected result/action to be taken next and by whom (either by the client or the collector), and all pertinent contact information updated (should include contact name, the contact's position, phone number and e-mail address
Credit Reviews
Evaluates inter-relationships between collections and other business units
Ad hoc tasks assigned by Team Leader
Fluent level of English
Experience in Collections (credit control) – is an advantage
Creativity/Problem Solving—being able to define, evaluate and make a judgment based on available information
Good math skills—a numbers person
Self-starter who can work independently without consistent guidance from management once familiar with company policies, plan designs and procedures
Ability to produce accurate quality work while meeting deadlines and deliverables that can be volatile and changing
At least 2 years customer service experience
Collections Specialist Resume Examples & Samples
Responsible for collection of medium to complex/difficult accounts and situations
Responsible for the research and resolution of escalated delinquent customers
Prepares justification packages to Management regarding the write-off or turn over to a collections agency for severely delinquent customers
Prepare weekly and monthly updates and status reports of outstanding delinquencies
Knowledge of State and Federal Fair Debt Collections Laws, US Bankruptcy Code, and Bankruptcy procedures and regulations
Excellent customer service skills and the ability to manage conflict and negotiate successful outcomes
Proficient in time management
Able to thrive on working in a fast paced environment, prefer managing multiple priorities within a high-energy, collaborative, fast moving environment
Strong computer skills including all applications in Microsoft Office
Typically requires 3-5 years of high volume Commercial Collections experience
Collections Specialist Resume Examples & Samples
Flexible and open to change and new information; adapts behavior and work methods accordingly
Grasps the essence of new information; recognizes own strengths and weaknesses; pursues self-development; seeks feedback
Exhibits integrity though fair and ethical behavior toward others and a demonstrated sense of corporate responsibility and commitment
Treats colleagues and partners with respect: considers and responds appropriately to the needs, feelings, and capabilities of different people
Can be relied upon to ensure that projects within areas of specific responsibility are completed in an appropriate and timely manner and acknowledges mistakes, learns from those events and is able to move forward productively
Good business judgment when making decisions and always considers the relevance/impact of each decision on the business
Collections Specialist Resume Examples & Samples
Contact Customer who are past due and attempt to make payment arrangements
Promote positive customer relations by effectively communicating with customers on the phone
Assist field customer retention specialist by providing them with updated account information on pre-disconnected work orders and assist with reducing equipment losses by obtaining leads on unreturned equipment
Assure accurate company records and timely customer communication by documenting payment plans and mailing standard letters
Skill in using a Windows-based PC and sending/receiving email
Keyboarding skills
Strong telephone communication skills and the ability to handle emotionally charged customers in difficult situations
Good mathematical and analytical skills
Detailed knowledge of or ability to learn various billing software programs and account research procedures
Ability to effectively listen and enter data while on the telephone
Collections Specialist Resume Examples & Samples
Work a daily queue of customer accounts, assigned directly to specialist, which includes
3 to 5 years consumer and/or business to business collections
Knowledge of Microsoft Office and ERP/CRM systems
No supervisor
AX experience
Collections Specialist Resume Examples & Samples
Make outbound collection calls to customers and influence and negotiate with customers to make payments on the past due account
Take incoming phone calls from customers and answer customer questions regarding his/her account and influence customers to make payments on past due accounts
Advise customers of the status of their account (paid current or past due) by reviewing account information on collections system
Process customer payments via inter-company computer systems
Annotate accounts in inter-company systems to document all interactions with the customer
Understand and adhere to company policies and procedures including collection policies/laws
Ability to recognize problems, resolve or escalate as needed
Use a variety of talks offs to educate and influence the customer to make payment
Understand and adhere to company policies and procedures
Basic computer knowledge
Collections Specialist Resume Examples & Samples
Minimum of 2 years of related credit and collections or customer support experience
Experience with ERP systems, Microsoft Office (specifically Excel) and Customer Relationship Management Tools
College (secondary school) degree or higher required
Fluency in English and German/French/Italian language is required
Detail oriented with strong problem solving, organizational and analytical skills
Proven communication skills with both internal and external customers
Ability to multi-task, set priorities and work with minimal direction
Pro-active work ethic and strong initiative to achieve goals
Work well under the pressures of time and uncertainty
The position is open to EU passport holders only
PFS Followup Collections Specialist Resume Examples & Samples
Understands and complies with terms of managed care contracts and associated federal/state regulations related to billing and collections, coordination of benefits, and subrogation
Stays abreast of, and communicates changes in regulations pertaining to guarantor and/or insurance collections
Documents conversations and correspondence with patients guarantors, insurance representatives, attorneys and other internal/external customers in billing system
Receives and responds to incoming customer calls pertaining to billing inquiries and the collection of outstanding receivables
Offers payment arrangements to delinquent accounts in accordance with Patient Financial Services (PFS) guidelines
Assists in the development and implementation of policies and procedures for the PFS department, when appropriate
Manages case load and work queue volumes by following appropriate follow up time lines in accordance with PFS guidelines
Minimum three (3) years of experience researching and validating commercial primary insurance, health care billing and collections are required
Minimum one (1) year of experience in customer service is preferred
Senior Collections Specialist Resume Examples & Samples
Creates weekly work-plan to include customer calls, e-mails and correspondence based on account status
Executes said plan, and is able to document progress towards said plan via account notes and status updates to supervisor
Five to seven years of accounting or retail store experience working in a large, multi-national retail company; or a Bachelor's Degree in a business related program and three to five years experience overseeing the work of others
Three years of experience working in a customer service role in an office or retail environment, with at least 2 years B2B collections experience in a role supporting a large volume of deductions and/or over, short & damage disputes
Collections Specialist Resume Examples & Samples
Perform collection calls in a fast paced goal oriented collections department
Prepare and mail written delinquency notices
Responsible for monitoring and maintaining assigned accounts
Process customer refunds, process and review account adjustments, resolve client discrepancies and short payments
Other assigned tasks and duties necessary to support the Accounts Receivable Department
2 to 5 years' experience in collections
FDCPA knowledge a plus
Ability to prioritize and multi-task, with the flexibility to adapt quickly to change
Knowledge of MS Office, with ability to learn new software/tools with minimal supervision
Detail-oriented, resourceful and able to manage shifting priorities
Regular, reliable and predictable performance required
Collections Specialist Senior Resume Examples & Samples
Orders repossession and referral of account records to attorneys or recovery agents
Demonstrates leadership abilities in resolving more complex delinquent credits and special-handling assets
Coordinates the remarketing, sales and transfer of other repossessed assets
Liquidates loan collateral including deposit accounts, vehicles, personal property, real estate and/or initiation of pre-foreclosure process
Files skip claim documentation and follows up with force placed insurance carrier and refund recoveries on financed insurance products
Calculates and issues deficiency letters according to statutory requirements
Handles inbound/outbound telephone calls on delinquent accounts, solicits repayments
Answers questions regarding necessary actions and strategies for debt repayment
Determine reason for delinquency and establish firm payment arrangements
Accurately records all customer interaction, phone calls and status of collection efforts in the loan collection system
Initiates form letters to customers to encourage payment at pre-determined levels of delinquency
Performs skip- tracing functions when necessary
Receives payments and documents amounts paid through Western Union, Moneygram or check-by phone services
Demonstrates compliance with FDCPA and SCRA guidelines on all account contacts
Refers problematic credits to management when known to escalate the collection process
Ensures all calls are handled with the highest degree of courtesy, respect and professionalism
Works with internal and external customers and participates in team meetings
26
BCU Collections Specialist Resume Examples & Samples
Previous customer service/sales experience preferred
Strong interpersonal, verbal, written and active listening skills
Results oriented while member service and quality focused
High energy, positive attitude, self-starting and coachable individual
Aptitude to develop and own strong understanding of regulatory and departmental policies
Desire to form and make business improvement recommendations
Ability to building strong internal peer and team partnerships
Desire to meet all established performance goals consistently
PC Skills including a solid working knowledge of Microsoft Office
Bi-lingual (English/Spanish) desired
Collections Specialist Resume Examples & Samples
Analyze and collect on a large portfolio of business-to-business Management Company Accounts in the hotel industry, with an estimated 350 customer contacts per month via phone and email
Answer customer questions, provide invoice copies and contracts as necessary to facilitate customer payment
Work with customers to obtain remittance detail, reconcile payment discrepancies and request corrective action
Identify unapplied payments, recommend adjustments or refunds as appropriate
Partner with hotel management companies to resolve invoice/billing issues so that invoices can be paid in a timely manner
2-5 years of corporate (business to business) collections and/or customer service experience in a fast-paced, high volume environment
Facilitate conference calls
International business experience
High energy self-starter requiring minimal supervision
Analytical with excellent attention to detail
Good telephone presence with above average negotiating skills
Well organized with excellent problem solving skills
MS Office proficiency – Outlook, Excel, Word
Oracle Financials desired, will accept other ERP experience
Collections Specialist With Norwegian Resume Examples & Samples
Highlight any concerns/potential bad debts to the Regional Collections Manager in a timely manner
Maintain and review credit facilities/terms in conjunction with the Central Risk Team as appropriate (or as required due to order levels) to maximise profitable sales and minimise risk in accordance with credit policy
Interact with all internal and external customers in a professional and courteous manner
Undertake any other activities as required by the Regional Collections Manager in the operation of the Collections function
Sets own priorities within framework of established procedures
Collections Specialist Year Resume Examples & Samples
Provide & promote 1st line resolution for customer discrepancies and escalate accordingly within the organisation
Provide leadership, guidance and support to remote sites in the area on all AR matters
Timely release and resolution of issues relating to all held orders to maximise sales
Collections Specialist Resume Examples & Samples
Must be able to attend required classroom and OJT training period (up to 120 days) including certification of Special Customer job knowledge
Must be able to attend flexible training / OJT / certification schedule(s)
Must have strong communication and organizational skills
Must have excellent analytical, negotiation and decision making skills
Must have an understanding of US banking system and basic economics
Must have strong customer focus with the ability to have detailed and intelligent financial discussions with Card Members
Must have the ability to set effective work priorities
Must have Strong Quality Monitor and Compliance performance
Must have strong and proven Collection Skills
Must demonstrate personal excellence including punctuality, integrity and accountability
Must have the ability to demonstrate sensitivity and compassion in a difficult situation
Must have proven ability to drive strong results in effectiveness and efficiency
Must have working knowledge of Microsoft Office Suite programs
Must have ability to work independently and in a team environment
Collections Specialist Resume Examples & Samples
A top performer with a proven track record of success An individual with both competitive and strong will to win attitude
2+ years experience in a consultative client facing environment
Excellent persuasion and negotiation skills
Proven problem solving and decision making
Strong oral communication skills
Demonstrated resiliency in a fast paced, metrics driven environment
Proficiency in MS Office environment
Flexibility on both day and evening schedules: weekend availability is required
Extremely adaptable in a changing environment
Commercial and consumer sales experience
Financial services/collections and/or risk industry experience
Knowledge of FDCPA and Fair Credit Act regulations and policies previous service center experience
Third party collections and skip tracing experience
Collections Specialist Resume Examples & Samples
Ensure maximum recovery on accounts through inbound/ outbound telephone contact in a timely and comprehensive manner to ensure customer satisfaction with Inbound and Outbound calling
Grow and nurture customer relationships on every interaction that results in measurable Customer value
Meet and endeavor to exceed metrics on transactional quality, compliance regulations and productivity as per goals
Document necessary account information and offer custom solutions that benefit the customer
Balance customer interests with the interests of American Express
Prior work experience in collections required
Candidates with prior experience on platforms such as triumph / legacy screens would be preferred
Ability to analyze and interpret data in a systematic meaningful manner. Proven analytical and problem solving skills with a strong attention to detail
Ability to work in a fast paced metric driven environment with proficient multitasking and navigation in a windows environment
Ability to evaluate card members financial and account data to make sound business decision
Analytical mind & attention to detail
Strong interpersonal, communication and listening skills. Excellent negotiation skills
Collections Specialist Resume Examples & Samples
The position is primarily responsible for managing first contact resolution with our cardholders who are delinquent and for the collecting/repayment of overdue payments and to manage cardholders ongoing spend expectations
To carry out these contacts with the highest levels of professionalism & service that maintains the brand whilst protecting shareholder losses
Negotiation for the collection of overdue payments
Understanding customers financial arrangements and requirements 
Managing the collecting of overdue balances
Handling calls within the guidelines of the Credit Management Operating System
Securing repayment of overdue funds (preferably via ePay) and avoid potential losses/write-offs
Resolving and preventing future delinquencies by educating customers on relevant & /or specific card features
Maintaining the brand proposition and customer loyalty
Handling calls within the expectations of Credit Management customer satisfaction measures
This role may be subject to additional background verification checks
Flexible to work in a 24/7 shift environment
Graduate or Under Graduate (with prior international call center experience) in any field from a recognized University can apply
Knowledge of Amex card product would be preferred
PFS Follow Up Collections Specialist Resume Examples & Samples
Performs follow-up and denial management activities related to the collections of outstanding self-pay and/or insurance balances
Researches accounts and performs necessary outreach to guarantors, insurance companies and attorneys to ensure timely, accurate payments
Resolves account issues including validating accuracy of guarantor statements, resubmitting claims, identifying information needed to correctly process claims and generally working through issues in order to collect payment as expediently as possible
Processes and resolves rejections and denials received from third party
Reviews and responds to various forms of inquiries from Medicare, providers, members, patients, attorneys, customer service, provider relations, external insurance sources, and other internal customers
Participates in the negotiation process for payment according to established departmental criteria, policies and procedures
Knowledge of SMS, HSD Diamond, and TPL module is preferred
Collections Specialist Resume Examples & Samples
Taking ownership of the business unit customer collections
Collect on any past due invoices
Research short pay/payment variances to determine cause for discrepancy and request payback from customer
Resolve invalid or unauthorized deductions including return, chargeback, rebate and invoice deductions by following company procedures
Verifies validity of account discrepancies by obtaining and investigating information from sales, trade promotions, customer service departments, and from customers
Interfacing directly with customers to develop and implement workout plans to bring their accounts into compliance. This may include researching and addressing customer questions, resolving outstanding issues, providing back up or past invoices, etc
Effectively and timely resolving customer discrepancies, billing issues, short-payments, unapplied cash reconciliations and disputes
Generating and distributing correspondence and reports to assist in the collections process
Maintaining a weekly log of all activities and outcomes for reporting on progress and issues to the BSS manager
At least 2-4 years of prior experience with accounts receivable and collections
Strong knowledge of Excel spreadsheet and Microsoft products
Collections Specialist With Italian Resume Examples & Samples
 Engage with internal and external customers early in negotiation process to facilitate receivables friendly agreement on large contracts
 Effect collection of amounts due to Emerson Process Management on the accounts receivable ledgers in accordance with the company targets
 Highlight any concerns/potential bad debts to the Regional Collections Manager in a timely manner
 Maintain and review credit facilities/terms in conjunction with the Central Risk Team as appropriate (or as required due to order levels) to maximise profitable sales and minimise risk in accordance with credit policy
 Provide & promote 1st line resolution for customer discrepancies and escalate accordingly within the organisation
 Ensure best practice in Accounts Receivable is promoted and employed at all times across the area
 Provide leadership, guidance and support to remote sites in the area on all AR matters
 Interact with all internal and external customers in a professional and courteous manner
 Timely release and resolution of issues relating to all held orders to maximise sales
 Cash flow Management
 Undertake any other activities as required by the Regional Collections Manager in the operation of the Collections function
 Sets own priorities within framework of established procedures
Collections Specialist Resume Examples & Samples
2+ years of phone customer service and/or call center experience
Prior working experience with an EMR/CRM System
Strong phone presence
1 year of collections experience
Collections Specialist Resume Examples & Samples
A top performer with a proven track record of success
An individual with both a competitive and strong will to win attitude
Minimum 2 years experience in collections or 2 years of sales experience in a consultative client facing environment
Proven experience in negotiation of in depth payment arrangements or intricate sales dealings (with commission based compensation)
Moderate to highly analytical individual with strong financial acumen
Collections Specialist Resume Examples & Samples
Create relationships with customers to ensure timely payment of invoices
Daily communication with regards to customer accounts that are past due
Establish effective processes to help reduce and expedite the number of unpaid invoices
Communicate with sales team to reduce risk on delinquent accounts as well as credit limit increases
Work with management on recommendations for accounts needing to be placed for collection
Other tasks as assigned such as
Bachelor's Degree in accounting or related field preferred
Minimum of 3-5 years credit and collections experience
Effective communicator both verbally and written
Strong organizational skills and ability to meet deadlines
Collections Specialist Resume Examples & Samples
Ability to handle multiple projects at once
Ability to interact professionally with customers and internal departments at all times
Demonstrated ability to use Microsoft applications (i.e. Word, Excel and Outlook)
A/R Collections Specialist Resume Examples & Samples
75% - Collects outstanding invoice payments on assigned accounts in accordance with acceptable commercial collections practices. Monitors financial exposure on "At Risk Accounts" and takes appropriate action to minimize risk. Prepares weekly status reports on delinquent accounts and ensures that discrepancies are resolved in a timely manner
15% - Coordinates all special handling requests, including provision of scripts
10% - Collaborates with personnel at assigned stations to perform other essential functions with the goal of maintaining positive relationships with both internal and external clients
Good verbal and written communication skills
Must possess good organizational and time management skills
Ability to handle and maintain confidential customer and company information
Collections Specialist Resume Examples & Samples
Process manual work lists according to operating guidelines, process settled in Full; Paid in Full, Bankrupt/Deceased accounts
Investigate and action card member disputes and provide feedback and/or outcome to requesting party
Accurate and timely payment of agencies via manual or auto invoices
Prepare and send Direct Debit, Paid in Full, Settled in Full & Default correspondence to card members as required
Archive incoming and out-going correspondence documents as required
Understand and comply with all Sarbanes Oxley testing requirements; for example work list penetration timeliness, accelerated write accuracy and timeliness and agency invoice payment processing requirements
Achieve an accuracy score of 90% or greater through the Quality Assurance assessment process each month
Upon request, action other collections related tasks and projects as and when required
Minimum SPM/STPM qualification, preferably with tertiary education
Any credit & recovery experience would be an added advantage
Good interpersonal skills, mature and patience in handling difficult customers
Must be able to work to deadlines and handle multiple tasks
Ability to work across multiple cultures and commercial environments. Follow the market specific (local law) requirements for certain types of accounts e.g. Bankruptcy, and settled in Full Account
Collections Specialist Resume Examples & Samples
Diligently manage the follow up on past due balances
Handle daily customer inquiries
Work closely with the Billing team to implement processes and policies that contribute to accurate invoicing
Other Ad Hoc projects
Bachelor's or Associate's degree preferred, major in Accounting or Finance a plus
Experience with advertising accounting systems a plus
Good written, oral, and reading communication skills in order to accurately obtain, interpret, and transcribe a variety of communications and instructions
Proficiency in MS Excel and Word applications
Strong work ethic, flexibility to work under tight deadlines, and extreme attention to detail
Excellent problem solving skills and ability to think quickly
Superior service ethic, grace under pressure, and spirit of generosity
Collections Specialist Resume Examples & Samples
Prior Collections experience
Experience using Excel
Prior media experience
Great Plains and Salesforce experience
Collections Specialist Resume Examples & Samples
Analyze and collect on a large portfolio of business-to-business accounts in the hotel industry, with an estimated 350 customer contacts required per month via phone and email
Work with customers to get remittance detail, reconcile payment discrepancies and request corrective action
Ensure account reconciliations where needed
Identify unapplied payments and credit notes, recommend and initiate adjustments or refunds as appropriate
2-5 years of corporate collections and/or customer service experience in a fast-paced, high volume environment
Collections Specialist Resume Examples & Samples
Communicates with early to late stage (pre charge off) customers whose accounts are delinquent to negotiate payments to cure delinquency
May assist in training less experienced personnel
Minimum of three years proven and progressive collections experience or equivalent
Thorough knowledge of regulations affecting collections activities
Collections Specialist Resume Examples & Samples
Analysing regional accounts, you will proactively manage the debt collection of your portfolio
Provide weekly and quarterly metrics report with updates on collection status & analysis of movements on the Accounts Receivable ledger week on week
Cash receipts - Liaise with Treasury team Dublin, OM team Shanghai to ensure correct account cash application of all receipts with a zero credit balance at the end of the quarter
License Key extensions - Manage customers access to licenses via EDA on tap system to be in line with customer's payment habits
Prepare Cash Flow Forecast for portofolio. This will involve examination of existing billings & future billings for all order types & an assessment of the expected collection date
Collections Specialist Resume Examples & Samples
Initiates collection follow-up of all unpaid or denied claims with the appropriate payor
Produces nominal negotiation skills
Basic computer skills and proficiency in MS Word
Collections Specialist Resume Examples & Samples
Contacts customer on past due invoices via phone and email
Conducts pre-collection by calling customer or by sending copies of invoices
Puts accounts on hold
Manages disputed invoices. Identifies issues, escalates to proper channels, and sets timeline in resolving the issue
Adheres to Market Unit's defined metrics (Past due, cash target)
Prepares/updates reports as required by the Market Unit
Does account reconciliation related to buybacks and unidentified payments
Releasing of orders
Participates in meetings and account review with the Credit Manager and the Sales Team
Attends meetings/conference call with customers when needed
Collections Specialist Resume Examples & Samples
Provide proactive support to area personnel and external customers on all AR issues
Engage with internal and external customers early in negotiation process to facilitate receivables friendly agreement on large contracts
Collaborate on reviewing credit facilities/terms in conjunction with the Central Risk Team as appropriate (or as required due to order levels) to maximize profitable sales and minimize risk in accordance with credit policy
Provide & promote 1st line resolution for customer discrepancies and escalate accordingly within the organization
Ensure best practice in Accounts Receivable is promoted and employed at all times across the area
Timely release and resolution of issues relating to all held orders to maximize sales
Cash flow Management
Three-years collections experience
Degree qualification
Minimum advanced Excel skills, fluent English essential and knowledge of any other relevant languages desirable
Collections Specialist Resume Examples & Samples
Process Check Requests, invoices and credit cards
Review Check Request, invoices, Accounts Receivable reports for proper documentation, approval authorization, internal controls and proper tax recording
Analyzes and evaluates existing issues resolution applications and collaborates with all service areas to enhance technologies/processes to increase bill rate and accuracy
Perform both routine and complex duties associated with accounts payable processing
Work with team and leadership to implement improvement initiatives
Displays initiative and thorough research in problem identification and resolution
Review audit reports and make recommendations for process improvement
Building reports in response to management and business inquiries
Demonstrates a basic understanding of project management disciplines
Associates degree in accounting or equivalent required
Excellent PC skills including MS Office applications (Word, Excel, PowerPoint) required
Demonstrated competency in both oral and written communication with strong facilitation skills
Ability to self-direct and motivated
Previous operational experience
Previous Collections processes (soft collections)
Research experience preferred
Effective Communication Skills – ability to speak at the proper level of detail with audiences and is clear and concise
Collections Specialist Resume Examples & Samples
Meets monthly collection targets
Directs cash application through remittance advice and statements as required
Escalates issues in accordance with escalation policy
Assists in the preparation of management reports in line with clients and Accenture's requirements
Attends client meetings to discuss debtor performance and address issues as required
Improves service deliverables to the client with innovative ideas
US Citizenship is a requirement
2 years of experience interacting with customers
Minimum of 3 years of experience in MS Outlook and Excel including experience with pivot tables
Experience in billing and collections
Collections experience in a B2B environment
Working knowledge of banking procedures and payment application
Experience communicating with management
Exceptional customer service skills, analytical skills and problem solving skills
Demonstrated team player, flexible, enthusiastic, innovative and proactive
Self-starter with ability to work independently to prioritize to ensure compliance with strict deadlines
Good organizational, multi-tasking and time management skills
Proven ability to work in a high stress environment
Collections Specialist Resume Examples & Samples
Provide training assistance for new Collection hires
Provide support to Collection Specialists
Participate in software testing
Provide mentoring/leadership to Collection Specialists
Be a department leader
Contact internal and external customers to ensure payment made timely on accounts in collection portfolio
Develop positive relationships while maintaining customer standards with a focus on problem solving
Investigate and resolve reconciliation discrepancies
Timely respond to customer inquiries
Submit refunds for customers with credit balances
Complete monthly delinquency meetings with Finance and business leaders
Investigate and assist with resolving disputes on customer accounts
Perform effectively in a high volume and fast paced production environment with a high degree of accuracy and productivity
Perform required tasks independently as well as contribute as needed in a team environment
Coordinate with multiple departments to resolve customer service facing issues
Analyzes and investigates
Provides explanations and interpretations within collections portfolio
All other tasks assigned by manager
Experience multi-tasking and adjusting schedules to meet deadlines in a fast-paced environment
Collections Specialist Resume Examples & Samples
Our client is seeking a professional candidate with a strong collections background in business to business collections with a customer service/retention mindset
A minimum of 2 years of experience working in a customer facing environment. i.e. Customer Service, Accounting, Contracts, or Purchasing department helpful
Knowledge or experience working with Excel specifically (VLOOKUP up and pivot tables)
Understanding of PCI (payment card industry) Sox compliance (internal control standards) in a collections environment preferred
Assignment Length: 3 Months