Administration Resume Samples
Administration Resume Samples
4.9
(
77
votes) for
Administration Resume Samples
The Guide To Resume Tailoring
Guide the recruiter to the conclusion that you are the best candidate for the administration job. It's actually very simple. Tailor your resume by picking relevant responsibilities from the examples below and then add your accomplishments. This way, you can position yourself in the best way to get hired.
Craft your perfect resume by picking job responsibilities written by professional recruiters
Tailor your resume & cover letter with wording that best fits for each job you apply
Resume Builder
Create a Resume in Minutes with Professional Resume Templates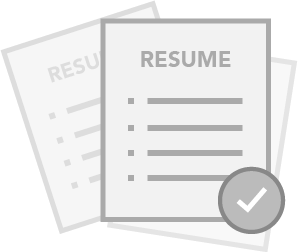 CHOOSE THE BEST TEMPLATE - Choose from 15 Leading Templates. No need to think about design details.
USE PRE-WRITTEN BULLET POINTS - Select from thousands of pre-written bullet points.
SAVE YOUR DOCUMENTS IN PDF FILES - Instantly download in PDF format or share a custom link.
2852 Strosin Skyway
New York
NY
2852 Strosin Skyway
New York
NY
Phone
p
+1 (555) 893 2694
Administration / General Management
Administration / General Management
Administration / General Management
Execute Skating Academy programs marketing plans and assist with the development and implementation of these plans
Assists with development of job descriptions
Assists and advises hiring managers through the interview and selection process
Provide administrative support to the General Manager, which will include, but not limited to
Assists with management of internship program
Submit background checks online to provider and ensure compliance
Develops employee communication pieces
Administration
Administration
Administration
Prepare billing and commission worksheets on a daily basis showing commissions for sales representatives, and provide worksheets to sales team
Perform quality work within given deadlines and expectations with or without direct supervision
Work collaboratively with other teams and departments in order to provide solutions to scheme and member problems
Develop and maintain effective working relationships within the community
Develop relationships with collaborative agencies focused on community development and population health through YMCA programming
Develop, manage and review departmental budgets and meet or exceed budget targets related to the operation of the center
Working closing with estimator and production managers in job initiation and
Intern Administration
Intern Administration
Intern Administration
3- Assists in providing administrative, financial and logistical support to Innovation Section missions, meetings, workshops, conferences and events
Monitor and track project activities based on established project management principles and follows up on adherence to deadlines with responsible parties
Assist in any administrative work of the DDRS, including the organization of meetings
Provide assistance during the preparation for and duration of Outreach events such as conferences, presentations and other field activities
Assist in the daily work of the office which may include duties in the administration of Human Resources, Finance and Information Technology
Assist with the scheduling, coordination and of training activities whether performed by BFS staff or by extrenal staff
Support the work of the Inter-Agency Working Group on DDR
Bachelor's Degree in Business Administration
Bachelor's Degree in Business Administration
University of California, Los Angeles
Bachelor's Degree in Business Administration
Strong interpersonal (verbal and written) communication skills with the ability to communicate with various levels of management and staff
Strong knowledge of Federal and State regulations
Ability to deal with sensitive and confidential material
Strong customer service skills
Strong administrator skills
Proficient computer skills (MS Word, Outlook and Excel)
Working knowledge of MS Office Word and Excel
Strong analytical and problem solving skills
Reliable
Professional attitude
Create a Resume

in Minutes
15 Administration resume templates
Read our complete resume writing guides
---
Supv-portfolio Administration Resume Examples & Samples
Supervises all routine work performed by the department, ensure the work of the team is carried out in accordance with the department policies and standard and to agreed timelines
Delegation and control of planned and unplanned work
Allocating resources to meet priorities and business demands
Assist staff in resolving complex or exceptional issues
Appropriate escalation of issues to management
Delivery of internal management reports as agreed with management
Ensure Policies, Procedures & databases are current, making recommendations for improvements to processes, workflows & controls as required
Staff management
Oversight for Month End process, ensuring audit commitments are met, assisting team with issues as required
Monitor service level agreements, ensuring department deliverables are met, working with other departments to ensure agreements are adhered to
A Proven track record in a Senior investment administration role leading projects and/or mentoring team members
Bachelor's degree or equivalent experience in Business, Accounting or Finance preferred
Other education/training (could be part of degree program) advantageous in
Financial Accounting
Teamwork, communication
Knowledge of mutual funds or the securities industry
Proficiency with Microsoft Office applications and strong MS Excel skills
Strong and effective verbal and written communication skills, being able to manage messages to management, team and peers
Proficiency with Microsoft Office application or similar packages
Strong organizational skills, being able to prioritize own & team workloads, and meet deadlines
Ability to establish and maintain cooperative working relationships with clients, business partners and suppliers
Ability to work with minimal guidance and to exercise judgment consistent with department guidelines
Ability to represent the Company at professional and business functions in a competent manner
Coordinate duties of departmental staff
Supervises nonexempt and exempt staff; provides development coaching to staff
Ability to supervise multiple skill levels of staff members in own and other locations
Ability to influence and negotiate within own department and across the organization
Ability to set direction and guide staff to desired results
Ability to lead change strategies and hold staff accountable for action
Ability to help others adapt to change
Production Administration Internship Resume Examples & Samples
Desk coverage – answering phones, managing schedules, scheduling meetings
Administrative duties: copying, filing, etc
Local errands
All students must be eligible to work in the US
All students must be at least 18 years old
You must currently be enrolled in an accredited college or university and taking at least one class – OR – be a recent graduate of an accredited college or university within the last six (6) months - OR - be currently participating in the Disney College Program, Disney Culinary Program or Disney Professional Internship Program in order to qualify for this internship
Strong interest in Television and the Entertainment Industry
Prior work or internship experience in related area
Positive attitude and eager to learn
Junior Manager Master Administration & Neighbouring Rights Resume Examples & Samples
Some knowledge of ISRC, EAN, public performance and Neighbouring Rights
Good computer and Microsoft Excel skills
Great attention to detail
Good teamplayer
Entering metadata for Master New Recordings into our repertoire management system and creating label copies
Assigning codes (ISRC, EAN, product codes) to recordings and products
Mechanical license registrations for our new physical products
Following BMG data standards and guidelines
Finding inaccurate data entries in our systems and aligning them to BMG standards
Participate in various areas of data clean-ups
VP Limited Partner Portfolio Administration Services Resume Examples & Samples
Undergraduate degree in Accounting, Finance or related field
7-10+ years experience in operations, with a focus on accounting – private equity experience a plus
Experience with portfolio analytics and/or performance reporting as related to Private Equity
3+ years experience supervising 2 or more professional staff
Hands-on management style with strong leadership skills and ability to develop staff
2 + years experience with the SunGard Investran application
Burgiss applications (Private I, Private Informant) experience a plus
Proficiency in Microsoft Office suite, with advanced Excel skills
Corp-it Access Administration Resume Examples & Samples
Support in ID Administration functions as: Create/Delete Login, Grant/Revoke Access and Reset/Unlock Password)
Collaborate the project team
Understand the firm's controls and procedures and apply them in daily routines
Offer support to auditors in reports and evidences related with access and permissions
Students of following courses: Administração, Engenharia de Computação, Gestão de TI or Sistemas de Informação
Fluent in English Language
Advanced knowledge in the Microsoft Office Suite (specially Excel)
Desired minimum knowledge in one or more items: Windows Server, RedHat Linux, Oracle, SQL Server, Concepts in Information Security
Portfolio Administration Resume Examples & Samples
BA/BS in finance or related field
At least 1-5 years related APX/AXYS experience
Strong Microsoft Excel skills
Proficiency with Advent/APX custom report writer, scripts and macros
Experience with Bloomberg Terminal
Ability to apply a solid understanding of investment transactions and understanding of investment portfolio performance calculations
Manager Branch Administration Resume Examples & Samples
Direct supervision of 10+ support staff including hiring and training on all administrative processes
Acting as the point of contact for the Regional Manager, Branch Manager, District Administrative Coordinators and District Operations Specialists
Assisting branch management in planning branch office functions
Receiving all vendor calls and handle appropriately
High School Diploma or equivalent required. 4+ years college preferred
Advanced knowledge of Microsoft Office products and proficiency in Excel/Word required
Director of Administration Resume Examples & Samples
Manage constituent relationship database (DonorPerfect)
Track and manage tuition billing
Process all payments and donations, as well as acknowledgements
Supervise intern
Help write and publish semi-monthly e-newsletter and semi-annual print newsletter, including working with designers and printers
Lead student recruitment through marketing (direct mail and social media)
Keep track of and order supplies as needed
Take charge of auction at annual gala, logging in donations and processing payments at the event
Provide general office assistance, including mailings and answering general inquiries
Help supervise students at concerts and events if needed
Assist Executive Director as needed
Communicate with parents as needed
Background in classical music, preferably an orchestral instrument
Office experience, including working with word processing, spreadsheet, and database programs (DonorPerfect, Raisers Edge, or similar experience highly desired)
Inquisitive mind
Cooperative, can-do attitude
Arts Administration Internship Resume Examples & Samples
Work with staff to learn CitySoft (a premier membership database that is used across the country) to assist with various tasks, including
Updating member information and research notes
Updating program details and registration
Provide referrals to the general public looking for an appraiser
Digitalization of membership files
Use Social Media (Hootsuite, Twitter, Facebook, LinkedIn) to publicize upcoming events
Research potential new alliances and prepare files for prospects that may be interested in joining or supporting the organization
Provide administrative assistance (registration, information packets, certificates of attendance) for upcoming events such as our Award Luncheon (taking place in April), lectures and in-house courses
Interest in arts administration (including development and / or membership), fine / decorative arts, art history, event planning, non-profit and association management, and learning about the appraising field
Student currently enrolled in college or university
Strong phone and inter-personal skills
Thorough and proactive, self-motivated and able to manage on-going tasks
Strong organizational, writing, and research skills
Knowledge of Microsoft Office Suite, Google Calendar and Adobe Creative Suite required
Prior office experience preferred
Assistant for Administration Resume Examples & Samples
Provide administrative support for the Leonard A. Lauder Research Center for Modern Art
Welcome guests and field queries
Involvement with most of the Center's activities: Fellowships, Research Scholarships, lecture series, etc
Work with the Center's Curator-in-Charge, curator, Fellows, Research Scholars, visitors, as well as a wide assortment of Museum staff members
Regular updating of the Center's microsite, including maintaining object records in TMS and Sitecore
Oversee visits to the Center's Archives
May be asked to assist with research and other tasks related to the Center's microsite, exhibitions and presentations
Schedule meetings and events
Prepare reports, including budget reports, by collecting and analyzing data
Transcribe the minutes of Advisory Board meetings
File information (both electronic and hard copy) in an organized way
Maintain office supply inventory and place orders in anticipation of needs
Manage the physical site of the Center (e.g. computers, phones, copiers and offices)
Minimum two years of experience in a museum, academic institution or equivalent
Demonstrated writing ability
Ability to create and maintain precise records
Knowledge of early Modern Art is required, preferably a Master's degree
Fluency in English is required; fluency in French and Spanish is appreciated
Knowledge of Microsoft Office and TMS ("The Museum System" database program)
Facility with computer databases and Photoshop
Cees-administrator, Client Administration Resume Examples & Samples
Maintaining client details on core systems
Develop a thorough understanding of plan rules and responsibilities
Develop Bookkeeping skills
Corp IT Access Administration Internship Resume Examples & Samples
Offer support related with security issues and questions to end users/clients
Offer remote support to others countries (Latin America, USA, India and etc)
Graduation in 12/2016 or Later
Soft skills expected: Initiative, Organized, Communicative, Partnership, Client Focus and Work under pressure
Manager, Licensing Administration Resume Examples & Samples
Invoice and license for all synch areas in close collaboration with Sales Team and Sr. Coordinator as needed
Analyzes, reviews and resolves revision requests with clients and/or Sales Team
Manages all aspects of contract administration for the foregoing licenses, including tracking outstanding licenses, and tracking the receipt of license fees from clients
Prepares various reports to include aging and sales reports for Sales Team and Management as needed
Collaborates with Sales Team on license fee collections, and assists when necessary
Collect cue sheets
Work in conjunction with VP, Licensing Administration on payment processing, cue sheet collection, and monthly reporting to finance, and other executives
Maintains synchronization licensing database
Works directly with VP of Business Development to ensure adherence of policy and procedures
Handles all related work and various projects as directed by Management
Must be able to come to work on time without restriction as to time commitment
Must be able to work at and utilize all necessary functions of a computer in order to complete all the essential duties and responsibilities of the position
Ability to efficiently and accurately resolve license issues
Ability to read, extract and input critical data
Demonstrated ability to work independently, within a team-oriented environment
High level of professional communication etiquette with ability to effectively interact with clients to finalize licenses and collection of fees
Self-starter with the ability to handle high volume of licenses with accurate execution
Ability to adhere to deadlines and execute on tasks and handle multiple, diverse assignments while producing quality work and being accountable
Strong organization skills, high attention to detail and ability to effectively manage time
Directly supervises Sr. Coordinator, Licensing
Responsibilities include, but are not limited to, planning; assigning and directing work; appraising performance; rewarding and disciplining employees; addressing complaints and resolving problems
Bachelor's degree is required; preferably with a major in business, with coursework to have included principles of music business and/or related fields is preferred
A minimum of two (2) years' experience issuing synchronization licenses at a record label, music publishing company, media/entertainment company or licensing agency, with preference given to a music publishing company . Experience with production library music strongly desired
Assistant for Administration Resume Examples & Samples
Track unearned income (including individual gifts, grants and endowments and capital project income) to ensure accurate coding
Track expenses related to GRR use by other museum departments such as Membership lectures, Volunteer organization, Education Department, etc. and ensure accurate coding
Coordinate with C&L colleagues and other GRR users to ensure that income and expenses are being applied to the correct budget lines
Assist with preparations to ensure timely submission of annual budget and reforecast documentation
Manage time keeping for departmental staff
Maintain and update departmental organizational chart and position profiles
Work with the Manager for Administration to coordinate Friends Events, coordinating closely with the Museum's Special Events and Development Departments
Generate renewal letters and donation acknowledgment letters in a timely manner
Ensure accurate credit for donors in all print and web materials
Ensure effective and streamlined communication and collaboration with Education Department, Membership department and MADI colleagues
Organize and maintain departmental share drives
Some research where needed
Must be highly intuitive, problem-solving, and detail oriented. Outstanding organizational skills required
Excellent financial and accounting skills; highly-skilled with Excel
Excellent writing skills required, including Development proposals
Minimum 2 years of experience in administration, finance and/or development in a non-profit environment required
Strong computer skills, especially Excel and Kronos (or similar database program) required
Familiarity with financial databases and reporting
Assistant, A&R Administration Resume Examples & Samples
General administrative duties: answer phones, manage supervisors call log, photocopy, mail, update filing, send faxes, open mail
Administer costs associated with the recording process
Process invoices: secure required signatures, verify coding and purchase orders, collaborate with the finance dept and accounts payable, monitor payment status, ensure payments are made, and disburse checks
Schedule Artist travel, including flights, lodging, and ground transportation in connection with recording projects
Arrange tracking, mixing, and mastering sessions for artists
Compile, complete and submit AFTRA and AFM union session contracts
Draft transmittal letters, certificates of employment, and side artist work for hires
Correspond with vendors to issue purchase order's and resolve outstanding invoices
Assist supervisors with projects
Research and compile back up for monthly charges on the department credit card
Keep filing updated
Generate request set ups of new projects to the Royalty Department
Assign purchase orders to vendors
Comfort with Top Management
Relationship Builder
Priority Setting
Cbs-administration Resume Examples & Samples
Oversee office security to ensure it is in good condition, provide measures to prevent potential security risk
Maintaining the office equipment and scheduling repairs whenever necessary
Supervise office construction and modification work to achieve pre-set target
Be responsible for office assets management, including registration, transfer and disposal
Handle admin ad-hoc projects
Handle various administrative tasks
3-5 working experience in multi-national company
Be good at MS Office
Good communication skill and self-motivated
General Administration Resume Examples & Samples
Strong communication skill in both English and Chinese
Major in administration or secretary is preferable
Related experience in admin assistant or EA in a multi-national company is preferable
VP, Credits & Title Administration Resume Examples & Samples
Minimum 4+ years of screen and advertising credit experience required
Thorough knowledge and understanding of the DGA and WGA credit provisions
Experience submitting and clearing writing credits
Staff management experience including assigning and approving work
Proven communication skills both written and verbal
Supv-administration Resume Examples & Samples
Extensive administrative and/or business administration experience
Experience in managing administrative assistants/lower-level staff
Strong verbal and written communication skills. Excellent knowledge of proper English usage, grammar, vocabulary and spelling
Project coordination, organization, and execution experience
Editing and copyediting experience
Experience in the mutual fund/ financial services industry, helpful
Ability to interact with senior management and external clients or vendors on a regular basis
Ability to maintain confidentiality
Ability to maintain updated knowledge of procedures, products, and activities of assigned area
Provide direction, support, and training to lower-level staff
Able to coordinate and/or facilitate the work of others
Proven ability to supervise or manage others
Global Administration Intern Resume Examples & Samples
Provides ongoing administrative such as
Current student status (4th year students are preferred)
Basic knowledge of business desktop applications
Very good knowledge of English
Basic Microsoft Office Skills (Word, Excel, PowerPoint)
Ability to interact with senior management on a limited basis
Ability to maintain a professional image
Transplant Administrator Transplant Administration Hour Days Resume Examples & Samples
Must demonstrate customer service skills appropriate to the job. BA or BS degree. Demonstrated effective management skills relating
To nursing in an acute care setting. Knowledge of Title 22, hospital JCAHO, DHS, and UNOS requirements. Strong oral and written communication skills with an ability to interact effectively with all levels of staff and visitors. Demonstrated understanding of UNOS
Regulations and requirements. Previous transplant administration experience
Specialist, Administration Resume Examples & Samples
Provide end-to-end administrative support to VP/CFO
Help to foster team spirit and connectivity as well as drive follow-up on cast survey feedback, including but not limited to organizing town halls, writing and managing key email communications to the entire team, organizing team volunteer events, and fostering two-way communications across the organization
Help VP/CFO to manage the organization's various workstreams efficiently and effectively. Prepare agendas and meeting minutes for staff meetings. Monitor next steps and progress of key workstreams
Act as a team ambassador and promote professional, service oriented, effective, and consistent interactions between the CFO organization and both internal partners and external parties
Prepare reports including periodic financial reports, various financial analysis and conduct analyses/research to support the VP/CFO in decision making and organizational planning
Provide support to members of the CFO organization and business trippers/visitors
4 to 7 years of experience in a relevant field
Excellent communication skills in English and Cantonese. Mandarin a plus
Exercise good judgment/discretion and displaying best practices in handling confidential/highly sensitive documents and information
Highly self-motivated, resourceful, and plans ahead
Effective at anticipating and tactfully resolving conflicts
Knowledge of finance/statistics/financial analysis preferred
Arts Administration Internship Resume Examples & Samples
Assist staff during events: check in, installation, live and silent auction
Create and organize all art condition reports in appropriate network drive
Pull physical condition reports as needed
Organize and file all release forms in the appropriate files in addition to assisting with artwork database
Photograph artworks as needed
Assist staff in a variety of administrative tasks including attendance at events, mailings, outreach to members, filing, office management and data entry
Research additional event sponsors and keep up-to-date on other NYC based charity events and campaigns
Assist staff with social media profiles
Help manage daily artwork pickups and deliveries
Send daily reports to office staff about pickups and deliveries
An interest in the arts and knowledge of the art world
Strong knowledge of Microsoft Office, especially Excel
Individual must be highly organized and detail oriented
Requires excellent attitude, willingness to assist where needed and strong communication skills
Photography skills preferred but not required
Cbs-administration Resume Examples & Samples
Provide high quality secretarial assistance to Japanese Business Service group
Arrange business trips, visas and other administrative work assigned
Support and coordinate logistics for meetings, such as preparing schedules and booking rooms and facilities
Prepare documentation for the project team
VP of Practice Administration Resume Examples & Samples
7 years of management experience in a Wellness Center or physician practice with similar services
Experience running a practice in every aspect (IT, Clinical, Supplies, etc.)
Strong EMR skills $
Manager, A&R Administration Resume Examples & Samples
Obtain label copy information from various sources, including A&R, Producer Management, Artist Management, Songwriters, other Disney divisions
Oversee/Audit Data Entry from all users into Dnote as well as enter and update data
Manage all label copy deliverables off of the Production Schedule and delegate projects to the rest of the A&R Administration Staff for entry
Route Label Copy via Dnote to Production
Finalize Label Copy and store on a Shared Drive
Oversee clean up in Dnote to ensure accurate reporting downstream
Act as a secondary resource on various Union obligations and answer/research inquiries from other departments
Run and distribute monthly licensing reports to AFM and SAG-AFTRA as part of our CBA obligations
Run Semi-Annual reports and request payments to AFM and SAG-AFTRA on Licensing and Digital Sales information, supervising outgoing costs
Advise Musicians whose names show up on the AFM Termination List of their ineligible status
Update Dnote upon completed research so we build a knowledge in Dnote for future use
Advise and assist Music Licensing / DCP on New Use Obligations and preparing New Use payment reports
Assist the Director in management and distribution of the A&R Admin Report, which includes Budgeting and Forecasting
Issue Producer Declarations and/or Certificates of Authorship as necessary
Update Contact/Assignments on the Monthly Artist Roster in partnership with Business Affairs
Attend the following meetings: Production Meeting, Label Meeting, WDR RAL meeting; Bi-Weekly Music Re-Use Conference call with DCP & Music Licensing
Music Industry experience highly preferred; A&R Admin skills are most valuable
Basic Office Admin skills (email, phones)
2+ years of database management
3+ years of Excel & Word (knowledge of filtering, formulas, formatting, etc.)
Assistant for Administration Resume Examples & Samples
Provide administrative and logistical support for Chief Membership Officer, including scheduling, planning meetings, and room bookings
Coordinate department budgets, including preparing check requests and tracking expenses, invoices, payments, and vendor billing. Responsible for all departmental Procurement needs. Reconcile budget with Financial reporting on a monthly basis
Prepare weekly executive notes for President, VP of Development and Membership, and Chief Membership Officer. Assist with ad-hoc reporting requests
Distribute statistical weekly Membership sales reports to Finance
Respond and resolve escalated customer service issues from Members. Handle comments and complaints resulting from vendors, i.e., telemarketing, Global Response, etc. Develop a tracking tool to ensure all correspondence is responded to and comments are coded by type to track patterns over time
Provide support and coverage for the Members telephone line, the departmental email in-box, and the Patrons Lounge and Balcony Lounge
Manage office equipment and inventory of departmental supplies. Order stationary and supplies as needed
Establish and maintain departmental files and record-keeping
Manage inventory of membership materials
1-3 years of related administrative experience required
Excellent organizational, multi-tasking, and problem-solving skills required
Strong verbal and written communications skills required, including proofreading skills
Attention to detail and ability to prioritize in a fast-paced environment
Individual must have strong interpersonal skills and possess the ability to be discreet and diplomatic
Microsoft Office suite (Outlook, Word, Excel, and PowerPoint) and fundraising database knowledge required
Cbs-administration Resume Examples & Samples
Handle telephone calls and greet clients/ visitors in a professional manner
Organize and distribute incoming correspondence and courier documents/ parcels
Responsible for room reservations and the tidiness of reception area
Cbs-administration Resume Examples & Samples
Provide administrative and clerical support, including but not limited to stationery orders and arrangements for general office facility maintenance
Provide daily work support for the senior managements in our service lines, including meeting arrangement, travel arrangement, etc
Provide coordination support for some programs or systems
Other ad hoc admin tasks
Director of Administration Supporting Central Region Resume Examples & Samples
Hospitality and workplace services
Executive and client engagement administrative support
Tax processing and client-support operations
Creative service design and reproduction
Support for firm meetings and learning events
Role requires deep knowledge of the firm's lines of business, operational support needs and applicable firm policies
Ability to build relationships, up to and including, the Region Managing Partner and management committee or equivalent level
Excellent analytical and quantitative skills, leveraging data and metrics to achieve effective business outcomes and continuously improve operational excellence
Requires skills around strategic thinking, analytics, application of measurements and quantitative analysis
Excellent oral and written communication skills, ability to interact effectively and persuasively at all levels within the firm and to lead and collaborate in a highly virtual organizational environment
Receives broad direction rather than direct supervision. Work is reviewed for solutions developed and results obtained
Significant management and supervisory responsibilities for ESS management team
A minimum of 15 years relevant experience
Director of Administration Resume Examples & Samples
Develop and improve processes and policies in support of organizational goals
Accountable for obtaining desired results of key performance indicators (KPI's)
Manage and develop the administrative employees of a fully integrated transportation group
Monitor and evaluate performance
Establish individual metrics for each team member
Interface with IT department to fully develop the operations software utilized in the administrative department
Cross department coordination required with managers/directors from sales, operations and finance departments
BS or BA in a management related study
Five to ten years of work experience
Transportation industry experience preferred
Good communication and leadership skills
Ability to use and operate Microsoft Word and Excel
Prior experience in workflow management software preferred
Functional knowledge of general ledger software in order to understand the interface between operational and accounting data
Specialist, Storenet Administration, SEA Resume Examples & Samples
Single point of contact (SPOC) for Omnichannel fulfillment for SEA markets, which includes
Ongoing support for stores (e.g. printing issues / labelling issues / damaged products / printer / registration issues )
Switch on/off stores for Ship from Store (SfS) upon request
Support onboarding and the training of new store staff for SfS
SPOC for SfS allocation rules for internal stakeholders
SPOC and link between warehouse operations (adidas countries) & Consumer Service (SingPost)
Optimize SfS allocation & fulfillment rules
Excellent & proactive communicator
Cross channel understanding
Basic understanding about IT Systems, eCommerce, Store Operations, Consumer Service, Warehouse Operations
Service orientated, supportive & patient (with Store Associates)
Organized & structured
Business administration skills
Fast learning and understanding the SfS StoreNet & adirace system
Analytical skills & understanding of Retail/eCommerce & Stock KPI's
Influencing / conflict management skills
University degree in business studies /eCommerce / Management / Retail
Minimum of 2 years work experience in eCommerce and/or Retail Operations
Passion for eCommerce & Omnichannel fulfillment
Senior Linux Administration Resume Examples & Samples
Prior experience in large scale enterprise infrastructure support, re-engineering, performance fine tuning and cost optimization
Demonstrate accountability, leadership, independent initiatives and willingness to lead and work with teams across multiple locations and time zones
Strong team player with direct and matrix management skills
Flexible and being able to manage time effectively
Able to work with sense of urgency under multiple deadlines and successfully organize and complete tasks with minimal supervision
Experience in leading staff in Infrastructure Support Group in a high availability/mission critical environment
Experience in managing communications across business and technology stakeholders at varying levels across a medium to large scale enterprise
Experience of Linux Systems Administration to a certifiable level
Must be fluent in technologies used in low-latency space: operating system tuning, kernel bypass technologies, PTP (precision time protocol), Multicasting, VLANs, clustering, etc. as well as other than servers infrastructure components – storage, 10GB network, etc
Knowledge of Veritas product suite including Volume Manager and Cluster Server
Knowledge and understanding of naming services such as Active Directory/LDAP/CentrifyDC
TCP/IP and networking experience
Knowledge of HP, IBM hardware up to enterprise level
Analytic and methodical approach to problem solving
Ability to remain calm and objective in a high-pressure environment
Must have strong self-management and be ready to use own initiative
Perfect communication, influencing and organizational skills are a must
VP, Branch Administration Resume Examples & Samples
5+ years of Wealth Management, or equivalent, financial services experience
1+ year of managerial experience
FINRA Series 7, and 9/10 (8) licenses
The candidate should have a high degree of initiative and the ability to work productively with minimal supervision
The candidate should have ability to analyze business needs and develop recommendations and influence partners
The candidate should have the ability to operate in a fast-paced environment and the ability to make decisions based on sound judgment with information at hand
The candidate should be detail orientated and organized as well as possessing the ability to demonstrate the skills to manage multiple objectives in a fast-paced, client-driven environment with continually shifting priorities as needed to meet business objectives
The ideal candidate will be a team player with a positive attitude and high energy level
Project Administration Intern Resume Examples & Samples
0-2 years of experience as a Project Manager or Team leadership role
Pursuing a degree in Computer Science, Business Management is a plus
Quick learner, proven capability to drive, motivate and co-operate as well as excellent person-to-person communication skills
Encourage people to do their best, create an innovative and collaborative environment, generate trust and accountability, and promote a winning culture
Creative problem solver, interested in devising repeatable solutions with automation
Experience in scripting and automating tasks
Understanding of the full R&D life-cycle
Technical knowledge on IP networks, with ease to learn new technologies within the domain
Enrolled in an accredited program with a minimum of 3 credits working towards a bachelors, masters, or PhD
Availability for a full-time or part-time work (min 20 hours/week) during a traditional school semester, quarter, or trimester
Student must sign a non-disclosure agreement / adhere to guidelines on information release for Co-Ops
Student and University must agree to accept Ericsson's standardized student performance evaluation form for any requirements to complete course credit
Must have a minimum cumulative GPA of 3.0
Field Management Administration Resume Examples & Samples
Active engagement in project portfolio and release schedule
Monitoring key activities driven by business cycle events
Evaluating client and field impacts related to product, service and regulatory change
Facilitating issue management & resolution for field driven incidents
Supporting Field Communications and Training evaluation & coordination
Coordinate field impacts related to Business Continuity, Efficiency and Operational servicing initiatives
Ability to simultaneously manage multiple engagements
Effective collaboration, problem solving, analytical and negotiation skills
Highly detail-oriented with the ability to leverage available resources to work efficiently
Microsoft Office proficient (Word, Excel, PowerPoint, Outlook)
Branch/Field Liaison experience (preferred)
Senior Manager, Commission Administration Resume Examples & Samples
Oversee and manage team that is responsible for timely and accurate commission payments to the applicable sales teams and leaders
Manage team that is responsible for providing sales leaders, finance, HR and any other departments recurring and/or ad-hoc commissions statements and updates
Ensure commission payments are paid according to approved commission plans and associated business rules
Ensure all disputes and escalations regarding commission payments are resolved in a timely manner
Partner with business leaders, Finance and HR Compensation to define and plan development for commission plans
Strong and timely communications with Sales Leaders, Sales Operations, Finance, HR and commission team
Lead strategic ongoing process improvements by implementing standardized processes and practices around commission administration
Proactively identify reasonable solutions for commission tools and processes in an effort to drive efficiency, standardization and innovative ideas that will solve for business problems and further enhance the commission process, administration and reporting
Ensure audit controls are in place and the integrity of commissions payments are maintained according to Company and department regulations, policies, procedures and governance over commission processing
Document, write, update, and maintain all governance and control documents for commission administration
Maintains confidentiality on matters relating to payroll commissions and performance
Leadership, coaching, and development of a team of professionals
Responsible for the quality of work, process adherence, escalations, tools deployment and coaching/mentoring of the team
Ability to work in a fast-paced environment and ability to prioritize multiple tasks
Strong skills and knowledge with Excel
Proficient in Power Point, Word, Outlook, and the Internet
Knowledge in ICOMS / AS400, CSG and/or SalesForce a plus, including the ability to navigate and research within the system(s) and gather information to resolve inquiries
Cbs-administration Resume Examples & Samples
Provide daily work support for the managers and senior managers in our service lines, including meeting arrangement, travel arrangement, etc
Provide general administrative support to all staff in our service lines
Forecast regular employee utilization, and provide staff scheduling
A&R Administration Administrator Resume Examples & Samples
2 or more years of experience in the record, music or entertainment industry
Strong organization skills, flexibility and resourcefulness
General knowledge of the Recording process (i.e., what roles the various parties play) is necessary to facilitate communication and identify potential problems
The person must be a proactive, self-starter, able to think and work independently, manage a high volume of projects, conduct extensive research on a multitude of issues, and able to take direction under a sometimes organic and evolving recording process
Customer service oriented with a passion for music
Team player attitude
Microsoft excel skills
AFM and AFTRA Collective Bargaining Agreements
Manager, Defined Benefit Plan Administration Resume Examples & Samples
Lead the operations/execution of retirement plan solutions for UTC's employees and retirees
Oversee all consulting/vendor relationships associated with the administration of US-based qualified and nonqualified DB plans
Coordinate plan administration among multiple corporate functions (including Legal, Treasury Operations, FP&A, Government Accounting, HRIS and Payroll) and external vendor partners
Provide subject matter expertise to business units and vendor partners to ensure exceptional service in responding to employee and retiree plan issues/questions
Lead projects to create retirement solutions to ensure efficient and effective use of resources
Manage retirement plans to ensure compliance with UTC's governance policies and all regulations
Provide subject matter expertise on audits involving the company's retirement plans
Lead the development and maintenance all required plan documentation and communications
Administration of globally mobile employee pension plans
Involvement with other non-U.S. plans as applicable
Loans Administration Resume Examples & Samples
Review loan amendments, modifications, approvals, and prepares appropriate system adjustments
Set up and maintain LIBORs in loan system making sure that proper rates and renewals are processed within required time lines
Review and update ticklers as necessary in loan system
Review and prepare incoming cash transfers and deposits for proper application in loan systems and general ledger and prepare summary report of activity
Preparation of loan, interest & fee settlement. Ensure outgoing wires and settlements are in the system prior to Treasury's cut off time
Calculate interest and fee adjustments
Responsible for timely and accurate reconciliations for all interest and fee accruals
Responsible for clearing interest and fee accruals in loan system
Follow up with lead lenders regarding interest and fee payments
Post activity in the loan system
Process SWAPS and Foreign Currency transactions
Prepare client payoff calculations and ensure that all outstanding monies in the General Ledger are accounted for
Provide loan servicing including fields calls and requests for information from/to the business units and the clients
Follow up with Account Management Teams to ensure fees and loan structures reported on the loan system tickler report are properly handled
Provide support for members of various divisions
Alternate in leading monthly meetings regarding interest/fee variances with business units
Assist in month end closing of loan system. Review EOM checklist and process as necessary
Asset Based Lending loan servicing experience preferred
Work experience in loan administration
Good understanding of lending documents and principles
Must be detail and multi-task oriented
Organized and work independently using good business judgment
Proficiency with spreadsheet and word processing systems
Manager, Salesforce Administration Resume Examples & Samples
Manage team of Technologists to provide on-going support and system administration to quickly fix production issues with Salesforce.com and provide on-going maintenance
Manage Change Management and Governance processes
Split of hands-on technical development and people management
Work and deliver under tight timeline and ability to multi-task
Participate and lead in technical discussions
Collaboration with 3rd Party and offshore development partners
Evaluate, select, implement, and integrate technology tools into a solution to support our business unit clients
Alternatives Products Administration VP Resume Examples & Samples
Assist with oversight of external administration, accounting and financial reporting for assigned funds
Review accuracy and completeness of key deliverables prepared by the external administrators as part of the monthly NAV close process including cash, position and P&L reconciliations, investor allocations, fee calculations, distribution reports and capital statements
Ensure periodic fund NAV, investor reporting and financial reporting deliverable deadlines are met
Perform reviews of periodic financial statements prepared by the external administrators to ensure accuracy, completeness and compliance with GAAP
Assist external administrator with year-end audits performed by independent accountants
Coordinate internal approvals for payment of periodic fund expenses
Work with external administrator, internal team members and other BlackRock groups to resolve accounting, financial reporting or other operational issues, as identified
Perform other periodic internal reporting (e.g. regulatory reporting, fund metrics, AUM, fee revenue, investor data)
Respond to ad hoc requests from outside investors and other BlackRock groups
Participate in other group projects and initiatives as requested
Proficiency in Microsoft Office including Word, Excel and Powerpoint
Standards Administration Resume Examples & Samples
Proven Bachelor's degree or equivalent
Proven ability to drive processes and complete projects
Demonstrated strong negotiation and organizational skills with an attention to detail
Demonstrated strong customer service and partnering skills
Proven experience with MS Word, Excel, PowerPoint and Visio, Adobe Acrobat, and Photo editing software
Demonstrated familiarity in SharePoint use and maintenance
Minimum of 5 years of experience with Disney preferably with parks and resorts
College degree in Library Sciences, English, Technical Writing, Communications or other related field
Proven history of working in a technical environment particularly related to the engineering sciences
Demonstrated history of document development and/or editing
Demonstrated coaching and leadership skills
Proven history of technical conflict resolution skills
Director, A&R Administration Resume Examples & Samples
Responsible for updating the A&R forecast in Excel (weekly)
Communicate with Royalties and develop a workflow with them to expedite research for artist statments
Draft and negotiate all contracts for art/design
Send all recoupment letters to artist managers
Assist Internal Audit with research using AS400 and SAP
Oversee clearances for art/video
Supervise department coordinator
Must be proficient in Excel and understand advanced functions
Must have an in depth understanding of artist contracts and recoupment provisions
Excellent Communication skills are needed to discuss A&R/Art and video issues with Business Affairs, Finance and A&R
In depth understanding of artist royalty statements
Must have experience managing and training employees
3-5 years record industry experience
Finance/accounting experience
Production Administration Internship Resume Examples & Samples
All students must be available during the months of January through May for the 15 week program
All students must provide their own housing and transportation for the duration of the internship
All students must have a strong proficiency with Microsoft Office Suite
Proven ability to communicate effectively and prioritize
Administration Trustee Ireland Resume Examples & Samples
Assist in the investigation of pricing and other errors of funds to satisfactory conclusion in a timely manner
Ensure all company procedures and policies are adhered to at all times
Assist in any ad hoc tasks as requested
Assistant, A&R Administration Resume Examples & Samples
Responsible for maintaining the artist files
Reconcile and pay the Amex travel accounts in a timely manner (monthly)
Send all direct bill hotel letters and follow up for hotel folios (as needed)
Coordinate all invoices for processing by A/P – including routing of invoices for proper approvals and checking on Purchase Orders. (daily)
Follow up with outstanding invoices with A/P (daily)
Requesting set-up of all new vendors (as needed)
Answer phones and take detailed messages for PO requests. (daily)
General office duties – including but not limited to ordering supplies, arranging meetings, setting up conference calls, booking conference rooms and distributing mail
Arrange travel and accommodations for artists during the recording process
Cees Client Administration Resume Examples & Samples
Efficient administration of all tasks required to meet the client deliverables as set out in the service agreement
Preparation/co-ordination of client reporting
Strong ability to respond / investigate participant queries
Completer/finisher – ability to see tasks through to the end
Administration / General Management Resume Examples & Samples
Please attach a resume in PDF format. Applications that do not meet this requirement will not be considered. Candidates should also be prepared to submit a writing sample of 500 words or less upon request**
Are you legally eligible to work in the United States?
Have you ever been convicted of a crime? Please note that answering yes to this question does not necessarily exclude you from employment
If you do not live within commuting distance of Lexington, KY, are you willing to relocate at your own expense?
Are you willing to accept an annual salary that is less than $50k?
Administration / General Management Resume Examples & Samples
Recruits and interviews quality candidates for all open opportunities in the corporate office and assists with recruiting for international offices as necessary
Recommends innovative recruiting and sourcing strategies
Prepares and posts advertisements for open positions
Assists with development of job descriptions
Sources and screens candidates
Participates in all phases of the interview process. Conducts initial interviews, participates in and leads subsequent interviews as necessary
Assists and advises hiring managers through the interview and selection process
Prepares weekly and monthly reporting/tracking for open positions (sourcing, status, etc…)
Coordinates and processes new hire paperwork, drug screenings and background screenings
Assists with management of internship program
Develops employee communication pieces
Conducts new hire orientations
Administrative duties – including data entry and file maintenance
Other tasks, projects, and responsibilities as assigned
1-3 years of HR Generalist experience desired
Minimum of four years of HR experience
Proven ability to source and recruit candidates in innovative ways
Knowledge of best practices in recruiting
Strong knowledge of sourcing and research methods including online web tools, social networking, etc
Ability to build relationships within the organization and with candidates
Ability to manage competing and rapidly changing priorities
Excellent working knowledge of employment law as it relates to recruiting, interviewing, drug and background screening, employment testing, etc
Positive, customer-oriented demeanor
Working knowledge of Microsoft Office software including, Word, Excel and Power Point and ability to learn other basic computer programs
What interests you about this opportunity?
Administration / General Management Resume Examples & Samples
Assist with the day-to-day activities of the Chief Operating Officer, to include designing presentation materials, project management, research, copywriting & editing, scheduling and prioritizing time commitments, and basic financial analysis
Track and monitor project streams across all of the COOs direct reports
Assist with staff communication throughout the organization
Conduct external outreach on behalf of the COO
Assist with special projects and event planning
Coordinate agendas and scheduling for internal and external meetings
Prepare monthly expense reports and reconcile monthly credit card statements
Make travel and other meeting arrangements for the COO
Bachelor's Degree or strong relevant experience required
Minimum of 5-7 years of experience at the Executive Level
Excellent design skills with expertise in PowerPoint & knowledge of design and layout software such as Microsoft Publisher and Adobe Photoshop and InDesign
Expertise with web-based tools like Concur for making travel arrangements and keeping track of travel expenses
Expertise in Microsoft Office, including Word, Excel, Outlook
A strong knowledge of social media (such as Facebook, LinkedIn, Twitter, Instagram and Snapchat)
Familiarity with CRM software, such as SalesForce.com or Microsoft Dynamics
Excellent internet research capabilities
Strong organizational skills, time management, and attention to detail
Ability to interact professionally with the Executive team
Ability to prioritize and manage multiple tasks/projects
Ability to work flexible hours including nights, weekends, and holidays
Administration & General Management Resume Examples & Samples
Minimum of 2 Years in a Customer Success or similar role
BS/BA
Positive attitude, exemplary work ethic, and reliable team member
Detail-oriented and high organizational skills with ability to manage many different responsibilities
Experience with salesforce or similar CRM
Experience with NCAA regulations and college athletics
Administration / General Management Resume Examples & Samples
Provide administrative support to the General Manager, which will include, but not limited to
Must be available to work game nights (41 home games, plus pre-season and playoffs)
Some travel (playoff/special event travel) may be necessary
Associates Degree required – Bachelor's degree preferred
Ideal candidate will have 8 years related experience providing administrative support to senior
Ability to work evening, weekend and holiday hours
Excellent sense of discretion and the ability to maintain confidentiality a must
Detail-minded; follow-through, thoroughness, and organization of time and work of prime
Ability to work with a variety of individuals and not be intimidated by strong personalities
Ability to work with internal and external clients with a positive customer service-oriented attitude
The 2017-2018 Trainee Program will run from September through April (end of season)
Open to any qualified applicant who can meet the time commitment and has a recent college degree, Bachelors or Masters
The ability to work flexible hours to include nights, weekends and holidays is required
Trainees are responsible for travel and housing arrangements
Proficient with MS Office (Word, Excel, PowerPoint and Outlook), required
Strong organizational and problem-solving skills
Ability to prioritize workload, balance multiple responsibilities, and apply good judgment in a fast-paced environment
Exemplary client service skills
Strong interpersonal skills, ability to interact and communicate with individuals at all levels
Provide on-site Learning & Development and Employee Engagement event support, including, logistics, conference room scheduling, catering, setup and breakdown, as needed
Monitor and maintain L&D budgets; process invoices, and ensure timely payment of vendors
Manage L&D training supplies inventory
Provide administrative support for employee engagement initiatives, training and HR department activities and presentations
Maintain Employee and Benefit related files and storage
Assist in new hire orientation, on-boarding and employee off-boarding
Manage administrative elements of New Hire Orientation preparation
Create and update employee files and ensure compliance
Assist with benefits administration – preparing materials for Open Enrollment, entering changes into HRIS system, managing communications to employees, scheduling training; answer first-line questions regarding employee benefits
Ensure updates are made appropriately to policies and procedures in the Employee Handbook
Assist in managing seating assignments for new hires and internal moves between our corporate locations in Brooklyn. Liaise with business leaders, Operations/IT regarding assignments and changes
Oversee process related to credentials/building access cards, business cards, and cell phone request forms
Submit background checks online to provider and ensure compliance
Help to manage announcements related to Company offers for our Health & Wellness program
Draft and Disseminate Ticket Offer Announcements
Maintain Organizational Charts
Manage administrative component of Performance Reviews including but not limited to sending out communications around the process, creating materials, scheduling training, tracking review completion and filing
Provide general support to the HR team through planning, organizing and meeting coordination
Work with HR leaders on various projects including year-round internship programs (Spring, Summer & Fall programs); liaise with all divisions regarding intern(s) needs, schedule interviews for candidates for program
Ad Hoc Projects in Diversity & Inclusion, Succession Planning
1-2 years of relevant HR experience management
High proficiency with MS Office (Word, Excel, PowerPoint and Outlook) required
UltiPro knowledge a plus
Experience managing high volume internship programs strongly preferred
Demonstrated ability to operate in a fast-paced environment, responding to issues promptly with a strong orientation toward customer service and teamwork
High level of integrity and ability to deal with highly confidential information in a professional manner
Ability to handle multiple assignments and deadlines with accuracy
Ability to communicate effectively with all levels of employees, management, and customers
Strong interpersonal and teamwork skills, including adaptability, personal effectiveness, and the ability to establish quick rapport
Strong organizational and time management skills, including prioritization and follow through
Must be flexible and reliable team player, both within own department and within company as a whole
Communicate with high level contacts both inside and outside the company such as vendors, clients and ownership
Compose, type, and prepare correspondence, memos, meeting minutes, presentations, confidential materials, etc. of the highest quality
Manage, plan, and organize heavy calendaring for meetings, conference calls, and events
Coordinate travel arrangements including flights, hotels and car service as requested and prepare detailed itineraries
Monitor incoming mail
Perform general office duties, i.e. expense reports, check requests, DocuWare approvals, answer phones, copy, scan, etc
Handle comp ticket requests and send to appropriate business contacts
Handle sensitive and confidential information
Manage internal and executive ticket requests for arena events
Minimum of two year degree in Business Administration or five years in equivalent work experience as Executive Assistant
Basic knowledge/understanding of risk management
Computer literacy within a Windows environment
Strong customer relations and communications skills (verbal and written) and experience in project/process supervision
Past experience working in entertainment/live events preferred
Articulate, proactive and forward thinking
Judgment to independently handle a variety of administrative details and confidential matters with the highest level of integrity
Capable of managing multiple priorities in a dynamic, ever-changing, and stress-filled environment
Valid driver's license
Must be bilingual (Spanish)
Supports Manager, Human Resources and Director, Human Resources with all levels of recruiting activities
Facilitates background check process, responds to external applicants, schedules interviews and appointments
Processes new hires in Workday
Provides administrative support to the VP, Human Resources including managing calendar, coordinating meeting and event logistics, and completion of special projects
Maintains department filing system, I-9 files and Team Member personnel files
Coordinates all elements of meetings, training sessions and special events
Assists Benefits Specialist with administration of Team Members benefits
Assists with special projects as assigned
Ability to deal professionally with confidential information
Commitment to role as a Team Member Advocate
Customer focused; commitment to cater to customers
Commitment to continuous learning
Must be highly organized with the ability to multi-task
Work with a sense of urgency and priority
Administration / General Management Resume Examples & Samples
Implement policies, protocols and procedures affecting event planning and administration of Skating Academy programs
Collaborate with the Ford Ice Center & SHSA to strategize Figure Skating, Freestyle and Learn to Skate procedures and policies
Facilitate collection of roster information and preparation of Skating Academy programs
Responsible for ensuring that all aspects of the Skating Academy programs are professionally executed
Execute Skating Academy programs marketing plans and assist with the development and implementation of these plans
Prepare all materials in advance for distribution to Skating Academy clients
Communicate with clients, coaches, and parents on a regular basis and as specific issues arise
Responsible for delivering outstanding customer service and for responding to customer inquiries in a timely manner and in accordance with company policies
Partner with staff and clientele to maintain a positive atmosphere
Ability to skate and instruct clients
Ability to pick up children and be mobile on the ice
Ability to work in a cold environment
Excellent speaking and listening skills, requiring the perception of speech
Physical activities include sitting, walking, standing, bending, squatting, climbing stairs, kneeling, twisting, lifting, grasping, balancing and handling of materials, and working with arms raised for prolonged periods
Exposure to bright lights, extreme temperatures, loud noise, dust
Ability to work with and around water and ice and to work at or below freezing temperatures for extended periods of time
Administration Practise Manager Resume Examples & Samples
Provide administrative support to seven team members
Organise and arrange multifaceted meetings, travel and accommodation
Prepare expense claims and timesheets on a weekly basis
Managing engagement pipeline tracking and updates
Prepare and revise documents including Powerpoint presentations, client engagement letters, team handouts and brochures, reports, agenda, papers and memorandum
Coordinate client events and seminars, including booking rooms, liaising with presenters etc
Drafting and finalising the billing process
Preparing and lodging ASIC Forms
Completing a range of statutory body searches and enquires including company, PPSR, intellectual property, and title searches
Selected legal research
Professional Backup Administration Resume Examples & Samples
Coordinates and monitors troubleshooting to isolate and diagnose common system problems; documents events to ensure continuous functioning
3+ years, Backup Administration in an Enterprise environment
3+ years, Symantec Netbackup
2+ years, Linux Administration
1+ years, SUN/STK Tape Silos and LTO Tape drives
1+ years, HP Omniback and Networker
1+ years, eMC DataDomain experince
Must have U.S. Citizenship required
Candidate must be able to obtain government security clearance
Position on-site in Pittsburgh, PA or Coppell, TX
Manager, Credits Administration Resume Examples & Samples
Manages credits process for the studio by applying extensive knowledge of Guild rules, film industry requirements, and stakeholder management
Partners with film producers, cast and crews to understand roles and identify accurate credits
Responsible for billing by taking into consideration talent, producers, directors, companies involved in production and distribution, and artistic and technical crew
Assist in-house and outside counsel with drafting, preparing, proofing, and/or summarizing legal documents and correspondence (including, but not limited to, travel, publicity and merchandising restrictions memos) with oversight from an Attorney
May be responsible for document analysis, fact finding, verification, preparing and filing transactional documents, or conducting legal research
May act as a point of contact for colleagues and any Disney entity or affiliate
Review marketing materials for legal issues
Coordinate payments to writers and other talents with accounting
Must have experience working with credits (either motion picture or TV)
Knowledge of applicable legal procedures, terminology, policies, and standards
Must have knowledge regarding guild rules related to credits
Research and writing skills
Ability to work well in a team-based environment
Ability to take initiative, high attention to details, and able to meet deadlines
Ability to exercise judgment to appropriately discern when to escalate issues
Ability to build business acumen and understand core elements of the applicable business area(s)
Qualification to be a paralegal by certification or education
At least 3 years of experience
Manager of Maintenance Administration Resume Examples & Samples
As a member of the Engineering Department Leadership Team, help to set and implement goals, budgets, and policies of the Department, GTLC, and Vail Resorts
Schedule and supervise the daily, weekly, monthly, and annual activities of the general maintenance and dispatch staff in order to maintain the operational status of all facilities in a timely manner
Refer work orders to the other Department Managers as needed
Plan, specify, and implement projects to improve the efficient function of all facilities. Create estimates for such projects and track costs
Respond to emergency situations whenever they may occur and take corrective action to resolve the situation
Know appropriate safety standards and design, train, and enforce safety policies
Supervise the implementation and use of the MicroMain computerized maintenance management system. Ensure that the system is being properly utilized by Engineering Dept employees and that work order data is being generated, collected, and entered into the system properly and on a timely basis
Enter and maintain inventory data in MicroMain
Specify and order equipment and supplies necessary for the maintenance tasks. Track, receive, and account for the supplies through the financial system using e-Pro, department checkbooks, and OnBase systems
Reconcile Engineering Dept checkbooks on a monthly basis and calculate and provide accrual and rollover information to Department of Finance
Use PeopleSoft HR to monitor employee timesheets and correct exceptions as needed. Submit and approve employee time data weekly
Interview & hire direct report employees using Success Factors program
Set performance goals for employees in Success Factors and conduct mid and end of season performance reviews. Conduct coaching and disciplinary sessions as needed, and complete all HR paperwork in a timely manner
Serve as eMod (engineering manager on duty) as needed (usually once a week when facilities are operating). This involves being on–call overnight in order to respond to any emergency breakdowns that may occur
Computerized Maintenance Management System program experience
Associate or Bachelor's degree in business or related field
Safety accreditations
Project Administration Resume Examples & Samples
Abilities to execute with consistency
At least 1 year experience in MS Office operation
Lotus Notes end user skill
Manager, Props Administration Resume Examples & Samples
Manages Props team resourcing. Manages in-house, temp, vendor and consultant labor hours spent each week on projects. Manages talent making sure resources are available for Project casting requirements. Partners with HR to maintain personnel assignment calendar including identifying hiring needs and internship requests
Develops and manages cost estimates and work plans for projects and other departments as needed. Develops schedules, partners with HR and project leads to identify staffing plans and org charts for the team during the development of new projects
With Creative Studio Management and Universal Creative Finance teams, manages and reviews ongoing planning, estimating, accounting, reporting, or analytical projects as assigned. Reconciles the monthly CTS report for finance, attends budget meetings relating to projects prop fabrication budgets. Tracks budgets and project expenditures
Manages and reviews all vendor contracts, commitments and invoices. Develops Scopes of Work, negotiates outside resources as necessary. Review and determine slates for consultants and vendors
Develops, implements and monitors procedures for the Props team with regards to project processes and manages travel, research trips, purchase trips and team-building programs, etc
Manages the development, implementation and monitoring of the departmental operating and capital budgets
Supports forecasting activities, new business development opportunities and other ad hoc analysis to support finance, reporting and business needs and requests
Partners with the Studio ASQ Program team, Universal Orlando Art & Design, Technical Services, Revenue Ops and Merchandising divisions to provide support as needed. Under the direction of the ASQ team and Attraction Development, ongoing show quality audits and maintenance support in the Parks
Understand and actively participate in Environmental, Health & Safety responsibilities by following established Universal Orlando policy, procedures, training and team member involvement activities
Must possess good aesthetic and creative judgment
Must be a clear communicator able to collaborate with senior management
Specialist, Workforce Administration Resume Examples & Samples
Process the on-boarding and termination of Production/"Backlot" employees using Workday. Maintain employee records by processing updates and corrections to these records when necessary. Works with Production Payroll and External Production companies to ensure Production employees are processed in the HR / Payroll systems accurately. Works with different types of Deal Memos, including, but not limited to DGA, SAG, Basic Craft Deals, etc. Analyze deal memos and learn specific hiring codes, rates and Union terminology and logic in order to process hires, transfers, rate changes, terminations, and other miscellaneous updates to Production employee's records in a timely manner. Respond to Remedy tickets within appropriate Service Level Agreements set forth by department. Assist WFA team member with processing overhead employee transactions using Workday and Employment Center. Transactions include new hires, promotions, transfers, pay adjustments etc. Audit HR and Payroll systems to ensure correct information has been input and processed
Submit and/or process Data Correction requests from field or as a result of internal audits. Work with HR to identify issues and make corrections to employee data. Counsel HR when correction may impact other employee data such as vacation accrual, pension, benefits, bonus etc
Administer Online Timesheet process to provision accounts and make updates and changes to system. Assist HR, Submitters, and Approvers with questions on how to use tool. Trouble-shoot keying timecard and keying issues with Payroll. Maintain employee and approver status by reviewing audit reports on a weekly basis. Respond to Remedy tickets within appropriate Service Level Agreements set forth by department
Assist with conversion activities associated with the transition of existing HR / Payroll systems to Workday and Workbrain. Attend training sessions and become proficient in new systems. Assist with the creation of Process Documentation for future state process workflows
Other administrative and clerical work, filing and organization as directed by the Supervisor
Troubleshoot payroll, timecard and check issues with Payroll
Director, Portfolio Administration Resume Examples & Samples
Responsible for leading staff and functions within the portfolio administration team globally
Oversee the cash account verification, cash forecasting, valuation, and portfolio reconciliation functions
In conjunction with management, develop, recommend and execute business plans for the group
Anticipate issues that may cause errors or adversely affect the ability to meet deadlines, and take action to prevent the risk of occurrences
Allocate and coordinate resources and handle personnel related issues
Keep abreast of new regulatory guidance, new technologies and applications, and their implications for the business
Partner with peers in other organizations and with trade/industry associates to ensure best practices
Support staff in solving problems and incorporating new processes to mitigate risks
Assist managers in day-to-day supervision of associates within their respective teams
Develop and review departmental policies, guidelines and procedures for Portfolio Administration with consideration for and impacts to stakeholders
Maintain a well-controlled support environment
Motivate staff and increase morale through effective management practices
Manage and maintain relationships with external fund accountants, fund administrators and custodian banks
Collaborate across the Fixed Income organization to assist with service reviews, due diligence, and account on-boarding and maintenance
A combined 10+ years management and portfolio accounting operations experience required
Bachelors degree required. Graduate degree a plus
Specific knowledge and experience with institutional investment management recordkeeping and administration, including familiarity with fund financial accounting
Specific knowledge and experience with Fixed Income instruments, including derivatives, foreign exchange, MBS, structured securities and syndicated bank loans
Specific knowledge of fixed income broad market and sector specific portfolio strategies
Specific knowledge and experience with institutional advisory accounts, US Mutual Funds, off-shore funds and UCITS funds
Proven ability lead a large team, overseeing both unit production and unit projects successfully and simultaneously
Strong diagnostic, analytic and problem solving skills
Strong understanding of operational risks and control measures
Demonstrated ability to work with senior management on problem resolution
Demonstrated leadership qualities and partnering skills
Excellent organization, communication, time management and project management skills
Excellent PC skills and a demonstrated ability to leverage technology effectively
Experience with BlackRock Solutions Aladdin and PAM for Investments a plus
International and Domestic Travel required (15%-20%)
Specialist, Workforce Administration Resume Examples & Samples
Processes Recruitment transactions. Works with Contact Center to open recruitment requisitions and ensures positions are posted on job site. Ensures candidates are registered for Orientation. Process new Hire documents and hire/transfer/promotion transactions
Process Domestic and International employee transactions using Workday and Employment Center. Transactions include new hires, promotions, transfers, pay adjustments, PSC input etc. Audit HR and Payroll systems to ensure correct information has been input and processed. Run and distribute monthly reports & Ad/Hoc reports to divisional & HR management as needed. Administers position management
Process Data Correction requests from field or as a result of internal audits. Work with HR to identify issues and make corrections to employee data. Counsel HR when correction may impact other employee data such as vacation accrual, pension, benefits, bonus etc. Work with Sr GBSI Management to coordinate with TS Application Services to update information that may not be available through regular systems for updating. Communicates with Time Warner Corporate changes made to employee data. Notifies GBSI Senior management when systems are not processing data as they should
Maintain Divisions global organization charts and headcount reports on a monthly basis. Partners with Senior Management on Departmental & Divisional reorganizations. Prepares proposed organization charts & assists with preparing job descriptions. Liaises with Compensation Representatives where appropriate. Processes approved changes for supported divisions
Oversee temp process and usage; Distributes temp reports to divisional management as requested. Reviews temp requests to ensure justification ties with business needs. Provides extension and end date approval to Randstad. For On-Payroll Temps, processes the hires into HR and Payroll systems
Administer termination process including requesting final checks, scheduling and conducting exit interviews with administrative/clerical staff. As directed by Senior Management, creates & processes Separation/Layoff sheets and liaises with Legal & Employee Relations to get documents approved and agreements created. Distributes agreements and maintains termination files with signed agreements & exit interview sheets
Senior Administration Resume Examples & Samples
Typing and formatting proposal/tender accounts, course workbooks and other general correspondence
Creating PowerPoint Documents for presentations and tenders
Booking flights, hotels, and accommodation
Supporting with all administrative and office requirements
Excellent telephone manner & communication skills
Self-motivated Individual
Able to work on your own initiative
Computer literate and being able to use Microsoft work particularly Word and PowerPoint
Assistant, Copyright Administration Resume Examples & Samples
Assist with weekly copyright filings, database maintenance, preparing reports for meetings and online research
Provide general clerical support, including word processing, photocopying, scanning and profiling of documents, phone coverage, drafting of routine transmittal letters
Preparation and scheduling courier shipments, maintaining follow-up files, and scheduling of meetings and conference calls
The Copyright Assistant provides clerical support for and reports to: the Executive Director, Manager and Coordinator
Manager, A&R Administration Resume Examples & Samples
Partner with A&R to obtain frontline label copy information from various sources, including A&R, Producer Management, Artist Management, Songwriters, other Disney divisions
Enter Catalog Label Copy
Enter Audio Masters per request from Licensing
Be the point person for ordering Product for the department as well as to be sent to AFM and SAG-AFTRA
Assistant, Copyright Administration Resume Examples & Samples
Bachelor's degree preferred, but not required. Prior executive and/or legal department assistant experience strongly preferred; prior work experience in a fast-paced environment required
Good working knowledge of Microsoft Word, Outlook and Excel is required. Adobe Acrobat and Powerpoint preferred
Must be well-spoken and possess strong written/verbal communication and interpersonal skills. Superior grammar, editing and proofing skills required
Because of exposure to pre-release materials, a high level of integrity, discretion and professionalism is essential
Must have excellent organizational skills, and be able to complete high volumes of tasks and projects quickly with little guidance, react with appropriate urgency to situations and events that require a quick response or turnaround, take effective action without having to know the total picture, and solve problems that affect people within the group or other related groups
Must have experience with database management and exceptional amounts of metadata
Familiarity with film and television production and post-production procedures is preferable
Defined Benefit Administration Systems Manager Resume Examples & Samples
May perform one or more of the following: Organizes, leads and facilitates cross-functional projects
Identifies and manages resources, including cross-functional employees, to successfully execute projects
Works with senior management to align projects to strategy
Communicates team progress to all levels in the organization
Performs cost and benefit analyses
Analyzes, plans and implements process improvement (such as Six Sigma initiative) needs
Produces new process improvement techniques and services
Measures performance against process requirements, aligning improvement projects to close performance shortfalls
6 – 10 years of total Defined Benefit Plan experience (Includes Buck experience and prior)
Strong computer skills (comfort with programming logic) and MS Office software proficiency specifically: MS Access, Excel, Word, Project, SQL, and Internet
In-depth knowledge of discipline/practice area
Good listening skills and ability to take direction well
Self-starter, strong critical thinking skills and good problem solver
Strong organizational and project management skills and experience
Ability to think strategically and creatively
Demonstrates management and/or supervisory skills
Ability to interact with all levels of management and clients
Any Actuarial experience or CEBS certifications would be helpful
Cbs-administration Resume Examples & Samples
Filing documents
Handling admin duties
Photocopying documents
Word processing and data entry work
Administration Resume Examples & Samples
Bachelor's Degree and/or a minimum of five years direct supervisory and management experience to include staff development, marketing, financial management, public relations, fund raising and community program development
YMCA of the USA Team Leader designation with course work in Volunteerism and Group Work required within first 180 days. Multi-team or Branch Leader Certification or ability to secure within two years preferred
Current certification in all related safety certifications or ability to secure within 60 days (CPR, First Aid, AED)
Ability to recruit, train and supervise high quality staff and volunteers, facilitate communication and provide leadership
Must be attentive to details. Be able to work with and meet deadlines, and take initiative to develop and provide information and controls necessary for efficient office operations
Must have excellent communications skill (oral and written)
Must be able to take initiative in making decisions and solving problems within the scope of assigned responsibilities
Must work independently with little supervision
Perform quality work within given deadlines and expectations with or without direct supervision
Interact professionally with other employees, members, program participants, volunteers, and other individuals within the community, always being mindful of the YMCA's four core values of caring, honesty, respect, and responsibility
Serve effectively as a team contributor on all assignments
Work independently while understanding the necessity for communicating and coordinating work efforts with other appropriate individuals
Serve as directed on association task forces or program cabinets
Develop relationships with collaborative agencies focused on community development and population health through YMCA programming
Overall responsibility of the Hendersonville Center
Constantly greet and develop relationships with members and program participants throughout the facility by keeping member engagement strategies in the forefront
Coordinate the development of the Board of Advisors for the center and committees
Assure compliance with state and local regulations. Ensure that program standards, emergency action plans and other safety protocols are met and safety procedures are followed
Gather data and reports as required for assigned program areas
Develop, manage and review departmental budgets and meet or exceed budget targets related to the operation of the center
Direct the annual campaign with a volunteer campaign director for Henderson County
Develop maintain relationships with current and potential funding sources, both private and public
Direct all public relations and marketing efforts for all operations of the branch
Develop and maintain effective working relationships within the community
Directly manage all programming and membership efforts to support membership growth and retention
Ensure branding, communication and marketing meet Association standards for all responsible Centers
Follow all Human Resources procedures when hiring and terminating staff. Use the progressive discipline procedures when coaching staff
Ensure management and maintenance of the facility and equipment
Ensure that all program course information is prepared for inclusion into the membership and program data base/operating system
Coordinate the development and management of center programs to meet the needs of the community and achieve association operating objectives
Prepare statistical, analytical, and narrative reports regarding programs and operations of the Centers as needed
Responsible for other duties assigned by the District Executive Director
Models and teaches the Y's values. Ensures a high level of service with a commitment to changing lives. Can provide volunteers with orientation, training, development, and recognition. Has the ability to cultivate relationships to support fund-raising
Champions inclusion activities, strategies, and initiatives. Builds relationships to create small communities. Empathetically listens and communicates for understanding when negotiating and dealing with conflict. Effectively tailors communications to the appropriate audience. Provides staff with feedback, coaching, guidance, and support
Provides others with frameworks for making decisions. Has the ability to support the launching of programs and activities. Develops plans and manages best practices through engagement of team. Effectively creates and manages budgets. Holds staff accountable for quality results using a formal process to measure progress
Shares new insights. Facilitates change, models adaptability and an awareness of the impact of change. Utilizes non-threatening methods to address sensitive issues and inappropriate behavior or performance. Has the functional and technical knowledge and skills required to perform well; uses best practices and demonstrates up-to-date knowledge and skills in technology
Team Lead-hrms Administration Resume Examples & Samples
Bachelor degree, preferably within HR or relevant experience within required area
Extensive experience in HRMS/HRIS issue resolution and large ticket volume
Should have at least 2 years of experience as a Lead, handling at least 10 people
Presentation and communication skills
Proactive, service oriented mind-set
LI-AC1
Reward Administration Resume Examples & Samples
Own the administration of employee benefits programme to ensure smooth day-to-day operations and solve problems
Play an important role in ensuring that the Reward team acts as a centre of excellence whilst working closing with the rest of HR to provide advice on reward matters
Support the Senior Reward Manager in developing, delivering and managing relevant reward solutions for the business
Work with the Senior Reward Manager and Reward Director on all aspects of reward within in a global framework
Extensive knowledge of Microsoft Excel, Word, PowerPoint and Outlook
Experience in administering benefits through online platform
Highly numerate, analytical and data-oriented
Experience of working in a dynamic and fast-paced business environment, preferably digital
Agile & adaptable with a 'can-do' attitude
Degree qualified or equivalent
Knowledge of cloud-based HRIS
Knowledge of payroll system (e.g. ADP)
Summer Student Client Administration Summer Student Resume Examples & Samples
To ensure weekly return mail reporting and process is completed timely and accurately
To review and investigate accounts to ensure our TFSA reporting is completed timely and accurately
Assist with other projects as needed
Director, Trust Administration Resume Examples & Samples
Responsible for managing a team of approximately 15 Trust Administrators and staff
Participate in process improvement initiatives at the department and/or company level
Responsible for facilitating the development of Trust Administrators
Researches, analyzes and evaluates activities and implements modifications to policies and/or procedures
Defines, develops, and manages implementation of process improvements to further business initiatives and projects designed to meet strategic objectives
Services all assigned accounts including analyzing and interpreting estate planning documents, procuring proper account documentation, insuring compliance, monitoring operations output and effecting distributions and other account-related transactions
Deepens relationships with current clients through additions or upgrades to accounts, retention efforts with the next generation and supports field advisors in winning new business
Work in a team environment to provide high levels of service to clients and support to Portfolio Managers and/or Wealth Advisors who share in the servicing of client relationships
Work with most complex accounts and challenging clients
10+ years business experience in financial services or trust industry
Bachelor degree preferred; advanced degree a plus
Demonstrated excellence trust administration and team development
Superior analytical and communication skills
Attention to detail while understanding the big picture / larger context
Proven ability to manage multiple efforts at once in a dynamic and changing environment
Strong presentation skills - ability to translate data and ideas into easily understood concepts
Proven ability to gain buy-in through influence across organizational lines
Highly collaborative work ethic
Strong corporate navigation skills
VP-cib Administration Resume Examples & Samples
Experience in mentoring and coaching
Ability to lead complex projects and programs
Ability to understand complex financial products and client segments
Proven analytical ability and attention to detail
Ability to maintain strict confidentiality
In-depth knowledge of investment banking, corporate banking and capital markets business models, products and client segments
Manager of Local Administration Service China Resume Examples & Samples
Fulfill the set targets for the team
Secure the correct service level and plan resources accordingly
Coordinate the activities at the local company between the team and the stakeholders
Identify local business needs such as external local and legal requirements as well as internal requirements from end-users and stakeholders
Driving Improvements In and secure the implementation of high quality ways of working
Provide personal coaching and general management support to the personnel in the group
Secure competence development for the personnel in the team according to Ericsson Career and Competence Model through IPM
Master in Business and Administration or equivalent
Several years of line management experience and proven skills in a global/multi-country position in a service oriented environment
Result oriented person with solid experience of driving global standard Implementations and changes in multicultural organizations
Financial knowledge is beneficial
Fluent In English and Language
Highly developed communication skills
Good knowledge of the Ericsson Business Process
Good at leading, inspiring, motivating and coaching team members
Proven skills/experience from working with change management, improvement and process management
A service oriented individual
Having good presentation skills and a good communicator
Have experience from similar positions
Very strong ability to collaborate
Good ability to handle sensitive or confidential information
Other very valuable qualities are consistency, integrity and structural skills
Manager, IP Administration Resume Examples & Samples
Attend meetings regarding IPM, COSMOS and other system enhancements, system defects, and system interfaces with the Marketing team, COSMOS team, and Enterprise Rights team, amongst others. Justify new enhancements for the Rights Administration department and inter-departmental enhancements which involve the Rights Administration department. Review, negotiate, and approve functional design specifications for enhancements. Track and oversee system defect resolution. Troubleshoot with and provide support to external partners on interface related issues. Advise Directors and other senior management as required about external activities that affect Int'l TV and Rights Administration, as well as internal performance
Oversee data auditing, user acceptance testing, data conversion reconciliation and data validation, as required
Function as an SAP Super User. Provide IPM and COSMOS systems training, as well as supervise education initiatives using existing WB tools. Conduct WebEx seminars with Contract and Sales Admin to troubleshoot issues and provide system training to external departments
Identify goals and objectives of the department/division and the metrics associated with those goals and objectives. Create procedures to measure those metrics and conduct business analysis on those metrics. Provide insights to Directors and senior management about potential efficiencies, risks, and opportunities. Manage pilot programs as approved by Directors to evaluate potential new efficiencies
Create and maintain records documenting departmental processes to facilitate cross-training of individuals within the department. Create and maintain guides for department procedures and other processes. Maintain these records as business processes change
VP / Director of Client Administration Resume Examples & Samples
10+ years of experience within an Asset Management / Investment Advisory Firm Manager; 5+ years of Management experience
Undergraduate Degree or equivalent combination of training and experience
Experience and/or expertise in one or more specific areas of Portfolio Management Business
Strong SMA Operations background
Expert knowledge of the FISERV APL Portfolio Accounting system
Expert knowledge of MIS reporting (Performance, Client Reporting, Assets Under Management, Cash flows)
Understanding of Vendor interfaces
Knowledge of Compliance
FINRA Series 99
Director, Reinsurance Administration Resume Examples & Samples
Accountable for timely and accurate administration and reporting
Establishing and leading the team to deliver on objectives
Actively managing and developing talent
Maintenance of existing, and through appropriate risk management practices, establishment of new controls to ensure administration continues to be performed in a highly controlled environment
Ensuring optimal use of staff, promoting the implementation of best practices and continuous process improvement
Key participant in reinsurance implementations, ensuring Reinsurance Administrations requirements and impacts are known, and ensuring a controlled implementation into the administration and reporting processes
Oversight for audits from internal or external business partners, as well as any required remediation
Ensuring complete and timely adoption of all new policies & procedures
5-10 years of experience in life reinsurance administration
5-7 years of leadership experience and progression
Experienced and skilled at leading and developing high performance teams to achieve and exceed objectives
Strong business acumen, including influencing, creative problem solving, organizational, and communication skills
Strong track record of driving and managing change
Proven strategic leadership skills
Strength in turning strategy into action, as well as demonstrated ownership and a strong sense of urgency to deliver results
Strength in collaborating and building effective cross-functional relationships
Excellent analytical skills and the ability to make timely and sound decisions
Knowledge of GAAP and Statutory reporting
Strong Excel and other MS Office skills
Specialist, Workforce Administration Resume Examples & Samples
Process Domestic and International employee transactions using Employment Center and Workday. Transactions include new hires, promotions, transfers, pay adjustments, PSC input etc. Administer termination processing: requesting final checks, scheduling exit interviews. Audit HR and Payroll systems to ensure correct information has been input and processed. Run and distribute monthly reports & Ad/Hoc reports to divisional & HR management as needed. Administers position management
Administer Online Timesheet process to provision accounts and make updates and changes to system. Assist HR and Approvers with questions on how to use tool. Maintain employee and approver status by reviewing audit reports on a weekly basis. Respond to Remedy tickets within appropriate Service Level Agreements set forth by department. Assists in the compiling of weekly paper timesheets for approval and submittal to payroll for processing. Troubleshoot payroll, timecard and check issues with Payroll
Backup HR Coordinator duties – greet and direct visitors; answer main phone line, direct calls; arrange for courier pickup and delivery. Issue new and replacement ID Badges. Point person for satellite terminals hire/term process; Provides updated packets to backlot management as needed, monitors changes in staffing of designated trained representatives and ensures new representatives are provided with procedures and necessary training
Administration & General Management Resume Examples & Samples
Worked or lived in Colorado for minimum five years
Self-starter with entrepreneurial mind-set, teachable spirit & willingness to think out of the box
Team player who works cooperatively with all staff, especially the national functional managers
Proven record of fundraising and experience working with a nonprofit Board
Proven relationship builder who knows how to steward and cultivate long-term relationships
Proven record of operating an office with full P&L responsibilities
5+ years of senior management experience
Outstanding verbal, writing and presentation skill
Able to work on weeknights and weekends on occasion
Bachelor degree; Masters degree preferred
Passion for the PCA cause is essential!
Rohq-gida-css Global ID Administration Resume Examples & Samples
Provide security oversight and review of access entitlements to infrastructure resources
Define secure configurations leveraging advanced technical knowledge and problem solving skills with infrastructure applications, database, Unix servers and privileged appliances or devices
Coordinate with business and technology units regarding development and delivery of information security solutions
Collaborate with GIDA teams to develop and implement strategies to identify gaps, manage and mitigate risk within GIDA and Citi as a whole
Assist the Team Lead or Manager on Risk & Controls, Internal and External audits requirements, forecasting and reengineering initiatives
Assist the Team Lead or Manager in employee engagement activities and VOE initiatives
Identify and develop continuous improvement or optimization program for existing processes and procedures
Assumes informal/formal leadership role within the teams; involved in coaching and training of new or junior team members
Bachelor's degree or proven equivalent work experience
3+ years experience in an Information Security Administrator function or similar role
Fundamental background in Unix and Linux Operating Systems and platforms
Technical knowledge in Identity and Privileged Access management supporting large scale enterprise infrastructure
Solid understanding of industry standard security practices
Strong communications and people management skills
Field Management Administration Product Coverage Resume Examples & Samples
Excellent interpersonal, client focus, and organizational skills
5-7 + years financial services, sales support, product coverage and project management
Branch/Field Liasion experience (preferred)
Series 7 (preferred)
Manager Timeline Administration Resume Examples & Samples
Manage the timely and efficient execution of timelines from adoption through authorization, including any pre-adoption activities required; across seven Branded Apparel Licenses and all Private Label licenses
Working with cross-functional areas in the timely execution of all new product and product improvement projects
Develop plans of action to facilitate resolutions to any non-conformance in a project
Incumbent perform "speed to market" analysis to ensure the timeliest introduction of new styles when required in less than standard lead times
Lead weekly timeline status meetings and ensure all key personnel are in attendance representing all critical departmental functions in order to get immediate resolutions
Manage the issuance of meeting reports, report cards and executive summaries to departmental management on a weekly basis including the surfacing of any non-conformance to agreed calendars to respective managers / directors, via @task
BA / BS degree required, preferably in Textiles, Business or Engineering
3 to 5 years of experience in timeline / project management, general knowledge of garment construction, material specifications, and manufacturing processes a plus
Experience working with timeline / work flow management tools a must
Superior organizational, analytical, communication, problem solving and sense of task urgency skills required
PC experience: Proficiency in Microsoft Office Suite – Excel, Word required
Exposure to Access AS400, Data3, Power Point, Netmosphere, SMS and @task a plus
Strong communication and interpersonal skills a must
Administration Resume Examples & Samples
Excellent administrative, organisational and numerical skills
Ability to multi-task and prioritise workload
Ability to communicate with both internal and external contacts
Excellent written and oral skills are essential
Good proof reading, grammar and written style
Working within timed deadlines with a really good eye for detail and accuracy
Leave Administration Regional Manager PH Resume Examples & Samples
Minimum four years of management experience or HR functional expertise
Previous work experience in an HR Operations environment
Previous Disney experience
Experience managing teams through change
Political adeptness at building professional relationships and influencing stakeholders
Demonstrated professionalism when engaging with leaders, team members, and clients
Demonstrated negotiation, problem solving and conflict resolution skills
Proven effective written and verbal communication skills with the ability to develop both written and verbal executive summaries
Ability to manage team and employees
Ability to identify when executive escalation is necessary
Ability to identify and tee up potential opportunities for process improvements and adjust and execute accordingly
Ability to analyze productivity and assess performance to hold employees accountable
Demonstrated proficiency in SAP
Payroll knowledge
Bachelors degree in Human Resources, Business or related field or equivalent experience
Production Administration Internship Resume Examples & Samples
A strong interest in Television and the Entertainment Industry
A proven ability to communicate effectively and prioritize
Proven skills utilizing Microsoft Office products (Outlook, Excel, Word, PowerPoint)
A positive attitude and an eagerness to learn
Proven organizational skills while ensuring attention to detail
All students must be available during the months of September through December
Undergraduate students in their Junior or Senior year, or a recent graduate
Prior internship experience in an office environment
Manager, Print Administration Resume Examples & Samples
4+ years experience supporting large campus, multiple tenant facilities or production studio operations
High School graduate or equivalent education
Exceptional interpersonal communication skills, verbal and written
Must have exceptional customer service skills
Must display a thorough working knowledge of the print production, mail and PBX process
A thorough knowledge of both domestic and international postal and freight regulations
Must have basic math skills and understand business/studio accounting processes
Excellent computer and analytical skills
Must demonstrate the ability to resolve conflicts quickly, professionally and calmly under pressure
Have a high level of motivational and organizational skills
Must be resourceful and solutions oriented
Must be self-directed and autonomous in performing duties
Must respond to unforeseen situations, unplanned events or requests, last minute changes with grace and professionalism
Head of Global Client Administration Resume Examples & Samples
Develop a long-term vision creating a consistent and excellent global client experience
Accountable to work with Business Development, Relationship Management and Marketing teams to identify and implement market leading capabilities in
BA/BS in finance/accounting/business with excellent academic results
Advanced degree or certification preferred (e.g. CPA, CFA, or MBA)
10 – 15 years of experience in client facing/support functions in global financial services
Excellent ability to collaborate, communicate and influence at the executive level
Strong leadership, people and team management skills
Strong change leadership and management skills
Maintains high standards of honesty, integrity, and confidentiality
Expert computer skills including MS Excel, MS Access and MS PowerPoint
Am-pb Funds Administration Resume Examples & Samples
Control of AM Investment Funds events, performing all set up on the regulators, Custodian and JPM systems
Set up and control related to Execution and Brokerage Accounts, performing all set up on JPM system
Control of General Meetings also performing the contact with AM Client Services team to guarantee the correct return related to the documents
Control of payments related to some expenses related to AM Investment Funds
Contact with the regulator about registers issues and penalties fees related to funds, analyzing and coordinating all the impacts with internal areas and Custodian
Work on the Standard Operational Procedures for AM Vehicles related to Funds Documentation
Control of storage documents related to AM Investment Funds, Execution and Brokerage accounts
Audit Companies requests assistance
Area Metrics and KPI execution for Documentation Investment Process, maintaining data quality on the processing
Students of Administration, Economics, Law Degree and Accounting
Graduation in December/2017 or later
Focus in control, organized and ability to issue accurate reports
Communication and time management skills
Sense of urgency to escalate issues and operational risks
Manager Project Administration Resume Examples & Samples
Coordinate, maintain and communicate the merchandising, travel, planning and RMS calendars to establish and monitor dates and ensure the availability of key business partners to achieve year-long project targets
Structure timetables to assist Merchant groups in coordinating and monitoring activities of regular projects such as
Catalogs and other marketing materials (signage, handouts, postcards)
Product knowledge cards and store updates
New product introduction
Brilliant Value planning and execution
Lab store setup
Planograms
Price changes
Inventory balances
Vendor training
Trunk shows and events (in conjunction with Stores)
Develop and institutionalize tools (i.e. project/communication request form, decision making matrix) to record the project owner, document the steps in the project lifecycle and prioritize project completion
Build an internal communication network and chair regular project meetings with key business partners to keep all teams current on key timelines
Coordinate and facilitate communication between Merchandising and other business partners, including communication of customer / store issues to appropriate merchants, coordinating information flow between Merchandising and Legal (i.e. copyrights, exclusivity agreements) and representing the merchant point of view in cross-functional dialogue
Assist Merchant teams in developing the schedule for project communication, ensuring distribution dates are appropriate according to the project plan(s) and the responsibilities of the recipient are clear
Organize and coordinate the preparation of project plan presentations and postmortem follow-ups to solicit feedback and recommend process improvements
Bachelor's degree in Business or related field and at least 3 years experience scheduling major operational project initiatives
Strong organizational and multi-tasking skills to include effective time management
Ability to bring consensus to the scheduling of cross-functional projects
Ability to manage information, think quickly and make good business decisions under tight deadlines
Ability to establish positive working relationships with all levels of management and with vendors
Ability to function effectively in a cross-functional environment
Proficiency in the use of PC software tools for analysis, reports and presentations
Effective communication skills (both verbal and written)
Strong problem solving skills and attention to detail
Group Administration Services Resume Examples & Samples
Obtain the necessary SAP functional training to perform the financial administration for the specific BU
Understand SAP end to end functionality between different modules
Assist finance staff with SAP training and problem solving
Log calls timeously with SAP COE if you cannot resolve issues
BCom
BCom Honours
5 years financial administration and managing reporting
5 years financial experience at a Team Leader level coupled with 3 years' experience in Deloitte in a financial capacity
Manages quality and risk
Solves problems
Administration Trustee Ireland Resume Examples & Samples
Assess fund compliance with regulatory and fund-specific documentation. Ensure programmes are completed in line with company procedures
Perform periodic NAV checks in line with procedure and assess whether NAV is prepared in line with fund documentation and regulatory guidance
Assist in the coordination of reviews and production of trustee reports for funds for each year-end as necessary
Assist in the investigation of pricing and other errors on the fund to satisfactory conclusion in a timely manner and ensure back up is accurate. Escalate material items asap to line management
Attend client meetings with Trustee Manager in relation to assigned funds as necessary
Leader Global Salesforce Administration Resume Examples & Samples
Transform current Salesforce.com Admin community into a best in class support organization that will enable internal customers to deliver on Honeywell growth initiatives
Develop corporate governance to maintain license management, use case alignment, best practices, data management, user security and business configuration standards including new release evaluations and audit results
Facilitate establishment of an effective MOS
Interact with key leaders across the company to represent the emerging professional support organization while understanding current and future needs of Honeywell
Maintain understanding of Honeywell Operating System (HOS) Gold processes enabled by Salesforce.com
Continuous improvement towards quality, responsiveness and user satisfaction of the Salesforce tool set across Honeywell
Standardize dashboards and reporting to maximize actionable and informative data
Participate in the Salesforce.com Org Strategy initiatives
Act as Salesforce Administrator for corporate functions as required
Bachelor's degree in IT, Business or related technical discipline
Minimum of 5 years experience as a Salesforce Systems Administrator
Minimum of 2 years team lead or management experience
Workforce Administration Team Lead Resume Examples & Samples
Provides day-to-day guidance and direction to the Workforce Administration Team for their Area
Delivers processes for employee data maintenance, employee master data LOA management, and employee administration
Delivers processes for career events, external course of study reimbursement, performance rewards, separations and exit interviews
Conducts exit interview for employees in Salary Grade 10 and above
Validates the accuracy of F+ update in SHARP with original request (before downstream interface run)
Coordinates reorganization design plan with HRBL
Ensures necessary system preparations, timeline, population and creation of mass upload file for HR Solution Coordinator to upload
Ensures team deliver service within SLAs and if not, then identify corrective actions to address
Educated to Degree level or equivalent desirable
Experience in multiple areas of HR, expertise in workforce administration, ER
Experience of supporting business executives, including decision making, escalating and delegating requests
Experience with employment law and compliance
Experience in HR SAP transactions and organisation
High operational excellence and ability to work under pressure
Ability to manage the day-to-day work of people and processes across multiple locations and geographies
Able to multi-task and manage a fluctuating workload
Fluency in English and Spanish, both written and spoken, is mandatory
Assistant Director, Mccormick Administration Resume Examples & Samples
Please submit a cover letter for full consideration
Successful completion of a full 4-year course of study in an accredited college or university leading to a bachelor's or higher degree in business administration/management, organization development, or a related field; OR appropriate combination of education and experience
Master's Degree in business administration, organization development, or related field
Manager Salesforce Administration Resume Examples & Samples
Work closely with COE leadership, business leadership, business analysts, developers and other key stakeholders in the design, configuration & build of the SFDC instance
Provide customized solutions through the use of system triggers, workflow, formulae and automations
Increase efficiencies through effective management of SFDC capabilities, capacity and storage
Design and maintain complex user roles, security, profiles, workflows rules, etc
Ensure data integrity through the appropriate use of de-duping and data loading tools for bulk imports of data
Assist users with report, query and dashboard creation
Manage and maintain reports, dashboards, email templates, etc
Maintain and support custom objects, fields, applications, etc
Bachelor's degree in technical or business discipline or at least 5+ years of experience in Salesforce administration role
3+ years of experience with relevant business systems; CRM (Sales and Support), Marketing Automation,
3+ years of experience implementing, configuring or administering Salesforce.com and other business applications
Knowledge and understanding of the Salesforce.com platform, eco-system and best practices
Ability to coordinate with internal developers and SFDC professional services to provide solution suggestions and constructive feedback
Keen attention to detail and complex problem solving abilities from operational and technical perspective
Proven ability to understand business needs and translate them not only into processes that scale but also quickly deploy them in salesforce.com
Wholesale Derivatives Processing Center Cfd Administration Group Team Member Resume Examples & Samples
Responsible for the daily management of a clients CFD trading activity including reviewing reconciliation breaks on Position, Market price, Income, Cash, Finance and Valuation
Dealing with all client and broker queries related to daily CFD activity
Responsible for all CFD investigation, amendments and delivery sign off to Fund Accounting and client
Responsible for the TPDP(Third Party Derivatives Processing) OTC Reconciliation process for TPDP clients delivered from the Delaware location
To accurately and efficiently reconcile against all core controls for all relevant OTC deliveries
Responsible for the Counterparty Reconciliation process which covers a client to counterparty position reconciliation as well as a valuation MTM comparison
Liaising with all internal stakeholders to ensure controlled and timely CFD, core and counterparty deliveries at met on a daily basis
Understand and ensure compliance with control and regulatory requirements
Participate in the implementation of strategic initiatives
Identify process improvements and efficiency opportunities in daily workflow
To proactively identify any recurring issues and fix accordingly
Management of key relationship with stakeholders: Building and sustaining, strong working relationships with internal lines of business within WDPC and the external client base
SOX/SSAE-16 Awareness
Participation in global projects and ongoing STP initiatives
Ensuring that all issues are investigated and resolved in a timely manner
Working closely with global team, Operations teams are based in Delaware, Bournemouth, and Mumbai
Bachelor degree or equivalent work experience (2-3 yrs)
Ability to discuss in detail your experience of leadership and people management
Ability to build and maintain effective working relationships with clients and counterparties
Quick learner both technical knowledge and systems
Results orientated, Create and sustain a Target driven environment
Self-motivated and flexible approach to working hours
Excellent prioritisation, planning, organisation and time management skills
Ability to adapt to opportunities presented through change
Excellent interpersonal skills, comfortable at interacting with and communicating to all levels of Management and with external parties
Self motivated, innovative and analytical
Manager, Portfolio Administration Resume Examples & Samples
Minimum 7 years of experience in accounting or operations related position (experience in investment management preferred) including 2 years of experience in managerial role/capacity
Knowledge of SS&C GWP and SS&C Sylvan software an asset
Must have knowledge of all Portfolio Administration areas – performance measurement, trade settlement, account reconciliation, client billing, etc
Previous experience with project management
Must be comfortable and effective in interacting with all levels of management
Must possess leadership abilities and strong problem solving skills to effectively identify problems and make appropriate and timely decisions
Develop procedures and processes to ensure accurate and efficient reporting of client accounts
Responsible for recruitment, coaching, and development of Portfolio Administration team
Accountable for oversight of all aspects of portfolio administration area including
Knowledge Management Administration Resume Examples & Samples
Manage the current knowledge management practices as well as design new knowledge distribution policies and encourage use of new practices
Interact with staff members, support teams and users. Act as a mediator to answer the queries about the knowledge management tools
Contributes to KM resources by preparing best practices and capturing KM practices through written stories and video debriefings
Commitment to client service and quality assurance
Strong Communication and Planning skills
Ability to transform ideas to appropriate solutions for the organization. Drives for results
Good analyzing skills
Ability to build and maintain close and constructive working relationships with peers, management and staff in defining and fulfilling knowledge needs
Dice-2
Experience in Knowledgebase tools, writing and maintaining IT knowledge articles
Strong writing and oral communication skills
BA/BS Degree. Preferably in Computer Science, Business or significant related experience in IT
Team Lead, Project Administration Resume Examples & Samples
Manages Project Administrators for both Commercial and Residential
Drive team performance by managing metrics and SLA
Define and implement standardized and optimized workflows to support Project Administration processes, eliminating inefficiencies and failure points within the current process
Responsible for developing of new procedures to streamline and ensure scalability of existing processes
Keeps abreast of current changes and trends in Utilities requirements for Rebates and Interconnection
Select and hire employees for Project Admin group. Train and evaluate employees to enhance their performance, development, and work product. Address performance issues and makes recommendations for personnel actions
Pensions Administration Team Manager Resume Examples & Samples
Managing a team of administrators in line with contracted performance targets, quality standards and in accordance with legislation and the regulatory framework (tPR/FCA etc)
Acting as a positive role model for employees - exhibiting the level of enthusiasm, commitment and professionalism we hope to see in them
Identifying any barriers to service delivery and either creating ways to combat them or referring them to your line manager with an appropriate recommendation
Supporting Resource Planning processes to ensure that the right people are in the right place at the right time in order to deliver the best possible service
Providing support to senior management as required, attending meetings with the client and other relevant third parties
Thinking strategically: looking at the 'bigger picture' and contributing ideas and reccommendations to support continupous improvement
Leadership: hands-on experience of managing a team & applying core disciplines such as motivation, capacity planning, prioritisation and organisation
The ability to demonstrate knowledge of pension administration and work management systems
Accuracy, attention to detail and quality management: Ability to pre-empt future issues, demonstrate an attitude of 'get it right first time' for all customer outputs and the ability to create complex letters and e-mail communications in adherence with Quality Management
Strong intercommunication skills: The ability to manage conflicting relationships and or positions in a rational and transparent manner
General Administration Internship Resume Examples & Samples
Learn a wide range of administrative tasks
Share your knowledge and excitement at our reception. Put it into hands-on experience in a fast paced working environment
Test your skills working within a multi-cultural company
Be a productive member of our team
Challenge your service level
Manager Leave Administration Resume Examples & Samples
Advanced Knowledge of PeopleSoft HRMS application or similar software
Advanced knowledge of State and Federal Laws, HR, Benefits, Contracts systems, utilizing query tools and table setups
Working knowledge of leave management systems
Advanced analytical skills to resolve problems quickly and to continually review and change practices for maximum efficiencies
Advanced communication skills, both oral and written, to have the appropriate level of interaction with customers interpreting policies, procedures and technical applications
High degree of initiative; proven team player, excellent customer service skills
Must be able to manage confidential information
Advanced judgment and decision-making skills to ensure all tacks are performed timely, legally and ethically
Manage the daily operations of the department
Answer questions and resolve issues with vendors, labor relations, corporate legal and division personnel
Identify areas of opportunity to enhance proficiency in department processes
Manage the conversion of newly acquired divisions into PeopleSoft
Train, motivate, lead and develop department staff. Prepare performance appraisals and recommend salary grade and rate changes as appropriate. Interview applicants and participate in the selection of employees for the department
Ensure processing and reporting deadlines are met. Establish service level commitment
Ensure compliance as it relates to Federal and State law requirements
Manage all tasks associated with the year-end process to ensure timely and accurate reporting
Team Lead, Trust Administration Resume Examples & Samples
The Team Lead will oversee and manage a team of Senior Trust Officers, Trust Officers and Trust Administrators with complex books of business consisting of trust accounts where Fidelity Personal Trust Company, FSB serves as Trustee or Co-Trustee, as well as companion investment management only accounts
Work with the Senior Trust Officers, Trust Officers, and Trust Administrators, to perform periodic reviews of client relationships for risk assessment; improvement of services; and identification of new business opportunities
Assist the Senior Vice President Personal Trust with ongoing business initiatives and /or trust-related projects
Work with Vice President / Chief Fiduciary Officer and Fiduciary Support Specialists to manage fiduciary risk and enforce, develop and implement policies and procedures for trust administration
Demonstrate subject matter expertise in the various systems that are used to analyze our business and report it to various business units within Fidelity. Using those skills as necessary in executing various initiatives where required
Create a climate that recognizes the importance of cross-business cooperation and support
Maintain high level of fiduciary and tax expertise through internal collaboration and continuing education
Proactively engage direct reports to serve as a resource for support, continuous growth, and development
BA/BS degree required
Minimum of 5 years of trust services experience and knowledge of trust products
Working knowledge of personal and trust taxation, investments, trust and estate law, estate planning, retirement planning, and other financial services required
Proven strong customer orientation
Ease in working with all levels in the Fidelity organization
Series 7, 9/10, and 66 required within three to six months of hire date
CTFA and CFP designations, MBA and/or JD degree preferred
Strong results focus and a proven ability to meet and deliver on business goals
Strong communication (verbal and written), interpersonal, organizational, customer service, attention to detail, follow-through, and analytical skills are required
Ability to interact on a frequent basis with senior management and Fidelity clients
Ability to relay complex information understandably
Ability to adapt easily to a constantly changing environment, juggle multiple task and prioritize work to maintain efficiency
Demonstrates strong leadership skills
Senior Category Manager General & Administration Resume Examples & Samples
Work collaboratively and proactively with Key Stakeholders to create, implement, lead, and maintain a robust category strategy
Lead and manage the supplier qualification, RFP events, supplier selection, contract development, implementation and ongoing supply base management process
Host RFx events through eCommerce platforms
Craft negotiation strategies to close deals with optimal terms
Develop a deep understanding of G&A spend
Build and manage relationships with the internal customers and the suppliers that make up the G&A supply base
Conduct business review meetings with key stakeholders to assess risk, review future strategies, and identify potential cost containment and improvement opportunities
Identify potential Business Process Outsourcing initiatives as needed with Stakeholder involvement
Provide external industry benchmarking as well as cost and scenario analysis reporting to better assess strategy and solutions within G&A procurement
Identify and display sourcing best practices in G&A procurement
Demonstrate a measurable reduction in year over year total cost of ownership for the goods and/or services being sourced within the capital commodity category without compromising current quality and/or service levels
Lead supplier contract management process for all suppliers in the category
Identify alternative sourcing strategies to drive cost and process cost reductions. Assess, manage and mitigate risks within the managed categories
Train and mentor plant personnel and other Mallinckrodt locations in corporate sourcing policy and procedures
Manage other indirect categories as assigned
Pharmaceutical or Medical product experience preferred
Global Head of Platform Enterprise Access Administration Resume Examples & Samples
Lead business management process for services including resource management and financial /budget alignment
Align Server services to key metric and support reporting/commentary to senior leaderships, key stakeholders and clients
Coordinate with EAA Leadership in support of governance and standards
Alignment of support services to key risk and control policies
Support EAA Tools/platforms and be a point of contact for incident and problem management
Develop strategy for services and align key investments to all GIAM roadmaps
Through Business Intelligence identify improvement opportunities including: Automation, process re-engineering and workforce management
15+ years of Senior Management Experience leading global teams
10 years working within Enterprise Access Administration
Experience in Server management – Unix/Linux, Windows, Midrange, Mainframe
Experience in the evaluation, identification and implementation of automation opportunities
Track record of identifying and managing to key metrics and SLAs
Experience in financial management and budget alignment
History of working with demand and change management processes
Experience in development and management of quality assurance and service improvement programs
Understanding of knowledge management processes and best practices
Background in support for incident and problem management
Industry experience – Control and Risk
Experience in the field of identity and access management
Secure servers to meet federal regulated requirement for audits in Financial, Investments and Banking industries
Experience developing scripts such as Shell, Java, Perl, Python, or Powershell
Disciplined and well organized
Proven ability to work complex organizations and deliver within time, quality and budget
Desire to work in an information systems environment focus on delivering control and risk technology
Team Lead, Service Administration Resume Examples & Samples
Exceeding and meeting departmental objectives
Manage all escalated communications between the client and other departments
Assist with the monitoring and coaching on a day-to-day basis
Assist with the communicating of the company's purpose, core values, vision to the front employees
Conducting team meetings as needed and actively participating in the monthly and/or weekly management meetings
Provide defined team metrics
Documenting general reports on each team member's performance and targets as well as ensuring that they exceed the targets
Available to the team during core work hours
Coordinate timely on-boarding for new employees
Motivating and inspiring the new team members to surpass their potential
Looking constantly for development as well as improvement for the entire team
Facilitating cross-functional communication within employees for improved working condition
Ensure that documentation is accurate and published on time
Maintain the Service Administration internal Website
Detail all onboarding activities in internal tracking tools in a timely manner
Provides training and coaching to new and existing processes
Manage the booking to implementation process: validate customer record and contact creation in CRM
Successfully manage multiple, simultaneous onboarding engagements by continually motivating clients, ensuring project timelines are met and client and/or partner issues are addressed while adhering to Concur's Standard Operating Procedures (SOPs)
Setup new customers in onboarding tool to deliver welcome email within two business days of booking
Complete assignment process with all newly signed customers within aggressive timeframe. Specific responsibilities include: scheduling customers who have indicated they are ready to implement their new service(s) and manage those who are not ready to implement their new service(s)
Apply the standard process for coding and managing customers who are deemed at-risk for starting or completing a timely implementation. Collaborate with account managers to ensure visibility and action around these customers
Provide assistance to implementation services team as needed
BS/BA (or equivalent) University degree
Two years working in project management and two years working in Travel/Expense related Service
Proven ability to foster internal/external relationships, overcome objections and motivate clients
Strong problem-solving, communication and client management skills
Strong written and verbal English communication skills
Experience using Salesforce reporting
Excellent organization and planning skills
Familiarity with financial, HR and payroll systems a plus
Demonstrated ability to learn new concepts quickly
Accounting industry background a plus
Strong working knowledge of software and technology – specifically around web technology
Strong trouble-shooting skills/problem solving skills - ability to critically analyze issues and develop creative solutions
Strong computer skills and general technical aptitude
Ability to multi-task and manage a high volume of interactions while maintaining a high-level of quality, delivering positive interactions with customers and adhering to internal business processes
Ability to be self-directed and work independently
Proven ability to engage and interact with internal teams to resolve customer issues
Experience using SAP reporting
Quickly absorb and adapt to change
Previous experience with Concur Products or similar Products
Skilled at using Microsoft Excel, Word and PowerPoint
Senior Specialist, IT Administration Resume Examples & Samples
Perform and apply methods for improving current processes and relationships
Hardware and Software Management: Duties as they pertain to Server and Desktop Client with relation to hardware components including on-line and spare parts inventory control, installation and configuration, management and troubleshooting, new technology research and testing, system health monitoring, performance analysis, pre-failure alerting, disaster recovery planning and exercise, software upgrade maintenance, pre-purchase evaluation, rack space management, design, and warranty repair coordination
File System Control: Duties as they pertain to of server file system assets include security and usage auditing, growth analysis, upgrade requirement projections, disk quota management, volume integrity verification, Hierarchical Storage Management, and user education
System Resource Management: Duties as they pertain to the server operating systems and supporting software include installation and configuration, management and troubleshooting, new technology research and testing, system health monitoring, performance analysis, pre-failure alerting, disaster recovery planning and exercise
Predefined Maintenance: Duties include domain and email user account management, routine system & process monitoring, trouble ticket resolution or escalation, backup tape rotation, outage status tracking, technical library management, and shared software update management
Direct Tier III liaison with other IT/Operations teams
System Client Familiarity: Duties include acquiring and maintaining usage and troubleshooting skills for client software used to interact with your focus system(s). Requires a level of skill sufficient to assist Help Desk in troubleshooting by clearly defining problem setting
Print Services: Duties include management of all Windows NT print servers and associated print queues
Training: Assisting of training tasks and collection of training materials, scheduling, preparation of training environment, and publishing of training materials
Networking Systems: TCP/IP, 10/100-base-t, Hubs/Switches, Routers, CSU/DSU's
Core Applications: MS Office Suite, MS Project, Reflections, Remedy
Citrix, Peoplesoft, Visio, Internet Explorer, Microsoft Outlook
Core Hardware: Servers/Desktops/Laptops, Printers/Plotters, Retail cash drawers, barcode scanning readers
Telephony: PBX skills to include Add/Moves/Changes within the PBX. Understanding of Voicemail System and knowledge of basic PBX commands
Knowledge of Voice Circuit trunking
Understanding of CTI applications
Traditional ISA/PCI architecture Intel Based Machines
Windows Domains and Active Directories
PC BIOS and architecture
Network interface card installation and configuration
PC storage subsystems
Hard drives, floppy drives, CD ROM's
External tape drives, USB storage devices
PC media technology installation and configuration
Printer and print server installation, configuration and maintenance
Must be able to work nonstandard hours, nights, weekends and/or holidays
3 - 5 Years Hardware/software technology support Experience. Supporting 500+ Clients
2 Years experience with LAN\WAN hardware (Cisco CCNA or equivalent)
At least 18 years of age. Legally authorized to work in the United States
Pre-employment background screen
Equivalent work experience
Specialist, IT Administration Resume Examples & Samples
Provide Prompt and courteous customer service in relation Desktop related issues
Coordinate with the Help Desk, via Remedy, in resolving end user issues on all corporate enterprise systems
Promote and implement company standards and policies and keep the Supervisor/Manager apprised of progress and issues
Manage the Upkeep, Repairs, Upgrades, and Relocation of workstations, phone, printer and laptop computers that function in a LAN/WAN connected or stand alone environment
Propose methods for improving current processes, procedures and relationships
Facilitate Adds/Moves/Changes of phone extensions
Manage the support of multiple locations, which include any /all T-Mobile facilities
Provide installation and support for all corporate-wide, approved applications
The ITA functions as a remote liaison for IT Ops Enterprise Teams when needed
Maintaining the relationship of the local customers in their area of responsibility
Monitor the remedy system to insure SLA agreements
System Security: Duties include system security auditing, breach searching, threat evaluation, anti-virus management
Networking: TCP/IP, 10/100-base-t, Hubs/Switches, Routers, CSU/DSU's
Operation Systems: Windows 2000 and Above
Core Applications: MS Office Suite, MS Project, Reflections, Remedy, Citrix, PeopleSoft, Visio, Internet Explorer, Microsoft Outlook
Core Hardware: Servers/Desktops/Laptops, Printers/Plotters, Retail cash drawers, barcode scanning readers, Traditional ISA/PCI architecture Intel Based Machines
Ability to take and understand direction from remote support personnel
Telephony: Basic PBX skills to include Add/Moves/Changes within the PBX. Understanding of Voicemail System and knowledge of basic PBX commands
1 – 2 Courses completed towards Technical Certifications
1 – 2 years of hands on computer support, preferably in a Enterprise/Call Center Environment
Customer service, wireless service experiences a strong plus
Senior Manager Client Administration Management Resume Examples & Samples
Client service – support the Operations teams and the Relationship Directors in delivering excellent service to our clients. Pro-actively manage and oversee all aspects of client administration and be responsible for any service provided by other internal support functions. Set client expectations realistically and competitively. Act as single point of contact for any issue or matter arising under the terms of our service agreement and work with clients to build a tailored service package within the constraints of the Fidelity model. Be aware of industry best practice and seek to influence and persuade senior management of ways to improve upon service levels
Process improvement - identify and where possible modify processes to improve operational efficiency or client service levels. Contribute to projects and business planning to identify and participate in operational efficiency improvement and continual improvement of the service model
Reporting - Provide reports to clients and internal departments. The reports typically cover scheme statistics and management reports including member movements, member contact information, holdings, transactions and audit reports
Be a point of escalation within the team for difficult and complex issues
Deputise for the Associate Director if required
Understand the full array of Fidelity products and services, specifically, but not restricted to the institutional arena. Examples would be services related to all aspects of the defined contribution pension schemes and Fidelity funds offered to such schemes
Previous client management experience
Ideally 5 years+ Defined Contributions schemes experience
Detailed knowledge of pension administration processes and technical regulations
Project Management experience ideal but not essential
Professional qualifications would be an advantage (e.g. APMI, ACII, FPC, QPA, CF1, FA2)
Cyberarc Configuration & Administration Resume Examples & Samples
5+ years of overall experience
2+ years of Cyberark configuration, administration, management experience
2+ years of Windows Server build out, configuration, administration experience
Windows Powershell scripting
Cyberark Application Identity Management expertise
Knowledge of LDAP/AD
Agile / scrum experience
Python scripting programming
Java, C/C++ programming experience
Managing Director, Trust Administration Resume Examples & Samples
Review and interpretation of documents,
Account acceptance and on-boarding,
Coordination of initial and on-going administrative functions,
Oversight of operational processes, and
Monitoring of risk management and compliance activities
Manages the daily activities of the trust administrative function; Responsible for leading staff through change and providing direction and guidance
Coordinates and develops appropriate staffing and service models for the various teams; Assures integrity of trust administration
Manages operational plans, budgets and goals for trust administration; Participates in the forecasting, planning and budgetary decision-making for the area; Ensures expenses are carefully monitored and effectively controlled
Promotes the growth of Trust Services through building and maintaining strong relationships with internal wholesaling and sales teams; Works with partners within Trust Services to drive potential improvements that facilitate ease of account opening, client on-boarding and on-going service; Effectively motivates the administrative staff to partner with advisory teams in order to grow and enhance existing client relationships
Establishes guidelines and standards for productivity and efficiency of the team; Tracks and measures against agreed upon service standards
Provides advice and guidance to Wealth Management Regional Directors, Advisors and Portfolio Managers regarding Trust Services' policies and procedures
Instills a culture of continuous improvement within the team
Recruits, selects, trains and leads employees in order to meet department objectives; Establishes performance goals, sets expectations and monitors those results accordingly; Prepares and implements training and development plans for team members; Provides performance feedback, coaching, and counseling in order to achieve performance standards; Takes corrective action when needed; Motivates staff and fosters an environment where employees are challenged, satisfied and respected
Chairs and serves as a voting member in one or more of Trust Services' officers' committees
Ensures that the administrative activities for Trust Services' are conducted in a manner that is compliant with all applicable regulatory and legal requirements, as well as company policy; Partners with Trust Services' Business Processes & Controls team to review, evaluate and develop policies and procedures
10+ years of leadership experience within the financial services industry (specializing in trust administration)
MBA, JD and/or professional certifications (such as CTFA, CISP, CAP, CEBS, CRSP, CFP, CFA, etc.)
Strong experience in trust administration in multiple disciplines, including IRA, philanthropic, estate settlement and investment management
Strong interpersonal skills with the ability to create and sustain internal and external partnerships in order to achieve business goals
Prior experience managing team members in multiple remote locations
Strong working knowledge of fiduciary law, administration, operations, compliance, risk management and tax. Understands the implications and administering accounts in multiple jurisdictions
Knowledge of Trust Accounting Systems
Excellent verbal and written communication / presentation skills are essential
Strong analytical and proactive problem solving skills
Willingness to travel – approximately 15% – 20% annually
Manager, IT Administration Resume Examples & Samples
Requires excellent verbal and written communications skills
Write business correspondence, reports and procedural documentation and present to Management
Knowledge of principles and processes involved in business and organizational planning, coordination, and execution
Requires BS in Computer Science, MIS, or other technical major or an equivalent combination of education, training and experience
3 years experience managing multi-application, tiered support
3 years staff supervision
3 years hands on desktop support experience
Dshs Economic Services Administration Resume Examples & Samples
Understanding of interaction between different state agencies, and intra-agency relationships as they relate to public assistance and child support program issues
Working knowledge of strategic planning and performance management
Proficiency with Microsoft Office Suite (e.g. Word, Excel, PowerPoint)
Prog Admr / Grants Administration Resume Examples & Samples
Management, planning, grant administration and budgeting
Government and legislative functions
Disaster preparedness, response, recovery and mitigation programs
Federal and state disaster relief programs
Disaster declaration process
Federal grant reporting requirements
Federal/state statutes
Public speaking
Automation skills
Interpersonal relationships
Deal in a positive manner with inter-governmental relationships involved in emergency management
Conduct analysis and evaluation of program quality and effectiveness
Conduct policy development, decision making, and direction of work activities
Manage employees with diverse responsibilities
Develop and present instructional programs
Combing pieces of information to form general rules or conclusion and to make informed decisions to solve problems
Communicate information and ideas in speaking so others will understand
Anticipate changing priorities and pro-actively prepare adjustments to schedules
Identify development needs within program
Establish and maintain effective relationships
Analyze and assess statewide preparedness posture
Interact with diverse audiences
Be a team member
Director of Administration Resume Examples & Samples
Passion, enthusiasm, and commitment to the mission and cause of the YMCA
Superior supervisory skills and an enthusiastic personality with the ability to inspire and motivate staff, volunteers, members and participants to create a culture of service
Strong interpersonal and communication skills and the ability to relate effectively to diverse groups of people from all social and economic segments of the community
Must present a professional image and possess conflict resolution skills, and demonstrate sound judgment and initiative
Must be highly organized with the ability to work under pressure and handle multiple tasks
Knowledge of general ledger and accounting functions
Knowledge of, and expertise with, computerized accounting systems and sound working knowledge of spreadsheets and word processing; proficiency in Microsoft Word, Excel, PowerPoint, and other software programs, as well as the ability to use most office equipment is required
Ability to travel to multiple locations and ability to work a flexible schedule, including evenings and weekends
Minimum 18 years of age
High school diploma or equivalent required; Bachelor's degree preferred
Minimum three years of administrative experience, including budgeting, as well as securing, tracking and reporting data
Models the YMCA core values: Caring, Honesty, Respect and Responsibility
Manages all SAS processes and tasks related to accounting
Works directly with Program Specialists to ensure that there is adherence and accountability to their budgets
Completes a variety of accounting, financial analysis, and budget projects
Serves as the Administrator of the SGA System and Attendance systems for SAS
Responsible for monthly billing of MNPS (Metro Nashville Public Schools), P-Cards and CACFP
Processes and approves SAS Financial Aid applications submitted from program participants
Recruits, hires, trains, develops, schedules and directs administrative support staff as needed to ensure sound operations; reviews and evaluates staff performance; develops strategies to motivate staff and achieve goals
Oversees front desk operations, including answering phones
Act as a liaison/support person between Association IT and SAS; acts as a liaison between the ROC Team and SAS
Oversees supply ordering for SAS office and any bulk ordering needed for the department; responsible for maintaining office equipment such as printers, copiers and fax machine
Specialist, IT Administration Resume Examples & Samples
Assist in the operational support activities for the Regional LAN environment, as well as connectivity with the company WAN to allow the region to provide a dependable and stable platform for user computing needs
Responsible for the day-to-day administration of the regional network servers with respect to the local domain and active directory structure, messaging and communications applications, point of sale systems, as well as other network based programs
Provides planning, implementation, administration and support for all Regional retail stores
Responsible for maintaining the Region's hardware and software inventory to ensure the proper tracking, reporting and compliance of all company servers, desktop, laptop PCs and their associated peripherals
Bachelors degree in Computer Science or closely related field or equivalent related experience/education
Minimum of 3 years experience in an IT network support role
Manager Academic Administration Resume Examples & Samples
Acting as coordinator between the company and the outsourced Service Provider, understanding, communicating, and closely coordinating IT / Automation Project implementation activities
Perform functional configuration tasks and tests the functionality of various IT / Automation Project modules / from the development phase to the stage of final go-live
Interface with users to interpret and clarify functional configuration details and process change requirements for various modules
Prepare and communicate regular project status reports with project stakeholders and business process owners
Act as a liaison between process owners / end-users and IT / Automation Project programming team in the analysis, design, functional configuration, testing and maintenance of various modules / project systems to ensure optimal system performance
Managing database
Student Knowledge And Understanding - Knows and understands students at different levels in their education; can describe what the students value, what motivates their decision making and what trade-offs they are willing to make to choose our products and services; creates models, degree programs, curricular and co-curricular programs and modalities to enrich the student's experience and enhance their ability to succeed
Strategy Development- formulates strategy on products & services, anticipates and is responsive to industry market trends by strategic decision making; clearly communicates the vision –how, why and when and has enough buy-in down the line in the Academy
Team Oriented - uses an engaging and inclusive approach to problem solving demonstrating respect for diverse perspectives, backgrounds and disciplines
Faculty Communication, Development And Engagement - Is an expert in Academy/culture/cultural translation; listens to and understands faculty concerns; motivates and promotes development of individual faculties in alignment to the Academy's development
Flexible - Responds constructively to changing priorities; works well with ambiguity and limited structure; effectively manages multiple priorities
Global Deal Administration / Deal Management Resume Examples & Samples
A hands-on approach and ready to roll up your sleeves and get work executed on time. Experience with rapid and complex changing work environment
Ability to perform under extreme and sustained work pressure
Strong solutions focus and comfortable with working in an environment which demands strong deliverables
Ability to identify problems and drive appropriate solutions
Strong internal and external customer service focus
The ability to manage multiple priorities simultaneously, oriented on results
Bias for action, strong work ethic and desire to achieve excellence
Ability to conceptualize issues, develops options, write and present solutions of very high quality
Strong analytical skills with experience in data collection and analysis
Excellent communication and influencing skills. Should be very good at public speaking
Facilitating meetings and informal sessions for groups
High level of computer literacy and working knowledge of Microsoft Word, Excel, PowerPoint and the use of databases and HR systems
Administration Trustee Ireland Resume Examples & Samples
Monitor receipt and disbursement of funds
Update compliance reports
Authenticate and verify trade instructions
Prepare, execute and monitor settlement investments
Maintain a working knowledge, as appropriate, of the accounts and applicable documents
Experience in Finance/Accountancy will be essential and Administration of loans/bonds
The ideal candidate should possess the ability to coordinate with all internal shared service partners, business managers, and external parties
Strong attention to detail, the ability to quickly identify and escalate problems, possess strong decision-making and organizational skills, and the ability to take initiatives and to communicate effectively
Intern Administration Resume Examples & Samples
Creation of invitations using Indesign software
Liaison with publications services to design and print publications (invitations, posters, annual report)
Assist in coordinating a large-scale concert with TV media coverage
Promotion of cultural events on social media platforms
Intern Administration Resume Examples & Samples
Support outreach activities
Assist with the preparation and dissemination of Umoja reports
Assist in the production and dissemination of Standard Operating Procedures
Intern Administration Resume Examples & Samples
Contribution to exhibition layout and design
Promotion of cultural events
Assisting with Library Talks organization
In addition to daily activities, the internship would require completion of several communications and marketing projects, e.g. updating web content; designing promotional materials on the web and on social media tools (Facebook, Twitter; updating a database; collecting and analyzing relevant statistics, supporting new outreach initiatives to target communities
Intern Public Administration Resume Examples & Samples
Conducting research in the areas of institutional and human resource development in the public sector, e-government and knowledge management, and citizen engagement and development management
Assisting during conferences and meetings
Assisting with information management and database population
Assisting in drafting and preparing analytical documents
Have a demonstrated keen interest in the work of the United Nations and a personal commitment to the ideals of the United Nations Charter; and
Have a demonstrated ability to successfully interact with individuals of different cultural backgrounds and beliefs, which include willingness to try and understand and be tolerant of
Intern Administration Resume Examples & Samples
Assists the Chief of ICT Policies Section in increasing the efficiency and effectiveness of the information and work flow within the Section and with other parties including copying, filing, and archiving; Scheduling, attending and summarizing meetings; Preparing travel requests and following-up on them
Provides administrative and budgetary support for ICT Policies Section's Staff, as instructed by the Chief
Provides administrative, financial and logistical support to ICT Policies Section missions, meetings, workshops, conferences and events
Assistance in drafting and preparing official documents including document and internet research and web-presentations
Requesting quotations and compiling information
Performs other duties as assigned by the Chief
Have a demonstrated keen interest in the work of the United Nations and have a personal commitment to the ideals of the Charter; and
Have a demonstrated ability to successfully interact with individuals of different cultural backgrounds and beliefs, which include willingness to try and understand and be tolerant of differing opinions and views
Intern Administration Resume Examples & Samples
Assistance in drafting and preparing official documents
Attending and summarizing conferences and meetings
Assistance during conferences
Document, legal and internet research
Compiling statistics
Providing administrative support to ongoing projects
Intern Administration Resume Examples & Samples
Attending and summarizing meetings
Working on web-presentation
Generating a variety of standard statistical and other reports, work orders, etc, using various databases in excel and SAP. Data entry and extraction functions
Experience with MS Office (specifically Excel and Access) a requirement
Intern Administration Resume Examples & Samples
Document, and internet research
Assistance in filing/ archiving
Follow – up with Travel request
Intern Administration Resume Examples & Samples
Proof of legal right of stay for Bosnia and Herzegovina (copy of valid passport or visa)
Acceptance and Undertaking
Cover letter stating the reasons for applying
Two letters of recommendation
Copies of university/law studies transcripts (including courses taken and grades received)
A scanned copy of the applicant's valid medical insurance or a signed statement confirming intent to obtain medical insurance while in Bosnia and Herzegovina
A sample of written work (in English) preferably in a field relevant to the work of the Tribunal and no more than five pages long
Head of GM Administration Resume Examples & Samples
Management of SOS (SmartOffice Support) for GM UK
Recruitment and coordination of SOS teams across GM UK
Providing co-ordination and support for Shared Executive Assistants, including assisting with recruitment, arranging cover for absence/sickness/etc. and being a point of contact for EA population in GM UK
Liaising with the Office Infrastructure Manager and from time to time, Facilities and overall business services, for GM RE installation/faults with equipment, furniture, lighting, etc
Management of storage areas (i.e filing cabinets) and responsible for general tidiness for GM UK
Meeting room management for GM. Ensuring meeting rooms are fully equipped, bookable via outlook, labelled, communicated to admin support etc
Overall office communications for GM UK RE: support structure, H&S comms, T&E processes/procedures etc
Management/maintenance of DLs & Org Charts for GM UK
Support to new joiners and their managers for the process of onboarding
Review and approve travel and expenses, ensuring consistent adherence to the appropriate policy
Review and simplify the administrative processes
Ad hoc project management. (e.g. developing the Sharepoint site for GM admin to serve the UK platform, detailing new joiner info, PA/SOS directories, floor plans, manager whereabouts etc., new hire on-boarding initiative for GM) Assisting with T&E and Invoice approvals
Communication skills – Ability to interact and influence a range of seniority levels and is confident discussing sensitive issues with Senior managers
Drive for results - Delivers high quality work
Soft skills - Demonstrates capabilities to navigate the front office organization and searching for consensus within a population
Corporate role model
Team player & cross cultural awareness - Works effectively in a team. Collaborates and shares information and solutions with colleagues, with other teams and stakeholders, is able to work in a dual office model
Client focus - Sees stakeholders as well as external clients as "customers"
Diligence - Displays dedication and prioritises problems by considering the impact on the business; identifies quick-wins
Discretion – Respect confidentiality when required on sensitive matters
Resilience - Stays calm and positive, is comfortable when faced with conflict
Communication (Active listener and clear communicator)
Ability to build rapport at all levels of seniority
Listen, explains, challenges and supports people
Acts as a people developer
Workforce Administration Team Lead Resume Examples & Samples
Leading a group of WFA Analysts and Specialists in delivery of WFA business processes, such as keeping personnel records and managing org charts in SAP and Workday, and technology solutions for multiple functional groups within The Coca-Cola Company
Consulting and responding to inquiries from Strategic Business Partners, Global WFA and Coca-Cola associates regarding HR data, plans, programs, and processes in accordance with Company policy
Performing changes in SAP and Workday system managing org charts and positions, PDL, global mobility, employee data management, data components of new hire, separation and retirement processes for Coca-Cola
Monitoring of Salesforce case management system to ensure accurate metrics for on-demand work
Participation in regular calls with the Center of Expertise and Subject Matter Experts from other geographies (Pacific, Latin America, North America) to align global approach to WFA processes
Collaboration with the reporting team on global HR data integrity by running legally required reports to audit and provide input for data correction, i.e. acting like an internal auditor to ensure Coca-Cola global standards and specifics for the client organizations are met. Analyze report results and partner with appropriate parties to determine root causes of data issues and to develop a plan to ensure they are corrected
Drafting Standard Operational Procedures for WFA repeatable business processes, and ensure team members adhere to all SOPs. Accountable for continuous improvement and updates to SOPs as processes are refined or changed
Accountability for new team members training
Active involvement in Workday implementation project
A challenging people leadership role and an opportunity to work on game-changing projects within the area of system implementation
Competitive total rewards package and full time employment
Jboss Administration Resume Examples & Samples
Identifies, troubleshoots, escalates, reports and resolves for all the application type tickets created by L1 team for ecommerce related issues
Administer, manage and performance tune Jboss, Apache instances
Candidate should have experience in Incident management process, Change management and Problem management process
Work with different support partners for all escalated tickets and update the RCA
Should have working knowledge on Unix/Oracle is mandatory
Worked on the trouble tickets and fixed the issues within the SLA using different Incident management tools
Initiated & participated crisis management bridges during crisis situations
Ensures the team troubleshoots the .com deployed network. Performs the day-to-day support and monitoring of all aspects of the.com suite of properties
Works with System Engineers, infrastructure vendors, developers, and customers to perform monitoring and analysis of application problems and expedite problem resolution
Analyzes systems, documents, application standards, and assures high levels of stability, reliability, and availability of the production environment, consistent with established change control policies and prescribed procedures
JBOSS/Unix expert knowledge- Mandatory requirement
Scripting knowledge - Perl, Python, Unix Scripting ( Desired)
SQL knowlegde ( desired)
Manager, Messaging Administration Resume Examples & Samples
Provide technical direction and leadership to lower level messaging administrators through the planning and implementation processes
Perform off-hours on-call duties in support of the production environment as part of a rotating schedule
Perform both routine and non-routine systems administration tasks for daily operations of the NBA production environment
Develop and implement technical documentation and operational procedures to support day-to-day operations
Build, maintain, and support, Microsoft Exchange 2010 servers, including OWA, Active Sync, Autodiscover, and Exchange Server roles
Manage all major fix packs and software upgrades
Make certain all messaging systems are compliant with corporate data retention policy standards
Serve as an escalation point in the identification and correction of complex computing systems and application problems, including interaction with other support staff, personnel within the IT Department and business users
Recommend modifications, including upgrades, additions or deletions to systems or services. Provide analysis and justification for recommendations, which may include operational data, feasibility, technological enhancements, and changes as needed
Propose and implement server consolidation/migration as necessary
Act as an active participant in the selection of all monitoring and performance based software packages and tool sets
Maintain security configurations and provide responses to internal and external audits
Excellent interpersonal skills with a strong, consistent service orientation to both internal and external customers
Ability to work independently and communicate progress/problems to appropriate personnel effectively
Client software experience including Microsoft Visio, Microsoft Project and other Microsoft Office suite products
Detailed technical expertise in Microsoft Outlook, Exchange 2010, mobile devices including Android and IOS, EMC Clariion/VNX SAN technologies, and Windows 2008 Architecture
Proficiency with Powershell scripting including calling .NET objects to interface with the EWS API
Experience with Exchange 2013/2016 and ProofPoint's Secure Email Gateway a plus
At least 10 years of work experience in information systems in positions of senior technical leadership having provided guidance on disaster recovery, architecture design, implementation and support. In-depth knowledge of Microsoft Windows, Linux platforms, and network protocols
Experience in Server Consolidation, Backup and Recovery, and associated best practices for implementation
Experience with the implementation of automated system monitoring tools
Proven experience with security auditing, risk and threat analysis, contingency planning, implementing security standards and methods
Understanding of a broad range of IS issues, including firewalls, user authentication, access controls, auditing processes, cryptography, Internet protocols, physical security, and security management
Ability to work concurrently on multiple tasks and projects
Assistant Director of Administration & Conferences Resume Examples & Samples
Bachelor's degree in OLS, Management, HTM, or comparable area of study. Will also accept an equivalent combination of education and related work experience
Three years customer service, supervisory, fiscal, and space management experience required
One year of experience in a supervisory role
Must have high work standards, strong interpersonal and intercultural relations, effective communication, a drive for results, and excellent decision making skills
Competent in financial management, coaching/leading others, and strategic thinking
Must be able to demonstrate success in process review and improvement; to include challenging the status quo, championing change and effectively influencing others to change
Ability to use business knowledge, innovative thinking and sound judgment to effectively resolve problems
Must be a hands-on manager with demonstrated attention to detail, strong analytical skills, and the ability to recognize trends and execute adjustments with internal and external partners
Proficient in Microsoft Outlook, Excel, and Word
Ability to lead others with a team approach and work effectively with individuals and campus organizations from different viewpoints and backgrounds
Utilize department standards and teamwork in daily work activity
Dir of Administration Resume Examples & Samples
Previous work experience in creating and implementing administrative policies and procedures
Previous supervisory experience in directing the work of others
Previous work experience tracking workflows and policies and procedures
Specialist, Administration Resume Examples & Samples
Have bachelor degree
At least 5 years experienced in the same position
Good Microsoft office: Word, Excel, PowerPoint
Good communication & interpersonal skill
Good time management skill
Good customer services skill
Post Adjudication Administration Resume Examples & Samples
Manage MAC email correspondence
Manage Reopening Queue
Manage ALJ Queue
Ensure that data in Pending Written Inquiry Report (open and closed) is complete/QA function
Ensuring that all Remanded case-files are received by the QIC
Monitor Reopening Exception Report/QA function
Assist attorneys with administrative tasks relative to ALJ Hearings
Complete and submit position papers to OMHA, as directed
Maintain post-adjudication hearing calendar
Assist in the triage of multi bene case file
Associate's Degree from an accredited college or university, or equivalent experience, required
Bachelor's Degree from an accredited college or university preferred
At least two (2) years of experience in an administrative role required
Experience with Part D Drug and LEP cases and Medical Compendia and the HPMS system required
Highly proficient in the use of Microsoft Office products, i.e, Word, Excel, Access
Knowledge of MAS (Medicare Appeal System) preferred
Manager of Grant Administration Resume Examples & Samples
Financial management with Federal grants, non-federal grants, clinical trial studies, and philanthropic sources
Be in charge of a accounting for a large volume of grants
Manages the finances of the research and sponsored programs for assigned divisions/departments
Be the liaison and communicate accurate and timely financial data to the accounting/ finance team and the health and research department
Implement policies and standard operating procedures to ensure compliance with sponsor rules and regulations and generally accepted accounting procedures
Bachelor's degree required in accounting/ finance/ business/ or healthcare related
Prior experience in providing financial management services on federally funded grants and/or contracts
Must be a self-starter and strong initiative (the manager is very hands off and does not want to have to be checking in with someone)
Experience in a large reputable university /Or/ academic research/hospital environment
Head of Workforce Administration Resume Examples & Samples
Manage Regional Administration Center operational activities to achieve target key performance indicators, operational level agreements and service levels by executing resource planning to ensure availability of staff and support
Manage transactional and administrative processes ( Workforce Administration, Employee and Labor Relations Administration, Recruitment Administration and TR Administration ...) maintaining proper staffing levels and team member training required for achieving targeted performance standards and service level agreements
Identify opportunities to improve the customer experience by analyzing customer trends and performance measures for opportunities to improve the efficiency and accuracy of transactions and data and increasing the volume of services that can be processed by customers using self-service
Provide professional guidance to multiple reporting lines within the Regional Administration Center
Effectively integrates new support requirements into the Regional Administration Center as they are introduced by HR special projects and initiatives
Resolve complex process and policy inquiries requiring higher level knowledge and authority and/or interaction with 3rd parties
Vendor management governance and accountability for vendor relationships
Manage and motivate team members to achieve and exceed service standards by identifying staff performance gaps, allocating time to listen, monitor and provide constructive feedback for performance improvement
Define and support scheduled and ad hoc training in order to improve performance and promote continuous learning
Maintain transparent communication channel with the Global Request Management leaders by summarizing and reporting on operational updates and issues to the Director, Global Contact & Administration Center for support, staff planning and development
Work closely with internal and external PRAGUE Service Center colleagues and collaborations with Corporate Services, and Business Unit
Monitor team member's resource allocation and performance, ensuring proper assignment of cases and workload balancing to deliver targeted PRAGUE Administration Center Service Levels
Understand and deliver on the Key Performance Indicators and operational metrics that are critical to managing service delivery in order to achieve PRAGUE Administration Center Service Level Agreements and meet customer service standards
Manage and monitor operational data and reports daily; constantly communicating performance with team and actively working to identify and implement interventions to maintain service standards
Implement operational practices and reports, including quality audits, standard and ad hoc reports in order to identify issues and take actions to achieve performance goals and targets
Implement continuous improvement opportunities to enhance provision of PRAGUE Administration Center services by reviewing and revising operational processes, policies, and standard operating procedures and work instructions and introduce key improvement plans for execution
Lead team engagement and adherence to a global culture identity for GS HR and establish a set of values to promote achievement and continuous improvement in conjunction with the overall Global Shared Services organization
Leads a culture of inclusiveness and multi-cultural engagement through coaching and feedback to peers and the broader community in HR GS in alignment with the Company's Leadership Imperatives
Develop a strong pipeline of global, diverse talent within the PRAGUE Administration Center team and across the Request Management team. Enable a Credo-based & High-Performance Culture within team
Provide leadership, direction, coaching, feedback, and, where appropriate, discipline to and through subordinate team members
8 - 10 years progressive Administrative Services / Customer Service experience, preferably with a concentration in the delivery of HR Services
Strong leadership skills; operates as a global leader with understanding and appreciation for regional differences
Proven success in establishing, managing and empowering a global virtual team
Ability to establish a culture focused on speed, accountability and continuous improvement while building employee-centric repeatable and sustainable processes
Relationship management, coaching and collaboration skills, with leaders at all levels and key stakeholders
Experienced in shaping solutions, with strong communication and collaborative partnership skills with internal and external stakeholders to ensure the effective execution of HR solutions across the enterprise
Experience developing strategies in alignment with functional HR strategy to execute and ensure the availability of resources and best quality service
Develops approaches in alignment with the overall HR strategy in order to execute and ensure the availability of resources and best quality service, for global HR solutions within functional area of expertise
Leverages critical business and HR analytics and reporting within an HR function to manage and monitor performance and business results
Experienced in development and reporting of HR analytics to manage performance and drive data-based decisions for HR and the organization
Has knowledge of accounting business, financial, and organizational factors in development HR solutions
Experience executing on integrated HR solutions
Strong capability in assessing, hiring, developing and coaching talent; developing a high performing, diverse and sustainable talent pipeline
Track record to drive business results – identifies and capitalizes on opportunities, identifies risks/issues, assesses implications, formulates recommendations, and drives sound decisions that deliver results
Strong understanding of HR Operations
High results orientation and ability to motivate team to high levels of performance
Strong knowledge of Human Resource Information Systems and applications (e.g. ERP, HRIS, Applicant Management Systems, etc.)
Ability to work effectively in a fast-paced environment, handle multiple projects, and daily planned and unplanned operational activities
Excellent written and verbal communication abilities; formal presentation and facilitation skills
Can be trusted to maintain confidential informationAdministration
Manager Grants Administration Resume Examples & Samples
Previous medical communications agency or pharmaceutical experience
Experience in project management
2 years' experience with grants management
Strong leadership, interpersonal, and communication skills are required
General understanding of Medical Education/Pharmaceutical Industry guidelines (OIG, ACCME, and PhRMA) and regulations
Director of Administration Resume Examples & Samples
Responsible for managing all administrative staff and operations including finance, human resources, communications, events, and project management
Provides leadership for the Center's communications, outreach, and external relations programs for expanding constituencies within the university and outside, including newsletters, mailings, publications dissemination, web site development, and press releases; writes a wide variety of material used to promote the Center and its programs
Manages annual budgets and oversees the tracking of monthly budget records; reviews gift, sponsored research, and investment accounts; grant proposals and sponsored research contracts; oversees purchasing, expenditures, and other financial processes
Oversees the Center's events schedule including conferences, lecture series, and workshops
Works with Faculty Directors in writing annual reports, executive summary, and other strategic reports as necessary
Oversees the internal appointment process for post-doc fellows, research assistants, research associates, and other academic appointments
Represents the Center at public events and University meetings as needed
Establishes and disseminates the Center's policies, particularly focused on new appointments, finance, and general administrative processes. Provides strategy for administration and internal governance (policies and procedures)
Other related duties as needed
Supervises administrative staff
Advanced academic degree in Design, Economics, Business or related discipline, required, with minimum of 8 years' experience in academic administration and program management required
Familiarity with Microsoft office products including Word, PowerPoint, and Excel required
PhD or other doctoral degree preferred
Excellent writing skills and the ability to synthesize data in clear written form are required
Must have ability to handle highly sensitive information with complete discretion, listen well, synthesize multiple viewpoints, and provide strategic recommendations. Ability to resolve complex problems with a high degree of independent thinking. Strong communication skills and proven expertise in budgeting and personnel management
Advanced knowledge of project management and program development, with excellent writing skills. Capable of effectively managing multiple projects and responsibilities, as well as leading the Center's program and administrative staff
Workforce Administration Team Leader Resume Examples & Samples
Provides day-to-day guidance and direction to the Workforce Administration Team
Delivers and provides guidance on all processes within WFA
Coordinates re-organisation design plan with HRBL
Complete and analyse daily stats and investigate the meaning of the data and work through to solution
Completion of weekly WFA SHARP audits
Working with stakeholders to align the MBS service and build relationships to support the development of the WFA service
Build relationships with sub teams across MBS and in particular helping to harmonise and converge WFA across all areas
Complete OM maintenance, reporting line changes and cost centre changes
Completes investigations/root cause and case escalations
Able to stand in, in the absence of other WFA Leads
General management of the team to include succession planning
European language skills required (French, Dutch or German)
Experience in multiple areas of HR, ideally expertise in workforce administration
Experience of working in a global organization and/or shared service organization
Experience in supporting business executives, including decision making, escalating and delegating requests
Experience in HR SAP transactions and organization
Excellent systems and data knowledge to manage large uploads, data audits and system queries
Able to understand data and gain insights from information provided
Comfortable with technology and technical tools (eg iRequest and SHARP)
Curious and CI mindset
Independent thinker who can highlight problems and come up with solutions, constructively challenge and proactively move forward
Fluent in written and spoken English essential
Assoc Director, Administration Resume Examples & Samples
Develops and implements customer service, human resources and financial objectives for assigned departments consistent with the University's goals and objectives
Implements and administers new and existing department programs and services to internal and external customers. Evaluates program effectiveness
Assumes authority and performs functions of the department director in his/her absence
Participates in the development and interpretation of department polices to ensure compliance with the University's policies and regulatory requirements. May authorize exceptions to department policy and procedures related to assigned departments. Ensures compliance with Federal and state regulations
Establishes internal objectives and implements procedures to meet goals. Assists in setting department short and long-term goals
Participates in department human resources management including recruitment, performance evaluations and retention of staff
Ensures customer satisfaction by analyzing customer complaints, concerns and suggestions. Provides appropriate follow through to ensure quality customer service
Facilitates cooperative and collaborative relationships with the community and other institutions
Serves as part of the department management team
NAS Administration Resume Examples & Samples
Relevant Experience 3+ years
Enterprise Virtualization, and the monitoring teams
Support the Mid-tier OS (Operating System) and Enterprise Virtualization teams at Disaster Recovery
Provide second level support and training to Systems Management and Service Desk teams to diagnose systems problems
Miscellaneous activities and responsibilities as assigned by manager
Manager on Duty, Administration Resume Examples & Samples
Oversee creation of station budget, track and report variances to plan
Provide oversight of invoice reconciliation and payment
Develop shift & vacation bid models, track and forecast day of and future lost time
Identify and analyze major trends and variances from operating plan
Research and draft justifications for additional headcount and facility modifications
Produce various reports and strategic analyses relating to manning, lost time, budget, spending, and overtime variances
Identify areas which require improvement; develop and implement process changes to increase/improve performance
Assist with special projects as required
Minimum of 3 years of previous finance or business planning experience or equivalent work experience required
College degree or equivalent experience required
Must have excellent organizational and planning skills
Must be able to lead and motivate employees
Ability to identify opportunities for improvement as well as proven success implementing strategic initiatives under time constraints
Capability to digest complex fact scenarios and develop compelling arguments to support your position
Strong presentation and communication skills - direct and persuasive as well as diplomatic
Previous managerial and budget experience
Business, operational, and financial background with experience in assessing business requirements and developing budgets
Director of Management Company Administration Resume Examples & Samples
8+ years of Public Accounting and/or Private Industry experience
Bachelor's Degree in Accounting
Working knowledge of Job / Project Cost Accounting
Previous experience with Financial Statement Preparation and Consolidations
Accounts Receivable / Payable processing experience
Proficient in the understanding of Generally Accepted Accounting Principles and other Comprehensive Basis' of Accounting
Strong attention to detail *LI-HD#ACCT
CPA or parts passed
Alternative Investments and / or Corporate Accounting experience
Experience consolidating non-US subsidiaries
Experience with Form 1099-MISC
Deputy Project Director, Administration Resume Examples & Samples
Master's degree (preferred) in educational administration, public/business administration, development management, and/or comparable relevant field experience in managing large international donor-funded projects and contracts
At least ten years' relevant professional experience – at least eight years gained in developing countries; experience must demonstrate increasing responsibility at a senior level for the operational and financial management and implementation of development projects
At least five years of progressively more responsible supervisory work experience that involved direct management of professional and support staff, including the oversight and evaluation of staff performance and handling of staff grievances
Experience working in Africa and/or demonstrated understanding of the Equatorial Guinea context
Experience in supporting and overseeing the optimal use of information technology in development projects
Experience in strategic planning for project implementation and in management of related large-scale activities
Demonstrated knowledge of donor policies, regulations, and procedures as related to project implementation and program compliance and reporting
Strong writing and communication abilities essential
Fluency in Spanish and English required
Report Archival Administration Level One Lead Resume Examples & Samples
At least 5 years experience with a data center operating environment, day-to-day operational requirements, and the operation of production systems and equipment
IT project management
Computer operations
Client Administration Administrator Resume Examples & Samples
Provide professional support to clients through timely and accurate creation of client and 3rd party Workbench ID s for approximately 200 clients
Will also be responsible for creating invoicing templates for Global Risk Solution clients, which will be provided to the GCA Officers in Pittsburgh
Will serve as a control function for tactical regulatory initiatives
Will act as the subject matter expert within GCA as it is related to contract administration, and review and maintenance of unique contractual requirements
Will also be expected to respond to inquiries originated by the GCA Officers in a timely and accurate manner to ensure positive impact to clients
BA or Master's degree
Ability to communicate effectively both verbally and in written form in English
Solid client service skills, problem-solving, multi-tasking ability, knowledge of application, good influence/persuasive abilities, good project management/analysis skills, good technology/PC-Excel, Word, Powerpoint
Manager DCI Administration Resume Examples & Samples
Daily AGM related jobs including system monitoring, output production & control
Setup of AGM according to local specifications following EMEA Blueprint specifications
Systematically gather and discusses local requirements within DCI Admin Team, in order to reach the most optimal Blueprint solution
Test and implement new releases of AGM incl. creation of documentation and sending communication to Service Desk and relevant local country parties
Provide 3rd level support
Train the 2nd level support team in new AGM functionalities
Create and follow-up in Incident Reports (IRs) for AGM
Prepare and evaluate BCD Software Order Requirements (SOR) for Amadeus and give timely feedback on Amadeus Product Specifications
Initiate and/or participate in various DCI or AGM related projects
Overall support of the Nordic projects
NA, Administration CHS Cleveland Resume Examples & Samples
Performs personal care for the comfort and well being of the patient
Distributes ice, water, and nourishments upon patient's request. Measures and records intake and output
Assists the patient with bed pan and urinal. Records daily bowel function. Functions within hospital policy and procedure for insertion of foley catheter
Assists with simple non-sterile dressing changes, application and removal of ace bandages and TED hose
Takes and records temperature, pulse, respiration, blood pressure. Obtains and records patient weight and height
Assists patients with transfers to bed, wheelchair, and/or stretcher
Monitors incision/puncture site and report any bleeding or bruising
Assists with oxygen therapy by observing flow rate, maintenance of oxygen therapy, safety measures, care of oxygen equipment
Transports non narcotic medications from pharmacy to the unit as directed
Assists with IV therapy by observation, care of the peripheral site to include monitoring flow rate and reporting flow rate variance. Assembles IV and flushes IV tubing during set up. Removes peripheral IV upon discontinuation of IV therapy, as directed
Performs heel sticks and finger sticks blood glucose monitoring (upon certification). Reports and documents results on patient record
Provides instructions to patients and family members according to approved protocols and/or the plan of care. Documents learner response
Intern Administration Resume Examples & Samples
Monitor, review and follow-up on actions related to the administration activities and interaction with administration units
Assist with day-to-day administration of contracts between the UN and external contractors for outsourcing services
Prepare and process UN forms and permissions for contractual and work Unit, Section or Service UN staff, including: ground passes, property passes, parking permits, swipe-card access and door keys
Perform other related administrative duties, as required
Maintain up-to-date work unit files (both paper and electronic)
Receive phone calls and visitors and refer them to the appropriate source or reply personally to queries when possible
Photocopy a variety of documents and other materials
Coordinate extensively with service units and liaise frequently with internal team members both at Headquarters and in the duty station
Operate a variety of office equipment in the performance of basic office functions, e.g. photocopier, printer, scanner, etc
Coordinate meeting and events arrangements
Intern Administration Resume Examples & Samples
Assist in compiling data
Assist in generating reports, data and other analysis
Assist in organizing and scheduling interview panels
Assist in preparing meetings and conferences
Assist in tracking and following up on correspondence and ensuring nothing remains open or incomplete
Participate in meetings and draft minutes or meeting summaries
Conduct research and contribute to the preparation of documents, outreach materials, summaries, talking points, briefing notes and remarks
Perform any other duties as requested by the supervisor
Administration Rep Senior Resume Examples & Samples
Proficiency in Microsoft Office Word, PowerPoint and Outlook, and DoD / military correspondence
Experience creating agendas, recording and transcribing meeting minutes
Prior experience developing charts, graphs, and slides
Familiar with Defense Travel System and experience coordinating travel arrangements
Knowledge of TRICARE Regional Office (TRO) and TRO Latin America Canada business operations
Active ADPII security clearance and CAC card
Maintain suspense log for all incoming tasks from higher headquarters, congressional inquiries, etc
Prepare and distribute meeting minutes and agendas
Track open issues to resolve and facilitate disposition
Review the preparation of staff travel orders and travel liquidations
Research and prepare supply and equipment orders
Assist with the development of TAO Standard Operating Procedures
Maintain routine contact with the other TAOs/TROs, Services' Surgeons General Offices, and MCSC executive offices in the performance of duties
Manage the development, coordination, and execution of the TAO Director's schedule in the most effect manner possible by de-conflicting problems and finding efficient solutions
Assist with developing presentations using data from multiple sources and/or reports
Monitor project activities and ensure appropriate documentation and follow-up is conducted
Specialist, Workforce Administration Resume Examples & Samples
Processes Recruitment transactions. Works with Contact Center to open recruitment requisitions and ensures positions are posted on job site. Reviews and approves offer letters and TADs for Recruitment Coordinators. Ensures candidates are registered for Orientation. Process new Hire documents and hire/transfer/promotion transactions
Process Domestic and International employee transactions using HireXpress and Workday. Transactions include new hires, promotions, transfers, pay adjustments, PSC input etc. Audit HR systems to ensure correct information has been input and processed. Run and distribute monthly reports & Ad/Hoc reports to divisional & HR management as needed. Administers position management
Assist with maintenance of personnel files and perform file clean-up as necessary
Administer termination processing: requesting final checks, scheduling and conducting exit interviews with administrative/clerical staff. As directed by Senior Management, creates & processes Separation/Layoff sheets and liaises with Legal & Employee Relations to get documents approved and agreements created. Distributes agreements and maintains termination files with signed agreements & exit interview sheets
Manager, Production Administration Resume Examples & Samples
B.S. in Accounting, Finance, Business, or Economics
5+ years' experience mix between line-producing or production accounting
Oversee, track and reconcile production budgets with