Volunteer Resume Samples
4.8
(
98
votes) for
Volunteer Resume Samples
The Guide To Resume Tailoring
Guide the recruiter to the conclusion that you are the best candidate for the volunteer job. It's actually very simple. Tailor your resume by picking relevant responsibilities from the examples below and then add your accomplishments. This way, you can position yourself in the best way to get hired.
Craft your perfect resume by picking job responsibilities written by professional recruiters
Tailor your resume & cover letter with wording that best fits for each job you apply
Resume Builder
Create a Resume in Minutes with Professional Resume Templates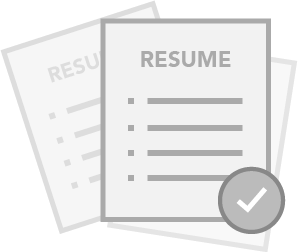 CHOOSE THE BEST TEMPLATE - Choose from 15 Leading Templates. No need to think about design details.
USE PRE-WRITTEN BULLET POINTS - Select from thousands of pre-written bullet points.
SAVE YOUR DOCUMENTS IN PDF FILES - Instantly download in PDF format or share a custom link.
7554 Edmond Gardens
New York
NY
7554 Edmond Gardens
New York
NY
Phone
p
+1 (555) 335 3216
Volunteer
Kautzer-Herman
Volunteer
Create and manage marketing campaigns for BAT sessions held on campus
Manage and update curriculum and provide ongoing education to the community
Provides planning and oversight for all functions of the grief support program
Coordination and management of all of the agencies grief support programs
Exhibit teamwork and a positive attitude
Demonstrates community engagement through events and educational presentations to increase awareness and access to grief support services for the entire community
Ensure protection of confidential information that is stored, handled, or maintained by following Company policies and procedures related to confidentiality and/or HIPAA regulations
Volunteer Svcs Coord
Rosenbaum-MacGyver
Volunteer Svcs Coord
Provide ongoing coaching, feedback and annual performance review of volunteers
Provide conference room scheduling function for United Hospital
Provide recognition to volunteers
Administer and manage length of service recognition
Create and/or uphold a climate of respect for all volunteers
Supervise each volunteer, including establishing rapport, coaching, compliance, support and recognition
Connects the organization to the community by supporting direct involvement of community members in the work of the Courage Kenny Rehabilitation Institute
Coordinator, Volunteer Services
Goodwin LLC
present
Coordinator, Volunteer Services
present
Work with Marketing to develop print volunteer recruitment collateral (poster, paper form, palmcards)
Work with Supervisor to provide an evaluation to Volunteer Coordinator
Work with Event Management to recognize and appreciate volunteers at events
Other duties as assigned. This position may periodically provide support to other Department employees, as other employees will support this position
Work with Supervisor to post job openings, collect resumes, interview, select and hire Volunteer Coordinators for each event
Develop volunteer training materials to describe each volunteer function
Provide training and ongoing support for online volunteer registration program
Bachelor's Degree in Interaction With Volunteers Requiring Excellent Written
Bachelor's Degree in Interaction With Volunteers Requiring Excellent Written
University of Southern California
Bachelor's Degree in Interaction With Volunteers Requiring Excellent Written
Ability to work with diverse personalities across multiple functions of the organization
Proficient in Microsoft Outlook (for scheduling and emailing)
Excellent communication skills
Strong academic track record
Detail-oriented and organized
Strong written and verbal communication skills
Proficient with Microsoft Word
Represents Focus in a professional manner as a volunteer
Attention to detail
Comfortable engaging online
Create a Resume

in Minutes
15 Volunteer resume templates
Read our complete resume writing guides
---
Director of Volunteer Engagement Resume Examples & Samples
Strengthening the Enterprise: Demonstrates knowledge of traditional volunteer resource management methods and experience incorporating current research findings and best practices into one or more volunteer engagement structures
Communication: Demonstrates ability to effectively communicate specialized information orally and in writing, particularly in sensitive/controversial situations, with audiences that may include people from varied socioeconomic levels, educational attainment levels, cultures, family structures, and people previously under- represented in the organization's volunteer pool. Facilitates and fosters open exchange. (Finalists will be asked to provide a writing sample during the interview process.)
Capacity Building: Is knowledgeable about principles of organizational change, cultural change, and organizational learning
Collaboration: Experience using collaborative team models to build support for important strategic initiatives; knowledgeable about community resources, including volunteer and government agencies
Team Building: Experience partnering effectively with community leaders for volunteer engagement and greater understanding of the organization and its opportunities for community involvement
Financial Management: Experience preparing, justifying, and/or administering a budget, experience planning, administering and monitoring expenditures to ensure cost-effective support of programs, personnel and policies
Decision Making: Listens and clarifies as needed, analyzes problems to arrive at conclusions, and makes sound, well-informed decisions; commits to action, even in uncertain situations, to accomplish organizational goals; is - and is seen as – a catalyst for change
Volunteer Resume Examples & Samples
Have a thorough understanding of Bloomberg LP, the Bloomberg Professional Service and the Bloomberg Aptitude Test. Training will be provided on all topics
Develop sustainable marketing strategies to increase participation in the BAT on local, national and international scale
Create and manage marketing campaigns for BAT sessions held on campus
Give presentations to varied audiences, host information sessions and attend career events
Serving as the face of Bloomberg Institute on campus (Ambassadors are expected to dress and conduct themselves professionally while representing Bloomberg Institute on campus)
Manage BAT sessions on campus and demonstrate the benefits of the BAT at the start of every session. Ambassadors are responsible for creating an encouraging testing environment and for providing test takers an all-around positive experience
Volunteer Chair & Committee Members South West Resume Examples & Samples
Good interpersonal skills with an ability to communicate with people of all types and all levels
Have previous experience of chairing a senior committee
Be skilled in strategic thinking
Be strong in chairing and facilitation of committee meetings in order to ensure full participation of committee members and that the purpose of the meeting is achieved in a timely manner
Possess strong leadership & diplomacy skills
Volunteer Associate Volunteer Services Per Diem Non Exempt as Needed Variable Hours Per Pay Period Resume Examples & Samples
Replace volunteers in assignments in the Volunteer Office and Gift Shop as needed
Demonstrate knowledge in use of computers
Order supplies for the Volunteer Office, Gift Shop and Information Desks
Adhere to hospital policy and procedure
Van Alen Institute Volunteer Resume Examples & Samples
Registration/RSVP desk – managing the RSVP list, assisting with check-in, monitoring the front door
Docent –greeting guests, providing them with information related to Van Alen Institute and its programming
Food/beverage – assisting with the setup and upkeep of the food and beverage area of the event, occasionally serving alcoholic and non-alcoholic beverages to guests
Membership desk – answering guests' membership questions, registering new Van Alen Institute Members
Exhibits a friendly and outgoing personality
Demonstrates a self-motivated and professional attitude
Enthusiastic about Van AIen Institute, eager to learn more about the organization and its work, and excellent at communicating this to visitors
Van Alen Institute is able to provide a transportation and meal stipend to every volunteer at each event worked. Events may occasionally occur on weekends and require travel
Volunteer Tour Assistant Resume Examples & Samples
Under the direct supervision of the Volunteer Program Manager greet visitors and organize Tribute Center tours
Welcomes volunteer guides and maintains their social space, the Docent Lounge
Organize the volunteer lounge as needed – Photos, audio devices, library, support information
Gathers all visitors into groups, maintains lists, find visitors in gallery and organizes and welcomes each group
Launches tours, Informs visitors of the unique and special nature of tour
Assist with special needs of groups; fill in on walking tours as support when necessary
Oversight of all audio equipment and distribution of all listening devises for each tour
Act as a liaison with 9/11 Memorial visitor services staff on plaza and security
Throughout the day launch the "My 9/11 Story" Presentation in the gallery
Assist the Volunteer Program Coordinator to coordinate scheduling of volunteers, filling empty slots as needed, (leads,supports,story presenters)
Help maintain statistics of volunteers involvement
Maintain updated contact information for all volunteers
Evaluate tours and programs
Create and maintain ID badges including software and hardware
Attend monthly meetings, events and volunteer trainings as required
Fill in at Tribute to facilitate as necessary
Bachelor's degree (B. A.) or equivalent; or one to two years related experience and/or training; or equivalent combination of education and experience required
Based on the emotional nature of the content of Tribute Center, experience in working with people and content that demands sensitive handling is required
Knowledge of Database software; Internet software; Spreadsheet software and Word Processing software required
Experience in museum docent or volunteer programs a plus
Experience with Filemaker Pro; Adobe Cs or equivalent graphics programs a plus
Bilingual skills a plus
Must be legally authorized to work for any employer in the United States without Sponsorship
Volunteer Programs Coordinator Resume Examples & Samples
Meeting, interviewing, and recruiting all candidates for the High Line Volunteer Program
Coordinating all communication with High Line Volunteers and candidates through check-in phone calls, e-mails, and personal appreciations for their efforts
Supporting staff with volunteer training, shifts, continuing education sessions, field trips, tours, and special activities
High Line staff will work with the Coordinator to make sure that all volunteer trainings meet the position requirements
Planning annual appreciation event for all High Line Volunteers
Organizing annual High Line Volunteer Membership and other benefits
Facilitating communication with High Line staff members about the role of volunteers
Scheduling sessions for staff to discuss the Volunteer Program
Liaising with High Line staff to identify volunteer projects (on the park or in the office) through ongoing communication and check-in meetings
Collecting and managing feedback from all parties involved in volunteer activities, including volunteers, staff, and community members if applicable
Sharing feedback with staff to acknowledge strengths, successes and to make improvements for future volunteer activities
Producing report on the High Line Volunteer Program at the end of the season as needed, for grant proposals and meetings with boards, sponsors, etc
Generating appropriate volunteer opportunities and role descriptions based on the needs of the organization
Promoting volunteerism on the High Line through recruitment tables on / off site and publicity strategies
Ensuring the goals for the Volunteer Program are revised and met
Producing volunteer policies and procedures
Maintaining volunteer database in Shiftboard as well as activities
Overseeing budget for the High Line Volunteer Program
Attending meetings on Volunteer Administration with other city organizations
Expanding the High Line Volunteer Program as needed and as per agreement with REI
Experience and success working in partnership with volunteers
Familiarity with the work volunteers do on the High Line is preferred
Effective communication, both in person and in writing (fluency in Spanish is preferred)
Ability to work well with a diverse group of staff and volunteers and provide directions
Success at managing a wide array of tasks and projects and an ability to thrive in a fast-paced work environment
Willingness to work select weekends throughout the summer and fall and to occasionally adjust hours to accommodate the needs of the job
Excellent organization and planning skills
Basic computer skills on a Windows system (knowledge of Shiftboard preferred)
Sense of respect to different opinions and perspectives
Warm Up Volunteer Resume Examples & Samples
What qualities do you possess that make you an ideal volunteer for Warm Up? What would you bring to the Warm Up team?
Why do you want to volunteer at MoMA PS1? What do you hope to gain from the experience?
Have you volunteered at Warm Up in the past?
Sports Volunteer Services Internship Resume Examples & Samples
Guest Communications, including responding to volunteer email and phone calls
Understanding of volunteer database, scheduling systems and reporting functions
High degree of interaction with volunteers requiring excellent written and verbal communication skills
Event planning and logistics
Preparing training materials, scheduling and facilitating training sessions
Providing on-site support during events in the areas of volunteer management and event delivery
Post event recaps, appreciation, and volunteer retention efforts
Junior, senior, recent graduate or graduate student pursuing a degree in Event Planning, Sport Management, Communications or similar
Computer savvy with demonstrated proficiency in Microsoft Word, PowerPoint, Outlook, and Excel
Demonstrated strong verbal and written communication skills
Demonstrated strong partnering skills
Previous Volunteer Experience
Must have a valid U.S. driver's license
Operating a company vehicle is required for this role. Candidate must be willing and able to operate a company vehicle under inclement weather, including minimal lighting
Minimum 3.0 Overall G.P.A
Proven experience using Adobe InDesign
Résumé (outlining all of your required qualifications)
Cover letter detailing your qualifications and interest
Volunteer Engagement Manager, Healthfair Resume Examples & Samples
Minimum Bachelor's degree and/or equivalent experience, preferably in a health-related field
3+ years' experience conducting volunteer recruitment, volunteer engagement and experience serving one or more traditionally underserved communities
3+ years' experience recruiting, training, supporting and recognizing volunteers
Experience working directly with event volunteers or healthcare volunteers
Understanding of and involvement with the members of the Denver-metro area
Experience with leadership volunteers, volunteer recruitment, skilled volunteer placement and team building
Excellent interpersonal skills, verbal and written communication, organizational skills and ability to multi-task required
Must be self-motivated and committed to health education
Experience with Salesforce and Excel is highly desirable. Ability to work some evenings and weekends as needed and to travel throughout the state of Colorado as needed.
Bilingual English/Spanish preferable but not required
Proficiency in Microsoft and Excel applications
Must be able to lift 50 pounds, some travel is necessary (4-8 weeks per year within Colorado and bordering states)
Valid Driver's license and good Motor Vehicle Record
Manager, Volunteer Operations & Marcomms Resume Examples & Samples
2 - 3 years live events or marketing/communications experience required
Proven track record of planning and executing engaging and innovative marketing content
Good knowledge of campaign development and passion for copy writing
Experience of a customer service platform (or ability to learn quickly)
HTML and e-mail service provider (ESP) experience. Silverpop is a plus (or ability to learn quickly)
Manager, Volunteer Operations & Strategy Resume Examples & Samples
2 - 3 years live events, strategy or community relations experience required
Experience in working with, managing or being a volunteer
Proven track record of project management
Established relationships in current Tough Mudder HQ markets
Volunteer Director Resume Examples & Samples
Bachelor's degree in related field is required
One to two years related experience preferred, as a coordinator of volunteers or activities
Ability to use typical business software and office machines
Must have demonstrated strong communication and organizational skills
Volunteer Assistant Men s Soccer Coach Resume Examples & Samples
Prior playing or coaching experience, preferably at the college level
Must have strong team building and management skills
Ability to supervise student-athletes
Experience working with goalkeepers preferred
NSCAA or USSF license preferred but not required
Campaign & Volunteer Director Resume Examples & Samples
BA/BS degree is required
Minimum two (2) years working with volunteers, customer service/member relations experienceMinimum two (2) years' experience in financial development, working with donors, and a board of managersAble to demonstrate a proven track success of achieving or surplus organization financial goals
Demonstrated excellence in organizational, managerial, and communication
Skilled at establishing and cultivating strong relationships with peers, across different levels of the organization and community
Prior experience in hiring, training and supervising volunteers and/or staff
Possess the organizational and communication (oral and written) skills to work in a busy work environment with a high degree of accuracy
Must have the ability to build relationships, motivate, inspire and connect with people
Must be at least 21 years of age
Support and assist Executive Director with developing and maintaining year round financial development plan to include but not limited to Annual Campaign, Major Gifts, Corporate Asks and staff and Board campaigns
Play a leadership role in the campaign, helping to recruit volunteers to tell the Y story and to help raise money for our cause
Recruit, select, orient, train, supervise, recognize, and empower all volunteers and staff necessary to ensure success of the Northwest YMCA's Annual Campaign
Act as Branch liaison for Association Financial Development Cabinet
Manages donor acknowledgement process
In collaboration with ED, develop year round financial development calendar
Manage and implement stewardship calendar, including but not limited to: thank you letters; donor recognition; special invitations; newsletter communication; and personal recognition and acknowledgements (i.e. donor birthdays)
Attend and increase participation in Northwest YMCA community events, partnerships by playing a vital role in the community through attendance of festivals, fairs, Rotary events, Chamber of Commerce events
Recruit, interview and place applicants for volunteer work
Track volunteer paperwork, involvement, such as number of hours served and provide direct support when requested by a volunteer or staff member
Collaborates with Branch Staff team to Develop, promote, and maintain a wide range of volunteer opportunities
Survey staff regularly to assess needs for volunteer assistance
Utilize volunteers to start new programs, support existing programs, outreach, fundraising, outings, and small groups to better support our work
Volunteer Assistant Women s Soccer Coach Resume Examples & Samples
USSF, NSCAA or equivalent certification
College coaching experience
Demonstrated ability to coach highly skilled student-athletes
Possession of excellent interpersonal and communication skills, as well as organizational skills
Collegiate or professional soccer playing experience; goalkeeper coaching experience
Volunteer Committee Member Resume Examples & Samples
Sound understanding of the issues facing children and young people experiencing disadvantage
Good understanding of the voluntary and statutory sectors
Ability to assess the feasibility of projects and remain objective
Good level of IT literacy
Volunteer Coach Resume Examples & Samples
Assist in training and evaluation. 3. Coach at all practices and competitions, home and away. 4. Assist with game-day operations, film and campus visits recruits, 5. Assist with social media 6. Other duties as assigned by the Head Coach, Men's Tennis 7. Ensures that all Department of Athletics and University related activities operate in full compliance with university, conference and NCAA rules and regulations. Attends and participates in scheduled compliance seminars and complies with all the Athletic Department's efforts to monitor compliance with NCAA regulations. Seeks interpretations from the compliance staff before acting when necessary. Reports potential rules violations immediately. Completes required compliance paperwork in a timely and efficient manner. Monitors all of their areas and/or programs activities closely to maintain compliance with applicable rules and regulations
Aspirations to coach tennis at the collegiate level
Available to start August 26, 2016
Women s Tennis Volunteer Assistant Coach Resume Examples & Samples
Bachelor's degree required
Prior collegiate tennis experience preferably at the Division I level required
Ability to work with a diverse population
Excellent interpersonal and organizational skills
Knowledge of intercollegiate sports operations and NCAA rules
Ability to work in a highly dynamic and diverse university setting
Volunteer Assistant Diving Coach Resume Examples & Samples
Baccalaureate Degree
Competitive diving experience
Excellent communication skills: both oral and written
Excellent Computer skills
Pass the NCAA recruiting examination within the first month of hire
First Aid, AED and CPR certification within four months of hire
Volunteer National Advisory Committee Member Resume Examples & Samples
Ability to analyse and report on complex written information, including data about the financial health and governance of organisations
Understanding of issues facing disadvantaged children and young people in Scotland
Knowledge of the voluntary and statutory sectors, especially relating to children and young people
Good interpersonal skills, good English literacy, and a strong ability to communicate in writing
Good skills working as part of a decision-making group, including the ability to present well verbally, weigh evidence, and argue for a position
Good IT literacy
Ability to respect confidentiality, given the sensitive nature of the issues presented
Commitment to attending grant allocation meetings and to participating in the training provided to support good performance in the role
Volunteer Assistant Coach Mens Soccer Resume Examples & Samples
Bachelor's degree and college playing experience
Communicate effectively, both orally and in writing
Foster a cooperative work environment
Demonstrated competitive coaching skills in area of sporting specialty
Knowledge of NCAA student-athlete academic eligibility requirements and knowledge of NCAA recruiting rules
Strong interpersonal and communication skills and the ability to work effectively with a wide range of constituencies in a diverse community
Knowledge of travel/lodging planning, scheduling, organizing and coordinating skills
Ability to provide technical guidance and leadership to professional personnel in area of expertise
Volunteer Assistant Women s Lacrosse Coach Resume Examples & Samples
Prior coaching experience and/or 4 years of playing experience at the collegiate level in Women's Lacrosse or equivalent (in lieu of collegiate level coach or playing experience, a combination of coaching experience at the high school and playing experience at the college, professional or national team level will be considered)
A commitment to knowing and complying with NCAA, NEC, and institutional rules
Knowledge of intercollegiate sports operations
Development Volunteer Assistant Resume Examples & Samples
Excellent communication skills both oral and written
Terrific interpersonal skills
Proficiency in computer skills using Microsoft Word, Excel, Adobe PhotoShop or InDesign or a similar program, the Internet and other relevant software
Capability and confidence in reaching out to donors via email and telephone
Ability to work under minimal supervision while achieving established goals
Greet guests entering Scott Family Athletics Performance Center each day
Assist Iron Dukes staff in scheduling donor meetings
Aid in stewardship of Iron Dukes donors
Maintain calendar for Iron Dukes
Work Football and Basketball games, as well as other events
Input moves and solicitations for development officers into University database
Aid development officers in creating solicitations, proposals, and gift agreements
Forward pertinent call lists and contact reports to respective development officers
Assist with premium seating events and administration
Coordinate volunteers/front desk schedule
Volunteer Service Rep Resume Examples & Samples
Prepare administrative and statistical reports of the department and its services in meeting the goals and objectives of the Oakwood Healthcare System
Enhance professional growth and development through seminars, conferences and/or continuing education classes
Attend all required meetings and participate on Oakwood Healthcare System committees as required or requested
Develop and maintain relationships with groups and organizations that are affiliated with the Oakwood Healthcare System or local communities as necessary
Proficient computer skills (Microsoft Office)
Self-directed with the ability to work with minimal supervision
Excellent organizational and problem solving skills
Ablity to work on several projects simultaneously
Exceptional customer service skills, positive attitude and pleasant personality
Willingness and ability to work a flexible schedule and travel to off-site work locations
Strong social skills with proven success in motivating and working with diverse groups of individuals
Senior Manager of Alumni Volunteer Engagement Resume Examples & Samples
Manage the work of the Board of Governors to conduct the business of the Stanford Associates
Develop outreach strategies to identify appropriate university projects that will engage alumni for SNAP (Stanford Needs Alumni Perspectives) program
Participate in strategic and long-term planning for Stanford Associates
Evaluate alumni programs and services for customer satisfaction
Manage award nomination and selection process for 45 annual awards
Identify, recruit, and manage alumni for the Stanford Associates Board of Governors
Represent the organization to internal and external groups regarding business and program activities
Participate in and/or oversee budgeting, forecasting, and cost negotiations for alumni events and programs
Manage projects and/or programs that may affect a wide audience
Execute event flow and timelines, and prepare presenters for Award Ceremony and Gold Spike Dinner
Oversee the planning and execution of the biennial STARS Leadership Assembly for 250 Stanford volunteer leaders
Create internal and external written communications for marketing, volunteer stewardship, and award recognition purposes
Serve as a resource for alumni and staff regarding alumni volunteering at Stanford, leadership management and volunteer opportunities
Excellent communication skills (verbal and written) and the ability to represent the university professionally both internally and externally
Advanced knowledge and demonstrated experience with volunteer development and oversight
Strong interpersonal, team, and leadership skills; tact and flexibility in working with diverse population groups
Ability to juggle a vast quantity of incoming information, interruptions, and inquiries with a high level of professionalism and tolerance for ambiguity
Proven decision-making skills and the ability to understand and solve complex questions
Computer proficiency and the ability to learn new systems
Demonstrated experience working with volunteers, boards, and senior leadership—preferably at Stanford—is desired
Experience in developing and tracking budgets preferred
Event planning experience preferred
Familiarity with Stanford University and the alumni relations profession is highly desirable
Understanding and commitment to goals of higher education is highly desirable
Volunteer Svcs Coord Resume Examples & Samples
Assess patient/family needs for volunteers
Assignment of volunteers to cases, including bereavement cases and 11th Hour
Monitor the Volunteer's adherence to the plan of care
Volunteer supervision and recognition
Train volunteers
Supervise each volunteer, including establishing rapport, coaching, compliance, support and recognition
Independent performance evaluations are conducted after the volunteer's first year and every 2 years thereafter using volunteer documentation, and feedback from patients, families and Hospice staff
Review and process volunteer documentation in a timely manner and in compliance with Medicare, licensing laws, volunteer and Hospice policies
Monitor frequency and quality of volunteer contact/visits
Provide recognition to volunteers
Communicate to team members, patients/ family members
Volunteer recruitment and support
Volunteer Service Coordinator Resume Examples & Samples
Liaise with volunteers, monitoring and setting up activities
Researches and recruits community groups and businesses for potential volunteer opportunities
Maintains and monitors master roster of approved and liaise with the Investigations Department for any clearances
Conducts training for new volunteers
Administers ongoing computer based training for existing volunteers
Manages ongoing volunteer programming, develops calendar of activities and shares with Adobe Mountain School staff
Seeks out volunteer programs and activities that would be beneficial to ADJC Youth
Developmental needs; dynamics of human behavior and crisis intervention; and group social activities
Possessing or acquiring the knowledge and interpersonal skills that promote understanding and appreciation for other people's values, traditions, languages, norms and customs
Volunteer programs techniques
Planning a range of volunteer activities
Public speaking and creative writing
Principles and practices of volunteer recruitment
Understanding tutoring and other volunteer activities
Assessing unforeseen issues and utilizing effective problem solving skills
Creative solutions to resolve issues and take proactive measures to prevent the issue from occurring again
Excellent communication in dealing with staff, youth, and volunteers
Task prioritization and delegation
Excellent Interpersonal and communication skills
Time management and multi-tasking
Interpret and apply Federal and State laws, rules and regulations, and Agency's policies and procedures governing the security, care and treatment of youths
Effectively communicate with youth, coworkers, and members of the public
Analyze situations and take effective actions
Solicit in the community positive support for volunteer program involvement in the secure care facility
Promote youth development through use of volunteer programs
Treat all human beings with the dignity, fairness, equality and respect they all deserve
13 paid vacation days per year - 12 sick leave days per year
Deferred compensation plan - 10 paid holidays per year
Retirement system
Volunteer Attorney Resume Examples & Samples
Applicants must be fingerprinted by the Attorney General's Office and pass a criminal background check through State and federal agencies before service can begin
Volunteer Attorneys must be licensed and a member in good standing of the Arizona bar
Volunteer Attorneys will be covered for malpractice for work done for the Attorney General's Office through the Risk Management Division of the Arizona Department of Administration
Volunteer Attorneys, particularly those wanting to continue working part-time in private practice while volunteering, will need to consult with our Special Counsel for Ethics and Training to identify all conflicts, obtain waivers, and set up screens, as appropriate, prior to working for the Attorney General's Office
A six-month minimum commitment is preferred
Please submit a cover letter indicating available start date and practice area interest (placement may depend on Office needs)
Applicants should submit a resume with bar admission date(s)
You may be requested to provide three professional references with contact information and a writing sample
Volunteer Svcs Coord Resume Examples & Samples
Responsible for recruitment of competent volunteers to support delivery of services to persons served
Coordinates volunteer services for Courage Kenny Rehabilitation Institute and ensures that those services help to create an exceptional healthcare experience for our patients
Coordination and supervision of volunteers
Provide sufficient training and support to volunteers
Coordinate volunteer recognition of various types forthe hospital volunteers throughout the year
Create and/or uphold a climate of respect for all volunteers
Maintain accurate volunteer & intern personnel records
Assistant Director, Volunteer Engagement Resume Examples & Samples
Managing the production for approximately 35 activities/events per year, ensuring timely and accurate completion of every component. The Assistant Director, Volunteer Engagement both completes tasks on his/her own and ensures the successful completion of tasks assigned to others – including volunteers and Advancement leadership
Compiling and preparing all collateral and speaking points for board meetings and orientation
Taking minutes at UW Foundation Board, executive committee, and nominating committee meetings and ensuring that follow/action items are addressed
Supporting the nominating committee by tracking board terms and candidate pool, preparing candidate bios, coordinating orientation, on-boarding, and stewardship activities. In coordination with the AVP, Principal Giving and the Director, Volunteer Engagement, draft meeting agendas and speaking points
Stewarding current, outgoing, and emeritus directors via regular proactive communication (e.g. holiday cards, Philanthropy Day message, gifts for outgoing directors)
Developing, in collaboration with the Assistant Director for Campaign Communications, a comprehensive board communication plan. The Assistant Director, Volunteer Engagement manages the successful execution of this plan
Maintaining the Foundation Board website, ensuring accurate and timely content
Responding to requests from foundation directors, facilitating special requests from volunteers such as tours or attending a class, and referring issues/questions to constituency units and others as appropriate. Independently resolve issues
Knowledge and experience with managing volunteers and not-for-profit boards
Familiarity with best practices in volunteer engagement. Strong volunteer focus and ability to assess volunteer need through building authentic relationships
Knowledge of UW Advancement policies and procedures, including use of the development database software ADVANCE, ReportWriter.net, Michelangelo and other UW Advancement data and reporting tools
Intern, Volunteer Services Resume Examples & Samples
Conduct research on community groups, faith-based organizations
Work with Volunteer Services team to conduct direct outreach to organizations
Lay the ground work for relationships with groups that can help build volunteer capacity
Conduct presentations to stakeholders interested in volunteering
Develop a marketing strategy to support the in-person orientation process
Undergraduate Junior student and above; must be enrolled in a degree program at time of internship
Experience/strength/interest in one or some of the following: Project Management, Marketing, PR, Editing, Communications, Non Profit Leadership/Management, Volunteerism, Corporate Relations, Development and Data Management
Excellent verbal and written communications skills
Public speaking skills a plus
Solid project management skills
English fluency a must; multi-lingual a plus
12-16 hours/week
Patient Access Volunteer Development Manager Resume Examples & Samples
Recruit and implement volunteer-based Patient Access networks in assigned area of the country utilizing tailored outreach opportunities and strategies
Identify, train and manage high-level volunteers to serve in leadership roles
Oversee recruitment, engagement and retention of volunteers for continued involvement in mission and other LLS activities
Create and oversee appropriate volunteer training on LLS Mission, patient access programs and campaigns
Ensure that volunteers and their activities are recorded in the Patient Access database and track progress within his/her designated area
Create opportunities for collaboration by building strong partnerships with community patient advocacy organizations, professional healthcare associations, healthcare professional leaders and industry partners to identify potential opportunities for engagement
Identify organizations with similar missions and participate in coalitions to enhance effectiveness of patient access
In collaboration with local chapter staff, manage database of individuals (Patient Access Volunteer Network) willing to participate in patient access and chapter activities
Utilize volunteer resources to ensure effective and frequent communication of LLS mission (email, local programs, campaign events, board meetings, etc)
Work with campaign staff in local chapters to appropriately infuse mission into LLS campaign events, including pre-campaign communication and follow up. This includes finding mission volunteers to sign up new volunteers at campaign events
Work with chapter Executive Directors to develop a checklist of healthcare professionals and community based organizations to prioritize volunteer delivered education about LLS mission and opportunities for engagement
Manage database of individuals willing to volunteer as part of the Mission Volunteer Network
Support active partnerships with community patient advocacy organizations, professional healthcare associations, healthcare professional leaders and industry partners to produce program partners and opportunities for collaborations
Working in conjunction with Director of Government Affairs, Executive Director of Advocacy,
Senior Manager, Advocacy Development, and Advocacy Manager assist in recruiting advocates and ambassadors
Market the Information Resource Center (IRC) as the essential point of initial contact inside and outside of LLS
Working with the staff of the IRC, identify local patients for engagement with chapter staff/volunteers, first connections
Drive participation to national educational teleconferences, webcasts, telephone support groups, online chats, etc
Establish and maintain relationships with other internal stakeholders, including Marketing & Communications, Donor Development, Policy Development, Regulatory Affairs, and Operations
Manage budgeted resources
Assess needs in access, services and education for patients and providers in the chapter area
Comply with all reporting requirements
BA or BS; advanced degree preferred
3-7 years of progressively responsible related experience
Public health, advocacy, or social services background preferred
VP, Volunteer Engagement Resume Examples & Samples
Key responsibilities include creating a vision, implementation plan and oversight for the organization's volunteer engagement strategy and ensuring that it is aligned with LLS's goals
Ensure strong working relationships and shared goals between the chapters, product groups, patient access and National Office to drive common standards and commitments to and delivery of the LLS mission
Accountable for protecting LLS's status and reputation via the development and integration of appropriate policies and processes for effectively working with volunteers
Oversee cross-functional communication and alignment of all staff working with volunteers across LLS with respect to these policies and processes stated above
Work closely with the marketing and communications departments to develop strategies for engagement and promotion to the public to volunteer with LLS and/or take action
Work collaboratively with product teams and donor development to generate new business/sponsorship opportunities, major gift opportunities and other means to expand LLS's fundraising abilities to fund its mission
Collaborate with the LLS Talent Management function for identification of needs, cost effective program development and delivery of LLS chapter and campaign staff learning and development activities and programs
Work in collaboration with the EVP, Chief Relationship Officer to ensure high quality and impactful annual conferences for EDs, Chapter Trustees and other and high-level volunteers
Work in collaboration with HR and Campaign and Field leadership to ensure that all staff working with volunteers across LLS have high quality and impactful training, resources and skills required to work effectively in the field with volunteers
Determines and promotes best practices, both internally and externally
Establishes criteria for determining what a high performing volunteer looks like at LLS and developing programs to recognize high performers
Revises/continually updates Chapter Trustee Development Guidebook
Partners with Region Vice Presidents and Executive Directors to accelerate Chapter Board and Trustee Development Committee effectiveness, growth and impact
Develop and increase effectiveness of key board committees with emphasis on Trustee Development Committees in chapters
Develop and implement a policy development and risk management process, especially pertaining to Patient Access, COI, etc
Bachelor's Degree. Master's degree preferred
10-15 years non-profit related experience
5+ years of senior level management and leadership experience
Intern, Phss Volunteer Engagement Resume Examples & Samples
Develop an on-boarding and engagement plan/process for new PHSS volunteer instructors
Interview prospective volunteer instructors making note of potential leadership qualities & specialized skill sets
Manage the on-boarding process for new volunteer instructors
Connect new volunteers with their training path and offer guidance for further development
Help build strong working relationships between volunteers
Foster a positive, fun environment and celebrate individual and team achievements
Deepen the culture of collaboration and social volunteering
Undergraduate Junior and above with an interest in working with volunteers
Must be enrolled in a degree program at time of internship
Excellent telephone etiquette; comfortable engaging volunteers by phone
Proficiency REQUIRED in Microsoft Office applications including Excel, Word and Power Point
Ability to work independently and as part of a team
16 hours/week
Volunteer Group Officer Resume Examples & Samples
Keep graduates in touch with the University
Foster a life-long learning experience through organisation of events and activities
Provide networking opportunities amongst alumni
Help to drive community funding initiatives
Maintain and strengthen the Cardiff University brand worldwide
Provide advice and support for specific outreach initiatives, working closely with the Professional Services, Colleges and Schools
Degree/NVQ 4 or equivalent Professional membership/experience
Substantial experience of working within in a supporter relations environment
Able to demonstrate professional knowledge of supporter relations and volunteer group management to give advice and guidance to internal and external customers
Able to work effectively across development and alumni relations teams to set up standard office systems and procedures and make improvements as appropriate
Postgraduate/Professional qualification
Americorps Volunteer Infrastructure Project Fellow Resume Examples & Samples
Develop and implement a volunteer program that engages high-value volunteers, particularly specialized/skilled volunteers and volunteers who take on leadership roles in the organization
Develop business partnerships that provide support for the Partner Site
Recruit and train community members as volunteers to support the infrastructure of programs based on the Partner Site's goals and needs
Track volunteer program and infrastructure development at the Partner Site
Serve side-by-side with volunteers to provide guidance, better understand the clients' needs, and improve the volunteer experience
Participate in program-required trainings and development opportunities, including orientation, regular meetings with your local VIP team, one statewide training (travel and overnight stay required), and online trainings
Resource cultivation (e.g., grant solicitation, sponsorship support, etc.) to support your site's volunteer program
Participate in three National Days of Service supporting the community
Must be at least 18 years of age
Must clear a criminal background check (DOJ and FBI; National Sex Offender Public Database)
Background in Education preferred
Experience working in a college or career readiness program preferred
Must follow the AmeriCorps Code of Conduct while serving
Strong personal standards of excellence, ethics and integrity
Ability to create positive relationships with site staff
Must have strong written and verbal communication skills
Comfortable speaking in public and working with diverse audiences
Ability to work independently and as a member of a team
Strong organizational skills and the ability to effectively handle multiple tasks
Possess leadership and interpersonal skills to work effectively with the team
Ability to problem solve and approach situations creatively
Technology/computer literacy is essential
An interest in and/or background in community service and volunteerism or volunteer management
Officer, Volunteer Services Resume Examples & Samples
Fiscal Responsibility: Builds financially sound, executable, data-driven business strategies in support of a program area and/or services. May have ongoing fiscal and budget responsibility with grant coordination duties in contract-funded programs. Identifies possible funding sources for program or service initiatives from various sources like government agencies and philanthropic foundations/organizations
Understand volunteer needs of individual departments
Ability to recruit high-performing volunteers, and
Ability to work with other departments to engage volunteers once they are on-boarded
Specialist, Volunteer Services Resume Examples & Samples
Staff & Volunteer Management: Lead and Support all staff (paid and volunteer) in volunteer recruitment efforts. Manage teams of volunteers to support youth programs and support Volunteer Center of Expertise intake process
Relationship developer - Develop and maintain relationships with Disaster Program Managers, SAF Specialists and Activity Leads
Develop and carry out recruitment plans – Would like the candidate to be able to see how actions and tactics they take today will help them achieve goals tomorrow
Supervise and engage volunteers
Representative, Volunteer Recruiter Resume Examples & Samples
Identify, develop and implement creative strategies and recruitment methods to attract and retain a sufficient pool of volunteer staff to maintain efficient operations, fill programmatic requirements and meet additional demands of the Region for special volunteer services
Coordinate and implement training programs and communications to ensure ongoing pool of appropriately trained volunteers to comply with ARCBS directives, the Code of Federal Regulations and other regulatory requirements and operational changes
Develop and implement effective recognition programs, social events and communication avenues for volunteers to ensure a stable, ongoing pool of volunteers
Coordinate activities and scheduling with appropriate personnel to ensure proper department support and positive donor experience for a smooth and efficient collections operation
Maintain accurate records to provide tracking and statistical data on individual and group volunteer performance
Regional Volunteer Services Officer Resume Examples & Samples
Strategy: Develops growth strategy for area of responsibility. Design and implement retention strategies with departments and programs to assist with volunteer development, leadership development and managing goals and objectives. Oversees risk management issues specific to Volunteer Services. Provides oversight and maintenance of database/computer systems. Provides innovative thought leadership and shapes the knowledge base. Maintains clear and current knowledge of any legal and administrative requirements and/or issues specific to volunteer programs. Maintains knowledge and awareness of trends in volunteerism and designs the program to capitalize on them. Builds relationships and provides managerial guidance to Regional and Chapter executive teams, staff, volunteers, community, and other external partners. Develops and cultivates professional relationships with key internal & external partners/organizations
Relationship Mgmt and Community Outreach: Participates in communication/civic activities and events to promote volunteer opportunities. Develops and cultivates professional 2 relationships with key internal and external partners/organizations. Attends regional and community meetings and events and facilitates exchange of information and resources within jurisdiction. Develops and conducts presentations to promote Red Cross services and programs to community
Internal Communications: Manages Volunteer Connection for assigned territory and volunteers. Manages job postings and application process. Ensures volunteer data is up-to date. The above statements are intended to describe the general nature and level of work being performed. They are not intended to be an exhaustive list of all responsibilities and duties required. Qualifications Education: Bachelor's degree or equivalent combination of education and experience. Experience: Minimum of 7 years of progressive experience directing and leading large scale social service programs. Track record of leadership results in non-profit and/or for-profit organizations. Proven results in achieving financial success in a business unit or area and leveraging relationships with diverse levels of internal & external stakeholders. Management Experience: Minimum of 5 years of staff management experience. Demonstrated ability to develop effective work teams and build consensus within the organization and the community. Proven ability to build strong relationships that fosters collaborative approaches to achieving organizational success
Volunteer Services Specialist Resume Examples & Samples
Relationship Mgmt and Community Outreach: Participates in communication/civic activities and events to promote volunteer opportunities. Develops and cultivates professional relationships with key internal and external partners/organizations. Attends community meetings and events and facilitate exchange of information and resources within jurisdiction. Develops and conducts training/ presentations to promote Red Cross services and programs to community. Networks with college/universities to develop campus-based Red Cross volunteer opportunities
Staff and Volunteer Management: Assigns and coordinates staff members and volunteers on specific project based assignments. May assist in supervising full time and/or part time employees and volunteers. May assist in hiring, training, coaching, and evaluating performance of staff and volunteers
Project Management and Reporting: Monitors program outcomes and results to reinforce organizational accountability. May help coordinate the day-to-day functions that support the assigned program or service. Provides analysis, advice and consultation on Chapter programs and services. May evaluate and report effectiveness of program or service and prepares recommendations for continuous improvement
Specialist, Volunteer Services Resume Examples & Samples
Volunteer engagement
Volunteer Team Management
Red Cross' "Volunteer Connection" software system – data entry, trouble shooting, etc
Volunteer Care Manager Resume Examples & Samples
Partners with community, health system, & corporate and distinguished partnership staff to create, and implement, a division plan for volunteer recruitment, placement, development and recognition
Supports division mission and income goal achievement through the effective recruitment, placement and development of community volunteers
Identify and manage a dynamic inventory of relevant role descriptions and community volunteer 'open' positions by market
Ensures timely follow up to interested volunteers to engage and find strong placement for them
Ensures new volunteer orientation, onboarding, training, screening and compliance completed to high level of volunteer satisfaction
Ensures robust pipeline of new volunteers is regularly available; actively communicates with Division staff to report expected new volunteer volume and coordinate activation into community role
Accurately track cultivation activities and progress using appropriate system of record
Provides primary support and timely response to Enterprise Customer Response Service Requests
Serve as the contact for customer-related issues within assigned territory
In collaboration with volunteer development, provide support for regional volunteer training teams
Ensures follow up calls are made to volunteers to express appreciation and to match them with future opportunities
Works with Division staff to ensure that volunteer-staff partnership is beneficial and troubleshoot when necessary
Execute awards and recognition programs in assigned territory
Facilitate change management response with and for volunteers
Ensures engagement and mobilization of diverse constituents and volunteers in a prioritized and coordinated way
Models the volunteer / staff partnership
Manager, Volunteer Programs Resume Examples & Samples
Planning and executing Day of Action volunteer projects, which include
Collaborating with the Community Impact Department and Resource Development Account Executives to identify and develop volunteer projects that are aligned with UWNYC's community impact work and have a measureable impact in the NYC community
Collecting and reviewing all required UWNYC documentation for volunteer projects from corporate partners, volunteers, and nonprofit partners. Ensuring that volunteer check-in procedures are followed and records of volunteer hours are maintained according to established procedures
Working with Administration and Finance departments on purchasing supplies and project budget management, expense reconciliation, vendor payments, and other duties as requested
Serving as the coordinator and liaison for communicating and confirming details of volunteer projects to internal departments, nonprofits, and corporate partners
Ensuring that volunteers receive proper orientation to increase their understanding of UWNYC, our programs and partners, and the role and responsibilities they have as volunteers. Ensuring that volunteers receive the proper level of supervision at assigned projects
Conducting research as needed for various volunteer projects, including research and pricing of physical materials (paint, furniture, craft items, etc.), curriculum ideas for workshops (ex: career workshop for youth), as well as general research for best practices in volunteer management
Conducting ongoing evaluation of the programs and services delivered by volunteers and implementing improvements as necessary. Assisting with recognition and feedback after projects, including sending thank you notes, distributing surveys to nonprofits and volunteers to collect feedback after projects, and analyzing data to improve satisfaction and outcomes of future events
Tracking all volunteer projects and related data in CRM software (such as numbers of companies engaged, numbers of volunteers, hours and projects, and total number of volunteer requests). Analyzing this data to report to internal and external audiences
Leading the planning, project management, and execution of our annual Back-To-School and Holiday Gift Donation Drives. Working closely with our Marketing and Community Impact Teams to identify drive goals and timelines, planning volunteer backpack stuffing/gift wrapping events, tracking all donations, communicating with companies and schools about distribution and receipt of donated items
Working with the Senior Manager of Volunteerism, as well as a cross-departmental working group, on developing robust and strategic volunteer opportunities that are aligned with UWNYC's Community Impact goals in Education, Income and Health
Assisting with outreach and conducting site visits to UWNYC's partner organizations to determine organizations' volunteer needs. Managing and organizing data on partner agencies and their needs, and actively recruiting volunteer groups to fill them
Managing special projects as assigned
Preference of 3-4 years of professional experience in nonprofit management, volunteer management, community relations or related field, at a nonprofit or corporate setting
Outgoing, engaging personality; strong interpersonal skills
Excellent written, presentation and verbal communications skills for a variety of audiences, including corporations, volunteers, nonprofit leaders, and other external groups. Effective at building rapport with people across different sectors
Astute listener and able to understand, reflect, and incorporate what clients' and peers' needs and interests are and act upon them independently
Excellent judgment and creative problem-solving skills
Strong computer skills, including Microsoft Office. Familiarity with database and CRM tools preferred
Ability to self-manage, multitask and quickly "change gears" as needed
Self-motivated, creative, proactive, collaborative, flexible, and good-natured
Able to occasionally life and move up to 20-30 pounds at any given volunteer project
Receptionist Volunteer Services Resume Examples & Samples
Welcomes visitors by greeting them, in person or on the telephone; answering or referring inquiries
Directs visitors by maintaining employee and department directories; giving instructions
Maintains security by following department specific protocols; monitoring logbook; issuing visitor badges. (if applicable)
Maintains safe and clean reception area by complying with procedures, rules, and regulations
Regional Volunteer Services Officer Resume Examples & Samples
Strategy: Develops growth strategy for area of responsibility.Design and implement retention strategies with departments and programs to assist with volunteer development, leadership development and managing goals and objectives. Oversees risk management issues specific to Volunteer Services. Provides oversight and maintenance of database/computer systems. Provides innovative thought leadership and shapes the knowledge base. Maintains clear and current knowledge of any legal and administrative requirements and/or issues specific to volunteer programs. Maintains knowledge and awareness of trends in volunteerism and designs the program to capitalize on them. Builds relationships and provides managerial guidance to Regional and Chapter executive teams, staff, volunteers, community, and other external partners. Develops and cultivates professional relationships with key internal & external partners/organizations
Relationship Management and Community Outreach: Participates in communication/civic activities and events to promote volunteer opportunities. Develops and cultivates professional relationships with key internal and external partners/organizations. Attends regional and community meetings and events and facilitates exchange of information and resources within jurisdiction. Develops and conducts presentations to promote Red Cross services and programs to community
Staff and Volunteer Management:Provides strong leadership, develops and sets individual and team performance goals and manages/drives change. Hires, manages, trains and evaluates staff and volunteers. Designs, develops and implements a targeted volunteer management recruitment plan for the region and proactively outreaches to business leaders and others to support volunteer needs. Implements recruitment plan with particular attention to diversity and inclusion goals of the region and ARC strategic plans. Oversees curriculum design for volunteer training modules and recruitment presentations. Creates performance review process to accurately assess volunteer performance and adjusts performance as and when needed. Finds and implements ways to improve or increase the quality and production for the work directed
Internal Communications:Manages Volunteer Connection for assigned territory and volunteers. Manages job postings and application process. Ensures volunteer data is up-to-date
United Nations Volunteer Public Health Specialist Resume Examples & Samples
Strengthen their knowledge and understanding of the concept of volunteerism by reading relevant UNV and external publications and take active part in UNV activities (for instance in events that mark IVD)
Be acquainted with and build on traditional and/or local forms of volunteerism in the host country
Contribute articles/write-ups on field experiences and submit them for UNV publications/websites, newsletters, press releases, etc
The support to the implementation of FSM HIV/AIDS and Tuberculosis workplan
Support to the National Civil Society organization working in the field of HIV/AIDS & Tuberculosis
Age, Gender and Diversity (AGD) perspective is systematically applied, integrated and documented in all activities throughout the assignment
Bachelor's in Nursing or Public Health or other related field
2 years of relevant experience at the national level in providing management support services, hands-on reporting of development projects. Experience in the usage of computers and office software packages, experience in handling of web based management systems
Manager, Volunteer Management Resume Examples & Samples
Establish strategic direction for Volunteer engagement efforts to ensure the efficient and effective collection, processing and distribution of blood and blood products to meet annual collection goals and operational needs. Research new and effective ways to utilize volunteers to support regional/divisional initiatives
Establish high performing district models to include leadership volunteers and paid staff, if appropriate, to be accountable for volunteer recruitment, staffing and retention to achieve assigned goals and objectives
Ensure all National standards surrounding volunteer engagement for the region are met; ensure high performance and goal achievement are set, monitored and realized for each district. Ensure accurate and timely reporting of all assigned metrics to National Director, Volunteer Management
Establish ongoing relationship with associated chapter structure volunteer management teams to ensure communication and a consistent experience for volunteers across all lines of service
Responsible for the management of Volunteer and paid staff including, but not limited to, hiring, training, coaching, evaluating and disciplining to ensure a well-qualified team and to enhance operational success
Identify, develop and implement creative strategies and recruitment methods to attract and retain a sufficient pool of regulated and non-regulated volunteer staff to maintain efficient operations
Women s Lacrosse Volunteer Coach Resume Examples & Samples
Assist in organizing, planning, and managing practices and games
Use of video editing software to analyze all aspects of practices and games
Assemble and prepare scouting and post-game reports
Participate in on-campus evaluation and recruitment of prospective student-athletes including coordination and execution of unofficial and official visits
Effectively work and communicate with all team members and support staff within Michigan Athletics and the University of Michigan community
Assist in the execution of lacrosse camps and clinics on an administrative level as well as a day-to-day operational level
Comply with NCAA, Big Ten, and University regulations
Perform all other duties as assigned by Head Coach
Ability to train and motivate student-athletes effectively
Strong interpersonal skills and an understanding of human behavior
Excellent communication, organization, and computer skills
Knowledge of lacrosse editing and performance analysis software
Previous coaching and recruiting experience at the collegiate level
Knowledge of NCAA rules and regulations
Spring Student Volunteer Resume Examples & Samples
Stong written and oral communication
Working knowledge of computer applications such as Microsoft Excel, Word, Access, Powerpoint, Visio, etc
Excellent interpersonal skills and ability to organize a variety of assignments simultaneously and meet tight deadlines
Provide current transcript (unofficial is acceptable) Your application must show all requirements, including education and/or experience required for this position are met. You will be found "INELIGIBLE" if you do not possess the minimum requirements described above required for the position. If your application is incomplete, you will be deemed ineligible
Volunteer Assistant Coach Women s Tennis Resume Examples & Samples
Bachelor's degree from an accredited college or university
Collegiate or professional playing experience
Knowledge of NCAA rules and regulations as they apply to the area of recruiting and eligibility
Specialist, Volunteer Services Resume Examples & Samples
Targeted recruitment for high priority positions identified through the needs assessment
HR experience to deal with volunteer issues
Ability to build teams to move the work forward
Manager of Volunteer Services Resume Examples & Samples
Manage the recruitment of volunteers for the VITA Program, including maintaining documentation, profiles, testing, and background screenings
Manage corporate volunteerism including development and implementation of projects
Manage special groups of volunteers, including but not limited to; scouts, clubs, colleges, faith-based
Assist with coordination of special projects, including but not limited to; food drives, school supply drives, toy drives, etc
Assist with Season of Service Day events, such as MLK Day, Day of Action, Day of Caring, Make a Difference Day, Family Volunteer Day
Act as primary contact to respond to emails, phone calls, and other inquiries from volunteers looking for volunteer opportunities and provide referrals or guidance for individuals seeking volunteer opportunities
Assume responsibility for Volunteer Platform Website (Andar) along with Device Magic for volunteer sign in as well as keeping accurate, up-to-date data entry of volunteers and hours
Manage support resources, materials and equipment to assure smooth operation of department needs
Attend all volunteer and community fairs
Assist with ESF-15 functions
Occasional evening and weekend hours
Perform other duties as assigned
Bachelor's degree or equivalent of 3 years volunteer coordination experience
Strong organizational, time management, interpersonal and communication skills
Must be flexible to changes, able to work independently and have strong problem-solving skills
Significant knowledge of Microsoft Office Suite software
Accurate word processing, excellent follow-up and general office procedure experience required
Volunteer Coord Resume Examples & Samples
Previous work experience and/or training in a volunteer organization preferred
Familiarity with office technology and equipment, including personal computers
Discretion and good judgment in order to screen volunteers, telephone calls, and relay confidential information
Analytical thinking, combined with creativity, in order to assist in the improvement of existing programs and the development of new volunteer placements
Volunteer & Warehouse Coordinator Resume Examples & Samples
Continue volunteer relationships to ensure coverage at all events
Contact ALL volunteers and schedule time/place/duration of work to be completed
Contact ALL aid station captains and brief them on volunteer crew needs
Schedule, staff, and process all volunteers including medical staff for all aid stations
Coordinate pre and post-race cleanup
Communicate with Captains for pick up and re-stock
Assist with trash pickup and recycling
Sort and file all volunteer verification forms and communicate the entries for following year's lottery
Inventory all medals/buckles/awards
Coordinate work crews from BV Correctional Facility
Assist with County services (e.g., grand stand placement, power turtles, etc.)
Assist with City services (e.g., announcer tower, more)
Assist with Aid Station Captain pre-race briefings
Liaison for all emergency agencies on course during race, including Search and Rescue, and sweep
Assist with receipt, storage, and dispatch of a wide range of goods in the warehouse
Stage warehouse for aid station distribution and re-supply during all LT 100 races
Responsible for quality control – no bad products received and no spoiled/bad/broken supplies sent to aid stations
Clean and maintain warehouse
Ability to lift 50 pounds required
Proficient in Excel spreadsheets and Email communication
Order, stock, and process all food, medical, and other supplies for all aid stations
Assist with product sponsor relationships and order race-specific quantities
Coordinate post-race cleanup
Assist with order and delivery of porta-potties
Order and coordinate delivery of rental equipment
Oversee the efficient receipt, storage, and dispatch of a wide range of goods in the warehouse
Receive shipments at warehouse (during race season)
Assist with inventory and ordering
Religious & Volunteer Services Administrator Resume Examples & Samples
Interviewing and counseling techniques
Building and maintaining interpersonal relationships
Prioritizing
Time management and organization
Pastoral counseling
Adhere to all Departmental rules, regulations, policies, and procedures as they apply to inmate grooming, litigation, and discipline
Supervise a diverse group of subordinate Chaplains
National UN Volunteer Resume Examples & Samples
Collect systematically quantitative and qualitative data for the sound and up-to-date assessment of the situation of children and women for result-based decisions on interventions and evaluations. Develop effective information system for monitoring child rights indicators
Support management of available information on national statistics and key indicators through databases for easy access and use. Prepare country-level and regional statistical reports on the status of children's and women's human rights issues, and provide technical support to global reporting obligations
Contribute to the analysis of the macroeconomic context of social policy programmes and its impact on social development, emerging issues and social policy concerns, as well as implications for children, including government resource allocation policies and the effect of social welfare policies on the rights of children
Provide background research, technical assistance and support in planning and organising research projects, information dissemination, policy briefs, special events, etc
Contribute to advocacy efforts to raise awareness on children's rights and equity with the general public and policy makers, and ensue local buy-in for continued relevance of UNICEF programming
Contribute to promotion of effective partnerships with Pacific Governments and other agencies established to enable sustained and proactive commitment to the Convention of the Rights of the Child, the Sustainable Development Goals, other regional frameworks. Ensure other critical partners are identified and promote effective collaboration within the UN family
Reflect on the type and quality of voluntary action that they are undertaking, including participation in ongoing reflection activities
Assist with the UNV Buddy Programme for newly-arrived UN Volunteers
Promote or advise local groups in the use of online volunteering, or encourage relevant local individuals and organizations to use the UNV Online Volunteering service whenever technically possible
Data-driven analysis and support is provided for effective prioritization, planning, development, and results-based management for planning, adjusting, and scaling-up specific social policy initiatives
A final statement of achievements towards volunteerism for development during the assignment, such as reporting on the number of volunteers mobilized, activities participated in and capacities developed
Analyzing, Applying Technical Expertise, Learning and Researching, Planning and Organizing
Regional Volunteer Services Officer Resume Examples & Samples
Lead through change
Strategic implementation of National initiatives
Active and engaged in executive leadership of the region
Targeted recruitment strategies to fill high volunteer needs assessment
Program Coordinator, Volunteer Services Resume Examples & Samples
Associate's Degree required or equivalent education/experience Bachelor's in Education, HR, or business related field preferred or qualified equivalent experience
Must have 3-5 years in Volunteer Management, Human Resources, Education, Marketing or Business related field
Must have experience in project management, implementation and program maintenance, staff supervision, events planning and demonstrated team management skills
Must have demonstrated excellent customer service skills
Proficient with computers including OUTLOOK, Excel, MSOffice, etc
Typing 35 words per minutes
Must demonstrate excellent verbal and written interpersonal communication and problem solving skills
Comfortable presenting in front of small audiences
Routinely required to work at other MPHS sites and/or departments
Required weekend rotation and on-call work
May work any shift in a 24 hour period
Spring Student Volunteer Resume Examples & Samples
Strong written and oral communication
Working knowledge of computer applications such as Microsoft Excel, Word, or Powerpoint
Strong research and writing skills
Volunteer Engagement Representative Resume Examples & Samples
Participate in the development and implement a comprehensive volunteer on-boarding program for each volunteer position
Participate in the development and implement a volunteer retention strategy to include frequent personal interaction with the volunteer community both personally and through the volunteer infrastructure which reports to the Representative. Volunteer Recognition through Biomedical Services will include informal recognition and quarterly events to promote community and honor the volunteer experience. Review volunteer satisfaction data; work with operational teams to develop engagement/retention strategies to improve volunteer satisfaction within territory
Proven ability to implement new programs or service delivery
Volunteer experience preferred
Computer Experience
A current valid driver's license and good driving record is required. (Will need class E Driver's License)
Supervisor, Volunteer Administration Resume Examples & Samples
Responsible for the supervision of volunteer staff and paid staff including, but not limited to, hiring, training, coaching, evaluating and disciplining to ensure a well-qualified team and to enhance operational success
Supervise day to day operations of department
Identify and implement creative strategies and recruitment methods to attract and retain a sufficient pool of volunteer staff to maintain efficient Regional operations to ensure operational goals are met
Coordinate and implement training and communications to ensure ongoing pool of appropriately trained volunteers to comply with ARCBS directives, the Code of Federal Regulations and other regulatory requirements and operational changes
Oversee development and implementation of effective recognition programs, social events and communication avenues for volunteers to ensure a stable, ongoing pool of volunteers
Assist with the development, implementation, and monitoring of the department's budget, goals and objectives
Assist in consulting with paid staff to ensure that they are properly prepared to work with, monitor, and evaluate volunteer performance
May assist in writing, organizing and maintaining sections of the volunteer handbook
National UN Volunteer Resume Examples & Samples
UNV's programmatic engagement with UN partners is enhanced
One substantial programmatic partnership with a UN entity is initiated
Proactive outreach to UN entities is improved based on country analysis and needs assessment
Increased number of UN Volunteers mobilized
Supported management of UN Volunteers
VMMS successfully implemented
Volunteer mobilization strategy for Pacific Island Countries developed
UNV Communications strategy for Pacific Island Countries developed
Supported the UNDP Integrated Communications unit
Minimum 3 years of progressively responsible professional experience in development areas
Experience in the usage of computers and office software packages, experience in handling of web based management systems
Experience in training and capacity-building activities is an asset
Volunteer Services Specialist Resume Examples & Samples
Outreach & Recruitment: Support outreach and recruitment of volunteers per identified needs of Volunteer Assessment
Scheduling & Coordination: Scheduling and coordination of in-person orientation/placement of volunteers by volunteer team, volunteer meetings, and volunteer recognition events as planned and executed by volunteers
Program Services: Assist in programs and services to meet goals and objectives set by the Chapter
Targeted recruitment, based on the needs assessment
Building & managing teams of volunteers
Ability to learn quickly and work in Volunteer Connection (HRIS for Volunteers)
Volunteer Svcs Coord Resume Examples & Samples
Oversee and process applications of new volunteers
Maintains Volunteer schedules
Administer and manage length of service recognition
Provide ongoing coaching, feedback and annual performance review of volunteers
Orient new volunteers to office procedures during their initial onboarding shift
Answer incoming telephone calls, monitor voicemail sort and distribute internal mail, provide other clerical and administrative functions (typing, copying, filing, etc.) as assigned
Provide conference room scheduling function for United Hospital
Set up and distribute pagers to UH hospital staff and new employees
Manage and maintain Volunteer data in electronic and paper files i.e. Background study, health clearance, annual infection and safety reviews and mandatory training
Help to recruit and identify Volunteer placements
National UN Volunteer Resume Examples & Samples
Establish electronic data collection systems, including utilizing online tools such as KoBo Toolbox and Quantum Geographic Information Systems
Support the collection of data for entry into the databases through the design of collection procedures and when required undertake field data collection across Fiji
Undertake the entry, management and analysis of the collected data; and
Produce reports and infographics based on the data
Innovative and data-driven analysis and reporting is provided for the Access to Justice, Rule of Law and Human Rights Programme
A final statement of achievements towards volunteerism for development during the assignment
A Bachelor degree or Diploma, with qualification in data base management, Geospatial information, statistics or related fields
At least three years of strong practical background in database management, quantitative research, and production of reports
Excellent computer skills (Database management, Work, Excel, PowerPoint) and demonstrated ability to quickly master new computer skills (such as KoBo Toolbox and Quantum GIS)
Good understanding of new and evolving technologies and digital platforms
Excellent verbal and written skills in English, with knowledge of iTaukei and/or local Hindi being an asset;and
Ability to provide examples of work undertaken
Coordinator, Volunteer Services Resume Examples & Samples
Selection of Volunteer Coordinators
Work with Supervisor to post job openings, collect resumes, interview, select and hire Volunteer Coordinators for each event
Guide new hire through company orientation, chain of command
Set up phone extensions, voice mail and email accounts for each event
Arrange for new volunteer coordinators to shadow an experienced candidate at an established event
Volunteer Plan
Work with Event Management to create a Volunteer Plan for each event, listing volunteer functions, times and headcount needed for minimum and optimum volunteer recruitment
Develop volunteer training materials to describe each volunteer function
Registration
Set up log-in account for new hires, apply permissions and monitor proper use of the system
Provide training and ongoing support for online volunteer registration program
After registration is set up, coordinate website updates to post volunteer opportunities online
Recruitment
Work with Marketing to develop print volunteer recruitment collateral (poster, paper form, palmcards)
Recruitment Emails: setup and proof HTML emails
Recruitment Mailing: Proof letter, facilitate printing, processing, mailing
For 2nd year & beyond, coordinate email messages to past volunteers
Confirmation
Secure and confirm parking locations & directions
Collect parking passes from Operations
Proof confirmation letter(s), facilitate printing, processing, mailing
HTML Email confirmations/reminders
Appreciation
Collect sign in sheets and facilitate Thank You emails
Work with Event Management to recognize and appreciate volunteers at events
Sponsor gifts, volunteer chill zone, refreshments
Event Preparation/Race Weekend
Ensure that Volunteer Coordinator has rosters, printed registration forms, volunteer service hours forms, waivers
Confirm supply box for Volunteer Check In (pens, nametags, sharpies, tape, etc.)
T Shirts
Liaise with Marketing and Merchandise departments for design and production of shirts
Create T-shirt order, based on historical needs and forecasting, and collecting T-shirt needs from various Departments
Confirm T-shirt delivery timeline with Operations and Volunteer Coordinator
Inventory remaining T-shirts post-event and arrange for storage, distribution or donation
Evaluation
Review event weekend, tally "who showed up" and collect feedback from Staff
Work with Supervisor to provide an evaluation to Volunteer Coordinator
A minimum of 3+ years experience in volunteer management
Summer Student Volunteer Resume Examples & Samples
Ability to work well in a team environment
Working knowledge of computer applications such as Microsoft Office Suite, Sharepoint, Visio, etc
Be at least 16 years of age
Actively enrolled as a degree-seeking student at an accredited educational institution not less than half-time
Be in good academic standing (At least a 2.0 GPA)
Regional Volunteer Services Manager Resume Examples & Samples
Exceptional written and oral communication skills, including effective public speaking experience
Strong customer service orientation
Ability to work internally as a team member, externally with community professionals, and independently
Must be able to supervise direct reports and provide sound communication to team
Problem-solver
Skilled in identifying and coordinating community resources and representing ARC in the community at various presentations and meetings
Ability to exercise good judgment, employee critical thinking skills
Ability to organize and prioritize daily tasks
Ability to generate reporting to accurately communicate program deliverables
Computer literacy and familiarity with computer operating systems (Windows, Access, Excel, PowerPoint)
Program Coordinator for Volunteer Outreach Resume Examples & Samples
Coordinate and manage volunteer fundraising programs for the Law School and Owen Graduate School of Management, both through the direct recruitment and active support of alumni and student volunteers and by supporting the Associate Directors of Volunteer Outreach for Law and Owen in those efforts
Serve as liaison to selected Reunion classes in support of their annual fundraising efforts and track and report results for all Reunion giving efforts
Provides input into the establishment of program goals and objectives
Continuously compiles, reviews and distributes program outcomes against the established goals, objectives, and timelines
Assists in planning and executing events related to volunteer programs. Acts as a liaison for the event by answering inquiries, providing information, and addressing concerns
Helps determine marketing and promotional needs and creates budgetary proposals to carry out those marketing efforts
Has responsibility to ensure that programmatic services and events are executed on or under budget
Develop and maintain relationships with internal departments to implement annual giving program objectives, including school specific direct marketing pieces related to Reunion and other volunteer programs
Handle data requests and reporting from regular updates to special needs
Provide administrative support to Director of Volunteer Outreach for Professional Schools and Associate Directors of Volunteer Outreach for the Law School and Owen Graduate School of Management
Volunteer Services Supervisor Resume Examples & Samples
1) Volunteer Program Management
Identify volunteer assignments that ensure the best match between the skills, qualification, and interests of the volunteers and the needs of the organization
Conduct ongoing evaluation of the programs and services delivered by volunteers and implement improvements as necessary
Develop, administer, and review policies and procedures which guide the volunteer programs and services, and reflect the overall values of the organization
Manage Volunteer Services Social Media Communications. This includes, Facebook and the HMC Volunteer Services Website. Manage the Volunteer Services Intranet and Extranet
Promoting the volunteer program to gain community support of the volunteer program and the organization
Orient volunteers to increase their understanding of the organization, its clients, its services and the role and responsibilities of volunteers
Plan and implement formal and informal volunteer recognition activities to recognize the contribution of volunteers to the organization
Oversee program coordinator work with volunteer program
2) Event Management
Provide supervision for key areas of employee events (i.e. HMC Picnic, Winter Celebration)
Plan the winter staff auction to help raise funds for amenities that benefit the patients and families experience in the ICU
Assist with annual HMC Children's Holiday Party by coordinating over 200 staff and community volunteers
Monitor the Giving Tree Program to support Social Work's Monthly Baby Shower Program
3) Employee Volunteer Program Management
Promote the employee volunteering program which includes recruiting for employee volunteers to support the UW Medicine Heart Walk, Puget Sound Blood Bank Drives, MLK Day of Service, United Way Day of Caring, Patient Amenity Donation Drives and other fundraising activities with staff
Demonstrated leadership and program coordination, management, and process improvement
Knowledge of current trends, resources and information related to volunteerism. Knowledge of the management of volunteer resources
Experience in working with underserved communities
Experience with events management
Verbal and written communication skills sufficient to make presentations to community groups and to conduct orientations
Expert level computer skills, including Microsoft Office programs and database management
Strongly prefer experience in working with community groups or nonprofits included in Harborview's mission populations
Experience in and knowledge of clinical staff positions and operations
Ability to build relationships across organizations and functions
Demonstrated problem solving skills with tact and diplomacy
Solid leadership capabilities to develop and mentor a team
Volunteer Services Manager Resume Examples & Samples
Proven ability to develop and make presentations in the community
Proven ability to analyze and interpret written material relating to the healthcare profession and create reports
Ability to work within an interdisciplinary team setting, ability to manage projects from inception to completion, interface and communicate effectively with professionals, non-professionals and community
Secretary s Honors Program Cyber Student Volunteer Initiative Resume Examples & Samples
Assisting with hardware and software updates to forensic systems
Assisting with network monitoring and incident response
Assisting with researching new solutions for emerging cyber security threats
Assisting with the development of cyber policy
Assisting with cyber case management, IT purchasing, IT inventory, and computer hardware/software maintenance
Assisting with security operations, security technology and policy, and security tools sustainment
Analyzing and evaluating security log data
Analyzing cybersecurity programs
Conducting vulnerability scans
Observing computer forensics analyses and their use in investigations
Performing evidence intake, processing and analysis
Produce unclassified documents describing and analyzing cyber threats
Produce cyber-specific intelligence products
Researching cybersecurity tools and techniques
Supporting investigations into personal use violations
Researching the impacts of cyber incidents on critical infrastructure
Be a U.S. citizen
Be currently enrolled at least half time in pursuit of an Associate's, Bachelor's, or Master's degree at an accredited college or university with 1) a major in science, technology, engineering, or
Volunteer Services Coordinator Resume Examples & Samples
Coordinates Volunteer Services operations and daily activities, which may include interviewing, orienting, placing, training, counseling, and supervising of volunteers. Participates in volunteer recruitment activities through community outreach and presentations. Conducts monthly general orientation and annual re-orientation for volunteers
Serves as the initial contact for the department. Coordinates and ensures timely recording of volunteer absences and filling of absences
Coordinates the establishment and maintenance of volunteer files with current information. Tracks volunteer mandatory training and Occupational Health testing. Ensures regulatory compliance for all volunteer files to include service position descriptions and competencies, where applicable
Assists in the development, implementation, and monitoring of departmental policies and procedures
Coordinates the scheduling and placement of volunteers
Participates in the design, development, coordination and implementation of projects and activities for volunteers
Works collaboratively with hospital departments to assist in the implementation of volunteer opportunities. Monitors the work and performance of volunteers
Volunteer Financial Coach Resume Examples & Samples
Work with the United Way Volunteer Center, Marketing and Communications, and Leadership Giving departments to identify, recruit and screen volunteers
Train volunteers to be savings coaches for participants in financial education and matched savings programs, such as the Individual Development Account program and Head Start ASSET Project
Provide ongoing support and supervision for volunteer financial coaches
Maintain communication with all program partners to ensure a seamless integration of the program
Provide training and support to volunteers and agency staff
Oversee implementation of A.S.S.E.T. Project to maintain program integrity
Manage matched savings check request process for savers who have completed their savings goals
Manage reporting and record keeping for program outcomes
Complete and reconcile expense reports and financial reports
Work with program and research partners to track and compile data, complete grant reports and conduct program evaluations
Work closely with supervisor, maintaining regular communication on program implementation
Administer program within budget and according to programmatic and funder guidelines
Minimum of a Bachelor's degree from an accredited college or university
At least 2 years of budget and credit counseling experience
At least 2 years of experience teaching financial education
Computer proficiency in Windows environment; Computer literate: MS Office Suite: Outlook, Word, Excel – basic proficiency required; Advanced proficiency in Excel and Word preferred
Ability to work with individuals in a respectful and non-judgmental manner
Ability to maintain confidentially and build trust
Ability to be encouraging and motivating
Ability to practice effective listening skills
Demonstrate an understanding of the United Way, its philosophy, and its goals
Ability to complete multiple tasks and a high volume of work
Must have high level of attention to detail; concern for accuracy
Advanced customer service and problem resolution skills
Flexibility and interpersonal skills
Self-starter; demonstrated ability to work independently and within teams, meet deadlines and manage projects effectively
Analytical approach to the development and documentation of details associated with program/project design; ability to interpret policies, procedures, organization budgets
Volunteer Services Supervisor Resume Examples & Samples
Yes
Less than 1 year
1 year to less than 2 years
2 years to less than 3 years
3 years to less than 4 years
4 years to less than 5 years
5 years or more
Required Question
Volunteer Services Coordinator Resume Examples & Samples
Recruiting, interviewing, screening, selecting, training, scheduling, and placing volunteers within DDD units and departments
Maintaining accurate and timely volunteer activity records and statistical reports on a monthly, quarterly, and annual basis, or as needed or requested, to show the scope of volunteer involvement, and update data base on an on-going basis
Developing and implementing effective strategies to recruit the right volunteers with the right skills by conferring with unit staff, examining material, analyzing, evaluating, and making determinations
Identifying volunteer assignments that provide meaningful work for volunteers and write volunteer position descriptions in consultation with staff
Managing and responding to telephone, voice mail, written, and e-mail inquiries and compose correspondence
Planning and implementing formal and informal volunteer recognition activities to recognize the contributions of volunteers
Ensuring all initial volunteer applications and forms are accurate, references are checked, photo is taken for a volunteer badge, and submit all such applications to the Statewide DES Volunteer Coordinator
Communicating and interacting with various colleges and university staff in order to prepare or maintain placements, and ensure that volunteers work in a safe, healthy, and supportive environment in accordance with all appropriate regulations
Knowledge of management of volunteer resources
Knowledge of best practices in volunteer program management
Knowledge of measurable objectives and outcomes
Skills in Cultural competence and community awareness
Ability to interact across different sectors
Ability to effectively manage a wide variety of tasks, projects, and responsibilities
Ability to develop and maintain relationships with other volunteer organizations within the area
The ideal/preferred candidate will have 3 or more years of successful work experience in volunteer program management or a related field and certification in volunteer program management
Instate travel may be required, a valid driver license is preferred
Successfully pass background and reference checks. Employment is contingent upon completion of the above-mentioned process and the agency's ability to reasonably accommodate any restrictions
Division Volunteer Services Executive Resume Examples & Samples
Serve as the DVP's frontline leader for division execution of all volunteer services programs. Responsible for carrying out the enterprise volunteer services strategy, policies and programs
Develop, monitor and evaluate divisional volunteer services goals and objectives
Assist in identifying any volunteer services needs or gaps and develop appropriate solutions
Provide leadership guidance and consultation on volunteer capacity building, planning, needs assessment, recruitment, etc
Anticipating that disasters will occur, support the regions to ensure that the regions meet disaster readiness objectives by establishing and exercising supporting programs (i.e. Event Based Volunteer program); and have sufficient personnel in place or designated to activate when required
Work with the NHQ Volunteer Services team and other key stakeholders within Humanitarian Services to ensure all organization-wide volunteer programs, initiatives and goals are being executed. At the divisional level, monitor progress toward those goals
Serve as liaison with other Divisional staff (i.e. REs, RVSOs, DDEs, etc.) to support and build Volunteer competencies. Assist in the development of staff and may provide leadership guidance and supervision of volunteers
Serves as liaison and partner to Division Disaster Executive to ensure multi-discipline support to regions for disaster readiness planning and during periods of disaster operations
Management system – Provide regular reports, monthly reviews and problem-solving to support execution of divisional goals
Training – ensure training plans are provided, supported and executed
Serve as voice of the field and liaison to NHQ Volunteer Services for problem-solving, operational issues and policy matters
Assistant Director of Volunteer Engagement Resume Examples & Samples
Heavy interaction with and support for William & Mary alumni and benefactors, direct solicitation and closure of reunion gifts; creation and implementation of creative strategies to maximize giving to the College while utilizing volunteers
Maintain a portfolio of prospects with a targeted focus on the development and enhancement of the relationship with William & Mary
The position (through close coordination with Development Officers and Research Staff), will develop goals and giving strategies for the alumni classes under management and also work closely with Alumni Association Staff and University Events Staff to coordinate effective alumni engagement opportunities
Maintain and develop relationships with 5 classes, including 1 reunion class year as assigned by the Director and will execute and maintain on-going alumni engagement, class giving and participation
Experience in higher education, including alumni relations or volunteer management experience is highly preferred
Previous supervisory or management experience is a plus
Volunteer Engagement Rep Resume Examples & Samples
Develop a thorough volunteer needs assessment for assigned territory. Meet with stakeholders and ensure alignment of National goals to volunteer needs
Bachelor's degree in marketing, communications or equivalent related experience required
A minimum of three years related experience required
Volunteer Services Manager Resume Examples & Samples
Strategy: Develops growth strategy for area of responsibility. Designs and implements retention strategies with departments and programs to assist with volunteer development, leadership development and managing goals and objectives. Oversees risk management issues specific to Volunteer Services. Provides oversight and maintenance of database/computer systems. Provides innovative thought leadership and shapes the knowledge base. Maintains clear and current knowledge of any legal and administrative requirements and/or issues specific to volunteer programs. Maintains knowledge and awareness of trends in volunteerism and designs the program to capitalize on them. Builds relationships and provides managerial guidance to Chapter executive team, staff, volunteers, community, and other external partners. Develops and cultivates professional relationships with key internal & external partners/organizations
Relationship Mgmt and Community Outreach: Participates in communicate/civic activities and events to promote volunteer opportunities. Develops and cultivates professional relationship with key internal and external partners/organizations. Attends community meetings and event and facilitate exchange of information and resources within jurisdiction. Develops and conducts trainings/ presentations to promote Red Cross services and programs to community
Fiscal Responsibility: Assists in developing, directing and coordinating financial and budget activities to fund operations and maximize efficiency
Volunteer PSE Customer Experience & Deployment Resume Examples & Samples
Responsible for the success of a product or group of products through development and execution of comprehensive marketing plan including new and emerging products, technologies and/or applications
Be product owner throughout the life cycle
Conduct multi-year product planning to determine product life-cycle decisions, ensure consistency with overall marketing and corporate strategy, and achieve product performance, revenue, market share/penetration, and profitability objectives
Identify, monitor and analyze internal (e.g. financials, movement, revenue, cost, sales) and external (e.g., technology, market share, competitive) performance parameters in order to reposition, modify features and identify new uses for the product
Provide continuing product surveillance and management of established product to attain financial objectives
Accountable for revenue attainment and profitability and success of product or group of products through development and execution of comprehensive marketing plan
Act as the foremost expert within the product marketing discipline and an acknowledged authority within the organization
Develop business plans and product positioning in the marketplace
Provide readout to leadership level regarding products and plans as assigned
Collaborate with other AT&T offer teams to ensure customer experience and business services positions AT&T as the continued leader
Work with marketing and sales operations teams to develop service delivery and channel enablement plans
Develop compelling positioning and value proposition and selling tools
Market Analysis: assess market and customer dynamics and incorporate into offer development and lifecycle activities
Perform competitive analysis to evaluate product capabilities, pricing, promotion, distribution; analyze how these impact market share
Recommend and implement changes required to be competitive
Rationalize solution offerings by performing map/gap analysis against current offering and market opportunities
Establish requirements to effectively manage and track to a plan of record, including total sales, revenue, churn and contribution
Motivate others to action and provide leadership qualities as needed
Foster strong relationships with internal and external resources. Engage with different functional teams and business units (in order to drive business success and optimization
Acts as team lead as needed to provide leadership to less experienced professionals
Five years product management experience
Must be comfortable with conveying the value of new and emerging products, technologies or applications to senior level management and across a diverse product team
Product launch and lifecycle management experience
Previous experience leading a cross-functional organization in executing projects from ideation to completion
Strong analytic and fact-based decision-making skills
Ability to manage multiple projects simultaneously and operate in a fast-paced, high-growth professional environment
Must possess both outstanding written and oral communication skills
Must be proficient using Microsoft Office products including Word, Power Point, Excel and Outlook
Ability to clear a criminal background check and drug test
The successful candidate will be able to perform the following with or without reasonable accommodation
Six or more years product management experience, preferably in consumer new product development
Product management experience within high tech, software and/or wireless/telecom industry highly
Unpaid Student Volunteer Law Clerk Resume Examples & Samples
Ability to communicate legal issues and principles effectively orally and in writing
Skill in conducting thorough legal research on a variety of issues
Skill in properly analyzing facts and legal questions
Eligible (Application Referred to the Selecting Official) or Eligible (Application Not Referred to the Selecting Official); and
Student Volunteer Intern Resume Examples & Samples
Click the Submit My Answers button to submit your application package. (It is your responsibility to ensure your responses and appropriate documentation is submitted prior to the closing date.)
To verify your application is complete, log into your USAJOBS account, http://my.usajobs.gov/Account/Login, select the Application Status link and then select the more information link for this position. The Details page will display the status of your application, the documentation received and processed, and any correspondence the agency has sent related to this application. Your uploaded documents may take several hours to clear the virus scan process.To return to an incomplete application, log into your USAJOBS account and click Update Application in the vacancy announcement. You must re-select your resume and/or other documents from your USAJOBS account or your application will be incomplete
Required: Your responses to the Occupational Questionnaire
Required: Your resume showing relevant experience and dates (for full consideration you must include month/day/year) of employment and work schedule for each (e.g., part-time XX hours per week or full-time). Experience refers to paid and unpaid experience, including volunteer work done through National Service programs (e.g., Peace Corps, AmeriCorps) and other organizations (e.g., professional; philanthropic; religious; spiritual; community, student, social). Volunteer work helps build critical competencies, knowledge, and skills and can provide valuable training and experience that translates directly to paid employment. You will receive credit for all qualifying experience, including volunteer experience. (cover letter optional)
Required: Current Unofficial transcript or proof of current enrollment, e.g., recent letter from the registrar's office. (Note: If you are selected for this position, an official transcript will be required prior to your first day)
Required: Your legal writing sample (no more than 10 pages)
Required, if applicable: Veterans' Preference documentation. (See also required Veterans' Preference Documentation below.) Please note, if you are entitled to Veterans' Preference, you must indicate the type of preference you are claiming by checking the appropriate box in the assessment questionnaire to indicate your preference and submit the required documentation as specified below
Required Veterans' Preference Documentation -In order to verify your Veterans' Preference entitlement, you must submit a copy of the Member Copy 4 of your DD-214 (Certificate of Release or Discharge from Active Duty); or if you are a current Active Duty member you must submit a certification on appropriate military branch letterhead that indicates: 1) your service dates, 2) expected discharge or release date from active duty with a release/discharge date no later than 120 days from the closing date of this announcement, and 3) the character of service (e.g., Honorable); or other official documentation (e.g., documentation of receipt of a campaign badge or expeditionary medal) that shows your military service was performed under honorable conditions
In addition, if you are a disabled veteran, a Purple Heart recipient, or widow/widower if a veteran, the spouse of a disabled veteran or the parent of a disabled or deceased veteran, you must submit a Standard Form (SF) 15, "Application for 10-Point Veteran Preference," dated October 2013 and the required documentation identified on the reverse side of the SF-15 to support your preference claim
Unpaid Student Volunteer Investigations Resume Examples & Samples
Ability to independently research assigned topics and related subjects
Ability to communicate effectively orally and in writing
Collaborate and work in a team environment
Think critically and analytically
Abilitly to present and brief information to others in a clear and concise manner
Experience refers to paid and unpaid experience, including volunteer work done through National Service programs (e.g., Peace Corps, AmeriCorps) and other organizations (e.g., professional; philanthropic; religious; spiritual; community, student, social). Volunteer work helps build critical competencies, knowledge, and skills and can provide valuable training and experience that translate