Survey Party Chief Resume Samples
Survey Party Chief Resume Samples
4.7
(
73
votes) for
Survey Party Chief Resume Samples
The Guide To Resume Tailoring
Guide the recruiter to the conclusion that you are the best candidate for the survey party chief job. It's actually very simple. Tailor your resume by picking relevant responsibilities from the examples below and then add your accomplishments. This way, you can position yourself in the best way to get hired.
Craft your perfect resume by picking job responsibilities written by professional recruiters
Tailor your resume & cover letter with wording that best fits for each job you apply
Resume Builder
Create a Resume in Minutes with Professional Resume Templates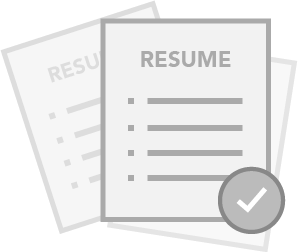 CHOOSE THE BEST TEMPLATE - Choose from 15 Leading Templates. No need to think about design details.
USE PRE-WRITTEN BULLET POINTS - Select from thousands of pre-written bullet points.
SAVE YOUR DOCUMENTS IN PDF FILES - Instantly download in PDF format or share a custom link.
7183 Sherman Centers
Detroit
MI
7183 Sherman Centers
Detroit
MI
Phone
p
+1 (555) 842 8900
Survey Party Chief
Parker Group
Survey Party Chief
Performs math calculations involving algebraic and trigonometry principals
Provides general surveying support for all civil and mechanical crafts
May use small hand level for rough leveling work
Provide efficient & effective construction survey layout and information in a safe and timely manner than facilitates production operations, schedules, and budgets
Provide guidance and mentorship to Survey Assistants working with you
Perform Powerline Surveying
A Survey Party Chief will typically progress into a Chief of Parties or Survey Manager role. There are also many opportunities to advance or move laterally into other areas of interest within the business!
Survey Party Chief
Boyer-McDermott
Survey Party Chief
Manage and perform field survey work with the help of Survey Assistants
Determine methods and procedures for establishing or reestablishing survey control
Assist production operations in setup, usage, and maintenance of instrument use in their operations
Provide production information from project documents and plans to field operations
Performs related mathematical calculations and checking of mapping data
Train assistants and helpers, and direct their work in such activities as performing surveys or drafting maps
Maintain a functional and current knowledge of production operations schedules and procedures and make directive decisions as they pertain to the survey responsibilities and personnel in their charge
Survey Party Chief Junior
Erdman-Padberg
present
Survey Party Chief Junior
present
Work primarily in the field on control, boundary, right-of-way, topographic and construction surveys
Act as Party Chief of field crews in urban and remote areas
Accurately run and adjust survey measuring instruments including level, theodolite, electronic measuring devices, total stations with electronic data collecting capabilities and GPS receivers
Perform some office duties, including data reduction, field note reduction, calculations, data checks and staking computations using Trimble Business Center and Civil3D
Reviews and/or take accurate and clear notes, by recording survey measurements, descriptive data and sketches
Performs or supervises driving of surveying stakes and building of batter-boards using hammers, nails and string
Contribute to the development and implementation of industry best practices, more efficient field processes and procedures and the innovative use of new technology
Bachelor's Degree in Engineering
Bachelor's Degree in Engineering
University of Central Florida
Bachelor's Degree in Engineering
Computer proficient and the ability to adapt to new innovations (such as laser scanning) and processes
Demonstrated knowledge of sources of measurement errors; ability to perform analysis of survey data to ensure completeness, accuracy and precision
Detail oriented able to work with high accuracy levels
Proficient in operation of Total Stations, Data Collectors, GPS Systems, Levels, and other state of the art survey equipment
Physically able to work outdoors in all weather conditions and terrains
AutoCAD / Civil3D experience is desirable
3D scanning experience desirable
Ability to obtain a security clearance is
Have the ability to work out of town, flexible with work area
LSIT or PLS Certification desirable
Create a Resume

in Minutes
5 Survey Party Chief resume templates
Read our complete resume writing guides
---
Survey Party Chief Resume Examples & Samples
Act as Party Chief of field crews in urban and remote areas
Accurately run and adjust survey measuring instruments including level, theodolite, electronic measuring devices, total stations with electronic data collecting capabilities and GPS receivers
Performs complex mathematical and geometric calculations including closing and adjusting level loops and field traverses and has a comprehensive understanding of atmospheric impact upon instruments
Perform some office duties, including data reduction, field note reduction, calculations, data checks and staking computations using Trimble Business Center and Civil3D
Reviews and/or take accurate and clear notes, by recording survey measurements, descriptive data and sketches
A High School Diploma including a background in math, geometry and trigonometry or equivalent is required; a two-year degree from an approved Surveying Curriculum or related program is preferred
PLS or LSIT Certification preferred
A minimum of 10 years survey experience, including four years as Party Chief
Must be experienced in controlling the function of surveying instruments and calculators
Must be proficient in the use of total stations, GPS Receivers and data collectors. (Trimble preferred)
Demonstrated ability to download field data collector into an AutoCAD drawing file and provide thorough review and edits of codes and line work
Demonstrated knowledge of sources of measurement errors; ability to perform analysis of survey data to ensure completeness, accuracy and precision
Demonstrates "best practices" techniques and a willingness to learn
3D scanning experience desirable
Demonstrated effective written and oral communication skills
Survey Party Chief Resume Examples & Samples
Accurately run and adjust survey measuring instruments including optical and digital level, electronic measuring devices, total stations with electronic data collecting capabilities and GPS receivers
LSIT or CST Certification preferred
A minimum of 6-10 years survey experience, including four years as Party Chief
MS Word and Excel experience is desired
Must be able and willing to travel and work in other cities and remote villages of Alaska
Survey Party Chief Resume Examples & Samples
Responsible for implementation of construction surveying program for project
Provides work control lines and elevations that are required for accurate measurement and correct installation of materials
Provide checking of as-built conditions that require the use of surveying techniques
Provide topographic and cross-section surveys as required for planning and payment quantities
Provide quantity calculations as required
Prepares documentation of surveying activities
Maintain condition and adjustment of surveying equipment
Coordinate surveying activities to meet construction requirements
Must have knowledge of and ability to use all surveying equipment and techniques
Moves materials and equipment to work locations and sets up work sites
Follows all hazardous waste handling guidelines
Responsible for observing and complying with all safety and project rules. Performs other duties as required
Under direction of Technical Services Manager (supervisor), obtains data pertaining to angles, elevations, points, and contours used for construction, using a level, transit, total station, GPS, and other surveying instruments
Should be familiar with functional operation adjustment and use of total station, GPS, theodolites, lasers, transits, tapes, range poles, rods. Levels and compass
Compiles notes, sketches and records of data obtained and work performed
May use small hand level for rough leveling work
Has ability to read, interpret or prepare field notes, sketches, drawings and specifications as they pertain to the development of lines and grades
Has thorough understanding and knowledge of the methods of calculations employed in leveling, traversing, stadia, topographic surveys, mapping, construction surveys, laying out curves and determination of volumes
Directs Rod/Chain Person/Journey level surveyors and other subordinate members of survey team in safe manner
Work within precise limits or standards of accuracy
Plan work and select proper tools
Compare and see differences in the size, shape and form of lines, figures and objects
Visualize objects in three dimensions from plans and drawings
Make decisions based on measurable criteria
Work at heights without fear
High school diploma or its equivalent with (10) previous years of experience in the field or in a related area
Has knowledge of commonly used concepts, practices, and procedures within a particular field
Survey Party Chief Resume Examples & Samples
Manage and perform field survey work with the help of Survey Assistants
Liaise with Project Managers to coordinate field survey work, to review and manage project budgets, timeline requirements, priorities and survey methodology
Act as a company representative, liaising directly with client field representatives and land owners
Prepare and communicate field notes, sketches, checklists and digital data in required formats for Project Managers, Land Surveyors and Drafting personnel
Provide guidance and mentorship to Survey Assistants working with you
Contribute to the development and implementation of industry best practices, more efficient field processes and procedures and the innovative use of new technology
Strong working knowledge of survey equipment and software such as Total Station and GNSS/RTK. Knowledge of Trimble Access is an asset
The ability to develop and motivate survey staff and work well in a team environment
Good communication skills - verbal and written; ability to produce accurate field notes
An aptitude for delivering projects on time and budget
Experience with the use of ATVs, snowmobiles and chainsaws would be considered an asset
Must be living in the Fort St John area or willing to relocate to Fort St John
Survey Party Chief Resume Examples & Samples
Work primarily in the field on control, boundary, right-of-way, topographic and construction surveys, as Party Chief of a one, two or three-person field crew in urban and remote areas
May perform some office duties, including data reduction, field note reduction, calculations, data checks and staking computations using Trimble Business Center and Civil3D; drafting, research, field note reduction and analysis, and other related survey drawings using AutoCAD, (Microstation, ArcGIS a plus) and other incidental survey programs
May also perform some other incidental office duties as assigned
Perform complex mathematical and geometric calculations including closing and adjusting level loops and field traverses and has a comprehensive understanding of atmospheric impact upon instruments
Review and/or take accurate and clear notes, by recording survey measurements, descriptive data and sketches
High School Diploma or GED required including a background in math, geometry and trigonometry
\Associate Degree from an approved Surveying Curriculum or related program desirable
10+ years' survey experience, including 4+ years' experience as Survey Party Chief
Must be proficient in the use of total stations, GPS Receivers and data collectors, including Trimble
AutoCAD/Civil 3D experience, desired
Must have good working knowledge of MS Word and Excel
Demonstrated comprehensive understanding of plans and specifications
Demonstrated knowledge of sources of measurement errors and have thorough knowledge to perform analysis of survey data to ensure completeness, accuracy and precision
Demonstrated knowledge of monumentation, construction staking and field markings; must have comprehensive knowledge of boundary evidence search for GLO corners and accessories, property corners and other lines of public and private ownership
Demonstrated abilities of the following: complex problem solving, listening, reading comprehension, learning, time management, critical thinking, speaking, equipment selection, judgment and decision making, problem solving, and demonstrates "best practices" techniques and a willingness to learn
Ability to download field data collector into an Civil 3D/AutoCAD drawing file and provide thorough review and edits of codes and line work
Possess good interpersonal skills, and effective written and oral communication skills
Must be able and willing to travel up to 100% of the time to project sites across the continental US
Must be able to work in inclement weather in all types of environments
Must possess valid Driver's License; ability to meet company insurability guidelines required
Survey Party Chief Junior Resume Examples & Samples
Work primarily in the field on control, boundary, right-of-way, topographic and construction surveys
A minimum of 5 years survey experience
Must have comprehensive knowledge of boundary evidence search for GLO corners and accessories, property corners and other lines of public and private ownership
Demonstrated knowledge of principles of monumentation, construction staking and field markings
Demonstrated abilities including complex problem solving, listening, reading comprehension, learning, time management, critical thinking, speaking, equipment selection, judgment and decision making, problem solving
AutoCAD / Civil3D experience is desirable
Must have working knowledge of MS Word and Excel
Valid Driver's License required
Survey Party Chief Resume Examples & Samples
Liaise with Project Managers to coordinate field survey work, to review and manage project scope, schedules, priorities and survey methodology
Prepare and communicate field notes, sketches, checklists and digital data in required formats
3 to 5 years of experience working on pipeline projects including integrity digs
Must be willing to travel within Western Canada for work
Survey Party Chief Resume Examples & Samples
5 to 10 years of experience in the Survey Party Chief role
Strong working knowledge of survey equipment and software such as GPS and Total Stations (Including Robotic)
Knowledge and experience of Trimble equipment and software, laser scanning and line locating would be considered an asset
Strong problem solving skills in a field environment
Good communication skills - verbal and written; ability to produce accurate and legible field notes
Experience with the use of ATVs/UTVs, snowmobiles and chainsaws would be considered an asset
Completed training and valid tickets in First Aid, H2S and CSTS safety training, is an asset
Survey Party Chief Resume Examples & Samples
Will be responsible for supervising the day to day operation of a one or two person field crew
Field reconnaissance of a site searching for property corners
Set up and traverse control for a field survey and have a good knowledge of reading construction plans and setting and checking property monument position on a daily basis
Communicate daily with the Project Managers, and occasionally need to communicate with the clients
Bachelor's degree in Engineering or Land Surveying
Certification as a Land Survey Intern (LSI)
Experience with Colorado Department of transportation Right-Of-Way (ROW)
Survey Party Chief Resume Examples & Samples
5+ years of land survey experience
Strong knowledge of land survey practices and techniques
Experience in both conventional and GPS survey and data. Robotics experience not required, but preferred
Experience with AutoCAD. Civil 3D experience not required, but preferred
Strong organizational, interpersonal, and written and verbal communication skills
Must possess and maintain a valid driver's license
Survey Party Chief Resume Examples & Samples
Proficient in operation of Total Stations, Data Collectors, GPS Systems, Levels, and other state of the art survey equipment
High-level understanding of the use of RTK, VRS, and OPUS procedures for data collection and survey controls
Experienced in online and local research of property deeds, maps and other legal documents in order to determine historic boundaries
Advanced understanding of survey data adjustments, networks, balancing of horizontal and vertical traverses and interpretation of closures and accuracies
Ability to read and interpret complex engineering drawings, maps, deeds and other documents which affect properties
Experienced in topographic, boundary, as-built, ALTA, wetland, highway and control surveys
Ensure that angles, distances, and other data collected are accurate and conform to regulations, standards, or client specifications
Keep accurate notes, records, and sketches to describe work performed
Complete daily logs and expense reports
Coordinate findings of the work with engineering personnel, clients, and other project stakeholders
Supervise the work of the survey crew, evaluate priorities and coordinate and organize schedules and projects
Manage and mentor field personnel to ensure that project objectives are met under budget and in a timely manner
Supervise the maintenance of instruments and equipment
Complete company and/or client safety forms and make sure all crew members are following safety procedures
Consult with CAD staff to ensure field data is accurately drawn and represented
5+ years surveying experience
3+ years' experience leading a survey crew
Familiarity with the latest software for downloading survey data from data collectors
Strong leadership skills, work ethic, and team-player attitude
Strong technical, documentation, and organizational skills
Survey Party Chief Resume Examples & Samples
Directs activities of surveying crew, usually consisting of Instrument Surveyor and Rodman
Locates vertical and horizontal coordinates and provides lines and levels for all crafts' work
Performs or supervises driving of surveying stakes and building of batter-boards using hammers, nails and string
Provides general surveying support for all civil and mechanical crafts
Performs math calculations involving algebraic and trigonometry principals
Uses tool such as transit, level, theodolite, rod, plumb bob and tape measure
Ability to effectively verbally communicate directions from craft supervisors, and respond to questions from managers and fellow workers
Ability to apply concepts such as fractions, percentages, ratios and proportions to practical situations
Survey Party Chief Resume Examples & Samples
Ensure that survey work is performed with the highest regard for safety
Detailed note keeping, equipment care and management of one or more field assistants
Interaction with construction personnel and field engineers
Knowledge and experience of construction operations relating to field activities for survey control
Knowledge of various Survey instruments including Trimble, Lieca and both GPS RTK rovers and robotic total stations
Basic knowledge of CAD programs a plus
Survey Party Chief Resume Examples & Samples
Other duties as required
A graduate of a recognized post-secondary program related to surveying and geomatics or have an equivalent amount of related experience
3 to 5 years of experience working on similar projects
Experience with the use of ATVs would be considered an asset
Must be willing to travel within Ontario and periodically within other Provinces in Canada for work
Survey Party Chief Resume Examples & Samples
Manage/perform all construction related layout responsibilities
Manage the overall direction, coordination, and evaluation of the project surveyors / survey crews and survey sub-contractors
Record all data and create new control map with all associated control point data
Preparation and maintenance of as-built drawing for the project
Provide topographic and cross-section surveys as required for planning and placement quantities
Establish and maintain positive and cooperative working relationships with the client, government agencies, and the general public
Analyze survey objectives and specifications to prepare survey proposals or to direct others in survey proposal preparation
Calculate heights, depths, relative positions, property lines, and other characteristics of terrain to facilitate construction
Direct or conduct surveys to establish legal boundaries for properties, based on legal deeds and/or design
Prepare, maintain and coordinate sketches, maps, reports, and legal descriptions of surveys
Prepare or supervise preparation of all data, charts, plots, maps, records, and documents related to surveys
Train assistants and helpers, and direct their work in such activities as performing surveys or drafting maps
Ability to research and decide on specific survey equipment required for a particular project
Strong written, communication, and problem-solving skills
Strong time management and organizational skills
Able to lead a team and interface effectively with craft, client and management
Have working knowledge of pertinent survey software such as ACAD
Detail oriented able to work with high accuracy levels
Land Surveying License, RLS, PLS, PE preferred but experience maybe considered in lieu of
Bachelor of Science degree in Surveying, or Engineering preferred, but experience may be considered in lieu of
5 years of progressive, hands-on, heavy civil and highway construction surveying experience
Survey Party Chief Resume Examples & Samples
Locate, review and research job locations for identifying landmarks, physical objects, and significant land changes that would affect the survey
Supervise the work of the survey crew, evaluate priorities and coordinate and organize the work efforts
Supervise the standard of work being performed and derive the necessary field calculations from work completed
Ensure that angles, distances, and other collected in formation are accurate and conform to regulations and standards
Coordinate findings of the work with engineering personnel, clients, and others concerned with projects
Research previous survey evidence, maps, deeds, physical evidence, and other records to obtain data needed for surveys
Determine methods and procedures for establishing or reestablishing survey control
Consult with computer operators and review the final production of work performed
Familiarity with commonly used surveying terms and with the use and care of survey tools and other survey field equipment used for measuring, sighting, and leveling required
Familiarity with and proficiency in the operation of survey equipment such as the Total Station/Data Collector, Level, and various Global Positioning System (GPS) methods
Minimum of 5 years surveying experience
Minimum of 2 years' experience leading a survey crew
Experience working on Georgia Department of Transportation projects
Familiarity with post processing and downloading survey data from data collectors
Experience with all forms of LEICA equipment including GPS, Robotic Total Stations, Conventional Total Stations and Digital Levels
Survey Party Chief Resume Examples & Samples
4+ years work experience in
Construction staking
Boundary surveying
Topographic survey
Comfortable being on top of building up to 40 feet
Process Oriented
2+ years with Robotic Total Station or other GPS equipment
Communication skills - talk with other contractors and people from the community about project (adjacent land owners, contractors, etc)
2 year Tech School Degree
Trimble equipment experience
TDS software in data collectors
ALTA Surveys
Survey Party Chief Resume Examples & Samples
Under direction of Party Chief, obtains data pertaining to angles, elevations, points, and contours used for construction, using a level, transit, and other surveying instruments
Should be familiar with functional operation. Adjustment and use of theodolites, lasers, transits, tapes, range poles, rods. Levels and compass
Directs Rod/Chain Person and other subordinate members of survey team in safe manner
May fill in for absent Party Chief
May require a high school diploma or its equivalent with previous years of experience in the field or in a related area
Has knowledge of commonly-used concepts, practices, and procedures within a particular field
Survey Party Chief Resume Examples & Samples
Supervise the work of the survey crew, evaluate priorities, coordinate, and organize the work efforts of the entire crew
Minimum of 5 years surveying experience with minimum of 2 years' experience leading a survey crew
Ability to travel out of town 90% percent of the time
Experience working on DOT Transportation Projects (GDOT, TDOT preferred)
Strong communication and leadership skills, strong work ethic, and team-player attitude
Survey Party Chief Resume Examples & Samples
Work primarily in the field on control, boundary, subdivision, and topographic surveys
Supervise field crew
Perform office duties as needed, including data reduction, field note reduction, calculations, data checks and staking computations using survey computer programs and AutoCAD
Accurately run and adjust survey measuring instruments including levels, GPS equipment, and total stations with electronic data collecting capabilities
Perform mathematical calculations and check field data while in the field
Take accurate and clear notes and performs note reduction
High school education or equivalent is required including a background in math, geometry and trigonometry
A minimum of 8 years survey experience, three of which as a Party Chief
AutoCAD experience is desired
Experience working as a Party Chief on SRP utility projects
MSHA certification preferred
Demonstrated experience controlling the function of surveying instruments and calculator
Demonstrated proficiency in the use of total stations, GPS Receivers and data collectors
Demonstrated working knowledge of MS Word and Excel
Must be able and willing to travel up to 100%
Must possess knowledge of basic sources of measurement errors
Ability to read & understand plans and specifications
Must possess knowledge of principles of monumentation, staking and marking
Must possess good interpersonal skills
Must possess effective written and oral communication skills
Survey Party Chief Resume Examples & Samples
May perform some office duties, including data reduction, field note reduction, calculations, data checks and staking computations using Trimble Business Center and Civil3D
High School Diploma or GED required including a background in math, geometry and trigonometry; Associate Degree from an approved Surveying Curriculum or related program desirable
8+ years' survey experience, including 4+ years' experience as Survey Party Chief
Demonstrated knowledge of documentation, construction staking and field markings; must have comprehensive knowledge of boundary evidence search for GLO corners and accessories, property corners and other lines of public and private ownership
Survey Party Chief Resume Examples & Samples
Provide efficient & effective construction survey layout and information in a safe and timely manner than facilitates production operations, schedules, and budgets
Maintain a current and functional knowledge of Trimble Software survey and GPS instruments and machine control setup
Minimum 5 years' field experience in survey & construction surveying applications as a responsible party
Knowledge of general construction practices and procedures
Ability to manage multiple crews if necessary
Monitor safety and quality
Great communication skills both oral and written
Must be able to life and carry at least 50lbs
Must have a flexible work schedule to work night and weekends as needed
Survey Party Chief Resume Examples & Samples
Perform Boundary, Topographic, Tree & Channel Surveys
Perform Wetlands Surveys
Familiar with Residential House line surveying
Ability to work independently as a one man crew
Assisting with survey computations and data collection as needed
A minimum of 5 years of survey experience as a survey party chief
Experience with NJDOT a plus
Able to operate Trimble Surveying Equipment and Survey Controller
AutoCAD, Civil 3D and/or Microstation experience a plus
TWIC Card a Plus
OSHA 40 HR Training a Plus
Ability to work remotely under rigorous conditions
Familiarity with construction plans and RW maps
Utility designating experience a plus
Excellent communication skills
Must be reliable
Survey Party Chief Resume Examples & Samples
Perform all aspects of land surveying, GPS control, control using robotic total stations, ALTA surveys, property surveys, topography and existing conditions surveys, utility and as-built recovery and construction stakeout
A minimum of 5 years of working experience as a Party Chief
Ability to operate Robotic Total Stations and fluent in GPS, static, RTK and RTN collection protocols
Familiarity with Trimble and/or Topcon Robotics, TSC2 Data Collectors
Familiarity with Carlson SurvCE software a plus
Sufficient knowledge to handle most survey-related tasks in the field to include the ability to review and understand construction drawings and perform associated layout
Experienced in reading and understanding deeds and plats
Experienced in recovery of boundary evidence in the field
Ability to collect as-built and topographic data, provide sketches and work with survey technicians to develop superior mapping products
Ability to work remotely required under rigorous conditions
Utility locating experience a plus
Associates or Bachelors Degree in Surveying is preferred or Certified Survey Technician, level II or III (CST) or ability to obtain within specified timeframe
Survey Party Chief Resume Examples & Samples
A minimum of 7 years of survey experience as a survey party chief
Experience with NJDOT
AutoCAD, Civil 3D and Microstation experience is required
Ability to obtain a security clearance is a plus
Survey Party Chief Resume Examples & Samples
Supervise and collect all field data for surveys
Operate total station, level, RTK GPS Receiver and data collectors in performance of field surveys and be able to teach the same
Perform Construction Stakeout
Perform Gas Pipeline Surveying
Perform Powerline Surveying
Perform Topographic Surveys
Perform Boundary Surveys & ALTA/ACSM Land Title Surveys
Perform Deed Research
Work primarily in a field environment
Work both independently and in group environments
Ability to follow policy & procedures to insure all work is done accurately and efficiently
QA/QC your field work
Survey Party Chief Resume Examples & Samples
Work primarily in the field on control, boundary, right-of-way, pipeline integration, topographic and construction surveys
A minimum of 8 years survey experience, including 3 years as Party Chief
Must have experience working on pipeline integration projects
Valid CA Driver's License required