Services Operations Manager Resume Samples
Services Operations Manager Resume Samples
The Guide To Resume Tailoring
Guide the recruiter to the conclusion that you are the best candidate for the services operations manager job. It's actually very simple. Tailor your resume by picking relevant responsibilities from the examples below and then add your accomplishments. This way, you can position yourself in the best way to get hired.
Craft your perfect resume by picking job responsibilities written by professional recruiters

Pick from the thousands of curated job responsibilities used by the leading companies

Tailor your resume by selecting wording that best fits for each job you apply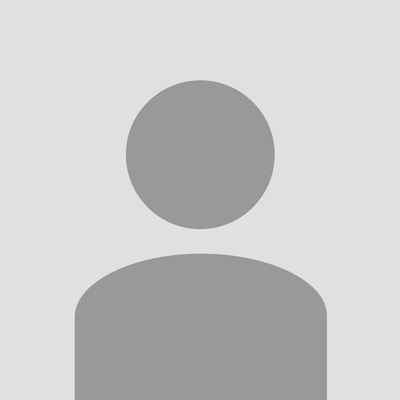 3335 Casper Glen
Philadelphia
PA
3335 Casper Glen
Philadelphia
PA
Mortgage Banking Shared Services Operations Manager
Mortgage Banking Shared Services Operations Manager
03/2014 – present
Mortgage Banking Shared Services Operations Manager
03/2014 – present
Initiative, drive, self-motivation, good judgment and commitment to taking on additional task to help deliver results based on established target dates
Quality Assurance/Quality Control Management
5-77 years Operations Management
Monitor reporting and exceptions for fees or shared fields, metrics and activities for adherence to the established policies and procedures
High proficiency in MS Visio, PowerPoint and Excel applications
Strategic planning
Exhibits creative thinking, confidence, and knowledge when resolving business issues
Wholesale Lending Services Operations Manager
Wholesale Lending Services Operations Manager
03/2007 – 10/2013
Wholesale Lending Services Operations Manager
03/2007 – 10/2013
Provides mentoring, training and assistance to new and existing team members
Handles oversight and administrative functions for loan booking, funding, research and maintenance, payments, advances and terminations
Sets team performance standards using key metrics and monitors the team's overall performance against goals set
Involved in setting direction, policies, and guidelines for the team
Responsible for team member development, talent management and succession planning
Conducts team and individual meetings with staff members
Assists in the creation and implementation of departmental procedures
IT Services Operations Manager
IT Services Operations Manager
04/2003 – 01/2007
IT Services Operations Manager
04/2003 – 01/2007
Ensure network security and compliance on business operational network in accordance with corporate polices and industry best practices
Manage and verify COOP/DR capabilities for the business operational network theater-wide
Establishes and conduct effective security awareness and education programs for corporate employees
Conduct audits and analysis of software and hardware used on corporate network
Coordinate information security inspections, tests, and reviews of corporate systems
Update and maintains procedures for operation of secure IT assets
Configure and maintain firewalls and other security and intrusion detection devices
Bachelor's Degree in Related Field
Bachelor's Degree in Related Field
Bachelor's Degree in Related Field
Ability to work in a fast paced environment
Ability to respond to safety and emergency situations
Relationship building abilities
Active Listening Skills
Passionate about the YMCA Promise
Three to five years of experince in member/customer service, supervisory/management position
Character Traits: Proactive, self directed, attentive, solution-oriented, dependable, multi-task orientated, excellent and effective communication skills and ability to develop effective working relationships
Create a Resume

in Minutes
Read our complete resume writing guides
Intercompany Services Operations Manager Resume Examples & Samples
Responsible for building and leading controllership and compliance focused projects that are tied to the policies, standard operating procedures, and risk assessments of the business
Partner with the functional process owners on initiatives responsible for ensuring the operational process standard operating procedures are standardized and there is an appropriate change control process for standard operating procedures and associated audits
Analyze audit results and provide recommendations on appropriate actions
Proactively identify trends and areas of opportunity
As necessary, function as key liaison with internal partners to develop guidelines that mitigate business risks, allowing for the effective and efficient processing of transactions
Support compliance review to ensure key process controls are on place and performing as designed
Provide guidance to other team members to share best practices and key leanings
Minimum Bachelor's degree
Proven experience in data management
Strong interpersonal and communication skills (written and verbal)
Strong business acumen and customer focus
Self starter, proactive, and creative
Excellent Powerpoint & Excel skills (incl. Vlookup, Pivot tables)
5 years' experience in a financial services, operations or customer service setting
CAP &/or 6 Sigma Trained
Working knowledge of project management methodologies
Experience managing stakeholder communications
Risk management experience "
Partner Services Operations Manager Resume Examples & Samples
Typically 1-5 years to establish proven track record in directly related business
Typically first level university degree or equivalent work experience; advanced degree is a plus
Strong knowledge of service and care industry
Strong technical and reporting skills
Strong knowledge of HP systems (Global Newton, Careforce, Velocity, Vista, EDW, WWCAMS, GCSS, GCSN)
Experience with Hyperion Brio (reporting), Boss
Demonstrates an in-depth understanding of key Services' operational policies, processes and methodologies
Moderate knowledge of Information Technology (IT) and services industry
Knowledge of company organization, policies, HP Services (HPS) services offerings, end to end processes, tools, and routes to market. General technical understanding of products
Problem detection and analysis of root cause
Leads teams to achieve results
Proficiency with desktop applications and familiarity with financial reporting tools
Moderate level of planning, project management and change management skills
Good communication skills. Influence within same team and level
Cbna-gcg-branch Services Operations Manager Resume Examples & Samples
Advanced knowledge of local banking regulations
Excellent knowledge of Banking and Investment Products
Analytical, strong appreciation of processes, and detail-oriented
Member Services Operations Manager Resume Examples & Samples
Three to five years of experince in member/customer service, supervisory/management position
Ability to work in a fast paced environment
Active Listening Skills
Relationship building abilities
Passionate about the YMCA Promise
Character Traits: Proactive, self directed, attentive, solution-oriented, dependable, multi-task orientated, excellent and effective communication skills and ability to develop effective working relationships
Mantains a high level of customer service at all times
Provides leadership to the member services desk as "go-to" person and project a positive and enthusiastic image on the job at all times
Develops, manages, and adjusts staff schedules as needed planning ahead for vacations, events and other changes and communicates changes to all necessary parties
Provides front desk coverage as needed
Give tours to potential members
Participates in the management, development and monitoring of the approved budget for the Membership Department and takes appropriate action to report and correct variances
Complete payroll for all associates in a timely fashion
Hires, trains, guides, and supervises Member Services staff as necessary to provide member service effectively
Develops incentives for members, in order to encourage exercise/activity retention
Establishes systems and monitors adherence to membership policies, procedures and standards
Provides constructive feedback to Member Services staff
In collaboration with the Wellness Manager, Supervise the Childwatch program
Coordinates with the Director of Human Resources to address concerns and to develop staff
In collaboration with Director of Human Resources prepares and conducts annual performance reviews for staff
Conducts new member interviews, along with Member Services Staff
Coordinates and implements member connection systems and strategies with President & CEO. These may include following up with cancelations and trial memberships
Addresses customer concerns or complaints and respond accordingly
Determine member needs and interests and follows up by making suggestions for services based on feedback
Works collaboratively with all YMCA directors in the areas of programs, communications, member retention and recruitment
Front Desk stocked with all needed materials and brochures to inform our members about our programs and schedules and communicates with Member Services Staff to assure that they have the knowledge and information they need, pertaining to program offerings
Maintains system software up to date and communicates changes to the Member Services staff
Maintains relationships with other organizations and community groups
Cultivate community outreach to build and solidify membership
Available to participate in Membership events and programs outside of normal business hours
Cultivate strong working relationships with the YMCA members, staff, program participants and parents
Assists with training staff and volunteers, as needed
Schedules, attends and contributes to all staff meetings and/or trainings, as required
Serves on association committees/networks when asked
Attends work related trainings and seminars as required
Works with Member Services staff to develop educational seminars and wellness opportunities (health screenings, etc.) for participants.Resumes Accepted Until5/31/2016
Collaboration Services Operations Manager Resume Examples & Samples
Manage infrastructure operations and support of Collaboration Services as part of a global "follow the sun" model
Develop solutions to automate operations processes
Recruit and develop talent in the local team. Foster partnerships with other regional leads and individuals in NA and APAC
Lead critical incidents to resolution, partnering with internal tech teams and communicating to various levels of management and business partners on resolution and root cause
Assess and approve/reject documented changes to the environment and ensure quality
Drive a team culture that focuses on stability, security and standardization
Delivering enterprise technologies to end user communities in large-scale enterprise environments
Excellent communication skills both oral, written and presentation ability
Must be professionally assertive and have the ability to drive business urgency, business impacts and have the ability to drive business priorities
Must have excellent work ethic, ability to work under stress
Extremely strong analytical skills, creative problem solving and strong troubleshooting skills
Strong organizational and leadership skills, communication & teamwork, thorough in Quality Analysis
Positive attitude and strong client-focus, ability to work flexible hours when required
South Asia Data Centre Services Operations Manager Resume Examples & Samples
Managing data centre operations teams in Singapore, Australia and India
Providing governance of data centre operations, policies and processes in Thailand, Vietnam, Malaysia and Indonesia
Accountable for delivering day-to-day data centre operations adhering to global standards, policies and standard operating procedures covering
Proven track record in data centre management within a large scale environment
Leadership experience in managing teams and influencing people at a variety of levels both internally and externally
In-depth knowledge of data centre technologies and associated environment tooling and monitoring
High availability and commitment to delivery of results
Understanding of project management processes and best practices
College degree in related technical/business areas or equivalent work experience
Strong results oriented work ethic
Problem diagnosis and creative problem solving skills
Advanced understanding of server, network, and SAN technologies, and associated architecture
Infor Managed Services Operations Manager Resume Examples & Samples
Help establish AMS operating policies and procedures
Enforce AMS operational policies and procedures
Assist in coordination of issue resolution as an escalation point for Ciber Service Delivery Managers
Coordinate onshore/offshore operational model
Assist in establishing 24x7 support mode
Assist with project financials and GP review
SDM/client management responsibility
5+ years of hands on Infor / Lawson experience
Ability to manage multiple client assignments, tasks and priorities, and work independently
Document Fulfillment Services Operations Manager Resume Examples & Samples
Must have a minimum 3 to 5 years experience in a management/supervisory role preferably Operations
Must be able to prioritize and organize work to meet
Knowledge of Document Fulfillment Services business processes, vendors, and system application
Print and Mail production experience
Green Belt or Black Belt Six Sigma Certified
Japan Member Services Operations Manager Resume Examples & Samples
Drive operational performance with inspirational leadership; responsible for leading and developing a team to ensure that an exceptional level of service is provided and operational goals and service standards are met
Responsible for coaching and developing Cast in all areas of performance including metrics and behaviors related to the Member and Cast experience. Coaching and development activities include (but not limited to)
Listening to individual calls to provide feedback
Facilitation of discussions and regular team meetings related to operational/product updates and weekly/monthly achievement levels and goals
Conducting regular one on one meetings to provide ongoing development
Writing/conducting regular performance evaluations
Embrace our Disney heritage, lead by example and continually exemplify a positive demeanor while working to develop and motivate a diverse group of Cast
Partner with other DVC and Walt Disney World areas in support of larger initiatives that impact the Membership and our Member Services operation
Responsible for implementing and executing new projects and strategies identified by leadership
Fluent in Japanese; with proven strong verbal and written communication skills in Japanese and English
Ability to work a later shift at times in addition to a flexible work schedule (based off the needs of the business), which could include nights, weekends and holidays
Demonstrated ability to lead in a complex, diverse and fast-paced operational environment
Demonstrated coaching and counseling skills to develop and motivate Cast and leaders to drive an enhanced Guest/Member experience
Demonstrated effective problem solving/process improvement skills to identify and resolve day-to-day operational opportunities and drive an exceptional level of service
Demonstrated ability to motivate, inspire and lead change management
Demonstrated detail orientation, organization, prioritization and time management skills
Demonstrated ability to prioritize and manage multiple tasks simultaneously
Demonstrated ability to meet and exceed established performance goals
Demonstrated ability to build strong partnerships
Proven knowledge of the Disney Vacation Club product and Walt Disney World Parks and Resorts
Minimum one year of leadership experience
Demonstrated strategic thinking skills and the ability to effectively execute against defined strategies
Demonstrated ability to be nimble and flexible in a fast-paced operational environment
Demonstrated strong negotiating and influencing abilities
Knowledge of call center operations
Enterprise Services Operations Manager Resume Examples & Samples
The management of the Insite & Managed Network Services Delivery Operations – to ensure we deliver Insite & MNS service elements as per its Service Description and the SLA agreed with our clients. As such, he / she will ensure all parties (internal/external) involved in the delivery of the service meet our service delivery objectives & client service needs. He / She will drive regular service operation reviews with those parties to ensure performance of current & future service, capacity and availability needs are in line with European business drivers
Process Owner for Events Management & Problem ManagementOwns and enables the following ITIL based processes: Event Management & Problem Management. He / she will ensure the processes, procedures; policies and SWOW framework are defined, implemented, adopted and measurable
Support to GSC Service Desk Operations -Act as line escalation for the GSC as per established MSO Escalation Management rules & processes
Staffing & Scheduling– to manage both the Service operations & Insite Service Provider resource availability & capacity across the entire chain required to deliver end-to-end management of Incidents; Service Requests; Changes or Problems raised by the client or support teams (e.g. other TRG's). Ensure appropriate rota's are in place & contingency plans are defined, agreed & tested between all stakeholders
Minimum of 5 years experience in a multi-national organisation ideally within the IT industry with a focus on IT Service Management; IT Service Catalogue Management; Contract Management & Service Operations
Successful track record of IT Service delivery Management, achieving SLAs & Client satisfaction & results through a matrix organization
CO Core Services Operations Manager Resume Examples & Samples
Manage team leads who are responsible for daily operations of the Customer Service and Self Pay units, which includes the distribution of work, setting priorities and goals; recommendation in hiring and termination decisions, discipline, and performance reviews
Manage staff productivity and take actions to maximize; adjusting workflow to meet departmental targets
Oversee resolution of problems as needed to ensure adherence with departmental policies and procedures
Interpret, develop, implement, monitor and refine established policies and procedures, recommending changes when appropriate and ensure internal policies and procedures are aligned with and in support of JHU policies and procedures, following HIPAA guidelines
Guide leads and supervisors, overseeing recommendations for staff hires, orientation for new staff members, schedules and work assignments, MAGIC training program guidelines to ensure high level service standards that encourage an atmosphere of consistently great customer service for our patients and our staff
Oversee office services such as purchasing, payroll, records control and other administrative activities
Guide leads in creating training and development plans for staff
Recruit and hire highly talented, qualified and motivated staff
Effectively manage staff and resources and monitor essential reports to insure productivity, unit, core services and CPA objectives are met exercising discretion and judgment in the resolution of day-to-day problems
Direct leads to ensure consistent approaches and workflows are applied and are aligned to best practice models
Oversee incoming calls and correspondence for all of the School of Medicine departments from patients, insurance companies, departmental staff, clinics and other affiliated areas of Johns Hopkins Medicine
Analyze and adjudicate complex billing inquiries for irate patients following JHU policies and procedures, and provide verbal and written responses relative to their resolution
Effectively manage the resolution of patient inquiries for departments within Johns Hopkins University and Johns Hopkins Community Physicians i.e. PIDR (Patient Inquiry Database Report)
Arrange for cross coverage of Medicare Fraud/Identity Theft and Quality of Care issues; for JHU Patient Relations, production units, administrative offices and other internal and external sources to provide timely and accurate resolution of patient complaints
Provide cross coverage in communicating with patients, physicians, insurance companies, and departments and assist with resolving high level patient complaints received through the JHU Dean's Office, JHH President's Office and JHU President's Office, etc
Collaborate with leads and supervisors to review and analyze file of all written complaints, inquiries, and correspondence and provides daily, weekly and/or monthly volume and productivity reports
Manage incoming and outgoing calls and agent activity on the customer service ACD telephone system and Ontario Outbound Dialer and monitors CPA abandoned rate goals and collection goals
Oversee International Services to assist foreign speaking patients, reviewing and approving submission of bill for payment
Manage donor charges for transplants and bone marrow patients to assure accuracy
Manage payment processing for Remote Medical Second Opinion Program
Provide direction to leads and supervisors on management of Clinical Trial Billing; self-pay TES work files; MA/MCO eligibility updates; W9 requests and 1099 forms from payers; E-statement web site user edits, access issues and report issues; statement & postage payments and tracking activity
Manage effective utilization of resources and staff and recommend methods to improve productivity
Actively participate in monthly individual and/or staff meetings
Provide leadership to staff to guide development of long and short term goals for department and employees
Mortgage Banking Shared Services Operations Manager Resume Examples & Samples
Act as SME in assigned area of focus on the FSFO team which could be shared fields, default or servicing fees, or loan modification fee capitalization
Monitor reporting and exceptions for fees or shared fields, metrics and activities for adherence to the established policies and procedures
Facilitate research and resolution of issues with LOBs, Legal, Compliance or other associated business partners
5-7 years in Mortgage Banking
5-77 years Operations Management
5 years in oversight function, compliance, controls, risk or audit
Quality Assurance/Quality Control Management
Strong communication, presentation, project management and leadership skills required
Excellent time management and organizational skills – ability to deliver initiatives in the most expeditious and efficient manner with the highest level of quality
Initiative, drive, self-motivation, good judgment and commitment to taking on additional task to help deliver results based on established target dates
Detailed oriented
Services Operations Manager Resume Examples & Samples
Master's Level in a technical field relating to electrical engineering, power plants, IT services, Data Centres or equivalent. A business degree is also accepted
Strong leadership and self-drive skills to manage a large international team in multiple countries
Knowledge of electrical distribution products (mainly solar inverters, LV and MV, and SCADA) is preferred
Strong communication skills (internal & external audiences)
Ability to foster cooperation
Fluency in English is required and another Asian language is a plus
IT Services Operations Manager Resume Examples & Samples
Must possess or be able to obtain a Secret security clearance, and maintain eligibility for the duration of the contract
Requires a Bachelor's Degree plus eight (8) or more years of progressively more responsible experience in Information Systems Security or a related field
Must have previous experience with certification and accreditation of classified systems
Certified Information Systems Security Professional (CISSP), Certified Information Security Manager (CISM), or other DoD 8570 IAM III - compliant approved baseline certification required
MCSE/MCSA and/or CCNA desired
Proven oral and written communications skills including presentation development and delivery for clients
Requires the favorable passage of a drug screen and physical examination
Must be willing to live and work in austere environments
Administrative Services Operations Manager Resume Examples & Samples
Bachelor's Degree in Accounting, Finance, Business Administration or a related field
Prior experience in customer reporting &/or relationship management
Progressive leadership and management experience
Experience with internal controls, SOX, and other regulation compliance and reporting
Demonstrated ability to effectively manage deliverables in a fast paced environment
Advanced skill set with MS Office, Hyperion and Oracle Applications as well as knowledge of SQL
Master's Degree in Business Administration, CPA or similar advance degree/certification
Prior experience within the insurance industry
Wholesale Lending Services Operations Manager Resume Examples & Samples
Handles oversight and administrative functions for loan booking, funding, research and maintenance, payments, advances and terminations
Involved in setting direction, policies, and guidelines for the team
Establishes and implements risk control processes and operational business models
Ensures loan documentation, loan closings, loan files, audits, and operational risks are managed and conducted consistent with various LOB and bank policies as well as government regulations
Responsible for team member development, talent management and succession planning
Provides mentoring, training and assistance to new and existing team members
Assists in the creation and implementation of departmental procedures
Conducts team and individual meetings with staff members
Prepares and facilitates performance review discussions
Monitors sick/personal/vacation days of team members
Sets team performance standards using key metrics and monitors the team's overall performance against goals set
Handles performance issues within the team
Recruits, interviews and recommends new hires
A minimum of five years financial services or loan operations experience is required
A four-year college degree is preferred, or previous equivalent work experience
Previous management/leadership experience in an operations setting
Must have strong organization skills with the ability to prioritize and manage a variety of tasks
Must have strong customer service aptitude with the ability to resolve problems and escalated issues
Excellent interpersonal skills, including the ability to influence and lead a diverse group of people
Experience in training and motivating other individuals
Strong analytical, problem solving and judgment skills
Commercial loan operations experience preferred with knowledge of industry and regulatory requirements
Proficient in resource management, organizational and/or operational change management, and conflict resolution
Experience with loans systems such as Loan IQ, VLS or ACBS is preferred
Ability to work overtime as needed to support the team and ensure critical work is performed
Technical Services Operations Manager Resume Examples & Samples
Ensure that Technical Services methodologies, tools and systems are up to date and accurate
Ensure adherence to relevant methodologies and support and enable the TS business including PMO, Project Management and Delivery plus contribute to financial operations
Manage change process and ensure that the PSA is functioning and contains current data
Report on both TS business, and individual project and programme management performance
Conduct project reviews and manage the audit process, establishing the required corrective actions
Work effectively within a regional influence model, showing leadership and drive to dotted-line reports. Potentially manage a team of people and provide inspirational leadership
Contribute to continuous improvement of project management practices, processes and tools
Substantial experience in project management in a cross-business unit / regional capacity
People leadership and management experience
Demonstrate an understanding of the lifecycle under the Primer methodology and the stakeholder interests
Current knowledge on best practice project management methodologies
Deep understanding of business and project processes, structures and control requirements
Good analytical skills with attention to detail
Excellent communicator with the ability to interact with a variety of diverse stakeholders
Professional Services Operations Manager Resume Examples & Samples
Provide management, oversight and structure to professional services operations processes, such as financial period close, project set-up and maintenance, billing, etc
Maintain overall control over operational data on the PS project portfolio (including total project effort estimations, projects being completed, etc.)
Ensure accurate and timely accounting of billable and non-billable PS expenses
Contribute to creating scalable and well defined Professional Services operations processes
Support and coach other PS Operations team members in various areas of PS Operations
Contribute to revenue forecasting process
Partner with the rest of PS Operations team members and other external teams to drive various initiatives
Present ideas and recommendations, continuously look for ways to improve our processes
Assist on other ad-hoc tasks and projects for the Professional Services Operations Team
Minimum 5 years of experience in a similar Professional Services operations role, ideally in an enterprise software company
Direct people management experience preferred
Highly analytical: Ability to frame problems and identify solutions by breaking down complex issues and processes into their component parts
Ability to be flexible and adaptable in a fast-paced environment
Strong communication and presentation skills. Comfort with analyzing, synthesizing and presenting data. Ability to present to all levels of seniority
Strong interpersonal skills, including confidence, responsiveness, flexibility, initiative, decision-making, conflict resolution and tact
Ability to work both independently and collaboratively
Partner Managed Print Services Operations Manager Resume Examples & Samples
6-8 years related experience in customer support with proven managerial abilities
3+ years managing a team of top performers
Six Sigma. Black Belt or PMP experience a plus
Experience setting up a structure for success and the ability to guide the team to those individual successes
People management responsibility
Demonstrate some in-depth knowledge of corporate organization and policies
Demonstrate business, technical or functional knowledge at the mastery level
Demonstrate administrative or operations knowledge
Demonstrate skills in project management, analysis, communication, scheduling, controlling and presentation
Demonstrate management capability
Familiar with the full HPS portfolio of offerings, with detailed knowledge of services which are delivered out of their organization
Ability to lead project teams
Demonstrates detailed knowledge of support solutions
Demonstrates thorough knowledge of industry drivers relating to TCE
Called upon to create or implement strategic plans, goal setting, and Plan of Record management
Knowledge of HP's financial management processes
Forecast and manage to a budget
Print & Copy Industry Knowledge is beneficial
Global Trade Documentary Services Operations Manager Resume Examples & Samples
In-depth understanding and practical application of applicable laws and regulations governing International Products including UCP 600, ISBP, ISP98, URC522, URR725, FATCA regulations and boycott, compliance and regulatory requirements
Excellent organizational, managerial and project management skills - lead and drive employee development and engagement
Strong analytical, written, verbal, and interpersonal communication skills
Exceptional customer orientation and ability to balance the needs of clients and team members
Process improvement or re-design certifications/experience
Trade Industry participation
Knowledge of international trade products, services and procedures including solid background in handling complex transactions with ability to identify customer solutions
Strong knowledge of Trade Industry Regulatory, Risk and Compliance
Superior knowledge of operational functions, systems, policies, procedures, risk and compliance for Global Trade Documentary Services
CDCS Certification preferred but not required