Sales Operations Manager Resume Samples
Sales Operations Manager Resume Samples
4.6
(
77
votes) for
Sales Operations Manager Resume Samples
The Guide To Resume Tailoring
Guide the recruiter to the conclusion that you are the best candidate for the sales operations manager job. It's actually very simple. Tailor your resume by picking relevant responsibilities from the examples below and then add your accomplishments. This way, you can position yourself in the best way to get hired.
Craft your perfect resume by picking job responsibilities written by professional recruiters
Tailor your resume & cover letter with wording that best fits for each job you apply
Resume Builder
Create a Resume in Minutes with Professional Resume Templates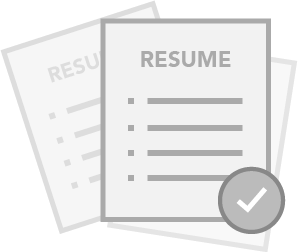 CHOOSE THE BEST TEMPLATE - Choose from 15 Leading Templates. No need to think about design details.
USE PRE-WRITTEN BULLET POINTS - Select from thousands of pre-written bullet points.
SAVE YOUR DOCUMENTS IN PDF FILES - Instantly download in PDF format or share a custom link.
7516 Hoppe Crossroad
Phoenix
AZ
7516 Hoppe Crossroad
Phoenix
AZ
Phone
p
+1 (555) 872 8856
Sales Operations Manager
Adams and Sons
Sales Operations Manager
Performance Management: Develop personnel by assessing performance, counseling and training to support continuous improvement
Works with Sales team to create and maintain a culture focused on delivering results by providing ongoing coaching and development of the team
Develop the management and warehouse personnel by assessing performance, counseling, and training to support Continuous Improvement
Develop action plans to improve sales effectiveness of Dealers performing below expected market levels
Develop predictive indicators based on historical performance to be continuously refined and improved
Assist executive management in developing and maintaining sales reporting and analytics requests
Work directly with Sales Management to providing timely sales analytics including weekly pipeline analysis, forecasting, and sales results
Regional Sales Operations Manager
Bergnaum Inc
Regional Sales Operations Manager
Work with other managers in the RSO function, and Sales, to manage RSO resources and deal workflow
Align on and execute capital spend plan for the region. Assist with relocation and network optimization projects in assigned region
Worked with sales management on territory planning and the development of quotas and commission rates
Working with headquarters and channel marketing, track dealer performance. This includes measuring actual sales to forecast, measuring ink consumption, etc
Develop, manage & report on key revenue and pipeline metrics
Develop Account Plans for targets and current clients
Develop and maintain a list of top 50 strategic targets for the Carolinas region
Senior Sales Operations Manager
Feest-Herman
present
Senior Sales Operations Manager
present
Partner with Finance & Sales management to establish & develop Business KPIs & reporting to drive business insights
Manage the performance and workload of each team member
Assists in developing and monitoring the annual budget for their assigned Sales teams
Develop our employees by providing career goal setting and Check-in feedback
Helps to create and manage accurate forecasts for the sales leaders/teams they support
Assists in preparation of the monthly Executive Management Team Business Review
Develops territory and quota assignments for sales management and sales reps
Bachelor's Degree in Business
Bachelor's Degree in Business
Bachelor's Degree in Business
Detail oriented and strong multi-tasker with ability to manage many projects simultaneously
Working knowledge of computing systems and the ability to proficiently use the company's ERP system (SAP)
Strong writing, telephone, interpersonal and organizational skills, with strong attention to detail
Advanced proficiency in Microsoft Office applications with strong Excel skills in data compilation and aggregation (e.g., pivot tables, v-lookup)
Ability to provide quality output with close "attention to detail' over multiple bids
Strong data analytical skills, ability to turn facts-based information into actionable activities and plans
Strong knowledge of Sales or Proposal Management routines
Proficiency in Excel and ability to maintain, enhance and deliver complex reporting
Extensive ability with reporting and analytics, as well as an ability to interpret data and identify trends/make suggestions
Strong ability to read and interpret mortgage regulatory and
Create a Resume

in Minutes
15 Sales Operations Manager resume templates
Read our complete resume writing guides
---
Sales Operations Manager Resume Examples & Samples
Effectively and efficiently manage sales operations coordinators in their daily duties and responsibilities
Assign and distribute work to sales operations coordinators in best interest of the business
Management reporting (daily, weekly, monthly, quarterly, yearly)
Manage seasonal over sold analysis for specific areas within a brand
Manage seasonal incentives with sales management
Work closely with regional sales management team to ensure brand needs are met
Monitor inbound calls to sales operations coordinators
Set up seasonal product clinics with sales management, sales reps, design, etc
Assist with SAP & B2B troubleshooting
New hire training
Distribute sales tools to the regions (ie, delivery schedule, order forms, pricing, flyer programs etc)
Communicate line changes (dropped / added styles)
Submit numbers to production/demand planning for prebook orders
Review Supply Demand Report to insure Production is cutting PO's
Follow up with Ops to insure prebooks orders are moved after production decision is received
Send out production decisions to regions – make sure time lines are followed
Additional duties as needed
Must be detailed oriented and able to multi-task
Retail/Customer service experience a plus
Prior department management experience required
Must be able to work well in a team and also be self sufficient
Organization, prioritization, phone skills required
Sales / Operations Manager Resume Examples & Samples
Ensure store sales goals are achieved through providing leadership & direction in the areas of: sales behavior, customer service, product knowledge, and store communications. Supervise the daily activities of the store staff in all aspects of job performance and compliance with store operations policies and procedures
Provide leadership and direction to the store staff, including supervisors and associates. Develop a strong sales environment focused on teamwork and customer service that deliver annual performance results
Identify store staffing needs and conduct interviewing, hiring, training, review and disciplinary action. Conduct and planemployee training & development. Training and coaching will include the areas of sales, customer service, product knowledge, , visual standards, professional conduct, compliance, cash wrap functions and all store operations as needed. Ensure that payroll budget is met and managed through scheduling
Demonstrate leadership, coaching and listening skills by ensuring quality service among staff through training and by acting as a positive role model and MOD. Coach and direct store staff to ensure staff performance standards are met. Provide leadership, direction and coaching to the Freight and Floor Supervisors
Identify and create plans for approval by the Store Manager to enhance employee productivity and performance and track employee results and make suggestions for modifying goals accordingly
Ensure the company policy and procedures are communicated in a timely manner and adhered to accordingly
Ensure that inventory levels are accurate and that staff are trained and following . Ensure the store is in compliance with Loss Prevention and Operational policies and procedures and annual store shrink is below goal
Perform regular daily store activities such as opening and closing procedures which include balancing registers, preparing cash bags, and activating security system
Demonstrate exceptional customer service and problem solving skills by assisting customers in person or on the phone. Train staff and identify potential areas of need to minimize customer issues (both internal and external). Provide information to customers on current product features and benefits and to staff on expectations, policies, objectives. Requires maintaining current and accurate knowledge of product features, benefits, and availability. Resolve customer complaints
Complete all record-keeping associated with applicants, new hires, payroll, performance appraisals, salary reviews, counselling, disciplinary actions and terminations. Participate in the audit process to ensure accuracy of opening and closing procedures, cashiering and returns
Create and execute the implementation and maintenance of management systems for sales tracking, organization, controlling and auditing store operations. Maintain efficient systems to ensure all necessary operational store needs are met. Delegate appropriately (while maintaining accountability) to provide development opportunities and seamless operations and continual improvement
Equities Sales & Operations Manager Resume Examples & Samples
Degree holder, preferably with major in Business or Finance
Fulfillment of the competency requirements to carry out relevant regulated activities as defined under the Securities and Future Ordinance
Minimum 5 years of securities business experience with 2 years in supervisory capacity. Call centre experience is an advantage
Knowledge of global equities, especially HK, US and Shanghai stock markets - Good understanding of securities operations
A good team player and self driven individual who can work independently with high degree of responsibility and integrity
Competent with MS Office and Chinese word processing. Data analytics in SAS application is an advantage
Good communication, interpersonal and analytical skills
Proficiency in both Chinese, including Mandarin, and English
Retail Sales Operations Manager Resume Examples & Samples
Manage the sales order fulfillment process from creation to store receipt, ensuring performance, cost and quality targets are achieved
Customer centric and strong service orientation
Focus on giving movement
Ability to maintain a high level of energy and enthusiasm
Excellent written and verbal communication, presentation, time management and organizational skills
Solid comprehension, listening and negotiating skills
Ability to rely on experience and judgment to plan and accomplish goals
Ability to manage multiple assignments and work independently within deadlines
Excellent intuitive, analytical and problem-solving skills
Strong teamwork skills with the ability to establish and maintain positive and effective working relationships with multiple departments
Demonstrates strong leadership qualities and decision-making skills
Careful attention to detail and accuracy
Sales Operations Manager Resume Examples & Samples
Business owner for all aspects of the adidas/Ashworth iPad sales force automation tool. Includes assisting in the development, training, and support
Work closely with the sales management teams in creating, implementing, and tracking sales programs
Manage Golf Retirement Plus processes including tracking participants and working with the finance department on payouts
Responsible for working with the marketing and design teams on sales tools and sales meeting materials
Responsible for monthly and quarterly sales rep communications
Coordinate processing of all net downs and markdowns
Work with sales, service, operations, and 3rd party warehouse provider(s) to ensure proper flow of orders throughout each month
Facilitate order book management with sales and service departments
Communicate with sales forecasting and distribution centers for end of month and high priority shipments
Conduct month end meetings with distribution center personnel
Work with marketing and 3rd party distribution center(s) on special projects (seeding programs and salesman samples)
Develop and review analytics regarding order fulfillment (On time in full, % of orders with promised dates, # of shipments per order) for footwear and apparel categories
Assist in other projects as needed, including corporate sales, tournament sales, and retail outlets, etc
Bachelor's degree in Business, or closely related field, highly desirable
Experience in sales, service, or marketing environment
Thorough understanding of TMaG business systems strongly preferred
Proficient in the use of Microsoft Office (Excel, Word, and PowerPoint)
Ability to work well within a fast paced environment
Able to coordinate multiple projects and tasks
District Sales / Operations Manager Resume Examples & Samples
Strive to meet sales and margin budgets for both individual stores and the combined target for all Factory Outlet locations geographically from Ontario west
Ensure Cash Management standards are adhered to for all stores
Control operating expenses (wages, store supplies, etc.) at the store level ensuring expenses do not exceed targets
Effectively lead and develop store level management
Recruit and train new management staff to support existing and new store expansion
Assist in the opening of all new stores and any re-models. This will require occasional physical labour
Work in conjunction with each store manager to establish succession plans for their individual store
Identify strong performers within the stores and ensure that their skills are developed enabling them to accept greater responsibilities moving forward
Conduct annual performance reviews for direct reports (Store Managers)
Liaise with adidas Canada's HR department relating to HR issues within the stores
Ensure adidas stores set the standard for Customer Service within the industry
Implement procedures within the stores that improve Customer service
Train and challenge staff to achieve the highest level of product knowledge and Customer Service
Establish and implement universal standard for Customer Service
Ensure in store merchandising and overall cleanliness adheres to established adidas standards
Responsible for store security including administration of store security keys and security access codes. This would include regular security audits
Work in conjunction with US Loss Prevention Department to establish and maintain high levels of internal and external security in all areas of store operations
Work with Finance to establish criteria for store audits to ensure the maximum level of integrity
Co-ordinate with the maintenance department of all landlords ensuring they meet the Brand standards
Act as a liaison with property/Mall management in all areas of day to day operations of the stores
Organize and execute any offsite temporary retail events
Communicate with Head Office Team to provide feedback regarding store inventory positions as well as opportunities
Expected to react to all situations that may arise at the store level with regards to store operations
Works independently to manage the store operations of the Retail Division under the supervision of the Director of Retail
Travel will be expected on a regular basis in order to visit stores (3 to 4 days per week). This travel might require overnight stays
Ensure that stores managers are complying with the Health and Safety policies and procedures
Other duties as assigned by Director, Retail Partnerships and Operations
Minimum 6 years Retail experience
Four years of Retail supervisory experience
Good communication and interpersonal skills and the ability to excel in a combination office/retail environment
The understanding of in-store retail operations and all cash procedures
Microsoft Excel, or equivalent. E-mail skills
Understanding of all pertinent government legislation applicable to retail establishments
Excellent command of English, both written and verbal
Vans Sales Operations Manager Resume Examples & Samples
Responsible for establishing and tracking apparel and accessories category forecasting and buys
Compile, analyze and manage sales buys and product objectives in order to hit target annual revenue for the category
Compile and analyze various sales reports to produce insight and actionable analysis which can be used to drive improvements in wholesale apparel performance
Pro-actively address issues and opportunities within the sales reps and account base to resolve any challenges or miscommunication
Track bookings to sales forecast by channel, customer, sales rep and category
Process various requests from sales reps and sales management
Years of Related Professional Experience: 5+
Bachelor's degree from a four year college or equivalent combination of experience, knowledge, skill and abilities
Proficient Computer Skills including Microsoft Office
Detail oriented and able to multi task
Strong leadership and development skills
Demonstrates the ability to influence
Sales Operations Manager Resume Examples & Samples
1) Client Onboarding Evaluation and Due Diligence
Facilitate new client onboarding and existing renewals using Citi's due diligence standards and procedures
Confirm client and program information accuracy and adherence to Citi's Risk & Compliance requirements
Identify areas of improvement to implement enhanced sales processes and controls
2) Performance Management Reporting and Analysis
Track and manage Sales and Account Management metrics, analysis and reporting
Responsible for preparing and coordinating the presentation of monthly, quarterly and yearly results for various audiences including Senior Management
3) CRM Administration
Serve as internal CRM Subject Matter Expert
Work with various stakeholders on all administrative requirements and controls associated with CRM
Conduct and document weekly Deal Review process and meetings
4) Contract Management
Track progress of all contracts that are in negotiation phase
Manage the execution and file management of all contracts, legal documents and client correspondence
Coordinate the tracking and renewal of contracts with the Account Management Team
5) Sales Operations and Administration
Responsible for supporting the daily operations of the Prepaid Sales and Account Management Teams
Conduct market research for new deal opportunities
Assist in the coordination of Sales presentations and meetings
Serve as team lead and inter-office liaison on various projects to further sales efforts and client issue resolution
Sales and/or account management experience in business to business sales environment
Must be a self-starter, with demonstrated leadership and problem solving skills with a team-oriented approach
Proficiency managing analytically rigorous initiatives
Strong PC skills with Microsoft office proficiency a must
B.S. Degree preferred
Sales Operations Manager Resume Examples & Samples
Understand the SMB Sales business and identify analytical needs across the different levels of resource from Sales Director down to individual Sales Reps
Get stuck in to the day to day management of the SMB sales org, using different techniques to hold managers and reps accountable for their daily activity levels and performance
Participate in individual deal reviews and keep track of resulting actions
Facilitate the fulfillment of data needs specifically KPI's, metrics and analytics
Provision of recommendations for pipeline management, account planning, trending and logical forecasting
Recognise and coordinate required changes in commission plans as per business changes
Improvement projects: The SMB Sales Operations Manager will be involved in/take on projects which are targeted at improving the acquisition multiple, sales, support and marketing effectiveness
Liaise with the MIS/BI team to collaborate reporting efforts and reduce duplication. The Sales Operations Manager should be the conduit through which reporting needs are channeled to MIS
Take responsibility for the enforcement of global rules of engagement within the SMB sales organization and manage the process of account allocations within the SMB sales Orgs and between the SMB Sales Orgs and other Sales Orgs in the business
Collaborate with other Operations managers from Marketing, Support and Cloud within the SMB business unit to ensure that there is process continuity and customer experience is maintained to the highest standard across the customer lifecycle
Primary output will be a clear and powerful Sales operations report, supported by weekly and monthly reporting of KPIs including key improvement actions and trend reporting
Timely development, communication and execution of the various processes, to include participation, input and visibility for critical functions outside of the segment (Finance, Legal, Support, etc)
Ensuring the Sales Director is fully prepared for weekly trading meetings to discuss the performance against target of the SMB Sales Org
Development and maintenance of KPI dashboard and other management reports
Support sales leaders and reps in achieving targets through pipeline activity planning, reporting and analysis
Attending and contributing value to sales management meetings including sales forecasting and performance reviews
Act as primary owner and coordinator of all strategic projects which require Enterprise sales input or leadership that will drive positive change within the business
Cloud Sales monitoring and reporting
Drive ad-hoc projects as and when the business demands
Make suggestions and drive efficiency and process enhancements that underpin core themes and strategies that drive the revenue objectives of the SMB business
Minimum of 5 years' experience within a mission critical environment, committed to providing exceptional Customer Service
Excellent understanding of the Sales Operations and the underlying sales processes that drive revenue – having had experience of a quota carrying position would be of significant advantage
Strong problem solving abilities and data analysis skills, able to solve business problems using original and creative methods and with a passion and continuous improvement
A passion for data visualization and design with experience in data analysis and modelling
A good level of business awareness, able to model impact of new ideas and initiatives across Sales Operations
A proactive approach, wanting to make a real difference to the Rackspace Sales environment
Self-sufficient, able to work on own initiative, prioritizing and managing multiple tasks and owning issues through to full resolution
Strong relationship building skills, able to inspire, engage and impart passion for new ideas and improvements
Excellent communication skills, written and verbal, to all levels of the global business – able to articulate and convert complex data analysis into tangible business value that Rackers can understand o Ability to communicate effectively at different levels of an organisation, seek and receive buy-in and support from resources where no line management responsibility is held
Very strong Customer Focus skills
Detailed knowledge of Salesforce.com, in particular its reporting/dashboard and analytics functions
Advanced MSExcel and reporting skills are essential – VBA preferable
Proficient in SQL queries beneficial but not critical
Sales Operations Manager Resume Examples & Samples
Bachelor's degree in Business, Retail Merchandising, Finance or other quantitative discipline
Minimum 4 years' experience in retail buying, analyst or planning
Excellent problem-solving, analytical and collaborative skills; Ability to synthesize data into comprehensive reports for all levels of staff
Enterprise Resource Planning (ERP) experience (e.g. SAP, AFS preferred)
Strong project management, organizational and analytical skills; ability to work effectively under time constraints and deliver results by critical deadlines
Advanced knowledge of MS Excel and MS PowerPoint required
Background in Finance or Buying/Planning required
Sales Operations Manager Resume Examples & Samples
Experience in developing communication strategies, collateral, and implementations
Strong financial and business acumen; general industry knowledge
Driven large process reengineering projects to measureable results
Ability to actively bridge operations and business cultures and perspectives to promote cross-organizational collaboration
Superior group facilitation, networking and influencing skills
Advanced university degree (e.g., MBA) or equivalent
Americas Sales Operations Manager Resume Examples & Samples
Typically 10+ years related experience
Quality improvement training required
Content master in the field of process and capabilities management with a complete systematic knowledge of project management tools
Exceptional financial and business acumen; indepth business and industry knowledge
Advanced knowledge of the business planning process within HP
Excellent leadership and supervisory skills, including goal-setting, conflict resolution, performance management, budget planning, problem solving, evaluation, and employee engagement
Excellent project management and process development skills
Excellent communication, influence, and presentation skills, including both written and verbal forms catered to a wide variety of audiences
Mastery in English and local language as well as other languages as required
Superior quantitative and qualitative analytical skills, including competency in financial analysis
Ability to apply management core competencies in working with both internal clients and external partnerships
Ability to understand and anticipate customer needs, and address needs with workable programs
Ability to manage or oversee others in managing multiple projects while staying within the scope of the overall strategy
Sales Operations Manager Resume Examples & Samples
Typically 6-10 years of related experience in IT/business operations
In-depth knowledge of HP operational processes, industry trends, and customer/partner requirements
In-depth understanding of core HP businesses and the revenue cycle
Excellent communication skills (i.e. written, verbal, presentation), leadership, and influence skills. Mastery in English and local language as well as other languages as required
Strong business experience in multiple process areas with excellent project management and process development skills; ability to drive process improvements using industry standard quality improvements tools and concepts
Strong project management skills such as planning, execution and implementation
Sales Operations Manager, Central Region Resume Examples & Samples
Must exhibit solid critical thinking and decision making abilities that result in daily impact on sales
Demonstrated ability to interface with sales people, all levels of management and experience working across multiple functional groups required
Strength in strategic data interpretation and visual representation of data critical
Must possess outstanding organizational and interpersonal skills in managing workload and internal customers
Ability to handle multiple tasks simultaneously and prioritize accordingly
Must exhibit a high degree of motivation, creativity, and initiative
Team player with strong sense of responsibility
Ability to work with a minimum level of supervision
Expertise in gathering and analyzing information, problem solving, and implementing process enhancements
Excellent written and verbal communication skills in German and English
National Sales Operations Manager Resume Examples & Samples
Provide Field Operations Support, impact management and operational governance
Bachelor's Degree in Business, Marketing, Communications or related
Motivated self-starter with ability to manage multiple tasks with converging timelines; strong project management skills
Demonstrated ability to prioritize, resolve, and execute a diverse and broad range of subjects, initiatives and programs
Strong team orientation with ability to build and manage relationships with peers and senior management
Superior oral and written communication skills, particularly in communicating with senior management
Computer proficiency, particularly in Excel and PowerPoint
Previous experience working in a matrix environment
Minimum 5-7 years experience in sales or related field (preferred)
CPG experience, preferred. Direct Selling knowledge is also a plus
Sales Operations Manager Resume Examples & Samples
Serve as operational liaison between the Sales Team and internal partners including IT, Production, Distribution, Customer Service, Finance, Visual, and Planning
Develop and manage all tools necessary for "Go-to-Market" and daily business management
Serve as wholesale liaison for PLM integration of sales process
Develop and distribute standardized Account Executive reporting tools to communicate progress against established sales goals
Improve order contract efficiency and develop a structure to ensure forecasted demand is met
Partner closely with Customer Service and Demand Planning on order and forecast management
Sales Operations Manager Resume Examples & Samples
Develop, manage, and communicate sales goals, metrics, and reporting for TOMS Americas (US, Canada, Latin America)
At least 2 years in top consulting firm or equivalent
Excellent quantitative and qualitative analytical skills including experience with financial modeling and reporting
Outstanding written and oral communication skills; proficient in articulating complex business problems and designing simple solutions for all levels of employees and management
Track record of partnering with senior management to identify and develop efficient, creative ways to grow sales and reduce cost
Proven project management skills and ability to meet tight deadlines in fast-paced environment
Excited to be a part of the TOMS movement and an entrepreneurial startup
Results-oriented, motivated by the positive impact you will create in your role and as a part of TOMS more broadly growing a business that improves lives, one for one®
Sales Operations Manager Resume Examples & Samples
Partner with market / region team to drive business objectives in field sales, accounts, inside sales, human resources, and finance
Collaborate with field management and cross functional personnel to develop and implement execution plan/strategies to achieve quarterly goals
Analyze, interpret, and apply data for business planning, decision making, and recommendations to management. This includes reviewing financial statements, sales and activity reports, and other performance data to measure productivity and goal achievement and to determine areas needing cost reduction and program improvement
Serve as Salesforce.com admin & oversee database management & user compliance (activity, pipeline, forecasting, event/initiative tracking)
Work on projects to improve the overall financial performance of markets or regions
Suggest and/or implement effective cost containment/reduction strategies
Partner in driving talent management & people initiatives
Salesforce.com experience required, a Salesforce.com Administrator Certification is preferred
Excellent verbal and written communication skills with ability to convey complex information to various audiences
Strong industry and market knowledge
Proficient technical skills, including Excel, Word, and PowerPoint
Delivers quarterly results
Creates direction
Organizes to win
Drives alignment
Invests in people
Inspires & energizes people
Data analysis / interpretation
Trend analysis
Create & execute on initiatives
3 years account management experience preferred
Sales Operations Manager Resume Examples & Samples
Ensure dealership Sales management understands & capitalizes on all Area, Region & National sales & marketing programs
Provide recommendations for staffing, personnel planning & recruiting within the dealership's new & used Sales department
With support of Region analysts, coordinate training activities within the dealership as it relates to sales & customer satisfaction
Work with Region Marketing Manager to maximize effectiveness of Area Ad Associations, advertising, merchandizing & promotional activities
Develop action plans to improve sales effectiveness of Dealers performing below expected market levels
3-5 years
Integration - joining people, processes or systems
Demonstrated viable FOM and/or Dealer After-Sales Management experience
Experience with automotive retail and/or wholesale activities with emphasis in After Sales environment
Sales Operations Manager Resume Examples & Samples
Work directly with sales directors to identify problem areas and pain points within their organization, identifying stakeholders to solve and improve these pain points
Pro-actively identify issues and solutions to make business flow better for the sales teams
Work with internal front and back office departments throughout each selling quarter to resolve open items and close deals ensuring all necessary paperwork is in place prior to deal closure
Assist sales team with needs related to processing through internal systems and processes (e.g. Salesforce.com)
Assist sales team with deal structuring to ensure best value for the company while maximizing quota attainment
Work closely with other SOMs to share knowledge, best practices and facilitate standardization across the whole sales organization
Sales Operations Manager Resume Examples & Samples
Experience working in sales or operations preferably within a matrix organisation
Experience managing and administering Salesforce.com CRM (or Experience using and administrating CRM applications)
Need strong Excel skills including understanding of pivot tables and vlookup functions
Excellent command of Microsoft Excel, PowerPoint, Word and Outlook, with a tendency to learn new software
Regional Sales Operations Manager Resume Examples & Samples
Ability to work across the organization with key partners to ensure initiatives are successfully achieved
Excellent MS Excel skills(Filtering, Pivot Tables, V-Lookup)
Previous management experience is preferred
Sales Operations Manager Resume Examples & Samples
Drive Dealer performance and profitability so that New Vehicle, CPO, PIA and Customer Satisfaction targets are realized
Create and implement Dealer specific action plans to improve sales effectiveness of Dealers performing below expected market levels. Follow-up with consistent communications as appropriate
Ensure dealership Sales management understands and capitalizes on all Area, Region and National sales and marketing programs
Monitor Customer Satisfaction metrics to ensure Dealers are providing levels of customer satisfaction at or above National targets. Engage key management to develop and implement corrective actions as necessary
Provide recommendations for staffing, personnel planning and recruiting within the dealership's new and used Sales department
With support of Region analysts, coordinate training activities within the dealership as it relates to sales and customer satisfaction
In conjunction with Region Marketing Manager, coordinate Area level auto shows and promotional events
Work with Region Marketing Manager to maximize effectiveness of Area Ad Associations, advertising, merchandizing and promotional activities
Enforce VW operating standards, facility requirements and corporate identity requirements
Optimize vehicle inventory levels through direction and influence of Dealer Sales management and Region Distribution staff to ensure attainment of Vehicle Sales objectives. Allocate discretionary budget to develop sales incentives to maximize sales opportunities and achieve monthly and annual Area Sales objectives
Ensure Dealer sales processes are supportive of the attainment of Sales objectives and Customer Satisfaction targets. Develop plans for corrective actions where necessary
Utilize market knowledge to collaborate with Region Dealer Development staff to optimize opportunities resulting from Dealer buy, sells, relocations and facility upgrades
3-5 years of professional experience
Sales Operations Manager Resume Examples & Samples
5+ years of Sales Operations / Analysis experience in a fast growing Technology sector
Bachelor's Degree in Business and/or Finance
Experience with Pipeline Analysis and Forecasting
Experience with commission reference data and calculation
Solid presentation skills
SFDC experience
Sales Operations Manager Resume Examples & Samples
Strongability to read and interpret mortgage regulatory and product guidelines
Strong verbal and written communicator to awide variety of audiences, including Sales and Fulfillment associates andleaders
Former Underwriting/Fulfillment backgroundpreferred but not required
FormerSales Management background preferred but not required
Sales Operations Manager Resume Examples & Samples
Evaluate business needs in 7th Online for quarterly fashion demand purchase: includes running cut and sold reports for further review with sales and planning team
Create assortment advices to provide visibility to demand down to the style/color level inclusive of prepack configurations
Work with Supply Chain Planning team, sales team and sales ops director to fill monthly vendor capacity by fulfilling smoothing plans/requests
Work with supply chain on challenges related to delivery procurement and escalate potential risk ops director and business as needed
Sample inventory management, quarterly review with sales team and follow up with warehouse to move old inventory
Oversee change management requests to ensure needed styles are available for purchase in accordance with assortment calendar
Provide style / color minimums to sales team during monthly demand review, manage the buy books in accordance with quarterly cut/sold meeting and RA review. Minimum issues sometimes require costing exercise to ensure margins are met
Represent an operational point of view regarding delivery issues, challenges, and opportunities based on business need
Managing and reviewing garment shortages/overages, requires working with sales team, and production planning to alleviate financial impact to business
Manage purchasing of international licensee and retail businesses, confirm deliveries and provide billing information to PVH HK
5+ years of Production/Operations experience
Strongly proficient in Microsoft Excel
Strong ability to analyze data
High computer literacy
Sales Operations Manager Resume Examples & Samples
College Degree in Business Administration or related course of study
Ability to communicate well with the International Department as you advance your level of knowledge of international markets, seeking approval, guidance and clarity from the Director of Finance & Operations or Global Staff along the way
Working knowledge of computing systems and the ability to proficiently use the company's ERP system (SAP)
Must have a strong attention to detail, and the ability to present in Microsoft PowerPoint and Excel as you convey your reports and updates to the Director of Finance & Operations
Excellent communication skills are a must as you work as a key conduit of information setting an example to your team and guiding their day to day work process flow
Highly driven and motivated as your key KPI is order fulfillment. It is your responsibility to maximize the international order file delivering in full and on time
Action sports background preferred but not required
Sales Operations Manager Resume Examples & Samples
Maintain strong understanding of all orders in the pipeline and booked to ensure the achievement of relevant milestones
Effectively lead the global proposals, order management and IT specialist by coaching, supporting and managing performance
Implement consistent and effective JDE order entry process for systems related orders
Establish Key Metric. Ensure that the team consistently meets or exceeds performance metrics
Responsible for effectively disseminating all sales leads to maximize opportunity
Manages a variety of assigned special projects for large scale organizational impact. Position has a strong bias for continuous process improvement
Serve as cross functional team leader / member in the analysis of business issues as well as requirements definition for solution implementation
Review and analyze all commercial aspects of the businesses core processes and procedures to identify and prioritize maximum improvement potential
Drive participation in process improvement teams and lead medium to large scale improvement projects
Partner with key stakeholders to improve critical processes
Create functional specifications for process and technology improvement initiatives
Continuous enhancement improvements to the customer experience. Including both Internal and External customers
Lead the identification, documentation and testing of systems related improvements to drive additional efficiencies
Use ACE tools throughout the business including VSM, Kaizen, Process Maps and RAILs to drive positive change through the commercial business processes
Documentation and Maintenance of Key Processes
Responsible for the development and implementation of new processes and procedures for effective and efficient team operations
Motivate and drive performance of the team
Sales Operations Manager, Mexico Resume Examples & Samples
Co-lead significant short- and long-term efforts contributing to the overall growth, sales productivity and ultimately profitability of Twitter
Structure complex and ambiguous business issues
Gather and analyze massive amounts of information expeditiously
Develop compelling, insightful recommendations
Build consensus among cross-functional teams and influence decision making within senior-level audiences
Lead execution against recommendations quickly and with flawless accuracy
Actively participate in planning/executing regional business plans
At least 5 years at a top consulting or investment banking firm, or experience in a similar role that has provided analytical and project management experience
Stellar academic record
A passion for Twitter and Technology!
Some experience researching, building and manipulating complex and large data sets
Excel expert - you see the world as a series of VLOOKUPs and Pivot Tables
Excellent verbal and written communication skills. Fluent in English & Spanish
Relevant experience in the Internet or Social Media industries preferred
Familiarity with SQL or any other form of database querying language preferred
Regional Sales Operations Manager Resume Examples & Samples
Being highly proactive with independent thinking to effectively and quickly drive initiatives across sales org
Participate and help lead global and regional initiatives as appropriate to enhance sales process
Conduct strategic market insights including competitive landscape analysis to help formulate go to market plans
Operations thought partner for the sales leadership
6 - 8 years of relevant experience
Structured problem solver with a bend towards fast execution & iteration
Management consulting experience a big plus
Excel guru - You eat your breakfast with a side of VLOOKUPs and Pivot Tables
Sales Operations Manager Resume Examples & Samples
You will partner with internal customers, structure the problems, extract and analyze the data and present the findings and recommendations directly to our business and leadership teams
Coach, support and mentor sales teams to ensure the sales organisation achieve their targets
Influence and challenge decision making throughout the business with rigorous and insightful analysis
Proactively communicate factors affecting business performance to Country Director, including recommended actions to enhance and drive business value
Oversee CRM system improvement and development for the region
Responsible for supporting the sales teams to strategically grow existing clients and market segments
Identify new market segments and collaboration opportunities, following up with strategic execution plans in order to win new business
Build comprehensive knowledge of market trends and competitive landscape
Facilitate cross-functional and cross-business collaboration
Customer advisory sessions to capture innovative ideas
Design processes and coordinate efforts in the sales & account management team
Create and execute sales strategies and action with the sales & account management team
Effectively influence and work the internal structure to relay customer requirements and get assistance where appropriate in creating potential solutions
Partner with the Country Director to drive execution of regional business opportunities
Trade Sales Operations Manager Resume Examples & Samples
Proactively monitors and strive to produce high levels of accuracy and process consistency in the trade teams planning and execution, resulting in continuous improvement
Works closely with sales management to evaluate sales processes to ensure quality. Prioritize and implement opportunities resulting in improved customer experiences
Coordinate interaction and consistency between different sales teams interacting with trade customers (e.g., national account executive, Portland-based sales team, store trade teams, WSI Business Sales)
Coordinate Trade show logistics and trade events
Coordinate development and creation of trade-specific marketing materials (e.g., tear sheet, swatch books, samples, etc.)
Works with marketing to set up source/promotion codes, pull lists for catalogue circulation, collaborate on development of trade email and marketing strategies
Distribution of sales reports and other intelligence essential to success of the sales teams (National and Local/Retail). Recommending revisions to existing reports, or assists in the development of new reporting tools as needed
Assists sales management with employee development, training and use of goal setting tools and performance appraisal databases
Manage custom projects working with engineering and suppliers to execute a profitable custom program
Oversee and back-up Quote/Project Coordinator team ensuring efficient, accurate and timely quote conversion
Project and report pipeline and inventory demand on large quotes/orders. Work with product, manufacturing and distribution teams to build inventory and processes that support growing trade segments
Collaborate with the finance team to audit and assist with collections or correction on accounts
Assist in the implementation of technologies, including CRM, to field sales teams. Manage Rejuvenation responsibilities related to Salesforce and other WSI systems and processes. Works closely with Corporate Trade team and sales management to optimize the effective use of company/intercompany systems and processes
Supports the consistent implementation of company initiatives. Builds strong inter-company relationships with other key management personnel
Prior brand development operational experience preferred
Prior experience with MRP (DAX) and/or CRM (i.e. Commercialware, Salesforce) platforms
Proficient in Microsoft Office (Word, Excel, Outlook, PowerPoint) applications
Minimum of 2 years supervisory experience
Prior experience in business to business sales preferred
Marketing & Sales Operations Manager Resume Examples & Samples
Identify and maintain existing marketing automation processes, procedures, SLA's, programs and technical processes and workflows; implement improvements to enhance marketing productivity, where it makes sense
Drive the management and adoption of the sales and marketing automation platforms (salesforce.com / Marketo)
Is the local expert in these systems and creates and provides local training to drive and adoption
Serve as a secondary local Marketo & Salesforce administrator, and assist in the management of other technologies in the sales & marketing team's technology stack
Ensures reports and other internal intelligence and insight is provided to the sales and marketing organization. Analyzing pipeline and lead data, delivers periodic reporting to the sales and marketing teams providing key business insights: typical reporting relates to Demand Generation, Pipeline Forecast and Trends, Conversion Rates, Target Account, Market Segmentation, Win/Loss, Ageing
Thoroughly understand and analyze everything related to the marketing and sales funnel to become McGraw-Hill Education's Canada's marketing & sales funnel expert
Improve targeting by continuously improving the database quality using tactics such as data enrichment, list segmentation, and batch list loading
Define contact and account quality standards in the database, defining processes and data acquisition strategies while defining data improvement programs
Manage data input process for records added or modified through Marketo, ensuring proper sync with Salesforce.com, in support of sales lead assignment and reporting
A College or University Degree; a diploma or post-graduate studies in Marketing is preferred
Three plus years' experience in the design, implementation, and maintenance of a CRM and Marketing Automation Platform systems
Knowledge of industry email marketing, and CASL best practices
Experience researching, building and manipulating complex and large data sets
Hands-on and action oriented with a willingness and desire to take initiative, think critically and be a creative problem solver that can execute on your own and via others
Strong aptitude to manage existing internal partners and build relationships
Team player that is hard working, results driven and relentless in finding a way to get the job done
Creative but Analytical always seeks to understand "why"
Microsoft Office - Outlook, Word, PowerPoint, Excel, etc
MUST have high level of proficiency using Marketo and Salesforce
Regional Direct Sales Operations Manager Resume Examples & Samples
Own and manage the development, compilation and publication of daily, weekly and monthly customer and sales channel reports including conducting in-depth analysis to identify key performance drivers and formulating recommendations to improve results
Responsible for day to day operational support including: creating new procedures and policies; streamlining the process through efficient use of technology and automation; enforcing sales compensation plans and policies; effectively partnering with sales leadership and Business Assurance to ensure high quality of sales integrity
Lead the deployment of sales force automation (SFA) capability including the development of strategies and processes to support sales territory management, sales lead distribution, churn analysis and productivity reporting
Supports the development, planning and rollout of direct sales initiatives, programs and strategies
Analyzes data, draws conclusions, and develops actionable recommendations and creative solutions that boost performance and addresses shortfalls in performance
Act with a sense of urgency and purpose, identify and resolve roadblocks, reach out to Direct Sales leadership and cross functional team members to solicit input and/or collaborate when appropriate
Solely manages team through the identification and delegation of duties and activities to Direct Sales Operations Specialists
Communicates company strategy, as well as coaches and monitors performance of employees and motivates them to achieve established goals and objectives
Serve as subject matter expert and/or lead on projects that have cross functional impact
Interfaces with appropriate internal groups (i.e., Accounting, Finance, Sales, Operations, IT, and Legal Affairs) to ensure proper analysis of tracking and reporting
Sales Operations Manager Resume Examples & Samples
Be the trusted advisor for senior management on key business and operational activities related to Facebook's ecosystem efforts with resellers, agencies and marketing partners
Design and drive planning activities with the primary objective of enabling sales leadership to make effective, analytically-driven and strategic operating decisions
Develop strong collaborative relationships with key stakeholders across the company and represent the partnership functions with cross-functional teams
Sales Operations Manager Resume Examples & Samples
Manage and develop a team of Sales and Partner Operations professionals to support the EMEA AirWatch and VMWare organisations
Administer, manage and report on revenue forecasting using Airwatch/ VMware methodology and automation/forecasting tools; drive adoption of forecasting tools and dashboards within respective regions
Develop comprehensive business and pipeline reporting tools
Sales Operations Manager Resume Examples & Samples
Minimum of 2 years prior broadcast sales experience. Management experience a plus
College degree in Sales/Marketing
A sophisticated knowledge of MS Office is essential (including Excel, Word, and especially PowerPoint)
Candidate should have a desire to grow into sales as an Account Executive
Team player and straight-forward communicator with a get-it-done attitude
Willingness and enthusiasm to learn excel and win!
Sales Operations Manager Resume Examples & Samples
Work with Region Network Development Manager to ensure proper number of dealers are located in area
4-6 years of significant automotive field and/or regional staff sales related experience
Bachelor's Degree, or equivalent years of experience
Understanding of dealer sales operations including: vehicle distribution; marketing advertising and promotions; sales and service agreements; customer satisfaction index (CSI) survey process and reports; and financial analysis and business management operations
Ability to present to dealers and group audiences
Strong computer skills: Word, Excel and PowerPoint
Ability to influence and negotiate
Demonstrated strong problem solving skills
Excellent time management, organizational, and prioritization skills; and ability to balance multiple priorities is essential
Experience with Business Objectives software
Sales Operations Manager Resume Examples & Samples
Product and revenue performance analysis
Provide sophisticated research and analysis (e.g. market/industry/competitive trends and insights) for the business leadership to support decision-making
Business Analytics/Insights
Partner with the sales regions to drive accurate analysis around product adoption and revenue performance
Focus on continuous improvement of core projects through automation and process enhancement
Project manage the development of centralised tools that Sales teams can use to extract data / insights for daily business management in an automated manner
Support senior management in strategic, business and operational planning and ensure decisions in line with the global sales organisation's approach
Develop go-to-market strategy/plan for pan-EMEA opportunities, e.g. new markets, products for Businesses, vertical deep dives, organisational restructuring
Identify, scope and drive critical projects and initiatives for the EMEA business, partnering with cross-functional teams across the organisation
Lead/facilitate cross functional teams to get work done, driving recommendations through to implementation
Communicate findings from initiatives to senior management and to the broader organisation
Together with Sales Operations Team, drive operational excellence in the Sales organisation through identification and execution of opportunity areas that create efficiency, remove obstacles, or create improved processes and approaches to the business
NSX Sales Operations Manager Resume Examples & Samples
Business Partner for Global and Americas NSX Sales Leadership; of sufficient seniority to represent Sales Leaders in driving, facilitating and consolidating Forecast and other Team cadences; this may be extended to cover specific Sales Transformation Projects which have a particular NSX focus
Business and Technical Business Process Workflow: analysing, developing and refining business process workflows within NSX Specialist Product areas: work with appropriate departments to develop required tools and documentation
Take responsibility for clear, concise onboarding material for New Hires and facilitate enablement sessions as required, working in partnership with Sales Leadership, HR and Global Field Readiness organisations
Sales Operations Manager Resume Examples & Samples
Ensure sales processes, procedures and best practices are followed
Develop, document and implement programs and processes to facilitate sales performance and productivity
Assist in the development and execution of sales summits, meetings, programs and processes
Collect and analyze complex data to assess performance
Prepare scheduled and ad hoc reports
Be an expert in our CRM Solution
Sales Operations Manager Resume Examples & Samples
2-3 years of Sales Operations/ Support experience
2-3 years of Salesforce.com, preferably a qualified salesforce.com administrator
Proven experience building models or analyzing data in Microsoft Excel
Proven track record building and implementing new processes
Experience managing large volumes of Data - migration, cleansing and import/export
Project Management experience with full project lifecycle (idea to deployment)
Ability to create, maintain and present regular (weekly, monthly, and quarterly) reports & develop ad-hoc reports to support strategic planning
NSX Senior Sales Operations Manager Resume Examples & Samples
Reporting and Analysis: provide various forms of business performance analysis and reporting to the key stakeholders in Global and Americas NSX Sales Leadership; identify additional reporting and analysis needs, and work with the various systems and cross-functional Operations teams to develop the appropriate reporting or dashboard solutions; extend where possible to enable self-service solutions for Field representatives
Assist with the weekly Pipeline and Forecast Management Cadence and adoption of VMStar; triangulation with Sales Regions; additionally, will be expected to track NSX Product deals and ensure due focus and deadlines are met
Provide Business Operational support and co-ordination for Specialist Product programs, promotions, pricing and Go-To-Market initiatives as requested by NSX leadership; this will include product allocations from HPP/EPP programs
Sales Operations Manager, Gaming Resume Examples & Samples
Operating cadence / Rhythm of business - Support APAC Gaming sales teams with planning and operational requests e.g. annual planning, business reviews etc. Lead the target setting process for the Sales Teams in the Region. Set appropriate KPIs and track performance. Drive operational excellence in the Sales organization through identification and execution of opportunity areas that create efficiency, remove obstacles, or create improved processes and approaches to the business
Business partnership with Sales Leaders – Support sales leadership on operational and strategic issues to optimize resources (opex and headcount) to drive revenue growth in focused markets
Business analytics & insights – Perform market analysis or opportunity sizing. Provide insights through revenue and product analysis. Identify key levers for driving revenue growth. Conduct insightful analysis using internal and external data (e.g. revenue, product, market, industry) to derive insights that will drive business insights and recommendations
Sales Operations Manager Resume Examples & Samples
Direct regional strategy for B2B e-commerce platform (Quikconnect), including discount management, communications, and all global project requirement
Collaborate with sales to develop B2B e-mail blasts, campaign calendar, and relevant tasks to drive wholesale business to the platform and convert traffic to sales
Collaborate with marketing and B2C e-commerce teams to develop campaign assets and insure brand compliance on site and throughout all B2B communications
Responsible for all B2B testing related to site enhancements (UI, performance, and functionality)
Main contact for all B2B system related issues; collaborate with global project team to quickly fix and implement corrections
Responsible for maintaining all email addresses and contact leads through SalesForce.com; lead all data integrity and cleanup efforts with the Sales Operations team (Key Account and Specialty)
Daily B2B admin duties include seasonal activation, catalog creation, image requests, order form creation, end user support, training, etc
Manage employee order fulfillment; respond to employee questions about site usage and order inquires; promote employee sales through Quikconnect (discounts, promotions, and pro deals)
Work with sales leaders and inventory management to create sales tools for the wholesale rep force; including but is not limited to, at-once product sheets and pre-book product substitution suggestions
Assist with testing needed for SAP, SalesForce.com, and Business Objects enhancements or production fixes
Assist Special Services team with promo orders, sample order fulfillment, new account applications, credit/debit memo creation, and other projects as needed
Seeks out new approaches to improving sales effectiveness and efficiency, including the use of technology, tools, process and talents of the global organization
Partners with key business leaders to identify reports, functionality, and system tasks to support the sales process and improve tracking, usage, and trends
Collaboratively prioritize projects according to business needs and track progress toward project milestones
Identifies and develops tools to effectively communicate priorities, including weekly recaps regarding project status and achievements
3 + years working with B2B tools
Bachelor Degree in Management, Computer Science, or Equivalent Experience Required
Balanced creative, strategic, and operational focus
Microsoft Office required; excel proficiency a must
SalesForce.com experience preferred
Tableau, Lumira, Business Objects, OpsVeda or other dashboard reporting tool experience preferred
Adobe Photoshop, Adobe Illustrator, Adobe InDesign, Elastic Suite, or similar programs experience preferred
Sales & Operations Manager Resume Examples & Samples
Four plus years of experience in sales operations, operational consulting or investment banking
Experience in education or SaaS business a plus
MBA or JD preferred, but not required
Sales & Operations Manager Resume Examples & Samples
Commercially astute with strong market place knowledge
Confident in own ability
Instinctive and creative, with a flair for visual merchandising
Able to deliver results through a large team
Proactive and inspirational
Organisational with a methodical approach to tasks
Able to build good relationships and network with a wide range of people
Drives own development
Sales Operations Manager Resume Examples & Samples
Detail-oriented and able to manage multiple tasks and deadlines
Strong analytical and time management skills
Critical thinker willing to research and validate claims made by Sales Reps
Flexibility and ability to adjust on the fly to new demands; sense of urgency
Strong executive presentation and engagement skills
Self-motivated with a highly collaborative style and strong influence skills
Bachelor's degree in Business or related field required
4-5+years of experience in sales operations, sales administration and analytics experience
4+ years working with a CRM (Salesforce experience strongly preferred)
2+ years of superior skills in Excel and PowerPoint
4+ years of demonstrated experience with sales incentive compensation concepts, designs, and administration with ability to build sales, financial, or compensation models/scenarios a plus
Sales Operations Manager Resume Examples & Samples
Work with sales management to issue compensation and bonus plans in a timely manner, including implementing spiffs, sales contests
Ownership of the Sales Organization's view of Salesforce.com. This includes being the visionary and evangelist to drive user adoption, value, and ROI as well as the day-to-day Sales user support and system maintenance. Identify gaps and other developmental opportunities to solve business problems
Make recommendations to improve deal flow and discounting as a member of the Deal Desk team
Tracking sales results versus individual objectives including Pipeline and Forecast reports
Annual and monthly bookings and revenue metrics, tracking and reporting through KPI dashboard
Achieve sales team excellence through delivering performance management tools and dashboards. Drive structure & discipline with regards to go-to-market sales, marketing, and services support strategy. Assist in driving yearly planning and quarterly reviews
Collaborates across functional groups to work through strategic initiatives related to effective sales operations
Minimum of 5 years of experience building strong competencies in a similar role within a growing sales and technology organization
Minimum of three (3) years of leadership and management experience of a team of sales operations professionals
Significant business exposure in software industry
Proven experience in evaluating and summarizing sales operational data
Experience working in or with Sales, Finance, HR, Services, and Marketing teams to support the sales leaders in meeting their primary objectives
Sales Operations Manager, Team Services Resume Examples & Samples
Demonstrated advanced proficiency in MS Office Suite of Products with preferred proficiency in Excel, Access, Power Point and Business Objects/Microstrategy
Understanding in fundamental database design and development, ability to gather data from multiple sources, manipulate the data to develop demand-driven and action based reporting and analysis
Excellent communication skills with the ability to effectively present information and respond to questions from managers, stakeholders, cross-functional business leaders and peers
Ability to work and make decisions independently with minimal supervision
Knowledge of go-to-market processes and systems preferred
Strong business analysis and retail math skills focused on value and financial drivers
Bachelor's degree from a four-year college or university
Advanced MS Excel, Access and Power Point skills required
Sales Operations Manager Resume Examples & Samples
Quality Content & Differentiating Proposals – Ensure final proposal represents the "Best of Aon Hewitt"
Business Leadership - Management & leadership of high volume, fast paced proposal environment; ensures output of quality, thought-provoking and market leading proposals on time w/exceptional quality
Stakeholder Management – actively and effectively work with business leaders in sales, accounts, operations and solutions to ensure our content, process and final output aligns with our strategic intent and market value prop
People Management and Talent Development – work with team to create career path and strong domain learning routines. Strive to create a continuous improvement environment and build cohesive and collaborative team environment
Workflow Management – Manage capacity to ensure workload is appropriately distributed and teams are staffed to support the diverse and expanding needs of our business
Team Leadership –Works across Aon Hewitt to understand priorities and align with team goals and actionable items
Financial Management – deliver upon financial targets
Proven leadership skills and management ability including adaptability, results-driven, team-builder and creative thinker
People leadership; engaging leader who is effective in time sensitive and deadline driven environment
External orientation – must understand and embody a client centric focus
Excellent verbal and written communication skills; able to easily translate the "what" into the why
Strong interpersonal skills and the ability to interface with all levels of management within the company
Strong technical, analytical and problem-solving skills
Ability to develop and maintain effective business relationships with internal and external stakeholders
5 years in working within Sales Operations, Business Operations within Outsoucing or Consulting firm
Strong knowledge of Sales or Proposal Management routines
Professional Education: Bachelors Degree required
Senior Sales Operations Manager Resume Examples & Samples
Business Partner for CMBU Leadership; of sufficient seniority to represent BU and Sales Leaders in driving, facilitating and consolidating Forecast and other Team cadences; this may be extended to cover specific Sales Transformation Projects which have a particular CMBU focus
Reporting and Analysis: provide various forms of business performance analysis and reporting to the key stakeholders in CMBU Leadership; identify additional reporting and analysis needs, and work with the various systems and cross-functional Operations teams to develop the appropriate reporting or dashboard solutions; extend where possible to enable self-service solutions for Field representatives
Business and Technical Business Process Workflow: analyzing, developing and refining business process workflows within CMBU Product areas: work with appropriate departments to develop required tools and documentation
Support CMBU Product Business Planning; including targets for Bookings and Headcount and related Investment Plans in partnership with Finance
Manage Quota-setting and compensation for CMBU Specialist Product Teams; composition of Commission plans and payouts on achievement. Address Field questions relating to Quotas and Commission
Assist with the weekly Pipeline and Forecast Management Cadence and adoption of VMStar; triangulation with Sales Regions; additionally, will be expected to track CMBU Product deals and ensure due focus and deadlines are met
Provide Business Operational support and co-ordination for Specialist Product programs, promotions, pricing and Go-To-Market initiatives as requested by CMBU leadership; this will include product allocations from HPP/EPP programs
Take responsibility for clear, concise onboarding material for New Hires and facilitate enablement sessions as required, working in partnership with Sales Leadership, HR and Global Field Readiness organizations
74462BR
Sales Operations Manager NSX Resume Examples & Samples
Business partnering with EMEA NSX Director, enabling business planning, reviews and target setting
Business partnering in an operational capacity with Regional NSX Sales Directors and sales teams
Reporting and Analysis: provide various forms of business performance analysis and reporting to the key stakeholders in NSX and EMEA Leadership; identify additional reporting and analysis needs, and work with the various systems and cross-functional Operations teams to develop the appropriate reporting or dashboard solutions; extend where possible to enable self-service solutions for Field representatives
Support NSX Product Business Planning; including targets for Bookings and Headcount and related Investment Plans in partnership with Finance
Manage Quota-setting and compensation for NSX Specialist Product Teams; composition of Commission plans and payouts on achievement. Address Field questions relating to Quotas and Commission
Drive adoption of the CRM tool across the regions and the weekly pipeline and forecast management cadence – triangulating with sales regions inputs and tracking NSX product deals to ensure due focus
Operational management of NSX GTM Execution, selling motion, alignment, coverage
Be the focal point for the regional sales team for process and policy training
Be part of EMEA-wide team identifying and resolving business process and policy issues
Drive strategy and implementation of best practices
Proven experience in Business Operations gained within a fast-paced high-tech organization
Excellent interpersonal skills, an ability to build relationships and manage expectations at all levels
Comfortable working with senior executives at all levels to ensure the successful execution of strategy
Exceptional process and analytical skills
Enterprise software sales experience a plus
Advanced user of MS Office Suite
The role is based in Staines, UK, however travel into the regions will be required from time to time
75550BR
Sales Operations Manager Ventura / LA County Resume Examples & Samples
Highly proactive mindset
Strong verbal and written communicator to a wide variety of audiences, including Sales and Fulfillment associates and leaders
Former Underwriting/Fulfillment background preferred but not required
Sales Operations Manager Resume Examples & Samples
Provide a source of business knowledge and problem-solving capabilities to assure sound analyses,
Recommend actionable programs to increase sales volume for the commercial business unit
Administrate existing sales systems, evaluate new systems and constantly iterate based on business needs
Conduct monthly sales forecasting calibration calls
Assist in preparation of monthly executive sales briefing
Enforce sales process to ensure optimal sales execution and results
Maintain data integrity to ensure accurate insights, positively impacting sales leadership's ability to adjust strategy and tactics
Coordinate with customer service teams and field offices ensure equipment ships on-time
Work with senior leadership and field offices to evaluate current sales processes, implement new methods and constantly measure against KPIs for continuous improvement
Interact directly with sales reps, sales managers and corporate leadership to create a feedback loop for continuous improvement
Summarize statistics into meaningful reports to supply ongoing actionable information to key leaders
Develop reports, dashboards, and processes to continuously monitor data quality and integrity
Coordinate administration of SAP CRM including configuration, workflows, custom objects and related lists
Train employees on best practices of SAP CRM
Sales & Operations Manager Anglophone SSA Resume Examples & Samples
Obtain and document business intelligence reports
Develop processes to improve operational quality and efficiency
Propose pricing to meet revenue and profitability targets
Work closely with support functions
Schedule and conduct regular meetings with dealer and support functions
Develop close relationships with KOL customers
Ensure full adherence of the dealer/distributor to 1GEHC compliance rules and local regulations
Take the lead in the tender coordination process where GE participates directly, with the support functions
Ensure coordination with stakeholders toward the achievement of proper product deliveries, proof of deliveries (PoD) and cash collection (RevRec)
Fulfill all the administrative responsibilities for the South African subsidiary
Five to Seven years' experience in healthcare/pharmaceutical industry. With a strong sales mentality
PhD in Pharmacy, Medicine or BioSciences Computer literate with expertise in MS Office
Willingness to travel and to work a flexible schedule
Retail Sales Operations Manager Resume Examples & Samples
Has an impact on the work group through joint accountability for the volume, quality and timeliness of end results for the store
Influences department policies and procedures and makes decision impacting the efficiency and effectiveness of the work group
The incumbent should have a strong background in advanced retail sales techniques, and customer service, with the ability to train others in these areas
The Sales Operations Manager must be a skilled team builder who is able to achieve results through motivation and education
Skills in operating personal computers, POS systems and various software packages including Microsoft Word and Excel are needed
Mental ability to conduct interpersonal interactions with other company personnel and customers, provide coaching and mentoring to staff, troubleshoot, solve problems, make decisions independently, operate independently and with discretion, and work effectively under pressure
Strong selling techniques and experience providing high levels of customer service
Retail Sales / Operations Manager Resume Examples & Samples
Act as the Store Manager in that person's absence
Maintain positive open lines of communication with all Columbia Sportswear Company management, merchandising staff, all other internal departments and outside suppliers in order to contribute to the smooth flow of information and efficient operation of the store
Manages 5-10+ Associate or Support employees at the same location
Possesses good knowledge and comprehensive understanding of processes, procedures, and systems used by the work group in carrying out assigned tasks
Applies independent judgment to solve routine problems
Secondarily responsible for store P&L
Must possess strong business acumen and thorough knowledge of retail management practices. This includes but is not limited to: personnel scheduling, payroll budgeting, sales forecasting, inventory control and warehouse operations
This position requires appropriate delegation of tasks and the knowledge, skills and experience to be able to self-manage this
Retail math proficiency
Physical requirements include the ability to use telephone, computerized cash register; perform repetitive movements of the arms and shoulders, stand for extended periods of time, move freely around store, bend, twist, reach, squat, climb a ladder occasionally and regularly lift/carry up to 40 pounds
3-5 years of retail store management or supervisory experience is required
Candidates with store management volume experience in excess of $10mm strongly preferred
Sales Operations Manager Resume Examples & Samples
Tertiary level education with 10+ years' experience in Sales Operations or a related discipline
4 plus years' experience as a people manager
Increasing level of responsibility in the last 4 years working experience including people management
Able to collaborate with senior level stakeholders and mobilize resources to resolve operational issues as well as drive longer term operational improvements
Strong organizational skills and the ability to prioritize multiple competing tasks seamlessly and with excellent attention to detail
Sales Operations Manager Resume Examples & Samples
Work closely with key internal and external stakeholders to ensure appropriate objectives are enabled within the sales organization
Lead sales forecasting, planning and budgeting processes within the sales organization. Proactively manages and strives to maintain high levels of quality, accuracy and process consistency within the Company planning efforts
Provides accurate and efficient sales reporting, inputs into channel strategies and other intelligence essential for the efficient operations of the sales organizations. Recommend revisions to existing reporting and lead the development of new tools as needed
Reports and tracks performance against the business objectives and sales plans across a variety of Key performance indicators. Develops deep understanding of regional sales financials, customer and produc mix, and provide in-depth analysis to teams in order to make hig quality data driven business decisions
Defines the directions for channels' development based on channel performance data and relevant tools available. Collaborates cross-functionally in customer segmentation and monitoring the effectiveness of retail marketing programs and tools
Fosters performance management culture within the sales organization through appropriate activity planning and channel development
Manage enabling IT technologies including CRM within sales. Ensure the organization is leveraging relevant IT tools and systems, compliant with the required standards and optimizes the effectiveness of the Company technology investments
Partners sales management to monitor sales processes quality and prioritize improvement. Understands the bottlenecks, inconsistencies and identify solutions for efficient operations. Facilitates the development of continuous improvement culture within sales organization
Supervises Company investment policy, manages business contracting process in collaboration with finance, legal, key account and regional sales management. Provides oversight to pricing and contract compliance
Drives the design, roll-out and adoption of sales methodology, processes and tools that support the selling process and improve customer experience
Leads the teams with the focus on high caliber associates' development and engagement
Relevant functional experience (min. 5 years) in international FMCG company
Ability to flex between high level thought leadership and hans-on management
Experience with sales systems and demand planning tools
Strong analytical, influencing and presentation skills
Strong project management skills and ability to handle multiple projects simultaneously in a fast-paced environment
Fluent English language skills
Distributor Development & Sales Operations Manager Resume Examples & Samples
Put in place and follow-up joint business planning process between Algeria distributor and main key accounts
Be externally focused and bring the outside in by continuously developing Mondelze organization capability on Algeria trade dynamics
Support Managing Director in developing Mondelez Algeria RTM strategy through; analyzing status quo, surfacing opportunities, developing alternatives and recommending RTM solutions
Build distributor capability to leverage and develop geo-mapping capabilities including; field routes engineering/optimization, advanced analytics to surface coverage and distribution gaps
BA from an accredited University preferably in Business Administration or Engineering, post graduate Studies is a plus
Minimum 10 years of experience in a Sales Management Role with strong track record of nationwide distributor management and capabilities development
Ability to surface issues/opportunities and develop alternatives solutions based on solid analytical rigor of large amounts of information
Regional Sales Operations Manager Resume Examples & Samples
Lead the Indian RSO team and be accountable for the team performance. Manage the team to support our Customers with the best value propositions, timely information and high quality proposals to make Vestas a preferred supplier in India
Facilitate induction of new members to the Sales organization, and rollout new initiatives developed within the region or initiated by Global Sales
Provide expertise to assist in deal closure, and offer input to identify all areas of potential Vestas commercial value
Work with Sales to provide short to medium term Sales forecasts
Sales Operations Manager Resume Examples & Samples
Leads team of experienced Sales Operations Coordinators. Recruits, trains, and mentors employees to consistently provide the highest level of sales support in the industry
Responsible for maintaining exceptional order book quality. Requires extensive knowledge of (including, but not limited to): EDI processes, contract management, credit policies, and business intelligence reporting capabilities
Provide detailed weekly risk analysis to assist the organization with financial forecasting. Attends regular meetings with sales leadership to review order file risk
Collaborate with internal teams to anticipate and prevent issues that impact sales productivity and customer satisfaction
Notify sales leadership of all issues/risks related to order quality when identified – at least 45 days before customer requested delivery dates
Responsible for understanding, communicating, and enforcing PO deadlines to prevent uncovered demand
Responsible for assisting sales with revenue recovery for all withdrawn and uncovered materials
Assist sales with SMU creation, tracking, and fulfillment communication
Partner with Customer Compliance to recover chargebacks/sales penalties. Enforce procedures to minimize and eliminate chargebacks and error-related discounts
Attend meetings with customers to understand current and future business needs. Coach and train team to adapt to industry trends
Assist Sales Representatives and Sales Operations Coordinators with all sales systems technical support (SAP, Salesforce.com, Business Objects, Quikconnect, etc.)
Partner with IT to support development and testing of new technical system solutions (SAP, Salesforce.com, etc)
Partner with IT and sales representatives to on-board new customers to EDI order processing
Effectively prioritizes workload and delegate tasks to meet project deadlines. Recognizes employees and coworkers for exceptional contribution
Assists Allocation and Fulfillment team with oversold and uncovered analysis/maintenance for designated brands and selling groups seasonally
Regularly monitors communication quality to coach phone and email etiquette
Understands sales goals and company objectives. Must be able to act as surrogate for Director when necessary
Consistent role model and advisor to all members of the Sales Operations team
Salesforce.com experience preferred
Must be organized, detail-oriented and able to multi-task
Able to work well under pressure and deliver results with tight deadlines
Customer-friendly and solution-oriented leader
Sales Operations Manager Resume Examples & Samples
To manage the work flow of the Sales Help Desk to maximise productivity while minimising timelines to action; escalating enquiries when needed and removing roadblocks that impact the team's ability to achieve KPI's including proposing solutions to assist
Respond to requests from the Product Management and Product Specialist team regarding products and technical information within 24h in order for the sales person to respond to the customer, using salesforce.com case queue
Respond direct to customer for standard price/stock availability enquiries
Only escalate these enquiries should they be outside of the norm/system
Respond direct to customer for simple Price/Availability enquiries in order to avoid delays in passing around of information
Ensure that inbound general enquiry emails to 'auinfo@thermofisher.com' are actioned (diverted or responded directly to) within a 2h timeframe from receipt
Work with Account Manager and Product teams to ensure contract pricing discrepancies are minimised and corrected without delay
Maintain an accurate list of 'goods on approval' and ensure compliance to process resulting in minimal discrepancies to Masterpack
Administer requests for return of goods and ensure compliance to authority levels
Manage the stronger together leads queue for optimum workflow ensuring all leads are processed within a 24H period
Divert enquiries for finance, supply chain, warehouse or other business units and follow up to ensure closure of case occurs
At least 2 years' experience in a commercial/corporate function within a relevant industry
Industry tertiary qualifications desired
Customer service experience – Team Lead experience
Passion for providing superior customer service and achieving results through others
The ability to think outside the square
Able to prioritise work
Previous experience in a sales/service administration role would be beneficial
Marketing & Sales Operations Manager Resume Examples & Samples
Extrapolate data from online reporting, spreadsheets, and databases; measure marketing campaign performance & recommend changes for improved conversion
Monitor and maintain data quality within the marketing database and marketing systems
Manage technical aspects of our marketing tech stack (marketing automation, CRM, testing, analytics, etc.) used to generate, distribute, and report on leads
Manage A/B tests within Optimizely and report on performance
Partner with Sales on lead management process, development and execution, to ensure strategies between marketing platform and CRM meets the needs of Marketing and Sales and provide closed loop reporting on marketing ROI
Manage SFDC subscription (enterprise) and users
Work with sales team leaders to develop and implement workflows in the sales and marketing process
Manage tool integrations to/from SFDC
Establish and maintain scalable processes that ensure best practices in campaign and lead management
Identify marketplace trends, tools, and technologies that drive online acquisition and higher quality of leads
Sales Operations Manager Resume Examples & Samples
Virtual Pay sales support resource and resident expert
Owner of Supplier Enablement AP File Analysis tool
Builder and keeper of several databases: supplier enablement trends, customer references, relevant power point presentations, success stories, sales and marketing materials etc
Virtual Pay Pricing expert, will study market trends and build competitive pricing database
Oversees process, systems and product training for sales team
RFP Assistance - managing the RFP process with proposal writers and pricing
Lead Tracking and sales analytics owner - siebel, sales force
Lead collaboration with other CPS departments
Five or more years of managerial experience helpful
Comprehensive knowledge of assigned business line or functional area
Regional Sales Operations Manager Resume Examples & Samples
Create innovative, data-driven strategies to promote Twitter's sales operations objectives
Help identify opportunities to improve sales team efficiencies, and lead efforts to scale best practices across your vertical/sector
5+ years experience in the digital marketing industry and familiarity with popular digital advertising platforms
Regional Sales Operations Manager Resume Examples & Samples
You will help find opportunities to improve sales team efficiencies, and lead efforts to scale standard methodologies across your vertical/sector
You will conduct strategic market insights including competitive landscape analysis to help formulate go to market plans
You will actively participate in building Quarterly business reviews with the sales teams
Experience - or excitement about! - working in an international setting or organization is a big plus
Ability to translate both business requirements and cultural norms between Japan and International contexts is critical
Native or Business-level proficiency in both English and Japanese is required
Senior Sales Operations Manager Resume Examples & Samples
Supports the cross functional long-term planning processes including budget cycles, 3-year plans and annual interlock processes. Drives the development of strategic (multi-year) long-term financial plans, encompassing market landscape, investment plans, capital needs, and go-to-market investments
Leverage business insight on the financial drivers behind each of the functional sales groups and customer segments to drive decision making. Understand the key drivers of cost, scale, productivity, efficiency, profitability, and overall performance
Drive sales territory planning and executes sales target administration and quota setting across sales teams
10+ years of relevant experience in Sales Operations at a technology company – including strategy and planning as well as Sales Ops execution
MBA and/or ACMA required
MS Excel expertise including the ability to build models
Powerpoint proficiency
Experience with CRM suites (SAP, OBI, or Salesforce)
5+ years people management experience
Sales Controlling, or Sales Finance experience desired
A second European language and/or international work experience
Sales / Operations Manager Resume Examples & Samples
The incumbent must also have the ability to build a cohesive team, and creating strong morale by utilizing proven leadership, motivational and coaching techniques
Excellent time management and problem solving abilities are required for success, as well as the ability to use good judgement and make strong independent decisions
Ability to read, write, fluently speak, and understand English
High school degree or equivalent
Min. of 1-3 years of management experience
Sales Operations Manager, Ubereats Resume Examples & Samples
Systems: Drive CRM adoption and productivity initiatives across teams, territories, and regions
Oversee sales performance reporting and metrics, providing data and analyses on regional sales efforts
Establish a sustainable model to measure sales effectiveness and drive processes that can help scale measurements
Work on high priority initiatives including (but not limited to) org structure, market segmentation, territory optimization and sales incentive design
Sales Operations Manager Resume Examples & Samples
Experience functioning as a CRM administrator
Technical Project Management experience
Excellent interpersonal skills, as well as excellent communication skills, verbal and written to both technical and non-technical audiences
Self-motivated and the able to grasp concepts quickly
Ability to work independently to meet project requirements with minimal supervision
Proficient in data manipulation (Excel, Access) and cleaning/data cleansing methods
Strong documentation and training skills
Sales Operations Manager Resume Examples & Samples
Bachelor's Degree required, preferably in Business, Finance, or other related field
Minimum five (5) years sales operations/support experience managing teams and demonstrated track record of new sales and quota attainment
Ability to effectively utilize CRM tools (i.e. SalesForce) for sales forecasting, monitoring performance and effectiveness of lead generation
Strong knowledge of computer software, including Microsoft Office suite (Word, Excel, and PowerPoint), and Adobe Acrobat. Knowledge of Google platform is a plus
Sales & Operations Manager, TPR Sales Resume Examples & Samples
Demonstrated financial results in sales and multi-store management
Aptitude to build strong advisory relationships with decision makers and influence partner thinking and action
Ability to execute on T-Mobile and account strategy and effectively work in cross functional teams
Advanced personnel training, coaching and development skills
Strong critical thinking skills
Business or related field and/or equivalent work experience
Business / Sales Operations Manager Resume Examples & Samples
A proactive and highly personable individual with significant experience and expertise in business and sales support
5 to 7 years' experience with ideally in ICT and/or cyber security market
The ability to build effective relationships across multiple towers and the ability to demonstrate gravitas with senior stakeholders
Flexible, ability to multitask, detailed oriented, adaptable with strong communications and leadership skills
Work well across all levels at all times and an effective team player who shares information
Regional operations experience will be an added advantage
Sales Operations Manager Resume Examples & Samples
Track the sales funnel for opportunities
Create customer presentations (Value Prop decks, EBC decks). Work with Verizon Marketing and Communications teams to formalize communications materials
Consolidate core content for sales training materials from the Product Management teams. Work with existing Verizon Sales Training teams to develop and rollout sales training materials
Partner with Sales operations and commissions teams to develop sales commissions & incentives and monitor success of various incentive programs
Drive SCV Sales Enablement activities through Verizon Innovation Centers and Experience centers
7+ years of experience in product and partner management with 5+ years of experience in complex multi-tower solutions delivery
Experience in managing delivery of complex solutions involving cloud, security , professional services and SaaS
Bachelor's Degree in IT, Information Systems or Engineering preferred
Strong technology marketing and analytical skills
Prior experience delivering complex M2M solutions and market expertise in assigned vertical
Must possess financial management skills needed for forecasting, pricing and margin analysis
Professional presentation and comm. skills to address all levels of the enterprise to include client senior executives
Ability to create excellent working relationships with diverse teams and job functions throughout the organization
Responsive to client needs and changing requirements
Enterprise Sales Operations Manager Resume Examples & Samples
Developing relationships and educating the carrier community on the overall value of Verizon's platforms, services, and applications
Driving towards quantitative and qualitative performance goals
Meeting assigned sales quotas by acquiring new customer business and renewing and growing existing relationships
Calling on prospective customers, providing technical and administrative product information, demonstrations, and price quotes
Experience selling to the Tier 1 carriers, both domestic and international
Solutions sales mentality in an environment with multiple products and services; solutions sales experience with cloud, virtualization, middleware, and emerging technologies is an advantage
Solid understanding of complete sales cycle management, from prospecting to closing
Proven experience selling and supporting the deployment of large, complex systems in a telecom environments, data centers and edge locations
Experience managing confidential data
Ability to travel extensively, as required, to support program goals
Assistant Sales Operations Manager Resume Examples & Samples
A minimum of a Bachelor's degree
A minimum of 5 years of experience in the automotive industry
A minimum of 2 years of sales management experience
A minimum of 3 years of sales experience in a metro automotive market
Field operations or marketing experience in a regional staff role at another OEM
Must have a clear understanding of the field's role in driving retail sales and profitability for the company
Extensive dealer facing experience (Area Manager-District Manager)
4+ years of marketing experience
Ability to evaluate/provide constructive feedback from dealer contacts
Leadership and training expertise
Strategic forward planning
Sales Operations Manager Resume Examples & Samples
Preparing, maintaining and organising all inventory and shipments
Compiling inventory reports and issuing them to management
Investigating inventory shortages and discrepancies
Working with sales reps, customer and warehouse personnel as necessary
Evaluate all sales and forecast patterns in line with current and future marketing strategies
Developing and implementing procedures to improve organizational effectiveness and sustain a high performance organization
In charge of all invoicing and ordering for Australia and New Zealand
In charge of all ordering and purchasing tools (Unleashed, Brandscope, Vend etc.)
High School Diploma – Minimum
Relevant tertiary education
2-4 years experience in similar role – preferred
Skills include
Computer proficiency – Excel, Word, Database
Asst Sales Operations Manager Resume Examples & Samples
Responsible for timely RFQ response and quote review
Organize quote reviews with Quote Manager
Ensure adherence to quote procedures (SFDC) and global policies
Analyze quote requirements and trigger quote process
Communicate with BDMs/GAMs for preparing Business update report monthly
Propose the pricing solutions and intelligence for management to review
Consolidate the Internal quote response package which includes quote letters, business proposals, pricing matrix, surveys,
Senior Sales Operations Manager Resume Examples & Samples
Process definition and improvement. Continually re-evaluate, recommend and implement processes improvements to efficiently support the Sales team and customers, automating work where possible to improve team performance and scalability
Customer care and negotiations. Train global staff to effectively manage first-order customer service issues and handle escalation of urgent or critical issues. Negotiate resolutions to customer requests and formal customer agreements
Channel partner management. Focal point for initial channel partner (Sales Rep and Distributor) engagement and agreement negotiation. Lead the channel partner training and enforcement of contract terms and processes (e.g. inventory requirements, design registrations). Assist in defining and evaluating channel partner metrics
Compliance enforcement and training. This role is vital to the company's adherence to regulations governing international shipments (export compliance), revenue recognition, and the payment and customer shipment terms. Lead Sales and Sales Operations team trainings, define and improve procedures to mitigate risk and recommend improvements to policies and procedures
Seamless customer experience. Manage and ensure a smooth hand-off of customer relationships between Field Sales and Operations, owning the customer relationship for procurement and forecasting. Administer annual customer satisfaction surveys
Sales team support. Ensure the Sales Operations team supports the field Sales team with information, back-office support and training
5+ years of sales operations or business analysis experience
5+ years of experience working with an ERP tool, preferably Microsoft AX, SAP or Oracle
Proven examples of process efficiencies in a global environment
Working knowledge of regulatory compliance, including GAAP principles and Sarbanes-Oxley ("SOX") guidelines for Revenue Recognition, import-export compliance, and
Microsoft Dynamics or other CRM experience a plus
Ability to manage multiple tasks and use good judgment in resolving difficult issues
Prior successful experience managing staff in many countries, cultures and time zones
Working experience with global compliance challenges and regulations of export compliance and other SOX criteria
Must be able to work during global business hours e.g. 7am to 7pm
Exceptional MS Office skills required
BA/BS in business, marketing or equivalent; MBA preferred; 10 years of experience required
Sales Operations Manager Resume Examples & Samples
Overall 10+ years of experience with Consulting, Sales, Pre-Sales and/or Sales Operations
5+ years of experience as a business/data management analyst for CRM, data warehousing and/or data projects
Experienced with business processes related to Information Quality Management, including customer data governance, stewardship, and data cleansing methodologies
Experienced working with and having a good understanding of D&B data on Companies
Demonstrated capability in process analysis and process improvement techniques
Enterprise Information Management solution experience a plus
Experience working within project management related fields required
Strong communication, coordination, meeting facilitation experience
Be results driven and quality focused
Experience in Software Industry and advantage
Mandarin – Fluent (Able to fluently understand and communicate verbally and in writing)
English: Conversational (Able to understand and formulate verbal and written communication)
Senior Sales Operations Manager Resume Examples & Samples
Reviewing and approving license contracts in line with the business approval matrices, and managing the documentation thereof
Partnering with Sales Executives to assist with the commercial structuring and negotiation of standard deals, while ensuring that corporate goals are met and principles adhered to
Customer contract negotiation (both telephonically and face-to-face)
Working with the legal team to ensure that the contracts accurately represent the commercial agreement while adhering to revenue recognition principles
Understanding of the technical accounting guidance for revenue recognition and the practical application to software license arrangements
Proactive partnering with the revenue team to ensure optimum deal structures and full understanding of revenue recognition implications as a result of the structure
Working across departments within the organization to facilitate the closing of deals
Creating and driving different price models that are in-line with the commercial aspirations of TIBCO
Managing and mentoring an APJ sales operations analyst
Territory, account and quota planning
APJ sales forecasting, and ad hoc management reporting and analysis
Pipeline analysis
Salesforce data hygiene
Provision of first line support for salesforce to the sales team
Managing the APJ deal desk process, including the business approvals, and documentation thereof
Hosting the deal desk calls for APJ
Providing quarterly analysis on the deal desk
Deployment reporting and compliance across APJ
Sales training
Close liaison with the compensation planning and operations team
Travel is a component of this role with travel to client sites and field office locations In addition, travel may be required to participate in team projects and initiatives
7+ years relevant experience in software environment
Strong analytical skills and solid business knowledge
A working knowledge of SOP 97-2 and 08-1 revenue recognition rules is a plus
Consistently demonstrates negotiation skills
Customer facing (both internal and external customers)
Successfully demonstrates strong communication (verbal and written) skills
Ability to effectively communicate and discuss issues to both technical and non-technical audiences
Delivers compelling and effective presentations internally, as well as to prospects, customers and professional organisations outside of TIBCO
Strong sense of ownership and urgency
A self-starter, working independently, and ability to make decisions
High level proficiency in MS Excel and Salesforce
Sales Operations Manager Resume Examples & Samples
Collaborate on the design, development, maintenance, and delivery/presentation of forecasting models, metrics, reports, analyses, and dashboards to drive key business decisions across ANZ
Working with the ANZ partner management, lead the annual Goals, budgeting and ongoing forecasting processes
Lead the development and provision of routine and ad-hoc analytic reports to AWS senior management regarding strategic initiatives, partner segment performance, performance against goals, etc. Ensure reports contribute to business insight and decision-making, and minimize overall report burden
Lead the modeling and development of recommendations for partner coverage/capacity/competency planning aligned with targeted customer segmentation/verticals
5-7 years experience in similar role
Senior Sales Operations Manager, Devices Resume Examples & Samples
Coordinate and drive sales forecasting and planning processes
Provide order management support (PO, supply, and demand planning) and manage escalations
· 3+ years of relevant work experience in sales operations, ecommerce, and retail with consumer electronics or high-tech products
Supervisory experience is a plus
Fluency in standard software including, Excel, Access, Oracle, Essbase, SQL skills are a plus
Sales Operations Manager Resume Examples & Samples
Provide direction and leadership to commercial sales (inside sales team) and administrative support staff by establishing goals and objectives, identifying and implementation productivity tools/improvements, balancing workloads and coaching employees in the areas of performance, development and employee/customer relations
Provide direction and leadership to support sales incentive activities in the geography . Keeps aligned with tasks, deadlines, and compensation tracking related issues
Manage and oversee facilities coordination and direction. Responsible for managing facilities and equipment maintenance/repairs, upgrades within geography. Manage capital asset projects as needed, gathering quotes, staying on budget. Ensure cost saving activities are in place for office expenses. Identify and implementing expense reductions where appropriate. Ensures preapproval of expenses beyond delegation of authority limits
Ease of Doing Business – Lead collaboration efforts with our partners by creating, implementing and maintaining processes that lead to Sales Growth. Those areas include sales development, competency, business system, opportunity and account planning processes
Owns CRM process discipline in geography. Highlights and implements areas of process improvement. Ensures timely updates and accuracy of CRM opportunities and follow up. Provides input to Sales Managers on CRM performance in geography
Customer Satisfaction – Reporting annual results as applicable to assigned geography. Ensuring follow up requests are followed up in a timely fashion. Implements best practices to increase customer satisfaction. Owns Customer Complaint resolution process in geography. Ensuring process is communicated and followed. Providing metrics to geographic teams to drive usage of process
Environmental, Health and Safety - Manage EH&S programs for the specified geography. Monitor safety metrics and implement changes to improve program results. Manage training requirements to compliance
Business System Competency (internal) – Ensure all employees in assigned geography are educated in the use of respective business system tools and capabilities while ensuring compliance with all data security rules
Sales force effectiveness (SFE) leadership - Lead and manage support, on an on-going basis, of Global Sales initiatives to improve SFE. This includes a focus on customer facing time maximization, enablement of "smart" working environment, and cross geography utilization and processes
Lean Competency – Manage the efforts to educate and certify the Operations Team in Six Sigma. Identify projects through NA Operations and deploy a geographical plan to offer development opportunities and process efficiencies to the Region
Establishing and maintaining relationship with Customer Care to ensure issues raised from Distributors are understood, identified and resolved
Actively participates on one or more North American programs such as Inclusion and Diversity, Affinity Groups, Get Connected Events (NA or local) or others
Bachelor's degree, Business Administration, Finance, or equivalent experience
5-7 years inside sales experience and/or office management experience
Ability to travel an average of 35%
Demonstrated ability to manage direct and indirect teams
Greenbelt certification preferred
Ability to Lead Change
Proven experience with managing and developing people
Ability to multi-task and prioritize in a Sales environment
Self-motivated and effective time management
Proven process improvement competency
Innovative and creative problem solving
Thinks and acts strategically
Regional Sales Operations Manager Resume Examples & Samples
Coach market leaders and teams to continuously improve operational performance while positively affecting customer experience
Monitor Customer Experience - Partnering as a liaison between MLOs, Branch Leadership and Fulfillment to provide tangible improvements to customer experience and COT performance
Collaborates with Sales and Fulfillment leadership to deliver integrated, impactful solutions to drive operational excellence
SME Educator - Providing functional and technical subject matter expertise to improve the efficiency of how we deliver for our customers
Responsible for driving and coaching Sales Operations Managers to meet all applicable bank and regulatory requirements
Responsible for driving all key milestones related to Issues Management (MRAs, SIAIs and ORAs)
Accountable for region-level operational control plans
Sales Operations Manager, Devices Resume Examples & Samples
Coordinate and drive sales forecasting and planning processes with retailers
Monitor healthy level of inventory and work closely with sales organization to plan for new product and end of life
Plan and execute new product launch and/or promotion with retailers
Proactively identify opportunities for sales process improvement. Assist sales management in understanding process bottlenecks and inconsistencies
10+ years of relevant work experience in sales operations, ecommerce, and retail with consumer electronics or high-tech products
High attention to details and proven ability to manage multiple, competing priorities simultaneously
Sales Operations Manager Resume Examples & Samples
Participate in weekly, quarterly and annual sales planning by preparing and s