Sales Account Executive Resume Samples
Sales Account Executive Resume Samples
4.5
(
74
votes) for
Sales Account Executive Resume Samples
The Guide To Resume Tailoring
Guide the recruiter to the conclusion that you are the best candidate for the sales account executive job. It's actually very simple. Tailor your resume by picking relevant responsibilities from the examples below and then add your accomplishments. This way, you can position yourself in the best way to get hired.
Craft your perfect resume by picking job responsibilities written by professional recruiters
Tailor your resume & cover letter with wording that best fits for each job you apply
Resume Builder
Create a Resume in Minutes with Professional Resume Templates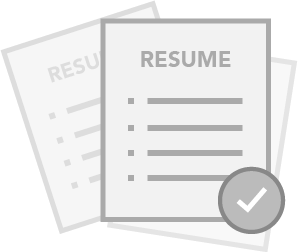 CHOOSE THE BEST TEMPLATE - Choose from 15 Leading Templates. No need to think about design details.
USE PRE-WRITTEN BULLET POINTS - Select from thousands of pre-written bullet points.
SAVE YOUR DOCUMENTS IN PDF FILES - Instantly download in PDF format or share a custom link.
1609 Jerde Terrace
Philadelphia
PA
1609 Jerde Terrace
Philadelphia
PA
Phone
p
+1 (555) 190 8306
Sales Account Executive
Bogan, Ankunding and Feil
Sales Account Executive
Development of brand and industry specific knowledge, including competitor events, to enhance and improve account management sales performance
Effectively manage the progress and results of clients assigned and work with sales leadership to contribute and manage actions according to account strategy
Makes presentations to Managers and Developers, and attends meetings and social functions to maintain a high level of visibility for the Company
Coordinate the management of Targeted accounts with a regional coverage and assist Global Account Managers (GAM) for strategic accounts (e.g. Veolia)
Develop and execute strategic sales strategies including end-users, developers, consulting engineers, and contractors
Assists with market intelligence gathering and provides feedback on product content and development
Work closely with the segment offer marketing team and the business development manager to fine tune their value propositions to the water utilities
Inside Sales Account Executive
Champlin, Cole and Wilkinson
Inside Sales Account Executive
Provide close personal service to develop long-term customer relationships, seek out and develop new business and product sales, and increase market share
Work with Client Solutions/Market Development to develop strategies at both the client and vertical level
Establishing an excellent working relationship with partners, and continuously striving to improve the business relationship and overall level of service
Create and execute a multi-faceted prospecting plan through calling, email, leveraging personal networks and following up on marketing generated leads
Develops and maintains sales pipeline report; develops and maintains a territory/industry plan
Develop and work a pipeline of potential customers' growth within existing base; produce accurate forecasts
Develop and manage new business relationships
Senior Sales Account Executive
McGlynn-Hermann
present
Senior Sales Account Executive
present
Generate revenue for the station and meet monthly goals through effective outside sales techniques
Develop new business through selling commercial advertising time and other station products by reaching out to local businesses and other advertisers
Create and present advertising strategies and ideas for local businesses incorporating TV, online and digital mediums
Provide input on sales promotion ideas to sales management
Retain current business and develop new business contacts
Attain budgeted revenue goals through effective solicitations, promotions and service
Understand the business objectives and advertising strategies of clients and find ways to help them achieve their objectives through effective advertising
Bachelor's Degree in Business
Bachelor's Degree in Business
Loyola Marymount University
Bachelor's Degree in Business
The ability to deal with a variety of customers, both internal and external, in a highly professional and diplomatic manner
Highly detail-oriented and able to manage multiple projects simultaneously
Good analytical ability and data manipulation skills
Strong attention to detail organizational and analytical skills
The firm welcomes talented and ambitious sales professionals, with a strong track record of hitting your targets
Ability to form strong internal and external relationships
Strong computer skills including advanced knowledge of Excel, Microsoft Word and PowerPoint
Excellent listening skills and strong curiosity to learn about your clients' businesses
Good knowledge of market segments and pricing strategies
A balance of coachability and confidence that makes people jealous at how great of a person you are
Create a Resume

in Minutes
15 Sales Account Executive resume templates
Read our complete resume writing guides
---
Multinational Corporation Senior Sales & Account Executive Resume Examples & Samples
Achieve new business goals, including the annual sales and revenue plan at target margins by maintaining and growing existing relationships, identifying prospects and new sales opportunities
Executes sales strategy in conjuction with other LOB's including the Commercial Bank, Global Corporate Bank and Treasury Services and client services, product, operations, technology, risk, credit, legal and other areas to optimize product and service delivery
Acts as a principal point of contact to internal partners, and as the primary contact for the merchant relationship on behalf of Chase Paymentech
Maximize Merchant Services/JPMC profitability with clients through aggressive pricing of new business wins, product extensions, and cross-selling other JPM products
Senior sales and account executive management with 8 or more years sales or contract negotiation in the payments industry or technology related experience
Expertise in the hospitality and travel, billers, major and specialty retail vertical knowledge within the payments industry is a plus
Demonstrated personal contribution to driving client/solution sales and development with client references
Demonstrated track record of collaboration across multi-faceted financial institutions or similar institutions, especially with relationship bankers, product, service and operations partners
Demonstrated ability to work across cultures with internal teams and external clients
Ad Sales Account Executive Resume Examples & Samples
Achieve individual local revenue goal
Develop new business accounts through prospecting activity and cold-calling
Write and present sales presentations utilizing quantitative and qualitative research
Assist in the collection of advertising payments from advertisers
Accurately complete documents such as advertising schedules, posting reports, call sheets and expense reports
Entertain clients at events that extend beyond traditional work hours
Minimum of 5 years of sales, sponsorship, and/or media experience
Background in television, radio and/or internet sales strongly preferred
Must have superior written and verbal communication skills
Strong work ethic, positive attitude and leadership qualities with the ability to handle multiple tasks and set priorities a must
Ability to work non-traditional hours, weekends and holidays
Ability to work in a fast paced, high pressure environment
Group Sales Account Executive Resume Examples & Samples
Generate new group sales by targeting and developing relationships with Non Profits, Schools, Churches and other organizations within Southern California
Responsible for servicing, renewing, up-selling, and cross-selling current group accounts
Proficient in all LA Galaxy packages including full season seats, partial plans, luxury seating, kicks for kids, and other special events
Full participation in extensive inbound/outbound call campaigns including meeting large new outbound call requirements
Maintain a minimum daily average of 40 outbound calls - volume maybe increased or decreased based upon the time of year and needs of the organization
Generate maximum revenue using all sales methods including face-to-face appointments, stadium tours, territory prospecting, and networking
Service all clients in accordance with ticket sales department service guidelines
Perform "game day" responsibilities, including entertaining clients and prospects, working ticket sales booths, and fulfillment of large group event partnerships
Coordinate with other departments to organize events that generate group ticket sales
Recording and reporting of sales functions to supervisor(s)
Other duties as assigned by Manager of Amateur Soccer Sales & Fan Development
Highly motivated, naturally aggressive, with a positive attitude
Sales experience preferred, sports sales experience a plus
Exemplary self-discipline, professionalism, pride and work ethic
Outstanding listening, written, and verbal communication skills
Committed to personal integrity and team oriented
Detail oriented with ability to multi-task effectively and with a sense of urgency, sometimes under a high level of stress
Creativity and ability to see ideas through to successful execution
Enthusiasm for and/or experience in professional sports sales and/or service
Thoroughness and attention to detail
Compliance with organizational directives
Flexible hours required: working evenings/nights, weekends and holidays
Bachelors degree in communications, sports, business, marketing or related field preferred
Experience and training in Outbox, Microsoft CRM, or other Customer Relations Management system preferred
High proficiency in Microsoft Word, Microsoft Excel, Internet use, and other basic computer usage
Familiarity with basic tenets of sales and customer service, sports industry specific a plus
Bilingual in English and Spanish a plus
Group Sales Account Executive Resume Examples & Samples
Responsible for building theme night and group sales business plans
Other duties as assigned by Manager of Ticket Sales and Service
Bachelor's degree in communications, sports, business, marketing or related field preferred
F/T Sales Account Executive Resume Examples & Samples
Maintaining assigned account bases while developing new accounts
Explaining to customers how advertising with us will help promote their products or services in the most effective way possible
Providing clients with estimates of the costs of our advertising services
Preparing and delivering sales presentations to new and existing customers to sell new advertising programs and to protect and increase existing advertising
Preparing promotional plans, sales literature, media kits and sales contracts
Cold-calling, networking and using other prospecting techniques to hit advertising sales goals
Minimum 2 years sales experience, with a track record of achieving/exceeding sales goals and experience in selling and executing sponsorship opportunities
Working knowledge of vendor programs, online marketing and new media platforms
Digital Sales Account Executive Resume Examples & Samples
75% - Digital Sales and Marketing Revenue Program Support - Lead digital sales and marketing revenue attainment in collaboration with station management and account executives. Sell our marketing solutions by understanding the client's advertising needs and developing the ideal customized marketing solution for them. Provide client service support. Participate in new business process including research, proposal & pitch preparation. Monitor competitor websites for new revenue opportunities
15% - Revenue & Client Reporting and Forecasting -Report revenue to Digital Sales Manager and collaborate with other station management to ensure department meets reporting/budgeting requirements. Manage client campaigns through DFP reporting, or other 3rd party products
10% - Other duties as assigned
Sales Account Executive Resume Examples & Samples
Own, manage, and develop relationships with clients, agencies and advertisers through day-to-day interaction
Generate and increase revenue from an established account list to meet and exceed annual revenue goals
Identify, target, develop and secure new business and revenue streams for NBC 5 utilizing a variety of multi-platform opportunities
Create customized solutions for clients that will demonstrate the effectiveness of NBC 5
Execute elements, monitor performance and ensure customer satisfaction
Create and manage a new customer base, looking beyond the traditional media customer for new clients
Carry out sales strategies and action plans for identified targets of opportunity
Maintain a current knowledge of ratings, programs and competitive conditions in the Chicago market
Actively grow industry intelligence
Minimum 4 years of experience in media sales including prospecting new clients and negotiating business
Ability to work a flexible schedule and be available some evening hours as needed for client events
Must have a valid driver's license and a vehicle for transportation to and from client locations within the Chicagoland market
Ability to create impressive sales presentations with expert knowledge of MS Word, Excel and PowerPoint
Interested candidates must submit a resume/CV through www.nbcunicareers.com to be considered an applicant
Must be 18 years or greater
Must have unrestricted work authorization to work in United States
Must be willing to work in Chicago, IL
Demonstrated sales problem-solving skills
Exceptional sales presentation, negotiating and marketing skills
Demonstrates the ability to set goals, create and execute on actions and sales plans
Knowledge of WideOrbit
Sales Account Executive Resume Examples & Samples
Deliver and obtain digital commitments and campaigns
Sell digital advertising solutions, demonstrate an understanding of these products and articulate the value if those products to our customers
Execute the 5-Step Sales process which includes: 1. Plan & Prepare, 2. Evaluate Needs, 3. Build the Solution, 4. Present and Close, and 5. Follow Through
Manage day-to-day activities using a CRM system
Sales Account Executive, THV, Little Rock Resume Examples & Samples
Meets with customers, listens and assesses their needs, and provides customized, creative and successful marketing solutions which produce results
Enhances existing revenue and develops non-TV advertisers by utilizing station marketing resources
Develops web revenue for all station digital properties and projects through needs-based analysis meetings with traditional and non-traditional advertisers
Services existing agencies and direct client businesses; this responsibility includes developing presentations, negotiating business, selling local specials and sponsorships, and proactively merchandising all station properties
Sell station's promotions
Ad Sales Account Executive Resume Examples & Samples
Sell advertising for all entities including signage, TV, radio, print and digital
Sell hospitality and promotional programs for all entities
Solicit event sponsorships for the Wells Fargo Center: including Family Show events, College Basketball and other events as booked
Sell TV advertising for the Flyers, Sixers, Phillies and Comcast SportsNet/The Comcast Network
Track activity and opportunities on a regular basis
Prospect for clients and achieve ten (10) sales calls per week
Ability to work game and event days including nights and some weekends
Ability to attend Networking Events
BA/BS in Business, Marketing, Communications or related field
Minimum three (3) years ad sales experience in a sports/media or advertising environment
Ad Sales Account Executive Resume Examples & Samples
Minimum of one (1) year proven experience in sales
Background in television, radio and/or internet sales
Should have superior written and verbal communication skills
Digital Sales Account Executive Resume Examples & Samples
Bachelor's degree and/or equivalent professional experience
Minimum of 2 years of sales experience, preferably in media, advertising or newspaper and working with high dollar volume accounts
Experience with consultative selling model, analyzing sales trends, competitive media and contract negotiations
Demonstrates the ability to carry on business conversations with business owners and decision makers
Proficient in Microsoft Office (Word, PowerPoint, Excel) and/or other technology/software as required
Strong oral/written communication skills and the ability to present to customers and groups
Sales Account Executive Resume Examples & Samples
Previous media sales experience in TV, radio, print, outdoor, internet, etc
Ability to show and demonstrate success in previous sales jobs in any field
Bachelor's degree or a degree in business, media sales, communication, related field or equivalent
Familiarity with NSI ratings, Scarborough research, CMR, Marketron and/or comparable research tools
"Can do" attitude with a "will do" action and follow-up
Motivation and drive to work hard and make a lot of calls in a short period of time
Basic knowledge and understanding of sales, marketing and advertising
Refined writing skills
Integrated Sales Account Executive Resume Examples & Samples
The ability to sell and provide client solutions which include traditional Broadcast Television, Spanish language television and digital platforms including website development, search engine optimization and search engine marketing
The ability to prospect and develop new direct business
Excellent negotiating skills and the ability to multi-task effectively
Computer skills a must and the ability to master relevant broadcast/digital software. (Wide Orbit, Matrix and Ad Connections)
Excellent organization, administrative, and communication skills
A competitive, positive attitude
Sales Account Executive Resume Examples & Samples
Develop new leads by cold calling and making appointments
May negotiate fees or services with clients with management approval
May ride along with client to show outdoor media sites
Must possess excellent customer service skills
Integrated Digital Sales Account Executive Resume Examples & Samples
Establish relationships with local businesses and agency partners to leverage. PIX11's digital portfolio of integrated marketing solutions
Develop and manage sales pipeline effectively
Research and stay ahead of the market, the client needs and gather competitive intelligence
Work with Account Management to ensure client success
Consistently achieve sales targets
Maintain customer retention targets
Communicate needs of partners to build long-term valuable products
BA or BS
2 years' experience
A strong will to win
Documented success in sales
Mobile search and/or mobile display advertising experience highly desired
Existing relationships with local businesses or agency partners highly desired
Relevant search, mobile, and advertising knowledge highly desired
Comfortable being an individual contributor
Comfortable operating in fast paced environment
Enterprise Direct Sales Account Executive Resume Examples & Samples
Creates and delivers face-to-face sales presentations that demonstrate knowledge of the latest Comcast products and services. Sells with goals of exceeding departmental financial and unit targets. Stays abreast of competitive landscape and emerging technologies to best position Comcast Business Services in the marketplace
Attends out-of-office meetings with customers on a regular basis and demonstrates excellent verbal and written skills and skill in presenting, persuading, and negotiating
Demonstrates some knowledge of Network Design, MAN technologies designs including DSx, OC-x, WDM, Ethernet, Internet Technologies, Functionality Services, Voice Network Technologies (including VoIP), Data Networking Technologies, Functionality Services (LAN, MAN, WAN, VPN), Networking Protocols (with an emphasis on Layers 1,2, 3), Customer Premise Equipment (voice data), Business Continuity/Disaster Recovery concepts and E-rate Contracting Processes and Procedures
Inside Sales Account Executive Early Childhood Resume Examples & Samples
Develops account strategies and territory plans that address customer needs and issues while meeting assigned quotas; targets and prioritizes accounts and activities; analyzes competitors' activities and adjusts appropriately; Utilizes all resources effectively
The ability to lift up to 60 pounds
Requires some travel - 20-30%
Sales Account Executive Resume Examples & Samples
) Understand the features and benefits of competitive media
Have a bachelor's degree or an equivalent combination of education and work experience
Prior advertising sales experience preferred
Must work well with others and be team oriented in nature
Strong organizational skills and the ability to work effectively in a fast paced, deadline driven, environment
Inside Sales Account Executive Financial Services Resume Examples & Samples
Develop new prospects and expand existing accounts
Manage complex sales cycles in order to generate incremental revenue according to specific targets
Establish contact and conduct in-depth product presentations to existing/prospective customers to determine solution needs
Uphold a monthly and quarterly forecast against assigned quota
Maintain required number of quality outbound calls to customer contacts
Record accurate customer data to the CRM system
Provide high level of customer service and serve as a liaison between customers and applicable company departments to ensure client's complete satisfaction
University degree (technical background preferred but not required)
Interest in the technology industry
Excellent communications and customer service skills
Determination to surpass performance goals
Willingness to learn
Ability to work individually and within a highly collaborative team environment
Sales Account Executive Resume Examples & Samples
FMCG sales experience desirable
Experience dealing with B2B customers
A confident communicator
Strong excel and numerical skills
Able to prioritise efficiently
Able to use common sense and judgement to inform one's decision making
Possess a full driving licence
Sales Account Executive Resume Examples & Samples
Initiating sales process by reaching out to prospects, give online presentation; and recommending platform or hardware to address the prospects needs
Assess the prospects needs, buying interests and articulate the opportunities of Livestream solutions within their business sector
Maintain accurate lead information, sales stage and log activities in Salesforce
Closing sales by building a rapport with potential customers; explaining product and service capabilities while overcoming objections
Maintain constant pipeline of qualified prospects and effectively close deals
Hit or exceed monthly personal and team goals
Demonstrate a thorough understanding of Livestream product line and unique selling propositions
Gauge our prospects preferences and feedback to help us improve services and team performance
Sales Account Executive, THV Resume Examples & Samples
Develops new and non-traditional revenue through consistent and creative prospecting
Provides clients with convergent selling, to package several broadcast and online products
Other responsibilities as assigned by station management
Outside Sales Account Executive Resume Examples & Samples
AE will work with the primary client contact to develop, present, close and execute client solutions across the digital / recruitment portfolio
Manage and grow business from digital/ recruitment product portfolio
Identify and qualify customers and prospects having significant revenue generation potential for AAS digital/ recruitment products
Communicate specific product features and benefits to clients to insure quality and timely execution of purchased products
Assess customers' needs and recommend most suitable application of solutions to meet/exceed client's needs
Evaluate AAS product offering against customer's needs, budget and competitors' offerings
Utilize a sales automation system to manage day-to-day activities and update management of such activity through system generated activity reports
Consistently meet or exceed management defined activity, revenue and product goals
Meet management and/or process defined deadlines
Demonstrate an understanding of the AAS business offerings
Demonstrate an understanding of and remain current with the print and online media market
Demonstrate and maintain an understanding of the recruitment industry
Other duties as assigned by members of management
Minimum of 3-5 years Field Sales experience in designated product sales
Media sales preferred
Demonstrated record of success in a goal oriented, highly accountable environment
Superior sales and phone skills, excellent verbal and written communication skills
Ability to work effectively as part of a team
Demonstrable computer knowledge required
Prior recruitment industry knowledge experience preferred
Advertising Sales Account Executive Resume Examples & Samples
Prospect and target potential advertising clients, develop relationships in order to generate revenue
Perform thorough client needs analysis and provide effective solutions in accordance with goals and objectives of the advertiser
Meet or exceed monthly and quarterly billings and contracted sales goals
Maintain relationships and service contacts with current and potential advertising accounts
Sales Account Executive Oem Solutions Resume Examples & Samples
The successful candidate will have a proven face to face sales track record
Strong OEM sales experience is required
Excellent drive for results and focus on consistently delivering a great customer experience
A team player & leader
Strategic individual with ability to design account plans to win OEM business
Strong product knowledge and ability to quickly learn new product and technical offerings
Fluent in English and Swedish (both written & spoken)
Willingness to travel around the Nordic region as business requires
Inside Sales Account Executive Resume Examples & Samples
Plans and executes area coverage and sales approach to assure effective development of assigned sales area in solicitation of new leads and accounts, which includes cold calling and cold emailing
Develop and manage lead generation activities including but not limited to webinars, email campaigns, and outbound calling for assigned territory
Process customer transactions timely and accurately
Ability to gain appropriate level of knowledge through self-study, training, and experience
Knowledge of administration practices, including use of CRM systems
Proven track record of developing leads, as well as closing business over the phone
Inside Sales Account Executive Resume Examples & Samples
Ensure decision maker identification, planning, account qualification and needs analysis with each prospect
Work collaboratively with the outside sales team on opportunities that require in person demonstrations
Develop and maintain excellent product knowledge
Proven experience in closing business over the phone
Specific knowledge of the curriculum and assessment market in K-12
Established contacts within the designated territory
Inside Sales Account Executive Western Region Resume Examples & Samples
Develop and close new sales opportunities by soliciting new accounts, building rapport and providing prospects with explanations and virtual demonstrations of Amplify's portfolio of assessment and curriculum products
Document relevant information and activity in salesforce.com
Manage and update an accurate pipeline on a daily basis
2 years in a sales or sales support role
Demonstrated ability to work in a fast paced environment and collaborate with many people
Demonstrated ability to think strategically with sales targets in mind
Sales Account Executive Resume Examples & Samples
Strong knowledge of Investor Relations/Capital Markets
Experience working and transacting with CFOs and Investor Relations officers
Demonstrated ability to build your own pipeline and drive sales from prospecting to final close
Proven track record of exceeding sales quotas
Strong analytical and contract negotiation skills
Sales Account Executive Resume Examples & Samples
Build and maintain effective long-term relationships with key, senior-level decision makers and influencers at publicly-traded companies within a defined geographic territory while delivering a high level of satisfaction. This will contain a limited number of strategic customers
Identifies and drives new Investor Relations sales opportunities; conducts demonstrations as required
Responsible for meeting and exceeding sales quotas upwards of $1M
Understand client initiatives and needs and convey the Nasdaq value proposition to help clients execute their strategy
Identify and manage Governance, Public Relations and Multimedia solutions sales opportunities
Work closely with various internal Nasdaq stakeholders and marshal extensive global resources on behalf of the client
Achieve revenue targets by increasing revenue spend per account
Devise and execute both quarterly and annual sales plans; responsible for accurate business forecasting and achieving revenue targets
Facilitate client meetings and present all available information
Manage various teams of subject matter experts. Drive coordinated sales and service effort into territory
Proactively reach out to clients to ensure that there are no retention risks/losses
Respond to escalated customer issues
Quarterback strategic retention and customer success efforts
This role is based in Austin, TX; travel is up to 50%
Professional Development Inside Sales Account Executive Resume Examples & Samples
Experience in Microsoft Office (eg, MS Word, Excel, and Outlook)
Proficient with creating mail merge documents in Word and list building in Excel
Creating Email Templates in HubSpot
Understanding of CRM databases and workflow in Pivotal· HTML knowledge a plus
Advertising Sales Account Executive Resume Examples & Samples
Use of Challenger, insight and consultative selling techniques to teach customers about their industry and offer unique perspectives on their business, which link back to Michigan.com's solutions
Coach customer stakeholders and build consensus for Michigan.com's solutions within their organization
Increase Michigan.com's sales volume and deal size
Regularly update SalesForce CRM system with the latest customer information, and use customer intelligence for account planning purposes
Build and deliver innovative, integrated-marketing solutions based on the clients' needs and business objectives
Demonstrable proficiency in the use of Microsoft Office Products
Sales Account Executive Resume Examples & Samples
Secures new and maintains existing commercial internet, video, and voice services. Generates new leads with targeted businesses through various prospecting activities, including cold calling, canvassing, door-to-door canvassing, customer referrals, and partner relationships
Manages defined territory to include development of local business partnerships and organizational affiliations and local enhancement of Company positioning and brand
Assists in the preparation of project status reports, and maintains accurate sales/service records and customer activity records
Keeps current with developments within the industry. Monitors and evaluates competitive services and products
Makes presentations to Managers and Developers, and attends meetings and social functions to maintain a high level of visibility for the Company
Achieves and exceeds assigned sales and business quality objectives
Inside Sales Account Executive Resume Examples & Samples
Proactive collaboration with Field Sales Account Executive to develop and implement joint territory plan. Works with Field Team to effectively integrate Inside Sales campaigns and strategies to drive success in territory
Responds to customers' requests and problems with appropriate timeliness and concern; Develops professional credibility and trust with the customer
3-5 years sales experience with a proven track record in meeting quota. Educational/Technology sales experience and teaching skills are desirable
Sales Account Executive Resume Examples & Samples
Engage digital decision makers and be able to strategize digital solutions with local businesses
Develop, manage and retain book of active business primarily focused in integrated solutions
The ability to think BIG when developing multi-market integrated campaigns
Responsible for campaign execution and campaign recaps
Creative copy writing for online and on-air
Responsible for collections and accounts receivables for each account
Proactively create strategic recommendations and optimizations for each client
Obtain research and case studies for sales presentations
High Level of sales maturity with emphasis on integrated marketing and digital solution selling
3 years of account management experience - digital advertising experience is strongly preferred
Strong written and verbal communication skills
Strong attention to detail, organizational and analytical skills
Strong commputer skills including advanced knowledge of Excel, Microsoft Word and PowerPoint
Ability to thrive in a fast-paced, dynamic environment with revolving deadlines
Ability to identify and solve problems, create and innovate on behalf of clients and multitask
Inside Sales, Account Executive Resume Examples & Samples
Cold calling Self prospected leads within your territory
Develop and implement sales and marketing plan on a quarterly basis
Develop key contacts and business relationships
Negotiate pricing and contracts to close the sale
Keep abreast of new developments in the field through participation in professional development and educational programs
4 to 6 years' proven sales experience in a similar selling environment – (preferably technology, content, or legal vertical)
Proven success in achieving or exceeding sales quota
Strong business judgment and analytical abilities especially with respect to target forecasting
Ability to quickly adapt to and understand the business model and common challenges within the legal industry segment
Inside Sales Account Executive Resume Examples & Samples
Call on pre-determined campaigns to speak to customers at the school and district levels to upsell/sell intervention technology products to their student population
Have strong communication skills via phone and/or email between ISR and customers, ISR and Supervisor also ISR and Account Executive
Have a strong knowledge of all Intervention Solutions Group products-requiring self-study of products
Develop a strong knowledge of funding within the education market (especially in assigned territory)
Have a strong knowledge of our competitors and how to rebuttal to our customers to win the sale
Participation during staff meetings is important to give feedback on projects
Be fluent of product websites to walk the customers through different products
Travel to meetings, conferences and events are required
The ISG- ISR's average yearly sales goal is $4M-$6M
Ability to strictly adhere to company policies as outlined in the facilities handbook
Ability to reach 100% of monthly and yearly goals
Minimum dials per hour of 5
Minimum talk-time of 25%
Strong organizational skills and the ability to perform multiple tasks
Excellent probing and listening skills
Ability to work with high level district personnel
Microsoft Excel, Outlook, PowerPoint
Education or Sales background
Hosting WebEx
Sales/ Education/ and Technology
Inside Sales Account Executive Outbound Resume Examples & Samples
Develop a high level of competency of the company's competitive advertising environment
Meets or exceeds revenue expectations. Enters, processes, and verifies customer ad orders into the system
Strategizes with team members to plan and execute multimedia marketing plans
Take a strategic view of the client's business and what solutions we can offer
Ad Sales Account Executive Resume Examples & Samples
Prepares and delivers sales presentations to advertisers and their respective ad agency anywhere in Brazil
Prospects new accounts to sell commercial time for Discovery Networks
Works with all programming, Marketing, Traffic, Etc. to develop creative package for clients
Presents the full range of Discovery Networks programming, audience, sponsorship and marketing opportunities
National Sales Account Executive Resume Examples & Samples
Map out the client organization and build relationships with multiple contacts, with a strong focus on decision-makers within the organization
Understand the client's business objectives/challenges and align Yelp SeatMe's solutions to accomplish the objectives and/or assist in overcoming their challenges
Be accurate when forecasting revenue
Gather customer feedback to share with internal teams to help Yelp enhance products and the Yelp customer experience
Provide and share key learnings and best practices to peers and other Yelp employees
Work collaboratively with cross functional teams to drive revenue growth with existing customers
Sales Account Executive Resume Examples & Samples
Lead generation/outbound calling and prospecting warm lead follow-up
Perform on-line demonstrations of all Aon Hewitt products, presenting the product and articulating detailed product value propositions and benefits to prospects
Close sales and exceed monthly and yearly sales quotas
Effectively differentiate our products in a competitive survey data environment
Balance the entire sales process from prospecting to closing business
Collect information on customer needs and requirements
BS/BA degree from a reputed university with a degree in mathematics, history, English, art or other major with quantitative curriculum preferred
Minimum three years of experience in growing new sales with a record of exceeding quotas
Has the required experience in prospecting and closing business with Fortune 1000 companies
Ability to work independently and as a team member of the sales organization
Desire to "go the extra mile" want to see a "can do attitude" for clients and prospects
Sales Account Executive Resume Examples & Samples
Have a bachelor's degree or an equivalent combination of education and experience
Prior advertising sales experience appreciated
Excellent communication and analytical skills required
) Will work with Advertising Manager, but can operate independently
) Will work with Advertising Manager on development of multimedia campaigns
) Has general knowledge of our portfolio of products
) Will develop sales pipeline
) Will close and execute the entire sales cycle
) Understands the features and benefits of competitive media
) Attains goals with moderate manager influence
) Performs other duties or projects as deemed necessary by management
Digital Sales Account Executive Resume Examples & Samples
Able to manage multiple targets
Comfortable with prospecting and cold calling, closing sales over the phone
Identify clients' needs and cultivate effective sales strategies via phone
Able to multi-task, meet deadlines, and thrive in a fast-paced, deadline oriented environment
Interpersonal skills to work closely with other teams and clients in a team-like manner
Upbeat, positive attitude
New business "hunter" mentality
Creative prospecting skills
Sales Account Executive Resume Examples & Samples
Proactively calling on new and existing sales contacts, lead generation and vetting within assigned categories
Developing innovative sales opportunities to grow revenue across Style Me Pretty's blog network
Delivering excellent service to clients at all times
Acting as a point of contact for all troubleshooting
Find solutions-based ways to grow advertising revenue by collaborating with numerous internal teams
Translate client needs into Style Me Pretty product offerings to package advertising and marketing solutions
Collaborate with sales manager and internal partners to devise client meeting strategy, anticipate and resolve client objections
Prior experience working with major accounts in Home Décor, Retail, DIY and Registry
Minimum of 3 years experience in online media sales
Experience in selling to large companies as well as advertising agencies
Ability to create and manage strong internal and external relationships
Ability to think strategically, understand client needs and creatively translate these needs into compelling concepts and programs
An upbeat, positive personality with great phone etiquette
A comfort with cold calling and researching new leads
A passion for weddings and a working knowledge of the power of online publications, particularly Style Me Pretty. Knowledge of wedding blogs and wedding publications
Entrepreneurial, with strong time management and organizational skills to maintain own work-flow and meet deadlines
Prior experience with Salesforce is a plus
Sales Account Executive Resume Examples & Samples
Responsible for managing and executing the sales strategy within the assigned territory. This includes regular store visits to monitor open to buy, inventory turnover, replenishment, margins, coop/cost control, product mix, sales trends, advertising, promotional activities, merchandising techniques, adequate training, and overall sell technique
Drives wholesale sales within the assigned territory and ensure sell through goals are met at the retail level
Develop and implement strategies to create new revenue opportunities within existing accounts
Responsible for pursuing new accounts in partnership with management which includes cold calling and lead generation (both in person and over the phone)
Sales Account Executive Resume Examples & Samples
Act as a liaison between the Sales and Account Implementation departments, effectively distributing resources to meet enrollment requirements
Licensing Life, Disability and Health
Self-Starter, Implementation and Sales Strategies, Relationship Building
Associate's or Bachelor's degree in Business Administration or related field or 4 yrs. Experience in similar Role or related to Sales in a Healthcare company/organization
Fully Bilingual (Spanish and English) - Strong written and verbal communication skills
Presentation skills - ability to speak in public – Executive Presence
Flexibility in schedule, time management skills
Certification: HIA, MHP, CHC, FAHM, LUTCF
Industry Knowledge in Small Business
Marketing & Sponsorship Sales Account Executive Resume Examples & Samples
Proactively prospecting and developing new business
Creating customized marketing sponsorships and advertising campaigns
Closing business and executing the client campaign as agreed upon
Provide exceptional customer service for your clients
Continually build your knowledge of industry trends, opportunities, and innovations
Experience in media sales and marketing- 2 Years a plus
Ability to develop new business and manage sales with a proven track record of exceeding goals
Knowledge of marketing concepts
Ability to think creatively and produce unique campaigns focused on solving client needs
Sales Account Executive Resume Examples & Samples
Building strong relationships with advertisers to ensure their success and repeat business
Proactively developing new business by using all of our advertising and marketing assets
Achieve sales objectives and goals
Experience in selling media, marketing, or digital platforms preferred but a passion for selling required!
Ability to develop new business with a proven track record of exceeding goals
Problem solving ability – someone who sees a problem as an opportunity to develop business
Proficiency in MS Office Programs including Word, Outlook, Excel, and PowerPoint
A positive attitude and a desire to continuously grow your income!
Sales Account Executive Resume Examples & Samples
Create and present advertising strategies and ideas for local businesses incorporating TV, online and digital mediums
Strong organizational, written and presentation skills
Professional appearance and reliable transportation a must
Sales Account Executive Resume Examples & Samples
Attain budgeted revenue goals through effective solicitations, promotions, and service
Proficient in Word, Excel, and PowerPoint
Competitive, persuasive, energetic, and self-motivated traits
Digital Sales Account Executive Resume Examples & Samples
Strong sales skills with proven track record
Thorough understanding of digital media landscape
Enthusiasm for what you do and solutions you bring to clients
Ability to excel individually as well as in a team setting
A competitive spirit
2+ years experience in digital media sales
Experience working with digital agencies a plus
Valid driver's license and good driving record
Sales Account Executive Resume Examples & Samples
Generate revenue for the station and meet monthly sales goals through effective outside sales techniques
Prepare, negotiate and implement client media buys
Develop advertising concepts and ideas
Keep current on all of the company's digital, social and mobile advertising products
Understand demographic and qualitative data as it relates to medial buys
Knowledge of OSI, Scarborough and AD Connections a plus
Outside media sales experience preferred
Bi-Lingual is a plus
Digital, social and mobile knowledge is required
Broadcast Sales experience desired
Sales Account Executive Resume Examples & Samples
Strong organizational, written, and presentation skills
Enjoys a fast paced environment with a desire to win
Results oriented self-starter, with a proven track record of sales success
Competitive, persuasive, and creative seller
Proficient in Word, Excel and PowerPoint and other Microsoft products
Broadcast/Digital sales experience and college degree preferred
Knowledge of Nielsen, Wide Orbit, comScore, and Scarborough a plus
Sales Account Executive Resume Examples & Samples
Handle outside sales calls
Prospect customers and lead generation
Attract and close advertisers to sell products and services via TV
Sell commercial advertising time and other station products to local advertisers
Sales Account Executive / Entry Level Resume Examples & Samples
Strong desire to be in outside sales
Working knowledge of new media, digital initiatives and social media required
Professional appearance is a must
Sales Account Executive Resume Examples & Samples
Attain budgeted revenue goals through effective solicitations, promotions and customer service
Business to business outside sales calls
Learn the business of advertising, marketing and sales fundamentals
Learn and understand the business objectives and marketing strategies of clients finding ways to help partners achieve their goals
Attract and develop new advertising clients
Generate advertising revenue via television and digital advertising sales to local advertisers
Effectively search for and identify key client decision makers
Sell multi-platform, integrated marketing solutions and sponsorships to area businesses
Prospect new customers and lead generation via cold calling and networking
Understand and sell digital media across traditional, mobile, and social platforms
College degree preferably in business administration, marketing or communications
Comfort level with digital, social and mobile platforms
Competitive personality, energetic and self-motivated
Have a keen willingness to learn
Proven track record overcoming objectives and adversity
Have shown a history, whether professional or personal, of effectively convincing others to a point of view
Enjoy a fast paced work environment being comfortable in a multi-tasking setting
Professional appearance required
Sales Account Executive Resume Examples & Samples
Selling Social Media across all formats on-line, mobile, Facebook and additional digital initiatives
Experience in selling Social Media Platforms
Applicants must apply online to be considered
Digital Sales Account Executive Resume Examples & Samples
Generating new leads by making cold calls, calling on inactive accounts, prospecting new business opportunities while maintaining strong relationships with existing accounts
Selling interactive, online/digital advertising solutions that are priced on rates that typically include metrics such as page views, ad impressions, click-throughs, etc
Identifying and understanding the clients' advertising needs and developing ideal marketing solutions
Creating and delivering customized sales presentations in person, via phone and/or via webinars
Meeting or (preferably) exceeding sales goals by utilizing creative resources to achieve results
Ability to make decisions and solve problems, while collaborating with teammates and utilizing all resources available
Provide creative and innovative solutions for customers utilizing industry trends, selling techniques and digital product knowledge
3+ years of Digital Sales experience and/or digital agency experience preferred, and demonstrate sales methodologies
Strong MS Office skills including Word, Excel, and PowerPoint
Comprehensive working knowledge of digital media, internet properties, inventory, and sales tools
Strong oral, problem solving, communications, writing, negotiation and presentation skills
Must be highly self-driven, demonstrate great initiative, display a professional demeanor, exude high energy and show attention to detail
Must be a confident, flexible, multi-tasker, and be able to work independently
Sales Account Executive Resume Examples & Samples
Aggressively managing the sales process from start to close
Strong organizational, written and presentation skills, including the ability to cold call and make in-person sales calls and presentations
Ability to work in a fast-paced team environment with strict deadlines and a desire to win
Minimum 2 years of outside sales and digital sales experience
Bachelor's degree or equivalent work experience is also a plus
Senior Sales Account Executive Resume Examples & Samples
Understand the business objectives and advertising strategies of clients and find ways to help them achieve their objectives through effective advertising
Competitive, persuasive, energetic and self-motivated
Several years of media sales experience required
Sales Account Executive Resume Examples & Samples
Must be able to provide evidence of a proven sales track record
Experience specializing in new business acquisition
Bachelor's degree is strongly preferred
Digital Sales Account Executive Resume Examples & Samples
Generate revenue for the station and meet monthly goals through effective digital campaigns and techniques
Prepare reports as requested and clearly communicate with all members of the sales team
Create and present advertising strategies and ideas for local businesses incorporating digital mediums
Provide input on digital promotion ideas to management team
Understand the business objectives and advertising strategies of clients and find ways to help them achieve their objectives through effective digital advertising
Input orders with complete accuracy and maintain accurate contract files
Inside Sales Account Executive Resume Examples & Samples
Sell print and digital business offerings and demonstrate an understanding of these products in order to articulate our products and their value propositions to customers
Develop an understanding of the customers individual business needs, trends and patterns within specific verticals. Develop an understanding of account base and related industries
Develop and work a pipeline of potential customers' growth within existing base; produce accurate forecasts
Work with Client Solutions/Market Development to develop strategies at both the client and vertical level
Work with Account Manager(s), Sales Manager(s) and Client Solutions/Market Development to develop and deliver custom solutions that provide and deliver ROI to customers. Focus on delivering and obtaining long term commitments and campaigns
Inside Sales Account Executive Resume Examples & Samples
Requires some travel - 10-20%
Must be able to sit for 4+ hours or more
Educational/Technology sales experience and teaching skills are desirable
Inside Sales Account Executive Resume Examples & Samples
Knowledge of trends and common challenges facing educators and administrators to effectively communicate with customers and understand their needs
Effectively position professional development and consulting services to address clients' needs
2-5 years sales experience with a proven track record in meeting quota. Educational/Technology sales experience and teaching skills are desirable
Inside Sales Account Executive Resume Examples & Samples
Prices advertisements, prepares proposals, and collaborates with Production and Traffic to deliver a comprehensive/turn-key solution to clients
Achieves revenue targets by increasing revenue spend per account; meets/exceeds established sales targets
Maintains client communication; ensures customer requirements are clearly communicated throughout the organization to ensure expectations are met
Assists Sales Manager in setting appointments and preparing for sales calls by doing customer research and providing the Sales Manager with key competitive and customer needs analysis
Adept at prospecting and understanding of the consumer sales cycle: prospecting, buying behaviors, negotiations, overcoming objections and closing
Attention to details; high work standards
3+ years' experience in inside Media/Advertising Sales with proven success
Digital Sales Account Executive Resume Examples & Samples
Increase digital media revenue through collaborating with business partners, individual sales and assisting A.E.s sales efforts, with a focus on our Automotive Sales Team business partner
Continuously develop and strengthen an extensive set of relationships at the agency level, client level, VP and Director levels across companies and internally
Assist DSM in rolling out all digital media products and enhancements
Create custom packages/presentations/proposals for Sales
Attend Automotive team meetings monthly (Atlanta & ACS)
Attend Regional/National meetings monthly
Attend client and agency calls with and without Sales
Assist BannerLink, IBV and BluWave (when necessary) banner ad creations
Handle Digital Media call ins
Train Sales on Digital Media products
Back up Digital Leadership Team
Update Digital Media sales materials on S drive and Atlas
Primary point person for sales' digital media needs, questions, proposals
Back-up Digital Sales Planner (roadblock reservations, VOD, iTV, recaps, updating collateral, etc.)
Manage content sponsorships process Transition sales decks fromCorporate Marketing & customizing to Atlanta
Conduct cold calls/prospecting when possible
Regular sales travel monthly
Highly organized with strong attention to detail and time management
IAB Digital Media Certification preferred
Proficient in Microsoft Excel, Word, and PowerPoint
Sales Account Executive Resume Examples & Samples
Attract and close advertisers to sell products and services via TV and Digital Solutions
Provide input on sales promotions ideas to sales management
2 to 3 years media sales experience required
Sales Account Executive / Experienced Resume Examples & Samples
To maintain, grow and develop an existing client list
Generate revenue for the station and meet monthly goals through effective outside sales techniques
Attain budgeted revenue goals through effective solicitations, promotions and service
Proficient in Word, Excel and PowerPoint
Working knowledge of new media, digital interactive initiatives and social media required
Outside media sales experience preferred but not required
Sales Account Executive Resume Examples & Samples
Reporting to the Retail Sales Manager, the candidate will be responsible for the following
Maintain a portfolio of locally based advertisers to meet sales targets
Develop new client prospects
Provide quality customer service focusing on client retention and active development of potential clients
Work with Creative team to develop successful client campaigns
Attend/participate in Sales meetings; liaise effectively with interacting departments including Sales Coordinators, Creative Services, Traffic and Finance
Maintain accurate client records to assist in accounting process
Other related duties as assigned, including attending company events
Post-secondary education in Business, Marketing or Advertising or equivalent combination of education/work experience
Minimum two years' experience in direct retail Sales or Marketing
Demonstrated ability to work independently and in a team environment
Effective time management, interpersonal and presentation skills
Ability to prioritize and multi-task in a deadline driven environment
Demonstrated knowledge of new media marketing considered an asset
Knowledge of the television and broadcast industry is an asset
Agency experience an asset
Associate Inside Sales Account Executive Resume Examples & Samples
This position requires a Bachelor's Degree in Business or equivalent related work experience
2 years sales experience with a proven track record in meeting quota. Educational/Technology sales experience and teaching skills are desirable
Requires some travel - 10%
Sales Account Executive Resume Examples & Samples
Excellent negotiating and presentation skills
A proficient understanding of all digital components
Have thorough communication skills
An outgoing personality and a drive to succeed
Develop new business through selling commercial advertising time through prospecting, appointment setting and reaching out to local businesses
Create and present advertising strategies and ideas for local businesses incorporating TV, online and all digital mediums
Generate revenue through SBG initiatives
Event Sales Account Executive Resume Examples & Samples
Serve as lead event sales sponsorship representative for Advertising Department
Identify and prioritize prospective sponsors and navigate internal contacts for best sales approach
Conceptualize, create and sell custom programs and sponsorships for all signature and custom events
Assist in the implementation of all pre and post sales initiatives for all sponsorships within the Events & Sponsorships team
Work in tandem with the Event & Sponsorship team members to manage the process of compiling information and supporting sales through customized proposal generation including creative development, collecting and formulating research information, and building compelling presentations outlining all promotional elements and opportunities available within each event
Help develop, implement and manage sponsorship training efforts in order to ensure we are reaching all potential buckets of revenue
Lead sponsorship sales efforts with the local and national sales teams to ensure ROI is met for our clients/sponsors
Develop new sponsorship sales leads, expanding beyond existing clients
Develop and implement innovative sponsorship sales strategies, defining what clients are sponsoring and establishing that unique value in all Orlando Sentinel Media Group event offerings
Responsible for managing the creation and successful execution of marketing promotions, sponsorships and events to support incremental advertising relationships
Proactively assist with managing the entire sponsorship sales process within each opportunity and initiative to ensure all financial and marketing goals are met
Oversee the negotiation and execution of contractual agreements for programs and sponsorships outside of vendor relationships in order to achieve the greatest benefits for the company and team
Collect and monitor insights and best business practices for key categories to team members, sales managers and sales representatives leading to more persuasive positioning
Manage the creation and presentation of promotional recaps to sales staff and clients at the conclusion of each sold program
Meet with sponsors to identify objectives and jointly determine strategy for achieving objectives. Oversee sponsor relationships to determine if sponsor objectives are being met and track satisfaction levels
Monthly debriefs with internal sales staff and stakeholders (Digital, Advertising, etc.) for updates on new and existing Orlando Sentinel Media Group Event offerings as well as advantages of selling assets holistically
Manage research on prospective sponsors
Minimum 4-year undergraduate liberal arts, journalism or marketing degree or equivalent related event/sponsorship/media experience. Minimum 5-years of event marketing and sponsorship sales experience required
Proven ability to build trusted relationships with key internal audiences, given close working relationships necessary across all products and channels. (ie Editorial, Advertising, Consumer Marketing, B2B Marketing)
Proven team leader with results oriented focus
Excellent analytical, written and oral communication & presentation skills
Must be effective at multi-tasking and have exceptional time-management skills
Must have a positive attitude and be driven to optimize results for clients
Must be able to work non-traditional hours to facilitate on-site activation of sponsorships
Advanced knowledge of software applications including Microsoft Office (Powerpoint, Excel, Word, Access) Experience with various social media platforms including Facebook, Twitter, LinkedIn, Instrgram, Pineterest, Google+, Periscope etc
Must possess a valid driver's license and accessible transportation to travel on company business
Sales Account Executive Resume Examples & Samples
Demonstrate intense motivation to sell, gain market share and win
Manage, up-sell, and develop growth opportunities with active client partners
Effectively communicate internally across various department within organization to achieve sales goals
Effectively communicate StyleHaul's position in the market
Possess superb organizational, written and verbal communication skills
Must be able to communicate effectively to internal teams
Experience in online advertising sales with strong female demos 18 - 35
Dynamic presentation and public speaking skills
Requires a minimum of 2 -3 years experience in online advertising sales or at a media agency
Sales Account Executive Resume Examples & Samples
Responsible for generating revenue for the station and meeting monthly goals through effective solicitations, promotions and services including telephone, in-person and email communication
Develop new business through selling commercial advertising time and other station products by contacting advertising agencies and local advertisers
Professionally formatted and written documents, including emails, are a must
Contribute to client proposals and other client documentation
Maintain and build positive customer relationships
Document all client contact and file all advertisement documentation
Handle confidential information with discretion
Initiate, follow-up and conclude assignments accurately and independently
Assist in the collection of past due accounts
Minimum 2 years of outside media sales or digital sales experience
Sales Account Executive Resume Examples & Samples
Bachelor's Degree preferred in Sales, Business Administration/Management, Marketing and/or other business development related fields
Must possess an acceptable driving record in accordance with Aramark's policy and a valid driver's license
3+ years of outside B2B sales experience
Pass a criminal background check, motor vehicle record check and drug screen
Sales Account Executive Resume Examples & Samples
Develop, manage and retain book of active business focused on integrated solutions across all company offerings
The ability to think BIG when developing multi-market integrated sales and marketing campaigns
Responsible for campaign execution and campaign recaps to further business relationships and demonstrate ROI
Creative copy writing skills for online and on-air messages
Conceptualize and create strategic marketing materials for presentation purposes
Utilize research and case studies to create compelling sales presentations
Engage event and sponsorship decision makers at local and nation levels for integrated marketing campaigns
Responsible for collections and account receivables for each account
Proven track record of generating new business through cold calling, referrals, networking,etc
2 years of relevant sales and marketing experience - digital advertising experience is strongly preferred
Proven track record of client-facing communication and polished presentation skills
Base knowledge of local media companies, station formats and strategic offerings
Experience with entertainment, consumer packaged goods, retail and brand clients is strongly preferred
Sales Account Executive Resume Examples & Samples
Generate and grow new business by successfully executing on a sales plan
Research potential customers and prospect in assigned sales territory
Present Aramark's whole-product solutions
Conduct competitive market analysis and other sales-related research
Earn competitive base salary plus uncapped commissions
Minimum of two years business-to-business outside sales experience focused on new account generation, preferably selling a service
Strong presentation and communication skills with a consultative selling approach
Willing to travel, including some overnight travel
Successful completion of Criminal Background, Motor Vehicle Record, and Drug Screen checks
National Sales Account Executive Resume Examples & Samples
Two or more years of prior experience in sales/marketing is required; previous sales experience in radio, TV, local advertising or Out of Home media is strongly preferred, but not required
Must have working knowledge of MS Office (Outlook, Word, Excel, and PowerPoint)
Exceptional communication, presentation and negotiation skills are required
Must be self-motivated, goal driven and creative
Must be professional in appearance and manner and be multi-task oriented
Must be capable of contacting direct decision makers and providing solution-based ideas
Must be enthusiastic, creative, disciplined and dynamic with strong selling skills
4-year college degree strongly desired
Must have a valid driver's license and a vehicle with state minimum required insurance
Citifinancial Sales Account Executive Resume Examples & Samples
University Degree – preferably in Business Administration or equitable work experience
3-5 years experience in retail finance industry with a sales/client management background
Analyze market to identify business opportunities and understand the competition
Research and respond to customer inquiries promptly and accurately, constant negotiation with both retailers and other departments within our company
Ability to perform financial calculations
Demonstrated strong communication skills (oral and written) with all levels of employees, management and customers and possess confident and effective public speaking skills
Must be a self-starter with the ability to work independently while looking for ways to change/modify current processes for improved efficiencies
Proficient in MS Office products to include Excel, Word, PowerPoint and Outlook. o Ability to work well under pressure
Limited travel required to support Retailer specific events, training, etc. Must possess a valid driver's license
Flexible to work public holidays, weekends and evenings
Global Sales Account Executive Resume Examples & Samples
Develop Sales Strategies aligned to Account's objectives to grow our mutual businesses
Responsible for sales and managing all account activity on a worldwide basis
Lead a team of Worldwide account managers and technical field support
Create and help maintain relationships with Account's senior executives along with NVIDIA leaders
Sales Account Executive Resume Examples & Samples
Work with the customer and sales team to develop, implement and support the implementation of targeted products on time and on budget
Work in conjunction with the customer to plan, prepare and deliver on-site and web-based training sessions on HMH products to all personnel within the school district
Customize the delivery of training to meet the district's needs
Channel first-line technical support for users within the district and key district personnel
Align all implementation and training activities to support the customer's instructional and assessment goals and plans
Identify and help develop new sales opportunities in targeted accounts
Navigate internal HMH business divisions to be a effective liaison between key accounts and HMH
This position is home-based near major airport within FL
This position requires a Bachelor's Degree in Education, Business, Marketing or Liberal Arts. Master's Degree Preferred
3 years sales experience with a proven track record in meeting quota
3 years K12 classroom teaching experience; K12 Leadership or District Level Leadership Experience
Inside Sales Account Executive Resume Examples & Samples
Minimum 3 years sales experience with a proven track record in meeting quota
Previous K12 Classroom Teaching experience
Previous experience with Intervention Products / Intervention Programs preferred
Sales Account Executive Resume Examples & Samples
Develop new business through selling commercial advertising time and other station products by reaching out to local businesses
Create and present advertising strategies and ideas that incorporating online/web, social media, email marketing and Broadcast Television
Retain and maintain current business and develop new business contacts
Attain budgeted revenue goals through hard work, effective solicitations, promotions and service
The ability to contribute in a creative environment
Knowledge of new media, digital interactive initiatives and social media
Experience in Web Design, SEO, SEM, Social Media, email Marketing may make you the perfect candidate. We'll provide excellent tools and training to succeed in Television Sales
Some experience in Commissioned Sale helpful but not a must
Sales Account Executive, Ckxa & CKX Brandon Resume Examples & Samples
Identifying businesses that can benefit from advertising to Bell Media Radio Brandon viewers and website visitors
Contacting and interviewing key business leaders to identify the benefits and advantages of their products and services
Providing quality customer service with a focus on client retention and growth through regular, strategic contact with all active and potential clients
Working with the Bell Media Radio Winnipeg Creative and Research teams to convert business benefits and advantages into long term strategic marketing campaigns
Working collaboratively with other members of the Sales team to develop advertising initiatives that achieve the station's revenue objectives
Developing and maintaining strong relationships within our community
Post-secondary degree or diploma in Marketing and Sales or in a related area of study, or equivalent work experience
Ability to be a successful Account Executive in a consultative selling environment
Ability to network with a strategic approach to evaluating new client potential
Self motivated and driven for continuous improvement
Strong problem solving and creative thinking abilities
Must have the energy, initiative and determination to overcome barriers in a positive, professional manner
Must be well versed in a variety of computer programs, with working knowledge of the Microsoft Office suite of programs, including Excel and PowerPoint
Must have a valid Class 5 (or equivalent) driver's license and reliable transportation
Sales Account Executive, Home Resume Examples & Samples
Develop and implement business plan by account to achieve corporate sales goals
Partner with planning team to ensure seasonal plans meet the business objectives and needs for each account in collaboration with Buyer
Partner with Retailer and RL Home Planning on forecasting Open to Buy (OTB) components: sales, markdowns and mark ups (offprice and Basic Stock Replenishment)
Develop and execute in season action plans to improve OTB forecast, reacting to business trends, resulting in improved natural margin performance
Interface and support Retail Development teams for each account to ensure effective execution of retail merchandising and sales strategy by account
Manage integrated marketing plan (capital, advertising, collateral) by account
Partner with marketing to coordinate special events by account/ by door
Communicate trend and competitive information internally,
Minimize returns and liabilities for the corporation through resolving oversold, confirmations, and monitoring store adherence to markdown cadence
Receive weekly sales/ stock information from accounts, and perform weekly analysis of by style/by door selling
Accumulate month end figures by door and analyze to address issues/ opportunities
Maintain order changes, substitutions, confirmations, and shipping status/ order tracking for accounts
Analyze BSR Business trend at retail and develop action plan weekly
At least 3-5 years sales/ account management experience
Strong knowledge of Home product
Strong understanding of retail math and sales planning
Strong interpersonal, communication, presentation skills
Proficient with Microsoft Power Point, Excel Word and Outlook
Inside Sales Account Executive Resume Examples & Samples
Tertiary Qualification is desirable
Experience working within a customer service and/or sales environment
Exceptional organisation, and time management skills
Outstanding verbal, written and interpersonal communication style
High level of professional integrity
A dedicated commitment to continuous improvement and learning
The ability to work independently and as part of a team
Sales Account Executive Resume Examples & Samples
Generate revenue for the station while meeting monthly goals through effective outside sales techniques
Provide guidance and mentoring to peers as needed
Strong knowledge of new media, digital interactive initiatives and social media
Sales Account Executive Resume Examples & Samples
Sell multi-media advertising solutions
Manage a book of business and meet monthly revenue goals
Articulate the value of digital media products to our customers
Lead strategic advertising projects by developing and retaining new, local and direct business for the local operating unit
Inside Sales Account Executive Resume Examples & Samples
Increases market share by gaining new business and growing existing client base through occasional outbound sales calls, up-sells, and cold calls with customers and/or potential customers. Executes the 5-Step Sales process which includes: 1. Plan & Prepare, 2. Evaluate Needs, 3. Build the Solution, 4. Present and Close, and 5. Follow Through
Advises and assists advertisers in the composition of the ad, wording, formatting, etc. and assists the customer as necessary. Suggests and sells products, larger type, and ad enhancement features. Makes customer callbacks to determine ad success
Recommend creative ideas that improve the company's competitive position and the bottom line
Ad Sales Account Executive Resume Examples & Samples
Understand and manage a transparent sales process including account updates, collections, management of schedules, post-analysis of rating point delivery, accurate weekly, monthly and annual sales forecast
Develops working relationships including the negotiation of rates and other contractual terms with advertising agencies in the context of organizational objectives and client historical information
Gather and deliver to appropriate internal departments client materials utilizing internal standards and procedures. This includes: approved credit process, approved commercial cop, commercial traffic instructions, routing and approval of necessary production assets, and directly overall stewardship and agreed upon delivery
Merchant Sales Account Executive Resume Examples & Samples
Typically requires a minimum of 12 years business experience with related sales and management experience in the payments industry or similar experience in consulting
Demonstrated track record of planning, managing and closing large-scale, complex, competitive sales efforts
Exceptional written and verbal communication skills with the ability to establish effective relationships with all levels including executive management
Superior ability to manage and grow internal and external resources and cross functional relationships
Proven ability to negotiate business agreements and to enhance existing and develop new business partnerships
Ability to travel approximately 50%
Associate Inside Sales Account Executive Resume Examples & Samples
Take direct inbound calls from customers and make outbound sales prospecting and sales development calls
Provides timely and complete information needed for consultants and inside resources to perform effectively in the territory; Uses voicemail and email appropriately; Updates Salesforce.com regularly
This position is office-based in Geneva IL
Sales Account Executive, Territory Resume Examples & Samples
Sell multi-media marketing solutions to the small to medium account sector that make decisions locally, often times with single or a few decision-makers
Develops territory plans each quarter, and account plans for highest potential accounts
Strong two-way communicationskills
Sales Account Executive Resume Examples & Samples
Face to face meetings with prospective clients
Involvement in the local business community, developing relationships with business owners and key decision makers to ensure success and repeat business
Creating marketing campaigns for clients utilizing all of our media and sports assets, that are focused on their marketing needs and growing their business
Achieve weekly, monthly and annual sales objectives including sales revenue goals
Maintain regular customer contact through efficient time management skills
Attend sales meetings, station and sporting events, and training programs as require
At least 2 years outside sales experience (media sales preferred) and a proven track record of successfully prospecting and developing new business
A passion for selling! If you don't having a burning desire to be a professional salesperson – this isn't the right fit for you
An understanding of marketing principles and a creative mind to put together unique ideas for our clients
Computer literacy and proficiency in MS Office products (Word, PowerPoint, Excel)
Waaf Sales Account Executive Resume Examples & Samples
Continual prospecting and developing new clients through a relentless drive to generate new business
Relationship driven marketers not "list" babysitters or "numbers" sellers – this is about selling solutions not ratings
Coordinating all aspects of a marketing campaign including copy, ad production, billing, collections, promotions, and events
Attend sales meetings, station and sporting events, and training programs as required
Proven ability to ask for the business, overcome objections, and the courage to ask again
Internet, social media, and digital marketing savvy
Excellent listening skills and strong curiosity to learn about your clients' businesses
National Sales Account Executive Resume Examples & Samples
Prospects a minimum of 20 hours per week on telephone cold-calling to define and identify a qualified list of prospects. Establishes relationships to reach key decision makers in companies that are aligned with our products and services
Works with identified key decision makers to understand their initiatives in developing integrated marketing solutions and matching our product portfolio to their needs
Consults, develops, and presents client-specific marketing plans for execution. Creates and delivers powerful and persuasive presentation to key decision makers utilizing the entire Valpak/Cox Target Media portfolio of products to provide integrated marketing solutions
Conducts face-to-face presentations, asking for the business and closing defined selling opportunities to drive revenue and hit overall business revenue targets. Leads in the development of client contract negotiations through the close or renewal of business
Creates and managers Prospect/Client database and creates and manages Sales/Revenue Forecast with a high degree of accuracy. Must adhere to and exceed pricing/profitability guidelines as established by management
Works with the Valpak franchise network to close national brands on the franchisees behalf
Position requires up to 30% travel
Digital Sales Account Executive Resume Examples & Samples
75% Digital Sales and Marketing Revenue Program Support – Lead digital sales and marketing revenue attainment in collaboration with station management and account executives. Sell our marketing solutions by understanding the client's advertising needs and developing the ideal customized marketing solution for them. Provide client service support. Participate in new business process including research, proposal & pitch preparation. Monitor competitor websites for new revenue opportunities
15% Revenue & Client Reporting and Forecasting –Report revenue to Digital Sales Manager and collaborate with other station management to ensure department meets reporting/budgeting requirements. Manage client campaigns through DFP reporting, or other 3rd party products
10%Other duties as assigned
Sales Account Executive Resume Examples & Samples
The firm welcomes talented and ambitious sales professionals, with a strong track record of hitting your targets
Looking for people who are collaborative, and excited about helping the business growing in Japan
Around 6+ years of solution sales experience within technology, ad-tech, digital solutions or marketing & advertising
Native Japanese, with at least intermediate to business level English
Background working in ad tech industry
Have strong relationships with digital leaders and advertising companies
Strong business level English
Online Sales Account Executive ID Resume Examples & Samples
Bachelor's Degree in Business, Computer Science, IT or Engineering
A proven track record of strong client relationships
Excellent client service skills
Shows ability to learn and adapt to new skills
Language required: Thai/ Korean/ Indonesian
Sales Account Executive Resume Examples & Samples
1) Degree
2) Leadership and communication Skills
3) Intermediate - Advanced English Level
Sales Account Executive Fall Start Dates Resume Examples & Samples
Bachelors or Master's degree, with 2 to 5 years experience in key account management, preferably in the consumer goods sector
Knowledge and proficiency of how to extract, analyze and make clear business recommendations using Nielsen data
Natural leadership, tenacity and an entrepreneurial spirit
Superior communication skills that will enable you to lead the thinking of decision makers internal and external to P&G
A full, valid driver's license in Ontario or another Canadian province
Sales Account Executive Resume Examples & Samples
Direct Management of top 20-30+ IDNs in region, including business development and relationship building
Work closely with clinicians and purchasing contacts
Accountability for meeting or exceeding objectives
Create and deploy plans to achieve objectives
Implement programs and monitor compliance with accounts
Work closely with National Account Managers and Field Sales on the implementation of programs at all levels of healthcare
Be an active and highly effective member of the cross-functional business team to meet objectives
Actively participate in sales meetings to ensure sales plans are communicated and achieved
Provide timely feedback on objectives, budgets, or other issues impacting objectives
4-6+ years of demonstrated success in healthcare sales experience
Strong technical/clinical selling skills
Evidence of continued professional growth and development
Proficiency with PC based applications (Windows, Word, Excel, and PowerPoint) is required
Medical supplies sales experience
Comprehensive knowledge and experience of healthcare distribution channels
Sales Account Executive Resume Examples & Samples
3-5 years relevant sales experience is required for the position
Relevant Sales Operations experience
Demonstrated ability to lead change and develop organizations
Successful candidates must have a valid driver's license and be willing to travel on the job
You may be assigned a role not within your current city and need to immediately relocate
Location's will vary and will be expected to be able to move/relocate throughout your career
Outside Sales Account Executive Resume Examples & Samples
This position works closely with the Branch Sales Manager to expand business and establish new customers while interacting with existing customers to increase sales of an organization's products and/or services
Minimum 2 years B2B Outside Sales experience
Experience in Technology Sales a plus
Outside Sales Account Executive Resume Examples & Samples
Responsible for prospecting and developing relationships with C Level Executives
Implements a top-down sales approach targeting Presidents, CFOs, and HR Directors to convert prospects into clients
Organizes and implements post-sale delivery and implementation of SBS solutions at customer locations
3 -5 years of successful business-to-business sales experience; to include 2 years of industry selling experience
SEO Sales Account Executive Resume Examples & Samples
Minimum Bachelor's degree or its equivalent
Minimum 3 years inside or outside sales experience, preferably in digital marketing sales (digital agency experience, professional services, etc.)
Superior written and spoken communication skills in English
Familiarity and ability to communicate value, competitive advantages
Proficiency in Microsoft Office (Word, Excel, Outlook and PPT)
Most importantly, the ideal candidate must demonstrate high energy and the ability to: multitask in a fast-paced environment, work well with people from a variety of different backgrounds and cultures, build relationships with clients and co-workers, work as part of a team, take active measures to solve problems and commit to a high level of service
Field Sales Account Executive Resume Examples & Samples
You will be efficient with Ecolab customer enquiries to achieve excellent customer service and develop company product/service portfolio
Educated to GCSE level with good numeracy and literacy skills
Previous pest control experience is desirable but not essential
Self-motivated and ability to work unsupervised on own initiative
Sales Account Executive Resume Examples & Samples
Become an expert in inbound marketing
Serve as a brand enthusiast for HubSpot's suite of products and solutions
Follow up on highly qualified inbound leads at small and mid-sized companies
Bring your thinking, strategies, and ideas to advance our company's values, unique culture, and vision for the future
Sales training certification is a plus
Inside Sales Account Executive Resume Examples & Samples
Build relationships with prospects and internal stake holders to grow new business
Work collaboratively with marketing and technology departments to execute sales strategy as the firm introduces enhancements to existing solutions and/or releases new products
Health Insurance Allowance
Career advancement with global mobility opportunities
World Class New Hire Training
Sales Account Executive Resume Examples & Samples
Follow up on highly qualified inbound leads at small and mid-sized companies throughout the French region
Build relationships with prospects to grow new business in this region
Generous remuneration + uncapped commission
Health Insurance
Travel insurance
Sales Account Executive Resume Examples & Samples
Nurture relationships with highly qualified opportunities at small and mid-sized companies
2+ years ofClosing Sales experience
Unmatched consultative selling and closing skills
This is an inside sales role based in HubSpot's EMEA headquarters in Dublin
Mid-market Sales Account Executive Resume Examples & Samples
Easily communicate the business impact of exceptional software to both technical and business customers
Have prospected and generated relationships with new customers
Have a passion for customer adoption and satisfaction
3+ years in SaaS or related direct application sales
Excel in both personal ambition AND collaborative teamwork
Have excellent communication (interpersonal and presentation) and closing skills, and have successfully applied these in inside sales
Inside Sales Account Executive Resume Examples & Samples
Sales experience combined with the ambition and drive to build a successful sales career; experience in consultative sales is an advantage
Solid closing abilities; comfortable talking about money and asking for the business
Outstanding follow-up skills and detail oriented
Excellent phone skills; comfortable working in a call center environment
Ability to build successful B2B relationships over the phone
Willingness to learn and expand current skill set
Desire to work in a high-energy, fast-moving, productivity-driven environment
Computer skills, including
High-energy and ambitious
A strong work ethic and self-accountability
Money and success driven
Desire to grow your skill set
Hours are Monday through Friday from 7:30 am to 4:15 pm. Additional Saturday hours are sometimes made available to outstanding performers
Inside Sales Account Executive Resume Examples & Samples
) Have general knowledge of our portfolio of products
) Need assistance in developing sales pipeline
) Grasp, but need assistance in closing and executing the entire sales cycle
) Often attain goals with moderate manager influence
) Perform other duties or projects as necessary
Sales Account Executive, Small Business Resume Examples & Samples
2+ years of quota carrying, technology based sales experience
Track record of over achieving quota
Direct and New Business sales experience
2+ years of quota carrying, technology based sales experience within the one of the following vertical spaces: Healthcare & Life Sciences, Retail, CPG/CNS or Financial Services
Bachelor's degree from an accredited University is strongly preferred
Sales Account Executive, Pardot Resume Examples & Samples
Deliver online product demonstrations via GoToMeeting
Proactively reach out to commerical prospects by phone and email
Prospect for new clients via data.com , LinkedIn, etc
Cold-call on commerical businesses and organizations
Follow up on inbound leads and sales inquires
Update prospect interaction in Salesforce CRM
Collaborate with other sales team members on closing deals
Sales Account Executive, Small Market Resume Examples & Samples
Track record of over achieving quota, which should be articulated in the resume
Experience closing complex sales cycles in a consultative manner
Direct and new business sales experience
2-6 years of quota carrying, technology based sales experience within the Small Business Segment
Strong customer references
LI-R
Technology Sales Account Executive Resume Examples & Samples
ABOUT US
College Diploma: Bachelor of Arts or Bachelor of Science
Minimum of 2 years' experience in Business Development, Sales or Sales and Marketing
Prior experience selling HR services and/or technology highly preferred
Sales Account Executive Resume Examples & Samples
Build and maintain an active pipeline of qualified leads in the State & Local Government and Education through existing relationships, cold calling, attending industry trade shows, working with business partners, and providing product demonstrations
Develop and maintain detailed and updated capture strategies for each target account to ensure that the appropriate resources can be available and assist in the preparation of accurate and timely sales forecasts
Aggressively work the pipeline to consistently meet or exceed quarterly and annual revenue and/or sales (order-based) quotas
Develop winning sales strategies and work in a team-oriented selling environment that includes delivery, business consultants, subject matter experts, and management
Develop and deliver client-facing presentations
Write effectively and work as a key part of the proposal development team, including anticipating how market and competitive factors will influence the selling of MAXIMUS offerings and services
Execute goals and strategies within assigned sales area
Structure and implement sales close plans within the context of established opportunities
Initiate new or revised sales procedures, programs and initiatives as required
Establish and maintain the best possible long-term relationship with each prospect and customer so as to maximize future revenue opportunities. Included are meaningful business relationships with "C" level government executives
Ability to support and influence Human Services North America Strategy and Growth business models, go-to-market strategies and sales/marketing initiatives
Bachelor's Degree from an accredited college or university required preferably in field of Business or related subject, equivalent experience considered in lieu of degree
At least five (5) years of direct IT sales experience selling one of more of the following: large Health and Human Services Business Process Outsourcing, CRM, Document Management, Government Consulting. Experience in Child Support, Workforce Services, or other public assistance sales highly preferred
At least five (5) years of complex sophisticated solution selling to Governments (State and Local Departments or Agencies and Academic Institutions) with a sales cycle of 3-18 months or longer and average deal size in excess of $1,000,000
Manage large deal pursuits involving multiple solution components and partners in support
Functional and organizational knowledge of State & Local Government. Knowledge of GSA and other Government contracts
Proven knowledge of State & Local procurement process and Lobbying compliance at all levels of Government
Extensive experience selling to multi-divisional, inter-agency teams, and "C" level buyers (CEO, CIO, CFO, Department Directors, etc.)