Dean Resume Samples
4.7
(
51
votes) for
Dean Resume Samples
The Guide To Resume Tailoring
Guide the recruiter to the conclusion that you are the best candidate for the dean job. It's actually very simple. Tailor your resume by picking relevant responsibilities from the examples below and then add your accomplishments. This way, you can position yourself in the best way to get hired.
Craft your perfect resume by picking job responsibilities written by professional recruiters
Tailor your resume & cover letter with wording that best fits for each job you apply
Resume Builder
Create a Resume in Minutes with Professional Resume Templates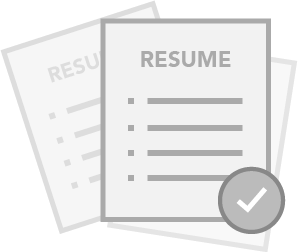 CHOOSE THE BEST TEMPLATE - Choose from 15 Leading Templates. No need to think about design details.
USE PRE-WRITTEN BULLET POINTS - Select from thousands of pre-written bullet points.
SAVE YOUR DOCUMENTS IN PDF FILES - Instantly download in PDF format or share a custom link.
49324 Christine Course
Houston
TX
49324 Christine Course
Houston
TX
Phone
p
+1 (555) 933 9643
Assistant to the Dean
Treutel LLC
Assistant to the Dean
Identifies and develops rapport with a wide variety of community agencies as a means of providing a pathway for student access and utilization
Manage Dean's office and maintain Dean's records
Assisting in preparations for events, such as the Honor's Convocation, faculty meetings and receptions, etc
Monitoring all administrative paperwork leaving the college office under the Dean's signature
Assist as Human Resources liaison for the college
Provides support of university goals and objectives that advance retention efforts; oversees, administers and/or supports campus specific programs
Performs special assignments as directed by the Dean
Dean
Windler-Goldner
Dean
Working with the faculty to continuously improve the teaching/learning programs and environment of the college
Setting strategic, operational, and financial directions for the College
Managing the College's human, fiscal, and physical resources
Maintaining an effective and collegial environment to support excellence in teaching, research, and outreach
Representing all of the disciplines within the College at the state and national levels to external constituents, including the Montana state legislature
Partnering with the University's foundation to grow resources for the College and its endowment
Supporting and representing all disciplines within the College at the University level
Dean of Admissions
Leffler, Hintz and Kozey
present
Dean of Admissions
present
Manage all aspects of the University's comprehensive strategic recruitment plan, working closely with the coordinator of each of the following areas
Serve as Bucknell's primary representative to related professional organizations, including the National Association for College Admission Counseling and the College Board's Guidance and Admissions Assembly
Assume a leadership role, in conjunction with the VPEM, with the working relationship with Human Capital Research Corporation as they support development of new geographic markets and predictive modeling for admitting and enrolling first-year cohorts
Establish and manage the annual operating and recruitment communication budgets, and budgets for specific programs and activities
Coordinate with University's chief communication officer and/or designee on strategic management of print and web communication that support Admissions' recruitment goals
Collaborate with other members of the enrollment management division to establish a division-wide research agenda
Conducting ongoing prospect management with potential Bucknell applicants
Bachelor's Degree in Professionalism
Bachelor's Degree in Professionalism
Portland State University
Bachelor's Degree in Professionalism
Strong interpersonal and communication skills and the ability to work effectively with a wide range of constituencies in a diverse community
Ability to develop, plan, and implement short- and long-range goals
Strong verbal and written communication skills
The ability to engage with and listen to individuals associated with the College to gain a full understanding of its history, mission, and values
Ability to develop financial plans and manage resources
Academic qualifications for appointment at the rank of Full or Associate Professor in one of the academic departments of the College
A successful record in academic administration, including a demonstrated ability to shape, implement, and assess a vision for an academic unit
Knowledge of public policy issues related to education and the disciplines encompassed in health and human development
Ability to develop and deliver presentations
Demonstrated ability to communicate clearly and effectively with a wide range of constituencies
Create a Resume

in Minutes
Read our complete resume writing guides
---
Dean, Kinesiology & Athletics Resume Examples & Samples
Promotes student success and improved student learning outcomes
Provides leadership and assists faculty in the development and administration of grants
Serves on or chairs college governance committees
Serves on the Deans' Council
Fosters a completion culture which encourages degrees, certificates, job preparation and transfer
Have a master's degree* from an accredited institution completed by April 1, 2016
Have one year formal training, internship, or leadership experience reasonably related to the administrator's administrative assignment
Have sensitivity to and understanding of the diverse academic socioeconomic, cultural, disability, gender identity, sexual orientation, and ethnic backgrounds of community college students, including those with physical or learning disabilities as it relates to differences in learning styles
Applicant must meet the minimum qualifications of a faculty discipline at the college. To review the minimum qualifications for faculty disciplines, refer to Minimum Qualifications for Faculty and Administrators in California Community Colleges which can be found on our website at www.losrios.edu; select "Job Openings", then "Minimum Qualifications for Faculty and Administrators in California Community Colleges"
Dean Resume Examples & Samples
Develops, directs, coordinates, manages and monitors strategic and tactical plans for multiple and complex programmatic accreditation and state board requirements related to regulatory, legal and educational planning and accountability
Serves as a primary resource in the Academic governance structure for compliance issues related to state boards regulatory approvals
Communicates with academic affairs staff, faculty, campus staff, personnel, regulatory agencies, external organizations, Apollo Legal Services, and Apollo Government Affairs to develop policies and procedures to encourage effective and efficient compliance and regulatory management controls
Represents the organization as appropriate in its relationship with the education, business, and government communities. These relationships are essential to seek out programmatic feedback for continuous improvement. This position is also accountable for developing and maintaining a positive relationship within the organization, especially with industry strategy groups and employer relationship partners
Oversees and ensures the accurate and timely filing of annual reports, self-study documents, change requests, status updates, and other required reports, notifications and communication by working cooperatively with the University's campuses
Oversees and ensures the accurate and timely execution of forms and verifications, including, but not limited to affiliation/field experience agreements, insurance verification, etc. as appropriate for the school/college
Develops content for training and professional development strategies in institutional accreditation for campus personnel, college staff, and faculty
May direct or coordinate personnel actions including recruiting, new hire actions, interviewing and selection of new staff, salary determinations, training, and performance evaluations
Remains current on College/School practice acts, board rules, and laws affecting programs
Maintains a professional and technical knowledge by attending educational workshops, reviewing professional publications, establishing personal networks, and participating in professional societies
Performs other duties as assigned or apparent
Dean of Academic Affairs Resume Examples & Samples
Master's degree in Education with Doctoral degree strongly preferred
A minimum of 10 years of increasingly responsible experience in Education, with considerable academic management experience, preferably in a proprietary school setting
Fiscal and personnel management experience
Dean of Administration Resume Examples & Samples
Overseeing the areas of accreditation and compliance with government regulations and guidelines, facilities and strategic initiatives, IT, and some contracted services—this position is heavily involved in daily operations of these areas
Maintaining an external working relationship with Korean partners, including local and national government agencies (e.g., IGC Foundation; IFEZ Authority; the Ministry of Trade, Industry and Energy; and the Ministry of Education) and businesses to the extent appropriate
Initiating and maintaining effective/collaborative relationships with Fairfax campus administrators/academic units/staff, other Korean institutions, Korea government agencies, George Mason University Korea Alumni Association, the Foreign Universities Alliance Group, professional organizations, civic organizations and others
Evaluating proposals and agreements that support new initiatives that advance the Mason Korea campus
Working in concert with the Chief Financial Officer and Controller to ensure accurate/timely reporting of financial information to the board, president, and outside government agencies/IGC Foundation
Supervising the annual budget for the assigned units
Overseeing and managing the purchase/acquisition of equipment and property
Leading assigned departments, and supervising assigned personnel
Working with Fairfax Facilities/IT teams to plan, coordinate and manage the use of Mason Korea campus facilities, and working with other campus staff in the development and implementation of a campus facilities master plan; and
Representing the Mason Korea at community and public functions/special events as appropriate/ directed
Earned doctoral degree
Prior related administrative experience in an American university
Familiarity with related laws and regulations of Korean government
Excellent analytical, organizational, oral and written communication skills in English and preferably also in Korean
A high level of energy, integrity, strong interpersonal and leadership skills
Demonstrated ability to work collaboratively and effectively with both internal and external constituents
Understanding of Korean and American higher education system
Ability to interact and communicate professionally with a wide variety of individuals and organizations
Previous experience in international campus operations
Demonstrated ability to build and manage relationships with diverse populations; and
Dean of Academic Affairs Resume Examples & Samples
Earned Ph.D
Demonstrated experience working in an academic unit or within academic affairs (five or more years is strongly desired)
Understanding of the complexity of operating an international campus with strong linkages to a U.S.-based institution
Experience with grant writing, development and management
Experience with joint research and collaborative projects
Familiarity with the Korean educational system
Experience working on teams to achieve institutional goals
Demonstrated experience and success supervising professional staff
Experience creating programs to support student success
Experience with academic advising
Strong written and oral communication skills, and an effective public speaker; and
Cross-cultural experience or sensitivity
Academic Dean Resume Examples & Samples
Degree in Education AND
Minimum of Five (5) years of relevant experience OR
Valid Michigan teaching certification
Excellent communication and interpersonal skills allowing for effective interaction with parents, teachers and administration
Strong critical reading and writing skills in order to read and analyze reports, dis-aggregate data and write reports and memorandums
Proficiency in Microsoft Office products, e.g. Excel, Word, PowerPoint and Outlook
Knowledge and proficiency in MI /K12 platforms and systems
Senior Director to the Dean Resume Examples & Samples
This role will lead a small team dedicated to the success of the dean and Kellogg School of Management
Program / Meeting Management ' set weekly, quarterly and annual plans for the dean responsibilities, planning the week, month and year ahead, provide information and deliverables to assist the dean in being more productive and effective, moving important projects ahead. This includes calendar and correspondence management through partnering with the dean and her teams to ensure priorities are reflected. Attending appropriate meetings to keep a pulse on the school's business and help to connect the dots across Kellogg influencing the dean's strategic priorities. This means having clear action items and follow-up after those meetings. Also lead or co-lead discrete projects on behalf of the dean
Highly developed communication skills (written/personal) and interpersonal savvy
This role provides privileged access to the inner workings of Kellogg School of Management and to highly sensitive information. The successful candidate will be discrete, high energy, agile-minded, strategic, proactive, a direct communicator, highly organized and committed to the vision and values of Kellogg. In addition, the following standards will generally define the successful candidate
Dean of Faculty Resume Examples & Samples
At least three years of supervisory experience
Prior experience managing a virtual team preferred
At least three (3) years of work experience in a higher-education or analogous corporate setting with online and on-ground teaching preferred
Experienced people manager and with a passion for education
Demonstrated ability to manage and motivate teams to achieve measurable results
Demonstrated ability to improve the performance and engagement of direct reports who are not co-located
Outstanding ability to provide high-quality, clear, constructive, respectful, and personalized performance feedback
Outstanding ability to manage competing priorities, remain organized, and meet deadlines
Strong relationship-building skills and the ability to influence, effectively manage, and lead others
Demonstrated ability to work collaboratively with multiple stakeholders
Knowledge of the online teaching and learning environment and Learning Management System(s) preferred
Knowledge of teaching and learning theories preferred
Demonstrated ability to work independently, take initiative, and make decisions with minimal supervision
Ability to analyze and synthesize information, solve problems, and make sounds decisions
Ability to work in a fast-paced, results-driven organization
Ability to adapt to and embrace continuous change
Assistant Onsite Dean Resume Examples & Samples
Broad educational background; preferably in business and at least one year teaching experience at the college level; excellent oral and written communication skills; preferably at least one year administrative experience
Proficiency in teaching at the college level, preferably in business
Must have strong computer skills (Excel, PowerPoint, etc.)
Academic Dean Resume Examples & Samples
Demonstrated leader and innovator
Skilled and effective communicator
Experience in educational outreach both locally and globally
A record of successful fund raising
Knowledge of the current business environment
A record of high-quality research
Assistant to the Dean-liberal Arts & Sciences Resume Examples & Samples
Review, analyze and monitor the budgets and forecasts in all divisions within the school
Assist in the preparation of the annual budget
Work with budget managers from across the institute
Review purchase orders and payment vouchers
Manage grants and restricted accounts
Work closely with department chairs, coordinators, and directors within the school to manage their finances
Monitor specialized funds within the budget, including facilities fees, graduate assistantships, and faculty stipends
Work with Dean on annual scholarship awards
Oversee faculty workloads
Serve as the school's liaison to academic computing (information technology), multimedia services, and facilities in the development and oversight of the school's smart classrooms; coordinate with the departments regarding faculty use of the classrooms
Work with facilities on all aspects of renovations including space planning and layouts, specifying furniture, consulting with maintenance staff and sub-contractors
Work with departmental assistants and others to ensure accurate and complete information for the school's web pages
Respond to telephone and in-person inquiries, following up with various constituents, and making referrals
Supervise student help in the dean's office
Serve as the division liaison to a variety of internal and external offices, e.g., campus operations, budget, human resources, comptroller, provost, etc
Maintain the dean's calendar
Maintain databases for searches
Coordinate school committees and meetings
Organize and participate in special events
Understand budgets and finances
Good communications and interpersonal skills
Highly organized and detailed oriented
Fluent in Microsoft Office, especially Excel
Comfortable with learning new software programs
Dean Resume Examples & Samples
Responsibility for advancing the College mission through student affairs and enrollment management
Oversight of the planning, development, coordination and improvement of the College's strategic enrollment management functions
Engages in transformational leadership to promote engagement of teammates for the most efficient and effective operation of the department and college
Serves as a member of the President's Council and College leadership team; develops college-wide strategic goals, operational and capital budget requests, and college-wide operations
Interprets, implements, and ensures compliance of contractual obligations, new or revised state and federal rules and regulations, and accreditation standards
Utilizes a broad-based ongoing, integrated system of planning, evaluation and evidenced based decision-making to improve the student affairs and enrollment functions of the College
Collaborates with key stakeholders to develop and implement departmental and College-wide policies and procedures
Assist Dean, Students Resume Examples & Samples
Ability to work within and assist others in navigating through complex systems
Excellent verbal and written communication skills, critical-thinking skills, use of sound judgment
Knowledge and understanding of treatment programs and mental health terminology, including diagnostic categories
Knowledge and understanding of student privacy and medical privacy guidelines and regulations and relevant legal issues
Ability to communicate difficult/sensitive information
Skills relevant to establishing and maintaining successful partnerships with parents, faculty/staff, administration, members of the community, and other stakeholders
Ability to take initiative, balance multiple projects, set priorities, and work autonomously yet also as a member of a team
Dean of Students Resume Examples & Samples
At least 10 years of experience in the implementation of training or training programs that includes the application of learning theory, psychology of learning, educational psychology of learning theories as they relate to the systematic design, development, and validation of instructional material
8 years program management experience that includes the development of positive customer relationships for customers in the Middle East region
6 years educational evaluation including the study of the techniques for evaluating the effectiveness of instructional/educational programs, including developing written and performance tests and survey instruments, and determining reliability and validity of evaluation instruments
5 years of experience infusing technology in education and training, including the study of the application of computers in education and training, including selecting appropriate computer software
10 years leading multi-disciplined teams on multiple projects
Training development/delivery and Subject Matter Expertise in security mission area domains relating to law enforcement and investigations
Special Assistant to the Dean of Students Resume Examples & Samples
Serving as office manager of the Office of the Dean of Students, including management of a substantial budget, handling day to day financial transactions, and hiring and supervision of student assistants
Managing the appointment calendar and periodic travel arrangements for the Associate Vice President/Dean of Students
Serving as the first point of contact for ODOS, including assisting students, faculty and staff who visit or call the office, often with urgent or sensitive needs
Playing a key planning and implementation role in various student programs, including a large-scale annual orientation program for 650 JD students
Support of the peer tutoring and student travel programs
Periodic research projects for the dean of students
Dean of Culture Resume Examples & Samples
Work closely with the Assistant Principal of Culture and other members of the leadership team to develop a positive, structured, achievement-oriented, and creative school culture
Serve as a point person for discipline/culture issues
Have a lead role breakfast, lunch, dismissal, and other transitional experiences and whole-school operations
Aid teachers to improve their instructional practice, especially as it relates to issues of discipline, relationships with students, and school culture
Work with Assistant Principal of Culture to write and execute student behavior plans
Assist in Saturday School programs as necessary
Other duties as assigned by Assistant Principal of Culture and School Leader
Assistant to the Dean Resume Examples & Samples
Evidence of a Master's Degree in Higher Education, Student Affairs, Counseling, or related field and three years working experience in higher education environment
Experience working with diverse populations
Experience with supervision of students, crisis management, event planning, creating/delivering presentations, and establishing/maintaining effective working relationships
Experience with preparing correspondence and reports, conflict resolution, problem solving, facilitation, and advocacy
Demonstrated knowledge using computer software (e.g., Excel, Outlook, Word PowerPoint); public speaking experience is highly desired; bilingual (English/Spanish)
Experience with fiscal and human resources databases and software such as Kenexa Brassring, Advantage, PeopleSoft, Dashboards
Evidence of effective verbal and written communication skills (composition, grammar, spelling and punctuation)
Assistant to the Dean of Students Resume Examples & Samples
Serves as a liaison for community outreach
Performs special assignments as directed by the Dean
Serves as media specialist on behalf of the Office of the Dean of Students
Assists in preparation of communication pieces and marketing materials
Serves as Office Manager for the day-to-day operations of the Office of the Dean of Students
Performs Advocacy and Crisis Management
Independently composes correspondence on a variety of subjects requiring judgment, originality, and broad knowledge of University policy and proceduresAssists in developing operating policies and procedures
Performs research and/or statistical analyses and assists in the planning and preparation of special reports
Serves as liaison for Council of Religious Advisors
Provides facilities management support for EOSS organization; which includes ISAAC, inventory surplus
Supervises student employees
Maintains the Dean's calendar and makes travel arrangements
Maintains confidential administrative, fiscal, and academic records
Interprets general office and administrative policies
Schedules and attends meetings and conferences; takes and transcribes notes/minutes and distributes upon approval
Arranges and implements decisions made during meetings and conferences; assures that follow-up actions are taken in accordance with established procedures
Performs as a member of the Dean's Leadership Team
Provides human resource and fiscal support
Experience working in a higher education environment
Demonstrated knowledge of University policies and procedures with particular emphasis on the operations or functions overseen by the Dean of Students to whom the Assistant to the Dean reports
Advocacy and Crisis Management experience
Experience in preparing correspondence and reports
Experience in scheduling meetings and maintaining calendars
Experience in using PeopleSoft, Dashboard, Kenexa, Advantage, Blackboard, Excel, Outlook, Word and PowerPoint
Dean Resume Examples & Samples
In collaboration with the faculty, providing intellectual leadership and a strong commitment to the educational programs housed in the College of Engineering and Applied Science
Working with the faculty to continuously improve the teaching/learning programs and environment of the college
Working in consultation with the provost and in collaboration with other Deans to ensure a university-wide perspective on broad institutional matters
Increasing the college's resource base by engaging in fundraising activities for the college. A University of Colorado advancement officer works with the Dean
Building networks and forging and strengthening alliances with industry partners
Encouraging greater scholarship (creative work/research) activity involving both undergraduate and graduate students in externally funded and campus-supported efforts
Overseeing the activities necessary to maintain the college's accreditations
Working to promote scholarship (creative work/research), innovation and entrepreneurial activities in the college and raising its stature and funding
Advocating for the college internally as well as statewide, nationally, and internationally
Leading efforts/activities to enhance the student experience and advance enrollments, diversity and inclusion, and retention and persistence efforts among the college's students
Providing outstanding strategic leadership and critically evaluating/embracing emerging directions in higher education, industry, and the technology spheres
Meeting agreed upon campus objectives for the college within the established budget
Demonstrating a strong commitment to the university's urban location and to the rich diversity of the urban environment, while exploring opportunities to engage across Colorado and around the globe
Enhancing the College of Engineering and Applied Science brand through activities, events, and intellectual leadership in the engineering and government communities
Earned terminal doctorate in a discipline relevant to the academic programs in the College of Engineering and Applied Science
Leadership experience in higher education
Record of scholarship, teaching, and service sufficient to be appointed as a full professor with tenure in the College of Engineering and Applied Science at the University of Colorado Denver | Anschutz Medical Campus
Demonstrated senior-level leadership success at a research university and/or sustained executive-level success in engineering or industry
Evidence of ability to forge partnerships, raise funds, and partner with industry to meet strategic growth and development goals
Strong, demonstrated commitment and accomplishment in building diversity and inclusion
Ability to understand the challenges of engineering education in an increasingly competitive and technologically diverse environment
Demonstrated effective leadership skills
Ability to motivate and manage change, energize, and lead a committed faculty and staff
Dean Resume Examples & Samples
A proven track record in program development, promotion of inter-disciplinary research, and growth management
The skills necessary to perform as an effective communicator to internal and external constituencies
The ability to navigate the political landscape of higher education and its various statewide stakeholders
A commitment to a participatory decision making process
A vision for how to best utilize CAPLA's academic and research enterprises to effect change in Arizona's environment
Dean-student Affairs Resume Examples & Samples
Coordinate and oversee graduation, pinning and other ceremonies for the campus
Administer the peer-tutoring program. Coordinate services with the faculty and academic dean
Plan and implement all orientation programs for students at the campus. Supervise the bookstore personnel and administer the operations of the bookstore and student book distribution. Oversee the distribution of Student Identification cards and Key Access distribution and record keeping
Assure the safety and security of the students in all campus facilities
Coordinate compliance with governmental regulations concerning campus security, crime statistics, and Student Right to Know requirements
Insure timely updating, publishing and distribution of the Student Handbook, Campus Security Report, Drug Free Schools and Communities information and other student consumer information documents
Dean Resume Examples & Samples
A terminal degree that satisfies eligibility for appointment to the rank of tenured full professor in an academic program of the College of Natural Sciences and Mathematics
Knowledge of and interest in the broad spectrum of academic and professional programs in the natural sciences and mathematics
Ability to provide ethical leadership to the college
Successful academic administrative experience at the level of chair or above, including management of fiscal and personnel resources, academic program evaluation and review, and programs for student advisement, recruitment, and retention
An exemplary record of university teaching and scholarly activity
Demonstrated ability to encourage and support faculty pursuit of opportunities to obtain grants and contracts
Experience in fostering relationships with donors, alumni, and other constituencies in the interest of fund-raising
Knowledge of relevant Federal and/or State health, safety, and research compliance standards
Ability to participate effectively as a member of a collaborative Academic Affairs leadership team
Ability to interact effectively in a culturally and ethnically diverse community
Ability to articulate a vision for the future of science and mathematics curricula and research at an urban comprehensive university
Demonstrated commitment to initiatives that build excellence in undergraduate and graduate education in the sciences and mathematics
Experience with and commitment to strategic planning
Demonstrated effectiveness in budget planning and management
Demonstrated commitment to faculty governance, consultative processes, and consensus building
Experience with and commitment to K-16 outreach and collaboration
Familiarity with the teacher credentialing functions of various departments
Successful experience in a collective bargaining environment
Dean s Assistant Resume Examples & Samples
Reviews, reconciles, and confirms all transactions to respective agencies following the posting of all receivables and expenses to ecommerce and University financial systems. Works with student leaders on updating product and service offerings and promotional codes on the virtual storefront. Communicates and maintains positive working relationships with several campus departments. Assists the assistant dean with travel arrangements and the reconciliation of credit card transactions. Provides fiscal year-end reconciliation and financial closure of all PSA accounts
Serves as the frontline customer service contact and administrative support liaison for PSA. Answers phone calls, returns voice messages, and responds to e-mails, inquiries, and initial customer complaints. Disseminates information regarding web resources, online purchasing, sales information, and student leader contact information
Schedules meetings and keeps the assistant dean's calendar. Maintains office files and electronic databases. Distributes and collects keys and coordinates reservation requests for various spaces. Coordinates reservations for all PSA vehicles and distributes keys for all ODUS managed vehicles, ensuring individuals are eligible and authorized to drive on behalf of the University. Handles all signage for the office and bulletin board and kiosk maintenance. Oversees and monitors websites for accurate information and data security compliance. Answers student leader questions regarding basic policy as outlined in the PSA manual
Assists with advertising, planning, and staffing PSA and non-PSA University events. Duties include, but are not limited to, scheduling room reservations, ordering food, developing advertising materials, room set up and clean up, and related organizational responsibilities
3-5 years of work experience in an office setting
Knowledge of Microsoft Office Suite including Word, Excel, and Access
Use of website development in Volusion or other ecommerce software
Flexibility to switch tasks frequently in a busy office
Ability to think positively and work independently in a fast-paced environment, while anticipating and troubleshooting problems, and prioritizing conflicting priorities
Ability to work collegially with other departments, including the Office of Finance & Treasury, Facilities, and the residential colleges
Demonstrated capacity to take initiative
Assistant TO Dean Resume Examples & Samples
Evidence of Master's Degree in Higher Education, Student Affairs, Human Services, or a related field
Evidence of working in an educational environment
Experience with crisis management, event planning, and creating/delivering presentations
Experience with preparing correspondences and reports, problem solving, facilitation (group/committee), and organization of projects
Demonstrated knowledge of experience using computer software (e.g. Outlook, Word, Excel, PowerPoint)
Evidence of effective verbal and written communication skills (composition, grammar, spelling, and punctuation); public speaking experience; and bilingual (English/Spanish)
Dean Resume Examples & Samples
Program Quality and Accreditation – directing and guiding College strategic planning; ensuring program quality and student learning outcomes; supporting accreditation and faculty-led assessment efforts; ensuring appropriate training and professional development opportunities for faculty to develop and enhance their academic and professional qualifications
Student Success – providing an effective learning environment that ensures the academic success and timely graduation of all students through strategic enrollment planning and effective utilization of resources; partnering with others on campus to implement the student enrollment plan
Resource Enhancement – actively collaborating with Advancement to establish mutually beneficial relationships with donors, alumni/ae, supporters, and community partners to advance College and department initiatives, goals, and priorities; creating an environment that fosters the increase of externally funded research and contracts, as well as international and non-state supported instructional programs through extended learning
Outreach and Strategic Communication – consulting with Public Affairs to develop and execute an internal and external strategic communication plan; developing collaborative relationships with school districts in our service area and other community partners; promoting and supporting activities that engage alumni/ae, donors, and other supporters; representing the College at public events; participating in regional and University communities in support of University initiatives and activities; developing and sustaining collaborative relationships with school districts and other community partners
Personnel – recruiting highly qualified and diverse faculty, staff, and students to the College; reviewing, evaluating, and recommending faculty and staff for retention and promotion; recommending faculty for sabbatical leaves and tenure; supporting and ensuring the professional development of faculty and staff employees
Finances – developing a budget plan for the College; overseeing and managing budgets; providing direction to the Budget Analyst; reviewing contracts, leave requests, assigned time requests, and stipend requests
Earned doctoral degree from an accredited institution in a discipline that is offered by the College or that could be the basis for hiring to an academic position in the College or University
Academic record in teaching, research, scholarship, and/or creative activities that would merit appointment at the tenured full professor level in one of the College's departments
At least five years of leadership experience comparable to a department chair level or higher (e.g. director, program coordinator, or associate dean)
At least three years of budget management experience
Demonstrated achievements in developing academic programs and support services that foster student success and inclusive excellence
Demonstrated success in external fundraising including support of individual donors, grant funding from federal, state, and other sources
Demonstrated commitment to and/or experience in fostering a climate of inclusion and educational excellence
Experience at the level of associate dean (or equivalent) or higher level
Ability to work collaboratively with the senior leadership of the University and with constituencies from other colleges and content fields in the University
Ability to promote an effective learning-centered approach that reinforces and extends programs and interdisciplinary and multicultural initiatives based in the College at both the undergraduate and graduate levels
Demonstrated success implementing programs to increase graduation rates and close achievement gaps
Demonstrated commitment to shared governance in a university setting
Understanding of innovation and change in higher education, including its impact on teacher preparation, general education, and the liberal arts
Experience in a collective bargaining environment in higher education
Knowledge of and experience with state and national accreditation processes and requirements
Ability to promote the role of public higher education in serving the educational and workforce needs of California's diverse population
Assistant TO Dean Resume Examples & Samples
Evidence of a Masters in Higher Education; Education or related field
Experience working in a higher education environment and developing and maintaining effective working relationships
Evidence of being bilingual English/Spanish
Experience with preparing correspondence and reports
Experience in using PeopleSoft, Dashboard, Kenexa, Advantage and Blackboard
Experience in using­Excel, Outlook, Word, and PowerPoint
Dean Resume Examples & Samples
Academic Accomplishment.The Dean should be an individual of distinguished academic accomplishment commensurate with an appointment at the rank of Tenured Professor in the College of Nursing
Academic Leadership.The Dean should bring demonstrated success with the development of excellent educational and research programs. This includes having the expertise to work with accrediting agencies; using innovative strategies to improve on instruction, professional practice, undergraduate and graduate education, and executing a successful program of research. Leadership experience at the collegiate level, including shared governance, is desirable
Fundraising Skills.The Dean should have the willingness and disposition to serve as the primary fundraiser and the vision to conceive of new funding opportunities that benefit the College
Management Experience.The Dean should have the expertise and experience to manage the personnel and administrative complexities of a comprehensive college of nursing across its research, teaching, clinical, and service missions
Financial Expertise.The Dean should have experience with and understanding of financial management with a focus on building strong academic programs, rewarding excellence, and providing the College with a sound financial foundation
Communication Skills.The Dean should have the ability to communicate persuasively and respectfully with faculty, staff and students and with the various constituencies of the College. The Dean serves as ambassador, and as such must articulate clearly the mission and accomplishments of the College to parties within and external to the University community
Diversity Advocacy. The Dean should have experience addressing diversity and cultural competence initiatives that advance research, teaching, clinical, and service traditions of the College. The Dean should have the ability to work with diverse colleagues and populations across rank, discipline, and networks and be committed to support the continuous integration of diversity efforts that advance the awareness, attitude, knowledge, and skills of faculty, staff, students and alumni
Coalition Building.The Dean should have the expertise and experience needed to develop partnerships and outreach programs with academic institutions, health systems, businesses, and related entities. Such collaborations should advance the College in its research, teaching, clinical, and service missions
Innovative Administrator. As the senior academic leader, the Dean should promote creative approaches, such as advanced technologies, interprofessional education, team science, and professional best practices, to address challenging problems
Education Requirement
Terminal Degree Required
Eligible for appointment to full Tenured Professor
Demonstrated managerial competencies to oversee a comprehensive College of Nursing
Clear communication competencies
Knowledgeable of challenges to 21st century healthcare and higher education
Commitment to mentoring faculty in successful careers
Eligible for licensure as a registered nurse in Iowa
Desirable Qualifications
Evidence of innovative approaches to problem solving
Successful record of securing external funding
Commitment to engage both internal and external constituencies
Commitment to shared governance
Clinical practice experience
Online Application Required Documents
Dean of Culture Resume Examples & Samples
A bachelor's degree or higher in a related field
Commitment to the belief that outstanding school leaders, staff, and teachers can achieve excellent outcomes for all students
Demonstrated resourcefulness in setting priorities and guiding investment in people and systems
Extreme flexibility, with a strong work ethic and an entrepreneurial spirit to accommodate a high level of responsibility and multiple priorities
Ability to lead strategic initiatives that result in measurable improved student achievement
Demonstrated success in raising the achievement levels of traditionally underserved students, preferably in a K-12 setting
Dean of Instruction Resume Examples & Samples
Oversee and direct professional development of all instructional staff
Direct the school's standards-based assessment strategies and systems in order to support a data-driven culture where assessments are used to increase learning and support all students
Oversee the development and implementation of a rigorous, college preparatory curriculum including a vertical scope and sequence aligned to state standards and assessment processes
Assess the efficacy of curriculum and interventions, vet new programs/resources, oversee implementation of curriculum and interventions, and make recommendations as needed (including special education)
Establish/ensure performance goals are set for/with all instructional staff
With the School Leader, manage teacher performance evaluations
Provide timely and relevant feedback on plans, practices, and strategies to ensure continuous improvement and ongoing development of instructional staff
Create a culture of sharing of effective practices amongst instructional staff
Develop and execute a framework for the strategic use of data; support the team in using student and staff performance data to drive improved teaching and learning
With the School Leader, develop a plan of action for the year. This may include: needs assessment, goal setting, identification of major task areas and steps for accomplishing tasks, method of establishing effective communication, method/calendar for supporting and developing teachers
Observe teachers; manage content leads (and others as assigned)
Lead and manage all INSPIRE teaching fellows
Support regional data reporting and analysis to inform leadership decision-making and planning
Support the Learning Circle partnership and facilitate the implementation of the system at the school level
Participate in Partner Region work, including, but not limited to, monthly priorities and data review
Support long-term regional academic planning as well as teaching and learning strategy and implementation
The following are required of all applicants
Minimum of three years of successful, full-time, lead teaching experience in low-income communities and a Bachelor degree
Strong track record of results and leadership in a school setting
Experience in analyzing student data and using data to inform instruction
Experience managing adults; goal-setting, providing meaningful feedback and setting professional development plans
Extreme flexibility, with a strong work ethic and an entrepreneurial spirit to accommodate high levels of responsibility and multiple priorities
Dean of Students Resume Examples & Samples
Work closely with School Leader to establish a positive, structured, and achievement-oriented school culture
Facilitate teacher training and support around discipline, relationships, expectations, consistency, and management
Coordinate and implement a school-wide discipline system with meaningful incentives and consequences
Collaborate with School Leader in the formation and execution of Character Strengths Curriculum
Lead recognition assemblies, parent workshops, community events, and other culture-building activities
Support teachers in building relationships with students and parents; implement parental involvement plan
Supervise school entry, breakfast, lunch, transitions, and dismissal to ensure they are orderly and positive
Conduct regular school culture walkthroughs and audits to help staff maintain a high bar of excellence
Lead efforts to ensure all students have excellent attendance and arrive at school on time
Lead efforts to ensure all students have excellent homework completion and that homework is checked efficiently
Ensure that the physical environment of the school reinforces school culture and facilitates student achievement
Ensure effective field lessons, school events, and extracurricular activities
Model KNCHS core values and character strengths at all times
Serve as the point person for discipline/culture issues as well as specific behavioral intervention plans
Assist teachers, students, and parents in the creation and implementation of support plans for struggling students
Reinforce the effective use of the school-wide behavior plan, including the school's merit and rubric systems
Monitor behavioral pull-out and in-school suspensions
Oversee implementation of after school and lunch detentions
Maintain accurate student discipline records; document all conferences, suspensions, and phone calls for behavior
Communicate clearly and promptly with teachers, families, and students when discipline issues occur
Proven record of high achievement with minority and low-income students
Experience leading and effectively managing adults; proven ability to proactively lead by example
Understanding of the nuances of urban school environments and school culture
Excellent communication skills with diverse constituents; clear writer, facilitator and public speaker
Superb personal organization skills to keep on top of deadlines and measures of accountability
Team player: demonstrates maturity, growth mindset, strong work ethic, follow-through and flexibility
Willingness to offer and respond positively to feedback; Commitment to daily personal and professional growth
Strong belief in the KNCHS mission and educational model
Bachelor's degree from a competitive college or university; Master's degree preferred
Smu-assistant to the Dean Resume Examples & Samples
Excellent interpersonal relationships
Understanding of confidentiality and behaviors necessary to handle confidential material
Expertise in Microsoft Office, internet, email, database, and accounting software applications
Ability to prioritize, multi-task, and complete work with attention to detail
Bachelor's degree in business, accounting or related field preferred: Three years of administrative, business (accounting), or management experience
Experience with appointment procedures and related personnel processes preferred
Experience in an institution of higher education or health professions preferred
Dean, Kinesiology & Athletics Division Resume Examples & Samples
Resume in Word format (Required)
Letter of Interest (Required)
Unofficial Transcripts showing that the minimum qualifications are met (Required)
Any additional supplemental materials (Optional)
SSW Assistant to Assoc Dean for Ed Pgms Resume Examples & Samples
Initiating written correspondence requiring interpretation of policies and procedures
1) Serve as back-up for Executive Assistant to the Dean
2) Serve as back-up for Associate Dean for Faculty Affairs Assistant
3) Serve as back-up for Development Office Assistant and/or Events Planner
4) Other duties as assigned
Dean-level Resume Examples & Samples
Delivers quality education by managing academic resources, ensuring proper instruction, assessment and delivery of curriculum materials, managing the learning environment, and facilitating the use of the institution's learning methods and materials
Leads and manages the campuses' Academic Affairs department including library services
Recruits, interviews and selects direct reports
Provides leadership, direction, motivation and supervision of direct reports. Establishes performance expectations, monitors performance (including conducting classroom observations), analyzes key performance indicators, provides coaching and feedback, evaluates performance and recommends corrective actions
Collaborates with campus leadership team to determine faculty staffing needs. Facilitates the selection, hiring and scheduling of faculty as recommended by the Associate Dean, Associate Dean – General Studies, Chairs and Program Chairs
Oversees faculty and staff training and professional development programs
Directs and evaluates the achievement of student performance objectives. Performs attrition analysis and manages the campuses' retention program
In cooperation with the campus leadership team, the Associate Dean, Associate Dean – General Studies, Chairs and Program Chairs, creates academic goals and objectives for the Institutional Effectiveness Plan and directs department staff in the achievement of these goals and objectives
Ensures the department's compliance with policies and procedures, ethical practices, government agencies' guidelines and accrediting organizations' criteria. Stays abreast of changes in law, regulations and policies and procedures. Provides proper and timely documentation to support regulatory compliance and provides training, guidance and direction to ensure understanding and compliance within department staff
Delivers quality student services that promote academic success by planning and managing student orientations, overseeing academic advising, and managing academic support services such as tutoring and remediation programs
Resolves faculty, staff and student concerns in a timely and fair manner and documents properly
Responsible for the campuses' Advisory Board meetings. Promotes faculty's and staff's affiliation with professional and community organizations
Participates in the development of the campuses' business plan and budget
Promotes student enrollment growth by developing and implementing retention strategies and initiatives, overseeing the campuses' re-entry program (as directed by the Director), attending campus events, and involvement in community and professional organizations and events
Apprises Director of major issues and status of initiatives, trends and opportunities on a timely basis
Dean of Faculty Resume Examples & Samples
Master's degree in Higher Education or in Art & Design-related field required. Doctorate preferred
8 or more years of combined classroom, leadership and faculty management experience in higher education setting
Experience successfully maintaining credentialing requirements of regional accreditors
Awareness of the history, trends, and potential of faculty development programs
Awareness of the history, trends, and potential of online teaching and learning
Strong interpersonal skills with range of populations
Strong computer software (MS Office) skills, including Microsoft Excel
Ability to apply first-principles thinking
Ability to lead large-scale projects in a matrixed management environment
Ability to work without close supervision and to set one's own priorities and work schedule
Ability to plan, coordinate, monitor and motivate the activities of others
Ability to pay attention to details in designing, implementing, and maintaining systems, projects and programs
Dean of Students & Culture Resume Examples & Samples
BS/BA degree
Experience serving in a school leadership role
At least two years of teaching experience demonstrating excellent classroom management skills
Experience working with middle school students with diverse backgrounds and needs
Experience and general understanding of educational administration
Training in behavioral management techniques
Experience and/or training with restorative practices
Experience serving as a Dean of Students or other administrative role
Masters degree in Psychology/Counseling
Dean of Students Resume Examples & Samples
Contact families about attendance and truancy on a daily basis, primarily via telephone. Because much of this work is done via phone, the person in this role must exhibit exemplary communication skills and, ideally, be a fluent Spanish-speaker
Assist the Social Worker/Guidance Counselor in designing and executing parent workshops
Assist in optional Saturday School programs
Dean Resume Examples & Samples
Possess a terminal degree in the area of Pharmacy or Pharmaceutical Sciences or demonstrate a strong understanding of contemporary pharmacy and health care systems, with eligibility for pharmacist licensure preferred
Demonstrate a background in providing visionary academic, administrative, and fiscal leadership
Have a demonstrated record of successful administrative accomplishment (including program development and student recruitment and retention)
Possess a strong record of teaching, service, and scholarly achievement, including competitive extramural funding, consistent with the rank of professor
Have familiarity/experience with technology transfer/patents
Have the ability to work outside normal university business hours as needed and travel occasionally
Dean of Student Affairs Resume Examples & Samples
Develop a strategic plan for enhancing student affairs programming and services that addresses academic success, personal and emotional development, career readiness, civic learning and community engagement, global and multicultural competency, and student health and well-being. Plan to be developed within the context of cultural factors and should align with projected growth in enrollment
Establish organizational structure and supervisory responsibilities for delivery of services and programs: counseling and psychological, sexual assault, disability, student conduct, academic integrity, wellness, alcohol and other drugs, orientation, career services, off-campus student support, student engagement, student involvement (registered student organizations, student government), campus recreation, student support, academic support services, and career development center among others
Conduct a comprehensive review of all GMUK University Life and university policies and procedures and identify revisions needed to achieve more effective translation and application to GMUK population and environment while maintaining adherence to standards. Develop and implement plan for ongoing review and revisions as needed
Develop and oversee implementation of robust on-site training to faculty, staff, student leaders and general student population in all relevant areas, including but not limited to: disability, mental health and suicide prevention, academic integrity, student conduct, sexual assault/interpersonal violence, alcohol/drug education and prevention, student engagement and diversity/inclusivity
Identify and address all concerns within residential housing to improve the on-campus housing experience
Coordinate with on- and off-campus constituencies and community leaders in developing and managing cocurricular learning, career and service opportunities
Identify cultural and contextual factors to inform development of programming and initiatives to promote an inclusive and welcoming environment for all students; and
Successfully facilitate all student transition to and from GMUK and the George Mason University main campus in Fairfax, Va. Portfolio to include direct service, supervisory and administrative responsibilities, as well as on-call responsibilities to address crises and emergencies
An earned master's degree in higher education or a related field that will serve to enhance the stature and academic success of all university students
Demonstrated experience in advising, counseling, program development, global education, or a related field (a minimum of eight years is strongly desired)
Demonstrated leadership experience in an educational setting with an ability to serve as an effective advocate for student success (a minimum of eight years of experience is strongly desired)
Working knowledge of mandated educational policies and practices as it pertains to maintaining the well-being of the campus, including FERPA, ADA, Title IX and the Cleary Act
Established track record of interpreting and applying institutional policies and procedures from one context to another while maintaining adherence to appropriate standards; and
Ability to manage difficult conversations, relationships, and other challenging situations that require thoughtful and effective communication—verbal and/or written
Experience with assessment practices is highly desired
Eight or more years of leadership experience
Solid administrative skills
Program planning and event management experience is strongly desired; and
Ability and desire to serve as a strong advocate and coalition-builder, particularly with a range of diverse communities including students, faculty and community leaders; and
Working knowledge of Korean culture, study abroad best practices, and/or international branch campuses
Current resume
At least three references with full contact information
Academic Dean AD Resume Examples & Samples
20% or less travel expected
Knowledge of the workings of the maritime industry is highly preferred
Familiarity with professional maritime education at the senior level is desirable
Ability to exert strategic influence over complex organizations through envisioning, goal setting, team building, planning, implementing, and assessing
Strong executive skills and experience in enterprise leadership. Senior-level experience in government
Ability to work collegially with diverse staff, faculty, students and administrators
Refined verbal, writing, and representational skills
Dean of Academic Progress Resume Examples & Samples
Minimum of a Bachelor's degree from an accredited college or university
Prior experience as a highly effective teacher
Must be considered highly-qualified based on NCLB guidelines, if applicable
Ability to establish rapport with families and children
Articulate, professional demeanor with strong self-confidence and initiative
Ability to work both on broad-based strategy and everyday details
Ability to exercise excellent judgment in decision-making
Ability to establish and maintain effective working relationships both internal and external to the district
Independent, self-starter with a strong focus on student development and a passion for working with underserved student populations and their families
Proven written and verbal communication skills with all levels of management, both internal and external to the district
Possession of a passionate and loving attitude toward all children
Possession of a belief in inquiry-based learning and constructivist methods
Possession of a sense of urgency to do whatever it takes to assure that every student gets to and through college
Commitment to the vision, mission, values and goals of KIPP Houston
Motivation to grow as an educational professional
Desire to implement curriculum, instruction, and assessment that is cutting-edge based on educational research
Willingness to be an active member of a professional learning community focused on action research within the school and the classroom
Responsiveness; Follow-up and follow-through with students, families, and faculty members is essential
Proficiency in Microsoft Office applications (Word, Excel, PowerPoint, and Outlook)
Proficiency using computers, printers, copy machines, and fax machines
Ability to travel throughout the district and the city
Valid Texas Driver license with appropriate insurance coverage
Dean of Students Resume Examples & Samples
Promote and support the school's mission and values, reflecting deep respect for all students, families, and staff
Work closely with school leadership to develop a positive school culture, maximize learning time, and optimal use of space and resources to support these goals, includes professional development and staff trainings
Create and implement school-wide behavior management system and effective communication system
Model positive interactions and effective interventions with students; development of behavior plans
Serve as point person for behavioral crisis intervention, disciplinary action, and other student culture issues
Track and use data to inform and improve systems and practices to promote learning time, positive and safe school culture, and high attendance; meet with grade level teams as part of that process
Be highly present and visible during school hours for students, families, and staff; manage transition times, including arrival, dismissal, breakfast, and lunch
Ensure compliance with state and school regulations reporting requirements related to discipline, physical and emotional safety, and attendance
Direct experience working with children serving underserved communities in a supervisory capacity preferred
Strong interpersonal and communication skills, written and verbal, with different audiences, including students, parents/guardians, and staff
Value of diversity and demonstration of cultural competence and sensitivity; experience in supporting diverse needs and working with diverse populations
Adaptive, flexible, and resourceful problem solver; customer-service orientation
Detail-oriented and organized; can build and maintain systems that can grow with the school
Strong team player and experience working collaboratively
Life-long learner; willingness to make and learn from mistakes; passion for learning new things
Sense of humor
Bilingual Spanish, Haitian-Creole, or Cape Verdean Creole highly desirable
Assistant to the Dean Resume Examples & Samples
In conjunction with the Dean, establish priorities and maintain the Dean's schedule using Outlook calendaring system. Ensure priorities are met through oversight of demanding calendars and scheduling conflicts. Keep calendar accurate and allowing for workload
Develop presentation materials, including research and summarizing materials using various presentation software programs
Maintain various databases and records management systems pertaining to IAS functions
Assist in coordination of purchasing materials and supplies, including food, for activities, travel and events
Develop meeting agendas for monthly and ad-hoc meetings. Independently coordinate schedules of participants. Create and disseminate meeting agendas, presentation materials, and accurate notes
Assist in schedules for Associate Deans within the School using Outlook calendaring system. Provide meeting and event support to Associate Dean's as needed (example, Brownbag faculty talks, faculty accomplishment kudos, faculty development opportunities, and more)
Provide support and backup with meeting and conference setup and general tasks
Dean, Students, Belleville Resume Examples & Samples
Have the capacity to administrate student development offices
Enforce policies related to the student handbook student discipline
Must have knowledge in Title IX compliance, budgeting, assessment, and human resource practices
Knowledge of current federal and state requirements for higher education to ensure university compliance
Must have strong understanding of retention and recruitment issues relative to their impact on instructional learning, student retention, and legal liability
Requires leadership, creativity, and initiative,
Highly developed analytical, organizational, and interpersonal skills essential
Evening and weekend work not uncommon
Must be able to travel for extended periods to review facilities, etc
Dean Resume Examples & Samples
Develops and implements and works toward the achievement of the College's retention goals
Develops and implements, administers, and evaluates programs, policies and budgets necessary to accomplish the mission, goals and objectives of the Academic Department
Administers the policies and procedures contained in the College catalog, the College calendar, the Faculty Handbook, and the Employee Handbook
Implements a scheduling process that includes maximum utilization of faculty and classrooms while meeting the needs of students
Participates with other senior officers of the College in institutional planning, policy development, and problem solving
Directs and assists program directors in the recruitment, selection, evaluation, retention, and success of an outstanding faculty and academic staff
Makes recommendations on the selection of text and other instructional support material
Administers the curriculum review and development policy
Implements the outcomes assessment program of the College
Strong interpersonal and communication skills and the ability to work effectively with a wide range of constituencies in a diverse community
Skill in examining and re-engineering operations and procedures, formulating policy, and developing and implementing new strategies and procedures
Strategic planning skills
Academic Dean Resume Examples & Samples
Administers the instructional programs of the College in accordance with the mission of the College
Assures all accreditation, State, and Federal criterion concerning academics is strictly followed
Administers, implements, and monitors the College's institutional effectiveness plan
Fosters strong programs that contribute to the education environment and that encompass intellectual pursuits ranging from basic scholarly activity to innovative personal achievement. Administers the College's program for professional growth and development, in-service programs, faculty meetings and program director meetings
Provides documented evidence of individualized professional growth and development for the Academic Department
Maintains accurate and complete academic files for faculty in accordance with the Accrediting Council criteria
May administer and/or oversee online educational activities
In a program with fewer than 30 students or in programs without a Program Director, the Academic Dean will act as the Program Director until such time that a program director is hired
Prepares and distributes the Quarterly Calendar for the College
Skill in organizing resources, establishing priorities, plan and evaluate programs
Skill in budget preparation and fiscal management
Ability to develop, plan, and implement short- and long-range goals
Program planning and implementation skills
Ability to develop and deliver presentations
Interdisciplinary scholarly skills
Dean of Instruction WC Resume Examples & Samples
A resume
Actively contribute to a work environment that embraces inclusiveness and diverse perspectives, one that builds constructive working relationships characterized by a high level of acceptance, cooperation, and mutual respect. Facilitate a cooperative and committed culture that supports efforts to establish and accomplish individual, department, campus, and college goals
Advocate for students through support of programs that promote retention and completion
Provide strategic analysis and advice for the campus Vice President
Develop and administer assigned budget by collaborating with faculty and staff to determine funding needs and priorities that strategically support department, campus and college goals
Guide enrollment management and retention efforts and assess the effectiveness of the schedule in contributing to student learning through guided academic pathways
Build and maintain partnerships with four-year institutions, as well as business, industry, and community partners. Foster and promote transfer agreements with four-year colleges and universities and dual enrollment with high schools and career centers
Represent the campus and the college with individuals and groups from the community to promote programs within the college. Collaborate with colleagues from across campuses and from multiple areas of the college to develop, support, and promote opportunities for student engagement, workforce development, alternative instructional delivery (e.g., online, hybrid, competency-based education) and pedagogies
Participate in campus and college project and committee work to advance learning and to contribute to the collaborative culture of the college
Master's degree from a regionally accredited college/university; or professional licensure (e.g., Juris Doctorate or Certified Public Accountant)
Minimum of three years' leadership or supervisory experience
Minimum of five years' experience teaching in a higher education setting (community college setting preferred)
Basic knowledge of computer applications (e.g., Microsoft Office) to accomplish managerial tasks
Mastery of curriculum design and instructional practice/theory to make decisions or recommendations significantly changing, interpreting or developing instructional policies and/or affecting the campus sites and the entire college
Experience with teaching and assessment of student learning at the college level and demonstrated commitment to improving student success
Mastery of written and oral communications to persuade, change, interpret or develop aspects of college operations, e.g., accreditation, grant writing, community liaison, advisory/policy boards, and local/state/federal government contacts
A thorough understanding, appreciation, and commitment to the comprehensive community college
Ability to operate effectively within campus and college teams to best support the strategic priorities of the college and to follow through with implementation of those priorities on the Westminster Campus
Demonstrated problem-solving skills; experience in a team–based environment and evidence of a collaborative work style
Demonstrated knowledge and experience in a management position which includes supervision of personnel/subordinates, project management and conflict management
A dedication to recruitment, retention, development and success of faculty, staff and students
Demonstrated knowledge and application skills in resource management, e.g. facilities and budgets/expenditures
Experience in connecting and developing relationships and partnerships with community and regional business/industry leaders
Professional work experience in a non-academic setting related to Business, Information Systems Technology, Allied Health or Nursing
Expertise in Career Technical Education program development: Program Director, or other leadership role in leading the strategic priorities of a CTE program. Experience with accreditation oversight, advisory board development, Perkins grant management, and industry sector partnerships
Experience with concurrent and dual enrollment programs
Experience with transfer programs
Assistant to the Dean Resume Examples & Samples
A Bachelor's degree in business administration or closely related field, or at least 5 years of progressive executive administrative support, preferably in an academic environment
Comprehensive knowledge of Microsoft Office Suite, including: Word, Excel, Publisher, and PowerPoint. The ability to master new software applications and technologies
Knowledge of Google (calendar, mail, and drive) required
Demonstrated ability to interact effectively with a diverse population
Ability to multitask, prioritize, and work under pressure
Employ discretion, tact, and diplomacy with all interactions
Work with confidential information with highest degree of integrity
Must be highly organized, detail oriented, and have the ability to work independently, competently, and efficiently in a multi-faceted environment with varied work styles
Strong communication skills, both verbal and written, are essential, including: the ability to compose, proofread, and edit written materials with highest degree of accuracy
Familiarity and experience with higher education practices, policies, and procedures preferred
Supervisory experience is desired
Experience using M-Pathways, M-Reports, Concur, Banner, Marketsite, purchase cards (P-Card), and M+Box
Dean of Students Resume Examples & Samples
Manage student discipline for grades 6-12, ensuring consistent execution of the school's Code of Conduct
Communicate with students' families on a regular basis
Work with families, faculty, and staff to preempt or prevent discipline issues and create specific plans for struggling students
Manage Behavior Reflection daily
Preside over and facilitate discipline meetings, up to and including short-term suspension hearings
Maintain accountability and high expectations in the Dean of Student's Office, implementing effective systems geared towards quickly helping students return to classes ready to learn
Supervise students removed from class and students serving in-school suspension
Record and track behavioral data, ranging from office referrals to suspensions
Facilitate some Saturday School Sessions
May evaluate some faculty or staff
Assist Director of School Culture with related work as required
Dean of Students Resume Examples & Samples
Work as an integral member of the senior leadership team to drive the division's mission, vision, and objectives; anticipate student needs in a way that fulfills educational and business requirements; review, refine, and establish policies, processes and protocols to initiate and communicate programs related to student welfare, student conduct and academic integrity. Represent the Division of Student Affairs on behalf of the Vice President for Student Affairs on campus-wide initiatives and committees, including community partnerships and outreach
Partner with campus leadership to ensure excellence in service and depth of student community in keeping with the University mission and values. Develop, implement and provide strategic leadership to foster an inclusive campus climate implementing the University's Diversity Plan and facilitating a successful navigation of a vibrant campus life. Ensure a welcoming, safe community of engaged students with extensive opportunity for educational, social and personal development
Establish and deepen relationships with faculty members to make a positive contribution to the academic mission of the university. Jointly work with academic areas to evaluate patterns of student attrition and develop and implement strategies for addressing retention among students. Develop and integrate co-curricular programming and other student learning opportunities with faculty
Provide leadership for DOS staff on programs related to student clubs and organizations, student activities, diversity initiatives, and student leadership, ensuring excellence and involvement. Supervise the DOS professional staff and partner with other campus leaders to ensure regular, on-going, and effective educational programming is offered to all students. Provide overall direction for in-person, online or hybrid student orientation programs for residential and commuter students
Dean of Student Affairs Resume Examples & Samples
Educates and advises students on university and division policies and procedures, legal issues, risk management, program planning, and outreach
In partnership with the director of institutional effectiveness, implements the assessment and evaluation of all student/residential life activities, programs, leadership development opportunities, and other educational initiatives
Supervises, evaluates and motivates all student affairs personnel. He/she creates and implements professional development plans for all employees and provides individual and team coaching
Serves as the key student governance staff representative on university committees
Oversees all student organizations, clubs, and activities and ensures high quality content and compliance with LSUE policies and procedures. He/she also serves as the staff representative for LSUE's Student Government Association (SGA) to ensure access and awareness of opportunities for all students
Oversees the development, implementation and evaluation of new student programs including orientation and collaborates with the Academic Success Center to implement first-year experience activities
Serves as the chief student affairs officer for all student code of conduct issues and works in collaboration with the campus Title IX officer and the LSU Police department when necessary
Supervises, directs and evaluates LSUE's residential operations, the development of living/learning communities and the implementation of effective student life programs for residents of Bengal Village
Provides support and guidance for students to access behavioral and physical health services, career services, and any other service provided by state or federal resources such as the U.S. Department of Education's TRIO program
Provides leadership and support personnel for all campus-wide activities and events comprising student affairs and enrollment management divisions such as Bengal Day, commencement activities, honors convocation, high school district contests, etc
Master's degree from a regionally accredited educational institution
At least 3 years of experience in a community college or university setting
Demonstrated experience in student affairs programs and/or leadership
Dean of Instruction Resume Examples & Samples
Five to seven years in related experience
Three years exemplary teaching experience
Thorough knowledge of curriculum, district policies and procedures
Assistant TO Dean Resume Examples & Samples
Experience in supporting a high-level administrator in higher education that includes calendaring and scheduling meetings
Experience in using initiative, strong organizational skills and attention to detail
Experience in anticipating problems and resolving them
Experience in managing multiple high-priority projects in a fast-faced environment requiring considerable coordination and follow through
Demonstrated knowledge of academic policies and procedures
Computer software experience, including Microsoft Office applications (i.e. Word, Excel, PowerPoint, Outlook)
Dean of Students Resume Examples & Samples
Implement and monitor Positive Behavior Intervention Support Program
Create Advisory Curriculum in conjunction with administration around Social and Emotional Learning
Deliver staff development around the PBIS/SEL programs
Implement and monitor the peer mediation council
Create staff/student mentoring initiative for at-risk students
De-escalate student incidents and behavior
Maintain communication with parents, teachers, and administration
Refer students to administration or student support as needed
Ensure that attendance is entered daily into Impact
Ensure that all reporting timelines and deadlines are met
Monitor student attendance and track absences
Daily phone calls to parents and students when absent
Home visits to chronically absent students
Design and implement attendance incentives
Serve on the attendance task force
Assist with the development of Individual Student Plans
Monitor student behavior and provide consequences in accordance with the Student Code of Conduct in conjunction with the Assistant Principal
Manage student entrance every morning
Conduct hall sweeps and classroom walk-throughs to promote positive behavior
Monitor the cafeteria during lunch and events
Run the In-School Suspension Room as needed
Conduct afterschool and Saturday detention as needed
Assoc Dean Resume Examples & Samples
Lead an enterprise-wide initiative offering interprofessional education by working collaboratively to create, direct, implement, and evaluate a robust IPEC curriculum across all Duke Health health professions programs
With the assistant directors, develop short and long term goals for the Duke Health Center for IPEC, and monitor progress toward achievement of these goals in the key IPEC component areas
Provide overall leadership, coordination, and direction of the Duke Health Center for IPEC Governance and Community Advisory Committees, including priority strategic initiatives defined by the Committees
Oversee and coordinate the activities of working committees representing the key IPEC component areas, and their work to advance the vision of the Duke Health Center for IPEC in each of the IPEC component areas
Recruit, supervise, and direct Duke Health Center for IPEC staff, and lead the activities of Schools of Medicine and Nursing faculty in their educational contributions to Center programs and curricula. Direct various staff personnel actions including, but not limited to hiring, performance appraisals, promotions and transfers
Work collaboratively with Duke AHEAD leadership to develop and manage a diverse portfolio of educational, training, and advancement programs for faculty to promote professional growth and IPEC teaching excellence. These educators include Duke Health faculty, residents and staff at all stages of teaching careers in the health professions programs
Oversee the development of a robust evaluation program for the Duke Health Center for IPEC, including potential impact on patient outcomes
Determine fiscal requirements and prepare budgetary recommendations; monitor, verify, and reconcile expenditure of budgeted funds in conjunction with the Deans of Nursing and Medicine and assistant directors
Build vision and capacity for generating extramural revenue and IPEC program development in areas such as IPEC curriculum development, student centered IPEC teaching strategies, IPEC education research, and IPEC innovation. Develop and write grant proposals, and serve as principal investigator on selected projects and proposals. Prepare, write, and submit various reports to appropriate granting agencies
Represent the Center for IPEC as well as engage in own scholarship via participation on committees, publications, and presentations at the local, national and international levels. Collaborate and cultivate relationships with universities nationwide in interprofessional education development
Create, develop and oversee the coordination of conferences and meetings on IPEC activities and strategies
Develop and maintain effective working relationships with leadership, faculty and staff of all health professions schools and programs necessary to facilitate the activities of the Duke Health Center for IPEC. These include, but are not limited to; senior administrative offices within Duke University and Duke Health, Schools of Medicine and Nursing, the Center of Community and Population Health, and the local community
Collaborate with communication specialists in both schools and the Chancellor's Office to develop and implement a communications program to ensure that the Duke Health Center for IPEC, its vision, programmatic offerings, events, and achievements are appropriately communicated to various internal and external audiences
Dean of Students Resume Examples & Samples
Drive Brave's culture of risk-taking and reflection
Bachelor's Degree required
3-5 years of teaching experience required
Demonstrated success in raising the achievement levels of traditionally under-served students preferred
Ability to multi-task and work within an ambiguous, fast-moving, start-up environment, while driving toward clarity and solutions
Unwavering commitment to KIPP Austin's mission, students, families and community
Desire to continuously learn and increase effectiveness as a professional; offer and receive constructive feedback
Willingness to be flexible and to go above and beyond to meet the needs of KIPP Austin students
Proficient in Google Docs/Sheets
Comfort in manipulating data in excel to generate reports
Strong communication skills with both students and adults
Bilingual (Spanish/English) preferred
Dean of Students Resume Examples & Samples
Strong presence and high expectations for all students
Strong management and achievement of goals
Experience coaching teachers in a middle-manager role (GLC, culture chair, etc.) strongly preferred
Demonstrated ability to invest, impact, and influence
Demonstrated leadership and organizational skills and the ability to motivate people
Strong communication and interpersonal skills, able to relate well with students, staff, administration, parents, and the community
Dean, Academic Affairs Resume Examples & Samples
Chairthe implementation of Chamberlain's philosophy, curriculum, program outcomes and course objectives through classroom, clinical teaching and service to the College and nursing community
Orchestrateleadership & encouragement to nursing faculty including determining and assigning appropriate faculty workloads
Advise in the recruitment, selection and onboarding of qualified nursing faculty
Demonstrateleadership to the Academic Operations staff
Collaborate with academic committees to ensure that appropriate goals and projects are implemented
Be an Advocate for student success including, student persistence, graduation rates, first time NCLEX-RN pass rates and student satisfaction and is accountable for the development of action plans to meet and maintain Chamberlain's standards
Partnerin the development of annual budgets for both academic and academic operations areas
Serve as resource, mentor and policy interpreter for academic leaders, faculty, and students
Initiate leadership in the development and maintenance of new programs and/or program expansion
Positively represent Chamberlain to professional groups, organizations and the community at large as well as to the Organization
Empower a positive environment for our faculty, staff and students by modeling a care-based attitude
Master's degree in nursing required
Doctorate degree preferred
Current unencumbered licensure as an RN or a multi-state privilege to practice nursing in the Commonwealth/State
Five years full time experience in nursing education required with at least 3 years in a leadership role
Strong interpersonal, organizational, conflict resolution and computer skills. - Ability to lead, direct and advise both faculty and students
Ability to communicate with all levels of management
A high degree of professionalism and integrity
Strength to work in a fast-paced deadline oriented environment
Fa-assistant to the Dean Resume Examples & Samples
Assist in developing pre and post school conferences for COLA faculty
Organize and implement orientation programs for COLA freshmen students
Track student enrollment and provide necessary resources for student success; compile reported outcomes on COLA enrollment to the Associate Dean
Work with COLA department chairs to notify all students of Satisfactory Academic Progress (SAP) warning letters, provide academic and non-academic advising as required
Provide requested data, reports and information to the Associate Dean, monitor graduation applications submitted by graduating seniors, serve as liaison to College of Liberal Arts Retention and Recruitment Committees
Handle student requests for substitution forms, incomplete forms, omission and change of grade forms, permission to take courses at another institution forms, and cross-registration forms
Additionally, incumbent shall demonstrate the following competencies
First review of applications and material shall commence immediately and continue thereafter until final candidate is selected
Selected candidate will possess a Doctorate degree from disciplines within the College of Liberal Arts
Extensive knowledge of the student development theory and practice in retention and student success, including academic advising
Skilled in technology based applications such as Microsoft Windows, and Microsoft Office applications
Demonstrated ability to communicate to a diverse student-body audience, both verbally and in writing, with emphasis applied to a commitment to diversity
Demonstrated ability to work with minimal supervision
Must possess excellent relationship and team building ability to both internal and external stakeholders in working towards the success and retention of students
As delineated above
A letter of interest (via cover letter)
A current Curriculum Vitae (via resume)
Complete Commonwealth of Virginia State Application
Transcripts of highest degree conferred (unofficial transcripts accepted, however, official transcripts are required of finalist) (via transcripts)
Three letters of recommendation (via mail address below)
Applicant is solely responsible for ensuring application and material thoroughly reflects their knowledge, skills, and abilities, as it relates to the advertised qualifications
NSU conducts background checks on all candidates identified as finalist for employment. The type of background check(s) performed is dependent upon the type of position for which you have been identified as a finalist, which may include: criminal history, sex offender registry checks, reference checks, degree validation, driving records, license verification, credit history review. The results of background checks are made available to University employing officials. You will be required to sign an Authorization to release form
VP, Short Form-history th & Dean Resume Examples & Samples
Smart, confident and hungry, with a great attitude and work ethic
Creative, dependable and enjoys working in a dynamic, fast-paced environment
Passionate about helping to shape the next generation of content creation
Ultra-curious about the digital world and understands social media
Able to communicate clearly via email and face-to-face
Have a strong production background and ability to understand creative needs and how to efficiently execute them
Understand principles of website, mobile and digital content in general
Stay extremely current on trends as it relates to creative and also platform for delivery
Understand how to tell stories in a variety of lengths for a variety of platforms
Have experience with sponsored content and ability to naturally integrate a sponsor into the content
Dean Resume Examples & Samples
Supervises and monitors the daily program activities within the school environment
Defines and implements educational curriculum as well as appropriate education policies and procedures to ensure compliance with all company policy and procedure, educational regulations, and state and federal laws relevant to education and private school licensing requirements
Supervises appropriate educational and administrative staff members including tracking teacher certifications, reviewing performance, coaching and identifying training to maintain compliance and certification
Establishes and maintains public relations while cooperating with collaborative efforts between the school, State Department of Education, school districts, and other appropriate external educational and licensing agencies; coordinate and oversee continuity of educational planning with school district officials and internal staff
Coordinates with appropriate administrative staff members to obtain, monitor, budget, and report school financials; establish and maintain efficient procedures and effective controls for all school funding expenditures in accordance with the approved budget
Ensures the creation and maintenance of education files to ensure regulatory compliance; ensure completion of mandatory education reporting and documentation of services such as report cards, educational assessments, intake and discharge documents and testing
Assists the administrative and clinical staff members to ensure the integration of clients individualized treatment plans and educational processes
Establishes and maintains Career and Technical Education programming
Monitors the planning and preparation for all special school functions such as graduation
Attends conferences and conventions as needed to keep updated with the latest educational trends
Markets Education Program
Assistant to the Dean Resume Examples & Samples
Three years of successful experience as administrative support in an academic or professional office environment
Ability to communicate appropriately, efficiently, and professionally (i.e. with students, student assistants, faculty, upper management and university executives, alumni and donors, outside vendors)
Proficient with MS Office applications including Word and Excel spreadsheets, and ability to learn specialized programs specific to the academic office
Ability to think quickly and take initiative when appropriate and necessary
Outstanding written communications skills
Outstanding oral communications skills
Ability to work independently with minimal direct supervision, including ability to track and meet deadlines
Ability to collaborate in the office and on university committees (i.e. with college adviser, Assistants to the Deans in other colleges, on university web and technology committees, on budget committees)
Ability to maintain confidentiality of student, faculty, and alumni records
Ability to efficiently prioritize competing duties with minimal supervision
Dean of Students Resume Examples & Samples
Earned doctorate in college student personnel, higher education or a related field
Minimum eight years of progressively responsible student affairs experience at a higher education institution
Minimum five years of supervisory experience
Demonstrated experience in fiscal planning and management
Demonstrated experience in student development theory
Demonstrated experience in personnel management and assessment
Demonstrated evidence of collaborative leadership style
Demonstrated strong verbal and interpersonal communication skills
Demonstrated organizational skills
Demonstrated ability to interpret institutional policies, plans, objectives, rules and regulations, and to communicate the interpretation to others
Demonstrated ability to prepare detailed studies and reports
Demonstrated presentations skills
Demonstrated ability to work with diverse groups/populations
Dean of Students Resume Examples & Samples
An undergraduate degree from a four year college or university; MBA or Teaching Certificate preferred
Project Management Experience. 3-5 years of experience managing complex, large-scale projects from start to finish as project lead
Self-starter, who is data driven, analytical and highly organized
Experience analyzing data and using it to implement, manage or evaluate programs
Has leadership experience supervising, managing and training others. Will need to be able to train staff and students in behavior modification and work with community partners
Excellent communication skills. Must be able to communicate effectively with diverse constituencies
Team player. Must be able to work collaboratively
3-5 years in a leadership role improving conditions in low-income schools, neighborhoods or communities, a plus
Asst Dean, Academic Excellence Resume Examples & Samples
Provides leadership to the faculty, which enables them to achieve the stated goals of the campus that are consistent with student success
Manages and trains faculty and staff
Assists Group Dean, Academic Excellence (GDAE) in oversight of academic operations
Responsible for oversight of Library and Academic Support Center
Implements applications and practitioner-oriented curriculum and instructional delivery systems
Assures that curricula are delivered in an environment and manner conducive to learning
Develops and implements quality assurance programs
Provides and promotes a culture of service excellence to students and colleagues
Ensures adherence to the policies, procedures, and guidelines of DeVry University
Ensures and leads active academic participation in self-evaluations, annual reports, team visits, re-accreditation reports, licensing reports and audits, as required
Ensures the academic department conforms to all faculty and academic policies
Assists GDAE in developing an accurate and timely annual budget and term forecast that complies with company policies to achieve the department's objectives stated in the operating plan
Works closely with National College Deans to support successful implementation of college/program objectives
Participates in DeVry University and home office meetings, projects and committees as needed
Responsible for supporting the overall management of academic operations
Doctorate degree from a regionally accredited institution
Demonstrated success (5-7 years) in an Academic Dean position or related higher education administrative experience
Higher education teaching experience, preferably in multiple modalities
Supervisory and faculty management experience
Academic operations, including expense budget experience
Strong interpersonal, communication and conflict resolution skills
Proficiency with business software and learning technologies
Ability to relate and communicate with all levels of management
Ability to maintain a high degree of professionalism and integrity
Strong and effective customer service skills
Ability to manage sensitive and confidential issues
Ability to work in a fast-paced deadline oriented environment
Center Dean Resume Examples & Samples
Is good at learning new industry, company, product or technical knowledge
Makes good decisions based on a mixture of analysis, wisdom, experience and judgment
Can orchestrate multiple activities at once to accomplish a goal
Sets clear objectives and measures; monitors process, progress and results
Uses resources effectively and efficiently
Maintains two-way dialogue with others on work and results
Can simplify complex processes
At least four years of relevant experience required
Multi-site or remote management required; experience in a regulated environment preferred
Demonstrated experience in post-secondary education administration and colleague management
Dean Resume Examples & Samples
A doctoral degree from an accredited institution
Qualified for appointment as a tenured professor in the Bumpers College
Evidence of effective, creative leadership and possess excellent communication skills necessary to be a strong advocate for the College and faculty within the College at the campus, state and national levels
A broad knowledge and appreciation of both Agricultural Sciences and Human Sciences
Familiarity with the issues and concerns of a major teaching and research university
A distinguished record of scholarship and accomplishment in higher education
Demonstrated significant and progressive leadership and administrative experience in managing a sizable unit at an institution of higher learning
Experience with direct faculty management, such as evaluations and promotion and tenure
Experience in and a strong vision for the Land Grant system and demonstrated success in academics
Visionary leadership to move the college to national prominence
Significant experience in strategic planning and deployment of development and advancement initiatives
National and international reputation and strong connection to national organizations and associations
Demonstrated leadership in managing complex and interdisciplinary programs and units
Receptive to new and innovative programs and initiatives that will bring recognition to the college
Experience with national accreditation agencies/bodies
Evidence of creative accomplishments
Experience with developing, coordinating and delivering distance education degree programs
Dean of Student Affairs Resume Examples & Samples
Completed Application for Management Employment
Resume
Letter of application that addresses the responsibilities and the personal/professional competencies listed in the position announcement. The letter should also describe your understanding of and sensitivity to the diverse academic, social, economic, cultural, ethnic, and disability backgrounds of community college students
Official or unofficial college/university transcripts. Transcripts must show the degree title and the date the degree was conferred or the degree will not be considered for the purpose of determining if you meet minimum qualifications. An official copy of your transcripts will be required upon being hired. New managers will not be allowed to start working until official transcripts have been received
Letters of recommendation (recommended, not required)
Female Dean of Students Resume Examples & Samples
ADDITIONAL JOB FUNCTIONS
Visible and present on the school campus and at school activities
Maintains professional development through reading, coursework, conferences, committee work and related opportunities
Attends Diocesan meetings for high school deans
Available to students, faculty, administration and parents
Seeks resources to support students, parents and faculty
KNOWLEDGE, SKILLS AND ABILITIES REQUIRED
Demonstrates self-discipline, adaptable and flexible in routine and crisis situations
Demonstrates skills in written and oral communication and active listening
Demonstrates skills in organization, time management, problem solving and initiative
Demonstrates knowledge and understanding of child psychology and adolescent development
Ability to assess personnel and program needs
Ability to work cooperatively and collaboratively with others
Ability to build rapport
Must be practicing Catholic (Bona-Fide Occupational Qualifications - BOFQ) and be willing to sign a Profession of Faith
Must have at least three years of classroom teaching experience and be certified or in the process of being certified in administration by the Arizona Department of Education
Must meet Catechist Certification and/or re-certification as required by Diocesan policy
Must have received Safe Environment Training and signed the Code of Conduct
Must have completed FBI Fingerprint clearance
Dean Resume Examples & Samples
A commitment to Achievement First's mission, deep love of content, and an unwavering belief that all students can and will succeed
Track record of exemplary instructional and classroom management skills, including meeting extremely high standards for student achievement
High level of personal organization and planning
Excellent communication skills with diverse constituents (teachers, parents, children, board members); clear writer, facilitator and public speaker
Proven ability to proactively lead by example, effectively manage adults, and seek out feedback
Team player: maturity, humility, strong work ethic, follow-through, sense of humor, willingness to respond positively to feedback and a "roll-up-my-sleeves" attitude
Mastery of and enthusiasm for subject matter
A bachelor's degree from a competitive college or university with a GPA of at least 3.0; master's degree preferred
At least 3 years of teaching experience with a record of high student achievement
Experience leading and managing adults
If not currently certified, obtaining necessary Rhode Island certification in specific subject and grade level is required within the first two months of employment
Dean Resume Examples & Samples
A terminal degree from an accredited institution of higher education in one of the disciplines or professions of the College
Evidence of teaching, research, and outreach that will merit a tenured faculty appointment, preferable at the rank of professor
A successful record in academic administration, including a demonstrated ability to shape, implement, and assess a vision for an academic unit
Experience in budget management, personnel management, and strategic planning
Demonstrated ability to communicate clearly and effectively with a wide range of constituencies
Knowledge of public policy issues related to education and the disciplines encompassed in health and human development
Demonstrated success in resource development from public and private sources
An understanding of the land grant mission
Evidence of experience working across different disciplines and departments on a university campus
Demonstrated commitment to advancing diversity and fostering an inclusive environment
Assistant to the Dean Resume Examples & Samples
Strong public service orientation
Ability to analyze operational needs and recommend and implement appropriate measures or changes
Ability to work independently, but also serve as part of a team-oriented, user-centered environment
Highly effective interpersonal and communication skills
Administrative Assistant to the Dean Resume Examples & Samples
) Provide the full-range of secretarial support for the Dean and Associate Dean, i.e. typing, word processing, and data entry; transcription; screening mail, telephone and personal callers; composing routine correspondence; keeping and maintaining up-to-date calendars for Dean of the College of Business and Associate Dean; initiating meeting arrangements; and assisting with special projects
) As available, coordinate with the other administrative assistant on office duties and special projects, ensuring that services to the staff in the Provost's office suite are provided in a professional and responsive manner
) Maintaining academic department budget records for the Business School and Graduate School of Business in coordination with the Academic Business Manager
) Effectively coordinate the full range of administrative and logistical support necessary to support Dean and Associate Dean in participation on committees and special projects, and events
) Provide effective oversight and management of to assigned staff. Effectively recruit, train, motivate, and assign staff, ensuring that supervisory practices are in compliance with the spirit and intent of the University's policy on diversity and EEO/AA guidelines
) Perform related duties as assigned
Assist Dean Student Services Resume Examples & Samples
Computer skills: MS Word, MS Excel, Outlook Email
MS in Counseling
MBA or MS in Business or Higher Education
Special Assistant to the Dean Resume Examples & Samples
Researches, writes, and edits a range of written content for the dean including, but not limited to, correspondence, speeches, talking points, introductions, briefings, invitations, and memos for a wide variety of external and internal audiences
Ensures that all written materials incorporate current Institute communications strategies, align with Institute objectives, and reflect the Dean's voice and style
Briefs the Dean in preparation for participation in lectures, dinners, presentations, conferences, workshops, and other events at the Institute and at other venues
Provides fact-checking and copy editing as needed to carry out writing and research duties and to ensure quality of all Dean's Office materials
Establishes and maintains essential relationships with applicable internal and external stakeholders, gathering and effectively incorporating relevant input into assigned work
Plans and manages assigned projects and initiatives, ensuring successful and on-schedule execution
Maintains an archive of all written materials
Selects high-impact excerpts from written materials that can be shared through Radcliffe's social media and other communications channels
Bachelor's degree required, advanced degree strongly preferred
Four years of writing and/or copy editing experience
Demonstrated ability to write quickly, clearly, persuasively, and accurately on a range of subjects related to an institution of higher education in a deadline-sensitive environment
Demonstrated aptitude for understanding complex issues and the ability to translate and simplify them for key audiences
Demonstrated ability to work effectively with a diverse and multi-cultural staff, fellows, and other constituencies
Strong research skills and a demonstrated ability to attend to both grammatical and factual details
High level of discretion and good judgment; ability to work with and manage confidential information
Ability to multi-task and ability to plan and execute complex projects
High level of integrity, trustworthiness, respect, and team collaboration
Understanding and familiarity of the operations of a University Dean's Office
Strong organizational skills; responsiveness with the ability to handle multiple tasks in a timely manner
Dean of Students Resume Examples & Samples
Academic counseling on curricular choices (in collaboration with the Registrar's Office)
Support for student organizations, journals and competition teams
Support for student health and wellness
Accommodations for students with disabilities
Compliance with Title IX (working closely with the University's Human Resources and the General Counsel's Offices)
Providing programming to ensure that the law school is a welcoming, inclusive and non-discriminatory environment
Serving as campus resource to students with mental/emotional health challenges
Assistance with law school housing (in collaboration with the Admissions Office); and
Serving as the first point of contact for student disciplinary issues, including issues involving personal and academic misconduct
The Dean of Students also has responsibilities related to the academic program, including coordination of first-year orientation, administration of course evaluations, and administration of exams (with assistance of the Registrar's Office)
In addition, the Dean of Students collaborates with other student-facing departments including Admissions, Career Services, LLM and International Programs, Legal Writing, and Financial Aid. If the Dean of Students has interest and appropriate credentials, the Dean may also teach law school classes. The Dean of Students reports to the Law School's Vice Dean
J.D. and prior experience working with the law student population, preferably in an advisory capacity (e.g. student services, career services) are required
Supervisory experience also required
Exceptional crisis management skills
Ability to master relevant laws and regulations
Entrepreneurial attitude/ pro-active and creative problem solver
Effective collaborator
Facility with technology, active interest in seeking out ways that technological developments can streamline/improve office operations
Gains cooperation by explicitly addressing others interests and concerns
Continually searches for ways to increase satisfaction of faculty, students, staff and other constituents
Actions are consistent with University strategic and operational objectives and standards
Supports fair treatment and equal opportunity for all and enforces that policy within his/her sphere of influence
Ability to make students feel safe and comfortable in sharing personal information, yet enforce rules and deliver disappointing news in a non-personal, respectful manner
Ability to supervise and support Office staff, and to work with other offices in collaborative manner
Dean of Students Resume Examples & Samples
Academic counseling on curricular choices (in collaboration with the Registrar's Office)
Compliance with Title IX (working closely with the University's Human Resources and the General Counsel's Offices)
The Dean of Students also has responsibilities related to the academic program, including coordination of first-year orientation, administration of course evaluations, and administration of exams (with assistance of the Registrar's Office)
In addition, the Dean of Students collaborates with other student-facing departments including Admissions, Career Services, LLM and International Programs, Legal Writing, and Financial Aid. If the Dean of Students has interest and appropriate credentials, the Dean may also teach law school classes. The Dean of Students reports to the Law School's Vice Dean
Dean of Libraries Resume Examples & Samples
Establishes and implements a strategic plan to advance the library's and the university's mission
Facilitates the transforation of the library into a knowledge commons that integrates diverse technologies and resources and cultivates a vibrant learning community
Provide visionary and effective leadership to library staff and students to achieve strategic initiatives
Promotes programs that address the needs of both on-campus and online students, staff, faculty and the community
Ensure the libraries stay at the forefront of changes in technology, communication, instruction, outreach, and the delivery of information
Serve as a member of the Academic Council and other academic committees as needed
Collaborate with the Office of Planning, Research and Assessment to aid in the University's national and regional accreditation efforts
Establish procedures, policies, and systems for efficient library operation
Recruits, trains, retains, supervises, and leads high-quality library personnel
Serve as liaison with the administration; assume overall accountability for work performed in all areas
Leads and promotes the educational role of the library within the academic programs of BJU
Plan future needs of the library in areas of finance, building, equipment, and staff
Chair the Collection Development Committee
Provide bibliographic instruction
Responsible for copyright compliance within the library
Participate in appropriate professional organizations
Develop, execute, and track annual library budget
Prepare library reports for the Administration, University President, and various state or national associations
Establish and maintain the proper spiritual climate among staff and student assistants
Demonstrated understanding of existing and emergent standards and practices for information resource and discovery in the digitial age, including changes in information technology
Experience in long-range planning, budgeting, evaluation and decision-making processes
Effective communication skills, both oral and written
Administration and problem solving skills
Master's degree in Library Science
Five years or more ofprogressive experience in professional librarianship, administration, and teaching
Assoc Dean, Residence Life Resume Examples & Samples
Master's degree in Higher Education Administration, Student Personnel Administration or very closely related field
A minimum of 5 years of progressive experience and leadership in residence life and housing. Must have knowledge of contemporary student development theory and application
Demonstrated experience in the development and management housing with previous StarRez experience
Requires a knowledge of StarRez housing management system
Requires planning, organizing and effective project management skills
Demonstrated understanding of contemporary student development and identity development theory and application
Requires ability to analyze and interpret data
Demonstrated commitment to diversity and inclusion
Requires ability to work effectively under pressure and meet established goals and objectives
Requires ability to anticipate and solve problems
A working knowledge of File Maker Pro and HTML is beneficial
Requires ability to work independently and take initiative on projects
Requires the ability to deal with rapidly changing, as well as sometimes competing priorities
Dean of Admissions Resume Examples & Samples
Oversee all operational aspects of the Office of Admissions
Select, manage, and evaluate staff
Establish and manage the annual operating and recruitment communication budgets, and budgets for specific programs and activities
Manage the application review process
Manage all aspects of the University's comprehensive strategic recruitment plan, working closely with the coordinator of each of the following areas
Admissions communications
Athletics recruitment
Campus visitation
Data management
International student recruitment
Multicultural recruitment
Enrollment partnerships, including (but not limited to) POSSE and Community College Partnerships
External transfer enrollment
Review and approve annual plans for each of these areas
Lead the process of selecting the entering class for the fall and spring semesters
Collaborate with the Office of Financial Aid on matters pertaining to the packaging of entering students
Serve on CAFA (Committee on Admissions and Financial Aid) and other University bodies as assigned
Assume a leadership role, in conjunction with the VPEM, with the working relationship with Human Capital Research Corporation as they support develo