Sap Fico Resume Samples
4.9
(
94
votes) for
Sap Fico Resume Samples
The Guide To Resume Tailoring
Guide the recruiter to the conclusion that you are the best candidate for the sap fico job. It's actually very simple. Tailor your resume by picking relevant responsibilities from the examples below and then add your accomplishments. This way, you can position yourself in the best way to get hired.
Craft your perfect resume by picking job responsibilities written by professional recruiters
Tailor your resume & cover letter with wording that best fits for each job you apply
Resume Builder
Create a Resume in Minutes with Professional Resume Templates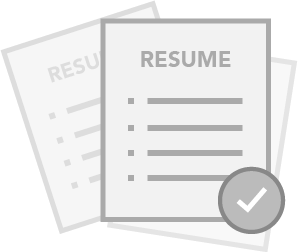 CHOOSE THE BEST TEMPLATE - Choose from 15 Leading Templates. No need to think about design details.
USE PRE-WRITTEN BULLET POINTS - Select from thousands of pre-written bullet points.
SAVE YOUR DOCUMENTS IN PDF FILES - Instantly download in PDF format or share a custom link.
1543 Rosalee Stream
Dallas
TX
1543 Rosalee Stream
Dallas
TX
Phone
p
+1 (555) 764 2191
SAP Fico Analyst
Gerhold and Sons
SAP Fico Analyst
Creation of functional specifications for application development objects and guide the development of those programs within the development team
Develop detailed functional specifications that can be utilized by ABAP developers to perform programming and testing
Provide support / assistance to business units in the SAP sphere
Provide knowledge transfer / support / assistance to the Applications Sustain and Support team
Support and perform testing on SAP changes that affect FICO processes
Provide governance over implementation of legal and regulatory changes and implementation of projects in SAP FICO domain
Knowledge of SAP Solution Manager and ASAP methodology
SAP Fico Functional Consultant
Gusikowski Inc
SAP Fico Functional Consultant
Achieves goals and objectives, overcoming obstacles and barriers to success by being proactive driving initiatives forward without compromising quality
Plays a pro-active role in establishing Delivery and Business Partnering group identity by consistently exceeding customer expectations
Influences effectively through building powerful networks and using them to secure buy-in and support for plans and ideas and create "win-win" outcomes
Deliver to SLA, whilst ensuring the integrity of the template and the productive systems are maintained. Create a culture within GSS of delivering within SLA
Undertakes detailed evaluation / planning work for the early phases of the project
Provides expert guidance, support and recommendations regarding greater leverage of the SAP product set to leverage greater business benefit for GSK
Ensures the SAP Landscape is designed for effective maintenance on an ongoing basis and GSK drives business benefit from it investment in ERP
Senior SAP Fico / Fica Consultant
Mitchell LLC
present
Senior SAP Fico / Fica Consultant
present
Working with IDocs
Write detailed specifications for development of custom programs
Exposure to Interfaces and development thereof
Development of custom reports
Collection, Dispute, and Credit Management
Perform necessary SAP configurations
Manage on-site & off-shore teams
Bachelor's Degree in Computer Science
Bachelor's Degree in Computer Science
Bachelor's Degree in Computer Science
Exposure to S/4 HANA Finance – GL Accounting, New Asset Accounting and CO – Cost Element Accounting & Profitability Analysis
Profitability Analysis
Good financial acumen and financial analysis and diagnosis skills
SAP Finance – FI – New General Ledger & Profit Center Accounting, FI – Accounts Payable, FI – Accounts Receivables, FI – Bank accounting and FI – Asset Accounting
Proven ability to work creatively and analytically in a problem-solving environment
Excellent leadership, communication (written and oral) and interpersonal skill
Cost Center
Internal Order
Proven success in contributing to a team-oriented environment
Standard cost estimates
Create a Resume

in Minutes
15 Sap Fico resume templates
Read our complete resume writing guides
---
Director, SAP Fico Resume Examples & Samples
Lead the implementation of SAP solutions to meet identified business needs and ensures the accurate implementation of policy, practice, and process
Partner with WMG's Shared Services Accounting and Corporate Finance stakeholders to establish and maintain the overall portfolio of day-to-day enhancement/break-fix remediation change requests
Create project plans with milestones and clear deliverables aligned with scope to meet business expectations
Works with Finance teams, CoE, outsourced provider and quality assurance in the design and performance of acceptance tests, change control, and release management processes
The FICO Director will establish and maintain the overall Financial Accounting portfolio of projects in collaboration with their respective business partner. As part of managing this portfolio, the incumbent will participate in the understanding and communicating the business value of the Financial Accounting projects, prioritizing the various sets of needs, and receiving approvals thru governance
Coordinate with all other global IT projects underway to ensure that all integration points with SAP are understood and considered in design decisions
Seek harmonization opportunities amongst existing variants of processes to attempt to reduce complexity and ensure a stable global template
Facilitate the rationalization and synchronization of international business processes as part of future local country rollouts
The incumbent will work closely with members of other process and technical teams to ensure feasible, practical and appropriate reporting solutions
The Finance Record to Report COE lead will advocate process design improvements, best practices, in the respective process community. Provides knowledge and expertise on current processes and procedures
Fully understand the capabilities and limitations of the native SAP (and related modules) technical architecture/solution
Manage project resources to meet deliverable deadlines
A minimum of 7 years' IT experience designing and developing SAP Finance (FICO) solutions
Strong global implementation experience in SAP Finance
Comprehensive knowledge of Accounting for Music and Publishing is desirable
Subject Matter Expert on SAP landscapes and related architecture in SAP
Strong knowledge of multi system landscape architecture and integration aspects between heterogeneous system technologies and SAP ECC, BW
Strong experience as technical lead for multiple SAP implementations and support organizations
Strong ability to interact with all levels of the organization (from junior staff to senior executives)
Possesses strong collaboration, communication and influencing skills
Senior IT Analyst SAP Fico Resume Examples & Samples
Understanding of finance business processes and requirements
Analyzing functionality gaps and developing alternatives
Developing / Reviewing delivery Project Plans with Service providers
Configuration, Unit and Integration testing or reviewing the work done by the service providers to ensure quality
Resolution of cross functional issues with different user groups and teams
Preparation of functional specifications or review of vendor prepared specifications for quality, accuracy and completeness
Coordination with development team and monitor the progress of developing activities and updating the status with respective teams
Provide user training where appropriate
Co-ordination with Power users in resolving the issues that arises during user training
Offer assistance to production support team in case any L3 or L4 support is required
Provide effective scope and issue management
Ability to communicate complex issues and solution alternatives to users
Managing projects utilizing IT Project Life Cycle methodology when appropriate
Manage a host of deliverables with a service provider and ensure ownership and accountability for the deliverable
Exceptional Communication skills, written and verbal
Bachelor's degree in Computer Science, Accounting, or appropriate combination of education and experience. CPA / CA (India) / ICWAI (India) is an added advantage
Completed at least 2 full cycle implementations of SAP
Demonstrated ability in the FICO areas of SAP including Integration
Excellent client facing and presentation skills
Committed to a high level of customer service to internal clients
SAP Fico Team Lead Resume Examples & Samples
Lead a team of internal and external SAP FICO Analysts and the functional design for global projects as well as BAU and Support
Act as a trusted advisor and suggest best practice processes to our business partners
Mange the chargeback mechanism for the services provided by the FICO team
Participate in relevant implementations and continuous improvement initiatives, including design, configuration, testing and implementation
Provide expert knowledge on the relevant SAP FICO modules, respond to business requirements, and position potential solutions
Acquire knowledge of emerging functionality/solutions, and contribute to their successful implementation within the businesses where appropriate
SAP Fico Senior Manager Resume Examples & Samples
Developing exposure to multiple sub-areas within Ernst & Young Canada
Assisting with the orientation of new team members
A bachelor's degree in computer science, engineering, accounting, finance or a related field with relevant work experience
Strong written and verbal communication, presentation
Senior SAP Fico Analyst Resume Examples & Samples
A financial or accounting background/degree as well as financial systems experience is necessary. Preferably 5+ years of project & support experience in a fast moving, international finance systems environment
Thorough understanding of SAP FI and CO. Some exposure to SAP Treasury, BPC, BW and HANA will be an advantage
Strong organizational skills and the ability to handle multiple tasks and projects at once
Excellent communication skills and confidence in working across many levels of the organization
Basic skills in reporting tools such as Business Objects
Exposure to Agile/Scrum methodology
Some MS Excel, VBA and SQL skills
Sap Fico Lead Itas Advisory Resume Examples & Samples
Build capability / capacity @ GTH for SAP Revenue Recognition
Solution Architect for SAP Revenue Recognition
Lead teams in the SAP Revenue Recognition projects
Mentor team of SAP Revenue Recognition resources at GTH
Lead team for building tools and accelerators for SAP Revenue Recognition
Individual contributor role on projects
15 – 20 10 – 15 years SAP experience
Should have worked in at least 5 full life cycle SAP FICO implementations, 2 of them as Project Manager
Sound understanding of Revenue Recognition-Awareness of IASB (IFRS 15) and FASB (ASU 2014-09)
Sound understanding of technical layers of SAP and integration of FICO with MM, SD,PS & PP
Experience of having worked in an onsite- offshore delivery model / CMMI compliant
Expertise in Record to Report scenario
Experience of working on functions like Accounts Receivable, Accounts Payable, General Ledger, Special Purpose Ledger, Asset Accounting
Expertise on Revenue Recognition and integration of FICO with PS & SD
Experience in driving execution of RICEFW
Building Proof of Concept / proto typing SAP functionality for validation of proposed solutions
Sap Fico Lead Itas Advisory Resume Examples & Samples
Solution Architect for SAP Revenue Recognition from SD module
Should have worked in at least 5 full life cycle SAP implementations, 2 of them as Project Manager
Understanding of Revenue Recognition-Awareness of IASB (IFRS 15) and FASB (ASU 2014-09)
Sound understanding of technical layers of SAP and integration of SD with FICO, MM
Expertise in Order to Cash scenario
Experience of working on functions like Sales Order Processing, Sales Contracts, Pricing, Account Determination, Sales Delivery, Billing, Revenue Recognition. Expertise on Revenue Recognition and integration of SD with FICO, MM, PS
Sap Fico Lead Itas Advisory Resume Examples & Samples
Lead teams in the business transformation / managed services track for SAP engagements
Conduct Business Blueprint requirement gathering workshops to gather business requirements and finalize to be design
Assist business user during UAT
For managed service engagements, support end users in resolving the reported incidents within prescribed SLA
Work in shifts to support client support engagements
Should be willing to travel onsite on short term or long term on need basis
Acts as liaison with client for troubleshooting issues faced during implementation and/or support - investigate, analyse and solve software problems
6 – 10 years of relevant experience working in SAP SD
Should have worked in at least 3 full life cycle implementations on Record to Report scenario
Expertise in order to Cash scenario
Business Consultant SAP Fico Resume Examples & Samples
(Senior) SAP Business Consultant in the SAP Module Finance and Controlling
Drive standardization activities to reduce system complexity
Good cross-functional SAP knowledge (MDM and basic MM/SD knowledge is a plus)
Good understanding of business processes in the area of "Finance and Controlling"
Work experience in a "Template environment" is a plus
Technical SAP skills (e.g. ABAP) are a plus
Open and strong personality
Minimum 5 years SAP consultancy experience in SAP FICO
Senior Consultant Sap-fico Resume Examples & Samples
Architect and Design all SAP solutions involving reengineering of business processes and defining solutions
Implementations management & validation – Program management, validation of deliverables, gate checks
Influence, train, mentor and leverage the skills of others, including SAP FICO Consultants
Expert on SAP Business processes
CA / ICWA / CMA / Masters degree in finance / accounting
7 to 10 years experience in Industry out of which
2 + years in accounting and finance domain
Min 3 end to end SAP implementations
Solid understanding of corporate treasury, commodities or related accounting business processes
Good understanding of two or more treasury areas including cash management operations, investment/debt management, hedging and risk management
Working experience in TRM Analyzers (Market Risk, Credit Risk and Portfolio), Cash Management; In-House Cash; Bank Communication Management; and Liquidity Planner
General understanding of treasury centers, inter-company netting centers, shared service organizations and payment factories. Transaction Manager (including Exposure Management and Hedge Management)
SAP Fico Team Lead Resume Examples & Samples
Has advanced functional knowledge of area of responsibility
Competent to work at the highest technical level of most phases of systems analysis while considering the business implications of the application of technology to the current and future business environment
Is a team player and coaches, motivates and guides team members
Builds relationships with the business to improve services and ensure service levels are being met
Drives business process definition
Sap Fico PP Analyst Resume Examples & Samples
To develop and enhance the system to the needs of the business. Identify gaps in the current system usage and work together with the business, IT in Ireland and Europe in the process of analysing requirements
Manage the implementation of new requirements and meet internal customer demands
Manage and lead projects according to the European and company project rules across departments, control budget, time and quality of the development, including external developed solutions
Actively work with users and other members of the SAP team to identify and implement enhancements to the business processes and systems
Actively work with users to identify, specify and document requirements and arrange for the development and enhancement of reports
Specify, develop and implement solutions for Book of Requirement requests using available functionality wherever possible
Assist business processes mapping as required using standard mythologies (e.g. Specifications including Swim Lane "Carney" Diagram, State Transition)
Comply with the IT Information Security Manual
Business Consultant SAP Fico Resume Examples & Samples
Pro-active mindset, ability to think end-to-end
Ability to be self-directed while working under tight deadlines
Strong communication (both written and verbal) and facilitation skills (small and large groups), especially when interacting with different levels of business
Senior Functional Analyst SAP Fico Resume Examples & Samples
Provide functional and technical support including configuration for the aforementioned SAP modules
Engage the internal business customers and project team by holding customer workshops, scoping solutions, building, testing, documenting, and implementing, while managing scope and customer expectations
Develop functional specification for custom ABAP development, and guide the development of those programs within the development team
Support and maintain the SAP production environment by providing governance over the design and configuration of defects, solving end user problems, answering module-related questions, and testing/validating functionality
Responsible for unit testing, integration and regression testing, including build test cases, perform tests, and make changes to configuration or processes based on results
Develop and administer user support documentation and provide training and coaching to end-users, guiding the business on the appropriate use of the SAP system
Work closely with non-SAP IT groups and outside Vendors that need to interface to SAP Financials
Responsibility for other non-SAP systems used by the Finance business users
5+ years of overall IT experience & 4 + years of SAP FI/CO configuration experience
Must have worked on at least one major SAP implementation project
Must have experience on SAP ECC 6.0/New General Ledger
Skill to evaluate and interpret end-users 'information needs and develop appropriate applications solutions
Strong presence and good communications and interpersonal skills
Robust analytical and problem solving skills
Chartered Accountancy is a plus
SAP AP/ Banking/ GL/ AR / Assets implementation experience including systems architecture design
Hands-on application and configuration experience of vendor master, automatic payments, electronic bank statements, tax, intercompany transaction
Integration experience with third party tools and working experience with banks is required
Must have experience writing complex functional specifications including interfaces
Experience developing systems requirements, designing and prototyping, testing, training, defining support procedures, and implementing practical business solutions under inter-dependent project deadlines
Experience in New General Ledger/Controlling, including but not limited to multi-currency experience, currency revaluation & translation, document splitting, non-leading ledger, reconciliation ledger, profit center accounting, understanding of financial close, Lockbox, EDI, FSCM and intercompany processing
Knowledge of Accounting entries and practices
SAP Fico Analyst Resume Examples & Samples
Leading requirements workshops and gap resolution processes with our business and analysing new business requirements
Preparing functional specifications for RICEFWs (Reports, interfaces, conversions, extensions, forms and workflows)
Generating required configuration rationales and executing the configuration in SAP
Coordinating testing, including generation of test scripts, execution of product testing and supporting user acceptance testing
Carrying out the relevant activities in site preparation, cut-over, and post-go live support
Validating training material developed by the training team
Your role will also entail managing the integrity of our SAP Global Template for Finance to ensure it supports the business strategy
SAP Fico Manager Resume Examples & Samples
Assisting clients in the implementation and support of SAP packaged solutions and improving business processes. Expertise and understanding of ITIL v3 or other Service-based principles, including an obtained ITIL and\or Run SAP certifications
Developing complex onsite implementation and outsourcing proposals (from deal qualification through transition to delivery), with proven success within a previous role for 3+ years
Understanding and helping to develop solutions based on the common issues facing clients in the financial services industry or clients who provide products and services (e.g., aerospace and defense, automotive, consumer and retail, energy, industrial products, technology or utilities)
Sap Fico Resume Examples & Samples
Need to work as a team member in different phases of various ongoing SAP Implementation Projects and contribute effectively
Completion of assigned tasks on time and regular status reporting to the manager/lead
SAP Finance – FI – New General Ledger & Profit Center Accounting, FI – Accounts Payable, FI – Accounts Receivables, FI – Bank accounting and FI – Asset Accounting
Exposure to S/4 HANA Finance – GL Accounting, New Asset Accounting and CO – Cost Element Accounting & Profitability Analysis
SAP Fico Manager Resume Examples & Samples
Liaise with Finance & Accounting department on day-to-day business process / accounting requirements, enquiries and issues
Liaise with regional/global SAP support team
Lead, guide and develop team members
Gather and define business requirements, engage in business process improvement/re-engineering, map As Is & To Be processes, translate business requirements into functional requirements
Convey and clarify requirements and proposed solutions with 3rd party vendors to ensure business requirements are met
Participates in the planning, development, maintenance and configuration of systems
Coordinate the user acceptance test, user training, pre ­implementation preparation and post implementation support activities
Present and lead discussions on SAP functionality as it relates to current operational needs
Ensure IT projects are delivered within approved scope, schedule and budget and properly transitioned into support mode
Analyzes the feasibility of and develops requirements for new systems and enhancements to existing systems and ensures that the system design fits the needs of the users
Manage stakeholders, ensuring timely and accurate communication to address their issues and to keep them updated on related IT matters (E.g. projects, incidents, queries)
SAP Fico Service Specialist Finance Applications Resume Examples & Samples
Analysing incoming demand, projects and requests for change, assessing the potential technical solutions and creation of accurate and complete impact assessments including financial estimates and resource allocation
You will be responsible for projects and change requests from conception till hyper care. Execution will be in alignment with JNJ policies & procedures with regards to documentation, testing guidelines, release management strategy all regulatory and business requirements
You will resolve business and technical challenges in order to deliver on time, within budget and with high quality keeping in mind the end goal of ensuring the realization of business benefits
You will be providing delivery activities within the following modules/processes: FI, CO, SD, Archiving, Interfaces, Master Data, Intercompany, Fixed Assets,
You will be working with developers in both an onsite and offshore environment. You will follow up and manage the workload and assignment of the team members
You will actively participate in the Continuous Process Improvement initiatives by striving to look for possible efficiencies, scalability and/or cost reduction opportunities
You will get engaged in escalated support activities within your area of responsibility and provide subject matter expertise to L1 and L2 teams. You will be the ultimate level of escalation for financial close activities within the team
Bachelor's degree in Computer Science or Business Administration or other relevant field is required
Minimum of six years of relevant experience in IT application development (SAP), with hands on customizing experience is required
In depth knowledge of financial business processes and their corresponding SAP transactions (FI CO modules) is required
Strong general SAP functional & technical skills, strong delivery management skills are required
Demonstrated leadership, influencing skills, and relationship management expertise is required
Ability to work in a results and performance driven environment where you will be challenged to deliver quality results within the agreed timeframe and budget is required
Good written and oral communication skills are required
Experience with global/regional SAP rollouts is preferred. Experience in managing and delivering complex technology projects is preferred
Experience leading a small (2-5 people) team including developers and functional specialists
Knowledge of security set up in SAP, and testing experience with HP ALM is a plus
Agile experience, PMP, HPQC, ITILv3 Certifications or CPA certification are a plus
Demonstrated process and systems design skills are preferred.Development
Lead SAP Fico Functional Analyst Resume Examples & Samples
Cost/Profit Center Accounting
Statutory Reporting
Legal Entity Definition
Hands-on data migration including Product Costing and Cost Variance Analysis is a MUST
8-10 years SAP implementation experience
At least 4 full-lifecycle SAP projects in manufacturing companies
SAP Fico Analyst Resume Examples & Samples
SAP FICO experience, preferably in the following areas: New GL, AR, AP, Fixed Assets, Period-end Closing and HFM
Experience in IT project management and Software Development Life Cycle management
ERP experience identifying and developing business and technical requirements for data conversions, interfaces, user exits, and reporting
Ability to participate in end-to-end SAP testing required (25 – 50% travel)
Ability to deliver projects of varying complexity and size
End user training and documentation experience a plus
Proficient in Microsoft Office toolset
SAP Fico Applications Consultant Resume Examples & Samples
Interface with functional BPOs to define the business processes and requirements that will be enabled by SAP
Manage the team's deliverables to the project schedule
Interface with external consultants for third level support as necessary to deliver service to the business
Works with cross-functional groups in the program to identify and develop solutions to business issues and opportunities in their area of expertise
Supports the development of training materials and documentation, as well as provides training sessions as required
Participates in the process integration and user acceptance testing (to include role testing)
Supports SAP upgrades and testing
Supports and helps develop power users in the business
Possesses the ability to organize activities, set priorities and handle multiple tasks
Supports needed audit and compliance efforts"
Applications Consultant SAP Fico Resume Examples & Samples
Knowledge of SAP FICO module including; GL, A/P, AR and Fixed Assets, Project Systems, COPA, Cost Center / Profit Centers, Master Data Maintenance etc
Integration experience with 3rd party vendors is desired - banking a plus
Team Lead experience – coordinating offshore resources and client IT resources, prioritizing work (tickets) and assisting with the coordination of ticket resolution efforts across multiple teams
Incident resolution and enhancement implementation experience (including all phases of the SDLC)
Experience in Prodcution Support utilizing ITIL practices for Incident, Change and Problem Management
20% Incident Management and Minor Enhancements
10% Coordination with development & functional teams across other domains
5% Coordination with business user groups at the client global locations
95% Coordination with 3rd party vendors and Capgemini Basis teams
SAP Fico Analyst Resume Examples & Samples
Work as part of the SAP/FICO Maintenance team, accountable for resolving AR, AP, GL, CO-PC, CO-CCA, Asset Management related issues raised via the helpdesk
Identify root cause for recurring issues, make/implement proposals for their elimination
Assist or take responsibility for estimating and conducting development work end to end (requirement analysis, estimates, functional spec, testing, etc.)
Ensure system changes conform to the Global Template
Manage and support finance processes such as Invoice Processing, VAT, Electronic Bank Integration, Cost of Goods Sold accounting, Intercompany postings, PPV analysis, US GAAP rules vs European GAAP and other Asia Pac GAAP Rules
5-10 years Knowledge and Experience in the SAP FICO Module. This experience should include 5+ years of SAP FI and CO configuration experience
Experience in supporting discrete and repetitive manufacturing environments and/or in a distribution environment
Experience with product cost controlling in a manufacturing environment, profit center accounting, asset accounting, profitability analysis (CO-PA) and financial supply chain management (FSCM)
Intercompany trading scenarios (STO, direct shipment, 3rd party, etc.)
Required SAP CO configuration and production support experience: Product Cost Controlling – legal costs and group costs and Cost Object Controlling (including Results Analysis and Settlement)
Strong understanding of COPA (Account Based/ Cost Based) procedures and Profit Center/ Cost Center Accounting and reporting requirements
Experienced with SAP FICO implementation including process analysis, configuration, specification for developments, testing, documentation, training organization & delivery, end-user support
Knowledge of the key integration points with other SAP modules
Implementation and support experience in a Global environment
Bachelor's degree in Computer Science, Information Systems or other related field
Experience with unit testing methods and assisting users with UAT of SAP/FICO solutions
Experience with writing functional/technical specifications
Experience with making internal business contacts and external customer and supplier contact
Experience with SAP Idoc Knowledge preferred
Experience with Vertex Integration preferred
Experience with SAP Product Costing, Budgeting, Variance Reporting
Experience with SAP FSCM is preferred
Strong analytical skills, enabling to quickly understand the drivers of a business process (sales, purchasing, supply chain, production)
Capabilities to get consensus, make decision, and assume them
Organized and have a flexible approach to operate in an international environment
SAP Fico Solution Architect Resume Examples & Samples
Demonstrated ability to maneuver through complex and political organizations with multiple stakeholders i.e. what companies/clients has the candidate done this type of work for; who are all the stakeholders, how all the players together gain consensus
Understand the user requirements; architect an appropriate solution of the SAP financial offerings, including the latest sFIN and new GL solutions
Effectively communicate the solution and value to all key stakeholders such as the business and IT clients, as well as the team, both onsite and offshore. Specifically understand and communicate the key value and business drivers of the SAP HANA platform within finance
Senior IT SAP Fico Business Systems Analyst Resume Examples & Samples
12+ years of IT experience as IT Business Analyst or Manufacturing Cost Accounting with a GED/High School Graduate
8+ years of IT experience as IT Business Analyst or Manufacturing Cost Accounting with Associate Degree
4+ years of IT experience as IT Business Analyst or Manufacturing Cost Accounting with a Bachelor's Degree
2+ years of IT experience as IT Business Analyst or Manufacturing Cost Accounting with a Master's Degree
Professional working experience in SAP Controlling and Finance
Experience in business process definition, requirements definition, technology solution research, and design specifications
Business Analyst certification
Experience working in medical device manufacturing or pharmaceutical industry
Experience in Lean & 6 Sigma Methodology
Strong interpersonal, presentation, oral and written communication skills
Expectation management and solution prioritization skills
Demonstrated follow-through, initiative, attention to details, and drive for continuous improvement
Ability to work effectively under pressure in a fast paced environment
Experience in facilitating face to face group meetings and discussions
Experience in facilitating group meetings and discussions via telephone conference
Proficient in Microsoft Excel
SAP Fico Senior Functional Analyst Resume Examples & Samples
Qualified candidates must have 1+ years production support experience including offshore/on-shore staffing models with 2-4 years of overall FICO SAP experience
Broad based FICO configuration experience including implementations and production support
FICO sub-module experience to include G/L, A/R, A/P, A/M, CCA, SL at a minimum; PCA, COPA and PS experience a plus
Strong core consulting skills – communication, organization and planning, customer-facing and interpersonal
Strong communication skills with the ability to interact with client representatives at all levels
Flexibility and capacity to meet competing demands and adjust own and others' schedules to address changing priorities
Completed 1 successful full-lifecycle SAP implementation
Experienced in scoping, requirements gathering/definition, configuration, testing, cutover and support
Well-developed system problem solving skills having solved complex business problems within or across functional areas in SAP
Experienced with the management of customer demands, progress reporting and status utilizing a service desk ticketing system such as Remedy
Actively support FICO functionality in SAP as required by the client's service level agreement
Ability to write functional specifications and work closely with ABAP resources to perform thorough testing for system corrections and enhancements
Perform configuration changes and provide documentation as required by the change management process
Provide back-up support for other functional areas and share knowledge with teammates and client representatives
Work closely with Basis and ABAP resources to maintain custom programs, batch jobs and security updates
Meet deadlines defined by project plans
Must be 100% fluent in English and Spanish
This position is to work at customer facilities at Queretaro, Mexico
Direct business experience/knowledge in FICO
Experience implementing or supporting SAP FICO functionality in a MRO or manufacturing environment
Experience with SAP's Solution Manager tool
Familiar with integration points to other SAP modules
Exposure to multiple versions of SAP and other applications that run on the NetWeaver platform
Familiar with system tools for creating RICEF items: CATT, LSMW, ABAP Query & Report Writer
Some experience in a Big 5 organization
Knowledge of ITIL concepts and practices
SAP Fico Analyst Resume Examples & Samples
A functional/technical professional with at least TWO full SAP R/3 implementation
3-4 years of hands-on SAP experience in configuration of FI-CO/ FI-CA and ABAP development
Domain knowledge in Billing and Finance
Strong Communication and Analytical skills
Knowledge in FI-CA configuration with ABAP development experience
Hands-on experience in ABAP, customizing standard SAP using BDC Toolset, BADI's, Events
Strong analytical skills, results-oriented and effectiveness in problem solving
Applications Consultant SAP Fico Resume Examples & Samples
Configuration experience with GL, A/R, AP, COPA and FA (Fixed Assets) - SAP Treasury is a "nice to have"
Knowledge of FICO Org Structures; GL, Cost Centers / Elements, Profit Centers, Activity Types / Rates, Company Codes for a Global Organizations
Knowledge of Foreign Currencies beneficial
Month-end Close experience mandatory
Day-to-day FI support experience
Change / Ticket Manangement experience required
Business / SAP FICO Functional analytical ability
100% AMS Support; Ticket Resolution; Minor / Major Enhancements
SAP Fico Senior Consultant Resume Examples & Samples
Senior Consultants must have hands on experience in business process reengineering, systems design, configuration and implementation of SAP system for a wide range of industries
Senior Consultants may need to lead cross-functional (functional and technical) project implementation teams. Have good proven track record in managing projects from initiation through final acceptance will be an added advantage
Provide timely and accurate project status information to our client's PMO team, escalate project issues appropriately, mentor cross-functional project team members, and identify and share implementation best practices with them
Expertise in one of the following modules in SAP Treasury and Risk Management
Senior SAP Fico / Fica Consultant Resume Examples & Samples
Perform necessary SAP configurations
Minimum 5 years of SAP FICO / FI-CA experience. Good understanding of accounting concepts
Experience in gathering business requirements
SAP Finance implementation experience for a medium to large enterprise
Worked for a High tech or Software Industry client
Senior SAP Fico / Fica Consultant Resume Examples & Samples
Gather requirement
Identify Gaps
Manage on-site & off-shore teams
Manage project deliverable
Project Management Activities
Liasie with client
Create opportunities to ramp up the team
AR, AP, GL, AA, and COPA areas
New GL and Document split functionality
Automatic Payments with DMEE, XML and iDocs
Revenue Recognition
Exposure 3rd party taxation tools like Sabrix, Taxware or Vertex
Sound knowledge in Intercompany processes theough Edi-IDocs
Exposure to Interfaces and development thereof
Knowledge in Bank communication
Lock box and Electronic Bank statement with search strings
Integration with SD, MM and PS modules
Working with IDocs
Local GAAP Reporting using special purpose ledgers
Foreign currency valuation and translation
Period end closing process
Credit Card processes
Collection, Dispute, and Credit Management
Multi-currency global landscape
Development of custom reports
Implementation and testing of Function modules, User exits and BTEs
Should have a majors in Accounting
Should have a core functional experience in finance
SAP Fico Analyst Resume Examples & Samples
Provide governance over implementation of legal and regulatory changes and implementation of projects in SAP FICO domain
Provide governance and delivery of any required month-end and year-end activities
Consult with Solution Leads or global/proxy process owners to identify, define and document business needs and objectives, current operational procedures, problems, input and output requirements, and levels of system access
Analyze and develop requirements for enhancements to existing systems; ensure the system design fits business requirements
Develop detailed functional specifications that can be utilized by ABAP developers to perform programming and testing
Determine optimal configuration required and perform required configuration and testing
Develop and execute Functional Unit Test (create test scenarios, test data, actual results) required to validate solution satisfied documented business requirements
Security liaison for SAP Roles Design in FICO domain
Assist teams in order to ensure successful integration of SAP and non-SAP functionality
Recommend, modify, or configure new processing techniques
Resolve critical SAP issues
Provide assistance in training all levels of SAP users as needed
Stay abreast of current trends, literature, and technologies in the field of ERP management
Strong verbal and written English communication skills, problem solving skills, customer service and interpersonal skills
Strong ability to work independently and manage one's time, as well as, being a collaborative team member
Strong ability to make system changes as needed
Able to respond to demanding target dates
Able to work outside of first shift, including evenings, weekends, holidays, extended hours, month-end and year-end activities
Able to travel globally up to 10%
5 plus years minimum hands-on experience in SAP CO / SAP FI (GL/AP/AR) with a good working knowledge in the Controlling domain, specifically in Profit Centers, Cost Centers, Product Costing, Internal Order Preparation and Review, and Creation of Cost Elements
3 years minimum hands-on experience with full life cycle implementation and support
Experience performing prototyping, functional configuration, and developing functional specifications for SAP Reports, Interfaces, Conversions, Enhancements, Forms, and Workflow
Experience searching for and reviewing SAP notes
Experience creating OSS messages
Bachelor's degree in Accounting or Computer science; or equivalent IT related degree required
5 plus year's progressive job related experience in SAP required
Accounting / Financial background
Functional Experience in other SAP modules
SAP ABAP knowledge and debugging experience
Certification in SAP FI and/or SAP CO is highly preferred
SAP Fico Senior Product Specialist Resume Examples & Samples
BE/Btech/MBA ( Full time course)
Relevant 5+ years of experience
Robust experience in developing and/or implementing FICO module in S/4HANA, SAP Business Suite or SAP ERP and understanding of underlying architecture & technology
Subject Matter Expert in SAP FICO with knowledge of SAP Best Practices a plus
Deep understanding of SAP FICO product portfolio
Excellent communication abilities, fluent in English, German is a plus
Ability to distill technical information fast and prepare stakeholder specific content out of it, with the business outcome in mind
Results-driven & strong quality focus
Understanding of successful customer transitions in the digital economy
Experience with customer facing engagements would be beneficial, as a Solution Architect, Business Development or Consulting would be beneficial
20 to 30%
Sap Fico Resume Examples & Samples
Analyzes and solvesproblems that are low complexityandmay be routine in naturewhere answers can be readily obtained
Interacts with peers within Accenture before updating supervisors. Likely has limited direct exposure with non-management levels at a client and/or within Accenture
Receivesmoderate of level instruction on daily work tasks and detailed instructions on new assignments
Decisions impact own work and may impact the work of others
Individual contributor as a part of a team, with a focused scope of work
SAP Fico Specialist Resume Examples & Samples
Inventorying and specifying functional needs in financial processes
Advising about the customization possibilities of SAP FI-CO
Building of Prototypes/Proof-of-Concepts
Create and execute Tests
Training key-users and/or end-users
Executing application management for SAP FI-CO modules
Create and hand-over documentation to application management
You are open to learn S/4 HANA and sFIN
L Oreal , Senior Manager, IT SAP Fico Resume Examples & Samples
Preparation of FI/CO design document, configuration, testing plans, validation of results and training materials using approved tools, templates and methods
Act as Business process advisor to business users in the areas of General Ledger, Fixed Assets (FA), Procurement (MM), Purchasing (SRM) and major areas of Controlling including Cost Center Accounting (CCA), CO-Internal Order (IO), and EC-Profit Center Accounting (PCA), CO-PA (Profitability analysis)
Building and maintaining relationships with business users, IT colleagues and external resources to foster teamwork and enable effective application delivery
Preparation of time estimates for completing projects. Direct and coordinate of IT or business partner efforts to develop, test, install and/or modify programs. Management of project tasks to ensure that they are completed on time and within budget
Use of application delivery tools and methods to understand and document business requirements; analyze existing and/or new information and applications; propose potential solutions; develop effective business cases; and execute selected technology solutions
Use Reporting tools (Business Intelligence tools) to analyze Financial reporting
Minimum 10 years' hands-on configuration experience of SAP FI/CO modules including three full-life cycle implementations and support
Must have good knowledge of integration with FICO in Order to Cash & Procure to Pay process
Experience in Top Down process would be beneficial
Knowledge of ABAP and Debugging Skills is nice to have
Manager SAP Fico Resume Examples & Samples
4-6 years of experience working with the SAP Finance modules, as well as participation in full life cycle implementations (or equivalent experience) required. Familiarity with SAP Finance integration to SD, MM, FM, CO, PS and HR, etc
Experience executing a business blueprint and documenting business requirements that can be understood by a technical process team. Knowledge of SAP leading practices a plus
Experience with SAP reporting, HANA live and Simple Finance a plus
Experience with finance strategy and finance operations, including A/R, A/P, capital management, asset management, financial accounting, cost accounting and reporting systems a plus. Knowledge of budgeting, planning and forecasting operations and technology a plus. Knowledge of contract accounting a plus
IFRS '9 and '15 experience and how those standards integrate into SAP a plus
Ability to lead a team of consulting professionals on multiple projects including planning the activities for the stream, reporting stream status, resolving and escalating issues, overseeing key decisions etc
Senior SAP Fico Configuration Specialist Resume Examples & Samples
Bachelor degree in Accounting, Business, Finance, Computer Science or equivalent
6 + years of Business or IT experience
6+ years of functional SAP FICO experience which includes systems implementation, business analysis, testing, and project management
SAP Modules experience: FI-GL, FI-AP, FI-AA, FI-SL (including Report Painter/ Writer), EC-PCA, CO-PA, CO-CCA, and using SAP version ECC6 Classic GL or New GL
SAP HANA, SAP BW, SAP BPC skills
Insurance and/or Financial and/or Accounting industry background is preferred
CPA and/or MBA preferred
Business Systems Analyst, SAP Fico Resume Examples & Samples
Collaborate with the business solutions & finance teams to design application solutions by analyzing business and functional requirements, studying and creatively leveraging standard capabilities
Document functional design and configuration specifications
Play an active role in operational readiness testing for application systems
Assess change impact prior to change deployment
Monitor and resolve system integrity issues
Analyze problems, diagnose them and find root cause, and then either creating a fix or engages business solutions team to collaboratively design a solution
Recreate steps taken by user to locate source problem
Proactively analyzes incident records and use data to identify problems
Write and maintain support documentation for service desk to improve first level resolution rates
Identify and propose approach to increase usability
Conduct analysis using a variety of query tools including SQL or MS Access
Stay abreast of SAP finance applications development
Manage multiple priorities
Experience with the software development lifecycle process
Maintain active communication with various business and technical stakeholders to manage expectations regarding changes to the system and the introduction of new and enhanced functionality
Senior SAP Fico Business Systems Analyst Resume Examples & Samples
Performs detailed analysis of complex business process requirements and provides the appropriate system solution
Conducts current-state and future-state workshops
Identifies, interprets, validates and documents customer requirements
Designs, customizes and tests the application functions and security roles
Configures, prototypes and documents SAP solutions based on defined business processes
Responsible for the configuration and daily support of the SAP FI/CO and Projects modules
Resolve business issues by working with various groups within and outside of the company
Responsible for providing support to SAP bolt-on applications, Vertex and Open Text
Prepares comprehensive technical documentation including specifications, test conditions and test data
Partners with peers when integrating functionalities across applications and/or modules
Ensures that Sarbanes Oxley ERP controls are in being followed and executed
Works with other members of IT to research and coordinate SAP patching and upgrade requirements
Ability to perform all facets of the Analogic's System Development Life Cycle (SDLC)
Ability to understand business processes from a customer perspective
Knows what satisfies customers and makes customer satisfaction a high priority for self and team
Results oriented, and demonstrates a "can-do" attitude – adaptability, flexibility and resourcefulness
Proficiency required in Finance and Accounting Business processes
Proficiency in SAP FI/CO functions: A/R, A/P, General Ledger, Fixed Assets, CO objects, Product Costing, Inter/Company processes, including hands-on configuration, process design, and testing and post implementation support in a global environment
Experience working with the SAP Projects module is desirable
Solid understanding of the FI/CO integration points with other modules, specifically Projects, SD, PP and MM
Experience completing at least one full lifecycle SAP implementation in the FI/CO modules is required
Proven experience with post implementation support in a global environment
Experience working with SAP bolt-on applications such as Vertex and Open Text is desirable
Understanding SAP technical table structures and other technical objects is desirable
6+ years of SAP experience in FI/CO area
Experience in SAP Projects module is big plus
Strong knowledge in experience in designing application architecture and data flow
Strong experience of ERP implementation, configuration, development and maintenance
Experience with other non-SAP solutions such as Vertex and Open Text is plus
Must have ability to interact with all levels and work on multiple projects simultaneously with minimum of supervision
Senior Business Systems Analyst SAP Fico Resume Examples & Samples
1 Analysing and Defining RequirementsResponsible for the elicitation and analysis of business requirements in collaboration with various stakeholders and effectively translates these into functional requirements of the target solution. Identifies and establishes scope and parameters of systems analysis to define outcome criteria and measure-taking actions. Leads and coordinates a team utilizing internal and external resources to deliver systems analysis and solution design
2 Drafting and DesigningResponsible for identifying the design of the target solution and preparing the required system design documentation (architectural specifications, diagrams and charts, functional and configuration specifications) to ensure the visualization of the technical implementation of user requirements, and to provide direction to system programmers. Collaborates with Infrastructure specialists and directs as appropriate to deliver the target technology environment. Implements the design by means of configuration and software development using internal and
4 TrainingPrepares training materials and user manuals. Designs and conducts user training sessions, with emphasis on relating the configuration and technical setup to the functional/business requirements and defined CSL enterprise application standards
5 Operations and SupportResponsible and accountable for the ongoing operation and maintenance of applications for the assigned IT functional areas. This includes providing 2nd or 3rd level incident support, change management, and maintaining the upkeep of technical records and documentation. Proactively communicates the status of ongoing daily support and problem resolution. Ensures effective problem analysis and resolution of issues of diverse scope in a timely fashion and escalates issues when needed to appropriate levels of IT or Business. Provides off hours support as it relates to IT functional area
6 Project WorkAssumes project responsibilities as assigned for small to large scale projects (in terms of cost, scope, complexity and business criticality), that are either locally or globally managed. Performs matrix roles as assigned for local and global projects. Contributes to the definition of plans and manages projects involving all aspects of the technical solution including data sourcing, migration, design, implementation, and quality assurance
7 Team WorkLeads by example in working collaboratively with internal employees, vendors, and consultants to effectively implement solutions. Develops and maintains mutually productive relationships in the workplace. Builds and leverages their own networks of expertise formed with other senior internal and external personnel for the benefit of the team. May contribute to departmental budget and resource planning, as directed
8 InnovationDirects and conducts research and analysis on new and innovative solutions, releases, enhancements and considers their applicability to CSL. Leads the identification and implementation of means to improve the qualities and efficiencies of IT processes, systems, and results. Keeps abreast of current technologies and professional concepts as it relates to the assigned IT functional area
9 Maintain Regulatory ComplianceEffectively follow global IT procedures and policies are followed consistently as defined by our Quality Management System (QMS). Follows the appropriate global regulatory guidelines and current Good Manufacturing Practice (cGMP)
10 Strategic Conducts directed investigational activities to support the development of enterprise-wide application strategies, designs, and plans that can be integrated with and support Business strategies and the resulting Application Portfolio. Is responsible for engaging with Application vendors in alignment with CSL and CSL stakeholders and strategy
Strong knowledge of SAP functionality and business processes with a primary focus on Finance and Controlling (FICO) modules and Account to Report (ATR) business processes
Technical Configuration expertise and business knowledge in the following functional areas
5+ years of experience in IT working within an applicable function that directly aligns with the specific responsibilities for this position. Pharma/Biotech or similarly regulated environment experience preferred. Heavy financial accounting experience
Computer literacy with Microsoft Office products, such as Project, PowerPoint, SharePoint, Excel, and Visio. Knowledgeable in all aspects of the Systems Development Life Cycle (SDLC). Business Systems Analyst & Solution Architect related Functional/Technical Skills. Solid BPC (Business Planning Consolidation) highly preferred
SAP Fico Functional Analyst Resume Examples & Samples
Organize and lead workshops to gather and validate business requirements
Performs configuration, functional documentation, testing plans, executes testing, tracks results, system documentation, and producing training materials
Suggests to the business relevant new SAP functionality to the best extent possible, involving review of business processes and system integration challenges
Conduct Fit/Gap assessments to determine areas of configuration that can be leveraged
Participates in proof of concept analyses and prototypes to ensure proposed designs can meet business requirements
Responsible to ensure systems design and development by the BSA satisfies all the needs of the end-users by developing / reviewing test plans and test scripts
Act as evangelist for SAP benefits across the organization; promote SAP knowledge and usage throughout the organization
Prepares detailed functional specifications for development activities including reports, interfaces, conversions, enhancements, and forms
Prepares project related documentation (object designs, business rules, technical information etc) during all project stages
Design and deliver end-user training and training materials; provide functional support as necessary
Responsible for leading, managing and delivering all assigned project and support activities on behalf of the SAP Team
Sorry, but we are not able to provide visa sponsorship for this position**
6 – 8 years' experience with good knowledge of SAP FICO capabilities around data & process in SAP FI Banking, Vertex, Tax, FA, AP, AR processes COPA, PCA, Cost Center Accounting, to enable design for custom developments or enhancements is preferred
International experience is a must
3 years' well integration experience with SD & MM
Experience on global Banking, Taxation, APP, DME, EBS is required
At least three full project life cycle with SAP ECC
6 years' hands on configuration experience
Implementation Experience in Global Project on global roll out projects is plus
Knowledge in SAP technical design, tables and working with technical is a plus
Experience on 3rd party tax tools are plus
Ability to identify issues blocking decisions on functional design and apply the appropriate resolution techniques is required
Training and experience in good test design; experience writing test cases and reviewing/approving the execution of those test cases is required
Experience in working across organizations in a Global Environment
Excellent client interaction and communication skills (written and verbal)
SAP Fico Senior Analyst Resume Examples & Samples
Apply technical SAP FICO expertise, with strong knowledge of financial business processes, to design, build, optimize and support financial solutions in the areas of general ledger, accounts receivable, accounts payable, asset management, product cost controlling, and cost and profit center accounting
Provide SAP FICO expertise across the entire software development lifecycle for projects and enhancements, in addition to day-to-day production support and issue resolution
Work closely with business and IT stakeholders and external service providers on a wide range of topics that require SAP FICO expertise, including business requirements analysis, issue trouble-shooting, root-cause analysis, business process optimization, integration topics, cross-functional projects, end-user training, translating requirements into technical solutions, and providing cost-benefit analysis and estimates
Support financial processes in SAP, including invoice and payment processing, GR/IR variance analysis, cost of goods sold accounting, intercompany postings, fixed assets, electronic banking, product costing, cost and profit center accounting, and month-end
Apply integration experience to contribute to cross-functional business process and SAP integration topics, particularly in the areas of SD and MM
Work closely with external service providers for solution delivery and application support
Proactively facilitate knowledge transfer and user adoption of new and existing solutions
Minimum 3 years hands-on SAP FI configuration experience, including FI-AR, FI-AP, FI-FA, FI-GL
Minimum 2 years of hands-on SAP CO configuration experience, including CO-CCA, CO-PCA, CO-PC
Minimum 2 full lifecycle implementations, including requirements analysis, design, configuration, testing, training, go live and support
Bachelor's degree in Business, Accounting/Finance, Computer Science, Information Systems or a related field preferred
Self-starter with strong sense of urgency and a collaborative approach, able to thrive working with minimal supervision
SAP SD and MM integration experience
Accounting degree/background is a significant plus
International SAP experience is a plus
Prior CPG or process manufacturing experience is a plus
Experience with SAP HANA, BW, or BPC is a plus
Pet parent preferred
SAP Fico Analyst Resume Examples & Samples
Operational Support of key applications including off hours
Participation in business requirement and solution discussions
Perform program and system design to satisfy business requirements or resolve issues
Develop, test, and implement programs and processes
Document functional system designs and technical specifications
Development and execution of System Test plan
Detail oriented with a keen attention to detail
Self-motivated: able to thrive in a fast paced environment with minimal direction
Good organizational skills with the ability to track multiple assignments concurrently
Good verbal and written communication skills for interacting with IT and business associates
Good presentation skills to articulate ideas, options and solutions to IT and business associates
Good problem solving skills to think through complex multidimensional problems
Good testing practices including test planning and execution
Good experience in project methodology
Minimum of five years general IT systems analysis / applications development
Senior Software Engineering, SAP Fico Resume Examples & Samples
Deep understanding of SAP financial integration within Order to Cash and Procure to Pay processes
Have an intimate knowledge of supply chain solutions and other capabilities enabled by SAP
Mentor and develop SAP teams and provide SAP related advise to various groups within Cardinal
Have an enterprise perspective and help others to understand broad implications of decision making
Overall thought leadership in SAP
Demonstrates general understanding of hardware/software platforms including but not limited to operating systems, databases, application servers, web servers and integration technologies
Working knowledge of three or more technologies preferred
Proven leadership ability preferred
Works on or may lead complex projects of large scope
SAP Fico Functional Specialist Resume Examples & Samples
Work closely with business partners to facilitate solution design and development
Perform configuration and documentation of new design. Develop proof of concept business processes
Lead projects or workstreams. Deliver results
Software Engineer, SAP Fico Resume Examples & Samples
Understanding of SAP financial integration within Order to Cash and Procure to Pay processes
Providing functional expertise, guidance, presentation, and instruction on SAP products to clients
Configure SAP systems within the SAP FICO module along with working across all FICO sub-modules (GL, AP, AR, FA etc..)
Develop finance solutions that enhance and extend Cardinal Health's investment in SAP
Develop highly effective working relationships with other IT and Business teams within and across business units through flawless execution and open, honest, direct communication
Strong understanding of SAP financial integration within Order to Cash and Procure to Pay processes
Analyzes production system operations using tools such as monitoring, capacity analysis and outage root cause analysis to identify and drive change that ensures continuous improvement in system stability and performance
May act as a mentor to less experienced colleagues
SAP Fico Associate Resume Examples & Samples
Application development with multi-tier architectures using C#, ASP.NET, Winforms, Angular, MVC with .NET Framework 4.0/4.5
Object Oriented software design and architecture experience of using best practice (from Microsoft), design patterns, software framework development
Database skills, preferring experience with SQL Server (2012) with other DB objects such as stored procedures, functions, views, triggers, SSRS, SSIS etc
Team collaboration tools/source control programs, preferably Team Foundation Server
Utilizing financial industry experience, preferably with Market data
Utilizing big data (MongoDB/NoSQL) an added advantage
Collaborating with offshore team(s)
Applying strong business sense to capture and fulfill the business requirements for all products and articulate in an architecture model
SAP Fico Director Resume Examples & Samples
Selling, executing and leading all aspects of complex engagements within the SAP product suite achieving on-time and on-budget delivery
Developing new market-differentiated SAP solutions and leading proposal development efforts
Developing, designing, implementing and supporting complex business processes in an SAP environment
Business Solutions Analyst Lead-sap Fico Resume Examples & Samples
Responsible primarily for providing SAP FICO solutions to meet business requirements with SAP best practices
Executes and tests appropriate configuration related to SAP FI and CO modules
Writes clear, complete functional specifications for the development team
Responsible for becoming completely familiar with existing design and enhancements
Understands and help influence data and interfaces between SAP and external systems
Responsible for definition and acquisition of new requirements; works with stakeholders to define implementation timeline
Ensures coverage, execution, and remediation of test activities (e.g. unit, integration, user acceptance)
Supports the development and delivery of training assets
Supports the deployment of production systems and provides post-production support
Analyzes change requests and determines appropriate solutions
Updates configuration as needed and works with developers to modify programs and ensures adequate end user testing and acceptance of all system changes
Provides configuration and FICO knowledge support to other analysts
Collaborates with other Functional Analysts to develop effective SAP solutions
Ensures integration with other modules is effectively tested during integration testing
Researches and identifies appropriate SAP solutions to business requirements
Utilizes past experiences and knowledge to recommend appropriate business process solutions to new business requirements
8 or more years of experience as a SAP functional Analyst specializing in the FI and CO modules
Additional experience with GL Accounting, Chart of Accounts, Financial Statements, Capital Budgeting, Corporate Finance, Asset Management, Cash Management, Treasury Management and COPA Reporting is required
2 or more full life-cycle implementations of SAP which must include requirements gathering, blueprinting, functional testing, and SAP configuration required
Experience with ABAP is preferred
BI/BW reporting experience preferred
2 or more years of experience in production support environment
Experience with 3rd party applications such as Vertex, SafeGuard, MetaStorm, Hyperion preferred
IT Configuration Lead SAP Fico Resume Examples & Samples
Owns the FICO solution from a technical standpoint and governs all changes (break-fix changes and minor enhancements). Focus is on the CO side
Manages and leverages Application Management Support (AMS) resources on day-to-day production incidents
Works closely with business users on how best to use the system to perform daily functions
Performs hands-on configuration in the FICO area
Use the business process requirements to detail application requirements, solution design, adherence to SAP best practice, and metrics
Collaborate with process leads to support global template
Develops functional specifications when required to support minor enhancement work
Bridges between the business team and the development team to ensure functional requirements are understood and ensure development requirements integrated
Performs unit testing of proposed changes
Oversight of all responsibility area testing to ensure the solution is delivered from a quality perspective and meets the original functional requirements
Bachelor's Degree in a related field is required
5-8 years of experience working with SAP's Controlling (CO) and Product Costing (PC) modules with a secondary focus on the core Finance (FI) module required
Must have experience with all modules in CO: Product Costing, Material Ledger, Cost Center Management and Profitability Analysis
Strong understanding of Cost Accounting, Manufacturing, Product Costing Analysis and Material Valuation business processes
Must have expertise with how Production Planning (PP) and Materials Management (MM) master data such as BOM's, Routings, Purchasing Information Records, etc integrates with costing design
Must have technical expertise with interface / IDOC design in the finance areas including ability to architect solutions that require integration with external payable systems for freight, external systems for treasury management, external systems in credit management, etc
Must be proficient with EDI transactions, mapping and processing
Must have knowledge of integration between FICO and other modules like SD, MM and PP
Must be able and willing to work on cross functional change requests
Experience in a process manufacturing organization is highly desired
Global exposure is required and/or experience working within a highly matrix organization
Up to 25% of travel required
SAP Fico Analyst Resume Examples & Samples
Provide level-3 SAP Functional support to the business units
This position requires more CO Knowledge
Support the BW / BI team in delivering reporting solutions
Work closely with the Business Relationship Management, Architecture, and Sustaining and Support teams delivering projects from ideation to implementation and support
Provide support / assistance to business units in the SAP sphere
Prepare and deliver training materials for new solutions delivered to the business / end-users
Understand Tate & Lyle's business processes and recommend new solutions
Work with the Web Applications / Middleware team in integration projects
Excellent technical / functional understanding of SAP with a good level of experience in configuration / support
3+ full life-cycle implementations including post Go-Live support
Experience in working Controlling modules product Costing, Material Ledger and COPA
Experience in working reporting side of COPA to display Contribution Margin and working with BW team to make sure BW report is in sync with FI & COPA reports
Detailed functional experience in SAP FI/CO configuration including how these interact with each other and other SAP modules
Experience developing functional / technical specifications, and test plans
Experience with ASAP / RunSAP methodology
Proven track record of successful delivery of SAP projects
Exposure to other related SAP products such as Financial Supply Chain Management, OpenText VIM, Travel and Expense Management, Tax Solutons (SABRIX/ONESOURCE INDIRECT TAX) etc is a plus
ABAP coding, BW / BI knowledge a plus
Experience on ECC 6.0 is a plus
University degree in Computer Science, Business, Finance, Logistics, or other related discipline
Sap Fico Resume Examples & Samples
Experience working in a medium to large SAP landscape comprising multiple systems
Proven experience on working in SAP implementation and support projects
Basic exposure to ALE , IDOC's
Very strong oral & written communication Skills
Sap Fico T Resume Examples & Samples
Should be able to independently design new solutions
Exposure to integration with other SAP modules
Experience in co-ordinating with development team
Project / team management experience
SAP Fico Functional Consultants Resume Examples & Samples
Involved in end-to-end SAP project implementation
Able to lead requirements gathering, produce documentation, configure system, write functional specifications, training & etc
Maintain and support SAP system
SAP Fico Core Team Resume Examples & Samples
FI design and customizing including GL, New GL, AR, AP, AA, Travel, Bank Accounting and Treasury software and processes (TRAX, KTP)
CO design and customizing including CCA, IO, COPA, COPC, ML actual costing, PS, CS, PCA, FISL
Integration of FICO with, MM (especially invoice verification), PP, PS, SD, SRM BW / BI functional knowledge
Sap Fico Resume Examples & Samples
Accounts Receivable (Bank Statements, Lockbox.)
Accounts Payable (DMEE, Payment Files, IHC)
Project Systems
Material Ledger
FSCM (Credit Management, Dispute Management.)
To lead and support the FICO Module
Resolve tickets on daily basis
Hands on experience in all the above modules
Good communication Skills
Handle team of 5 or more
Senior Business Systems Analyst SAP Fico Resume Examples & Samples
Participates in system emergency or crisis situations to define/implement workaround processes, corrective action, communication, and system clean-up activities
A minimum of 4 to 6 years of SAP FICO experience (General Ledger, Profit Center Accounting, COPA, Product Costing, Material Ledger, Asset Accounting, Cost Center Accounting)
A minimum of 1 or 2 BPC (BusinessObjects Planning and Consolidation) end-to-end implementations experience
Working knowledge with Blackline Inter-company reconciliation tool
Thorough knowledge in IFRS accounting standards
Good working knowledge in Taxware or other Tax software packages
Outstanding knowledge and experience in developing, configuring and implementing SAP FICO
Strong experience in supply chain business processes
Must have been involved with at least 2 full end to end FICO implementations
A good understanding of the main integration points between FICO and SD, CRM, MM, WM, BW or ABAP
A Finance business background would be preferable with accounting qualification as an advantage
Excellent communication, interpersonal, organizational, customer service and problem solving skills
Bachelor degree in Business, Finance area or IS or equivalent work experience as appropriate
Knowledge of Agile/Lean framework and methodology
Ability to produce detailed, comprehensive software documentation, such as requirements specs, design docs, and change logs. (incorporate technical requirements for user stories)
Ability to work in a highly collaborative team consisting of both technical and business members where functionality is designed and released on a biweekly basis
Able to present complex technical information to a non-technical audience
Associate Analyst SAP Fico Resume Examples & Samples
Good understanding the various modules of SAP FICO and be able to support the various functionalities like
Finance Accounting (General Ledger) – Classic GL ECC6, Accounts Receivable, Accounts Payable, Fixed Assets, Finance Reporting) and its integration with MM, PP, SD and CS module
Product Cost Controlling (CO-PC) and its integration with SAP PP (BOMs, Production Orders) and SAP MM (Material pricing (PIR) and Order Settlements. Hands-on Product Cost rolls and analysis is a MUST
Profitability Analysis (COPA) and its integration with SD and CS module
Financial Consolidation & Intercompany Elimination
Hands-on data migration including Product Costing and Cost Variance Analysis is a MUST Automatic payment program for Vendors, Master data, Fixed Assets, Consolidation reporting
Configure solutions to enable corporate strategic objective and drive business value; work through SAP process improvements/automation and document the To-be business process configured in SAP FI/CO, test and ensure proper integration with other modules
Integrate between business needs and technology solutions to define support procedures, define systems strategy, articulate systems requirements, test, prototype etc
Provide input on technical implications of specific requirements of SAP solutions, including legacy data conversion, development of technical objects and interfaces for small requests
Work with SD, MM, PP process teams to facilitate incidents/requests progress and to ensure an integrated system solution
Good trouble-shooter and proven exposure as a Production support specialist
Involved in month end and year end closing activities and worked on developing the Business process procedures to help end users in executing the transactions
Exposure to ITIL framework, worked with problem management and re-enforcement training to reduce/optimize incidents and Training to change management
Proven competency in presentation, training, documentation and support. Training Business Process Owners, Power users and End users
Strong in FI sub modules General Ledger, Accounts Payable, Accounts Receivable, Fixed Assets, Special purpose Ledger, Country India Taxation versions
Exposure to CO sub modules of Cost center Accounting, Profit center Accounting, Profitability Analysis, Internal orders and understanding of Product costing
Experience in SAP CIN process
Basic Understanding of ABAP Development needed to complete functional specs/ provide solutions and in developing new programs with the Technical team
Data migration - LSMW, BDC, CATT
Familiarity with SAP Integration technologies – ALE, IDoc, EDI, SAP Userexits
Good understanding of integration of FICO modules with other SAP modules like SD (Sales and Distribution), MM (Materials Management), PP (Production Planning)
Requires an excellent understanding of key business processes. Strong service management skills as per ITIL framework
Functional Lead-sap Fico Resume Examples & Samples
Documents, analyzes and provides solutions based on business requests for additional features, functionality, integrations, etc
Minimum 8 years in a dynamic business environment performing system and / or business analysis and design
Experience in understanding and configuration related to SAP FI, CO, SAP industry templates, and Best Practices
Extensive knowledge in Costing Based & Accounting Based COPA, understanding cost classifications & components of master data relating to COPA
Experience in providing subject matter expertise for Finance business process area using SAP FI/CO module
Extensive knowledge and understanding of flows of actual values like Transfer of Incoming Sales Orders, Transfer of Billing Documents, Order and Project Settlement, Direct Posting from FI/MM, Settlement of Production Variances, Transfer of Overheads, creating/ modification of Value Fields and Characteristics, Profitability Segments, etc
Knowledge of Profit Center Accounting & Cost Center Accounting and understanding of Hierarchies, Planning, Accruals, and Actual Postings
Good understanding of Allocations, Top-Down Distributions, Assessments, Validation and Substitution Rules
Moderate to Extensive experience in Product Costing and Intercompany transactions
Experience in understanding different report types, and creating Financial reports including COPA reports
Moderate to extensive experience in integration of other functional areas such as SD, MM, PP and other SAP modules with SAP FI/CO, as well as Integrated Value Flows
Strong SAP Applications Functional expertise in SAP General Ledger and transactional sub ledgers
Knowledge Material Ledger is a plus
Knowledge of HFM or other financial consolidation tools is a plus
Sap Fico Resume Examples & Samples
Play the role of Service Engineer
Minimum 7-10 years of SAP experience
SAP FI-CA / RMCA functional Hands-on experience
Knowledge of integration with various systems
Sap Fico, Rmca Resume Examples & Samples
Play the role of Configurator, Lead
Multiple full lifecycle SAP FICO implementations with AP, AR, GL processes
SAP FI-CA / RMCA functional Hands-on experience, Experience with Dunning strategies
Knowledge of Record to Report processes
General Skills
SAP Fico Functional Consultant Resume Examples & Samples
Ensures the SAP Landscape is designed for effective maintenance on an ongoing basis and GSK drives business benefit from it investment in ERP
Maintains a comprehensive understanding of the SAP product set and its strategic direction
Undertakes detailed evaluation / planning work for the early phases of the project
Defines the solutions which need to be delivered within the different phases of the ERP project to meet the business requirements
Has excellent planning and execution skills which enable him/her to work effectively within tight change control and release management processes
Recognises, analyses and solves problems and resolves project plan deviations as they are encountered
Specialist, SAP Fico IT Resume Examples & Samples
Applies technical knowledge in support of the evaluation and selection of hardware and software. This can involve participating in the development, packaging and distribution of a recommended solution, or the justification, requirements in a proposal project
Designs and implements complex database environments and application solutions to meet performance objectives and business requirements. Solicits, analyzes, and understands end user business requirements to provide integrated solution design
In a team setting, participates in development of proposals and development of reports. Regularly participates in overall departmental program planning in the areas of cost, schedule and technical risk
Problem Solving and analytical skills: demonstrates superior diagnostic ability and proficiency in the use of specialized tools, techniques and procedures. Exhibits strong analytical ability and creativity in developing and integrating solution deliverables for medium size projects
Consulting Senior Manager, Sap-fico Resume Examples & Samples
8+ years SAP experience, with specific experience in SAP FICO
Current SAP configuration and module working knowledge in FI and CO
Experience with SAP Simple Finance and/or the new GL preferred
Industrial Manufacturing industry experience a plus
Experience using SAP implementation tools, ASAP, Value SAP and/or Solution Manager preferred
Exposure to SAP Activate methodology preferred
Experience leading small teams of 2 - 4 resources (both consulting and client employees)
Previous work experience within a Management or IT consulting firm
Manager, SAP Fico, T&E Resume Examples & Samples
Manage the tactical execution of short- and long-term objectives through the coordination of activities with a direct responsibility for results, including costs, methods, and staffing
Produce comprehensive documents outlining user specifications, business processes, functional specifications, test cases and system recommendations
Critically evaluate information gathered from multiple sources, reconcile conflicts, and distinguish user requests from the underlying true needs
Lead business and technical resources through the system development life cycle
6 – 8 years' related experience
Programming, systems design, and supervision of systems analysts and programmers in a project environment required
Supervision, project planning and management skills
Knowledge of general business, programming, accounting, operational systems, systems analysis & design required
Excellent verbal and written communication skills for interaction with personnel both within and outside the company and at all levels including ability to effectively communicate with sometimes demanding clients
High level of analytical, organizational, planning and problem solving skills
Good judgment and timely decision-making abilities, responsibility and accountability
Self-motivated individual able to prioritize tasks independently in fast paced environment
Ability to maintain a high level of confidentiality
Proficient using all Microsoft Office products
Sap Fico Resume Examples & Samples
Cost Center
Internal Order
Standard cost estimates
Month end process
SAP Fico Solution Architect Resume Examples & Samples
Contribute to the delivery of assigned IT application mid-size project or program work stream for specific vertical lines of business by collaborating with BC&IT contacts on approach for project / program involvement
Maintain understanding of the functionality and use of the IT application portfolio for specific vertical lines of business
Within a program, take direction from more senior program solution Architect or from Enterprise / functional architects in smaller projects
Independently perform or execute given solution design assignments capable to implement E2E processes
Utilize the group operations and technology governance process, to provide architectural design approval and ensure that the IT architectural standards and practices are followed through project and program involvement
Provide consultation for multiple areas of technology to project efforts within various IT areas and/or external service providers
Identify, in collaboration with the more senior program solution architects or in smaller projects directly with the functional area architects, existing IT software assets for new opportunities (e.g. re-use) through project and program involvement
Provide consultation for broad areas of technology to project efforts within various IT areas and/or external service providers
Provide formal and informal leadership and direction to other architects
Design and document solutions required to meet business needs and automate business processes/activities
Understand and evaluate multiple platforms, software packages, and custom components to design the solution
Harvest reusable building blocks for reuse on other projects/programs
Support the development of business cases
Participate in technology evaluations
University degree in IT and/or Business or equivalent experience
3 or more years of experience in a senior related role, such as SAP Consultant or Subject Matter Expert
Deep knowledge and demonstrable experience in SAP FiCo
Good experience of SAP / Non SAP interfacing landscape
SAP Fico Internal Controls Consultant Resume Examples & Samples
Display expert level experience in design and development of Finance and Controlling processes
Create Solution briefs and articulate the end to end process design to business users
Be responsible throughout design, development and functional Specs, Test Scripts (UT and IT) and testing. Should be able to demonstrate hands on testing techniques
Coordinate with project team stake holders- Business/Data Owners, SAP Functional teams, SAPABAP/Basis teams, ETL Teams, Legacy data teams and more
Demonstrate fluency in written and verbal communications and interpersonal soft skills
10+ years of hands-on experience Internal controls and Audit
12+ years of hands-on experience Product Costing, Controlling and Chart of Accounts
10+ years inGL,Local US GAAP and reporting requirements is a must
5+ years' Experience with leading a team across different process areas, geographies, work forces and technical expertise
Knowledge of integration between other SAP modules and FICO is a plus
SAP Fico Lead Consultant Resume Examples & Samples
Review customer business requirements document and identify solution options in SAP and map customer requirements to process scenarios in SAP
Conduct Process workshops in the FI / CO area to understand customer's long term process needs and show end-to-end straw man SAP demos for typical FI / CO process scenarios
Assess the fitment of SAP for customer's process needs and map customer requirements to SAP standard functionalities and identify fits and gaps
Evaluate multiple solution options from usability, scalability, maintainability and other technical cum user aspects and do a pros-and-cons of each option and evaluate capabilities of SAP to meet customer's process requirements
Identify opportunities to reduce customizations and propose standard SAP functionalities for customer requirements
Demonstrate customer facing skills and excellent written and oral communication skills
10+ years of hands-on experience in SAP FICO
3+ years' Experience of project experience as a lead consultant
1 project experience in assessments and audit engagement
8+ years of GL, PCA/CCA, COPA, Product costing, Make to Order costing and settlement
8+ years in AR AP and intercompany processes including hands on configuration in FICO
Ability to compare SAP and non-SAP application capabilities is an advantage
Knowledge of MS Dynamics Great Plains ERP is a nice to have skill
Excellence and in-depth business process knowledge
End to end process knowledge with awareness of touch
SAP Fico Func Consultant Resume Examples & Samples
As a Senior Consultant with Over 10+ years of SAP FICO functional experience provide design and planning methodologies within the project
Will demonstrate Strong experience in integration with SD with expert level knowledge of configuration
Be hands on in, and provide mentorship and guidance in
10+ years of SAP FICO functional experience
Legacy SAP SD Rev Rec experience
Experience/Exposure to SAP RAR is a plus
SAP Fico Lead Resume Examples & Samples
5-7 years of experience with SAP FICO, COPA and Intercompany
At least 5 full lifecycles of SAP implementations
Must have a good understanding of SD and PP modules
Work effectively with local experts as well as with the business community
Clarify processes to end users and business stakeholders as required
Provide guidance on technical feasibility and appropriateness of proposed solutions when alternative solutions are available
Establish good relationships with stakeholders throughout the Vista Outdoor organization
Work with FICO, Supply Chain and Finance data owners to fix data issues or to re-assign responsibilities
Identifying and raising issues to Vista Outdoor stakeholders or management to achieve resolution for FICO development tasks
Contribute input and coordination to training documentation for FICO development tasks
Maintain process documentation for FICO processes & tasks
Able to receive feedback/coaching on performance from other members of the team or leadership positively
Collaborate with key business stakeholders to provide best practices
SAP Fico TRM Consultant Resume Examples & Samples
Coordinates work assignments and activities within the team, and is typically a subject-matter expert of the work domain but has no budgetary responsibility
Where warranted, communicates across client community appropriate to scope of technical understanding, and in coordination with client delivery management
Works within strict time scales and elevates incidents within defined time windows
Experience with a broad range of IT solutions in area to be assigned
Intermediate-level certification(s) in work field
Customer facing experience in a technical context
SAP Fico Analyst Resume Examples & Samples
POSITION :Support Analyst - FICO
LOCATION:Noida
RESPONSIBILITIES
Primarily this role is for Application Support
Provide FICO functional / operational support to Barco finance users Globally
Assist in Trouble shooting in SAP FICO
Assist in Analysis and evaluation of various root-cause and effect relationship
Apply and test SAP OSS Notes
Handle FICO related tickets with accuracy and promptness and within agreed SLA
To impart training and assistance to finance team and co SAP support team members
To assist global team in customization, process validation and testing phases
To collaborate in the global team in SAP roll-out at other locations
Assists in Data Migration
COMPETENCE REQUIREMENTS
In depth knowledge of SAP FI & CO modules and related modules, specially, in CO domain. Good understanding of cross domain functionalities, dependencies and cause-effect fundamentals
Commerce & accountancy background (Post graduate/ Professional degree in Commerce, accountancy or Business Administration) with good knowledge of Business Processes
6-8 years' relevant experience of implementation, support, training, customizing on SAP
2-4 years' working knowledge in Finance Domain (Preferably in Mfg Industry)
Good communication skills, good knowledge of spoken and written English
Prefer to have knowledge of PS module also
SOFT COMPETENCE REQUIREMENTS
Good analysis skills, good in problem solving
Can easily integrate into a team (compatibility)
Can work with an important level of autonomy
A need to be curious and eager to learn new things
Be willing to travel abroad (must possess a valid passport)
Working experience of working with Virtual Groups and Preferably in a multi-cultural environment
AGE GROUP
28-35 years
CONTACTS
SAP Fico Functional Analyst Resume Examples & Samples
Communicate and interact with all levels of Finance and Accounting personnel at SAP supported Lincoln facilities
Work with other members of Global SAP ERP teams based in Corporate IT, Europe IT, Mexico IT, South America IT and China IT to support Lincoln Electric (LE) subsidiaries with existing and newly implemented SAP deployments
Perform post implementation reviews/audits for continuous process improvements in LE entities on SAP on periodic basis. Should have ability and willingness to write professional implementation review and audit reports
Review, research and document all SAP system change requests received from the business affecting the Finance and Accounting areas
Perform required configuration changes within SAP's FICO module in accordance with Lincoln standards
Work with other IT personnel on any configuration change affecting areas outside of SAP's FICO module
Prepare documentation of current business processes and identify gaps and issues for implementation of the business processes within the current SAP configuration; document time spent on specific projects using Lincoln's time tracking tools
Effectively communicate with external partners and services; provide timely responses to all inquiries and support issues
Perform data analysis as requested; perform and document system testing of configuration changes
Prepare training documentation for FICO and any related business processes within SAP
Reports to the Manager, Systems Development, Business Support Systems within Lincoln's corporate-wide and global oriented Information Technology division
SAP Fico Senior Manager Resume Examples & Samples
Minimum of 14 years of SAP FICO experience
Experience leading/managing/delivering a minimum of 3 SAP Finance Programs/Implementation including project planning, estimation and solution architecture
Experience or exposure to RMCA and or BPC
Minimum of 6 years of project management experience
Excellent leadership and executive presentation skills
Senior SAP Fico Lead Resume Examples & Samples
Write detailed specifications for development of custom programs
Minimum 10 years of SAP FICO experience. Good understanding of accounting concepts
SAP Finance implementation experience for a medium to large enterprise, good Treasury Experience
Excellent verbal and written communication skills, including presentations creation and delivery
Credit card experience
SAP Fico Rmca Consultant Resume Examples & Samples
Design, configuration and testing of FI/CO modules
Minimum 5 years of SAP FI/CO configuration experience, with extensive accounts receivable and collection handling capabilities geared towards telecommunications; a background in finance or accounting will be a plus
Experience and/or knowledge in many of the following
Classic GL,
New GL,
AP,
AR,
AA,
SL,
CCA,
PCA,
PA,
Internal Orders,
PS,
Treasury,
Business knowledge and process design skills
Excellent written and verbal communications, bilingual (French and English) is an asset
SAP Financial Accounting
Senior Associate, SAP Fico Resume Examples & Samples
Lead SAP projects involving strategy, implementation support, and Enterprise Resource Planning (ERP) optimization related to Information Technology operations, business processes, security, and data integrity for the SAP applications
Lead the day-to-day activities of ERP advisory engagements for a variety of clients, including process design, package implementation lifecycle support, and project reviews
Supervise and provide performance management for staff working on assigned engagements
Assist with scoping prospective engagements and developing proposals
A minimum of three years of experience in SAP implementation or SAP business process improvement, specifically in the areas of finance and/or controls
Demonstrated knowledge base in operations, systems evaluation, and enterprise architecture
Technical Manager SAP Fico Resume Examples & Samples
The Technical Manager SAP FICO will provide leadership and oversight in gathering requirements, design, and developing multiple minor and major system enhancements
The Technical Manager SAP FICO will prioritize business enhancement requests by identifying the business value and tracking time and dollar savings
The Technical Manager SAP FICO will develop project business cases and present to senior leadership to gain support/approval
The Technical Manager SAP FICO will provide project management adhering to the IT methodologies for the implementation of new solutions
The Technical Manager SAP FICO will ensure project budgets and forecasts are accurate and controlled
The Technical Manager SAP FICO will lead production environment support by troubleshooting system issues and providing system solutions or process improvement options
The Technical Manager SAP FICO will ensure the business systems are secure and reliable supporting continuous operation of the company
The Technical Manager SAP FICO will research solutions to assist in developing a financial applications roadmap, partnering with finance leadership and IT vendors
Solid analytical, problem-solving, and conceptual skills
Minimum 6 years of SAP development experience, with expert knowledge in several areas
Strong technical knowledge, with hands-on experience in SAP configuration
Experience reading, debugging and developing ABAP specs preferred
Fundamental understanding of Workflow, IDOCs, and EDI support
Working knowledge of other SAP module integration points is preferred for this role
Knowledge of project management concepts and deliverables
Proficient in technical documentation and functional ABAP specification writing
SAP Fico Analyst Resume Examples & Samples
Collect, understand, analyze and document business processes, create functional specifications, and translate requirements into feasible technical specifications utilized by SAP application development teams, identifying business and technology gaps throughout the process
Effectively communicate complex concepts and solutions to all levels of the organization and project team. Facilitate business process meetings to validate business requirements and solution designs, utilizing consensus-building skills to work through disagreements and develop feasible solutions
Develop, execute and track system test processes to ensure operational readiness before processes are deployed to users in a production environment. Coordinate user testing where required by the project management teams
May perform user training for SAP or business processes, working closely with the Business Process Team Lead(s) and users
Develop and document technical procedures for all assigned projects working closely with the Business Process Team Lead(s) to develop corresponding user procedure documentation
Comprehend and perform SAP configuration with expert knowledge in the required process area(s) and effective general knowledge of related business processes
Utilize analytical and problem-solving skills to resolve user issues related to system design, process flow and software configuration in a holistic manner, considering the diverse systems within the organization
Work closely with the Project Manager & PMO(Program Management Office) to complete project assignments on time, on budget and meeting customer expectations
Maintain required level of proficiency in all hardware, software and related procedures and utilities used in the assigned Information Systems department. Keep up on industry technology
3-5 years of applicable work experience in SAP environment
Experience working in SAP implementation and/or support
Working knowledge of accounting and finance processes
Prior experience creating functional specifications, or business process documentation is preferred
Comfortable utilizing and learning new technologies
Strong conflict resolution and consensus building skills are necessary
Good judgment, problem solving and organizational awareness
Strong communication skills through management levels of the group with the confidence to handle conflict and challenge the status quo
Works independently with attention to detail, completeness and deadlines
SAP Fico Systems Analyst Resume Examples & Samples
Bachelor's degree in information technology or a related field
3 years of experience as Systems Analyst supporting SAP finance and controlling module
1+ complete SAP implementation experience including configuration experience in the FICO module
Experience in SAP Fixed Asset module
Self-sufficient team player with the ability to cooperate with user community and lead projects from beginning to success
Strong interpersonal skills for direct interaction with end users, internal IT team members and consultants
Functional knowledge of Microsoft Office tools including MS Project and Visio
Knowledge on SAP S4/HANA simple Finance
Basic knowledge on SAPs BI (Business Intelligence), BW (Business Warehouse) and any Content Management application
Basic knowledge on Sarbanes Oxley (SOX) methodology
SAP Fico Systems Analyst Resume Examples & Samples
3+ years of experience as Systems Analyst supporting SAP finance and controlling module
SAP implementation experience including configuration experience in the FICO module
Microsoft Office/Suite proficient (Project, Visio, etc.)
Solid analytical and problem solving skills
Degree in Information Technology or a related field
Basic knowledge on SAP's BI (Business Intelligence), BW (Business Warehouse) and any Content Management application
Senior Manager, SAP Fico, IT Resume Examples & Samples
Key business-facing position within the IT organization who understands new corporate business strategies and provides recommendations of automated solutions utilizing current or new functionalities in SAP
Has full understanding of all SAP instances at Stanley Black & Decker and assists in making design decisions on Finance-related topics (e.g. procurement, reporting, master data, G/L accounting, profit centers, treasury, tax, etc)
Key business partner is Corporate Finance with input from other divisional finance teams
Supports Finance Transformation vision by looking at SAP landscape holistically and helping to make decisions in a global manner (e.g. controlling areas, MDM, cost centers, instance strategy, security)
Support and prioritize corporate projects requiring interfaces with multiple SAP systems. Ensure Corp Finance agrees with solutions and direction
Plan and manage project resources to project deliverables
Coordination of development and deployment of new processes and system configuration to meet business needs
Evaluate and escalate business unit requests and IT decisions to ensure they are in the best interest of customers and company goals
Oversees and prioritizes resource workload for current programs, support activities, and enhancement/change requests seeking Corp Finance direction whenever necessary
Communicate to IT Leadership team and gather data from stakeholders on SAP to assist in design of SAP strategy
This position will have approximately 10 Direct Reports – total team size can vary based on latest demands
Manages the hiring, staffing and maintaining of a diverse and effective workforce
Communicates and translates vision/strategy to staff
Responsible for executing on functional and business goals for the group
Addresses problems across functional areas of the business
Influences individuals within and outside the IT department
Responsible for meeting budgetary goals and objectives
Prepares and presents reports to all levels of leadership and staff
Experience in the full life cycle implementations as a functional expert of SAP FI and CO modules
Must have experience in integration testing, master data management and cutover activities
Experience must include knowledge of financial and controlling business processes and how those are integrated with other modules
Experience in leading large scale SAP integrations/implementations/enhancements (i.e. New G/L functionality)
At least 10 years of SAP experience implementing or supporting FICO
Adept at designing and implementing technology-enabled business solutions for clients using project management skills
Strong communication and influence skills. Ability to take complex designs/thoughts and break them down into their basic components to ensure appropriate decisions are made
Experience collaborating with and developing strong business relationships
Strong Project Management and communication skills (both written and verbal)
Strong knowledge of project methodology and software development life cycle
Thorough understanding of business processes, with an emphasis on Finance, as well as Information Systems and a basic understanding of the related infrastructure technology areas
Effective interpersonal skills, including managing resources in a matrix environment, ability to build strong relationships, and foster an effective team environment
Excellent time and task management skills with ability to provide direction and focus on deliverables
Possesses advanced knowledge, skills and abilities required to resolve more complex IT issues
Knowledge of planning and forecasting techniques for multiple functional areas within IT
Proven ability to manage a department or a group with multiple disciplines
Advanced understanding and ability to develop and drive budgeting process
Minimum of 10 years relevant experience or equivalent combination of education and work experience
Experience executing all size and types of projects and multi project programs with focus on SAP FICO
Experience with leading teams, creating an effective team environment, building strong relationships, negotiation, solving problems and issues, resolving conflicts, managing resources in a matrix environment and communicating effectively at all levels of an organization
Knowledge or experience with project management tools, analysis and research tools, documentation tools, and reporting tools
SAP Fico Specialist Lead Resume Examples & Samples
Manage the service delivery of respective applications according to Service Level Agreements and address gaps with the business
Report application service performance to the business taking action where necessary to address application performance issues. Work with IT Infrastructure counterpart in case of any infrastructure related issues
Ensure compliance with IT application, development and maintenance service management governance standards and policies
Engage and represent Group Application Development and Maintenance(GADM) in major incident management and problem management
Facilitate GADM communications to the business (e.g.. Incident alerts, change freezes etc.)
Manage internal and external suppliers as required in the delivery of the relevant applications through any application development and ongoing maintenance
Maintain a business-oriented IT service catalogue for their applications, including links to business processes, service levels and request management for IT services
Monitor critical application governance and report on service level performance, generating improvement actions where necessary
Ensure that every critical application has a technology roadmap, to maintain related hardware and software and reduce operational risk from out-of-support infrastructure in collaboration with architecture and IT Infrastructure
Manage customer satisfaction and service improvement programs, as well as escalation and complaint management
Approve operational readiness for projects and releases
Contribute to the definition of new vendor services in close collaboration with Sourcing Management
Ensure compliance with appropriate internal control and regulatory requirements for both internal and external suppliers, and provide assistance and support for audits, where applicable
Lead a team of specialists in your area to develop and implement IT business processes and manage performance across all activities, in order to achieve business objectives and continuously improve performance
Lead the implementation of IT initiatives to improve processes, develop policies and generate innovation to maintain regulatory compliance and/or deliver process or product enhancements
Partner with key stakeholders (e.g. compliance, audit, and business leaders) to assess the risks associated with proposed policies, regulatory change and give guidance to input into governance processes and standards
Contribute to wider IT strategy, adapt and implement this strategy in own area of responsibility, develop processes and review policies relevant to functional/business discipline in order to ensure they are in line with the business objectives
Contribute to the assessment of customer needs, issues and business drivers and recommend process and system improvement to enhance customer service
Manage key internal and external stakeholder relationships across the organization in order to achieve engagement to change, and provide technical leadership in the design and development of new IT solutions
Ensure that IT requirements in own area of specialism are properly addressed in projects, and ensures delivery of assigned IT projects or work streams is successful, collaborating with IT colleagues from across the wider function to deliver for the business
Works with the business to ensure that the disaster recovery capability meets business requirements, including planning, performance of testing, communication and restoration of services in response to a major outage or disaster, as well as setting up IT services in coordination with the business
Deploy in-depth knowledge in a functional area of IT to support internal clients by responding to requests and issues, acting within a number of complex processes and procedures to solve internal customer problems in conjunction with internal partners or external vendors
SAP Fico-senior Resume Examples & Samples
Interact and communicate with the onsite coordinators
SAP Finance – Taxation and Withholding Taxes
SAP Finance – Closing activities, Validations and Substitutions & Reporting
FI integration with MM, SD, HR & PS
Exposure to FI – RAR (Revenue Accounting & Reporting)
Prior client facing consulting experience
SAP Finance/Controlling Certification is a plus
SAP Fico Solution Engineer Resume Examples & Samples
U.S. Citizenship preferred, but not required
3-6 years industry/consulting hand on work in SAP
Experience in Test case preparation, Unit testing, UAT support. Experience in 3rd party tools preferred. (HPQC etc.)
Experience/Knowledge in FI
SAP Fico Solution Engineer Resume Examples & Samples
Communicate production status and issues to management and stakeholders
Engage AMS delivery teams and instill a mindset of continuous learning and process improvement
A degree in Accounting with knowledge on FAR, GAAS and CAS standards
Should have at least 2+ years of accounting experience
US Citizenship preferred but not required
SAP Fico Analyst Resume Examples & Samples
Configure and maintain the relevant ECC components that support the Finance / Controlling / FSCM Processes
Design systems specifications, develop, test, and implement cost effective solutions within SAP FI/CO and FSCM modules
Provide guidance to the businesses on appropriate use of the SAP system
Troubleshoot and debug SAP ABAP programs in support of current projects as well in general support issues
Configure and test solutions, including appropriate documentation
Creation of functional specifications for application development objects and guide the development of those programs within the development team