Payroll Resume Samples
4.5
(
67
votes) for
Payroll Resume Samples
The Guide To Resume Tailoring
Guide the recruiter to the conclusion that you are the best candidate for the payroll job. It's actually very simple. Tailor your resume by picking relevant responsibilities from the examples below and then add your accomplishments. This way, you can position yourself in the best way to get hired.
Craft your perfect resume by picking job responsibilities written by professional recruiters
Tailor your resume & cover letter with wording that best fits for each job you apply
Resume Builder
Create a Resume in Minutes with Professional Resume Templates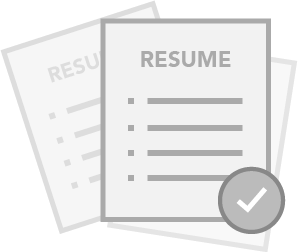 CHOOSE THE BEST TEMPLATE - Choose from 15 Leading Templates. No need to think about design details.
USE PRE-WRITTEN BULLET POINTS - Select from thousands of pre-written bullet points.
SAVE YOUR DOCUMENTS IN PDF FILES - Instantly download in PDF format or share a custom link.
56697 Ebba Ford
Detroit
MI
56697 Ebba Ford
Detroit
MI
Phone
p
+1 (555) 575 8708
Director of Payroll
Director of Payroll
Director of Payroll
Responsible for the planning and implementation of new time reporting system(s), including, but not limited to, PeopleSoft and Kronos
Manage all aspects of payroll staffing by monitoring the workloads of a geographically distributed team and providing staff development
Managing all the aspects of payroll accounting
Supervising a staff and reviewing performance
Maintaining compliance in garnishment processing
Implement a corporate payroll strategy including planning and communications
Doing the right thing at the right time for the right reasons
Payroll Team Lead
Payroll Team Lead
Payroll Team Lead
Auditing of all payroll transactions including adjustments and special entries
Providing support in the Quarter/Year-end process and/or audits as requested by business units and HR/Finance
Set up managers and nonexempt employees in Kronos
Serves as informational resource to payroll staff and provides assistance and guidance with their daily activities
Identify opportunities to improve department workflows and cross functional processes
Lead staff by assisting with projects, or helping to resolve issues
Right hand to Payroll Manager
Payroll
Payroll
Payroll
Work with Product Managers, QA and Development to identify solutions or workarounds
Assist in the development of change management, communication and training plans
Developing and maintaining good working relationships with the payroll vendor and internal departments
Analyze current payroll processes to provide manager with recommendations on improving efficiency
Create and support payroll processes by looking for ways to streamline current processes and improve productivity and efficiency
Review payroll documentation for accuracy using audit reports and make any necessary adjustments
Performs a variety of complicated tasks. May direct and lead the work of others
Bachelor's Degree in Business
Bachelor's Degree in Business
Bachelor's Degree in Business
Displays great attention to detail and analytical ability
Good communication skills and the ability to liaise with other non-tax professionals (HR, finance etc.)
Detail-oriented with strong attention to detail
Strong organization skills, attention to detail and follow through to resolve any outstanding issues
Strong attention to detail
High attention to detail, ability to multi-task
Ability to operate in a highly confidential setting
General working knowledge of applicable University infrastructure, policies, and procedures
Excellent organizational skills with the ability to work on own initiative and perform well under pressure with tight deadlines
Ability to handle pressure in a positive professional manner
Create a Resume

in Minutes
15 Payroll resume templates
Read our complete resume writing guides
---
Supervisor, Payroll Resume Examples & Samples
Performs supervisory activities, including identifying performance problems and seeking guidance for remedial action, participating in reviewing performance and in interviewing and selecting staff
Participates in planning, assigning, monitoring, reviewing, evaluating and leading the work of others
Runs PeopleSoft processes for salaried and commissioned payroll including bonuses and draws
Prepares and implements written procedures and job documentation for processing steps
Ensures data and reconciliation accuracy and reports on any matters of interest
Ensures strict confidentiality is maintained at all times
Interprets and applies organizational policies and procedures
Participates in establishing objectives and developing processes and procedures to ensure efficient and timely work flow
Ensures effective coordination occurs within work group and with other work groups
Operates standard office equipment and uses required software applications
Concepts, principles and practices of accounting related to payroll processing and record keeping
Compensation policies of the organization
Advanced office practices, procedures and methods
Lead the work of others
Read, interpret, analyze and apply payroll data and information
Motivate and persuade others to achieve desired outcomes within limits of organizational authority
Ensure strict confidentiality is maintained at all times
Bachelor's Degree in accounting or related discipline and a minimum three (3) years experience in payroll processing or an equivalent combination of education, training or experience
Multi-state, multi-entity payroll/tax experience
Minimum of four years experience overseeing day-to-day operations of subordinate staff
Knowledge of Peoplesoft payroll processing procedures
VP, Payroll Resume Examples & Samples
Devise the EMEA payroll strategy, including organization structure, determining and flexing the delivery model to keep pace with the growth of the firm
Oversee the payroll operations in all EMEA countries where BlackRock operates, coordinating with the vendors and internal team to deliver pay accurately, timely, effectively, within all regulatory, tax and labor guidelines
Oversee the control structure of the Payroll area such that there are no material breaks in terms of inappropriate payments being made, proper taxation and payments occurring, and all tax reporting done timely
Regularly review, audit, test and update payroll controls. Develop a strong team that can manage operational risk, deliver customer service and manage the vendor relationships to deliver payroll effectively across the region
Meet regularly with vendor to review performance and explore potential for improvement/enhancement of operations
Develop and manage to operational metrics that indicate operational optimization and are within the vendors' SLAs
Oversee the various audits, such as employment tax audits and internal audits, ensure SOX and SAO compliance
Advise and work closely with Human Resources on regional initiatives and their roll outs so that there is a coordinated effort between the two functional areas and proper documentation on roles and responsibilities is agreed and understood
Work with Global Payroll and other Regional heads to design optimized, standard system interfaces to minimize data control issues that support a better control structure
Maintain strong relationships between HR Benefits, HR Employee mobility, Compensation Accounting, Business Finance, Tax and Controllers to ensure that their information needs and Payroll processes are aligned for maximum effectiveness
Maintain and test the Disaster Recovery Plan as agreed with Global Payroll Head
Lead team through legal entity acquisitions, divestitures and other firm initiatives such that implementations have minimum, if any, day 2 issues and no compliance failures
Strong functional knowledge, preferably in the financial services industry
Knowledge of employment regulations in the larger EMEA countries, especially UK, allowing for compliance with country guidelines
Knowledge of withholding tax, related tax filings, tax policy and regulations as they relate to EMEA payroll reporting
Ability to effectively manage vendors, ensuring adherence to contracts and Service Level Agreements
Ability to successfully handle numerous priorities in a dynamic environment
Experience working with Northgate Arinso and ActivPayroll vendors
Certified Payroll Professional
Payroll Conversion Associate Resume Examples & Samples
Establish and facilitate weekly payroll calls with the client, payroll vendors, client consultant, and internal RPS teams
Attend initial and on-going client meetings to learn plan provisions and discuss systems capabilities and constraints; take an active role to manage client resources, Conversion Consultant, Conversion Specialist, DB Plan Resources, Client Advisors, Client Service Managers, Cash Receipts teams, and IT Technical Leads to ensure synergy between plan provisions (PSAP), data conversion, payroll implementation, and ongoing payroll processes
Establish payroll timeline and coordinate with Conversion Consultant in regard to relationship to overall project timeline. Throughout entire process, escalate any payroll-related dependencies that could impact timelines for business or IT resources
Gather, analyze and document business requirements from client, payroll vendor, and internal resources. Coordinate with IT resources in discovery phase to identify new programming as early in the process as possible
Analyze technical payroll set-up requirements. Finalize custom payroll file layout for each client
Work with IT to determine programming requirements for each new client. Write business specifications to facilitate new IT development of payroll edits and custom feedback files
Set up payroll formats, transmissions and related reporting requirements on systems (Payroll GUI, Plan Services GUI, e-Tools)
Work with IT to establish connectivity for receiving payroll information and sending feedback information
Manage time-lines with client, payroll vendor, and project teams to coordinate testing and implementation of accurate payroll process. Work with IT to make any adjustments to specifications and programs based on test results. Complete multiple iterations of test files as required to fully test payrolls in and feedback files out. Escalate any payroll-related or feedback file-related dependencies that could impact timelines for business or IT resources
Coordinate with Cash Receipts Specialist. Peer review and assist as needed to process initial production payroll. Continue with needed assistance in production until there is confirmation that production processes for payroll and feedback files are established and working as expected. Coordinate with IT to monitor automated process and verify IT set-up in production
Produce payroll manual to document ongoing procedures; communicate to appropriate RPS teams
As new procedures and processes are discovered, take action to identify team documents that need to be updated and report them to the CPIA manager. Take an active role in documentation and communication of new processes as assigned by manager
Participate in any special projects as assigned by manager
Assist Sales with responses to RFPs. Attend sales meetings as assigned by manager
Minimum 2-4 years experience working with Omni or other recordkeeping software and knowledge of defined contribution plans preferred
Working knowledge of the Payroll system preferred
Demonstrated working knowledge of any word processing, spreadsheet or database applications required for the job
Demonstrated understanding of the financial industry
Six month's employment in current position and one year in current department preferred
Team Member India Payroll Resume Examples & Samples
2+ years experience in India Payroll/Off boarding
High efficiency and comfort of working in MS Excel
Has high sensitivity and ability to maintain and manage confidential data in a secure manner, with alertness to notices and question exceptions
Good written & spoken communication skills in English
India Payroll/ Offboarding experience
Payroll Configuration Lead Resume Examples & Samples
Lead cross discipline team (HR/Comp/Ben, Payroll, Finance and IT) in the selection maintenance and creation of wage types used for payroll earning and/or deduction management
Control Wage Type event management tracker, ensuring proper due diligence for wage types from request through development, testing and deployment
Build business case, oversee development, testing and implementation, of enhancement and development items for SAP HCM Payroll
Define system maintenance and enhancement requirements as needed to improve the efficiency and cost-effectiveness of the payroll system
Completion of necessary table maintenance as needed
Define, develop, and communicate new functionality, upgrades, and other improvements in SAP and partner with ADP on their improvements, as required
Support troubleshooting problems with interface files used in payroll process
Define requirements (SAP and ADP) for changes, updates, and new wage types
Set up test scripts for new wage types in applicable systems, while anticipating and troubleshooting residual impacts
Critically evaluate information gathered from multiple sources, reconcile conflicts, decompose high-level information into details, abstract up from low-level information to a general understanding, and distinguish user requests from the underlying true needs
Proactively communicate and collaborate with escalation point to provide research and information that resolved the issue to be solved
Interpret customer needs and translate them into a solution to resolve the issue being presented possibly working with other departments in the analysis
Performs other duties as assigned by the Director, Payroll Change Management
Bachelor's degree from accredited institution, or equivalent experience
Minimum of 5 years experience within payroll departments in large multi-state companies, including providing support for payroll/payroll tax processing, internal/external audits, issue resolution, garnishments and research of payroll tax and wage/hour requirements
Minimum of 3 years experience in working in a payroll organization using ADP or SAP as the primary HR/Payroll processing engine
Knowledge of payroll reporting, principles, practices, and procedures
Organization and planning skills
Advanced PC skills
Understand the integration points between HR, Timekeeper, SAP payroll, ADP payroll and financial reporting
Knowledge of processes involved in utilizing business requirements and converting them into technical and functional requirements documents to be used in developing and delivering new requirements
Experience developing and running test scripts to insure accuracy and completeness for new requirements prior to migration to production
Oracle Payroll Developer Resume Examples & Samples
Ongoing day to day production user support for Oracle EBS R12 Payroll
Manag third party feeds and interface from/to Oracle EBS R12 Payroll
Support development work for Oracle EBS R12 Payroll
Responsible for working with sysadmins and DBA on analyzing/applying HR/Payroll and KBX Patches to development and Prod Environments
Provide clear, consistent, regular communication to the payroll business
Work with other developers and business analysts to develop and write applications systems and programs
Develop documentation and help in partnerships with Business Analysts
Provide guidance and assistance to the applications users and support teams on all aspects of application deployment, training and support, including
Installation
Configuration
Super user training
End user training
First and second tier support/troubleshooting
Develop software code that conforms to IS&T standards for quality and conformity
Assist with supporting payroll time systems and tax systems
Undergraduate degree or equivalent experience in system analysis, programming, project implementations and technical management is required
Strong knowledge of Oracle EBS R12 Payroll which includes
US Payroll Process and Legal Requirements
Payroll Costing Process
W2 Year End Closing Process
Fast Formula Configuration
Must have prior knowledge of Data Mapping and Standard API's and Data Migration stored procedure
Prior Oracle Payroll implementation is a must
Strong Oracle PL/SQL skills
Strong Oracle SQL and debugging skills
Unix scripting skills is a plus
Must have a demonstrated knowledge of system development life cycles with emphasis on design, testing, development and project management
Must have strong interpersonal and organization skills and be able to communicate clearly with all levels of the business including peers, technical management, customers and/or external vendors
Must be able to work in a team environment or as a sole contributor
Payroll Speicalist Resume Examples & Samples
Work closely with payroll associate manager on to run payroll process in SAP
Support day to day payroll service while serving as the subject matter expert for payroll process, and ensure timely and accurately delivery in a fast-paced environment
Support payroll process to meet all internal and external regulation. Ensure productivity increase with continue emphasize on quality
Maintain payroll process documentation up to date to ensure proper execution of payroll and support future training
Performs other related duties as the Payroll Associate Manager may deem necessary
College degree in business related field
Minimum 2 years of payroll experience; knowledge of China/Shanghai payroll rules and regulations
Proficient in MS Office Software; emphasis on Excel and Access
Good oral and written communication skills; ability to speak Mandarin is essential to service China employees
Ability to work independently and under tight deadlines
Technical knowledge of SAP Time and Payroll modules
Payroll, Employee Fixed Term Resume Examples & Samples
An experienced Analyst or Junior Associate reporting to the Vice-President for APAC Payroll
Part of a team of four, responsible for reviewing and analyzing the Payrolls for the Asia-Pacific region: Australia, China, India, Japan, Korea, Singapore, Hong Kong, Malaysia & Taiwan, delivered via a Payroll vendor in an outsourced environment
Assisting review and analysis of monthly payrolls for around 2100 employees in nine Asian countries. The emphasis is on analysis, identifying errors prior to pay slip distribution
Understanding the Asia payroll process, while delivering via a third party vendor, to ensure accurate and timely payment to employees
Understands statutory regulations for Asian countries
Reasonable experience on Asian countries payrolls
Graduate/Diploma in finance & accounting
Payroll Resume Examples & Samples
Commerce graduate from reputed university
8-10 years of experience in managing India Payroll and supporting other Asian Countries Payroll
Good collaborator who can also work independently
Understand the Asia Countries Payroll processes, while delivering via a third party vendor, to ensure accurate and timely payment to employees
Understands the payroll regulations and statutory requirements for Asian Countries Payroll
Experience in handling the Payroll Projects/Vendor Transitions / Implementations
Good communication skills, Good knowledge on MS Office
Manage the Payroll processing, salary / reimbursement payments on India Payroll
Manage the India Payroll Compliance, Income Tax and Provident Fund reporting requirements
Resolve issues on India Payroll effectively including root cause analysis and logging
Review the emails on Payroll-ASIA mailbox, coordinate with Payroll Team and respond to email queries in timely manner
Share the APAC Regional Payrolls work load with the team on critical time bound deliverables
Support the APAC Regional Payrolls enhancements and improvements projects
Participate and take lead in managing payroll vendor transition project
Handle the various ad-hoc projects on APAC Regional Payrolls
Payroll Ops Specialist Resume Examples & Samples
Manage HR/Payroll related transactions
Perform employee data management activities within established service levels
4 year college degree preferred
Knowledge of PeopleSoft/Oracle HRMS System helpful
Basic accounting/math skills
UK Payroll Administrator Resume Examples & Samples
Payroll setup and general administration: update and maintenance of all static and employee payroll data
Payroll processing and disbursement of monthly & ad-hoc payroll runs: calculation and delivery of domestic and assignee payrolls for UK employees, including any manual payments or foreign currency payments
Payroll processing and disbursement of annual compensation process (e.g. cash incentives, cash deferrals, share distributions, stock options, etc.)
Payroll Tax & Reporting: provision of any data or filings for regulatory purposes (e.g. Short Term Business visitors, Assignee compensation reporting to 3rd party tax advisors, etc.)
Payroll year-end processing: production and distribution of employees' and employers' year-end statements (P60, FPS, EPS, P11Ds, PSA)
Maintenance of the Payroll Applications & website, including testing, release management (in conjunction with IT), etc
Payroll Technical Analyst Resume Examples & Samples
Review SAP to ADP pass thru data daily error reports and perform complete analysis
Perform compares and ad-hoc data review to audit data integrity
Issues to uncover root cause and perform necessary steps to correct
Provide subject matter expertise of an area that must be analyzed and evaluated to resolve an employee issue
Ensure that corrections are addressed on a timely basis
Communicate and collaborate with business partners to quality data integrity
Understand specific business requirements for employee segments being managed (executives, union, benefits eligible, etc.)
Provide customer service and support for employees, staff, and other organizations
Responsible for daily error reports and error correction follow up
Support streamlined communication between NBCU Payroll Operations and HRIS
Minimum of 1-2 years experience within payroll departments in large multi-state companies, including providing support for payroll/payroll tax processing, internal/external audits, issue resolution, and research of payroll tax and wage/hour requirements
Ability to meet time deadlines and excel under pressure
Knowledgeable about ADP payroll processing requirements
Bachelor's degree in business, finance or related field preferred. Certified Payroll Professional designation preferred
Specialized knowledge of payroll principles, practices, and procedures
Strong interpersonal, analytical, prioritization and communication skills
Advanced PC and Microsoft Office skills
Commitment to customer service and ability to work in team-oriented environment
Thorough understanding of the integration between Timekeeper, SAP and ADP applications and how to troubleshoot when issues occur
Understanding of ADP processes, schedule and policies to more effectively manage the relationship
Understanding of NBCU payroll procedures and policies
Written and verbal communication; ability to prepare reports and make presentations to various professional and public groups
Strong decision making skills and ability to use professional judgment
Production Assistant, Payroll Resume Examples & Samples
Process and maintain payroll information using timesheets and payroll systems
Assist employees with payroll questions and concerns
Resolve payroll discrepancies
Collect and enter new hire employee paperwork
Employee Scheduling
Other duties and special projects as required
High School diploma or equivalent experience
Previous experience with data entry or payroll processing preferred
Basic knowledge of Microsoft Word and Outlook. Experience with Excel preferred
Manager, Global Payroll Resume Examples & Samples
Planning, coordinating, and managing the payroll department daily activities
Supervises all regular duties associated with the preparation, generation, and distribution of the bi-weekly domestic payroll and monthly international payrolls. Delegates appropriate duties to Payroll Specialist, as needed
Initiates and promotes continual process improvements within the payroll department and implements changes leading to best-practice operations from a global perspective
Participates in the evaluation of computerized payroll, HR, and Benefits system products and makes appropriate recommendations
Complies with federal, state, and international localized legal requirements by studying existing and new legislation; enforcing adherence to requirements; obtaining qualified opinions; advising management on needed actions
Develops and maintains written departmental payroll policies and procedures
Prepares accruals and reconciliations to the general ledger
Communicates and implements pay policies and procedures in collaboration with Human Resources, Legal, Accounting, and Finance
Assesses customer needs, researches, and resolves issues and communicates the resolutions to employees and managers
Responsible for developing and maintaining positive relationships with other departments, external auditors, and payroll service providers
Interprets for employees and management staff the policies and government regulations as they relate to the payroll function
Reviews post payroll data (i.e., quarterly returns, W-2 data) to ensure timely and accurate filing to appropriate agencies
Reviews and confirms accuracy of HR employee and benefits data feeds
Audits timekeeping records and pay practices to ensure compliance with pay policies, financial reporting, and deductions; communicates results to managers to address and correct issues
Responsible for reviewing the Payroll Audit report from ADP on a timely basis to ensure that all payroll information has been recorded completely and accurately before release of payroll funds
Responsible for planning and implementing year-end procedures
Bachelor's degree in Accounting, Business Administration, Finance or other applicable discipline
A minimum of 7 years of payroll experience (preferably with international payroll background)
Extensive experience and knowledge in ADP payroll systems including ADP Streamline and Workforce
Aptitude for learning payroll in other countries as the company expands its international operations
Experience with all aspects of payroll deductions and reporting as it relates to employee benefits, taxes, garnishments and other deductions
Knowledge of executive management payments, and company-wide retirement program calculations
Supervisory skills including scheduling, organizing, directing, training and distributing workloads. Also coaching on employee relations and conducting performance evaluations
Experience with posting to the general ledger, processing third party garnishment vendor interfaces, and tax liabilities
Advanced knowledge of Microsoft Office (Word and Excel)
Team Specialist India Payroll Resume Examples & Samples
Good at calculations and has strong analytical ability
Works well in teams
Has a client servicing focus
Payroll Production Manager Resume Examples & Samples
7 - 10 years of extensive experience of working within a large company setting
Strong supervisory skills
Must be extremely organized
Ability to maintain confidentiality in all aspects of job
Ability to perform well in a challenging and complex environment
Ceridian (or other similar application) HR/Payroll Web experience preferred
Knowledge in PeopleSoft HR and Time/Labor system preferred (but not required)
Inquisitive mind that is pre-disposed to try and determine the underlying issues which create processing and/or control problems
Strong ability to multi-task and manage details
Possess solid financial analytical skills and an orientation to control
Excellent communication (written/verbal) and interpersonal skills
Excellent guest service skills and aptitude to work in a customer service oriented team environment
Knowledge in Access, Excel, Word, Outlook
Payroll Coordintor Resume Examples & Samples
Update employee's tax elections in Oracle HR/Payroll System
Update employee's Direct Deposit information
Resolve payroll problems in conjunction with Employee Services
Assist with the weekly payroll functions
Assist with the printing and sorting of payroll checks
Perform other duties as assigned and required
Must have 2 years Payroll experience
Proficiency in Microsoft Office applications, Word, Excel
Knowledge of Oracle HR/Payroll a plus
Required to be available to work holidays, weekends as well as overtime as needed
Director of Payroll Resume Examples & Samples
Supervise the processing of company payroll for stores, warehouse and corporate retail using ADP Payforce
Analyze changes to state payroll taxes and withholding and ensure compliance
Facilitate various payroll related audits
Apply and renew all tax ID and licenses for various states
Respond to and resolve employee questions and problems
Implementation of payroll related initiatives
Supervise the set-up new stores banking, permits, insurance, etc
Ensure the monthly and quarterly activities are performed in a timely and accurate manner
Payroll Specialist UK Resume Examples & Samples
Review of monthly payroll accounting entries produced by the outsourced vendor or internal business units (e.g. HR & Finance) for accuracy
Initiate timely payroll accounting entries as necessary for posting into GL before month end close
Manage change process in internal process as well as vendor's system as and when requested
Ensure standardisation of country payroll activities to regional payroll practices
Key contact for employees and internal departments on payroll related queries
Participate in payroll related project
Perform ad hoc activities related to payroll
Essential
At least 3 - 5 years of payroll related experiences in a shared services environment
Desirable
Exposure to change management
HBO Payroll Administrator Resume Examples & Samples
Administration of time and attendance and W-2 applications
Time sheet input and verification; payroll reconciliation
Create and process payments and maintain records for garnishments
Input direct deposit and W-4 information for all payrolls
Manage the annual cable renewal process
Payroll contact for employee inquiries
Head of Global Payroll Resume Examples & Samples
Direct and control payroll operations to assure accurate and on-time delivery of pay in all countries in which associates are employed
Monitor and assure compliance with payroll processing, audit, and control procedures
Assure continuing compliance with global regulatory requirements
Monitor and assure payroll customer service delivery to meet service level agreements
Responsible for organizational design, development and training to assure business continuity
Responsible for vendor and contract management for all payroll and payroll related activities
Review current policies, procedures and systems setup for compliance
Provide guidance to management on any payroll compliance and policy related issues that arise
Work with external accounting firm(s) on payroll tax and compliance related country research
Assure work rule, tax and reporting requirements are correctly implemented in all systems
Research payroll related changes in laws, collective bargaining agreements, work councils and the regulatory environment in countries where operations exist or are planned
Establish policy and assure documentation and procedures around payroll tax and compliance issues in current and new countries
Define dependencies as operations start in new countries such as: new hire reporting, company registrations with tax and social insurance agencies, and system changes needed to meet governmental and/or agency reporting requirements
Ensure the implementation and continuous improvement of policy and procedure changes to meet compliance requirements
May represent payroll tax and compliance requirements in new country entry planning meetings to assure compliance
Coordinate with Payroll Accounting to assure international shadow payroll processing for expats
Coordinate with Payroll Accounting for oversight of expatriate tax and filing compliance
Coordinate with Payroll Accounting for all year end processing and reporting compliance
Maintain leading edge knowledge of the tax and compliance discipline as an internal expert for compliance issues
Coordinate with Payroll Accounting, Treasury, and Financial Reporting to meet all operational and reporting requirements
5-7 years of experience working in a payroll or payroll compliance related function
5 or more years proven managerial experience
Extensive payroll management, payroll tax and accounting systems experience
Bachelors or Masters degree in business, finance, or accounting
Experience with multinational payroll operations
Extensive understanding of US payroll and payroll tax regulations
Extensive knowledge of year-end reporting in the U.S. and other countries
Experience with expatriate tax and reporting requirements preferred
Experience implementing payroll operations in international locations preferred
Experience with ADP Enterprise, ADP GlobalView and/or PeopleSoft HRMS systems preferred
Strong organizational development and planning skills
Experience with budget planning and control
Experience with vendor management and contract negotiation
A team player who is responsive and flexible to changing business conditions
Experience with payroll customer service and service delivery metrics
A flexible work schedule is required for international calls and WebEx meetings
10-15% international travel to service centers in Europe and Asia is required
UK Payroll Manager Resume Examples & Samples
To direct the delivery of all UK payroll processes through the management of the UK Payroll team and external vendors
To ensure the accuracy and timeliness of payroll, payroll tax and social security payments, assuring compliance with local policies and regulations
To manage the response to employee and HR enquiries on UK payroll related issues; to act as a relationship partner to the all those interacting with UK service delivery; to be the senior contact for escalations and issues
Detailed PAYE legislation knowledge
Five years or more working in a large company with complex payrolls
Chartered Institute of Payroll and Pensions Management Diploma (preferred)
Tax background, preferably ATT / CTA qualified or equivalent (preferred)
Knowledge of recent changes to employer obligations with respect to Auto-enrolment and Real Time Information reporting
Working knowledge of Social Security Agreements
Awareness of deferred compensation/stock plan issues
Good experience of using SAP Global View and Oracle In House payroll system
Good Customer Service Experience
Essential Intermediate/Advanced Excel skills
Strong reconciliation skills
Good interpersonal skills and ability to develop strong partnership with stakeholder
Highly motivated, proactive, organised and methodical
Logical, analytic and rationale
Demonstrated team player
Payroll Analyst, Temp Resume Examples & Samples
Review Workday/PayForce interface report to ensure the successful flow of data, and resolve any errors/discrepancies
Validate Workday changes to PayForce, and make the applicable updates to employee information
Issue stop payments/direct deposit reversals as necessary. Initiate manual checks and wires as needed based on state, local and federal tax regulations
Process various one-time payments (severance, unused time off, bonuses, commissions, etc…) based on company policies and HR instruction
Process employee garnishments/court orders taking into account state, local and federal withholding laws
Adjust tax configuration in PayForce for employees whose work/home location changes to another state or local tax jurisdiction
Adjust eTIME configuration in PayForce to recalculate accruals based on changes to employee status/classification
At the completion of data entry, print audit reports and prepare final review packages
Verify payroll transmission output. Document and file all appropriate back up associated with the key and critical activities required by SOX
Manage the biweekly distribution of paychecks to employees, and the distribution of payroll reports to Directors and Executives
Co-Manage eTIME help desk responsibilities on an as needed basis
Assist with responding to inquiries made to the Payroll support line (from internal and external sources) and email inbox, as well as handling communications received by mail
Participates in ad hoc projects and provides back-up support as needed
Global Head of Payroll & Timekeeping Resume Examples & Samples
Define and lead the strategic direction for Payroll processes, systems and technologies
Develop a global vendor strategy overseeing the consolidation and standardization of vendor operating procedures and controls globally
Partner with regional hubs in Latin America, EMEA, Asia and the US to manage operations to ensure the smooth, timely and accurate delivery of Payroll services globally
Create, lead and grow a high performing Global Payroll team comfortable operating in a highly complex, dynamic, and frequently ambiguous environment. Anticipate future knowledge, skills, and abilities and perform needs analysis to identify gaps in skills
Foster strategic partnerships across the HR leadership team, management, and internal counterparts in accounting, accounts payable, compensation and benefits, HRIS, legal, tax and treasury to ensure first-class delivery of payroll services
Build a culture of continuous improvement and collaboration within the Payroll team consistent with HRSD and the organization as a whole
Develop meaningful metrics, root cause analysis, and implement remediation plans to address deficiencies where appropriate
Develop thorough understanding of the local payroll legislative environment in order to provide technical expertise / advice / consultation to regional hubs
Ensure that all operational processes are controlled from a risk perspective, and have built in control self assessments to review their effectiveness
Ensure all external vendors are properly managed per the firm's TPO requirements; ensure all internal service providers are delivering per the agreed SLAs
10+ years of HR and Payroll experience with large global organizations
Proven track record of successfully setting strategic agenda, driving change, and managing payroll operations at a global organization
In-depth understanding of HRIS and global payroll processes
Able to work effectively in a multicultural and international environment
Strong strategic and "hands on" leadership skills with a proven track record of leading cross-functional teams in multiple locations with demonstrated success initiating change
Payroll Analyst / Specialist Resume Examples & Samples
Co-ordination and preparation of monthly payroll input and review of payroll vendor prepared payrolls for completeness and accuracy
Support HR process policies and procedure for New Starters, Leavers and other processes such as Maternity and Sick leave
Calculate employee deductions and benefits, e.g., company cars, pension, BIK, etc
Build and maintains effective supporting relationships with external payroll providers and internal business partners
Work closely with the payroll manager and the HRIS team to implement process and system changes and to identity process breakdowns and action plans for remediation
Participates in training employees and business partners on using various payroll systems and tools when required
Supports adhoc payroll department activity and projects as needed
Office & Payroll Administrator Resume Examples & Samples
Collection of timesheets from our contractors on a weekly basis
Checking timesheets are accurately completed before forwarding to finance for payment
Maintaining excel spreadsheet including contractors hours
Contract administration including creating contracts and creating new starter files
Preparing, sending and auditing contractor records
Accurately updating and managing our bespoke database with all records
Monitoring and managing compliance of contractor records including ensuring completion of reference and police checks in preparation for external audit
Producing reports on a weekly basis using excel
Managing all payroll queries and liaising with our contract employees and clients
Undertake reception duties including meeting, greeting and answering the phone
Regular communication via phone and email
Completing ad hoc administrative duties as required
Key attention to detail as high level of accuracy is required
Exceptional written and verbal communication skills and a confident, professional manner
Professional approach and attitude as this is an outward facing role dealing with our clients regularly
Tertiary qualifications within the Business Administration field, with a strong desire to grow and develop your skills and career within administration
Intermediate MS office skills including Word and Excel, and a typing speed of 50 words per minute
Proven experience in a similar role
Senior European Payroll Manager Resume Examples & Samples
Manage international payroll operations, initiate process and system improvements to maximize efficiency, develop and review European payroll and relating operating policies and procedures
Supplier management of the outsourced payroll services and corresponding partners in various jurisdications across Europe
Oversee the general ledger interfaces, manage the additional finance reporting and any reconciliation issues
Manage the payroll budget for Europe
Have significant process improvement exposure
Have knowledge of and experience in European payroll and accounting or compliance procedures
Have knowledge of European payroll tax laws and regulations
Have prior experience with an ERP system
Payroll Specialist With Romanian Resume Examples & Samples
As a Payroll Specialist you will be responsible for timely and accurate processing of payrolls for ADP's clients. This role ensures that all payroll, accounting and auxiliary system requirements are met (e.g., tax filings, banking requirements, wage garnishments, benefits, stock and pension record keeping). You will be responsible for performing on-going as well as quarter-end and year-end audits while managing the system process cycle. Your duties include direct customer service interactions via phone and email exchange. A passion for service excellence as well as effective teamwork traits will help ensure your success
Our requirement is that you are an extremely proactive and professional individual, with experience in Shared Service Centre environment (client services, financial department, reporting, etc.). You will pride yourself on your excellent communication skills, with the ability to speak fluently in Romanian and English language, your ability to build relationships with both internal and external stakeholders, and your advanced knowledge of Excel. You will be a team player, have good analytical skills, and be deadline focused and capable of multi-tasking
In ADP we have 34 nationalities in the centre with 18 languages spoken!
Payroll Specialist With Italian Resume Examples & Samples
Italian language - fluent (C1)
Ability to pay attention to detail - essential
Good knowledge of Excel is an advantage
Payroll Specialist With Czech Resume Examples & Samples
Review and process client's payrolls records (it includes e.g.: current employees, new hires, wage changes etc.)
1-2 years of experience processing Czech payroll
Czech language - fluent (C1)
English language - minimum B1
Payroll Service Representative Resume Examples & Samples
Service client base of small to mid- complex clients regarding specific product questions/problems
Manage and provide on-going resolution and product support for assigned clients
Responsible for accurate payroll processing for client base and ensuring that client utilizing appropriate processing procedures and compliance regulations
Knowledge of Autopay functionality and product offerings
Understanding of co-employment relationship
Provide some informal mentoring for payroll team
Review of year-end check list with clients and take on projects at year end as needed
Data input, new hires, terminations, maintenance for complete accurate client payrolls
Audit payroll input and system generated output reports
Contact clients regarding status of all WSEs not being paid on a payroll; ensure timely submission of WSE data by client
Maintain client processing schedules for accuracy and timely payroll processing
Communicate any data necessary for HR, Benefits, WGPS and 401K
Maintains client special instruction manuals, client files, and imaging needs
I-9 verification
Understand concept of pay dates and their relationship to quarter processing, tax concepts (taxable wages, taxes and pretax deductions), and garnishment and deduction concepts
Knowledge of TotalSource e-products
Place calls to client base in order to maintain quality standards. Accurate and timely performance contributes to the success and delivery of product to the client. Financial errors should be easily detected; however, corrections could delay delivery of the product and impact to the region will be costly
Bachelor's degree preferred or equivalent in education and work experience
2-4 yr. work experience in customer service related field
Ability to solve practical problems and data with a variety of concrete variables in situations where only limited standardization exists
Ability to manage time and priorities client issues as required
Microsoft Office Suite including Excel, Word, etc
Completion of training requirements
GV Assoc Payroll Specialist Resume Examples & Samples
Be responsible for running appropriate reports, analyzing resulting data, and determining necessary corrective actions
Effectively applies client payroll policies and procedures
Communication: Speaks and writes clearly and expresses self effectively in Spanish and English – every day usage
Accountability: Holds self accountable to requirements and expectations. Is accurate and punctual. Takes full responsibility for results
COS Payroll Specialist Resume Examples & Samples
Responsible & fully accountable for the payroll & audit function of multiple mid to highly complex clients
Responsible for scheduling and running the assigned client payrolls by following standard operating procedures
Balance respective payrolls based on the COS year end calendar and remit all Third Party Remittances by defined due dates, complete all Year End balancing, filing & respective reporting
Conduct an annual review of clients payroll set up and processes to identify deficiencies within existing procedures and/or configuration; recommend and implement enhancements to drive productivity, efficiencies, service excellence & full payroll compliance
Maintain CPA designation & attend all required departmental training sessions as well demonstrate proficiency in learning
Partner with the New Client Integration team on the set up and transition of new clients and proactive provide weekly status ups to clients where appropriate
Global Payroll Manager Resume Examples & Samples
Knowledge of local, state, and federal payroll tax laws and regulations as well as reporting requirements
Experience implementing payroll processes, both domestically and internationally
Service delivery experience
Trainee Payroll Specialist Resume Examples & Samples
Process client data in line with departmental processes & procedures
Communication with clients in line with departmental processes and procedures
Perform reconciliations and EOY processes as required by the client schedule
Prepare and complete manually calculated payslips
Respond to allocated client queries and take appropriate action in accordance with service level performance targets
Maintain knowledge of current ADP products and services
Work with other team members to meet payroll deadlines
Strong computer skills including Microsoft Word, Excel, etc
Payroll Auditor Resume Examples & Samples
Audit Personnel Action Forms (PAFs), including new hire information and compensation rates
Review state and local tax jurisdictions for all paychecks
Ensure that associate payments are accurately transferred between stores/locations
Process replacement checks for incorrect or missing payments
Calculate and produce retro and adjustment payments for incorrect paychecks
Review reports for minimum wage compliance, overtime calculations, and benefit time (vacation, personal, and sick)
Process bonuses to be included on paychecks
Review garnishments and involuntary deductions to ensure compliance with standards
Associate's or Bachelor's Degree
3+ years of Payroll or Administration experience preferred
Knowledge of PeopleSoft and ADP preferred
Ability to research and resolve problems with minimal turnaround time
Interest in a career in Payroll
Hrss Payroll Specialist Resume Examples & Samples
New Hires processing: Prepare payroll pack and update HR file
Payments: all gym and security reimbursements as well as professional membership payments
Reference Letters, Visa Letters, Invitation Letters, Certificate of Service
Per Diems: Preparing of payments
Leavers: receive letter from HR, ensure all approvals received. Collate annual leave between E&Y, notify medical aid vendor to end cover. Prepare payroll pack and update HR file
Email Mailbox (up to 100- 200 emails per day)
HR Filing Room: Keep HR files for leavers and new hires in correct files and filing room neat
Act as the first point of contact for clients of HRSS
Execute delivery tasks (Logging requests, Answering questions, Creating documents, Chasing dependencies, Controlling inputs and outputs, Interacting with vendors, and Entering data into systems)
Managing phone, email and face-to-face enquiries from managers, employees & HR Business Partners/Specialists from across Citi
Taking ownership for the resolution of customer queries and working with other parts of HRSS, HR, CES Regional Service Processing Centre and also the HRSS Global Service Centre to deliver to the client within agreed turnaround times
Liaising with key HRSS customers, both employees and HR professionals
Assist all customers by providing a positive, friendly and professional service, ensuring that all enquiries are dealt with in an efficient and effective manner
Maintaining all employee data on appropriate systems and inclusive of document imaging where required
Participation in operations calls with service delivery teams, project teams, vendors, etc. as a deputy if the Team Leader is not available
Act as a go-to person for the service delivery and HRSS team (e.g. payroll, other data admin teams), participation on forums, representing the team
Payroll – checking and reconciliation of all payroll input
Invoicing – creation of expense reports for HR related invoices (approvals and logging of expense reports with the Payments team)
Invoicing – resolution of all queries regarding any payment issues and follow ups
Filing – all expense reports and keeping files updated
Creation of journals for salary related accounts
Complete all tasks in connection with the organization's activity but not detailed in the current job description, charged by the direct manager, supervisor, or the functional head
Reference Letters: Visa Letters, Invitation Letters, Certificate of Service
Confirmation of employment for current & former employees
Ad-hoc requests from Citi Subsidiaries for information on employees
Shared Services
Excellent language skills
Payroll Resume Examples & Samples
College degree in Business Administration, Human Resources or Accounting preferred
1 to 2 years' experience in a high paced office environment, preferably working with an HRIS and/or MS Excel
CPP or PHR preferred
Strong verbal and written communication skills and the ability to interact with all levels of employees
Strong analytical ability
Working knowledge of MS Excel, Word & Outlook
Project Management Mgr-payroll & Disbursements Team Resume Examples & Samples
Reviews and approves requests for support from various departments throughout the Bank. Determines level of support that can be provided
Provides overall leadership and organizes project teams consisting of staff assigned from the various departments throughout the bank and/or vendors providing service or support for the bank, affected by the assigned project
Performs complex analysis on functions and products as requested by Senior Executive Management making recommendations for implementation that maximizes efficiency and productivity, providing supporting documentation for final recommendations
Anticipates operational/technical needs and develops plans to ensure system/users' needs are met
Develops a formalized process that ensures that all approved projects follow standardized procedures that oversees project requests, feasibility analysis, cost/resource management, scheduling, project performance management and reporting
Responsible for the reporting function; status reports to senior management for review and direction
Responsible for the department's project plans, budget, and schedule. Oversees the work performed by the Project Management staff
10+ years of experience managing broad scope projects in a banking environment
Extensive knowledge of banking products and services
Strong project management skills with experience in broad based scope
Strong interpersonal skills in managing teams at various levels of management
Good knowledge of accounting, budgeting, forecasting and reporting
Good understanding of systems applications within the banking industry
Will supervise a team of 2 or more professional staff
Payroll & Accounts Payable Assistant Manager Resume Examples & Samples
Provide leadership, direction and coordination of the goals and objectives of the department
Assist in overseeing the team's operational duties each day including all daily processing, system performance, system upgrades, customer inquiries, audit review, and general account reconcilement
Create/Manage all projects within the Disbursement Group
Manage projects by analyzing evolving technologies, best practices, strategies, and business processes
Challenge traditional policy and procedures to introduce innovative change for greater accountability and efficiency
Guide and counsel subordinates in their implementation of work flows, schedules and other day-to-day activities
Assist in resolving operating problems as necessary
Develop a functional understanding of Disbursement Operations and assesses its strengths and weaknesses continuously
Proactively advises and counsel management in the application of solutions that support information processing goals and business objectives to minimize reactionary problem solving
Develop and maintain the Disbursement Group Business Continuity plan
Maintain effective relationships with software vendors
Control and manage costs and ensure service providers are meeting the goals of the Bank and the department
Participate in audit requests
Participate in all year-end planning
Provide training to the Disbursement staff or internal customers as needed
Follow adherence to industry rules, labor laws, tax laws, regulations and standards
LI-RP1
Bachelor's Degree in Business Administration required
Master's/Advanced Degree highly preferred
10 +Years of functional/professional experience
10 +Years of supervisory or managerial experience
Payroll & Accounts Payable knowledge/expertise
Previous experience with various payroll & accounting systems, along with conversions & implementation experience required
Must be innovative, self-directed, and have the ability to multi-task on multiple projects/tasks
Manager, Corporate Payroll Resume Examples & Samples
Manage activities of the Payroll department, including timely generation of company payroll, daily SLAs are being met (i.e. new hires processed within 24 hours, terminations processed in accordance with state regulations, customer service inquiries are responded in accordance with the SLA's), handle escalated customer service issues, fielding questions from staff members, etc
Ensure team members are producing comparable work, while maintaining the department standard of 98% accuracy
Ensure team members are properly trained and processes are documented and maintained
Regularly review business processes to ensure efficiency and accuracy
Bachelor's degree preferred in accounting, finance, or general business
CPP certification desirable
7+ years' multi-state payroll experience
5+ years' of managing a large payroll department
Experience with large applications such as PeopleSoft, is preferred
Microsoft Office. Accounting coursework or experience is preferred
Good oral and excellent written communication skills
Proven ability to identify solutions to problems, listen attentively, exercise sound judgment, multi-task, maintain confidentiality and adhere to the Robert Half standard of ethics
Payroll Analyst Manila Resume Examples & Samples
Preparation of monthly payrolls using data sourced from the central HR information system
Ensuring that all payroll policies are adhered to and any exceptions are approved
Ensuring that payroll data is processed in a timely manner
Ensuring that all payrolls are processed correctly by our outsourced payroll providers
Ensuring that payment is made to employees on time
Interacting with employees to resolve queries
Establishing working relationships with key HR professionals
Escalating issues to the appropriate level when required
Payroll & Benefit Specialist Resume Examples & Samples
Manage / coordinate of all contracts filing, information and maintenance correctly in SAP system & personal files
Responsible for payroll processing including the maintenance of all payroll records and computing wage and overtime payments, calculating and recording payroll deductions and processing miscellanous payments
Provide timely reporting and generation of statements to tax authorities, governmental institutions, service providers and internal contact where applicable
Provide all information, communication and coordination to the group insurance department and external vendors for benefits administration where necessary
Act as primary contact person for internal and external customers in all Rewards related issues
Support predefined projects related to Rewards Service (Incl but not limited to C&B, Mobility, Payroll and e-HR) processes and content
Provides functional system support to HR users within area of service
Act as back up for your direct colleague and team members
Good command of both spoken and written English and Chinese (Cantonese and Mandarin)
Excellent knowledge of MS-Office applications, including Chinese Word Processing
Experience with Business computing solutions, ideally also with SAP-HR
Good service mindset, people focus and self-motivated
Strong mindset in process improvement and continuous efficiency
Good team player, good communication and interpersonal skills
Attention to details with good numerical & analytical skills
University degree in Human Resources Management/Business Administration or related areas
2-3 years of overall work experience in Payroll Operations and Benefits administration
Experience working in an multinational Company
Well versed with Hong Kong Employment Ordinance, tax regulations and other related statutory requirements
Workday Payroll / ERP Integration Consultant Resume Examples & Samples
Bachelor's Degree in Business, Math, Computer Science, or relevant field of study required
Programming experience in C#, C++, Java, etc., required
Workday certification or willingness to obtain certification
2 plus years previous experience implementing HCM, Payroll, or Financial solutions or has deep HR, Payroll or Financial experience with a demonstrated aptitude for systems implementation preferred
Experience implementing Workday, Peoplesoft, Oracle or similar applications is preferred
Previous consulting experience preferred, either as an internal consultant or with a consulting/software organization
Responds with a sense of urgency to immediate needs. Completes assigned tasks in prescribed times related to deliverables, understanding priorities and requesting help and support when needed
Understands quality standards for own work and checks own work upon the completion of each task
Demonstrates enthusiasm and commitment towards the job and goals of the organization
Participates as member of the team, understanding and responding to the various working styles of others and their roles on the team. Demonstrates enthusiasm and commitment to the goals and objectives of the team. Seeks help from other team members
Ability to recognize personal skills, abilities, limitations and strengths and takes appropriate actions to deepen skills through training and development initiatives
Exchanges information with appropriate people to complete work, follows through on tasks and commitments and keep information confidential, as warranted. Demonstrates strong work ethics, setting an example for others
Up to 50% travel
Workday Payroll Resume Examples & Samples
3 plus years previous experience implementing HCM, Payroll, or Financial solutions or has deep HR, Payroll or Financial experience with a demonstrated aptitude for systems implementation
Experience implementing Workday, Peoplesoft, Oracle or similar ERP applications is required
Typically possess demonstrable business experience (or equivalent), as well as in-depth knowledge of a functional area
Responds with a sense of urgency to immediate needs. Completes assigned tasks in prescribed times related to deliverables, understands priorities and requests help and support when needed
Participates as member of the team, understanding and responding to the various working styles of others and their roles on the team. Demonstrates enthusiasm and commitment to the goals and objectives of the team. Seeks help from other team members and provides help to other team members as needed
Accepts and adapts to change as directed and understands that it is a constant and necessary path for professional growth
Requires a Bachelor's Degree in Business, Math, Computer Science, or relevant field of study
Workday certification
Three to four years previous experience implementing HCM, Payroll, or Financial solutions or has deep HR, Payroll or Financial experience with a demonstrated aptitude for systems implementation
Manager of Payroll & Records Resume Examples & Samples
Ensure the highest commitment to quality customer service for all internal customers (associates) and external vendors/organizations
Support the development of Payroll and Records Team to include stretch assignments, cross training, and involvement in the Human Resource initiatives and activities
Manage daily functions of the Payroll department including the calculation, processing and distribution of payroll payments for field leadership, stores, corporate center, warehouse and call center
Oversee biweekly payroll processing of salary and hourly associate payroll payments, withholdings, and tax filings for U.S. and Canada
Manage monthly payroll processing of Hong Kong salary payroll deposits and Mandatory Provident Fund (MPF) filing and fund remittance
Validate timely notifications and filing with Hong Kong governmental entities, including Inland Revenue Department (IRD) and immigration departments
Ensure that all internal and external interfaces needed for the production of payroll payments are in compliance with Federal, State, Provincial, Local and company requirements
Ensure that Federal, State, Provincial, and local tax liabilities and reporting are compliant
Ensure accurate and timely response to garnishment notifications, employment/income verifications, subpoenas, and governmental and regulatory agencies
Support banking department with accurate payroll information and accurate funding of payroll production and off-cycle payment processing. Partner with banking department monthly for payroll bank account reconciliation (ARP)
Accountable for monthly posting of payroll Journal Entries to accounting General Ledger, including but not limited to bi-weekly payroll processing and accruals of salary, taxes, and invoices
Ensure post payroll processing reports are distributed to corporate partners
Ensure identified payroll related accounts are reconciled monthly, and provide accurate information for annual financial audits both internal and external
Complete quarterly SOX compliance reviews in partnership with legal, IT, and warehouse operations. Annually review and edit SSEA 16 business narratives, fka SAS70, related to payroll process for SOX compliance reporting. Conduct semi-annual SOX control audits with internal and external auditor groups
Guide escheatment process for payroll checks in U.S. and Canada in partnership with Revenue Accounting and Corporate Tax departments
Responsible for Form I-9 and E-Verify compliance at all U.S. locations and relationship with electronic Form I-9 and E-Verify vendor
Lead H1-B visa and permanent resident application processing in partnership with in-house Legal, external council, and HR Manager/Director
Responsible for unemployment management and relationship with unemployment vendor. Oversee Records unemployment claims responses and field HR appeal and hearings decisions. Actively manage unemployment program for maximum cost control through claims management and tax rate reductions
Lead year-end / year-begin processes for U.S., Canada, and Hong Kong, including governmental filings, system configurations, and internal business activities
Responsible for payroll related technology, including maintenance of existing systems and development/implementation of future Human Capital Management (HCM) solutions. Work closely with vendors to review and enhance the systems to maximize benefits while meeting company objectives and required compliance
Partner with HRIS Analyst to support internal and external compliance reporting and internal and external interfaces
Develop and maintain positive business partnerships with HR Directors, Compensation, Benefits, HRIS, Finance/Accounting, Legal, Internal Audit, and Sales & Service Operations teams
Respond to common and escalated inquiries or complaints from internal customers, regulatory agencies, or members of the business community
Ceridian payroll systems, Source 550, Insync, Self Service, and Dayforce preferred
Ceridian Tax Service online site
Time and attendance systems, Infor Workbrain and Ceridian Dayforce preferred
Strong interpersonal and organizational skills
Knowledge and compliance with federal, provincial, and state regulations, including HIPAA, FMLA, ADA, and ERISA, wage and hour, and labor laws
7+ years as a payroll manager in a multi state, multi country (Canada), multi unit environment required
Certified Payroll Professional designation strongly preferred
Bachelors degree in related field required, Masters degree preferred
Retail and Canadian payroll experience preferred
Ia Payroll Regional Lead Resume Examples & Samples
Plan delivery dead lines for the countries in the Region
Ensure timely accurate compensation is delivered for International Assignees for the region
Responsible to oversee end to end assignees Payroll delivery for inbound and outbound
Responsible for implementation of Certificate of Coverage
Build strong relationships to ensure IA Payroll deliverables are met
Review and approve of reconciliations
Review of metrics and periodic management reports
Drive process improvement and transformation project
Ensure Compliance / Business Control/Audit requirements are met
Training material design & delivery
Responsible for entire end to end process for the region
Sound knowledge of Direct tax/ Income tax, understanding of global Mobility Program
Knowledge of International Assignee Payroll
Proven written and verbal Communication Skills - creative thinking, flexibility and adaptability, collaboration and negotiation skills, ability to influence without authority, act with a sense of urgency demonstrated ability to work independently
Effective Leadership
Total experience : 8-10 years and above
Minimum 5+ years Global Mobility / International Assignees /Payroll Operations management experience
5+ years of People management experience
At least 5 years experience in Payroll Operations management experience
French Payroll Specialist Resume Examples & Samples
Ad-hoc reporting to Finance /HR and any other payroll tasks which may arise
Prepares payroll reports and metrics as requested on ad hoc basis
Actively involved in ad hoc payroll department activity and projects as needed
Drive system improvements to increase efficiencies and accuracy
Regional Payroll Manager Resume Examples & Samples
Oversee all aspects of regional payroll management including processing, tax and benefits compliance and reporting, SOX compliance for the payroll function
Manage the payroll processing through outsourced teams for the APAC region
Respond to employee payroll-related inquiries and serve as liaison between employee and payroll service providers; educate and counsel employees on how to use employee self-service tools
Manage the relationship with payroll providers to be sure that SLAs are met and that the full benefit of services provided are realized, including the preparation, analysis and maintenance of all payroll-related reports, including governmental and regulatory filings
Take point on internal communications to employees and stakeholders and serve as an escalation point
Develop and implement payroll processes, policies and procedures to ensure proper internal controls, efficiency and a great employee experience
Support Accounting services provided to ensure all payroll activities are posted to the general ledger and payroll accounts are reconciled timely and accurately
Work with internal partners to facilitate and improve the payroll processes, including leave of absence, employee benefits, etc
Address customer needs. Understand specific business requirements for payroll-related transactions. Set requirements and processes and work with systems vendor, when applicable, on coding changes
Review and monitor payroll tax information to ensure accuracy
Experience with Workday, ADP, Ultimate/UltiPro preferred. - Strong computer skills, including Microsoft Excel
Strong customer service orientation with excellent oral and written communication skills, including the ability to communicate technical and financial information to a non-technical audience
Strong organizational, problem-solving and analytical skills
Fluent in English and Mandarin, both spoken and written, preferred
Bachelor's Degree in Accounting, Finance or Business (in lieu of degree, 7-10 years of experience in the payroll field)
Experience managing payroll through third-party vendors strongly preferred
Payroll Team Lead Resume Examples & Samples
Typically 2+ years of experience as a financial analyst
Basic understanding of accounting processes and principles
Good business application skills (e.g., Microsoft Excel)
Payroll Manager, CPP Resume Examples & Samples
Bachelor's degree in Accounting or related discipline, or equivalent experience in Accounting, Payroll or relevant field
5 years of multi-state/site payroll management experience
Strong leadership skills, with the ability to lead change in a payroll function
Solid, up to date knowledge of generally accepted accounting and finance practices
Ability to read, write, and comprehend simple instructions, written communications, and present information in one-on-one and group situations, including customers, clients, and other employees
Willing to learn and take on additional responsibilities
*Please send resumes directly to joshua.koch@parkerlynch.com***
Director of Payroll Resume Examples & Samples
Provide payroll support for over 150 offices in over 40 different states
Lead a 10 person team
Payroll processing for over 25 thousand employees
Answering questions related to payroll issues, researching invoice issues, check issues and other tasks related to payroll duties and entries
Manage W-2 processing and Y/E reporting
Coordinate and maintain all corporate payroll processing to including terminations, new hire paperwork, GTL assignment, GL splits, weekly audits, tax forms, direct deposit forms, etc
SOX compliance projects
Seven plus years of experience in Payroll
Three plus years of management experience
High volume and heavy turnover payroll experience
SOX compliance and internal control experience is needed
Multi-state experience
Payroll Administrator Herb Gordon Resume Examples & Samples
Processes all company payrolls, in an accurate and timely manner, inclusive of posting, issuing paychecks, tax reporting and deduction disbursement, G/L postings
Facilitate applicant background screening and New Hire orientation paperwork
Processes all employee insurance forms, enrollments, deductions, terminations and COBRA administration as well as reconcile monthly billing and remittance
Perform specific duties and relating issues as directed by supervisor in a timely manner, referring to various resources for information, as needed
Job Requirements
High School diploma or equivalent
Strong computer skills to include payroll, Excel and Word
Reynolds and Reynolds experience a plus
Good organizational skills
Must have a sense of compassion, patience and an ability to empathize with employees
Payroll Administrator Internship Resume Examples & Samples
Monthly
Providing to the external payroll agency: Time & Attendances, presence, absences (sickness, maternity) etc. for each employee to ensure that the employees are paid correctly and in a timely manner
Communication with the labour / social security authorities ( INPS, INAIL )
To resolve payroll queries from the employees
Maintain up to date the knowledge of the local employment legislation and the CBA
Communicating with the HR team to agree on approach to action salary changes (statutory increases, seniority increases, etc)
To carry out any additional duties as directed by the senior management team
Hrss Regional Payroll Manager Resume Examples & Samples
Minimum of 7 years of multi-country payroll experience including expatriates, benefits and payroll accounting
In depth knowledge of payroll processing and methodology
Detailed knowledge of employee / employer tax legislation
Experience of Change and Project Management within a payroll department
Managing large teams across multiple countries
Experience of HR shared services would be beneficial
Strong payroll processing and tax knowledge
Strong people management and leadership skills
Sound financial management skills
Strong facilitation, negotiation and influencing skills
Degree level
Membership of relevant professional body(ies) association
Gth-human Capital Payroll Services Resume Examples & Samples
Ensure the timely and accurate collection, calculation and submission of monthly data
Benefit administration including enrollment, termination and payment processing for local insurance & statutory benefit programs and ongoing support of benefit inquiries
Respond to client phone enquiries in a timely and effective manner ensuring where an immediate response can be given, that the enquiry is escalated appropriately
Ensure the accuracy of client information by regular conduct of audits
Maximize the effectiveness of the HR function by using systems and procedures that ensure compliance with service standards
Assist team lead in improving HR processes by undertaking regular reviews and assisting in reviews administrative systems and procedures
Provide regular statistical reports and information analysis as required
With good PC skill (e.g., MS Excel, Word)
Familiarity with Labor & Employment Law and tax regulations
Attend to detail and takes initiative, customer oriented
Good English language skill
Understanding of general HR policies, procedures and current best practice will be a plus
Demonstrated ability to set and meet objectives
Flexibility and teaming skills
Payroll Controls Analyst Resume Examples & Samples
Executing Model Payroll Process for the region; Control and audit of America's payroll (i.e. Argentina, Brazil, Canada, Mexico and US payrolls)
Performing control function for U.S. payroll with third party payroll vendor; ensuring Americas Payrolls are reconciled before finalizing and releasing of cash
Developing/enhancing Standard Operating Procedures (SOP) for internal processes
Preparing funding for third party benefits and approve off cycle wires and payments
Liaising with payroll third party(s) on issues pertaining to America's payroll and benefit deductions
Providing tier 3 employee and key stakeholder support services
Performing ad hoc reporting for internal distribution to Human Resources, Tax, Compensation, etc
Building relationships with HR Business Partners community in order to be considered the go to person to resolve payroll issues
Contributing and maintaining payroll FAQ and educational documentation
Producing monthly metrics of vendor performance
Coordination of New York IT 2104.1 solicitation, distribution and receipt for updating to custom New York Prorate table within Enterprise
Participating with members of the payroll third party/Credit Suisse year-end team to verify all steps are taken to produce accurate tax reporting and W-2's
Providing Payroll Self Service and Enterprise Service Directory support by liaising with vendor and Credit Suisse IT to resolve issues
Updating tax forms on Credit Suisse intranet
Providing data and act as a liaison for Internal and External Audits including
Annual Workers Compensation audit
State audits
IRS audit
Working with Hewitt/Payroll Accounting in balancing Dependant Care and Health Care Flex contributions
Reconciling payroll balance sheet accounts, ensuring vendor actions are taken to resolve variances on the General Ledger
Preparing monthly general ledger detail report for Asia-Pacific compensation group to assist with reconciling Asia-Pacific employees paid in America
Solid knowledge of Microsoft (MS) Outlook, MS Excel and MS Word
Demonstrates ability to take initiative and work independently
Outstanding customer oriented approach
Good follow up and organizational skills
Solid analytical, research and problem solving skills
Solid understanding of financial impact of payroll and benefit transactions
Knowledge of payroll controls and audit techniques
Proven ability to multi-task and manage multiple projects simultaneously
Payroll / Accounts Payable Coordinator Resume Examples & Samples
Assist in processing bi-weekly payroll for over 800 employees
Entry of all payroll information (direct deposits, W-4, deduction changes, commission and bonus payments)
Submission of files/payroll information to 3rd party vendors
Monthly statistical employment reports
Manage the accounts payable vendor set up queue by obtaining valid W-9 and W-8's
Research, analyze and resolve payment and vendor Issues
Process the bi-weekly accounts payable disbursements
Assist employees by responding to inquiries concerning payroll and accounts payable related issues
Knowledge of Ultimate Software applications Oracle applications a plus
2-year Business Degree or Associate Degree in related field
Ability to learn and utilize internal and external systems
Payroll Professional Resume Examples & Samples
Participate in the complete pay cycle according to established procedures as well as company policy and current law
Interprets and applies various acts, regulations, policies and procedures regarding payroll administration matters; administers provisions and implementing changes of various collective agreements relating to payroll matters; in consultation with Supervisor
5+ years of payroll processing experience
Multi-state payroll experience required
Experience with Paychex is strongly desired
Payroll Intern Resume Examples & Samples
Involvement in Payroll Projects
Support the Team in the day to day work in all Payroll related matters
Reports and statistics
Involvement in monthly payroll and benefits activities
Support in our internal Employee Absence Administration
Payroll Technical Architect Resume Examples & Samples
Requires 8+ years' experience in the role of Solutions Architect with functional and technical experience with SAP Payroll
Minimum 12 years of experience with SAP HCM
Strong working knowledge of HRIS solutions and service delivery models
SAP product solutions and technical experience
Managing multiple projects
Working with the key business stakeholder to gather requirements and manage customers
Payroll & Finance Administrator Resume Examples & Samples
Office experience
Experienced in processing payroll
Experience of Sage 50 payroll would be very beneficial
Experience of Sage accounting software
Ability to keep accurate records for regular audits
Good understanding of balance sheet reconciliations
Payroll Manager With Global Company Resume Examples & Samples
Garnishment processing and payments
Complete reports and other requirements associated with year-end reporting needs
Coordinate the processing and printing of U.S. W-2 Tax Statements and Canadian T4 Statements
Must have a minimum of Bachelor Degree, MBA/Master preferred
Payroll Manager Cork Resume Examples & Samples
Leads and provides support in the processing of both weekly and monthly payroll for high volumes of employees
Deals with pay related client queries from employees and managers and liaises with internal client teams such as Human Resources
Ensuring payroll delivery complies with all national legal and fiscal requirements and that all regulatory
5+ years' payroll management experience in a fast paced large international organisation
A recognised payroll qualification, e.g., IPASS is necessary
International payroll coordination experience
Demonstrated ability to navigate within a complex matrix organization
Excellent communication skills with the ability to engage successfully with employees at all levels of
Payroll Administrator Chicago Resume Examples & Samples
Process payroll for employees across multiple states and multiple entities
Facilitate off cycle payments and checks as appropriate
Minimum of five years of payroll accounting experience
Payroll Processing Analyst Resume Examples & Samples
3 - 5 years prior work experience in a fast paced US Payroll or HR department environment
Working knowledge of Federal and State payroll policies, including multi-state taxation, FLSA laws, overtime and termination regulations
Proficient with Microsoft Office applications (advanced Excel skills would be an asset)
Strong oral and written communication skills required in order to effectively resolve issues with HR, employees, Legal, etc. while sustaining a high level of confidentiality inherent to Payroll matters
Payroll Resume Examples & Samples
Support and backup A/R staff
Support and back up PR staff
EEO Administration
Intern Program tracking and administration
Ensure stations are in compliance with Sarbanes-Oxley Act rules and regulations
Additional duties and responsibilities may be assigned as necessary
0-2 years experience in basic accounting processes, accounts payable, accounts receivables and general accounting
Must be proficient in Excel and other software packages; Oracle accounting system experience is preferred
Work well in fast paced environment
North American Payroll Analytics Manager Resume Examples & Samples
Partner with payroll providers on a daily basis to provide strategic direction on payroll and benefits items and issues
Manage individual contributors within functional area
Manage individuals in determining needs, developing logic and creating relevant reports to provide key information to business leaders
Direct analysts in performing data mining and analytics activities across towers for business needs, insights, trends and information for reporting
Act as point of escalation for business unit Human Resource leadership
Manage issue resolution process with key stakeholders as needed
Lead domestic payroll related business projects including requirements gathering, cost benefit analysis, recommendation presentations, and implementation
Bring technical expertise to the areas of defining technical requirements, SQRs, and custom programming
Participate as subject matter expert in global strategic payroll/benefit initiatives and key projects; responsible for leading successful deployment in North America
Assist in driving change through fostering quality improvement philosophy and related initiatives throughout the organization
Drive operational effectiveness and facilitate innovation
Accountable for budget, staffing, and business/operational results
Director of Payroll Resume Examples & Samples
Provide strategic oversight of global Payroll for SYF
Lead new payroll system implementation for SYF
Responsible for the management of all budgets, business interfaces, customer service, and outsourced suppliers SYF wide
Drive customer service excellence and continuous process improvement culture across the business; instill the culture at all levels globally
Maintain and appropriate up-to-date contingency plans and business continuity plans
Drive SYF's high standards of ethics and compliance across the organization
Bachelor's degree from an accredited university or college with a minimum of 10 years of Global Payroll experience OR in lieu of degree; a minimum 15+ years Global Payroll experience
Payroll Professional Certification (CPP)
Work Day Experience
HR Shared service experience
Six Sigma or other Quality certification
Cultural awareness and sensitivity; ability to flex style to suit differing cultural norms
Ability to energize, develop, and build a strong team
Significant leadership and management experience in a complex customer services oriented operational environment
Excellent communication and customer relationship skills
Proven ability to lead and direct cross functional and remote teams
Strategic thinker; proven ability to solve complex, organizational wide issues and manage them to complete resolution
Global Payroll Systems Manager Resume Examples & Samples
Lead the implementation, configuration, and testing efforts for all global timekeeping and payroll systems
Setup, administration, and monitoring of global payroll systems rules and security
Support pay process monitoring, troubleshooting, and issue resolution activities
Assure documentation of all payroll systems, configurations, rules, interfaces, and reports
Document requirements, process flows and best practices
Develop issue resolution and continuous improvement plans for payroll systems and processes
Track and report on internal and vendor owned issue and change tickets
Ensure systems enhancements and updates are tested and executed on time and with quality
Assure all system and process changes have proper signoff and approval prior to execution
Collaborate with process owners and business partners in Payroll, HR, Finance, IT and other operational departments to assure all system and process changes are coordinated with appropriate communication, training and support plans
Work closely with payroll staff to identify system improvements, document system change requests, and analyze post-implementation results of system changes
Develop monitoring, control, and financial reports
Train payroll staff on best practice use of systems and any system enhancements
Lead monitoring, compliance and quality assurance activities to assure continuous improvement in all payroll activities and areas
Bachelor degree or higher required
3 to 5 years of experience with timekeeping and payroll systems
3 to 5 years of experience leading projects and/or work teams
Project leadership and work planning skills
Experience with programming systems rules and/or designing complex reports
Ability to handle highly sensitive data with confidentiality and integrity
Strong technical aptitude
Mastery of Excel, Word and PowerPoint
Experience with MS Access a plus
Knowledge of Dayforce, Kronos and/or ADP Vantage preferred
Payroll Team Lead Resume Examples & Samples
Overall responsibility to ensure accurate end to end processing of payroll
Auditing of all payroll transactions including adjustments and special entries
Set up managers and nonexempt employees in Kronos
Keep Kronos procedures updated
Garnishments, Child Support, and levies including monitoring of all third party checks
Research calls/emails from employees pertaining to their pay and provide timely response
Right hand to Payroll Manager
Acts as backup to US & Canada Payroll Analyst
Input employee imputed income
Work closely with ADP and ProBusiness to research/resolve payroll transaction/system issues
Process all final payouts of vacation to terminated employees
Close Workday Calendar after each payroll
Research all void/manual checks before processing and maintain manual checks log
Processes Positive pays to Bank of America for manual checks
Metrics reporting
Perform ad hoc reporting and validation, as needed
Responsible for the timely reporting of US Census
Assist G/L Accountant with Year End Tax Reporting
Review and sign off on all journal entries and g/l reconciliations
Plan and facilitate year end and quarter end payroll operations
Internal/external Payroll/Sox audits
Create and maintain documentation and review for SOX controls
Lead staff by assisting with projects, or helping to resolve issues
Train staff
Team player-Maintain excellent working relationships and communication with internal and external key stakeholders
At least 7 years of overall payroll experience
5+ years of in-house, full cycle payroll processing experience
5+ years of accounting/general ledger reconciliation experience preferred
3+ years of Workday preferred
3+ years of Kronos preferred
3+ years utilizing SAP preferred
3+ years of project management
2+ years of training experience
Ability to work with mathematical concepts
Strong communication - Excellent oral and written
Strong Excel (Experience with V-Look ups, pivot tables, advanced formulas)
Ensures compliance with all Sox controls
CPP Designation preferred
Understanding of payroll procedures and legislation
Strong working knowledge of multi-state payroll processing, policies and federal/state/local tax laws including Canadian taxes preferred
Organization and attention to detail
Payroll Manager Position With National Engineering Company Resume Examples & Samples
Review and analyze current payroll, benefits, and tax procedures in order to recommend and implement process improvements
Interacting with internal and external stakeholders (vendors, IT, corporate finance, various other business units)
Evaluate payroll processes and systems
Stays abreast on new payroll regulations
Review weekly, monthly, quarterly and year end payroll, payroll tax reports and W2s
10 years of Payroll Management experience
Experience with multi-state payroll tax
Experience processing payroll for multiple states
Bachelor Degree in Finance or Accounting
Strong communication skills and management skills
UK Payroll Administrator Resume Examples & Samples
Processing responsibility for around 1600 employees for a defined business unit(s) included on the UK payroll via Midland HR (iTrent)
Build and manage relationship with HR. This role acts as a dedicated payroll contact for the business units HR coverage and employees with a requirement to provide a high level of technical/practical advice on Payroll administration matters to ensure statutory and firm compliance
Input and checking of all aspects of UK Payroll processing
Importing files to payroll system
Starters, Leavers and completion of all appropriate tax forms
Variable data – e.g. bonus, advances, overtime, etc
Knowledge and application of statutory and firm rules in relation to: SSP, SMP, SAP, SPP, redundancy payments and many other aspects of payroll processing
Review and checking of other administrator's work to ensure accuracy and provide absence cover for their business unit
Dealing with employee related queries through a web based query tool within the given SLA agreements
Day to day liaison with clients – HR, employees, HMRC and Vendors
Monthly payroll element reconciliation and control reporting
Arrange 3rd party monthly payroll payments i.e. court orders and Payroll Giving
Quarterly archiving of aged payroll documents
Print, save and distributed daily HR/Payroll interface reports on a rota basis
Completion of periodic National Statistics forms
Payroll uploads of HR data to iTrent
FBI control of payroll input and output
Overpayments process compliance
Continually updating all process documentation to ensure all are up to date and available to test under our strict SOX control processes
Maintaining a detailed understanding of current payroll legislation, with a proactive approach to apply daily in your work
Escalate and document all issues to ensure senior management awareness and track resolution success
Involvement in testing system updates where applicable
Ad hoc compensation data collation for PWC
Reconciliation and accounting involvement
Collating and producing KPI data
Involvement in modified payroll
Splitting, processing and reconciling Executive Compensation payments
Ability to form strong business partners across the firm, particularly HR
CIPP qualified an advantage
Experience in all aspects of UK payroll processing
Good knowledge of employment law and PAYE legislation
MidlandHR iTrent experience an advantage
Good team player with ability to work on own initiative and manage large volumes of work
Excel knowledge essential
Tax-human Capital Payroll Management Resume Examples & Samples
Provide payroll solutions and manage payroll portfolio
Lead complex project implementation work, responsible for transition and implementation of the engaged client work
Ensure all work done in compliance with our policies and protocols
Provide good coaching to staffs and seniors to help them achieve their goals
Participate in public seminar/conference to enhance the Human Capital branding
Build up own network outside Human Capital department to expand business opportunities
Great Payroll Manager Opportunity Resume Examples & Samples
Preparation and administration of in-house payroll program for approximately 400 employees; union and non-union
Compiles, analyzes, prepares and inputs payroll data using systems to produce accurate and timely payroll
Reviews employee payroll information to ensure compliance with payroll labor and tax reporting laws. Stays up to date on changes in tax and deduction laws that apply to the payroll process
Audits payroll reports for each payroll run to confirm accuracy of wage, tax and deduction information
Assists with day to day payroll issues/questions/tasks
Preparing payroll reconciliations on a weekly basis as payroll as administered
Performs various payroll related activities to support the business such as audits, reviews of department calculations, processing payments, as well as any additional tasks relating to payroll processing and reporting requirements
Assists with the development of payroll policy and procedures, contingency plans and process improvement initiatives by leveraging existing tools and processes
May lead and/or contribute subject matter expertise to various other Human Resources special projects
Must have a strong working knowledge of all applicable laws relating to benefit administration (including COBRA and ERISA), and be able to effectively work within company policies and state and federal laws
Manage all aspects of the 401(k) Plan including annual audit and mid-year testing
Minimum of 8+ years relevant experience
Bachelor's or Associates degree preferred but not required
Experience with an in-house payroll processing system
Familiar with Federal and State Department of Labor guidelines
Strong understanding of Payroll and Payroll Tax at the federal, state, and local
Payroll & Stock Administrator Kr Resume Examples & Samples
Preparing and processing of US payroll using ADP, including validation of all inputs to employee payroll files, generation of W-2s and all related accounting and reconciliation processes
Preparing and processing of stock option grants, cancellations and exercises on a timely basis for all employees across the globe
Preparing month-end journal entries and analysis for all payroll, benefit, and stock compensation areas
Preparing schedules to support workers compensation audits, 401K audits and other surveys/reports requiring employee payroll data
Performing monthly stock-based compensation expenses and equity related account reconciliation; maintaining Equity Edge database and ensuring accuracy at all times
Tracking employee PTO usage and including such data in each payroll cycle
Reconciles outstanding shares and equity plans roll-forward on a monthly basis
Maintains stock administration for Equity Edge and will maintain all information and provide all inputs into the system
Interfaces with worldwide finance, payroll and human resources organizations, as well as the corporate legal department
Will assist in the coordination and communication of equity plan updates and guidance
Drives all global equity related year-end processes
Prepares meeting materials for inclusion in the Compensation Committee meeting packages
Prepares month-end, quarter-end, and year-end reporting, equity-related journal entries and supporting schedules
Manages ESPP program and processes daily stock option transactions, monthly RSU releases, monthly new equity awards etc
Implements and monitors processes, identifies areas for streamlining and increased efficiency
Primary point of contact for employee inquiries and support
Prepares Section 16 reporting and files necessary forms in a timely manner to meet SEC filing requirements
Conduct trainings in person, as well as via phone and WebEx
Asia Pacific Payroll Specialist Resume Examples & Samples
Update all non-standard pay information (not stored in SAP P18) related to Mobility; Equity (Stock Options and PSU awards); Pension Payments; all other taxable benefits
Quality assurance and review of payroll (internal or delivered via a third party vendor)
Arrange financial posting of payroll costs
Coordinate payroll related accruals and pension accounting
Prepares the monthly payroll calendar and communicates to all parties involved in the payroll process
Inputs variable pay data into the in-house payroll system or the collection tool designated by the local payroll vendor for inclusion with the next pay cycle
If applicable, executes payroll responsibilities for mobile associates as well as on-going CAF reporting
Verifies the accuracy of the payroll prior to releasing payments including month over month variance analysis, and reviewing SAP P18 changes focusing on starters, leavers, name, address, etc
Forwards payroll payment supporting documentation (bank file prepared by payroll provider) to the payment approvers
If pay slips not delivered electronically follows local process to approve, distribute, and/or archive paper pay slips if legally required
Verifies internal posting documents or those prepared by the outsourced vendor are in the agreed format and submits for approval
Reconciles and prepares Social Security, tax and income, or other statutory reports if required
Prepares balance sheet reconciliations for all payroll related accounts or assists with reconciliations if prepared by another function
Provides input for Employee Cost Planning and explanations for variances between estimated and actual employee costs as and when needed
Ensures that all payroll-related controls are followed and updates local process narratives on a regular basis or when there are changes to the payroll processes
Provides timely response to all queries in the scope of GBS Payroll escalated from GBS Tier 1; educates Tier 1 agents when needed
Works with COE/GBS Team leads to build efficient processes and improvements
Develops and recommends long term solutions for processes which are not defined or not documented working with relevant stakeholders (GBS team lead, COE, SBP.)
Participates in payroll projects as a functional team member; tester; documenter; and SME on payroll practices, regulations, and compliance
5+ years' experience with payroll accounting and delivery, preferably with exposure in handling Asia Pacific countries
Post-Secondary/College Diploma in related discipline preferred
Business Level English language oral and written communication fluency essential. Second language desirable
Coordinator, Payroll Temp Resume Examples & Samples
Edit and manage Time and Attendance files for payroll processing
Responsible for the entry of new hire and termination information into all payroll systems (ADP, AAM, Ascentis)
Assist with the management of the daily routine, operation and workload
Responsible for updating and maintaining employee files
Computer proficiency (MS Word, MS Excel, MS PowerPoint, and ADP)
Proficient in ADP
Manager Business Systems Analysis Payroll Resume Examples & Samples
2) Will manage the complex payroll year end year over year program, working with the team and client(s) through all project stages, ensuring that all project tasks are completed within the established measures of time and quality. This accountability involves significant risk management. He/She needs to weigh year end activities taking into consideration regular payroll activities and schedules, upstream feeder processes, the impact on downstream systems and vendors, as well as the employee experience
The annual year end project /processes for distribution annual bonuses, crossover to next calendar year and annual tax forms. Manage operational risks with evolving priorities by assessing and communicating agreed upon directions
Establish a strong working relationship with the client(s) and delivery partners for year end each assigned project. Work with them in the definition of high level solution design. Clients include HR policy groups, Shared Services and HR business line relationship managers, Finance and other downstream users of payroll data. Delivery partners include IT&S and HRSS from the bank, as well as external partners NGA and Computershare
Respond to requests and proactively search for opportunities to improve the effectiveness and efficiency of the payroll process in the following key areas: (i) the technical integration of SAP with BNS upstream and downstream systems, (ii) the technical integration of SAP with vendor applications, (iii) the integration of complementary desktop technologies to support payroll processing activities, (iv) reporting, analysis, technical requirements, document requirements of sufficient detail for the technical teams to proceed with detailed technical design, configuration and / or development
Ensure the successful implementation of a quality solution for each assigned project. Review user acceptance test strategies to ensure the planned testing is comprehensive and consistent with the business requirements. Support systems integration and user acceptance testing activities. Analyze problem logs as required to: (i) provide clarification of requirements; (ii) define which problems need to be resolved for implementation; and (iii) negotiate the severity classification of problem logs with the client. Contribute to the system and user implementation strategies and participate in problem resolution post-implementation
Provide on-going payroll related business and technical support to payroll users and other payroll stakeholders within the bank. This is done by managing the investigation and analysis of integration and other technology related issues in a timely manner, providing sound business recommendations for resolution (workaround and permanent) and identifying associated business risks
Extensive experience in Business Systems Analysis
5 years in Financial Institution or other sectors heavily regulated
5 years experience in HR Systems combined business-technical role
5 years experience in core HR transactional processes
Global Payroll Manager Resume Examples & Samples
Bachelor's Degree in Finance, business administration or related discipline
B.S. or B.A. in Accounting, Human Resources or Information Systems
10 years of global payroll experience
5 years of management experience
Knowledge of US Federal and State Payroll Regulation and International statutory payroll requirements
Advanced Excel and Microsoft Office knowledge
Payroll Specialist for Employees Resume Examples & Samples
Casual work environment
Payroll processing for 1,000+ employees in multiple states for both union and non-union employees
Performs duties associated with the overall administration of the company's payroll function
Prepare and maintain accurate payroll records and reports
Time and attendance auditing and collection of time for payroll processing
Process verifications of employment when needed
Two plus years of payroll processing experience (required)
Payroll processing for minimum of 1,000+ employees in multiple states
ADP Enterprise version 4 or 5 (required) or Kronos or UltiPro or Ceridian experience
Associates or Bachelor's degree
Payroll Operation Analyst Resume Examples & Samples
Graduate of Finance, Accounting or any Business related courses
Minimum of 3 years payroll related experience
Good understanding and knowledge in identifying risks and implementing controls
Demonstrates ability to respond promptly, thoughtfully and effectively to changing work environments, changing priorities, and new situations
Experience with Peoplesoft
Ability to multitask, influence others, possess analytical and problem solving skills and a consistent record of on time delivery
MS Office Suite (Word, Excel, Power Point, MS Project & Outlook)
Must possess good English communication skills (both verbal and written)
Payroll Manager Romania & Moldova Resume Examples & Samples
Bachelor degree, preferably within HR or relevant experience within required area
Presentation and communication skills
Proactive, service oriented mind-set
Behavioral Competences
Presenting & communicating information
Deciding & initiating action
Analyzing
Planning & organizing
Following instructions & procedures
LI-PF
Global Payroll Manager Resume Examples & Samples
As the payroll subject matter expert, you will provide guidance and lead the implementation of a new payroll system, including oversight of payroll and third party payroll vendors and user testing
As the system administrator of Rockport's payroll applications, ensure system performance, security and data integrity. Maintain validation tables; create ad hoc and routine reports using the report writing software. Provide Concur system support pertaining to user access
Respond to tax notices, wage orders, and governmental correspondences
Review and sign off quarterly and annual payroll tax filings
Oversight of payroll and third party payroll vendors
Ability and desire to lead change. Can adapt and manage well in a fluid, rapidly changing environment
Proven track record of successfully completing a payroll implementation
Is able to communicate effectively globally, across time zones and cultures
Can mentor and motivate other team members, providing training and guidance
Ability to maintain confidentiality of sensitive data
BA/BS degree or its equivalent in Business or Finance
Eight plus years of experience managing the end to end payroll process, preferably for a company with 1,000+ employees
Prior experience implementing payroll systems and processes, including the management of international payrolls
In-depth experience using a web-based payroll and HRIS applications and related interfaces, i.e. benefits, PTO, 401(k), etc. is required
Knowledge of multi-state tax and wage and hour laws as well as expertise and understanding of international payroll tax matters, such as tax equalization, compliance with local payroll laws. Be able to perform cost analysis and advise policies
General knowledge of principles and practices within human resources and benefit administration and reporting
Supervisor Payroll Resume Examples & Samples
Respond to payroll inquiries from internal or external customers and assign to team
Provide guidance and direction regarding escalated customer service issues
Supervise and oversee daily activities within the Payroll department
Engage in recruitment and selection process, performance management, staff development, coaching/counseling and providing guidance to staff members
Monitor daily production to ensure service and quality levels are met
Monitor processing activities to ensure internal control procedures and corporate policies are followed
Review and approve emergency checks, bonus requests, expense reimbursements and journal entries as required
Review and approve audit reports
Oversee and manage onboarding, training and development of payroll staff. Drive training on new procedures and cross training with other departments
Coordinate and support various projects, as requested including corporate system enhancements and upgrades, enhancement fixes and regulatory updates
Review and approve adjustments as required
Coordinate preparation of internal and external audit documents and manage audit activities
Monitor and review end of day procedures to ensure compliance with SOX and internal control procedures
Monitor tax reporting and wage determination review activities to ensure compliance with state and federal requirements
BS degree in business, management, or related area required or equivalent experience
6+ years' payroll with degree, 8+ years' without a degree
Previous experience with U.S. payroll, payroll regulations & reporting requirements, payroll garnishment law, multi state & local payroll laws, a plus. Experience with Canadian payroll preferred
Experience working in a high volume transaction processing environment. Experience working with auditors, both internal and external
Previous experience with ERP systems, (preferably PeopleSoft), required
Ability to learn quickly, grasp and apply new concepts including technology
Payroll / SPS Specialist Resume Examples & Samples
Process independent contractors, garnishments, wage determination
Validate and approve salaried employee record setup
Process salaried employee's (full time temp) payments
Receive, research and determine/communicate actions on general inquiries from internal (FSC), customer service and branch customers
Ensure Specialist's transactions are compliant with all internal controls (Sarbanes-Oxley) and applicable regulatory requirements
Basic proficiency in Microsoft applications in (Excel, Word, Outlook)
Proficiency in 10-key with focus on accuracy
Ability to collaborate with team to produce deliverables
Ability to work independently, and with others, and prioritize work
Payroll Administrative Assistant Resume Examples & Samples
Timesheet management and audits
Report generating including productivity, lunch audits, Market Metrix, and other reports as needed
Oversee the use of temp labor which would include tracking of labor, expenses, and paying the invoices
Assist in tracking monthly expenses for Housekeeping and Hospitality uniform office
Housekeeping department Epro user, creates requisitions and pays invoices
Housekeeping department billable; dry cleaning, special cleans, owner charges, etc
Teach PM Insights Housekeeping payroll class
Assist tracking and ordering inventory as needed
Payroll Analyst Projects, Stakeholders Resume Examples & Samples
Identifying, designing and implementing Process Improvements for the Payroll organization and develop projections regarding labor savings and/or accuracy improvement
Collaborating with key stakeholders to develop and approve critical system support processes based on best enterprise practices, local company policy, and legal requirements
Executing standard reports that provide insight as to the performance of the organization, as well as conduct ad-hoc reporting as necessary
Ability to handle confidential information
Basic understanding of accounting and operating processes
Ability to understand the structure and operation of payroll systems
Demonstrated strategic and creative thinking skills
Strong partnering skills with an ability to effectively engage others, initiate work/work flow, and gets work done through partners from across the segment leveraging virtual methodologies
2-4 years Payroll Tax Experience
0-2 year accounting experience
Associate Director of Payroll Resume Examples & Samples
Significant and demonstrable knowledge and skills in successfully managing a department responsible for multiple country payrolls; must have as a minimum European experience
Previous people management experience
Experience managing payroll from within a Shared Services environment is strongly desired
Comprehensive knowledge and skills in identifying and implementing process improvements
Demonstrable knowledge and skills in utilizing ADP or other payroll providers strongly preferred
Experience of working with the Workday system is preferred but not essential
Experience successfully working with and managing vendors to achieve company goals
Fluency in a second European language (ideally German / Spanish) is preferred
Excellent knowledge of and experience managing SOX compliance
Director of Retail Budget & Payroll Resume Examples & Samples
Partner with Vice President, Regional Managers and Stores to manage payroll and other store-controllable expenses
Set budgets for all controllable expenses (including payroll, field travel, and various store related expense)
Forecast sales and payroll demand each month
Allocate payroll to all stores equitably by developing and maintaining a payroll model
Assist stores to maximize payroll by ensuring scheduling effectiveness is achieved with tools and education
Analyze and report on customer traffic, conversion, and the impact on sales
Conduct wage rate analyses
Report weekly payroll performance by region, district, and store for US stores
Report bi-weekly payroll performance by region, district, and store for Canadian stores
Manage the field incentive budget and performance reporting
Calculate monthly salary performance data
Prepare and analyze annual payroll budgets for the various CK retail concepts
Prepare monthly and weekly sales and payroll forecasts
Prepare and analyze traffic reporting
Create and maintain payroll database to track store payroll performance and expenses
Provide budget analysis to provide guidance on wage growth, vacation, sick, etc
Process commissions for CK Collection store associates
Monitor and analyze traffic information
Assist in Special Projects
Prepare and analyze quarterly Proforma vs Actual reports for the various retail concepts
Prepare and analyze semiannual Salary Analysis for the various retail concepts
Monitor and process travel and expense reports for US retail stores
Monitor and process travel advances for retail stores
5 years of relevant retail experience required
Experience with Labor Optimization processes, tools and systems required
General understanding of store systems & applicable equipment (ERP, Business Intelligence, Point of Sale, Inventory Management, Hand Held Terminals, Labor Scheduling applications, etc.) highly desired
Leadership skills including coaching, mentoring, and employee development
Ability to communicate effectively to all levels in a stores organization
Ability to assess / diagnose issues, and lead the necessary change to improve them
Strong written and verbal communication skills, time management & organization skills
Proficient in Excel, Access, Word, PowerPoint. Experience with Hyperion, JDA, MS Project and Share Point helpful
Exemplary written and verbal communication skills
Knowledge of MS Word, Excel, Outlook, Access, Hyperion
Payroll Systems Manager Resume Examples & Samples
Requires 8+ years' experience in the role of Payroll Systems Manager with functional and technical experience in SAP Payroll
Minimum 12 years of experience with SAP HCM, with an emphasis on Payroll
8+ years managerial experience in the Payroll area, with a strong emphasis in SAP
Excellent Verbal and Written Communication Skills
Superior presentation skills
Payroll Administrator Level Resume Examples & Samples
UK payroll knowledge essential as a minimum
International Payroll knowledge and experience an advantage
Self-starter, motivated to provide the highest possible level of responsiveness and performance as part of a small team
Excel intermediate experience required as a minimum
Outstanding communication and relationship building skills
The ability to work effectively with people in a high-growth, fast paced environment and drive results
A passion for customer service with contagious enthusiasm and energy
Attention to quality of work
Good interpersonal skills and the ability to work as an effective team member, along with the ability to apply logical thinking and a good reasoning ability
Payroll Analyst Lead, PSS Pay Services Resume Examples & Samples
In addition to overseeing the duties of 2-5 payroll analysts or associates, 50% of time will be allocated to performing payroll processes and related activities
Initiates, maintains, and releases garnishment orders assigned, within compliance standards, accurately and consistently
Researches, responds, ensures courteous and professional follow up to incoming phone calls, emails and resolves cases from the call tracking system in a timely manner
Identifies areas that need to be monitored or analyzed on a consistent basis. Anticipates and prepares for potential issues and recommends resolutions. Reports payroll processing and system issues as appropriate
Identifies, recommends, and implements process improvements. Leads cross functional teams in resolving process concerns and developing new processes
Reviews and monitors payroll reconciliations prepared by the payroll team including validation of hours, earnings, tax deductions, employee deductions and general ledger accounts
Monitors system resources and payroll jobs while overseeing the flow of payroll processing to ensure data integrity and deadlines are met
Leads and facilitates payroll meetings. Serves as backup to Payroll Supervisor as needed
Maintains regular and punctual attendance
Customer service (3 years)
Payroll / Payables Analyst Resume Examples & Samples
Responsible for the preparation and processing of weekly and biweekly payroll for over 300 employees
Review and ensure accuracy of automated approved time and attendance timesheets
Track and deduct all garnishments and other payroll deductions
Establish and maintain employee records; ensure employee changes are entered correctly and made on a timely basis. Review changes to ensure proper authorization and adherence to Magna policies
Review all invoices for proper approvals prior to payments
Process all invoices for payment through EFT, Wire and Cheques; match invoices and obtain signatures/approval for payments
Audit and process expense reports
Process A/P and payroll for month end
Complete Journal Entries and Account Reconciliations during month end process
Maintain files and documentation thoroughly and accurately in accordance with Magna policy and procedures and accepted accounting practices
Community College diploma or University Degree in Business or Accounting
Canadian Payroll Association Certification
Minimum 2 years in a Payroll and/or Payables position
Experience with ADP is an asset
Ability to maintain confidentiality and exercise extreme discretion
Payroll Specialist Senior Resume Examples & Samples
Review, validate, and authorize for payment multiple US and Canada daily payrolls, including audit reports, payment transmissions, tax reporting and scheduled bonuses
Audit and finalize independent contractor paperwork and payments
Audit and submit Payroll/Billing transaction batches
Oversee team's resolution of Online Time Reporting adjustments
Resolve escalated customer service and branch issues regarding paychecks, direct deposits, independent contractors, garnishments, or adjustments
Ensure Senior Specialist's transactions are compliant with all internal controls (Sarbanes-Oxley) and applicable regulatory requirements
Provide team support, guidance, and help build team morale
Direct daily activities and assignments of team
Provide input to Supervisor for quarterly and annual performance management process
Assist with training and onboarding of newly hired Payroll Specialists
Conduct training for newly hired Senior Payroll Specialists. Update training materials as needed
Participate in and support various projects, as requested
Monitor and report system issues and identify potential solutions/enhancements
Bachelor's degree preferred, or equivalent experience
3+ years' payroll or related experience, with a degree, 5+ years' without a degree
Proven leadership qualities with previous supervisory/lead experience preferred
Knowledge of US and Canadian payroll rules a plus
Intermediate proficiency in Microsoft applications in (Word, Outlook, Excel - manipulate lines, moving data, construct simple formulas)
Previous demonstrated experience with major ERP systems (preferably PeopleSoft), or equivalent technical aptitude, preferred
Ability to adapt to shifting work priorities
Ability to work independently, and with others
Ability to coordinate daily production activities, prioritize work, and be detailed and service oriented
Ability to demonstrate strong critical thinking and problem-solving skills
Ability to analyze problems and apply sound decision-making
Ability to transfer job knowledge to Specialist team
Payroll Team Lead Resume Examples & Samples
Supervise a team of payroll accountants/analyst
Ensure timely and accurate processing of payroll and related process
Ensure all payments are processed in compliance with statutory requirements and company policies
Ensure appropriate book keeping of payroll journals and reconciliations
Review month end payroll journal entries
Review month end reporting and statements
Perform payroll processing for one to two APAC countries
Source and manage third party outsourced providers
Payroll & Stock Administration Accountant Resume Examples & Samples
Manage and maintain the Company's payroll systems (Fidelity Payroll) for all employees in the US
Work closely with accountants in the international subsidiaries to process Payroll and expense reports
Work closely with Human Resources to ensure that changes to all employee addresses, supervisor, departments, positions and pay rates are made on an accurate and timely basis in Silkroads HRIS
Process new hires, terminations, deductions (flexible spending plans, benefits contributions, etc), federal and state tax withholdings, retroactive adjustments and special pays (commissions, bonus and expense report reimbursement)
Provide prompt, friendly and efficient customer service to employees who have questions regarding their pay, deductions or the payroll process
Work closely with Staff Accountant to process expense report reimbursements in payroll
Support Accounting team for all related journal entries and prepare reconciliations for all payroll related balance sheet accounts (US and International)
Manage stock option administration of the company's stock option equity awards
Handle disbursement and collection of stock options documents
Perform other related duties or ad hoc projects as assigned or directed
Bachelor's degree in Finance or Accounting
5+ years of payroll processing experience, with some working knowledge of Fidelity Payroll System
Strong proficiency of Microsoft Excel and Accounting Systems (Netsuite a plus)
Attention to detail and accuracy a must
Demonstrated ability to hold information confidential with use of appropriate judgment when handling sensitive data
Excellent communication skills, both written and verbal, in addition to strong problem solving skills in a growing and dynamic environment
Ability to thrive in a fast-growing environment where change is the norm, strong multi-tasking skills and flexibility to switch between projects quickly
Experience with stock plan administration is highly preferred
Payroll Mgr Lmg-e Resume Examples & Samples
65% Process and/or coordinate payroll-related functions for all broadcasting locations. Investigates discrepancies and issues and responds to inquiries as required. Provides guidance and information to station managers on adjustments
15% In conjunction with hub accountants, prepare monthly payroll accrual journal entries. Works with hub accountants to prepare vacation liability accrual. Balances gross $ for each payroll
10% Participates in special projects and accounting functions (supplies, reconciliations, deposits) as needed
Temporary Payroll Analyst Month Assignment Resume Examples & Samples
Assisting in the calculation and reconciliation of various commission, bonus, and incentive plans, including processing adjustments and troubleshooting issues
Employee data auditing and data maintenance
Providing support on the implementation of a new compensation structure and new incentive system
System testing data for accuracy
Miscellaneous administrative tasks
Have advanced knowledge of both Microsoft Access and Excel
Be detail oriented and a quick learner, with an analytical mentality
Have Prior Payroll/Commissions experience
Prior experience in ADP, SAP, or JDE is a plus
Citibank Berhad Kl-payroll Manager Resume Examples & Samples
Candidate must possess at least a Bachelor's Degree with more than 5 years related work experience in similar field, preferably in an HR Shared Service Center
Payroll Management - experience in automated technical payroll function
People Management - experience in a supervisory and people management role
Accounting/Payroll - knowledge on accounting/payroll processing principles is required to perform tasks satisfactorily
Excellent written and verbal communication skills in English
Able to plan and manage own time
Able to rapidly learn technical and business techniques and knowledge
Payroll Summer Temp Resume Examples & Samples
Reviews, updates and inputs associate information from Personnel Action Forms and tax withholding forms for new, current and terminated associates into the Payroll/Human Resources System
Reviews, updates and inputs hours/earnings to be paid to associates. Review forms for completeness, accuracy, proper authorization and availability of benefit time prior to input to the Payroll/Human Resources System. Contacts supervisors and/or associates as necessary
Review, code and enter time cards into Excel spreadsheet for upload into the Payroll/Human Resources System
Review, code and enter benefit tracking sheets into Excel spreadsheet for upload into the Payroll/Human Resources System
Special projects as requested
Payroll Auditor Resume Examples & Samples
Incoming store mail
Review daily PAF's from polling
Data entry of necessary taxing codes into MSA
Research and resolve issues regarding the field's payroll via Store Communications
Process all pay adjustments within same payroll week
Review/research all POS reports (i.e. cross-ref not found, RO created, etc.)
Review/reconciliation of monthly tax and wage reports (employee tax summary)
Calculation and subsequent preparation of paperwork for adjustments outside of automatic Payroll processing
Computation of weekly totals of all on-line MSA adjustments organized and totaled individually
Post payroll validation (review transfers, check adjustments, pull checks for H/R, etc.)
Type manual checks
Filing of paperwork, reports bound and timesheets (season) – Follow all record retention guidelines
Check distribution – bound by store and placed in the appropriate mail units
Lawson experience required
2-5 years Payroll Audit experience
Computer literate – strong PC skills and MSA knowledge a plus
Reliable and dependable
Rohq-hrss-payroll Team Lead Resume Examples & Samples
Recommends to Payroll, Benefits & Loans Manager recognition and rewards for payroll team members throughout the year
Escalates issues to the Payroll, Benefits & Loans Manager and resolves issues to closure using the global incident reporting process while ensuring all stakeholders are kept regularly informed of progress to closure
Actively participates in discussions to simplify, streamline, re-engineer, automate and/or outsource processes to increase efficiency, reduce complexity and eliminate unnecessary cost. Contribute to a culture of continuous improvement within HRSS to support achievement of productivity goals
Actively monitors customer and HR partner satisfaction feedback and Business Performance Metrics to identify pain points and identify solutions / actions with team members to improve the customer experience
Accountable for monthly coordination with Finance, HR and other business units for sales incentives plan reconciliations
Performs other related functions that may be assigned from time to time, or as deemed necessary by the business
In depth knowledge of country payroll legislation and significant processes ie: Year-end tax process, other regulatory and statutory contributions
Demonstrated team leadership experience
Payroll Specialist, Wayzata / Plymouth, MN Resume Examples & Samples
1 to 2 years of previous office/clerical experience is required. Candidates with previous payroll or accounting experience would be preferred
A minimum of a High School diploma/GED is required
Must be able to demonstrate proficiency with the following skills
Payroll Resume Examples & Samples
Exposure to UK payroll essential
Exposure to EMEA payroll practices considered highly advantageous
Ability to work in a dynamic high performance environment
Global Payroll Manager Resume Examples & Samples
10+ years of US and international payroll experience including payroll specific tax compliance requirements
Oversee and administer the monthly payroll processing in all countries around the world
Proficiency with Microsoft Office products, particularly Excel
Payroll Business Senior Analyst Resume Examples & Samples
Assist with the processes of ensuring compliance with HRSS Payroll operations strategy through validation of HRSS Payroll operating principles, execution best practices and the support and engagement of process improvement methodologies
Manage projects that will develop and deploy processes, procedures and tools in support of the regional execution of Payroll
Provide subject matter expertise on Payroll functional practices and their alignment with business objectives and deliverables
Provide operational expertise and guidance to teams in their execution of daily production activities
Analyze complex transactions, identify issues and work with team to build business requirements to GFTS to resolve and deliver accurate payroll
Position will include business process analysis, documenting business requirement docs, redesign, implementation and test planning
Extensive knowledge of HR Shared Services product offerings and tools
Expert understanding of Payroll business processes
Experience in managing multiple assignments
Expert knowledge of PeopleSoft/Oracle HRMS and Payroll for North America and/or OSC
Proficient experience analyzing business requirements, developing test plans and issue/discrepancy resolution
VP, Regional Payroll Manager, GHR Resume Examples & Samples
Responsible for full spectrum of payroll function in the region, meeting service levels and results
Responsible for Payroll Vendor Management across APAC: Perform vendor management tasks as required (ensuring adherence to SLA's, invoice processing, attending regular status calls, participate in metrics reviews, etc.)
Develop and maintain a positive working relationship with payroll vendors, benefits vendors, and HR community for in-scope countries
Handle escalations on payroll administration matters
Risk management, ensuring operations are compliant with local laws and regulations
Streamline and re-engineer payroll processes to ensure efficiencies. Proliferate best practices to other regions
People management, at least a team of 10 Payroll performance metrics for management & statutory reporting
Partner with HR Finance and Core Finance on required payroll reconciliations and finance reporting
Manage extended payroll accounting team from internal partners
Manage internal and external audit activities
Participate in global payroll projects and other HR initiatives as required
Drive and implement payroll strategy for the Asia Pacific payroll operations
Payroll General Ledger Specialist Resume Examples & Samples
Minimum 2 years GL and/or proofing related work experience
Proficient in the use of office application (Word, Excel, PowerPoint)
Proficient data structure and processes knowledge
Knowledgeable in various general ledger and sub ledger system
Good accounting background
Good problem-solving skills; is able to grasp complex issues and provide solutions
Strong interpersonal skills; has ability to develop strong partnership with stakeholders
Able to handle high volume of work
Action-oriented, logical and rational
Independent, self-motivated, and is able to work with minimal supervision
Client-focused for exemplary customer services
Is courteous and diplomatic when communicating with Citi stakeholders
Flexible and team-oriented, willing to learn and share experience with other team members
Payroll General Ledger Analyst Resume Examples & Samples
Knowledge of China payroll legislation and significant processes
Demonstrated success in identifying and resolving issues to the complete satisfaction of customers and HR partners
Microsoft Office Suite (word, advanced excel, powerpoint)
UK Payroll Specialist Resume Examples & Samples
Process a high volume weekly payroll
Deal with candidate tax or payroll queries
Process a monthly salary payroll, if applicable
Process any overtime, absences, incentives or bonuses that occur during the month
Prepare P.45's , P.60's and other statutory requirements
Liaise with other members of Finance team (eg Credit Control, Reporting Team) on any payroll issues
Liaise with HR on monthly salary details
Prepare payroll reports
Any Ad Hoc requests
Payroll Resume Examples & Samples
Process high volume multi-state payroll
Familiar with unions, workers comp, and garnishments
Detail-oriented with strong attention to detail
Experience with ADP a plus
BS or AA in Accounting
2+ years of experience in fast paced accounting environment
Excellent computer skills – Excel (Pivot Tables, V-Lookups)
Ability to get along well with others, energetic, and accountable
Payroll Executive Resume Examples & Samples
Take charge of payroll and related tax reporting, HR database and records management
Handle onboard, probation and exit process
Administer compensation and benefits programmes, including monitoring the service levels of insurance and benefits providers
Prepare relevant HR reports, documents and notices and response to staff enquires related to HR matters
Participate in local and regional HR projects and initiatives to continuously enhance HR systems and services
Help out recruitment administration, C&B administration and other HR ad hoc assignment
Global Payroll Manager Resume Examples & Samples
Ability to meet tight deadlines consistently, and to take ownership of role
2 years+ experience in a similar level role
5 years' experience in Global Payroll at a specialist level
Additional languages desirable
Temporary Payroll Manager Resume Examples & Samples
Manage and guarantee bi-weekly disbursement of multi-state payrolls, including garnishments, benefits and taxes to 400 employees in consistent with federal, and state wage & hour laws
Manage regular preparation of relevant management reports, including bi-weekly, monthly, quarterly and year-end reports (gross payroll, vacation accrual, tax deductions, benefit deductions, etc.)
Determine payroll liabilities and forward information to accounting on a bi-weekly basis
Prepare relevant bi-weekly, monthly, quarterly and year-end reports
Responsible for providing documentation for compliance reviews and facilitates workers comp; 401(k); internal and external audits
Analyze, prepare and input payroll data using automated systems to produce an accurate and timely payroll
Weekly transfer of employee benefits and other personal changes from iEmployee (HR self-service) software to Ceridian and vice versa
Audit payroll thoroughly before transmission to Ceridian
Conduct a thorough audit for accuracy after payroll is received
Receive and translate employee and company level files and database uploads for third party vendors electronically via the Ceridian payroll system
Transfer employee paystubs to the HR Self-Service portal
Review and update payroll controls as needed
Review all payroll tax notices received by the company and take action as necessary
Work with payroll vendor to ensure all quarterly and annual tax forms are filed as required
Forward SUI rate notices to vendor and ensure implementation on payroll
Maintain in-depth knowledge of legal requirements related to day-to-day management of payroll, reducing legal risks and ensuring regulatory compliance
Complete state/local registrations as needed
Audit and approve Latin America (Brazil and Mexico) payrolls on a monthly basisReview and approve vacation advance payroll mid-month for Brazil based employees
Review and approve Ceridian and iEmployee invoices
Maintain organized records and documentation
Update in-Pat and ex-Pat salary information, if needed
Answer employee inquiries as needed
Other related duties as needed
Payroll Executive Resume Examples & Samples
Higher Diploma in Human Resource Management or related discipline
Minimum 2 years relevant experience gained in MNCs
Must have high volume (200+) payroll experience
Well versed in Hong Kong employment ordinance and MPF legislations
Hands on experience with HRIS and MS Office applications including Word, Excel and PowerPoint
Strong numeric sense and analytical ability
Highly organized, detail oriented with good follow-up skills
Good interpersonal and communication skills including fluency in English and Mandarin
Corporate Payroll Manager Resume Examples & Samples
Minimum 5 years payroll accounting and processing experience, including multi-state payroll taxes
Problem solver with strong customer service skills
Experience with ADP and Kronos is a plus
Accountant / Payroll Manager Resume Examples & Samples
3+ years of experience in payroll processing, reporting, bank and account reconciliation, and account analysis
Solid experience with general accounting and bookkeeping
Prior experience working in nonprofit/NGO global accounting operation
Payroll Specialist With English Resume Examples & Samples
Assists in the processing, collection and remittance of special payments including wage withholding, garnishments, child support and levies
Completes, maintains, and distributes reoccurring departmental reports
Min 5 years of working experience related with UK payroll
Comprehensive knowledge of payroll concepts, practices and procedures
Fluent Speaker of English
Availability to travel
Payroll & Process Manager Resume Examples & Samples
Ability to supervise a small team and manage multiple deadlines
Demonstrable working knowledge of Payroll Legislation
Understanding of Expatriate Payrolls
Experience working with Shared Services Centres is desirable
Payroll Executive Resume Examples & Samples
Meet or exceed all operational SLAs
Ensure process compliance and adherence to the guidelines. Proficient at executing and monitoring control points
Seek advice from team leads on complex issues and concerns in scope of the processes, HR applications, and programs
Assume additional responsibilities as assigned to grow and learn in a SME environment
Managing mailbox and working closely with team leads
Adhere to IBM India Business controls policies and procedures
Maintain utmost strict confidentiality as per IBM guidelines
Ensure Client satisfaction through 100% delivery on SLAs and adherence
Good interpersonal skills & ability to absorb professional knowledge quickly and proficiently
Self-Starter Critical Thinker Ability to prioritize work Business Problem Solving capability
At least 1 year experience in Payroll / F&F Settlement
Payroll Temp Resume Examples & Samples
Reviews, updates and inputs associate information from personal action forms, tax withholding forms and Direct Deposit banking data for new, current and terminated associates into the Payroll/Human Resources System
Reviews, Updates and inputs hours/earnings to be paid to associates. Review forms for completeness, accuracy, proper authorization and availability of benefit time prior to input to the Payroll/Human Resources System. Contacts supervisors and/or associates as necessary
Review, code and enter benefit tracking sheets into excel spreadsheet for upload into the Payroll/Human Resources system
Assist employees with Paycheck Portal inquiries and password resets
Maintain gross to Net reconciliation
Assist in test data validation
Working knowledge of Payroll Process
Bachelors Degree in Accounting or related field preferred
Payroll Administration Specialist Resume Examples & Samples
Bachelor degree, preferably within Finance/Accounting or relevant experience within required area
With at least 2 years of experience in payroll administration for countries such as ANZ, Malaysia, Singapore, Papua New Guinea, etc
Background in HR function specifically in payroll, benefits, attendance and HRIS /payroll processing systems
Experience in HR Shared Services environment is an advantage
Payroll Transition Manager Resume Examples & Samples
Ensuring all department deadlines for Payroll payments, Postings and internal and external deliverables are monitored and met by the required dates
Ensuring the Control Process activities are maintained and actioned for all in scope asset payrolls
Overseeing the payroll supervisor in the day to day activities and resourcing of the department
Monitoring and ensuring all queries and actions in the Payroll Mailbox are addressed
Maintaining interactions with all internal and external stake holders to deliver the required responses / outputs
Experienced Payroll Manager with Shared Service centre experience desirable
Strong reporting and communication skills
Director of Payroll Resume Examples & Samples
3-5 years' experience in specialized experience in all relevant contractual payroll functions, including maintenance, preparation, balancing and internal control
3-5 years in Payroll and Supervisory role(s)
Strong Finance skills and knowledge
Prior experience with Kronos and ADP
Polished and professional attitude
Assistant Payroll Manager Resume Examples & Samples
Process weekly payroll for 300+ employees
Process union payroll
Maintain time input from employees
Comply with state & federal payroll and tax laws
Payroll Leader Resume Examples & Samples
Comprehensive knowledge of payroll processes and systems
In depth knowledge of China payroll legislation and significant processes ie: tax calculation and statutory contributions
Proven payroll management experience
Demonstrated success in identifying and resolving issue prior to escalation with strong issues management skills
Excellent communication skills including written, verbal and interpersonal
Ability to work in a fast paced environment, under pressure and with constant deadlines
Asia Pacific Payroll Team Lead Resume Examples & Samples
Responsible for accurate and timely delivery of payroll to associates for all countries/legal entities across the Asia Pacific region including preparation of the inputs (variable payroll data), submission of data to ADP, review of ADP calculations and approval of the payroll calculations
Manage review and approval of payroll calculations for all countries/legal entities across the GBS region ensuring correct gross to net calculations, compliance with Company policy for benefits (including taxation), and filing of social security and taxes according to local country legislations
Manage and track KPI's with regard to payroll delivery measuring timeliness and accuracy and service delivery with regards to ADP and their local in-country payroll partners
Propose and confirm payroll calendars with HR Strategic Business Partners, GFO Accounting and ADP partners across the Asia Pacific region. Monitor internal team and third party vendor adherence to these calendar deadlines
Manage a team of 3 - 6 associates including performance reviews, coaching and mentoring to ensure development of team members and skills
Provide subject matter expertise for payroll and post payroll-related processes and monitor team metrics for Tier 2 Salesforce payroll cases escalated from internal clients, GBSHR, Mobility and Equity teams
Responsible for accurate and timely accounting of all payroll related balance Sheet and income statements accounts for all countries/legal entities in a GBS region, including reporting to OPEX Managers / Legal Entity Controllers on potential P&L/Balance Sheet risks and opportunities
Support Corporate Audit Division (CAD) and external audit for countries under area of responsibility
5+ years' of Payroll experience in a multinational organization with multi-country experience (Finance/HR background in Accounting, Internal Controls and Controlling and advantage)
General knowledge of local statutory tax and social security systems and regulations in the Asia Pacific locations
Excellent SAP (HR,FI,CO modules), advanced MS office skills
Time & Attendance / Payroll Specialist Resume Examples & Samples
Research and resolve day to day issues related to timesheet & leave inquiries for 5k employees
Comply with ICF policies, SOX, and DCAA regulations regarding accurate entry and processing of timesheets
Process and post weekly timesheet labor for domestic and international employees
Post weekly leave accruals for domestic and international employees
Set up new hire leave data and grant system access to employees
Research and close out terminated employees' timesheets
Update all employee status changes in Costpoint
Maintain subcontractor setups and access to WebET timekeeping system
Reconciliation of labor hour and dollar postings
Analyze and research employee issues or errors with Leave, Labor costing, Timesheets, and Project Charging
Special projects and other duties as assigned by Management
Familiarity with Deltek Time & Expense / Costpoint software
Knowledge of DCAA regulations & Government Contracting industry
Knowledge of full cycle accounting processes
Intermediate knowledge of Cognos reporting tools
Critical thinker comfortable working independently and/or with a team
Payroll Specialist / Analyst Resume Examples & Samples
Process semi-monthly payroll and quarterly distributions
Maintain employee records, work closely with HR to ensure deductions, pay rates, tax withholding, 401(k) elections, garnishments and levies are processed correctly
Review ADP reports
Prepare various reports
Journal entries
Calculate and prepare general ledger entries to include balancing earnings and deduction
Tax reports
Year-end reporting (W-2, W-2c, etc.)
Working knowledge of ADP (HRB, Workforce, Workday)
Strong working knowledge of US Payroll best practices and Regulations
Excellent organizational, multi-tasking and prioritizing skills
Minimum of four years' experience processing multi-company payroll
Ability to deal sensitively with confidential information
Strong PC skills including proficiency in Excel
Payroll Records Specialist Resume Examples & Samples
Maintains filing systems for all payroll/personnel records. Reviews work to ensure that documents are filed in accordance with master schedule
Responds to requests received from university employees, departments and other entities for copies of payroll records
Assists with general clerical/administrative duties
Trains new employees, student workers and gives guidance as needed
Assist in processing all, monthly, bi-weekly and hospital payroll checks for distribution
Ensures that the University's policies and procedures are followed
Hrsd Professional Payroll & Offboarding Resume Examples & Samples
Graduate / Post Graduate preferably in commerce
7+ Years of work experience in managing APAC/ India payroll operations
Working knowledge of SAP & HRMIS system (PeopleSoft etc.)
Payroll operation experience of any one Asia country including regulatory rules/reporting experience
Excellent organization & time management skills. Should exercise good judgment in prioritizing deliverables for oneself and team
Very strong calculation / analytical skills
Have strong customer focus (internal employee)
Good communication and presentation skills (verbal and written)
Ability to work in larger team and possess people supervisory/management skills
Self motivated and ability to work under tight deadlines
Flexible to adapt changes and works well in teams
Good knowledge around operational risk and control
Hrsd Professional Payroll & Offboarding Resume Examples & Samples
9+ Years of work experience in managing teams and payroll operations
Exposure to process improvement, Risk & control culture
Be a self-motivated and result-oriented individual with an ability and experience to manage, motivate and lead teams of skilled staff consistently, while taking equitable and fair decisions in leadership
Have strong customer focus (internal employees)
Ability to work in larger team and possess people management skills
Be self motivated and ability to work in tight deadlines
Should be flexible to adapt changes and works well in teams
UK Payroll Specialist Resume Examples & Samples
Payroll setup and general administration: updating and maintaining all static and employee payroll data
Payroll processing and disbursement of monthly & adhoc payroll runs: calculating and delivering domestic and assignee payrolls for UK employees; includes any manual payments or foreign currency payments
Payroll processing and disbursement of annual compensation process (e.g. cash incentives, cash deferrals, share distributions, stock options, etc)
Payroll Tax & Reporting: provision of any data or filings for regulatory purposes (e.g. Short Term Business visitors, Assignee compensation reporting to 3rd party tax advisors, etc)
Payroll year-end processing: producing and distributing of employees and employers year-end statements (P60, FPS, EPS, P11Ds, PSA)
Maintaining the Payroll Applications & website, including testing, release management (in conjunction with IT)
Dealing with client (both internal and external) queries in a timely, efficient and courteous fashion
Assisting the Team Leader in process and policy development
Performing ad hoc duties as assigned by the Team Leader
Payroll Card Sales Consultant Resume Examples & Samples
Serve as the company's primary payroll card contact and subject matter expert for all clients and prospective clients (both internal and external) within the assigned territory
Meet or exceed Retail Payments annual payroll card sales goal minimums in the assigned territory by making sales calls (both in person and over the telephone) on current and prospective commercial and corporate client segments. Meet or exceed other fee income and deposit goals related to payroll cards as assigned
Initiate sales activities under a direct sales model by making sales calls both in person and over the telephone, on clients and prospects to promote payroll cards
Participate in the identification and development of synergistic opportunities for other bank-related products and services; make appropriate referrals to internal partners (e.g. bankcard and merchant credit card services, treasury products, loans, wealth) for bank products and services
Generate leads and sales opportunities by assessing assigned markets, collaborating with Integrated Relationship Management (IRM) partners, using research provided by Retail Payments managers, other appropriate Bank lines of business (LOBs), and other marketing research efforts, as well as local references such as electronic and hard copy publications
Conduct relationship review calls on valuable client relationships to retain clients' payroll card business and identify cross-sell opportunities
Build strong business relationships with internal and external clients reflecting the overall BB&T strategy of sharing Intellectual Capital
Communicate status of sales activities and results to IRM partners on a regular basis
Provide timely reporting of sales activity and prospective sales opportunities using Salesforce and any other reporting system used by the Bank and/or Retail Payments line of business
Maintain industry, products, and technical subject matter expertise. This may include participation in industry-related meetings, company training and other related meetings, as requested
Plan and coordinate payroll card program launches with the payroll card implementation team and the appropriate client team members
Bachelor's degree or equivalent education and related training
Experience in external sales or marketing position, ideally within the banking or credit/debit card industry selling to C-level executives
Ability to close sales. Knowledge of value-oriented sales techniques and processes; use of customer-focused attitudes and beliefs to translate payroll card features into client-specific benefits and value propositions
Understanding of debit/credit/prepaid card products typically used by businesses in support of payment of wages, bonuses, expenses and vendor payments. Familiar with bank products (e.g. card transaction processing and reporting, treasury services)
Excellent verbal and written communication skills along with significant organizational and planning skills
Ability to speak in front of groups and present product solutions and technical information; ability to prepare and deliver tailored sales presentations/product demonstrations, handle buyer objections and move sales opportunities forward
Demonstrated ability to work independently with minimal supervision while contributing to team and organizational success
Strong attention to detail including proven, effective time management, sales reporting, sales pipeline management and project management skills
Ability to use resources to develop payroll card sales prospects with the assigned territory
Ability to perform situational analyses through identification of client objectives, priorities, needs, problems, decision processes, and measurements coupled with the ability to solution the issues and problems raised during the consulting process
Work effectively in a team environment. Ability to work with BB&T staff (e.g. Community Bank, Product, Operations, Support) to effectively maximize revenue and customer satisfaction within assigned territory
Demonstrate a strong work ethic, to include timely follow-up, commitment to excellence and positive attitude combined with energy and enthusiasm
Demonstrated proficiency in computer applications such as Microsoft Office suite of products
Ability to travel, occasionally overnight, approximately 50-70% of total days worked
Canadian Payroll Resume Examples & Samples
Review payroll transactions prepared by Tier 1. Review and certify that all active and terminated employee wages, earnings, tax withholdings and benefit profiles are correct after each payroll processing. This includes: Tax status set-up, Social Security, Medicare, other benefit deductions, direct deposit instructions, accumulators, benefit adjustments, vacation pay, severance payments, retro earnings, car allowances, health club reimbursements, tuition reimbursements, overtime, straight-time, hourly pay, garnishments and gross-ups
Interact with employees of all levels, vendors, HR personnel, Finance & Legal teams to assist with inquiries and solve issues on a daily basis
Responsible for handling escalations by T1
Prepare T1/T2 checklists for daily/weekly activities & payroll processing
Responsible for logging and closing cases in the CRM & ADP4Me Tools
Responsible for setting daily/weekly expectations with T1
Streamline payroll processes
Establish controls in accordance with SARBOX requirements
Review Garnishment entries
Reconcile the Bank Account (Bank Reconciliation)
Monthly GL reconciliations & attestations
Ensure that payments/payrolls adhere to Regulation W rules
Ensure that payroll controls adhere to SARBOX requirements
Prepare funding
General Ledger Posting
Prepare payments to ADP vendor
Manage off cycle payroll processes (share releases, quarterly adjustments, etc.)
Participate in HR Operations discussions to streamline data flows
Liaise with HR Call Center lead to brief team on new plans/codes support changes
Create FAQ's for the HR Service Center to support new plans/changes
Responsible for test plans/testing of new payroll codes & systems
Responsible for employee communications
Polished data analytical skills
Intermediate Excel *& Access skills
ADP EV5 Payroll system
Proficient with Access
Understanding of OT calculations
SAP HR
CATS Time System
Ability to multi-task in dynamic, fast paced environment
Extremely well organized
ATV Payroll Specialist Resume Examples & Samples
Compiles payroll data, enters data or computes and post wages and reconciles errors to maintain accurate payroll records
Ensure that timesheets are received by the appointed deadline and that they are complete and signed by both the employee and the supervisor. Ascertain that the Payroll Exception Form is attached in support of all changes made to the timesheet and that any questionable entries are investigated and resolved
Process in-coming payroll, which includes breaking of timecards in accordance with all applicable Federal, State, and Collective Bargaining Agreements
Accountable and responsible for quality service in assisting and servicing clients in regards to payroll production, tax-related issues, answering pertinent questions, and problem-solving in compliance with company policy and procedure
Maintaining accurate and acceptable files on each client/show, in accordance with company policy and procedure
Process payroll on a weekly and biweekly basis while re-verifying approved payroll for accuracy
Records changes in benefit deductions and applies wage garnishments
Review and verify source documents
Audit Timekeeping Pre-Payroll process
Prepares and issue paychecks
Federal and States tax rules (a must)
Assist in accounts receivable and accounts payable postings as needed
Human Resources background a plus
May perform other duties as assigned or requested
Relates well to all levels and kinds of people inside and outside the organization
Builds constructive and effective relationships
Capable of diffusing tense situations comfortably
Works with team to solve problems and resolve issues
Treats people with respect
Senior Manager, Global Payroll Resume Examples & Samples
Direct and oversee the Company's payroll team, which includes execution of daily, weekly and monthly processing
Partner with Equity team to ensure the proper processing, recording and reporting of income and taxes related to employee equity transactions
Lead the implementation of policies and best practices in global payroll to scale with our business and international expansion including mobility programs
Work with Legal and Human Resources to plan and monitor compliance with regulations at the global, national and local levels
Manage internal and external audits requests
Manage the implementation or optimization of payroll systems to drive efficient and effective process
Manage controls and processes to ensure SOX compliance
Responsible for the review of payroll-related account reconciliations
Other responsibilities include but not limited to participate in special projects, system enhancements or ad hoc analyses as assigned
Payroll Resume Examples & Samples
Process bi-weekly and monthly payrolls for regular full-time employees
Process hourly employees� pay
Calculate pay for new hires and terminations
Process special payment requests such as referral awards, relocation, vacation payouts, etc
Execute garnishment, levy and support orders
Balance payroll totals pre and post transmission
Review data entry transactions within the payroll system
4 year degree in accounting, finance, or related field required. CPP certification a plus
Comfortable in a high volume, fast paced environment
1 - 3 years of experience handling biweekly and monthly payroll processing in a multi-state environment
Ad hoc report writing
Familiar with all aspects of payroll year-end close (i.e. quarterly amendments, taxable fringe benefits and form W-2 reporting)
High attention to detail, ability to multi-task
Ability to operate in a highly confidential setting
SAP Payroll Technical Lead Resume Examples & Samples
Perform SAP technical activities, with an emphasis on the Payroll module, in support of business requests to improve or add functionality to the existing SAP HCM landscape
Review and analyze functional specifications to produce technical specifications
Work with functional and technical team members to design and develop solutions
Develop SAP HCM RICEF objects for large or small projects based on business requirements
Research production issues, complete root cause analysis and develop an action plan
Provide operational support
Support, maintain, and enhance integration with other NBCUniversal applications and vendor applications
Guide and share knowledge with technical team members at onsite and offshore locations
7+ years of experience in the job offered or in developing and troubleshooting SAP HCM (Human Capital Management) functionalities
SAP Payroll ABAP experience strongly preferred
Experience working with SAP analysts and business users
3 years of experience in Project life cycle activities on development, maintenance and production support projects
Experience with job scheduling tools
Experience with payroll and benefits interfaces
Payroll Analyst Associate, Partner Resources Resume Examples & Samples
Maintains regular and consistent attendance and punctuality
Prepares and inputs payroll data to produce accurate and timely payroll. Reviews for accuracy
Prepares paychecks that require special processing, such as separations, bonus payouts, correction of hours and early paychecks
Prints, seals and distributes paychecks to stores. Prepares on-demand forms for paychecks requiring special processing
Researches, responds, and ensures timely, courteous and professional follow up to incoming phone calls, emails and cases from the department's call-tracking system
Reviews wage attachments. Processes required paperwork and responses in compliance with all federal and state laws. Maintains wage attachments in payroll system to ensure accurate and timely processing of required deductions. Initiates and verifies interface of wage attachment deduction data from the payroll system to accounts payable system
Reviews, edits and inputs various payroll forms and other miscellaneous employee deductions into employee master files within the payroll system
Customer service (2 years)
Multi-state payroll processing (2 years)
Basic skills in Microsoft Word and Excel
Ability to organize work and manage time
SAP knowledge or similar software package
FPC (Functional Payroll Certification), or ability to work actively towards obtaining the certification
Germany Payroll Team Leader Resume Examples & Samples
Plan and organize monthly activities for the team. This requires teaming/collaboration with other teams that deliver payments/deductions via payroll
Supervises and works with payroll team to meet payroll processing requirements (monthly, year-end, off-cycle)
Track monthly payroll scorecard, including issue and resolution tracking
Interface with external & internal customers for new requests and works with team for deployment of new processes
Responsible for coordinating with process owners for Legal Change Management and Document Management
Manages contractors and 3rd party vendor
Acts as single point of escalation for general queries raised regarding payroll processing and time management (eg. Issue resolution, audits)
Identifies opportunity areas, designs new processes, and implements new/improved solutions to improve results and increase productivity
Ensures that internal control guidelines are followed and implemented by process owners for their respective process area
Possess technical capability to operate payroll and/or time management systems. Exposure to working on international payrolls is an advantage
Must have a general understanding of payroll work processes and basic income taxation principles
Must have a working knowledge of basic Quality Management tools and techniques (i.e Six Sigma)
Proficient in general office applications (MS office applications) and communication tools (Lotus Notes)
Payroll Specialist With German Resume Examples & Samples
Prepare and Reconcile Payroll Mgt Reports each month
Have EMEA payroll experience
Have shared service centre experience
Payroll Auditor Resume Examples & Samples
Auditing of employee Personal Action Forms, including
Knowledge of Payroll and/or HR
Degree in Business Administration, Accounting or HR Management preferred
Payroll / Labor Manager Resume Examples & Samples
Manage the expatriate payroll processing and all related reporting and filings. Maintain close working relationship with third party vendor that supports this function
Provide guidance, as the payroll subject matter expert, and lead the implementation of new payroll system upgrade and changes, including oversight of payroll and third party payroll vendors and user testing
Ensure, as the system administrator of the payroll system, uninterrupted performance, security and data integrity. Maintain validation tables; create ad hoc and routine reports
Analyze and optimize current end-to-end process by leading transformation of current processes
Create and maintain policies and desk top procedures
Respond timely to tax notices, wages orders and governmental correspondence
Support various internal and external audits
Review and reconcile all quarterly and annual payroll tax filings
Oversee the generation and posting of payroll related journal entries, account reconciliations of key payroll accounts, and month end close activities
Facilitate meetings for the purpose of identifying appropriate actions, developing recommendations and supporting other staff
Mentor and motivate team members providing training and guidance
Provide the highest level of customer support for both internal and external customers
5+ years of experience managing payroll in a commercial and government contracting environment
Strong analytical, problem-solving and decision making capabilities
Payroll Processing Specialist Resume Examples & Samples
Execute customer oriented service delivery so as to enable the Royal Bank to effectively and efficiently implement change across the organization
Actively promote Royal Bank HRSC as a role model for its professionalism and commitment to delivery of quality services to its customers with a focus on continually improving the level of service to its customers
Solid understanding of RBC Employee Rules, code of Conduct, Privacy Guidelines, ensuring understanding and compliance with the respective regulations and guidelines
Ensured Customer and Bank information is used and kept secure as per privacy guidelines
Maintains the use of technological resources and maintains integrity of records
Take personal responsibility for high performance
Apply a continuous improvement approach to meeting customer care by demonstrating the four essentials of customer care
Continue to provide ongoing support and coaching to our service partners in the utilization of Employee Self Serve/Manager Self Serve applications
Commits to the improvement of Service Quality and productivity through the efficient implementation of new or changed initiatives
Global Payroll Manager Resume Examples & Samples
Bachelor's degree required; Master's preferred
8+ years multi-state and global payroll experience required
Experience implementing payroll processes both domestically and internationally
Service delivery experience is a big plus
Advanced proficiency/skill in ADP
Global Payroll Manager Resume Examples & Samples
8+ years experience working with and managing multi-national Payroll Administration
Knowledge of Local, State, and Federal Payroll Tax laws and regulations as well as Reporting requirements
Experience implementing Payroll processes, both Domestically and Internationally
Working knowledge of Human Resource systems (ADP, Timekeeper, Ceridian, Kronos, Office suite)
Exceptional time management and project management skills
Master's Degree in a related field
Service Delivery experience
Payroll Executive Resume Examples & Samples
Managing and servicing the end to end process for delivering payroll to agreed deadlines
Checking, validating and inputting all data received to agreed deadlines, making relevant corrections before each live run
Assisting and coaching less experienced team members where needed
Providing and delivering performance statistics on a monthly basis to meet reporting requirements
IPASS qualification (or part qualified)
Payroll administrative experience or finance administration experience in a payroll environment
Strong communication skills both via telephone and in person
Demonstrable knowledge of PC literacy and software usage ideally including Word and Excel
Current knowledge of payroll legislation
Payroll & EA Interpretation Specialist Resume Examples & Samples
Experience around Payroll and EA interpretation and configuration
Experience leading training and change
Experience with HR and Payroll system implementation
Experience with Kronos or Oracle systems is desirable
Payroll Resume Examples & Samples
Provide training, documentation and guidance to payroll team
Leads payroll team to resolve pay related discrepancies and serves as a point of contact for internal and external partners
Multi-State Compliance and Reporting
Manage payroll tax duties to include federal, state and local compliance, store opening and closing processes and other filings in a timely manner
Manage the garnishment process, including interface files to/from ADP vendor, interrogatories, employee communication and agency requests
Manage the audit process of Masterdata in SAP to ensure compliance and accuracy
Process and manage payments for Severance, Long Term Incentive
Partner with HRIS and payroll team on payroll tax updates and changes
Complete various agency verifications (IRS, state & local agencies)
3-5 years' experience in payroll processing preferred
Multi-state experience in payroll AND payroll tax filing is required
Canada payroll experience preferred
HRIS system knowledge
Proven success in leading people and collaborative relationships with internal and external partners
Multi-tasking skills
Temporary Payroll Team Member Resume Examples & Samples
To collate information and process salary transactions and deductions via the SAP system
To administer statutory PAYE, NI, SSP/SMP payments according to the Inland Revenue requirements
To liaise with the Inland Revenue/DSS and assist with enquiries/queries from staff
To liaise with the Pensions department on the correct amounts for staff pensions
Sound working knowledge of PAYE / NIC's / SMP / SPP/ SAP / SPP / SSP and SMP (to be able to calculate these manually would be desirable)
Payroll Anaylst Resume Examples & Samples
Create records for affected US employees working in Canada, in SAP or excel spreadsheet as applicable
Provide appropriate data to US HRSC for Canadian employees working in US so that US HRSC can act on US taxation implications
Work with 3rd party tax providers to assist in arranging/co-coordinating tax remittances to various government authorities
Record CPP/QPP deductions as directed by expat administration
Arrange to charge responsible cost centres
Prepare all relevant information for the reconciliation group to prepare manual tax forms
Provide annual tax related information to KPMG for expats
Ensure all supporting documentation is signed and maintained for audit purposes
Tier III – highest level of escalation support with regards to commuter policy and expat issues regarding payroll, tax information and tax forms
Pension Input for changes and new pensioners into Benplus
Backup to pension payroll officer
2-5 years payroll experience
SAP payroll experience would be an asset
Knowledge of Benplus pension system would be an asset
Good understanding of tax forms and information required to meet all Government regulations
Good understanding of the new commuter policy between the US and Canada and the impact to employees involved
Senior Director Global Payroll Leader Resume Examples & Samples
Develop payroll strategy and operating model within the context of a rapidly evolving HR Shared Services model and provide tactical direction to the HR Leads across the globe
Drive appropriate consistent processes across the globe and coordinate regional efforts towards global process standardization while allowing flexibility locally when required Maximize the effectiveness of technologies and supporting processes to drive continuous improvement and change initiatives
Own oversight of Global Payroll to ensure compliance with all corporate and country-specific policies and procedures
Drive controls and operational excellence including, but not limited to, SOX oversight and controls and compliance programs
Ensure process design supports fiscal and regulatory compliance
Establish partnerships with third party vendors to ensure effective service delivery
Coach, mentor and provide leadership development to team members in order to optimize operational excellence and create a deeper bench of experienced talent
Build partnerships and solicit feedback from internal and external business partners to define and develop successful, scalable processes and practices
Manage the global and/or regional payroll vendor relationships, including selection, negotiation, consolidation, and management
Provide audit and oversight to the team's activities and processes, ensuring that pertinent internal and external compliance and government interaction standards are met
Implement and leverage technology that best fits our program and needs
10 or more years of experience with global payroll and payroll tax
Knowledge and experience with stock, travel and time and attendance programs
Experience setting up payroll requirements for new tax entities
Experience with end to end M & A activities
Experience managing several large payroll vendors and contracts. ADP is preferred
Experience leading mid to large & geographically dispersed teams
Requires a bachelor's degree in accounting, business or a related field (master's degree preferred)
CPP designation required
Workday Payroll knowledge &/or experience preferred but not required; must have deep knowledge & experience working with payroll vendors & platform technologies
Exceptional communication skills & ability to influence
Ability to work effectively across all levels & layers of the organization
Experience transforming a payroll function that is very manual to one that is highly scalable and efficient
Payroll Specialist With Nordic Resume Examples & Samples
Full responsibility for DACH Payroll Function in highly automated environment
Managing multiple international payroll responsibility for the provision of all payroll process specific services and deliverables
Ensuring that Personnel Administration / Payroll processes are in line with global processes/directions, legal and taxation standards, procedures, collective tariff agreements, country specific requirements and comply with legislative obligations and internal auditing requirements
Validation of timesheet data transmitted from Retail Chain, via Kronos Time and Attendance System
Payroll Payments via Paypath
Recording Holiday, Sick Leave, Absenteeism
End of Year Payroll Processes
Remitting of taxes to German, Swiss and Austrian government bodies
Reconciliation of Payroll on monthly basis
Other reports as required by management from time to time
Have fluent German Language Skills. (essential)
EMEA Payroll experience (not essential)
Experience working in a large U.S multi-national company (not essential)
Latin Payroll Manager Resume Examples & Samples
Bachelor Degree or equivalent required
Preferred: Certified Payroll Professional (CPP)
Seven or more years of applicable Latin Americas payroll experience
Knowledge of various Latin Americas Payroll administration processes
Experience delivering Latin America Payroll administration and operations
Experience of working in a shared services environment
Ability to make administrative/procedural decisions and judgments
Demonstrated management capabilities
Strong relationship building skills both internally and externally
Experience of working in a multi-country environment
Impact Payroll Manager Resume Examples & Samples
Manage payroll staff
Ensure compliance with all laws and regulations
Prepare payroll and all supporting tax forms/W2s
Payroll GL entries
ADP Employee support
Payroll process and policy improvement
6-8 years audit experience
Large organization, union and multi-state payroll experience
ADP proficiency (Kronos a plus)
Ability to motivate staff and effectively communicate with employees, managers and vendors
Ability to identify potential issues and improve upon the status quo
Hrsd Professional Payroll & Offboarding Resume Examples & Samples
Graduate/Post Graduate preferably in commerce
4+ years of experience in payroll/off boarding process
Good at calculations with strong analytical ability
Strong MS Excel Skills
Working knowledge of applications (SAP, PeopleSoft HRMS etc.)
Effective English Communication Skills (Verbal & Written)
Flexible to embrace changes to meet business requirements
Strong process execution skills
Good in creating process documentation
Client Servicing Focus
Time & Payroll Business Systems Analyst Resume Examples & Samples
Manage moderate complexity SAP Time and Payroll solutions with technical assistance as required
Manage Time and Payroll solutions requiring focused specialization within these modules or subject matter expertise across integration points with Human Resources and Finance solutions
Analyze business requirements and translate business requirements into the proper system requirement specifications
Research, design, document, and communicate customized application and integration solution alternatives
Provide quality assurance of solution prior to user acceptance testing
Communicate and coordinate user acceptance testing with customers
Collaborate with Release Management and/or service providers to define project schedules related to changing, testing, and implementing new or enhanced services and to ensure standards related to change management, release management and testing are followed
Partner with service providers to address application problems and maintenance
Accountable for maintenance and support lifecycle phase of solution
Investigate new products, technologies, and processes as assigned that may provide value to the business
Summarize research findings for communication to peers and customers, business partners, and service providers
1-3 years in support of Human Capital Management (HCM) systems with preferred focus on Time and Payroll
1-3 years process specialization in 1 or more process areas within HCM
1-3 years in support of HCM systems integrations
Understanding of HCM business and technical processes
Demonstrated ability to understand, design, and architect HCM requirements
Excellent planning, organizing, and time management skills
Ability to interact effectively with geographically and culturally diverse Business Units
Analyze problems effectively and takes action to resolve
Achieve high levels of customer satisfaction
Make sound decisions that balance competing priorities
Bachelors degree in Information Technology or related Business experience
Payroll Resume Examples & Samples
Conduct clerical payroll duties involved in the preparation and processing of payrolls
Respond to inquiries from employees and external customers. Resolve payroll issues and concerns
Analyze current payroll processes to provide manager with recommendations on improving efficiency
Maintain and update the daily payroll cash sheet (debit/credits)
1-4 years of payroll experience required
Bachelor's Degree required; knowledge of basic accounting is a plus
Strong Excel skills, along with attention to detail
Outgoing, energetic, and hard-working
Payroll Specialist With English Resume Examples & Samples
Support in compilation of weekly, monthly and Tax Year data, a strong working use of working excel required
Governance of payroll activity and completion of spot checks to ensure to ensure the delivery of an accurate and timely payroll
Governance of post payroll activity to ensure that client funds are controlled appropriately
Management of data provision regarding tax data
Support in change activities within a payroll specialist team
Support in all payroll accounting activities including payments over, disbursements and maintenance of balance sheet recs
Working with client's Tax and Finance team providing a service that meet their needs ensuring regular updates and communication
Background in a finance or payroll team desirable
Qualification in business, finance, payroll, accounting desirable
Advanced excel skills / comfortable working with large sets of data and information
Good verbal and written communication skills in English
Basic understanding of UK payroll tax rules desirable not essential
Full training to be given to right candidate
Proven analytical and problem solving skills
Supervisor Payroll Time Entry Resume Examples & Samples
Monitor and track departmental performance, including daily and weekly department metrics/volumes
Monitor and track individual metrics and errors
Prepare weekly staffing schedule
Lead, train, and motivate staff
Plan and lead systems testing for systems changes, enhancements, and upgrades
Identify and implement process improvements that result in cost reduction and/or service level or other process enhancements
Review process documents
Participate or lead other projects as needed
Initiate and lead performance management and talent acquisition processes
Prepare and deliver annual performance reviews. Coach, mentor and recommend professional development
Plan and conducts team meetings and training. Perform hiring and selection
Resolve escalated system and/or service issues
Manage department's third party timesheet (VMS) process and assigns distribution to the team
Serve as a liaison between RH internal departments and field personnel to implement process changes when necessary
Resolve account escalations
Bachelor's degree in Business Administration, Management or Finance or related field preferred
5+ years' related experience in a high volume operational environment with degree, 7+ years' related experience without
2+ years' prior supervisory experience or demonstrated leadership qualities required
Previous demonstrated experience with major ERP systems (preferably PS),or equivalent technical aptitude, required
Experience in supervising a large department (10+ people) preferred
Intermediate proficiency in Microsoft applications in (Word, Outlook, Excel - manipulate lines, moving data, construct simple formulas, build macros, vlookups, pivot tables)
Ability to lead/mentor individuals to collaborate with team to produce deliverables
Ability to learn quickly, grasp and apply new concepts including technology, coordinate daily production activities, prioritize work, and be detailed oriented
Ability to effectively convey ideas orally and in writing
Ability to effectively communicate ideas orally and in writing and diplomatically when handling sensitive and escalated situations
Ability to demonstrate a proven track record of developing high performance individuals and fostering a customer-service culture
Ability to demonstrate Leadership, change management, project management abilities
Hrss Regional Payroll Manager Resume Examples & Samples
Preferably experience in multi-country payroll environments including expatriates, benefits and payroll accounting, accounting in general
Very strong execution skills and drive
Ability to be able to focus on details
Membership of relevant professional body(ies) association preferred
Director of Payroll Resume Examples & Samples
10 years experience in Payroll
Management experience of 8-12 employees
Multi-state and hourly experience for more than 20,000 employees
Degree Accounting, Finance, Human Relations or similar
Admin Ii Payroll Resume Examples & Samples
Track time and attendance each day for all employees
Check weekly hours for all associates at the end of each week
Finalize payroll
Operate a variety of office machines
Use independent judgment and be self-motivated
Pay close attention to detail
Comply with all safety regulations of the Service Center
Must adhere to all policies and procedures of the Service Center
Maintain a clean work area
Work with co-workers in a professional, respectful, cooperative, and courteous manner
Regular and punctual attendance
Demonstrate positive, customer service, and team-oriented demeanor
A comprehensive knowledge of computers and extensive experience in Windows, including MS Word and Excel, is required
The Admin II-Payroll must possess basic language skills, math skills, and reasoning ability in order to fulfill position requirements
Assistant, Payroll Resume Examples & Samples
Process, balance, and transmit payroll files on a weekly and semi-monthly basis from Kronos to ADP
Audit time records for hourly retail employees to ensure accuracy and compliance
Set up all employees for payroll in HRIS by entering direct deposit, tax, and paygroup information
Regularly audit employee tax set-up for accuracy
Process employee tax changes, direct deposit changes, voluntary deductions, garnishments, and other fringe benefit payments
Maintain a high level of data integrity in the Payroll/HRIS
Accountable for producing necessary reports from the Payroll system and/or HRIS as needed
Respond timely and professionally to internal customer inquiries regarding all payroll issues
Place stop payments, direct deposit reversals and cut on demand paychecks
Calculate and process partial or retroactive pay as needed
Assist with maintaining employee data in the HR employee database
Additional ad hoc projects as required
Associates Degree in Accounting or Finance preferred
1-2 years of experience processing payroll required
Proficiency with Excel and other MS Office applications required
Experience working with Kronos and ADP systems highly desirable
Understanding of local and multi-state tax compliance preferred
Strong analytical and problem solving skills required and demonstrated ability to see big picture
Must be well organized with proven ability to manage multiple priorities and strong interpersonal skills
Payroll Team Leader NGO English Resume Examples & Samples
Previous strong experience in operations (at least 2 years on independent position, preferably payroll or finance)
Previous experience in operational team leading (at least 2 years)
High interpersonal and communication skills
Excellent analytical skills - ability to process large amount of data from miscellaneous sources to support well informed decision
Ability to oversee, manage and motivate team for the achievement of defined goals
Fluent command of English
Ability to generate process improvement ideas
Good knowledge and practice in using MS Office, in particular MS Excel
Payroll Resume Examples & Samples
Payroll journal entries
Payroll accounting and the ability to work cross functional with accounting
Handle all with holdings
Supervision of staff
10 to 15 years payroll experience
Heavy experience processing payroll on ADP
Multi state payroll processing experience
A demonstrated high degree of integrity, motivation and the ability to work independently
Payroll Processing Specialist Resume Examples & Samples
Responsible for declaring of social benefits, housing found and other benefits with related vendors
Responsible for the commercial insurance coordination for employee and eligible family member, such as providing the information to insurance company, submitting claim form, checking and following up the claim status
Responsible for Enterprise Annuity coordination in local area with business and C+B focal contact
Responsible for local vendor management
Payroll Resume Examples & Samples
Preparation of monthly payroll bureau submissions and review of bureau prepared payrolls for completeness and accuracy
Management of annual returns and other statutory filings as they relate to payroll, payroll taxes and benefits
Developing and maintaining good working relationships with the payroll vendor and internal departments
Payroll Manager Hands on, new Role Resume Examples & Samples
Meeting payroll financial standards by providing annual budget information; monitoring expenditures; identifying variances; implementing corrective actions
Updates records by reviewing and entering changes in exemptions, insurance changes, deductions, paid-time not worked, status, and pay; calculating vacation earned
Prepares pay by verifying time records; calculating and producing checks or electronic transfers; calculating and producing quarterly incentive bonuses
Balances payroll accounts by auditing information; identifying and resolving discrepancies; initiating journal entries
Determines payroll liabilities by entering federal and state income and social security tax information, 401k transfer and direct deposits, wage assignments and garnishments
Fulfills wage garnishment requirements by completing forms; adjusting payroll records, documenting and transmitting withholdings; negotiating with collection agencies to convert garnishments to wage assignments
5+ years of hands on payroll experience. Use of Ceridian is a huge plus
Exposure to 300-700 employee payroll with multi-state and multi-currency
Associates degree or higher is a plus
Being able to troubleshoot and take on additional projects as necessary