Payroll Lead Resume Samples
Payroll Lead Resume Samples
4.6
(
59
votes) for
Payroll Lead Resume Samples
The Guide To Resume Tailoring
Guide the recruiter to the conclusion that you are the best candidate for the payroll lead job. It's actually very simple. Tailor your resume by picking relevant responsibilities from the examples below and then add your accomplishments. This way, you can position yourself in the best way to get hired.
Craft your perfect resume by picking job responsibilities written by professional recruiters
Tailor your resume & cover letter with wording that best fits for each job you apply
Resume Builder
Create a Resume in Minutes with Professional Resume Templates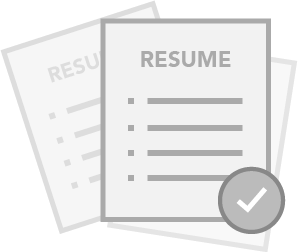 CHOOSE THE BEST TEMPLATE - Choose from 15 Leading Templates. No need to think about design details.
USE PRE-WRITTEN BULLET POINTS - Select from thousands of pre-written bullet points.
SAVE YOUR DOCUMENTS IN PDF FILES - Instantly download in PDF format or share a custom link.
479 Major Lakes
Philadelphia
PA
479 Major Lakes
Philadelphia
PA
Phone
p
+1 (555) 493 3234
MEU MBS Payroll Lead
MEU MBS Payroll Lead
MEU MBS Payroll Lead
Provides leadership, guidance and development support to the Payroll Team
Manages the relationship with key outsourced providers in line with contractual KPI's
Works with Global Mobility and 3PO to ensure accurate and effective ExPat payroll operations
Ensures areas for continuous improvements are identified, prioritized, assigned and delivered across the region
Execute regional and local processes while managing geographically diverse teams
Maintains key relationships with internal stakeholders in Finance and Internal Audit
Collaborates with stakeholders to maintain the efficiency, effectiveness and excellence of the team
Oracle Payroll Lead
Oracle Payroll Lead
Oracle Payroll Lead
Develop functional design specifications for all Pensions related customizations as well ad developing testing scripts associated with those designs
Unit & performance testing
Payroll design development and validation
Candidate will be responsible for ensuring all work products following industry standards for client acceptance
Candidate will be a mentor to all team members / promote team camaraderie/ strive to maintain morale and ensure employee satisfaction/retention
Responsible for all Payroll related data mapping, conversion validation, configuration, functional design and testing of the system
Candidate will adhere to corporate/client timelines and guidelines including time reporting and expense reporting and ensuring that staff adhere to the same timelines/guidelines
Payroll Lead
Payroll Lead
Payroll Lead
Develop and maintain audit procedures, perform SOX related audit controls
Performs a variety of complicated tasks. May direct and lead the work of others
To manage process and assist with monthly & weekly payroll, ensuring the prompt and accurate payment of all staff in accordance with RTI
Assist employees on payroll and benefit related inquiries
Performing all associated payroll duties, processing new starts, leavers, calculate absence deductions including SSP payments, SMP payments, generate P45's
Execute inbound/outbound interfaces with a third party vendors
Chase managers for missing information where necessary.​
Bachelor's Degree in Initiative
Bachelor's Degree in Initiative
Bachelor's Degree in Initiative
Strong tech savvy, and the ability to learn technical subjects quickly
Ability to problem-solve, make sound decisions and exercise good judgment
Strong knowledge of state and federal laws, HR, garnishments, benefits, and contracts systems
Strong analytical skills to resolve problems quickly and to continually review and change practices for maximum efficiencies
Strong Knowledge of PeopleSoft HRMS application or similar software
Ability to think conceptually as well as a high attention to detail
Ability to read, write and interpret instructional documents such as reports and procedure manuals
English - proficient (written and spoken), local language skills
Managing Change - Ability to work effectively in a fast-pace, dynamic and changing environment
Knowledge of People Soft, Kronos, TIA and Credit systems
Create a Resume

in Minutes
15 Payroll Lead resume templates
Read our complete resume writing guides
---
Payroll Lead Resume Examples & Samples
Excellent interpersonal skills and communication skills at all levels of the organization
Strong management and people management skills
Self-motivated, high energy, ability to cope with changes, stress and tight deadlines and ideally accustomed to reporting remotely
Experience in project/change management
Previous exposure to expatriate and/or shadow payrolls for international assignees (highly desirable)
Team player and team leader with a strong "Customer comes first" attitude
University or Bachelor degree (ideally in Business, Economics, Accounting or Finance) or equivalent experience
Demonstrable experience in an international environment
Experience in managing payroll operations for multiple EMEA countries
Regional Payroll Lead Resume Examples & Samples
Payroll Approval – Reviews and approves payroll before it gets processed for payment ensuring appropriate back up is provided for every single transaction. Ensures timely payment of employees
Reporting and Analytics – Uses data to identify people trends, patterns, issues and opportunities that have an impact on the business. Gathers and analyses data to identify root causes of issues, successes, and trends which can impact payroll. Prepares financial reports as needed to meet internal and external reporting requirements
Compliance - Responsible for payroll compliance and maintains up-to-date knowledge and understanding of laws, regulations, contracts, policies, procedures, and controls governing payroll operations across the region. Drives organization efficiency, effectiveness and compliance with internal and external audit requirements and standards, sound fiscal practices and performance scorecard. Makes improvements or recommends major changes. In coordination with 3rd party vendors (Wipro & payroll providers), ensures availability and proper maintenance of statutory and legal documentations required for audits and serves as LS&Co. point of contact for auditors' requirements, investigations, and meetings
Change Management – Clarifies how the changes will help the organization meet business goals and articulates the benefits of change. Challenges the status quo and creates an environment that adapts to rapid change. Willingness to take calculated risks. Motivates and involves stakeholders to help implement and support change and develops strategies to deal with resistance to change. Applies systematic thinking to multiple change initiatives
Perform necessary functions and as directed, any other duties commensurate with the post to ensure the smooth running of the Payroll function
Hiring Coordinator & Payroll Lead Resume Examples & Samples
Communicating with Ski & Ride School employees and candidates on a regular basis and helping them through the hiring and payroll processes
Managing applicant tracking for all Ski & Ride School instructor candidates in Success Factors and scheduling interviews
Ensuring and tracking completion of reference checks, offer letters, background checks, and orientation
Maintaining required paperwork submissions to HR to ensure accuracy of employee data (EAF, SIS, Separations)
Creating and updating instructor profiles in RPOS & providing Ski & Ride School Managers with accurate records of their staff
Managing instructor certifications achieved during season and any pay increases that are necessary
Assisting Office Manager in hiring, training, and scheduling Ski & Ride School Payroll Assistants
Entry of daily instructor payroll into RPOS when necessary
Management of daily T & L for Pay Assistants
Approving time in T & L and oversee paycheck distribution
Run pay reports, oversee daily audits, and perform pay adjustments as necessary
Payroll Lead-americas Resume Examples & Samples
45% - Managing the daily operations in a consistent process, resolve escalated issues and ensure work load is well balanced across the team
20% - Process and data improvement with the newly implemented Workday HCM and Payroll. Work with all HR functions to ensure continuous improvement and to partner to educate on the payroll Knowledge base
10% - Partner with Internal/ External audit & ensure the maintenance of all SOX controls and any other regulatory departments, plus manage the external service vendors
10% - Work with Equity and Mobility to ensure quality delivery within the end to end service
10% - Project SME including M & A activity
5% - Manage Team development & support
BA or BS degree in Accounting /Finance or the equivalent level of knowledge in this field
Significant Knowledge and experience in managing a payroll department ideally from a HR Ops environment ( Desirable not essential)
Knowledge of Workday payroll ( preferred) or ADP payroll ( Desired)
Experience in Equity and Mobility taxation( Preferred)
Experience in identifying areas of improvement and implementing improvements until complete
Strong knowledge and experience of SOX compliance
Excellent computer skills- Microsoft Excel, Word & Power-point
Experience of LATAM payrolls desirable- not essential
CDS Workday Payroll Lead Architect Resume Examples & Samples
Analyzes, defines and documents complex business requirements and processes relating to the Workday Payroll deployment
Leads design and review sessions/workshops with technical and functional resources at all levels, including members of management
Understands the scope and details of project plan and is able to identify and communicate the need for resources for tasks or assigned areas of responsibility
Manages multiple, parallel projects using exceptional organizational and time management techniques to successfully complete tasks in a timely manner
Manages Workday Payroll implementations through the various lifecycle stages, from business need through design and delivery
Performs principal consultant duties as the lead functional on Workday Payroll implementations, responsible for the analysis, design, scheduling, construction and delivery of the Workday solution
Act as a Lead Subject Matter Expert for Workday Payroll; expected to demonstrate deep knowledge and experience in this area of expertise. The SME will guide, recommend and lead the team through the project as it relates to this area
As a PAY Subject Matter Expert, vital to provide guidance on how their area of capability can help resolve client needs and actively participates in all phases of the Workday life cycle
Monitors progress of tasks against plan, and reports status to leadership on project issues
Establishes and maintains client relationships. Communicates client feedback to leadership as appropriate
Suggests improvements and proactively addresses issues. Answers all inquiries in a timely basis
Demonstrates knowledge relating to Workday Payroll and participates in training and development initiatives to keep abreast of current trends and practices
Contributes to knowledge management capital through activities such as sharing documented lessons learned, Q&A, documented deliverables, facilitation of Workday Wednesday Workshops, and regularly posting best practices and knowledge sharing information to the internal info sharing site
Understands quality standards for own work and monitors and manages work of team members, providing feedback as appropriate
Completes assigned tasks in prescribed timelines consistent with deliverables and asks for support and direction as appropriate
May provide guidance, instruction, direction, and leadership to other team members if an Aon People Manager
Existing/current Workday Payroll certification
4-5 years previous experience implementing Workday Payroll, with focus on US and Canada
Consulting experience either as an internal consultant or with a consulting/software organization
Previous experience implementing Peoplesoft, SAP, Oracle or similar applications is preferred
Workday LDP Certification
Payroll Lead, Northern Europe Resume Examples & Samples
Degree (in any discipline) plus relevant HR work experience
Proven minimum 3 years of experience in the Payroll area (Payroll Services providers, BPO, service centers), with minimum 1 years of experience in managing a Payroll Team
Working knowledge of payroll strategy, philosophy and principles
English language proficiency
German language speaker preferred
Flexible, problem solving approach and strong team player
Advanced Microsoft Office skills (advanced Excel skills)
Experience of working in a Shared Service Business Environment
Excellent attention to detail and good numerical and analytical skills
Knowledge or processing experience of stock options through payroll
Knowledge and experience of processing expat payrolls
Experience at large multi-national consumer packaged goods company
Experience with SuccessFactors /SAP
Experience working to service level agreements and KPI's in a customer driven environment
Payroll related certification/qualification
Experience working to service level agreements in a customer driven environment
Oracle Payroll Lead Resume Examples & Samples
Client Payroll liaison, coordination and consultation
Payroll requirements definition
Payroll design development and validation
Hands-on Payroll product configuration
Unit & performance testing
Responsible for all Payroll related data mapping, conversion validation, configuration, functional design and testing of the system
Experience in configuration of the system requirements to support changes in mortality assumptions, contribution interest rates, plan eligibility, vesting, benefit eligibility, and FAE applied benefit formula rates
Develop functional design specifications for all Pensions related customizations as well ad developing testing scripts associated with those designs
Lead and participate in gathering business requirements, analysis of source systems, define underlying data sources and transformation requirements, design suitable data model, and develop metadata for analytical reporting
Candidate will be responsible for ensuring all work products following industry standards for client acceptance
Candidate will be a mentor to all team members / promote team camaraderie/ strive to maintain morale and ensure employee satisfaction/retention
Candidate will possess a good command over written English
Candidate will possess strong leadership skills, effective time management, and ability to handle multiple tasks/assignments
Quick study of the subject area with a high knowledge retention capability as and when required
Candidate will adhere to corporate/client timelines and guidelines including time reporting and expense reporting and ensuring that staff adhere to the same timelines/guidelines
Experience in past engagements required being hands-on and well-rounded in enterprise in Payroll in order to organize and develop Fit Gap sessions, and to develop and speak to system Pensions requirements
Ability to build relationships with consultants and client staff
Must have previous experience with R12 and release 12.2 experience is desired
Minimum 5 in Oracle Payroll
Minimum 3 complete Oracle Payroll full lifecycle deployments
Payroll Lead Resume Examples & Samples
Assists in the entry of all payroll adjustments submitted from various sources for both on & off-cycle processing, assists in the closing and balancing of all inbound file feeds prior to calculating payroll, researches and resolves all final issues prior to confirming payroll
Provides customer service to business partners on payroll related matters that requires research and policy interpretation
Coordinates and directs the auditing/balancing and reconciliation of weekly, quarterly & annual reports and assists manager with the preparation/production of tax forms
Coordinates and directs the creation and/or balancing of various outbound files and reports and preforms various reconciliations upon the completion of payroll
Trains and coaches employees; writes and administers performance appraisals for payroll reps, prioritizes & directs work, resolves issues, and oversees staff in the completion of required functions
Interprets guidelines for processing/calculating tax withholdings, deductions, adjustments and/or payments for FLSA, AED, garnishments, relocation, arrears, stock & ECU, and other imputed income items
Create intermediate level queries used in the production of reports for balancing/reconciliation
Associates degree or 5 years of related experience
Analytical, detail oriented, with the ability to multi-task to meet deadlines
Ability to problem-solve, make sound decisions and exercise good judgment
Ability to handle stress in a high volume production environment
Ability to interpret and respond to legal documents
Proficient in MS Word and Excel. Coach and develop staff
Write annual performance reviews
Confidentiality of sensitive information
Knowledge of People Soft, Kronos, TIA and Credit systems
Fundamental Payroll Certification (FPC) or Certified Payroll Professional (CPP) designation
Peoplesoft Payroll Lead Resume Examples & Samples
5+ years experience with Federal Peoplesoft Payroll
5+ years experience with BPR
5+ years experience with team leadership
Payroll Lead Resume Examples & Samples
Interpret guidelines for processing/calculating tax withholdings, deductions, FLSA impacting payments, garnishments, relocation, arrears, stock, benefits, and other payroll impacting items
Recommend changes to remain in compliance with regulatory requirements while streamlining, improving processes and gaining efficiencies
Manage overpayment recovery process and ensure compliance with appropriate federal and state regulations
Ensure excellent customer service from the US payroll team to employees and other HR centers of excellence
Develop and maintain audit procedures, perform SOX related audit controls
Research and resolve payroll issues by analyzing any errors or system problems and finding and implementing solutions
Manage year-end project plan for the US
Document and update procedural documentation
Stay current on payroll trends and legislation
Payroll Lead-temp to Perm ADP Workforce Now Resume Examples & Samples
Required - Hands on experience with ADP Workforce Now with ADP Reporting, preferably with multiple company codes over multiple states
Expert-level Excel experience, as well as strong knowledge of Word and Outlook
Demonstrated proficiency with payroll processing and spreadsheet analysis
Prefer Certified Payroll Professional (CPP)
Highly meticulous, well organized, detail oriented and accurate
Ability to remain flexible, positive, and enthusiastic to changes and new assignments
Must have strong logical, critical thinking, and problem solving skills and ability to interface and maintain effective relationships with all departments, residents, family members and employees in a team- oriented environment
Must be professional and have excellent verbal and written communication skills
Uses discretion in handling confidential information, incorporating all Federal, State and local privacy and confidentiality requirements
Minimum 3 years of experience in payroll, with at least 1 of those years using a ADP Payroll platform
Associates degree or higher preferred, however combination of education and experience may be accepted in lieu of degree
Payroll Lead Resume Examples & Samples
Oversee the daily operations the assigned processing team
Supervise and coordinate all tasks and projects assigned to their area of responsibility
Answer questions and resolve issues with division personnel, Human Resources, and Labor Relations
Identify areas of opportunity to enhance proficiency in department processes
Participate in the conversion of newly acquired divisions into PeopleSoft
Participate as a subject matter expert (SME) in system upgrades and implementations
Hourly Specialist position has dotted-line reporting to the Payroll Lead
Actively assist manager with personnel related duties including drafting performance appraisals, participate in the performance management, train, motivate, and coach department staff
Ensure processing deadlines are met
Ensure compliance as it relates to Federal and State law requirements
Participate in all payroll related tasks to ensure timely and accurate reporting
Strong Knowledge of PeopleSoft HRMS application or similar software
Strong knowledge of state and federal laws, HR, garnishments, benefits, and contracts systems
Working knowledge of leave management systems
Comprehensive knowledge of multistate garnishment processing
Strong analytical skills to resolve problems quickly and to continually review and change practices for maximum efficiencies
Strong oral and written communication skills to have the appropriate level of interaction with customers interpreting policies, procedures and technical applications
High degree of initiative; proven team player, excellent customer service skills
Must be able to manage confidential information
Strong judgment and decision-making skills to ensure all tasks are performed timely, legally and ethically
SAP Payroll Lead Resume Examples & Samples
Upward reporting for project status with ability to analyze issues and risks
Effectively manage project scope, timelines and budgets
Demonstrate forward looking vision for payroll with understanding of market trends and technology developments
Develop and nurture in-house support team members in both business and IT
Payroll Lead Resume Examples & Samples
Significant global payroll experience
Sound knowledge of Microsoft Excel – able to utilise and run complex formulae
Proactive attitude to working
Good problem solving ability
Able to work autonomously but actively be a part of continuous process improvements through wider Finance team
Experience with any ADP payroll systems such as ADP Freedom would be a huge plus
Payroll Lead Resume Examples & Samples
Processes assigned payrolls accurately and timely. Follows payroll log and payroll manual
Maintains open communication with sites on changes and deadlines
Keeps supervisor informed of timesheet submissions, original timesheet issues, site concerns, and pay issues
Filing and scans all completed payroll reports and maintenance on a weekly basis
Reconciles accounting system for assigned leave accrual plans. Analyzes discrepancies and ensures accuracy of leave balances. Prepares journal entries for leave accruals on a monthly basis
Reconciles and files monthly union reports prior to the 10th of the month
Prepares gross up calculations for special payroll calculations, as needed
Exports E-Time records over into Lawson
Runs payrolls in the absence of the Payroll Technicians
Trains and mentors Payroll Technicians
Performs related work as assigned
MEU MBS Payroll Lead Resume Examples & Samples
Provides leadership, guidance and development support to the Payroll Team
Maintains a payroll structure that is fit for purpose and delivers the right level of service to the Region
Co-ordinates payroll processes and development across the region, ensuring they meet the requirements for company policy and statutory legislation
Leads audit and compliance for payroll controls, ensures corrective actions are communicated and addressed
Maintains key relationships with internal stakeholders in Finance and Internal Audit
Ensures areas for continuous improvements are identified, prioritized, assigned and delivered across the region
Collaborates with stakeholders to maintain the efficiency, effectiveness and excellence of the team
Works with the Compensation & Benefits COE to ensure that benefits and expense systems are compatible and comply with local legal and internal control requirements
Works with Global Mobility and 3PO to ensure accurate and effective ExPat payroll operations
Manages the relationship with key outsourced providers in line with contractual KPI's
Supports the business with, and delivery of, payroll impacting change
Maintains a close relationship with other region Payroll Leads to share best practice and learnings globally
Broad understanding of Payroll operations and /or finance related background
Experience working in a global organization and/or shared service organization
Experience leading and managing teams sitting remotely and within Europe
Ability to manage simultaneously people and processes across multiple locations and geographies
Experience operating and making decisions at the strategic rather than local level
Experience and comfort operating to and delivering metrics / SLA / KPIs as day to day WoW
Continuous Improvement mindset (L6S, IL6S, Lean etc)
Experience in SAP HR
High standards of operational excellence, attention to detail and ability to work under pressure
Able to multi-task and manage a fluctuating workload
A decision maker with excellent problem solving and judgment skills
3rd Party Relationship management experience
Highly computer literate, Excel, PowerPoint, office
Experience of Expat payroll operations an advantage
Peoplesoft Hcm-payroll Lead Resume Examples & Samples
Work on client engagements working on identifying and gathering client business needs, working with the Solution Architects and delivery team on providing well-thought out and customer advantage solutions, creating and building functional documentation, such as, functional designs, assist the technical group in creating the technical design documents, client meeting agenda/notes, tracking work product tasks, milestones, statutes, and outcomes
Lead Fit/Gap sessions on Payroll, work with the client to find solutions to address the gaps
Work with client and Ciber team on the design and configuration of the Payroll module
Work with the client and Ciber implementation team on functional testing, unit testing, system testing and end user acceptance testing
Responsible for ensuring all work products following industry standards for client acceptance
Be a mentor to all team members / conduct team building initiatives / strive to maintain morale and ensure employee satisfaction/retention
Possess strong leadership skills, effective time management, and ability to handle multiple tasks/assignments
5+ years of Payroll Consultant experience, Commercial/Hospitality industry preferred
Experience with other PeopleSoft HCM Modules especially Payroll
Ability to explain critical integration intra- and inter touch-points of the respective application and module
Ability to follow an implementation methodology and produce high quality work-products for Ciber and/or their clients
Ability to capture business requirements and end to end business processes with clients
Must have Payroll with hospitality/tipped employee/minimum wage processing experience
Excellent verbal skills, including conducting/leading client meetings, conduct presentations, and participate as a Global Liaison within Global Delivery
Payroll Lead Resume Examples & Samples
Perform pension assessments for weekly payroll
Deal with employee salary and payroll queries.​
Maintain and update static payroll data as per business requirements.​
Prepare payroll journals for Management Accounts
Specialist Knowledge -Experience of a computerised payroll system – e.g. Sage line 50
Effective Communication – Excellent communication skills both written and verbal. Demonstrate previous experience of generating/ writing reports
Problem Solving - Demonstrates problem solving and troubleshooting skills
Responsibility for Results - Demonstrates ownership and accountability to achieve deadlines and targets
Managing Change - Ability to work effectively in a fast-pace, dynamic and changing environment
Payroll Lead Resume Examples & Samples
Data entry of employee information
Auditing Payroll data
Calculate manual payroll checks as needed
Assist employees on payroll and benefit related inquiries
Process complex payroll transactions such as business travels, inpat/expats, and relocation
Interacts with external vendors to ensure that data is processed accurately and timely
Execute inbound/outbound interfaces with a third party vendors
Collaborate with People Operations team
Deep understanding of system landscape and ability to detect the issues
Bachelors degree
8+ years Payroll experience in a public company
Computer skills with MS Office, including Excel with the ability to create pivot tables, v-lookups and capable of handling volume of data
Ability to find the root cause of the issues and improve processes
Payroll Lead Resume Examples & Samples
5+ years experience within Payroll
English - proficient (written and spoken), local language skills
Minimum of 2-3 years Operations experience, or Payroll Service Center experience
Vendor experience with outsourced model / ideally ADP experience
Czech payroll experience is an asset
Expertise in Payroll processing and compliance
Deep Payroll system and Business Processes expertise