Manager, Video Resume Samples
Manager, Video Resume Samples
4.5
(
69
votes) for
Manager, Video Resume Samples
The Guide To Resume Tailoring
Guide the recruiter to the conclusion that you are the best candidate for the manager, video job. It's actually very simple. Tailor your resume by picking relevant responsibilities from the examples below and then add your accomplishments. This way, you can position yourself in the best way to get hired.
Craft your perfect resume by picking job responsibilities written by professional recruiters
Tailor your resume & cover letter with wording that best fits for each job you apply
Resume Builder
Create a Resume in Minutes with Professional Resume Templates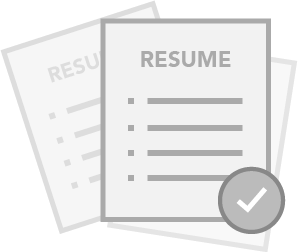 CHOOSE THE BEST TEMPLATE - Choose from 15 Leading Templates. No need to think about design details.
USE PRE-WRITTEN BULLET POINTS - Select from thousands of pre-written bullet points.
SAVE YOUR DOCUMENTS IN PDF FILES - Instantly download in PDF format or share a custom link.
29906 Kenton Passage
Dallas
TX
29906 Kenton Passage
Dallas
TX
Phone
p
+1 (555) 937 2472
Manager, Video Analytics
Bailey-Ortiz
Manager, Video Analytics
Work with central Business Intelligence team to create automated reporting for Apollo, Top Gun and other reports
Use observation and analysis to recommend iterative improvements to site design
Provide analysis for AOLOn integration within One Video platform
Create, maintain and analyze central reporting for video
Partner with product managers on the end-to-end process of test design, implementation and analysis
Create and report on impression valuation
Provide guidance on supply opportunities
Account Manager, Video Services
Runte-Christiansen
Account Manager, Video Services
Solely responsible for a roster of high priority clients and channels partnered with the Orchard's MCN from initial launch through to channel strategy, programming and optimization work
Responsible for a roster of high priority clients and channels from initial launch to channel strategy, programming and optimization work
Primary point person for labels, RED, The Orchard and SME for all YouTube and SoundCloud related issues pertaining to RED content
Advise labels on best practices and act as account manager for RED label channels linked to The Orchard
Coordinate with The Orchard, SME and distributed labels to resolve YouTube and SoundCloud ownership conflicts
Track, analyze, and report on channel & category progress
Execute against quality assurance, auditing and process initiatives determined by Video Services Management team
Lead Manager Video Revenue Product Marketing
Spinka, Flatley and Balistreri
present
Lead Manager Video Revenue Product Marketing
present
Responsible for the success of a product or group of products through development and execution of comprehensive marketing plan including new and emerging products, technologies and/or applications
Identify, monitor and analyze internal (e.g. financials, movement, revenue, cost, sales) and external (e.g., technology, market share, competitive) performance parameters in order to reposition, modify features and identify new uses for the product
Foster strong relationships with internal and external resources. Engage with different functional teams and business units (in order to drive business success and optimization
Develop and execute marketing campaigns to drive Premium subscription revenue
Provide continuing product surveillance and management of established product to attain financial objectives
Develop compelling positioning and value proposition and selling tools
Run analysis on each of the campaigns partnering with our analytics and campaign management teams
Bachelor's Degree in Economics
Bachelor's Degree in Economics
Bachelor's Degree in Economics
Good communicator and able to clearly articulate complex issues and technologies
Ability to Give and Receive Feedback
Great problem solving, logic, and negotiation skills
Strong analytical and logic skills
Excellent troubleshooting skill
Process Improvements ability to identify opportunities for improvement and make constructive suggestions for change
Accountability
Project Management Training (Product Owner/Scrum Master)
Team Players
Gratitude
Create a Resume

in Minutes
15 Manager, Video resume templates
Read our complete resume writing guides
---
Manager, Video Platforms Resume Examples & Samples
Initiate and lead R&D projects related to video platforms
Further develop and maintain video platform components such as video transcoding, DRM packaging, file transport
Be a point of contact for other company projects as it pertains to secure video delivery
Manage a team to deliver products and projects related to the core video platform
Design software architecture and frameworks for applications to be deployed on various platforms but focused on OTT distribution
Develop software prototypes
Participate in a hands-on capacity for evaluations of software platform solutions
Actively participate in standard-setting undertakings and in regulatory activities which may include W3C, SMPTE, MPEG-DASH that are directly supporting the business objectives of the group
Collaborate closely and effectively with other technology teams across Disney Studios and The Walt Disney Company
Identify and manage external contractors and vendors for the purpose of software development
Mastery experience with video and audio compression technologies including h.264/AVC, h.265/HEVC, VP8/9, IMF, AAC, AC3, Dolby Digital+, DTS
Mastery experience with subtitle and captioning
Mastery experience with file based transcoding platforms
Strong experience with container formats such as MP4, DiVX, MPEG-TS
Strong Experience with MPEG-DASH, ISO-BMF, CENC
Good Experience with static and dynamic watermarking technologies
Good experience with DRM based delivery formats such as Google Widevine, Microsoft PlayReady, Adobe Access, Verimatrix
Good Experience with low level access to FFmpeg, GPAC
Good Experience with MP4 box headers and file format definitions
7+ years experience managing and developing a software development team
4 years experience developing consumer facing internet based technologies and projects
Proven track record in delivering complex software projects using a recognized project management methodology (Agile, Scrum, Waterfall, etc.)
Proven track record in using external resources (vendors, contractors, offshore, etc.) for developing software
Demonstrated an in-depth technical knowledge of IP delivery methods and solutions such as internet, cable, satellite and mobile
Effectively communicate across all levels of the organization
Confidently speak about video platforms, encoding, transcoding, OTT delivery and DRM
Ability to communicate effectively with technical and non-technical people
Represent company interests with outside customers and vendors in a succinct and articulate manner
Pro-active and possess a hands-on, collaborative working style
Action oriented with high standard for quality and performance
Excellent orientation to both the details and the bigger picture
Must be a leader with high energy, sensitivity and charisma
Strong leadership and management skills
Autonomous
Manager, Video Resume Examples & Samples
Provide functional leadership to Video team. Provide leadership and continuously enhance team skill sets to develop a world-class team
Foster collaborative relationships across DCCR/D23 teams to deliver aligned and integrated client service
Understand and synthesize the creative vision and artistic integrity of the video property while managing all parties – internally and externally – to deliver a video/visual content consistent within those sensibilities
Manage and oversee all aspects of the video production, including, but not limited to: Hiring of creative and production personnel, budget management, scheduling, location details, artistic and brand integrity, internal communications, delivery requirements, etc
Work closely with clients of all levels (including executive leadership of various business units) to understand needs, develop creative concepts and execute video productions on budget and on time
Demonstrate and leverage strong story-telling skills through creation of rough and final cuts
Create and edit motion graphics
Actively interact with clients to ensure creative vision is accomplished
Seek creative and innovative ways to produce on a budget, and raise the bar for the quality/production value of Disney content
Track and provide treatment status to relevant stakeholders
Project Manage the video process (bids, delivery schedules, contracts, insurance, etc.)
Oversee cost tracking process throughout the project
Manage process of securing and providing specific shooting sources for various uses and production demands
Manage talent release, union (SAG/AFTRA) issues, and legal clearances
Creation and management of overall video production calendar: Preproduction meetings, fittings, casting, and rehearsals, etc
Manage all logistical concerns for "shoot days."
Manage postproduction schedule (rough cuts, picture – lock and delivery), providing updates to stakeholders concerning project milestones, overall cost of the project, delays, etc
Manager delivery and quality control process
Ensure that completed product complies with and meets all necessary requirements
Research new talent (production companies and contractors)
Must have at least 5 years of experience working in film & video production and/or postproduction
Must have at least 3 years functional management experience and a successful track record of leading teams
Strong editing skills and experience with basic field and studio shooting (DIT, audio, lighting experience)
Advanced visual skills in After Effects, Photoshop, Final Cut, Premiere and Avid
Knowledge of NTSC and PAL standards
Expert understanding of video platforms, data, and trends
Must be creative, organized, and client-focused
Must have experience in a fast-paced, collaborative, and ever-changing environment
Must be deadline driven
Editors should have extensive experience in Motion Graphics, Final Cut Pro, Avid, Premiere and After Effects
Organizational skills along with technical editing capabilities are a must
Manager, Video Assignment Resume Examples & Samples
Create and maintain tracking systems for all current and future video shoots underway or planned by any department of NG Studios-TV, Digital, Film, Missions, Kids, etc., and by any other department and personnel within NGS (NGM photographers, SciEx teams, Communications, Library, Creative, etc.) to maximize efficiency and collaboration. (50%)
Serve as main point of contact for all incoming video requests made of NG Studios. Create and maintain Work Order System to track all requests to gauge urgency and resources required, and code and schedule accordingly. (20%)
Communicate regularly with NG Studios management to suggest efficiencies that may arise from overlapping shoots, plans, and requests. (20%)
Maintain excellent working relationships with all internal departments of NGS to ensure the Video Tracking system is capturing all video properly, addressing departmental needs, helping create a more efficient and collaborative environment across the board. (10%)
Manager, Video Ad Platform Management Resume Examples & Samples
Create product/feature requirements, documentation and functional specifications that articulate current and future business objectives for new products or major enhancements to existing products
Create ad products to enhance video ad targeting/trafficking on new and existing web sites
Ensure the quality of the product by working with QA to develop use cases, review test cases, and track feature bugs
Identify necessary reports, metrics, and analysis to measure the effectiveness and validate the success of products
Perform on going ad server maintenance
3-5 years technology experience with ad serving technology and operations, including VAST and VPAID, as well as Adobe Flash, HTML5, and other rich media technologies
Attention to detail is critical
Strong skills in Microsoft Office, particularly Excel and Powerpoint
Experience with the Freewheel MRM and other video ad servers
Entertainment industry experience
Manager, Video Operations Resume Examples & Samples
Key contact with Original Production Department and liaise with this team to determine deliverable requirements and production delivery schedules
Responsible for managing the delivery of media assets for all of Crackle's original productions
Maintain specifications and documentation that outlines delivery requirements for masters and other deliverables for Crackle Original Productions
Interface with all new productions including Post Supervisors to review deliverable requirements and onboard them for delivery to Crackle
Manage our original production workflow with external Post Production vendor pertaining to master QC work and the authoring of Closed Captioning through to a final delivery of these assets to the Crackle CMS in alignment with scheduled flight dates
Submit and resolve QC rejections with production entities
Create and manage purchase orders related to vendor based work
Liaise with SPE's studio distribution arm and manage the submission of Crackle master elements to this group for International Mastering and localization
Manage the archiving of original production materials
Perform internal video QC and program format checks
Assist in the onboarding of third party studio licensors for content deliveries
Evaluate new technical and administrative tools (video, audio, subtitles & metadata applications) with efficiency, cost and quality in mind and provide assessments to the Director of Media Operations
Collaborates with Video Operations Director on infrastructure and storage needs
Capture metrics on workflow performance and provide regular updates to the Director of Video Operations
Work with and provide feedback to supporting business units at Sony Pictures Entertainment as new systems, processes, and corporate-level workflows are developed, ensuring that the digital networks group's operational requirements are clearly communicated
Assist with the direct processing of media within our CMS for exhibition on our network as priorities dictate
Strong knowledge in video and audio formats, post production processes and mastering workflows
Strong Knowledge of industry standard formats and distribution standards for digital media (i.e. ProRes HQ, H264/5, HTML5, MP4, AAF, GXF, QT DV, QT XDCAM, etc.) as well as encoding standards relating to sampling rates, frame rates, key frames and aspect ratios
Strong Knowledge of editing tools such as Final Cut Pro, Avid & Adobe Premier
Strong Knowledge in working with file transcoding engines such as Rhozet, FFMPEG, Episode & Compressor, Anysteam, etc, their processes and profile creation
Knowledge of web based closed captioning/subtitle formats including SMPTE-TT
Advanced knowledge of web-based file transfer tools: Aspera, Signiant, sftp and ftp
Strong Knowledge of metadata and XML formatting such as xls, xml, rss, and mrss
An understanding of streaming protocols and technologies
An understanding of media storage protocols, both cloud and data center based infrastructures
Experience with packaging digital assets for distribution
Manager, Video Distribution & Operations Resume Examples & Samples
Manage relationships with and ensure timely asset delivery to key stakeholders and partners, including but not limited to CW Ad Sales, CW PR and Hulu
Manage a team of video publishers and oversee asset delivery to all CW owned and operation platforms including CWTV.com, CW Network App, CWSeed.com, CW Seed App and YouTube
Troubleshoot video delivery issues and regularly audit tools, workflow processes and communication and implement optimizations and changes as needed
Oversee video advertising assets delivery to sales team
Assist in planning and operationalizing of video product enhancements
Maintain a customer service mindset and respond vigilantly to after hours or weekend video related issue
Product Marketing Manager, Video Products Resume Examples & Samples
Plan and lead successful product launches
Lead and manage cross-functional teams (including partnerships, PR, design, product, and engineering) to deliver world-class product marketing communications
Inform product roadmap by framing competitive landscape, defining target markets, and providing market insights
Own the positioning, customer segmentation, and messaging for your products and then execute go-to-market plans
Drive product adoption and usage rates through scalable marketing programs
Author public communications, such as blog posts and best practices
Develop tools and resources for key audiences, including major entertainment companies, sports leagues, consumers, advertisers and press
Product Marketing Manager, Video Resume Examples & Samples
Work with clients, partners, agencies, and sales teams to understand advertiser needs and outline product integrations with product management and engineering
Aggregate, distill and prioritize market feedback from multiple channels
Analyze product performance - evaluate and explore new strategic opportunities for revenue products
Work hand-in-hand with engineering and product management to develop product requirements
Test beta products and coordinate with cross functional team for product launch
Position and launch advertising products to customers: Ensure that all product features and benefits are clearly articulated to customers and sales teams
Write communications, product documentation, and develop collateral for sales teams
Support Product Marketing Managers on new product analysis and go-to-market activities
Project Manager, Video Resume Examples & Samples
Fills role of Scrum Master with team and follows Agile development methodology
Works with team to ensure that development is on track and impediments are removed
Works with Product Owner to manage product backlog and release roadmap
Works closely with product, technology, editorial and other groups to understand and execute new business needs and requests
Co-ordinates with the QA group to ensure that all product releases are tested to the highest standards
Meets regularly with Program Manager to ensure that projects are on track
Experience and/or enthusiasm for video technology a plus
Must have experience in working with various development and project management methodologies including Waterfall and Agile
Must have experience in working with Digital organizations
Must have excellent communication skills and be able to work with various groups to resolve conflicts
Must have experience in working in a fast paced environment, and be able to handle multiple projects at the same time
Strong interpersonal, analytical, problem solving, negotiating, influencing, facilitation, organizational, prioritization, decision making, and conflict resolution skills
Product Marketing Manager, Video Resume Examples & Samples
Drive product strategy bridging short term execution and long term vision
Analyze product performance, synthesize customer feedback and advocate improvements
Quarterback go-to-market efforts globally to support product launches and scaled adoption. Manage comprehensive, cross-functional activities including betas, positioning, policy, product documentation, and sales collateral
Proactively identify and overcome adoption barriers
Partner effectively with Product Management, Engineering, Sales, Communications and other key teams
Manager, Video Audience Development Resume Examples & Samples
Create audience development strategies to increase plays of iHeartMedia-produced digital video content across iHeartMedia owned & operated platforms
Optimize videos for YouTube, Facebook and other 3rd party video platforms to drive brand awareness, views and overall traffic
Work with Entertainment and Editorial teams to influence and optimize digital video programming concepts
Provide regular reporting and analytics pertaining to all original video performance across platforms, including unique viewers, retention, sentiment, quality of audience and viral lift
Work closely with Sales team to position and package our video offerings to advertisers
Determine correct mix of organic and paid strategies to support branded content efforts
Constant evaluation of new social/digital platforms, marketing services and ad products; maintaining up-to-date knowledge of industry trends and developments
Manager, Video Analytics Resume Examples & Samples
Provide macro and micro level analysis to influence supply and demand decisions
Create and report on impression valuation
Define characteristic of valuable supply
Analyze and communicate value of said characteristics
Provide analysis for AOLOn integration within One Video platform
Provide guidance on supply opportunities
Provide analysis on revenue growth through integration
Work with central Business Intelligence team to create automated reporting for Apollo, Top Gun and other reports
Create and maintain supply plan for video by quarter for the year
Demonstrates the ability to work within a dynamic environment
Demonstrates the ability to prioritize a multitude of tasks and responsibilities without significant managerial oversight
Flexibility to learn the flow of business for an online advertising platform (how ads and placements are transacted)
Prepare client-facing or exec-level presentations
Manager, Video Administration Resume Examples & Samples
Contract all music videos for the Video Production department. Negotiate agreements, when necessary
Budget music videos for Video Production
Administer all payments, insurance coverage and pertinent paperwork relating to music videos for Video Production
Coordinate video billing for product placement with the appropriate parties, internally and externally
Accessible at nights and on weekends during relevant productions
Proficient in Windows based Microsoft applications such as Excel, Outlook, and Word
Proficient in SAP
Ability to highlight business affairs and insurance liabilities during pre and post production of music videos
Technical Program Manager, Video Product Resume Examples & Samples
Manage cross-functional Product and Infrastructure software engineering programs in a matrix organization covering a range of areas
Drive long term technical roadmap of the product
Drive Media Industry technology partnerships
Develop and manage end-to-end project plans and ensure on-time delivery
Drive production triages and ship room
Provide hands on program management during analysis, design, development, testing, implementation, and post implementation phases
Perform risk management and change management on projects
Provide day-to-day coordination and quality assurance for projects and tasks
Drive internal and external process improvements across multiple teams and functions
Interface with engineering and business leaders for project requirements and scope
Help drive product decisions to align with higher company initiatives
Project Manager, Video Resume Examples & Samples
Partners as "right hand" of the Video Producers
Works with the Video team to establish deadlines related to overall department goals, ensures team is aware of key milestone dates, and communicates issues related to staying on schedule
Predicts roadblocks and obstacles and establishes meetings or integration points between teams
Manage project workflow through phases of work with cross-functional teams
Coordinates resources across multiple project initiatives and teams
Manage external video vendor sourcing, contracts, purchasing, and onboarding
Tracks activities on projects and establishes a clear path and owners of next steps
Communicates clearly across projects and people
Identify and optimize internal processes for the best results
Work with project management team to evaluate tools that would work best across video production
Facilitates legal and PR review, including initial distribution of necessarily releases, as well as post-production approvals
Account Manager, Video Services Resume Examples & Samples
Solely responsible for a roster of high priority clients and channels partnered with the Orchard's MCN from initial launch through to channel strategy, programming and optimization work
3+ years experience in digital video; 2 years experience managing, programming, and optimizing YouTube channels with at least 1 year in a supervisory capacity
Conversational and written fluency in Spanish
Strong understanding and passion for Latin music including Mexican regional, Banda, Sonidero, and Latin Pop
In-depth understanding of rapidly evolving digital landscape with proven ability to harness it in an effort to reach goals (e.g. user generated content, social media)
Ability to communicate & work effectively with various stakeholders (C level, clients, interns); multilingual fluency a must
Audience Development Manager, Video Resume Examples & Samples
This position reports to the Video Audience Development Director, and is responsible for helping to increase video plays at the Wall Street Journal and across all Dow Jones Networks
You will work with the editorial teams to recommend video content that appeals to our customers and can be monetized
You will help drive and grow the right audience to Dow Jones videos through the use of SEO, analytics, social media, and other Audience Development tactics
You will work with Dow Jones partners and other outside organizations to promote Dow Jones content and increase external traffic drivers
LI-JA1-WSJ
Senior Manager, Video Encoding Resume Examples & Samples
Develop a deep understanding of SNEI's people, projects, brand, events, and personality
Comfort and familiarity with codecs, encoding, transcoding, backup and storage solutions
Provide technical expertise in digital file specifications to guide digital operations and support PlayStation Video's business plans. This requires experience with all major formats such as ProRes, XDCAM, J2K, MPEG-2, H.264, WMV, etc
Research new and emerging video and audio formats and concepts such as HEVC, IMF, Dolby Atmos, 4K, UHD, HDR, ACES, etc
Develop and expand upon a high quality video streaming spec including but not limited to VR
Optimize and manage encoding supply chain between teams and distribution platforms for future growth
Establish and leverage relationships with the encoding and fulfillment partner, engineering and content teams with respect to capturing requirements and providing solutions in support of PlayStation Video business
Primarily responsible for ensuring a high level of customer support with internal and external business clients and vendors; ensuring the appropriate level of communication, responsiveness and expertise
5+ years of experience in video encoding operations and digital supply chain
In-depth knowledge of online video, MPEG video encoding specs and formats including H.264 and HEVC and supporting technologies
Ability to convert analytical insights into concepts and recommendations
Experience with Content Management Systems is an added benefit
Positive, can-do attitude with a strong attention to detail
Manager, Video Analytics Resume Examples & Samples
Liaise with internal business and newsroom stakeholders to understand their objectives, challenges and opportunities
Use exploratory analysis to deeply understand the New York Times video audience and their behavior across platforms (both on-site and off-site, such as YouTube, Facebook)
Design, build and automate dashboards and necessary reports according to the standards of the Data & Insight Group
Design and implement appropriate digital analytics tagging to gather data required to produce necessary reports
Use observation and analysis to recommend iterative improvements to site design
Partner with product managers on the end-to-end process of test design, implementation and analysis
Document and communicate findings and insights to stakeholders across the company, including senior executives
Product Marketing Manager, Video Measurement Resume Examples & Samples
Lead market assessment, quantitative analysis, qualitative feedback, and represent the voice of the market internally with Product Management and Engineering, with a focus on video measurement products and services
Plan and lead cross-functional efforts to drive successful product alpha and beta programs and launches, globally
Define and manage comprehensive go-to-market strategy and plan including positioning, policy, launch strategy, and PR
Communicate the value proposition of new products to all go-to-market teams and ensure that effective sales support materials and packages are created
Drive product adoption and usage rates by supporting market-facing programs and effective product launch support
Manager, Video Services Analytics Resume Examples & Samples
Support high-priority, strategic initiatives for the video business team
Lead strategic planning and forecasting for key segments in the media industry
Optimize video offerings based on insights from data analyses
Evaluation of existing services and products
Supporting the launch of new products by working with key constituents (product development, programming, operations, etc.) to ensure alignment with business objectives
Directly working with cross- functional teams and department leadership to develop and present insights and recommendations to executive team
Ensure deliverables meet business needs and are of high quality and accuracy
Identify potential issues and make recommendations based on insights and analysis
Assistant Manager, Video Marketing Resume Examples & Samples
Manage both Sephora's YouTube and SephoraTV channels
Manage content publishing calendar and process for content on both YouTube and SephoraTV channels marketing calendars
Work with cross functional marketing partners for distribution on social/sephora.com marketing properties
Create performance driven media plan strategies for paid video marketing campaigns including but not limited to: paid video advertising, syndication, and content partnerships
Forecast and manage video distribution budget in partnership with the Digital Advertising team, protecting monthly budgets and pacing. Strategically making publisher decisions based on attributed internal goals
Manage invoice processing of all paid media spend for video marketing
Vet vendor/platform opportunities around video and content syndication while maintaining strong relationships with core partners (i.e. YouTube, Facebook, etc.)
Work with Sr. Manager and Director to determine KPIs and goals by channel
Develop and improve internal tools for cross-channel reporting/tracking of content marketing performance
Facilitate creative trafficking for YouTube, SephoraTV, and Sephora's social channels
Provide business teams with regular updates on performance, strategies, and recommendations; work as a subject matter expert on video distribution tactics
Ongoing research and understanding of the evolution of the video space in partnership with other Video Marketing team members
Bachelor's Degree required or equivalent experience required
3+ years of experience in digital marketing, paid video distribution experience preferred; strong project management skills and ability to quickly react to changing priorities and deadlines
Entrepreneurial spirit and ability to work in a fast-paced environment
Well-organized, high attention to detail, deadline-oriented
Proven results in developing cross-team/functional processes to streamline workflows
Corporate retail experience a plus
Enjoys working with others as part of a team with a high ability to collaborate and influence
Senior Project Manager, Video Workflow Resume Examples & Samples
Lead technical teams for distribution of live and VOD content to Affiliate's Set-Top Box and IP platforms
Manage network requests for thePlatform, Fox's online video management solution
Manage and execute the VOD Workflow Improvement roadmap
Responsible for end-to-end project management from project initiation through project close for assigned projects
Gather and understand business requirements
Communicate project status and issues to project team, project sponsors, and senior management
Run regular project meetings (status meetings or, if applicable, sprint planning/backlog grooming meetings) to clearly prioritize tasks for teams, ensuring all project health metrics and key performance indicators are tracked accurately
Coordinate with engineering management to ensure effective project execution and coordination of resources
Develop, communicate, and maintain detailed and high-level project plans (or, if applicable, manage Agile boards)
Collaborate with project team, customers, and management to ensure project is on track and team is working effectively
Facilitate transition of completed projects to operations, conduct post-mortems, and apply lessons learned to projects
Support testing efforts on implemented systems as needed
Coordinate equipment and materials management as needed
Account Manager Video Demand Resume Examples & Samples
Develop and maintain excellent relationships with clients (agencies and advertisers), act as a single point of contact for existing customers, support the commercial structure on pitching new clients
Take full responsibility for customer relations in order to answer its various questions and solving problems. Being able to do reviews of the business and the product without the help of the sales team
Monitor the performance of the accounts to the client's objectives and make the necessary optimizations
Develop and maintain a high level of competence with regard to the "console" ONE by AOL and provide the required training to customers on ONE by AOL platform
Manage customers' general and specific inquiries; including the set up, requests regarding invoicing, campaign activities, accounts, and requests regarding the improvement of specifications and/or products from both new and existing customers
Interface with the various technology teams, Demand & Supply, Sales and Finance in the various European countries and the United States in order to ensure fast resolution of any problems, and ensure compliance with deadlines sometimes concomitant of various customers
Have a proactive approach to ensure the growth of business on the assigned accounts
Motivated to work in a fast-paced, fun environment
Problem identifier and solver
Strong process, management and analytical skills
Excellent interpersonal and communication skills
Excel proficient, passion for numbers and data driven mindset Strong knowledge of ad-serving technology
Proven track record managing multiple stakeholders in a fast paced, diverse environment
Proactive approach, problem solver and solution provider
Demonstrate the ability to work independently and as part of a team, with demonstrated success in performing under resource and time constraints and under pressure
Account Manager, Video Services Resume Examples & Samples
Responsible for a roster of high priority clients and channels from initial launch to channel strategy, programming and optimization work
Primary point person for labels, RED, The Orchard and SME for all YouTube and SoundCloud related issues pertaining to RED content
Advise labels on best practices and act as account manager for RED label channels linked to The Orchard
Coordinate with The Orchard, SME and distributed labels to resolve YouTube and SoundCloud ownership conflicts
Track, analyze, and report on channel & category progress
Execute against quality assurance, auditing and process initiatives determined by Video Services Management team
Serve as an expert for other staff members, answering key questions and providing advice and strategy
Communicate client issues and roadblocks to ensure effective channel account management post-launch
Maintain accurate records (internal systems, YouTube's CMS and YouTube.com)
Maintain current knowledge of YouTube channel best practices, channel category subject matter, music industry and social media news & trends and competitive landscape
3+ years experience in digital video; 2 years experience managing, programming, and optimizing YouTube channels with at least 1 year in a supervisory capacity)
Strong understanding of mixed genres of music, with a familiarity with the RED client roster
Ability to communicate & work effectively at all levels
Bachelor's degree in related field(s) is preferred
Experience working in the music industry, interactive marketing, or product management
YouTube CMS, CRM experience (e.g. Salesforce.com, Sugar)
Manager Video Operations & Deployment Resume Examples & Samples
3-5 years of customer service
3-5 years of relevant work experience with a creative and/or event management company
3 years of experience working in IT environment
3 years of experience working with video conferencing equipment
3 years of experience working with PC hardware and software
Demonstrated experience with drafting and executing event plans and schedules
Strong communication skills (written and verbal) related to leading client presentations and on-going communication
Experience working with Smart Technology equipment is an asset
Microsoft Lync experience is an asset
Must be an energetic, motivated people person with integrity and good judgement
Must be able to demonstrate research and sourcing abilities in order to find viable solutions for all event tactics
Display time management and the ability prioritize projects
Support meeting rooms for Senior Bank staff in multiple Toronto locations
Liaison with office administration staff, bank executives, and staff from external companies
Success is measured by the ability to manage issues and complete tasks assigned by senior team members on time and to the expectations of the meeting organizers
The need to multi-task with significant time pressure will be essential for success
Manager, Video Operations Resume Examples & Samples
At least 2 years people management in fast paced operational agile environments
At least 2 years supporting large-scale projects and teams
At least 1 year experience with Agile / Lean environments utilizing work management tooling (Rally) and or JIRA. Experience with Scrum constructs in team environments
Understand at a high level application software installations, upgrades, and troubleshooting across products including but not limited to; NetApp, Isilon, Oracle, MySQL, Apache, Aspera, Puppet, Elemental, RGB Networks, thePlatform, Nagios, Harmonic, MediaInfo, Sencore, and other Comcast VOD related devices. Lead operational teams in planning, testing and execution of aforementioned system and application level upgrades and overall support
Senior Solutions Manager Video Systems Resume Examples & Samples
Develop strategic roadmap for video and applied technology security products and services for the TRS organization, its customers and partners
Support definition and development of integrated retail performance solutions cross leveraging Video, EAS, RFID, and Traffic technologies
Develop and negotiate product vendor partnerships and alliances necessary for solution success
Utilize an in depth knowledge of global customer video solution and security product integration needs and technology trends to drive internal and external vendor partner strategic product roadmaps and accelerate breakthrough solution development
Proactively work with Tyco Security Products team to ensure their product roadmaps address TRS global retail customer needs and provide Tyco with first to market opportunity
Lead / influence all Way Point product development process activities associated with all video and applied technology product and service solutions to ensure quality technical evaluation, high impact business case development, senior management alignment and sponsorship and flawless market launches
Work with other functional areas of the company, including marketing, operations, strategic sourcing, service and installation, finance, legal, and monitoring to provide direction and collaborate on all new video and applied technology products and product enhancements
Collaborate with Sales, TSP and external vendor partners to develop video solution portfolio to meet TRS global retail customer requirements
Drive the development of sales tools including product launch packages, marketing tools, case studies, and sales training activities that will enhance overall effectiveness of the sales team
Gather, document and prioritize User requirements across entire range of hardware, software and services components of specific TRS' Video solution offerings
Create hardware/system requirements that serve as requirements for the hardware development team
Work on an ongoing basis with the hardware and software development team to ensure that product delivery and quality goals are achieved
Drive functionality focused around enterprise infrastructure capabilities within product releases and provide "cradle to grave" product life cycle management
Define GTM models, T's and C's, and solution pricing
Provide leadership for the cross-functional product team - coordinate and provide input into all team efforts to successfully manage solution offering components throughout their life cycle
Drive the process for gathering requirements, both internal and external and coordinate cross-functional activities required during this process
Work with the cross-functional team to create long-term solution portfolio roadmaps consisted with the TRS business and solution portfolio strategy
Train and support the sales organization to successfully sell the product
Create solution prototypes and demos
Participate in demonstrations, tradeshows and industry conferences
Manage new solution launches and end-of-life process
Ability to motivate and rally individuals and teams within the organization
Outstanding communication skills, both written and verbal
Strong analytical and problem solving skills
Strong experience with interfacing with various internal (sales, development, marketing, etc) and external constituents (customers, analysts, partners, etc)
Broad experience with various enterprise technologies such as XML/Webservices, Java/EJB based architecture, relational databases, Application Servers, mobile/desktop client technologies, reporting/analytic systems, video and access control systems
Experience with both licensed software applications as well as hosted/managed Software as a Service offerings
Broad experience with various enterprise infrastructure technologies such wireless/wired networking technology, multiprotocol sensor devices (RS232, RS485, GPIO, LAN, etc) and RF technologies
Previous experience with managing complex suite of video system hardware/software solution components is a plus
Must be willing to work hard, be self-motivated and have a can-do attitude!!
Senior Account Manager Video Resume Examples & Samples
You will maximize customer relationship & build loyalty
Responsible for Business pipeline and Sales opportunity creation
Generate profitability sales
Secure seamless transition to operations
Contribute and Optimize Account team performance
You can demonstrate at least 5 experience in a similar sales role video related and/or delivery engagements
You have an established network within the global and/or local Business Area within the telecom industry
You are a proactive business developer
Senior Marketing Manager, Video Advertising Resume Examples & Samples
Work directly with video advertising partners to understand their ad platforms and explore marketing campaigns
Execute rapid but well-structured campaign testing
Communicate regularly with internal stakeholders and teams to iterate on objectives and opportunities
5+ years of progressive responsibility including experience in online marketing, product management, and video advertising
Understanding of online marketing channels such as social media marketing, display advertising, and search engine marketing
Excellent awareness of emerging Social Media Platforms and video advertising
Deep analytical abilities, especially with respect to experimental design and analysis
Ability to partner cross-functionally with a variety of teams world-wide
MBA or master's degree in economics, marketing, finance or related fields
Statistical analysis experience
SQL or basic data-mining experience
Marketing Manager, Video Advertising Resume Examples & Samples
Help drive metrics definition and test methodologies
Design and carry out video ads experiments
Track, measure, and report on results
3+ years of progressive responsibility including experience in online marketing, product management, and video advertising
Proven track record of successful online marketing experiments
Strong understanding of direct response marketing principles and methodologies
Ability to partner cross-functionaly with a variety of teams world-wide
Program Manager, Video Resume Examples & Samples
Develop a deep understanding of the Amazon Video customer, both existing and potential
Work with Product Managers to define new products
Develop metrics to track the performance of new and existing products
6+ years' experience operating, managing, and delivering results in a consumer facing online retail/services product management, finance, marketing analytics or business analyst role
Advanced analytical and quantitative skills; ability to use or quickly learn SQL and Excel to develop hard data and metrics to back up assumptions, recommendations, and drive actions
Strengths in problem solving, ability to work in a deadline-driven work environment, attention to detail, and ability to multitask
Bachelor's degree required
Excellent communication and data presentation skills that allow you to clearly, compellingly, and effectively influence audiences internally and externally, across organization boundaries
Have a healthy curiosity and skepticism of the status quo. You seek to understand, test, and measure to determine the right approach
Able to source, work with, and combine disparate data sets to answer business questions
Offering Manager, Video Advertising Resume Examples & Samples
Conduct market research and user research to gain insights and inputs for the product roadmap. This includes
3+ years experience in product related positions with a pattern of increasing responsibility
Excellent English oral and written communication skills
Experience leading teams both directly and by influence
BA/BS required (preferably in a computer science related discipline)
Associate Project Manager, Video Resume Examples & Samples
Act as a leader and owner of software development projects; motivate and maintain momentum as you drive those projects to successful, smooth, on-time completion
Champion and support agile software development practices, and tailor that process (including daily scrums, planning/prioritization, retrospective sessions, demos and more) to each project team
Work closely with the team to drive definition and execution of features and product. Actively seek out, track and remove barriers to completing a project
Ensure that project schedules and project scope are well defined. Track project progress and report status on a regular basis to the project team and partners
Work collaboratively with Product, Design, Technology, Business and Newsroom stakeholders to build consensus, handle dependencies, manage and communicate change
Coach and mentor others on project management, agile development and continual improvement
1 + years Project and Program Management experience (formal or informal) including agile and scrum practices
Knowledge of Jira, Confluence, Excel or other equivalent Project Management Software Tools
Experience working on software development projects; an understanding of basic web technologies and an ability to learn technical concepts quickly
Ability to take initiative and work independently
Experience in media and publishing a plus
Passion for The New York Times's mission and commitment to be part of our innovation and growth
Service Manager, Video Service Operations Resume Examples & Samples
Maintain high level of ITIL Service Desk knowledge to effectively support incident, major incident, problem, change and configuration management
Together with other members on the team, act as the single point of contact for customer escalations and service assurance related issues
Provide support and escalation where necessary to ensure that SLA targets are met for incidents and changes
Ensure that all change introduced to the customer environment have been fully reviewed and compliant with the governance process
Deliver performance reports and score cards for the video platforms and services while tracking the team's effectiveness in delivering on the targets
Actively participate in all incident, problem, and change reviews while developing service improvement plans in response to post mortem analysis, trends observed and areas of opportunity highlighted in the scorecard
Identify gaps in processes, make recommendations, and implement service improvement plans
Maintain operational support documentation, both internal and partner facing
Maintain sufficient level of technical product knowledge
Working knowledge of the ITIL methodology
Proven customer management skills
Well-organized, able to prioritize work in a dynamic environment – meeting changing business needs
Meticulous and adherence to quality delivery at all times
Ability to deliver outstanding service in a constantly evolving environment
Ability to work in a time sensitive and high pressure environment
Strong analytical skills with deductive reasoning capabilities
Interest in acquiring technical and business knowledge relating to video services
In depth knowledge of telecommunications industry
Proven consulting, communication, negotiation and presentation skills at technical level
Good oral and written communication skills
Clear track record of using teamwork to create a competitive advantage
Proven coaching/training abilities
Leader, self-reliant and team player who can function with little supervision or direction
Creative and solution oriented
Ability to organize, lead and influence cross-functional teams and drive business results from groups not directly under your management
Customer facing skills and experience a must
Business acumen
5 years or more industry experience
5+ years experience in a related discipline field
Exposure/experience in project management, Telecom / IT Operations would be an asset
Available 7/24 for customer escalations
Manager, Video Product Management Resume Examples & Samples
Collaborates with cross-functional teams to launch new services, features and enhancements on time and within budget
Gathers input to define product concepts. Justifies expenditures for products. Defines and analyzes markets. Develops detailed product features and requirements, and develops implementation plans in partnership with the T&P Product team
Participates in product modification, cost reduction, margin analysis, advertising and promotion, forecasting, product positioning, and pricing strategies
Accountable for profit and loss or budgetary management for assigned products
Establishes and implement policies and procedures needed to achieve goals
Manages, gathers, and analyzes competitive intelligence data for product lines
Provides product support and documentation and develops product materials
Manages all assigned projects to completion, ensuring on-time delivery, meeting of budgetary demands, and maintenance of overall project ownership
Uses formal processes and tools to manage resources, budgets, risks, and changes
Identifies project scope and objectives. Manages a cross-functional team including third party vendors and other resources; coordinates activities to achieve goals
Develops, maintains, and manages detailed project plans, action item registers, and major milestone timelines for all assigned projects. Plans and directs schedule and budget
Prepares presentation materials for management reports
Prepare monthly variance report with associated footnotes
Evaluate and monitor the performance and efficiency of programs/projects to ensure that program/project implementation is on target
Senior Marketing Manager, Video Games Resume Examples & Samples
Own projects with considerable scope and/or complexity with significant impact on customer experience and Amazon's business
Track, measure and report on key metrics which show our success in customer acquisition and share of wallet
Work with cross functional teams and internal teams, including technology teams, to define, drive, and launch improvements to the shopping experience
Analyze customer engagement patterns and optimize key conversion activities to drive customer KPIs
Own creation of marketing programs, and multiple key traffic drivers, to acquire new customers
Conduct in-depth analyses to determine program effectiveness and to continuously improving programs
Present to senior management externally and internally
Bachelor's degree in Business, Retail Planning, Information Systems Management, or Finance
5+ years experience in marketing, product management, retail, or finance
3-5 years of experience interpreting data through analytics to make business decisions
The right candidate thrives in a high energy environment where tactical and strategic activities are expected to be driven in parallel
Possess good business judgment, strong written and oral communication skills, and a practical common sense approach to getting things done
Able to use formal and informal influencing skills across Amazon's cross-functional organization
Ability to think and react in a high-energy, fast paced environment
Demonstrate the ability to succeed: managing large catalog selection efficiently, identifying problems and finding solutions, and building/improving processes
Strong organizational skills including prioritizing, scheduling, time management and meeting deadlines
Technical Program Manager, Video Conferencing Resume Examples & Samples
In conjunction with various internal and external stakeholders, lead cross-functional teams and manage multiple simultaneous projects with competing priorities simultaneously. Interact with diverse technical and non-technical groups, spanning all organizational levels
Take large, complex projects and break them down into manageable pieces, develop functional specifications and draft project schedules and milestones, then work with engineers and project managers to ensure those solutions' successful and timely delivery
Work with stakeholders to identify technical and resource options to successfully deliver the designed architecture, assemble project teams, and assign responsibilities
Assess costs and benefits, identify and mitigate risks; manage escalations; anticipate and make tradeoffs; and balance business needs with technical constraints
Clearly communicate technical goals, responsibilities, issues and status to team members and stakeholders. · Capture and share best-practice knowledge across the infrastructure delivery and IT teams
Understand and provide technical direction for the integration of applicable internal Amazon systems, products, platforms and technologies
Drive enterprise design standard governance, collaboration and consensus across multiple disparate local and remote groups with competing priorities
Bachelor's degree in Engineering, Computer Science or related technical field, or equivalent experience
3+ years experience managing large, cross-functional projects
Demonstrated experience managing complex technology projects from requirements definition through delivery of solution, including communication of status and results throughout the organization
Experience with business applications such as MS Word, Excel, and Visio
Practical knowledge and skill in the use of project management methodologies and tools such as Microsoft Project, SharePoint, Wiki, Excel and others relevant to project planning and issue management
Solid understanding of enterprise AV and VC infrastructure design and best practices
Experience managing enterprise AV integration projects
Familiarity with information security, relational databases and cloud computing
Experience within complex organizational settings (e.g., PMO, geographic dispersion, etc.)
Experience mentoring and developing junior team members
Experience driving cross functional strategic initiatives
Quantitative analytical abilities
Ability to communicate appropriately and effectively with both technical and non-technical individuals
Excellent organization, analytical, quantitative, and presentation skills
Detail oriented, yet able to look at a wide array of choices and identify what truly matters
Technical Account Manager, Video Resume Examples & Samples
Inlife account management of key exchanges for all International (non US) traffic
Identify and onboard new exchanges to meet the changing requirements of the business
Provide post-integration technical assistance and product education, and post-integration support services
Develop long-term relationships with new and existing clients through managing and interpreting their requirements and needs
Able to respond to functional and technical questions as well as day to day account management tasks
Provide Account Management to integrated Exchanges and SSP's as per their requirements
Help identify sales opportunities to wider teams through building relationships
Update job knowledge by studying new product descriptions, participating in educational opportunities, attending industry events, conferences and other marketing events
Liaison with other members of the ONE: Video team and other technical experts
Feed up and prioritise customers' technical and product requirements
Meet regularly with Exchange/SSP's contacts
Hold QBRs / MBRs with SSPs to drive forward revenue
Identify publishers who are sold directly to our own SSP and migrate spend from 3rd party SSPs to our own platform to increase margin
2+ yrs in commercial sales environment within advertising industry, either publisher or (preferably) SSP management
Proficient in MS Office and gdocs
Desire to develop into a commercially focused role
Problem solver, analytical thinker
Ability to combine commercial and analytical outlook
Flexibility to travel
BA or BSc degree (or equivalent professional experience)
Manager Video Operations Resume Examples & Samples
Lead and develop production teams comprised of producers and other staff, contributing to strategy formation and supporting development of solutions and visuals for projects which are broad in scope and may involve multiple functional areas, service areas or divisions Provide direction and technical supervision for staff to ensure that project designs and processes are cost effective and appropriate to the target audience
Provide staff management including hiring, development, motivation, performance evaluation and coaching of diverse and multidisciplinary staff that may include camera-ops, technical staff, engineers, audio staff, editors and other video production professionals
Partner and collaborate with physicians and all levels of management to provide leadership and direction towards meeting production objectives
Educates and instructs these clients on all aspects of projects
Manage and forecast staffing and team changes to accommodate changing work loads and project flow
Provides guidance to teams on productivity and performance issues
Develop processes and communication patterns to support high-functioning and collaborative team environment, encouraging joy and fun
Develop and monitor operating and project budgets, including forecasting annual capital budget needs. Supervise maintenance of technical equipment inventory, anticipating needs and staying current with technology
Prioritize and handle multiple clients, projects and deadlines, allocating resources and talent as needed
Formulate and monitor plans for professional and department development, supporting growth in technology and business skills through formal and informal training
Minimum five (5) years of producing experience
Minimum three (3) years of experience in supervisory or lead role
Join and actively contribute to the KP Multimedia Management Team to achieve communication objectives
Lead and support a talented, long-standing, interdependent creative staff, serving as a primary creative force in the group
Intake, propose, develop estimates for, and project manage multiple video and live event productions
Manage and forecast staffing to accommodate changing workloads and project flow
Manage and mentor staff, providing ongoing feedback, guidance and support
Thrive in a fast-paced, dynamic, highly productive environment
Partner and coordinate with other in-house creative groups
Lead the implementation of new technologies to ensure the department remains current
Reinforce and encourage a close-knit culture of creativity, collaboration, and innovation
Assist production and financial managers with monthly billing closes and tracking financials
Marketing Manager, Video Programs Prime Video Resume Examples & Samples
Creating and scheduling individual video merchandising campaigns to the Prime Video website, connected devices and mobile devices
Work closely with internal and external creative agencies to produce high-quality video content
Identify and develop segmentation strategies to utilize when implementing video merchandising across the website and on devices
Analyze performance of content, always seeking ways to improve
Design and implement creative testing, aimed at improving customer engagement with our video merchandising programs
4+ years of relevant work experience in online merchandising and/or online marketing
Passion for entertainment industry
Very comfortable working with complex data and measurement tools
Experience in media or entertainment, or advertising agency
Service Delivery Manager Video & Voice Resume Examples & Samples
Ensure video and voice service availability and performance targets are met
Proven background in delivery of real time communications including video and voice services
Strong proficiency with the English language for verbal and written communications is mandatory (level 3 / extensive)
Provide and manage a high performance workplace for all AXA employees
Program Manager, Video Shorts Resume Examples & Samples
Translating customer needs and business objectives into a prioritized program roadmap
Developing and testing analysis models and hypothesis to inform our content sourcing and promotion decisions
Communicating our progress and direction within the team and other internal/external stakeholders
Relationship management
Process improvement
BA/BS or comparable experience required
0-2 years of program management experience with a demonstrated ability to drive process improvement and manage relationships
Proven ability to work effectively in a cross-functional team
Deep analytic skills and experience using metrics to inform decisions
Intense customer focus (we really can't stress this enough)
Experience with digital media
Experience with retail or consumer-facing products
Product Marketing Manager, Video Monetization Resume Examples & Samples
Manage comprehensive, cross-functional activities including betas, positioning, policy, product documentation, and sales collateral
Partner effectively with Product Management, Media Partnerships, Engineering, Sales, Communications and other key teams
BA/BS degree required
2+ years (6+ years overall professional experience) working in a product marketing or equivalent (partnered with product management and/or engineering to represent market requirements and with sales to support product launches)
Candidates with a management consulting background with experience in advertising or media businesses will also be considered
Quantitative analytical ability and communication skills
Interpersonal skills and ability to develop working relationships inside and outside Facebook
Experience with digital media/publishing & advertising
Ability to work in a fast-paced environment
Manager, Video Operations Resume Examples & Samples
7-10 years' experience, in activating, maintaining and troubleshooting video delivery or video applications
Hands on operational experience in performing video devices or systems upgrades, activations and in-depth troubleshooting activities
1 to 2 years proven management experience/ability with internal or external direct customer contact in a technical environment— Engineering Technical, Hub, Headend, VOD or Controller Operations, background within a MSO network
Experience in supervising technical operations staff in a 24x7 operations environment capacity
Marketing & Catalog Manager, Video Games Resume Examples & Samples
Mine data combining large sets of transactional and dimensional records
Drive site improvements to completion by coordinating with vendor managers, project managers, web developers, engineers, designers, and other marketing project managers
Plan coordinate, execute, analyze and continuously improve marketing & traffic initiatives
Native proficiency in written Italian and passionate for language accuracy
Strong analytical and data-mining aptitude, coupled with strong Microsoft Excel skills and basic knowledge of HTML and XML
Strong bias for action and ability to prioritize and learn fast
Great communication and organizational skills
Fluency in English is required. Interviews could be conducted by non-Italian speaking employees
Senior Marketing Manager, Video Ads Resume Examples & Samples
Establish, implement and measure the effectiveness of digital video ads to drive revenue for Amazon in a scalable and cost efficient way
Identify key levers / blockers to grow our ad programs or launch new ones quickly and collaborate with internal platform teams to prioritize, test and implement game-changing features on our ad platform
Demonstrate ability to work at the strategic level (generating bold and innovative ideas for growth, launching new advertising programs) and at the tactical level (managing campaign execution, producing and analyzing performance metrics, solving problems)
Coordinate with ad tech teams and marketing professionals across Amazon to leverage relationships, establish best practices for marketing and advertising and collaborate on a unified vision in the digital video ad space
5+ years work experience in direct response advertising, digital advertising and/or product marketing
Demonstrated ability to create innovative new marketing programs and/or partnerships that generate results
Proven organizational and project management skills
Strong bias for action with ability to prioritize, multi-task, and meet deadlines
Bias toward decision making based on data
Expert in Excel usage for data configuration, analysis and presentation
Superior verbal and written communications skills with extreme attention to detail
Proven experience in managing digital video ad programs on behalf of large retail businesses, or in product management in a display advertising context
Experience managing video advertising campaigns with ad networks such as Facebook, Google / Youtube
Experience using VAST / VPAID tags and/or other 3rd party video ad serving templates
Regional or multi-country experience preferred
Manager, Video Distribution & Operations Resume Examples & Samples
Manage a team of video publishers and oversee asset ingestion and delivery to all CW owned-and-operated platforms including CWTV.com, CW Network Apps, CWSeed.com, CW Seed Apps and YouTube
Facilitate relationships with and ensure timely asset delivery to key stakeholders and partners, including but not limited to CW Social Media, CW Ad Sales, CW PR and CW Media Strategies departments
Manage communications and full episode deliveries between CW Digital and series Post Production, CW On-Air, CBS Studios and other vendors
Troubleshoot video delivery issues and regularly audit tools, workflow processes and communication, implementing optimizations and changes as needed
Confirm and track all video licensing windows and maintain accuracy of internal documentation and communication regarding streaming rights
Assist in planning and implementing of video product enhancements
Maintain a customer service mindset and respond vigilantly to after hours or weekend video-related issues
Senior Manager Video Revenue & Product Marketing Resume Examples & Samples
Accountable for revenue attainment and profitability as the product owner for transactional PPV/VOD
Understand and communicate consumer behavior for existing products and features
Understand emerging customer needs and to develop requests for new products or product enhancements including feature adjustments
Position plans for the effective development and implementation of marketing initiatives
Ability to synthesize information and develop creative solutions to meet business objectives
Cultivate strong relationships among working teams and have exposure to senior leadership
The Senior Manager will also manage high-level relationships with IT, Engineering, UI and key external content partners
Analytic rigor and data driven mindset to monitor and analyze key performance indicators
Create effective and engaging presentations to communicate product vision and status to cross-functional teams and Senior AT&T Leadership
BA in Marketing or Business preferred, with experience in technology arena
Five or more years experience in business analytics, marketing, or strategy role
Extensive practical and industry knowledge
Ability to integrate critical information from many diverse areas
Extensive analytical and creative ability with all Microsoft business tools (PowerPoint and Excel)
Ability to Multi-Task and handle numerous high level projects and initiatives
Strong collaboration and cross functional team management
Executive Level Interaction skills
Bachelors degree in Marketing, Business or Finance
Business Plan Development
Project Management
Strategic Planning
Manager, Video Services Resume Examples & Samples
Provide strategic and operational oversight of the managed functions, staying abreast of and leveraging new methodologies to advance the business and positioning MCS as a thought leader at RTI
BA plus 10 years' experience or MA plus 6 in a relevant field, including communications, marketing, and video
20 years' equivalent work experience if no degree
Product Marketing Manager, Video Monetization Resume Examples & Samples
Develop marketing strategies and plans to drive awareness and adoption of Facebook's monetization products across a variety of publishing verticals
Develop core product positioning and messaging for key monetization products and features for publishers and digital creators, considering value proposition, target audiences, competitive landscapes, and other factors
Create monthly, quarterly, and six-month go-to-market plans and objectives, working closely with cross functional teams to determine effective launch strategy and communications sequencing
Develop and maintain brand identity, product messaging, and outbound communications strategy for specific products and multi-product monetization programs
3+ years of experience in a product marketing role
7+ years professional marketing experience
Cross-functional management skills
Analytical and problem-solving skills
Ability to distil complex business concepts into actionable and compelling marketing communications
Understanding of evolving business models, trends, and technologies shaping the digital publishing and advertising ecosystems
Account Manager, Video Services Resume Examples & Samples
Serve as the singular point of contact for inquiries from client and client management team on designated roster of priority channels / clients. Maintain high level of client communication
Execute various post-launch channel activities that enable clients to attain maximum reach and retention of users, maximize revenue, and super-serve clients across multiple tiers of service - all based on strict deadlines and priorities
Provide on-going priority channel support including programming advice, optimizations, channel analysis/monthly reporting, and troubleshooting general partner questions
Provide an extraordinary level of support for Video Services clients & internally (client managers, etc.) to ensure that video content related issues are resolved immediately
Perform channel & video audits for key clients - advising & executing on key takeaways
Track, analyze, and report on channel & category progress, using metrics like CPM, viewership, and subscriber demographics
Liaise with clients / client managers, interactive marketing & audience development to leverage YouTube around key release campaigns & isolate / develop tent-pole campaigns specific to YouTube for their key clients
Work closely with Senior Manager, Accounts communicating client issues and roadblocks to ensure effective channel account management post-launch
Effectively work within The Orchard's internal systems, YouTube's CMS (Content Management System) and YouTube.com, maintaining up to date and accurate records
Proficient knowledge of current YouTube channel best practices, channel category subject matter, music industry and social media news & trends and competitive landscape
Proficient knowledge of the Orchard's overall value proposition
Product Marketing Manager, Video Home Resume Examples & Samples
Develop 6-month marketing strategy and plan to achieve consumer product goals for our video discovery and watch destination
Develop core product positioning and messaging for key video products and features, considering value proposition, target audience, competitive landscape, and other factors
Leverage quantitative and qualitative insights from research and analysis to influence product strategy and inform go-to-market plans
Lead and collaborate with internal and external creative teams to bring marketing campaigns, programs and assets to life across multiple channels
Author and review partner-facing communication, such as blog posts
Tackle complex problems with a strategic mindset and create thoughtful recommendations and action plans for solving those problems
5+ years of experience in product marketing for internet/consumer technology companies
Experience communicating to technical, business, and consumer-facing audiences
Ability to translate complexity into simple and intuitive communications
Understanding of web and mobile technologies and the media industry landscape
Cross-functional leadership skills
Brand Partnerships Manager, Video Resume Examples & Samples
Manage communication to clients and agencies on behalf of POPSUGAR studios. Must pitch creative, convey integrations, prepare client facing docs, confirm/answer project details and outstanding questions
Manage the client needs by organizing objectives, approvals, notes and deliverables requirements into actionable tasks for the studio team including timelines, brand guidelines, legal, casting, graphics, integration creative, etc
Ensure all parties are clear and on track for deliverables; manage key tracking documents used by all departments (Studios/Editorial/Sales/Marketing) to track the production process
Collaborate with sales, marketing, producers, writers, 3rd party vendors and production team to ensure overall program strategies are achieved
Lead Manager Video Revenue Product Marketing Resume Examples & Samples
Develop and execute marketing campaigns to drive Premium subscription revenue
Lead analysis behind the targeting, offer strategy and revenue impacts of campaigns
Serve as a liaison with Product teams and Engineering to manage Premium On Demand library, sampling and free trials across all ATT products
Manage content delivery across set top box, mobile and dotcom platforms and troubleshoot any issues
Improve process to access content, search and user experience for Premium programming
Oversee cross-sell opportunities to drive engagement and sales for Premiums across all ATT products (wireless, DTV Now and broadband)
Understand customer experience use cases and consumer behavior for existing products and features and be able to provide direction to
Be able to spearhead and move projects forward working with different teams and organizations
Knowledge of current Premium programming not required, but beneficial
Assigned additional projects and campaigns as needed
Responsible for the success of a product or group of products through development and execution of comprehensive marketing plan including new and emerging products, technologies and/or applications
Be product owner throughout the life cycle
Conduct multi-year product planning to determine product life-cycle decisions, ensure consistency with overall marketing and corporate strategy, and achieve product performance, revenue, market share/penetration, and profitability objectives
Identify, monitor and analyze internal (e.g. financials, movement, revenue, cost, sales) and external (e.g., technology, market share, competitive) performance parameters in order to reposition, modify features and identify new uses for the product
Provide continuing product surveillance and management of established product to attain financial objectives
Accountable for revenue attainment and profitability and success of product or group of products through development and execution of comprehensive marketing plan
Act as the foremost expert within the product marketing discipline and an acknowledged authority within the organization
Develop business plans and product positioning in the marketplace
Provide readout to leadership level regarding products and plans as assigned
Collaborate with other AT&T offer teams to ensure customer experience and business services positions AT&T as the continued leader
Work with marketing and sales operations teams to develop service delivery and channel enablement plans
Develop compelling positioning and value proposition and selling tools
Market Analysis: assess market and customer dynamics and incorporate into offer development and lifecycle activities
Perform competitive analysis to evaluate product capabilities, pricing, promotion, distribution; analyze how these impact market share
Recommend and implement changes required to be competitive
Rationalize solution offerings by performing map/gap analysis against current offering and market opportunities
Establish requirements to effectively manage and track to a plan of record, including total sales, revenue, churn and contribution
Motivate others to action and provide leadership qualities as needed
Foster strong relationships with internal and external resources. Engage with different functional teams and business units (in order to drive business success and optimization
Acts as team lead as needed to provide leadership to less experienced professionals
Five years product management experience
Must be comfortable with conveying the value of new and emerging products, technologies or applications to senior level management and across a diverse product team
Product launch and lifecycle management experience
Previous experience leading a cross-functional organization in executing projects from ideation to completion
Ability to manage multiple projects simultaneously and operate in a fast-paced, high-growth professional environment
Must possess both outstanding written and oral communication skills
Must be proficient using Microsoft Office products including Word, Power Point, Excel and Outlook
Ability to clear a criminal background check and drug test
The successful candidate will be able to perform the following with or without reasonable accommodation
Six or more years product management experience, preferably in consumer new product development
Product management experience within high tech, software and/or wireless/telecom industry highly
Manager, Video Services Resume Examples & Samples
Lead the development of the functions, ensuring availability of sufficient resources and needed skill sets. Responsible for identifying and implementing improvements in work processes
Interact with relevant business units across RTI that partner with strategic communications to increase synergies and collaboration
Lead complex projects or tasks
Ensure the professional credibility of the unit function and help to develop the professional stature of staff
Strong knowledge of budget and estimating processes
Extensive knowledge of all video production, including corporate, promotional, training, and marketing videos
Experience with academic or nonprofit organizations
Product Marketing Manager Video Latam Resume Examples & Samples
Bachelor's degree preferred. MBA is an asset
3+ years experience in Product Management
5+ years experience within the security industry or 10 years experience in adjacent technological business
B2B marketing experience achieved within a high technology (software and hardware) environment
Experience in local security market
Strong technical skills required
History of leading, planning and implementing successful product line programs
Strong expertise in product launches and management of a product line
Expertise in product life cycle management
Self-motivated, results-oriented, and possessing a strong sense of urgency
Strong leadership, interpersonal, presentation, time management and organization skills
Ability to both lead and work collaboratively in teams and support all levels of a large and complex enterprise
10%
Finance Manager, Video Games Resume Examples & Samples
Are highly analytical, detailed oriented and have solid conceptual thinking and problem solving skills
Thrive in fast-paced environment with ambiguous situations and able to multi task with several priorities
Are able to communicate complex issues in a clear and concise way
Are able to work with large sets of data
Primary responsibilities include
Leading and participating as the key finance stakeholder in cross functional teams
Developing long and short term financial plans
Driving cross-business analytic projects for senior management, with financial modeling, data mining and presentation support
Leading ad-hoc financial analyses and root cause investigation
Managing the reporting on weekly financial and operational performance metrics
Controllership of the businesses
Bachelor's degree in finance, accounting, business, computer science, engineering or a related field
Advanced analytical and problem solving skills and an ability to work independently in a fast-paced and rapidly changing environment
Demonstrated ability to build and manage financial models for business forecasting, variance analysis
Ability to develop new ideas and creative solutions
Ability to work successfully in an ambiguous environment
Customer focus and professional demeanor
Strong track record of business partnership
Experience and ability to use Cognos, or similar tools
Senior Key Account Manager Video Collaboration Resume Examples & Samples
Be accountable for the performance of Key Accounts, achieving assigned targets for strategic objectives
Identify and onboard new accounts to drive expansion in the B2B channel
Establish productive, professional relationships with key personnel (on all levels) in assigned customer accounts
Lead a joint company-strategic account planning process that develops mutual performance objectives, financial targets, and critical milestones
Develop the business by identifying all opportunities within key channels & customer portfolios
Successfully introduce and implement new product categories and key initiatives
Lead the development of Logitech's approach for B2B channel partners in Country/Cluster
Coordinate and execute Local/Pan, country campaigns with your selected accounts
Set up a quarterly key metrics activity and execution plan
Monitor and manage execution of the activities by measuring and reporting on activities and campaign results
Set up a new efficient weekly forecast process to improve our business planning
Define, manage and control budget per Partner/Account
Control the relevant ROI (return on investment) and success parameters
Coordinate the involvement of company personnel, including support, service, and management resources, in order to meet account performance objectives and customers' expectations
Proactively assess, clarify and validate customer needs on an ongoing basis
Be a Brand Ambassador
Extensive account management experience with a track record in consumer electronics or FMCG
Possess a deep understanding of how to deal with B2B channel partners and professional customers
Fluent French and English, both written and verbal
Analytic, structured, highly driven and solution oriented person
Excellent presentation and communication skills
Ability to build strategic relationships
Strong financial acumen
Knowledge across a range of marketing tools
Excellent negotiation skills
Ability to drive and coordinate projects
#LI-ML3
Lead Product Marketing Manager, Video Resume Examples & Samples
Establish strong working relationships with offer team and align to business priorities and objectives
Develop succinct and powerful Marketing Briefs
Define impactful offer messaging and roadmap supported by research
Collaborate with Advertising, Acquisition, .com, Digital, Paid Search, and Social teams to ensure alignment of the marketing strategy, prioritization and messaging consistency
Track tactic details and report up to leadership status and results
Continuously analyze and seek opportunities to improve results
Ensure the offer teams' marketing needs are 100% supported
Passionate about Marketing and the impact it can have to the bottom line
Has a positive, can-do attitude
Possesses the flexibility to wear many hats as needed
Is an incredibly fast learner who hits the ground running
Has a track record of consistently exceeding expectations
Has previous experience in Product Marketing or Advertising
Is an excellent communicator, no matter the medium
Hears about a challenge, and gets excited
Has the unique overlapping skillset of thinking creatively and analytically
Has excellent presentation skills (both in person and in PowerPoint), ability to tailor messages based on audience
Possesses the ability to quickly shift priorities in support of changing business needs
Senior Marketing Manager, Video Advertising Resume Examples & Samples
Design and carry out well-structured video ads experiments (including tracking, measuring, and reporting)
Hiring, coaching, and training a team of marketers tasked with single-threaded ownership of marketing strategy and experimentation on different platforms
5+ years of progressive responsibility including experience in online marketing, product management, and/or video advertising
Tableau, SQL, or basic data-mining experience
Manager, Video Services Resume Examples & Samples
Responsible for the design and maintenance of Guardian's Video infrastructure. Event planning, coordination and creating policies, procedures and checklists is a key requirement
Providing backup AV support to all Guardian locations
Handles in-call technical support issues; performing up to tier 2 & 3 troubleshooting
Proactively troubleshoot, test and coordinate equipment
And system repair as required. Assist with conducting site integrity testing and participating in video conferencing asneeded to ensure videoconference connectivity
Record interviews, events and various meetings via video and audio
Create AV designs (to include AV control, video, audio, and networking schematics) as part of the engineering design package, and coordinate the design review and change process with team members and other Guardian Technology Architects
Ability and desire to learn new technologies
Manager, Video Partners Resume Examples & Samples
Manage Cox Media's video partner relationships, as well as the onboarding and maintenance of partner inventory (content rights owners or reseller partners), for inclusion in Cox Media's overall video product portfolio
Understand Cox's existing programmer and/or reseller partnerships and associated contract terms, and obligations as it relates to Cox Media's ad rights
Create and maintain documentation to track programmer and other advanced video inventory partnerships, associated ad rights and ad products available for sale
Communicate partner, product and inventory changes and functional impacts with all key stakeholders, including inventory, ad operations, product, technology, sales and sales enablement
Identify, and participate in negotiations for, additional partner relationship opportunities to expand Cox Media's video inventory opportunities and inform Cox Media's prioritization/roadmap for adding additional endpoints and/or video partners
Translate and map Cox Media's business strategy into a comprehensive view of Cox Media's video inventory partners to be available for targeting and sales packaging via the FreeWheel MRM platform
Manage the strategic design of the Cox Media instance of FreeWheel MRM to accommodate all sales strategy and inventory needs, considering current state inventory partners and future expansion opportunities
Inform and support updates to the video ad experience across all programmer and inventory partners
Enable and/or produce business reporting out of the FreeWheel platform for key Cox Media stakeholders across product, sales, ad ops and sales enablement
Partner with Cox Media Product Team on video product strategy and special projects related to video product development and management
Partner with CCI on FreeWheel MRM related needs to support dynamic ad insertion across all Cox O&O platforms
Support ad operations on an ongoing basis regarding trafficking strategy to achieve specific targeting and campaigns strategy outcomes
Manage, track, and communicate schedule, budget, and issues related to all projects
Provide project management leadership and guidance to cross-functional teams in their support of key initiatives during planning and deployment
All other duties as assigned
Project Manager, Video Efficiency Team Resume Examples & Samples
Positive Attitude
Humor
Empathy
Solution Focused
Optimism
Ability to Give and Receive Feedback
Open Communication
Willingness to Learn
Team Players
Gratitude
Accountability
Facilitation
Project Management (Waterfall, Watergile, Agile, Scrum, Kanban and Lean)
Project Management Training (Product Owner/Scrum Master)
Process Improvements ability to identify opportunities for improvement and make constructive suggestions for change
Work with teams or individuals to implement iterative changes
Provide internal and external customer service
Communicate requirements and strategy to executives and stakeholders
Team building skills
Decision making
Reporting experience
As a member of our team, you will have the opportunity as a Product Owner and Scrum Master to work closely with our cross-functional teams on a variety of software platforms and services
Mange large, complex projects for the complete life cycle of projects, including prioritization, approval, planning, execution, and project completion to ensure planned results are achieved on time
Work with other Product Owners, Scrum Masters, Managers and Stakeholders to align priorities and collaborate on a daily basis
Holds the teams accountable to the process and product delivery
Removes impediments/blocks from the team
Creates and shares team metrics to the PO, team and leadership bi-weekly
Promotes sound processes through Agile Practices through scheduling and demos
Creates and documents release activity to PO, Teams and user base
Communicate to management if the team is in need of resources
Look for ways to continuously improve on existing products and procedures
Coordinates with other teams and Scrum Masters on projects and resources as needed
Focused on high-quality accelerated delivery
Meets objectives through coaching, inspiring and instilling a culture of transparency, elimination of waste, continuous improvement, and a passionate focus on frequent and rapid delivery of highest business value solutions
Owns Workfront portfolio and feature items
Communicate Business Value to teams
Excellent troubleshooting skill
Agile Project Management experience preferred
Product Owner and or Scrum Master Certification preferred
Good communicator and able to clearly articulate complex issues and technologies
Great problem solving, logic, and negotiation skills
Willing to take ownership of problems and see them through to resolution
Comfortable working in a fast paced agile environment. Requirements change quickly and our team needs to constantly adapt to moving targets
Bachelor's Degree or equivalent
Generally requires 6-8 years Project Management related experience prefered
Strong analytical and logic skills
Self-motivated, team player, action and results oriented
We're interested in attracting a diverse set of candidates for this position. If you're not sure if you qualify please err on the side of applying
Lead Manager Video Revenue Product Marketing Resume Examples & Samples
Lead outbound telemarketing campaigns including forecasts, budgets and partner management for Premiums business for both DIRECTV and Uverse
Work with ATT AD Works to help coordinate Premium campaigns both linear and addressable
Run analysis on each of the campaigns partnering with our analytics and campaign management teams