Visual Merchandising Resume Samples
Visual Merchandising Resume Samples
4.6
(
67
votes) for
Visual Merchandising Resume Samples
The Guide To Resume Tailoring
Guide the recruiter to the conclusion that you are the best candidate for the visual merchandising job. It's actually very simple. Tailor your resume by picking relevant responsibilities from the examples below and then add your accomplishments. This way, you can position yourself in the best way to get hired.
Craft your perfect resume by picking job responsibilities written by professional recruiters
Tailor your resume & cover letter with wording that best fits for each job you apply
Resume Builder
Create a Resume in Minutes with Professional Resume Templates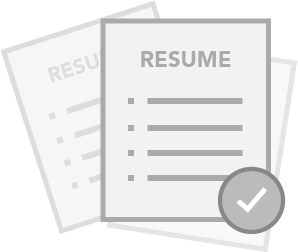 CHOOSE THE BEST TEMPLATE - Choose from 15 Leading Templates. No need to think about design details.
USE PRE-WRITTEN BULLET POINTS - Select from thousands of pre-written bullet points.
SAVE YOUR DOCUMENTS IN PDF FILES - Instantly download in PDF format or share a custom link.
2209 Fahey Terrace
Phoenix
AZ
2209 Fahey Terrace
Phoenix
AZ
Phone
p
+1 (555) 648 2015
Visual Merchandising
Jaskolski-Brekke
Visual Merchandising
Create both seasonal and monthly documents/ directives to help give sales, franchise partners and planning teams the framework to execute floor sets
Shadow the intern manager to understand the daily workings of the department
Implements action plans to improve key performance indicators to maximize business
Work on short term ad-hoc departmental project work
Working with a great team, surrounded by lively music, resulting in a huge sense of accomplishment
Develop visual assortment guidelines for sell-in across channel and good, better, best levels
Provide clarification and direction to Global Visual Merchandisers through weekly email information updates
Visual Merchandising Specialist
Fisher, Kris and Gleichner
Visual Merchandising Specialist
Provides direction to, assists in training and leads part-time sales floor associates
Partners with Store and Department managers to execute seasonal Prototype presentations
Communicates inventory opportunities and challenges to store management and division merchandising staff in a timely basis. Review sales/inventory reports
Work collaboratively with cross functional partners to ensure business strategies and objectives are clearly communicated within all visual communication tools
Provide coaching to the Merchandising Presentation Team on visual presentation elements
Working knowledge of the retail environment; and retail presence/store planning concepts
Perform daily morning floor walk of entire store to determine tasks to be accomplished, i.e. presentations are properly maintained
Visual Merchandising Executive
Williamson Inc
present
Visual Merchandising Executive
present
Working with the Marketing Manager to develop the VM& Display Strategy in line with Brand Strategic Objectives over and above the basic execution
Thrives in a fast-pace work environment and can work with tight deadlines and under pressure
Knowledge of CAD or Vectorworks will be an advantage
Ensure quality reviews & guidelines to deliver on VM design work
Work cross functionally and ensure VM plans and executions in local markets are in line with global brand strategy and guideline
Verify and manage database and order consolidation for timely completion of the project
Create visually inspiring in-store and window displays which reflect and maintain PANDORA brand identity
Bachelor's Degree in Business
Bachelor's Degree in Business
Bachelor's Degree in Business
Demonstrates ability to build and maintain strong, business-oriented relationships with leaders at all levels
Strong working knowledge of visual merchandising and how it supports an exceptional customer experience and drives business
Knowledge of in store systems, policy and procedure
Highly organized
Excellent verbal and communication skills
Possesses a strong visual merchandising sense; knows the power of styling to drive customer satisfaction
Ability to use carpentry tools and painting supplies safely and efficiently
An undeniable fit with our cultural values and work ethic
Related experience in retail, design, art or fashion is desirable
Creative ability to conceptualize displays and bring them to a real life presentations
Create a Resume

in Minutes
15 Visual Merchandising resume templates
Read our complete resume writing guides
---
Director, Visual Merchandising & Store Design Resume Examples & Samples
Manage creative direction/vision for all projects that support new retail/attraction openings and updates for existing stores
Execute and drive the creative direction that is specific to interior design, architecture and retail space
Provide and obtain the appropriate data, facts and draw valid and solid design details and conclusions for each of the specific projects
Manage the expectations and deliverables of the project: set clear and consistent goals
Communicate and effectively manage vendor relationships and negotiate pricing and contract terms
Provide and ensure the standards are maintained and consistent between all retail locations for the Domestic and International Universal Theme Parks
Manage critical design review and recommendations based on the needs of the operation
Meet with key stakeholders to understand customer experience and operational needs in our supported retail locations and adjust the standards accordingly based on business needs
Develop clear business development presentation strategies for design teams to execute design concepts and plans that are consistent
Develop entire fixture systems for new store concepts. This includes developing merchandising strategy as well as vehicles for in-store marketing strategy
Effectively communicate and collaborate with Internal/External partners/clients that are specific to the projects and build strong working relationships
Collaborate and communicate with the design/creative directors for all areas of business, both domestic and internationally
Collaborate and advise with field visual teams on improvements for existing presentations and enhancements on existing stores
Understand and actively participate in Environmental, Health & Safety responsibilities by following established UO policy, procedures, training and team member involvement activities
Retail Fixture Design experience
Store Design experience
Sourcing capabilities
Industry & trend knowledgein visual merchandising & store design
Knowledge of ADA & OSHA guidelines
Regional & National VM & SD experience is preferred
Director, Visual Merchandising Resume Examples & Samples
Demonstrated ability to drive results
Exceptional influencing skills
Reputation as a balanced leader, one who is open to input and embraces a growth mindset
Exceptional leadership and communication skills
Experienced in building and developing motivated, energetic teams
Can build a strategic organization that is set up to make the most impact with limited resources
Attention to detail in regards to standards and visual operations of stores
Able to assess store business in order to prioritize workload, identify opportunities and grow business
Ten years retail visual merchandising management
Director, Visual Merchandising Resume Examples & Samples
Position located in regions
7+ years prior hands-on visual merchandising experience, including project management and supervisory responsibilities
Strategic,critical thinker
Strong merchandising skills and business acumen
Solution-oriented
Ability to motivate team, field and business partners
Advanced computer skills
Senior Director, Global Visual Merchandising Resume Examples & Samples
BA/BS or equivalent required
Minimum 12 years of experience required
25% Travel required
Background in a fashion related industry preferred
Experience leading in brands in global growth modes is a plus
Strong demonstrated Drive for Results
Strong creative skills, and a real passion for product
Strategic Agility; can anticipate future trends accurately and can create competitive and breakthrough strategies and plans
Must have strong Conceptual and Innovation Management skills; has good judgment about which creative ideas will work and how they will play out in the marketplace
Strong Command and Presence skills; have strong leadership skills and a point of view
Proven track record of Building and Developing Highly Effective Individuals and Teams
Must be highly Organized and able to Balance the Creative and Operational needs of the role
Possess Composure; can remain cool under pressure; does not get not knocked off balance by the unexpected; able to lead self and team to produce quality work quickly under pressure of constant deadlines
Has a Winning Attitude that brings out the best in others
Senior Manager, Women s Visual Merchandising Resume Examples & Samples
Minimum six years retail visual merchandising and display experience in a multi store capacity managing high profile, high volume stores
Ability to develop and communicate visual merchandising presentation guidelines
Ability to work with various levels of management
Strong women's fashion and styling sense
Excellent visual and merchandising skills that can support high profile, high and low volume, complex, multi-level stores
Self motivated with the ability to handle multiple projects
Knowledge of the competition and industry
Strong problem analysis and decision making skills
Ability to work a flexible schedule to meet the needs of the business which may require evenings and weekends
Advanced computer skills (Microsoft Word, Excel, MAC proficient, Photoshop, Illustrator and Quark)
Digital camera skills
Visual Merchandising Executive Resume Examples & Samples
1) Provide drawings / renderings for all TR installations or special programs
2) Provide final visual layouts for printing purpose
3) Coordinate with suppliers for local production of necessary visual merchandising or point of sale display materials
4) Coordinate with contractors for the installation of promotional setup
5) Follow-up on the maintenance of open-sell installations
3) Experience working in fast-paced organization, preferably in the field of cosmetics / fragrances or luxury consumer product industry
4) Sound knowledge of MAC computer
5) Sound knowledge of computer software such as Photoshop, Illustrator, Freehand
6) Knowledge of MS WORD / Excel / Powerpoint or preferably vectors work
7) Good command of both written and spoken English and Mandarin
8) Must be mature, self-motivated and creative with discipline and good organizational skills
9) Attention to details with accuracy
10) Strong sense of urgency and deadlines in assignments and tasks
11) Ability to work under pressure
Design Director, Global Visual Merchandising Resume Examples & Samples
Create compelling line testers and launch testers based on briefs from Marketing. Oversee updates
Create global guidelines for all product launches with a special focus on 4 and 5 star programs. Provide direction to the regions to ensure global consistencies are met allowing for regional customization. Guide the regions to manage the visual balance of launch, secondary launch and day to day business at counter
Partner with Global Store design on custom fixtures and tester bars for Estee Lauder Freestanding Stores and top doors. Direct the local markets on these initiatives to ensure design is implemented
Work closely with colleagues in the North America, EMEA, APAC, LATAM and TR regions to coordinate the look of open sell fixtures. (delete the rest of this bullet point)
Review, critique layouts and provide three-dimensional models to ensure that the EL image and marketing objectives exceed expectations. Ensure quality of final production with GMD and IP. (Global Merchandising Design and Indirect Procurement)
Oversee room conference room designs for all phases of major presentations and conferences
Maintain awareness of trends, styles, materials and technology relative to the competition. Provide learnings to Global Merchandising Team, Global Store Design Team and Estee Lauder Senior Management
Actively participate at meetings and be able to strategically assign responsibilities to expedite programs
Bachelor of Industrial Design (or equivalent) degree is required plus 8+ years design experience
Proficiency utilizing MAC Systems platforms' specifically current 3D programs to model fixtures and store environments
Visual Merchandising Designer Resume Examples & Samples
Diploma/Degree in Visual Merchandising or Graphic Design
5 years' experience in design environment with 3-Dimensional design experience & knowledge, preferably in retail/high fashion industry
Ability to work in a fast paced environment and meet tight deadlines
Familiar with Macintosh platform and software applications such as Illustrator, PhotoShop, QuarkExpress, Microsoft Office and 3-D program
Coordinator, Visual Merchandising Resume Examples & Samples
Strong proficiency in Adobe Photoshop, Illustrator, InDesign and Microsoft Suite
Able to communicate effectively with many levels of an organization, written and verbal
Excellent follow-up skills
Team-oriented and collaborative
Director, Wholesale Visual Merchandising Resume Examples & Samples
Administer, lead and elevate the Wholesale visual merchandising team in addition to overseeing design and production activities
Coordinate and supervise window installations and displays as well as in-store merchandising at all Wholesale doors following the seasonal directives from Fashion Paris Head Office
Provide regular reports to Fashion Paris team: photo reports, input related to market needs, competitive intelligence, etc
Communicate regularly and maintain positive working relationships with Image Department in Paris
Participate in VM Board Committee to develop Global VM Strategy
Conduct Regional Merchandising workshops and training sessions for Wholesale management teams and sales associates to ensure a correct understanding of the VM rules in coordination with Paris VM team
Set-up workshops to encourage and facilitate an environment of open and creative ideas
Actively coach and counsel local visual merchandisers and team to achieve highest potential
Organize seminars for Regional VM Managers such as launch of collections in different locations when required
Collaborate with PR and Event teams to develop and execute local event plans
Ensure a constant link with the Retail VM department to maintain same standards of image
Actively participate in the Buying Sessions in Paris: giving input and supporting your Regional Buyers
Negotiate with Wholesale doors to ensure CHANEL VM needs are being met
Assist SVP Wholesale and Store Planning team with visual aspects of new store openings and re-openings
Manage and maintain VM budgets
8-12 years' experience in Luxury brands and retail environment
5 years' management experience
Event design experience preferred
Strong ability to influence, inspire and motivate teams
A flair for creation and fashion
Innate talent for understanding and catching current fashion/retail trends
Ability to think creatively and to understand scale and compositions in visual techniques
Ability to collaborate cross functionally to achieve brand vision through boutique network
Ability to work well in team environment and contribute ideas
Ability to adapt to a challenging environment
Superior communication skills
Coordinator Visual Merchandising Resume Examples & Samples
Implement best in class monthly window schemes (windows, mannequins, styling ) following the guidelines provided by HQ
Ensure best in class in-store visual merchandising and mannequin styling are implemented according to VM standards and guidelines throughout the store
Ensure all equipment, POS and mannequins are all up to date, in good condition;remove, change and report breakages where necessary
Coordinate and implement all VM activities for new stores, to ensure the stores open with premium windows and in-store VM
Pro-actively drive projects and find solutions to increase sell-out when certain conditions suddenly change or happen(eg key-outfits have sold out, weather changes dramatically, key-outfits do not sell,etc), discussing solutions with store manager and VM ManagerAct as the eyes and ears for any news regarding competition ( windows, activation, promotion,…. )
Support PR with showroom set-up for every new season, adhering to showroom set-up guidelines, to ensure a consistent look and feel
Assist in set-up for sales launches and press events to drive consistency in look/feel and brand messaging
Build capability of VM sales people in all areas of in-store VM
Provide training to store designated VM/sales people on all VM standards and equip them with appropriate tools to be able to set up monthly window scheme and in-store VM updates
Training needs to happen prior to store opening and needs to be repeated on a seasonal basis
Adjust store lighting after every window and in-store VM update to make sure that the lighting highlights the mannequins and products in window and in-store effectively
Train store staff on lighting within the store environment to enable to make adjustments if necessary
Ensure clean windows (floor, mannequin plates) with every change out and ensure that old window decals are removed from the glass
Visual Merchandising Freelancer Resume Examples & Samples
Folding/steaming
Analyze line lists and buys and organize samples
Assist with propping/ lighting in showroom space
Some heavy lifting may be needed
Vans Visual Merchandising Intern Resume Examples & Samples
Participate in monthly floorsets, window and display changes
Develop Retail directives for any and all visual direction to stores
Additional support to Manager as needed
Years of Related Professional Experience: 0 - 1
Currently in College pursuing a degree in functional area
Microsoft word, excel, power point and Keynote proficient
MAC experience required
Knowledge of Photoshop, Illustrator and In Design preferred
Strong communication skills (oral and written)
Ability to establish and maintain effective relationships with other management staff, employees and the general public
Follows through with all tasks, assignments and job duties in a timely manner
Visual Merchandising Supervisor Resume Examples & Samples
Perform regular daily store activities such as opening and closing procedures which include balancing registers, preparing cash bags, and activating security system
In conjunction with the Store Manager and Assistant Store Manager, supervises floor staff and merchandise presentation including seasonal transition and in-season adjustments
Coordinates with management team to ensure that regular deep cleaning of store and fixtures are conducted as needed and proper organization and maintenance of visual storage area is maintained
Reviews product performance and makes recommendations to Store Manager for adjustments to merchandise placement while maintaining the integrity of the brand
Works with Store Manager to ensure the current visual presentation standards and signage direction are implemented correctly
Answer product inquiries through various means such as computer research, coordination with other departments such as the distribution center and the marketing and merchant team
Maintains a high professional standard of individual behavior demonstrating respect, courtesy and professionalism in all dealings with customers and employees
Works with Freight and Floor Supervisors to ensure all merchandise is processed efficiently and meets floor-ready standards
Functions as "Manager On Duty" and Floor Supervisor and performs all duties of a key holder
Trains and coaches associates on merchandise handling, merchandise presentation and visual techniques as needed as well as day to day store operations and customer service
Models excellent customer service to patrons and staff members by providing information to on current product features and benefits. Requires maintaining current and accurate knowledge of product features, benefits, and availability
Creates a positive store environment that is supportive of employee training and development. Creates and maintains an environment of strong sales and exceptional customer service through coaching associates and leading by example
Maintains limited Store Manager functions in the absence of the Manager and Assistant Manager. Establishes rapport with all levels of Operations Management including District Manager. Informs appropriate management level of significant events and asks for assistance
Maintain positive open lines of communication with all Columbia Sportswear management, staff and other team members in order to contribute to the smooth flow of information and efficient operation of the store
Director Visual Merchandising Estee Lauder Travel Retail Worldwide Resume Examples & Samples
Develop and maintain a set of merchandising guidelines to the highest possible standards across all distribution and in conjunction with the TR store design guidelines
Meet with the Brand Visual Merchandising team partners in New York to understand the goals and objectives of existing and future merchandising projects
Develop strategies to support these initiatives for instore execution
Alignment between VM and NY TR global brand marketing to ensure assortment fits globally, regionally and in small, medium and large formats
Write, prototype & develop merchandising training modules
Initiate and develop tools to aid markets with keeping up to date with new collateral launches and new merchandising guidelines
Manage the new Open Service Drawer system ACS - including updates for new products, components, changes and line-up changes by region in collaboration with the Brand and IMD
Manage the existing GPS Skincare Open Sell System including updates for new products, components, changes and lineup changes by region
Continue to design, develop and update with the Brand and Regions the GPS communication bands including any necessary copy changes and translations to relevant markets and travel corridors
Adapt with the Estee Lauder Brand the Global lightbox guidelines for all in store activity, including JC Decaux airport advertising, banners and relevant collateral as well as on counter lightboxes
Partner with Estee Lauder marketing to identify regional needs & feedback recommendations to New York to ensure that regional needs are realized for signage, production, displayer needs, visualization and bulletin information etc
Maintain and develop the I.W.D planogram software in collaboration with the New York office and Regional Teams
Develop, in conjunction with Store Design, all TR on counter merchandisers,communication and navigation
Ensure that all aspects of merchandising are consistent and representative of the Estee Lauder Brand throughout all TR environments
Ideal experiences include:8+ years experience in a wide range ofmerchandising and open service processes (with budgetary and productparameters); experience in handling complex design projects from conceptgeneration through implementation, preferably geared towards retaildesign
Effectivemulti-tasker who can manage projects from conception through production in afast paced changing environment
Provide design inspirationand technical guidance to the teams by "getting into the field to show anddo"-Ability to communicate effectively and work with multi-cultures. VMproducts need to appeal to multi-cultural traveling consumers. Ability to learnthe TR business and how VM is a critical component
Must travel and work instore during installations-international travel required. Solid understandingof print techniques and can show a portfolio of highly polished productionwork
Other skills: Outstanding design vision/sensibility, aesthetics and form, sketching; the ability to inspire and workwith others; team player who leads by example, outstanding communication andpresentation skills to provide clear guidelines and examples to field andteams, excellent writing, organization skills with attention to detail;materials and manufacturing knowledge; strong follow-up skills and time management; planogramming knowledge isalso key
Associate, Visual & Merchandising Resume Examples & Samples
Provide a consistently excellent service experience
Partner with department and warehouse teams to ensure daily replenishment of product from shipment and stockroom inventory
Ensure that store meets all Store Readiness requirements including overall maintenance and housekeeping
Meet or exceed all goals and targets
Recommend and execute product placement/adjacencies
Understand the relationship between visual and sell-through, and rotate merchandise based on sell-through and areas of opportunity
Effective implementation all sales/promotion set up and maintenance/consolidation
Styles and dresses mannequins and/or hard good presentation
Adhere to corporate visual guidelines, standards and directives
Adhere to all Asset Protection policies and procedures
Minimum 1 years of successful merchandising management experience in a high-volume, fast-paced retail environment
Positive, high energy team player with outstanding service orientation and a commitment to consistently deliver exceptional customer experiences
Sense of urgency
Keeps abreast of competitive, cultural and fashion trends
Internships Visual Merchandising Resume Examples & Samples
Maximising the profitability of by supporting the global visual merchandising preparation team
Provide weekly communication to the Western Europe stores
Support in developing global visual directions through mockshop (visualisation tool) and power point
Support on store refits
International Visual Merchandising Project Manager Resume Examples & Samples
Project management (VSM / Art Requests)
Sourcing strategies (Global and regional)
Assist with initiation, development and execution of sales and marketing initiatives in support of key retail customers
Retail and In-store GTM strategy for regions
Analyzes promotional/sales program effectiveness using all available sales tools and data
Makes recommendations based on findings and communicates best practices
Develop processes and flow of all project requests
Establish means for clear and accurate communication thru WIP reports and weekly updates
Projects including creative briefs, timelines, costing, art approvals, and project status updates from initial contact through project delivery
Budget development and management
Supply chain coordination including forecasting, production scheduling, shipping logistics and inventory analysis as it relates to customer driven programs
Manage Seasonal Calendar
Quality control and approval process for all in-store imagery and execution
Work in collaboration with N.A. VSM director to ensure marketing efforts are consistent with Company and Brand direction, and reflect the needs for the overall retail environment
Collaborate with CAD designer and Global VSM teams to leverage assets
Re-format images for in-store and other marketing purposes
Create when needed specific event flyers and GWP material
3-5 years' experience in retail and in-store development
Strong project management and organizational skills, with meticulous attention to detail
Advanced skills in the creation of sales and marketing presentations using Power Point from conception to delivery of final product
Bilingual
Budgeting and forecasting abilities
Negotiation experience
Relevant experience in international markers a plus
Action sports a plus
Must be able to travel extensively
Must be able to perform physical labor at times
Ability to maintain a composed and professional demeanor within a flexible and, at times, noisy work environment
Advanced to Expert – Adobe Creative Suite (Photoshop, Illustrator CS3 or CS4 focus)
Intermediate to Advanced - MS Office Suite (Word, Excel, etc)
Visual Merchandising Assistant Resume Examples & Samples
Manage the Visual calendar including the Floor Set and all other visual directives for three footwear brands
Coordinate, prepare and manage materials for all Floor Set, Cross Functional and Team Meetings
Assist in creating and managing roll out initiatives of new marketing, fixtures, visuals, etc
Communicate with stores regarding special orders, deliveries, picture and measurement needs
Assist in mapping, setting and photography for each month's Floor Set
Responsible for compiling product/merchandising information and photographing setups for each Window, Floor Set and all other visual merchandising directives
Assist in the photo editing and writing of all Visual Communications/Documents for three footwear concepts (Windows, Floor Sets, training materials, monthly trend memos, etc.)
Assist in creation of updated standards guides for all footwear brands
Send out meeting invites and coordinating field conference calls
Manage new store opening issues, missing elements, etc
Attend/conduct store visits, train store associates in regards to visual merchandising standards
Keep mock store organized, track down samples for shoots
Test new setups gaining field feedback for props/marketing and ensuring store consistency and adherence to the Floor Set/Visual Directives
Works closely with footwear merchant teams to create and communicate visual merchandising direction
Help to partner cross functionally with the Purchasing Department and or outside vendors to establish roll out, approve samples, handle budgets/distribution issues and manage roll out field (replacements/damages, placement communications)
Responsible for dealing with field communication
Work cross functionally with the Store Development, Marketing & Operations to teams, to ensure consistency of store openings and in store operations
Ability to communicate with all levels of the corporation and field associates
BA preferred
Retail Visual Merchandising Experience required
Corporate Visual Merchandising Experience preferred
Microsoft office (Excel, Powerpoint, Word)
Quark or InDesign
Basic photography skills
Internet
Strong interest in fashion, current trends
Director of Visual Merchandising Resume Examples & Samples
Manage international product presentations, propping, and window installations
Develop and lead the international visual team, while partnering with cross-functional teams to deliver customer-driven and compelling visual merchandising within the established schedules and budget
Interface with corporate partners, channel managers, and external vendors domestically and internationally
Have a fluent understanding of seasonal design direction, product trends and development themes, as well as fixture needs and development
Develop and communicate all visual merchandising concepts consistent with global alignment, design vision, and specific country trends and needs
Partner with cross-functional teams to coordinate and execute store openings, renovations, showrooms, pop-up shops, and press events
Collaborate with the directors of international operations to coordinate and develop a visual merchandising strategy for each country that maintains global alignment while maximizing market specific product sales
Research best practices within competitors and stay abreast of innovations and developments in international visual merchandising, apply learnings to kate spade new york visual standards, and understand cultural impact
Create and communicate corporate "best practices" to international teams
Partner with merchant teams for strategic product placement and fixture productivity in support of sales and profit stream goals including new category launches
Conduct shop visits and select store openings to ensure that visual direction is consistent and aligned with global initiatives
Manage travel budget and calendars
Effectively lead all corporate international visual conferences and training
Responsible for all in-store visual merchandising items: mannequins, display kits, propping kits, top of counter fixtures, and occasional furniture and lighting based on store layout and ranking
Ability to lead a team and build collaborative relationships across functions
Strong communication skills, with the ability to develop relationships
Proficiency in visual merchandising processes, store layout and design, fixture development and international business models
Strong creative "point of view", with the ability to recognize, evaluate, and direct others to solutions that are brand appropriate
Proficiency with Microsoft office, in-design, and adobe CS
Ability to travel internationally with flexibility in scheduling
Minimal five years corporate visual merchandising experience
Visual Merchandising France & Belux Resume Examples & Samples
Responsible for merchandise used by the display team and to ensure this is accounted for and cared for properly
Organise and conduct in-store training sessions on visual merchandising guidelines and standards staff each season
Participate in organisation of special in-store events
Be budget aware and control aspects of the display budget for that store
Always be aware of current advertising and marketing campaigns, new product launches and promotions
Possibility to participate in Store openings across Europe
Visual Merchandising Guidelines Assistant Resume Examples & Samples
Produce VM guideline documents and communications material for Ready-To-Wear/ Accessories (including womenswear, menswear and childrenswear)
Manipulate photographs, create graphics and write clear instructions in line with the Burberry brand standards and aesthetic
Build additional guidelines with seasonal product updates and special projects
Carry out product display shoots for edit and photo re-touching as required
Research relevant material including creative ways of working, image presentation, interactive functionality, use of text and page layouts
Compile reports and seek to constantly improve their format and features to make them as user friendly as possible
Maintain a logical and consistent filing system for storing images and reports
Regional Visual Merchandising Specialist Resume Examples & Samples
Create account specific strategies (KPI) for our brands, in line with Sales and Marketing Account
Maximise the effective implementation of in-store branded POS and evaluate the campaigns for
Strong understanding of the Sports and Fashion retail landscape
Commercial background
Excellent visual merchandising skills
Proven experience in Selling and Negotiating
Strong communication skills: written, oral and presentation
Degree in sports or sports related subject or relevant industry experience
Must be able to drive and willing to travel
Dkny Visual Merchandising Internship Resume Examples & Samples
Maintaining partner binders wth current window photos
Cut/Sold product analysis
Assist during Fall 2015 market week and showroom setup
Graphic Design coursework preferred with an interest in Visual Merchandising
Ability to create designs and layouts in InDesign
Visual Merchandising Internship Resume Examples & Samples
Assist the visual and merchandising team in special projects relating to; seasonal floor-sets, merchandising directives and the graphic's program,
Create product knowledge materials
Prepare presentation boards for various projects that would include product presentation boards
Conduct data entry for visual elements along with seasonal product
Participate in any additional special projects, as needed (i.e. events, showroom installations, new store openings and floor-set process at the floor-set store.)
Previous retail experience is a plus
Computer skills; Excel, Photoshop, InDesign, Illustrator
Must be eligible to receive school credit for a Spring 2015 internship. Applicants who cannot receive school credit for an internship will not be considered for the program
Specialist, Visual Merchandising Resume Examples & Samples
Assist in the development of visual/visual merchandising content and manage execution of the monthly directive that enhances the brand, compliments the product, and inspires the consumer to drive sales growth
Ensure brand appropriate look & feel and consistencies across Men's and Women's for both windows and in store "shops"
Manage projects from conception to execution including critical dates, partnerships, and communication to the Director
Manage "retail" test space and product sample process & logistics including monthly directive planning, production & execution
Partner with the Merchandise Managers to monitor product sales and provide feedback and direction in change of merchandise placement to increase sales
Contribute ideas that are creative and brand appropriate to creatively expand the visual presentation, product merchandising & styling and elevate overall store presentation
Assist in training in-store visual staff in an inspiring, creative manner related to visuals, styling and merchandising
Bachelor's Degree (7+ years of combined college education and experience may be substituted for a degree)
Minimum 5 years related experience with a direct responsibility for visual merchandising
Experience training, coaching and developing visual staff
Experience in Photoshop preferred
Window and In-Store experience in the apparel industry preferred
Regional Visual Merchandising Executive Resume Examples & Samples
To work closely with various departments to coordinate VM Administration
Follow up on production work of VM fixtures (including order, organizing and distributing) liaise with vendor to ensure order/project are keep in timeline
Assist Visual Merchandising Manager(s) to roll out implementation and execution (seasonal launch/ window installation/sale/ marketing event setup)
Assist VM team to compile visual merchandising implementation and share best practice to keep store visual presentation consistency
Assist in compiling related reports & update in order to share best practice with stores and management review
Support new shop openings & event when required
To perform any other duties/ ad-hoc projects as assigned by the superior when required
Minimum of 3 years visual merchandising/installation and store operations experience with a luxury goods retailer
Strong organizational, management skills with the ability to multi-task
Well-developed written and verbal communication skills including presenting material in an organized and compelling manner
Ability to conduct installations outside of standard working and retail boutique hours (ie, early mornings, evenings and weekends)
Good communication skills, fluent in Cantonese, Mandarin and English
Word, PowerPoint and Excel proficiency
Photoshop & Illustrator proficiency preferred
Director, Visual Merchandising Operations Resume Examples & Samples
Strong 3-dimensional design skills and ability to integrate graphic design
BA or BSC Architecture, Industrial Design or BFA required
Computer skills: on Mac platform: Adobe Illustrator, Adobe Photoshop
And 3D rendering program
All Microsoft Office Programs
Must be exceptionally creative and innovative and be able to articulate thoughts and ideas clearly
Ability to obtain cooperation from all levels of staff and vendors resulting in smooth completion of project initiatives
Ability to receive input from others and be able to persuasively discuss/defend design solutions while remaining flexible and open to other points of view with both internal and external groups
Director, Visual Merchandising Resume Examples & Samples
8+ years of related experience with strong design background including concept development and production
Ability to organize and manage multiple projects and to meet deadlines
Proficiency in CS2: InDesign, Photoshop and Illustrator
Preferred: 3D modeling skills using Rhino (or similar)
Internship Visual Merchandising Resume Examples & Samples
Providing support to the rest of retail design team to ensure fixtures and fittings are well maintained at the counters
Managing the development and production of in store seasonal POS, seasonal themes or merchandising items
Working closely with marketing, design and sales teams to develop VM strategies and support our brand collections
Deliver visual merchandising guidance to in store teams
VM experience or related studies
High attention to detail and design
Experience with Photoshop, Illustrator, In-Design, Excel and AutoCAD
Excellent communication, organizational and time management skills
Ability to work autonomously!
Manager, Global Visual Merchandising Resume Examples & Samples
Manage/ Update each store map for all relevant floorsets and refreshes
Create additional presentations to fill gaps or enhance overall visual image in the store
Develop creative window presentations and in store displays that elevate the product, enhance the customer experience and reflect the seasonal nature of the market
Attend all floor-sets when applicable
Ensure signage and selling collateral is current and placed as directed
Review photos monthly and provide the necessary feedback to the teams
Create updates around discussion in Monday morning business meetings, hot topics and other changes in direction
Partner with Store Ops. to ensure field direction/changes are accurate and timely communicated
Partner with US to determine signage and key marketing strategies for all floor sets, new store openings and in-store events
Partner with store design to determine layouts for new stores and supplies/ props needed for openings
10 + years progressive experience in visual merchandising with multi-store responsibility
BS/BA requiredin design, art or related degree
Photoshop, Illustrator, Quark, In-design, Excel, Microsoft Suite
Prioritize effectively and organize work based on urgency and importance
Correctly identifies problem and is resourceful and/or innovative in finding solutions
Listen attentively and hear accurately
Provides support, direction, and feedback to others
Delegates effectively and appropriately
Visual Merchandising Market Manager Williams Sonoma Resume Examples & Samples
Manages flow of communication between the Director of Field Visual, the stores and management staff through conference calls, touch bases, store visits and workthroughs in an effort to uphold brand consistency
Ensure brand and merchandise presentation are consistency upheld within the market
Reinforce Brand Standards and the use of best practices consistently throughout the market
Plan travel to be fiscally responsible
Partner with DM on business growth opportunities in order to develop market strategies
Provide support and specialist insight to DM in order to maximize business profitability
Participate in floorsets each season
Ensure that the DM, and all store business partners understand merchandising strategies and the key messages of each flow
Help stores interpret corporate visual , creative, marketing and window guidelines
Deliver seasonal hindsights relating to product/presentation through field visual process
Identify and develop training opportunities to address merchandise presentation skills gaps within the field
Manage and ensure consistent training and development in the field in order to increase bench strength for the Field Visual Team
Provide stakeholder feedback in order to make performance succession recommendations within the Field Visual Organization
Ability to maintain brand integrity through visual display techniques
Ability to motivate and inspire teams, field and business partners
Ability to travel weekly to stores within a designated area
Visual Merchandising Assistant Resume Examples & Samples
1+ year of relevant experience
Degree in a related field
Highly organized
Hands-on experience with Microsoft Office Suite, In Design, Illustrator, and Photoshop
Specialist Visual Merchandising Resume Examples & Samples
Ensure all stores comply with Global standards and guidelines and provide a flawless shopping experience for all customers
Cascade information given by CoE (Center of Excellence) and Visual Merchandising managers LAM to the local VM(visual merchandising) teams and Store staff through Training, conference calls and meetings
Build, develop and lead a strong team of in-store Visual Merchandisers
Make Regional adaptions to Global VM guidelines by exception in line with local needs and with prior agreements from the Director VM, Senior Manager VM, Manager VM
Set up and implement a store visit plan for the all points of sale incl Own Retail, Franchise and Wholesale ensuring that all stores are visited regularly and additional focus is given to high profile stores in the Market. All stores must be visited a minimum of once per quarter
Keep up-to-date on Global Amendments to VM guidelines and ensure refleted in all stores competitor analysis as well as current and upcoming fashion trends across the Market. Work with the VM managers LAM (Latin America) to provide locally applicable tactical solutions to competitor actions
Support for all key new stores or modernizations as required to ensure flawless execution from day 1
Support Retail Merchandising to ensure best efficiency in sales versus space
Be accountable for Visual Merchandising and in-store communication performance
Send monthly VM reports to VM manager LAM
Follow up with involved parties within the Retail and Marketing department like Retail Merchandising, Retail Development, Retail Operations, Visual Merchandisers and In-store VMs
Act as a business contact for suppliers (external VMs)
Develop campaign visual merchandising guidelines on SIS (sales information system)
Support VM Trainings
Support special projects – ishop shape
2-3 years of experience in visual merchandising, retail and/or project co-ordination
Ability to work in international environment
Language skills: English advanced, Spanish excellent
IT Skills: Word, Excel and Power Point advanced, Outlook Intermediate
Visual Merchandising Assistant Resume Examples & Samples
Excellent and open communication skills
Strong organisational and visual skills
Ability to adhere to a mulitude of strict deadlines without comprising on the quality and level of performance
Strong attention to details
Excellent computer skills
Willingness and flexibility to travel is mandatory
Visual Merchandising Specialist Resume Examples & Samples
Support the visual merchandising managers with the execution of all events, campaigns and/or projects
Maintain the visual database to ensure graphics; props and any event related materials are distributed appropriately
Create the distribution list for each promotion or event
Support in the planning and coordinating in all new or remodeled store openings
Facilitate the production of all graphics in partnership with our print vendor
Support and coordinate store roll outs of props and/or visual tools
Support with floor sets and responsible for ensuring all graphics are available for review
1 – 3 years visual merchandising experience in stores or corporate capacity
Proven strength in multi-tasking and problem solving skills
Able to work flexible hours to accommodate the needs of the visual department
Proficient in Excel, Microsoft Office
Intermediate knowledge of Adobe Suite including Photoshop, Illustrator and InDesign. Preferred but not required
Bachelor degree preferred but not required
Visual Merchandising Intern Resume Examples & Samples
Assist in the design and coordination of shop windows, display and fixture productions
Responsible for VM tools maintenance and upkeep
Perform other related duties as required and/or assigned
Visual Merchandising Designer Creative Studio Resume Examples & Samples
Collaborates with the department director and category teams to develop and define the visual presentation strategy for basic standards, promotions, events and product launches for Starbucks retail stores in North America
Project management (2 years)
Creative problem-solving skills
Project management skills, including measurement, reporting and financial analysis
Senior Manager of Visual Merchandising Resume Examples & Samples
Merchandising Strategy: Develop creative and on-brand visual direction for all floorsets and windows. Ensure all product is presented in unique and compelling ways that support the theme and inspire our customers to purchase. Partner with peers in Visual, Inventory and Merchandising in creating actionable and creative solutions
Brand Synergy: Responsible for ensuring one singular brand is conveyed through product features, window presentations, and sets the highest singular brand point of view. Partner with the Creative and Merchant teams as well as Visual department to ensure brand synergy
Team Development: Responsible for maintaining, building and developing a staff that yields teamwork, high productivity, and cost effective results across Visual, and Graphics teams. Additionally, ensuring the team is recognized for their successes and contributions to the organization, while nurturing job growth, bench strengths and future leaders within the organization
Creates seasonal display directives and communicates strategy to Visual Communication team and field visual teams
New Store Openings: Manage development of new stores internationally, including store layout, space planning, store set up and prep for openings
Manages display portion of visual department budget
Foster an "all hands on deck" collaborative workstyle
Assists VP of Visual by lead floorset walkthroughs with peers and executive team
Manage direct reports, including coaching as needed, feedback and training, performance reviews
Lead team in innovative thinking and creative solutions
Some travel required to stores in US, Canada, and international locations
10 years minimum field experience
Bachelors Degree or related experience in the field of Visual Merchandising
Skilled in InDesign, Photoshop, Powerpoint, and other directive production methods
Retail Visual Merchandising Store Associate Village Employee Store Resume Examples & Samples
Is aware of store and individual targets and actively works to meet or exceed these by using all resources available within the store
Complies with store policies and procedures to maintain a safe shopping and working environment
Ability to learn and adapt quickly in a fast paced environment
Well developed ability to speak, read, comprehend, and write English
Three to six month's experience working in a sports/fashion customer & commercial focused retail environment
Visual Merchandising Internship Fall Resume Examples & Samples
The Visual Operations intern will be responsible for maintaining and updating the VO spreadsheets, which include the Global Watch Vitrine Inventory, Global Visual Calendar, and Global Fragrance Inventory
Partake in the implementation of the monthly global floorset directive
Assemble new store opening package for every new store opening for Lifestyle stores
Learn the basics of the Visual Merchandising business
Proficient in Excel, Adobe Creative Suite- Photoshop, Illustrator, InDesign
Southeast Visual Merchandising District Manager Resume Examples & Samples
Bachelor's degree (8+ years of combined college education and work experience may be substituted for a degree)
Minimum 5 years experience with direct responsibility for visual merchandising
Strong knowledge and insights of VISS environment especially windows, Visual Merchandising, and buying structure
Strong ability to lead and translate creative from an intangible thought to a tangible execution
Proven skills to drive volume growth through the placement of product on floor
Ability to develop and execute training programs and visual manuals
Excellent managerial skills and effective negotiation skills
Working knowledge of Word, Excel, PowerPoint, MAC, & Photoshop
Basic knowledge of retail math
Professional and influential demeanor with senior and middle management
Ability to write briefs and direct creative agencies to create window and in-store programs
Excellent ability to problem solve with buyers, operations and regional managers in the field as well as with store design and graphic design in order to apply the resources and skills to support "place" at retail to drive sell through
Skill in providing directions and strategy guidance to direct reports and key relationships grounded in facts and analysis generating ROI
Ability to lead the creative process, analyze and use sound judgment, present to directors, write clear and strategic direction and influence decisions quickly and with authority
Director Visual Merchandising Em Central Resume Examples & Samples
Collaborate closely with Trade Marketing, Store Development, and retail managers to ensure that the product range and product buy is considering a Best in Class consumer-centric visual merchandising strategy for optimal execution in stores
Collaborate closely with Retail Merchandising and Retail Operations (Franchise & Own Retail) to ensure the store layouts reflect the product buys and inventory levels as well as the specific geography and trading proportionality of each store
Manage visual merchandising organization, performance, and cost base
Account for the correct balance of commercial returns and Brand image across all stores
Contribute to the development of the MENA Retail strategy cross Channels
Ensure flawless service delivery to each Region & Channel
Collaborate closely with Senior Manager Visual Merchandising Mono-Brand to develop layout policy for future seasons
Collaborate closely with Store Development team for new openings/remodeling
Ensure smooth cooperation of all direct reports along all interfaces
Build, develop, and lead a strong team of Visual Merchandising professionals in function, as well as functional reports in regions, toward the achievement of common goals (field/stores)
Create the right framework to train and motivate retail field personnel across MENA
Set personal objectives, targets, guidelines, and assess all reports
Develop the functional and social skills of direct reports with special focus on talents
Manage, support and develop a diverse team to excel in internal and external customer satisfaction
Multi-national, Multi-location VM responsibilities
Inter-Personal/Inter-Departmental Relationships, Change Management and Organizational Development
University degree in Business or Marketing
Minimum of 10 years progressive work experience in Retail, specifically Visual Merchandising
8 years leadership experience in Retail environment
VP Visual Merchandising Pottery Barn Resume Examples & Samples
Merchandising Strategy: The VP of Visual Merchandising is to oversee and ensure that all product categories are given maximum opportunity to sell and maintain high margins through proper floor placement, signage, packaging, window support, and fixture support
Brand Synergy: The VP of Visual Merchandising is responsible for ensuring one singular brand is conveyed through product message, window presentation, in-store collateral, and all components produced from the Visual department, and sets the highest singular brand point of view. The position also partners with the creative teams in Internet & Catalog to ensure brand synergy
Team Development: The VP of Visual Merchandising is responsible for maintaining, building and developing a staff that yields teamwork, high productivity, and cost effective results across the Packaging, Visual, and Graphics teams. Additionally, ensuring the team is recognized for their successes and contributions to the organization, while nurturing job growth, bench strengths and future leaders within the organization
Financial Organization: The VP of Visual Merchandising is financially accountable for the budgets for the Visual Merchandising and Brand Packaging departments
10+ years of direct experience in Visual Merchandising
Multi unit retail experience strongly preferred
Bachelor's degree in Business or Management discipline or equivalent experience is preferred
Demonstrated high competency in the execution of multiple large projects, including managing resources across multiple projects to meet goals, delivery timelines and budgetary guidelines
Strong teamwork and interpersonal skills; ability to communicate and influence at all management levels, and thrive in a cross-functional, evolving business environment
Hiring of Visual Merchandising Specialist Resume Examples & Samples
Adherence to SOP – Visual Merchandising standards for EBOs, MBOs and NCS, Standardize VM principles
Align & implement to GTM Guidelines proposition – VM Calendar
Standardize Visual Communication - State of Art VM (Window) Displays – Branding & Store Communication - by Design, Fixtures, and POP's – imbibing the Brand Value Proposition
Develop Strong Vendor Base for Visuals and Signs Regionally
VM Budgeting for the Region | Chain – Cost effectiveness
VM Training to the front end staff - Delivery – VM with measurable KPI's
5 - 6 years of relevant experience with Branded organization with working knowledge in CS3, CDR and other Design Operations
Must have 5 - 6 years of experience in implementing retail design of communication and product presentation
Must be able to handle a large team spread across a vast geography
Enhance Brand equity through great consumer shopping experience, increased sell through, by implementing suitable retail design formats
To ensure Brand of Levis is reflected in implementation of each of the Brand elements
Drives and manages the chain of cross business VM Custodians across the channels | geographies
Visual Merchandising Stylist Resume Examples & Samples
Apply your merchandising and visual skills to meet department, store and individual visual merchandising and productivity goals
Use your passion for styling and knowledge of current trends to support store events, trim installations and corporate sign programs
Support the success of your department by nailing department-specific and companywide visual guidelines
Director, Field Visual Merchandising Resume Examples & Samples
Develop methodologies for training Store Leadership teams to maintain consistent presentation standards thru the use of corporate visual tools as well as through constant training on site
Execute and support monthly visual/merchandising presentation direction in all stores
Execute and support monthly window presentations
Develop floor plans per store with emphasis on teaching management team
Develop strategy for disseminating Visual Presentations information to Store Leadership teams
Work with Corporate Visual Merchandising to ensure that new store designs are compatible with merchandise strategies
Coordinate flow of visual/merchandising information to stores emphasizing and customizing pertinent information
Train and develop the current Field Visual staff and develop a growth strategy for building Visual Field Department
Maintain consistent and effective partnership with corporate visual merchandising staff to assure consistency in presentation and ease of execution of strategies in stores
Work with corporate visual merchandising on fixtures, furniture and props that enhance esthetics, customer service and operational control
Excellent knowledge and experience at a level normally acquired through the completion of a BA degree in retail or related field
Minimum of 12+ years of retail visual experience as well as some experience with retail marketing and advertising
Retail Design & Visual Merchandising Senior Executive Resume Examples & Samples
Qualification from Architecture, Interior Design, Industrial Design or equivalent
Minimum of 5 years' experience in planning, design and construction of stores, luxury experience is a plus
Architectural, interior design, art and project management working experience, knowledge in branding is a plus
Familiarity with multiple stakeholder management, able to cope with complexity
Adobe Illustrator and Photoshop, CAD programs (AutoCAD, Vectorworks)
Visual Merchandising Associate Resume Examples & Samples
Preparing feature & campaign product pages by curating assortment based on trend and concept of campaign
Maintain merchandising on all promotional pages and category pages throughout the site
Manages flow of product during photo shoots by maintaining order with the varying levels of merchandise and product categories
Style looks based on brand direction and work with models on set for specified brands /categories
Organize and prep garments, products, and accessories to ensure all items are photo ready and in-studio prior to shoots
Support the merchant/designer and buyers brand vision, assuring the highest quality product images are photographed
Constantly research current and upcoming trends in fashion, retail, and accessories
Participate in evolving the styling point of view for REVOLVEclothing
Degree in fashion design, marketing, merchandising or related field
Experience with merchandise coordination and demonstrates set management skills
Experience with excel
Specialist, Visual Merchandising Resume Examples & Samples
Execute the implementation of ISC and POS material according regional guidelines
Implement and follow VM processes for reporting, ISC implementation and Campaign execution in wholesale/ retail
To support overall Marketing strategy for e.g. Key Accounts and Own Retail
Support trade marketing implementation according to regional strategies and regional trade marketing calendar
Specialist, Visual Merchandising, SEA Resume Examples & Samples
Support the current VM team on key VM projects
Develop impactful Campaign VM toolkit, co-ordinate with countries for effective and timely execution
Manage campaign/ product launch evaluation, share learnings and results to all concerned parties for further improvement
Monitor and track all VM efforts
Submit VM monthly reportings to SEA as well as global
Regional Visual Merchandising Resume Examples & Samples
Improve visual presence of the brand at both retail and wholesale
Lead and maintain regional visual merchandising excellence and drive and deliver execution of best practices to 7 Asia markets
Develop guidelines and key outfits with product merchandising and retail buying teams
Lead visual merchandising meetings to ensure timely deployment and execution of VM materials in key markets and stores
Assist Regional Retail Marketing Managers in new display ideas, training, coaching and developing VM strategies for key markets
Manage and review all budgets for projects and co-ordinate with external parties and vendors to ensure high quality production
Visual Merchandising Executive Resume Examples & Samples
To continually support & drive quality for the MAC brand VM & equity for TR APAC
To ensure quality reviews & guidelines to deliver on VM design work
To leverage & partner with VM team network across for other brands
BA in Design related fields or BFA preferred
5~8 year of retail merchandising or related field experience preferred
Ability to travel up to 15% of the time
Keen interest & passion for the beauty industry business & lifestyle products
Knowledge of computer programs including, Adobe Suite, Microsoft office
Knowledge of CAD or Vectorworks will be an advantage but not necessary
Good command of both written & spoken English is necessary or other languages is preferred
Retail Visual Merchandising Store Associate Resume Examples & Samples
Collaborates productively and respectfully with team members to meet or exceed store goals
Communicates a desire for ongoing learning and welcomes all available opportunities to increase individual and store performance
Makes themselves available to support other team members and departments as needed
Knowledge of customer service principles and processes
Ability to understand and carry out oral and/or written instructions and request clarification if needed
Ability to build and maintain effective working relationships team members
Director, Visual Merchandising, Sephora Resume Examples & Samples
In partnership with the Executive Director (Account Lead) and Director/Manager of Marketing and Merchandising, manage multiple projects, concept, design, art direction, supervision of production and overall project management. Materials include mailers, brochures, magazine inserts, point of purchase display, press kits, counter cards, advertising, invitations and related promotional print
Oversee the communication of brand standards for visual presentation in store and provide creative direction in the form of the POS Guidelines
Manage conversion of store environments for Holiday and product launches along with Marketing / Merchandising opportunities for Sephora. Research and present information leading to consistency and cost savings. Organize data from marketing and creative
Develop innovation for in-case merchandising appropriate for Sephora environment. Execute production of merchandising props and elements. Partner with production department to illustrate appropriate directions and usage in line with Sephora standards and guidelines
Coordinate with global counter parts, Visual Merchandizing, Creative, Copy, Store Construction to ensure quality and timely execution
Facilitate in 3D representation
Provide creative direction for Education events, training centers and field training environments
Create visual support for large scale PR and Special Events, in-store outpost locations, window and end caps
Oversee custom collateral requests from retailers, partnering with Creative
Liaise with marketing about the calendar, program directions. Keep schedule on track. Clearly provide this information to the field via guidelines, bulletins, newsletters, visits and phone conferences
Develop merchandising props and elements to support launches in-store
Ensure that North America merchandising standards / strategies are being executed at NY area stores via regular in-store visits. Also includes responsibility for merchandising free-standing store environment (i.e. Manhasset)
Set up presentations for internal and retail sales meetings, including organizing/ordering any necessary visual elements
Meeting and event design and execution (sales meeting, Neiman Marcus conclave, etc.)
Develop visual merchandising training module for the field. Hold training sessions when possible. Work in Field with Beauty Advisors to illustrate merchandising guidelines. Develop visual merchandising training module available to the Field
Serve as liaison for Latin America initiatives, approximately 1 week per month
Oversee budget
College degree with minimum 8+ years related experience, preferably in luxury goods or cosmetics
Background in Visual Merchandising with special focus on open sell environments
A solid Project management experience is a must
Fluent in Illustrator, Photoshop and 3D via Apple Mac Environment – Creative Suite 6
Strong design sensibility, typographic skills, illustration and digital experience required. Photographic art direction skills a plus
Able to work and adapt to a fast-paced environment. Must be an excellent team player with the ability to build, foster and nurture relationships with members of the Global Creative teams and cross-functional teams
Strong attention to detail and excellent planning, communication and organizational skills
Demonstrate good judgment
Display a sense of urgency
Proficiency in all Microsoft Office Applications - possess a strong knowledge of Excel and Word
Designer, Global Visual Merchandising Resume Examples & Samples
Render and release artwork for barricades and store signage (i.e., store hours, banners, renovation signage, logos, etc.)
Assist with rendering in store graphics to support seasonal collections
Assist with development of special merchandising (i.e., Holiday, New Store Concepts, etc.)
2+ years of graphic and/or event design experience preferred
Knowledge of computer programs including, the Adobe creative suite particularly InDesign, Illustrator and PhotoShop, Microsoft Office
Ability to work well in a team environment and contribute ideas
Deadline oriented and ability to self-manage
Project Manager of Visual Merchandising Resume Examples & Samples
At least 3-4 years' experience in product design, construction of any type, production department, trade show experience, or merchandising department
A college degree is preferable and appreciated
Excellent communication skills; both verbal & written
Proactive, positive attitude, team-player mentality, focused
Deadline & budget conscious
Adobe Suite Knowledge (Photo Shop, Illustrator, etc.)
Highly motivated, assertive and very well organized
Director of Visual Merchandising & Store Design Resume Examples & Samples
8 – 10 years hands on visual merchandising experience
Provide design inspiration and technical guidance to the teams by "getting into the field to show and do"
Excellent styling ability
Ability to negotiate with internal and external business partners
Retail industry knowledge and experience
Proficient knowledge of Auto Cad, InDesign, Office, and Adobe Illustrator
Ideal candidate must have some Architecture experience
Ability to travel approximately 25%
Visual Merchandising Director, Men s Resume Examples & Samples
4 year Bachelor's degree
4 – 8 year experience in the visual merchandising field and retail environment
Experience with In Design, Photoshop, Mac, PC and Power Point presentations
Ability to think creatively and to understand scale and composition in visual techniques
Flexibility to adapt to changing priorities
Visual Merchandising Specialist Resume Examples & Samples
Processing, visual presentation and replenishing sales floor. Maintains adequate stock levels to maximize sales. Includes transfer of product from warehouse to sales floor
Timely markdown of merchandise as directed by division merchandisers. Re-ticketing as needed
Communicates inventory opportunities and challenges to store management and division merchandising staff in a timely basis. Review sales/inventory reports
Insures execution of best practice initiatives. Actively participates in at least one store committee
Will assist with sales floor objectives such as cash register operations, customer service desk, fitting rooms and/or general maintenance
Insure proper signage and pricing is in place
Provides direction to, assists in training and leads part-time sales floor associates
Previous experience in an apparel environment desired
Past experience leading a department is preferred
Must show high level of initiative and self-motivation
Strong interpersonal and customer service skills
Frequently lift and/or move up to 20 lbs., occasionally lift and/or move up to 50 lbs
Visual Merchandising Designer Resume Examples & Samples
Designs presentation and general product layout and schematics for retail stores
Supports graphics projects and programs that meet stated company objectives, promote company brand identity and enhance the Starbucks experience for the consumer
Retail store or merchandising expertise (3 years)
Visual presentation or display design (3 years)
Product merchandising and display skills
InDesign and Photoshop knowledge useful
Anthropologie Summer Internships Visual Merchandising Resume Examples & Samples
Assist with apparel and home product style-outs, merchandising prototypes and product photography for the Visual Merchandising and Display team
Edit in Photoshop & basic layouts in InDesign,
Organize and maintain a digital imagery library, print images, and participate in special projects as needed
Be involved in all Visual inspiration meetings and participate in concept development
Visual Merchandising Support Germany Resume Examples & Samples
Supervising and training the sales team so they keep the product displayed in accordance with the standards
Implementation of furniture, maintenance and design of the showroom
Minimum 3 years of experience as a visual merchandiser
Visual Merchandising Assistant Resume Examples & Samples
Provide administrative support to the team
Coordinate and update various assortment sheets
Review and develop merchandising concepts in partnership with the Visual Merchandising Managers
Prepare project reports and monitor deadlines
Photoshop, Ai, MS Office (Word, Excel, Powerpoint)
Director of Visual Merchandising Resume Examples & Samples
Merchandising Strategy: The Director of Visual Merchandising is to oversee and ensure that all product categories are given maximum opportunity to sell and maintain standards as set forth by the WW VM department
Brand Synergy: The Director of Visual Merchandising is responsible for ensuring one singular brand is conveyed through product message, window presentation, in-store collateral, and all components produced from the Visual department, setting the highest singular brand point of view
Partnership with WW VM: The Director of Visual Merchandising partners closely with WW VM department to ensure that all directives are seamlessly implemented and that all requests from HQ are satisfied in a timely and effective fashion
Team Development: The Director of Visual Merchandising is responsible for maintaining, building and developing a staff that yields teamwork, high productivity, and cost effective results. Additionally, ensuring the team is recognized for their successes and contributions to the organization, while nurturing job growth, bench strengths and future leaders within the organization
Financial Organization: The Director of Visual Merchandising is financially accountable for the budgets for the Visual Merchandising department
Trainee Visual Merchandising Graphics Assistant Resume Examples & Samples
Supporting the Head of Visual Merchandising with the execution of consistent schemes, to be applied across all doors both DOS and franchisees
Ensuring merchandising guidelines are followed, this includes; In Store display, lay out, density & rules, Folding/Hanging techniques
Working within merchandising guideline in order to balance creative image with optimization of retail densities across all categories
Working with retail store staff to carry out the visual merchandising of all wholly operated stores
Creating schedules to ensure smooth running of all projects
Supporting shipping of props to stores worldwide
General administrative duties
Liaising with prop suppliers worldwide to support visual merchandising pop ups/installations
A good creative understanding of vm, vm pop-ups and installations
Excellent research skills and a good knowledge of art/design
Proficient in indesign, photoshop and Microsoft packages
Nike Athlete of Visual Merchandising Resume Examples & Samples
Utilize customer service skills, basic sales techniques, and product knowledge to connect customers with the right product and drive sales
Serve as a product knowledge resource for consumers and entry level associates. Seek educational opportunities to develop advanced level or specialized knowledge about selling, Nike products and culture, sales and service techniques
Assist Leads, Senior Associates, and Managers in training entry level associates
589992
Must have or be pursuing a High School diploma or GED
Able to accomplish multiple tasks in a fast-paced environment
Senior Director of Visual Merchandising Resume Examples & Samples
Responsible for visual merchandising for all kate spade new york domestic specialty and
Minimum of three years in a corporate director level, visual merchandising role
Strong management qualities: approaches work with a mindset of collaboration, develops
Visual Merchandising Project Manager Resume Examples & Samples
Execute bi-weekly training sessions to train executives and sales associates to be fashion/ trend oriented and responsive to newness
Achieve brand consistency and enhancements by supporting corporate branding initiatives: in-store campaigns, windows, etc
Take a leadership role in communication, direction and flow challenges within the store
Maintain control of hour usage (i.e. no unauthorized overtime)
Act as the "go-to" person for in-store visits from the merchant team (Buyers & Planners)
Minimum of 2+ years of retail experience in visual merchandising
Visual Merchandising Summer Internship Resume Examples & Samples
Partnering with all the relevant retailers to ensure visual merchandising is correctly implemented
Taking on your own projects and building up an in-depth expertise of merchandising
Working closely with the Marketing team to design, manage and develop Point of Sales and launch guidelines whilst further coordinating printing and distribution
Updating developing and designing planogrames to guide stores on how to present their product
Liaising with marketing and sales in order to confirm direction and stock levels
Regular in-store visits to track competitor activity and launches across retailers, gathering photos, details on materials and structures to create a monthly report for presentation to the Marketing Team and General Manager
Visual Merchandising Month Industrial Placement Resume Examples & Samples
Supporting the Visual Merchandising team with preparing and planning for new launches and promotions
Taking on your own projects and building up an in-depth expertise of visual merchandising
Updating developing and designing planograms to guide stores on how to present their product
Attending trade shows and supplier fairs on behalf of the team
Visual Merchandising Specialist Resume Examples & Samples
Develop co ordination calendar and manage effectively across the UK/IRL
Develop VM guidelines. Make Regional adaptions to Global VM guidelines by exception in line with local needs
Cascade VM guidelines and information to the market VM teams through Feedbacks, Trainings, conference calls and meetings
Keep up-to-date Global VM guidelines and ensure that all relevant vm tools are being in use across the Market. Work with the market VM managers UK/IRE to provide locally applicable tools and tactical solutions to support execution of VM
Create store opening critical path and support for all key new point of sales openings or modernizations as required to ensure flawless execution from day 1
Provides reports/feedbacks to Retail back office team on the Visual Merchandising implementation of campaigns, product availability, category floor share, Shop in Shops executions, competitors and market opportunities
Support store application programme and data analysis tracking
Manage VM compliance reporting and share with key stakeholders
Develop and send monthly VM reports, best practices and VM newsletters to market VM managers
Act as a business contact for suppliers
Plan instore communication budget for retail stores and collate ISC orders on a seasonal basis
Develop visual merchandising workflow calendar
Manage consumables ordering for retail store portfolio
Execution of specifically briefed projects
Degree in business administration or related area
2-3 years of experience in retail and/or project co-ordination
Industry: ideally in apparel/fashion/shoes or agencies
Cultural: Ability to work in international environment
Exposure: sports, fashion
Visual Merchandising Operations Specialist Resume Examples & Samples
Manage the implementation of Retail Windows from concept to execution
Create and maintain the Retail Window calendar, directives, and distribution lists
Monitor existing window presentation and in-store marketing strategies for effectiveness
Work alongside Visual Merchandising Specialist on new merchandising tools, fixtures, and signage needed for in-store
Partner with the AFA and Eyewear teams to strategize any in-store graphic needs
Create and submit Retail creative briefs and orders for all in-store, event, and new store opening graphics
Oversee Visual Merchandising budgets, purchase orders, and vendor invoices
Elevate the image of the brand through design while considering budgets and timeframes
Keep up with trends in Visual Merchandising for both in store and window presentation
Communicate visual updates and files to the Global retail team
Director of Visual Merchandising Resume Examples & Samples
Develop proposals for window displays and internal store display, adapting them to the particularities and merchandise of each store, within the guidelines defined by HQ
Execute periodic window displays in the stores of the assigned region, taking into account sales trends of each market, the target clientele and local competitors
Collaborate closely with the Retail Merchandising Department to create displays which increase customer traffic and sales by identifying appropriate outfits for the market, the clientele and seasonality, based on stock on hand, and within the guidelines defined by HQ
Keep Visual Associates informed of the guidelines and other information supplied of seasonal window display changes and new store openings, through periodic photographic checks of displays and store visits
Monitor the correctness and adequacy of displays in stores in the assigned region in collaboration with Retail Merchandising with frequent and punctual checks of photographs sent by the local Visual Team
Supply adequate information to Store Managers and/or Store Visual personnel to ensure the maintenance of the display and any necessary daily updates
Each season execute displays in the Show Rooms for the Collection launch, following the direction of HQ
Collaborate with the Department of Advertising, Communications and PR on In- Store Events and Press Presentations
Collaborate with the Technical Department, providing feedback on the interior condition of stores, windows and display cases and objects
Director Visual Merchandising Resume Examples & Samples
Visit regions to educate the La Mer visual merchandising on how to merchandise with excellence, present during sales meeting, share best practices and new merchandising applications
Liaise with the brand's Global Store Design and Visual Merchandising Teams in New York to secure approval of TR initiatives that are in line with global directives
Collaborate with TR brand head in NY to ensure alignment before deploying to the TR Regional Teams
Initiate TR specific requests on behalf of the regions, with global brand approval
Work across multiple disciplines to design and implement merchandising best practices and to enhance customer experiences in TR environments (freestanding stores, downtown stores, airports, border stores, cruise ships)
To develop and maintain a set of merchandising guidelines to the highest possible standards across all distribution and in conjunction with the TR store design guidelines
Actively engage the La Mer Brand Visual Merchandising Team partners in New York to understand the goals and objectives of existing and future merchandising projects. Develop strategies to support these initiatives for in store execution
Work closely with the La Mer Brand Store Design Group to understand store planning, and provide insight to help build new stores based on a visual merchandising point of view
Alignment between visual merchandising and NY TR global brand marketing to ensure assortment fits Globally, Regionally and in small, medium and large formats
Write, prototype & develop merchandising training modules. Initiate and develop tools to aid markets with keeping up to date with new collateral launches and new merchandising guidelines
To manage the existing LMS Visual Merchandising System including updates for new products, components, changes and lineup changes by region
To continue to design, develop and update with the Brand and Regions the LMS communication bands including any necessary copy changes and translations to relevant Markets and travel corridors
Partner with La Mer marketing to identify regional needs & feedback recommendations to New York to ensure that regional needs are realized for signage, production, displayer needs, visualization and bulletin information etc
To maintain and develop the I.W.D planogram software in collaboration with the New York office and Regional Teams
Continually seek to streamline the visual merchandising guidelines and IWD planograms for ongoing TR needs
To help develop, in conjunction with the Visual Merchandising and Store Design Group, all TR on counter merchandisers, communication and navigation
To ensure that all aspects of merchandising are consistent and representative of the La Mer Brand throughout all TR environments
Develop a team of regional Visual Merchandising Executives to enthuse, guide and train
Provide design inspiration and technical guidance to the teams by "getting into the field to show and do"-Ability to communicate effectively and work with multi-cultures. VM products need to appeal to multi-cultural traveling consumers. Ability to learn the TR business and how VM is a critical component
Must travel and work in store during installations-international travel required. Solid understanding of print techniques and can show a portfolio of highly polished production work
Other skills: Outstanding design vision/ sensibility, aesthetics and form, sketching; the ability to inspire and work with others; team player who leads by example, outstanding communication and presentation skills to provide clear guidelines and examples to field and teams, excellent writing, organization skills with attention to detail; materials and manufacturing knowledge; strong follow-up skills and time management; planogramming knowledge is also key
Spring Visual Merchandising Trainee Resume Examples & Samples
Scheduling projects and organizing briefs
Assisting with design overflow on small production projects using InDesign and PhotoShop
Formatting and printing of some seasonal packages
Organizing/filing all 2014 visual files
Preparing presentations and visual reports
Updating US and Canada Retail spreadsheets
Creating print orders and connecting with printers
Cleaning up Marvin files and assisting with Global asset requests
Advanced computer skills (including InDesign, Photoshop and Illustrator, Microsoft Word, Excel, Power Point and Outlook)
Macintosh Skills a
Retail Development Visual Merchandising Internship Spring Resume Examples & Samples
Assist in creating the Monthly/Quarterly Visual Merchandising Directives
Utilize Photoshop to edit images for final use in Visual Merchandising Directives
Assist in Merchandising the RTW/FW showroom prior to RTW/FW markets
Assist in the RTW/FW VM photo shoots
Create and update Product Request Forms
Update and maintain RTW/FW internal drives
Visual Merchandising Photography Stylist Resume Examples & Samples
Style products consistently to brand standards as it relates to photography and merchandising guidelines
Work with Visual Merchandising team to understand the goals and creative direction and ensure concepts are translated to photographer and lighting team
Work with photographer to achieve desired lighting and orientation on each shot
Assist in the creation of concepts and strategies for seasonal product releases for all channels
Maintain photography daily shot list calendar ensuring all daily schedules and deadlines are met
Assist in the maintenance of products and props inventories for photo shoots ensuring that product is returned to appropriate storage locations
Make suggestions for process improvement and efficiencies to Visual Merchandising team
Ensure consistent work flow through project management in studio coordination
Assist in the selection and purchase of props to enhance photography
High school graduate. Bachelor's degree in commercial photography, fine art and/or equivalent experience
3+ years styling experience
Excellent written and verbal communication skills with proven ability to communicate with all levels across the organization
Ability to build and maintain good rapport with both internal and external customers to handle situations with confidence, tact
Strong organizational skills with demonstrated ability to prioritize workload, and concurrently manage multiple projects
Flexible, adaptable with the demonstrated ability to work under pressure
Resourceful with ability to make decisions and meet deadlines in a fast paced environment
Understands key business drivers and uses this knowledge in own work
High level of attention to detail with strong follow through skills
Demonstrated ability to solve a range of problems with ability to analyze solutions
Strong organizational and presentation skills
Strong visual aesthetic
Ability to operate office equipment, including computers, copiers, fax machines, and phones
Ability to occasionally lift and/or move up to 20 pounds
Occasional local and out of state travel for Company business
Visual Merchandising Designer, Clinique Resume Examples & Samples
Diploma/Degree in Visual Merchandising, Industrial or Graphic Design
2- 3 years' experience in design environment with 3-Dimensional design experience & knowledge, preferably in retail/high fashion/beauty industry
Possess leadership qualities and the ability to communicate with all levels of staff
Software: Illustrator, PhotoShop, In Design, Microsoft Office and Render Works, SketchUp or equivalent modeling software
Has an eye for detail and strong in Typography
Visual Merchandising Designer Resume Examples & Samples
Communicates visual plan for promotions or events to visual communication team for production of schematics for the newsletter to retail partners and other communication tools
Leads or supports graphics projects and programs that meet stated company objectives, promote company brand identity and enhance the Starbucks experience for the consumer
Retail store or merchandising (6 years)
Visual presentation or display design (6 years)
Ability to balance multiple priorities and meet deadlines
Visual Merchandising Designer Resume Examples & Samples
Assist with development of seasonal visual merchandising guidelines including product launch calendars, displayer adjacencies, and sample store layouts
Assist with development of merchandising guidelines including displayer color schematics and bay (wall) merchandising
Format seasonal visual merchandising guidelines and generic merchandising guidelines using Adobe InDesign and Adobe Illustrator
Partner with Product Marketing / Creative Services to maintain various displayer catalogues based on each market's lineup
Update store layout templates
Create merchandising layouts for showrooms, events, and conferences
Assist with development of Visual Merchandising Workshops
Maintain product and displayer samples for the department
Visual Merchandising & Display Operations Assistant Resume Examples & Samples
Support and maintain the Operations team administrative systems
Key contact for SAP / PO's and New Vendors
Develop relationships with the Operational team key stakeholders including Showroom, Samples Office, Creative Media
Support the Visual Merchandising (VM) team during the key showroom business times
Build successful relationships with the regional VM team, clarifying local needs and opportunities to support the regions
Support the Visual Display Project Delivery Manager & the Visual Merchandising Coordinator on a daily basis including but limited to
Electrician /Supplier Access (Scheduling, PO, RAMS),
Space Management (Showroom, Mock Window, Mock Shop),
Meeting / Video conference organisation,
Crew calls,
Courier booking and packaging goods,
Strata / Facilities building management
Regional Distribution
Signage
Collating signage comms, costs, regional requests
Picture Park uploads and filing
Visual Merchandising Assistant Resume Examples & Samples
Respond to Area Manager's requests such as duratrans orders or counter maintenance
Create planograms for sales
Create purchase order and communicate to suppliers
Create and send VM guidelines to Area Manager and consultants for each launch
Work with external print suppliers on managing all orders
Manage in store visuals and visual copyrights
Responsible for monthly visual roll out of duratrans and lightboxes
Competitor reviews and POS analysis using store visits (monthly presentation to the Marketing team)
Support the team on daily tasks such as no charge orders, presentations and carry out any other reasonable management requested task
Develop Point of Sale (POS) for new product launches and promotions
Work on Debenhams window package and Boots TODs
Sound knowledge of MS Office (Excel, Word, PowerPoint)
Basic understanding of graphics
Excellent communication, both written and verbal
High level of accuracy and attention to detail
Is passionate, enthusiastic and has fun in work achievement
Is ready to pioneer new ideas and approaches
Is willing to help others and focuses on customer needs
Is curious and thinks out of the box, brings fresh ideas
Is reliable, gets things done on time
Demonstrates a strong sense of individual accountability
Can deal with or manage cross-functional resources
Organizes own work and the work of others effectively
Adapts to changing priorities as needed
Visual Merchandising Special Projects Assistant Resume Examples & Samples
Retail and Store Level Visual Merchandising Experience preferred
Effecitve collaboration skills
Effective communication skills both verbal and written
Effective detail and organizational skills
Retail Home office, or other administrative experience
Knowledge of Adobe CS - Proficient with Photoshop and InDesign (AI a plus)
CAD floor planning experience preferred but not required
Proficient in Office suite required – Word, Excel, Powerpoint, and Outlook
Store Visual Merchandising Associate Resume Examples & Samples
Demonstrate a clear understanding of the latest looks through dressing techniques
Implement the Window changes in stores and update the interior dressings on a regular basis
A proven track record in implementing styling according to the latest fashion trends
The ability to drive sales through effective merchandise placement and display
A proven track record in utilizing visual merchandising skills in a fashion retail environment: Motivated, committed and driven
The ability to perform under pressure and operate in a fast paced environment meeting deadlines
Asst Mgr-visual Merchandising Resume Examples & Samples
Support the Visual Merchandising Manager to implement the Global visual merchandising standards and guidelines in all store concepts and formats within the specified region/area
Conduct store visits in line with the store visit plan and ensure that all stores in the specified region/area are visited a minimum of [#] per quarter
Keep up-to-date on what competitors are doing and provide feedback to Visual Merchandising Manager on any current and upcoming fashion trends across the Market. Implement locally applicable tactical solutions (for windows and ISC) to competitor actions as advised by the Visual Merchandising Manager
Outlook: basic
Word: basic
Excel: advanced
PowerPoint: advanced
English: basic
Visual Merchandising Internship Summer Resume Examples & Samples
They will also work closely with the Visual Communications team to develop a Global Product Enhancer ordering guide and a Visual intern manual
Update the calendar, global store listing sheet, organizational chart, and new store opening master address list
Help prep the showroom for press events
Participate with styleout photo shoots
Students MUST be able to receive academic credit for the duration of the internship. Before you apply, please check with your internship center that you would be eligible to receive academic credit if you were offered an internship
Looking for a student in majoring in Merchandising or Visual Merchandising
Analytical, task oriented, driven, and professional
Senior Designer, Visual Merchandising, MAC Resume Examples & Samples
Conceptualize and render Enhanced Visualization (i.e., table wraps, façade wraps, and floor graphics, etc.) and Enhanced Merchandising (i.e., bay / wall graphics, etc.) to support seasonal collections
Create assets for Enhanced Visualization and mechanicals for Enhanced Merchandising, and release a design package to VM Regional teams
Review mechanicals for Enhanced Visualization created by VM Designer and release to VM Regional teams
Work with Creative Services and outsource prototypes and material samples, and release a sample package to VM Regional teams
Manage production and installation of special collection displays at the SoHo and Fifth Ave stores
Work with VM team to develop special merchandising for Holiday, New Store Concepts, and Special Events etc
Assist with illustrating products for use in guidelines, renderings and other VM related materials
Render merchandising elements into new store concepts, special events and presentations
Maintain consistently high visual standards throughout all environments by creating the design guidelines and templates for in-store VM graphics
Review and approve artwork for in-store VM graphics from VM Designer and VM Regional teams
Manage the workflow of VM Designer, ensuring deadlines are met
Chef de Projet Visual Merchandising International Resume Examples & Samples
Design and development of event or service concepts for the retail network
Formalisation of guidelines for the different markets
Production and dispatch of all decorative/set-up/stationery elements required for the events and services offered in store
Creation of e-mailing programmes/e-vites/leaflets promoting events
Budget monitoring
Production of marketing tools such as videos to be shown in stores and presentation kits for products or services (leather binders, customisable boxes, etc.)
Visual Merchandising Associate Travel Retail Resume Examples & Samples
Work with the marketing manager and commercial team to manage and execute visual merchandising for SmashBox, GlamGlow, Origins and one additional brand in all of North America, South America, Caribbean and Mexico airport locations
Facilitate ordering, delivery and installation of all related VM elements
BFA required
Creative portfolio required
5+ Years of visual merchandising/graphic design/marketing and/or related field experience required
Knowledge of computer programs including
Visual Merchandising Designer, Estee Lauder Resume Examples & Samples
Take design through to fruition by skillful detailing with finesse, polish creative idea to provide design solution to ensure the high standard & quality work for the region
Develop and implement product launch collateral & support for all regional programs including counter testers, display props, design specification & guidelines
Provide support and guidance on merchandising planograms and Point of sales development
Facilitate program creative process with aesthetics and precision
Space planning for product launches and Special Events
Liaise with suppliers to provide creative / technical support for all the regional production
Develop and strengthen vendor's ability to meet EL standard and expectation
Follow-up on project status and timeline control
Assist in creative support for all Regional Conference and workshop
Diploma/Degree preferably in graphic design
Fresh graduate to 3 years' experience in design environment (with 3-Dimensional design experience & knowledge, preferably in retail/high fashion industry)
Familiar with Macintosh platform and software applications such as Illustrator, PhotoShop, inDesign, CAD, Microsoft Office and 3-D program
Proficient in both written and spoken English & Mandarin
Self-motivated with good organizational skills
Visual Merchandising Production Manager Resume Examples & Samples
Creates seasonal Retail Marketing and Merchandising books
All software as described below
Four year degree in Business or equivalent
1 - 3 years previous experience in a similar position
Summer Visual Merchandising Intern Resume Examples & Samples
Pull, organize, and prep samples for photo shoots
Convert CAD images
Download, organize, and edit photos
Prep CAD and photo shoot images for layout
Knowledge of Microsoft Office (Outlook, Word, PowerPoint, Excel)
Adobe Suite (InDesign, Photoshop, Illustrator)
Basic knowledge of Visual Retailing program is a plus
Please note that applicants must be currently enrolled in an undergraduate or graduate program during the Summer 2016 semester. A candidate's application acknowledges that they will be available to intern a minimum of four full days per week throughout the duration of the program which lasts from June 6th through August 12th
Visual Merchandising Associate Resume Examples & Samples
Updating and maintaining a large volume of mannequin and visual presentations that upholds the Bloomingdale's Brand
Excellent verbal and communication skills
Flexibility with schedule, dependent upon business needs
Visual Merchandising Assistant Resume Examples & Samples
Visit stores regularly to make sure that all store visual merchandising is aligned with the requirements of the company guidelines and brand image
Liaise with Retail team and Store managers to encourage sales through display choices specific to location
Maintain communication with the stores and supervise adjustment of display made in absence of the VM team
Contribute to the development of creative and brand appropriate window concepts that inspire our customers to purchase our products
Review, refine and upgrade window and store presentations to ensure creative direction is followed and executed
Collect regular feedback from the Stores
Visual Merchandising Executive Resume Examples & Samples
To continually support & drive quality for the Emerging brand VM & equity for TR APAC
Has strong partnering & self starter to drive clarity on project status
Has an eye for design details & production issues
Leverages interpersonal & communication skills to interact with multifunctional team members
Bachelor in Design related fields or Bachelor in Fine Arts preferred
At least 3 years of retail merchandising or related field experience preferred
Ability to travel up to 25% of the time
Knowledge of CAD or Vectorworks will be an advantage
Good command of both written & spoken English is necessary
Visual Merchandising Executive Resume Examples & Samples
Followed the marketing calendar, CL launches new campaign every 2 month. Up to now, we have 180 counters. Every new campaign, we need to update 180 counters' VM
For counter easy execution, one Merchandising Guideline Book is really important. This could guide vendor or consultant to change light box visual, new product & promotion sets display… Besides, every counter has different layout. It's a huge workload of revising counter zoning one by one based on counter layout
As fast development in China Market, new and attractive display element is needed to create some to hook consumer. VM team should provide more competitors VM to regional team. Or even developed or created by ourselves
Work close with CDC store design team, to support new opening and renovation VM guideline and zoning as well. Even need to display on site with CDC team
Besides design part, there is huge workload of SAP process. Each production cost needs to have bidding, do shopping cart and finish GR process
Visual Merchandising Graphic Designer Resume Examples & Samples
Responsible for generating new renderings and layout ideas for enhancing the display of product through Visual Merchandising, working with Visual Merchandisers
Collaborate with Visual Merchandiser to create/illustrate seasonal in-store presentations and lay-outs for multiple regions globally
Responsible for Photoshopping of product images, mannequins, propping, and fixtures for window and interior renderings
A minimum of at least 3 years of industry experience
Highly proficient in Adobe Creative Suite (InDesign, Photoshop) and well-versed in the knowledge of other preferred creative software
Must have portfolio demonstrating fashion styling/layout renderings
Experience compiling corporate VM directives
Strong awareness of fashion and industry trends and an ability to bring most forward ideas to the table
Experience developing cross-functional partnerships
Visual Merchandising Lead-west Elm Resume Examples & Samples
Optimizing merchandising strategies and product visual displays
Creating and fostering cross-functional business relationships with multi-brand retailer
Leading formal store walk-throughs with and for executives, merchants, and store ops
Building, leading, and developing a team
Producing floor-set documents and ongoing visual communications
Experience accurately forecasting markets, cultural trends, and global fashion
Brand development, brand image, creative marketing strategy, visual identity, omni-channel creative, and content development
Global artisan sourcing, artisan craft, design development and socially responsible manufacturing
Product development and sourcing from conceptualization to execution; and
Cross-functional experience with brand partners in merchandising, production, sourcing, design, marketing and brand creative teams
Bachelor's Degree or foreign equivalent in Visual Merchandising, Merchandising, Design, Communications, Concept, Fine Arts, or related
3 years of progressively-responsible experience in job offered or related visual merchandising role
Specialist, Visual Merchandising Resume Examples & Samples
Timely and impactful implementation of campaign, promotion, event, CRM program according to marketing calendar
Brief and manage suppliers on campaign planning and execution
Manage VM together with the VM expert in multi-branded stores, formulate action plan on VM improvements and measure its result
Lead and manage 3rd party outsourced VM coordinators. (Point of contact, reporting contact and dissemination of feedback to sales)
Regularly rollout VM trainings to store staffs and measuring its effectiveness
Provide feedback reports from VM field trips to the relevant people; Sales, Trade Marketing team
Lead projects if assigned