SAP FI Resume Samples
4.8
(
87
votes) for
SAP FI Resume Samples
The Guide To Resume Tailoring
Guide the recruiter to the conclusion that you are the best candidate for the sap fi job. It's actually very simple. Tailor your resume by picking relevant responsibilities from the examples below and then add your accomplishments. This way, you can position yourself in the best way to get hired.
Craft your perfect resume by picking job responsibilities written by professional recruiters
Tailor your resume & cover letter with wording that best fits for each job you apply
Resume Builder
Create a Resume in Minutes with Professional Resume Templates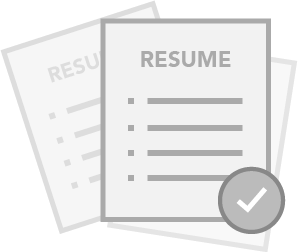 CHOOSE THE BEST TEMPLATE - Choose from 15 Leading Templates. No need to think about design details.
USE PRE-WRITTEN BULLET POINTS - Select from thousands of pre-written bullet points.
SAVE YOUR DOCUMENTS IN PDF FILES - Instantly download in PDF format or share a custom link.
863 Erika Pass
Detroit
MI
863 Erika Pass
Detroit
MI
Phone
p
+1 (555) 915 3175
SAP FI
Kovacek Inc
SAP FI
Develop and maintain knowledge within the functional/technical area of focus to support the business to design and improve business/system processes
Develop standards and templates to track project schedule, cost, and performance
Knowledge of project and program management methodologies, associated processes and tools, and the software development lifecycle (SDLC)
Execute quality assurance from test definition through assessment sign off
Provide guidance and expertise on company risk/issue management, enterprise reporting, and strategies for aligning project execution with the organization's strategic plan
Track record of successfully driving business decisions engaging multiple decision makers and diverse constituencies
Provide application functional/technical support and implementation support in integrating SAP and non-SAP systems using ALE, IDoc, and XI
SAP FI Consultant
Crona-Trantow
SAP FI Consultant
Perform and be responsible for all the SAP related customizing and developments
Provide IT solutions expertise in SAP
Create and update forms-related documentation, e.g. functional specifications, configuration documents, forms data repository
Opportunity to develop in international environment, in one of the greatest IT company
Acts as professional team member in an international team and builds strong liaison with client for troubleshooting: Investigates, analyses, and solves software problems
Assists in internal activities - hotline, remote consulting, prepares training materials, teaches on-site courses
Responsible primarily for successful implementation or maintenance of SAP installations at international customers, including providing functional expertise, guidance, presentation, and instruction on SAP products to clients
SAP FI / CO Consultant
Waters Inc
present
SAP FI / CO Consultant
present
At least one similar implementation projects with a full life-cycle, including design, customizing, testing and training
Recalculating and validating the results of accounting transactions performed in SAP
Tracking and validating data interfaces from SAP (and other applications if necessary) into Hyperion to ensure accurate management reporting
Strong background in implementing / auditing large SAP instances with a bias towards data preparation, data loads, testing and validation
Passion for learning and taking new challenges
The role is to review, test and validate the data in SAP that underpin this leading firms client's management reporting processes
Coach or lead different tracks or project teams, taking on more responsibility as you grow in your career
Bachelor's Degree in Computer Science
Bachelor's Degree in Computer Science
University of California, Berkeley
Bachelor's Degree in Computer Science
Knowledge of project and program management methodologies, associated processes and tools, and the software development lifecycle (SDLC)
5 + years of combined SAP configuration experience in the following SAP modules and applications: G/L (Classic and New), AP, AR, PS, AM, CO, Cost and Profit Center Accounting, multi-currency processing and consolidation
Ability to work on small fast paced project teams
Demonstrate the ability to adjust to changes in customer demands or operational goals
Ability to develop and deliver end-user training
Strong teamwork with peers with a consultative solution approach
Ability to work independently with minimal supervision
Demonstrated work experience developing functional and technical specifications, Test Scripts and User Training; Developing annual and business plans and roadmaps
Finance process acumen and experience in architecting and developing SAP solutions enabling all aspects of Process, Organization and Technology Financial Management process and operational experience in the areas of financial planning & forecasting, Controlling, Asset Management, General Ledger, Accounts Payable, Accounts Receivable accounting and Projects
Strong analytical, troubleshooting, and problem-solving abilities
Create a Resume

in Minutes
15 SAP FI resume templates
Read our complete resume writing guides
---
Software Engineer Sap-fi Treasury Resume Examples & Samples
Consult and responsible the Creation / modification of and roll-out technical guidelines, tools and processes for Development across Global IT
Provide consulting to the Solution design process by providing on-demand and ad-hoc consulting to Center of Excellence's (CoE's) on technology direction, technology stack and development approaches in the solution design process
Act as the Consultant for the CoE's in providing development estimates required for completed 1-pager business case
Participate (as required)and contribute in Business Blueprinting / design workshops to assist CoE's in completing the solution design
Set the framework, provide guidelines, determine best development approaches for realizing the solution design – through selection of sourcing partners and deciding on suitable SDLC methodology (Agile, Waterfall, etc.)
Serve as the Single point of contact and manage the day-to-day relationship with the different CoE's in completing the required development for the demand
Project Management: Ensure project demand can be balanced with resource availability, enabling development services to be provided in a timely, high quality and cost efficient manner in order to meet agreed project timelines
Finance Planning: Track and monitor of actual project development costs vs. budget
Proven technical track record in ABAP (Classical, OO, WD) development
In depth knowledge of SAP's ABAP/4 programming language (OO), IDOC/ALE, and SAP Scripts / SmartForms / AdobeForms
Functional exposure to SAP solutions
Integration experience would be a value-add
Experience with ITL methodologies and strong Change Management Methodologies
Proficient in MS Office applications, Adobe Acrobat
Excellent oral and written communication skills are required in order to provide appropriate client/vendor support and interaction. Having worked with teams working across the globe is a prerequisite
Strong analytical abilities, communication and interpersonal skills
Strong time management skills, ability to multi-task and work in a team environment
Works well under pressure, remaining focused and calm in the face of distractions and changing priorities. Ability to prioritize workload
Must have excellent technical writing skills to develop functional and technical specifications
Must be able to code application components to specifications using applicable technology standards
Advanced skills with data analysis and problem solving
Advanced skills and knowledge of technical documentation
Self-starter with leadership qualities who can work independently and in teams on tasks and projects with limited supervision
Ability to provide quality business solutions within compressed timelines and delivery dates
Solid understanding of ERP applications
FI-GL, General Ledger
FI-AR / FI-AP, Accounts Receivables / Accounts Payables
FI-BL, Banking Ledger
Configuration skills within SAP-IHC, Inhouse Cash
Experience in working with XML paymentfiles (CGI V3 preferred) out of SAP DMEE tree
Configuration skills SAP BCM (Bank Communication manager)
Configuration skills SAP CM (Cash Management)
Exposure to bank statement processing in SAP
Functions / RTB / SAP Fi-co Analyst Resume Examples & Samples
Identify areas of improvement for system to meet the demanding 24/7 availability requirement and better user experience
Investigate and troubleshoot issues
Handle user enquiries
Escalate incidents/issues to Level 3 teams and/or Management as appropriate
Ensure key deliverables meet the timelines (SLA Management)
Work with Development team to rollout changes in the production environment (Release Management)
Maintain knowledge base of known defects and issues, processes and support techniques
Adhere to the established processes around ITIL
Participate in weekend or after-hours work to support critical business initiative such as application rollouts, infrastructure changes or disaster recovery tests will be required at times
Undertake Incident and Problem management as part of the regular work
Participate in the BCM test activities
Train, guide and mentor new hires in the team
Work with global business IT & projects teams to ensure seamless support for the business
Masters or Bachelors Degree (preferably IT related)
6-8 years of working experience in IT role, with at least 5 years of SAP FI experience (preferably functional role)
At least 3 years of experience providing production application support in the area of SAP FI
In-depth functional knowledge of SAP FI(Travel Management)
Good understanding of SAP BI and TV (including GL, AP, AR & Asset)
Experience in working with Finance Users is essential
Exposure to SAP SRM, SAP PI and ABAP (especially ALE)
SAP Fi-co Specialist Resume Examples & Samples
Worked as the first point of contact with the user community, service delivery of SAP FI/CO application support, and operations. Managing incidents through its lifecycle until closure
Act as internal consultant and design architect for SAP FI/CO global solution. Support the Finance organization and SAP global delivery team to determine business process and solution design leveraging the capabilities of the SAP Finance and Controlling modules
Helpdesk support, configuration and testing across the SAP environment
Develop, prototype, test and implement solution improvements to increase stability, usability and functionality to enable end users to meet business objectives
Support project initiatives to expand the usage of the SAP solution to improve and expand FI/CO processes across the enterprise
SAP FI / CO Analyst Resume Examples & Samples
Responsible for the SAP FI/CO development lifecycle from design through implementation and production support
Responsible to maintain FI/CO (GL, AP, AA, AR) objects
Responsible for Configuration and process integration of FI/CO solutions
Experience with ABAP development and the ability to read and understand ABAP code
Experience creating business process models and data flow diagrams
Document test plans and complete unit testing and system integration of developed objects
Works closely with Business resources to enhance solutions based on business requirements
Responsible for root cause analysis and providing solutions for production and development issues
Minimum of 5 years of experience SAP FI/CO solutions
Must have ABAP Knowledge to develop or enhance BW routines
Experience with HANA is a plus
Strong analytical, testing and problem solving skills
Banking experience a plus
BW experience – development or functional
Translate high level business requirements into functional specifications for the IT organization and manage changes to such specifications
Lead re-engineering teams and act as project manager in some cases
Information security best practices
SAP FI / CO, Analyst Resume Examples & Samples
Assists in global support activities
Supportive consulting
Contribution to projects
Time tracking according to MIT standard
Cost-conscious travel planning according to MIT policy
Assists with billing of projects and changes
Basic customizing with appropriate guidance
Processing of support tickets
Assists rollout projects
User training
Collaboration with external consultants
Contribution to business process modelling and blueprint creation
1 to less than 3 years of work related experience
Knowledge of business processes
Excellent communication skills: verbal, written, and technical presentations
Analytical skills and willingness for flexible project work
Able to communicate in English and German
Business Consultant SAP FI / CO Resume Examples & Samples
Be a key expert of our global SAP ERP System (SAP AFS) in your AoR
Promote new solutions to our internal SAP community to optimize worldwide usage and increase the ROI of our SAP Solution Portfolio
Minimum 5 years of consultancy experience in SAP FICO (SAP AFS knowledge is a plus)
Global mind set as the role requires the ability to work in global virtual teams
Fluent in English both spoken and written
University Degree or comparable education
Sap Fi / co Resume Examples & Samples
Remains abreast of and researches industry technical trends and new development to maintain current skills and remain current with industry standards
5 years' experience of SAP (module) functional support
SAP certification for respective module is a plus
Significant experience in service support operations; troubleshooting with end users
Experience with ITIL processes
Knowledge of ABAP is desirable
Strong written and oral communications
SAP FI Consultant Resume Examples & Samples
Functional requirements analysis
SAP customizing
SAP testing
More than 5 years of experience as SAP Financial Consultant in FI, CO, TR, TRM
Official SAP Certification
SAP FI / CO Consultant Resume Examples & Samples
The role is to review, test and validate the data in SAP that underpin this leading firms client's management reporting processes
The ability to track the flow of data between SAP modules and interfaces to other tools (primarily Hyperion) is critical
The SAP FI/CO Consultant should have at least 4-6 years SAP FI/CO module experience
Cross functional SAP knowledge in supply chain and materials management would be a distinct advantage
The role demands that the individual be capable of
Recalculating and validating the results of accounting transactions performed in SAP
SAP FI / CO Manager Resume Examples & Samples
Maintaining current SAP system, including Incident Management, priority setting and follow up of issues ;Checking transports and providing quality assurance
Leading and executing multiple Enhancements and optimization projects (initiation, realization, documentation)
Creating blueprints and detailed designs for new or enhanced solutions; Initiating research and projects to improve the use of applications supporting the business ; Leading knowledge build-up and exchange throughout the organization
Translating key business processes in operational applications ; Contributing to new policies, procedures, processes, tools and systems
Coordinating activities of third-party consultants as necessary
SAP FI Consultant Resume Examples & Samples
Analyzes and maps clients' business requirements, processes and objectives
Experience from different areas (FI-AR, FI-AP, FI-AA, CO)
Knowledgeable in finance or controlling processes, legislation and best practices
English language, German is a big plus
The candidate must be eligible to work in EU in general, especially Germany
Graduate SAP FI Consultant Resume Examples & Samples
Act as professional team member in an international team and build strong liaison with client for troubleshooting: Investigate, analyze, and solve software problems
Analyze and map clients' business requirements, processes and objectives
Develop necessary product modifications to satisfy clients' needs
Build and maintain relationships with clients, develop own professional learning of SAP products and technologies
Assist in internal activities - hotline, remote consulting, prepare training materials, teach on-site courses
Collaborate with others to carry out assigned duties in a self-sufficient and independent way
Junior SAP FI Consultant Resume Examples & Samples
Bs.c in Industrial Engineering or B.A in Accounting
1-2 years of experience as SAP FI Trainer or Consultant/ Implementer
Knowledge in local financial rules and regulations
SAP Experience in local Israeli companies
Fluent in English & Hebrew
SAP FI Consultant Resume Examples & Samples
Implementation of SAP solutions
Tight cooperation with functional consultants
Communication with clients in order to determine their needs in detail
Analysis of business processes
Experience in 3 full implementation project lifecycles completed
Experience in IT consulting in international teams
Confident in front of demanding group of decision makers and able to recommend and defend proposed solutions
Excellent interpersonal skills, computer and organizational skills
At least 3 years experience in SAP FI: in different areas (FI-AR, FI-AP, FI-AA, CO, FI-FSCM)
At least 3 years experience in SAP implementations/maintenance projects
SAP Fi-sd Consultant Resume Examples & Samples
Preference would be SAP Certified
Completed 1 successful full-lifecycle SAP implementation
Broad based FI or SD configuration experience including implementations and production support
Strong core consulting skills – communication, organization and planning, customer-facing and interpersonal
Experienced in scoping, requirements gathering/definition, configuration, testing, cutover and support
Ability to write functional specifications and work closely with ABAP resources to perform thorough testing for system corrections and enhancements
Provide back-up support for other functional areas and share knowledge with teammates and client representatives
Experience with sales tax software interfaces such as Vertex and Sabrix
Experience with LOTUS
Excellent oral and written communication and customer service skills
Well-developed system problem solving skills having solved complex business problems within or across functional areas in SAP
SAP FI Functional & Tech Abap Resume Examples & Samples
In-depth understanding in SAP ABAP Development
Experience in project management
Very effective communicator. Should have excellent written and verbal English language skills
SAP Fi-co Architect Resume Examples & Samples
Candidate will have overall responsbility for
Implementing GE Finance Enterprise Standard requirements for ITC (inquiry-to-cash) processes in SAP for CO-PA and CO-PC
Implementating and maintaining GE Finance Enterprise Standard requirements for R2R processes in SAP and associated Shared Services/Satellites. This would include but not be limited to profit center design, set-up, & accounting, design & configuration of CO-PA for GE profitability reporting, connectivity to various GE data warehouses, and ensuring GE's DRM system (data relationship management system for finance master data) properly interfaces with SAP for profit centers and cost centers
Implementing FI-CO requirements for future SAP projects including finance simplification projects and SAP integration & rollout projects
Ideal candidate must be SAP Architect in FI-CO and have project leadership and excellent communication skills. Must be able to lead cross-functional discussions and translate business process requirements into SAP technical designs and lead project implementation efforts
SAP FI / CO Analyst Resume Examples & Samples
Makes configuration changes within the SAP system modules and other FI/CO application
Assists in driving the implementation of reports, interfaces and data conversions
Provides daily break-fix support and possible off-hours support
Provides support for the development/rollout of new capabilities
Uses each support call and project as an opportunity to train the user on how to more effectively use PolyOne's systems
Works with cross-functional IT teams to develop, deploy, troubleshoot, and resolve technical issues impacting the business
3-5 years of experience in functional analyst roles
Self-starting and ability to run small to medium sized projects
Travel 10% may be expected based on project needs
Some off hours work is required based on project and maintenance needs
SAP experience is strongly preferred. Will consider other ERP system experience
SAP FI/CO module skills
FI/CO reporting, interface and data conversion skills
Working knowledge of other SAP modules such as Sales & Distribution and Material Management
Excellent collaboration skills, with other IT functions as well as the business
Strong internal customer orientation and customer centricity
Excellent oral and written communication and analytical skills required
Flexibility to handle changing requirements and multiple projects
Results-oriented
Demonstrates problem solving skills
Professional demeanor – confident, outgoing and assertive
Project management skills / exposure
Computer skills: Proficiency with word-processing and spreadsheet applications required (MS Word & Excel preferred)
SAP FI / CO Barcelona Resume Examples & Samples
High level English
School graduation valuable requirements related to accounting or financial areas (ADE, economic ...)
Have any Certification SAP FI / CO
Notions / ABAP knowledge
Analysis and delivery of small evolutionary
Supervision and support of people with less experience. .
SAP FI Senior Analyst Resume Examples & Samples
Responsible for developing and maintaining business relationships with local Divisions with respect to the ERP-related Business processes (Finance with some overlap with Controlling, supporting integration touch points with Sales, Manufacturing, Purchasing and Inventory management, etc.)
Responsible for the "Template/Solution Management" of the US SAP system by Business Processes
Responsible for the preparation, documentation, and delivery of project proposals (including time and cost estimates) to Stakeholders for their review and approval. Leads are also responsible for final review, approval and "hand-off" of these proposals to the Delivery organization within the NAM SAP CoE
Responsible for close follow-up with the NAM SAP CoE Delivery organization (directly or through SAP Functional Analysts), for review of solutions to assure they meet the High-Level business design objectives, and for overall system template/solution. This includes, but is not limited to, Functional and Technical Design documents and Unit and User Acceptance testing
Responsible for making recommendations regarding business process re-engineering to resolve business issues and opportunities
Provide confirmation that the SAP Automated and IT Dependent controls are still operating and that there have been no changes that impact the controls
Bachelor's degree and 12 years' work experience within the related SAP business process area (Finance) OR
Master's degree and 10 years' experience within the related SAP business process area (Finance)
5 years direct SAP functional experience in both Project delivery and/or Support and Operations
4 End-to-End SAP Projects delivery (Design through Post Go-live Support
Excellent English language Skill (Written and Oral)
In-depth knowledge of transactional processes and configuration for the following areas: Accounts Receivable, Accounts Payable, FSCM, Fixed Assets, New GL, Chart of Accounts, Company Code, Profit Center Accounting, & Inter-Company. Must have the ability to articulate value-flows within business processes
Understand integration points with the CO, PP, PS, SD and MM modules, as well as a proven ability to communicate with project management
Basic knowledge of transactional processes and configuration for the following CO areas: Internal Orders, Controlling Area, Cost Center Accounting, COPA, Production Orders, and Product Costing
Able to configure the SAP software, when required to support project demands, as well as maintenance of the configuration documentation, procedures, and user manual documentation
Experienced in analyzing business processes (with respect to ERPs) in order to recommend business process re-engineering to resolve business issues
Prior experience as a subject matter expert within a team of SAP and Business process Experts to meet business requirements and business opportunities
Able to troubleshoot business issues and problems and to assess how they relate to the respective Business processes. (NOTE: Actual ticket/incident resolution will be done by the Support Team and/or Delivery Team)
Able to prepare, present, and lead project exploratory workshops and SAP solution gap analysis. This to be done from the opportunity stage to project approval (Gate 0 thru 2)
Excellent communication skills and knowledge in SAP ECC ERP to be able to communicate SAP ECC capabilities and possibilities, at a senior level, within their business process area, while seeking ways to collaborate with other members (Leads and Analyst) to facilitate transitions and anticipate organizational impacts
Proven ability to manage priorities of the team according to business requirements and strategy
Experience in IFRS Implementation, consolidation, Project Systems, Revenue Recognition, BW/BI reporting and SOX Experience a plus
Able to mentor other staff members within the NAM SAP CoE and to review their work and deliverables
Experienced and willing to work in an outsourced and offshore support and operational model
Able to present and propose current and/or new system functionality to the business users for review. Able to work with business users to structure training relative to said functionality and with respect to their Divisional and Functional Business process
Preferred MBA
Able to liaise with Division management (including IS Directors), Project sponsors, and BPOs to define business requirements, analyze alternatives, assess available technologies, and develop high level conceptual designs
Travel: 20-25% with ABB US Sites and on
IS Functional Analyst SAP FI / CO Resume Examples & Samples
Write functional specification in close collaboration with business analyst and/or business organisation stakeholders
Perform system configurations to deliver the solution against functional specification, in cases where level 4 resources are not required to perform the tasks
Actively participate in collaboration & knowledge sharing across the network of Business and Functional Analysts, maintain expert network
SAP FI / CO Consultant Resume Examples & Samples
At least 2 years of work experience in a consulting firm, delivering implementation services for various customers
Excellent knowledge of SAP Financials
Ideally experienced in working in an international environment and good knowledge in S/4HANA area
SAP FI Consultant Resume Examples & Samples
Be actively involved in the preparation, conception, realization and Go Live of customer S/4HANA implementation projects
Demonstrate the ability to plan, run, and manage blueprint workshops/meetings with internal and external clients
Assisting in defining the scope of a project/opportunities, estimating efforts and project timelines
Relevant work experience in a consulting firm, delivering implementation services for various customers
2-3 years of SAP product implementation experience
Good knowledge of SAP Financials
Ideally experienced in working in an international environment
Good understanding of industry specific business processes
Good presentation and communication skills
Ability to coach/mentor younger colleagues into delivering quality projects and consulting services
SAP FI / CO Consultant Resume Examples & Samples
Functional knowledge and experience of FI/CO modules in SAP ERP ECC6.0
Excellent people & communications skills, both written and verbal
Ability to work on multiple deliverables, to tight deadlines and under pressure
Proven track record of project delivery
Project lifecycle implementation and support experience
Understanding of SAP integration points with HR/Payroll, PS, MM/SRM, SD, IM, FSCM
Ability to work to tight deadlines and under pressure
Wider knowledge of IT solutions
Self-motivated to work on own initiative
Business focused
Flexibility – This role will require occasional travel to other Capita sites, both in the UK and overseas
Some experience with other related SAP modules (especially PS, MM and SD)
Basic knowledge of other SAP technologies, including, ABAP, PI and BI/BW
SAP FI / CO Associate Resume Examples & Samples
Translates business requirements into functional specifications
Develops and implements technical designs to meet business needs
Makes configuration changes within SAP system modules and other applications
Develops and/or enhances code to support system enhancements
Contributes to various projects from concept to completion
Maintains all relevant technical documentation to ensure easy knowledge transfer within area of responsibility
Bachelors of Science degree in Computer Science, Business, Information Systems or related business field required
1+ years (or internship) experience supporting application systems is required
Experience in a technical analyst role is preferred
Self-starting and ability to run small projects and contribute to project work
Excellent collaboration skills with other IT functions as well as the business
Demonstrated process improvement focus
Excellent oral and written communication and analytical skills
Willingness to take on new challenges and go outside of comfort zone
Strong leadership, organizational and analytical skills
Project management skills/exposure
Senior Executive, SAP FI Resume Examples & Samples
This role will work independently and in collaboration with the SAP Functional
Leads and full-time employees across the organization to provide SAP support within the specific functional domain FICO
Work with internal team to identify business issues, problems and/or enhancements and provide highly innovative and creative solutions that achieve quality and process improvements with available hardware, software, databases and peripherals
Consultant, SAP Fi-aa, Consulting Department Resume Examples & Samples
Relevant studies (computer science, business, business administration, mathematics, science) or equivalent qualification
Several years of project experience as an FI-AA consultant
At least 1 full-cycle implementation project
Experience with data migration tools (LSMW)
Knowledge of integration with СО, MM, SD
Customer and results oriented
Ability to communicate complex issues in a simple and clear way
SAP FI Certification is an advantage
Intermediate English is an advantage
Junior SAP FI Consultant Resume Examples & Samples
1-3 years of relevant work experience as a SAP Finance Consultant or SAP Key User in a Finance & Controlling role or Financial Analyst in a banking/finance institution or experience in using other ERP systems
Proven knowledge of Financial and Accounting Business Processes
Professional expertise at least in one of the following areas
Business Planning, Consolidation and Reporting
The new revenue recognition standard – IFRS 15
Fixed assets and leases (IFRS16)
English at business level
Conversational/advanced German is an big advantage
SAP FI & CO Consultant Resume Examples & Samples
Provide 3rd level support
Be part of the minor template enhancements for Finance processes and supporting project activities such as impact analysis, creation of functional designs and process maps, doing the necessary documentation
Perform SAP support on demanding Service Desk tickets, manage OSS notes and re-train SAP users
Fullfil other tasks if assigned by the superior(s)
Good and deep knowledge of Finance processes and their requirements in US GAAP and IFRS reporting
Evaluate business requirements, tax and legal requirements, operating principles and key design decisions together with business representatives that are in line with the SAP
Template and key design decisions Ensure PMX Finance solutions are designed and managed in line with the PMX methodology
Provide technical expertise to functional designs for reports and developments written by other team-members where required
Manage SAP configuration with focus on the legal requirements
Develop and/or maintain solution documentation related to Finance
Degree in information technology or business economic (or equivalent in knowledge/experience)
Strong experience in Finance (active customizing)
Willingness and ability to work in a multinational and multilingual environment
Flexibility, optimistic attitude and resilience
Customer-oriented team player with intercultural competence
Proven experience in the consultancy activity
Open for new challenges
Willingness for communication and coordination
Flexible and solid person who always delivers based on his commitment
Shares his/her know how within the teams
Bringgin new innovations
Takes ownership
Experience working on Global ERP implementation teams
Quality and cost driven; experience in six-sigma and lean
Bias towards action, able to maintain focus on priorities in a complex environment Demonstrated competency in strategic thinking and leadership with strong relationship management ability
Consultant Sap-fi / CA Resume Examples & Samples
Analysis of requirements and solutions designing in SAP BRIM FI/CA
Maintenance and enhancement of existing global solution
Business consulting in SAP FI/CA area
Work with global client and team
4-6 years of SAP CI/FICA Consultant
Overall SAP FI skills
Billing and Invoicing in Contract Accounts Receivable and Payable
Integration of SAP system with external systems for transfer of Billable Items data
Credit Card payment, settlement processes and accounting flow
Time and Event based Revenue Recognition processes
Automatic Postings and Account Assignments
Taxes on Sales
Transfer of postings from Contract Accounts Receivable and Payable to the General Ledger
Transfer of account assignment data from Contract Accounts Receivable and Payable to Profitability Analysis (CO-PA)
Very good knowledge and experience in FICO areas of GL, AP and AR
SAP FI Consultant Resume Examples & Samples
Create technical and functional design of SAP FI, build, test and run of application development project to serve customer business needs
Provide IT solutions expertise in SAP
Thai Nationality
Bachelor's Degree or higher in Computer Engineering, Computer Science, Information Technology or related fields
Minimum 7 years experience in SAP FI full- cycle implementation project
Able to work multiple activities concurrently and as a team
SAP FI / CO Professional Resume Examples & Samples
Supervise process and functional design activities
Create functional requirements as an input to application design Developing and testing detailed functional designs for business solution components and prototypes
Plan and executing data conversion activities (e.g., test data)
Drive test planning and execution
Experience in SAP-mySAP ERP-Financials, SAP-CO-Controlling, SAP-FI-General Ledger, SAP-FI-Accounts Payable, SAP-FI-Accounts Receivable, SAP-FI-Asset Management, SAP-FI-Revenue Management Contract Accounting (RMCA), SAP-Financial Supply Chain Management (FSCM), SAP-FSCM-Cash Management (CM), SAP-FSCM-Treasury & Risk Management
SAP Fi-co Consultant Resume Examples & Samples
Financial / Accounting Degree or Diploma should form the foundation of a FI / CO consultant in the DCN SAP environment. Basic knowledge and financial background is a key requirement
Experience in SAP/SAP-Financial Accounting for experienced hires
SAP FI or CO certification is preferred, but not required should the candidate have sufficient experience in the FI / CO domain
Deep understanding and skills in Accounting or financial principles
Excellent leadership and management skills for experienced hires at a management level in the organization
SAP FI / CO Consultant Resume Examples & Samples
Play a key role in the full project lifecycle, from initial set-up of the project to the final delivery of the result
2 to 6 years of working experience with business processes optimization in finance together with solid experience in delivering the SAP Solutions
Experience in the whole life cycle of a SAP project
SAP FI / CA Consultant Resume Examples & Samples
Assist in mapping the requirements into SAP Processes and design the solutions
Customize and develop the SAP-system in a project team, supported by experts
2 to 7 years of working experience with business processes optimization in the finance & contract accounts field together with solid experience in delivering the SAP Solutions
Advanced level of English and Dutch or French is required
SAP FI CO Consultant Resume Examples & Samples
Participating in the SAP FI CO functional design activities
Participating in application build, test, and deploy activities
5+ year of experience in SAP implementation and solutions design in SAP FI CO
Solid skills in SAP FI CO configuration and modules integration
Good English is a must; fluent or native Russian language
Ability to learn and desire to develop in the consulting company
Junior SAP FI Consultant Resume Examples & Samples
Minimum 2 years of working experience with SAP FI
1+years of work experience in consulting
Fluency in English and in Hungarian (both written and oral)
Proven success in contributing to a team-oriented environment
Good understanding of business processes related to SAP
SAP FI / CO Consultant Resume Examples & Samples
Work with cutting edge technology,
Implement new or maintain existing business solution in SAP FI/CO area based on user requirements analysis
Propose, program or configure, document and test business solution in SAP FI/CO application modules according to the functional and technical requirements
Build professional relationships with clients, management and team members to ensure delivery of proposed solutions, support for development of business possibilities and for personal development
SAP FI / CO Consultant Resume Examples & Samples
Facilitating workshops to collect business requirements and translate them to system requirements; identify gaps, issues and work around solutions
Act as liaison with client for troubleshooting: investigate, analyze, and resolve software issues
Map client business requirements, processes and objectives
Excellent written and verbal communications, fully bilingual (French and English)
SAP FI & Treasury Functional Business Systems Analyst Resume Examples & Samples
Highly experienced in Fixed Assets, New General Ledger, Accounts Payable, Accounts Receivables, Cash Management & Treasury Module
Experienced in working with Treasury team, Banking Interfaces, various modes of payments, Forex Instruments and related enhancements
Experienced in Capitalizing and Depreciation Calculations as per country requirements
Experienced in multiple finance custom applications like Vertex, Apptricity, Open Text
Supports SAP Finance and Treasury Module and Sustain activities including month end & year end closing across
Integrate SAP FICO modules with Materials Management, Sales & Distribution and Human Resources
Assist with escalation and communication process to ensure that complex or controversial integration requests are validated and signed-off by the business
Gather functional requirements; perform functional setup and configuration, fit-gap analysis, go-live activities and production support
Create/update functional specification documents for FRICEW objects and should have working experience with interface Vertex
Create test cases/scripts and perform unit and integration testing, while also facilitating user testing
SAP FI Stream Lead Resume Examples & Samples
Designing SAP functional solution, including configuration, and functional design
Collaborate with the business and integration partners to ensure right solution is designed and deployed
8 + years of experience in the technology profession focused on ERP design and management
Experience in implementing large and complex SAP Projects, and designing and configuring to meet business requirements
SAP FI / CO, Field Services & PS Expert Resume Examples & Samples
SAP processes and integration points with other SAP modules
Field Services and Customer Project business environment
Best Practice understanding to be shared with teams
Multiple complex interfaces and intricate systems enhancements in a highly customized solution
Working in large, complex, project teams, as well as with process improvements, and ongoing small enhancements
Support and training for key end-users for day-to-day and month-end processes
Production issue triage
Deep expertise in the following SAP R/3 Controlling functions
Sap­fi Consultant Resume Examples & Samples
Assigned to global functional team "IT BA FI AC – Finance ­ Accounting"
French Native Speaker / Expert
English/Fluent
IT SAP FI / CO Manager Resume Examples & Samples
General Ledger
Profitability Analysis
Lead the IT FI/CO Team to deliver SAP and related Business System solutions that meet defined global business objectives and requirements
Collaborate with business counterparts in the design, development, testing and delivery of SAP Finance solutions
Fully understand the capabilities and limitations of the standard SAP technical architecture/solution in assigned areas
Provide knowledge and expertise on current processes and procedures
Identify and help resolve design issues, participate and provides critique for design reviews
Advocate recommended process design changes within their process community
Review, approve and signoff on deliverables 
Bachelor's degree with IT, Accounting, or Business related focus
RICEF functional design documentation
Bachelor's degree in Accounting or Management Information Systems
Experience with agile/iterative development methodologies to deliver SAP WRICEF objects
Experience with international or global SAP deployments
Familiarity with Sungard Integrity, SAP BFC, and Blackline Reconcilation tools and their usage
Senior SAP FI CO Analyst Resume Examples & Samples
Product Cost Controlling with Material Ledger
Profit Center Accounting
Project System/Internal Orders
Asset Accounting
Function as a member of the IT FI/CO Team to deliver SAP and related Business System solutions that meet defined global business objectives and requirements
Collaborate with business stakeholders in the design, development, testing and delivery of SAP Finance solutions
Collaborate with IT colleagues, team members and cross-functional teams in application design, development, integration, testing and deployment of SAP Solutions
Design, create, test & document the configuration of SAP modules to support global business requirements and performance goals
Fully understand the capabilities and limitations of the standard SAP technical architecture/solution in FI/CO
Lead and/or participate in design workshops
Advocate recommended process design changes within the IT FICO and related process communities 
Minimum of eight (8) years of experience with SAP configuration and design in the SAP Finance & Controlling module
IT project management experience
Experience with full life-cycle implementations, working within the ASAP or a similar project management methodology
Experience with external interfaces, including EDI, as well as ALE/IDOC definition
Experience with agile/iterative development methodologies to deliver SAP WRITEUP objects
Educational or professional background in Finance or Accounting, including a CPA or CMA designation
Strong grasp of integration between SAP Financial Accounting (FI), Materials Management (MM) and Sales & Distribution (SD)
Familiarity with Sungard Integrity, SAP BFC, and Blackline Reconciliation tools and their usage
SAP FI / CO Business Systems Manager Resume Examples & Samples
College or University Degree in Finance, Accounting, Financial Auditing or Computer Science applied to Commercial/Finance area
7+ years of experience in SAP FI/CO configuration in Finance/Accounting
5+ year of experience in SAP New G/L functionality (document splitting, segment reporting, parallel valuation etc.)
5+ years of project management responsibility experience in SAP projects in Finance/Accounting area
5+ years of experience in SAP interfacing with other internal and/or external systems (monitoring, support and overall maintenance responsibility)
5+ years of experience in translating business requirements to technical requirements
3+ years of experience managing direct reports (2+) from a permanent management position
Minimum of 5 full cycle implementations of functionality in Finance/Accounting area
Excellent understanding of the integration points between FI/CO and HR/PS/SD/MM/PP/PM modules
Experience in writing technical specification for ABAP development
Experience in creating validations and substitutions in SAP FI/CO area
Experience in using ASAP and/or SAP Activate implementation methodology
Substantial experience in configuring and supporting SAP CO-PA and Material Ledger
Proficient knowledge of SAP Data Dictionary in FI/CO
Strong communication skills, in writing as well as in presenting to senior leadership members, project stakeholders and business process owners
Any knowledge/experience in SAP PS and/or SAP BW will be considered an asset
The support, maintenance and enhancement of the FI/CO functionality in SAP (GL, AR, AP, Fixed Assets Management, Cost Controlling, Profitability Analysis, CC Accounting, PC Accounting, Overhead Orders, Material Ledger)
The effective and efficient operation of all SAP FI/CO business processes
Proper functioning of all related SAP configuration items and interfaces with external systems
Registration, prioritization, resolution and delivery of solutions following change requests or projects
Capturing, analyzing and validating business requirements related directly and/or indirectly to finance and controlling area
System configuration and implementation of solutions in the FI/CO area of SAP
Unit and integration testing
Manage and supervise SAP projects with FI/CO centered scope
Actively participate in business analysis and solution design sessions
Collaborate with all IT members as part of a project team, work group or committee
Manage a team of consultants in delivering final solution to business owners based on agreed requirements
Manage relationships with business process owners and power users
Supervise and coach internal team analysts/consultants
Develop scope of work and functional specification documents
Lead and supervise project teams
Provide second and third level support to business users
Train key/power business users
Build and prepare documentation and training material
Organize, facilitate meetings and produce comprehensible minutes
Position requires travelling up to 25%, mostly within US. There may be some international travel
SAP FI Expert Resume Examples & Samples
Bachelor's Degree, 4-6 years strong functional experience in SAP FI Modules
Strong knowledge of SAP modules SPRO configurations / settings
Working knowledge of the SAP programming language ABAP is highly preferred
Strong understanding of QA Processes; Practices & Methodologies is the basic requirement
Should be well versed with Procure to Pay Cycle process & should have strong procurement domain experience
Good working knowledge of middleware like SAP PI is definite plus
Must be a quick learner with strong analytical & problem solving skills. Self-driven, independent & should be able to work with minimal supervision. Strong team player & ability to work under pressure
SAP Fi-co Lead Developer Resume Examples & Samples
Cooperate with relevant business and functional areas and Business Analysts to analyse business processes and requirements
Ensure operative coordination within organisation, with relevant business functions and external professional partners during elaboration and execution of development activities
Perform technical analysis and design of IT systems supporting the operation of MOL Group and provides professional guidance to other team members
Lead delivery of high quality and cost-effective IT solutions fulfilling business requirements and enabling efficient business processes
Lead professional execution of solution design, implementation & unit testing activities, ensures support of key users and handover of solution to IT Application & Infrastructure Operations teams
Participate in the evaluation of suppliers involved in application development or introduction, leads workgroups performing these activities
Maintains contemporary knowledge of IT solutions, industry benchmarks and trends in their area and strives to apply these in their job
In case of IT emergencies, coordinate 3rd level application support activities for the applications in their area in order to resume normal operations. Provides domain technical expertise in problem management (ITIL) in his/her domain and participates in managing problems impacting more domains
Participate continuous service improvement initiatives
Work closely with Team Leader and performs the tasks assigned as per agreed deadlines, quality and scope
Follow guidance from Team Leader and more experienced team members to ensure continuous development
Provide guidance to team members to guide their work and support their development
5-8 years relevant experience, knowledge of SAP FI-CO modules
ABAP programming skill is an advantage
Verbal and written communication and presentation skills both in English and Hungarian
Self-dependence, results orientation, effective time and task management
SAP Fi-co Team Lead Resume Examples & Samples
Coordinate the execution of MOL Group business, functional and IT strategy in their department, focusing on areas performing core business functions
Lead the analysis of business processes and requirements,
Handling business requests from technical side and preparation and execution of IT development plans to fulfil business needs
Coordinate technical analysis and design of IT systems supporting the operation of MOL Group and provide professional guidance to other team members
Coordinate delivery of high quality and cost-effective IT solutions fulfilling business requirements and enabling efficient business processes
Coordinate professional execution of solution design, implementation & unit testing activities, ensures support of key users and handover of solution to IT Application & Infrastructure Operations teams
Coordinate the evaluation of suppliers involved in application development or introduction
Coordinate IT development processes, projects in their area
Coordinate 3rd level application support activities for the applications in their area
Coordinates team work, ensures development activities can be completed by proper resource planning
Ensure team member development needs and objectives are clear and measures it on frequent basis with providing feedback on performance review meetings
Ensure professional control on responsible area (own team) and able to represent and report on projects and change requests impacting his/her team
Conduct and participates in the recruitment, selection and induction processes
5-8 years relevant experience of SAP FI-CO modules
Project Management or team Lead experience is an advantage
Knowledge of financial and controlling processes
ABAP programming skill is advantage
Project Management or team Lead experience
SAP FI Resume Examples & Samples
Strong FICO knowledge/experience
Strong knowledge of applications Sharepoint, Excel, word, access
Master data management of
Knowledge of applications: SAP, Sharepoint, Excel, Word, Access
75% English proficiency (nice to have)
Leadership / motivator / facilitator / team developer
Test Lead-sap FI Test Lead Resume Examples & Samples
5-6 Years of Experience in SAP FI
Highly experienced in design review and building strategies for SAP performance testing and engineering
Experience in working on Onshore/Offshore model
Exposure to testing principles
Sap Fi Core Package Solutions Module Lead Blr Resume Examples & Samples
4 to 7 years of experience in FICO as a Functional Consultant
Should have at least 2 full cycle implementation experience in SAP FICO
Should have handled a couple of Roll out projects in SAP FICO
Should have at least one support experience in FICO
FI module- General Ledger; New GL; Accounts Payable; Accounts Receivable; Asset Accounting, Investment Management
CO module- Cost Element Accounting; Cost Centre Accounting; Profit Centre Accounting; COPA; Internal Order, substitution and validation
Good understanding of the Integration of FICO with Logistics module
Previous experience in leading a team of consultants
SAP FI Senior Consultant Resume Examples & Samples
Controlling – Cost element accounting, Cost Center Accounting and Internal Orders
Knowledge on CO-PA & Product Costing (Planning and cost object controlling)
S/4 HANA Finance – Central Finance
Work Experience on CIN (Country India Version) with exposure on Indirect Taxes like Excise, Custom Duty and other taxes
Knowledge of SAP – BPC (Consolidation), Special purpose ledger, SOX, US GAAP, Various User Exits, Technical and Functional upgrade, Report painter, Report writer etc
SAP FI Senior Solution Engineer Resume Examples & Samples
Write Functional Specification / Configuration documents
6+ years industry/consulting hand on work in SAP
Team lead experience
Experience in the following
Experience/Sound Knowledge in S4HANA Finance preferred
Experience in FI-CA / PSCD is added advantage
Senior Sap Fi Consultant Resume Examples & Samples
Expert knowledge and experience of SAP solutions
SAP configuration experience
Experience of managing a team as well as matrix management
Excellent communication skills with the ability to communicate with technical and non technical audience
4 full project lifecycles including lead role in blueprinting or extensive BAU support managerial experience
Knowledge of the network of opinion leaders and subject matter experts relevant to their process area (both inside and outside GSK)
Knowledge of Lean Six Sigma, experience of application
Business and Commercial Credibility: It is critical that the holders of these Senior SAP Functional Consultant Roles possess the credibility to be seen as a decision maker and governance authority in their aligned process area. They must be seen as an IT leader, grounded in experience but also with the vision and ambition to drive the correct direction for the future of GSK
SAP FI Resume Examples & Samples
Support the management, execution, and delivery of the company's project portfolio through implementation, training, documentation, and consulting expertise
Provide guidance and expertise on company risk/issue management, enterprise reporting, and strategies for aligning project execution with the organization's strategic plan
Partner with business resources and consultants to implement new technologies to grow the business,
Provide project technical/functional expertise in the SAP application module areas of Financial Accounting and Controlling SAP ECC, Consolidations, GL, AP, AR, Cost Center Accounting, and Profit Center Accounting
Develop scope, strategy, and implementation plans for launching new programs and projects across the organization including the ability write detailed business and technical specifications
Support the Project Manager by working with the business to develop process/system requirements in support of the assigned projects
Develop and maintain knowledge within the functional/technical area of focus to support the business to design and improve business/system processes
Provide input and recommendations to help build and maintain the company systems architecture including the evaluation of new modules, add-ons, and the implementation of system upgrades
Develop standards and templates to track project schedule, cost, and performance
Provide functional and technical support to implement Business Intelligence to create reports, executive summary, and dashboards to support the business requirements
Provide application functional/technical support and implementation support in integrating SAP and non-SAP systems using ALE, IDoc, and XI
Enhance or improve business systems processes that drive efficiency through the use of best practices
Monitor progress of IT projects and take corrective action as required to ensure deadlines and business needs are met. Identify system problems and determine necessary resolution
Execute quality assurance from test definition through assessment sign off
Provide end-user training and user support during project phases and provide effective handoff to the appropriate IT support teams
Follow applicable Project Office standards, procedures, guidelines, and methodologies in the execution of projects
Knowledge of project and program management methodologies, associated processes and tools, and the software development lifecycle (SDLC)
Architecting and developing SAP solutions enabling all aspects of process, organization, and technology for Financial Accounting and Controlling
Executing Financial Accounting and Controlling processes and operation for all aspects of financial management of a global business
Demonstrated experience leading an implementation team in larger, complex projects
Ability to develop and deliver end-user training
5 years of combined experience in Finance and Project implementation
SAP configuration experience in FI and CO modules
Demonstrated work experience developing functional and technical specifications, Test Scripts and User Training; Developing annual and business plans and roadmaps
Previous consulting experience on SAP implementations
Knowledge of Salesforce
Associate Director SAP FI / CO Development Resume Examples & Samples
Minimum of 5 Years of SAP implementation Experience
General FI/CO knowledge with a focus on General Ledger, Fixed Assets, Tax and General CO (CCA, PCA)
Deep understanding of integrated data flows between SAP modules
Ability to interact with business users, superior communication skills
SAP FI Resume Examples & Samples
Work with functional business units to understand their business needs, recommend, and build solutions that are optimum, global and scalable
Manage to completion all ERP system's projects, upgrades, and change requests
Identify system problems and determine necessary resolution
Work with SAP team to write business and technical specifications
Provide end user training and on-going user support during implementation and after the go-live date
Document, maintain and update system-level configuration as well as training materials
Stay abreast of current trends, literature, and technologies around SAP
Implement additional SAP Financial modules, other add-ons, and system upgrades
Finance process acumen and experience in architecting and developing SAP solutions enabling all aspects of Process, Organization and Technology Financial Management process and operational experience in the areas of financial planning & forecasting, Controlling, Asset Management, General Ledger, Accounts Payable, Accounts Receivable accounting and Projects
Continually strive to enhance or improve business systems processes that drive efficiency through use of best practices
Proficiency in reading and writing in English
Possess excellent verbal communication
Knowledge of SD, MM and PP integration with FI/CO
ABAP queries, Report Painter and Report Writer, Work Flow
Strong analytical, troubleshooting, and problem-solving abilities
Strong teamwork with peers with a consultative solution approach
Demonstrate the ability to adjust to changes in customer demands or operational goals
Effective team player and/or mentor/coach
Ability to work on small fast paced project teams
7 + years of general finance and I.T. experience, including at least 4 full life cycle SAP FI/CO implementations
5 + years of combined SAP configuration experience in the following SAP modules and applications: G/L (Classic and New), AP, AR, PS, AM, CO, Cost and Profit Center Accounting, multi-currency processing and consolidation
Sap Fi Techno Functional Resume Examples & Samples
In-depth SAP FI/CO hands-on configuration, project implementation and production support experience
Key expertise in SAP FI/CO modules including all FI Master Data, G/L, AP, AR, Bank Accounting, Asset Accounting, Cost Centers, Profit Centers, Internal Orders, Electronic Bank Statement and Bank Reconciliation
SAP Certification in FI/CO modules- preferred
Consultor Sap Fi Resume Examples & Samples
Experience in SAP FI
English - Advanced
Knowledge in ASAP
Desirable experience in support projects
SAP FI / CO Consultant Resume Examples & Samples
Experience in supporting or implementing SAP FI (GL, AP, AR, AA) / CO modules
Experience in working with Client, focus on Client satisfaction
English and German language skills
Team-working skills
SAP FI Treasury Consultant Resume Examples & Samples
Responsible for managing core FI configuration and business user needs
Responsible for providing solution and configuration of Accounts payable and Treasury payments
Good understanding of Payment medium workbench (DMEE) knowledge
Responsible for Treasury Cash Management solutions
Responsible for Treasury Management (Transaction Management) modules including Securities, Money Market and Derivatives
Good technical understanding of custom programs, enhancements, BADIs, user exits, function modules, etc. to be able to effectively liaison with the developer
Bachelor's degree in computer science or equivalent meeting following criteria
3 full SAP FI lifecycle implementations – enterprise level
5+ years of SAP FI experience
2+ years implementation of SAP Treasury
Strong client interaction
Should work from Dallas client location
SAP FI / Co-intercompany Accounting Lead Resume Examples & Samples
Minimum 7 years of experience in SAP Financials experience and related domains
Strong Experience in SAP Intercompany accounting
Good integration knowledge with FI-CO-SD-MM-SD-PP
Must be able to Lead a small team of onsite/Offshore consultants
SAP FI / CO / JVA Analyst Resume Examples & Samples
Provide business solutions and support for the Global SAP system with focus on Finance, Controlling, and Joint Venture Accounting
Help Desk support
Project and Enhancement Implementation
Create functional specifications for development requirements
Maintain support team documentation
Functional integration testing
Assist in the support of other financial modules (e.g. Special Ledger and FX)
Bachelor's degree in Accounting, Finance, MIS, Computer Science or other related field
1+ years SAP configuration experience primarily in the FI/CO/JVA modules
SAP FI Junior Consultant Resume Examples & Samples
Experience in service support to end users of the module
Incident Management and specific projects under ITIL methodology
Baseline AMS service
Research and diagnosis of incidents
SAP FI Senior Consultant Resume Examples & Samples
Certification in SAP FI module
Desirable knowledge on the part of SAP Leasing
Participation in implementation projects of SAP
Knowledge management tools incidents (preference: Peregrine)
Baseline AMS service must include
Incident resolution
Close of incidents
Senior.sap FI Consultant Resume Examples & Samples
Subject Matter Expert on the SAP FI/CO application
Experience with international entities is a plus but not required
Knowledge required with integration of FICO with SD, MM modules a plus
Knowledge required in configuring FI – General Ledger, Accounts Receivable & Collections, Accounts Payable, Asset Accounting, Interface with External Tax Systems, Consolidations and Inventory management
Knowledge required in configuring CO - Cost Center Accounting, Profit Center Accounting, Internal Orders, Product Costing (Product Cost Planning, Cost Object Controlling and Actual Costing) and Profitability Analysis
Knowledge required in designing complex WRICEF (Workflows, Reports, Interfaces, Conversions
Ability to work in a fast paced environment and accepting pressure at times from the business
Minimum 5 Years – SAP with hands-on functional and configuration experience in FI/CO including integration points with other SAP module
SAP FI Lead Consultant Resume Examples & Samples
Experience: 6-8 years' Experience in SAP Finance & Controlling Module
Experience on the Accounts Payable, Accounts receivable, General Ledger, Fixed assets, project accounting, COPA, Taxes. Sound knowledge on the Finance & controlling master data
Strong experience with Integration to external FI systems on AR, AP, Taxes
Minimum 3 SAP Implementation
Experience and experience working on support
Sound integration knowledge with other modules - project systems, production planning, inventory Integration with external systems
SAP FI Consultant Resume Examples & Samples
Worked on at least four full project lifecycles including lead role in blueprinting or extensive BAU support managerial experience
Expert knowledge and experience of SAP solutions preferably in a Pharmaceutical manufacturing environment
Must be effective in turning functional/technical solutions and discussions into business minded conversation on how to grow the value of ERP
Business and Commercial Credibility: It is critical that the holders of these SAP Functional Consultant roles possess the credibility to be seen as a decision maker and governance authority in their aligned process area. They must be seen as an IT leader, grounded in experience but also with the vision and ambition to drive the correct direction for the future of GSK
Experience in a Pharmaceutical manufacturing environment
SAP FI / CO Consultant Resume Examples & Samples
Validating the SAP fit to business requirements by identifying workarounds and business process changes, if necessary
Ability to configure or oversee the configuration of SAP to meet business needs in SAP FICO modules, with appropriate review, approval and business sign-off
Facilitate data conversion activities for assigned application implementation projects with end users, other IT team members, and vendor technical resources as needed
Take the lead in pursuing solutions and make decisions with the business stakeholders and IT Project Manager/Manager
Serve as the application administrator on assigned projects during the initial implementation phase(s) and document on-going application administrative procedures; transfer knowledge to others as needed and initiate cross-training
Conduct research and recommend changes in an existing, changing, or emerging environment in accordance with business needs
Develop formal end user training plans/scripts with key business leaders and vendor/system integrator functional staff; work with SMEs and software vendor/system integrator to create end user training materials which encompass business process, naming conventions and other standards, and system functionality; provide training to groups and individuals, according to the agreed upon training plan as needed
Provide quality client service and be proactive and responsive to business client needs
Apply highly professional business and technical knowledge when working with clients and vendors in activities such as identifying options, selection, analyzing, designing, installation, coding, maintenance, and testing of information technology solutions
Communicate technical information to non-technical personnel in business language
Comprehend and comply with IT policies and processes in the areas of software development and implementation; insure segregation of duties compliance with IFRS requirements, in working with business end users to define applications security and workflow roles/responsibilities
Establish and maintain constructive working relationships with SMEs, super-users, and internal and external IT resources on assigned projects, working toward common business objectives, timelines, and quality delivery. Takes the lead as necessary to facilitate good teamwork
Maintain a good working knowledge of current and new software functionality related to assigned systems, through independent research, and attending relevant conferences, trade shows, and vendor-sponsored events
Develop and maintain an appropriate awareness of all company business solutions, through information sharing and cross-training with other IT Business Analysts
At least three full life cycle implementations as an SAP FICO functional analyst / lead
A minimum of five years of SAP FICO development / support
Vendor management as needed
Change Management knowledge and support
Strong understanding of systems development lifecycle and system implementation methodologies
Expert level configuration and design skills
Strong FI skills: AP, AR, GL, Treasury, Fixed assets (required), Taxes (plus)
Demonstrated knowledge of CO: Cost center accounting; Profit center accounting, IO accounting, Project Job Costing, Production costing (make-to-order, make-to-stock), Profitability Analysis, Settlement
Integration knowledge with other SAP modules MM, PM, CS& SD is desired
SAP technical understanding to investigate and troubleshoot data-related issues without ABAP programming support
Bachelor's degree in Business, Computer Science, Math, MIS, or equivalent discipline required
Commitment to high standards, integrity and ethics
Senior Sap Fi Consultant Resume Examples & Samples
5-6 years experience FI especially on the financial sub modules
Experience with New GL and the payment factory IHC, to support transfer to Crossway / participate to the tests
Experience interacting with users and assessing business needs
Experience creating technical documentation based on business needs
SAP FI / CO Consultant Resume Examples & Samples
Analysis and documentation of SAP systems (processes, functions, methods and practices)
System configuration
Testing of configured SAP System,
Prepare functional specifications and work closely with SAP solution architect and developers
Participation in SAP implementation/development projects
Experience with module FI (connection module SD, CO, MM in advantage) - processes and customization
ABAP knowledge is welcome ( bug fixing, debugging)
Excellent analytical skill and problem-solving skills
Czech/Slovak and English speaking/ writing
Open mind for new experience at SAP and non-SAP environment
IT Technical Lead-sap FI / CO Resume Examples & Samples
Fixed Asset
Product Costing, including BOMs/Routings
Bank Accounting/Treasury
Capital Projects
Forecasting and Budgeting
Profitability Reporting
FImodule components including General Ledger, Accounts Payable, Accounts Receivable, Fixed Assets, Banks (including integration), and Treasury
COmodule components including Cost Centers, Internal Orders, Product Costing (including BOMs and Routings), Profitability Analysis (COPA), Manufacturing Variances and Settlements, and Profit Centers
Master Data components including Material Master, Vendor Master, Customer Master, Bank Master, BOMs and Routings/Recipes
Sap Fi Core Sap Functional Resume Examples & Samples
Candidate should be open to work in shifts
SAP Certified in FICO
Data Migration for Master and Cutover Data
Client Facing and Business oriented
Excellent Team player
SAP FICO
Accounting & Finance
SAP experience of more than 5-6 years as a Consultant
One full end to end implementation in SAP, or 2 or more roll-out or support project experience in FICO
SAP FI / CO Functional Analyst Resume Examples & Samples
CO experience
Standard costing
PA – Profitability Analysis
PCA
Material ledger experience
Project Systems and Fixed Assets
Production planning
SAP FI / CO Solutions Architect Resume Examples & Samples
Review the company's financial processes and provide recommendations on process improvements using SAP
Provides guidance in the definition of solution design practices and standards that link back to SAP best practices
Ability to lead and facilitate design workshops (Blueprint), assessments, planning sessions i.e. demonstrate leadership experience in project management
Lead a team of Finance specialists both onsite and offshore and assist in configuring the solution (must have hands-on configuration experience)
Make recommendations on implementation of the SAP applications, as well as integration with third party systems (and making recommendations on what other complementary software may enhance the SAP investment)
Ability to perform quality control on the finance portion of an implementation project
Demonstrate excellent leadership and communication skills, with the ability to explain complex solutions and value to all key stakeholders such as the business and IT clients, as well as the team, both onsite and offshore
Demonstrate cross functional leadership i.e. ability to look at the end to end process and understand how it fits together
Guide and Mentor other FICO consultants in the SAP team
Adhere to project plans, tasks, and deliverables; identifies dependencies and resource requirements
Appropriately communicates project status, escalates issues, and manages timelines and action items
May lead or assist in testing and implementation of business applications
Proactively identify process improvements including clear and concise solution definitions
Develops proof of concepts to demonstrate proposed technical solutions
Demonstrated ability to manage resources in order to deliver final solution to customer
Bachelor Degree in Finance/ Accounting, Master's Degree is preferred
SAP Certification preferred but not mandatory
10+ years' experience in various leadership roles in the planning, design and deployment of SAP's financial solutions. Involved with 3-4 End to End SAP Project Implementation
10+ years' experience in SAP FI and CO modules - General Ledger (GL), Accounts Payable (AP), Accounts Receivable (AR), Cost and Profit Center Accounting (CPA) and Internal Orders
Proven leadership in managing and partnering with external vendors and business partners on projects, including working with off-shore and geographically dispersed teams
Must be self-motivated in learning new concepts and willing to share knowledge and skills with other team members
Outspoken and passionate about delivering well designed solutions that exceed business objectives and drive business success
Must have excellent leadership and communication skills, with the ability to explain complex solutions and ideas
In-depth finance business experience working on SAP planning, design and implementation of projects
To be able to effectively communicate and relate to Finance senior and executive management
Well organized and capable of juggling numerous priorities
Highly advanced analytical and reasoning skills
Must be comfortable working in an extremely fast-paced environment and maintain sensitivity to personnel and corporate concerns
Understanding of software development lifecycle and methodologies
Experienced in trouble shooting system & data issues
Proven experience in translating data into actionable business insight
Some Travel required
Senior SAP FI / CO Consultant Resume Examples & Samples
You'll successfully take part in implementation of SAP systems
You'll enthusiastically enhance your core SAP technology knowledge and experience
You'll be willing to travel on business
About 2-5+ years of experience in SAP FI/CO implementation in areas such as AP, AR, GL, Cost Center, etc
Experience in data migration
Knowledge about system enhancements
Strong team work skills
Experience in standard project tasks: Test cases, analysis, documentation
Higher Education Degree
Excellent English verbal and written communication
Manager SAP FI Resume Examples & Samples
10 years of experience in sap implementation projects
SAP FI Module Implementation Experience
Knowledge of retail, massive consume and transport industry
Industrial degree
Advance English
Regional SAP FI / CO Consultant Nafta Resume Examples & Samples
Support plant process owners and users of ElringKlinger group companies in the NAFTA region for the SAP modules FI/ CO
Train users and plant process owners in ElringKlinger group companies
Participate in rollouts of SAP (modules FI/ CO) in EK-group companies
Implement new processes according to guidelines of the German headquarter
Test and document upgrades in the SAP-system
SAP FI / CO Functional Analyst Resume Examples & Samples
Partners with business areas to create requirements to resolve business application needs and problems
Performs analysis and design based on business requirements
Produces technical design requirements and documentation and accurate development estimates
Performs master data preparation, cleansing, migration and support
Promotes strong quality practices by performing unit testing and providing appropriate level of support for user acceptance testing
Serves as a resource to the Business Analyst and Project Lead for providing technical leadership on projects
Identifies and recommends alternatives for changing business needs, opportunities and process improvements
Communicates with outside resources and vendors on new initiatives and technologies
3+ years experience in design, development, configuration, implementation and support of application systems, including experience specifically in SAP FI/CO
Printing/Publishing industry experience a plus
Ability to design, develop, configure, and implement in the SAP FI/CO module
Variant Configuration and/or VC PowerPack experience a plus
SAP FI / CO Team Member Resume Examples & Samples
SAP FICO Consultant with over 5 years of SAP experience
Experience in FI, CO, AA, PS
Experience in SAP implementation and SAP support and maintenance
Experience in preparation of functional designs and test scripts
ABAP debugging experience
Eassap Sap Fi Co Pcon Sa Resume Examples & Samples
Should have at least 10 years of relevant experience in SAP FICO module with real time experience in implementation, roll -out, upgrade, design, consulting, training, support of SAP projects specially in the area of Financial Accounting, Controlling, Financial Supply Chain Management, Investment Management, Audit Information System (AIS), Integration with other modules and Interfaces with third Party systems and additionally COPA COPC and Reporting
Need exposure to GERP (Global ERP) rollout experience, GERP processes
Exposure to Design Reviews and approvals, compliance to standards and fit gap approvals
Should have experience in consulting and multiple implementation of FI-CO modules
Should have strong knowledge of SAP FI -CO integration with all modules
Should be Certified Professional in SAP FICO with at least 5-6 full cycle implementations and 2-3 Support projects
Mentor the current project team on all development configuration and customization to create the knowledge pool
Guiding consultants for resolution of day to day issues, designing solution for critical issues
To Assess Functional Specs and to provide an impact assessment
Design and implement resolutions in response to support issues and change requests
Role design review and SOX compliance confirmation
Result -oriented and concluding work ethic to always deliver on -time and within scope
Self -motivated with a passion to learn new things
Able to work under pressure and manage stressful situations confidently and effectively
A team player who is also able to work independently on problems and issue
SAP FI / TR Onsultant Resume Examples & Samples
Participating in the SAP FI/TR functional design activities
2+ year of experience in SAP implementation and solutions design in SAP FI/TR
Solid skills in SAP FI/TR configuration and modules integration