Global Operations Resume Samples
Global Operations Resume Samples
The Guide To Resume Tailoring
Guide the recruiter to the conclusion that you are the best candidate for the global operations job. It's actually very simple. Tailor your resume by picking relevant responsibilities from the examples below and then add your accomplishments. This way, you can position yourself in the best way to get hired.
Craft your perfect resume by picking job responsibilities written by professional recruiters

Pick from the thousands of curated job responsibilities used by the leading companies

Tailor your resume by selecting wording that best fits for each job you apply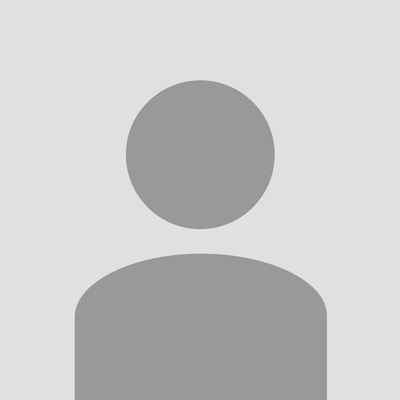 8942 Cassie Plains
Los Angeles
CA
8942 Cassie Plains
Los Angeles
CA
Director of Global Operations
Director of Global Operations
03/2016 – present
Director of Global Operations
03/2016 – present
Develop strong collaborative relationships with key stakeholders across the company and represent the Facebook At Work team with Cross-Functional teams
Lead and influence design, establish buy-in and execute of regional sales growth strategies
Manage junior resources and manage / direct resources internationally
Project manage core work stream activities for international operations
Establish clear work plans for staff and communicate priorities clearly and effectively
Manage and lead analyses for operational improvement initiatives
Support / lead content acquisition, commercial partnerships, product enhancements and proposition development
Global Operations Manager
Global Operations Manager
08/2009 – 12/2015
Global Operations Manager
08/2009 – 12/2015
Coordinating efficient and smoother operation of the servicing by eliminating non value adds
Drive continuous improvements effort by reviewing incidents, escalations, identifying gaps and iterating on best practices
Hiring, developing, and retaining great talent
Implement and expand new and refresher training programs for sales, marketing and professional service aligned to the overall global division strategy
Responding to inquiries, escalations, and establishing partnerships with key customers
Defining and tracking metrics and key performance indicators to raise the bar in team performance and customer service
15% Provides proforma analysis and reporting on new and existing products and programs
Global Operations
Global Operations
09/2002 – 03/2009
Global Operations
09/2002 – 03/2009
Help establish project management best practices, processes and improvements, inclusive of cross-training
Develop effective relationships with customers (Businesses, HR, Finances) and suppliers through proactive communication to provide outstanding service delivery
Manage multiple projects or work packages concurrently, from initiation to closure and handover to the business
Work on-site with Ops/Infrastructure team to prioritize and manage a queue of systems requests
Manage service delivery metrics and/or third-party supplier performance in relation to the assigned process(s)
Assist with Change Control process, routing, and approvals
Advise on complex questions/requests from customers (Businesses, HR, employees); provide "Best in Class" customer service
Bachelor's Degree in Business Administration
Bachelor's Degree in Business Administration
Bachelor's Degree in Business Administration
Financial reporting and financial services/product knowledge highly desirable as well as related industry regulations
Possesses strong training skills and ability to conduct deep dive knowledge sharing programs
Strong knowledge of Agile Scrum and related practical experience
Proficient with Microsoft Office - Visio, Excel, Word, and PowerPoint
Inquisitive in nature, ability to challenge issues and processes
Excellent communication skills, both oral and written are essential
A confident well-rounded methodical person with strong analytical skills
Strong intrinsic business sense and listening skills
Ability to work with teams in multiple locations
Practical and / or theoretical knowledge of OTC Collateral business
Create a Resume

in Minutes
Read our complete resume writing guides
Global Operations Position Control Resume Examples & Samples
Perform daily controls and support the team in investigating exceptions and determining which adjustments, if any, are needed to correct the books and records
Liaising with other global Morgan Stanley teams in Operations, Technology and Finance to identify and resolve exceptions at root cause
Develop expertise in the Fixed Income products and effectively share knowledge across the team and organisation
Delivery of projects that will further develop the team?s processes and support department/ firm-wide initiatives
Communication and escalation of issues to senior management across GOPC and key external stakeholders
Exercises sound judgement and analysis
Demonstrates excellent attention to detail when analyzing or interpreting data
Skillfully identifies problems, builds solutions, and applies lessons learned to parallel situations
Demonstrates Commitment to Control and Risk Management
Escalates clearly and appropriately
Maintains focus and intensity under pressure whilst ensuring accuracy and deadlines are not compromised
Confident of communicating across many different areas and across levels
Technical Knowledge/Experience
Track record of learning or adapting to new technology systems/applications
Works effectively with/builds relationships with colleagues across teams
Willing to perform additional tasks, when required, to help team meet its control goals
Effective at teaching and sharing information across the organization
Displays a focus to critically review ?how work is going? and invests time for growth
Capable of / or experience in being a role and leveraging initiative to expand own and others understanding
Financial product knowledge (e.g. knowledge of cash or derivative instruments and their valuation)
Experience in developing databases in MS Access
Global Operations Business Management Leader Resume Examples & Samples
Manage Communications Management
Lead and manage intake across the various initiatives driven by the AE & QC team and manage road maps for these initiatives and projects in conjunction with the Program management team
Manage and coordinate Global Operations (GO) internal communications (i.e. newsletters, presentations, town halls, etc.) Coordinate knowledge content for newsletter articles across Operations
Manage GO external facing communications/ presentations about our services, accomplishments, initiatives, etc. Maintenance of our portion of the CHS
Manage our budget planning with the GIS Business Management office and Finance. Assists our teams in Business Case preparation including cost analysis and ROI projection and tracking
Develop and manage a process for continual review and reporting on key audit criteria required for internal and external audits (i.e. ISAE 3402, SOC2, etc.) so when an audit is scheduled, we would already have our material prepared and thereby reduce the impact of an audit and increase our creditability
Drives an Operations Service Assurance team focused on establishing a framework with the Service Readiness function for measuring our Service offering to our customers against expectations and the driving periodic assessments against that framework to ensure our delivery meets expectations set
Maintain stewardship of Global Operations roadmaps and work streams, providing quarterly updates upon progress, opportunities, threats etc
Manage consistent coaching / counsellor training across Global Operations to develop and retain talent
Champion people related issues for Global Operations i.e., coaching network, Global People Survey activities, people committee…
Define and manage skill gap analysis and manage required training/staffing to address gaps (ie Quality Management, ITIL, etc)
Resource Management – WFM coordination, Skill Gap Analysis, Long term staffing plans, Location Strategy, career framework, etc
Manage reward and incentive initiatives for Global Operations
Acts independently with indirect supervision
Ensures the training and development of staff members to develop their skills and maintain state-of-the-art knowledge in their area of responsibility
Directs staff members directly or indirectly in the development, implementation, and support of applications to meet the client's business requirements
Responsible for the selection and performance management of staff members
Partner and collaborate with Service Portfolio Management-Service Readiness to drive key framework criteria for Operations Service Delivery assessments and supportability risks
Collaborate with global talent management function to drive and coordinate people initiatives that impact Global Operations
Partner with GIS Business Management team to coordinate financial initiatives, operational budget impact of Solution Delivery projects and workforce management and tracking
Acts independently with indirect supervision, reports to the GIS-Global Operations Automation, Efficiency and Quality Control Leader
Directs staff members directly or indirectly in the development, implementation, and support of procedures, work efforts and initiatives of the Global Operations Business Management Office
Conducts employee performance reviews and participates in semi annual roundtable reviews
Work closely with peers in Global Operations and other GIS functions
Outstanding management, interpersonal, communication, organizational and decision-making skills
Strong multi tasking capabilities, exceptional skills to adjust to multiple demands, shifting priorities, ambiguity and rapid change as well as dealing efficient deal with escalations and difficult situations/people under pressure e.g. to restore services
An overall understanding of the business objectives of service lines and Core Business Services departments
Ability to work and team with a multitude of different people within and outside IT, to understand and integrate cultural differences and motives, and to lead virtual cross- cultural teams
English language skills - good written and verbal communication
8 to 10 years of experience in all aspects of infrastructure management and operations
Extensive experience in various aspects of IT Operations functions
Proven skills to develop actionable roadmaps and to implement in an efficient way
Very good understanding of overall business management, people and financial management
Excellent communication skills at various audience levels
Global Operations Specialist With German Resume Examples & Samples
Motivation to work in multicultural / international environment
Communication skills in German is a must, English an asset
Commitment to ongoing learning and impelmenting new knowledge into practice
Detail oriented and well-organized
Good Microsoft Office knowledge, expecially MS Excel
Experience in business/administration/sales (internship programms count as well) is a strong advantage
Global Operations Resume Examples & Samples
Work on-site with Ops/Infrastructure team to prioritize and manage a queue of systems requests
Maintain communication and project plans for systems projects with project stakeholders
Coordinate with team on resourcing project and key issue planning on a daily basis
Forecast staffing needs based on upcoming work
Identify and resolve project risk and issues, with appropriate guidance, support, and escalation
Manage Systems projects to achieve desired goals within scope, budget, and schedule
Manage team consisting of globally distributed resources
Maintain appropriate project documentation as required, providing status updates to management and all stakeholders
Help establish project management best practices, processes and improvements, inclusive of cross-training
Assist with Change Control process, routing, and approvals
Interact with vendors as needed
Reports to Infrastructure and technology Operations leadership
Minimum of 5 + years of professional experience in Project Management with specific focus on Global Infrastructure projects
Strong command of English language, both oral and written
Excellent self-tasking and teamwork skills
Strong interpersonal communication skills in managing remote/global resources
Clarizen
Bugzilla
Microsoft Office product
Internships Global Operations Performance Management Resume Examples & Samples
Brand Operations
Sourcing
Solutions
Support team on day to day business
Support with creation, verification and distribution on monthly reports
Support with preparation and consolidation of budgets and forecasts
Support data analysis as required
Prepare monthly global reporting and support analysis of logistics costs and its drivers
Support on preparation of management presentations
Support cross-functional and multi-brand projects
Work on department specific projects and tasks
Global Operations Specialist With German Resume Examples & Samples
Commitment to ongoing learning and implementing new knowledge into practice
Good Microsoft Office knowledge, especially MS Excel
Experience in business/administration/sales (internship programs count as well) is a strong advantage
Global Operations Resume Examples & Samples
PB CSR (Client Service Representative) / FO (Front Office) / MO (Middle Office) and Oversight Manager queries
Trade pre-matching – including chasing counterparty
Fails Management – including chasing fails with counterparty
Investigation of Alleged trades provided by agent bank and advised by counterparty
Monitor Exception queues (Trade Management/ Cancel &Correct / Negative Acknowledgement)
Nostro / depot investigations, matching retagging and narratives
Client money segregation on Nostro/Depot items for eligible entities
Escalation to supervisor of all items that are over 5 days or cannot be resolved by COB (Close of business) e.g., incomplete pre-matching, large value (> 500K USD) unmatched & items in exception queues at COB
Monitor potential buy-ins, escalate to supervisor. Escalate potential risk items (mismatched / DK'd trades) to Lead / Supervisor on a timely basis
Making cash payments on value date for Free Of Payment trades
Input of USD payments for trades
Input of journal entries for USD and local currency for PB client FX trades
Input of manual instructions e.g. cancellation of trades, last minutes amendments, etc
Update CSIT / MSIT's for Firm and clients where applicable, ensuring call back procedure is followed
Review MI sent by Supervisor – Fails / Cancel &Correct's / Trade Management / Nack's (not acknowledged) prepared as per different reporting tools eg: DART, GMIS, etc
Liaise with funding team to resolve cash management issues and reduce overdraft/coverage costs
Global Operations Resume Examples & Samples
Establish strong and effective relationships with all key stakeholders, including clients, account managers, traders and operations
Understand operational flow and identify key operational risk areas and drive for change and solution
Identify inefficiency and perform root cause analysis and work with clients to increase STP process
Global Operations Resume Examples & Samples
Manage multiple projects or work packages concurrently, from initiation to closure and handover to the business
Define project scope, objectives and governance in collaboration with senior management and stakeholders
Obtain endorsements and buy-in from stakeholders for proposals/ recommendations
Actively manage project scope and objectives against quality standards, targets and budgets
Engage stakeholders and team members actively, providing regular updates on delivery status, decisions and resolution of issues
Identify risks and issues and provide respective mitigation
Identify and manage project dependencies and escalate critical situations where appropriate
Define the test strategy and coordinate users across multiple departments in integration, functional, performance and user acceptance testing
Define and execute the communication plan and activities
Track realization of the business case with project sponsor upon project delivery
Reporting and Governance
Adhere to define project management methodology and use appropriate templates and tools to produce quality deliverables
Global Operations Senior Accountant Resume Examples & Samples
Represent Global Ops Accounting driving alignment between accounting and operations, finance, and other business partners for key supply chain activities, primarily focused on logistics actions
Be expected to develop and drive operations accounting changes related to Ops, Finance, and Accounting-driven strategic initiatives and other projects, including collaborating and coordinating across business teams as well as within the Global Ops Accounting org
Be expected to develop, recommend, and implement globally standard accounting procedures (systematic or manual), ensuring appropriate controls; and will ensure that these processes comply with Dell's accounting policies, processes, and control requirements
Be expected to develop a broad understanding of Dell's Supply Chain design and capability, and influence global business partners toward systematic, stable, and scalable solutions with the objective of supporting Dell's strategy and vision to optimize the global supply chain processes in support of meeting/exceeding customers' expectations
Be expected to develop as a strong technical and process support for the Global Ops Accounting team, with a broad view of Dell's global business activities
BA in accounting/finance and 10+ years of relevant experience, or MBA and 8+ years of experience
Experience with a global team is important
Program management and/or business operations experience (procurement, manufacturing, logistics, etc.) preferred
Global Operations Excellence Manager Resume Examples & Samples
Ability to guide teams and product design engineers in an efficient manufacturing system design
Plant Manufacturing Engineering or Operations
Ability to interact globally – exceptional leadership skills
Electronics – specifically Surface Mount experience
Knowledge and experience with post electronic surface mount operations including coatings, electronics assembly, testing, packaging
Global Operations Collateral Management & Client Vals Resume Examples & Samples
Collaborate with our partner vendors in the Client Valuations process
Point of escalation for all client valuations related matters
Ensure that the valuations of derivative trades are distributed to the bank's most sensitive clients on a timely manner
Ensure that the team fulfills all audit confirmation requests by clients and auditors in a timely manner within the firm service level agreement
Provide first in class client services to internal and external client
Regular liaison with Front Office regarding valuation or audit confirmations issues
Communication with clients regarding administration of their statements
Ad Hoc/ Project Work
Continuous improvement of the process and procedures
Response to strategic change initiated by and affecting the departments
Global Operations Center Situation Manager Resume Examples & Samples
Manage communications via a clearly defined communication structure and plan
Ensure separation of "technical" and "management" bridges
Ensure there is a single point of command and that single point of command is in control
Gather all required documentation around network/devices/services/applications involved in a given situation
Analyze situation utilizing all tools available to identify potential areas of interest/concern
Ensure that proper troubleshooting procedures are followed and that each step and its results are documented
Engage resources of other teams when needed and as appropriate
Global Operations, Collateral Management Resume Examples & Samples
Regular liaison with Front Office
Resolving exposure/ billings disputes with clients
Responsibility for day to day Collateral Management MTM functions for both Cash & Non-Cash Collateralized trades
Proficient in Excel and SQL skill (preferably to a macro level)
Experience in Stock Loan / Collateral management function
Firm Settlements understanding on all markets – how markets are processed, deadlines, limitations in some, and the impact they have on Collateral requirements each day
Systems – extensive use of Excel, ALGO, Bloomberg, Reuters, SBL
Practical and / or theoretical knowledge of OTC (Over the counter) Collateral business
Ability to meet stringent deadlines without compromising internal control
Endpoint Computing Global Operations Tier Resume Examples & Samples
5+ years of experience in information technology
3+ years of business re-engineering/process improvement experience, including mentoring and coaching on quality improvement projects
3+ years of project management experience, and the ability to drive several projects concurrently
3+ years of change management experience
Excellent problem solving/analytical skills and knowledge of analytical tools
Ability to create/define metrics that accurately reflects the current state of a given process
Ability to coach and transfer knowledge to key stakeholders
Technical knowledge of Microsoft Office Products (Excel, Word, PowerPoint, Outlook), Microsoft Visio and Microsoft Project
Technical knowledge of Browser-related Technology (IE, Firefox, Google Chrome)
Technical knowledge of Security-related products (Symantec, McAfee)
Demonstrated experience with Wintel operating systems, systems management, application packaging, deployment, support, and problem management
Global Operations, Collateral Management Resume Examples & Samples
Pro-active identify, reconcile and escalate arising from day to day collateral management process
Spearhead the ongoing Legal Entity initiatives and regulatory deliverables relating to both Stock Borrow Loan and Collateral Management process
Timely execute individual efficiency measures
Manage work-force along FTE and deployment Ratio targets, collaborate with our vendor partners to deliver best in class performance
Global Operations Collateral Management Analyst Resume Examples & Samples
Managing margin calls with clients
Ad hoc reporting as required by management and front office
Involvement in projects outside immediate job function
Prefer very strong Excel and SQL skill (preferably to a macro level)
Like for like experience in Stock Loan / Collateral management function
Systems – extensive use of Excel, ALGO, Bloomberg, Reuters
Previous banking experience – preferably > 2 years
Control oriented, with a desire to see processes automated and simplified
Ability to work in a pressurized environment
Global Operations Analyst Resume Examples & Samples
Highly analytical with a background in operations, finance or consulting
Self-starter and strong team player
Highly proficient in Excel and PowerPoint
Manager, Global Operations Resume Examples & Samples
Evaluate volume and allocate internal resources for NGCI ingest, US ingest, Global duplication, NGCI incoming QC, and US incoming QC
Collaborate with Engineering, the Technical Supervisor, and the NGCI Post Supervisor to regularly review non-standard QC issues to determine next steps, oversee the organization and accessibility of patch fixes on Rumpus and Active storage, determine when a production tech needs to set up projects for NGCI, participate in post-mortem meetings with Production, and assign tasks to systems and human resources
Responsible for responding to the Post Facility distribution list for vendor master ingest/qc issues, delegating tracking tasks to Operations Coordinators, and communicating with Production Management and Outside Production Companies when patch fixes are needed or an entire master needs to be sent back to be updated
Oversight of the initial steps for all of operations processes before master files are made available for NGCI Program edit, NGC-US/WILD-US/MUNDO Program edit, PR/Marketing edit/duplication, and Digital media distribution
Partner with Production Management to streamline the tech specs and standardize the process. This position is the point person for Production Management when a delivery/QC-related (technical, S&P, legal, EP) issue is raised
Management of the team that updates and organizes different sets of data captured in the MAM, Rumpus, ScheduALL and Shared Drive
Meet weekly with NGCI Core Team and US Production Services to review priorities, address any scheduling problems and discuss any possible QC issues
Manager, MSS Global Operations, Managed Siem Resume Examples & Samples
At least 2 years experience in Leadership and Management
At least 2 years experience in Service Delivery
At least 1 year experience in Operations Leadership Role
At least 3 years experience in Threat Intelligence and/or Security
French: Intermediate
Global Operations Resume Examples & Samples
Control oversight and Framework
Risk & Control Metrics
Financial Control
Client Money & assets
Global Operations Position Control Associate Resume Examples & Samples
Drive forward root cause solutions through the interrogation of the firms Risk and financial systems/models
Delivery of projects that will further develop the team's processes and support department/ firm-wide initiatives
Production, development and analysis of management information on a regular and ad hoc basis to support the departments Control, Commercial and people initiatives
Comprehends and reasons - Displays well developed ability to comprehend, reason and process complex data
Demonstrates excellent attention to detail when analysing or interpreting data
Skilfully identifies problems, builds solutions, and applies lessons learned to parallel situations
Anticipates problems / obstacles and understands the ramifications to business. Offers workable commercial solutions
Proactively ensures existence of mitigating controls and takes personal responsibility for enhancing processes
Mobilizes teams across functions and locations to resolve issues using both tactical and strategic solutions
Capable of open, accurate and concise communication at all times, whether through email or phone
Experienced with MS Office (MS Excel/Access/Outlook)
Learning Leader
Displays a focus to critically review 'how work is going' and invests time for growth
Prior experience in investment banking operations or finance
Analyst, Global Operations Resume Examples & Samples
Agree all OTC cash flows with clients handled by team via telephone calls and emails
Investigate and resolve any queries received both internally and externally on products and functions handled by the team
Liaise with Interest Claims team to validate payable and receivable claims
Conduct self in a professional manner when dealing with the group's internal and external customers
Build on existing relationships to provide an efficient and high quality service
Continually review current procedures & processes; suggest and implement ideas to improve the efficiency and quality of work in the group
Global Operations Change COO Manager Resume Examples & Samples
Resource Management – ensure appropriate resource management controls in place and hiring is managed according to plans. Provision of program/project resource management and MI (e.g. exception reporting for under / over allocation, etc)
Financial Management – close collaboration with Central Ops COO and Shared Services Finance for 'Services' to provide Financial Management, Cost Accounting to Project Accounting Reconciliation
HR & Communications – provide HR related support and implement and operate communication strategy
Governance – ensure appropriate MI / Governance forums in place and manage/participate as appropriate. Provision of materials for such forums e.g. Global Change Governance Meeting. Implementation and operation of appropriate governance standards and processes across Investment / Design and Execution Governance as appropriate
Target Operating Model (TOM) – participation in the development and implementation of the TOM for Operations change. Working closely with IT to develop and implement an agreed overall change operating model to increase efficiency and drive delivery improvements
Center of Excellent Strategy / Deployment – development and implementation of an appropriate Center of Excellent and Deployment strategy, collaboratively with IT, to maximize efficiency for change delivery. Includes shape out of a change competency in Poland and a major Strategic Vendor Initiative
Tools and Standards – implement appropriate tools, processes and standards to "raise the bar" for change management for the Operations Change function. Project Management of the Operations Change Improvement Program (ChIP) in order to achieve this
Quality Assurance – put in place quality assurance standards to help ensure change delivery to time, cost and quality requirements
Change Capability & People Development – participation in the development of Professional Change Capabilities in Ops Change, with associated training / mentoring schemes. Utilize Change Capabilities to deliver improved skills / use of developed standards
Excellent Project Management or Project Management Office leadership and experience on large-scale transformation programs or change portfolios
Experience in Financial and Resource Management
Experience managing senior stakeholders across multiple functions
Experience collaborating with IT organizations in managing strategic technology and process change
People management skills and experience of/enthusiasm for developing and managing a high-performing team
Excellent initiative and ability to manage multiple tasks / initiatives
Detail oriented with excellent organizational and analytical skills
Ability to work both under own initiative and to work well with others in many different and challenging environments
Excellent collaboration, influencing and negotiation skills
Excellent presentation, business writing and professional standards
Flexible and client service orientated approach
Strategic mindset with ability to define and execute holistic approaches
Global Operations Fall Internship Resume Examples & Samples
Assist in developing analytical data model, analyze and infer business data
Assist Project Manager in tracking, follow-ups, and/or updating project issues tracker, project plans, meeting minutes and project status reports
Assist in business process documentation of workflows
Assist in creating/editing training and change management documentation
Supply Chain Business Intelligence
RFID
DC Bypass
Students MUST be able to receive academic credit for the duration of the internship. Before you apply, please check with your internship center that you would be eligible to receive academic credit if you were offered an internship
A minimum commitment of 2-3 full days per week is required; 4-5 full das in the Summer
The internship program's hours are 9am to 6pm, Monday through Friday
Good communication skills, orally and written
Interest and knowledge in fashion and photography/videography
Excellent research, organizational skills and attention to detail
Must be proactive with a sense of urgency
Self-motivated, career oriented and an eager learner
Dedication to execution, attention to detail, and follow-up
Manager, Global Operations Resume Examples & Samples
College graduate preferred
Must have a minimum 5 years of experience at a post facility or broadcast network. A strong background in television production and quality control experience is a must
Experience working with all forms of video/audio formats and potential QC errors. Strong working knowledge of ScheduALL, Word, Excel, Outlook, Mediaflex, and PRISM is required. Knowledge of AVID and Final Cut editing systems a plus
Must be detail oriented and possess excellent verbal and written communication skills with strong organizational skills and the ability to adapt to ever-changing needs and priorities
Must be able to handle multiple simultaneous projects while remaining calm under pressure
Strong customer service/client relation skills is also necessary
Manager IT Global Operations Center Resume Examples & Samples
Manage Global Operations Center teams on level 1 and level 2 triage activities
Collaborate with customer IT Service Management teams to develop process and procedures, play books, knowledge base, scripts, workflows and task instructions for team members · Monitor system performance in meeting customer and technical service level metrics · Manage, develop, train and coach system administrators and engineers. Develop training plans to trains team members on new tools and monitoring systems · Engage customer in the definition, assessment, and mitigation of risks that may impact IT services in support of contract objectives · Collaborate closely with customer IT Service Management (ITSM) teams on continuous improvement and ongoing service quality · Collaborate with Service Governance team on billing/invoicing and reporting and metrics · Actively engage in employee development, performance reviews, training and career path planning to maintain optimal employee satisfaction
Bachelor's Degree with concentration in Computer Science, Mathematics or Engineering preferred OR equivalent experience
10 years of IT experience
5 Years of experience with management of IT Service Desk, Situation management, Network Operations Center (NOC) or Infrastructure Operations Center
3 years of experience with data center operations, network operations or systems administration services
Extensive experience working with third party hardware, software and service providers and telecom carriers and LEC
3 years of experiencing managing technical teams as a technical lead, supervisor or in other managerial capacity
Strong analytical, troubleshooting and project management skills
Experience or familiarity with ITSM/ITIL framework methodology. ITSM certification is a plus
Broad familiarity and working knowledge of mainstream IT systems, components, other solution elements, and related industry standards
Keen focus on customer satisfaction and customer service
Good understanding of service contracts, service level agreements and statement of work (SOW) constructs
Must be highly organized and maintain complete follow-through on tasks and initiatives. Efficient problem management and issue resolution skills
Excellent written and oral communications skills. Excellent interpersonal skills to effectively interact with customers and employees
Global Operations Resume Examples & Samples
Responsible for the delivery of the GRAS Pune CoE Production functions globally
Ownership of the Production SLA and output monitoring for production teams based in our CoE
Manage business issues by engaging with Line teams globally, Regional colleagues & IT
Engage with Vendor Managers to track performance and enable timely remediation of performance deficiencies
Engage with GRAS leadership to enhance the monitoring of performance, production & risk metrics of the team
Manage & drive the Process performance governance framework. Coordinate the periodic review of operational process manuals and ensure that any ad-hoc process changes when required are captured. Conduct regular control assurance checks on the work produced out of the CoE to ensure the accuracy and also quality of output
Responsible for the output of month-end General Ledger balance attestation process
Ensure adherence to internal General Ledger Account Ownership (GLAO) Policy to ensure compliance and risk mitigation. Central contact for GLAO related queries
Deliver Sarbanes-Oxley (SOX) testing including reviewing narratives and process flows, control description and testing strategies. Perform multiple rounds of testing throughout each year, update documentation, and approach where necessary
Review, analyze, and evaluate SOX control descriptions, process narratives and testing strategies for reasonableness and accuracy. Identify process gaps & drive remediation
Global Operations Specialist Resume Examples & Samples
2-5 years of experience in sales, planning, buying or operations strongly preferred
Entrepreneurial spirit
Ability to influence, follow through and drive results
Collaborative and team spirited
Proven track record in sales reporting and analysis
Global work experience is a plus
High proficiency in Microsoft Office with focus on Excel
SAP experience is a plus
Global Operations Resume Examples & Samples
Prefer excellent Excel and SQL skill (preferably to a macro level)
Practical and / or theoretical knowledge of OTC Collateral business
Ability to provide creative solutions to challenging issues
Ability to work in a constantly changing environment
Driven, proactive, hands on and independent
Global Operations Manager Resume Examples & Samples
Company-Owned Stores
4-6 years experience in retail operations management; substantial experience in development and growth of retail store chain preferred
Experience working across multiple countries
Bachelor's Degree in Logistics, Business, or related fields
Intermediate/Advanced Excel, Word ,and PowerPoint skills
Global Operations Excellence Manager Resume Examples & Samples
Develop, drive and implement continuous improvement
Train, develop, motivate, monitor and lead the GOE Team
Train and mentor employees in improvement techniques to build a stronger GOE competency
Oversee the deployment of GOE standardizations and processes
Coordinate and monitor GOE reportings
Drive actions to meet and exceed client expectations
Assist in business development activities
Lead best practice strategic operational initiative
Bachelor's degree, MBA a plus
Proven expertise of operational excellence or change management experience (Kaizen)
Lean certified / six sigma blackbelt preferred
Leadership experience in Lean, Process Excellence, Six-Sigma, Quality, or change management environment
Excellent verbal and PC based communication skills across levels, cultures and geographies
Resilient and tough but cooperative team player
Excellent verbal and written English
Global Operations Center Technician Resume Examples & Samples
Assist in determining causes of malfunctions
Make recommendations and work closely with Customer Technical Support Engineering with regards to in-service programs outside the experience band of published technical data
Provide after hours AOG spare parts assistance
Senior Manager, FP&A Global Operations Resume Examples & Samples
Drive and support the Global S&OP (Sales & Operations Planning) process on a monthly basis
Operationalize scorecard for Executive S&OP to develop predictive analytics on seasonal business health
Partner with the leader of Global Operations in developing relevant metrics to measure the success of a key corporate initiative "Win at the Shelf" aimed at driving end-to-end supply chain process improvements
Establish a monthly Accountability Review mechanism for the KPIs of Global Operations team, including Win-at-the-shelf initiative and the work streams under that
Manage SG&A for the Global Operations group, including rolling forecasts, risks and opportunities management and communication with Corporate FP&A
Lead the 3yr Strategic Financial Planning process for the team, encouraging strategic conversations around org structure and headcount
BA/BS required. MBA strongly preferred. Good grasp of key Accounting concepts must
7-10 years of progressive experience in FP&A and Business Analysis
Experience in providing financial and strategic support to executives/business heads
Team player with demonstrated ability to lead and influence others outside of their direct-reporting lines
Strategic thinker with excellent analytical, problem-solving and interpersonal skills
Ability to communicate effectively at all levels and articulate ideas, financial results, and actionable recommendations
Expertise in Excel, financial modeling, cash flow valuation, scenario/sensitivity analysis, and ROI, NPV, and IRR analyses
Demonstrated project management experience a plus
Consumer Products and/or Supply Chain experience a plus
BPC, SAP experience a plus
Global Operations Specialist Resume Examples & Samples
Serve as Global Ops Representative for key risk projects by establishing / reviewing requirements, providing innovative and control-minded ideas, actioning accordingly in partnership with all key stakeholders, communicating status updates to senior management, and implementing an efficient and strategic solution
Account Ownership Governance – Partner with responsible line managers / account owners in Americas to educate and ensure compliance with global General Ledger Account Ownership Policy. Activities include: challenging account owners to validate their month-end account sign-offs, obtaining, verifying, and reporting on Americas Provisioning requirements across Operations, conducting break analysis to identify root-causes, and performing reconciliations to ensure a balanced General Ledger
Access Control / System Security – Positively impact the System Security infrastructure across Global Operations by spearheading key Security User Access projects to provide risk identification, remediation plans and implementation for strengthened User Access controls and/or to meet regulatory commitments
Audit Point and Incident Reporting – Serve as gatekeeper and regional representative for all internal & external audit points raised for Americas Operations; Provide improved risk awareness and control culture through targeted reporting of non-compliant Incidents; Foster relationships with Operations Risk Division (ORM), Internal Audit, Senior Management, etc.; Represent Global Operations on Senior Working Group, chaired by ORM, to provide list of systemic issues, conduct testing, and escalate issues
Global Operations Senior Director Resume Examples & Samples
Responsible for and owner of customer experience quality and service delivery. Responsible for the overall direction, coordination, and evaluation of the teams under management. Understands and demonstrates core values and Leadership Principles
Carries out supervisory and management responsibilities in accordance with the organization's policies and procedures. Mentors others in developing Leadership behaviors. Hires, manages, and develops high performing teams
Actively seeks to understand core business values and initiatives, and translates those into everyday Customer Service practices. Works with the Regional Lead to determine strategy to achieve overall business goals. Shapes the direction of the team, keeps them focused and motivated to deliver the right results
Combines a deep cross-functional business understanding with a long-term industry wide strategic context for all decision making. Understands how to position the organization for success. Effectively applies best practices to all strategic decisions
Maintains a complete and thorough understanding of technical systems in a complex automated customer service center. Implements change or develop new processes as necessary to provide the ability to better service multiple work types. Continually measures and evaluates all work processes using Kaizen, Lean, DMAIC, and other improvement methods
Demonstrates emotional maturity and grace under pressure in all communications. Builds positive productive relationships with many stakeholders and partners around the world
Overcomes time zone and geographic distance to drive cross functional initiatives and ensure compliance with business policies. Deals with the complexity of multiple lines of business. Demonstrates flexibility in work hours based on business need
The successful Global Operations Senior Director will have a strong commitment to leadership, employee development, an understanding of Lean and Six Sigma, and a keen interest in and familiarity with technical systems, in addition to an exceptional level of dedication, motivation, and intelligence
Demonstrated ability managing and developing large high performance teams of associates/managers is required. Demonstrated familiarity with general principles of workflow in an inbound call/ chat/ email center, and current technologies to help manage that workflow. Must possess exceptional analytical capabilities
The candidate should have a specialized skill set in running large scale production operations, preferably in a contact center environment. A deep knowledge in continuous improvement methods such as Kaizen, Lean, DMAIC, etc. is required
The ideal candidate will have at least 15 or more management experience in a fast paced, rapidly changing operations environment
Should be currently working as VP / Head / Director Operations in an MNC BPO in Voice / Customer Care process in an International process in an MNC BPO
Strong oral and written communication skills, as well as a strong technical and analytical aptitude are required. A bachelor's degree, or higher, in operations, or a related field, is required
The ideal degree would be in engineering, operations, supply chain or a related field. An advanced degree in a quantitative field is preferred (mathematics, stats, engineering, or science or an MBA)
Global Operations Process Director Resume Examples & Samples
Knowledge and ability to find best practice operations design (Supply Chain Planning, Sourcing and procurement, Manufacturing and Logistics)
Knowledge of Pearson operations functions (Supply Chain Planning, Sourcing and procurement, Manufacturing and Logistics)
Demonstrable experience of working on large company wide complex programs, delivering change/implementing new technologies
Experience of working with a range of stakeholders to implement change and manage complex processes from initiation to completion
Ability to communicate professionally, clearly and effectively to target audiences
Excellent customer service ethic and proven ability to manage internal and external stakeholders
Highly motivated self-starter with a high level of energy/motivation and evidence of a proactive approach to work/tasks/projects
Excellent project management, planning and organisational skills
Excellent communication skills and understanding of how information should be presented to get across important issues to different groups of stakeholders
Maintains a thorough understanding of status, actions, risks and issues
Global Operations Data Analyst Resume Examples & Samples
Own Asset management for the department, including
Data analytics: 2-4 years of experience using ACL (including AuditExchange/Analytics Exchange), SQL etc. Tableau experience preferred. Must be able to independently write and understand complex ACL scripts, SQL queries and have a solid understanding of SAP – FI/LO
Technical Support: Ability to effectively manage support procedures by proactively assessing needs, providing thoughtful, high quality solutions, ensuring the right amount of follow up and being consistent in approach
Multi-Tasking: The ability to process multiple types of information, perform multiple tasks simultaneously, and/or make judgments about moving from one task to another based on their importance
Network/Resources: Ability to develop diverse network/resources to leverage "best in class" knowledge, approaches and processes
Global Operations Position Control Resume Examples & Samples
Develop expertise in the Equity products and effectively share knowledge across the team and organisation
Delivery of projects that will further develop the teams processes and support department/ firm-wide initiatives
Communication and escalation of issues to senior management across GOPC and key external stakeholders queries from clients around collateral, client statements, month end valuations and position reporting
Global Operations Loan Operations Resume Examples & Samples
Transaction processing needs to be performed accurately with no repeated errors and it is also important to educate and raise awareness with their team members to ensure accuracy and timely resolution of issues
The candidate is also expected to provide ideas for process improvement and assist with the delivery of a more efficient processes and enhanced controls where necessary
Important key to success is building excellent working relationships with FO, CRM, LCD, FA, PC and various internal and external clients without compromising controls
EVP Global Operations Resume Examples & Samples
Provide clear leadership and vision, defining success criteria for how to seamlessly operate and deliver a global operations capability across the Global and regional businesses
Manage the division through a clear set of financial and operational key performance indicators, that outline the total cost of Global Operations to the company and the value we bring from a cost and quality perspective
Ensure the processes of acquiring, customising and distributing assets are as effective and efficient as possible, always ensuring the highest level of service quality
Drive the development, implementation and on-going review of secure systems and processes through the evaluation and benchmarking of supply chain operations, both inside and outside the media and entertainment industry
Work with the regional businesses to improve the efficiency and effectiveness of our operational processes across physical products, digital & broadcast content and channel play out, ensuring local sales revenue are protected/grown, while clear effective governance is maintained
As a champion of One BBC, proactively build, develop and implement new ways of working with Public Service and the content production community
Recruit, lead, motivate, develop and manage the performance of direct reports, building a high calibre team with the skills, capabilities and team ethic needed to deliver the required results
Substantial experience in a senior management role
Significant media sector experience
Significant experience in a consumer-facing business
Experience in a global role
Significant team management skills
A strong commercial mind-set with a focus on achieving targets and standards
Excellent service background – with passion for the customer
Excellent stakeholder engagement skills
Strong bias for operational detail, but able to maintain the overall strategic perspective
Clear track record of delivering commercial success ideally across a matrix managed/multi-product, and multi-channel media organisation
Entrepreneurship; successful track record of generating innovating ideas and executing, through challenging the status quo
Possess up-to-date knowledge and networks in Internet, Mobile and Digital Media industries and have a deep understanding of the threats and opportunities for media companies in a digital age
Extensive knowledge and networks in the media market
Highly articulate and an excellent communicator in English, with strong influencing skills and the ability to communicate well with peers and senior executives, locally and in different regions
Global mind-set: thinking and acting for both local and global needs
Change leadership: resilience - ability to listen and respond and hold the course
Accountability/Making tough decisions
Proven excellent leadership skills, with the ability to influence also in positions of no direct authority and across international teams
Empowering of others
Creating shared understanding (being transparent)
Professional credibility
An enthusiasm for BBC Worldwide's ambition and strategic objectives, and an appreciation of its values
Ability to execute a strategy in a situation of organisational transformation, through demonstrable influencing skills
Cashpro Connect Global Operations Biller Gateway Service Implementer Resume Examples & Samples
Able to work with limited direction
Have a passion for providing an excellent client experience
Ability to compile and manage to a project plan
Have a knowledge and understanding of Treasury services including ACH, Card, EDI and Data Transmissions
Ability to manage multiple clients at the same time
English is primary language
Must have extensive project management experience and support experience
Must be organized and able to work independently. Team is located throughout various locations in U.S
Knowledge of Treasury products and services[] a plus
Intern, Global Operations Resume Examples & Samples
Create new and improve existing operational processes and procedures to reduce risk and increase efficiency
Perform ad-hoc product research and reporting
Creation of a new global SharePoint site for Global Product Services
Research and oversight of fund complex class action settlements and proxy voting
Preparation and oversight of audit confirmation process
Ad-hoc fund complex team projects
Working towards completion of a Bachelor's degree in finance, business administration, accounting, project management, or information management
Must be analytical, detail-oriented and precise with numbers
Strong computer skills, including advanced proficiency with Excel and SharePoint and comfort with database applications
Ability to identify potential issues and promote efficient resolution. Set and pursue goals and demonstrate a commitment to organizational success
Global Operations Specialist Resume Examples & Samples
Understanding key business objectives and market information sources
Cataloging information sources to databases and presenting findings
Providing competitive analysis of operational data and performance metrics
Evaluating data sources to ensure the procurement team has optimal access to the right level of information
Leveraging Watson Analytics platform solutions to deliver procurement insights
Continuous learning on analytics trends, third party research, and best practices
Bachelor degree in Business, Statistics, Marketing or other relevant field
Familiarity with the Market Research industry and key tools and services
Experienced in Microsoft Excel and any other Business Intelligence, Analytics tool
Ability to interpret large amounts of data and to multi-task
Flexibility to undertake non-routine requests
Strong analytical and process oriented thinking
Ability to prioritize tasks & manage dependencies proactively
Group Head, Global Operations Resume Examples & Samples
Ensure that operations policies and procedures are maintained and implemented in an efficient, compliant and ethical manner
Manage expenses, resources and business continuity requirements well relative to branch/business needs and budgets
Achieve high levels of customer service quality and operations productivity
Provide guidance and monitor performance closely through product metrics, SLA's, error logs and internal control reviews
Keep abreast of product and relevant regulatory developments
Works with business partners to launch new initatives
Actively participate in branch oversight, and internal control committees
Articulate and represent Global Operations issues
Participate in Global Operations and regional projects and systems installations
Bachelor or Master's Degree or Professional Qualification
10+ year of related experience
Strong communication and influencing skills
Fluency in English and Cantonese are essential. Good Mandarin is preferable
Strong LC commodity trade background is preference
Multi branch oversight experience
LI-YR1
Director of Global Operations Resume Examples & Samples
Ensure we have strong plans and KPIs in place at a global, regional and market/vertical level
Provide business analytic strength to help drive initiatives critical to ongoing growth
Lead sophisticated research and analysis (e.g. revenue, customer, market and competitive trends and insights) for senior leadership to support decision-making
Develop strong collaborative relationships with key stakeholders across the company and represent the Facebook At Work team with Cross-Functional teams
Strategic projects and initiatives Identify, scope and drive critical projects and initiatives for the Facebook At Work team, partnering with cross-functional teams across the organisation
Lead/facilitate cross functional teams to get work done, driving recommendations through to implementation
Partner with senior leaders and HR on Organisational Effectiveness
Global Operations Capability Manager Resume Examples & Samples
Accountable for high quality Process Optimization and Instrumentation - Process Management of all facets concept through design to release and into execution. Be the deep subject matter expert on our calculation capability and understand how it is impacted and impacts other capabilities in the end to end Incentives payout process
Capture and document technical requirements for our calculations and capture a working Plan of Record for process improvements, driving change control, managing issues and escalation, triage, cross group coordination and milestone management
Build, develop and maintain highly collaborative and effective working relationships with the Internal business groups, Operations and engineering, as well as other operational partners to facilitate proactive planning, smooth communication and issue resolution
Manage calculation compliance for designated area of responsibility
Design, store, and utilize relevant data as it pertains to your capability and programs
Bachelor's degree required (preferably in Business, Math, or Computer Science)
A minimum of 5 years of relevant business experience within Operations, Engineering, Sales Incentives Operations or other relevant roles
A minimum of 5 years of demonstrated Global Program Management or Project Management experience preferably in an Operations environment
Strong written/oral communication skills required along with desire and ability to communicate with business leaders through all levels of the organization
Conflict/Negotiation management; ability to impact and influence at a GM level
Experience working with large volumes of data and making data driven decisions
Moderate Excel experience – can manage large Excel files and formulas with precision
Good analytical and organization skills
MBA, graduate degree or relevant certification preferred
Experience in finance organization using accounting and/or CRM software
Europe Hrm-global Operations Resume Examples & Samples
The Global Operations Europe HRBP primary responsibility includes providing client support for Global Operations Europe Center and Sites. It also includes client support for corporate Europe and GGO Western and Central Eastern Europe organizations. The total client population is 3500+ employees and growing. The incumbent is responsible for leading HR strategy in the region, key challenges include the continued buildup of the multi-functional shared service center and sites in the region, integration of ex-Alstom shared services team, continued building of a world class shared service center, attracting the best talents, leveraging scale and shared enabling teams across all functions. Driving global strategies aiming at improving Cost, Quality and Speed across enabling functions in Europe, RCIS. Support the Europe, RCIS Global Operations GM and Center & Site leaders. Working across multi-functional teams, while recognizing synergies and managing transitions. The Global Operations HRBP Europe leads an HR team
This role will serve as the first point of contact for direct staff of the Europe, RCIS Global Operations Leadership to provide advice, coaching, compliance adherence on Fair Employment Practices and other day to day client support as required. This role will report to the Global Operations SHRM, dotted line to the Europe SHRM, and will be part of the Europe SHR Leadership Council
Main responsibilities
Build and design leadership organizational structures and develop workforce planning, around the transition plans across the businesses and functions. Ensure organizations are aligned and able to achieve speed, cost and quality
Lead Alstom shared services integration and further growth of the shared services organization across Europe & RCIS, manage the labor relations complexities of European countries, lead the HR side of migrations with direct HR team. Liaise with business HR teams to ensure a coordinated approach to labor relations aspects of HR projects
Lead strategic HR, leveraging the HR COEs (recruiting and staffing, leadership development, compensation and rewards and recognition). Lead annual HR processes including People Review, PD implementation, salary planning, building training and development course calendar and outreach to key talent for proactive retention and development
As the organization changes and grows, develop appropriate HR initiatives to support simplification strategy, in strong partnership with the other Global Operations Centers in Monterey, China and US
Coach the leadership team on employee engagement, career planning, change acceleration processes, performance management, and organizational effectiveness
Advocate for employees by driving employee engagement strategies that address GEOS results and the voice of the employee
Work closely with both the Businesses and the Global HR teams to ensure strong collaboration and alignment
Ensure 100% compliance in HR practices and ensure strong governance culture and processes and built out center
Lead Employee Human Resource team and local leadership to attract, select and retain key talent within region
Bachelor's degree from an accredited college or university
Very strong previous experience in a variety of Human Resource generalist positions with increasing scope
Good working knowledge of labor law and practices across Europe
Execution orientation and strong focus on delivering results
Demonstrated Change Agent, Problem Solver and Business person
Strong interpersonal skills and the ability to communicate effectively with employees at all levels
Fluency in English and one other European language
Proven HR experience in Europe, RCIS
Master's degree in HR, Labor Relations or Business Integration experience
In-depth understanding of HR concepts and principles gained through formal education and substantial work experience
Demonstrated experience in making strategic HR decisions, assessing leadership talent and effectively interfacing with high-level business and operations leaders in multiple cycles as an executive HR leader
Prior experience in Union Relations/Employee Relations
Prior experience leading a team of professionals
Coaching and leadership assessment experience
Ability to energize and lead in complex, matrix, goal-driven organizations
Demonstrated ability to work in a demanding, high performance work environment and create a positive, team-oriented culture
Passionate, employee advocate who wants to make a difference in the organization by helping employees succeed
Approachable and responsive resource able to connect with employees at all levels
Strong customer service focus, with a high level of responsiveness
Capable of handling multiple issues and/or projects simultaneously and executing to completion
Supportive team player with ability to diffuse a tense situation
Applies solid judgment ensuring integrity, compliance, & confidentiality
Strong interest in innovative HR solutions and process improvement
Strong problem solving skills; ability to make independent decisions; manage conflicting priorities in a fast paced environment
Sound knowledge of local labor laws and government requirements
Detailed-oriented with excellent organizational & documentation skills
Successful applicant will be legally eligible to enter into an employment relationship under the laws of Hungary
Global Operations Europe & Russia Resume Examples & Samples
Role summery
Develop and execute strategic 21st century employee communications' plans and strategies that engage employees whilst building and developing the GE culture and customer centricity, and create a connection to the local communities
Partner with Communicators across Global Operations and GGO to support the development of user-centric communications and drive the continuous modernization of content distribution through digital, mobile, broadcast, online, audio-visual, print, and in-person channels to encourage meaningful conversations
Be a communications strategist and counselor and help business leaders better engage, motivate and lead. Partner with key HR strategists; advise HR on communications including the key initiatives around GEOS, PD and GE Beliefs
Develop and execute a marketing communication plan to promote the Global Operations with internal audiences (GE businesses) and the external world to position GE Global Operations as the "employer of choice" in the region
Drive qualitative and quantitative campaign reporting metrics, analysis, and ROI that can demonstrate success against desired and stated outcomes
Support ongoing strategic business initiatives, offering support to function/process leaders and project leads to determine how communications can help their efforts and ensure the most effective communications methods are being leveraged
Develop and maintain a crisis communications plan, consistent with GE guidelines, and provide counsel on plan content for use with media and external audiences
Be passionate about communications as a driver for employee engagement and productivity. Keep up to date with industry standards, communications tools and techniques
Bachelor's degree in communications, journalism, marketing or other related concentration with very strong communications experience
Clear thinker with ability to translate business goals into desired outcomes through meaningful employee engagement communications and marketing activities in a global environment
Demonstrated ability to create strategy, develop and implement effective communications' campaigns across a variety of channels (print, video, digital)
Proven track record of effectively interacting at all levels in a matrix organization from senior-level executives to all other employee groups; ability to influence stakeholders and drive change
Strong interpersonal, influencing, writing, and presentation skills with the ability to conceptualize, structure, write, and present compelling stories for a wide range of audiences, including sensitive employee communications
Ability to work independently in a fast-paced environment and manage multiple projects while maintaining a high quality of work; Rigorous attention to detail
Fluent in written and spoken English and Hungarian
Media relations skills and understanding of media landscape
Change management experience in a global organization
Shared Services communication experience
Global Operations Production Associate Resume Examples & Samples
Operate a range of equipment in the Production function of Liquid Packaging. Perform adjustments to equipment as required
Ensure optimum packaging yields and efficiencies for each line operated
Ensure timely and accurate reporting of yield, losses, scrap, efficiencies and quality
Ensure all documentation related to drug registered products is completed in a thorough and accurate manner
Ensure all finished product meets Ecolab quality standards
Responsible for general housekeeping and ensuring cleanliness of equipment and work area
May be required to receive Materials according to Ecolab procedures and ensure all materials are placed into the proper spot in a timely fashion and all raw materials labeled properly
May be required to supply lines with packaging components
May be required to move finished goods to warehouse and perform all documentation as needed
May be required to supply mixers with raw materials and perform back-up mixer, if needed
Ensure forklifts are safe and functional for the work day
High School Diploma or equivalent plus 1 – 2 years chemical packaging experience or related experience
Proficient and certified in operating various forklifts – Reach Truck, Counterbalance and electric floorwalker operation
Basic knowledge of shipping/receiving procedures
Basic knowledge of computers – data entry and printer controls
Ability to work with minimum supervision and have good interpersonal and communications skills
Good organizational skills with ability to prioritize workload; strong attention to details
Familiarity with handling of liquid products and product filing operations, products regulated under WHMIS, product separation requirements for safe storage, knowledge of Transportation of Dangerous Goods
VP Global Operations Resume Examples & Samples
Manage and lead the central operations of the business supporting the regional, and global functions of the Meetings & Events business
Global responsibility and accountability for operational excellence, including process excellence, productivity, efficiency
Implement new global processes to standardize operations
Oversee overall service delivery and adherence to global process
Work with regional Meetings & Events leadership to implement changes, and improve the efficiency of the business
Leverage technology and automation to reduce operations expenses
Implement the Global Meeting value proposition
Drive portfolio growth, revenue and profitability at the client, portfolio, regional and in country levels
Collaborate with regional Meetings & Events leaders and market GMs to cross sell, support client implementations, service issues, escalations, staffing and overall performance and success of the client portfolio
Responsible for operational productivity, client and decision maker satisfaction on a regional basis
Operate in a team-oriented environment with a strong sense of responsibility toward team members and engagement objectives
Act as public spokesperson representing American Express Meetings & Events from an Industry, PR and media perspective
Two of the Three Qualifications listed below are required
Director Global Operations Resume Examples & Samples
Provide strategic leadership in the development and execution of a cohesive strategy and plans for global distribution, business operations and analysis, to support global business strategies designed to achieve global revenue and mission goals of ECC, International and Global Strategies. Directs the integrated execution of business operations including but not limited to legal, finance, supply chain management, process and operational systems development and implementation, and training
Develops and manages assigned ECC global operations budgets
Prepares and works with AHA legal to execute ECC vendor, distributor and Training Center contracts
Manages the international inventory of ECC products and supervises ECC Production
Oversee the analysis and management of all due diligence, compliance and risk controls as needed for ECC, International and Global Strategies to anticipate and appropriately manage risks while maximizing business opportunities that support business and mission strategies
Assists in Managing relationships with publishers, distributors, consultants, vendors involved win the global sale of ECC Material
Assume responsibility for special projects as assigned by SVP of ECC and VP Global Operations
Manage International customer support
Actively collaborates with Marketing, Field Operations, Product Management and International to support and execute global distribution strategic plans as developed by ECC Senior Leadership Team
Bachelor's Degree or equivalent years of work-related experience and/or training as required by the position I am applying for
Minimum of five (5) years of experience
Require advanced problem solving and use of negotiation, and consultative sales
Experience hiring, training, overseeing, and developing staff, contract reviewers and other vendors
Experience is setting, directing and managing a department's budget, and contract guidelines
Demonstrated ability to think critically; to be flexible and adaptable while responding to the changing business environment and demands as well as anticipate and influence changes
Strong attention to detail and ability to look at results from a variety of dimensions
Ability to prioritize work assignments, meet multiple deadlines, and handle several large projects simultaneously
Skills in written and oral communications. Knowledge of business English, spelling, grammar and punctuation
Ability to travel up to 10% - 15% local and overnight stay
Experience with legal contracts
Knowledge of AHA National ECC Programs, policies and procedures desired
Future oriented; anticipates future business consequences and shifts strategies as appropriate
Global Operations Manager Resume Examples & Samples
Bachelor Degree or Equivalent Experience preferred (Masters or Advanced degree preferred)
Excellent organizational, verbal & written communication & presentation skills required
Ability to foster relationships and present to C-Levels w/in the Client organization required
Experience with Global Enterprise Clients & operations required
Familiar with Complex Integrated Solutions required
Minimum of 7 years demonstrated business to business customer service skills preferred
Technical and Service Management skills in network, managed services, CPE, security, applications, hosted/DCS services, IT services, Unified Communications strongly preferred
Supplier Management experience desired
Prior experience with Strategic Partners strongly preferred
Advanced skills in Microsoft Office product suite, including PowerPoint, Excel & Word required
ITIL Foundations v3* strongly preferred
Financial Business acumen strongly preferred
6+ years Project / Program Management experience preferred
Demonstrated advanced knowledge of Verizon customer enablement tools preferred
Effective leadership skills and capabilities required
FP&A Lead CAN Global Operations Resume Examples & Samples
60% Financial Planning & Analysis
Partner with operations and supply chain functions to develop analyses that lead to actionable insights that improve business decision making, performance, and business growth. Challenge the business with a critical view and propose opportunities to improve. Identify and drive competitive excellence opportunities
Monitor operations and supply chain performance including variance analysis against forecast and budget. Understand key commercial drivers of results (e.g. production mix, volume, rates etc.) and related sensitivities. Ensures business teams understand and resolve key manufacturing and supply chain variances
Perform and promote benchmarking to evaluate the effectiveness of CAN against competition, helping drive change and operational effectiveness
Coordinate the development of the business or financial case for specific initiatives or capital investments
20% Investment Portfolio Manager
Manage and assess base and non-base capital commitments from a finance perspective
Lead the base and non-base portfolio expenditure process in partnership with CAN CSD/Operations Functions. Challenge financial assumptions, help to drive accountability for spend and return estimates. Provide ongoing monitoring of projects in process and recently completed versus commitment
20% FP&A projects
As part of the CAN FP&A COE, participate in various projects to drive and support FP&A efforts across the enterprise, identifying and communicating best practices and developing and sharing toolkits. Serve as a center of expertise for FP&A colleagues particularly in the area of supply chain, but also across other FP&A topic areas
Participate in development of CAN Competitive Excellence strategy and initiatives under that strategy
Deploy finance expertise on pricing projects, margin analysis, SG&A initiatives, working capital, and other duties as assigned
Bachelor's degree or higher in Business, Finance, or Accounting
7+ years progressive experience in financial planning and analysis or corporate strategic finance
Strong supply chain/Manufacturing finance experience
Experience establishing and maintaining strong working relationships with business leaders, finance leaders, and other functional leaders
Ability to work in a matrix environment while positively influencing other areas of the organization
Strong analytical background, attention to details, ability to zoom in/out without losing the big picture
Strong and genuine team player
Resilient
Excellent communication and organization skills
Advanced skills in MS Excel, and proficiency with Microsoft Office
Enterprise financial systems proficiency, i.e. SAP
MBA or higher or CPA
Previous experience working for a multi-national organization
Understanding of Cargill's Project Delivery Process (PDP), including the commitment model and process
Associate, Global Operations & Improvement Resume Examples & Samples
Manage the information within the GlobalQMS, and assist in updating GO&I-owned intranet content
Ensure customer and stakeholder inquiries and needs are promptly addressed to continue positive relationships
Support the development and dissemination of project management tools and best practices throughout the company to foster efficient corporate and project operations
Support the development and implementation of process improvement tools and best practices throughout the company, and facilitate process improvement teams
Organize and coordinate staff meetings by managing logistics, developing agendas, compiling action items, and updating calendars
Participate on proposal teams to provide research, writing, costing, coordination and administrative support to proposals, and/or other marketing materials produced by the new business unit
Foster and demonstrate a workplace inclusive of creating opportunity, serving others, building trust, innovation and exceeding expectations
Minimum one year of administrative, process improvement, project management, international development, corporate operations, or related experience
Interest in organizational development, management systems (e.g. ISO 9001), business process analysis, process improvement, and/or statistical analysis
Demonstrated ability to lead presentations, training courses, and effective meetings
Ability to solve problems creatively, multitask, work under tight deadlines, and learn new concepts quickly
Ability to interact with internal and external stakeholders at all levels
Knowledge of Microsoft Office (especially Visio, PowerPoint, and Excel), Office365, and SharePoint preferred
Fluency in one or more foreign languages preferred
Alcentra Global Operations Asset Administrator Resume Examples & Samples
Loan Administration; including but not limited to, rollovers, paydowns, drawdowns, rate changes, PIK and fees on both European and US portfolios
Bond Administration; including but not limited to, processing coupons, factors, redemptions
Trade Compliance testing for European Credit Funds
Providing assistance in the setup of new funds; collating and distributing KYC, ensuring adherence to regulatory protocols such as EMIR and FATCA, setup on in-house systems
Exposure to both bond settlements and loan closing (LMA and LSTA)
Efficiently dealing with queries from both internal and external contacts
LI-DB2
Global Operations Center Associate Manager Resume Examples & Samples
Review briefing reports of emerging situations globally based on information received
Manages information flow to and from incident site, off site responders, vendors and other response personnel
Identify, locate, and notify employee travelers during an emergency event
Obtain regular updates from GOC agents on incidents and ensure timely communication of any incident updates and closure of incidents
Ensure the GOC Manager and appropriate security management is apprised of all significant and relevant global events in real-time, and documentation is maintained
Support Protective Intelligence Manager with collection, analysis and distribution of tactical intelligence products
Participate in creation of analytical training program for GOC Agents
Oversee the investigation of global incidents and assist in the creation of accurate and timely incident reports, escalating to the appropriate persons as necessary
Ensure that standard operating procedures and emergency response procedures are audited and updated annually
Provide backup support to the GOC Agents in managing communications for emergency and non-emergency calls-for-service, to include handling radio dispatch, phone and email workstations
Perform other tasks and duties of a similar nature and scope as assigned
Demonstrate a willingness to be proactive in role to help ensure the GOC remains a World Class operation
Overall experience of 5+ years in security or closely related services in public or private sector
Demonstrable experience in corporate security management
Demonstrated experience executing successful security operations programs
Exceptional writing, research, and analysis skills
Global Operations Manager Resume Examples & Samples
65% Onboarding of new suppliers and/or new products, including supplier training of the onboarding process/requirements. Ensures delivery of critical input materials such as die-lines, intake sheets. Ensures vendor setup. Tracks and reports progress toward goals, proactively resolves issues to avoid delays, escalates as required
15% Partners with Sourcing Office, Suppliers, Inventory Planning and Logistics to gather requirements for supply chain activities. Researching and implementing purchase order requirements
15% Provides proforma analysis and reporting on new and existing products and programs
5% Provides and coordinates with Customer Care on after-market product support related to private brands
Global Operations Positon Control Resume Examples & Samples
Ensuring that all outputs are produced to a first class standard
Ensuring deadlines are met and where possible exceeded
Providing accurate and timely escalations to line manager
Demonstrate ownership by being accountable for any issues highlighted within their control processes
The successful candidate would ideally be a confident well-rounded methodical person with strong analytical skills
Attention to detail and accuracy is essential ( Responsible for metrics, management information, presentations)
VP, Global Operations Resume Examples & Samples
Leading the design and development of Global Property Management Systems (GPMS), Global Point-of-Sale (GPOS), and Global Property Internet efforts that supports Marriott's operating models and meets the needs of its owners, franchisees, and associates
Establishing Implementation and Sustainability models
Managing the relationships with the vendor-partners for this effort, ensuring timely delivery of the agreed-upon product(s) and services, within budget
Lead the Design & Development of GPMS, GPOS and Global Property Internet
Serves as the senior business leader who directs a cross-functional team of internal and external resources
Ensures that the business requirements for the systems are captured and met
Ensures that impacts or dependencies on interdependent technologies are taken into account in the design, development and deployment of the systems
Leads the development and stakeholder alignment on the business case and cost recovery models
Oversees the implementation of the systems, ensuring effective change management for the systems and any new business processes
Leads the development of a long-term maintenance model
Ensures transparency on funding and frequency for significant changes or upgrades
Leads the development of an organizational structure for on-going support of the systems
Managing the Vendor-Partner Relationships
Is accountable for establishing a productive, collaborative and transparent working relationship with the vendor-partner/s
Leads contract development that results in a beneficial arrangement for Marriott – both financially and from a service-level perspective
Ensures that service level agreements with third parties are managed effectively and deliver Marriott a level of service commensurate with contracts
Oversees the contracts to ensure timely and within budget delivery of agreed-upon deliverables
MBA or equivalent preferred
Experience leading large-scale change initiatives that drove business performance strongly preferred
Experience working with international teams and overseeing global systems and operational processes
Global Operations Center Analyst Resume Examples & Samples
Oversight, communication & effective resource coordination for all activities required to resolve Critical Incidents resulting in significant impact to Merck business operations
Coordinate / Facilitate / Participate on global meetings across IT Functions
Drive alignment of Global Operations Center engagement and process execution with country/site leaders
Monitors Managed Services provider to ensure all services are delivered with appropriate quality and timeliness while ensuring adherence to defined processes
Partners with IT colleagues to communicate service disruptions in the environment
Escalates issues to appropriate resolver group and/or management using Merck standard incident management processes and tools
Integrates incident management findings into the Problem Investigation process to reduce re-occurrence of incidents
Works the days and hours which are scheduled in order for the team to provide the required level of support. This will require participating in an on call rotation that could require weekend and holiday coverage. Flexibility to cover for operational needs is a must
Provides technical guidance to Global Operations Center personnel as well as training for new personnel
Coordinates required status reports for Global Operations Center management and senior management
Identifies continuous improvement opportunities and implements process and or technology changes to realize approved projects using project management methodologies
A working knowledge of ITIL framework and how each function contributes to the overall delivery of a stable IT environment
Minimum 3 years of technical support in a service desk/ IT command center/network operations center
General knowledge of all infrastructure technologies & application development with a specialization in at least three technologies
Strong interpersonal skills, with demonstrated ability to work as part of both physical and virtual teams
Strong analytical, decision making, troubleshooting, problem solving, time management and project management skills
Ability to simultaneously identify and prioritize multiple changing priorities
Knowledge and experience with BMC Suite of tools to support ITIL processes
Technical certification in one or two information services technologies (e.g. networking equipment, server equipment etc.)
The relationship between IT and critical business functionality within the pharmaceutical industry
Regulatory & compliance nature of healthcare
Engineer Tool Global Operations Resume Examples & Samples
Design industrial machinery and equipment, to include: tools, dies, gauges, jigs, fixtures, and machine attachments required for production or experimental use, considering such factors as accessibility, economy, mobility, and performance requirements
Work with Production and Manufacturing engineers on tooling concepts and design for build capabilities
Review and check tool designs to ensure conformance to specifications and procedures
Work closely with team to resolve system malfunctions or provide technical information
Bachelor's degree in Aerospace Engineering, Mechanical Engineering, Manufacturing Engineering, or related discipline
Experience in using CAD graphic systems for creating 3D models and 2D tool design drawings
Able to obtain and maintain a DoD Security Clearance
Experience in or knowledge of Optical Metrology, Laser Projection, Root Cause Corrective Action, Project Management
Ability to work effectively in an IPT/team environment
Position prefers a candidate with a current secret clearance
Minimum GPA of 3.7
Manager, Global Operations Resume Examples & Samples
Interact with and gain exposure to a full range of Global Operations functions
Get an in depth view and comprehensive understanding of the global scale of Marriott's operations
Work directly with Marriott's broad portfolio of global brands
Support discipline-specific individual projects
Keeps up-to-date technically and applies new knowledge to job
Uses computers and computer systems (including hardware and software) to enter data and/ or process information
Provides information to supervisors and co-workers by telephone, in written form, e-mail, or in person in a timely manner
Demonstrates self-confidence, energy and enthusiasm
Informs and/or updates leaders on relevant information in a timely manner
Uses problem solving methodology for decision making and follow up
Performs other reasonable duties as assigned by manager
Global Operations Position Control, Associate Resume Examples & Samples
Timely escalation of issues to key stakeholders and business partners to ensure effective resolution
Task orientated, inquisitive in nature, the successful candidate will be required to ensure production items and projects are delivered on time
Ability to challenge the processes and issues under their ownership
Self-motivated and ability to work consistently and efficiently to achieve end goals
EAM Specialist Global Operations Resume Examples & Samples
Facilitate, integrate, and manage Maintenance Management and ERP Systems from proposal through post implementation
Act as a liaison between Business, Operations and IT
Perform day to day support activities for global regions and proactively address problems and issues of any scope
Administer, monitor, and enhance the EAM/JDE interfaces
Understand data integration and webservices protocols/programs
Analyze and troubleshoot information, and work with IT development, Reliability and Operations to implement fixes as required
Work with a team to prepare test data and execute detailed test plans, and develop business and technical requirements documentation
Implement and manage data systems and programs which enhance reliability & asset management systems
Head of Transformation Global Operations Centers Resume Examples & Samples
Build Program, project management, business analysis and vendor management capabilities that will help the Operations centers move up the value chain to deliver high impact to the business
Champions project management disciplines and provides the processes, structures, and tools for individual project management and program management across the transformation
Provide leadership and take responsibility for the delivery of special programs (like location optimization, consolidation programs) - including scope, schedule, budget, quality, and business value
Develops and leads the process for dealing with major change. Ensures the communication channels and processes are in place to notify key stakeholders so that plans can be amended and the necessary action taken
Defines and champions program governance to ensure there is sufficient executive support and guidance. Builds effective relationships to ensure the success of the projects
Postgraduate with 15+ years of diverse experience in operations, process excellence and strategic program / project management
Proven ability to build teams with niche skills
Professional certifications such as Lean Six sigma, PMP from the Project Management Institute is highly desirable
Experience in providing strategic direction and leadership for a global function is required. Exposure in working closely with senior and middle management is required
Strong experience in program management, with an ability to manage a complex portfolio of initiatives
Able to demonstrate ability to deal with major change and ambiguity
Proven ability to lead and manage globally distributed teams including in a matrixed environment
Global Operations Position Control Resume Examples & Samples
Substantiation of Dividend/Coupon income accrued against the expected PnL
Reconciliation of Trader?s Risk products and positions to Firm books and records and investigation and resolution of breaks
Monitoring of specific system error queues, which require investigation and resolution to ensure the trade flows downstream
Reconciliation of internal interest rate swaps
Processing upcoming swaps maturities
Investigation and resolution of realised cash flow breaks
Production and distribution of swap reporting highlighting specific exceptions that require specific actions to resolve
Minimum Bachelor or Masters? degree
Minimum 1-2 years? experience
Global Operations Position Control Resume Examples & Samples
Reconciliation of Trader's Risk products and positions to Firm books and records and investigation and resolution of breaks
Minimum Bachelor or Masters' degree
Minimum 8 years' experience with 3 years' managing teams
Global Operations Position Control Resume Examples & Samples
Minimum 3-5 years? experience
Exposure and understanding of Equity and Fixed Income Derivative Products
Exposure and understanding of Corporate Actions
VP Global Operations Resume Examples & Samples
Bachelors degree (or equivalent) in Engineering, Business or related field
15+ years experience in industrial product and/or service markets
Experience leading change management initiatives including acquisitions and integrations
Experience leading varied geographically dispersed and high performance teams and ability to manage cross-disciplinary teams
Ability to prioritize for a diverse range of timelines, in some cases simultaneously
Hands on leader with strong communication skills, organizational and time management skills required with ability to work with limited directions
Technical skills in Lean Manufacturing techniques, Kaizen, Process Improvement, freight and distribution, materials management and production scheduling
Demonstrated success in working well with internal clients and building optimal cross-company solutions
Ability to work with international teams to achieve global objectives
Demonstrated sense of urgency and attention to detail
Positive attitude with a strong dedication and sense of accountability
Demonstrated strategic and functional problem analysis and problem resolution skills
Experience developing long-term operations plans
Ability to interact with all levels of the organization both formally and informally
Strong leadership behaviors / competencies
Demonstrated project management, team facilitation and influencing skills
Masters in Engineering, Business Administration or related business field
Lean and/or Six Sigma certification
Experience with Positive Employee Relations programs
CPIM certified
Intern Global Operations Associate Resume Examples & Samples
Proficiency in Microsoft Office Applications (Excel, Powerpoint, Word)
Knowledge of web application development (HTML, JavaScript)
Basic knowledge of Google Apps
Basic knowledge of general business processes (ex: financial accounting)
Critical thinking on how to leverage existing resources and technology to bring value to the business
Strong analytical skills to present data in a innovative way to business leaders
Ability to manage complex situations and make decisions in a timely manner
Time management and ability to prioritize and re-assess schedules and tasks quickly and effectively
Global Operations Accounting Manager Resume Examples & Samples
Manage aspects of the month-end close process, and review month-end closing activities such as reconciliations and journal entries
Ensures that financial statements related to activities in manufacturing and other functional areas, are properly stated and conform to US generally accepted accounting principles (GAAP)
Manages and interfaces with internal and external auditors
Assists with annual audits, quarterly reviews, annual forecast, and annual operating plan (AOP) preparation
Preparation and analysis of key financial calculations; including Warranty, Depreciation, and inventory turns
Provides financial leadership and guidance related to SAP implementations, deployments and functionality for the FI,CO, and COPA modules
Identify, design and monitor appropriate internal controls in compliance with SOX 404 and new COSO guidance
Collaborates with operations finance management to implement process improvements and reporting system changes in operations reporting
Lead and implement projects aimed at improving reporting capabilities and operational performance
Provides on-going performance analysis and identifies improvement opportunities, and leads corrective actions when required
Provides support with ad-hoc requests for information and analysis for management to support finance and operations groups
Proactive thinker with experience in streamlining business processes and shared best practices
3-5 Years Public Accounting Experience
Knowledge of Manufacturing Accounting; including Warranty analysis, Deferred Profit; Inter-Company Mark-up and Transfer Pricing
Minimum 5 Years SAP experience; preferably in a manufacturing environment
Advanced Excel skills including pivot tables, extended formulas and queries; with ability to create and maintain complex spreadsheets
Strong written and oral communication skills with the ability to interact with all levels within the organization
Experience in Leading Process Improvement
Self-motivated with the ability to multi-task, work under pressure, and meet tight deadlines
Global Operations Position Control Resume Examples & Samples
Providing accurate and timely escalations to Head of Global GOPC
Minimum 8+ years? experience in a management position
Prior senior management experience in investment banking operations or finance
Demonstrate robust analytical skills, high attention to detail as well as strong risk management capabilities
Strong interpersonal and relationship management skills, ability to communicate clearly and concisely and moderating style as appropriate
Candidate should be able to organise themselves efficiently with proactive prioritisation and ability to meet tight deadlines
Dynamic self-starter with the ability to work either on their own initiative as well demonstrating strong leadership capabilities
Global Operations Manager Resume Examples & Samples
Minimum of eight (8) years industry experience
Prior managerial experience, with six (6) years in operations management role
Through knowledge of meeting operations, staffing and forecasting
Experience in implementing and managing global operations
Must be experienced in word processing, spreadsheets, presentation and email software
Global Operations Resume Examples & Samples
Responsible for a large complex or multiple Payroll & Benefits process(s) to ensure successful execution
Manage service delivery metrics and/or third-party supplier performance in relation to the assigned process(s)
Support execution of HR Operations processes (On & Off boarding, Employee Life Cycle, HR Lifecycle, Car Fleet Admin) in compliance with relevant region, country and local regulatory laws
Drive increased productivity and compliance through process improvements, standardization and simplification within assigned area
Advise on complex questions/requests from customers (Businesses, HR, employees); provide "Best in Class" customer service
Ensure that structures and systems are aligned to deliver key objectives efficiently and effectively, through timely and accurate communication, payroll and labor processes, preventing any liability or labor risk to the company
Build and share knowledge of area of expertise by continuously keeping up to date with internal and external updates and changes
Maintain high standards of accuracy and quality to ensure compliance with relevant legal and GE policy requirements
Participate in internal, external payroll and benefits audits
Develop effective relationships with customers (Businesses, HR, Finances) and suppliers through proactive communication to provide outstanding service delivery
Proactively seek customer feedback to identify areas for process improvement, standardisation and productivity within assigned process
Continuously build and share area of expertise; keep current with internal and external updates and changes
Provide ad-hoc operational support for assigned process Preparation of year-end reporting & associated statistics
Bachelor's degree from an accredited university or college in related area (accountant or business administration preferred)
Effective interpersonal skills; proven ability to develop and maintain team and client relationships, both in immediate and remote contexts
Demonstrated project ownership and accountability
2-4 years process experience in Payroll & Benefits or HR Operations preferred
Experience of administrating staffing, employee benefits, on-boarding or off-boarding processes, gained in a HR Shared Service environment
Solid understanding of national legislative payroll and benefits rules
Demonstrated organizational skills, attention to detail, and accuracy
Proficiency in Microsoft Office Suite (Word, PowerPoint, Excel)
Experience establishing and maintaining customer and supplier relationships
Ability to anticipate and resolve challenges Solid analytical skills
Data privacy and controllership awareness
Proficient in Oracle or PeopleSoft
Global Operations Manager Resume Examples & Samples
Management and development of regional operations staff, hiring, coaching and performance management as required
Leadership in business planning and reporting cycles and periodic performance reviews with regional teams
Responsible for defining regional requirements for development of PSA tools and other core PS tools such as knowledge management and collaboration
Establishment and management of operating procedures and best practices for regional teams. Providing leadership and enablement to region as required
Collaboration with regional and global functional leaders in development of knowledge capture and sharing across business
Provide ad-hoc 'intervention' based support to regional teams as required
MS office apps - Word, Excel, PowerPoint advanced level skill
PSA tool –advanced level skill
Understanding of different software deployment methodologies (Waterfall, Agile, etc.)
Project Management ( ideally PMP)
Able to articulate the AD Global Services approach and benefits of AD solutions
Evidence of excellent communications – oral and written at senior level- listens and communicates effectively.Evidence of successful customer relationship management, influencing, negotiating skills
Proven team building and leadership and ability to manage technical teams directly and indirectly
Evidence of successful conflict resolution and commercial negotiation
Proven problem solving in complex technical environments
Highly numerate and analytical - able to manage and deliver operating budgets. Familiar with key financial and management accounting concepts and requirements. (e.g. GAAP SOX)
Bachelor's degree level or equivalent required, MBA preferred
PMP, PRINCE 2 Practitioner preferred
ITIL Foundation required
Evidence of leadership /coaching training
At least 5+ years' experience within an Enterprise Software organization of which 1 year is in team leadership role
Management and development of operational processes systems and budgets
Budget planning forecasting and reporting periodically,
Management of teams and projects
Presentation to C level
Multiple languages preferred
Director Global Operations Position Control Resume Examples & Samples
Minimum 8 years? experience with 3 years? managing teams
Knowledge of accounting principles (e.g. understanding of P&L calculations and reporting in banking context)
Trade booking/flow knowledge
Account Executive, Global Operations Resume Examples & Samples
Develop a strong working knowledge of clients and their business models in order to support clients on all fronts, including understanding their specific line of business, resource availability, challenges and their full end to end transaction processing methodology
Research complex transaction situations and solve transaction failures
Manage direct clients through the Discover semi-annual release process, including certification testing and ensuring compliance to Discover Network Technical Specifications and Operating Regulations
Manage technology changes and upgrades for clients with direct connectivity to the Network
Negotiate new processor contracts and onboard new clients
Work with internal business partners such as Risk, Network Infrastructure and Relationship Management to support company initiatives
Prepare and facilitate internal and external presentations, as needed
Support the implementation of new processing requirements, programs and products such as EMV/D-PAS, Account Updater, Verify+, etc
Account Executive, Global Operations Resume Examples & Samples
Bachelors Degree (or equivalent work experience)
5 years of relevant work experience
Excellent communication skills which allow effective interaction with key processing partner clients, co-workers and all levels of management
Experience successfully managing multifaceted projects throughout the entire project life cycle
Ability to analyze existing processes and identify ways to increase efficiency through automation and streamlining
Excellent written and verbal communication skills, including proven presentation skills
Must be able to achieve results working independently and in a team environment
Demonstrated skills in leading a group of people towards meeting a common goal or completing a project
Network experience and knowledge of the Operating Regulations and Technical Specifications preferred
Must have a strong technical aptitude
Lean, Six Sigma and/or demonstrated process improvement expertise a plus
Senior Director, Global Operations Resume Examples & Samples
Support the Chief Operating Officer of the company - formulate and execute of our global manufacturing & supply chain strategy
Report to the Corporate Controller – lead cost reduction, cash preservation, forecasting, corporate governance (including board participation in company investments), and accounting close & compliance activities directly linked to company imperatives
Participate in CFO Staff forums – support the formulation of finance strategy, and directly partner with corporate planning, treasury, investor relations, tax, and internal audit functions
Directly work with COO in the development of a five-year strategic financial plan that balances margin, working capital and capital expenditure in the short-term, while providing for long-term investments required to achieve strategic goals of innovation, differentiation, and cost leadership
Lead the development of annual operating plans, and quarterly budgeting & standard setting. Consolidate and review budget versus actual performance on a monthly basis, and provide analysis to support the Company's five-day month-end close process
Lead accounting close for inventory / COGS, ensure SOX compliance, and manage tax / statutory reporting for upstream legal entities
Provide input into incentive compensation programs at all levels of the business, and provide actual results to measure exec and team performance
Lead the manufacturing and supply chain cost reduction roadmap, and consolidate results and action plans for reporting purposes. Drive cost reduction initiatives in active partnership with operations
Allocate and manage capital expenditure for capacity expansion, cost reduction, and innovation, and tie investments to adequate IRR and NPV thresholds
Perform due diligence on joint venture or other strategic investments, with particular focus on China. Assist with negotiations
Manage inventory, accounts payable and supplier prepayments to reduce working capital requirements and generate cash flow
Participate in the development and execution of a detailed IT architecture roadmap that utilizes Analplan, Hyperion, Business Intelligence, and Oracle ERP tools and functionality
Perform due diligence on supply contracts, provide feedback in contract negotiations (including but not limited to pricing and payment terms), develop roadmap for contract execution (including physical flow of product, transaction processing, and accounting flow)
Travel 10-25% based on needs of the business
Superior time management and prioritization capabilities, with demonstrated success working in a deadline driven, multi-tasking environment
Ability to make the complex simple, and implement lean financial processes
Strong cost accounting and financial accounting required
Excellent communication, interpersonal skills as well as the ability to work independently and as part of a team
Highly proficient in Excel analysis and in creating PowerPoint presentations
Ability to embrace change and be comfortable working in a fast-paced, multi-cultural, matrix environment
Ability to influence business partners
Maintain and reinforce integrity in all circumstances
Experience leading and building a high-performing international organization
Travel to international locations, manage and motivate teams, and deliver results
Senior Manager Global Operations Eastern Europe Resume Examples & Samples
Purpose of the HR Services Organization is to deliver world-class HR administrative support to Honeywell's internal customers. Operations Management Excellence!
Develop and mature relationship with one Country Leaders in the region and partner to develop solutions for the Organization
In this role you will drive HR administrative service delivery while meeting requirements on costs, productivity, quality and customer satisfaction
As a key leadership team member you will be accountable to coach and lead your team as we deploy and pursue HOS Bronze excellence within our team. Strong coaching and cultural influence will be key to success
We are looking for strong people manager who will lead both HUB and remote teams of direct reports and who will continuously look for ways to improve/optimize level of services provided in the region
Create and sustain a learning environment that would result in highly engaged team members
Must possess a Bachelor's degree- engineering, finance, business, IT, HR or related discipline with at least 12 years of relevant working experience
Fluent English is a must
Solid working experience in HR, customer service, operations or other relevant field
Previous management experience required. Strong people leader
Experience with working in multinational company
Lean and Six Sigma methodologies knowledge is an advantage. Experience in HOS deployment or elements a plus
Knowledge of HRS transactional and administrative processes is a strong advantage
Ability to create regional strategy, plan and execute flawless delivery
Good knowledge of Microsoft office suite
Global Operations Leads OC & RR Resume Examples & Samples
Ensure standardized level of knowledge and performance across Centers and close gaps where identified
Identify and communicate areas of non-standardization in operations and across market/centers to E2E Design Solution team
Propose and implement and measure initiatives, once approved, to drive standardization
Deliver Operational Effectiveness
Define operating & Service standards and KPI's and ensure a consistent delivery
Drive for continuous improvement in the NBS E2E solution ensuring innovation and renovation in our processes
Monitor closely the standard implementation of the E2E solution across all Markets within Centers
At Least 3 years experience working in SSC's
Extensive R2R and/or O2C experience
Proven records of success in project management
Clear understanding of processes and of organizational design and interfaces
Demonstrated ability to distill complex issues into simple solutions
Strong stakeholder Management capabilities
Must be mobile due to travel expectations
Fluent in English, any other language is an asset
Global Operations Manager Resume Examples & Samples
Effectively manages team in the areas of performance management, compensation, goal setting and the training and development of staff
Execution of key productivity initiatives: process, system and people; develop a sustainable productivity process for continued leverage
Ownership of Global Repair foot printing roadmap supported by appropriate financial planning
Oversee warehouse operations for after-market exchange support and remanufacturing operations for Allen-Bradley products
Interface with various levels of the organization to resolve customer issues
Must have the ability to exercise good commercial judgment and operate in a highly visible, high pressure environment
Defining and/or leading lean/productivity activities in alignment with business goals and objectives provide regular progress reports on the implementation of these projects
Ensure thorough familiarity with policies and procedures relating to the purchasing and operations departments and standards of business conduct. Conduct tasks in accordance with applicable health, safety, quality and environmental regulations (state/federal laws, ISO 9001, ISO 14000, etc.) as well as Rockwell/Rockwell Automation policies and procedures
Makes budgetary recommendations regarding and, at higher levels, controls capital expenditures and direct/indirect labor
Selects, develops, and evaluates employees to ensure the efficient operation of the function
Works on complex issues where analysis of situations or data requires an in-depth knowledge of the company
Participates in corporate development of methods, techniques and evaluation criteria for projects, programs, and people
Ensures budgets and schedules meet corporate requirements
Bachelor's degree in Business Administration or Engineering or related field preferred
At least 8 years of related work experience including direct plant operations management
Familiarity with IFS/SAP is desire
Associate Director, Global Operations Resume Examples & Samples
BA/BS degree in Marketing, Business Administration, Communications, Statistics, Economics, or Computer Science preferred, advanced degrees a plus
Experienced and proficient with a variety of project management methodologies including Agile, PMBOK, Six Sigma and SDLC
Significant experience leading cross-functional project teams within the software development, marketing services, or digital media industries
Proficient business analysis and technical writing skills required to create accurate and executable project documentation and work flows
Solid experience implementing significant new product development or product enhancement projects
Strong analytical skills with foundation in statistical techniques or similar skills in strategic business management
Proficiency in Microsoft Visio and Project, as well as SharePoint required
Global Operations & Improvement Intern Resume Examples & Samples
Assists with planning and implementation of strategic corporate initiatives and research efforts related to practice field
Supports document management work, including updating existing operational resources or developing new resources with other GO&I members and Process Leaders in the company
Works with corporate stakeholders to implement process improvements resulting from ongoing internal analysis efforts identifying deviations from stated policy and best practices
Develops strong familiarity with ISO 9001 and quality management methodologies
Performs short-term projects to support GO&I operations
Develops a basic understanding of international development, foreign assistance programming, and Chemonics' present and past contributions in international development
Learns the fundamentals of new business development by assisting members of proposal teams and performing tasks as assigned
Performs a review of past Requests for Proposals (RFPs) to identify common trends or outliers in USAID education and youth-related programming
Supports GO&I project management support service delivery to Regional Business Unit staff by assisting with the development of resources or trainings that promote lessons learned and best practices for Project Management Units and field teams
Attends project management training as appropriate to learn about start-up, contract management, financial management, and other key aspects of project administration and implementation
Communicates basic understanding of development assistance work, Chemonics' culture, values, and practices, and the specific scope and nature of project and proposal assignments
Demonstrates maturity, dependability, integrity, and initiative to learn about the international development industry
Contributes positively to a work environment that emphasizes teamwork, respect for differences, and accepting and giving constructive feedback
Currently pursuing an undergraduate (rising junior or senior) or graduate degree, preferably related to international development or business management
Minimum of 3.0 GPA
Excellent research, analytical, and communication skills
Attention to detail and willingness to learn
Ability to work independently on projects and tasks
Demonstrated interest in international development
Demonstrated ability to communicate clearly and concisely both orally and in writing
Strong knowledge of MS Office applications; working proficiency in Visio a plus
Additional language skills preferred
Senior Executive, Global Operations Resume Examples & Samples
Should have knowledge of Data tabulation and Data Cleaning using proprietary tools like Quantum or SPSS
Should have data analysis knowledge using SPSS or Excel
Responsible working with vendors for data coding & for timely delivery of the project assigned
Review project requirements and execute project following client guidelines and deploying the tools/systems as applicable
Participate and contribute in project briefings/ review calls
Thorough checking of own work to ensure accuracy
Be responsible for own time and job management
Meet deadlines
Service a number of projects simultaneously
Work with vendor & assign project to them, explain the requirement, monitor the quality & ensure timely delivery from them
Liaise and take direction from more senior members of the data processing department responsible for the overall projects
Liaise with other departments
Be a proactive member of the team, offer advice and make suggestions in areas where, with training and experience, you have gained some expertise
Bachelor's in Information Technology, Computer Science, Mathematics, Statistics, or related fields
Previous Data Analyst or Operations in similar BPO experience
Global Operations Centre Manager Resume Examples & Samples
Liaise with and meet with Group Security and key contacts on a regular basis
Recommend improvements to existing systems to better meet the needs of an ever evolving client security plan
Fully understand the requirement and implement a service of excellence in all aspects of the role
Work in partnership with other Service Partners and customers' representatives
Work with internal departments to identify specific needs and seek regular feedback on performance
Define clear operational procedures and ensure staff compliance
Report & liaise on a daily basis with direct reports to ensure effective communication of all matters to ensure the delivery of a high standard professional security service
Ensure, with support via direct reports, all staff work in safe conditions, acting upon all reports of accidents and faults and that staff carry out their duties in accordance with procedures and policies
Provide support in ensuring appropriate motivation, development and training of staff
Lead by example, understanding the exact requirement of the client
Ensure that all necessary equipment is supplied to members of the services team through liaison with the Security Manager, Windsor Front of House Manager, Front of House team leader , and the Regional Security Manager
Ensure alarms and incidents are investigated and prepare responses in accordance with policies and procedures
Previous experience within a Security environment
Current SIA Licence
Previous involvement in Audit and Assurance
Previous involvement in development and Maintaining access control systems
Previous experience in development of National Assignment Instructions
Previous organisational change experience
Previous experience in managing a shift bases team
Detailed knowledge and understanding of legislative issues (Criminal Law, Health and Safety, Data Protection, Human Rights, Employment and Equal Opportunities regulations)
Excellent time management skills with the ability to work under pressure to tight deadlines
Proven ability to gain credibility with, persuade and influence senior and operational managers and other key stakeholders
Experience of conducting investigations and the management of such inquiries
Experience in a Security Command Centre environment
Experience of dealing with police and other emergency services
Experience of working in a multi-discipline and multi-site environment
Global Operations Manager Resume Examples & Samples
Coordinating efficient and smoother operation of the servicing by eliminating non value adds
Operationalise the implantation of program optimization strategies
Ability to deliver contract and its 'go to' source
Support end to end process reengineering
Delivery of performance metrics and SLA's globally
Ensure MI data quality and consistency globally – through close interactions with MI technology and SME's to ensure accuracy at POS
Review of all processes and routines at POS to increase automation and limit risk of agent errors
Provide proven strategies that will further reduce total cost of ownership and improve customer satisfaction
Monitor and report on CSAT performance and act as an escalation point for traveler complains and ensure steps are taken to fix root cause
Accountability for service excellence initiatives that enhance productivity and improve traveler service experience
Monitor application of and effectiveness of Travel Policy and drive regular project update
Provide guidance in the assessment of servicing goals in order to optimize performance across program
Provide quarterly SLA to all Re:Sources Procurement Manager markets ensuring this is also shared with GAD and Local Account Managers
Global Operations Quality Resume Examples & Samples
Pursuing Masters Degree in Software Engineering or related field
Available for 6 month internship
Current course work in a related field w/ necessary software and programming experience
Demonstrated success in developing software applications and/or sql based databases
Previous experience with LAMP (Linux, Apache, MySQL, PHP) stack desired
Previous experience with JavaScript and Zend framework desired
Knowledge of semiconductor manufacturing desired
Experience with recommendation engines and machine learning concepts
Looking for someone to start prior to summer 2017
Global Operations Manager Resume Examples & Samples
Strong program management in the enterprise space around supply chain management
Experience in managing strategic change
Experience in business operations
Proven ability to lead and work in virtual teams in a complex, matrix environment encompassing individuals of multiple disciplines, cultures and companies
Bachelor's Degree in Business, Supply Chain Management or equivalent
Master's Degree in Business, Supply Chain or equivalent is preferred
10+ years' experience working in a Supply Chain function
5+ years' experience in global Supply Chain Management, preferably leading a team or department
Very good verbal and written English language capabilities in addition to excellent local language skills
Substantial Market and competitor knowledge preferred
Effective and demonstrated negotiation skills
Experience working in ISO and regulated industrial environment
Strong organizational and listening skills to communicate and interact in global, cross-cultural environments
Certification in Production & Inventory Management (CPIM)
Certified Supply Chain Professional (CSCP), preferred
Executive Assistant, Global Operations Resume Examples & Samples
Meeting coordination (formal, informal, on-site and off-site)
Travel arrangements
Calendar Management
Telephone call management
Expense Reporting
Executive Communications
Communications Management (Document/Report/Presentation editing)
Spreadsheets/PowerPoint Presentations
Global Operations Specialist Resume Examples & Samples
Owning and escalating field training support cases and leading the effort to satisfactorily resolve them
Performing deep dive analysis on selected customer contacts to gather lessons learned, then use that information to update internal reference materials and processes
Actively seeking solutions to customer needs, communicating trends to leadership, and suggesting innovative solutions on behalf of the customer experience
Lead and support execution of global training programs including global invoicing, budgeting, forecasts, business intelligence metrics, and funding opportunities
Conduct global business analysis, and develop and deliver reporting on key metrics
Create and administer learner profiles and other tasks in Learning Management System (LMS)
Work closely with Infrastructure team and assist with designing and developing job aids, tutorials and assessments as they relate to the LMS, BI and other systems
Work with other customer support teams to ensure a consistent and high-quality level of support
3+ years relevant work experience
1+ years experience with Microsoft Excel (Pivot tables, vLookups, Macros), Outlook, Word, and PowerPoint
1+ years project management experience
1+ years experience working on cross-functional teams
Training and/or Tech industry experience
Experience with a Learning Management System (LMS)
Cloud Computing and/or AWS experience will be considered a bonus
Detailed planning, time management and organizational skills
Manager of Technical Global Operations Center Resume Examples & Samples
Management position responsible for oversight of a department, function, or work group
Executes against processes, procedures and projects that require planning and possibly interpretation
Accountable for the budget, performance and results of small to medium-sized team
Manages experienced professionals who exercise some latitude and independence in their assignments
Leads and supervises staff of international group of onshore and offshore operational personnel
Leads Weekly Change Advisory Board - responsible for analyzing, assessing risk and approving hardware/software/system changes
Ensures the execution of services, products, process, standards or operational plans in support of the organization's business strategies. Meets short term objectives and service standards with direct impact on results within work group
Responsible for maintaining high operational uptime rates for revenue generating systems though formalized Monitoring, Service Restoral and Change Execution programs
Defines team operating standards and ensures essential procedures are followed based on knowledge of own discipline
On call to assess risk and implementation of unplanned emergency changes for service restoral or improvements
Responsible for organizing, training, and equipping Tier 1 staff for conduct of sustained support of revenue generating systems and services
Responsible for briefing senior leadership on status of incidents in near real time
Experience training staff in a global operations center environment
Sense of urgency
Ability to communicate with various levels of management and partners
General understanding of IT Skills (Network, Database, etc)
Enterprise Network Operations Center experience
Bachelor's degree or equivalent work experience in Information Technology, Computer Science, Management Information Systems, or a related degree is preferred
Solid work ethic and initiative
Solid knowledge of MS applications including Excel, PowerPoint, and Word
Excellent analytical skills and the ability to provide alternative solutions to technical problems
Director, Global Operations Center Resume Examples & Samples
Manage 24x7 eyes on the glass Virtual Global Operations Center
Provide direction to Global Operation Center team
Ensure continuous delivery of incident resolution for scripted events and major service Interruptions
Ensure notifications and updates are provided in a routine and scalable fashion to all members of support, cloud delivery managers, internal operations teams, and executive leadership team
Enable team to participate in detailed post-mortem reviews for all major issues effecting system performance
Develop, implement, and maintain detailed service-delivery metrics, ensuring highest quality service delivery
Provide hand's-on leadership in managing complex situations
Build a culture of customer satisfaction based on operational excellence, big picture understanding, continuous improvement, and proactive thinking
Incorporate feedback for continuous improvement
Minimum of 14 yrs of experience out of which at least 8+ years of managing Global Operation Center/NOC
Graduate degree in Engineering, Computer Science, Information Systems or closely related field
Working knowledge of Linux operating system
Working knowledge in windows operating system
Experience of setting up Operation Center from scratch
Technical ability to understand application/infrastructure issues
Ability to manage teams based out to different geographic locations
Strong understanding of service-delivery metrics, with ability to leverage for ensuring ongoing business operations and continuous improvement
Strong Customer-focused with desire and ability to deliver exceptional customer satisfaction
Able to multi-task and be responsive/flexible to field needs at relatively short notice
Demonstrated ability to learn quickly and teach others
Passion for solving dynamic challenges with a strong sense of ownership and drive
Global Operations Resume Examples & Samples
Managing forecasting and daily tracking of orders
Working with Marketing, Brand and Verticals to grow the program by driving GMV, expand SKUs and designs
Drive sales volume to drive brand visibility & engagement
Build advertisement real estate by driving high volume of eaches in the marketplace
Ensure global alignment across branded supplies and the global brand
Drive global demand for branded shipping supplies
Global Operations Technical Accounting Manager Resume Examples & Samples
Supervising a reinsurance technical accounting team on all technical accounting functions to assure timely and accurate financial data and achievement of exceptional results
Maintaining high relationships with key stakeholders through frequent contact and being responsive to their business needs
Developing and mentoring direct reports to assure professional growth and get the best from the team
Driving consistency/best practices in Technical Accounting across segment
Proven ability to challenge the status quo and lead change management
Engaging, influencing and aligning stakeholders in support of Global Ops objectives
Accountable for service delivery and value add
Collaborating with stakeholders to continuously improve Technical Accounting processes for operational efficiency
Participating member of the Global Reinsurance Operations leadership group
Key working relationships include Reinsurance Region Technical Accounting Managers/Leads, Reinsurance Operations Project Manager/Business Support, Head of Reinsurance Shared Services, Reinsurance Region Finance Partners, Reinsurance Region Chief Executives
Education to Bachelor's degree level in Business, Accounting or Finance major a plus
15 years of Reinsurance Technical Accounting experience
10 or more years of hands-on management experience inclusive of coaching, staff development, expectation setting, accountability as a role model and setting a high bar for performance, engagement and commitment; ability to multi-task and lead
Proven leadership skills in building and refining effective working relationships through direction of team and interaction with internal and external clients, evidencing professionalism and diplomacy in all situations
Knowledge relating to management for Letters of Credit
Demonstrate the ability to implement consistent and effective processes around the reinsurance account processing, cash allocation, balance settlement and collection
CPCU, ACII designation, a plus
Ability to identify problems, isolate problems from symptoms, solve them, act decisively and show good judgment
Strong learning agility and ability to use new information effectively
Support reinsurance technical accounting in the global context, looking across geographical borders going out of the way to anticipate customer needs and identifying opportunities and threats
Continuous Improvement Focused: Willing to ask questions and explore new ideas. Eager to learn and focused on continuously improving technical skills and XL Catlin Reinsurance technical accounting capabilities
Be a strong collaborator: Establish and maintain productive working relationships with internal stakeholders. Devote appropriate time and energy to establishing and maintaining appropriate networks and utilize them to facilitate business outcomes
Be team oriented and identify with the larger reinsurance organization and their role within it
Ability to effectively support consistent and optimized training, direction and support to depth of technical accounting capabilities across the segment
International travel – 15 to 20%
Global Operations Manager Resume Examples & Samples
Manages resources across IT Operations on a daily basis based on client priority, ITIL best practices, O&M responsibilities and continual improvement plans. On a daily basis, manages customer interactions and expectations by communicating O&M and SLA status, critical ticket status and remediation activities, and task actions
Initiates and plans IT Operations tasks and manages execution by controlling scope, budget, schedule, quality, risk, customer satisfaction in accordance with the contract requirements
Identify information system needs, Perform regular security monitoring to identify intrusions and threats,
Optimize ongoing performance thru effective monitoring and design
Works on the team by initiating and advocating activities that enhance team performance in accordance with ITIL best practices for Service Desk and IT Operations
Manages and supports team members' professional development by mentoring team members and providing feedback on performance
Provides technical leadership to the team to ensure appropriate resources and approaches are utilized to address incidents / outages and technology improvement plans
Ensures reporting is sufficient to control and improve IT operations, including managing SLAs, capacity planning, root cause analysis on top trouble tickets, and after actions completed for incidents and outages
Previous experience managing a service desk
Hands-on experience with infrastructure and data center operations, Cisco networks, VPN solutions, Office 365, Storage management, capacity planning, and disaster recovery
Experience operating and implementing ITIL best practices within a Service Desk and IT Infrastructure organization
Strong IT Operations experience within a Manufacturing/Engineering Center
Strong writing and verbal communication skill
Strong leadership skills to manage a diverse set of technical team members and multiple customer priorities
Ability to prioritize task and balance competing priorities
Strong organizational skills to track and manage priorities and trouble tickets in a diverse and fast-paced environment
Exceptional customer service focus and focus on continuous improvement
Global Operations Position Control Resume Examples & Samples
The successful candidate would ideally have a record of accomplishment and experience of delivering against tight deadlines
Attention to detail and accuracy is essential (Responsible for metrics, management information, presentations)
Strong communication skills both oral and written are essential, as the successful candidate will be dealing with clients and our partners across the various divisions of the firm
Director of Global Operations Resume Examples & Samples
Masters in Management, Business Administration or Finance preferred with at least 10 years senior management experience in the non-profit sector
Track record of effectively leading local and international scale performance and outcomes-based organization and staff; ability to point to specific examples of having developed and operationalized strategies that have taken an organization to the next stage of growth
Business development experience with expertise in developing and managing high level NGO and corporate partnerships
Unwavering commitment to quality programs and data-driven program evaluation
Excellence in organizational management and ability to collaborate and coach senior leadership, staff, develop and oversee high-performance teams
Past success working with board of directors with the ability to cultivate board member relationships
Strong marketing and public relations skills, fundraising experience and the ability to engage a range of stakeholders and demographics
Strong written and verbal communication skills, excellent interpersonal skills
Ability to work collaboratively with diverse groups of partners, staff and stakeholders
Ability to handle multiple priorities and thrive in a high change, multinational work environment
Positive attitude, mission-driven, action-oriented and self-directed
Working knowledge of other languages a plus
Global Operations Engineering Maintenance Technician Resume Examples & Samples
Drive development and implementation of maintenance autonomous, preventative, and predictive maintenance plans/programs across common sites globally
Work directly with plant and regional maintenance staff, along with equipment vendors, to bring process equipment to 'zero mile' status
Identifies, develops, communicates and drives replication of maintenance standards to increase process manufacturing equipment uptime and maintain capability
Supports global projects requiring the integration of multi-site common equipment standards to meet operational objectives
Recommends and implements improvements and modifications to the operation of current equipment, future equipment evaluation, and continuous improvement opportunities
Supports operations, process engineering, and lean manufacturing initiatives
75% travel will be required
Maintain strong working relationships with Manufacturing Operations, Total Preventative Maintenance, Process Engineering, Product Development, Commercial and Continuous Improvement (CI) Teams is required
Junior and/or Community College trade certificate is a plus
Minimum of 15 years' experience as a mechanic, maintenance tech, and/or maintenance supervisor in a high volume and/or high precision manufacturing environment
Mechanical, electrical, pneumatic and/or hydraulic systems knowledge for equipment maintenance and installation
Astute in root cause analysis and problem solving
Experience in creating autonomous, preventative, and predictive maintenance plans
Fabrication experience is must (Stick/MIG/TIG welding, plasma torch, steel/sheet metal/aluminum/composites fab, grinding, and paint)
Machine shop experience is a must (proven proficiency with manual and CNC lathes and mills)
Experience with high volume general manufacturing principles
Good project management skills, including communication, execution and follow-up assessment
Ability to work in a matrix management environment across multiple cultures
Results oriented; seeks effective, creative solutions to process problems
Working proficiency with lean six sigma teams and analytical problem solving
Knowledgeable in the use of common business software (Office Suite)
Control systems programming or robotic configuration and programming experience is a plus
Multi-lingual (Spanish, Mandarin, Polish, Portuguese, or Hindi) is a plus
BRM, Global Operations Resume Examples & Samples
Bring forward cost reduction, revenue generation, and service improvement programs
Counsel Stakeholders on ISIT organization on industry best practices
Provide input to the business strategic plan and implementation roadmap of IT enablers
Advise on options, risks, costs/benefits, and impact on business processes and system priorities
After training the ability to prepare complete project proposals, including business cases containing requirements, benefits, costs / efforts, resources, etc
Design and oversee effective solution design and development alongside our Architecture and Innovations teams
Act as the IS/IT member of the Steering Committee for projects presented and approved
Identify ways to apply technology (new and existing) to the business enabling efficiency improvements or alignment to strategic goals
Act as a champion for the business within IS/IT, representing the needs and interests of the business at Executive Change Board, budget reviews, work / project prioritization, etc
Act as the advocate of IS/IT within the business, ensuring understanding and acceptance of IS/IT processes by the business and full alignment of the functions
Appropriate escalation to Director ISIT Strategy & Architecture if needed
Assisting other Business Relationship Managers with larger programs of work, this will include being assigned parts of the business case or pre-project work to deliver back to the BRM
Responsibility includes all Operations organizations locations and users. This role has a primary focus on plant operations and their technologies (OT) in close partnership with the BRM Operations (Information Technology) additionally providing support to BRM BI & ICD
Up to 50% travel (domestic and international)
Understanding of business process management, methods and tools
Excellent communication, and facilitation skills
Understanding of corporate finance systems and processes
Bachelor's Degree in Information Systems, Business, Engineering, or a similar discipline
Accountancy accreditation would be beneficial
SAP certification is beneficial
ITIL v3 Foundation
Business experience in one or all of the business capabilities – Manufacturing, Process Control, Safety, Pricing & contracting, and CI
Experience working in a large, multi-cultural, global organization
Demonstrable experience working with senior leaders in the organization, as well external partners (IS/IT vendors) in process improvement projects
Proven track record of working in an ISIT team, partnering with the business, to deliver commercial IT solutions which are fit for purpose
Analytical and methodical problem solver
Ability to initiate ideas and articulate technical solutions to non-technical stakeholders
Experience implementing SAP Solutions
Exposure to OSIPI & Lumira is advantageous
Fluent in English (other spoken languages are advantageous)
Management Assistant Global Operations Resume Examples & Samples
1) the Global Suply Chain Director
2) the Operations Project & Performance Director
3) the Quality Director
4) the Source & Supply Director
Coordinating multiple, complex diaries of the Directors
Coordinate complex and detailed travel arrangements (flights, Visa, train and hotel reservations)
Process travel expenses and credit card reimbursement into the systems
Organize meetings and providing attendees with all the required documents and information
Organizing conference calls, WebEx and Webcast (Tandberg)
Processing minutes and monitor or follow up on the decisions and action points
Welcoming visitors
Compiling PowerPoint presentations
Back up for other Management Assistants during holidays or short sick leave
Vendor and Purchase Order management
At least 5 years of experience in these kind of roles
Experience in managing agenda's for more than 1 person
Advanced experience in Word, Excel, PowerPoint, Lotus Notes and at ease to learn new programs
Experience in communication
Confidential Data Management
Warm & Welcoming
Confidentiality is Critical
Proactive / High Energy
"Do what you say and say what you do"
Executive Director of Global Operations & Client Experience Resume Examples & Samples
Provide day-to-day leadership and management of a Sales and Service organization mirroring the mission, strategy and core values of Miller Heiman Group
Communicate, motivate and develop a high performing delivery & operational team to oversee the day-to-day operational requirements of the business whilst fostering a culture of innovation, focus on excellence and unparalleled levels of service to internal and external stakeholders alike
Lead the development and implementation of process improvement initiatives and new process design for the operational infrastructure of systems, processes and personnel to reduce cycle times, improve the quality and consistency of delivery, enhance profit margins and raise customer satisfaction levels
Optimize and integrate processes across different corporate functions to drive improved client experience
Ensure timely and successful order processing, scheduling and delivery of services and materials and customer service for the Miller Heiman Group client base
Ensure operational processes are leveraged and streamlined through enterprise systems, such as ERP and CRM (NetSuite and Salesforce)
Act as Program Director to oversee the execution of a limited number of Miller Heiman Group's highest priority initiatives, helping the corporation meet its financial and strategic objectives
Collaborate with key stakeholders in Sales, Finance and Legal to effectively price and contract with new and existing customers in a manner that benefits all parties involved
Maintain and evolve the Customer's Experience through pre-sale and post-sale activities
Ensure existing vendors are managed and effective service level agreements are in place and maintained at the highest quality levels. Address service failures as they occur in an expedient manner
Collaborate with Global Managing Directors and Heads of Operations in EMEA and APAC to maintain consistency of delivery, evolve processes, and address global implementation challenges
Partner with Chief of Products to operationalize new product releases and changes to prices
Bachelor's degree required in related field
10+ years of management and leader experience in a client services or implementation function within a training, software or content (intellectual property)-led organization
Proven change management, process optimization and reengineering experience (Lean/Six Sigma) to ensure high performance and optimal efficiency
Vendor management, alliance management and contract negotiations
Senior Director, Global Operations Resume Examples & Samples
Manage the Operation in a manner that drives business objectives, achieves milestones, and contributes to financial goals
Manage and scale the organization to support the growth of the business and ensure high rates of renewals and customer satisfaction
Ensure the operating unit is running efficiently, optimizing company resources, and maximizing profits
Develop metrics for capturing, analyzing, and reporting effectiveness
Manage issues and resolve problems decisively
Direct, motivate, coach and develop the team. Improve and influence organizational processes and change initiatives to gain better effectiveness and efficiencies
Create strong internal relationships with Finance, Sales, Product and others to encourage cross collaboration, and company and strategic alignment
Represent the business unit through participation in management meetings, steering committees, and task forces
Participate in the business's strategic planning process. Plans may require involvement in the development of new products; pursuit of new business opportunities; execution of product launches; coordination of marketing and sales campaigns, design of sales training and compensation plans, alignment of sales channels, establishment of customer service and support models, and more
Establish and maintain a culture grounded in customer success, personal accountability and continuous improvement across all functional teams and locations
Participate and drive CompuMark strategy as a member of the senior leadership team
Responsible for managing a P&L of approximately $17M
Senior Manager of Global Operations Center Resume Examples & Samples
Exercises full management authority, including performance reviews, pay decisions, recruitment, discipline, termination, and other personnel actions
Responsible for analyzing and assessing risk for hardware/software/system changes
Contacts are typically with supervisees and peers. Leads and supervises staff of international group of onshore and offshore operational personnel
Interactions typically concern exchanging information with internal and external parties where reluctance, skepticism, or divergent views constrain agreement
Knowledge of monitoring tools such as Splunk and Grafana a plus
Capable of handling multiple projects simultaneously
Excellent Written and Verbal presentation skills
IT Global Operations Center Specialist Resume Examples & Samples
Oversight, communication & effective resource coordination for all activities required to resolve Critical Incidents resulting in significant impact to MSD business operations
Drives alignment of Global IT Operations Center engagement and process execution with country/site leaders
Works to align Global Operations Center, Global Service Desk & Network Operations Center to ensure aligned knowledge of incidents affecting the MSD environment
Provides oversight to managed services providers & escalates to MSD service delivery teams should process deviations occur
Escalates issues to appropriate resolver group and/or management using MSD's standard incident management processes and tools
Identifies opportunities for improvement relative to incident response & recovery, documents, and feeds learnings into problem management process
Works the days and hours which are scheduled in order for the team to provide the required level of support. This may require working multiple shifts and/or weekends/holidays. Provides flexibility and coverage on alternate days when scheduled or needed
Participates in special projects to design, deploy and/or migrate technologies into the scope of the Global IT Command Center by partnering with IS colleagues to ensure the correct standard platforms and procedures are implemented
Coordinates required status reports for Global IT Operations Center management and senior management
Identifies continuous improvement opportunities and communicates to process leads for corrective action
Minimum 1 years of technical support in a service desk/ IT command center/network operations center
General knowledge of infrastructure technologies & application development with a specialization in at least one technology
Must have excellent written & verbal communication skills
Ability to simultaneously identify and prioritize multiple changing priorities while demonstrating leadership to functional teams
Working knowledge of ITIL framework
Director of Global Operations Resume Examples & Samples
Manage / lead frontline sales support and effectiveness initiatives by supporting and addressing the frontline sales needs and conducting analyses in order to better target quality prospects, help train and enable our sales frontline, enhance and manage the sales process and track and forecast financial performance and renewals
Project manage core work stream activities for international operations
Manage and lead analyses for operational improvement initiatives
Lead and influence design, establish buy-in and execute of regional sales growth strategies
Support / lead content acquisition, commercial partnerships, product enhancements and proposition development
Prepare effective communications for an executive audience
Manage junior resources and manage / direct resources internationally
8+ years of work experience, with sales, product, operations or business strategy experience preferred
Economics, engineering, business administration degree preferred
Experience coordinating sales or operational activities and managing projects
Knowledge of and experience in the tax and accounting (eg transfer pricing) or financial sectors
Experience working in a fast paced, complex, multi-cultural and international business environment
Proven ability to build relationships and to influence individuals to action at all levels in the organization
Ability to work in virtual teams, globally, while being self-motivated
Strong business and commercial acumen
Experience working with tax and accounting software
Excellent organizational and time management skills
Ability to travel globally periodically as necessary
Global Operations Business Intelligence Analyst Resume Examples & Samples
Support the gathering, analysis, preparation, summary and presentation of operational data results & trends
Support business owners to analyze root cause of trends and develop data-driven action plans
Participate on cross functional business and IT projects
Deploy enhancements to expand the scope of existing Global Metrics
Create/enhance Gold Standard Ad Hoc reporting tools to supplement existing Global Metrics
Assist and support integration activities in aligning key operational metrics
Develop tools that not only improve, automate, elevate internal team processes but could be translated and leveraged for key Operations business processes
Minimum Qualifications (must have)
Bachelor's degree in Business Administration, Computer Science, Management Information Systems, or related field
3-6 years of related business experience. Excellent working knowledge of key business process, with 3 to 4 years practical Operations, Finance and or data management experience
Strong data analysis skills required. Hands on experience on managing data; that is, data analysis, data standardization, data clean up, and data consolidation
Strong Excel, Access, and Power Point skills
Experience with EDW & Cognos required
Fluent in EDW data management structures and external data skills
Preferred Qualifications (nice to have)
Process improvement experience desired
Working ERP system and data knowledge a plus (E1 and SAP experience preferred)
Knowledge or some experience with Business Intelligence Visualization tools a plus
Working system, data and business process knowledge of Quote to Cash processes a plus
Global Operations & Investigations Leader Resume Examples & Samples
Demonstrated ability to provide clear, concise and strategic level briefings to influence leaders at executive office level on global security, global intelligence and global cyber matters
Demonstrated thought leadership and initiative to develop, plan and execute global security strategies
20+ years' experience in Federal, State, Department of Defense law enforcement and/or US Intelligence Community Agency
20+ years' experience in complex global criminal (violent crime, white collar, international corruption) and/or national security investigations (terrorism, counterintelligence, and cyber-crime)
15+ years of Federal, State, Department of Defense law enforcement and/or US Intelligence Community Agency experience in a complex investigative task force environment regarding violations of US law
10+ years of senior management (attained Senior Executive Service level or Flag Officer) and global program experience in Federal, State, Department of Defense law enforcement and/or US Intelligence Community Agency
10+ years of international senior management experience with high level liaison with US Government and foreign government law enforcement and security entities
10+ years of experience in audit/inspection/compliance functions for large scale organization/agency
5+ years of complex high level budget ($100M+) management experience spanning multiple portfolios
5+ years of senior management experience in intelligence collections, processing and dissemination for global operations
3+ years in executing and managing a strategic performance management system consisting of multiple programs containing 500+ personnel
Must be capable of obtaining National Security Background Investigation to ensure the issuance of security clearance
Global Operations Manager Resume Examples & Samples
Lead program management of core projects and manage deliverables to successful execution
Build alignment across key project stakeholders
Provide clear and concise business case insights to drive key decisions
Build virtual teams to deliver core projects
Collaborate with DCO Standard and Infrastructure Program (SIP), Cloud Operations Platform Services (COPS) teams, Operations Services teams, and other teams to ensure service delivery to global datacenter operations teams
Drive the overall "Rhythm of the Business" (ROB) by defining and driving all key dates including cross functional team meetings in support of datacenter operations
Drive continuous improvements effort by reviewing incidents, escalations, identifying gaps and iterating on best practices
5+ Years' experience in a production, mission-critical, 24x7x365 operations environment
4+ Years' experience managing large-scale and complex projects or programs
Strong working knowledge of physical IT and Edge/WAN infrastructures (Enterprise or larger business context)
Strong working knowledge of audit and compliance requirements in a large global enterprise
Demonstrated business acumen and financial management experience
BS/BA in Electrical/Mechanical Engineering, Computer Science, Information Technology, Math, Telecommunications, or equivalent experience preferred
Strong communication, presentation, and influencing skills are a must
Global Operations Position Control Resume Examples & Samples
Ensuring that all outputs of the team are produced to a first class standard
Ensuring team deadlines are met and where possible exceeded
Demonstrate ownership by being accountable for the issues within their team and assist the team members with root cause analysis and resolution
The successful candidate would ideally be a confident and experienced people manager
Ability to challenge the processes and issues owned by the team
Director of Global Operations Resume Examples & Samples
Staff security
Facilities: including move of headquarters to new offices in 2018 (~100 staff) and set up and operational oversight of international offices
Insurances (all except health insurance)
Procurement and contracting procedures
Deliver outputs in a timely manner and be consistent with the agreed strategy and priorities of the Global Operations Division
Monitor progress against milestones and deadlines of all outputs that are within the purview of responsibility
Regularly monitor the budget and ensure that resources are allocated appropriately
Operate in compliance with organizational regulations and rules, including the policies of applicable employee agreements
Establish clear work plans for staff and communicate priorities clearly and effectively
Provide oversight and take responsibility for delegated assignments
Manage and guide staff by listening, having two-way communication, sharing pertinent information, responding appropriately and delegating appropriate responsibilities
Provide appropriate and timely feedback on staff performance and provide guidance, coaching and training, as necessary. Provide guidance and coaching to staff in the supervisory positions
Ensure timely recruitment of vacant positions; and
Foresee risks and allow for contingencies when planning; monitor and adjust plans and actions, as necessary
A bachelor's degree is required; an advanced degree is highly desirable
Minimum seven years of directly related operational oversight in a global organization with risk management, systems development and building, facility and security management experience
Strong oral and written communication skills in English are required; proficiency in another language is desirable
Excellent customer service/customer relations skills are required
Prior experience working in a global nonprofit/NGO is highly desirable
Applicants must possess a valid work permit to work in New York City
Please be sure to indicate that you saw this position on Globaljobs.org*
Director, Global Operations Center Resume Examples & Samples
Work with the IT Leadership to formulate & execute a strategy to set-up, manage and improve the Global Operations for Infrastructure and Applications Support
Responsible for 24x7 Network Operations Center, Critical Incident response organization for Adobe's external customer facing business critical services, internal Service Desk supporting Adobe employees, Application and Infrastructure support. Responsible for Incident management, Problem management, onboarding and reporting
Devise a consistent global service delivery model to enable Global IT organization initiatives - formulate the required service catalogues, SLA, KPI, build support structure (vendor + in-house) to meet the business needs
Define, review, analyze and set the action plan to ensure SLA compliance across all the service lines
Set up governance mechanisms for a hybrid delivery model consisting of both In-house & Managed Services teams
Drive a culture of operational excellence by driving continual improvements through automation, self-service and shift left initiatives resulting in improved efficiency
Ensure that the organization stays current with new and emerging technologies such as cloud services and infrastructure, mobility models, and big data concepts to meet Adobe's business needs
Partner with various service teams across Cloud Technology, Infrastructure Engineering and Applications Development organizations to drive efficiency improvements
Drive improvements in availability by driving improvements in resolution times and management of high impact incidents
EAM Specialist Global Operations Excellence Resume Examples & Samples
Facilitate, integrate, and manage Maintenance Management and EAM Systems from proposal through post implementation
Evaluate and capture business requirements and processes to provide design and solutions to meet business needs
Administer, monitor, and enhance the EAM interfaces
Understand data integration and web services protocols/programs
Global Operations Manager Resume Examples & Samples
Recognizing inefficiency and driving process improvement to enhance the productivity of all Amazonians
Coordinating a variety of projects in a highly operational environment
Working with engineering teams to plan for the support of new tools and services
Defining and tracking metrics and key performance indicators to raise the bar in team performance and customer service
Hiring, developing, and retaining great talent
Reducing contacts through process improvement and root cause analysis
Responding to inquiries, escalations, and establishing partnerships with key customers
5+ years of relevant engineering experience; 2+ years of experience leading enterprise engineering or support teams (Systems Engineering / Support Engineering)
Deep hands-on technical expertise
Strong communication and business acumen and the ability to ensure a consistently high level of customer satisfaction
An understanding of enterprise IT systems such as Exchange, Active Directory, SCOM, SCCM, Lync, and SharePoint, as well as exposure to a wide variety of technical products and issues
An understanding of enterprise telephony systems such as Polycom, Cisco, and others
An understanding of enterprise networking connectivity including wired and wireless options
Have experience in an internet operational environment, including multiple data centers and thousands of servers· Have been successful working across organizational boundaries, bringing together people with diverse perspectives and experience to find solutions
In-depth knowledge of operating systems, including Windows and Linux
In-depth knowledge of Networking including common services such as enterprise voice
Exceptional customer relationship skills and experience of managing and developing technical staff and teams
Technical Liaison Global Operations Resume Examples & Samples
Minimum 5 years experience at a senior level in an operations environment involving manufacturing, logistics and distribution – Ideally within the Medical Device Industry
Degree in Engineering, Business or related field is a minimum requirement
Extensive Project Management skills and experience
Experience in a matrix management organization
Fluent in English (Native or bilingual proficiency)
Influencing without Authority
Ability to work well under deadlines and pressure
Problem solving skills for developing creative solutions and meeting objectives
Ability to communicate clearly, accurately, and directly, both verbally and in writing, to a widely varied audience
Global Operations Resume Examples & Samples
Problem structuring & quantification: ability to frame and (where needed) disaggregate problems at a high level and perform financial analysis to model a business case for savings
Technical ability: analytical and quantitative skills, strong MS desktop tool depth (Excel, Powerpoint, Visio, SharePoint, etc.), ability to learn and leverage Morgan Stanley technology tools leveraged in Lean diagnostics
Project Management - Prior experience in understanding process or requirements from SMEs, document and prepare as-is flows and future flow. Creation of value stream maps and co-ordinate with the business, technology department and operations to define the functional design to support changes and implementation
Prior experience planning and implementing Lean in Operations at Morgan Stanley across multiple teams and/or regions
Other process improvement methodology experience is also a positive (e.g. Six Sigma, TQM, etc.)
Strong understanding of Lean methodologies (e.g. Root Cause Problem Solving, Standard Work, VSM, etc.)
Possesses strong training skills and ability to conduct deep dive knowledge sharing programs
University degree or higher educational qualifications in business and financial management. Preferred major in Operations Management, Finance, Accounting, Engineering or Organizational Behavior
Ability to work with teams in multiple locations
Strong intrinsic business sense and listening skills
Appreciation of escalation and risk awareness
Professional experience in banking and financial services (preferred in capital markets)
Experience of a similar position in Business Process Improvement like Reengineering/Lean or BPM
Project management (Project planning, analysis & control) certification
Strong knowledge of Agile Scrum and related practical experience
Financial reporting and financial services/product knowledge highly desirable as well as related industry regulations
Global Operations Manager Resume Examples & Samples
Implement and expand new and refresher training programs for sales, marketing and professional service aligned to the overall global division strategy
Strategy and execution of training strategies, train the trainer programs, and playbooks and priorities across geographies
Optimize global pricing. Identify and implement critical management actions related to portfolio optimization: SKU, Price, Margin, Profitability, and Mix
Manage budget and key performance metrics
Foster global best practice replication and a culture of shared goals
Manage a team
Bachelor's degree or higher from an accredited university
Minimum of three (3) years of supervisory experience
Minimum of three (3) years of marketing experience
Certified Six Sigma Black Belt
Proven ability to engage and influence a global organization
Ability to think strategically and bring a high level of creativity to the organization
Ability to understand and apply analytical and statistics tools
Proven background in leading/managing teams
Well organized self-starter who can effectively work in a fast paced environment; and work through and manage change/ambiguity, with an appropriate sense of urgency
Thinks outside of functional role
Senior Manager, Global Operations Resume Examples & Samples
Enterprise Infrastructure Planning - Develop and maintain the high-level design plan for the overall logical and technical architecture; provide architectural consulting expertise, direction and assistance to other members of the team; develop and manage an infrastructure capacity plan; assist Director of Computing Services with annual budget planning; ensure the appropriate capacity, capabilities, and infrastructure are available to support Institute initiatives
Project Management - Prioritize and coordinate team's efforts to align with Institute initiatives; provide routine activity and status reports for ongoing development projects; manage project assignments to ensure compliance with departmental and industry standards, practices and requirements; facilitate, schedule and coordinate meetings; communicate project status to management and clients
Purchasing and Vendor Management - Works with the Senior Director to ensure proper budgetary, procurement and legal processes are followed to implement plans; manages relationships with vendors and consultants throughout the procurement and implementation of projects
Disaster Recovery and Business Continuity - Responsible for disaster recovery planning and testing; work with stakeholders to develop a business continuity plan; coordinate with facilities director on needed improvements in the data center
Security - Responsible for administration, oversight, and monitoring of all server, and storage security systems
Strategic Direction - Continually evaluate and implement new technology platforms and initiatives to support organizational strategies; provide the team with guidance and direction regarding implementation methods and technical requirements; identify opportunities for process improvement; assist in the development of departmental standards and practices
Operational Management - Ensure the design and implementation of information systems will adequately support the enterprise infrastructure of the organization; ensure that systems will provide the appropriate level of security; develop a systems maintenance plan; serve in a technical lead capacity
Solution Evaluation and Implementation - Initiate and participate in projects to evaluate technologies and methods for implementing plans to support organizational strategies and efficiencies; conduct research on emerging technologies in support of infrastructure development efforts and recommend technologies that will increase cost effectiveness and infrastructure flexibility; develop and execute test plans to check infrastructure and systems technical performance; implement and complete new initiatives, project implementation and ongoing maintenance
Training & Support - Provide escalated support for both custom and purchased applications; provide training on custom and commercial systems to end user community; document system architecture and operational practices
Bachelor degree in any field required; bachelor degree in Computer Science, MIS, or related field is strongly preferred
Minimum 8 years of experience with enterprise infrastructure architecture and/or operations required; experience managing shared resources within a multi-user research computing environment preferred
Experience with Cisco UCS, Dell, VMware Esxi 5/6, Netapp/EMC storage, AWS is required
Exposure to technologies such as puppet, foreman, dockers, elastic search is good to have
Experience and proficiency with Linux is preferred
Ability to work with a proven expertise in last few years in 24x7 operations environment is preferred
Knowledge of change control and testing practices
Knowledge of industry standards and practices
Knowledge of standard business practices
Ability to multi task, prioritize tasks, deliver on tight timelines
Ability to work with multiple technologies and able to correlate and solve practical problems
VMware: 5 years
Infrastructure architecture: 7 years
Management: 3 years
Enterprise Storage: 5 years
AWS : 1-2 years
Global Operations Performance Analyst Resume Examples & Samples
Responsible to work closely with Regional Operations Performance Team, Global Reporting Team and Shared Services Organisation to ensure accurate and timely month-end close posting of inventory expenses, fixed costs spend and VSDE spend
Develop, track, and provide the business with timely, accurate & meaningful performance information and results analysis that facilitates effective decision-making and value generation. This includes periodic performance reports covering areas such as inventory, fixed costs, VSDE and Global Operations Scorecard
Support value generation in driving regional supply chain and manufacturing efficiency in optimizing supply chain and manufacturing related cost including warehousing, freight, production and other related cost
Work closely with Regional Operations Performance Team, DSMs and SC Managers to optimize inventories and accelerate reduction of Slow-Non Moving inventories, and reviewing of quarterly inventory provision for both region and sites while minising impact on bottomline
Work closely with Purchasing team on RM cost projection and simulation of impact on margins
Drive effective, timely and accurate forecast/budget of inventory, fixed costs, production and CapPPC
Provide controls & compliance leadership for Sites and oversight for the Region's Operations controls environment , including but not limited to adherence to approved DOA and SOX compliance
Perform ad-hoc analysis when required