Change Manager Resume Samples
Change Manager Resume Samples
4.5
(
87
votes) for
Change Manager Resume Samples
The Guide To Resume Tailoring
Guide the recruiter to the conclusion that you are the best candidate for the change manager job. It's actually very simple. Tailor your resume by picking relevant responsibilities from the examples below and then add your accomplishments. This way, you can position yourself in the best way to get hired.
Craft your perfect resume by picking job responsibilities written by professional recruiters
Tailor your resume & cover letter with wording that best fits for each job you apply
Resume Builder
Create a Resume in Minutes with Professional Resume Templates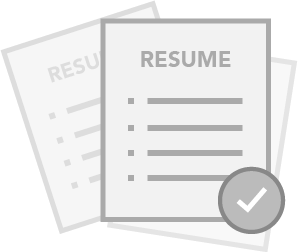 CHOOSE THE BEST TEMPLATE - Choose from 15 Leading Templates. No need to think about design details.
USE PRE-WRITTEN BULLET POINTS - Select from thousands of pre-written bullet points.
SAVE YOUR DOCUMENTS IN PDF FILES - Instantly download in PDF format or share a custom link.
86569 Santiago Falls
San Francisco
CA
86569 Santiago Falls
San Francisco
CA
Phone
p
+1 (555) 293 1326
Change Manager
Jacobson-Beatty
Change Manager
Support new/existing clients to execute the initial and on-going transformation of their operating model. Work closely with clients during the implementation project to ensure success of the transition of their business to SEI. Manage existing clients change agendas in supporting the rollout of new services and any additional change projects for these clients
Work with the programme to ensure change management activities are integrated into the overall project plans and approach
Support the execution of the plans through coaching the local change management teams as well as providing coaching on programme sponsorship and leadership to senior executives within the programme
Manage and refine OCM strategy and approach for the Programme drawing on stakeholder input lessons learned to ensure the strategy and approach is fit for purpose
Actively participate in business development and client relationship development
Maintains, audits and continually improves ITSM change management processes to assure coordinated multi-service provider, change management processes including: Create and process a Request for Change (RFC), Assess and evaluate change, Coordinate change with stakeholders, test change prior to release, authorize and schedule change implementation, implement change, and review and close change record
Provides expertise support to CSM's in the CM & RM service improvement plans
IT Change Manager
Gerhold and Sons
IT Change Manager
Conducts Change Management Service Reviews forum to review overall Change Management performance with both Change Management system customers and actors
To monitoring the effectiveness of the change management process and make recommendations for improvement
As part of the Service Integration, manages the process across all Providers by frequently reviewing Change Reports from all Providers
Manage the governance of the life cycle of changes and make sure that only authorized changes are implemented
To manage relationships and coordinate work between different teams at different locations
Create change management strategy
Responsible for communicating and implementing the overall direction and management of the Change Management Process
Senior Change Manager
Bartoletti, Lehner and Hayes
present
Senior Change Manager
present
Conduct performance reviews and oversee career management for the Change Managers
Facilitating workshops and other interventions to promote Change Management initiatives throughout the organization
Embedding the Project Management Job Family and Career Path Framework into the business ensuring buy-in from project teams and cohesion with HR plans
Planning and rolling out a learning and development strategy that supports the job family and career path framework
Collect data, business performance information and results from business unit senior managers
Manage Change: Manage activities in a change project. Includes engaging stakeholders in the change effort and ensuring they ready to adopt the coming changes, measuring and reporting change progress, assessing business readiness and supporting change adoption. Plan and support labour relations and/or employee relations discussions, as necessary
Project Management: Project manage all aspects of a change project, including project planning, estimating, budgeting, resource allocation, financial management and time management for project up to an SI value of £5-10m or a portfolio of smaller change initiatives up to £5-10m SI or a project with increased complexity
Bachelor's Degree in Computer Science
Bachelor's Degree in Computer Science
Portland State University
Bachelor's Degree in Computer Science
Working knowledge of MS Access and Visual Basic programming (creation of basic Macros)
Adaptable, able to organise, prioritise work and be comfortable with being remotely managed
To be able to develop and manage strong team relationship and partnership, with orientation towards knowledge sharing and collaboration
Self starter with strong technical skills and ability to learn new methods quickly
Proficient IT skills - all Microsoft office products and able to pick up other systems/databases easily
Ability to learn new concepts and processes quickly
Strong communication skills and the ability to structure logical analysis in presentations
Experience and knowledge of change management principles, methodologies and tools (knowledge of Prosci)
Ability to engage across the organisation regardless of geography, culture, function, and good understanding of how to fit diverse functional teams together
Able to accept a significant level of responsibility and accountability
Create a Resume

in Minutes
15 Change Manager resume templates
Read our complete resume writing guides
---
Global Diversity & Inclusiveness Project & Change Manager Resume Examples & Samples
Development and management of scope, project plan and schedule for complex projects
Identification of key stakeholders and design of a stakeholder engagement plan
Identification and selection of appropriate change management tools relative to firm-wide culture transformation, as it applies to D&I
Consulting with the D&I community on the change management dimension of D&I
Preparation and development of project deliverables as needed for various meetings (presentation, status updates,…)
Development of measurement tools and monitoring the measurement and reporting activities of D&I
Interface with key stakeholders including the wider D&I network, the GTT as a whole and other key functions: BMC, Markets,… to embed an inclusive lens in core processes
Overall support to the Global D&I team. May be responsible for allocation of staff and budget resources to meet changing project/program needs
The individual will work in close virtual interaction with the Global D&I Directors. There will be regular team meetings, to update on progress made and to surface potential challenges or blockers to the actions of the Global D&I change manager
The Global project and change manager is expected to have a good level of autonomy in performing his/her tasks and to report on challenges faced when they arise
The role also includes assigning projects and supervising the tasks of a Global D&I supervising associate and assigning work to that individual, in connection with the Global D&I directors
Advanced skills in Powerpoint – being able to design impactful presentations
Strong project and stakeholder management skills
Flexibility and adaptability to changing priorities
Advanced skills in Excel – being able to manipulate, transpose data along with good working knowledge of pivot tables, lookups and using formulas to populate and format data
Proactive approach with an ability to prioritize workload
Ability to work in a team as well as autonomously
Strong organization skills with an ability to multi-task
Ability to work under pressure to meet tight deadlines
Ability to work cooperatively with other teams, with Area and regional representatives, demonstrating a proven cultural sensitivity and adaptability to a matrix environment
Optional, considered as an asset
Proven ability to manage large complex projects
Ability to work comfortably with numbers and interpret quantitative and qualitative data in excel and other tools
Good understanding of key HR processes and of EY's business
Familiarity with topics in D&I and cross-cultural competency
Ability to bring a non-western perspective to key D&I topics
Extnesive D&Ioexperience
Ideally, experience of EY in more than one role or setting
Ideally, work or life experience in more than one country
Experience of managing large, complex projects, involving many stakeholders, at EY or elsewhere
Experience of working virtually in cross-cultural teams
Change Manager Resume Examples & Samples
Project Management and Implementation
Responsible for the delivery of change initiatives (i.e. projects delivered on time, on budget, and achieve stated benefits)
Manage scope and scale of projects to ensure practical expectations and progressive delivery
Work with technology, applying relevant influence to ensure key change initiatives are delivered successfully
Ability to manage virtual team resources to achieve project goals
Liaise with stakeholder across support functions (e.g. Product Control, Finance, Risk, Front Office, IT) for active project and stakeholder management, as necessary
Manage portfolio of priority projects as defined and prioritized by Operations line managers
Actively participate in prioritization and change governance forums to reinforce communication and alignment to key management and stakeholder priorities
Actively manage project portfolio conflicts – schedule embargos, resource competition and delivery risk with associated
Drive consistency in structure, approach, content and quality of change deliverables
Promote and leverage best practices for project management, business analysis and governance activities
Align to global standards, tools and processes where practical, e.g. clarity, RBPM
Ensure benefits for initiatives are clearly understood and captured as part of approval and prioritization process
Business Analysis and Strategy
Ability to identify and recommend pragmatic options for near-term business solutions (in-line w/ global strategy)
Manage clear-choice process to build consensus and drive decisions for near-term options
Help to bridge conceptual market directives with practical solutions
Work directly with senior management and Business/Global Heads to align on global strategies, feasibility and expectations for delivery
Core Competencies and Behaviors
Strong motivational skills, while objectively balancing the inevitable highs and lows of major change projects
People & Organization: Collaborative and consensus building attitude
Excellent communicator at all levels and across functions
Accountable for tracking programme / project success criteria (even where deliverables may not be directly in control)
Integrity: Will make decisions in the best interest of the program / project objectives
Able to effectively collaborate across locations and cultures
Operations line teams
Front Office teams
IT teams
Cross Product Services teams
Other support functions (Product Control, Finance, Market Risk, Credit Risk, Compliance, Onboarding, Tax, etc.)
Any and all potential delays through-out the life cycle of a project as originally agreed upon are funneled to the suitable channels/stake-holders as appropriate in a timely matter taking into consideration level of risk; from a monetary, regulatory as well as reputational risk perspective both internal and external
Engaging regional and global product heads in terms of keeping them closely informed of project status and any potential slippage of key milestones
Tracking and monitoring overall budget for the project; where possible maintain audit trail of incremental costs (Above budget) and leverage individual judgment as to when and what forums i.e. PSC, working groups etc what level of communication needs to take place and in what time-frames
Strong project management and business analysis skills
Proven track record of project delivery
Process documentation, process mapping, business analysis and re-engineering
Strong relationship building required across various levels of the organization
Strongly proficient in MS Office Suite including ability to create senior presentations (MS PowerPoint) run basic data analysis (Vlook-ups and Pivot tables in MS Excel) and create basic process flow diagrams (MS Visio)
Working knowledge of MS Access and Visual Basic programming (creation of basic Macros) a plus
Working knowledge of front to back trade lifecycle including trade execution, counterparty, pricing and security data (e.g. SSIs) and Operations specific functions including Trade matching, Allocations, Confirms, Settlements and Reconciliations
Knowledge of Foreign Exchange, Metals and Cash / Money Market trading
Knowledge of payments processing, SWIFT payment/instruction types and CLS netting highly preferred
High level knowledge of Calypso products/infrastructure a plus
Senior Change Manager Resume Examples & Samples
Plan Change: Establish and anchor the change project to facilitate transition to the target state and decrease a project's deployment risks. Includes defining the target state, identifying change structure roles and responsibilities, assessing and classify impacts of the change on stakeholders and stakeholder groups, defining the appropriate change initiatives to manage the impacts of the change and developing and updating the Change Plan
Manage Change: Manage activities in a change project. Includes engaging stakeholders in the change effort and ensuring they ready to adopt the coming changes, measuring and reporting change progress, assessing business readiness and supporting change adoption. Plan and support labour relations and/or employee relations discussions, as necessary
Build Executive Leadership and Commitment: Identify behaviors needed to enable the change and coach and prepare individual leaders to lead the change and facilitate alignment of project objectives among the leaders
Project Management: Project manage all aspects of a change project, including project planning, estimating, budgeting, resource allocation, financial management and time management for project up to an SI value of £5-10m or a portfolio of smaller change initiatives up to £5-10m SI or a project with increased complexity
Coach and mentor Change Managers on the skills and capabilities required by high performing change professionals
Conduct performance reviews and oversee career management for the Change Managers
Manage and provide objective feedback on change professionals during each project 'assignment&#8217
Actively participate in the Change Practice with regard to line management and knowledge sharing
Project & Change Manager Resume Examples & Samples
9th September, 2014
Proven change/programme management skills including tracking and benefits realisation
Planning – strong skill in producing, monitoring and delivering on project plans
Innovative problem solving – ability to challenge the status quo and drive beneficial change
Value-based business perspective – appreciation of the Barclays Bank ofUganda and Barclays Africa & Middle East strategy and of commercial consequences of change/programme management decisions
Managing resources – mobilises and manages corporate resources against a value-based agenda
Investor Services Change Manager Resume Examples & Samples
Responsible for managing the implementation of any generated change requests that may alter or enhance this particular clients' operating model through analysis and project management
Assist with Citi product where applicable on any change requests that relate to a new product line
Develop relationship with client Business Change Team
Administer and maintain records of all relevant documentation relating to changes
Responsible for end to end change process – analysis, design, delivery and costing
Provide timely and accurate MIS covering all functions where applicable
Minimum 7 years experience in Global Custody with detailed knowledge of Investor Services workflows and processes an advantage
A structured approach to work, experience in managing and working with internal and external Senior Managers and strong communication skills would benefit the candidate
The ability to juggle multiple demands and change direction regularly to support the Change Management Manager, our Clients and the ever changing industry are essential
Experience working with external clients
Change Manager Resume Examples & Samples
The Change Managers/Sector Liaisons: This group consists of a group of people aligned to customer groups within the bank. Responsibilities of this group include chairing internal customer CABs,managing change freezes in line with business priorities, representing change management as a single point of contact for their customers and managing and reporting to senior stakeholders within the business
The Change Centre of Excellence: Qualitychecking and administrative support for the volume of changes being processed within the region
Providing leadership and direction on global process standards within the region
Chairing Change Advisory Boards (CABs) for sector businesses
Maintaining a Forward Schedule of Changefor clients
Managing and prioritising change conflicts in terms of change scheduling
Managing sensitive change freezes in-line with Citi business priorities
Scrutiny of high priority and/or high riskchanges
Carrying out Post Implementation Reviews(PIRs) of changes
Identifying and defining standard changes and acting as the formal approval of those within a given sector
On-going review of risk management strategies within the region with respect to change management
Demonstrable continual process and serviceimprovement
Show initiative and be able to work on their own
Personal commitment
Significant commercial experience in IT Operations within a change management background
Ability to interact withsub-ordinates, peers and senior management in a constructive and business-focused way
Experience of establishing a new ITIL process within an organisation, including successful stakeholder management experience
CRO Senior Change Manager Resume Examples & Samples
Delivering credit risk projects
Representing CRO on cluster wide change projects
CRO Project Office support
Delivery of CRO sponsored projects (60%)
Develop plans (timescales, costs, service specification, SLAs) to deliver developments to dates anticipated by the MTP
Feed into the development of CRO strategies and business plans (Medium Term Plan, Short-Term Plan, RAFs) ensuring that dependencies upon capability development are reasonable and feasible
Work with stakeholders and CRO Senior Management Team to regularly re-prioritise projects
Project initiation and milestone planning
Documenting business requirements, sometimes down to a detailed functional requirements level, and interacting closely with the supply chain to ensure right first time delivery
Monitor performance against milestones; agree remedial actions to recover adverse variances or escalate through the line up to CRO Senior Management Team where remedial actions cannot be agreed
Manage delivery, coordinating resources from across supporting functions
CRO Gateway for externally sponsored projects (25%)
Representing CRO on enterprise wide projects
Coordinating inputs and disseminating project status updates across CRO
Live Project initiation
Develop project plans to estimate and schedule CRO resource and budgets and to identify key project check/decision points
Co-ordinate support across all areas of CRO
Monitor performance against schedule; agree remedial actions to recover adverse variances or escalate through the line where remedial actions cannot be agreed
CRO project office (15%)
Project cost centre management
Administer change requests, work orders, draw down requests
Maintain project governance framework (DRACAs, Risk Lifecycle Management, etc)
Provide succinct and commercially orientated updates on project progress and next steps (e.g., for month end performance reporting)
Approaches projects and tasks in a structured/logical manner to ensure higher risk and lower effort items are completed, optimizing available resources
Is a strong team player with proven interpersonal skills and the ability to successfully work with and through business, technical and operational team members
Ability to quickly understand and anticipate gaps in CRO technical and operational processes supporting account acquisition, portfolio management, customer communication, and compliance/regulations
GTI Gso-change Manager Resume Examples & Samples
Air Traffic Control and CAB (Change Advisory Board) functions for GTI changes
Adherence and involvement in the Major Event Planning Calendar, especially in broadcasting the calendar and changes to the AP region
Administration of Preauthorized-Defined Production Activities or PDPA' s for the GTI towers and Lines of Business
Change Operations and Quality Checks, including review and analysis of changes that may have contributed to impacting incidents
Change Process support across the organization
5+ years relevant experience in ITIL and Change Management, Change Release or related Service Management processes
Thorough understanding of key technology areas (networks, midrange/mainframe and distributed systems; operations; monitoring; etc.) such that key technology changes can be understood and evaluated with an eye towards good collision analysis; risk mitigation and identification; implementation planning; appropriate validation; and scheduling decisions
Strong business acumen and communication (oral & written) skills
Proven ability to interface with senior staff across the firm and GTI, providing guidance and exerting influence in a positive and constructive manner
Good understanding of GTI's support model/structure
Experience developing, preparing, and delivering presentations to senior management
Must be able to work and contribute within geographically and culturally diverse groups
Must be able to work within a global team in different time zones and/or be available during various timezones to participate in global meetings when scheduled
Sector Change Manager Resume Examples & Samples
Exceeding the Key Performance Indicators of the change service: success rate, service availability, and number of major incidents related to change
Improving customer satisfaction by establishing and growing relationships with the IT Technology Leads and working cooperatively on the proactive agenda of production readiness, with the current agenda of approval boards and the reactive agenda of post implementation reviews
Driving continual improvement of the service to deliver more value to the sector by defining and achieving the outcomes of the service whilst leading and developing innovative solutions within the process, reporting, analysis functions and integration with the other service management disciplines
Successful track record of working with customers and strategic partners
Ability to create and develop working relationships with customers and colleagues worldwide
Proven ability to develop innovative solutions to solve business challenges; strong business perspective
Strong negotiation/conflict management skills. This role will co-ordinate and manage conference calls involving multiple technical and business individuals and possibly teams
Strong and clear communication (verbal and written) and presentation skills. This role will interact with Senior Business and TI management as well as highly technical engineers
Organize and direct the daily activities of a small team of sector aligned change managers
Ability to support multiple programs/projects concurrently and foster a team atmosphere
Minimum 5 years of working experience in IT Operations and 3 years within a change management and/or process improvement background essential
Thorough understanding of current CoBIT and ITIL change management policies essential
Ability to drive continual improvement programs using industry standard techniques
Senior Change Manager Resume Examples & Samples
Recommend change management solutions
Escalate schedule and cost deviations from plan
Access data and line of business information required to fulfill accountabilities
Collect data, business performance information and results from business unit senior managers
Negotiate funding for new plans and negotiate timelines and deadlines for assigned initiatives and projects
Strong knowledge of BMO's Change Management Framework
5 to 8 years of direct work experience designing, developing and implementing people change management solutions
Strong knowledge and understanding of the P&C Product Operations key products and services, processes and controls
Familiar with BMO's process management and project management frameworks
Strong knowledge of standard desktop applications used by the business unit, especially PowerPoint
Advanced written and oral communication skills, with the capability to present and articulate complex concepts
Advanced facilitation/presentation skills
Advanced coaching, mentoring and training skills
High degree of emotional intelligence and awareness
Advanced stakeholder relationship management skills rooted in ability to build trusted advisor brand
Strong problem solving and decision-making skills
Strong planning and prioritization skills that enable multi-tasking across a wide range of challenges which are independent and distinct
Strong conflict management/resolution skills
High tolerance and flexibility for resolving ambiguities
Lead Change Manager Resume Examples & Samples
Gather knowledge and expertise on tools, techniques, methods and templates, change management lifecycle, Lewin's Change Model to ensure change is embedded and sustained.)
Involvement in, role model, propagator or leadership of the Change Management
Community of Practice forums by sharing best practices and promoting knowledge management practices
B-degree in Social Science or Project management (NQF level 6)
Post graduate degree in Behavioural Sciences or similar
5-7 years experience in a Change Management role, preferably in the Financial Service industry or within any large scale transformation project
Experience and knowledge of change management principles, methodology, tools, techniques
Project management approaches, tools and phases of the project lifecycle
Exceptional communication and presentation skills, both written and verbal
Ability to influence and persuade others to move toward a common vision or goal
Ability to understand organisational, system and process changes in order to translate it into employee and business impacts
VP, Senior Change Manager, Asset Management Resume Examples & Samples
Knowledge of the Asian Asset management Business - including front office, transfer agency, custodians, depositary, product and operations
Knowledge of Financial Services systems, products and procedures
Knowledge of the Asset Management operational functions and their form
Extensive experience of successful programme management of major programmes or elements of major change programmes
Understanding of current regulatory landscape in Asia and Globally
In depth knowledge of programme methodologies and recognised programme manager practitioner
Good knowledge of business analysis tools and techniques
Experience of writing business requirements and assisting the business in defining and devising solutions
Stakeholder management, Relationship Management, People Management, Change Management
Strategic Implementation, Programme Planning, Lifecycles and Approval Process. Risk & Issue Management
Budget Management/Financial Awareness, Time & Resource Planning, Investment Reporting
Third party Management
Proficient use of programme tools e.g. MS Project, Microsoft Office
Specific Project Management qualifications (e.g. Institute of Programme Managers, Prince 2)
Knowledge of CRM tools including Salesforce.com is desirable
Enterprise Change Manager Resume Examples & Samples
Assist EES Senior Manager to define, develop and execute change management methodology that integrates into the other EMPO and EES disciplines
Assist EES Senior Manager to define strategic roadmap for change management discipline to deliver annual plans
Ensure consistent application of defined change management disciplines in programs and projects across the enterprise
Assist EES Senior Manager to develop and operationalize change management KPIs and measurements of success
Leverage Enterprise Change Committee Members to improve practice adoption and maturity
Define, manage and deliver webinar (schedule, content)
Develop and deliver Enterprise Change Management training
Develop and refine change management templates, jobs aid, guidelines
Develop change assessment / scorecard to measure quality and standards of change management deliverables
Point of contact for the enterprise change management
Provide guidance to the program and project teams within the scope of change management methodologies
Provide creative and strategic advice and guidance to business partners regarding best practices in organizational transformation that will act as a roadmap and will include valid options, timelines, ownership, risks, etc
Provide assessment findings and recommendations to program/projects on change remediation plans (executive level presentations)
Considered as the enterprise subject matter expert with comprehensive knowledge of the principles, practices and procedures of change management to lead enterprise definitions of change
Change Manager Resume Examples & Samples
Effectively provide change management and project management expertise change projects to which the Change Manager is assigned
Possess skills in change management methods and tools, in particular the Barclaycard Change Workbench
Understand and be able to use the Change Management Project Management method and Barclaycard Change Workbench
Understand the roles, responsibilities and value-add of Barclaycard Change Management Community
Influencing / networking – developing internal and external business relationships and using own knowledge, skills and experience to influence others opinions and actions
Professional communications – making oneself understood, sharing information, listening to and encouraging others to get involved
Analysis, creativity and innovation – able to conceive original and practical solutions to complex and business critical problems
Understand at a high level the interface between complex business needs and the complex legal and regulatory environment in which the business operates
Ability to juggle priorities, multi- task and flawlessly execute at speed
Awareness of the Financial Services Industry, particularly the business impact of the regulatory environment; and an understanding of the impact of the Change Manager's actions with regard to Barclaycard's compliance with FSI regulations
Understand and comply with the requirements of Strategic Change Execution Board Standard, Group Change Governance framework and Group mandated Business Change methods, standards and tools
Senior Change Manager Resume Examples & Samples
Substantial experience of implementing transformational change programmes
Solid understanding and approach to benefits delivery – from strategy to realisation
Ability to advise on 'best practice approach' to business change with a focus on people, not just process, methods and technology
Experience of overseeing and monitoring large scale change
Ability to deal with high degrees of complexity, ambiguity and changes of business focus
Relevant qualifications in one of the following is preferred: MSP - Foundation, Practitioner or Advanced Practitioner
C4CM - Managing Change
APMG - Change Management
Avp / Change Manager Resume Examples & Samples
4-9 years of relevant experience
Ability to build and bridge strategic options/recommendations to solve business challenges
Process documentation, process mapping, business analysis and re-engineering skills
Minimum of 5 years' experience in project delivery
Strongly proficient in MS Office Suite including ability to create senior presentations (MS PowerPoint) run basic data analysis (Vlook-ups and Pivot tables in MS Excel) and Create basic process flow diagrams (MS Visio)
Working knowledge of MS Access and Visual Basic programming (creation of basic Macros)
AVP Change Manager Resume Examples & Samples
Lead the Change Management team which includes Application Management , Release Management and Small Changes
To be responsible for resolution of Incidents raised against the MyBarclays (Retail Online Banking) service. Investigation of long standing issues on the Problem Backlog
Responsible for Release Management function within ROLB which include integration, regression testing and performance testing
To manage small change function within ROLB liaising with the Small Change development team and the business to deliver priority demand
Work with key stakeholders to ensure a consistent approach and management of the ITIL Service Management functions/processes across multiple product areas
Participate in all activities related to the operations of the Banks production applications related to a number of related product areas
This includes the complete set of ITIL aligned functions as detailed below
Manage client expectations and demands proactively while maintaining good client relationships, working closely with the GRBT Product Development managers to ensure effective application development and delivery, whilst maintaining application stability
Utilise the Barclays GRBT defined best practices, standards and tools in application delivery, documentation and support
Contribute service improvement ideas for products within scope
Manage Incident and Problem records working with the team
Change Manager Resume Examples & Samples
Snr Change / Communications Manager
High Profile Program of Work
Great Role!
Change Manager Resume Examples & Samples
Change Manager
IT Transformation Program
Ensuring the IT priority is in line with the business
Adapting the change strategy as required
Working in an Agile environment
This is an exciting project that falls in the digital stream and is running using Agile methodology
Strong hands on CM experience
Previously worked on a IT project - system implementation
Has string experience in Agile
IT Change Manager Resume Examples & Samples
Providing a single point of contact and responsibility for coordinating all change functions with Banamex USA
Executing the Change Management process tasks in adherence with Banamex USA Change Management policies and standards
Managing Change request approval escalations in the Change Management Process
Escalates risks and issues to the IT Head
Reviewing Change Records for quality, and utilizing metrics, scorecards and review processes to drive Continual Service Improvement efforts
Initiating follow-up actions to correct any problems or inefficiencies arising during execution of the Change Management process and highlighting any issues or ideas for improvement to the IT operations lead
Coordinate with all necessary parties to perform Change planning, testing and implementation, in accordance with schedules
Reviewing all implemented Changes to ensure that they have met their objectives as well as refers back any that have been backed out or have failed
Producing regular and accurate management reports on all changes to Banamex USA's controlled environments
Strong knowledge of ITIL Methodology
Solid understanding of Solution Delivery Lifecycle (SDLC) methodology
Advanced MS Office, Visio, PowerPoint, SharePoint, and reporting tools
Change Manager Resume Examples & Samples
Reviewing CRs, throughout the change lifecycle, and performing actions as appropriate
Working with the Change Owner; Initiators; Activators; Approvers, and other Change Managers to resolve rejections and scheduling conflicts
Verifying implementation information is properly filled out and the CR is closed according to proper procedures
Working with Initiators; Change Owners; and Approvers to ensure the Global Change Management Process is followed, as well as communicating process changes
Presenting process improvement ideas to the GTI Change Management Process Team
Promoting the Change Management process and acting as change process subject matter experts for CTS
Participating in related sub-processes, as necessary, to represent the interests of CTS such as the MEPC Readiness Inspection; CAB: and ATC meetings
Lead the weekly internal Change meetings
Ensure RCAs are completed for all Failed Changes and changes with activation issues
1+ years experience in Change Management
Experience and knowledge of change management principles and methodologies (example: ITIL)
Knowledge of ITSM Change and Reporting tools such as CCM, CPR, and FCI
Must be detail oriented with high degree of accuracy and have the ability to multi-task
Self-starter with a positive attitude and the ability to work in a dynamic fast paced environment with minimal supervision
Must be proficient in Microsoft Office Suite: Excel, PowerPoint, Word etc
Familiarity with processes and practices in CTS a plus
Change Manager Resume Examples & Samples
Qualified with a degree in Business and/or Communications or through experience
3 - 5 years' experience delivering large scale Business Transformation / Change projects
Understanding of Shared Service Centre and/ or System software implementation projects an advantage
Business "savvy" - able to manage complex stakeholder environment, understand political environment and be comfortable working within this, know how and when to escalate to get the required outcome
Quickly see through business processes, interdependencies & cross-country and functional perspective
Ability to establish and maintain strong relationships and networks
Ability to motivate a team and influence/manage a variety of stakeholders without direct line management responsibility in a period of large scale change
Proactive, confident and tenacious (will follow actions through to a successful conclusion)
Ability to coach & help others to help themselves
Enterprise Change Manager Resume Examples & Samples
Process Strategy (accountable to Manager Enterprise IT Change Management) Responsible for ensuring that the Enterprise Change Management process meets business needs and goals
Process Operations Works with the Enterprise Jurisdictional Change Managers to improve processes and ensure change management processes are effective, efficient and understood
Manages the life cycle of all Requests for Change (RFC)
Schedules and Chairs the Enterprise Change Advisory Board (CAB) meetings and maintain all documentation
Attends other jurisdictional CAB meetings as required
Responsible for ensuring the governance of the change management process
Approves/Denies change records in the HPSM tool
Identify and communicate problems/issues through effective status reporting to management
Point of Escalation for Jurisdictional Change Managers
Coach and educate change management user community on change record quality
Process Governance (accountable to Manager IT Change Management) Participates in the Change Management Working Council
Provides input to the Manager Enterprise IT Change Manager and Change Management Working Council during the development of the objectives, goals and plans for ITSM
Identifies potential CPI opportunities and recommends CPI initiatives to the CSI team and Change Management Working Council
Enforces compliance of the Enterprise Change Managment Policy
Monitors the Change Management KPIs metrics
Conveys RBC business function, process-specific communications to business function process stakeholders
Identifies opportunities to support implementation or improvements to the ITSM process
Strong Process discipline
Leadership; Customer Service Orientation; Achievement motivation; Teamwork & Cooperation; Building Partnerships; Impact and Influence; Cross Platform knowledge; Developing Others; Working through others; Intellectual curiosity; Creativity
The Change Manager works cross-functionally with all departments to investigate and integrate business requirements in continuous process Improvement initiatives
Ability to work effectively with a variety of personalities and interact with senior levels of the organization to achieve commitment and support for process compliance
Demonstrated ability to bring people together, to deal with ambiguity and frustration and to negotiate closure of difficult issues. Ability to be neutral and deal with the factual information in situations
Ability to coordinate/contribute to multiple initiatives and deadlines concurrently and manage shifting priorities and time pressures
Demonstrated ability to learn new technical information quickly. Dynamic interpersonal and leadership skills while fostering a team environment
Proven relationship-building skills demonstrated through continuous partnership with the business
Strong analytical, problem identification and problem solving skills and Ability to learn new skills and technologies quickly
Strong system knowledge including business processes, systems development life cycle, project management, QA & release management processes
Initiative, self-direction, ability to adapt readily to fast paced environment. High accountability and follow-through on activities
Good organization / administration skills to provide accurate and up to date status on work items
Solid knowledge of Change Management Process
Functional knowledge of ITIL Service Management processes
IT Infrastructure Library (ITIL) Foundations Certification
Broad IT experience
Business and IT knowledge
Change Manager Resume Examples & Samples
Coordinate, review and evaluate all aspects of a Change Management request (via a tool) from a compliance and governance prospective
Communicate the governance practices for the Change Management process to ensure consistency and understanding with all stakeholders – including training and guidance of engineers and customers
Ensure that stakeholders understand and perform their responsibilities to maintain a quality change with communication and process
Participate and chair various meetings, including TAB (Technical Assessment Board) and CAB (Change Assessment Board) as well as performing post implementation reviews and detailed deep dives
Reporting and analysis at various levels to identify and support initiatives to improve the execution of the Change Management activities
Perform coverage for standard Configuration Management services to Australian based government clients
As required, act as the client facing Configuration Management representative in the Sydney area with interfaces with key clients and internal stakeholders
Experience in ITIL Change Management governance "a Change Manager', methodologies and tools
Experience in maintaining, implementing or improving a standard configuration management process and or delivery
Strong relationship management and Customer management skills
ITIL V3 Foundations certification – mandatory
Highly developed interpersonal, communication, consultation and problem solving skills
An understanding of information management principles and practices
Experience in engaging third parties and external service providers
Australian Government security clearance or a willingness to attain it under our guidance
Change Manager Resume Examples & Samples
Monitor and manage specific change management mailboxes, SM9 queues
Create RFC in the workflow tool
Communicate change IDs to requestors, provide status updates where needed
Update change records
Create daily checkpoint reports. Follow up with the ticket owners on issues, and on tickets highlighted in the daily reports
Create change calendar
Create on-demand reports if and where needed
Documents and communicates CAB (and other review meeting such as Technical or Financial Advisory Board)
Strong ITSM Process depth and breadth for Change and Release management functions. Sound knowledge on Problem Management
Manages end to end Change Management Execution for a given account or a set of accounts
Drives process improvements for the Change Management function
Process Tool(s): Understanding or knowledge of tools supporting the process (such as OVSC, OVSD, SM 7 etc.)
Business and Organizational knowledge
Service Portfolio Knowledge
Team player: Ability to effectively interact with people at all levels worldwide
Ability and willingness to motivate and support other consultants
Focus in operational efficiency
Technical background with demonstrated skills in at least one or multiple IT technologies / disciplines
Attends conference calls and able to work in the regional time-zone when necessary
Change Manager Resume Examples & Samples
1-2 years ITIL management experience
2-3 years experience in IT
Bachelors Degree in Computer Engineering or related
Change Manager Resume Examples & Samples
Monitor and manage account-specific change management mailboxes
Documents and communicates CAB (and other review meeting such as Technical or Financial Advisory Board) agenda and subsequent minutes
Responsible for convening and chairing Emergency CAB (E/CAB) reviews
Ensures reviewed RFC records are completed with appropriate CAB authorization
Produces and communicates the Forward Schedule of Change and the Projected Service Availability to impacted service groups
Validates Change Management related documents such as RFC's, FSC's and business impact documents and be a part of the approval team
Manages high impact issues, dealing directly with the customers to manage concerns and handle any issues which cannot be handled by the Change Supervisor or coordinator
Ensures Routine Changes are identified, documented and approved by the Customer
Involved in the validation of Configuration Management Database (CMDB) checks
Participates in Configuration Management process review and evaluation
Takes corrective action or escalates process issues/improvement areas to the Account Process Lead
Ensures Change Management process adheres to HP's Policies, Process and Procedures
Overall 5 to 7 years of IT Industry experience with at least two years of relevant industry experience
Strong ITSM Process depth and breadth for Change and Release management functions. Sound knowledge on Problem Management. (preferred)
Project management experience and preferably certification will enhance the application
Organisational Change Manager Resume Examples & Samples
Provide Leadership to Programme Management teams in the execution of the stakeholder engagement at the design phase and to proactively engage stakeholders throughout key Project implementation processes
In collaboration with the programme managers lead the selection and initiation of the project organisation
Responsible for Sites Change Readiness Assessment (CRA) to identify people challenges that may present a barrier to providing a smooth transition of individuals, teams and organisations from the current state to desired future state
Lead the sites Business Process Analysis & Modelling activities in order to successfully transition to our future (To-Be) Business Processes throughout the implementation
Lead Site Business Impact Assessments (BIA) and recognise what site business processes must change, and identify how these changes will impact specific roles and the overall organisation design and structure
Lead the organisational change communication activities to provide stakeholders and teams the site the right information (on-going activities, planning, and strategy) at the right time
Develop a culture of change that aims to build commitment through accountability, role clarity, and team member development and up-skilling
Design, develop and execute a customised learning programme to integrate new processes, skills, tools, roles and responsibilities
Lead our programme management team in promoting team effectiveness across all programme work streams and deliverables. Ensure we have the right team design and supporting structures, with people in the right roles to achieve success
Bachelor's Degree (Science, Engineering, Finance, Supply Chain, Human Resources) or related field with 8-10 years of related experience
Organisational Change Management Experience - Change Leadership experience in a manufacturing environment desired
Ability to motivate, lead and manage cross functional teams
Proven ability in analysis, identification of problems and problem resolution/ risks and risk mitigation
Proven hands on experience in project management
Ability to engender trust and confidence; high sense of integrity and ethics
Client Change Manager Resume Examples & Samples
Manages and owns the complete client portfolio of change, including: Works to understand through constructive discussions, the client's change requirements and document the high level scope; engaging where appropriate the resources and methodologies of the Client Solutions teams
Management of client change request logs and associated tracking, reviewing them with clients on a regular basis
Management of the status of client-initiated projects with Client Solutions, Operations, I.T. etc. resulting from change requests
Ensures full adherence to the commerciality of change framework by receiving from the client a sign off of the budget associated to the initiative. If not receive, organize a review by the pricing committee for a potential waive. Once budget sign off receive from client, communicate with billing to ensure billing of the initiative
Coordinates and executes change requests ensuring that they are in line with the differentiated service model defined for Coverage clients
Monitors and promptly escalates change requests which would lead to increased operational risk or reduced efficiency
Clearly understands the differentiated service model defined for Coverage
Clients and Mid-Market clients
Relentlessly pursues the change while effectively managing the impact on all staff
Actively monitors and reports change process to ensure effective management and timely delivery
Builds a culture that supports change and diversity
Consistently monitors charges levied during change, considering both internal and external impact
Industry related courses preferred
Proven track record in leading initiatives, project management and managing cross-functional relationships
Client-facing experience
Excellent interpersonal skills and networking abilities with clients and internal Skills/Knowledge
Ability to work collaboratively with diverse range of internal contacts & clients
Knowledge of securities & investment industry
Organizational & time management skills
Client change escalation and resolution
Technology appreciation and awareness
Digital Change Manager Resume Examples & Samples
Strong ability to define & plan the digital vision, strategy and roll out process
First-hand experience in strategic, product development and/or business transformation in a digital context
Experience in the field digital marketing and campaign optimisation
Technical expertise in operating, integrating and optimizing digital technologies (e.g. IBM (Unica & SPSS), Salesforce.com, Aprimo, SAS, Neolane) into legacy IT systems
Experience of working effectively with digital and creative agencies
Strong ability to lead digital transformation programmes, leveraging best practices in digital strategy, process and technology to re-engineer challenged business models
Expansive knowledge and insight in the end-to-end digital landscape (marketing, sales, service and associated technologies) and the ability to identify market relevant consumer trends
Experience in the design and implementation of Omni Channel strategies
Experience in transforming big data into actionable insight that is embedded at the core of all business and customer functions
Ability to facilitate tendering, vendor selection and contract negotiation
Strong academic record including a relevant third level degree in Business Information Systems, Electronic Commerce or a related area
Experience of business change projects and programmes
Characteristics of a forward thinker and self motivator that thrives on new challenges and adapts quickly to learning new knowledge
Ability to work collaboratively in a team environment
An understanding of and experience in the Software Development Lifecycle
Senior Change Manager Resume Examples & Samples
Previous experience delivering change in a financial institution
Hands on change experience
Competitive remuneration
The opportunity to work with a leading financial institution
A well regarded working environment with excellent career opportunites
Change Manager Resume Examples & Samples
Develop and execute change management strategies and tactics with measurable objectives based on the details of the change and the groups being impacted by the change including communications and training
Develop and execute communication strategy and plans for the program
Formulate specific plans to mitigate and/or address concerns identified on potential people-side risks and anticipated points of resistance
Ensure the consistent application of Change Management discipline throughout an initiative when developing actionable and targeted change management plans – including Stakeholder Impact Analysis, Change Plan, Business Readiness Assessment, and Sustainment Plan
Use strong impact and influence skills to effectively engage and manage key stakeholders in the execution of change plans to successfully implement a change
Lead change management work-stream on the project team and ensure integration of change management activities into the overall project plan to ensure that all areas that are impacted are prepared for their role in Day 2
Create and support people change activities that enhance more efficient implementations and ensure better sustainment of the people related changes
Work with communication, training, HR and OD specialists in the formulation of particular plans and activities to support project implementation
Conduct readiness assessments, evaluate results and present findings in a logical and easy-to-understand manner
Oversees overall and consolidated program change metrics relating to adoption and sustainment of change. In doing so, create and enable reinforcement mechanisms and celebrations of success
Considered as a subject matter expert within the LoB with comprehensive knowledge of the principles, practices and procedures of change management, as outlined in TD OCM methodology and leveraging industry best practices
May directly manage a team of Change Analysts or Communications and/or Specialized Resources to ensure talent needs and capabilities are developed to support long term goals for the unit
Change Manager Resume Examples & Samples
To act as Process Owner for the Change Management processes
Define the Change Process strategy, policy and standards
Assist with Change Process design
Auditing the Change process for efficiency, effectiveness and compliance
Provide input for continual service Improvement of the Change Management process
Responsible for liaising with and providing reports to other Service Management functions
Responsible for managing the output of the process according to the Service Level Agreements
Ownership of the Change module within News UK's service management system, responsible for development, testing and the introduction of functional improvements
Provide management and other processes with steering information and management reports
Identify and improve operational alignment between various processes
Schedule and Chair the Change Advisory Board (CAB) meeting/s and Emergency Committee when required
Determine and review priority and category of RFCs
Impact assessment, planning and authorisation of RFCs in co-operation with members of the Change Advisory Board and Emergency Committee
Ensure the Service Management tool-set is fit for purpose for Change Management
Ideally qualified in ISO20000
Qualified to ITIL Release, Change & Configuration Management Practitioners
Ideally qualified to ITIL Intermediate certificate Level in
Release Control and Validation and/or Operational Support and Analysis
Formal education preferably to Degree level in a technical discipline, demonstrating skills in the understanding, investigation, analysis and presentation of complex information
Change Manager experience at a medium to large company
Proven experience in the support function within a medium to large size of organisation. The role holder would be expected to develop a comprehensive knowledge of business plans and organisation, including key users of technology and their needs
Change Manager Resume Examples & Samples
Impact Assessments
Drive the Change
Deliver the Change
Change Manager Service Management Resume Examples & Samples
Ensures teams follow IT's established policies and procedures for changes and releases
Ensures business sign-off on releases and acceptance of changes
Takes responsibility for the research and development of the change and release management programs ensuring the best fit for IT
Reduces the impact of change on the business
Ensures high quality releases are implemented effectively and efficiently
Provides repeatable processes for handling changes and rolling out releases
Ensures changes are made quickly and accurately in line with business needs
Ensures all changes are recorded, risk assessed, categorized, prioritized, planned, tested, validated, released, documented, and reviewed in a controlled and standard manner
Receives, logs and allocates a priority in collaboration with the initiator, to all Requests For Change (RFCs)
Rejects any RFCs that are totally impractical or incomplete
Tables all RFCs for a Change Advisory Board (CAB), creates agenda and circulates all RFCs to CAB members in advance of CAB meetings to allow proper consideration
Chairs all CAB and Emergency CAB meetings deciding the necessary attendees for each CAB meeting and the team(s) responsible for each change
Ensures no change comes before the CAB that doesn't have proper documentation of the implementation plan, back-out plan, and the post implementation test and validation plan
After consideration of the advice given by the CAB or ECAB, authorizes acceptable changes
Responsible for maintaining and publishing the Forward Schedule of Change
Manages the progress of changes including any actions to correct problems and/or take opportunities to improve service quality
Ensures proper release testing and validation based on predefined test and acceptance criteria
Signs off on the release package of changes for implementation
Ensures proper communication, preparation and training for the business and IT for all releases
Reviews and closes all implemented changes that achieved their objectives and refers back any that have been backed out or have failed to meet objectives
Works with Incident & Problem Management and the Help Desk teams to identify and link any incidents to the changes that caused them for tracking, remediation, and reporting purposes
Analyzes changes to determine any trends or apparent problems and seeks rectification with responsible parties
Produces regular and accurate management reports
Change Manager Resume Examples & Samples
Liaise with all teams including: application development, architecture, security, project management, and all operations to coordinate and communicate successful change deployments
Review the change plan to ensure all aspects have been considered, including back out and recovery plans
Conduct and chair Change review meetings (Change Advisory Board – CAB) to ensure all changes are coordinated and present little to no disruption to services and environments
Ensure that Change process is adhered to consistently and that the appropriate checklist is followed, correctly interpreted, and that there is appropriate representation by the stakeholders
Compliment and backfill to the release management role and strong relationship with the resource and vice versa (i.e. vacation, and disaster mode)
Ensure the alignment of application development and change practices to Bell Security Operations & Service Delivery Policies and to those customer policies governing contractual commitments
Maintenance and improvement of change policy, standards, guidelines and procedures to ensure ongoing change and system integrity
Understand multi-platform environments which deal with customer delivery, security and performance monitoring so as to effectively plan changes with well understood resulting impacts
Management and record keeping of all change progress, decisions, actions, and results, and the associated integrity of all data
Strong IT experience, application sustainment/support; exposure to Application Change, Release and Configuration Management practices
Understanding and practical experience of application change, release and configuration management
Understanding of IT infrastructure and middleware
Detailed understanding of IT Service Operations
Understanding of and practical experience in project management
Experience in one or more of the following industry verticals : Internet, eBusiness, Government/Public sector
Demonstrated problem solving, QA, budgeting, tracking and business writing skills
Must possess and maintain a Government of Canada security clearance at Level II (Secret) or above
ISO 27001:2005 exposure / understanding
Internal Audit experience
Change Manager Resume Examples & Samples
Create change management strategy
Take an active role in communication and training efforts
Support and engage stakeholders
Work closely with the BICC team to ensure they also send the same information in their conversations
Coordinate efforts in line BI Strategy to ensure opportunities are highlighted and changes to resourcing level, capacity and skills can be made to support the business demand
Develop, in collaboration with the Relationship Managers a network of advocates across the business who can be nurtured and act as champions of this change locally
Senior Change Manager Resume Examples & Samples
Recent experience in managing regulatory reform change
Ability to engage and influence stakeholders across the business
At least 5 years experience managing end-to-end change
Change Manager Resume Examples & Samples
Strong end-to-end Change Management
Engage and influence senior level stakeholders
Financial Services organisation
Change Manager Resume Examples & Samples
The ability to facilitate all aspects of stakeholder relationships
Hands on experience in the design and delivery of change management strategies
Strong leadership experience in a fast paced environment
Be a self starter and be able to hit the ground running
Change Manager Resume Examples & Samples
The ability to engage and influence stakeholders
Experience in developing impact assessments
Develop and deliver communication materials
Intermediate Change Manager Resume Examples & Samples
Ensures administration of daily activities are applied and completed through established processes (ie. ITIL)
Performs required governance through the respective processes
Monitors,identifies,investigates and updates required details following the respective processes
Facilitates / attends required status,process,PIR and documentation review meetings
Prepares and provides required reports and/or graphs for tracking,trending and other reporting requirements
In conjunction with the Process Specialist,facilitates or participates in required meetings
Participates in team communication ensuring activities are implemented according to established Process Standards and Schedules/Deadlines
Advises and communicates status,progress and issues to appropriate team members,groups and COEs
Identifies and refers to a more senior analyst/specialist,any potential bottlenecks as well as opportunities for improvement
3+ years of experience in Change Management
Post-secondary education–College Diploma or University Degree preferably in a related discipline but not mandatory
Good knowledge of IT standard operating systems,applications,associated tools,and networks
Working knowledge of ITIL Processes
ITIL certification is an asset
Experience with Remedy tool
Excellent working knowledge of Microsoft 2010 or higher particularly Excel is required
Self-motivated and goal-oriented
Ability to prioritize effectively and multi-task
Excellent attention to detail,accuracy
Ability to understand complexity in environments and potential for cross impact,assess risk to the organization quickly
Good analytical skills,ask powerful questions
Ability to resolve conflicting issues
Works well in team environment
IT Change Manager Resume Examples & Samples
Manage the governance of the life cycle of changes and make sure that only authorized changes are implemented
Co-approve pre-approved standard changes
Check on deliverables and quality criteria during advisory boards
Coach and support the participants of the infrastructure change process
Be the Point of Contact for changes impacting our domains of activities
Participate in the CAB Meetings
Change Manager Resume Examples & Samples
ITIL Foundation Certification is mandatory
ITIL Practitioner in Change, Release and Configuration Management is desired
Managing in a Matrix Environment--Ability to build and use effective working relationships within own department and across line, functional and geographic reporting lines
Oral Communications--Ability to express oneself and communicate with others verbally; recognizing that verbal communication is more than just language - it includes tone, style and structure
Decision Making and Critical Thinking--Knowledge of tools and techniques for effective use of a broad range of factors, assumptions, frameworks and perspectives when solving problems
Consulting--Knowledge of approaches, tools, techniques and roles and responsibilities in providing technical or business guidance to clients within and outside own area
Change Manager Resume Examples & Samples
Working with Financial Services companies across the UK, delivering change projects and transformation programmes
Develop and Manage existing and new client relationships
Work closely with the clients to establish their business needs and offer sound consultancy advice
Change Management / Transformation programme implementation
Manage, develop and grow the team
Expert level and highly experienced within a change / transformation environment either within consultancy or in-house
A high degree of flexibility. Materials will be developed rapidly with frequent changes and updates
Need a team player
Proactive - propose solutions and point out potential issues
Experience in Financial Services would be a distinct advantage
Strong Detail Orientation
Strong / proven client development
Assistant MI Change Manager Resume Examples & Samples
Delivering high quality management information across a wide range of stakeholders
Providing technical support for client MI systems including extracting and manipulating large amounts of data
Delivering small-scale projects or well defined tasks on larger projects within the group
Understanding the design and execution of test change programmes as an element of wider change delivery
Establish and build relationships with customers to identify business requirements and provide appropriate support and guidance
Conversion Manager / Change Manager Resume Examples & Samples
­University degree/college diploma or equivalent work experience ­
7 to 10 years of project-related work experience ­
Familiar with International Organization for Standardization (ISO) Project Management Methodology, tools and templates ­
Familiar with established process analysis and improvement tools ­
Familiar with products, operations and market practices ­
Solid knowledge of testing strategies, test plans and execution ­
Solid knowledge of conversion, parallel and implementation processes ­
Strong knowledge of process and/or project management ­
Solid knowledge of standard desktop applications used by the business unit ­
Solid knowledge and understanding of the business unit's key products and services, processes and controls ­
Solid understanding of the business unit's risk and regulatory requirements ­
Solid knowledge of the business unit's transaction fulfillment procedures ­
Solid knowledge of departmental systems and applications ­
Strong analytical and problem-solving skills, with ability to analyze a component or components of a process to optimize system functionality
­ Strong decision-making skills
­ Tolerance and flexibility for resolving ambiguities
­ Strong change management skills
­ Strong prioritization skills
­ Strong planning skills (re finance, resource, strategy, business)
­ Solid risk management skills
­ Strong customer service and relationship management skills
­ Strong facilitation/ presentation skills
­ Strong conflict management/ resolution skills
­ Coaching, mentoring and training skills
­ Strong teamwork and team leadership skills
­ Strong written and oral communication skills, with the capability to present and articulate complex concepts
­ Strong multi-tasking skills covering a wide range of challenges which are independent and distinct
­ Ability to translate business requirements into system solutions according to Bank standards
­ Ability to document requirements, acceptance test plans, conversion and implementation plans
­ Ability to support Product Operations during business contingency
Change Manager Resume Examples & Samples
Change Managers will create a governance structure to actively manage stakeholder communication throughout the project life cycle, including project risks that can potentially have adverse impact both internal/external to HSBC
Change Managers will adopt HSBC project governance tools and project methodology for managing and reporting project deliverables through its life cycle utilizing the HSBC defined Business Transformation Framework guidelines for effective and accurate project management
Working knowledge of Operations functions – including but not limited to Equities, FX and Derivatives
Global Change Manager Resume Examples & Samples
Chair regional CAB call and participate in T2 and business CABs
Assess the change impact
Identify, analyse, prepare risk mitigation tactics
Consult and coach service delivery and project teams
Support communication efforts
Integrate change management activities into project and service request plan
Manage stakeholders (UBS network team, other infra team and business team)
Responsible for Tracking and reporting issues (Change success matrics at regional and at global level)
Perform Change Audits
Operational Readiness Change Manager Resume Examples & Samples
To lead and deliver the successful implementation of business and regulatory change and improvement into the Sales & Service contact centres
Demonstrate strong leadership to all change initiatives and to the Operational Readiness team, creating a culture of ownership and accountability for identifying and initiating change that will improve processes, operating practices, and systems within the Barclaycard contact centres
Deliver all change with minimal impact to the business, colleagues, and customers
Deliver change projects that positively impact customer and employee satisfaction and support the vision of "the Go-To Bank"
Resolve issues and implement synergies resulting from the examination of proposed system, process, and procedural changes
Review complex design changes arising from external sources and from stakeholders within Barclaycard BE Operations & Technology (O&T)
Oversee the management of projects across the organisation, leading cross-functional work-streams where required
Develop process improvements to reduce the cost to serve
Analyse project requirements, identifying areas requiring a more detailed investigation of design
Engage with management and stakeholders as appropriate to obtain agreement to required design changes
Identify opportunities for process re-engineering to improve efficiency and / or cut costs and effectively communicate these ideas to Business Improvement
Build and maintain effective working relationships with Operations Management, Strategy and Control, Programme Delivery, Business Solutions other key stakeholders to ensure awareness of other change programmes that may impact current project plans
Lead the Operational Readiness Analysts and Support Analysts towards the achievement of personal development and business objectives
Motivate and develop others in order to encourage them to reach their full potential and encourage the team to drive forward their own self development
Where applicable adhere to all people management policies e.g. discipline, grievance, and Personal Development cycle
Where applicable build, develop, coach and motivate a high performing team committed to delivering against targets
People Management
Stakeholder / Supplier / Customer relationship management
Strong communication skills – including presentations and ability to influence
Technical competencies in project management
Ability to problem solve
Project & Change Manager Resume Examples & Samples
Providing support for GFMI team to achieve the GFM strategic objectives at Credit Suisse
Creating and implementing change management strategies and plans
Make sure new strategies are implemented to business processes, systems and technology, job roles and organization structures
Identify, analyse, prepare risk mitigation tactics and track and report issues
Responsibility to ensure projects will be completed on time and budget, including project controlling measures
Apply a structured methodology and lead project and change management activities for GFMI
Maintaining close relationships with the other members of the GFMI team and the wider CRES PMO functions as well as other stakeholders
Change Manager Resume Examples & Samples
Minimum 6 - 7 years of relevant Change/Project Management within banking and financial services
A strong track record of project management (5+ yrs) with focus on delivery of results, meeting deadlines and achieving against benefits
Degree along with other Project Management/Change Management qualifications
Proven track record of identify critical requirements and identify barriers to change while maintaining company's competitiveness and employee engagement
Excellent communication skills, written and verbal. Demonstrate ability to engage and influence stakeholders
Proven track records of utilizing well-recognized Change Management Methodology
Change Manager Resume Examples & Samples
Exceptional stakeholder engagement skills: you will engage with stakeholders across the business and the ability to engage and influence your audience is a must
Demonstrable experience in hands on delivery: you will be able to talk to previous roles where you have been responsible for impact assessments, training needs analysis and comms plans
Excellent communication: you will drive change across the organisation so strong written and verbal communication is important to this role
Change Manager Resume Examples & Samples
Process all change records: Extract; Review; and, Lock change records. Reject and raise Issue record to the requestor, if records do not complete according to the requirement of the change management standards and procedures
Control and analyze change scheduling to be within the green zone or low peak period of the business operations as agreed and approved by the business and/or management, to ensure optimum system availability and reliability
Ensure required forms, document and/or diagrams are attached with the submitted change records
Perform first level analysis of change deviation requests, i.e. Priority 2 Business Critical (Unscheduled) change requests and freeze period change requests
Follow-up on Priority 1 Break Fix (EMER) records regularization and closure
Ensure daily and weekly Forward Schedule of Changes (change calendars) are promptly prepared and distributed
Coordinate and conduct Change Advisory Board meetings
Communicate and enforce compliance to the Change Management policies, standards, procedures to users
Ensure timely delivery of auditable document for all reviews
Maintain acceptable audit ratings for all areas of Change Management responsibilities
Collate and analyze change statistics and metrics, facilitate Change Management Unit Head the details for resource planning and opportunity for process improvement
Ensure prompt updates of region change management metrics into the Global Management Reporting System
Maintain currency in the technical and functional knowledge of the Change Management Processes and Tools
Ensure readiness for all Compliance requirements and Audit and Regulatory reviews, and compliance to Citi Information Technology Management (CITM) Policy and Standards
5+ years experience in Technical Support / Technical Service management roles preferably within a large scale, global financial services organization
Must be a self-starter, reliable and able to work with minimum supervision
Strong ability to communicate well, both verbally and in writing
Excellent interpersonal, organizational and presentation skills
Must be able to multi-task and have strong problem-solving skills
Ability to prioritize in a demanding and high pressure environment
Understand and comply with regulatory policies and guidelines in daily work routines
Good understanding of the Microsoft operating systems and technologies
Undergraduate degree required (Preferably in the Computing / Information Technology field)
Change Manager Resume Examples & Samples
Solid background of HR Business Partnering and experience in merge and acquisition project highly preferred
Experience and knowledge of change management strategies
Strong communication, analytical, problem solving and people skills
Team player, influential and goal getting personality
Excellent language skills: English, Cantonese, Mandarin
Change Manager Resume Examples & Samples
Degree educated – no specific field preferred
PRINCE2 and/or PMI qualification desirable
Project and Program Change Management in large scale, complex commercial environments preferred
Performance oriented
Can produce consistently accurate data whilst working under time constraints
Can maintain focus on agreed objectives and deliverables
Excellent communication and team working skills
Understanding of project planning and project lifecycle, PMI and Prince2 methodologies
Senior Change Manager, IT Service Resume Examples & Samples
Manages day to day Change activities, ensuring the Change process operates effectively and efficiently with all stakeholders, internal and external
Chairs the CAB & ECAB meetings
Builds and maintains relationships with stakeholders across IT
Ensures and promotes the correct use of the Change Management process to comply with Burberry policies and standards
Acts as Product Owner for Change Management within the ITSM toolset (Remedyforce)
Publishes Change Management Key Performance Indicators and ensures these are met
Change Manager Resume Examples & Samples
Present solution options and recommendations HSS business management for decision (i.e. no unilateral decision)
Minimum of 7 years' experience in project delivery
Priority Products: Global custody, Sub-custody, Corporate Trust, Loan Agency
Secondary Products: Fund Administration services
FX Ops Change Manager Resume Examples & Samples
Change Process Governance
Process mapping, analysis and re-engineering
Minimum of 5 years experience in project delivery
Minimum of a BA/BS degree
Change Manager Resume Examples & Samples
Solid and proven experience in multiple change management roles, ideally within large, complex programs of work
Demonstrated experience in successfully leading the design and implementation of change management for major initiatives in operational environments
Demonstrated experience developing change, communication and engagement strategies
Familiarity with project management approaches, tools and phases of project lifecycles
Ability to work with ambiguity and multiple projects within the program
Coaching and mentoring experience, building change capability
Capable of being analytical whilst aligning business strategy to people strategy
Change Manager Resume Examples & Samples
Ensures efficient flow of change requests through Change Management process
Assures changes are recorded, approves changes at unit level, reviews change plans
Participates in Change Advisory Board (CAB)
Manage oversee Change Owners and ensure changes are executed according to plan
Assess impacts of requested changes
Identify and analyze change risk and prepare risk mitigation tactics
Develop and support change communication plans
Raise and track Change Management related issues and conflicts, removes barriers, resolves issues and escalate appropriately where required
Update, maintain and publish Change Calendar; Organize and manage the Emergency Change process
Provide knowledge, expertise and training on the use of the Change Management Process and tool
Initiates follow-up actions to correct any problems or inefficiencies arising during execution of the Change Management Process and highlights any issues or ideas of improvement to the IT leadership
Assists the Service Delivery Organization in identifying and planning for process improvement projects in Change Management and other process areas including: Configuration Management, Service Level Management, and Service Catalog Management
Change Manager Resume Examples & Samples
Working with teams in Market Operations to establish daily operating rhythms, visual management boards and team huddles
Facilitating workshops utilising relevant techniques to work on process improvement initiatives – (i.e. using DMAIC) to identify, analyse, prioritise, implement business process improvements and track benefits realised
Coaching and supporting practitioners/leaders of Operational Excellence to become proficient and self sustaining at process improvement
Supporting teams to adapt to business process change
Contributing to the ongoing delivery of the process improvement toolset/approach, and actively promoting the sharing of knowledge
Actively engaging with the global Operational Excellence community
Minimum of 3 years hands on experience in an operational excellence delivery role
Demonstrated ability to work with teams to develop performance through process improvement
Significant experience working with process improvement techniques (Lean / Six Sigma / DMAIC) or similar tools to deliver clear bottom line results
Experience working with sponsors and stakeholders & a pragmatic implementation approach
Investment banking operations and back-office experience preferable
Relevant post graduate / industry body qualifications desirable
Project / Change Manager Resume Examples & Samples
Drive key initiatives relating to Wealth Management's Alternative Investments franchise
Find, sound out, document and implement solutions
Manage and drive cross-functional work-streams
Change Manager Resume Examples & Samples
Responsible for the provision of detailed Change Impact Assessments, estimating resource and change delivery costs as part of resource planning and forecasting
Work closely with functional SME's to understand portfolio impact
Shaping change initiatives within a team that strives to be recognised for its professional and effective change delivery
Change Manager Resume Examples & Samples
Implements Change Management strategy, provides feedback for improvement
Accepts and reviews Requests for Change (RFC) submitted by multiple business units, requiring technical knowledge of infrastructure and business environment, for proper assessment to ascertain potential business impact. Ensures strict adherence to established process and procedures for audit compliance
Ensures adequate information is supplied for assessment of full impact. Collaborates with requestors to ensure proper documentation is provided within RFC and coordinates with CMDB Librarian if CI is missing or not identified correctly within the RFC
Facilitates meetings to address change inefficiencies or identified risks, with strong negotiation skills and ability to build consensus to avoid potential business impact. Engages senior leaders as required
Consults and coaches regarding efforts to promote conformance
Defines and measures performance against key performance indicators
Develops resistance management plans to address non-conformance. This position requires that the candidate be available for a rotation of coverage as needed in supporting emergency situations. The candidate will be required to be a part of the technical analysis on-call rotation schedule during off hours. The selected person will be required to wear a company phone and respond within 5 minutes when paged/called. Must be able to work during off-hours, weekends and holidays as required
3-5 years' Change Management experience required in an Information Technology or Operations
Experience in a Change Management role as a requestor, reviewer or approver
Change Management skills – able to establish and lead a CAB and facilitate necessary approvals, Forward Schedule of Change
Experience working in an IT Environment
Experience with data center operations or related activities
Familiarity with ServiceNow, Remedy or other workflow management tools; experience with ServiceNow or Remedy Change Management a plus
Proven time management and organizational skills
Self-disciplined, self-motivated with ability to learn quickly and adapt to changes quickly
Strong organizational skills; ability to manage workload and operate independently
Project Management skills – planning and risk mitigation
Knowledge of Lean and Six Sigma methodologies a plus
Ability to handle multiple tasks and meet deadlines
Ability to work efficiently and productively without constant direction or guidance
Capable of exercising extreme discretion and independent judgment
Ability to communicate, both verbally and written, with a high level of confidence
MS Office skills especially word and excel
Change Manager Resume Examples & Samples
Support global staff in their use of the Change Management module within ServiceNOW to ensure processes are followed
Assist with chairing departmental and regional CAB meetings
Compile KPIs and other Change Management metrics
Conduct change data analysis
Partner with reporting teams to develop comprehensive change reporting capabilities
Change Manager Resume Examples & Samples
Development of end to end change management documentation, including executive stakeholder analysis, detailed business impact assessments, and high level change delivery plans
Planning of knowledge transfer requirements to ensure impacted stakeholders are able to adopt core changes from the introduction of the new systems and the change is embedded within BAU processes post implementation
Identification of refinement requirements between the project and pre-existing work processes
Delivery of a comprehensive communication plan, and drafting of key project communication outputs – including working with COG leaders, SMEs and technical experts and teams for key messaging cascade and change communication phasing outcomes
Implementation of change management execution plans to those impacted by the change, to deliver leader alignment and workplace participation
Ability to coach and upskill others on change
5+ years experience gained in a similar position within the Financial Services industry
Proven hands-on, change delivery experience using best practice change management methodologies and tools (i.e. ADKAR, Prosci)
Strong communication and knowledge transfer planning and delivery skills
Ability to influence and establish credibility with stakeholders – and excellent interpersonal skills, establishing good working relationships with colleagues at all levels
Assistant Change Manager Resume Examples & Samples
Working very closely with the IT Director and Project Manager, coordinating with managed services partners to ensure alignment to methodology, toolkit and plan
Delivery of business deliverables in line with the project plan, as well as other change initiatives in place
Approve change network design, then manage the network to enable effective business engagement and readiness
Oversight on all components of the regional change plan, working with the managed services partners to develop the framework for change activities
Create, maintain and execute a change action plan
Work with region internal communications to communication activities and materials for each phase of the change plan
Monitor the effectiveness of the change, plus communication tools
Ensure the changes are embedded within the business and employees are adopting the standard business processes
Change Manager Resume Examples & Samples
Experience of initiating, managing and implementing transformational change programmes
Understanding and approach to benefits delivery – from strategy to realisation
Ability to advise on 'good practice approach' to business change with a focus on people, not just process, methods and technology
Experience in stakeholder management at senior executive levels
Experience of facilitating and monitoring change
Ability to deal with complexity, ambiguity and changes of business focus
Strong interpersonal skills and a proven ability to develop, maintain and enhance relationships with a variety of internal and external contacts
An appreciation of changing technology and working practices across the broadcasting industry and an understanding of the BBC's strategic aims and ambitions
Knowledge of the BBC's aims, strategy, objectives, relevant policies and procedures (desirable)
Change Manager Resume Examples & Samples
Engage in change initiatives and ensuring that all stakeholders are kept abreast of all activities and decisions
Provide support and direction to the team and project staff. Represent the team in committee meetings
Accountable for putting in place structured Change Management governance and framework
Engage with all relevant personnel and influence them on the adoption the processes/tools/policies
Change Manager Resume Examples & Samples
Partner with the leaders and staff to formulate and deliver change management and communications strategy, plans and activities to manage impacts and prepare the business for change
Provide expert advice on effective change management design and delivery
Execute all change activities as detailed in the change plan, ensuring they are delivered on time, within budget and to appropriate quality standards
Engage and align stakeholders including completing impact assessments, determining the change management approach, creating implementation plans and putting in places measures to ensure sustainability
Contribute to promoting, maintaining and developing AMP's change management approach, framework and methodology in conjunction with the AMP Australia Change team
Change Manager Resume Examples & Samples
Manage a team to deliver multiple work streams within the Programme
Ensure that the team has a good understanding of the current and revised procedures and policies across various divisions
Engage in compliance initiatives such as CDD, AML, KYC and Financial Crime etc
Accountable for putting in place structured Change Management governance and framework to support the overall transformation program
Engage stakeholders across various functions and seniority and influence them to shape the scope of business change and work on the delivery plan
Global Change Manager Resume Examples & Samples
Support and communicate a culture of continuous change
Communicate the transformation program governance vision, structure and prioritization schema
Support large-scale enterprise-wide projects that incorporate proactive and innovative solutions to addressing business challenges
Work with Governance leadership to effectively communicate how the big picture of the initiatives comes together to achieve global payroll goals and objectives
Ensure organizational alignment and accountability to the scope and execution of initiative efforts through active change management and powerful communication channels
Create a measurement system to assess program effectiveness (including awareness, understanding, buy-in and support of change management activities at the enterprise level
Develop a feedback mechanism at strategic touch points to facilitate open discussions of organizational improvement opportunities
Support the Global Community of Expertise model, including development of best practices, standardization, and implementation
Change Manager Resume Examples & Samples
Facilitates meetings to address change inefficiencies or identified risks, with strong negotiation skills and ability to build consensus to avoid potential business impact
This position requires that the candidate be available for a rotation of coverage as needed in supporting emergency situations. The candidate will be required to be a part of the technical analysis on-call rotation schedule during off hours. The selected person will be required to wear a company phone and respond within 5 minutes when paged/called. Must be able to work during off-hours, weekends and holidays as required
2 – 5 years of work experience preferably in an IT environment
Familiarity with Remedy or other workflow management tools; experience with Remedy Change Management a plus
ITIL knowledge a plus
Change Manager Resume Examples & Samples
Coaching as appropriate of indirect reports
Undertake such projects as may be reasonably requested, from time to time, by the CBS COO
Thorough knowledge and experience of change management approach and methodology
The role requires someone who can work collaboratively across all the CBS functions and with the wider business as a whole. The ability to flex their style accordingly to influence senior stakeholders is key
Excellent people management skills
Ability to operate calmly under pressure and manage competing priorities
Strong self starter
Ability to work independently without detailed oversight
Strong sense of initiative and ability to think innovatively
Goal oriented person, ability to take on an objective and transform it into a concrete plan
Strong personal awareness and credibility in their chosen field(s)
Strong communication skills (oral/written)
Enthusiastic, committed and determined
Excellent IT skills with a detailed understanding of MS Project and MS Excel
Sense of humour
Excellent track record in all areas of change management at a Manager level, preferably in a large partnership of comparable size and complexity and within a regional and/or global environment
Change Manager Resume Examples & Samples
Developing a robust change impact approach and plan
Documenting a change management plan and interventions and communicating amongst the programs of work and business the change findings
Developing progress reports against impacted areas
Developing a stakeholder engagement plan, carry out a current state assessment of stakeholder engagement and conduct on-going and targeted stakeholder engagement
Supporting training, organisation design efforts and communication efforts
Supporting and engage senior leaders, coaching project resources and stakeholders
Tracking and reporting issues, supporting transition to business as-usual
Interfacing with MW internal communications manager and BFS internal communications teams
Extensive professional experience in change management, preferably financial services
Understanding of project development lifecycle and strong business process transformation experience
Excellent relationship and interpersonal skills to be applied in working with management across product, distribution, marketing, analytics, IT, risk, compliance, operations, finance and legal stakeholders
Ability to work with all levels of stakeholders with excellent risk, issue and change management skills
Very strong communication skills both written and verbal, including experience in working with senior levels of an organisation
Interpersonal relationship strengths for managing disputes and driving changes in staff behaviours
Ability to manage across organisational boundaries, with the goal of understanding political drivers & influencers
Project & Change Manager Resume Examples & Samples
Possesses a university degree and 8-10 years or process improvement and or project management work experience
Industry-specific knowledge and experience is an asset
Change Management experience is an asset
Strong relationship management and consulting skills which results in an ability to earn the trust of sponsors and key stakeholders, mobilize and motivate teams, set direction and approach, resolve conflict, deliver tough messages with grace, execute with limited information and ambiguity
Solid change leadership and management skills; change management tools and methodologies
Deep Process management and problem solving experience
Solid risk management skills
Ability to navigate a matrix organization effectively
Solid stakeholder management and influencing skills, effective at the executive level
Sound business and technical acumen
Strong presentation, written and verbal communication skills which bring clarity and precision at various decision-making meetings
Solid problem-solving and critical-thinking skills
Solid core project management skills
Solid knowledge and expertise in the use of project management methodologies and tools (e.g. Clarity, MS Project, SharePoint repositories, Systems Development Life Cycle (SDLC) if applicable)
Treasury Change Manager Resume Examples & Samples
Define data requirements in order to deliver global liquidity reporting and stress testing solutions for a range of stakeholders; both internal and external
Translation of business requirements into functional solutions
Review and pre-testing of solutions to provide feedback and support for User Acceptance Testing and implementation
Work with upstream data providers on interpretation and data clean-up
Work with Treasury and Finance stakeholders to capture requirements to aide IT in the build out
Work with the wider program group to ensure alignment with program principles and objectives
Rohq-cti-change Manager Resume Examples & Samples
Minimum of 7 years relevant work experience in IT Operations or related field
Sound knowledge in IT Operations including infrastructure and application systems
Very good understanding and awareness of the ITIL Problem management process and procedures
Well organized, with the ability to plan ahead for short- to medium-term objectives and able to identify, organize and facilitate the work is required
Advanced user of Microsoft Excel and PowerPoint
Strong analytical and presentation skills in business reporting which includes advanced business writing skills
Ability to work under pressure and strives for efficiency and effectiveness with commitment to service assurance best practices
ITIL® Foundation Level Certification is a must
Strong communications and influencing skills, with the ability to fluently interact with subordinates, peers and Senior Management
Project & Change Manager Resume Examples & Samples
Directs complex projects often involving multiple internal and external constituents and matrix partners
Works with stakeholders to clarify business improvement opportunities and determines the necessary problem solving approach
Typically exercises direct accountability for projects with up to 25 team members
Works with people managers across business and T&O to ensure projects are staffed with the right mix of people who have the required knowledge, skills and behaviours
Accountable party for defining, planning, orchestrating, and executing assigned projects and relevant deliverables and sustainment plans
Directly manages aspects of the project lifecycle and works with cross functional teams, corporate and (potentially) IT partners to oversee all phases of the project, and to ensure that related project processes are completed as required (including, as applicable, change management, process management, transition to business/operations, system development, quality management, etc.)
Within the context of the assigned project, responsible for building and sustaining the day-to-day relationships and communications (including project briefings) with stakeholders at various levels of the organization, including executive level, as well as other internal and external resources. Sustains and manages the relationship with the Accountable Executive (and Program Manager, where applicable) throughout the duration of the project by providing sound advice, counsel and support
Ensures end results are of the highest caliber with a clear sustainment plan to realize business benefit
Provides leadership, motivation, coaching, mentoring and professional development for project teams in order to obtain a high level of co-operation and contribution from all project members
Chairs regular core team and key governance forums (e.g. Steering Committees, Operating Committees, Decision Forums) to review progress with key constituents. Represents the interests of the project or program in various project governance and inter-department forums
Ensures the mechanisms of change management (plans , processes, tools) are in place and effectively supporting the project
Ensures project issues and risks are identified, quantified, managed and tracked. Uses past experience to proactively "anticipate" risk and develop appropriate mitigation strategies and plans. Ensures risks, assumptions and constraints are appropriately communicated and escalated when necessary
Rigorously manages scope to ensure commitments are achieved within agreed on time, cost, and quality parameters
Develops project artifacts including charter, integrated plan, resource plan, contingency plan, and related PM artifacts, while complying with applicable enterprise standards(e.g. Risk, Audit, Compliance)
Monitors and controls the project. Proposes recommendations and adjustments to the overall project manager (or Accountable Executive, as applicable) and publishes periodic project status reports
Provides Accountable Executive with continued insight in the viability of the business case (e.g. costs, benefits, KPIs) as the project progresses
Contributes to improve the best practices of the project management community within the Enterprise to help drive consistency, transparency and execution excellence on projects
Possesses a university degree and 6 to 8 years or process improvment and or project management work experience
Good relationship management and consulting skills which results in an ability to earn the trust of sponsors and key stakeholders, mobilize and motivate teams, set direction and approach, resolve conflict, deliver tough messages with grace, execute with limited information and ambiguity
Solid change leadership and management skills
Process management and problem solving experience
Ability to navigate a matrixed organization effectively
Solid presentation, written and verbal communication skills which bring clarity and precision at various decision-making meetings
Solid core project management skills including multiple aspects of the PMBOK (i.e. Project Management Institute's PM Body Of Knowledge)
Senior Change Manager Resume Examples & Samples
Define, monitor and report on the effectiveness of the Change Management process
Facilitating workshops and other interventions to promote Change Management initiatives throughout the organization
Ensures collaborative engagement with business partners
Promote a culture of change management behaviors and continuous improvement into the organization including managing resistance
Support the design and delivery of a Change Management training program
Contributes to improvements and simplification of processes including on-boarding of new teams to the Change Management process
Drives interpretation, understanding, and application of Change Management policies
Investigates and resolves problems. Anticipates problems whenever possible, and develops, recommends, and initiates appropriate steps for resolution
Deliver change initiatives, including enhancements, process and technology improvements
Coordinate and manage appropriate governance review boards, by serving as the liaison between business/product teams and Sr. Leadership
Demonstrated Change Management experience in large scale enterprise organization in a leading role
Extensive experience with ServiceNow or similar enterprise Service Management software
Excellent oral and written communication skills with the ability to clearly articulate messages to a variety of technical and non-technical audiences in all levels of the organization
Excellent influencing and negotiation skills with the ability to move large, diverse groups toward a common vision or goal
Must be a team player, able to work collaboratively with all levels of the organization
Ability to establish priorities, anticipate and react to business issues with flexibility
Demonstrated problem analysis and solution development skills
Must have experience in operating in a high change global enterprise environment
Key Pearson Attributes
Always Learning
Customer Focused
Makes it Happen
Senior Change Manager Resume Examples & Samples
Lead change management activities by applying a structured ITIL methodology and creating a change management strategy
Drives implementation of standard execution of the Change Management process
4 years + combined experience in Service Management
Ability to work within small timeframes with precision and attention to details
Knowledge of ITIL and key ITSM concepts
Must be able to maintain composure under pressure, accurately assessing problem situations
Must work effectively in a fast-paced, team-based, Customer Service oriented environment
Must be able to exercise push back effectively at all levels
Experience working in Service Now is a plus
College Degree from an accredited institution
Change Manager Resume Examples & Samples
Must have good skill level / proficiency in Microsoft Project, PowerPoint, Excel, Word, SharePoint, Product Lifecycle Management (PLM), and SAP applications, and be/become proficient in Magna & customer systems
Extensive experience in change management process, from inception through implementation, especially related to Automotive
PLM experience
Change Manager Resume Examples & Samples
Ensure critical change information is provided in the Request for Change (RFC) ticket [includes information on Outage, duration of outage, change description, validations, rollback etc.]
Schedule and attend Change Advisory Board (CAB) meetings and document results, decision and tasks as required
Prepare weekly and monthly metric reports, including Forward Schedule of Change (FSC), Change Success, Change Process Compliance, etc
Facilitate and adhere to the production Change Control process as established by the Change Management team
Act as central point of communication for change activities including documentation, scheduling and meeting attendance
Assist in the development of change management KPIs
Keep the release and maintenance schedule updated in the Change Calendar
Familiarity with Change and Project Management methodologies and tools [including ITIL, Waterfall, Agile etc.] would be a plus
Must be highly organized and detail oriented; accurate and timely
Excellent customer interfacing skills, facilitation and teaming skills
Change Manager Resume Examples & Samples
Understanding of production IT Environment and IT Operation such as Intel / DBA/ Unix / Windows OS/Exchange and Remote Server Management domains etc
Understanding of Incident Management, Problem Management and Change Management processes
Experience in Knowledge of industry-recognized IT process and quality frameworks and methodologies such as ISO9000, ISO20000, Six Sigma will be a plus
ITIL certificates appreciated (Mandatory for Change Manager)
Experience in Key IT SM areas such as incident and problem management, service level management, etc
Understanding of Release Management process, Configuration Management Process, Availability Management Process
Change Manager Resume Examples & Samples
US citizenship required
Strong understanding of the fundamental operations of a technical service operation
Proficient in the Microsoft Suite (Word, Excel, PowerPoint specifically)
Experience in service desk systems such as Siebel, ChangeGear, Remedy a strong plus
Proven ability to employ critical thinking and logic to analyze and troubleshoot problems to root cause
Proven ability to manage critical processes including making process improvements
Experience in Change Management function and processes a strong plus
2-4 years experience in roles associated with managing service processes
2 year degree or equivalent work experience
ITIL Foundation Certification a very strong plus
Appops Change Manager Resume Examples & Samples
Deep knowledge of operational support of IBM payments gateway
ITIL experience in problem and change management (2 years)
Complex process definition and ownership
Change Manager Resume Examples & Samples
Own and administer the change management process
Coordinate change requirements for Standard application installs and upgrades
Coordinate change requirements for Standard system software and hardware
Coordinate change requirements for Network devices hardware and software
Audit change records for process compliance including risk assessment
Coordinate change process and tool requirements including customer specific elements
Administer as required user access to the organizational standard change management tool
Facilitate CAB meeting and follow-ups
Analyze Change management standardized operational reporting deliverables
Bachelor's Degree in Computer Science, Engineering or other relevant field
3+ years experience as change manager (coordinator)
3-5+ years relevant experience supporting Information Technology operations
3+ years experience with release management, configuration management
Demonstrated experience developing and driving process changes
Experience delivering reporting metrics on SLAs on standard changes
Strong written and verbal communication skills, executive level presence and experience in facilitation
Strong multi-tasking ability; ability to move many projects forward in parallel
Ability to influence and motivate others in the team
Willingness/ability to adapt to new environments and changes and to learn quickly