Substitute Teacher Resume Samples
Substitute Teacher Resume Samples
4.7
(
60
votes) for
Substitute Teacher Resume Samples
The Guide To Resume Tailoring
Guide the recruiter to the conclusion that you are the best candidate for the substitute teacher job. It's actually very simple. Tailor your resume by picking relevant responsibilities from the examples below and then add your accomplishments. This way, you can position yourself in the best way to get hired.
Craft your perfect resume by picking job responsibilities written by professional recruiters
Tailor your resume & cover letter with wording that best fits for each job you apply
Resume Builder
Create a Resume in Minutes with Professional Resume Templates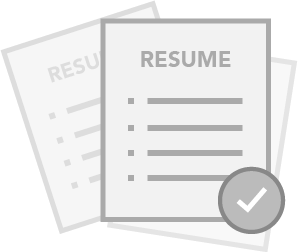 CHOOSE THE BEST TEMPLATE - Choose from 15 Leading Templates. No need to think about design details.
USE PRE-WRITTEN BULLET POINTS - Select from thousands of pre-written bullet points.
SAVE YOUR DOCUMENTS IN PDF FILES - Instantly download in PDF format or share a custom link.
898 Dicki Avenue
New York
NY
898 Dicki Avenue
New York
NY
Phone
p
+1 (555) 557 1881
Substitute Teacher
Buckridge Group
Substitute Teacher
Provides effective classroom/student management and clear instruction
Work with academic supervisor to improve delivery of Kaplan academic programs
Implement district learning goals and objectives using TERC Math Investigations Curriculum and Readers and Writers Workshop Model
Coordinates parent/teacher conferences to review student's performance, behavior and other issues
Establishing an exemplary classroom culture that balances high expectations with love and support
Relentless focus on results and a commitment to teamwork
Makes necessary referrals of pupils to other professional personnel according to the building plan
Substitute Teacher Assistants
Jacobs, Schmidt and Davis
Substitute Teacher Assistants
Implement existing lesson plans in a manner that ensures the integrity of academic time and motivates students to learn and participate
Instruct students regarding a variety of classroom topics and courses of instruction
Address the various learning styles of students accordingly
Weekly electronic pay
Service bonus plan
Optional group-rate insurance
Model correct use of spoken and written English language
Kansas Special Education Substitute Teacher
Corkery-Boehm
present
Kansas Special Education Substitute Teacher
present
Complete all grading, create report cards and conduct parent conferences in a timely and manner
Support the instructional program with asynchronous web conferencing sessions
Participate in Professional Development sessions throughout employment
Work collaboratively with a team of teachers to ensure that all students on the team's caseload are successfully progressing through the program that parents have a central point of contact, and that tasks are distributed evenly amongst the team members
Support students and parents with alternate strategies and provide additional assistance with daily assignments and projects
Communicate regularly with parents, students, and curriculum specialists through the use of computer and telephone
Keep student records and data up-to-date, including cumulative files, online student and family information, attendance accounting, and logging all student and parent contacts
Bachelor's Degree in Your Professional Career
Bachelor's Degree in Your Professional Career
Bachelor's Degree in Your Professional Career
Ability to conform to proper standards of professional dress and appearance
Excellent time management skills, good judgment and problem solving abilities
Ability to work flexible schedule
Ability to communicate effectively with students and staff
Ability to organize and coordinate lessons as outlined by the teacher in a classroom setting
Ability to maintain a positive instructional atmosphere in the classroom
Available for same day assignments
Ability to establish and maintain cooperative working relationships with others contacted in the course of work
Follows all district policies, rules, and procedures to which regular teachers are subject and which good teaching practice dictates
Ability to communicate effectively both verbally and written
Create a Resume

in Minutes
15 Substitute Teacher resume templates
Read our complete resume writing guides
---
Substitute Teacher Resume Examples & Samples
Previous experience working with children from infant through preschool stages preferred
Minimum experience working with children 6 weeks of age through 5 years of age in either a voluntary or paid position
Prefer experience working in an Infant/Toddler or Preschool setting
Must possess a strong desire to work with young children
Must be consistently available to work two or three days per week
Must be able to lift and carry a child weighing up to 50 pounds away from a potentially dangerous situation during an emergency that may/may not include an evacuation
Minimum High School Diploma
Substitute Teacher Resume Examples & Samples
Substitute move from classroom to classroom to cover any open teaching position that occurs when a regularly assigned teacher is absent
Substitute will be guaranteed a minimum four-hour shift with a 15 minute break
Substitute will be rotated between both the Burbank and the Glendale facilities
Substitute will be rotated between the classrooms, giving each substitute an opportunity to work with all age groups (from infants through preschool)
Every effort will be made to maintain consistency in scheduling. However, a substitute may occasionally be required to work in several different classrooms during the course of his/her scheduled shift
Good physical health shall be verified by a health screening, including a test for tuberculosis, performed by or under the supervision of a physician
The health screening report must indicate the person's ability to meet any physical qualifications necessary to perform the assigned duties
Substitute Teacher Resume Examples & Samples
At least 1 year of relevant experience, preferred (may include but not limited to coaching, student teaching, and teaching)
Ability to work at least 3 days per month
Experience working with English Language Learners, preferred
Substitute Teacher Resume Examples & Samples
At least 60 hours towards a Bachelor's degree (required)
At least 1 year of relevant experience preferred (this may include but is not limited to coaching, student teaching, and teaching)
Availability to work at least 3 days per month
Implement classroom management practices that are consistent with the culture of the school
Communicate students' progress toward realizing academic and character development goals with the teachers for whom the Substitute Teacher is covering within a day of completing his/her assignment
At the elementary school level, substitutes may be asked to provide support with Guided Reading for small groups
Substitute Teacher Resume Examples & Samples
Acting upon a commitment to do "whatever it takes" to ensure each student has a positive and safe school experience every day
An Associates degree is required. A Bachelor's degree is required for any substitute working longer than 30 days
Experience working with children in a school, camp, or child-care setting
Substitute Teacher Resume Examples & Samples
Implements lesson plans as provided
May be required to develop lesson plans and assess student achievement in long term assignments
Utilizes a variety of instructional materials and available multimedia and computer technology to enhance learning
Maintains accurate records and submits timely reports
Reports all accidents, injuries, illnesses, and discipline problems to the appropriate authority
Familiarity with Special Education terms and laws
Knowledge of Child Growth and Development
Knowledge of working with children with Special needs and or developmental needs
Knowledge of Principles and practices of teaching
Lives the KIPP Baltimore values of
Online application and resume
Substitute Teacher, Long-term Resume Examples & Samples
Provides effective classroom/student management and clear instruction
Collaborates with other professionals to implement instruction and related activities
Ensures the classroom and/or instructional environment is healthy, safe, and conducive to learning
Travels with students on field trips as needed
Bachelor's Degree or higher; individuals working toward teaching certification preferred
Positions in Special Education require a Bachelor's Degree in Special Education or a related service field and successful completion of the City Schools Special Education Summer Institute*
Experience working with children in a group or classroom setting preferred with ability to establish clear limits for behavior and provide consistency in the student's instructional day
Ability to form positive relationships with students, parents, aides, and other staff members
Ability to respond appropriately to children's developmental levels, support the self-respect of each child
Substitute Teacher Resume Examples & Samples
Incorporates specified lesson plans, using a variety of techniques, including lectures, projects, exhibits, library resources, computers and the Internet
Monitors, assists, corrects and grades student performance
Engages students in meaningful and authentic instruction, remediation and assessment activities
Substitute Teacher Resume Examples & Samples
Completion of a vocational or occupational education sequence in child growth and development
Current Colorado Level I credential or two three credit college course with one course being Introduction to Early Childhood Education
910 hours of verified experience in the care and supervision of four or more children six years of age who are not related to the individual
Defined by the Department
12 months (1820 hours) of verified experience as noted in D
Substitute Teacher of the Deaf Resume Examples & Samples
BA or MA degree focused on Deaf Education
Washington State teaching certification
Fluency in both American Sign Language (ASL) and written English
Knowledge of Deaf Culture and community
Experience working with students who are deaf and hard of hearing
Ability to communicate effectively with students who are deaf and hard of hearing, school staff, parents, and school district personnel using ASL and English
Knowledge of current best practices in deaf education
Ability to work as a team member with school staff, educators and parents
Substitute Teacher Resume Examples & Samples
Effective classroom management techniques
Methods for observation/data collection
Special education policies and procedures
Manage classroom behavior effectively
Early Learning Center Substitute Teacher Resume Examples & Samples
Professional child care experience a plus
An incredible work ethic
Able to work cooperatively with parents and staff
Must be agile and energetic enough to perform daily work required for the care of infants, toddlers, and/or children
Cursory knowledge of/willingness to become proficient with the laws, rules, procedures, and programs specifically related to the operation of a child care program in the state of Louisiana
Ability to play and have fun!
Substitute Teacher Resume Examples & Samples
Twelve semester hours in college-level credits in child growth and development and/or early childhood education, which must include either Introduction to early childhood education (ECE 101) or guidance strategies (ECE 103) and at least 1,365 hours of verified experience in the care and supervision of four or more children six years of age who are not related to the individual
Completion of a vocational or occupational education sequence in child growth and development and at least 1,820 hours of verified experience in the care and supervision of four or more children six years of age who are not related to the individual
Completion of a course of training approved by the Department that includes training and work experience with children and at least 1,820 hours of verified experience in the care and supervision of four or more children six years of age who are not related to the individual
A current Colorado Level 1 credential and at least 3,640 hours of verified experience in the care and supervision of four or more children six years of age who are not related to the individual
Two three credit college course with one course being either Introduction to early childhood education (ECE 101) or guidance strategies (ECE 103) and at least 3,640 hours of verified experience in the care and supervision of four or more children six years of age who are not related to the individual
An Associate's (2 year) degree in child development or early childhood education. Sixty semester hours in early childhood education, which must include either Introduction to early childhood education (ECE 101) or guidance strategies (ECE 103) and at least 910 hours of verified experience in the care and supervision of four or more children six years of age who are not related to the individual
Current certification as a Child Development Associate (CDA) or certified Child Care Professional (CCP) or other
Bachelor's (4 year) degree in Early Childhood Education, Elementary Education, Special Education, Family and Child Development, or Child Psychology
Master's degree in Early Childhood Education, Elementary Education, Special Education, Family and Child Development, or Child Psychology
Substitute Teacher Resume Examples & Samples
Academics
Assistive Technology
Braille
Use of low vision devices
Self-help skills
Daily Living Skills
Has graduated from a recognized university program and has a current Washington State Teaching Certification or can obtain a Washington State Teaching Certificate
Has graduated from a recognized university program, receiving a Bachelor's degree and has a current Washington State Emergency Substitute Teacher Certification or is able to obtain such Certificate
Must pass state and federal criminal background check
Experience working with the blind, visually impaired, and/or children with special needs; and,
Three professional references, including at least one supervisor, with current contact information
Substitute Teacher Resume Examples & Samples
Creates and manages a caring, supportive, purposeful, and stimulating environment which is conductive to students' learning
Identifies clear teaching objectives and learning outcomes, with appropriate challenges and high expectations
Maintains good order and discipline among pupils, safeguarding their health and safety
Provides individual instructional services using a variety of methodology for children and adolescents, appropriate to gender, age, and development level according to IDEA
Assists patients in maintaining required academic standards
Must have experience in behavioral management using a variety of intervention techniques
Substitute Teacher Resume Examples & Samples
Prepare lesson plans according to established syllabus
Complete all paperwork within required deadlines
Must be authorized to work in Canada
Experience with industry, international students and/ or overseas teaching experience
Substitute Teacher Assistant Resume Examples & Samples
Good knowledge of proper English grammar and spelling, basic knowledge of mathematics, knowledge of Chicago Public Schools rules and regulations
Ability to work with and for school-aged children, ability to follow written and oral instructions, ability to operate basic office equipment, ability to communicate effectively with the public
Good oral and written communication skills, good reading skills, skill in operating audio-visual equipment and personal computers is highly desirable
Substitute Teacher Resume Examples & Samples
Flexible Schedule that you select
Perfect role for those going back to school, retirees, recent grads
Great compensation
Locations in every neighborhood citywide
Certified Special Education Substitute Teacher Resume Examples & Samples
Provide Special Education services to students in accordance with the Individualized Education Plan
Demonstrate knowledge of specialized methodology for teaching students with disabilities
Manage an average caseload of students
Develop positive relationships with teaching adults, students
Alert administrators of any concerns about student progress and/or truancy
Maintain accurate special education records
Submit required reports and documentation to administration
Degree in Special Education
Maryland Certificate in Special Education
1-2 years' experience in the field of Behavior Management, Special Education Services, Early Intervention, and or 1:1 TSS Experience
Substitute Teacher Resume Examples & Samples
Copy of Transcript
Letter of Introduction
Other (CBEST verification)
Substitute Teacher / Avid Tutor Resume Examples & Samples
Applicants who possess a baccalaureate degree from an institution accredited by a regional accrediting association which includes 18 semester hours of course work in the field of professional teacher education
Applicants who possess a baccalaureate degree in any major
Applicants who possess an associate degree or has completed 60 semester hours
Substitute Teacher Assistant Positions Resume Examples & Samples
To assist, support, and work closely with supervising school teachers, administrators, and other team members in providing educational benefit for students
Dependent upon assignment, but always under direct supervision of School employees, this role may be working directly in a special education classroom, working in a general education classroom or environment, and/or working one-on-one with a student or small group of students
Follow oral and written directions and establish effective working relationships with School District staff and students
Have effective organizational, communication, and interpersonal communication skills
Substitute Teacher Assistants Resume Examples & Samples
Instruct students regarding a variety of classroom topics and courses of instruction
Address the various learning styles of students accordingly
Model correct use of spoken and written English language
On-call Substitute Teacher Resume Examples & Samples
Have knowledge of and be alert to the needs and problems of children 6 wks-2 years old
Provide positive, loving guidance to help children develop self-discipline and positive self-image
Develop a program that will stimulate the infants and toddlers in all areas of growth
Supervise meal times, using these occasions to demonstrate and encourage good manners, nutrition and pleasant conversation
Provide a quiet, restful naptime environment
Help to maintain the ordered arrangement, appearance and learning environment of the classroom and outdoor play areas
Become familiar with and follow all KOC policies
Fingerprint/child abuse clearance through California state licensing
Current (within the last year) negative T.B. test and physical examination
Caring for children can be physically demanding. The Substitute Teacher must be able to lift, push, pull or carry 50 pounds without assistance and/or have the ability to assess the weight in order to ask for necessary assistance or to determine a safer method of moving the load. Must be able to move with agility over and under children and objects; to get down to child's level by either kneeling, sitting, crouching or stooping. This position requires sufficient hand eye coordination (vision correctable to 20/20), manual dexterity, sufficient visual acuity to recognize words, letters and numbers; speech and hearing ability to carry on conversations in person or over the phone
The Substitute Teacher will be expected to move about easily throughout the community with children which may require frequent lifting, carrying, pushing, pulling of equipment, frequent twisting, reaching, stooping and bending. The Substitute Teacher may come in contact with children who are ill and/or contagious, and must take precautions to ensure the health and safety of all children, parents, staff and themselves
Mental Demands (Conditions that may lead to mental or emotional fatigue)
Evidence of emotional maturity and stability
Responsible and dependable with good attendance and work habits
Relates to parents in a professional and diplomatic manner
Ability to maintain professional attitude and appropriate dress
Possess the personality and ability to provide leadership and stability for the program continuity, especially in the Director's absence
Ability to work with minimal supervision, self-motivated, and shows initiative
Ability to work effectively and communicate with a diverse population of students, faculty, staff, and alumni
Ability to work in a collaborative environment
Ability to work effectively under pressure in a busy (sometimes chaotic) and demanding environment
Three years teaching experience in a day care facility
Substitute Teacher Resume Examples & Samples
At least 60 college credits
Six months to a year's worth of experience working with school aged children
Flexibility to teach in two out of the four districts
Work at least 3 days a week
Substitute Teacher Resume Examples & Samples
Managing a child care center classroom with particular attention to the health, safety and general care of the children
Communicating with families, creating written notes and/or engaging in face-to-face conversation related to the learning and development of the children
Upholding the policies and procedures of RIT and Margaret's House Child Care Center
Maintaining compliance with the regulations of the NYS Office of Children and Family Services and the Health Department
Substitute Teacher Positions Resume Examples & Samples
Instruct students regarding a variety of classroom topics/courses of instruction, as determined by the approved lesson plan
Effective organizational, communication and interpersonal communication skills
Maintain classroom control that fosters a safe, positive environment for all students and staff in accordance with Kelly and School District policies and all applicable federal, state, and local laws and regulations
Certificated Substitute Teacher Resume Examples & Samples
Collects and interprets a variety of data; provides reports for
Three current letters of reference (preferably from a supervisor, past and present, and a professional colleague)
Certificate
Transcripts (Unofficial)
BJA Elementary School Substitute Teacher Resume Examples & Samples
Teach assigned courses
Supervise students during structured activities
Maintain grades (long-term subbing)
Attend chapel/faculty meetings (long-term subbing)
Flexibility to work on a short notice
Professional in appearance and presentation
Effective in oral and written communication
Substitute Teacher Resume Examples & Samples
Follows existing lesson plans to provide instruction to assigned students,
Responsible for establishing positive learning expectation standards for all pupils,
Applying contemporary principles of learning theory and teaching methodology, drawing from the range of instructional materials available in the school,
Establishes and maintains reasonable rules of conduct within the classroom and on school grounds, including, but not limited to, playgrounds, corridors, and lunchrooms, consistent with the provisions of the Chicago Public Schools' Uniform Discipline Code
Maintains accurate attendance records and seating charts
Encourages student growth in self-discipline and positive self-concept; ensures fairness in teacher-pupil relationships and exhibits an understanding and respect for students
May coordinate and attend class field trips; may work in extracurricular and after-school activities
Utilizes appropriate resources available in the school
Substitute teachers in Chicago Public Schools must have a strong desire and commitment to urban education
Knowledge of subject matter consistent with state certification requirements, knowledge of contemporary principles and practices of teaching, knowledge of classroom and behavior management techniques
Ability to modify instruction to meet student needs, ability to cooperate with the school faculty and administration in the development and implementation of an articulated program of instruction, ability to work effectively with pupils, parents and guardians, staff members, and community representatives in providing an appropriate educational program; ability to understand the physical, intellectual, social, and emotional patterns of pupils
Skill in the application of contemporary principles and practices of teaching, good oral and written communication skills, good interpersonal skills, skill in exercising sound and professional judgment
Substitute Teacher Resume Examples & Samples
Must be a retired teacher from Chicago Public Schools (in good standing)
Must hold a valid Professional Educator License issued by the Illinois State Board of Education
Not required to live in Chicago
Substitute Teacher Resume Examples & Samples
Implement existing lesson plans
Motivate Students to learn and participate
Classroom Management to foster a safe learning environment for all students and staff
Compliance with Kelly Services, districts/school, state and all applicable laws and regulations
Meeting State requirements for Education Instructional placement
Annual Substitute Teacher Resume Examples & Samples
Remains current in best practices for instructional delivery, assessment and behavior management
Possesses a working knowledge of the Virginia Standards of Learning and available state and local resources
Incorporates and models appropriate use of technology to support instruction and student learning
Ensures compliance with existing applicable federal and state statutes and local policies, regulations and guidelines related to public schools
Possession of a baccalaureate degree from a regionally accepted university
Eligibility for a Virginia teaching license in elementary education is preferred
Annual Substitute Teacher for Falling Cr Resume Examples & Samples
Improvises lessons in emergency situations where the teacher is unable to provide detailed lesson plans
Plans, prepares and delivers appropriate curriculum content to students
Establishes and communicates clear objectives for all learning activities
Uses the curriculum of the district to plan daily instructional activities
Deliver intervention services to all students based specific goals and objectives established by Chesterfield County Public Schools and the Commonwealth of Virginia
Assesses student learning using multiple tools on an ongoing basis and alters instruction to meet group/individual needs
Maintains order within the classroom setting in accordance with division guidelines regarding student behavior management
Collaborates with other faculty in planning and delivering instruction to students
Communicates regularly with parents, administration, and other staff as needed
Eligibility for a Virginia teaching license with an endorsement in a secondary (6-12) content area is preferred
High School Substitute Teacher Resume Examples & Samples
Possess the essential mindset that all students can achieve at high levels
Ability to instruct students and manage their behavior
Knowledge of subject area assigned preferred
Bi-lingual in Spanish and English
Attendance to a full-day orientation session is required to complete the employment process. Individuals do not receive pay for attending an orientation
You must complete the fingerprinting process as outlined in Senate Bill 9 prior to attending an orientation. The HR office will provide instructions for completing this process, so please do not start the process prior to receiving notification from the HR office. You will be required to pay the fees associated with this process which ranges from $51.00 - $53.00 depending on the method of payment. If you have already completed the fingerprint process for public education in the State of Texas, then you will not be required to complete the process again for The Excel Center. (Senate Bill 9, also known as the "Fingerprinting Bill" was signed into law by Governor Perry in the Fall of 2007. This bill requires that all certified employees and substitute teacher who are actively employed undergo a national criminal history record information review by the Texas Education Agency (TEA). As such, we are required to cooperate with TEA in their efforts to get certified educators and substitute teachers fingerprinted.)
You will be required to provide proof of identification during an orientation. If your name does not appear exactly the same on both identification documents, then you will need to have your documents changed before attending orientation
Substitute Teacher Resume Examples & Samples
Drive to improve the outcomes and lives of students in and out of the classroom
Superior verbal and written communication skills
General knowledge of curriculum and instruction
Ability to follow oral and written directions
Ability to maintain effective classroom management strategies
Has working knowledge of computer programs and accessing internet applications: Microsoft Office products, Google Applications (specifically Gmail), Excel, Word and Internet Explorer
Current Texas Teaching Certification in subject specialty
You will be required to complete paperwork during the orientation that includes a W9 and Request for Skyward Access
You will be required to provide proof of education level during the orientation, i.e. Teaching Certificate, Official College Transcripts (original documents – no copies or printout from a website), whichever applies
Kansas Special Education Substitute Teacher Resume Examples & Samples
Communicate regularly with parents, students, and curriculum specialists through the use of computer and telephone
Work with Advisory Teachers and School counselors to ensure students and families are receiving appropriate communications, students are making adequate progress and established goals are being met
Participate in Professional Development sessions throughout employment
Communicate regularly with the Substitute Services Leadership team
Substitute Teacher Resume Examples & Samples
Possess excellent communication skills
Exhibit excellent public relation and interpersonal skills
Effective organizational and consensus building skills
Understand the value of planning and demonstrate ability to develop and implement short and long range instructional plans
Understand the various learning styles and competence in delivering instruction appropriate to students' developmental needs
Understanding cultural diversity through providing
Exhibit effective communication skills and techniques, including verbal, nonverbal, and media communication that are sensitive to student differences and needs
Follow all policies and procedures of the MISD
To follow teacher instructions and lesson plan to provide appropriate learning experiences within the assigned area(s) of responsibility
Create a classroom environment that is conducive to learning and appropriate to the maturity, interest, and abilities of students
Guide the learning process toward the achievement of established district curriculum goals
Employ a variety of instructional techniques and instructional media, consistent with the physical limitations of the location provided and the needs and capabilities of the individuals or student groups involved
Assess the accomplishments of students on a regular basis, provides progress reports as required, and communicate with parents as deemed necessary
Identify the special needs of students and seek assistance of others as needed
Work cooperatively with special education teachers to modify curricula as needed for special education students
Follow the student behavior plan that is consistent with established administrative policies
Maintain accurate, complete, and correct records as required by law, district policy, and administrative regulation
Abide by work hours of 7:30 am until 3:30 for elementary, 8:00am until 4:00pm for middle and high school, 8:00am until 5:00 for Academy and Learning center
Students assigned by assignment or principal directive
Substitute Teacher Resume Examples & Samples
Professionalism: Model professional behavior that addresses job responsibilities, district policies and procedures, and the expectations of professionals working in a multilingual, multicultural, and economically diverse community
Safe, Respectful, and Culturally Sensitive and Responsive Learning Communities: Build and maintain safe, fair, and respectful learning environments that celebrate the diversity of the student population
Instructional Planning and Implementation
Employ strategies that address the wide range of learning, behavioral, and communication styles of the student population
Demonstrate cultural proficiency and use effective and culturally relevant instructional practices
Cluster Substitute Teacher Resume Examples & Samples
Education: Minimum of an undergraduate college/university degree
Successfully complete a screening interview with the BPS Office of Human Capital
Pass a CORI/SORI criminal background check
Massachusetts Teaching License in assigned content and grade level, including SEI Endorsement if applicable
Experience in a school or community setting working with children or young adults
BPS values linguistic diversity and believes that candidates who speak another language bring added value to the classroom, school, and district culture and diversity. BPS is particularly interested in candidates who are fluent in one of BPS' official languages:Spanish, Creole (Cape Verdean), Creole (Haitian), Chinese, Vietnamese, Portuguese, & Somali
Substitute Teacher Resume Examples & Samples
Creatively provide an interdisciplinary course of study that integrates reading, writing, analytical skills development in alignment with state curricular frameworks for core content areas
Implement district learning goals and objectives using TERC Math Investigations Curriculum and Readers and Writers Workshop Model
Create developmentally appropriate, child centered environment that establishes positive student behavioral expectations conducive to all learners needs through structured routines, and positive behavioral interventions
Establish classroom structure that values positive relationships through intentional implementation of appropriate curriculum
Administer district mid-year and end-of-year assessments in accordance with district guidelines
Education: Hold a Bachelors degree
Hold a Massachusetts Teaching License in Elementary Generalist
Ability to meet the Standards of Effective Teaching established by the Boston Public Schools as outlined above
Hold an SEI endorsement or a Massachusetts Teaching License in ESL
In order to best serve all students, BPS prefers all core content teachers to be certified in their subject area and one or both of the following: Moderate Disabilities, English as a Second Language (at the appropriate grade level(s))
Substitute Teacher Resume Examples & Samples
Administer assessments
Understand Individualized Education Programs (IEP)
Understand and follow lesson plans
Cover classes when teachers are absent
Collaborate effectively with staff during instructional time
Must have at least 60 college credits or an Associate Degree as required by No Child Left Behind (NCLB)
Knowledge of working with at-risk children or youth
Long Term Elementary Substitute Teacher Resume Examples & Samples
Follow plans for an instructional program designed to meet individual student needs and whole groups which may include at-risk or special needs youth; prepare lesson plans
Use necessary and appropriate instructional methods and materials, which are suited to the well-being of the students and to the nature of the learning activities, program and/or curriculum involved; implement established program or curriculum objectives; attend in-service training when asked to do so; continue to improve professional growth through study and experimentation; remain current in methods and techniques of instruction
Confer with students, parents or guardians, and other staff, in an open and positive manner to provide guidance, evaluation, and encouragement of student achievement
Support classroom goals and objectives, in conformance with courses of study specified by State and School District statutes, regulations, and guidelines; evaluate and record student progress when asked to do so
Preference will be given to candidates with an endorsement in special education
Knowledge of current curriculum and instructional practices such as teacher-directed instruction, literature-based reading, math problem-solving and use of math manipulatives, cooperative learning, and integrated curriculum
Commitment and ability to work with a full range of students including gifted, mainstreamed special education, English language learners, and students from diverse cultural and social backgrounds
Ongoing professional development activities, such as college course work, professional associations, workshops, and in-service
A strong and positive attitude that each student can be taught and has the right and capacity to achieve personal academic excellence
Ability to perform all duties in accordance with applicable Board policies and District and legal requirements
Substitute Teacher Resume Examples & Samples
Complete all assigned paperwork (daily information sheets/daily attendance, shopping lists, daily staff-child ratios, etc.) in a timely manner
Two year's experience working with young children
Twelve (12) units in Early Childhood Education (Child Growth & Development, Child, Family & Community, and two program development courses)
Successful completion of the fingerprinting process and/or successful transfer of fingerprints from another program. Able to obtain a Sheriff Card
Negative TB test
Successful completion of the hiring packet
Excellent customer service skills in person and on the phone
Comfortable with team-based works structure; demonstrates flexibility and initiative on the job
Is conscientious and provides complete follow-through on areas of responsibility
Within 90 days of hire be able to complete: Child Abuse and Neglect training, Communicable Diseases training, Nutrition training, CPR and First Aid, SIDS training, and Child Development
Be able to complete 24 clock hours of training per year
Substitute Teacher Resume Examples & Samples
Must hold a valid Minnesota Teaching License - EL License and Elementary experience preferred
Must be at least 18 years of age
Must attend KES orientation and training
Must be familiar with and follow Kelly Services Policies and School Policies
Must possess good judgment and demonstrate ethical behavior
Substitute Teacher Resume Examples & Samples
Valid Georgia Teacher Certificate, or Stedi Substitute Diploma
Transcript from an accredited College or University confirming completion of highest degree level
Designs and facilitates community based training opportunities; facilitates appropriate post-secondary placements/options
Administers various types of assessments to monitor student's comprehension of the material
Monitors students in the classroom, at lunch or throughout the school by maintaining order and discipline
Performs various administrative duties such as taking attendance, organizing the classroom, and recording grades
Conducts assessments related to the identification, placement, and instruction of students; attends faculty meetings and training sessions
Conducts other duties assigned by the School Principal
Substitute Teacher Resume Examples & Samples
Teaches with understanding and respect for the individuality of each pupil
Follows the lesson plans the teacher prepared in order to provide an effective lesson for students
Consults with a building administrator or grade level teacher, before initiating any teaching or other procedure not specified in the lesson or building plans
Records attendance and all other requested documentation
Adheres strictly to professional ethics
Protects confidentiality of all USD 259 students
Manages the learning environment by handling non-instructional tasks efficiently, using instructional time appropriately, maintaining an effective physical setting for instruction, and maintaining appropriate student behavior in the classroom
Makes necessary referrals of pupils to other professional personnel according to the building plan
Reports in writing the day's activities to the regularly assigned classroom teacher
Returns all instructional materials, equipment, and keys to the proper place at the conclusion of the teaching day
Reports all student injuries, accidents, illnesses, and discipline problems as well as all student concerns or allegations to the appropriate authority immediately, or as soon as is reasonably possible
Reviews job status i.e. dates, times, cancelations, number of days of the assignment etc. on the SubFinder System regularly in order to ensure the substitute's awareness of all job requirements as well as any changes made to the assignment
Attends to the needs of students and engages them in learning at all times during the assignment
Willingness and flexibility to change an assignment (be it grade level or subject) at a moment's notice when asked by a building administrator
Work in a positive and cooperative manner with paraeducators, support staff, and all others in the school setting
Ability to communicate effectively both verbally and written
Must be able to work at least 15 assignments per school semester and follow through with all accepted assignments
Excellent time management skills, good judgment and problem solving abilities
Ability to conform to proper standards of professional dress and appearance
Provide a safe and healthful environment for students of various schools
Current Kansas Teaching License (regular teaching, initial, exchange, standard substitute, or emergency substitute)
Successful completion of a one day USD 259 orientation training course
Meets the employment qualifications set forth by the Wichita Public Schools Board of Education and the Kansas State Department of Education
Substitute Teacher Resume Examples & Samples
Teach core subjects
Demonstrates concern & respect for individual students
Interacts with various professionals & family members regarding individual student progress
Serves as a role model in carrying out the Boys Town National Research Hospital Mission
Knowledge, skills, and abilities required
Long Term Substitute Spanish Substitute Teacher Resume Examples & Samples
Work collaboratively to create and implement a program of study that is intellectually challenging
Design and implement lessons that promote growth in students' language proficiency above accuracy
Teaching experience in a similar setting preferred
Ability to teach any level of Spanish (Spanish 1 - AP Spanish) preferred
Substitute Teacher Resume Examples & Samples
Current Teaching Certificate with the PA Dept. of Education (or)
Bachelor's Degree with Emergency Permit (or)
Verification of ACT 86 College Student status, enrolled in the Education Program with 60+ credit hours completed
Temporary Substitute Teacher Resume Examples & Samples
Demonstrated ability to work effectively with diverse populations
Ability to effectively communicate with diverse communities and develop outreach strategies to encourage parental involvement in student learning
Demonstrated ability to work effectively with diverse parents/guardians with varied communication styles, levels of skill and experience to support their child's education experience
Ability to employ a variety of teaching styles to respond to the needs of diverse learners
Ability to employ business technology tools (e.g. E-mail, AACPS Intranet, electronic benefits enrolment tool, Microsoft Office Suite, etc.)
Substitute Teacher Resume Examples & Samples
Experience in a school setting
Graduate hours in education or gifted education
Experience teaching gifted children
Valid teaching certificate or license
Substitute Teacher Resume Examples & Samples
Must be able to interpret and communicate the curriculum in written format
Must be able to establish and maintain strong teacher/child interactions
Must be able to make decisions regarding the health and safety of the children and colleagues in the classroom, and when to notify supervisors or families when concerns arise
6-12 months of experience working with children ages 0-5 years old in an early childhood setting or home environment
An Associate's or Bachelor's degree in Child Development, Early Childhood Education or a related field
Cluster Substitute Teacher Resume Examples & Samples
A capacity to remain calm and focused when faced with unexpected challenges
A strong belief in UP Education Network's core values: Students, Community, Humility, Resilience, and Humor
A valid Massachusetts Teaching License and SEI endorsement
Current authorization to work in the United States – A candidate must have such authorization by his or her first day of employment
Substitute Teacher / Avid Tutor Resume Examples & Samples
1- RESUME
2- OVERSEAS PRE-EMPLOYMENT DATA FORM (See link under "Required Documents" section to download)
3- COPY OF PASSPORT
4- COPY OF SPONSORS ORDERS
The above 4 items are considered your application package. Once you have it all together please hand deliver to the school you want to apply to
Substitute Teacher s Assistants Resume Examples & Samples
Assist with the supervision of students while promoting activities to enhance the social, emotional, intellectual and physical development of students
Use correct grammar when communicating orally and/ or in writing
Able to follow oral and written directions
Substitute Teacher Resume Examples & Samples
Must hold a valid Minnesota Teaching License (We will help you get one, if needed)
Available for same day assignments
Minimum of 2 days per week availability
Substitute Teacher Resume Examples & Samples
Reports to the school upon arrival at the school building, arriving 30 minutes early to review all materials and ensure preparedness before the students arrive in the classroom
Implement instructional guide outlined in teacher's lesson plan(s)
Create and maintain a positive learning environment in the classroom
Report all incidences of students, including injuries, accidents, illnesses, and behavioral problems
Must be willing to use Codman Academy's expeditionary teaching methods and enforce Codman Academy's Habits of Learning
Ability to maintain a positive instructional atmosphere in the classroom
Ability to organize and coordinate lessons as outlined by the teacher in a classroom setting
Ability to communicate effectively with students and staff
Ability to establish and maintain cooperative working relationships with others contacted in the course of work