Assistant Teacher Resume Samples
Assistant Teacher Resume Samples
4.6
(
84
votes) for
Assistant Teacher Resume Samples
The Guide To Resume Tailoring
Guide the recruiter to the conclusion that you are the best candidate for the assistant teacher job. It's actually very simple. Tailor your resume by picking relevant responsibilities from the examples below and then add your accomplishments. This way, you can position yourself in the best way to get hired.
Craft your perfect resume by picking job responsibilities written by professional recruiters
Tailor your resume & cover letter with wording that best fits for each job you apply
Resume Builder
Create a Resume in Minutes with Professional Resume Templates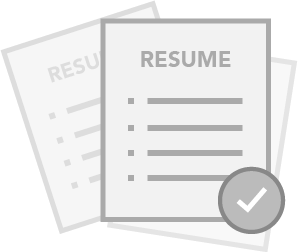 CHOOSE THE BEST TEMPLATE - Choose from 15 Leading Templates. No need to think about design details.
USE PRE-WRITTEN BULLET POINTS - Select from thousands of pre-written bullet points.
SAVE YOUR DOCUMENTS IN PDF FILES - Instantly download in PDF format or share a custom link.
378 Welch Islands
Chicago
IL
378 Welch Islands
Chicago
IL
Phone
p
+1 (555) 662 5912
Assistant Teacher
Maggio, Daniel and Waters
Assistant Teacher
Supervise young children, provide safe learning environment, assist teacher in carrying out developmental curriculum and assessment
Assisting in classroom management, implementation of the developmental curriculum, record keeping and playground supervision
Provide independent instruction, supervision, and classroom management in the absence of the supervising teacher
Provides assistance to other classrooms as necessary
Provide input to teacher or senior teacher about children's progress or developmental difficulties. Participate in parent-teacher conferences when possible
Works with other staff members on center development and to resolve center issues
Coursework in early childhood education or child development a plus!
Temporary Assistant Teacher
Stokes Group
Temporary Assistant Teacher
Assist the lead teacher in planning and implementing a developmental program to meet Center guidelines
Assist with the assessment of the children and the classroom
Assist in planning and executing all classroom and outdoor activities
Demonstrated commitment to working with multi-cultural populations and an awareness of issues affecting women and minorities
Assist with daily attendance reports
Assist with documentation and updating of files
Assist in maintaining open communication with all families
Assistant Teacher, GA Pre-k
Windler, Mayer and Swaniawski
present
Assistant Teacher, GA Pre-k
present
Assists with developing effective individualized plans for achieving established training objectives
Assists children in their toiletry and dressing development
Assists with meal preparation, feeding children and play activities. (Performed by all incumbents.)
Makes or modifies instructional materials as specified
Observes all policies and procedures established by the D. Scott Hudgens, Jr. Early Education Center, Gwinnett Technical College, the Department of Technical and Adult Education, the Department of Human Resources Occupational Safety and Health Administration, Bright from the Start – Department of Early Care & Learning and the Center of Disease Control's universal precautions and NAEYC accreditation standards.. (Performed by all incumbents.)
Displays a high level of effort and commitment to performing work; operates effectively within the organizational structure; demonstrates trustworthiness and responsible behavior. (Performed by all incumbents)
Maintains current knowledge of established policies and procedures and notes any changes
Bachelor's Degree in Early Childhood Education
Bachelor's Degree in Early Childhood Education
University of California, San Diego
Bachelor's Degree in Early Childhood Education
Attends regular meetings for available and applicable professional organizations
Attends internal and external educational programs and professional meetings as available
Dependable with ability to work a flexible work schedule
Possess a general knowledge and understanding of the YMCA, its goals, and its mission
Actively participate with children in all activities and during play times, ensuring premier quality and innovation
Ability to supervise temporary staff
Maintains current knowledge of established policies and procedures and notes any changes
Display a positive attitude that is conducive to good public relations
Wear proper identification and presentable clothing AT ALL TIMES
Expand job knowledge and skills by demonstrating a willingness to learn
Create a Resume

in Minutes
10 Assistant Teacher resume templates
Read our complete resume writing guides
---
Assistant Teacher Resume Examples & Samples
Ability to supervise children and ensure safety of children in classroom settings
Ability to engage in warm, caring interactions and fun, imaginative play with children
Ability to implement positive guidance techniques and maintain classroom control
Ability to attend to children's basic needs for feeding, diapering, potty training, eating, etc. as needed in a timely manner
Ability to maintain a clean, orderly and safe classroom environment
Ability to communicate clearly and effectively both orally and in writing
Ability to be courteous, friendly, cooperative, and flexible on a daily basis
Current CPR/Infant CPR & First Aid Certification required (From either Red Cross or American Heart Association)
Assistant Teacher Resume Examples & Samples
Certification in CPR and/or First Aid required within 30 days of employment
Actively participate with children in all activities and during play times, ensuring premier quality and innovation
Be responsible for clean-up and maintenance of toys and materials after each activity
Communicate immediately any problems or concerns with the program, staff, children or parents to the Childcare Director or Supervisor
Maintain confidentiality of information provided by parents, staff, and administration
Report immediately to supervisor any evidence of child abuse including physical, mental, emotional, and/or neglect
Consistently provide friendly, courteous assistance, exceeding customers' expectations every day, which includes building and maintaining healthy professional relationships with parents, children, host agencies, and staff
Display a positive attitude that is conducive to good public relations
Expand job knowledge and skills by demonstrating a willingness to learn
Perform other related duties as assigned
Assistant Teacher Resume Examples & Samples
Must posses a high school diploma as well as 1-2 years' experience working with infants/toddlers in a verifiable paid or volunteer setting
Associates Degree in Child Development or ECE ORhas at least 12 credits in Early Childhood Education
Child Development Credentials (CDA) preferred but not required
Certification in CPR and/or First Aid required within six months of employment
Bring to this position maturity, responsibility, and a sincere interest in working with children
Ensure the health, safety and well-being of children in the program by providing close supervision of all activities
Provide staff support concerning appropriate early childhood practices on an informal, formal, and ongoing basis
Work with parents to promote understanding growth and development of their child
Maintain a clean and safe classroom environment by reporting and/or removing all dangerous materials
Create stimulating lesson plans promoting exploration, creativity, and discovery, following the CT Preschool Frameworks
Maintain accurate program documentation (incident, accident and behavior reports, attendance, development and growth, areas of concerns, and sign-in / sign-out sheets)
Actively participate in all training sessions, designated meetings and special events.Resumes Accepted Until12/23/2015
Preschool Float Assistant Teacher Resume Examples & Samples
To provide the children with a safe, loving and nurturing environment
To meet the children's needs in all areas – physical, emotional, social and intellectual
To participate with the lead teacher in the implementation of the weekly lesson plans
To carry out appropriate and positive discipline established by the teacher
To see the program goals are implemented
To maintain a room arrangement that is safe, inviting, interesting and stimulating
To be sensitive and responsive to parents
To attend staff meetings and conferences
To assist in recordkeeping for the classroom
Support the programs and goals of the YMCA
Current Infant/Child CPR and First Aid Certification required with 90 days of hire. CT Child Care Certification recommended.Resumes Accepted Until8/15/2016
Assistant Teacher Resume Examples & Samples
Assists the lead teacher in teaching and planning high-quality infant-toddler learning environment using a responsive relationship approach to learning that incorporates research-based experiences in early language acquisition, numeracy, science, social-emotional development, and creative expression, problem-solving and physical development
Collaborates with teaching staff a nurturing environment, create personalized learning plans, and identify best practice teaching strategies to maximize learning for all infants
Assists with the implementation of the Creative Curriculum for Infants, Toddlers and Twos, along with other intentional classroom activities that are child-centered, developmentally appropriate, open-ended and process oriented
Collaborates with the Lead Teacher, Family Support Specialist (assigned to each child), and other support staff to implement individual goals for children and their families. Participate in a system of reciprocal, regular data feedback and utilization for individualized planning for children and families and continuous program improvement
At least one year of supervised classroom experience in an early childhood setting with children age 0 to 3
High School Diploma/GED and a current Infant-Toddler CDA credential required. AA degree in early childhood education with specialty coursework in infant-toddler development preferred and may be substituted for the current Infant-Toddler CDA credential
Assistant Teacher Resume Examples & Samples
Maintains a clean, safe, orderly learning environment which contributes to children's physical, emotional, social, and cognitive development
Follows policies and procedures established by TN DOE and the health department
Conscientiously supervises children
Supports the implementation of behavior management in accordance with a Positive Behavior Support approach
Supports the growing independence of each child by creating opportunities to participate in their classroom community
Experience working with children with disabilities
Experience working with young children 1 to 5 years old
On-call Assistant Teacher Resume Examples & Samples
Assisting the Head Teachers in routine duties of caring for and teaching children, to include: maintaining visual and auditory supervision of children, changing diapers, washing dishes, preparing food and classroom projects
Assisting in classroom management, implementation of the developmental curriculum, record keeping, and playground supervision
Cleaning and organizing work and play areas. Keeping room well organized and arranged appropriately
Maintaining good communication with parents, co workers, and children
Working with the Head Teachers in maintaining a safe and healthy environment for children
Adhering to requirements of the North Carolina State child care Law and to accreditation standards of the American Montessori Society (AMS)
Toddler Assistant Teacher Resume Examples & Samples
Providing a safe, healthy, nurturing, and stimulating environment
Assisting Teacher in planning, conducting and facilitating developmentally-appropriate programs and activities that reflect the emergent curriculum philosophy of the Center
Developing and maintaining mutually supportive relationships with individual family members that enable both families and teachers to meet each child's individual needs, and
Ensuring basic Center and classroom maintenance by washing dishes, preparing snack, changing diapers, cleaning up in the classrooms and on the playground, and other related duties as assigned
Some college credits in Early Childhood Education (CDA, Associates Degree accepted) are preferred
2+ years of experience working with young children in a high quality early childhood group setting
On-call Assistant Teacher Resume Examples & Samples
Create and maintain a safe and nurturing environment for children
Ensure basic Center and classroom maintenance by washing dishes, preparing snack, changing diapers, cleaning up in the classrooms and on the playground, and other related duties
Assist teachers in providing an age-appropriate child development program and activities
Comply with statutory, regulatory, licensing and accreditation requirements
Conduct programs and activities that implement and emergent curriculum
Develop and maintain a relationship with parents that meets individual children's needs; and
Follow directions regarding other duties as assigned from full-time staff members
Assistant Teacher Resume Examples & Samples
Assisting the Head Teacher in routine duties of caring for and teaching children to include maintaining visual supervision of children, changing diapers, preparing food, washing dishes, and feeding children, as necessary
Assisting in classroom management, implementation of the developmental curriculum, record keeping and playground supervision
Cleaning up and organizing work and play areas. Keeping the classroom well organized and arranged appropriately
Maintaining good communication with parents
Working with the Head Teacher in maintaining a safe and healthy environment for children
Adhering to requirements of the North Carolina State childcare Law and to accreditation standards of the American Montessori Society \(AMS\)
Assistant Teacher Prek Resume Examples & Samples
At least one year of assistant teaching or internship experience in an early childhood setting
High school diploma/GED and a current Preschool CDA credential
AA degree in early childhood education (preferred)
Assistant Teacher Resume Examples & Samples
Maintains a clean, safe, orderly learning environment which contributes to children's physical, emotional, social, and cognitive development
Provides educational services in a manner consistent with compliance requirements
Assists the lead teacher with the planning and implementation of a developmentally appropriate curriculum following NAEYC criteria, DEC recommended practices, TN DOE standards, and SGS policies
Under the guidance of the lead teacher, embeds early learning standards, IEP/IFSP goals, and NAEYC guidelines into daily activities and routines
Consistently meets requirements for timely filling of documentation as required
Implements after care program curriculum under guidance of after care coordinator
Collaborates with classroom team members to plan and implement daily curriculum and individual education plans
Participates in classroom team meetings by providing input regarding the progress of all aspects of classroom (curriculum, teaming, and children)
Participates in classroom planning meetings
Helps create and follows a Classroom Roles and Responsibilities matrix to share responsibility of daily tasks and activities
Contributes to educational assessments using measures appropriate for the child
Uses classroom data collection system to collect data on progress towards individual goals developed by educational team
Provides input on progress for lead teacher to report to parents
Develops and maintains positive relationships with parents
Interacts with parents in a friendly, professional manner
Participates in parent-teacher conferences as appropriate
Shares parent communication with lead teacher, provide responses as appropriate
Mentors and supports students working within the classroom environment
Supports positive experiences for student workers, student volunteers, and practicum students
Models desired practices for interactions with children (group or individual), preparation of the environment, and interactions with families
Provides lead teacher, after care coordinator, or SGS administration feedback regarding student use of desired practices
Displays professionalism
Follows guidelines and policies of SGS and Vanderbilt University
Upholds child confidentiality
Interacts with children, parents, other staff, outside therapists, students, and administration respectfully
Upholds the SGS philosophy
Contributes to overall success of the school and share its commitment to the four-fold mission to service, training, research, and demonstration
Infant / Toddler Assistant Teacher Resume Examples & Samples
Meets with the Lead Teacher on a regular basis to review classroom and child data, develop action plans that support goal achievement
Collaborates with the Lead Teacher, Family Support Specialist (assigned to each child), and other support staff to implement individual goals for children and their families. Participate in a system of reciprocal, regular data feedback and utilization for individualized planning for children and families
At least one year of supervised classroom experience in an early childhood setting with children age 0 to 3. High School Diploma/GED and a current Infant-Toddler CDA credential required
AA degree in early childhood education with specialty coursework in infant-toddler development preferred and may be substituted for the current Infant-Toddler CDA credential
Experience working with a diverse population in an urban setting preferred
Preschool / Pre-k Assistant Teacher Resume Examples & Samples
A love for children and a strong desire to make a difference every day
Ability to build relationships with families and coworkers and create a dynamic environment where play and discovery go hand-in-hand
CPR and First Aid Certification or willingness to obtain
Must meet state specific guidelines for the role
Must be physically able to use a computer with basic proficiency, lift a minimum of 40 pounds, and work indoors or outdoors. Must be able to assume postures in low levels to allow physical and visual contact with children, see and hear well enough to keep children safe, and engage in physical activity with children
Ability to speak, read, and write English
Toddler Assistant Teacher Resume Examples & Samples
Provides a safe, healthy, nurturing, and stimulating environment
Assists Teacher in planning, conducting and facilitating developmentally-appropriate programs and activities that reflect the emergent curriculum philosophy of the Center
Develops and maintains mutually supportive relationships with individual family members that enable both families and teachers to meet each child's individual needs
Ensures basic Center and classroom maintenance by washing dishes, preparing snack, changing diapers, cleaning up in the classrooms and on the playground, and other related duties as assigned
Some college credits in Early Childhood Education or Associate's degree
Assistant Teacher Resume Examples & Samples
Infant/Child CPR certification, or within thirty (30) days of hire date
Child Development Associate (CDA), national early childhood certification credential
Child care experience
Floating Assistant Teacher Resume Examples & Samples
Must have minimum of 1 year experience working in a Licensed Childcare Facility
Must be comfortable working in all age groups. (Infants through School Age)
Must have flexible hours
Assistant Teacher Resume Examples & Samples
Strong Customer Service experience
Experience working in a licensed childcare facility is a PLUS!
Coursework in early childhood education or child development is a PLUS!
Flexibility as to the hours and schedule of work. Needs candidates to work until 6pm
Assistant Teacher Resume Examples & Samples
Coursework in early childhood education or child development is preferred
Flexibility to work with multiple age groups of children
Must be willing and able to drive the school bus
Must have a Valid Drivers license and a clean driving record
Assistant Teacher Resume Examples & Samples
Receiving, coding and processing monthly enrollments for billing
Reviewing computer reports related to billing and receipts for accuracy and preparing various reports for the various child care centers
Inputting data for extra charges and credits for billing
Follow up on delinquent accounts
Reconciling payments from 3rd party payers
Maintaining a clean work environment
Agency billing if applicable
Respond to telephone inquiries
Other office duties as requested by school management
Assistant Teacher Resume Examples & Samples
Have High School Diploma or equivalent
With experience in a janitorial or housekeeping preferred
Able to pass state required background check
Assistant Teacher Resume Examples & Samples
Preparing and balancing deposits and posting payments to the child care accounts
Business experience involving the preparation and maintenance of bookkeeping or financial records
Strong knowledge of Bookkeeping and accounting clerical procedures as related to accounts receivable, accounts payable, billing and other standard accounting functions
Basic business data processing principles as applied to financial record keeping
Posting, verifying, compiling and reconciling various accounting documents, records and reports. Maintaining attention to detail and accuracy while meeting critical deadlines
Exercising independent judgment within established guidelines and prioritizing work
Must HS diploma or equivalent
Assistant Teacher Resume Examples & Samples
Possesses excellent verbal and written communication skills. Maintains excellent public relations with all parents, children, visitors, and staff
Accurately maintains appropriate administrative records and the required records on the staff and children
Keeps fully apprised of all activities in the school. Prepares and forwards reports and forms in accordance with company policies and procedures as assigned by the Director
Answer the telephone and handles inquiries professionally
Completes daily deposits and maintains classroom supplies fund
Ensures accuracy and timely collection of accounts receivable in accordance with company policies and procedures
Ensures that parents of enrolled children complete all necessary forms following the Department of Human Services guidelines
Is visible and available to parents at their convenience to listen and direct their concerns to a member of Management
Tracks all inquiries, converts inquiries into parent tours of the center, and converts tours into enrollments
Maintains effective communications between staff and parents
Regularly solicits feedback from parents in order to make improvements in the school
Enforces all safety rules and regulations. Enforces safety habits that result in a clean and healthy environment for children, including universal precautions
Conducts frequent safety checks on building, equipment, and grounds to ensure a safe environment
Maintains a good working relationship with regulatory agency representatives
Able to react quickly with sound judgment in complex and critical situations, such as injuries or accidents
Able to perform the duties of other staff members as assigned by the Director
Must have 1 year office management experience
Must have knowledge of current state and local regulations
3rd Party Billing
Experience with Child and Adult Care Food Program (CACSP)
Accounting background strongly preferred
Experience working in a Licensed daycare facility as a Administrative Assistant strongly preferred
12 months experience in a licensed childcare facility is strongly preferred
Must be able to work CLOSING schedule 12:30-6:30 pm Monday thru Friday
Must be able to perform, with or without reasonable accommodation, all essential functions of the job
Must have excellent verbal, written, interpersonal, organization and computer skills
Must meet all driver requirements
KOC Assistant Teacher Resume Examples & Samples
Highly service-oriented and creative with enthusiasm for children and childcare
Fast learning with good problem solving skills
Collaborate in a team teaching situation that includes administration, teachers, assistants and student aids
Establish effective relationships with families, children, and staff
Assist in supervising all activities to ensure the safety of each child at all times
Assist the supervising teacher in providing a variety of appropriate activities to promote the child's social, emotional, physical, and cognitive development
Assist in the arrangement, daily cleaning, and upkeep of classrooms, classroom equipment and materials as directed by the supervising teacher
Assist the supervising teacher in taking anecdotal notes, photographs, and running records of children's development: social, emotional, cognitive, and physical
Assist in the development of a nurturing, engaging, and developmentally appropriate program
Manage the classroom with positive guidance, redirection, and the
Ability to relate joyfully and sensitively to children in an atmosphere of play
Ability to work with minimal supervision, be self-motivated, and show initiative
Ability to work effectively and communicate with a diverse population
Ability to work in a collaborative environment and willingness to make suggestions
Ability to work effectively under pressure in a busy and demanding environment
Ability to lift up to 40 pounds
Ability to meet the physical, mental, and emotional demands of a work environment with young children, as described in the work conditions
High School Degree required; preferably Bachelor of Art or Associate's Degree in Early Childhood Education or Child Development
Child Development or Early Childhood course work, 12 units, in each of the following three areas: child development, curriculum, child/family and community
Preferably one year teaching experience in an early childhood program
Assistant Teacher Resume Examples & Samples
Assume full responsibility for the health and safety needs of a group of children to meet the Department of Public Welfare regulations and/or center needs
Consult with teacher about classroom communications to assure a calm, positive environment for children and CDC personnel
Ensure the safety of children independently, without the presence of management or teacher
Guide the work activities of teacher's aides, CDC/OVR Teacher's Aide Training Program students, practicum students, nursing students and volunteers
Maintain a center-wide environment that is clean, orderly, safe and attractive
Provide input to teacher or senior teacher about children's progress or developmental difficulties. Participate in parent-teacher conferences when possible
Share information, verbally or in writing, with parents about child's day following center guidelines. Inform teacher or senior teacher of significant parental communications such as injury, behavioral difficulties, illness, etc
Team teaches with other personnel
Team with teacher or senior teacher to write developmentally appropriate units of instruction (behavioral objectives and activities). Implement daily program of activities and routines. Assist with planning and implementing center-wide activities. Collaborate to share center-wide resources and materials
High school diploma, enrollment-ready for a Child Development Associate credential (CDA) and sufficient documented work hours to qualify as an assistant group supervisor per Pennsylvania Department of Public Welfare regulations required
One year of experience as an assistant teacher or a teachers aide in a child care setting required
Must possess basic knowledge of curriculum planning
Ability to collaborate and communicate with a wide range of personnel
Ability to maintain customer satisfaction
Ability to work as a team member
Assistant Teacher Resume Examples & Samples
Good communication and interpersonal skills, particularly in relation to pre-school children and their parents
Understanding of child development needs and how they may be appropriately met
Warm, friendly demeanor
Ability and willingness to work a flexible work Schedule
Assistant Teacher Resume Examples & Samples
Good communication and interpersonal skills, particularly in relation to young children and their families
Understanding of children's developmental needs and how they may be appropriately met
Dependable with ability to work a flexible work schedule
Ability to supervise temporary staff
Commitment to diversity and to serving the needs of a diverse community
Must be in good physical and mental health and must have the physical capability to move quickly to supervise children, lift, carry and physically assist children, sit on the floor and child-sized furniture, see and hear at a distance and close range
One year of experience in an early childhood setting
Completion of required training including training in universal precautions, water safety training and fire safety
Collaborates with other classrooms on activities and events
Assists in maintaining shared spaces
Participates in sanding and ad-hoc center committees
Provides assistance to other classrooms as necessary
Participates in the maintenance of equipment and supplies and informs the Lead Teacher of needs
Works with other staff members on center development and to resolve center issues
Assistant Teacher Resume Examples & Samples
Implement developmentally appropriate curriculum and activities through learning center, which include: art, music, physical activities, language and literacy, sensory and self-help according to NAEYC Accreditation Standards
Maintain a physical environment to promote growth and development of physical, cognitive, language, creative, and social/emotional skills
Observe and record children's developmental levels and progress in all areas of development
Develop a partnership with parents by building a positive relationship with parents
Care for the needs of children in personal hygiene areas including feeding, diapering/toileting, dressing, lifting and carrying children; and administering medications
Follow policies as set forth in the Staff and Parent Handbooks of the Center, U of I Staff/Faculty
Maintain safe environment and sanitary facilities
Participate in staff meetings, in-service training and continuing education
Assistant Teacher Resume Examples & Samples
Assist with the implementation of instruction in accordance with students' IEPs, in cooperation with a supervising teacher, using effective strategies for academic and behavioral success
Prepare for, and participate in parent conferences and interdisciplinary team meetings
Assume responsibilities during after school emergencies including but not limited to student supervision, phone communication, and written documentation
Provide support and leadership for curricular and extra-curricular activities, special events, and projects that support student-life and promote a positive school experience
Complete instructional-related duties as assigned by supervising teachers and administrators
Provide independent instruction, supervision, and classroom management in the absence of the supervising teacher
Implement behavioral protocols/assignments for students during instructional and non-instructional times
Utilize instructional and non-instructional times in a professional manner in keeping with administrative guidelines
Participate in and contribute to in-service training and staff meetings in a professional and collegial manner
Assist with the implementation of technology in instructional design and delivery in accordance with supervising teacher's directions
Assistant Teacher Resume Examples & Samples
Provides a safe, healthy environment for children, with a focus on classroom health, hygiene, nutrition, and safety. This includes maintaining a clean and orderly environment for the children; ensuring children attend to personal hygiene/hand washing; teaching children about health and nutrition; and reporting accidents, injuries, and illnesses to parents and supervisors
Assists the teacher in the development and implementation of an environment and curriculum that provides for a variety of developmentally appropriate activities to promote children's development in the areas of language and literacy, cognition, social-emotional well being, and physical health
Assists in the maintenance of required paperwork, logs and records, as well as documentation to assess individual children and the class as a whole
Ensures children's safety through constant supervision, storage of dangerous materials, arrangement and maintenance of classroom and equipment
Works with other teaching staff to provide a nurturing, stimulating, non-punitive, and culturally sensitive environment that encourages language, self-expression, exploration, creativity, imaginative play, thinking skills, and the development of positive relationships
Makes certain that parents are greeted warmly and receive adequate information about their child's experience at the center through daily contact, scheduled conferences, and written documentation as required
Participates in staff meetings, planning, and professional development and shares information gained from coursework or attendance at professional development workshops and conferences
Associate's degree in Child Development, Early Childhood, or equivalent required. Bachelor's Degree preferred. In addition, two years experience with preschool children or an equivalent combination of education and experience is required
Must have and maintain a warm, supportive attitude towards children
Must be flexible in receiving assignments and adapting to changes in the program
Ability to communicate verbally and in writing with children, parents, and other staff members, as well as for documenting children's growth and learning
Should be able to assist in the creation and implementation of developmentally appropriate lessons, interact positively with children and other staff, and understand and attend to the physical, social, cognitive, health and safety, and emotional needs of the children
Must be able to work well within a culturally diverse environment with the ability to handle situations with tact and diplomacy
Ability to operate computers and use applicable software required
Assistant Teacher Resume Examples & Samples
One year of classroom experience is preferred
Candidate needs a Montessori credential or actively working toward a Montessori credential
Bachelor degree required, but Education Bachelor degree preferred
Medical statement to be renewed every 3 years, verification of education
(highest degree), statement of non-guilty conviction form (renew annually), 3
Letters of reference, child abuse recognition training (6 hours), CPR training –
Must be 1 year current, First Aid training (3 year renewable), BCI-FBI
Fingerprinting (renew every 3 years), Communicable Disease training,
Continuing education hours per year to meet state requirements
Assistant Teacher Resume Examples & Samples
Assists with planning, preparing and implementing developmentally appropriate activities. (Performed by all incumbents)
Assists with meal preparation, feeding children and play activities. (Performed by all incumbents.)
Maintains knowledge of current trends and developments in the field by reading appropriate books, journals and other literature and attending related seminars and conferences and staff development training. Applies pertinent new knowledge in the performance of other responsibilities. (Performed by all incumbents)
Displays a high level of effort and commitment to performing work; operates effectively within the organizational structure; demonstrates trustworthiness and responsible behavior. (Performed by all incumbents)
Assistant Teacher Toddler Classroom Resume Examples & Samples
Organization:Brentwood United Methodist Church
Contact:Jennie Stockard
Phone
Email:hr@bumc.net
Closing Date:07/31/17
Assistant Teacher Resume Examples & Samples
Experience in childcare, child development, or early childhood education
Ability to work collaboratively in curriculum planning and implementation
Ability to assist in documentation of learning experiences
Degree in child development, early childhood education or related field or equivalent training and/or experience
Learning Academy Assistant Teacher Resume Examples & Samples
Supervise and ensure safety of children in classroom settings
Engage in warm, caring interactions and fun, imaginative play with children
Implement positive guidance techniques and maintain classroom control
Attend to children's basic needs for feeding, diapering, potty training, eating, etc. as needed in a timely manner
Maintain a clean, orderly and safe classroom environment
Swim with children in the pool, if asked to do so
Perform other related duties as assigned by management
Previous experience working with children between the ages of 2-6 years
Current Infant/Child/Adult CPR & First Aid Certification required (From either Red Cross or American Heart Association)
Washington State Department of Early Learning Background Clearance for Child Care Licensing
Must complete 30 hours STARS Training within the first year of employment
Assistant Teacher Infant Toddler Resume Examples & Samples
Assists the lead teacher in creating a high-quality early learning program using an interdisciplinary approach to learning that incorporates research-based experiences in early language and literacy, numeracy, science, social-emotional development, creativity, problem-solving and physical development
An MSDE approved 45 hour Infant Toddler Certification is required; experience working with a diverse population in an urban setting preferred
Reflective and self-aware
Critical thinker and problem-solver
Assistant Teacher, GA Pre-k Resume Examples & Samples
Implements and participates in interest-center play based curriculum for children
Properly maintains children's records
Makes or modifies instructional materials as specified
Reports progress to appropriate personnel in a timely manner
Participates in and monitors children during play time activities to ensure safety and security standards are met at all times
Effectively works with other team members to develop appropriate long and short range goals and objectives for assigned children
Assists with developing effective individualized plans for achieving established training objectives
Observes policies and procedures at all times to ensure the safety, health and optimal learning of the children
Works when scheduled; begins and ends work as expected; calls in according to policy when arriving late for work or when absent; observes provisions of Fair Labor Standards Act; observes policies on break and lunch periods; uses work time appropriately
Assistant Teacher Resume Examples & Samples
AA/AS degree and minimum of 2 years' experience working with children ages 2-5 in a school setting, or CDA in Early Childhood Education/Child Development required and a minimum of 5 years' experience in an Early Childhood Program with children ages 2-5 years
Ability to work as a team and independently
Ability to work with young children and undergraduate students
Must be open and understanding of various cultures, ethnicities, languages, and socio-economic levels
Must obtain all DCF required trainings including 45 hours training and Literacy training documented and current transcript filed with DCF including child abuse within 90 days of start date
Background check including fingerprints cleared by DCF fingerprinting organization
Assistant Teacher Resume Examples & Samples
Readily accepts and responds to supervisory inputs accordingly
Ability to implement suggestions
Stays open to constructive criticism and suggestions
Offers shares ideas and materials
Strives to assume a fair share of work
Is friendly and respectful with others
Is flexible responsive to child interests
Provides an appropriate role model
Provides plenty of child-directed activities throughout the day
Provides developmentally appropriate activities
Creates an inviting learning environment
Takes an active role in encouraging parent participation
Makes every effort toward positive parent relationships
Listens and responds well to parents
Available and approachable with parents
Does not speak about the child in front of him/ her
Ability to make appropriate written documentation and referrals when needed
Helps develop language by responding to sounds infants make or words children say sings talks throughout the day and interacts verbally during routines such as diaper changing, hand washing, etc
Is aware of developmental levels / changes
Knows and shows respect for individuals
Supervises children closely and effectively throughout the day
Attends and actively participates in staff meetings
Ensures all required paper work are done and / or due on time
Quickly and effectively deals with unexpected situations and problems
Gives ample notice for absences
Looks for ways to improve the program
Alert in health and safety matter
Good grooming and appropriate attire
Puts infants to sleep according to their individual schedules and takes care of infants upon awakening; every effort to prevent SIDS is made
Feeds children according to their individual needs, family input, and CACFP guidelines
Notifies parents and director when children are sick or get hurt
Uses the Germ Box effectively
Follows the diaper changing / potty procedures for children accordingly and as needed
Follows the When to Wash Hand policies as posted in the classroom
Inspects children for signs of illness or injury upon arrival
Assistant Teacher, UTC Children s Center Resume Examples & Samples
Organizing and supervising activities according to teachers' direction and curriculum plan
Maintaining orderly classroom environment
Dispensing medication and providing first aid when necessary
Interacting with parents when children arrive and leave; assisting Lead teacher to communicate center philosophy to parents
Participating in team meetings and staff planning sessions
Participating in ongoing training opportunities to enhance knowledge and skills in early childhood education
Temporary Assistant Teacher Resume Examples & Samples
Assist the lead teacher in planning and implementing a developmental program to meet Center guidelines
Assist students in the classroom
Assist with classroom preparation and clean-up on a daily basis
Greet each parent and child in the classroom
Assist in maintaining open communication with all families
Assist in planning and executing all classroom and outdoor activities
Promote the welfare, health and safety of all children
Assume special assignments as necessary for conducting the program
Assist with the assessment of the children and the classroom
Assist with daily attendance reports
Assist staff with setting up the classroom and opening/closing the facility as needed
Assist with meeting all licensing and accreditation requirements
Assist with documentation and updating of files
Child Development Associate (CDA) credential, or AA degree in Child Development or Early Child Education, or 60 college hours with related classes in child development
Experience or demonstrated interest in working with young children
Knowledge of positive guidance techniques appropriate for young children
Demonstrated commitment to working with multi-cultural populations and an awareness of issues affecting women and minorities
Assistant Teacher Resume Examples & Samples
Knowledge of ethical guidelines of the early childhood profession
Ability to interact with children without using physical punishment or any form of psychological
Supervise young children, provide safe learning environment, assist teacher in carrying out developmental curriculum and assessment
Must attend 16 hours of training annually required by the VCU Child Development Center, the VA Department of Social Services, and the national Association for the Education of Young Children (NAEYC)
Background check and negative TB test required
Lead Assistant Teacher Resume Examples & Samples
Experience in child care, child development, or early childhood education
Strong communication and interpersonal skills a must
Supervised experience in working with young children in groups
Experience working with social constructivist, inquiry-based approaches to education and Reggio Emilia Approach to early childhood education
Assistant Teacher Resume Examples & Samples
Previous experience working with children birth to five years is required
An Associate degree in Early Childhood Education is preferred
Strong knowledge of early childhood education and teaching in age group
Proficient in Microsoft Office-Outlook, Word, Excel
Ability to lift up to 50 lbs; move quickly; get up and down from the floor frequently; push, pull, lift and twist
This position is necessary to maintain NYS Office of Child & Family Services required ratio
Candidate will need to have all NYS required clearances (State Central Register clearance, Fingerprint clearance, and Staff Exclusion List clearance) prior to start
Assistant Teacher Resume Examples & Samples
Prepares a nurturing, warm, safe and sanitary environment
Closely observes and evaluates each child's progress and provides written assessment
Correctly records children's attendance and submits to appropriate personnel within established timelines
Continuously monitors the health and safety of the children and becomes thoroughly familiar with their behavior. Reports unusual symptoms to appropriate personnel
Ensures supplies, tools, and equipment are maintained in accordance with the manufacturer's specifications and organizational policies and procedures
Stores unused materials in the designated storage areas
Provides appropriate physical care of assigned children to maintain their cleanliness, safety and comfort
Assists children in their toiletry and dressing development
Closely observes progress in skills development
Provides appropriate assistance with feeding children during meal periods
Reads and evaluates professional literature on a continual basis; translates complex or technical information into a format that can be understood by others and distributes as needed
Shows persistence and seeks alternatives when obstacles arise; seeks alternative solutions; does things before being asked or forced to by events