Teacher Assistant Resume Samples
Teacher Assistant Resume Samples
4.5
(
95
votes) for
Teacher Assistant Resume Samples
The Guide To Resume Tailoring
Guide the recruiter to the conclusion that you are the best candidate for the teacher assistant job. It's actually very simple. Tailor your resume by picking relevant responsibilities from the examples below and then add your accomplishments. This way, you can position yourself in the best way to get hired.
Craft your perfect resume by picking job responsibilities written by professional recruiters
Tailor your resume & cover letter with wording that best fits for each job you apply
Resume Builder
Create a Resume in Minutes with Professional Resume Templates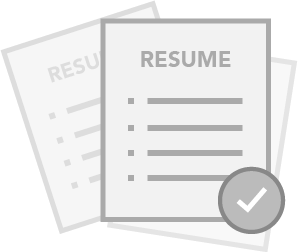 CHOOSE THE BEST TEMPLATE - Choose from 15 Leading Templates. No need to think about design details.
USE PRE-WRITTEN BULLET POINTS - Select from thousands of pre-written bullet points.
SAVE YOUR DOCUMENTS IN PDF FILES - Instantly download in PDF format or share a custom link.
24819 Champlin Extensions
Detroit
MI
24819 Champlin Extensions
Detroit
MI
Phone
p
+1 (555) 451 0953
Teacher Assistant
Kulas Group
Teacher Assistant
Manage behavior problems in accordance with students' behavior management plans and VSDB policies
Assist in a classroom by maintaining consistency and having high expectations for children while keeping a global vision
Maintain classroom management and implement daily schedule
Participate in training activities by continuing education in areas of development, curriculum & classroom methods
Assist in maintaining a safe environment conducive to learning
Provoke ideas and scaffold children's knowledge through problem solving, representational work and conflict resolution
Provide student supervision and support in the residential program during morning hours and in home-going vehicles
Teacher Assistant for the Total Program
Pollich-Fahey
Teacher Assistant for the Total Program
Assist in proper classroom management and implement daily schedule
Assist in communicating with parents
Assist in record keeping and clerical duties
Assist in implementing the instructional program
Assist teachers in the computer lab
Prepare and organize instructional materials and equipment
Adhere to Texas Education Agency and district policies and procedures
Teacher / Assistant Technical Director
Purdy-Gutkowski
present
Teacher / Assistant Technical Director
present
Working closely with faculty, administrative staff and students
Organization and supervision of student crews, purchasing materials
Overseeing the construction and assembly of stage scenery
Participation in load-in and strike of productions
Coordination of construction schedules to meet production deadlines
Be willing to collaborate with teachers in order to provide quality care for children & families, as well as establish a quality program
Coursework in early childhood education or child development a plus!
Associate's Degree in Early Childhood Education
Associate's Degree in Early Childhood Education
Associate's Degree in Early Childhood Education
Strong attention to detail
Excellent communication skills (written and verbal)
Ability to work and communicate with children and adults
Ability to work and communicate with adults and children effectively
Ability to perform activities that involve a variety of media (paint, paper, clay, glue, etc.) or activities that may be physically active
Solid time management and problem solving skills
Great interpersonal skills
Ability to perform and demonstrate activities that involve a variety of materials and equipment and/or activities that are physically active
Acceptable experience with young children
Highly organized
Create a Resume

in Minutes
11 Teacher Assistant resume templates
Read our complete resume writing guides
---
Teacher Assistant Resume Examples & Samples
1+ prior experience working in a classroom
Ability to work with and supervise children in a variety of educational settings including, but not limited to, self-contained, integrated, off-site, and childcare
Able to handle all aspects of the supervision of the day-to-day activities of preschoolers
Certified New York State Teacher Assistant or the intent to complete requirements for Level 1 Teacher Assistant within 90 days of employment
ABA Experience
Experience with Special Needs children
Teacher Assistant Resume Examples & Samples
1+ year of experience working with Children in a Classroom or Childcare environment
NYS Teacher Assistant certification
Ability to work with and supervise children in a variety of Educational settings including, but not limited to, self-contained, integrated, off-site, and childcare
Working with Children with Special Needs
Teacher Assistant Resume Examples & Samples
Actively moves around classroom to facilitate student's learning
Communicates effectively with teacher
Available to all students by physical proximity as well as by visual contact
Encourages continued student engagement without disrupting classroom instructions
Encourages students to make choices appropriate to classroom and school environment
Demonstrates ability to manage student behavior during instructional interaction
Develops awareness of each students special needs
Demonstrates consistent awareness for each students safety and whereabouts
Assists in maintaining required behavior management plans
Works in collaboration with teacher and principal regarding school projects and students needs
Prepare and maintain each student's Behavior Charts on a daily and quarterly basis in collaboration with the teacher
Assist in the grading of objective homework assignments
Assist in the instructional process where appropriate
Assist in the duplication of instructional material as requested by the classroom teacher
VPK Teacher Assistant Resume Examples & Samples
Compiles, prepares and organizes materials and classroom for instruction and classroom activities
Assists in cleaning and storing of materials after completion of activities
Receives and responds to inquiries from parents and others; assists in preparing notes and placing phone calls to parents as necessary
Performs other related duties as assigned or directed
Doris Sanders Learning Center Teacher Assistant Resume Examples & Samples
Professionalism in both speech and behavior at all times
Work effectively under the direction of others
Proactive in matters relating to health and safety
Capable of assisting teachers with special needs students
Teacher Assistant Resume Examples & Samples
Provide instructional assistance and program support for assigned teachers not limited to academics, functional living skills, social skills, and communication skills
Assist in the development of activities and experiences to complement instructional program and Individualized Education Program goals
Provide student supervision and support in the residential program during morning hours and in home-going vehicles
Manage behavior problems in accordance with students' behavior management plans and VSDB policies
Substitute for classroom teachers by implementing lesson plans, supervising students, and managing behaviors
Conducts teaching tasks and data collection as assigned and planned by teaching staff
Provide assistance with personal hygiene and toileting for students with special needs, as appropriate and/or required, based on assignment
Associate's (or higher) Degree or completion of two years of undergraduate study. A high school diploma or General Educational Development (GED) Certificate, and successful completion of the ParaPro Assessment offered through the Educational Testing Service (ETS) may substitute for the educational requirement
Current CPR and First Aid certification required or must be obtained in accordance with school policies
Ability to carry out instructional, personal care and support tasks, and implement lesson plans and activities for students with sensory impairment and who may also have significant cognitive disabilities and/or physical disabilities
Skill in behavior management or willingness to attend training to acquire these techniques
Ability to assist with the implementation of the Aligned Standards of Learning (ASOL)
Ability to interact with students in a patient, positive and sensitive manner in order to provide for their direct care and development
Ability to work independently and follow school policies and procedures
Advanced proficiency level in American Sign Language as measured by the Sign Communication Proficiency Interview or agreement to acquire the specified level within three years
Proficiency in reading and writing Braille at the Grade 2 level or agreement to acquire the specified level within three years (for those assigned to the Blind Department)
Paraprofessional certification for working with children with Autism from a state accredited college or university or agreement to acquire within 60 days from employment date
Sufficient life and work experience to maintain a positive learning environment for children in the age range for which the employee will be responsible; some experience working with disabled children in a classroom setting
Prior experience as a Certified Nursing Assistant or Human Services Assistant
Teacher Assistant Resume Examples & Samples
Assist in a classroom by maintaining consistency and having high expectations for children while keeping a global vision
Communicate and promote family involvement within classroom
Assist in the planning and facilitate a developmentally appropriate curriculum guided by the Reggio Emilia Approach or Montessori which promotes physical, social & cognitive development
Be willing to collaborate with teachers in order to provide quality care for children & families, as well as establish a quality program
Represent the quality of programs offered at UM-Flint or Cummings Great Expectations
Participate in training activities by continuing education in areas of development, curriculum & classroom methods
Provoke ideas and scaffold children's knowledge through problem solving, representational work and conflict resolution
Observe, document & evaluate children on an on-going basis through the use of Ages and Stages Questionnaires, assessments and portfolios for family/teacher conferences
Conduct meaningful & engaging small/large group activities/projects
Ability to work with a tolerant classroom which promotes diversity, thus enhancing social-emotional development of children
Perform every aspect necessary to insure excellent child care
Exhibit a commitment to the mission & philosophy of the Center
Applicants must be at least 18 years of age
Excellent attendance, strong work ethic, dependable
Flexible (able to adapt to variety of situations)
Previous early childhood experience is not required but the willingness to learn and grow
Enjoys interacting with young children (infant through third grade)
Continued employment is based on whether you are attending college courses
Adhere to the Licensing Rules for Child Care Centers
Be willing to work off site from the campus of the University of Michigan-Flint
It is preferred that individuals have education related to early childhood, nursing, psychology, social work or related fields
Experience working with young children
K-teacher Assistant Resume Examples & Samples
Assists in supervision and care of students
Assists teacher in classroom care-giving routines
Assists with indoor and outdoor recreational activities
Communicates in English at a level sufficient for successful job performance
Effectively supervises and cares for students in their play and routines
Must be 18 years of age
Must be a high school graduate or GED
Six months of childcare experience required; must be working towards or must have already received NAC, CDA, or CPC credentials, or Associate Degree from an accredited college or university in Early Childhood Education or related field preferred
Teacher Assistant Resume Examples & Samples
Ability to work with young children
Ability to perform indoor and outdoor activities
Ability to perform activities that involve a variety of media (paint, paper, clay, glue, etc.) or activities that may be physically active
Ability to work and communicate with adults and children effectively
Teacher Assistant for the Total Program Resume Examples & Samples
Ability to work with children
Ability to work with technology
Familiar with motivational learning techniques
Special Education experience, preferred
Teacher Assistant Resume Examples & Samples
Ability to work and communicate with children and adults
Fluent in English (speaking and writing); bilingual preferred
Ability to perform and demonstrate activities that involve a variety of materials and equipment and/or activities that are physically active
Acceptable experience with young children
Substitute Clerk / Teacher Assistant Resume Examples & Samples
High school diploma or equivalent
Fluent in English (speaking and writing)
Typing and/or computer skills for clerks
Ability to operate various office equipment
Ability to work with people effectively
Answer the telephone
Take messages and deliver them to the proper personnel
Teacher Assistant Resume Examples & Samples
Assists in the planning and implementation of the daily educational and behavioral program
Tutors and assists students individually or in small groups in order to help them master assignments and reinforce learning concepts
Facilitates activities that lead to emotional, intellectual and social development of students
Ability to enforce administration policies and rules governing students required
Knowledge and experience educating students who have Individual Education Plans (IEPs) preferred
Teacher / Assistant Technical Director Resume Examples & Samples
Overseeing the construction and assembly of stage scenery
Coordination of construction schedules to meet production deadlines
Organization and supervision of student crews, purchasing materials
Participation in load-in and strike of productions
Working closely with faculty, administrative staff and students
Bachelor's degree in Tech Theatre or equivalent professional employment experience in university or professional scene shop
Familiarity of supervisory practices
Expertise with power tools, shop equipment, reading and drawing architectural drafting
Familiarity with counterweight systems and basic rigging
Master of Fine Arts
Bookkeeping and accounting skills
Knowledge of standard theatrical construction and design practices
Interest, experience, and/or ability to promote cultural competency and/or diversity
Resume; and
Temp Teacher Assistant Resume Examples & Samples
Experience in working in a school with a diverse population under the direct supervision of a certificated teacher
Knowledge of the county's Reading and math curriculum
Ability to implement interventions
Temp Teacher Assistant Resume Examples & Samples
Under the direction of the classroom teacher, Speech Pathologist and Occupational Therapist; Assistant will implement prescribed behavioral, communication, and sensory processing strategies
Participates in the implementation of student behavior plans for the purpose of ensuring effective and safe student learning. Data collection is required
Assistant will complete daily data sheets and case management notes
Daily communication with parents (written feedback and verbal feedback) is provided
Performs clerical tasks (e.g. making copies, filing) for the purpose of helping the teacher get instructional materials ready
Assists students with personal care needs, including but not limited to, diaper changes/toileting, clothing, hygiene/hand washing to support developing student's adaptive skills
Assists students with mobility issues such as positioning and lifting
Attends meetings and professional development activities (e.g. first aid, CPR, emergency procedures, behavior management, sensory processing strategies, communication strategies, social engagement strategies, supervision meetings)
None. However, some experience working with young children with disabilities is preferred
Considerable patience and the ability to work with students who have cognitive, communication, and behavioral challenges
Ability to develop strong and positive interpersonal relationships with children, staff and families
Demonstrate the ability to work with diverse populations
Temp Teacher Assistant Resume Examples & Samples
Assists in supporting students with challenging behaviors. Reacts promptly in the event of seizures, disruptive behavior, or related situations
Assists in gathering materials and classroom set up
Establishes a positive classroom climate
Supports classroom instruction and implementation of instructional activities based on the ESY goals and objectives on a student's IEP
Works collaboratively with staff
Observes and gathers data (IEP, assessment, attendance) on student(s). Confers and discusses progress of student(s) with teachers and other professional staff
Inventory and return of instructional materials in a timely/orderly fashion
Considerable patience and the ability to work with students with disabilities
Must be capable of physically assisting students with disabilities
Must be physically capable of extensive walking, stooping, pushing, carrying, climbing, bending, and lifting of up to 50 pounds independently