Sales Engineer Resume Samples
Sales Engineer Resume Samples
The Guide To Resume Tailoring
Guide the recruiter to the conclusion that you are the best candidate for the sales engineer job. It's actually very simple. Tailor your resume by picking relevant responsibilities from the examples below and then add your accomplishments. This way, you can position yourself in the best way to get hired.
Craft your perfect resume by picking job responsibilities written by professional recruiters

Pick from the thousands of curated job responsibilities used by the leading companies

Tailor your resume by selecting wording that best fits for each job you apply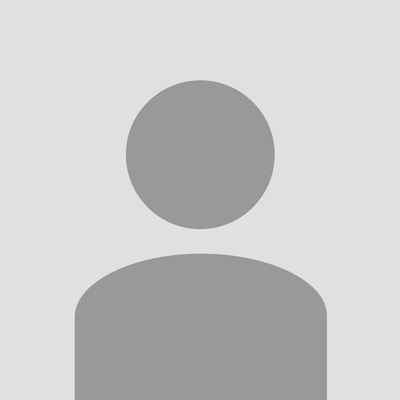 232 Dashawn Via
Phoenix
AZ
232 Dashawn Via
Phoenix
AZ
Sales Engineer
Sales Engineer
04/2015 – present
Sales Engineer
04/2015 – present
Opening and submitting Customer Network Engineering Cases, Circuit Design Records, & Engagement Scripts. In addition to possessing a working knowledge of Verizon product knowledge such as; Ethernet Private Line (EPL), Verizon Optical Networking (VzON), Ethernet Virtual Private Line (EVPL), Transparent Line Services (TLS), United States Private Line (USPL) waves, Optical Wave Service (OWS) and Private IP (PIP) is critical to the role. Coordinate service installation activities with and on behalf of the customer
Responsible for order specifications from order receipts through vehicle shipment. Maintains and reviews orders for correct validation of that order to include supplying the dealer with order/spec compatibility, unpublished option pricing and information prior to ordering, TSCO's, Fontaine modifications, visits, paper and pilot reviews and any other related activities. Provides the central source for acquiring and relaying any given information from the customer/dealer to field reps to engineering to corporate personnel and any other of a number of contacts
Insures that all order specifications are compliant to pertinent governmental regulations and accepted common practices. Maintain practices and procedures as they are stipulated in current ISO procedures. Maintain ongoing exchange and compliance of all pertinent regulations as supplied by Product Engineering and Marketing. Confer with legal representatives on occasional local issues
Providing pre-sales technical assistance and product education
Proactively contacting current and potential customers to generate sales of compressed air products, services, and parts. Generate quotes and follow up with customers and outside sales team to ensure quotes successfully transition to orders. Manage these orders to ensure delivery schedule is achieved. Act as key customer contact to provide information to customers on complete sales cycle from quote through delivery. Target inactive and competitive accounts for conversion. Develop, sell, and convert accounts to recurring revenue service contracts. Utilize parts program to obtain business
Develops and delivers outstanding MicroStrategy presentations and demonstrations that range from standard to custom demonstrations. Effectively communicates with key IT and Business decision makers and influencers whether in a formal presentation or a casual conversation. Confident even in tense or adversarial situations. Well prepared, themed value-based approach to all presentations
Assisting national and fleet sales managers technically to sell Daimler products to major UK customers
Sales Engineer
Sales Engineer
02/2012 – 02/2015
Sales Engineer
02/2012 – 02/2015
Aggressively pursue sales of Air Solutions products and services in territory through mailers, cold-calls, advertising and relationship building to achieve yearly sales goals, increase market share and maximize profits. Includes new machine sales, accessory equipment, service, parts, rentals, lubricants and additional consultative services such as energy audits, air surveys and training programs. Focus is on growth of "Solutionizing."
Providing details of the full portfolio of ABB Oil & Gas solutions and products
Working closely with Product Managers and Engineering by providing feedback from information gathered during pre-sales projects
Providing information to bid support group for customer proposals
Builds partnering relationships with the owners, General contractors and consultants responsible for the decision making process to drive the sales of JCI offerings. Actively listens, probes and identifies concerns. Understands the customer's business and speak their language. Learns to use demonstrated technical expertise to develop credibility, loyalty, trust and commitment
Seeks out, targets and initiates contact with multiple general contractors and consultants. Keeps manager informed of changes in the marketplace. Develops network of contacts. Observes checkpoints in the sales process that is buyer driven such as bid documents. Learns to demonstrate technical knowledge by writing the specification or matching the proposal to the building specifications to provide value to the customer and favorably position JCI. Under direction from the Systems Manager, qualifies and assesses potential customers. Refers leads to other business segments
Frequently creates competitive, high quality and timely estimates, bids, proposals, and cost/benefit analysis. Verifies new proposals and bids with manager prior to customer presentation. Effectively writes, presents and communicates bids. Negotiates value, addresses resistance with demonstrated and closes the sale. Differentiates JCI as a total building environment supplier
Bachelor's Degree in Engineering
Bachelor's Degree in Engineering
Johnson & Wales University
Bachelor's Degree in Engineering
Comfortable with computers. Proficient in MS Office and good working knowledge of Excel
Good knowledge of the product and market. Awareness of latest technology related to product and business. Detailed knowledge of IP networks and design
EMV knowledge is highly desirable
Excellent written skills and the ability to document and track action items, client deliverables and meeting follow up
Exhibits strong behaviors of: Empathy/Customer-Focus, Execution/Focus/Urgency, Accountability/Ownership, Optimism, Ego-Drive/Persistence, Attention to Detail
Good communication skills, including ability to explain technical aspects to both technical and non-technical professionals
Strong communication skills; thorough and attentive to details; able to prioritize and multitask; proactive and deadline-oriented
Computer Skills: Strong MS Office Suite knowledge and usage. Ability to learn internal company systems and applications
A high level of electrical aptitude and ability is an additional desire. Knowledge of 28 Volt power systems per MIL-STD-1275 is highly regarded
Very detail oriented, and able to thrive in a high-growth, fast paced environment
Create a Resume

in Minutes
Read our complete resume writing guides
Sales Engineer Resume Examples & Samples
Bachelor's Degree, or equivalent, and 5 years
Public speaking and presentation abilities,
Discuss videoconferencing technologies with a
Sales Engineer Resume Examples & Samples
Prepared for any product upgrades or new product introductions
Present Polycom's technology solutions effectively with customers visiting the Solution Centers where/when appropriate
Be prepared to articulate messaging at various levels of technical detail as situation dictates
Project-manage the deployment and installation of new solutions or solutions upgrades within the Solution Center
Closely monitor the operations of the Demonstration network and endpoints and facilities. Ensure all equipment is monitored and ready prior to a demonstration
Ensure the demonstration rooms are maintained, report issues to Facilities and follow up corrective actions
Provide technical support to specific events like road shows or Partner events or Partners installing Polycom demo facilities into their premises
Invovle in equipment sourcing
Bachelor's Degree or above in Networking, Information Technology or related majors
Minimum 3 years in video/ telecom or networking environment
Customer service focused attitude
Good communication and interpersonal skills, ability to clearly assess a situation and work under stress with a calm and constructive attitude
Services or technical support background is preferred
Network certification e.g. Cisco, Avaya, Nortel is a good plus
Microsoft certification, OCS, Unified Communications is a good plus
Sales Engineer Resume Examples & Samples
Responsible for development and delivery of product demonstrations to all clients
Understands the basics of the technology process and integration
Able to travel 50%-75% of the time
Provide basic project management to clients
Support the needs of the client including analyzing and tracking requirements and enhancements, troubleshooting client issues and escalating and tracking resolution while focusing on increasing transactional volume growth
Partner with the Decision Support team to uncover quantitative research opportunities to uncover, diagnose, understand and implement changes to national commercial consignor digital strategies
Create Technology Service requests for assigned accounts
Learn and maintain expert standards on all Manheim/Cox products Critical Interactions process
Must be able to establish and maintain strong relationships throughout the sales National and regional commercial clients, Customer Management account cycle representatives, Cox and Manheim leadership, and other operational team leads and executives
Cross-functional coordination with 7 internal departments Manheim Customer Relations to ensure that solutions are communicated and implemented with customers in a manner consistent with the overall solution strategy
Facilitate the resolution of product issues with support from the program management department and additional IT support teams (Level 2, etc.)
Operational Excellence and the Central Facilitation Service Provider team in order to ensure that the required communication, training and implementation of the processes and procedures needed for optimal adoption and use of customer solutions is achieved at the operating location/auction level, and that internal central facilitation process items are documented, understood, and executed on behalf of national commercial consignors
Mission Control to ensure that projects and programs are properly understood, documented and supported from ideation to delivery
Decision Support to identify analytical insight needs and to understand the key finding
A B.S. is preferred
5-7 plus years' relevant experience in client management and or the industry
Proficient with most products and services
Basic Project Management skills
Experience and familiarity of our products is a plus
A solid technical background Analytical and problem solving skills
The ability to build internal and external relationships
Sales Engineer Resume Examples & Samples
Interfaces with customers to determine short and long-term technical requirements
Designs voice and data network solutions for customer applications, including preparation of network topologies and technical specifications
Prepare pre-sale conceptual designs for customer voice and data network solutions and submits to Engineering and Operations for review, acceptance and costing
Works with Account Executives and Sales Managers on solution pricing, IRR, and submission of IRR to Finance for review and approval as required by policy
Responsible for all technical content of the proposal process, including RFI, RFQ and RFP responses and technical designs
Present technical training to new and existing Account Executives and Sales Support personnel
Perform other duties and special projects as assigned
Requires three or more years of sales engineering and networking experience in the telecom or service provider industry (Minimum 3 years experience in a telecom environment)
An ability to work closely with sales executives with a proven knowledge of the sales cycle
Proficient in MS Visio, MS Word, MS Excel, MS PowerPoint, and MS Project
Sales Engineer Resume Examples & Samples
Provide technical expertise and guidance to sales and account teams to assist in developing sales pitch, closing sales, and defining customization requirements for new and existing customers
Prepare and deliver live product demonstrations to prospective clients in conjunction with the Sales team
Support pre-sales efforts for RFI and RFP submissions
Work directly with customer-facing teams to identify business goals, opportunities, and online marketing objectives and assure highest level of implementation of the PubMatic platform
Define technical requirements and specifications for custom solution development
Provide subject matter expertise to PubMatic account teams and customers in terms of best practices and capabilities to ensure balanced revenue strategies
BA/BS required; MBA or equivalent preferred
Bachelor's Degree in Computer Science, Business, or Engineering
3-5 years of experience with online advertising technology and systems
Experience managing complexities ranging from client setup work, artfully convincing clients on the benefits of integration, and evaluating custom solutions
Strong attention to detail and extremely well-organized
Able to deliver against multiple simultaneous tasks with excellence
Passionate about marketing, no fear of numbers
Positive can-do attitude; Enthusiastic about problem solving and building technical skills
Must be able to travel 10 - 20% of the time (frequent day trips, semi-regular overnights required)
Intimate understanding of ad serving technology (DART, Atlas, Right Media, Adx) and cookie based attribution in order to architect non-standard campaigns
Strong understanding of advanced digital campaign management, tagging, and reporting
Strong understanding of client-side web technologies such as HTML, JavaScript, etc
Sales Engineer Resume Examples & Samples
Designs complex voice and data network solutions for customer applications, including preparation of network topologies and technical specifications
Supports Top 10 customers by monthly revenue in Sales Engineer II's local geography
Supports Carrier and Alternate Channel on DAS, Sonet, and Wave Services as needed and determined by local and regional management
Manages and responsible for all technical content of RFI, RFQ and RFP responses and technical designs
Three or more years experience designing Wi-Fi networks in a Hospitality environment
Understanding of business drivers, industry trends and regulatory and technical shifts impacting targeted vertical markets
Strong experience developing long-term business relationships with key decision makers in large enterprise organizations
Sales Engineer Resume Examples & Samples
Act as a business resource to the customer and provide "industry expert" executive level selling practices while delivering clear differentiation
Proactively manage accounts on a continual basis, ensuring customer satisfaction, tracking of key deliverables, and maintaining a strong customer relationship
Support the Americas Sales organization to ensure timely and successful closing of sales to potential Atalla customers
Perform Post-sales tasks as needed
Liaison between Atalla's customers and Product Management to ensure relevant feedback to product improvements and customer requirements
Act as an evangelist to the larger ESP SE community on Atalla solutions
Ability to communicate technical aspects of product and service offerings to customers and prospects
Ability to quickly learn, apply, and position technical knowledge related to company and competitor offerings
Participate in local and national industry conferences
Other sales related duties, as assigned by sales management
5+ years selling data security solutions in a sales engineering or consultative role into large organizations
Verifiable track record of success as an individual contributor and team leader in a pre-sales capacity
Background in both structured corporate environments as well as entrepreneurial environments is a plus
A passion and proven ability to implement world-class sales processes, productivity improvements, and training programs throughout the sales organization
Outstanding communication skills, both written and verbal. Must have the proven ability to deliver concise, logical, written documents and the presence to deliver the company's vision and product definitions to both large and small audiences
Proven experience in developing data security solutions leveraging encryption technology
General knowledge of industry security regulations and compliance concerns (e.g. PCI DSS, SOX, HIPAA, CA SB 1386)
In depth technical working knowledge of Payments Solutions (Application Architecture, Solutions Design)
Strong Hands on knowledge and experience of Payments, HSMs
Experience with encryption key management requirements (knowledge of emerging standards in this is a plus): ANSI standards such as x9.24 (1 and 2), TR-31, etc. PCI-DSS
Good knowledge of Networking and Security infrastructure devices and applications (e.g. firewalls, IPS/IDS, VPN, IP Networking, etc.)
Good architectural knowledge of major enterprise applications (e.g. operating systems, standard business applications, web-based applications, etc.)
Exposure to storage solutions including awareness of storage area network and storage device technology (Tape and/or Disk)
Ability to drive RFP/RFI/Government validation & response processes
Security related certifications preferred (CISSP, CTGA, E|CES, etc)
EMV knowledge is highly desirable
Sales Engineer Resume Examples & Samples
Solid TCP/IP protocol suite hands-on experience with router, L2-L7 switches, firewall, VPN, SSL-VPN, wireless, email security and user authentication
Large scale security project deployment experience
Good communication and interpersonal skills. Can get along with people with different background
Able to work at irregular hours and under stress
Possess a positive work attitude, flexible, independent, self-initiated and take ownership of problems
Sales Engineer Resume Examples & Samples
Assisting the sales staff in assessing potential application of company products and services to meet customer needs
Technical closing of an opportunity throughout the sales cycle and engagement other subject matter experts or services as needed
Leading technical level discussions around enterprise solutions and building a credible future state vision/strategy on optimized architecture
Conducting technical white board sessions to evaluate and make recommendations
Translating a customer's technical requirements to a Dell solution including mapping from "as is" to "to be" state resulting in billable Proof of Concept (POC)
Customarily and regularly engaging at client facilities and delivering high impact presentations
Sales Engineer Resume Examples & Samples
Co- develop (with EUC Brand Marketing) Best of Breed LOB long-term and quarterly operational marketing plan
Country subject matter expert in relation to EUC products & solutions including workstations. (Beyond technical specifications, a strong understanding of ISV applications and industry suitability as well as deployment and manageability knowledge), understand & can articulate high level Dell's POV in Desktop Virtualization and System Management solutions
Work closely with central brand & local sales team in driving achievement of quarterly goals set for country & segment covered; input to the quarterly planning essential
Enable the Account Executives to effectively sell your products, via regular training sessions in team meetings, Dell Dialogue sessions and co presenting at customers sites
Understand the sales engine, and its requirements to achieve goals, be a key enabler to quickly and effectively respond to Sales requests, with identified strategic tenders as priority
Represents local market to provide relevant feedback to South Asia Central Brand team on customer requirements, market and competitive analysis, large deal heads up, product transition management and roadmap development
Attend periodical PG team calls to ensure you have full visibility to future products, services & solutions & are influencing to ensure optimal roadmap for your country
Be aware and understand all of Dell roadmap & EUC solution offerings, as well as Intel/AMD processor, Microsoft and other key technology trends, and be comfortable discussing all
Continue to enhance and develop the scope of the role with fellow Client technologists, and Brand Managers in other regions
Sales Engineer Resume Examples & Samples
Degree in IT or Computer Science
10+ years networking experience preferred (Windows, Linux)
Superior written and oral communication skills, including presentation skills
Ability to work under pressure and according to deadlines
Ability to travel regionally for training (10% within a quarter)
Strong analysis skills and ability to find solutions using lateral thinking
Ability to communicate with all levels in an organization
Good knowledge in sizing Virtualisation technology e.g (Vmware, HyperV, VDI etc)
Able to size backup solutions
Worked in a sales / pre-sales or consulting environment and been responsible for managing a Sales quota
Clear understanding of other vendor's technology strengths and weaknesses
Have the ability to analyze the customer's server/storage management facilities and be able to propose a compelling argument for Server/storage consolidation thru an ROI model
Essential Technical
Sales Engineer Resume Examples & Samples
Prepares detailed networking specifications for the purpose of selling Dell Networking product and solutions
Assists sales staff in creating demand for product
Anticipates how market and competitive factors will influence the selling of Dell Networking products and services
Sales Engineer Resume Examples & Samples
Strong acumen in gathering and understanding customers' business drivers / pain points for the project and is able to qualify opportunities with the Sales team
Develop and deliver compelling product presentations, demonstrations and proof of concepts
Relate the products and solutions we provide to true business value for our clients
Research and disseminate information to the sales team with respect to the solutions we provide and the markets we operate within
Establish and maintain relationships with clients, prospects and partners (VADs, Resellers, Focused Partners and SI's)
Establish relationship with other Subject Matter Experts across the region to form a network of knowledge that can be applied locally
Work with other departments including, but not limited to, technical support and development. Support of the Marketing department at industry trade shows and user groups may be required. The support generally involves providing product demonstrations and presentation for individuals and groups
Onsite support may include, but not be limited to
Travels within the region
Product installation on customer/prospect
Product demonstration/presentation at customer sites
Proof of concepts
Technical training on the implementation and use of Dell's Windows Management products
Enablement and Support Channel Partners on technical matters related to Dell's Windows Management & Migration solution set
Product certification training for end users and partners
Advise on methodology for implementation of solutions
Deliver technical training to customers and partners
Provide pre-sales and enablement to our partners
Remain technically relevant through online and WebEX self-education
Learn and support new products as they become relevant to the market
Minimum 8 to 12 years of experience working with various Microsoft and/or Microsoft related Systems Management and Security Related solutions
A thorough understanding of Microsoft's Active Directory, Exchange, Lync & SharePoint and principles of Windows Management concepts
A thorough understanding of Active Directory Forest implementation
A thorough understanding around Windows Security concepts
Sound knowledge and experience with Microsoft Windows Server, Exchange and Active Directory. Experience with a migration project to Windows 2000/2003/2008 and/or Exchange 2000/2003/2010 helpful
Excellent analytical, problem solving, written and oral communication skills
Able to interact with various levels within customer and partner organization from CxO, Middle Management and technical levels of people
Ability to understand a business problem and provide a solution
Ability to manage technical aspects of accounts and opportunities
Available for travel around South East Asia
Capable of making formal and informal presentations to the highest levels of management
Customer and sales focused
Agile and adaptive
Good understanding of various Operating & Hypervisor Systems such as Windows & Unix
Good understanding of Office 365
Knowledge on Lotus Notes is advantageous
Experience in migrating from Lotus Notes to Exchange is advantageous
Domain knowledge in IT security best practices, especially around Windows platform is essential (AD, AD Forest, Exchange, Lync, SharePoint)
Experienced in Go-To-Market through a 2-tier Channel model
Computer Science degree or appropriate industry experience, development experience highly desirable
MSCE highly desirable
Sales Engineer Resume Examples & Samples
Require a high degree of technical competency on Enterprise Storage & Data Management Product and provide pre-sales technical support to the account team including Account Executives & Enterprise Presales Consultants
Provide technical product presentations and demonstrations of Dell storage & Data Management product
Lead efforts to design and deliver customized storage solutions to meet customers' requirement
Engage and enable key go-to-market partners to drive and deliver Dell Storage solutions
A thorough understanding of storage market and prepare specific storage sales plans with relevant stakeholders
Provide feedback on features, issues, trends, and other product or market related concerns; work with Technical Support when required
Keep current on all product features, capabilities, and roadmaps Knowledge, Skills, and Experience
Excellent working knowledge of enterprise storage platform and data protection technologies
Good working knowledge of end to end data center solution including Cloud & Big Data, server & client virtualization
Good working knowledge of key enterprise applications such as Microsoft, SAP and Oracle
10+ years of experience in technology generalist or specialist role
Preferably a Masters or Bachelor's degree and fluent in English
Sales Engineer Resume Examples & Samples
Act as the lead enterprise storage technical & business expert with the country sales account team
Responsible for discovering, identifying, qualifying and closing Enterprise Storage and technology solutions that we sell to our customers
Hands on technical knowledge will be an advantage
Responsible for developing the strategic enterprise sales business plan for the team to execute successfully to grow the enterprise
Work with account team to identify the customer IT decision makers and key influencers within the agency in order to build trusting customer relationships that enable Dell to become primary partner of choice for Enterprise Storage solutions
Identify and overcome the technical barriers associated with the customers IT decision making process with a focus on delivering solutions that meet/exceed the IT and Business requirements of our customers which often times are highly complex enterprise storage solutions. Also responsible for establishing and developing key relationships with S&P, Channel and services partners to offer comprehensive enterprise solutions for their diverse customer environments
In working to develop the solution for the customer, utilizing PowerEdge Servers, Dell Compellent, Dell Equallogic and PowerVault Storage, Dell Professional Services, as well as products from Software/Hardware/Peripheral partners, the SC serves as the technical lead in designing and architecting solutions that not only meet/exceed the IT and business goals, but also deliver outstanding customer experiences
Must have a thorough understanding of, and experience with, servers, storage, associated storage area networks and enterprise software
Thorough knowledge of NAS and SAN storage system experience is required
Candidate must demonstrate working knowledge in large scale installations, clustering, data center design etc), familiarity with customer challenges (modeling, simulation, large scale problems, Microsoft and Linux systems software, and server/storage management and IT consolidation principles)
Familiarity with Data Centers, enterprise technologies, etc
A minimum of 10 years technical work experience and storage related technical IT certifications are recommended
Basic selling skills and good time management skills required
Sales Engineer Resume Examples & Samples
Chartered by and supporting Enterprise Systems sales for the assigned sales segments and/or named development partners in Northwest region
Engage and work in close relationship with Channel sales, Sales Managers, Account Sales's to support Enterprise Systems opportunities through partner enablement and engagement
Maximum contribution to achieve the assigned Enterprise revenue targets in Northwest region
Utilizing the in-depth knowledge of Dell systems and Enterprise level environments to recommend a solutions within the markets we serve
Responsible for taking the customer's technical, financial and business requirements into consideration in order to make the Value Proposition, utilizing the scope of Dell's capabilities for providing Enterprise solutions
Run technical events and workshops
Build and maintain a close technical relationships with Dell's tier-1 and tier-2 partners
Perform customer focused technical Enterprise Systems and Services presentations
Discover and helps closing large server, storage and services opportunities
Recommend optimal Dell product/solution configurations for customer environment
10+ years related technical experience
Great knowledge of Dell IT Solutions & competitive advantages / disadvantages
General comprehension of Dell / Dell Partners
Experienced in Server & Networking & Storage solutions
General comprehension of virtualization solutions
Preferred experience in public/FSI/telco/MFG industry
Strong understanding of Sell Through business and how Dell and our partners deliver and how to influence
Usage of SFDC, visit Plans, and other account planning / management tools
Sales Engineer Resume Examples & Samples
Chartered by and supporting Enterprise Systems sales for the assigned sales segments and/or named development partners in Northeast region
Engage and work in close relationship with Channel Sales, Sales Manager, Account Sales' to support Enterprise Systems opportunities through partner enablement and engagement
Maximum contribution to achieve the assigned Enterprise revenue targets in Northeast region
A minimum of 6 year technical work experiences
Sales Engineer Resume Examples & Samples
Responsible for working with the regions field sales account executives and their technical sales team to apply Dell's
A minimum of 5 year technical work experiences
Customer facing experience and the ability to deal with ambiguity and has ability to translate complex technical topics to
Sales Engineer Resume Examples & Samples
Be an integral part of the solution sales effort and will take the lead role in recommending the appropriate solutions for the customer
Drive the demand and opportunities in your area and ensure the respective sales teams learning through your leadership
As the primary representative of Dell's Solutions you will be responsible for identifying, qualifying and closing these opportunities with our customers
Sales Engineer Resume Examples & Samples
Some post-sales support (less than 15%) for Dell SonicWALL products
Sales and technical document writing
Good command of English language in both oral and written form
Solid TCP/IP (Transmission Control Protocol/Internet Protocol) suite hands-on experience with router, L2-L7 switches, firewall, VPN (Virtual Private Network), SSL-VPN (Secure Sockets Layer-Virtual Private Network), wireless, email security and user authentication
Able to work at irregular hours and under stress – how irregular are the hours?
Sales Engineer Resume Examples & Samples
Good understanding of Virtualisation concepts and competitive positioning knowledge is essential
Qualification in business or engineering discipline or equivalent training and industry experience
Knowledge and demonstrated proficiency with at least one major server operating system (UNIX/Linux or Windows Server): good working knowledge of Windows Server OSs (minimum Windows XP Professional)
Strong understanding of Enterprise technology including SMP servers, storage arrays, storage networking, network protocols, and general connectivity in multi-platform enterprise environments
Open systems administration and management, technical sales or consulting experience prioritising and organising skills
Communicates effectively verbally including excellent presentation skills, (experience of presenting to large audiences e.g. seminars an advantage); communicates clearly in writing; strong relationship building skills
Ability to build and present high quality product demonstrations to both technical and executive audiences
Must be fluent in English and Swedish
Creative thinking 'outside of the box&#8217
Demonstrates high ethics and integrity, is respected
Ability to travel, including international if necessary
Sales Engineer Resume Examples & Samples
Maintain knowledge of all CyberSource solutions and specialist expertise in at least one major product lane
Provide technical expertise and guidance throughout the sales cycle to drive opportunities to close
Actively participate in industry conferences, tradeshows, and summits
Sales Engineer Resume Examples & Samples
Manage inquiries from distributors and customers in Germany and generate quotations from a price list within customer specified time frame and obtain discount authorisations for all inquiries including re-orders before quoting
Assist customers and distributors with selection of the appropriate technical solution for a given application
Work with engineering to generate special pricing where required
Using in house database, the ISE will be responsible for cataloging daily activities, recording customer information and logging competitor activities regarding distribution channels, pricing and general market analysis
Provision of support to RSM's including the provision of regular reports on inside sales activities for their territories
Prepare discount requests for Management approval when required
Build data records on Representative sales activities to help monitor Representative performance
Sales Engineer Resume Examples & Samples
O Assist Sales personnel in achieving or exceeding assigned quotas
O Education: Bachelor's in Computer Science or comparable degree
O 5+ years' experience as an enterprise software Sales Engineer, with ecommerce, billing financial, or payments software experience
Sales Engineer Resume Examples & Samples
Preparing, presenting, and explaining moderately complex technical solutions
Collecting and maintaining Customer Design Document (CDD) information
Communicating capabilities and limitations to our customers
Customer Operational Readiness Testing (ORT) coordination and facilitation
Develop tools, policies, and practices to standardize the onboarding process (as much as practical)
Develop test cases or methods of testing/validating call scenarios
Create and maintain customer network diagrams to assist in ORT
Update SharePoint as needed to reflect customer's progress through ORT
Remedy account creation
Validate Subex account creation
Manage complex projects through entire project lifecycle (inception, design, development, integration and test, trial, and deployment)
Coordinate scoping and architecture review activities for initiated programs and follow process for program approval at architecture
Sales Engineer Resume Examples & Samples
Manage the EMEA IEP Service Engineer
Manage the EMEA IEP Quotation Log
Assist the European IEP sales team in providing customers with basic quotations
Establish and maintain lines of communication with customers
Provide order entry support and order tracking until IEP systems are commissioned
Manage the EMEA IEP Super Office CRM Database
Ensure timely and professional responses to all customer correspondence
Action literature requests from IEP Sales Staff and Customers
Liaise with Production / Engineering / R&D and other departments as required to generate special pricing or technical solutions
Provision of support to IEP Sales Managers & Representatives in EMEA
Managing the service schedules for IEP Systems with the Service Engineer
Planning, scheduling and supporting Field Service Technicians with product / system installations
Providing customers with spares and service quotations and issuing service contracts
Handling customer warranty claims
Assisting with various marketing initiatives and trade shows as required
Ad-hoc project and administrative duties as assigned
Sales Engineer Resume Examples & Samples
2+ years of experience in technical sales
Dynamic personality, consistent and persistent, reactive and proactive, and a team-player
Capable of working autonomously and available for intense traveling
Strong interpersonal, organizational, time management and reporting skills
Tactful, diplomatic and customer-centric with a strong sense of urgency
Bachelor's Degree in Engineering (mechanical or electrical)
Prior experience with OEMs
Microsoft Suite, email (Lotus Notes) and JDEdwards knowledge
Sales Engineer Resume Examples & Samples
Undertake frequent visits with clients and representatives to generate sales
Coordinate After-sales service as necessary to build a satisfied customer base
Achieve the sales, gross profit and gross margin targets
Retention of existing customers, discovering and developing new clients
Making quality sales, following up the invoices on time and ensuring that money can be collected within a reasonable time frame
Analyze the cause of any issues in order to take preventive steps for the future
Submit reports on sales and other daily activities
Provide support on the warranty issues
Sales Engineer Resume Examples & Samples
Works with Sales Team to qualify targeted accounts and specific sales opportunities within accounts, and strategic customers
Leads solution development activities for new service opportunities including setting the strategic direction and managing the response team
Leads proposal development including creation of response content
Leads statement of work development
Analyzes account information and market data to identify trends/opportunities, develop strategic direction from market information, and create compelling market analysis presentations and proposals
Receives preliminary data analysis and incorporates into proposals as appropriate
Supports sales management by giving presentations, evaluating customer needs, performing competitive analysis, and suggesting strategy for selling CompuCom's products and services
Works with internal departments to ascertain CompuCom's capabilities in addressing client needs
Interviews potential clients for needs assessment. Conducts account meetings to determine appropriate strategy and to determine the best solution to meet the customers' business needs
Works with management to plan activities, timing, requirements, and estimated expense for inclusion in proposals
Networks within targeted clients to develop and cultivate business contacts
Delivers sales presentations
Work with region management and pricing team to establish margin and pricing and ensures smooth hand-off to delivery teams once the contract for service is signed
Requires a Bachelor's degree and 5-10 years of sales experience in a technical sales environment selling directly to customers, or equivalent combination of experience and education
Has in depth knowledge of the infrastructure outsourcing market including trends, competitors and analysts
Must be able to prepare and deliver proposals
Requires the knowledge and the skills to determine appropriate pricing strategies for accounts and to develop project cost estimates based upon initial parameters
Has broad knowledge of company products, services, business functions, policies, and procedures
Possesses excellent communication and customer service skills in order to develop and maintain positive customer relations
Sales Engineer Resume Examples & Samples
Best-of-breed virtualization company which has been chosen by most Fortune 500 firms to power their infrastructure
Work in a small team of 4-8 sales engineers to provide sales engineer support, working closely with salespeople
Company has a reputation for family-friendly work policies and solid growth
Sales Engineer Resume Examples & Samples
Work with the Sales force selling products into all strategic accounts
Develop direct accounts as well as work with partners in selling to strategic indirect accounts and generates proposals
Provides useful product and marketing information and coordinates marketing activities
Provides regular update of the CRM system, accurate forecast and reporting according to Company Policies
Turns customer inquiries into quotes for solutions
Assists at exhibitions and other marketing
Sales Engineer Resume Examples & Samples
Act as liaison with other departments on initiatives as related to ad operations & ad products
Work with AdOps on best practices for creative QA, trafficking, and training documentation
Investigate and resolve delivery/performance issues
Provide feedback and input for Ad Product team, testing of new ad products, and recommendations for optimal workflow and trafficking processes
Ensure procedures are adhered to, and address any problems or proposed changes
Maintain familiarity with rich media ad formats, technologies, and vendors as well as digital sales and media industry trends
Highly organized with a charismatic and varied communication style
Exceptional project management and prioritization skills
Great interpersonal and listening skills with a strong attention to detail
Ability to work collaboratively with cross-functional teams and adapt to varying work environments
Sales Engineer Resume Examples & Samples
Supports sales team through pre-sales and/or post-sales technical consulting activities
Prepares and presents technical proposals on Time Warner Cable's products and services, as well as how those products can be integrated and implemented within customer's network
Requires three or more years of Sales Engineering and networking experience in the telecom or service provider industry
Sales Engineer Resume Examples & Samples
Develop an in-depth knowledge of the capabilities of our products and services
Support our sales efforts for our product for the enterprise, media and entertainment, and finance markets
Create sales tools to evangelize thePlatform
Perform in-person and online demonstrations of thePlatform software and services
Point of contact for implementation details between customers and thePlatform's various products and services
Quickly understand the technical and business level needs of a potential customer and explain how thePlatform services could benefit them
Respond to RFPs and RFIs
Work closely with internal and external developers on custom product implementation
Interact both internally with sales, marketing, network operations, engineering, professional services, QA, and client services and externally with customers, 3rd party development agencies, and vendors to uphold operations requirements and technical specifications. This role is the driving force behind the deployment of all the Platform's solutions
Work closely with our Los Angeles based Sales Executive
Performs needs analyses for the Company and its customers, and produces strategic, cost-effective solutions
Serves as Subject Matter Expert onproducts
Designs solutions for the customer that meets their business applications
Sales Engineer Resume Examples & Samples
Proactively and effectively identify customer needs, understand business issues and drivers behind specific request
Possess the knowledge and expertise of all IBM Marketing Cloud products
Work closely with Product Marketing and Management teams to stay current on all IBM Marketing Cloud product features and offerings
Provide input to Product Marketing on client needs and industry trends for product enhancements
Discuss & demonstrate IBM Marketing Cloud's technical architecture and integration model
Recognized as technical point of contact and *technology/market expert by customer
Provide continuous knowledge transfer to the sales force regarding technical aspects and benefits of the IBM Marketing Cloud products and services
Sales Engineer Resume Examples & Samples
Achieve annual booking and sales turnover objectives
Submit bi-weekly reports
Develop and maintain database of all relevant projects in execution stage, tender stage and design stage in UAE
Visit prospective clients and present our clients capabilities
Follow up on projects and help support closing of orders
Degreed mechanical engineer, with a minimum of 4 to 5 years' experience in the region
Minimum of 2 to 4 years' sales experience within UAE selling engineered products related to HVAC, plumbing for a multi-national company or well established trading company
Must have proven successful sales track record of at least 2 to 3 years
Must be fluent in English (verbal and written)
Established contacts with contractors related to commercial & industrial construction projects are very helpful
Must be a highly motivated self-starter with a very strong work ethic
Must have UAE driving license and car
Sales Engineer Resume Examples & Samples
The sales engineer will be required to be the technical expert representing the client in front of customers, dealers and third parties
Responsible for coordinating solutions for customers and dealers with regards to technical assistance
The sales engineer will be required to respond in a timely manger any troubleshooting and diagnostics assistance to client requests and provide technical consultation on warranty reviews and approvals
Be responsible for training, coaching and guiding internal and external technicians as well as improving overall technical competences e.g. developing a training schedule for technicians, improving tooling, enhancing standards etc
Degree in mechanical/Industrial engineering or equivalent
Minimum of 3-5 years of experience as a sales engineer/applications engineer/after sales support within the power generation industry
The ideal candidate will have strong technical skills working with large engines (diesel/natural gas)
The candidate must have in depth mechanical and electronics trouble shooting skills with experience of delivering technical coaching and training
Must have excellent communication skills with a strong customer focus
The ideal candidate will be sales driven
Must be fluent in Arabic
Sales Engineer Resume Examples & Samples
Manage the technical implementation process for new customers. This consists of preparing javascript site tags, marketing channel tags and view pixels in order to track online conversion events
Prepare deployment guides and documentation for customer kick-offs
Assist clients' web marketing/engineering teams to identify valuable data collection points
Ensure file format, naming convention, frequencies and transfer methods for offline data feeds are adhered to
Debug client implementations of Convertro tags and APIs
Perform data quality audits, identify data collection issues, suggest improvements, and implement fixes
Work with agencies to help them understand where to place tags and pixels on Marketing Campaigns
Ability to translate marketing analytics requirements into data collection implementations
2 years experience with JavaScript and HTML
At least 1 year digital marketing experience
Basic SQL
Familiarity with tools such as Chrome Debugger, Charles Proxy, Firebug, HTTPWatch
Ability to identify and interpret patterns, trends, and anomalies in data
Strong organizational skills and capacity to manage multiple projects simultaneously
Ability to handle several multi-faceted projects at once
Experience in a customer-facing role
Sales Engineer Resume Examples & Samples
The analyst will recommend revisions to the contract to maintain the design within limitations, where possible
Alerts SIT of novel, and unavoidable, design requirements which require advances engineering effort
Ensures that orders do not call for unavailable or obsolete components, material, or designs
Sales Engineer Resume Examples & Samples
Managing day-to-day technical relationships with top-tier ad agencies, brands, and media partners
Prepping, launching, and maintaining technical aspects of all campaigns
Troubleshooting tag-related issues, reporting/delivery discrepancies, and implementation concerns
Pulling and reviewing performance data to ensure proper delivery and improve client performance
Communicating technical product needs and opportunities to account and product development teams
Performing daily QA and integrating quality control into standard operating procedure
Continuous process improvements
Supervising growth, development, and productivity of ad operations team
2-3 years experience in a tech ops or ad ops role at an online media company or digital agency
1-2 years sales engineering experience, preferably within the advertising technology space
Deep knowledge of DART, Atlas and related ad serving technology
Comfort and proficiency working with large data sets
Positive, professional demeanor and experience working in a client-oriented setting (internal or external)
Proficiency with HTML, Javascript, Http Header Analysis, MS Excel and Powerpoint
Familiarity with SQL or UNIX
Basic understanding of what happens when a webpage loads
BS/BA or equivalent in business, technology or other related field
Experience coding for fun is a bonus!
Sales Engineer Resume Examples & Samples
Provide pre-sales (70%) and post-sales technical support to customers and partners
Consult with external customers to interpret customer requirements while providing product application assistance
Provide product demonstrations both in person and via WebEx to potential Partner/Distributors/clients
Assist sales force and partners in closing business through on-site visits. * Provide technical training for channel partners
Participate in trade shows, seminars and other industry events
Provide feedback to product development regarding product changes as it relates to customer requirements
Champion the company's product line through product presentations and technical demonstrations at customer and partner sites
Sales Engineer Resume Examples & Samples
Bachelor's Degree, or equivalent, and 8 plus years working in a pre-sales environment working on multi-million dollar opportunities
Excellent analytical, diagnostic and problem-solving skills
Public speaking and presentation abilities, with a focus on presenting technical information to those with a non-technical background, including excellent active listening skills
Discuss videoconferencing technologies with a view to demonstrating their usefulness to current and potential customers
Manage projects, including setting objectives, budgeting and observing deadlines
Demonstrate technical writing responses and formal documentation in a written and graphic format
Experience with circuit switched and packet data technologies such as ISDN, T1, T3, ATM, Frame Relay and high speed serial such as V. 35, RS-449 IP, Cisco IOS, switching and routing protocols, QoS
Middle or high class level knowledge of TCP/IP
A good grasp of Unified Communications and fundamental networking knowledge
Related technologies such as Web conferencing, Web RTC and Voice over IP
Strong knowledge of ITU-T H. 32X suite of standards and H.263, H.264 AVC/SVC and H.265 codec technology
Awareness of IETF SIP suite of standards
Awareness of IP-PBX functionalities
Awareness of 802.11 wireless LAN technology
Awareness of NAT/NAT Traversal/Firewall technology
CCNA and/or MCSE desired and CCNP or more is a plus
PMP certification is a plus
Sales Engineer Resume Examples & Samples
Orientation to Carrier's values and culture
Engineering fundamentals of heating, ventilation and air conditioning
Extensive product and systems training
Sales Engineer Resume Examples & Samples
Perform customer discovery discussions to understand and document business, application and design requirements necessary to formulate the optimal, strategic and cost-effective solutions
Create and the modify solutions and designs as needed, with the result of the customer choosing Comcast Solutions. These solutions can include Broadband Managed Services, Ethernet Services, Voice Services, Managed Hosting Services, Cloud Virtualization, Outsourced Infrastructure Solutions (managed and un-managed), and specialized Enterprise application suites
Participate in Enterprise and other internal tactical account planning
Drive customer broadband aggregation solutions during Comcast pre-sales process by smart definitions of desired and minimum bandwidth requirements, customer preference for pre-sales survey, single vs. distributed billing, timelines and the type of detailed proposal response
Through coaching and technical sales efforts, support account team efforts to driving opportunities to closure, seek ways to shorten the overall sales cycle, and ensure sales goals and objectives are achieved
Respond to requests for bids and proposals by providing fully documented technical solution (with diagrams) that clearly outline all technical components of the solution
Collaborate with Network Engineering, Architecture, Product Engineering, Systems Engineering Implementation, Product Management, Product Development, HQ Sales Operations, and Marketing teams to fully support the Pre-sales Effectiveness of the Sales Engineering teams
Leverage outside support and equipment vendors for services, products and pricing in support of solution sales
Act as a quality gate, reviewing all technical aspects of the opportunity 'paperwork' before the opportunity is accepted as sold
Leverage and maintain customer information within Comcast systems, in support of the sales process
Should be willing to take a leadership role on a project and be able to lead the introduction of a new product, process or technology within the Comcast Business Sales Engineering community
Serve as a national technical expert to review RFP responses for content and accuracy before they are submitted
Provide technical support for National events and technical trade shows
Sales Engineer Resume Examples & Samples
Responsible for development and delivery of product demonstrations
Responsible for representing the product to customers both in person and via teleconferences
Able to articulate technology and product positioning to both business and technical users
Able to respond to functional and technical elements of RFIs/RFPs
In conjunction with the product and marketing teams, insure all sales collateral and presentation materials are current and relevant
Able to adjust quickly to a fluid and changing industry. Not a cookie cutter role, but an innovator who can identify and prepare for change
Able to travel nationally and may need to occasionally travel internationally
Able to convey customer requirements to solution architecture team to insure accurate and timely roadmap creation and maintain relationships internally with engineers, product marketing and customer support teams
Attend events such as trade shows, conferences, seminars, etc
The ideal candidate must be self-motivated with a proven track record in software sales and knowledge of technology. Comfortable in the dynamic atmosphere of a technical organization with a rapidly expanding customer base
Must possess strong presentation skills and be able to communicate professionally in written responses to emails, RFPs, and when submitting reports
Previous SE experience highly desirable or equivalent experience in a related field such as sales, support, or QA
Experience and familiarity with the pay TV and content programmer landscape
Must have strong technical knowledge of streaming media platforms, equipment, and terminology
Strong written and verbal communication skills, executive level presence and experience in facilitation
Strong multi-tasking ability; ability to move many projects forward in parallel
Ability to link customer business processes with product/technical solutions
Ability to influence and motivate others in the team
Willingness/ability to adapt to new environments and changes and to learn quickly
Strong desire to learn on your own new information, and stay up-to-date with online video trends and streaming technologies
3-5+ years relevant experience in technology vendor sales
Experience with video and audio production for live events and webcasting events
Experience with the following: Microsoft Word, Excel and Powerpoint, Google Docs, basic HTML, Flash--including Adobe Flash Media Live Encoder, TriCaster, YouTube, Twitter, Facebook, iPhone and Android operating systems and the Ustream platform itself
Sales Engineer Resume Examples & Samples
Experience of providing on-going support to tier 2 & 3 type level merchants over prolonged periods of time
Demonstrable experience working as a sales engineer in a technical and commercial environment
Experience of cross functional collaboration between technical, service delivery, support & commercial facing teams
Demonstrate working knowledge of intermediary level of programming & scripting skills (Java, PHP, C++/.NET, HTML etc.) for effective implementation of the CyberSource products & services
Intermediary working knowledge of the following scripting languages; JavaScript, flash and PNG
Demonstrable experience in communicating technical concepts in a clear and articulate fashion to both technical and non-technical audiences
Strong track record in high customer focus and attention to detail
Excellent communication & negotiation skills
Sales Engineer Resume Examples & Samples
Responsibility for the growth of the laboratory services clients inclusive of developing a customer maintenance plan
Identifying prospects and opportunities and following up to close
Developing and growing the laboratories into new sustainable markets
Account management in key new growth areas
Monitoring of business performance and developments in the market place
Sales planning, customer visits and relationship management with key clients
Ensuring communication and coordination with key laboratory stakeholders with regard to the successful execution of new and current business
Assisting in decisions involving operations and financial planning for the laboratory businesses
Developing as a team member in the group sales team and building relationships with existing staff
Conducting ongoing market analysis of competitors and their service offering to identify and fend off potential threats to our customer base; updating management in a timely manner and proactively manaing the customer relationship to avoid loss of any customers to competitors
Minimum 3rd level qualification in food science or a related discipline
Business/ sales qualification would be a distinct advantage
Proven track record in the achievement of sales targets
Experience in laboratory services would be a distinct advantage
A keen interest and understanding in sound science inclusive of developments in analytical test methods pertinent to the portfolio of service, in conjunction with the ability to transfer developments to be used to yield improvements for clients
An ability to work independently with a focused competitive drive and confidence in their abilities
Strong business and commercial acumen
Passion for providing innovative solutions to clients
An effective, confident and assertive communicator
Sales Engineer Resume Examples & Samples
Sales - Enable sales teams through knowledge transfer and training
Delivery and Support - Coordinate with support personnel to address technical issues and work with cross-functional teams to resolve them. Report project status and measure performance of delivery teams
Product Management - Gather and utilize intelligence from all interactions to drive new features and help maintain our product competitiveness
Engineering - Work with developers to define, test, and implement new features
Minimum of 5 years experience working with technology products and external clients
Experience integrating vendor software with incumbent/proprietary back office systems
Experience in Financial Services (securities services preferred)
Knowledge of macro software architectures
Solid understanding of application layer protocols including HTTPS, SFTP, SSH, SAML
Database experience
Knowledge of technology stack typically found in financial services firms
Experience with virtualization and cloud infrastructure providers
Familiarity with agile software development practices
Strong work ethic and integrity. Likes to work hard and have fun
Able to communicate effectively in English
Honest, positive, approachable, self aware, self regulating and self motivating
Demonstrates a strong interest in our craft
Willing to work reasonable amounts of overtime when required
Sales Engineer Resume Examples & Samples
Analyze national opportunity base via e-CRM
Develop trusting relationship with current accounts; earn respect as a trusted advisor
Create proposed technical solution configurations based on client requirements and Fiserv integration points
Achieve annual revenue objectives set by GSO and OSM Sales Directors
Establish direct communications with selected customers: consulting and providing technical solution options that support long term FI business goals
Visit suppliers, attend Fiserv Forum events to support new product delivery
Manage the Fiserv online portal (CustomSource) catalogue offering as it relates to Instant Issue hardware and consumables
Work with Directors of Sales and Product Management team to execute overall sales strategy
Create, manage and improve processes for sales pipeline and sales reporting
Upholds best practices and stays compliant with both Fiserv and industry standards
Responsible for providing feedback from the market to Product Management and Development regarding products including identification of gaps between product functionality and market/customer demands
Strong presentation and communication skills and the ability to command/lead customer meeting with C-suite executives of financial institutions; essential
Willingness to work in a fast-paced environment
Manage and respond to customer service issues
Must be creative and able to be a viable part of a dynamic team
Prior sales and/or account management experience is required -5 year minimum
Extensive Travel to key accounts/markets, trade shows and conferences will be required
Sales Engineer Resume Examples & Samples
Meets with prospective and existing customers and with other members of the sales team to collect and analyze information required to assess customers' communication needs in detail
Partners with other members of the Sales team and interfaces with customers and vendors to develop Cox Business proposals and associated technical specifications, as needed to ensure their technical integrity
Designs how the customer's network fits with Cox network architecture. Partners with Network Ops/Commercial Engineering to ensure that design and specifications meet customer needs and to ensure network availability/serviceability before orders are finalized
Works with product managers and Network Ops/ Commercial Engineering as an active member of product rollout teams to ensure the sales team's understanding of new products and to provide technical feedback to the product team, as appropriate. Works with the test lab to ensure the feasibility of all new/custom products and solutions where applicable
Develops and delivers technical presentations to internal/external groups as needed
Supports the sales organization as the technical subject matter expert. Support may include attending sales calls, delivering technical portions of the sales presentation, explaining why Cox's proposed solution is the right one, and negotiating technical aspects of the proposal, as needed. May attend vendor meetings and perform site surveys, as required
Coordinates internal technical resources necessary to develop sales proposals and sales presentations (e.g., data ops, equipment vendors) on complex, high-end solutions
Provides technical assistance to customers, other members of the Sales team, and Project Managers to coordinate cutovers to Cox services to ensure a smooth and consistent customer installation experience
Cultivates consulting relationships with customers, forming relationships at multiple levels to provide appropriate solutions and develop future business opportunities. Meets with customers as needed to review their accounts. Maintains in-depth knowledge of their business and changing technical needs; makes changes and solves problems as required. Educates customers
Monitors network, traffic, and trunk utilization and makes recommendations to ensure optimization of customers' voice and data network and identify opportunities for upselling (where capability exists)
Maintains documentation of customer's voice and data network, as required
Attends job-related training to increase knowledge of Cox and competitor telephony, data, and video services/solutions, customer premise equipment, networking, consultation, negotiation, and sales skills; attends strategic and/or development meetings with Sales management
Participates in internal meetings to create product packages, communicate and coordinate sales projects with other internal parties, implement new products, solve problems, and keep up-to-date with information about Cox
Sales Engineer Resume Examples & Samples
Partners with other members of the Sales team and interfaces with customers and vendors to develop Cox Business proposals and associated technical specifications, and respond to RFPs, as needed to ensure their technical integrity
Designs how the customer's network fits with Cox network architecture. Partners with Network Ops/ Commercial Engineering to ensure that design and specifications meet customer needs and to ensure network availability/ serviceability before orders are finalized
Coordinates internal technical resources necessary to develop sales proposals and sales presentations, and respond to RFPs (e.g., data ops, equipment vendors) on complex, high-end solutions
Sales Engineer Resume Examples & Samples
Provide technical support to Sales team selling battery solutions into a wide array of markets and applications
Provide in-person and over the phone technical support to sales efforts
Serve as technical lead for call-for-tenders and RFPs
Work with external counterparties to identify best technical fit and implementation of Tesla battery systems, from initial discussions to contract execution
Collaborate closely with internal design engineering teams to provide market feedback of functional requirements
Sales Engineer Resume Examples & Samples
Work directly with the Sales reps across prospects and existing customers to provide technical expertise across Comcast Wholesale infrastructure products including CDN, Linear acquisition and VOD syndication
Translates complex technical design requirements into information thatcustomers can understand and respond to
Travel on-site for demos and extended workshops to facilitate trial use of services and further understand acceptance criteria etc
Work directly with prospects to identify infrastructure requirements, configuration where necessary and validate POC delivery/handoff
Candidate (if remote) will be required to travel regularly on-site to Wynkoop office to liaison with product/program management teams for training, feature requests, customer feedback etc
Help create and review technical documentation with product & program management
Sales Engineer Resume Examples & Samples
Research and track content product evolution and changes to ensure current/relevant knowledge and expertise in Certiport's content products on behalf of all customer-facing support teams. Provide exam platform and exam content training for Technical Support agents as needed
Oversee development and maintenance of Certiport's Knowledge Base documentation for all support issues reported by customers or partners for access and reference by the entire company
Research and analyze feedback from customer and tech support teams and investigate reported incidents for trends
Investigate and determine appropriate response to content and system issues and sponsor internal resolution if remediation is required
Maintain accurate, current and relevant solution and response documentation
Bachelor's degree in technical field or appropriate combination of education and experience required
Minimum of 5 to 7 years' experience installing/managing/supporting software/hardware for a K12 and/or Higher Education setting required
3-5 years' experience in a pre-sales setting presenting technical product/system concepts to decision makers at the VP, Dean, and District, State, or Ministry of Education Superintendent or President-level preferred
3-5 years' experience with supporting Certiport's testing products, certification programs, and delivery platforms preferred
3-5 years experience dealing with performance-based assessment product support issues including an in depth understanding of assessment development constraints and how they pertain to delivery and customer-facing concerns
3 – 5 years experience working with assessment and technical development organizations
Strong oral and written presentation/communication skills required
Proven attention to details and capacity to multi-task preferred
Proven ability to coordinate challenging customer-service problems within a diverse group of internal and external stakeholders
Strong understanding of high-stakes delivery products systems for IT Certification programs required
Proven ability to work with assessment and technical development organizations to represent and resolve customer issues
Understanding of the enterprise architecture, technical infrastructure and deployment methodologies for academic platforms
Understanding and familiarity with Certiport's testing products and delivery platforms preferred
Understanding of exam content development, psychometrics and related processes required
Sales Engineer Resume Examples & Samples
Help solve complex problems around client integrations
Client-facing technical contact for clients pre-launch
Directly accountable for ensuring clients are launched on-time by working and communicating with sales, product, solutions, engineering, operations, and external clients
Develop relationships with third party vendors to solve for integration of their products with AdRoll's platform
Participate in QA testing and feedback on new product releases
Design and provide concise launch briefs to Account Managers once setup is complete
Function as a front-line technical resource for ensuring "best practices" are utilized
Bachelor's degree from a top university, analytical / technical degree preferred
Strong technical skills, specifically in HTML, JavaScript and Flash
Skilled with ad tags, ad servers, tag management solutions, pixels and the HTTP protocol (eg, cookies)
Familiarity with leading ad exchanges (such as Doubleclick Ad Exchange, AppNexus, Facebook and OpenX)
Proficient in web development tools, such as Firebug and Chrome DevTools
Exceptional interpersonal communication and client facing skills
It's important that you are technical and web savvy
Knowledge of the latest trends associated with E-Commerce and online marketing preferred
Sales Engineer Resume Examples & Samples
Support assigned Sales Managers to meet sales quota goals
Establish, maintain, and manage technical relationships with current and prospective customers
Provide pre-sales technical support for networking and services opportunities
Assist with solutions selling by preparing and delivering presentations to customers
Interact with customers to ensure agreement on technical requirements for projects (requirements gathering)
Prepare high quality, accurate and timely responses to quotes received from customers in the field
Translate complex business requirements into network solutions
Develop overall network solutions including engineering design, system/test plans, and diagrams, statement of work, and bills of materials
Prepare and deliver technical presentations to generate interest in products (hardware, software and services)
Provide advice regarding architectural questions, product prerequisites, product features, etc
Provide support for Sales Managers outside of assigned area or special initiatives as directed
Develop solution strategy and provide technical oversight for RFx responses
Act as liaison between customer and FNC resources to coordinate and/or oversee resolution of technical problems to meet customer requirements
Facilitate better communications and understanding of customer requirements between customers and the field, as well as internal business units
Support lab trials and first office applications (FOA)
Establish & maintain technical expertise for all products supported (hardware, software, services, etc
Bachelor's Degree in Electrical Engineering, Computer Science, Business, or related field from a four year
College or university or related experience and/or training; or equivalent combination of education and experience
5+ years experience in telecommunications and/or network technologies
Demonstrated experience in technical pre-sales preferred
Relevant network industry certification preferred (CCNA, MEF CECP)
Prior experience with FNC products and services or equivalent industry products preferred
Proficiency in SDN, DWDM, and optical network design
Proficiency in software defined networking and integration of SDN technologies into existing networks
Working knowledge of optical and data communications technologies
Excellent customer service and verbal communication skills
Excellent written skills and the ability to document and track action items, client deliverables and meeting follow up
Maintain professional relationships with teammates, partners and clients
Strong research and analytical ability
Ability to prioritize and work independently
Consistently demonstrates attention to detail
Regularly exercises discretion and independent judgment
Genuine interest in technology and software and a desire to continue to learn
Desire to work as a leader in a emerging technology field with today's most innovative teams in a demanding and growing industry
Strong PC Literacy with proficiency in Microsoft Office applications (Word, Excel, and PowerPoint)
Travel as required within assigned territory
Sales Engineer Resume Examples & Samples
Develops and deploys strategic & tactical plans that support LOB strategy (STRAP) in the region based on market and economy profile. Consistently identify new business opportunities at existing and potential customers to ensure sustained growth
Assume ownership and primary responsibility for the geography revenue, margin, and cash targets; and secondary responsibility with pole sales and channel leaders for order volumes. This position exists to support the tactical and strategic sales activities to delivering on the AOP/sales targets
Partner with HPS Projects & Automation Solutions/Lifecycle Solutions & Services/Engineered Field Solutions organizations to capitalize on business opportunities
Interact with key Business, Sales and Marketing Leaders to ensure there is alignment between the business and sales needs
On a monthly basis, support order forecasts and opportunity status and provide revenue/margin forecasts to meet supply inventory operation planning (SIOP) demand and supply side processes. Leverage sales tools such as CRM, Field Opportunity Reviews, Account Plans, Timelines, Annual Plan Strategy Plan, and other tools used to plan and execute sales
Development of a pipeline for new sales with growth by over 10% per year, to ensure top line opportunities for sustainable business growth
Build channel partner and end user relationships to leverage Honeywell PMC control platform. Participation in customer seminars, exhibitions, presentations and other customer events as well as HPS User Group/PMC channel partner business council/meetings
Conduct high level of interaction with Honeywell employees, as well as customers
Support technical and sales strategies and opportunity negotiation. Development of growth strategies with channel partner and OEM accounts
Drive growth of new product programs
Support estimating functions including specifications, BOM, estimating and pricing strategy
Product training and educating of Honeywell personnel, channel partners and end users
Provide consulting support in technologies presentations
Minimum of 3 years of experience in the Automation, Wireless, or Telecom business, preferably in a technical project lead, engineering or consultant role
Ability to work with various regional and global teams as needed
Account planning, sales/product training, and a solid understanding of process control and market business drivers are essential
Excellent communications, computer and presentational skills
Six Sigma certification preferred but not mandatory
Sales Engineer Resume Examples & Samples
Responding to customer RFQ and generating proposals within given response time metrics
Maintain CRM system to a high standard
Answer customer queries regarding technical aspects of proposals
Technical Clarification and support of wider sales team regarding proposals
Own small customer account base, drive orders and growth from this account base
Quota, the successful candidate will have a set target to drive business within this role
Good Communications Skills
Good Customer Facing Skills
High level knowledge of the HPS portfolio i.e. SCADA & Experian
25% travel to clients sites across the UK
Sales Engineer Resume Examples & Samples
Look for new customers in region assigned
Help customers to develop the right sales force
Provide continuous couching and sales support to specify properly the Honeywell brand
Meet monthly/quarterly sales goals assigned
Use of sales force administration system as day to day reporting system
Bachelor's degree in a business focus on sales or technical field
Engineer 3-4+ years working experience as a sales rep or sales account manager or equivalent in the Building Automation Systems industry or similar
Ability to drive sales engagements and marketing programs with Channel Partners
Sales Engineer Resume Examples & Samples
New Business prospecting
Market / Competitors (strengths and weaknesses) research
Travel to assigned key accounts to maintain/improve current business
Prepare and present new business case opportunities for Embraco's Top Management
Generate interest in Embraco's products and strengthen relationship with strategic players by
Prepare/provide samples and follow up on product approval at customer's labs
Properly size and specify Embraco products at earlier stages of customer's new developments
Act as liaison between customer and Embraco's factories and respective R&D, Quality and
Manage demand forecast for major accounts
Develop sense of market pricing in order to maximize margins
Support other sales engineers as needed
Handle special assignments
Focus on follow-up resulting from field sales activities
Elaborate pricing strategies and prepare quotes
Prepare and conduct negotiation strategies
Respond to commercial/technical inquiries
Resolve complaints, giving advice to executives at different areas such as but not limited to R&D, Quality, Procurement, Logistics teams
Create, lead and inspire an internal multi-disciplinary team to support customers
Look for product mix improvement & cost reduction opportunities
Anticipate customer's needs
Communicate with engineers in Mexico, Brazil, Slovakia, Italy and China
Qualify / Follow-up on sales leads
Provide monthly market reports and visit reports
Work with Customer Service and Accounting to insure that customer invoices are paid within negotiated terms
Perform various sales analysis utilizing SAP, CRM and other company related computer programs
International travel (mainly Brazil / Mexico) as needed
Write articles for trade magazines
And all other related duties as assigned
Sales Engineer Resume Examples & Samples
Minimum 3 years of Sales & Marketing experience in Automotive or Construction Equipment Industry (preferred)
Engineering background – Mechanical(preferred) /Electrical/Chemical/Natural science/Applied science, etc
Working knowledge of diesel engine and their application into the relevant market place
Good command of English and Japanese communication skills (TOEIC 700 & above)
Sales Engineer Resume Examples & Samples
Travel within assigned sales territory
Less than 10% overnight travel required to support sales territory
Prior experience that required excellent communication skills
Sales Engineer Resume Examples & Samples
Undertake Sales support activities as detailed below under the direction of the Pan Asia Regional Sales Engineering Manager and indirectly the Japan Sales Manager.Support the Sales Manager in maintaining existing and developing new customer relationships to ensure Vestas is always invited to submit proposals for new wind farm projects
Develop a thorough understanding of each new project for which a proposal is to be developed and the key buying criteria / financial metrics upon which the customer will make their purchase decision. Develop a thorough understanding of the competitors vying for the same projects as Vestas, their technical and commercial strengths and weaknesses, and where Vestas' competitive advantage lies
Assist in the development of Market Reference Prices using WPE and competitor information
Develop sales gate review packs to detail key information for each project and demonstrate why Vestas should pursue each project opportunity from technical and commercial competitiveness standpoints such that internal support resources are approved
Work with internal cross functional team members from technical support, construction, service, and legal to help develop, write, and submit compelling proposals / tender submissions that effectively communicate and sell the Vestas value proposition
Support the Sales Manager to ensure quality communication is maintained with customers such that all questions are answered and tasks completed in a timely manner throughout the sales cycle
Maintain detailed understanding of Japan wind energy market, including unique technical requirements for project permitting and technical compliance
Bachelor's Degree in Engineering or similar
Master's Degree – highly regarded
Good exposure on sales, contract proposals and service contracts
Familiarity on the Japan Wind Energy Market
Sales Engineer Resume Examples & Samples
Be a key interface point with Global Vestas functions to ensure a consistent message and co-ordination with Sales and Sales Operations from the India / APC region
Work with the Sales organization and others in the APC Sales Operations team to seek out ways to improve efficiency in the Sales process and remove internal roadblocks
Drive the use of Vestas tools, systems and process to ensure a consistent approach and improve workflow within the Sales Organization
Work with other managers in the RSO function, and Sales, to manage RSO resources and deal workflow
Bachelor of Engineering or Business
Sales Engineer Resume Examples & Samples
Attend trade shows 3-4 times per year
Be a focal point and a key interface between customers, field sales, marketing and engineering
Define and document special customer product configurations
Use Salesforce to log leads, opportunities, create quotes, follow up, forecast, etc
Generate, review, and price special customer configurations, and provide written quotes for such configurations directly to the customer. Follow up the quotes directly with the customer or with the sales representative
Contribute to short and long term product development and improvement plans by actively collecting market intelligence related to the new emerging technology and competitive activities, maintaining an awareness of TMC markets, customers, sales opportunities, competitors and products
Travel to customer sites (with local sales and/or applications staff) to present proposals, resolve technical issues, and close orders
Review customer POs, manage timelines and ship dates
Log and follow up on customer complaints
Assist in the preparation of application notes, case studies, and technical literature
Prepare, conduct and participate in training and education programs focusing on product capabilities and applications
Demonstrate a professional approach to the job with good inter-personal skills with both customers and office staff
Sales Engineer Resume Examples & Samples
Operate as second level customer contact for sales and service related calls. Handle technical and application inquiries. Support first level customer contact staff as overflow
Receive and process customer phone orders for new equipment and repair services. Quote instrument and accessory prices, negotiate orders, follow up on open quotations, and apprise customer of current offerings and special promotions
Respond to customer inquiries for product literature, order status information and technical information, and recommend appropriate instruments to meet their standard application requirements. Travel to customer sites for instrument start-up. Support domestic and international dealers on technical and applications issues
Elicit information from customer on non-standard applications and prepare a proposal for management to determine if the order would be economically feasible. After review, inform the customer of the decision and, if approved, of the price and delivery. Request additional information from the customer required by Design Engineering for the final design of the instrument
Respond to customers' concerns and questions regarding defective equipment or incorrect items shipped. Document issues with ERP system. Assist customers to obtain maximum performance from equipment already purchased
Interact with various departments including Repair, Order Entry, and Production Control to resolve sales-related problems
Test customer samples and create Laboratory Test Reports for paid customer testing. Evaluate returned equipment in the Lab to support Repair activity. Perform a prototype evaluation
Attend trade shows and meetings of industrial organizations
Assist with dealer/representative training. Conduct in-house practical courses and on-site demos/instruction
Assist Marketing with creation, development, review and modification of literature including operating instructions, manuals, and data sheets
Bachelor's degree in technical or scientific field required (preferably in an engineering discipline)
Minimum of four years technical selling or direct customer-interactive technical support for scientific products
Excellent verbal and written communication skills, interpersonal skills, technical writing skills, and the ability to work well in a team environment
Familiarity with Windows and Microsoft Office is required
25% travel typically required
Sales Engineer Resume Examples & Samples
1) Generate Revenue- Develop lasting relationships with new and existing customers, including both Ingersoll Rand and competitive accounts. Dealer management including communications of programs, pricing updates, progress tracking and motivation of dealer sales personnel to succeed in selling Ingersoll Rand products (new machines, accessories, parts rentals and energy/efficiency audits) and service agreements. Keep current with all product knowledge and training needed. Creatively provide solutions to customer needs
Responsible for managing and growing existing territory sales
Responsible for annual sales targets and sales growth of Federal City District
Securing long-term development of Federal City business
2) Develop People - Provide selling skills and product/services training for dealer sales personnel as well as personnel within customer center
3) Manage Cash - Ensure that all orders obtained are error-free. Ensure resolution of all customer disputes. Manage all costs associated with selling efforts, including travel and entertainment expenditures
4) Ensure adherence to safety rules (vehicle safety, customer site safety) in the field, as well as in any company or customer locations
5) Earn Customer loyalty via troubleshooting to resolve customer satisfaction issues. Managing orders and working closely with the service team on active jobs. Service assistance as needed with product installation communications by resolving open issues
6) Maintain quote log and face-to-face customer interactions in order management system. Record order follow-up activities (e.g. delivery), reporting requirements (email) and database requirements. Provide feedback on market conditions
Continuously evaluate effectiveness of direct sales
Maintain current knowledge of the marketplace through regular contact with customers
Produce an annual sales plan encompassing all strategies pertinent to territory growth
Bachelors Degree preferred; Engineering or Technical Degree preferred
Three years sales experience with industrial products and services, compressed air preferred
Excellent relationship-building skills, including verbal, written and presentation communication skills
Sales Engineer Resume Examples & Samples
Responsible for managing and growing existing territory sales directly and through distribution
Responsible for annual sales targets and sales growth of Northeast District
Securing long-term development of Northeast District business
4 year degree, preferably in mechanical engineering, or technical field or equivalent related experience
Prefer 3 years and over relevant working experiences
Establishes and exploits good, mutually beneficial relationships with customers, key institutions other relevant bodies
Good interpersonal skill
Honest, self-motivated, good team work
Sales Engineer Resume Examples & Samples
Responsible for managing and growing existing territory sales through direct sales and through authorized dealers
Responsible for annual sales targets and sales growth of the Southwest District
Securing long-term development of business throughout assigned territory in Arizona
Managing activities in Salesforce.com (CRM)
Bachelor's degree required, preferably in Engineering, Business, Marketing, or Technical field or equivalent related experience
Prefer minimum of 3 years of compressed air sales experience
Knowledge base in compressed required
Sales Engineer Resume Examples & Samples
Convert leads into opportunities by assigning the appropriate sales process, identifying the required project team members, making assignments, and communicating the next steps in the process
Utilizes account management process to identify key customers and to develop specific action plans to grow identified accounts
Assists customers in answering technical questions on HVAC systems, Trane products, and system application alternative, Building Automation Systems, installation, operation, maintenance, and problem resolution
Gathers and validates preliminary information and performs facility walk­through, construction plan review or other requirements
Qualified candidates will have obtained or are currently pursuing a Bachelor's of Science in Engineering, Information Technology Systems, or technology related field
Strong goal orientation, highly motivated, and possess a strong desire to sell industry leading products in the market place
Eligible for employment in the United States without sponsorship
Possess a valid state issued Driver's License with ability to provide proof of insurance and meet our successful background check requirement
Sales Engineer Resume Examples & Samples
Candidate must be a Graduate of a Bachelor's Degree, preferably Engineering or Marketing
Should at least have a background in Heating Ventilation Air Conditioning (HVAC), especially chillers
Knowledge in selling and marketing is a plus
Must demonstrate good written and verbal communication skills in both English and Filipino dialects
Must be flexible in time and willing to work extended hours if needs arises
Must have the ability to maintain composure under tremendous pressure and circumstances
Must have a clear understanding of work confidentiality and compliance with Safety and company policies
Owning a car is an advantage
Sales Engineer Resume Examples & Samples
Actively engage in sales activities and utilize resources within assigned territories/customer accounts to maintain and grow revenue and profitability. Investigate and develop new consumer sales opportunities
Meet with sales organization, distributors, and customers on a regular basis to keep them informed about products, product lines, and production capabilities
Collaborate with cross-functional teams to develop new products and the supporting marketing/promotional materials
Stay current on competitive products and Industry developments
Offer solutions to customer problems through technical knowledge of Advanced Water's product lines
Help coordinate Pentair participation in National and Regional Trade Shows where applicable
Prepare sales projections and monthly highlight reports
Consistently achieves or surpasses sales quotas in assigned territory as defined by the N.A. Sales Director
Coordinates sales activities and communicates customer product requirements to other departments such as marketing, manufacturing, engineering, and materials
Perseverance in opening new key accounts
Quickly and effectively resolves conflict
Technically competent to present Pentair products and technologies
Ability to sell on value propositions
Bachelor's degree (B.A., B.S.) or equivalent strongly preferred
Prior experience in a channel based environment a plus
Industry experience in membrane-based products a plus
Working knowledge of Pentair Industrial products and customer base is preferred
Must have demonstrated 5-7 years of direct sales experience in water and wastewater market
Travel up to 75%
Sales Engineer Resume Examples & Samples
Preparation and follow up of sales offers
Preparation of sales forecasts for defined customers and products
Use of CFS (Customer Focused Sales) concept in daily business activities
Provide market intelligence and competitor information to the Sales organization and Marketing Manager
Maintain SMS with customer and market information as well as visit reports
Inform Credit control department of potential credit risk
Control expenses to meet cost budget guidelines
Develop product / application knowledge and selling skills
Sales Engineer Resume Examples & Samples
Understands and presents the complete range of product and service offerings that meet the needs of customers
Majored in biology, biology engineering , chemical, mechanical or electrical automation or similar
Prior experience selling capital equipment, good relationship with local customers and direct selling ability preferred
Prior experience of distributors' management preferred
Ability to travel approximately up to 40% of the time
2-3 years prior sales, technical support or service experience
Sales Engineer Resume Examples & Samples
3-5 years of work experience
Team Leadership and Facilitation
Business data collection and analysis
Written communications
Managing through systems
Sales Engineer Resume Examples & Samples
Bachelors Degree (B.S./B.A.) or up in a scientific discipline (Chemical, Biology, Pharmaceutical, Medical & related subject) required
At least 2+ years related relevant experience
Be proficient in computer software (word, excel, PowerPoint, etc.)
Sales Engineer Resume Examples & Samples
Strong interest in being part of a sales organization
Knowledge of the EMS or similar industry product
Working knowledge of SQL
Proactive work ethic
Ability to multi task and prioritize, and work well individually, and within a team
Detail oriented and creative
In addition to the above, the successful candidate must demonstrate excellent interpersonal, analytical and communication skills as well as being able to function well in a dynamic team environment
Sales Engineer Resume Examples & Samples
Provide pre-sales technical consultation to our customers, account managers, partners, and resellers focusing on Panasonic Mobility Devices
Resolve technical issues related to Panasonic hardware and software, based on issues and our customers' business processes
Provide fact-based analysis, which if not correct, could result in significant loss of business
Manage customer issues to resolution by drawing on support resources from Engineering, Service, and Operations
Maintain a current understanding of emerging technologies and trends
Travel up to 75% of the time within the Northeast (NY, CT, VT, ME, MA, RI, NH). #LI-NR1
A Bachelor's or Master's Degree in Engineering (EE, CmpE, or a related field) or Computer Science preferred and/or 3-5 years of sales support experience focusing on supporting Laptops and Tablets
Working knowledge of Microsoft Deployment Toolkit
Extensive knowledge of enterprise IT environments which includes understanding Windows Domain implementation and ability to understand enterprise deployment requirements
Ability to understand and troubleshoot basic network (i.e. LAN and WAN) issues
Familiar and conversant with wireless broadband (WWAN) and wireless LAN (WLAN) technology
Familiar with Microsoft operating systems such as Windows 7, Windows 8.1, and Windows 10
Familiar with mobile operating systems such as including Android
Has obtain or in process of obtaining Microsoft or Cisco certification
Sales Engineer Resume Examples & Samples
1 - 3 years' experience in a field sales role of Construction or Mining industry. (New graduates with relevant field knowledge will also be considered. )
BS degree in Mining, Geological, Civil or Mechanical engineering / other related disciplines
Relevant geographical market knowledge will be an asset
Resourceful and dynamic with a flexible attitude
Sales Engineer Resume Examples & Samples
Responsible for pre-sale support of all company products and services
Provides technical support in sales presentations, customer meetings, trade shows, and other forums, including leading detailed technical data center tours
Responsible for pre-installation requirements for handoff to Customer Service group and general project management activities
Provides answers to customer inquiries concerning all Equinix products and services
Assists in RFI/P/Q preparation as requested by Sales Representatives
Works closely with sales teams to earn new business and maintain existing customer relationships
Must travel occasionally (10%)
Provide customers with timely responses to questions (RFIs) and requests for quotes ensuring their expectations are met
To maintain all technical sales documentation to support the sales team
Attend sales conferences or industry meetings as required
Any other additional work as assigned by the Manager
Sales Engineer Resume Examples & Samples
Must travel 25%
Requires a BS degree or equivalent experience in computer-related field
Channel related technical Sales support and experience desirable
Experience working on problems of diverse scope where analysis of data requires evaluation of identifiable factors
Ability to understand and explain related technical issues, thorough knowledge of company products, all potential applications and associated technologies
Effective communication skills required
Sales Engineer Resume Examples & Samples
Be accountable on the assigned territory for the execution of the sales strategy and plans defined in cooperation with the district Sales Manager,
Sell products directly to existing and prospective strategic accounts
Work in cooperation with existing partners to identify, qualify, quote, close and develops strategic indirect customers as well as non-strategic customers,
Conducts product demonstrations at customer sites,
Provide useful product and marketing information to stakeholders and coordinate marketing activities
Provide intensive and real time update of the CRM system, accurate forecast and reporting according to Company Policies
Self-motivated and capable of working with autonomy after intensive training on products and Company's strategies, policies and procedures,
A high level of technical credibility and commercial awareness to convince senior decision makers to invest in companies solutions,
Team & Work empathy,
Should be comfortable with working under pressure and traveling intensively to maximize the business potential in the territory,
PC Literate with a working knowledge of MS Windows applications,
Strong communication and reporting skills
Sales Engineer Resume Examples & Samples
Fluent in English and in one or more of the following: German, French, Italian, Spanish
Deep understanding of the current threat and vulnerability landscape
Fluent level of English
Sales Engineer Resume Examples & Samples
Strategically partner with your EMEA Sales region to build tight alignment between the Sales Engineering and Sales teams and develop strong relationships and collaborating with key internal and client stakeholders; understand client needs, market dynamics, competitive offerings, and identify opportunities for further revenue growth
Confident preparing and presenting technical material to both business and technical audiences
Client focused, solutions oriented, creative problem solver with a desire to exceed expectations
Strong understanding of RTB, DSP, DMP, and ad serving technology
Sales Engineer Resume Examples & Samples
Write technical responses to RFPs, RFIs, and prospect questionnaires. Handle online and face-to-face presentations as required
Run in-depth product demonstrations for all ON24 products and services
Provide the primary point for on-going enablement and training for sales representatives
Manage proof-of-concepts and provide training for prospects/clients evaluating ON24's webcasting platform
Work with sales to scope complex and strategic sales opportunities
Effectively gather prospect and customer technical requirements and communicate back to product development and engineering
Provide technical account management assistance to sales and account managers as needed to help up sell/cross-sell new products and services to existing clients
Assist product development and engineering groups with product requirements definition, beta test programs, and other tasks as needed
5+ years in pre-sales/solutions engineering
Technical account management/sales experience a plus
A BA/BS degree, or the equivalent combination of education, experience, and training that provides the required knowledge, skills, and abilities
Excellent at working with wide spectrum of clients and prospects: C-level executives, marketing managers, and IT professionals
Must be comfortable working in a fast paced, deadline driven environment with changing needs and requirements
Conversant in network protocols (TCP/IP, UDP, etc)
Familiarity with streaming media protocols, audio/video encoding applications, content delivery networks (CDNs), and signal acquisition methodologies, is a strong plus
Experience working for a SaaS provider
Sales Engineer Resume Examples & Samples
Work with and establish contacts at all levels of Japanese EPC organizations, including contacts at the project management, procurement, engineering and operations level
Accountable to meet and exceed the assigned bookings target for each plant in the sales persons scope of responsibility
Accountable for selecting, and managing, the proper route to market channel
Accountable to each specific plant to assist with the O.I. and working capital financial targets
Accountable for technical and commercially competent orders
Accountable for a One FCO, and a One Flowserve, approach to the business
Accountable for assisting with new product introductions
Accountable for meeting customer expectations in regards to problem solving, whether it be commercial or technical. Involves close coordination and collaboration with resources from other locations and disciplines
Accountable for timely, and accurate (+/-5%) forecast flash updates, and updated opportunities lists
Accountable for managing representative agreements in full compliance with Flowserve policy
Accountable to monitor, manage and coordinate all areas of Flowserve's Corporate Compliance Programs. These types of programs include, but are not limited to, the timely execution of SAP's, Export Compliance, FCPA and Flowserve agreed terms and conditions for each order
Sales Engineer Resume Examples & Samples
Bachelor degree, preferred major in Hydraulic or Mechanical Engineering
At least 3 years experience in relevant industry
Practical knowledge of Filtration business, marketplance and Filtration customers
A good team player and have a positive attitude and innovative problem solving skills
Contract negociation skills
Sales Engineer Resume Examples & Samples
Drive increase in sales in marketplace. Manage all aspects of the customer relationship, providing sales and technical assistance with distributors, customers, end users, and specifies
Hunt, identify, sustain business opportunities and establish contact to the key decision maker of the customers
Achievement of sales target and profit margin by product promotion and support from marketing and other departments
Work with internal Customer Service on customer demand forecast and ensure on time delivery of products to meet customer production schedule
Monitoring and coordinating for the existing project progress and business contracts
Frequent contact with customers to keep good image to establishes and maintains favourable work relationships with key end users and distributors
Monitors and reports competitive activity and provides sales and marketing feedback
Performs under regular supervision of more senior sales members with minimal discretion of work interpretation, assigned modest sales objectives
Bachelor degree or above, major in electrical
Good speaking and writing of Chinese mandarin. Fluent English writing
Good command of computer skills (Microsoft word, excel, PowerPoint and etc.); Good interpersonal and negotiation skill
Sales Engineer Resume Examples & Samples
Drive B-Line regional product demand through specification with end-users, Architectural and Engineering (A & E) Firms, and Design/Build contractors (D/B) and other contractors as assigned
Ensure pull through in the sales channel by working with regional sales management, agent partners and partnering with key distribution personnel
Work cross-functionally across the enterprise to identify key influencers, define gaps in products or services, and develop and implement the necessary tools to capitalize on opportunities
Manage and maintain the CRM system; identify new and ongoing business requirements, ensure quality data, recurring and ad hoc reporting and analytics, training for new hires, the single point of contact for the B-Line business
Develop, update and execute a regional penetration plan
Effectively develop and deliver product sales & services seminars
Manager specification and contractor strategy with manufacturer's representatives
Work closely with regional sales managers and manufacturing representatives to ensure that high levels of quality and service are delivered in the territory
Stay abreast of new technology, market developments, appropriate standard societies, and competitor offerings. Report trends and developments to appropriate sales, marketing, and management personnel
Support new product releases and new/adjacent account development
Associate's degree or technical diploma from an accredited post-secondary institution
Ability to learn, grow, and deal with ambiguity and change
A strong bias towards action
Bachelor's degree in Electrical, Structural, or Mechanical Engineering from an accredited institution
MBA from an accredited institution
Experience with Auto CAD/3D modelling software
Experience with CRM tool
Sales Engineer Resume Examples & Samples
Market survey and search of new business opportunities in region Prague and central Bohemia
Taking care of current customers and establishing relationships with new customers
Processing of business-technical offers and their follow-up presentation to the customers
Participation in business meetings, seminars and trade fairs
Providing of support to the current customers
Maintaining and developing of the long term business relationships
Presentation of new products to the customers
Trainings providing for the customers and sales promotions
Cooperation with colleagues within the sales organization
Regular reporting of business results
Administration of an internal customer database
University or higher special or secondary education with the electrical focus
Minimum level of work experience on a similar position = 3 years
Flexibility, business style, experience with taking care of VIP customers
Independence, preciseness, responsibility, flexibility and pro-active approach to the assigned tasks
Knowledge of the market
Experience in designing high voltage, low voltage is an advantage
Knowledge of AutoCAD software is an advantage
Very good business, presentation & communication skills
Native language Czech or Slovak
Driving license "B"–an active driver
Travel assumption of 75% of the working time
Sales Engineer Resume Examples & Samples
Market survey and search of new business opportunities (region Brno and North Moravia)
Processing business- technical offers and their follow up presentation to customers
Providing support to current customers
Maintaining and developing long term business relationships
Presenting new products to customers
Providing trainings to customers, promoting sales
Cooperating with colleagues within the sales organization
Administrating the internal customer database
University or higher special or secondary education with electrical focus
Minimum level of experience on a similar position = 3 years
Flexibility, business style, experience in taking care of VIP customers
Independence, preciseness, responsibility, flexibility and pro-active approach to assigned tasks
Good orientation on the market
Native Czech or Slovak language
Driving license "B" – an active driver
Sales Engineer Resume Examples & Samples
Achieving sales goals in Electric channel
Maintaining distribution of products and/or services
Building a strong relationship with large accounts, consultants, panel builders and contractors
Managing customer relationships
Developing the customer portfolio in his/her area,
Giving after sales support to customers
Report his/her area market information to the sales management
Maintaining the brand well-known in the area
Understanding the products and their competitive position in the area and communicate the customer's satisfaction and/or needs
Applying the sales policy and Eaton processes
Be able to manage administrative documentation in the office
Degree in Electrical Engineering
3 to 5 years' experience in a similar position
Good knowledge and experience in sales techniques
Sales Engineer Resume Examples & Samples
Drive Marine Power & Lighting product demand through specification with end-users, Engineering Firms, and engineering contractors, marina management groups, distributors, government entities, and others as necessary
Identify and deliver major sales opportunities, initiatives, and new channels
Create/Update marina designs and specifications and serve as a point of contact to all customer groups for marina and product design and specifications
Develop, conduct, and coordinate training for agents/reps, distributors, contractors, and customers. Effectively develop and deliver product sales & services seminars
Work closely with regional sales managers and manufacturing representatives to ensure that high levels of quality and service are delivered in the assigned territory
Drive innovation and product development and updates through close coordination with engineering team, manufacturers, and customers
Stay abreast of new technology, market developments, appropriate standard societies, and competitor offerings
Report trends and developments to appropriate sales, marketing, and management personnel
Become active and contributing member of relevant industry associations
Participate/Coordinate tradeshow events, conference/seminars, and other customer/partner visits as necessary
Collect and distribute Voice of Customer data through trip reports, customer surveys, industry associations, etc
Bachelor degree in engineering required from an accredited institution
Minimum of 3 years of experience in sales, marketing or engineering in the electrical industry
Must be authorized to work in the US without company sponsorship
No relocation assictane is provided, candidates must live within a 50 mile radius of one of the locations listed above
Bachelor's Degree in Electrical Engineering preferred
Experience in marina industry is a plus
Direct sales experience is a plus
Excellent written and verbal communication skills with strong presentation skills and public speaking experience
Strong customer service and interpersonal skills
Demonstrated problem-solving ability and an innovative mind set
Ability to work both independently and in team environment
Experience in corporate partnerships
Project management and marketing skills
Sales Engineer Resume Examples & Samples
BS Electrical, Mechanical or Industrial engineering
Experience: 1-3 years in similar position
English: Written and spoken
SAP or any ERP
Sales Engineer Resume Examples & Samples
Bachelor of Engineering degree or Marketing area is desirable or Tecnhical / Associate degree
Strong knowledge on Lighting / Electrical area
Lighting Market and Lighting software skills is desirable
Sales Engineer Resume Examples & Samples
Sells assigned product lines to targeted customers in a targeted Market Area
The position's primary objective is to optimize sales volume, product mix and profit margin. 4.Specific functions include: Drive increase in sales in marketplace. Manage all aspects of the customerrelationship, providing sales and technical assistance with distributors, customers, end users, and specifiers. Develop proven record of achieving a Collect,analyze and utilize market intelligence regarding competitive products, customer needs, preferences, and buying habits. 5.Performs under regular supervision of more senior sales members with minimal discretion of work interpretation
Expertise in electricity knowledge, contract and bidding
Sales Engineer Resume Examples & Samples
Providing technical customer support for existing products
Contacting customer's engineering team to get spec qualification
Creating new product development program working with marketing team along with market technology trend
Coordinate customer testing requirements inside our global Application Labs
Keeping appraised of industry techniques and trends with a focus on continuous education
Extensive travel to customers and distributors will be required
Business level English (written and speaking) is required
Ability to prioritize and handle multiple projects simultaneously and work in a cross-functional team environment
Ability to work in fast-paced industry with strong teamwork and communication skills
Ability to develop customer / industry relationships and trust
High motivation for learning products / business / market
Have no fear of failing / asking questions
Prefer at least 3 years of engineering experience
Previous work related to auto business & chemical is preferable
Knowledge of auto market is a plus
Sales Engineer Resume Examples & Samples
Documentation and fabrication of engineering prototypes, including machining and mechanical tolerance, electronic breadboards and component design, using customer intent, cost targets, test data & supporting qualifications
Experience in transitioning products from prototyping and design through manufacturing, delivery and sustaining support, including validation and verification on 24 Volt based systems
Adaptable to changing priorities and schedules
High level of Mechanical aptitude and ability
High level of Electrical aptitude and ability is an additional desire
Experience with AutoCAD, 3-D Modeling Programs, such as Solid Works, Software & Programming Development, Controller Area Network protocol, testing, including writing test procedure, test reports, and designing test fixtures
Troubleshoot fielded components including failure analysis, recorded data recovery, and empirical data collection
Design and test vehicle wiring harnesses to include electrical load analysis, EMC immunity design
Create critical product specifications and requirements documents that meet customer or market applications (DOORS and Technical Writing experience a plus)
Circuit simulation experience using SPICE tools such as PSPICE, LT SPICE, NI Multi-sim
Detailed electrical/electronic hardware design, including schematic capture (Preferably Altium or Cadence. The analog circuits will include power (DC to DC), discrete I/O, preamps, amplifiers, filters, A/D conversion, and sensor signal conditioning circuits. The digital circuits will include multiplexers, FPGAs, PLDs, microcontrollers
Design and test electronic Line Replaceable Units (LRUs) to meet Military Standards such as MIL-STD-810G, MIL-STD-464, and MIL-STD-1275
Thermal and performance analysis (worst case analysis, simulation or breadboard test)
Experience with design for manufacturing (DFM) and Design Failure Modes Effects Analysis (DFMEA)
Additional Comments
US Citizen due to EAR and customer ITAR requirements
Strong Contributor – Consummate Team Player
Ability to support multitasking and fast-paced work environment
Ability to adapt smoothly to organizational priorities
Ability to obtain US Secret Clearance within 6 months of hire date
Ability to travel, sometimes internationally, upon short notice
Travel – 25%
Sales Engineer Resume Examples & Samples
Sell compressed air products and production solutions directly to manufacturers and contractors (mainly in the fields of medium and heavy industry, Automotive, Aerospace, Food & Beverage, Power, and Industrial Manufacturing)
Sell solutions directly to major manufacturers in the industry who might use our, rotary screw, centrifugal and reciprocating air compressors
Territory Management responsible for existing accounts as well and new accounts
Oversee development in the District. Expand portfolio of accounts and products
Fulfill the technical and pricing portion of bids
Manage multiple projects at once
Bachelor's in Engineering or Business
Proficiency in business programs (Outlook, Excel, Word, PowerPoint and CRM)
Experience in compressed air, pumps, vacuum, blowers, or HVAC desired
The ideal candidate lives within the sales territory in or near Kansas City
The individual will report to the District HQ in Kansas City
Sales Engineer Resume Examples & Samples
Minimum five years experience in a sales support, training, or technical support of complex, highly technical telephony or VoIP telephony solutions in a public safety, 911 call center operations, or similar telecommunications environment. Also experience presenting in front of groups, such as, trainer, demonstrator, or Sales environments
Prefer technical sales support experience with an understanding of the sales process, demonstrating products, and responding to RFP's
Would consider candidate from 911 operation center with IT training or technical support experience
ESINET VoIP, 9-1-1 CTI, emergency response, public safety, GIS/Mapping, PSAP experience/knowledge highly preferred
Sales Engineer Resume Examples & Samples
Coordinate and facilitate tenders and negotiations
Project management cross all functional departments
Project and manage the sales process throughout the bidding process, ensuring timely passage through the stages of the sales process
Mobilize and manage the Sales team according to team selling principles
Ensure involvement of internal stakeholders during execution of the sales strategy
Ensue timely submission of proposals in accordance with the sales strategy
Provide contract closing and negotiation support to the Sales Manager
Investigate and document outcome of sales projects
Bachelor or Master Degree in economics or similar
Several years of experience in Sales in the energy industry or building industry, ideally related with wind power projects
Excellent English communications skills
Experience in solution selling and project management will be a plus
Very effective negotiation and customer service skills
Stakeholder management skills and strong business acumen
Strong drive and results orientation
Curious and inspired by challenges
Functions effectively under pressure in environments of rapid change and conflicting demands and is capable of multi-tasking
Sales Engineer Resume Examples & Samples
Assessing customer's current business environment ("understand their current strategy, IT environment, process, performance")
Defining customer's business problem to be solved ("identify pain")
Developing, with the customer, their business objectives to be achieved ("understand customer's business case")
Defining functional requirements for a required solution ("build the basis for a proposal") and work with other Amadeus departments and Business Units to determine exactly how Amadeus products and services could be designed or modified to build the most appropriate solution
Providing a Solution Proposal (with the assistance of the delivery teams) and help the Sales team close the deal, although the Sales Engineer is not the owner of the sale/customer
Sales Engineer Resume Examples & Samples
Responsible for bids and sales for railway signal system and equipment for the Swedish market
Conduct regular meetings with stakeholders
Retrieve information, submission of bids and investigate new prospects for Swedish Railway Administration, Trafikverket
Planning and coordinating in the internal organization
Compile and make quotes, send and present them to the customer
Prepare incoming orders and plan and carry out orders handover to the project organization
Participate in the updating of the annual sell and spare parts price lists for TRV with indexation
Perform optimally cost-effective solutions for the business
Responsive to customer requests; influence and strengthen customer in his decision
Minimum Bachelor degree
Work independently and be proactive
Manage multiple demands and priorities on an ongoing day to day basis
Open minded, easily adaptable, positive attitude towards new challenges
Willingness to travel up to 20% of the time within Sweden and Europe
Business fluent in Swedish and English is mandatory
Minimum 3 years of proven experience in a similar position or within signalling
Sales Engineer Resume Examples & Samples
Provide pre-sales technical sales support for all Thales products
Work together with the Business Development and Technical Support teams to ensure overall customer satisfaction
Identify customer technical requirements, provide clear estimation of feasibility and risks
Support contract negotiations with technical background
Prepare workflows, answers to Requests for Proposals, Request for Information and project proposals
Work to identify sales prospect requirements for Thales products
Prepare initial solution presentations and demonstrations for all Thales products
Study customer operation to understand their business direction and application requirements in order to help them define their technical needs and recommend solutions that meet those needs utilizing company products
Provide high-level technical support, consultation and training on company's products and capabilities to Partners, End-Users and other departments as part of the sales cycle
Work closely with Product Management to identify, evaluate, and make technical recommendations regarding strategic product enhancements based on market initiatives, new technology, partnerships or customer requirements
Arrange and coordinate product demonstrations or trial installations of products
Maintain a high degree of technical awareness of relevant products, competitors, and trends in the marketplace
Any other duties or tasks as assigned
Strong knowledge in PKI (MSFT, Entrust, etc.)
Understanding of standard encryption API capabilities (JCE, PKCS#11, MS CAPI, etc.)
Demonstrable experience in software engineering/programming (C, C++, Java, etc.)
Security related certifications preferred (CISSP, etc.)
Familiar with encryption key management requirements (knowledge of emerging standard in this is a plus)
Proven success in presenting solutions in high pressure environments
Ability to understand and solve complex technical challenges
Ability to drive large RFP/RFI/Government Validation response process
Demonstrated experience in working independently, leading projects and developing solutions by working with diverse teams
Track record of strong strategic decision making; obtaining information, and identifying key issues and relationships relevant to long-range goal or vision
Motivated individual with strong written and verbal communication skills
Sales Engineer Resume Examples & Samples
The position's primary objective is to optimize sales volume, product mix and profit margin
Specific functions include: Drive increase in sales in marketplace. Manage all aspects of the customerrelationship, providing sales and technical assistance with distributors, customers, end users, and specifiers. Develop proven record of achieving a Collect,analyze and utilize market intelligence regarding competitive products, customer needs, preferences, and buying habits
Performs under regular supervision of more senior sales members with minimal discretion of work interpretation
Sales Engineer Resume Examples & Samples
Customer facing pre-sales solution design and management
Work with internal EDQ departments to design solutions to drive sales
Generate Statements of Work, requirements documents and technical designs
Facilitate post-sale knowledge transfer with customer delivery teams
Subject Matter Expert on specific technologies and EDQ products
Familiar with API integration and web technologies such as JSP, .NET, PHP
Familiar with common development environments such as VB, Java and C
Experience working with UNIX, Linux, and Windows environments
Ability to build prototypes for custom solutions
Familiar with sales process and very comfortable in commercial setting
Ability to travel when required (up to 25%)
Sales Engineer Resume Examples & Samples
Consult with sales leaders to discover issues and understand business requirements; translate needs into appropriate solutions
Stay current on relevant competitive solutions, products and services. Articulate TWC's unique value to overcome meteorological/technical and competitive objections
Coordinate and deliver in-depth, high-level demos, trials, and proofs-of-concepts for customers and prospects
Actively engage sellers to aid with technical discovery and requirements definitions, or to deliver demos and proofs-of-concepts that represents the meteorological/technical aspects of how our data products solve specific customer problems, pains and requirements
Actively participate as a specialist seller activities
Exhibits strong interpersonal consultative selling skills and is able to effectively communicate and be convincing with meteorological/technical influencers and managers in selling situations
Prioritizes work and manages time effectively
Sales Engineer Resume Examples & Samples
Support the Sales team to meet sales volume and profitability targets as agreed within the APC Sales Business Unit
Co-ordinate with other Vestas functions including Technology, Service, Finance, Legal and Supply Chain to prepare compelling sales proposals / bids in accordance with Vestas policy and procedure
Work with Vestas systems and tools to compile costs and prepare pricing
Utilize Vestas systems to ensure accurate reporting of sales activities, customer information and Vestas sales pipeline
Undertake customer business case analysis to ensure maximum value is engineered into each proposal to ensure Vestas competitive position and customer return
Support other Sales regions with internal tasks as needed and coordinated by Regional Sales Operations
Tertiary qualification within relevant engineering discipline
Sales Engineer Resume Examples & Samples
2-3 years' Biopharm sales experience in the international company
Frequent business trip
Writing and reading in English
Sales Engineer Resume Examples & Samples
Promoting the value of Videojet coding, marking and imaging products and services to the customers within the specified geographic territory with the goal of maximizing sales revenue growth and market penetration
Develops and shares customer and market trends and competitive intelligence with counterparts (marketing, research, technical service, customer service, supply chain, etc) to promote increased market knowledge and capitalize on potential opportunities to increase revenue and/or profitability
Develops appropriate sales volume, pricing and standard margin forecasts and is able to capitalize on/compensate for market changes via price changes or share gain
Building strong, long-term customer relationships, based on value, will help contribute to Videojet's continued industry leadership position and strong financial performance
Responsibility for conducting revenue generating activities in the specified sales territory. Doing this in a sustainable, resource efficient way is a source of competitive advantage for Videojet vs its competitors
Prioritizing opportunities for equipement sales growth and the specific actions required to capture them
Improving sales efficiency and effectiveness through the rigorous use of sales tools such as "sales funnels" and "ROI based selling"
Minimum of 5 years technical service or account management experience
Direct sales experience in the ink jet product coding industry would be an asset
Ability to travel 20% to 40% of the time
Experience with SFDC and Strategic Selling skills would be a plus
Sales Engineer Resume Examples & Samples
Must have 5-7 years of industrial equipment sales experience. Ideally in an industrial/manufacturing equipment sales environment
Experience in sales of equipment
Understands our customers, has sold into part of our customer base: Food, Beverage, Pharma, Household, Extrusion, Wire & Cable, Automotive etc
Skills required
Time/Project management, organization and planning
Monitoring and strong follow-up with customers
Familiar with CRM / Sales Database and a "sales funnel", preferably have experience with Salesforce
Special qualifications
Low
Infrequent regional travel for corporate training and meetings
Sales Engineer Resume Examples & Samples
Provides mentorship/guidance on Technology and competitive trends to clients, partners, and employees
Account and VAR Management/Development
Experience in a customer facing role
Effective technical presentation skills
Sales Engineer Resume Examples & Samples
8-10 years experience in a Pre-Sales Engineer role in Security, LAN or Network monitoring
Ethical Hacking Certification
Desirable knowledge and certifications in Security & Vulnerability, Network Forensics/ Big Data Analytics, Customer Experience Management Monitoring, APM and NPM Vendors
Comfortable with technical and business English
Sales Engineer Resume Examples & Samples
Provide technical Sales support for all Gigamon products and solutions in the assigned territory - S. Korea
10 years industry experience
Comfortable with technical and business English usage (documents reading, e-mails, conference calls)
Sales Engineer Resume Examples & Samples
Use appropriate tools and stakeholder relationships to drive business growth (revenues) to meet and exceed Annual Operating Plan (AOP) in the territory while increasing Share of Demand (SoD) at assigned accounts
Prospect and develop new business opportunities at assigned accounts, channel partners and target (new) customers
Develop deep, multi-tiered customer organization penetration ranging from functional/individual contributor levels to C-Suite Executives
Incorporate the full portfolio of ICT product and system technologies in a solution-selling approach with all customers
Maintain accurate forecasts and sales projections utilizing appropriate CRM systems (SFDC)
Develop appropriate relationships with other stakeholders within Honeywell to support our ICT customers whilst implementing and enforcing Honeywell standard policies and procedures
Work and think independently, meet tight deadlines, and collaboratively mobilize the resources required to best serve assigned accounts and sales channel in assigned territory
4 year bachelor's degree in Business Management, Engineering or equivalent discipline; or 5 years of equivalent job experience in industrial sales is acceptable
Progressive experience in industrial Sales is preferred, primarily in a technology-focused environment with major key account responsibility; Combustion technologies preferred
Familiarity and comfort with solution-based Sales management processes and application engineering
Solid skills with MS Office tools
Sales Engineer Resume Examples & Samples
Communicate with customers directly and through Account Executives to understand prospective network situations, perform needs analysis, and produce strategic, cost effective network bids and solutions
Create and present proposals that successfully meet our customers' communications requirements
Engineer and design strategic voice, video, or data service to produce a robust, cost-effective strategic networking solution for Commercial customers
Effectively communicate the value of Suddenlink products and services to minimize or alleviate perceived risks and roadblocks to the buying decision
Seek opportunities for additional revenue
Ongoing resource to current clients for information, service support or other engineering needs
Collaborate with other providers of equipment or services, including system engineering teams within Suddenlink Communications to develop winning solutions for customer's data, voice, or video network requirements
Maintain current knowledge of industry and emerging technology trends and assist in the training of account executives on technical issues
Bachelor's degree in engineering, computer science or related field or equivalent experience required
Proficiency in using a Windows-based computer
Ability to analyze accurately with attention to detail
Ability to comply with all Company implemented safety procedures
Appropriate valid driver's license and driving record within Company standards
Bi-lingual proficiency preferred in some locations
2 – 5 years network engineering/administrator experience preferred
2 – 5 years network sales experience preferred
3+ year experience designing voice/data LAN and IP Networks, including frame relay or ATM network preferred
Major Account experience a plus
Industry networking certifications including CCNA or CCDA or equivalent certification required
CCIE, or JNTCP desired
Consultative selling experience preferred
Sales Engineer Resume Examples & Samples
Support of VPS Sales Engineering initiatives for all affiliate customers including Verizon Enterprise Solutions
Coordinate and manage all Verizon special construction quotes and bids for Verizon Enterprise Solutions. Provide written contracts as needed for approval and signatures
Opening and submitting Customer Network Engineering Cases, Circuit Design Records, & Engagement Scripts. In addition to possessing a working knowledge of Verizon product knowledge such as; Ethernet Private Line (EPL), Verizon Optical Networking (VzON), Ethernet Virtual Private Line (EVPL), Transparent Line Services (TLS), United States Private Line (USPL) waves, Optical Wave Service (OWS) and Private IP (PIP) is critical to the role. Coordinate service installation activities with and on behalf of the customer
Coordinate and host meetings with customers, Sales Account team, and internal groups (e.g. Service Delivery, Engineering, Account Management)
Multi-Protocol Label Switching (MPLS), IP-VPN (Virtual Private Network), Voice Over IP (VOIP), IP-Telephony, Ethernet-based services, Dense Wave Division Multiplexing (DWDM), Synchronous Optical Networking (SONET), and Broadband technologies
Strong knowledge of Local Area Network LAN and Wide Area Network WAN, and switching and routing protocols
Understanding of Firewall Technology and VPN / IPSEC / Security concepts
IT Solutions knowledge is a plus
ATF (Advanced Toll Free)
PIP (Private IP)
ELINE
ELAN
SCI (Secure Cloud Interconnect)
PL (Private Line)
MPL (Metro Private Line)
USPL (US Private Line)
Sales Engineer Resume Examples & Samples
Primary responsibility includes visiting, training, equipping authorized channel partners and making combined client visits on a regular basis
Responsible for annual sales targets and sales growth of pumps business in the assigned high potential - underserved markets in North Africa region
Responsible for the sales and technical support of ARO Pumps & Accessories, supporting the Regional Manager
Channel partner management and developing other key accounts
Identify, develop and grow EPC project business
Responsible for the effective promotion of assigned products. (Air Operated Diaphragm Pumps, Pneumatic Piston Pumps, FRL, Lubrication Pumps Pneumatic Cylinders & Valves)
Securing long-term development of MENA business
Preferably a Bachelor's degree in Mechanical Engineering / related disciplines
Prefer 3 years and over relevant working experiences with Air Operated Pumps or other Positive Displacement pump technologies
Willingness to travel extensively (75%+) throughout North Africa region
Fluent written and oral skills in English. Preference to those with language skills in French and Arabic
Sales Engineer Resume Examples & Samples
Follow Sandvik Safety & Environment Policy's, Systems and Programs. Be familiar with and comply with proper health and safety practices and Visibly and personally participate in safety activities to show safety's importance. Sandvik Customer receives appropriate information regarding Sandvik EHS Policy, philosophy, performance and standards. Stimulating a high level of safety awareness at all times, communicating with the Site Manager on matters relating to health and safety
Establishing new, and maintaining existing, relationships with customers
Managing and interpreting customer requirements
Recording and maintaining client contact data through customer relationship management
Making technical presentations and demonstrating how a product will meet client needs
Participate and make tenders for Government and Private organizations
Co-ordinating sales projects
Closely follow the implementation and execution of the sales and marketing activities outlined in the business plans
Providing input into strategic plans for the continued expansion of the product line for customers,
Responsible for direct and indirect sales (Channel partner) to ensure customer satisfaction and equipment performance over its lifetime
Supporting marketing by attending trade shows, conferences and other marketing events
Coodinate with Service and Spares teams for effective support to customer
This is a new position for Focusing on Growing Sales and Increasing Direct Customer Interface. Sales Engineer will strive for healthy business relationship with customers and consultative selling
Sales Engineer Resume Examples & Samples
Responsible for supporting all aspects of the sale, from pre-sale, including quotes, contracts, demonstration, through the installation and post-sale support process
Serves as a responsible representative of Tecan US, Inc. and operates with integrity and honesty in all business contacts.Achieves sales plan for assigned territory.Develops and maintains effective time, territory, and account management practices.Responsible for providing regular forecast information for territory
Participates in or supports local, regional and national shows as requested.Conducts demonstrations and coordinates installations and customer training. Gains customer acceptance by explaining or demonstrating cost reductions and operational improvements. Adjusts content of sales presentations (within the guidelines of regulatory) by understanding the customers' explicit and implied needs. Complies with regulatory requirements for appropriate Market & Business Units
Maintains accurate and timely data in the CRMResponds to problems or complaints that arise in accounts, either by personal action or by securing the assistance and support from others in the organization.Works as a liaison for reporting customer complaints to Tecan Technical Services and making recommendations to management.Services existing accounts, obtain orders and establish new accounts by planning and organizing daily work schedule to call on existing or potential sales opportunities Maintains all company supplied equipment and material in a safe, useable and serviceable condition.Completes all reports and customer information effectively and consistently as deemed necessary by the companyGives feedback to management regarding new potential applications or competition in the marketplaceAbility to travel (often on short notice)
Handles essential tasks as assigned, and responds to change productively
Sales Engineer Resume Examples & Samples
Promote GE MV/LV Power Distribution Products
Identify market opportunities and establish new customers and channel to drive sales in assigned region
Maintain the market position and customer relationship for GE business
Deliver on assigned sales targets
Serve as focal point of contact between business and customer
Provide customers updated information and related reports on the project status
Bachelor's Degree in Electrical Engineering or Mechanical Engineering or other engineering background
At Least 3 years experience in sales of electrical products or other project business in region
Proven ability to sell MV/LV switchgear and components in projects
Good track record in industry customer relations and in MV/LV switchgear and components sales
Good at written English and mandarin
Self-motivated, goal-oriented, strong passion and ability to network
Sales Engineer Resume Examples & Samples
Light Industrial Compressed Air sales in the Fort Worth territory
Responsible for annual sales targets and sales growth
Securing long-term development of business
Sales Engineer Resume Examples & Samples
Sells products and systems to customers, focusing on volume, mix and profitability target for Local BU
Establishes and maintains effective customer relationships (from commercial to administrative functions) to understand customer needs, promote customer understanding of full product offering, and align to provide a solution. Ensures a positive customer experience throughout the sales process, including post-sale
Contribute to the maintenance of the Micro Grid sales plan for Indonesia using company tool (i.e. Prosales). Performs regular status reviews and proposes recovery plan(s) in cases of potential order shortfalls
Ensures the successful outcome of transactions, contracts and proposals through effective product/solution presentations and assist with negotiations. Communicates details in accordance with ABB offering and strategy (delivery time, payments, and general terms and conditions)
Ensures efficient marketing communication to external customers (both current and prospects) and communicates the value proposition of the offer to the end customers
Contributes to the development of new market opportunities in the designated territory supporting other sales professionals
Manages administrative procedures in sales processes, and supports collection and sales management activities when needed
Prepares offers in coordination with the tender team
Identification of business case with Clients and managing expectations
Ensures appropriate technical and financial aspects of offers, including prices and trading conditions
Maintain a competitor analysis database and inform the greater organization to manage any threats
Ensure safe working procedures and practices are followed at all times including the wearing and maintenance of assigned Personal Protective Equipment; attendance at required health, safety and environment training; report injury, incidents, hazards and near miss events. Model safe work behaviors in all aspects of work and actively identify hazards and risk controls
Tertiary qualified in Electrical/Electronic/Computer Science Engineering or an equivalent discipline
Minimum 2 years of experience in Sales
Recognized Engineering/TAFE Qualification or equivalent (Preferably Electrical, Electronic or Computer Science)
Prior experience in Renewable Integration to on-grid and off-grid applications will be highly regarded
Desirable experience; Load Flow Analysis, Financial modeling, knowledge including Homer Energy software will be valuable
Computer literacy and competent in using MS Word, MS Excel
Good communication skills and assertive business acumen
Able to collaborate within the broader business at a senior level
Excellent interpersonal and negotiation skills
Business minded and results focused
Critical consulting skills in bid-no bid issues
Fluent in English and computer literate
Sales Engineer Resume Examples & Samples
Ensure the local sales strategy is implemented in alignment with local market needs and Key Performance Indices (KPI) through implementation of ABB sales process (Salesforce)
Identify opportunities within defined geographical area to quantify business potential
Responsible to show the flow of information for sales activities and transactions to ensure area goal achievement within PGHV
Achieve sales volume and product mix targets for local product groups by setting appropriate price and margin for individual sales opportunities
Monitor client financial status and reports any changes regarding risk to PGHV MM, Treasury and Financial Controller
Sales Engineer Resume Examples & Samples
Build relationship with new and existing customers
Prepare technical and commercial proposals, effectively respond to customer's queries and produce the most efficient bid quotations that fulfills both the client's requirements / technical specifications
Provide technical support and post-sales support to ensure efficient customer issue resolution
Ensure a high level of customer satisfaction at all times and review / implement corrective actions for non-satisfied customers
Providing monthly sales forecasts to LBU sales manager
Sales Engineer Resume Examples & Samples
Develop new customers and new business and also maintain the existing business and customers
Identify and work for gaining business opportunities in both prospects and existing customers within responsible area
Establish professional customer relationship with our existing accounts through regular visits and calls to know their needs in their future projects
Visit prospects within our sales focus specified in the prospect, Attack plans, collect all the required technical information(number of different parts. drawings. cycle time etc)and sales information(decision maker, budget, date of order etc)to create opportunity for new business development
Share with others about the information of market and competitors to help create sales support
Work as a team member for realization of team sales target
Perform other relative duties as assigned
Sales Engineer Resume Examples & Samples
Actively track new projects of thermal power station, push the retrofit business growth
Building good relationship with EPDI and EPRI
Building good relationship with Key Account
Master the DCS products technology
To provide sales forecasts report and sales plan
Master business terms, sign contracts and technical agreements
Good team work spirit
Good spirit of exploiting business
Aggressive and initiative on sales activity
Good at Microsoft Office application
Sales Engineer Resume Examples & Samples
Actively promote service portfolio in assigned market. Develop the relationship and business to realize the budget and targets set and to maximize profitable growth for ABB in generation power
Responsible for allocated key customers to complete sales target
Fulfill sales target by new project and other products portfolio
Build up and maintain good relationship with customers to generate sales need
Develop new market
Promote sales concept, develop potential customers
Good communication skill in English
Mastering drives and PLC product knowledge, and system integration knowledge is preferable
Put priorities on working experience in the power industrial or power plant
Sales Engineer Resume Examples & Samples
To independent run an active and target oriented sales towards our partner and customer of ABB Robotics portfolio
Creates demands via marketing activities
Sales volume (money and no of Robots) and Gross Margin
Define price strategies and Price lists together with Sales Manager
Define and implement local and global agreement
Provide agreed document to the sales support for order execution
Register and handle inquiries. Update our sales database
Enter pursuits in our sales tool ProSales
Define budget for market activities together with Sales Manager
Full commercial responsibility for own pursuits. *Closing the deal with the customer and responsible for a correct hand over to the back office. Regularly checking up the pursuits
Responsible for long term customer relations and customer based business strategies
To have a good understanding for customers operation and the key facts creating strategically competition advantages
Reviews all major deliverables (i.e. strategic brief, function spec, tech spec, etc.) to ensure quality standards and customers expectations are met
Ensures that customer issues are dealt with in an efficient manner, informing the Sales Department Manager of any problems that may arise
It is the primary duty of each employee at TRABB to educate our employees, contractors, suppliers, partners, trainees and visitors in quality, environment and in operational and health safety, inform them about the possible hazards, impacts and emergency plans and to provide leadership in these domains
Each employee at TRABB is responsible for execution of Integrated Management System (Quality Management System, Environment Management System, OHS Management System) policy, procedure and instructions and comply with the legal affairs and *ABB Global Directives
Sales Engineer Resume Examples & Samples
Responsible for selling products and services to assigned customers in Building Projects, Panel Builders, Design Institutes, and Power Supply Bureaus
Assist in the pursuit of different sales opportunities, by close relationship with property developers, building project owners, Power Supply Bureau, Design Institute and Panel Builders
Work with Area Product Officer to develop technical solutions that meet customers' requirements
Providing specialized information to other channel sales engineer about the composition, installation, utilization and maintenance of the product
Submit weekly highlight and maintain staff activity database on a timely basis
Prior technical training or presentation experience
Good presentation, selling and interpersonal skills
Very good knowledge and understanding of Low Voltage Products
Sales Engineer Resume Examples & Samples
In charge of market and sales revenue development of industrial OEMs business in AMT Market within local regions including implementing marketing strategies to achieve and exceed sales target, and increase market share
Identify and develop new customers and new applications in the AMT market
Provide technical support to AMT customers and distributors, through frequent visits, tele-communications and seminars
Establish and maintain good relations with key AMT accounts and customers
Collect market & competitor intelligence and conduct AMT market surveys
Other tasks assigned by the company
Sales Engineer Resume Examples & Samples
Ensure full compliance with legal and Company requirements with regards to Trade Compliance, Check Point and Ethical business and follow the necessary procedures
Respond to project sales enquiries from customers, qualifying all enquiries to ensure proposals demonstrate Emerson Process Management's full product and capabilities portfolio, maximizing all Instrument bookings opportunities
Ensure all proposals/solutions meet the customers' application and operational needs, are technically accurate and commercially verified and offer the best solutions that highlight customer business benefits
Liaise with Project Pursuit, Field Sales and Account Managers to prioritize effort, agree product direction and price strategy to improve customer service consistent with account plans that contribute to their ongoing development
Respond to customer queries and clarification requests accurately and timely
Attend customer meetings or sub-vendor meetings as required; clarify commercial and technical aspects of the enquiry or proposal
Maintain delegations of authority
Coordinate within cross-department teams and liaise with centralised manufacturing and sales support resources to prepare proposals
Support Project Pursuit Team in pre-FEED and FEED activities
Increase customer satisfaction and loyalty through exemplary quality in project execution and enhanced service delivery
Ensure PMO project methodology is applied where necessary to proposals; actively participate in the continuous development and implementation of globally aligned project processes, standards and tools, ensuring local applicability and adoption to improve performance that delivers productivity and speed
Assist team members to ensure the timely entering of orders and verify that all data is accurate
Support the process of developing our ability to deliver FIV, MIV and MAC type contracts as a single entity
Interface with all stakeholders and build business partnerships with personnel in the customer project team
Maximise opportunities for all other Emerson Process Management Business Units wherever possible
Support MRO complex account proposals, interface with customers closely to understand their needs and utilize appropriate resources, tools and procedures to deliver accurate proposals in a timely manner
Sales Engineer Resume Examples & Samples
Meet or exceed monthly and yearly sales targets and quotas assigned by management
Undertake the role to develop new accounts and cultivate existing accounts, performing analysis of customer technical data to better understand customers' applications and providing timely and professional customer-specific solutions/responses
Organizes and conducts sales and technical presentations to existing and potential customers
Execute sales with OEM and end-user customer accounts as well as authorized distributors in the general industries including process automation, electronics, food and packaging industries through cooperative selling and strategic planning
Conduct product and application training sessions at distributors or customer sites
Prepare and submit weekly activity itineraries to the supervisor on a timely manner
Works closely with customers' and convey their requirements to Product Marketing Team
Represent the Company in a professional and ethical manner
Sales Engineer Resume Examples & Samples
Promoting and selling Emerson Network Power Industrial Systems products to a customer base mainly featuring electrical installers and integrators in the assigned region, in respect of the company commercial policy
Respecting budgets set at the start of the business year in terms of obtaining orders and achieving margins
Developing business and pursuing current growth in the sector
Recommending Emerson Network Power Industrial Systems products to technical design offices in the region
Coordinating with the sales team and France department (sharing information, coordinating on shared business projects, etc.)
Establishing and updating the weekly activity report (PC, number of visits, number of contacts, Project Engineering visits, market / competition information)
Sales Engineer Resume Examples & Samples
In charge of market and sales revenue development of industrial Project/OEMs business in local regions including implementing marketing strategies to achieve and exceed sales target, and increase market share
Identify and develop new customers and new applications
Provide technical support to customers and distributors, through frequent visits, tele-communications and seminars
Track key projects in process industries by working with various parties such as End Users, EPC contractors, OEMs in the project life cycle
Coordinate with ASCO global colleague in order to ensure ASCO product being specified and procured
Establish and maintain good relations with key design institutes and accounts
Collect market & competitor intelligence and conduct market surveys
Sales Engineer Resume Examples & Samples
Support customers in technical, commercial, logistics and quality topics on behalf of TE
Develop relationships with dedicated customers identifying the decision makers that will be influential to the growth of TE
Provide sales reports in accordance with company standards
Develop new customers and accounts
Increase market share in AD&M markets
Sales Engineer Resume Examples & Samples
Apply, execute and maintain function related quality issues
Bachelor's Degree in Mechanical Engineering, and minimum 3 years active experience in a front line sales position within the service market place
Excellent initiative, and interpersonal communications skills
Sales Engineer Resume Examples & Samples
Ensure the obtainment of new equipment, service and BEM sales growth, mix and profit objectives
Increase market penetration of allYork products within the Kingdom
Maintain a current knowledge of product design and applications to ensure that they are sold properly
Coordinate the personal target accounts sales planning and execution
2 - 3 years minimum experience in selling HVAC Products
Sales Engineer Resume Examples & Samples
Increase market penetration of JCI products in residential and light commercial market within the central region
Keep close relationship with UPG department to pursue all their jobs
Day to day follow up using JCI CRM software
Promote the concept of home automation to real estate developers and owners
Meet the annual and quarterly targets with the annual margin plan
B.S. Degree in Electrical or Mechatronics Engineering with experience in electrical or HVAC systems sold to residential and light commercial markets
3 years minimum experience or Fresh Saudi Graduates
Sales Engineer Resume Examples & Samples
Provide demonstration support during various Salescycles
Respond to questions and requests that arise during the demo, following up as necessary
Create and update Salesdemo scripts, scenarios, materials and environments
Deliver demos virtually via webex and other online tools, as well as in-person at client sites
Participate in tradeshows and other company and industry events
Stay abreast of changes to the company's products and integrate changes into the demos/presentations process and materials
Experience in Long Term Care, specifically Home Care would be an asset
Bachelor's Degree in Sales or related discipline
2+ years of previous software demo experience
Previous experience with EHR
Experience and comfort presenting lengthy and complex material
Proven ability to work with clients in a consultative role, enhancing their interest in, and ability to work with our solutions
Highly motivated self-starter who can work independently or as part of a team
Sales Engineer Resume Examples & Samples
Use technical skills to demonstrate to potential customers how and why to use Tenable products
Execute "Proof of Concept" evaluations of Tenable products against customer requirements
Maintain current customer relationship and develop new ones
Potentially help identify and develop new product concepts
Provide status reports including trends in territory, upcoming events, follow-up and adherence to goals
Sales Engineer Resume Examples & Samples
Quota-carrying Enterprise Technical Sales team member responsible for advancing Dell's enterprise solutions
Develop customer opportunity and recommend/sell Dell's solutions spanning industry and research
Focused on driving sales plan for the solutions portfolio
Establish and cultivate ongoing business relationships with customers and Business Partners to facilitate additional business opportunities
Conduct and/or participate in product presentations, demos, evaluations and ROI analyses directed at current or prospective partners
Act as technical liaison between partner and Dell on presales situations, solution requirements and future product direction for the partner's market
Expected to stay current on technology, competitive marketplace & provide constant feedback to BDMs/Solutions Strategists & product groups
Will be a solutions evangelist which will include presales training, presenting to internal stakeholders, sales teams or channel partner
Advance Dell's Enterprise solutions and business value, increase industry exposure through presentations and speaking engagements across key industry events, establish & foster relationship with global industry
Sales Engineer Resume Examples & Samples
The Sales Engineer must possess a competitive technical fluency in core data center technologies and architecture including virtualization, server architecture, enterprise application workloads, ITIL best practices along with the how they are utilized in the Banking and Securities Vertical/Large Financial Services organizations
Engage on technical level discussions around solving data center challenges across a customer's environment. Through this discussion build a credible future state vision/strategy on optimized architecture, enterprise workloads, virtualization and simplified data center operation
The Sales Engineer must be able to conduct technical white board sessions to evaluate and make recommendations to translate a customer's technical requirements to a solution including mapping from "as is" to "to be" state, Vender Certification and Proof of Concepts
Sales Engineer Resume Examples & Samples
Presales quota and Execution phase customer experience
Define and Facilitate As Is / To Be, multi-tower workshops to drive Consulting projects and associated revenue
Participate in planning with the Dell Account Teams and Customer project team
Work with Customers to troubleshoot and resolve installation challenges
Work with Dell Account Team to prepare use cases/test scenarios for environmental validation
Maintains a working knowledge of all related applications as well as relevant 3rd party products
Develop solution vision/scope and response content for RFx
Responsible for demonstrating proficiency in creating and operating ROI & TCO
Sales Engineer Resume Examples & Samples
AVL & Image Certification
Product Life-cycle transition and management
Change Management best practices (Bios, hardware, etc)
Escalation management
Discovery and management of systemic issues
Sales Engineer Resume Examples & Samples
Provide Pre-Sales support on focus technology area (VMware)
Maintain detailed knowledge of major competitors and baseline knowledge of all other competition
Lead efforts to design and deliver customized solutions to meet customers' needs
Defines and responds to customer RFIs and RFPs
Responsible for maintaining and growing business pipeline around VMware solutions
Responsible for enablement of VMware related solutions within selected route to market (Direct and/or Partner led engagement)
Sales Engineer Resume Examples & Samples
Having on hands skill to provide system installation, testing and providing POC for Data Center projects
University education background, major in science
5 years working experience
Sales Engineer Resume Examples & Samples
Establishment and Achievement of Objectives: Understands sales goals and assists manager in establishing business plan. Coordinates efforts in order to fulfill quarterly and annual objectives. Reassesses objectives and obstacles with manager as necessary. Achieves annual sales targets and objectives
Sales and Marketing: Learns and applies business unit marketing policies, procedures and plans. Utilizes selling process to achieve sales results. Demonstrates knowledge and use of social selling tools to create connections with Industry and Customers. Learns to demonstrate and train external customers on product applications. Represents business unit products and services to customers and prospects. May provide appropriate sales support services to customers and distributors, based on level of knowledge. Demonstrates understanding of individual product value propositions. Proactively reports all new or unusual pertinent market conditions, competitor activities, and product performance information to supervisor
Coordination and Planning: Learns to plan and manage time and resources for effective coverage of territory, communications, and other responsibilities. Works within budget guidelines
Administration: Maintains and communicates account and prospect information, maintains company resources, and sales support materials
Development: Continuously expected to learn and improve skills relative to the market, products, applications, selling, administrative and other skills
Policy: Learns and applies the business unit's sales policies, practices and procedures
Should have extensive experience and ability to understand and influence the purchase process in Government Ministries (like Ministry of Transport MOT, Energy & Mineral Resources)
Should be able to handle the value-chain which is involved in delivering products / solutions to the End point – from 3M to Users like Airports/Toll roads thru Distributors and Converters
Can be presently working in Government Sector or Government Organizations like Angkasa Pura, Kereta Api, MOT, or similar background
Reports to Sales Team Leader / Segment Leader
Knowledge of basic industry practices and laws
Sales Engineer Resume Examples & Samples
All aspects of direct sales activity involving direct contact with customer (approximately 50% travel)
Sales and training of distributors and OEM accounts
Submission of order forecasts on monthly basis
Submission of weekly reports and annual action plans
Technical customer support
Assisting the credit controller with collection as requested
Updating and maintaining CRM according to instructions
Manning of exhibitions in USA
Sales Engineer Resume Examples & Samples
Be the primary customer interface for all pre-sales engagements
Work with customers to understand their challenges and requirements
Develop a vision for each customer by leveraging Nokia's portfolio and solutions
Orchestrate innovative solutions that can differentiate Nokia against competition
Create high level network architecture and design, bill of material and pricing
Quantify and articulate business value of Nokia's technical solution
Clearly articulate Nokia's value proposition and differentiators
3+ years of technical sales experience with IP/TDM/Optical/Microwave products and solutions
Strong understanding of government and electric utility operational environment and applications
Strong interpersonal skills including relationship building and problem resolution
Technical expertise in Nokia's IP, Microwave, Optical and Network Management portfolio
Expertise in Nokia's GPON and LTE product portfolio is desirable
Education: Bachelor's degree or equivalent experience
Sales Engineer Resume Examples & Samples
In partnership with Account Directors and the product business development teams, the incumbent will assist on the strategic development of the technical portion of the customer influence campaign for one of our Tier 1 Canadian Accounts
Translate customer business and technical requirements and drive solution and network design for our IP Routing, SDN, and IP Platforms products
Create tailored customer presentations, demos and lead proof of concept activities showcasing our network portfolio highlighting new features and helping execute on the technical aspects of account strategy
Take a leadership role in the engineering effort required in our customers' labs to create and execute network designs, network element configurations, equipment certification and test plans
Act as consultant and advisor bringing customer facing perspective to internal teams
Participate in the account overview and technical planning sessions led by the Vice President of the Customer Account and Sales Engineering Segment Leader
Bachelor's degree in Computer Science, Electrical/Computer Engineering, Software Engineering or related major
10+ years of experience working in the telecommunication industry. Broad knowledge of telecom/IT industry and competitor trends
10+ years working with IP/MPLS architectures in a carrier environment
Experience working with Network Applications, Network Policy and SDN is highly desired
Ability to work independently, with minimal supervision, and within a cross-functional team
Must be able to learn, understand and build proficiency with multiple products and/or solutions concurrently
Experience working with key decision-makers in service provider or enterprise environments across a variety of domains
Experience managing cross functional teams and leading technical sales campaigns
Customer-facing experience required
SROS Certification
Cloud
Sales Engineer Resume Examples & Samples
10% Define and develop account strategy plan and execution plan to ensure account and revenue growths in the target accounts
60% Achieve annual order-intake and sales target in the targeted accounts
10% Create value priced solution to customer versus competitors' offerings. Understand, create and sell the differentiation of our offering and achieve better than average profit margins
Minimum 3 years sales working experience of auto industry
Strong business acumen, regional sales or business development exposure
Sales Engineer Resume Examples & Samples
Bachelor of Science in Computer Science, Computer Engineering or related discipline
Network performance monitoring & analysis
Security Information Event Management (SIEM)
High-energy, self-motivated individual with outstanding professional, sales, and technical capabilities
Sales Engineer Resume Examples & Samples
Manage specification and contractor strategy with manufacturer's representatives
College Diploma from an accredited post-secondary institution
No relocation benefit is being offered for this position. Only candidates that currently reside within 80 km of a regional airport east of Toronto will be considered
Must be authorized to work in Canada without company sponsorship to be considered
Sales Engineer Resume Examples & Samples
Bachelor's degree in engineering with a specialisation in Sales
Minimum 3 years experience in sales and in an industrial environment
International mind set, strong analytical skills
Sales Engineer Resume Examples & Samples
Acts as technical consultant to customers at all levels of the organization on all aspects of the INNCOM solution: energy management & HVAC, lighting, 3rd party integrations, front end system and data management
Develops and implements solutions that meet customer requirements
Rolls out new products and services to customers and the sales team
Bachelors Degree in an engineering discipline or 5+ years of equivalent experience
2 years experience in technical sales support
Strong product knowledge of legacy INNCOM technology
Thorough understanding of the hospitality vertical market
Certified Energy Manager
Professional Engineer (P.E.)
Highly proficient in Microsoft Office, Outlook, Salesforce.com, and web tools
Financial and Business Management aptitude
Strong background in HVAC, Energy Conservation, Enterprise Software, Lighting, and Facilities Management
Sales Engineer Resume Examples & Samples
Perform against a budget plan for sales targets and growth
Assist as required in annual company budgets with the Sales & Marketing Manager /General Manager for the purpose of planning the Company's overall fiscal objectives
Establish an understanding and use of the Company's business operating systems for the evaluation of customer data and historic purchasing details
Efficiently manage and develop new and existing accounts with the sales team
Operate and maintain customer databases
Focus on prospecting for new customers and new applications for the Company's products
Contribute to sales strategies to grow brand recognition and increase market share
Generate a project list through market intelligence for planning purposes
To provide a quarterly orders booked projection based on own knowledge and market intelligence
To attend exhibitions and seminars as appropriate
Operate within the Company's guidelines
Work to establish long term partnerships between the Company and its customers
Negotiate sales opportunities to secure the maximum benefit for both customer and Kromschroder UK
Prepare, supply and manage proposals and quotations and follow up those prepared by the sales office
Manage defined accounts as assigned by the Sales & Marketing Manager and General Manager
Assist promotional activity including mail shots, exhibitions and customer demonstrations
Establish an understanding of design tools and rules used in preparing quotations
Prepare monthly business reports for management and attend monthly (or as required) business review meetings
Maintain a diary of activity and call logging for all staff and inform sales office of call activity
Prepare reports on specific major customer activity
Maintain a quotation report log
Maintain records on Customer Complaints and current status
Liaise with other group companies for the purpose of information dissemination and sales growth
Liaise with sales office for aspects of sales co-ordination and order processing
Operate with the sales team to efficiently prospect for new business and to promote business through various methods
Be prepared to travel regularly within the UK and as required overseas
Work outside office hours may be required as the position demands
Effective self-management skills to develop and motivate all levels of staff to achieve sales objectives
An understanding of Gas combustion and related products
A working knowledge of combustion standard EN746-2 and other international standards is ideal
Excellent inter-personnel communication skills, strong degree of self motivation and planning together with PC skills and familiarity with Microsoft Office applications are essential attributes. Knowledge of SAP would be advantageous but not essential
High level of commercial awareness
High level of awareness of industry structure relating to process combustion and commercial/domestic heating markets
Ideally Degree/HNC qualified in a suitable Engineering discipline or related experience in lieu of qualifications
Sales Engineer Resume Examples & Samples
Create and maintain strong relationships with key working level customers, internal and external
Assist the Account Director and Product Owner/Program Manager, as necessary in supporting the customer and provide input to the business on customer and competition activities
Propose ways to maximize contribution margin throughout life of program
Assist the customer when evaluating Harman systems at the proving grounds, pilot plant, production plants, etc
Help sales forecasting process for department, including vehicle research, system architectures, take rate planning, etc
Assist CBU leadership in business development as requested
Provide cross-functional support to marketing, and engineering, including
Defining promotional & support programs at various channel levels
Defining our product positioning strategy
Maximize product re-use
Achieving desired margin targets
Attend customer meetings as a Harman commercial representative and provide feedback to the appropriate Harman personnel in a timely manner
Monitor competitive activities with the customer and keep the business informed and define/execute appropriate defensive measures
Provide overall account management on assigned book of business, including, but not limited to
Create and fulfill a support plan for the customer's sales, product planning, marketing and public relations organizations
Maintain and manage entry and mid-level relationships within the customer keeping Harman in good standing and extracting commercial and technical information necessary to win future business
BS in Engineering
1-3 years of experience with OEMs and sales
Automotive/Powersports experience supporting CBU day-today operations or calling on OEM's with a minimum of 1 year of experience. Exhibited experience in developing customer relationships. Exhibited understanding of OEM process, including purchase orders, order releases, phase in/phase out, tooling etc
Customer purchase order process
Automotive electronics
Printed Circuit Boards
Software Components
Experienced motorcycle rider with ability to test infotainment and audio systems
Sales Engineer Resume Examples & Samples
Identify opportunities within defined geographical area to quantify business potential for Distribution Transformer (DTR & Dry) and Private Industries Market
Prepare technical and commercial offers for projects and sales
Promote company's capabilities / product to end user, EPC, consultants and clients
Achieve sales order and monitor the status in order to ensure timely delivery
Analyze and compile market data to provide feedback to manufacturing units in order to get a competitive pricing
Assist in selling Power Transformer (S / M / LPT), MV and HV switchgear
Sales Engineer Resume Examples & Samples
You will support the Business Development team with opportunity qualification, demonstrations, Proof of Concept presentations (POC), RFP responses & business justification in a presales capacity
You'll oversee the adoption, training, optimization, and integration of New Relic's products within a partner's business infrastructure, platform, service or offering
You'll work closely with the Business Development team to identify revenue opportunities through the partners integration to New Relic, integration to a PaaS marketplace, integration to a partners application or service or upsell of new services and contract renewals
You will evangelize new product features & provide partner and customer feedback to New Relic product management and engineering groups
You'll work internally with product management team assisting in the definition of project scope and objectives, involving all relevant stakeholders and ensuring technical feasibility
You will assist the Customer Success team in the post-sales technical process: installation, deployment, training, technical check-ups, and escalation management
You will ensure timely resolution of partner issues by coordinating support responses
You'll maintain a deep understanding of the partner's business as well as their technical environment
Sales Engineer Resume Examples & Samples
Undertake Sales support activities as detailed below under the direction of the Pan Asia Regional Sales Engineering Manager and indirectly the Thailand Sales Manager
Support the Sales Manager in maintaining existing and developing new customer relationships to ensure Vestas is always invited to submit proposals for new wind farm projects
Develop a thorough understanding of each new project for which a proposal is to be developed and the key buying criteria / financial metrics upon which the customer will make their purchase decision
Develop a thorough understanding of the competitors vying for the same projects as Vestas, their technical and commercial strengths and weaknesses, and where Vestas' competitive advantage lies
When short-listed or preferred supplier, work with internal contract closing team and ensure a detailed plan is developed, agreed, and executed with customer through to achievement of firm order intake
Maintain detailed understanding of Thailand wind energy market, including unique technical requirements for project permitting and technical compliance
Support the Sales Manager to provide accurate weekly reporting of current and future sales opportunities to ensure management and colleagues have the latest information at hand and priorities are understood. Ensure CRM, SAP and other data systems reflect an accurately the most current Sales status
Provide virtual support to other Sales Teams outside of Thailand with activities such as SAP configuration, Pre-calcs and Proposal documents as needed
Strong commercial acumen and financial literacy
Able to develop and maintain strong customer relationships
Understanding of large infrastructure project economics and financial metrics
Ability to negotiate large scale high dollar value project transactions to successful win-win outcomes
Adobe In-Design
Sales Engineer Resume Examples & Samples
Sell robot logistics solutions to warehouse automation industry customers
Own and drive business development plan for a selection of customer base
Continuous implementation of our strategy
Build compelling value propositions
Build ABB relationship and influence with Customers at all levels
Develop account plans in line with ABB strategy
Identify and report market and competitor trends relevant to Customer/Industry
Sales Engineer Resume Examples & Samples
Our team looks to you to provide technical sales support and consultation as you deftly ensure the total customer integration and implementation of our business products and services
You'll focus on pre-sales activities with various sales segments that include Enterprise, Mid-Market, and State & Local government markets
In the process, you'll gain a detailed understanding of our customer's business as you analyze their mobile communication requirements
From there, you make expert recommendations based on network and device capabilities
You'll also help sell value-added solutions including machine-to-machine, mobile device management, and security solutions for devices and secure messaging applications
Every day, you'll provide assistance in sales presentations, product demonstrations, and RFP responses, as you provide answers to customers' technical and network inquiries
Our team will look to you to architect solutions that fit the customer's security model, as well as closing technical hurdles to move the sales process forward
You'll also work closely with Marketing and Engineering to support network development efforts, alpha and beta evaluation tests, and new product rollouts
We're in the market for someone with at least six years experience in telecommunications, IT administration, or network engineering with a strong track record of technical leadership
Your network and application troubleshooting skills are perfect for this role
Presenters wanted: you've got to have the unique ability to clearly present technical concepts (in a non-technical way) to senior executive management
As you might expect, excellent organizational, communication, and multi-tasking skills are must haves for this position
Your strong technical background should include experience with Lotus Exchange Server administration, ActiveSync with respect to iOS and Android mobile devices, routing protocols, and remote access computing methods
If you've got experience with layered communication protocols, system administration roles, enterprise security architectures and principles, IP and MPLS networks and Wi-Fi networks and design, even better
We prefer a BSEE or BSCSE, and strongly prefer an MIS or MSEE
As this role requires some local travel and out of town travel, a valid driver's license and good driving record are must haves
Firewall design and administration
Checkpoint, PIX, Meraki/Cisco, Nokia, DES, Encryption, security management
UNIX Systems Administration
Solaris, Linux, PERL, Shell scripting, RADIUS, DNS, DHCP
Windows Systems Administrator: experience in Exchange Server, Windows2000+Server, IIS, ISA, MIS, DHCP, DNS
Corporate LAN Administrator: experience in routing and switching, LAN administration
Certifications in MCP, MCP+1, MCSE, CNE
WAN Network Engineering: experience in routing and switching, designing, building and optimizing layer 2 and 3 networks
Sales Engineer Resume Examples & Samples
Detailed electrical/electronic hardware design, including schematic capture (Preferably Altium or Cadence). The analog circuits will include power (DC to DC), discrete I/O, preamps, amplifiers, filters, A/D conversion, and sensor signal conditioning circuits. The digital circuits will include multiplexers, FPGAs, PLDs, microcontrollers
BS degree in Electrical Engineering or Mechanical Engineering with four to seven plus (4-7+) years' of experience preferred
MS degree in Engineering with two to five plus (2-5+) years' of experience highly desirable
U.S. Citizenship
Ability to obtain US Secret Clearance within six months of hire date
Travel – 40%
Sales Engineer Resume Examples & Samples
Bachelor's degree (or commensurate experience beyond 5 years) in a sales engineer role
Experience working with hospital, SNF or Home Health EMR, PMS, HIS or Revenue Cycle Management systems is a plus
Previous experience as a sales engineer for a SaaS Healthcare Revenue Cycle Management company is a plus
Proficient in Microsoft Office suite including Word, Excel, Visio and PowerPoint
Self-motivated with strong organizational/prioritization skills and ability to multi-task with close attention to detail
Ability to travel to national and local tradeshows across the nation
Ability to work as part of a team to diagnose business problems in complex selling environments
Excellent customer service and communication skills, including the ability to assess problems and communicate solutions
An analytical mind that can dig into client and technical requirements
Sales Engineer Resume Examples & Samples
Generate, manage, track and maintain existing customer accounts
Estimate, quote, bid to owners, contractors and consultants and negotiate with vendors & subcontractors
Scout the market and map all potential direct & indirect channels' business
Preferably in Engineering or Technical field or equivalent related experience
Self-motivated & good team work
Sales Engineer Resume Examples & Samples
Significant contributor in development of energy storage solution sales in the region
Support other sales teams in the region with competence in MV and energy storage solutions
Responsible for working effectively with product experts and segment managers in the business units for the purpose to develop the business
Determination and ambition to achieve in sales
Motivated and organized with accuracy and attention to detail
Education on Bsc/ Msc level with experience from Energy Utility market
Track record of success in selling projects that require nurturing and dealing with complex customers and product sales
Good understanding of medium and high voltage electricity markets and products
Broad understanding of sales processes, strategies and project management
Ability to influence decision making of key stakeholders
Approachable and able to communicate at all levels in an effective clear manner
Sales Engineer Resume Examples & Samples
Knowledge and experience in sales on industrial market of Ukraine
Knows Eaton brand and product, participated in Eaton trainings
Familiar with the biggest electrical distributors and system integrators
Excellent negotiator, net-builder
Brave, motivated for achievement and capable to manage themselves
Sales Engineer Resume Examples & Samples
Effective interpersonal sales skills to assist in the qualification of customer requirements and ability to align LG signage products as the customer solution
Provide pre and post sales technical support to properly integrate LG signage products into customer's projects
Deliver product presentations to customers articulating LG signage functionality and technical differentiators
Ability to do effective live product demos for customers
Ability to provide on-site training and consultation during installations
Assisting in qualification and training of installation teams. Directs and manages pre-bid materials acquisition, bid related analysis, bid preparation and processing of supporting documentation
Coordinate and/or direct assisting field sales in the bidding process; specification sheet interpretation and substitute identification
Providing escalated technical support for customer service for incoming/outgoing calls as necessary
Sales Engineer Resume Examples & Samples
Maintain and develop the aircraft Direct Maintenance Cost estimating software and its use to validate pricing
Develop and implement global business plans for services and products offered by HACI Customer Service
Establish Relationships with Honda Aircraft Company Dealers, Authorized Service Centers, customers, corporate and charter operators allowing Honda Aircraft Company to maintain considerable strength in market
Educate, teach and support Dealers and Authorized Service Centers in the promotion and sales of Honda Aircraft Company services
Develop metrics and monitor the business aviation market relative to competitiveness of Honda Aircraft Company products and services
Provide expertise in sales, marketing materials, and financial impact
Interface directly with customers, major suppliers and industry to support all strategic marketing and sale initiatives
5+ years jet aircraft management required (maintenance and/or operations)
Broad aircraft/general and business aviation marketing perspective
Sales support experience
5+ years of experience in aviation services or aircraft sales, preferably in business jet environment
A&P license preferred
Demonstrated ability to think both critically and conceptually
Proficient in MS Office Suite and strong CRM skills
SAP/CRM data mining, reporting and constructing reports experience
Multilingual preferred
Sales Engineer Resume Examples & Samples
Experience developing and maintaining excellent long-term relationships with customers and colleagues
Track record of winning and developing business to meet sales targets
Ability to understand and articulate benefits of Sensitech products and services to the customer
Able to manage own workload and the work load of others effectively to deliver results
High level of energy and commitment
Technical aptitude for enterprise software features and how they might be adapted to solve customer problems
Tenacious, confident and self-motivated
Able to motivate and manage others to deliver objectives
Willingness and ability to work outside usual working hours to meet the needs of the business
Full driving license with willingness and ability to travel extensively
Sales Engineer Resume Examples & Samples
Responsible for Refrigeration sales in key Saudi Arabian markets
Ability to work independently and achieve predefined budgeted sales targets
Excellent Business Development skills in order to Identify new customers, end users for potential growth opportunities
Ability to implement leading marketing and product strategies to position Climate Technologies Refrigeration products in the Saudi Arabian Market
Must be able to support the overall growth objectives of the company in the region
Interpersonally Savvy enough to be able to liaise with various divisions within the company at all levels providing feedback and sales opportunities where possible
Understand customer requirements providing products as part of a customer centric solution
Pipeline generation providing with the ability to provide near accurate monthly forecasts to internal stakeholders
Actively coordinate with the Marketing, Product Planning, Operation and Engineering teams to offer timely solutions to customers
Sales Engineer Resume Examples & Samples
Open, aggressive and positive character, team player, good communications skills
Self motivated and able to worl independently under pressure
PC Literacy
Sales Engineer Resume Examples & Samples
Strong verbal & non – verbal communications skills (expressive wordings)
Proven value added sales mindset
Good commercial awareness
Analytical thinker, self-starter, high attention to details
Willing to frequently travelling
Knowledge of SAP on user level is a plus
Good team player and communication skills
Languages: Vietnamese and English
Excellent in communication skills, Networking, and team building capabilities
Demonstrated sales – driven, resourceful and high degree of initiative, proactiveness, and solution – oriented competencies
Willing to travel for overseas business trips
Fit ABB's culture of integrity and safety
Sales Engineer Resume Examples & Samples
Own the Sales, Margin and Orders Budget for ABB Power Capacitor business for assigned customer base in the region
Understand customers' needs and provide solutions that create customer value. Technical support to ABB Front-end Sales
Own customer satisfaction and work with different departments in the business to drive resolutions for product issues
Identify opportunities to drive volume growth and synergy for all segments and market penetration cross ABB PP business
Bidding documents and proposal working out, technical negotiation, contact signing and money collection
BS Degree in Electric Engineering prefer in the major of Electric Power System& Automation or High Voltage
Minimum 5-year experience in Power Grid, Power Supply Bureau, Power Plant, Design Institute, or major T&D
Understand power system operation, major T&D equipments; prefer to have experience in FACTS, SVC
Demonstrated knowledge of power industry market, products and services
Strong communication skills and proven ability to team work
High proficiency in utilizing analytical software and sales tools. (Excel, etc.)
Fluent written and oral English
Sales Engineer Resume Examples & Samples
Generate and execute sales plans in existing customer base, and in assigned competitively-held accounts, to meet defined territory profit increase goals. Target % sales time will be approximately 20-40%
2+ years of successful technical sales or field sales support experience
Less than 5% overnight travel required to support sales territory
Sales Engineer Resume Examples & Samples
To manage, grow and develop sales in southern region and central region Malaysia
He/she must be able to travel outstation and do sales coverage from central region and to down south of Malaysia
To develop accounts to greater heights and major in silicon wafer industry
Comfortable Working in a matrix environment and possess strong influencing skills under/outside your span of control
He/she has to be good team player and able to work independently
To ensure compliance with Corporate, Regulatory and Quality Standards, Policies and Guidelines with regard to products, procedures and operations
Must have minimum 1-2 years experience working in the Electronics Industry
To be based in Johor, Malaysia
Sales Engineer Resume Examples & Samples
Creating demands via marketing activities and increasing sales volume with gross margin,
Independently running an active and target oriented sales towards partners and customers of ABB Robotics,
Obtaining a good understanding about customer operations and about key facts in order to create strategically competition advantages,
Creating a long term customer relationship and a customer based business strategy,
Ensuring that customer issues are dealt with in an efficient manner, informing the Sales Department Manager about any problems that may arise,
Her/his own sales activity commercially, closing the deal with the customer followed by a correct hand over to the back office (including documents to the Sales Support Function for order execution),
Enrolling data in ABB sales tools for follow-ups and regularly checking it out,
Reviewing all major deliverables (i.e. strategic brief, function spec, tech spec, etc.) to ensure quality standards and customer expectations are met
Defining price strategies, price lists, local and global agreements, budget for market activities together with Sales Manager,
Updating ABB Robotics sales database
*All applications will be kept strictly confidential and will be treated equally
Sales Engineer Resume Examples & Samples
Bachelor/master degree of Technical University (electrical specialization)
Experience in sales of electrical components,
Experience in contacts with wholesalers, IT distributors or Resellers
High level of competences like: negotiation, drive for results, problem solving,
Demonstrating a collaborative style,
Fluency in Polish and English,
Driving license B
Sales Engineer Resume Examples & Samples
Provide timely responses to both internal and external customers
Ensure quality of engineering/service support at customer sites
Facilitate sales growth associated with parts, upgrades, and repairs at key customers
Organize and ensure regular communication with key customers in designated territory
Coordinate/institute preparation of quarterly updates on progress to yearly objectives
Identify root cause associated with equipment which is not achieving customer desired reliability
Participate in and provide guidance for yearly and long term planning process
Assist in preparing a comprehensive territory and account plan for designated territory
Actively participate in training requirements to remain current on industry practices and technologies
Comprehensive knowledge of the Pipeline market requirements
Knowledge of operation of centrifugal pumps, mechanical seals, and rotating equipment
Knowledge of aftermarket service and solutions related to rotating equipment primarily centrifugal pumps
A technical degree (Mechanical Engineering preferred) (equivalent experience may suffice) is required
PC knowledge, including CAD, Microsoft Excel, Access and Word is a must
Good communication/interpersonal skills
Strong self-motivation, willingness to learn, and work ethics
Previous experience in an administrative role is highly recommended
Sales Engineer Resume Examples & Samples
Introduce, promote and sell the Flowserve Process Valves and Automation products to achieve or exceed sales goals
Maintain existing accounts and penetrate new accounts by developing Flowserve's service, pricing and
Computer capable with a working knowledge of Microsoft Office suite
Sales Engineer Resume Examples & Samples
Support sales and account management teams through sales calls, phone/web product demonstrations, in-person product demonstrations sales tools and general industry and technical knowledge
Understand customer needs and establish RealPage products and services as the best solutions that addresses those needs
Effectively demonstrate the value proposition of the RealPage product suite
Build and present customized, integrated product demos and presentations in conjunction with sales team
Facilitate and support prospective client product evaluation environments
Educate internal and external personnel on RealPage products, implementation and training methodology
Assist in developing consistent product material for internal and external customers
Assist in responding effectively to request for proposals and proof of return on investment documentation in conjunction with the sales and marketing teams
Provide a high level of product and multi-family business knowledge to assist in expanding a sales deal
Assist in maintaining the RealPage integrated sales demo environment and provide ongoing access to all parties
Maintain knowledge of competitive products and weaknesses
Coordinate product and sales training on a quarterly basis, with coordination of sales managers
Attend market related trade shows and association meetings when needed
Assist with training and mentoring new employees within Sales Engineering
Minimum of 7 years experience in Sales Engineering or Sales related field
Position requires working knowledge of the multi-family business
Bachelors Degree in Information Technology, Computer Science, Business or Marketing preferred
Experience working with OneSite, OpsTechnology, AMSI, Yardi, MRI a plus
Excellent presentation skills required
Experience with Sales Force a plus
Ability to present with enthusiasm and ability to be a self-starter required
Completing multiple tasks within desired time frames
Must be flexible and be able to work in a fast-paced, ever-changing environment
Communicate information with sales, support, training and other departments
Ability to travel approximately 25% (some overnight travel)
Requires excellent customer service, project management, follow up, and organization skills
Must be able to work well with individuals at all levels of the organization
Must maintain a professional appearance
Flexibility to work overtime as needed
Sales Engineer Resume Examples & Samples
Order administration
Minimum 2 years relevant working experience
Service-oriented, can-do attitude and excellent interpersonal and communication skills
Passion, initiative with creativity and innovation
Proficient in MFG Pro / X-site / Oracle, MS Office, especially in PowerPoint, Excel & Word
Sales Engineer Resume Examples & Samples
Effectively maintain existing accounts while further developing and growing a defined set of new customers within the assigned Houston, TX and/or Freeport, TX based territory
Promote Flowserve's control and quarter turn automation valve products along with our related aftermarket support and services to the process control industries
Perform technical products sales presentations to all levels of customers including engineering, maintenance and procurement
Develop, build, and maintain relationships with key customers to strengthen and solidify purchasing agreements
Work closely with inside sales group to develop best quotation strategies
Assist in negotiation of commercial issues involved in purchasing process
Meet or exceed sales goals and sustain growth in assigned account base
Provide accurate and timely forecasts/ reports for area of responsibility
Develop a keen understanding of the Flowserve control valve product lines and their respective operations to enhance selling efforts
Develop collaborative relationships with respective Flowserve sales and operations management to more effectively coordinate bookings growth and resolve issues in the assigned territory
Comply with Corporate goals, objectives and policies
Bachelor's degree preferred (technical degree a plus)
2 – 5+ years of inside / outside experience in the selling of control valves and / or related products to the process control industries
Proven track record with respect to the successful sale of technical products to the major process control industries including O & G, Petrochemical, Chemical, Power etc
Ability to prioritize tasks and effectively manage assigned territory
Strong presentation, relationship building and interpersonal skills
Willingness to learn and understand control valve products to effectively explain, select, apply, and sell a technical and engineered solutions
Driven self-starter who is highly motivated
Sales Engineer Resume Examples & Samples
Attend trade shows 2-3 times per year, both domestically and overseas
Generate, review, and price special customer configurations
Support sales effort by traveling to customer sites to present proposals and resolve technical issues
Sales Engineer Resume Examples & Samples
6 to 8+ years' experience in a B2B environment in a Sales Engineer role that includes at least 3 years "solution selling" enterprise software
Solid understanding of complex enterprise sales lifecycles and methodology
Articulate, confident and comfortable in front of senior management/C-level audience
Excellent verbal and electronic communication and presentation skills
Strong experience creating and conducting software demonstrations for sales prospects in-person and via the web, including incorporating prospects' custom data into demonstration environments
Experience developing and maintaining reusable software demonstration environments for use by enterprise sales team that "tell a story" about Technology Services value proposition to sales prospects in their language
Experience developing and delivering software solution training curriculum/collateral to software end users and channel partners in Class Room, Web Based and Computer Based Training settings
Able to capture functional software requirements from customers and prospects in the field, document and communicate to product development
Provide input and customer/sales feedback to development and product management regarding challenges, solutions, and make recommendations regarding enhanced functionality or features
Strong leadership and project management skills with the ability to prioritize and execute in a highly-dynamic operating environment
Ability to articulate complex topics to non-technical and technical audiences alike
Solid understanding of Web Services and APIs
Experience with Business Intelligence systems or relational database management systems a major plus
SQL programming and DBA experience/skills a major plus
Experience in an equivalent role for a technology firm preferred
BA/BS in MIS or equivalent field preferred
Sales Engineer Resume Examples & Samples
Bachelor's Degree in Mechanical Engineering or related Technical degree
5-8 years minimum experience and rotating equipment engineering
There will be overnight traveling at 30% which is required
High initiative
Thorough knowledge of pump hydraulics and design
Effective, proactive, & strategic sales skills
Excellent PC skill, including Microsoft Office software
Ability to work in a team-oriented environment
Assist in preparation of weekly activity reports and key account strategies to support growth initiatives
Sales Engineer Resume Examples & Samples
Checking and preparation of tender document and other documents
Provide technical and sales support to dealers
College or Bachelor Degree, major in HVAC Mechanical or refrigeration
Sales Engineer Resume Examples & Samples
Diploma / Degree in mechanical/electrical/electronic engineering or equivalent
At least 1 year(s) of working experiences in industrial or technical sales preferably in hvac or acmv
Technical knowledge of hvac or acmv good but not critical; product training will be provided
Advantageous to have network of customers (dealers/ air Cond specialists, project consultants, contractors)
Results & customer oriented, proactive , good interpersonal and communication skills
Resilient and persistence
Sales Engineer Resume Examples & Samples
Some understanding of the clinical trial industry and/or healthcare background
Experience providing technical demonstrations
Demonstrate an ability to generate creative solutions
Effectively explain concepts and technical solutions to both a novice and advance audience
Excellent communication, listening, analytical, and problem-solving skills
Ability to successfully work with various departments and levels of any organization
Sales Engineer Resume Examples & Samples
To manage the local peering providers list and peering activities to increase peering and customer stickiness
3+ years experience in Sales Support or Presales position
Bachelor degree or above, Major in Computer Science or Engineering is
Familiar with IP routing and bandwidth services including ASN, BGP and peering
Familiar with data center and bandwidth and peering products would be beneficial
Familiar with RFI response writing
Requires a relevant degree or equivalent experience in computer-related field
Sales Engineer Resume Examples & Samples
Light Industrial Compressed Air sales in the Chicago market
Securing long-term development of Chicago business
Bachelors Degree and 3 years of equivalent work experience required
Sales Engineer Resume Examples & Samples
Identify and drive Intel product portfolio opportunities by enabling solutions architecture, integration design and implementation of HPC in Cloud, Storage, Machine Learning, etc
Translate customer requirements into Intel architecture Bill of Materials (BOM), Configuration, and Proposal
Support field design wins and enable the Intel friendly overall architecture, solution optimization/customization on top of Intel hardware (including Xeon + FPGA) & software platform
The successful candidate will work with end customer and ecosystem partners during pre and post sales phases
Gather and transform field internal and external customer requirements to DCG for datacenter related architecture and design specifications
Develop strong relationships with customers, engineering and product teams as a trusted advisor facilitating solution improvements
Conduct deep dive technical training of Intel products and solutions for internal and external stakeholders
5+ years' experience as an enterprise technology specialist, solutions architect, sales engineer or systems integrator working within the HPC, server, converged or hyper converged infrastructure industries
5+ years' experience in the design, configuration, and pricing of complex datacenter oriented solutions
Deep understanding of datacenter market and trends, typical applications and corresponding solution architectures
Hands on experience designing modern HPC, HPC in the cloud and Storage solutions with mainstream frameworks and tools like Intel compilers, MPI, OpenMP, OpenCL, MKL, etc. with deployment and troubleshooting and have used the above in real world projects
Excellent communication skills (English verbal and written) required to build rapport and communicate effectively with all levels of internal organizations and external partners
Salesforce or similar CRM tools, Microsoft office skills MS Word, Excel, Power Point and Outlook
Sales Engineer Resume Examples & Samples
Achieving sales projections and establishing sales strategies and tactics to increase Pall's market share within the filtration business with Key Customers
Prospecting and cold calling with new customers
Drive Total Fluid Management into the accounts
Sales Funnel Management
Key account management
Account planning, opportunity management & visit reports in CRM on a weekly basis
Weekly funnel sales reports & forecasting
Providing effective commercial and technical support to all customers
Conduct plant surveys, seminars and training
Sales Engineer Resume Examples & Samples
Degree/diploma in engineering (mechanical, electronics, electrical, mechatronics)
1-5 years industrial sales experience, preferably in HVAC/ACMV/BAS/Controls or facilities services maintenance environment
Dynamic, self driven and sales results oriented, resourceful and creative with solutions
Excellent communication and interpersonal relationships skills
Passion in HVAC and passion to excel !
Candidates with more years experience and proven track record will be eligible for more senior placements with people management role
Fresh graduates are also encouraged to apply
Sales Engineer Resume Examples & Samples
Work very closely with the Regional Sales / Distribution Managers to ensure distribution development is within Trimble's policy and planning
Clearly define the end-user application and recommend appropriate solution in-line with end-users' economic and productivity expectations
Present technical and practical aspects of proposed solution with comparisons to existing systems or competitive offerings
Communicate additional and relevant technical and/or feature requirements of end users to the Trimble Business Area for evaluation
Assess Distributor proposed solutions and system configurations with regard to the application and required result
Coordinate activities between end-user test environments and the Business Area to help asses results and performance
Liaise with Distributors and end-users to ensure that agreed project milestones and deliverables are being met
Systematic capture, display and interpretation of market and competitive information
Represent Trimble at various Trade Shows and Conferences etc
Define technical systems requirements of end-users
Knowledge of civil construction applications
Competence with construction plant and machinery
Business skills – a good commercial understanding
Understanding of digital data, a major focus of this role will be promoting Trimble's CE & C software portfolio in this region
Computer literacy and competency, particularly with management/business tools, CAD, Microsoft Office and Google
English language skills – written and oral are essential - training course will be given in English
Self-reliant - is able to plan and organise themselves with the daily workload
Must be a Team-Player - we have a very good team spirit within the team so the successful applicant must be able to integrate themselves into the team
Willing and able to travel (clean driver's license and current passport mandatory) - Extensive travel within the dedicated sales region but with an opportunity to travel in the whole Europe, Africa, Middle East region and other countries
Honest and loyal with a desire for advancement
Sales Engineer Resume Examples & Samples
Develop and execute strategies to penetrate accounts in the manufacturing and factory automation industry, sell Machine Vision equipment and expand marketing efforts within assigned territory (Mainly Midwest area). Achieve given target
Provide technical support to the customers and partner companies, if needed, work with internal engineering team. Visit customers and perform technical demonstration
Assist and support Canon Channels of distribution with product knowledge, account awareness, and strategic analysis through sales presentations, product shows, training sessions, and other activities as deemed appropriate
Develop and present progress within the assigned accounts with Canon management to distributor channel management periodically
Provide marketing, technical and administrative support to dealers, customers and internal departments to ensure outstanding relations and excellent customer support in all facets of daily activity
Process PO, shipping, safety, environmental and other paperwork related to sales
Report in a timely and effective manner all competitive sales and account activity that reveals market, distributor, customer and technical conditions
Minimum 3 years of B2B technical sales/business development experience preferably in the factory automation, robotic or machine vision industry
Familiar with computer systems and software Familiar with manufacturing equipment and factory automation highly preferred (LAN, PLC, Field Bus, Robotic programming language)
Bachelor's degree in Science preferred
Entrepreneurial mindset to identify and develop new business opportunities
Proficiency in Japanese language (speak, write, read) highly preferred
The position requires the candidate to be located within a commutable distance to the Canon office in Novi, MI
Job requires up to 50%travel, both in the US and occasional international travel. This position requires driving for company business as an essential function of the job and must remain in compliance with company safety guidelines and policies
Sales Engineer Resume Examples & Samples
Representing Technical Lead for Key opportunity and leverage extended Business Group Support structures (RBC), act as End-to-End solution architect
Inter-locking with RBCs on key deals support
Directly influencing customers on Nokia solution value proposition and driving the opportunity with the CT Teams
Minimum 10 years experience in the telecommunications market
Prior experience in the Enterprise, Transportations, utilities would be preferred but not essential
Self Starter and Dynamic to drive opportunities
Fluency in Thai language is mandatory
Sales Engineer Resume Examples & Samples
Work with Sales Account Executive on customer programs and events that promote customer experience analytics and/or generate ClickFox sales opportunities
Assist with demonstrating of the ClickFox EA (CEA) platform to potential clients
Initiate data discovery sessions onsite at client location to discover and obtain the most appropriate data for the CEA platform for a pilot or production deployment
Assist with execution of data assessments that outline the type of customer data being consumed by ClickFox to ensure it meets the foundational element requirements and supports the client selected business case
Understand and help create budgetary pricing and Statements of Work for all paid engagements
Interface with every department facilitating resolution of questions and issues
Possess professional demo skills with a strong focus on understanding customer pain and relating it back to how ClickFox will solve that pain
Understanding of Customer Management, Customer Experience multi-channel technologies (IVR, ACD, CTI, Web Portals, Ticketing…) will be valued
Experience with structured and unstructured data doing data manipulation or data mining
Experience working with high-level programming languages and shell scripting
Experience working with Big Data environments (Hadoop, HDFS, Pig/Hive.)
Experience in using analytics on a large dataset to solve business problems
Has around 2 years of experience, with exposure to commercial/sales activities
Candidate should have interest in a combination of the following areas: sales engineering, data modeling and analytics
Self-motivated, strong contributor as part of a team and as an individual
Shows leadership capabilities and focus on impact and value
Has excellent communication skills in English
Masters Degree preferred
Sales Engineer Resume Examples & Samples
Development of the business in line with the annual objectives, general sales plan and factors of success of the Product Area, according to the Core Values and the quality policy of our company
Provide support and service to assigned customers, develop new customers in the area, and promote all the products and services offered by the company in a proactive manner
Meet potential customers and its market as well as the activities of the competition. Define, along with the head of Area, a sales plan for the key customers
Report all Core activities: visits, sales client-level plans, investments, pportunities and projects, CVF
Staying current with industry developments affecting sales and customers
Participate in technical studies, demonstrations , and field tests
Coordinate with relevant finance stakeholders, evaluate and follow up credit control when necessary
Sales Engineer Resume Examples & Samples
Lead product demonstrations & technical pre-sales conversations
Drive implementation and deployment for onboarding customers
Develop relationships with our customers & partner channels
Ensure that we have high customer satisfaction by doing what you can to help where necessary
Work alongside our world class sales colleagues to ensure they are delighting our prospects & solving their problems
Sales Engineer Resume Examples & Samples
Work to support the Project / Contractor Sales Team on new / expansion projects involving end user customers by promoting and influencing customer decision making in favour of Flowserve products and services
Must have a valid driving licence and own a car
Fluent in English (written and spoken)
Able to work under pressure with minimal supervision
High level of commitment and self-motivation
Sales Engineer Resume Examples & Samples
Confidently present and articulate the business value of Accertify's Interceptas platform to users, managers and executives of all levels
Uncover the challenges and issues prospects/clients face by executing successful and targeted discovery sessions, demonstrations, and workshops
Support the EMEA sales team in selling Software-as-a-Service (SaaS) solutions
Be self motivated, flexible, resourceful and take initiative
Engage with prospects/clients to define, create and present solution prototypes and pilots
Be a thought leader who can create new solutions using out-of-the-box thinking
The ability to address security, card not present, and Payment Card Industry (PCI) standards
Lead and deliver product, technical, and security related responses on RFPs/RFIs
The ability to manage multiple client engagements simultaneously
Demonstrate a working knowledge of chargebacks (disputes) and the payment processing life cycle
Flexibility to travel throughout the EMEA region
Bachelor's degree in Computer Science, Engineering, Business, Ecommerce or related field
Experience in a comparable pre-sales position or management consulting with preferred experience in fraud and payments
Highly organized self-learner with excellent prioritization abilities
Strong verbal and written communications skills with a focus on needs analysis, positioning, business justification, influencing and closing techniques
Superior presentation and demonstration skills
Knowledge of data integration, relational databases, and web technology
Required fluency in German or French
Sales Engineer Resume Examples & Samples
Knowledge in HVAC System, Airconditiongin background, Contractiong Sales, Service would be advantage
Strong in computer and presentation skills
Good personality and communication
Sales Engineer Resume Examples & Samples
Utilize excellent products/solutions and customer insight to act as a consultant for high-level customer contacts in addressing their present and future needs
Provide supervision of network of car services
Monitor and update the competitive situation at assigned market
Coordinate with the team to make cross sales at assigned market
Be accountable for sales forecast accuracy and sales plan execution
Bachelor's degree, preferably in engineering
2-3 years of B2B sales experience, preferably in car care / OEM segment
Female candidates are encouraged to apply
Strong communication skills, influencing skills and value-based selling mindset
Good command of English is an advantage
Be open/receptive to new perspectives
Be well capable of self-study to enhance product/solution knowledge
Willing to travel within HCMC & the Southern area
Sales Engineer Resume Examples & Samples
Build relationships with key customers ( IT Channel) within assigned geography to enhance long term business prospects; Build relationship with partners and resellers
Sell assigned system / products to targeted customers in designated geography with the objective of optimizing volume, mix, and profitability
Generate minimum sales in amount of 1Mil Euro
Build relations with consultants for specific IT – PQ products
5+ overall working experience out of which 3+ years related experience in Sales – Systems and Components
Knowledge of IT Channel ( UPS Business)
Good knowledge of written and spoken English
Takes initiative and instills confidence to customers
Sales Engineer Resume Examples & Samples
At least 5 years' experience working with broadcast on air software and/or digital solutions
Competence in meteorological practices and knowledge of standard meteorological data set
Demonstrated knowledge of the local stations' digital advertising model and the ability to apply technology and product knowledge to help them better monetize their digital assets
Exposure to broadcast meteorology
Proficiency with TWC's Max software suite
Sales Engineer Resume Examples & Samples
Work strategically with our Direct Sales teams, leveraging your technical knowledge to promote and win business in competitive situations
Research and prepare for all customer meetings
Actively participate in discovery meetings, reviewing the customer's technical requirements using a consultative approach - you are the Rogers Technical Expert
Record/document all requirements and outcomes from meetings
Leverage all Rogers resources to help you design and document the best possible solutions based on the customer requirements (business, budgetary, and technical)
Clearly articulate the value of your solution to the prospective customer and promote the benefits of Rogers in collaboration with the account team
Conduct product demonstrations, datacentre tours, and solution presentations including detailed server and storage architecture and network designs
Clearly communicate how best to differentiate Rogers against the competition in each given scenario
Reviewing and signing off on all orders with special attention to enterprise customer contracts and forms
Responsible for delivering "Clean Order Package" documentation to provisioning team
Supply accurate network diagrams and SOWs (when required)
University degree or technical diploma in Engineering, IT, Computer Science, or related field
Minimum of 5 years work experience in datacentres, cloud computing and/or IT services
Comprehensive understanding of Server and Storage Architecture, Common Application Design, Network Access technologies, Routing and Switching technology, Network Security, Virtualization Technologies, IT Budgeting and Planning, IT service management frameworks
Advanced knowledge of Application Layer Protocols (DNS, SMTP, HTTP, POP3, IMAP4, HTTPS, NNTP, NNRP, SSH, etc.)
Advanced knowledge of Name Severs, Authentication Servers, Mail Servers, Accounting servers and Corporate Web Servers
Advanced knowledge of VMware, Windows and Linux operating systems
Hardware skills – specifying, installations, troubleshooting, conflicts, etc
Proven record in solution and product positioning
Excellent business/technical writing and communication/presentation skills
Ability to sell, persuade and negotiate
Ability to respond to complex RFP documents
Any Cisco, VMware, Microsoft, ITIL, other IT Certification would be an asset
Advanced knowledge in Microsoft Office applications (Word, Excel, Visio, Access)
Use of a personal vehicle for business purposes is required
Knowledge of the design and implementation of Ethernet, Internet, and MPLS
Knowledge of WAN/LAN environments
Knowledge of fiber and copper infrastructure and technology
Knowledge of transport topologies, equipment, and technology
Knowledge of SONET/DWDM and other optical network services provisioned on-net and on leased facilities
Knowledge of IP-based services including SIP & IP Telephony
In depth knowledge of Security concepts (CISSP beneficial or ISP Certification)
Experience in performing security breach analysis
Sales Engineer Resume Examples & Samples
Maintain thorough knowledge of all Branson products, applications, price structure, industry developments and competitive products and strategies
Keep company records, mailing lists and demo accounts up to date
Skills / Technical Knowledge / Experience: Sales, mechanical, and electrical aptitude. Good written and oral communication skills. 0 - 3 years work experience in industrial sales or BUC training program
Sales Engineer Resume Examples & Samples
Identifies current and future customer service requirements by establishing personal rapport with potential and actual customers and other persons in a position to understand service requirements. Provides product, service, or equipment technical and engineering information by answering questions and requests
Prepares cost estimates by studying HVAC and Refrigeration technical schedules, plans, and related customer documents; consulting with engineers, and other professional and technical personnel
Submits orders by conferring with internal sales staff; costing engineering changes
Develops customer's staff by providing technical information and training
Complies with federal, state, and local legal requirements by studying existing and new legislation; anticipating future legislation; advising customer on product, service, or equipment adherence to requirements; advising customer on needed actions
Prepares sales engineering reports by collecting, analyzing, and summarizing sales information and engineering and application trends
Any other Ad Hoc duties as required
Sales Engineer Resume Examples & Samples
Basic knowledge of filtration principles
Excellent communication skills in English and Arabic, written and oral
Knowledge of industry business, oil & gas, power generation or refinery industry
Proven ability to work independently and to leverage global resources from colleagues around the world
Ability to manage complete sales cycle from first call to close
Experience in writing and presenting engineering proposals will be greatly appreciated
Degree in process or chemical or mechanical engineering
5 years experience in providing equipment to Oil & Gas, Power or Refinery industries, ideally in Qatar
Experienced with a filtration and separations company
Sales Engineer Resume Examples & Samples
Support team when resource conflicts arise
Excellent communication and presentation skills required
Bachelor's degree or equivalent experience required. Master's Degree a plus
Candidate must have extensive experience working with customers and technologists in extremely complex and diverse network environments. Evidence of a proven track record will be required
Proven record of explaining new product solutions - both the strategic benefits and practical use cases
Experienced with multi-tiered applications, i.e. front end, middleware and database
Experience with cloud based computing, SDN, NFV, Openstack, KVM, Container based VM's and software as a service
Experienced with technology standards and implementation strongly desired
Must be able to communicate (verbally and written) in the language that is native to the assigned region
Must be familiar with local customer and cultures native to the assigned region
Sales Engineer Resume Examples & Samples
Engineer - Technical Senior
Knowledge of Instrumentation and process control
Existing knowledge and background in technical recommendations of Instrumentation and process controlused in the Mining and Power industry
Excitement for entrepreneurial opportunities
Balance of self-confidence and humility
Fluency in Microsoft Office (Word, Excel and PowerPoint)
Sales Engineer Resume Examples & Samples
Proven ability to call on customers in territory assigned, plan schedule, organize and control daily tasks, functions and duties to yield maximum sales results from efforts
Develop and maintain relationships with key customers
Complete all required administrative duties, including but not limited to all daily / weekly reports to management, maintain follow up files and communicate results
Ability to multi-task and maintain a heavy workload
Sales Engineer Resume Examples & Samples
Develop in-depth knowledge of CyberSource products through research and testing in order to act as subject matter expert with prospective customers through a series of self-enabled product & services learning through technical testing & investigative exercises whilst being supported by the broader Value Added Services senior team members & line manager
Maintain accurate & current product & services knowledge through knowledge sharing via global teams & working collaboratively with product teams across CyberSource & Visa through a series of self-enabled product & services learning through technical testing & investigative exercises whilst being supported by the broader Value Added Services senior team members & line manager
Provide technical pre-sales support by accompanying European sales team to meetings with prospects. This would typically involve giving presentations to prospective and existing clients, providing product demonstrations, and using whiteboard sessions, all with a focus on maintaining a sales-oriented approach to solutionising the client's requirements through discovery phase exercises whilst using product, services & industry knowledge to remain flexible in approach & adapting to challenging pressured situations to deliver technical excellence
Engage, support & work collaboratively with Tier 2 and Tier 3 type clients across the card not present space within the following verticals: Retail, Travel, Digital, financial, government & gaming
Deliver client focused technical consultancy engagements around the successful and efficient implementation of the CyberSource products & services resulting clients going live on time or as close to forecasted date as feasible for tier 2 & where applicable tier 3 clients
Provide training on the CyberSource products & services to customers either as classroom based or as train the trainer sessions. Produce clear and precise documentation for clients based on business and functional requirements for success deployment of the CyberSource products & service
Provide proposal support to the European sales team, via quality checking the business, technical and functional sections of RFI and RFP documents
Write & develop small internal computer applications to provide proof-of-concept ideas, to test CyberSource products, and to troubleshoot client issues by providing assistance CyberSource prospects in partnership with the broader Value Added Services team and line manager and through application of knowledge and experience through self-enablement
To troubleshoot client issues by providing assistance CyberSource prospects, existing clients & the European sales team during presales solutionsation & service delivery phases in partnership with the broader Value Added Services team
Ability to work independently on customer sites with minimal supervision around the European region
Ability to speak French
Demonstrable years of dedicated service delivery/consultancy & presales deployment around multi-national & global engagements
Experience of technical programming for implementation of web service environment across hosted service platforms
Sales Engineer Resume Examples & Samples
Responsible to develop the solution for the customer, utilizing PowerEdge Servers, Dell Storage and Networking, Dell Professional Services, as well as products from Software/Hardware/Peripheral partners
The SE serves as the technical lead in designing and architecting solutions that not only meet/exceed the IT and business goals, but also deliver outstanding customer experiences
Bachelor degree in System Engineering, Computer Science or related
General comprehension of Linux, Virtualization, Converged infrastructure, Big Data, OpenStack, SDS & SDN (Software Define Storage & Software Define Networking) solutions with ability to become an expert quickly
Possess good English skills
Motivated self starter
Ability to navigate through high ambiguity and under pressure
Sales Engineer Resume Examples & Samples
Engage in advanced security architecture discussions with clients and prospective clients
Analyse client needs and design/scope solutions accordingly
Travel 35% to attend onsite meetings
Act as primary point of escalation on technical issues to support the Sales team
Sales Engineer Resume Examples & Samples
Development of the business in line with the annual objectives, general sales plan and factors of success of Coromant, according to the Core Values and the quality policy of Sandvik Coromant
Report all Core activities: visits, sales client-level plans, investments in machines, opportunities and projects, CVF
Assure the procedures defined by Customer Operations are applied and up to date
Control his/her own expenses, testing tools, stocks that are agreed with customers and follow up credit control when necessary
Sales Engineer Resume Examples & Samples
Customer analysis: Identifying potential customers, prioritizing actions and following up identified service leads and opportunities
Customer relationship management: Contacting customers, booking meetings and following up actions
Proactive sales: Monitoring and resolving contracts, proactively re-negotiating expiring contracts and identifying upsell and modernization opportunities
Ensuring customer satisfaction by coordinating actions with our field organization to enable that we deliver to our promise
Bachelor degree in Mechanical or Electrical Engineering
2 to 4 years of work experience in the same field/industry
Fresh engineering graduates eager to start a career in sales in a multinational organization are welcome to apply
Sales Engineer Resume Examples & Samples
Accountable for meeting sales targets, in line with business growth objectives
Identify sales prospects, discuss their applications in depth, carry out calculations and build models to demonstrate that the software is capable of delivering the right solutions to solve their problems
Negotiate and close confirmed orders
Maintain an in-depth knowledge of the Opera FEA Software product and service offerings and technical capabilities
Discuss and agree on sales plans and targets with the BDM
Initiate, develop and maintain sustainable business relationships with prospects, clients and partner organizations
Build a prospect pipeline of organizations that are open to procuring Opera FEA products
Create a solid strategy outlining the client needs, to help unlock deeper issues faced by clients and opportunities to extend the value offering, and to feedback market requirements to R&D
Solid understanding of the engineering and scientific applications that use electromagnetic design software
Experience working with engineering leadership, program management, and functional. executives across the customer enterprise (down to procurement)
Proficient with Computer skills MS office - Excel, Word, PP and Microsoft Dynamics CRM
Sales Engineer Resume Examples & Samples
Own the technical relationship with key enterprise customer and partner accounts
Assist during all phases of the customer lifecycle, including pre-sales, on boarding, technical integration, and post integration support and sales stages. Primary focus will be project delivery and ongoing management and support
Communicate technical and product details to new prospects during the sales cycle, participating via phone calls and face to face meetings with the sales team
Create project plans and design the technical integration for new implementations
Understand and communicate how INRIX can work with new technology partners and systems integrators in the public sector
Act as liaison for all technical communications between customers and technical functions at INRIX
As the voice of the customer, you will not only represent your customer within the walls at INRIX, but you will sometimes gently 'push' your customer in the right direction, and other times deliver them the hard message
As customer advocate, you will provide feedback on product and services architecture, features, functionality, enhancements, and general improvements to address business requirements, all while protecting INRIX interests
Educate customers on product and technology roadmap, soliciting their feedback, and ultimately influence, for future deliveries
Once a sale is executed, work closely with customers and senior members and architects of the Product Development team to assist with integration of existing and new INRIX services
Further penetrate existing customers by facilitating collaboration between INRIX and the customer on next generation services
Moderate travel, consistently 3-4 days a month. Some additional travel as necessary
Excellent relationship management and presentation skills
Experience supporting large organizational customers, ideally in the enterprise space (mobile, analytics, big data, etc)
Knowledge of customer service principles and techniques with the ability to analyze and interpret customer requirements, identify issues and problems, and offer appropriate action plans towards resolution. A PMP certification is a plus
Ability to analyze complex information, identify problems, implement solutions, adjust priorities, make effective procedural decisions, and manage time wisely in a fast-paced environment
Team player, capable of collaborating in a startup environment while occasionally working independently in a satellite office, or directly on site with a major customer
Proven leadership and idea selling skills to effectively motivate team players and drive cross-org initiatives
Understanding/previous exposure to the enterprise or mobile development is preferred
Experience in an analytics or big-data role is a huge plus
Experience with SQL and strong EXCEL skills are highly preferred
Ability to code lightweight applications is a plus and have a portfolio that conveys a body of work relating to general technical aptitude, or could demonstrate such abilities during the interview process
Bachelor's degree in a related field is required
Sales Engineer Resume Examples & Samples
Facilitate meetings and represent Sales Engineering in discussion surrounding changes to in-house vehicle orders
Provide guidance to the customer engineering and pricing groups in interpreting and translating newly requested features to ensure clarity of engineering response on option requests
Coordinate all paint scheme requests between customer and manufacturing to ensure what is provided matches customer design
Perform changes on orders to update vehicles to our latest offerings
Evaluate dealer quotes, confirming ability to be built and documenting proof
Direct and guide customers in selection of the right vehicle for a specific operation
Handle customer inquiries on the Sales Engineering 1-800 line, as required
Bachelor's Degree in Engineering or three years of mechanical experience in the trucking industry
3 -5 years or more of mechanical experience in the trucking industry within a heavy truck, commercial, or capital equipment OEM or Dealer retail environment
Sales Engineer Resume Examples & Samples
Plan, implement and ensure the area sales forecast is met or exceeded
Support the annual strategic sales plan based on market opportunities consistent with Flowserve SIHI's strategic objectives
Meet annual financial and non-financial goals as agreed by management
Drive improved customer satisfaction
Follow-up on overdue receivables
Provide professional communication and implementation of company's strategies and policies
Keep company demand management systems fully updated as required
Provide forecasting data as and when required
Support the customer in specifying, selecting and dimensioning vacuum pump equipment especially in regards of process control devices
Support trial installations for qualification at selected target customers
Give training to selected customers for defined levels of repair capabilities
Sales Engineer Resume Examples & Samples
This position definesthe overall Dell solution for the customer and makes presentations on all aspects of company products and services
Assists the sales staff in assessing potential application of company products and servicesto meet customer needs
Prepares detailed productspecificationsfor the purpose of selling high end product and solutions
Provides projectscoping
Coordinatesinternal specialists and inter-department activities
Assists sellers in creating demand for product
Customarily and regularly engaged at client facilities and delivers high impact presentations leveraging strong technicalskills
Candidates must have intermediate level enterprise field sales experience
Must have 6-8 years relevant experience
Candidates must be willing to work in Eastwood, Quezon City
Sales Engineer Resume Examples & Samples
Market and customer support for technical offering, technical negotiations and sales of buses
Secure quality content for order intake
Order handling and coordination within factories/markets
Participation in projects such as busses fleet for a selected European city or carrier
Learning and developing knowledge about buses (body, body in white, chassis, electronic), full technical specification and complete process of realization of order
Networking – participation in building your own network of people, departments (e.g. market organization, design, purchasing and production)
Fluent written and verbal communication skills in English and German (another European language as an asset)
Higher education, preferred technical, mechanical
Interest in bus market and technology
General knowledge of project management
Good knowledge of MS Office
Driving license cat. B
Openness and willingness to acquire knowledge
Good communication and relationship building skills
Time management skills and good organization of own work
Assertiveness
Sales Engineer Resume Examples & Samples
Drawing up and implementing Sales and Marketing plans for Process Automation (OGC) clients in country
Offering advice and recommendations to the customer base for oil & gas related performance solutions. Conducting customer presentations / seminars / business forums as required
Market analysis in terms of trends, size and needs
Customer and competition analysis (SWOT)
Capturing green field opportunities (End Users and EPC prospects) and championing the populating and drive the "mining" of ServIS for service business opportunities
Generating evolution / upgrade / retrofit programs for specific customers and work with / advise other service team members on retrofit programs as required
Identifying sales / service opportunities for other products from ABB
Retaining / growing service contracts in country
Providing information to bid support group for customer proposals
Promoting Training services to customers / feed back to Training Department
Operating as a team member
Sales Engineer Resume Examples & Samples
Lead technical discussions on WebEx and conference calls
Deliver presentations to prospect technical/management teams to articulate Unitrends Products and Services value proposition
Works as part of the Unitrends sales team to formulate winning strategies as it relates to prospect requirements utilizing Unitrends methodologies, technical solutions, education, and services
Provide technical qualification based on customer assessment
Signs off on technical feasibility of Unitrends solutions in customer environment
Embraces continuous self-study and easily adapts to changes in roles and responsibility
Ability to work independently and within a team in a fast‐paced environment; must be a high‐energy, motivated self‐starter and can learn new technologies quickly
Responsible for tracking activities via Unitrends CRM tool (Salesforce)
Proven experience in a high volume, fast paced office environment providing technical pre/post-sales support in a vendor or consulting environment
Proven experience at successfully supporting the sales effort in a pre-sales consultative role
Experience with server consolidation, logical volume management, backup/restore, disaster recovery, software installation, or application development
Comprehension of Heterogeneous Operating Environments, (i.e.: UNIX, Linux and Novell, Windows)
Very minimal travel required
Bachelor's degree preferred; 3-5 years' technical sales experience preferred
General understanding of multi-host hardware / software platforms, virtualization technologies, storage and networking technologies, internet architectures, industry standard application architecture, and multiple operating systems such as Windows Server, Linux or Unix; implementing and planning backup/recovery and disaster recovery strategies preferred
Sales Engineer Resume Examples & Samples
Support sales team by helping quantify and communicate HomeAway Software's value proposition
Work with prospects to understand their needs and describe how our solutions can meet those needs
Learn about our target market by visiting customers and prospects, and stay current with the trends in the rapidly evolving alternative accommodation market
Demonstrate our web-based products and mobile apps via in-person and virtual meetings
Configure custom software demonstrations to showcase specific capabilities
Enhance standard software demonstrations for use by internal team members
Respond to RFI and RFP proposals
Provide feedback from customer demos to the product team
Participate in conferences and other events
Participate in training of new sales employees
Identify and document prospect's needs, expectations and priorities
Conduct in-person and virtual demonstrations of HomeAway Software offerings
Work across departments (product management, support, marketing, install) to increase close percentages, increase installation client satisfaction, and drive future product direction
Bachelor's Degree or related work experience
3+ years of experience as a sales engineer in the software industry
Familiarity with financial accounting, understanding of trust or vacation rental accounting a plus
Very comfortable in client facing environments and presentations
Dynamic presenter with great communication skills
Ability to quickly formulate a concise answer that focuses on benefits versus features
Advanced user of MS Office suite, browsers, and smartphones
Advanced user of web conferencing tools and conference call solutions
Excellent understanding of web-based solutions
Understanding of vacation rental business a plus
Must be a highly motivated, dependable self-starter with the ability to work independently while maintaining a sense of teamwork
Sales Engineer Resume Examples & Samples
Engage with account-aligned CSES and corporate account managers to conduct joint technical planning for key accounts
Build internal product and technology relationships at the appropriate levels to ensure strong alignment between sales and marketing plans
Provide support for both standalone wireless solutions and for multi-technology integrated solutions that feature wireless components
Provide the CSES community with technical training sessions on wireless fundamentals
Distribute relevant information regarding d developments within the wireless marketplace to the rest of the CSES community
Provide directional feedback to marketing with regard to future wireless solution offerings
Maintain relationships with vendors within the wireless integration and application solutions market
Participate in training activities that either align to the current or future wireless service offerings or that provide increased business and soft skills capabilities
Sales Engineer Resume Examples & Samples
Provide technology expertise for the sales team across all Broadridge groups (BAS, BBD, MFRS, etc.)
Lead the technical demonstration of the products/solutions in a presales environment
Lead the technical asks in RFPs and other documentation
Assist with identifying solutions based on client requirements
Guide clients to the best (often 'standard') solution by illustrating the "out of the box" process
Build strong internal relationships through all teams to provide quick responses to clients and prospect
Deep understanding of current technology offerings as well as knowledge of the technology roadmap
Understanding of all BAS products to identify how different products may work together
Deep understanding of the financial services and insurance markets (among others) to speak to how our technology and services support these organizations
Knowledge of systems that may be integrated including print/fulfillment, data sources, channels, etc
Ability to solution-sell Broadridge services from a technical and use-case perspective
Understand the prospects' requirements and display how the technology/service can support
Ability to lead a number of peers towards the most streamlined solution to expedite the sales process and limit the custom development
Technically inclined and generally curious about marketplace technology
Travel could be as much as 30% of the time to different Broadridge and/or client/prospect locations
Sales Engineer Resume Examples & Samples
Visit end customers and promote Pall products 40%
Organize seminars to introduce Pall products 20%
Attend hospital tender and reimbursement 10%
Above 2 years' sales experience and 2 years' district management in international medical company
Love sales and sales management and willing to take challenge
Works under high pressure
Medical background is plus
Sales Engineer Resume Examples & Samples
Implement strategies and action plans to promote Schneider Electric's solution and translate them into sales
Identify and develop new potential customers and applications in Distributor Section
Responsible for maintaining relationships and management of existing accounts and to work closely with existing accounts for continual growth
Manage and building of project pipeline in order to expand the designated business
Provide pre-sales engineering and technical support to customers
Monitor the market needs, requirement and specification evolution
Provide competitive market intelligence to the business, analyze performance-related data to improve fiscal performance
Reporting for whole Distributor business monthly
Sales Engineer Resume Examples & Samples
Sells systems-solutions to executive level decision-makers
Prospect for, identify and qualify potential sales opportunities
Cultivate, develop and maintain long-term customer relationships
Write specifications or RFQ for customers
Develop and implement sales strategies and tactics for individual sales opportunities
Prepare and deliver audit reports and proposals
Process and analyze feasibility assessments and/or all Bid/contract documents
Sales Engineer Resume Examples & Samples
Support Sales Team in maintaining existing and developing new customer relationships
Early engaged and work closely with sales managers and technical team to understand the customer needs, buying criteria / financial metrics, then to develop Vestas value added offerings
Support sales manager to develop sales gate review packs to detail key information for each project and demonstrate Vestas technical and commercial competitiveness, to obtain the management approval
Coordinate and organize the bidding team throughout the bidding process, ensuring timely passage through the stages of the sales process, write and ensure timely submission of high quality and competitive proposals in accordance with the sales strategy, and timely response to customer questions in the bid clarification and evaluation phase
Support and provide expertise to assist sales managers in deal closure
Ensure CRM, SAP and other data systems reflect an accurately the most current Sales status
Investigation and analysis on each win and loss deal
Other assigned tasks to support the sales activities
Bachelor or Master degree of Engineering or Finance
Sales Engineer Resume Examples & Samples
2 years sales experience in HVAC or controls (BAS) preferred
MS Office (e.g. Word, Excel, Powerpoint) and Windows knowledge
Local business laws and regulations
Local HVAC&R or controls (BAS) market and customer base
Pricing & quotation
Need to work odd hours as and when required
Sales Engineer Resume Examples & Samples
Develop new business within targeted key accounts; with specific focus on OEMs
Be an integral part of the team that prepares and implements Marketing Plans that ensure that our products are effectively penetrating the appropriate markets
Prepares and drives the approval process for RFPs, pricing, contracts, etc
The position will be home office based, preferably in the Tokyo area
Sales Engineer Resume Examples & Samples
Lead and manage sales representatives in achieving sales targets and ensure they provide the level of service expected by the customers
Grow profitable aftermarket business through parts and maintenance agreement utilizing our Quick Response Centre (QRC) facilities and gain market share through change out, conversions and/or new unit sales
Submit sales report regularly as dedicated by the Sales Manager
Be the focal point for external customers' inquiries, quotations, order review (technical and commercial) and fulfilment for aftermarket activities in QRC
Ensure pricing, discounts and terms and conditions are financial viable before processing order
Develop and execute detailed account plans for key customers. The account plans should contain an action plan to meet the booking quota for that account
Manage the Alliance Agreement customers account in delivering the agreement terms set
Maintain existing customers and develop new customers to increase market share through conversions and new products
Increase sales turnover and profitability margins
Provide customer with proper documentation for all root cause failure analysis
Submit weekly booking forecast and monthly sales reports
Record all detailed account plans as the requested format
Conduct training or product presentation to key customers at least once a year
Possess knowledge and experience in valve sales and aftermarket service
Candidate with exposure in old and gas, petrochemical and chemical industry will be of added advantage
Sales Engineer Resume Examples & Samples
Understanding of Business Procedures ie Finance, Marketing, Forecasting, Business Plans and Contracts
Customer facing experience
Provision of accurate revenue forecasts
Sales Engineer Resume Examples & Samples
Strategizing sales efforts to generate new business
Developing scope of work definitions and proposals
Developing and maintaining client relationships and prospects
Following up on marketing leads
Coordinating projects with project management staff
Capitalizing on corporate marketing
Educating clients on the most efficient solutions on JLL's Facility Information Platform
4 year Bachelor's Degree is a plus
Prior experience in, or exposure to, the Architectural, Engineering, or Construction industries, a plus
Desire to grow professionally and learn about healthcare and enterprise software platform
Enthusiastic with great analytical and problem solving skills
Team player with great interpersonal and communication skills
Genuine creative problem solver with the ability to think "outside the box"
Sales Engineer Resume Examples & Samples
Contribute to company sales objectives by meeting or exceeding assigned territorial goals and expanding customer base
Satisfy customer needs by assisting in part design, process development, training and after sales support/service
Follow through on all customer inquiries and sales leads
Properly manage territory by Maintaining records of sales calls, applications, purchase orders, customer organizations and business conditions throughout the territory
Maintain thorough knowledge of all BUC products, applications, price structure, industry developments and competitive products and strategies
Maintain company records, mailing lists and demo accounts up to date
Sales Engineer Resume Examples & Samples
Maintain regular, planned communication with key customers in the territory. Make direct, in-person sales calls. Respond quickly and thoroughly to customers' inquiries
Stay engaged and informed about customers' key capital projects. Demonstrate an understanding of the needs and wants of the customer and Flowserve so as to establish win-win relationships that support negotiations
Provide additional value to customers through up-to-date technical and hands-on knowledge and expertise of mechanical seals/systems and pumps design, parts, manufacturing, and applications. Proactively engage with customers in discussions to resolve their technical challenges
Inform customers in the quality and features of our products through the full use of the company's marketing materials. Train customers in the features and uses of our products
Maintain organized records. Prepare regular reports as required regarding customer contacts, quotes, status, actuals, etc
Develop and implement marketing plans aligned with regional sales objectives that support larger organizational goals. Prepare quarterly updates on progress to yearly objectives
Support the requirements and needs of Engineering Contractor Firms, integrating successfully into the technical and administrative demands of large, global projects
Collaborate effectively with the supporting organizations of Flowserve, including the customer service, engineering, and operations departments to insure quality, on-time delivery to our customers
Sales Engineer Resume Examples & Samples
Identify and develop the new market opportunities in Food and Beverages segment
Establish and maintain effective customer relationship, manage resolution to specific customer needs and issues
Understand customer need and promote the product / systems / services and provide positive customer experience
Prepare sales plans and perform regular status reviews
Ensure appropriate technical and financial aspects are used while preparing offer
Sales Engineer Resume Examples & Samples
Provide ongoing technical product training for the teams, including new hires
Develop and maintain a deep understanding of Egencia's sales methodology, tools, and training content
Participate in the Sales and Account Management Onboarding process through the Egencia online booking tool certification program
Develop and deliver training effectiveness by developing new approaches and techniques
Maintain updated demonstration scripts & materials
Address Sales team and Customer product inquiries and specification requirements
Support/add input to RFPs and bids as appropriate
Perform joint demonstrations (both virtual and in-person) with District Sales Managers and Corporate Account Managers
Provide standard and custom demonstrations/presentations to clients and Prospects
Team with Product Development on product improvements, new product ideas, and market trends
Liaison between Product Development and customers to generate and qualify new product ideas
Review and contribute to functional specs, product manuals, and user guides
Provide feedback to Marketing regarding customer needs
Attend and present at industry trade shows and seminars
Stay current with landscape of competitive products
Sales Engineer Resume Examples & Samples
Willing to make hands-on product demo at the customer site
Bachelor's degree, preferably in science/engineering
Good command of the Korean or Japanese language
Female candidates are encouraged
Sales Engineer Resume Examples & Samples
Pro-actively demand creation and business development activities within new and existing customers for the Flow Solutions Group product, services and engineered solutions offering
Working within the SEA regional team, provide appropriate technical support in Emerson pursuits
Provide timely and accurate reporting on a regular basis
Provide Management with insight into progress and forecasted business
Work with the Internal Sales group to provide quotations for products
Work with the local instrumentation service organisation to optimise LifeCycle Services support and implement support plans
Sales Engineer Resume Examples & Samples
Pre-sales - assist in qualifying sales leads from a technical standpoint
Sales calls - be the main technical resource on sales calls and answer/ educate the customer onissues ranging from features, specifications and functionality to integration
Conversant with networking applications and solutions
Post-sales - be the lead technical contact for identified accounts for technical issues and will work closely with the technical support team and engineering to answer, elevate and resolve customer's technical issues
Provide assistance to identified customers with post-sales training
5 – 8 years experience in technical/pre-sales support as a sales or systems engineer
5 - 7 years experience in LAN/WAN/Internet services administration
Strong understanding of DNS and NFS, SMTP, HTTP, TCP/IP
Knowledge of the following technologies: Routing, Switching, VPN, LAN, WAN, Network Security, Intrusion Detection, and Anti Virus
Strong understanding in the following technologies and protocols: RADIUS, PKI, IKE, Certificates, L2TP, IPSEC, FIREWALL, 802.1Q, MD5, SSH, SSL, SHA1, DES, 3DES
Experience with encryption and authentication technologies required
Sales Engineer Resume Examples & Samples
Responsible for development and delivery of product demonstrations to prospect customers
Able to respond to functional and technical elements of RFPs
Ideal candidate must be self-motivated with a proven track record as a Sales Engineer in software sales or application development
Comfortable in the dynamic atmosphere of a technical organization with a rapidly expanding customer base
Must possess strong presentation skills and be able to communicate professionally in written responses to emails and RFPs
3-5+ years relevant experience
Experience and familiarity with CRM, CMS, Social, and E-Commerce applications
A B.S. in Computer Science or a related field is strongly preferred
Sales Engineer Resume Examples & Samples
Achieve sales and cCM1 targets as agreed and approved by Local Business Management in conjunction with ASEAN Sales Manager for the Admix/Under Ground Construction business
Manage the implementation of objectives set by Local Business Management in conjunction with ASEAN Sales Manager
Develop relationships within the business community with special focus on underground construction thereby strengthening the existing customer base and actively acquiring new customers
Actively promote Company products and services to optimize business opportunities and build up barrier to entry
Be proactive in building up knowledge in applications and products along with management skills and techniques
Sales Engineer Resume Examples & Samples
Ability to create/seek out and assess new opportunities: Integrated controls, HVAC, FLS, Security, Access, Energy Mgmt, Building Analytics, financing, investments outside of standard budgetary cycle
Position Honeywell as the vendor of choice with owners and sub-contractors: upgrading installed systems/migrations, new construction, service contracts
Manage and direct resources towards meeting clearly articulated opportunity objectives
Motivate others; high energy individual
Takes intelligent risks and achieves results by applying sound judgment and experience to every sales situation; shows tenacity and experience with consistently delivers for HBS
Unphased by multiple activities all occurring at once; organizes people and workflow to meet objectives for each activity on time with high quality
Ability to proactively present opportunities to the customer while balancing internal commitments
See ahead clearly; can anticipate future trends accurately; learn quickly and think independently to adapt as required
Securing and finalizing the sale
In-depth industry and market knowledge : LAR Area: Controls, HVAC, FLS, Security, Energy, Building analytics
Detailed and rigorous understanding of the customers' business from a strategic, technical and business viewpoint
Financial and business acumen; capable of creating unbudgeted opportunities funded from value of the solution or offering
Uses customer organizational charts to outline formal structure and roles in the buying process; identifies the most influential stakeholders and creates relationship and business strategy for each of these key players
Knowledge of HBS/ACS processes, commercial terms, contract terms, etc
Knowledge of HBS's entire set of offerings enabling strategic positioning, unique competitive differentiation and financial value
Bachelor's degree and 5 years of Fire, Security, HVAC Controls, Energy efficiency, or Service Maintenance business to business selling experience or in lieu of a degree 7 years of Fire, Security, HVAC Controls, Energy efficiency, or Service Maintenance business to business selling experience
Enterprise selling - experience with collaborating across both client and own organization to drive a One-Honeywell approach
Sales Engineer Resume Examples & Samples
Sell Videojet equipment (CIJ, LCM, Laser, LPA/LA) – key metric: monthly revenue to target
Sell service and supplies contracts to existing and new customers – key metrics: monthly revenue to target
Cold canvas territory, investigate, generate & follow up on sales leads – key metrics: customer visits per target [# visits per week]
Participate in progress, funnel and forecast reviews on a weekly & monthly basis with the Sales Manager
Maintain Customer & Prospect information in Company CRM ( salesforce.com )
Ability, agility and tenacity to secure sales that others would consider too complex/hard to convert
Ensure preparation of print samples for customers
Survey and specify equipment/accessories at prospective customer sites
Perform on-site demonstrations and arrange for trials at customers' sites
Participate in regional/national trade shows
Remain abreast of competitive sales practices to maximise sales
Handle any customer enquiries
Travel and perform other duties as required
Must have a proven track record of sales into production, manufacturing or other technical B2B environments
Relevant technical experience in an Engineering, Production or Manufacturing field
Demonstrated success in a process driven, performance measured role. Preferred Sales or Service roles