Mental Health Tech Resume Samples
Mental Health Tech Resume Samples
4.5
(
68
votes) for
Mental Health Tech Resume Samples
The Guide To Resume Tailoring
Guide the recruiter to the conclusion that you are the best candidate for the mental health tech job. It's actually very simple. Tailor your resume by picking relevant responsibilities from the examples below and then add your accomplishments. This way, you can position yourself in the best way to get hired.
Craft your perfect resume by picking job responsibilities written by professional recruiters
Tailor your resume & cover letter with wording that best fits for each job you apply
Resume Builder
Create a Resume in Minutes with Professional Resume Templates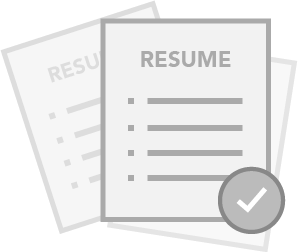 CHOOSE THE BEST TEMPLATE - Choose from 15 Leading Templates. No need to think about design details.
USE PRE-WRITTEN BULLET POINTS - Select from thousands of pre-written bullet points.
SAVE YOUR DOCUMENTS IN PDF FILES - Instantly download in PDF format or share a custom link.
443 Howard Neck
Houston
TX
443 Howard Neck
Houston
TX
Phone
p
+1 (555) 420 9905
Mental Health Tech
West, Langosh and Mosciski
Mental Health Tech
Maintains unit filing and paperwork system, if assigned by Nurse Manager or Charge Nurse
Assists with admitting, physical examination, safety searches, transferring, and discharging patients
Builds and promotes a culture of service excellence and continuous improvement
Provides direct patient care as assigned by licensed staff
Demonstrates expertise in the performance of tasks necessary to maintain a therapeutic milieu and optimum patient care
Works collaboratively and supports efforts of team members
Assist with maintaining patients activities of daily living
Mental Health Tech PRN
Ankunding-Wiza
Mental Health Tech PRN
Working knowledge of medical terminology
Provides encouragement, support and comfort to patients and family members
Serves and collects food trays. Assists with patient feeding
Well developed problem solving techniques
Performs non sterile dressing changes
Assists patients in ambulating
Actively participates in quality management activities by timely reporting of staff, family, visitor or quality concerns.
Mental Health Tech-adult Mental Health Unit-mercy Medical Center PRN
Schmeler-Batz
present
Mental Health Tech-adult Mental Health Unit-mercy Medical Center PRN
present
Provides patient/family or caregiver education and counseling in recognition and solution of physical, emotional and environmental health problems
Utilizes hospital information systems to process orders/data and retrieve patient information. Provides psycho-education services (individual and group)
Works rotating shifts, weekends and holidays as scheduled
Initiates emergency support measures (i.e., CPR, protecting patient from injury)
Completes mental health/substance abuse assessments (including urgent/emergency assessments), biopsychosocial assessments and integrated summaries
Completes health screenings and medication education/monitoring, including patient/family education
Administers nursing care to patients, including assessment, planning, implementing and evaluation of the patient's care plan in coordination with the physician
Bachelor's Degree in Social Services Field
Bachelor's Degree in Social Services Field
University of California, Berkeley
Bachelor's Degree in Social Services Field
Ability to communicate verbally and in writing
Participates as a team member in implementation of improvement in the quality care standards for the Unit
Able to exert up to 100 pounds of force occasionally
Ability to stoop, kneel, crouch, crawl, reach, stand, walk, push, pull, lift and grasp
Good interpersonal skills
Ability to communicate in English, both verbally and in writing
11p-7a Mon-Fri
For physical demands of position, including vision, hearing, repetitive motion and environment, see following description
7a-7p Sat and Sun, and 3p-11p Mon
Physical Demands
Create a Resume

in Minutes
10 Mental Health Tech resume templates
Read our complete resume writing guides
---
Mental Health Tech Resume Examples & Samples
Promotes a safe and secure environment to provide for the safe delivery of care
Accepts assignments to various patient units and hospital departments as census dictates, and will be available for various shifts as needed
Participates in codes to protect the patient from harming self or others
Performs skin assessments and obtains vital signs
Assists with ADL's and toileting as required
Monitors patient sharps and valuables and labels/handles appropriately
Documents in patient medical record appropriately and accurately
Performs other duties as requested or required
Current CPR and SAMA certification or attainment during orientation
Mental Health Tech-adult Inpatient Behavioral Health Resume Examples & Samples
Maintains and employs a therapeutic perspective/approach when dealing with patients and unit guests. Relates to patients in a non-judgmental, accepting, helpful, respectful manner
Receive and directs incoming calls
High school diploma or equivalent is required
Mental Health Tech-child Resume Examples & Samples
Responsible for providing direct patient care within the Behavioral Health Services in accordance with the patients' needs and individualized care plans
Maintains and employs a therapeutic perspective/approach when dealing with patients and unit guests. Relates to patients in a non-judgmental, accepting, helpful, respectful manner
Develops, and facilitates psycho-education and diversionary activities for patients in accordance with daily schedules and the patient's treatment plan
Responsible for thorough documentation of observations and care provided
Participates in Patient Care Conferences whenever possible
Conveys pertinent information to RN and other members of the healthcare team
Promotes communication with patients, family and hospital guests
Responsible for working knowledge of hospital's emergency procedures; assists in providing a clean and safe environment
Demonstrates working knowledge of psychiatric disorders in defined area of service
Receive and directs incoming calls
Ensures that clinicians are notified promptly of urgent/emergent situations
Performs collection of new patient demographic information, registration, consents, insurance verification, charge posting and scheduling in the Behavioral Health Clinic
Promotes maintenance of therapeutic milieu by encouraging patients' participation in assigned activities
Engages in therapeutic conversation with patient and interacts with them in accordance with appropriate therapeutic boundaries
Accompanies patients off unit as ordered for tests, visitation, walks, etc, as staffing and milieu allows
Participates actively in necessary crisis intervention within the Psychiatric Services Department and throughout the hospital as needed and when availability permits
Shares responsibility of routine patient rounds with other nursing staff on duty if assigned to inpatient team
Demonstrates awareness of legal issues in relation to job and strive to assist in the management of situations in a reduced risk manner
Provides miscellaneous office duties- greeting patients, filing, and or retrieving medical records, sorting and distributing mail, updating demographics and insurance information to promote continuity of services as appropriate to work assignment
Conducts routine admission belonging searches and all other searches necessary throughout admission, per unit policy and procedure
High school diploma or equivalent is required
BS in health related area or 1 year of experience working in a health care setting preferred
Knowledge of medical office practices and procedures, office equipment, medical terminology, data entry and micro-office software preferred in clinic setting
Basic Life Support (BLS) for the Healthcare Provider certified or obtained within three (3) months of hire
Proof of completion of Mandatory Reporter abuse training specific to population served within three (3) months of hire
Mental Health Tech Resume Examples & Samples
Contributing as an active part of the treatment team
High School Diploma or equivalent required. Bachelors Degree preferred
Physical agility to manage patients
Mental Health Tech-per Diem Resume Examples & Samples
Thoroghly and consistantly documents significant events in a timely manner and per policy and procedures
Effectively de-escaltes residents, utilizing CPI and Verbal De-Escalation techniques
Effectively supervise residents while in SandyPines and on transports, outings, medical appointments and other activities according to MD order
Flexible and cooperative in accepting increase or change in workload, and change of schedule to meet the needs of the facility
Complete Service Excellence Training and adhere to the three Service Excellence Standards: Treat everyone as a guest, Demonstrate professionalism and excellence in the things you do, Practice Teamwork
12th grade High School level reading and writing skills
Acceptable oral and written communication skills
Legible handwriting
Professional phone etiquette and excellent customer service skills
At least one year of experience with children and adolescents preferred
Previous Psych experience would be preferred
Bi-lingual in Spanish and English would be a plus
Must be able to work the night shift (11:00 pm to 7:30 am)
Mental Health Tech-partial Hospitalization Program Resume Examples & Samples
Patient close observation
Patient escorts
Providing redirection and consistency
CDL REQUIRED
One year of mental health experience or background preferred
Able to exert up to 100 pounds of force occasionally
Ability to stoop, kneel, crouch, crawl, reach, stand, walk, push, pull, lift and grasp
Successful completion of Assessment of Care Effectiveness (ACE) test prior to hire and Nonviolent Crisis Intervention (CPI) and CPR within 90 days of employment
Mental Health Tech PRN Resume Examples & Samples
EXPERIENCE – Previous experience (at least one year) preferred in at least one of the following: in an adult psychiatric setting, ER, Substance Abuse unit or trauma stabilization unit. Military and trauma experience preferred
CERTIFICATE/LICENSE: BCLS certification, CPI certification within 30 days
CNA license preferred
Mental Health Tech-bessemer Group Home Mon-fri All Shifts Resume Examples & Samples
Observes resident youth behavior and discusses concerns with the youth in a effort to achieve improvement
Supervises, participates in, and instructs youth during work, recreation and group home activities
Inspects group home premises and personal belongings for contraband, stolen property, weapons, and other non-authorized articles
Prefer one year (minimum) experience in psych patient care, group home or similar setting
Must successfully pass background check and drug screen
Demonstrates problem solving skills, an active interest in learning and ability to communicate clearly, both verbally and in writing
Mental Health Tech-bessemer Group Home-baylor Sat-sun Hour Shifts Resume Examples & Samples
Participates in helping incoming residents adjust to group home living by discussing the expectations and behavior deemed appropriate
Investigates infractions of group home rules, writes incident reports, and recommends disciplinary action
Maintains discipline and provides a safe, secure environment for residents and staff
Observes residents for social interaction, mood changes, personal hygiene and appearance records/reports appropriately
Escorts/transports youth to functions and activities outside the group home setting
Mental Health Tech Resume Examples & Samples
Conducts 15 minute checks on residents
Effectively completes delegated resident care (e.g., vital signs, weight, height, specimen collection, etc.)
Effectively de0escaltes residents, utilizing CPI and Verbal De-Escalation techniques
Establishes rapport and utilizes therapeutic communication skills and appropriate boundaries with all residents
Effectively facilitates and documents groups and community meetings
High School level reading and writing skills
Mental Health Tech. / Cna-p-a Shift Resume Examples & Samples
Maintain safety and security of the facility through close observation and monitoring of the patients, maintaining optimal physical proximity, remaining alert at all times, and using analytical forethought to anticipate potentially volatile or unsafe situations and proactively intervene
Develop counseling skill methods and techniques under the supervision of program treatment professionals to facilitate psycho-educational groups, i.e. life skill groups and current event groups. Provides one-to-one contact with patients focusing on social development
Ensure compliance with all company policies and procedures and regulatory requirements, reporting any known or suspected violations to his/her supervisor or through other means identified in company policy
Escort patients to work, mealtime, outdoor/indoor recreation, smoke breaks (if applicable), and education activities and participates in their supervision and instruction as needed. Transports patients to and from medical appointments or other activities as directed
Mental Health Tech Resume Examples & Samples
Education: High school graduate or equivalent required, some college preferred
License/Certification: Valid Class C Texas Driver's License with good driving record
Skills: Must possess effective written and verbal communication skills and ability to work under stress. Must exhibit professional conduct, honor boundaries, be able to set limits and maintain patient confidentiality
Mental Health Tech. / Cna-prn Resume Examples & Samples
Promote development of patients' daily living skills through appropriate assignment, instruction, and supervision of tasks
Stimulate patients' interest and cooperation in various individual and group activities and programs through positive interaction, instruction, supervision, feedback and encouragement
Complete accurate and timely documentation on patient's behavior as outlined by policy, reports observations to relevant staff and makes recommendations based on observations. Assists in preparation of other behavioral reports and daily activities log as required
Consistently meet facility and regulatory training requirements by attending all mandatory meetings and staff training sessions as required
Mental Health Tech-days Resume Examples & Samples
One (1) year experience in a patient related/healthcare field required
One (1) year experience in psychiatric setting preferred
Current Georgia Driver's License with: no more than 2 moving violations in the past 6 years no more than 4 points on record no reckless driving citations no more than 1 accident on record for the past 5 years no DUI or DWI violations
Mental Health Tech Baylor Sat-sun Hour Shift Resume Examples & Samples
Sets limits on patient behavior with the assistance of a nurse and intervenes to decrease panic of disturbed patients under the direction of a nurse
Assists with physical restraints under the direct supervision of the RN
Interactions with patients are goal oriented and conducted in a professional manner
Prefer experience in leading a basic group or Master Treatment Plan
Mental Health Tech-intake Resume Examples & Samples
Greets patients and families upon arrival to the Intake Department and helps orient them to Intake and the process
Conducts initial safety search of all patients upon arrival to the Intake Department
Assists and monitors patients at all times.Conducts patient monitoring and observation (Q-15 checks) according to facility policy and procedure.Visualizes and accounts for each patient assigned within the required time frames.Documents the patient's location and activity on the Patient Observation Rounds Sheet each time the patient is observed. Conducts continuous walking rounds at all times
Provides adequate staff supervision and escorts patients in a safe, orderly manner.Gives report to unit nurse or MHT
Monitors vital signs as assigned
Mental Health Tech p-p Resume Examples & Samples
Assist with admission, discharge and transfer of patients
Follows instruction given by the RN and outlines in the policies and procedures
Utilizes Master Treatment Plan in determining interventions with patients
Actively supervises therapeutic and recreational activities
Mental Health Tech-rtc PRN Days CHI Residential Treatment Center Resume Examples & Samples
Escorts patients to ancillary departments for procedures
Performs basic nursing tasks (i.e., vital signs, blood pressure, weighing and assisting with activities of daily living). Assist the nurse in carrying out orders that are within the scope of practice
Provides care and supervision of patients needing to be in the seclusion room (where appropriate)
Mental Health Tech Resume Examples & Samples
Demonstrates expertise in mental health promotion and maintenance of high quality comprehensive patient care
Maintains unit filing and paperwork system, if assigned by Nurse Manager or Charge Nurse
Assist with maintaining patients activities of daily living
Demonstrates ability to maintain a safe environment
Promotes internal and external customer satisfaction
Builds and promotes a culture of service excellence and continuous improvement
Attendance: works as scheduled and is compliant with Attendance and Tardiness Policy
Required: High school diploma or GED; American Heart Association BCLS and CPI Nonviolent Crisis Intervention within 30 days of hire
Preferred: At least one year of experience as a MHT in a healthcare setting; Bachelor's or Associates degree in psychology or human service field
Must exhibit quality communication skills with the ability to follow verbal and written instructions
Mental Health Tech-rtc Day Resume Examples & Samples
Assist the patients in acknowledging and accepting responsibility for psychological and behavioral patterns through providing feedback and positive reinforcement, consistently applying program rights and regulations and communicating in an appropriate manner with the patient
Participate in admission procedures; orientates patient and family (significant others) to unit and program
Escorts patients to ancillary departments for procedures
Provides appropriate emergency care and maintains a safe environment
Mental Health Tech Resume Examples & Samples
Prefer BA or BS in related field
Must have an associate degree in health sciences or social services or equivalent credits in the above curriculum; or currently enrolled in an RN nursing program with completion of the first half of the program including psychiatric rotation
Two to six weeks on-the-job experience in order to become familiar with job duties, the work area, policies and procedures, and the like
Current BCLS and/or obtains and maintains
Mental Health Tech PRN Resume Examples & Samples
High school diploma or equivalent or degree in social sciences
Skill in verbal de-escalation techniques
Prior experience with youth in a professional environment
Mental Health Tech Integrated Clinic Resume Examples & Samples
Participates in team meetings and Quality Improvement initiatives
Collects and delivers lab specimens according to policy
Adheres to hospital polices and procedures
Conduct reflects the Company's values and a commitment to the Code of Conduct
Mental Health Tech Bessemer Group Home Mon-fri p-p Resume Examples & Samples
Intervenes to decrease escalating situations in a appropriate manner
Sets limits with residents as needed and avoids power struggles with residents
Makes all rounds as scheduled
Displays an understanding of the basic concepts of safe, supportive, nurturing, and therapeutic human interactions
Understands and practices effective motivational techniques
Mental Health Tech Resume Examples & Samples
Current CPR issued by the American Heart Association
SAMA certification or attainment during orientation
Strong communication skills in both oral and written format recommended
Mental Health Tech Resume Examples & Samples
Assumes personal responsibility for maintaining professional development and practice, any certification or credentialing, and education
Provides verbal and written input to nursing staff via ongoing reporting and end of shift report so patient's needs and care can be prioritized
Demonstrates proficiency and skill in providing care to patients; orienting to unit, transport; de-escalation; teaching of coping skills, conflict resolution, problem solving skills; specimen collection; assistance with activities of daily living; admission & discharge procedures, response to codes; use of SCM techniques
Demonstrates effective on-going observations and evaluation of patient/family response to the interventions; reports changes in condition to the nurse assigned
Demonstrates the ability to lead patient psycho-educational groups on the unit as well as provide care in a manner that is consistent with Personal Intervention Plans used on the specialty units
Understanding how each of our roles contributes to the success of KentuckyOne Health
Integrity: Moral wholeness, soundness, uprightness, honesty and sincerity as a basis of trustworthiness
Excellence: Outstanding achievement, merit, virtue; continually surpassing standards to achieve/maintain quality
High School or GED, 60 college credit hours in a social services field or Bachelor's degree in social services field
Mental Health Tech-adult Mental Health Unit-mercy Medical Center Resume Examples & Samples
Responsible for thorough documentation of observations and care provided
Conveys pertinent information to RN and other members of the healthcare team
Promotes communication with patients, family and hospital guests
Mental Health Tech-pr Resume Examples & Samples
Assists with or initiates patient resuscitation when necessary under supervision of professional nursing staff
Attends unit inservice meetings. Attends required classroom training sessions and inservices. Maintains CPR certification. Completes annual CPI certification
Bachelor's degree in psychology or a related field preferred
The ability to maintain composure in tense, stressful situations
Mental Health Tech-adolescent Resume Examples & Samples
Develops approved communication techniques to interact with patients
Psychiatric unit work experience and demonstrated clinical proficiency preferred. Nurse Aide, orderly, or school clinical practicum experience in a medical or psychiatric setting is preferred
Current CPR and CPI certification
The organizational skills necessary to accomplish multiple assignments given simultaneously
Mental Health Tech-p-a Shift Resume Examples & Samples
Contribute to the effective implementation of individual treatment plans of patients through "line of sight" supervision, positive interaction and role modeling, appropriate recording of observed behaviors, and appropriate consequences or limit setting based on behaviors and program definition
Assure cleanliness and orderliness of the assigned work area/unit and proactively assists in all security, maintenance, and safety functions as required for the overall facility
Provide appropriate crisis intervention as necessary by anticipating and responding quickly to escalating behaviors, utilizing de-escalation techniques to diffuse the situation, correctly prioritizing safety concerns, following proper restraint technique guidelines, and displaying neutral emotions
Act as a role model in using appropriate counseling skills by de-escalating aggression, using active listening skills, using appropriate tone and volume of voice, providing a high frequency and variety of positive reinforcements, maintaining appropriate boundaries, and promoting a positive peer culture
Mental Health Tech-per Diem Resume Examples & Samples
Assists nursing staff on unit
Ensure the safety and well-being of the patients
Knowledge of risk and safety precautions in the care of patients
Ability to communicate effectively with patients, co-workers, physicians
Mental Health Tech Sitter Resume Examples & Samples
Performs patient assessment by observing, reporting and charting behavior of assigned patients in accordance with unit procedures. Provides input into the development, implementation and revision of patient treatment plans. Makes rounds of assigned patients to ensure a safe patient environment and to monitor high risk patients
Monitors assigned patients and assists with their care under the direction of the Director, Clinical Nurse Manager or designee. Participates in activities with patients as assigned. Charts progress notes on assigned patients according to policy/procedure as indicated. Provides input to staffing on patients condition
Participates in assigned therapeutic programming according to experience and qualifications
Maintains patient confidentiality as prescribed in the Mental Health Code
Assists with the management of aggressive patients in accordance with Crisis Prevention Institute (CPI) principles
Keeps mental health unit and patient living areas neat and orderly; stocks supplies necessary for patient care. Performs various unit duties as assigned. Conducts regular unit hazard surveillance survey for Performance Improvement
The interpersonal skills necessary to interact with patients, families and hospital staff members
The verbal and written English Skills necessary to clearly and effectively communicate information
The Bradley Center, Mental Health Tech Resume Examples & Samples
Maintain a current knowledge base of current trends and widely accepted practices as it relates to patient care in a mental health program; maintain licensure and certifications required by St. Francis Hospital and subsequent regulatory agencies
Maintain a clean, safe, and patient friendly work environment; ensure supplies are stocked and available; demonstrate proper body mechanics; operate equipment in the appropriate manner; answer calls and inquiries quickly and redirect to the appropriate contact when necessary
Attend required safety training and reinforce training mandates to co-workers
Maintain and regularly demonstrate a respect and regard for the dignity of all patients families, visitors, and fellow employees; ensure a professional, responsible, and courteous environment
Promote an atmosphere of collaboration; facilitate effective working relations; contribute to the department's ability to meet its goals and objectives
No experience required. One (1) year of experience in a healthcare setting is preferred
Interpersonal skills and the ability to work collaboratively with persons of various personality types and levels within the organization
Mental Health Tech-adult Mental Health Unit-mercy Medical Center PRN Resume Examples & Samples
Supervises health care members (i.e., Psych Techs) with patients
Functions as a consultation liaison role (Mercy inpatient units, Emergency department, nursing homes and/or community agencies)
Functions as a mentor for less experienced staff (case review, observation)
Assists with patient care duties/tasks as required
Current licensure as R.N., state of Iowa
Mental Health Tech-help Center Resume Examples & Samples
Develops, and facilitates psycho-education and diversionary activities for patients in accordance with daily schedules and the patient's treatment plan
Performs collection of new patient demographic information, registration, consents, insurance verification, charge posting and scheduling in the Behavioral Health Clinic
Promotes maintenance of therapeutic milieu by encouraging patients' participation in assigned activities
Shares responsibility of routine patient rounds with other nursing staff on duty if assigned to inpatient team
Provides miscellaneous office duties- greeting patients, filing, and or retrieving medical records, sorting and distributing mail, updating demographics and insurance information to promote continuity of services as appropriate to work assignment
Mental Health Tech PRN Resume Examples & Samples
This position is responsible for the general daily care of psychologically or emotionally impaired patients assigned by a Charge Nurse
The Psychiatric Technician is responsible for facilitating patient group activities and precepting new employees as assigned by supervisor
Experience as a psychiatric technician, CNA or closely related work field is desirable
Knowledge of psychiatric illness, knowledge of group, family and individual behavioral dynamics, and knowledge of training and teaching techniques are useful
Current First Aid certification or will obtain within 90 days
Mental Health Tech-psych Services Resume Examples & Samples
Certified as a Nursing Assistant in Texas accepted
Verification of current competency in basic cardio-pulmonary resuscitation
SAMA within thirty (30) days
Previous experience in hospital psychiatric services preferred
Mental Health Tech Resume Examples & Samples
Monitors patient's whereabouts at all times, and documents specific targeted behaviors during activities
Observes, reports and documents physical complaints
May be responsible for admitting, transferring and discharging specific patients as assigned
Provides direct patient care as assigned by licensed staff