Information Systems Resume Samples
Information Systems Resume Samples
4.7
(
76
votes) for
Information Systems Resume Samples
The Guide To Resume Tailoring
Guide the recruiter to the conclusion that you are the best candidate for the information systems job. It's actually very simple. Tailor your resume by picking relevant responsibilities from the examples below and then add your accomplishments. This way, you can position yourself in the best way to get hired.
Craft your perfect resume by picking job responsibilities written by professional recruiters
Tailor your resume & cover letter with wording that best fits for each job you apply
Resume Builder
Create a Resume in Minutes with Professional Resume Templates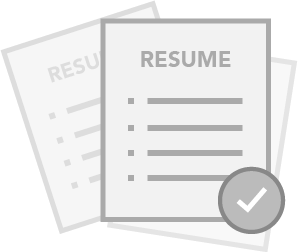 CHOOSE THE BEST TEMPLATE - Choose from 15 Leading Templates. No need to think about design details.
USE PRE-WRITTEN BULLET POINTS - Select from thousands of pre-written bullet points.
SAVE YOUR DOCUMENTS IN PDF FILES - Instantly download in PDF format or share a custom link.
550 Mueller Mills
Chicago
IL
550 Mueller Mills
Chicago
IL
Phone
p
+1 (555) 247 6280
Director of Information Systems
Director of Information Systems
Director of Information Systems
Developing annual budgets, capital plans and system development plans and monitoring performance against plans
Actively participates in IT leadership team. Collaboratively develops IT strategic directions and executes designated top management directives
Manage new feature requests and provide prioritization for solution rollout
Leading the functions of the information technology organization through subordinate managers and project managers
Manages Essential Peer, Subordinate and Management Relationships
Manage and supervise the Manager of Operations and Logistics
Capitalizes on opportunities to implement the use of modern development methodologies (ex: test-driven / behavioral-driven development)
Information Systems
Information Systems
Information Systems
Overall Performance management including Summary, Financial metrics/KPI reporting, ROI performance reporting
Employ ITS-provided services where it is logical, and work with ITS to ensure services are installed and working properly
Strategic Performance Management
Perform application and network security assessments
Analysis, selection and modification of application software, installation of network hardware and software, and database management and integrity
Methodologies include metrics definition, process development and improvement, alignment with all regions
Portfolio Management verifying investment types and overall investment mix within guidelines provided
Information Systems Assistant
Information Systems Assistant
Information Systems Assistant
Assists in performing software distribution updates, scripting, testing, and support
Provides ongoing and specialized training to end-users on standard and language specific systems, including word processing techniques, CAT tools and other software and databases; advises users on alignment, technology, including but not limited to machine translation systems
Keeps abreast of developments in the field; performs benchmarking and proposes new acquisitions
Participates in the development, programming, testing, debugging and implementation of new application systems releases, modules and functionalities contained in the UNCTAD internet and intranet web sites, using Microsoft SharePoint 2013 technology
Drafts correspondence and communications, including work plan revisions and other related issues, as well as prepares unit contributions for a variety of periodic reports
Conducts research on new technologies as requested; keeps abreast of developments in the field; assists in testing and evaluating new products and technologies
Designs and develops computer application systems and programs using UN established standards for IT technologies, programming languages and tools
Bachelor's Degree in Computer Science
Bachelor's Degree in Computer Science
Bachelor's Degree in Computer Science
Planning and Budgeting
Project Management
Risk Management
Department/Team Management
Database Management
Networking and all related technologies
IT Security
Server and Desktop Virtualization
Server and Desktop Technology
Firewalls and network Monitoring
Create a Resume

in Minutes
15 Information Systems resume templates
Read our complete resume writing guides
---
Director of Information Systems Resume Examples & Samples
Primarily responsible for the technical direction of the organization
Manage and supervise the Manager of Operations and Logistics
Manage and supervise the IT Coordinator
Support 27 users on Window 7, Windows 8, Mac OS, iOS and Android Operating Systems
Maintain HIPAA security on all IT systems and verify compliance with regular third party security auditors
Ability to convey complex technical concepts to an array of audiences
Excellent decision making, problem solving skills and the ability to work without direct supervision
Develop and maintain all information system with an objective to increase operational efficiency and provide health fair staff, participants and volunteers with excellent customer service
Manage multiple projects of varying scope to ensure objectives are met for timing, quality and budget
Manage up to four IT service vendors
Maintain all hardware and software systems
Maintain a documented system of IT policies and procedures
Design, implement and maintain networking solutions for the office
Manage all information system changes ranging from content to system functionality; exhibit clear understanding and use of systems development life cycle methodologies
Train staff on all technical solutions
Collaborate and train community volunteers on information systems
Manage and participate in technical customer support program
Administer 9health Fair's Salesforce.com Org
Senior Information Systems Auditor Resume Examples & Samples
Conduct information system operational audits, special projects and internal consulting engagements in accordance with the Internal Audit department's audit methodology and professional standards. Work with the IT Audit Manager to establish appropriate budgets and timeframes for these examinations
Independently document and communicate recommendations to management in order to improve internal controls and reduce risk to the organization, as well as perform follow-up reviews
Function as one of the primary point persons within the IT Audit group responsible for understanding technology operations, security and risk management functions in the organization. Expected to work with Audit Management to develop an effective approach to gaining this knowledge
Keep abreast of current developments and emerging issues and risks both within the Technology organization and the information technology industry, and apply gained knowledge to audit practices
Assist VP and General Audit manager in specific assignments or other departmental matters as required
Coordinate with Financial/Operational Auditors to perform integrated audits
Directly communicate with senior and middle management within the Technology and Operational departments, as well as the External Auditors, and maintain and enhance these professional relationships
Bachelor's Degree/MBA, preferably in Management Information Systems or Computer Science
Minimum of four years in auditing and information systems (i.e. auditing of mainframe, OS400, Linux/Unix, Windows operating systems and security products)
Relevant professional certification(s) (e.g MBA, CISA, or other certifications preferred)
Proficiency with data analytics tools (e.g. ACL) to assist with the extraction and analysis of data used in support of operational and IT projects
Broad exposure to diverse business environments and a good working knowledge of current system analyses and development techniques, programming and data management philosophies and techniques
Ability to communicate effectively, both orally and in writing
Working knowledge of media/entertainment and publishing industry
Information Systems Internship Resume Examples & Samples
Excellent verbal and written communication skills
Strong problem solving and prioritization skills
Fluency in Portuguese
Very good communication/understanding in English
Able to work 6 hours per day for the 1-2 years while in school/university
VP of Information Systems Resume Examples & Samples
5+ years of Information systems experience; 4+ years in Information Systems / Information Technology Auditing
Bachelor's degree in Computer Science, Information Systems, and/or Information Technology
Experience reviewing general IT controls, application system controls, Systems Development Life Cycle (SDLC) projects, disaster recovery planning, and technical infrastructure components
Working knowledge of Database management systems (e.g., DB2, SQL Server and Oracle)
Working knowledge of major computing platforms (Windows NT/2000, UNIX operating systems) and client/server architecture
Working knowledge of vulnerability testing and IS auditing tools, and familiarity with a variety of commonly used systems and applications, web-based technologies, network components (firewalls, routers, switches, IAPs)
Working knowledge of regulations and statutes such as, Sarbanes-Oxley, GLBA, the California Privacy Bill, or the Volker Rule / Dodd Frank Act
Experience in executing entire audit process including audit planning, developing risk assessment matrices, generating audit programs/checklists, testing IS/IT and security related controls and drafting audit reports
CISM, CISSP, and/or CIA; Other certifications: CGEIT, CNE, MCSE, MCP, CCSP, CCIE, and CCNA
Familiarity with investment banking/financial services business and products
Senior Information Systems Auditor Resume Examples & Samples
4+ years of relevant experience
Solid GAAP understanding and application
Knowledge of Auditing procedures, Internal Control procedures, and Accounting systems
Strong analytical and time management skills
Bachelor's Degree in Accounting
CPA, CIA, CISA or CSSM
Public Accounting experience
Experience in Construction Accounting
Information Systems Auditor Resume Examples & Samples
Select a function
Airline Pilot/Copilot/Flight Engineer
Analyst
Customer Service
Engineering
Facilities
Field Service Operations
Government Relations
Hourly
Human Resources
Operations
Other
Program Manager
Sales
Strategic Planning
Information Systems Lead Auditor Resume Examples & Samples
Have at least 5 years progressive experience in IT/IS Audit (preferably with a Big 4)
Lead IS risk based audits, managing 1-4 auditors per engagement
Demonstrate a strong IT background with experience in one or more technology disciplines to include mainframe, distributed, network or web-based or other technology environments
Examine and verify Information System processes and procedures from internal organizations in order to determine the reliability and effectiveness of the existing control systems
Continuously analyze business risk profiles and provide assurance that appropriate risk mitigation is taken
Provide management with independent and objective reports, evaluations, appraisals, counsel, and recommendations
Prepare clear, concise audit reports
Verbally communicate in a clear and concise manner to multiple levels of management
Support the Global IS Audit Director, company divisions and subsidiaries in a consulting role by evaluating and recommending improvements to business practices, processes, and control procedures
Must be able to travel 30-40% both domestically and internationally
Business Development
Communications
Co-Ops/Interns
Environment, Health & Safety
Marketing
Project Manager
Quality
Research/Development
Risk Review Analyst Program for Information Systems Majors Resume Examples & Samples
A bachelor's or advanced degree in Information Systems
A minimum 3.0 GPA
Relevant work or internship experience
Demonstrated teamwork and leadership through extracurricular activities
Information Systems Student Resume Examples & Samples
First degree Students of Information Systems Engineering, Software Engineering or Computer Science with a balance of at least two years of study that can combine study and work (20 hours a week at least, 3 days a week)
Strong data analysis capabilities and orientation
Fast self-learning ability
Creativity, innovation and initiative (prior work or military experience who bring creativity, innovation and initiative expression - an advantage)
Ability to work independently, excellent teamwork and interpersonal communication skills
High level of English
Ability to connect data from disparate systems into a comprehensive solution
Flexibility in working hours
Avp of Information Systems Internal Audit Resume Examples & Samples
10+ years of relevant experience
Experience with Audit (Financial; Operational; Products), Internal Controls, Internal Reporting, and Sarbanes Oxley
Excel proficient
Experience in both Public and Private auditing
CPA/CISA
MBA
Information Systems Intern Resume Examples & Samples
Currently enrolled in 2nd or 3rd year of Undergraduate in Technology, Computer Science or related areas in Sao Paulo
Strong telephone etiquette and a professional demeanor
Multi-tasking skills and ability to remain effective, calm and patient under pressure
Ability to be a team player as well as work well independently
Basic knowledge of Windows, Excel and Word
Fluency in Portuguese and English
Information Systems Lead Auditor Resume Examples & Samples
Ability to work on various projects simultaneously
Plan for and perform audits of information systems and related processes in a multi-platform environment including Microsoft, UNIX/LINUX, and AS400, ESXi, SQL and Oracle Strong IT background in any of these technologies is highly preferred
Develop and implement tools for the audit, finance and information systems departments to efficiently and effectively achieve their missions
Information Systems Auditor Resume Examples & Samples
IS governance, risk management and control processes associated with the assigned business areas
Carrying out delegated audits and other reviews within agreed timescales, that will support the audit opinion in a manner that is consistent with Internal Audit's standards, methodologies and processes
Managing business relationships with senior business managers during audits, an essential input to executing the work in a reliable and collaborative fashion and to sharing best practice
Writing high quality written reports on relevant IS governance, risk management and control issues and communicating these to Management, agreeing action plans and tracking such issues for resolution with agreed timelines
Working with Audit Management in executing ICOFR testing, in line with regulatory timeframes
Manager of Information Systems EMR Resume Examples & Samples
3 years of experience in implementing electronic medical records and higher-level project management experience
Proficient in Word, Excel, PowerPoint, NextGen EMR and PMS
Experience with NextGen EHR and PM systems
Manager, Geographic Information Systems Resume Examples & Samples
Direct, measure and evaluate the efforts of staff analysts to provide for efficient management and operation
Works closely with end users to identify GIS requirements, technical issues and training needs; analyzes current business processes and recommends best practice solutions; constructs information technology definitions based on identified needs of the organization
Performs complex GIS data maintenance, manipulation, analysis, extraction and generation assignments; performs data research, investigation and verification; creates and maintains files of digital pictures of streets and street problems for department use; codes and digitizes maps and geographical feature data into various layers; prepares projects and data for archival storage; performs record keeping and inventory; documents and files data sources and map files for future reference; responds to requests from the public for mapping data; responds to emergency mapping and information requests
Maintain the integrity of operational data bases. Monitor performance and efficiency of operations. Develop and implement steps to cure deficiencies and problems
Recommend specific data base technologies, including hardware, software, methods and controls. Design and implement logical data base structures best suited to meet application requirements and the computer environment. Define, document, and insure compliance of procedures and standards related to this software
Direct efforts to evaluate, design, implement, and maintain technical GIS software used by systems planners, designers, and programmers on a corporate-wide basis
Develop and meet schedules and budgets for projects and tasks
Participate in developing plans, strategies, budgets and manning requirements. Investigate, evaluate, create and implement improved methods, procedures, software and equipment to enhance all his functional responsibilities
Provide positive motivational leadership to staff. Develop staff technical and management skills. Evaluate personnel performance. Interview and hire personnel required to fill approved staff openings. Make recommendations for employment, promotion, transfers or disciplinary action
Director, Information Systems Resume Examples & Samples
Strong Project Management skills with a focus on various industry infrastructure technologies
8 to 10+ years of IT Project Management experience required
Ability to speak at a technical level with other technology staff within GBTS and the Business
Ability to lead technical projects and present to management and business associates
Provide a leadership role to other associates within the organization
Strong knowledge of SDLC
Strong presentation skills
Proficient in MS Project, MS Visio, and MS PowerPoint
PMP certification is a plus
Bachelors degree or equivalent relevant experience
Manager Financial Information Systems Resume Examples & Samples
Oversee the systems production, administration and maintenance for assigned IT&S Finance systems
Ensure efficient and accurate data processing support (i.e., programs which organize and manipulate data) and production of financial reporting for IT&S Finance applications
Working knowledge of Oracle Hyperion Planning System (HPS)
Working knowledge of BusinessObjects Planning (BOP) System
Working knowledge of HTML and JavaScript
A thorough understanding of financial and management reporting principles and experience with electronic general ledger system
Working with Oracle Hyperion Financial Reporting tool is an asset
A superior understanding of the elements of effective control over accuracy and completeness of financial reporting; attention to details
Strong MS Access, MS SQL Server, MS Excel, MS Visio, Adobe Acrobat (MS Excel VBA, MS Access VBA, and structured query language (SQL) would be an asset)
Familiarity with relational and OLAP databases desirable
Working with a contract management system (CMS) is an asset
Principal Information Systems Operations Resume Examples & Samples
4 or more years of Incident Management experience
Ability to direct the actions of technical resources at various levels in the organization in a professional and effective manner
Ability to maintain a leadership position on complex fast moving incident bridges
Ability to communicate confidently and clearly on conference calls, in meetings, via email, etc. at all levels of the organization
Strong organizational skills – the ability to effective manage multiple tasks simultaneously
Information Systems / Technical Services Resume Examples & Samples
Assists in all phases of the application life-cycle
Assists with estimates and prioritization
Identifies process improvement opportunities
Documents comprehensive business/technical requirements and test plans
Assists the QA team (test cases, end user testing, bug tracking)
A college degree in technology related field
6+ years of Web Application Development(ASP.NET, MVC, WEB API)
6+ years of client-side scripting (javascript, jQuery, ajax, etc.)
3+ years of SQL Server experience
A strong understanding of OO design and development
Strong problem solving skills
Must have a consultative style
Organized, self-motivated and responsible
Effectively communicate with all levels of personnel
Must be a team player, collaborative, approachable
Demonstrate team leadership qualities
Experience using and/or configuring JIRA or other project management software
Information Systems / Technical Services Resume Examples & Samples
Yes/No: Are you 18 years of age or older?
Yes/No: Are you enrolled in an IT program or worked in IT previously?
Yes/No: Are you available February - October?
Yes/No: Do you have POS system experience?
Principal Information Systems Operations Resume Examples & Samples
8 Years IT experience
1-2 Years ServiceNow or other ITSM tool exposure and understanding
1-2 Years in a SACM environment and enterprise governance
Senior Information Systems Auditor Resume Examples & Samples
Determine the scope of audits performed
Identify steps necessary to create comprehensive audit programs that can be performed in a specific time frame
Determine the business risk (probability of occurrence and impact on the business) of areas reviewed and the amount of testing required to adequately evaluate each area
Identify the business risk associated with audit findings and determine their reporting significance
Evaluate the validity of the reasons given for not implementing audit recommendations
CO OP Audit Information Systems & Technology Resume Examples & Samples
Assist in the planning and execution of audits of computerized business and IT management processes. Responsibilities will include gathering and evaluating information about the systems and technology processes being audited, interviews with key personnel in our technology department(s) and research into the risks and controls for the use of emerging technology in business environments (e.g., mobile devices, social media, trends)
Execute detailed audit steps as directed by Managers
Document audit findings in accordance with the Department's standards using electronic work papers and recommending possible corrective action to resolve identified problems
Assist in other duties, as assigned
Director Information Systems Resume Examples & Samples
Drive better ROI on technology assets
Ensure new investments are aligned with strategy / priorities and existing inventory
Validate that proposed IT capex and opex spending is necessary, aligned with technology strategy, appropriately sized and timed, and executed in a commercially sound manner
Implement and Manage hardware/software cost efficiency opportunities
Validate asset requirements for multi-product, multi-client software deals
Identify data gaps and/or ineffective processes that contribute to inefficient vendor spending and
Provide leadership in addressing the identified gaps. �
Identify and mitigate software license compliance and other contract-related risks
Directs the organization and performance of certain functional areas and the activities of senior managers. Provides staff direction with an understanding and following of established company policies and procedures
Oversees business activities to ensure a high standard of professional excellence is maintained among staff members
Directs business function including, approval of overall project plan, budgets, and work breakdown structure
Establishes and implements short- and long-term strategies to deliver services to customers within reasonable schedules and budgets
Establishes and communicates goals and objectives, defines methodologies, tasks, and activities, and clearly describes roles and responsibilities for performing to personnel. Communicates broadly to help ensure overall coordination for cross-functional teams
Master's degree or equivalent combination of education and experience
Master's degree in related field preferred
Fifteen or more years of related experience
Nine or more years of experience in a supervisory or management capacity included
Experience working with the past and present CSC business environment
Experience working with concepts, practices, and procedures in areas of responsibility
Experience working with the management implications of various forms of financial data
Chief Information Security Officer Experience
Management-Service Executive Knowledge
Strong communication skills needed to interface with high-level customer representatives
Strong strategic management and planning skills
Ability to publicly represent company with internal and external clients
Ability to use own judgment and initiative in problem resolution
Information Systems Adminstrator Resume Examples & Samples
Provide daily support to all PRC Branches and Chengdu Rep Office staffs and visitors. Include desktop, laptop, network, printers, video conference system, telephone set
Install and maintain the system required by authorities, such as CBRC, PBOC, SAFE, etc. Arrange the schedule with providers and authorities to finish project. Study notice from authorities and keep the systems updated in time
Ensure compliance with all legal and regulatory authorities audit requirements
Follow up the implementation of regional IT security and global IT policy
Coordinate the local IT related equipment purchase. For equipment with Global Contract, follow the standard to purchase from local vendors with global pricing. For equipment without Global contract, compare quotation with several vendors and then arrange the purchase and setup
Recommended, review and develop systems for the branches
To coordinate with IT Department of PRC/HK/Singapore branch to implement user end IT projects
Information Systems Audit Manager Resume Examples & Samples
Selection, coaching, evaluating, training and development of the I.S. audit associates
Responsible for ensuring audit objectives are met for audits and special projects within their area of responsibility
Monitoring, analyzing, and trending of key measures and projects in I.S., as well as resulting monthly reports for senior firm management
Perform the I.S. Division-wide annual risk assessment to determine the areas of audit focus for the year including Sarbanes-Oxley requirements, identifying new areas of risk, as well as managing the I.S. Audit resources to accomplish audit engagements
Bachelor's degree,preferably in Information Systems, Accounting, Finance, Business Administration or a related field
Information Systems Audit and Control Association certification required; Certified Information Systems Auditor (CISA) preferred
Other certifications are a plus (e.g., CISSP, CISM, CRISC)
Series 7/63 or commitment to attain within 18 months required
Masters degree in Business or systems preferred, MBA strongly preferred, CPA a plus
Minimum of 10 years of relevant I.S. audit, business and/or technology working experience is required; Significant I.S. audit experence is strongly preferred
Background in Information Systems in the financial services industry or large Public Accounting firm is preferred but not required
Ability to demonstrate measureable experience supervising, developing and leading others, showing a progression of increased responsibility
Strong analytical skills to identify key technology and business processes and controls, document how they work, design tests to evaluate their adequacy, and summarize and report to management the results
Possess strong interpersonal, verbal and written communication skills
Demonstrate the ability to exercise good judgment, problem solving and decision making
Senior Information Systems Auditor Resume Examples & Samples
Individuals with less audit experience will be responsible to learn audit process and work with more senior audit staff to develop their audit skillset
More experienced auditors are responsible for working independently on audits, as well as acting as leader/mentor to less experienced auditors on the team
Responsibilities include developing and communicating audit scope, evaluating technical and business risk, preparing work plans, performing and documenting audit testing, developing and communicating meaningful value-add recommendations, leading audit meetings and presentations as well as assisting with internal departmental planning and administration activities as required
Geographical Information Systems Application Developer Resume Examples & Samples
At least 2 years of experience with ESRI Arcobjects and ArcFMObjects with MS.Net (C# or VB)
At least 1 year of experience working with RDBMS (Oracle Spatial)
Experience with ESRI ArcSDE and Geodatabases
Willingness to travel up to 50%
At least 2 years working with Geospatial technologies
At least 2 years working with ArcGIS/ArcFM applications
At least 2 years working with ESRI/Schneider ArcGIS/ArcFM(Desktop, Server, Mobile and Extensions)
At least 2 years working with ESRI Arcobjects/ArcFMObjects with MS.Net (c# or VB), ArcGIS Engine
At least 2 years working with ESRI ArcSDE/Geodatabases, RDBMS(Oracle Spatial)
Principal Information Systems Operations Resume Examples & Samples
Management of communications, including paging, incident communications and incident tracking and reporting
Management of incident Conference Bridge to ensure clear verbal communications
Oversee execution of the enterprise Incident Management process, including management of incident queues, escalation as required to ensure that incidents are being resolved timely
Metrics and Reporting
Effectively interface with the Change and Problem Management Teams
Write and deliver executive-level incident communications
Lead the Root Cause Analysis (RCA) investigations across IS teams and partners to successfully identify the root causes of problems that impact our business
Liaise with IS departments to identify the full business impact of problems to ensure problems are correctly prioritized and addressed
Initiate and manage the RCA process and then perform weekly reviews with teams on their assigned problems
Through root cause analysis to identify the options for root cause removal and corrective actions to provide acceptable solutions and/or workarounds. Such options should address any people, process, logistic, and technology areas that have the potential to detrimentally impact IS Services
Proactively identify problem trends and known defects and work with necessary business and technology support teams to identify options for root cause removal and the corrective actions required to provide acceptable solutions and/or workarounds
Oversee changes required to implement corrective actions, and once completed to liaise with the Service Owner to close problems
Senior Information Systems Ops Resume Examples & Samples
3 or more years of Incident/Problem Management experience
Proven troubleshooting skills within a support environment including a strong sense of commitment and drive towards incident resolution
Excellent verbal and written communication abilities, especially the ability to communicate on infrastructure, security, and risk-related concepts to technical and non-technical audiences
Ability to independently identify scenarios to investigate for a given incident or problem Can review information sources to quickly identify patterns and trends
Ability to assess customer/client needs, creatively approach solutions and decide appropriate course of action
Associate Director of Information Systems & Technology Resume Examples & Samples
Must have three to five years' experience in maintaining Information Systems or industry certification with one year experience
Assist the Director of Information Systems and Technology with network installation and administration
Maintain the Association's computer hardware and software, including inventories
Evaluate, recommend and implement Association's software purchases
Research purchasing options regarding Association's needs
Coordinate with the Information Systems and Technology Director on training of Association's employees regarding Information Systems and Technology
Assist in extracting information from databases into end user-desired format
Assist in maintaining the Association's Avaya Telephony System
Must be able to communicate effectively with users of the Association's Information Systems
Must have the ability to maintain strict confidentiality
Must possess a valid, USA state issued driver's license, an acceptable driving record, and comply with YMCA driving rules to be approved to operate YMCA vehicles
Uphold and reflect the YMCA core values of Caring, Honesty, Respect, Responsibility and Faith in all functions
Must meet acceptable criminal background check standards
Possess excellent customer service skills; for example, friendly, personable, helpful, patient, and professional
A working knowledge of Microsoft Active Directory and DFS is highly desirable
A working knowledge of Microsoft Exchange Server is highly desirable
A working knowledge of server availability groups and failover is highly desirable
A working knowledge Motorola Canopy, Ruckus and Meraki is desirable
Recommend changes to improve the professionalism and efficiency of the Association
Coordinate special projects with finer technical expertise as determined by the Vice President/CFO
Understand the flow and manipulation of data in order to generate the vital information needed for critical management decisions
Maintain accurate, current, secure and useful Information Systems which meet the overall Association's goals
Keep the Association's system current and running at peak performance with minimal down time
Director, Enterprise Information Systems Resume Examples & Samples
Recruit, train, and lead a superior team of IT professionals; focus on service delivery, mentor and coach, define career paths, engage the campus in planning, and teach partnering skills
Ensure uninterrupted service provided by academic and administrative systems for financial, student information, human resources and ancillary functions
Facilitate technical staff interaction with functional users and project management experts to evaluate, select, implement, test, enhance, provide training and ensure production support for major projects related to student information, financial aid, financial, budgetary, payroll and personnel applications, identity management and other departmental software systems
Manage departmental personnel including hiring, assignment of duties and performance evaluation
Manage departmental and program budgets including authorization of departmental salaries, travel, equipment and supplies expenditures
Responsible for setting vision, goals and objectives for continuous process improvement and staff development with an understanding of appropriate technologies to accommodate the continuous change in information technology
Responsible for establishing and monitoring production system software environments to include failure and recovery processing
Responsible for directing complex software acquisitions which includes requirements analysis, computer technology request processing, source selection, contract management and license management
Responsible for developing effective and trusted collaborative partnerships within the OIT organization and with external customers
Education:Bachelor's degree in Information Technology, Computer Science or related field or equivalent combination of education and experience
Work Experience:At least ten years of technology management experience and at least five years of leadership experience in positions demonstrating increasing level of complexity and responsibility
Skills:This job requires advanced knowledge of management of information technology development practices and processes, especially as they relate to application development and implementation. Included are knowledge and skills in project management, budget administration, communication, leadership, strategic planning, software development life cycle and quality assurance. Experience in project planning in a complex technology environment. Experience in large scale change management and communications. Experience in providing technology support services to diverse locations. Experience in team building, coaching, skills assessment, and personnel evaluation. Strong leadership, management, communications, and people skills. Strong understanding and experience in Section 504 and 508 Accessibility requirements
Preferred Education:Master's degree
Preferred Work Experience
Global Information Systems Senior Manager Resume Examples & Samples
Bachelor's degree in Computer Science or Software Engineering
6+ years of applicable experience
Strong experience and knowledge of designing/supporting scalable IoT Cloud solutions to connect 100's of millions of devices and experience working with a partner ecosystem
Strong technical understanding of SaaS and PaaS technologies (IBM platforms preferred)
In depth experience designing and delivering mobile application through agile and waterfall development methodologies
Deep understanding of data analytics tools both in support of manufacturing processes, consumer products and digital platforms
Knowledge of the IoT ecosystem preferred -- industrial IoT and Consumer IoT
Comfortable with working cross-functionally in a virtual team environment
Fcra Information Systems Intern Resume Examples & Samples
Follow a set of instructions to find documents on a shared drive
Basic Excel skills e.g. copy and pasting
Comparing before and after results
Analyzing anomalies or other discrepancies
Escalate issues if anomalies are found
Assist the Point of Contacts (POC's) with software inventory tasks
Conduct User Acceptance Testing (UAT) on pilot machine configurations
Support the lead POC's (Brian F. and Jon D.)
Escalate any exceptions or test case failures
Create and update filters in JIRA
Update Excel workbooks with period over period data
Update PowerPoint presentation deck
Create user friendly JIRA dashboards to ultimately replace the hard copy deck
Information Systems Developer Resume Examples & Samples
Detailed knowledge of wide range of data management technologies and approaches, including relational and noSQL databases and triple stores, and query languages
Experience with semantic web, linked open data, and unique web identifier technologies. Semantic web experience includes OWL, RDF, and SKOS. Knowledge of information artifacts, especially biomedical ones, in those languages is a plus
Expertise with multiple modeling languages and corresponding tools
Experience in software design, including User Interface and Web application development and RESTful service design and implementation
Familiarity with Web service frameworks
Experience with the Ruby (or another dynamic language), and Java programming languages
Familiarity with biomedical or other science research domain
Expert technical communicator with technical and non-technical audiences
Ability to quickly learn and adapt to new technologies and programming tools
Demonstrated experience in designing, developing, testing, and deploying applications
Strong understanding of data design, architecture, relational databases, and data modeling
Thorough understanding of all aspects of software development life cycle and quality control practices
Ability to define and solve logical problems for highly technical applications
Strong communication skills with both technical and non-technical clients
Demonstrated experience leading activities on structured team development projects
Ability to select, adapt, and effectively use a variety of programming methods
Ability to recognize and recommend needed changes in user and/or operations procedures
VP-information Systems Resume Examples & Samples
Ownership of Results
External Focus
Collaboration and Teamwork
Creativity and Innovation
Strong Communicator both written and orally
Comfortable escalating to executive levels
Demonstrated success in building and developing talented teams
Expert knowledge of ITIL v3 framework
Credible technology background with strength areas in application, database, network, servers, and mainframe technologies
IT Operational Command Center experience
Excellent process and procedure development
Strong Organizational traits – able to manage multiple initiatives
Analytical Capabilities – decipher large amount of data to develop themes/results
5-7 years' experience at Director or above level
5-7 years' operating a global IT command center
Prior management of 20+ team sizes
Global management a plus
Bachelor Degree (preferably BS), Master's Degree a plus
Information Systems Auditor Resume Examples & Samples
Apply internal control concepts to a wide variety of information technology processes and asses the risks resulting from ineffective or missing control practices
Regular and ah-hoc reporting to client management with analyses, appraisals, recommendations from audit activities
Identify operational and compliance risks that affect information systems security design and processing as well as rank those risks and formulate recommendations that are appropriate, practical and cost-effective
Manage and maintain effective working relationships with all level of the client's management and technical staff as well as fellow consutling team members
Support and use existing clients' audit software and processes to fulfill audit functions and using these as a system of follow-up controls to ensure responsive consideration and action on audit findings and recommendations
Review the design of major new enterprise information systems and major modifications of those systems before their deployment to ensure adequate audit trails and accountability
Perform other duties as required or assigned
Bachelor's Degree in Computer Science, IT Auditing or IT Security or related field
3 years of experience in auditing, IT security design or systems analysis
Admission Information Systems Coordinator Resume Examples & Samples
Identify, manage and support all the processes, procedures, and interfaces required in the production of admission correspondence to new student recruits
Make recommendations on organizational changes and policy/procedure development to improve programs, processes, and procedures. Monitor department compliance with state and federal regulations, county and departmental policies and procedures. Recommend organizational changes to Director to meet better goals
Collaborate with all areas of enrollment services to ensure applicants matriculate to student. Provide direction and support to division managers and staff to ensure departmental effectiveness and efficiency
Implement necessary action to adhere to changes mandated by federal and local governing boards
Plan, direct, and manage the operations of the area including training and assisting users with systems applications, responding to various problems, and coordinating with operations or technical staff to effect solutions or enhance systems performance
Manage SQL database report and monitor the quality of reports generated
Education:Bachelor's degree or equivalent combination of education and experience
Work Experience:Three to five years job related experience
Certifications:N/A
Skills:This job requires advanced skill in technical services associated with a university admissions office including reporting tools and student information systems (BANNER). Must be able to troubleshoot technical and operational problems in specialized computer applications. Skills in Microsoft Office and in document imaging and verification is required. Knowledge of related state and federal regulations and county and departmental policies and procedures. Customer service, communications, organization, and planning skills are required
Preferred Education:Master's degree
Preferred Skills:N/A
Geographic Information Systems Data Manager Resume Examples & Samples
2+ years of experience with ArcGIS and ArcGIS online
Experience with computers
Experience with PC platforms
Knowledge of current industry-standard Geographic Information Systems (GIS) applications and databases at an advanced level
Knowledge of emerging GIS technologies
Knowledge of open source GIS technologies
TS/SCI clearance
BA or BS degree or 4+ years of experience with ArcGIS and ArcGIS online in lieu of a Bachelor's degree
Experience with cartography
Experience with maintaining GIS databases
Experience with story development
BA or BS degree in Geography, Geographic Information Systems, or a technical field, focusing on GIS preferred
Information Systems Tech Analyst Resume Examples & Samples
Flash - no timelines, everything coded in ActionScript 2 or 3, preferably 3, extensive knowledge in Object Oriented
Excellent CSS and unobtrusive JavaScript and AJAX/JQuery Frameworks. Must demonstrate high level of knowledge and application of CSS and JavaScript in developing the Presentation Layer of
Hand coding HTML/CSS/JavaScript - NO WYSIWYG ONLY coders
CSS/HTML Coding with viewing in client requested browser
Modern browser capability with HTML5/CSS3/JavaScript to create cross platform/browser/device UI
Debug browser compatibility issues with HTML/CSS/JS
SharePoint (2007/2010) knowledge and experience to include SharePoint framework
Responsive Web Design knowledge
Implement front-end coding (HTML/CSS/JS) into SharePoint using Visual Studio and SharePoint designer
Code desired look and feel in semantic HTML
Meticulous with design details and quality
Ability to take direction and receive end user constructive criticism
Works well under pressure while maintaining flexibility and professionalism
C# knowledge is a plus
Lead Information Systems / Data Engineer Resume Examples & Samples
Software design, development (Java, C++) and scripting (Perl, Python)
Data engineering (managing massive data volume and velocity, information cleansing & refinement, information models & architectures)
Deep working knowledge of specific tools and technologies (e.g., DBMS, ETL)
Design techniques and tradeoff analysis for scalability, availability, extensibility, redundancy, load balancing
Cloud Computing and virtualization
Service Oriented Architecture
Information Assurance
Attribute Based Access Control
Information Management
Information Exchange/interface specification
Agile Development and Agile Acquisition
Information Systems Knowledge Management Analyst Resume Examples & Samples
Active Secret security clearance with ability to maintain
Bachelor's degree in information management or related discipline
Four years experience as a knowledge manager. Ten years' experience may be considered in lieu of bachelor degree
Strong attention to detail and organizational skills
Excellent communications skills
Information Systems Knowledge Management Analyst Resume Examples & Samples
Bachelor's degree in information management or related discipline. Master's degree preferred
Minimum of six years' experience. Fifteen years' experience may be considered in lieu of bachelor degree
Must have strong attention to detail and organizational skills
Associate Director, Information Systems Resume Examples & Samples
Partner with stakeholders to understand key business needs and ensure we have the appropriate tools in place
Execute against strategy, including selection, implementation and on-going ownership of vendor tools
Manage relationships with vendors and 3rd party consultants that provide support for ERP applications
Cultivate long-term relationships with internal clients, encouraging future partnership opportunities
Manage day-to-day activities of 5 analysts while guiding team members' career development
Lead projects and coach / advise on all projects run by ERP Team
College graduate with 7+ years of Information Systems experience including 2+ years' experience managing a team
Excellent presentation, interpersonal, and communication skills – ability to communicate across all levels of an organization
Ability to balance between tactical value-creation with building strategic solutions that will grow and adapt along with our changing business needs
Project Management certification a plus
Experience with enterprise-class ERP applications a plus
Degree in MIS or Computer Science preferred
Head, Chemistry Information Systems Resume Examples & Samples
Develop productive partnerships with NIBR scientists, external collaborators, and academic experts to craft a NIBR scientific-process support and information-integration strategy that builds bridges within: cheminformatics, quantitative SAR modeling, molecular modeling, computational chemistry, computer-aided drug design, advanced structure searching, and the optimization of storage and retrieval of chemical information
Collaborate with key stakeholder groups to plan, implement, and support strategic initiatives in the NIBR global chemistry community
Develop standards, procedures, techniques, and tools for scientific data discovery, access, import, classification, transformation, and retirement (Working with IT software engineering, data architecture, operations, and platforms groups)
Facilitate rapid, economical reuse and re-purposing of scientific technology tools, computing resources, and data assets across NIBR
Build and lead a global organization that delivers measurable business results through the delivery and support of Information services and capabilities to NIBR
Develop and maintain an active research program, including mentoring of postdoctoral fellows, within the field of chemical information
Support the overall development and implementation of NIBR global IT strategy, as well as continued IT organizational improvement
Direct experience working on drug-discovery project teams
Exposure to senior management interaction
Professional software development or software project management experience
Head, Chemistry Information Systems Resume Examples & Samples
PhD (or other advanced degree) in Chemistry, Cheminformatics, Computational Chemistry or similar
Extensive professional experience in a global/international scientific drug discovery or biotech environment
Demonstrated leadership experience in the successful delivery of complex scientific information systems or software tightly associated with the scientific process or discovery
Acknowledged expert in your scientific discipline with proven deep subject matter expertise in chemistry/cheminformatics
Significant experience in statistical treatment of multivariate data (ideally including machine learning), data analysis, database design, information management and computer programming
Experienced in successfully designing and deploying practical and innovative solutions built on contemporary computing frameworks (e.g. NoSQL, SOA, Web 2.0 paradigms)
Innovative and pro-active with an ability to foster a positive working environment
Excellent planning, prioritization, problem solving and organizational skills; strong customer-orientation
Self-managing with proven ability to interact with a wide range of people and build strong positive relationships
Strong mentoring and people management skills
Excellent interpersonal skills with a proven ability to collaborate and lead
Refined communication and influencing skills across all levels of the organization
Demonstrated flexibility in dealing with ambiguity, change, and complexity
Advanced/fluent English (oral/written)
Information Systems Resume Examples & Samples
Financial Controls and Capital investments -- responsible for processing and tracking capital investment requests. Ensuring the IS portfolio is aligned with the IS budget and forecast submissions
Financial Reporting, Financial Oversight, Financial Projections, Budget approval, ROI analysis
Implement Standards, Methodologies Processes and Controls for all IS portfolio projects
Methodologies include metrics definition, process development and improvement, alignment with all regions
Tools, Support and Knowledge Management -- including training current staff on new enhancements, training of new staff
Focal Point (implementation/development/support) -- responsible for maintaining financial data within the demand management tool. Coordinating with IS Finance and PMO delivery to ensure all projects are updated within the tool
Portfolio Management verifying investment types and overall investment mix within guidelines provided
Overall Portfolio Reporting and ROI calculations
Strategic Performance Management
Overall Performance management including Summary, Financial metrics/KPI reporting, ROI performance reporting
Resource capacity planning
Seven plus (7+) years relevant IS experience or equivalent proven project management experience in an IS capacity
Strong knowledge of project management methodologies, financial planning and portfolio management
Must be able to work effectively and independently
Skills in cross-functional collaboration, facilitation and coordination
Excellent communication and facilitation skills with senior level audiences
Experience within the pharmaceutical, biopharmaceutical, or biotechnology industries preferred
Proficient in Microsoft Applications (Excel, Word, PowerPoint, Visio, Project)
Manager, Laboratory Information Systems Resume Examples & Samples
Project manage lab IT system upgrades and implementation of new software application including development of end user requirements
Work as a liaison between the Quality Control Laboratory, Quality and IT to provide validation support, software implementation, and technical support for computer hardware and software issues
Provide support for system owners and administrators for various laboratory instruments utilizing computerized systems in the Quality Control Laboratory
Assist in the development and implementation of technology for the Laboratory as part of corporate initiatives
Coordinate with IT to administer access to computerized systems and network resources for Quality personnel. Coordinate the electronic filing of all Quality Control laboratory qualification documentation
Serve as a Technical Advisor (with signatory responsibilities) on Computerized Systems Validation documents. Provide oversight to development of qualification protocols for Laboratory equipment. Provide oversight to development and validation of Excel spreadsheets
Ensure Quality Control operations is prepared for inspections by internal auditors, Global Quality and outside Federal/Global agencies. Ensure instrumentation compliance with cGMP practices and current Standard Operating Procedures (SOPs). Enforce laboratory policies
Perform technical review of executed qualification related documentation when needed. Provide training/guidance to Quality Control Laboratory personnel on Mylan policies/SOPs
Represent the Laboratory in consultation investigations, justify results, determine ways to improve, and the Standard Operating Procedure (SOP) application of concepts
Assist the Corrective Preventative Action program in problems with instrumentation. Ensure resolutions determined within an investigation are followed through to completion. Ensure resolutions determined within an Exception are followed through to completion
Minimum of a Bachelor's degree (or equivalent) and 2-4 years of experience. However, a combination of experience and/or education will be taken into consideration. Minimum of 7 years of experience is highly preferred
Must possess knowledge of and adhere to Company and departmental policies and procedures, as well as government regulations. Must possess knowledge of USP, current Good Manufacturing Practice (cGMPs), 21CFR Part 210, Part 211, and Part 11. Knowledge of EudraLex - Volume 4 and World Health Organization (GMP) guidelines preferred. A background knowledge in pharmaceutical science or engineering, and equipment or computerized system validation is advantageous. Knowledge and understanding of pharmaceutical manufacturing equipment, facilities, and laboratory instrumentation preferred. Must understand and adhere to Company and departmental policies and procedures
Must possess excellent organizational and deductive reasoning skills. Strong communication and written skills are required. Working knowledge of Trackwise, Documentum, SAP, and Microsoft Office, including Word and Excel, is preferred. Must demonstrate the ability to multi task by performing multiple projects and tasks simultaneously. Familiarity with Manufacturing, Regulatory Affairs, Quality Assurance, and Quality Control environments is advantageous. Must be able to work and interact well with other employees at all levels
Position functions semi-autonomously. Position directly supervises employees. Carry out supervisory responsibilities in accordance with the organization's policies and applicable laws. Responsibilities may include interviewing, hiring, and training employees; planning, assigning, and directing work; appraising performance; rewarding and disciplining employees; addressing complaints and resolving problems
Ability to read and interpret complex business and/or technical documents. Ability to write comprehensive reports and detailed business correspondence. Ability to work with groups of people such as other departments and communicate known concepts. Ability to present to a group of departments
Ability to solve equations, apply technical mathematical concepts, and perform complex computations. Ability to apply advanced mathematical concepts such as exponents, logarithms, quadratic equations and permutations. Ability to apply mathematical operations to such tasks as frequency distribution, determination of test reliability and validity, analysis of variance, correlations techniques, sampling theory, and factor analysis is preferred
Ability to solve problems with a variety of concrete variables through semi-standardized solutions that require some ingenuity and analysis. Ability to draw inferences and follow prescribed and detailed procedures to solve moderately complex problems
Typically sitting at a desk or table. Intermittently sitting, standing, walking or stooping. May be required to stand; walk; stoop; bend; kneel; and climb steps. May require use of hands and use of arms. Sedentary lifting requirements. May be required to wear a respirator
Normal office or laboratory situation. Works alone or closely with others. Requires extensive safety training and/or use of personal protective equipment
Senior Analyst, Global Information Systems Resume Examples & Samples
Support the general GIS needs of International Business Analytics Team Work closely with the GIS Manager on implementation, and management of Vertex International Commercial systems. Focused efforts on solution development, and analytical tools, reports, and dashboards
Aid in the implementation of our BI data warehouse and reporting platform for the International Commercial organization, in addition to ongoing support and enhancement of the current BI Tools
Administration and customization of International CRM
Proactively seek solutions for complex business processes, with a focus on increasing accuracy, and reducing workload
Experience in the Pharmaceutical industry
Strong communication skills are required
Collaboration with international pharmaceutical sales & marketing teams (Strongly preferred)
Strong understanding of the Commercial landscape of the US pharmaceutical industry and related data eg: Pricing, Sales & Returns, Network Pharmacy data, CRM data, Healthcare Entiy data etc
Experience in Business Intelligence platforms like Microstrategy and Tableau is required Experience with Data Warehouse design, architecture and management
Experience with Oracle, SQL, and Informatica preferred
Understanding of CRM tools such as SalesForce.com Advanced knowledge of Microsoft Office tools, especially Access and Excel
Strong understanding of Macros, VBA, and other automation tools
Information Systems Development Resume Examples & Samples
Gather and document user requirements
Maintain basic computer-based information systems or portions of systems for the Business Unit
Perform basic system analysis and design following supported guidelines and procedures
Perform development testing
Assist with the coordination and installation of application programs
Perform change control while following a rigorous systems development lifecycle
Follows GLP expectations for computer systems validation
1-3 years' experience using and operating or managing the Provantis computer system
A strong working knowledge of GLP's and industry-acknowledged standards for the systems development lifecycle
Prior experience with computer systems validation
Manager of Information Systems & Technology Resume Examples & Samples
Microsoft CRM 2011-2016. Basic knowledge of entities, creation and customization of views/forms as well as workflows
Basic knowledge of Active Directory, Exchange administration and server backup
Strong knowledge of data manipulation and reporting via Excel
Excel Pivot Tables
SQL Service Reporting Services
SQL/T-SQL
PowerShell
Basic Firewall knowledge – NAT, ACL's, Policies,
Senior Information Systems Technologist Resume Examples & Samples
4+ years HW/SW maintenance/troubleshooting/design skills for UNIX systems
US Citizen with current/existing Secret Clearance or higher
Must be willing and able to do CONUS/OCONUS travel if necessary
Must be willing and able to work non-standard work week, overtime/weekends/shift work and be willing to support customer tasking as a part of the Raytheon team
Direct experience on SUN and/or SGI workstations (or equivalent UNIX platform),
Ethernet networks (Fast/Giga), routers and switches
Experience in ATM LANs, long haul links, RF links, VOIP, and data communications
UNIX general system administration, UNIX coding/debugging, scripting with C++, Java, and/or Perl
Experience with Python, Sybase and/or SQL
Cryptographic devices such as KG75/175, STE telephones
Familiarity in working with data transmission over RF and satellite links
Familiarity with the Global Hawk Ground Segment systems a plus
Experience or familiarity with HVAC, UPS systems, diesel generators a plus
BS in related discipline and 4+ years of relevant experience OR 12+ years of relevant experience in-lieu of degree
Information Systems Technologist Resume Examples & Samples
2+ years applicable experience
US Citizen with existing/active TS/SCI Clearance Poly
Operational mission management and crew supervision experience
Operational testing and validation experience
Operational logistic crew supervision experience
Information Systems Technologist Resume Examples & Samples
US Citizen with existing/active DoD TS/SCI
Must be willing to work 40 hour work week, with shift and weekend work required as necessary to meet ISEC objectives
Cryptologic Equipment experience
Senior Information Systems Technologist Resume Examples & Samples
Installing and support of engineering applications
A working knowledge of Linux/Unix systems as well as basic administration/operating system support
Development and maintenance of programming scripts for design automation, system administration, design and verification tasks using languages such as Linux shell, Perl, TCL and Power Shell
Experience using revision control systems such as Cliosoft, SVN and GIT
Experience with any of the following tools
Cadence Virtuoso (Or equivalent)
Mentor Calibre or Cadence Assura
Cadence SKILL programming
Cadence Encounter (Or equivalent)
Proactive customer engagement skills with users of all levels
Must work well in a team/collaboration environment
Demonstrated ability to manage vendors
Technical computing/networking problem resolution within Engineering, Test and Manufacturing
Understanding of network services as related to Microsoft Windows, UNIX and Linux environments (e.g. DC, GC, NIS, DNS, DHCP, etc)
In-depth knowledge of operating system concepts and implementations
2 years or more experience in support of Microsoft Windows desktops and Windows Servers(e.g. Windows 7, and Server 2012)
Experience with a distributed computing environments
Mixed signal design experience
Experience with a digital tool flow, like Synopsys Design Compiler, or Cadence Encounter
Experience with simulators like Spectre, Ultrasim, and Modelsim
2 or more years of Linux/UNIX administration (NIS, NFS, Redhat, etc.)
Programming skills (eg: C++, C#, Perl, Python, HTML, CGI, Matlab)
Active DoD clearance or the ability to obtain security clearance
Experience with virtualization, particularly VMware Workstation
Experience with server hardware support and diagnosis
Understanding of disaster recovery concepts (system backup, storage and management)
Experience with storage hardware support and diagnosis as well as knowledge of NAS and/or SAN
Project management skills and experience
Bachelor's degree in Computer Science, Engineering, Electrical Engineering, Systems Engineering or similar technical degree and 6 years of related experience, or
Master's degree in Computer Science, Engineering, Electrical Engineering, Systems Engineering or similar technical degree and 4 years of related experience, or
PhD Bachelor's degree in Computer Science, Engineering, Electrical Engineering, Systems Engineering or similar technical degree and 2 years of related experience
Senior Information Systems Technologist Resume Examples & Samples
4+ years applicable experience
US Citizen with existing/active TS/SCI Clearance
Possess working knowledge of Deployable Ground Intercept Facility (DGIF) and Ground Control Processor system
Operational knowledge of current AF DCGS SIGINT PED operations and TTP
Experience authoring technical/analytical reports for testing activity findings
Must be willing and able to travel if required (No travel now but some future travel may be required)
Must be willing to work 40 hour work week, with shift and weekend work required
Past experience with Command or Higher Headquarters level communication and coordination
Possess manager level knowledge of AF DCGS intelligence IT systems, operating systems (Unix, Solaris, Windows), server management, system recovery, Crew Communication systems, account creation, and logistics support processes
Senior Information Systems Technologist Resume Examples & Samples
VOIP
Unix scripting
Imagery processing
Information Systems Technologist Resume Examples & Samples
ML-STD-1553
Crypto KG-75 and KG-175
C++, Java, Perl language
Sybase and MySQL database
Security+ certification
Information Systems Resume Examples & Samples
Currently be pursuing a Bachelor's or Master's in Computer Science or Computer Information Systems
Interest and/or experience in software development, web development, computer hardware, controls and automation
Ability to ask "why" and challenge the norm
Be self-motivated and willing to challenge yourself to develop your talents and skillsets
Mgr Information Systems Resume Examples & Samples
Identify areas of improvement and tie this to the IT Transformation Roadmap (TRM)
Collaborate with other IT and business unit leadership to understand the priority items that need to be transformed
Document the current state of the service to be improved
Plan improvement and include key members of the organization to ensure that the solution will meet the needs of the business
Test for desired results during implementation of improvement to ensure that the solution is in line with the requirements
Ensure that all improvement efforts are documented and there is consistent reporting of status to show the progress of in-flight projects and the results of completed improvements
Train and mentor operational groups on improvements and how it will impact their workload
Analyst, Geographic Information Systems Resume Examples & Samples
Manage incoming vendor data and automate updates using python scripting and FME
Assess data from internal and external sources to integrate into the corporate GIS database, including quality assurance, documentation and metadata maintenance
Perform GIS solution design and analysis
Provide technical support to non-specialized GIS users
Participate as a member of our response management team that responds to safety and environmental incidents
Integrate GIS workflows and deliverables into the existing web GIS environment and participate in site administration
Coordinate simultaneous projects on tight deadlines while maintaining a high quality product
Five or more years of experience using GIS
Oil and gas industry experience is preferred
A diploma or Bachelor degree (GIS or geography major is preferred)
Proficiency in the use of Environmental Systems Research Institute (ESRI)'s ArcGIS suite of products for solving spatial problems
Previous use of FME, ArcServer, Geocortex, Python, and Oracle is an asset
Understand data management principles, spatial data formats, and raster data commonly used in the upstream oil and gas industry
Knowledge of GIS technical skills, concepts and terminology (including map projections, coordinate systems, datum transformations and Geomatics)
Independent decision making while continually seeking knowledge about the systems, processes and hazards for better understanding
You do not take or tolerate shortcuts and if the procedure is incorrect, you fix it
Attractive annual incentive program
Flexible benefits package
Rewarding pension and savings plans
Information Systems Technologist Resume Examples & Samples
Work independently with minimal oversight creating, maintaining and coordinating data so the information can be sent to management
Brief various management levels on incoming requirements
Conduct first tier analysis then develop, maintain and deliver detailed schedules and actions
Brief personnel on procedures and techniques to research and respond to requirements
Draft emails or other responses to the field for actions items as directed
Prepare operational database reports, summaries and highlights for appropriate managers
Deliver required documentation to include both program level and user level information
Manage ongoing operations performing multi-tasking functions for quick turnaround of results
Mentor personal on operations desk procedures, duties, and responsibilities
Perform data transfer functions, provide initial analysis and conduct database queries
Existing TS/SCI security clearance with a polygraph
Technical background with experience managing and coordinating requirements
Multiple years of project management experience or similar background
Basic knowledge of SS7 technology and familiarity with cellular networks and communications
Ability to work off hours (1800 – 0600) on demand to support operational requirements
Excellent written, verbal, analytical, documentation, and organizational skills to include the Microsoft suite of tools (Microsoft Word, Excel, PowerPoint, Visio, and Outlook)
Results oriented and ability to multi-task in a dynamic, fast-paced environment
Self-motivated and passionate about supporting the mission
Solid understanding of program risk relating to success and customer satisfaction
Detail oriented team player with excellent communication skills
Must have 8 years professional experience
B.S. /B.A. Degree in a technical field such as Engineering, Computer Science, or equivalent experience
Information Systems & Technology Placement Resume Examples & Samples
Working towards a degree in a computing, technology or business related discipline
Knowledge of or willingness to learn project management, technical development and/or business/systems analysis
Pragmatic problem solving approach with the ability to make decisions and take measured risks
Solid experience in commonplace business packages such as Microsoft Office
Flexibility to travel – this may be required depending upon demands
Information Systems & Technology Graduate Resume Examples & Samples
Degree in a computing, technology or business related discipline with a minimum of a 2:1
Demonstrable passion for technology and innovation – appreciation of modern systems delivery including development tools, infrastructure, techniques, frameworks and approaches
Ability to work in a diverse multicultural team environment with strong cross functional communication skills
Laboratory Information Systems Application Specialist Resume Examples & Samples
Serves as a liaison at the Medical Center between all laboratory systems and all other activities that utilize laboratory data either directly or indirectly
Serves as a liaison with other departments at the medical center
Serves as network manager for technical issues regarding connectivity and communication protocol, hardware upgrades and specifications and any other technical issues involved with the management of the laboratory clinical information systems
In coordination with local laboratory management and technical staff, serves as a scientific and technical business analyst with a focus on improving system usefulness to the local user
Writes and directs CCL programs and management reports that will assist laboratory management and facility administration to manage personnel, workload and cost accounting
Works with local laboratory management and facility administration, seeks ways to improve patient satisfaction with the overall laboratory encounter
This involves training new staff as well as re-training existing staff on process improvement techniques
In addition manages the training of staff on all new systems used by the laboratory
Works with all facility Systems Coordinators as well as local departments, assists as the primary facility contact for all applications touching laboratory data 24 hours a day, 7 days a week
Works with local laboratory management and facility administration and other Laboratory Systems Mangers in reducing inefficiencies by standardizing documentation and protocols for local, state and federal inspection of the laboratories, including CAP, CLIA, TJC and the Stat of California
Provides leadership and direction for business and functional areas, contact vendors of operations
Responsible for managing the installation of mainframe systems
Recommends innovation and anticipates the future direction of both business and information processing technology, functions as a technical consultant to various information technology in relations to laboratory instrumentation
Serves as a consultant to department staff in interpreting systems data
Acts as interface between system group end users
Coordinates system support, perform system administration, including security, software updates for laboratory instruments
Tracks, trends and reports to the appropriate supervisor/manager employee errors when working with laboratory systems; initiates corrective action as appropriate
Minimum three (3) years of experience in managing large scale clinical laboratory information systems and other hospital systems
Minimum five (5) years of experience as a clinical laboratory scientist in all departments of a medium to large clinical laboratory
Master's degree preferred
Experience with Reference Lab Network (RLN) and pricing tool preferred
Recent Blood Bank experience and knowledge of workflows is preferred
Minimum three (3) – five (5) years experience with PathNet, Transfusion, and Micro build preferred
Must have understanding of how to build for outside reference labs, build rules, set up quality control and autoverification rules in Cerner
Experience with a middleware applications and rules writing
Experience with SQL, Clarity and HL7 is preferred
Understanding of Health Connect functionality and how lab system interacts is strongly preferred
Also need knowledge of RMS, Medical Device Integration, and foreign system interfaces
Knowledge of documentation and proper change control procedures, ability to prepare job aids and instructions for end users
Exceptional analytic and critical thinking skills, writing skills, communication skills, and ability to work within a team
Director of Information Systems & Business Intelligence Resume Examples & Samples
Work with the senior management and the Executive Steering Committee to evolve and align our technology vision and business information infrastructure to enhance business monitoring and analytics, and scale operational automation
Drive a strategic roadmap for our business information infrastructure, application solutions, architecture, governance, and business support processes. Ensure effective and proactive business engagement through strategic planning, requirements definition, analysis, application support, issue resolution, and ongoing training. Effectively measure service levels and business value, and ensure stakeholder satisfaction
As a technology advocate and advisor, remain current with IT and information management trends to continuously improve operational efficiencies, meet challenges, and produce high levels of return on investment. Work with our Engineering team to enhance the use of our own data management software for business monitoring, intelligence, and analytics
Ensure a secure, stable, and compliant technology environment by driving application-related key controls, information security, secure coding practices, legal compliance processes, and ongoing audit support. Ensure proper monitoring of infrastructure, applications, and business processes. Identify gaps and implement effective and scalable solutions
Implement expert project management disciplines, application team policies, procedures, standards, and guidelines. Monitor technology projects to ensure effective project management and successful outcomes
Leverage third-party application services and consulting expertise where appropriate, and manage vendor relationships to ensure best terms and pricing
Work with the CFO and the IS leadership team to provide annual budget planning and management, status reporting, and executive presentations of improvements and ROI
Define objectives for IS employees, conduct weekly staff meetings, 1:1 discussions, and employee reviews to ensure the highest levels of performance
Manage and direct the activities of your team to establish and meet the departmental goals, budgets, and key performance metrics
The proven ability to provide visionary leadership with the passion, focus, conviction, and knowledge to inspire others, drive meaningful and transformative change with technology innovations, and achieve long-term goals
Strong collaboration skills and experience working in a cross-functional, matrixed organization across boundaries to solve key challenges
An effective manager with a passion for service excellence and the ability to develop and motivate a team with deep technical expertise, imparting a strong sense of service ownership
Keen insight and understanding of emerging technologies and market trends that can be leveraged for our enterprise
Excellent written and verbal communication skills including the ability to present complicated technology concepts simply and clearly to a non-technical audience
Bachelor's degree in Engineering, Computer Science, or other technical degree with equivalent experience. An MBA or similar post-graduate work is a significant plus
Minimum 10 years of experience in a business information infrastructure role. Background in software development and database engineering is a significant plus
Minimum 7 years of experience in leading and managing high performing teams and budgets
A track record of planning, building, and implementing scalable information management infrastructure solutions for a global enterprise
Significant experience with business application planning and implementation across private and public cloud environments
Information Systems Resume Examples & Samples
Bachelors Degree in Computer Science or related field, or equivalent experience
Minimum of 7 years directly related experience
In-depth knowledge of Cyber Security policy development, threat mitigation tactics and security deployments
In-depth knowledge of security tools, e.g. vulnerability scanning, SIEM, CISCO IPS, IDS, ASA, mobile device management, secure wireless, syslog, network egress/ingress filtering and monitoring, Active Directory GPOs, Windows Server and desktop security, multi-factor authentication, web filtering and application firewalls
Strong understanding of networking fundamentals
Candidate must have an active Security+ certification or be willing and able to successfully obtain and maintain Security+ within 6 months of hire
US Citizenship required. Candidate must be able to obtain and maintain a DoD security clearance
Information Systems Operations Manager Resume Examples & Samples
Experience with Siebel CRM or similar ticket-tracking tool
Experience in analysis of business and user needs to develop requirements documentation for the implementation or revision of systems and applications projects for specified business units
Experience in an operations role that involves triaging tickets and coordination with multiple tiers, including help desk and operations
Experience with eliciting requirements using interviews, data analysis, business process descriptions, use cases, scenarios, business analysis, and workflow analysis
Experience with reviewing and evaluating business specifications to determine their feasibility, implementation, and compatibility with current systems and architecture standards
Ability to take high level business and functional requirements and break it down to detailed technical requirements
Ability to identify data quality and integrity issues and provide resolution recommendations after performing in depth analysis of issues
Ability to obtain a security clearance
3+ years of experience in a fast-paced, rapidly changing environment
Experience with managing and coordinating the activities of multiple project teams
Experience with using IBM Rational Suite, including ClearQuest and Soda, and DOORS
Experience with leading and working with multiple stakeholders to comprehend the business processes, analyze the operational systems, and correlate the relevant data
Knowledge of the grants management line of business
Knowledge of Content, Portal, and Search using Autonomy IDOL and Web Services to comprehend the issues and involve the appropriate technical resource needed to resolve issues
Ability to juggle multiple requests, prioritize appropriately, and track them to completion
Ability to think creatively to resolve complex problems
Ability to demonstrate clear and professional communication
Ability to be a team player and multi-task
Possession of excellent organizational skills
Possession of excellent coordination skills
BA or BS degree in Information Systems or a related field
Information Systems Senior Analyst Analytics Resume Examples & Samples
Strong analytic solution skills and ability to build and leverage relationships
Strong drive to execute on solutions Excellent written, presentation, and verbal communication skills
Understanding of economic, financial, and general business concepts Previous managerial/team leading experience would be a plus but is not essential
Working knowledge and/or experience with the following technologies desired: ETL – (Cast Iron, Informatica, etc.) Data Warehouse/BI/Analytics – (Microstrategy, SAP BW, Business Objects, Cognos, Lumira, Tableau, etc.) Databases/data analysis – (RDBMS, Oracle, DB2, SQL Server, SQL, MSAccess, OLAP, PL/SQL, Python, R)
10+ years of experience at a professional level or 8 years of directly related experience
5+ years in an analytics role, providing strategy, vision, direction, and execution
Master's degree in Data Science preferred with strong quantitative background
VP, Information Systems Resume Examples & Samples
Accountable for and directly leads the delivery of HRCM, Business Intelligence and Conifer Health corporate product development teams. Ensures that the appropriate blend of internal and outsourced subject matter expertise and delivery capacity is maintained for optimized delivery through active leadership of both internal and outsourced delivery teams
Actively participates and provides strategic architectural guidance in the solution architecture strategy for each business unit and ensures that Conifer Health enterprise business strategies are well represented
Leads the ongoing advancement of the enterprise architecture and product engineering governance program, including the coordination of an appropriately balanced pursuit of enterprise business, information, technical and solution architecture strategies
Leads the identification and analysis of enterprise business drivers to derive enterprise business, information, technical and solution architecture requirements
Analyzes industry, technology and market trends to determine their potential impacts on the enterprise
Provides technical due diligence leadership for M&A activities and actively convergences acquired assets into the governance program. Also works closely with the deal pursuit teams to ensure client integration technical strategy, costs and timelines are well represented in deal models
Leads and facilitates the creation of governing principles to guide solution decision making for the enterprise
Analyzes the current business and IT environment to detect critical deficiencies and recommend solutions for improvement
Ability to lead large product development teams having a tenured exposure to multiple, diverse business and technical configurations, technologies and processing environments
Ability to effectively contract, lead and oversee large product development outsourced arrangements
The ability to balance the long-term (or "big picture") and short-term implications of individual decisions
The ability to comprehend rapidly the functions and capabilities of new trends and technologies
Proven strategic thinker with the ability to translate business demand into technology strategy
Strong understand and acumen in healthcare provider and payer operations technology
Strong presentation and communication skills, with the ability to influence at the Conifer senior management team level and the most senior levels of prospective and existing client organizations
Influential in the organization and a team player
Highly supportive of the business and its ideals and strategies
Neutral toward technology, vendor and product choices, and more interested in results than in personal preferences
Effective at driving short-term actions that are consistent with long-term goals
BA/BS Degree in Computer Science, Management of Information Systems or a related field
20+ years in technology delivery; 10+ years in technology leadership role; 10+ years in Healthcare Information Technology (H.I.T) field
3+ years in Big Data technology delivery (Hadoop, Data Virtualization, etc.)
10+ years product development leadership
Senior Information Systems Auditor Resume Examples & Samples
Assisting in the planning and scoping of audit engagements through developing sections of applicable audit programs
Conducting audit fieldwork using observation, substantiation of issues, research, interviews, detailed testing, documentation review, and data analysis
Documenting business processes and audit observations
Documenting audit recommendations and issues by compiling adequate evidence
Working with audit clients to develop and recommend value-added, feasible solutions; and
Continually increasing knowledge in the areas of IT, auditing, accounting, and the healthcare industry
Formal IT audit training is required
Two or more years work experience in IT audit capacity is required under experienced auditor supervision
Experience in public accounting (Big 4) or large company is preferred
Experience with testing controls and performance of substantive procedures in complex and/or specialized areas is required
Experience in analyzing evidence, reaching logical conclusions, issue identification, and developing strategic recommendations is required
Experience in all aspects of audit evidence, including development of workpapers, performance of quality assurance reviews, and documenting review notes for less experienced auditors
Excellent verbal and written communication skills are required
Experience with regulatory compliance areas such as Sarbanes-Oxley, HIPAA, HITECH, and PCI is preferred
Knowledge and experience utilizing ISACA standards for IT auditing and/or The Institute of Internal Auditors Professional Practices Framework is preferred
Knowledge and experience using IT process and control frameworks such as COBIT is required
CISA, CIA, CISSP, CISM, or CPA certification(s) preferred
General knowledge of programming, networking, database, and security concepts and technologies is required
Knowledge of operating systems, database management systems, system development life cycle, and/or project management practices is required
Basic knowledge of current/emerging technologies within the healthcare industry (e.g., electronic health records, cyber security, cloud computing, social media) is preferred
Experience in developing continuous audit routines is preferred
Senior Information Systems Audit Developer Resume Examples & Samples
Participate in all aspects of the BI development lifecycle, including, but not limited to, requirements gathering, data modeling, and product development
Perform complex analysis and create ad hoc reports as requested by department management and personnel
Engage with customers to deeply understand the business needs related to reporting and visualization efforts
Produce technical solution designs that meet the business requirements in a manner consistent with company and industry standards
Use and support database applications and analytical tools, evaluate data quality, applications, and workflow functions
Identify data sources required to satisfy project requirements and communicate with owners to gain access
Document all requirements, deliverables, and work performed
Support existing BI products, applications, and automation solutions
Provide excellent customer service in interactions with corporate clients/personnel
Report progress to IS Audit Development Team management and update project tracking documentation
Utilize internal and external training opportunities to cross train on other BI tools and database platforms (e.g., Business Objects, Microsoft SSIS, Tableau Server, Teradata, etc.). Minimal travel required for continuing education training
Typical work week hours can vary depending on workload and project deliverables
Perform other duties as assigned, including miscellaneous hardware support, etc
Self-driven and motivated for continuous improvement and satisfying customer needs
Works independently with general supervision and guides colleagues with less experience
Multitasks, works well with deadlines / related time pressures, and always maintains a positive attitude
Establishes and consistently meets project deadlines
Demonstrates proficiency in information gathering, rapid development of solutions, adapting to changing business needs, and excellent customer service
Demonstrates strong analytical and organizational skills and creativity
Displays excellent oral and written communication skills
Possesses technical aptitude to learn and adapt to new industry applications and tools
Communicates and facilitates topics clearly and effectively across department lines; working inside peer groups and receiving guidance from supervisor
Possesses extensive experience in large-scale reporting development projects (ad hoc and standard queries)
Possesses broad SQL development experience with solid understanding of relational and multi-dimensional designs. Specific knowledge of Oracle, IBM DB2, Teradata SQL, and Microsoft SQL preferred
BI tool architectures, data models (schema, fact, and dimension tables), and functions experience required. Tableau or Qlikview experience is preferred
Visual reporting best practice knowledge preferred
SQL Server Integration Services (SSIS) experience preferred
HTML/CSS and JavaScript experience preferred
Expert knowledge of Microsoft Office, specifically Excel
Bachelor's Degree required. Majors in Information Systems, Information Management, Computer Science, or Business Intelligence/Data Analytics preferred
1 to 3 years development/data/reporting/analytics experience
Specific expertise and experience in the area of business intelligence is required
If coming from another BI platform, certification in Tableau or Qlikview is required within one year of employment
Information Systems Operations Internship Resume Examples & Samples
Interns will have the opportunity to work as part as a production team alongside with experienced IT professionals. You will also have opportunities to interact with business partners and potential hiring managers within Information Services
Participate as an active team member working on various projects within your assigned team
Provide input and express creative solutions to IT problems
Must be currently attending an accredited college or university
Cumulative Grade Point Average (GPA) of 3.00 or greater
Ability to communicate effectively, both oral and written. Ability to communicate on a technical level
Ability to work effectively in a team environment
Ability to analyze and interpret information
Director of Information Systems Resume Examples & Samples
Five years' experience in related field
Work knowledge of AS400 Operating Systems, Novell and Microsoft Operating Systems
One or more years' experience in management, including project management, Novell and Active Directory administration
Excellent analytical as well as oral and written communication skills with the ability to effectively work with customers, coworkers, company partners, and vendors
Ability to work independently as well as in a team environment
Strong interpersonal and analytical skills
Effective at maintaining a customer satisfaction track record and able to handle multiple tasks and projects with varying priorities
Ability to function in a changing and demanding work environment
Capable of analyzing business issues and effectively implement the changes to resolve them. Familiar with network concepts and protocols
Senior Information Systems Assistant Resume Examples & Samples
Provides support for computer information systems, databases and applications in assigned area; performs complex troubleshooting for various applications
Participates in the development, programming, testing, debugging and implementation of new computer application systems releases, modules and functionalities; conducts version management
Designs and develops computer application systems and programs, typically using more than one programming language (Java, Javascript) as well as UN established standards for IT technologies and tools
Installs computer application systems software and hardware according to specifications; monitors applications systems using appropriate monitoring tools and produces monitoring reports
Manages, designs, creates, produces and maintains technical documentation for relevant computer application systems and products; manages and administers changes to technical documentation in accordance with prevailing change management and operation procedures
Assists in developing/refining support and operations procedures for relevant computer applications systems, including programming requirements and recommendations to users for the programming interfaces
Serves as team leader in projects dealing with the planning, specification, design, development, implementation and maintenance of simple computer application systems; liaises with users to define and specify requirements; builds, tests and modifies prototype computer application systems; performs installation and maintenance of computer applications systems in user offices
Contributes to feasibility studies, systems analysis, design, development, implementation and evaluation and testing of computer application systems improvements and new computer application systems
Assists in the identification of user computer application systems needs, including business process and document workflow analysis, organization and maintenance of document repositories; identifies classification schema, retention and archival procedures; designs and develops workflow systems; conducts research on document/information/knowledge management computer applications' tools, procedures and standards
Provides support on computer application systems development matters, including security and data backup and recovery
Drafts correspondence and communications; including work plan revisions and other related issues, as well as prepares unit contributions for a variety of periodic reports
Keeps abreast of developments in the field; conducts research on new technologies; performs benchmarking and proposes new acquisitions; assists in the implementation of new technologies
Provides guidance and training to new/junior staff; plans day-to-day work and supervises other staff as required
Information Systems Assistant Resume Examples & Samples
Acts as focal point for receipt and processing of user requests
Provides basic technical support on relevant software assistance applications in assigned areas
Supports use of machine translation systems, translation memory, documentation database and translation management systems
Trains and advises translators and other Languages Services staff on alignment, the proper use of translation technology including but not limited to Computer Assisted Translation (CAT) tools and machine translation systems
Attempts to resolve problem calls or service requests on initial contact
Maintains regular contact with users and liaises with technical staff to provide support as required
Diagnoses and resolves software problems with minimum delay
Assists in performing software distribution updates, scripting, testing, and support
Provides front-line advice service to end-users on software related problems first and second-level language specify desktop troubleshooting in connection with the Information Technology Section helpdesk
Performs tasks related to scheduled services, including language specific equipment replacement, equipment installation/de-installation, software installation
Diagnoses and resolves any software or connectivity problem with minimum delay
Provides basic training to end-users on the use of standard systems
Logs all actions in the automated tracking systems, including site survey information, steps taken to resolve problem or to complete task, problems encountered, current status, etc
Provides advice to clients regarding ITS standards and workflow processes
Performs quality assurance procedures to ensure client satisfaction
Escalates problems encountered to the supervisor
Conducts research on new technologies as requested
Keeps abreast of developments in the field
Assists in testing and evaluating new products and technologies
Provides ongoing and specialized training to language staff as required in word proceeding techniques, CAT tools and other software and databases necessary for their work
MD, FEP Information Systems Resume Examples & Samples
Responsible for the day-to-day and strategic oversight and performance management of the South Carolina Portability/DR contract. Responsible for ensuring the needs of the Plans are met by effective vendor performance
Responsible for the annual sourcing vendor's contract negotiation and measurement of the performance incentive programs and budgets
Develop and track subcontractor and internal staff activities, including oversight in the development and tracking of full contract term budgets exceeding $100 million
Responsible for the vision, leadership and ongoing development of FEPExpress. This claims processing system supports the largest private insurance contract in the world, and processes an average of 150 million claims per year
Partner with business partner stakeholders to identify business requirements which lead to systems enhancements and services that improve business processes and performance and support critical business strategies. Direct and provide oversight of the analysis, design, development and implementation of major FEP releases. Co-manage major installations and participate in post mortem activities to improve the process
Provide Program Management direction and leadership for the technology components of major FEP initiatives as appropriate
Ensure BCBSSC Service Level Requirements are met or exceeded and a mitigation plan is developed when service levels are not at expected performance levels
Develop, support and oversee an IT strategic plan that aligns with, and is driven by, existing and future organizational objectives. Partner with Plans and Association staff to develop roadmap for future vision of architectural platform and business processes. Ensure strategy alignment with FEP strategic plan and Association architectural framework
Direction and oversight of internal resources and consulting services responsible for the design, development, testing and implementation and on-going maintenance of internal and Plan-facing applications. Create and oversee internal department budget
Responsible for day-to-day customer relations with, and support to, FEP senior and middle management. Serve in a consultative role as an active participant in developing and implementing FEP Program efficiencies. Ensure roles as defined in the contracts are filled with qualified personnel and ensure responsibilities are monitored and measured
Bachelor degree with a minimum of 10 years of leadership experience in information technology, in health insurance technology and operations
Experience in a Blue Cross Blue Shield Plan preferred
Master's Degree preferred
Excellent relationship management and customer service skills required
Demonstrated experience effectively interacting and interfacing with a broad spectrum of constituents ranging from senior executive level positions internally; within the federal government and plans as well as vendors and advisory groups
Excellent organizational, verbal, and written skills required
Analytical, planning and large-scale project management skills are required
Experience with Disaster Recovery and contract management (terms, conditions, changes, etc) and effective problem resolution with sourced services and capabilities
Experience managing several concurrent, large, system projects. Must be skilled at consensus building. Often called upon to resolve conflicting business priorities, as well as opposing technology needs and vendor promises
Experience in leading a highly professional and technology savvy staff in delivering value to customers
Skilled in staff development, team building and mentoring
Senior Information Systems Risk Analyst Resume Examples & Samples
Working knowledge of UNIX, Linux, Windows (all versions) and network architecture
Strong analytical, troubleshooting, and organizational skills
Ability to work well within a fast paced team environment
Secret Security Clearance
Possess and maintain a current DoD 8570 certification (i.e. CISSP, Security+, CISM, CASP, CAP, etc.)
Thorough understanding of the following: NISPOM, ISFO, DoD IA standards and Certification and Accreditation (C&A) processes
Information Systems Coordinator Resume Examples & Samples
Maintains core, application master files to include but not limited to payer, provider, department, visit type master files and all associated tables and category lists
Assists the system analyst perform unit testing of multiple applications
Documents and analyses results and recommends technical or procedural resolution
Assists users with technical issues related to support applications
Takes on call rotation for Help Desk calls
Researches requests for master file additions and changes, evaluates the impact and takes the appropriate action to proceed or escalate the request based on established protocols
A minimum of two years of related experience required
An Associate's degree and a minimum of an additional two years of revenue cycle system/information technology experience may offset the degree requirement
A High School diploma or GED and a minimum additional five years of information technology system or other business/clinical applications experience may offset the degree requirement
Geographic Information Systems T Resume Examples & Samples
Manage and lead a small team
Understand the collection and processing of tactical and wide area mapping imagery and LiDAR
Process raw LiDAR and EO data to final products
Ensure proper collection of data for accuracy and quality
Color balance imagery, process GPS trajectories, and perform cleanup algorithms
Register and orthorectify imagery
Maintain and troubleshoot issues with hardware, software, and collection equipment
Operate aircraft-based sensor equipment
Bachelor's degree and 8+ years of related experience. Additional years' experience may be used in lieu of a degree
Previous experience leading a small team
Ability to give direction and solve problems with team members on a daily basis
Knowledge and experience with digital cartography and image processing
Knowledge of GIS, geospatial production techniques, and digital data form
Experience with commercial-off-the-shelf geospatial software such as ESRI ArcGIS, QGIS, MicroStation, TerraScan, ERDAS Imagine, etc
Must have an active Secret security clearance
Background working with military customers
Familiarity with the Military Decision Making Process
Experience with aerial collections process and equipment
Background in sensor operation for aerial survey
Information Systems Technologist Resume Examples & Samples
2+ years HW/SW maintenance/troubleshooting/design skills for UNIX systems
UNIX general system administration
General knowledge of networking (servers/hubs/switches/routers) and TCP/IP
Senior Information Systems Technologist Resume Examples & Samples
24X7 System Administration (SA) managing and repair of various enterprise services and data storage systems. The successful candidate will perform the following functions
4+ years of applicable experience including experience with and/or knowledge of
Solaris Operating System and/or RedHat Linux system administration
Network design and configuration
Parallel distributed file system (ie: Lustre)
Clustering software (ie: Corosync/ Pacemaker/ STONITH)
Oracle/Postgres administration/support
Scripting – writing test scripts
CISCO Command Line Interface (CLI)
Data integration software (ie: Twister Data Framework)
Data Direct Networks (DDN) Storage Fusion Architecture (SFA) 1000 administration
Information Systems Technologist Resume Examples & Samples
2+ years of applicable experience including experience with and/or knowledge of
Experience with the following system and software applications
DCGS Block 10.2 Multi-Int Core, VPC, IPL, IESS, LDAP, Oracle, WebLogic, HPOV, and SOCET GXP
Software development experience is a positive skill set if possessed by candidate
SGI XE family server architecture/maintenance
NX5010 Command Line Interface (CLI)
Qlogic Infiniband Switch administration
Information Systems Service Level Manager Resume Examples & Samples
Review SLA targets and service-related metrics as necessary using ServiceNow, CIO Scorecard and Operational Scorecards
Review and analyze Incident, Problem and Change trends to identify opportunities for service improvements
Provide regular reports on service performance and achievement to the Service Owners, Service Managers, Business Relationship Managers (BRMs) and executive management
Organize and maintain a regular Service Level review process with Service Managers and conduct scheduled follow up
Agree on appropriate actions to maintain or improve service levels using the Continuous Service Improvement (CSI) document
Initiate and coordinate actions required to maintain or improve service levels by managing the CSI document
Work with the BRM and Service Centers to add, modify or retire services based on customer requirements
Work with BRMs and Service Managers to ensure that current and future customer service requirements are identified, understood, and documented in Service Request Requirements documents
Measure, record, and analyze customer satisfaction and work to improve it
Ensure appropriate SLAs are in place to support any new services
Conduct regular reviews of all Service Level Agreements at least annually
Bachelors degree and a minimum of 5 years experience. Additional experience may be considered in lieu of a degree
PMP certification
Minimum of five years of problem management and service level management experience in an enterprise environment
Experience with ServiceNow Reporting ad Analytics
Experience with Performance Analytics tools
Understanding of and experience with service level agreements
Enterprise IT experience and a good working knowledge of the Microsoft Office suite
Experience with performing and coordinating RCA and trend analysis
Working experience of the ITIL framework
Problem-solving skills with an emphasis on resolution of complex technical problems
Must be able to obtain a USPS Sensitive Clearance (Position of Public Trust)
ITIL Certification
Experience with large infrastructure projects
Experience with network/IT security in a government based secure environment
Experience with enterprise wide implementations
Experience holding people accountable in a matrix organizational environment
Information Systems Resume Examples & Samples
Ensure the logical and systematic conversion of customer requirements into systems solutions that acknowledge technical, schedule, and cost constraints
Perform functional analysis, timeline analysis, cost estimation, trade studies, requirements allocation and interface definition studies to translate customer requirements into hardware and software specifications
Provision servers and creating a gold disk for them
Analyze and study complex system requirements
Establishing Policies for the Citrix environment
Assist in establishing standards for information systems procedures
Working with virtual technologies, Windows, O&M of these OSs
Ability to provide Tier 3 support
Hands on experience with MS Windows 2008 R2 server and Server 2012
Windows Engineering with Citrix engineering experience
Citrix Products: XenApp, XenServer, NetScalers, and XenDesktop 7.9
Blade Storage Concepts
MS Hyper-V, Visio
Working knowledge of Active Directory
Solid troubleshooting skills
Ability to self-learn, act on own initiative and work in a dynamic environment
Strong oral and written communication skills are required
Strong customer service skills
Ability to effectively prioritize and execute tasks while under pressure
MCSE/MCITP a plus
VDI Environment experience
Experience with Cloud services
Information Systems Mgr Technical & End User Services Resume Examples & Samples
Applies IS Strategy in the technical area
Supports Japan IS Lead to develop and maintain Japan IS Roadmap from technical point of view
Oversees and manages local IS Daily Operations which are centrally provided by the IS End User Service & infrastructure teams, especially regarding the needs of service localization from the factors of language, market, and culture
Identifies and arranges support process improvement actions with end user service team,
Assists the Corp IS End user Services & infrastructure teams during emergencies and major incidents
Provides consultancy in technical area to local clients
Delivers IS training to local clients for the Corp standard systems
Local vendor management and procurement
Identifies and follows-up issues for local applications and systems
Makes sure country infrastructure related requests always dealt with according to IS governance model
Leverages global and cross country solutions with virtual technical teams
Ensures delivery of technical solutions to business, either globally or locally managed
Supports coordination of executive and off-site events from technical side
Creates and contributes to development and maintenance of relevant policies, SOPs and associated documents for IS operations
Supports, participates in and responds to questions and findings from regulatory and other audits
College degree or equivalent industry experience
Minimum 3 years' experience of end-user support or network/infrastructure support
Working technical knowledge of the following
Experience of pharmaceutical industry and exposure to working in regulated environments
Knowledge of IT systems used in business area, especially for pharmaceutical industry
Experience of team leading