Guest Services Agent Resume Samples
Guest Services Agent Resume Samples
4.6
(
71
votes) for
Guest Services Agent Resume Samples
The Guide To Resume Tailoring
Guide the recruiter to the conclusion that you are the best candidate for the guest services agent job. It's actually very simple. Tailor your resume by picking relevant responsibilities from the examples below and then add your accomplishments. This way, you can position yourself in the best way to get hired.
Craft your perfect resume by picking job responsibilities written by professional recruiters
Tailor your resume & cover letter with wording that best fits for each job you apply
Resume Builder
Create a Resume in Minutes with Professional Resume Templates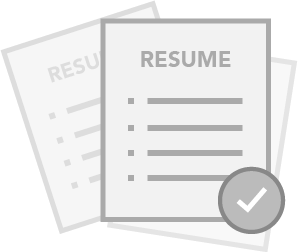 CHOOSE THE BEST TEMPLATE - Choose from 15 Leading Templates. No need to think about design details.
USE PRE-WRITTEN BULLET POINTS - Select from thousands of pre-written bullet points.
SAVE YOUR DOCUMENTS IN PDF FILES - Instantly download in PDF format or share a custom link.
8484 Bergnaum Greens
Dallas
TX
8484 Bergnaum Greens
Dallas
TX
Phone
p
+1 (555) 765 3941
Overnight Guest Services Agent
Overnight Guest Services Agent
Overnight Guest Services Agent
Become familiar with group resumes ensuring all details of incoming and outgoing groups are observed
Serve as a sales agent promoting and up-selling hotel services
Obtain all necessary information when taking room reservations and follow the rate-quoting scenario
Ensure logging and delivery of packages, mail and messages to guests and meeting rooms
Maintain high standards of personal appearance and grooming, which includes wearing the proper uniform and nametag
Balance and prepare individual paperwork for closing of shift according to hotel standards
Cash handling, which includes currency exchange and balancing a float
Japanese Guest Services Agent
Japanese Guest Services Agent
Japanese Guest Services Agent
Perform other duties as requested by management
Maintain a clean work area
Assist guests with safe deposit boxes
Assists in the process and preparation of Japanese wholesale and group arrivals and departures
College course work in related field helpful
Maximize efforts towards productivity, identify problem areas and assist in implementing solutions
Maintain a warm and friendly demeanor at all times
Guest Services Agent
Guest Services Agent
Guest Services Agent
Assist Leadership in performing daily duties
Provides a warm welcome and assists guests' according to Fairmont Hotels & Resorts Brand Standards
Provides new hire Customer Management training when requested
Take initiative to perform duties which facilitate operations and maintain cleanliness of your work area while paying attention to detail
Make pre-reg keys for overnight bus groups and assist front desk with keys
Perform room "Q" assistance when requested
Performs the audit balances and prepares all works for audit in an orderly fashion
Bachelor's Degree in Etiquette
Bachelor's Degree in Etiquette
San Diego State University
Bachelor's Degree in Etiquette
An outstanding personality that is approachable, friendly, and outgoing
Ability to multitask, stay calm in stressful situations, and work independently with minimal supervision
Ability to communicate professionally with coworkers, customers and vendors
Ability to multitask, stays calm in stressful situations, and work independently with minimal supervision
Excellent organizational/time management skills,
MS Office proficient; Word, Excel, PowerPoint, Outlook,
Excellent verbal and written communication skills in English,
Ability to read, analyze, and interpret general business periodicals, professional journals, technical procedures, or governmental regulations
Ability to effectively present information and respond to questions from groups of managers, clients, customers, and the general public
Able to work quickly while maintaining high standards of quality in performance
Create a Resume

in Minutes
13 Guest Services Agent resume templates
Read our complete resume writing guides
---
Guest Services Agent Resume Examples & Samples
Greet guests and initiate conversation, answer questions that guests may have pertaining to the Village, services of the mountain and local area
Directs guests to the appropriate areas including, but not limited to, ticket windows, season pass office, ski and snowboard school, dining options, retail, rentals, restrooms, phones, lost and found, lockers, etc
Resolve guest issues in a sincere and timely manner following the company Make the Guest Right program
Meet guest, employee, safety, and financial objectives and department goals as set forth by immediate supervisor
Work to remove all potential frustrations and distractions to the overall enjoyment of the resort. This includes assuming personal responsibility for resort appearance, grey wagons, signage, services, etc. either by taking the initiative to solve the problem, or alert the appropriate responsible parties
Maintain constant awareness and inform guests of special events schedule including mountain and Village events, live music, promotions and special activities
All duties and responsibilities within the Guest Services department
Providing 100% accurate communication to all guests and employees
Ability to adhere to required responsibilities in an unsupervised environment
Assist Base Operations with opening duties and daily resort readiness
Recognize existing and potential problems and suggest resolutions
Greet and engage guest as they arrive and leave Kirkwood Mountain Resort
Guest point of contact for any and all questions and needs to help create the 'Experience of a Lifetime&#8217
Guest Services Agent Resume Examples & Samples
Accurately and efficiently process lift access products while capturing guest data
Ability to handle high volumes of customer interaction while delivering exceptional service; internal & external
Work on a computer with a high degree of accuracy and efficient speed
Participate in resort and departmental trainings and development courses
Scheduling includes the ability to work nights, weekends and holidays
Perform other duties as appropriate
Proficient on Microsoft applications and/or POS software
Typing skills with an emphasis on data collection
Ability to answer questions and speak intelligently about all resort products
Fun, outgoing personality traits
Take timeliness and deliverable tasks seriously
Guest Services Agent Resume Examples & Samples
Must have HS Diploma or equivalent and some College
1 yr High End Guest Service Experience
Microsoft Office, Word, Excel required. LMS preferred
Fluent English required. Knowledge of Spanish is a bonus!
Guest Services Agent Resume Examples & Samples
Greet, register and assign rooms to guest of the hotel facility
Handle all incoming calls, including guest requests, reservations and call forwarding
Create reservations per guest requests and availability. Fax confirmation to guest if requests
Verify customers' credit and establish how the customer will pay for the accommodations
Keep records of room availability and guests' accounts, manually or using computers
Compute bills, collect payments (or authorize credit) and make change for guests. Confirm shift collection totals and prepare clerk deposit envelope
Perform simple bookkeeping activities, such as balancing cash accounts
Issue room keys and escort instructions to bellhops
Review accounts and charges with guests during the check out process
Communicate with housekeeping, maintenance staff or management when guests report problems
Provide neighborhood and New York City information to guests when requested
Distribute and control inventory of gym passes
Receive mail and distribute to guest and/or management
Communicate with service companies when technical issues (cable TV, internet, property software) arise when no manager is on duty
Confirm following day's departures
Confirm and control petty cash
Perform opening and closing procedures during appropriate shift
HS Diploma/GED required Bachelors degree preferred
2-3 years of 5 Star Hotel experience a plus
FSD License (Fire Safety Director) or obtain within 6 months of employment
Strong oral and written communication/presentation skills required
Able to work quickly while maintaining high standards of quality in performance
Exceptionally strong interpersonal skills required
High energy, team spirited, ability to multi task
Strongly Committed to Service Excellence
Ready, Able and Willing to consistently exceed guest expectations
Seasonal Guest Services Agent Resume Examples & Samples
Promptly assist guests and owners with general inquiries and/or complaints by efficient direction of inquiries/complaints to appropriate personnel or departments, including follow-up to ensure guest satisfaction
Provide guests with information about their accommodations, amenities, services, local area, etc. Maintain contact with guests during their stay to ensure service and expectations are being met
Prepare arrival packets in accordance with established protocol for guest arrivals
Use computer to process reservations via telephone and/or walk-in's, adhering to established Customer Service Standards, maintaining an 8 or above on all reservation inquiries
Maintain a clean and presentable work station as well as a friendly, courteous and professional manner at all times
Prepare daily bank audits and other reports as required
Perform clerical duties such as typing, filing, recording, mailing, and computer data input processing as necessary
Guest Services Agent Resume Examples & Samples
Greet guests in a friendly and warm manner; perform guest check-in and check-out; solve guest-related problems within scope of responsibility
Compute bill, collects payment and makes change for guests. May post charges such as room, food, liquor or telephone by hand or computer
May make restaurant, transportation or entertainment reservations for guests; may deposit guests' valuables in hotel safe or safe-deposit box; may order complimentary flowers or champagne for special guests
Answer phones and relay messages to guests and associates; direct telephone calls, internal and external, to the proper party
Send/receive faxes that come in to the front fax machine; ensure that incoming faxes are delivered to the appropriate recipient
Generate reports for Front Desk, Engineering, and Housekeeping as necessary
Establish and secure proper credit between the property and the guest
Complete a daily shift audit and balance all account settlements, charges, etc
Perform other guest services duties whenever necessary
One year minimum job related experience required, preferably within a front desk or customer service role
Guest Services Agent Resume Examples & Samples
Previous experience in a reception or hotel/resort environment
Ability to work a flexible roster, including nights, weekends and school holiday periods
Competent with computer systems (previous experience with Hirum preferable)
Genuine passion about customer service and exceeding customer expectations
Guest Services Agent Resume Examples & Samples
Acts as host / hostess. Registers guests in and out of the conference center. Solves guest related problems within scope of responsibility
Enters data into computer, including posting miscellaneous charges and entering wake-up call requests into PBX system
Answers phones and relays messages to guests and conference center employees. Directs telephone calls, internal and external, to the proper party
Sends and receives faxes that come in to the front fax machine. Ensures that incoming faxes are delivered to the appropriate recipient
Generates reports for Front Desk, Engineering, and Housekeeping
Establishes and secures proper credit between the property and the guest
Oversees all cash transactions and maintains a personal bank
Completes a daily shift audit and balances all account settlements, charges, etc
Performs other Guest Services duties whenever necessary
Transports guests as needed
Guest Services Agent Resume Examples & Samples
Promptly assist guests with general inquiries and/or complaints by efficient direction of inquiries/complaints to appropriate personnel or departments, including follow-up to ensure guest satisfaction
Provide guests with information about their accommodations, amenities, services, local area, etc
Rectify guest statements for any credits and/or charges as necessary
Use computer to process reservations via telephone and/or walk-in's and adhering to established Customer Service Standard
Responsible for key control
Guest Services Agent Resume Examples & Samples
One year minimum job related experience required within a front desk or customer service role
Adept at managing fast paced environment and putting people at ease Warm, personable and energetic demeanor with professional and pleasant phone manner
Comfortable interfacing with a diverse group of individuals Exceptional oral and written communication skills in English
Ability to work collaboratively and communicate effectively with team members at all levels of the organzation
Must be able to work variable shift, weekends, holidays, and special events on regular basis
Physical Demands: The physical demands described here are representative of those that must be met by an employee to successfully perform the essential functions of this job. Reasonable accommodations may be made to enable individuals with disabilities to perform the essential functions. While performing the duties of this job, the employee is regularly required to sit, stand, walk, bend and use hands to handle objects, tools or controls. Must be able to lift up to 50 lbs. The employee frequently is required to talk or hear
Guest Services Agent Resume Examples & Samples
Must be available weekends and holidays
Six months experience as Proper health & alcohol certification cards for the state of application (If cards are not current will need to be renewed prior to date of employment)
Knowledge of math to figure cost, make change and cash handling procedures
Knowledge of the state and federal laws concerning the handling and dispensing of food and alcoholic beverages
Capable of demonstrating good judgment when dealing with guests and staff members
Good communication skills and the ability to work independently as well as with other team members and departments
Able to work unsupervised for extensive periods, and to demonstrate good judgment when dealing with guests and staff members
Guest Services Agent Resume Examples & Samples
To greet, check in and settle guest accounts while ensuring all service standards are followed
To follow department policies, procedures and service standards
Ability to work well under pressure in a fast paced environment
Guest Services Agent Resume Examples & Samples
Check guests in and out of the hotel with warm and engaging service
Acknowledges guests in line
Confirms rate and type of room while checking guest into the hotel
Upon departure offers a friendly greeting and asks if stay was satisfactory
Takes responsibility for any guest inquiries and problems
Be fully versed and competent in all aspects of Front Office operations and
A minimum of one year recent ( in the last five years) as a Guest Agent in a
Night Guest Services Agent Resume Examples & Samples
Consistently offer professional, engaging and friendly service to our guests
Provide guests with a superior first and last impression of the hotel
Act as Ambassadors of Fairmont Château Laurier
Generate reports
Key Members of Crisis & Emergency Team
Assist Leadership in performing daily duties when required
Ensure safety of guests and colleagues by following safety policies
Other duties as assigned by the Night Manager
Must have excellent verbal and written communication skills in both official languages
Minimum 1-2 yr. of Guest Services Agent experience in a similar environment
Positive and pleasant attitude, enthusiastic, able to work alone, strong team player and detail oriented
Must be able to handle a multitude of tasks in an intense, ever-changing environment
Computer literate Fidelio, Property Manager and Delphi, Word and Excel is preferable with ability to type 40 words per minute
Guest Services Agent Resume Examples & Samples
Meeting and greeting guests, helping them with their luggage upon arrival and departure
To provide excellence in guest service and acting as a liaison between the hotel and our guests, always responding to guest requests and concerns in a personal, prompt and courteous manner
To be familiar with all guest related activities and events within the hotel and through outside agencies, such as activities, theatre, transportation, recreation and current events
To actively participate in the Chateau Whistler's environmental program and department specific initiatives in working towards sustainable operations
A valid BC Driver's license with a clean record is required
Class 4 drivers' license is required
Previous experience in a Guest Service capacity is an asset
Strong interpersonal and communication skills are required
Must have a passion for guest contact
Must be available to work all shifts including weekends
Guest Services Agent Resume Examples & Samples
Demonstrates that all Front Office Standard Operating Policies and Procedures are performed in all interactions
Provides a warm welcome and assists guests' according to Fairmont Hotels & Resorts Brand Standards
Remains observant and responds to each Guest who approaches the Reception Desk
Is an ambassador of Fairmont Hotels & Resorts by providing an excellent first impression
Maintains a perpetual presence on the Reception Desk throughout the hours of the shift
Greets all Guests courteously, using the Guest's name whenever possible
Follows Hotel's telephone etiquette standards
Enrolls new Fairmont President's Club members and updates certificate maintenance when applicable
Drives Rate & RevPAR through up-selling room brand
Adheres to and promotes the Company's Health & safety policies to ensure a safe work environment and knowledgeable all safety & emergency procedures
And other tasks assigned by the superior
University/College degree in a related discipline preferred
Previous Front of the House experience in luxury hotel would be a plus
Proficient in English language (verbal & written), second language is an asset
Knowledge of computerized Front Office systems : Fidelio; Opera and MS Office Suite
Guest Services Agent Resume Examples & Samples
Degree in hotel management/hospitality administration preferable
Knowledge of foreign language preferable
Maintain knowledge of
Guest Services Agent Resume Examples & Samples
Perform check-in and check-out duties
Maintain communication channels between Hotel and Guests both verbally and in writing as required
Assist in screening calls for reservations as required
Keep up to date information of hotel services, promotions, events, outlet operational hours
Ensure adherence to grooming standards
Promote Hotel facilities and maximize sales
Guest Services Agent Resume Examples & Samples
Ensure logging and delivery of packages, mail and messages to guests and meeting rooms
Provide guests local information regarding restaurants, transportation, entertainment, etc
Maintain and market all rates, packages and special promotions
Handle check-ins and checkouts in a friendly, efficient and courteous manner
Fully comprehend and be able to operate all relevant aspects of the Front Desk computer system
Overall Service Score WynReview of a minimum of 4
Demonstrate the COM! Service qualities at all times of Be Responsive, Be Respectful and deliver a great customer experience
Support the team goal of Wyndham Rewards enrollments per month
Be able to complete a bucket check, room rate verification report, and housekeeping report
Minimum 1 year experience using a point of sale, reservation and/or Microsoft office suite system required. Opera preferred
In person customer service experience in a hotel environment preferred
Ability to maintain a warm and friendly demeanor at all times
Understand and apply complex information, data, etc. from various sources to meet appropriate objectives
Strong ability to maintain confidentiality of information
Guest Services Agent Resume Examples & Samples
Ensure maximum guest satisfaction through personal recognition and prompt cordial attention from arrival through departure
Ensure all members consistently receive all benefits, and repeat guests and other VIP's receive special recognition and service
Meet and greet VIP guests personally
Liaise closely with Concierge, Butler and Raffles Inc for Hotel events, restaurant promotions, Limousine requirements and special VIP requests or preparations
Prepare compendiums prior guest arrival and check-into system if necessary
Maintain close contact with Airport Concierge for new arrivals and departures
Update and maintain repeat guest history system
Promote Inter-Hotel sales and in-house facilities
Send prepared welcome cards and amenities to room prior to guest arrival
Attend to special requests by guests
Handle guest complaints and refer them as necessary, follow up on corrective action
Review arrival lists for all arrivals and VIPs to check room allocations, amenities, and special requests
Prepare requisitions for amenities on a timely basis
Participate in regular meetings for all Guest Relations team members, Butlers and Raffles Inc staff to facilitate communications and smooth operations
Performs related duties and special projects assigned
Degree from School for Tourism & Hotel Management
Guest Services Agent Resume Examples & Samples
Provide outstanding service to our internal and external guests
Assist with tour check-ins and greet the tour guide and groups when required
Generate reports for other departments in the hotel
Key member of crisis & emergency team
Register and checkout hotel guests
Act as an ambassador of Fairmont Château Laurier
Fluent in both official languages
Previous Front Desk Agent experience
Active listener, self-starter
Able to make decisions and take initiative
Positive and pleasant attitude
Able to work alone
Must be able to work in a very busy environment
Computer literate with exposure to Opera, Property Manager and Delphi, Word and Excel is preferable
Knowledge of Review is an asset
Previous Front Desk Agent experience in a similar environment
Guest Services Agent Resume Examples & Samples
Anticipate guests' needs, respond promptly and acknowledge all guests, however busy and whatever time of day
Posted in the lobby when not out on a task
Keeps record of all arriving/departing and in-house guests
Provides transportation throughout Sunriver, Mt. Bachelor and surrounding area as needed
Maintains records for all VIPs, special requests, etc
Provides accurate directions and resort information for guests
Upsells other resort services and amenities to guests including Destination Delivers
Assists with luggage storage and retrieval
Great communicator. Providing amazing experiences requires the ability to communicate to any guest, client or associate
Guest Services Agent Resume Examples & Samples
Preferred experience in a luxury hotel in Front Office and/or Concierge responsibilities
Knowledge of the city, activities, and restaurants. Willing to experience various restaurants and/or activities in the city to gain more knowledge of venues
Works harmoniously and professionally with co-workers and supervisors
Ability to multi-task in a high-volume environment, utilizing a variety of computer systems to check in and out, run daily reports, select/assign rooms arriving guests, and restaurant/activity/spa reservation systems
Excellent written and verbal grammar and composition skills
Be encouraged to demonstrate your professional passion
Guest Services Agent Resume Examples & Samples
Maximize sales revenues through up-selling and marketing programs
Perform general incoming communication duties, including taking reservations via telephone and electronic registration systems
Professional manner with an emphasis on hospitality and guest service
Guest Services Agent Resume Examples & Samples
Assist guest with luggage at arrival and departure
Assist guest at arrival at hotel entrance
Answering all incoming calls directed to the communication center and transfer to appropriate areas
Guest Services Agent Resume Examples & Samples
Ensure that both the Front Office Manager and Reception Supervisors are kept fully aware of any relevant feedback from guests and, or, other departments
Attend appropriate training courses, when required, and assist with the Night Team's training and development efforts
Use the correct procedures regarding the acceptance of foreign currencies, credit cards and cash in accordance with the hotel credit policy
Guest Services Agent P / T Varied Resume Examples & Samples
Greets and welcomes guests upon arrival and departure including use of guest name & good eye contact with each guest
Be knowledgeable of all tours/groups
Maintains upkeep of all desk resources, including refilling brochure rack, making copies of flyers when low and keeping desk organized and immaculate
Arranges bell service for guests
Opens car doors for guests
Performs special deliveries or errands for guests
Guest Services Agent Winter Resume Examples & Samples
Maintains an up to date working knowledge of all resort amenities as well as any special events
Upsells other resort services and amenities to guests
Schedules travel arrangements for guests
Valet parks cars
Maintains knowledge of valet parking lot flow
Guest Services Agent Resume Examples & Samples
Proven record of providing excellent customer service
Ability to stand for long periods of time and walk moderate distances
Previous security experience preferred
Overnight Guest Services Agent Resume Examples & Samples
The ability to implement and enforce departmental service standards for Front Desk and PBX
Plan and organize the work of others if needed
Answer phones and respond appropriately to guest requests
Communicate closely with Front Office Managers to ensure follow-up on any special problems, guest requests, etc
Review daily arrivals to ensure proper handling of VIPs and Return Guests, groups, etc., and to escort VIPs and Return Guests to their rooms
Control room rate availability on full-house nights to maximize occupancy and revenue and protect guaranteed reservations
The ability to coordinate arrivals, departures, and billing requirements for groups with sales and catering managers
The ability to ensure room discrepancies are resolved
Check in and check out hotel guests
Perform any other duties assigned by Management
1-2 years hospitality or guest service experience, preferably within Reservations or Front Office Department of a full service resort
Previous experience with Windows and Office. SMS or similar property management system
Colorado Drivers License and clean driving background/criminal history record
Knowledge of local laws, investigative methods and fire safety
The ability to remain calm and professional under stress, handle conflict, confrontation and diffuse volatile situations
Must be able to speak, read, write, hear and understand the English language
Must be able to handle multiple tasks in a fast paced environment
Must have excellent guest and associate relations skills. Skilled in problem solving the ability to identify the problem and work through it
Must be able to lift up to 50 pounds occasionally. Frequent lifting and/or carrying of objects weighing up to 10 lbs
Must be able to sit, stand and walk for 8+ hours
Possess strong leadership, motivational, organizational and verbal communication skills
Excellent office and organizational skills including office procedures, filing systems and equipment
Must be able to work, varied shifts and flexible schedules
Maintain schedule availability to provide the best assistance to the job related responsibilities to include but not limited to client expectations
SMS or similar property management system experience preferred
Looking to grow career within the hospitality industry
Valid certification in CPR and first aid preferred
Certification in alcohol awareness program preferred
Experience in a security role preferred
Ability to speak more than one language preferred
Guest Services Agent Resume Examples & Samples
O Demonstrates that all Front Office Standard Operating Policies and Procedures are performed in all interactions
Must be able to handle a multitude of tasks in an intense, ever-changing environment while remaining calm and collective
A hospitality diploma is an asset
Knowledge of computerized Front Office systems required with emphasis in Micros-Fidelio based programs and Windows, MS Office Suite an asset
Ski Season Guest Services Agent Resume Examples & Samples
Develop a thorough knowledge of the call accounting system, mail, package, and message handling procedures
Maintain property cleanliness so as to present the property in it's best possible condition to guests, owners, and other visitors at all times
Possess a sensitivity to the needs of guests and owners of a high quality condominium property
Working knowledge and understanding of basic accounting procedures
Seasonal Guest Services Agent Resume Examples & Samples
Exhibit understanding of safety and emergency procedures as they relate to the safety of owners, guests and the property
Be familiar with all Front Office policies and procedures
Operate the telephone and inter-company radio with a high degree of etiquette and efficiency
Perform as a concierge when necessary and therefore must be familiar with area activities, events, restaurants, transportation, and etc
Guest Services Agent Resume Examples & Samples
Answer inquiries from guests regarding restaurants, transportation, entertainment, etc
Have knowledge of emergency procedures and assist as needed
Balance and prepare individual paperwork for closing of shift according to hotel standards
Assist with minor guest maintenance requests
Understand operation of washing machines and dryers
Wash and dry all dirty linens, towels, rags, etc
Sort all hotel linen according to type, color, size, etc
Pre-treat all stained linen before washing
Fold towels and linens
Remove and sort dirty linens and towels from laundry carts
Keep laundry carts clean and free of debris
Maintain clean work area
Sort clean laundry according to type and load carts
Guest Services Agent Resume Examples & Samples
Demonstrate awareness of and market special guest programs
Check guests in and out of the hotel
Confirm credit and payment method at check in and ensure full payment received at checkout
Log all guest requests and confirm completion
Using your engaging and outgoing interpersonal skills, establish positive relationships with guests to increase brand and property loyalty
Resolve guest concerns in a prompt and efficient manner, following correct documentation procedures and ensure managers and relevant departments are notified in a timely manner
Prepare express checkouts to be mailed daily (day shift)
Review PMS inventory and House count for availability and rates
Prepare individual paperwork (reconcile postings etc) for closing of shift
Reconcile cash and credit card transactions daily
Prepare daily reports and distribute to appropriate department
Balance bank daily
Relocate overbooked guests
Follow and ensure compliance with all corporate, hotel, departmental and safety policies and procedures
Participate in hotel committees
Perform other function related duties and projects as assigned
Strong work ethic, highly responsible, reliable and the ability to work extended hours including evenings, weekends and public holidays is required
An undergraduate degree in a hospitality related discipline is strongly preferred
At least 2 years experience in Front Desk/ Concierge/ Guest Services role in a luxury hotel environment is required
Proven ability to focus attention on guests needs, remaining calm and courteous at all times
Demonstrated ability to discern appropriate resolutions to ensure guest satisfaction is required
Proven effective problem solving skills
Proven ability to work in a demanding fast paced environment
Proven ability to work cohesively as part of a team in a multicultural, diverse environment
The ability to understand financial information and data, and to perform basic arithmetic functions
Energetic with excellent interpersonal and communication skills
Strong work ethic, highly responsible, reliable and the ability to work extended hours including evenings, public holidays and weekends is required
Guest Services Agent Mandarin Speaking Resume Examples & Samples
Interact with all our Guests, especially our Mandarin speaking Guests
Welcome and fulfil the check-in process for Guests and group arrivals
Complete the check-out process for departing guests using the hotel systems
Maintain current knowledge of hotel products, services, pricing and special promotional offers, as well as daily VIP and special events
A passion for delivering exceptional levels of Guest service
Able to communicate fluently in Mandarin and English
Member of the Hilton Go program with interesting staff rates all over the world and discounts on F&B items
Overnight Guest Services Agent Resume Examples & Samples
Register and check out guests, which includes securing payment
Maintain accurate records of daily transactions
Handle guest requests effectively and promptly
Provide information on hotel and resort services
Cash handling, which includes currency exchange and balancing a float
Become familiar with group resumes ensuring all details of incoming and outgoing groups are observed
Promote a professional team environment
Monitor rooms' inventory to assist in maximizing rooms' revenue
Maintain an excellent working rapport with all departments in the hotel
Actively participate in the Fairmont Pacific Rim's environmental program and department specific initiatives in working towards sustainable operations
Complies with Fairmont Hotels & Resorts policies, procedures and code of ethics
Performs any and all other tasks which are assigned by management
Upholds the highest standard of internal and external customer service by demonstrating Fairmont Service Essentials and applying 5 Diamond Service Standards at all times
Guest Services Agent Resume Examples & Samples
Program keys and make key packets
Confirm reservations for rooms, tours and activities
Handle cash, traveler's checks and credit cards in a safe and accurate manner
Effectively interpret and disseminate information in group and individual settings
Learn and use Springer Miller property management system and Microsoft Office programs
Know and comply with all company policies and procedures regarding safety, security, emergencies and energy
Report to work on time and in complete uniform
Maintains fire in fireplace when necessary
Responsible for cleaning projects assigned by management
Employee is responsible for knowing the environmental aspects and associated impacts of position. Job specific Environmental Aspects and Impacts will be communicated by manager during EMS training
Environmental objectives and targets will be communicated by mangers for each department during EMS training
High school diploma or GED equivalent (some college preferred) with 2 or more years in customer service, hospitality, sales or call center experience is required
Must be fluent in English language both spoken and written
Previous hospitality experience preferred
Guest Services Agent Resume Examples & Samples
Completes the registration process by inputting and retrieving information from a computer system, confirming pertinent information including number of guests and room rate. Makes appropriate selection of rooms based on guest needs. Codes electronic keys. Non-verbally confirms the room number and rate. Promotes and administers Hilton marketing Programs such as Hilton Honors, for arriving guests. Ensures guest knows location of room, and arranges for team member to accompany guest to room. Provides welcome packet containing room keys, tokens of our appreciation, gifts, etc. to guest
Ensures rooms and services are correctly accounted for within guest statement. Properly accounts for services provided by the hotel. Assists guests with check out payments or charges. Accepts and records vouchers, credit, traveler's checks and other forms of payment
Greets customers immediately with a friendly and sincere welcome. Uses a positive and clear speaking voice, listens and understands requests, responds with appropriate action and provide accurate information such as outlet hours, special VIP programs, event, etc
Promptly answers the telephone and email inquiries. Inputs messages into the computer and advises other team members of special guest needs. Retrieves messages and communicates the content to the guest. Retrieves mail, packages and facsimiles or other special items for customers as requested
Fields guests complaints, conducting thorough research to develop the most effective solutions and negotiate results, listens and extends assistance in order to resolve problems such as price conflicts, insufficient heating or air conditioning, etc. Remains calm and alert especially during emergency situations and heavy hotel activity. Plans and implements detailed steps by using experienced judgment and discretion
Attempts to communicate with guest in guest's native language, if applicable
Remains calm and alert, especially during emergency and/or heavy hotel activity, and resolve complications such as location changes or credit issues
Summons Bell services team members to escort guests to/from their rooms as appropriate
Provides safety deposit boxes for guest by escorting them to the vault pulling the box from the vault and carrying it to the guest
Operates various office machines
Guest Services Agent Resume Examples & Samples
Attend the guest in all his requests in a professional manner maintaining positive attitude and showing goodwill in helping the caller
Respond to e-mail messages in a timely manner, keeping the shared mailbox organized and neat, and using The Adolphus verbiage demonstrating an intuitive approach to the guest
Handle customer queries relating to and Restaurants and Bars
Support the One Touch agents with special projects as required
Be eloquent and fluent in English, both verbally and in writing, generate professional and accurate confirmations and other guest correspondence, and handle guest queries with patience and understanding
Be knowledgeable of The Adolphus heritage and history
Have extensive knowledge of the products and services The Adolphus has to offer to its guests
Be able to inform about specific queries concerning the different restaurants and bars offerings
Be aware of all different Restaurants and Bars concepts, offerings, timings and special policies where applicable
Understand the hotel policies and the application area of them, and be able to explain their impact to the guests in a constructive manner
Comply with Reservation Standards, achieving the targeted Hotel Mystery Shopping calls
Consistently update and maintain up to date the information displayed in the OneTouch boards
Be flexible in sales technique through offering the right product to the right customer at the right time
Be assigned as front desk agent on rotational basis
Be able to work in all shifts which include overnight, weekends and holidays
Provide clear and professional written and verbal communication
Perform any other job related duties as assigned
Guest Services Agent Resume Examples & Samples
Greet customers immediately with a friendly and sincere welcome. Use a positive and clear speaking voice, listen to and understand requests, respond with appropriate action and provide accurate information such as outlet hours and local attractions
Complete the registration process by inputting and retrieving information from a computer system, confirming pertinent information including number of guests and room rate. Promote Crescent and brand marketing programs. Make appropriate selection of rooms based on guest needs. Code electronic keys. Non-verbally confirm the room number and rate. Provide welcome folders containing room keys, certificates, coupons and refreshment center keys as appropriate
Verify and imprint credit cards for authorization using electronic acceptance methods. Handle cash, make change and balance an assigned house bank. Accept and record vouchers, travelers cheques, and other forms of payment. Convert foreign currency at current posted rates. Post charges to guest rooms and house accounts using the computer
Promptly answer the telephone using positive and clear communication. Input messages into the computer. Retrieve messages and communicate the content to the guest. Retrieve mail, small packages and facsimiles for customers as requested
Close guest accounts at time of check out and ascertain satisfaction. In the event of dissatisfaction, negotiate compromise, which may include authorizing revenue allowances
Field guest complaints, conducting thorough research to develop the most effective solutions and negotiate results. Listen and extend assistance in order to resolve problems such as price conflicts, insufficient heating or air conditioning, etc. Remain calm and alert especially during emergency situations and heavy hotel activity. Plan and implement detailed steps by using experienced judgment and discretion
Guest Services Agent Resume Examples & Samples
Be fully versed and competent in all aspects of Front Office operations and provide the highest levels of professional, prompt and discreet Guest Service
Promote and recommend the use of the hotel outlets and the spa
Assist in the coordination and blocking of rooms for incoming group and tour arrivals
A minimum of one year recent ( in the last five years) as a Guest Agent in a luxury environment demanding a similar standard of guest / customer service or a minimum of one year recent ( in the last five years) experience in a luxury front of the house position with direct continuous guest/customer contact demanding a similar high standard of guest/customer service
Proven ability to work well independently with minimal supervision
Demonstrated ability to provide excellent service and exceed expectations
Ability to effectively solve problems and make decisions in a personable and self confident manner
Guest Services Agent Resume Examples & Samples
1-2 years experience at the front desk in a full service establishment preferred
1-2 years hospitality industry experience preferred
3-4 years experience at the Front Desk in a full service establishment preferred
3-4 years hospitality industry experience preferred
Guest Services Agent Resume Examples & Samples
To receive, acknowledge and relay all incoming calls on the switchboard and telephones, in the department, to the parties concerned in a fast, accurate and courteous manner
To note daily events and new instructions communicated by Superiors in the Telephone Department
To assist guests and staff on relevant enquiries
Deal effectively with guests and workplace colleagues from a variety of cultures
Responsible for assisting the Banquet Service manager / Assistant Manager with the daily operations of all scheduled banquet events
Inspect all rooms prior to the function to ensure they are set according to the BEO and special guests' requests
Responsible for maintaining inventory of all banquet supplies
Japanese Guest Services Agent Resume Examples & Samples
Greet and welcome all Japanese guests in accordance with Highgate Hotel Standards
Assists in the process and preparation of Japanese wholesale and group arrivals and departures
Support the front office operations as needed
Be aware of all rates, packages and special promotions
Fully comprehend and be able to operate all relevant aspects of the front desk computer system
Fluent in both English and Japanese (speaking, reading and writing) required
Customer service experience preferred
Must be able to effectively communicate (Japanese and English) both verbally and written, with all levels of employees and guests in an attentive, friendly, courteous and service oriented manner
Maintain high standards of personal appearance and grooming, which includes wearing the proper uniform and name tag
Must be effective in anticipating, preventing, identifying and solving problems as necessary
Must be able to show initiative, including anticipating guest and operational needs
Night Guest Services Agent Resume Examples & Samples
Follow department policies, procedures and service standard
To be Health & Safety conscious and actively involved in maintaining a safe work environment
Previous Front Desk experience is necessary
Strong communication and interpersonal skills required
Ability to work under pressure and manage conflicting priorities
Guest Services Agent Resume Examples & Samples
Registers and rooms all arrivals according to established procedures
Maintains intimate knowledge of departmental standards and procedures
Maintains cashier float and ensures accurate daily report of all money received
Keeps abreast of all modifications to accounting policies and procedures
Knowledgeable of all special promotion procedures, for programs such as; Seasonal Packages, Frequent Flyers Programs, and also Intercontinental Hotels Group Loyalty programs
Attends to guest's complaints, inquiries and requests, referees problems to supervisor/Assistant Manager if he/she unable to assist
Endeavors to maintain the high standards of the hotel with particular regard to the importance of IHG Loyalty Program member and other VIP's and with reference to hotel and to be a health or safety hazard
Guest Services Agent Resume Examples & Samples
Valet parking cars
Delivery of laundry
Using proper care in driving procedures
Reporting any accidents and tickets received to your manager and Human Resources immediately
Special deliveries or errands
Be knowledgeable of all emergency procedures and Resort policies
Interact with resort staff in a professional manner, assisting other departments with necessary information
Must have valid CA State Driver's License in good standing
Ability to transport, handle and/or lift a minimum of 50 lbs. (Note: Loading and unloading luggage out of vans, busses, etc., and delivery to and from guest rooms)
High school diploma or equivalent experience/training
Two years of experience in a service industry, preferably in the hospitality industry preferred
Strong ability to handle multiple tasks simultaneously
The ability to work flexible schedules including nights, weekends and holidays
Guest Services Agent Resume Examples & Samples
Operate the front desk according to standard operating procedures and with exceptional guest service
Operate the switchboard and disperse calls as required by your shift. Take guest messages and faxes with accuracy, always noting the date and time of message. Repeat message back to caller to assure the accuracy of the message. Use message light to tell guests that they have a message waiting
Never say a guest's room number out loud
Be knowledgeable of hotel promotions
Know room rate. Also know the amenities of the rooms so you can inform guests of what to expect in their rooms
Know physical makeup of building-exterior and interior. Know where the closest shopping, convenience store and gas station is
Keep lobby and office area clean at all times,
Set wake-up calls as dictated by your shift
Take and confirm credit cards for validity and acceptability
Create incident reports for guest injuries / issues when required
Answer all calls within three (3) rings. All calls are to be answered in a "scripted" manner
Take and record reservations with accuracy. Confirm as requested
Resolve guest complaints
Ability to interpret and perform basic computer and POS system functions
Walk less than 1/3 of the time
Lift up to 15 lbs
Senior Guest Services Agent Resume Examples & Samples
Manage hotel rooms inventory 72 hours out, with special attention to suites, rooms with limited inventory, and hotel VIPs
Review all reservations 72 hours out and co-ordinate with partnered departments to ensure all reservations are complete and accurate
Co-ordinate rooms queue with housekeeping to ensure all guests are checked in within 90 minutes of arrival
Co-ordinate with FPC desk to ensure all FPC guests are in their preferred rooms, and that all amenities are in the correct rooms
Co-ordinate with Tour GSA to ensure tour guests are appropriately blocked
Manage and co-ordinate colleague breaks
Previous experience as Guest Service Agent or Front Desk Agent in luxury hotel required
Previous PMS experience an asset
Guest Services Agent Resume Examples & Samples
Welcome, register, orient and supervise guests, and provide group orientations in a friendly and positive manner
Take individual and group reservations by telephone, e-mail, and an online system in an accurate and efficient manner
Check guest in and out, and assist with any issues or arrangements that guests may need help with
Maintain security and safety of The Inn, Inn property, guests, guests' property, and fellow team members
Accurately maintain all shift reports, logs, and necessary daily paperwork, including a record of overnight fees and sale of goods
Always represent and promote The Inn in a positive manner to guests, callers, and local officials
Provide overnight, on-call assistance in case of emergencies
Perform other duties and assist with projects as assigned
Customer service experience required, preferably in a hospitality/hotel environment
2-4 years in a hospitality environment
Must enjoy working with the public and be able to professionally handle any conflicts, guest issues, or emergencies that may arise
Experience handling cash and recording sales transactions required
Excellent oral communication and organizational skills
Demonstrated ability to work effectively without immediate supervision
Ability to multi-task efficiently
Must be willing to work evenings, weekends, and holidays as schedule requires
Computer literacy and familiarity with WIN, MS Word, Excel, PMS, POS and Outlook preferred
First Aid and CPR certification preferred; training can be provided
Guest Services Agent Resume Examples & Samples
Communicate pertinent guest information to designated departments/personnel (i.e., special requests, amenity delivery)
Understand and execute all Omni accounting standards ensuring accurate settlement of folios, routing of charges and adjustments
Document all guest requests, complaints or problems immediately and notify designated department/personnel for resolving the situation. Follow up to ensure completion and guest satisfaction
Generate, print and distribute daily and weekly reports
Resolve discrepancies on the room status report with Housekeeping
Ability to accurately and efficiently input information into computer systems
Ability to work well under pressure, dealing with many arrivals and departures within a short period of time
Previous hotel front desk experience is highly desirable
Fluency in a foreign language is desirable
Must be able to stand and walk for long periods of time
Overnight Guest Services Agent Resume Examples & Samples
Review Front Office log and Trace File daily
Answer inquires from guests regarding restaurants, transportation, entertainment, etc
Be familiar with all in-house groups
Maintain and market promotions and guest programs
Overnight availability required
Weekend availability required
Must be able to show initiative, including anticipating guest or operational needs
Guest Services Agent Resume Examples & Samples
Follow Front Office policies, procedures and service standards
Welcome, check-in and check-out guests
Efficiently handle all guest queries and requests
Promptly and pleasantly handle phone calls and guest messages
Process and balance postings for each shift
Maintain Company issued float and balance for each shift
Ensure that the Front Desk is appropriately supplied and stocked at all times
Related work experience in the hospitality/service industry required
Previous Front Office experience an asset
Previous Property Manager, ResView, and Microsoft applications experience an asset
Excellent organizational, written and verbal communication skills
Sb-hotel Guest Services Agent Resume Examples & Samples
Background in front desk, reservations, sales or the hospitality industry required
Computer experience required including specialization in a reservation or property management system and Microsoft Office
Excellent communication skills and strong attention to detail
Friendly, professional, positive and enthusiastic attitude required
Self-motivated and dependable individual who will seek out additional tasks and duties during slower times
Excellent sales and customer service skills are preferred
Answer incoming telephone calls and operate a telephone switchboard proficiently
Answer general information inquiries, email requests and book entire vacation packages (may include air, lodging, lifts, activities, and travel insurance) for guests of the Steamboat Grand
Learn how to operate a reservation booking system as well as a property management system (PMS)
Perform the Check-In and Check-Out process for guests at Hotel Front Desk
Learn the night audit process and be available to assist in covering night audit shifts if necessary
Learn various room types and make changes to reservations accordingly
Handle group & conference reservation requests whenever necessary
Book reservations for walk-in guests and provide information to guests about our resort and community
Coordinate and facilitate guest needs and issues on a consistent basis
Display proficiency & ability to multi-task between various computer applications
Perform other administrative duties, upon request
Be part of a team that strives for exceptional sales performance, guest service and call quality
Interact with other hotel departments for efficient and successful operations
Maintain a neat, clean and professional appearance
Guest Services Agent Temporary Resume Examples & Samples
Greet and welcome all guests approaching the Front Desk in accordance with Highgate Hotel standards
Maintain proper operation of the PBX console and ensure that all hotel standards are met (if applicable)
Follow all cash handling and credit policies
Maintain a clean work area
Assist guests with safe deposit boxes
Seasonal Guest Services Agent Resume Examples & Samples
Check email, review daily reports, review and familiarize yourself with resumes
Respond to email inquiries in a helpful and informative way
Review VIP arrivals for the day, including but not limited to
Proficient in the English language (verbal & written), second language is an asset
Wp-guest Services Agent Resume Examples & Samples
Greet guests in a friendly and professional manner. Answer general and specific questions, giving accurate information
Assist with selection of appropriate products, season passes & tickets by verbally communicating complete details of all products, prices and pertinent information
Responsible for working knowledge of Summer Activities, Trestle Bike Park tickets, lessons & passes, product pricing, WP programs and events
Be current on weather and trail conditions, special events and promotions within Marketing/Sales, Competition Center, the Town of Winter Park, and general Winter Park Resort information
Learn and maintain an excellent working knowledge of the computerized product sales system, including sales, discounts, comps, accounts receivable, returns, refunds, payment types and operation of printers
Process sales; collect payment and give correct change; process tickets, vouchers, liability release forms, and rental forms. Set expectations for lesson, program or tour. Direct guests to complete risk management information where applicable
Coordinate lessons/tours and students/participants with on-hill supervisors and tour guides, through personal, radio and telephone communication. Collect guest comment information, obtaining guest data when designated and process information appropriately
Professionally handle guest complaints and help solve guest problems
Prepare daily cash summary by counting and recording all monies received. Sales range from approx. $100 to $40,000+ per drawer per day. Produce daily-computerized sales reports, accounts receivable reports, comp reports and provide backup for all discounts, comps, returns, refunds and replacements. Accurately balance sales report against cash report
Maintain awareness/general knowledge of where to direct groups or their members for scheduled equipment fit times/lessons /etc
Responsible for being informed on all special promotions within Guest Services
Agents are responsible for the selling of tickets at the correct discounted price and during the correct time frame, as set forth by the Marketing Department. Agents must maintain accuracy while working with several different Travel Agent and Wholesale prices on any given ticket
Maintain sufficient supplies, forms, brochures and ticket stock at workstations
Maintain a friendly, congenial and helpful attitude, while effectively dealing with guests and other employees. Show cooperation and pleasant attitude. Strive to facilitate an atmosphere of teamwork
Report and/or correct unsafe conditions regarding equipment, work area and ski area in general
Maintain a neat, organized and clean work area
Keep information boards, brochure racks and map boxes stocked and orderly
One year cashiering experience, retail sales, front desk, accounting or equivalent
Basic computer skills, typing/keyboard
Good communication skills essential
Experience in guest service, public relations and public speaking desirable
Must be able to perform well under pressure and have the ability and maturity to field complaints and deal with guest issues in a professional, caring, effective manner
Minimum one season experience with Winter Park Resort preferable
Guest Services Agent Resume Examples & Samples
Minimum 1 year customer service experience working in a luxury brand hotel, or equivalent, is required
Proficient in the English language (verbal & written) is required. A second language is considered a strong asset
Hospitality education is an asset
Night Guest Services Agent Resume Examples & Samples
Ensure that both the Night Manager and Night Auditor are kept fully aware of any relevant feedback from guests and, or, other departments
Previous experience in a customer-focused industry
Ability to work night shifts
Diploma or Degree in Hotel Management
Minimum of 2 years experience in a 4-5 star hotel environment
Guest Services Agent Resume Examples & Samples
Act with integrity
Ensuring the seamless movement of guests in and out of the hotel and providing an elevated guest experience throughout the guests' stay
Ensuring the highest level of guest service by embracing the Delta Service philosophy of being Warm, Wise and In-Control of our guest expectations
Ensure the effective adherence to Delta Hotels and Resorts Brand Standards
Resolving guest concerns through service recovery and working collaboratively with fellow leaders and associates, to implement change when necessary
Maintain a favourable working relationship with fellow associates in Housekeeping and in the Maintenance, as well as with associates throughout the hotel/company
Work in a safe and responsible manner, always considering one's own well-being, and that of fellow associates and guests
Experience working in a customer service role is an asset. Demonstrated exceptional guest/customer service skills with a passion for anticipating and exceeding guest expectations
University/College education, preference given to hotel management students
Excellent written and verbal communication skills are essential
Computer literate in Word and Excel. Opera experience is an asset
Must be friendly, energetic, enthusiastic and self-motivated, with a professional appearance
Guest Services Agent Resume Examples & Samples
1-2 years of experience at the front desk in a full service establishment preferred
3-4 years of experience at the Front Desk in a full service establishment preferred
Experience with multi line phone system/switch board preferred
Strong interpersonal verbal communication skills
Guest Services Agent Resume Examples & Samples
Use friendly and appropriate expressions when engaging guests
Be fully acquainted with the different points of interest
Ensure the delivery of parcels, mail and special deliveries to guestrooms, executive offices or meeting rooms
Ensure that the public areas, bell closet are maintained, clean and tidy
Follow-up with guest complaints to ensure that any problems are resolved
Arrange special requests for guests including and not limited to flowers, rental cars, forwarding luggage, sight-seeing tours and advising of different quality local shopping areas
Utilize bell carts effectively and with caution
Direct guests to the Front Desk or meeting rooms
Call taxis and/or shuttle for guests as needed
Assist, retrieve and load luggage for guests
Notify the Front Desk and Guest Services of VIP arrivals whenever possible
Engage in conversation with as many guests as possible
Attend all designated staff meetings and training sessions
Complete all tasks assigned by manager
Aid guests in locating other areas of the hotel (walk them to destination if possible)
Follow all company policies and procedures; ensure clean uniform and professional personal appearance; maintain confidentiality of proprietary information; protect company assets
Follow all company safety and security policies and procedures; report accidents, injuries, and unsafe work conditions; complete safety training and certifications
Previous experience with hotel guest services highly preferred
Must have strong communication, presentation, training and organizational skills
Maintain a professional business appearance, attitude and performance
Must pass pre-employment drug screen
Valid Class C License required
Must be able to work a flexible schedule including weekends and holidays
Candidates must be able to speak fluent English
Senior Guest Services Agent Resume Examples & Samples
Member of the Guest Service Manager and Night Manager schedule, replacing the GSM and/or Night Manager in their duties
Resolving guest complaints and ensuring the guests needs are exceeded
Ensure inter-departmental communication and cooperation in the interest of better guest satisfaction
Responsible for preparing for the arrival of new colleagues to the department
Responsible for training, both at time of hire and on an on-going basis, through the use of the JTCL, daily service audits and monitoring of Fairmont standards, and LQA audits
Ensure all department training materials and Standard Operation Procedures are maintained and updated in all areas
As colleague FPC Champion, ensures our Fairmont President Club Members' reservations are in order and members' expectations are met
Provide leadership and support to Switchboard, Guest Services, and Fairmont Gold
Assist with check-ins, check-outs of individuals and groups
Maintain knowledge of hotel rooms and room categories
Ensuring the safety and well-being of our guests and co-workers by having a working knowledge of operating procedures of the Front Desk
Maintain a safe and hazard free working environment
Key member of Crisis & Emergency team
Assist Leadership in performing daily duties
Fluent in both official languages (French & English)
Excellent verbal and written skills, highly organized, active listener, self-starter, able to make decisions and take initiative
Positive and pleasant attitude, enthusiastic, able to work independently yet strong team player, detail oriented
Flexibility in availability based on business volumes and on-going training needs
Proven ability to make decisions and resolve challenges
Computer literate with exposure to Opera (Property Manager), Word and Excel preferable
Previous leadership or supervisory experience an asset
Minimum 2 years of Guest Services experience
Intercontinental Milwaukee Guest Services Agent st & nd Shift Resume Examples & Samples
Check guest in and out of room
Able to provide accurate and appropriate information to guests and customers
Remain calm and alert, especially during emergency and/or heavy hotel activity
Effectively deal with internal and external customers, some of whom will require high levels of patience, tact, and diplomacy to diffuse anger, collect accurate information and resolve conflicts
Answer guest questions regarding area or hotel, outlet information and services
Greet and welcome guest as they arrive to the hotel
Ability to access and accurately input information using a moderately complex computer system
Guest Services Agent Resume Examples & Samples
The Guest Services associate at St Pancras operates the telephone switchboard station in order to answer telephone calls
You will be responsible for answering calls, recording the guest requests for wake up calls, screening calls and other requests related to placing or receiving telephone calls
Log all guest requests or issues into computer, contact appropriate individuals or/and follow up with guests to ensure their request has been met to their satisfaction
Provide information to guests about room features, property amenities, and local areas of interest
Demonstrable skills in guest services and hospitality
A strong knowledge of lifestyle and luxury hotel standards with evidence of successful implementation of high level service and product standards
Guest Services Agent Resume Examples & Samples
Completes the registration process by inputting and retrieving information from a computer system, confirming pertinent information including number of guests and room rate. Makes appropriate selection of rooms based on guest needs. Codes electronic keys. Non-verbally confirm the room number and rate. Promotes and administers Hilton Marketing
4 year college degree preferred with emphasis on foreign languages
Position requires 1 year previous customer service experience
Computer and multitasking skills required
Previous hospitality experience strongly preferred
Considerable skill in the use of a calculator to prepare moderately complex mathematical calculations without error
Seasonal Guest Services Agent Resume Examples & Samples
Checking guests in & out for their vacations
Creating welcome/arrival packets for guests – ensuring complete accuracy with the welcome packets
Interacting daily with guests and homeowner – both in person and over the phone
Assisting with guest compensation and room moves as needed
Assisting the Guest Services Manager with items as needed – such as responding to guest surveys, key inventory, mailing packets, etc
Answering phone calls from in house guests, homeowners, and vendors. Inputting/dispatching work orders as needed
Strong administrative experience is a must
2 years experience in hospitality and customer service is preferred
Guest Services Agent Resume Examples & Samples
Stand and be attentive to any guest at or approaching the Front Desk
Show high level of professionalism toward internal and external guests
Show high level of customer service, especially upon check in by welcoming a guest, give a small tour or pertinent information, and assist to their room offering help with luggage
Be the hub of communication and constantly be aware of guests and staff on property
Check guests in and out at the front desk and assist them to their guest room with baggage, etc
Answer incoming phone calls in a professional and pleasant manner, transfer to guest rooms or appropriate extensions when necessary, and take complete and concise message as needed with a detail orientated approach
Continually maintain music system throughout the property
Ensure the call accounting system is running
Maintain PMS system with accuracy and diligence including knowledge of checking in/out guests, assigning rooms, and making changes to reservations
Walk through the property with checklist and shift reports covering all areas to ensure that maintenance, housekeeping, and security standards are met
Maintain security of the property through tight key control and awareness of the in-house security system
Become familiar with the Racine, Milwaukee, Chicago area, provide information on local attractions/restaurants, etc. and keep guest information manuals updated
Assume accounting responsibilities
Posting of guest room and function event billing to proper accounts
Daily inventory of petty cash
Provide emergency support to include: fire alarms, employee injuries, incident report information, contact of the emergency support and notification of the Benchmark Racine Leadership Staff
Attend all department meetings as required
Maintain uniform and grooming standards as outlined in Employee handbook and departmental training
Read the Front Office logbook regularly and communicate necessary information to next shift
Have comprehensive knowledge by cross training at both TGH and TCH
Be in good communication with supervisor and manager by asking questions and relaying problems and concerns
Provide complete tours of the properties
Assist Property Operation, Dining Room and Housekeeping staffs when needed
Provide secretarial support to guests to include faxes, copies, etc
Become increasingly familiar with SC Johnson Company and/or The Johnson Foundation corporate culture and key personnel
Other duties as directed by the Operations Committee
Provide representation during helicopter drop offs and pick ups
Receive as many comment cards from guests as possible
Posses selling techniques to encourage increased revenue for the property (TCH)
Be able to give a complete tour of the properties
Guest Services Agent Resume Examples & Samples
Greet service providers courteously and efficiently
Generate daily reports for the Property Services office
Answer telephones in a courteous, timely manner taking accurate information from guests, owners or "field" employees
Complete daily operational checklist of opening, mid-day and closing procedures
Communicate with Housekeeping Inspectors and Property Services Runners any changes in daily duties
Enter work orders documenting events and initiating service requests as reported by guests, owners, Property Managers or Housekeeping Inspectors
Review daily notes and equipment orders, taking appropriate action as needed
Issue keys to service providers
Guest Services Agent Resume Examples & Samples
Issue safe deposit boxes to guests and ensure security of key
Ability to work cohesively with co-workers both within and outside of your department
Ability to work well under pressure and handle stress effectively
Previous hotel front desk experience
Previous experience with Opera preferred
Must be able to work all shifts (including overnight shifts)
Guest Services Agent Resume Examples & Samples
Performs opening and closing Guest Services procedures
Answers incoming phone calls in a courteous, prompt, and professional manager
Directs phone calls to the appropriate person
Takes accurate messages
Directs customers to the appropriate person or department
Tracks and filters all incoming calls and takes messages
Communicates effectively with Guest Services Manager and Greeters
Reconciles/updates data entry with dealership software
Produces Daily Reports: Daily Update (1, 5, Close), Performance Metric (core Guests Services reports)
Walks around the showroom hourly to offer refreshments to guests
Provides a warm, positive and happy environment for Guests, their children and fellow teammates
Provides new hire Customer Management training when requested
Participates in required training
Records all hours worked accurately in company timekeeping system
Guest Services Agent Resume Examples & Samples
Must have physical stamina to lift moderate amounts of weight
Must have valid Class 5 Alberta driver's license
Must be able to work a variety of shifts - morning, evenings and weekends
Guest Services Agent Resume Examples & Samples
Actively seek out guests needing direction during their visit to Kirkwood
Is well versed in all products, programs and amenities that the resort offers. Creates a system to communicate and educate employees on resort offerings
Resolves complaints to the guest's and KMR's satisfaction. Anticipates and answers guest's questions as needed
Able to profile guest and make sure they are going to end up in the appropriate location for their service needs
Collecting, categorizing, and distributing Lost and Found items
Assist with In-Valley Shuttle Dispatch
Assist with Kirkwood Base Area(s) morning opening duties and readiness
Presents a professional attitude in appearance and communication at all times
Performs special projects or other duties as assigned from time to time
Ensure Base Areas are ready for guests on a daily basis-this likely includes shoveling lots of snow-(hopefully)
Approachable, friendly, and a problem solver,
Excellent verbal and written communication skills in English,
MS Office proficient; Word, Excel, PowerPoint, Outlook,
Excellent organizational/time management skills,
Ability to multitask, stays calm in stressful situations, and work independently with minimal supervision
Must work well with others in a busy team environment,
Ability to communicate professionally with coworkers, customers and vendors
Comply with all safety policies, practices and procedures. Report all unsafe activities to manager and/or Human Resources
Associate's Degree (AA) or equivalent from two-year college or technical school; or equivalent related work experience