Enterprise Product Manager Resume Samples
Enterprise Product Manager Resume Samples
The Guide To Resume Tailoring
Guide the recruiter to the conclusion that you are the best candidate for the enterprise product manager job. It's actually very simple. Tailor your resume by picking relevant responsibilities from the examples below and then add your accomplishments. This way, you can position yourself in the best way to get hired.
Craft your perfect resume by picking job responsibilities written by professional recruiters

Pick from the thousands of curated job responsibilities used by the leading companies

Tailor your resume by selecting wording that best fits for each job you apply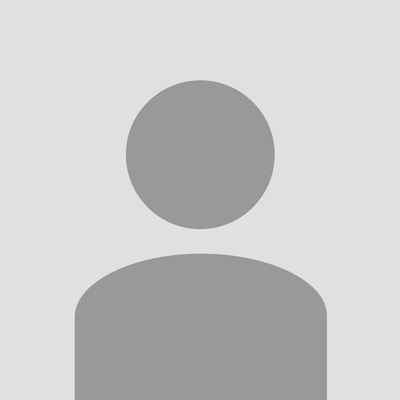 824 Kling Highway
San Francisco
CA
824 Kling Highway
San Francisco
CA
Senior Product SSD Enterprise Product Manager
Senior Product SSD Enterprise Product Manager
04/2016 – present
Senior Product SSD Enterprise Product Manager
04/2016 – present
Manage product revenue and margin, establish product pricing, monthly forecasting, contribute to business plans
Develop strong customer relationship with strategic OEM accounts in the market. Marshal the management, marketing, and engineering resources of the business unit to ensure success
Development of documentation to support the approval, design, development and launch of the product
Development and execution of the product roadmap
Facilitate development and implementation of high impact and differentiated product positioning and messaging
To manage and communicate effectively with cross-functional teams
Development of sales and channel training materials
Product Manager, Enterprise Channel Solutions
Product Manager, Enterprise Channel Solutions
12/2012 – 12/2015
Product Manager, Enterprise Channel Solutions
12/2012 – 12/2015
Work closely with the clients, other product managers and Stakeholders to build the backlog
Consistently manage stakeholder expectations
Participate in bi-weekly Community of Practice (CoP) meetings to enhance the discipline of Product Management
Other responsibilities as defined by Director of Product Management
Collaborate with other Product Managers to align backlogs across department channels
Prune, prioritize and maintain the product backlog
Collaborate with Engineering technical leadership to ensure key architectural roadmap items are woven into the product backlog
Enterprise Product Manager
Enterprise Product Manager
05/2006 – 08/2012
Enterprise Product Manager
05/2006 – 08/2012
Develop and maintain a well-coordinated internal relationship with key decision makers and with the wider enterprise organization
Develop and support general content management strategies, document tags, and schemas
Create detailed technical specifications, field mappings, and designs to support the entire development life-cycle
Direct teams of business owners, designers, and application engineers toward a common goal and develop a roadmap for ongoing technical work
Lead the ideation and technical development of innovative products
Lead the ideation and technical development of innovative supply chain products
Work closely with software engineers to build products
Bachelor's Degree in Computer Science
Bachelor's Degree in Computer Science
Bachelor's Degree in Computer Science
Considerable knowledge of product/program development, product lifecycle management, implementation and strategic analysis
Excellent verbal and written communication skills
Demonstrated ability to create robust PowerPoint presentations and present information to executive management and/or large groups of stakeholders 
Strong product management, design and development skills
Strong financial and competitive analysis and computer skills
Excellent relationship building skills 
Demonstrated ability to create product communication and strategic plans 
Demonstrated ability to create end user documentation such as user guides, FAQs, tips/tricks, etc. 
Demonstrated leadership and interpersonal skills 
Demonstrated marketing and marketing research skills
Create a Resume

in Minutes
Read our complete resume writing guides
Enterprise Voice Product Manager Resume Examples & Samples
Manage the process for acquiring product and services (RFI/RFP), contracts and vendor relationships
Acts as a single point of contact as a customer relationship manager to consumers and wholesalers of their technology product line (business clients and other infrastructure technology groups)
Accountable for service planning and service roadmaps
Provide information to the business unit leadership and key stakeholders for cost and capability transparency (the business as a consumer of IT services)
Bachelor's degree in computer science, related field (e.g., engineering), or business management. Must have strong analytical skills
Operational experience that includes working across a broad section of IT services
Strong background in IT service delivery role (four years minimum)
Experience in a direct IT business engagement role
Has participated in design and/or implementation of major IT projects
Sales and marketing experience in which individual has sold and/or provided customer service in technology and other areas
Communicates well with customers who are not IT technically savvy. Strong communications and presentation skills are required
Have experience dealing with vendors and other people who are supplying the product/service
Ability to set strategy
Ability to develop and assess progress on a complex financial plan
Must be a good leader; must be able to influence others not in their direct organization or areas of responsibility
Has participated in strategy development or strategy work within IT
Has engaged in IT benchmarking services
Project management experience implementing major IT projects
Good understanding in creation, servicing, or installing the product
Some basic accounting and ability to construct a financial plan
Existing relationships with vendors; can build relationships with vendors
Good at managing relationships and networking across the IT function
Experience in process re-engineering efforts (ITIL, Six Sigma, MOF/MSF, etc.)
Product Manager Enterprise Product Master Group Resume Examples & Samples
Help determine the strategic vision for the EPM project
Establish milestones for the project in order to evaluate on a regular basis whether we are tracking towards our goals and schedule
Evaluate and establish key metrics by which we will measure the success of the EPM efforts
Senior Product Manager Enterprise Product Master Group Resume Examples & Samples
Engage stakeholders throughout Nordstrom to intake and prioritize requirements for their particular business needs
Help determine the strategic vision for the MDM projects
Evaluate and establish key metrics by which we will measure the success of the MDM efforts
Enterprise Segment Product Manager Resume Examples & Samples
Business background by training or job experience
Passion for Business (work closely with Sales and Marketing) and Technology (work with Product Managers and Engineers and love to be hands-on with our products)
Experience and background in cloud technologies & services
Experience with Go To Market strategy and execution for a technology product or service
Experience both from a technical and business perspective
M.B.A
Senior Enterprise Product Manager Resume Examples & Samples
Collaborate with Senior Executives to define an integrated product/platform vision and strategy based on market, regulatory, and internal needs
Lead the prioritization efforts and manage the trade-offs among regulatory requirements, user experience, enterprise architecture strategy, and business operational needs
Define creative, high-quality, and realistic roadmaps that integrate with other corporate initiatives
Lead the development of detailed, crisp business requirements and user stories that can be used to create product specifications and architecture for each product and application
Lead Product Managers, Business Analysts, and partner closely with engineering teams to deliver product enhancements rapidly
Proactively identify and resolve strategic issues that may impair the team's ability to meet strategic and technical goals
Plan and direct major, long-term projects and chair Executive Steering Committee reviews
Leads all activities relative product development in partnership with other bank units for the most effective and consistent implementation of features and capabilities
Manage vendor and consulting partner relationships to ensure that bank objectives are achieved
LI-JB1
BSA / AML / Customer Due Diligence / Customer Onboarding / Customer 360 / Reporting / Analytics
Experience leading an managing end-to-end lifecycles for technology and/or data products
Deep technical understanding of best practices in enterprise architecture, data management, and product development
Proven ability to partner, at various levels, across a complex organization and influence cross-functional teams without formal authority
Exceptional communication and presentation skills with the ability to craft messages geared to the Board and Bank Senior Executive leadership
Excellent speaking-listening-writing skills, attention to details, proactive self-starter with the ability to develop new ideas and creative solutions
Project/Portfolio Management, Product/Platform Development, Business Architecture, Business Process Modeling, Enterprise Architecture, Enterprise Data Management, Business Analytics, and hands-on technical background preferred
Enterprise Computing Product Manager Resume Examples & Samples
Be SME's in their products' domain knowledge and landscape – including understanding trends and drivers, and keen understanding of vendor's competitive offerings
Be the voice of the customer in the Engineering department. This requires being able to qualitatively and quantitatively represent the needs of the business – whether they be functional, operational, financial, security, regulatory or usability requirements
Collaborate effectively with their product peers to ensure aligned delivery and strategy across Enterprise Infrastructure
Have a strong understanding the SDLC process for each of their products and how it interacts with the rest of the IT service catalogue
Proven experience in product management experience (or equivalent), including product strategy & planning and managing the product development life cycle in enterprise level environments
The ability to perform end-to-end product delivery in IaaS and/or PaaS environments as a service provider
The ability to demonstrate exemplary leadership in product launches from requirements gathering, release planning, messaging/marketing, communication, campaigns and driving adoption
Show a deep understanding of Linux and configuration management tools like Chef, Puppet, or Quattor
Ability to demonstrate enterprise experience through an understanding of the end-to-end dependency chain across host management and enterprise resource management tools that exist in and organization like DNS, LDAP, service registries, and CMDBs
Proven experience with distributed file systems such as AFS, YFS, ZFS
Product Manager, Enterprise Platform Resume Examples & Samples
Research and synthesize the needs of large businesses using Twitter to communicate with their customers, and of Twitter users communicating with businesses
Develop a compelling vision and strategic product roadmap to address those needs through our consumer app and associated developer tools
Communicate product vision and priorities to internal and external stakeholders
Drive partnership discussions and integrations with strategic partners
Lead a cross-functional team of engineering, design, product marketing, sales & research to build amazing products for our customers
5+ years of product management experience building enterprise software and APIs, preferably in an environment that also delivers consumer experiences
Bachelor's Degree in Computer Science, Engineering, or equivalent experience
Demonstrated success guiding cross-functional teams and stakeholders to ship software
Exceptional clear and precise written and verbal communication skills
Proven track record delivering and maintaining complex software projects with both consumer and business customers
Experience building software that integrates with Twitter APIs
Strong familiarity with user privacy considerations related to B2C software
Strong familiarity with market trends related to business' use of social platforms
Strong familiarity with common enterprise software suites that relate to Twitter including marketing, CRM and e-commerce
Experience and interest in designing delightful and functional user experiences for consumers and businesses alike
Enterprise Product Manager Resume Examples & Samples
Partner closely with Product Managers to gain deep understanding of process, systems and pain points
Use data to define metrics for the initiatives, measure current state and track attainment of stated metrics
Work closely with software engineers to build products
Minimum five years experience in building successful software products
Bachelor's degree required (preferred MS in Engineering, Computer Science, Math, Physics, Stats)
A background of product manager, engineering manager, or CTO at a fast-paced start-up, where you are used to working autonomously with complex sets of clients is a must
Demonstrated use of data to solve business problems
Demonstrated Leadership and ability to lead effectively through influence
Understanding of the technical architecture of complex and highly scalable solutions
Preferred qualification: Deep Internet business knowledge, especially with online advertising, CRM or solutions for HR and Recruiting
Experience building Enterprise Marketing websites and products highly desired
GPU Product Manager, AMD Enterprise Solutions Resume Examples & Samples
Product owner for the portfolio of embedded discrete GPU solutions. Accountability to ensure that products and solutions have the appropriate features and performance characteristics and are positioned to win
Provide the strategic and long-term vision, and recommendations on how to direct our roadmap
Understand graphics technologies and graphics intensive embedded market trends and customer needs to drive business decisions for optimal revenue and market growth
Drive competitive analysis and benchmark strategy to ensure positioning of all Embedded Radeon solutions
Interface with end customers, partners, market and technical leadership to define the embedded discrete GPU product requirements
Provide support and assistance to the Vertical Marketing teams on product specific activities. Ensuring the vertical requirements are met and aligning with the horizontally driven product
Work with the ecosystem partners and appropriate AMD engineering teams to augment AMD solutions with technical collateral, such as documentation, sample/reference code and tools, FAE and customer trainings to enable easy productization of customer systems
Train and enable internal and customer teams with critical knowledge of AMD embedded discrete GPU solutions and drive best practices to reduce time-to-revenue and scale business
Provide product and technology feedback from customers into roadmap planning process
Senior Product Manager, Enterprise Resume Examples & Samples
4+ years of product management experience in agile startup environments
Passion for building beautifully simple software that is used to improve business productivity
Great track record of working with engineering teams to deliver products on time and with high quality
Ability to closely collaborate with cross functional teams, including teams overseas
Experience using data in order to make product management decisions
Experience launching products on a regular basis
Expertise with competitive analysis and roadmap building
Outbound product management experience
Experience delivering products across major SaaS platforms, including Salesforce AppExhange, iOS and Android
Experience collaborating with enterprise customers in order to align on product roadmap and strategy
Senior Product Manager for Mobile Enterprise Resume Examples & Samples
Define and execute Jasper's Mobile Enterprise product strategy, delivering high impact product in a fast-paced SaaS product environment
Identify trends and nascent opportunities to disrupt and transform the way businesses consume wireless services for employee collaboration; Execute on these opportunities to maximize value for customers, operators and the Jasper platform in ways no one else can
Collect and synthesize input from customers, partner operators, solutions partners, sales, marketing, support, engineering and product management peers; Combine this input with your own vision and know-how to create a high-yield Mobile Enterprise product roadmap
Be the subject matter expert with operators to understand their businesses, define solutions that create huge value for business customers, and create actionable plans to deliver these solutions
Evangelize and educate Jasper partner operators and sales professionals on Jasper's ability to help businesses and employees collaborate with real-time visibility, control and automation of their mobile assets and wireless services
Work with internal cross-functional teams and external partners to take products from ideas all the way to rapid commercial launch
Prioritize between long and short term challenges, problems and opportunities
Develop wireframes and user stories to vividly communicate an exceptionally great customer experience
Collaborate with sales engineering, product management, program management and software development colleagues to translate your customer experience to engineering specifications and project plans that can be implemented quickly and predictably
Partner with product marketing to analyze customer needs and communicate a unique value proposition
Product Manager for Enterprise Solutions Group Resume Examples & Samples
Understand vendor roadmaps, how it relates to standard launched products, and previous DSS deals
Understand Dell standard products and DCS custom products to support solution development
Understand resources (people, tools, and documents) to research customer and sales questions in a timely manner
Understand technical product concepts to assist engineers and customers in making product commodity tradeoff decisions
Develop knowledge of hyperscale industry, including competition, to support sales in positioning Dell in new opportunities
Collaborate with the various functions on how to best meet large customers' changing needs, encouraging out-of-box thinking and ideas
Product managers in DSS support the full range of opportunities that provide varying levels of engagement with customers (transactional deals leveraging PowerEdge products) and engineering (development of entirely new products to the Dell portfolio)
12+ years of experience in product management in server or relative industry
Strong knowledge of data center technologies, future trends, and direction, including hyperscale industry competitors
Excellent communication, negotiation, presentation, and influencing skills
Must have the ability to thrive in a high-growth, fast-paced, and demanding environment
Enterprise Product Manager Resume Examples & Samples
Five or more years of experience as a Product Manager 
Experience with employee productivity tools like Microsoft Office 365, WebEx, Video Conferencing, Virtual Desktops, mobility, telephony and end user computing devices
Considerable knowledge of product/program development, product lifecycle management, implementation and strategic analysis
Demonstrated leadership and interpersonal skills 
Demonstrated data analysis using Microsoft Excel advanced features skills 
Demonstrated ability to create product communication and strategic plans 
Excellent relationship building skills 
Demonstrated ability to create robust PowerPoint presentations and present information to executive management and/or large groups of stakeholders 
Self-directed, passionate with positive attitude 
Demonstrated customer survey, user group and customer research skills. 
Demonstrated ability to create end user documentation such as user guides, FAQs, tips/tricks, etc. 
Enterprise Product Manager Resume Examples & Samples
Lead the ideation and technical development of innovative products
Work with internal business groups to acquire a deep understanding of their processes
5+ years experience as a product manager
3+ years experience designing and implementing HR/Workforce Planning Products and solutions
Product Manager, Enterprise IoT Resume Examples & Samples
Solid understanding of the telecommunications industry
Knowledge of the M2M and IoT enterprise solutions and device markets
Contribute to and management of IoT / M2M product strategy and roadmap
Ability to analyze vast amounts of information to understand complex enterprise problems; seek out various solutions that optimally bring enterprise value these businesses and their customers
Create product requirements documents and business cases for new products and enablement platforms; support through all stages of ideation, funding, design, execution
Responsible for monthly and quarterly metric reports to monitor product life cycle. Develop models and scenarios to forecast business case scenarios and identify analytical insights that drive revenue
Minimum 3-5 years of practical experience in product management and development. Experience in high tech industries preferred
Able to clearly and effectively communicate across departments and levels of the organization
Knowledge of traditional and nascent wireline networks, wireless networks and IoT solutions
Experience working with enterprise grade solutions and understanding of enterprise grade solutions and sales processes
Demonstrated problem solving, analytical modelling and creative skills
Technically inclined with an interest and ability to understand new technology
Motivated and a self-starter and comfortable leading others
Enterprise Switching Product Manager Resume Examples & Samples
Experience in high-tech industry with min. 3+ years of product management experience
Strong analytical / business modeling skills
Engineering background highly desired
Senior Product Manager, Enterprise Search Resume Examples & Samples
Define Workday's search solution strategy and roadmap for Workday's technology platform and deliver solutions solving customers' business problems across the development lifecycle
Engage with Workday's customers, applications, services, and sales teams to understand requirements, and to ensure successful product delivery
Build a cohesive sense of purpose within the product development team
Work with engineering teams through design, testing, and product release
5+ years experience in enterprise software product management in a fast-paced Agile environment and experience within the software industry for both on-premise and cloud SaaS deployment models
Search product management experience is a must have. Enterprise search experience is strongly preferred
In-depth understanding of enterprise software security framework to handle customer sensitive data
Able to communicate with clarity across multiple stakeholders, collaborate with business partners and development teams, and influence decisions at all levels of the organization
Able to ramp up quickly on new technologies, Self-directed and operates with urgency, focus, and discipline
Enterprise Product Manager Resume Examples & Samples
Oversees the strategic product management for an assigned product line in support of the organization's goals and employee needs
Oversees the evaluation of market trends, product development and employee feedback
Recommends new products and enhancements to product line to improve the user experience and employee productivity
Partners with the business lines to understand requirements for increased employee productivity
The ideal candidate will possess a unique blend of business and technical savvy; a big-picture vision, and the drive to make that vision a reality. 
Technical Product Manager for Enterprise Infrastructure Resume Examples & Samples
Continually refine, align, and maintain the technology product roadmap and strategy to best serve the business objectives of the firm
Provide regular technical, operational, and financial management views of the products
Produce both regular and ad-hoc presentation materials as necessary to support stakeholder alignment, product adoption, and firm-wide awareness of the product space
Represent, plan, facilitate, and drive the products with the local engineers, operations, project management, business stakeholders, and any other relevant parties
Work in close collaboration with product peers covering other areas and strategies, including improving the overall practice of product management at Morgan Stanley
10+ years of experience with at least 2 years as a Technical Product Manager or equivalent function
Previous coding experience is required. While any language exposure is useful, dynamic languages such as Python and Perl would be most relevant
Experience with one or more of the following is required: cloud computing, containers, distributed file systems, software distribution, IaaS, PaaS, web technologies
Experience with life cycle tools such as Jira and Git
Comfortable in the unix environment
Strong analytical skills using Excel, databases, BI tools, as well as ad-hoc scripts
Strong interpersonal skills to be able to maneuver through organizational and social friction
General understanding and comfort with financial charge back systems in a large scale environment
Previous experience as developer or operations lead of a widely distributed 24/7 product
Senior Product Manager, Enterprise ML / AI Resume Examples & Samples
Define Workday's Financials ML solution strategy and roadmap for Workday's technology platform and deliver solutions solving customers' business problems across development lifecycle
Communicate plans, status, progress against KPI's with both external and internal stakeholders
Engage with Workday's customers, applications, services, and sales teams to understand requirements and ensure successful product delivery
Work with engineering teams though design, testing, and product release
Participate in customer facing situations and user conferences as a product expert
Senior Product SSD Enterprise Product Manager Resume Examples & Samples
End to end management of the products from inception and ideation through design, build, launch, growth, enhancement and end of life
To be an advocate for the customer, keeping their interests in mind at all times
To manage and communicate effectively with cross-functional teams
To be an expert in the product and keep up to date with technological advances
Development and execution of the product roadmap
Perform business analysis with subject matter experts and customers
Identification of new opportunities, product enhancements, and line extensions
Development of documentation to support the approval, design, development and launch of the product
Facilitate the design, development and launch of innovative products
Identification of new target markets
Create market and product requirements documents (MRD & PRD) for next generation and/or new products
Identification, specification and prioritization of features, functionality and capabilities
Manage product revenue and margin, establish product pricing, monthly forecasting, contribute to business plans
Definition implementation and maintenance of the marketing mix and business models for the product
Facilitate development and implementation of high impact and differentiated product positioning and messaging
Development and implementation of the launch strategy
Facilitate development of high impact sales tools
Development of sales and channel training materials
Education of the sales force about products and solutions
Monitoring of the marketplace, customers and competitors. Definition and implementation of strategies to counter competitors
Joint presentations with sales for key customers
Joint relationship management with sales for key customers
Develop strong customer relationship with strategic OEM accounts in the market. Marshal the management, marketing, and engineering resources of the business unit to ensure success
Evangelizing the product at industry events, seminars and customer briefings
Senior Product Manager, Enterprise Frameworks Resume Examples & Samples
About Enterprise Framework
Experience with automation technologies
History of working with Enterprise Resource Planning systems
3+ years of product management, consulting, or development experience
Bachelor's degree in computer Science or other technical major
Enterprise Product Manager Resume Examples & Samples
Bachelor's Degree required
3+ years of product management experience and building enterprise products
2+ years working on data models with hands-on SQL experience to write queries and perform data analysis
2+ years experience designing applications, creating examples through wireframes and mockups
Enterprise Product Manager Resume Examples & Samples
Serve as the subject matter expert on knowledge management technology and own solutions for the People Team (HR) business function
Understand business metrics and goals and define products/projects to impact them
Monitor and measure enterprise operations to suggest system and process improvements
Develop and support general content management strategies, document tags, and schemas
Create detailed technical specifications, field mappings, and designs to support the entire development life-cycle
Consistently design solutions that consider security, availability, performance, and usability
Direct teams of business owners, designers, and application engineers toward a common goal and develop a roadmap for ongoing technical work
Drive HR content data quality
2+ years implementing knowledge management solutions (or similar enterprise products)
2+ years integrating systems with third-party service vendors
Product Manager, Enterprise Channel Solutions Resume Examples & Samples
Work closely with the clients, other product managers and Stakeholders to build the backlog
Prune, prioritize and maintain the product backlog
Collaborate with Engineering technical leadership to ensure key architectural roadmap items are woven into the product backlog
Define the objectives of the features within the Business Backlog
Participate in product team iteration planning, and coordination of content dependencies
Become the primary source for user story details and priorities
Accept stories into the product baseline using well documented acceptance criteria
Ensure delivery of business value to our clients and Cox Automotive
Attend bi-weekly Community of Practice (CoP) meetings to enhance the discipline of Product Ownership
Actively participate in release planning
Consistently manage stakeholder expectations
Transparently and quickly address problems and successes
Bachelor's degree within a related field of study
5 years of relevant experience within a software development organization
Product Manager, Enterprise Channel Solutions Resume Examples & Samples
Collaborate with other Product Managers to align backlogs across department channels
Lead and participate in various Agile ceremonies including Sprint Reviews, Stakeholder Meetings, Daily Scrum, Backlog Grooming and Retros
Participate in bi-weekly Community of Practice (CoP) meetings to enhance the discipline of Product Management
Other responsibilities as defined by Director of Product Management
Product Manager Enterprise Services Resume Examples & Samples
Direct and execute on product management activities including all aspects of Product Marketing that provide brand differentiation and result in positive internal and external customer outcomes
Drive business collaboration across internal groups (Voice of Customer, Product Portfolio Development, Business Units, Sales, Finance, Legal/Compliance, and Marketing Communications) to enhance and mange processes, operations, services, and customer expectations while participating in cross-company initiatives and teams
Supports sales channels, sales forecasting, programs, pricing strategies and competitive assessment, while influencing and driving product development
Bachelor's degree in marketing, business or related Healthcare education
10 years' experience in Healthcare Marketing, Product Management, Business Development
Advanced level of understanding and experience in multi-vendor / multi-level service and maintenance agreements US Healthcare industry
Healthcare consulting and/or Project Management and Quality experience desired
Strong analytical and technology skills needed as well as the ability to work effectively in a team environment
Ability to travel 30%
Clinical experience/technical/business experience in imaging service and maintenance contracting
Product Manager, Enterprise Segment Resume Examples & Samples
Acquire and assess Enterprise Segment market problems identified through input from various sources. Ensure that market problems, pain points and requirements are communicated appropriately throughout the organization and are reflected on the product roadmaps of the various solutions targeted to this solution
Work with key leaders across the organization to develop an overarching Enterprise segment strategy that focuses on short-term and long-term initiatives to drive market share growth, customer satisfaction and retention
Partner with the Director of Enterprise Sales, Strategic Relationship Manager and Product Management team to ensure that we are taking advantage of opportunities to grow TRTA exposure in the Enterprise Segment of the Tax & Accounting market
Research, analyze and report on products for marketing and sales purposes, new product development, product documentation and competitive analysis
Collaborate with the product manager of third-party partnerships & marketplace to identify overall partner strategy, value proposition, and go-to-market plans associated with integration tools (API's, SDK, etc.)
Develop and publish influential communications and presentations in support of our business development efforts within the Enterprise segment
Keep abreast of profession, technology, and marketplace trends and dynamics and possess the skills to communicate on key topics and product offerings
Be resourceful at identifying organizations/product offerings that we may want to build integration points with and establish key contact(s) within enterprise firms in order to bring back requirements to the business
CPA/accounting firm experience preferred
Five to seven years of experience working in or servicing large tax & accounting firms
Knowledge of current technology trends and profession needs and pain points, especially in the largest tax & accounting firms
Skill with product positioning, market segmentation, and strategic planning
Strong organizational and interpersonal skills
Proven success in collaborative partnerships and business development roles with strong relationship building skills
A strong track record of organized delivery (with decisive and well-supported outcomes) against complex client and varying business demands
In-depth profession and TRTA Professional product knowledge preferred with a focus on tax compliance, audit and engagement workflow, practice management, web services and overall firm workflow desired including GoSystem Tax RS, GoFileRoom, FirmFlow, and AdvanceFlow among others
The ability to handle a variety of activities simultaneously and adapt to changing priorities in accordance with organizational needs
Strong written and verbal communication skills including presentations, project plans and status reports
Demonstrated strong project management and facilitation skills to drive consensus with cross-functional resources
Enterprise Product Manager Resume Examples & Samples
Lead the ideation and technical development of innovative supply chain products
Technical ownership of projects and managing resource
Bachelors in Computer Science, Supply Chain
2+ years of experience in building Supply Chain products (Planning, Forecasting, Procurement, Order Management, Payables/Receivables, Asset Lifecycle Management)
2+ years of product management experience
3+ years experience working in supply chain and product life cycle management applications
1+ years experience designing applications and creating examples through wireframes and mockups
1+ years experience implementing Oracle Agile PLM systems
Senior Enterprise Product Manager Resume Examples & Samples
Manage activities that include requirements gathering and reporting, development business case, competitive analysis, key message development, presenting at customer and corporate events, and launching software releases for products geared for the global enterprise market
Work with Sales & Marketing and other outward customer facing groups to bring products to the market, and gather feedback on the future needs in Enterprise Mobility Management
Interact with the Enterprise Software Engineering organization to ensure delivery of products that solves customers' business issues
Collaborates with various BlackBerry teams to ensure delivery of cross-group dependencies
Influence both external customers and internal product teams through written, interpersonal, and presentation skills along with the ability to handle multiple concurrent releases and drive results in cross-group/team projects
Own and drive aspects of the Enterprise Software Product roadmap for the Enterprise portfolio
8-10 years of software development/ product management/marketing experience
Bachelor's Degree in Engineering or Computer Science (or related) or equivalent experience
Master's degree is an asset
Familiarity with mobile operating systems (Android, iOS, Windows10) and enterprise software platforms
Blend of business and technical savvy; big-picture vision, and the drive to make that vision a reality
Strong critical thinking/precision questioning skills, especially regarding business and technical issues
This position requires travel to customer and non-customer sites (approx. 10-25 %)