Control Room Operator Resume Samples
Control Room Operator Resume Samples
4.6
(
77
votes) for
Control Room Operator Resume Samples
The Guide To Resume Tailoring
Guide the recruiter to the conclusion that you are the best candidate for the control room operator job. It's actually very simple. Tailor your resume by picking relevant responsibilities from the examples below and then add your accomplishments. This way, you can position yourself in the best way to get hired.
Craft your perfect resume by picking job responsibilities written by professional recruiters
Tailor your resume & cover letter with wording that best fits for each job you apply
Resume Builder
Create a Resume in Minutes with Professional Resume Templates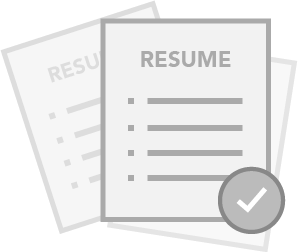 CHOOSE THE BEST TEMPLATE - Choose from 15 Leading Templates. No need to think about design details.
USE PRE-WRITTEN BULLET POINTS - Select from thousands of pre-written bullet points.
SAVE YOUR DOCUMENTS IN PDF FILES - Instantly download in PDF format or share a custom link.
8635 Karli Shoals
San Francisco
CA
8635 Karli Shoals
San Francisco
CA
Phone
p
+1 (555) 768 5028
Control Room Operator
Champlin LLC
Control Room Operator
Assist with identifying and reporting rework and non-conforming issue
Participate in the development of plant risk analysis matrices, workflow charts, and qualifications matrices for operations crews
Direct process control of flash smelting/ flash converting furnace operations and associated gas handling and byproduct operations processing 5000 tpd of copper concentrate into approximately 1000 tons of 99% blister copper
Listen to other employee's and supervisor's suggestions, complaints, problems, safety concerns and recommendations, evaluate each and then devise and implement a plan of action based on that evaluation
Provide assistance to customers, employees and visitors in a courteous and professional manner
Be motivated and work productively
Study and understand the Project Quality Plan documents, contract and other quality documents that pertain to assigned scope of work
Plant / Control Room Operator
Hyatt, Bartoletti and Oberbrunner
Plant / Control Room Operator
Carry out plant water chemistry and make adjustments as necessary to keep within prescribed operating limits
Assist in routine testing of plant and equipment
Ensure that the control room is staffed on a constant basis
Monitor plant and process to ensure that operation is in accordance with all relevant Operating Procedures
Monitor and follow all generating profiles as dispatched via the EMC, and follow all National Grid instructions
Maintain and update all routines, schedules and reports with relevant plant operating data
Follow Operating Procedures when carrying out any activity and report any deficiencies when identified
Transportation Command Center Control Room Operator
McGlynn and Sons
present
Transportation Command Center Control Room Operator
present
Coordinate control room activities by assisting in coordinating responses to disasters and high profile special events that affect the roadway
Providing guidance during severe traffic related and weather events
Generate, receive, and respond to calls pertaining to various persons/organizations/agencies
Scheduling flexibility
Employs various software applications running within the TCCC environment to control field devices, monitor traffic flow, and perform data analysis
Work in a fast paced, motorist safety environment
Reads and understands policies and procedures related to TCCC operations
Bachelor's Degree
Bachelor's Degree
Create a Resume

in Minutes
15 Control Room Operator resume templates
Read our complete resume writing guides
---
Control Room Operator Resume Examples & Samples
Do you have knowledge of BOP systems startup/ operation/ shutdown of plant?
Have you had the responsibility for day- to-day operation of a supercritical coal fired power plant to ensure the safe, cost effective, efficient and environmentally sound production of bulk electrical energy?
Are you looking for a direct position and willing to relocate to West Virginia? (Relocation package offered / company benefits / Hourly pay rate plus 10% annual bonus eligibility
Can you work 12 hour shifts? (Overtime required)
Do you have a valid United States Driver's License?
Control Room Operator / Shift Supervisor Resume Examples & Samples
This position will be training others in the CRO seat
Operates Control system / initiates startup / shut down / equipment systems
Develop plant specific Production Operating Procedures
Utilize Plant Operations to support start-up/ shut-downs & maintains efficient & safe operations
Responsible for day- to-day operation of the coal fired power plant to ensure the safe, cost effective, efficient and environmentally sound production of bulk electrical energy
Control Room Operator to Start Resume Examples & Samples
Fully embrace security / safety training programs to enhance performance and ability to advance. These may be specific to the security industry or specific to the industry associated with the client you are assigned to secure
Be aware of and familiar with the site-specific operations performance manual and post orders
Take additional certification training (as required by some positions) to carry OC sprays, drive bicycles, operate Segways, etc
Previous contract security, military or law enforcement experience is beneficial (and sometimes required)
Ability to work in a team-oriented environment with the ability to work independently
Must be at least 18 years of age or older as required by applicable law or contractual requirements
Must have a high school diploma or GED, or at least 5 years of verifiable employment history
Must have at least one verifiable employer
Ability to communicate effectively in English, both orally and in writing, for the purpose of public interaction and report writing
Strong interpersonal skills are important as most of our positions require regular interaction with the public
Successful completion of AlliedBarton's Master Security Officer Basic (Level 1) Course
Ability to maintain satisfactory attendance and punctuality standard
Neat and professional appearance
Ability to provide quality customer service
Ability to handle both common and crisis situations at the client site, calmly and efficiently
Control Room Operator Resume Examples & Samples
Participate in the development of plant risk analysis matrices, workflow charts, and qualifications matrices for operations crews
Direct process control of flash smelting/ flash converting furnace operations and associated gas handling and byproduct operations processing 5000 tpd of copper concentrate into approximately 1000 tons of 99% blister copper
Periodically review standard operating procedures (SOP's) and complete risk assessments on various process control procedures and tasks
Train operational control protocol to other operators
Control Room Operator Resume Examples & Samples
Use effective verbal and written communication skills. Add, subtract, multiply and divide whole numbers and fractions rapidly and accurately
Read and understand plans and specifications. Visualize two-dimensional drawings in three dimensions
With regard to that portion of the work assigned, develop complete understanding of contract plans, specifications, applicable codes and jurisdictional requirements
Examine/inspect field conditions and identify problems, inaccuracies, and cost saving measures that arise or that may be encountered. Take corrective actions as needed
Inspect subordinates' work for compliance with the contract plans and specifications, point out deficiencies and explain and take any corrective action needed
Listen to other employee's and supervisor's suggestions, complaints, problems, safety concerns and recommendations, evaluate each and then devise and implement a plan of action based on that evaluation
Observe functioning of installed equipment or systems to determine hazards and need for adjustments, relocation or replacement
Identify safety hazards you or other employees may be subject to and take all necessary corrective actions to eliminate or minimize hazards
Understand and respond appropriately to all safety hazards and warning devices (i.e. back-up alarms, smell of smoke, different colored warning tags, warning sirens.)
Understand and implement lockout/tagout procedures in safe manner
Produce quality work, meeting requirements of plans, specifications and industry standards
Be motivated and work productively
Develop an understanding of project scope and quality requirements as they pertain to assigned responsibilities
Study and understand the Project Quality Plan documents, contract and other quality documents that pertain to assigned scope of work
Perform inspections and tests and prepare reports as directed by supervisor
Promote and maintain effective communications and relations (verbally and in writing) with supervisor and the project management team as required
Be involved in and provide QA/QC input to task planning meetings
Assist with quality implementation reviews and job tours/walk arounds and participate in weekly quality meetings as required
Assist with identifying and reporting rework and non-conforming issue
Be a liaison with on-site third party testing agencies as required
Actively set goals to learn the quality profession from upper level quality inspectors and managers and all other parties involved in the project
Perform all other job-related duties as requested by supervisor
High School Diploma or GED is required
Candidates must have a working knowledge of mathematics with a 2-year technical degree or at least 2 years of experience in the industrial construction industry
Lead Control Room Operator Resume Examples & Samples
Directs all other production technicians on shift
Applies specific expertise in all areas of power plant operations
Performs other job-related duties as assigned
Bachelor's or Equivalent Experience
Experience:5+ years
High School Grad / GED
None
Control Room Operator Resume Examples & Samples
Monitors and controls pipeline systems, rail loading/loading, truck and marine terminal loading and unloading
Completes meter proving as required by company policy
Reacts and responds to abnormal or emergency operating conditions and makes notifications and completes documentation
Works and coordinates with Product Supply schedulers, refinery blend operations and pipeline partners to maximize efficiency of pipeline operations
Works in cooperation with field personnel to implement measures to assure the operational integrity of the pipeline systems
Supports and troubleshoots the pipeline control systems in order to notify the SCADA/Automation group of required modifications
Monitors pipeline balance and documents all pipeline segments to control Loss/Gain conditions
Tracks product movements to accurately perform remote product switches for customers or company storage tanks
Monitors tank levels and pipeline pressures and start, stops pipeline movements
Controls inventory of all pipeline systems
Communicates directly with pipeline personnel, refineries, other petroleum companies and the public to coordinate operations
High school diploma or GED required
Bachelor's degree preferred
One (1) year of experience in pipeline, marine, truck, rail terminal or pipeline control room operation required
Completed all DOT operator qualification testing, including Abnormal operating conditions and how to respond to those conditions required
Basic knowledge of crude oil/petroleum products and industry terminology preferred
Ability to prioritize and handle multiple tasks and projects concurrently, managing time and scheduling to meet appropriate deadlines preferred
Control Room Operator Resume Examples & Samples
Perform security patrols of designated areas on foot or in vehicle
Watch for irregular or unusual conditions that may create security concerns or safety hazards
Sound alarms or call police or fire department in case of fire or presence of unauthorized persons
Warn violators of rule infractions, such as loitering, smoking or carrying forbidden articles
Permit authorized persons to enter property and monitors entrances and exits
Observe departing personnel to protect against theft of company property and ensure that authorized removal of property is conducted within appropriate client requirements
Investigate and prepare reports on accidents, incidents, and suspicious activities
Provide assistance to customers, employees and visitors in a courteous and professional manner
Must possess a high school diploma or equivalent
Pass any State-required training or other qualifications for licensing
Pass a State licensing test if driving a company-owned or client-provided vehicle
Must possess one or more of the following
Proficient computer skills including Microsoft Office
Effective oral and written communication skills
Active listening skills
Ability to assess and evaluate situations effectively
Ability to identify critical issues quickly and accurately
Attention to detail
FT Patient Support Staff (Raleigh, NC)
Plant / Control Room Operator Resume Examples & Samples
To operate and monitor the Distributed Control System, MK5, HMI, EDL, Continuous Emissions Monitoring, and all other control room and station control systems in order to maintain the safe and efficient operation of the plant and process
Understand and respond to variances in normal plant operating parameters and take necessary corrective actions in order to maintain safe operation of the station
Monitor plant and process to ensure that operation is in accordance with all relevant Operating Procedures
Monitor and follow all generating profiles as dispatched via the EMC, and follow all National Grid instructions
Carry out plant water chemistry and make adjustments as necessary to keep within prescribed operating limits
Report items beyond the scope and capabilities of shift personnel to Shift Supervisor
Ensure that the control room is staffed on a constant basis
Maintain and update all routines, schedules and reports with relevant plant operating data
Report unsafe conditions, events and hazards to the Shift Supervisor
Assist in routine testing of plant and equipment
Report equipment deficiencies and record required information into the computerised maintenance management system to direct repairs
Follow Operating Procedures when carrying out any activity and report any deficiencies when identified
Any other duties as directed by the Shift Supervisor
The Shift Operator is responsible for the Health and Safety of him/herself, any contractors working under his/her direction and in accordance with the Health and Safety at Work Act 1974
Able to work in a customer focused environment and liaising with internal and external agencies
Able to work effectively in a multi skilled team
Excellent interpersonal skills - able to communicate in a friendly, open and constructive manner
Responsive and pro-active
Flexible and calm
Detail conscious
Committed and loyal
Ability to work on own initiative
Ability to grasp, assimilate and apply information and concepts quickly
Integrity - accepting and adhering to high ethical, moral and personal values in decisions, communications, actions and when dealing with others
Able to work shifts and unsociable hours to support 24 hour operation of site
Transportation Command Center Control Room Operator Resume Examples & Samples
Use Closed Circuit Television (CCTV) to monitor major portions of the TCCC roadway system
Monitor Police Computer Aided Dispatch (CAD), various communications channels
Activate appropriate response(s) to detected and/or reported incidents
Access and control traffic management devices (CCTV, Changeable Message Signs, etc.)
Generate, receive, and respond to calls pertaining to various persons/organizations/agencies
Record all appropriate Control Room activities in incident database
When directed by the supervisors, function as a member of Emergency Operations efforts
Provide communication, coordination and response with law enforcement, Emergency Management, emergency response and incident management entities, PA personnel and others
Reads and understands policies and procedures related to TCCC operations
Employs various software applications running within the TCCC environment to control field devices, monitor traffic flow, and perform data analysis
Reviews and understands the submission and accuracy of all data provided in required TCCC operator logs, reports and documentation
Work in a fast paced, motorist safety environment
Providing guidance during severe traffic related and weather events
Posting alerts, notifications and messages on appropriate devices
Coordinate control room activities by assisting in coordinating responses to disasters and high profile special events that affect the roadway
Ability to work alternate work schedules and be on-call as necessary