Marketing Automation Resume Samples
Marketing Automation Resume Samples
4.6
(
79
votes) for
Marketing Automation Resume Samples
The Guide To Resume Tailoring
Guide the recruiter to the conclusion that you are the best candidate for the marketing automation job. It's actually very simple. Tailor your resume by picking relevant responsibilities from the examples below and then add your accomplishments. This way, you can position yourself in the best way to get hired.
Craft your perfect resume by picking job responsibilities written by professional recruiters
Tailor your resume & cover letter with wording that best fits for each job you apply
Resume Builder
Create a Resume in Minutes with Professional Resume Templates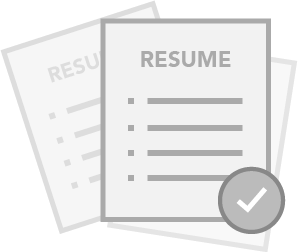 CHOOSE THE BEST TEMPLATE - Choose from 15 Leading Templates. No need to think about design details.
USE PRE-WRITTEN BULLET POINTS - Select from thousands of pre-written bullet points.
SAVE YOUR DOCUMENTS IN PDF FILES - Instantly download in PDF format or share a custom link.
4076 Lubowitz Gateway
Philadelphia
PA
4076 Lubowitz Gateway
Philadelphia
PA
Phone
p
+1 (555) 510 9337
Director, Marketing Automation
Director, Marketing Automation
Director, Marketing Automation
Manage the performance and effectiveness of all marketing programs and lead generation campaigns including lead scoring and lead nurturing programs
Develop, maintain and document processes, provide quick reference tools
Oversee database management – segmentation, list acquisition/import, data cleansing, event capture, lead management etc
Execute ongoing project management of the execution of the marketing automation campaigns and programs
Develop, with IT, an integrated end-2-end demand architecture - mobilize design/activation
Develop the marketing automation infrastructure, implementing best practices, including guidelines for emails, landing pages, campaigns etc
Deploy integrated marketing analytics/reporting package (inquiries, asset performance, nurturing outcomes, contact acquisition…)
Marketing Automation Administrator
Marketing Automation Administrator
Marketing Automation Administrator
Assist the Salesforce administration team with the general management of Salesforce
Document and follow extensive QA & test processes for all development and integration work
Control the development, implementation and the ongoing management of Marketo processes
Manage form processing and website integrations
Provide overall programming and technical support for the TWCBC Eloqua Marketing Automation system, along with guidance on tool impacts to the business
Establish and maintain data quality through daily/weekly/monthly/quarterly reporting
Develop and maintain campaign flows to effectively move prospects through the buyer's journey
Marketing Automation Strategist
Marketing Automation Strategist
Marketing Automation Strategist
Developing and effectively executing Marketing Automation (MA) campaign strategies to ensure annual department revenue targets and individual campaign objectives are achieved or exceeded
Ensuring MA campaign strategies align with broader Wiley Community strategies
Ensuring strategic and tactical alignment with complimentary marketing capabilities and activities (i.e., social marketing, telemarketing, conferences, direct mail)
Developing and monitoring corporate benchmarks for campaign performance and lead generation
Applying best practice segmentation and customer profiling to optimize demand generation programs
Developing best-practice framework, standards, and playbooks for demand generation tactics
Committed to quality
Bachelor's Degree in Marketing
Bachelor's Degree in Marketing
Bowling Green State University
Bachelor's Degree in Marketing
Highly organized and detail-oriented - can execute complex tasks flawlessly and with minimal oversight
Develop process and roadmap to ensure marketing automation approach is easy to execute and scalable
Ability to manage multiple deadline-driven tasks simultaneously
Strong organization skills
Ability to work in an ambiguous, fast moving office
Strong data analytics capabilities
Experience developing creative ideas for promoting the company's core products, telling stories, and visually representing the brand through email
3+ years email experience, with hands on experience building and deploying emails
Partner with internal stakeholders to ensure integrity of marketing automation data architecture
Experience writing creative and engaging subject lines and email copy
Create a Resume

in Minutes
15 Marketing Automation resume templates
Read our complete resume writing guides
---
Marketing Automation Resume Examples & Samples
Lead team to execute digital strategy for multiple channels including web, social, and e-mail
Provide strategic direction to content strategy team on the best ways to leverage digital channels to communicate messaging
Develop process and roadmap to ensure marketing automation approach is easy to execute and scalable
Identify and create metrics based reporting for all marketing automation efforts
Manage internal team and 3rd party vendor to execute the marketing automation roadmap
Partner with internal stakeholders to ensure integrity of marketing automation data architecture
7+ years of relevant work experience in marketing automation, digital platforms, and/ or CRM
Ability to handle multiple projects and desire to work in a fast paced environment
Experience with Eloqua and/or Salesforce a plus
Experience in financial services or another highly regulated industry a plus
Marketing Automation Strategist Resume Examples & Samples
Ensuring strategic and tactical alignment with complimentary marketing capabilities and activities (i.e., social marketing, telemarketing, conferences, direct mail)
Working with product marketing and sales to develop measurable MA campaign objectives
Developing best-practice framework, standards, and playbooks for demand generation tactics
Demonstrated experience in developing and delivering Marketing Automation campaigns
Proficient in using Marketing Automation software (preferably Eloqua)
An understanding of web analytics, content and data management and a demonstrated proficiency in multiple lead generation tactics
Ability to manage multiple projects simultaneously and to think creatively
Committed to quality
Strong background in customer focus
Ability to work well with global teams, willingness to travel
Marketing Automation Campaign Manager Resume Examples & Samples
Relationship management skills required
Effective organizing and prioritizing skills
Highly motivated, proactive and detail oriented
60% Operational and Campaign Management
In collaboration with Strategic Marketing and Marketing Communications team members, develop marketing campaigns to drive overall test volume and e-commerce sales for various programs. -Oversee and provide consultation regarding data integration of Pearson VUE and marketing automation systems
Create marketing campaign plans, adhering to timelines and budgets for marketing activities as required. -Tactical execution of each promotion using the marketing automation system. Includes campaign setup, QA, issue resoution, maintenance and evaluation. -Provide reporting on various campaigns to optimize sales and customer satisfaction. -Mentor/guide other(s) on the marketing team to effectively use the tool and ensure a competent backup is available. -Act as the primary Eloqua marketing contact for internal sales and marketing teams as assigned
15% Internal marketing automation consultation to various Pearson VUE businesses
Provide Eloqua expertise to other Pearson VUE businesses and clients as needed to implement successful marketing campaigns
Work with other PV businesses to help them understand requirements for implementation and instruct them on best practices and complex campaign builds. --Scope costs associated with using tool to implement client marketing activities
15% Project management
Assist manager, marketing communications to ensure projects emanating from marcomm are completed on time, on budget and are of high quality
5% Strategic planning support
Assist in annual strategic marketing planning and implementation of agreed-upon initiatives. --Provide project recaps indicating success metrics and ROI. Make recommendations based on how to apply learnings to future promotions
Marketing Automation Business Resume Examples & Samples
Effectively articulating business requirements in the form of user-stories, epics and themes within the AGILE process framework
Working with developers to implement these solutions, where applicable
Performing system configuration tasks, as needed, to meet these requirements
Performing test and validation activities as needed
Developing technical documentation related to system configuration for version management
Managing small to med-sized projects in an Agile development environment
Managing disaster recover processes and business continuity drills
Formulating solutions, potentially drawing from a number of technologies across the sales and marketing technology stack
Monitor and manage IT incident and service management process, report incident and problem volumes and contribute to the management of the knowledge base for support articles
3+ years User experience with Marketing Automation platforms like Marketo, Eloqua, Pardot etc. a must in a marketing operations role
3+ years Project management experience a must
Understanding of Sales & Marketing, Lead Generation & Customer Relationship Management highly preferred
Experience with customer-centric digital engagement solutions across multiple B2B customer touch points
Understanding of Cloud/SAAS solutions models and trends
Understanding of globalization considerations to achieve worldwide scale
Experience with integrating enterprise platform/cloud solutions
Knowledgeable and passionate about user experience best practices
A strong team player with initiative and self-motivation
Good interpersonal skills with strong x-org management
Familiarity with Agile development process
Scaled agile development process experiences a plus
IT Service management a plus
Familiarity with Sales processes a strong plus
Marketing Automation Operations Manager Resume Examples & Samples
10+ years marketing experience
Marketing, especially marketing operations and/or campaign strategy, experience
Mastery of marketing principles, practices, tactics and tools and customer insights in specific industry or customer segments
Expertise with leading sales and marketing tools such as Salesforce.com, Eloqua and Aprimo
Mastery of Sirius Decisions best practices
Expertise in closed-loop sales and marketing practices
Mastery across marketing mix and vehicles
Recognized subject matter expertise and thought leadership in audience segmentation
Excellent interpersonal skills; ability to build, manage and influence virtual teams
Ability to interface effectively with all levels of management and functional disciplines
Excellent influencing, consensus-building and conflict-resolution skills
Avp Marketing Automation & Measurement Resume Examples & Samples
Collaboration with Client Experience teams and Marketing to identify, construct and execute marketing measurement efforts that drive results to department goals and campaign KPIs
Campaign Management experience including data synchronization with web, CRM and campaign management systems (Eloqua, SalesForce, Adobe Analytics, Google Analytics, etc.)
Web reporting, analysis and dashboard development that demonstrate business impact of campaigns and can be leveraged to optimize content
Project management experience and a proven ability to contribute to and/or manage multiple projects at once in a fast-paced environment
Develop insightful presentations that represent business insights derived from campaign results
Writing report requirements and implementing quality assurance
Ability to research and interpret information from a variety of sources and deliver findings and recommendations
Work with technical teams and non-technical teams to finalize architecture specifications, and creates design as it relates to the customization and/or integration of a CRM system. Capable of recommending alternate choices, trade-offs, and impact analysis
Conduct marketing audience analysis to optimize list selection and segmentation for targeted campaigns
Associate Manager, Marketing Automation Resume Examples & Samples
Develop dashboards, graphs, reports, and presentations of marketing automation results. Manage analytics and reporting processes to measure the success of marketing activities, including lead nurture reporting, email metrics, demand funnel reporting, etc. in collaboration with the Analytics team
Conduct regular analysis of data to uncover trends and gain insights. Report findings to the business to improve marketing practices and results
Support marketing systems infrastructure, including the continued implementation and operations of Marketo and the integration with SFDC, working in close collaboration with the Sales Operations team
Sales Liaison and Advocate: Work closely with Operations and Sales teams to ensure leads are correctly routed and monitor SLA dashboard to ensure sales reps are working marketing leads in agreed timeframe
Process Design and Documentation: Design and document existing processes and implement improvements to enhance productivity. Develop and manage training for stakeholders to ensure adherence to process for both system and lead tracking/management
Routinely audit systems and processes to ensure compliance with best practices
Oversee integrity and quality of marketing data. Create and manage data cleansing programs in Marketo. Support list imports and marketing activity tracking to ensure input of quality data
Assist with lead scoring implementation and analysis, as well as periodic update of scoring models
Analyze lead management model and identify areas for improvement including: lead delivery, rejected leads, recycle programs, and activity metrics
Work with Lead Nurture Manager to identify opportunities to develop lead nurture campaigns to improve demand funnel conversion rates, continuously monitoring and testing effectiveness
Assist with PPC/SEM strategy as needed
Generate routine and ad hoc reports
Minimum 3 years' experience in a marketing operations, automation or analytic role
4 year degree in business, marketing, mathematics, computer science or related field preferred or equivalent work experience
Intermediate-to-advanced marketing automation skills for developing programs and generating reports
Advanced knowledge of Marketo
Experience in SEM/PPC marketing campaigns preferred
Proficient in Excel and PowerPoint
Ability to analyze data and convey information
Ability to present complex information in an understandable and compelling manner
Strong project/time management skills, highly organized and able to manage multiple projects
Marketing Automation Administrator Resume Examples & Samples
Provide overall programming and technical support for the TWCBC Eloqua Marketing Automation system, along with guidance on tool impacts to the business
Perform day-to-day system maintenance and configuration to the Eloqua tool. Act as the first line of defense for proactive system monitoring (check daily reports and failed calls), as well as reactive problem resolution management with Oracle
Provide feedback, guidance, and expertise to functional marketing team members and end business users on needs/requirements
Execute unit testing and support user acceptance testing for programs written in Eloqua; Update field integrations between Eloqua and SalesForce.com CRM as needed
Work closely with key internal stakeholders and Salesforce.com CRM team to develop customized reports to validate data loads and lead flow. Assist in the creation of dashboards that meet the specialized needs of end-user marketing clients to facilitate quick insights to further improve future campaign performance
Maintains general Eloqua housekeeping standards such as managing, auditing, and overseeing directory folder structures and asset naming consistency (segments, campaign names, canvases, reports, basic page tagging, etc.) as well as manages the creation of new segments and campaign canvases; Administers weekly Marketing Automation Governance committee meetings with marketing stakeholders to review proposed system/policy changes
Minumum of 2-3 years of Administration experience with Oracle Eloqua; additional related Marketing Cloud Products are a plus
Preferred: Oracle recognized certification Oracle Marketing Cloud E10
Solid understanding of web technologies, relational databases and multi-tier applications
Ability to learn quickly in a dynamic environment and deliver on commitments in a timely manner
Ability to extract and analyze data out of Oracle Eloqua to use for troubleshooting and reporting
Strong communication and presentation skills, with ability to comfortably work with a wide range of stakeholders across all levels of the TWCBC organization including senior management at the Sr. Director and VP level
Marketing Automation Campaign Strategist Resume Examples & Samples
Developing and effectively executing Marketing Automation (MA) campaign strategies to ensure annual department revenue targets and individual campaign objectives are achieved or exceeded
Ensuring MA campaign strategies align with broader Wiley Community strategies
Ensuring strategic and tactical alignment with complimentary marketing capabilities and activities (i.e., social marketing, telemarketing, conferences, and direct mail)
Applying best practice segmentation and customer profiling to optimize demand generation programs
Senior Marketing Automation Associate Resume Examples & Samples
2+ years of experience building email templates and landing pages using HTML / Java
Ability to create marketing automation journeys and workflows in alignment with a tactical plan to support nurturing
Experience in the application of marketing automation and sales enablement programs
Understanding of CRM and marketing automation systems
Expertise in digital and multi-channel marketing
Understanding of the campaign lifecycle, including deep knowledge of channel specific metrics and conversion points
Knowledge of lead generation and lead nurturing techniques including lead scoring
Marketing Automation Strategist Resume Examples & Samples
Creating effective campaign strategies that meet or exceed objectives
Aligning department strategies with larger Wiley Community strategies
Developing campaign benchmarks and creating campaign playbooks
Optimizing segmentation and customer profiling
Creating and adhering to direct marketing and marketing automation best practices, including integrating other applicable marketing activities and capabilities
Developing and effectively executing campaign strategies to ensure annual department revenue targets and individual campaign objectives are achieved or exceeded
Ensuring campaign strategies align with broader Wiley Community strategies
Working with product marketing and sales to develop measurable campaign objectives
Marketing Automation Intern Resume Examples & Samples
Candidate must be a high energy, can-do-person who can communicate at all levels
Strong analytical acumen and ability to constantly monitor results and refine marketing reports accordingly
Excellent communication, presentation, time management skills
Excellent verbal and written communications skills; customer service oriented, business, and negotiation skills
Ability to conduct research, interview and create business requirements
Ability to build strong working relationships across all levels of the organization, including remote areas
Works independently, self-reliant, self-motivated
Team player skilled in collaboration and facilitation
Ability to communicate and work globally
Marketing Automation Configurator Resume Examples & Samples
Set up, test, maintain and evolve multiple complex nurture based marketing campaigns within our marketing automation platforms
Work with cross functional teams to implement multiple nurture base marketing strategies
Deliver performance improvements via ongoing testing and results to provide continued learning, adaptation and improvements of the Nurture Campaigns
Develop and implement collision controls for multiple nurture campaigns
Excellent interpersonal, communication, problem solving and time management skills
Self-starter who takes initiative and can work independently with minimal supervision
English language proficiency – both written and oral
Passionate about data, systems, and analysis that results in actionable recommendations
Advanced Microsoft Access skills – SQL and SAS knowledge a plus
Hands-on experience with a marketing automation system highly desired (Marketo, Aprimo, Eloqua etc.)
Demonstrated proficiency with database design concepts, data modeling, and enterprise marketing automation systems
Great interpersonal relationship skills with the ability to learn quickly
Extensive experience in marketing operations or equivalent
Marketing Automation Strategist Resume Examples & Samples
Manage all aspects of campaign production in Eloqua, spanning campaign strategy, creative, targeting, offer development, email production, landing page/form production, test design, QA/QC, execution
Lead data integration efforts with our CRM platform, Microsoft Dynamics, including audience targeting and list generation, personalization, lead scoring and campaign reporting
Participate in team meetings and go-to-market project meetings as the Eloqua marketing automation subject matter expert
Professional experience working with email marketing, digital direct marketing or advertising campaigns on either a client side role or agency/service provider
Hands on experience working with a marketing automation suite, such as Eloqua, Marketo, Hubspot or equivalent email platform (Responsys, ExactTarget, etc.)
Strong HTML knowledge and web development proficiency, including best practices for cross-email client compatibility/consistency.Sound design sense and creative sensibility
Proficient in Microsoft Office, including Word, Excel, and PowerPoint
Marketing Automation, Email Platform product certifications and/or training required
Self-motivated and detail-oriented with excellent people and time-management skills. Ability to work in a fast-paced project environment with changing priorities and timelines. 
Solid understanding of direct marketing principles and strategy
Must possess strong organizational and project management skills, proven ability to meet deadlines while managing multiple projects simultaneously, and ability to work independently.Flexibility is key as priorities and deadlines change
A skilled communicator, both written and verbally
Senior Specialist Marketing Automation Resume Examples & Samples
Develop, maintain and execute on overall training plan on Adobe Campaign, data structures and segmentation tools, including alignment of user rights and development of expert skills
Create a standard of excellence (best practices) in Marketing Automation, while ensuring adoption across various stakeholders
Set and monitor KPO's for the Marketing Automation users
Drive peer coaching and train the trainer models
Develop and manage the knowledge library
Ensure a good working relation with the technical support team
Shortening the lifecycle of campaign development
Maximize usage of behavioral and transaction marketing and other functionalities
Offering improved customer journeys
Drive standardization of processes across all business units to drive further efficiency and effectivity
Being the center of excellence key spokesperson towards Business Units
MSc or MA degree in Marketing, Mathematics, Computer Science, IT or comparable fields
In-depth experience in Adobe Campaign, preferable in a developer or advisory role
Minimum of four years' experience in a similar role is preferable
Experience in training, coaching, managing and influencing people without having direct authority
Proven track record of inspiring, motivating and developing professionals
Ability and desire to quickly adopt new technologies and systems
Excellent analytic skills and able to drive and communicate business insights derived
Process skills; ability to implement agreed processed and best practices to test and analyze performance and to make improvements
Team player, pro-active attitude and result driven
Ability to self-manage workload to meet deadlines
Competitive salary and a 13th month
27 days of leave
Solid Pension Plan, with a choice between a collective pension plan an individual pension plan
Travel allowance for commuting
Additional benefits, such as memberships to Elsevier's magazines, discount on books and in-house sport facilities
Various social responsibility programs, channeling knowledge and strengths to help communities around the world improve education, science, health care and protect the environment
Senior Specialist Marketing Automation Resume Examples & Samples
Develop and maintain and execute on overall training plan on Adobe Campaign, data structures and segmentation tools, including alignment of user rights and development of expert skills
Create a standard of excellence (best practices) in marketing automation, while ensuring adoption across various stakeholders
Being center of excellence key spokesperson towards Business Units
Provide project support as a subject matter expert, creating and reviewing campaign requirements and specifications
Able to deliver campaign implementations that meet business requirements and customer needs
Design and manage guidelines for campaign management and update regularly
Monitoring of the Marketing automation change requests, and maintain policies and procedures that govern work requests
Must be able to report metrics related to tactics and programs and provide visibility and analysis of campaign results to all stakeholders
Provide analyses and interpretations of campaign data and market insights to identify key drivers for improvement
Drive customer analysis, supporting buying persona development
Highly experienced in adobe Campaign (expert level) and in marketing automation general
Working knowledge of JAVA, HTML, SQL is an advantage as well as experience with Adobe Analytics
Strong operational skills at the same time able to lead and manage tactical projects
Good communication, presentation and negotiation skills
Accountable & responsible
MSc or MA degree in marketing, mathematics, computer science, IT or comparable fields
Experience in training / coaching / managing people
Process skills; ability to implement agreed processed and best practices, to test and analyze performance and to make improvements
Team player, drive, initiative, pro-active attitude, result driven
Email Marketing Automation Coordinator Resume Examples & Samples
Help steer email strategy and develop new automated campaign template
Manage the technology team's QA of new workflows – ticketing, troubleshooting, etc
Ensure that ongoing triggered campaigns are working as expected and flag any new or recurring issues to Marketing Automation, Email, and Brand
1-2 years of experience in the digital marketing space
Experience with data visualization tools like Tableau
Firm grasp of basic marketing concepts
Ability to maintain a fun, casual, professional and productive team atmosphere
Comfortable working with complex concepts and distilling them into sound deliverables
Product Manager Programmatic Marketing Automation Resume Examples & Samples
Establish the product vision, goals, roadmap, A/B testing strategy and global rollout plans for Marketing technology
Work closely with engineering and Marketing partners to specify feature details, create user stories, drive Agile delivery and UAT
Provide data driven recommendations across multiple concurrent assessments; design and implement product A/B testing strategy around these recommendations
Manage trade-offs between cost, schedule, and business benefit, and ensure successful delivery of features in production that meet customer needs
Proactively engage with multiple departments across the org to solve problems and identify trends and opportunities
Bachelor's degree in computer science or a related field, MBA or Master's Degree preferred
A confirmed and proven of related experience managing e-commerce technology products, including proven knowledge of software development methodologies, gathering business requirements and turning them into detailed functional design specifications
An already existing experience of hands on software development experience preferred; alternatively, demonstrated understanding of typical technology architecture for high-volume websites
Excellent communication skills (written and verbal); proven ability to work with cross-functional teams to drive execution against project milestones and deliverables
High degree of competency with project management, including issues and risk identification and management, tracking; demonstrated strong attention to detail
Technology Marketing Automation Team Lead Resume Examples & Samples
Working as the Technical Lead supporting the others team responsible for the integration of Commercial Plan Campaigns and Events Campaigns
Creating, managing and presenting an actionable Blueprints that align client's requirements with ExactTarget Statement of Work
Working as SME (Subject Mater Expert) supporting Solution, Service, and Support Consultants on custom reports/extracts and SalesForce integrations. Leading the design and implementation of enterprisecustom reports/extracts and SalesForce integrations with ExactTarget
Specializing in scoping/building, API integrations and data modelling projects
Leading the design and implementation of custom report/extract, API(SOAP/REST), relational data schema's, custom microsite integrations and E-Mail/SMS migration projects
Marketing Automation Resume Examples & Samples
3+ years email experience, with hands on experience building and deploying emails
Experience developing creative ideas for promoting the company's core products, telling stories, and visually representing the brand through email
Experience with modern demand generation tools, including marketing automation software and CRM systems, a must
Highly organized and detail-oriented - can execute complex tasks flawlessly and with minimal oversight
Ability to manage multiple deadline-driven tasks simultaneously
Program Manager, Marketing Automation Resume Examples & Samples
Typically a minimum of 5 years relevant experience, having worked across industries such as financial management, healthcare, travel and high compliance consumer sectors and/or in a digital agency environment
History of demonstrated collaboration with multi-disciplinary teams of writers, producers, designers, brand managers and analytics experts is required
Expert level knowledge of Salesforce, Eloqua, Pardot, Marketo or equivalent platform combinations
Familiarity with the spectrum of digital marketing analysis and visualization tools, including: the Google tool suite, the MOZ suite, Excel, Tableau, Mix Panel, Kiss Metrics and more
Strong understanding of marketing metrics, measurement and reporting
Innate focus on delivering amazing experiences for consumers and our customers
A can-do attitude with a readiness to climb mountains
Rigorous attention to detail
Basic HTML skills and knowledge of CSS
Ability to translate complex issues and data into clear, compelling narratives
Marketing Automation Senior Specialist Resume Examples & Samples
Conduct regular database health reports including email analysis and contact cleansing
Review, approve and assign an ID for all new campaigns
Review and approve all final campaign configurations prior to activation
Maintain a master list of all campaigns as well as a master email schedule
Create and maintain all enterprise assets for lead generation, call center integration, subscription management, integrations and lead distribution
Collaborate closely with the Caterpillar data privacy and commercial attorneys to ensure legal compliance at all times
Collaborate with other Caterpillar teams and suppliers for all Eloqua integrations such as Zift, mobile apps, social apps, call centers, IBM websphere (customer portal, commerce and parts.cat.com) Cat.com/Adobe Experience Manager (AEM) and Hadoop
Configuration, architecture and segmentation guidance
Create and maintain all documentation for governance, standards and best practices for use with Eloqua
Manage all users of the Eloqua instance for usage and compliance
Provide Caterpillar governance training for all Eloqua users
Manage all technical and support inquiries with Oracle and work with the Oracle technical account manager for all issues needing escalation
Manage the relationship with all Caterpillar certified Eloqua partners by conducting bi-annual performance reviews with all campaign owners and hosting monthly update meetings
Manage the relationship with all campaign owners by hosting bi-weekly update meetings with the eBusiness industry consultants
·Oversee the issuing and ongoing needs of other Caterpillar Eloqua instances
Act as a consultant for instance administration and marketing automation strategy, not campaign execution or basic user training
Includes acting as a liaison with Oracle
Collect and consolidate monthly health reports from each admin
Triage support issues for all instances and escalate as necessary
Four year Bachelor Degree
3-5 job experience working with multiple stake holders in a large organization
Experience working in a Marketing Automation tool preferred Eloqua
Ability to partner and build relationships across matrix organization and various levels
Ability to adapt in a functional area and role that is high velocity and ever-evolving
Marketing Automation Eloqua Platform Owner Resume Examples & Samples
Administration and support of Oracle Marketing Cloud – Eloqua instances
Manage internal client support and requests
Manage user roles, security, profiles, workflows, and reporting
Ensure regularly scheduled administration, maintenance, imports, backups, and scheduled jobs
Develop standard operating procedures
Chair the Change Review Board to prioritize enhancements and integrations to other applications
Prioritize requests, integrations, and enhancements and oversee governance processes and ultimate approvals
Ensure proper Data Hygiene and cleansing protocols are in place and functioning
Responsible for any bulk data imports, list uploads, data audits, etc
Control and approve all templates
Oversee corporate asset changes and updates
Preference Center Owner
Corporate Contact Management
Corporate Steward of the Eloqua instance
Permitted Value Owner
Custom Data Object / Web Form / email Template Owner, Author , Librarian
Enforce platform adherence to Corporate Governance
Platform COE
Training requirements per role
Access – Review and Grant access to tool (production)
High school diploma or higher from an accredited learning institution
Marketing automation combined experience with systems such as Eloqua, Pardot, Marketo and/or other
Experience as a Marketing Automation system administrator
Combined experience with Customer Relationship Management (CRM) systems such Sales Force, Siebel, Microsoft CRM and/or other
Combined experience with web analytics tools such as WebTrends, Google Analytics, Adobe and/or other
Bachelor's degree or higher from an accredited University
Proven project management ability
Proven track record influencing teams and organizations to action based upon your analysis and recommendations
Excellent communication skills and clarity in all settings (formal presentations, email, speaking with executives or peers, etc.)
Strong troubleshooting and support skills
Experience in Eloqua, Salesforce
Marketing Automation Eloqua Analytics Leader Resume Examples & Samples
Build an analytics strategy to capture requisite data from marketing activities across the customer journey, and an approach to integrate those disparate systems so that key business insights can be understood
Develop a comprehensive dashboard of all digital marketing activities and present actionable recommendations to management
Develop an approach to optimize Marketing Qualified Leads such that there is continuous test-learn-iterate cycle to optimize the quality of the leads sent onto sales pipeline (CRM)
Identify and support projects to integrate 1st and 3rd party data sources to optimize segmentation and customer understanding
Partner with other 3M analytics leaders (web, social, sales, etc.) to ensure consistent and common reporting, attributes and fields, use of data connections and sources, etc
Define and manage the KPIs for marketing automation activities and lead the definition of reporting requirements for key corporate projects
Act as an overall business consultant who can coach MA users to Value Realization – understanding Eloqua technical execution, the platform within our Mar Tech Stack, and how a business should best think about extracting value from these tools
Support distributed Business Digital Resource Centers (DRC) to articulate and execute MA as a component of their overall digital Business Strategy
Drive first pilots, continue to engage and consult on subsequent campaigns
Minimum of five (5) years of experience in digital marketing experience
Combined experience with marketing testing and optimization platforms such as Optimizely, Maxymiser and/or other
Experience using large data sets to create insights
Experience making actionable recommendations to teams and organizations based analytics
Bachelor's degree or higher from an accredited university
Ability to simplify complex problems into basic parts to chart a clear course of action is highly preferred
Excellent communication skills and clarity in all settings (formal presentations, email, speaking with executives or peers, etc.) is required for success
Experience and ability to engage with teams remotely, supporting virtual clients
Director, Marketing Automation Resume Examples & Samples
Develop and execute inbound marketing, demand generation, lead management and automated digital marketing programs to drive lead conversion and ultimately new business acquisition
Execute ongoing project management of the execution of the marketing automation campaigns and programs
Communicate effectively with business users on the status of enhancements, projects, and open production support tickets
Support efforts for continuous process improvement to maximize the alignment between demand generation functional areas and other internal stakeholders
Facilitate training for marketing automation users globally to ensure best practice
Develop, maintain and document processes, provide quick reference tools
Manage the performance and effectiveness of all marketing programs and lead generation campaigns including lead scoring and lead nurturing programs
Develop the marketing automation infrastructure, implementing best practices, including guidelines for emails, landing pages, campaigns etc
Oversee data governance and the corporate data standards
Leverage real-time personalization technology to ensure the right message is delivered to the right person at the right time
Be the "sales opportunity catalyst" – forecast, measure, analyze and report on the impact of demand creation activities on sales pipeline, revenue and sales cycle length through Marketo's Revenue Cycle Analytics
Implement testing methodologies (e.g. A/B and multivariate testing) on all elements of the digital marketing mix to improve conversion rates (content, email templates, landing pages, offers, etc.) to optimize campaign results
Manage CAN-SPAM compliance
Mentor, teach and instruct automation users in best practices of marketing automation. Work with team on core operational processes and uses of Marketo. Manage a small team (4-5 individuals) of Campaign Execution specialists who will build and execute campaign programs on Marketo
7+ years' hands-on B2B experience in inbound, paid media and demand generation marketing (lead generation and nurturing, marketing campaign execution and measurement)
3+ years hands-on, demonstrable experience and proficiency with marketing automation platforms (Marketo, Eloqua) and CRM systems
Proven knowledge of both acquisition and retention based marketing campaigns preferably in the technology industry
Ability to manage multiple priorities in fast-paced environment; work collaboratively with cross-functional teams; and ensure high quality deliverables (attention to detail)
Experience managing and negotiating with outside agencies and third-party vendors
Experience running A/B split and multivariate testing for emails, landing pages & CTAs
Technology-savvy, with keen interest in emerging technologies and 'all things digital', including marketing automation, lead management strategies (lead scoring, lead nurturing, etc.), CRM systems and sales processes
Director, Marketing Automation & Tools Resume Examples & Samples
Bring to market technology capabilities supporting targeting, personalization, social, optimization, process automation and other related customer experiences
Drive discussion around business requirements and expected outcomes, mapping needs to appropriate technologies
Assist with identification and evaluation of new technologies to improve and optimize Marketing performance
Define end to end process on marketing automation – strategy, planning, execution and evaluation
Architect and design simple and complex campaigns based on business imperatives
Collaborate with cross-functional teams (e.g. Data and Analytics, Marketing, IT, Finance) to collect requirements, define processes, and share creative ideas
Write campaign specs for developers
Provide operational support for marketing systems e.g. MRM, Marketing Automation, Social
Actively run content and data on the MRM and social platforms e.g. ensure the process is being followed and tasks are not getting stuck
Develop project plans with achievements, deliverables, and timelines for campaigns using the marketing automation and social platforms
BS degree in business administration, marketing, management information systems, computer science or related discipline
A deep proficiency in the following
Marketing Automation Program Manager Resume Examples & Samples
Using the technical requirements documentation and existing marketing automation platform, launch and deliver a robust new environment that will extend marketing capabilities beyond email delivery
Administer marketing automation platform and manage the backlog and development sprints to support enhancements
Own the design of and development of a robust data model within the marketing automation platform
Develop standardized processes and programs that allow marketing team members to self-serve in the creation of complex, multi-stage automated marketing programs
Build automated programs within the marketing automation platform to run such processes as; data hygiene, data enrichment, progressive profiling, customized governance filters
Collaborate with sales operations on enhancing and troubleshooting issues with the lead management process and integrations with marketing automation platforms
Champion the quality of data in our marketing automation platform and CRM system; collaborate with sales and marketing teams to ensure required data is captured at all customer touch points and that we are employing best practices in the categorization and structure of our lead tables
Manage backlog of user requests, determine prioritization, and maintain SLA compliance
3+ years Marketo Administrator experience (Certification preferred)
Certified Salesforce.com Administrator (ADM-201) or equivalent experience
Advanced SQL and Excel skills
Experience managing projects of varying complexity; time management and project management are critical skills
Marketing Automation Strategist Resume Examples & Samples
Your role is to create and implement a marketing automation plan for Global Events that leverages the broader functional design work built within the Oracle Marketing technology stack (DMP/BlueKai, Eloqua)
You will represent Global Events in all Cisco marketing automation planning meetings related to business, technical and data and analytics capabilities
You will drive the inbound Global Events marketing function including display advertising, social media, landing pages/microsites, content marketing, email, and event campaign development and optimization
You will ensure alignment of Global Events digital plan with regional digital marketing and portfolio digital marketing
You are responsible to develop event specific journeys, as needed -- anonymous visitor conversion, website conversion to welcome campaign, monthly lifecycle campaigns, and abandonment campaigns
You have experience working in a consulting environment or client-facing role
You can design large-scale complex solutions without losing sight of the details
You are highly accountable and take ownership
You have 4 years minimum experience with a marketing automation platform (Eloqua preferred), including media planning, content syndication, email marketing, web management, social media, and reporting and analysis
You have basic web development and design skills with proficiency in HTML, CSS, JavaScript, or PHP
You have demonstrated analytic skills, primarily with digital marketing optimization (reach and performance) and hands on experience with common BI tools
You have a bachelor's degree in Computing Science, Information Systems, Quantitative Analysis or equivalent field
You possess permanent work authorization in the US
Enterprise Account Exec-marketing Automation Resume Examples & Samples
A minimum of 5 years of on-quota, B2B software applications sales experience; CRM, SFA, and marketing software sales experience a plus, as is on-demand/SaaS sales experience
A history of selling licenses/subscriptions to large, complex organizations with demonstrated ownership of all aspects of territory management
Skilled at negotiating business terms with line-of-business, senior management and/or C-level executives
History of consistent quota over-achievement in highly competitive markets
Ability to work in a rapidly expanding and changing environment
Teamwork and good communication skills a must
Four-year university/college degree required
Marketing Automation Intern Resume Examples & Samples
Building and execution marketing automation programs globally, including campaign creation, email, nurture, list uploads, event registrations, landing pages and others as needed
Ability to work independently, under deadlines, and on multiple projects simultaneously while maintaining the highest quality of work & accuracy
Ability to learn new processes quickly and adapt to changes with positive attitude
Ability to problem solve/troubleshoot independently
Basic HTML knowledge
Intermediate Excel background
Strong interpersonal skills, team player
1 year of experience using marketing automation tools (preferably Eloqua)
1 year of experience using Salesforce
Experience with demand generation and digital marketing concepts, including nurture programs, email drip programs, segmentation, and targeting
Experience with Sales automation tools and how they work with marketing automation tools
Marketing Automation Campaign Specialist Resume Examples & Samples
Develop Marketo campaigns based on GE business requirements and data-points
Technical maintenance of marketing campaigns, connected to a CRM platform
Deliver reports for campaign success evaluation
Optimize materials for campaign tracking and attribution
Create optimized HTML landing pages for mobile/desktop viewing
Elevate marketing and sales productivity by understanding workflow processes
Work cooperatively across departments within GE
Advanced English knowledge
Marketing Automation Account Specialist Resume Examples & Samples
Understanding customers' strategy and business goals and help develop online campaigns on a profession level
Monitoring all stages of campaigns to guarantee expected outcomes from planning to reporting
Quality control of all work that is submitted to clients
Prepare documentation and Report-out materials related to the campaign
Ensure the project stays within the allocated budget
Continuous communication with the client and team members for smooth operation
Excellent oral and written communication skills in English
Experienced in B2B marketing automation, preferably with Marketo (Hubspot, Elaqua, Pardot etc. also welcome)
Understanding email marketing campaigns, and knowledge of best practices in email, inbound marketing or online advertising platforms
Familiar with lead/contact related activities/campaigns within a CRM platform
Experience in marketing analytics , lead scoring, nurture programs coordination
First class organisational skills and a proactive approach to creative projects
A keen eye for detail and an understanding of budget restraints
An open-minded and professional character that will allow you to build client rapport
Global Director of Marketing Automation Solutions Resume Examples & Samples
Business and Solution development by assisting team to identify and cultivating potential customer opportunities and lean Subject Matter Expertise (SME) to marketing campaigns, conference and industry events
Coordinating and leading mar-tech pre-sales conversation, specifically on Marketing Automation and writing sections of proposal documents, including the technical solution, role and responsibilities, value proposition and the cost case while participating in preparation of proposal presentations and present/explain the proposed solution to the customer
Provide SME support, perform project reviews and help troubleshoot project issues with providing part time 'on demand' assistance to resolve critical open issues that arise throughout the delivery life cycle
This role required regional and global travel and the ability to adapt and travel on short notice
8 years experience implementing Unica products including one or more of the following modules: Campaign, Marketing Operations, Interact, Optimize, Detect. Or with similar EMM solutions such as SAS, Aprimo, Siebel Marketing
8 years experience defining solutions, project roadmap, estimating, determining resource requirements, and defining delivery models
8 years experience participating in proposal creation and orals presentations demonstrating excellent English verbal and written skills
8 years experience managing Chief Technical Officer (CTO) and Chief Marketing Officer (CMO) level relationships
10 years experience implementing Unica products including one or more of the following modules: Campaign, Marketing Operations, Interact, Optimize, Detect. Or with similar EMM solutions such as SAS, Aprimo, Siebel Marketing
10 years experience defining solutions, project roadmap, estimating, determining resource requirements, and defining delivery models
10 years experience participating in proposal creation and orals presentations demonstrating excellent English verbal and written skills
10 years experience managing Chief Technical Officer and Chief Marketing Officer level relationships
Marketing Automation Digital Manager Resume Examples & Samples
Bachelor's degree in Marketing or MBA
Minimum of 5 years if experience in high-tech, B2B campaign design, integrated marketing and demand generation required
Experience managing optimization processes and A/B and/or multivariate testing of emails and landing pages required
Comfortable in front of users and management
Comfortable both in one-to-one interactions and with a large group
Specific digital marketing tools such as Oracle CRM and Eloqua preferred
Excellent analytical and problem-solving skills and an ability to use data to gain insights and drive decisions
Strong communication skills to listen to and understand issues raised by users, along with the ability to coach users in a training/educational mode
Very good problem solving / analytical skills
Excellent time management skills to plan and prioritize multiple activities
Senior Manager, Marketing Automation & Tools Resume Examples & Samples
Facilitate in the development of overall approach to improve Marketing processes for efficiency and effectiveness
Act as an advisor and consultant to the broader Marketing and cross-functional teams to improve efficiency of Marketing spend and technology adoption
Help lead the Marketing Technology stack and roadmap in partnership with IT, Marketing and Finance
Well versed in system and data integration, standards, migration, conversion, hygiene, enrichment and quality
Lead and define change management activities associated with new processes in partnership with leadership
Bring together and analyze key metrics to optimize and improve return on investment for all email marketing programs, lead management and process management
Lead vendor relationships to ensure platforms are up and no downtime, successful issues management, and SLAs on services are met
A minimum of 5+ years relevant experience including digital marketing expertise
Email & Page Developer, Marketing Automation Resume Examples & Samples
Code emails and landing pages from PSDs and designs provided by Creative
Offer coding and design advice to ensure high deliverability, engagement, as well as a consistent experience across devices and browsers
Code and build Emails and Templates in the Marketo marketing automation platform
Code and build Landing Pages and Templates in Marketo
Ad-hoc code fixes to ensure assets are visually stunning across devices
Ensure Templates and code are scalable
Eager to tackle the challenges in email development, and even using older techniques and code to ensure all emails and pages display well in every client
Leverage Litmus and other tools to ensure consistent experiences for our entire audience
Provide secondary or additional responsibilities
In addition to core responsibilities and negotiating on behalf of the company
Strong HTML and CSS skills, and a broad knowledge of email development techniques across devices and browsers
At least 4 years of email coding experience and email marketing experience
Skilled at JavaScript, HTML, and CSS to create compelling experiences
Expertise with email marketing and design concepts
Expertise with landing page, user experience, and call-to-action considerations
Familiar with email marketing and related concepts
Expert understanding of mobile and responsive design and coding considerations
Expert understanding of cross device, cross client coding issues, especially with Outlook and Gmail
Adobe CS expert
Related B.A. degree in graphic design, web development, or equivalent
Accessible portfolio of previous work showcasing skills in design, HTML, CSS, and UX
Experience with Email Service Providers or Marketing Automation Platforms such as Marketo, Eloqua, Pardot, ExactTarget, ConstantContact, etc
Senior Marketing Automation Program Manager Resume Examples & Samples
Own the Marketing Automation Systems program including the design and strategies at a global level as a subject matter expert and power user
Design and deliver email campaigns with support from Global Content Marketing Managers to support continued lead and funnel growth for Cognex product lines
Measure and report all aspects of data quality, email performance, program effectiveness and funnel generation
Initiate lead nurturing and email testing practices to achieve optimum results
Provide email marketing campaigns and material to our Reseller Network
Test and optimize call-to-actions and landing pages to support optimal campaign performance
Research new components, add-ons, processes and automated data services and work with marketing team and IT/vendors to organize marketing automation roadmap
Marketing automation platform experience (preferably Eloqua, Marketo, or HubSpot)
Organized self-starter, quick learner, who can manage projects independently
HTML and email design experience (with a good eye for design)
Effective content writing skills
5+ years of developing and executing email marketing strategies and campaigns
Strong marketing planning, reporting, analysis and presentation skills
Hands on experience developing campaign within CRM systems
Bachelor Degree in Marketing or another related field
Marketing Automation Operations Expert Resume Examples & Samples
This role is also responsible for identifying, implementing, and managing new technologies that will help us meet our business goals. In addition, this leader will be responsible for optimizing our demand waterfall lead flow, reporting, analytics, and marketing processes. The ideal candidate will be marketing savvy with strong Marketing and Salesforce technical experience and an analytical, strategic and operational thinker who aligns marketing processes and innovation, analyzes key metrics, and implements testing to continually improve marketing performance and ROI. This is a highly collaborative role, working with marketing and sales
Manage and drive optimization of our Marketo implementation
Manage and drive enhancements to our marketing technology infrastructure to advance our marketing effectiveness and operational efficiencies
Build and manage key marketing integrations - salesforce.com, web site tools, third party marketing cloud solutions
Vet new marketing technology solutions to identify ones that will improve our demand generation efforts
Develop and integrate campaign strategy, processes, metrics, and technology, with the aim of running the Marketing organization as a value centre, driving long-term company growth
Drive optimization of the demand waterfall by working with relevant stakeholders to provide proper analytics and processes for refining the lead flow and user experience
Analyse performance of campaigns and deliver reporting and analytics that show how marketing programs impact revenue; define and track key metrics, develop dashboards, deliver ad-hoc analyses as needed
Create and build marketing operations reports for program performance analysis and maintain closed-loop reporting via salesforce dashboards that drives strategy for the organization
Management and optimization of lead scoring model
Work closely with internal stakeholders (marketing & sales) to ensure leads are flowing efficiently and programs are being credited appropriately
Monitor campaign performance and deliverability to maintain a high rate of email deliverability and response rates
Mentor, teach, and instruct automation users in best practices of marketing automation. Work with team on core operational processes and uses of Marketo and Salesforce
Document best practices for campaigns and developing campaign assets. Ensure campaign quality through GE process. Create best practices templates for emails and landing pages and ensure they are used for consistency
Expert in B2B demand generation/marketing operations/systems
B2B marketing background with experience in marketing automation, leads processing (such as lead scoring/nurturing programs), privacy compliance
Successful track record ofimplementing and managing marketing technologies and associated integrations
Proven experience working with Salesforce
Ability to drive and implement marketing cloud solutions
A highly collaborative, dependable team player, who likes to be invested in a company's success along with individual development
Must be highly driven and self-motivated for a fast paced dynamic environment
Able to develop productive working relationships across internal marketing GE organisations, sales, and client facing teams
Service-oriented attitude toward external and internal audiences
Excellent at planning and project management – ability to look ahead to meet regular deadlines and predict and prevent last minute fire drills
Must be resourceful and have initiative to resolve problems by a combination of research and consulting with experts
Must have excellent written and verbal communications skills with ability to effectively interact with both technical and non-technical professionals
Passion for marketing cloud technologies
Success Criteria
An efficient demand waterfall that meets goals and aligns sales and marketing
Integrates systems to ensure marketing automation is optimized and functioning to its full potential
Helps the customer (marketing teams) meet quantitative and qualitative goals
Empowers the success of marketing efforts by educating the team on best practices
Identifies process improvements and acts on them
Ensures quality of campaigns through the establishment of workflows
Monitors and analyses campaign performance and provides recommendations for improvements and opportunities for testing
Maintains trust by thoroughly testing all innovations/changes before
Strong relationships with all groups through good communication
Marketing Automation Team Lead Resume Examples & Samples
Initially, position will be a team of "two" supporting Asia Pacific Eloqua project requests via our ticket request system for standardized requests and consulting on non-template based requests. Support adapting processes and templates in place to support smooth project implementation and management using a ticket based request approach
Ensure a smooth handover from the current agency supporting Asia Pacific
Understanding of Asia Pacific market – 6 regions, with campaigns executed in local language
Continuous monitoring of campaign dispositions and user troubleshooting
As part of a global team, during peak or vacation periods the role will support other regions and be supported by team members supporting other regions
Advanced Oracle Eloqua platform experience including administration, campaign deployment, CRM integration, and contact database cleansing. Experience with program builder, lead score model creation, and complex nurture campaign design is essential
Consult with internal customers on strategy, design and best practices for nurture campaigns, behavioral lead scoring, and data/segmentation
Experience with Team Lead/management role for a small team including effective hiring. (Once hiring of team begins, 80% of time is expected to be functioning as a skilled marketing automation expert with 20% of time for team management and hiring.)
Due to the collaborative nature of this role with Asia Pacific (e.g. Australia, Singapore, Japan, Korea, China, India.) the candidate must be able to flex hours while in transition with the agency to overlap with time zones for meetings and fast response for reviews and queries (to be agreed with APAC Marketing automation lead). Flexing schedule for periodic team meetings and calls with US team will also be required. Working from home is flexible assuming Internet quality and power reliability is good for Eloqua SaaS access and video conferencing calls
College Degree – preferably computer science/database oriented
4+ years of advanced and administrative experience with Eloqua marketing automation platform including contact data management
2+ years of Eloqua experience implementing complex campaign canvases, lead scoring models, integration with 3rd party tools, writing program builders for data cleansing and CRM lead routing
2+ years of experience in SFDC for purposes of auditing lead flow and reporting
3+ years working knowledge of HTML, CSS for breadth of mail clients and browsers
2+ years of experience in managing or team lead of a small team
Strong strategic thinking, creative problem solving and analytical skills
Experience with our current vendors is a plus: Polycom uses Oracle Eloqua, On24 webcasting, Ion Interactive, Adobe Experience Manager CMS, and Lattice Predictive Analytics
Predictive Analytics and lead scoring experience is a plus
Location – home based (quality internet and reliable power) or at an existing Polycom India office (Hyderbad, etc.)
VP, Marketing Automation & Technology Resume Examples & Samples
Leads the marketing workflow and technological advancements needed to support the workflow and increased automation
Oversee and coordinate content management and user experience, and create and maintain a consistent architectural structure
Coordinates the monitoring of and engagement with key technology partners
Keep abreast of new marketing technologies and facilitates a quarterly "show and tell" sessions for Marketing
Plans and manages the Marketing Technology budgets to ensure planned services are delivered to meet goals
Manages the technology roadmaps and level of investment (capital and operational investment)
Be the internal champion for marketing technology initiatives
Manage transformational change by training, educating and implementing marketing innovations
Update the marketing department with technology that transforms the business
Be the primary contact for all questions and items related to marketing systems, their implementation, and usage
Manage and maintain marketing workflows (ideation, creation, development, execution, analysis, and optimization)
Apply automation rules to support lead processing and marketing automation
Document marketing system APIs as they relate to other enterprise systems
Bachelor's degree in business, computer science, engineering or related field
10+ years of Strategic Leadership experience
5+ years of marketing operations, marketing technology or process engineering
Experience in establishing and implementing a technology vision
Deep knowledge of the marketing technology landscape and how to integrate it
Success defining and automating workflow
Familiarity with the digital advertising ecosystem
Proficiency at content management; web, social, and mobile platforms
Demonstration of strong leadership, prioritization and collaboration skills
Ability to adapt quickly to changing goals and business needs
Leadership, project management and collaboration skills; ability to function at high levels in a corporate organization
Commitment to building a culture of helpfulness and urgency
Knowledge of Eloqua, Adobe Marketing Cloud, Salesforce.com
Retail, Consulting or Financial Services experience
Global experience
Marketing Automation Strategist Resume Examples & Samples
Email communications (promotional, nurturing and transactional)
Event programs (user events, roadshows, webinars)
Data hygiene and enrichment
Campaign reporting
Integrations
Manager Email Marketing & Automation Resume Examples & Samples
Capture and evaluate campaign requirements
Advise partners of campaign strategies to meet their business goals
Work with business partners to design campaign flow for nurture and retention programs
Governance: review content / creative /segmentation/ frequency to ensure optimal experience for recipients, ensure appropriate approvals and compliance guidelines are followed
Work with team to establish and manage production schedules
Devise testing strategies to help business partners learn what works with their audiences
Generate reports and analyze results for review with business partners
Work with external vendors as needed to ensure health of email infrastructure and meet needs of business partners
Makes recommendations for improvements in project management methodologies and processes
Leads multi-function, multi-level groups to consensus around key business issues and marketing strategies
Works independently to problem solve and drive business objectives
Hires, fires, and manages team within established policy and procedure
Manages day to day relationships with clients and staff
Marketing Automation Engineer Resume Examples & Samples
Build, deploy and manage emails & marketing automations
Partner with stakeholders to design, build and deploy email marketing campaigns
Measure effectiveness of marketing campaigns and provide actionable insights
Champion the adoption of new Salesforce Marketing Cloud features and email best practices
3+ years of hands on email development, HTML & CSS experience
5+ years of hands on experience with Marketing Automation
Proficient in Salesforce Marketing Cloud or equivalent solutions
Demonstrated ability to multi task, prioritize, and manage multiple tasks in an ever-changing environment
Strong interpersonal skills and the ability to foster strong cross functional collaboration
Self-motivated, driven, life long learner and ability to work independently
Manager, Marketing Automation Resume Examples & Samples
Oversee the creation and execution of campaigns. This includes integrated programs, events, email, online/digital media, direct mail, sponsorships, and advertising
Own the data model between MOps and SOps
Develop and analyze key marketing metrics to ensure campaigns are meeting demand/lead generation goals
Manage email and database marketing tools
Analyze back-end data of email campaigns and make recommendations for enhancing their effectiveness
Manage and mentor development team to implement campaigns & programs in Marketo
5-7+ years of experience building and implementing successful marketing automation programs & strategy
2+ years' experience team management
Expert technical level knowledge/experience with email marketing tools (Eloqua/Marketo)
Strong level of knowledge/experience with Salesforce
Experience analyzing key marketing metrics (click rate, spam rate, etc)
BA/BS or equivalent experience. MBA is desirable
Senior Product Manager, Marketing Automation Resume Examples & Samples
Self-motivated with strong leadership and presence. Competence in business negotiation
Able to work with ambiguous requirements with little or no guidance
Excellent oral and written communications skills with experience interacting with both business and IT individuals at all levels
In-depth knowledge and hands-on experience in supporting & implementing applications
Analytical skills to test hypothesis and sort through uncertain options
Ability to craft clear, compelling recommendations supported by strong analysis and business logic, and articulate them to the organization to gain support for recommendations
Ability to influence executive and senior level leaders regarding product vision, road map and work backlog priorities and trade-offs
Ability to foster a brand as a Product management role model across the organization
Proficiency with use of story/sprint tracking tools such as JIRA, Version One or equivalent a plus
Knowledge about Email Marketing and management is a must. Adobe Campaign and Adobe Marketing Cloud knowledge is a plus
Strong understanding of Marketing business processes and integrations between hosted services and on-premise enterprise applications a plus
MS degree in Computer Science, Business or related field
8-10+ Strong Product Management experience
Excellent understanding of functional areas relating to marketing automation and demand generation
Technical Manager, Marketing Automation Resume Examples & Samples
Technical lead on global marketing projects, including event automation, subscription management, and lead routing
Oversee cloud integrations and API architecture for marketing systems
Identify opportunities to leverage automation to improve marketing effectiveness
Work with regional teams to troubleshoot technical issues and processes
Scope, build, test, troubleshoot, document, and/or own communications around any process and/or system change
Manage multiple concurrent projects with stakeholders across Marketing, Sales, Operations, and Information Technology
5+ years experience in technology marketing management, marketing systems infrastructure
Relevant BA/BS degree required
Experience working with cloud-based CRM and marketing automation systems, preferably with direct experience in more than one system in an administrator or implementation role
Comfortable with HTML, CSS, APIs (SOAP/REST), form posts, SFTP, 1st/3rd party tracking, query strings, CMS, web authentication
Direct experience with database schema design, data cleansing/appending, data exporting
Strong analytical skills including data manipulation via Excel, Access, SQL, etc
Proven track record of managing complex projects
Creative problem solver that thrives in a high-demand environment
Adaptive, thorough, insightful
Senior Manager Work Marketing Automation Resume Examples & Samples
Strategy development. Develop segmentation strategy, target prioritization and multi-channel treatment strategies (touches, messaging/ content assets, CTAs/ journeys) for priority segments to effectively drive lead/ opportunity pipeline
Campaign Design and execution. Design, implement and implement and optimize campaigns
Lead scoring & management. Own and optimize lead scoring and distribution methodology to ensure quality leads are passed to sales development and sales for qualification and for increasing efficiencies and conversion rates
Technology. Oversight and support of our marketing automation system and supporting technologies including Pardot, and the interactions with other integrated systems such as CRM, data quality and augmentation sources and more. Work closely with sales operations to ensure Salesforce.com meets the needs of marketing
Data integrity. Ensure accurate and timely synchronization between Pardot and Salesforce.com databases, and other internal and 3P data sources. Ensure processes and best practices are in place to maintain the integrity of the Pardot data
Reporting and analysis. Define business analytics and create dashboards and reports to measure all aspects of the marketing lead generation engine: database cleanliness, campaign effectiveness, and overall business performance. Analyze data and provide recommendations for marketing effectiveness
5+ years' experience in marketing; 3+ years in demand marketing or marketing operations, preferably in a technology, services or software business with experience in both enterprise and SMB
Technical Degree (economics, engineering, statistics) strongly preferred
Advanced user of advanced marketing automation systems like Pardot, Marketo or Eloqua
Strong working knowledge of salesforce.com CRM
Experience and track record of running highly sophisticated and scalable marketing operations and technology environments
Demonstrated results in improving sales pipeline/funnel close and conversion ratios
Strong project management skills with the ability to juggle multiple projects and consistently meet deadlines and objectives
LI-RD-CB1
Manager, Global Marketing Automation Resume Examples & Samples
Lead and manage Rockwell Automation's global marketing digital demand generation and customer acquisition enablement, segmentation, inbound/outbound and programmatic advertising capabilities
Advance Rockwell's Digital Marketing technology stack to include
Third-party services enabling dynamic content, video and customer engagement
Programmatic advertising ecosystem
Lead innovative marketing automation professionals focused on delivering scale, efficiency and effectiveness across the global Marketing organization
Develop best practice, scalable campaign execution and programmatic advertising models to drive consistent and repeatable demand creation across multiple geographies and business units. Emphasis on standardized, documented, data-driven
Play a central role in defining and enabling an analytics framework for measuring global/regional Marketing effectiveness, funnel performance and attribution
Work closely with regional Marketing functions to
Understand and enable their requirements, and drive effeciency and effectiveness in execution
Guide, support and provide insight to lead adoption, competency and maturity in usage of Marketing Automation capabilities
Management of Campaign execution and strategy
Drive global/regional enablement and sustainability for Marketing Automation execution by developing documented, standardized and supported processes and capabilities in consideration of maturity and capacity
Advise and enable global and regional Marketing and Sales strategies for account-based marketing, lead scoring and contact/account intelligence models
Act as a key Marketing leader for enabling Rockwell Automation's Salesforce Automation platform, influencing and implementing Sales-Marketing integrated processes and capabilities between Microsoft Dynamics CRM and Marketing technology stack
Participate in and lead cross-functional/geographic teams in the development of common Marketing and Sales enablement processes and practices
Manage relationships with technology vendors and third-party data providers (Oracle, D&B, Demandbase, LinkedIn and others) securing on-going value for Rockwell Automation and influencing their product/service roadmaps
Identify trends, insights and technology to guide the Marketing organization on best practices, modern Marketing principles, and value-added innovation
BA/BS in Marketing or similar discipline
10+ years of professional experience in Marketing Automation, Demand Generation, Digital Marketing
5+ years managing a team of technical and execution resources
Strong familiarity with Enterprise marketing automation and programmatic advertising technology, and experience managing platforms
Demonstrated experience developing and sustaining scalable, repeatable marketing automation and digital campaign execution processes and models supporting a global Marketing footprint
Knowledge of digital marketing tactics such as inbound/outbound, remarketing, display, SEO/SEM, PPC, social
Understanding of Marketing data management, strategy and infrastructure
Understanding of the intersections and processes involved with Sales-Marketing systems and process integration
Ability to understand, digest and apply technical concepts, and align to business objectives
Strong problem-solving, communication, negotiation and organizational skills
Ability to work with minimal direction in a constantly evolving fast-paced environment
Ability to work harmoniously in a matrixed organization and with cross-functional teams
Experience working in a B2B/manufacturing Marketing organization
Experience and familiarity with Microsoft Dynamics CRM
Knowledge of Google Analytics and Power BI
Digital Marketing Automation Program Manager Resume Examples & Samples
Large-scale Web site project management and strategy related to new digital media and mobile opportunities
Digital Agency experience is helpful, although not required. Ability to recommend features/functionality based on market innovations, customer experience and ideation
Ability to manage multiple projects with internal and external resources
Digital marketing principles including website usability, structure, research, conversion best practices and feature functionality development
Website analytics and SEO
Strong writing/communications skills
Minimum of 5-6 years of Web marketing and/or Web project management experience
Minimum of 3 years of search engine optimization implementation
Must have experience with mobile marketing or rich media applications and website analytics
Experience in Web site project management (marketing-side) includes expertise in navigation, structure, metadata, page naming/URLs, Search Engine Optimization, analysis, template/form/lead development
Ability to write marketing requirement documents and working closely with shared resources in areas of design, content, search marketing and brand management; must have an understanding of web content management systems and landing pages
Must be excellent communicator (written & verbal) and comfortable working directly with various members of project team and IT developers
Director, Marketing Automation Resume Examples & Samples
Assess and tune current state customer journeys and marketing automation capability
Develop, with IT, an integrated end-2-end demand architecture - mobilize design/activation
Develop and advance business case for future state marketing automation investments
Design, with campaign/BU leaders, nurturing templates/campaigns for activation on nurturing platform
Deploy integrated marketing analytics/reporting package (inquiries, asset performance, nurturing outcomes, contact acquisition…)
Establish daily/weekly inquiry and lead accounting practice to mitigate lead leakage
Work with Business Units to deploy value based renewal journeys for installed base retention/cross-sell and upsell
Introduce progressive (profiling) and web form design/governance – integrated across web and marketing automation
Establish Marketing Automation Communities of practice (each region) and drive training, compliance and demand oriented behaviors
Work with global web teams to optimize web properties for demand system integration
Operational ownership for contact data acquisition strategy and metrics – insure customer data base/hierarchies are established, administrated and growing
Collaborate on customer data enhancement strategies (data.com etc.)
Marketing Automation & Operations Manager Resume Examples & Samples
Work with multiple marketing teams to develop and implement
2+ years of experience with a CRM solution for Lead Management
Experience working with global teams and coordinating with and
Marketing Automation Intern Resume Examples & Samples
Assist the Marketing Automation team in building and managing marketing programs and campaigns
Participate in end-to-end management of operations for lead lifecycle campaigns including target identification, building, testing, and post-campaign reporting
Assist with the monitoring and consistent improvement of lead scoring and lead flow
Assist with developing and implementing nurture programs within Marketo
Help develop benchmarks and best practices to help Marketing teams stay ahead of global industry trends related to digital demand generation and multi-channel marketing
Working towards a degree in Marketing, Business Management, Computer Science or a related field
Business acumen balanced with technical aptitude
Desire to understand how technology can help drive marketing and business practices
HTML experience a plus
Service-oriented attitude and ability to thrive in a fast-paced environment
Director of Marketing Automation & Campaign Analytics Resume Examples & Samples
Manage recurring / Adhoc direct marketing list pulls and campaign reports with an emphasis on compliance, process discipline, and efficiency
Derive value by analyzing customer data and identifying marketing opportunities
Manage and train junior data and campaign analysts
Partner with internal customers including marketing and call center executives and their teams on developing list pulls and reports including gathering, analyzing, and documenting requirements
Interacts with Analytics and Marketing on matters regarding processing standards and procedures, audit requirements, statistics, knowledge discovery and data modeling
Manage optimization of leads, offers, and propositions available; flexing the selection appropriately to increase profitability and relevance to the customer
Bachelor's or higher Degree in marketing, statistics, business, computer science, or similar field
Knowledge of SAS including practical SAS experience
Experience with marketing automation, campaign management, and marketing analytics
Good working knowledge of SQL, relational databases and data warehousing principals
Experience in business analysis and ability to write technical documentation
Ability to deliver results under time constraints and meet aggressive timelines
Proficiency in initiating, establishing and maintaining relationships with the business community
5 to 10 years of practical experience in consumer-facing industry such as financial services or insurance including 3 to 5 years in a senior leadership role
Experience using Tableau, Business Objects, Microstrategy, Cognos or similar BI tools
Proficiency with Microsoft Excel as a reporting tool, including experience creating VBA macros, creating pivot tables, linking to external data, using the web query and data query tools
Experienced in generating KPI and executive dashboards
We offer competitive salaries, an excellent benefit package including medical, dental, vision, and (401k)!*
Marketing Automation Resume Examples & Samples
Requires at least 5 plus years directly related experience preferably with email campaigns
Prior management experience preferred
Requires experience with Marketo
Background in building a website a plus
Exposure to Salesforce.com a plus
Expert in a broad variety of sales promotion, advertising, brand management, and marketing research best practices
Strong financial acumen for ownership of marketing program profitability
Strong creative aptitude
Expert in customer experience management
Marketing Automation Expert Resume Examples & Samples
Support marketing teams in their campaign efforts: setting up campaigns, creating reports and troubleshooting
Enforce configuration and naming standards for campaigns, assets and programs
Support our marketing automation system by maintaining a clean database and lead generation routing and operations processes
Manage contact data quality across the contact base
Perform data clean-up efforts as necessary, maintain data quality of the Adobe database
Update and maintain lead scoring functionality
Perform A/B testing
Oversee the prospect and customer database: driving quality, insights on our best converting leads, and associate account and role relationships
Manage variety of inbound contact lists/segments within Adobe from other databases/sources
Support marketing programs through coding, testing and list selection within our marketing automation system
Maintain best practices of database communication by overseeing frequency of communication, appropriate list targeting and high deliverability
Maintain user roles and profiles, security settings, access settings etc
Bachelor's Degree in Marketing or related field required
2-4 years working experience in a relevant field (marketing automation, digital marketing, B2B marketing, etc.)
Knowledge of marketing automation platforms preferably Adobe or one or more of: iPost, Eloqua, Marketo, Pardot, Exact Target or equivalent is an advantage
Knowledge of basic database design
Knowledge of HTML & Javascript
Strong customer relationship management skills with ability to interact at all levels
High attention to details and accuracy despite deadline pressure
Strong process approach
Forward looking, can do attitude
Marketing Automation Specialis Resume Examples & Samples
Create email marketing campaigns to promote HHS initiatives
Optimize campaign performance through A/B testing, lifecycle management, personalization, creative, and dynamic content management
Develop and analyze key campaign metrics to ensure campaigns are meeting KPIs and other goals
Understand targeting criteria and segment the database
Manage all campaign testing, QA and deployment scheduling
Ensure marketing message is conveyed clearly and delivered properly to prospects and messages are sent in proper form and template
Develop a personalization strategy and include persuasive 'call-to-actions' in promotions
Review messages for brevity and proofread emails for clarity, grammar, and spelling
HTML design with Dreamweaver and email deployment using Marketo
Experience building email campaigns, analyzing key campaign metrics, and developing strategy for lifecycle email nurture campaigns
Strong collaboration skills and entrepreneurial mindset
Some knowledge/experience with graphic design, layout, image editing and application of brand standards/templates to design
Experience with Marketo
Familiarity with Photoshop, Illustrator, InDesign and related software
Excellent communication skills
Excellent presentation and layout skills
Excellent execution, inter-personal and project management skills
Ability to function in a dynamic environment
Bachelor's degree in Communications or Marketing or related field or equivalent experience required
3-5 years of digital marketing and/or email marketing experience
A minimum of 2 years of experience building the strategy for email retention and/or two years of marketing automation experience preferred
Ability to synthesize feedback while maintaining ownership of email marketing process
Passion for defining, articulating, integrating the role of marketing automation with digital and communication plans
VP, Marketing Automation Resume Examples & Samples
Lead the marketing automation practice across all divisions of UBM Americas to drive key business metrics including leads, MQLs, SQLs and Opportunities
Build automation programs around the customer experience working closely with marketing and sales teams
Identify customer personas to establish lead scoring and nurturing mechanisms
Maintain, optimize and enhance the marketing automation infrastructure
Manage, supervise and build MA staff as needed to support the MA work
Work with cross-functional teams to create an enhanced MA strategy and action plan, and oversee implementation and optimization of the action plan
Serve as the company's MA thought leader and as a best practice consultant to other UBM divisions
Keep abreast of new development in MA and best practices, and keep UBM divisions up to date on these topics
Set team strategy through analysis of historical marketing data
Own relationship with sales and marketing and forge strong communication and service level agreement (SLA) between all teams
Establish closed-loop analytics with sales to understand how our inbound marketing activity turns into customers, and continually refine our process to convert customers
Measure results and optimize the nurture tracks for these segments to convert leads to customers
10+ years of marketing automation experience, including experience creating MA strategies and implementation plans
Experience with leading Marketing automation software, specifically Eloqua (Eloqua experience a must) and Marketo
Experience integrating multiple systems
Success in leading a team of direct reports and cross-functional colleagues
Experience working with executives
Why work for UBM?
Marketing Automation Program Manager Resume Examples & Samples
3-5 years' experience in marketing automation implementation, and execution using Marketo
Hands-on experience deploying and managing a Marketo marketing automation instance including, but not limited to, campaigns, programs, nurture programs, lead scoring, routing, best practices, and success/reporting metrics
Demonstrated ability with analytics tools and proficiency with Salesforce.com, and Microsoft products including Word, Excel, PPT, etc
Experience testing and analyzing workflows, content, lead scoring and tactics for improvement
Excellent verbal and written communication skills, including the ability to articulate complex technical information in a clear, concise manner
Ability to identify problems, gather information from key stakeholders, and work collaboratively with team to resolve issues in a timely manner
E-mail Marketing Automation Technology Manager Resume Examples & Samples
Collaborate with cross-functional teams to design, implement and manage marketing automation tools, templates and reporting
Develop, implement and document requirements, business rules, workflows and processes for marketing automation tools
Ensure a consistent user experience and brand presence across digital technologies
3 – 5 years of experience in marketing automation, email marketing and integrated campaigns
Solid knowledge of digital marketing, demand generation and CRM
Web development and digital design skills (HTML skills a plus, but not required)
Experience with scoring models, workflows, templates, list import and A/B testing
Marketing Automation Administrator Resume Examples & Samples
Design, develop, maintain and monitor Marketo platform and all integrations with up/down stream systems
Consult with marketing staff and devise an implementation strategy to achieve business objectives through the Marekto platform
Develop and maintain campaign flows to effectively move prospects through the buyer's journey
Develop repeatable business processes to enable marketing to self-serve in program execution
Provision platform assets for use in campaigns (emails, landing pages, forms, segments, etc)
Ensure campaign setup and processes are in line with overall platform architecture and lead flow/scoring programs
Serve as technical support for post-launch campaign issues
Maintain awareness of Marketo release and patch schedules, align them with internal release schedules, and provide guidance on utilization of new campaign features where applicable
Create documentation outlining campaign setup and procedures for other platform team members and/or how-to guides for additional configuration personnel
Coordinate with content creation and design resources to ensure HTML assets are designed in line with marketing automation best practices and platform compatibility
Document and follow extensive QA & test processes for all development and integration work
Perform platform maintenance and related administrative tasks
Manage form processing and website integrations
3+ years of experience as an administrator of Marketo – certification preferred but not required
Advanced experience with designing, developing and maintaining Marketo integration with Salesforce.com
Advanced understanding of marketo data model including use of custom data objects and data integration with external systems
Functional knowledge of digital demand generation, content marketing and email marketing as it relates to marketing automation
Advanced Knowledge of 3rd party applications that integrate with Marketo
Advanced Knowledge of Web page design, online form data capture, HTML, CSS and JavaScript
Ability to work in fast pace and high-growth environment with tight deadlines and shifting priorities, and be willing to "roll-up your sleeves" to drive organizational change
Marketing Automation & Operations Specialist Resume Examples & Samples
Collaborate with marketing managers to understand their direct marketing program objectives, assist with definition of data segments, and coordinate / execute campaigns using your analytics expertise
Create segmentations and list pulls (Marketo & SQL based) for direct marketing campaigns to prospects and customers. Monitor all campaign list requests to ensure that the appropriate audience segmentations, frequency of communication & other considerations are achieved
Execute planned digital marketing campaigns in our Marketing Automation System (Marketo) as scheduled
Represent the team's data requirements in meetings and interactions with various groups
Work with internal teams and business partners to maintain integrity, quality and security of marketing data and information systems
Ensure that customer data / access policies, as well as Corporation's privacy policy, are abided by
Become expert user of internal data tools and systems
Completed degree in marketing, science or business with a focus on data analytics or equivalent experience
Good experiences in Marketing and/or Marketing Operations
Fluent in Business English, another European language (German, French or Italian) is a strong plus
SQL & report generation skills
Expert knowledge of Excel
Broad Marketing knowledge (digital Marketing end to end process)
Strong experience with any Marketing Automation system (Marketo would be superb)
Passioned about data and automation processes
Experience in presenting analytic content to a non-technical audience. Ability to synthesize large volumes of data and effectively tailor communications based on target audience
Strong verbal and written communication skills (English) in an international environment
Ability to work with individuals at all levels within the corporation. Inquisitive, team collaboration skills and highly adaptable
Exceptional organizational skills and an ability to track / prioritize multiple tasks with very little manager oversight
Ability to continuously provide deliverables on time and accurate. Excellent project management skills
A strong plus would be
Applications Marketing Automation Program Manager Resume Examples & Samples
Flexible, disciplined and organised Team player with ability to work within cross-functional, remote international teams without close day to day supervision
Proven program and project management experience required
Strong attention to detail and demonstrable focus on quality
Strong Microsoft Office skills especially Excel
Strong communication skills: both written and verbal
Experienced in problem solving
Fluent English speaker with strong written English skills required
Some technology industry work experience including direct marketing, database marketing or marketing automation would be preferred
Understanding of the principles and practices related to CRM and Marketing Automation, including segmentation would be an advantage
Good basic understanding of software and business process would be desired
Ability to learn new tools and systems quickly in particular Oracle's internal systems and processes
Knowledge of Application areas: Human Capital Management, Customer Experience (Sales, Service), Enterprise Resource Planning and Supply Chain would also desirable
Knowledge of Eloqua (preferably) or other Marketing Automation programs such as Marketo or Silverpop, is desirable
Co-op, Marketing Automation Programs Resume Examples & Samples
Support the Demand Generation team by developing and executing marketing campaigns, asset creation
Technologically savvy, able to quickly learn new tools
Able to work independently and take initiative
Excellent communication skills, ability to work with remote teams
Manager / Senior Manager Marketing Automation Resume Examples & Samples
Experience with product / capability management and technology implementation a plus
Ability to work in complex, high-profile projects end-to-end
Ability to both take direction and initiative to proactively develop solutions
Strong relationship manager effective at collaborating and influencing across internal and external partners
Comfort with creating presentations for different stakeholders
Strategic thinker with ability to work through ambiguity in white-space environments
Passion for the customer and their experience
Experience in a related field (e.g. marketing capabilities/ execution, program management, consulting, systems and technology implementation, or business architecture background)
Marketing Automation & Operation Specialist Resume Examples & Samples
Attentive to details and accuracy
Excellent problem solver
Strong communicator
Lowchart enthusiast
Knowledge sharer
Marketing knowledge and experience to understand data and automation processes
Written and verbal fluency in Business English
1-3 years experiences in marketing and/or Marketing Operations
Marketing Automation & Campaign Analyst Resume Examples & Samples
Working towards a Bachelor's degree (Marketing, Business, Computer Science or related fields preferred)
Demonstrated computer and software skills
Ability to work independently in a fun, fast-paced, deadline driven environment
Strong organisational[GT1] , project management and analytical skills
Digital marketing knowledge, education or aptitude
Experience using a marketing automation software would be a plus
Senior Manager, Marketing Automation Resume Examples & Samples
Technology: Oversight and support of our marketing automation system and supporting technologies including Marketo, and the interactions with other integrated systems such as CRM, data quality and augmentation sources. Work closely with sales operations to ensure Salesforce.com meets the needs of marketing
Lead scoring & management: Optimize lead scoring and distribution methodology to ensure quality leads are passed to sales for increasing efficiencies
Data integrity: Ensure accurate and timely synchronization between Marketo and Salesforce.com databases, and other internal and external data sources. Ensure processes and best practices are in place to maintain the data quality of the database
Reporting and analysis: Define business analytics and create dashboards and reports to measure all aspects of the marketing lead generation engine: database cleanliness, campaign effectiveness, and overall business performance. Analyze data and provide recommendations for marketing effectiveness
Assist in designing and executing A/B and multivariate testing on emails and landing pages to continually maximize ROI
Serve as Subject Matter Expert (SME) in leveraging technologies to drive outcomes
Five plus years of experience in marketing; Three plus years of experience in demand marketing or marketing operations, preferably in a B2B industry
Bachelor's degree; marketing, business or analytics strongly preferred, or equivalent work experience
Advanced user of advanced marketing automation systems like Pardot, Marketo or Eloqua, Marketo Expert certification strongly preferred
Effectively manage multiple concurrent project including requirements gathering, design and project planning/management in a dynamic, high pressure environment
Strong working knowledge of salesforce.com CRM; configuration, administration and integration with other systems
Experience in data cleaning and governance, managing SLA for lead generation, and implementing attribution and lead scoring
Experience with Analytical tools
Excellent communication skills (verbal, written, presentation) and ability to communicate effectively cross-functionally
Experience implementing and optimizing lead scoring models
Marketing Automation Web Developer Resume Examples & Samples
Design, develop and maintain the data architecture, complex data programming and administration duties for Marketing data warehouse
Develop, design and implement best in class data solutions to support and improve customer modelling and analytics
Own and deploy Marketing data strategies for campaign execution in conjunction with Demand generation team
Build and manage complex 3rd party API, PHP and SQL connections from marketing automation system to other systems including CMS, Video tool, Data vendors
Optimize and manage CRM integration with Marketing automation system, and work closely with Sales Operations
Engage with technology teams including website, customer intelligence and business operations for all data related projects
Implement Account-based marketing and dynamic marketing across all marketing channels for better Integrated Marketing
Create and deploy HTML/CSS/Java based mobile responsive templates for emails, landing pages and forms
Manage and build JavaScript libraries for all technical design
Analyze business needs and identify required data innovation
Understand and improve on existing process with a data driven approach
Maintain documentation on all technical innovation for operations team
Manage Canadian marketing subscription data as per CASL policies
Subject matter expert on do's and don'ts for Marketing technologies
5+ years experience with content/design development using HTML/CSS/JavaScript/JQuery/PHP/API
5+ years experience with Data management, ETL, testing, validation and Analytics within an Enterprise Microsoft SQL
3+ years experience with Marketing Automation tool (preferably Eloqua)
You are a subject matter expert on data management and design innovation for Marketing
Must be detail oriented and have strong analytical skills
Certification in Marketing automation tool, preferably Eloqua is an asset
Certification in HTML/CSS/JavaScript
Experience with reporting tools as Tableau or Domo is an asset
Marketing Automation Intern Resume Examples & Samples
Candidates must be team-oriented and have the desire to participate in a fast-paced environment with rapidly changing priorities (multitasking, prioritizing tasks, etc)
Experience with web-based technologies
Highly organized self-starter and have a superior attention to detail
Marketing Automation & Operations Manager Resume Examples & Samples
Stay up to date with best-practices for marketing automation program execution; and continually optimize and train MOPS team members and marketing teams on such practices that complement and enhance the architecture within the MAS (Marketo) and Customer Relationship Management (CRM) (SFDC) systems
Lead team to support marketing automation program design, development and execution while maintaining standardized governance processes and procedures
Help design, actively manage and oversee the MOPS team's compliance to agreed-upon service level agreements (SLAs) for program execution and quality assurance
Oversee the management and implementation of system enhancement, integration, or optimization efforts to our MAS or CRM systems
Understand and oversee the management and continual optimization of the flow of leads through the lead lifecycle across the various funnel stages and operational processes (i.e. capture, nurture, score, distribute, close)
Ensure that the global lead flow, routing, and assignment in Adobe Sign SFDC supports various worldwide sales processes
Conduct ongoing assessment of operational processes and procedures and identify potential areas of conflict and continual improvement
Actively monitor and provide ongoing optimization support for lead qualification thresholds (lead scoring and distribution)
Director, Marketing Automation & Operations Resume Examples & Samples
Manage and maintain the optimal operations of Manhattan's marketing systems, ensuring optimal data quality, lead flows, campaign tracking and sales enablement, and data integrity
Establish an analytics function for campaigns with particular emphasis on lead generation benchmarks, tracking and analytics
Provide strategic oversight and direction to marketing for campaign approach and development to ensure each campaign is being developed and executed to its maximum potential
Maintain and enhance Manhattan marketing cloud infrastructure to support new and existing improvement projects
Evaluate campaign strategies and plans and make recommendations as to how the campaign can be improved to take better advantage of the Eloqua platform
Provide subject matter expertise in the current strategic best practices within the marketing automation practice
Manage resources, budgets and priorities to maximize team effectiveness and efficiency
Provide thought leadership and best practices in the area of marketing automation
Lead a high performing team including effective management of 3rd party vendor relationships
Achieve operational excellence by effectively managing processes and service delivery
Directly manage and develop the Manhattan Strategic Marketing Operations team
Oversee and support Manhattan's marketing automation tools, including Eloqua and the interactions with other integrated systems such as Salesforce.com
Effectively communicate system changes and enhancements to the sales and marketing teams
Leverage marketing automation and CRM platforms to identify insights, prompt marketing and sales activities, and deliver revenue
Build and maintain an attribution model that sheds light on channel performance
Create scalable, innovative approaches to obtaining, managing, and analyze data
Marketing Automation & Campaign Optimization Manager Resume Examples & Samples
Implement marketing automation roadmap and associated processes
Assist cross functional Marketing teams in building and managing marketing programs and campaigns
Automate and improve data integrity and data management initiatives, including segmentation implementation and analysis, list management, and lead processes in Salesforce.com
Educate global demand creation team on how to best leverage current functionality. Collaborate with stakeholders to understand desired capabilities and determine feasibility
Monitor and consistently improve lead scoring and lead flow
Collaborate with campaign teams to develop program frameworks and implement within Marketo
Partner with Marketing Technology team to evaluate and implement tools and technology that will enable campaign innovation and improve performance
Leverage third-party research to stay ahead of global industry trends related to digital demand generation and multi-channel marketing
Bachelor's Degree in Marketing, Business Management, Computer Science or a related field
3-5 years of marketing operations and/or marketing campaigns experience
Advanced Salesforce.com and Marketo (or equivalent) proficiency. Marketo certification preferred
Solid experience executing automated marketing campaigns, including nurture and other outbound programs
Experience developing business requirements documents (BRDs) and process flow diagrams (Visio)
HTML experience preferred
Ability to create training materials and tools to support knowledge share and internal education efforts
Web marketing background highly desired
Solid business sense balanced with technical aptitude
LI-NH
Manager, Success Marketing Automation Resume Examples & Samples
Collaborate with Marketing, Industry Solutions, and Enterprise Systems teams to develop a consistent strategy for the customer success marketing automation program
Build 1-to-1 journeys that define the moments that matter and lead customers on journeys that best fit their behaviors and preferences
Work with Enterprise System to help administer our ongoing Marketing Cloud implementation
Design and implementation of marketing tests to drive email optimization including increasing CTR, open rates, engagement and retention
Communication and translation of analytics data to prove ROI for email campaigns
Development of a monthly touch-point calendar to help manage and report on onboarding and other campaigns for customers
Oversee QA and end-to-end testing for email and frequently used templates
Ensure compliance with CAN-SPAM (US), CASL (Canada), Privacy and Electronic Communications (UK) regulations and other email spam legislation across the United States, Canada and Europe
Marketing Automation & Program Services Manager Resume Examples & Samples
Works under the direction of the Director Demand Creation and Business Intelligence to provide support for all programs including issue research and internal and external partner identification and management
Develop and execute flawless and timely email marketing campaigns: one-time, recurring, triggered and dynamic-content driven
Leverage marketing automation tools to track marketing campaign ROI
Marketing database management and analysis including cleaning, appending and executing strategic contact data opportunities
Owns process for data collection, alignment and transmittal
Compile data from email database for analysis and reporting; and, convert into tables and charts using Excel and PowerPoint
Email list and database segmentation
Develop and maintain favorable relationships with customers and internal global stakeholders, ensuring their needs and goals are consistently met
Administrate marketing automation platform enabling and training users and needed
Assist in development and maintenance of integration between marketing and CRM tools
Report key metrics of digital marketing campaigns
Email account maintenance, preference center maintenance
Train users as needed
Create and edit online forms
Create and edit HTML e-mail templates
Travel ~20% (mostly domestic)
Experience with e-mail communications, marketing automation platform administration and implementation
Experience with web programming languages a plus
Have an exceptional grasp of the English language
Excellent oral and written and communications skills
Demonstrates and applies a broad knowledge of field of specialization through successful completion of moderately complex assignments
Demonstrates knowledge of organization's business practices and issues
BS/BA degree required
Expert level skills with Microsoft Office suite applications, Outlook, Excel, PowerPoint, SharePoint, Access
8-10 years of experience with Marketing Automation tools and processes including e-mail marketing, direct marketing, interactive marketing
Proven ability to coordinate fast-paced, high level leadership teams centered on complex issues
Experience with content management systems
Project coordination/ management skills
Strong communications skills, including writing and presentation skills
Intermediate to advanced proficiency with Microsoft Office software
Organizational skills, ability to multi task and prioritize tasks
Ability to work effectively within a complex, multi-layered organization
Be creative in finding ways to solve programs and demonstrate proactive problem solving
Have a passionate thirst for continuous learning
Possess out of the box thinking and an aptitude for written communication
Be accountable and results-oriented with strong analytical and quantitative thinking
Know how to influence others with data and best practice knowledge
Be able to prioritize and work with minimum supervision
Excel under pressure and cope with tight deadlines
Posses excellent organizational, written and communication skills
Be proactive, a self-starter, able to work in a fast-paced environment
Be analytical and numerically-focused, with attention to detail
LI-JMT
Marketing Automation Business Systems Analyst Resume Examples & Samples
85% System Administration
Partner with internal organizations (Client Org, Customer Engagement, Marketing Operations, Growth Analytics, etc.) to support athenahealth's business applications portfolio
Define and implement system enhancements that advance the goals of the business, advising on best practices, and recommending process improvements to ensure scalability and efficiency
Gather, analyze and document functional and technical requirements for new projects, enhancements to existing solutions, and production issues reported by end users
Perform application configuration activities primarily in Salesforce Marketing Cloud, and occasionally Eloqua Marketing Cloud and Salesforce
Partner with Marketing Automation, ERP, and CRM stakeholders to analyze, understand and improve marketing operations that increase employee productivity and end-user effectiveness
Create business process models using best practice techniques, including current and future state solution design documents using requirements gathered
Write functional and technical specifications for technical team members
Research production system issues, resolve user problems and escalate when necessary
Create and execute unit, integration and user acceptance test plans, including use cases and test data
Create, deliver and present end-user training materials to Salesforce and Eloqua users throughout the organization
Help manage backlog of production issues and enhancement requests
10% Stakeholder Management
Manage stakeholder relationships and prioritize ET configuration/development activities that best support business objectives
5% Corporate Citizenship
Represent the company and department outside of athena through recruiting and company showcase activities, including conferences, campus events and vendor engagements
Bachelor's degree in business, mathematics, computer science or related field
5-10 years' work experience in a business analyst (system administration) role supporting a Sales/Marketing organization
Preferred experience with CRM and MA systems including lead management, lead nurturing/scoring, marketing campaign management, marketing content management, web analytics, opportunity management and sales pipeline/forecast management
Hands-on application configuration experience with a top tier CRM and MA package, such as Salesforce, Salesforce Marketing Cloud, Pardot, Eloqua, Marketo or IBM Marketing Cloud (Silverpop) is a plus
Must be comfortable analyzing data. Experience configuring cloud applications is necessary
Experience creating and executing unit, integration and user acceptance test plans is preferred
Strong and effective written, verbal and presentation skills with the ability to collaborate with team members and business stakeholders at all levels of the organization
Excellent communication skills is a must
Precise attention to detail with a positive attitude and healthy sense of humor
Comfortable juggling multiple priorities with ability to manage time effectively
Able to drive consensus among diverse group of stakeholders
Marketing Automation Program Manager Resume Examples & Samples
Embrace agile marketing principles to identify opportunities and lead cross-functional campaign planning process. Assist with campaign audience sizing and insights gathering to determine the right priorities for the upcoming sprint
Lead the management of a rolling backlog of prioritized campaigns to ensure that the cross-functional team is focused and always unblocked, in delivering the most impactful investments within dependency constraints
Lead campaign execution and delivery by holding cross-functional team accountable to deliverables and delivery milestones. Drive operational excellence
Ensure that the best fit solution patterns are being applied with excellence in the delivery of campaigns and experiments
Drive live site issue management and continually monitor production health of campaign investments to trigger timely and data driven actions to maximize business value (persevere, pivot, fail fast)
Drive data and platform engineering requirements management
Acts as a thought leader across the team and acts on opportunities to increase agility, and contributes to workstreams, outside of core responsibilities, to evolve processes, services, and solutions for simplification and automation
Marketing Automation Campaign Specialist Resume Examples & Samples
Standardize, cleanse and upload contact lists into the marketing automation platform
Assist in the technical conceptualization of demand generation and nurturing program strategy
Create emails, landing pages, and forms within a text editor
Manage data integrity and build custom audience segments
Build, review, and launch marketing campaigns within the marketing automation platform
Document marketing operations processes, programs and procedures
Monitor and report on effectiveness metrics related to tactics and programs
Global Client Lead-marketing Automation Resume Examples & Samples
Provide strategic thought leadership to Clients in the areas of Modern Marketing, Marketing Automation, Global deployments
Overall responsibility for the delivery of services to CLIENT
Be the escalation point for our clients in resolving issues while successfully mapping the client organization and creating a plan for building multi-tier relationships
Work with clients to establish operational and performance goals; monitor performance to ensure we are meeting client KPI's
Develop resource plans to ensure appropriate resources are in place (communicate to key stakeholders when issues arise or project needs change)
Work with clients to enable the overarching digital campaigns and programs to be delivered successfully on a global basis
Lead high-level senior meetings with CLIENT executive teams around the globe
Lead strategy development, implementation and service delivery across all regions
Manage implementation and identify and manage project risks to ensure on time delivery
Guide customer through solution deployment while managing multiple client team members and leading and mentoring team members
Coordinate with other agency resources for projects that incorporate additional services such as content/design, digital strategy, social media marketing, or data services
Establish scalable team organization structure, team skills development plans, while providing solid coaching and mentoring developing existing talent
Identify opportunities and initiatives for Client and develop a process that continually captures opportunities for new offerings from WP
Ultimate responsibility for financial results for the Global CLIENT Account
Contract negotiations and governance with procurement and agency management teams
Managing performance and quality of all services delivered by global and regional teams
Agency and client reporting on key performance indicators, including finance
Provide Marketing Automation thought leadership and execution excellence
Work with client teams to globally deploy best-practice marketing automation programs within the Marketo platform
Passionate, inspirational and results driven leadership skills combined with an ability to mentor, nurture and guide a team of marketing services and campaign execution professionals
Strong, confident and focused strategic client management skills, communication skills, business acumen, and ability to understand clients' unique and ever more complex business challenges, and marketing's role in solving those challenges
Ability to collaborate across talented and diverse cross functional teams, including: brand teams other agency partners, technology delivery teams, campaign operations and campaign production….with the unified goal of delivering complex client solutions
An expertise of integrated marketing across the entire prospect and customer lifecycle, and how marketing strategy, customer data, segments, channel, creative, content, and offers interact to drive desired business outcomes
Expertise of marketing operations, processes, business requirements, and overall project management
Expertise of data platforms and technologies such as Marketo; Adobe Campaign/Neolane, IBM/Unica, SalesForce Marketing Cloud, Hubspot and Eloqua
Proven success in global client management at the most senior levels
Global technology marketing leadership account experience
Hands-on client and agency team leader, engaged and involved in client work
Strong client facing skills – effective and persuasive with both internal and external clients
Able to work across WPP agencies, networks and non-WPP agencies globally and in a matrix of direct and indirect reporting relationships to deliver and meet client needs
A self-starter who is capable of operating across lines of business
Commercial and cultural fluency across global markets
Minimum of 12-15+ years' of professional experience in digital, direct and data marketing, offshore production, advertising and related disciplines
Technology industry experience, both consumer and commercial (B2B)
Strong working knowledge of RM, CRM, Direct, Digital, Digital Production; Offshore Services
"Best Practice" knowledge in email, website, online advertising, collateral, retail, merchandising, events and sponsorships, and general knowledge of ATL advertising and media practices
Understanding of Marketing Automation, platforms and technologies, as well as content marketing, social and mobile marketing
BA/BS degree required; MBA a plus
Marketing Automation Engineer Resume Examples & Samples
Envision, design, build, and maintain a comprehensive, agile, integrated Big Data environment from disparate sources to efficiently perform detailed analytics to address complex business challenges
Create a flexible, scalable data management framework to support high-volume structured and unstructured data analytics requirements
Deliver new data-driven capabilities, create new opportunities for the Marketing organization, innovate and optimize business processes using emerging trends and technology
Develop domain knowledge around the Marketing Automation ecosystem, corporate data assets, tools, and applications
Define a customer analytics strategy that aligns with Marketing Automation initiatives
Define and execute advanced analytics, use cases, data evaluations and experiments, testing hypotheses and presenting findings
Identify actionable customer insights that improve business outcomes and deploy analytics learnings into automated business operations
Work in a loosely defined landscape to drive out technical, data, business, and organizational requirements
Design current and future-state business architecture for Marketing Automation; Provide guidance on technology, platform, tools, data selection, and data management
Provide thought leadership on business and technical aspects of Marketing Automation programs
Strategically enable the right data by co-mingling data sources to lead work on data and problems to drive improved business and technical results through designing, building, and partnering to implement analytic solutions
Establish operational objectives for data analytic outputs and business solutions and develop technical solutions using Big Data techniques in data & analytics processes
Monitor the external Big Data landscape to identify and implement new areas of Big Data technologies (ingestion, processing, distribution) and research delivery methods that can solve business problems
Leverage Big Data best practices to develop technical solutions for descriptive analytics, ETL, and prescriptive "real time decisions" analytics
Execute advanced data profiling, source-target mappings, ETL development, SQL tunings and optimization, testing and implementation
Optimize the environment; implement monitoring, quality and validation processes to ensure data accuracy and integrity
Between 10-15 years of advanced data analytics experience
Bachelor's Degree in Marketing or Computer Science
Hands-on skills in exploratory, operational analytics and practical data science including coding, big data using Hadoop, database knowledge, data management and data visualization
Expertize in executing advanced analytics, experiments, testing hypotheses and presenting findings
Expertize in delivering actionable customer insights that improve business outcomes
Expertize in defining a customer analytics strategy that aligns with Marketing Operations initiatives
Expertize in deploying analytics learnings into automated business operations
Experience in defining and working through analytics use cases, research, data evaluations
Hands-on expertize in creating and running an agile operational analytics environment
Demonstrated proficiency in Oracle, UNIX, SQL, database and ETL technologies
Demonstrated experience in developing, managing, and manipulating large, complex datasets with various data types (i.e. Relational, Unstructured, Hierarchical)
Proven ability to code and develop prototypes in languages such as Python, Hive, R, Perl, Java, C, SQL, and XSLT
Experience with BI tools like Tableau or Business Objects
Experience with dimensional modeling and procedural languages
Demonstrated experiences in exploratory, operational analytics and practical data management including coding, Big Data using Hadoop, and data visualization
Demonstrated agility to quickly develop new skills across these disciplines as they continue to evolve
Demonstrated understanding of business problems, requirements, and context with the goal of extracting meaning from data to address business challenges and communicating findings to ensure analytic insights are well understood and incorporated into business processes
Ability to develop and/or revise tactics to support changing business strategies and direction
Decision making capabilities including problem solving approaches, decision frameworks; ability to design and lead complex analysis
Ability to concentrate on a wide range of loosely defined complex situations, which require application of creativity and originality, where guidance and counsel may be unavailable
Proficient in Microsoft Office Suite (Word, Excel, PowerPoint, MS-Project)
Marketing Automation Director Automation Resume Examples & Samples
Manage all current and future client email and marketing automation programs and team members
Define and drive our strategy, roadmap, and execution of all initiatives around the email and marketing automation business
Budgeting, forecasting, and planning
Work cross-functionally with strategy, creative services, content, marketing, sales, project management, engineering, and other internal stakeholders
Understand and develop solutions around our enterprise partners marketing cloud solutions - related to marketing automation and email (Adobe, Salesforce, IBM, Oracle, Microsoft)
Drive segmentation, personalization, and customer lifecycle initiatives for our clients email and marketing automation programs, as well as the creation of new email initiatives and campaigns
Competitive analysis and industry trends
Define and implement key metrics. Generate, analyze, and interpret data for campaigns
Drive growth and data-driven improvement across the entire funnel (subscriber acquisition, engagement, and retention), growing multiple revenue lines across multiple different email/automation campaign types and verticals for our customers
Test like a maniac, analyze results, highlight learnings, synthesize recommendations, and drive email growth strategy with customers
Tracking, reporting, and analysis
Not afraid to roll up your sleeves to troubleshoot issues
Be an enthusiastic ambassador of the Perficient Digital mission and brand
5-8+ years of hands-on email and marketing automation experience across a multitude of industry verticals
Fluent expert in one or multiple - Adobe Campaign, Salesforce Email Studio & Journey Builder, Oracle Eloqua, IBM Watson Campaign Automation
Proven experience managing enterprise scale automation programs
Must demonstrate excellent client communication and presentation skills to gather requirements, sell designs and build consensus
Must possess strong collaboration and practice leadership skills
Working knowledge of HTML, CSS, responsive design, and email testing tools for QA'ing email templates across a variety of email clients and devices/platforms
Experience working with multiple top-tier ESP systems, including managing (and negotiating contracts/rates for) those ESP vendor relationships
Solid understanding of CRO, persuasion marketing techniques, and copywriting principles
Ability to manage people, delegate tasks, give constructive feedback, guide and train, develop, run effective meetings, manage goals
Excellence in problem-solving and decision-making
Highly driven and willing to do whatever it takes to succeed
Self-starter with the ability to multi-task and manage time well. Able to execute quickly and meet goals/deadlines of our customers
Familiarity with databases, CRM, and SQL
Attention to detail in producing deliverables, while understanding big-picture objectives and strategy
Director, Marketing Automation Resume Examples & Samples
8+ years' experience in Marketing Operations and Marketing Automation
8+ years' experience in Demand Generation, lead nurturing and drip campaign strategy development and execution. Demonstrated understanding of go-to-market strategy and digital marketing best practices
8+ years' experience in marketing funnel automation, operations and analytics, including (but not limited to): marketing to sales handoff, lead scoring, Salesforce lead routing and closed-loop reporting
Hands-on experience using marketing automation platform, Eloqua strongly preferred
Working knowledge of HTML, Photoshop, Excel and CRM (preferably Salesforce)
Deep understanding of KPIs, trends, etc
B2B / SaaS background
5+ years Eloqua and Salesforce knowledge
5+ years experience leading and developing highly engaged team
Certification in one or more marketing automation platforms (e.g. Marketo, Pardot, with a strong preference with Eloqua ) and Salesforce (preferred but not required)
Marketing Automation Executive Resume Examples & Samples
Provide operational support to the Marketing Data Operations Team and in turn sales and marketing primarily on our marketing automation tool, Eloqua
Support marketing executives in the creation and maintenance of campaigns in Eloqua
Support the Marketing Automation Analyst on enterprise projects involving Eloqua as directed
Oversee data flows both in and out of Eloqua and the various marketing databases
Marketing Automation System Administration – maintaining underlying data objects and organisation
Provide on-going training and support to marketing stakeholders on marketing automation system and campaigns
Technical support and creation of digital assets to enable campaign deployment
Basic reporting on campaign effectiveness
Maintain system data flows and integrations (i.e. SFDC, external databases, sFTP etc.) to support on-going campaign activity and compliance
Demonstrable experience as a power user of a business critical RDMS system e.g. a CRM or digital marketing tool
Understand why the data in the system is important to the business
Can produce quantitative and qualitative reports based on the contents of the system
May have trained or coached new users to adhere to quality standards required by the business
Some exposure to manipulating sales and marketing data using tools such as
MS Excel, Access etc
Considerable experience working directly with sales & marketing teams
Strong understanding of how data is used by marketing and sales and its contribution to the sales funnel
Demonstrates an analytical mind set and problem solving abilities
Awareness of the Data Protection Act, ICO and PECR guidelines that relate, particularly, to digital marketing
Highly organised and process oriented approach to tasks
Able to take ownership & deliver project or ad-hoc tasks, in addition to day-to-day tasks
Experience with a marketing automation or digital marketing suite
Graduate calibre
Marketing Automation Coordinator Resume Examples & Samples
Build and test program workflows in Marketo to achieve the goal of each campaign, including correct assets, copy, audience, data collection, and tracking points
Create campaigns in Salesforce.com and integrate with Marketo
Create and test emails, landing pages, and other assets
Generate tracking URLs for assets across all marketing channels and maintain database for easy access by all marketing team members
Measure, optimize and report on campaign analytics
Drive testing strategies for all email campaigns and multi-step nurture programs in Marketo
Ensure all email templates adhere to best practices and are kept up-to-date
Marketing Automation Contractor Resume Examples & Samples
1+ year of experience with Marketing Automation
Experience managing campaign execution across multiple channels
Working knowledge of Google Analytics and SalesForce
Microsoft Office/Suite proficient (Excel, Outlook, PowerPoint, Word, etc.)
Solid problem solving and time management skills
Manager of Marketing Automation & Operations Enablement Resume Examples & Samples
Supports Marketing and Sales lead-to-revenue data management activities from a systems and business process perspective to ensure end-to-end visibility
Provides insight and support to the Marketing team with regard to Salesforce and MA training, usage, campaign management, report building, and data tracking
Monitors and enforces processes that ensure legal compliance for automated email communications
Documents break actions and implements fixes on systems under Marketing governance
Governs the strategy and management of email nurture campaign activities
Supports the design and development of application architecture in the relevant Marketing domain
Coordinates cross-functionally within IT to deliver Marketing projects on-time and within budget
Acts as Marketing voice/representative for appropriate corporate sponsored projects involving Marketing-centric data and workflows
Analyzes data to lead the user acceptance process and coordinates business requirements for new Marketing tools
Creates, edits, and certifies requirements' documents to ensure that project development meets the business needs
Ensures upgrades and changes are configured to support business processes
Executes projects and initiatives in full compliance with Vonage's defined processes and controls
Proactively recommends alternative IT approaches to Marketing business problems
Participates in the decision making process around technology strategy related to process optimization and Marketing Automation
Performs Requirements Analysis, Business Impact Analysis, Problem Analysis, Customization Design Recommendations, User and Integration Testing, etc
Helps to create ROI models to justify technology spend and track performance against those models
6-8+ years' experience supporting Sales and/or Marketing operations, with a thorough understanding of lead-to-revenue processing workflow (required)
3-5+ years' Salesforce technical management experience (required). Certification in Salesforce Administration (preferred)
3-5+ years' experience with CRM and Tier-1 Marketing Automation (IE. Pardot, ExactTarget, Marketo, other) integration (required). Preference given to certified Pardot Administrators
3-5+ years of experience working as a Business Process or Systems Analyst, with an in-depth understanding of workflow diagraming (required)
Thorough knowledge of Marketing or lead management principles & processes (required)
Google Docs/Business Gmail, Microsoft Office (Word, Excel, PowerPoint)- high level skills (required)
Visio diagraming (preferred)
2-3+ years of experience working with HTML code(required)
Digital Marketing Automation Senior Analyst Resume Examples & Samples
Supports on-shore and off-shore Marketing Automation Leads and Marketing Operation Manager
Responsible for understanding business requirements documents (BRD) and designing, building, and testing campaigns
Provides support in peer reviewing and testing campaigns built by other team members
Supports the Marketing Automation Lead in Campaign Management Tool application upgrade, as needed
Responsible for escalating issues through the appropriate channels per escalation processes
Provides support in issue analysis, escalation, and resolution, as needed
Supports improvement projects related to the Campaign Management Tool and processes
Responsible for adhering to client and Marketing Services processes and best practices
3-5 years of experience in marketing technology and operations focusing on execution of marketing on behalf of the Client
Strong technical background with experience in one or more marketing automation tools; e.g. Salesforce Marketing Cloud/Exact Target, Adobe Campaign, IBM/Unica, Siebel-Marketing, Oracle-CRM-Marketing, SAP-CRM-Marketing, Eloqua, and/or Marketo
Understanding of leading practices in email marketing
Understanding of integrated marketing across the entire prospect and customer lifecycle, and how marketing strategy, customer data, segments, channel, creative, content, and offers interact to drive desired business outcomes
Understanding of marketing strategy with specific expertise in targeting, segmentation, test/control design, and campaign analytics
Understanding of marketing operations, processes, business requirements
Comfortable operating in a fast-paced, deadline-driven environment with rapidly changing priorities and a high volume of projects
Certification in one or more of the following: Salesforce Marketing Cloud/Exact Target, Adobe Campaign, IBM/Unica, Siebel-Marketing, Oracle-CRM-Marketing, SAP-CRM-Marketing, Eloqua, and/or Marketo
Experience with Marketo highly preferred
Experience with B2B solutions highly preferred
Marketing Automation Associate Resume Examples & Samples
Serve as strategic advisor for e-mail and marketing automation programs; collaborate with key stakeholders in sales, marketing and business development to conceptualize campaign strategy, requirements and design
Mange all aspects of automation programs and execution, including list segmentation, e-mail creation, workflow development, quality assurance, scoring models, reporting and performance optimization (includes A/B testing)
Execute daily workload using team's project collaboration system; partner closely with content and other digital marketing colleagues to build campaign assets
Partner with internal data teams as needed to ensure data hygiene, quality and integrity
Stay current on industry best practices through external benchmarking and other thought leadership forums; proactively document and share best practices with the broader team
Help build and maintain campaign calendars and standardized reports to facilitate collaboration between sales and marketing
Marketing automation certification preferred but not required
2-4 years work experience in a digital marketing function
2-4 years work experience leading successful multi-channel marketing automation programs in an enterprise platform such as Marketo, Oracle Marketing Cloud, Pardot, etc
Ability to work in a highly regulated, fast-paced and matrixed environment
Excellent listener, strategic thinker and problem solver
Must be a team player and work well with cross-functional teams
Technical skills needed: database management, CSS, basic HTML, marketing automation, Excel, PowerPoint, project management/collaboration tools (E.g. Workfront, Bootcamp, etc.)
Marketing Automation Web Developer Resume Examples & Samples
Collaborate with various Marketing teams including Demand Generation, Web and Social Media teams for campaign execution
Design, develop and maintain the data architecture, data programming and administration duties for Marketing data warehouse
Build and manage 3rd party API, JQuery, PHP and SQL connections from marketing automation system to other systems including CMS, Video tool, Data vendors
Design, develop, and maintain frameworks and infrastructure for web portals related to Marketing efforts
Analyze business needs and identify required innovation
Support efforts to manage Canadian marketing subscription data as per CASL policies
4+ years' experience with content/design development using HTML/CSS/JavaScript/JQuery/PHP/API
3+ years' experience with Data management, ETL, testing, validation and Analytics within an Enterprise Microsoft SQL
3+ years' experience with Marketing Automation tool (preferably Eloqua)
University degree in Computer science or Equivalent experience
Certification in Marketing automation tool, preferably Eloqua
Experience with reporting tools such as Tableau or Domo is an asset