Ecommerce Resume Samples
4.6
(
71
votes) for
Ecommerce Resume Samples
The Guide To Resume Tailoring
Guide the recruiter to the conclusion that you are the best candidate for the ecommerce job. It's actually very simple. Tailor your resume by picking relevant responsibilities from the examples below and then add your accomplishments. This way, you can position yourself in the best way to get hired.
Craft your perfect resume by picking job responsibilities written by professional recruiters
Tailor your resume & cover letter with wording that best fits for each job you apply
Resume Builder
Create a Resume in Minutes with Professional Resume Templates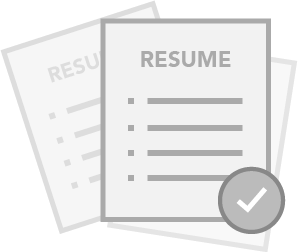 CHOOSE THE BEST TEMPLATE - Choose from 15 Leading Templates. No need to think about design details.
USE PRE-WRITTEN BULLET POINTS - Select from thousands of pre-written bullet points.
SAVE YOUR DOCUMENTS IN PDF FILES - Instantly download in PDF format or share a custom link.
3878 Jasmin Centers
Los Angeles
CA
3878 Jasmin Centers
Los Angeles
CA
Phone
p
+1 (555) 647 5072
Ecommerce Director
Ecommerce Director
Ecommerce Director
Perform managerial duties including hiring, performance reviews and disciplinary actions for staff
Works closely with Web Analytics team to develop, measure and optimize the key performance indicators specific to each individual marketing tactic
Manage and execute amazon activation and marketing (AMG & AMS) to generate positive ROI
Establish product analytics and reporting and monitor performance and utilization
Work with E-Supply Chain to improve in-stocks, SCrep and LBB metrics in an effort to grow your business
Partner with a cross functional team including UX, Engineering, Content and Analytics to continuously improve key performance metrics
Knowledge of management principles and practices including budgeting, cost estimating, and fiscal management principles and procedures
Client Partner, Ecommerce
Client Partner, Ecommerce
Client Partner, Ecommerce
Develop, retain and motivate 'pod' team, work closely with agency team counterparts to support on insight vision and development of new accounts
Create persuasive sales presentations using market trends, case studies and Facebook network solutions
Work collaboratively with cross functional teams to drive revenue growth with new and existing customers
Provide and share key learnings and best practices to your peers
Demonstrated to run highly sophisticated and KPI driven performance and brand marketing campaigns across different marketing channels
Prioritize and deliver timely, high quality work
Serve as an industry thought leader in social media and digital advertising and adapt to Facebook's ongoing product and technology developments
Ecommerce
Ecommerce
Ecommerce
We have a pretty awesome benefits package including travel discounts (of course!), wellbeing allowance, 25 days holiday (plus bank holidays), pension on top of a competitive salary
A great team mate who is dedicated in helping the team win, adapts to changing conditions, works effectively with colleagues to solve issues, responds positively to requests, shares openly
Develop technical presentations & proposals & perform customer presentations
Participate in business development activities and provide technical guidance for future solutions
Conducts effective negotiations with vendors to establish the most competitive pricing including terms, freight, and return policies; product exclusivity agreements; the right to "first look" at new products; and to secure advertising allowances
Partners with Director and Product Development team to develop new proprietary products utilizing internal and external product design and development
Develops assortment sheets and gathers samples and product information and turns over to Marketing and Creative, according to established guidelines and timelines
Bachelor's Degree in Business
Bachelor's Degree in Business
Bachelor's Degree in Business
Keen attention to detail with strong multi-tasking skills
Strong Excel and analytical skills to measure, manage, analyze and report on KPI's
Result-oriented and self-motivated with a strong sense of urgency
Ability to work with external agencies
Excellent analytical understanding, ideally using an advanced web analytics tool, like GA, Coremetrics or Omniture
Virtual Teams Experience and ability to work in such teams
Knowledge of Ericsson offerings
Good Communication skills
A solid understanding of online marketing, especially email and search marketing
Excellent verbal communication skills to communicate clearly and effectively with colleagues all levels
Create a Resume

in Minutes
15 Ecommerce resume templates
Read our complete resume writing guides
---
CIB FX Ecommerce Expert Flex Dev-mumbai Resume Examples & Samples
Bachelor's Degree or equivalentin a mathematics or science-based subject from a top school, or equivalent experience
Substantial experience with software design and senior development skills in a high pressure, time critical environment
Several years of in-depth Java J2SE and Adobe Flex development experience
Scripting languages especially Python
Javascript, AJAX and HTML
CIB FX Ecommerce C Developer Mumbai Resume Examples & Samples
Bachelor's Degree in Computer Science from a top school, or equivalent experience
Proficiency in C Development
Professional experience with front office trading systems
CIB FX Ecommerce Support Developer Associate Resume Examples & Samples
On-board new clients onto FX electronic trading systems
Provide first and second level trading systems support coverage for FX clients in the region
Develop and enhance market data and trading support and analysis tools
Develop and enhance our support and analysis tools to grow the FX business
Interface with business and core technology teams to gather requirements and drive trading systems and infrastructure projects
Coordinate and deploy FX software releases
Be integral part of global team to deliver on application architecture simplification/new pricing infrastructure/enhancements
Fluency in both Mandarin and English required
Fluency in Japanese is a plus
3+ years hands-on experience in core Java
2+ years experience in front office trading technology/client support
Ability to analyze complex data across systems and trade flows
Knowledge of Python/SQL is a plus
Ecommerce Fulfillment Clerk Resume Examples & Samples
1-2 years fulfillment, warehouse or retail experience preferred
Strong organizational, communication & problem-solving skills
Attention to detail and a positive attitude
Experience operating a point-of-sale system or inventory software preferred (not required)
Available to work 28 hours per week Monday – Friday in a warehouse/distribution center environment
Maintain a highly organized, clean & safe warehouse
Pull inventory for orders efficiently & accurately
Learn POS system & ring out orders as needed
Package orders and organize by shipping method for daily pick up
Work quickly, efficiently and accurately to ensure quick and proper order turnaround
Follow best practices for an organized, binned and labeled warehouse
Assist with inventory cycle counts, warehouse organization and inventory
Learn how & press jerseys as needed for custom jersey orders
Process returns & exchanges and special orders as needed
Log and report any damaged or defective products returned
Work closely with & assist ecommerce & marketing team as needed to exceed customer expectations, and meet company goals
Product Manager Club Ecommerce Resume Examples & Samples
· Write and present top-notch business requirements and user stories/acceptance criteria, and ensure technical teams are in lock-step with your requirements
· Track product bugs and define areas for constant enhancement and optimization within the user experience
· Act as an internal evangelist for the assigned product(s)
·3 years+ overall relevant experience, including eCommerce product management, product marketing or related technical role
· Bachelor's degree required
· Experience with key product management functions, including writing requirements, and creating mocks/wireframes, market research, competitive analysis, product planning and reporting
· Experience with web analytics tools, such as Omniture
· Excellent verbal and written communication skills
· Organizational skills such as task management and decision making
· Understanding of the ticketing or live event industry a plus
Ecommerce Program Manager Resume Examples & Samples
Primarily responsible for execution and management of a portfolio of projects, which may include one or larger projects, as well as smaller site enhancements
Responsible for scope control with stakeholders, task execution with the development team and relevant upward communication to managers
Primarily operates within existing product and technology offerings, working new products into an existing code base through integration management
Helps define process improvements and feedback for large, multi-part projects that need creative project management strategies required for timely execution
Gathers necessary assets required for development of each project, including but not limited to: specifications, HTML, images, project tool workflow entries, test data and any additional technical documentation required
Manage handoffs at each stage in the project life cycle according to guidelines specified in the department's development policies
Update relevant project information in the project information database, in real time, when things are happening
Senior Product Manager Club Ecommerce Resume Examples & Samples
· Drive innovative products and consumer experience concepts working with the extended team of business managers, designers, technology, and cross-functional teams that will support products post-launch
· Analyze and present hard data and metrics to back up assumptions and feature concepts and also to set targets and measure key performance indicators
· Understand and discuss technical concepts, and propose new product ideas with non-technical and technical employees
· 5 years+ overall relevant experience, including eCommerce product management, product marketing or related technical role
· Experience working with distributed multi-disciplinary teams and external partners/clients
· Strong attention to detail
· Excellent time management skills
· Passion for live entertainment also a plus!
Ecommerce Marketing Assistant Resume Examples & Samples
Assist in the implementation of product and eCommerce price promotions
Assist in the monitoring and creation of analytics reports for web site traffic and email campaigns
Monitor eCommerce websites to ensure proper functionality of links/pages, etc
Review and approve customer reviews on eCommerce sites
Check and approve pending affiliate publishers to affiliate marketing program
Create 3rd party affiliate links for product promotions
Update product metadata within eCommerce systems in support of marketing initiatives
Populate email templates with marketing content
Assist is customer segment generation via HCCP CRM system
Represent eCommerce team in select meetings
Update and distribute eCommerce reports throughout HCCP
Proficiency with Microsoft Office required | Experience with Adobe Photoshop preferred
Strong ability to write direct response marketing copy
2 years working in online marketing
Experience working for a media company is preferred
Fundamental understanding of eCommerce, Social Media, SEM, SEO and direct response marketing
Book industry knowledge is a plus
Associate Site Merchant, Ecommerce Resume Examples & Samples
Displays high level of digital visual merchandising expertise to leverage the product offerings that the clients respond to online
Responsible for weekly site maintenance including reacting to weekly selling reports and web analytics. This also includes sequencing of products and product display images
Manage site to ensure merchandise assortment strategy is effectively presented to the customer across all product categories
Test new ideas with cross functional teams
Manages flat shoots and coordinates with merchandising team on sample coordination and handing off to creative team
Patterns competition on a regular basis to understand online merchandise offerings and site capabilities to maximize business; Shops and conducts regular scans of benchmarking competitors to identify opportunities and challenges
Partners with web operations and technology on site refreshes, redesigns and new initiatives
Partners with third party product recommendations provider to optimize weekly business rules
Collaborates with cross-functional partners including store Merchants, Planners, eCommerce, Creative and Design teams
Partners with Call Center Supervisor and Product Merchants to develop quarterly training initiatives on site and product initiatives
Clearly communicates strategies to key partners to ensure shared vision on the path to success
Works with team to ensure operational excellence all year round- balancing clean execution of plan with ability to react nimbly
Monitor onsite search results to direct action at the style level and category level
Attend merchandising and marketing meetings to understand strategy in stores and online
Oversee photo studio process and shoot calendar for both base photography and flat shoots
Bachelor's degree in related field or equivalent eCommerce merchandising experience
Minimum of 3-5 years in ecommerce
Experience with Demandware and Omniture Analytics, a plus
High level of curiosity
Self-starter- ability to work independently, with a sense of urgency
Weekend Ecommerce Supervisor Resume Examples & Samples
Lead, train, and manage the performance of the team and ensure all order aging; accuracy and Units Per Hour (UPH) goals are met
Drive department results and manage department hours to achieve predetermined budget and UPH goals
A four-year degree (B.S. or B.A)
Strong background in a large scale, fully automated distribution center is a plus
Ability to multi-task in a fast paced environment
Experience with WMS systems, Manhattan experience is a plus
Excellent computer skills, including Microsoft Office
Assistant Analyst, Asia Ecommerce Resume Examples & Samples
Manage any exceptions to the normal order processing workflow for Asia eCommerce orders
Serve as the primary point of contact for our 3rd party distribution teams in Hong Kong and China
Work closely with regional customer service teams in New Albany and Asia to manage customer order exceptions
Identify and research inventory imbalances across multiple business systems
Assist with system testing and order management system (OMS) enhancements
Track and gather data for measuring trends and identifying areas where improvements to the fulfillment process could be made
Analyze customer returns data
Develop operational and exception reporting via Business Intelligence tools (eg Oracle, Cognos)
2-3 years of eCommerce, order management, and/or fulfillment experience required
Fluency in Chinese a plus
Aptitude for learning eCommerce systems such as OMS, WMS, and Business Intelligence (Oracle, Cognos) tools
Ability to accomplish specific tasks within a given time frame
Ability to learn quickly and adapt to change
Highly motivated/self-starter with a sense of ownership, a willingness to learn, and a strong desire to succeed
Willingness to travel 1-2 times a year
Assistant Ecommerce Merchandise Planner Resume Examples & Samples
Analyze selling data, identify opportunities to drive sales to hit yearly Ecommerce goals and minimize inventory risk
Develop Web Exclusive reporting, track performance and audit buys
Analyze inventory clearance levels; calculate optimal exit price strategies, input pricing, and track results for all countries
Collaborate with cross functional teams including merchants, inventory management, price management
Develop clear strategies to drive business and clearly communicate strategy to partners
Provide quarterly hindsights to Merchandise Planners to help drive assortment for future seasons
Analyze selling data history and provide 3rd party buy guidance. Input 3rd party buys into planning system. Track selling performance and provide direction on further buys
1-5 years of Merchandise Planning experience or comparable analytical experiencepreferred
Proficiency with Excel
High level of curiosity and a passion to learn
Highly motivated/self-starter with a sense of ownership, and desire to succeed
Must perform well in high pressure situations, balance competing priorities, and demonstrate the ability to work without direct supervision
Ecommerce Websphere Commerce Architect Resume Examples & Samples
Provide technical leadership of A&F's Websphere Commerce Suite environment including core application and services, 3rd party integration, supporting technologies, and core platforms
Provide oversight and direction on building/maintaining features within A&F's Websphere Commerce Suite environment and ensure A&F can benefit from latest WCS features
Implement rapid changes to meet changing business and marketing requirements
Ensure that our implementations meet the required scalability and reliability required for A&F eCommerce operations
Assist in diagnosis of any issues that may impact performance or availability in the eCommerce environment
Develop functional and technical documentation on assigned projects
Analyze and optimize database and core commerce functions for maximum performance
Review code to ensure consistency with A&F standard coding practices
Lead cross-functional and multi vendor teams as appropriate
Bachelor's degree in Computer Science or related field and 5 years experience in eCommerce environments
Deep working knowledge of IBM Websphere Commerce Suite implementations
Working knowledge of supporting IBM technologies such as Extreme Scale, Staging Server, and SOLR is preferred
Personal Attributes: Confident, Self-starter, Strong work ethic, Highly motivated, A Winning 'Can-Do' attitude, Team oriented
Proactive solution orientation with a drive to overcome obstacles
Exceptional interpersonal skills, including teamwork, facilitation, and negotiation
Ecommerce Channel Executive Resume Examples & Samples
Formulate the vision and direction for Digital Banking Account Management Product team – lead the analysis of consumer needs, customer feedback, product performance and broader corporate objectives to decision and prioritize a multi-year roadmap of key digital improvements, service enhancements and new capabilities
Assess the digital landscape for new technologies that can improve customer experience, create competitive differentiation and deliver on key business strategies
Lead the process for digital product concept development – collaborate across partner teams to drive ideation, use case development, prototyping and assessment of new digital product candidates
Direct the digital product components of large-scale, cross-functional projects – including business case, business requirements, end-to-end customer experience, business acceptance testing and product performance
Manage key performance indicators for Digital Account Management, including consumer engagement, customer satisfaction, product adoption, and cross-channel impacts
Work with senior leaders across multiple lines of business to align digital product capabilities to core consumer product strategies
Develop strong relationships with critical partner teams, including Technology, User Experience, Innovation, Project Management, Operations, and Analytics
10 years of senior leadership in the digital product industry
Proven ability to set strategic direction in a digital environment
Track record of delivering digital capabilities to drive business growth
Deep knowledge of both online and mobile environments
Record of growing key performance metrics across an array of digital products and services
Undergraduate degree required; advanced business degree preferred
Senior Ecommerce Product Consultant Resume Examples & Samples
An up to date knowledge of payment industry related technical development
Thorough knowledge of the Business to Business sector
Fully aware of industry trends (pan-European)
Knowledge of relevant third party suppliers (e.g. technology) and partners
Ecommerce Assistant Marketing Manager Resume Examples & Samples
Participate in launching and managing mobile marketing strategy by providing research, competitive benchmarks, analytics and thought leadership
Participate in launching and managing Omni channel attribution capabilities by working with agencies to optimize digital marketing channels
Assist with launching, managing and expanding SEO marketing program
Identify international opportunities and develop strategy for expanding international reach. Work with cross functional teams to execute new marketing partnerships
Launch new customer acquisition programs. Provide reporting with recommendations on how to grow new customer base
Participate in day-to-day agency management to ensure digital strategies are aligned and meeting growth plans
Compile and manage weekly and monthly digital reporting and analytics for multichannel reports
Participate in managing all digital marketing functions including: Paid Search, Email, SEO, Display, Affiliate, Recommendation Platforms, Attribution and Analytics
Software Development Engineer Ecommerce Resume Examples & Samples
Understand various agile methodologies and the roles
5+ years in designing and shipping applications and/or platforms
Building, growing and mentoring a team
Experience delivering high quality code through the product lifecycle in an online services / internet scale scenario
Driving change across a diverse set of partner teams at varying levels of seniority and technical depth
Deep expertise in systems-level programming: Storage systems, networking and transaction processing
Strong understanding of distributed system fundamentals such as redundancy
Knowledge and experience designing across client/server, services for the cloud, and distributed computation
Great problem solving skills
Demonstrable software architecture and strong software design skills
Bachelor's Degree in Computer Science, Computer Engineering, or equivalent experience preferred
Track record of shipping high volume web experiences
Ecommerce Associate Resume Examples & Samples
At least 1-2 years in an ecommerce or digital marketing position
BS or BA degree
Highly analytical and detailed oriented
Problem solver
Ecommerce Assistant Manager Resume Examples & Samples
Works well within small team
1-2 years in related experience – Online, Marketing, etc
Excellent organizational and time-management skills
Solid attention to detail and follow through required
Demonstrated proficiency in Microsoft Office applications
Ability to work independently and with cross-functional teams
Maintain flexibility and a positive attitude in a fast-paced, changing environment
Senior Director, Wholesale Ecommerce Resume Examples & Samples
Own the onsite execution of total site experience with WS.com accounts: Creative look and feel; consumer messaging, imagery; marketing initiatives; promotional cadence; product information; Shop-in-Shops; …
Partner with Account Management and Planning leadership to develop omni-channel growth strategies at the account level
Work with Levi's and Dockers brand partners to
Drive product strategies based on consumer and customer segmentation, aligning online assortments to brick and mortar assortments to execute against account strategies
Develop traffic and conversion driving marketing initiatives, resulting in effective digital marketing and seamless consumer experience across all online channels
Brief and validate evergreen & seasonal asset creation supporting wholesale.com account strategies
Partner with Global eCommerce O&O teams to drive the LS&Co. omni-channel initiatives, leveraging analytical, marketing and site experience tools and capabilities to apply to the wholesale.com space
Drive the development and execution of the Americas WS.com Strategic Business Plan
Drive the Annual Financial plan in partnership with Sales leadership
Define and drive Wholesale.com segmentation in the marketplace
Develop omni-channel capabilities with internal partners to support LS&Co. strategy
Set vision/standard/principles for total site experience: product, messaging, promotional cadence, creative
Partner with Legal to develop and enforce compliance of promotional and online policies for online accounts
Develop account relationships with Sales: providing vision, expertise, data to drive account strategies
Partner with Sales and Merchandising to ensure assortment delivers against vision
Partner with all channels to deploy consumer-centric programs holistically in the market place
Partner with customer marketing teams to drive social, interactive and emerging media programs on their sites
Partner with global eCommerce to leverage tools, templates, creative, and syndication of all assets
Own wholesale.com marketing budget for the Americas
Responsible for leading the WS.com team and matrix partners within LS&Co
Define and evolve current wholesale.com structure to meet needs and priorities, including leveraging LS&Co. capabilities and resources
Lead team responsible for
Creating scalable shop in shop presence across the different online channels: pure-play eCommerce accounts; online sites of Key Accounts and Field Accounts when appropriate
Creative look and feel, consumer experience and messaging, and agency relationship management
Development of shop-in-shop and fit finder functional requirements, web analytics, and flawless operational performance of all commerce platforms and consumer experiences
Management of 3rd party relationships and close partnership with IT business partners
Develop and execute performance marketing approach and traffic driving strategies in online advertising (banner, email and social programs on Shop in Shop sites, …)
Driving site optimization through site analytics, seasonal assets and industry best practices
Partnering with O&O, production, post-production and agency to provide updated seasonal assets
Responsible for tracking and developing ROI plans for marketing placements
Minimum of 8 years' experience working in an online/eCommerce business environment, including at least 3 years of experience managing an eCommerce business including merchandising, marketing, fulfillment and customer service
Ability to travel internationally as required
Ability to work flexible hours as business needs require
Experience launching large-scale eCommerce projects
Experience working with global teams
Detailed understanding of the consumer web environment including social networks, blogs and online shopping
Experience developing and leveraging CRM programs
Expertise in building and leveraging web-based analytics systems
Experience designing, implementing and operating content management systems
Knowledge of the mobile Internet and tablet space
Expertise in Search Engine Optimization and paid search/media campaigns
Experience managing direct marketing programs
Demonstrated ability to work independently with little supervision
Ability to quickly learn a broad array of desktop technologies and apply knowledge to real-world problems while remaining effective under aggressive timelines and high-pressure situations
Proven ability to identify and remove project obstacles or barriers on behalf of the team
Ability to grow and mentor new and existing staff members to be productive technology leaders
Proven project management and customer service skills; demonstrated planning and organization skills
Excellent written and verbal communications; effective interpersonal skills and strong formal presentation abilities
Senior Account Planner Ecommerce Resume Examples & Samples
Bachelor's degree (7+ years of combined college education and work experience may be substituted for a degree)
Minimum 5 years experience in developing demand forecasts for products
Direct retail planning experience preferred
Strong familiarity with retail market dynamics and its impact on demand patterns
Excellent analytical, problem solving, computer and communication skills
Strong retail planning skills, including sales, margin and inventory plans
Ability to develop sound working relationships with sales and account partners and provide them with information on current business, market trends and pricing strategies
Ecommerce Merchandise Planner Resume Examples & Samples
Drive financial results that maximize sales, inventory and profitability at the style level up to the department total by individual sites and categories
Collaborate with Merchandise Managers to develop and communicate a comprehensive strategy that aligns future financial and product opportunities
Review total financial plans with Merchandise Manager and Management
Analyze historical data and current trends to identify risks and opportunities by department and class for the preseason
Recap and analyze actual sales results by location to plan and forecast in-season business on a weekly, monthly and quarterly basis
Responsible for the open to buy process and forecasts
Ecommerce Merchandise Manager Resume Examples & Samples
Lead and manage a line planning process that includes style selection and product flow ensuring synergy with financial plans. Develop assortments that support overall strategy of in stock positioning for key merchandise categories taking into account fixture capacity, balanced presentations, accurate and timely receipt flow
Responsible for developing, managing and executing merchandising and marketing strategies that will lead to meeting and exceeding sales and margin goals
Accountable for merchandise division performance, recommends revisions to the merchandise plan/forecast based on sound analysis and ensures corrective actions are implemented
Monitor and update forecasts due to sales trends, merchandise availability and other changes in the business
Analyze product performance on a department, classification, vendor and style level and react appropriately to sales trends. Responsible for initiating style level markdowns to ensure sell through meetings turnover goals
Actively participates in concept meetings and line reviews
Communicate merchandising strategies with cross functional teams including Planning, Customer Service, Distribution Centers, Product Creation and Marketing
Ecommerce Customer Care Rep Resume Examples & Samples
A high school education or equivalent
Two years contact center, customer service, or retail sales experience is required
Availability to work any shift between 4 AM - 8 PM, 7 days per week is required
Experience in the outdoors industry is highly preferred
Bilingual (English/Spanish) a plus
Bilingual (English/French) a plus
Quality Assurance Lead-ecommerce Resume Examples & Samples
6+ years of IT Quality Assurance Experience
Ability to develop an overall technical test strategy by proposing solutions & leading the evaluation and selection of testing tools
Prior experience creating and executing software quality processes and standards
Expertise in manual and automated testing in a variety of technical environments
Experience with testing Ecommerce applications strongly desired
Senior Ecommerce Technical Lead Resume Examples & Samples
7+ years of object oriented software development and supporting advanced technology systems including J2EE and MVC
3+ years of experience with WebSphere Commerce, certification is preferred
7+ years of experience with major relational databases and strong SQL skills
2+ years designing Enterprise Ecommerce solutions
Hands on experience with AJAX and JSON
Hands on experience with web services
Hands on experience with Subversion or other version control systems
Proficiency in working with IT Systems and excellent problem solving ability
Ecommerce Site Experience Specialist Resume Examples & Samples
Keep the ecommerce sites (including mobile and marketplaces) current and accurate, setting up and testing new promotions and removing discontinued ones. Work closely with the Marketing, Creative and IT teams to prepare required documents and gather required assets
Work with Customer Service to keep them informed in advance, and to react to feedback they get from our customers
Analyze sales, traffic, and site data to catch trends or issues that will assist with supporting the strategic direction of this channel. Make recommendations and implement enhancements to increase sales metrics: conversion and average transaction size
Perform testing for routine content changes and enhancement projects
Work with third-party vendors to implement website updates and enhancements
Update and distribute daily/weekly reports covering performance of marketing initiatives and overall business
Other Duties: Maintain and update ecommerce marketing calendar, assist with email set-up and testing, affiliate newsletters. Keep abreast of competition and industry best practices. Other duties as assigned
Update reports for ecommerce department
Use competitive comparisons to suggest new or revised functionality
Undergraduate degree in Marketing, Business Administration or related field
1-2 years work experience; web/retail required. Fashion, footwear and/or apparel experience is a plus
Solid mathematical skills - Able to apply concepts such as fractions, percentages, ratios, and proportions to practical situations
Understanding of basic financial concepts
Professional manner
Strong multi-tasking, organizational and prioritization skills
Proficient with Microsoft Office (Outlook, Word, Excel and PowerPoint)
Strong oral and written communication skills. Ability to communicate clearly and precisely with internal teams, outside vendors, and across multiple departments
Knowledge of email marketing and digital marketing a plus
Knowledge of Demandware a plus
Site Visual Merchandiser, Ecommerce Resume Examples & Samples
Plan, test and refine product groupings, taxonomy, site search filtering and categorization tactics that facilitate efficient search, prioritization of key concepts, and reinforce a positive brand experience
Build and leverage relationships with Merchant, Marketing and CRM teams to position key stories and products, and ensures successful launches of products that present a unique selling proposition. Understands seasonal business plans, product features/technologies, and key initiatives. Contributes to online merchandising calendars for category pages, landing pages, and special promotions
Manages and develops one Associate Content Producer, focused on of the creation, style, and delivery of all product-related assets, includes product copy and imagery
Partners with Digital Marketing to develop special shop concepts, page layouts, and navigation to support category directives and strategies. Collaborates with cross-functional counterparts to maintain Brand integrity
Manages all product creation, merchandising, and product enrichment for mi adidas customizable articles. Partners closely with mi adidas business team, global counterparts, and digital marketing to hit all product launch dates and capitalize on quick-turn merchandising opportunities
Collaborates with User Experience and Global Asset team to ensure alignment between product imagery, assets, and UX design strategies
Super-user of content management system (Endeca, Certona, Demandware). Ability to mine for new merchandising opportunities using content management functionality
Strong analytical skills - must be able to assemble and interpret data, create executive summaries and deliver business insights
Excellent time management, multi-tasking, and organizational skills
A strong understanding of merchandise hierarchy
Strong computer skills, including intermediate capability with Microsoft office applications. Microsoft Access skills preferred
Excellent problem solving skills – able to identify, analyze and propose solutions to technical and business issues
Demonstrated ability to work in a fast-paced, "self-starter" environment and manage multiple workstreams simultaneously
Ability to balance the art and science of brand presentation
A minimum 4 years of related experience, with a combination of at least 3 of these years in Digital Visual Merchandising or eCommerce Retail Buying
Previous internet experience required
Experience creating reports with MS Access is preferred
Experience with Demandware, Hybris, or similar content management is preferred
Ecommerce Web Designer Resume Examples & Samples
Responsible for User Experience design of Web applications, incorporating user feedback, comprehensive work flows, applying standards, using various tools to create graphical interfaces for web based applications across multiple devices
Lead the digital creative execution of branded and commerce messaging for the ecommerce and global marketing teams
Establish creative standards, style-guides, and web templates for multiple brands
Create simple but elegant visual designs and interaction models that allow users to understand and manage large amount of complex information
Work closely with IT and development team members to ensure execution of design requirements
Be a User Experience evangelist, ensuring business leaders and executives understand the value of user experience and helping to develop and drive User Experience strategy for the brand
Create Web graphics, animations, user interfaces, icons, style sheets, templates and layouts for use in projects, product development/implementation and maintenance-support
Translate sitemaps, wireframes and other architectural documents, as needed, based on firm understanding of UI and navigation planning
Work with internal production teams, freelance design teams and agencies on contracted projects as directed
Work with development staff to successfully communicate design for technical and functional implementation
Bachelor's degree in Arts, cognitive science or related field
3+ years experience as a key designer within an interactive team
Must have clean, modern design sensibility, with user-centered focus
Must be detail oriented and able to follow established design guidelines
Mastery of the Adobe Creative Suite, especially Photoshop and Flash
Able to contribute from initial design process through the creation of clean, valid XHTML
Fluent in CSS and web standards best practices
Well-versed in the cross browser issues
Understanding of possibilities of Ajax, Flash and rich media interfaces
A team player who can work independently but communicates often
Ability to develop new approaches to complex design problems
Must be organized, have an eye for detail and be able to put ideas into a tangible form
Working knowledge of Flash (including Action Script), HTML/CSS
Use of current web design best practices
Experience with JavaScript a plus
Flex development expertise a plus
Ecommerce Clearance Merchandiser Resume Examples & Samples
Support the implementation of the Western European eCommerce clearance Strategy in all activities conducted by the department
Manage the execution of the defined key merchandising principles in day to day business and regularly feedback to management on same
Partner with the Clearance Merchandising Manager in pre-season planning activities from option planning to excess inventory visibility and pre-season inventory cover reports
Conduct product selection for area of responsibility within OTB framework and provide management with full analysis on selection criteria and future planning
Provide the Clearance Merchandising Manager with input on eCommerce clearance Range requirements via in depth analysis of products sell thru and price points
Prepare eCommerce clearance Range Purchases for area of responsibility including sizing and buy phasing
Manage and execute optimal inventory supply in quality and quantity based on weeks cover targets and store feedback to drive high sales and margins. Conduct order management in peak periods
Ensure the Dynamic Buffer Management (DBM) system is working efficiently and that stock is allocated without any issues
Assume responsibility as one point of contact, issue weekly reports re stock availability, prices etc
Issue key Merchandise Management Reports for category responsibility as per schedule. Track performance, propose action steps and execute
Issue reports for best and worst seller analysis and propose action steps. Communicate action steps to Management
Identify and contribute to the continuous improvement of all merchandising systems and tools
Set up plans and monitor execution of stock transfers
Other duties as requested by your manager
Promote a high performance culture by setting clear expectations and individual goals and focuses the team/organization on key drivers that impact success
Leadership and influencing skills
Ability to work effectively within a team environment and under pressure
Structured, organized and process orientated
Fluent in English, verbal and written
Additional language is an advantage
Advanced user of MS Office suite of products – esp. Excel, Access
Advanced knowledge of Retail Management Systems – SAP AFS, SAP PGR, DBM, POS BW
Secondary education or university degree, preferably in business administration with major Retail, Logistics/Supply Chain Management or equivalent professional experience
2-4 years' experience in Retail merchandising (incl. buying, planning, distribution, budgeting)
Multi store experience essential
0 – 2 years management experience
Director of Ecommerce Resume Examples & Samples
Effectively conceptualize, plan, and deploy all aspects of eCommerce for the adidas-Group in Canada in order to achieve traffic, net sales and profitability targets
Lead the team to develop and maintain traffic, revenue and conversion model in order to meet financial objectives
Effectively manage eCom P&L for all brands and realize efficiencies under the JOM
Use various site metrics and analytics to assist in the development of site and operational strategies. Identify and scope business opportunities through the evaluation of web, merchant and financial metrics, competitive analysis, market trends, and usability studies
Provide digital consultation and expertise to internal stakeholders in order to fully leverage digital strategies across brands to drive eCommerce revenues
Drive the CRM strategy and continue to optimize campaigns to maximize consumer retention and brand affinity
Manage site content, refresh strategy and overall platform operations
Lead the effective management of inventory KPI's as established by head of retail and global targets such as turns, weeks on hand and transition strategy for all channels
Oversee the onsite user experience for all sites and ensure that a consistently best in class experience is produced
Drives critical business decisions based on evaluation of on-site analytics and financial levers for both own retail sites and key wholesale partners
Define and scope eCommerce requirements for rapid business development, including SEO,SEM, Structured data, e-newsletters, product assets and promotions
Evaluate and implement new eCommerce online and offline marketing opportunities across channels including the deployment of sophisticated technologies (VFW, kiosks, mobile applications). Coordinate the implementation of these programs with internal and external groups such as brand marketing, retail, IT and agencies
Manage own site development roadmap and marketing budgets
Define the online eCommerce customer experience strategy and goals. Develop and implement online and offline programs to achieve these goals
Leverage Online opportunities and implement strategies at Bricks and Mortar in order to facilitate omni-channel operations via data capture and endless aisle
Manage the daily effort and overall performance and development of the eCommerce business team
Drive a high performance, entrepreneurial culture across the organisation, educate and inspire internal stakeholders
Collaborate closely with the brand leadership heads, and respective teams in order to ensure marketing and merchandising concepts are aligned through eCom
Foster an effective relationship with IT, Logistics, Finance and other service functions in order to support the continued resource allocation and prioritization of eCom and digital channels
Lead the customization (mi,yr,custom clubs) channel to achieve maximum growth and find opportunities to integrate into bnm
Oversee Hiring, coaching and career development for all team personnel
Travel, as required
6 to 8 years of D2C of B2B ecommerce experience including working knowledge of leading eCommerce platforms (DemandWare preferred)
Excellent critical and strategic thinking skills, a propensity for problem solving and creative thinking
Excellent decision making skills based on trends, concepts, analysis and data
Proven ability to lead a team and develop talent in order to reach business objectives
Expert level understanding of go to market strategy and the effective use of merchandising and marketing methodologies
Excellent command of the English language and the ability to convey concepts, strategy and plans to varied organizational levels
Excellent presentation skills, ability to effectively convey technical and strategic concepts to various stakeholder groups at different organizational levels
Working knowledge of web analytics and web commerce KPI's
Strong analytical skill and understanding of retail math concepts
Conceptual understanding of various eCommerce interfaces (order, inventory, data feeds) and how they affect site functionality and performance
An excellent understanding of the competitive eCommerce landscape with particular focus on Canada
Experience with online advertising and digital marketing including SEM, SEO, Structured data, affiliates and CRM
Fundamental understanding of ecommerce architecture and IT systems integration
Ability to work with various organizational levels, both internally and externally
Strong time management, organizational and decision-making skills
Excellent communication skills, interpersonal skills and the ability to work with technical and non-technical business groups across the company
Analytical skills to interpret conceptual information and quantitative data
Flexibility - able to adapt to constantly evolving nature of eCommerce with deep industry knowledge
Outstanding computer and technology skills (MS Word, PowerPoint, Excel, Internet-specific)
ROI assessment skills critical
Strong understanding of various file formats and internet technology protocols
College or University degree , BA preferred
Ecommerce Fraud Analyst Resume Examples & Samples
Ensure the timely review and approval of orders, balancing the need for security and our customers purchasing experience
Thoroughly investigate orders that enter our fraud detection queue
Protect customer accounts and assets by safe-guarding personal information
Prepare detailed fraud/chargeback report weekly
Analyze chargeback activity, focusing on the improvement of rules and procedures
Contact customers when potential fraud has been identified on their accounts
Keep a close relationship with Merchant Processors and other third parties, maintaining TOMS updated on fraud trends
Improve our customers' purchasing experience by maintaining an open channel of communication with Customer Service and other departments
Minimum 3-5 years' experience in a fraud prevention/detention role
Basic understanding of chargeback regulatory guidelines and compliance within the Ecommerce/Finance
Requires strong analytical and problem solving skills
Demonstrates high energy/creativity and an aptitude for fraud loss mitigation and a relentless customer focus
Highly organized, detail-oriented, and possess outstanding follow through and investigative skills
Self-starter with a strong sense of urgency
Ecommerce Site Coordinator Resume Examples & Samples
1-2 years retail experience in site merchandising or marketing preferred Experience with database-driven sites and content management tools a plus, but not required Bachelor's degree in merchandising, business management or equivalent preferred
Support Site Merchandisers with product status report including working with the Image team to request images, updating product status sheet, confirming images have been loaded and monitoring appropriate item set up delivery dates
Manage, track and organize ecommerce samples including samples that should be sent to and from Showfitr
Manage monthly photo-shoot list and collaborate with ecommerce buyers to pull samples
Submit all Global Creative Services project briefs and requests
Assist with loading & managing Mobile and Tablet Assets
Create impactful Monetate banners
Ecommerce Channel Manager Resume Examples & Samples
Coordinating the Technology, People/Process, and Business Leads to ensure project/program delivers On Time, On Budget and to the Business Case
Lead the project team through successful delivery of the end-to-end project/program
Accountability to lead the extended team through the solution development process and completion of all deliverables, manage the budget, schedule and project updates
Single point of contact for all project / program communications, including overall status, financial health, issues, and benefit realization
Manage the scope of initiative and ensure all change controls are governed by the project stakeholder body
Awareness of total program or MGP if project is a phase in complete delivery
5+ years Program/Project Management
Change Management leadership of large, complex, multi-generational programs
Financial management and ability to manage and deliver to a budget
Ability to directly or indirectly influence others
Cross-functional collaboration
Excellent written, communication, and presentation skills to all management levels
Strong relationship-building and relationship management skills
Ability to quickly move from dialogue to action
Experience working with complex technical systems and transformational programs
5+years in Financial Services industry
SixSigma training - Green Belt or Black Belt
Ecommerce Channel Manager Resume Examples & Samples
7+ years experience in related position
Accomplishments in Digital Banking, eCommerce, Customer Experience, Digital Sales and Product Management
Ability to build strategic product & service multi-year roadmaps
Experience in eCommerce Products, Features and Capabilities
Familiarity with Agile, Six Sigma, DMAIC and SDLC project management practices
Working understanding of governance, risk management and change management processes
Experience with planning/budgeting practices for large portfolios
Ability to navigate and influence in a matrixed environment
Excellent Problem Solving skills
Great collaborator
Proficiency with MS Visio
Great communication skills, able to adapt content to multiple audiences
Superb Relationship Management Skills
Excellent proficiency with MS office applications
Technical Lead-omnichannel Ecommerce Resume Examples & Samples
4-6 years of lead experience
At least 5-6 years of experience in online or ecommerce technology, with ATG expertise (Commerce, Merchandising, Content Management, Commerce Service Center)
Experience with Oracle Right Now, Endeca Experience and DOO/GOP
Systems administrator experience working in the cloud infrastructure
Experience in a Retail environment and related systems solutions
Familiar with ecommerce platforms
Experience working with mobile applications or websites
Experience with Basecamp, POS software, Windows, Linux and MacOSX
Inspire with Service
Lead with Passion
Ecommerce Resume Examples & Samples
Degree within Marketing, Merchandising or other related field; or relevant industry experience
1-3 years of Online/website management/ merchandising/ecommerce experience
Proven track record in running multiple sites across multiple countries and languages
A solid understanding of online marketing, especially email and search marketing
Ability to work with external agencies
Excellent analytical understanding, ideally using an advanced web analytics tool, like GA, Coremetrics or Omniture
Ecommerce Digital Channel Consultant Resume Examples & Samples
Digital Engagement for Small Business, GWIM, etc
Ensure the strategic vision, as well as the immediate needs, of our partners is understood within the digital channel
Partner with businesses to request and execute build of new capabilities that will engage customers
Measure and communicate portfolio deliverables to meet success criteria for the business
For external-digital partners: Be the Voice of the business in Digital and the Voice of Digital into the business
Strategic and critical thinking acumen
Strong focus on customer and business objectives
Understanding of digital capabilities and resource/ capacity drivers
Web Designer, Ecommerce Resume Examples & Samples
Creates and modifies graphics and layouts for existing website for each season, online content features and social media platforms, and ensures that all material is available per established deadlines. For some modules that requires HTML coding, performs coding to achieve the desired effects on development than on the functionality of the website
Makes changes to the content and layout of web pages based on the Marketing calendars
Prepares mock-ups, final artwork or test layout/pages as needed for internal presentation and approval
Liaises with the marketing graphic designers to obtain graphics used in promotional materials, in-store POP materials, etc
Participating in brainstorming sessions with the Creative team and creating seasonal campaign concepts for web through photoshoot ideas, fonts and design elements that challenge the status quo
Support creative leads by ensuring vision of brand is constantly brand aligned in all web based creatives
Ability to conceive and design solutions for web projects with strong conceptual development, visualization and typography skills
Designs or supervises design of digitized images, banners, landing pages and other graphics to create and enhance appearance of sites
Designs gift guides and lookbooks for ecommerce site
Manages and performs day-to-day site design and creation
Designs and implements all social network properties, including blogging
Collaborate with internal teams to ensure consistent content delivery
Producing creative marketing materials in relation to Ecommerce including: packaging, brochures, coupons, online pk booklets, etc
Ensure that all work activities are performed effectively, within time and budget parameters, and according to quality standards
Assisting and coaching Jr. graphic designer with all elements of design and creative problem solving
College degree (DEC, Technical diploma, Community college diploma) in graphic design / web design or related experience
At least three years, less than five years in web design
Experience in retail / women's clothing industry is an asset
UX design experience is an asset
Extensive knowledge of MAC software including Illustrator, Photoshop, In Design
CSS & Flash experience would be an asset
Illustration background is an asset
Innovative and highly creative
Able to work autonomously as well as within a team setting
Ability to work in a fast-paced and multi-tasking environment
Bilingual (English & French)
Senior Software Architect Ecommerce Resume Examples & Samples
Experience with PHP is a plus
Strong relational database background (Oracle, MySQL or SQL server)
Working knowledge of NoSQL databases (MongoDB, Cassandra) is a plus
Comfortable setting up and configuring web servers (Apache, nginx)
Experience with Hadoop is a plus
Experience designing JSON based RESTful Web Services
Experience designing solutions for interactive end user applications, batch processing, and message based systems
Formal Computer Science background
Design, develop, and maintain applications
Lead peer reviews of code
Learn and understand when to use services available from other teams
Ecommerce Channel Manager Resume Examples & Samples
Foundational experience in driving Internet sales with particular expertise in continuous innovation, trend identification, test and learn methodologies
Deep history and understanding of the mechanics of web sales and conversion, with an ability to articulate universal customer truths that span across products and segments
Proven track record of planning and building world class sales experiences with 40-60%increases in application submission rates
Innovative and principled problem solver, participating in many "first ever" executions within the digital channel to drive sales
Strong communicator, talented writer and presentation designer
Ability to develop and mentor junior-to-mid-level talent
Bachelors degree required, advanced degree in marketing discipline preferred
Prior leadership experience in Digital Marketing or Sales required
Strong analytical skills including proficiency in Excel
Superior executive communication skills and strong PowerPoint skills
Financial services experience a plus
Ecommerce Channel Consultant Resume Examples & Samples
Build customer/client driven environment
Strong Relationship Management & Communication skills
Skilled at Resolving business issues/conflicts in a productive manner
Excellent problem management and resolution
Proactive - Constantly raise the bar
2-3 years experience in Product Management, eCommerce, Technology, Finance, and/or Operations
Ability to build cross-enterprise partnerships
Ability to work across multiple teams to resolve complex problems
Credit Card, Mobile, Insurance, Student, Military and/or Employee Banking Product Subject Matter Expertise
Understanding of Online/Mobile Operations
Ecommerce Marketing Analyst Resume Examples & Samples
Plan, manage, and execute our SEM and display programs to drive towards exceeding our key performance metrics and customer acquisition goals
Drive performance for multiple brands with different consumer profiles
Optimize and audit all current search campaigns on a daily basis to identify key levers and opportunities for improve efficiency
Deliver weekly, monthly, and quarterly performance reports for all channels
Work with display vendors and internal creative teams to execute relevant campaigns
Identify growth opportunities within Facebook, new partners, and Google betas
Manage day to day communication and work cross-functionally with other teams (ex. Merchandising, Product, Brand, Analytics, Content) to achieve mutual goals
Work with the tight-knit eCommerce marketing team to work together towards exceeding total eCommerce top and bottom line targets
Excel power user
Ability to organize and analyze data to identify opportunities for growth
A passion for online marketing and eCommerce, willing to learn and stay informed on the latest trends
A team player who is excited by challenges and prepared to take risks
A passion for the footwear and apparel industry
Creative thinker that is willing to tackle any challenge they encounter or is presented to them
Relentless work ethic and dedication to helping improve the digital landscape of multiple brands
Experience with SEM and Analytics Tools (ex. AdWords Editor, Marin, Omniture)
1 year of SEM & Display experience, preferably with a B2C eCommerce brand is a plus
Experience working directly with display vendors is a plus
Business Consultant Ecommerce Resume Examples & Samples
Pro-active mindset, ability to think end-to-end
Good planning and analytical skills
Fluent English (verbal and written),
Supervisor, Ecommerce Customer Care Resume Examples & Samples
Manage customer care teams that provide tier 1 and tier 2 phone and email support
Develop and improve quality standards through monitoring and process improvement
Create and develop processes and procedures that support the Customer Care and the eCommerce teams
Development and facilitation of new hire and ongoing training curriculum with a focus on
Technical\product training
Call quality
Manage customer facing content and communications
Develop continuous process improvement mechanisms around Key Performance Indicators
Actively manage the performance of Customer Care through KPI reporting, hiring\staffing, monitoring, and training
Ability to log into and take customer calls on a weekly basis, while maintaining all Advisor performance metrics
Websphere Ecommerce Administrator Resume Examples & Samples
5+ years of experience in installation, configuration, tuning and administration with WebSphere Application Server ND v7 - must be able to apply fix pack
3+ years of experience with installation, configuration in ecommerce - must be able to upgrade featurepack and fixpack
3+ years of experience in SOLR Administration - must be able to migrate solr
Experience in Web Application and Middleware technologies
Experience in SSL certificates
Experience with AEM / CMS is a plus
Very detail-oriented and experienced working in a production environment using Change Control practices and working under technical project plans and timelines
Knowledgeable with Dynacache configuration and troubleshooting
Proficient with WebSphere tools including IBM Heap Analyzer, PMAT, Thread Analyzer, and can read GC logs
Knowledgeable with DB SQL commands. Work with DBAs on system setup and troubleshooting
Experience with DB2 installation and upgrades
Proficient with WebSphere performance tools such as Wily Introscope and Tivoli Performance Viewer
Working knowledge and understanding of Networking/Routing concepts, Checkpoint firewalls, F5 load balancers, MQ and DNS
Experience on AIX / UNIX and/or Red Hat Linux
IBM Certified WebSphere Commerce v7 administrator a plus
Diligent in creating and updating documentation
Ability to work independently on projects
Able to collaborate in a team environment
Strong written and verbal communication skills are required
CIB Tech-client Technology Ecommerce Infrastructure Performance Testing Resume Examples & Samples
5+ years experience on performance testing especially on infrastructure related
Expert in Performance testing tools such as Load Runner and others
Some Java, JSP and other scripting language
Some Messaging technologies such as tibco/mq/nirvana
Splunk or other dashboard or reporting tools
No SQL database such as Mongodb/Couchdb/HBase
Web Developer Ecommerce Registration Resume Examples & Samples
Strong HTML5, CSS, Javascript
Good PHP experience
Must know javascript frameworks including Backbone, JQuery, Require
Must be able to implement visual changes based upon screen shots provided by design
Experience with interactive end user applications
Experience using JSON based RESTful Web Services
Experience with unit testing frameworks such as Mocha or Jasmine for Javascript or Cucumber for PHP
Design, develop, and maintain web applications
Ensure applications are developed with sufficient unit test coverage
Work closely with QA to iterate on bug fixes
See all changes through to production deployment
Contribute to peer reviews of code
Assistant Manager Site Experience, Ecommerce Resume Examples & Samples
Support E-Commerce Production Manager in managing day-to-day homepage, content, and promotional execution for all of The Jones Group e-commerce websites
Ensure accuracy of all website calendars, events, promotions, content updates and campaigns
Perform competitive analysis; review industry information for current trends and opportunities
Manage day-to-day homepage, content, and promotional execution for all ecommerce websites
Work closely with IT to ensure production deadlines are being met and daily workflow process is optimized
Continuously gauge usability and content effectiveness by gathering and analyzing data to make recommendations based on those results
Serve as subject matter expert for ecommerce platform capabilities, features, and functionality
Regularly and rigorously report on customer satisfaction and communicate opportunities for optimization, profitability growth, and improvements in competitive strategy
Assist ecommerce team in deepening internal relationships and service with Brand Marketing
Support the development of strategies that meet revenue growth and brand engagement goals, while serving the needs of customers
Work cross-functionally with Strategy and Merchandising teams to execute business objectives and enhance customer acquisition and retention efforts
Work with Creative, Copy, Marketing, Legal, etc. to coordinate and develop all copy & creative assets
Work with IT to ensure production deadlines are being met and daily workflow process is optimized. Work with QA to ensure site accuracy and availability
Work with Customer Service to anticipate customer response and resolve issues
Bachelor's Degree, in Business, Marketing, Communication, Technology, or related field
3 years' experience web marketing/ecommerce business experience
Detail-oriented, ability to multi-task; Ability to prioritize and manage multiple projects simultaneously in a fast-paced, deadline-driven environment
Excellent interpersonal, written and verbal communication skills
Must be a brand advocate and have customer focus
Thorough understanding of website metrics, data analysis, and reporting tools and basic financial concepts
Demonstrate ability to lead self and maintain a professional demeanor, exhibit poise under all conditions, work effectively in a team environment, build effective and respectful interpersonal relationships and be an effective role model for the team
Understanding of web technology- graphics, browsers, etc
Understanding of online ecommerce, social and marketing space (paid search, comparative shopping, email marketing, affiliates, etc.)
Self-motivated learner with a natural curiosity for evolving technologies
Resourceful, with the ability to work independently and solve problems proactively
Solid mathematical skills - Ability to calculate figures such as discounts, interest, commissions, and percentages. Ability to apply concepts of basic algebra and geometry
Knowledge of Demandware, Omniture, Google Analytics a plus
CIB FX Ecommerce Tech Lead VP-singapore Resume Examples & Samples
Coordinate level 3 support coverage in the region for FX ecommerce application
7+ years hands-on experience in core Java
4+ years experience in an investment banking front office role
Knowledge of Python required
Some C++ experience required
Fluency in Mandarin preferred
Ecommerce Operations Director Resume Examples & Samples
BS Degree. MBA a plus
7 years or more of eCommerce management experience, required. Apparel experience is preferred
Experience managing direct reports, financial budgets and/or plans
Proven strategic and tactical thinker with excellent quantitative and analytical skills
Able to quantify business results and identify opportunities
Extensive knowledge of the eCommerce industry and technologies, a plus
Excellent presentation and communication skills (both written and oral)
Experienced with creating management reports and presenting to senior management
Excellent project management and Microsoft office skills
Ecommerce Director Resume Examples & Samples
The ideal candidate will have experience managing ecommerce within a multi-channel company
All candidates must have 7+ years previous experience in e-commerce or digital marketing with a strong track record working in the digital space
Must be well-versed in customer acquisition and retention techniques with a proven track record in driving significant traffic and sales growth
Demonstrated ability to manage a P&L or line of business. Core operational strength and the ability to make the right budget decisions to drive business success
Demonstrated experience managing quantitative information and iterative testing to drive business decisions
Ability to incorporate a strong aesthetic sense into our work, to evaluate copy and content, and to align marketing messages for a superior customer experience and brand communication
Demonstrated ability to lead, manage, develop, and grow teams and to be inspiring to others. Also able to work collaboratively with cross-functional teams
Ability to communicate clearly both verbally and in writing
Highly analytical, able to draw conclusions from sales reports, web analytics, and other systems
Ability to work well across the organization and with 3rd parties
Experience in cosmetics, luxury, fashion, and/or consumer packaged goods a plus
Ecommerce Consumer Rep Resume Examples & Samples
Maintain high level of customer service by responding to requests and inquiries with accurate information to consumers in a courteous, efficient and timely manner
Process moderate to high levels of consumer inquiries via telephone, e-mail and correspondence
Select replacement styles to be processed for warranty replacement. Requires research of older garments and knowledge of current styles to accurately select a replacement. Effectively use JDE for inventory inquiries, order entry and warranty repair status
Provide accurate information regarding product features, specifications and recommended uses of Columbia Sportswear and Sorel apparel and footwear. Provide information on where to purchase garments using internal product locating applications in addition to various consumer inquiries
Display a positive attitude toward the Consumer Services Team by maintaining professionalism, respect, courtesy and support to others
Update training manual and consumer correspondence during the Spring/Summer season
Provide training for members of the consumer department as well as employees from other departments
Act as a member of the Customer Service team by maintaining a high professional standard in individual behavior for the demonstration of respect, courtesy and professionalism to others
Ecommerce Producer Resume Examples & Samples
Three to five year's experience and Bachelor Degree from college or university (MBA a plus)
Proficiency with Web Analytics tools e.g. Google Analytics, Omniture or Coremetrics required
Proven track record working in the internet space leading website management
Expert ability at influencing others and works effectively with all levels of an organization
Able to work both independently and collaboratively as part of a team
Excellent project management, Excel and Microsoft office skills
Ecommerce SEO Functional Expert Resume Examples & Samples
You will own the Brazil SEO KPIs - not only help defining, but also monitoring and reporting Brazil's performance to your line manager and the Global SEO team
You will utilize the existing SEO and web analytics tools to maximize the channels potential with the support of the Global SEO Analytics manager (SEO analytics tools, Webmaster tools, proprietary tools…)
Monitor local SEO performance and the results of various SEO projects, initiate further SEO projects in collaboration with the global SEO team and local markets (projects may relate to technical changes, content, UX, Social media, PR…)
Keep yourself and the Brazil channel staff up to date with the latest news/changes in the search industry (especially re: changes that impact SEO and the other channels)
ONSITE: Collaborate with the global SEO content manager as well as the Global SEO technical manager to find ways to improve Brazil's onsite SEO performance
OFFSITE: Identify and connect with the key stakeholders in the markets to drive offsite initiatives (while leveraging the global SEO team to drive the right processes and trainings for the LAM region)
Team up with other members of the LAM SEO/SEM team, the LAM analytics team, Product Marketing and various eCommerce counterparts to create synergy and drive revenue
Bachelor's degree in Business, Marketing or quantitative field/ minimum of 2 years of experience in eCommerce business intelligence environment – preferably in apparel or footwear retail
Passion for SEO and search engine marketing
Ability to communicate throughout all levels of an organisation both technical and non-technical and "promote" SEO across the business
Exceptional attention to details and analytical mindset
Self-starter with ability to drive projects with minimum supervision / management
Fluent in Brazilian Portuguese and English, Spanish is highly preferred
Ecommerce Operations Manager Resume Examples & Samples
Deep Ecommerce experience
5+ years of IT Quality Assurance and Project Management experience
2 years of experience in a technical leadership role
Experience defining standards for development of manual & automated test scripts, deployment and reuse
Strong collaborative skills to work across stakeholder groups to translate goals and objectives into delivery strategies
Demonstrated leadership capability, including ability to motivate and mentor others within work group
A passion for leadership and building a strong QA community in which to share knowledge and grow the overall QA competency at Fossil
Deep knowledge and hands-on experience with iterative and waterfall development methodologies
Prior people management experience
Ecommerce Copywriter Resume Examples & Samples
Excellent written and verbal communication skills; including fantastic writing ablitities, strong understanding of grammar and punctuation. Copy editing experience is a plus
Strong creative abiltity and understanding of maurices target customer
Ability to accurately describe product, attention to detail
Active interest in fashion trends
Abiltity to multi-task
Abiltity to collaborate with others, form partnerships, and share feedback
Ecommerce Photo Coordinator Resume Examples & Samples
3-5 years experience working in a fast-paced environment with strong customer/vendor relationship skills
Strong communication skills: verbal, written, follow up, and the ability to build and maintain strong relationships
Intense attention to detail
Microsoft Word, Excel and Power Point required. Experience on both PC and Mac platforms preferred
Director of Ecommerce Resume Examples & Samples
Lead and manage all IT activities and strategy for supporting the A&F e-Commerce business
Manage the eCommerce development team responsible for desktop and mobile websites, native applications on mobile platforms, enhancements, maintenance, content, design changes, launching promotions, product placement with categories, inventory integrity and cross sell accuracies
Manage the Web Engineering team responsible for global site operations, website performance and availability, code deployments, and website infrastructure
Manage the Demandware-powered international commerce platform serving Asia
Manage the Stibo-powered Product Information Management (PIM) platform
Work closely with all business stakeholders and ensure IT deliverables are aligned with the business roadmap, to maximize site traffic, improve conversion rates, and drive sales demand across all A&F websites
Ensure optimal site performance, response time, and availability through active management and oversight
Minimum 10 years experience in direct-to-consumer technologies with at least 5 years experience in a management or leadership role
Experienced with large-scale eCommerce platforms – IBM's Websphere Commerce Suite background is preferred
Experienced with website integration from 3rd party service providers such as Search, Analytics, Content Management, etc
Managing international websites and global eCommerce experience preferred
Possess excellent written and oral communication skills, strong interpersonal, organizational and leadership skills, and high degree of professionalism
Possess the skills necessary to lead effectively in a culture of rapid change
Model the behaviors that demonstrate commitment to our A&F corporate values
Demonstrate the proven entrepreneurial ability to deliver substantial productivity improvements to favorably impact business profitability
Be willing to challenge traditional wisdom and advance innovative ways of addressing business challenges and resolving problems
Possess the orientation and competencies necessary to collaborate and work effectively with diverse groups, and align with internal and external customers
Be committed to accomplish goals through persuasion, influence and negotiation
Possess a good sense for administrative quality; able to prioritize, multi-task and effectively implement continuous improvement
Understand and articulate the "big picture" and helps others to deliver against it
Be able to take a key concept or message and (combined with their online and retail knowledge and business acumen) define new strategies and tactics
Possess a track record of influencing strategy and policy based on knowledge and experience of industry best practices
Ecommerce Translation Coordinator Resume Examples & Samples
Track content as it goes through the translation process
Provide updates on the progress of translations to key team members
If needed,help with the expediting of translations
Escalate and communicate delayed, incomplete, or incorrect translations
Oversee and help execute changes to translations (new text, corrections, etc)
Recommend improvements to processes where applicable
Request and consume feedback on quality and interpretation of translations
Audit sites to determine where translations are missing
Fluency in Japanese, Simplified Chinese, or Traditional Chinese preferred
Curious,analytical mindset and aptitude for problem solving
Self-motivated with a sense of ownership, a willingness to learn, and a strong desire to succeed
Must balance competing priorities and demonstrate the ability to work without direct supervision
Ecommerce Compliance Coordinator Resume Examples & Samples
Assist with various domestic and international legal projects in the areas of marketing, consent, data collection and usage, consumer rights, and tracking. This includes taking part in meetings with internal business partners, documenting current functionality, reviewing legal counsel feedback and following up with questions and callouts
Audit legal compliance on the websites and apps, including a review of legal documents, matrices, emails, and texts
Conduct benchmarking on other retail websites to gauge how other competitors are approaching legal compliance
Search and summarize current and new legislation based on legal guidance provided via webinars and published articles
Provide support with the privacy policy inbox, including responding to emails, documenting requests, creating tasks to delete accounts, and working with the vendor to unsubscribe email addresses and phone numbers
Test current and new functionality, and oversee legal content and necessary changes on the websites
Make updates in the content management system
Multi-tasker with strong organizational and communication skills
Ability to set goals and meet timelines, to accomplish specific tasks within a given timeframe
Solid project management and inter-departmental coordination skills
Strong detail orientation and high degree of accuracy
Extremely dependable with ability to thrive in a fluid and demanding environment
Proficiency with Microsoft Office
Senior Project Manager Business Development Ecommerce Europe Resume Examples & Samples
Identify new business opportunities/innovations to drive additional revenue and consumer data acquisition for European eCommerce
Translate opportunities into business cases that reflect implementation efforts against revenue derived from a given initiative to asses Return On Investment
Create roadmap that reflects new business opportunities for budget submission and approval
Align the roadmap with European demand manager for overall EU roadmap submission
Build project plans to ensure successful implementation of new business opportunities
Organize and direct cross-functional business project teams to lead projects to completion
Partner with Global IT program management team and eCommerce Global business solution team for solution assessment and effort estimation of projects
Produce reporting to track key metrics post project go live, relevant for the business model and analyze data to fine-tune and enhance the business post
Project management and project monitoring experience
Flexibility to handle multiple projects with tough timelines and changing scope
Good understanding of technical and business eCommerce projects
3 to 5 years working experience in a consumer direct channel
Associate Producer Ecommerce Resume Examples & Samples
Oversee the execution of all digital marketing, promotional campaigns and online product stories for the Crocs Americas e-commerce sites
Work closely with channel managers and merchandisers to understand business objectives and strategy for each campaign
Assist in the traffic management process with the creative team to ensure delivery of all supporting media and assets for all campaigns
Create, manage and enforce timelines for world class execution of all campaigns
Manage changes to campaigns to ensure proper risk mitigation. Ensure proper escalation of material risks to P&L holders. This role personally responsible for successful campaign execution
Create and maintain detailed documentation and reporting for all campaigns – including dates, asset inventory, promotion details, status, progress and risks
Manage the approval process, ensuring all details and assets have been reviewed and signed-off on by appropriate stakeholders
Responsible for all administrative tasks in the go-to-market process, including but not limited to: note taking at meetings, timeline creation and management, writing and updating creative briefs, communications to project teams via email, uploading assets
Monitor the promotional and on-site calendars for changes
Attend the weekly go-to-market meeting; capture all changes, feedback, next steps and notes; syndicate meeting notes to the team; ensure follow-through
Lead and set the agenda for the weekly production meeting; get status updates from all team members; capture statuses, next steps and notes to syndicate to the team; ensure follow-through
Attend the weekly create review meetings; capture all changes and feedback during the meeting; communicate notes to the team; ensure all feedback is incorporated in creative revisions within scheduled timeline
Organize and deliver campaign assets using department tools (Basecamp, Scene7)
Facilitate the QA and review of emails, site assets, and promotional setup on staging pre-launch
Documentation and reporting as required to achieve objectives
The successful candidate will have experience working in a complex corporate structure and an ability to influence across departmental boundaries to effect positive change
This individual will have the following knowledge, skills and personal characteristics (required)
Bachelor's degree in business, computer science or similar
1+ years in B2C eCommerce or digital agency experience required
Comfort with ambiguity and frequent change
Self-starter who works well in a demanding, fast-paced, and high-performance environment
Willingness to work off-hours during busy season
Positive and enthusiastic attitude
High level of comfort with MS Excel, MS Powerpoint, MS Word, Google Docs, MS Project (or similar)
Some level of comfort working with HTML
Previous experience with many of the following
Workflow management
Offline retail or merchandising experience helpful
Understanding of social media, digital processes, and emerging technologies experience is a bonus
Applicants should have an interest in e-commerce, digital marketing, and brand
Environment is an open cubicle setting/noise level is moderate
Ability to sit for extensive periods of time, but employee might also be required to stand, walk, kneel, or balance
Operate a computer for extensive periods at a time
Ability to carry/lift up to 10 pounds and occasionally lift/carry up to 25 pounds
Ecommerce Projects & Analytics Director Resume Examples & Samples
Lead project management & implementation, navigating within overall company to get details and help accomplish objectives at hand for eCom
Run quick business case or opportunity evaluation and powerpoint presentations with little guidance
Provide big picture overview and challenge dimensions on eCom projects
Ask questions in all situations (either for clarification or challenge assumptions, decisions and others)
Prepare selected analysis such as market investigation, competitor monitoring
Propose net sales and margin growth opportunities to be prioritized and developed
Collaborate with business stakeholders to understand relevant goals, targets, and KPIs. Create reports and dashboards to support business objectives. Train and support business users to empower them to make data-driven decisions
Deliver analysis, insights, and recommendations to support enhancements to site usability, content, marketing, and the overall customer experience
Be the key contact on negotiating/implementing B2B2E partnerships
Excellent project management skills, including the ability to work on several projects simultaneously on a global level
Excellent problem solving– able to identify, analyze and propose solutions to various technical and business issues
Ability to understand and explain complex issues, but also clearly identify and communicate the situation at a high level
Understands and can calculate retail math and ecommerce key performance indicators
Preferable functional knowledge of eCommerce content, search engine optimization, search engine marketing, user experience, analytics and core eCommerce capabilities
Bachelor in any Engineering from Brazilian renowned schools, with at least 5-6 years of working experience as business analyst, project resource, project leader @ Big consulting firm or renowned company
Strong analytical skills to support business case and synergies analysis
Solid structuring and project management skills
Preferable any consulting experience
Project management related courses are a plus as well as eCom experiences
FLUENT ENGLISH and SPANISH, ideally Portuguese, Strong MS office skills, with an emphasis on Excel and Powerpoint (to be tested on interviews)
Hands-on experience in enterprise web analytics and web analytics tools such as Coremetrics, Omniture, or Webtrends
Ecommerce Reebok Merchandising Manager LAM Resume Examples & Samples
Merchandising or marketing related fields
ECom previous experience helps (ideally)
Responsible for all content push from guidelines of Reebok Brand team into Reebok.com (from Brand content - including Global and Local campaigns products, assets, descriptions, images etc.)
Work closely together with Brand Marketing team on content alignment (from development to execution)
Work closely with Marketing to understand product/brand priorities and ensure timely product launch in all eCom sites and proper concept exposure,
Implement eCom calendar (including product launches), track inventory & detect growth opportunities
Implement merchandising Reebok for eCom, from initial Reebok Brand framework/recommendation, working together with Retention Manager and SEM/SEO Mgrs to maximize opportunities, sales and inventory turnover
Manage assortment planning & merchandising for eCom, including efficient forecasting of purchases & inventory management guaranteeing availability online
Ensure online product display
Sell-thru and sales analysis
Closely follow price strategy & harmonization across all categories and channels as per local policy
Research eCom customers characteristics, shopping behaviours, etc
Monitor competitors performance and extract insights to recommend overall Brand/product value propostion improvements
Excellent spoken and written English and Spanish
3-5 years of experience (senior position) in merchandising or product marketing field
Ideally Reebok products knowledge
Previous eCom experience helps
Ecommerce web Producer, Rodale s Resume Examples & Samples
Project manages the production and design workflow, setting expectations, defining scope and timelines and providing project status updates
Participate in, review and define functional requirements
Execute enhancements and refreshes to our content and ecommerce site, working with teams from concept to launch
HTML and CSS with a keen eye for detail in coding design mocks
Update, support and optimize email newsletters
Manage integration of third party service providers and vendor produced projects within current architecture and systems
Perform QA testing; bug reporting and tracking follow-through
Deployment of content, campaign and promotion updates
Maintains up-to-date web standards and best practices
Liaison and collaborate with back-end developers on site enhancements
Project management, organization and time management
Experience with and interest in best practices for and updates for digital content, email newsletters, social media and video platforms
Effective communicator with good written and oral skills
Excited about problem solving and finding creative solutions
Knowledge of mobile development and responsive design
Strong understanding of cross-browser issues and resolutions
Knowledge of coding for responsive design applied to mobile a plus
Photoshop skills a plus
3+ years experience with digital media web production, front-end coding and working in a CMS for digital product support; ecommerce experience preferred
Working in a CMS: Specifically Drupal, Demandware E-Commerce platform, Wordpress
Experience with mobile development and responsive design a plus
Expert in HTML, CSS, experience with HTML5, CSS3 and jQuery; AJAX a plus
Relevant application of programs within MS Office software and Adobe Creative Suite, particularly Photoshop
LI-MH1
Ecommerce Merchandising Consultant Resume Examples & Samples
Support countries to manage assortment planning & merchandising for eCom, considering omni-channel approach (offering online 100% of OR range) and optimizing the LAM range
Work closely with CMs, BM and CTC team to understand concept and brand priorities, to ensure proper product offer and timelines on eCom. Drive freshness every month with key concepts for all brands, categories and genders
Research eCom trends, customers characteristics, shopping behaviors, and competitors movements to propose additional opportunities for the business
Work closely with CMs to identify growth opportunities for eCom, giving input of specific product / concept needs based on your knowledge and historical data, consolidating the request / feedback of all LAM countries
Develop and execute all eCom merchandising report tools for all LAM countries, with actions and alternatives to achieve eCom KPI's by analyzing (sell thru, best-sellers, std margin, ABC analysis, current season, old season, promo) the reports
Support all LAM countries on product online benchmarking and pricing monitoring, among main players
Monitor and promote the optimization of Sorting Rules to leverage the user experience and increase conversion rate
Implement personalized experiences (Certona tool) in all LAM countries to optimize the customer journey and improve sell out. Define in cooperation with the countries the personalization goals and the business rules. Monitor and frequently improve the personalization goals
University Degree in Engineering with analytical background / MBA preffered
2-3 years' experience in Merchandising or Product Marketing
Fluent in Portuguese, Spanish and English verbal and written communication skills
Solution Architect Ecommerce Resume Examples & Samples
5 years identifying system requirements and creating business critical solutions, including customization and implementation
3 years of experience architecting at least one large scale Demandware eCommerce system
3 years of experience in each of the following
Demandware in a multi storefront setup
Hands on ERP experience (and SAP Or Navision)
Experience with POS integration and payment terminal integration with POINT
Experience deploying physical hardware architecture, caching and network infrastructure including Akamai technology
Performance optimization and testing, and scalability tuning
Experience with SaaS / PaaS solutions and restrictions
Experience with product catalogues systems and Product Enrichment solutions
Experience with CMS tools and strategies, JIRA project management tools and bug tracking, Coremetrics
Must have Demandware Developer or Architect certification
Position is eligible for Employee Referral Program
QA Engineer, Ecommerce Resume Examples & Samples
As a Software QA Engineer, you will work within the software development team to ensure the delivery of a pixel perfect, customer-facing, eCommerce shopping experience across four brands and 26+ global sites. Your duties may include
Perform black box and white box testing as needed, through manual, automated or semi-automated means. The test scope may include but may not be limited to exploratory, smoke, acceptance, functional, regression, performance, load, stress, security, usability, user-experience, and data quality tests
Create automated test frameworks and/or toolsFile bugs in the defect tracking system Verify bug-fixes and perform regression testingInvestigate, identify and expand areas of automation
Communicate quality issues and risks with the software development team and business stakeholders
Assist in mentoring junior QA team members, to help elevate both their technical and soft skills
Advocate for proactive, preventative QA techniques and philosophies to be integrated into other business unit areas to improve whole system quality and the user experience
Senior Manager Product Owner Ecommerce Resume Examples & Samples
Identify opportunities & prioritise the EMEA front-end change roadmap, ensuring they are aligned to address the wider business targets of EMEA
Provide input into the global UX team, ensuring global initiatives meet & address European consumer and business needs
Optimisation Program
Own the EMEA testing roadmap, ensuring the roadmap not only validates wider RFCs but also optimizes existing features and functionality
Establish a third party vendor relationship that allows the market to roll out POCs quickly
Use user testing, AB testing and web analytics tools to ensure opportunities are identified and data is driving key decisions across the business
Consultation
Educate teams on what works for our consumers, ensuring focus is on components that drive engagement and ultimately conversion
Provide an input funnel for marketing, merchandise and CRM teams to further improve their business objectives
Onsite Merchandising
Establish onsite Merchandising guidance to improve optimize and improve conversation
A/B Test Merchandising role
Research onsite Merchandising feature and follow trneds
Proven negotiation skills
Advanced Analytical skills
Experience owning & executing cross-functional projects
Data driven mindset. Numbers are what drive our business
Strong communication skills. Able to adapt the message to the audience, be it developers or executives
University degree in logistic, finance, supply chain management, economics or similar discipline, or equivalent relevant experience
Ecommerce Customer Service Representative Resume Examples & Samples
Customer Service – respond to all management and customers' requests and needs
Organization – responsible for maintaining all RMA approvals on files
Excellent communication/listening skills and have experience in conflict resolution
Director of Ecommerce Operations Resume Examples & Samples
Drive Strategic Omni-channel and Website Initiatives: Collaborate with business partners to deliver site enhancements and provide strategic direction. Lead operational diligence, scoping and planning coordination across all functional areas to generate ROI assessments and implementation plans. Prioritize systems, features and website enhancements
Support Forecasting Process: Work closely with Direct Marketing, Merchandising and Finance to produce monthly net sales forecasts, strategic initiative performance and variable expense projections. Oversee daily forecasting and communication to operational partners in Fulfillment Centers and Customer Service call center
Develop Reporting and Analysis: Provide operational/supplemental analysis and reporting as needed for operations, IT, logistics and finance partners
Lead operational and financial analysis of key performance indicator (KPI) trends as well as expense variance reporting and analysis. Prepare ad hoc analysis of selected operational and financial topics to support decision making by the Direct Management team. Review and interpret operational KPI analytics and suggest system enhancements and operational improvements
Create and maintain project materials, such as business requirements, timelines, cost estimates and status reports
Facilitate meetings with key stakeholders and liaise with relevant parties to create, establish, and update online policies
Develop and maintain positive relationships with internal departments and external vendors
Keep abreast on industry trends, best practices and competitors' sites
IB IT & Ecommerce Support Analyst Resume Examples & Samples
Provide continuity and stability across the production environment as part of a global 24x7 support organisation
Respond to and resolve production issues in a timely manner to minimise impact
Prioritise, coordinate and plan changes to the production environment to ensure robust and problem free application releases
Review and influence design, architecture, standards and methodologies across the application and infrastructure technology stack
Manage availability, latency, scalability and efficiency of services by engineering reliability into software and systems
Work within a dynamic, agile and continuously improving environment whilst ensuring uptime and availability of the application
Plan and participate in disaster recovery and business continuity exercises
At least four years of work experience, preferably gained within a financial organisation
In-depth Linux/Unix experience
Solid shell scripting and Perl programming skills
Expertise in analysing and troubleshooting large-scale, highly resilient, distributed ecommerce systems within aggressive SLAs
Strong understanding of networking, middleware and messaging technologies, infrastructure and protocols
Experience of automated application deployments in a highly distributed production environment
Exceptional analytical abilities coupled with a strong sense of ownership, urgency and drive
Flexible, hands-on and proactive approach to working
Ability to accommodate periodic on-call and out-of-hours duties
Application development tools / methodologies – Agile, Atlassian JIRA, Sonatype Nexus, GitHub, Java
Collaboration tools – Atlassian Confluence, Microsoft SharePoint
Databases – Apache Cassandra, Oracle, VMware vFabric Gemfire, Neo4J
Deployment / configuration management tools – BMC BladeLogic Automation Suite, Apache ZooKeeper, Autosys, Swift
Messaging – 29West Ultra Messaging, TIBCO Enterprise Message Service
Monitoring tools – HP OpenView, OpTier APM, Splunk
Networking – F5 BIG-IP / 3DNS, Accelerated Data Node Manager, VeriSign SSL certificate management
Operating systems – Red Hat Enterprise Linux, Microsoft Windows 7 / XP
Rich Internet Applications – Adobe Flex, Adobe Flash Player, Adobe LiveCycle Data Services, HTML5, RTMP, WebSockets
Search – Attivio Active Intelligence Engine, Adobe CQ5
Service management tools – ServiceNow
Streaming video – Adobe Media Server, Cisco MXE Media Experience Engine
Web / application servers – Apache HTTP Server, IBM WebSphere, Apache Tomcat
Web analytics – Webtrends Anlaytics
Web browsers – Microsoft Internet Explorer, Google Chrome
Associate Buyer, Ecommerce Resume Examples & Samples
Excellent time management, organization, and communication skills
High level of proficiency in excel; specifically pivot tables, formulas, and Vlookups
Understands retail vocabulary and the application of retail math
Develop a point of view about product assortment and business opportunities
College degree preferred
Ecommerce Operations Engineer Resume Examples & Samples
Monitor and maintain portfolio of 6+ domestic and international Kate Spade & Company ecommerce sites
Define and create use cases and value proposition through market research and create metrics for data-driven and value-driven business decisions
Coordinate and collaborate with internal and external resources providing outstanding, rapid-response email and phone-based technical support
Escalation of unresolved issues is required; maintaining ownership of issues through resolution
Provide subject matter expertise for functional and technical aspects of the DemandWare ecommerce platform
Maintain a high level of technical knowledge on web technology, SaaS offerings, development trends, and other industry related trends
Maintenance and Management of internal support tools, systems, and related roadmaps
Monitor, maintain and improve site performance for customers visiting the ecommerce sites across the globe
Level 2 Support of ecommerce Sites
On call 24/7 based on a revolving schedule for site monitoring with resolution
Minimum five (5) years of technical software product development and support of a best in breed ecommerce platform
Must be able to communicate effectively to IT management as well as business area experts with skills such as empathetic and active listening, and clearly and patiently articulate solutions
Able to work in a fast-paced environment, including prioritizing and mutli-tasking while paying close attention to detail
Previously used project/task management software system
Experience launching web sites thru full project life cycle, working with the business to Identify requirements, design, develop, QA and launch end product
Experience working and coordinating directly with the Ecommerce business
Demonstrate strong technical acumen for troubleshooting and problem solving
Must be able to quickly assess issues and react to changing circumstances and new information
Working knowledge of HTML, CSS, JavaScript, XML, PHP, Ruby, DemandWare, mySQL, MSSQL
Internet protocols: SMTP, HTTPS, SOAP/REST
Bugzilla / JIRA experience a plus
Command line SVN
Experience with 3rd party commerce integrations across ESP, OMS, WMS, Analytics, Scene7, Ratings & Reviews
Exposure to PII & PCI policies
Prefer experience working in a fashion / multi-brand environment
Experience with Demandware architecture and capabilities a plus
Bachelor's degree in Computer Science, MIS, Business or related field preferred
Assistant Buyer, Ecommerce Resume Examples & Samples
Ability to multitask and focus in a busy atmosphere, shift priorities if needed
Comfortable with team based work structure, ability to demonstrate flexibility
Strong eye for detail and strives for a high level of accuracy
Analyze a problem and formulate a logical rationale for the decision
1-2 years relevant experience in planning/buying preferred
Planner, Kid s, Ralph Lauren Ecommerce Resume Examples & Samples
Forecast sales, margin and inventory turn by month, at a brand level and communicate business performance during the monthly forecast meetings
Partner with the merchant team to analyze current sales trends and on order at a brand level and adjust the forecast accordingly
Create brand and category level quarterly hindsight reports to drive strategic assortment decisions for future quarters and in-season management
Plan and project receipt flow for basic items to support sales forecasts
Manage basic model stock levels in the system to support sales forecasts
Prepare weekly sales recaps to aid in business analysis; track current selling to the plan
Provide analysis around promotional events and iconic product, as-needed
Establish, nurture, and utilize internal and external partners to drive the business
Facilitate ongoing communication with buying teams
Partner with buying teams to develop markdown recommendations
Lead special projects and business opportunities on behalf of the Planning team
Fluent in retail math
Utilize logical thought processes to solve problems
Confident and independent recommendations and accountability for managing and achieving business goals
Decision making capability clearly driven by conceptualizing future opportunities and developing strategic business initiatives
Creative, assertive and solution-oriented when faced with difficult business performance and/or challenging directives from senior management
Influence, present and defend a business argument both one-on-one and in a group setting
Adapts easily to rapidly changing situations and demonstrates flexibility in juggling priorities
Comfortable conducting database queries and creating reports. Experienced at manipulating data from multiple sources
Proficient all MS Office applications. Advanced Excel skills a must
Retail experience required. Online experience a plus
Bachelors Degree or equivalent training and experience
At least 4 years planning and/or allocation experience
Director Security Ecommerce Resume Examples & Samples
10+ years of Information Security experience, including web services security or experience creating secure online applications
Strong knowledge of a variety of Operating Systems (eg: Linux, Windows, Unix, OS/400)
Strong knowledge of up-to-date web and application development languages (e.g. JavaScript,
Strong knowledge of SAP hybris
Familiarity with inventory and order management systems
Experience in generation of security and risk metrics/dashboards
Experience at PCI-scoped merchant managing ISO 27000 based program
Experience managing security awareness programs at retail or hospitality organization
Ecommerce Marketing Coordinator Resume Examples & Samples
Minimum of 2 years of experience in Marketing or Digital/Email experience
Must be organized, detail-oriented and self-directed
Ability to adapt quickly within a fast-paced and deadline-driven environment
Strong Excel skills and Microsoft Office experience
Passion for digital marketing and consumer goods
Familiarity with ecommerce and email marketing systems, such as Exact Target, Omniture, Dovetail, etc
Familiarity or interest in working with CRM systems
Sense of humor and strong work ethic are a must
Interest in learning about the digital and ecommerce space
VP of Ecommerce Resume Examples & Samples
Help drive the technology selections for the E-Commerce team; create requirements and evaluate potential vendors while owning the design, integration, testing and maintenance for these new tool installations
Lead technical web development projects, ensuring collaborative engagement between development team and other cross functional team members
Analyze and improve performance and stability of websites
Manage relationships with technology partners, such as performance monitoring services and platform partner
Act as a point of contact for operational issues and drive solutions in order to improve process to increase overall efficiencies
Manage the process and implementation of fulfillment, redemption and shipping
Manage an outsourced site, while maximizing opportunities to improve the customer experience
Establish internal SEO/SEM/retargeting strategies and goals to measure the advancement and results over time
Managing complex technical marketing, database and site functionality-related initiatives
Knowledgeable about emerging trends and advancements in web technologies in order to identify key opportunities to improve business processes
High-level strategic thinker with a solid understanding of business strategy
Experience in integrating Marketing/Merchandising objectives into overall strategy
Creative and flexibility skills in order to motivate and bring innovation to the business
Excellent communication skills in order to effectively collaborate in a cross functional team environment
Strong sense of urgency
Working knowledge of web technologies: HTML5, CSS3, JavaScript, JQuery, REST, Ajax, JSON
Experience with capacity planning, load and performance testing
Experience with SEO, web analytics, tag management, payment processing
Ability to develop teams and build strong relationships across the organization
Associate Planner, Ecommerce Resume Examples & Samples
Develop, implement and manage sales targets on a monthly basis to the department level for Ecommerce
Manage gross margin profitability though monthly re-forecasting of sales, cost flow, inventory positioning
Identify opportunities and liabilities. Offer recommendations on appropriate action plans in order to optimize sales performance, flow, markdowns, and turn targets
Present department plans, analysis, forecasts and recommendations
Partner with the Buyer to ensure strategic assortment plans by category allowing for proper depth and breadth to support high and low volume stores
Identify key items and develop plans to the style/color level in order to optimize and benchmark sales
Create and manage in season weekly recaps to analyze sales performance to LY and plan to the style level where appropriate
Provide size scale analysis in order to optimize store assortments
Supervise allocation process
Manage Basic Stock Replenishment Program to the style/color store and size level
3-5 years of planning experience
Advanced excel skills
Ecommerce Senior Merchant / Category Manager Resume Examples & Samples
Develop a compelling and consistent global product offering for category/segment
Interpret and incorporate local brief requirements in developing a global lineplan
Contribute to all aspects of Product Development activities
Inform and implement brand strategies
Identify and assist in developing quick response products
Inform an assortment plan that considers global and local requirements
Offer input to the brand's annual business plan
Participate in monthly financial review meetings and stay informed on what products are selling
Monitor and share competitor trends including pricing strategies for different markets
May manage one or more lower level Merchants
Geography Partner: Global Merchants collaborate and align with Buyer Merchant Leads to gain specific geographic expertise
Engage and educate affiliates to ensure understanding of merchandizing recommendations and develop insights into the local markets
Bachelor's degree in related discipline (8+ years combined college education and work experience may be substituted for a degree)
Minimum 5 years direct merchandising experience working at an apparel manufacturer, retailer or marketer
Minimum 3 years in a management role with responsibility for team leadership and development
Global experience is highly preferred
In-depth knowledge of merchandising and design trends in the global marketplace
Knowledge of garment design and construction
Knowledge of domestic and offshore suppliers and sources
Knowledge of cost of goods
Ability to perform inventory planning and volume forecasting (on a global level?)
Excellent communication skills - includes presentation, influencing and negotiation skills
Demonstrated ability to coach and mentor others
Demonstrates high degree of flexibility and initiative
Recognized as a category expert
Merchant, Ecommerce Resume Examples & Samples
Minimum 3 years of merchandising/buying experience in an apparel manufacturer or marketer
Proficiency with MS Office applications (Word & Excel)
Ability to prioritize
Ability to exercise judgment within defined procedures to determine appropriate action
Ecommerce Intern, Sunglass Hut Resume Examples & Samples
High proficiency in Microsoft Excel; working knowledge of Microsoft Word and PowerPoint
Basic knowledge of web analytics tools highly desirable
Strong sense of curiosity, urgency and self-motivation
Capable of working in an ever-changing, fast paced environment
Ecommerce Engineering Analyst Resume Examples & Samples
Develop a Release Strategy to support multiple development streams and frequent deployments
Monitor and enforce Change and Release management processes and policies
Identify and develop automation tools and dashboards to help management and project teams manage to deploy and monitor releases
Responsible for implementing and managing release processes for the progression of code in the development, test, and production environments
Conduct Release Readiness, Milestone, and Business reviews
Lead the development of scripts and automation tools used for Continuous Delivery to build, integrate, and deploy software releases to various platforms
Manage risk and resolve issues that affect release scope, schedule and quality
Identify, track, and report key release metrics
Coordinates the use of development and test environments in support of the releases
Implement and utilize release management software and tools that allow teams to plan, manage and control the release schedule and track the status of each release
Produce production deployment plan and coordinate support resources
Lead and co-ordinate the go-live activities including the execution of the deployment plans and checklists, and the triaging of any post-release issues
Performs post-implementation process reviews and recommends process improvements
Proactively identify technical or process improvement opportunities, and drive implementation
Continuously improve the release processes and strengthen the definition of release readiness
Partner with Dev and Release teams in managing and improving code change control processes
Drives continuous improvement through trend reporting analysis and metrics management
Writes and maintains written procedures for release management
Works flexible hours to avoid impact to production systems
3+ years of previous Release Management experience
Ability to manage and coordinate multiple streams of work simultaneously and effectively resolve issues and conflicts to insure timely delivery
Experience in Continuous Integration and Delivery process
Internet / E-Commerce application development experience
High level understanding of Java based application builds and deployments
Good understanding of version control system (GIT and SVN), incident tracking tools (JIRA) and build/deployment tools (Jenkins, etc.)
Experience in various SDLC (Agile, Waterfall) methodologies
Experience managing off-shore partners
Knowledge of Configuration Management industry standards and best practices
Knowledge of technical architectures and development phases
Knowledge of software process management and improvement techniques
Knowledge of quality assurance methodologies
Knowledge of open source software development, integration and release methodologies
Ability to set appropriate customer expectations
Ability to suggest alternative approaches
Ability to rapidly learn new software and maintain competency with developing technologies
Team Lead Efx-ecommerce Client Services Resume Examples & Samples
Provides best-in-class on-boarding and support to clients using our Ecommerce applications
Work proactively with the Sales and Trading teams to develop client relationships
Candidate is expected to be experienced in all aspects of Ecommerce front to back systems, particularly with FX & MM products but some experience with FI products would also be advantageous
Lead team of total size 4 individuals and ensure a best-in-class service to our Ecommerce clients
On boarding of clients to SDP as well as third party ECN platforms, direct API connections and STP connectivity and set up
Assist our client's, sales and trading users with their issues across our eDistribution channels
Ensure risk is managed for deals where there may be discrepancies between client's view and our internal systems view
Work closely with the sales, trading and product management / technology teams to ensure that products are developed to meet end user requirements
Over 3 years knowledge of the Financial Markets, particularly with FX (including options) and MM
Over 3 years of experience in a similar client facing support role within an investment banking market maker environment
Exposure to all types of Electronic Trading e.g. Executable streaming prices, RFQ/S, different types of order types, algorithmic execution, internal liquidity pools etc. and sound knowledge of how they operate
Understanding of the Fix Protocol&complex ECN on boards (FX & FI)
Previous eFX / FX Ecommerce technical support experience would be an advantage
Experience with Asian regional local markets, currency restrictions and both onshore and non-deliverable markets
Experience with Fixed Income products and client onboarding, issues and servicing
Ecommerce Photo Studio Stylist Resume Examples & Samples
Collaborate with the Art Director, Photographers and Hair & Make-up to deliver consistent, high quality and on brand product photography aligned with company goals
Prepares merchandize for photo shoots and ensure product is display consistent with established style guides. Maintain current knowledge of competitive landscape
Assist in enhancing department vision and strategies, includes preparing models for photo shoots. Partner with the on-set producer to oversee the day-to-day photo shoots
Execute processes efficiently maintaining and ensure all deadlines and deliverables are met in a timely manner. Adhere to budgets by maximizing efficiencies
Stay current on the design/fashion industry including global and consumer trends, assessing and communicating their potential impact to the business
Anticipate and resolve creative challenges by using appropriate resources and/or solutions
A post-secondary degree or diploma in Photography, Graphic Design, Fashion Design or related discipline
Minimum 5 years' experience within high-end retail fashion/e-commerce
Possess superior soft good styling techniques and experience with propping of sets
Complete operating experience of Mac OS
Experience with 360º photo is desired
Superior skills with capture software, Photoshop all Adobe CS software
Strong working knowledge of MS Office programs
Possess strong organizational, time management, written and oral communication skills
Ability to set priorities, multi-task and meet deadlines
Strong problem solving skills, ability to perform under pressure and demonstrated leadership skills
Valid passport with ability to travel within US and Canada
Front End Developer, Ecommerce Resume Examples & Samples
Work in a team environment in supporting the team goals, and improving web development engineering practices
Analyze and optimize pages and page design for maximum performance
Experience with CSS-based table-free page layouts
Act as mentor to peers
Develop code consistent with A&F standard coding practices
4+ years writing custom HTML5, CSS#, and JavaScript
Expertise writing semantic, modular front end cod using HTML5, CSS3, and W3C coding practices
Ability to understand the concepts of progressive enhancement
Experience with CSS frameworks (ex. SASS, LESS) and Javascript MV Frameworks (ex. Backbone, AngularJS, Ember) is a plus
Expertise in performance optimization using tools such as YSlow or PageSpeed
Experience navigating Photoshop and slicing/saving images for the web
Experience writing simple SQL statements (SELECT, UPDATE, INSERT, DELETE)
Experience using jQuery
Experience using JSP/JSTL or equivalent server side templating language (PHP, ASP)
A firm grasp of SEO / SEM best practices
Experience in all phases of the software development life cycle, including analysis, design, unit test, system test, deployment and production support
Ecommerce Intern, Asia Pacific Resume Examples & Samples
Assist Online team in research projects and market studies
Support e-Commerce reporting and analysis
2nd year or 3rd year university Student / Non-final year university student (preferably in eCommerce, Business, Marketing, Communication, Management or related discipline)
Excellent written and spoken English and Chinese (Writing and speaking Japanese and/or Korean is an advantage)
Strong business acumen and project management skills
Reliable and attention to detail
Independent, mature and well-organized
Creative, self-motivated and displays initiative
Proficient in PC application especially MS Office
Serves as primary partner in executing effective talent selection, training, coaching, motivating and recognizing
Provides feedback for the ASM-Service and Operations and/or SM regarding quarterly check-ins, individual development plans and annual performance reviews for team
Communicates performance issues to the ASM-Service and Operations and/or Store Manager
Sets, monitors, follows up on productivity goals for the store team
Ensure service, merchandising, and operational standards are met through company-defined practices and processes
Monitors, maintains and follows company policies and procedures
Accountable for a safe store environment where all Sellebrities actively prevent loss and minimize risk
Accountable for meeting store compliance audit requirements
Performs additional managerial duties as necessary
Partners with the Store Manager to set hiring goals and execute hiring plans
Conducts interviews and provides feedback regarding candidates to the Store Manager for the final hiring decision
Completes Sellebrity On-Boarding and functional training for new Sellebrities
Trains and monitors Sellebrities' skills at the cashwrap, fitting room, and salesfloor areas, as well as company loss prevention and human resource policies
Educates team on driving sales through service standards, product knowledge, store presentation, and replenishment
Educates team on driving sales through promotions, product knowledge and suggestive selling skills in the fitting rooms and at the cashwrap
Knowledgeable about the customer survey and is a partner in the execution of any action plans to enhance the customer's in-store experience
Assesses training opportunities from observations, customer survey results, and customer feedback and makes recommendations to the SM or ASM(s) to execute action plans Communicates and delegates replenishment priorities based on sales and inventory
Supports Old Navy Card by providing training, coaching, tracking and motivation for store team
Passionate about: apparel trends, specialty retail environments, people - customers and team
Demonstrates the following: time management, organizational skills, authentic customer service, training, sales generation, leadership, conflict management, resolution, business acumen, time management, planning, priority setting, decision quality, ability to coach, provide feedback, excellent verbal and written communication, and computer proficiency
Ability to: think creatively, embrace and lead change, and deal with ambiguity
High School diploma or equivalent desired
College degree or equivalent work experience preferred
Ability to effectively communicate with customers and store personnel Ability to maneuver around sales floor, stock room, work with/around cleaning chemicals and lift and carry 50 lbs
Ability to work a flexible schedule to meet the needs of the business, including evening, overnight and weekend shifts
Opens and closes the store in accordance with company standards
Service and Training Managers must punch in and out through the time clock to record all time worked, follow hourly meal/break guidelines, and partner appropriately with the Store Manager regarding any overtime
Macro Ecommerce IT Project Manager Resume Examples & Samples
Direct interaction with Business and IT key players to establish priorities of the development book of work
Organizing and running online or in person project meetings and taking charge of defining and communicating final decisions to all groups involved
Managing delivery of big ticket projects and smaller incremental improvements to the group's systems
Attending larger IT oriented meetings alongside development staff and working on follow ups from the meeting
Managing and prioritizing books of work for parties such as software vendors, data centre managers, internal Credit Suisse divisions such as hardware provision etc
Able to work within the prescribed practices of the Bank, for example Credit Suisse's Software Development Lifecycle
Producing status reports for management across multiple projects
Comfortable working with multiple systems internal to Credit Suisse to streamline approvals, budgeting and management of headcount
Comfortable working with both the immediate team and also larger horizontal programmes. Resource assignment and project tracking skills
Comfortable interacting with teams at a global level and co-ordinating between different geographical locations
Highly motivated, established work ethic, attention to detail
Interest in software development processes, computing and trading technologies and innovations
Interest in interacting with traders and business leaders
Working with offshore development / support teams
Experience working in support of a front-office trading business
Experience with electronic market making or algorithmic trading
Experience with planning, budgeting and implementing infrastructure solutions for networking, servers and data centre
Fixed Income (Cash, Swaps, Futures, Options, etc.)
Director of Ecommerce, Estee Lauder Online Resume Examples & Samples
Must have a proven track record of 8 + years of online marketing experience. eCommerce or catalog experience strongly preferred
Must have the ability to translate Brand vision to the online channel and execute strategies that lead the company consistently towards that vision
Must have strong skills in strategy and planning, budget and P/L management, merchandising, and marketing
Ecommerce Web UX / UI Lead Resume Examples & Samples
Create compelling and consistent user experiences for branded ecommerce websites across multiple devices and browsers
Own end-to-end UX process and deliverables (workflows, wireframes, mockups and prototypes) to effectively conceptualize and communicate high-level design strategies and detailed interaction behaviors
Conduct user research and usability tests; analyze results to make our products as intuitive, simple and elegant as possible
Collaborate with product managers and developers to create new features from the ground up
Effectively communicate with developers from concept through the implementation phase to realize design vision
Develop and implement style guides and standards
Provide strategic thinking and leadership
Lead UX discussions and present design work to the product team and senior leadership for review and feedback
Conduct competitive audits and research to stay ahead of competition
During implementation phase respond to day-to-day questions from developers, product managers & project managers
Stay ahead of industry design standards and trends
Bachelor's degree in graphic design, human computer interaction (HCI), or equivalent experience
3-5 years of experience as a user experience designer, interaction designer or similar role
Excellent understanding of user experience design for the web, technology trends, demonstrable design skills, and ability to show relevant work
Well-rounded understanding of online usability best practices
Experience conducting and analyzing usability tests
Expert-level command of a variety of design, wireframing and prototyping tools (Photoshop, Fireworks, Visio)
Exceptional interpersonal skills and presentation skills, including the ability to communicate effectively in small and large groups and defend your design decisions
Knowledge of web based UI development technologies such as HTML5, Javascript, JQuery, CSS etc.is a plus
Ability to confidently bring new ideas to the team
Passion for sports
Ecommerce Production Coordinator Resume Examples & Samples
Assist in developing and maintaining process to ensure efficient flows and provides proactive cost-saving suggestions
Prepare relevant reports daily
Collaborate and supports internal teams as needed
As part of a growing business be prepared to embrace change
Manage and maintain digital assets management system
Ensure all daily deadlines are met while preforming various duties or projects as assigned
Ecommerce Merchandise Coordinator Resume Examples & Samples
Secures and document all merchandise as it moves through the photo process including tagging and entering merchandises
Communicate merchandise special requests to all individuals in which merchandise will come in contact with throughout photo process
Distribute merchandise to all responsible parties throughout the photo processes based on photo schedules, as well as collect merchandise after the photo process is completed
Maintains spreadsheets and forms in order to update status of merchandise for multiple parties
Work independently towards goals and objectives
Attends meetings as necessary as well as other duties as assigned
Ecommerce Solutions Architect Resume Examples & Samples
Strong understanding of the functional domain of omni-channel commerce, its position in our clients' business ecosystem, and its relationship to other digital and physical functions, processes, and systems
In-depth knowledge of systems architecture with a proven track record of designing and implementing technology solutions in large, complex environments
Strong organizational skills, including the capability to break down complex enterprise needs spanning multiple applications into multi-phased, integrated solution plans that can be implemented by our delivery teams
Strong executive presence, excellent communication and client-facing skills/experience to compliment technical leadership skills/experience
Technical thought leadership with an eye towards innovation and perspective on how and when new technology should be adopted by clients
Conversant in eCommerce, Agile development, hosting, systems integration and multiple development technologies
Possess a deep knowledge in multiple technology domains, applications, and platforms as well as integration techniques to support enterprise architecture design and optimization
Bachelor Degree in Computer Science or related field and at least 10 years of overall professional IT experience
Minimum of 5 years of development experience in Java technologies (J2EE, Spring)
Minimum of 2 years Java Architecture and Technical lead experience
Must have completed at least one enterprise eCommerce implementation as the Technical Lead, preferably with hybris or other java/spring-based application
Service Oriented Architecture (SOA) design experience leveraging an Enterprise Service Bus (ESB)
Mastery across common artifacts used in common software development lifecycles. For example UML, Entity Relationship, Flow charts, System diagrams and network diagrams
Proficient with a set of programming and scripting languages, understanding the requirements, strengths and weaknesses of each
Well versed in enterprise IT operational issues such as clustering, cloud-based solutions, multi-threading, stateless/stateful services and 24/7 operations
Ability to translate business needs into solution architecture requirements
Ability to define multiple solution options to business problems
Deep understanding of database design and technology including tuning, normalization, warehousing, data mining, and reporting
Thoroughly versed in web technologies including web services, AJAX, web page generation and scripting
Diverse hands-on experience leveraging Service Oriented Architecture (SOA) paradigms including infrastructure service options, messaging styles, and canonical design
Conversant with networking technologies and approaches such as routers, firewalls, load balancers, IPS/IDS, VPNs, sub-nets and DMZs
Experienced with multiple open source and COTS solutions for each architectural tier
Experience integrating ERP and other systems of record (e.g., SAP, Salesforce) or Content Management Systems (e.g., Adobe AEM, Sitecore) with eCommerce platforms
Proven ability to work independently; designing, developing and deploying solutions, and to deliver projects on time and on budget with minimal direction
Ecommerce Associate Product Specialist Resume Examples & Samples
Researches and validates application, back-end or technical issues to aid customers in understanding product functionality and outputs
Recognizes repetitive customer issues to facilitate the development of quality products
Communicates effectively in written and spoken English with co-workers and customers around the world
Ensures that customer needs are satisfied. Must have the ability to evaluate the impact of the issue to the customer and escalate issues. Act as the lead interface with the customer, internal or external, regarding support on our products
May hold scheduled calls with customers to review Service request status and prioritization
Participate in customer visits and cutover support
Client Partner, Ecommerce Resume Examples & Samples
Prospect and partner with agencies and organizations and by building relationships with key decision makers
Prospect and penetrate large organizations to obtain branded and direct response advertising
Prioritize and deliver timely, high quality work
Client Partner, Ecommerce, Dach Resume Examples & Samples
Serve as an industry thought leader in social media and digital advertising in order to drive vertical and client success leveraging Facebook's ongoing product and technology developments
Develop and actively manage short and long term account plans based on client brand and direct response marketing objectives
Accurately and effectively manage sales pipeline in order to prioritize business opportunities and resources
Develop and broaden high-level collaborative relationships, including understanding and identifying contacts that manage multiple budget, (brand, DR etc.) and close large deals with up to 40 major customers
Create and present needs-based solutions and high quality answers to RFPs
Reach and exceed sales quotas while contributing to overall vertical and team goals
Exhibit executive presence and confidence in presenting Facebook to C-suite executives
Partner with other vertical teams on structuring and executing operational and strategic initiatives - developing work plans, synthesizing market related data, leading analysis and defining the overall business approach
Methodic coordination & communication across the various entities (PMD, agency, direct client teams)
Ecommerce Performance Manager Resume Examples & Samples
Develop strong customer relationships with existing customers by influencing the key decision-makers for both vehicle transactions and budget allocation (Owner/GM/Desk Manager)
Develop and continually strengthen relationships with eCommerce Consultants to ensure that dealers are provided unparalleled service
Work in conjunction with sales team as a key technical advisor
Responsible for representing product to customers online and at trade shows such as NADA, Digital Dealer etc
In-depth knowledge of current automotive trends and best practices to ensure educational content is relevant and provides maximum value to dealership
To effectively manage the progress and results of accounts assigned - retention
To engage in high profile level activity across strategic client groups
To ensure all accounts/groups are effectively 'launched' through the pre-launch process into positive position
To build and develop strong working relationships with customers and all users at all levels from Dealer/owner/Decision Maker down
To work with 'at risk' clients, determine action plan to turnaround and conquer
Demonstrate "ownership" of account by responding to client requests same day
Monitor and analyze account performance and trends to determine adjustments to dealer expectations/goals/objectives in order to achieve results
Using methods provided to closely monitor system 'red flags'/emergencies with clients and take immediate action
Contribute and manage actions to turnaround 'cancelled' accounts
Effectively manage time and activity to successfully engage with at least 8 clients per day
Assist in the generating high client attendance to product workshops
Participate in product development/enhancement review sessions to continue in development as a MMD 'knowledge master&#8217
To work with new ePM team members as required in mentoring activities
To construct and communicate summary reports with appropriate documentation
To engage and participate in the exchange of 'best practices' across entire ePM team
Able to travel as necessary, anticipated at 30%
High School Diploma or GED equivalent required; Bachelor's degree strongly preferred
Highly motivated self-starter capable of working in a team environment
6+ years experience required of either, or a combination of
Outstanding relationship management capabilities
Ability to effectively work with all levels at dealership
Ability to articulate/communicate in a way that retains engagement
To have exceptional listening skills and to be able to detect problem/risks without being in face to face situation
Must have excellent customer service excellence skills/approach
Personal qualities and style requirements include possessing high energy, enthusiasm, resilience, determination, proactiveness, relentless and being highly driven
Proficiency in using Customer Relationship Management Systems
Computer literacy including MS Office
Senior Ecommerce Consultant Resume Examples & Samples
Demonstrate a high level of attentiveness towards customer needs and exemplify a culture which promotes high quality service
Consult with dealer customers and implement MakeMyDeal branding opportunities (online and offline)
Facilitate weekly meetings with dealer customers
Develop quarterly action plans with management to grow revenue
7+ years experience required of either, or a combination of
Senior Ecommerce Consultant, Makemydeal Resume Examples & Samples
Develop strong customer relationships with new and existing dealers by influencing the key decision-makers for both vehicle transactions and budget allocation (Owner/GM/Desk Manager)
Research, gather, disseminate and apply desking and deal-making information and ideas from resources in and outside of the organization
Deliver sales presentations and demos in person and via webinar; lead targeted sales calls; facilitate, coordinate and deliver information supporting the product
Meet or exceed assigned monthly, quarterly, and annual new business, revenue growth and assigned product adoptions goals
Develop strategies for the Sales organization through close collaboration with the business to identify market needs
Develop and continually strengthen relationships with MMD Performance Managers and customer website personnel to ensure that dealers are provided unparalleled service
Introduce MakeMyDeal products to the AutoTrader sales force trough informal and in field training
Assist in developing new ideas based on an industry data of needs in the market
Outstanding relationship management capabilities with a passion for customer satisfaction
Proven and demonstrated ability to organize, plan and execute a sales strategy which includes managing personal schedule, responsiveness and travel
Demonstrated proficiency and knowledge in various technologies required
Demonstrated advanced communication skills (interpersonal, written, verbal and presentation)
Ability to effectively work at all levels of the dealership
Must be willing and able to commit to extensive travel; up to 70% travel (day and overnight trips)
Senior Ecommerce Consultant Resume Examples & Samples
Demonstrated ability to represent MakeMyDeal to the automotive industry and model Company values by creating a positive impression of the company
Experience with MS Office required
Experience utilizing CRM technology strongly preferred
Proven experience of achieving and exceeding personal sales goals, value propositions, customer satisfaction, and long-term revenue growth strongly preferred
Dir-platforms & Ecommerce Resume Examples & Samples
Provide strategic business leadership and direction in the selection, identification and development of L'Oreal USA digital platforms, partnered with Digital IT on technical aspects, with a sharp focus on shopping experience/conversion
Build Digital Asset Management (DAM) and Product Information Management (PIM) capabilities in partnership with Digital IT, to ensure consistent user experiences and content across our owned properties
Elevate the e-commerce experience both on our DtoC platforms, and through E-Retailers, in partnership with Digital IT who will drive the technical aspects of our digital platforms throughout their lifecycle
Make sure that our platforms are intuitive, accessible and usable to millions of our customers
Understand our platforms from both a business and technical perspective
Elevate L'Oreal Digital Platforms to new heights through disruptive thinking and creative problem solving
Provide evaluations and competitive audits and recommendations for SEO, usability, page speed, internal linking, content, features , …
Provide UX/Front-end/Site architecture guidelines, and be sure that they are understood and implemented to the highest standards
Provide hands-on expertise and leadership to a community of in-house digital enablers ( web-developers, digital and SEO manager, …)
You can translate business needs and qualitative and quantitative data into amazing customer solutions
You are comfortable presenting your concepts to stakeholders and are able to translate for a range of audiences including marketing managers and technical leads
You have experience in executing and directing the production of user interface wireframes and designs, interaction models, and prototypes
You are familiar with key technology concepts such as APIs / Web Services, as well as key platforms such as platforms (SiteCore, Demandware, Google Analytics, etc.)
You are experienced in defining and monitoring success through site analytics
You demonstrated success in creating innovative and user-friendly digital experiences and customer-facing features
You have a complete comprehension in multiple device types and contexts (desktop, tablet, mobile)
Successful management experience
Asean Ecommerce Technical Sales Rep Resume Examples & Samples
Understand business challenges and desired outcome from the client perspective
Articulate IBM Commerce solution with clear alignment to client aspirations
Build solutions by leveraging IBM Commerce portfolio components
Ability to work with clients and system Integration partners as a ecosystem
Being able to make use of various communication tools (presentations, emails, demo etc) to convey the solutions to the client. Must have excellent writing and presentation skills
Be able to perform hands-on work on a PoC by documenting clear success criteria and delivering the PoC to win the deal
Be able to lead response to RFP/RFIs
Be able to develop quality solutions by making use of Software solution design methodologies
Understanding of software solutions quality assurance aspects
Ability to work remotely with SMEs located around the world
Attention to detail and the ability to interact with clients at all levels of the organization
Be considered a thought leader in the space of B2C and B2B eCommerce, and Supply Chain solutions (Order fulfillment, Warehouse management etc)
Thorough understanding of Online Retail
Deep hands-on technical expertise on IBM WebSphere Commerce (or similar other vendor solution)
Understanding of Sterling CPQ, Sterling Order Management, Sterling Warehouse Management solutions (or similar other vendor solution)
Good understanding of Social Media integration, Web Analytics and Digital Marketing
Broad technical grasp of multiple solution areas will be an advantage – Mobile application platforms, HTML/JavaScript/CSS, REST APIs, Relational and No-SQL Data Stores, Portals, Business Analytics, J2EE Application Servers etc
Understanding of various HW platforms and concepts of infrastructure design (basic network, security design)
Awareness of Cloud Computing concepts (primarily SaaS, and IaaS – SoftLayer, AWS, Azure etc)
'Be awesome' at Tech!
English (fluent)
Ecommerce Product Content Coordinator Resume Examples & Samples
Partner with the regional e-commerce teams to create/update product assortments (new collections, special collections, markdowns) for all categories on each site
Create and import buy spreadsheets into CMS each season and making sure all styles are associated to appropriate gender, categories and sub-categories
Coordinate with the US-based team to provide optimized coverage for the regions
Assist with website photography requirements by collaborating with regional teams about their product selection/needs and acquiring the assets from the Corporate Image Department
Liaise with WW Digital Merchandising team on keeping the glossary of terms up to date and sharing the final glossary with the translations vendor
Coordinate translations for worldwide websites by liaising with translation vendor to have copy translated and to ensure that translations are correct and brand appropriate
Reviewing visual layout of products on all sites to ensure visual and corporate guidelines are being followed
Take part in overall site updates including QA process and CMS enhancements
Ensure website reflects the brand and is up to date with all corporate branding initiatives
Identify opportunities and seek new initiatives to maximize sales
Responsible for updating and maintaining the product assortment in the "Search" section of Gucci.com
Create and maintain Content Management System training manual
Maintain and categorize new material and color codes in the CMS to ensure the cross-selling algorithm returns correct results
Utilize Google Analytics to offer suggestions and best practices to the regions based on clicks/sales
Update cross-selling rules/algorithm and track results in GA
Senior Ecommerce NPI Program Manager Resume Examples & Samples
2 years Agile implementation and/or managing scrum cycles
6 years experience in leading cross-functional programs and projects
4 years experience in the eCommerce industry
LI-BM1
Ecommerce Systems Architecture Resume Examples & Samples
Establish the direction for the IT architecture, standards, design and implementation approaches for the company's application systems and/or infrastructure
Create, evaluate and implement plans and design proposals for high impact IT solutions and their use involving leading edge technologies and methods considering key factors such as their long-term effectiveness (service delivery and cost), practicality, security, technical limitations and criticality
Lead or contribute to designs applied to all aspects of business systems and/or infrastructure prototypes and eventual implementation
Perform work of high complexity and derive logical processes based on technical platforms
Engage in performance/integration testing, problem analysis, business and technical analysis
Provide technical leadership and act as a mentor to others
Years of experience: 8+
10+ Years of Experience
Experience within IT possessing broad and deep skills across disciplines
Extensive experience with B2C systems including Ecommerce, Consumer Relationship Management, Social Relationship Management, and Consumer Data Management
Experience designing cloud-based applications on Infrastructure-as-a-Service (IaaS) platforms (AWS, OpenStack, etc.)
Excellent interpersonal and strategic skills
Excellent oral and written communication skills, including the ability to read, process and produce complex technical information
Experience with NoSQL (Cassandra, MongoDB, etc.) and caching DBs (Memcached, Redis, etc.)
Experience with application design to enable DevOps / Continuous Integration
Ecommerce Merchandise Planner Resume Examples & Samples
Develop pre-season SKU targets at the department /bucket level that support the growth initiatives of the DTC channel
Evaluate in-season SKU performance and provide recommendations to increase overall productivity
Provide seasonal hindsight reports to the Category Teams on potential business opportunities
Assist Merchandise Planning in creating seasonal sales curves for the website
Partner with DTC merchants to develop a site layout based on item productivity
Develop forward-looking inventory targets by Distribution Center (DC) location that support DTC order demand
Partner with Inventory Management to align inventory allocations with the DTC channel Sales Plan
Provide visibility to current and future in-stock levels for the DTC channel
Provide recommendations to Merchandise Planning and Inventory Management to improve inventory productivity and strategies to address aged inventory
Align channel pricing with the Brand strategy while developing channel specific promotional strategies (i.e. Secret Sales, Emails, etc), and provide recaps on the relative success of these events
Manage the pricing input for the website
Analyze clearance inventory and sales trends for all items. Ensure pricing is accurate on the site
Identify key volume risk/ opportunities and partner with Merchandise Planning to develop strategies to address
Bachelor's degree required, preferably in Business/Finance or related field
3-5+ years of experience in Merchandise Planning, eCommerce Merchandising or comparable analytical experience required
High level of intellectual curiosity and a passion for driving business/financial results
Ecommerce Business Process Analyst HP Shopping Resume Examples & Samples
First level or advanced university degree preferred, or equivalent experience
Typically 5 years or less of related experience in IT/business operations
Typically 5 years or less of project management experience
In-depth knowledge of operational processes, industry trends, and customer/partner requirements
In-depth understanding of core HP businesses and the revenue cycle
Excellent communication skills (i.e. written, verbal, presentation), leadership, and influence skills
Mastery in Advanced knowledge and understanding of how to analyze business problems using Advanced Microsoft Office Skills (Excel, PowerPoint) Statistical Analysis and Financial Modeling
English required
Strong project management skills such as planning, execution and implementation
Proficient with the following tools and systems: SAP, SalesForce, and Omniture
HP Shopping Ecommerce Accessory Product Marketing Manager Resume Examples & Samples
Owns a product line, with full responsibility for revenue and margin, for ship-to-order as well as configure-to-order products
Aligns product offering with target customer segment, considering market trends and competitive landscape
Acts as the product expert, with deep technical understanding, engaging with the Global Business Unit counterparts
Determines the assortment, defining specifications, configurations, and pricing, conducting sophisticated financial analysis
Manages new product launches and sets promotional plans throughout product lifecycle
Drives sales and margin on a real-time basis, incl. upsell and cross-sell of components, accessories and services, applying sophisticated analytics
Engages closely with marketing and merchandizing to bring product to life
Maintains sales forecasting to manage inventory
Deep domain expertize in retail category management
Passion for consumer technology, understanding of underlying PC technologies
Strong customer advocacy and understanding, awareness of tech trends
In-depth knowledge of marketing elements (product, pricing, promotion, positioning)
Understanding of eCommerce and a direct sales environment
Highly analytical and structured, comfortable with sophisticated data analysis
Track record of producing measurable results
Thriving in fast-pace environment with real-time decision making
Strong financial and analytical skills, understanding of P&L drivers
Demonstrated ability to influence and persuade; strong team player
Extraordinary drive, confidence, risk taking; positive, "can-do" personality
HP Shopping Ecommerce Web Design Manager Resume Examples & Samples
Lead a team of 3 graphic designers and html developers
Create compelling concepts for new promotions and campaigns to be used across different channels; web, email, display ads, etc
Collaborate closely with merchandisers and category managers (buyers) to translate merchandising strategy into compelling creative and produce, optimize and output final web ready digital artwork in support of site updates
Deliver research based designs that inform and drive users to purchase
Create new landing pages, and content pages that follow responsive design best practices
Monitor quality of visual content
Participate in user testing to accomplish optimal design
Support production work and image optimization
Familiarity with Web trends and best practices for UX/UI design
Proficiency in Adobe Photoshop
Experience with designing for accessibility and Section 508 compliance
Experience with the systems development life cycle and application design
Experience in Web design, development, testing/debugging, implementation, documentation,and operations in medium-to-large enterprise environments
Basic XHTML, CSS, and JavaScript
Experience with scripting technologies (ASP, PHP, or JavaScript)
Demonstrated ability to effectively drive cross-functional teams and cultivate strong partnerships
Demonstrated ability to lead and manage teams within complex and simultaneous projects under tight deadlines
Excellent oral and written communication skills to be able to clearly convey information; responsive web design
Must have an online portfolio
Agile development environment
Previous experience in technology industry
Principal Engineer Ecommerce Architect Resume Examples & Samples
The ecommerce and business architect will partner with business owners to ensure business requirements are defined, assess current and planned architecture to ensure delivery of against expected business vision and out-comes
Ensure solutions and architecture standards are based on industry trends, innovation, and business drivers and with a customer first mindset
Develop solution architecture roadmaps in conjunction with business process partners and strategy teams
Provide architecture and solution guidance to project teams in support of solution design and development
Collaborate with other architects in Business Unit and technical teams to ensure that architecture roadmaps are aligned and appropriate leverage points and dependencies are identified
Lead identification of assets or services that can be reused or sourced via third party to drive consistency, cost reduction, and increase speed to market within assigned domain
Proactively monitor strategic direction of solutions vendors, technology and market trends and determine potential impact
Help establish mechanisms for architecture review, standard setting, and cross organizational alignment
Master's Degree in Computer Science or higher
15 years+ prior technical/architecture experience in ecommerce, web and SMB go to market
Understanding of Cisco SaaS and Collaboration product portfolio in relevant architectures
Experience working in SaaS and subscription businesses, 7 years +
Experience working with integration technologies and ERP platforms, full implementation life cycles, 7 years +
Technical skills in ecommerce, web, SaaS & subscription models (user experience and front end presentation layer, backend middleware, integrations with back-office systems and CRM, integrations with product etc.)
Able to place emerging technologies and trends in context of wider strategic business aims, and present concrete actionable recommendations to diverse audiences
Experience with multiple, successful solution design and delivery for multiple large sale complex programs in ecommerce, lead gen and data web space including third party vendors and outsourcing
Strong technical business intelligence and data foundation
Strong business acumen, ability to create customer value in solution design, ability to translate business needs into technical requirements
Strong driver, exceptional communication and listening skills, exceptional influence management
Must have substantial cross-functional leadership experience
Ability to translate between business and technical stakeholders. Able to interface well with Executives while being hands-on
Active participation in standards body is a plus
Senior Consultant Ecommerce Solution Resume Examples & Samples
Provides team leadership, able to lead 5-7 team members to complete the assigned tasks on time
Provide business analysis support on e-commerce business ,such as B2C, B2B2C and O2O
Manage client relationships in complex environments
Prepares and leads components of presentations to clients
Ability to facilitate moderate complex client meetings
Supports business development and proposal efforts by contributing to the written technical components of proposals
Contributes to technical solution investment projects
Prepares timely and quality client deliverables that meet or exceed team manager's and client's expectations
Assists in the development of a determined amount of new business and/or identifies follow on work under existing engagement
Software Development Senior Engineer Ecommerce Resume Examples & Samples
Creates design specifications for high availability and highly scalable applications which will be used by both internal and external customers
Designing, coding, testing, documenting, and deploying global applications based on system and user requirements
Works with Business Analysts to determine software requirements and system impacts
Generates technical documentation as well as unit and functional tests
Works closely with the global development team, other senior Solution Architects to plan ongoing feature development, product maintenance
Works closely with the Enterprise Architects and the development teams through all phases of the SDLC
Analyzing business requirements, processes, data, and system integration points to recommend appropriate technology solutions
Ecommerce Application Analyst Resume Examples & Samples
Responsible for implementing, troubleshooting, and supporting 3rd party eCommerce application implementations as well as internally designed systems on both web and mobile platforms
Assists in the research, testing, building and coordinating of new and existing products per production and business requirements on both web and mobile platforms
Utilizes all available tools to provide insight and recommendations on opportunities to help increase site performance, conversion, and drive site improvements
Acts as day-to-day communications liaison with select 3rd party technical vendors to facilitate issue resolution, assure proper implementation of services and to continue ongoing optimization of tools and services available
Supports the product launch process by moderating launch calls and communicating results via email, maintaining documentation on the launch process, facilitating and advocating for improvements, and collaborating with business partners in all divisions to bring visibility to launch improvements
Assists with and/or creates documentation of project business requirements and departmental business rules
A Bachelor's degree (B. A.) from four-year college or university
Two to three years related experience and/or training
Presentation skills, meeting facilitation skills, and strong one on one persuasive skills
An understanding of computer systems and the pieces / parts that create the eCommerce experience
An understanding of and experience working with web analytics tools, especially Coremetrics
VP of Ecommerce Region Resume Examples & Samples
Define, with the WW Digital Director and the President of the Region, the Three Year Plan in line with the Corporate and Region America's strategies
Be in charge of business results, business development, e-commerce KPIs and on-line traffic
Manage Gucci America website in terms of content and product offer, monitor performances and propose continuous improvements along key KPIs traffic, conversion, order value, returns and cancellations
Develop, implement and execute a digital marketing plan to be jointly agreed and executed with the Marketing and Communication Team
Identify actions to establish and improve strong customer acquisition, retention, and loyalty in addition to driving traffic to the retail stores jointly with the Retail Dept
Work in close harmony with the HQ and regional Marketing and Communications function in order to develop a ROI effective digital marketing plan
Cooperate with HQ and regional Merchandising function in order to define and update the web product offering in line with the product strategy and the timing of the collections
Cooperate with HQ and regional Distribution and logistics function in order to reduce the distribution cost whilst monitoring and improving the local service levels
Work closely with HQ and regional Information Technology function in order to drive improvements of the e-Commerce technology, front-end and back-end, maximizing both effectiveness and economies of scale
Build, manage and maintain relationships with third parties, vendors and on-line partners, involving colleagues from other relevant departments whenever appropriate, to explore any new effective way to improve on-line customer experience and to generate revenues and profits
Manage online sales teams, ensuring they are expertly trained on the product and deliver superior service whether helping complete sales, instilling trust in the site or following up on order status Continue to seek out and recommend new forms of cutting-edge technologies for test-and-learn applications to drive competitive advantage, revenue and plan ROI
Ensure compliance to processes and deliverables, and that quality standards are met
Monitor competitors' efforts, site changes, industry trends and innovations
Senior Manager Seo-sem Ecommerce Resume Examples & Samples
Manage the SLAM SEO - SEM advertising activities and the direct response agency responsible for delivering them
On line MWB control - ensure that investments are done in the most efficient way
Manage quality traffic to the site and a high proportion of new customer acquisition
Analyze local onsite performance and the results of online marketing activities
Initiate continuous optimization of all channels
Team up with local Brand Marketing, Product Marketing, Sales, CRM and various Global eCommerce counterparts (including SEM, SEO, other Online Marketing channels, CRM, Analytics among others) to support the achievement of eCommerce financial targets in LAM
Develop SEO-SEM campaigns, initiate and manage projects, events, partnerships, cooperations and ensure that schedules, deliverables, budgets and timings are established
2-4 years' eperience in eCommerce SEM (paid search) and ideally SEO (Search Engine Oprimitzation (organic search) for the Latin American markets
Potential and ambition to manage a team and work well in a cross-functional scenarios. An entrepreneur mindset
Knowledge of and exposure to Search Engine Marketing (SEM) and Search Engine Optimization (SEO) is a must. Either by having managed a complex account in-house or via an agency. Work experience at a search engine would be favorably regarded
Experience with other key channels including display, affiliate marketing and shopping feeds
Knowledge of the advertiser or media partner side of the agency
Data driven, analytical, pragmatic and solution orientated
Proven negotiation skills and outstanding communication skills
Fluent and confident English speaker comfortable working in an international environment
Proven understanding of Digital/Affiliate Marketing advertising and its complexities
Assistant Stylist, Ecommerce Resume Examples & Samples
Assist in all aspects of photography shoots, and styles according to the current trends and brand guidelines
Responsible for styling while solely in the studio
Handles all necessary prep work including the steaming of clothes to make sure all merchandise is ready for an on time shoot
Assist in styling of daily photo shoots, ensuring that the style featured is presented in the most salable and aspirational way
Maintains astute eye during set-watching for any messy hair, wrinkled clothes, dirt/specks and fit
Sets new styling direction as new trends emerge
Helps find the best range of merchandise to be used in photography shoots
Responsible for tagging and retagging of garments in studio and ensuring correct style numbers are captured with corresponding images
Minimum 1-2 years' experience with fashion styling in a studio environment
He/she will need to put together on trend and sometimes more leading outfits for both product photography and creative shoots
Prior studio experience preferred
The ability to style on model and lay down shots
Following house styling guidelines - assemble looks that represent the brand
A passion for fashion demonstrated through an understanding of current trends
Comfortable in a fast-paced, deadline driven environment
Extremely flexible, detail oriented, organized and self-motivated
Pro-active and able to show initiative/ideas to constantly improve the image quality of the site
Ecommerce Program Manager Resume Examples & Samples
Client Service - Implementation/On-Boarding (65%) Primary client support representative for Cash Management eCommerce implementation solutions
Primary client and internal representative for French speaking Cash Management eCommerce and B2B/MFT Implementations
Responsible for end-to-end coordination of e-Commerce implementations and successful exchange of data (enrollment, connectivity, client liaison, CM liaison, liaison with other internal groups, product knowledge, etc.) including implementations of EDI/ANSI-X12 format standards, ISO 20022 XML format standards, A/P Link and other cash management products
Responsible for assisting in coordination of Cash Management Client's connectivity solutions and identifying customer requirements in conjunction with internal specialist groups
Provides consulting services to Sales and Support staff
Provides data mapping services directly to clients
Installation and training of cash management products
Ongoing Service and Process Improvement (20%) Work Closely with Key Business Partners in RBC Product Management and Product Operations to evolve current servicing model and products
Assist in managing conversion and migration efforts for existing clients for improved service opportunities
Provides operational direction by identifying and planning service improvement opportunities and solutions
Actively supports and assists Product and Support staff on product launch initiatives
Communication, Tracking, and Reporting (15%) Provide timely status updates and reports to internal partners detailing service implementation metrics
Planner, Ecommerce Resume Examples & Samples
Provide analysis to eCommerce merchandising team that provides guidance for quantification of future buys backed by data on current and historical selling. Provide ad-hoc analysis as necessary to all cross functional business partners
Drive the eCommerce forecast/plan based on approved budgets. Work with Planning Manager to develop accurate merchandise plans that will ensure that inventory levels are adequate to support business needs. Call out risks and opportunities to forecast and work with team to make tactical adjustments to maximize the business
Partner with eCommerce team to develop sales/margin forecasts. Develop inventory strategies that will help to achieve or exceed these forecasts. Responsible for driving the business to profitable and sustainable growth by planning detailed sales, inventory levels and margin dollars for the eCommerce business
Analyze data to identify trends and inventory issues/opportunities
Recommend replenishment strategies and flow tactics as necessary based on business results. These recommendations are provided to the allocation team on a weekly basis
Optimize eCommerce markdown pricing. Strategically evaluate eCommerce pricing to ensure margin $ are being maximized
Work closely with merchant team and Planning Manager to plan eCommerce promotional calendar and ensure that business is positioned to hit its goals
Develop and maintain effective relationships with cross functional partners to ensure proper support and coordination of merchandise issues, recommending action and communicating needs for meeting business objectives
Approve all website pricing before it is released to go into production
Recommend changes and/or enhancements to the current procedures and systems for the allocation, replenishment and planning functions
Attend eCommerce and store business meetings as necessary
Bachelor's degree in Finance, Supply Chain, or other relevant degree
Minimum of 3 -5 years of planning or allocation experience
Must have a strong understanding of what it takes to develop a successful web-based operation
Must be able to prioritize and execute tasks effectively in a fast paced environment
Associate Buyer Ecommerce Resume Examples & Samples
Assist the buyer or sr buyer to identify future product opportunities, trends, and offerings which will impact the business
Maintain OTB and on order
Create, analyze and deliver merchandise reporting weekly (i.e. top sellers, worst sellers, color selling, seasonal selling, etc.)
Use reporting to develop an in-depth understanding of online product performance and customer base, develop action plans
Focus on future of business by thinking about trends and opportunities proactively
Identify key items or departments to highlight in weekly email calendar; communicate recommendation to the appropriate teams
Partner with merchandising team to develop and refine seasonal line architecture to maximize ecommerce needs
Partner with merchandise planning to select key items and develop a seasonal plan that utilizes historical performance and current business data
Communicate changes in merchandise assortments and messaging to the appropriate members of the cross-functional team on a timely basis; actively listen to all members of the cross-functional team to ensure that tasks are well integrated
Partner closely with specialty buying & wholesale about key market strategies and monthly markdowns
Develop and maintain an on-line selling environment that highlights key product
Partner with the ecommerce marketing manager to select appropriate product for onsite content needs
Oversee product set up and order maintenance in RAMS and markdown execution
Ongoing development of assistant buyer or merchandise assistant
Demonstrates initiative, is conscientious and provides complete follow through on all aspects of responsibility
Ability to multitask, prioritize, manage multiple projects, and shift focus if needed
Ability to build strong working relationships with cross functional teams
Proficient in retail math and excel
Demonstrated strong presentation, communication, and organizational skills
Demonstrated success in working on a collaborative team
2-3 years experience in buying with at least 1 year as an associate buyer
Previous experience working in e-commerce business is a plus
Previous experience working in a vertical fashion company is a plus
LI-JB1
Ecommerce Director Resume Examples & Samples
Responsible for Volcom.com planning
Coordinate with DMM to meet revenue/sales goals
Drive single (omni) channel initiatives
Increase on-site conversion optimization
Social commerce
Shoppable UGC and digital as well as cross channel gift card program responsibility
3-5 years Ecommerce leadership experience. Magento experience a big plus
Experience with budgeting, forecasting, cost estimating, and vendor contract negotiations
Ecommerce CRM Retention Manager Resume Examples & Samples
Manage a team, which includes an Email Manager and Loyalty Analysis, that is responsible for retention and CRM programs
Develop, manage and implement effective retention programs for Columbia's suite of brands. Assure the retention and CRM initiatives align with the overall digital marketing strategy for Columbia by working closely with the Ecommerce Marketing Director
Develop a CRM roadmap/strategy that leverages current capabilities while also outlines new requirements
Partner and report team and program results to the Ecommerce Marketing Director
Responsible for growing repeat sales, focused on digital but with an omnichannel view, by supervising email, CRM projects and loyalty programs. This includes being both hands on but also managing a staff
Lead the strategic vision and plan for the retention of our customers through Digital Marketing across Columbia's brands
Responsible for the PnL of the retention programs, including budgeting and forecasting
Prepare customer analysis and report results across email and loyalty programs, campaigns and segments and make actionable recommendations for improvement
Responsible for ongoing analysis and quarterly reports of key performance indicators
Develop strong collaborative relationships with colleagues in branding, creative, copywriting, web design, development/IT and analytics
Supervise on-boarding and day-to-day relationships with multiple third party vendors, including contract negotiation and budgeting processes. These include relations with ESP's, loyalty vendor and CRM tools
Support Retail group with dedicated event and store promotions as applicable to the retention or email programs
Position supervises a team of digital marketing retention and CRM professionals
Strong background in agency or vendor management
Current knowledge of loyalty marketing best practices and industry best practices
Experience with email programs, ESPs and tools as they are applied to an Omni-channel company
A knowledge & passion for commerce/shopping trends and delivering a best-in-class user experience to our consumers
Bachelor's Degree in Marketing, CRM, Business or Finance required. Combination of relevant experience and education may substitute in lieu of degree
First-Hand experience working with a CRM platform required
8 years developing and executing retention marketing programs, specifically within loyalty, email and related programs for a multi-channel retail environment, apparel industry experience required
3 - 5 years management experience of marketing teams required
Proven track-record, individually and by managing teams, of developing and growing profitable online marketing programs working within KPI's such as, LTV and repeat order metrics
Experience with data analysis, web analytics and tools required
Must be familiar with Microsoft Office applications, ecommerce solutions and analytics tools. Specific experience with MS Excel, Google Analytics, and Omniture is desired
Basic HTML skills a plus
Ecommerce Photographer Resume Examples & Samples
Photograph still-life product shots
Photograph on-body product shots
Stylize stills and bust-forms as necessary
Film and edit eCommerce product videos
Establish photography standards by category
Manage the overall workflow of eCommerce photography
Photoshop small batch sets of imperfections
Team player equipped with go-getter attitude
Wide-ranging product photography experience
Familiarity with Canon 5D Mark III camera equipment
Experience with eCommerce workflow strongly preferred
Experience with stylized product photography strongly preferred
Experience with creating mock environments strongly preferred
Experience with shooting on-location desired
Minimum 3-5 years of professional photography experience
Bachelor's Degree preferred; not required
Ecommerce Copywriter Resume Examples & Samples
Write headlines and taglines for wide-ranging product assortments across brands
Write detailed product display page copy that further educates target consumer base
Work hand-in-hand with Product, Content, and Brand Marketing Teams to enhance executions in accordance with assorted Content and Product Launch Calendars
Drive, develop, and deliver deeper site-wide content plays in conjunction with overall Content Team storytelling initiatives
Contribute to scripting and execution of eCommerce product videos
Contribute to email, home page, and landing page copy
Contribute to digital, mobile, and social extensions
Minimum 1-3 years of professional writing experience
Team player with go-getter attitude
Tremendous passion for storytelling
Passion for sports, the outdoors, and eCommerce
Experience with creating product copy necessary
Experience with Web and/or eCommerce writing strongly preferred
Experience in an eCommerce and/or Brand Marketing workflow desired
Be interesting
Ecommerce Assistant Merchant Resume Examples & Samples
Contribute to some aspects of Product Development activities
Contribute to the execution of the annual brand plan
Create and maintain line plans/matrix and communicate plan to stakeholders
Assist with targeted consumer research via market shopping and trade/fashion publications to contribute to line development and pricing strategy
Create and maintain internal seasonal sample lines
Act as a conduit of information, materials and samples to external agencies
Assist in creating Manufacturing Ready Packages
Maintain seasonal product integrity in our system
Present product lines at internal meetings
Minimum of 2 years work experience in merchandising
Must be able to life 15lbs (i.e. packages racks)
Strong detail orientation and thoroughness
High degree of flexibility and initiative with limited direction
Computer literacy including proficiency with MS Office applications
Ecommerce Copywriter Resume Examples & Samples
Write engaging and persuasive copy for a wide variety of products, including toys, clothing and accessories, costumes, tableware and party supplies
Work closely with the merchandising, editorial and SEO teams to ensure superior content quality
Copywriters who show exceptional talent may be asked to work with our editorial content team in creating magazine-like web content and content for social media
Bachelor's degree in English, Communications, Marketing or related field
Exemplary writing skills and proficiency in English language fundamentals
1 to 3 years writing editorial or marketing content, personal blogs excluded
Familiarity with SEO principles
Familiarity with Microsoft Office, particularly Excel and Word
Familiarity with basic HTML
A sense of humor
Customer-centric orientation
Ability to work and problem-solve independently
Preference given to candidates with journalism background or experience writing advertorials, product reviews and similar content related to consumer products
Preference given to candidates with experience in the party business
Ecommerce Marketing Intern Snei Sm Resume Examples & Samples
Conduct thorough PlayStation Store traffic analysis for various campaign types to identify buyers' behaviors, trends, key sales factors, and areas of improvements. Craft experiments to test findings on live PS Store campaigns
Based on findings, assist the Campaign Marketing Manager in crafting presentations and best practices providing support to a variety of PSN internal and external partners (SCEA, game publishers, movie studios)
Participate in the creation of innovative programs aiming at increasing store traffic, user engagement and sales of game content by assisting with the management of PlayStation Store campaigns and promotions to targeted PSN consumer segments, including identifying key consumer proposition, managing creative and reporting on campaign effectiveness
Develop proficiencies with business intelligence tools to run sales and traffic reports and analysis on PlayStation Store business
Work closely with internal stakeholders to guide reporting needs and consumer analysis, as needed for dashboard & quarterly presentations
Enrolled in an MBA program at time of internship
Previous experience with marketing, digital distribution or e-commerce related industry required
Experience with Microsoft Office: Outlook, Word, Excel, PowerPoint. Strong preference in proficiency with Adobe Omniture/Site Catalyst as well as business intelligence tools such as MicroStrategy
Good overall knowledge of PlayStation products along with strong familiarity of video games industry
Ability to manage multiple projects simultaneously in a fast changing business environment. Ability to organize and be detail oriented. Strong analytical skills required
Passion for digital entertainment (Games, Movies, TV Shows, Music)
Ecommerce Internship Resume Examples & Samples
Website updates: Manage the day-to day website content updates/design changes and online promotion execution. Perform quality assurance testing to verify proper implementation
Email Marketing: Assist the marketing manager in email marketing process through the stages of concept, creative, targeting, personalization, customer segmentation, offer, subject line, links, promotion codes, site support, approval sign-offs, QA, deployment, and analysis
Affiliate Marketing: Manage and review partner sites for correct linking and creative placement. Traffic creative through the approval process to strategic partners. Manage and review partner sites for correct promotional execution, linking, and banner placement. Work with Marketing Managers and Assistant Managers to optimize partner programs and suggest future opportunities. Assist in creation and support of partner specific programs and promotions
Industry Awareness: Perform competitive analysis; review industry information for current trends and opportunities
Special projects as assigned and other duties as required. Perform ad hoc analysis to evaluate and/or troubleshoot site experience functionality and data
Complete attention to detail
Strong interpersonal communication skills
Resourceful, with the ability to work independently and solve problems
Strong multi-tasking, analytical, organizational and prioritization skills
Passion for evolving technologies and their applications in ecommerce
Candidate for Undergraduate degree in Business, e-Commerce, Marketing or Advertising
Prior related work/internship experience a plus
Marketing, Business, Consumer Behavior, Web Design/Usability coursework desired
Ecommerce Buying Intern Resume Examples & Samples
Strong organization, multitasking, prioritization and follow up skills
Ability to work in a fast paced environment while demonstrating logical thinking and problem solving skills
Proficient in Microsoft Excel, Word, PowerPoint and Outlook
Ecommerce, Marketing Manger Resume Examples & Samples
Collaborate with eCommerce management team to initiate, manage and execute effective and integrated marketing campaigns within the acquisition channel (Paid Search, Natural Search, Affilliate, Product Listing Advertising, Comparison Shopping Engines, and other Data Feeds)
Responsible for managing eCommerce acquisition marketing projects by identifying goals, articulating vision to the appropriate teams, developing detailed work plans, overseeing project tactics and identifying resources to successfully complete project tasks while managing overall digital marketing budget
Work closely with eCommerce management team to align campaign projects with business priorities, while managing external partners (agencies) to deliver ROAS targets
Present concepts and results of campaigns to internal and external customers
Communicate campaign/event positioning and messaging efforts to ensure all acquisition programs are aligned with company vision and approach
Create new solutions to challenges based on education, experience and current marketing trends
Work with ecommerce management team to identify appropriate media mix to reach targeted markets and segments
In conjunction with E-Commerce and the Marketing Creative Team develop and execute campaign elements that utilize appropriate tactics to reach targeted audience and implement metrics that measure and demonstrate campaign/event effectiveness and ROI
Conduct competitor research to evaluate, develop and improve existing campaign initiatives/goals that lead to recommendations for revising campaign strategies
Responsible for setting and adhering to project deadlines of campaigns, event, elements and collateral across both internal contributors and external vendors
Ensure that direct-to-consumer marketing plans are in line with brand standards and organizational strategies
Manage a Digital Marketing Coordinator / Analyst to develop appropriate mix and management of agencies
Travel to events as appropriate to ensure project initiatives are effectively being completed
Lead weekly campaign/event review meetings with agencies and contributing teams
High School Graduate. Bachelor's Degree in Marketing, Advertising or other related field preferred
2-5+ years digital marketing experience
Marketing agency or corporate / digital marketing department experience required
Experience in developing promotions, managing campaigns and Marketing strategies required
Strong PC and Mac skills utilizing Microsoft Office and Project Management software
Detail oriented with the ability to manage multiple tasks simultaneously
Excellent organization and follow through skills
Management of third-party and agency relationships
Ability to build and maintain good rapport with internal and external customers and handle situations with confidence, tact and resourcefulness
Flexible, adaptable with the ability to work under pressure to meet deadlines in a fast paced office environment
Strong sensory skills, such as good eyesight, good hearing, and dexterity
Ability to operate office equipment, including computers, copiers, fax machines, and phones
Ability to occasionally lift and/or move up to 10 pounds
Ability to operate personal or Company vehicle for local errands, deliveries and pickups
Moderate travel required (10-20%)
Ecommerce Director, Aveda Online Resume Examples & Samples
8+ years of online marketing experience; eCommerce or catalog experience strongly preferred
Proven ability to deliver a range of projects based on project scope, timeline, cost and quality
Must have strong skills in strategy and planning, budget and P & L management, merchandising, and marketing
Ability to manage internal and external project resources; Experience managing the work of third party vendors
Ecommerce Marketing Specialist Resume Examples & Samples
Detail-oriented drive to ensure accuracy and consistency
The ability to prioritize, influence, multitask and meet deadlines in a demanding environment
An Associate's degree in Business or related and 6+ months related experience
Ecommerce Operations Coordinator Resume Examples & Samples
A Bachelors Degree or two to four years related experience
Familiarity with HTML, CSS, XML, JavaScript and Flash
Understands eCommerce on the web
Self organizing
Great communication
Director, International Ecommerce, M·a·c Resume Examples & Samples
Assess and launch regional and affiliate Retailers.com sites and Third Party platforms to achieve regional objectives
Manage International Retailer launch calendar by working with regional/local partners
Develop effective relationships with regional and affiliate teams to execute global brand and online strategies and all e/m commerce activities
Work with global brand and local affiliate teams to support development and implementation of global online marketing programs and pilot programs for retailers.com
Identify and understand global retailers.com capabilities, business plans and local business challenges
Drive sales growth on retailer sites by rolling out key "Win Big" eCommerce activities
Participate in Regional Status calls to review global, regional and affiliate strategies, plans and results
Collect and share best practices from all regions
Own the overview of the state of our online retailer businesses within regions and affiliates and manage specific actions/needs to enhance overall business
Work with analytics and production teams to build, rollout and optimize programs based on analytics and best practices
Conduct post mortem analytical overviews on special projects
Guide eCommerce partners towards new business activities that have been proven successful throughout all online ELC brands. Work with Regionals to localize and customize new efforts
Manage and lead the partnership with ELC Online Production team to roll-out new projects to key markets in partnership with Regional teams
Determine key objectives for retailer or third party site improvements and enhancements. Work with production team to execute and report on post production performance
Position will require some odd hours (i.e. late night or early morning international calls, etc.) with the option to work from home on occasion
8+ years in a leadership position developing global online programs (e/m Commerce a plus)
BA/BS required
Proven and consistent track record of executing against an aggressive growth strategy and delivering results
Deep knowledge of global online business models and e/m Commerce/digital technology
Experience working within a matrix environment
Strong project management skills with the ability to handle multiple priorities
Strong written and verbal communication skills, ability to create and deliver Executive level presentations
Ecommerce Operations Coordinator Resume Examples & Samples
Serve as liaison between the DSW.com team and cross functional partners as well as external vendors
Communicates merchandise status updates through the use of existing tools to all relevant cross functional partners. Elevates merchandise issues as appropriate to ensure resolutions are achieved in a timely manner
Coordinates the movement of merchandise between business channels as necessary to maximize multi-channel business(movement from retail business unit to e-tail business unit and vice versa)
Collaborate with Online Merchandising team and Photo Studio to ensure efficient sample coordination process
Oversee the receipt of luxury purchase orders, ensuring these purchase orders are received in a timely manner
Proactively identify opportunities for process improvement and recommend solutions
Monitors the receipts of luxury purchase orders, expediting the receipt process and managing review of the luxury merchandise by the buying/merchandising team
Manage additional projects as requested
Highly motivated, willing to work in a growing business that is still defining processes and building teams
Ability to multi-task and prioritize effectively
Demonstrated ability to take initiative and show ownership of projects and processes from start to finish
Ability to interact with team members and cross functional partners at all levels
Strong collaboration skills
Positive attitude, passionate about process improvement
Ecommerce Merchant Resume Examples & Samples
Analyze/report key web metrics data for business trends and performance analysis
Develop, produce and analyze aggregated standard reports. Provide detailed shop, product, and marketing program analysis
Quantify impact of features/functionality on website SPV and customer experience
Work with merchants to draw conclusions and recommendation on analytic findings
Homepage usage/opportunities and performance reporting
Define e-commerce best practices through competitive analysis. Offer actionable recommendations to business partners based on these best practices
Support the Merchandising and Marketing teams by generating ad hoc and scheduled web usage reports, troubleshooting reporting/data inquiries
Updates to taxonomy to make sure items are in correct places, consolidate when stock gets low
E-mail reporting
Work with Inventory Control on drops/repeats, web inventory forecasting and promotions
Identify unique web needs (video, alt shots, extra copy, web only products) early in the development process. Create web marketing plans and budgets
Coordinate photo samples and copy for web only items along with relevant vendor assets
Be a highly motivated self-starter
Strong merchandising skills are preferred
Be tech-savvy and have the ability to learn new concepts
Have a strong interest in consumer marketing and a desire to understand what makes people transact online
Have an understanding of website design/layout and Internet marketing
Have strong attention to detail
5+ years experience optimizing systems and consumer faced processes in a multi-channel environment
Proven in-depth understanding of web analytics, feature, functionality and web reporting systems
Experience working with and strong understanding of relational database structures and concepts
Proven ability to translate data into insight and insights into real market success
Strong computer skills including MS Excel, Word and PowerPoint
Strong verbal and written communication skills; able to articulate his/her views crisply and convincingly to a business-savvy but non-technical audience
College degree required; advance study in Business Science desirable
Digital Producer Ecommerce & Studios Month Ftc Resume Examples & Samples
Tertiary qualification in interactive production, marketing, business or related area
2+ years demonstrated experience working in digital production teams
Experience in ecommerce sites
6 months+ Agile experience
Cross-platform and agency/vendor experience preferred
Proven attention to detail and organisational abilities
Ability to deliver results in intense, production-oriented environments
Strong interest in ecommerce strategy and families online entertainment content, with demonstrable knowledge of the digital content industry and/or entertainment industries
Working knowledge of digital technologies including front-end, database, CMS, server and CDN platforms
Knowledge of, and experience with, ecommerce platforms and mobile device projects (iOS, Android) strongly preferred
Experience in managing developers, as well as UX design and deliverables
Understand key principles around SEO
Ecommerce Buyer & Planner Resume Examples & Samples
Drive seasonal strategy for area of responsibility and create best in class channel relevant assortments specific to our consumer and on trend that drive top line sales and profitability to achieve targets
Build and leverage relationships with cross-functional teams (i.e. buying, planning, marketing and distribution) and our Global and BU partners to obtain information necessary to create and execute merchandising strategies
Identify and develop sales, marketing and promotional opportunities at the category, concept, collection and article level to maximize sales for both pre-season and in season for all tiers and regions
Manage receipts and markdowns against open-to-buy targets to optimize on-site presentations and inventory turn. Drive changes with planning to maximize key performance indicators (KPI's)
Analyze seasonal assortment of products, use the data to create strategy for future seasons, and recommend courses of action with cross functional team
Present complete seasonal strategy with Planning and Merchandising, validating assortment choices, financial roll up, marketing and promotional direction
Partner with Marketing Activation Manager to merchandise assortments and buys within the site to ensure there is clear communication of the vision of the buy and their flow of product
Responsible for weekly product decisions that react to the consume trends including chasing of product, markdown decisions and presenting these recommendations at the trading meetings
Maximizing sport moments and commercial retail events by offering compelling localized product for our consumer
Carry out supervisory responsibilities in accordance with the organization's policies and applicable laws. This includes: interviewing; hiring and training employees; planning, assigning and directing work; appraising performance; managing and developing and direct reports. (if applicable)
Proficiency with MS Office Suite, SAP, Microstrategy and working with systems/application
Strong organizational skills with attention to detail and accuracy of data
Excellent analytical skills and a through understanding of retail math concepts and applications
Ability to identify and quantify sales opportunities and market trends
Ability to define problems, collect data, establish facts and draw valid conclusions
Ability to understand and translate financial data to make recommendations and decisions
Ability to think strategically, synthesize complex data and develop innovative solutions
Ability to delivery effective and persuasive presentations that support business decisions
Ability to influence decisions and outcomes cross functionally
Ability to successfully manage multiple distribution channels with different customers, systems and processes
Ability to manage and develop direct reports (where applicable)
Experience with, and a thorough understanding of, managing and influencing Open to Buy metrics
Ability to travel domestically and internationally up to 5% of time
A minimum of three years of Buying experience; equivalent combination of education and experience may be substituted
Experience buying footwear or apparel preferred
Manager On-site Merchandising Ecommerce Resume Examples & Samples
Strong IT and numerical skills – On-line platform knowledge / SAP savvy / Adobe analytics. Data driven mindset
D2C knowledge – eCom / Retail
3-4 years of relevant experience in e-commerce merchandising in a consumer-facing company
Associate Planner, Ecommerce Resume Examples & Samples
Degree from college or university
1-3 years of years of progressive experience in planning and or merchandising; footwear experience preferred
Understanding of market competition
Knowledge of fashion/trends with the ability to translate into commercial concepts
Ability to travel as required
Finance Manager Corporate Expenses & Ecommerce Resume Examples & Samples
Full ownership and accounting of the P&L and balance sheet for all kate spade new york corporate expenses, (including but not limited to marketing, production and payroll expenses) and the kate spade new york ecommerce business
Manage monthly financial forecast to ensure it accurately predicts business performance; identify key risks and opportunities
Manage and coordinate annual budgets and long range plans; ensure financials are aligned with strategic goals
Supervise the monthly financial close process; deliver accurate financial results reflective of US GAAP and provide comprehensive analysis of key expense and balance sheet line items
Review journal entries and account reconciliations to ensure supporting documentation is complete and accurate
Manage analysis and tracking of key performance metrics for the ecommerce business, including marketing return on investment
Oversee proper recording of fixed assets and track fixed asset spend, by project, for areas of responsibility to ensure they are in line with approved budgets
Provide monthly forecast and closing packages to finance director related to areas of responsibility; communicate regular pacing updates and provide variance explanations versus forecast, budget and prior year results
Engage and communicate regularly with shared service business partners
Oversee monthly expense reviews with department heads to ensure financial targets are being achieved; proactively engage business partners to ensure their support needs are being achieved
Identify areas of improvement within existing processes and proactively manage change
Articulate financial concepts to non-finance business partners in a clear and concise manner
Management and coach less experienced team members
Participate in special projects and initiatives
Highly detail-oriented, motivated self-starter with strong organizational, analytical and problem solving skills
Leadership presence required; excellent communication and interpersonal skills with the ability to develop and maintain business partner relationships at all levels within the organization
Bachelor's degree in accounting or finance
6-8 years of finance or related experience
Ability to work effectively and prioritize multiple tasks/projects in a dynamic environment
Proficient in excel, word and powerpoint; experience with essbase, hyperion planning and jde a plus
Public accounting experience strongly preferred
Month end close experience strongly preferred
Consumer products / retail experience a plus
Ecommerce Merchandising Manager Resume Examples & Samples
Serve as the site merchandising expert in any given area of the TravelSmith product catalog
Validate, build and monitor all website and catalog assortments using a combination of industry best practices and innovative merchandising techniques
Proof site daily for errors and modify content where needed
Analyze site metrics and related data to identify opportunities to improve merchandising and the customer experience across the various product categories and be able to share learnings and best practices
Establish benchmarks for content and category performance and optimize the top trafficked subcategories
Provides direction to the creative team by submitting detailed work requests that provide business objectives and performance insights as well as give feedback and approving final visual merchandising assets to be used on the site
Collaborate with buyers and inventory planners and various cross functional partners to ensure we are driving key stories and products
Work with Director of Ecommerce to develop multivariate and A/B testing whenever possible
Analyze existing processes and develop efficiencies for the ecommerce department where needed
Improve, trouble shoot, and maintain the internal on-site search engine results by increasing product relevancy, ranking, and reducing null results
Communicate product opportunities discovered in site search and comp shopping to the merchandising team
Partner with other Cornerstone brands to cross-pollinate key learnings
Manage, mentor, and develop one direct report
High degree of web-savvy, ecommerce experience
Able to work in a fast-paced environment managing multiple work streams simultaneously
Digital background paired with a strong creative eye
Passion for product
Catalog and or apparel/retail experience
Familiarity with the growing mobile space
Ability to analyze and problem solve
Fast and accurate data entry
Attention to detail, sharp eye for proof reading
Strong database experience, fluent in Excel, and MS Office applications
Exceptional written, verbal, and listening skills
Ability to prioritize, multitask, and manage workload and deadlines with minimum supervision
Experience with site analytics software (ideally Coremetrics)
Experience in IBM Webshpere, SLI, Monetate, and Certona a plus
Basic HTML a plus (training can be provided)
Merchant, Ecommerce Resume Examples & Samples
Develops the line plan and in season profit for the product category that supports the brand objectives and delivers sales and profit budgets
Works in collaboration with all cross-functional partners to deliver departmental plans
Understands the brand's target market by tracking and experiencing customer attitude and lifestyle and selecting product that appeals to the customer's taste
Drives the business forward through a keen awareness of fashion trends, building the product line, and capitalizing on current sales trends
Communicates daily with vendors and designers and production to develop product and interprets fashion trends based on the needs of The Limited customer
Manages in-season business by tracking and analyzing sales information in order to identify opportunities to increase sales, improve margins, maximize inventories and decrease markdowns
Re-defines processes to increase efficiencies as the business grows
Drives photography and sample coordination processes
Bachelor degree in related field or equivalent experience
Minimum of 5-7 years merchandising experience in women's apparel, jewelry, and/or eCommerce
Experience working with Designers and driving product development decisions
Great fashion sense and passion for product
Team player with a demonstrated ability to problem solve and partner with appropriate Buyers, Planners and other cross-functional partners to effect solutions
Proficient computer skills (Word, Excel, PowerPoint and Outlook)
Ecommerce Solutions Architect Resume Examples & Samples
Develop a high level view of current and future state business and technology architecture for E-Commerce Systems that is well connected with business strategy
Provide leadership in developing standards, architectural design patterns and best practices. Work with other team members to develop a comprehensive view of all aspects of E-Commerce system architecture
Develop and demonstrate subject matter expertise in v