Actuarial Resume Samples
4.6
(
69
votes) for
Actuarial Resume Samples
The Guide To Resume Tailoring
Guide the recruiter to the conclusion that you are the best candidate for the actuarial job. It's actually very simple. Tailor your resume by picking relevant responsibilities from the examples below and then add your accomplishments. This way, you can position yourself in the best way to get hired.
Craft your perfect resume by picking job responsibilities written by professional recruiters
Tailor your resume & cover letter with wording that best fits for each job you apply
Resume Builder
Create a Resume in Minutes with Professional Resume Templates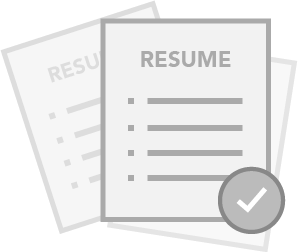 CHOOSE THE BEST TEMPLATE - Choose from 15 Leading Templates. No need to think about design details.
USE PRE-WRITTEN BULLET POINTS - Select from thousands of pre-written bullet points.
SAVE YOUR DOCUMENTS IN PDF FILES - Instantly download in PDF format or share a custom link.
456 Lempi Springs
Dallas
TX
456 Lempi Springs
Dallas
TX
Phone
p
+1 (555) 509 0031
Actuarial
Conroy Inc
Actuarial
Lead teams and project work streams including project planning, budgeting and performance management of your team members
Provide a commercial perspective and suggest practical solutions to clients and manage teams to implement these solutions
Be highly aware of regulatory and market developments and be pro-active in identifying the challenges and opportunities they create and helping clients to strategically position themselves in a changing market place
Show leadership in developing certain service offerings for our clients, identifying upcoming areas of demand driven by regulatory and market trends and actively targeting clients and leading proposals
Work on projects identified as part of transformation and improvements in actuarial processes
Work effectively as a team member, sharing responsibility, providing support, maintaining communication, and updating senior team members on progress
Develop and maintain productive working relationships with client personnel
Executive, Actuarial, Life Actuarial
Moen, Braun and Beatty
Executive, Actuarial, Life Actuarial
Working closely with colleagues, you will create a positive learning culture and coach and counsel junior team members and help them to develop
Assisting on transactions, working closely with our Transactions Advisory Services team to provide actuarial advice on buy side due diligence
Moses Modelling
Supporting the insurance investments relationship between the Life Actuarial team and the Non-life and Pensions teams
Economic Value Management
Assisting senior team members deliver on complex actuarial projects requiring knowledge of insurance regulation, the insurance sector and the specific business, the dynamics of insurance balance sheets etc
Mergers & Acquisition Advice
Manager / Director, Actuarial Services
Balistreri Inc
present
Manager / Director, Actuarial Services
present
Lead actuarial business development efforts for primary target clients and provide leadership on identified business development efforts
Provide technical support to the actuarial management group
Provide technical support to the Actuarial Management group
Provide business-results oriented analysis of technical (clinical or claims related) data and perform reserve and/or other valuation based services
Develop and review KPMG and client workpapers and analytics
Services delivery, including audit management and project delivery that includes project and team management, strategy, and market facing opportunities
Develop and project actuarial models using actuarial software
Bachelor's Degree in Actuarial Science
Bachelor's Degree in Actuarial Science
Bachelor's Degree in Actuarial Science
Ability to exercise professional judgment and assume responsibility for decisions which have an impact on people and quality of service
Ability to solve issues with a sense of urgency; utilizes and manages all available resources to make informed decisions and achieve superior results
Strong technical/modeling skills, knowledge or experience in Microsoft Access, FoxPro, VBA, AXIS an asset
Excellent analytical, critical thinking and problem solving skills, with the ability to effectively plan and manage multiple projects and project work teams
Ability to creatively and effectively manage through ambiguous and challenging business problems, leads through change and takes appropriate levels of risk
Senior level knowledge of actuarial principles, practices and procedures and industry issues as they relate to the organization
Ability to achieve results by taking a proactive long-term view of business goals and objectives
Ability to effectively interact and collaborate with all levels of CNA's internal and external business partners, possessing excellent communication, negotiation and presentation skills
Demonstrates the knowledge and understanding of when and how to use metrics to make informed business decisions
Always demonstrate initiatives and commitment, and able to work independently
Create a Resume

in Minutes
15 Actuarial resume templates
Read our complete resume writing guides
---
Actuarial Executive Resume Examples & Samples
Track record with a blue chip consulting firm and/or a blue chip firm
Developing industry profile through client and industry activities
Experience in business development
Strong academic record including a degree and professional actuarial qualification
Actuarial Consultants / Senior Consultants Resume Examples & Samples
Use your actuarial skills and experience to help clients gain fresh insights for improving their performance
Be a part of a global network, working in multidisciplinary teams, and gain valuable insights and experience across sectors and geographies
Be able to interpret results from analysis to bring to light the issues that matter
Use your business experience and sound project management skills to bring a commerciality to your advice in a way that is helpful for business results
Gain expertise across actuarial governance, performance improvement and strategic advice and risk management particularly in the general insurance environment
Actuarial students and/or newly qualified actuaries for our Sydney office
A minimum of 2 years' experience is desired. More senior roles available for the right individual
Worked on insurance liability valuations, pricing advice, product development and business strategy
Experience in accident compensation will be highly regarded though not essential
Depending on your level of experience you will be able to take on the management of key engagements and staff, and be looking to take on an increased role in leadership and business growth
Director, Actuarial Resume Examples & Samples
Strong project and process management skills
Process oriented with strong analytical skills, attention to detail, and ability to multi-task
Prior experience supporting broad modeling, system or model risk management strategies
5+ years of Actuarial Modeling and/or Process Management and Control experience
Strong collaboration, communication, and networking skills
Experience working in large, dynamic and cross functional teams including Actuarial, Finance, Pricing, Valuation, Modeling, Risk Management, and Audit
Experience working in the Insurance industry; Retirement products, pricing, asset/liability management, controls (SOX/MAR), risk management work a plus
Ability to manage multiple initiatives and competing priorities, and drive projects to completion in a fast paced, dynamic environment
Proficiency in PowerPoint, Word, and Excel required
Director, Actuarial Documentation Resume Examples & Samples
Managing and coordinating the process for developing and maintaining actuarial model information, as documented in memos, SOPs, manuals, procedures, calculations, business specifications, and other forms of communication
Write, edit, and manage documents that describe the current state of each system
Lead effort to develop/maintain document templates
Gather information to create new and clean up existing current-state system documentation by
Actuarial Executive Resume Examples & Samples
The implications of changes in regulation covering the Realistic Balance Sheet, Individual Capital Assessment and Principles and Practices of Financial Management
Financial reporting including International Accounting Standards, Embedded Values (traditional and enhanced), UK MSSB and USGAAP
Actuarial aspects of mergers and acquisitions
Reinsurance and capital management
Experience in business development/client engagement
Actuarial Specialist Resume Examples & Samples
Support analytical work including data management, loss forecasting, accruals, self-insurance analysis and cash flow analysis
Collect, organize and analyze data, in support of existing brokerage business and proposal development
Prepare and maintain effective documentation of all client correspondence
Maintain effective relationships with Aon teams and clients
Facilitate data collection
Apply existing approaches and processes to specific client assignments, alerting AGRC service team to deficiencies in data, results or processes
Contribute to the enhancement of overall assignment results by improving specific operational procedures
Execute routine client service tasks efficiently, delivering products and services, accurately and on time, by applying Aon protocols
Handle various changing work assignments, so as to support client team workload
Maintain frequent interaction with project supervisor
BS Degree or equivalent in finance, mathematics, statistics, economics, actuarial science, risk management, or equivalent with a minimum of one completed Internship preferred
Familiar with Microsoft Excel, Microsoft Word, PowerPoint, and Access
Good communication skills, both oral and in writing
Good organization skills
Have one actuarial exam completed
Commitment towards the timely completion of the Actuarial exam program
Actuarial Resume Examples & Samples
Work effectively as a team member, sharing responsibility, providing support, maintaining communication, and updating senior team members on progress
Help prepare reports and schedules that will be delivered to clients and other parties
Develop and maintain productive working relationships with client personnel
Build strong internal relationships within Ernst & Young Advisory Services and with other services across the organization
Conduct performance reviews and contribute to performance feedback for staff
Contribute to people initiatives, including recruiting and retaining actuarial professionals
Contribute to an educational program to continually develop interpersonal and technical skills of staff
Understand and follow workplace policies and procedures
Serve as a member of multiple client engagement teams
Identify issues and propose solutions
Build quantitative models and be able to adapt to various programming languages
Actively contribute to report writing and detailed financial modelling
Demonstrate ability to listen to clients and address their needs
Develop positive, productive and professional relationships with colleagues and clients
Use current technology and tools to enhance the effectiveness of services provided
Relevant Masters (MComm / MSc) degree or Honours degree supplemented by (or working towards) a professional qualification (FASSA / CFA / PRM / FRM)
Minimum of 2 to 3 years of risk management experience within a financial services environment
Strong practical knowledge of quantitative methods used in the risk and capital management environment
Strong understanding of Basel II & III and topical risk management issues
The ability to work and explain concepts to individuals from different technical backgrounds
Excellent analytical, project management, multi-tasking, communication, organisational, teamwork and interpersonal skills
Strong written and verbal communication and presentation skills
Proficient in MS Excel, Access, Word, and PowerPoint
Programming experience in languages such as VBA, SAS, R and Matlab
Senior Actuarial Valuation Manager Resume Examples & Samples
Lead the reporting team to perform financial reporting and Embedded Value calculation
Review & set assumption and valuation basis; analyze financial statement to provide recommendation
Streamline valuation process and maintain reporting controls
Work with internal and external auditors during regular audit
Portfolio management and asset liability management
Other ad hoc projects on need basis including product development and experience studies
Actuarial Senior Resume Examples & Samples
Establish relationships with client personnel at appropriate levels. Consistently deliver quality client services
Monitor progress, manage risk and ensure key stakeholders are kept informed about progress and expected outcomes
Stay abreast of current business, regulatory and industry trends relevant to the client's business
Demonstrate in-depth technical actuarial capabilities and professional knowledge. Demonstrate ability to assimilate new knowledge. Possess good business acumen. Remain current on new developments in advisory services capabilities and industry knowledge
Commit to developing a strong personal brand by staying informed regarding economic/market developments and their impact on the firm's clients. Continually progress towards attaining professional credentials from the Society of Actuaries and/or other industry organizations
A Bachelor's degree in Actuarial Science, Mathematics, Statistics, and/or other related major
A minimum of two years of relevant experience in an actuarial-oriented position; experience within a professional services and/or public accounting firm preferred
Actively pursuing Associateship within the Casualty Actuarial Society with a minimum of 3 actuarial exams passed; candidates actively pursuing other internationally recognized actuarial designations will also be considered
Proficiency in the use of spreadsheets and actuarial-related software
Strong writing, presentation, conceptual, analytical, and interpersonal skills
Dedication to teamwork and leadership
Ability and willingness to travel
Entry Level Actuarial Resume Examples & Samples
Assists in conducting routine risk analyses using mathematical modeling techniques and statistical concepts; determines probability and assesses potential risk
Assists in preparing reports indicating implications of analyses to management to advise them on potential risk issues
Assists in advising management on the administration of routine insurance scenarios to reduce liabilities and ensure regulatory compliance
Works with information technology professionals to develop systems to ensure compliance with requirements of regulatory bodies
Bachelor's degree or equivalent combination of education and experience
Bachelor's degree in actuarial sciences or related field preferred
Zero or more years of actuarial experience
Experience working with actuarial statistical methods
Experience working with insurance practices and regulatory policies
Experience working with organizational insurance procedures and policies
Basic communication skills
Basic computer and statistical equipment skills
Basic organization and planning skills
Basic analytical and problem solving skills
Basic ability to work independently
Basic ability to create and present actuarial science reports of findings
Actuarial Contractor Resume Examples & Samples
Development of a reporting solution to enable Solvency II reporting production
Ability to engage with data owners around the business
Process building to manipulate data
Engage with data owners to agree supply of data and timelines for supply
Unit test process
Senior Manager, Pensions Actuarial, Leeds Resume Examples & Samples
The role with involve the preparation of numerical and written advice, as well as liaising directly with clients
Manage client projects within agreed scope and budget with minimal supervision from senior management
Identify client project teams and delegate work effectively
Provide support to the senior management team with marketing initiatives
Build effective relationships within the EY network and help identify additional opportunities
Help develop team members through knowledge sharing, feedback and training
Maintain our very high professional standards
Actuary with strong post qualification experience
Understanding of actuarial valuations, analysis of surplus and other regular scheme related calculations and factors
Understanding of accounting standards and preparation of accounting figures
Experience in preparing actuarial advice for both corporates and trustee entities
Proven track record of delivering high quality work in appropriate timescales
Strong client handling and relationship building skills
Life Actuarial Services Resume Examples & Samples
Participating actively in client discussions and meetings
Communicating a broad range of Firm services; and,
Managing engagements, including preparing concise, accurate documents and maintaining project economics while maintaining flexibility for unanticipated issues
Actuarial Valuation Manager Resume Examples & Samples
Coordinate annual bonus declaration, provide analysis to management and support business development on participating with-profits business
Review asset share calculation and other operations related to with-profits management to ensure fair treatment to with-profits policyholders
Prepare material for variousproject initiatives like bonus enhancement, guarantee charge review and other projects as required by the With-Profits Committee
Support marketing and pricing team on participating management related matters; ensure meeting the upcoming regulatory changes and any inquiries from regulators
Life Actuarial Services Resume Examples & Samples
Developing and sustaining extensive client relationships using networking, negotiation and persuasion skills to identify and sell potential new service opportunities
Preparing and presenting complex written and verbal materials; and,
Defining resource requirements, project workflow, budgets, billing, collection
Director, Actuarial Resume Examples & Samples
Lead a small team dedicated to 1) implementing and maintaining model related process and controls, and 2) overseeing the monthly production processes end to end
Create or review documentation as needed, e.g. scope, business requirements, SOPs
Respond to audits/reviews of the actuarial models from our partners (Internal Audit/External Audit/Annuities Risk Management/FACT SOX Team)
Manage relationships with business partners such as ESFS. Communicate, negotiate and monitor dependencies
Serve as a subject matter expert on model development and actuarial change control processes
Support the change management of actuarial modeling platforms. Lead work streams and drive projects to a successful completion
Bachelors or higher degree in one of the following : mathematics, statistics, economics, actuarial science, computer science, business administration, finance
High-energy individual who brings positivity and optimism to their work
5+ years in a process and control function, preferably related to actuarial modeling
Expert in model and system development lifecycle
Knowledge of SOX and/or MAR operational control standards a plus
Demonstrated ability to lead technical projects and drive them to completion
Ability to collaborate to develop creative yet practical solutions to challenging problems
Strong written and verbal communication skills
Experienced user of MS Excel, MS Word, MS Visio and MS Powerpoint
Ability to prepare and make presentations to cross functional audiences
Variable annuity and GGY Axis experience is a plus
Non-life Actuarial Resume Examples & Samples
A Master degree in Actuarial Sciences
Minimum of 5 years' experience, working in a non-life actuarial-oriented position within an insurance company or a consultancy firm
A solid knowledge of non-life pricing, non-life reserving techniques, risk management and/or Solvency II
An understanding of economic/market issues and the ability to interpret their impact on clients
A strong team spirit, balanced by a healthy sense of autonomy
Excellent communication skills, with fluency in Dutch and/or French and proficient level of business English
A global mindset, and the drive to work in international teams!
Actuarial Resource Manager Resume Examples & Samples
Build/recruit technical pool with actuaries, students, analysts, technical writers and technicians
Allocate actuarial resources to model validation projects, considering existing skill sets and knowledge of staff, as well as development opportunites
Support long term project planning, including identifying and proposing solutions for resource gaps
Typically coordinate work on five to seven projects simultaneously
Build up actuarial testing capabilities within technical pool team, including training and integration of new employees to the team
Ideally facilitate multiple aspects of project management for he simultaneous model validations in progress
Manages a team of employees
Requires a graduate degree in mathematics, actuarial science, finance, business, or related field with 6 years relevant work experience OR Bachelor's degree and FSA/ASA/Equivalent Designation plus 6 years relevant work experience OR Bachelor's degree plus 9 years relevant work experience
Demonstrates high quality leadership, judgment, organization and prioritization skills
Exhibits effective management skills to motivate and develop a staff
Effectively communicates, both verbally and in writing, to various audiences
Works well under pressure and within time constraints to effectively accomplish individual and team objectives
Ability to help plan and organize work for projects, teach and check work of less experienced professional staff, identify project and meet deadlines and ensure compliance with quality procedures
Excellent resource management and organizational skills
5 years of project and people management focused responsibilities
Knowledge of AXIS, ALFA, MoSes and other actuarial model platforms is a plus
Executive, Actuarial, Life Actuarial Resume Examples & Samples
You will actively contribute to improving operational efficiency on projects and internal initiatives, consistently drive projects to completion and make sure that work delivered is of a high quality
Under the guidance of your seniors, you will lead teams or parts of teams on engagements, depending on the size of the engagement. You will keep a clear focus on anticipating and identifying risks, and escalate issues as appropriate
Advising insurance clients on specific actuarial issues, such as assumptions used in the construction of their balance sheets (including reserves and capital), corporate structures to optimise their capital, and optimising assets used to back different liabilities among others
Assisting senior team members deliver on complex actuarial projects requiring knowledge of insurance regulation, the insurance sector and the specific business, the dynamics of insurance balance sheets etc
Advising asset management and banking clients on the insurance market and the expected marketability of their products, including where they may be optimised to fit insurers' liability matching requirements
Supporting the insurance investments relationship between the Life Actuarial team and the Non-life and Pensions teams
Assisting on transactions, working closely with our Transactions Advisory Services team to provide actuarial advice on buy side due diligence
Capital and Risk Management
Claims Advisory Services
Customer Analytics
Solvency II
Strong academic record including a degree and professional actuarial
Project management or support experience
Graduate Programme Actuarial Resume Examples & Samples
Sharp and analytical
Able to see the overall picture
Good with people
Driven and highly committed
Flexible
A study mentor to help guide you through your qualification
Forty study days per year to help give you time to prepare for the exams (though you are also expected to use some evenings and weekends, particularly close to an exam sitting)
Salary increases following exam passes
Actuarial Modeling Operational Manager Resume Examples & Samples
Production financial statement close, including reserve testing (AOM and other regulatory testing) and projection management, ensuring timely and accurate financial and management reporting
Analysis of model throughput and results
Support Financial Plan as the representative for all inforce liability projections
Prepare and/ or approve documentation for specific periodic calculations and projects as well as for one time selections of methods or assumptions
Making recommendations on how to improve business unit and actuarial procedures
Aid in actuarial staff training and development
Role will include managing direct reports
Bachelor's degree in actuarial science or related field preferred
Fellow in the Society of Actuaries
Model development experience coding life and annuity actuarial projection models
Advanced quantitative and analytical skills, with strong detail orientation
Proven organizational and project management skills, including excellent time management and the ability to handle multiple concurrent assignments
Ability to manage and motivate staff a plus
Actuarial Developer Resume Examples & Samples
Support actuarial teams with migration to Microsoft Azure cloud computing environment
Perform basic environment monitoring and provisioning / deprovisioning services
Develop and test controls for EnterpriseLink in Azure
Create scripts for automation and tools to help with computing; determine compute requirements
Become a subject matter expert and educate Asia based users
Test upgrade protocol and help upgrade models
Potential to be involved in other aspects of valuation infrastructure build, e.g. QlikView report development
Bachelor's Degree in Computer Science, Computer Engineering, Information Technology or equivalent
At least 2 years programming experience using the following but not limited to VB and SQL 2005/2008/2012 Crystal reports, MS Access reports
ASP.NET, C#, XML, CSS (1-2 years exp)
Knowledge of SQL Server (Reporting Service, Integration Service and Database service, and complex stored procedures will be an advantage)
Experience in front end development skills (Javascript, Ajax, CSS)
Demonstrate basic knowledge of any BI Development Tool (e.g QlikView)
Excellent testing, debugging, and troubleshooting skills
Experienced at data gathering, database design, creation, testing and debugging
Working knowledge of the Systems Development Life Cycle
Familiarity with Agile methodologies
Working knowledge of structured analysis, design and development techniques
Broad understanding of the relationship between IT components (desktops, servers, networks, applications, tools)
Acute numerical and analytical skills
Basic understanding of actuarial concepts (probability, theory of interest, life contingencies) and the actuarial valuation process, is preferred but not required
Excellent written and verbal English communication skills
Ability to work independently, as well as in a team environment
Demonstrates an analytical approach to problem solving / decision making
Strong attention to detail and accuracy
Ability to work under pressure, allocate time efficiently and manage multiple priorities at once
Self-motivated and directed, with a high level of professionalism
Actuarial Resume Examples & Samples
Bachelor's degree in Accounting, quantitative field statics, mathematics, actuarial science, finance or economics from an accredited university
Rating algorithms/ implementation of projects
Knowledge of the insurance market construction segment preferred
Ideally want pricing side ( but open to reserving side)
Proficient in understanding coding and developing prototypes with SQL, SAS, and VBA; also able to use BI or Tableau
Actuarial Developer Resume Examples & Samples
Identify individual product components and features
Estimate development costs
Communicate with internal and external customers
Develop calculation engines according to customer specifications and/or service requests
Issue resolution
Build relations and provide customer support
Possible customer visits to work on new products or projects
Keeping abreast of any regulatory change affecting illustrations
3+ years of working experience in a development or illustrations type role
Business product knowledge required, especially Life and Annuities. This could also include software testing, pricing experience, and/or product development
Knowledge of Microsoft Excel spreadsheets and word processing software, ability to learn and use a variety of software packages
Programming skills in one or more languages: VBA, VB.NET, C++, C#, JavaScript, etc
An understanding of Life contingencies and the theory of Interest
Strong problem identification and problem solving skills
Good interpersonal skills and group dynamic skills
Highly self-motivated with strong personal management and organization skills
LTS Integrate Senior Actuarial Developer Resume Examples & Samples
Work directly with clients and technical lead to understand the technical needs and requirements to develop the MG-ALFA database solution
Working with other developers, translate business requirements into technical solution requirements and then develop timelines, identify resources, and finalize work scoping to support database development
Document and provide scope summary to technical lead for approval, including implementation specifications and timelines
Work directly with client and technical team members in designing, developing code, producing deliverables and analyzing results
Proactively troubleshoot and resolve barriers and issues to successful delivery
Be detail focused while managing different priorities
Establish, review, and validate quality of programming and analysis
Work with project team to evaluate and ensure the overall integrity of the design and solution
Provide timely response to technical related questions/issues and provide advice on use of solution in meeting customer objectives
Maintain timely and effective communication with program team and client
Must be willing to go the extra mile, doing whatever it takes to ensure customer satisfaction
Travel is required (50-100% of time)
FSA with 10+ years of actuarial experience
Wide range of actuarial and modeling knowledge through project work, thought leadership, product development or other means
Adept in modeling approaches for stochastic modeling, capital modeling, and modeling techniques such as cluster modeling
Working knowledge of MG-ALFA model performance
Experience with MG-ALFA formula database design configuration
Ability to define, review, and manage risks associated with UDF development
Ability to build models structured for production use
Working knowledge of the end-to-end modeling environment including data management, governance, reporting, and interfaces with other systems
Creation of implementation specifications and testing plans
Management experience on projects with multiple work-streams and multiple delivery phases
Demonstrates the ability to effectively communicate technical information
Desire to seek out and utilize new technologies to improve performance and customer satisfaction
Actuarial Services Manager Resume Examples & Samples
Conduct analysis, pricing and risk assessment to estimate financial outcomes. Provide expertise and technical support in matters related to the successful and financially sounds operations of the company's health plan businesses
Apply knowledge of mathematics, probability, statistics, principles of finance and business to calculate financial outcomes
Negotiate capitation rates with State agencies
Work with Health Plans to ensure soundness of capitation rates
Work with State agencies to assess impact of program/policy changes
Bachelor's degree preferred. Equivalent experience of a degree would be considered but would be in addition to the work experience required below
Minimum 5+ years of current actuarial industry experience
Fellow or Associate of the Society of Actuaries
Member of American Academy of Actuaries
Actuarial Resume Examples & Samples
Work on specific models & Reports in Pricing, Product development, Valuation, Projection, Experience Analysis
Work on projects identified as part of transformation and improvements in actuarial processes
Work closely with team leaders in Actuarial teams to drive closure to the projects
Documentation and Process Map updates as processes evolve
Experience with the US Life & Retirement Insurance space is an additional advantage
Candidate should have experience of client review meetings
Knowledge of any actuarial modeling software
Good written and oral communication skills
Understanding of US valuation Regulations
Presentation skills
Familiarity with US Statutory and GAAP reserve methodologies is a plus
Actuarial Internship Resume Examples & Samples
Preferred majors include Actuarial Science, Mathematics, Statistics or other related degree
Excellent communication, analytical and problem solving skills required
Previous internship preferred, but not required
Experience required in the use of MS applications, including Word, Excel and Access
Demonstrated teamwork and leadership ability as evidenced in extra-curricular activities a plus
Manager of Actuarial Valuation Resume Examples & Samples
Complete valuation activities for model driven reserves, including
FSA and MAAA required
8+ years of insurance industry experience with 5 years related to Valuation and similar activities
Some leadership skills
Good oral and written communication and presentation skills
Requires sound skills in these areas: oral communication and technical in topic area; ability to establish priorities with some reliance on manager
Develops relationships with key business partners to enable effective completion of regular responsibilities
Knowledge of and experience working with modeling software (e.g., MG-ALFA, Prophet), modeling and financial projections
Manager of Actuarial Valuation Resume Examples & Samples
Complete valuation activities for model driven reserves, including
FSA and MAAA required
8+ years of insurance industry experience with 5 years related to Valuation and similar activities
Some leadership skills
Good oral and written communication and presentation skills
Requires sound skills in these areas: oral communication and technical in topic area; ability to establish priorities with some reliance on manager
Develops relationships with key business partners to enable effective completion of regular responsibilities
Knowledge of and experience working with modeling software (e.g., MG-ALFA, Prophet), modeling and financial projections
Actuarial Resume Examples & Samples
Support Individual Disability Portfolio Manager to report on, provide analysis, make inferences, and disseminate to stakeholders the business implications of emerging NIBT and related metrics, particularly EBS, capital impact, claim movement, etc
Comprehensive understanding of actuarial processes and adherence to internal controls supporting financial reporting, regulatory requirements, experience studies, etc
Ensure effective completion of all annual, quarterly and monthly actuarial processes such as experience studies, EBS, financial plan, forecast and AAR, etc
Bachelor's degree (or greater) majoring in Math/Statistics/Actuarial Science/Computer Science/Econometrics
Other relevant Majors (e.g. Business, Economics) are acceptable if accompanied with demonstrated knowledge of Actuarial concepts
Actuarial Trainee Resume Examples & Samples
Provide support to actuaries by performing calculations and analysis under tight deadlines
Assist with the preparation of reports and documentation
Provide clear communication of technical work
Perform other duties as assigned
Pursue actuarial exams
Actuarial Assistant Manager Resume Examples & Samples
Degree holder with professional qualification in actuarial body (FSA is preferred)
Minimum 4 years relevant experience in the insurance industry
Supervisory experience is preferred
Candidate with less experience / qualification will be considered as Actuarial Specialist
Knowledge of CGAAP and HKGAAP reporting is an advantage
Solid actuarial knowledge
Effective command of spoken and written English and Chinese
Excellent PC skills including MS Word, Excel, Access etc
Experience in AXIS or other Actuarial software is an advantage
Manager / Director, Actuarial Services Resume Examples & Samples
Direct and manage staff level personnel in the execution of advisory projects
Provide technical support to the actuarial management group
Develop and project actuarial models using AXIS software
Aid Life Insurance Companies in transforming their business from current state to future state
Program or manipulate database applications used in support of experience studies and other data management functions
Lead advisory projects for Life Insurance Companies
Lead actuarial business development efforts for primary target clients and provide leadership on identified business development efforts
Participate in speaking engagements at industry meetings
Author technical papers
A minimum of five years of work experience in actuarial modeling, working with AXIS modeling software
Bachelor's degree from an accredited college/university with a strong academic background in actuarial science, applied statistics, financial analysis, insurance, and mathematics
Ability to work on multiple projects and/or with multiple supervisors and be able to prioritize work without intensive direction from supervisors
Strong understanding of life insurance products
Certification as a Fellow in the Society of Actuaries
A minimum of eight years of applicable recent work experience
Member of the American Academy of Actuaries
Manager / Director, Actuarial Services Resume Examples & Samples
Direct and manage staff level personnel in the execution of audit support and advisory projects
Recalculation of actuarial values
Develop and project actuarial models using actuarial software
Lead advisory projects for life insurance companies
Produce a defined business development credit either through independent efforts or teaming efforts with others at KPMG
Author a technical paper
Seven years of work experience in actuarial modeling, working with a recognized actuarial modeling software, and five years of applicable recent work experience in a professional services environment
Strong experience in Enterprise Risk Management within an insurance company
Ten years of applicable recent work experience
Senior Executive, Actuarial Resume Examples & Samples
Degree specialising in actuarial science
3 to 5 years of relevant experience in the insurance industry
Knowledge of AXIS
Life Actuarial Resume Examples & Samples
You will actively establish, maintain and strengthen internal and external relationships
Contribute to improving operational efficiency on projects and internal initiatives, consistently drive projects to completion and make sure that work delivered is of a high quality
Under the guidance of your seniors, you will lead teams or parts of teams on engagements, depending on the size of the engagement. You will keep a clear focus on anticipating and identifying risks, and escalate issues as appropriate
Working closely with colleagues, you will create a positive learning culture and coach and counsel junior team members and help them to develop
Our Senior Consultants are expected to develop a number of areas of technical excellence
You'll participate in the research and development required to support the growth of these fields of expertise
You'll be responsible for the management of these key projects to clients
Liability Valuation & Reserving
Capital and Risk Management
Pricing
Alternative Investments
Moses Modelling
Mergers & Acquisition Advice
Shareholder Value
Economic Value Management
Claims Advisory Services
Customer Analytics
Actuarial Transformation
Pensions Strategy
Pension Liability and accrual valuation
Actuarial Senior Executive Resume Examples & Samples
At least 2 years of relevant working experience for senior role
Fresh graduate are also encourage to apply
Degree qualified, preferably in Actuarial studies
Experience in actuarial modelling (e.g. Prophet) preferred
Good progress towards professional qualification with an internationally recognised body (SOA, IA, IAA) an advantage
Must be a strong communicator
Understanding of actuarial work in a life insurance context, with an emphasis on valuation / capital management
Knowledge of accounting concepts including an understanding of revenue accounts and balance sheet
Knowledge of statistical and actuarial tools and techniques
Enhanced through professional qualifications
Risk identifier with strong attention to detail
Work effectively, both individually and with others in a team
Meet deadlines and work under pressure
Willingness to learn and question – analytical mind
Actuarial Director Reserving Resume Examples & Samples
Will work with AVP to lead the team in achieving both the reserving goals as well as well as the corporate strategic goals
Complete reserve reviews, with an opportunity to oversee some reviews, according to annual schedule. Presents information to reserving leadership along with observations, areas of concern and recommendations. Works to incorporate results into daily business transactions
Monitor reserves of product line or segment to ensure present and future reserving strategies to achieve financial strength. Develop ownership over programs by collaborating closely with pricing, claims, finance, and underwriting on analyses, reviews, and other projects, with an emphasis on achieving alignment on messages and priorities
Support the monthly, quarterly and annual financial close process in conjunction with actuarial reporting team; this includes booking reserves by product, coverage, accident year and preparation of various financial exhibits, reports and disclosures
Remain current on state/territory issues and regulations, industry activity and trends. May represent the company in industry trade groups
Senior level knowledge of actuarial principles, practices and procedures and industry issues as they relate to the organization
Ability to effectively lead, coach and develop an actuarial group
Ability to achieve results by taking a proactive long-term view of business goals and objectives
Excellent analytical, critical thinking and problem solving skills, with the ability to effectively plan and manage multiple projects and project work teams
Ability to effectively interact and collaborate with all levels of CNA's internal and external business partners, possessing excellent communication, negotiation and presentation skills
Ability to exercise professional judgment and assume responsibility for decisions which have an impact on people and quality of service
Ability to solve issues with a sense of urgency; utilizes and manages all available resources to make informed decisions and achieve superior results
Ability to creatively and effectively manage through ambiguous and challenging business problems, leads through change and takes appropriate levels of risk
Demonstrates the knowledge and understanding of when and how to use metrics to make informed business decisions
Knowledge of Microsoft Office Suite and other business-related software systems, including processing systems and applications
Bachelor's Degree in a relevant discipline or equivalent
Typically a minimum of 10 years of related work experience, including prior management experience
Fellowship accreditation preferred. Career Associates will be considered as well
Actuarial Director Resume Examples & Samples
10+ years of relevant actuarial experience (preferably with some reinsurance pricing background at a minimum)
ACAS or FCAS designation
An excellent academic and mathematical background
Knowledge of Microsoft Excel/@Risk/other relevant software
Excellent oral and written communication skills
A business-oriented focus (motivated, self-directed, organized and analytical)
Ability to multi-task and work well in a team environment as well as independently
Head of Actuarial System Architecture Resume Examples & Samples
Serve as the system architect for the One Corporate Model implementation process
Work with IT on the appropriate data structure and application environment
Direct and lead the o-Cam modeling group
Ensure and facilitate the successful development of all modeling system and platforms
Establish and meet timelines for implementation and model delivery
Collaborate with Valuation, Reinsurance, Corporate Projections, Experience Studies, IT, Investments, Strategic Actuarial Topics departments to support model development and achieving Brighthouse Financial's strategic objectives
Provide regular reports to senior management on status of modeling capability
Facilitate model compatibility between areas
Review and approve the models produced to assure model standard and compliance with risk governance
Lead the team to produce models in compliance with the risk governance
15+ years of experience in leading actuarial modeling groups
Experience with actuarial software such as MoSes, Axis, MG-ALFA, Prophet preferred
15+ years IT and infrastructure set up experience required
Experience with leading large scale design and implementation projects required
Actuarial Assistant Manager Resume Examples & Samples
Undergraduate or degree or above
Proficiency in Excel, VBA, FoxPro, and Database
Quick and eager learner
Strong drive for results and excellence
Manager / Director, Actuarial Services Resume Examples & Samples
Direct and manage staff level personnel in the execution of audit support and advisory projects for property and casualty engagements
Provide technical support to the Actuarial Management group
Develop and review KPMG and client workpapers and analytics
Maintain documentation files consistent with KPMG workpaper requirements
Assist with project planning, development of deliverables, and other technical writing exercises and lead selected business development efforts
Support business development efforts for secondary target clients
Seven years of work experience in actuarial modeling working with actuarial software and applicable recent work experience in a professional services environment
Certification as an Associate of the Casualty Actuarial Society and Member of the American Academy of Actuaries
Strong technical writing and verbal communication skills
Strong understanding of property and casualty insurance products
Ten years of work experience in actuarial modeling working with actuarial software and applicable recent work experience in a professional services environment
Certification as a Fellow of the Casualty Actuarial Society
Exposure to International Financial Reporting Standards and demonstrated work experience is a plus
Exposure to Predictive Modeling and demonstrated work experience is a plus
Manager of Actuarial Services Resume Examples & Samples
Design and perform actuarial studies related to medical care costs and trends. Support ad-hoc projects related to rate filings, new business development, financial projections, budgeting, and acquisitions
Provide technical guidance and leadership to Actuarial staff
Review reporting prepared by others to assure consistency and appropriateness of methodologies used. Interpret results and recommend solutions to identified issues
Stay abreast of professional developments and industry trends
5-6 Years
6 -7 Years
Actuarial Apprentice Resume Examples & Samples
To provide technical support in product pricing and development team
Apply technical skills to assigned tasks
Produce high quality work with a very high level of detail and accuracy
Develop appropriate level of technical expertise and knowledge of products, procedures, services and systems
Facilitate change through personal commitment and ownership of assigned tasks
Manage expectations, apply controls, and hit deadlines
A minimum of 6 GCSEs (or equivalent) at Grade C+ including Maths and English and 280 UCAS points at A level (Mathematics or Computer Science at B+ grade preferred)
Prepared to study towards the 'Certified Actuarial Analyst' qualification, certified by the Institute and Faculty of Actuaries
Highly numerate and analytical minded
Strong IT skills, knowledge of Excel preferable
Able to develop and apply technical skills
Able to build effective personal relationships
Able to support the implementation of change
Effective personal planning and organisation
You must be professional in attitude and appearance with a positive 'can do' approach to your work
Manager / Director, Actuarial Services Resume Examples & Samples
Address continued expansion of the Healthcare Data Analytics pipeline, and continued expansion of our participation in healthcare transformation opportunities
Services delivery, including audit management and project delivery that includes project and team management, strategy, and market facing opportunities
Lead development of health actuarial data & analytics services
Direct and manage staff level personnel in the execution of advisory and some audit projects
Assist with project planning, development of deliverables, and other technical writing exercises
Provide business-results oriented analysis of technical (clinical or claims related) data and perform reserve and/or other valuation based services
Minimum of 5 years' experience as an ASA or FSA; experience with data & analytics
Bachelor's degree from an accredited college/university with a strong academic background in actuarial science, applied statistics, financial analysis, and insurance; member of the American Academy of Actuaries
Experience working with providers and/or insurers, especially in regards to large claims or clinical data sets, working with actuarial models to evaluate trends or contract provisions, evaluating experience periods, and performing modeling or predictive modeling
Familiarity with statistical applications or other software that may be used for analytic purposes
Strong technical writing skills and verbal communication skills
ASA or FSA with a minimum of 8 years' experience with data & analytics
Proven business development record through sales of >$1 million
AVP, Individual Wealth Actuarial & Risk Resume Examples & Samples
Reporting of key performance indicators (income, capital) and risk indicators (earnings/capital at risk) in such a fashion as to provide insight and interpretation of risk to help influence informed business decisions
Liaison with business unit leaders, Canadian Finance, Canadian Actuarial and Risk, Asset-Liability Management, Corporate Actuarial and Risk Management with respect to various reporting metrics and underlying methods and assumptions
Production of actuarial reserves and required capital including sign-offs and ensuring associated processes are in compliance with CIA standards, OSFI requirements, and applicable SLF policies & guidelines
Ownership and responsibility of models and related methods and assumptions, controls and attribution on changes. These models are stochastic for segregated funds and deterministic for fixed annuities
Development of financial projections of fixed annuities block for strategic planning and DCAT analysis
Implementation of new processes to support move to LICAT basis for regulatory capital reporting
Accountable for specialized Variable Annuity/Segregated Fund reporting including quarterly reporting and presentation directly to OSFI, and Seg Fund analytics to senior management
Manage a team of 10 staff, contributing to the development of high quality actuarial resources at SLF
5+ years insurance/annuities experience
Fellow of the Society of Actuaries/Canadian Institute of Actuaries
Staff management experience
LI-BY1
Actuarial Resume Examples & Samples
Coaching
People leadership
Project Management
Business development and
Negotiating skills
Actuarial Assistant Resume Examples & Samples
Produce cash flow projections for asset adequacy testing, loss recognition testing, corporate ALM, risk reporting, state exams and other applications as required
Perform validations of model inputs, inforce data, and assumptions
Support audit and model validation requests
Provide pertinent model results for Actuarial Opinion and Memorandum. Assist in review and preparation of Actuarial Opinion and Memorandum
Support the coding, testing and documentation of assumptions and scenarios in MoSes USLMS model (and O-CAM once created)
Participate in testing of model updates and conversions as new technology and industry developments evolve
Perform ad-hoc modeling requests related to UL and ULSG business
Work closely with Valuation, ALM and O-CAM teams to implement model updates
Minimum 1 actuarial exams passed. Commitment to pursuing actuarial designation as outlined in the Actuarial Development Program
Prior exposure to Microsoft Office applications and VBA
Computer programming experience in MatLab, C++ or other languages desirable
Prior experience with MoSes USLMS or other actuarial modeling software desirable
Strong communication and problem solving skills
Excellent technical and analytical skills
Self-starter, results-driven, customer-focused and strong team player/builder
Ability to work with others in a team environment
Ability to quickly learn and apply new skills and information
Bachelor's degree in Mathematics, Actuarial Science, Applied Mathematics, Economics/Finance, Statistics, or related discipline preferred
Actuarial Assistant Manager Resume Examples & Samples
Excellent interpersonal skills and ability to work in a team
High levels of energy, drive, creativity and innovation
A self-starter attitude who shows initiative and is able to drive projects to completion with minimal guidance
SAM/Solvency II, IFRS 4 and embedded value experience will be an advantage
Prophet knowledge will be an advantage but is not essential
Manager, Idfs Actuarial Resume Examples & Samples
Supervise entry-level and mid-level actuarial staff
Work with Underwriting and Rating, Sales and Product Management and Development to develop and implement appropriate rating strategies for group, direct pay or senior lines of business. Ensure that all strategies are in compliance with rate filings and applicable regulations
Provide assistance and risk management to the Product Management and Development area for pricing development of new products. Ensure that all new products are financially viable and stable
Determine underlying factors impacting pure premium trends for various products and regions. Monitor trends for use in rating. Identify any shifts in trend and take appropriate pricing actions
Ability to apply extensive knowledge of actuarial methods and procedures
In-depth knowledge of one or more of the following: premium rate calculations, required reserves, plan design, trend analysis, rate table construction, actuarial research, or systems development
Actuarial Specialist Resume Examples & Samples
Experience Analytics and Study information sharing with Asia division
Work with business units and MBPS to enhance data analytics and output requirements
Manage and monitor Experience Study schedule for timely execution of BU deliverables
Serve as the main contact point and delivery manager for BU Experience Studies
Review work product performed by MBPS
Help maintain and ensure the existing processes are well controlled, documented, and approved to meet best practices and governance standards (such as Audits and Peer Reviews)
Assist with the development and enhancements of the experience study calculator
Help to service Local Business Unit experience study analytical requests
Perform regional Experience Analytics and Studies as necessary
University Degree and pursuing full actuarial accreditations
Strong analytical and problem solving skills
Attention to detail
Good communication and relationship skills
Computer Programming / SQL Server skills an added benefit
Self-motivated, self-development oriented, driving for results and quality
Actuarial Director Resume Examples & Samples
Bachelor's degree in Actuarial Science, Mathematics, Statistics or related fields
FSA and/or MAAA
8+ years of experience with financial and actuarial analysis
5+ years of management experience
Strong analytical and technical skills
Strong written and oral communication
Actuarial Hub Manager Resume Examples & Samples
General Insurance Experience
Excellent numerical reasoning and problem solving skills together with significant actuarial experience and commercial awareness
Capable of learning new skills quickly and without the need for formal training
Exhibit great communication skills and be able to demonstrate personal effectiveness
Nearly/fully qualified Actuary, alternatively extensive experience relevant to an Actuarial department
Proven experience in people management, mentoring and driving knowledge
Assistant Actuarial Systems Developer Resume Examples & Samples
Pricing Models – Writing VBA code to transfer data entered into existing pricing models to a back end SQL Server, adhering to a standard database schema (Association Method) and additional workbook functionality
Writing code to translate pricing model data into a Central Actuarial Database (CAD)
Working on large SQL Server databases, creating a series of rules to translate data from a series of legacy mainframe systems into a standard format, for use in portfolio analysis
Data Visualisation – Building graphical output sourced by the Central Actuarial Database
Using R to build faster solutions for complex Actuarial computations
Senior Executive, Actuarial Resume Examples & Samples
To assist the Actuary on Business Planning and CIFRS Project such as
Financial Planning
Dynamic Capital Adequacy Testing (DCAT)
Financial forecasting
Economic Capital
Reserve spot check
Business performance management
Regional initiatives if any
Maintain the Projection model and keep a good documentation (including both Inforce and New Business model)
Continued streamlining and enhancing of working templates
Actuarial Assistant Manager Resume Examples & Samples
Ability to communicate actuarial issues with non-actuarial people
Ability to maintain actuarial model independently
Familiar with Word, EXCEL, Power Point and Prophet
At least 5-year experience in life insurance company, valuation experience is mandatory
Programming skill, e.g. VBA, familiar with Prophet
FSA or ASA
Good actuarial analysis skill and communication ability
Valuation or reporting experience
AVP, Actuarial Resume Examples & Samples
Leverages technology in new and innovative ways and effectively communicates issues and recognizes and proposes new solutions to current/existing analyses while continuously progressing analyses beyond what was done historically
Identifies new opportunities for actuarial analysis within practice area and works with others as necessary to develop analyses and implementation plans including required resources, data needs and communication to key stakeholders
Meets actuarial standards by having all conclusions and recommendations be fully supported by analytical results and ensures all appropriate work products are peer reviewed
Assist with development and implementation of strategic, long-term risk management by collaborating across the business to share knowledge of actuarial analyses and influence plans that reduce organizational exposure to loss
Implement continuous improvement strategy by monitoring, reviewing and updating existing actuarial methods and procedures to ensure use of best practices for recommending profitable business development opportunities
Evaluate new product ideas by preparing, analyzing and interpreting data to recommend appropriate courses of action to top actuaries and partners across the business
Presents analyses that are clear, well organized, and aimed at appropriate audiences and anticipates questions and directs attention to critical assumptions and findings with the communication of results demonstrating an in-depth subject knowledge and confidence in actuarial conclusions
Partners with non-actuaries outside of the department to solve large strategic business issues by demonstrating skills outside of an actuarial/statistical framework
Engages in recruitment activities and encourages others to develop relevant technical, business and social skills
Manage a performance enhancement culture by actively coaching and mentoring direct reports, providing regular feedback and developing employees for wider roles and responsibilities to foster professional growth and development
Manage budgeted resources by anticipating expenditures, accurately forecasting resource needs/costs and properly accounting for expenses to meet requirements and achieve fiscal responsibility
Provide a positive environment by modeling cultural expectations and guiding leaders to reward performance and value "can do" people, accountability, diversity and inclusion, flexibility, continuous improvement, collaboration, creativity and fun
Adopt QBE values in personal work behaviors, decision-making, contributions and interpersonal interactions; manage own career development by soliciting feedback and valuing other perspectives
7 years relevant experience
7+ years of experience; property and casualty actuarial field; experience with actuarial analyses or predictive modeling in area of responsibility; increasing levels of responsibility
Advanced working knowledge of current and possible future policies, practices, trends, technology and information affecting his/her business and organization; knows how the industry works
Advanced working knowledge of computer systems and software
Current and contemporary actuarial pricing and reserving techniques and best practices
Use logic and reasoning to identify the strengths and weaknesses of alternative solutions, conclusions or approaches to problems
Identify complex problems and review related information to develop and evaluate options and implement solutions
Apply business and financial acumen
Implement planning to prioritize, organize, measure work
Influence team to adopt recommendations
Adapt and be flexible in a complex changing environment
Choose a solution to a problem even in ambiguous or difficult situations
Clearly and confidently convey information to a wide audience
Keep an open-mind, consider unique approaches and be open to change and considerable variety in the workplace
Utilize accurate and thorough approach to budgetary information gathering and proposal preparation
Utilize motivational, inspirational and enthusiastic approach to team leading and management
Establish a high degree of trust and credibility with others
Actuarial Director Resume Examples & Samples
Collaborates with and influences senior leadership in the development and implementation of pricing strategy for Healthcare Professional Liability products, primarily Hospitals and Physicians
Oversees the pricing of large accounts, including ownership of pricing recommendations, management of actuarial team and workflow, enhancement of pricing tools and collaboration with cross-functional team to enhance pricing knowledge, accuracy and influence
Drives innovation in pricing strategy and techniques by leveraging industry knowledge, sound actuarial methodology and diverse data sources
Reports business progress to senior management, and makes recommendations as required
Collaborates with internal business partners to ensure optimal implementation of business strategies; facilitates communication and provides technical guidance to Underwriting regarding the pricing of new and existing business and works with others (e.g., Claims, Finance) on actuarial issues
Participates with senior leadership in the development and implementation of actuarial policies, business strategies and goals, regularly evaluating performance against goals, and holding self and team accountable for achieving desired results
Remains current on state/territory issues and regulations, industry activity and trends. May represent the company in industry trade groups
Directs the work activities and has full management responsibility for the performance and development of subordinate staff in accordance with corporate strategic direction
Senior level knowledge of actuarial principles, practices and procedures and industry issues as they relate to the organization
Ability to effectively lead, coach and develop an actuarial group
Ability to achieve results by taking a proactive long-term view of business goals and objectives
Excellent analytical, critical thinking and problem solving skills, with the ability to effectively plan and manage multiple projects and project work teams
Ability to effectively interact and collaborate with all levels of CNA's internal and external business partners, possessing excellent communication, negotiation and presentation skills
Ability to exercise professional judgment and assume responsibility for decisions which have an impact on people and quality of service
Ability to solve issues with a sense of urgency; utilizes and manages all available resources to make informed decisions and achieve superior results
Ability to creatively and effectively manage through ambiguous and challenging business problems, leads through change and takes appropriate levels of risk
Demonstrates the knowledge and understanding of when and how to use metrics to make informed business decisions
Knowledge of Microsoft Office Suite and other business-related software systems, including processing systems and applications
Bachelor's Degree, Masters preferred, in a relevant discipline or equivalent
Typically a minimum of 10 years of related work experience, including prior management experience
Career Associate or Fellowship accreditation preferred
LI-PB1
VP, Actuarial Services Trend Management Resume Examples & Samples
Lead the Employer & Individual West Region Healthcare Economics trend management team including direct reports at the Director, and Senior Director levels
Provide oversight to the Sierra Healthcare Economics team
Member of the West Region Leadership Team
Responsible for periodic trend forecasts, pricing trends, explanation of medical cost results and variances, evaluation of emerging medical cost issues, and development and evaluation of healthcare affordability initiatives for all West Region platforms including legacy, PHS, Sierra and Rocky Mountain platforms
Responsible for monthly IBNR estimates for the PHS, Sierra and Rocky Mountain platforms
Manage HCE trend management processes in the complex provider reimbursement environment of the CA HMO with its capitated and delegated structure with provider-specific variance in division of financial responsibility and the Sierra HMO with its staff model capitation and community physician FFS reimbursement structure
Manage HCE trend management processes in the complex California market where large group business is frequently sold on a slice business with Kaiser where the UHC PPO is sold alongside UHC HMO in a multi-choice environment to groups of all size, creating unique selection issues
Responsible for integration of Rocky Mountain HCE processes into West Region trend management
Responsible for the development and maintenance of a comprehensive reporting and diagnostic trend management toolset for all West Region platforms
May also be involved in product and network strategies, large case underwriting and sales support, legacy platform reserving, and other medical cost issues related to the Central Region
Will work closely with regional and market level CFOs, underwriting, actuarial pricing, finance, clinical, network, and product teams
Provide design and oversight of complex Actuarial projects
Bachelor's degree or equivalent experience
10 years+ of Actuarial experience
5+ years of management experience including management of senior staff
Proven ability to perform and manage complex actuarial tasks that have a large financial and/or risk impact
Experience in medical cost trend analysis and financial forecasting
Significant experience working with non-actuarial staff including underwriting, clinical, finance, network, and product teams
FSA Designation
Experience with health reserves, risk adjustment and evaluation of medical cost savings initiatives
Excellent communication skills, and the ability to present results to senior management
Ability to execute and meet deadlines
Ability to explain and resolve highly complex business problems
Lead-actuarial Integrity Controls Team Resume Examples & Samples
Leading a Controls Team to
Requires a graduate degree in mathematics, actuarial science, finance, business, or related field with 7 years relevant work experience OR Bachelor's degree and FSA/CFA/Equivalent Designation plus 7 years relevant work
Must possess excellent understanding of actuarial, investment and finance concepts and be able to apply in connection with the Transamerica actuarial control framework
Should have an excellent understanding of investment and insurance products
Individuals with an FSA designation are preferred
Actuarial Senior Manager Resume Examples & Samples
Act as one of the key contributors to the practice strategy and vision
Originate business across multi-faceted products and service offerings
Take ownership of a select client portfolio and lead the team to execute on existing recurring projects
Initiate and lead marketing efforts including speaking engagements to promote our practice
Fellow of either Casualty Actuarial Society, or Institute and Faculty of Actuaries or equivalent
A minimum of 7 years relevant actuarial experience in the insurance/reinsurance industry
Experience or exposure to pricing / risk reporting / reserving /capital modelling
Experience working in client facing roles is a plus
Familiar with SII, IFRS, BMA EBS and other regulatory regimes
Familiar with rating agency reporting
Experience in emerging trends like cyber, mortgage, predictive analytics is a plus
Experience with ILS is a plus
Mature, outgoing personality who enjoys initiating and maintaining relationships at the C suite and senior management level
Driven and capable of identifying and originating business opportunities for actuarial consultancy from multiple angles
Performance oriented, time and project management skills
Capable of handling multiple clients/ projects and multiple deadlines
Enjoys public speaking
Actuarial Director Resume Examples & Samples
Degree holder with professional actuarial qualifications such as FSA, FIA or equivalent
Minimum 8 years' of relevant working experience in insurance industry
Solid actuarial knowledge and experience in valuation, financial reporting, pricing
Strong technical/modeling skills, knowledge or experience in Microsoft Access, FoxPro, VBA, AXIS an asset
Strong analytical and problem solving skills; critical thinking
Attention to detail
Good communication & relationship skills
Always demonstrate initiatives and commitment, and able to work independently
Able to manage multiple and conflicting requests from various parties
Effective command of English, both spoken and written
Actuarial Assistant Resume Examples & Samples
Support the coding, testing and documentation of assumptions and scenarios in MoSes USLMS and Prophet models
Work closely with Valuation, ALM and o-CAM teams to implement model updates
Bachelor's degree in Mathematics, Actuarial Science or a related discipline
Minimum 3 actuarial exams passed. Commitment to pursuing actuarial designation as outlined in the Actuarial Development Program
Experience with life products, Trad and/or NonTrad, desirable
Computer programming experience in C++ or other languages desirable
Prior experience with MoSes USLMS, PolySystems, or Prophet desirable
Ability to grasp new concepts quickly
Strong written and oral communication skills
67842