Tech Support Resume Samples
Tech Support Resume Samples
4.5
(
58
votes) for
Tech Support Resume Samples
The Guide To Resume Tailoring
Guide the recruiter to the conclusion that you are the best candidate for the tech support job. It's actually very simple. Tailor your resume by picking relevant responsibilities from the examples below and then add your accomplishments. This way, you can position yourself in the best way to get hired.
Craft your perfect resume by picking job responsibilities written by professional recruiters
Tailor your resume & cover letter with wording that best fits for each job you apply
Resume Builder
Create a Resume in Minutes with Professional Resume Templates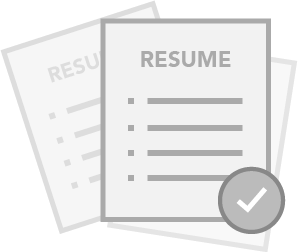 CHOOSE THE BEST TEMPLATE - Choose from 15 Leading Templates. No need to think about design details.
USE PRE-WRITTEN BULLET POINTS - Select from thousands of pre-written bullet points.
SAVE YOUR DOCUMENTS IN PDF FILES - Instantly download in PDF format or share a custom link.
16580 Nicolas Curve
Phoenix
AZ
16580 Nicolas Curve
Phoenix
AZ
Phone
p
+1 (555) 428 4121
Tech Support Engineer
Larson, Morissette and Lang
Tech Support Engineer
Participate in special projects as necessary to improve the technical team; and work on cross-functional teams which improve processes within Customer Care
Provide summary report quarterly of warranty replacements and provide feedback to Patient Care Reps on performance of technical decisions
Provide benchmarking analysis (SVA, FVFR, NPS etc.) aimed at cost reduction and process improvements
Work to constantly improve call handling and resolution processes
Provide technical assistance to internal and external customers and partners
Works on unusually complex problems and provides solutions which are highly innovative
Working knowledge of network and system architectures such as servers, databases, load balancers, and routers
Internal Customer Tech Support
Mohr and Sons
Internal Customer Tech Support
Tracking, scheduling and delivery of refreshed workstations for existing employees
Providing secondary level assistance to help desk related questions
Works in collaboration with Business Relationship Management to effectively communicate IT Events and IT Incidents to key lines of business
Provide after-hours support-both phone-based and on site to all users as problems arise above and beyond normal contracted hours
Working on resolving the issues related to OBI & the applications part of the OBI
Conducting IT Workshop to promote GIT services
Works with the MIM Facilitator and across lines of IT to identify procedural and documentation gaps that would aide service restoration activities
Senior Tech Support Engineer
Littel-Sanford
present
Senior Tech Support Engineer
present
Documents cases, recommendations, and resolutions clearly in the CRM system, takes ownership of hot and/or more political cases escalated from less senior engineers
Performs advanced problem analysis and isolates problems of moderate to high complexity, with little instruction from team leads and/or management
We are customer obsessed and aim to provide extraordinary technical assistance on Citrix products to customers of medium to large size, scope, and/or political complexity - via phone, email and/or remote access
You will perform advanced problem analysis and isolate problems of moderate to high complexity, with little instruction from team leads and/or management
Support both mobile application and console implementation efforts, including application configuration, testing, and issue resolution, both on-site at the client location and remotely
We have targeted call statistics such as number of calls answered, number of cases closed or issues resolved, along with other established goals you will strive to achieve
Provides technical assistance on Citrix products to customers of medium to large size, scope, and/or political complexity - via phone, email and/or remote access
Bachelor's Degree in Computer Science
Bachelor's Degree in Computer Science
Virginia Commonwealth University
Bachelor's Degree in Computer Science
Proven ability to maintain a professional demeanor when handling complex user issues and high pressure situations
Share knowledge, provide articles to the Knowledge Base team and communicate new product information and known issues
Ability to share technical knowledge with customer in a clear and concise way (written or oral)
Strong personal commitment to quality, customer service and patient safety
Proven ability to quickly adapt to new environments and to gain an understanding of new processes, applications and procedures
Proven ability to quickly gain an understanding of new business processes and applications
Excellent written and verbal communication skills with the ability to clearly articulate solutions to complex technical problems
Excellent knowledge of English language on both verbal and written level
Good technical knowledge in IT and new technologies (ideally in websites and hosting, ftp, ssh and DNS)
Ability to perform basic repairs on laptops, desktops, and some peripherals
Create a Resume

in Minutes
15 Tech Support resume templates
Read our complete resume writing guides
---
Teradata Business Tech Support Resume Examples & Samples
Provide 24x7 on-call production support
Experienced in data warehouse/ large database implementation and support
Experience with MP-RAS Unix and Linux operating systems
Experience with Teradata Manager, Viewpoint and Teradata TTU utilities
Ability to create and maintain positive and professional business relationships with both internal associates and external customers
Proven diagnostic problem solving and solution development capabilities required
VP Tech Support Resume Examples & Samples
Manage a team to provide outstanding support to our clients – The VP, TSHD must lead a team and ensure high performance standards in coordination with his/her counterpart in San Diego. This includes the ability to manage difficult client conversations as well as serve as a liaison to our technology organization in the event of system issues
Act as an advocate for our clients during new technology development and deployment – The VP TSHD must have the ability to anticipate the needs/confusion points/expectations of our advisors and communicate them effectively to our technology organization and other organizational stakeholders early in the new product development process. This may involve influencing projects at the conceptual stage as well as supporting small testing pilots or other pre-launch support. Further, the successful candidate must be adept at predicting the future needs of the organization and preparing the team to provide a great service experience
Provide project leadership, guidance, and/or management in unique technology initiatives/launches – The VP TSHD must be able to plan for, mobilize and execute the delivery of great service to our clients in dynamic situations on tight timeframes which may include new technology launches, evaluating outside technology vendors, and other situations in which both technology and call center management expertise is relevant
Excellent customer service skills (focused on delivering the best experience possible to our advisors, institutions, and investor clients) and the ability to handle escalations on critical advisor issues
A track record of strong leadership skills and the ability to develop others within an organization
Strong oral and written communication skills, as well as the ability to present to senior audiences
Excellent real time judgment around advisor facing communications in the event of technology outages or other issues impacting the advisor experience
Must have ability to plan, organize, and execute multiple projects on tight timeframes
A track record of influencing senior leaders across departments
General business acumen and the ability to predict the implications of technology deployments and plan for their successful execution
General technology knowledge and awareness of the technology lifecycle
Bachelor's degree required (prefer business, economics, technology or similar)
10+ years business experience
5+ years managing a team, call center management experience preferred
Proficiency in Microsoft Office programs
Supervisor, Tech Support Resume Examples & Samples
Lead and/or servisory experience in a call center or technical environment required
1 year experience in call center or technical operations required
Previous experience with telephony services is preferred
Ability to work in a team environment
Excellent people skills
Ability to analyze and solve problems
Computer proficiency in Word, Excel and PowerPoint
Enterprise Tech Support Senior Analyst Resume Examples & Samples
Handles customer issues from beginning to resolution (handle in place)
Apply a basic understanding of the underlying principles of a professional discipline
Typically obtained through formal study
Enterprise Tech Support Consultant Beijing China Rtse Resume Examples & Samples
Bachelor's degree in a technical field, Masters in Computer Science or equivalent work experience in a software/support and services environment
Foreign language fluency is a plus
Extensive experience supporting the following technologies; Routing protocols, BGP, OSPF, RIPv1/v2, ISIS, IP multicast, QOS, policy routing, packet filtering, networking OS architecture and performance issues
Experience in Spanning Tree protocol and its variants (xSTP), VLAN Membership Policy Server (VMPS) VLAN Trunking Protocol (VTP), MPLS, ISL, 802.1Q and 802.1p
Must have very strong customer and interpersonal skills
Must demonstrate exceptional customer service/support skills and represent Dell Networking in a professional manner at all times
Must be highly motivated, a self-starter, and have proven ability to function effectively without direct supervision
Tech Support Resume Examples & Samples
Responsible for the configuration, management and support of software on card-based devices in a test environment
Coordinating access to these devices across multiple projects
Providing 1st line support to all users of the Devices in the test environment & assisting 2nd line support for both test & production queries
Assisting development staff in all aspects of QA, including test planning, scripting, execution, defect management and reporting
Understanding of and experience with Microsoft Client/Server technologies
Experience of working in a technical support role
Strong inter-personal skills
Proven organisational and co-ordination skills
Proven ability to quickly adapt to new environments and to gain an understanding of new processes, applications and procedures
Proven ability to quickly gain an understanding of new business processes and applications
Test planning & execution skills
Proficient in the use of desktop applications such as Excel, Word, MS Project etc
Tech Support Engineer Resume Examples & Samples
Excellent customer service disposition
Windows and OS X troubleshooting and support experience
Server and network experience
Infrastructure Tech Support Database Administrator Resume Examples & Samples
Good working knowledge in database replication products like Oracle Data guard, Golden Gate and Shareplex
Oracle/IBM Certification a plus
5+ years in supporting Oracle and DB2 databases
Install, configuration and perform Oracle (11g) and DB2 (V9) administration on AIX/Linux/Windows platform
Ability to perform 24X7 production support
Experience in patching standalone and RAC databases in AIX/Linux/Windows
Experience in managing database replication products like Data guard, Shareplex and Golden Gate
Analyze database growth and perform database capacity planning
Resolve production incidents on time, work with the vendors to fix database product level issues
Tech Support Rep Resume Examples & Samples
Provide Tier I technical support for designated proprietary LPL software products ensuring that service level and customer satisfaction agreements are met. This is primarily done over the phone and via email communications
Troubleshooting Skills
Ability to Multitask
Follow up Skills
Tech Support Resume Examples & Samples
Ability to navigate through multiple computer applications with speed and accuracy
Recommend products that best suit the customer's requirement. · Ability to read and interpret documents such as procedure manuals, work instructions and software manuals
The ability to relate to customers in a professional and courteous manner
The ability to work in a team environment
The ability to sit for long periods of time
Must pass drug test and state, federal and criminal background check · Must have High School diploma or general education degree (GED)
Must be at least 18 years of age or older / / / / If this describes you, then apply online today!
Field Tech Support Specialist Resume Examples & Samples
Provide basic support services to clients with technical problems and information technology issues involving desktop, laptop or network services
Support and maintain effective relationship with users
AAS Degree or equivalent technical certificate and/or experience in a field service/technological industry position; a strong background in data communications, computers, and networking, as well an electro-mechanical aptitude
A good working knowledge of Windows 7 and 8, and the Office suite of applications required
Candidate must be self-motivated, capable of independent reasoning and troubleshooting, and possess the ability to work reliably and responsibly both independently and in a team environment
Senior Tech Support Rep, Noc Resume Examples & Samples
Install, repair & maintain audio, video, RF, and server based broadcast systems
Provide on-call support 24 hours per day, 365 per year. Support may entail phone or physical presence at the facility for equipment failure or other disasters. This includes, but is not limited to UPS/LIPA failures, storms or severe weather, and loss of personnel
Ability to work independently on assignments and report back on progress
Ability to maintain and repair a variety of Baseband video/audio, Automation, Encoding, RF and Windows or Linux based server Equipment
Should be familiar with using Vistalink for configuring Evertz equipment
Provide accurate and timely technical changes to Engineering staff to keep the facility up to date
Testing and certification of new installations or modifications
Coordinate and supervise technical aspects for LIVE events
Training of staff as needed
Ability to repair analog or digital equipment
Familiar with configuring/troubleshooting Windows Server and/or Linux based systems
Able to troubleshoot basic Networking problems (blocked ports, subnetting/routing issues)
Flexible schedule
AAS Electrical Engineering, AAS Electrical Engineering Technology or equivalent required, BS Electrical Engineering or Computer Science preferred, Windows experience required!
3 to 5 years experience in broadcast television, cable TV broadcaster or MSO
Prior experience working in a high pressured environment delivering consistently sound judgment with mission critical assignments
Ability to change priorities and handle last minute assignments
Ability to train technical staff on current and future technology as new equipment is deployed
Manufacturer's training and certification on Evertz, Sony, Motorola, Harris/Louth, SA/Cisco broadcast equipment a plus
Knowledge of analog and digital audio technology, satellite RF technology and distribution methods, data networks, servers, archive, distribution systems, analog and SMPTE standards
Excellent communications, written and interpersonal skills
FCC, CCNA, MCSE or SBE licenses/certifications a plus!
Contributor Operations & Tech Support Resume Examples & Samples
Install new / rebuild existing servers and configure hardware, peripherals, services, settings, directories, storage, etc. in accordance with standards and project/operational requirements
Improve and maintain installation and configuration procedures
Research and recommend innovative, and where possible automated approaches for system administration tasks. Identify approaches that leverage our resources and provide economies of scale
Perform daily system monitoring, verifying the integrity and availability of all hardware, server resources, systems and key processes, reviewing system and application logs, and verifying completion of scheduled jobs such as backups
Create, change, and delete user accounts per request
Investigate and troubleshoot service tickets raised from HP Service Manager/Service Now
Apply OS patches and upgrades on a regular basis, and upgrade administrative tools and utilities Configure / add new services as necessary
Perform ongoing performance tuning, hardware upgrades, and resource optimization as required. Configure CPU, memory, and disk partitions as required
Maintain data center environmental and monitoring equipment
Bachelor (4-year) degree, with a technical major, such as engineering or computer science
Systems Administration/System Engineer certification in UNIX and Microsoft
3 plus year's System administration experience
Experience with VMware
Experience of LAN networking, in particular C7000 Enclosures
Excellent communication skills and ability to interact professionally with a diverse group of clients and staff in difficult or conflictive situations
Experience in data center operations
Service Now knowledge is a plus
Experience in ITSM & ITIL methods
Mgr Tech Support Resume Examples & Samples
Handle Financial Advisor immediate escalations needing management contact and advanced technical support issues
Help frontline agents with question from advisors and office staff. Assist in the training process of support staff. Track their training progress and decide when they have reached milestones to move them on the next level of training
Administrative management duties: timecard approvals, interviews, review time off requests, track attendance etc
5 - 7 years of call center experience in the Help Desk / Tech Support environment
3+ years of experience managing staff
Strong oral and written communication skills and the ability to work independently are required to identify problems and implement solutions in a team environment
Effectiveness in this role requires strong leadership abilities as well as a solid working knowledge of PC software
Series 7, OPPs 99
Supervisor, Tech Support Resume Examples & Samples
Continual monitoring of ACD thresholds and team's activities to assure compliance with department standards
Increase team productivity and motivation
Conduct quality control phone call monitoring to evaluate TSS performance, identify strengths and weaknesses and ensure that a high quality of work is being performed
Prepare annual evaluations and provide monthly feedback
Maintain professional customer service skills at all times and provide 100% satisfaction on each customer contact (internal and external customers
Develop reward and recognition programs to motivate team
Ensure Kronos payroll system is properly accounted for and accurately updated for team
Must be able to work in a fast-paced environment, self-motivator that promotes teamwork among co-workers
Must have recent Supervisory or "lead" experience (within the last 12 months) in a contact center environment providing leadership for 15 or more employees
Certificate or graduation from a technology based institution focusing on computer systems, electronics and/or IP technologies preferred
Tech Support Agent Resume Examples & Samples
Ability to work with customers to resolve billing inquiries
Provide troubleshooting assistance to customers with technical issues on their cable device
Maintain a high level of world class customer service/professionalism to a wide range of customers
Recommend products that best suit the customer's requirement
Ability to read and interpret documents such as procedure manuals, work instructions and software manuals
Six months experience in providing customer service either via phone or in person
Maintain a positive environment, working with co-workers and customers within a diverse culture
Excellent telephone manner and listening skills
Must pass drug test and state, federal and criminal background check
Must have High School diploma or general education degree (GED)
Field Tech Support Specialist Resume Examples & Samples
Provide Technology support for Ticketmaster clients, Retail Locations and Live Nation O&O venues
This includes but is not limited to Ticketmaster products (Point Of Sale & Access Control), networks wired / wireless, and Food and Beverage systems
Following established procedures for product installation and support
Track and report on client based work progress through the Salesforce system, providing case status updates to both management and clients in a timely professional manner
Candidate must be available for rotating evenings and weekend on call availability
Tech Support Resume Examples & Samples
Answering inbound calls and e-mails from our customers and helping them regarding our products and services
To diagnose and fix general and specific problems relating to customer's web hosting services
Preparation of technical and commercial guides
To diagnose and fix the general and specific problems relating to customer's web hosting services
Interface between the subsidiary in Dublin and the head office in France
Planning and making outbound calls and e-mails to prospects with the objective of winning new customers
Good technical knowledge in IT and new technologies (ideally in websites and hosting, ftp, ssh and DNS)
Knowledge of GNU/Linux environment is a must
HTML language, Emails etc
Excellent knowledge of English language on both verbal and written level
Exceptional communication and relationship building skills
Self-motivated, outgoing and the drive to smash your targets
Fluent or native in Dutch & English, fluent or native in French would be a big advantage
Line Tech Support / Business Analyst Resume Examples & Samples
BAU Level 3 support of Macquarie's PeopleSoft General Ledger (PSGL), Microstrategy reporting suite and various locally supported applications (eg. finance, regulatory, tax related applications)
Support the execution and management of key month end processes for local business units Deliver functional support and best practice advisory/education for FMG Americas/EMEA applications, including training new and existing users on the effective use/functionality of existing Finance systems
Work with FMG to define sustainable business processes, controls and best practices for the use of their systems (current and new systems)
Identify, communicate and deliver process improvement initiatives as required
Project Management of small to medium projects, enhancements, including management of end-to-end technical change management practices, vendor management, status reporting
Lead business analysis workshops to illicit requirements
Facilitate security and risk assessments, remediation planning and test execution, defining processes and delivering required documentation
Ensuring prescribed processes are adhered to when implementing new vendor applications and when performing any updates/upgrades
This role will require the candidate to work closely with US based and offshore management, technical support and development teams to deliver positive client outcomes and effectively escalate risks and issues as identified
Have a Bachelor's degree in Information Systems or relevant field, or 5+ years of relevant experience
Possess a strong client service focus and attention to detail
Be able to deliver timely and accurate solutions in a high pressure and constantly changing environment
Be able to investigate issues independently and propose solutions: a self-starter that can work well both independently and as part of a team
Have excellent communication and interpersonal skills, and be able to effectively tailor communications to a diverse range of business and technical stakeholder groups
Be able to identify and engage with relevant stakeholders
Possess strong analytical and problem solving skills
Have demonstrated knowledge of accounting fundamentals
Have demonstrated experience with managing change and risks
Demonstrate knowledge of all phases of the software development lifecycle
Have demonstrated knowledge of project management methodologies and frameworks
Functional support experience within the PeopleSoft v8.8 environment
Report development experience using MicroStrategy or similar (eg Cognos, Hyperion) BI tools
Experience working with third parties vendors and offshore teams
Rep, Advanced Tech Support Resume Examples & Samples
Ability to troubleshoot and correct issues related to provisioning. (Send hits, Update OMSe)
Working knowledge of all TWC products and the ability to use appropriate terms and acronyms when discussing PPV, VOD, Fiber, HSD, Plant and Telephony
Expertise level of OMSe phone provisioning
Proven good attendance record
Build and maintain positive relationships with internal and external customers on an ongoing basis
Contributor Operations & Tech Support Resume Examples & Samples
Experience with Unix/Linux/Windows operating systems (concepts/tools/basic scripting)
Knowledge of FTP/FTPS/SFTP/SSH/HTTP/HTTPS protocols
Hands on experience working with Databases (Oracle is a plus)
Good English communication skills; written and verbal required
Ability to work in distributed teams
Experience working in a large enterprise would be a plus
Tech Support Engineer Resume Examples & Samples
Managing small projects and proposing solutions issues/ projects/ opportunities
Meeting or exceeding Customer Satisfaction expectations and problem resolution turnaround time standards
Coordinating with vendors and internal departments for various equipment needs, repairs, refreshes, etc
Meeting regularly with customers and partners. Building positive working relationships across departments
Participating in the implementation of policies and procedures related to desktop hardware, server and software acquisition, use, support, security, and backup
Understands own team's strategy and objectives
Serves as an individual contributor as well as a team member
Makes recommendations in regard to department
Serves as a first-line interface to the user community within the company
Tech Support Representative Resume Examples & Samples
Repairs lenses and related material for Canon dealers and customers in a timely and professional manner, to provide an effective service department
Provides technical support and training to dealers and support staff via telephone, supplies information concerning parts and policies, responds to inquiries and ensures a knowledgeable sales staff
Assists customers, supplies information concerning parts, technical advice and schematic technical drawings, and responds to inquiries, to provide customer support
Receives and inspects incoming items for repair and furnishes verbal and/or written cost estimates, to provide information concerning costs for repairs
Position requires a High School Diploma and special training of less than 2 years
Purchasing Tech Support Resume Examples & Samples
Working with strategic and tactical procurement team addressing critical product support issue
Provide technical support to supply base, & commodity buyers for various Hamilton Sundstrand electronics products (integrated circuits, magnetics, electronics assemblies)
Review EC's/ASL for electronic commodity team to assure that this has no impact to cost and delivery
Working with components engineering and design organization to resolve part shortage and part obsolescence issues
Supporting and resolving failure analysis activities on electronic components used in Aircraft Product designs and ensuring corrective action is properly implemented
Performing obsolescence reviews, identification and execution of cost reduction and quality improvement initiatives
Support PCOT team on cost saving projects
Perform engineering evaluation of similar part for cost justification
Manage Operation Support Engineering budget (OSE)
Customer Service, Tech Support / Sales Resume Examples & Samples
Prior customer service or call center experience
Sales Experience Preferred
Good typing skills: 25 WPM
Open schedule availability between 9:00am and 3:00am, 7 days/week including all weekends and holidays. Candidates MUST be open to working any shift during the hours of operation
Logical, analytical thinking and problem solving skills
Intermediate understanding of: o PCs and internet o Telephone Technology o Office Applications (Word, Excel)
Solid sense of responsibility and reliability
Strong awareness of privacy and data security
Willingness to work shifts, punctual and maintain productiveness
Readiness to be measured against personal KPIs and a commitment to personal improvement
Must be able to successfully pass a drug screen and criminal background check
Enjoy learning about and supporting new products
Deliver outstanding customer service
Possess excellent listening skills
Be able to work in a fast-paced environment
Tech Support Resume Examples & Samples
Maintain, troubleshoot and repair manufacturing and test equipment
Develop engineering solutions to improve quality of product, increase up time and prevent similar failure modes
Project management, equipment installation, development of documentation, and maintenance programs
Works safely and maintains a safe, organized and clean working environment by complying with procedures, rules, and regulations
Senior Tech Support Engineer Resume Examples & Samples
Resolve production issues within the stipulated SLA period
Learn new services quickly and transfer the knowledge to peers and team members
Provide support for improvement activities on both technical and non-technical aspects of support
Review and/or create required technical documents for application
Involve in the major incidents towards resolution by liasing with multiple stakeholders in a multi geographic environment
Immediately raise issues or risks towards the successful and timely completion of deliverables
Strong knowledge of support processes, willing work in 24X7 engagement for web based applications which are hosted at multiple Data Centres
Possess technical knowledge and has the ability to apply those skills to business impacting problems
Strong problem-solving, analytical and troubleshooting abilities
Experience in monitoring tools and ticketing systems
Strong interpersonal skill
Overall 3+ years experience in production support of web applications and with multiple DCs
Experience in Linux, J2EE, webserver, appservers and Database
Experience / exposure in AWS (Amazon web services)
Passion for delivering 24/7 service availability
Catchpoint, Nagios, JIRA
Tech Support Coordinator Resume Examples & Samples
Executes routine cross platform support
Participates in the design and implementation of systems and processes
Interacts with support, application, development teams and end users to resolve technology issues
Coordinates project tasks as assigned working with various application, systems, and helpdesk groups
Takes a proactive role in isolating potential systems problems and is considered proficient in the use of monitoring tools and software
Performs service administrative responsibilities and adhere to established manufacturer warranty procedures as well as company policies and procedures
Understands system architecture and infrastructure environments to recommend resolution of technical issues
Supports department in planning and implementing back-ups, disaster recovery, and security actions
Assesses and implements all new hardware and software
Assists with designing and implementing systems
Performs problem determination and resolution on multiple platforms
Maintains records including problem documentation, and actions taken
Has 2+ years of experience in performance of analytical tasks
Tech Support Engineer Resume Examples & Samples
To maintain the desktop computing environment; system software; software applications; printers; Audio/Visual and telecommunications equipment, and user account administration
Respond to and document customer requests through the internally-accepted ticketing system, from people walking-up, by phone call, "drive-by" and/or any other means that the request originates
Building positive working relationships across departments
Installing, troubleshooting, maintaining and educating customers on: Windows, MAC, and Linux operating systems, and educate customers on a wide variety of hardware and software platforms
LAN, WAN, TCP/IP, DNS, Windows servers, Active Directory administration, telecommunication diagnostics, Audio Visual & Video Conferencing Systems & printer diagnostics
You will have the ability to work well in a team environment
You must be comfortable and have confidence with following and actioning instructions via remote communications such as email, phone calls, videoconference etc
Tech Support Supervisor / Team Lead Resume Examples & Samples
Exceptional work ethics
Customer insight
People oriented
Fast paced
Extreme attention to detail
Highly motivated individual
Ability to provide coaching in a constructive manner
Adaptability to an ever changing environment
Fast learner
Multitasking
Motivated
At least 1 year experience in Team Management
At least 1 year experience in Communication Skills
At least 1 year experience in Report creation and analys
At least 1 year experience in Business management
At least 1 year experience in Time Management
At least 1 year experience in Contact Center experience
English: Intermediate
Tech Support Engineer Graduate Resume Examples & Samples
C, C++, C#, Java/J2EE
Unix or Linux development environments
Windows development environments
Web Server Technology
Understanding of Software development cycle
Script languages (Shell, Perl, VB)
HTTP/HTTPS
HTML, XML, Servlets, Applets, CGI
J2EE, JAAS
Good written and verbal communication skills in English and Mandarin &/or Korean
Fluency in Mandarin &/or Korean is important for this team's client base
Supervisor, Tech Support Resume Examples & Samples
Provides guidance and direction to staff including hiring, disciplinary action, staff development, goal formulation and performance review
Trains newly hired Tier 3 Technicians and incumbents as needed
Supports company's policies and procedures including AA/EEO goals
Performs weekly one-on-one productivity meeting with direct reports and department members
Assists in the ongoing training and development of the Product Specialist staff including but not limited to current subscriber packages and enhancements
Maintains extensive contact with office and field personnel, sales personnel and National Help Desk
Informs departmental manager of concerns relating to personnel and operations; suggesting and implementing corrective action as necessary
Comprehend the function of Digital Phone network troubleshooting tools
Monitor and identify provisioning system trouble areas
Bachelor's degree in business or related field and three to five years related experience; or equivalent combination of education and experience required
Prior supervisor experience, intern supervisor program and/or pier to pier coaching experience required
1 plus year experience in call center
Experience with ISP/Online, computer related help desk or digital phone technology preferred
Experience in configuration, analysis and troubleshooting of computers including but not limited to the following required: Windows Vista, Windows 7, Windows XP and Macintosh Operating systems required
Tech Support Team Lead Dublin Centre Resume Examples & Samples
Managing an international team of 10-15 technical support agents
Daily, weekly and monthly reporting
Conducting review meeting with team members
Monitoring performance and providing feedback
Dealing with escalations
Providing support to Senior Management
Min 3 years team management / team leader function experience from customer service, call centre, technical support or helpdesk functions
3+ years of customer service / helpdesk / technical support
/ call centre experience
Strong time management, organizational skills
Ability to work in a pressurized environment
Strong communication, problem solving skills
Complete fluency in spoken and written English another EU language would be an advantage
Windows / Intel Tech Support Specialist Resume Examples & Samples
Support problem and change tickets for client servers. This involves problem determination and implementation of changes to hardware and/or software. This position provides intermediate to advanced levels of support. Tasks are not standardized and require independent thought and problem solving to resolve. Interaction with other teams is often required to solve issues
Work to standardize repeatable tasks and steps across multiple accounts within a team while providing coaching and mentoring to the junior team members. This may require creating documentation or scripts that can be used to solve the same problem in the future
Team members participate in daily cadence discussion on issues or challenges, and receive trouble-shooting input /advice from other team members. They may also discuss team performance trends and exchange information obtained while working with members of cross-pool teams
Principal Operations & Tech Support Resume Examples & Samples
Strong scripting skills, preferably in Python and Linux shell scripts and automation using scripting
Good knowledge of Linux. Background in software development and knowledge of Java, JBOSS and Oracle is a strong plus
Understanding of software deployment and automation in a complex environment including Cloud and internally hosted environments, multi-tenant deployments
On-call duties one weekend every 5 weeks plus one working week every 3 weeks. Working week on-call is from 8AM to 8PM central, weekend is from 8PM Fri to 8PM Sun (central)
Assist with deployment and maintenance in existing deployments across our hosted customer base
Packaging Development & Tech Support Resume Examples & Samples
Maintaining the Product Tech Manager QC and Fit tests reports and dashboards
Maintain and update the Packaging Development Calendar. Collaborate with the Go-To-Market Calendar Manager to establish the touch points and maintain the alignment with the GTM Calendar
Coordinate all "special packaging" requests and facilitate their progress through the timeline / process
Facilitate review of requests with Merchants to determine if requests align with TOMS goals and brand
Provide data and documentation required to support Executive and financial reviews
Coordinate and track all projects through process timeline; update packaging tracker and facilitate communication through additional process owners, e.g. Creative, AO, Merchandising, etc. Ensure all projects adhere to timeline and monitor and communicate milestones and escalate exceptions
Monitor design / review / approve steps to ensure any revisions / prototype updates are being processed as quickly as possible
Communicate projects to AO Team and work with them to monitor costs, suppliers and production of prototypes
Work with Trade Compliance and Sales Regions to document format and language requirements by country to ensure projects are in compliance. Maintain documentation of requirements
Conduct periodic reviews of the process and timeline to ensure efficiency and speedy execution
Monitor costs of "everyday operations" packaging to identify opportunities to reduce expenses
Work with Creative to develop and maintain catalog of "special packaging" options. ID opportunities to expand options as necessary / appropriate
Maintain and improve data collection and the set of reports and dashboards that the Tech Product Manager publishes weekly and monthly to track and measures
The Quality situation at destination warehouses (US, CA, The NL, APAC)
The seasonal fit and wear testing plan and progress (sample tracking, testing results…)
Project Management (0-3 years)
Paper and cardboard packaging commonly used in the Fashion & Retail Industry (3-5 years of experience)
Collaborative Product Development with multiple stakeholders and Asia based liaison office and vendors (0-3 years
Proficiency in Microsoft Office suite (Excel, PowerPoint….) (3-5 years of experience)
Fashion & Retail Industry experience required
Excel file and data base management experience required
Tier Tech Support Engineer Resume Examples & Samples
2+ years of experience with HTML/JS
Familiarity with web development and troubleshooting tools (e.g. Charles, Fiddler, etc)
Familiarity with VAST, VPAID, and MRAID specifications
Familiarity with video ad serving and/or servers (Sizmek, DCLK, Atlas, etc.)
Familiarity with MySQL
Engineering / IT Tech Support Resume Examples & Samples
Assists clients, fellow technicians, and service personnel in the installation, training and support of software, hardware, and related 3rd party peripheral components, including but are not limited to file servers, commercial grade workstations, networking switches, NICs, monitors, KVMs, and radio equipment
Tests faulty electronic components and circuits to locate defects and applies knowledge of electronic systems to diagnose causes of malfunction
May serve as after-hours support on call rotation for service trouble incidents
Ability to develop, read and Interpret technical documentation
Operations & Tech Support Resume Examples & Samples
Responsible for providing specialized technical and product support for Sabre hosted solutions, this includes troubleshooting and debugging complex software solutions
Improve and maintain installation and configuration procedures. Build and utilize automation tools with respect to the release management process
Research and recommend innovative, and where possible automated approaches for system administration tasks
Perform daily system monitoring, verifying the integrity and availability of all hardware, server resources, systems and key processes, reviewing system and application logs
Actively participate in Change, Incident, Problem and Knowledge Management processes as well as on-call support
Responsible for troubleshooting, diagnose, take actions and triage for production systems while working on incidents
Design and implement improvements to increase stability and uptime in production environments with oversight and support of Integration, Certification and Staging environments
Assist in the technical coordination between service integrators, vendors and partners
Manage outages and emergency situations with different Business Units and external providers
Responsible for defining, designing and implementing new and updated hardware and software solutions for development and/or production
Propose and implement system enhancements (software and hardware updates) that will improve the performance and reliability of systems
Exercise judgment within defined procedures and practices to determine appropriate action
Long Term Project Based Tech Support Customer Care Specialist On Site Resume Examples & Samples
Bilingual (Spanish and/or French)
Advance experience utilizing Microsoft application
Mac experience, Access and SQL Database, CISCO IP Phone, KANA Email
Proficiency with Microsoft Excel, Access, Word, Outlook and a basic knowledge of Adobe Photoshop, Acrobat, Reader
Knowledge of printers and multifunction printers preferred
IT Tech Support / Help Desk Analyst Resume Examples & Samples
Define, lead, and complete routine projects relating to information management specific to Lakeville D.C
Act as facilitator for Lakeville users to answer questions, resolve problems, and communicate systems requirements to the Tampa IT department
Place service calls for support to outside vendors, report and follow through to resolution
Safeguard security of equipment and data files
Maintain computer room/ server room cleanliness and safety
Monitor and control expenses associated with all hardware repair. Determine whether a given break down is a repair or replace. Allocate equipment in the event of breakdown to maintain business requirements
Act as facilitator for Lakeville users to answer questions, resolve problems, and communicate systems issues to the IT Technical Teams in Hingham and Tampa
Manage technical Lakeville resources to insure adherence to schedule for business requirements and implementation windows
Maintain contact and a working relationship with key Distribution Center IT vendors
Ensure all PC's in the Distribution center are in compliance with established company standards
Assist the on-site Technology Analyst with selected projects
High School degree and or experience typically gained from a technical school and or hands on experience
Working knowledge of and 1 – 3 years experience with computer applications / software and/or programming preferred
Strong working knowledge of PC's and PC networks/communications with mainframe, client-server, web-based applications, RF devices, virtual machines,
Proficient in word processing, spreadsheet, and database applications
Experienced in the development, testing, and implementation of Operations Systems
Thorough knowledge of distribution center and catalog fulfillment operations
Experienced in the use of peripheral input output devices (scanners, zebra & HP printers, Canon Vaio printers etc.)
Strong verbal / phone communication, interpersonal, and documentation skills
Supervisor Customer Care Tech Support Resume Examples & Samples
Monitors employee performance, reviews and coaches to ensure accuracy. Ensures competence of CAEs through training and development, appraisal and motivation techniques
Establishes and maintains personnel files as required
Ensures retention, customer service quality, adherence and accuracy goals are met
Conducts real-time phone monitoring and coaching to billing CAEs in order to maintain required service level; provides immediate feedback to associates to increase productivity levels
Consistent exercise of independent judgment and discretion in matters of significance
Supervisor, Customer Care Tech Support Resume Examples & Samples
Provides guidance and/or assistance to Customer Account Executives (CAEs) in resolving difficult subscriber questions or problems concerning Comcast high speed internet
Provides feedback, coaching and disciplinary action to employees, or effectively recommends such actions, to help improve employee performance
Displays strong written/oral communication and leadership skills
Demonstrates familiarity with www, internet, email, TCP/IP, OS, networking and routers to troubleshoot hardware/software configurations
Collects, compiles, and analyzes data to identify trends from statistical analysis and makes recommendations to management for improving Customer Service
Senior Operations & Tech Support Resume Examples & Samples
Developers both as the user of the test systems as well as the owners of the code that is used by others to test
HP and other 3rd party vendors that provide specific products and/or services in Test Systems
Management for Test Systems status, escalations, and reporting
Engagement of technical teams to resolve incidents when testing and/or training systems are impacted by performance, application or other environment issues
Concurrently coordinates multiple environment incidents across functional and operational teams and documents incident resolution
Key contributor and/or lead for TSMO initiated projects
Communicate and coordinate all Test Systems activities
5 – 8 years of hands on web based applications (Open Systems) experience
5 – 8 years of experience working in an environment with multiple Windows, UNIX and/or Linux
5 – 8 years of application development and/or test automation
3 – 4 years of working knowledge supporting infrastructure
Knowledge of system virtualization
Working knowledge of Oracle, MySql, or Microsoft SQL Server
Works effectively in a global team environment
Ability to logically triage an issue by following defined processes, define new processes/procedures when required and engage Sabre teams to efficiently address it
Capability to use available support products (for example Microsoft Office, MS-Visio, JIRA, SharePoint, etc)
Tech Support Resume Examples & Samples
0-2 years --
Any experience of troubleshooting software, hardware and network problems
Capable of working with multiple operating systems on multiple hardware platforms
Database knowledge & Email system knowledge
Customer Service & Tech Support Agent Resume Examples & Samples
6 months or more customer service experience; 1 or more years preferred
6 months or more working with multiple software applications; 1 or more years preferred
6 months – 1 year+ high volume phone experience in a customer service/call center job preferred
Tech Support Technician Resume Examples & Samples
Ability to troubleshoot and resolve complex issues in various desktop and operating systems, install and troubleshoot/resolve minor to complex desktop and software applications to ensure minimal adverse customer impact
Maintaining accurate inventory records and adhering to all Asset Management guidelines
Adhering to and communicating standards for use, operations, and security of network, personal computers, servers and data
Coordinating with suppliers and internal departments for various equipment needs, repairs, refreshes, etc
Proactively identifying problems in the computing environment to avert adverse customer impact
Spec, Advanced Tech Support Resume Examples & Samples
Minimum performance rating of exceeds expectations during the past 6 months
Demonstrated ability to use ICOMS, Issue Trak, email, IM, MS Excel & Word
Expertise level of Unified/ATG tools and provisioning (Bin files, IP addresses)
Technical plant knowledge
Tech Support Rep, Animation Resume Examples & Samples
Troubleshoots user problems requiring a working understanding of the desktop environment and a basic understanding of inter-related technologies
Monitors open Incidents on a daily basis to ensure that requests are being handled in a timely manner
Escalates incidents/service requests as appropriate
Can problem-solve most standard desktop problems
Repairs PCs/peripherals following established procedures
Selects specifications for new desktop equipment based on user needs and configures as appropriate
Configures and installs new desktop hardware
Supports mobile devices and AV equipment, installing, troubleshooting and supporting as needed
Documents problems and resolutions
Possesses working knowledge of standard desktop hardware and software and able to address most issues by following established procedures
Assist with video conferencing setup and troubleshooting in Conference rooms
Support mobile devices (iPhones, iPads, Android tablets)
Bachelor's Degree in Computer Engineering/Computer Science or equivalent experience, Master's Degree is a plus
3+ years of experience as a web back-end developer writing object oriented code using a PHP framework (such as Zend Framework, Symfony, Laravel, CakePHP or CodeIgniter)
Experience with building and supporting high-traffic web sites
Experience with continuous integration and automated testing
Experience with distributed cache
Proficient in Object Oriented Analysis, Design and Programming. Must be able to engage in discussions about fundamental concepts and apply OOD to real-world problems
Proficiency with Linux, operating system concepts and command-line tools.Strong command of concepts regarding scalability and performance
Experience with caching systems (Memcache, Redis, Akamai, Varnish, etc).Experience with version control systems (Git, Subversion)
Experience with application containers and container orchestration
Experience with Continuous Integration and Continuous Deployment, build pipeline and automated testing
Knowledge of modern front end technologies and concepts (responsive design, less, sass, angular, react, etc.)
PHP, JavaScript, Go a plus
Experience working with high volume web sites, media companies is a plus
Understanding of content management systems, site management systems and rights management
Ability to work independently and as a member of a high functioning team
CE Tech Support Spec Resume Examples & Samples
Strong, demonstrated customer service/support skills
Superior verbal communication skills
Can direct own learning activities and professional development strategy
Able to conduct research to find answers to questions and solutions to problems
Ability to "read" the customer and adapt behavior / approach
Responsive to customer requests and needs
Able to take complex problems to simple solutions
Able to maintain a positive attitude throughout the support process
Perseveres through difficult problem resolution
Support of various web browsers including IE, Chrome, Firefox, Safari
Preferred experience working with customers in the educational field
Tech Support Engineer Resume Examples & Samples
Applies advanced technical expertise using standard operating and diagnostic protocols to resolve standard to highly complex system level issues. Identifies, documents and escalates customer issues to senior resources
Effectively communicates procedural and technical issues to internal and external customers in a fast paced and customer critical environment. Maintains a "closed-loop" communication style assuring all appropriate individuals are notified of ongoing issues and problem resolution status. Responsible for sharing all acquired knowledge concerning problem resolution. Contributes to centralized problem identification and resolution database may provide senior or expert level tasks similar to Engineering for assigned products or skills
Leads efforts in facilitating problem recreation and failure analysis of systems level issues. Recommends and utilizes a wide variety of test equipment, diagnostic tools and techniques used in problem resolution. May provide documentation and direct feedback to Technical Account Managers, Escalation Managers, Sales and other RSA Technical Support co-workers as appropriate
Monitors and tracks all service calls, provides call status updates at regular intervals and communicates status to customers using Salesforce
Validates technical information and issues early warnings and disseminates information as needed
As a 24X7X365 organization shift work, holidays and on-call responsibilities may be required
Regularly submits content to the knowledge database
1 to 2 years of SQL Experience
Knowledge of IDS/IPS, VPN, routers, switches, firewalls
Proficient with networking fundamentals and a basic working knowledge of netstat, nslookup, dig, route, ping, traceroute, snoop, tcpdump and wireshark for isolation of network issues
3 to 5 years of experience with network security to include packet sniffing, firewall configuration and SSL-based secure communications
Deep understanding of DNS, Syslog, NTP, SNMP, networking and routing concepts required
3 to 5 years support of Enterprise Softwre/Hardware Systems, Professional Services for Enterprise Software/Hardware Systems or Quality Assurance/Engineering for Enterprise Software/Hardware
Use of Salesforce.com(SFDC) as case management tool
Technical certifications (RHCE, CCNA, CEH, etc.) are desirable
Demonstrated ability to take initiative in identifying and resolving technical problems via telephone, email and Web based service portal
Highly analytical with extreme attention to details and the ability to derive facts quickly, methodically, and accurately
Strong customer orientation and dedication
Aptitude and desire to learn
Analytical ability
Tech Support Engineer Resume Examples & Samples
Familiarity with wired and wireless network environment design and deployment models including network routing, bandwidth constrictions, content filters, firewalls, and proxies
Proficient in the use of office productivity applications including Outlook, Word, Excel, SharePoint
Able to travel up to 60%. Preferably lives in a major city allowing for reasonable travel times via commercial airline
Tech Support Engineer Resume Examples & Samples
Work directly with other technical support staff, quality assurance, engineering, sales, marketing, operations, and administration to resolve problems
Basic understanding of scripting and programming languages (C, C++, Perl, Python, Bash)
Basic understanding of SQL Server or Oracle dB (DBA)
With Potential to Earn Tier Tech Support Resume Examples & Samples
Ability to work with customers to resolve inquiries
Provide troubleshooting assistance to customers
Recommend products that best suit the customer
Ability to read and interpret documents
The ability to work under pressure
Supervisor, Tech Support Resume Examples & Samples
Assists with the planning, design, research and acquisition of new or upgraded content creation hardware and software systems; maintains current knowledge of hardware, software and network technologies and recommends modifications as necessary
Interacts directly with clients to optimize current workflows and suggest technology changes to increase efficiencies wherever possible
Research, test, and document new production systems, hardware, and software for potential use in Production Technologies supported areas
Identify, document, and resolve potential technical support issues in the supported areas utilizing the appropriate resources of the department
Interface with other technology departments to utilize services provided
Instruct clients regarding operation of approved content creation equipment and related applications
Maintain proper departmental documentation and asset information that is easily accessible to management and other team members
Define and maintain workflows for production video and audio creation, production asset management, and distribution
Direct liaison to 3rd party support vendors
Bachelors degree preferred, relevant fieldwork required. Technical certifications pertaining to position highly recommended
Professional industry experience with 3+ years of direct business involvement
Familiarity with industry-standard content creation software and hardware systems (Apple Pro Applications, Adobe Systems, Autodesk, Avid, ProTools, DaVinci Resolve etc…)
General knowledge of transcoding software (Telestream Vantage, FFMpeg), content delivery (Signiant, Aspera), and media asset management (Levels Beyond Reach Engine, Avid Interplay, CatDV)
Working knowledge of shared storage systems (StorNext, Isilon, Avid)
General knowledge of media standards, digital streaming, transcoding concepts, and networking topography
Proficient in Microsoft Office, iWork, AutoCAD, OmniGraffle/Visio, JAMF Casper Imaging and other administrative applications
Experience with ServiceNow, Workfront, Jira, Slack, HipChat a plus
Familiarity with Video and Audio I/O (Blackmagic Design, AJA, Apogee)
Experience supporting live studio production workflows
Knowledge of all major operating systems including configuration, imaging, deployment, support and troubleshooting
Professional interpersonal client interaction and phone representation
Highly developed logistical and time management skills
Must have solid understanding of the video production process and a familiarity of production and transmission hardware and software systems. Knowledge of client and server operating systems, networking, and information systems infrastructure is essential
Tech Support Resume Examples & Samples
Provide support for web-based tools via a high-volume, in-bound phone queue. Provide problem management including responding to, diagnosing and possible resolution of web-based tool problems/issues utilizing appropriate internal computer applications. Ensure that all pertinent information has been gathered for tracking and archival purposes. Accurately enter all client/advisor data and feedback to ensure quick resolution
Educate clients and advisors directly on newly-enacted web-based tools, systems and procedures as they arise to facilitate efficient self-service. Serve as a key resource for customers on company or product policies and systems and troubleshoot simple usability issues raised by customers. Manage internal web-based tool(s) change(s) that could impact volume of in-bound calls
Identify, troubleshoot, and resolve a wide range of technical web-based issues. Escalate more complex technology problems and act as a liaison between clients and technical escalation teams to coordinate resolution of the issue(s)
Develop working knowledge in all systems, processes and data relating to web-based support tools. Develop expertise within the scope of work - including all web-based tools, processes and best practices. Continually improve knowledge base via on the job learning and best practices from prior projects, training and peer learning. Develop and maintain expertise in applicable technologies and identify and pursue areas for development and training that will enhance job performance
Effectively manage a high-volume case load and communicate the status of technology web-based issue(s) resolution and recovery to the initiating advisor or client
Zero to one years of experience required
Excellent customer service skills that include the ability to explain complex policies or concepts in a straightforward, easy-to-understand manner
Strong written and spoken communication skills
Demonstrated skill troubleshooting and identifying root causes and resolving issues
Demonstrated ability managing multiple priorities in a fast-paced environment
Previous customer service experience strongly preferred
Knowledge and ability to navigate multiple desktop operating systems (e.g. Microsoft Windows, Mac OS), Internet browsers (e.g Internet Explorer,Mozilla Firefox), Internet browser versions (e.g. Internet Explorer 8 and 9) and basic computer hardware
Senior Tech Support Rep Resume Examples & Samples
Provide second level support to the divisional community for software, hardware, and various infrastructure related issues
Provide advanced level support to both Technical Support Representatives and Customer Support Representatives (phone support), handling the more complex software/hardware issues that require a higher level of knowledge
Function as a technical resource for IS&T departments on individual projects initiated by customers, Manager of Technical Service or the Director of Customer Service
Lead and perform project management of Rollouts of new software/hardware to ensure consistency in IS&T technical standards
Provide advanced level support for standard and custom application portfolio suite
Assist and lead various infrastructure projects, as well as any support and maintenance that may be required (this includes desktop, server, telecom, and networking)
Provide video conference setup support and basic troubleshooting
In-depth knowledge of current IS&T hardware and software standards, network topology and desktop standards
Ability to follow through on support related issues with customers, vendors, and IS&T staff
Act as liaison between business community and IS&T
Contribute to New Technology discussions
Communicate accurate status to members of the IS&T management team
Operate within a team of field support representatives, while maintaining the skills to work autonomously
Provide off hours support for Desktop problems that require immediate assistance
Supervise and mentor interns and consultant staff
B.A. / B.S. in a computer science related field (or) 6 years experience in system administration and support
Ability to independently troubleshoot new technologies as they emerge (including software)
Exceptional Knowledge of all Microsoft Office Suites, including Outlook/Exchange and /or Office for Mac
Tech Support Rep Resume Examples & Samples
Superb communication skills (oral and written)
Previous experience with troubleshooting techniques on technical equipment a plus
Experience in a call center environment is a plus
A+ certification and Network+ certification are a plus
Windows Operating system and editor experience, including: word processors, data processing software, etc
Tech Support Eng Resume Examples & Samples
3 years of experience providing Technical Support or as Cyber Security Engineer in the following areas
Possess a 4 Year Degree (Bachelor's Degree in Computer Science, Security, or related field)
Outstanding communication skills.(Understanding and applying Active Listening/ Understanding and ability to ask Open-Ended/Close-Ended/Probing Questions / )Ability to teach complex topics
Experience with one or more of Operating Systems (Windows, UNIX, and Mac OS)
A strong working knowledge of networking, as well as installation, troubleshooting, upgrading, integration, protocols and client/server operations
Basic Administration/Maintenance of Microsoft SQL Server
Industry or professional organization certifications in computing fields are not required but highly desirable (MCSE, Network +, Security +, etc.)
At least two years of full time experience in customer care/customer support
Strong personal organization skills
LMS Administrator & Tech Support Co-ordinator Hmas Cerberus Resume Examples & Samples
Support and administer the implementation, configuration and efficient use of a Learning Management System
Management of a growing user base via the LMS including Data management and Excel reporting
LMS technical support and troubleshooting for Stakeholders and End-user's
Liaise effectively with our instructors to ensure quality of outputs and achieve project outcomes
Develop expertise in our LMS, and assist others in using the LMS
Provide ongoing administrative support to the Training Support Manager, and the training teams
Work collaboratively with our team and our clients, supporting the effective delivery, administration and results of training via the LMS
Identify opportunities to use the LMS and its data so the training teams perform more effectively and efficiently
Data Tech Support Resume Examples & Samples
This is a hybrid Support and Development role. Successful candidates will have a fundamental understanding of relational databases and have the ability to develop their own tools and utilities in Python. This is an all-Linux environment so being able to move around comfortably at a Linux command prompt is fundamental
The specific role encompasses providing level 1 and 2 support for the Cubist Data Technology group responsible for various initiatives related to compliance and trading research
The candidate will be working with big-data technologies (KDB and the Q language)
He/She will be designing, creating, and implementing software solutions and procedures to make the system more robust and self-sustaining
Successful candidate will design, build, and maintain a QA/UAT platform
Liaison with service providers and other technology groups, operations and compliance
Be responsible for the deployment of all QA and production software
Can write simple to moderate SQL statements. Conceptual understanding of Databases
Can develop tools in Python
Strong Linux and Bash scripting abilities
Excellent critical thinking skills. Being able to identify a problem, design and build a solution considering the big-picture with regards to all up and down-stream systems, then implementing that solution is crucial to this role
Ability to manage multiple tasks concurrently in a fast-paced environment, and prioritize as required
Willingness to learn and work with a variety of technologies
Experience in KDB/Q is a plus but not required – we will train
Dev Languages (Python, Bash, SQL)
Database / SQL
Working knowledge of Linux
Basic understanding of Market Data (Reuters, Wombat, Direct feeds) and FIX protocol are a plus
Experience with KDB+/Q, .NET, C++ and/or Java is a plus
IT Infrastructure Tech Support Engineer Resume Examples & Samples
Provide network services for maintaining viability, operating, and improving the standard IT enterprise including network, voice, and application hosting with major emphasis on incident and problem resolution for core network operations infrastructure, including break/fix support
Configure, install, and uninstall routers, switches, and access points
Perform, review, and evaluate network performance results and escalate recommendations for review and approval
Provide first level response and repair to alert conditions such as outages, failures, over runtimes, shutdowns, and disaster recovery
Comply with all AP ITIL Service Level Management objectives including Incident Management, Problem Management, Change Management, Release Management and ensuring the delivery of computing services per agreed service level and operational expectations
Participate in Security and Risk Management including Access Control, CFATS, SVA, SOX, and Audits
Work with infrastructure engineering teams to support and upgrade products
Bachelor or Associate's degree in network essentials or related discipline, or equivalent work experience
Up to 3-4+ years experience in the operations and support of network technologies preferred
Proficient with Cisco network equipment
Working knowledge of network tools including NetScout, DNS, DHCP, Infoblox, SolarWinds, Remedy, ATT Business Direct, WireShark, EtherPeek, and CiscoPrime
Experience with Cisco Nexus switch technology is preferred
Ability to handle multiple support and project related requirements simultaneously
Ability to analyze complex network issues that involve pulling together a team and performing analysis of application performance, security software, software distribution and other potential factors
Strong teamwork skills – ability to work effectively as part of a team and as an individual contributor
Cisco Certification CCNA or CCNP required
Network security knowledge and experience preferred
Active Directory knowledge preferred
Computer / Tech Support Specialist, Junior Resume Examples & Samples
3+ years of experience with computer technologies, including hardware, network, and software
3+ years of experience with supporting Wintel computers and Microsoft OS platforms
Knowledge of Microsoft Windows and Mac OS X desktops, notebooks, tablets, peripherals, networking infrastructure and operations, and basic networking technologies, including LAN, WAN, and wireless
Ability to collect, examine, and analyze technical data from a variety of sources and offer solutions
Ability to focus on service and the client and work in a team
Ability to obtain a security clearance required
Microsoft Active Directory, TCP/IP, DNS, Windows NetBIOS, WINS, and 802.11 wireless, or 802.1x Authentication Certification
Ability to work independently, prioritize multiple assignments, and use initiative to accomplish results
Possession of excellent oral and written communication skills, including high proficiency in the English language
Possession of excellent interpersonal skills, including working with staff to explain and resolve difficult technical situations and Booz Allen Hamilton's technical goals
Tech Support Manager Resume Examples & Samples
First- and second-tier support for our various products
Interaction with clients and various internal engineering teams to drive problems to resolution quickly
Diagnose, solve and provide root cause analysis for application errors, data problems, and/or network issues
Manage remote software installations and upgrades
Manage a small team of support personnel across global geographies
Maintain knowledge base of support and troubleshooting procedures
Ability to deploy and support applications on various platforms and environments
Build and maintain successful client relationships
Deep sense of ownership and commitment
Director of Product Tech Support Resume Examples & Samples
Ability to strive for continuous improvement in critical processes
Inclination and ability to listen to various stakeholders (e.g., customers, Sales) and generate actionable insights
The successful candidate will be highly skilled in driving process improvements and results through influence and facilitation in a globally disbursed, matrixed operating environment
Successfully deliver results while quickly adapting to changing priorities and unforeseen challenges
Communicate expectations regarding performance and hold people accountable for results
Bachelors (ideally in a technical or engineering discipline)
Master's in Business a plus
5 + years of prior management and leadership experience
DBS (continuous improvement) and lean management experience, including operational process development and superior problem solving skills/training
Organization / talent development and daily management experience in a business-to-business capital goods environment where excellence in after-market support, at the customer's place of business, is a strategically important part of the overall value proposition
Highly computer literate (especially in Excel and PowerPoint
Experience/expertise building, leading and growing a commercialized technical support offering, including remote monitoring experience/expertise
Manager, Engineering Tech Support Resume Examples & Samples
Coaches and develops the Tier 2 Technical Support organization, fostering a team environment and a culture of excellence. Works with senior manager to define quarterly goals and complete quarterly performance, coaching, and career development reviews
Provides technical direction to employees and peers to expedite the investigation and resolution of software and hardware issues within the T-Mobile network. Drives long-term design improvements with peers in Network Design to ensure resolution of chronic network issues. Manages vendor relationships to ensure Service Level Agreements for network fault resolution are maintained
Ensures that the T-Mobile Release Planning quality standards are maintained for all new service releases entering the T-Mobile network. When required, facilitates training to develop the skills of the T-Mobile front-line technicians and engineers
Defines and monitors metrics to maximize network performance and to ensure systems have adequate capacity to support projected subscriber growth rates
Strong understanding of relevant 3GPP and RFC specifications
2+ years hands on experience leading troubleshooting efforts
Strong understanding of the GSM/UMTS/LTE network architecture, interfaces, protocols and the supported services, specially related to the interaction of the key applications like HLR, HSS, PCRF, AAA, DUS, EIR with the other network elements and the Core Subscriber Database, in a distributed architecture
Previous supervisory/management experience highly preferred
2 + years working knowledge of database protocols and concepts utilized for Real Time Subscriber Databases (LDAP/SQL)
2+ years hands on experience managing vendors to contractual service levels
Ability to analyze data and provide recommendations to resolve network impacting issue
Provide leadership and guidance during restoration of customer impacting issues
Manager, Engineering Tech Support Resume Examples & Samples
Strong understanding of relevant 3GPP and RFC specifications for the supported network elements
4+ year experience with OSS Technical Support and Administration for Ericsson OSS platforms
People management experience
1+ year experience with network equipment for the relevant NSS, GPRS, GERAN or UTRAN equipment manufacturer
Solid hands-on experience of GSM/UTRAN/Core Network Node and inter-operability to the OSS Systems
Knowledge of SQL/Sybase database structures, SQL/Sybase database query writing, Linux/Unix shell scripting, Pearl, C++, Python, Java scripts, and data manipulation
Strong Unix/Linux/Oracle/Storage systems knowledge and adept on the related disciplines
Linux Redhat or Cisco CNA certifications are preferred
Engineering Tech Support Manager Resume Examples & Samples
Commissioning & Qualification of start-ups and brownfield project experience is a plus
Excellent leadership and communication skills
Mentoring and coaching skills
Excellent team player willing to work for the common goal
Senior Tech Support Engineer Resume Examples & Samples
Minimum of 4 years experience with a Bachelor's Degree
Minimum of 8 years experience with an Associate's Degree
3D mechanical CAD software
Geometric Dimensioning and Tolerancing (GD&T) expertise
Maintain positive internal customer and supplier relationships
Strong written and verbal communication skills as well as strong internal customer interaction skills with engineers of all levels
Internal cross-business process team awareness or industry standard team awareness
CREO Parametric modeling experience
Demonstrated experience in organizational change management
Prior experience in DoD or Areospace
An Associates Degree along with 4 years of experience, in lieu of a Bachelor's Degree
A Bachelor's degree (BA, BS) or equivalent experience, in Mechanical Engineering, Industrial Engineering or Mechanical Drafting
Tech Support Specialist Senior Resume Examples & Samples
Minimum of eight years relevant experience
Must have documented experience of reading engineering prototype drawings and mechanical drawings
Demonstrated manual engineering prototyping machining experience
Demonstrated Knowledge of the tools, equipment and materials used in mechanical fabrication
Demonstrated knowledge of the use of calibrated tools, equipment and standards
Active DoD Clearance
Skill in reading mechanical diagrams
Skill in the use and care of tools and equipment used in the work
Demonstrated Manual engineering prototyping machining experience
Experienced performing independent thinking to analyze schematics and drawings for proper interpretation and to identify producibility issues
Motivated self-starter and with the ability to use independent judgment and work independently in an engineering environment
Familiarity with Microsoft Office tools
Familiarity with Adobe Reader and Adobe Pro
3D CAD software (Solidworks, ProE, Creo, etc)
Associates degree or higher in related field; OR
Completion of a two year mechanical vocational or college program AND two years of relevant experience
Senior Tech Support Engineer Resume Examples & Samples
Requires a bachelor's degree in Information Technology, Computer Network Management, or an applicable technical subject, or equivalent exempt-level work experience if non degreed, plus 4 years of applicable experience
Experience installing, configuring and troubleshooting routers and switches and telephony equipment
Experience using MS Office Professional, Internet Explorer, and Outlook
Experience terminating copper and or fiber cables
Experience operating telecommunications test equipment
Experience installing, programming, troubleshooting cryptographic equipment
Must have current Security+ certification and become 8570 IAT Level II within 6 months of start date if not already certified
Must have a current TS/SCI security clearance
Senior Tech Support Engineer Resume Examples & Samples
Investigating pertinent design factors such as ease of manufacture, availability of materials and equipment, interchangeability, replaceability, strength-weight efficiency, and contractual specifications, requirements and cost
Coordinating with other organizations affected by design development
Self-check completed layouts and drawings for clarity, conformity to standards, procedures, specifications, and accuracy of calculations and dimensions
4+ years experience in developing mechanical documentation
Demonstrated experience using CREO (Pro/E Wildfire) or equivalent 3D CAD software
Demonstrated experience with applying Geometric Dimensioning ad Tolerancing per ASME Y14.5-1994
Confirmed understanding of the general requirements of Technical Data Packages (TDPs) and associated lists per MIL-STD-31000
Team player with a high level of initiative and the ability to work in an environment of rapidly changing priorities
Bachelor's Degree in Engineering or related field or equivalent combination of related experience and education (each two years of related experience can substitute for one year of education)
Senior Tech Support Engineer Resume Examples & Samples
Must have the ability to perform related data processing / computer operations tasks
Must have excellent user support skills, preferably in support of military or government agency users
Must have the ability to perform, especially in staff or professional manner, ongoing operational tasks of organization units
Must have excellent communication skills (written and verbal)
Must have some experience or knowledge of basic operations principles, theories, and concepts as well as industry practices and standards
Must have the ability to complete task-related activities
Must possess strong analytical skills, flexibility, and be able to work in a team environment
Must be proficient in Microsoft Office Suite (Excel, PowerPoint, and Word)
Familiarity with UNIX or LINUX operating system
Senior Tech Support Engineer Resume Examples & Samples
At least 6 years industry experience as ECAD designer
Experience with Pro E, Creo
Microsoft Office Tools
Associate degree in electronic drafting or electrical engineering technology and 10 years professional experience in lieu of a Bachelor's Degree
Senior Tech Support Engineer Resume Examples & Samples
Must be able to work from engineering drawings and preliminary test procedures
Must be able to document test finding and organize/present in a clear concise manner
Knowledge and experience working with RADAR systems
Senior Tech Support Engineer Resume Examples & Samples
Semiconductor processing experience
Sound knowledge of basic engineering principles, theories, and concepts
Extensive laboratory experience (cleanroom)
Knowledge of Statistical Process Control (SPC)and Design of Experiments (DOE/ANOVA)
Capable of working on engineering level programs from conceptual phase to preproduction phase
Ability to understand government/property requirements
PC Tech Support Tchnlgst Resume Examples & Samples
2+ years experience in a professional/corporate service environment
PC technical support, remote communications, local area and wireless networking
Windows 7/iOS operating systems, software installation and configuration
Microsoft Outlook/iOS troubleshooting skills and expertise
Strong customer service attitude and initiative
Strong technology troubleshooting skills with the ability to resolve complex issues
Ability to interface with people at all levels of the company
Continuously share and learn in a team environment
Position requires ability to obtain TS/SCI clearance with CI scope poly unless applicant has existing clearance
Raytheon experience a plus
Senior Tech Support Engineer Resume Examples & Samples
Create, manage and respond to support cases submitted by customers, partners, and OEMs experiencing challenges using SanDisk products and software
Provide exceptional customer support to Western Digital Customers via telephone calls, chat, email, and Shared Screen communications
Manage support cases, drive to resolve cases and support customers quickly and efficiently
Author and submit knowledgebase articles based on customer issues and interactions
Attend meetings and trainings as required
Ensure Support offerings are provided to our customers within the specified SLA
Ensure timely, quality responses to customer, partner and OEM inquiries and proactive communications as needed, to enhance customer satisfaction and minimize service down time
Provide in office customer service and support
Log and manage bugs for customer and partner issues
Follow-through and manage active software problems and advancements between Western Digital, Customers, Partners and OEMs
On Call Support Duties during evenings, weekends, and holidays where necessary
Provide support to ioMemory hardware and VSL software, ioSphere software, ioTurbine Software, ION Appliance Hardware and Software, and Infiniflash Hardware and Software
Must be able to demonstrate skills in operating systems including Linux, Solaris, MAC OS X, VMware ESX and Windows Server 2008-2012
Enterprise Virtualization experience, VMware, Hyper-V welcome
NAND Flash storage experience welcome
Ability to learn new products, technology, and support systems efficiently: SAP, and Microsoft CRM
Two year degree or equivalent experience required
Exceptional customer service skills; must be able to successfully communicate with all levels employees in an organization via phone, e-mail and chat in English
Preferred 2 years in a technical call center/help desk as a support representative or equivalent experience
Preferred 3 years in a technology troubleshooting-related field or equivalent experience
Experience working in a team-oriented help-desk or customer service environment as an advanced position, L2 or escalation equivalent
Basic understanding of data storage concepts and terminology including storage interfaces, and SAN
Excellent analytical and expert troubleshooting skills with end-users/customers, partners, and OEMs
Excellent customer service and communication skills, both verbal and written
Able to focus on difficult challenges and works well in a fast-paced environment
Basic understanding of server performance metrics and support environments
Tech Support Associate Resume Examples & Samples
Experience with IT Service Management software, specifically ServiceNow
Certification in Linux
Endpoint Management Certifications including
Tech Support Engineer Resume Examples & Samples
Applies advanced platform and technical expertise using standard operating and diagnostic procedures to resolve standard level issues
Effectively communicates procedural and technical issues to internal and external customers in a fast paced and customer critical environment. Maintains a "closed-loop" communication style assuring all appropriate individuals are notified of ongoing issues and problem resolution status. Responsible for sharing all acquired knowledge concerning problem resolution
Contributes to centralized problem identification and resolution database may provide senior or expert level tasks similar to Engineering for assigned products or skills
Understands and leverages VCE's technical communication structure. Sphere of influence extends well outside of the department. May be asked to participate in virtual team training and product knowledge sharing meetings
Will participate in the creation and maintenance of eService applications such as Chat, Knowledgebase content, Support forums, etc. Regularly submits content to the knowledge database
At least 3-5 years previous experience in a Technical Support Role (2nd or 3rd level support) is a requirement for this position
Fluency in either German or Spanish or French would be a distinct advantage
Intensive training will be provided
Support of the VBlock requires skills the following areas
For this particular role, extensive experience supporting Cisco networking infrastructure is essential – in particular Cisco Routing, Nexus switches, CompTIA
CCNA or CCNP certified or relevant work experience
Tech Support Engineer Resume Examples & Samples
Storage hardware – EMC Storage products, e.g. NAS, VNX or VMAX
Storage software – Powerpath, UIM/P, Solutions Enabler, SMC
Backup and Recovery products – knowledge of Avamar, Data Domain or Vplex would be a distinct advantage
Compute – Cisco UCS Blade servers – DCUCI certified or relevant work experience
SAN – Excellent knowledge of fiber channel switches, CISCO MDS
Virtualization – VMware vSphere – VCP certified or relevant work experience
Tech Support Engineer Resume Examples & Samples
Basic understanding and knowledge of the Linux operating system, Java programming concepts, and SQL database systems (preferably, Oracle)
Experience troubleshooting technologically challenging customer issues. Able to use advanced debugging techniques including analysis of dump files, tracing, and performance tuning and monitoring
Demonstrated ability to take initiative in identifying and resolving technical problems at customer sites via telephone and email
Ability to document and effectively present information and respond to questions from groups of managers and customers
Ability to work in a highly pressure environment
Customer facing experience and strong customer orientation and dedication
Excellent written and verbal communication skills, both technical and non-technical
3+ years of combined experience in one or more of the following functional areas: Technical Support for Enterprise Software Systems, Software Development, Professional Services for Enterprise Software Systems, Quality Assurance/Engineering for Enterprise Software
Tech Support Engineer Resume Examples & Samples
Adaptable (ability to quickly learn new technologies as required)
Fluency in Nexus switches - CompTIA, CCNA certified or relevant work experience required
SAN - Excellent knowledge of fibre channel switches, CISCO MDS
Fluency in advanced troubleshooting skills, methodologies and processes
Tech Support Associate Resume Examples & Samples
Basic knowledge of Networking, Systems Administration
Proficient in Microsoft Office products
Introductory knowledge of Javascript, PHP, or Database Administration
Ability to build and manage relationships across an enterprise
Ability to work with all levels of an organization
Ability to assert ideas
Ability to work various shifts as needed
Ability to work independently or under only general supervision and deliver
Ability to travel up to 5% locations within the Continental United States (CONUS) and Outside the Continental United States (OCONUS)
Cust Maint Tech Support Prof Resume Examples & Samples
Troubleshoot, diagnose, and suggest/perform corrective or preventative maintenance actions on IP Video issues reported by customers. Provide in depth investigation of critical escalated issues. Provide technical support to all the ALU Service Delivery teams
Use and apply Technical Support processes, policies & tools documentation (CARES, OLCS, CSAT). Contribute to their continuous improvement
Maintain high level of customer satisfaction by providing services fully compliant with the SLA
Create and maintain customer relationship on a day-to-day basis, e.g., communication, information gathering, operational review, escalation and reporting. Provide appropriate follow-up to customers
Certified Outage Technical Engineer" (COTE) qualifies the impact of the outage and restores the service efficiently and within the required timeframe. COTE certification is required
Certified Outage Technical Manager" (COTM) ensures outage situations are documented per guidelines to meet contractual root cause analysis obligations. COTM certification is required
Engage additional support level within a predefined time frame and collaborate with them, as needed, in order to resolve the issues
Ensure every customer reported issue is properly documented in the CARES ticket for tracking purposes and learning opportunities
Ensure time tracking accuracy for cost charging purposes
Strong technical skills for Nokia Video Products (VRM, cdvr,VX7810, VX7820 and VX7820 TC) and Media room
Expert knowledge/understanding of Linux systems administration; proficient in use of command line interface and basic scripting (shell, Perl, etc.)
Expert knowledge/understanding of enterprise-class IP infrastructure (routers, switches, load-balancers, firewalls) and concepts (routing, NAT, VPN)
Virtualization knowledge, Cloud
Expert knowledge/understanding of internet protocols and standards (e.g. IP, TCP, UDP, HTTP, DNS)
Knowledge of Alcatel-Lucent tools, CARES, CSAT ( customer satisfaction survey), OLCS ( online customer support)
Spanish language is a plus
Laboratory Tech Support Supervisor Resume Examples & Samples
Supervises and ensures the quality, quantity, and reliability of the work performed by all laboratory support staff
Optimally schedules and distributes personnel during periods of varying work load
Reviews specimens to ensure they are collected and processed according to established time and quality standards
Acts as liaison between medical staff and clinical laboratory to clarify orders, obtain missing information, resolve problems, and coordinate the processing of special and routine tests
Ensures compliance with federal, state, and local, medical center, and departmental regulations and policies
Ensures that work areas are maintained for cleanliness, safety, and aesthetics
Provides staff with ongoing training, orientation, evaluation, coaching, and disciplining
Fosters teamwork and harmonious relationships within the department. Handles and resolves patient and staff concerns in a timely manner
Responds to patient care issues to maintain quality of service
May oversee the collection and documentation of patient fees
Determines the supplies needed for operation of assigned area(s) within the laboratory
Maintains a cost effective budget and keeps current with new products and vendors
Assists in the coordination and maintenance of the laboratory disaster plan
Develops procedures and systems to meet patient care, staff and physician needs
Maintains and updates departmental manuals
Collects workload data and other statistical data as required
Maintain computerized access for all laboratory specimens
Minimum five (5) years of technical experience in a clinical laboratory
CE Tech Support Spec Resume Examples & Samples
Basic Windows OS (XP and newer)
Basic Mac OSX (10 and newer)
Basic Networking knowledge
Basic PC/Mac
Hardware knowledge
Basic Mobile Device knowledge
Basic Database knowledge
Basic MS Office (Excel, Word, PowerPoint, Outlook, Visio, etc.)
Basic knowledge of various browsers (IE, Firefox, Chrome, Safari, etc.)
IT Tech Support Specialist, Senior Resume Examples & Samples
5+ years of experience with troubleshooting hardware and software and providing IT services
Experience with network communications infrastructure
Ability to accomplish varying IT-related tasks and to leverage external resources and initiative required to work independently as part of a geographically dispersed project team
Ability to anticipate client IT and customer support needs and develop and recommend solutions
DoD 8570 Compliant Certification within 6 months of hire date, including COMPTIA Security+ and an Operating Environment Certification, such as Windows or CCNA
Experience with IT or customer support for Navy or DoD clients preferred
Experience with Type 1 encryption devices and EKMS custodian responsibilities preferred
Experience with replacing IT consumable components and maintaining inventories of IT equipment and other related materials
Experience with IT service management solution systems, including Help Desk or Service Ticketing systems, such as Remedy and Footprints
Experience with industrial environments
Knowledge of various network media
Ability to create and test IT network cabling
Cisco CCNA or other network Certification preferred
Senior Tech Support Engineer Resume Examples & Samples
Minimum of 4 years of relevant experience
Experience with Bill of Materials and prototype manufacturing
Experience interfacing with Engineers and Suppliers
Experience with data entry and workflow process
Understanding of general Integrated Supply Chain and Purchase Order principles
Familiar with Technical Data Packages and their development
Ability to work independently and in a team
Senior Tech Support Engineer Resume Examples & Samples
Support in-port and underway events onboard the LPD17 Class ships including System support, troubleshooting, installation, and crew training for Shipboard Wide Area Network (SWAN), Magnetic Signature Control System (MSCS), Navigation Data Distribution System (NDDS), Computer Information Display System (CIDS), Integrated Voice Networks (IVN), and other systems as required
Ability to work with Ship's Force at all levels in order to provide distant support/troubleshooting of hardware and software for the various Raytheon systems
Support various trials onboard LPD17 class ships (ie. Acceptance Trials, Final Contract Trials, INSURV, etc.)
Update Responsible Engineering Authority (REA) Library documents and presentations for all LPD17 systems
Support the development of Troubleshooting Guides
Develop and/or review ship installation documents and Engineering Drawings
Support task leads and other staff related tasks, and interface with the Raytheon Systems Engineering support team in San Diego
Provide information and data to Raytheon's Program Management and Engineering personnel concerning emergent ship needs
Support the generation of Technical Instruction (TI) documents to be submitted for Government approval and funding
Assist the Integrated Planning Yard team, Port Engineering, Regional Maintenance Coordinator and Navy Type Command in responding to requests for ISE material, technical assistance, Casualty Report responses, resource planning, and task execution
Assist in hardware tracking and hardware database maintenance; support ship's 2-Kilo process and CASREP analysis
(4+) years - Experience working in any of the following areas: shipboard networking communications, navigation, command and control and/or integrated electronic control systems
Experience with electronic navigation and/or network communication systems
Experience with hardware/software installations and troubleshooting – in a shipyard and/or shipboard environment
Currently holds or able to obtain an interim clearance within 30 days
Knowledge of integrated communications networks, including working knowledge of network servers, switches and Internet Protocols (IPs)
Working knowledge of Information Assurance (IA), and of recent advancements in cyber security
Familiarity with fundamental concepts of core Whole Life Engineering and Life Cycle Sustainment disciplines
Demonstrated effectiveness in work prioritization in a dynamic environment
Experience in working aboard Navy ships both in-port and underway to accomplish shipboard testing and troubleshooting of various interconnecting systems
Experience in the design/development and/or testing of electronic systems
Experience in work-planning and tasking to established budgets and schedules
Knowledge of Raytheon's LPD 17 Class integrated shipboard electronic systems (MSCS, SWAN, ECS, SCS, IVDS, CIDS, SPS-73, IVN, & NDDS)
Familiarity with logistic support products
Customer Service & Tech Support Resume Examples & Samples
Executes onsite ticket sales with computerized ticketing system (AudienceView)
Provides excellent customer service (responds to customer needs in person, by telephone and email) in accordance with University and O&I-specific policies and procedures
Troubleshoots technical systems issues and serves as technical liaison; implements recommended solutions in collaboration with O&I team and AudienceView Support, as needed
Creates and generates reports, business intelligence queries, forms and spreadsheets, as needed
Maintains accuracy of customer database
Responsible for accurate numbering, counting, bundling and tracking tickets
Handles cash; prepares daily deposits and ensures proper amount of cash on hand for daily needs
Conducts weekly inventory
Resolves discrepancies in conjunction with Ticketing Coordinator
May assist in support of satellite ticket services
Provides back-up support for other office tasks, as needed
Contributes to unit goals by accomplishing related tasks and duties as necessary
2+ years of front-line customer service and administrative experience
Prior experience troubleshooting technical systems issues
Cash and credit card handling experience
Familiarity with regional entertainment and venues needed
Past experience in an entrepreneurial, ticketing or retail setting highly desirable
Experience with AudienceView or other ticketing software very helpful
Must be a team player with a positive attitude, patience and sense of humor
Enjoys working as part of a lean team in a small office, flexible, and willing to constantly learn and pitch in to accomplish an evolving agenda
Excellent interpersonal skills and proven ability to problem solve and manage time amidst the ebbs and flow of business, exercise judgment and discretion
Ability to prioritize multiple projects in a dynamic sales environment
Proven organizational skills, keen attention to detail, accuracy, and punctuality
Excellent verbal and written communication skills and professional presentation
Ability to work as part of a team and independently with minimal supervision
Demonstrated ability to adapt to, and master, new software and technologies
Tech Support Specialist Senior Resume Examples & Samples
Fabrication processes
Configuration management principals
Motivated Self-started
A/C Cabin Installation Experience
Ability to fabricate special tooling to complete one-of-a-kind tasking
Analyst, Tech Support Resume Examples & Samples
Provide full technical support to our end users on a variety of issues. Troubleshoot, diagnose, and resolve hardware and software issues for end users
Support the IT Support Helpdesk
Ensure that users experience minimal downtime due to software, hardware, and network issues
Configure, troubleshoot, and support: wireless network, VPN, and printers, etc. Performs applications/hardware test to confirm stability and functionality
Mac laptops. Install Division "basic" and non-standard software applications
Supports company cell phones, Blackberry's, iPad's and other mobile devices
Setup training and provide orientation to new users
Maintain inventory database (assigns hardware and software assets to users
Maintains upgrades and/or replaces hardware and software
Liaison with Macy's Systems and Technology (MST) technical staff to identify and resolve network/cross platform issues
Assist technical staff with issues, questions and project tasks that may arise
Partner with department heads to determine hardware and software requirements
Assists in Technical Projects when needed
Continuously expand technical knowledge
Bachelor's Degree preferred, or 5+ yrs equivalent years of professional work experience
Strong knowledge of Mac OS
Good working knowledge of PC and Macintosh hardware/software installation, trouble-shooting, support & maintenance
Excellent customer service skills, solid written and verbal communication skills and the ability to work effectively with a variety of users
Attention to detail, ability to meet tight deadlines, while working both independently and as part of a team
Jamf Casper experience a plus
Apple Certified Support Professional desired
Tech Support Resume Examples & Samples
55% Product support, fielding support calls from customers and resellers
25% Testing and documentation
30% Installation, Training, Demos, Trade Shows
Rotate after hours support pager with colleagues
Tech Support Engineer Resume Examples & Samples
Interact with VCE (and/or VMWare, Cisco, EMC directly) technical support and platform engineering resources to ensure post sales customer escalations are prioritized and managed within the customer support framework
Integrates customer and VCE business requirements with technical requirements to determine best course of action when resolving customer issue. Enables sales by positioning solutions to protect vBlock product image while identifying sales opportunities. Gather customer intelligence on concerns and expectations
Provide technical updates, documentation, white papers, presentations, demonstrations, field sales and customer consulting, customer briefing and executive presentations
Interfaces with customer on behalf of senior management via customer meetings and written communication
Provide technical consulting and installation advice at customer sites and remotely in support of product roll-outs ensuring product specifications are met
Ability to conduct customer requested functional/performance testing
Provide technical expertise for products to influence development efforts with documentation and training materials
Field visits, consulting with customers and EMC personnel on technical analysis and feedback of perceived products strengths and weaknesses
Works on unusually complex problems and provides solutions which are highly innovative
Develop and implement feedback mechanisms for use in preventing future support process break downs
Take responsibility for customer and internal management communications bridges
Take the lead in development and presentation of post event Root Cause Analysis Reports as required
Participate in on site customer meetings during or post escalation if required
Provide a weekly update of "Escalated" Issues for review by Customer Advocacy Director, as well as Technical Support management and use in other reporting to Senior Executives
Participate in special projects as necessary to improve the technical team; and work on cross-functional teams which improve processes within Customer Care
As a 24X7X365 organization, shift work, holidays and on-call responsibilities will be required, as well as occasional travel to customer sites
Eight to ten years of relative experience
Expert skill set in one or more vBlock products
Understanding of VCE and vBlock solutions
Ability to quickly learn new technologies as required
Willing to travel to customer sites as needed (20%)
Experience working with customers both in person and remote
Thrives working in a high-pressure environment
Bachelors (Tech) degree or equivalent
Seasonal IT Tech Support Resume Examples & Samples
Expertise in one or more specialized areas of IT such as Microsoft Administration, Linux Administration, or Cisco IOS (CLI)
Advanced Troubleshooting skills in a multi-user high pressure environment
Ability to stand/walk for 10-12 hours per day
Willingness to work flexible shifts and scheduling including nights, weekends, and holidays
Microsoft MCSE, MCITP Systems Administrator (Active Directory)
Advanced Linux systems administration skills
Strong troubleshooting skills of very complex systems
Excellent written and verbal communication skills. Comfortable communicating in person and via phone/radio with peers, management, contractors and vendors
Senior Tech Support Engineer Resume Examples & Samples
Minimum of 4 years of experience in a technical role operating complex, hardware-in- the- loop systems using electronic test analysis methods and tools
Experience working with System V Unix and Linux Operating Systems
Active DoD Secret security clearance
Experience using Windows Operating Systems: Windows 2000, Windows XP, Windows 7 and Microsoft Office Suite
Experience working in a laboratory environment and test facilities
Excellent written and verbal communication and presentation skills, collaboration skills, teaming skills, and interpersonal skills
Supra Tech Support Specialist Resume Examples & Samples
Minimum of one year of customer service/call center/help desk experience
Must be able to work weekends and evenings
You must be willing to work out of an office in Salem, Oregon
Excellent listening skills and ability to assess and respond to customers' needs
Must be able to effectively communicate with customers via telephone
Detail-oriented with the ability to keep accurate records of communication with customers
Ability to rapidly learn and assimilate new technologies
<