Sales & Customer Service Resume Samples
Sales & Customer Service Resume Samples
4.5
(
75
votes) for
Sales & Customer Service Resume Samples
The Guide To Resume Tailoring
Guide the recruiter to the conclusion that you are the best candidate for the sales & customer service job. It's actually very simple. Tailor your resume by picking relevant responsibilities from the examples below and then add your accomplishments. This way, you can position yourself in the best way to get hired.
Craft your perfect resume by picking job responsibilities written by professional recruiters
Tailor your resume & cover letter with wording that best fits for each job you apply
Resume Builder
Create a Resume in Minutes with Professional Resume Templates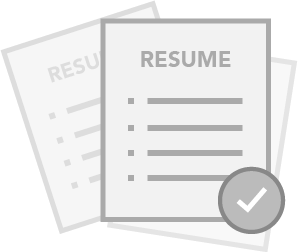 CHOOSE THE BEST TEMPLATE - Choose from 15 Leading Templates. No need to think about design details.
USE PRE-WRITTEN BULLET POINTS - Select from thousands of pre-written bullet points.
SAVE YOUR DOCUMENTS IN PDF FILES - Instantly download in PDF format or share a custom link.
11738 Sipes Ridges
Boston
MA
11738 Sipes Ridges
Boston
MA
Phone
p
+1 (555) 996 4489
Customer Service / Inside Sales
Grady, Smitham and Braun
Customer Service / Inside Sales
Responds to requests and calls from customers related to client specific programs and products
Makes attempts to resolve issues and deescalate issues of irate or dissatisfied clients
Responds to requests for assistance and/or possible processing of credit card authorizations
Tracks call related information of each call received for auditing and reporting purposes
Provides feedback reports on call issues related to downtime and/or training issues
Maintains and updates customer information as necessary
Up-sells to customer upgrades as necessary
Inside Sales / Customer Service
Klocko, Bashirian and O'Connell
Inside Sales / Customer Service
Work with and support outside sales personnel and efforts pertaining to the development of prospective and developed customers
Provide post order service
Assist in the evaluation and pursuit of key accounts sharing tactics and agreeing on sales strategy
There is a hands-on component to your role. You'll learn to use calipers to measure specs on a wide variety of parts, from bearings and sprockets to electric motors and controls, to hydraulic and pneumatic components
Improve customer satisfaction and loyalty by building strong relationships with customer accounts
To the best of abilities, provide technical product support
Provide quotes
Inbound Sales & Customer Service Rep
Runolfsson, Fritsch and Roob
present
Inbound Sales & Customer Service Rep
present
Participate in activities designed to improve customer satisfaction and sales performance
Participate in activities designed to improve customer satisfaction and business performance
Ensure service delivered to our customers meets contractual sales goals and other Key Performance Indicators ('KPIs')
Contribute ideas on ways to resolve problems to better serve the customer and/or improve productivity
Prepare complete and accurate work and update customer file
Responsible for achieving specific sales business targets and maximizing sales opportunities on each and every call
Greet customers in a courteous, friendly, and professional manner using agreed upon procedures
Bachelor's Degree in Commitment
Bachelor's Degree in Commitment
Bachelor's Degree in Commitment
Proven ability to reach sales targets in a changing environment
A proven ability to overcome objections in a way that strengthens relationships and delivers a positive experience
Ability to communicate with and influence a diverse & wide range of people
Responsiveness to coaching and ability to adapt
Successful candidates would have high energy, organizational skills, flexibility, and a positive attitude
Resilience to remain positive and focused in order to achieve all targets including sales targets
An understanding of and a passion for customer service
Engaging & charismatic interpersonal communication skills
Previous experience in: sales, call centre environment, or marketing environment
Create a Resume

in Minutes
12 Sales & Customer Service resume templates
Read our complete resume writing guides
---
Financial Sales & Customer Service Representative Resume Examples & Samples
Sales experience preferred
Customer service experience preferred
Experience in achieving challenging goals
Ability to perform individually as well as contribute positively to the Branch Team environment
Winter Sales & Customer Service Internship Resume Examples & Samples
Merchandising showrooms
Organizing samples in showrooms and sample rooms
Pulling samples for online shoot and account style outs
Shipping samples to reps and accounts for line showings, all throughout the season
Entering orders
Tradeshow attendance, working the booth
Tradeshow set up and break down
Running reports in Full Circle
Uploading images in to Full Circle so that we can run inventory and booking reports with images
Image re-naming
Sales Meeting assistance
Updating sales spreadsheets, selling etc
Updating Catalog Descriptions for Major Account ISU forms for online sales
Checking Nordstrom orders to make sure all ordered styles are on the Nordstrom website
Writing all product descriptions for each sku for every single season manually to upload into our b2b system
Shooting and resizing images for Value product and missing images or uploading CADS in full circle
Creating CAD books for buyers
Keeping an inventory list of missed images that need to be shot every season
Must be enrolled in a college or university
Must receive academic credit for internship through a college or university
Please be prepared to email or fax over school documentation stating that this is for school credits or for an internship course
To apply for the internship please attach a cover letter and a resume all in ONE PDF or ONE WORD document. Example: Cover letter is page 1 and then resume is page 2 all in one attachment
It is required that you submit a cover letter which includes the following: the courses you are currently taking, why you are interested in interning for the specific department, the timeline you are looking to intern and how many hours and days you are available for this internship
Sales Support / Customer Service Resume Examples & Samples
Responsible for the management, promotion and generation of Sales Support Activities in Nordic region
Assist the sales team achieve their revenue number by alleviating them of all Operational admin tasks
Manage an efficient inbound query handling service from Sales, distributors, Resellers & End-Users coming first point of contact for all operational queries
SME for Sales force support account creation, assignment and opportunity management, ensuring sales pipeline records are updated accordingly
Communication, training and educating customers on pricing, applicable systems, processes and procedures
Propose and implement standardisation for customer service processes
Minimum of 2 years previous experience in a similar Sales/Customer support role
Fluent knowledge in both written and spoken English and any Nordic language (Swedish, Norwegian, Danish, Finnish)
Business or other relevant 3rd level qualification desirable
Proficiency in MS Word, Excel, Windows
Able to streamline continuous improvements to existing processes and procedures
Able to evolve the role according to business needs, adding value to the existing role
Customer Service & Inside Sales Manager Resume Examples & Samples
B.A. in Business Administration or equivalent experience
5+ years of sales management experience
Proven ability to lead in a collaborative, team oriented environment and to deal with adverse situations positively
Self-confident, self-directed, ability to communicate findings, make recommendations and facilitate change
General knowledge of sporting goods industry
Proven effectiveness in obtaining results
Proven ability to work effectively with retailers and consumers
Solid experience in the Microsoft office environment using Outlook, Word, & Excel
Solid organizational skills and attention to detail
Excellent oral and written communication and presentation skills for communicating with customers and staff
A passion for the outdoor, cycling enthusiast and active lifestyle
Ability to travel 50% min
Attend senior management meetings as requested
Daily management of PI's call center with the following primary responsibilities
Ensure world class customer service & sales generation
Order management (receipt/entry/maintenance/shipment) of both futures and at-once orders
Vendor Compliance
Warranty Service
Return Service
Retail Sales Functions
Outside Sales Representatives Service
Personnel
Customer Service & Inside Sales Reprsentative Resume Examples & Samples
He/she can have a limited supervisory role to support the CS Team Leader/Manager
He/she is accountable for a sales target to start and takes direct ownership for selected customers
Contract review preparation for small customers
Spares pricing for OEM's / missing prices
Proactively communicates in a timely manner with external customers about order verification. (status, pricing and shipment). Communicates in a timely manner with operations to verify lead times, schedule customer orders according to their delivery needs and communicate special handling requests
Participates in cross functional company-wide business process improvement teams to resolve recurring customer issues and also responsible for maintaining processes and process flows. Includes also participation in business development projects
Accepts and processes sales order schedules and also discrete orders, following established business rules. Generates non designed MPS (Marketing Product Specification) requests as required
Processes blanket orders from customer accounts and validates the blanket releases against the customer order board. Validate orders in the system against customer order reports on a weekly basis
Sole responsible for a defined customer portfolio including account management, communication and order intake
Reports sales trends and customer order activity to Sales, Marketing and other management on a monthly basis. Assists with market and product forecasting as required
Promotes customer satisfaction and achieves cycle time reduction through team-based problem solving
Bachelor's degree (BS/BA) from an accredited institution or mechanical engineering degree or equivalent professional degree
Advanced German and strong English capabilities
Minimum 4-5 years of professional experience in order and export management
In depth knowledge of computerized order management processes and software programs
Training and development will be provided
Unique specialized knowledge with regards to assigned products and/or solutions, is "the" expert for one or several complex products groups/solutions
Familiarity with complex hydraulic product application and technical specifications
Ability to interpret complex customer specifications and drawings
Sales Customer Service Representative Resume Examples & Samples
Process orders via Electronic Data Interchange, phone, efax and email with a focus on Keying Accuracy, Load Optimization and Upselling
Scheduling dock times and understanding pallet configurations
Account Management: Maintain customer database, daily call list execution, maintain active customer communication of order status, order revisions, product availability, backorders, delivery schedules, holiday schedules, special incentives
Use issue resolution follow-up to handle a wide variety of questions, and customer service needs with seamless coordination and communication
High school or GED required
2 years of previous sales, logistics or customer service experience
Strong communication, problem solving and process improvement skills
Proficient computer skills (Excel, Word, Outlook)
Ability to work effectively with minimal direction
Willingness to work flexible hours (7AM 11PM)
Strong sales skills with ability to find new approaches to selling
Quick rapport builder
Result-oriented mindset
Able to manage multiple tasks and priorities, make decisions and offer solutions
Solid business knowledge of customers business and PepsiCo systems/processes
Strong communication and written skills
Critical competencies
Inside Sales & Customer Service Representative Resume Examples & Samples
Register customers for swim lessons
Have FUN, and provide friendly support to children and families
Greet customers, give tours and answer questions
Answer phones and provide information about our swim lessons
Solve problems by proactively finding solutions
Computer data entry and running reports in registration software
Assist aquatics department and perform scheduling
Sales & Customer Service Positions Walk Resume Examples & Samples
1-2 years customer service or sales experience – telephone experience strongly preferred
Ability to handle high call volumes and make sound business recommendations
Knowledge of telephone sales techniques is preferred
Ability to remain highly motivated in a service and sales environment
Analytical thinker and problem solver
PC proficiency required
Attention to detail and quality-oriented
Highly energetic with motivation to appreciate satellite subscriber loyalty
Sales Customer Service Spec Resume Examples & Samples
2+ years of specialized experience in selling or customer support
Presents personal professional image
Reliable transportation to the local market to meet with customers, vendors and/or perform other business necessities
Proven organizational and planning skills
Proven skills and aptitude to excel in a customer-focused and results -driven environment
Advanced level of reading, writing and mathematical ability
Proficient in Microsoft Office tools, including Word, PowerPoint, Outlook and Excel
For new hires, must meet all FedEx Office employment qualification in force at time of hiring
Ability to travel as required in order to meet with customers, vendors, other team members, and/or other business necessities
Ability, on a consistent basis, to communicate effectively with customers, vendors, and other team members
Sales & Customer Service Specialist Resume Examples & Samples
Generate sales leads for your own sales and for in person sales with our hearing specialists
Respond to general inquiry calls from marketing campaigns and make outbound calls to promote product features and benefits
Assist members in locating a hearing provider to obtaining a hearing test
Follow up on sales leads, and overcome objections by explaining the product and service capabilities and closing the sale
Shifts within the hours of 9 am - 5:30 pm central time
2+ years experience in a sales or customer service role that included experience analyzing and solving customer problems
Basic proficiency with Windows PC applications (Word, Excel and Outlook), which includes the ability to learn new and complex computer system applications
Bilingual fluency in English and Spanish
Compassion to help others
Solution Consultant Sales & Customer Service Resume Examples & Samples
Create and deliver customer presentations that articulate Oracle's Solutions and their value associated to customer's requirements
Build and deliver compelling customer demonstrations to contribute to sales success
Fluency in German and English (customer facing grade) is mandatory
Knowledge of Industry leading Cloud Platform solutions
Experience implementing CRM solutions in the cloud is an advantage
Excellent communication skills, able to articulate complex messages very clearly. You are a story teller
Team-worker
Comfortable in delivering presentations in person and remotely
A challenging and interesting work environment with the possibility for interaction with colleagues, customers and partners
Excellent possibilities to develop yourself and your career
Solution Consultant Sales& Customer Service Resume Examples & Samples
Deliver an outstanding customer experience remotely
Maintain up-to-date knowledge and expertise in Oracle Solutions delivering focused Oracle Sales Consulting expertise to help our customers understand the value of Oracle's Solutions
Develop customer-specific value propositions highlighting benefits and differentiators of Oracle compared to the competition
Collaborate on Customer opportunities with Oracle Sales, Sales Consulting and Product Management communities
Fluency in Spanish and English (customer facing grade) is mandatory
Very good understanding of Sales and Service market trends
Bachelors or Masters degree
Most important is an eagerness to learn! Oracle has an incredible portfolio of industry leading products. You will be motivated by learning new technologies and how they can be applied to compelling solutions for our customers
Openness to work with different languages & cultures
Customer focus: you won't be satisfied until the job is done to the right quality for our customers
Ability to work in (virtual) teams. To get a specific job done can require working together with many colleagues, partners and customers
Self motivated, you have the natural drive to learn and pick up new challenges
An environment that is focused on continuous learning
Ample opportunity to train on new products and to develop new personal skills
HSF Customer Service & Internal Sales Parramatta Resume Examples & Samples
Outstanding customer face to face interaction skills
Exceptional business communication skills
Able to work autonomously and within a team
Sales & Customer Service Senior Manager Resume Examples & Samples
Analyze existing client CRM/ Service capabilities and organization
Identify opportunities for improvement to existing customer service offerings and contribute to client proposals
Design best practice service principles and solutions (operating models, processes, human performance, systems)
Setup and manage transformation programmes targeted to improve the client's service capabilities
Improve operational performance in contact centres across a number of areas including technology, process, organization and people
Conduct value impact analysis and proposed changes to the clients service environments
Assist with internal development of service transformation best practice and assets
Sales Customer Service Representative Resume Examples & Samples
Processes daily all orders received for accounts that are assigned to this position
Maintains a current and accurate procedures manual, which details the processing requirements for each assigned account. Maintains knowledge of each customer's profile (the products they order, frequency of orders, weights, pricing, FOB or delivered, etc.) and communicates with Sales to improve Salespersons' awareness of the status of their customers
Evaluates inventory, production and transportation issues in order to coordinate customers' orders
Confirms pricing and acknowledges order entry within 24 hours of receipt of order. Ensures proper invoicing of accounts by verifying and confirming customer pricing and contract prices
Coordinates between credit, accounting and customer on any discrepancies on invoicing, material and freight
Reports customer feedback and all customer complaints, including any sign of customer dissatisfaction, to appropriate management and/or consumer relations
Coordinates product and order status between the warehouse, transportation, inventory control, sales and marketing, accounting and the customer
Maintains ability to promote partnerships with both internal and external customers
Promotes a positive and professional representation of the company to each customer
Maintains ability to perform efficiently and follow through on all details, in a fast-paced, customer focused environment
May be required to travel
May require availability outside of normal business hours
1-3 years experience in a customer service related position required
A strong belief in Customer Service is required
Outstanding customer service skills required
Professional telephone skills required
Efficient and detail oriented
Able to maintain a positive attitude while dealing with multiple tasks
General working knowledge of SAP, Microsoft Excel, and Microsoft Outlook
Pre-sales Customer Service Automation Solutions Resume Examples & Samples
Run customer discovery sessions to determine customer experience challenges across all channels (e.g. call center, mobile, web, phone)
Create usable and intuitive product demos, prototypes, wireframes, and visual mock-ups that address customer experience challenges
Develop Design Thinking artifacts (e.g. personas, customer journey maps etc..) to support customer value articulation
Work with Sales and Professional Services Teams to provide accurate work estimates and price quotes for engagements
Provide feedback to the Product Management organisation within Marketing and/or R&D on the technical requirements in the market and application ideas
Collaborate with Sales, Engineering and Marketing teams in making sales presentations by sharing accurate technical information (including supported work processes, infrastructure and platforms) that describe the technology behind how Nuance products work. This often includes developing and conducting product demonstrations for customers/partners
Customer Service Automation Solutions: Software (Web and Mobile Virtual Agents, Live Chat, Social Messaging Platform, Voice Biometrics, Conversational IVR, Speech, and CTI – Avaya Genesys, & Cisco) and Professional Services
Minimum of 5 years Pre-Sales experience
Strong stakeholder management, communication and presentation skills
Pre-sales activities including developing proposal development and conducting product demos
Experience in digital channels, omni-channel, eco-systems and integrated back-end systems
Should have familiarity/experience with Design Thinking, Agile, and Lean principles e.g. MVP
Inbound Sales & Customer Service Rep Resume Examples & Samples
Effectively transfer misdirected customer requests to an appropriate party
Update customer records
Strong sales closure techniques, confidence in products and advocate skills
Must be flexible with the ability to adapt to changes and think conceptually
Trinity Expanded Shale & Clay-sales Customer Service Prof Resume Examples & Samples
Knowledge of general construction practice
Knowledge of a construction materials a plus
Must be a self-starter who works with little supervision
Daily extensive travel in the state of Texas required
Must possess written and oral communication skills
Must possess the skills to operate aggregate testing equipment
Sales & Technical Support Customer Service Resume Examples & Samples
Customer Service and order entry activity, including, but not limited to the following
Process, acknowledge and administer all orders received via FAX, mail, e-mail or EDI
Expedite, verify and track Foodservice shipments per customer request
Maintain integrity of all customer specific information in system
Assess end-user product needs based on applications parameters; recommend proper products to meet customer needs
Provide price quotations and information on product availability
Resolve customer, sales rep., service agency problems/complaints in regard to order processing and service support
Technical support activities include, but are not limited to the following
Handle technical and mechanical-based questions relating to commercial Foodservice products, their installation and operation in new and existing applications
Refer customers to nearest Factory Authorized Service Agency when applicable and support the FASA's on commercial Foodservice warranty programs, procedures and policies
Assist and provide product support to installers or service agency technicians on "in-field" product issues; communicate accurate and reliable information regarding controller/base unit voltage and phase installation requirements
Analyze and authorize field-related warranty repairs and replacement of commercial Foodservice products
Provide administrative support for Grind2Energy services and solutions business; including but not limited to
Maintaining customer files, assisting with account set up, and invoicing/billing issues
Monitor volumes of remote food waste tanks; coordinate scheduling of tank pump outs with 3rd party hauling companies as well as deliveries with 3rd party anaerobic digestion facilities
Track data from remote Grind2Energy system locations and process into performance & sustainability reports
Refer Grind2Energy technical issues to service team
2-Year Associate Degree or minimum 4 years experience in Customer/Technical Support
Knowledge of electrical and plumbing principles
Computer knowledge in Microsoft-based applications and warranty administration system. Knowledge of JDE a plus
Excellent customer service, written, and oral communication skills
Ability to handle pressure situations and problem resolution when they arise
Sales & Customer Service Specialist Resume Examples & Samples
This function includes Direct Sales positions used in OptumHealth that are in Sales Bands
A profile for this position has not been established centrally. Descriptions for local use and/or for job postings should be created and held locally
Bilingual fluency in Chinese
Sales & Customer Service Specialist Resume Examples & Samples
Be confident and always offer an upsell to the customer
May be required to work in one or multiple systems and utilize multiple screens to find information and solve problems
Continually maintain working knowledge of all client products, services and promotions
Utilize operational systems to process purchases of products and services
It is important to note most schedules require afternoon/evening hours and one or both weekend
Inside Sales / Customer Service Rep Resume Examples & Samples
Success in other fast-paced environments
Self-motivated and positive attitude
Excellent communication skills and motivated to turn every conversation into a sale
New Claims Sales & Customer Service Rep Resume Examples & Samples
Inbound call environment from current internal and external customers nationwide (70% of the day); additional admin/clerical duties (10% of the day); outbound follow-up with customers with outstanding questions/concerns (20% of the day)
Scheduling service appointments with customers in a timely, professional manner
Setting up accounts/contracts with new customers
Provide resolution to customer concerns, deescalate customer concerns by providing professional courteous, and clear communication of warranty information
Route customer calls accordingly based on customer needs
Responsible for establishing rapport with new and existing customers, identify needs to sell, cross-sell, and renew Direct Energy products and services
Customer Service Manager, Route Sales Resume Examples & Samples
Ensures Health and Safety is the number one goal by following policies, processes, and acting in a safe manner at all times.Train, develop and manage Sales and Service Representatives
Manage flow of service requests to ensure customers are serviced in a timely and efficient manner
Provide field coaching and sales training to Sales Representatives
Customer Service / Inside Sales Resume Examples & Samples
Help customers get the parts they need
Sense of humor, desire to succeed
Accuracy, ability to multi-task, prioritize, organize
Inside Sales / Customer Service Resume Examples & Samples
Coordinate activities with Outside Sales to maximize our ability to close on New Business Opportunities
Perform basic clerical functions and communications with customers
Review contract pricing and analyze
Generate sales quotations from engineering and sales
Generate basic sales and management reports
Maintain a professional business rapport with Customers and Team Members
Assist in the scheduling and sales and management meetings and coordination of amenities
Perform other duties as assigned or necessary to meet business objectives
Inbound Sales & Customer Service Rep Resume Examples & Samples
Achieving specific sales targets and maximizing sale opportunities on each and every call
Use non-scripted probing techniques to determine customer needs and offer the most appropriate product or service to address their needs
Clarify customer requirements; probe for understanding, use tools and resources to appropriately provide resolution to the customer
Prepare complete and accurate work including appropriately notating accounts as required
High school diploma with six months of sales experience preferred
Demonstrated sales technique and product knowledge preferred
Strong communication and negotiation skills required
Ability to learn and think conceptually
Customer Service Manager Inside Sales Resume Examples & Samples
Develop customer service department objectives, procedures and performance metrics
Select, evaluate and develop personnel to ensure the efficient operation of the function
Evaluate and provide regular feedback to team members. Coach, council and correct team to achieve personal and professional business objectives
Ensure Customer Service functions as an effective liaison between customers, production planning, sales, applications engineering, accounting and product line management to resolve status, production, delivery and billing inquiries
Analyze and participate in the development of operational processes and escalation procedures
Perform training needs assessments to identify opportunities and provide effective recommendations for service delivery improvements and value add to customer relationships
Ensure department and staff is trained and ready to provide excellent customer support with all new product and program releases
Develop and manage return materials authorization (RMA) processes for ensuring customer returns, exchanges, service and repairs are done with speed and accuracy and all customer service delivery issues are resolved
Work closely with Sales Operations team to develop, review and deliver customer & sales related reports
Participate in the implementation of new Oclaro ERP system to ensure efficient implementation of necessary customer service and order management processes – develop requirements documents, perform testing, approve system, process and staff readiness to proceed with "go-live"
May include other short-term tasks such as shipping/receiving as needed to ensure business continuity
Proven success/experience managing a customer service team in a high tech business environment
Critical thinking and analytical skills that include the ability to collect and analyze information, problem solve, and make well supported decisions that benefit the customer and Oclaro
Time management – ability to minimize operational turn-around-time and issue resolution time
General understanding of high tech OEM sales process and in-depth knowledge of related customer service functions
Effective presentation and public speaking skills
Good Customer Service Skills including good listening skills, clear written and verbal communications and a tactful approach to problem solving
Proficient computer skills including Microsoft Office applications
Knowledge of SAP/ORACLE (especially Order Management Modules)
Ability to perform duties in the presence of time constraints and customer pressure
Customer Issues support/resolution for designated territory/Sales Managers
Manage SAP/Oracle order entry and management from receipt to fulfillment
Customer focus and relationship management
Continual liaison with global Customer Service team, Planning, Sales and Operations
Maintain and manage all aspects of the VMI (consignment) process where relevant
Customer and Management reporting
Bachelor's degree (B. A. or B.Sc.) from an accredited college or university
10+ years or above related working experience in a Customer facing role, including at least 3 years in a supervisory role in Inside Sales/Customer Service and/or Sales Operations
Experience in optical and/or electronic component businesses is desirable
Experience with Order Management/Order Processing on one of the major ERP systems: SAP, Oracle, Sage, Microsoft Dynamics, etc
Sales & Customer Service Rep Resume Examples & Samples
Requires outstanding problem solving, follow-through, attention to detail and organizational skills
Ability to multi-task in an extremely fast paced environment
Moderate excel, word, and access database skills
Excellent typing, 10-key speed and accuracy rate
Ability to maintain professionalism and courtesy under pressure
Critical soft skills include self-motivation, the ability to multi-task and remain composed under pressure, professionalism, written and oral communication skills, and strong team and customer orientation
Consistently communicates with customers, peers, and other FEI employees in a helpful, friendly, and professional manner
Typically requires a University degree and 1-2 years of experience in high volume field service call center
Director, Inbound Sales & Customer Service Resume Examples & Samples
Management and oversight of the Inbound Sales and Customer Service functions ensuring all operational metrics, including but not limited to Upgrades/Sales, QA Performance, Compliance Objectives, Service Levels, Occupancy/Shrinkage, and Claims Management are achieved to deliver world class customer service for HomeServe customers
Internal and external monitoring, reporting and management of QA/Compliance performance for all front line staff, ensuring every interaction is aligned to HomeServe's high standards
Ongoing management and regular visits to outsourced centers to ensure customer service standards and agreed performance metrics are maintained at all times
Owning, developing and documenting operational processes that deliver enhanced performance across all channels, while ensuring adherence to compliance standards
Management and analysis of financial metrics relating to operational areas, ensuring they remain aligned with budgeted objectives
Proactively identifying and acting upon process improvement initiatives that increase customer satisfaction and reduce operational expense
Overseeing the resolution of performance related issues, recommending improvements to solve for root cause, and implementing plans to prevent recurrence
Establishing excellent working relationships with team members and department contacts in order to maintain and continuously improve the level of service provided
Coaching, developing and mentoring team members to establish and attain career development goals
Sustaining an already strong culture and championing cultural enhancements that align with the high standards HomeServe has come to expect
Minimum of 10 years of leadership experience working in a call center, customer service and sales environment
Strong quality focus with a track record of improving and managing the customer experience across all levels of operations
Background in handling escalated call center related matters and implementing appropriate process improvements to resolve issues
Management of multiple internal and external outsourced centers
Intermediate Excel, Word and PowerPoint skills as well as workforce software (e.g., IEX)
Excellent leadership, motivational and communication skills
Proven background in achieving budget targets and improving operational performance
Demonstrated success with driving results and coaching teams to excellence
Entrepreneurial self starter with demonstrated ability to drive results
Ability to work collaboratively with multiple stakeholders in a cross-functional work environment
Ability to analyze day-to-day metrics while visualizing longer term goals and broad scope impacts
Bachelor's degree or equivalent experience in customer service and managerial positions
Ability to manage multiple tasks in a fast-paced, deadline driven environment
Inside Sales / Customer Service Resume Examples & Samples
Improve customer satisfaction and loyalty by building strong relationships with customer accounts
Order entry and maintenance of targeted accounts during maturation of account
Completion of various documents relating to order fulfillment
Organization and filing of sales documents
Communicate with customers concerning products and orders
Identify and recommend product development opportunities to prospective customers
Receive and process RFQ's as required
Perform quotation follow-up activities
Develop and provide specification sheets to prospective customers as needed
Preparation and distribution of reports
Work with and support outside sales personnel and efforts pertaining to the development of prospective and developed customers
Continual follow up activities related to development, growth and maintenance of prospective customers and developed customers. Activities may include, but are not limited to
Continual telemarketing activities
Fulfillment items – samples, literature, information or data
Relationship building
Development of products/projects with customer engineering staff
Implements and monitors the development of new business by utilizing and training on lead generation techniques, sales follow-up, call log sheets, sample tracking, etc. and compiling the data into periodic reports
Collaborate on customers: Identify, initiate and build relationships with important accounts to grow business base. Activities may include, but are not limited to
Assist in the evaluation and pursuit of key accounts sharing tactics and agreeing on sales strategy
Continually seek to uncover new applications with existing contacts
Continually seek to identify new contacts within the same company
To the best of abilities, provide technical product support
Using customer contact experience, assist in new applications proposal generation and provide contract review input
Look for and communicate possible product development opportunities that may be uncovered while contacting customers
Bachelor's degree (B. A.) from four-year college or university; or one to two years related experience and/or training; or equivalent combination of education and experience. High School Diploma or equivalent required. 1-2 years in customer service/inside sales
Must be a self-motivated individual willing to learn in a fast-paced environment
Must be able to self-direct and prioritize work flow to consistently meet strict deadlines
Must have strong attention to detail
Must be able to work well with/within teams
Experience and understanding ERP systems
Individual must know basic mathematics
Candidate should be proficient in Microsoft Outlook and Word. Should be able to create excel spreadsheets and power point presentations
National Sales Customer Service Representative Resume Examples & Samples
Answer incoming calls
Process sales orders (via phone, email, fax, web-orders and inter-company uploads)
Responsible for accuracy of order entry (correct pricing, shipping details, stock availability etc.)
Respond promptly to general client inquires (via phone, email and team specific inboxes)
Maintain customer records, updating details when address or contact changes
Ability to prioritize and manage time effectively
Supv, Customer Service / Inside Sales Resume Examples & Samples
Coaches Customer Service team to meet or exceed minimum performance standards. Supervises customer service resources to minimize customer wait time. Ensures that customer services are provided including answering customer inquiries, providing customers with information, and resolving routine to moderately complex problems
Responds to customer order and quotation requests received via the telephones, email, written, and faxed correspondence
Monitors call-waiting times and adjusts schedules as necessary to provide adequate coverage during peak volume periods
Maintains individual and department productivity reports, publishing daily, weekly, monthly, and year-to-date statistics
Participates in the administration of personnel issues including interviewing and recommendations for hire, performance management, and training and development of assigned staff. Trains and mentors new Customer Service staff on all operational procedures, product lines, sales and service standards and the training checklist
Creates and maintains product and customer master files in the system
Responsible for taking escalated calls
Strong computer and communications skills
2 years min prior management experience
Prior experience in MRO/Utility/Generation industry a plus
Sales & Customer Service Resume Examples & Samples
Previous sales and experience in customer service is preferred
Successful candidates would have high energy, organizational skills, flexibility, and a positive attitude
Good verbal and communications skills required, including computer skills
Must enjoy working with children
A minimum of 6 months to one year specialty retail and/or customer service experience
Inside Sales, Customer Service Rep Resume Examples & Samples
Responding to customer inquiries regarding company products and services
Checking availability of stock, shipping dates, and quoting prices
Obtaining pump break down from manufacturer(s)
Configuring technical specifications of pumps and processing equipment
Knowledge of inventory as it applies to pumps and processing equipment and supply chain management
Assisting outside sales by preparing price quotes and sourcing
5 years minimum of product knowledge of various pumps and processing equipment
High level of customer service and sales experience
Excellent communication skills and ability to work independently
Organizational and data entry skills with ability to multi-task
Sales & Customer Service Manager Resume Examples & Samples
Effectively lead and train 10 – 14 Team members to achieve Massage Envy & Franchisee sales and Performance Goals for both locations
Manage & Organize both clinics according to Massage Envy policies & expectations
Develop a strong Assistant Manager at each location
Work with Franchise Owner in setting all Performance Goals & Expectations
Responsible for all human resource functions for sales associates including recruiting, interviewing, hiring, training, disciplining and terminating
Create and maintain work schedules to ensure adequate staffing levels
Maintain positive employee morale through strong interpersonal interaction
Development of a High Performance Culture through daily coaching & accountability sessions
Schedule & conduct monthly Team Meetings
Providing excellent service to members/guests by answering phone calls, setting appointments, greeting members/guests upon arrival and selling memberships
Maintain professional and impeccable clinic environment for employees and members/guests
Compile numerous reports on a weekly / monthly basis to track performance
Order supplies as needed to maintain stock levels of required items for clinic operations
Managers are required to work a minimum of 40 hours each week not including meetings. Managers are required to work some evenings and one weekend day every week. It is the responsibility of the manager to cover the schedule should the clinic not be adequately staffed for any reason
College education preferred
5 yrs Leadership & Management Experience in sales with total responsibility of 8 or more employees
Open schedule & Full-Time Commitment (see below)
Excellent attention to detail, organizational, & time management skills
Ability to create and manipulate Excel spreadsheets & Word documents
Must be results oriented and able to meet monthly sales goals & objectives
Ability to Sell memberships and deliver great customer service to existing and new members
Ability to identify and problem solve, set expectations, goals and delegate tasks
Ability to effectively communicate expectations to team
Able to communicate up-line information to Franchise Owner & Operations Manager
Leadership skills in coaching, mentoring, motivation, and people management
Customer Service & New Product Sales Analyst Resume Examples & Samples
Generates quotes for new motor and motor repairs
Gathers & records cost information from historical data, supplier quotes, and internet manufacturing
Ensures customer commercial terms and conditions and quality requirements are properly negotiated and documented in each order entry, and that the service center complies with those requirements
Plans, negotiates, and expedites services and material requirements for each order with outside vendors and internal resources
Ensures consistent cross-regional pricing is applied to quotes
Discusses scheduling with production to ensure 100% On Time, On Spec, On Budget metrics
Serves as Primary Customer Support Contact, and liaison for maintaining relationships with customers and internal production resources
Generates order progress reports for customers
Creates Bill of Materials and parts specifications
Coordinates and assures timely responses to customer requests
Identifies and resolves customer inquiries and complaints
Assists customers and internal teams (operations, sales, etc) in understanding capabilities and providing correct quotes/information to customers re cost and timeline of services to be performed
Interacts with external sales teams to quickly and accurately provide quotes for new motors or repairs
Provides scope of work and identifies issues for motors needing repair or replacement
Sales Order Processing & Customer Service Resume Examples & Samples
Process and expedite, customer orders assuring the information is complete and accurate using a computerized order processing system
Perform a variety of administrative functions such as verifying, assigning, recording, and distributing customer inquiries and order transactions
Interface with customer and sales organization on order acknowledgement
Minimize or eliminate potential problems by reviewing customer specifications and arranging changes or other measures to effectively meet customer requirements
Under direction, initiate the procurement of selected materials and services necessary to complete client's transactions in accordance with sound purchasing practices and procurement principles
Work closely with the manufacturing team to assure customer delivery dates are met
Generate weekly shipping reports for Sales
Generate Troops Control and Support Agreement Letters for shipments as well as Order Acknowledgements
Maintain and ensure proper documentation and adherence to defined processes, procedures and reporting
Setting up new accounts, preparing correspondence and reports and maintaining records
Responsible for contract administration and proposal administration
Integral part of the RMA process
Bachelor's degree in business administration or related discipline plus up to 3 years of experience, or alternatively, an Associate degree with 5 years of experience (or equivalent), or highschool diploma or GED with 7 years of experience
Experience with interacting with customers, and Quality Systems and Operational Excellence experience
Experience and strong working knowledge of SAP ERP systems, including master data maintenance highly preferable. Also, Salesforce.com
Knowledge of shipping terms, Export Control and invoicing
Experience with and understanding the ABB Wireless products portfolio a plus
Strong work ethic, attention to detail and customer service skills
Candidates must already have a work authorization that would permit them to work for ABB in the United States
Customer Service / Inside Sales Resume Examples & Samples
A strong drive to exceed the needs of customers, including influencing in a positive manner
A sense of urgency to resolve conflicts or customer complaints
Strong computer skills with the technical aptitude to learn our products and processes
Tires Now-customer Service / Inside Sales Resume Examples & Samples
Sales minded, customer service focused mind set
Fast paced, multi-tasking, ability to work under pressure
Be reliable, organized, detailed and focused
Be personally responsible, self-motivated with high integrity
Great communication skills over the phone, email and in person
Proficiency with Word and Excel
Sales Customer Service Representative Resume Examples & Samples
Develops strong relationship with National Team and DEA
Create new outlets and change of ownership in SalesPad
Collect resale certificates from the franchise owner or corporate office
Ensures credit application/or add location form is submitted to AR
Ensures customer is in correct price group
Verifies COF is in correct brand set
Sends lead to wired FSR
Schedules welcome call based on opening date
Ability to manage multiple tasks and prioritize accordingly
Possess analytical and processing skills
High level of professional maturity
Successful in developing customer relationships
Demonstrated team work and strong interpersonal skills
Flexibility to work in a non-structured environment
Inside Sales / Customer Service Resume Examples & Samples
Deliver Customer Service by responding to customer needs thoroughly in a timely manner with accuracy and detail
Operate in a safe manner and maintain a safe work environment
Follow and execute any additional direction given by Operations Manager that will assist in obtaining overall goals and objectives of the organization
Ability to multi-task and make business decisions in a constantly changing, fast paced environment
Composed under pressure
Results Driven
Self-Motivated and Enthusiastic with a positive attitude
Service Oriented
Operate in a safe manner following all company safety policies
Deliver on Operational Excellent requirements
Microsoft Excel, Office and Outlook experience
Customer Service / Inside Sales Resume Examples & Samples
Accurate order entry
Effective Time Management
Organized and Detailed Oriented
Excellent Communication Skills - Written, oral and listening
Deliver world class customer service experience
Assist in obtaining overall goals and objectives of the organization
General knowledge of the building industry preferred but not required
New Claims Sales & Customer Service Rep Resume Examples & Samples
Some college preferred, High School Diploma or GED required
Minimum of 1-3 years of previous experience within a customer facing environment required
Must be socially focused; "How can I help you?' attitude
Prefers to work in a fast-paced environment
Persuasive, "selling' (rather than "telling') communication style
Type 30+ WPM, and ability to navigate through several internet based applications Proficient in Windows-based computer programs with excellent navigation skills
Dependable and punctual in assigned work schedule
Customer Service / Inside Sales Resume Examples & Samples
Responsible for management of candidates through the recruitment, hiring and submission process with outside hospitals
Utilize pro-active and non-traditional recruitment techniques to aggressively prospect candidates profiling to fill specific needs as directed by manager / sales team / account managers
Serve as the liaison between the Nurse Manager and/or Professional Liability Reviewer and candidate during the hiring process
Enter clients work history and skill assessment, f/up for signature
Weekly and monthly benchmarks to meet
Provide prospects with brief descriptions of the specific brand, its reputation and opportunities
Sell to the clients needs based on brand
Call competitors regularly to determine best practice and new promotions and benefits, communicate findings to teammates
Ability to multi-task in a fast-paced interdependent team environment
Demonstrate excellent customer service including treating others with courtesy, respect, and dignity and responding to requests in a timely manner
Demonstrate adaptability and flexibility in adjusting to organizational changes
Demonstrates company loyalty by promoting the company image and offering suggestions for improvement
Inbound Sales & Customer Service Specialist Resume Examples & Samples
Follow established Concentrix and client Policy and Security procedures
Demonstrate effective inter-personal and communication skills to effectively assist customers
Assist Team Leaders with recommendations for improvements to established procedures and processes
Be mindful of Concentrix's agreed service level commitments but, in all circumstances, ensure customer satisfaction is held paramount at all times
Certificate in Business Administration or Customer Service or Travel and Tourism and 6 months of experience in a call centre
Customer Service / Inside Sales Resume Examples & Samples
Handle sales and customer service mainly for inbound calls
Responsible for speaking with customers by phone and in person to receive orders for products
Assist customers in selecting the appropriate products and preparing quotes as necessary
Manage order invoices
Learn, use and continuously develops product knowledge
Resolve customer order issues and concerns promptly
Correspond with US based and overseas vendors as needed to satisfy customer needs
Identify and use appropriate company and/or customer pricing systems
Establish relationships with customers to better understand their needs and customize the products or service to meet their needs
Perform outbound calls to regular and prospective customers to keep them updated with new products, inquire about past orders placed and to solicit orders
Handle orders for walk in customers
Purchase materials following approved purchasing procedures
Assist in collections of accounts and know customer credit status and credit procedures
Assist in the daily operations as needed in order to expedite processing and shipping of the orders
Provide excellent and courteous customer service
The ability to perform each essential duty satisfactorily
High school diploma or general education degree (GED) and one to two years of related experience and/or training preferred; or equivalent combination of education and experience
Intermediate knowledge of Microsoft Suite: Word & Excel
Ability to fully navigate the web and and upload and download documents
Knowledge of Sage 100 accounting software preferred but not required
Customer Service Rep-sales Resume Examples & Samples
Minimum 2 years customer service experience, within audio-visual or related service industry preferred
Demonstrated ability to work in a fast paced, high volume environment while being able to think creatively and effectively solve problems
High degree of commitment to service excellence
Sales & Customer Service Resume Examples & Samples
Delivering a Customer Experience that exceeds expectations and builds strong relationships
Outbound customer service calls to an existing customer base to influence supporters in making a financial commitment
Inbound customer service & sales calls to respond to enquiries and influence supporters to upsell/cross sell
Pro-active approach to self-development and performance management
Engaging & charismatic interpersonal communication skills
Ability to communicate with and influence a diverse & wide range of people
Resilience to remain positive and focused in order to achieve all targets including sales targets
Proven ability to reach sales targets in a changing environment
Responsiveness to coaching and ability to adapt
An understanding of and a passion for customer service
A proven ability to overcome objections in a way that strengthens relationships and delivers a positive experience
Previous experience in: sales, call centre environment, or marketing environment
Director of Customer Service & Inside Sales Resume Examples & Samples
Lead, manage and motivate customer support team. Participate in the selection, performance management, developing, mentoring, coaching, etc. of these roles
Foster teamwork, collaboration and accountability throughout the Customer Support organization
Manage the customer relationships including promoting continuous improvement in service excellence and customer loyalty across the Americas
Execute one to three-year direction for the Americas Customer Support Organization; develop roadmaps and strategy
Lead and execute department-wide, projects and initiatives
Measure and analyze business performance metrics and project monthly SIP estimate for return products and price adjustments
Lead audits involving customer order management including quality management standards
Optimize cost by promoting lean practices and execute plans/objectives to improve team's efficiency
Oversee the development of customer support teams on-site, offsite, and/or in Mexico
Partner with our Sales Organization to grow revenue and other functional areas within KEMET - Logistics, Business Groups, Finance, IT in meeting corporate initiative
Provide thought leadership and encourage open communication channels in line with the KEMET values
Project and operate within annual budget
Bachelor's Degree in Business, Engineering, or technical related field
12+ years of customer success/support experience
6+ years of progressive leadership experience in a customer success environment, including 2+ years managing remote teams and resources
Strong empathy for customers and passion for revenue growth
Managed and lead teams of all sizes with proven leadership skills
Experience analyzing data, trends to customer growth opportunities
Experience setting goals, managing business metrics, and achieving year-over-year improvements
Excellent organizational, consulting, project management, and time management skills
Aptitude for embracing technology solutions
Successful implementation of complex industry changing programs
Proven ability to build strong customer relationships and guide customers dealing with critical business situations at all levels including executive levels
Proven negotiation skills
Analytical, with a strong focus on critical thinking
Proven decision making skills that demonstrate the ability to access and understand the broad impact of decisions made
Excellent communication skills- both written and verbal
Strong presentation skills at all levels
Proven ability to mentor, guide and influence team and other leaders within the organization
Proven ability to build a strong team
Solid process improvement experience and track record of delivering productivity and results
Strong problem-solving ability, well organized and adaptable with a flexible approach
Proven problem solving and time management skills
Excellent computer skills including Windows XP, Word, Excel, Outlook and PowerPoint
Knowledge of Oracle, Salesforce.com Service Cloud or other 3rd party solutions preferred
Ability to travel up to 30% (both domestic and international)
Entrepreneurship mindset
Customer Service / Inside Sales Resume Examples & Samples
Review customers' purchase orders and return merchandise authorization received via email, fax and telephone calls
Verify content of orders placed, including products, quantity, prices, shipping method and delivery date requested
Process, track and follow up on customers' orders in the company's order management system
Communicate with customers, sales personnel and shipping department about shipping options, delays and items on back orders
Resolve billing and shipping issues by identifying the problem
Resolve customer complaints
Inform existing customers of products, services, and advantages by identifying upgrade potentials, quoting prices, negotiating lead time etc.to meet customers' requirements, etc
Deliver qualified sales opportunities to sales team and collaborate with other team members to determine necessary strategic sales approaches
In collaboration with the team in Japan, prepare quotes related to pre and after-sales, such as parts, service labor, etc
Coordinate both domestic and international delivery of parts and other related duties; resolve shipping discrepancies and customer disputes
Respond to and follow up requests mainly in regard to pre and after-sales inquires from customers and the team in japan with accuracy and efficiency via email and phone
Participate in the negotiation of service agreements with customers as well as the team in Japan
Create, maintain, and update sales forecasts, periodic reporting to the team members etc
Assist technicians from Japan as necessary while they are in the U.S. and Canada to provide on-site technical service to customers
In collaboration with Marketing Department, arrange activities related to trade shows in which the Department participates, including reserving booth space, coordinating booth design, developing posters, insurance, logistics, meeting room arrangements, hotel arrangements, etc., in compliance with each organizations' guidelines and procedures
Will be required to perform other duties as requested, directed or assigned
Language Skills Needed: Fluent in English and Japanese a plus
2-3 years of work experience in customer service, sales assistant etc
Detail oriented and can follow through to closure on assignments or customer issues
Strong interpersonal skills and able to build relationships with customers
Solid knowledge and experience in opportunity qualification, time management
Solid knowledge of business and sales principals, methods, practices
Problem identification and objection resolution skills
Ability to work individually and as part of a team to fit and function well in a small team environment
Overtime as required (end of month)
Business trip may be required
Customer Service & Internal Sales Systems Assistant Resume Examples & Samples
Responsible for screening, prioritizing, routing and tracking of work assignments and duties
Resolve data inconsistencies and inaccuracies as assigned. Resolve form inquires, as access allows
Responsible for sorting and initial assignment of all work items coming in through inquiry or request
Review work received to determine if the item indicated must be sent to specific person to work. Some items are logged out to a specific person because of the expertise it takes to complete the project
Assign and prioritize the workflow to determine which documents must be distributed as equally as possible and to ensure that all deadline dates are met
Provide administrative support as needed
Create/revise online forms as needed for customer service and internal sales
Review and manage all incoming emails
Prepare, sort, file and deliver incoming and outgoing information
Make copies according to instructions, sort and deliver prints
Maintain supply cabinets for the unit
Working conditions for this environment are standard office conditions. Required to use the computer up to 90% of the day. Required use of Telephone for "hotline" type application. Perform data entry as required
Minimum of 2 years of insurance experience required and/or administrative assistant duties
Must be able to be organized to assure deadlines and work are handled efficiently and effectively
This position requires an individual to use good judgment and understand all types of work coming into the unit in order to assign it to the appropriate staff
Strong communication skills, with the ability to work effectively with various levels of professionals
Must have extensive knowledge of and be proficient in the use of Personal Computers and LAN applications, including Excel, Access, Word and Lotus Notes
Ability to use sound judgment making decisions that are not clear cut
Must be able to locate information for any meetings or reports that pertains to the area
Ability to type 40w.p.m. preferred
Excellent human relation skills required
Preferred knowledge of systems to include: CSI, Membership systems, Claims systems, TSO, FOCUS, OnDemand, Lotus Notes, Imaging, MAC, PTI, Trove, Knowledge Management, Client Letter, IVR, Call Recording, BluePrints, and Superuser
Must have the ability to understand CSC and ISS policies and operating manuals
Data Entry skills required
Good telephone skills
Proven record of low unscheduled absences
Demonstrated mastery of addition, subtraction, multiplication, division, percentages and fractions
Demonstrated understanding of systems and process concepts
Testing to include: Typing, Reading Comprehension and Math Skills
Counter Sales / Customer Service Resume Examples & Samples
Must be functionally literate, capable of reading and writing legibly; and capable of understanding and recognizing part numbers and line codes, able to accurately reference part numbers and applications from an extensive catalog
Must be capable of lifting and moving parts and boxes of up to 60 lbs
Must be able to move engine blocks and other heavy equipment with moving aids designed to move such items including hand trucks, dollies, motorized cart, pallet jacks, etc
Must be able to repeatedly bend or stoop to ground level shelves and be able to reach upper shelves (8 feet) with the use of stool or ladder when necessary
Must be able to work on their feet (stand or walk) for their assigned work shifts
Must occasionally assist with deliveries when needed and act as a back-up driver if needed – thus requiring a valid driver's license
Perform associated duties as assigned by management
Must be 18 or older to apply
Must pass a pre-employment drug test
Customer Service / Outside Sales Resume Examples & Samples
Bubbly and Outgoing personality!
Good MVR
Go Getter Attitude
Sales experience a plus!
Inside Sales & Customer Service Supervisor Resume Examples & Samples
Lead, Motivate and Guide all the members of the team to maintain the highest level of performance
Documentation and tracking of customer complaints to make sure jointly agreed corrective action are imposed and achieved aligned with Department Managers
Defining and Monitor KPI's of team members
Work closely with Operational Management to review customer KPI's and customer service role and performance
Ensure compliance is met at all times within the team
Define and Implement process and guidelines within the team
Lead on knowledge to enhance all levels within the team on KN's Global offerings,
Facilitate/Identify training requirements where necessary and define development plans
Manage and ensure team discipline at all times
Jointly with Inside Sales and Customer Service Manager, Conduct regular performance reviews
Maintaining a number of own Key Accounts, to support, develop
Meet target requirements as set/agreed to between Regional Sales Manager, Inside Sales and Customer Service Manager and Supervisor
Adhere to all Job description objectives functions of team members
Rate quotations, integrated solutions, logistics planning and operational optimization
Bachelor degree in Business or equivalent experience
Requires 3 – 5 years Management experience. Requires a minimum of 5 years of operational and/or inside sales experience
Experience with logistics processes, systems and solutions
Solid PC operational knowledge along with Microsoft Office applications experience
Effective presentation and customer relations skills
Good analytical skills with attention to detail
Good problem solving and negotiation skills
Travel and valid Drivers License required
Customer Service & Inside Sales Resume Examples & Samples
Plan and perform sales work; develop sales leads; cultivate and maintain good working relationships with customers
Work from broad objectives and assignments to secure sales orders from existing and new accounts; demonstrate and promote company's product capability to customers; meet with all levels of customer's management in order to develop a thorough understanding of the customer's needs
Monitor competitive activity in the marketplace; determine value management/positioning of the product in the market and competitive differentiation
Collaborate with buyers/manufacturing to establish scheduling of manufacturing and/or shipment dates
Analyze market trends and recommend sales and promotion techniques
Must have good cell phone & internet reception at home for the rotating on-call schedule
High school diploma, or equivalent, required
5 years of industrial sales & customer service experience is preferred
Demonstrated initiative, innovative thinking and ability to influence
Knowledge of sales, pricing procedures, quotations and proposals
Significant customer relations experience and knowledge of manufacturing processes
Broad company product and technical knowledge
Excellent verbal and written communication skills; must be able to interface effectively with all levels of internal and external personnel
Strong technical and analytical skills
Proficient in MS Office, especially Excel, and knowledge of Infor/XA program
Possess excellent communication and interpersonal skills; be able to take initiative to independently solve problems while interacting with various teams and teammates on daily processes and flow
Must be capable of multi-tasking various duties throughout the day, have a positive attitude with an ability to be versatile and flexible
Color Sales / Customer Service Rep Resume Examples & Samples
Serve as the first line of contact with customers to create and maintain accurate color orders
Work with customers and apply knowledge of current prices or to provide equipment capability information
Work with Sales to have a uniform process for submitting their customers' and prospects' color reprographics estimates
Maintain records of all estimating activity within sales database
Maintain an accurate database of all costs associated with color services to ensure profitability of estimates
Partners with sales personnel to ensure competitive estimates are provided, while maintaining targeted gross profit results
Leads in establishing pricing and gives customer quotes
Assist customers in placing orders by obtaining job specifications and preparing complete and accurate work order forms
Provide excellent customer service to maintain current accounts and enhance the company's image
Processes digital files on Windows and Apple platforms
Organize and prepare digital files to download to large format color digital devices
Strong oral and written communication skills. Excellent organizational skills
Detail-oriented and handle multiple tasks
Can read and interpret documents such as safety rules, operating and maintenance instructions, and procedure manuals
Can speak effectively before groups of customers or employees
Effectively present information to top management
Interpret a variety of instructions furnished in written, oral, diagram, or schedule form
Associate's degree or equivalent from two-year college or technical school
2+ years in a reprographics shop
Experience working in a Sales environment is a plus
Customer Service & Inside Sales Resume Examples & Samples
Perform various other similar or associated duties as assigned or directed
Proficient in MS Office, SAP a plus
Possess excellent communication and interpersonal skills; be able to independently solve problems while interacting with various teams and teammates on daily processes and flow
Customer Service Representative Medicare Sales Resume Examples & Samples
Answer incoming inquiries from UPMC Health Plan customers
Document inquires in accordance with UPMC Health Plan Customer Service Center guidelines
Investigate inquiries from UPMC Health Plan customers
Conduct outbound calls to clarify follow up and resolve inquiries from customers
Ability to understand and effectively communicate information regarding a basic product line or function
High school graduate or equivalent required (college degree preferred)
Six months of customer service and/or call center experience preferred
Proficiency in typing preferred
Ability to make independent decisions
Knowledge of Microsoft Office and Excel spreadsheet program preferred
Basic analytical skills necessary to evaluate customer inquiries
Ability to demonstrate good organizational skills
Customer Service / Light Sales Resume Examples & Samples
Greet walk-in customers
Answer phones
Provide quotes to customers on provided services
Take and record new customer orders