UX Researcher Resume Samples
UX Researcher Resume Samples
4.9
(
47
votes) for
UX Researcher Resume Samples
The Guide To Resume Tailoring
Guide the recruiter to the conclusion that you are the best candidate for the ux researcher job. It's actually very simple. Tailor your resume by picking relevant responsibilities from the examples below and then add your accomplishments. This way, you can position yourself in the best way to get hired.
Craft your perfect resume by picking job responsibilities written by professional recruiters
Pick from the thousands of curated job responsibilities used by the leading companies
Tailor your resume by selecting wording that best fits for each job you apply
Resume Builder
Create a Resume in Minutes with Professional Resume Templates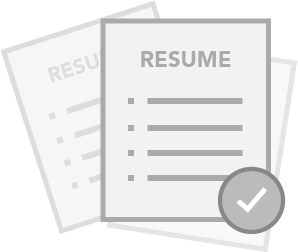 CHOOSE THE BEST TEMPLATE - Choose from 10 Leading Templates. No need to think about design details.
USE PRE-WRITTEN BULLET POINTS - Select from thousands of pre-written bullet points.
SAVE YOUR DOCUMENTS IN PDF FILES - Instantly download in PDF format or share a custom link.
3382 Marshall Expressway
Philadelphia
PA
3382 Marshall Expressway
Philadelphia
PA
Phone
p
+1 (555) 436 3992
Associate UX Researcher
Associate UX Researcher
Associate UX Researcher
Recruiting and screening participants, scheduling sessions, and assisting with other research planning and preparations
Providing design direction to the UX team via mid-to-high fidelity concepts and prototypes based on user research feedback
Maintaining a database of strong user research participants, as well as a central UX resource that gives team members visibility into research process and findings
Collaborating with stakeholders including UX team members and Product Managers to identify and prioritize research opportunities in a fast-paced, rapidly changing environment
Conducting user research using a wide variety of qualitative and quantitative research methods, in-person and remote
Conducting user testing of design concepts and prototypes
Reaching out to customers to recruit them for feedback/research opportunities
UX Researcher, Accessibility
UX Researcher, Accessibility
UX Researcher, Accessibility
Work cross-functionally with design, product management, content strategy, engineering and marketing
Work closely with product teams to identify research topics that will drive short- and long-term product development
Summaries of Pearson's user research are provided to Pearson's Manager of Applied Accessibility for use with customer documentation
Develop and maintain expertise in leading accessibility research (both academic and market insights)
Continually strive to improve accessibility UX research and design process to deliver better output
Partner with engineers, analysts, and other technical roles to create and share research
Keep abreast of technology changes and guideline/specification development
UX Researcher
UX Researcher
UX Researcher
Work with designers, product managers, engineers, and research managers to prioritize research opportunities in a fast-paced, rapidly changing environment
Work in a cross-functional team of designers, product management, and copywriters to concept and develop solutions that are effective, authentic and innovative
Work with designers, developers, producers and research managers to prioritise research opportunities in a fast-paced, rapidly changing environment
Work collaboratively with UX team members, Development teams, Product Owners, Users, and other stakeholders as part of an agile software development process
Create a test and learn culture within the wider Media team by engaging Product Managers, Brand Managers and others in the research process
Design & work with internal analytics partners to track the performance of the team's solutions and use that data to inform the next iteration
Drive product improvements based on research findings in close collaboration with UX designers, engineers, and product managers
Bachelor's Degree in Psychology
Bachelor's Degree in Psychology
Bachelor's Degree in Psychology
Highly professional, with the ability to deliver solid work on tight schedules
Ability to quickly learn and adapt in a fast-paced, highly interactive environment
The ability to meet ambitious deadlines and deliver high-quality work on schedule, including quickly turning around study plans and reports
Strong understanding of the usability differences between pervasive devices and platforms (e.g., smart devices, phone, tablet, desktop, Android and IOS)
Demonstrable understanding of UX research methodology, usability heuristics and human-centered design
Expert-level proficiency in Morae (or other enterprise-wide usability testing software application) as well as remote-testing techniques
Demonstrable knowledge, experience in and passion for web user-centred design practices
Excellent written, verbal and visual communication skills, including the ability to visualize key research insights/data
Maintains professional knowledge and experience
Strong attention to detail
Create a Resume

in Minutes
Read our complete resume writing guides
---
UX Researcher Resume Examples & Samples
Work with product and engineering to define user experience goals and metrics
Identify quantitative and qualitative makers of success
Plan and execute user interviews, usability tests and other qualitative user testing methods
Conduct A/B tests and analyze user behavior through analytic tools
Prioritize researcher opportunities in a fast paced, rapidly changing environment
Recruit users for usability tests and interviews
BA/BS degree in statistics, math, human computer interaction or psychology (or equivalent experience)
2-5 years relevant work experience
At least 2 years in an applied research setting
Comfortable designing experiments and planning usability sessions
Familiar with research tools like Omniture, Optimizely, Tableau and other analytic suites
Do you love talking to people about how they feel about products?
Do you love being able to transform data into action?
Do you love to present new things you've uncovered?
Do you love to make complex data easy to understand?
Do you like shaping what it means for a product to be successful?
Do you ask tough, honest, direct questions and give similar answers?
UX Researcher Resume Examples & Samples
Ensure project management of testing process including acquisition of necessary assets and collaboration of external vendors
Translate customer needs into effective, valuable solutions and communicate user experience considerations to various partners
Work with other groups to ensure direction of solutions are customer centric
UX Researcher Resume Examples & Samples
Working with product teams to determine their weekly research needs
Helping teams create test scripts
Recruiting subjects for testing
Coordinating testing sessions, legal paperwork and compensation
Conducting 1:1 interviews
Helping with research synthesis
Managing the documentation and share-out of findings
Helping with problem definition and design workshops
Working with Product and Design teams to develop new research techniques
Bachelor's degree or higher
Demonstrated knowledge of research best practices in the context of software products
Proven verbal and written communication skills
Proven teamwork and interpersonal skills
Ability to adapt research techniques to fluid situations
Interest in product development
Lead UX Researcher Resume Examples & Samples
Bachelor degree in Human Factors, Psychology, or equivalent experience, Masters or PhD Preferred
Experience planning, coordinating, designing, and facilitating usability tests informally, remotely, and in a lab environment
7+ years of experience required
Responsibility level
Responsible for managing multiple concurrent research projects from beginning to end
Exercises independent judgment with minimal direction from supervisor
Represents team in dealings with stakeholders and customers
Subject Matter Expertise in a variety of Usability Research tools and methodologies
Significant experience designing and conducting desktop and mobile-focused usability tests with usability research tools including recording and analysis software, eye tracking software, etc
Experience in interaction design and information architecture
Demonstrable experience creating solid deliverables with useful, actionable information
Experience presenting UX findings and data in various formats (e.g., written reports, presentations, and highlight videos)
Thorough, methodical, and creative with extreme attention to detail
Strong analytical and quantitative skills with an ability to communicate concepts and conclusions to a variety of audiences
Very strong verbal and written communication skills, problem solving skills, customer service and interpersonal skills
Understanding of UX and the design techniques and principals involved in the production of conceptual prototypes and wireframes
Strong understanding of the equipment and software (e.g., Morae) used in a usability lab including the ability to diagnose, troubleshoot, and resolve related problems
Experience with HTML5, CSS, JavaScript, and/or web standards a plus
Experience with accessibility (Section 508, WCAG 2.0) a plus
Experience conducting usability tests with users with disabilities a plus
Experience with screenreaders such as JAWS, NVDA, and Voiceover a plus
Active membership in an organization that promotes usability (e.g., the Usability Professionals Association) a plus
Design, plan, and conduct desktop and mobile usability tests and focus groups in "lab" and remote environments
Analyze software and software designs (web and mobile) for usability issues and work with developers and designers to define and implement solutions
Present findings and recommendations verbally and through various media to teammates, management, stakeholders, and executives
Field requests and questions from stakeholders and potential partners regarding the team's facilities, capabilities, and services
Create personas, wireframes, test plans, recommendations presentations, highlights reels, and other UX artifacts as needed
Contribute to the design of engaging, usable, and accessible UX interactions for the web and mobile
Work with diverse team of product owners, UX designers, and developers in fast paced environment, with quick iterative cycles
Experience planning, coordinating, designing, and facilitating usability tests, informally, remotely, and in a lab environment
UX Researcher, Accessibility Resume Examples & Samples
Work with UX researchers, product teams, and other team members to do accessibility evaluations and usability studies
Identify, plan and moderate appropriate research methodologies that are best suited to deliver necessary insights to users with disabilities
Collaborate and support UX researchers in accessibility research
Work closely with UX researchers and product teams across Pearson to ensure understanding of accessibility through individual training, custom team training, and UX research checklists
Continually strive to improve accessibility UX research and design process to deliver better output
Collaborate with senior accessibility specialists to resolve complex accessibility issues
Keep abreast of technology changes and guideline/specification development
Personally take responsibility for the opportunities available to learners with disabilities world-wide, raising issues and working collaboratively to expand these opportunities
MA/MS degree or equivalent in Human Computer Interaction, Human Factors, Cognitive or Experimental Psychology, or a related field. A minimum of (2) years of directly related work experience in collecting user data for online interfaces is typically required. 3 years of work experience is required for individuals holding a BA/BS in one of these fields
Direct experience with user experience research methodologies
Knowledge of WCAG 2.0 and Section 508
Excellent verbal and written communication
Degree in Computer Science or related comparable experience
Experience with assistive technology
Experience teaching or training
Experience with accessibility for educational materials
UX Researcher, Ads Resume Examples & Samples
Employ creative and innovative research methods to understand advertiser needs
Translate research findings into insights
Communicate effectively to drive action and inspire new ideas
Conduct internal data analysis to support research initiatives
UX Researcher, Intern Resume Examples & Samples
Be responsible for their own project that drives VR forward
Help run playtesting studies
Conduct in-context observations and interviews
Explore and plan for future studies
Create and design solutions to found issues and able to present these solutions to the stakeholders
Work cross-functionally with teams to incorporate user-centered research at all stages of the product cycle
UX Researcher Resume Examples & Samples
Responsible for the design of research studies, including hypothesizing issues in order to plan, conduct and analyze (surveys, prototype evaluation, usability testing, etc.)
Analyze customer behavior and communicate insights to the organization on customer behavioral trends, attributes, and profiles
Own monthly, quarterly and ad hoc reporting. Continuously improve the reports and process to ensure we are delivering impactful data in a format that is easily consumable and efficient to produce
Analyze consumer feedback to identify new opportunities
Serve as primary contact with our VoC research partners
Help drive the user experience across multiple platforms and devices
Synthesize data from multiple sources to tell a holistic story
Evaluate consumer insights and build proof of concept improvements and new features on the website
Plan, moderate and analyze Voice of Customer research (surveys, prototype evaluation, usability testing, focus groups, etc.) to obtain user preferences and feedback
Present findings and recommendations, to large groups, both internally and externally, in a plan that drives future design improvements
Identify needs and develop strategies to implement innovative technology solutions in partnership with the Consumer Experience team to collect and apply data in order to create a better consumer experience
Meet with internal business partners to identify usability opportunities, recommend and serve as an experienced customer advocate incorporating user research in the project life cycle including both pre and post development
Leverage a wide range of user research methods
Translate research results into design recommendations. Utilize web analytics, replay software, Voice of the Customer, and business knowledge to resolve customer struggle points and increase online usage
Be a key contributor to the product roadmap and shaping the features we build for our customers
Be comfortable presenting your findings to large groups, both internally and externally
Have an understanding and empathy for our customers and continually align your work with their needs while seeking to deliver business value
Conduct usability analysis and testing, evaluating and reporting results
Translate findings into actionable design recommendations
5+ years of experience in user research and usability analysis
Proven track record executing ethnographic and usability studies to evaluate complex workflows across rich software interfaces on desktop, mobile, and the web
Experience evaluating platform-level functionality (such as operating system features and user interface toolkits) is a plus
Superior verbal and written presentation skills to communicate clear, concise findings and actionable recommendations to designers, technologists, project managers, and executives
Experience with Web Analytics
Experience with eCommerce domains is helpful but not required
B.S. in Human-Computer Interaction, Human Factors, Interaction Design, Cognitive Psychology, Cognitive Science, or related field is preferred; M.S. or Ph.D. is highly desired
UX Researcher Resume Examples & Samples
Conduct qualitative research on multiple aspects of how users experience our digital products and services
Collect and analyse user behaviour through customer visits, online experiments and surveys, using web analytics and other quantitative methods
Work with designers, developers, producers and research managers to prioritise research opportunities in a fast-paced, rapidly changing environment
Understand and incorporate complex technical and business requirements into research
Deliver research findings to diverse audiences through written reports and oral presentations
Manage a programme of school visits and user testing sessions across the company, as part of promoting user-centred design as best practice at Discovery Education
Demonstrable knowledge, experience in and passion for web user-centred design practices
Experience of gathering user requirements for web based services
Experience of managing, executing and analysing usability test sessions
UX Researcher Resume Examples & Samples
Develop and keep up to date practical and useful personas that elucidate users' behaviors, attitudes, motivations, anxieties, and the forces and contexts that drive them
Conduct usability tests on new and existing features with current and potential users to identify pain points
Unpack and analyze existing and historical data to understand usage patterns and the impact of product changes
Work with product managers, product designers, engineers and strategy team members to prioritize research opportunities
Translate research and analysis into action items that lead to meaningful improvements to our products
A degree in Psychology, Social Science, Information Science, Human-Computer Interaction or related field
3+ years of relevant experience, specifically in applied user/product research
Understanding of quantitative, behavioral analysis and statistical concepts
Strong communication and collaboration skills
UX Researcher Resume Examples & Samples
Help the team understand what our users are doing and why – Usability, competitive research, interviews, surveys, and analytics
Define problems and opportunities – Analysis of current behaviors combined with our business needs that you will form into stories
Create and show solutions – Reports and data-driven recommendations for changes based on your findings
Iterate based on "validated learning" – More testing and analysis as you work with designers and researchers
Deliver and follow though – Launch new ideas and post-launch analysis on metrics and user behavior
Cover Letter (Optional)
UX Researcher, Growth Resume Examples & Samples
Conduct research using a wide variety of methods, and interpret analysis through the lens of UX, HCI, and social science
Collaborate closely with quantitative researchers
Partner with engineers, analysts, and other technical roles to create and share research
UX Researcher Resume Examples & Samples
Lead qualitative and quantitative user research initiatives that inform critical decisions for current and future CNBC Digital products
Investigate ways to improve the end-user interaction to increase satisfaction, brand loyalty, and overall use
Work with product owners and designers to assess project needs and develop appropriate research plans to support their objectives
Lead user interviews and data collection
Build light-weight prototypes to show users
Work closely with data analysts to integrate qualitative research methods with ongoing quantitative research such as segmentation studies, A/B and multivariate testing
Create reports based on market trends and user surveys, analyzing the information and relaying observations to inform design and product teams
Develop innovative solutions for existing user experience issues, create effective strategies to implement UX changes, perform task analysis, and execute prototype testing
Can demonstrate an in-depth understanding of qualitative and quantitative research methods, user-centered design principles, and has a solid grasp of contemporary trends in Web and app design
Has 3-5 years conducting user experience research preferably in the news media industry
Can lead productive brainstorms, deliver presentations to executives, and guide stakeholders through user research initiatives
Has excellent verbal and written communication skills
Is self-motivated, detail-oriented and able to manage multiple projects simultaneously
Knows how to conduct professional-quality user experience research, surveys, A/B and multivariate testing
Works well with others, and has solid instincts about when to hold the line on methodological rigor, and when to adapt to the changing demands of a project
Approaches their work with a sense of genuine curiosity and a willingness to try out new methods
Bachelors or Masters degree in User-Centered Design or related field would be a plus
UX Researcher, Digital Ventures Resume Examples & Samples
Discover, identify, understand, and apply insights about how customers interact with Starbucks in digital media
Own usability research and testing, moderating (all types, particularly one-on-one), participant recruiting/screener creation, experimental design, test method selection, debriefing, facilitation, participant recruiting/screener creation, statistical/qualitative/quantitative analysis, presentations (verbal and written)
Engaging with project teams to determine needs and the best way to test for those needs, create test plans, run the testing (moderating), analyze results, compile reports (powerpoint, word, video [Morae])
Identify analytics needs and implement analytics for new projects and programs (daily use of tools such as Google Analytics and Core Metrics)
Troubleshoot conversion funnels and make recommendations for new funnels
Document, analyze and communicate analytics/test results to drive UX decisions
Conduct ongoing post-launch analysis to measure success of incremental innovation and inform future updates
Participate in or facilitate formal or informal user studies and the document resulting analysis
Be able to understand, represent and effectively engage and communicate goals and objectives across business and technology groups within and without Starbucks
2+ years of interaction design and documentation experience
2+ years of design and delivery of complex, integrated user-facing web systems
Experience with user-centered design research and usability testing for the company website, including identification of user needs and goals, task and workflow modeling, ethnography and persona development as well as rapid iterative usability testing, and more formal, in-depth testing
Familiarity of system development methodologies with experience throughout the full project lifecycle
Ability to identify/define technology solutions delivering required business capabilities
Familiarity /skill to objectively assess benefits, costs, and viability of proposed solution options
Strong oral and written communication skills enabling the persuasive presentation of proposed solutions and the delivery of effective end-user training
Ability to help collaborate and drive consensus across a diverse group customers with conflicting priorities
Ability to communicate clearly and concisely, both orally and in writing
Solution-oriented, problem solving approach to engaging with team members
Exceptional analytical aptitude and attention to detail
Ability to convey interaction design and technical information in an accessible and understandable manner
UX Researcher, Growth Resume Examples & Samples
MS/PhD in human-computer interaction, anthropology, sociology, communication, market research, information science, or a related field
Interest in and experience executing hands-on, primary research
3+ years of experience in applied product research preferred
Experience with SQL and Python a plus
Ability to ask, as well as answer, meaningful and impactful questions
Ability to communicate complex analysis and results compellingly to a lay audience
UX Researcher, Playstation Resume Examples & Samples
2+ years experience required
In addition to experience in User Research, experience in UX design is preferred - either as a designer or experience embedded in a UX design team
This position requires Bachelor's degree or equivalent training and experience in research related methodologies
UX Researcher, Ads Resume Examples & Samples
BA/BS degree in market research, marketing, communications, or statistics
3+ years of experience conducting research on advertising at an advertising agency, in house at a company, or as a consultant
Expert in a large breadth of research methodologies either quantitative methods or qualitative methods
Interest and experience executing hands-on research
Heavy interest in emerging trends
Experience managing projects involving cross-functional teams such as Engineering, Product Design, and Marketing
Must be able to multitask and keep on track in a fast paced, ever-changing environment
Strong communication and presentation skills with proven history of influencing teams to action
UX Researcher Resume Examples & Samples
Propose, plan, facilitate, moderate, and analyze results from user research, focus groups, usability testing and market research
Communicate research findings and recommendations across UX and product teams to drive informed design decisions and functionality enhancements
Distil findings from analysis of user research into user goals and product concepts and be able to compare and assimilate these with similar findings from other countries
Participate in user profile definition, ethnography, persona, and user case development
Manage user research participant recruiting and/or be the point of contact with outside recruiting firms
An MSc or MA in Human Factors, Human Computer Interaction, Cognitive Psychology, Cognitive Science, or Interaction Design
A minimum of 5 years professional experience in user research covering digital interactive and high-volume, high traffic, consumer-facing web sites, mobile sites, IOS and Android applications
Experience of Userzoom and/or equivalent technologies is required, while familiarity with Axure would be a bonus
UX Researcher Resume Examples & Samples
Post secondary degree in a relevant field
Demonstrated capability in interfacing with external parties to demonstrate and seek feedback on products
Ability to build relationships across team, boundaries and time zones/geographic dispersion
Experience with a variety of collaboration products such as video conferencing, web collaboration, Instant Messaging platforms
UX Researcher Resume Examples & Samples
Conduct usability research both online and in the field and provide recommendations for improvement
Determine user needs by conducting task-focused analyses
Work with graphic designers to test proposed look & feel initiatives
Collect and analyze user behavior through server logs, online experiments (A/B testing), benchmark studies, lab studies, and surveys
Work with designers, product managers, engineers, and research managers to prioritize research opportunities in a fast-paced, rapidly changing environment
5+ Experience conducting usability testing on large-scale web products Financial applications specifically in wealth management
Experience with remote usability testing tools, such as Keynote or UserZoom
Must be able to work and communicate effectively in a cross-functional product development team, and present ideas and designs effectively
Must be an effective problem solver. Comes up with creative solutions and considers many alternative solutions to each problem
Must have excellent interpersonal skills and the ability to build good working relationships
UX Researcher, Local Resume Examples & Samples
Work closely with product teams to identify and scope research topics
Design studies that address both user behaviors and attitudes
Apply your expertise in survey design, quantitative analysis, and data mining to derive insights to show value or uncover missed opportunities
Oversee data-focused initiatives already in place and being developed, and drive developments in the quality of these initiatives
Partner closely with marketing science experts and other internal teams for joint project collaboration
Package these insights effectively for both internal and external audiences
UX Researcher Resume Examples & Samples
Conduct qualitative research on multiple aspects of how users experience the product
Working closely with the UX team for iterative user testing
Working with the UX team to turn user insights into actionable recommendations
Presenting research findings and recommendations to project stakeholders through written reports and oral presentations
Demonstrating strong analytical and problem solving skills, and the ability to quickly develop recommendations based on quantitative and qualitative evidence
UX Researcher, Accessibility Resume Examples & Samples
Develop and maintain expertise in leading accessibility research (both academic and market insights)
Work closely with product teams to identify research topics that will drive short- and long-term product development
Generate actionable insights that both fuel ideation and evaluate designs
Work collaboratively with researchers in other disciplines and teams
MS/PhD in human-computer interaction, psychology, linguistics, anthropology, sociology, communication, market research, information science or a related field, or 3+ years experience in accessibility research
Prior start-to-finish ownership and execution of research projects
Experience with survey research (questionnaire design, sampling, analysis)
Experience with SQL, R, or Python a plus
Multi-lingual candidates a plus
Experience communicating complex theories, analysis and results to an audience
UX Researcher / Human Factors Engineer Resume Examples & Samples
We unearth and shed light on the mysteries (and the straight forward stuff) of the human experience in the context of a broad range of market spaces – including homes, buildings, transportation, industrial manufacturing and beyond
We identify and solve important user experience problems that range from ease-of-use with everyday technology interactions to how technology enables aspirational future states of daily life
We research, create, test, build and iterate our way to solutions that deliver a great experience
We support and care for each other, our colleagues, and the people we serve with Intel's products
Assess competitive landscape of IoT developer kits, tools, environments and solutions
Support the creation of experience differentiation and partner roadmaps/strategies for developers that identify the transformative experiences that would provide Intel a competitive edge
Define and iterate developer personas, and create requirements to meet multiple developer value propositions
Design, execute, and analyze results of qualitative and quantitative user studies. Work with teams across Intel to implement changes that will positively impact developer experience both in near and longer term strategies
Develop and utilize advanced Developer Experience Assessment techniques and define common frameworks for repeatability and scalability
Lead and manage vendor engagements that support various UX deliverables, including research studies, interaction & visual design, and technical writing
Partner with customers, businesses, and developers themselves to create the experience of choice for IoT developers
Patent documentation and participation in patent harvesting sessions
M.S. or Ph.D. in Human Factors, Experimental Psychology, Cognitive Psychology, HCI or related field
7 years' experience practicing UX research and/or human factors engineering
Experience conducting research with developers in one or more IoT market segments (e.g., industrial manufacturing, smart homes, energy, smart buildings, etc.)
Track record of defining and connecting large-scale, technology-intensive solutions and innovative business models with desired user experience
Experience in creating detailed experience architecture with explicit ties to full solution architecture, and driving discussions to close the usage/technology/business ambiguity
Strong analytical and logical problem-solving skills paired with creativity
Strong influencing skills with a range of business partners inside and outside Intel
Excellent written/verbal communication and presentation skills
High tolerance for a dynamic work environment with rapidly changing priorities
Willingness and ability to travel (10-20%)
Applicants must be eligible to work in the U.S
UX Researcher Resume Examples & Samples
Perform research to gather end-user requirements independently
Independently plan, conduct and facilitate iterative evaluations of user-interface designs (usability testing, mock-up interviews, heuristic reviews, qualitative and quantitative measures)
As needed, train and support other members of the enterprise to learn and adopt UX Research techniques
Ability to exhibit an understanding of all the activities involved in the Usability testing process
Experience conducting heuristic reviews for moderate to complex applications
Proficient with design research, lean UX methods, design thinking, and ideation methods
Naturally curious, empathetic, humble and passionate about product design and research
Omnichannel UX Researcher Resume Examples & Samples
Formulate ideal experience expectations (customer needs, desires, and preferences) through co-creation methods (ethno, stories, intercepts, loops, panels, forums) as part of creating and stewarding a world-class omnichannel experience
Evaluate and optimize experience (features, channels, pathways, touchpoints) through insights on usability, receptivity, and experience KPIs via pre and post production toolsets
Measure experience KPIs related to consumer sentiment and consumer behavior regarding experiences delivered throughout omnichannel ecosystem
Implement experience research/test/measurement services to provide insight into actual consumer experience sentiments and behaviors to all Omni Groups
Prepare research plans, implementation and output
Collaborate effectively with strategists, leads and partner group peers on research activities associated with omnichannel initaitives
Bachelor's or Master's degree, or equivalent work experience
Eight to ten years of experience in project management and leadership activities
Five or more years of managerial experience
Considerable knowledge of assigned business line or functional area
Advanced knowledge of project management
Ability to identify and resolve exceptions and to analyze data
UX Researcher Resume Examples & Samples
A highly skilled individual contributor who designs & executes user research and usability studies, producing remarkable insights and transformational business recommendations, and presenting them to very large, senior audiences
Ongoing partnership with a cross-discipline Design Team (and agencies/vendors) to invent, execute and improve upon breakthrough solutions that our customers love
Identify how to solve the problem, selecting agencies and methodologies
Manage all projects using Design Thinking principles with agile methods ensuring that every project - large or small - starts with customer needs, strategy and a well-defined problem to solve
Uncover rich quantitative and qualitative insights from NPS data, digital analytics, first/second and third party research that propel teams forward and fuel remarkable solutions
Design & work with internal analytics partners to track the performance of the team's solutions and use that data to inform the next iteration
Manage multiple workstreams with varying timelines and complexity with authority and passion
Partner with other strategists, analysts, researchers and business leaders at Citi to create Design briefs and set expectations for deliverables
Help package concepts and insights and present to internal stakeholders in persuasive, articulate and compelling ways -- charismatic storytelling skills are a must
Be a go-getter with an entrepreneurial attitude and passion for innovative solutions and brand experiences that enable progress for our customers
Be a motivating and inspiring force in the group that gets the best performance out of people
Be the voice of the customer, the oracle of cultural trends, and a champion for authentic brand experiences
At least 7 years of experience developing, testing and implementing strategies that drove measureable results
Experience (5+ years) designing various qualitative and quantitative research studies. Background in a strategic field such as usability research, creative strategic planning, or management consulting
A trained user researcher comfortable with various digital/mobile research technologies, software and equipment, e.g. UserZoom, eyetracking, online panels, consumer advisory boards, as well as conducting in-depth interviews, surveys and stakeholder interviews
Experience managing research vendors including recruiters, rental facilities, consumer panels, usability and UX research providers
Comfortable identifying customer, cultural and competitive insights and writing creative briefs
Experience participating in the Design process and practicing Design Thinking
Bachelors Degree in Liberal Arts, Business, Communications, Human Computer Interaction, Information Design, Interaction Design, Psychology or a related field. MBA or MA preferred
A consumer-focused mindset and understanding of digital, marketing, advertising and branding; familiarity with the marketing, brands across a variety of business units and target markets
You are passionate about observing human behavior, cultural trends, and emerging technology
You have an unquenchable curiosity and problem-solving mentality
Impressive communication/presentation skills, including the ability to sell ideas to varying audiences
Proven leadership skills
100% reliable
Advanced experience managing projects using Agile development methodologies
You possess a strong curiosity and desire to make the complex clear
You always keep the end-user in mind when producing a solution
You have a collaborative working style; focused on getting the best solution rather than your solution
You are open, honest and direct in your approach to feedback and asking for assistance
You are flexible, steady under pressure, and willing to switch gears quickly
You are organized, self-directed, efficient and able to manage complex projects in a timely manner
UX Researcher, Senior Resume Examples & Samples
Work in a collaborative environment, providing on-the-ground leadership to less experienced researchers while practicing under the guidance of the principal researcher
Plan and participate in formative and evaluative research projects that may include field research, contextual inquiry, iterative prototype testing, product usability testing, task analysis, heuristic evaluations, surveys or other methods as appropriate
Coordinate participant recruitment and research activity schedules
Measure product, customer, and end-user data to communicate the impact of design iterations and evolutions
Facilitate research interviews and moderate product usability sessions
Conduct data synthesis workshops that lead to meaningful insights
Craft research reports that clearly articulate findings and opportunities to stakeholders
Work closely with design, product, and development to influence design decisions
Work primarily as an individual contributor, but come alongside to provide leadership where it benefits the team
10% travel possible
UX Researcher Resume Examples & Samples
Bachelor's Degree in psychology, HCI, human factors, engineering or similar related disciplines with 2 years of relevant experience; 4 additional years of related experience may be considered in lieu of a degree
Bachelor's Degree in psychology, HCI, human factors, engineering or similar related disciplines with 5 years of relevant experience; 4 years of additional related experience may be considered in lieu of a degree
Ability to perform solid HCI, human factors, psychology or related research
Ability to interpret research, derive implications, and communicates recommendations as actionable deliverables through both visual and oral presentations
Ability to test user interface/HCI design patterns using a variety of qualitative and quantitative methods
Ability to balance user needs and technology constraints to reach successful outcome
Experience producing user artifacts such as personas, user stories, and task models
Ability to obtain a Secret Clearance
In-depth knowledge of user experience
Experience collecting data through UX methods such as interviews, card sorts, usability tests, and comparative tests
Experience in using common UX tools such as Adobe Illustrator, Axure, Morae or other prototyping/testing tools
UX Researcher, Platform Resume Examples & Samples
MA/MS in Human Computer Interaction, Psychology, Social Science or a related field
Experience with quantitative, behavioral analysis and statistical concepts
Experience communicating with internal stakeholders including but not limited to Product Manager's Designers, Developers, and Engineers
UX Researcher Resume Examples & Samples
Conduct user research studies full-lifecycle including fielding research requests, proposing methods, planning research, writing test scripts, piloting, executing tests, analyzing findings analysis, synthesizing insights and recommendations, cross-functional collaboration, and compelling communication of results
Employ formative and evaluative research methods to collect data about users' experiences
Thoroughly analyze and synthesize qualitative and quantitative data to create and share insights and recommendations with designers, product managers, engineers, and developers
Use data to identify user needs, and product requirements to drive future re-designs
Propose and apply appropriate research methods and metrics to create knowledge about users, user experiences, and behavior
Champion the customer's needs and implement a model of continuous improvement of company and team goals, and project related tasks
Principal UX Researcher Resume Examples & Samples
Apply experience, knowledge of social science, design, and ecommerce best practices to identify both tactical and programmatic research needs. Define testable hypotheses that are relevant to the business and design approaches to addressing general user experience and product marketing questions
Collect research data using a broad range of methods (e.g. moderating interviews, usability, focus groups, contextual evaluations, diary studies; design and program surveys) directly, in collaboration with other research staff, or using vendors
Present findings and implications (from a single study or a combination of multiple studies and/or data sources) to stakeholder audience. Actively looking for ways to share insights with a broader internal audience
Work closely with various stakeholders (e.g. product, design, development) to influence strategy and produce high quality, innovative designs that leverage research insights
Be a customer advocate, with a familiarity of competitive experiences and ESI research findings that you are able to apply toward expert evaluation of internal products and ensuring teams have a clear picture of the end users of the experience
Mentor junior team members
Investigate and socialize new technology, processes, and/or research approaches. Lead this initiative within the research team or ESI as a whole (e.g. accessibility, product market research, usability best practices)
Bachelor's degree required, grad preferred
8-12 years of relevant work experience
Proficient in MS Office suite – Word, Excel, PowerPoint, Outlook
Strong written and verbal communication skills for research communication and design recommendations
LI-CK1
UX Researcher, Special Projects Resume Examples & Samples
Work with team to identify and prioritize research questions based on analysis of current knowledge, project goals and risks
Hands-on experience with: lab-based user testing, remote testing, iterative prototype testing, survey design and usage of multiple methods within a study
Excellent communication, presentation, interpersonal and analytical skills; the ability to communicate complex concepts clearly and persuasively across different audiences and varying levels of the organization
Eagerness to continually learn, grow and improve the craft of research
Understanding of quantitative data analysis
Strong portfolio demonstrating past work experience and deliverables e.g. study plans, reports
BS or equivalent degree in Psychology, Cognitive science, Human Factors, HCI, HCD or equivalent experience
Product development research experience in a global context
UX Researcher Resume Examples & Samples
End-to-end experience with all aspects of research
A strong portfolio demonstrating past work experience and deliverables
Experience conducting research on mobile platforms
· MS in Human Factors, HCDE, or Cognitive Psychology
Retail/E-commerce research experience in a global context
UX Researcher Resume Examples & Samples
Perform quick but thorough data analysis in order to create insightful and actionable findings presentations - both verbal and written
As an ideal researcher, you will have
The ability to meet ambitious deadlines and deliver high-quality work on schedule, including quickly turning around study plans and reports
A strong grasp of quantitative data analysis and statistics
End-to-end experience with all aspects of research (study design, recruiting, moderation, analysis, reporting)
UX Researcher, Intern Resume Examples & Samples
Conduct user research on multiple Facebook products and experiences
Proactively design studies intended to understand user behavior and attitudes
Study and analyze the user experience on the site through a wide variety of qualitative methods
Recommend and run appropriate A/B tests (or other) to measure the impact of site changes
Effectively communicate results and illustrate suggestions to product teams through clear writing
Pursuing a PhD in HCI, social computing, Information Science or related social science field, or MA/MS in these areas with prior related industry research experience
Experience in conducting UX research, experience conducting applied and/or product related research is a plus
Clear communicator
Must be returning to school for at least one semester/quarter post internship Detail oriented and able to manage multiple projects simultaneously
Experience working with User Experience teams
Excellent command of qualitative and/or quantitative research methods
UX Researcher Resume Examples & Samples
5+ years of experience designing within UX/UI across multiple platforms
3+ years of experience within research/creating user experience tests
Proven ability to develop task based scenarios and user stories for enterprise SaaS platform
Strong track record of qualitative and quantitative results impacting product strategy and development
Degree or related experience within the field
UX Researcher Resume Examples & Samples
Design and conduct user research for client's products and services in multiple industries, using various research methods and user design approaches
Analyze user research data and write reports and communicate results to stakeholders
Work with other user researchers to design, conduct and analyze studies and reporting results
Communicate with vendors and interdisciplinary project teams
Organize and manage multiple projects
UX Researcher Resume Examples & Samples
Proficiency in qualitative and quantitative data analysis, remote testing, testing mobile interfaces, card sorting, survey evaluation, A/B and multivariate testing, and heuristic evaluations
Working knowledge of prototyping tools like Balsamiq, Sketch, Irise, Protoshare etc
Experience with Agile and Lean Product Development Practices
Ability to use a variety of way flow diagram tools and design way flow with annotation
Can work collaboratively and independently with minimal supervision
Ability to ramp up quickly on new products and technologies
Stays abreast of consumer behavior and technical wave disruption in IoT
Has empathy for and with cultural, ethnic or global diversity populations, identifying unique opportunities for business based on consumer behaviors within various geo locations
Associate UX Researcher Resume Examples & Samples
Helping UX Researcher design, schedule, and execute user research using a variety of methods, including but not limited to contextual inquiry, heuristic evaluation, card sorting, and usability testing
Recruiting and screening participants, scheduling sessions, and assisting with other research planning and preparations
Analyzing and distilling qualitative and quantitative data into insights and recommendations
Maintaining a database of strong user research participants, as well as a central UX resource that gives team members visibility into research process and findings
UX Researcher, Alexa Skills Resume Examples & Samples
Partner with other researchers and product teams to identify and prioritize research questions based on analysis of current knowledge, project goals and risks
4+ years proven success leading User Research projects with demonstrated impact
A BS or equivalent degree in psychology, cognitive science, Human Factors, HCI, HCD or similar
Experience conducting research on multiple device and interface types
Voice research experience
UX Researcher, Intern Resume Examples & Samples
Responsible for their own project that drives VR product user experience forward
Identify the areas of UX issues, and design & execute research with appropriate methods
Make actionable recommendations to found issues based on the research data, and communicate them in a comprehensive manner to the stakeholders
Work with other researchers, and help running usability studies
Pursuing a PhD in Human Factors, HCI, Computer Science, Cognitive Psychology, Anthropology, Information Science, Social Science or related discipline, or a Master's degree in these areas with prior related product UX research experience
Experience with Unity
Experience researching with AR or VR technology
Detail-oriented and can prioritize to focus on the core research problems
UX Researcher Resume Examples & Samples
Write usability tests for qualitative research on usertesting.com
Review remote sessions and create usability reports
Identify old learning in studies as it relates to our site
Conduct card-sorting activities
Compile test data into historical documentation
Conduct website analysis and comparisons
Help identify future areas of research
Assist with error recovery path planning
Conduct in-person studies as needed
UX Researcher Resume Examples & Samples
A solid grasp of user-centered design, testing methodologies and usability and accessibility concerns
Demonstrable user impact and influence on product experience
Research including competitive analysis, user personas & journey maps
Planning and executing research projects, drawing on research from various areas of the business: analytics, customer insight, support, account managers
Identify the proper research methods based upon product phase and timeline
Recruit test participants and manage participant scheduling
Create test criteria and run usability study sessions
Experience in qualitative and quantitative results impacting product strategy
Partner with UX team and product owners to understand detailed requirements
Involve team in your research sessions to ensure its effectiveness
Lead the effort to share user data and insights across the organization to build a culture of user-centered design
Develop research reports with clear and actionable recommendations
Effectively and creatively communicate research and play a key role in stimulating designs for the product
Familiar with testing methods including online remote, phone interview, surveys and focus groups and ability to introduce additional methods into our projects
Be passionate about all things UX
Ability to clearly and effectively communicate design processes, ideas, and solutions to stakeholders, teams, and users
Software knowledge of Sketch and Invision
Interaction design experience
Mixpanel and Salesforce software experience
Experience in healthcare
UX Researcher, Taxonomy Resume Examples & Samples
Work with Taxonomy team members and management to establish a research process for new taxonomy design to support business use cases
Present research to drive and influence across a broad range of taxonomists, designers, business owners, and stakeholders
Drive usability, card sort and research processes across the global taxonomy team
Coordinate design inputs and research into browse from UX design teams across Amazon
MS in Human Factors, HCDE, or related field
Experience in taxonomy development
Experience in E-Commerce
UX Researcher Resume Examples & Samples
Your role includes problem solving difficult journeys, rapid prototyping, user testing, and iterative improvements across all platforms. We always work to improve how our customer journeys perform, and ensure what we create supports our business goals of selling more, retaining our customers, reducing support calls, and ensuring we are as good, or better online than our competitors. You know and care about our products, and always think through a customer's eyes with plenty of experience in making user interaction simple and easy to understand. By collaborating with product managers, marketing executives, developers and analysts, you drive the execution of the ideas you're leading. You test and validate ideas with users, and respond to feedback and design performance
You will need to make sure that all your work is accessible
You'll need to work within the UX framework we have developed, in an efficient and well-thought manner
You organize and run user testing sessions to ensure customer, business and technical requirements are met
Through discipline, efficiency, excellent communication and great execution you ensure an exceptional project success rate
A degree in a design based discipline and three years' experience in interaction design or research
Solid skills in wireframing & rapid prototyping using Axure
Writing and planning and conducting user tests
Fluency in current graphic design practices and web production software, including Adobe Photoshop, Adobe Illustrator, Adobe Fireworks
Ability to create best-in-class, interaction design for the all existing and emerging devices
Strong conceptual, organization, communication and presentation skills
Familiarity of web-based technologies such as HTML5, CSS, and AJAX
Ability to effectively manage multiple projects/tasks of varying complexities, meet deadlines and work well under pressure
Deep understanding of user journeys, user experience and user-centered design
Ability to work with a large variety of products for a diverse audience,
Excellent organization, communication and presentation skills
Strong analytical skills and the ability to meet tight deadlines is essential for a fast-paced environment
You are a creative professional with strong product and e-commerce usability experience, and are used to working in a fast paced studio, with well-established brands. You have sufficient technical skills to understand our products and the platforms we design for
You always think through a customer's eyes, and have plenty of experience in making user interaction simple, easy to understand and a delight to use. You will have experience designing for mobile devices, tablets and personal computers, and you have plenty of ambition to learn and grow with new technologies
UX Researcher Resume Examples & Samples
Collects, organizes, and analyzes qualitative data that directly relates to user experience design
Works with UX department and cross departmental teams to develop user test scripts that skillfully solicit feedback from users
Acts as a user research resource on cross-disciplinary project/product teams
Works with UX designers to test proposed look and feel designs and recommend features, functionality, and specific interactions based on analysis of business goals and user needs
Combines quantitative metrics and qualitative feedback into actionable improvements
Coordinates, conducts, and moderates usability tests and prepare written analysis
Being able to design and develop a custom research plan given a variety of different situations and needs, able to take lots of research data (both quantitative and qualitative) and convert it into actionable recommendations to the design team
UX Researcher, Survey Coordination Resume Examples & Samples
Target, program, debug, field, and administer online surveys that support design research
Establish a well-organized system for storing and accessing survey insights, including wiki, SharePoint, and internal research documentation platforms
Help improve survey workflow efficiency and reporting
Assist report preparation and distribution
Understand business objectives and ensure we are capturing relevant survey data
Support the Research team in improving the UX survey program
Experience with online survey platforms
Bachelor's Degree in Psychology, Sociology, Statistics, Business or similar and/or comparable experience
Passion for UX, customer insights, and research
Resourceful self-starter with an independent attitude, focus on excellence, and attention to detail
Strong organizational and project management skills
Working knowledge of database software such as Excel
Previous experience working with Qualtrics
Previous experience working with email distribution platforms like MailChimp, SONAR, Bullseye
Advanced knowledge of database software such as Excel
International survey experience
Qualitative UX Researcher, Intern Resume Examples & Samples
Work closely with product teams to identify research topics
Work cross-functionally with design, product management, content strategy, engineering and marketing
Studying a PhD/MA/MS in HCI, Social Computing, Information Science or related social science field with prior related research experience
Experience conducting applied product research, and/or focus on directly relevant research topics
Command of a broad set of qualitative and user-centered design methods
Basic understanding of quantitative, behavioral analysis and statistical concepts
Junior UX Researcher Resume Examples & Samples
Some hands-on experience conducting a variety of research practices such as qualitative interviews or survey research
Strong data and quantitative analysis skills
Ability to balance and interpret quantitative and qualitative feedback into insights that shape products
Lead UX Researcher Resume Examples & Samples
Lead UX Research work in an agile, fast moving environment throughout all phases ofproduct development, in collaboration with key project team members, including UX designers, product owners, tech leads, developers, and product managers
Be a passionate advocate for the user, and ground ideas and design thinking in qualitative and quantitative evidence, by partnering with our UX team and stakeholders toincorporate customer insights and principles throughout the creative process
Create user research plans, persona's, usability testing stimulus, and UX training agendasalongside key user research tools and deliverables, with an emphasis on discovery, evolution, validation and measurement
Plan and conduct insightful and appropriate user research sessions based on actionable research plans and objectives using a variety of qualitative and quantitative methods
Analyze results from a variety of perspectives and lenses (e.g., interviews, focus groups, surveys, usability testing, data analytics)
Develop, plan and deliver UX Research coaching and training in workshop contexts in accordance with the organization UX strategy
Ensure user needs and problems are shared and turned into actionable product/service requirements that feed into prototype development and influence product direction
Ensure adherence to UX design best practices, standards and brand consistency
Contribute to decisions about tools, methods and approaches
Identify opportunities to adopt innovative technologies
7-10 years UX Research experience promoting user centered design principles and conducting research into consumer and internally facing applications, websites and mobile experiences
Exceptional skills in problem solving, ideation and communication. You will be comfortable presenting findings and related design / business recommendations and customer insights to senior decision makers
Ability to deliver UX coaching and training to senior stakeholders and key decision makers
Strong portfolio showing breadth of UX Research work and approach
Experience working in agile teams
Demonstrable experience applying an agile mindset, embracing and pivoting with changes and feedback
Desirable: background in or experience with Digital Workplace, Employee-Facing Technology Products and/or Digital Customer Experience
Solid experience in UX Research
Solid understanding of the full User Centered Design process
Knowledge of multiple customer research techniques and an understanding of how/when to use them
Knowledge and/or experience working in agile product development and with agile teams
Proven ability to manage multiple priorities and drive results in a fast paced environment with minimal direction
Superior relationship management, verbal & written communication skills
Possess an ability to create structure and definition in an ambiguous environment
Ability to talk with authority to current digital trends, with a particular focus on User Experience and Enterprise Technology
UX Researcher Resume Examples & Samples
Generate insights that both fuel idealization and evaluate designs
Work cross-functionally with design, product management, and engineering Communicate results and illustrate suggestions in compelling and creative ways
BA/BS degree a human behavior related field (HCI, Psychology, Social Science, Information Science, etc.) MA / PhD preferred
5+ years experience in applied product research
Compelling communicationSearch Jobs US
UX Researcher Resume Examples & Samples
Plan, design and organize research efforts; understand and incorporate complex technical and business requirements into research; strong understanding of strengths and shortcomings of different research methods, including when and how to apply them during each product phase
Conduct research with customer, prospect, and banker audiences across the entire product development process; varying as needed in approach, scale, scope, timeframe, and methodology (including, but not limited to, ethnographic studies, story boarding, effective question construction, usability tests, surveys, co-creation workshops, A/B tests, one-on-one usability studies, eye-tracking, remote usability studies, online and in-person focus groups, device testing, cognitive walkthroughs, expert/heuristic reviews, customer / employee site visits, contextual inquiry, task analysis, statistical analysis of behavioral data, recruiting, phone interviews, card sorting, and quantitative benchmarking studies.)
Ask the right questions and gather data to uncover critical insights
Use marketing segmentation as part of the research project and recruitment effort
Collate and analyze results
Communicate results and illustrate suggestions in compelling and creative ways through concise written reports and/or engaging presentations
Maintain research technology systems, usability lab and vendors
Contribute actionable research to improve designs, prioritize features, and guide the roadmap
Facilitate remote and in-person user experience research studies
Collaborate cross-functionally with product management, project management, business analysts, design, user experience and delivery
Manage technical setup for in-person lab interviews
10 or more years of experience in project management, and computer technology applications and analysis
Bachelor's degree in a related field such as human factors, anthropology, cognitive psychology or human computer interaction
2-5 years' experience leading and conducting user research studies, including usability tests, concept tests, ethnography, co-creation sessions
Expertise in both qualitative and quantitative research methods and a strong understanding of when/how to apply them
Experience working in a cross-channel environment, including desktop/laptop, mobile, devices, and brick-and-mortar experiences
Strong knowledge of UX best practices, including website information architecture, interactive design principles, usability, service design, and online marketing and business needs
Empathetic, human-centric approach to analysis
Ability to problem-solve and work independently
Advanced knowledge of quantitative analysis and statistical concepts
Expert in Microsoft Office, Excel and PowerPoint
Maintains professional knowledge and experience
Experience with remote user testing platforms
Experience with designing for accessibility
Experience with service design approaches
Experience working in agile and waterfall environments
Experience with responsive design
Ability to create lo-fi prototypes
Ability to develop moderator guides
Familiarity with digital development process
Experience leading others
Master's degree in a related field
UX Researcher Resume Examples & Samples
Gathering insights/ data/ previous learning's to shape the brief & designs
Briefing 3rd party recruitment companies to recruit the appropriate participants for each session
Researching and trialling new UX research methodologies within the lab environment as well as outside of the lab
Running all other forms of UX research outside of the lab including internal testing with colleagues and remote user testing
Minimum of 1 year experience in conducting research
Passion for user behaviour, psychology & ideally UX design
Understanding of UI design and UX design principles
Understanding of quantitative testing techniques – MVT and A/B testing
Related degree
UX Researcher Resume Examples & Samples
Participates in developing, implementing and maintaining Architecture Roadmap strategies for improving system scalability, reliability, supportability, security, and performance
Develop solid relationships with key internal and external clients to ensure that business needs are fully understood and IT solutions are fully aligned to meet the stated business needs
Participates in the Architecture assessment planning for system retirements and migrations to new platforms
Provide guidance to IT Infrastructure and Application teams on Architecture's Frameworks, Patterns, Best Practices, and Programming concepts
Solid Architecture skills to assess vendor solutions from an overall Enterprise strategic perspective versus tactical perspectives
Assess vendor solutions via Product Demonstrations and Proof of Concepts to determine their alignment with our stated goal
Bachelor's degree in relevant discipline or equivalent experience
5-8 years relevant experience or Master's degree with 3-5 years relevant experience
General Knowledge of Microsoft OS – XP and MS Office
Excellent Leadership, planning and negotiation skills; Excellent verbal and written communication skills; Thorough knowledge of Architecture's framework, procedures, and practices; Solid Engineer or developer background; Strategic thinker with ability to formulate plans, strategies, and outcomes; Advanced problem solving skills and the ability to work collaboratively with other departments to resolve complex Architecture issues with innovative solutions; Ability to adapt in a dynamic work environment and make independent decisions; Extremely detail oriented; Strong customer services focus; Demonstrated ability to prioritize work environment and make independent decisions; Ability to present Architecture concepts and ideas both verbally and in writing to executive staff, business sponsors and technical staff to ensure that all of IT and its business clients understands and supports the Architecture direction
LI- PS1
UX Researcher Resume Examples & Samples
The ideal candidate with have a BA/BS degree in a human behavior related field (HCI, Psychology, Social Studies, Information Science, etc.)
The ideal candidate will have 5+ years experience in applied product research
The ideal candidate will have a command of a broad set of qualitative and user-centered design methods
The ideal candidate will have an understanding of quantitative, behavioral analysis and statistical concepts
The ideal candidate will have the ability to ask, as well as answer, meaningful and impactful questions
UX Researcher Resume Examples & Samples
Must have a strong desire to try out new testing methods and to incorporate both qualitative and quantitative methods as required
Post-secondary education in Design, Human Factors, Human Computer Interactions or a related field
Expert-level proficiency in Morae (or other enterprise-wide usability testing software application) as well as remote-testing techniques
Demonstrated interest in tangential fields such as product design, design research, big data, fine art, music, writing and communications, etc
A background in Fintech or other financial related products
UX Researcher Resume Examples & Samples
Create a deep understanding and empathy for our target customers through a diverse research program
Work closely with product and design teams to identify research questions, build a research plan that will answer them, and communicate the insights to shape the user experiences of Alexa products and capabilities
BS in Human-computer Interaction (HCI), Human Factors, Cognitive Psychology, or similar, and 3+ years' professional experience in related field
Experience in a range of user research methods (e.g., surveys and questionnaire design, personas, lab studies, and other methods)
Understanding of experimental design, common data analytic techniques, and effective ways to visualize data
Experience working across functional teams to deliver successful outcomes
Graduate degree in Human-computer Interaction (HCI), Human Factors, Cognitive Psychology, or similar
A strong portfolio demonstrating past work experience and deliverables (e.g., study plans, reports)
The ability to understand, analyze and interpret complicated data
The ability to create effective reports and to leverage tools that derive insights from user data
Experience in international research
Demonstrated ability to coordinate projects across functional teams, including engineering, merchandising, design, marketing, finance, and operations
Experience in multimodal, natural user interaction systems design research
UX Researcher Resume Examples & Samples
4+ years of hands-on experience as a UX Researcher
Deep understanding of various qualitative and quantitative research techniques such as workshop facilitation, contextual inquiries and interviewing, usability testing and surveys, usage data analysis and triangulation
Ability to use research insights to develop journey maps, process flows, product improvements, and personas
UX Researcher Summer Internship Opportunities Resume Examples & Samples
We are currently looking for summer interns interested in user experience to join our fast-paced, entrepreneurial culture. The 10-week program is a hands-on learning experience with opportunities to work on a team research and design project and gain exposure to the day-to-day business of the User Experience Design group
There will be weekly training sessions focused on the roles and skills within User Experience Design. All Fidelity interns across the organization participate in Summer Series events designed to showcase Fidelity's various businesses and hear from Fidelity Executives
Curiosity, empathy, observational skills, desire to help people with different abilities, motivation to improve things and a love of good design
Strong work ethic and collaborative spirit are a must
Passionate and knowledgeable about interaction design and user research
Detail-oriented and organizational skills including the ability to prioritize tasks and meet deadlines
Writing, presentation and general communication skills
Interest in understanding customer needs, motivations and behaviors
Previous experience with user research tools and methods is a plus
Familiarity with Excel is a plus
Understanding of HTML and CSS with the basics in HTML5
UX Researcher, Intern Resume Examples & Samples
Extremely detail oriented
Strong qualitative and quantitative analysis skills
Ability to interpret quantitative and qualitative feedback, and turn that feedback into insights that shape products
Ability to give and take feedback graciously
UX Researcher, Fulfillment Games Resume Examples & Samples
Define, plan, and execute experiments and usability studies to uncover insights and tendencies of users
Present research strategies and results to senior leadership in multiple locales
Localize research for international locales as needed
One or more shipped products/games
Hands-on experience with: benchmarking, experimental research, lab-based user testing, remote testing, iterative prototype testing, concept testing, and usage of multiple methods within a study
The ability to manage ambiguity, work autonomously, and multi-task in a fast paced environment
Experience with shipping multiple games and/or products
International research experience, with experience in managing vendors and partners in locales around the globe
MS in Human Factors, HCDE, Cognitive Psychology, Anthropology, or Sociology
UX Researcher Resume Examples & Samples
BA/BS/MA in human-computer interaction, user experience, cognitive science, psychology, anthropology, or a related field
3-5 of experience conducting user experience research and integrating findings into a user-centered design methodology. Experience with Agile and Lean UX methodologies preferred
Ability to conduct short, iterative studies and quickly turn around results
Proven ability to understand customer needs, generate strategic approaches to solving problems, and translate insights into product requirements and design recommendations
Expertise identifying appropriate research methods to meet a business need. Experience conducting a range of research techniques, such as iterative design research, usability testing, card sorting, contextual inquiry, survey design, and A/B testing
Presentation skills to convey compelling and actionable recommendations, including the ability to communicate challenging or contentious findings to stakeholders, and how to resolve those issues
Experience working effectively in a multidisciplinary team environment on simultanous projects. Ability to consider user experience across multiple research efforts in order to design a research program that will provide greater end-user insights
Coordinate and conduct user research on site, remotely, and in the field. Manage the logistical aspects of research planning, and facilitate research participants professionally and objectively
Create and Manage testing plans and deliverables to/from outside vendors and prepare the findings to be consumed for internal audiences
Analyze data and communicate the results to product marketing teams and stakeholders. Work closely with designers and multidisciplinary teams to identify issues and integrate research findings into design and process recommendations
Inform and connect customer data and feedback across various areas of the business, including analytics, voice of the customer, customer support, market research, and business intelligence
Conduct usability and heuristic evaluations for user flows and user interfaces at various stages of the marketing funnel and design and development cycle
Promote a holistic customer experience vision by participating in design reviews and facilitating cross-functional collaboration that promotes design thinking and a customer-centric mindset
Monitor competitive and complementary product experiences and trends. Document best practices and identify opportunities to deliver innovative and immersive creation, sharing, and selling experience
Experience with the design of marketing websites with a focus on behavioral design
Experience with internationalization and localization
Experience with international usability testing
Experience building out a usability lab and team
Experience with eye-tracking systems ( Tobii)
UX Researcher Resume Examples & Samples
Completion of a Master's degree in Human-Computer Interaction or related field, or significant experience in a related role
Demonstrated skills in User Research, Usability Testing, and Ethnography
Knowledge of user-centered design and Human-Computer Interaction best practices literature
Ability to work collaboratively with other disciplines, empathize with other points of view, and help facilitate the best possible user experiences given any number of conditions and constraints
Ability to present complex qualitative and quantitative data to diverse audiences in an understandable format
Ability to clearly convey research recommendations
Experience with quantitative studies, such as analytics and experimental design
Familiarity with concepts from computer networking and operations
Understanding of web application security concepts
Familiarity with software development concepts and processes, such as Agile / Lean UX
Advisory UX Researcher Resume Examples & Samples
Focus on new and upcoming mobile solutions that will revolutionize workplace collaboration and productivity for customers all over the world
Plan, lead and facilitate a variety of user research techniques including: stakeholder workshops, user/customer interviews, usability testing, and other research methods
Own the user experience by mapping user journeys and designing interactions within interfaces
Identify and document research best practices and help train non-UX folks to execute basic research activities
Communicate via prototypes and wireframes how ServiceNow can make a positive impact in the lives of our customers by defining innovative user experiences
Collaborate with the UI Designer to rapidly translate wireframes into visual designs that developers can translate into a functioning prototype
Work collaboratively inside a cross-functional team, effectively integrating your design expertise inside an agile ServiceNow development environment
Help create visual representations of UX Research such as user journey maps and persona profiles
Expect to travel up to 25% of the year
College Degree (or equivalent experience) in the Human-Computer Interaction, Human Factors, Interaction Design, User Centered Design or related disciplines
At least 8 years or equivalent combination of education and experience successfully applying customer-centered design on products
Experience developing and conducting User Research and Usability Testing Knowledge of user interface design, usability evaluation techniques, perception, cognition, and experimental design
Must have strong written and verbal English communication skills
Understand the agile work environment and be able to work inside Scrum-based (or similar) projects
Knowledge of user interface design, usability evaluation techniques, perception, cognition, task analysis, experimental design and statistics
Obsessed with the relentless pursuit of UX perfection
Demonstrate proficiency with Axure RP, Sketch and other wireframe tools
UX Researcher Resume Examples & Samples
Lead primary research across Media UX Design team's projects
Create research plans, discussion guides and task sheets
Design, set up, run and analyze usability studies, A/B testing, focus groups and customer interviews. (please show examples)
Articulate the goals of research projects and the questions that will be asked
Define clear metrics for success for all research projects
Understand our audience's habits through persona creation, competitive analysis and other research activities
Clearly document research results and create actionable design recommendations (please show examples)
Create a test and learn culture within the wider Media team by engaging Product Managers, Brand Managers and others in the research process
Act as our internal thought leader/partner on all research initiatives
Manage external vendor relationships with 3rd party research firms, including managing RFPs and budget tracking
Degree in Anthropology, Social Science, Design Research, Psychology or related field or 4+ years practicing UX design research
High comfort level in working within a self-directed culture and navigating ambiguity
Strong problem solving skills, detail oriented, ability to manage multiple projects, deadlines and priorities
Excellent communication abilities to communicate research results through written reports and presentations
Proficiency with remote UX research tools such as UserZoom, Optimizely or similar services
UX Researcher Resume Examples & Samples
BA/BS in Computer Science, Human Computer Interaction, Human Centered Design, Psychology, Engineering, Information Technology, or related fields
1+ years experience in product development research setting
Professional fluency in English and Bahasa Indonesia
Ability to ask, answer, meaningful and impactful questions
Excellent interpersonal, communication, collaboration and presentation skills
A passion for improving people's life through design
High knowledge about different products, apps, websites -- always on the lookout for new innovations
Willing to relocate to Jakarta, Indonesia
Work closely with product managers, designers, executives, engineers, analytics, marketing, and operations to ensure that your research will have impact on every aspect of the product
Design and conduct quantitative studies using various methods, including surveys, data analysis
Generate insights that fuel ideation and evaluate designs
Carry out frequent competitor analysis
Share and advocate research findings through presentations, written reports, and innovate creative delivery of research findings
Adapt and innovate research methodologies and share with the team to help enrich the team's skills and expertise
Advocate curiosity and empathy towards users (customers, drivers, partners) across the company
Design and conduct qualitative studies using various methods, including field observations, interviews, and usability studies
UX Researcher Resume Examples & Samples
Create and actively maintain a map of all touchpoints throughout the user experience
Gather and maintain user data and performance metrics for each touchpoint
Conduct regular user testing and research projects specific to each point
Be the first person to identify bottlenecks, and/or breaks in the experience and respond immediately
Present testing results to stakeholders in a clear and concise manner
Create data visualizations to help inform a broader audience
Make recommendations to design teams based your findings
Channel results into the creation of UX artifacts such as personas, wireframes, and mockups
Work directly with the engineering team to execute proposed solutions
Celebrate the launch of new features with the team, and evangelize each success
3+ years experience in applied UX or product research
All the skills needed to conduct effective user research, user testing, and analysis
Very detail oriented – able to watch data and trends like a hawk
Strong understanding of quantitative, behavioral analysis and statistical concepts
Bachelor's Degree preferably in Human Computer Interaction (HCI), Psychology, UX, or related field
A portfolio of relevant projects. (Emphasis on the research/testing aspects of UX)
Up to 10% Travel
UX Researcher Resume Examples & Samples
Partner with UX Designers, Product Managers, Engineering, and various departments through the organization to plan, prepare and execute ongoing testing of prototypes, designs, ideas, concepts, and theories
Closely collaborate with and support the lead User Research Analyst in recruiting, qualifying, scheduling, and managing participants for testing and research
Document, organize, analyze, and archive qualitative and quantitative data
Partner with respective development teams to synthesize, build visual reports, and socialize findings from testing across the organization
Support the lead researcher in educating teams on valid, reliable, and ethical research and testing best practices
Collaborate with lead UX Research Analyst in establishing baseline measurement of the Vivint product and service offering
1-2 years working in Product Development/Design
1-2 years experience conducting usability testing and/or research
Knowledge of user-centered design principles
Excellent collaborative skills
Comfortable working in a loosely structured organization
Highly professional, with the ability to deliver solid work on tight schedules
Knowledge of Adobe Photoshop, Illustrator, InDesign, Excel, and Word
Knowledge of InVision and/or comparable prototyping software
UX Researcher Resume Examples & Samples
Industry experience with multiple qualitative methods
Ability to get buy-in from stakeholders of all types
Eagerness to collaborate with designers and other researchers
That you'll be a font of knowledge on your research areas
Managers who care about your and your career growth
A collaborative team who will get involved in your studies
UX Researcher Resume Examples & Samples
Must have a portfolio with submittal - that includes examples of leading or participating in strategic research with significant business outcomes. Portfolios should include planning/brainstorming.*
Candidates must also be okay with up to 30% travel - to various locations across the U.S.*
Develop and use design research methodologies and insights to drive decision making *Interpret research results, derive implications, perform analysis and gather strategic intelligence to provide insight regarding the consumer market, trends and our customer needs, pain points and behaviors *Work with product managers, designers, developers and partners to prioritize research needs in an exciting, growth-driven environment *Drive execution of research initiatives *Contribute to the future state design roadmap that outlines current and future state functionality, end-to-end journey maps and design so as to provide vision and direction beyond single projects or programs. *Ensure overall quality of project solutions throughout the design process. MINIMUM
Bachelor's Degree in Human Centered Design, Social Science, Cognitive Science, Experimental Psychology, Anthropology, Information Science, or related field. Advanced degree preferred - i.e. Master's *Passion for User Centered Design, and superior creativity and adaptability *Masterful at uncovering insights, and able to inspire others in acting upon them *At least four years of industry experience as a hands-on researcher, working across multiple platforms, including mobile & web *Expert on methodology, study design, and analysis/reporting, including ethnographic research, site visits, interviews, voice of the customer, think-out-loud studies, and usability testing *Ability to analyze research for key needs, pain points, and preferences, and synthesize such qualitative and quantitative information for presentation to key stakeholders *Organized, self-directed, efficient and able to manage multiple and complex projects in a timely manner. Detail-oriented, communication skills are critical, team-player, collaborative. *Leader of projects, teams and third party partners when needed *Excellent verbal and written communication and presentation skills *Portfolio that includes examples of leading strategic research with significant business outcomes
Lead UX Researcher Resume Examples & Samples
You have an MS or PhD degree (or equivalent work experience)
5+ years relevant research experience
2+ years managing a team
You are fluent in a wide range of quant and qual UX research methods and techniques, such as lab-based field research, usability studies, creation of user profiles or personas, participatory design, surveys, and experiment design
You have a successful track record working with a User Experience team and mentoring researchers and designers in best practices
You have excellent analytical ability, especially with regard to observation of user behavior
You have strong oral and written communication skills, and can present findings concisely and effectively
You have experience with the following: product design, web technology and standards, accessibility and universal design, and internationalization and localization
UX Researcher Resume Examples & Samples
Build relationships with end users that reveal deep insights about how they work and live
Be bold about going "off-script" to uncover new themes/areas of interest that are relevant to the product vision and strategy
Engage various LogMeIn stakeholders and apply structure to organize their questions into a comprehensive research roadmap and set of test plans
Utilize a variety of research methods—you should be experienced with ethnographic and observational methods as well as usability testing and other approaches (benchmarking, competitive analyses, diary studies, remote testing, etc.)
Manage recruiting of study participants (including screener creation, oversight of third party recruiters, and working directly with customers)
Conduct and moderate (both in-person and remote) a variety of methods and activities
Identify an appropriate communication and reporting format for all data and insights
Translate research insights into key UX deliverables such as personas, journey maps or "day-in-the-life-of" maps, as well as developing your own creative reporting techniques
Analyze and summarize a large amount of data and present key insights to others in a clear, brief, and persuasive way
Work collaboratively with product teams to translate user needs into product features and improvements
Managing a repository of research insights
Ability to scrutinize and elevate existing UX research practices
Able to effectively make use of photo, video, and other media formats to create visually impactful research materials
UX Researcher Resume Examples & Samples
Collaborate with designers, product managers, brand managers, analytics teams and leadership to identify knowledge gaps and propose methods to gain needed insights
Participate in generative and evaluative design research efforts executed by Huntington UX or external third party vendors (e.g., usability testing, one-on-one interviews, focus groups, heuristic evaluations, competitor assessments, co-design activities, contextual inquiries, ethnographic research, surveys, card sorting)
Coordinate research logistics (e.g., recruiting, moderation, data collection)
Collaborate with market research, continuous improvement and analytics partners on best research approaches
Bachelor's degree in Human Factors, Human-Computer Interaction, Psychology, Cognitive Science, or Design
Minimum 7 years of experience in the field of usability and user research
Prefer 3 years of experience facilitating usability tests, in-depth interviews, focus groups, and/or design workshopsAbility to work on multiple projects concurrently, demonstrating a mature ability to prioritize and manage time
Ability to develop working relationships with individuals at all levels of an organization
Firm understanding of the user-centered design process
Knowledge of human factors and usability considerations, including ADA compliance/guidelines
Experience in generative and evaluative research methodologies, data collection and analysis
Ability to apply selected research methods
Knowledge of latest trends and UI conventions in the digital space
Strong understanding of the usability differences between pervasive devices and platforms (e.g., smart devices, phone, tablet, desktop, Android and IOS)
Proficiency with Adobe Creative Suite, Axure
UX Researcher Resume Examples & Samples
User Research
Evaluative Research
Generative Research
Senior Lead UX Researcher Resume Examples & Samples
6-10+ years of industry experience and mastery of multiple research methods
Shape, promote, and evangelize the value of research inside and outside the design org
Ownership of multiple initiatives, especially strategic
Collaborate with and coach other researchers and designers
Identify and facilitate strategic research opportunities
Passionate about advocating research findings to diverse audiences through written reports and oral presentations
The ability to dive in and learn our complex array of systems and interfaces
Proactively identify new opportunities for delivering actionable user insights and great user-centered results
Help grow the team and mentor junior designers
Have a mastery of core UX skills and coaches peers. Starting to speak at industry events
Set the standard for design culture at Workday, and promote user experience outside the team and the company
Conduct both qualitative and quantitative user research including ethnography, contextual interviews, lab and remote usability studies, heuristic reviews, and trend research
Proactively identify usability concerns within the product, select the best methodology to clarify the issues, conduct the research, and present actionable recommendations to improve designs
Collaborate with other researchers, designers, product managers and developers to resolve user issues
Help to drive our research methodologies forward ensuring we are continuously improving through the use of metrics
Manage overlapping projects in a fast-paced, innovative environment
Manage the UX Design studio
Mentor junior designers and researchers to reach their full potential
Identify areas for growth and help hire new candidates
A fantastic opportunity to make your mark, working directly with customers
An opportunity to practice (or even create) multiple methods per the research needs you identify
To work with minimal supervision on multiple concurrent projects
Leadership who will support you and develop your career growth
A UX organization that places a high value on research and puts the user first (Workday has 97% customer satisfaction)
UX Researcher Resume Examples & Samples
Define and build a strong heuristic user research framework for the design team to leverage
Work closely with the design and product management teams to define, measure and communicate user research metrics and guidelines around the various products evaluated
End-to-end experience with all aspects of the user research lifecycle (study design, recruiting, moderation, analysis, reporting, communicating, budgeting research)
The ability to effectively communicate to business, engineering and design stakeholders
The ability to manage ambiguity, work autonomously and multi-task in an agile environment
Ability to meet ambitious deadlines and deliver high-quality work in time
3-5 years of proven success conducting user research in a large-scale software platform settings, or equivalent
A BS or equivalent degree in psychology, cognitive science, Human Factors, Human-Computer Interaction, Human-Centered Design, or similar
Extensive experience operating as an individual contributor in a user research role
Experience working in a large and fast paced software development environment of enterprise scale
Strong background in software related user research, with demonstrated results
Good understanding of the software development cycle
Experience with agile software development and how design research fits within that framework
UX Researcher Resume Examples & Samples
Conduct in-lab and occasional field usability evaluation of products & prototypes
Conduct competitive testing and analysis
Produce reports with a quick turnaround that cut to the chase of the underlying issues
Share research findings with colleagues in clear and concise written, oral, and visual formats
Gather field data that helps tell the broader story of our user's behaviors, attitudes, and motivations
Support other researchers on complex, strategic studies
Operate and maintain a usability lab
Research how to research-help the team develop best practices and new techniques
Assist the research team to package insights into design tools and assets for product managers and designers to leverage (personas, design principles, scenarios, etc., as appropriate)
UX Researcher Resume Examples & Samples
Apply research to interactive design, consult on advanced understands of user centered design and user research methodologies and interaction design
Lead highly collaborative design workshops and requirements gathering sessions with business and technology partners
Perform user testing and analysis of internal applications
Plan, conduct and synthesize generative and evaluative research using standard methodologies
Work with the design team to assess and modify applications
Work with project business representatives and team members to test business requirements using heuristic/qualitative methods.Search Jobs US
UX Researcher Resume Examples & Samples
Usability testing, in-person interviews & one-on-one usability testing of desktop, web & mobile sites
Take UX Research to the next level and find solutions. Identify & pinpoint the problems
A/B testing, split testing, phone interviews, live with prototypes and users
Develop user tests, work with UX designers consistently
Participate in weekly design reviews, team watches usability testing
Manage a dynamic workload to balance priorities with deadlines to effectively meet project needs
Develop recommendations for use by business stakeholders and technical teams alike to influence decisions that create the best user experience, in conjunction with the rest of design team
Provide input on user centered design processes and implementation of these processes
Monitor user experience changes across competitors and other leaders in digital commerce to ensure we maintain an innovative user experience that keeps pace with customer expectations
Competitive analysis & heuristic evaluation
Conduct stakeholder interviews
UX Researcher Resume Examples & Samples
Design, plan and conduct user research, employing methods such as: remote usability, field studies, competitive evaluations, usability studies, RITE studies, surveys, diary studies, and other relevant approaches
Provide insight and vision to the team based on understanding user needs and behaviors
Knowledge of a variety of quantitative and qualitative user research methods including remote studies, lab and field studies, competitive benchmarking, diary studies, heuristic evaluations, survey research, etc
Experience with remote usability tools
Deep understanding of the nuances of different methods and how best to combine them to meet research objectives
Advanced Degree in Human Factors, Human-Computer Interaction, Cognitive or Experimental Psychology, Cognitive Science, Information Architecture or related field
Must be organized, able to act independently and able to switch rapidly between different projects in a fast-paced and exciting environment
Strong grasp of English language in order to communicate customer insights effectively
UX Researcher Resume Examples & Samples
Organize user tests in different markets to validate and get insights on new concepts and ideas
Lead the user interviews together with Product Managers and Designers to usability test more defined concepts and use qualitative methods for those that are at a much earlier stage
Document and analyze your findings to iterate on the concepts with the team
UX Researcher Resume Examples & Samples
Collect testing needs from internal clients - transform needs prioritized by business goals into testable questions. Proactively identify new opportunities that will offer actionable learning
BA/BS or MA/MS in behavioral science or closely related discipline. Qualifying fields include but are not limited to: Human-Computer Interaction, Human Factors, Psychology (Cognitive or Experimental), Interface Design, or Computer Science
2 years of relevant experience in Human Factors as a Usability Analyst, Usability Support Analyst or similar role in a professional environment
Experience with an extensive variety of Usability research tools and methods (especially user-centered design processes), and involvement in running a variety of tests
Comfortable interviewing and observing people in many different situations while putting them at ease
Experience with Lean UX methodologies and able to write cohesive hypothesis statements
Proven ability to synthesize large amounts of information and distill it into meaningful data and research findings
Detail-oriented, with the ability to multi-task; Excellent written and verbal communication skills and solid project management and planning skills
Rudimentary statistical understanding and familiarity with SPSS or R
Self-directed with effective time management skills, comfortable with minimal day-today guidance and independently managing deadlines
Ability to quickly learn and adapt in a fast-paced, highly interactive environment
Exhibit strong problem solving, analytical, and critical thinking skills with the ability to make sound recommendations and decisions based on observed user behavior and prior experience
UX Researcher Resume Examples & Samples
Design User Research proposals with clear hypothesis, scope, audience and methodology
Conduct contextual user interviews, synthesising insights, delivering Insight Reports through contexts most likely to inform decision making
Propose and implement a quantitative research methodology which harnesses existing data relating to user behaviour, reports this in a manner able to drive prioritisation of work and created a continuous feedback loop that seeks to refine the quality of data sourced
Deliver Continuous User Insights as a Shared Service to the Schroders organisation, enabling decision makers to better empathise and understand user behaviour and review proposals on how to improve service experience
Lead the introduction of a new Usability Evaluation service for SCRUM teams and Product Owners to iteratively test solutions, in a timely manner, using methods ranging from Guerrilla testing to more formal Lab based-studies
Work in partnership with Strategists, Experience Designers, Prototypers, Service Designers to evaluate experience design concepts from early sketches to fully functional prototypes
Conduct Desk Research to identify trends in user behaviour within the finance sector and across a range of other sectors and find creative approaches to feed insights back into the Digital Group
Manage User Research requests from across the Schroders organisation, proactively proposing mechanisms by which demands can be met across Schroders key global offices - utilising agencies and training internal individuals who show potential
Collaborate cross-functionally with design, engineering, marketing and other groups
UX Researcher Resume Examples & Samples
Collect testing needs from internal clients - transform needs prioritized by business
BA/BS or MA/MS in behavioral science or closely related discipline. Qualifying fields
Self-directed with effective time management skills, comfortable with minimal day-today
UX Researcher Resume Examples & Samples
Research - target users
Strategy - persona development
Agency background
Communication and Presentation skills - good structure, organized thought process, clear and understandable manner
Build research to objectives: Create screeners, recruit and analyze data to find answers based on targeted users
Conduct qualitative concept and usability testing, document results and create insights and recommendations
Perform competitive analysis
Develop an understanding of the attitudes and behaviors of our target market
.Perform heuristic analysis, wireframe analysis, card sorting exercises
Create and analyze surveys data
.Summarize customer feedback from blogs, app stores, product feedback links and customer support reps
.Work with product and design teams to incorporate testing feedback into the end experience
Work in a cross-functional team of designers, product management, and copywriters to concept and develop solutions that are effective, authentic and innovative
Bachelor's Degree required. Preferably in HCI, UX or Usability testing
5-10 years' experience as a UX Researcher
Strong portfolio that demonstrates testing capabilities
Excellent organization skills with a proven ability to manage multiple projects and adjust to frequent changes and priorities
Self-starter who can keep the big picture in mind, work through details, and sell ideas
Team player who works well with others
UX Researcher Resume Examples & Samples
Conduct usability research both online and in the field and provide recommendations for improvement and coordinate efforts with outside partners
Coordinate, conduct and moderate
Engaging with project teams to determine needs and the best way to test for those needs
Create testing plans, run/coordinate the testing (moderating), analyze results, compile reports
Experience with usability moderation (all types, particularly one-on-one)
Experience with testing software
Participant recruiting/screener creation
Experimental design, test method selection, debriefing, facilitation, participant recruiting/screener creation, statistical/qualitative/quantitative analysis, presentations (verbal and written)
8 years of relevant work experience, including experience integrating user research into product designs and design practices
Financial Services or related experience
UX Researcher Resume Examples & Samples
Empathy over ego
Progress over stagnation
Effectiveness over speed
Curiosity over contentment
Collaboration over separation
Working with the Digital Commerce team, Consumer Research and stakeholders across the organization to identify business goals and extrapolate them into product goals
Leveraging data supplied by other Choice business units to understand our audiences and facilitate the creation of user profiles, personas and the most important customer tasks and goals
Identifying appropriate qualitative research tools to gather objective user feedback (e.g., surveys, usability testing, user and stakeholder interviews, etc.)
Owning the process of qualitative research planning and execution, including survey / test design, script writing, scheduling, test moderation, analysis and presenting results
Coordinating with Product Managers and other internal stakeholders to ensure smooth execution
"Connecting the dots" by presenting actionable recommendations to our team, stakeholders and executives that directly align with user and business goals
Mentoring internal team members on UX best practices related to usability and user needs
Degree in human factors, human computer interaction or a related field plus 3 years of professional experience, OR at least five years of practical UX research experience
Experience with analytics programs, such as Adobe Analytics and/or Google Analytics
Thorough understanding of qualitative user research tools (e.g., surveys, usability testing, user and stakeholder interviews, A/B testing and multivariate testing)
Experience conducting both remote and in-person usability studies
Experience presenting UX best practices at conferences and within a company
Experience creating and working from personas and customer journey maps
Experience in journalism, editorial interviewing and writing preferred
UX Researcher Resume Examples & Samples
Take responsibility for the coordination, planning, prioritization and execution of user research projects
Work closely with a team of Product Managers and Engineers to create an intuitive, cohesive and seamless user experience across all products
Work with the Engineering team to ensure technical business needs are met while maintaining a strong focus on the user experience
Advocate and be the voice of Cisco's customers in the Company's product development process
Distill complex problems and propose simple, elegant solutions
5+ years UX research design for consumer or enterprise web applications
Experience collaborating with senior executives to understand business objectives; ability to present research objectives, process and vision to senior leadership
UX Researcher Resume Examples & Samples
Excellent communication skills, ability to communicate ideas visually, verbally, and in writing
Experience in the digital health domain
Workshop planning and facilitation experience
International research experience
UX Researcher Resume Examples & Samples
Work closely with product teams to identify research topics Design studies that address both user behavior and attitudes
Conduct research using a variety of qualitative methods and surveys
Work cross-functionally with design, product management, content strategy, and engineering
Statistical skills (e.g., t-tests, ANOVAs, regression, chi-square)
Survey construction and analysis
Passionate about Instagram and able to speak to our technology/industry
Patient, communicative, team player that is detail oriented and has outstanding interpersonal skills
Experience partnering with product managers, designers, content strategy, and engineering
UX Researcher Resume Examples & Samples
You have at least 5 years' experience of user research within software development
You have a bachelor degree or the equivalent level of experience in user research
The drive to interact with a lot of users and learn about companies
You feel the need to continuously improve our customers' experience and happiness regarding our products
You have experience with various research methods such as surveys, interviews, diary studies and usability studies
Experience with Lean UX and design-thinking methods
Experience with qualitative and quantitative data collection and analysis
You are a highly effective collaborator and a good communicator
Knowledge of, and experience with, user-centered research methodologies such as usability testing, interviews and observations
The ambition to help build and maintain a strong user-centered culture at Exact
A competitive salary package
The best UX colleagues who will provide you with guidance and on-the-job training
Healthy food every day
Our own fitness center with a personal trainer
UX Researcher Resume Examples & Samples
Participate in all aspects of user research and design to provide expertise and guidance in order to deliver superior application user experience to business partners for web, mobile web and mobile applications
Participate in all aspects of User Centered Design to provide expertise and guidance around the design, development, analysis and testing of mobile, web and desktop computer applications
Be primarily responsible for designing, conducting, analyzing, and reporting on user-centered design research and usability testing, including identification of user needs and goals, task and workflow modeling, ethnography and persona development as well as rapid iterative usability testing, and more formal, in-depth testing
Applying research to interactive design, consulting on advanced understands of user centered design and user research methodologies and interaction design
Leading highly collaborative design workshops and requirements gathering sessions with business and technology partners
Conducting usability research both online and in the field and provide recommendations for improvement
Performing user testing and analysis of internal applications
Planning, conducting and synthesizing generative and evaluative research using standard methodologies
Working with the design team to assess and modify applications
Working with project business representatives and team members to test business requirements using heuristic/qualitative methods
5 - 8 years planning and testing complex web sites and mobile experiences
Expert level experience in usability best practices, information architecture, interaction design and user research methodologies,
Expert level experience in user flows, user journey maps, personas, heuristic evaluations other standard user research deliverables
Extensive Analytical experience working with huge volumes of data
Portfolio of work that includes examples of personas, heuristic evaluations, competitive reviews and usability testing facilitator guides and reports
UX Researcher Resume Examples & Samples
Identify and evaluate UX research opportunities within corporate website
Clearly communicate research findings to diverse audiences through written reports and presentations
Work both independently and collaboratively with across teams and stakeholders to implement, monitor, and analyze research
Develop framework that enables UX research processes for corporate website
Lead online usability tests with customers for a variety of content areas
Develop un-biased online research studies using a range of methods, including: card sorts, tree tests, click tests, and usability studies
Create test plan and moderate in person or remote usability studies
Bachelors degree in relevant field and/or equivalent work experience
1+ years of experience in a usability role
Experience leading and moderating usability studies
Ability to make recommendations and present complex information to non-technical audiences
Experience with remote usability tools, UserZoom is preferred
Experience with A|B testing and digital analytics
Efficiency with Microsoft Office and PowerPoint for presentations
Strong time management skills and the ability to be self-directed when needed
Focused attention to detail
2+ years of experience in a usability role
Familiar with HTML & CSS
Experience with online A|B testing tools, Optimizely is preferred
If interested, please send resumes directly to Courtney Leach at cleach@apexsystemsinc.com*
UX Researcher Resume Examples & Samples
Usability Studies
Lead online usability tests with customers for specific businesses
Create study templates for efficient global distribution of common study types
A|B Testing
Knowledge of A|B testing and multivariate testing methods
Manage the end-to-end A|B testing process including requirements gathering, test design and accurate result measurement
Collaborate with cross-functional partners to develop clear and measurable testing objectives that align with business and customer goals
Develop processes that enable the successful development of experiments
Work both independently and collaboratively with Customer Experience team and stakeholders to implement, monitor, and analyze A|B and multivariate tests
Support the generation of meaningful test ideas
2+ years of experience in a usability role, preferably in an ecommerce environment
Experience in a Lean UX or other Rapid Iterative Testing and Evaluation environment
Experience in an ecommerce, mass merchant or retail environment
Experience conducting research with international customers
UX Researcher Resume Examples & Samples
Build and maintain a research roadmap and a regular cadence of gathering user data
Define and evolve the Qualtrics personas over time
Help set up practices for recruiting participants, attending usability sessions and accessing usability research recommendations
Bachelors degree and at least 3 years of industry experience or masters degree and at least 2 years of industry experience conducting effective user research by applying a broad range of methodologies including in person and remote usability testing, site visits, paper prototype testing, concept testing, survey design, diary studies, and contextual inquiries. PhD is considered a plus
Experience working in an Agile development environment is considered a plus
UX Researcher Resume Examples & Samples
Reveal what our users need from our products by conducting primary research, exploring the behaviors and motivations of our users
Inspire change at all stages of product development by delivering exciting oral, written and visual presentations about our findings
Evaluate all the features contributing to user experience, providing expertise, collaborating internally and occasionally leading projects
Work with designers, product managers, engineers, and marketing to prioritize research opportunities in a fast-paced, rapidly changing environment
Scope and lead projects that move from discovery research to synthesis, ideation, design, and testing of new product concepts
Conduct user research at all stages from discovery to validation, using a variety of research methods to develop user understanding
Know when and why you use specific research methods, approaching problems using the research goal as a driving factor towards research planning and method selection
Present and communicate research and analysis clearly and effectively across various organizations in any format required
Leverage analytics tools and techniques to measure success, present opportunities, and support decision-making and prioritization
Share discoveries, influence stakeholders, and create energy around research approach and methodology
Strategically balance the overarching customer experience with product roadmaps, business rationale, partner priorities, etc
2+ years of experience withHuman Computer Interaction
A strong set of principles, practices, and philosophies that span business, technology, and design and the ability to use and present them with eloquence and precision
Relentless desire for innovation, balanced with business needs, and customer expectations
Be an experienced facilitator with the ability to balance conversation within cross-functional groups and drive toward consensus
Associate UX Researcher Resume Examples & Samples
Monitoring customer feedback comments from multiple channels (surveys, emails, online chat, etc.) for several digital properties
Categorizing customer feedback comments to identify trends, actionable feedback and insights into our customers' experience on our properties
Reporting on trends and insights gleaned
Responding to customers who leave feedback to clarify the customers' issues and resolve them if possible
Reaching out to customers to recruit them for feedback/research opportunities
Writing interview scripts, surveys and/or usability tests to get customer feedback on specific UX solutions
Market research, competitive analysis and knowledge of best-in-class UX standards for our industry
Utilizing the UX lifecycle to build solutions that improve the digital experience
Interaction design including wire framing and user flows
Collaboration with other teams to understand business needs and make UX recommendations based on them
Contributing to foundational areas of the UX team
Experience working on websites, eCommerce and/or mobile interfaces
Experience with surveys, usability testing and focus groups including preparation, execution and analysis
Experience with market research development including personas and competitive analysis
Experience in interaction design including wire framing and user flows
Understanding of UX best practices and how they apply to varied projects
Proficiency with the MS Office suite, specifically Excel for reporting VOC data
Ability to work on multiple projects, prioritize and consistently deliver on time and on budget
Excellent communication and presentation skills (verbal, graphic and written)
Experience working with external customers/end users and communicating effectively with them
UX Researcher Resume Examples & Samples
User Researcher in NY office-largest concentration of User Researchers
Will sit in house usability lab-researchers are assigned to product teams
Usability testing for new features of a product that is slowly rolling out
This candidate will be assigned to a product-more like a product line (mobile, digital wealth management, or personal)
UX Researcher Resume Examples & Samples
3+ years working on mobile-first products
Assertiveness
2-4 years
UX Researcher for Global Financial Institution Resume Examples & Samples
1) Candidate must have atleast 1-3 years of experience with UX research
2) Must have basic UX design skills (ie. wireframing)
3) Must have a portfolio to provide 2-3 samples of past research
UX Researcher Resume Examples & Samples
Employ user-centered design methodologies to drive a better user experience in company services
Conduct user research regarding Northrop Grumman employee interaction with internal systems and services
Perform thorough analysis of research data in order to create actionable findings
Be a strong and vocal user advocate that emphasizes the best possible user experience
Contribute to the design process of creating graphical mock-ups and/or UI prototypes that communicate design principles and obtain stakeholder buy-in
BS/BA in Information Communication Technology, Human-Computer Interaction, Computer Science, or a related field
2+ years relevant job experience with a BS degree (or no experience with an MS degree)
Ability to graph and report analysis of research topics
Proven experience presenting research findings to stakeholders
Experience with graphical design, wire framing, and prototyping tools
Strong working knowledge of HTML, CSS and JavaScript
Experience creating user research plans that align with service strategies and product roadmaps
Ability to create research scripts – Usability Tasks, Interview Questions, Survey Questions, etc
Ability to identify the best research method for a given business problem
Experience with identifying and mitigating bias
Experience with analyzing large data sets around users, such as web analytics
UX Researcher Resume Examples & Samples
As a UX Researcher for WSPV, you'll have the opportunity to support our research activities in developing innovative, user-friendly, best-of-breed products. You will play a pivotal role in consumer electronics product development life cycle. You will partner with the PM leads to create and run an end to end user experience plan consisting of: surveys, 1:1 interviews and large focus groups / roundtables - owning the creation of materials, as well as the analysis and reporting (both quantitative and qualitative). You'll present your findings to the Product Leads to influence the design of the product / experience
Become a product expert on our product and its release cycles 2. User research preparation activities (ex. recruiting participants, lab setup, study planning, etc.) 3. Administering questionnaires, surveys, and interviews
Running usability testing sessions
Analyzing and interpreting both qualitative and quantitative data
Creating findings and recommendation reports from user studies
B.A./B.S. or M.A./M.S. in HCI, Human Factors, Cognitive Psychology, HCI/Computer Science, Anthropology or other field emphasizing human behavior
Minimum 2 years of experience conducting quantitative studies
3 years of work experience in an applied research with hardware and/ or wearables
Strong understanding of strengths and shortcomings of different quantitative and statistical methods as well as qualitative and experimental research methods, including when and how to apply them during each part of the product development phase
Deep interest and aptitude in product development
Proven ability to multi-task and manage multiple projects. Can work independently, prioritizing time between multiple projects and be flexible by adapting to changing schedules and different projects
Experience converting research findings into actionable insights for product design
Technical experience (e.g., ability to translate technical concepts into non-technical terms and vice versa, able to troubleshoot an issue with little guidance and direction)
Excellent problem-solving capabilities and superior analytical skills
Excellent observational, interpersonal, oral and written communication, and collaboration skills. -
Ability to interact with diverse technical and non-technical groups
Basic working knowledge of statistics (SQL, SPSS or other statistical packages)
Create UI interface prototypes
Technical aptitude with basic graphic and video editing tools
UX Researcher Resume Examples & Samples
Assumes overall responsibility for research methodologies that are leveraged and incorporated throughout the Software Development Lifecycle ensuring end-user participation in an iterative manner
Follows processes and best practices of UCD and Research and contributes to the communication and establishment of UCD processes across projects
Works with internal and external customers (Marketing, Service Technology, end-users and domain experts) to analyze user and business needs
Conducts usability tests, card sorts, surveys, focus groups, interviews, task analysis, field and crowd sourcing user research
Identifies the appropriate user experience research methods/activities for each project, and is responsible for designing, planning, implementing and communicating the results of these studies to the project teams
Provide input to the User Interface design of Web and mobile applications based on research findings
Work collaboratively with UX team members, Development teams, Product Owners, Users, and other stakeholders as part of an agile software development process
Leverage User Experience research and analysis techniques to evaluate product requirements, user interface designs, and product modules or functional areas
Participate in the development of schedules by providing estimates regarding individual research tasks. Assist management in project tracking by providing regular, comprehensive status reports and/or project plans
Acts as an internal UX Research consultant providing business and technical guidance on user experience to Development, Product Management and other stakeholders
Proficient at planning for, recruiting, designing, and moderating research activities
Capable to scoping research projects and determining appropriate methods
Experience conducting research throughout an agile development process
Bachelor's or Advanced Degree in a field such as Cognitive Psychology, Human-Computer Interaction, Human Factors, Engineering Psychology, Computer Science, Technical Communication, or Information Design
5+ years of UX research experience and/or Usability Certification in lieu of degree
Bilingual in English and French - the candidate should be comfortable conducting research in both English and French
Associate UX Researcher Resume Examples & Samples
Support and collaborate with senior researchers, designers, strategists, product managers and engineers in developing and executing user research to ensure an optimal user experience
Plan and conduct user research using qualitative and quantitative methods for both in-person and remote studies; including usability testing, heuristic reviews, card sorting, surveys, 1:1 interviews, contextual inquiry and secondary research
Write clear, concise and compelling research summaries
0-6 month of experience
Knowledge of user-centered research and design methods
Knowledge of planning and moderating user research and testing
Portfolio of previous projects/research
Familiarity testing web user interfaces, desktop clients, or mobile UIs
Experience with usability testing technologies, software and hardware both in lab and remotely
Associate UX Researcher Resume Examples & Samples
Conducting user research using a wide variety of qualitative and quantitative research methods, in-person and remote
Communicating research results and insights to diverse audiences through compelling and meaningful media
Collaborating with stakeholders including UX team members and Product Managers to identify and prioritize research opportunities in a fast-paced, rapidly changing environment
Providing design direction to the UX team via mid-to-high fidelity concepts and prototypes based on user research feedback
Conducting user testing of design concepts and prototypes
Synthesizing analytics data around usability and adoption of current systems
UX Researcher Resume Examples & Samples
Own designing, conducting, analyzing, and reporting on user-centered design research and usability studies for Workday products
Act as a champion for identification of our users' needs and goals
Have eagerness and desire to collaborate with designers, other researchers, product managers, developers and executives
Have excellent interpersonal and communication skills
Work collaboratively with other researchers to evolve our standards
UX Researcher Resume Examples & Samples
A strong understanding of good user experience
A knack for synthesizing feedback and data into actionable insights
Experience working with designers, engineers, and product organizations
A curiosity to learn and take on new challenges in a fast-paced environment
A passion for solving for the customer
UX Researcher Resume Examples & Samples
Creating UX Research processes from scratch
Analyzing data gathered from research to determine what is important and what needs to be reported
Helping educate the company and leadership on the findings
UX Researcher, Browse Resume Examples & Samples
Work with Marketplace team members and management to establish a research process for new taxonomy design to support business use cases
Drive usability, card sort and research processes across the global Browse team
Incorporate website metrics and customer behavior data into research to support intelligent decisions on how we should build the best taxonomy CX for customers
Experience with designing Card Sorts and relevant research methods
Passionate about website usability with great instincts for improving customer shopping experience
Detail-oriented, decisive, and self-motivated
UX Researcher Resume Examples & Samples
Design and conduct user research studies, including, among others, lab-based and remote usability studies, field studies, surveys, and usability inspections (heuristic evaluations or cognitive walkthroughs)
Collaborate with product teams to define and prioritize user experience research questions
Ensure effective communication of research findings, including synthesizing them into workable design principles
Drive product improvements based on research findings in close collaboration with UX designers, engineers, and product managers
Participate in product reviews and strategic research planning
BA/BS in human computer interaction, cognitive science, experimental psychology, anthropology, information science or related field. In lieu of degree, 4 years of relevant work experience
Experience conducting evaluative lab studies and field studies in professional settings
Working knowledge of statistics and the principles of experimental design
Understanding of user experience design principles and best practices
Strong understanding of strengths and shortcomings of different research methods, with a specific understanding of iterative design and usability testing skills
Excellent written and oral communication skills; can present findings concisely and effectively. Can work independently and prioritize time between multiple projects, and be flexible by adapting to changing schedules and different projects
Ability to meet deadlines and deliver high-quality work on schedule
Principal UX Researcher Resume Examples & Samples
Establishing business research priorities, identifying and communicating risks and mitigation plans in collaboration with stakeholders; developing and maintain goals, milestones and completion dates
Defining, driving and championing new technologies, collaborations and improved processes to define, leverage and implement world-class analysis (e.g., defining strategic business questions, implementing measures, data sources, methodology and study design, data)
Partner with product team to identify and prioritize research goals based on analysis of current knowledge, project objectives and risks
Thrives on ambiguity. You love to dive into unknown territory and invent simple, elegant solutions to complex business and usability problems
Exceptional behavioral data-collection and analysis skills, (e.g., designing, conducting, and analyzing all kinds of user data.)
Excellent communication, presentation, analytical skills and interpersonal skills; the ability to communicate complex concepts clearly and persuasively across different audiences and varying levels of the organization
10+ years success leading Design Research projects with demonstrated impact
A strong research portfolio demonstrating past work experience and deliverables (e.g., study plans, reports)
Master's degree in I/O Psychology, Behavioral Psychology, Statistics, Human Factors or Sociology
Demonstrated skill and creativity for selecting the right mix of methods to provide actionable insights to research questions and business goals, and the capacity to invent new methods when the right method does not exist
Proven track record for close team collaboration and influencing outcomes with a well-informed direction
Hands-on experience with user insights and trends research, iterative prototype evaluation, value proposition assessment, concept testing, lab-based user testing, and field research
PhD in I/O Psychology, Behavioral Psychology, Statistics, Human Factors or Sociology
Previous experience in an incubation environment or on "v1" products or services
A healthy mix of qualitative and quantitative methodologies
UX Researcher Resume Examples & Samples
Research and analyze applications and websites to determine appropriate user experience research activities
Conduct user experience research activities such as usability tests, card sorts, surveys, focus groups, and interviews for complex ADP products and websites
Conduct user experience recruiting activities, such as
Bachelor's degree in Psychology, Human Computer Interaction, Human Factors, Usability Engineering, or Information Design plus 2 years' experience
Certification in Usability plus 4 years' experience is acceptable in lieu of a degree
UX Researcher Resume Examples & Samples
You will plan and execute research projects
You will lead projects end to end: develop scripts and screeners, moderate, analyze, synthesize and deliver results
You will collaborate with other researchers as necessary, especially for more complex/multi-modal studies
You will generate insights for both generative and evaluative purposes
You will communicate results and illustrate suggestions in compelling and creative ways
You will package insights into design tools and assets for product managers and designers to use (personas, design principles, experience maps, scenarios, etc., as appropriate)
You have workshop planning and facilitation experience
UX Researcher Resume Examples & Samples
End-to-end in all aspects of user research (design, recruiting, moderation, analysis, reporting)
Assist in translating requirements, information/interaction designs, and business/user needs into relevant, simple, elegant, and powerful UI Experiences
Actively monitor and analyze research, data, and trends from internal sources, academic research, and industry published reports to inform and improve our research method
Effectively and intelligently help in the iteration of designs by pinpointing key data points from testing, reviews, etc
Present and communicate research clearly and effectively across various organizations in any format required
Work closely with cross-functional teams to help them identify and prioritize their research needs
Able to sell, support, explain, and simply present research to various audiences—from sophisticated design experts to developers to executives
Conduct usability testing of tools, apps, and other experiences
Bachelor's degree or military experience
At least 4 years of usability testing and UX research experience
Master's degree in Behavioral Science, Computer Science (with Human-Computer Interaction focus), Human Factors, Usability, or Cognitive Psychology
4+ years of experience integrating UX research into Agile environments
Strong grasp of quantitative data analysis, statistics, and survey research
UX Researcher Resume Examples & Samples
Team contributor, organized and an excellent communicator
Passion for understanding customers and their needs
Can manage multiple projects simultaneously
Excellent typographic skills and an eye on feasible production
Excellent problem solving skills, thinking beyond the familiar, and comfortable with ambiguity
Strong skills in statistics (descriptive statistics, benchmarking, predictive modelling adjustment, etc.), and management of statistical packages
Great synthesis capacity
Good written and presentation skills
Design Masters will be valued but equivalent practical experience can compensate
UX Researcher Resume Examples & Samples
University degree and 3+ years experience in applied product research for a commercial B2B, B2C, SaaS or Mobile product
A portfolio of your previous work demonstrating how your research influenced product design and examples of qualitative and quantitative methods used to affect outcome
Proven experience designing studies that address user behavior and attitudes, fuel ideation and formulate better understandings of user pain points
Practical experience in managing contextual inquiry and other methods that shed light on the psychology behind decisions
Empathetic and human-centric approach to analysis
An understanding of quantitative, behavioral analysis and statistical concepts
Can communicate results and illustrate suggestions in compelling and creative ways
An understanding of Agile product development practices
Knowledge of traffic and usage patterns and the ability to visualize data to explain how different types of customers use our products
Preference given to candidates with a web application background or HCI and experience dealing with quantitative data
Strong communication skills both written and verbal and ability to influence direction across all disciplines within the organization
UX Researcher Special Projects Resume Examples & Samples
Identify and prioritize research questions based on the analysis of existing product designs, business needs, project goals and risks
Employ the best research method(s) including manage research agencies based on research questions, timeline and resourcing
Eagerness to continually learn, grow and improve the craft of UX research
5+ years of hands-on experience conducting UX research in an applied setting
BA/BS in psychology, sociology, anthropology, human computer interaction or related discipline
MA/MS in psychology, sociology, anthropology, human computer interaction or related discipline
UX Researcher Resume Examples & Samples
Advise partners and team members on research opportunities and best practices at various stages of the product cycle
Manage your own process: Identify and execute on high-impact projects, triage external requests, and bring projects to conclusion in time for the results to be useful
3+ years proven success leading strategic user research projects with demonstrated impact to internal and external customers
A strong portfolio showing past work experience, deliverables, and entrepreneurial innovation across a broad range of methods
End-to-end experience with all aspects of the design research lifecycle (research road mapping, study design, recruiting, moderation, analysis, reporting, communicating results, and executive presentations)
Experience with consumer software and hardware products
UX Researcher Resume Examples & Samples
Define the MVP CX vision
Ability to tell a clear story fueled by research
Develop customer journey maps, empathy maps, needs analysis and personas based on research
Lead in-person design thinking workshops to define/refine MVP features and customer journeys with the core product team
Perform expert reviews to understand pitfalls of the current experience
Create competitive analysis to understand and compare product landscape
Moderate and report on in-depth interviews
Manage multiple projects, track status and build research to objectives
Present CX strategy and UX research outputs
Keep abreast of industry development and new technologies
Bachelor's Degree required in HCI, CX or UX related field
8+ years in a CX Strategy or User Research role at an agency or similar fast-paced work environment
Proven storytelling ability
Ability to turn strategy into design requirements and prioritize what to work on first
Analyze and document competitive trends
Develop user journeys, empathy maps, needs analysis, storyboards and flow diagrams
Perform and report on in-person/online qualitative and quantitative testing for new concepts or existing products
Create personas and map requirements to them
Validate strategy to understand if it meets customer expectations and behaviors
Ability to create schedules and manage multiple priorities
UX Researcher Resume Examples & Samples
Evolve research into actionable insights, concepts and solutions
Communicates ideas clearly and presents concepts, ideas and prototypes to stakeholders, product and engineering teams for review and feedback
Reports to UX Manager
Minimum BA/BS or MS degree in Cognitive Psychology, HCI/d, Human Centered Computer, Information Science, or related field
At least 3 years of experience conducting user research for software products, web applications and/or complex websites
Excellent verbal and written communication skills (we'll ask for samples of how you present and share findings)
Ability to quickly document and share usability issues with teams. We need results in hours, not days or weeks
Ability to recommend user interface changes to fix usability issues
Sense of humor
UX Researcher Resume Examples & Samples
Hands-on experience planning and conducting UX research in an agile product development setting
Demonstrable understanding of UX research methodology, usability heuristics and human-centered design
Ability to create clear and engaging UX deliverables
Extreme attention to detail, with excellent written and verbal communication skills
Strong qualitative and quantitative data analysis skills
An educational background in the following or relevant work experience: Psychology, Human Computer Interaction, Cognitive Sciences, UX/UI Design, or any discipline with a strong emphasis on qualitative and quantitative research methods
UX Researcher Resume Examples & Samples
Create specific UX research plans for the web properties and applications, for internal and external audiences
Manage or assist in all phases of UX research methodologies for various projects
Develop scenarios and create task-based activities for moderated (in person and remote)
Design tasks for unmoderated studies
Generate UX research questions after considering all angles, opportunities and challenges to gain a deeper understanding of intended users
Design and create survey and interview questions
Care about people and their situation, be genuinely curious
UX Researcher Resume Examples & Samples
Design and conduct studies across key product areas, utilizing methods such as ethnographic/field research, diary studies, surveys, user/usability testing (remote and in-person), and any other methods you find impactful
Review, analyze, and communicate qualitative data to generate tactical and strategic insights, as well as actionable recommendations which drive product innovation and design improvements for users
Partner with our quantitative UX and analytics partners to provide qualitative context for their quantitative insights
Find creative and compelling ways to generate, present, and evangelize results and recommendations throughout the company, in order to help cultivate a highly informed, more effective, and more empathetic organization
Associate UX Researcher Resume Examples & Samples
Writing recruitment ads to post on student portals and Craigslist
Posting and managing live ads
Following up with successfully screened participants
Managing communication with confirmed participants
Following up with participants after studies are completed for any additional information that may be required
Searching panel for candidates for upcoming studies
Keeping track of payments to participants
Adding metadata to participant database that tracks past study history, payment info, and other metadata that can improve search
Learning and documenting any integration of new tools that are used for panel management
Scheduling research sessions with development teams
Investigating and reporting on new methods
Observing studies and taking notes
Sitting in on meetings with development teams
Conducting heuristic evaluations
Conducting ethnographic studies
Annotating video data
Designing studies
Running studies
Formatting study report templates
Reviewing and reporting on collected qualitative and quantitative research
Reviewing and reporting on collected business intelligence data
Creating graphs and other data visualization
BA, BS in Computer Science, Psychology, Sociology, Marketing, Anthropology, HCI, Human Factors, Design, Media Studies, Interactive Design, Game Design, Symbolic Systems, Digital Culture or related field
Excellent communication skills including the ability to visualize data in unique ways, present evidence and make recommendations to development teams
Must possess interest in games, game design and free to play economies for a wide variety of genres including fashion/design and time management games
Ability to work in our Burlingame office for one day a week is a plus
UX Researcher Resume Examples & Samples
Education: MS or PhD in Computer Science, Human-Computer Interaction, Cognitive Science, Experimental Psychology, Anthropology, Information Science or equivalent practical experience
3-4 years experience conducting qualitative research; industry experience required
Experience with both Lab and field research
Experienced at large programmatic research and analysis
Excellent interpersonal, communication, negotiation and collaboration skills
UX Researcher Resume Examples & Samples
Conduct discovery sessions to unearth the problems users are experiencing
Test apps and tools online, on the phone, and in-person
Compile and review research results and report key findings
Provide insights and actionable recommendations for app development and improvement
Education and applied experience in one of the following areas: User Experience, Psychology, Anthropology, HCI, Human Factors, Cognitive Science or other relevant fields
Have the ability to work on location in the New York City area
Have the ability to work up to 40 hours per week
Ability to prioritize and manage work to adhere to critical project timelines in a fast-paced environment, while remaining detail oriented
Familiarity with user-centered design principles, careful attention to detail, as well as ability to grasp multiple product requirements
Adept at user-centered research methodologies
Curious and creative; enjoy complex issues and problem solving
Ability to facilitate the rapid iterative design process
Experience with CTA (Cognitive Task Analysis) Interviewing techniques is a plus
Inferential statistics experience
SCSS, SAS, and/or R expereince