Supply Chain Management Resume Samples
Supply Chain Management Resume Samples
4.5
(
66
votes) for
Supply Chain Management Resume Samples
The Guide To Resume Tailoring
Guide the recruiter to the conclusion that you are the best candidate for the supply chain management job. It's actually very simple. Tailor your resume by picking relevant responsibilities from the examples below and then add your accomplishments. This way, you can position yourself in the best way to get hired.
Craft your perfect resume by picking job responsibilities written by professional recruiters
Tailor your resume & cover letter with wording that best fits for each job you apply
Resume Builder
Create a Resume in Minutes with Professional Resume Templates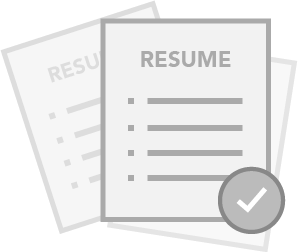 CHOOSE THE BEST TEMPLATE - Choose from 15 Leading Templates. No need to think about design details.
USE PRE-WRITTEN BULLET POINTS - Select from thousands of pre-written bullet points.
SAVE YOUR DOCUMENTS IN PDF FILES - Instantly download in PDF format or share a custom link.
569 Schimmel Prairie
Boston
MA
569 Schimmel Prairie
Boston
MA
Phone
p
+1 (555) 417 1473
Supply Chain Management Intern
Collier-Farrell
Supply Chain Management Intern
Work out of multiple systems, and with various workgroups, to gather necessary information to make informed decisions that create the most value for SWA
Complies with all safety and environmental regulations, and works to create and promote a safe working environment
Provide assistance and support to Supply Chain Management team and leadership as asssigned
Perform other related duties as assigned by management or lead
Cascade packaging completion status to Supply Chain Manager and Program Management
Develops and builds data reporting and tracking tools and manages monthly metrics
Assist in tracking and following up on supplier responsible costs associated with Quality Notifications
Supply Chain Management
Rodriguez LLC
Supply Chain Management
Assists with development of training plan and materials as part of a larger change management program
Assists with development of materials as part of a larger communications and change management program
Supports Fuel Supply Chain Management (FSCM) in their implementation, management, and ongoing process optimization of the fuel management technology platform
Create, analyze and distribute operational Asset Management reporting
Develop, report and analyze key performance indicators
Implement supply planning and inventory management process improvements / mini projects
Assists with project management tasks (i.e., status tracking and reporting, meeting facilitation, issue documentation, follow-ups)
Supply Chain Management Trainee
Walker, Hammes and O'Reilly
present
Supply Chain Management Trainee
present
State of the art management trainee development program
You will active assist the day-to-day business of the logistics contracts manager
Establish a personal network within EPMV (and ABB)
Flexible working times
Setting up MRP parameters to manage your materials portfolio effectively
Building a huge personal network
An excellent salary and a good package of fringe benefits, tailored to your commitment and performance
Bachelor's Degree in Supply Chain Management
Bachelor's Degree in Supply Chain Management
Bachelor's Degree in Supply Chain Management
Strong knowledge of PC based data acquisition. Ability to analyze data to understand and improve manufacturing / supply chain process controls
Problem solving ability with strong written/verbal communications skills
Excellent attention to detail, organizational and time management skills
Ability to work in a highly visible and fast paced environment that includes very effective time management
Knowledge of industry best business practices (e.g., ITAM, ITIL)
Proven ability to build, manage and foster a team-oriented environment
Proven ability to work creatively and analytically in a problem-solving environment
Ability to read contract language and excel data sheets for critical analysis
Excellent communication (written and oral) and interpersonal skills
Excellent leadership and management skills
Create a Resume

in Minutes
15 Supply Chain Management resume templates
Read our complete resume writing guides
---
VP Business Technology Integrated Supply Chain Management Resume Examples & Samples
Working with the Integrated Supply Chain executive leadership team and cross company technology executives, develop and refine the ISCM technology strategy and roadmap. Identifying and prioritizing technology investments and delivering them in the most efficient manner
In partnership with cross-segment business technology leadership develop a management and support strategy for the existing and new portfolio of systems and projects, which enable the integrated supply chain strategy
Rationalize the many bespoke systems supporting the multiple supply chain and compliance needs of our business segments today, focused on deploying global, transactional and workflow systems, supported by data and analytic capabilities which enable transparency and appropriate risk based business decision making processes
Deliver technology solutions, meeting commitments with speed and quality
Promote cross-company technology strategic collaboration and solution sharing among the broader TWDC technology community
Anticipate and manage the risks associate with day-to-day technology operations. Ensure ongoing operational stability of the current applications and systems
Actively work to build and mentor a highly motivated, enthusiastic, and skilled team; communicating career paths, training and development
Ability to establish global executive level relationships across the various business and technology executives within TWDC
Establish and manage effective working relationships in a matrix environment with other departments, groups and staff with whom work must be coordinated or interfaced
A person that can decide and act without having the total picture and is comfortable handling risk and uncertainty
A "working IT executive" who gets into the details and is experienced in managing multiple medium to large scale initiatives and cross functional teams
Ability to identify and marshal resources (people, funding, support) to get projects initiated and completed
Ideal candidate will have an in depth knowledge of key supply chain/logistics processes/systems and current best practices
Demonstrated track record of creating a vision, gaining buy-in to the vision, and effectively implementing systems
A strong business orientation combined with strong IT technical skills
Previous experience in managing both direct and indirect teams
Supply Chain Management Intern Resume Examples & Samples
Supports SCM leadership and sourcing team with analysis and data gathering for specific sourcing events or opportunities; develop and implement strategies to support negotiations as assigned
Supports cross divisional sourcing team and cross-functional partners to initiate and support RFx activities
Supports Cox Automotive supplier diversity and sustainability efforts to increase overall percent of goods and services purchased through applicable suppliers through research and best practices
Special projects as needed
Pursuing a Bachelor's or graduate degree in Business Administration, Finance/Accounting, Industrial Engineering or other related program
Strong analytical and logical problem solving skills
Excellent interpersonal communication and relational skills
Working knowledge of the MS Office Suite (Word, Excel, Visio, PowerPoint) is required
Ability to work as an internal/external Consultant
Has strong researching abilities to identify business solutions
Continuous Learner
Must be a highly involved team member
Customer service focused
Expeditor, Supply Chain Management Resume Examples & Samples
Manage and ensure the timely delivery of all goods and services as ordered by IMAX for the Laser Program, to support the successful and on-time delivery of the ILPS (IMAX Laser Projection System) to Clients and to Engineering for certification and test
Solicit assistance from Procurement at IMAX Sheridan Park and IMAX Rochester to obtain and document the appropriate Supplier contacts to expedite deliverables from Suppliers
Create or assist in creating, a tracking tool (i.e. spreadsheet) to track status of all deliverables for the Laser Program. Draw from existing IMAX office tools for data and reports (i.e. SAP)
Work with Project Management Office to prioritize deliverables, and identify critical items
Work with all Suppliers, using all communication tools (phone, email, meetings), and with frequency as required to support program (i.e. daily for critical items), to monitor and track status of Purchase Orders. Exert all efforts to ensure that scheduled delivery dates are met or moved up as needed
Conduct and lead frequent shortage meetings with cross-functional team to review shortages, and expected deliveries, advise on re-commitments, and flag and obtain approval for back-up plans as required. Initiate and execute back-up plans when directed
Perform functions for other members of the Procurement Team as required, to support Laser Program directly or indirectly
Complete special assignments and general administrative duties as requested by Manager
Req Ah Supply Chain Management Intern Resume Examples & Samples
Review and organize supplier files. Create and maintain process log for suppliers with valid PPAP
Assist in building an Excel based cost analysis tool to compare common cost elements across common part types, by supplier. Populate the data with supplier quotes for comparison
Assist in tracking and logging inbound IVER material issues
Assist with follow up with suppliers for various supplier requirements (some examples: Rich mix confirmation, addition ongoing volume impact, packaging spec forms, etc.)
Assist with the creating of meeting minutes for internal SCM meetings
Assist in tracking material now located at the Detroit warehouse
Assist with administrative duties related to upcoming moves
Follow the corporate policies of Magna Roof Systems
Must currently be enrolled as a full-time student at a college or university
Prefer candidate studying supply chain management, business operations, or Finance
Must be proficient in MS Power Point, Excel, Word, Project, and Outlook
Intern IT Supply Chain Management Resume Examples & Samples
Perform project management administrative activities; schedule meetings, create passport "SDLC" artifact documentation, provide status reports, etc.
Act as resource onboarding lead, working with vendors to ensure that resources are available in a timely fashion
Lead testing activities to support the four phases of the One Company project. Coordinating the creation of test scripts, acting as the HPQC administrator, developing run reports, etc.
Functional Trainee Program Supply Chain Management & Global IT Resume Examples & Samples
End-to-End Logistics
Global Supply Planning
IT Sales (eCommerce/Omnichannel/Retail/Wholesale)
Distribution Centers
Creation-to-Shelf and IT Execution
V.i.e Supply Chain Management Resume Examples & Samples
You are studying towards/ have a Master degree and have since had good results
You are at least bilingual: German + English
You are mastering MS Office
You are curious and take initiatives
You like taking on responsibility and ownership for your projects
You are rigorous and analytical
You are available for 6 to 24 months (6 months minimum)
Supply Chain Management Team Leader Resume Examples & Samples
At least 2 years experience in Experience in Procurement
At least 1 year experience in SAP Knowledge
At least 2 years experience in Excel (Intermidiate/Advance level)
Supply Chain Management Co-op Resume Examples & Samples
Identify and prioritize needs by area and space category to support project planning, design and implementation
Provide project progress status, delays and issues to management in timely manner
Provide support and guidance to project team as and when needed
Manage varying projects to completion providing deliverables as scheduled
Lead and support process improvements initiatives in the Distribution Center using ACE Tools
Utilize UTC processes and tools to place supplies orders and schedule services as and when needed
Supply Chain Management Resume Examples & Samples
Bachelor's degree or equivalent combination of education and experience
Bachelor's degree in business, computer science or related field preferred
Zero or more years of relevant work experience
Experience working with business, management, and technology concepts
Experience with company's differentiation from competitors through business strategies, primary solutions and offerings and industry focus areas
Ability to adapt in a changing environment
Supply Chain Management Professional Resume Examples & Samples
You will be involved in Inventory and Supply Chain Management which include understanding of bill of materials management, exposure to logistics and demand forecasting tools
You will be require to co-ordinate all IBM brands and spare parts regions. Will have to communicate with Customer and IBM counterpart around the world
Proven communication skills
Exposure in SCM
2+ years of Relevant work Exp in SCM
Senior Peoplesoft Supply Chain Management Developer Resume Examples & Samples
Codes, tests, debugs, implements, and documents programs. Assists in the modification of company products and/or customer/internal systems to meet the needs of the client and/or end-user
Gathers information from the system, analyzes program and time requirements, and prepares documentation to change existing programs
Researches and analyzes existing systems and program requirements, under periodic supervision
Designs programs for projects or enhancements to existing programs
Writes specifications for programs of low to moderate complexity
Assists in resolving production support problems. Develops and suggests alternative approaches to resolving problems
Develops test plans to verify logic of new or modified programs. Identifies issues as appropriate
Creates appropriate documentation in work assignments such as program code, and technical documentation
Conducts quality assurance activities such as peer reviews
Remains abreast of and researches industry technical trends and new development to maintain current skills and remain current with industry standards
Bachelor's degree in computer science, mathematics or related field preferred
Three or more years of experience in programming or testing
Experience working with appropriate programming languages, operating systems and software
Experience working with relational databases to facilitate programming software
Senior PeopleSoft Developer will have direct involvement in development of enhancements related to PeopleSoft Supply Chain Management modules
This position requires resource to have a deep understanding of the PeopleSoft Supply Chain Management releases 9.0 or higher, and also requires experience on PeopleTools version 8.52 or higher
This position expects hands-on technical support, technical design, direction, & mentoring of junior resources that are part of our Onshore and Offshore teams
Work on enhancements related to Supply Chain Management Modules
As a Senior Developer he/she will work with different teams to understand Requirements, Solution Design and scope of testing
Follow SDLC methodology while working on development projects
Provide recommendations around functional design and configurations
Participate in Technical Design, and support junior developers by helping them understand Supply Chain Management Modules
Provide input and recommendations to development lead, Solution Architect, Release Manager, and Project Manager to improve the quality and assurance of the solution being developed
Bachelor's degree in related field and/or 4 years of equivalent work experience
A minimum of 8 years of related experience in conducting highest level analyses regarding programs/applications/systems and making strategic recommendations to management
At least 8+ years of proven experience as a Techno Functional Developer/Sr Developer in Oracle/PeopleSoft ERP implementations in Supply Chain Management Domain
At least 2+ Years of proven experience as a Techno Functional resource in FSCM 9.0 or higher, and PeopleTools version 8.52 and above
Previous experience of working in a large multi-billion dollar organization, and with multiple teams is highly desirable
Should have functional understanding of Supply Chain Management Modules (eProcurement, eSettlements, Purchasing, Inventory, Cost Accounting and Accounts Payable)
Should have working Knowledge of Supply Chain Management related business processes
Should have proven ability to access and analyze enhancement requests
Should have be a Critical-thinker with analytical skills
Should have proven history of exceptional customer service
Should have advanced level of communications and organizational skills
Should have through knowledge of different People Tools Objects not limited to o Integration Tools including Integration Broker, Component Interfaces
Batch Processing Tools including Application Engine, SQR o Reporting Tools including SQR, Crystal Reports, and XML Publisher o PeopleCode, Application Packages
Should understand a wide range health care processes and business expertise including knowledge of healthcare issues, workflows, applications, policies, and standards
Should be comfortable working with Solution Architects to understand Design and suggest best technical solution possible and assist testing teams on as need basis
2+ years of experience in healthcare industry (Highly Desirable)
Basic programming skills
Good personal computer and business solutions software skills
Analytical and problem solving skills for design, creation and testing of programs
Interpersonal skills to interact with team members
Communication skills to work effectively with team members, support personnel, and clients
Supply Chain Management Intern Resume Examples & Samples
Develops and builds data reporting and tracking tools and manages monthly metrics
Supports the aggregation of data and metrics for report outs
Develop and maintain supplier capabilities and classifications
Must be self motivated, have strong interpersonal, written, oral communications and group facilitation skills
Adheres to all UTAS rules, code of conduct and procedures
Supply Chain Management Professional Resume Examples & Samples
Create RFP's with detailed instructions and follow-up to support the operation and project teams in standardized RFP/bid and contract processes
Run RFP and Auction events through client eSourcing tool
Analyze price proposals, financial reports and other data to determine the reasonability of price and contractor capabilities
Lead, build, and use the 7 step strategic sourcing process for selected sourcing initiatives
Administer and maintain E1 Sourcing tool and contract files to ensure compliance with Jones Lang LaSalle and client Sourcing requirements, to include any and all necessary contract documentation requirements
Assess and build annual sourcing initiatives with Sourcing Manager that provide detailed service commodity strategies that identify objectives, leveraged spend (in association with CLIENT sourcing and Jones Lang LaSalle commodity strategies), and milestone timelines
Conduct local and regional Preferred Supplier performance review meetings, when requested, and manage supplier scorecards, contract compliance and service obligations
Work in a fast paced environment with strict timelines
Ensure compliance to sourcing and contracting policies and procedures
Establish work priorities, assign deliverables and resolve issues with operations and project teams
Conduct regular market and spend analysis programs to drive cost savings and supplier improvements
Improve communications with operations team. Provide management, detailed instruction and continuous follow-up to support the operations teams in standardized RFP/bid and contract processes
Be proactive and manage internal and external customer expectations
Establish relationship with Corporate Legal and Risk Management to ensure all contractual terms and conditions comply with standard or other contract changes are formally reviewed and approved by legal/risk management
Support e-commerce procurement initiatives either corporate or client mandated
Ability to innovate new programs or processes that will benefit our Client and Jones Lang LaSalle
3 to 7 years strategic sourcing experience for services
Excellent Inter-personal and Organizational skills
Strong Analytical Ability
Ability to deal with the senior leadership team
Excellent communication skills – oral and written
Excellent PC skills, proficient in MS applications – very strong in Microsoft EXCEL & PowerPoint
Motivated to grow and perform in a high performance organization
Supply Chain Management Professional Resume Examples & Samples
Conduct local and regional Preferred Supplier performance review meetings, when requested, and manage supplier scorecards, contract compliance and service obligations.  Ability to work in a fast paced environment with strict timelines
Improve communications with operations team. Provide management, detailed instruction and continuous follow-up to support the operations teams in standardized RFP/bid and contract processes. Be proactive and manage internal and external customer expectations
Excellent Inter-personal skills, Organization skills, Strong Analytical Ability
Bachelors Degree and 3 to 7 years strategic sourcing experience for services
Excellent PC skills, proficient in MS applications - Very strong in Microsoft excel & PowerPoint
Ccar Supply Chain Management Support Resume Examples & Samples
Manage and maintain 14Q / CCAR data requirements
Identification of appropriate sourcing of 14Q / CCAR data requirements
Participate in root cause analysis for data defects
Escalate issues and gaps
Q/ccar Supply Chain Management Support Resume Examples & Samples
Represent 14Q / CCAR data requirements throughout the supply chain
Coordination and collaboration within the Wholesale Credit Data Management team to ensure appropriate data quality management, governance, sourcing and provisioning, and execution of data requirements for the 14Q / CCAR supply chain
Participate as a subject matter expert in DAIC or Agile projects with impacts to 14Q / CCAR
Educate stakeholders on 14Q / CCAR data requirements
Participate/facilitate training of 14Q / CCAR requirements throughout the supply chain
Engineer Associate, Supply Chain Management Resume Examples & Samples
Assists senior engineers in assessing benefits of technology changes to manufacturing operations in order to enhance
Executes assigned projects within scope, budget and schedule. Resolves issues on defined projects using established procedures
Identifies opportunities that improve manufacturing performance by applying engineering fundamentals to the customer's operation
Participates in cross-functional project teams of engineers, manufacturing operations partners and vendors to develop objectives and execute plans
Engineering (electrical, mechanical, chemical or industrial)
Organization and planning skills
Ability to handle multiple tasks
Ability to work independently and make decisions with minimal supervision
Knowledge of applicable departmental or business unit practices and requirements
VP, Supply Chain Management & Procurement Resume Examples & Samples
Excellent inter-personal skills, organization skills, strong analytical and problem solving capability, ability to participate and work in a decentralized environment
Ideal candidate has degree in Supply Chain Management and 8-10 years strategic sourcing, business process outsourcing, procurement, contracting, risk management and/or legal experience working directly with business stakeholder leadership
Extensive experience developing and implementing business processes and streamlining operations
Ability to engage and learn about new businesses diving deep into the business drivers and value enablers
Ability to articulate ways to generate value through SCMP actions
Interpersonal skills to win over stakeholders, deep listening skills
Ability to sell strategic sourcing services and/or new ideas
Ability to generate leading edge ideas to improve SCMP delivery
Successful in implementing multiple procurement strategies across a diverse geography
Hands-on role requiring the individual to be a self-starter
Excellent PC skills, proficient in Microsoft applications
Supply Chain Management Resume Examples & Samples
Perform daily PO maintenance activities in order to ensure products have an accurate expected due date
Assist with the monitoring, control and reporting of backorders
Manage and investigate Inventory Transaction failures
Assist with Purchase Order creation and Purchase Order receiving
Assist the SCM Supervisor and other SCM personnel as required in a variety of activities
Currently enrolled in Higher Education, with the ability to work 20-25 hours
Functional knowledge or better of MS Office Applications (Word, Excel, Access, Outlook)
Strong aptitude with numbers
Ability to handle occasional pressure situations and work to meet deadlines
Automated Supply Chain Management software applications, such as Oracle, SAP, and JDE
Knowledge of BAAN
Supply Chain Management Risk Analyst Resume Examples & Samples
1 year of experience with organizational practices, procedures, policies and methodologies
1 year of experience with identification and documentation of functional/technical and system requirements for information systems
1 year of experience leading conference room pilots and user acceptance testing including documenting test results
1 year of experience with Supply Chain Management processes & best practices
1 year of experience with development following a formal/structured methodology
6 years of experience with organizational practices, procedures, policies and methodologies
6 years of experience with identification and documentation of functional/technical and system requirements for information systems
6 years of experience with leading conference room pilots and user acceptance testing including documenting test results
6 years of experience with Supply Chain Management processes & best practices
6 years of experience with development following a formal/structured methodology
APICS - CSCP - Preferred
SCOR-P - Preferred
Lawson Supply Chain Management Software Analyst Resume Examples & Samples
Works with client and team to gather business requirements and design and test application solution based on results
Identifies gaps in client vision and software and works with team to bridge gaps
Educate client on products and associated business solutions
Assist with the loading and verification of client data from legacy systems to Infor/Lawson applications
Participate in work and test planning activities including identifying required tasks and associated estimates
Comfortable working independently but equally adept at collaboration with client and project team
Able to travel Monday through Thursday on a weekly basis to client sites as needed
Supply Chain Management Professional Resume Examples & Samples
Administer and maintain Supplier contract files to ensure compliancy and all necessary contract documentation requirements
3-5 years strategic sourcing experience
Excellent PC skills, proficient in MS applications - Very strong in Microsoft excel, Word & PowerPoint
Ability to work in a fast paced environment with strict timelines
Peoplesoft Supply Chain Management Resume Examples & Samples
Functional professional with 2+ complex, full lifecycle PeopleSoft Supply Chain Management – Order Management/ Distribution implementations (PeopleSoft R9.2)
A minimum of 6 years of experience implementing some combination of PeopleSoft SCM - OM & Distribution modules in 9.2: Order-to-Cash (OTC), Procure-to-Pay (PTP), Record-to-Report (RTR), Inventory, Purchasing, Shipping, Accounts Receivables, Accounts Payables, eProcurement, Costing or Configurator
A Bachelor's degree
Consultant Supply Chain Management Consulting Department Resume Examples & Samples
Being the eyes, ears, hands and brains of Deloitte at the client site during the projects
Study industry practices and methods to add value to project deliverables
Closely interact with client's operational management, including interviews, brainstorming, trainings, presentation of project results
Run complex quantitative analysis and modeling of client's operations
Take active part in preparation of the clients' presentations and pre-sale activities
Previous consulting experience
Understanding of supply chain analytics methods and tools
Knowledge of supply chain IT tools, including planning (e.g. SAP APO), network design (e.g. JDE Strategist, Llamasoft SC Guru) or simulation software (e.g. Anylogic, ARENA, WisSim)
Peoplesoft Supply Chain Management Resume Examples & Samples
A minimum of 10 years of Peoplesoft functional implementation experience
A functional professional with 4+ complex, full lifecycle Peoplesoft Supply Chain Management - Order Management/ Distribution implementations
A Project Manager and/or Team Lead on at least 3+ full cycle Peoplesoft OM/ Distribution implementations and/or large scale Peoplesoft SCM- OM/ Distribution upgrades
Functional design and configuration experience with some combination of the following Peoplesoft SCM - OM & Distribution modules in Release 9.2: Order-to-Cash (OTC), Procure-to-Pay (PTP), Record-to-Report (RTR), Inventory, Purchasing, Accounts Receivables, Accounts Payables, eProcurement, Costing or Configurator
Supply Chain Management Associate Resume Examples & Samples
30% Data, Systems and Process Analysis
30% Administrative work
20% Training/Process Improvement
20% Miscellaneous Duties as Assigned
Bachelor's degree with a focus in a relevant area of study such as Supply Chain Management, Information Systems, Statistics, Operations, Management or Business
Advanced proficiency in Power Point, Excel, Access, Word and Outlook
Demonstrated time management and organizational skills, ability to prioritize, attention to detail and follow-up
Demonstrated ability to ensure adherence to established business processes
Associate, SAP Supply Chain Management Resume Examples & Samples
Work with clients' business, technology and compliance resources to analyze global trade processes and procedures
Introduce innovative changes to how clients' conduct their business, encompassing changes to people, processes and technology
Implement all modules of GTS, which includes participating in the design (blueprint), build (configuration and specification writing), training, testing, cutover and go-live support
Develop and maintain client and internal relationships embracing the KPMG culture
Participate inthe delivery of multiple client engagements on time and within budget; maintain active communication with clients in an effort to manage expectations and to help ensure client satisfaction
Bachelor's degree from an accredited college/university
Knowledge of Supply Chain and/or logistics processes, or international business
One plus years of SAP experience. Preferred knowledge of SAP ECC technology to include SAP SD (Sales & Distribution) and MM (Materials Management and/or Foreign Trade
Knowledge and experience with Global Trade processes, industry best practices and measurements would be of value
Ability to think analytically with excellent verbal and written communication skills. Very detail oriented and organized; excellent collaboration skills
Comfortable with public speaking and presentations
Senior Business Consultant Supply Chain Management Resume Examples & Samples
Applications support for infrastructure changes and application upgrades
Proactively drive process standardization and reduction of complexity within the application landscape and business processes
Following Nobel Biocare SOPs to maintain regulatory compliance and system / process validation
Drive innovation within the application landscape and processes (simpler, better, more efficient)
University degree, preferably in Computer Sciences or equivalent based experience
Extensive experience (at least 5 years) of system configuration and implementation in SAP MDG (Material) and SAP MM
Good knowledge in the following applications: SAP MRP, APO
Strong technical IT knowledge of supported Business Applications
Strong knowledge in the core processes and best practice for the areas of Supply Chain Management (Inbound processes), Research and Development, Quality Assurance, Procurement and Warehousing
Expert knowledge of supported business processes and good knowledge of other relevant business process
Expert level technical knowledge of SAP and Business Applications
Excellent communication skills in English (verbal & written) / other languages are an advantage
Supply Chain Management Planner Resume Examples & Samples
3-5 Years global procurement experience preferred
BA\BS in International Business preferred
Must be proficient in MS Office suite, particularly with Excel
Experience with ERP systems preferred
Must be able to effectively communicate in English (listening, writing & reading)
Communication skills in Japanese preferred
Supply Chain Management Manager Resume Examples & Samples
Plan, schedule and assign work considering customer requirements, priorities, and available resources. Develop procedures for the section and independently perform various special projects in direct support of senior management
Manage the evaluation of supplier, vendor and transportation groups and direct the identification and utilization of those that best meet Company requirements. Ensure that terms and conditions of contracts are favorable to the Company
Manage the preparation of plans, oversee project schedules and related activities, and initiate actions as necessary to meet commitments. Coordinate team activities and provide technical assistance to less experienced staff
Provide leadership in resolving supply chain management issues and addressing tactical problems
Direct the review of specifications, terms, conditions, and other contractual issues, and oversee progress to ensure meeting schedules. Anticipate and assess potential impact of problems and initiate preventive measures. Ensure customer satisfaction and compliance with laws and regulations
Represent organization at meetings and exert considerable influence on such matters as resolving difficult problems and developing strategic plans. Recommend and implement changes to achieve operating efficiencies and increase customer satisfaction. Provide guidance and training to staff, manage and document employee performance and develop associated recommendations
Bachelor's degree in Supply Chain Management, Material Science, Business or Engineering
Supply Chain Management experience in a manufacturing environment preferred
Experience in electrical industry and or transformers is a plus
Experience working with SAP and other Material Requirement Planning (MRP) tools
Must have demonstrated accomplishments including but limited to implementing change, development of people resources, improving processes, cost improvements and reductions, financial management, customer interaction and maximizing all resources for profitable growth
Excellent communication skills, verbal and written, that foster an environment of employee engagement at all levels of the organization
Supply Chain Management Intern Resume Examples & Samples
Demand Planning and Order Management is responsible for retail and wholesale forecasting, vehicle inventory reporting, analysis and validation, and order confirmation and processing
Production Planning aligns demand plans with production capacities to develop an optimal vehicle demand plan
Production Programming and Scheduling works to resolve production and supplier constraints and establishes plant schedules and supplier releases
Supplier Delivery Risk Management manages supplier development and system integrations, expedite management, and critical part resolution
FCA US LLC's Logistics and Customs directs the parts and vehicle transportation, cost and customs management, as well as operating an internal trucking company, Fiat Chrysler Auto Transport
Completion of sophomore year at an accredited university by the spring of 2017
Working towards a degree in Supply Chain Management
Previous internship/supply chain experience
Computer proficient (including spreadsheet, word processing and database applications)
Supply Chain Management Director Resume Examples & Samples
Managing day to day activities & reporting for purchasing, planning, inventory, warehousing, logistics, business compliance, ERP system and government regulatory functions
Developing strategies, policies, procedures and overall team to increase value of the end to end supply chain function
Driving cost reduction activities and inventory management in collaboration with other departments
Working with Customers Focus Team to negotiate with customers issues related to demand, commitments, non-performing inventory etc
Ensuring compliance with regulatory requirements
Leading major corporate or site level projects, and strategic initiatives to drive continuous improvements
Supporting new product launches
Continuously improve supplier programs
Supply Chain Management Consultant Resume Examples & Samples
Be actively involved in the preparation, conceptualisation, realisation and Go Live of customer implementation projects in harmony with other functional areas
Take Responsibility from time to time as Team Lead and support respective line manager(s) in people development tasks
Define detailed Blueprint for development requirements
Assist in the development of the overall project plan (scoping process) as well as individual work plans, acting as liaison with client for troubleshooting (investigates, analyses and solves software problems)
Analyse and map client's business requirements, process and objectives with a view to develop
At least 8 years of work experience in a consulting firm, delivering implementation services for various customers
Has exposure to SAP IBP/S&OP solutions
Worked extensively with the Planning tools in SAP APO in a functional delivery capability
Supply Chain Process and SAP Best Practices capability
Associate Certification in the Core area - Professional certification would be a bonus
Demonstrate the capability from past projects to meet deadlines and control project scope
Experience in five (or more) end to end Business Process Implementations
Knowledge and experience with multiple SAP Methodologies types including; ASAP, RDS, Activate and use of SAP Best practices is desirable
SAP Supply Chain Management Resume Examples & Samples
Support for Business Development and sales activities, including workshops, application analyzes, cost estimates, quotations and system demos
Technical Planning and Setup of EWM projects and programs
Implementation of EWM (Blueprint, Realization, Final Preparation, Go Live and Go live support)
Taking responsibility as technical advisor in EWM projects
Reviews and quality assurance of EWM implementations
Contribution to the global EWM Knowledge Management and SAP EWM internal Community
University degree in logistics, business administration, (business) computer science or (industrial) engineering
Very good business knowledge in warehouse logistics area
Good programming skills
Fluent Hungarian and English spoken and written
Good communication and team skills
Ability to tackle complex issues and to give direction
Mobility and willingness to travel
At least 3 years' experience in EWM (MM, WM, EWM)
SAP Supply Chain Management Resume Examples & Samples
Professional planning and placement of IBP projects and programs
Implementation of IBP (Blueprint, Realization, Final Preparation, Go Live and Go live support)
Assumption of responsibility as business and technical consultants in IBP projects
Reviews and quality assurance of IBP implementations
Contribution to global IBP Knowledge Management and the SAP internal IBP Community
At least 3 years' experience in SCM
Preferred 1 year experience in the IBP, or Supply Planning Solution implementation
Supply Chain Management Placement Resume Examples & Samples
Predicted minimum of 2:1 degree in relevant subject
Forward thinking/creative problem solving
Excellent written & verbal communication
Good team worker
Flexible working approach
Ability to self motivate
Comprehensive understanding of Microsoft Office software (mainly Excel, PowerPoint, Word)
Experience in transport industry (desirable)
Languages (French or Japanese would be advantageous)
Supply Chain Management Graduate Resume Examples & Samples
Must have or expect to achieve a 2.1 in a relevant degree. You must have permission to live and work in the UK without restriction at the time of hire
Creative thinking / Problem solving
Good team worker/ flexible working approach with ability to self-motivate
Experience with Microsoft package useful
Knowledge of foreign language maybe an advantage
Supply Chain Management Co-op Student Resume Examples & Samples
Participates in projects that vary in length
Functional areas include: Materials Management, Clinical and Non-clinical Sourcing, Purchasing, Business Analytics, Capital and Supply Chain Administration
Students enrolled in their junior or senior year of a Bachelor's degree program or recently graduated
IT Service Specialist Oracle Supply Chain Management Resume Examples & Samples
5+ years of experience in Oracle application development or support
3+ years of experience in implementing and / or supporting Oracle E-Business Suite 11.5.10.2 or R12, specifically Oracle Financial applications in Average costing and Project environment
Significant experience working with Oracle 10g/11g databases and development tools such as PL/SQL, SQL, Forms 10g /11g, Reports 10g/11g, Oracle Application Framework (OAF), workflow builder and BI / XML Publisher
Ideally will also have some experience in Oracle Application Express (APEX), Oracle Application Development Framework (ADF) and development of java based SOA applications, preferably utilizing JDeveloper to extend OAF pages
Functional understanding of Planning and Purchasing process flow is desirable. Should be able to relate process flows to data model and structures
Extensive interaction with the user community – both in terms of requirements analysis/gathering and post implementation support
Thorough understanding of the software development life cycle; familiarly to scrum or Agile is desirable
Strong verbal and written communication skills that non-technical end users can understand
Ability to build positive and professional business relationships with internal and external clients
Experiece in using OBIEE/ Webmethods, Informatica
Supply Chain Management Co-op Resume Examples & Samples
Maintain customer rack tracking sheet and deploy the tool to plants and CSRs to allow for proactive management of customer returns
Support materials goals and initiatives (packaging approval, on-time launch without premium freight, optimum inventory and logistics, safe materials handling) and execute related tasks for the Procision product launch
Act as liaison between materials and manufacturing functions and the UltraShift PLUS PV project team to prepare for the NAFTA launch
Currently enrolled in a Bachelor's degree program in Supply Chain Management or Industrial Engineering at an accredited institution
Legally authorized to work in the US without company sponsorship
No relocation is offered for this position. Only candidates located within 50 miles of Galesburg, MI will be considered for this position
GPA of 3.00 or better required
Previous internships or co-ops in Materials or SCM preferred
Leadership in school or community organizations preferred
ERP Supply Chain Management Presales Solution Consultant With French Resume Examples & Samples
Respond to tenders
Prepare product presentations
An environment that is focused on continuous learning
Excellent possibilities to develop yourself and your career
Supply Chain Management Solution Consultant Resume Examples & Samples
Advice customers & partners on how to best use Oracle products
Interact with product development about new releases, new functionalities
Ample opportunity to train on new products and to develop new personal skills
Supply Chain Management Presales Resume Examples & Samples
Act as a technical resource and mentor for less experienced Internet Sales Consultants
Focus on large or complex sales opportunities that need creative and complex solutions
Develop productivity tools and training for other Internet Sales Consultants
Advise internal and external clients on overall architect solutions
Support sales team in online/in-person selling efforts
Deliver focused Oracle sales consulting expertise
Supply Chain Management Presales for Dech-erp-based Resume Examples & Samples
Develop and deliver outstanding Oracle presentations and demonstrations
Leads any and all aspects of the technical sales process, including owning the functional and technical responses to RFIs (Request for Information) and RFPs (Request for Proposal)
Expert level responsibility for formulating and leading presales technical/functional sales support activity for customers, as well as Oracle community development of resources and solutions based on market needs
Approximate percentage of face to face interaction with customers to perform responsibilities is 15%
Maintain up-to-date knowledge and expertise in Oracle Customer Experience products. Deliver focused Oracle sales consulting expertise
Gather and promote important customer references and success stories
Represent Oracle at Marketing events relevant to the industry
Supply Chain Management Applications Sales Representative Resume Examples & Samples
Successful sales track record
Oracle Applications knowledge and/or knowledge of Oracle's competitors in the Transportation Management and Supply Chain Planning space
Interaction with C level players
Team player with strong interpersonal /communication skills
Experience selling into banking or insurance clients
Excellent communication/negotiating/closing skills with prospects/customers
Excellent hunting skills (new business)
Travel may be needed
Sell our award winning solutions to high quality accounts in the Enterprise, Mid-Market
Segments, and promising venture-backed companies
Generate, develop and close new business. Meet or exceed quarterly and annual revenue targets
Call on senior-level executive contacts (CEO, CFO, SVP Logistics)
Manage a highly consultative, complex sales cycle
Work with our wider Applications Sales team to prospect new accounts and develop relationships efficiently
Ability to offer unique perspective by reframing and challenging the way customers view their business; know how to structure a sales pitch to highlight customer benefits before supplier strengths
Adept at driving two way communication by clearly articulating value proposition and teaching to customer's pain points
Can quickly develop a deep knowledge of customer's business and discuss issues from multiple angles
You keenly track economic and industry activity and understands its implications on customer business
You know how to develop customer advocates who sell and build consensus
You understand the decision making process and have the ability to influence key decision makers
Experience selling high end software solutions or consulting services to enterprise and mid market companies
Experience leveraging social media to drive contacts
10+ years proven sales experience in Transportation Management or Supply Chain Planning software sales
Experience selling to senior level business owners (head of business unit) or IT Directors is a strong asset
Supply Chain Management Intern Resume Examples & Samples
Pursuing a Bachelor's degree in logistics, supply chain management or other industrial technology related discipline
Prior experience in a related industry preferred
Demonstrated experience with lean & process improvement initiatives
Demonstrated experience with scrap, rework, & repair (SRR) reduction to include root cause & corrective action techniques
Demonstrated interpersonal and collaboration skills required in a team environment
Chief Supply Chain Management Resume Examples & Samples
A current staff member who holds a fixed-term, permanent or continuing appointment may apply for temporary positions no more than one level above his or her current grade. However, a current staff member who holds an appointment at the G-6 or G-7 level may also apply to temporary positions in the Professional category up to and including the P-3 level, subject to meeting all eligibility and other requirements for the position. A staff member holding a temporary appointment shall be regarded as an external candidate when applying for other positions, and may apply for other temporary positions at any level, subject to section 5.7 below and staff rule 4.16 (b) (ii). Therefore, a staff member holding a temporary appointment in the General Service or related categories may only apply to positions within those categories. For full information on eligibility requirements, please refer to section 5 of ST/AI/2010/4Rev.1 on Temporary Appointments. In its resolution 66/234, the General Assembly further "stressed that the Secretary-General should not recur to the practice of temporarily filling posts in the Professional and higher categories with General Service staff members who have not passed the General Service to Professional category examination other than on an exceptional basis, and requests the Secretary-General to ensure that temporary occupation of such posts by the General Service staff shall not exceed a period of one year, effective 1 January 2013…" Consequently, eligible candidates in the General Service or related categories for temporary job openings in the Professional category that have not passed the competitive examination may be selected only on an exceptional basis endorsed by the Office of Human Resources Management where no other suitable candidate could be identified
Upon separation from service, including, but not limited to, expiration or termination of, or resignation from, a fixed-term, continuing or permanent appointment, a former staff member will be ineligible for re-employment on the basis of a temporary appointment for a period of 31 days following the separation. In the case of separation from service on retirement, a former staff member will be ineligible for re-employment for a period of three months following the separation. This equally applies, mutatis mutandis, with respect to a former or current staff member who has held or holds an appointment in another entity applying the United Nations Staff Regulations and Rules and who applies for a temporary position with the Secretariat
Subject to the funding source of the position, this temporary job opening may be limited to candidates based at the duty station
While this temporary assignment may provide the successful applicant with an opportunity to gain new work experience, the selection for this position is for a limited period and has no bearing on the future incumbency of the post. An external candidate selected for this position is bound by the prevailing condition of the staff selection system under ST/AI/2010/3, as amended, and ST/AI/2010/4/Rev.1. A staff member holding a temporary appointment who is recruited in the Professional and above categories on a temporary appointment, and placed on a position authorized for one year or longer may not apply for or be reappointed to his/her current position within six months of the end of his/her current service. This provision does not apply to staff members holding temporary appointments and placed on positions authorized for one year or more in duty stations authorized for peacekeeping operations or special political missions
The expression "Internal candidates", shall mean staff members who have been recruited after a competitive examination under staff rule 4.16 or after the advice of a central review body under staff rule 4.15
Please note that candidates will be required to meet the requirements of Article 101, paragraph 3, of the Charter as well as the requirements of the position. The United Nations is committed to the highest standards of efficiency, competence and integrity for all its human resources, including but not limited to respect for international human rights and humanitarian law. Candidates may be subject to screening against these standards, including but not limited to whether they have committed, or are alleged to have committed criminal offences and/or violations of international human rights law and international humanitarian law
For information on special post allowance, please refer to ST/AI/1999/17. For more details on the administration of temporary appointments please refer to ST/AI/2010/4/Rev.1
The Staff Regulations, Staff Rules and administrative issuances governing staff appointments can be viewed at: http://www.un.org/hr_handbook/English
Staff members of the United Nations common system organizations who will reach the mandatory age of separation or retirement within the duration of the current temporary need period are not eligible to apply
Supply Chain Management Lead Resume Examples & Samples
Works with Manager Operations IT to identify consulting opportunities and plan and manage a response
Defining and delivering consulting, including setting riorities between opportunities
Travel up to 50%
Supply Chain Management Functional Analyst Resume Examples & Samples
Responsible for in-depth functional & business process knowledge of target application
Work in partnership with divisional and regional business process owners on system requirements, processes, and systems
Manages requirements scope & disposition through process compliance & gap analysis, integration testing & user acceptance methodology
Provide knowledge and input on the system implications of business process changes
Help to identify consolidated, worldwide target processes
Demonstrates analytical skills, to critically evaluate the information gathered from multiple sources, reconcile conflicts, decompose high-level information into details, abstract up from low-level information to a more general understanding, distinguish presented user requests from the underlying true needs, and distinguish solution ideas from requirements
Applies project methodology and governance processes to the change control, system development life cycle and regression testing
Support end to end processes and has intermediate level understanding of system touch points
Works with the global governance team to ensure proposed solutions are in-line global solutions
Participate in business process improvement committees as needed
Strong communication skills - able to interact with senior level leaders at divisional or regional level. Able to explain complex system issues and decision points using common business language (without using IT terms and language) d
Cultivates innovation
Bachelor Degree from an accredited institution is required
7 years of experience with SIOP (Sales and Inventory Operations Planning)
5 years of experience with Oracle Demantra
Must be legally authorized to work in the US on a permanent and consistent basis without company sponsorship now and in the future
No relocation is being offered, candidates must reside within 50 miles of any Eaton site in the US or work from a remote office in the U.S
Experience with data integration from Oracle and other ERP systems with Demantra
Ability to understand complex business needs and model solutions using software and process improvements, potentially leveraging multiple software modules and/or solutions
A strong understanding of the relevant business processes that are supported by the software
Able to interact with and discuss business process requirements and changes with divisional and regional leadership teams
Strong level of system expertise - gathered through numerous full-life cycle projects. Experienced knowledge of applications' technical capabilities
Works with cross-functional modules, applying proved standards and techniques, developing new techniques, and designing and configuring complex solutions. Ability to fully understand the interrelationship to other modules. Works as a functional leader to other team members
Green Belt in SigSigma strongly desired
Supply Chain Management Manager, Tmep-calgary Resume Examples & Samples
Lead Supply Chain Management function throughout the lifecycle of contract development to closeout
Ensure all contractual rights and obligations are identified, managed and timely satisfied
Management of contracts by rendering contractual support on resolving disputes, evaluation of claims, variations and settlement of final account
When assigned to a project, perform all tasks necessary to support the Project Manager and/or Project Director in accordance with internal and external practices and requirements
Oversee project costs and schedule reporting to manage assigned area contracts
Work closely with the Project Director and Project Manager on all aspects of project development, pursuits, management and execution
Responsible while working with teams to ensure that the project schedule is prepared and monitoring the schedule to ensure compliance with the contract requirements
Develop a project procurement execution plan for project. Plan will outline responsibilities, method, and frequency of updates, etc
Provide supervision and on-the-job training to professional personnel assigned to area of responsibility
Identify and highlight early warning signals, and prompt timely corrective actions to avoid project delays and revenue loss
Assist in maintaining effective relationships with internal and external clients
Demonstrate commitment to an Injury-Free Environment and TMEP Safety and Health Management Program
Strong focus on claim avoidance to administer claims management strategies in protecting KM's
Supply Chain Management Trainee Resume Examples & Samples
Three assignments of one year, of which one abroad
Building a huge personal network
Getting to know the Mars organization
Functional and personal growth
Visiting other production locations and/ or markets within Europe
Sign-off at the end of each assignment (we apply the up or out principle)
Supply Chain Management Analyst Resume Examples & Samples
Experience in a Windows based operating system
Material Requirements Planning (MRP) or other computer system that manages inventory and/or inventory transactions
Supply Chain Systems and Tools
Global Supply Chain Management Intern Resume Examples & Samples
Create a dashboard and supporting tools in excel for inventory, long term planning standards and budget reporting
Create a tool for 1 echelon and 2 echelon inventory simulations that can be used for RawMaterials and Finished goods inventory planning
Support project managers on Supply Chain process improvement projects
Understand key reporting metrics used in inventory planning and long term planning
Use ERP systems (SAP, APO) and reporting tools (B23, BAIS) to understand the database and how metrics are reported and stored and applying that knowledge to developing dashboards in excel that are linked to B23 / SAP
Creatively apply visual tools to report and display data
Use excel modeling tools to forecast optimal inventory levels for Raw Materials and inventory levels
Support Supply Chain Project managers in supply chain process improvement projects, specifically, support in flow charting, project tracking and documentation of standard practices
Supply Chain Management Co-op Resume Examples & Samples
Learning to execute the New Product Introduction Playbook process
Learning supply chain tools used in data collection/tracking of key and critical development program milestones while under supervision from more senior associates
Excellent computer skills and understanding of Excel and PowerPoint
Technical experience with Visual Basic, SQL servers, database development, and/or Microsoft Access
Supply Chain Management Consultants Resume Examples & Samples
Ability to understand business unit strategies in order to support and align sourcing plans
Strong knowledge of sourcing and procurement best practices relating to policy, organizational structure, process, and technology
Strong financial and risk modeling skills
Confidence and conviction when communicating with client senior executives, client vendors and internal leadership
Ability to develop and execute vendor management programs
Knowledge of process redesign related to sourcing and procurement
TCO / "should" cost modeling
Supply strategy selection
Proposal evaluation
Contract / outsourcing agreement negotiations
Vendor selection and integration
Bachelor's degree required – Business, Engineering or Information Systems preferred
MBA or MS preferred
Minimum 2 years' experience of supply chain management experience
Previous experience in consulting strongly preferred.Refer to a Friend
Intern Supply Chain Management Resume Examples & Samples
You are studying business administration or engineering with a focus on supply chain management or logistics
Ideally, you already gained first experience in the field of supply chain management or logistics
You present and communicate fluent in both, English and German
You are used to work with MS Office products, especially PowerPoint
You are an innovative, goal- and team-oriented person with a high interest in supply chain management
Head of Regional Supply Chain Management Americas Resume Examples & Samples
Act as the key contact for Regional Commercial Head for all supply related topics within the region and represent SCM as part of the in regional business management team and partners with commercial teams to develop local / regional product launch and promotion strategies and ensures timely execution
Lead the Sales & Operations Planning process and the development of a robust demand forecast aligned with sales and marketing, including an analytically driven demand planning process and lead all interactions with commercial operations (sub-regions, countries and regional business management team)
Optimize inbound deliveries, warehousing and transportation within region through the last mile including 3PL monitoring and providing project support
Develop and lead a high performing team of Supply Chain professionals including regional demand planners, warehousing and logistics to meet the business goals and improve processes
Leadership of the team of resources includes talent management and personal development including succession planning, people development and talent acquisition. Additionally, this position may provide functional leadership to other Supply Chain organizations within the region and across multiple business divisions
Provide support through regional analytics and target setting, key user support, Life Cycle Management, OE & Innovation and provides CMO coordination (if needed). Drives Regional SCM Projects, Strategies and Tactics
Ensure achievement of KPI's for the region with special accountability for forecast accuracy and OTIF
Review the overall supply chain strategy looking for ways to optimize in terms of cost, flexibility, service level and inventory management
Life Science Industry Experience
15+ years in demand and supply planning as both individual contributor and manager in the pharmaceutical industry
Excellent leadership and interpersonal relations skills that promote collaboration and transparency across the organization
People management skills to build a world class supply chain organization, including talent acquisition and development
Capability to negotiate in English
Information Developer Associate for Supply Chain Management Resume Examples & Samples
Research, plan, and create clear, concise, and technically accurate content or update existing documentation. Deliverables may include terminology, primary help (UI text), context-sensitive help, videos, social media content, and guides for installation, configuration
Express complex and abstract information (such as planning algorithms or business processes) in a clear and precise manner to ensure easy consumption by the target group
Collaborate with development teams and fellow technical writers/translators across various time zones to produce quality, customer-focused content
Assume responsibility for the creation and delivery of product documentation according SAP's Standards & Guidelines
Take over willingly miscellaneous documentation-related coordination tasks
An excellent university degree in Technical Writing, IT, Business Studies or a related subject or, alternatively, a language-based university degree
Language skills: fluency in German and English, oral and written, English native speaker preferred
Outstanding communication, writing, and grammar skills
Experience in authoring in a DITA-based platform is a plus
The ability to work to tight deadlines, deliver on time, and ensure high quality
Proven experience in working independently and being self-motivated
Flexibility to work in a dynamic environment with changing requirements
Customer-oriented work attitude
This is an entry-level position for recent or upcoming graduates with 0-2 years of professional experience in writing technical documentation in an agile software development environment
Experience in working in virtual, multi-cultural, distributed development teams is a plus
0-10%
Supply Chain Management Senior Consultant Resume Examples & Samples
Be actively involved in the preparation, conceptualization, realization and Go Live of customer implementation projects
Perform feasibility studies and process design reviews
Take responsibility from time to time as team lead and supports respective line manager(s) in people development tasks
Define detailed blueprint for development requirements
Lead industry /corporate process implementation across all related applications (SAP/non-SAP)
Develop and Assure quality of process models
Demonstrate profound knowledge of modeling standards and tools
Assist in the development of the overall project plan (scoping process) as well as individual work plans; acting as liaison with client for troubleshooting (investigates, analyses, and solves software problems)
Analyze and map clients' business requirements, processes and objectives; develop necessary product modifications to satisfy clients' needs
Support the internal SCM Consulting Practice with pre-sales support, spot consulting and internal projects and commit to the success of customers, partners, colleagues, and SAP
A minimum of 5 years SAP SCM consulting experience, specifically with IBP, APO and ECC Production Planning (PP)
Strong knowledge of supply chain management processes and best practices
Expertise in the configuration and implementation of multiple modules of SCM in addition to Production Planning
Expertise in the integration of SCM
S4/HANA knowledge a plus
ABAP development and debugging skills a plus
Experience with ASAP and/or Agile Methodology for Implementation
Strong communication skills with the ability to effectively interact at all levels within client company
Ability to act as a team lead
Supply Chain Management Associate Resume Examples & Samples
Completion of a Bachelor's or Master's degree from an accredited university in Supply Chain Management, Business, Operations Management, or related degree by June 2017
Strong written and oral communication skill
Strong leadership and interpersonal skills
Computer proficient (including spreadsheet, word processing, presentation and database applications)
Previous internship / supply chain experience
Supply Chain Management Co-op-ge Aviation Resume Examples & Samples
Enrolled in a full time matriculated and nationally accredited baccalaureate program
Working towards a degree majoring in Supply Chain Management, Operations Management, Logistics or Industrial Management
Minimum 3.0 gpa without rounding
Our positions require access to export controlled information. Due to that requirement, you must be one of the following
Completed one full year of college (rising Sophomore)
Willingness to work in any of the 40+ GE Aviation US locations
Reliable transportation to/from work location
A strong commitment to a career in Supply chain, sourcing and materials
An analytical approach to problem solving
Strong knowledge of computer and Microsoft products
The willingness and ability to learn from others
Demonstrated leadership and team player
One who strives for academic excellence and shows great initiative
Ability to be agile as business needs change and shift frequently
Desire to work in a fast paced ever changing environment
Supply Chain Management Customs Clearance Manager Resume Examples & Samples
Education : University graduate
Years of working experience: TTL working experience over 9 years (Cha_jang)
Experience: at least 5 years in supply chain experience is a must (Customs clearance, Forwarding experience in FMCG company preferred)
Language : Fluent English Preferred
Other skills : Excellent communication skill, SAP & MS Office proficiency
Director of Procurement & Supply Chain Management Resume Examples & Samples
Develop and maintain a high-performance culture in the function, resulting in continued success meeting functional KPIs and improved levels of customer service to interior and exterior customers
Identify and develop key talent and appropriately manage underperformers to ensure success of all individuals in the department
Manage the tactical operations of the materials management and purchasing function & staff
Collaborate with Project Inventory Management teams to ensure accurate Forecasting and Inventory Planning, and development of Master Ordering Agreements/Blanket Purchasing Agreements for high volume items
Communicate with counterparts in other functional areas such as Bid and Development, Pricing, Product Management, and other Functional areas to ensure alignment of activities and objectives
Work across a global, matrixed organization, sharing and learning best practices, and balancing global and local needs and impacts
Identify and implement process improvements to increase efficiency and accuracy
Identify vendor opportunities and challenges and partner with the Product Management team to ensure appropriate resolution
Assumes responsibility and accountability for project procurement and materials management activities necessary to acquire materials, equipment and services of the required quality at the lowest evaluated cost and furnish them to the point of use at the time required by the contract
Develops and implements staffing plans to support project requirements
Assigns tasks to the project materials management personnel and manages their activities
Coordinates the preparation of standard materials management instruments for the project including flow-down of prime contract obligations and risks
Ensures that materials management functions are performed in conformance with AECOMs policies and procedures, the requirements of the prime contract with the customer including, as applicable, the Federal Acquisition Regulation (FAR), and its supplements
Reviews and approves source lists, bid analysis summaries, and materials management documents to ensure fair and ethical treatment of suppliers, protect the company's interests, and promote best value awards
Monitors materials management progress and facilitates early identification and timely resolution of potential problems, changes, disputes, and claims
Supports the development of proposals and new business by preparing materials management strategies and plans, pricing for goods and subcontracted services, labor estimates, capability and experience data, systems descriptions, and other marketing aids
Maintains awareness of market trends to identify and implement process improvements, reduce costs, and increase utilization of resources
Demonstrated ability to effectively lead a materials management organization to support company or project requirements
Knowledgeable of construction and operation means, methods, and sequences
Prepares and implements project materials management execution plans, staffing plans, and project materials management procedures
Determines types of contracts to be used for the materials, equipment and services required
Analyzes supplier information to assess cost and schedule risks
Reviews and approves negotiation strategy and leads negotiation meetings
Works with the Legal and Contracts Department to determine prime contract flow-downs including those from the FAR, and to resolve supplier or subcontractor exceptions to terms and conditions; and performs internal procurement reviews to determine continued compliance and additional training
Reviews and Approves procurement requirements in accordance with the Delegation of Contracts and Procurement Signature Authority
Seeks appropriate counsel from materials management as required to meet complex project issues
Works as the Deputy to the VP of Procurement and Supply Chain Manager for AECOM Management Services
Performs all other position related duties as assigned or requested
2+ years of field experience preferred
International experience desired
Ability to use a foreign language desired
Supply Chain Management Engineer Resume Examples & Samples
Business analysis, optimization of logistics processes and information and data flows along whole supply chain
Utilization of integrated systems and surrounding programs and applications, especially SAP modules MM, WM, SD, PP
Support and first contact for end users in logistics, proactive service to all employees in company
Analysis and control on indexes and measured logistic parameters, monitoring of transactions and operations
Control on data accuracy, interface effectiveness, systems capabilities and performance, process fulfillment and efficiency
Cooperation with IT Department, finding business effectiveness with applied IT solutions
Consulting, defining requirements, designing processes, describing technical specification, issuing orders for enhancements, control on development and implementations phases, testing
Participation and leading global and local projects with cross functional teams consisting of representatives from IT, local and global business entities and external suppliers
Change management, building manuals and instructions, training end users
VSM / VSD, Business process modeling
Data Analysis, programing and creating queries, creating statements and reports
Auditing and advising
University education, master degree in economics or technical or information technology
3 years of experience in manufacturing company, logistics or production or engineering department
Professional experience in work with SAP in following areas: MM, WM; SD and PP will be an advantage
Command of SAP structure, configuring, building and making use of QUERY and LSMW
Advanced knowledge of Microsoft office tools (Excel, Access, VBA, MS Project, MS Visio, Power Point)
Strong analytical and problem solving skills in support of both internal and external customers
Ability of building synthesis and conclusions supported by presentation skills
Practical knowledge of Project Management (PMI - PMBOK Guide)
Communicative English (minimum level B2)
Presents leadership competence, customer focus, communicativeness, planning, perseverance
Supply Chain Management General Business Co-op Resume Examples & Samples
Data management and analysis – Co-op will work with large sets of data in excel and will be responsible for analyzing the data and keeping it organized to assist business decisions made by the team. Co-op will also be responsible in updating, collecting and organizing contract paperwork
Data Gathering – Co-op will often be tasked in accurately pulling and splicing reports in short order
SAP skills – Co-op will release RFQs, pull various reports and update the system
Supply Chain Management Specialist Resume Examples & Samples
Spend management - Responsible for local/regional contract management and negotiation; assesse local markets and implement targets/standards/processes
Sourcing- Design and implement plans for local sourcing to reach the business targets. Support regional and global strategic sourcing initiatives as
Excellence - Apply and implement SCM standards, tools and processes in the area of responsibility to secure quality, delivery, cost and sustainability
Special programs - Design and implement cost-out programs and/or processes to reach
Compliance - Applies standards on health, safety, environment and business ethics within
Supply Chain Management Trainee Resume Examples & Samples
Major in Supply Chain/Logistics, Engineering, Operations, or Business Administration
Open to relocation for your first leadership assignment
Able to thrive in a team environment
Supply Chain Management Resume Examples & Samples
Planning and managing business diagnosis and planning activities
Guiding team through problem definition, issue identification and workplan development using problem solving principles and past experience
Performing/interpreting value analysis to identify value creation opportunities for clients
Planning and managing effort to define to-be organization processes, capabilities, application of key technologies, and performance measurements/KPIs
Planning and managing business architecture implementation activities
Designing and conducting business solution testing and deployment plans
Monitoring achievement of strategic, financial and operational benefits, ensuring planned business outcomes are achieved and helping to adjust programs if necessary
Helping define the structural and cultural changes required to reach the goal; sequencing those changes
Manager & Senior Manager Level must have a minimum of 6 -10 year experience in large scale management consulting projects
Consultant level must have a minimum of 5 year experience in management consulting projects
Deep skills in Supply Chain Assessment and Strategy, Business Model Development, Business Performance Management, Transformational Outsourcing, Merger and Acquisition Integration
Ability to meet travel requirements, when applicable
Supply Chain Management Senior Manager Resume Examples & Samples
Experience in Supply Chain & Operations/Supply Chain & Operations
Expertise in include required skills
[Include years of experience]
[Include required degree/education] or equivalent
Excellent leadership and management skills
Supply Chain Management Senior Manager Resume Examples & Samples
Develop and lead a 6-10 people team which directly report to him/her, mainly focusing on procurement transformation
Coordinate with other Senior Managers in Supply Chain Pyramid, to develop the overall team size and capability, manage a healthy team business
Be responsible for team headcount growth, personal and team chargeability, average daily rate, high performers retention, annual revenue and profits
Provides solutions to complex business problems for area(s) of responsibility where analysis of situations requires an in depth knowledge of organizational objectives
Involved in setting strategic direction to establish near term goals for area of responsibility
At least 10 years experiences in Supply Chain consulting area
Recently active in procurement transformation
Solid experiences on team management
Broad supply chain knowledge and experiences if he acts as Supply Chain Pyramid
Ability to communicate CEO/CFO/COO besides Procurement VP about the business value of Procurement/Supply Chain Transformation
Strong business development capability
Health Supply Chain Management Clinical RN Consultant Resume Examples & Samples
Analyzing and validating quality of the data collected to support supply chain assessments and strategic sourcing, product and service utilization based on evidence based practice and industry trends, procurement-to-payment processes, and fulfillment programs
Minimum of 4 years of experience in one or more of the following areas: Clinical environment: e.g. Surgical Services , Cath Lab, Interventional Radiology; Healthcare ERP: e.g. Lawson, PeopleSoft, PMM; including capability to navigate the system to write queries and develop reports from supply chain, inventory, warehouse and/or financial modules
Minimum of 2 years of experience in one or more of the following: Project Management, Business Model Development, Business Performance Management, Procurement Transformation, Supplier Relationship Management, Procurement Performance Optimization, Strategic Sourcing, Procure to Pay, Procurement Diagnostics and Strategic Planning
Minimum of 4 years of business and personnel management experience in healthcare or a related field
Minimum of 4 years of experience with Microsoft Office suite of products: notably Excel, PowerPoint, Word and Outlook
Bachelor's Degree Required
Ability to critically think and create solutions based on evidence based industry standards and practices
Strong experience in collecting, manipulating, interpreting and cleansing data from multiple and diverse sources
Familiar with financial data contained in systems such as General Ledgers, Accounts Payable, Purchase Orders or Freight Payments
Master's Degree (including MSN, MHA or MBA) preferred
EProcurement Source to Pay tools (e.g., SAP SRM, Ariba)
Desire to work in non-standard, complex and challenging environment
Industrials Supply Chain Management Consultant Resume Examples & Samples
Understanding our clients supply chain planning needs and making recommendations about capabilities, technologies and partners to drive and maximize value creation
Understanding key client issues and doing the necessary analysis and problem-solving to determine the best path forward
Working on a team under the guidance of a Project Manager to deliver client projects that relate to solving problems related to S&OP, forecasting, inventory planning, supply planning and production planning or sourcing and procurement integrating these functions across global enterprises
Leading a team of Analysts and will play the role of defining the functional and technical aspects of the project
Minimum of 3 years of experience in supply chain planning (S&OP, forecasting, inventory planning, supply planning, production planning) in both functional analysis roles and technology enablement roles (technologies to include Oracle, SAP, Kinaxis, JDA primarily)
At least 1 year of sourcing and procurement experience
Minimum of 2 years of experience in industrial and/or automotive industries
SAP Supply Chain Management Consultant Resume Examples & Samples
Materials Management (MM)
Production Planning (PP)
Quality Management (QM)
Sales & Distribution (SD)
Warehouse Management (WM)
Extend Warehouse Management (EWM)
Advanced Planning & Optimization (APO)
Plant Maintenance (PM)
Product Lifecycle Management (PLM)
Transportation Management (TM)
Environment, Health & Safety Management (EHSM)
Global Trade Services (GTS)
Logistics Execution (LE)
Manufacturing Integration & Intelligence (MII)
Play a key role in the full project lifecycle, from initial set-up of the project to the final delivery of the result
Work with the client to analyze their requirements: prepare and participate in workshops, requirement documentation…
Assist in mapping the requirements into SAP Processes and design the solutions
Customize and develop the SAP-system in a project team, supported by experts
Testing, assist in the development of test scripts
Finalize the configuration & support the solution
Coach or lead different tracks or project teams, taking on more responsibility as you grow in your career
2 to 5 years of working experience with Supply Chain processes optimization and automation,
Solid experience in delivering the SAP Solutions
Master degree or equal by experience
Experience in the whole life cycle of an SAP project Solid communication and interpersonal skills,
Experience with large organizations and large projects
Willingness to travel in Belgium and potentially abroad
Good command of Dutch or French and English
Oracle Supply Chain Management Consultant Resume Examples & Samples
University degree in Engineering, Commercial Engineer in Management Informatics, Economical sciences, Information Technology, or a business-related university degree with a strong IT affinity
2 years of practical experience with Oracle e-Business Suite Supply Chain Management Modules and supply chain business processes
Experience in the whole lifecycle of an Oracle project, preferably in a multi-org / multi-site context
Solid understanding of supply chain management business processes
Experience in working with offshore (e.g. India, Philippines)
Experience with integrating Oracle solutions with other platforms
Experience with testing and conversion tools are a plus
Functional or technical knowledge of Fusion Architecture and Tools is a plus
Global Supply Chain Management Specialist Resume Examples & Samples
Interface with CMO's on planning execution and understanding external supply chain opportunities / constraints
Work with the CMO Sites and Marketing to manage and balance supply and demand
Assure that business processes are in place and forecast data is available at the regional and local planning levels to support demand and supply management
Lead supply issue resolution as appropriate
Proactively identify and manage pinch points
Effectively communicate and escalate issues as needed within and outside of Merck AH
Develop consistent practices and continuous improvement
Support Global S&OP process
Enable Regional and Local S&OP
Establish Site S&OP Programs
Metrics (KPIs): data gathering report preparation
Identify and implement SAP based solutions to aid in planning and communication
Identify and implement supply chain productivity and innovation opportunities
Support Source change and Siting opportunities based on product needs
Facilitate data required for Siting and Source change decisions
Execute launches (Partner with Product Leader(s) to establish Regional Launch forums)
Collaborate with Marketing, R&D, Regulatory and other Merck business areas is support of strategic objectives. Communicate with stakeholders on making decisions related to Supply or Demand events
Maintain, develop, optimize and implement business processes in support of the SCM organization
Candidate must have cross functional skills and business/management/operations experience, and general knowledge of the Supply Chain business including planning within SAP
Persuasion and influence, assertiveness, proactive mindset, accountability and capability in working with and influencing people outside of the SCM and MMD organization
CPIM/APICS certifications as Certified Supply Chain Professional are desired
Specialist, Supply Chain Management Resume Examples & Samples
Bachelor's Degree in Business Management, Industrial Engineering or Supply Chain Management Other degrees in Chemistry, (Micro) Biology, Chemical Engineering (or equivalent). Supply Chain Management with relevant Pharmaceutical Operations experience is a plus
Lean Six Sigma, CEM certification is an advantage
APICS or CPIM, CSCP, CPM certification preferred
MSD costing system (inc. product standards), renewal process at site and APHUB and Market Knowledge
At least 1-2 years of experience in Production Control, Planning or Procurement/Buying
Yellow Belt, Green Belt or Black Belt certified Lean Six Sigma
MPS/LEAN operational excellence experience is highly preferred
Supply Chain Management Trainee Resume Examples & Samples
Initial assignment to a business unit or function
On-going formal soft skill development and technical training
Mentoring provided by a Cargill manager
A short-term assignment potentially in another country/site/ business unit
Participation in a project to provide you with leadership experience
Networking with international colleagues
Supply Chain Management Intern Resume Examples & Samples
Currently enrolled in an accredited college or university
Sophomore year completed
Preferred GPA of 3.2 or above
Mid Level Supply Chain Management Analyst Resume Examples & Samples
5 or more years' experience with Materials Requirements Planning (MRP)
3 or more years' experience working in a lean manufacturing environment
5 or more years' experience in procurement
5 or more years' experience leading project and/or process development
Supply Chain Management Analyst Resume Examples & Samples
Three or more years' experience with Materials Requirements Planning (MRP)
One or more years' experience working in a lean manufacturing environment
Three or more years' experience in procurement
Three or more years' experience leading project and/or process development
Supply Chain Management Administrator Resume Examples & Samples
To perform goods receipt, inspection, delivery and management of parts according to company's rule and regulations
Handle packing/repacking, sorting and manage and store parts carefully to ensure accuracy and eliminate discrepancy and damaging of parts
To participate in the monthly inventories cycle count conducted by Finance department
To perform any other duties that can be assigned periodically
To ensure proper traceability of documentation, including data entry for all shipments in SAP
Placement Supply Chain Management Resume Examples & Samples
To plan and maintain daily Supply Chain operations within a functional area such as materials planning, production planning, inventory, logistics, customer service, demand management or order fulfilment
Analyse and interpret data to draw conclusions to improve business processes
Responsibility for managing demand for $m global accounts supported by an Account Team
Time management
Ability to multi-task and stay organised
Be a team player as well as be able to work proactively and independently
High level of competency in Microsoft Office software
Previous customer or supplier facing work experience is of benefit but not essential
A proficiency in a foreign language is of benefit but not essential
Understanding of Oracle (ERP) system is of benefit but not essential
Supply Chain Management Engineered Items Co-op Resume Examples & Samples
Learning to execute the product work transfer process
Understanding supplier relationships and their impact to the business
Data management for part families, long term agreement
Supporting organizational financial goals and strategy, providing supplier quality planning assistance, acting as a supporting participant in the long term agreement (LTA) process, and building fundamental supply chain competencies
Technical experience with Visual Basic, database development, and/or Microsoft Access
A desire to learn SAP. Basic to intermediate understanding of SAP, ideally
Load Planning Manager Americas Supply Chain Management Resume Examples & Samples
Leading a small team of Planners within region AM
Alignment of demand and production for all main components sourced in region AM as well as coordinating and processing all submitted change requests for region AM
Hosting local planning meetings with local Sales and Production representatives as well as representing SCM in meetings with local Sales (e.g. configuration meetings and LoA meetings)
Preparing management meetings as well as decision proposals in case of escalations and representing SCM towards AM top management in regards to all capacity questions and constraints
Analyzing demand and production fluctuations as well as evaluation of the most advanced sourcing scenarios (e.g. local and global Load Plan scenarios involving region AM)
Responsible for budget coordination and implementation for region AM
Leading and/or participating in internal projects within SCM
Coordinating interface to other departments with focus in region AM (e.g. Procurement)
Optimizing working procedures as well as creating and implementing local processes
Training and development in regards to planning tools and processes for region AM
Entry Supply Chain Management Analyst Resume Examples & Samples
Applies change and planning decisions to arrive at optimal solutions
Applies Supply chain Management (SCM) methodologies to ensure coordination in the supply chain
Coordinates with company customer support representatives, contract administration, purchasing, engineering, quality assurance, traffic, warehousing, suppliers and customers
Incorporates Bills of Material (BOM) and schedules into a production plan
Coordinates part number attributes
Verifies the released engineering BOM has been correctly implemented in the material planning system
Releases and maintains orders
Applies developed solutions to inventory plans
Analyzes and dispositions excess and obsolete inventories
Creates schedules for products and services
Coordinates and supports process improvements
Junior Supply Chain Management Analyst Resume Examples & Samples
Incorporates change and planning decisions to arrive at optimal solutions. Applies Supply Chain Management (SCM) methodologies to ensure coordination in the global supply chain
Analyzes complex material requirements
Verifies and incorporates Bills of Material/schedules into a production plan
Determines part number attributes
Initiates, coordinates and authorizes release of orders by evaluating system requirements and resource availability
Ensures on-time delivery
Documents and resolves order delinquencies
Reports schedule adherence issues
Develops and controls inventory plans
Optimizes inventory levels
Analyzes and dispositions excess inventories
Initiates audits
Develops and creates schedules for products and services
Assists in developing estimates and schedules for new business proposals
Implements and maintains process improvements by analyzing and establishing best practices for materials management to improve SCM performance
Works under general direction
Senior Supply Chain Management Analyst Resume Examples & Samples
Guides integrated product design/build teams by independently representing Supply Chain Management (SCM) plans and strategies to arrive at optimal solutions
Leads cross-functional teams in the introduction of new tools and techniques
Presents analysis of performance measurements to senior managers. Investigates complex ordering conditions
Develops and implements new ordering methodologies
Ensures organizational compliance with inventory management policies, contractual requirements and governmental regulations
Creates complex schedules
Develops materials management estimates and schedules for new business proposals
Identifies, analyzes, develops and implements best practices, processes and procedures for SCM
Recommends changes to new or existing corporate and divisional policies
Leads teams and is responsible for overseeing, documenting, implementing and maintaining the improvements they contribute
Consultant Supply Chain Management Resume Examples & Samples
You will develop and maintain a network of customers, primarily in the discrete manufacturing sector
Act as a sparring partner at (senior) executive and managerial levels, translating business needs and opportunities into specific solutions that bring value to the customer
You will be responsible for active acquisitioning for projects; which lead to a portfolio of projects for yourself and colleagues; prepare project plans and quotations
You assume overall responsibility for project management, project implementation, and the achievement of sustainable results
Play a vital role in expanding the Industry Consulting group´s
Expertise by keeping up with the latest developments in supply chain management and by building a network of contacts and resources
By implementing service propositions that are highly attractive to customers, you will contribute to the overall success of the Netherlands´ largest single group of industry consultants
Oracle Supply Chain Management Manufacturing Lead Resume Examples & Samples
2 or more years of experience as a supervisor or manager in a manufacturing environment that used either Oracle SCM or another ERP system
3 or more Oracle engagements with experience being directly responsible for configuring in the Oracle Manufacturing Suite
3 or more years' experience with multiple deployments of Oracle Shop Floor Management (OSFM)
Communication skills: excellent client interaction skills; strong presentation/ communication / facilitation skills (oral and written)
Oracle ERP Cloud experience preferred
Lead the entire Supply Chain workstream of Oracle ERP Cloud that includes Financials, Supply Chain, Purchasing, BI, and Technical Integration to 3rd party applications. Will need to work on an integration to 3rd party WMS system called LogFire. Should be familiar with the limitations and capabilities possible in a SaaS environment
6+ years Oracle Supply Chain Planning experience
4+ years Oracle R12 implementation experience
6+years Hands on Oracle functional and configuration experience
Strong Microsoft skills, including PowerPoint, Excel, Access, Project and Visio
Minimum of four to six years' experience within a Management or IT consulting firm preferred
Business process analysis and redesign experience: strong business analysis skills; process mapping; business process redesign and implementation
Systems implementation skills: requirements/process analysis, conceptual and detailed design, configuration, testing, training, change management, support
General consulting skills, including: team facilitation, business case development, and supply chain assessment / strategy
Lead consulting skills: manage a team of 1 to 3 consultants on a daily basis through define, design, development, transition, and go live project stages, report issues/risks to Project Manager, provide weekly status reports for the team, and conduct daily team status meetings
Compliance Engineer GMP Supply Chain Management Resume Examples & Samples
BSc or MSc in (Bio) Technology or equivalent qualification
At least 3-5 years of relevant GMP experience in a biotech, pharmaceutical or chemical manufacturing organization
Thorough knowledge of GMP and external regulations like FDA guidelines
Demonstrated ability to manage improvement projects (Lean 6-sigma experience/ belt certificate is preferred)
Pro-active attitude with an improvement mindset and strong analytical skills
Ability to influence and communicate with all levels of the organization from shop floor to senior management
Leads by example and must have excellent communication skills with shop-floor personnel
Experience with support of regulatory and corporate audits
Excellent writing and communication skills in Dutch and English
Materials Management Coordinator Supply Chain Management Resume Examples & Samples
Prepare / implement procurement plans & schedules, and (as required) lead / coordinate efforts of a project team
Request quotations, coordinating with technical or material management specialists to ensure proper communication of requirements
Determine suppliers, vendors, or transportation organizations' ability to provide (within strict schedule commitments) high-priority or complex technical products and/or services
Prepare bid tabulations and select lowest qualified bid
Negotiate agreements to obtain best terms and conditions for the Company
Issue orders and supplements in accordance with established policies and procedures
Negotiate and issue orders for repetitive requirements
Conduct in-depth evaluations on providers' performance and identify performance issues; as appropriate, recommend alternative sources to minimize problems
Enforce terms & conditions of contracts, and maintain compliance with legal requirements and Company policy
Resolve non-conformance issues and claims in a timely manner to minimize the Company's exposure to risk
Review questionable situations and interact with other groups to ensure customer satisfaction
Develop long-term Continuous Improvement programs in conjunction with suppliers, vendors, and transportation groups
Evaluate / make recommendations regarding the introduction of advanced procurement technologies and related measures to achieve operating efficiencies and increase customer satisfaction
Provide technical assistance to less-experienced staff
Requires strong analytical skills, as well as understanding of complex drawings & specifications, contract law, commercial terms, standard procurement procedures, and related Company policies
Requires thorough knowledge of application of supply management tools and quality processes
Requires ability to rapidly respond to unforeseen developments and initiate actions to reduce adverse impact
Requires strong communication skills for such activities as interfacing with other groups, leading a project team, enforcing contract stipulations, negotiating prices & terms for purchases, etc
Errors typically result in loss of time or rework, and may impact customer relations
Bachelor's degree with 5 years of professional experience in Supply Chain Management; OR
Master's degree with 3 years of professional experience in Supply Chain Management; OR
Associate's degree with 7 years of professional experience in Supply Chain Management; OR
High School Diploma (or GED) with 9 years of professional experience in Supply Chain Management
Bachelor's degree in in a Supply Chain Management, Operations Research, Operations Management, and/or Engineering field is a plus; other related fields of study (such as Finance or Business Administration) will also be considered
Recent experience with strategic purchasing of commodities / category management expertise; experience working with the procurement of custom metals is a plus
Strong aptitude for negotiation, especially with Contract Management and/or Vendor Management
Previous experience working in a manufacturing environment; exposure to quality and operations management in an industrial environment is a plus
Previous experience working with Production Planning and/or Logistical Scheduling
Project Management / Project Leadership experience
Experience working with Material Requirements Planning [MRP] tools; proficiency in SAP is a plus
Supply Chain Management Student Summer Intern Resume Examples & Samples
Procurement I Contracting classes
Proficient in the use of Microsoft computer applications to perform daily tasks working with electronic documents (e.g., MS Word, Excel)
Ability to communicate effectively, both verbally and in writing, with associates in all levels of the company
Self-motivated with excellent organizational and follow-up skills
Supply Chain Management Leader Resume Examples & Samples
10+ years of Management experience
15+ years of experience in Supply Chain Management
Supply Chain Management Certification an asset (e.g. CSCP, CPSM)
Experience in the consulting environment and with EPCM / EPC project execution methods
Experience in developing/enhancing and implementing standards, guidelines, workflows, procedures
Experience with, and knowledgeable in the activities, processes and terminology related to development, engineering, procurement and construction activities associated with large EPCM / EPC projects
Strong communication skills: verbal, business writing, electronic communications and presentations, both in operations and sales
Ability to inspire team to achieve group results in a multi-office environment
Ability to manage time, organize, and set priorities
Possess strong problem solving skills
Positive attitude with strong relationship building skills
Strong leadership skills and experience in mentoring and developing staff and able to guide and influence the activities of the broader organization outside of their direct reporting structure
Proficient with IT tools and programs utilized in SCM processes, such as Primavera, MS Project (or similar scheduling / project management software), SharePoint, Oracle, Unifier etc
Solid business awareness and acumen
Demand Planner, Supply Chain Management Resume Examples & Samples
Defines scope and business objectives for projects and writes project charters
Measures variances between forecast and actual demand, analyzes cause and effect, recommends corrective action, and publishes results
Working knowledge of the management of integrated forecast planning systems
Supply Chain Management Co-op Resume Examples & Samples
Building supplier relationships
Learning to utilization of Supply Chain tools including the order placement process
On Time delivery assurance
Supporting participation in the long term agreement (LTA) process
Working closely with the Quality, Engineering, Design, Export, Contracts and Legal teams
Building fundamental Supply Chain competencies
Senior Specialist, Supply Chain Management Resume Examples & Samples
Manage, coordinate and execute the allocation and ordering of samples by field based employees (FBEs)
Manage samples supply chain from receipt at distribution center through delivery; provide customer service for exceptions like - cancelled orders, undeliverables, FBE supply issues, etc
Support marketing brands for their samples needs in forecasting, inventory management and supply
Communicate and work with MMD planning, quality, logistics and franchise management for product launches, changes to images, circular revisions and supply issues
Monitor and manage distribution vendor(s) to ensure service levels agreements are met and business goals are achieved
Ensure all processes, systems and data meet compliance requirements
Liaison with the IT organization covering all Merck and non-Merck samples supply systems integration and data issues; identify and develop IT business requirements as processes change
Develop and manage operational excellence projects to enhance customer service and reduce cost through improvements
Consult in the design of market research, VOC, key market segments and deliver actionable customer insights and recommendations to the business
Coordinate team cross functional meetings
Responsible to define and monitor critical supply chain KPI's (internal and external) using industry standards
Champion intent, people and delivery aspects of Change Realization projects
Implement changes to the sample supply chain (SOP's, work flow documents and protocols)
Provide direct