Api Resume Samples
4.8
(
41
votes) for
Api Resume Samples
The Guide To Resume Tailoring
Guide the recruiter to the conclusion that you are the best candidate for the api job. It's actually very simple. Tailor your resume by picking relevant responsibilities from the examples below and then add your accomplishments. This way, you can position yourself in the best way to get hired.
Craft your perfect resume by picking job responsibilities written by professional recruiters
Pick from the thousands of curated job responsibilities used by the leading companies
Tailor your resume by selecting wording that best fits for each job you apply
Resume Builder
Create a Resume in Minutes with Professional Resume Templates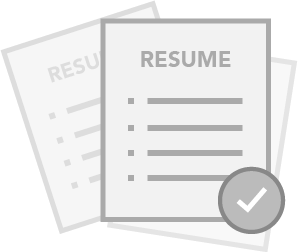 CHOOSE THE BEST TEMPLATE - Choose from 15 Leading Templates. No need to think about design details.
USE PRE-WRITTEN BULLET POINTS - Select from thousands of pre-written bullet points.
SAVE YOUR DOCUMENTS IN PDF FILES - Instantly download in PDF format or share a custom link.
895 Bonnie Dam
New York
NY
895 Bonnie Dam
New York
NY
Phone
p
+1 (555) 633 7413
API Product Manager
API Product Manager
API Product Manager
Advocate the Autodesk PaaS platform to internal and external developers
Market research on industry and developer trends
Actively contribute to our team's culture of having fun, embracing change, and delivering!
Possess a rare combination of business sense and technical aptitude
Define and deliver a holistic ARS API Product and platform roadmap that will simplify our go to market strategy
Work effectively with the larger Allstate Technology Organization and Architecture teams to ensure architecture and engineering alignment in regards to our API Technology strategy
Build strong relationships with our Product and Sales team; coach, evangelize and market internally and externally our API products
API Solutions Architect
API Solutions Architect
API Solutions Architect
Working knowledge of Cloud-based deployment architecture activities
Occasionally willing to perform Proof of Concepts (POC's)
Develop and document detailed source-to-target data mapping and data transformation rules
Actively investigate interesting new tools and techniques
Maintain ownership of the design throughout the Software Development Life Cycle, ensuring continued alignment to end-to-end designs, reviewing and approving component designs driven from the wider end to end design
Participate in developing strategies to improve API development life cycle and governance processes
Support the development of virtualized APIs by creating sample API request/response messages
API Inspector
API Inspector
API Inspector
Perform API inspections and make recommendations
Provides technical direction of QC I or II in the performance of inspections
Develop inspection/examination procedures for specific applications with established ASME and API specifications
Develops inspection plans and develops and reviews inspection department procedures
Approves work of Contracted Inspections and NDE services providers and pneumatic and hydrostatic testing
May make Auto Cad changes for new installation
Ensures mechanical integrity of refinery equipment: performs pressure vessel, piping, boiler, storage tank, and relief device inspections
Bachelor's Degree in Computer Science
Bachelor's Degree in Computer Science
Bachelor's Degree in Computer Science
Highly proficient in Microsoft Excel
Demonstrable working knowledge of API usage and industry best practices
Strong financial market knowledge and industry contacts
Good knowledge of PHP scripting and Drupal content management framework
Good knowledge of Swagger API framework and web and/or mobile software development
Skilled communicator who is just as comfortable having technical discussions as discussing high level concepts with customers
Excellent organizational, and presentation skills
Good understanding of other desktop-based programming languages, including VBA, VB, .NET
Ability to work with multiple groups across reporting lines
Proven ability to communicate effectively with a sales force and large customer base
Create a Resume

in Minutes
Read our complete resume writing guides
---
Developer, FIX API Resume Examples & Samples
Degree level education 2:1 or higher (in a numerate degree)
Distributed, concurrent, multi-threaded programming for high volume, low latency applications
Ability to work outside their own comfort zone to advance their own skills and departmental/company competencies
BASH/PERL/Python
Other programming languages such as C++
WebSocket/REST
Kafka /JMS/MOM
Continuous Integration/Continuous Deployment
Commodities Trade API Dev Resume Examples & Samples
Nice to have – derivatives experience
Strong SQL exposure to Microsoft Sql server OO Design and patterns
Strong C# (at least 3 to 4 years of experience), Java, STORM/MongoDB/MapReduce
Hands on coding experience on .Net/C#
Should be good at data models and have experience with RDBS systems like Oracle or SQL server
Hands on coding experience on Core Java, Spring & Hibernate
Network / API Trading Sales Specialist Resume Examples & Samples
Strong understanding of trading analytics essential
EMSX: Execution Management System connected to +2,000 Brokers and
Proactive and organised individual with very strong communication skills
Equity background is essential and cross-asset knowledge is preferable
Proven Sales Track record in a software or trading solutions environment
Working knowledge of FIX Connectivity, API and programming (VBA,C++)
API Business Alignment Manager Resume Examples & Samples
Create and manage a competitive-analysis capability to track trends and milestone developments in API usage in Banking and other industries
Build and execute a communication and reporting strategy for top-of-mind API transformation awareness across audiences from front-line business and technology teams to senior executive management
Ideate, develop, own and continually update core API strategy, communication, audience-map, business-case and progress-reporting artifacts
Successful candidate will be self-driven, highly motivated, and comfortable interacting at various levels of an organization all the way up to senior executive management, with versatile styles
Passionate about Consumer Technology and knowledgeable about digital and mobile technologies; familiarity with current IT architecture/delivery debates a plus
Demonstrable first-class strategic and communication aptitude
Experience in major organizational culture transformation exercises is a strong plus
Background in Consulting, preferably >3 years at a top firm
Manage support and consulting resources as required
Maintain a repository of best-in-class examples of API approaches and their outcomes
Partner closely with strategy groups across Citi to drive API program awareness and alignment
API Gateway Technology Lead / Manager Resume Examples & Samples
Manage day-to-day system development and maintenance activities for APIm deployment in global regions
Background in Banking or Financial industry
Self-motivated, good written and verbal communication
Proficient in Java, SOA , API and Cloud technologies , Web Services and ESB design patterns, SAML 1.1 & 2.0, WS-Trust, STS, SOAP, WSDLs, XML, REST ,WS-* standards, Service Governance
Perform architecture, design and review of development policies for adherence to standards and best practices
Support full lifecycle implementation of the APIm project including Dev, SIT, UAT , Stress testing and production deployment
Responsible for development, implementation and configuration management of security policies for APIm use cases
API implementation: Lead cross sector teams for the complete integration life cycle starting from design sessions, Architecture and interface design to solution implementation
APIm Development: Design and development of Infrastructure APIs with Gateway XML FW, WSP, MPG and WAP service, policy and rules based on business requirements. Security implementation, SLM/A setup and message monitoring. Troubleshooting with multistep probe, log analysis, network packet capture, XML capture and analysis
APIm Administration: Lead the Installation, network and monitoring setup, firmware upgrade, domains creation/setup, secure backup-recovery, user/groups creation and access control etc
Lead the infrastructure team for the development of APIs for an end-to-end integration of services for IaaS and PaaS layers
Lead the API COE team for conducting the cloud.next PaaS Poc for the GCG sector
Manage global teams for the enablement of the API Management solution
Act as the Subject Matter Expert of Shared Services in liaison with other technology groups
Bachelor's degree in Engineering with 8+ years of hands on experience on SOA /API/Cloud technologies
At least 3 year hands-on experience in development, administration or implementation of an API Gateway
API Product Manager Resume Examples & Samples
Highly proficient in Microsoft Excel
Bachelors or advanced (masters/PhD) degree
Prior experience building an API product or solution
Proven ability to communicate effectively with a sales force and large customer base
Strong financial market knowledge and industry contacts
Project and business management experience
Ability to work with multiple groups across reporting lines
Excellent organizational, and presentation skills
Good understanding of other desktop-based programming languages, including VBA, VB, .NET
Successful candidate must be willing to travel (4-8 weeks/yr)
London or NY
Senior Third Party Api Server Resume Examples & Samples
Experience with Frameworks (Laravel and Zend)
6+ years Experience with Java and PHP development
Excellent technical writing skills and attention to detail
Experience with Apigility is a plus
Third Party Api / Sdk Interfaces Resume Examples & Samples
Knowledge in at least 1 other programming language: Ruby, PHP or Python
Experience with OAuth and other Authentication methods
Experience with Frameworks
Third Party Api Server Engineer Resume Examples & Samples
4+ years' experience with Java and PHP development
Experience with REST API server/client implementation using JSON/XML
Experience with Unit Testing
FX FIX API Onboarding Analyst Resume Examples & Samples
Shell scripting preferable
FIX API
Strong academic record, ideally with a good degree and technology background
Two years experience in API Onboarding or Prod Support role
Project manage small development projects for client API offerings or customisations
Being in close contact with EMEA eSales and FX business desk
API Onboarding includes FX Trading, FIX STP, Algo, RFQ flow, Allocations and FX Options
EMEA API Onboarding manager to project manage all API onboardings
Order Life Cycle
Engineering Manager, API, Global Technology Resume Examples & Samples
Ability to build relationships
Provides project oversight on small- to medium-sized application projects and direct project management on large projects
Experience managing systems or application development projects of all sizes and complexities, including large systems 5 years
Negotiates and manages small to medium vendor contracts; ensures successful resolution of issues
Ensures projects align with the technology that best provides maximum return on investment
Understand the business processes, priorities and roadmap
Systems analysis 5 years
Supports the implementation of company programs to ensure the success of the Company
Identifies and communicates key responsibilities and practices to ensure the immediate team of direct reports promotes a successful attitude, confidence in leadership, and teamwork to achieve business results
Leading or managing small technical team(s) 4 years
Ability to provide technical oversight and guidance to partners for projects on a variety of platforms, while remaining focused on overall business requirements
Systems development, application development and integration in the designated application area(s) 8 years
Senior Analyst Ii Quality Assurance Api Resume Examples & Samples
10% Conduct contractor audits to assure compliance to GMPs, regulatory filings (DMF, NDA, MAA, etc.) FDA,EU, and other applicable regulatory guidelines
20% Perform API batch record review/release
10% Process/review/approve change controls related to Shire APIs
Willingness to travel required
API Engineer Resume Examples & Samples
Bring a passion for developing API's that will enable the AOL advertising system to be accessible by our customers and other partners
Negotiates customer requirements
Enhance existing enterprise level core ad serving software
Serve as a resource for others inside and outside of the department to disseminate your expertise and knowledge
Be an advocate and leader in efforts in continuous integration and testing
Bachelors degree in Computer Science or like field
1+ years experience building high volume and highly available Java web application servlets
1+ years experience working with enterprise database technologies - SQL and/or NoSQL
1+ years experience building and consuming REST APIs (Jersey framework)
Object to Relational Mapping frameworks: Hibernate, MyBatis
Scripting skills such as Groovy, Python, Perl, Shell
Excellent network and systems knowledge – load balancers, gateways, DNS, IP, HTTP, RHEL/CentOS
Experience with using various Amazon Web Services or cloud based services
Performs design, development, testing, documentation, and analysis of software applications
Recognizes industry trends and standards in your own area and communicate or incorporate knowledge into the product
Product Manager Api Management Resume Examples & Samples
Experience of working with distributed teams across multiple, interdependent projects within a technically complex and uncertain environment, including managing a range of projects or products which are at different stages of the development or delivery cycle
Broad technical knowledge of application and system architecture, network and infrastructure architectures and technology, object oriented languages and web technologies (e.g. REST, HTTP,JMS)
Deliver a coherent API strategy across Future Media
Build a successful partnership with our API management supplier
Build an API design centre of excellence and build community of practice
Delivery of high quality, scalable APIs
Proven experience in supporting Open API platforms
Software as a Service (SAAS) and Open Source implementation experience
Multi-tiered web architecture
Commercial and delivery experience with third party software and hardware suppliers
Proven experience of implementing both functional and non-functional architectures
Demonstrable experience of high volume architectures
Experience of delivering brownfield architectures
Experience of Agile software delivery processes
Proactive work ethic with the ability to deliver results and meet challenging deadlines
Good communication skills (written, oral, presentations), including a track record of strong relationship management at various levels within organisations
API Technical Writer Resume Examples & Samples
Create and maintain release and patch notes for software releases
Experience documenting 3D graphics applications helpful (i.e., Maya)
Basic UNIX knowledge
Experience or interest in end-user training
Ability to evaluate, prioritize, and work on multiple projects
Attention to detail; strong interpersonal and organizational skills
Experience documenting complex software applications in a C++ development environment, particularly developer (API) documentation
Writing documentation in HTML
Web publishing experience, including expertise in
Excellent communication and diplomacy skills
Assist with documenting processes and procedures for the group
Design and maintain web pages for our products
Monitor and respond to documentation bugs
Develop and maintain developer (API) and user documentation, including tutorials, for Pixar's RenderMan software
Senior Product Manager, API Services Resume Examples & Samples
Able to easily transition between high-level strategy and day-to-day implementation
Proficient in defining requirements, writing epics, user stories, and acceptance criteria within the Agile/Scrum methodology
4+ years of software product management experience, preferably with experience building and managing APIs, working with CMSs, building websites for desktop and mobile, building mobile apps
Analyze and report results and adjust product strategy accordingly
Present roadmap updates to senior leadership on a recurring basis; manage expectations within DPIM and among stakeholders within NBCUniversal
Foster relationships with media properties within NBCUniversal to encourage adoption of the technology and reconcile business goals with the product roadmap
Provide guidance and feedback throughout the development process to ensure delivery of features
Achieve shared understanding with the delivery team through the use of acceptance criteria, examples, use cases, diagrams, and other supporting documentation
Create a prioritized backlog of user stories based on the roadmap
Develop, prioritize, and execute a 12-24 month product roadmap with input from the delivery team, stakeholders, and DPIM leadership
Serve as the Product Owner for the Content API, leading a SCRUM team of software engineers and software quality engineers, and serving as the primary contact for product information
Technical background a plus
Excellent communication skills, at the engineering/software quality/design level, as well as with executives and clients
Demonstrated delivery of new products and features working with an agile/scrum team
Demonstrated ability to make sound decisions based on data and other factors
Api Support Engineer Resume Examples & Samples
Strong understanding of major architectural domains in IT (applications, data and infrastructure) with in-depth understanding and experience in the application area
Documents and maintains complex key enterprise-level, business-specific and process area-specific applications architecture landscape inventories and physical views
Develops the complex architectural framework and strategies for assigned major application or process areas to meet the needs of the business and application requirements
Creates a multiple member team, as needed, consisting of subject matter experts, business analysts, infrastructure analysts and others
Assist in the determination of the business and information requirements fit to existing standard applications
Analyzes alternative technology solutions (buy, build, reuse), including assistance in development of nay business cases for deviation from standards
Defines the roadmap and transition steps from the current state to the future applications architecture solution
Defines and document any manual or automated integration required within the application area and its sub-systems, to external systems and between new and existing systems
Provides internal support to the business and IT technical staff regarding the Pearson architectural landscape and interrelationships between systems
Education typically acquired via Bachelor's degree or appropriate combination of education and experience
Generally requires at least 5+ years relevant experience and proven ability or appropriate training to supervise or manage others
Api Platform Development Manager Resume Examples & Samples
Business/application roadmaps
APIs allowing graceful and efficient access to platform services and capabilities
A compelling, attractive, and addictive API store
A vision and architecture for an application model, and corresponding developer tools, that allows rapid assembly of world class business applications predicated upon platform services
Enable the success of this team by publishing schedules, orchestrating mutual roadmap planning with other teams, work with platform program management on schedule, and ensure all the preconditions for team success are in place
Lead your team according to BNY Mellon's overall culture of evidence based management, via metrics and dashboards that inform your team as to shared goals, and create transparency regarding team status and progress
Plan and represent BNY Mellon at hackathons and other developer events
Advanced degree in computer science or a related discipline, or equivalent work experience required in leading successful projects implementing APIs and application tools on a platform
12 + years of experience in systems analysis and program development with related supervisory, management and administrative experience required; experience in the securities or financial services industry is a plus
You will assume leadership of a small, very experienced and highly productive team creating APIs and development tools for API consumers
Use cases for applications business technology services within the platform
Types of applications that customers want to build, to deliver these capabilities to end users
A roadmap covering the sequencing of APIs so as maximize BNY Mellon's strategic and revenue position
Senior Software Engineer, Api Team Resume Examples & Samples
Communicate complex technical designs and solutions in clear, concise and easily readable format by both technical and non-technical personnel
Help in effectively decomposing feature implementation into associated tasks for planning & tracking purposes as part of a delivery team
Communicate effectively with local and remote team members
4+ years of experience in Java for service and business layer application development
Experience with JUnit and Integration testing
Experience with continuous integration approaches (e.g Jenkins)
Sound knowledge of understanding of RDBMS, Metadata and general database concepts (MySQL and Oracle)
Minimum 4 years experience of software development using object-oriented languages
Design and development of Web products; SOA based scalable infrastructure solutions
Software Engineer, Api Team Resume Examples & Samples
Experience with version control tools (GIT/Stash and/or SVN) and build managers (Maven, Ant)
BSc/MSc in Computer Science, Software Engineering or a related field
Minimum 2 years experience of software development using object-oriented languages
Must have strong programming, code development, code debugging and testing skills, troubleshooting skills
Experience with continuous deployment approaches (e.g Chef)
Solid understanding of backend services in an enterprise architecture environment (REST based web services)
Knowledge of the Spring and Hibernate frameworks
2+ years of experience in Java for service and business layer application development
Good understanding of application design and development processes, methodologies and their direct implementation to applications projects
Assist in assessing project risks associated with development activities
Create and maintain appropriate design artifacts and documentation so as to enable broad team participation
Create and maintain robust, scalable, operable software solutions in a Java environment
Project Manager, Api Implementation Resume Examples & Samples
Facilitate the development and execution of test strategies and plans
Ensure that Audit and TRMIS policies and procedures are implemented and respected
Builds consensus and relationships with project team and business
Ensure high quality work and maintenance of standards within own area of responsibility
Provides Project Management Services for pipeline projects through the initiation phase including seed funding estimates, representing the API Management team as this service is introduced to new projects
Provides end-to-end Project Management Services through Planning, Execution, Implementation and warranty, leveraging TD PMLC methodology and ensuring the team adheres to SDLC
Develop Work Breakdown Structures and schedules with input from team members to ensure consistency and repeatability in project delivery
Delivers and owns project outcomes that are aligned to established cost, timing, deliverable and scope objectives
Provides on-going project status to identified stakeholders as outlined in the communications plan
Contributes to the project resourcing plan through accurate estimates and timelines, and incorporating onboarding lead times
Ensure issues and risks are effectively raised, assigned and addressed/mitigated in a timely manner
Lead/contribute to the ongoing development of the team by sharing information, knowledge, expertise and lessons learned on a regular basis
Other project management accountabilities as assigned
Project Analyst, Api Implementation Resume Examples & Samples
Project Delivery and Support
Partner with external stakeholders to ensure effective communication of API standards, guidelines, best practices, etc
Work with the API Management team to implement the portal and communication strategy
Design a communication strategy for new API standards, patterns, best practices – communication vehicles include blogs, newsletters, meetings, lunch and learns, etc
Design an API portal that documents the API standards, patterns, best practices and guidelines in Sharepoint
API Community
Supports a positive work environment that promotes service to the business, quality, innovation and teamwork and ensure timely communication of issues/ points of interest
Shares project experiences and learnings with diverse project managers and peers and leverages the creativity and experience of others to solve issues as they arise
Identifies and recommends opportunities to enhance productivity, effectiveness and operational efficiency
Team Effectiveness
Conducts analysis and reviews past projects for post implementation analysis across the Projects supported
Completes responsibilities on a timely basis, while prioritizing and managing own workload to ensure quality results and accuracy in communication
Utilizes enterprise project management systems, software and applicable templates to prepare documentation, track and monitor information and maintain database(s) if applicable
Project Reporting
Work closely with Finance and Procurement partners, ensuring contracts are initiated in a timely manner
Compiles quality financial and operational information for senior management and provides commentary and analysis by ensuring timely and accurate preparation of project financial and operational reports
Responsible for ensuring the integrity of financial project data entry into relevant systems and the creation of portfolio financial forecast reports that highlights overall team effectiveness and monthly recoveries
Provides support for resource management including onboarding and off-boarding
Ensures adoption of TD Bank Financial Group's principles of project management life cycle methodologies, tools and best practices, ensuring that appropriate documentation, change and risk management practices are in place
Provides project control support and ensures project teams are informed and operating according to prescribed methodologies, regulatory guidelines and identified compliance activities are completed as required
Qe Engineer Core Api Resume Examples & Samples
Analyze automated test results
Lead/Mentor the team in 'best practices' w.r.t. testing frameworks and test methodologies
Propose and Participate in design and code reviews to enhance feature testability
Test design, implementation, execution, debugging and automation using Java along with basic Windows and Linux system administration
Quality Engineer Core Api Resume Examples & Samples
Experience with VMware virtualization products such as Workstation, ESX, Virtual Center, Converter or LabManager or virtualization products from other companies such as Microsoft, Xen, Citrix and Parallels
Knowledgeable in Perl/python
Track bugs related to the group and escalate bugs to engineering as needed
API Infrastructure Engineer Resume Examples & Samples
Knowledge of VMware Products and SDKs
Experience with Linux and Windows
Experience with SOAP and REST APIs including WSDL, WADL, XSD, XSLT and YAML
Experience with building language parsers and code generators
Worked with Interface Definition Language (IDL) and Domain Specific Language (DSL)
Technically skilled in Groovy, Gradle, Java and Maven
Bachelor's Degree + 5 years experience, Master's Degree + 2 years experience or PhD in Computer Science or equivalent
Technology Evangelism and Stewardship
Knowledge of Agile Development Methodology
Knowledge and/or experience with Compiler Construction
API Software Engineer Resume Examples & Samples
Experience with a variety of AWS services
Understanding of client/server architecture, high-performance computing, scalable and maintainable software, and/or big data
Understanding of network protocols (transport layer and higher) and their impact on API optimization for both latency and bandwidth
Experience with MvSQL or Postgres including SQL query optimization
2 years of product development experience with an emphasis on building low latency web services for JVMs
2-7 years of hands-on development experience
Familiarity with Git, Jira, Confluence, Jenkins, Gradle and Chef
Experience with Tomcat, Tomcat tuning and servlets
BS/MS in CS or related field
Product Manager, Emerging Platforms API Resume Examples & Samples
Financial service experience preferred
Background supportive of being a API Product Manager
Passionate about technology and knowledgeable about digital and mobile technologies
Evangelize API capabilities and drive adoption by digital channels
Clearly understand our global strategies and ensure all API work is aligned
Remain continuously informed of emerging industry trends relevant to APIs
Oversee API communications to business and technology partners
Ensure development teams build APIs efficiently and to the highest standards
Analyze, define and communicate product roadmaps that align with business objectives
Partner with Product Managers to translate client needs into API requirements
Order, classify and prioritize API demand from across businesses and regions
Proven track record of coordinating and driving complex projects to completion
Excellent verbal and written communication skills that allow you to clearly communicate with both business and technical teams
Proactive self-starter who can work independently
Experience working in both agile and traditional software development models
Senior Engineer, API Specialist Resume Examples & Samples
Working closely with your teammates to investigate and resolve any issue impacting our deliverables,
Providing code level technical support to in-house and external Developers to help them enhance their applications with our APIs,
Organizing information sessions for our stakeholders,
Contributing to and organizing the Routing team's internal tools documentation,
Contributing to the deliverable documentation that we consider a first class citizen,
Criticizing our deliverables by proposing improvement user stories to our Product Owner,
Monitoring user feedbacks from different origins such as live streams or NPS scores,
VP, Head of API Product Management Resume Examples & Samples
Develop and manage a global commercial framework for Visa's API's
Integrate and manage the roadmap for Visa's API product set
Implement a bold vision and strong leadership for Visa's Developer Platform
Create outreach and partnership with the developer community to build momentum for the Visa Developer Platform
Team Lead-api Development Resume Examples & Samples
Produce all required design specifications (as per TD standards), work with the Project Manager to create detailed technical task lists, provide technical guidance to the project team, and enforce TD and StrongLoop project standards and best practices
Use StrongLoop best practices and TD Architecture input to produce design artifacts and technical implementation tasks required for project execution
Work with TD to build and execute API functional and performance test plans
Provide strong technical leadership and guidance to TD development/project teams, including teams that are geographically distribut
Technical team lead
Manage a team of developers in support of the API Framework
Maintain and update the design of the API framework by adopting TD practices related to the System Requirements Specification and System Design Specification
Use Agile techniques to plot feature/request backlogs and build Agile Sprints to implement the backlog
Lead a daily Scrum for all developers that articulates previous day's accomplishments, today's planned activities and any issues/risks that should be monitored
Be the subject matter expert on the API framework and understand its strengths, weaknesses and uses of node.js and Strongloop Loopback framework
Developer, Senior API / Backend Resume Examples & Samples
Assume ownership over our Python-based APIs and web services, leading technology strategy and implementation. You should be aware of related industry technologies and proactive in improving the scalability, performance, delivery pipeline, test coverage and availability of these systems. (40%)
Work closely with Product Managers, QA Architects, and Technology leads to design and plan implementation of service oriented solutions. You will be a key participant in requirements review, estimates, and discovery. (20%)
Mentor other developers in peer reviews, critiques, and knowledge sharing in the areas of your technical strengths. (20%)
Lead third party developers in the construction of new application development projects. This will require effective planning, documentation and oversight. (10%)
Drive innovation around web service and API development by introducing new tools and practices; evangelize API development methodology. (10%)
7+ years of experience working on APIs and web services for large-scale web based solutions
API Development Manager, Business Technology Resume Examples & Samples
Able to build and leverage strong relationships
Proven ability to lead partners and consulting resources
First-hand knowledge with REST API consumption
Able to learn complex business operations quickly, work in a fast-paced, ambiguous, team-driven environment
Proven experience building, leading, mentoring and managing
Experience in working with service and traditional integration technologies
Proven ability to apply expert level experience to perform checks of team deliverables and solution design for quality, consistency, potential impacts to other processes and systems, and proper use of development principles
Experience in multiple phases of SDLC and types of SDLC, including Agile methodology
Ability to effectively communicate with all levels of employees and management in groups and one-on-one
2-3 years of experience designing REST APIs
Experience with an API and Developer Adoption program
Accountable for ensuring project delivery excellence
Assist with evangelism of the APIs and tools
Work with business and IT leadership throughout the strategic planning process to prioritize and scope future projects and initiatives
Sets high standards of performance for self and team members
Display a strong work ethic and sense of urgency
Demonstrates strong initiative to make things happen
Act as a change agent, initiating appropriate changes to support business growth, reduce operational costs, and/or improve service levels
Guides technologists to make sound decisions that support company priorities
SVP, API Ecosystem Manager Resume Examples & Samples
Experience in building teams and in major organizational culture transformation exercises a strong plus
Excellent verbal, presentation and relationship management skills
Passionate about Consumer Technology and good knowledge about digital and mobile technologies; familiarity with IT architecture and API trends
Strong meeting organization and facilitation skills
Relevant advanced degree, MBA preferred
7 years program management (preferably in API services or Financial Industry)
API Strategy & Program Mgmt
Ability to work well independently and with different teams
Technical Director, UI & API Resume Examples & Samples
Hire and develop top engineering talent
Work closely with Software Engineers, UX and Architects to triage technical issues and provide clear resolutions in a collaborative way
Demonstrate technical leadership as well as exceptional people management skills
Translate strategic goals into tactical execution for the team
Collaborate with Product and Design teams across the company to deliver results
Successfully own and execute projects; ensuring that project deliverables are on time and meet or exceed quality standards
Lead and line manage multiple engineering teams, each of 5-10 developers, delivering multiple products spanning various technologies
Inspire others with your passion for technology and user experience
Initiate bold ideas with a clear impact on the business
Work as part of the Advertising Technology team to design and deliver new & maintain existing UI & APIs as required
Set the technical vision and direction for ONE UI & APIs across video, display and mobile
Lead strategy and execution around test automation, continuous integration and deployment
Mobile & API Architect Resume Examples & Samples
Knowledge of native platform iOS and/or Android applications, development experience using Java, Android Studio, Swift, Objective-C, and Xcode
Build industry-leading native apps for the iOS and Android platforms
Build a standards-driven, scalable, secure and dynamic library of APIs for use by other IT teams and 3rd Party developers
Partner with Humana's internal architecture team to develop an understanding of current implementations of web application standards, map existing applications to data sources, and identify problematic data issues
Map requirements of partner architecture, define technical solutions based on those requirements, and create and document a migration path for existing applications as they transition to a reference architecture implementation
Translate system requirements into technical architectures and designs
Assist in the creation of functional use-cases, participating in JAD sessions with business and IT stakeholders, developing supporting artifacts and constructing abstraction models
Bachelor's Degree in Computer Science, Information Systems or equivalent industry experience (minimum of 5 years applicable experience)
Progressive experience as a senior developer in large IT projects
Working knowledge of API architecture
Gcg-api Integration Manager Resume Examples & Samples
Manage multiple implementations simultaneously while optimizing resource usage
Work with API product team and key stakeholders to identify enhancements to our core API Products
Work with all working groups and ensure things stay on target for committed timelines
Identify resource needs and secure global resources across functions to facilitate API launches
Ensure on-time, on-budget launches of our REST API across the globe
7+ years of Program management experience
Strong understanding of service design and development
Excellent verbal and written communication skills that allow you to clearly communicate with your team, business executives, technology, and our partner community
Experience with mobile, cloud, and web technologies
Experience working in a fast-paced, collaborative, agile environments as well as more traditional waterfall environments
Experience using the latest product management, application development, project planning, and collaboration tools
Experience with Tibco preferred
Manage a team of Integration Managers who will lead multiple global engineering teams tasked with connecting our REST API Interfaces to back-ends across the globe
Prepare and present program management updates and executive presentations
Define sequence of country implementations across regions and globally
Core Financial Services API Modeler Resume Examples & Samples
Excellent communication, presentation and analytical skills
8-12 years' experience in IT Architecture
5 years' experience in delivering SOA based solutions in multiple technologies
Experience in designing and understanding architecture diagrams
Experience in software design patterns
Strong business knowledge of Wealth Management industry
Component, Operational and Business Object Modeling
Services Oriented Architecture
API Management Tools
SOAP/REST Web Service Design
XML Schema and Object Modeling
Interface Design
Associate Director, Quality Assurance, API Resume Examples & Samples
Minimum 10+ years of QA experience
20% Establish close working relationships with Shire API suppliers thru supplier improvement programs, regulatory inspection support, GMP support
20% Identify, access, and resolve quality related issues that impact cGMP compliance, regulatory filings, or other risks to shire products. Track and evaluate any nonconformances that occur during the manufacture of cGMP material. Identify and prevent or resolve issues that could impact the continuity of supply of existing API products. Make decisions on the acceptability of product for release to market
10% Contribute to new business opportunities such as new product introduction, product launches, and product integration into Shire systems
10% Design action plans for remediation activities for product and/or quality systems. Communicate activities to CMO and Shire leadership as needed
10% Negotiate Quality Technical Agreements as needed
10% Perform batch record, deviation, validation, change control, customer complaint processing and review as related to API manufacturing
10% Maintain an up-to-date knowledge of the regulatory environment as it pertains to position responsibilities
B.S. in a scientific discipline
Strong analytical background preferred
Experienced in computer software
Minimum 5 years of QA experience with some management responsibilities of personnel and in product release, validation, auditing investigation assessment
API Product Manager Resume Examples & Samples
Actively contribute to our team's culture of having fun, embracing change, and delivering!
Develop partnerships for web service technology to improve our developer experience
Market research on industry and developer trends
Drive API requirements and priorities for cross functional Agile development teams
Work with internal and external API consumers to understand needs, gaps, priorities and opportunities
Engage in technical discussions with your team to breakdown the business requirements into crisp technical requirements for API strategies, standards and SDK layers
Advocate the Autodesk PaaS platform to internal and external developers
Define strategies and roadmaps for a great developer experience for Autodesk's PaaS platform
Possess a rare combination of business sense and technical aptitude
Deep understanding of API best practices and strong opinions on how to improve ours
Experience implementing solutions using third party APIs and SDKs
Familiarity with web-based product development and understanding of typical technology architecture
Bachelor of Science (BS), Computer and Information Sciences
Understand what a REST API is and know how this is different from WCF, SOAP and RP
Professional product development experience in at least one of the following (Java, JavaScript, Python, Node.js)
5+ years of experience working with Web services or SaaS product development teams and projects
Experience with iterative or Agile methodologies (e.g. SCRUM, Kanban)
You are self-motivated, detail oriented, responsible and timely team- player with outstanding written, verbal, presentation and collaboration skills
Skilled communicator who is just as comfortable having technical discussions as discussing high level concepts with customers
Senior Software Engineer, API s Resume Examples & Samples
Must know your way around the Linux command line
Extremely well versed in HTTP and other network related protocols
Solid understanding of modern concurrency primitives such as asynchronous computation
Strong programming and analytical skills
SVP, API Ecosystem Manager Resume Examples & Samples
Collects requirements needed by regions and countries through connecting with key regional product owners and subject matter experts, and ensure alignment of these requirements with future API implementations
8 years program management (preferably in API services or Financial Industry)
Acts as a leader and subject-matter expert in API, and provide leadership to support team in ongoing API management activities. Leads, evolves and evangelizes a vision for the API program
Creates and manages a competitive-analysis framework to track trends and milestone developments in API usage in banking and other industries, and recommends subsequent changes to current API program
Manages and owns API program governance, policy formulation and governance processes while enforcing all established standards and processes
Prepares and presents program management updates and executive presentations on status, issues, risks, project goals and objectives of the API Program, and ensures the effective communication
Works closely with the API Project Managers and API Product teams to ensure we are timely and efficient in the API delivery ensuring coordination across all digital channels
Helps driving API strategy by connecting with key global / regional digital product owners to ensure relevance and quality of API product offering across multiple channels while developing deep understanding of their current capabilities and requirements
API Engineer Resume Examples & Samples
Work closely with project delivery teams to design, plan and scope out APIs that integrate with core IT systems
Work closely with development teams to resolve issues and overcome technical challenges
Act as a key contact for multiple APIs, supporting both internal and public applications
Drive APIs through their lifecycle, from inception to production releases; using automated testing tools and monitoring systems to ensure successful deployments
Build well-tested APIs to deliver features and functionality to Burberry applications
API Lead Developer Resume Examples & Samples
OAuth2, JWT
SLF4J
GIT, Accurev
Grunt, Gulp, Maven
Sonar
NPM, Nexus
TOSCA, Cloudify, Openstack
Involved in Cloud initiatives. Create blueprints and manage/support Cloud deployments
JavaScript, Node.js, Express, LoopBack, StrongLoop
Java/JEE, REST, JAX-RS, JPA, Jackson, Spring
JSON, XML, XSL
RAML
Act as an API Lead Developer within development projects. Develop/maintain strong communication with the central OCIO API team and the development teams
Reference/expert in technologies related/used by the APIs: Node.js, StrongLoop, REST, JAX-RS, Jackson, API Blueprints
Follow trainings and formations that the OCIO API Team proposes and keep up to day with the latest versions, propositions and processes that get published
Prepare learning documentation, integrating specific implementation details of TDI GI; organize developers training for local developers, offshore and on onboarding
Perform POCs, impact analysis and the required planning and coordination to make sure that TDI-GI APIs are implemented according to the most current specifications/recommendations available from the central API teams and ensure that our implementations evolve accordingly
Assist/support developers troubleshooting efforts of API development and deployments. Timely resolution/investigation of deployments and development environments issues
Maintain the inventory of TDI-GI APIs
API Engineering Resume Examples & Samples
Improve the reliability and efficiency of our backend stack
Experience working on backends that handle enormous traffic
Experience with Redis and AWS
Contributions to the open-source community
Code using Go
Monitor and reduce compilation times to boost developer productivity
Build, maintain, and refine high-performance, scalable systems
Implement new features and APIs for use by mobile and web clients
Principal Architect, API Engineer Resume Examples & Samples
Code all core services and applications in various Java technologies (mentioned in the Technical Skills) following industry standards
Extensive knowledge of Java-based front-end and back-end web development technologies and concepts
Strong design and implementation skills pertaining to web applications, enterprise system design and rich media applications
Work closely with the Tech Lead and Senior Systems Architect to ensure that strategic objectives are met with the proposed architectural solutions for business needs
Participate in technical design and architecture working closely with the Tech Lead – Streaming Media Services
Document all technical design, code, build and release procedures
Work directly with Development, QA and IT Ops on all phases of SDLC
Knowledge of industry-standard application architectures, design patterns and technology standards and best practices
Experience in designing and developing highly scalable, highly available and maintainable internet applications
Good understanding of cloud based applications and application deployment
Institute an Agile processes to advance rapid delivery of products and learn from user experiences. Foster a work environment that is innovative and fast
Ability to learn and stay up to date on new technologies and trends
Excellent written and verbal communication skills and problem solving skills
Ability to work under tight deadlines and reliably deliver work of the highest standards on time
Handle 3rd tier support, where business consultation and development may be required
BS in Computer Science, Electrical Engineering or related disciplines
In-depth knowledge of core Java, Spring Framework, Servlets
Fundamental understanding of multiple threading, concurrency, design patterns and their impacts on application concurrency and scalability
Good working knowledge of web services, RESTful interfaces, XML
Excellent skills working with XML schemata and documents, validation, parsing, and marshalling
Extensive experience with Linux and Tomcat servers
Experience working with NoSQL DB
Experience with maven, Github, and issue tracking tools (JIRA a plus)
Experience with Scala, AKKA, Spray, SBT, Guice
Akamai Live Streaming, CDN, and EdgeComputing platforms experience preferred
Senior Software Engineer, Video API s Resume Examples & Samples
Knowledge of Amazon Web Services or a similar cloud­based infrastructure
Proven experience (3-­5 years or more) in developing software systems
Strong knowledge in at least one of these languages Go​, Scala or Python
XP in Agile Software Development: pair programming, TDD, Continuous Delivery, etc
Knowledge of multiple aspects of Computer Science including but not limited to: concurrency, data storage, distributed computing and processing, algorithms, security, etc
Must know their way around a Linux system
API Platform Engineer Resume Examples & Samples
Maven, Node/NPM, Grunt, Bower, Jenkins (Build)
Protractor, Jasmine, Karma (Testing)
Good Analytical & Communication skills
8+ years of experience in software development required; should have thorough knowledge of the software development cycle
Allocate/coordinate work within a project's offshore team, providing mentoring and support for things like onboarding API's, Test Plan Reviews, and Creating Test data, etc
Lead the design/development of the APIs to ensure they are consistent with standard approach, and that the security mediations are within acceptable standards
Lead the design/development of the interface to our workflow tool (Activiti BPM) via Web Services
Hibernate/JPA, JDBC implementation
Activiti BPM integration
5+ years of experience in JAVA based Web application development required; knowledgeable of Service Oriented Architecture (SOA) with experience in RESTful API design and development; demonstrated experience of building a new web based SOA application into production is highly desired
Working knowledge of Alfresco BPM and Activiti BPM is highly desired
JAVA development, Spring MVC framework
API Integrator Resume Examples & Samples
Message Oriented Middleware: IBM MQ Series, Software AG Message Broker
Content Management Systems (CMS): Drupal
Integration Middleware: IBM DataPower
Managed File Transfer: Tibco Cyberfusion
Security Platforms: IBM Security Access Manager (Tivoli Access Manager), CA Siteminder
NoSQL Databases: Mongo DB, Cassandra
Technology Evolution Drivers (Mega Trends): Mobile, Cloud, Social and Big Data
API Management Platforms: IBM API Manager, Apigee Edge
Enterprise Service Bus (ESB) Platforms: Software AG webMethods ESB, IBM Integration Bus (Message Broker), WSO2 ESB
Use DevOPs tooling for: build, deployment and testing automation
Design for processing and threads across multi-node clusters, design/code for cluster deployment
Appropriately select database/storage technology: RDBMS vs. NoSQL
Implement Performance Optimization: response caching, in memory processing
Analyze requirements and decide when to use API Management, ESB, ETL or iPaaS
Design and implement enterprise class, highly available and scalable applications
Mobile Development: Apple iOS, Android
Programming and Transformation Languages: Java, JavaScript, XSLT
Web Development: HTML5, JQuery, Bootstrap
JavaScript Stack Development: JavaScript, JSON and Node.js
Problem and Incident Resolution Consulting:assist LOBs and GBTS service provider in resolving problems and incidents as needed. Level-3 support for complex problems
Standards, Best Practices and Patterns:identify and maintain proven practices that facilitate optimal leveraging of integration technology and facilitate integration goals. Includes common integration patterns, naming guidelines, etc -- formulated from real-world experiences, industry sources, vendors and ongoing business consulting engagements
Prudential Integration Infrastructure Subject Matter Expert (SME):Become an Integration SME, providing integration development support to the business unit and corporate function development teams. This will include an in-depth knowledge of all Prudentials infrastructure capabilities and services related to the Integration domain(s)
Cross-BU Collaboration & Knowledge Management: assist in the creation and maintenance of an Enterprise Integration community and body of knowledge (BOK) at Prudential
External Platform Integration Consulting: provide development services to help areas integrate with external platforms. Includes: 1) Integrating in B2B scenarios, 2) with external Cloud platforms and 3) Providing/Consuming SOAP web services or RESTful (Web API) services to/with partners
API Proxy Configuration and API Development: Define, configure and maintain API proxy definitions to: secure, control and manage APIs. Build and test APIs for new and existing backend services to help facilitate development team migrations. Help educate teams managing and developing APIs
Utility Services & Reusable Asset Library: Build and document components, code or other assets that can be leveraged by project teams. Includes value-added infrastructure services that are non-BU specific and might otherwise be redundantly developed and maintained by each area
Integration Security: OAuth, HTTPS (SSL), X.509 certificates, WS-Security, Signatures and Encryption, SAML, HTTP Basic authentication
Integration Use-cases: Batch/Bulk integration, Real-time integration, Message Exchange Patterns, Synchronous communications, Asynchronous communications
Integration Domains: Application-to-Application (A2A), Business-to-Business (B2B), Data Integration (DI), ETL (Extract-Transform-Load), ESB (Enterprise Service Bus), MFT (Managed File Transfer)
Integration Message Formats and Protocols: SOAP/WSDL, REST/JSON, WS-*, XML, XSLT, HTTP & HTTPS, TCP/IP
Integration Styles: SOA Services (SOAP/WSDL), Web APIs, File-based integration, Message-oriented (queues and topics) integration, Events & Notifications
ETL Platforms: Informatica PowerCenter
Architecture Styles & Disciplines: Web API (RESTful services), SOA (Service Oriented Architecture), and EDA (Event Driven Architecture)
SOA Governance: HP SOA Systinet, IBM WSRR or Software AG CentraSite
Application Servers: IBM WebSphere Application Server, Microsoft .NET
Director of Product, Creator & API Resume Examples & Samples
Natural ability to build relationships across teams and provide the leadership necessary to drive projects to its completion
Hands-on experience with a complex and sophisticated video creator tool is a strong plus
Experience managing a team of Product Managers
7+ years in web product management
Experience with "free-mium", consumer-focused, subscription-based web products
Demonstrated success launching new and innovative products online
Expertly use analytics, user research and business cases to inform and/or validate decisions
Solid understanding of user engagement, business goals and competitive pressures and the ability to convert those into product requirements and priorities
Insane attention to detail and the ability to toggle between high-level, long-term strategies and ground-level, next-step tactics effortlessly
Ability to communicate effectively across all levels of the company
Hands-on experience with a complex and sophisticated video creator tool is a plus
Desire to build awesome things at a medium sized, growth-stage company
Mobile API Automation Engineer Resume Examples & Samples
Continuously improve upon the productivity and efficiency of our automated testing efforts using innovative tools and techniques
Experience developing the Enterprise level distributed applications using Service Oriented Architecture (SOA) model
Inquisitive, methodical, and analytical in testing applications
Work directly with Scrum Masters, Product Owners, Technical Project Managers, Architects, and QA teams to review and estimate stories, help lead sprint planning, demos and retrospectives and manage the technical aspects of a development pipeline
Develop testing and debugging routines and oversee automated test execution. Write automated test cases to test your code and use a variety of tools to perform unit testing, regression testing, automated builds, and source control
Have passion to test for near zero defect and be responsible in building and managing manual and automated tests for a critical payment application
Solid understanding of QA methodologies and the role of QA in the software development lifecycle
Familiarity with at least one source code control system: Git, SVN
Should have developed Mobile Automation Framework using Mobile automation tools like Appium or Experitest
Test automation experience in Java, TestNG, Junit, SOAP and REST API implementation, which emphasize maintainability, including common libraries, data driven testing
5+ years of hands on automation script development / execution experience using any industry standard tool for browser and mobile applications
5+ years of mobile testing experience (iOS and/or Android) in the context of web, native and hybrid mobile application testing
5+ years of experience with Windows for cross-platform testing and be familiar with major concerns of cross-browser and cross-platform testing
Experience in iOS and Android App development is an advantage
Experience with tools like Rally, JIRA, Sharepoint, wiki, etc…
Experience in Agile/Scrum environments is required
Bachelor's Degree or Master's Degree in Computer Science or other Engineering from reputed institutes
Excellent process orientation and exhibited planning, organizational and problem solving skills
Candidate should have ability to learn new techniques and technologies quickly
Ability to work in a fast paced, constantly changing Agile environment
Senior Engineer, API Resume Examples & Samples
At least 4 years experience in backend web development
Deep understanding of development methodologies
Mastery of PHP and unix systems
Markets API Product Manager VP Resume Examples & Samples
Demonstrated success in taking products from early adoption through high growth
Identify the ability to form partnerships with 3rd party platforms to integrate JPM's data – embedding ourselves into the client workflow (e.g. Multi Dealer Platforms, OMSs)
Partner with business to define the commercial opportunity of exposing our data
Work closely with engineering to design the solutions needed and to manage rollout of products and services in a planned and timely manner
Identify necessary reports, metrics, and analysis to measure the effectiveness and validate the success of product and infrastructure solutions
Monitor project status and report progress/issues to project management to set expectations and ensure effective coordination/communication with all project stakeholders
Deep understanding of developer and API ecosystems
Evaluate client needs and analyze the market environment to define and execute on an API product roadmap
Ability to measure, estimate and justify product decisions in terms of business impact
Well organized and willingness to assume total ownership for the product and product decisions
Quick learner with strong attention to detail and critical out of the box thinking
Experience of engaging with, socializing ideas with and eliciting feedback from multiple business stakeholders
Strong work ethic, self-starter who is creative with a 'can-do' attitude
Experience of institutional financial client facing applications including but not limited to other bank platforms or market data vendor applications
Director API Engineering Resume Examples & Samples
Progressive experience in systems design and implementation for a function within a large, global company, (8 years)
Budgeting, planning and managing projects and programs of over $1 million in scope, (5 years)
Working across organizational boundaries at all levels, including executive positions, (5 years)
Supervision of large, diverse work groups, (3 years)
Working with systems that support the business function, (3 years)
Ability to apply sound business principles and practices to project management and change management processes
Thorough familiarity with project management tools, techniques, methodologies and best practices
Negotiation and conflict management skills
Working knowledge of all facets of systems development and operations
Ability to lead projects to completion
Ability to lead and mentor team members
Advanced knowledge of system architecture and design principles, practices and enabling tools
API Integration Engineer Resume Examples & Samples
Maintain the integration pipeline and coordinate amongst key stakeholders, both internally and externally
Monitor business critical applications and troubleshoot or escalate appropriately when issues arise
Integrate new API clients onto our transactional and/or content systems
Design, develop, implement and test technical solutions based on business requirements
Create and maintain integration documentation
Design, build and maintain tools that monitor, automate or streamline internal processes
Excellent oral and written communication skills and experience communicating technical information to non-technical people
A natural problem solver
Understanding of web services development principles and high-volume applications requiring 24/7 uptime
2+ years professional hands on experience
Provide primary QA support for partner integrations
Research issues in depth and over a period of time, habitually collect information from a variety of sources, to cut through complexity to identify key issues and create new concepts
Encourage others and proactively build team spirit, build long term relationships, focus on improving communication
Choose challenging situations, use professional knowledge to proactively seek and identify strategic opportunities, develop long term plans to realise aims for large project objectives
Act as a client champion and use a long term perspective in client relations. Monitor the standards of others and promote a climate of mutual respect
Programming experience and understanding of programming concepts
Troubleshooting skills using data to find anomalies and test hypotheses
Ability to effectively communicate with third party technical and sales teams
API / Database Developer Resume Examples & Samples
Follow industry standards and practices
Coordinating technical work in the team for successful and timely delivery of projects
Identify opportunities to improve service delivery and support process improvement initiatives
API Integration Lead Resume Examples & Samples
Actively participate in API software reviews, demos, and ensure solutions meet the needs of the business
Produce realistic estimates, work with the Business Analysts, Development Managers and Project Manager to ensure that tasks are completed within estimates and variances identified early
Create APIs from specifications to implementation, optimizing for low-latency, scalability, security and performance
Participating in solutions discussions from concept - implementation
Front-end applications using Javascript/HTML5/AngularJS experience
NoSQL Experience (CouchDB, MongoDB, Cassandra)
Operating Systems experience on Windows or Linux, prefer Unix too
Experience driving software best practices
Strong software architecture, analysis, design and development skills
Agile delivery experience
8+ years of software development experience, with a focus on RESTful APIs
6+ years production applications experience
Innovate utilizing latest API standards, tools and technologies
Elicit requirements from integration teams, develop canonical form, drive consensus
Digital Transformation & API Program Lead Resume Examples & Samples
Ability to think creatively about solutions is a key success factor in the role
Have an entrepreneurial mindset and skills to manage cross-functional teams
Have a deep understanding of APIs and application development
Must have demonstrated success in managing digital products/services, in large Fortune 1000 and/or in joint venture environments
Having both business and IT credentials is a plus
Candidate must hold a Bachelor's degree in Business, Information Technology or related field
Define key performance metrics for API initiatives and regularly convey progress to leadership
API technology and best practices consultancy - Develop a deep understanding and stay up to date on API technological advances and API economy dynamics. Build and cultivate relationships with other innovative companies and thought leaders. Identify partnerships opportunities to maximize value created by Humana's API program. Serve as a resource to DCoE leaders and LOB teams for creatively applying API technologies and best practices to seize opportunities and solve Humana business problems. Make recommendations, influence, and contribute to Humana digital strategies
Inform and contribute to the evolution of API strategy and API roadmap, by taking into account external environment (digital, healthcare, technology) and Humana enterprise and LOB strategies. Partner with Line of Business teams, and DCoE leadership to identify API initiatives that are highly relevant to Humana business objectives and are valued by other enterprises participating in the API economy
API Platform Management- Be the API Platform Product Manager (Developer Portal, API Design and Configuration tools, Analytics), perform competitive analyses, lead API delivery and support team
API Portfolio Management- Select, prioritize and lead implementation of APIs according to the API strategy. Manage APIs changes and versions throughout the product's life cycle, based on lessons learned and market forces
** Please click link below to learn more about Humana's Digital Team ****
Have strong project management skills, including a proven ability to think end-to-end, establish priorities, manage long-term projects, and manage multiple projects simultaneously
Demonstrate a passion for ownership through a track record of successfully achieving results
Be highly self-directed and have the ability to quickly develop familiarity with multiple disciplines and technologies, including Humana digital systems
Senior Analyst, Global QA, API Resume Examples & Samples
5% Design action plans for more extensive investigations
5% Identify and resolve quality related issues that impact cGMP compliance, regulatory filings, or other risks to shire products. Track and evaluate any nonconformance's that occur during the manufacture of cGMP material
20% Review/approve deviations and investigations related to API manufacturing
Experience in API manufacturing a must
Minimum 5 years of QA experience with some responsibilities in product release, validation, auditing investigation assessment
Minimum 7+ years of QA experience
10% Review/approve contractor's validation and qualification protocols and reports related to API
Platform / API Product Manager Resume Examples & Samples
Work with stakeholders to understand business/functional requirements of the API/Platform and engage with the product owners of each different area to work out the roadmap inclusion of the required work, always aligned with the companies processes for initiative prioritization
Knowledge of the Scrum methodology is a Plus
Experience working in large scale organizations on a multi-national level with a multi-cultural team is a Plus
Past experience in Consulting/SI performing client facing roles is a Plus
Good attention to detail, an ability to assimilate, sort through and aggregate complex information quickly and effectively
Able to manage multiple tasks/priorities simultaneously, respond to work with urgency and understand deadlines
Excellent communication skills, both in Portuguese and English, with the capability to communicate at all levels in the organization
Ability to easily build relationships with the different players of the business/tech area, at different levels of the organization
Strong product vision and capability to engage with multiple teams and combine separate initiatives into a roadmap that clearly articulates and communicated the evolution of a particular Product/Platform
Strong Technical background and capability to collaborate with the Technical teams to understand and work complex technical topics (Service Oriented API, Testing Automation, etc.) into a Product Roadmap
Experience of managing the implementation/design/development of Public API's to abstract the complexity of back-office systems, preferably in a Retail context
Previous experience in a Project Management/Product Management or Product Ownership role
Degree in Information Systems, HCI or related field
Support pre-sales activities by providing high level functional knowledge of the current and future capabilities of the API/platform
Clearly document the current business/functional capabilities of the platform, in a clear and concise language to improve the business understanding and to support pre-sales activities of certain business units that leverage the plaform
Create, maintain and prioritize the API/Platform backlog in alignment with product vision and goals
Manage the roadmap for the API/platform evolution by collecting information from the multiple work teams and combining said information into a consistent view of current and future capabilities
Technical Intern API Services Casual Days per Week Resume Examples & Samples
Uncover the detailed improvements involved with existing API and coordinate the changes required
Weekly review meetings across the teams, document minutes and follow-up on resolutions
Ensure consistency in the patterns of the API implemented across all services
Documentation of code within Swagger
Responsible for understanding the APIs and documenting the APIs for the digital team
Mobile / Web / APi Tester With Automation Resume Examples & Samples
Worked previously in Agile Environment (Scrum, Scrum-ban, Kanban)
2+ years' solid experience testing Web/Mobile/API
Strong communication skills and ability to work in a cross functional fast paced and dynamic team environment
Experience of manual testing using bug tracking Jira, Bugzilla etc
Strong skills using SQL
Understanding of Web UI, Rest API's and WebServices
Technical Writer, API Specialist Resume Examples & Samples
Self-directed worker with a skill set and intensity that allows for efficient execution of the job functions with or without clearly defined specifications and with limited direction and oversight
Evidence of strong interpersonal skills and professional energy and excellence
General knowledge of RESTful APIs, XML, and JSON
Understanding of Web services technologies including HTTP, PHP, Java, and JavaScript
Three- to five-years of experience writing a spectrum of technical information and at least two-years of experience writing API and SDK documentation
BA/BS in Technical Communications or related field
A computer science background, as reading source code and API specs will be required
Skilled at using standard technical writing tools (such as Adobe FrameMaker and Acrobat) and standard office tools (MS Office based)
Demonstrates good judgment and problem solving skills
Portfolio examples of API reference documentation that include XSDs, XML and/or JSON response samples
API Engineer, Games Resume Examples & Samples
Be able to work through complex caching situations to deliver high-speed data access in all situations
Understand the value of data model mocks and versioned schemas, and how to collaboratively author these with consumers
Knowledge of multiple methods for creating APIs (frameworks, scaffolding, and why one would be preferable to another in different situations)
IBM API Connect & Strongloop Developer Evangelist Resume Examples & Samples
1+ year experience in demonstrating the ability to explain complex technical topics in an approachable manner (conference talks, blogs)
1+ year experience in writing software in Node.js
3+ years experience in helping others in technology and interacting with the wider developer community (usergroups, online forums, open source projects)
3+ years experience in speaking in public about technical concepts
1+ year experience in speaking publicly about technical concepts
3+ years experience in writing JavaScript
5+ years experience in software development across multiple languages
Ability to work with cross-functional team members
Ability to work independently and manage tasks in a fast-paced environment with changing priorities and requirements
Interact with the Node.js community online and in person to expand knowledge and build recognition of API Connect & StrongLoop's LoopBack brand
Write content for blogs and other outlets on API Connect / StrongLoop software
Create sample applications to demonstrate how to develop, deploy, scale and monitor APIs in Node (using both API Connect, LoopBack and core Node)
Develop and deliver presentations on Node.js, API Connect and LoopBack both in person and online (meetups, conferences, webinars, screencasts, etc)
1+ year experience in working in a fast-paced environment with changing priorities/requirements and working independently
3+ years experience in writing technical blogs, articles, or books
IBM Cloud API Connect Worldwide Sales Resume Examples & Samples
Opportunity identification
Lead Proof of Concept (PoC), demonstrations, client workshops and presentations
Present the value of IBM Cloud solutions to all levels of customer management
Accurately report sales pipeline using IBM reporting tools and be responsible for meeting individual quota numbers
Team with other IBM sales and technical sales resources to help drive API Connect software and services revenue within their territory
At least 5 years experience in complex software sales in matrixed environments, including Proof of Concepts (PoC) and extensive demonstrations
Experience with node.js & Java and/or strong application integration background
Proficiency in accurately forecasting the progression and closure of software sales transactions
Proven leadership in engaging the proper technical and executive resources in closing software sales transactions
Demonstrated knowledge of client budgeting and purchasing processes, typical recommender and decision maker roles involved, and how to progress opportunities from opportunity identification to closure
Preferred Professional and Technical Expertise
Large deals & Enterprise License Agreement experience/understanding of IBM contract types
Financial Services and/or Telecom experience a plus
Develop API Connect expertise/knowledge in assigned integrated marketing teams
Sell IBM Cloud API Connect products, including territory/pipeline management
Analyze requirements of Industry and Large Enterprise clients
Senior API Architect Resume Examples & Samples
Leadership experience in architecting, developing and deploying enterprise class solutions in customer facing environments
Excellent communications skills - ability to engage in deep technical discussions with customers and peers and become a trusted technical advisor
Problem-solving orientation. Thinker and doer attitude. Just make it works!
Deep knowledge and hands-on experience in API management platforms and API related activities: requirement analysis, solution architecture and design, resource-based API modeling, micro-services architecture
Deep knowledge and hands-on experience in API security standards and implementation (Oauth, OpenId)
Knowledge regarding APIs applied to business: API Economy, Monetization / Billing, Industry use cases
6+ years of experience as both a hands-on architect and a software engineer in the following domains
Bachelor degree in Computer Science, Computer Engineering, or Electrical Engineering
API Development Senior Technical Leader Resume Examples & Samples
Ideal candidate will have demonstrated ability in Systems Designs and Creative thinking
Familiarity with Mainframe and Distributed infrastructure/components
Good understanding of overall banks application suite as well as excellent knowledge of retained systems capabilities
The candidate will be responsible for analyzing and providing solutions to Business problems involving front end access to legacy applications
The candidate will be responsible for writing design documents, writing and testing prototype code, and implementing the changes into production
BS or MS or MBA in Computer Science/Information Technology or related fields
Must have 10+ years of experience in application development and support
In-depth understanding of infrastructure of Banking Technology platform
Webservices, API, SOA Test Analyst Resume Examples & Samples
Coordinate and ensure the communication of information related to the test execution between members of the project team and the Business Acceptance team
Identify and develop test scenarios and API / SOA test automation scripts with the appropriate tools
Execute test scenarios on SOA, API Webservices in specific environments ensuring the accuracy and relevance of these tests, as well as document the results / anomalies and re-testing if required
Develop and maintain test metrics for reporting purposes
Support and mentor Level 1 Test Analysts in the team
Configure, create and / or maintain, test data and validate test environments (Ex : sanity / smoke test)
Report the progress of issues and test advancement in daily meetings under the supervision of the Test Manager
Ensuring the quality of the documentation by following development standards and methodology
Work with Functional Analysts and Solution Designers in order resolve anomalies
Know our insurance applications and invest the appropriate efforts to consistently improve their knowledge of our systems
Organize and coordinate all testing activities of SIT testing phase (strategy, test plan , risk analysis , ... ) as part of a development project requiring a lean test methodology (Ex : Web requests , small projects )
Under the supervision of the Test Manager, participate in planning (strategy, test plan , risk analysis , ... ), organization and monitoring of the testing activities of projects requiring extensive test methodology (eg : major projects , techno projects)
Senior Application Developer Api-starbucks Technology Resume Examples & Samples
Working within a Scrum or agile development environment
Deep knowledge of design patterns and OO design principles
Advanced knowledge of C#
Significant experience with relational and non-relational, NoSQL databases
Working with process owners and identifying information technology solutions that enable business process improvements (4 years)
Providing support to various business applications (6 years)
Application development and programming experience (6 years)
Analyzing, diagnosing and proposing solutions to user problems (6 years)
Works with multiple products and technologies at all tiers of the application architecture, including providing hands-on coding when necessary, to guide the design and implementation of innovative, scalable and robust functionality
Works with the business, product management and development management to clarify business requirements and provide effective technical designs aligning with industry best practices
Identifies and recommends new technologies, architectures, processes and tools to increase the development team's efficiency and productivity, lower application maintenance costs and maximize quality and performance
Recommends and establishes new software development, testing and documentation standards. Monitors and ensures compliance of standards
Leads, coaches, and mentors other team members. Performs cross-training and facilitates information sharing among team members
Interfaces with security, network, web, api, mobile and infrastructure teams on designing and implementing secure, scalable infrastructure to support new and existing applications and services
Working with application development leads, establishes, maintains and ensures compliance with standards for development, testing and documentation
Mentoring, coaching and leading other technical team members
Demonstrated effectiveness working across multiple business units to achieve results
Technical Account Manager API Services Resume Examples & Samples
Ability to work effectively in self-directed manner
Serves as primary point of contact for third-party API consumers
Provides personal representation to Starbucks API consumers
Provides long-term B2B continuity at technical level
Evangelizes API capabilities to third parties to drive innovation
Balances needs of high and low-volume API clients
Relevant technical account management experience - 5 years
End user support and documentation experience – 5-7 years
Experience supporting enterprise-level, mission-critical applications – 5 years
Excellent communication skills. Diplomatic. Positive. Trusted
Remarkable technical aptitude. Confident. Detailed. Correct
Achieves results independently. Forward-looking. Proactive. Resourceful
Experience working within an enterprise technology delivery environment
Experience in a client, account, or vendor management role
Technical background by formal education, training, or job experience
Experience working on a product delivery team preferred
Experience writing and organizing clear, actionable user documentation
Demonstrated understanding of system architecture and business logic concepts behind complex, enterprise-class software solutions
Willingness to perform hands-on testing, troubleshooting, gathering information, and problem solving
Talent for balancing the interests of Starbucks, our customers, and third-party organizations
Ability to identify/define viable technology and/or process solutions delivering required business capabilities
Gift for rooting out ambiguity
Ability to build consensus across a diverse group of stakeholders with conflicting priorities while driving towards decisions
Ability to effectively identify and utilize available tools and resources (internal and external) to resolve issues
Ability to instill confidence, gain trust, and establish support of key stakeholders
Associate Director, Small Molecule API Resume Examples & Samples
Accountable for the execution of projects allocated to the team and for ensuring the proper recording of information. Ensures that records and raw data are properly retained. Summarizes, interprets, and reviews data
Ensures the proper and timely preparation of technical reports, manuscripts, and other documents. Consistent with company policy, publishes work in scientific journals. Must have good writing skills
Effectively applies state‑of‑the-art scientific knowledge. Demonstrates considerable knowledge/expertise outside of own field, especially in bridging disciplines. Introduces new approaches to the solution of problems
Must be able to lead teams as needed and assume a scientific leadership role and establish priorities, checkpoints, and time frames for all aspects of work and projects to achieve adequate progress
The Ass. Scientific Director has a shared responsibility for developing and realising the scientific vision for the organisation, strengthening the scientific cability of the China PDMS team within the Small Molecule API space to meet project deliverables and to accelerate timelines, consistently meeting customer and business partner requirements and supporting scientific and technological innovation
Also responsible for providing scientific leadership in support of PDMS China and API Small Molecule activities at external partners, specifically in China, both with a project focus and also managing/facilitating interactions between stakeholders within PDMS, Discovery and Operations, including multi-disciplinary and multi-site groups, internal resources and external partners
Scientific Director, Small Molecule Api Resume Examples & Samples
The Scientific Director has a shared responsibility for developing and realising the scientific vision for the organisation, strengthening the scientific cability of the China PDMS team within the Small Molecule API space to meet project deliverables and to accelerate timelines, consistently meeting customer and business partner requirements and supporting scientific and technological innovation
Ensures full attention to oversight of GMP aspects at level appropriate to the activity in question, and in collaboration with (and guided by) Quality organisations of both Janssen and the external partner
Trains and directs laboratory personnel at external partner. Delegates work assignments effectively. Strives with supervisee and external partner management to achieve: high level of performance evaluation and development, open communication and mutual respect
Provide oversight and on-site supervision of development activity at external process R&D teams, including responsibility for project and resource allocation in collaboration with the management team of the CRO in question
Develop and implement PDMS SM API organizational growth plan in China to under the global and local PDMS leadership. Advises Janssen and CRO management of resources, facilities and equipment required to accomplish the assigned tasks. Ensures availability of adequate materials. Recommends and justifies the purchase of capital equipment. Is responsible for long‑range planning. Organises required budgetary information
Keeps abreast of current scientific and technological developments via broad coverage of the scientific literature, and by interacting with outside experts. Establishes and maintains outside expert contacts. Seeks and utilizes the advice of expert scientists and outside consultants to guarantee efficient and successful projects. Ensures application of all relevant literature search methodologies to drive current projects and to support the development of new ideas
Participates in discussions at management and research meetings, thereby sharing information, knowledge, ideas, and judgement to guide and help establish valid strategic and scientific directions. Contributes to the formulation of goals of own division, both overall and specific, through established forums and own initiative
API Product Manager Resume Examples & Samples
Build strong relationships with our Product and Sales team; coach, evangelize and market internally and externally our API products
Work effectively with the larger Allstate Technology Organization and Architecture teams to ensure architecture and engineering alignment in regards to our API Technology strategy
Define and deliver a holistic ARS API Product and platform roadmap that will simplify our go to market strategy
Manage the development and expansion of our API Product across our partner portfolio, while ensuring speed, quality, high availability and ease of adoption for our partners
Bachelor's Degree in Computer Science or related field
Results oriented and with a strong customer focus; self-starter with an entrepreneurial spirit
Strong verbal and communication skills. Strong analytical skills and an out of the box thinker
Detailed oriented to ensure that product success is paramount
2+ years' experience managing agile software projects across multiple and geographically distributed teams
A deep understanding of the current landscape of API Platforms and how they benefit internal and external strategies
4+ years' experience of software development and deployment of REST API's
Strong product management experience complimented by Agile delivery experience
Mentor peers, tech leads and development members of the team, improving their skills, their knowledge of our API platform
Establish, measure and monitor Key Performance Indicators that inform the success of our API's
Present to internal and external technical and non-technical key stakeholders to gain their support and buy-in
Share, communicate API strategy; influence other platform roadmaps that could benefit from exposing API's
Prioritize, manage and execute product API backlog
API Implementation Specialist Resume Examples & Samples
Bachelor's degree required in Computer Science, Engineering, Information Systems or related field
Integration and technical point of contact for clients and third parties when engaged in API integration projects
Responsible for the creation and configuration of API solutions to meet client needs
Research, create, and document business requirements
Collaborate with product owners and development staff on API platform improvements and testing documentation
Establish implementation and support protocols that can be employed across the client base
Working knowledge of relational database programming
Effective communication and relationship building skills preferred
Must have analytical thinking and problem solving abilities
Demonstrated ability to manage multiple cross functional groups projects
Demonstrated ability to communicate with client IT or Third Party IT/Developers
Experience with object-oriented programming languages, preferably C# or Java
Understanding of data exchange languages, either JSON or XML
Experience with SOAP or RESTful Web Services preferred
2-3 years of experience building or implementing API solutions
Main point of contact for Consulting, Sales, and Business Development organizations on API products and integrations
Senior Web Developer for Mastercard API Resume Examples & Samples
Continually ideate, scope, develop, deliver, test and iterate new developer tools
Liaise with other technology, regional and commercial teams to execute
Engage with product owners within MasterCard to help them publish their services in a way that is easily consumable by developers
Be part of the team that creates, delivers and manages the new MasterCard Developer Zone platform
Ads API Associate Program Manager Resume Examples & Samples
Managing the communication into the pipeline of businesses applying, ensuring proper expectations are set on if/when/how each business will be enabled access
Project manage the pipeline of applicants, ensuring their needs are met once they are accepted, addressing technical questions as they arise along with interfacing into our partner engineering team to get answers
Auditing partner's builds and deployments from the Ads API to ensure what is build is aligned with how marketer's value Twitter & continually ensure compliance with all policies and requirements
Minimize the time and investment required for partners to create valuable solutions from Twitter's Ads API
Steward partners as they on-board clients, ensuring Twitter Promoted Product knowledge
Serve as the primary point of contact for businesses applying for Ads API access, qualifying each prospective business as to whether they are a good fit to fulfill marketer's needs
Senior QA Software Engineer, API Team Resume Examples & Samples
Experience creating or maintaining automation in a Continuous Integration environment
Experience with performance testing a plus
Experience writing test plans and test cases in an end-to-end and full-stack testing environment
Design, code and implement automated API tests in Java
Develop and execute testing strategies, test automation and test engineering technologies
Set up and maintain tests in a Unix environment
Partner with developers to investigate, evaluate and resolve bugs
5+ years performing software quality engineering and designing & coding automated tests
API Solutions Architect Resume Examples & Samples
Lead Resource-based API modeling and design activities in accordance with SOA and RESTful architecture principles
Lead API Solution Architecture activities including API Requirements Analysis, Solutioning and Design
Develop detailed API design specifications and documentation including API message schemas and process logic models describing Process Flows, Aggregation, Routing, Transformation and Error Handling logic
Develop and document detailed source-to-target data mapping and data transformation rules
Participate in the definition, documentation and presentation of API Design Standards, Patterns and Best Practices
Present and evaluate API Design solutions objectively and facilitate conflict resolution
Support the development of virtualized APIs by creating sample API request/response messages
Support the API Development and Operations team in the development and ongoing maintenance of APIs
Working knowledge of Cloud-based deployment architecture activities
Expertise in ensuring software quality architecture attributes per defined SLA's
Occasionally willing to perform Proof of Concepts (POC's)
10+ years of mix of software architecture and development experience (with greater preference towards architecture experience)
Experience with Web Service development and/or middleware technologies (SOAP, REST, XML, JSON, Message Broker, Java, Apache-CXF, COBOL)
Experience with API Management and Governance technologies (Layer 7, Systinet)
Experience with distributed technologies (Java)
Healthcare IT experience
Experience with mainframe technology platforms (COBOL)
Experience in transformations in healthcare standards, such as X12,HIPAA and other canonical models
API Technical Writer Resume Examples & Samples
Research material through a combination of interviews with subject matter experts and hands-on experience with XML and JavaScript
Ensure that API and Cirrus platform documentation is kept current with release updates
Publish content, ensuring that material is accessible and available to developers
THIS IS NOT A TELECOMMUTING POSITION. This is an IN OFFICE position with flexibility as needed
Requires an undergraduate degree or equivalent in the related field
5+ years technical writing experience
3+ System Analysis relate to SOAP and/or REST APIs
3+ years of experience with API documentation
2+ years writing for a developer audience
Create and maintain reference information for API functions and methods
Help drive content strategy for developer information in support of the APIs
Create content that guides developers on getting started, sending and receiving requests between Cirrus and external systems
API Technical Architect Resume Examples & Samples
Knowledge of IBM mainframes, z/OS, cloud (AWS) and virtualization technologies, a plus
BS in Computer Science or a non Computer Science BS degree with relevant work experience/skills
Should have at least a minimum of 5 – 7 years of experience in API architecture/design skills
Should have previously lead a successful large scale API strategy and implementation
Experience in rollout of API Management and gateway tools
Self-motivated, assertive, goal oriented and able to work productively with minimal supervision
Good interpersonal skills and ability to work effectively with other team members, on a global basis
10+ years of hands-on programming Python, Java, C, C++
Working knowledge of developing API's using REST, SOAP using XML or JSON
Knowledge of UNIX – Script language is highly preferable
Knowledge of APIGEE API Management tool and DataPower appliance
Knowledge of multi-tier architectures and deployment
Knowledge of real-time, batch, ESB (TIBCO) applications
Knowledge of RDBMS and NOSQL DB
Experience in rollout up a developer portal and it's adoption with development community
Understanding of developer product marketing, including end-to-end product life cycle
API Software Engineer Resume Examples & Samples
Must have strong programming and debugging skills
Familiar with software design methods and techniques
Solid understanding of RDBMS and general database concepts
Knowledge of java frameworks such as Spring, MyBatis, and Jersey
Experience with automated, build and deployment tools such as Chef, Jenkins and Docker
Must have a working knowledge of application design and development processes and methodologies
Must have a solid understanding of object oriented programming
Have excellent verbal and written communication skills
IBM Cloud Mobile & API Sales Leader Resume Examples & Samples
Team with other IBM sales and technical sales resources to help drive API Connect and MobileFirst software and services revenue within their territory
Proven track record in complex software sales and surpassing revenue goals
4+ years experience selling solutions for APIs and Mobile and/or strong application integration background
4+ years experience in complex software sales in matrixed environments
3+ years experience selling solutions for APIs and Mobile and/or strong application integration background
3+ years experience in complex software sales in matrixed environments
Have proficiency in quotes, pricing, and other proposal development activities
Select appropriate IBM solutions
Analyze requirements of Large Enterprise clients
Develop MobileFirst & API Economy expertise/knowledge in assigned industry
API Shift Supervisor Resume Examples & Samples
Bachelor degree in Chemical Engineering or equivalent technical degree
Reliability, responsibility, and personal integrity
Leadership qualities
Minimum 5 years of relevant working experience
API / ETL Developer Resume Examples & Samples
Build batch and real-time data ingestion mechanisms for a Big Data platform
Build disruptive data visualization applications for traditional and mobile channels
Familiarity with transport technologies such as RabbitMQ
Experience in Puppet and Chef for deployment and configuration management
Experience in design and solutions architecture for analytic applications, such as recommender engines and sentiment analyses
Demonstrated excellent planning and organizational skills
Serve as a subject matter expert (SME) for big data platforms and technologies
Build automation of deployment and configuration, using open-source frameworks
Build monitoring applications for the data platform
Excellent interpersonal skills in areas such as teamwork, facilitation, and presentation to business users or a management team
Work collaboratively with vendor partners to define IT development standards, review build artifacts for exceptions, and prescribe remediation options for new and existing technologies and solutions
Experience collaborating with teams of internal and external technical staff, business analysts, software support, and operations staff
Provide hands-on development for R&D and PoC projects to evaluate and recommend Big Data technologies
Familiarity with front end technologies (AJAX and .js libraries) and user experience (UX) best practices, or visualization and exploration tools such as Tableau, Qlik, Spotfire, or Datameer
Build solutions using BI technology with Hadoop, NoSQL, and in-memory data grids based on business requirements
Partner with IT and the business to construct Big Data applications and integrations with internal and external systems, including social media and partner applications
Axway API Technology Specialist Resume Examples & Samples
Two years hands on development experience on API Management platform(s)
Experience in leading client engagements and working on driving new opportunities, SOW process, etc. Experience in creating new architecture guidelines and ensuring compliance for overall projects
Hands on experience with the Apigee, Layer 7, Axway API Gateway
API Test Lead Resume Examples & Samples
SOAP UI – Advanced level
Experience in Web service testing
Strong technical back ground
Parasoft
Boomi Senior Product Marketing Manager API Management Resume Examples & Samples
Work with product owners to develop core positioning, messaging and branding
Continually assess the competitive landscape and conduct market analysis
Support PR/AR activities
Interface with Dell Boomi corporate marketing, sales and services
Drive product launch planning and execution
Support Marketing, Sales and Partner teams with creation of product demonstrations, content and value-based selling tools, e.g., ROI tools, solution sheets, use cases, white papers, presentations and competitive briefs
Develop content to support go-to market and sales enablement initiatives
Content API Account Manager Resume Examples & Samples
Manage the financials, P&L and overall profitability of assigned partners
Understand and read xml/JSON
Research and understand usage of individual fields in API
Manage users and access via the Portal if necessary
Manage list of issues across multiple clients and prioritize them with IT
Creation and maintenance of implementation guides and client-facing documents
Own sales strategy for account mix. Leads account strategy sessions. Works in support of the partner towards meeting goals. Generates leads and contacts from existing relationship for sales maximization. Responsible for partner and internal relationship building to ensure revenue retention goals met and potential risks are mitigated
Work with IT team to establish and implement technical requirements for program implementation and/or projects
Analyze reporting needs
Proficiency with the Microsoft Office suite of products, including Word, Excel, Access, PowerPoint and Outlook
Basic understanding of Profit and Loss (P&L) statements; and
Strong communication skills – both verbal and written to communicate effectively with all levels within the organization
Ability to manage multiple projects/priorities simultaneously, under tight deadlines
Strong Technical background developing and writing code
Proven client management for 7+ years
Develop action plans to address issues as appropriate
Discuss partner requested solutions and identify custom requirements
Responsible for partner management. This includes coordinating problem resolution with internal resources as well as our client base to ensure programs offered are serviced according to standard. Ensures understanding of all contract obligations and SLA's and coordinates internal departments to execute on these obligations accordingly
Be client facing and communicate technical solutions
Understand and explain technical integrations between services and partner
API Inspector Resume Examples & Samples
Minimum of 2 API certifications (510, 570, and 653)
Evaluate feasibility of NDE technologies
Develop and recommend NDE solutions for equipment examinations
Analyze API inspection data
Perform API inspections and make recommendations
Manage inspection data in systems such as SAP and Ultrapipe
High school diploma, college degree is desirable
5 minimum years of experience with background in inspection/examination of chemical plant process equipment
Level II certifications in ultrasonic testing (UT),
Maintain good connection to industry methods and technology
Develop inspection/examination procedures for specific applications with established ASME and API specifications
Oversee/audit contract inspectors/examiners
Define and approve repairs to service equipment, per RAGAGEPs
Work with jurisdictional inspectors to ensure local requirements are met
Manage inspection and repair documentation
Software Development Engineer EC API Platform Team Resume Examples & Samples
Proficiency in at least one modern programming language such as C++, C#, Java, Python or Ruby
Working knowledge of relational databases and back-end programming
Knowledge of one or more Javascript frameworks e.g. JQuery, YUI, Ext-JS
5+ years of industry experience in a software development environment
Computer Science fundamentals in data structures
Demonstrated ability to achieve stretch goals
5+ years of industry experience in a Linux environment
API Software Engineer Resume Examples & Samples
Collaborate with other teams to support API integrations into multi-platform environments. This will include maturity of various applications into a regular delivery pipeline, focusing on test coverage, continuous integration, and application health metrics
Define and implement best practices, code style guides, and various testing standards, including peer reviews and critiques. Strongly advocate and coordinate consistency across projects, discuss future and current technology practices, and evangelize proper Agile workflows
Participate in strategic API, middle tier and database technology architectural and solution decisions. This will include requirements review, estimates, and discovery as well production performance and reliability
Develop, maintain and support API / web services and data integrations, focusing on quality, re-usability, stability, performance, security, automation and related concerns
API Software Engineer Resume Examples & Samples
Strong understanding of API / web service architectures and concerns - Microservices, Service Oriented Architecture, security, high availability, load, performance, encryption etc
Knowledge of dependency management, build & release and automation tools (Pip, Maven, Jenkins/Bamboo, Puppet, Docker etc.)
Working knowledge of http and cache servers such as Apache, Nginx, Squid, Varnish, ha_proxy, etc
Experience with data stores and related data integrations - eg. Memcached, Redis, PostgreSQL, MySQL etc
Experience using and developing RESTful APIs using JSON, RSS, and/or other API formats
BA or BS Degree in Computer Science or related degree is highly preferred
At least 3 years of experience developing large multi-tier API / web services, data integrations and related web applications
At least 3 years of experience with Python based frameworks and libraries
API Solutions Engineer Resume Examples & Samples
Familiarity with NGINX, Varnish for caching and as reverse proxies is a plus
Understanding of Software-as-a-Service (SaaS), multi-tenant solutions as compared to on-premise software is desirable
Experience deploying, troubleshooting, and running applications on Amazon AWS infrastructure is preferred
2+ years of experience in a customer support or implementation consultant role is a plus
Bachelor's degree in computer science, computer engineering, or technology-related discipline
Experience in application coding, use of APIs, web services, and associated tools
Conversant in common internet technologies and protocols like HTTP, SSL, OAuth, REST, JSON, XML, etc
Deep understanding of web and API architecture
3+ years of experience in a software engineering or similar role
Advise customers on JEE architectural design decisions
Contribute to upstream open source software communities
Collaborate with in-house developers to write new code, fix and improve code, and provide technical solutions
Offer developer-to-developer assistance for the Red Hat JBoss Enterprise Middleware product portfolio
Provide a high, detailed level of technical assistance to ensure that customers get the most out of Red Hat JBoss Middleware solutions
Practical experience with HTML, CSS, and JavaScript is preferred
QA Analyst With Strong Experience on API Resume Examples & Samples
Conduct training on tools (like ETL tools etc) as applicable
8+ years of strong testing Background
Understand and analyze business requirements based on the review of documents (functional specifications document, technical specification documents etc) as received from client / onsite
Followup to ensure resolution of queries as documented in the query log
Seek signoff from the client team
Participate in KT calls to understand the requirements
API Designer Resume Examples & Samples
Excellent relationship management skills
Demonstrated ability to work across organizational boundaries and geographies
Self-directed, motivated and managed; ability to deal with imperfect information, decision and drive to successful conclusions
Self-directed, effective at prioritizing tasks, managing time, organizing people and getting things done
Excellent organization skills; must be able to manage disparate tasks, project plans and ad-hoc teams without solid lines of authority
Ability to handle constant pressure and juggle multiple demands
Strong risk management and ability to look beyond to the next set of challenges
Collaborative and team player, ensuring overall business success
Bachelor's degree or equivalent education
Adhere to the Citigroup's compliance standards and ensure compliance for the applications supported
Train, assign work, provide Technical/Business advice and guidance to staff, provides regular performance feedback to staff for continuous improvement
Review works to ensure high quality job to achieve customer satisfaction and service commitments
Support the partner integration teams during partner onboarding and UAT cycles
Front face potential business partners in explaining API and capabilities
Review and sign-off performance test results while driving engineering team for design tuning as needed
Create scope for vulnerability assessment and take Info sec consent
Validate test data created for Sandbox environment and review developer portal documentation of the APIs
Perform L1/L2 analysis for defects raised by quality assurance team. This would need knowledge of SQL, understanding of Tibco BW, basic unix commands
Guide engineers during development and validation phase of the SDLC
Create technical design and system impact analysis documents
Have sound knowledge of consumer banking domain and systems to perform system impact analysis for business solutions
Responsible for driving technical design/architecture management with close interaction with Business Analysts, Subject matter experts, solution architecture and other Product Processors to finalize the design
Experience working in internet banking, mobile or digital product management
Strong understanding of service-oriented architecture
Deep understanding on the process and roles in Agile development, Continuous Integration and Continuous Delivery
Prior Experience of Delivering high quality strategic large scale and crunch time line projects/releases
Strong thought leadership, communication and organizational skills
Strong analytical, strategic thinking and communication skills - must have ability to synthesize, develop and present clear and concise recommendations
Flexibility to travel
Minimum of 7+ years of relevant experience preferably within a consumer banking / financial services organization in the capacity of a system analyst or implementation lead
Experience working with JSON, XMLs and SQL is must. Experience of Tibco BW highly preferred
API Support Specialist Resume Examples & Samples
Previous hands-on experience developing or consuming web APIs
Setting up clients and partners for API access
Onboarding client and partner developers
Troubleshooting issues external developers encounter during integration
Answering ongoing questions related to APIs
Debugging API by building example integrations and experiment with client and partner problems
Escalate issues to development teams when needed and work with them to resolve those
Identifying inefficiencies and manual steps in the onboarding process and automating them
Provide feedback to our technical writer to improve API documentation
Excellent communication skills. Your primary audience will be developers. However, you might have to deal with BA, QA & PM folks occasionally
Providing feedback from external developers to internal development teams and API Design guild
Working knowledge of Postman, curl and other tools required for testing APIs. We won't mind if you have a new-shiny-ball syndrome in the API testing tools area
Working knowledge of API concepts and REST architectural style
Can't be afraid of code. You might not be an expert but you should be willing to learn as you go
Lightweight project coordination effort is expected from time to time
API Platform Engineer Resume Examples & Samples
Create standard testing environment for developers to provide self-tests with their APIs
Bachelor of Science in Computer Science, Computer/Electrical Engineering, Information Technology, or equivalent
Lead the design/development of the interface to several data sources (Oracle, Vertica, TM1, etc…)
Sdet-api QA Automation Resume Examples & Samples
Proven track record of meeting commitments while working on multiple projects at once
BA or BS degree in computer science or equivalent experience
Minimum of 2 years in the test automation field in testing APIs
Extensive knowledge of software development, testing methodologies & release process
2+ years of experience with Agile Scrum
Experience with Agile Sprint Management and Bug Tracking solutions such as VersionOne
Excellent understanding of the architecture tied to cloud-based applications & mobility, specifically with regard to APIs
Proficient at creating and executing SQL Queries involving multiple tables, join statements and Stored Procedures
Solid understanding of the HTTP protocol
1+ years of experience creating automated tests for APIs
2+ years programming in object oriented language (Java)
Understanding of source code management solutions such as GIT
Experience creating and maintaining automated tests
Strong attention to detail and work ethic
Experience with Java, Eclipse, RestEasy & TestNG is a plus
Datapower API Expert Resume Examples & Samples
Understanding of Event Drive Architecture
Excellent / must to have strong development skills in Datapower Development, XSLT
Must have skills in SOAP, XML, Datapower , Datapower Appliance,X150,X152
Web Services, Web Service Security, etc
Experience with implementing MQ Publish/Subscribe messaging patterns
Candidate should be staying informed as to industry practices, knowing how to apply relevant technical processes to appropriate business needs
Excellent customer facing skills
DataPower troubleshooting, services instrumentation, monitoring and logging
Expertise in XML, XSLT, JSON, JAVA and XPATH
Minimum 8+ years of IT experience
Senior Associate Scientist Pdms API Large Molecules Resume Examples & Samples
Masters degree or equivalent experience in Biotechnology, Bioprocess Engineering, Biochemistry, Biochemical engineering or related field
Experience in early development and clinical manufacturing is preferred
Personal characteristics: Analytical and innovative thinker, adaptable and flexible and good problem solving skills. Highly results driven, with focus on customer satisfaction and on-time completion of projects
Familiarity with Process Excellence and Six Sigma techniques is a plus
Experience with statistical software packages (e.g. Minitab) and Multivariate analysis is a plus
Preferably 4 to 6 years relevant experience in R&D or Product/Process Development and experience working within a cGMP manufacturing plant / pilot plant environment
Scientist Pdms API Large Molecules Resume Examples & Samples
Excellent interpersonal and collaborative skills, both oral and written, fluent in both Dutch and English, to support working in an international environment with frequent contact in the United States, Ireland and Belgium as well as in Leiden
Strong technical orientation and in depth understanding of API large molecule manufacturing
0-3 years post-doctoral experience or at least 3 years of experience at Sr. Associate Scientist level
Preferably a Ph.D degree or equivalent experience in Biotechnology, Bioprocess Engineering, Biochemistry, Biochemical engineering or related field. PDEng or MSc with a significant number of years of experience are also encouraged to apply
Experience with Process validation, Process improvements and Commercial manufacturing support
Presales API Solutions Leader Resume Examples & Samples
Communicates with sales and product management teams regarding customer initiatives, enhancement requests, and feedback
Minimally 5-10 years work experience in similar roles most likely with a software/solutions vendor
Experience with solutions deployment and/or presales and/or product management in one or more of the following disciplines
Strong organizational and communication skills both written and verbal
Experience in pre-sales or post-sale middleware implementation projects in financial services, healthcare, supply chain, or federal space
Vast knowledge around enterprise security, identity management, and best practices minimally including PKI, CA, SSL, S/MIME, AuthN, AuthZ, SSO, SAML, LDAP, OpenID, Multifactor, and OAuth
Experience with EAI (Enterprise Application Integration), ESB (Enterprise Service Bus) and SOA (Service Oriented Architecture)
Constructive hindsight on set of actions to maintain presales alignment with Business Line directions
Community influencer
Highly motivated to learn new technologies and stay current with the product portfolio and industry trends
Prepares and delivers presentations of the company's solutions to all levels in the prospects organization
Leads consultative discovery workshop sessions with customers to gather requirements and critical business challenges
Develops customer facing assessment reports documenting current state and future state recommendations
Stay current on the latest technology trends, best practices, and contributes to the technical direction of the company while keeping a customer-centric approach
Works with the sales team to define a technical sales strategy for each prospect
Safeguard Axway and Axway customer data through compliance with Axway policies and the appropriate use of Axway equipment and facilities
Api Support Engineer Resume Examples & Samples
A passion for APIs and the desire to improve yourself and the code
In depth knowledge of OAuth
Experience with PHP and client side JavaScript
At least 3 years' experience in a Support Engineer role
Senior API Engineer Resume Examples & Samples
A passion for API programming and the desire to improve yourself and the code
Experience building and consuming RESTful web services
The ability to seek out squash impediments without guidance
BA or equivalent
At least 4 years' experience in backend web development
Mastery of PHP and client side JavaScript
API Inspector Resume Examples & Samples
Individuals at this level may serve as the lead for a group of Field Quality Assurance/Control personnel
Provides technical direction of QC I or II in the performance of inspections
Perform in-service inspection, repair, alteration, and rerating activities for piping systems and their associated pressure relieving devices within API 570
Perform inspections of Pressure Vessel within API 510
Required to perform the duties of a discipline lead, and/or interface with other disciplines in accordance with departmental procedures and standards
Facilitates agreement with multiple departments on milestone dates
L Support Specialist API Resume Examples & Samples
Interest and drive to enhance knowledge/expertise by staying abreast of industry and business trends, research industry standards, best practices and new innovations, make recommendations
Confidence acting as a reference for team members or clients
Expert knowledge of software development life cycle and project management life cycles
Experience in supporting eSignature vendor solution is a major plus
Ability to understand complex information, summarize and present in a clear, concise fashion to all levels of technology and business contacts
Experience creating SLA's and performing cost/benefit analysis for solutions
Highly proficient in Word, Excel, PowerPoint and MS Project, data analysis and reporting
Proven ability in effective stakeholder management and developing good relationships with business partners; ability to interact appropriately and effectively with all levels within the organization
A self-starter, able to prioritize tasks in mid-flight or start net new immediately
Working experience on content management technologies- FileNet, HP Extream, Kofax & CMOD technologies, APIs and Webservices
Expert knowledge of DEVOPS, ITIL
Strength in identifying root causes and implementing targeted and controlled remediation plans
Leadership in enhancing knowledge/expertise in TD services, applications, infrastructure, analytical tools and techniques that can contribute to effective solution development/delivery
API Presales Solution Leader Resume Examples & Samples
Language experience: PHP, Python, Ruby, NET / C#, C, Java, Perl, JavaScript, PowerShell, Bash, SQL
Familiar with Solution Selling methodologies
Best practice and experience with DevOps tools such as Docker, Jenkins, Maven, GitHub, Chef, Puppet, etc
Experience with networking protocols and technology: TCP/IP, SMTP, FTP, HTTP, DNS, WAN, LAN, VPN, LDAP, Internet, Intranet, Extranet
Broad understanding of mobile, cloud, on premise, and hybrid solutions as well as containers and deployment platforms (Bluemix, Azure, AWS, etc)
Adept at mapping customer requirements to a solution approach
Compelling & comprehensive content producer
Thought leader in the Business Line domain
Ability to work in matrixed and multicultural teams
Fluent in the English language and proficiency in other languages a plus
Takes the lead in working with Solution Architects to define the complete customer solution
Acts as a mentor and may lead a team of Pre-Sales Consultants on complex opportunities
Ensures proactive communication with customers to ensure customer satisfaction
Handles technical presentations at trade shows and conferences
Is responsible for delivering technical content for RFP responses as well as keeping the companywide response database up to date
Manage and coordinate proof of concepts (POC's). Develop POC plans with agreed use cases. Work with presales support teams to execute on the POC
Architects a solution capability vision and evangelizes how the solution addresses both technical and business pains
Senior Software Engineer, Maps API s Resume Examples & Samples
The ideal candidate would have the following
A focus on quality, with experience writing unit tests, developing test plans and working with evaluation teams
A mind for building web services and reusable software components: how they're used, how they scale, how they fit together and how they break
Comfort in one or more object-oriented and / or functional languages (e.g. C++, Java, Clojure) and one or more scripting languages (e.g. Python, Ruby)
Presales API Resume Examples & Samples
You engage with customer's senior IT and business managers to understand their requirements
You take the lead in working with Solution Architects to define the complete customer solution
You communicate with sales and product management teams regarding customer initiatives
You ensures proactive communication with customers to ensure customer satisfaction
You work closely with the sales team to define a technical sales strategy for each prospect
You love to stay current on the latest technology and contribute to the technical direction of the company while keeping a customer-centric approach
You are able to handle technical presentations at trade shows and conferences
You are responsible for delivering technical content for RFP responses
Develop Prove of Technologies (POC) plans with agreed use cases and execute PoC's in virtual teams
You develop customer facing assessment reports documenting current state and future state recommendations
You architect a solution vision and evangelize how solution addresses technical and business needs
You lead discovery workshop sessions to gather customer requirements and critical business challenges
You prepare and deliver presentations of the company's solutions to all levels in the prospects organization
Hands on development experience with some of the following: Java, JavaScript, Python, PHP, XML, SOAP, REST, SAML, NodeJS and other API related technologies
Experience working with enterprise level, blue chip, companies is preferred
Exposure to Cloud Technologies such as Apache Cassandra and AWS, and Mobile App development including Android and iOS SDKs
Exposure to relevant technology covering one or more of the following: API Management solutions; Web services/SOA; enterprise service bus appliances; service repository and registry management product; identity and access management (IAM) solutions; cloud services (SaaS, IaaS, PaaS); Web application firewalls; mobile application development and management
Technical knowledge: Strong Unix/Linux/Windows, Networking, Oracle, MySQL, MS SQL databases
Programming: Java/JEE, C, PL/SQL, Scripting, JCL is a plus
Protocols: AS1, AS2, SFTP, FTP/S, HTTP/S, LDAP
Security: PKI, CA, SSL, S/MIME, Firewall, WS-Security, SSO
Hands on familiarity with middleware (message queues, synchronous and asynchronous communications, and transaction protocols), web services technologies (SOAP, XML), enterprise Security standards (oAuth, SAML, LDAP, SSO), etc
Strong hands on implementation experience and Professional consulting/presales experience
Minimum 5 years of experience in the IT industry working with API Gateways, SOA, ESB, Networking, Security, Middleware, B2B, B2C and business applications
JSC Lmdw IT Platform Leader API Small Molecules Resume Examples & Samples
Required Knowledge, Skills and Abilities
Preferred Minimum Education: Master's degree in computer science or business administration and/or Master of Business administration with technology as a core component preferred
Preferred Area of Study: Computer science or business administration
Preferred Related Industry Experience: Business experience, technology leadership experience
Preferred Knowledge, Skills and Abilities
Required Years of Related Experience: 4+ years of relevant experience working in a leadership role
Required Minimum Education: 8+ years of relevant experience and BA/BS degree or equivalent OR 6+ years with advanced degree
Ensure compliance and adherence to all security regulation and business requirements
Resolves business and technical challenges to deliver on time, cost and quality and to ensure realization of business benefits
Manages relationships across IT, business, finance and other stakeholders as appropriate
Lead, coach and develop the members of the team and the team output
Manage the team and team goals and deliverables in alignment with business and IT stakeholders
Program oversight
Client Support Senior API Specialist Resume Examples & Samples
Focus on identifying and meeting client's needs that result in high impact solutions
Bachelor Degree required. MBA a plus
Experience providing operational support for SaaS API based product is highly desired
Ideal if you have direct experience building applications through use of API
Provide direct support to client, providing technical expertise in implementing our APIs into their solution. Quickly understand our client's host system and drive to solutions for integration
Strong cross functional, global collaboration skills with an ability to work across all levels
Comfortable operating in a fast paced and complex environment, with an ability to handle numerous projects concurrently
Excellent presence and experience in communicating and presenting to clients
Ability to articulate complex technical terms or processes into business language
Fluent in Java, JSON, Web Applications, API design, SDKs, and developer tools
Working knowledge of payments industry a plus but not required
Work with other global client service teams to ensure smooth client onboarding / implementation, and readiness for post go-live support
Coordinate with Product, Account Management, Technology and others to troubleshoot post go-live support issues
Continuosly expand your knowledge base with new APIs being added to the platform
Continually improve the customer experience by delivering faster and lower touch onboarding
Innovate on new ways to interact with clients and potential clients that drive higher satisfaction and NPS levels
5+ years of experience in operations, client facing, or support roles, preferably within modern technology platforms and payments
Self-motivated, results oriented individual with the ability to handle numerous projects concurrently
Senior API Software Engineer Resume Examples & Samples
Demonstrated capability to provide depth and breadth technical leadership to agile teams
Strong customer focus, ownership, urgency and drive
Experience building highly-available distributed systems
Proven experience building complex software systems that have been successfully delivered to customers
Proficiency in at least one modern programming language such as Java or C++
Graduate degree (MS/PhD) is a plus
Senior Software Engineer, Frameworks & API Resume Examples & Samples
Knowledge of common web service protocols (HTTPS, JSON, REST, Protobuf)
Experience designing, building, and deploying large-scale distributed systems
Excellent communication skills – you'll be working cross-functionally across multiple teams & organizations, as well as with external vendors
Comfort in one or more object-oriented and/or functional languages (e.g. C++, Java, Clojure) and one or more scripting languages (e.g. Python, Ruby)
A mind for building web services and reusable software components: how they're used, how they scale, how they fit together, and how they break
Manager, Global Purchasing, API & Chemicals Resume Examples & Samples
Negotiates contracts, pricing/supply agreement, supplier managed inventory (consignment) and total cost agreements within dollar responsibility range and for presentation/ signature at senior level, and then manages those contracts and agreements
Develop appropriate overall risk management, value creation and business continuity strategies and make sourcing decisions to assure supply of small/large molecule drug substances
Develop and/or maintain global market knowledge regarding assigned Categories and act as a resource to regional purchasing teams, and others, using that knowledge
Establish close contact with business units to ensure actual and future
Complete supplier performance reports consistent with agreed requirements to insure consistency with quality, service and delivery objectives
Provide input on all aspects of the supplier cost reduction and procurement development programs
Actively contribute in the development of regional and global procurement strategies and initiatives
Develop, and educate, the suppliers to the performance measurements and principles of continuous improvement consistent with Quality Leadership principles
Develop strong, ethical relationships with World Class suppliers and ensure that activities surrounding dealing with suppliers are conducted under the auspices of good business practices and consistent with the Baxter Code of Ethics
Develops policies and procedures as part of procurement team to support operational efficiencies and maintain state-of-the-art activities, both tactical and strategic
Perform sourcing activities as necessary
8-10 years of direct procurement/sourcing experience in the pharmaceutical industry out of which minimum 5 years related experience in managing APIs and Chemicals
Program Manager, API, Starbucks Technology Resume Examples & Samples
Works independently, without the need for day-to-day guidance
Bachelor's Degree required; Master's Degree in Information Systems, Computer Science, Business Administration, or Management preferred
Experience using Agile methods and working on complex, integrated platforms required
Minimum of three years' experience as a senior project manager in IT or a software development setting; must have at least five years overall experience working in IT or a software development setting
Experience working in IT or a software development setting (5+ years)
Leads high performing, cross-functional, often globally distributed teams
Drives complex, cross-functional enterprise projects, leading multiple efforts within a specific program simultaneously, with complexity as a limiting factor
Ensures alignment of proposed projects with the program roadmap and its goals, and manages project planning and execution accordingly
Develops a deep understanding of projects within the program and the broader IT portfolio; manages assigned projects with a clear understanding of business and IT context, and develops a deep understanding of cross-program portfolio synergies and dependencies
In partnership with the program portfolio manager, engages stakeholders on project ideation and assists in the creation of business cases and return on investment assessments
Oversees tactical planning and day-to-day management of one or more programs in the IT portfolio
Collaborates with IT and business leadership on annual strategic planning for the program
Ensures that program and project status reports and quarterly updates are relevant, transparent, and add value
Partners with relevant IT and business hiring managers to ensure that the project has the skillsets and the resources required for delivery
When leading an Agile project, partners closely with the scrum master and product owner on all activities
Performs core project management duties, including guiding the project through formal approval and funding gates; developing a project plan that includes a detailed budget, project timeline, detailed task-driven schedule, project RACI and resource plan, and communication plan; and managing project execution from analysis/design through build, test, and deployment
Serves as a project manager for initiatives within the program
Experience as a senior project manager in IT or a software development setting (3+ years)
PMP, PgMP, and Scrum Master Certifications are a plus
Strongloop / API Management Support Engineer Resume Examples & Samples
Proven Linux command line and/or system administration skills, Windows administration experience a big plus but only in addition to Linux skills
*
BS/BA in Computer Science and a track record in technical support or in a customer facing role working with enterprise software
A minimum of 2 years of experience of mobile application or web development using REST and/or SOAP APIs
A minimum of 2 years of experience in JavaScript (Node.js) is required to be successful
Operator, Trainee Production API Resume Examples & Samples
Works to resolve conflict in a constructive manner with individuals inside and outside operating environment
Trains to become knowledgeable of basic jobs in assigned area of responsibility and Good Manufacturing Practice (GMP) policies. Demonstrates compliance to local and industry quality and safety standards
Learns and expands knowledge with the help of the certified/qualified trainer. Comprehends and applies all required technical, regulatory, and safety training
Under supervision makes timely decision to accomplish departmental goals
Basic technical application and prior technical knowledge is a plus
Knows, follows, and maintains department basic operating procedures and guidelines, compliance and safety rules and procedures relating to normal duties
Recommends improved manufacturing and departmental processes
Conducts all business in a professional manner. Listens actively to acquire information and understand work procedures. Participates in the sharing of information to promote overall efficiency of production. Attends and actively participates in meetings
High School diploma required
Automation Tester / API Tester Resume Examples & Samples
Experience with continuous integration tools (GitHub, Jenkins, etc.)Search Jobs US
1+ years of scripting or coding experience in any of the following: Java, JavaScript, Shell, Perl, etc
Knowledge of API Management tools, including any of the following: WSO2, Apigee, Akana, Layer 7
1+ years of Java web services experience
3+ years of testing or quality assurance experience
5+ years of application development and implementation experience
1+ years of Agile experience
1+ years of hands-on experience in designing and developing high volume web services using API Protocols and Data Formats (REST, JSON, SOAP & XML
3+ years of test automation experience designing testing strategies, test plans and test cases
1+ years of Agile Scrum experience with hands on knowledge of TDD/BDD (Junit, Cucumber, testNG)
Experience using automation testing tools (Selenium, JMeter), and Jenkins or similar products and strong JAVA coding skills
3+ years of experience testing Java web services (REST or SOAP preferred)
API Platform Technical Lead Resume Examples & Samples
Architecture experience on SOA, Micro-services, API, Container, Cloud native app, DevOps are a plus
Experience with Apigee, Mashery, or 3Scale is a plus
Experience with education technology a plus, but not required
Strong web application or mobile application development experience
2+ years of professional work experience with Web Services and API Technologies (REST, SOAP, JSON, XML, HTTP, Node-JS) is required
Be a team player — you should want to be a part of a team, invest in that team, and communicate regularly
Self-driven and able to execute projects with minimal oversight, with ability
Ability to communicate technical concepts clearly and effectively, with experience in working with clients and many different teams
Experience in leading a team of developers and technologists
Bachelor's degree with a technology emphasis (e.g., computer science, information technology, etc)
Specialist IT Engineer Integrations & API Development Resume Examples & Samples
Working closely with management team in evaluating current systems and making decisions on future development
Experience working in a global environment, where teams are working in different time zones
Team player – experience within, or desire to be part of, a technical team
Diagnose/Solve various problems in production/test/development environment in a fast-paced environment
Bachelor's Degree in Information Systems, Information Technology (IT), Computer Science or Engineering
Minimum 3 - 4 years of experience with Java/ J2EE technologies. Should be hands-on Java/J2EE web technologies, Node JS. Minimum 2 years' experience with Spring MVC and developing RESTful APIs Minimum 2 years' experience with object oriented design, data modeling, and analysis methodologies. Minimum 2 years' experience with database and SQL. Strong interpersonal and written communication skills. Exposure working with Global clients
Experience with Tomcat or similar configuration settings
Experience with Cloud-based systems
Experience in Linux
Break down business problems and capabilities into projects, frameworks, applications, and services that when realized, produce software that solves business problems and/or creates new business capabilities
Should be able to effortlessly switch between individual contribution and working as a team to solve the business problem at hand and fulfil customer commitments
Effectively engage global teams and experts to create and propose technology designs, standards, and solutions with high impact to business and/or its customers
Serve as technical expert responsible for the design and implementation of assigned application areas. Specify high-level architecture, service design, technologies, and standards of a system
Be responsible for coding, testing, documentation, implementation, and maintenance of information technology solutions for business processes
Manage code quality standards definition and enforcement and continuous integration policies/practices
Ability to "think outside the box"
API Security Architect Resume Examples & Samples
You will demonstrate understanding of cross-functional/cross-domain requirements and impact
You will identify gaps between established standards and proposed solutions, and follow the exception/waiver process as needed
You will understand and adhere to architecture Governance framework
You will deliver all project deliverables on scope, on time and on budget
10+ years of professional IT experience
3+ years 'hands on' experience developing security policies withs CA Layer7 and Datapower
3+ years of experience providing API Security Architecture
3+ years of Strong working knowledge of Service Oriented Architecture
3+ Working knowledge of XML, XML Schemas, XSLT, XPath, SOAP, REST, JSON, WADL and WSDL
3+ years managing small teams and leading work of other technical resources
Solid experience and understanding of API Security patterns using Oauth 2.0 and other modern patterns
Experience with Agile Methodologies
Quick to learn new technologies and deliver Proof-of-Concept
Resourceful and works independently; seeks guidance on only the most complex tasks
Coaches, provides feedback, and guides others
Experience navigating organizational change
Director, Engineering for API Manufacturing Resume Examples & Samples
Ability to interact with other departments effectively. Ability to review work performed by other personnel, communicate problems, elicit corrections and maintain timelines
Support operational needs with equipment selection, specification, installation, and qualification/ validation of manufacturing equipment and systems. Make recommendations for ongoing program implementation, change, and improvements
Complete/coordinate the completion of equipment cGMP support documentation and project reports. Write, revise, review and approve technical protocols and SOPs. Interact routinely with members of the Validation and Quality Assurance departments
Support existing operations by troubleshooting equipment and systems and by providing engineering support to maintenance activities
Provide support to improve current processes in existing operations or to transfer new processes into manufacturing. Provide engineering input to support change control initiatives
Contribute to manufacturing process troubleshooting with focus on engineering issues. Participate in quality investigations
Oversee engineering projects. Ensure successful delivery of projects to meet operational requirements, ensure cGMP compliance, and complete within budget and schedule
Act as SME for critical/GMP systems during audits/inspections
Applied knowledge of pharmaceutical GMPs, FDA guidelines, and industry standards. Ability to apply GMP to company specific processes and products
Excellent documentation skills. Ability to objectively, accurately, and thoroughly convey complex issues in writing. Ability to produce a large volume of written materials independently
Provide guidance and oversee activities of engineering personnel
Ads API Project Manager Resume Examples & Samples
Own, maintain and publish high quality project documentation for internal teams, including the use of Salesforce
Project manage the pilot process, ensuring their needs are met once they are accepted, addressing technical questions as they arise along with interfacing into our partner engineering team to get answers
Managing communication into businesses conducting pilot tests, ensuring proper expectations are set on if/when/how each business will be enabled access
Senior API Software Engineer Resume Examples & Samples
6+ years (or more) professional experience in software development
Computer Science fundamentals in object-oriented design, data structures, and complexity analysis
Ability to take a project(s) from scoping requirements through actual launch of the project(s)
Strong written and verbal communication skills preferred
Experience programming applications backed by AWS services
Digital API Product Manager Resume Examples & Samples
Ability to evaluate technical alternatives considering business needs, technology fit, cost/benefit, security, disaster recovery and department strategies
Strong decision making abilities and problem resolution skills
Ability to understand end-audience needs and requirements
Experience with working as part of a team in a fast-paced environment
Must be able to travel independently to various Medtronic buildings/sites
11+ years of experience with Associate Degree
Knowledge of the Architecture and Design of API Management platforms
Knowledge and understanding of Enterprise Application Integration technologies and methodologies such as Service Oriented Architecture, thorough understanding of XML technologies (XML, XSD, XSLT, parsers, etc.), core SQL and database knowledge (Oracle)
Experience in DevOps concept
Familiarity with API design concepts or API Management tools are desired
Experience creating and/or making decisions on Epics, product strategy, priority, milestone scheduling, risks, budget
Hands-on development experience of REST API's in a complex cloud and on premise architectures
Manager API Global Procurement Resume Examples & Samples
Supplier Improvement: Ensure suppliers meet all compliance requirements. Partner with Procurement Operations and Supplier Quality to improve supplier performance
Supplier Enabled Innovation: Gather stakeholder unmet needs. Collaborate with suppliers to identify solutions. Support globally harmonized SEI process
Monitor activities at supplier/EM to ensure activities comply with industry, company and regulatory expectations for safety, technical rigor and cGMP practices
Participate in business planning process through inflation and standard cost price setting
Support supplier diversity outreach initiatives where applicable
Support plant operational procurement in the escalation of supplier-related issues
Act as the Single Point of Contact between the supplier and multiple internal J&J departments and as a procurement representative towards assigned internal sites
Position requires 5-7 years supply chain and/or procurement experience
Experience with chemical or active pharmaceutical ingredient (API) manufacturing
Project Management certification, operations excellence/Lean/6-Sigma are a plus
Manage Contracts: Track supplier performance against contractual commitments. Ensure J&J obligations are fulfilled (Confidentiality Agreement, Commercial & Supply Agreement, Disaster Recovery Agreement)
Develop & Implement CIPs: Collaborate internally and externally and utilize market intelligence to achieve total cost reductions and to outperform market conditions. Deliver break through level of savings and value. Achieve total spend management. Track, analyze and report CIP in line with standardized processes
Measure & Communicate Performance: Through the SRM process, monitor and communicate supplier performance against established metrics. Develop improvement plans for supplier performance in collaboration with Procurement Operations team
Perform Benchmarking: Utilize internal & external resources & data sources to identify benchmarks. Develop action plans to achieve benchmark in assigned commodity
Supply Chain Integration: Identify and lead lean deployment at supplier opportunities. Collaborate with Partner Development to promotes use of PE tools at suppliers
API Support Resume Examples & Samples
Document and escalate technical issues as appropriate
3-5 years of experience in an operational support role
Knowledge of common scripting languages such as Perl or Python is a plus
REST APIs and SoapUI experience is a plus
Intermediate to advanced knowledge of Linux operating system environments
Serve as weekly after-hours 24x7-support on-call on rotating basis
Self-motivated and ability to work independently or in a group environment
Excellent diagnostic/troubleshooting skills
Experience writing basic SQL queries for MSSQL Server database
Solid working knowledge of Microsoft office products
Advanced IP Networking skills including FTP, VPN, routing and firewalls
Responds to API product inquiries via CRM system or phone
Perform basic configuration and troubleshooting as requested by customers
Assis with customer issues during deployment, configuration, operation, maintenance or compatibility matters
Process all new product deployments and configurations
Ensure all customer interactions are properly documented in the Rovi ticketing system
Technical Evangelist API Resume Examples & Samples
Manage hackathons and build a developer community
Build Governance and holistic enterprise strategy for APIs for DSG
Identify, initiate and close partnerships with other IT groups that add or service value added services to solutions
Build demos and mentor external developers with various technologies and languages
Provide engineering support for IT groups; participate on IT calls, suggest integration options, liaison between our integration platform an IT applications
Estimate time, definition, deliverables, dependencies, scoping and resources required for partner integration
Deliver articulate, effective presentations/demos with technical content to small and large audiences
Provide developer support on developer forums, email, etc
Share and lead by example by writing code samples in applicable languages and frameworks that help developers access our API
Guide API road map by development of product requirements documents, including competitive analysis, market overview, customer needs analysis, product position and features list
Axway API Expert Resume Examples & Samples
Good understanding/exposure to overall API-Management concepts & fundamentals
Experience in defining overall API architecture, API implementations, integration and deployment of API management platforms. Candidates will need to be able to perform hands-on technical development to implement policies
Working experience using web services and API's built on SOAP or REST and using XML or JSON
API Technology Platform Manager Resume Examples & Samples
Strong understanding of software development and agile practices as related to work coordination, story writing, acceptance criteria, as well as dependency and deployment management
Owns the Services Teams' priorities and backlog, working with various product managers, project managers and engineering leads. Is the primary point of contact for the teams' roadmap and delivery. This includes creating Agile stories, developing metrics driven Acceptance Criteria and performing user acceptance testing. Represents the team in cross-team and program level planning activities
Minimum 3 years experience developing large multi-tier API / web services, data integrations and related web applications
Minimum 3 years experience in a lead position, engaging with technical and non-technical stakeholders
Contribute, support and implement best practices around software engineering and technical debt management. Strongly advocate and coordinate quality oriented mindset, reusability, research and review industry practices around APIs and data services, and related technology management and Agile workflows
Provide technology leadership and stewardship of the services and data integration platform focusing on developing a technology roadmap based on established priorities and strategic engineering goals aligned to various engineering groups such as Enterprise Architecture, Platform Engineering, Quality Assurance, Performance, Operations and Support
Ability to convert business needs to actionable plans leading conversations between non-technical and technical folk
Enable technology solution design and implementation working with Product Managers, Solution Architects, Engineering Architects, Internal / External API customers, Software Engineers, Automation Engineers and Testers. This includes product and technology requirement definition, solution implementation and governance, cross-team dependency planning, software rollout & adoption planning
Knowledge of data stores and related topics - NoSQL and RDBMS - eg. Memcached, Redis, PostgreSQL, MySQL etc
Experience working with API gateway, server, cache technologies such as Apache, Nginx, Squid, Varnish, ha_proxy
Experience using and developing RESTful APIs using JSON, RSS, and other API / hypermedia ormats
Fair-api Developers Resume Examples & Samples
Node.js or angular.js (or similar)
SOA/REST Webservices
Spring 2.5, JSF 2.2 with Facelets 2.2
Web-services standards/protocols, Websphere, MQ, XML and SQL
Test Engineer API & Virtualization Resume Examples & Samples
Troubleshooting software / hardware configuration problems
Performing all aspects of verification (functional, structural, regression and system testing)
Identifying dependencies, risks and defining the overall strategy for systems
Creating Test Plan, defining resources and testing suites required for each test cycle
Assisting in building an automated testing frameworks for API layer, Data Validation and backend
Reviewing business and functional requirements in order to produce strategies and cases
Previous experience working in large enterprise environments following Agile methodology
Experience with Maven/ Jenkins/ Bamboo for CI and CD
Experience with both White Box and Black Box Testing
Experience with virtualization concepts or concepts of any virtualization tools
Experience with testing different databases including No SQL databases will be plus
Experience with building and maintaining test automation frameworks
At least 5 years of experience in API and SOA testing frameworks / tools – like REST Client, Soap UI, HP UFT
Experience identifying operational issues and recommending and implementing strategies to resolve problems
Experience developing design specifications, test plans and protocols for REST, Soap, Synchronous and Asynchronous components in IOT and Cloud
Experience identifying the relationship of bugs to software code
Leading a distributed testing effort
R&D on new tools and technologies and find innovative solutions
Testing in a multi-tiered based architecture
Digital API Consultant Resume Examples & Samples
Experience in working in Agile and Continuous Integration/Continuous Delivery methodologies
Team player and yet equally at ease to work independently as individual contributor
Technically strong, thinks 'digital', constantly looking for better, cheaper or faster solutions
Passionate about emerging technologies in Mobility, Cloud, Analytics or Social and seeks to get exposed to all types of new digital trends and technologies
Relevant Diploma or Degree holder
Minimum of 2 years of combined development experience using Java, JSON, JSP, JavaScript and Node.js or equivalent programming languages
Minimum of 2 years of mobile app development experience
Preferably with 1 years of experience with an API management software like Apigee or Layer 7 or Mashery or WSO2 or equivalent with the knowledge of API mashups, analytics, developer networks, monetization models and API security
Play the API Team Lead, API Developer or Subject Matter Expert role in Delivery projects to design and develop beautiful APIs which will deliver the required business outcomes
Play API consultant role in API Strategy and Governance consulting engagements
Follow closely the digital and mobility landscape and identify technology trends and potential vendors/products/solutions to ingest into solutions
Deliver values to clients through inventing creative and innovative digital solutions
Conduct or participate in digital workshops to help client define problem statements or value propositions
Develop (hands-on) demos and proof-of-concept solutions using API Management platforms, mobile apps, mobile backend or any other exciting web technologies
Help to develop proposals and respond to RFP/Statement of Compliance and perform effort estimates as API SME during bid stage
Act as API Management Product SME
Functional domain knowledge in one or more of the following industries would be a plus: Telco, Banking, Media, Retail, Healthcare, Resources or Government
Knowledge in one or more of these domains: SOA, API-first architecture, Mobile Backend, API Security, Mobility Security, API Analytics, API design, REST design, Agile and DevOps practice
Experience in Platform and Architecture technical skills such as SOA or J2EE
Digital API Analyst Resume Examples & Samples
MBA qualification useful or equivalent
Degree
Experience in Data & Analytics/
API Manager Resume Examples & Samples
Platform architecture and solution ownership – end-to-end – evaluation of platform vendors, defining architecture, sizing capacity, development, BAU etc
Technical leadership - making and influencing strategic architectural decisions for our clients and defining standards and best practice
Understanding of the software delivery processes (e.g. PRINCE2 and Scrum) – requirements management in particular
Detailed understanding of modern identity standards – OAuth, OpenID Connect, Mobile Connect
Proven track record architecting end-to-end SOA service in an Enterprise environment
Deep understanding of RESTful services, HTTP, JSON, Ajax, familiarity with RAML
Provide implementation guidance to development teams
Align back-end SOA services with API demand
API Management Architect Resume Examples & Samples
Excellent oral and written communication skills in English and Dutch
Hands on experience with API Management Platforms such as Apigee, Mashery, Layer7, 3scale
Experience in using common architecture frameworks and services (e.g. TOGAF, Zachman, DYA) is preferred
Creative and energetic with a strong interest in leading edge technology and experience in project management and strong presentation skills
Expert on API patterns, API architecture and API technology, with previous experience in developing APIs
API-Led connectivity approach leveraging MuleSoft technology
Experience in Agile methodology and tools
Experience in IT project delivery
Experience in creating Project Start Architectures
Good knowledge of enterprise architecture and frameworks
Experience in defining API architecture, and integration and deployment of API Management Platforms
Experience in architecting, designing, implementing or assessing APIs
PhD or Master´s degree in Computer Science, Software Engineering, Electronic Engineering or a similar field
Knowledge of JavaScript and js framework (e.g. node.js)
API Strategy Consultant Resume Examples & Samples
Bachelor's degree, preferably in a technical discipline
Working with some kind of development language (JavaScript, Java, Python, etc.)
Contributing to RFP/RFI responses for wide range of API Strategy related proposals
Supporting development of API presentations
Contributing to development of client specific materials or industry appropriate materials
Business development for specific accounts or across a variety of industries
API Client technologies (i.e., AJAX, jQuery, soapUI, Postman, etc,)
Minimum of 1 year of experience in at least one of the following areas
Multiple combinations of the following skills: mobile governance & strategy, connected home, connected health, connected vehicle, mobile device management, wireless network, mobile application development, field or workforce enablement, salesforce automation, embedded development, machine-to-machine, mobile wallet, API strategy & enablement, mobile testing experience or enterprise mobility management
Solution selling or sales support experience with business case or RFP development experience
Experience implementing or administering any API Management platforms OR experience with an API development framework OR hands-on development experience with applications that consume APIs
Ability to work effectively in either a single engagement or while supporting multiple business development opportunities
Keen interest in API technologies, API-driven applications, and the value proposition of API Enablement for empowering digital transformation
Background and understanding of internet, mobile, and wireless technologies
Strong PowerPoint and Excel skills
Previous experience with a large professional services organization
Consulting or strategy development experience
Ability to engage and work with broad range of customer and engagement team levels and roles
REST, JSON, HATEAOS
Web standards (HTML5, CSS, etc,)
API Platforms (Apigee, Mashery, Axway, etc)
API Governance
API Development
Minimum of 1 year of experience in at least two of the following areas
Engaged in client facing activities to help organizations to meet their business objectives through a variety of projects including but not limited to: capturing requirements and crafting solutions as business analyst, contributing to development of API strategies, supporting API Management technology selections, program/project management for API solutions, contributing to connected products strategies, and supporting org/process model mapping and design activities
Solutions Architect, Rest API Resume Examples & Samples
Nice to have experience and knowledge in Analytics, IIS, IIB
Good working understanding of Web Services (SOAP, Rest API)
Good working experience in security architecture, PCI, Data Encryption, Data Obfuscation, TLS, IPSEC, MPLS, WebSEAL, RBAC, Active Directory, LDAP, SSO, SAML, OAUTH2, IAM, Intrusion Detection, Vulnerability Management, Data Security,
Experience and knowledge in Linux, Windows, Mainframe, Cloud, VMWare, Disaster Recovery, Load Balancing, High Availability, Network Resiliency
Good working understanding of Case Management, Workflow Management (Case Management: ICM, SAS and JBPM)
Technical Experience implementing software packages used to support Anti Money Laundering and Fraud detection
Exhibits solid vendor management and negotiation skills
Demonstrates advanced strategic visioning and planning skills
Possesses advanced relationship management, communication, and coaching skills
Good working understanding of database systems: Oracle, MS SQL and DB2 Server
Good understanding of BigInsights, Hadoop, HDFS, Hive and PIG
API Solutions Engineer Resume Examples & Samples
Conversant in common Internet technologies and protocols like HTTP, SSL, OAuth, REST, JSON, XML, etc
Deep understanding of Web and API architecture
Serve as the expert on how to apply 3scale's product to enable customers to open, secure, distribute, and monetize their APIs
Understand customer pain points and requirements, then design, recommend, and implement solutions
Communicate effectively with a diverse customer audience, including CTOs, developers, designers, project managers, and documentation specialists
Create solutions based on a wide variety of building blocks, like 3scale's REST API, Nginx reverse proxy running on AWS with a custom config file, migrations scripts written in Ruby, dynamic developer portals using Liquid markup, CSS styles, JQuery, etc
Help build a community of passionate customers
Deliver reactive technical support
Contribute to the knowledge base of technical support resources
Bachelor's in computer science, computer engineering, or technology-related discipline
Manufacturing Technology Specialist API External Manufacturing Resume Examples & Samples
Provide technical support for change management, investigation CAPA identification and related activities at contractor site
Experience as the technical lead on API Technical Transfer projects
Strong communication and negotiation skills are required for this position as well as the ability to translate technical issues into business impact and relevant solutions
Confident management of internal and external stakeholder relationships
Thorough knowledge and understanding of Regulatory requirements (cGMP, filing, EHS)
Understanding of statistical process analysis and control methods. Experience in using Statistical software packages
Hands-on process management experience of all aspects of small molecule API commercial manufacturing processes
In-depth knowledge of pharmaceutical process scale-up, tech transfer and manufacturing support (change control, investigations, process optimisation). Understanding of process, engineering, analytical and regulatory aspects
Subject Matter Expert in relevant API chemistry, process development, process management and trouble shooting, process robustness improvement
Demonstrated project management and technical leadership capability
Relevant industrial experience (ideally > 5 years) is essential
A graduate or post-graduate level qualification in chemistry, chemical engineering or related field. Ideally a Ph.D. qualification in Chemistry, preferably synthetic organic chemistry
Driving the use of strategies, resources and processes (OPEX etc) to improve processing efficiency and to ensure optimised technical support for manufacturing, technical transfer and scale-up of processes to commercial scale
Providing technical guidance in the understanding of root causes for out of trend or out of specification results or deviations for API or intermediate manufacturing processes
Technical oversight and direction for process validation
Managing technical transfers to contract manufacturing organizations
Supporting CMO/vendor selection – preparation of technical information packages, participation in due diligence and site assessments, technical evaluation of RFIs and RFPs
Driving process capability analysis to assess process robustness. Identifying and executing process robustness improvement projects, where required. Using this information and knowledge to contribute to comprehensive and accurate annual product and annual contractor reviews
Provision of ongoing technical support and oversight for a portfolio of externally manufactured APIs, Intermediates and Starting Materials, ensuring consistent security of supply
Rest API Software Engineer Resume Examples & Samples
Occasional travel will be required
Familiarity with front-end web development and single-page HTML5 applications
Experience with a leading API Management platform (e.g. Apigee, Mashery)
Experience with messaging systems such as Kafka, Amazon Kinesis, or Azure EventHubs
Hands-on experience with public clouds such as Microsoft Azure, Amazon Web Services, or the Google Cloud Platform
Experience with SQL and multiple Relational Database Management Systems
Has strong written skills and the ability to effective communicate technical analyses and results to technical and non-technical audiences as appropriate
Software development for embedded systems
Specialist, Automation / API Test Engineer Resume Examples & Samples
Responsible for testing tools, manual and automation test cases
Your strong commitment to an individual contribution to quality of developed software will enable you to improve project deliveries
Expert knowledge of particular test automation tool (desktop or mobile)
Exposure to Javascript and Node.JS programming and API development
Experience with developing in/for regulated environment
Good knowledge of HTTP Protocols and RESTful API design principles, SOAP, JSON data format or similar technology standards
Experience with APIGee or similar API Management products
ISTQB Foundation Level certificate or equivalent knowledge
Some experience with work as a part of agile development team
You see an international organization with different cultures, languages and geographical locations as a perfect opportunity for personal growth and development
Responsibility for bringing and leading test competency in above teams who are working in agile or waterfall environment
Act as active member of development team towards building complex and innovative solutions (mobility, big data, analytics)
Ability to collaborate in a complex matrix environment
Good written and communication skills
You also have
You have customer-centric attitude and an eye for detail
You possess high personal integrity, credibility, and energy
You are knowledgeable with the entry and exit criteria of testing quality gates and deliverables, including the testing phases
You prove ability to conduct manual and automated testing. Understanding of agile mindset is highly desirable
You have experience with manual test design (knowledge of basic test analysis techniques), include creating and documenting the test strategies, test plans, test scenarios,and test cases
You have some experience with non-functional testing (performance, load, compliance, scalability, security, recovery etc.)
You have solid hands-on experience with API testing using technologies such as NodeJS, Apigee, Web Services, Java, Robot framework
You have solid hands-on experience of using testing methodologies and tools ( e.g. HP Quality Center, ALM , Unified Functional Testing, Selenium, Jira or Bugzilla)
Affinity with pharmaceutical industry preferred
Minimum 3-5 years applied work experience and knowledge in software/systems development principles and methodologies (Agile and Waterfall)
May be assigned to work on other projects that utilize the same skills
Participate in SCRUM/Agile software development process, identify and track bugs for closure, peform build verification test, manage test topologies, application, extetrnal web and production environment upgrades and maintenance
Conduct requirements analysis, prepare test plans and write test cases, perform end-to-end feature functional and integration testing
Rest API Software Development Engineer Resume Examples & Samples
Experience with systems programming on Linux/Unix or Windows
Plan, Develop, Test, and Document software for connecting devices and other software products to the JCI Cloud and Data Platform
Act as a Security Champion and educator on Identity and Access Management (IAM) issues
Enhance and assist with the operations of the JCI Cloud and Data Platform
Work with other software developers to embed protocols and libraries in JCI products, and with our partner's products
Work with Product Management to define product features, and with our organization to communicate features to our sales channels, support organizations, and our customers
BS in Computer Science/Electrical or Computer Engineering, or has a degree and demonstrated technical abilities in similar areas
Deep knowledge of HTTP, REST, OAuth, JWT, and other standards in the web API ecosystem
Demonstrable knowledge and skills with security, authentication, and authorization in distributed systems and the web
Strong Programming skills in C/C++, C# or Java, and at least one additional language such as Python, Perl, R, Ruby, Scala, server-side Javascript/Node.js
Experience with NoSQL or alternative data storage systems
Experience with IoT products
Mobile application development, native or hybrid
Distributed version control systems such as git, Agile software development, and comfort using management systems like Github/Visual Studio Team Services/JIRA
OPS Engineer API Development Resume Examples & Samples
Excellent knowledge of at least one modern scripting language
Good knowledge of modern application servers such as Nginx, Tomcat
Excellent knowledge of OS fundamentals with the ability to apply it in the context of modern operating systems, e.g. RHEL
Experience with continuous integration and continuous delivery using modern OSS tools such as Jenkins, Maven, Sonar, Nolio
Performance/Capacity/Availability Monitoring, knowledge of well-known OSS tools in this area (kibana, graphite/grafana, gatling) is a big nice-to-have
Knowledge of Java and JVM internals is a nice-to-have
IT (Master/Bachelor) technical degree
Proven track record in this role, preferably in an international environment
You have sound knowledge of relational databases and ideally have looked after the operation of a critical production installation of Oracle including its performance tuning as well as backup/restore scripts and processes
API Team Lead Resume Examples & Samples
Proven track record leading successful development teams
Expertise with API exposure platforms – either Apigee, Akana, MuleSoft or WSO2. Candidates will have Team Lead experience
Extensive development experience with Java and JavaScript
Familiarity with development tools such as Maven, Git, Gerrit, Jira, Jenkins, Sonar
Experience assembling, setting up and running Agile teams
Some familiarity with modern JavaScript frameworks – Angular.js, React.js or Embed.js
Technical leadership to a development team delivering API services
Assemble and setup agile API development teams
Familiarity with application servers with at least one of WebSphere, JBoss, Glassfish or node.js, including setup, security, deployment
Take ownership of deliveries, timelines and quality of APIs
Deep understanding of RESTful services, HTTP, JSON, Ajax and familiarity with RAML
Define best practices and guidelines for API development
Work closely with a variety of stakeholders – the business, API consumers, platform and solution architects, back-end stakeholders, QA etc
Apigee & API Expert Resume Examples & Samples
Takes into consideration cloud design patterns, performance and maintainability
Hands on developers with experience in building API platform architecture
Will drive the design and build out of a new platform, including user-facing features and core back-end functionality
Work in small, cross-functional teams committed to building cutting edge applications
Innovate at a very fast pace to maintain our competitive edge
Minimum of 2 years of development experience using WSDL/SOAP/XML and REST/JSON or equivalent
Hands on integration architecture experience in multi-tier, web based systems
Apigee platform (API product) skills and experience
That have excellent verbal and written English communication skills - being able to articulate architecture concepts and solutions to developers, managers and executives
Are able to work in a fast paced dynamic environment
API Management Solutions Architect Resume Examples & Samples
Translate business and functional requirements into detailed architectural and technical designs. Design integration solutions and produce all design phase deliverables including technical design documents, flowcharts, data transformations, mappings, routing etc. evaluating impacts to performance and scale to support policies and SLAs as required
Good English communication skills. Nice to have Language skills – German , Dutch
Strong organizational and time management skills as well as dedication to detail and accuracy
Ability to work effectively under pressure in a fast-paced production environment
Independent and self-motivated personality
Strong problem solving ability with a positive "can-do" attitude
Ability to lead technical teams
Ability to communicate effectively with both technical and non-technical IT stakeholders. Effectively communicating with internal/ Offshore teams and clients to deliver all technical (functional and non-functional requirements)
Degree in Computer Science, Telecommunication or Electronics preferable
API Architecture
IBM API Management & DataPower PoT
CA API Gateway (Layer 7)
8-10 years of technical background in integration with technologies like API Management, AWS, SOA, EAI, CEP, BPM, BAM and EDI experience
12-15 years of overall IT experience system architecture, design, development, deployment experience
Accustomed to working under pressure and to deadlines while adjusting to rapidly changing priorities
Good English communication skills. Nice to have other language skills – German, Dutch
Used to work with teams in an International and Multi-cultural settings
Demonstrated knowledge of broad enterprise architecture concepts, disciplines, and capabilities
Proven hands-on experience leading, architecting, designing, and implementing large scale, high transaction volume, and high availability integration projects
Significant understanding of cloud architectures & patterns (AWS)
Advanced skills implementing API Service architectures (SOA, REST) using any of the market leading API Management tools
Must demonstrate very sound and in-depth understanding of SOA/EAI/ESB concepts, SOA Governance, Event Driven Architecture, message based architectures, file sharing and exchange platforms, data virtualization and caching strategies, J2EE design patterns, frameworks and Enterprise Architecture
Demonstrate and deliver on depth and breadth of technical and business/partner expertise (knowledge and skills
Deliver innovative strategies to achieve business/partner goals beyond scope of duties
Design and develop a robust scalable secure API management layer
Design enterprise class design templates, tools, and accelerators for API integration
Implement proofs of concept, prototypes, and a production-grade API framework
Design and implement an API framework for the ingestion and delivery of discrete and streamed data in a Service Oriented Architecture model ('Data as a Service')
Actively participate in practice building initiatives like API Management roadmap planning, graduate intake program, recruitments, training & enablement
Building API Management capabilities at the Valladolid Nearshore centre & in Spain by coaching/ training, mentoring a team of graduates, developers, and architects
Leading Technical project/ delivery teams including coordination/ facilitation for all technical activities of API Management program / application / solution. Lead technical team independently starting from Inception till transition
Perform an active, leading role in shaping and enhancing overall API Management architecture, helping to define the future state architectural blueprint and develop roadmaps
API / Java Architecture Analyst Resume Examples & Samples
You will assess and interpret customer needs and requirements
You will coach, provide feedback and guide others
You will maintain knowledge of current domains and strategic roadmaps
You will identify/quantify scope and impact of business changes on systems
You will incorporate software and system architecture into conceptual designs
Lead Resource - based API modeling and design activities in accordance with SOA and RESTful architecture principles
Develop and document detailed source - to - target data mapping and data transformation rules
Participate in developing strategies to improve API development life cycle and governance processes
Support the development of virtualized APIs by creating sample API request / response messages
Act as the liaison between Systems Analysts, Technical Architects, API Developers and project management groups within UnitedHealth Group
Bachelor's degree in Computer Science or similar technical discipline
5+ years in API Design OR Enterprise Application Integration (EAI) OR Service Oriented Architecture (SOA)
5+ years? experience in Application Design and Development
Experience with webservice development and / or middleware technologies (SOAP, REST, XML, JSON, Message Broker , Java, COBOL )
5+ years of experience in Data Modeling
Experience with API Management and Governance technologies ( Layer 7, Systinet)
Experience with distributed and mainframe technology platforms (Java, COBOL)
Serves as a resource to others
Operator, Production Api-rd Shift Resume Examples & Samples
Has knowledge of equipment and manufacturing process and can operate with minimal help of the certified and qualified trainer. Comprehends and applies all required technical, regulatory, and safety training
Ability to troubleshoot problem situations with minimal assistance
Works to resolve conflict in professional and constructive manner with individuals inside and outside operating environment
Knowledge of department basic operating procedures and guidelines, compliance and safety rules and procedures relating to normal duties
Group Leader, API Manufacturing Resume Examples & Samples
Prior supervisory experience is a plus
Exercises job knowledge to independently perform job responsibilities and provides on the job training where necessary. Directs operational activities and manpower schedules
Analyzes equipment performance for potential maintenance issues. Anticipates issues with manufacturing productivity and works to resolve alarm issues and equipment failures
Sets example and enforces all safety, quality, environmental, operational and personnel policies. Communicates all operational events and issues with appropriate individuals. Responsible for the productivity of group/shift. Supervises direct labor and non-direct labor where applicable. Knowledgeable of all jobs in assigned area of responsibility and Good Manufacturing Practices policies. Demonstrates compliance to local and industry quality and safety standards
Leads and organizes operators in solving problem situations. Recommends and leads improvements on manufacturing and departmental processes and procedures
Conducts all business in a professional manner. Confronts issues in a constructive manner at an appropriate organizational level, and takes ownership of tasks
Provides verbal input to supervisors for written employee evaluations and performance reviews once a year
Participates in the sharing of information to promote overall efficiency of production. Attends and actively participates in meetings
Articulates problems and provides a positive media for group communication
Must have strong technical knowledge with manufacturing experience in a chemical, biological, pharmaceutical, or similar environment
Must have a comprehensive understanding of plant economics to make decisions aimed at efficiency and reliability
General computer knowledge (i.e. Microsoft Office, Email, etc.). Proficient use of manufacturing monitoring systems to track and trend data critical to processes (i.e. PI, SAP, etc.)
Market Development Manager Platform API Resume Examples & Samples
Programming skills with Python and JavaScript is highly advantage as well
Provide focus for Field Marketing in the definition/prioritization of key industry event participation, TR hosted thought leadership events, client events, and internal staff events
Own/Develop the relevant Portfolio of key customer contacts, including Heads of desks, influencers & C-level executives at banks, financial institutions & corporates
Initiate and manage industry association and strategic relationships in the region to achieve business goals, represent the business and act as the senior representative for the relevant client segment & business priorities in the region
Educate Thomson Reuters' partners on our API's to facilitate integration
Responsible for ultimate growth and retention execution, programmatically driving prioritized business plans and campaigns to achieve targets
Working knowledge of modern web technologies including cloud computing based APIs and protocols (REST, JSON, SOAP)
Drive awareness in the developer community through regular participation at hackathons, developer forums, social media - wherever discussions are taking place
Demonstrated significant community participation as well as deep knowledge and experience with social networking tools
Ability to present and demonstrate TR solutions as an answer to the customer's needs and challenges
Familiar with and knowledgeable about the various developer platforms, APIs, and Cloud Web Services (Google, AWS, Azure etc) - both functionality and terms of use
Familiarity with JMS or any Enterprise Service Bus
Performance testing, analysis, and tuning experience
Has understanding of the Agile process
Built applications using API's in C++, .NET, Java and Javascript and be familiar with the most current web development and data management technologies
Head of API Development Resume Examples & Samples
Experience of building and leading technology teams
Recruit and build out Toronto based API development team
Management of all development, support and maintenance activites for key APIs
Work with key partners, peers and stakeholders to help define and develop the API technology roadmaps
Plan and prioritse workloads appropriately across the team
Provide staff leadership to the API team and contribute to the wider technology leadership team within the Toronto technology Centre
Ensure compliance with Thomson Reuters technical policies and standards
Deep knowledge and hands-on experience in API management platforms and API related activities: requirement analysis, software architecture and design, resource-based API modeling, micro-services architecture
Knowledge about API design standards, patterns and best-practices
Knowledge and hands-on experience in API security standards and implementation (Oauth, OpenId)
Knowledge and experience designing and implementing SOA and API Governance
6+ years of experience as both a hands-on architect and or software engineer in the following domains
Experience of web API gateways such as APIGEE or TYK
Knowledge of financial markets and Thomson Reuters F&R products
Development Manager, API Resume Examples & Samples
Manage, develop and mentor a team of technical experts responsible for the operations, performance and maintenance of API/services, releases and partner engagements
Manage development of experience based service end points for custom applications and package integrations
Provide oversight and guidance during the development of complex integration, partner requirement assessment and API portal support
Monitor and ensure that proper development, qualification and release methodologies are in place and followed
Provide oversight to ensure adequate focus on stability, scalability, performance and quality during design and development decisions
Provide a software development plan that meets the future needs of our clients and markets, based on the state of the art technologies
Evolve and enhance the existing software system applications and architecture
Develop and manage schedules/resources for on time delivery of user stories, functionality and infrastructure improvements
Assist in developing and maintaining external partnerships for site and in store solutions
Identify and remove roadblocks for your team
Bachelor's degree in Computer Science, Engineering or other related field or equivalent work experience
Must have at least 7 years experience working through the design, development, release cycle, and delivering software products to market
Experience in managing API development including thoughtful leadership to translate business needs into API interface & functional requirements
Experience in Java programming and J2EE/JBoss application server software development (EJB, JMS, JDBC, JTA)
Working experience in Spring Framework, Web services and REST core/client
Experience with Application and Web servers – aka JBOSS / Apache (Tomcat)
A record of successful delivery of software applications as an individual, team leader and/or Development manager
Able to handle conflict effectively and create camaraderie and team character
Understanding of the principles and challenges of data/code integration
Passion for managing next gen home grown api's and continuous optimizations/enhancements to make it robust
Strong leadership skills and the ability to grow the same in your direct reports
Retail, Mobile, Mashery, Apigee experience and analytics knowledge is a plus
API Designer & Developer Resume Examples & Samples
Wearing many hats.You'll assist in setting the strategic direction for the API Program, developing principles and practices, and produce detailed designs for candidate solutions. Whoa!
Putting out fires. You'll act quickly and resolve any issues as they arise – with minimal impact to stakeholders. Kapish?
Driving innovation.By designing and building prototypes, you will incubate new modes of delivering APIs align technology with TD's business goals
API / Integration & Cross Domain Leader Resume Examples & Samples
Strong interpersonal skills - effective listening and teaming
Work closely with Enterprise Business & Functional Operations team to ensure successful transitions with level 3 support as needed
Excellent oral, written and collaborative communication skills, including executive level communications
The ability to be a change agent and promote positive change in the organization
Self-motivated, demonstrated bias for action
Skilled or proven ability to analyze complex problems and break them down into logical, actionable parts
Skilled in partnering with internal customers at all levels to define problems, identify solutions, and facilitate change
Strong knowledge of IT business processes and practices
Experience EDI, Enterprise Content Management (ECM) and BPM applications – understanding the SDLC methodologies for small and large scale projects
Experiencing managing a combined in-source, co-source, out-source environment as a unified, global team
Demonstrated competency in large cross functional application enterprise program management and the execution of multiple or large projects for delivery on-time and within budget
Travel Approximately 10-30%
Six Sigma DFSS Greenbelt certification or Black Belt Preferred
Lead and manage a team of IT professionals, including Technology Product SME, Project manager and Program Managers; provide coaching and development, regular performance feedback, hiring and staffing, salary administration, and counsel team members in career development and team goal attainment
Drive the alignment of IT investment strategy to business goals with little to no supervision
Input to annual IT AOP
Input to IT STRAP from a technical roadmap perspective
Responsible for providing the business partner SBG organizations with the necessary information/analysis to make appropriate estimates on cost (IT Capital, IT Expense, Business allocated Expense, Licensing, etc.) and schedule for program and project approvals
Responsible for standardizing the development and project methodology and processes, including an overall effort to reduce cycle time and costs
Manage indirect Honeywell resources of over 29 FTE's as well as external resources and supplier co-source contracts
Decommission of legacy systems/ tools
Provide the overall direction, vision, development, deployment, application rationalization, and management for the Cross Domain Apps and API/Integration Platforms which includes large programs and projects
Manager rd Party API Business Resume Examples & Samples
Find and evaluate new ideas which lead to cost, yield and/ or quality improvements in collaboration with PDMS and manufacturing
Support the customer forecast and demand planning process and consolidate and provide input for production planning
Coordinate with regulatory affairs and sales & marketing to ensure required filings are in place and maintained
Coordinate and align 3rd party business activities with the Janssen Business
Compliance with the GMP, EHS and SOX requirements and guidelines, which are connected to the respective function
Life cycle management of the 3rd party API products
Manage customer relationship and deliver technical support to customers
Oversee and maintain the manufacturing processes of all 3rd party APIs
Define implementation strategy for process, specification and method changes in collaboration with QA, manufacturing, regulatory affairs and sales & marketing
Payment API Resume Examples & Samples
Pitney Bowes Diversity- https://www.youtube.com/watch?v=osYLqcU2JsQ
Who we are- https://www.youtube.com/watch?v=DDHx_0OV6D4&list=PL06B89F1DD8A5475A
Digital Commerce- https://youtu.be/T_dTWGQH7Cs
Location Intelligence Domain- https://www.youtube.com/watch?v=XouclG_puWs
Pitney Bowes, Great Place to Work- https://www.youtube.com/watch?v=-fhcBkm2S9A
Life at Pitney Bowes- https://www.youtube.com/watch?v=b6sqC1w_cGk
API Technical Lead Resume Examples & Samples
Knowledge of IBM Data Power Appliances (XG45's, Xi52's for development of IT Solutions
7+ or more years related experience (2 yrs APIGEE); multi-platform experience; expert level experience with business and technical applications. Or any combination of education and experience, which would provide an equivalent background
Understanding and working knowledge of Http & MQ Protocols, Cobol Copybook, XML, WSDL specifications
Define API platform architecture with knowledge of vendors and capabilities in API space
Understanding and strong hands on experience in REST/JSON API design/development, implementation of APIGEE best practices
Working knowledge with Swagger
Well versed with one or more of the following tools, XML Spy, Rational Clear Case & SOAPUI tools
Hands on experience in Security Implementations to the Business Solutions involving OAuth 2.0, WS-Security Username Token and X509 certificate based authentication and Authorization
Understanding & familiarity of the Web Services Standards (WS-Specs), REST & SOAP Standards
Hands on experience documenting and publishing API documents on API developer portal
WebSphere Transformation Extender knowledge to implement Transformation Solutions
API Maintenance Lead Resume Examples & Samples
Fosters teamwork & collaboration & customer focus
Honours Degree in Engineering, Science or Business Administration
Broad Multi-Functional Experience
Lean Leadership
Good working knowledge of Health & Safety Legislation
Strong knowledge of Equipment
Emergency Procedures
Good Manufacturing Practices
Negotiation Skills
Strategy Development
Maintenance Techniques & Management
Lead the API Maintenance team to deliver
Planning and scheduling of all planned maintenance work activities (PM & CM) for facilities and equipment to achieve optimum levels of maintenance planning & scheduling
Execution and close-out of all maintenance activities – PM, CM etc
Optimum equipment reliability and uptime performance using a World Class Maintenance approach, structured problem solving & reliability engineering
PM program development/optimisation
Investigation and closure of equipment related deviations
Management of Engineering expense expenditure
Maintenance input into the site capital plan
Maintenance interface for all API capital projects ( design/safety reviews, acceptance etc.)
Maintenance input into shutdown planning process
Subject matter expertise on assigned equipment systems
Performance Metrics and Continuous Improvement
Planning and Issue Resolution
Minimum of 5 years people management experience ideally in an Engineering/Maintenance environment
Fosters engagement, recognition, learning & high performance
Drives accountability & results
Organised & demonstrates high resilience
Values technical excellence
Minimum 8 years' experience in an engineering or maintenance environment
Demonstrated knowledge of Operational Excellence tools & reliability engineering
Validation Lead for Biotech API Launches Resume Examples & Samples
8 years' experience in manufacturing, manufacturing science and technology, technical development and / or quality
Thorough understanding of manufacturing processes and related process equipment
Strong working knowledge of applied statistics, quality systems and regulatory requirements across multiple health authorities
5 years experience in executing process validation, having led and managed validation projects
Ensure that all site validation activities are in line with the current Novartis requirements and cGMP, handling any deviations associated to these activities including oversight of pre-validation and validation resulting from technical changes
Translate the critical process parameters and the process control strategy into a focused process validation plan
Understand potential risk areas/shortfalls and make sure that the site validation program is always inspection ready
Author complex validation protocols (e.g. launches, transfers, weak point remediation)
Review or author routine re-validation protocols and reports, reviews Master Batch Records (MBRs), associated change controls and support the execution at the shop floor
Participate in transfers and launches, liaise with technical development for new products and align on the product validation approach. Contribute to provide experimental data obtained during the validation activities, which will be used to prepare the related registration documentation
Support equipment process qualification for new technologies
Be a senior advisor in case of difficult validation challenges at site
Expert in reviewing and writing technical reports
Fundamental understanding of standard pharmaceutical analytical testing
Proven project management experience in a cross-functional environment (e.g. multi-site, technical development, other functions)
Senior Product Manager, API Resume Examples & Samples
Ability to quickly synthesize new products, systems, data, and how it could fit within our solutions, and translate that into an actionable strategy that delivers on ActiveHealths business goals
10+ years of experience in product management in large scale software development projects
Experience working with APIs and partners, as a Product Manager or as a Developer
QA Manager, Commercial API Resume Examples & Samples
Key strategic member of Quality Assurance management team in continually assessing quality systems, providing guidance and direction for improvement and implementation of efficiencies
Develops, establishes and maintains quality assurance programs and systems, policies, processes, procedures and controls ensuring that performance and quality of APIs conform to established standards and regulatory agency requirements
Providing expertise and guidance in interpreting governmental regulations, agency guidelines and internal policies to assure continued compliance
Working directly with operating entities (internal and CMOs) to ensure that commercial API operations remain in a compliant state, and product meets all required standards and specifications; specifically, managing commercial API change control, lot disposition, quality investigations and CAPA resolution for several APIs
Leading external commercial API quality audits; hosting internal audits by license partners, and representing Gilead during CMO site inspections by regulatory agencies
Reviewing and approving Annual Quality Reviews and regulatory submissions
Ability to work collaboratively with commercial and development product manufacturing teams, business partners and CMOs
Managing and mentoring a team of 2-4 Quality Assurance Specialists
8+ years of experience in a GMP environment related field and a BS or BA
6+ years of relevant experience and a MS
Certification by ASQ (Certified Quality Auditor, Certified Quality Engineer, and Certified Quality Manager) or other industry-recognized professional organizations is preferred
Knowledge and understanding of Computer System Validation (CSV) requirements including electronic records and signature requirements
Knowledge of API manufacturing practices, operations, and equipment is desirable
Experience conducting investigations to establish root cause and identify appropriate corrective and preventive actions
Digital API Product Manger Resume Examples & Samples
Strong familiarity and experience with formal software development lifecycle methodologies
5+ years of experience with a Master's Degree
API Product management, Design and Development of API Platform experience
Experience with implementing API backends, utilizing API frameworks and middleware, token based authentication
Understanding of ESB based integrations with a focus on API Platform transformation preferred
API governance processes
15+ years of experience with a GED/High School Graduate
Knowledge and implementation of Apigee API Management Product set is highly preferred
Ability to deliver on commitments (high quality, on budget, on time) while working on multiple projects concurrently
Excellent leadership and team work skills
Strong interpersonal, oral, presentation, and written communication skills
7+ years of experience with a Bachelor's Degree
Presales Consultant API Resume Examples & Samples
Exposure to relevant technology covering one or more of the following: API Management solutions; Web services/SOA; Enterprise Application Integration, Enterprise Service Bus; Identity and Access Management (IAM) solutions; Web application firewalls; XML
Analyze customer business and technical requirements and work with the sales team to define a technical sales strategy for each prospect
Design solutions based on the Axway product suite
Deliver presentations and interactive workshops
Deliver and customize product demonstrations
Lead Proof of Concepts and pilot projects
Deliver technical content for RFP responses
Handle presentations at trade shows and conferences
Stay current on the latest technology and contribute to the technical direction of the company while keeping a customer-centric approach
Ensure proactive communication with customers to ensure customer satisfaction
Be a technical advisor to customer's senior IT a business management
8+ years of work experience in similar roles most likely with software/solutions vendors or system integrators / Experienced in architecting and demonstrating technical solutions
Hands on development experience with some of the following: Java, JavaScript, Python, PHP, XML, XSLT, SOAP, REST, SAML, NodeJS or other related technologies
Exposure to Mobile App development or management including Android and iOS SDKs would be a plus
Ability to travel (approximately 50%)
Degree or similar experience in IT
Fluent in English & French (spoken and written)
On-call Registered Dietitian API Resume Examples & Samples
Consults with patients and their families in nutritional principles, dietary plans, food selection, and preparation
Works with general manager and employees engaged in food preparation and service
Engages in nutritional research
Inspects meals served for conformance to prescribed diets and for standards of palette ability and appearance
Conducts nutrition assessments and follow-ups for every patient admitted to API
Consults with health care personnel to determine nutritional needs and diet restrictions, such as low fat, low sodium or carbohydrate consistent, of patients
Formulates menus for therapeutic diets based on medical and physical condition of patients and integrates patient's menus with basic institutional menus
API Product Integrations Manager Resume Examples & Samples
Mentor, lead and grow a team of product managers while collaborating with engineering and design team members
Evaluate current & new business opportunities, innovative technologies and make recommendations, decisions and design solutions based on analysis and strategic alignment
Support and evangelize product/technical related inquiries from stakeholders
Identify most optimal ad operation infrastructure to maintain and/or increase functionality, efficiency, and stability of ad delivery
You like our content and are passionate about our brands. You believe it's possible and have a passion to elevate the Internet through better advertising. You understand that ads have a place on the Internet – something must pay for free, high-quality, and well-produced content – but why not make it as beautiful as possible!
8+ years of experience working in the digital media space, ideally with a premium publisher or ad tech company
Deep knowledge of the digital advertising landscape, specifically with video ad serving
Strong technical background and advanced Knowledge of ad-serving technologies: DART/DFP, FreeWheel, Third Party Servers, HTML, JavaScript, mobile, video, email advertising, Native, Salesforce and Project Management a plus
Proven ability to work on tight deadlines and deliver quality results
Actively engaged in industry publications and has the ability to translate new trends and other content into POVs communicated to the product and business teams, helping to keep NBCU Ad Tech at the forefront of digital advertising
You balance your analytical side with a creative side: you understand that data is one (important) piece of the picture, and have a keen appreciation for art, for design, and for the user experience
API / Inspector Resume Examples & Samples
Nondestructive examination experience and/or certifications, including UTT, VT, MT, PT
At least 5 years of experience in fixed equipment and piping inspection
Current API 570 and 510 certifications required
Knowledge in application and compliance requirements of regulatory codes (OSHA, EPA, etc.)
Current API 571
Current API 653
Certified Welding Inspector (CWI)
Knowledge in industry standards and recommended practices (API, NFPA, ASME, etc)
API Engineer, Specialist Resume Examples & Samples
You will be the subject matter Expert of key modules and APis in the platform
You will be responsible for continual enhancements of Western Union applications/APIs and platforms, Java/J2EE & java frameworks
You will work closely with the application development teams in producing detailed technical design document including integration specs
You will partner with employees as well as onsite and offshore vendors for daily scrums and goals, and timelines
Senior Software Engineer Digital API Resume Examples & Samples
Experience in securing APIs ( Oauth, SAML, Open ID Connect etc )
Experience with facets of enterprise software systems development, including relational database systems (JDBC, ORM, data modeling and design), software architecture, system integration (messaging, web services, SOA), Web UI
Skilled at writing unit tests and testable components
Clear written communication and documentation skills
Designing scalable, resilient systems with 100% availability
Knowledge in design patterns and best coding practices
Appetite for continuous learning
BSc in Computer Science or equivalent from third-level or higher education institution
Working knowledge of Agile methodologies
Track record of sharing knowledge and mentoring other team members
Knowledge of Cloud Ready API's
Good knowledge on design principles and best practices in implementing APIs
Strong knowledge in API Modelling languages and annotation (YAML, Swagger, RAML)
Knowledge of automated testing frameworks is a plus
Multiple years contributing and influencing the design and architecture of the projects you work on
Experience building n-tier web applications using Java-based technologies such as J2EE, Servlets, Spring, Hibernate
Experience in developing APIs (JSON, Javascript) including API Documentation ( e.g. Swagger )
VP-client & Services Platform Client Channels & API Product Development Resume Examples & Samples
Leadership: This role will lead the product development team in GKN for Client & Service Platforms. In addition, this person must have good communication skills to be able to initiate white-papers and present in group forums
Product Development: Leadership for the Channels platform roadmap – including product definition, development and delivery. Own the program roadmap, E2E delivery and change management for the product
Client Support: Work closely with Client Services to provide advanced support for onboarding clients or creating templates per client segment
Community: Assist with training of internal users and clients on investment analytics
Very good understanding of methodology for data transfer, orchestration, event management, and data lineage
Very good understanding of logical data modeling, object design, state transition of objects and auditability
Disciplined approach to control and process management
Strong project management capabilities. Certification in one of the program management skills is a plus
Understanding of Agile and be able to perform key Product Owner functions
Track record of partnership across multiple stakeholders
Self-starter and able to prioritize effectively
Exposure to data modelling and intermediate statistics
API Technical Content Producer Intern Resume Examples & Samples
Currently enrolled as an undergraduate or graduate, pursuing a degree in Technical Communication, English, Computer Science, or equivalent experience
Basic understanding of modern web programming (HTML, Python, node.js etc.), IoT and computer systems
Must be able to commit to at least one year in the program. Eligibility to remain in the program is contingent upon school enrollment
External Site Quality Lead API Resume Examples & Samples
Develops presentations for Quality Council meetings
Build and maintain strong relationship with external parties, operations, technology and procurement
Closely collaborates with appropriate business and functional areas to conduct Tier meetings, Joint Steering Committee meetings and Business Review Meetings to achieve Manufacturing Division and MSD objectives
Ensures permanent audit readiness, regulatory inspection support and monitoring, effective complaint management, change control oversight, metric review, and review of annual product reviews. This also includes providing support to build effective quality systems at the partner and supporting continuous improvement activities
Serves as an EQA and Manufacturing Division subject matter expert in specific Quality systems, technology platforms, regulatory expectations and/or EP management. Utilizes this expertise to drive improved and compliant processes/systems for EQA and Manufacturing Division
Responsibility for Quality Control functions including oversight for product testing, as well as other relevant components as determined by applied cali